Must-Eats In Daegu - Regional Specialties & Locals' Favourite Restaurants
Can't Miss These Dishes & Eaters When In Daegu! Complete List Of Deliciousness You'll Find In The City.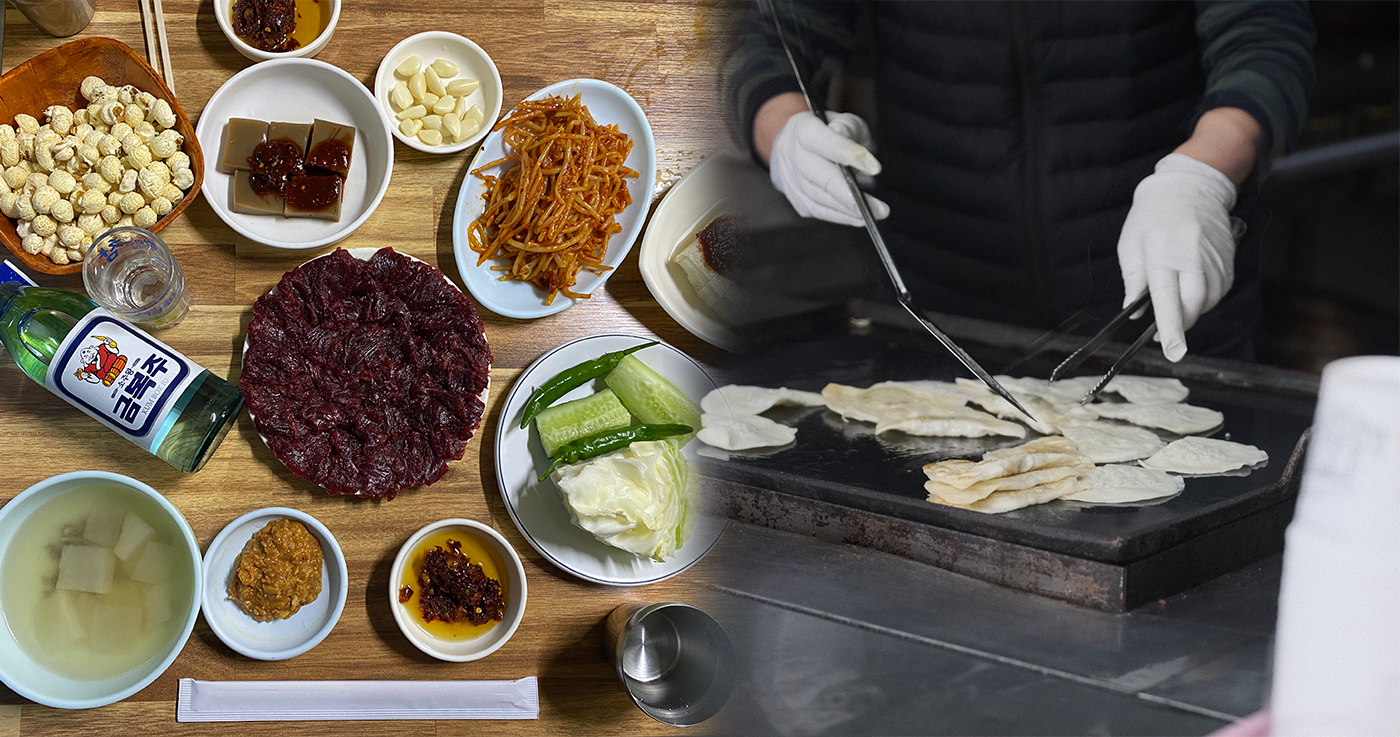 Many call Daegu 맛의 도시, or the city of flavours, meaning that dishes special to this southern city are abundant and you never run out of new things to try.
My personal take on Daegu, I got to appreciate the many options it provides locals and travellers alike, where a meal could cost anything from ₩3,500 to ₩50,000.
I also got to appreciate the variety of flavours it knows to embrace where one thing I tried could be super savoury while the next thing I tried would be sweet and comforting.
Below I listed my must-eat recommendations for Daegu, which is a mix of restaurants and dishes recommended by locals, nationally renowned spots people will travel down to have a taste at, as well as suggestions from those who have travelled to the city before.
---
NAPJAK MANDU

Napjak mandu, napjak meaning 'flat' and mandu meaning 'dumpling', has been a Daegu specialty for over 50 years. Its appearance is quite unique for a mandu, making first-timers wonder what it would taste like.

Miseongdang Napjak Mandu
(미성당 납작만두)
Hyundai Branch
Address: 대구 중구 달구벌대로 2063
Hours: Flexible, closes at around 23:00
Public Transit: Banwoldang Station Exit 18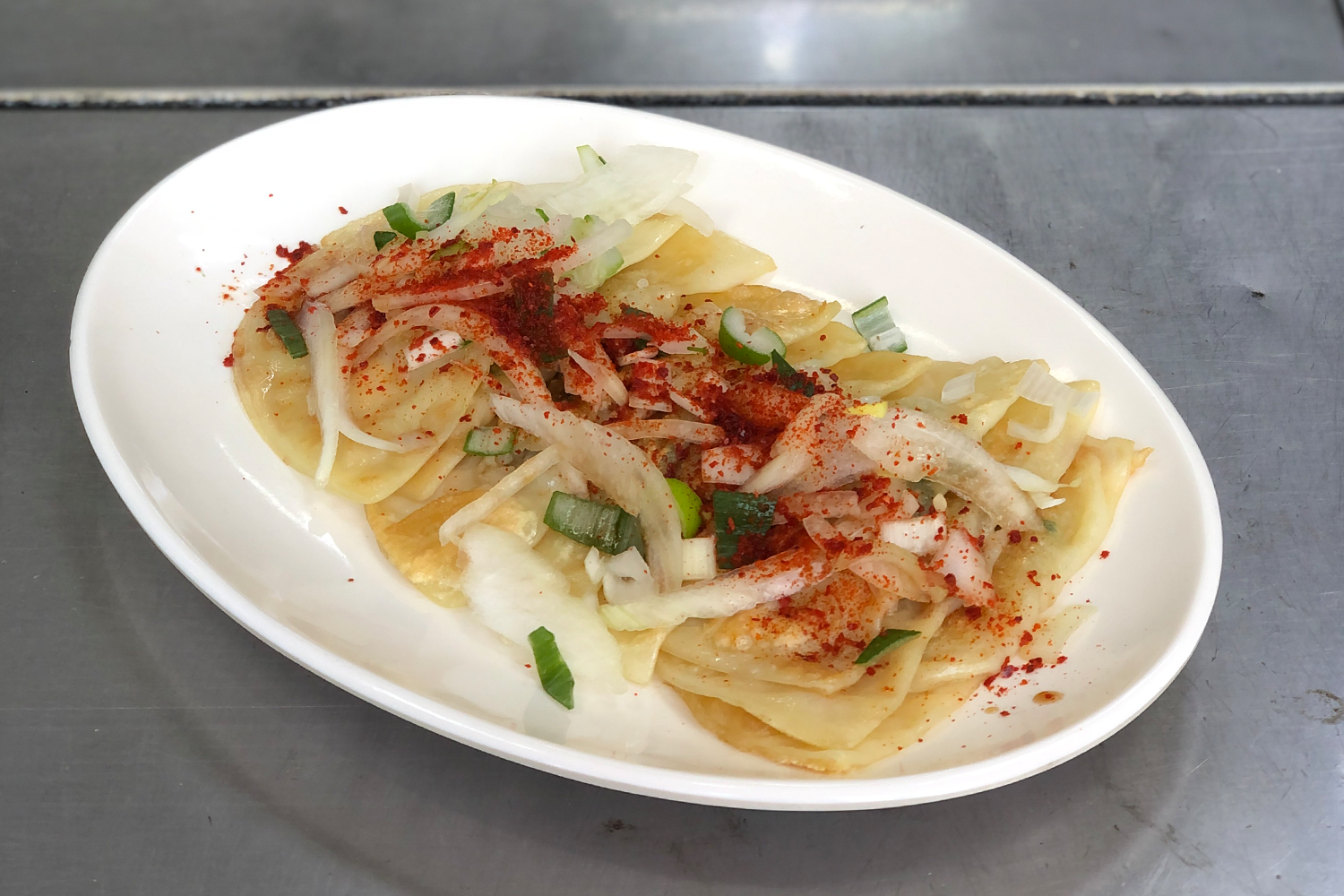 The flat dumplings (₩3,500-₩4,000) are topped with onion slices, chopped green onions and red pepper flakes, giving the dish a great presentation of colours! Pour soy sauce and adjust the savouriness to your liking.
Napjak mandu is not filled with much but little slices of glass noodles and vegetables, but they are extremely flavourful and tasty.
This local franchise is located throughout the city, so feel free to search on Google to find a location that fits your itinerary.
---
MOONGTIGI

One of the very famous Daegu specialties, moongtigi (뭉티기) is bitesize pieces of raw beef served with sauces and banchans (side dishes).

Wanggeomi Sikdang
(왕거미식당)
Address: 대구 중구 동인동4가 179
Hours: 17:00-23:30
Public Transit: Kyung-dae Hospital Station Exit 4
*Moongtigi only available on weekdays.
Among many moongtigi places, Wanggeomi Sikdang (왕거미식당) is the one you want to visit and it was even recommended by celebrity chef Baek Jong-won.
Nicely mix the sauce of sesame oil and big chunks of red pepper, and dip a slice of moongtigi (₩43,000) into the sauce. The raw beef melts in the mouth while the flavours of the sauce complement the beef superbly.
For more variety, try Daegu-made soju Geumbokju · 금복주 (4,000) and beef tendon dish odeuraegi · 오드레기 (₩43,000) grilled over charcoal.
---
KALGUKSU

Kalguksu, directly translated to "knife-cut noodles", is a dish where housemade flour dough is chopped and boiled in deep broth, then topped with toppings like vegetables and seaweed.

Kalguksu Alley At Seomun Market
(서문시장 칼국수 골목)
Address: 대구 중구 큰장로26길 45
Hours may differ by vendor.
Public Transit: Seomun Market Station Exits 2 & 3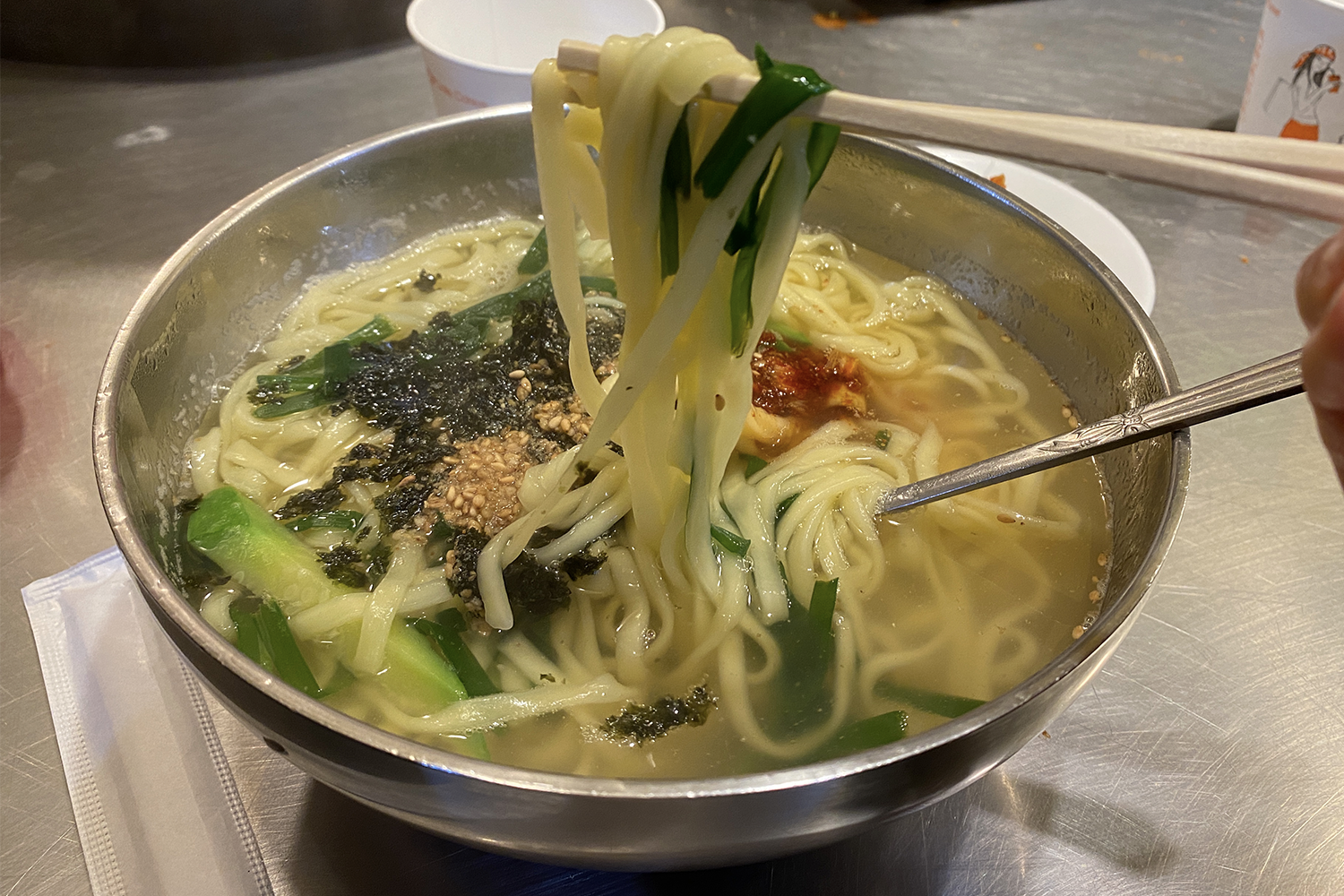 The market was a lot bigger than the ones I've been to in Seoul, with sections divided by food and merchandise sold.
Among the many things the market offers, Kalguksu Alley is something one can't miss out on! For just ₩4,000, I was served a big bowl filled with housemade noodles along with sliced zucchini, chives, sprinkles of seaweed and sesame seeds.
Whether you're looking to grab a quick bite to eat or to experience the market food scene in Korea, kalguksu at Seomun Market is the comfort food that won't go wrong.
Wonjo Guksu
(원조국수)
Address: 대구 중구 약령길
Hours: 11:30-17:30
Sun: Closed
Public Transit: Banwoldang Station Exit 18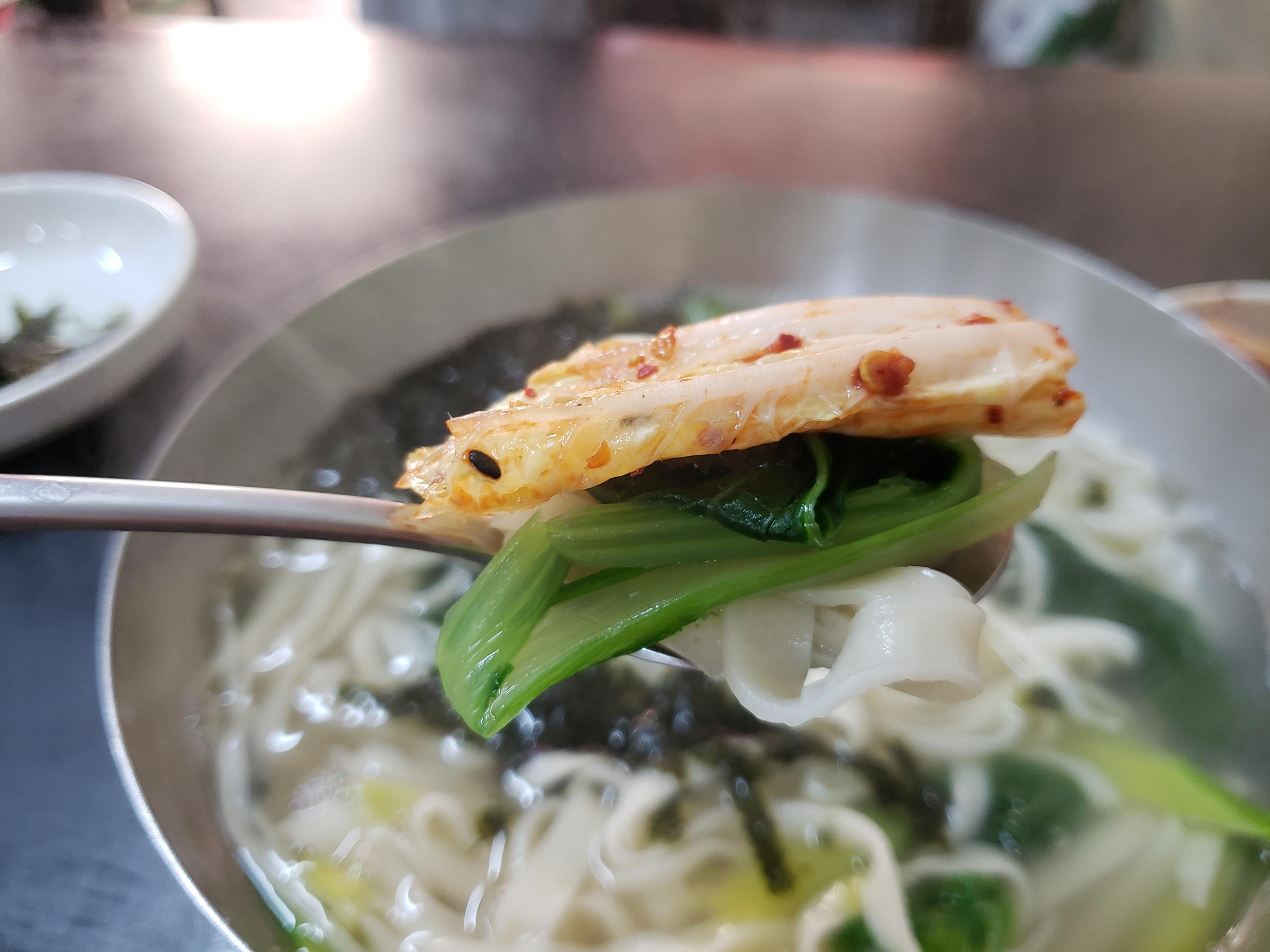 You're likely to see a lineup at this restaurant frequented by Daegu locals.
For just ₩6,000, you get a hot bowl of kalguksu and (very) spicy kimchi, both made in-house, so you know the flavours at Wonjo Guksu are going to be one-of-a-kind and authentic.
Remember the side dishes and water are self-serve.
---
GALBIJJIM

No doubt, this is one of the best Korean meat dishes. Galbijjim, or braised beef ribs, can be cooked with lots of difference sauces and pairs well with rice.

Dongin-dong Galbi Jim Restaurant Street
(동인동 찜갈비 골목)
Address: 대구 중구 동인동1가
Public Transit: Chilseong Market Station Exit 3
Dongin-dong Galbi Jim Restaurant Street is an alley full of delicious braised beef rib restaurants. Out of the many options, we went to Nakyoung Jjimgalbi · 낙영찜갈비 (Address: 대구 중구 동덕로36길 9-17), which had the best local reviews online.
The jjim galbi has a strong garlic flavour and it's so tender that it just melts in your mouth.
Jjim galbi made with imported beef from Australia and New Zealand is ₩18,000 per portion while jjim galbi made with domestic premium beef hanwoo is ₩28,000 per portion.


Geosong Galbijjim
(거송갈비찜)
Address: 대구 중구 남성로 40
Hours: 11:00-21:00
Break Time: 16:00-17:00
Last Order: 20:20
Public Transit: Banwoldang Station Exit 18
Another renowned galbijjim eatery in Daegu is situated minutes from the bustles of Banwoldang Station.
For just ₩20,000, you get a generous amount of braised beef ribs for two persons. You can choose between two sauces; spicy marinated (3 levels of spiciness) and soy sauce.
What's even more exciting is their self-serve bars, where you can grab unlimited amounts of rice, egg soup, tea, seaweed, radish wraps, garlic slices and more.
During lunch and dinner hours, this small restaurant is usually full with patrons and you may have to wait in line depending on when you visit.
---
SAMGYETANG

Samgyetang, a hearty bowl of a whole chicken served in a hot stone pot, is a Korean dish that's approachable to many different palates.

Yakjeon Hanbang Samgyetang
(약전한방삼계탕)
Address: 대구 중구 달구벌대로415길 56
Hours: 09:00-21:00
Public Transit: Banwoldang Station Exit 17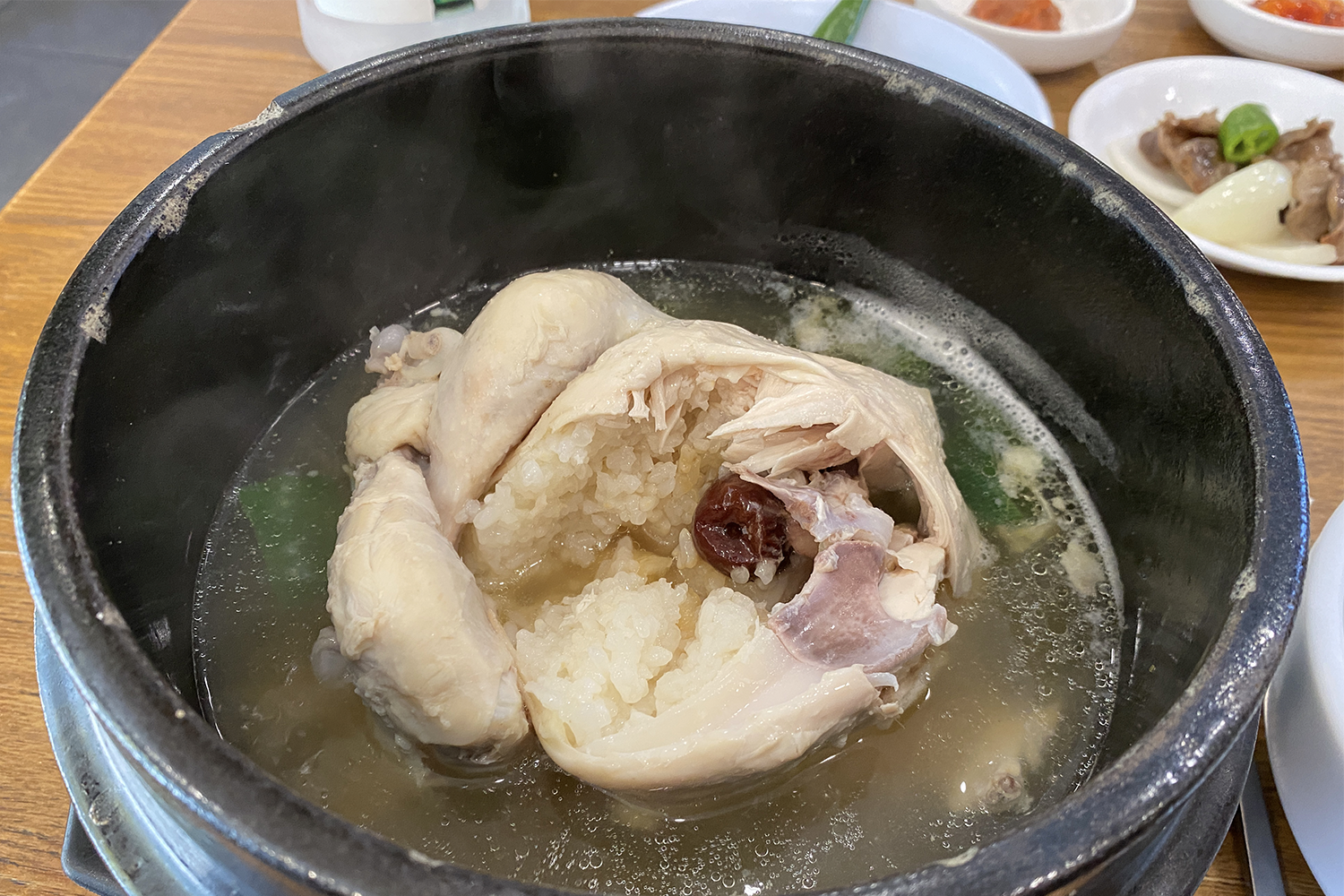 Yakjeon Hanbang Samgyetang is located in Yangnyeongsi, a major hub in the region where oriental medicine was bought, sold and supplied for over 300 years. So naturally in their samgyetang, they put in lots of healthy medicinal ingredients that strengthen one's body.
You'll also be served insamju (ginseng liquor) that they age themselves that you can either drink on the side or pour entirely into the soup to rid of any odour from the chicken. Expect to pay ₩14,000 and up for one bowl.
---
FRIED CHICKEN

Can't forget fried chicken when in Korea!
The Korean phrase "대구 3대 치킨", meaning "Daegu's 3 best chicken", refers to nationally acclaimed chicken places that are deemed must-visits when in the city.
These places were introduced on celebrity chef Baek Jong-won's TV show, which further put a boost to their popularity.

New York Tongdak (뉴욕통닭)
Address: 대구 중구 종로 12
Hours: 11:30-20:00
Sun: Closed
Public Transit: Banwoldang Station Exit 15
*Reservation Required: 053-253-0070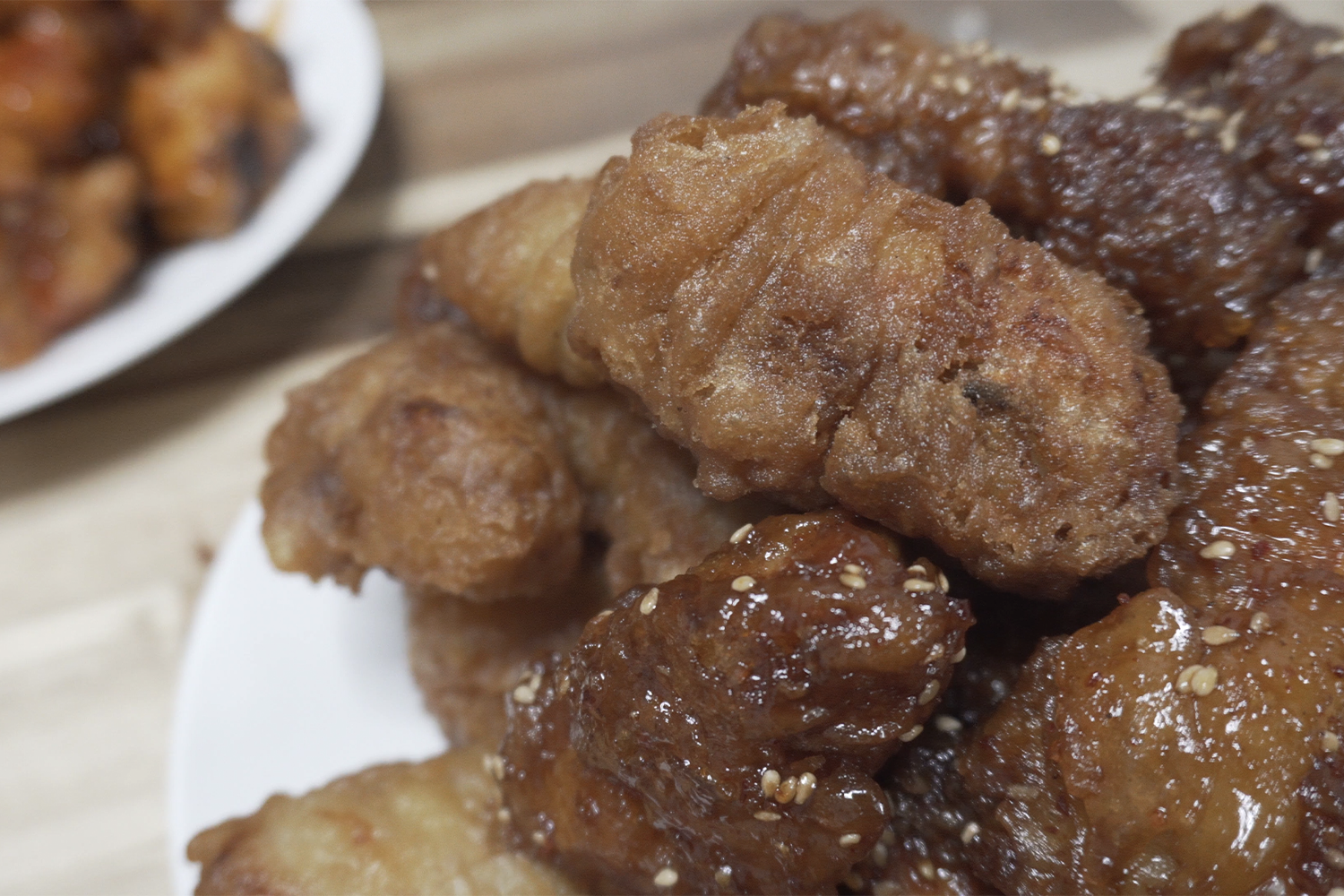 They only sell 80 chickens per day so given their popularity, reservations are a must. Their reservation hotline opens at 11am.
Their yangnyeom chicken (fried chicken with sauce coated on top) is especially delicious, the sauce adding a moist texture to the crispy chicken skin.
Getting half fried, half yangnyeom (₩18,000) is recommended. This way, you can taste both flavours. Their chicken is quite big, so sharing among two to three will get you full.


Dongmun Chicken (동문치킨)
Address: 대구 중구 종로 29
Hours: 17:00-00:30
Sun: Closed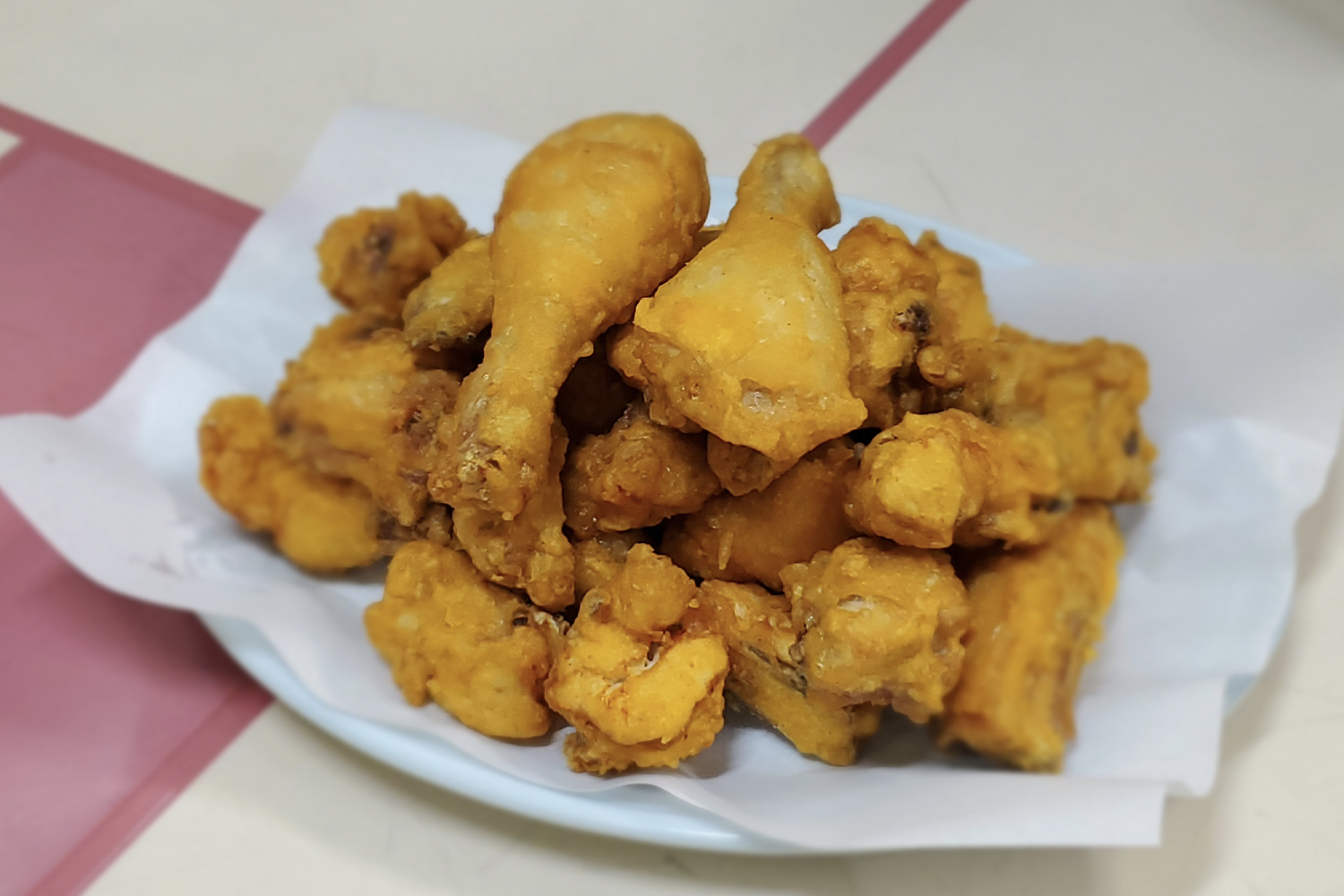 This chicken's got a classic vibe, like the fried chicken that was hot and trendy a decade or two ago. For some, it's a great travel back in time. While for others, it's a new type of chicken they haven't tried before.
Their fried chicken (₩16,000) is the best seller, but you can get yangnyeom sauce on the side for added flavours.


Wonju Tongdak (원주통닭)
Address: 대구 중구 동성로6길 42-6
Hours: 10:00-22:30
Closed every second and fourth Monday of each month
Located amidst the bright buildings of Dongseong-ro, Wonju Tongdak has been around the scene for over 40 years! Many drop by for take-outs because it's close to impossible to get a table during busy hours.
Try their famous fried chicken (₩17,000) or braised chicken and vegetables, yachae jjimdak (₩20,000).
---
ANJIRANG GOPCHANG STREET

This street is where people go solely for meaty, mouthwatering tripes and entrails.
Daegu's Anjirang Gopchang Street is especially famous for its quality yet affordable makchang and gopchang, hence they have a whole street dedicated to serving them.

Ddon-Ddon-I
(똔똔이)
Address: 대구 남구 대명로36길 71-2
Hours: 15:00-03:00
Closed on every first and third Sunday of each month
Closed on every second and fourth Monday of each month
Public Transit: Anjirang Station Exit 2
I'm not lying when I say this is the best makchang I've ever had! It'll definitely prove to visitors why Daegu is considered the best place for gopchang and makchang in the country.
Once grilled, the outside becomes particularly crispy while the inside is filled with juice from the meat. Dip it in the sauce or wrap it around a big piece of lettuce. It's simply delectable.
It's ₩18,000 for 300g of makchang or ₩28,000 and up for a set menu consisting of makchang, gopchang, meat skewers, coke and steamed eggs. These prices can't be beat in Seoul. Feast on them while you can.


Anji Gopchang Makchang
(안지곱창막창)
Address: 대구 남구 대명로36길 63
Hours: 10:00-02:00
Closed every first and third Sunday of each month
Public Transit: Anjirang Station Exit 2
Another highly recommended place on Anjirang Gopchang Street is this cozy eatery. The aunties were extremely friendly and accommodating, making sure our makchang and gopchang were getting grilled to perfection.
There's a self-serve bar where you can always refill side dishes and vegetable wraps.
Again, the prices this low can't be found in Seoul, so order a whole bunch and treat yourselves!
---
BAKED GOODS

Not only does Daegu have amazing dishes, but they offer appetizing desserts that bring a nice closure to a meal. Below you'll find the 3 most popular bakeries in the city.

Geundaegolmok Danpatppang
(근대골목단팥빵)
Main Branch
Address: 대구 중구 남성로 60
Hours: 09:00-20:00
Public Transit: Banwoldang Station Exit 14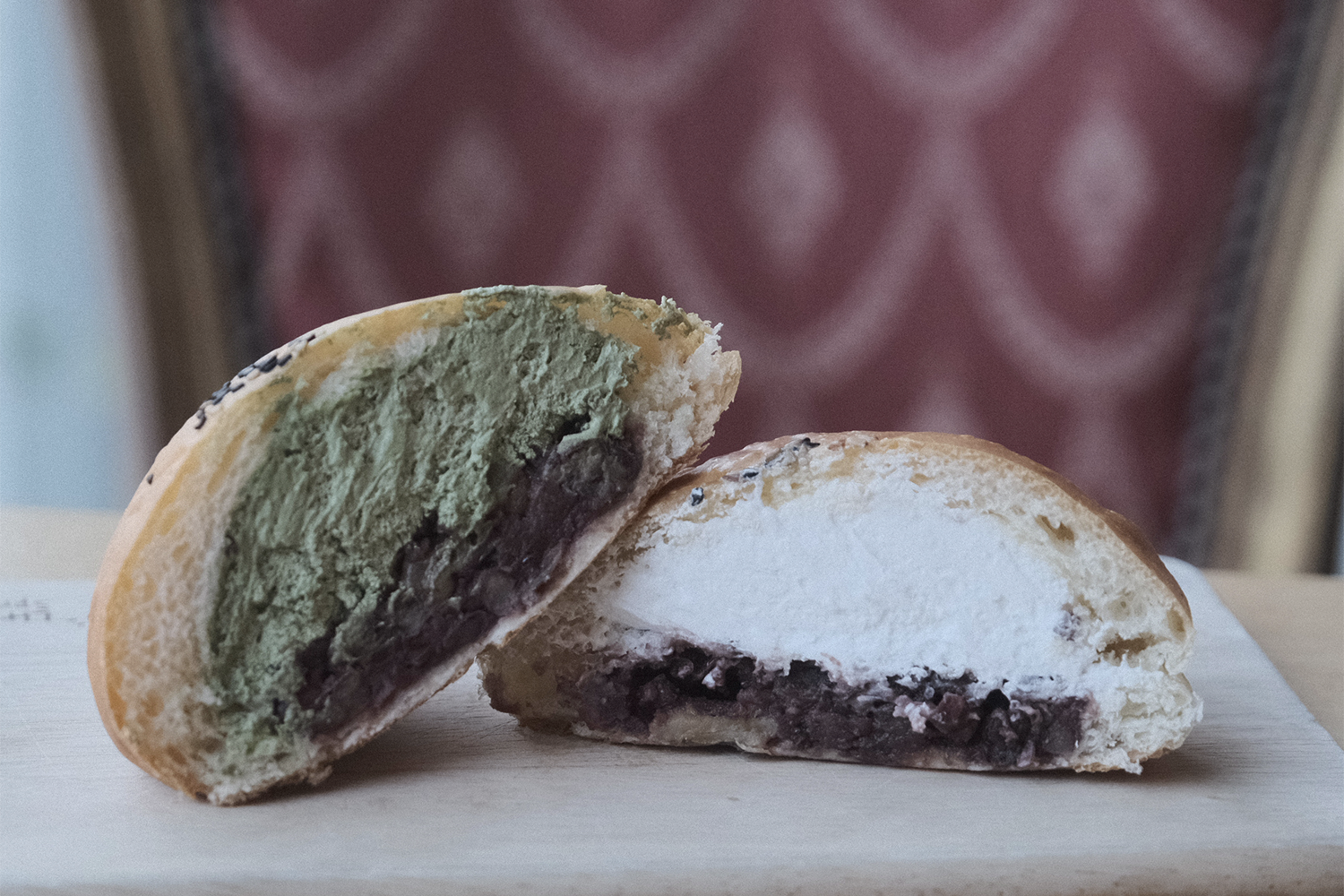 Pastry Pilgrimage (빵지순례) has been a growing trend in Korea and it refers to the act of travelling to nationally famous bakeries all over the country and having a taste yourself.
This place is considered one of the 3 best bakeries in Daegu. Consequently, it's a hot pastry pilgrimage destination.
Danpatbbang refers to sweet red bean bread that is easily found at any bakery in Korea. At Geundaegolmok, you'll see different variations from matcha to fresh cream, while prices start at ₩2,000.
They don't cheap out on cream, so you get a generous amount of cloudiness that balances out the thick, dryness you get from the red bean paste.


Banwoldang Croquette
(반월당 고로케)
Address: 대구 중구 서성로 4
Hours: N/A
Public Transit: Banwoldang Station Exit 18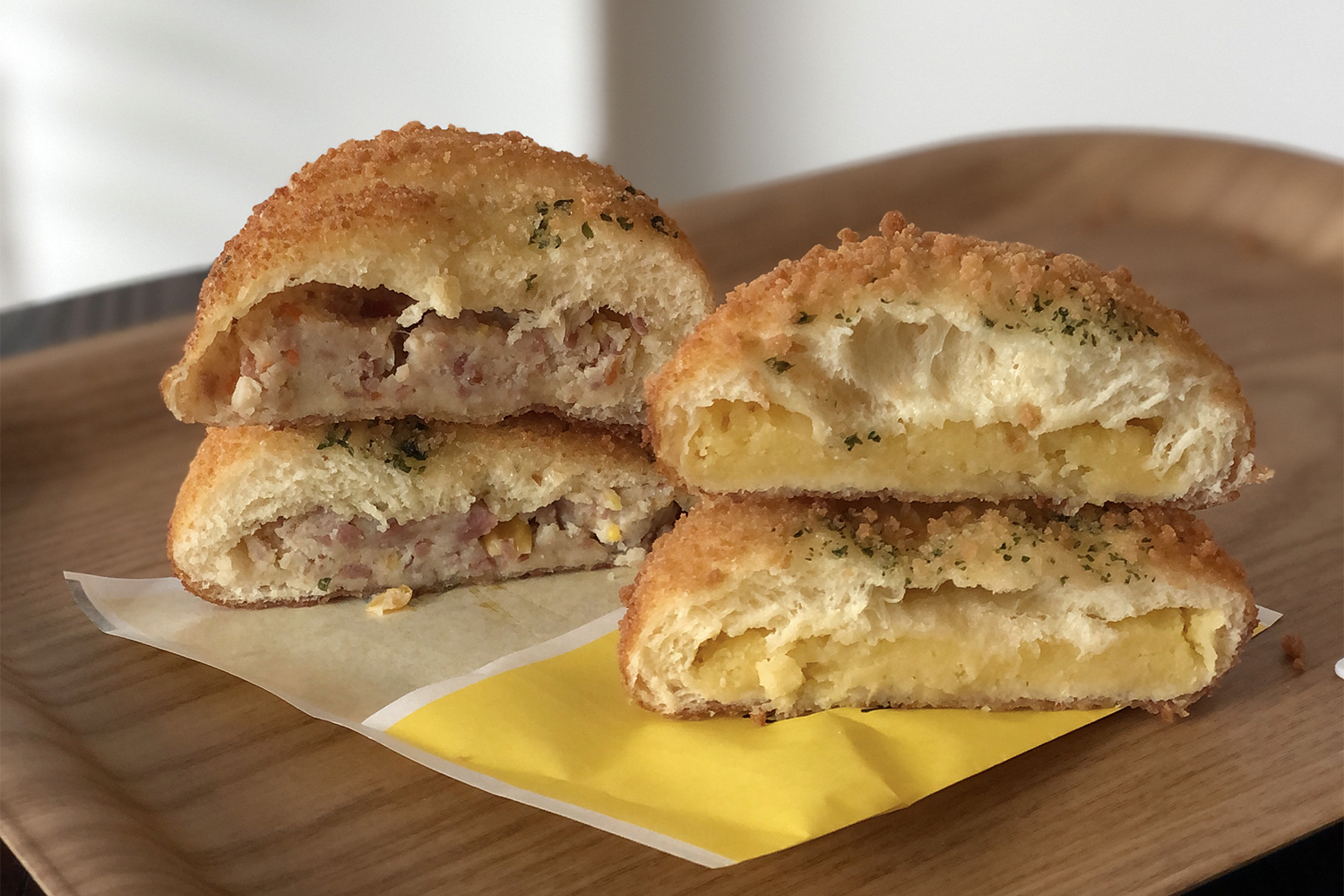 Banwoldang Croquette gives a lot of options from sweet pumpkin and vegetables to sausage roll and cheese potato! They make a perfect snack or a simple breakfast to grab on the go.


Choigane Cake
(최가네케잌)
Address: 대구 중구 동서로1길 29-6
Hours: Banwoldang Station Exit 10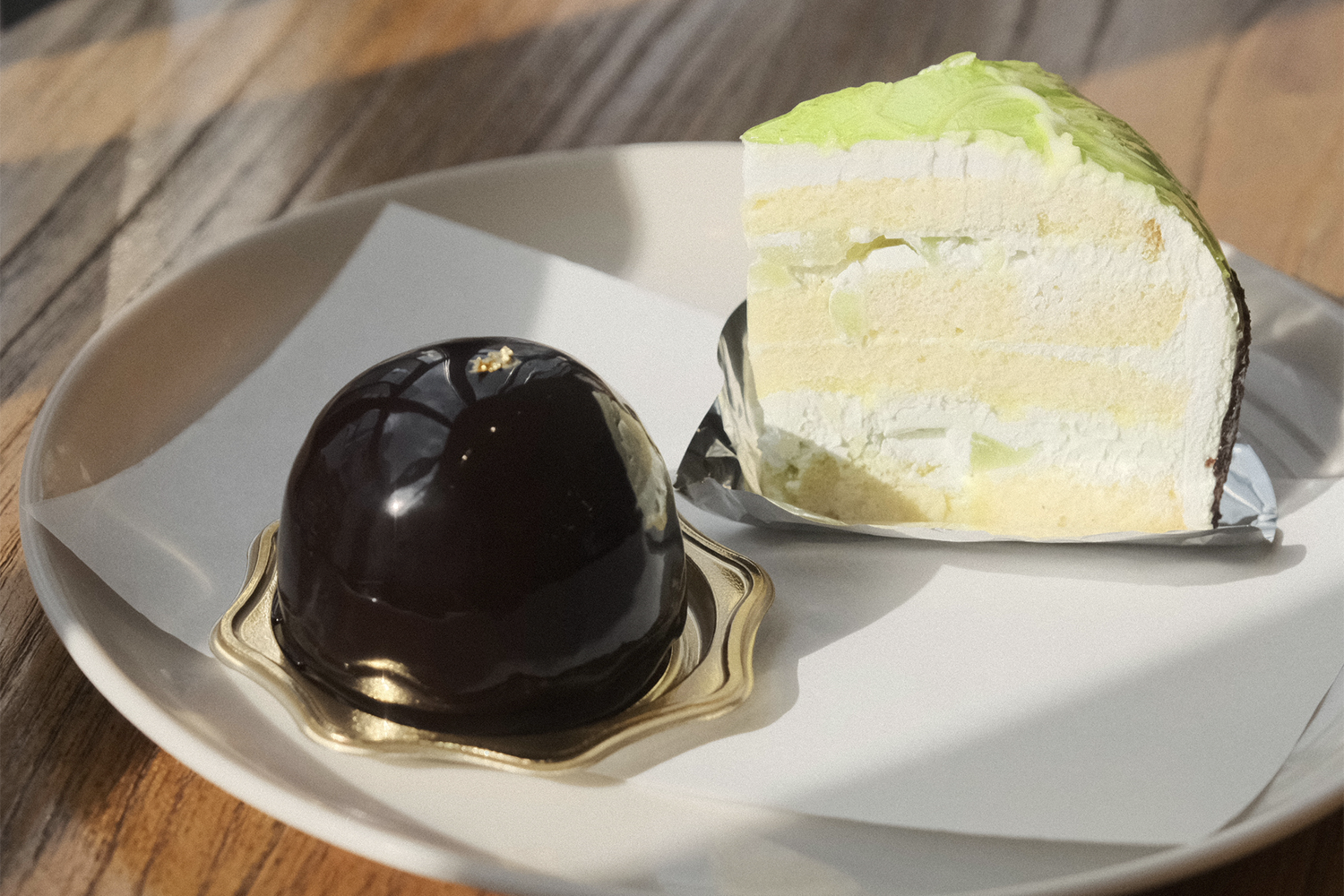 Choigane Cake is a popular bakery that always has colourful cakes on display. Their round chocolate cake is the best seller.
---
KONGGUK

Kongguk (bean soup) was something that was totally new to me.
When I first looked up pictures of kongguk, I was reminded of the popular Chinese breakfast youtiao (油条) and soy milk.
Interestingly, kongguk is believed to have been influenced by hwagyo (화교 · 华侨), or Chinese Koreans. The two dishes might not be so far apart after all.
Kongguk's soup base is made by boiling beans, sifting the broth, then reboiling it. The fried dough made of flour is added to the soup, which then becomes chewy and soft in texture.


Jeil Kongguk
(제일콩국)
Address: 대구 중구 남산로6안길 47
Hours: 07:30-24:00
Jeil Kongguk was by far the most recommended. The hot bean soup goes well with donkatsu or toast sandwich.
It makes for hearty breakfast or even a comforting late-night snack.
---
TTEOKBOKKI

One of the most common street foods you'll find in Korea, tteokbokki (spicy rice cake) is a staple in Korean cuisine both as a snack and a full meal.
Given its commonness, you naturally have a good number of options in Daegu as well.
Shinjeon Tteokbokki
(신전떡볶이)
Address: 대구 북구 칠성로17길 13
Hours: 10:00-22:30
Price: Tteokbokki ₩3,000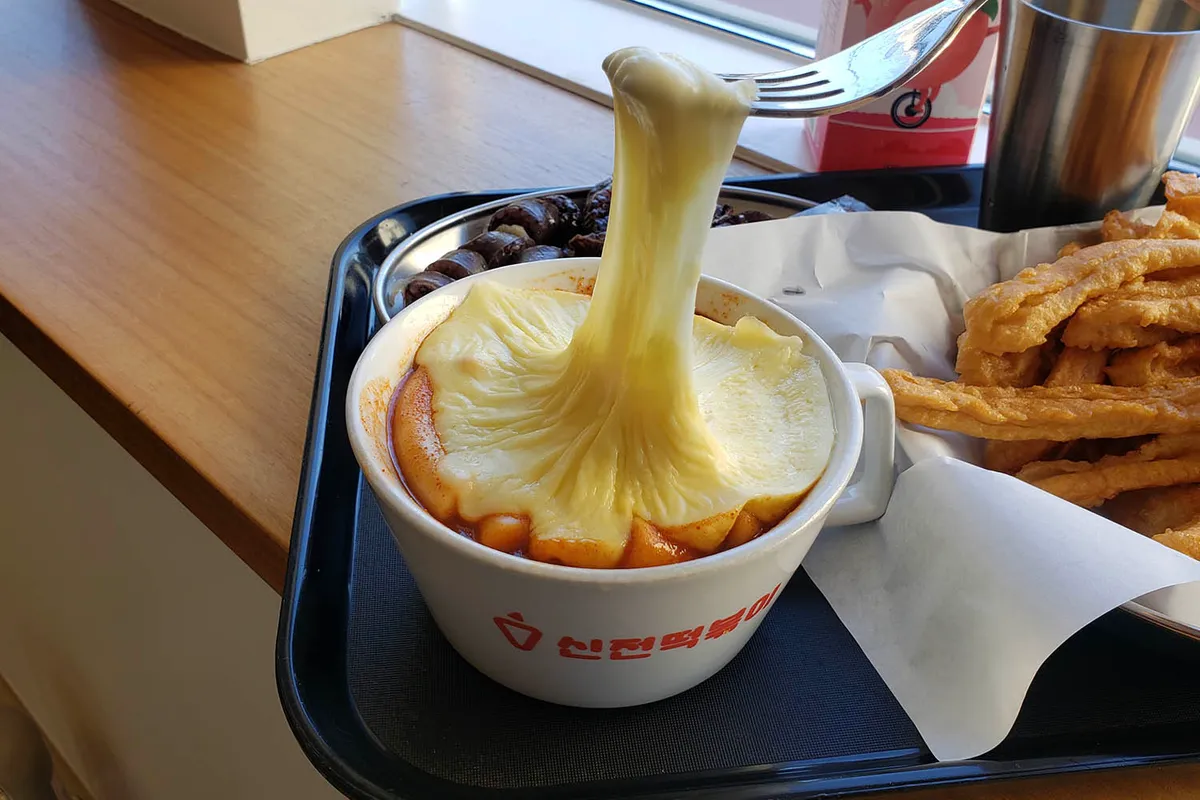 This Daegu-born franchise with 20 years of history is a popular eat-in and delivery tteokbokki brand all over Korea. When in Daegu, visit the main branch to see where it all started.
There are two levels of spiciness you can choose from, we highly recommend mild (순한맛). Mild is already quite spicy, a bit spicier than Shin Ramyun!
Somoonnan Tteokbokki
(소문난 떡볶이)
Address: 대구광역시 북구 태전동 979-8
Price: Cup Tteokbokki ₩1,000
If you're a BTS SUGA fan and have toured around his schools in Daegu, stop by this popular tteokbokki place to recharge!
It's got the classic Korean bunsik (school food) vibe we've all seen on Korean dramas.
Seomun Market
(서문시장)
Public Transit: Seomun Market Station Exit 3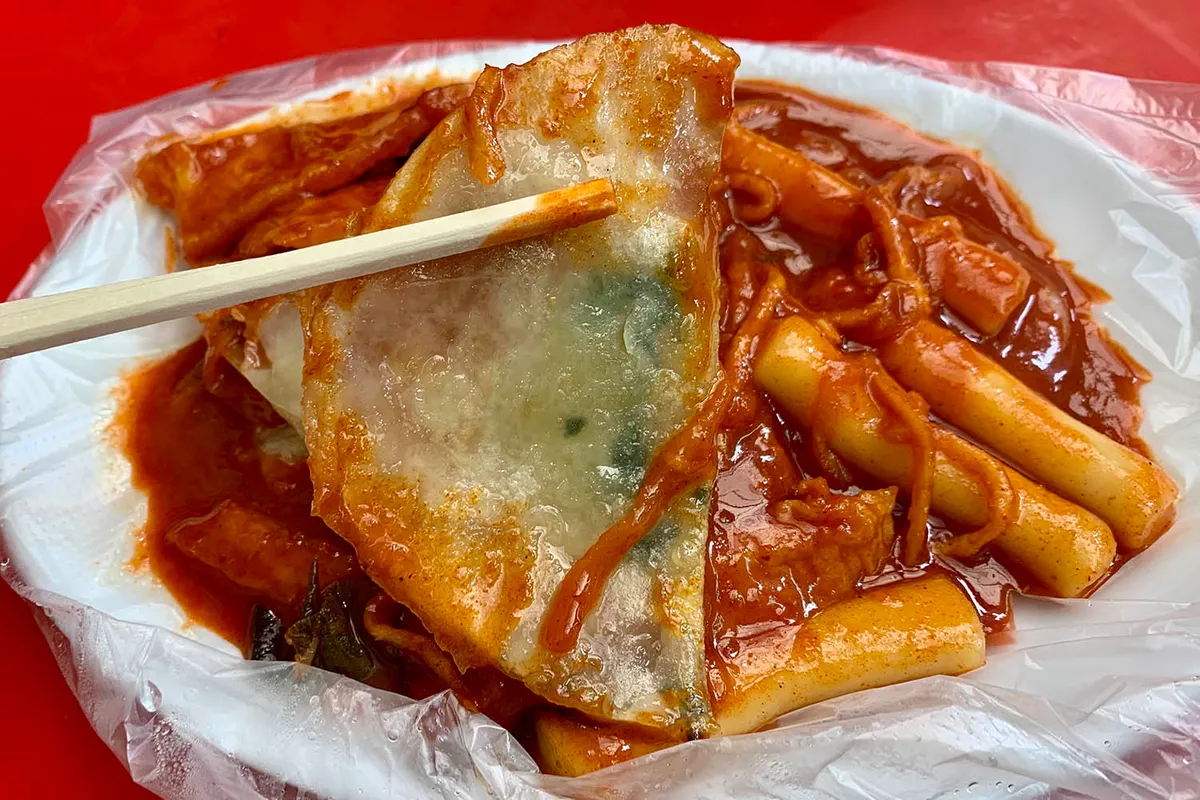 Remember the napjak mandu we mentioned above? You'll also find them at Seomun Market along with ttekobokki. The two combined make a great snack on-the-go!
---
NON-KOREAN DISHES

If you need to take a short break from a load of Korean food listed above, consider these options.
Oily Burger
(오일리 버거)
Address: 대구 중구 국채보상로125길 23-1
Hours:
Sun-Thu: 12:00-21:00
Fri-Sat: 12:00-22:00
Break: 15:00-16:00
Public Transit: Jungangno Station Exit 3
This has to be the best place in the city to get gourmet burgers.
For around ₩8,500, you get a set meal consisting of a burger, fries and a soda.
MIES Container
(미즈컨테이너)
Locations: Nationwide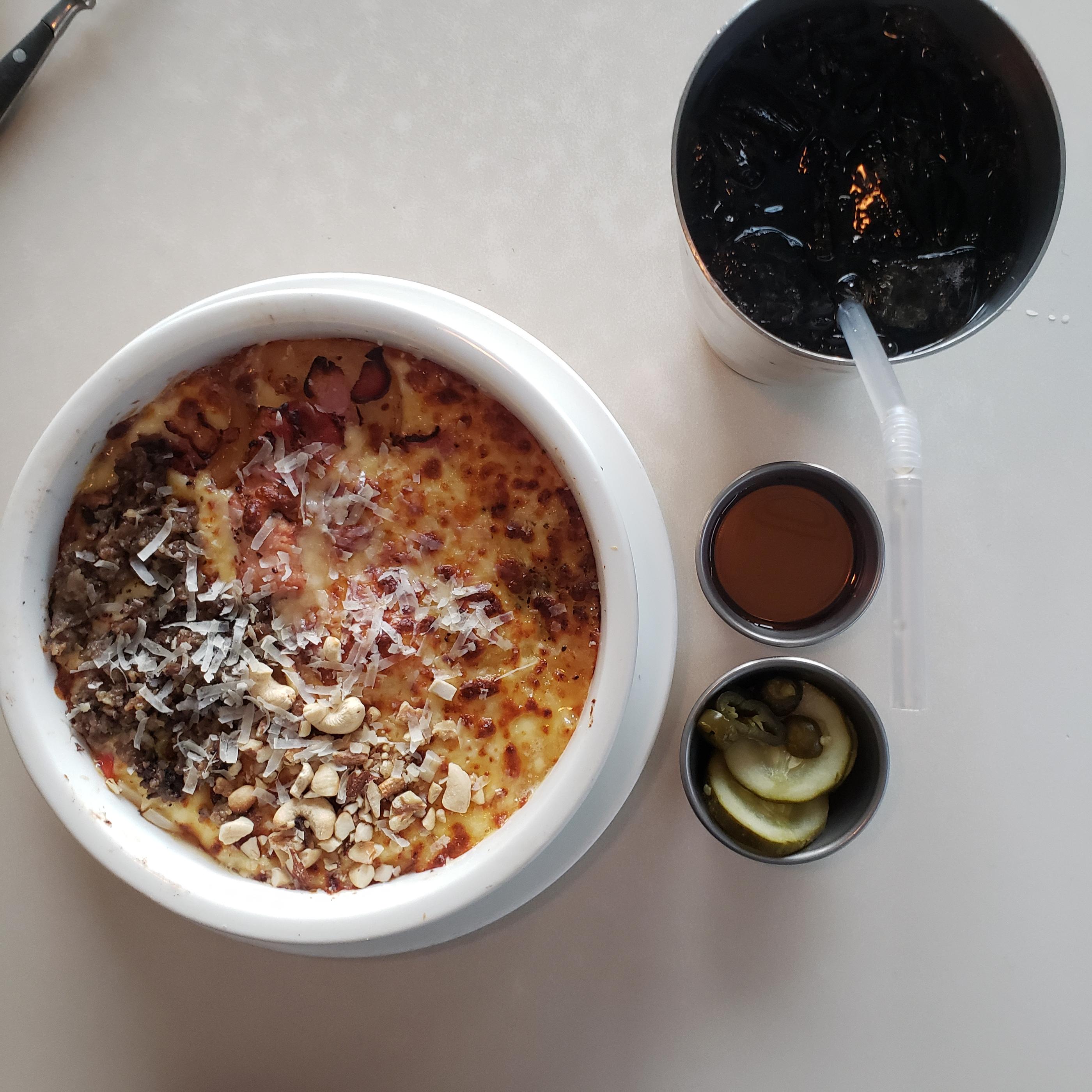 This Daegu-born franchise is now available in key places of Seoul including Hongdae, Gangnam, Dongdaemun and Jamsil as well as Busan.
If you're curious about tasty Korean-Italian fusion like bulgogi pizza and pasta salad, MIES Container is the place.
Hanseusi
(한스시)
Address: 대구 남구 두류공원로19길 8-4
Hours: 10:00-20:30
Public Transit: From Seomun Market, take the red express bus 6. Get off at Duryu Swimming Pool stop.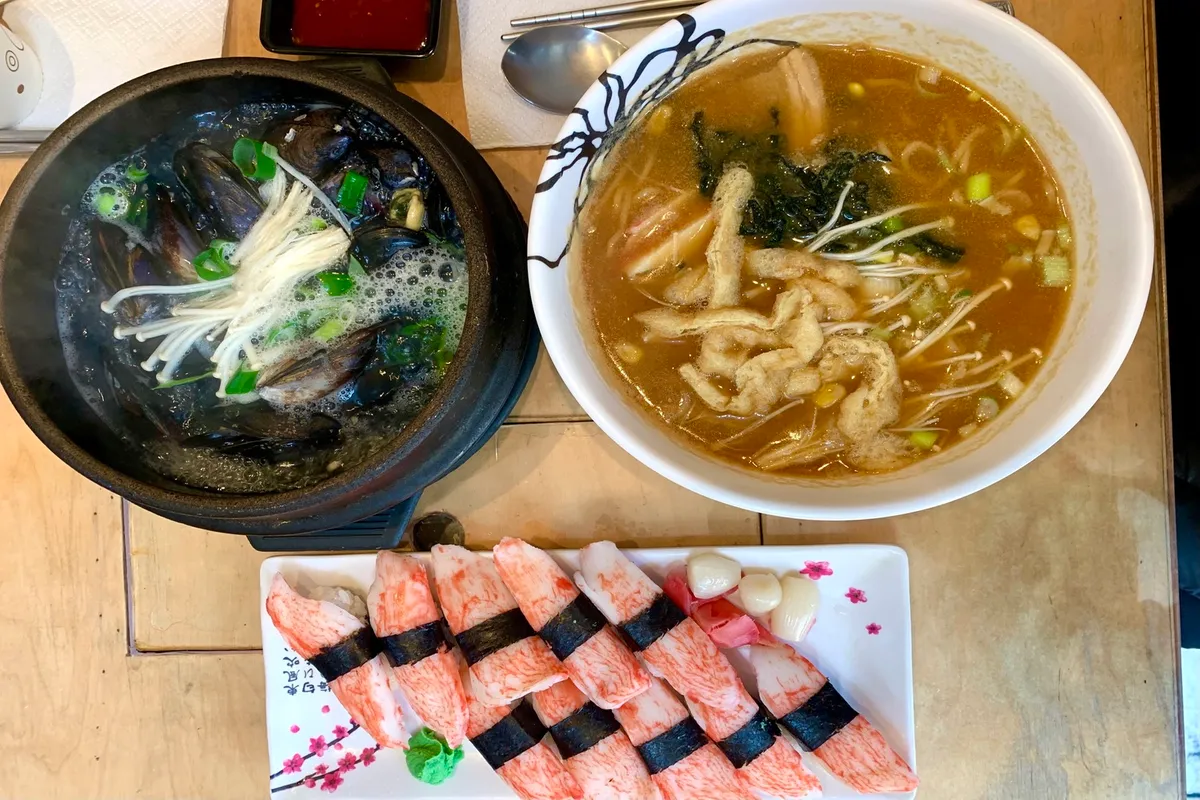 This has been a must-visit for all BTS fans who come to Daegu! This restaurant was visited by BTS V and his friends in 2018.
Try the V Set, which consists of generous amounts of mussel soup, snow crab sushi and miso ramen for just ₩22,000!
Junghwa Banjeom
(중화반점)
Address: 대구 중구 명륜로 20
Hours: 11:00-20:00
Public Transit: Banwoldang Station Exit 19
This Chinese-Korean fusion eatery has over 40 years of history which never goes quiet.
Even in winter, patrons will line up outside to taste their specialty, Junghwa Bibimbap (중화비빔밥), a Chinese-inspired rice dish. You can taste this popular dish for just ₩8,000.
---