Udo Garden
Udo, a Jeju Island islet that's worth a visit! Stop by Udo Garden as you're there!
Jeju Island is often called Korea's Hawaii because of the resemblance of lush tropical trees and emerald-clear waters. There are thousands of islets surrounding the volcanic island; Udo Island is the most popular. A visit to Udo Island is now a must when on Jeju Island! If you're new to the islet and don't know where to start, start off your Udo visit by stopping by this 20,000 square meters garden full of beautiful flora and tropical plants for an exotic experience. The garden has a different atmosphere throughout all 4 seasons! In the fall, the garden is full of pink muhly and hydrangeas which look great in photos!
---
Udo Garden
---
Information
Address: 제주시 우도면 천진길 105
105, Cheonjin-gil, Udo-myeon, Jeju
Hours: 09:00 - 17:00
---
Why We Recommend It
Just a quick 10-minute boat ride away from the very east of Jeju Island at Seongsan Port. Once you step foot on Udo Island, head over to Udo Garden!
Flooded with beautiful hydrangeas and verbena in the summer and pink muhly and cosmos in the fall, you will be able to see plenty of seasonal flowers during your visit!
Sanho Beach, known for its soft sand and stunning sunsets, is just a 5-minute walk away!
There are so many good photo spots by the flowers, walkways with lush green plants, and by palm trees that are rarely found in Korea!
The garden is quite large so it would take 2 - 3 hours to explore the entirety of it; make sure you wear comfy shoes!
---
Things to Keep In Mind
Please reserve at least 2 days before the date of usage. You can reserve tickets for 30 days from the current date.
Your reservation will be confirmed within 2 business days after purchase. You can use the voucher(barcode) freely within 30 days of receipt.
Cancelations and refunds can be made up to 3 days before the reserved date.
If one representative for a group reserves for more than 1 person, 1 voucher will be sent and everyone in the group must enter the garden at the same time.
Outside food and drinks are prohibited.
Children under 6 years of age are free of charge if they present identification(passport).
Once the admission ticket is used, you cannot enter again.
To make changes to the reservation and if you have other inquiries, please contact support@creatrip.com.
---
Price
| | |
| --- | --- |
| | |
| | |
| | |
---
How to Reserve
| | |
| --- | --- |
| | Make a reservation on the Creatrip reservation page. |
| | Enter all required information in detail. |
| | Make the full payment. |
| | Your Creatrip reservation will be confirmed within 1-2 business days. The voucher(barcode) can be found under |
| | Use the voucher freely within 30 days after purchase. Show the barcode voucher to the clerk at the ticket booth and enter the garden! |
---
Preview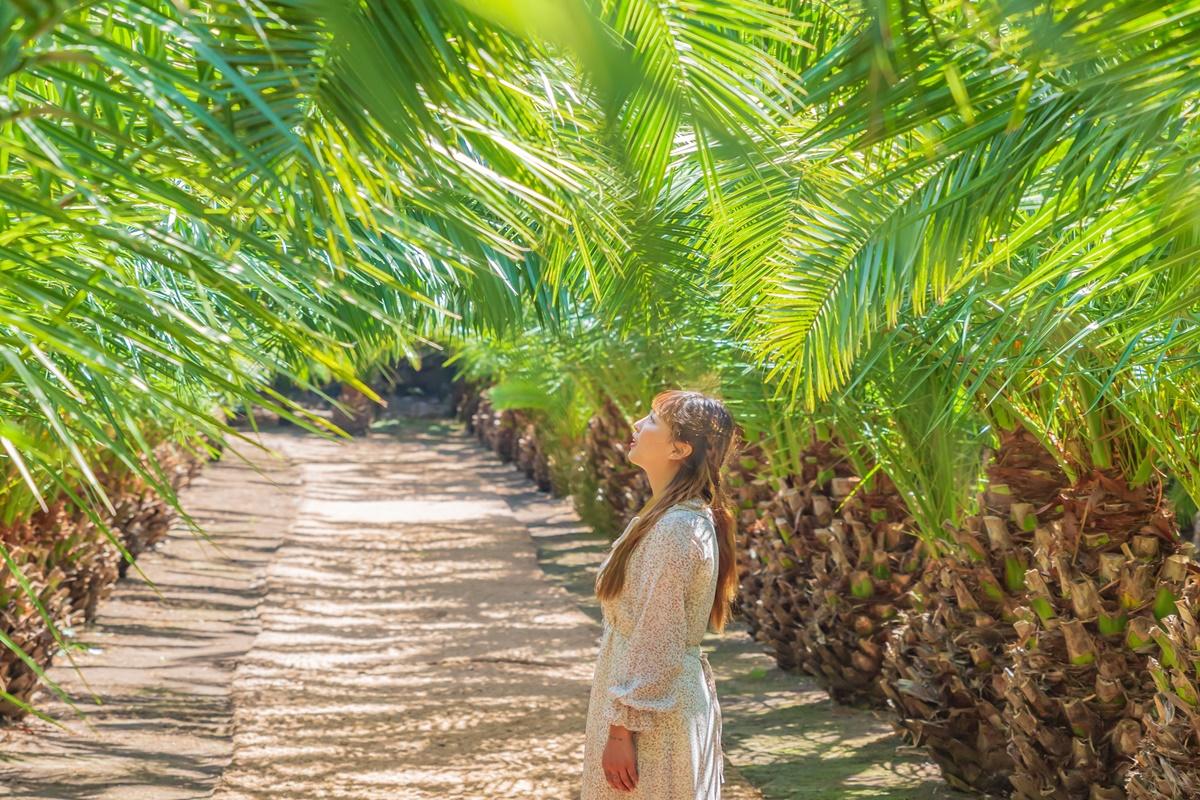 You must add a visit to Udo Island to your Jeju itinerary and as you're there, you must stop by Udo garden! The grand garden is a 20,000-square-meter large arboretum with exotic plants and the best photo spots on the island! Udo Island is only a 10-minute boat ride away from Jeju Island on Seongsan Port so it is frequently visited by Koreans and other tourists. However, the islet is less crowded than mainland Jeju, so you will be able to explore peacefully.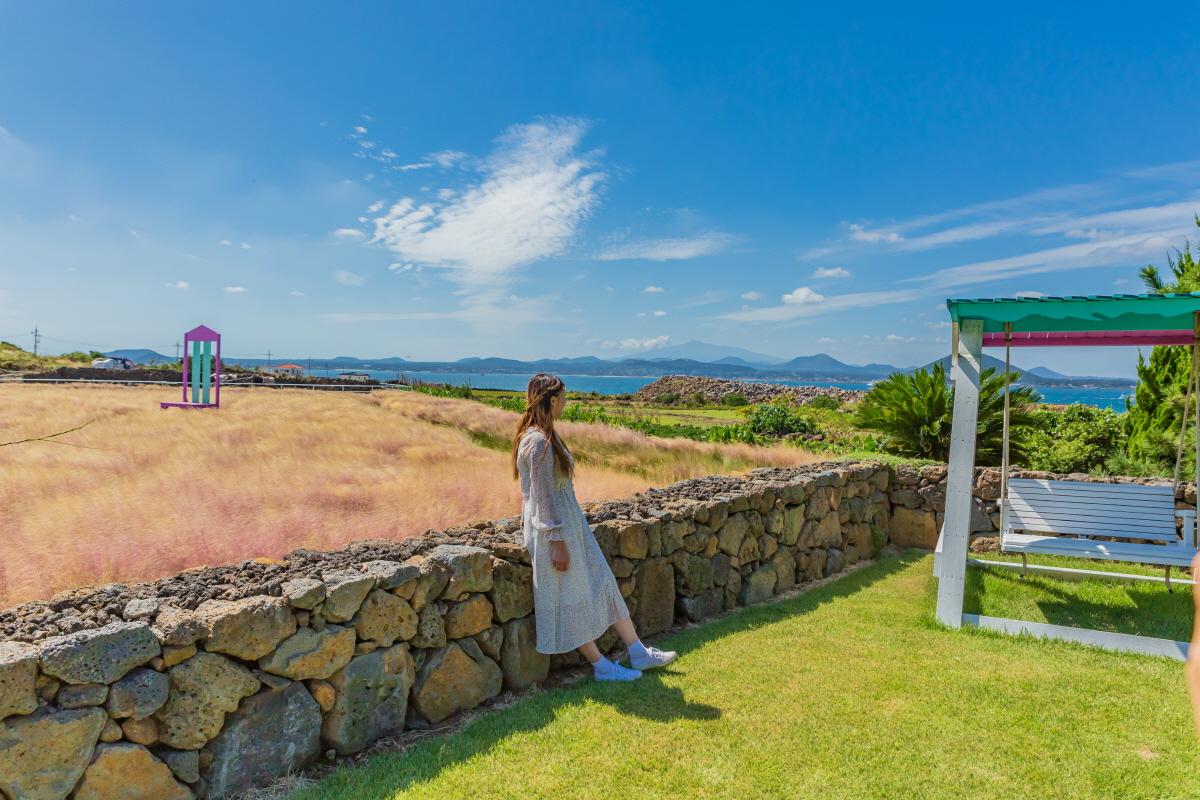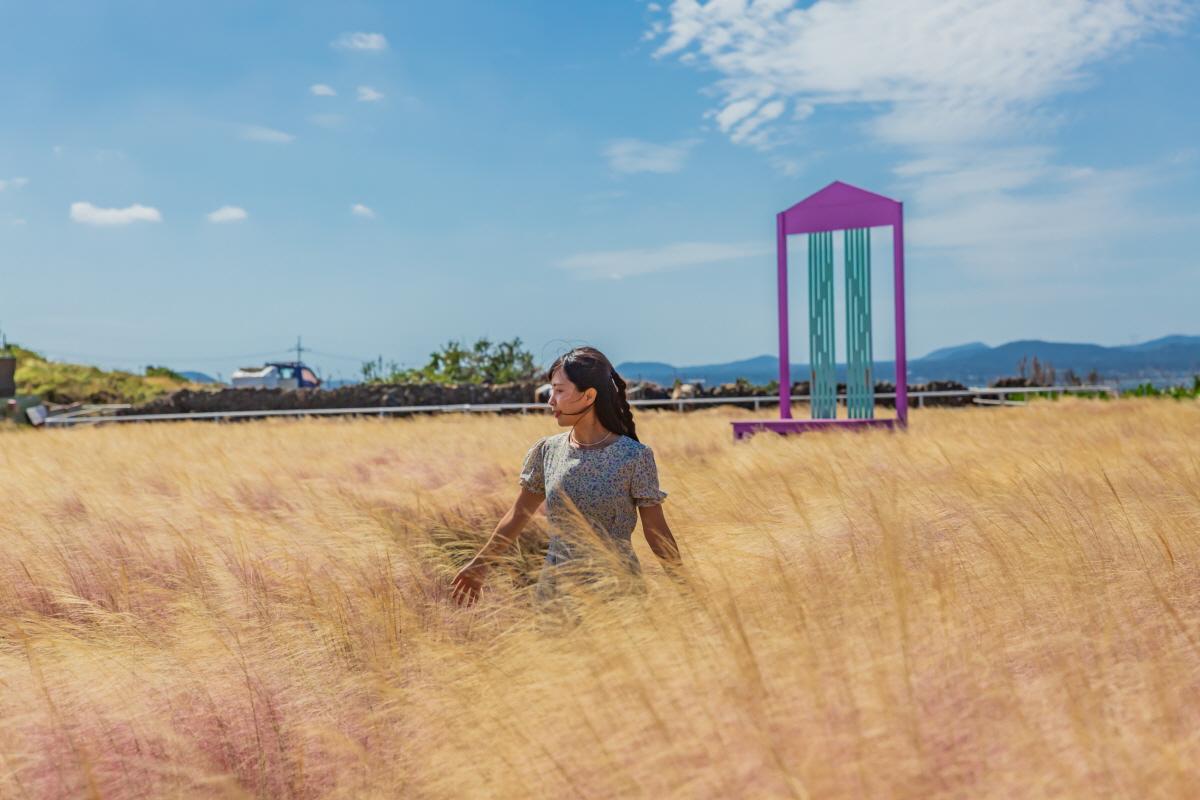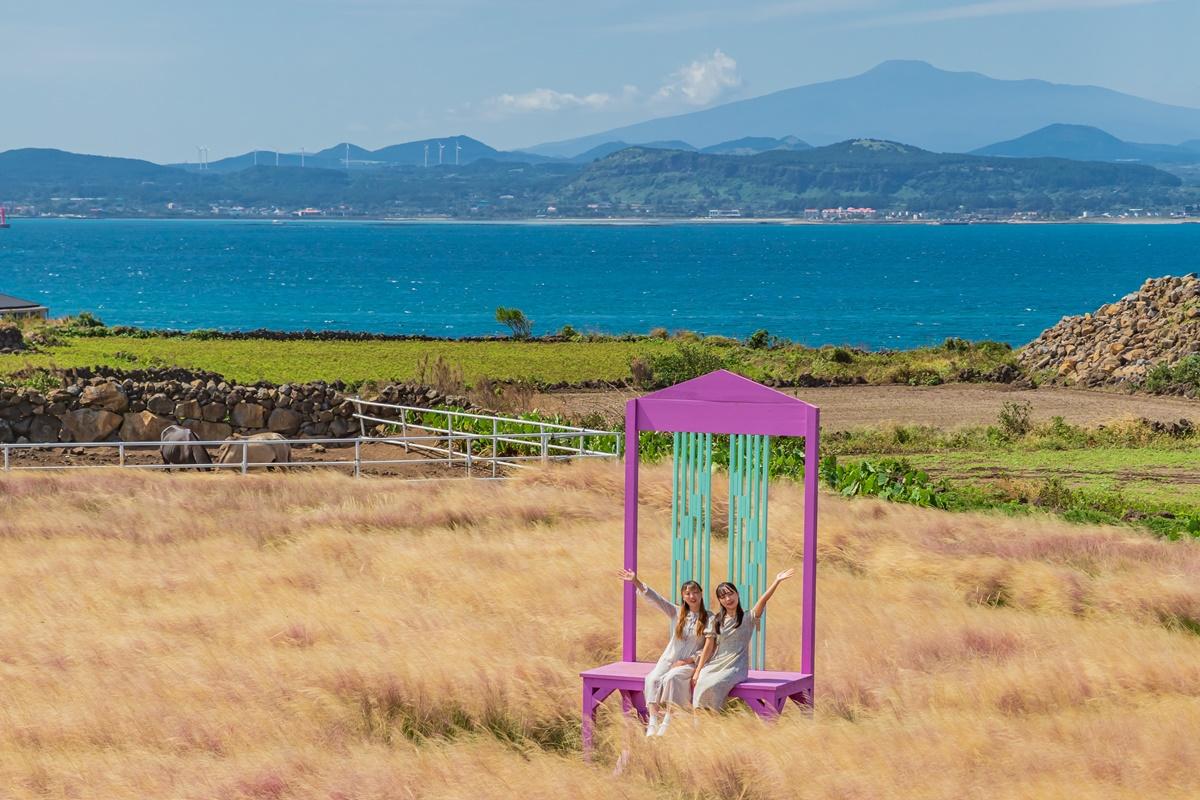 The seasonal flowers decorate the garden in different atmospheres throughout the year and in fall, the garden is covered in reeds and pink muhly, which is a Korean favorite. Other flowers that can be found in the garden are hydrangeas, verbena, cosmos, etc. The garden is located on slightly higher grounds, so the undisturbed view of the ocean is stunning as well!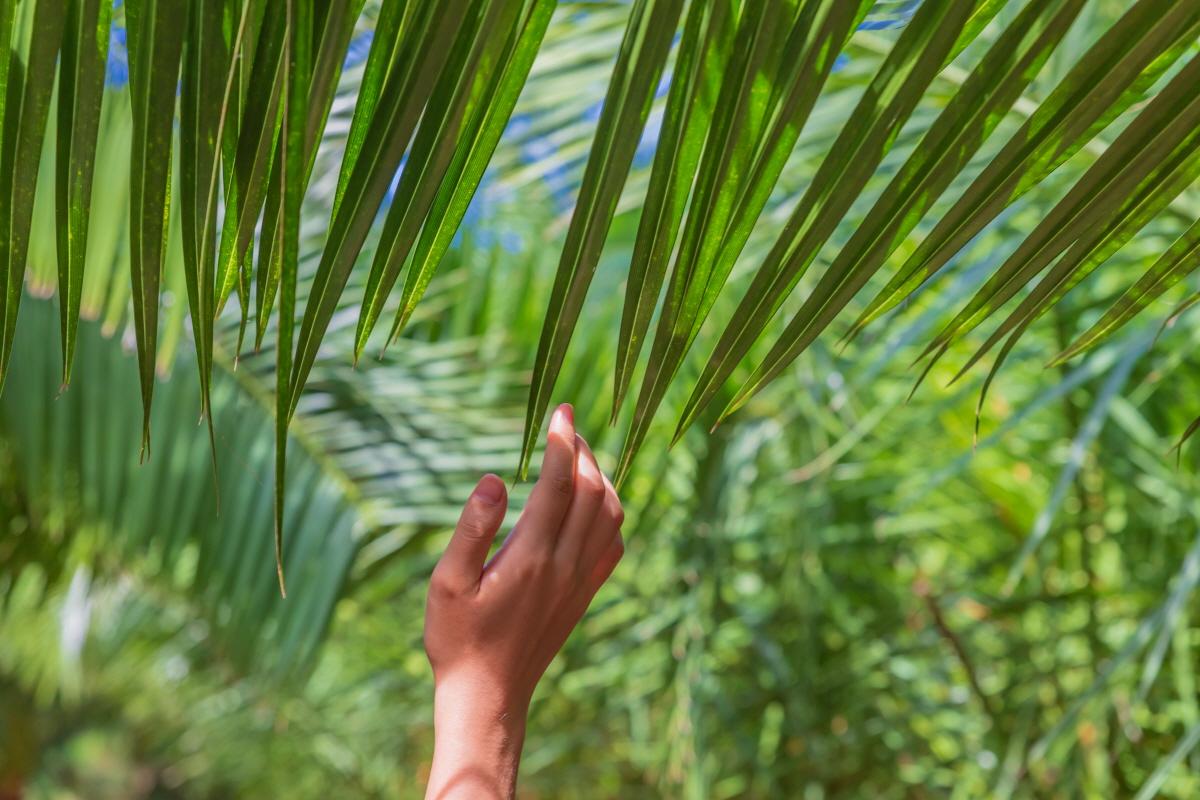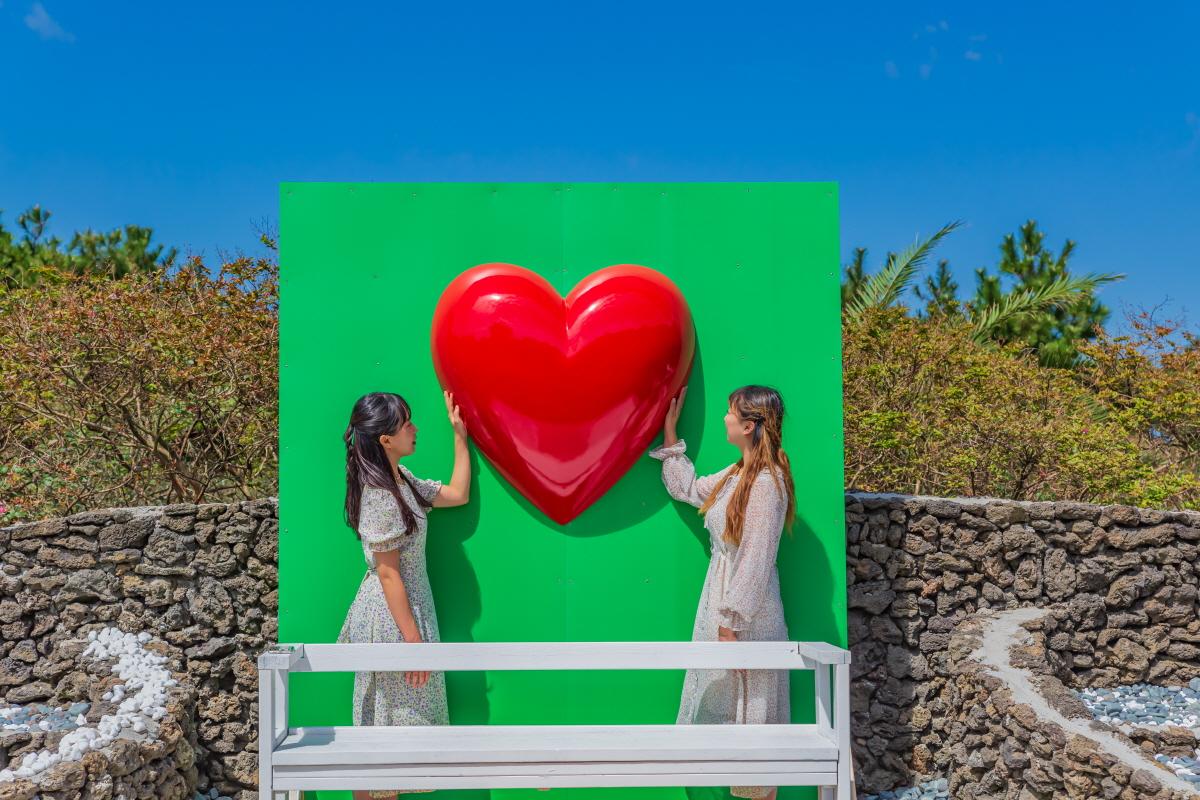 The palm trees make you feel like you're on a tropical destination! You can take photos by them and all the other great photo spots available. Explore the garden from corner to corner for a memorable trip to Udo Island!
---
Udo Garden
---
We hope that you can enjoy a visit to the beautiful Udo Garden! If you have any questions or concerns, please leave a comment below or send us an email at support@creatrip.com! You can follow us on Instagram, TikTok, Twitter, and Facebook to stay updated on all things Korea!
---