Cofioca | K-Pop Idols' Favorite Bubble Tea Shop
This quaint little shop in Apgujeong is visited by many idols from EXO to APINK to GOT7, NCT, and more!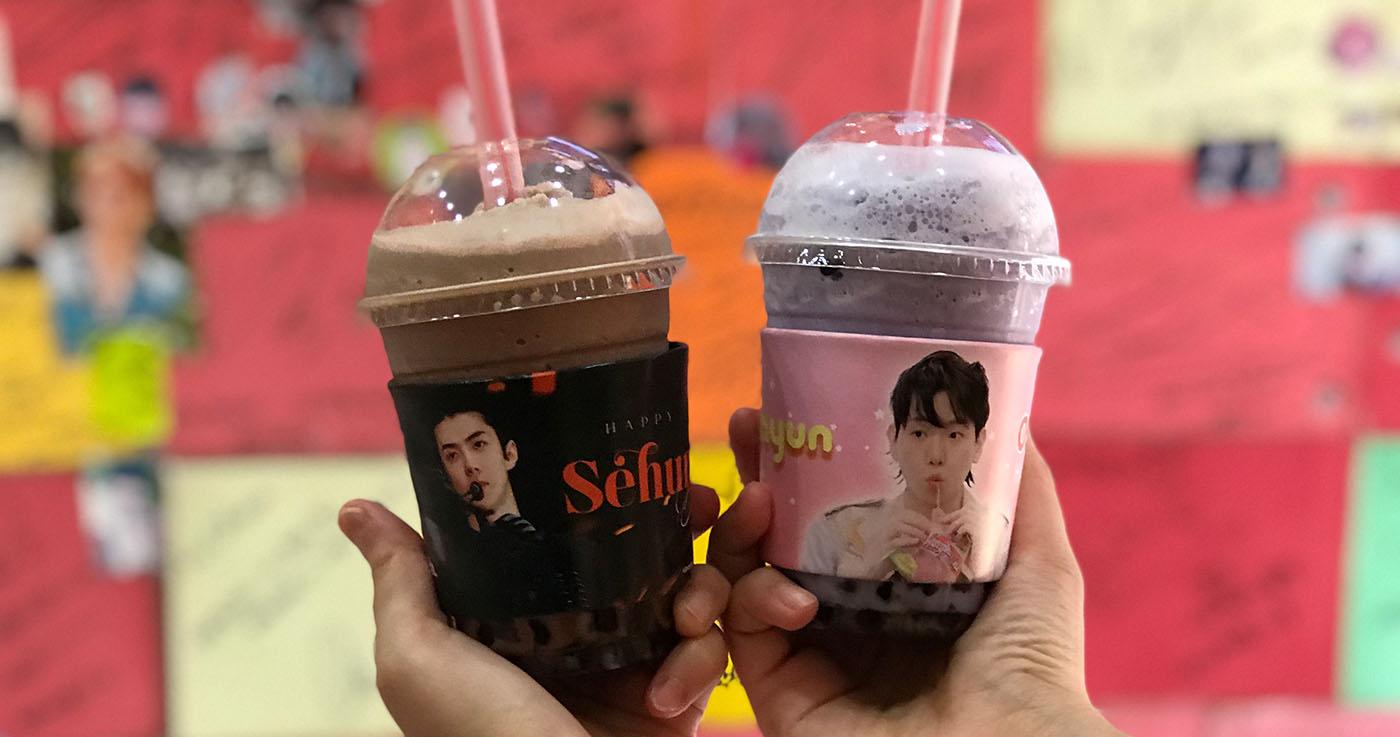 *Unfortunately, this bubble tea cafe has closed down.
When it comes to bubble tea, many people will of course think of EXO's Sehun! Today we're taking you with us to the famous bubble tea cafe that K-Pop fans need to know about, Cofioca in Apgujeong. If you're looking to follow in the footsteps of your favorite idols, this is a place you definitely have to check out as it is a favorite for members of groups like EXO, GOT7, KARA, NCT, APINK, and many more!
---
Information
Address: 서울 강남구 선릉로161길 31
31 Seolleung-ro 161-gil, Gangnam-gu, Seoul
Hours: 9:30-22:00 (Last Order 21:40)
Public Transportation: About 6 minutes by foot from Apgujeong Rodeo Station (압구정로데오역) Exit 6.
---
Menu
Chocolate
초코렛

6,000 won

Taro Milk Tea
타로 밀크티

6,000 won

Black Milk Tea
블랙 밀크티

5,500 won

Coconut Milk Tea
코코넛 밀크티

6,500 won

Misutgaroo Milk Tea
미숫가루 밀크티

5,500 won

Melon Milk Tea
메론 밀크티

6,500 won

Berry Berry
베리 베리

7,500 won

Mango Snow Ice
망고스노우 아이스

6,000 won



---
Our Visit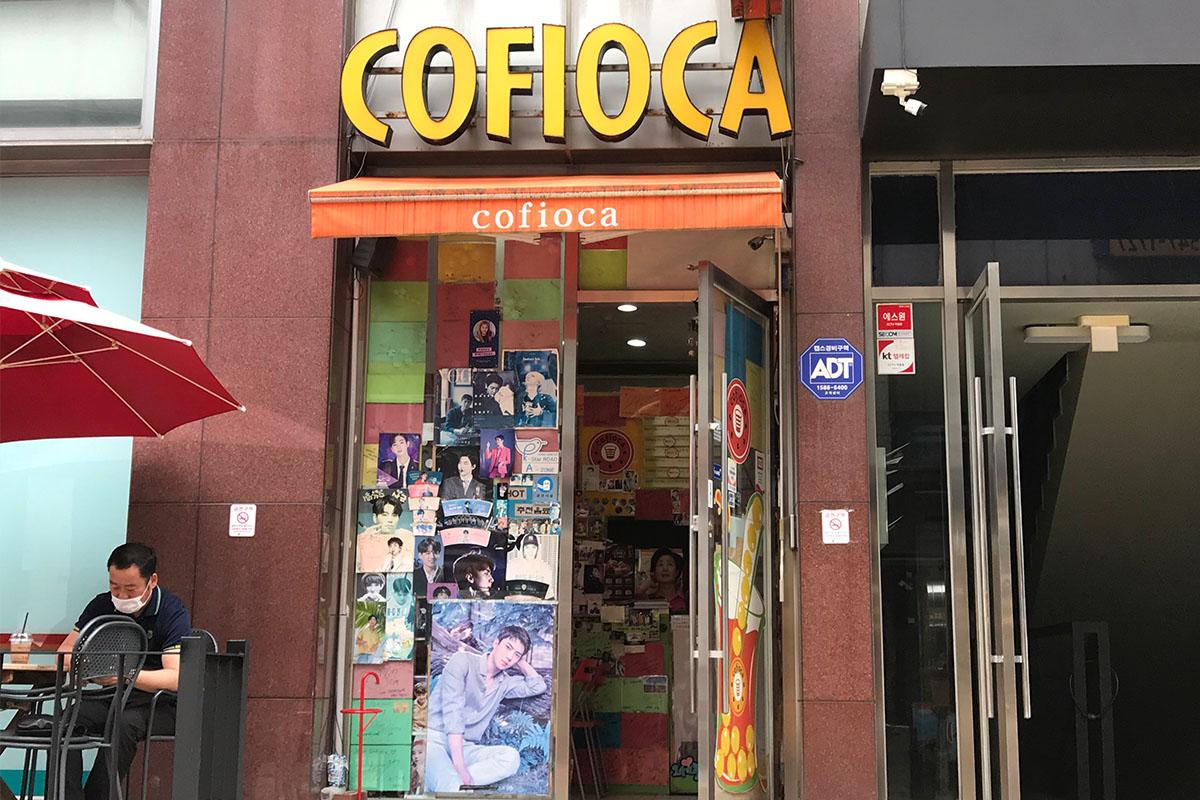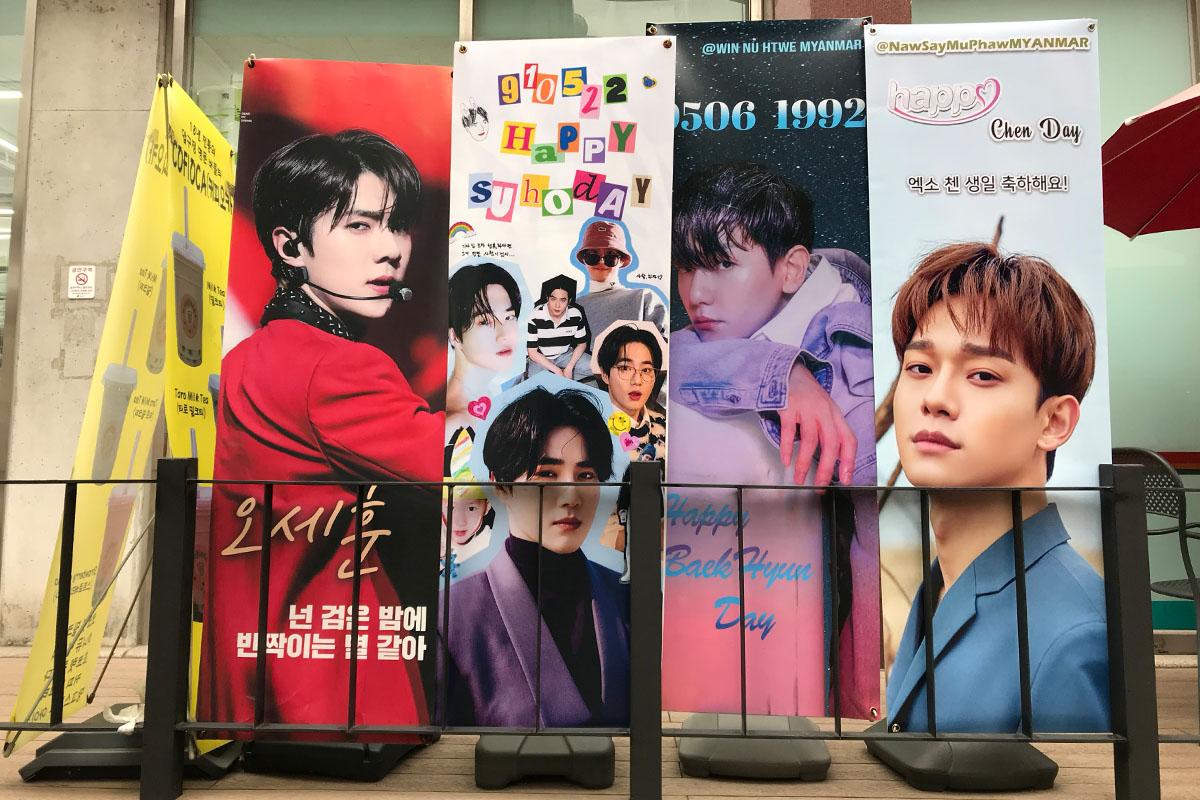 I'm sure many K-Pop fans are already familiar with Cofioca, a bubble tea shop in Apgujeong, since it is famously known as a place that idols love to go to.
In particular, EXO's Sehun comes here very often.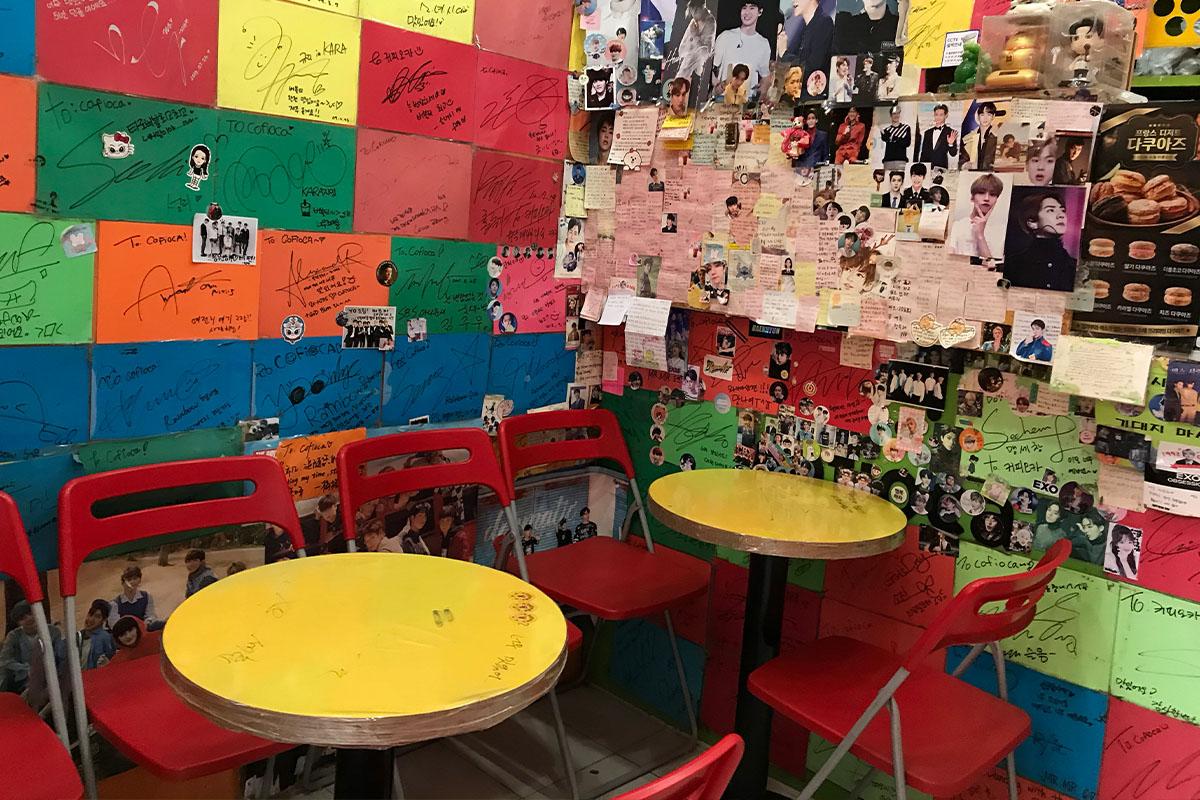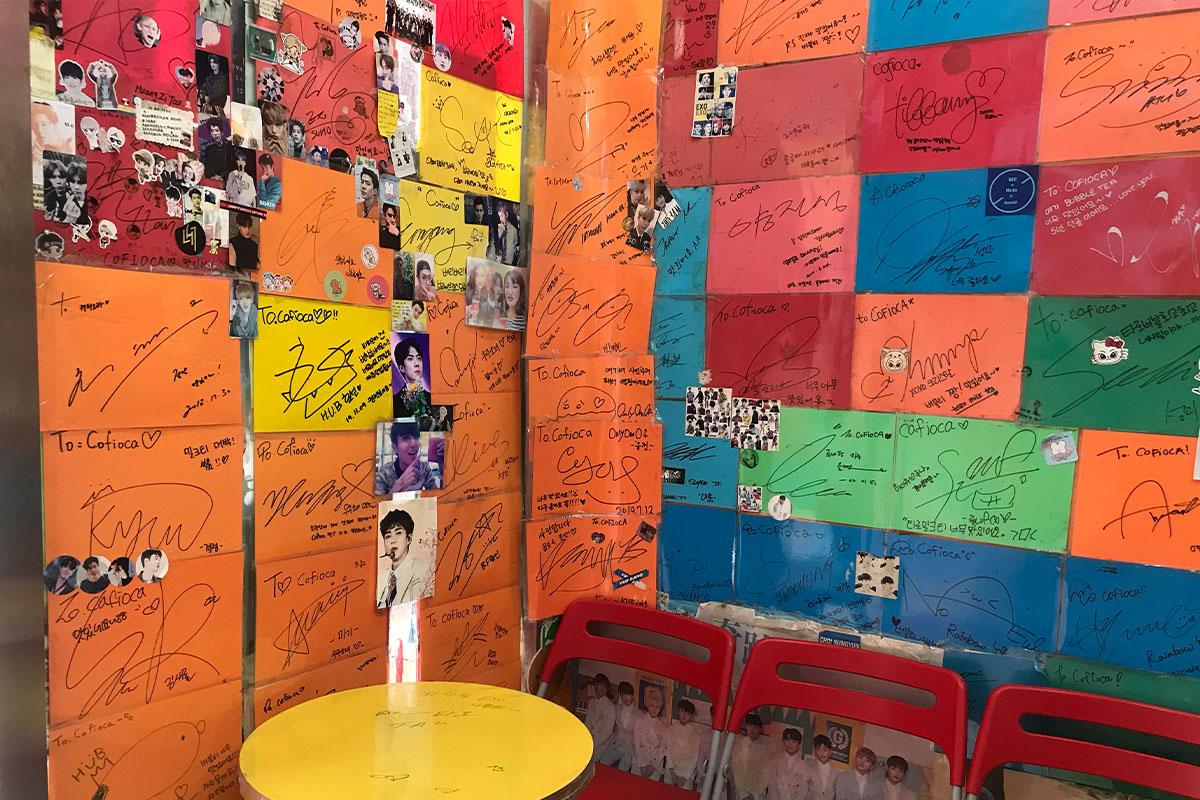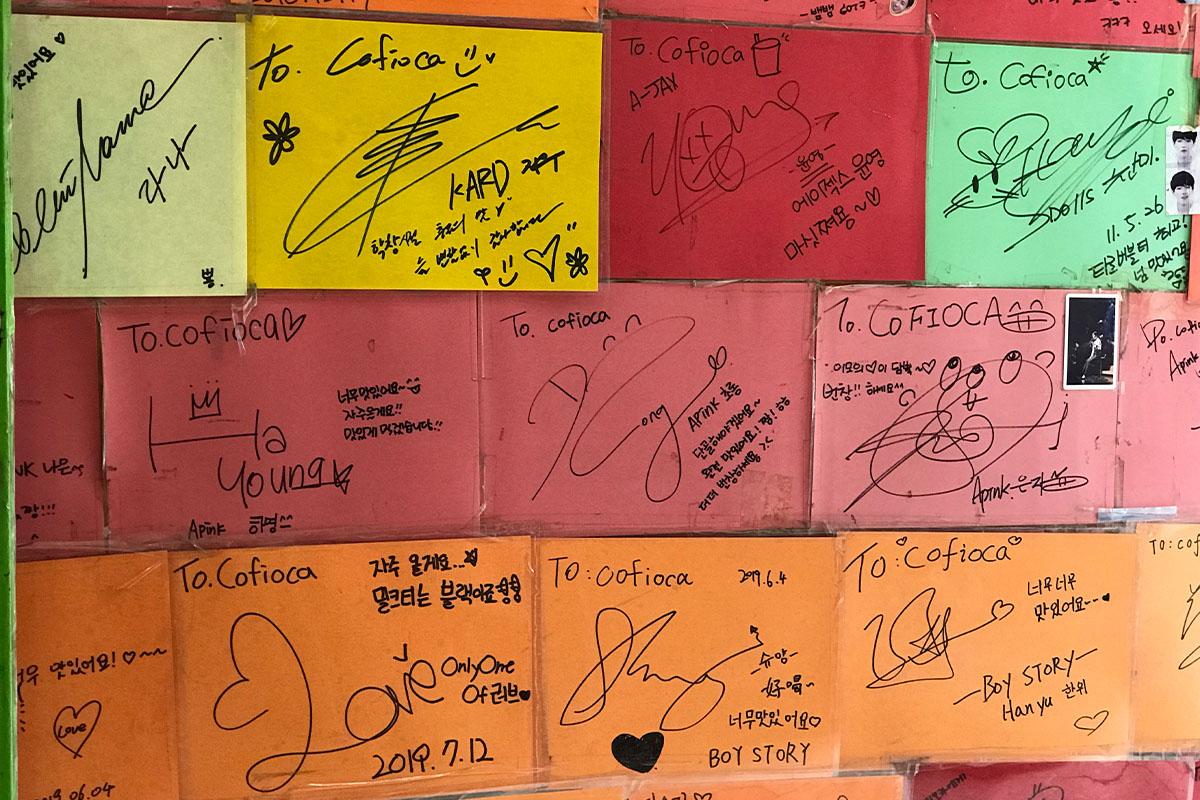 As soon as you enter the shop, you will be amazed by all of the signatures posted all over the store.
Anywhere you look, there are idols' autographs!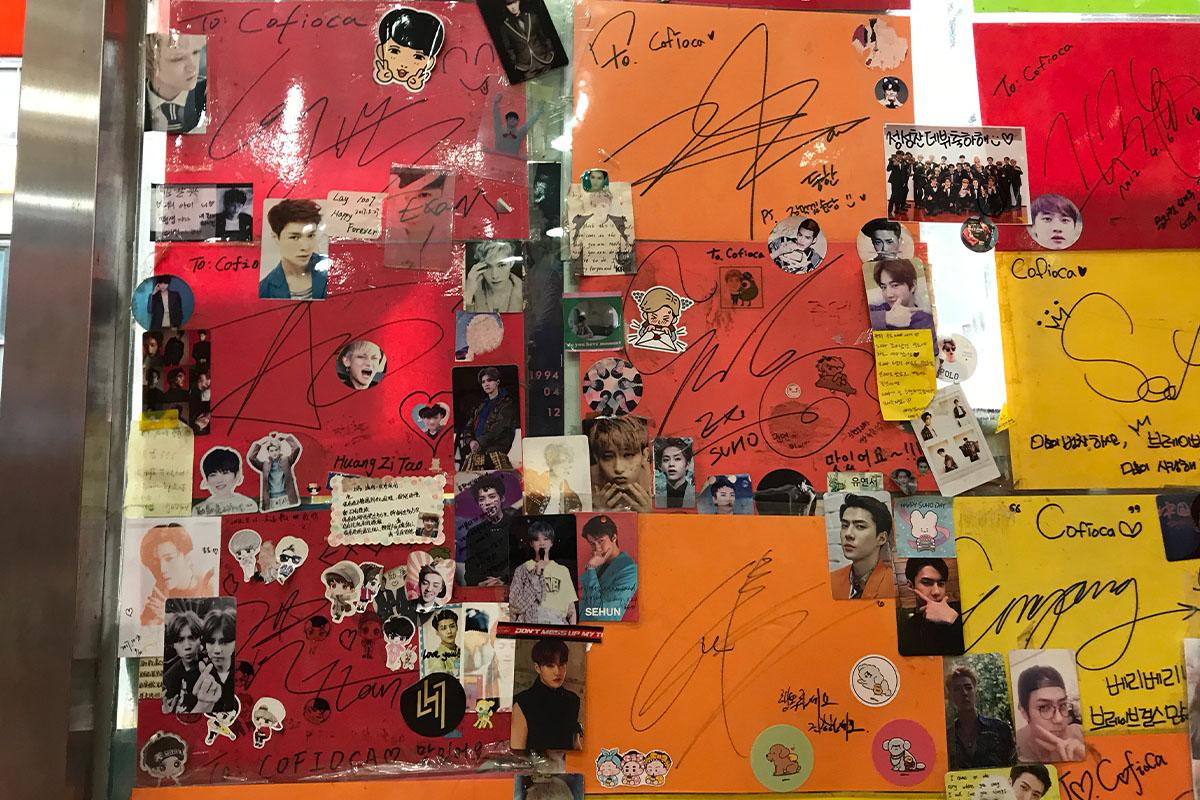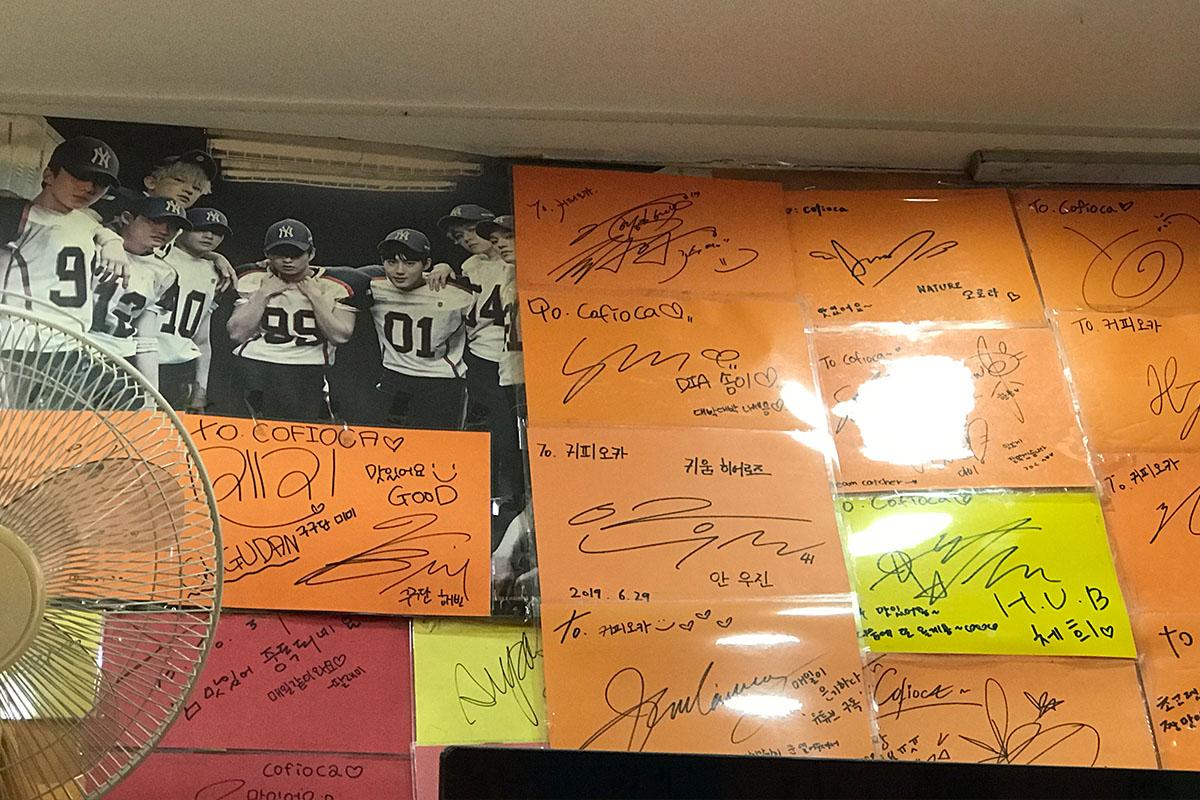 The autographs go all the way up to the ceiling!
Fans have put cute photo stickers and photo cards by the corresponding idols' signatures, so you will be able to find your faves.
And it's not just Sehun, Kai, Chanyeol, Suho, and the other EXO members who have been here.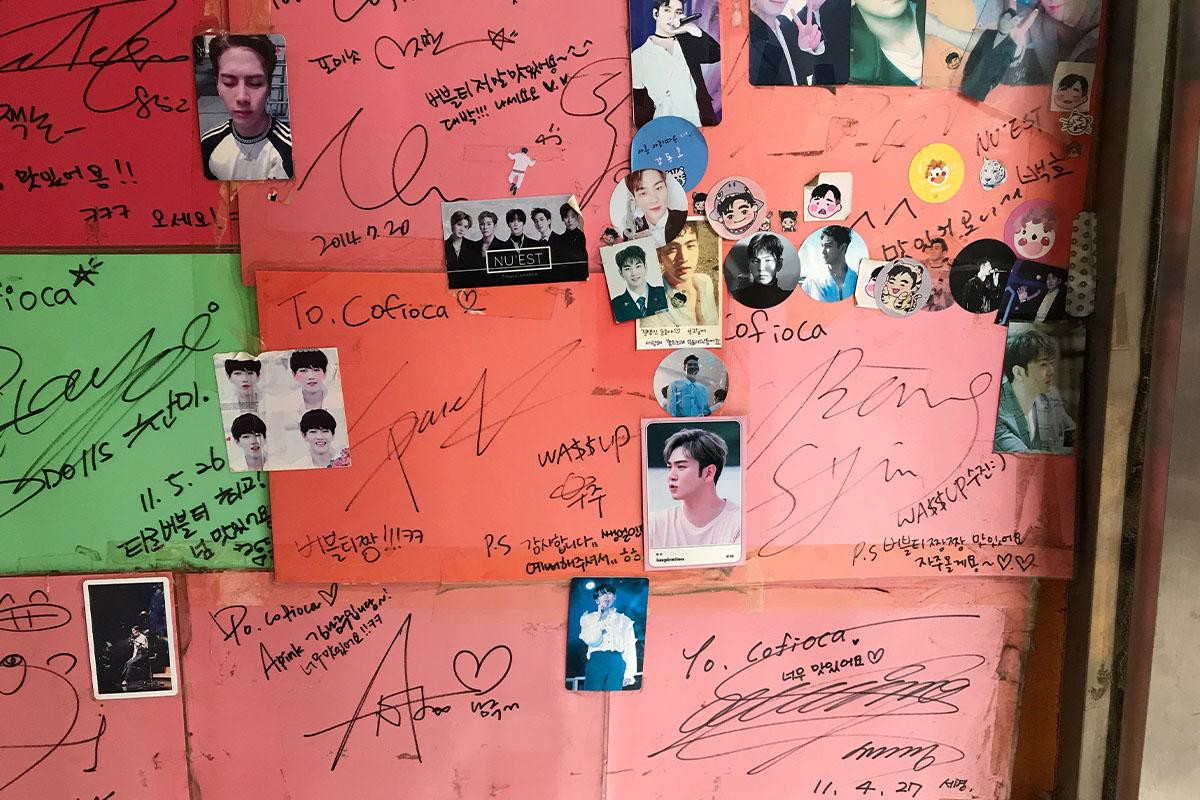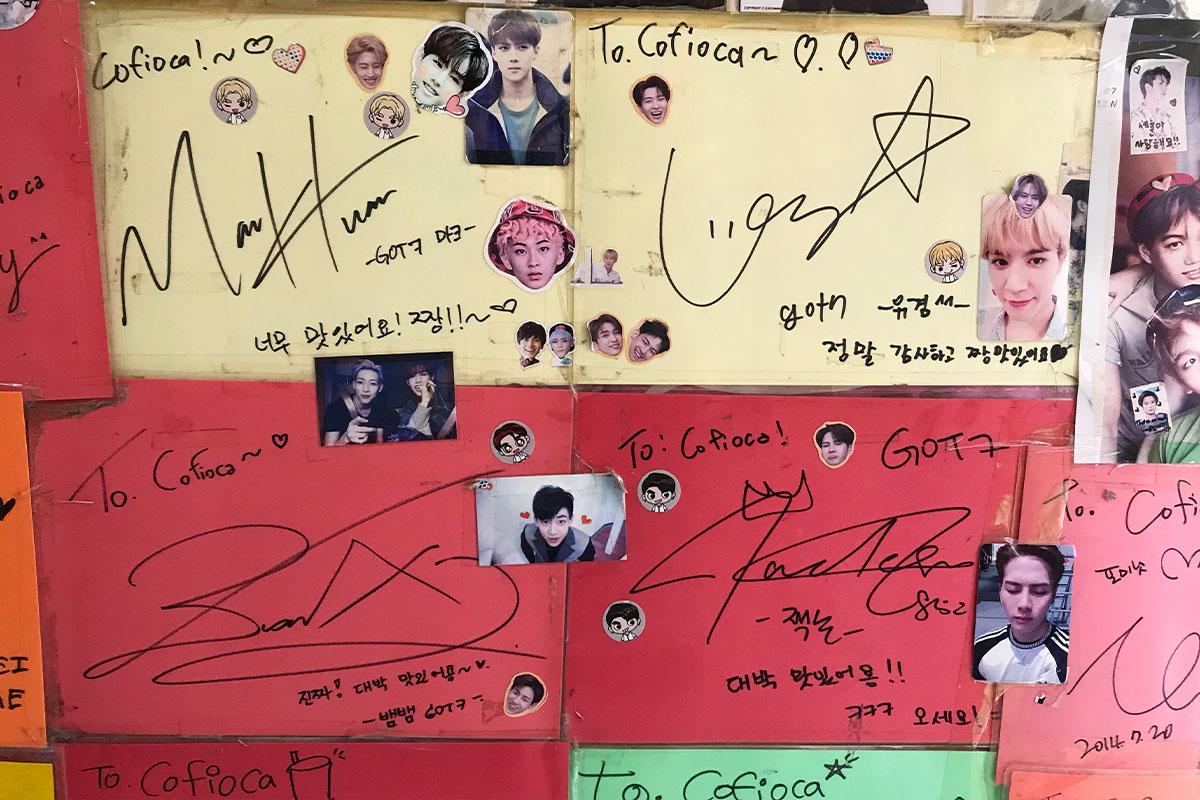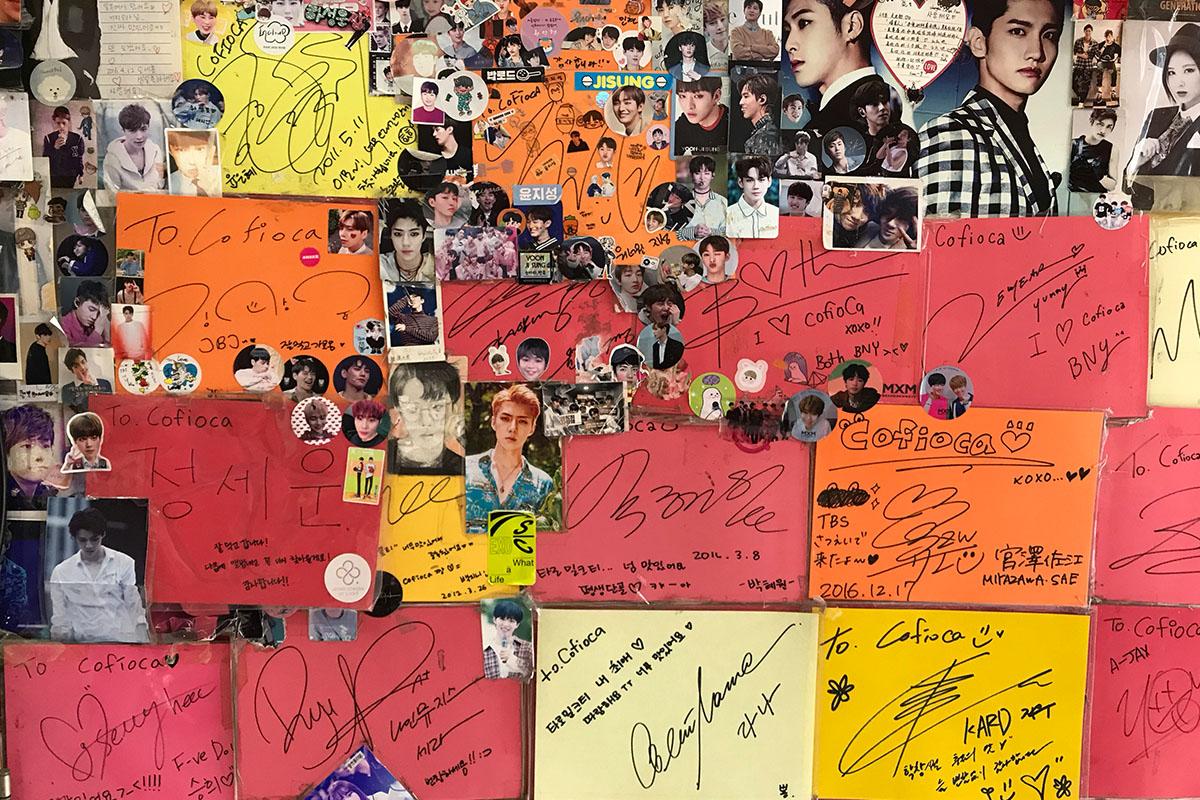 GOT7 members Mark, BamBam, Jackson, and Yugyeom have all been here too, along with NCT, Baekho and Minhyun of NU'EST, TVXQ, and Wanna One's Yoon Jisung.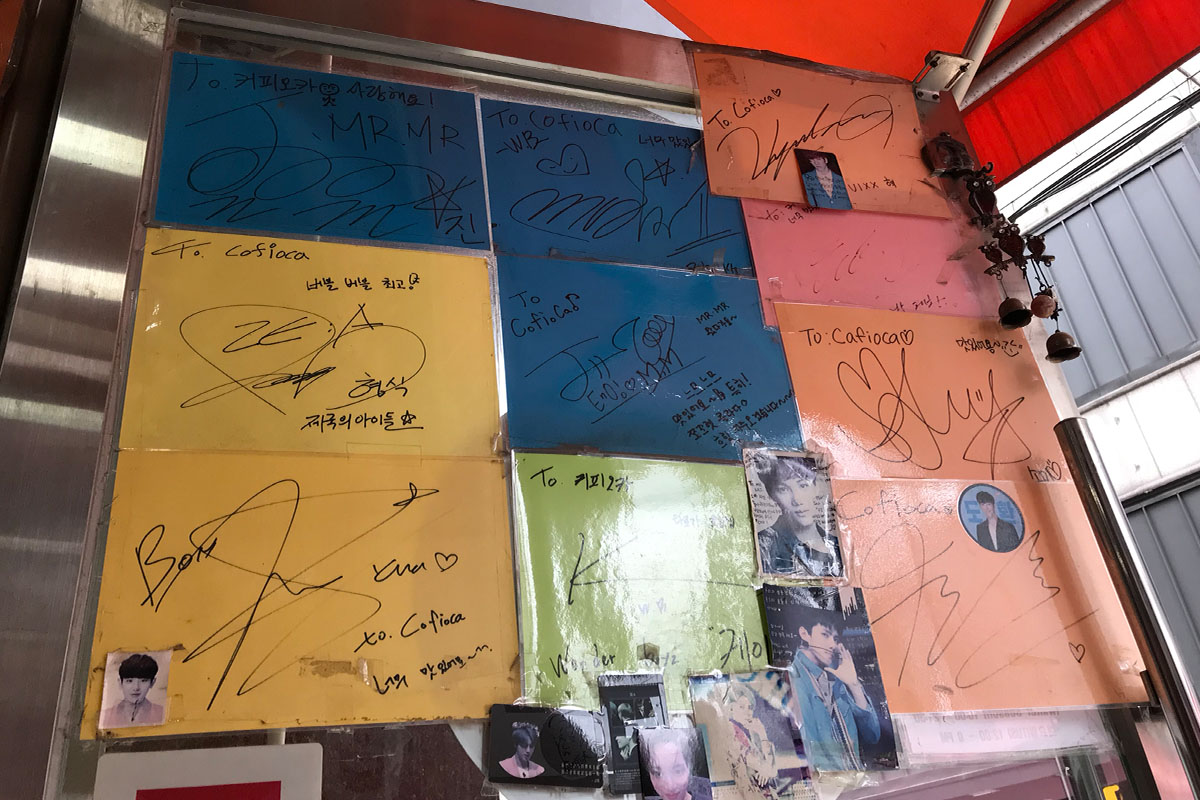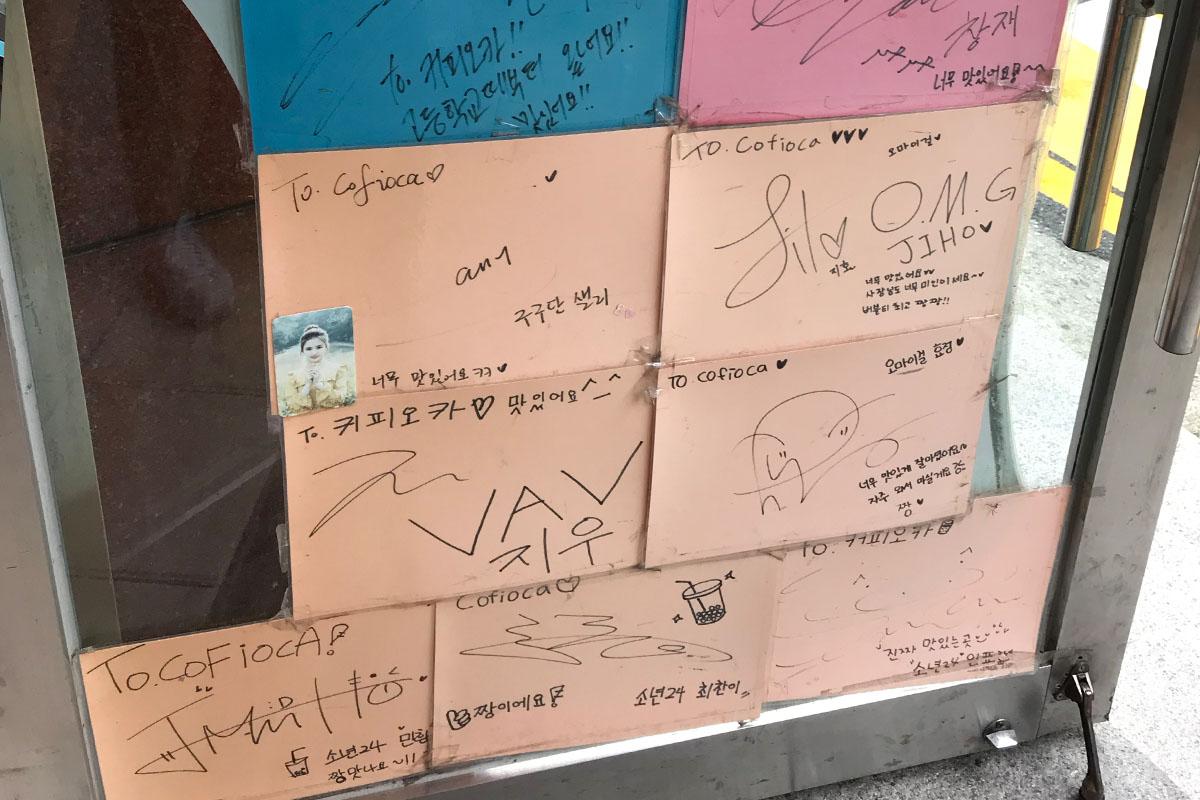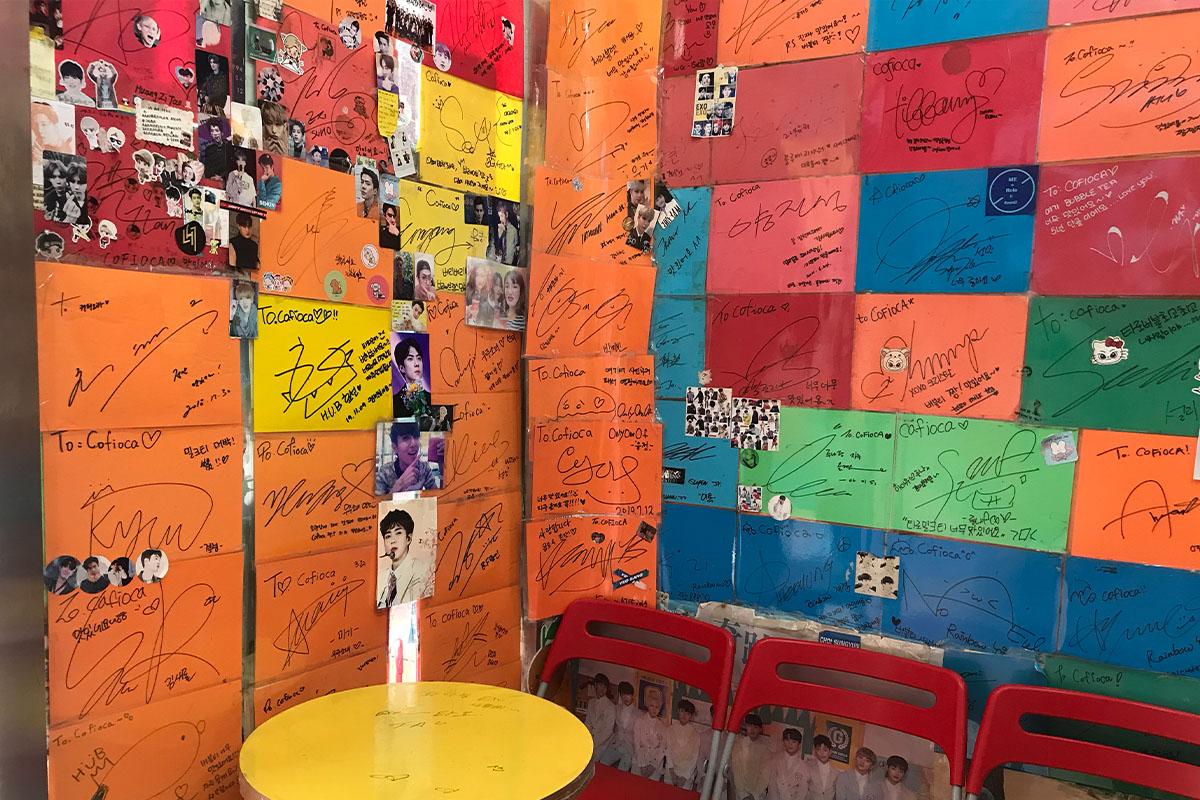 As for the girls, Gugudan, Oh My Girl, and Jeon Somi have been here, among many others.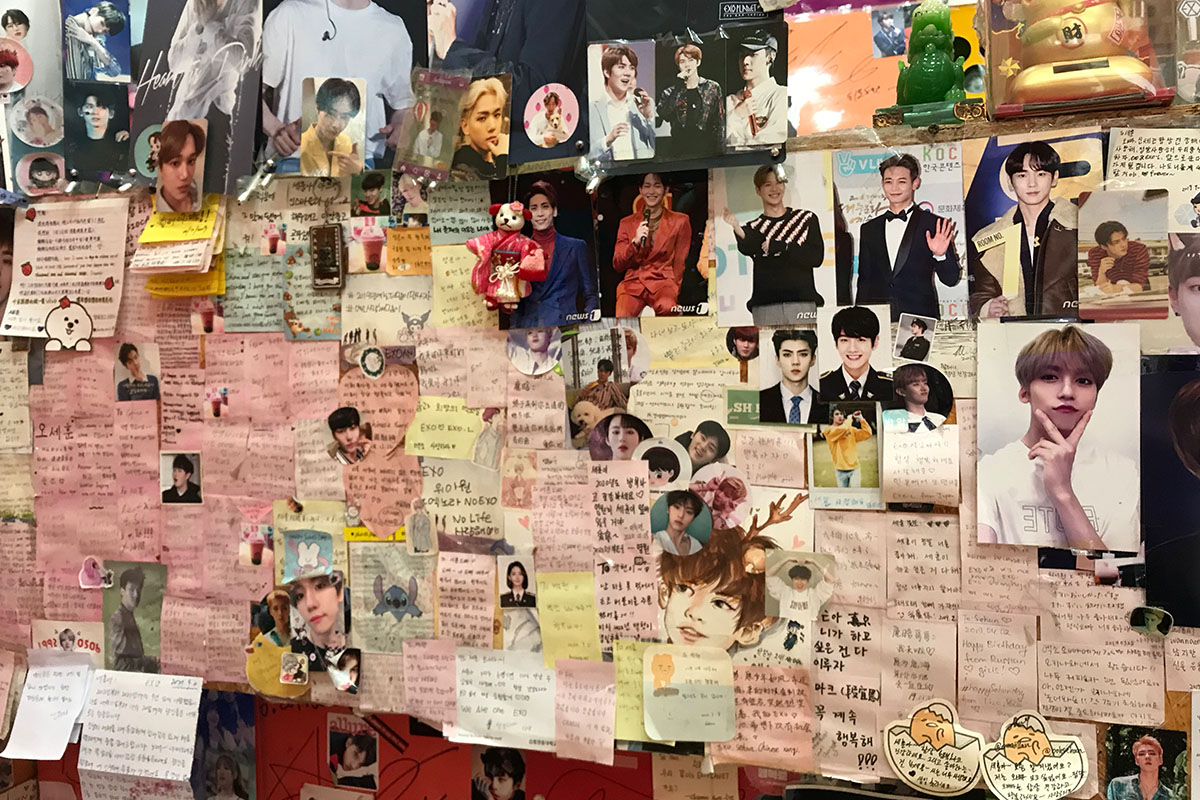 This corner of the shop has notes that fans have written to the artists.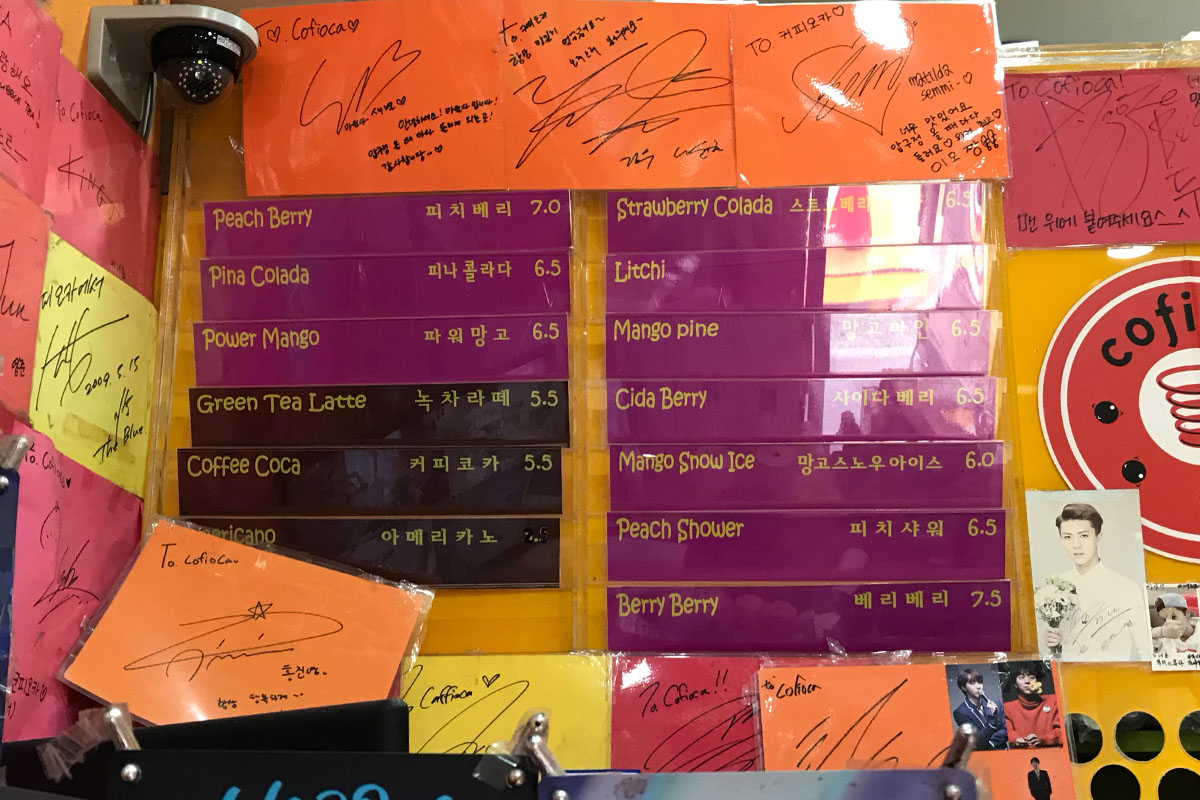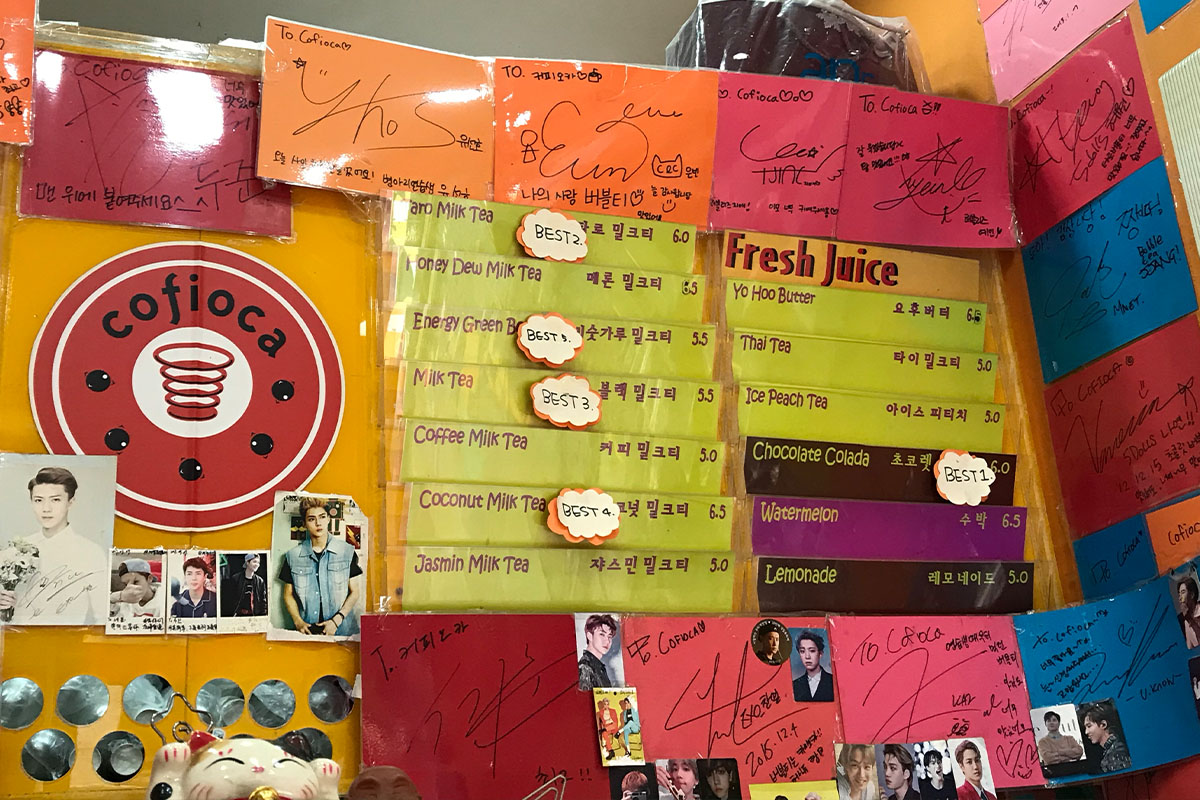 Now that we've looked around, let's take a look at the menu!
Although this is a small bubble tea shop, they offer quite a large variety to choose from, like chocolate, taro, melon, fruit juices, and more.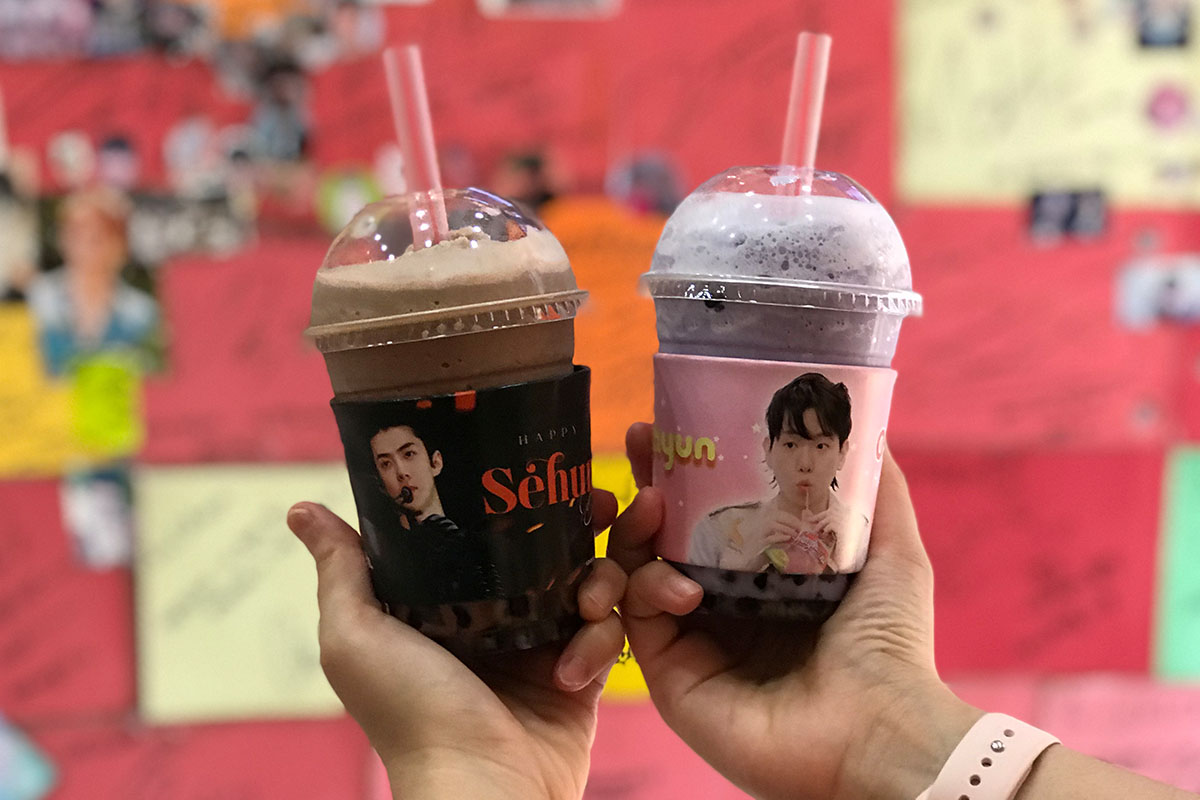 We ordered a Chocolate Milk Tea and Taro Milk Tea after asking the friendly shop owner what Sehun and Baekhyun's favorite orders were.
They informed us that Sehun likes Chocolate Milk Tea the most, while Baekhyun's favorite is the Taro Milk Tea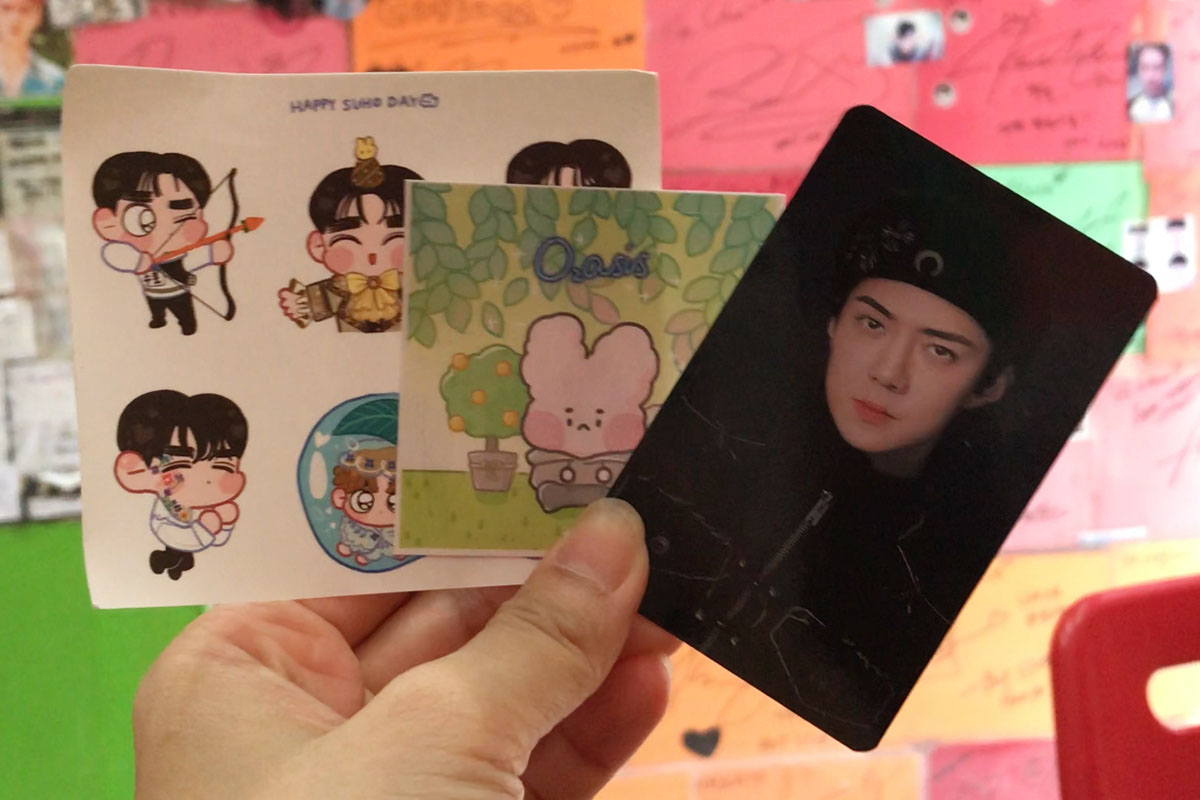 The owner also gave us Sehun photo cards and Suho stickers. Unfortunately, they had run out of Baekhyun stickers and photos, but we were pleased nonetheless!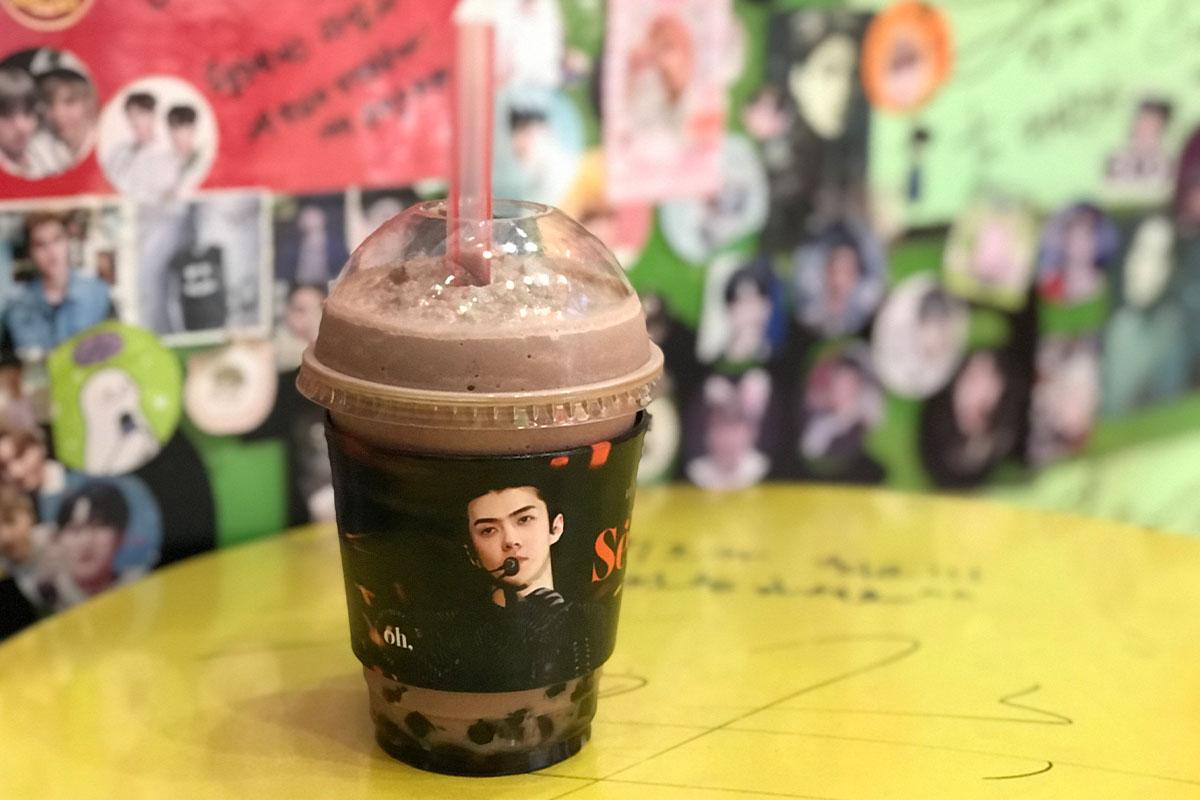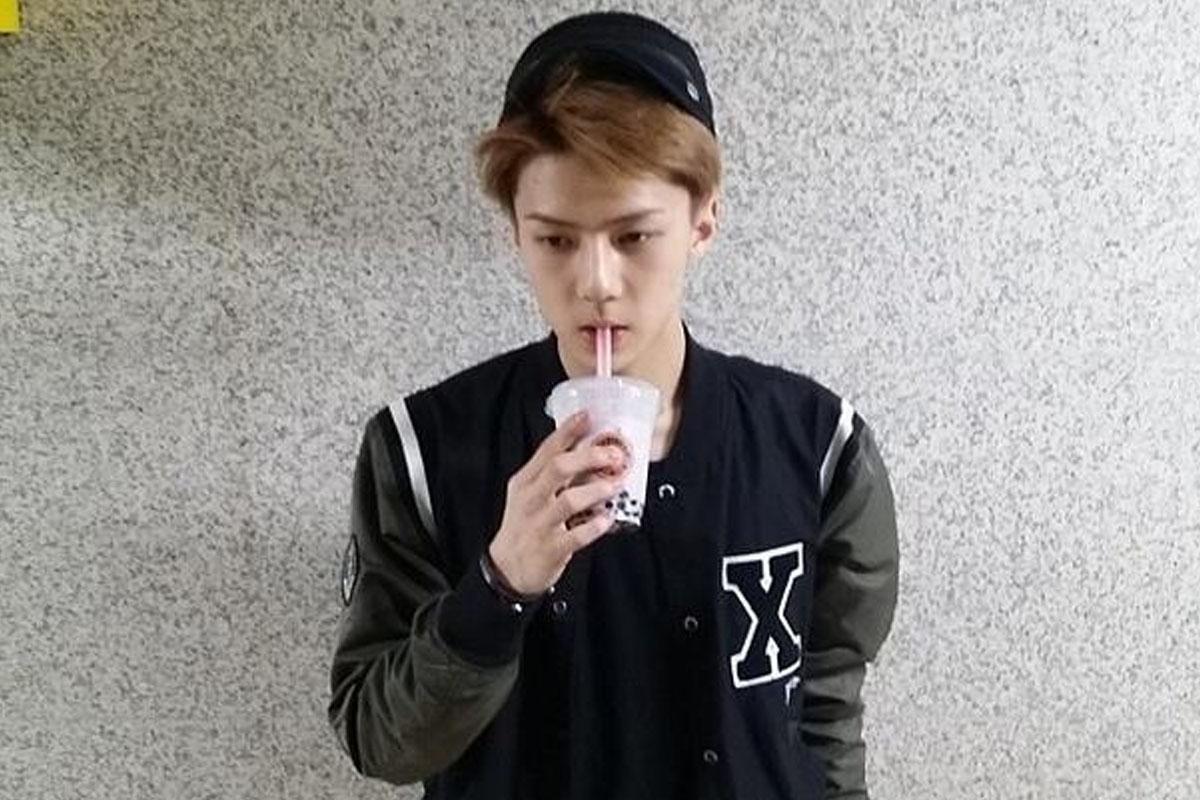 Source: exosta12
Chocolate Milk Tea 6,000 won
The taste is milky with a mild chocolate flavor.
It was a little too sweet for us, but if you enjoy sweet drinks, this will be great for you.
Taro Milk Tea 6,000 won
Anyone who likes taro flavor, will definitely like this drink because the milk tea has a strong taro aroma and sweet taste.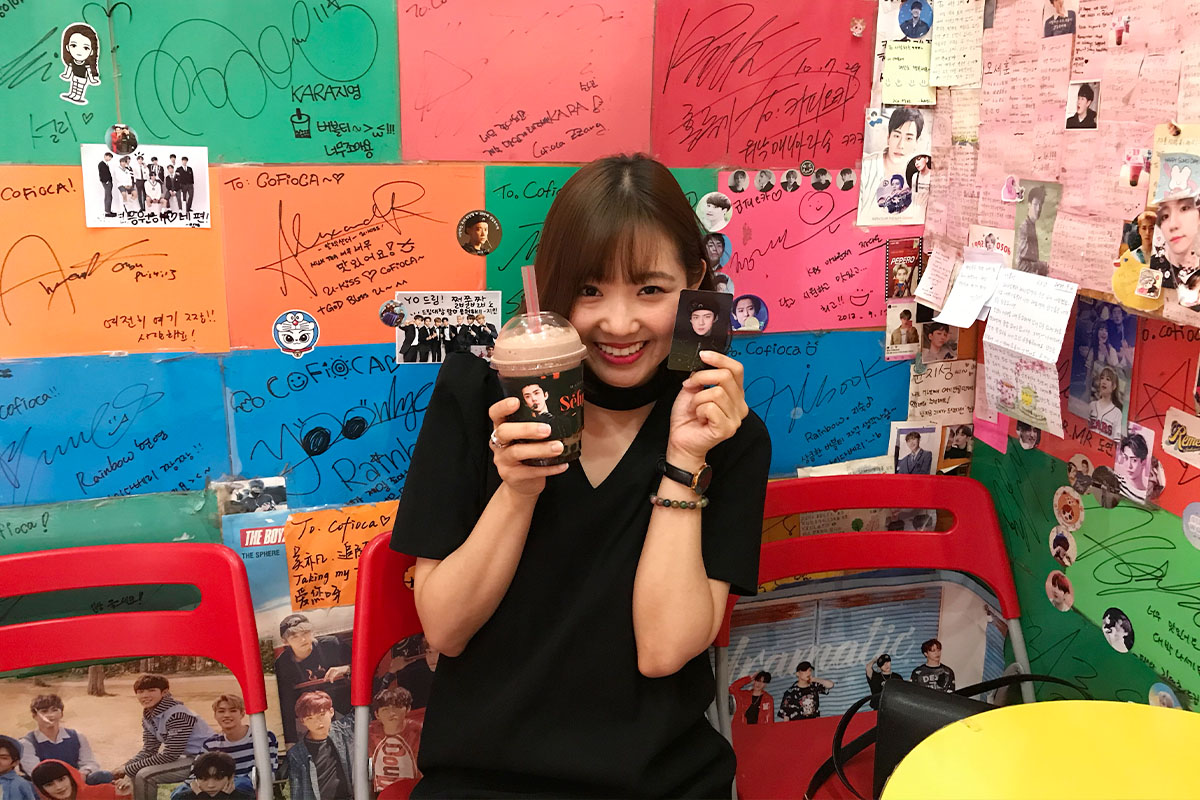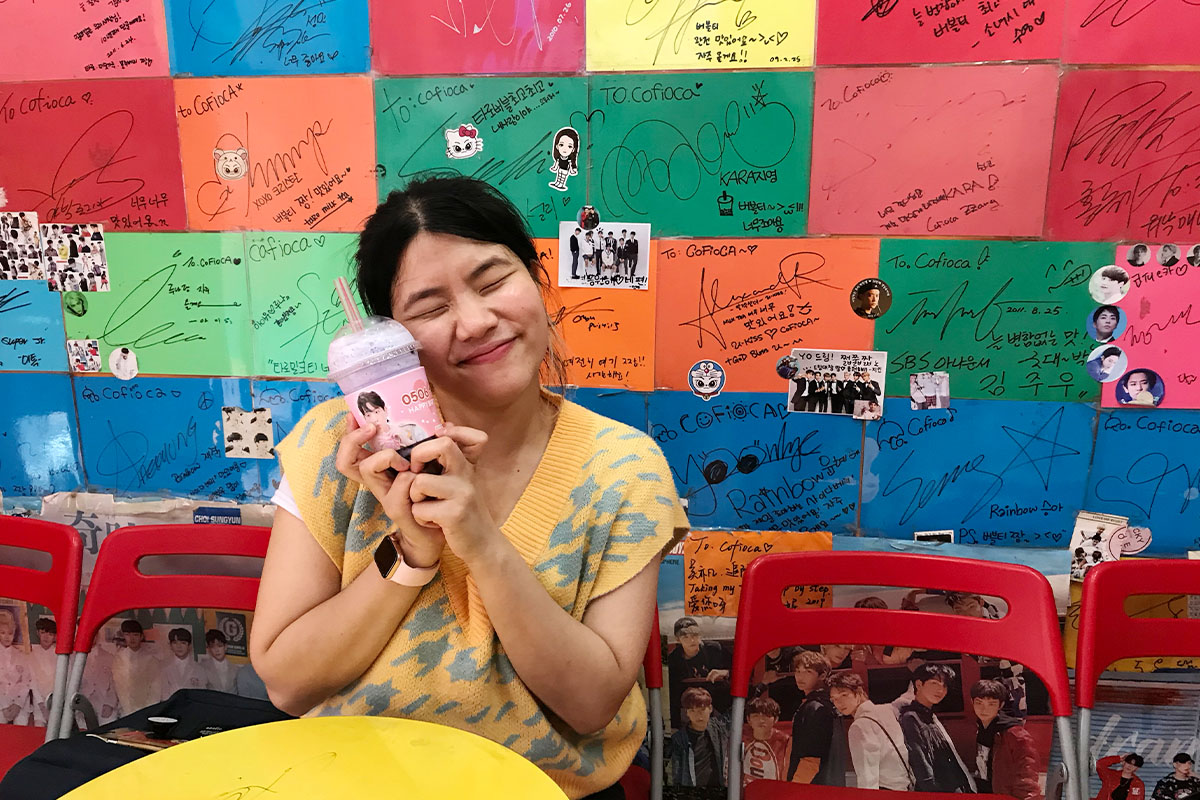 Of course when you come here, you can't miss out on the photo opportunity!
Wherever you take a picture, it will come out looking cool since there are literally autographs everywhere, like colorful wall paper.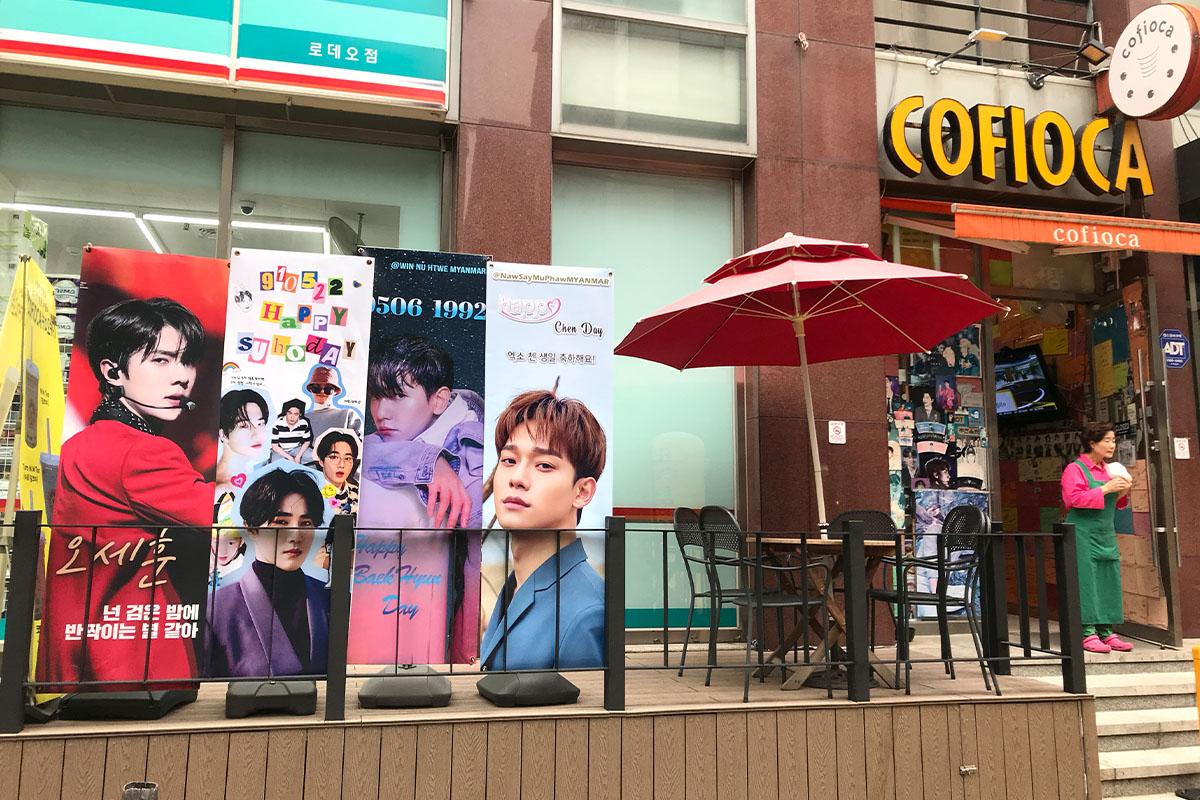 I asked the owner if Sehun still likes to visit this area often and she said that he does still come to Cofioca, so maybe if you're lucky you will see him!
---
How To Get There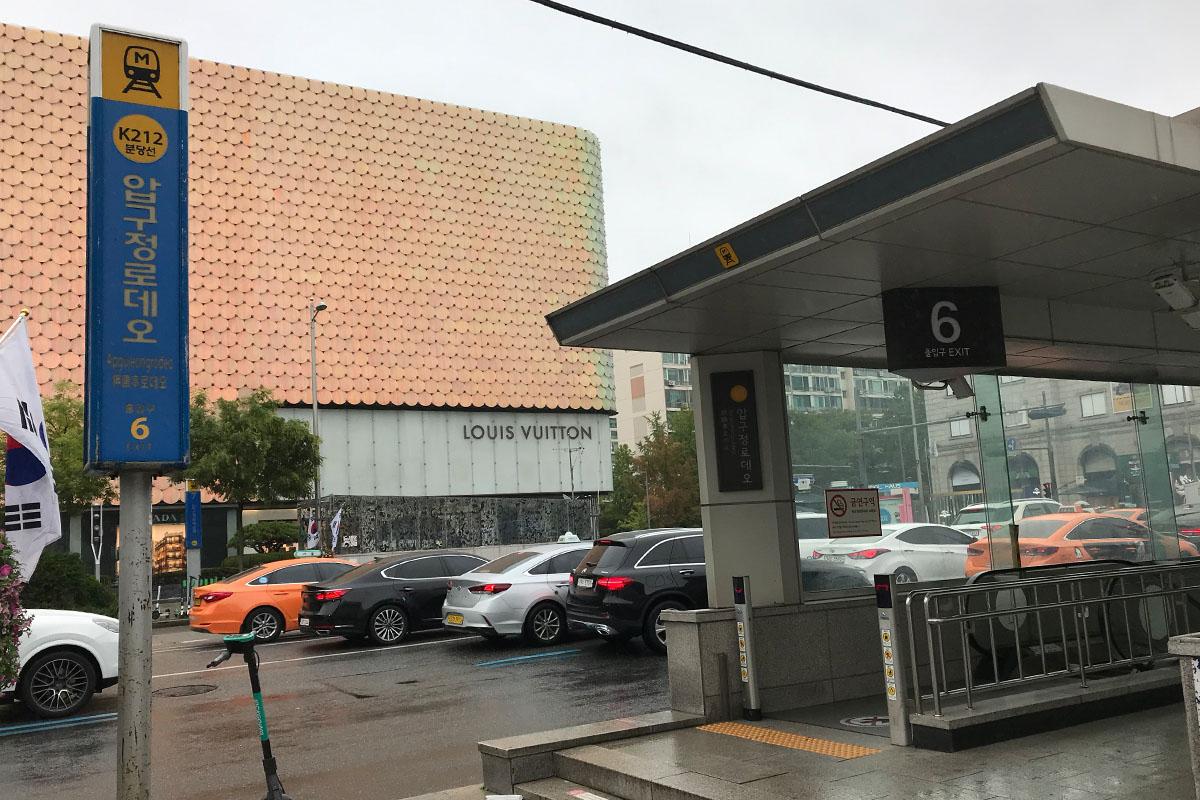 Come out of Exit 6 at Apgujeong Rodeo Station (압구정로데오역)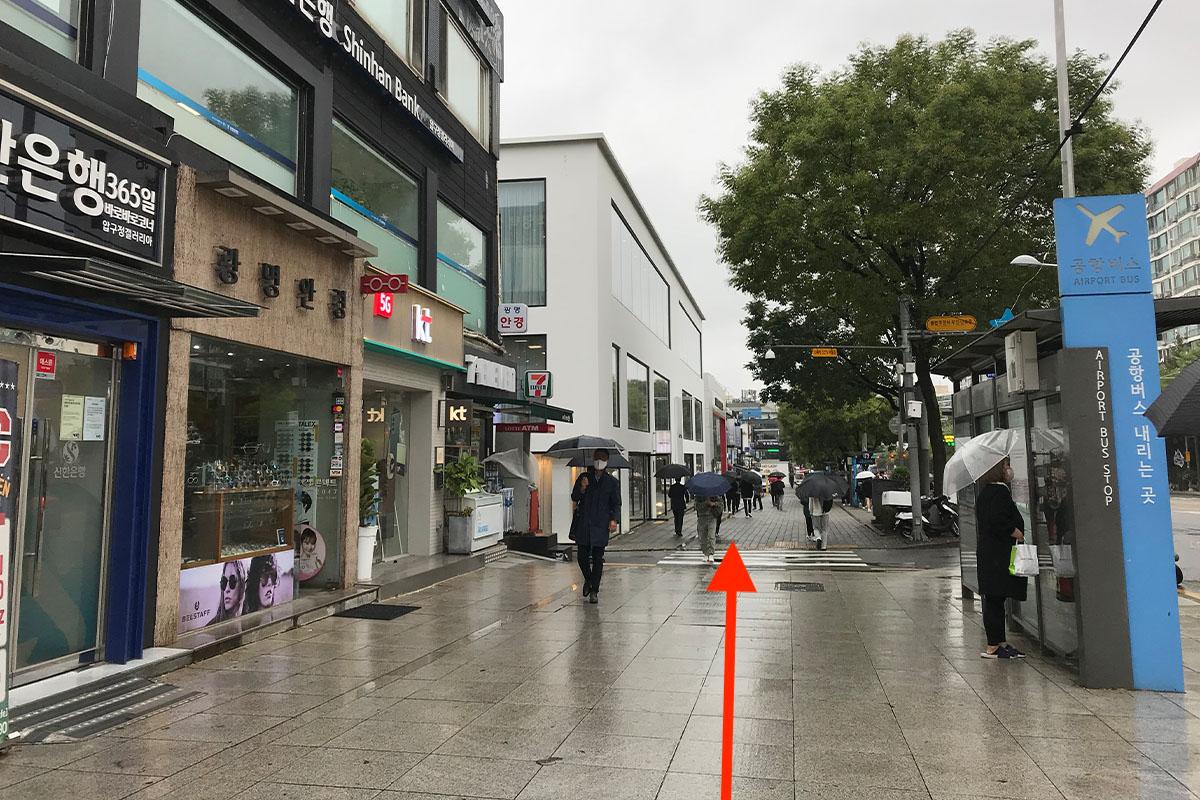 Walk straight ahead.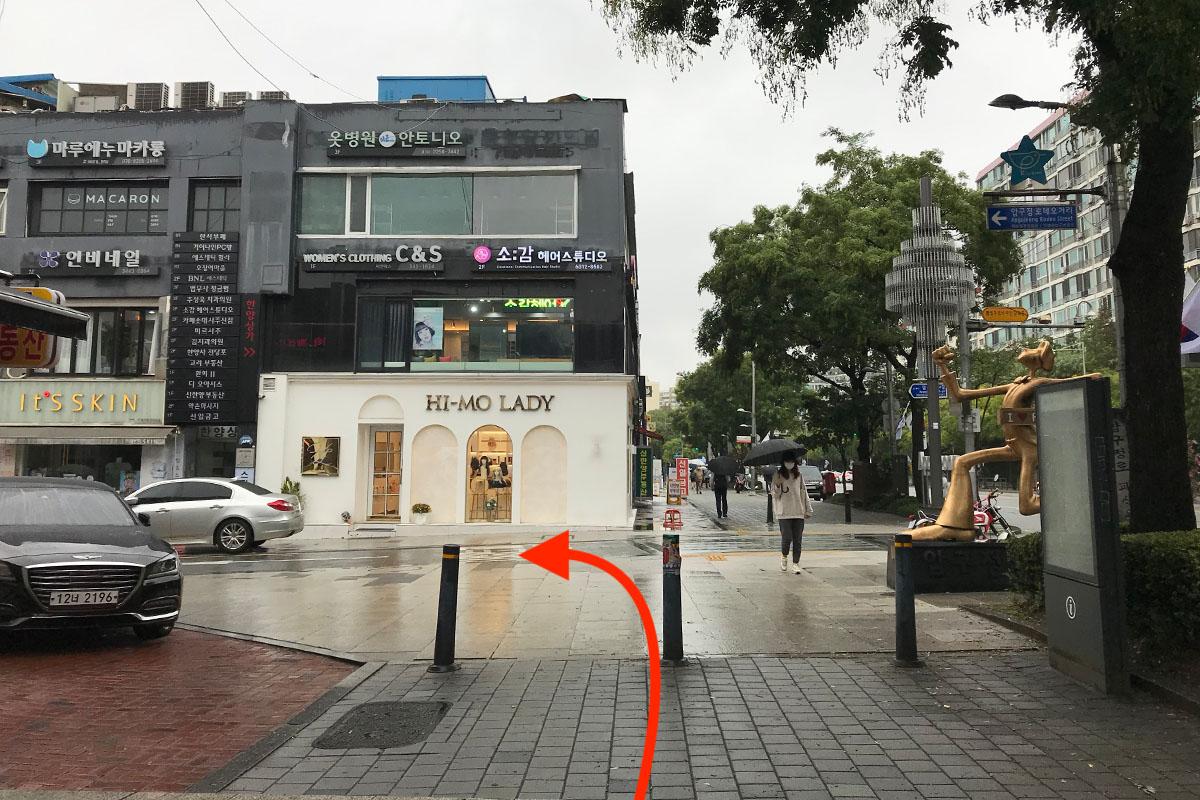 When you come to the shop called Hi-Mo Lady, turn left.
Go straight until you come to the GS25.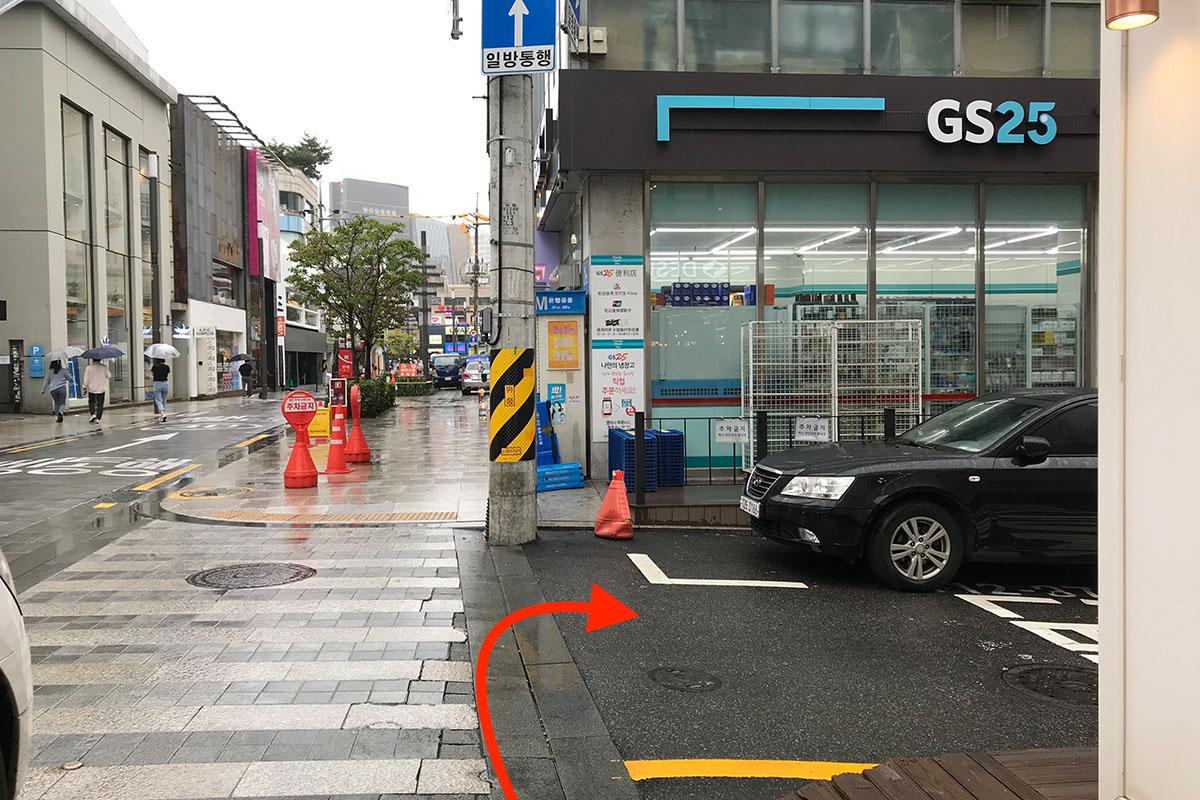 At the GS25, turn right.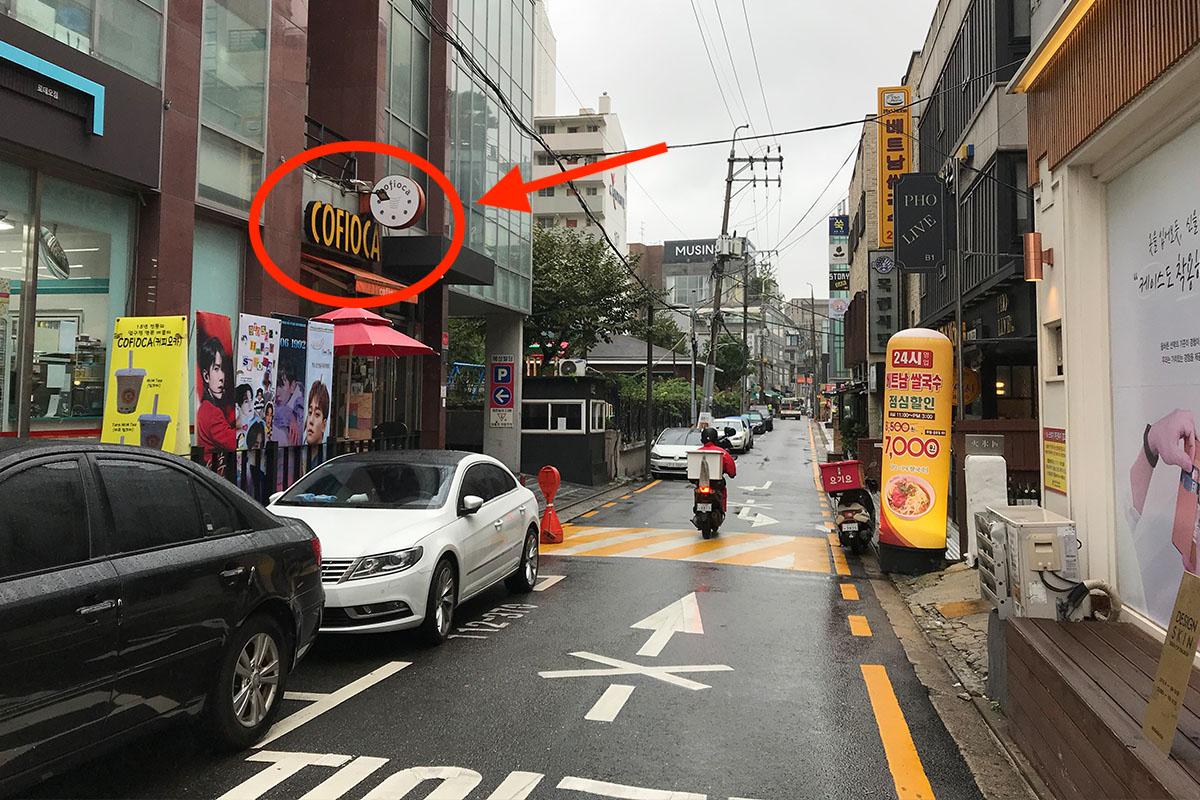 Walk straight until you come to Cofioca on the left.
---
That was our review of Cofioca, the bubble tea shop loved by many of your favorite idols.
Don't miss out on this neat experience when you visit Seoul!
Maybe you'll meet one of your faves, or maybe the shop owner will share some fun stories with you.
---