K-LEVEL Quiz: How well do you know Korea?
Take the 20-question quiz to find out how much you know about Korea!
Have you ever wanted to test your knowledge of Korea? You've come to the right place to do so! This quiz consists of 20 questions at different levels, from basic to advanced. Take this test to see your level of knowledge about Korea - a country with a diverse and interesting culture! Korea is a country known for its developed economy, advanced electronics industry, and popular entertainment products such as K-pop and K-dramas. However, it is also a country with a diverse and rich history and culture, offering many interesting things for tourists and fans of Korean culture.
Get ready and start testing your skills with the K-Level Test! You can take the test directly using the link below:
---
Creatrip K-Level Test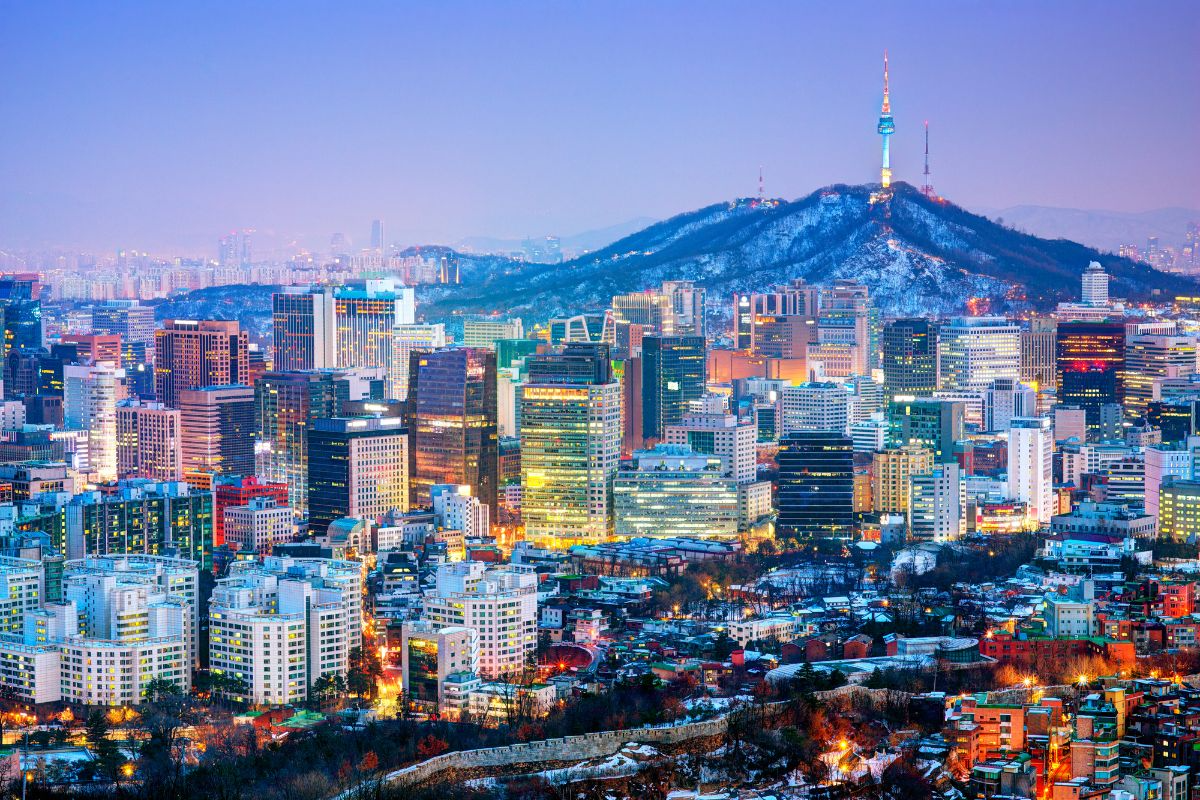 1. Which city is the capital of Korea?
a. Busan
b. Gimpo
c. Incheon
d. Seoul
2. What is Korea's national flower?
a. Freesia
b. Cherry Blossom
c. Hibiscus Syriacus
d. Tulip
3. What is Korea's biggest boyband, BTS's fanbase called?
a. Nctzen
b. Fan BTS
c. Army
d. VIP
4. What is the name of the island that stands in the middle of the Chinese/Russian continent and Southern Japan/Southeast Asia and is known for its stunning natural environment?
a. Jeju Island
b. Gangwon-do
c. Chungcheong-do
d. Jeolla-do
5. Which of the following is not a Korean palace?
a. Changgyeonggung Palace
b. Shillagung Palace
c. Changdeokgung Palace
d. Gyeongbokgung Palace
6. What app do Koreans use on a daily?
a. LINE
b. KakaoTalk
c. Nate ON
d. Tinder
7. Which of the following is not a K-pop boyband?
a. TXT
b. TVXQ
c. Mad Monster
d. god
8. What "dessert" do Koreans have to order after eating tteokbokki, dakgalbi, K-BBQ, etc.?
a. Fried rice
b. Ginger tea
c. Dalgona
d. Bibimbap
9. Which of the following is not a Korean greeting?
a. Did you eat today?
b. How have you been?
c. How's it going lately?
d. How old are you?
10. Which of the following is not used when calling for a waiter at a Korean restaurant?
a. Sajangnim~ (Boss~)
b. Yeogiyo~ (Over here~)
c. Imo-nim~ (Auntie~)
d. Jikwon-nim~ (Employee~)
11. Which of the following is not a Korean Won banknote?
a. 1,000 KRW
b. 5,000 KRW
c. 30,000 KRW
d. 50,000 KRW
12. Which city is not by the coast?
a. Busan
b. Pohang
c. Daegu
d. Incheon
13. Which of the following beauty brands was not created in Korea?
a. 3CE
b. Innisfree
c. Etude House
d. SK-II
14. In Korea, there is an animal that represents each year. What is the animal that represents 2023?
a. The tiger
b. The dragon
c. The rabbit
d. The fox
15. What side dish can you see at every Korean restaurant?
a. Kimchi
b. Spinach
c. Tteokbokki
d. Kimbap
16. Which neighborhood is not in Seoul?
a. Jamsil
b. Sinchon
c. Seomyeon
d. Jongno
17. Which of the following s not a Korean alcohol?
a. Soju
b. Dongdongju
c. Makgeolli
d. Beer
18. What is the name of the landmark in the picture below?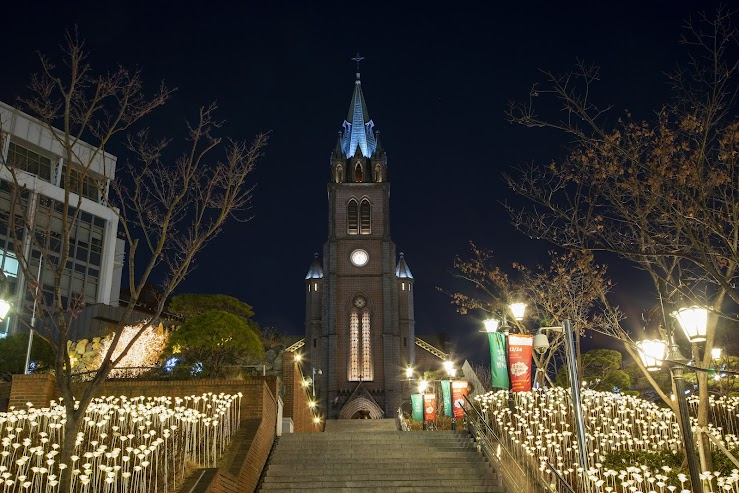 a. Apgujeong Cathedral
b. Jeondong Cathedral
c. Myeongdong Cathedral
d. Cheongdam-dong Cathedral
19. Which of the following is not a Netflix Korea Original Series?
a. Itaewon Class
b. DP
c. The Glory
d. Squid Game
20. What is the Korean travel platform that provides information about Korean culture and travel in English, Taiwanese, Japanese, Vietnamese, Thai, and Cantonese?
a. Naver
b. Kakao
c. Creatrip
d. LINE
---
Answers:
1 ~ 3 correct answers: Level 1 - You only know a little about Korea! Check out more articles about Korea from Creatrip to supplement your knowledge!
4 ~ 7 correct answers: Level 2 - Hi Beginner, it seems like you are just starting to learn about Korea! There are still many things about Korea waiting for you to explore!
8 ~ 10 correct answers: Level 3 - You know about Korea, but you are still at the beginner-intermediate level.
11 ~ 14 correct answers: Level 4 - Your knowledge of Korea is at an average level. You know well about the basic knowledge of Korea.
15 ~ 18 correct answers: Level 5 - Almost perfect! You are an expert on Korea!
19 ~ 20 correct answers: Level 6 - Are you a master of Korea? You seem like someone who has been in Korea for a long time!
The foreign employees of Creatrip have also taken this test! Can you guess what level they got? Check out the video below to see how you did in comparison to other foreigners!
Want to know even more about Korea? Check out Creatrip's travel review blogs for all kinds of information and tips about Korea! We also have a blog with tips for first-time travelers to Korea here!
---
We hope you can enjoy your time! If you have any questions or concerns, please leave a comment below or send us an email at help@creatrip.com. You can follow us on Instagram, TikTok, Twitter, and Facebook to stay updated on all things Korea!
---