Myeongdong Shopping Street: Full Guide & Recommendations | 2023
A guide to all the best shops for clothing, shoes, and K-beauty in the streets of Myeongdong!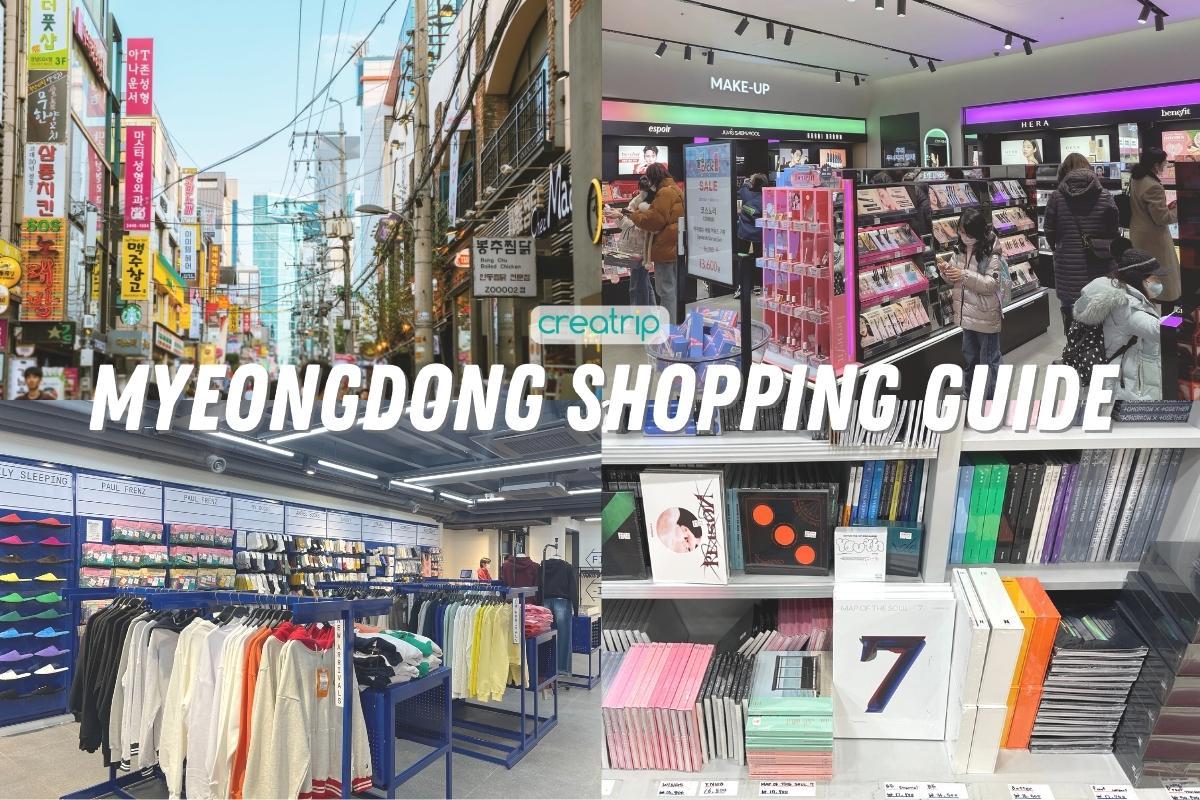 Myeongdong is a gold mine for tourists when it comes to shopping! Since it is so popular among foreigners, all the most popular shops are available with the best prices and deals, so you can get all your shopping done in one go! It can get a little overwhelming since there are so many different stores to visit, so we've put together a guide to all the best shops to visit in Myeongdong!
---
Myeongdong Shopping Street Guide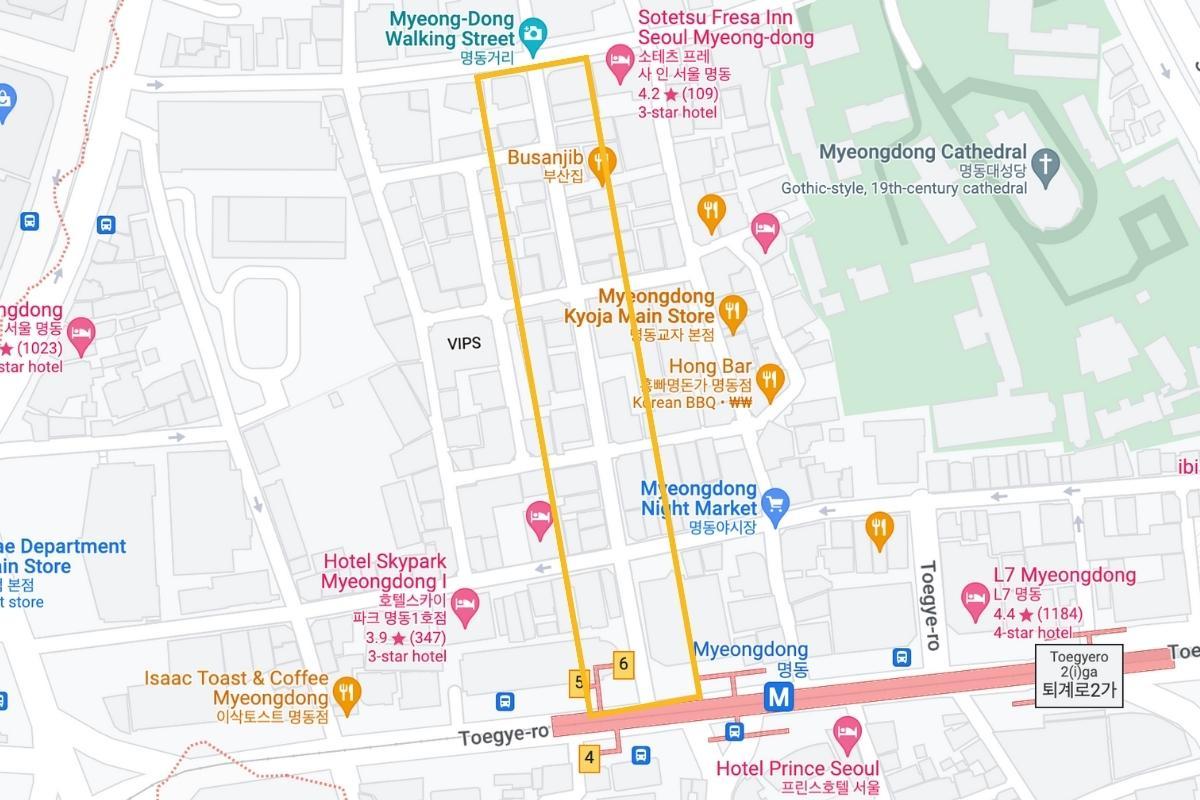 Most of the shops mentioned in this blog are located on 명동거리, the street just outside Exit 6 of Myeongdong Station.
Clothing
1. Stylenanda Pink Hotel/3CE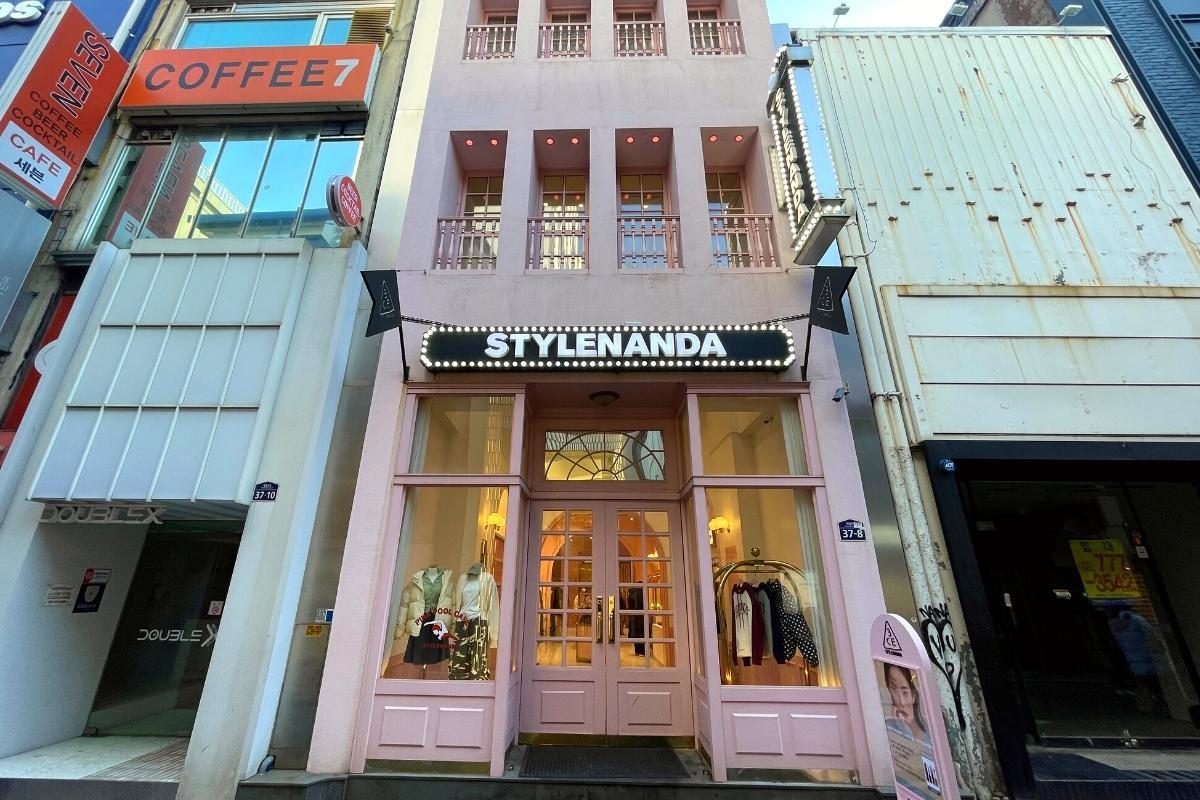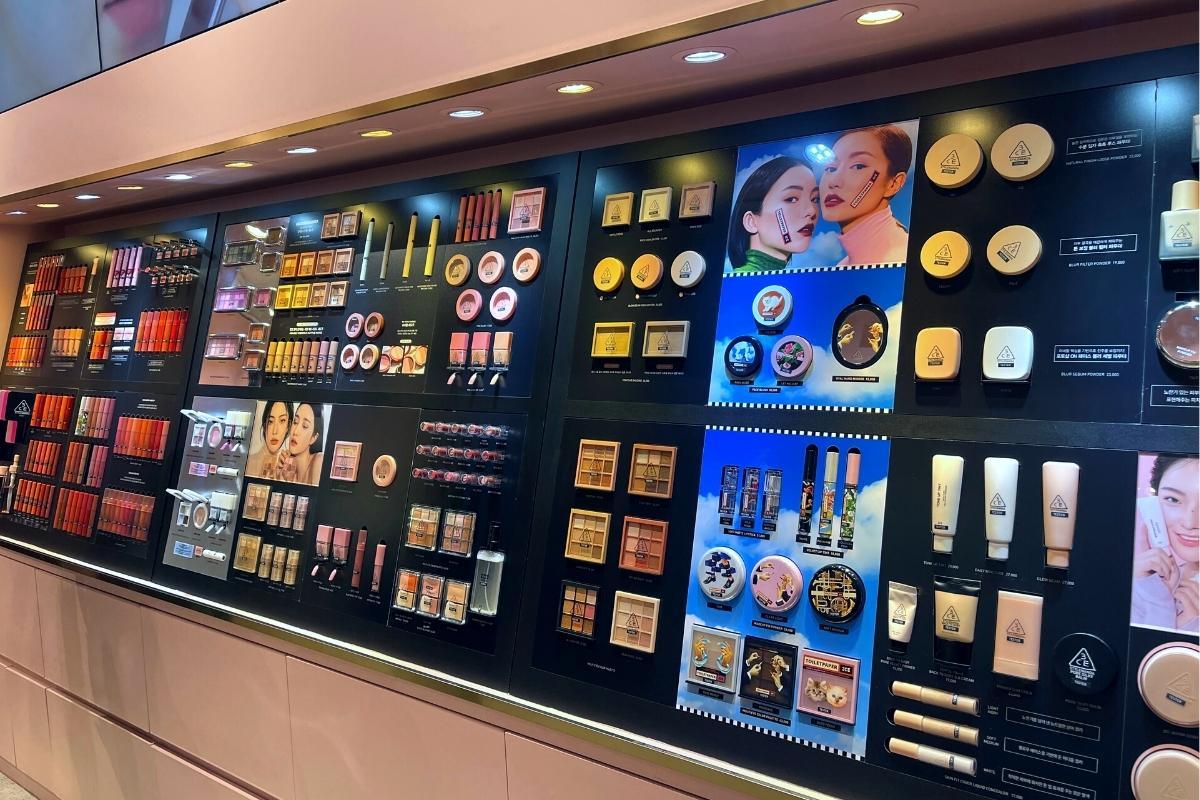 Stylenanda, most popular for its makeup line 3CE, is a great place to visit if you want to shop for the latest Korean clothing trends for females, as the clothing line follows the latest fashion trends. You can also check out their makeup line 3CE, which is most popular for its variation of eyeshadow palettes and lip products.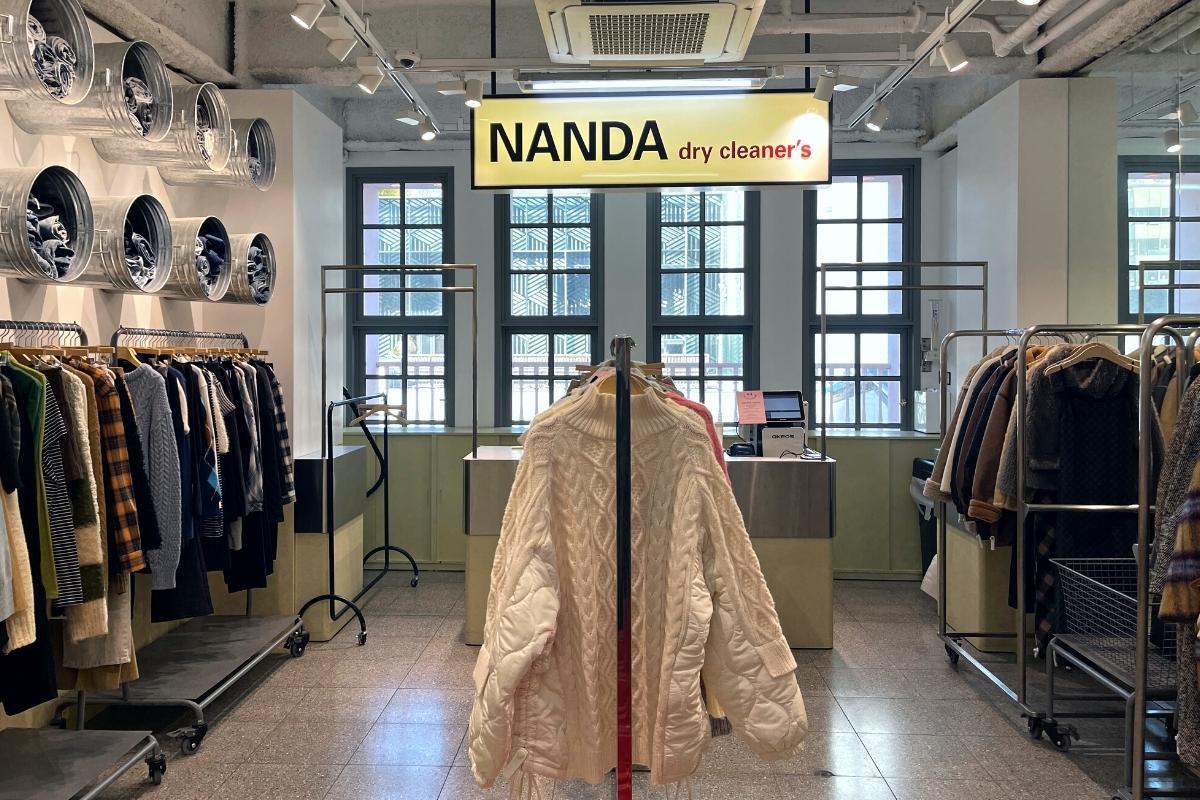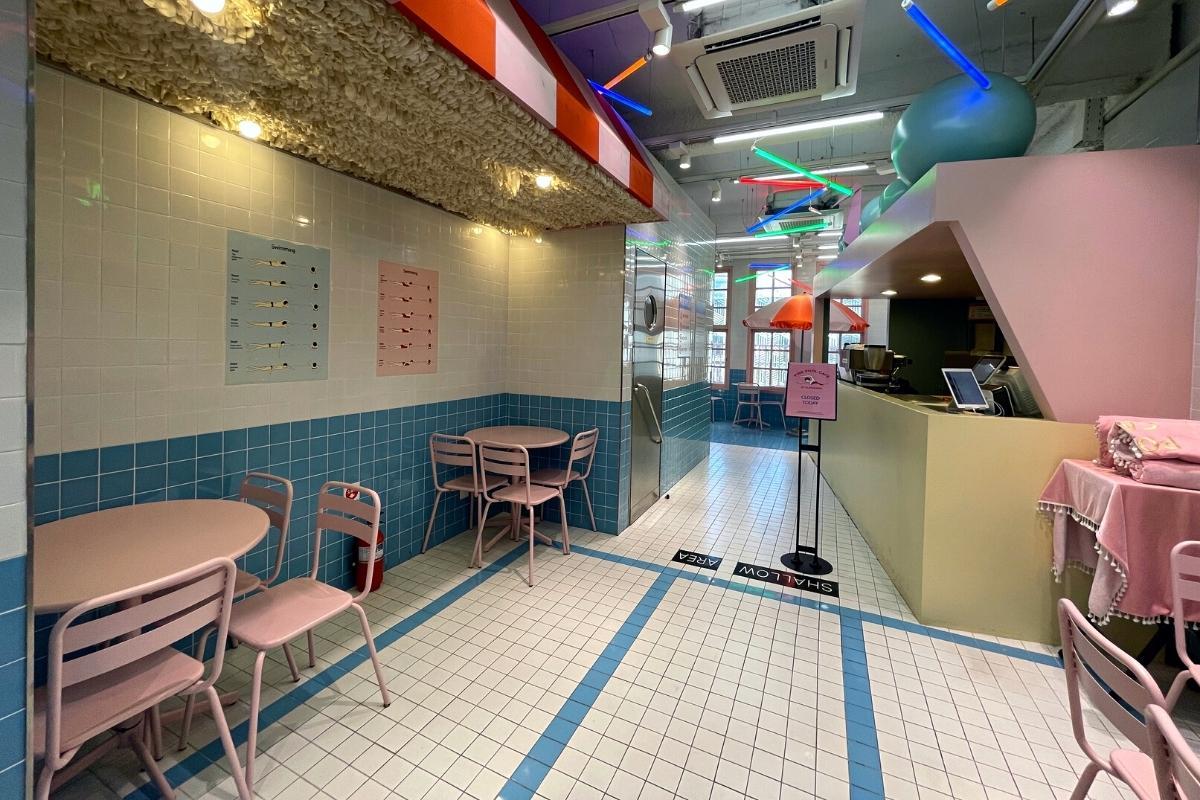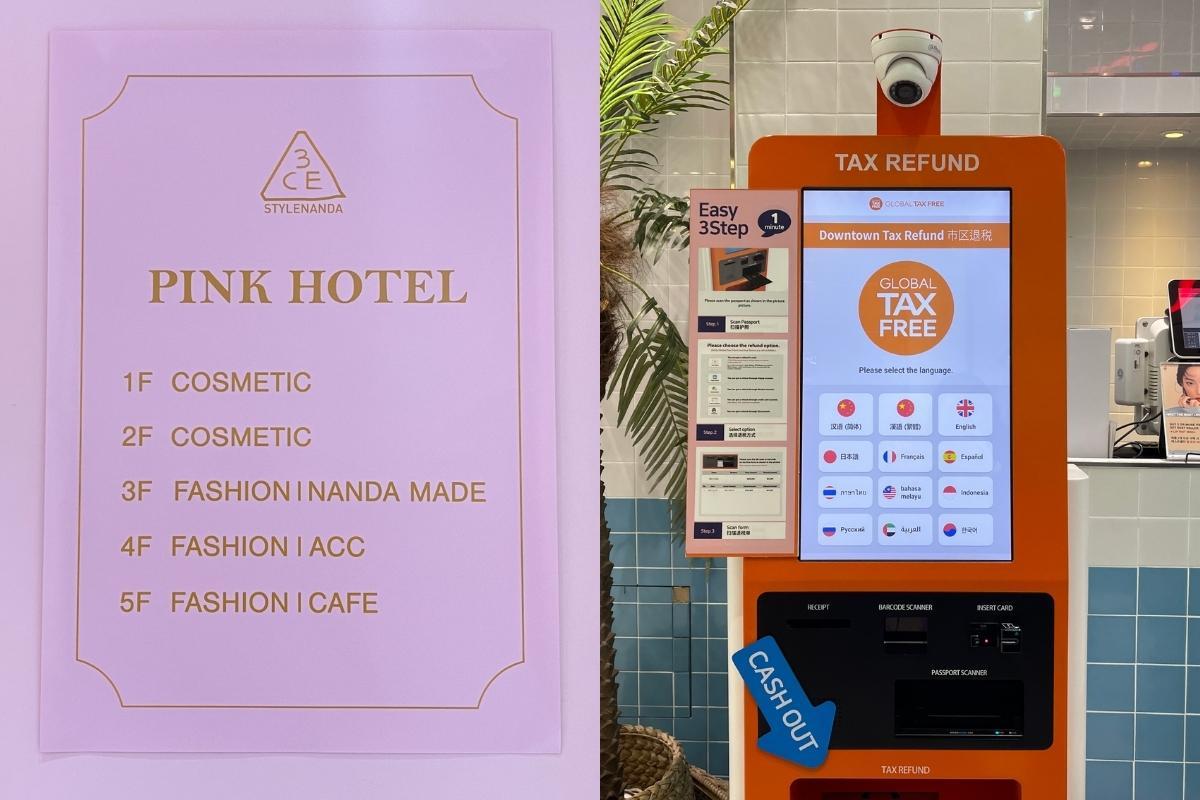 This location of Stylenanda is especially popular among tourists as it is in the theme of a pink boutique hotel, with 5 differently-themed floors of trendy clothes and makeup products! The 5th floor even has a cute little cafe, and the roof is accessible as well! It's the perfect place to get some shopping done while also getting Insta-worthy photos in the amazing interior. There's even a Tax Refund kiosk on the 5th floor you can use after making a purchase!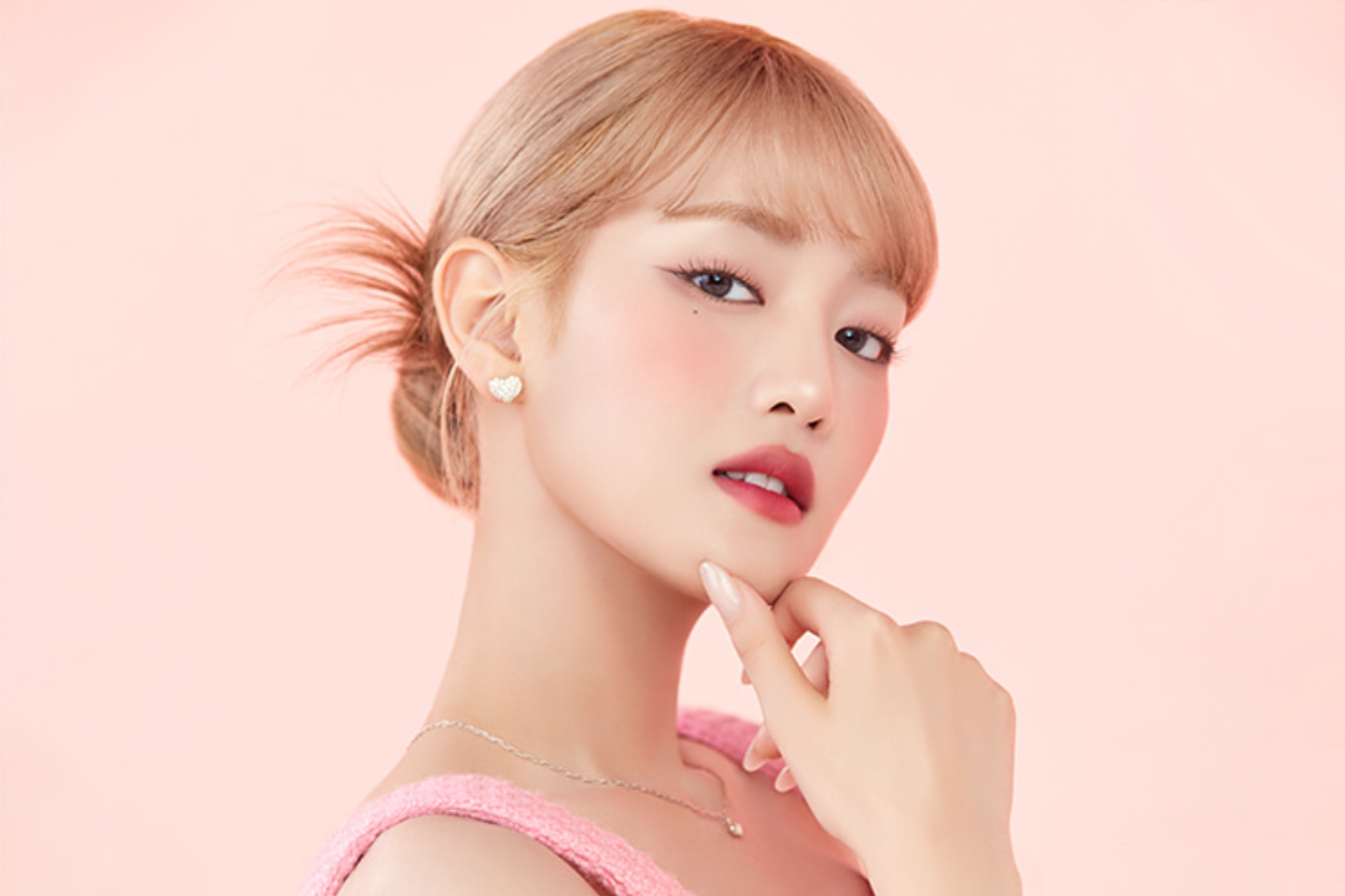 Credit: Stylenanda Official Site
Currently, (G)I-DLE Minnie is the face of Stylenanda's makeup line 3CE! Doesn't she fit the style and concept of 3CE so well?
Recommended Products:
Hours: Every Day 11:00-22:00
Address: 37-8 Myeongdong 8-gil, Jung-gu, Seoul
서울특별시 중구 명동8길 37-8
2. ALAND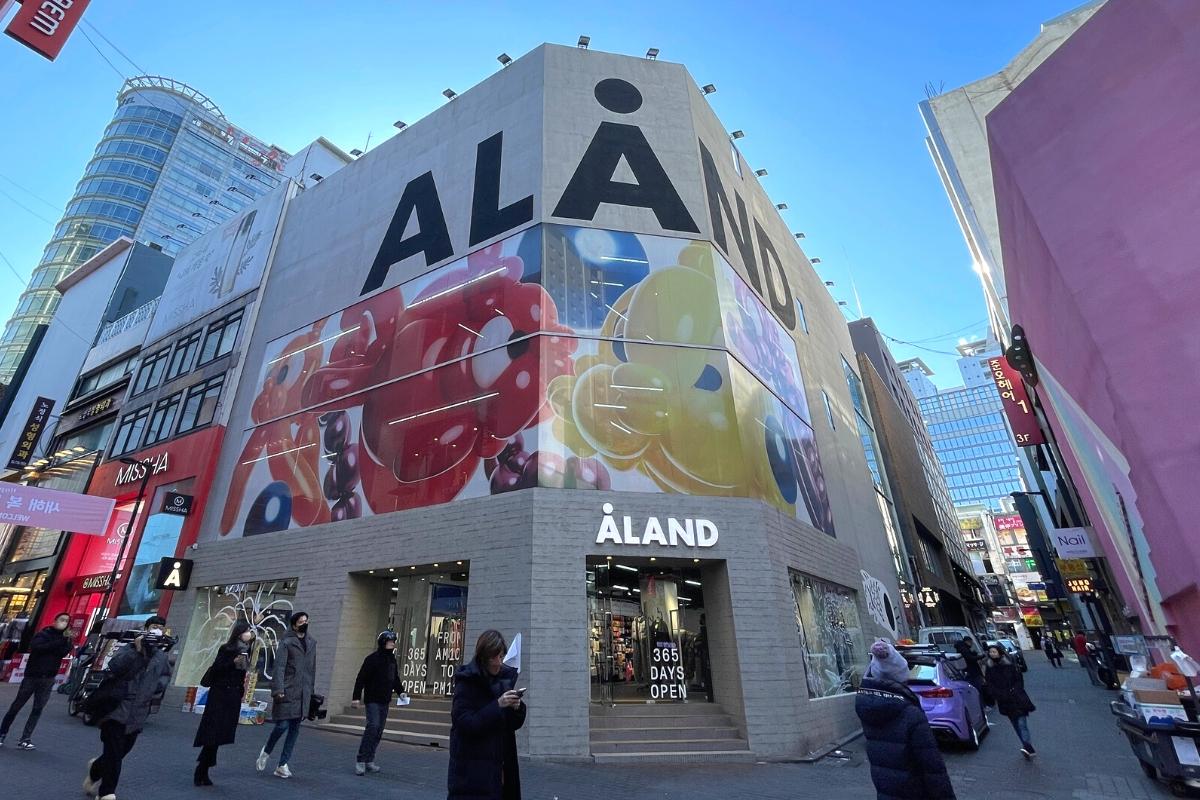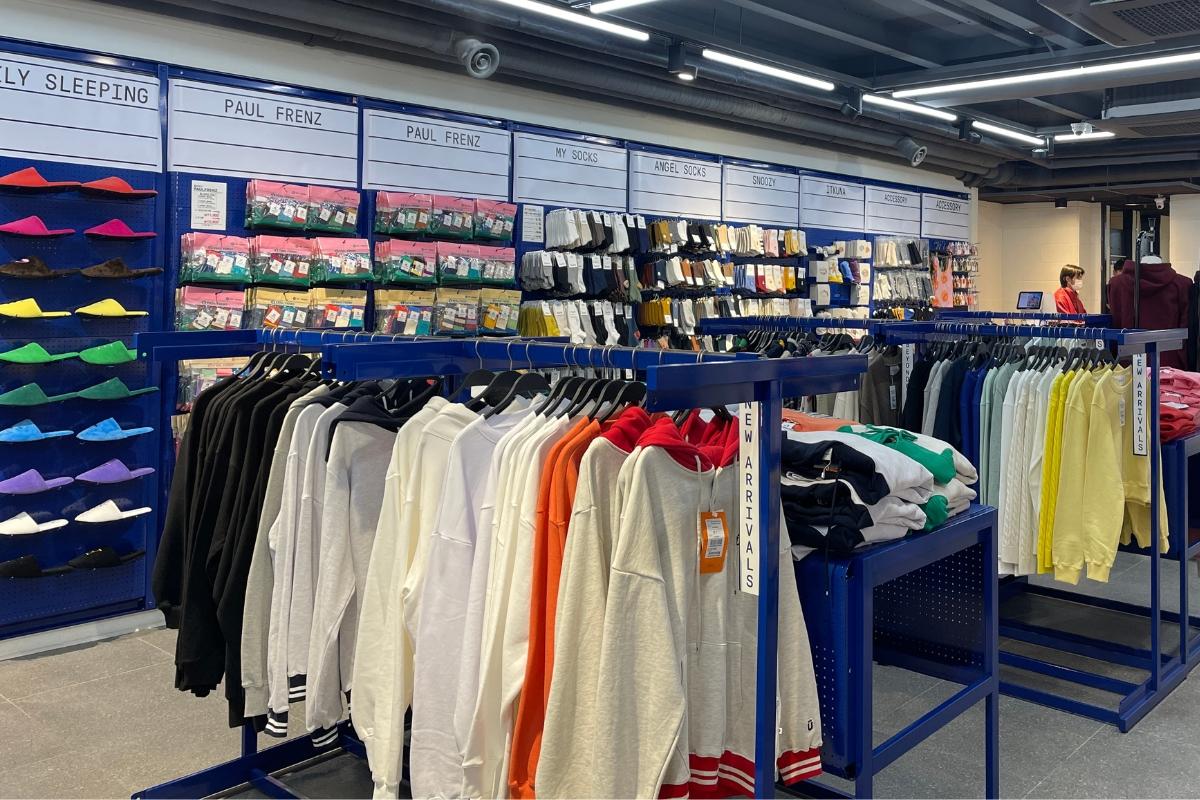 ALAND is another great clothing store to visit for trending street-fashion clothing and has products for both men and women. It's a multi-brand store that is similar to the American clothing store Urban Outfitters, selling nearly everything from clothing and bags to accessories and stationery.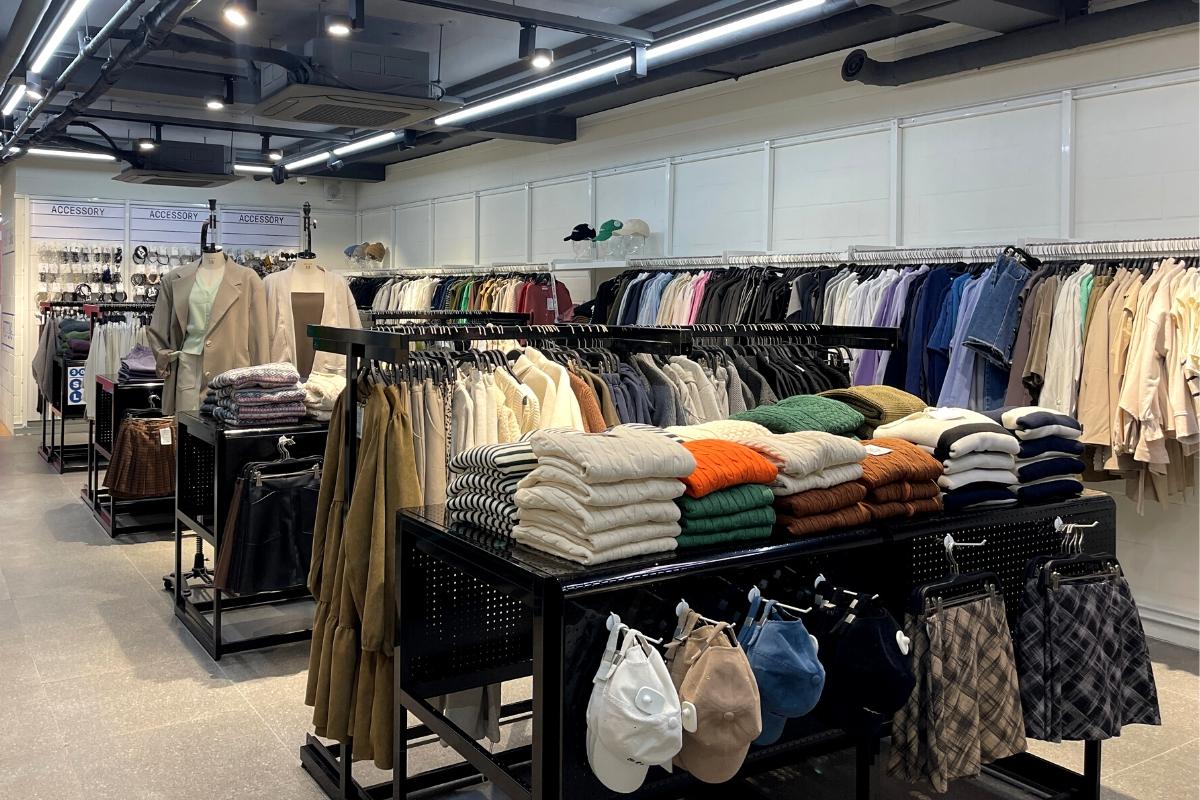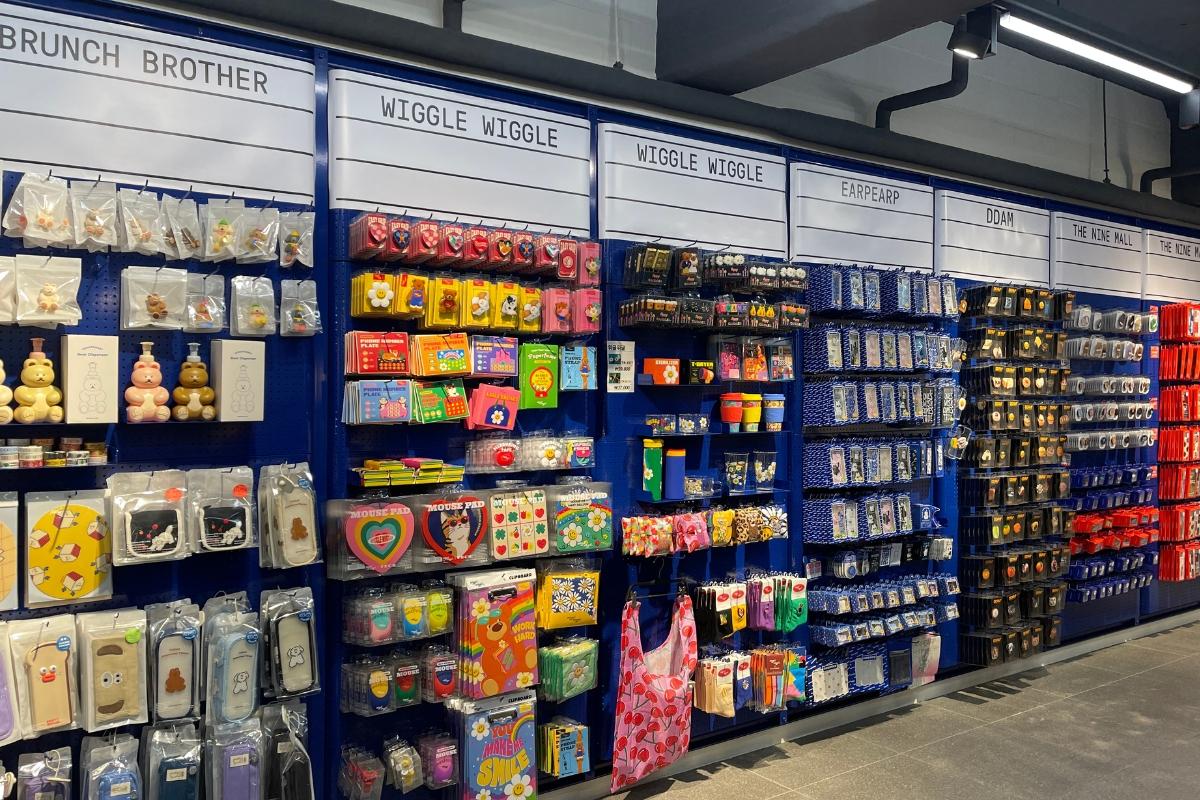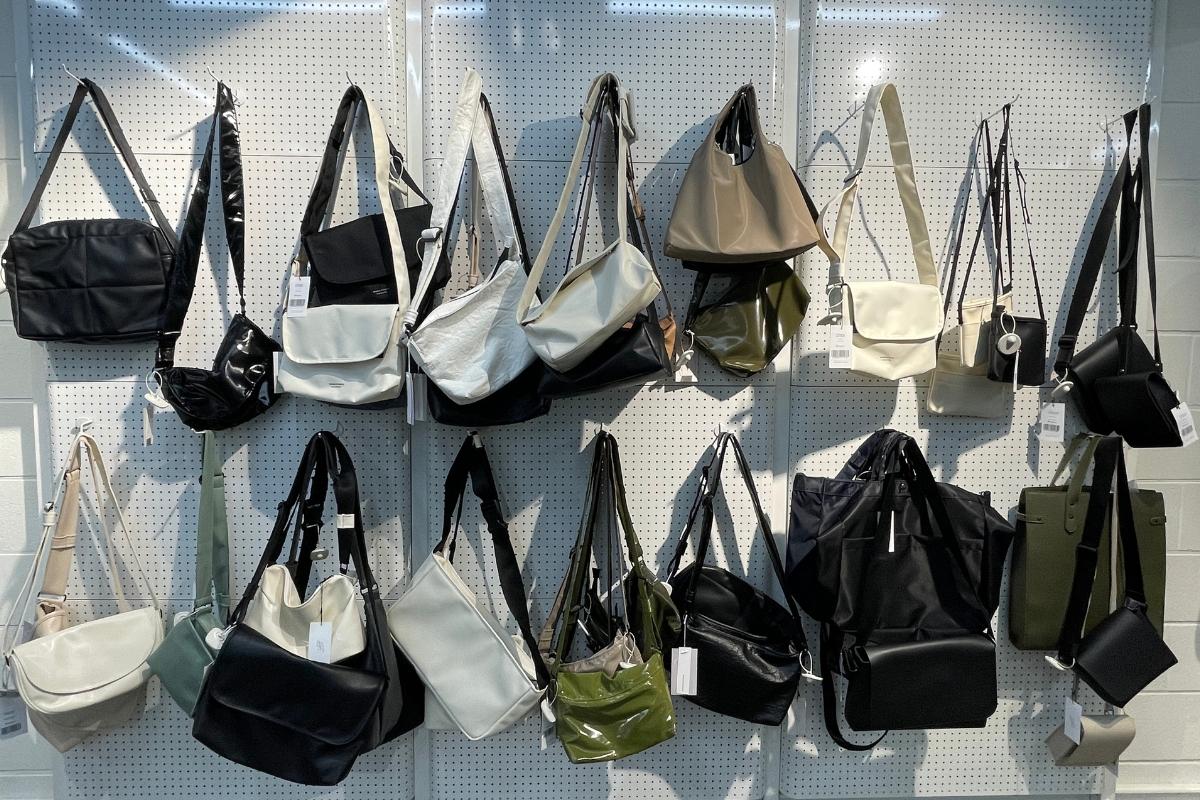 If you are into a more casual look or are a sucker for hoodies, sweatpants, and crewnecks, ALAND is a great place to find all that! A lot of the brands available at ALAND are brands that K-pop idols such as MONSTA X, Stray Kids, WayV, and SEVENTEEN love to wear as well!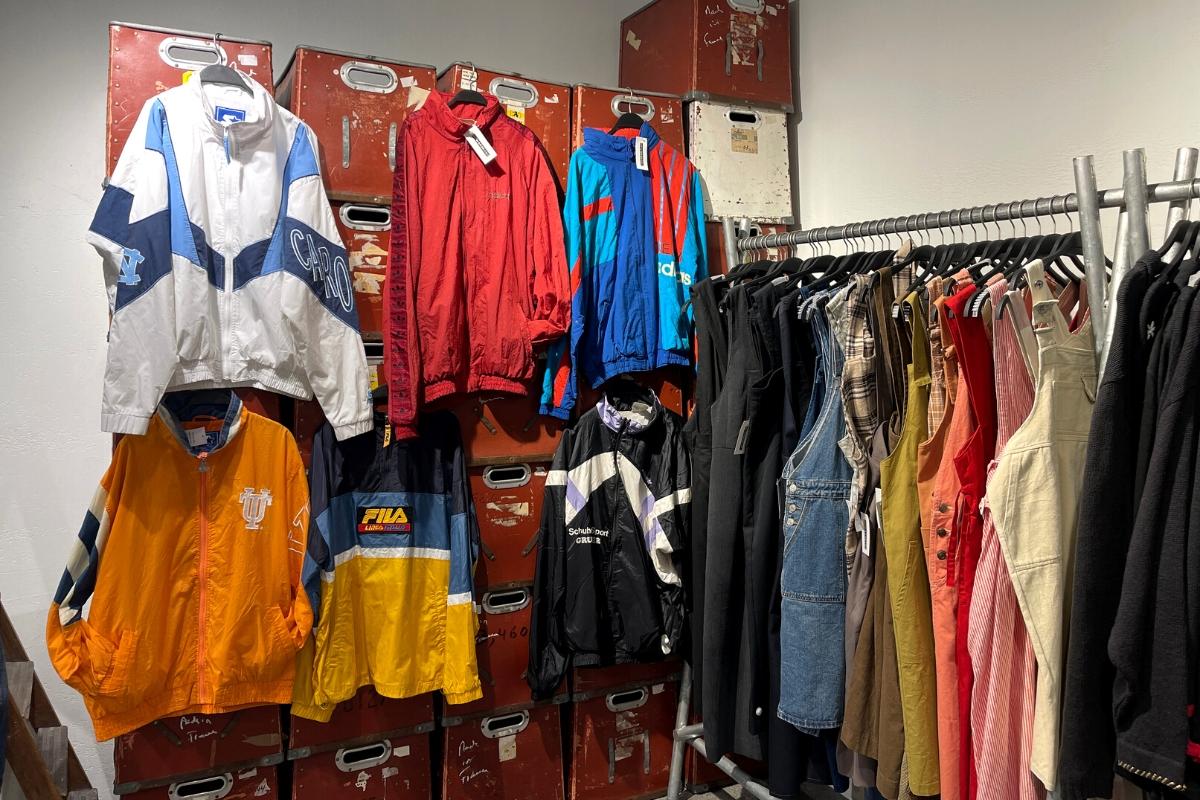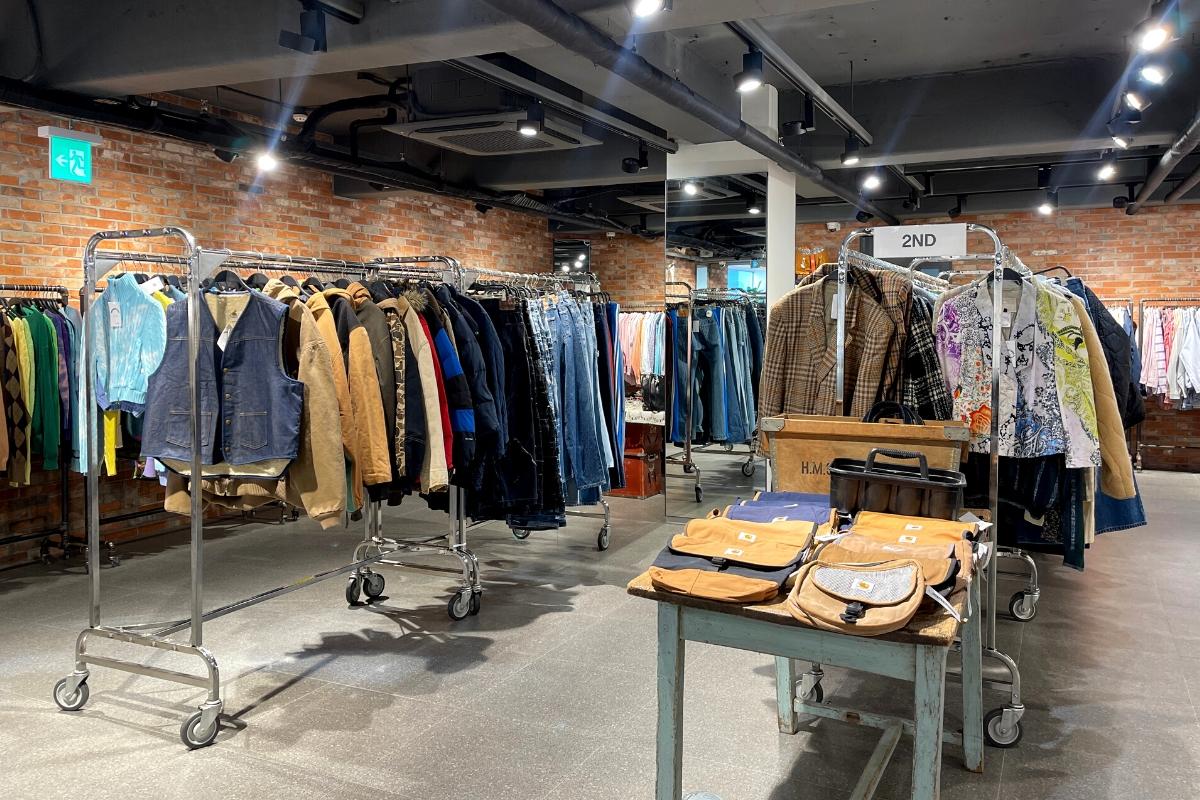 There's also a vintage section for those that enjoy thrift shopping! Definitely put ALAND on your list if this is your vibe!
Recommend ALAND Brands:
Hours: Every Day 10:00-23:00
Address: 40 Myeongdong 8-gil, Jung-gu, Seoul
서울특별시 중구 명동8길 40
3. FILA Seoul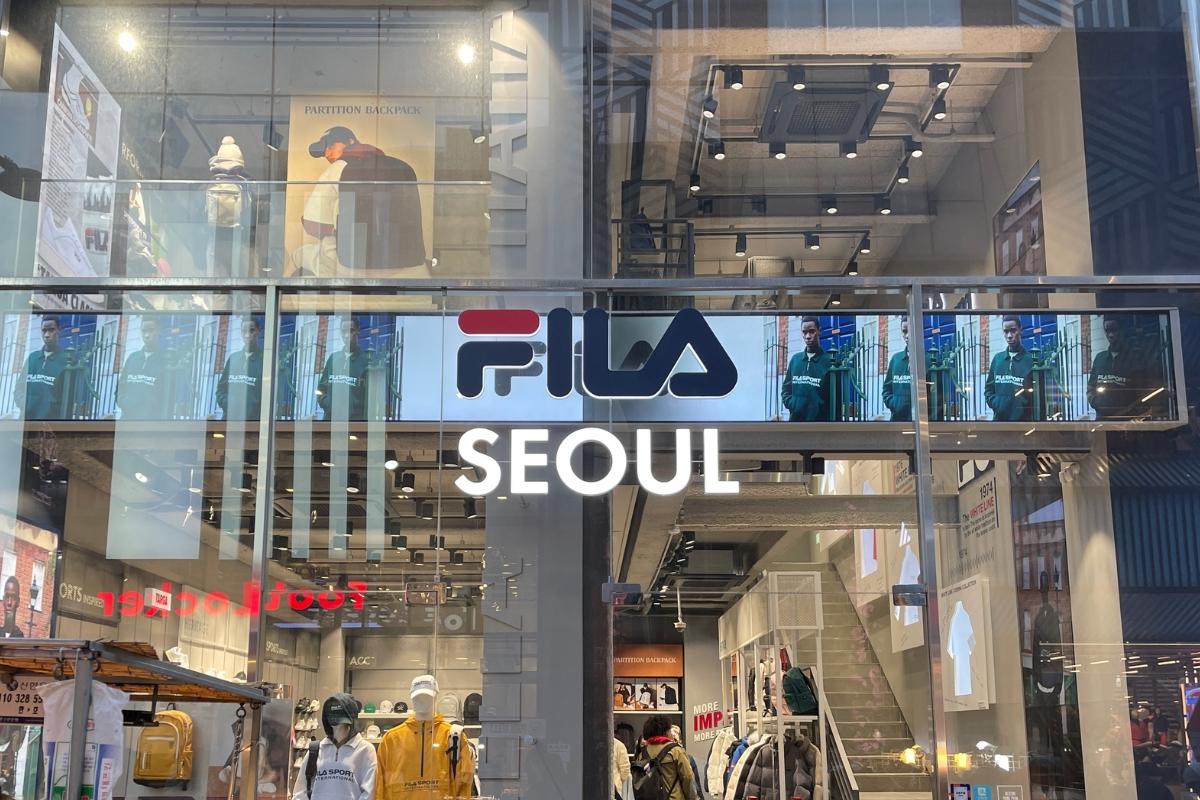 FILA, originally founded in Italy, officially became a South Korean brand in 2007 and has been immensely popular in Korea for the past several years. It's definitely worth a visit, as there are many products available here in Korea that you can't get anywhere else!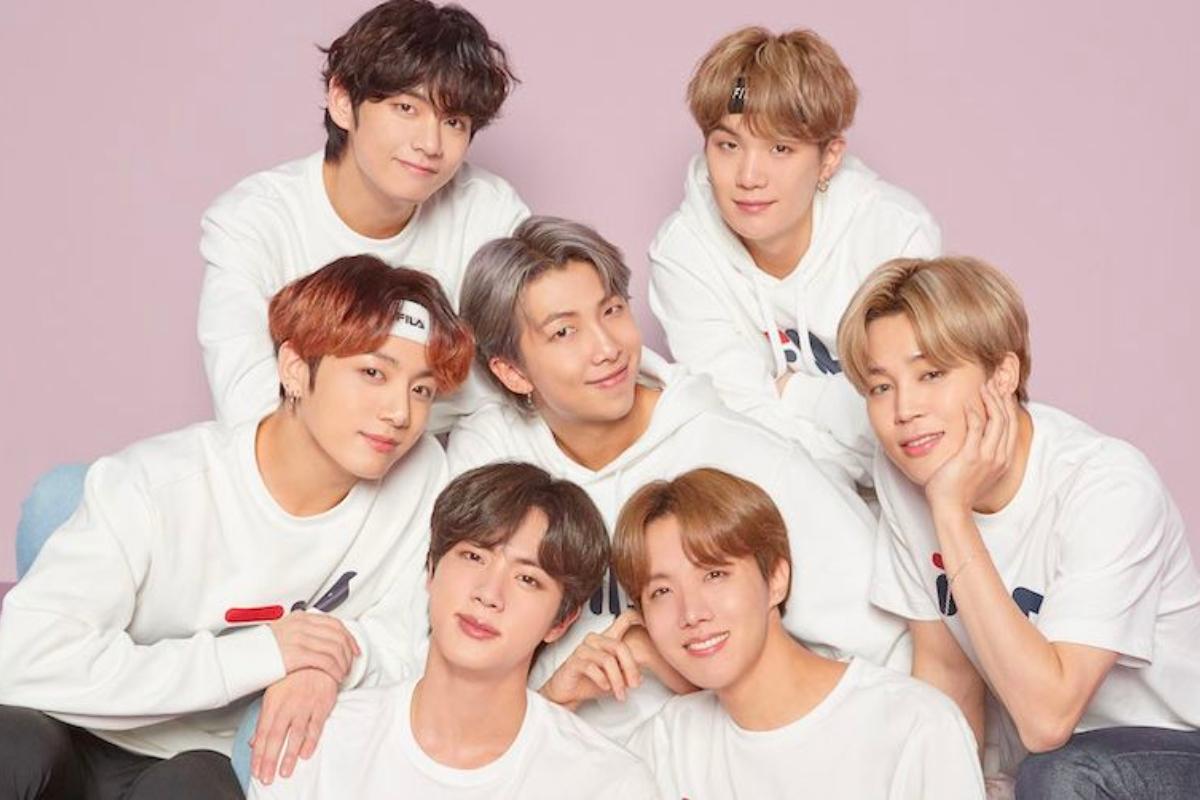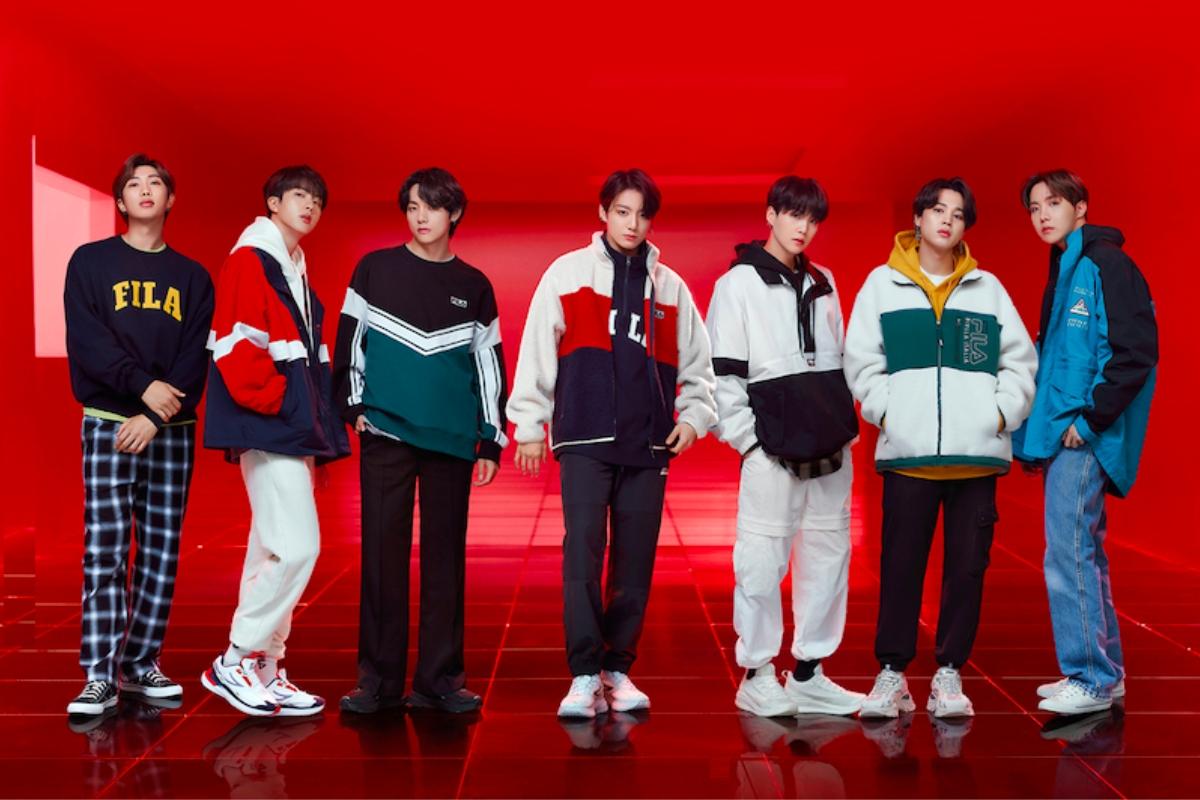 Credit: FILA Korea Official Site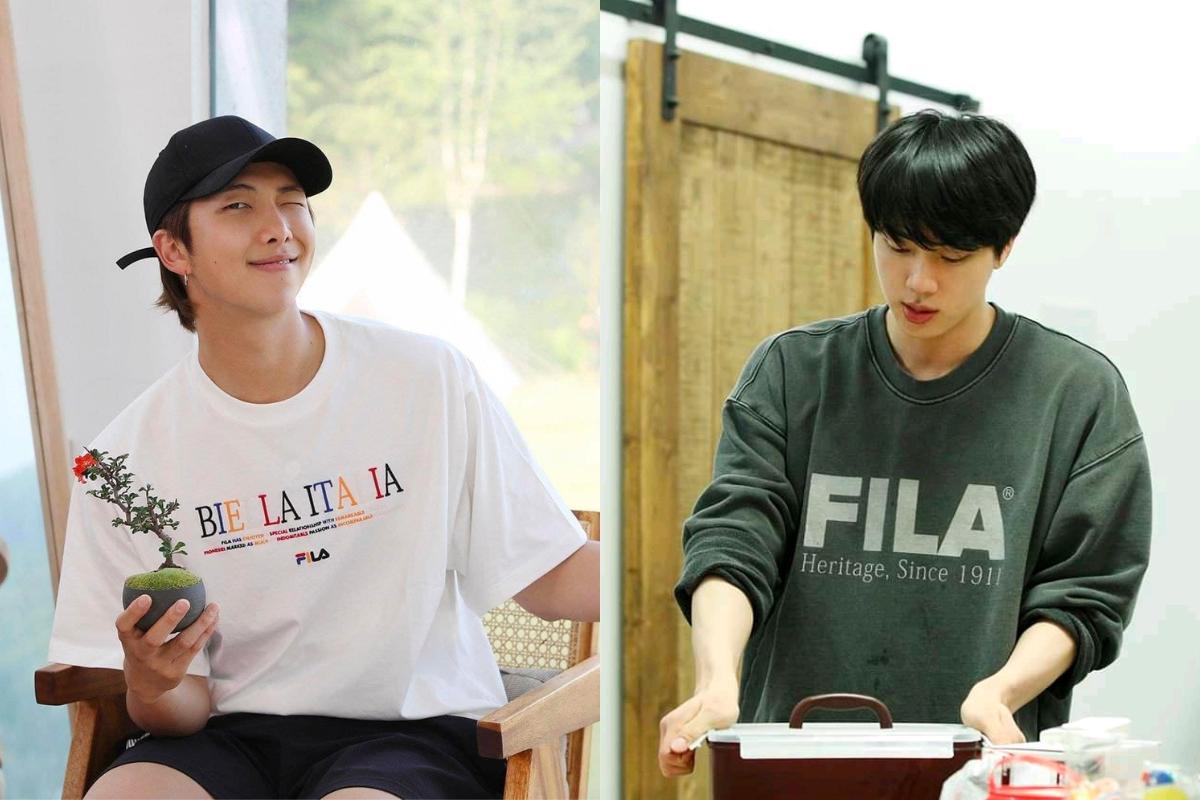 FILA has had multiple collaborations with BTS and had an active contract for about 2 years from 2019-2021. Thanks to FILA, we got to see many photoshoots and ads of the BTS members endorsing FILA sportswear and footwear and wearing it in their daily lives!
Hours: Every Day 11:00-22:00
Address: 30 Myeongdong 8-gil, Jung-gu, Seoul
서울 중구 명동8길 30
4. 8 Seconds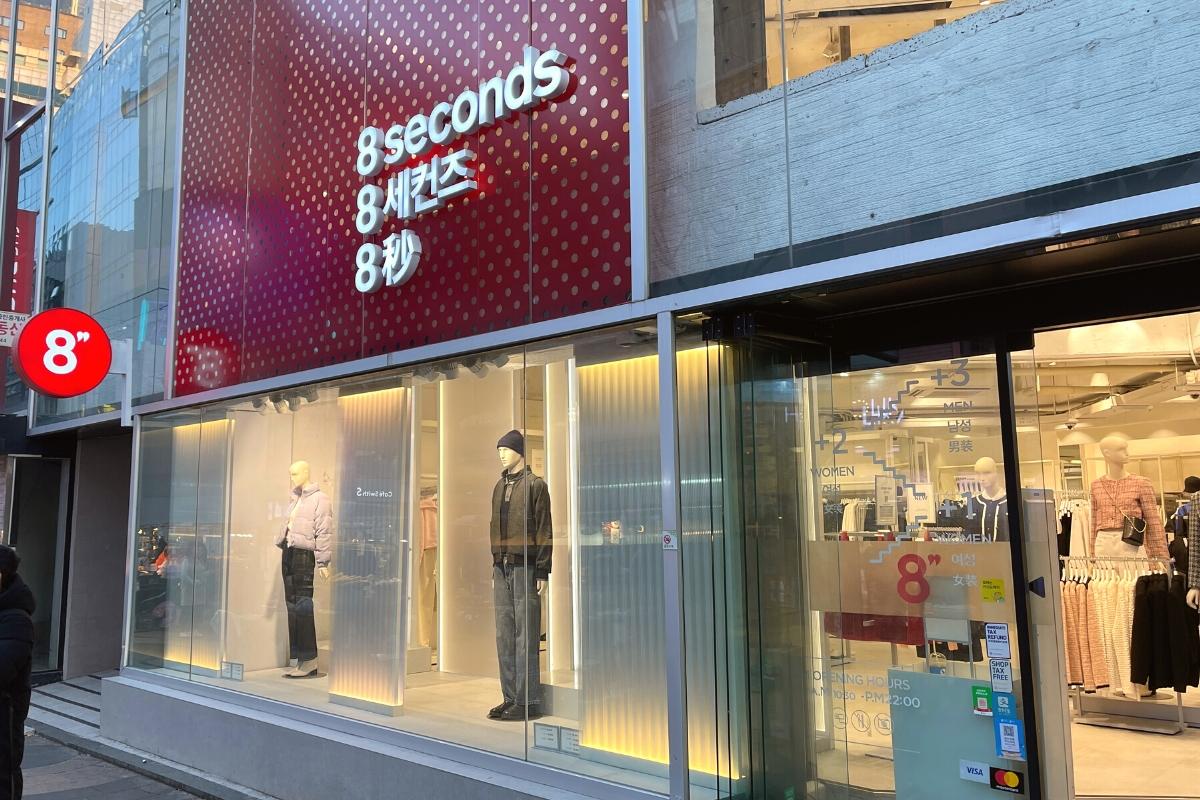 8 Seconds is a Korean fast fashion retail brand that is owned by Samsung and initially launched in 2012. The clothing style is similar to that of H&M, with many of the products in a simple, basic style. As it is a Korean brand though, you'll be able to find clothing styles that are popular with the general Korean audience.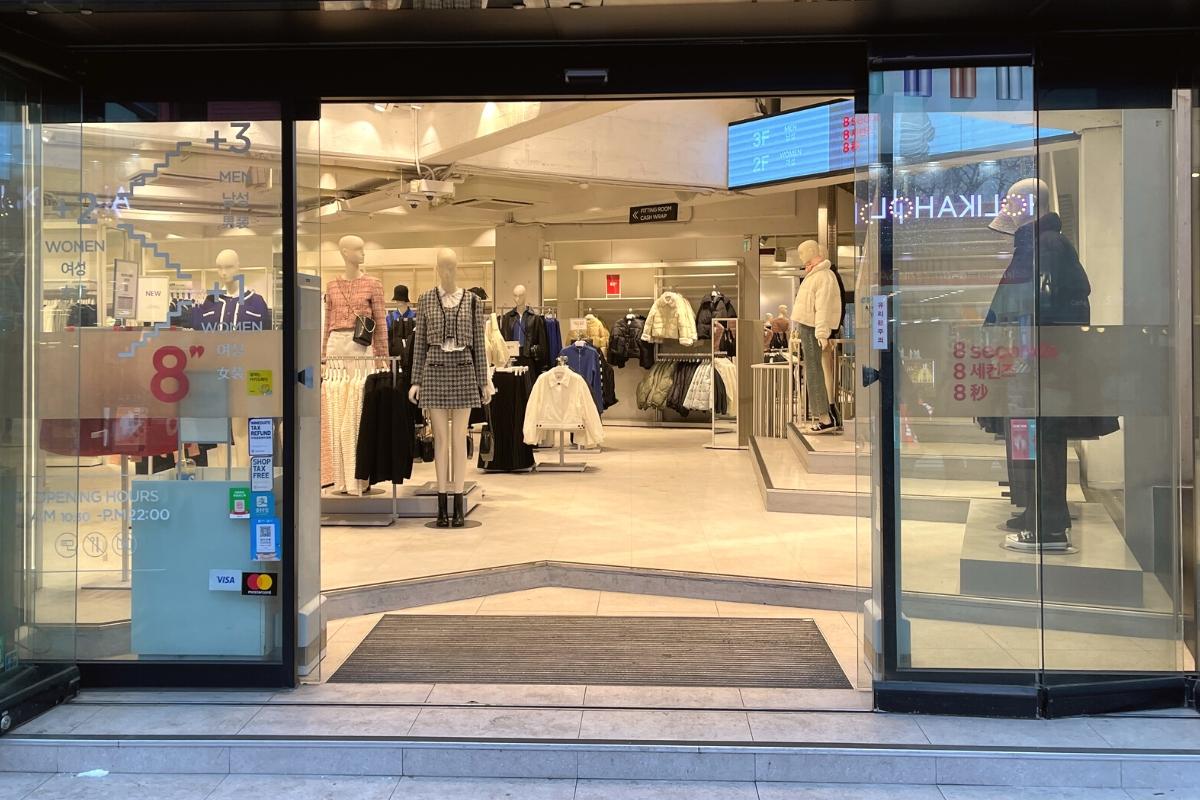 If you're a person that likes a simple, clean look or is in need of some simple basics, 8 Seconds will be perfect for you! They also have bags, accessories, and shoes available as well, so be sure to check that out too!
In 2016, 8 Seconds started a collaboration for their FW season collection with BIGBANG G-Dragon, who was a big fashion icon at the time. The collaboration continued into 2017, and the famous Korean rapper released an additional SS season collection with 8 Seconds.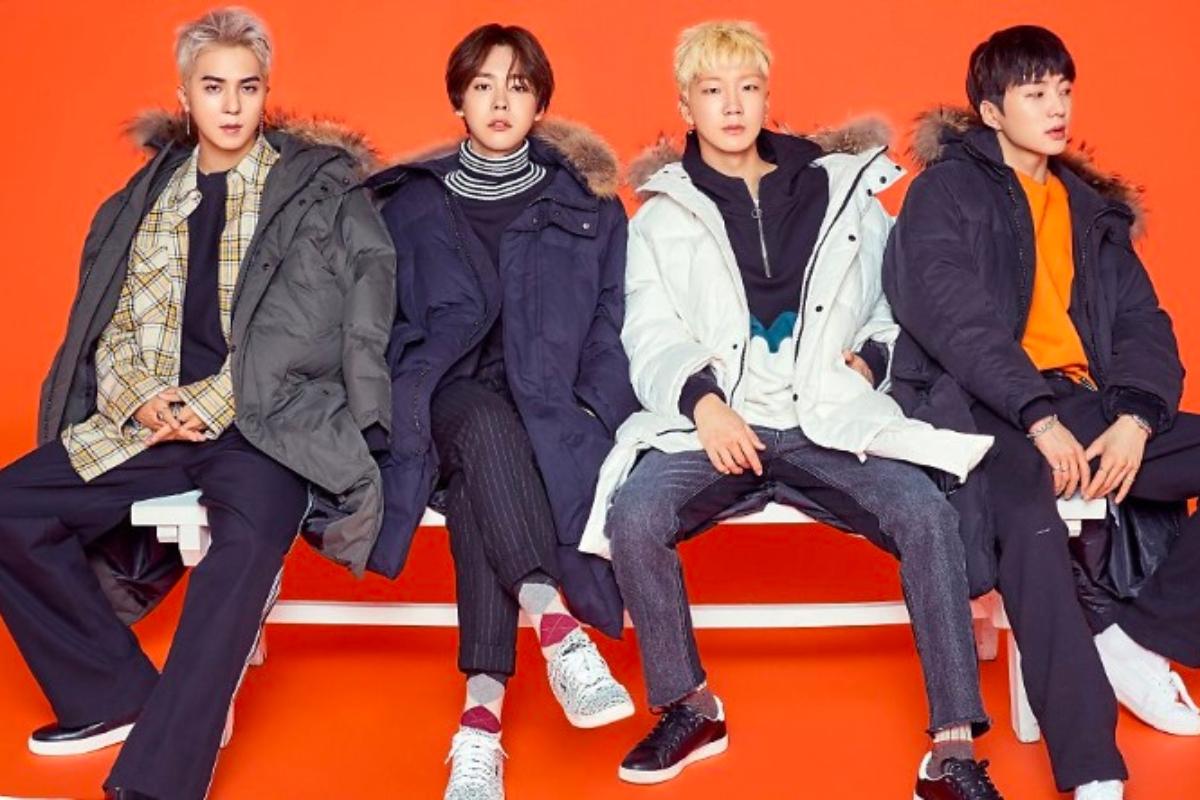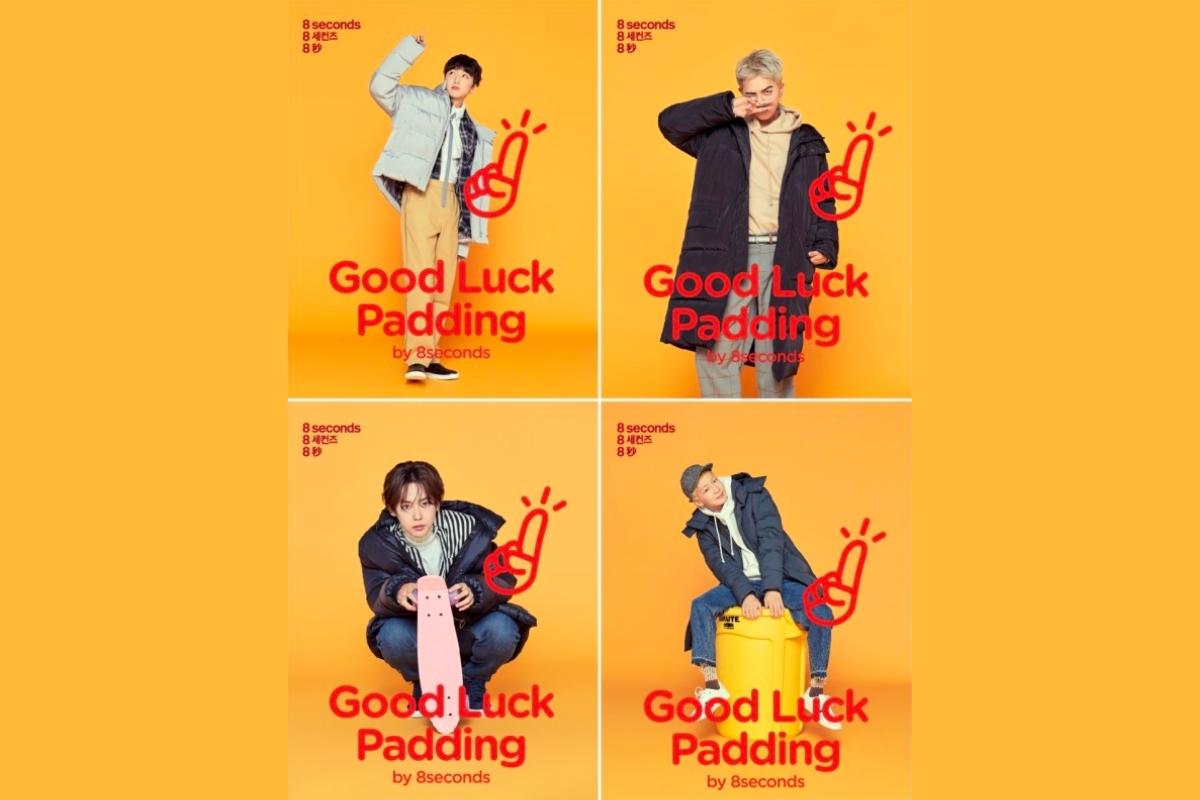 YG K-pop boy group WINNER also endorsed the brand in 2017 for the FW season collection!
Hours: Every Day 10:30-22:00
Address: 54-3 Myeong-dong 1(il)-ga, Jung-gu, Seoul
서울특별시 중구 명동1가 54-3
5. TOP TEN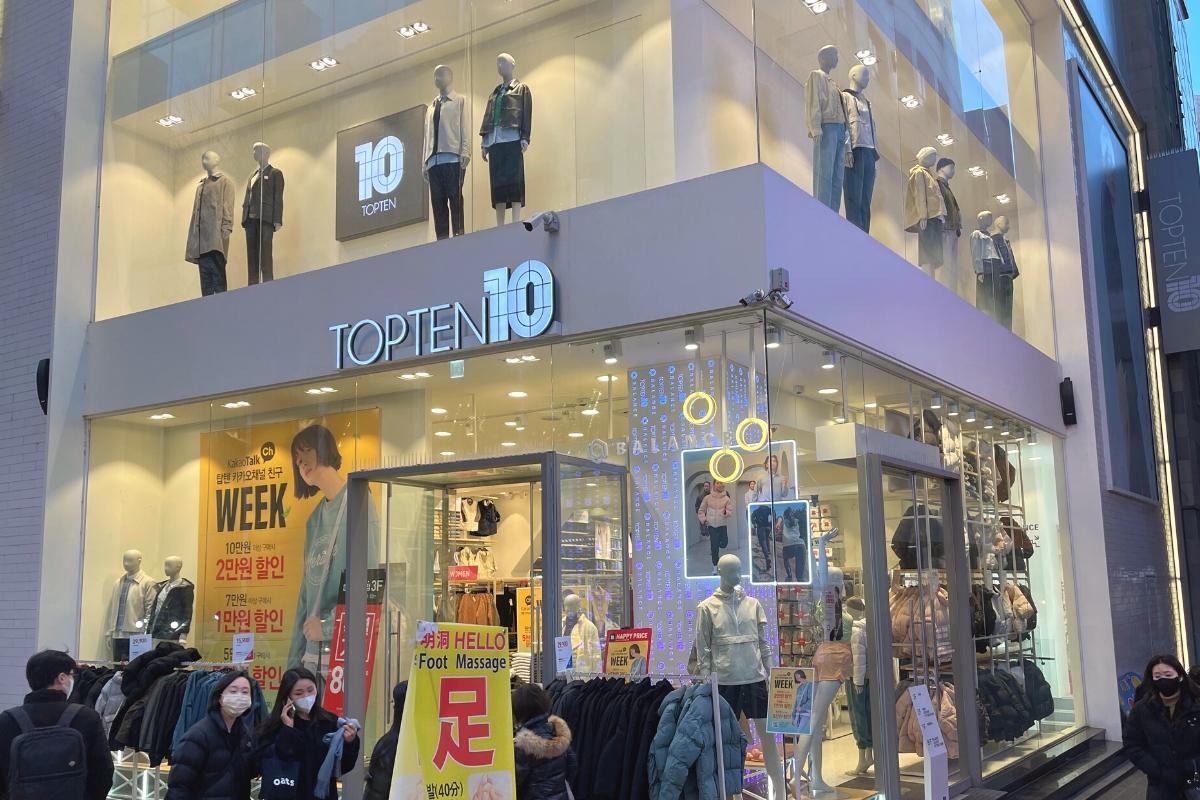 Another fast fashion retail brand that is immensely popular in Korea is TOP TEN, which is a brand comparable to the globally-famous Japanese brand Uniqlo. Similar to Uniqlo, you can find high-quality basics at affordable prices and a variety of seasonal inner-wear products!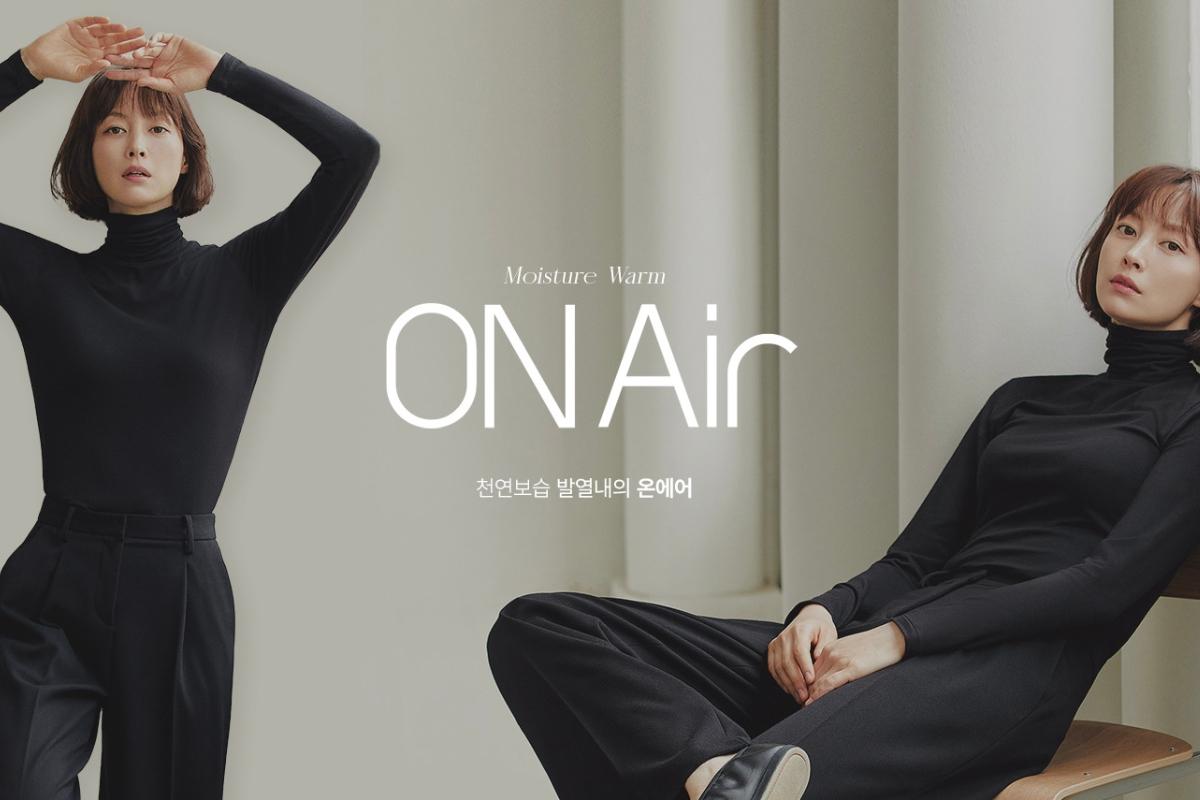 During the winter, TOP TEN always sells out of their inner-wear thermal line 'ON Air', which varies from pants, leggings/tights, long sleeves, and camisoles, because it is essential for the cold winter months in Korea! Their padded jackets are also highly sought after during the winter!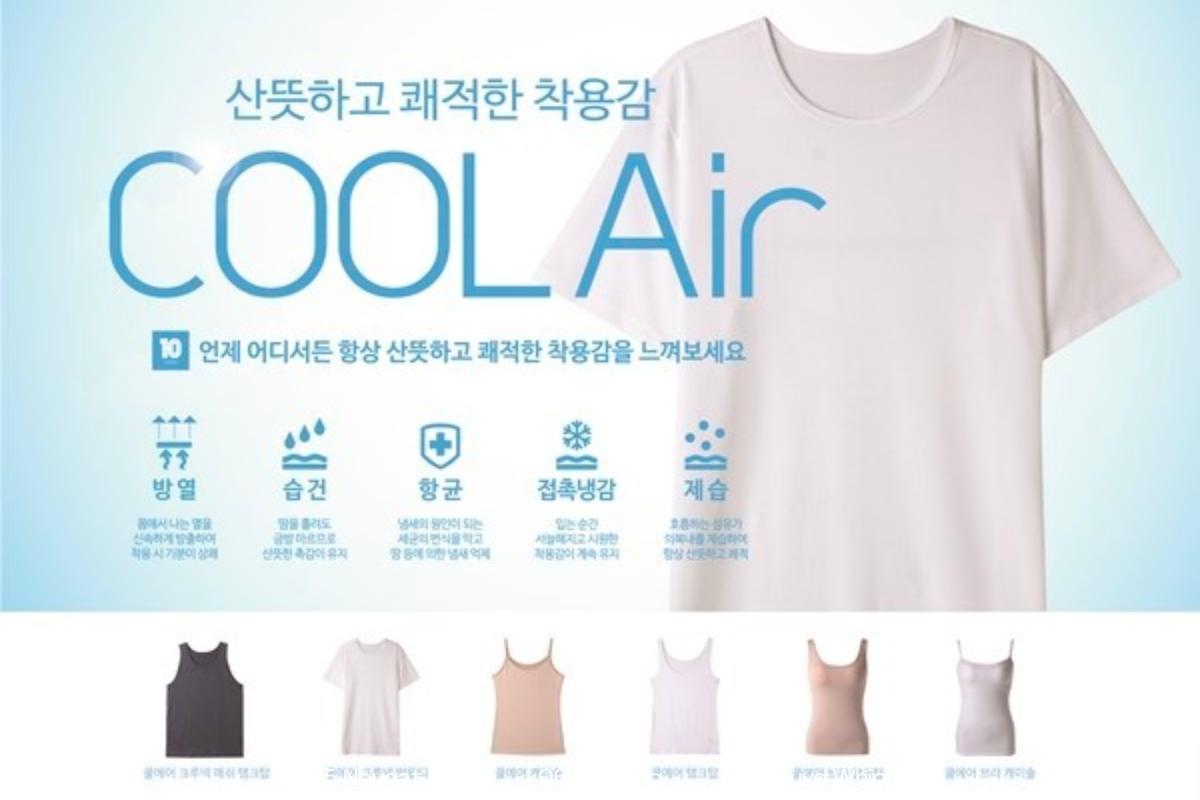 During the summer, you can get products from their inner-wear line 'COOL Air', which functions to keep the body cool and dry during the hot and humid summer months in Korea. For seasonal wear, TOP TEN is a great choice!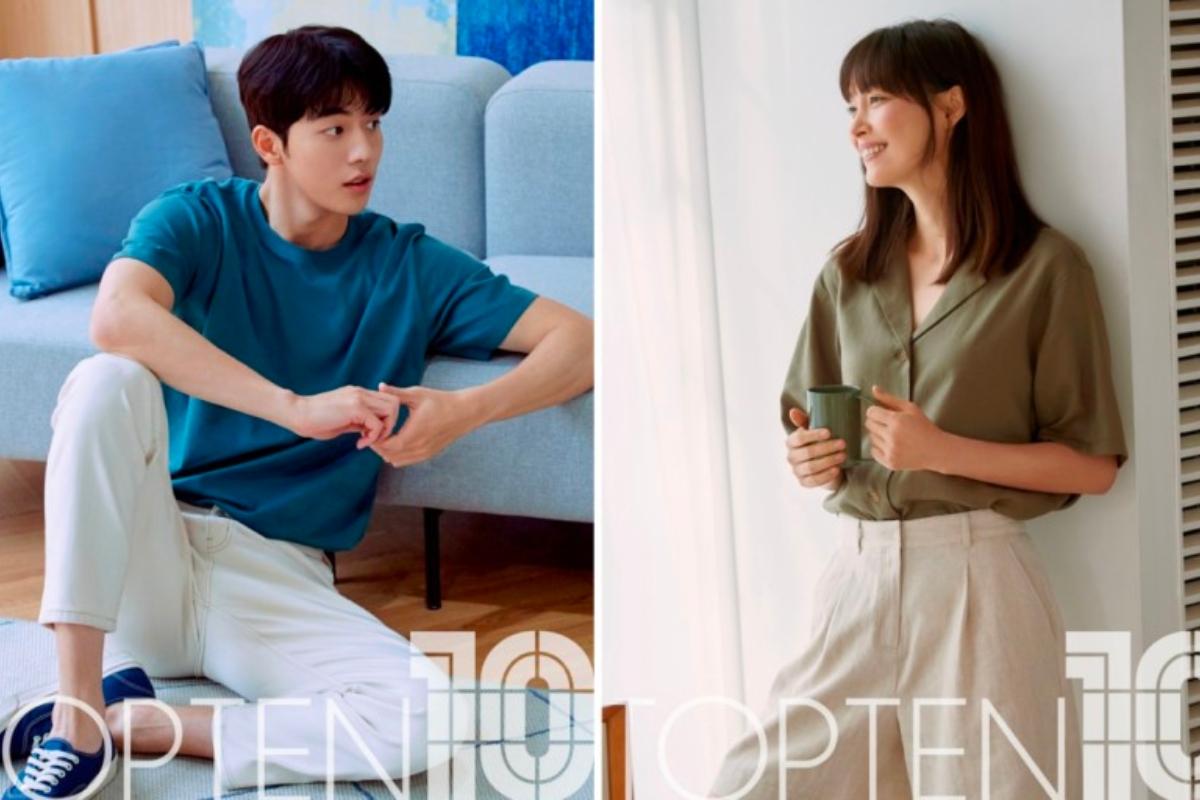 Currently, famous actors Nam Joohyuk and Lee Nayoung are the official brand models for Top Ten! Don't they fit the concept so well?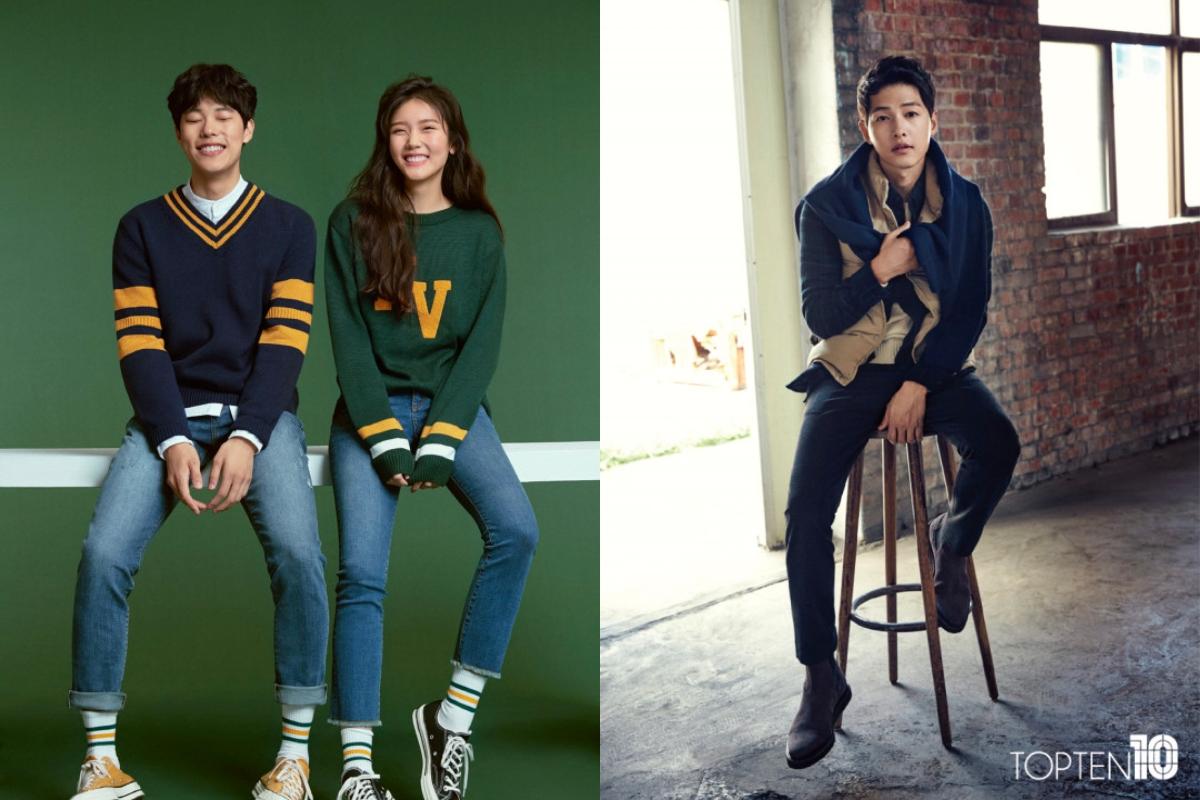 Previously, Top Ten has also had endorsements from actors Ryu Junyeol and Song Joongki!
Hours: Every Day 10:30-22:00
Address: 61-2-ga, Myeong-dong 1(il)-ga, Jung-gu, Seoul
서울특별시 중구 명동1가 61-2
---
Shoes
1. ABC Mart (Standard, Mega Stage, Grand Stage)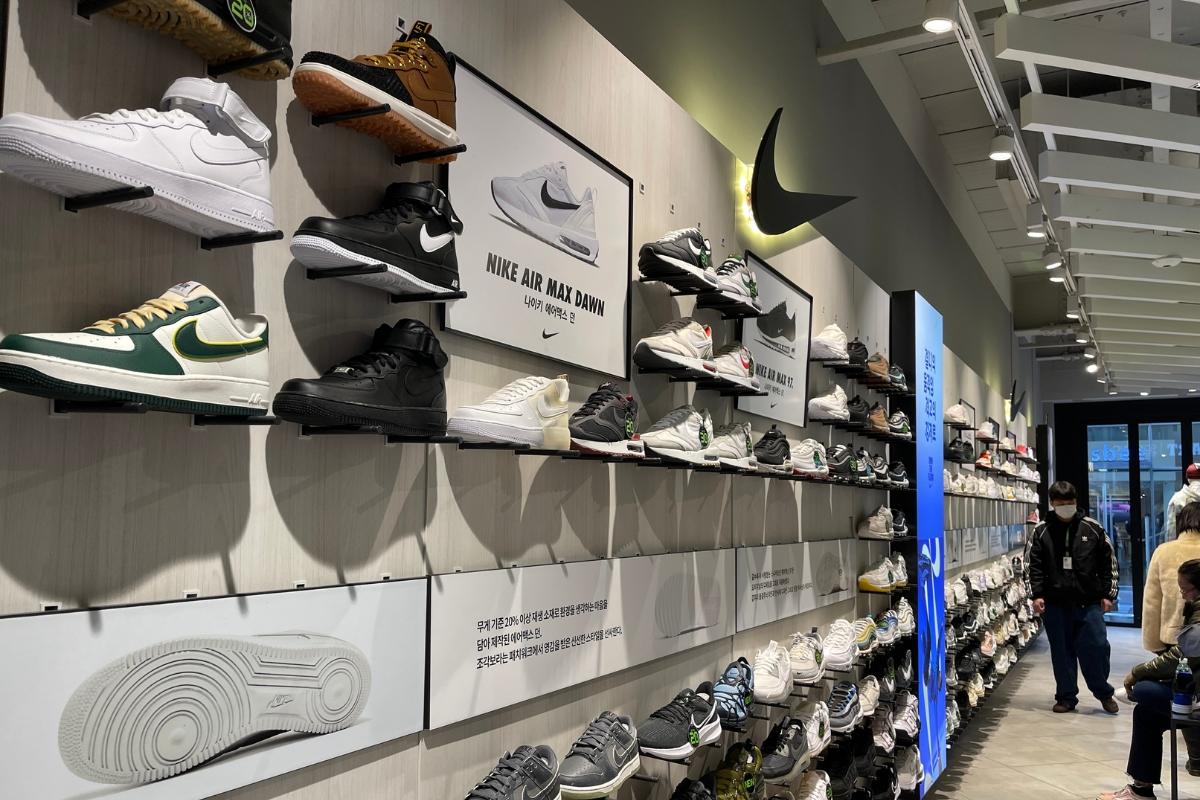 ABC Mart is a go-to store, even for locals, when it comes to footwear. With all the most popular shoe brands such as Nike, Adidas, Dr. Martens, FILA, New Balance, etc., ABC Mart is one of the best places to easily find a new pair of shoes. You may be thinking, "Why would I buy foreign brands like Nike or New Balance in Korea?" Well, there are actually certain types of shoes from these worldwide brands that you can only get in Korea, as they are catered to Korean fashion trends and styles! So you should definitely take a look to see if there are a pair of shoes unique to Korean stores!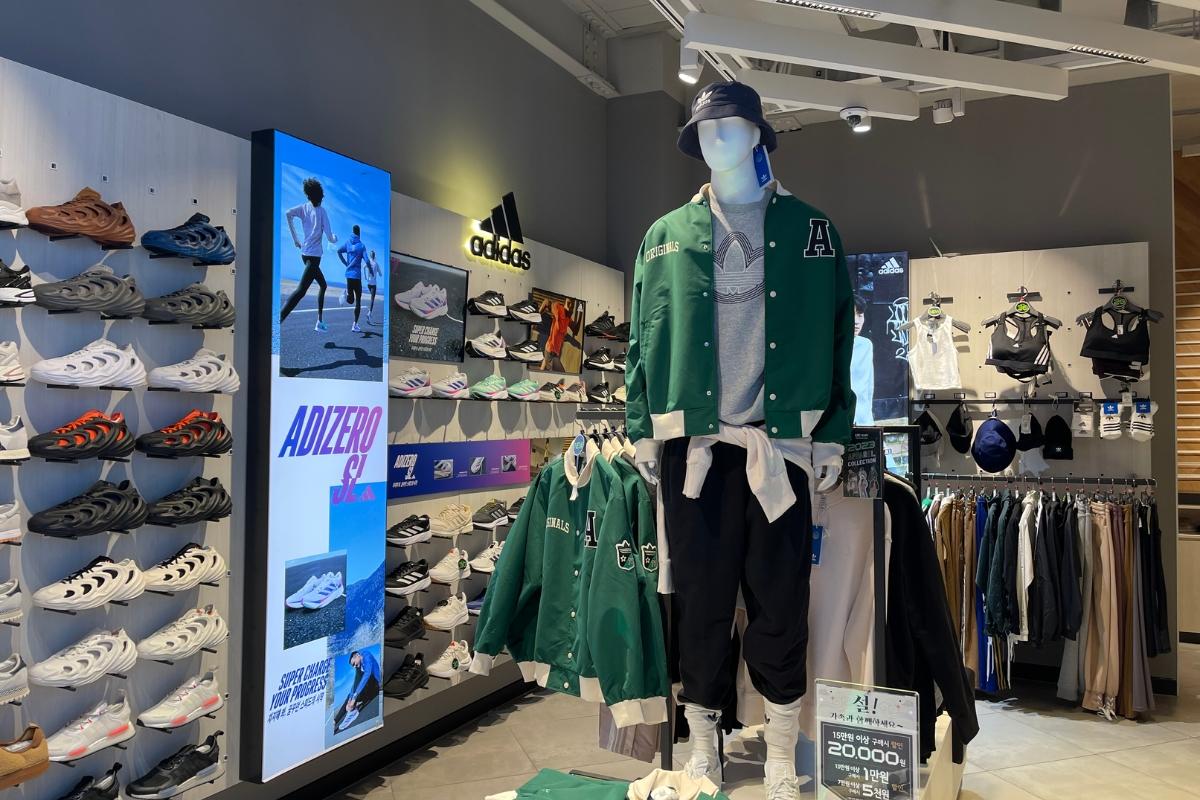 On top of the latest sneakers, ABC Mart also carries a huge variety of flip flops, boots, Crocs, and a Korean's favorite, slides! Most Koreans actually keep a pair of slides at their work desk to change into while at work, so there are many different types available!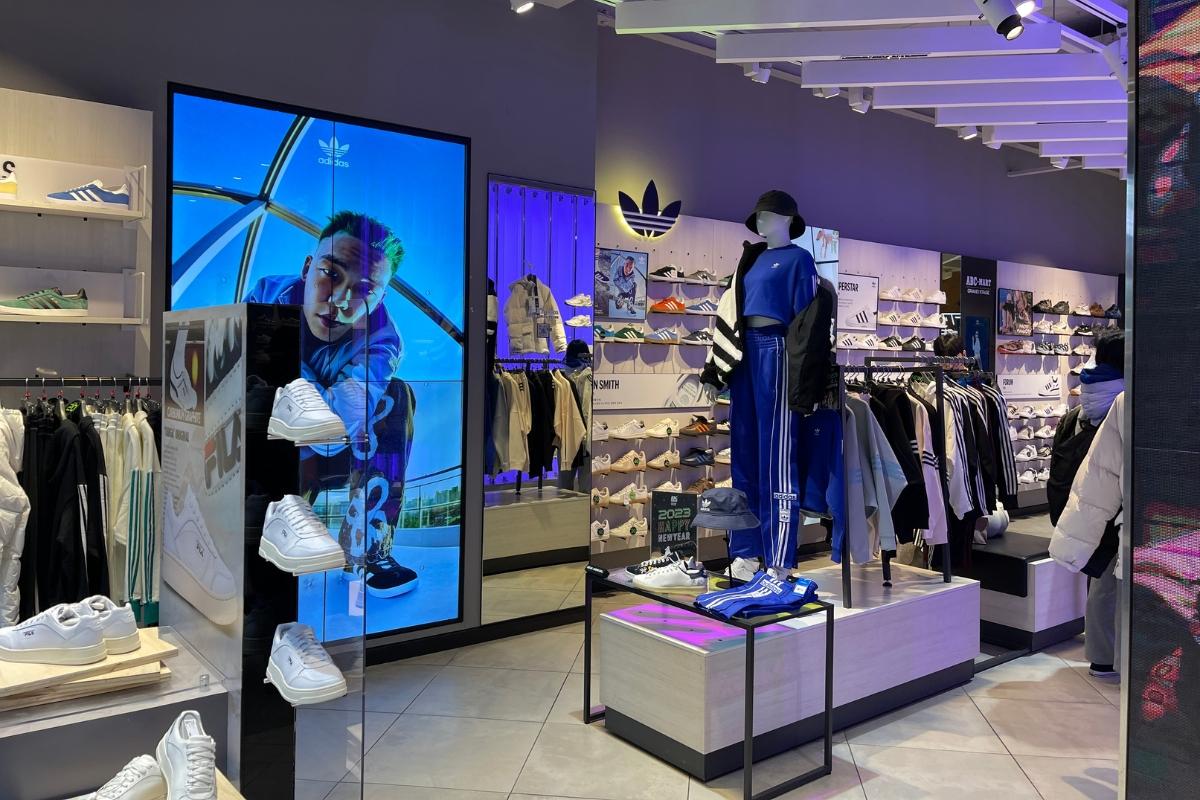 You may also be wondering what the difference is between the different ABC Marts (yes, there are multiple branches within Myeongdong that are slightly different). Here is a brief breakdown of the differences between each branch available at Myeongdong:
ABC Mart Standard (ST): The standard, general ABC Mart store mostly carrying footwear.
ABC Mart Mega Stage (MS): A bigger version of ST with a wider variety of Nike and Adidas products.
ABC Mart Grand Stage (GS): The biggest version of ABC Mart with a large variety of footwear and apparel.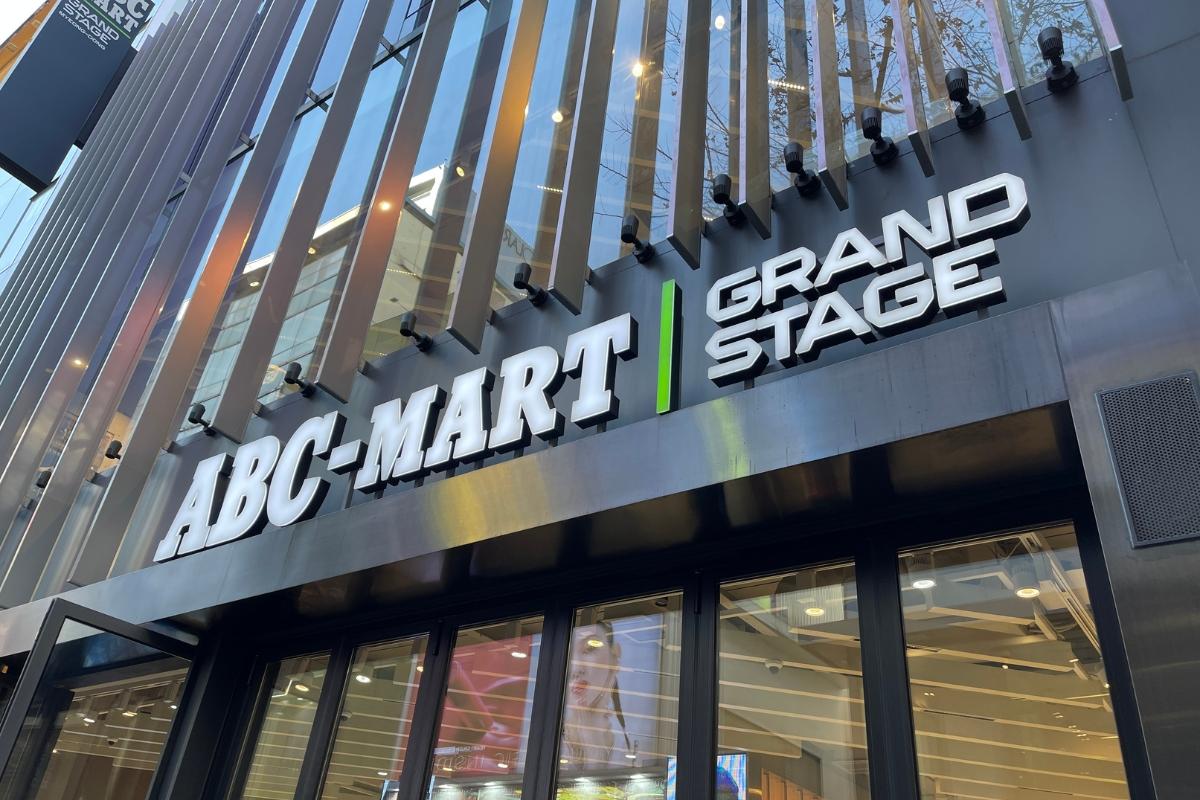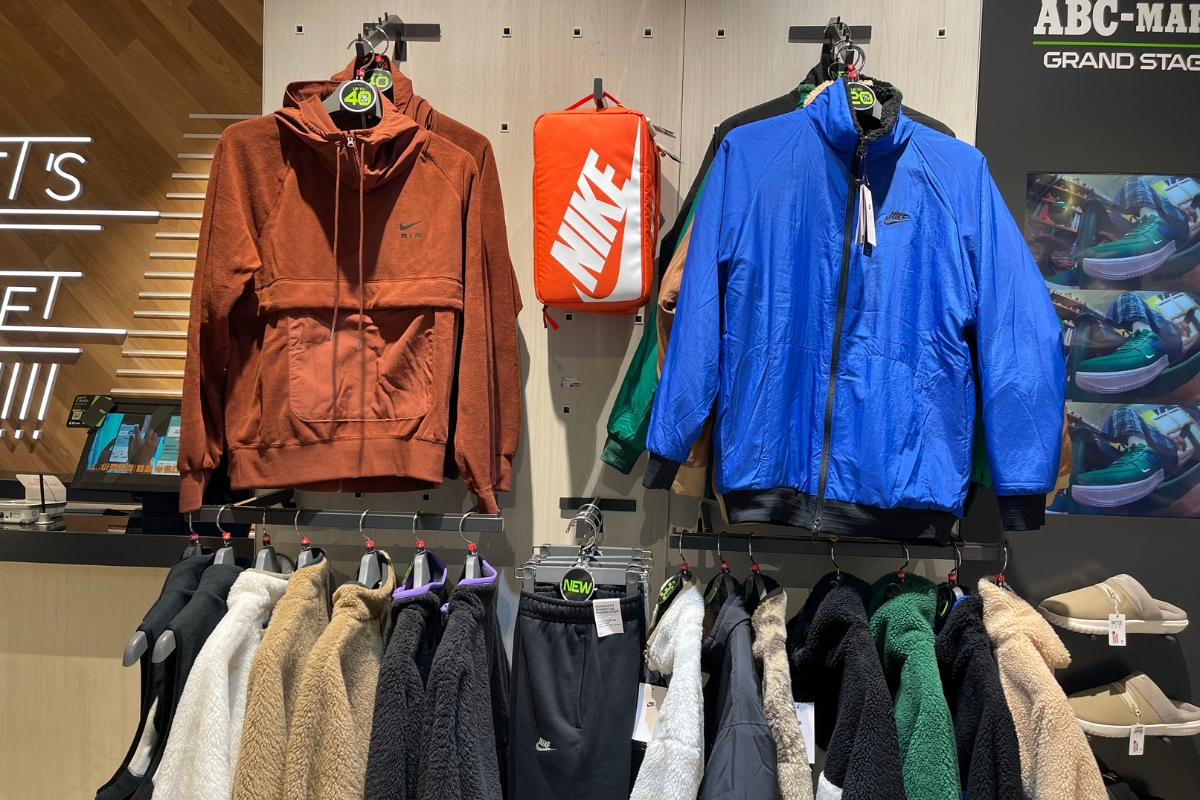 We took a visit to the Myeongdong ABC Mart Grand Stage, which had 2 floors of shoes, boots, flip-flops, apparel, and accessories from globally popular brands. We definitely recommend hitting up ABC Mart Grand Stage, as it has the widest variety of products! You can get 10% off new products at this location and 3 others, so click the link below to download your coupon for the following locations:
ABC Mart MS Myeongdong Branch

ABC Mart GS Myeongdong Jungang Branch

ABC Mart ST Myeongdong 3-ga Branch

ABC Mart ST Myeongdong-gil Branch
2. Nike Korea/Adidas Korea
Everyone loves Nike and Adidas footwear and sportswear, including Koreans! There are large shops set up all across Korea and of course in Myeongdong. The stores in Myeongdong are especially huge and have a wide variety of products available. Take a close look at the shoe section, because you might find items that are unique to Korea!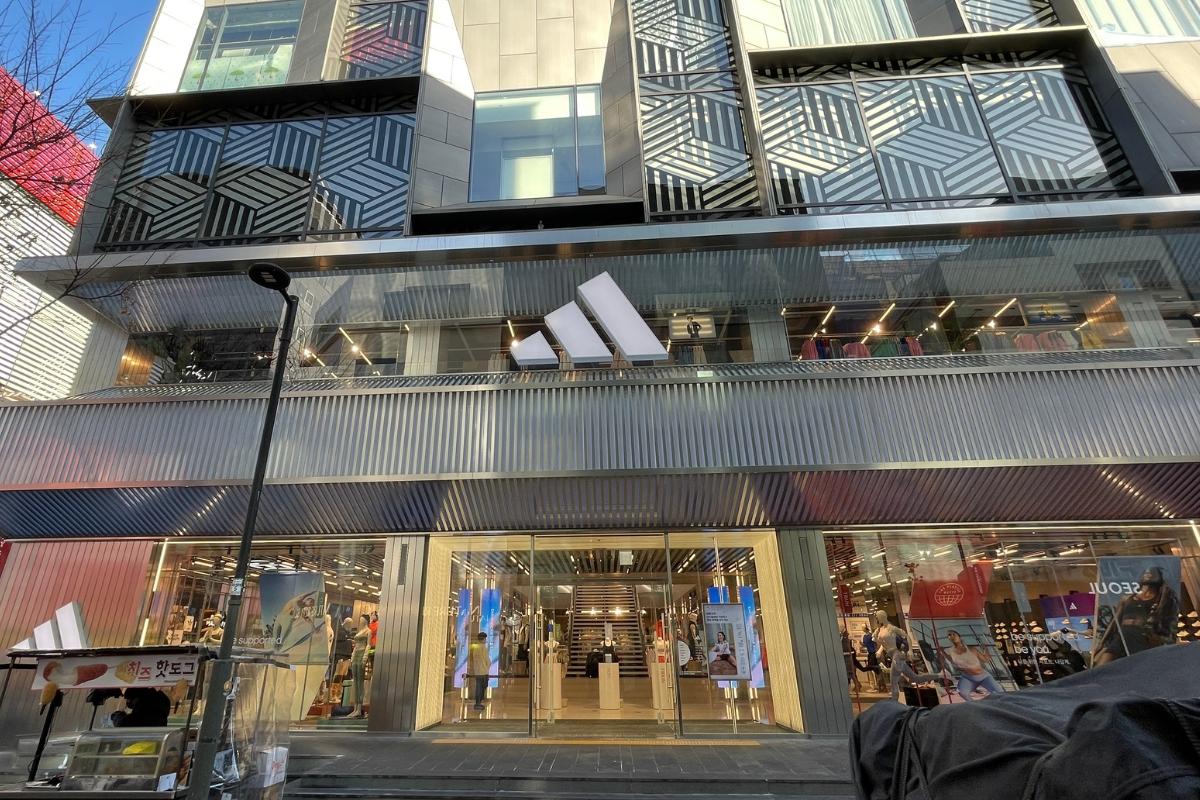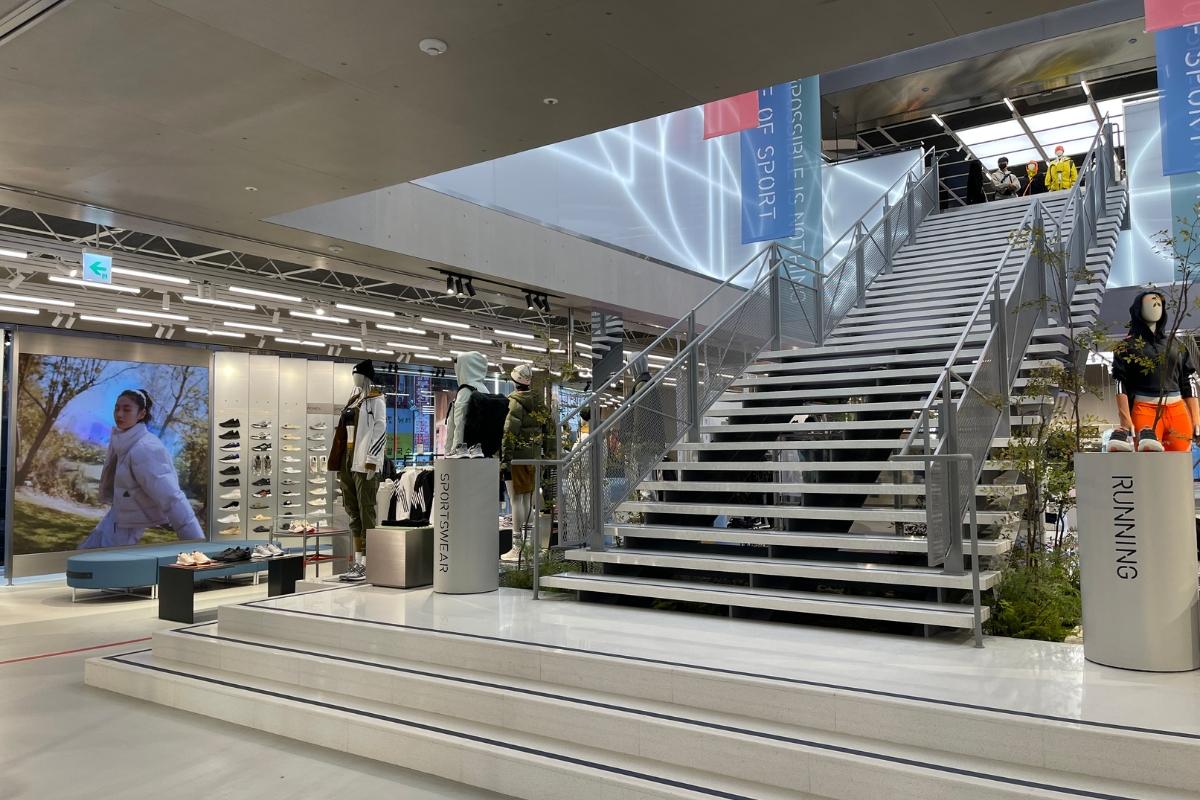 Hours: Every Day 10:30-22:00
Address: 14 Myeongdong-gil, Jung-gu, Seoul
서울특별시 중구 명동길 14
---
Skincare/Makeup
1. Laneige Myeongdong Showroom (Bespoke Neo)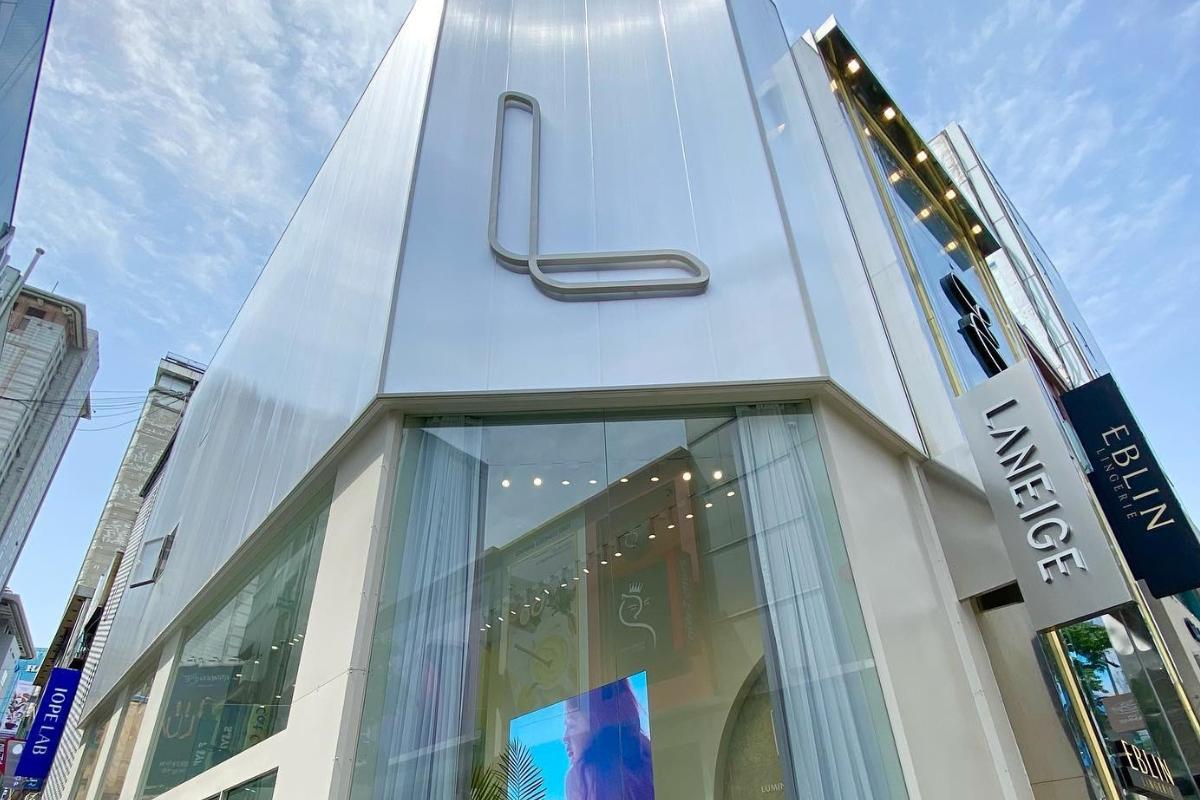 Laneige is a skincare and makeup brand that has been standing strong in the K-beauty scene for nearly 30 years now. It is most well-known for the amazing skincare products that have been loved by people all over the world! You can test out all the different products here and pick out your favorite ones!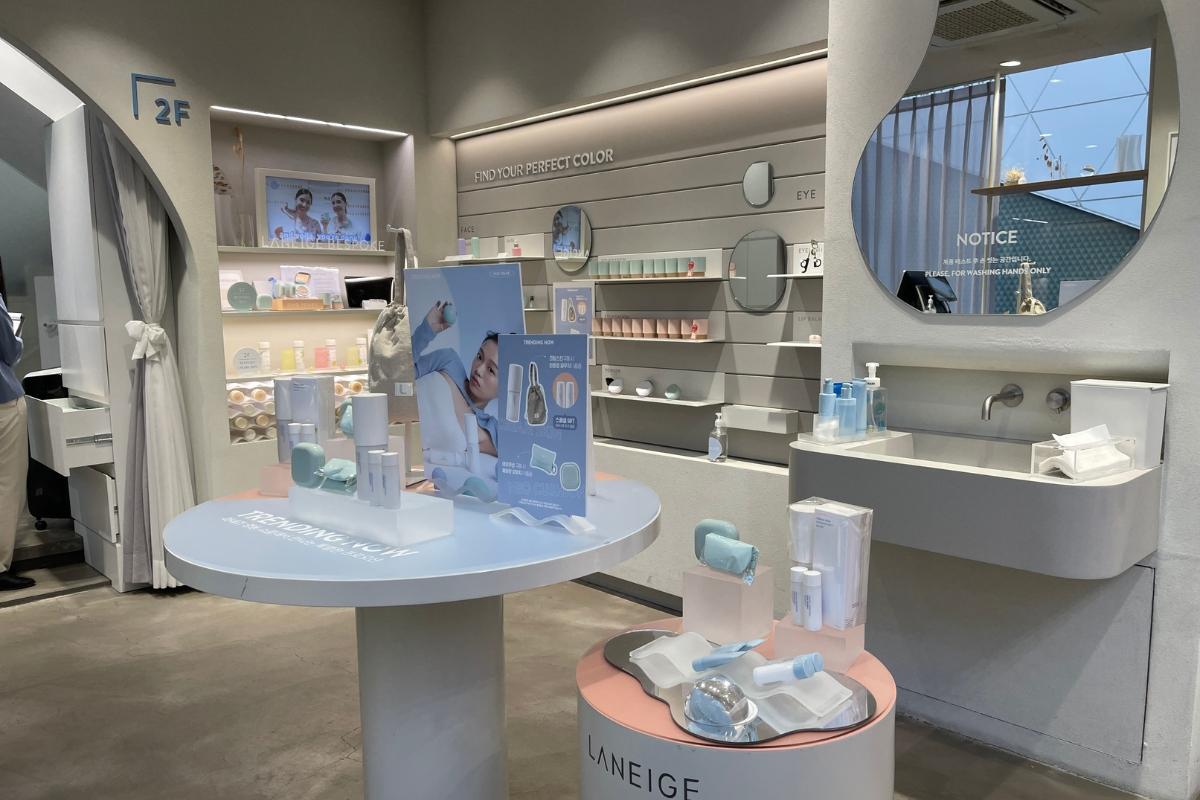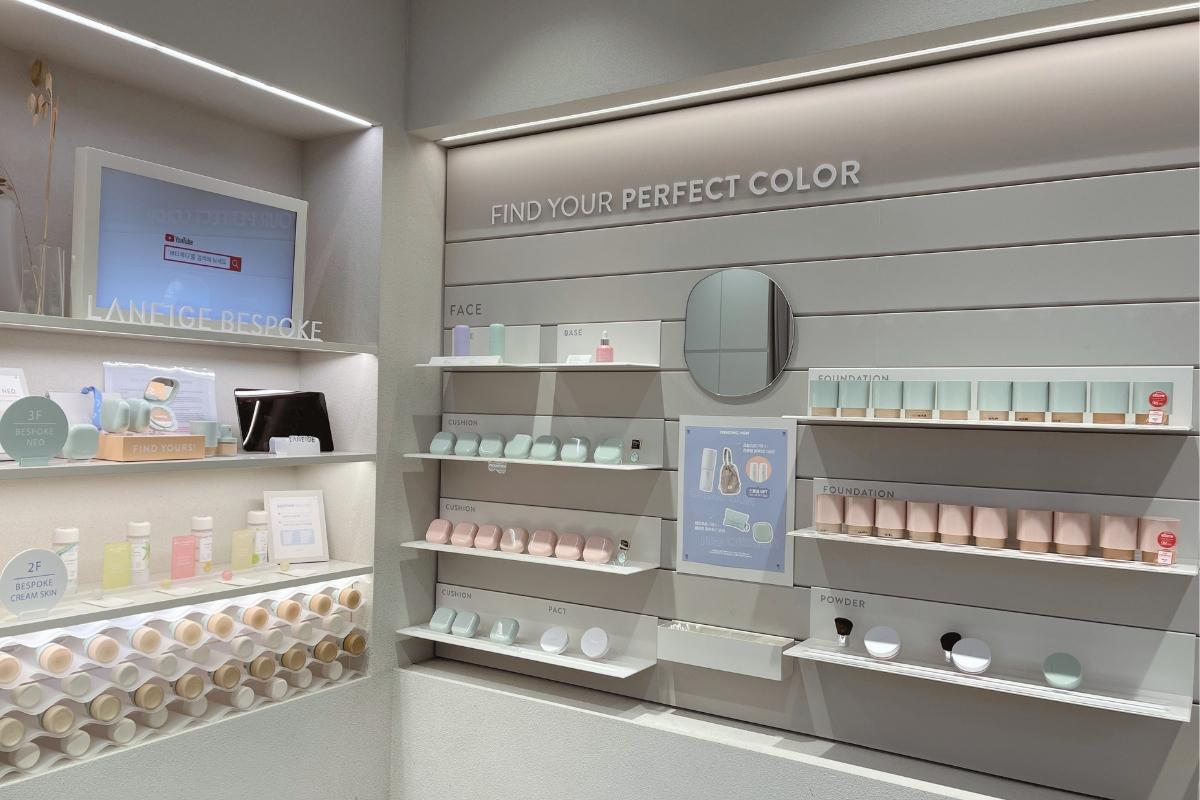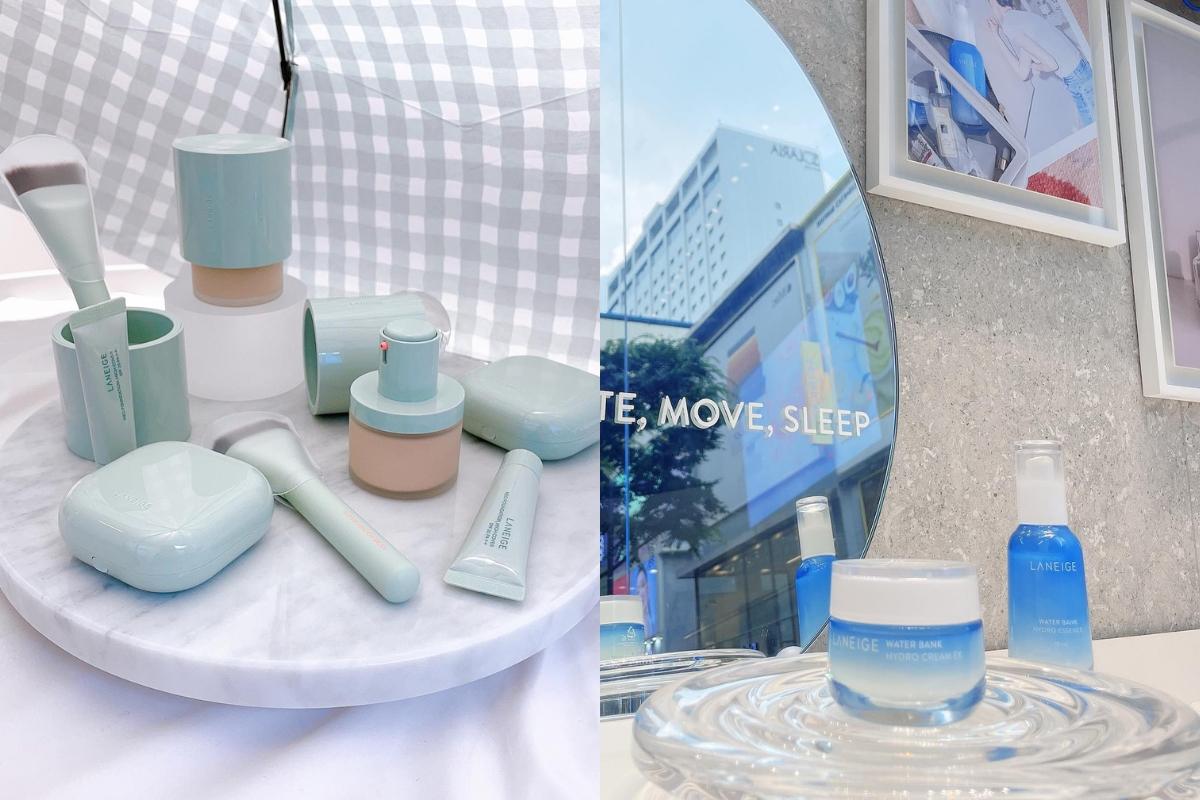 This location is special because the 2nd & 3rd floors consist of the Laneige Bespoke Neo section, where you can get your foundation custom-made by a robot! You'll have a consultation to get your skin tone analyzed to make the perfect matching shade for you. The custom foundation experience is a very popular service and is therefore quite booked; you'll need to make a reservation online ahead of time if you want to try this out! Currently, reservations are only available on Naver.
Hours: Every Day 11:00-20:00
Address: 50-17 Myeong-dong 2(i)-ga, Jung-gu, Seoul
서울특별시 중구 명동2가 50-17
2. Olive Young Flagship Store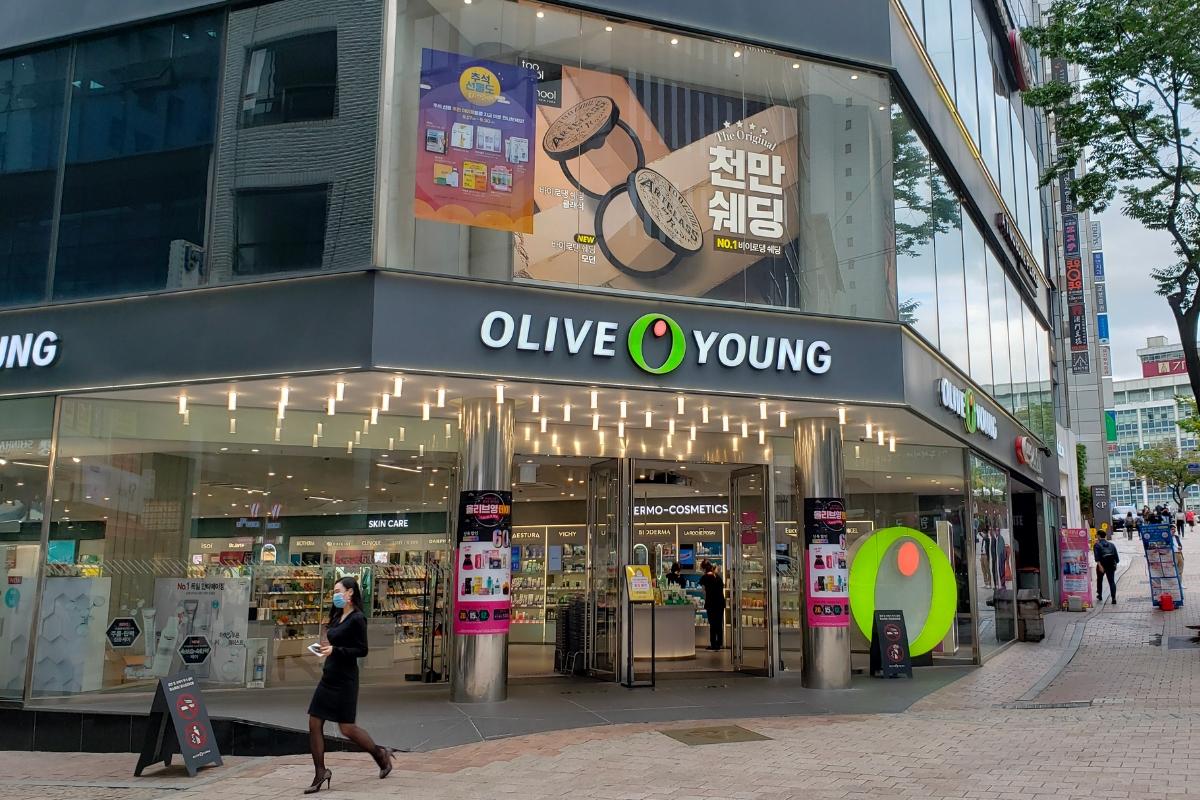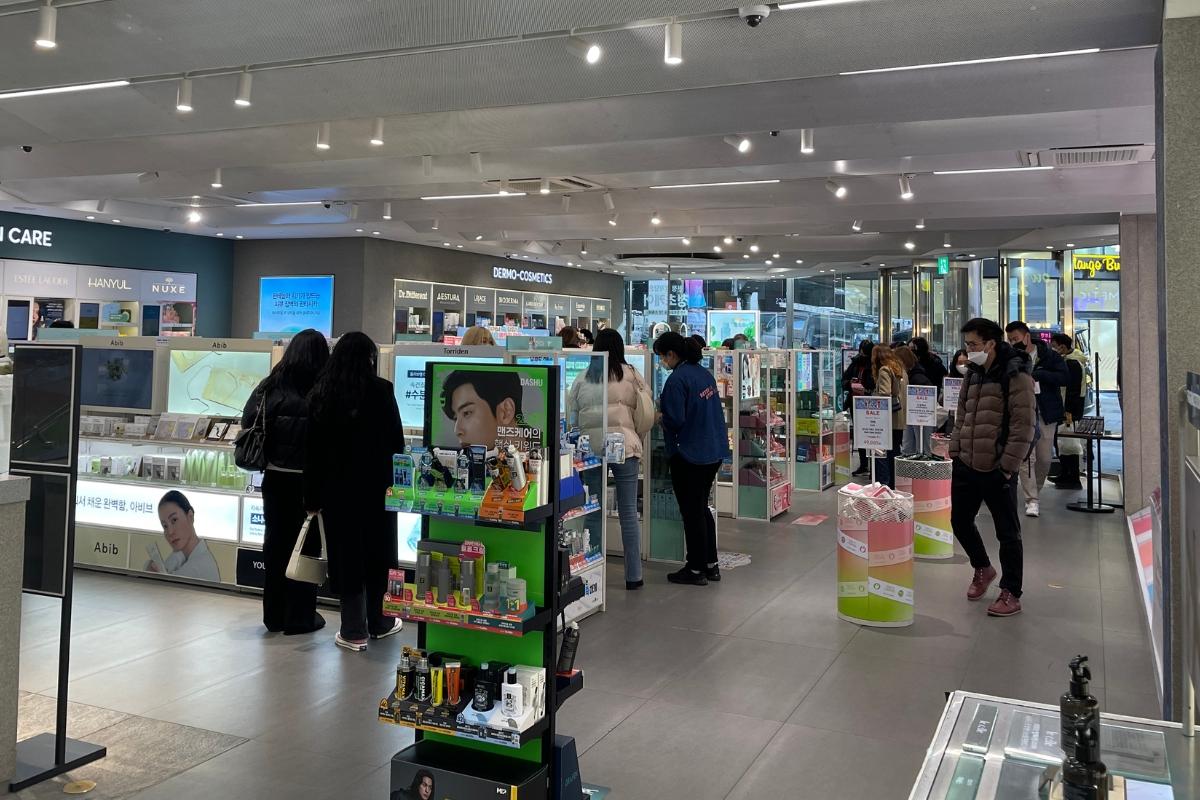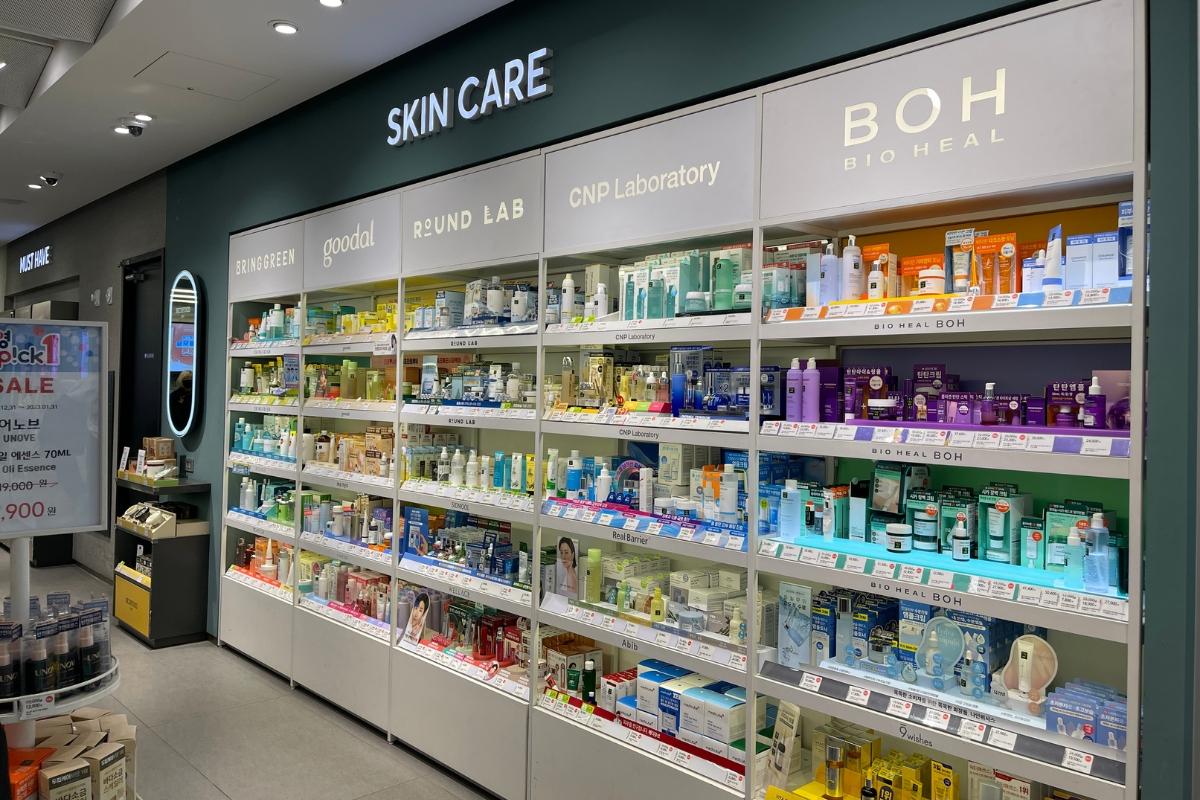 Olive Young is, no doubt, one of the best places to visit for K-beauty products. The shop in Myeongdong is huge and has tons of special deals! There are always sales or 1+1 promotions going on, especially for popular products, so you definitely don't want to miss out on a visit here!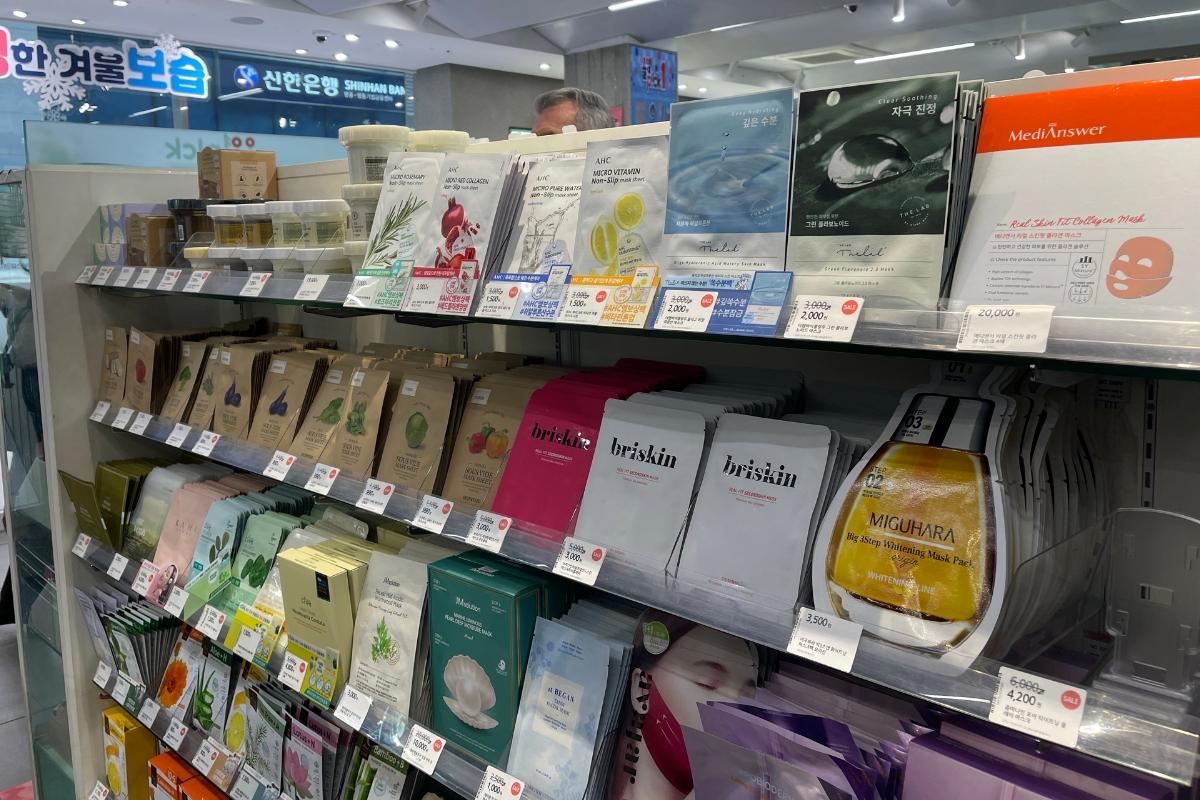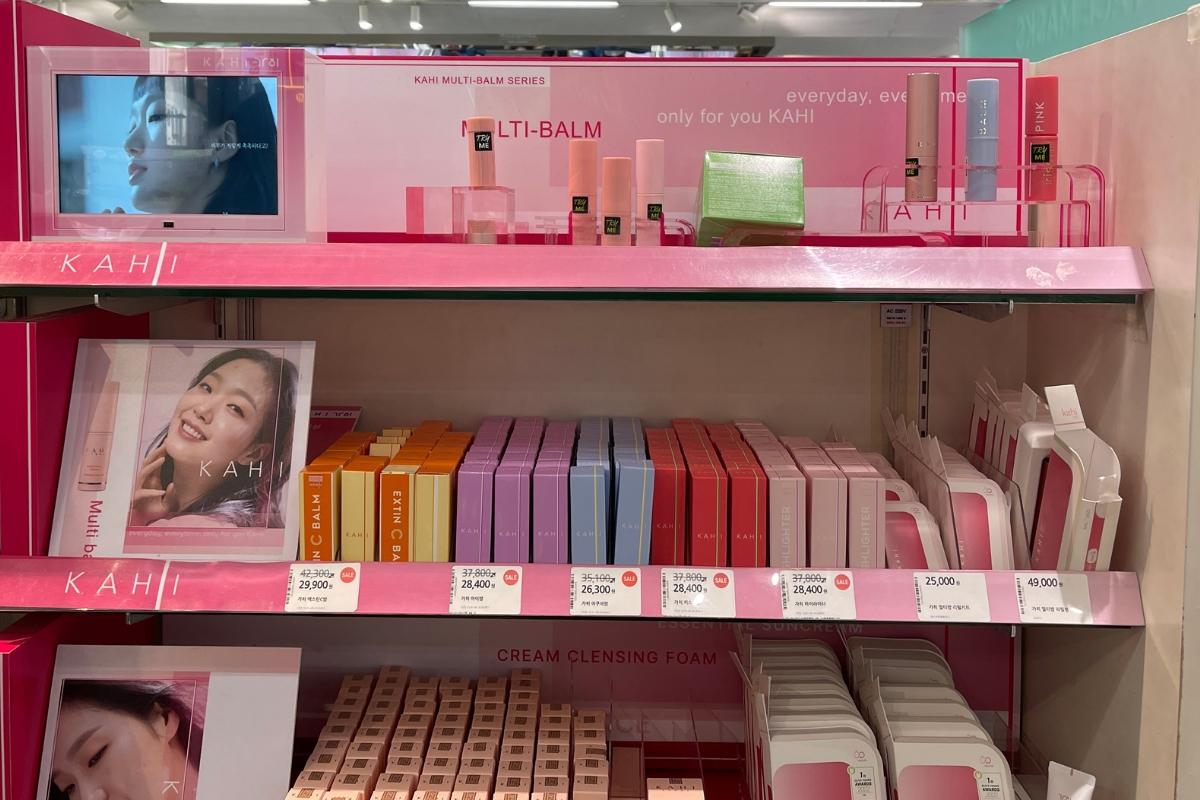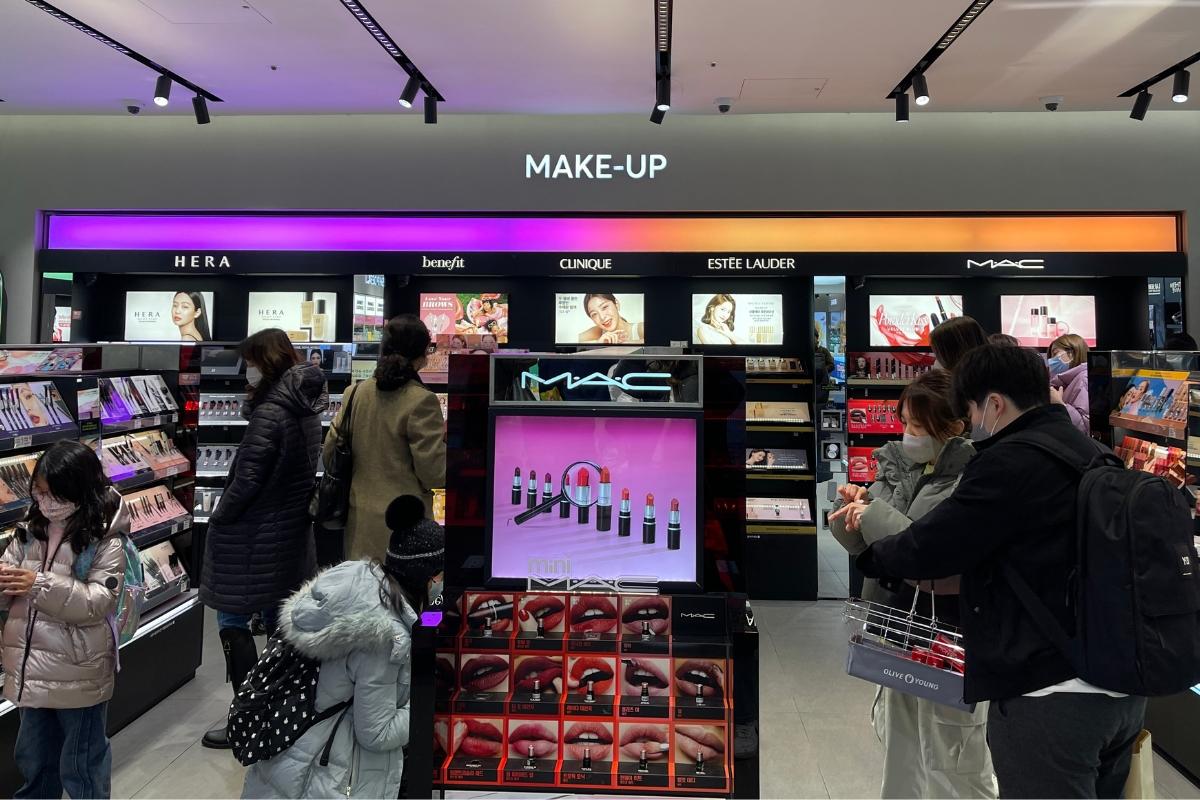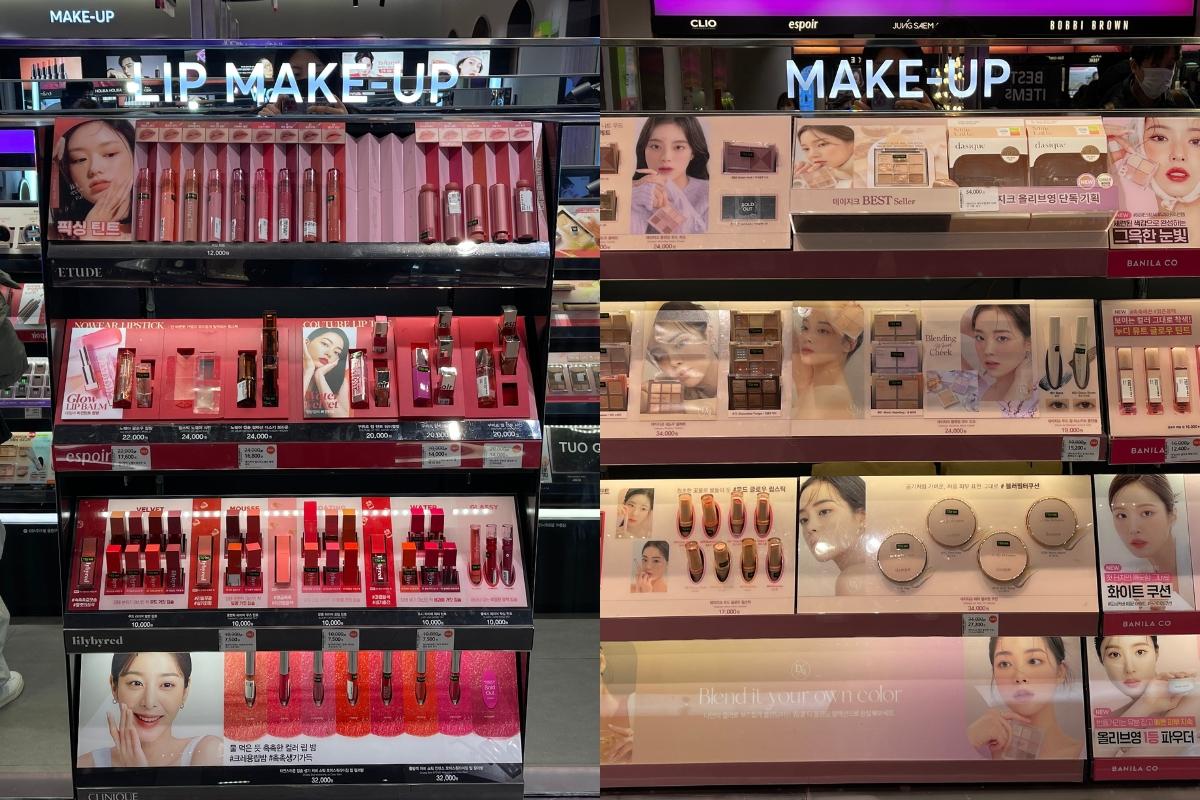 We especially recommend a visit here if you want to get Korean skincare or makeup products that are widely popular, as they can easily go out of stock in smaller stores. Check out our full review of the Myeongdong Olive Young Flagship Store in the link below!
Myeongdong Olive Young Flagship Store
For the latest Olive Young recommendations, check out our blog here!
2023 Winter & Spring Olive Young Recs
Hours: Every Day 10:00-22:30
Address: 53 Myeongdong-gil, Jung-gu, Seoul
서울특별시 중구 명동길 53
3. Road-shop K-Beauty Brand Shops
Banila Co: A popular makeup and skincare brand most known for its 'Clean It Zero Cleansing Balm'.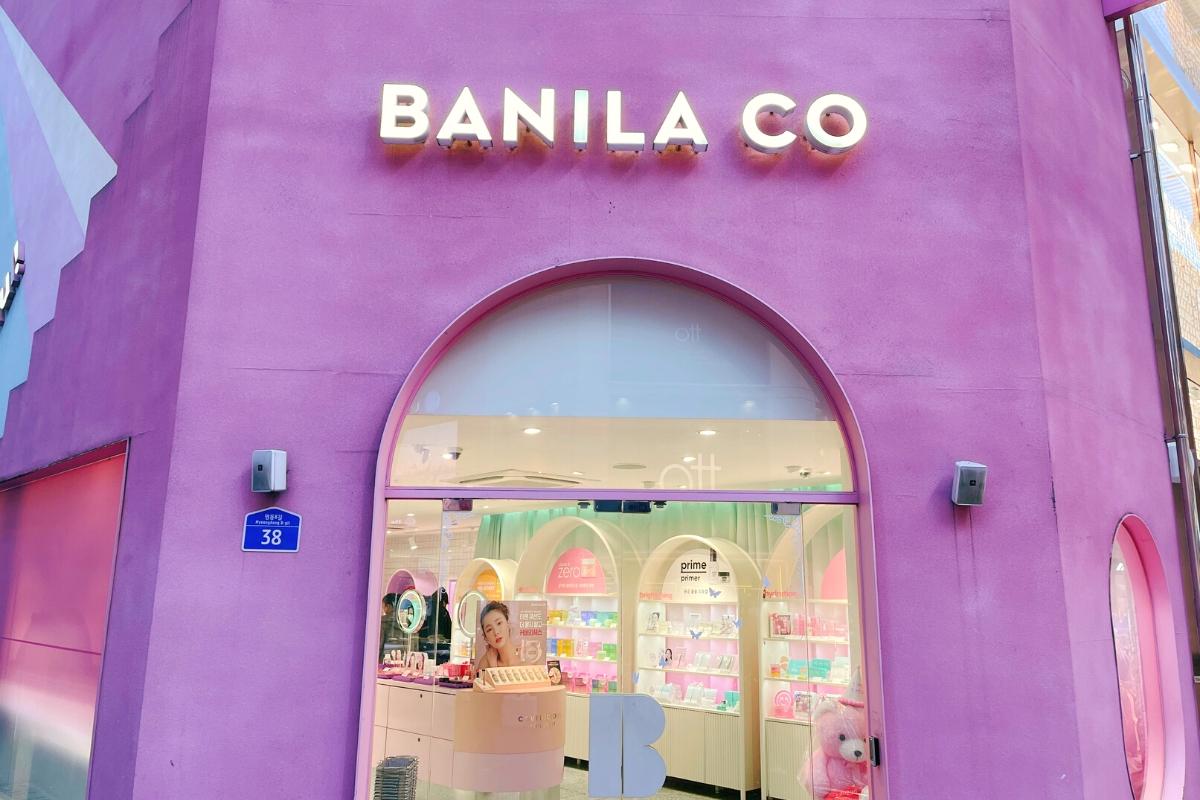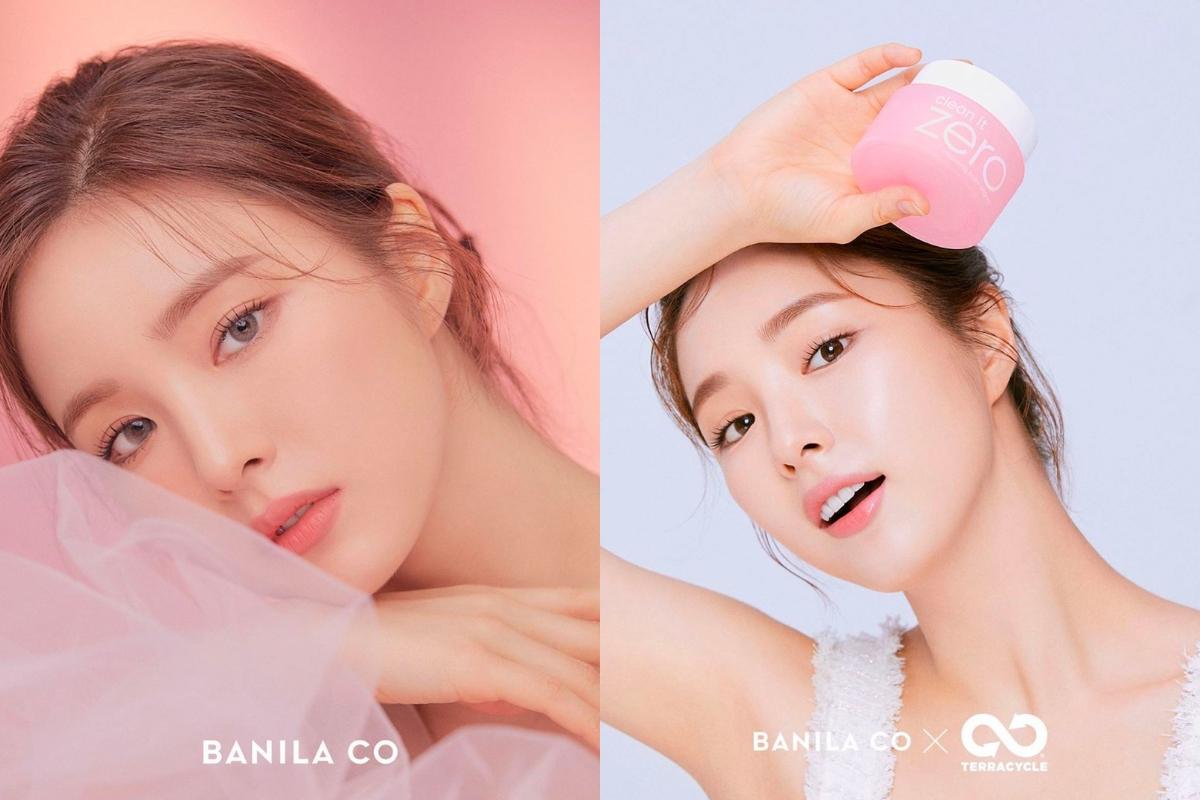 Brand Model: Shin Sekyung
Recommended Products:
Clean It Zero Cleansing Balm Original
18,000 KRW
Clean It Zero Foam Cleanser


12,000 KRW
Innisfree: Considered one of the best globally in the skincare game and known for helping people achieve that 'glass skin' look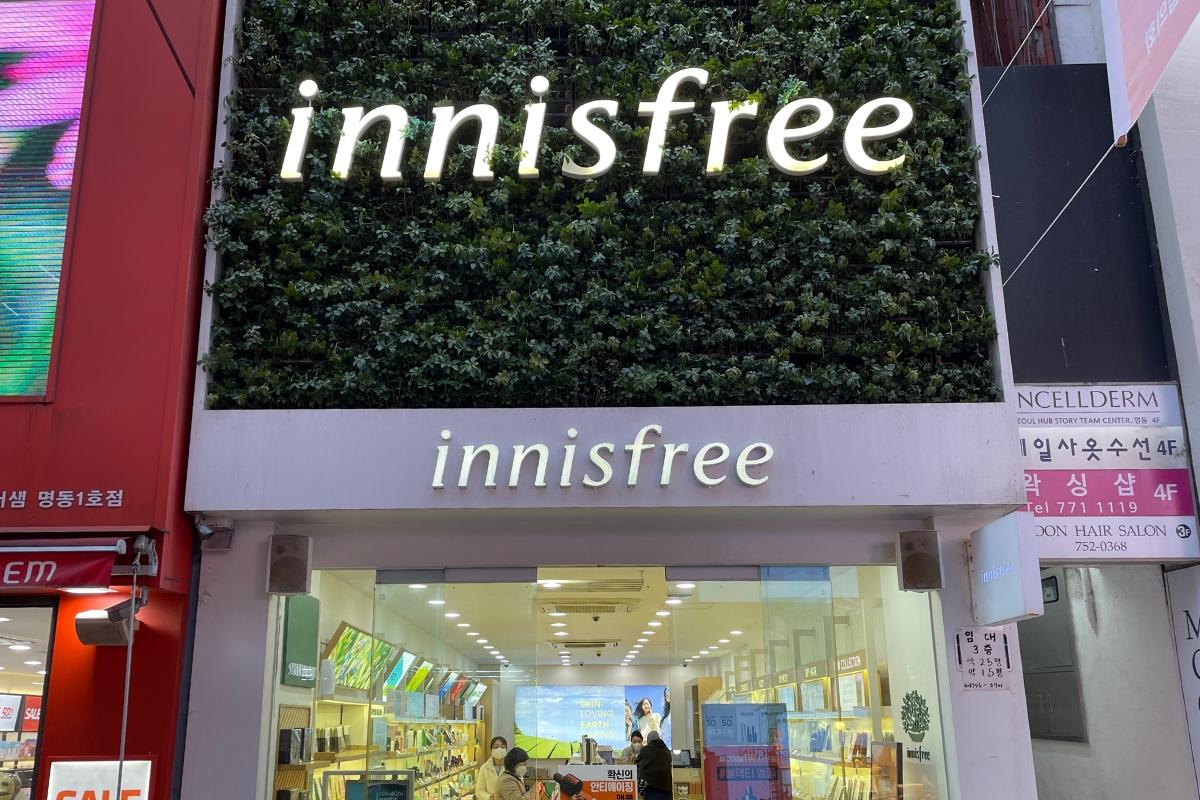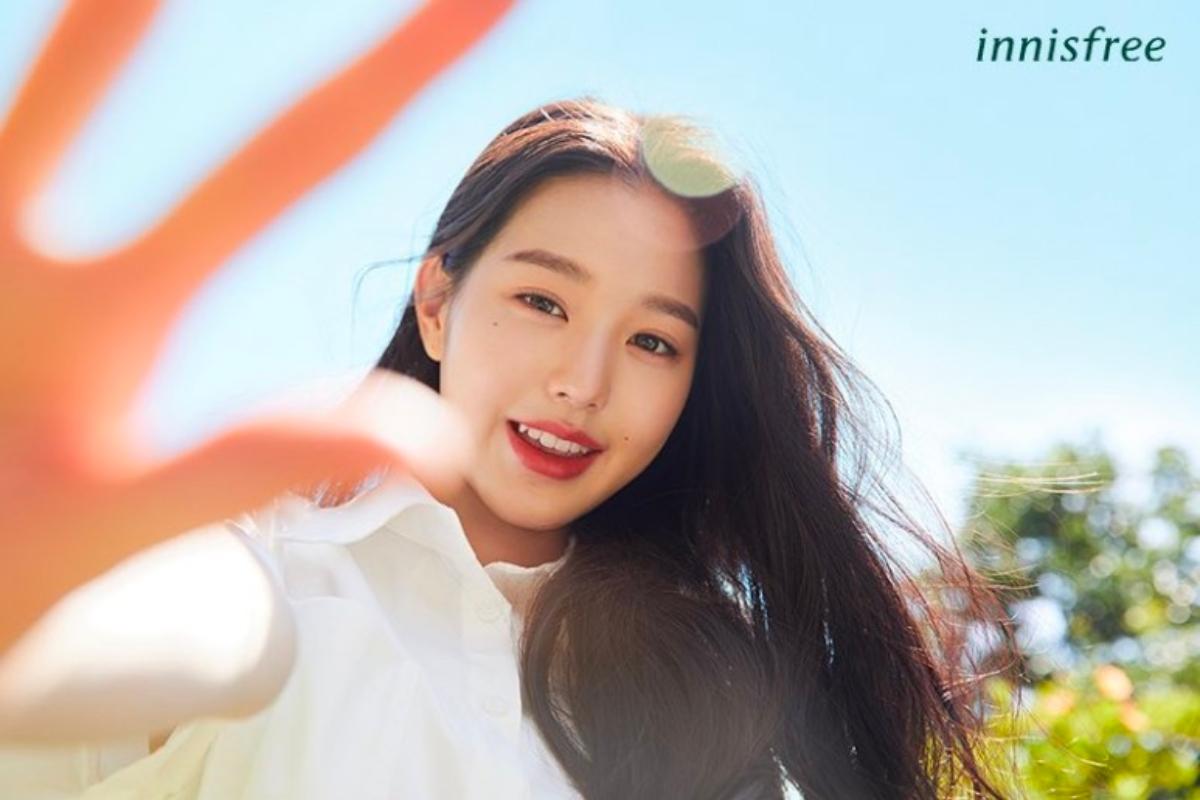 Brand Model: IVE Jang Wonyoung
Black Tea Youth-Enhancing Ampoule
37,000 KRW

Jeju Cherry Blossom Jelly Cream
20,000 KRW
Skinfood: A unique skincare brand based on a theme of food, hence the name, most known for the 'Black Sugar Mask Wash Off'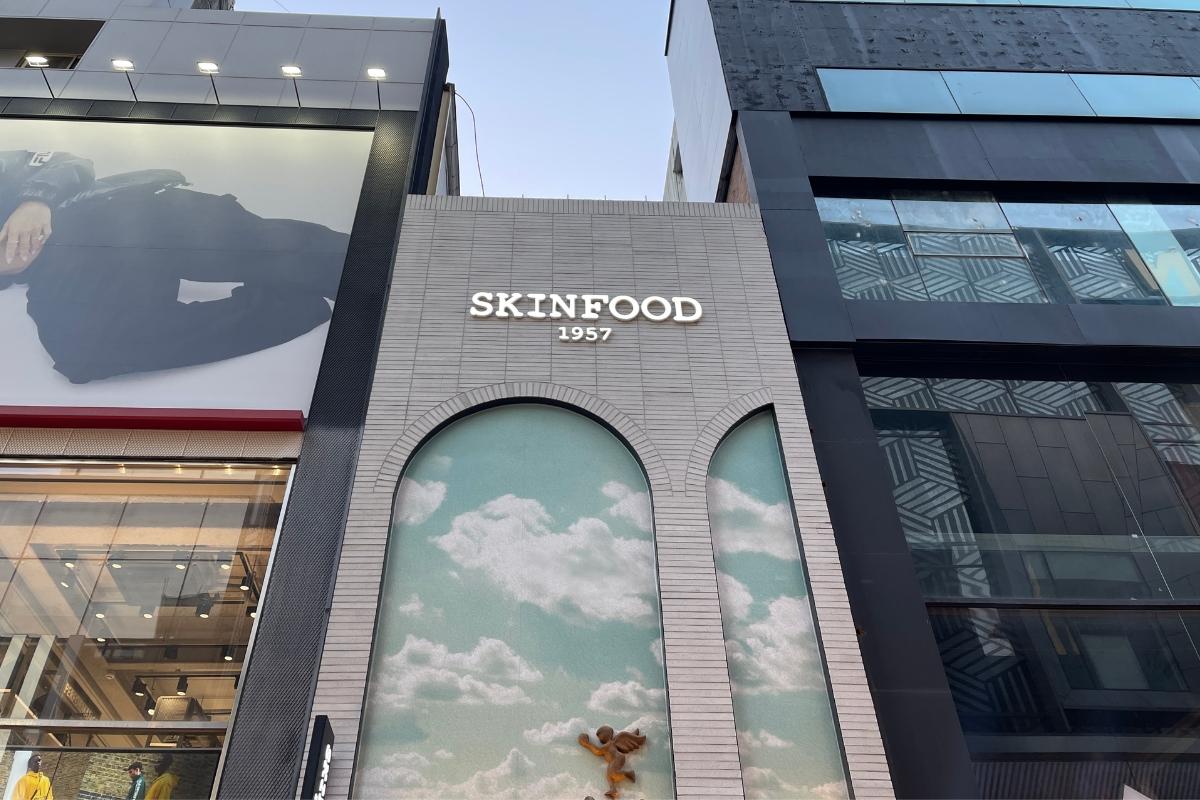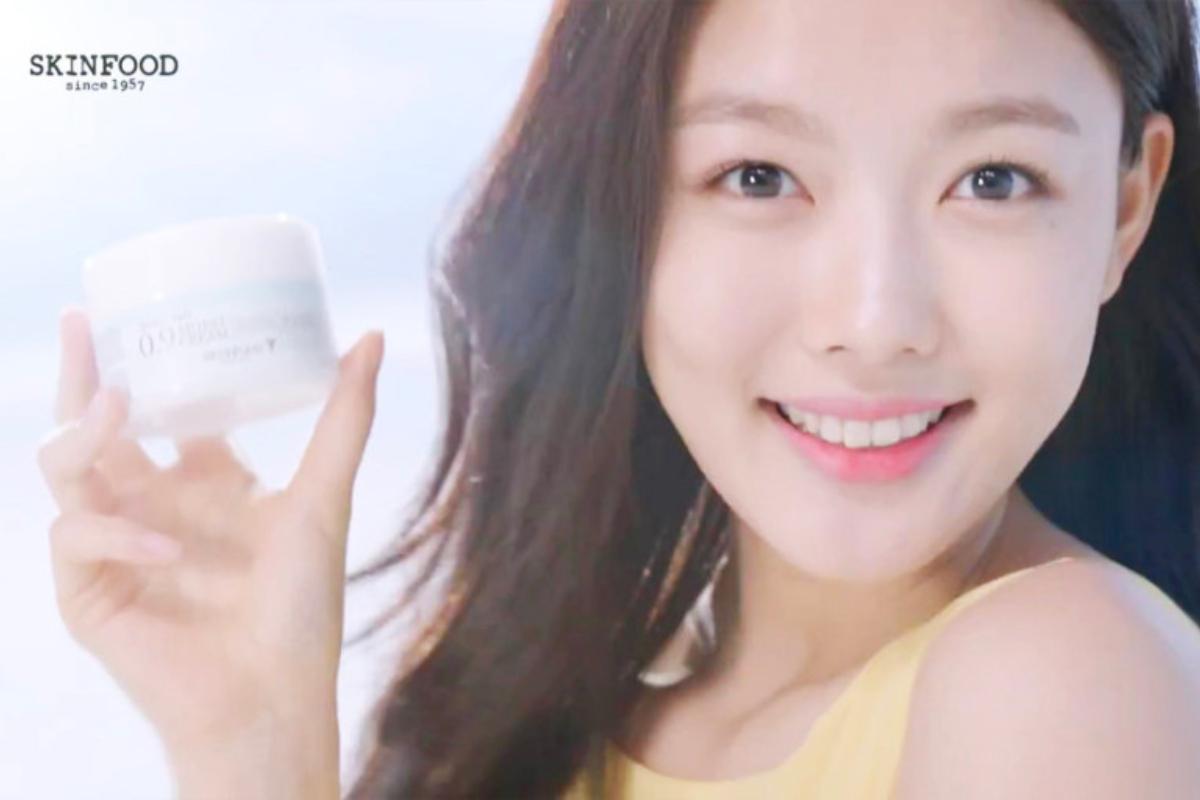 Former Brand Model: Kim Yoojung
Black Sugar Mask Wash Off
10,000 KRW

Carrot Carotene Cleansing Water Pad
26,000 KRW
Nature Republic: A nature-themed brand similar to Innisfree and most widely known for the 'Soothing & Moisture 92% Aloe Vera Gel'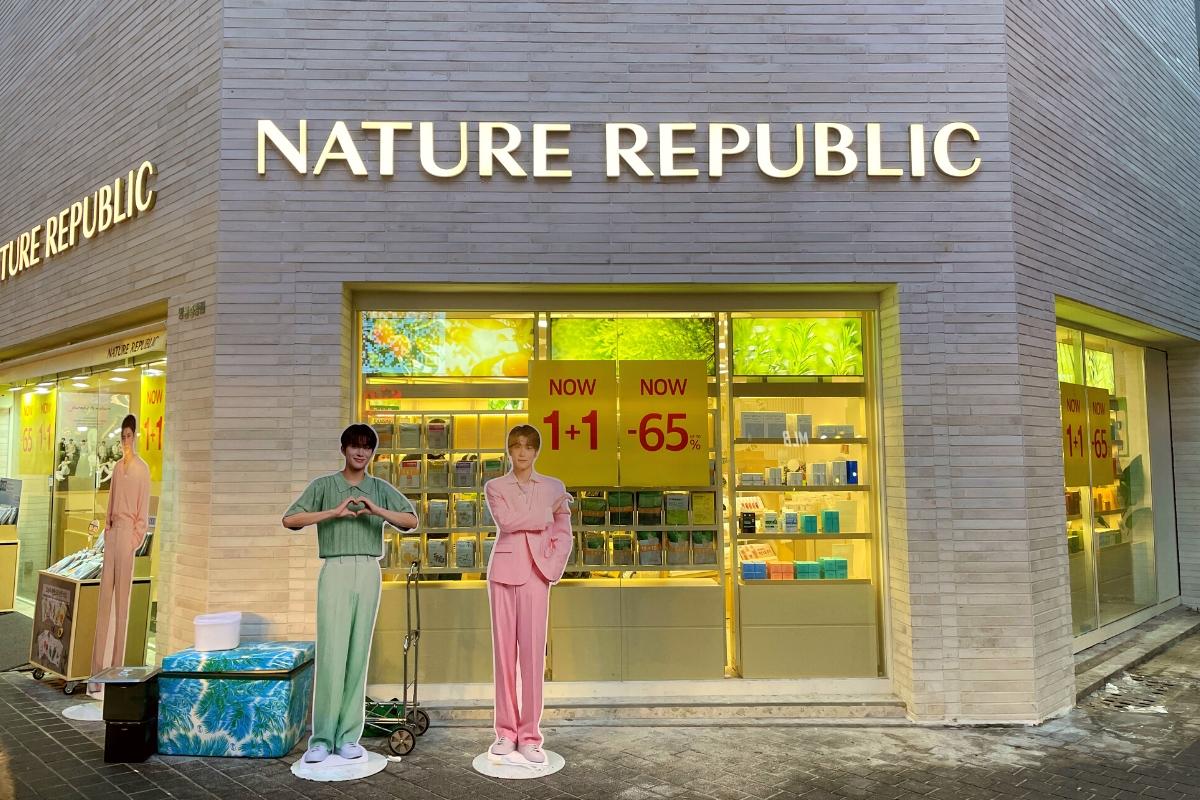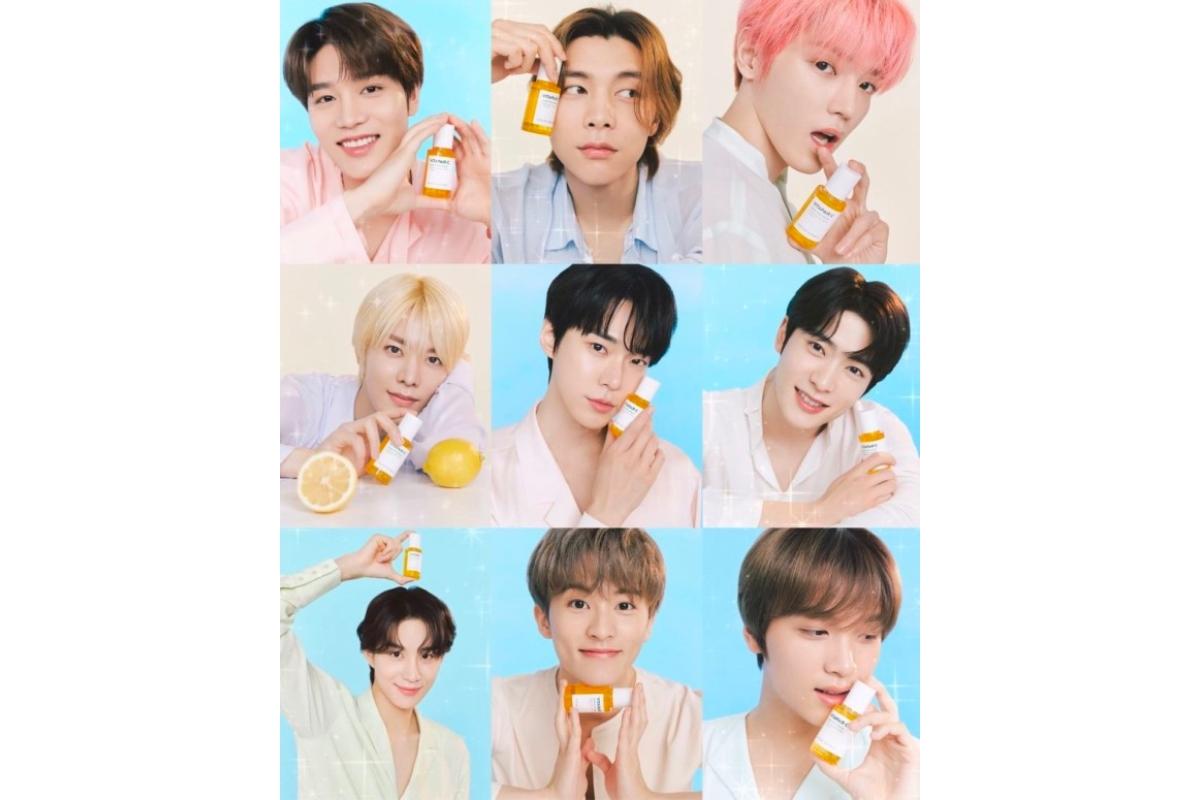 Brand Model: NCT
Soothing & Moisture Aloe Vera 92% Soothing Gel
4,400 KRW

Botanical Color Mood Auto Pencil Liner
8,000 KRW
TONY MOLY: A Korean skincare and makeup brand that has very cute products, mostly known for its 'The Chok Chok Green Tea' skincare line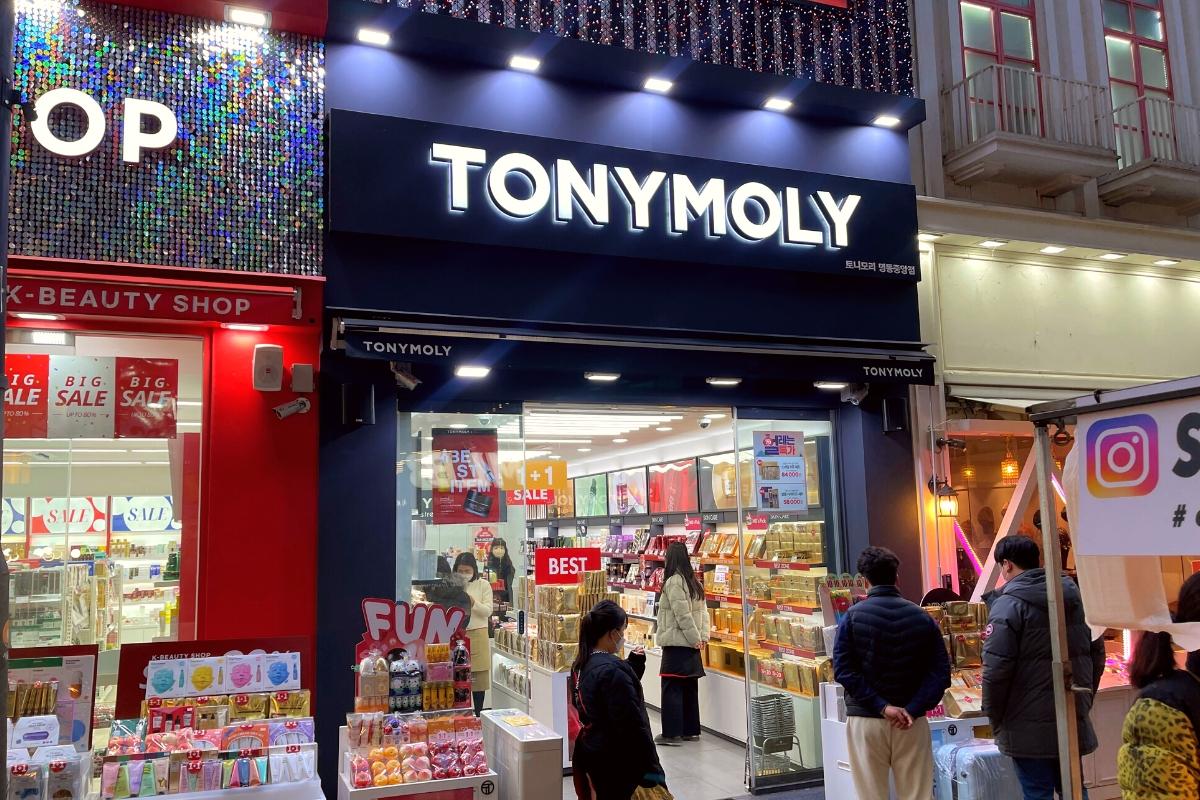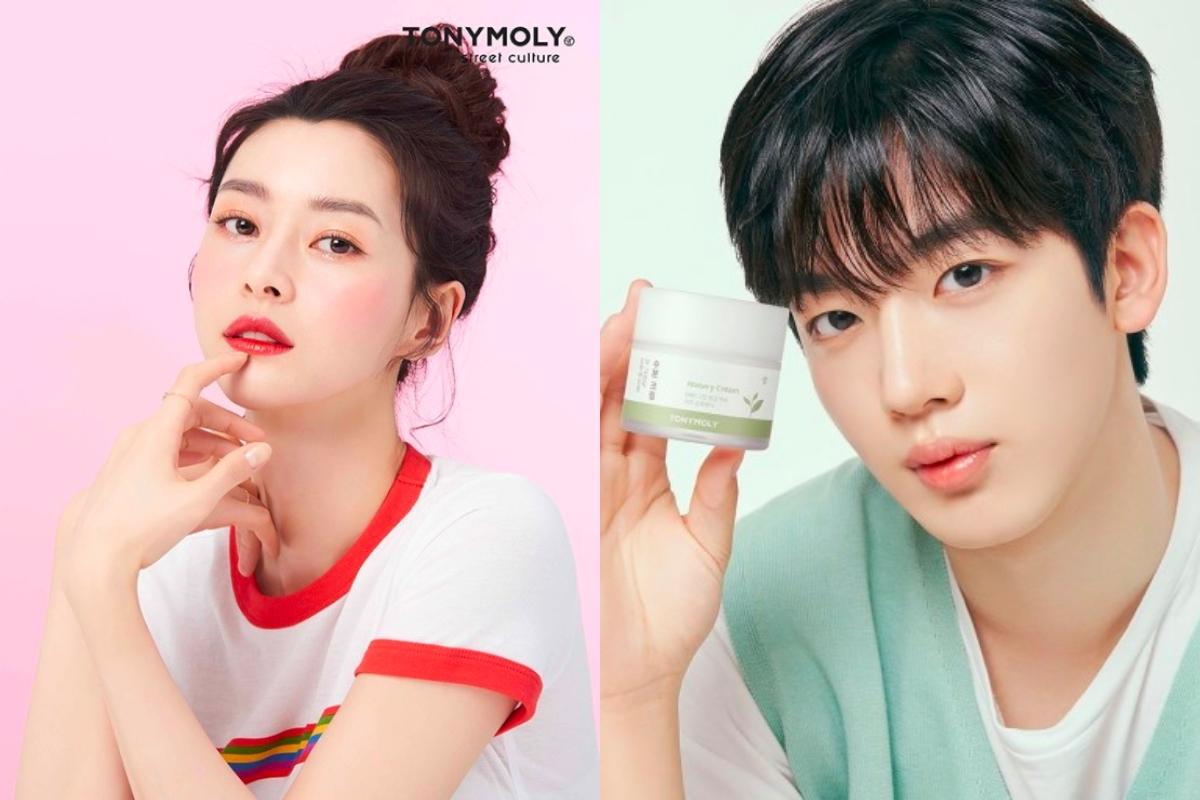 Brand Models: Kwon Nara & Kim Yohan
The Chok Chok Green Tea Watery Cream
18,000 KRW

Back Gel Eyeliner
12,800 KRW
HOLIKA HOLIKA: Widely popular for its eye makeup products, especially the 'Eye Metal Glitter', and for having cute collaboration lines with cartoon characters such as Gudetama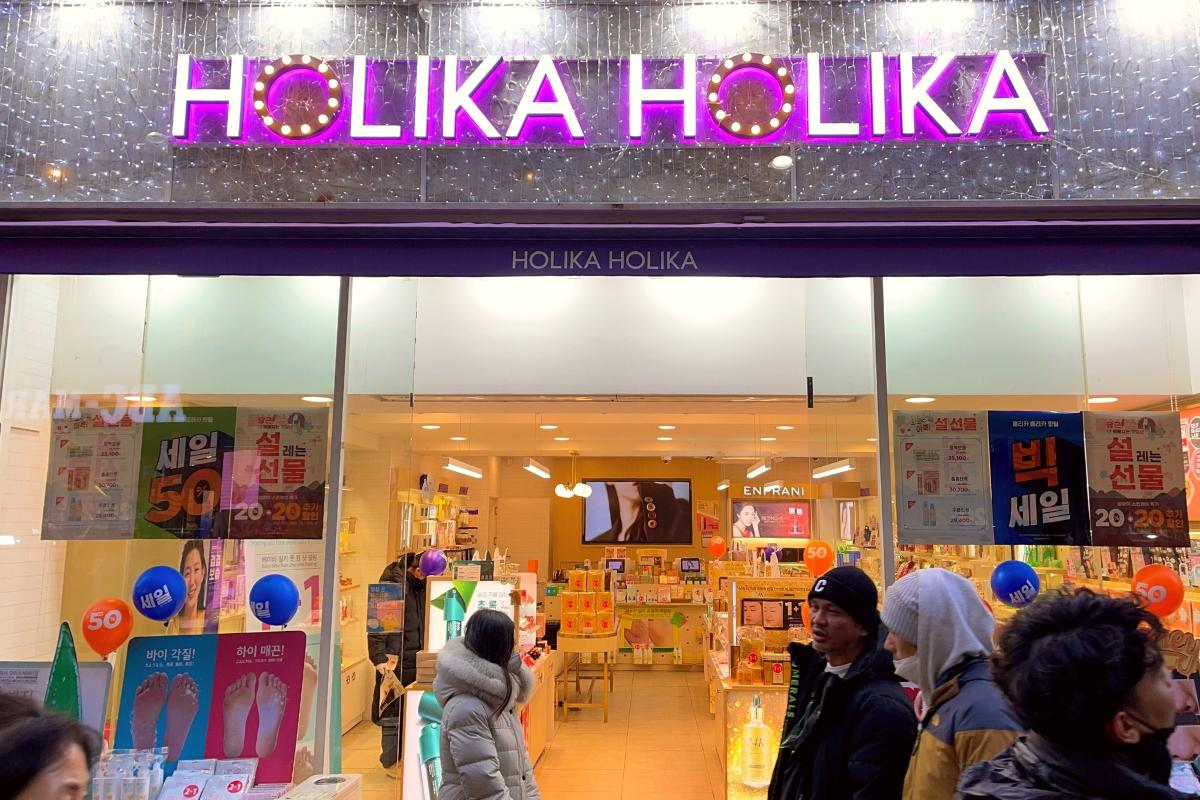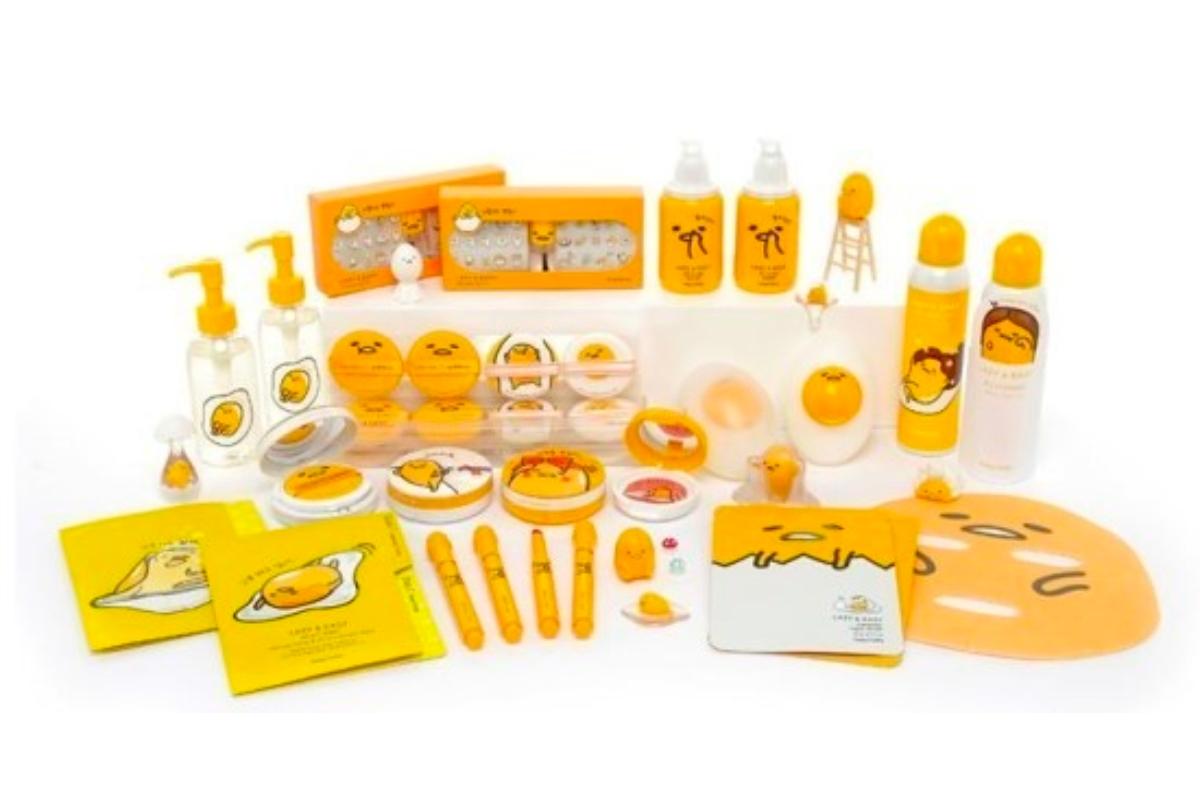 Eye Metal Glitter
9,900 KRW

Lash Coating Mascara
12,800 KRW
Too Cool For School: A makeup brand that is very well-known both within Korea and globally for its contouring, highlighting, and blush line 'Art Class by Rodin'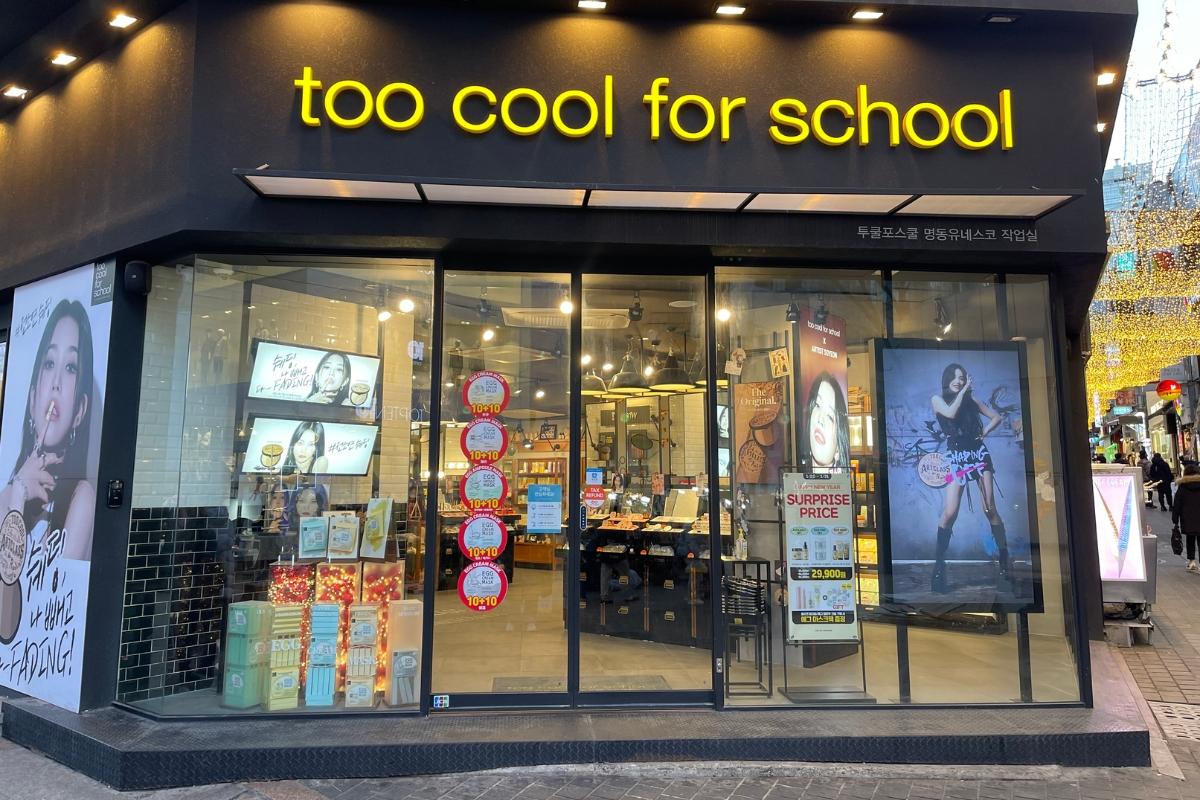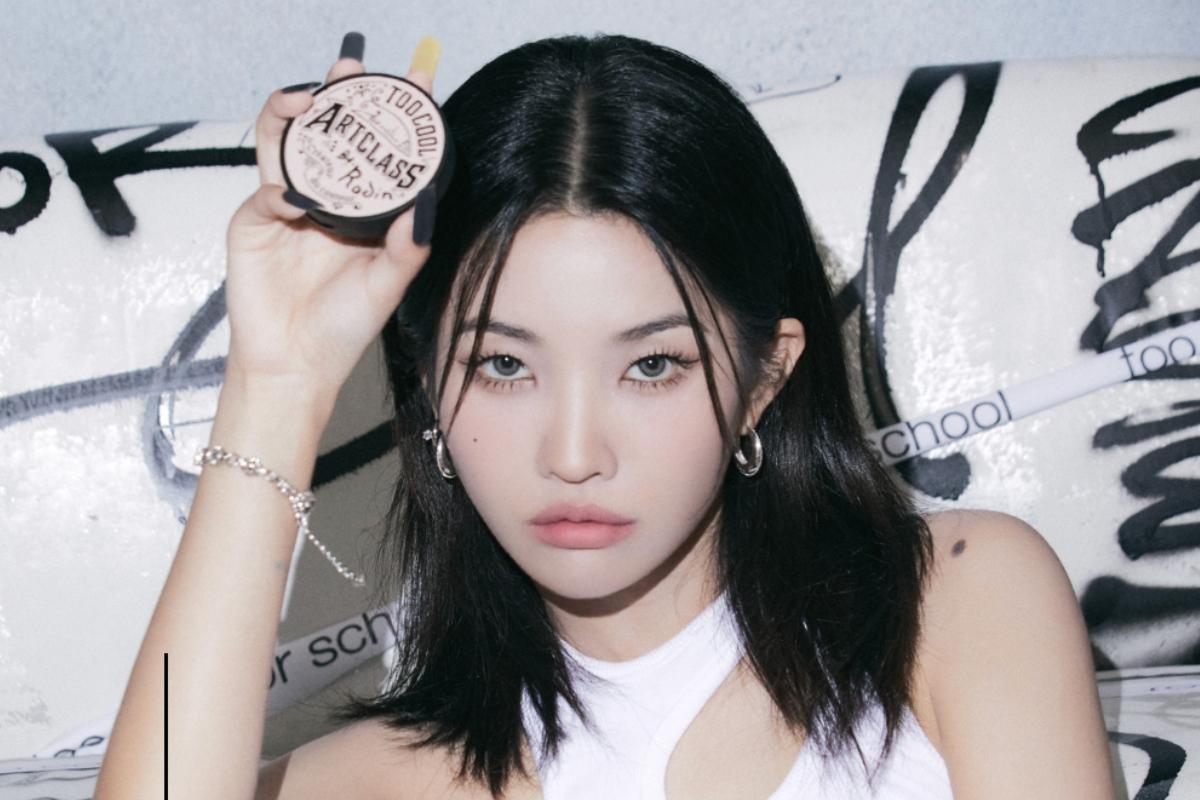 Brand Model: (G)I-DLE Soyeon
Art Class by Rodin Shading
16,000 KRW

Art Class by Rodin Blending Eyes Eyeshadow Palette
19,000 KRW
---
Miscellaneous
1. Daiso Korea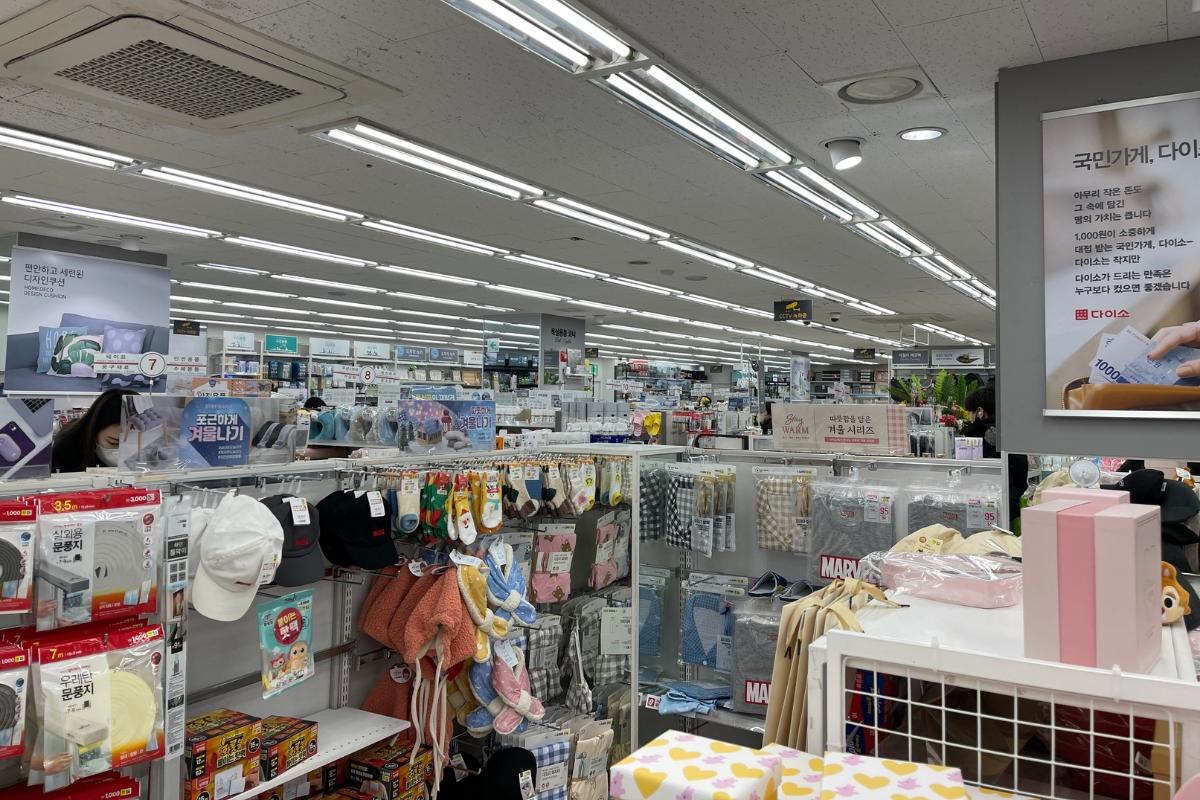 Daiso, originally founded in Japan, is hugely popular in Korea and has over 1,000 stores nationwide. Daiso Korea became independent from Daiso Japan in 2011-2014 and is now a fully Korean brand, selling different products and sporting a logo unique to the Korean stores.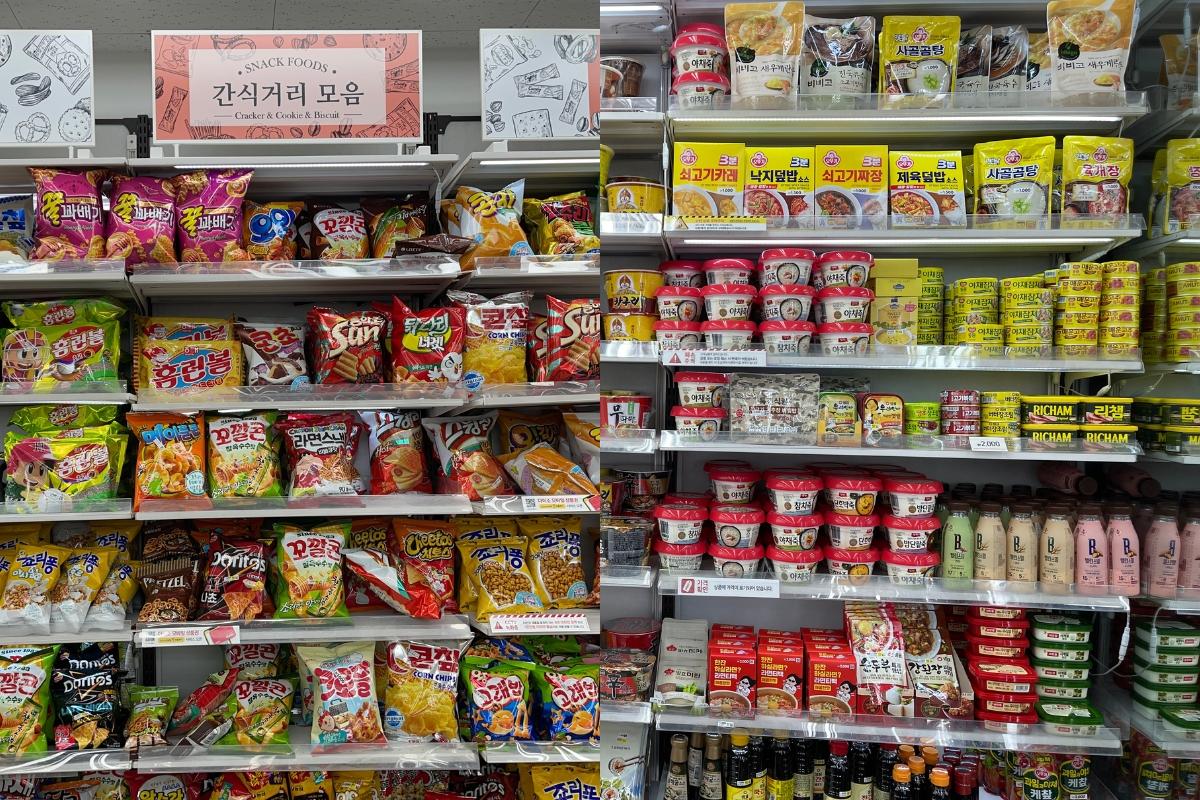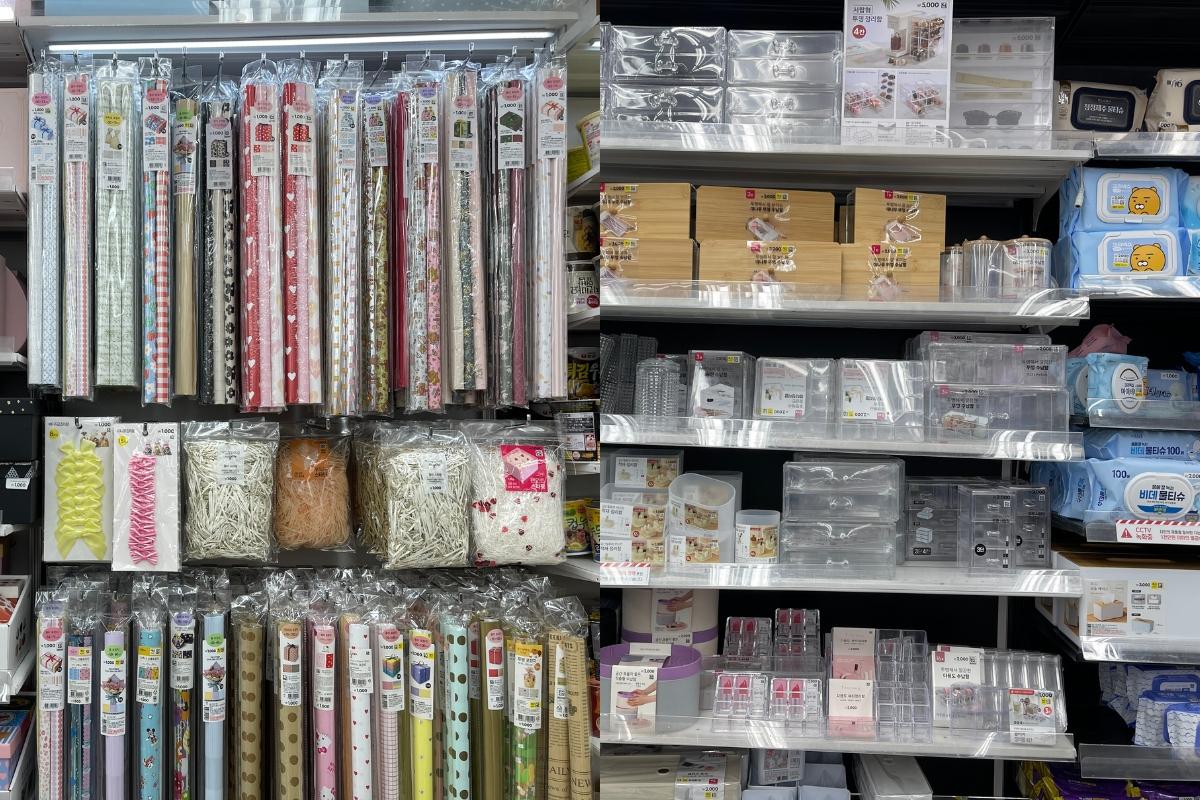 The word 'Daiso' has evolved into a play on words in Korean, 'Da (다)' meaning 'everything' and 'iso (이소 / 있어)' meaning 'to have', the name 'Daiso (다이소)' giving a meaning of '다있어', or 'having everything'.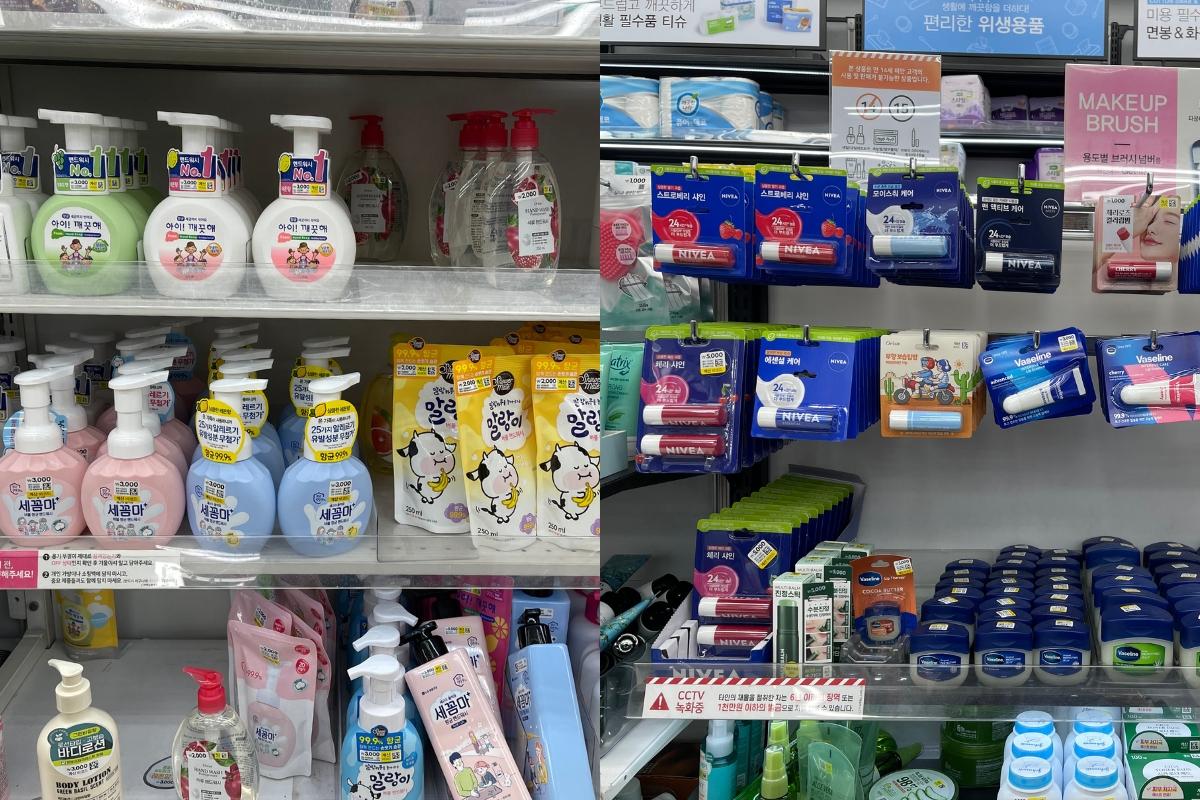 True to its name, Daiso Korea literally has everything! From home products and stationery to workout equipment and cosmetics/toiletries, you can find it all at super-low prices! Definitely make a stop at Daiso for any random necessities you may need!
Hours: Every Day 10:00-22:00
Address: 43 Myeongdong-gil, Jung-gu, Seoul
서울특별시 중구 명동길 43
2. C.T Record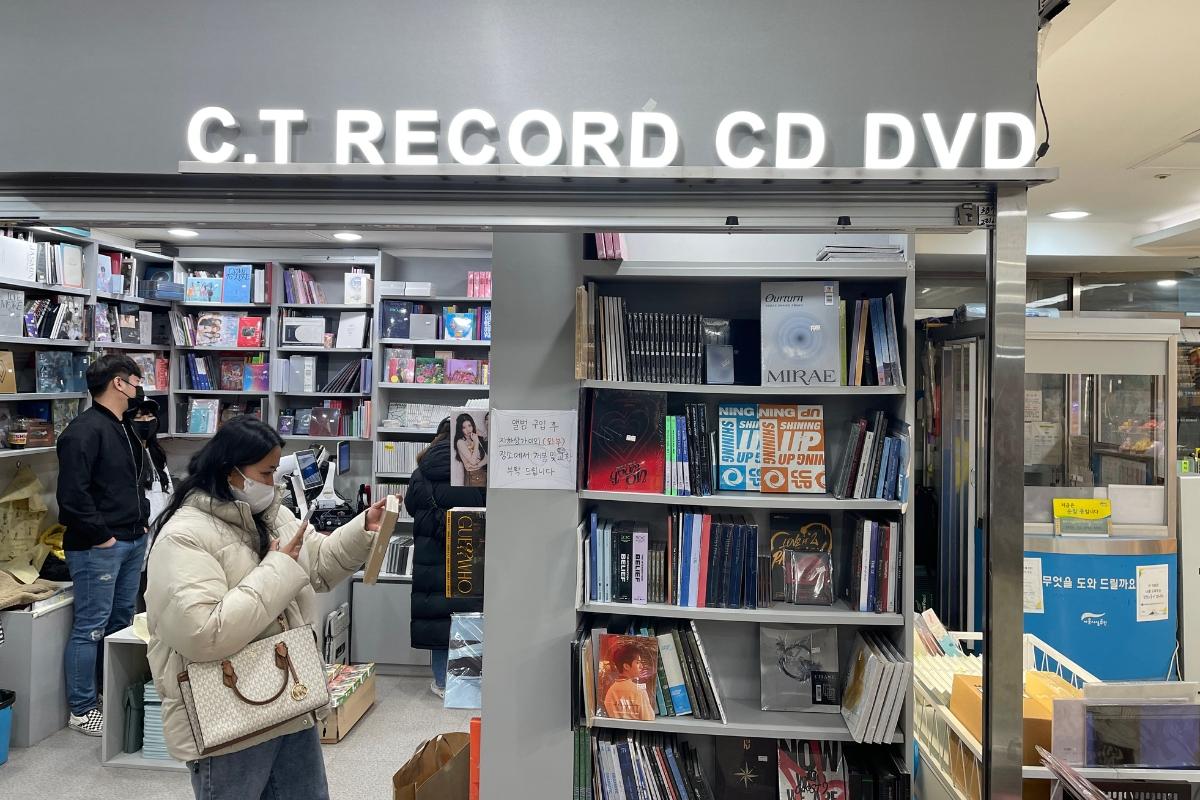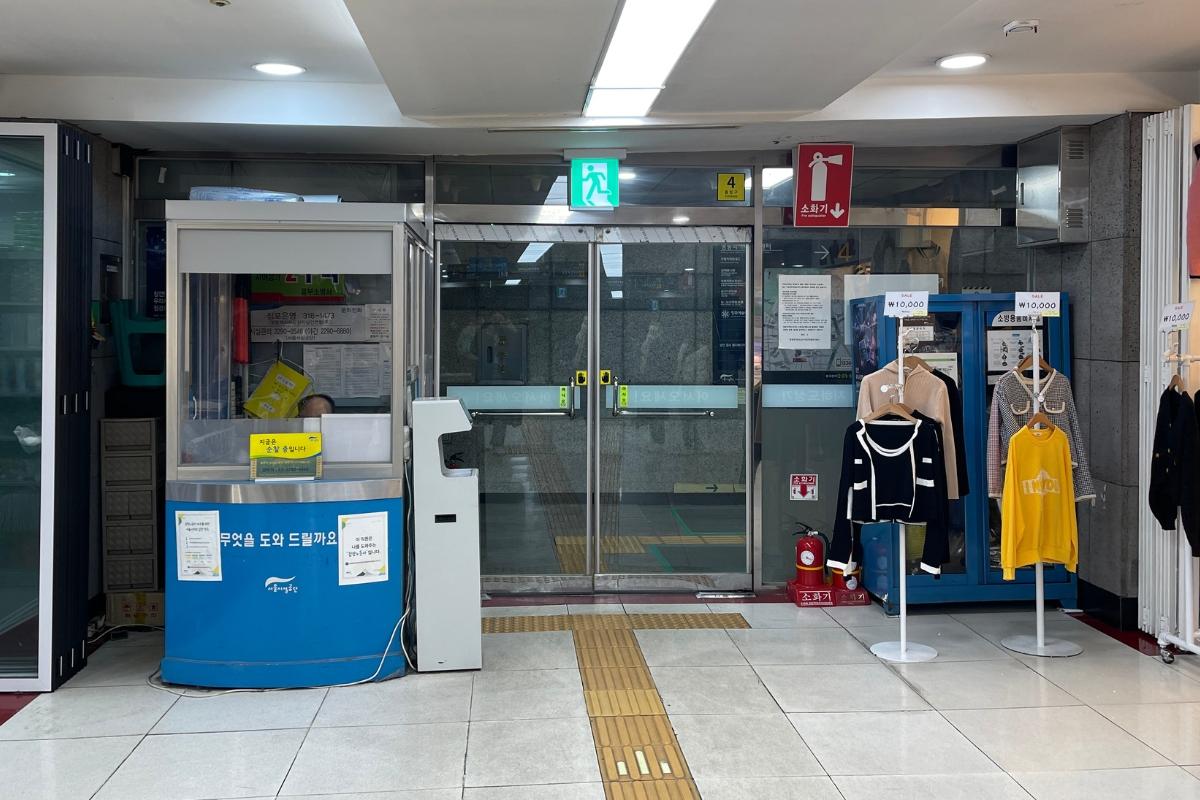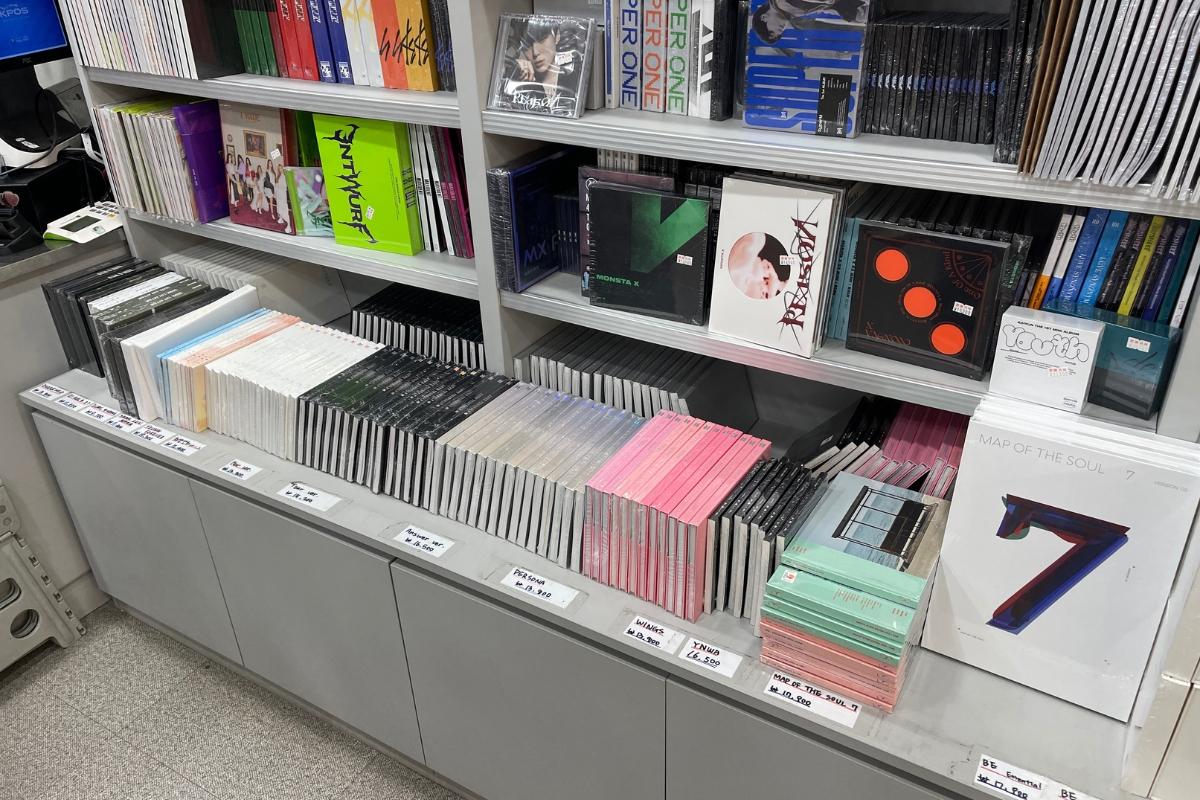 Being a K-pop fan can get expensive when you're buying albums and merch all the time! When you visit Korea, you HAVE to stop by C.T Record, located in Myeongdong Station just inside Exit 4, because getting K-pop albums here in Korea is so much cheaper. Here, you can find K-pop albums from popular artists like BTS, BLACKPINK, SEVENTEEN, ENHYPEN, TWICE, Red Velvet, aespa, NewJeans, NCT, EXO, and more!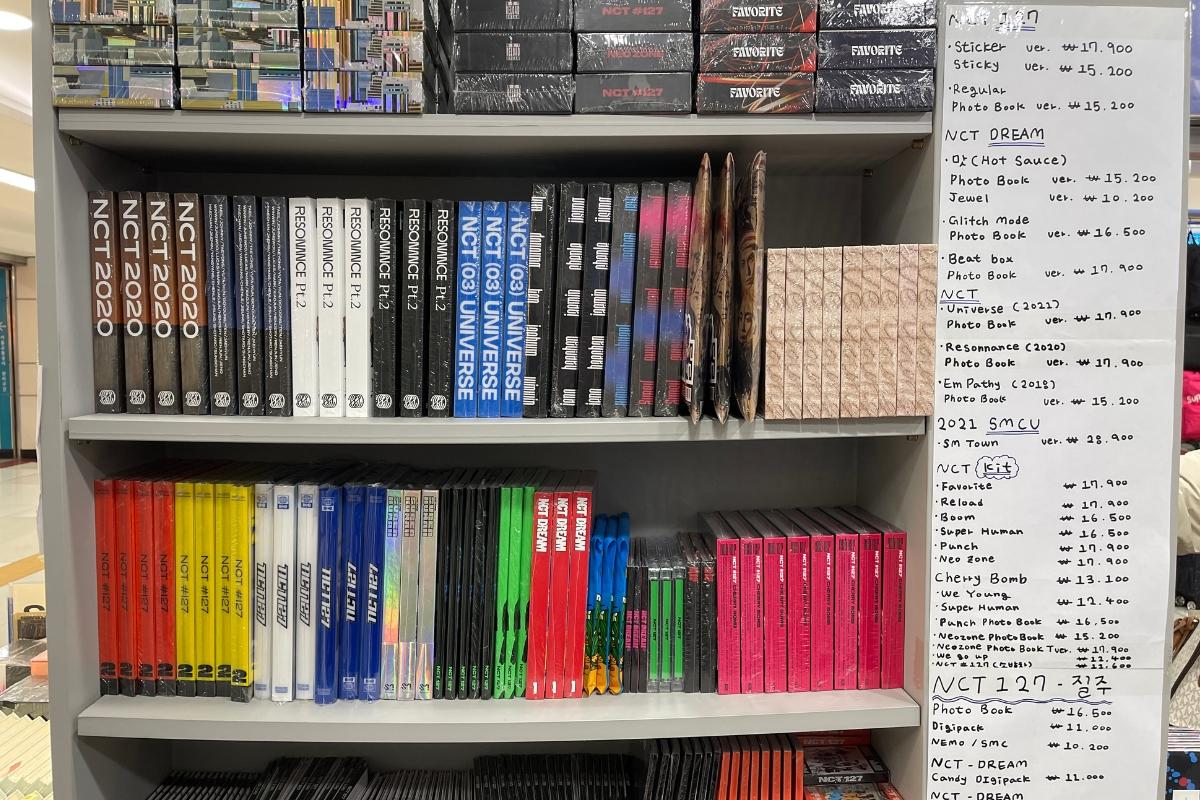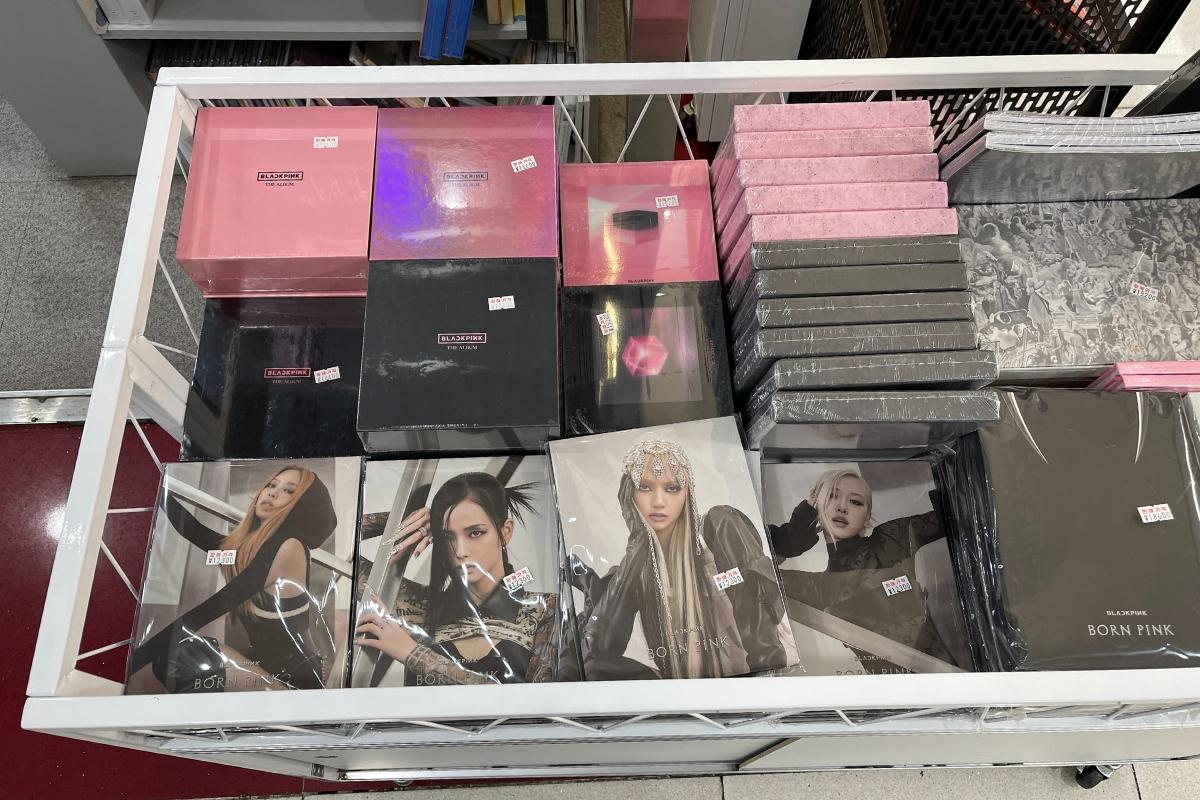 You can also find DVD packages and OST soundtracks from popular K-dramas! Even if you're not a K-pop fan or not into buying/collecting albums, they make great gifts, so be sure to stop by! Most album purchases will also come with a free poster if there are enough in stock!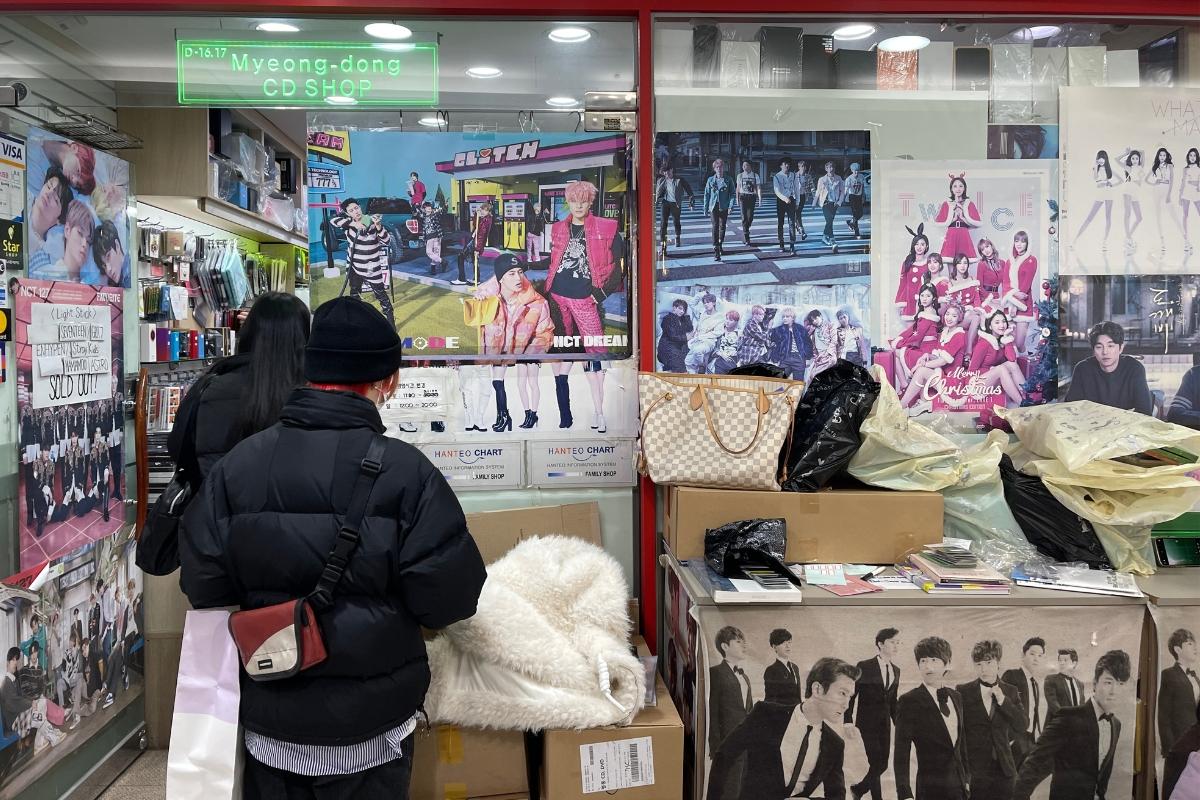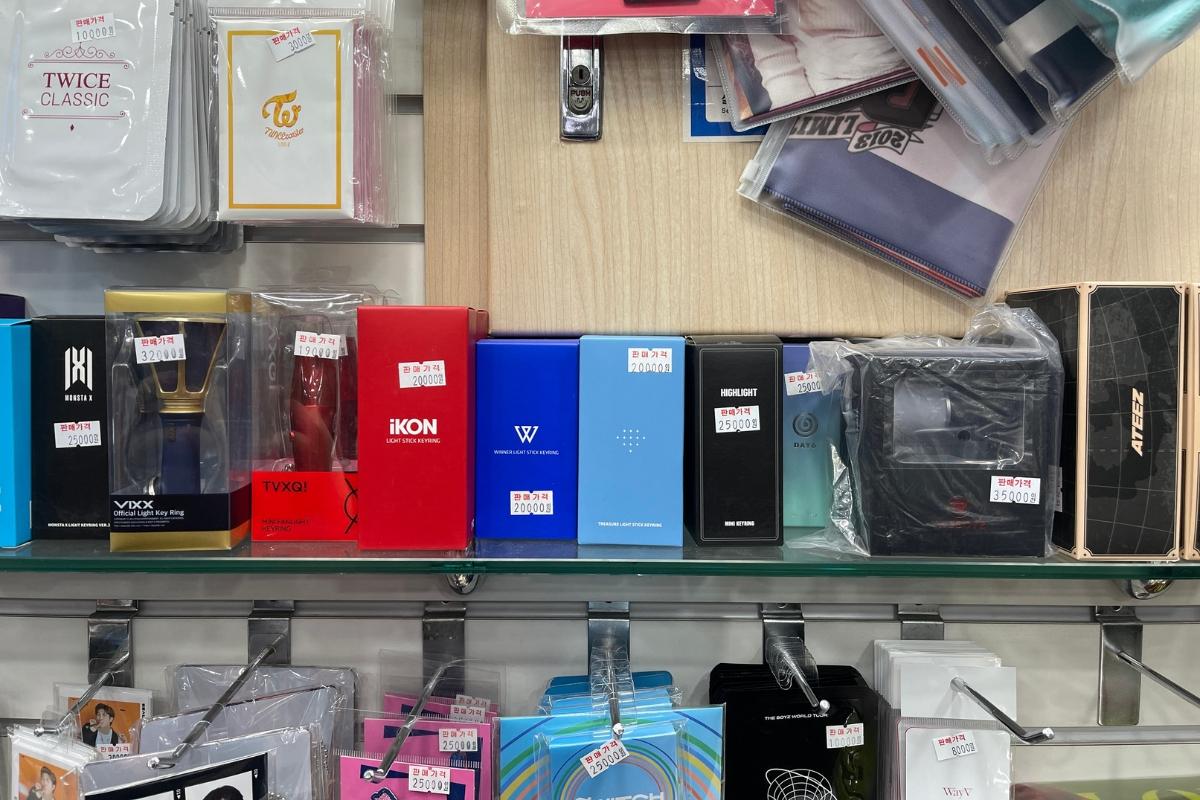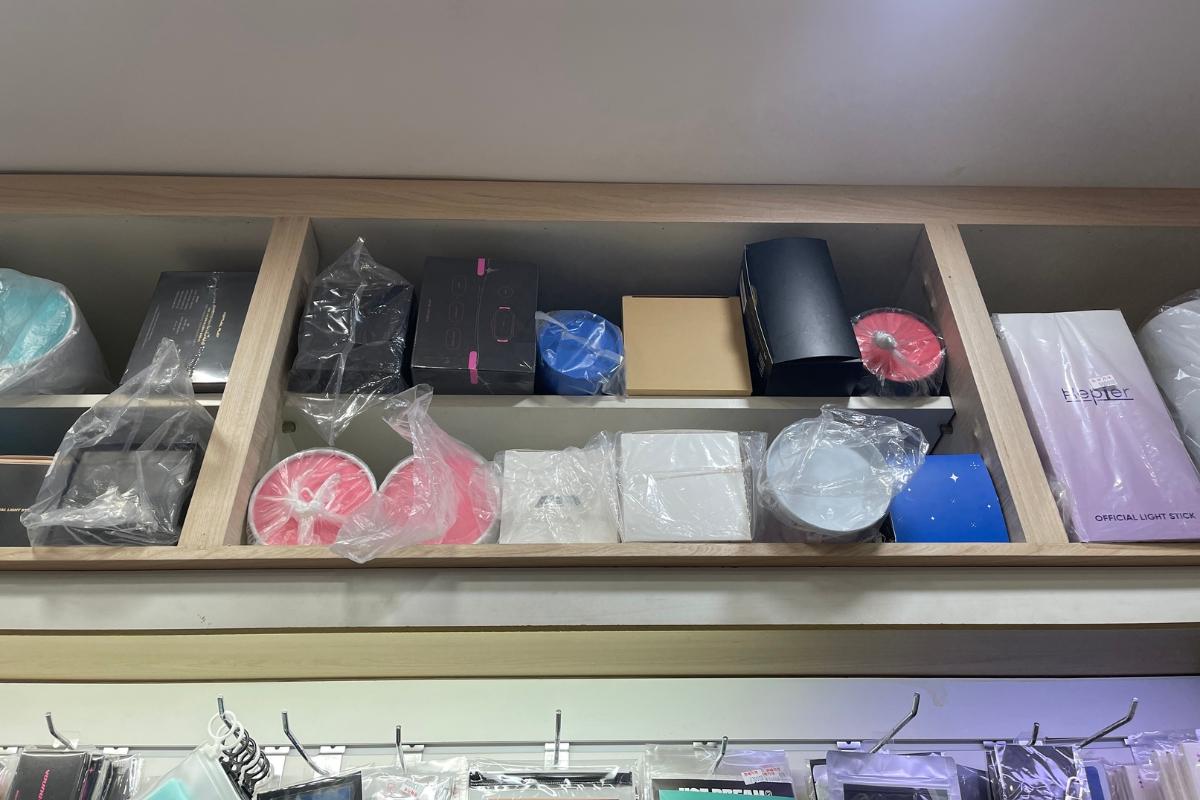 C.T Record is the best for album shopping, but there are a few other shops throughout the underground shopping area that sell official and unofficial merchandise, such as keyrings, posters, stickers, and lightsticks, in addition to albums. Don't forget to get your K-pop fix here for the best prices!
Hours: Every Day 10:00-22:00
Address: 124 Myeongdong Station B-10, Jung-gu, Seoul
서울특별시 중구 124 명동역 지하 상가 B-10
3. THE PLAIN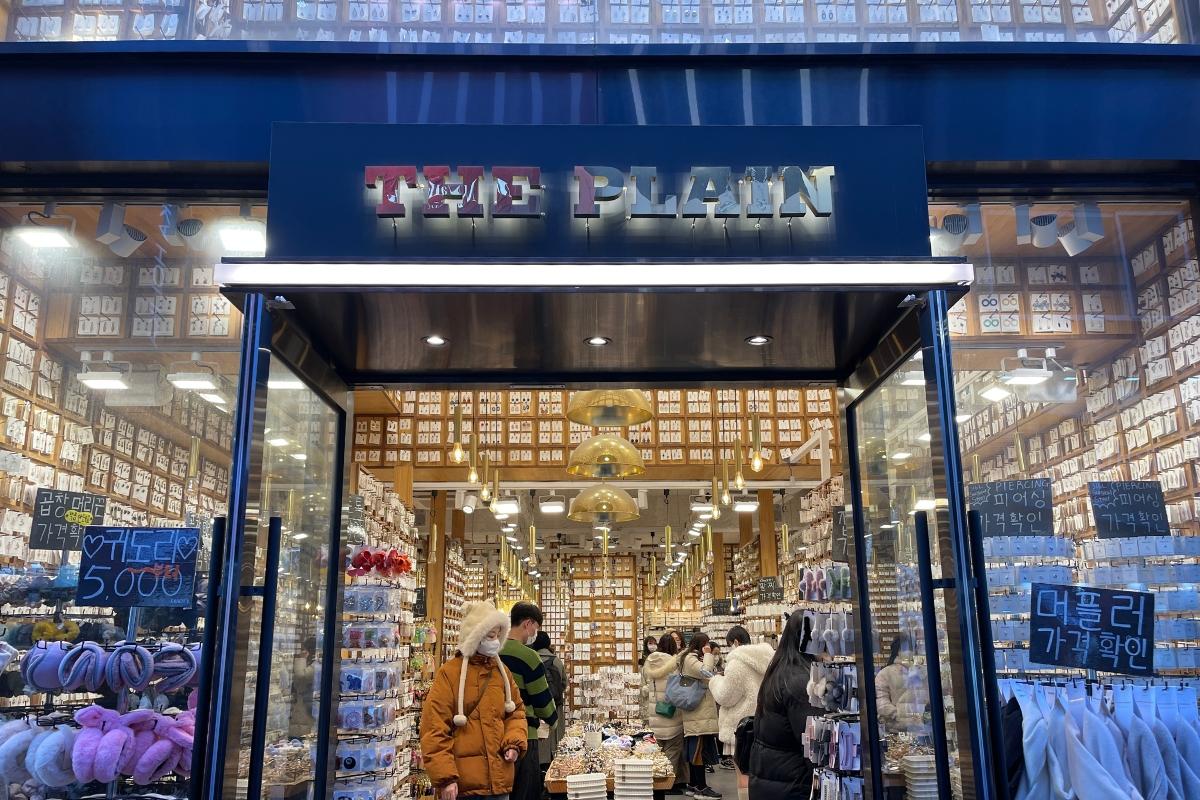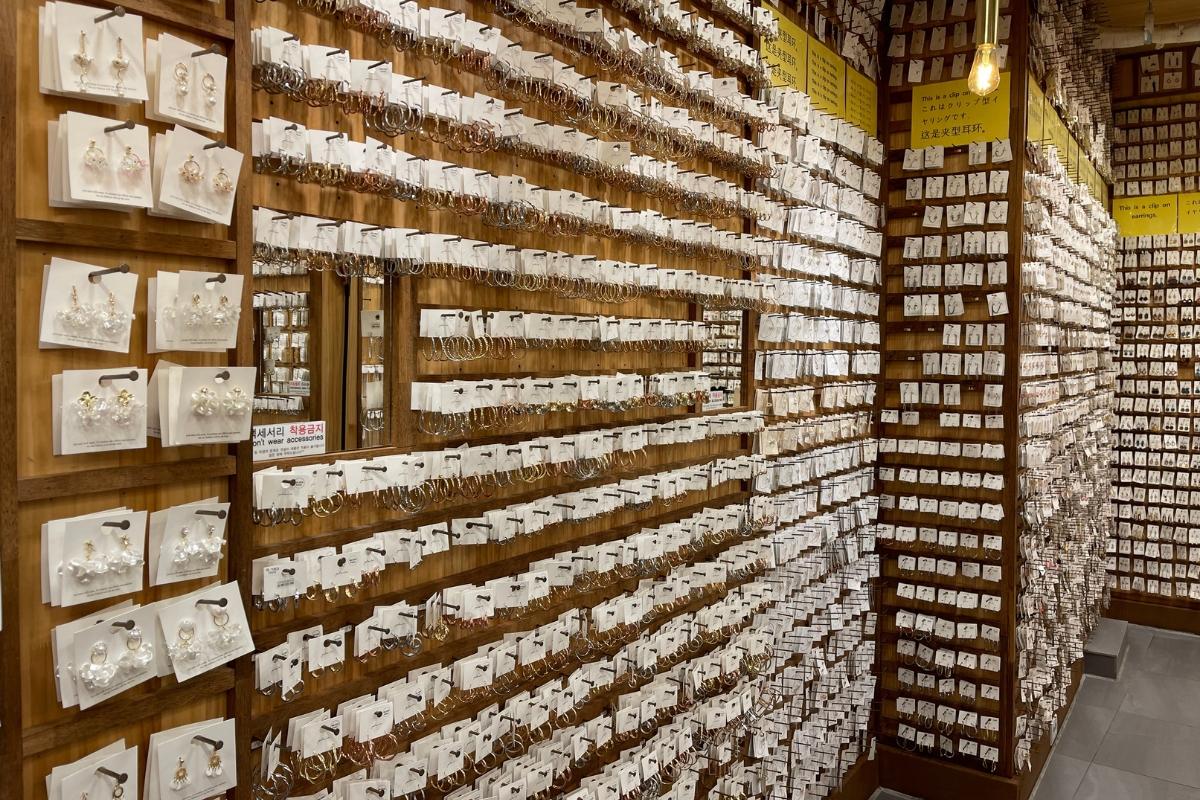 If you like accessories, this is the best place to get rings, earrings, necklaces, and more at super-affordable prices! There are a lot of different accessory shops across Myeongdong, but THE PLAIN is definitely our top pick.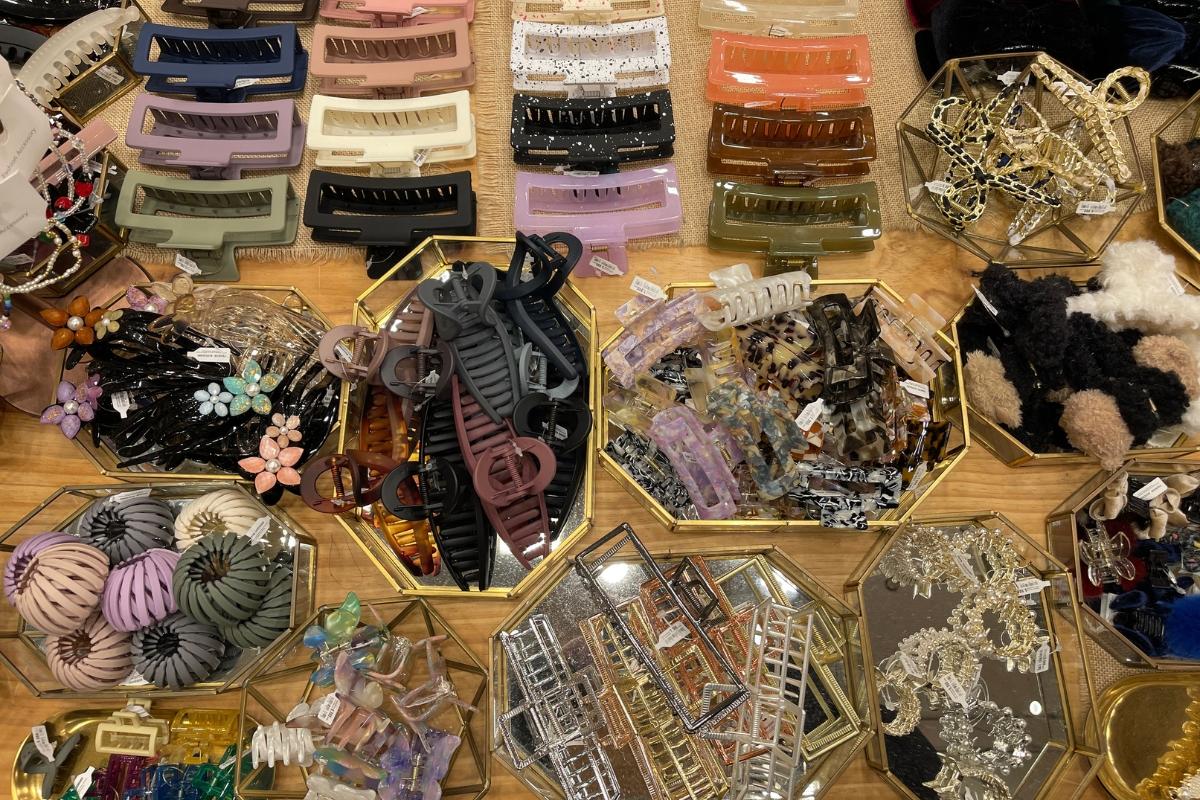 There's a wide variety of jewelry and hair accessories and the store is well-organized. For the price, the items are good quality as well. You can definitely stock up on all the accessories you want here!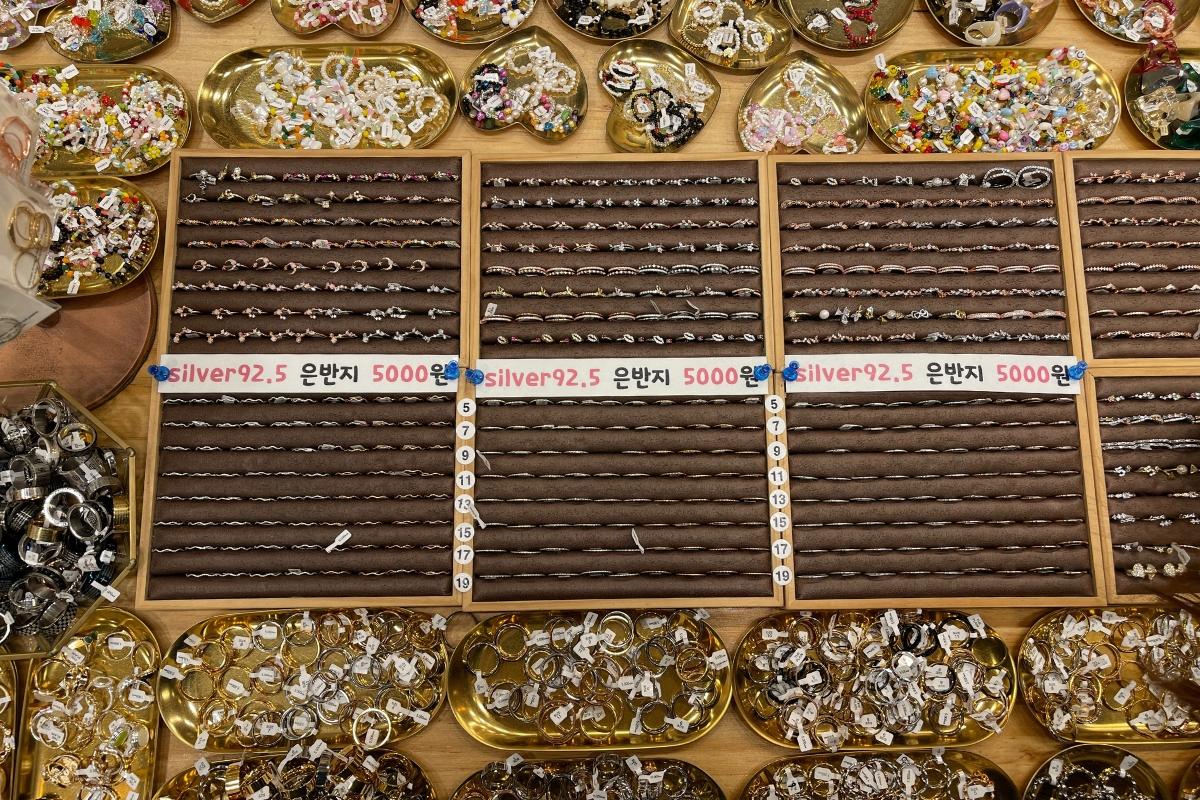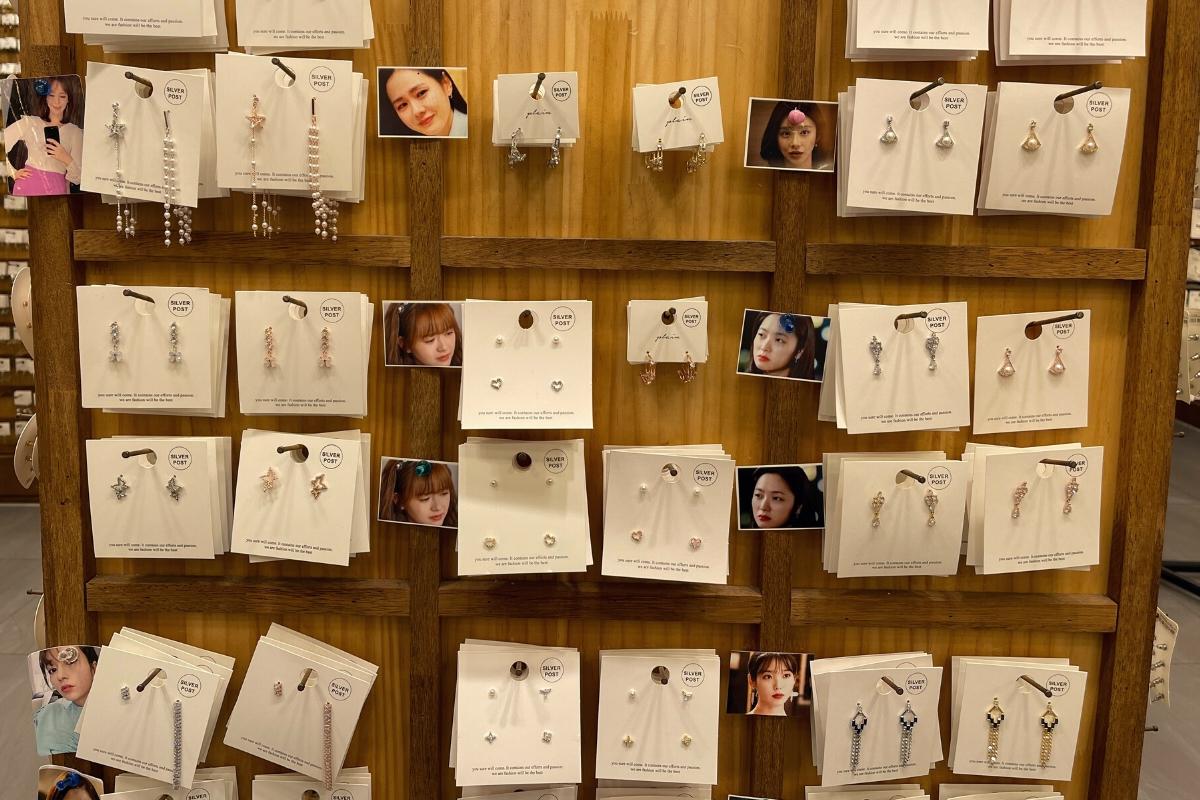 They also have accessories that K-pop/K-drama celebrities have been seen wearing on TV or in their daily life, so if there are a pair of earrings that you saw on a K-drama that you've been wanting for a long time, here's your chance to get them!
Hours: Unavailable
Address: 30 Myeongdong 4-gil, Jung-gu, Seoul
서울특별시 중구 명동4길 30
---
Shopping can get super tiring, so you'll definitely want to take a break to get a bite to eat or rest at cafe. Check out our recommendations below!
We personally recommend Beans Bins, a famous waffle franchise here in Korea! The waffles are huge and super fluffy and paired deliciously with Haagen-Dazs ice cream! Use the Creatrip coupon in the link below to get 50% off your entire purchase!
---
We hope you can fulfill all your shopping needs with the help of this Myeongdong Shopping Guide! If you have any questions or concerns, please leave a comment below or send us an email at help@creatrip.com. You can follow us on Instagram, TikTok, Twitter, and Facebook to stay updated on all things Korea!
---