Our Favorite Cafes in Myeongdong
Cafes you can't miss out on when in Myeong-dong! From a pink pool cafe to fluffy waffles!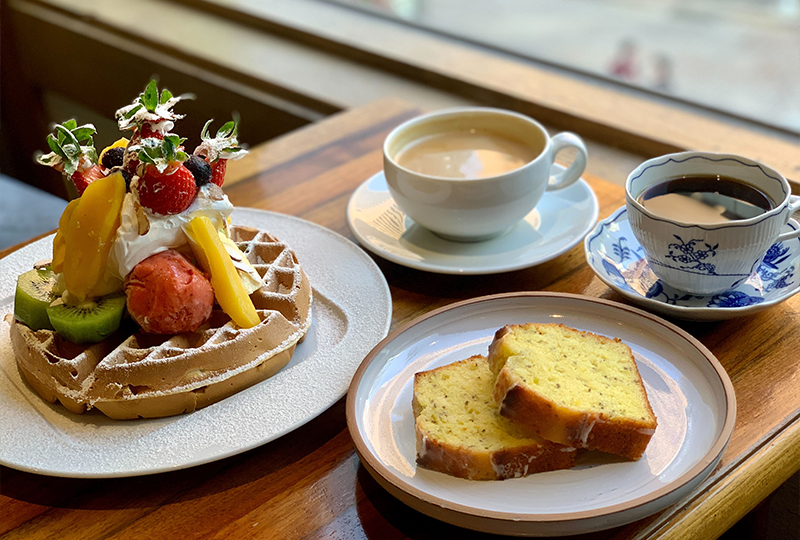 Myeongdong is loved by tourists all over the world. Along with the plentiful amounts of shopping and eating that you can do in Myeongdong, there are also a lot of cute cafes here! If you are looking to cafe hop around the Myeongdong area, these are some of the cafes that we think you can't miss out on!
---
Myeongdong Cafe Guide
MOMMO Coffee (맘모커피)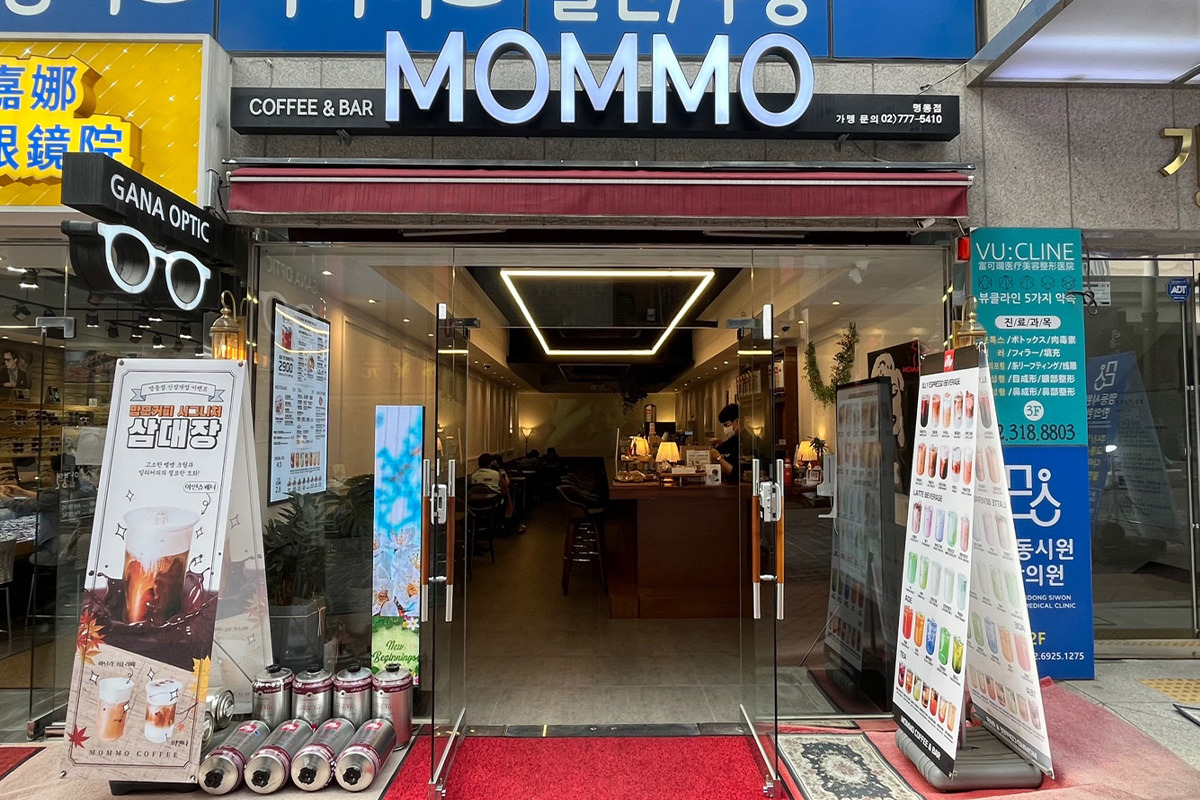 MOMMO Coffee is a coffee shop that is located in the bustling Myeongdong neighborhood, just a 5 minute walk from Myeongdong station and is a very convenient place to stop by after spending time sightseeing and shopping in Myeongdong. This cafe uses Illy Coffee beans and has homemade scones as well.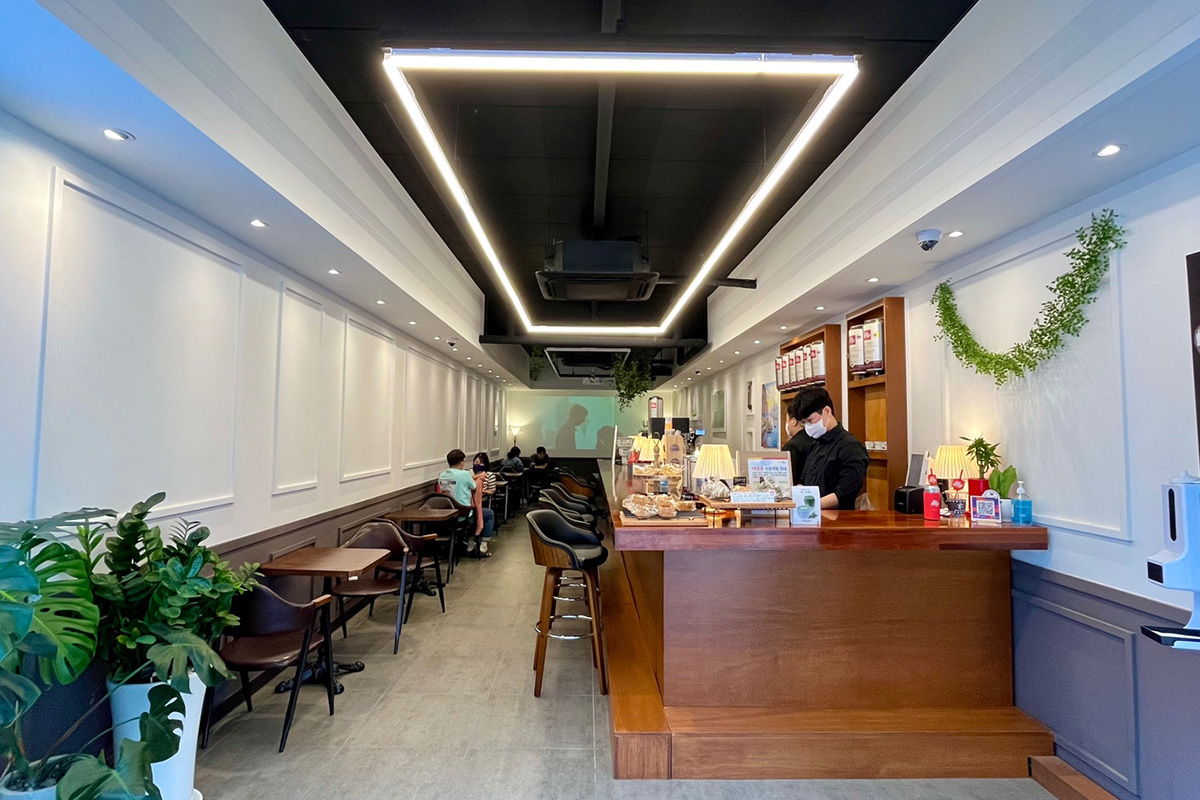 The bar is arranged in the form of a bar with warm wooden tones and soft lights. It looks small from the outside but it is actually very large and spacious inside.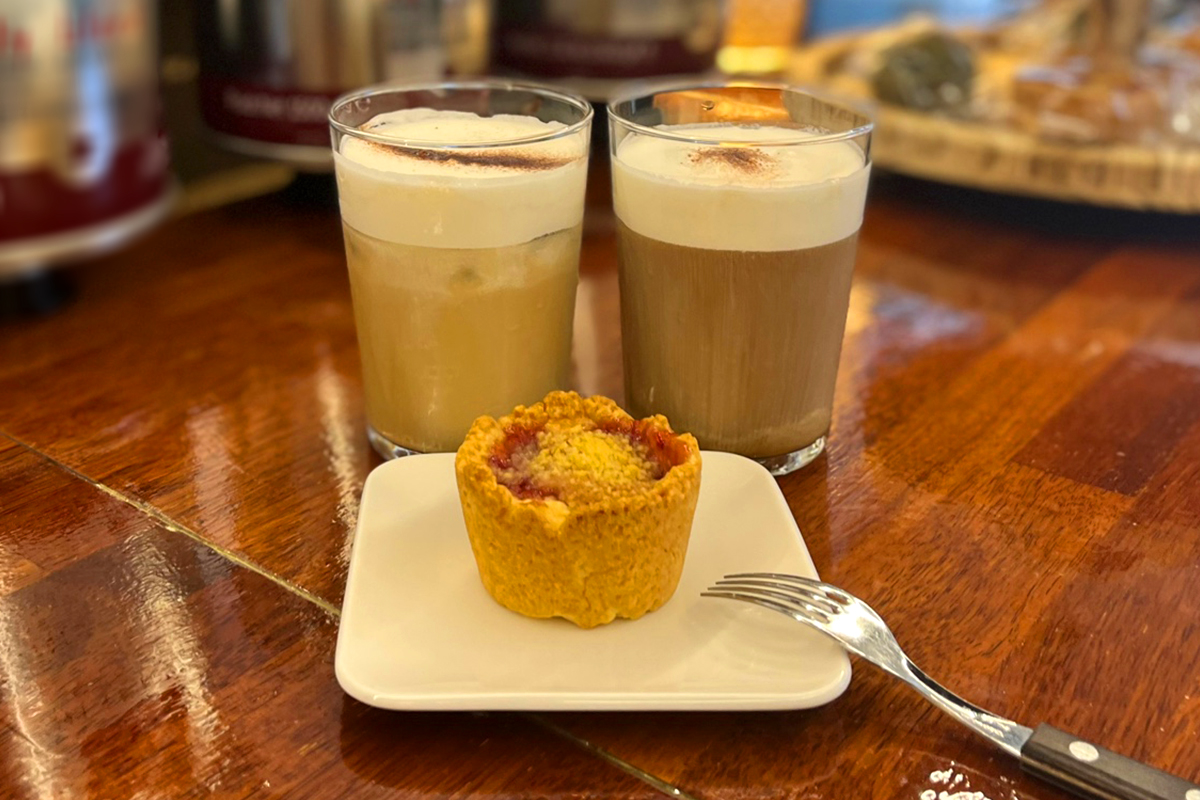 We tried the Einspanner Vienna and Strawberry Jam Scones. Einspanner is made from 100% Illy coffee beans so the taste was not too bitter and the sweetness of the cream on top gave the coffee a bit of a sweeter taste. We also got the Viennese coffee which also had a delicious sweet cream on the top that melted in the mouth. The coffee and the cake paired together so well. In particular, Creatrip members can get a free croffle with a purchase of 10,000 KRW or more.
Address: 서울 중구 명동 8가길 33 1F
서울특별시 중구 명동8가길 33 1F
Hours: Monday - Friday: 08:00 ~ 20:00, Saturday - Sunday: 10:00 ~ 20:00
MOLTO(몰토)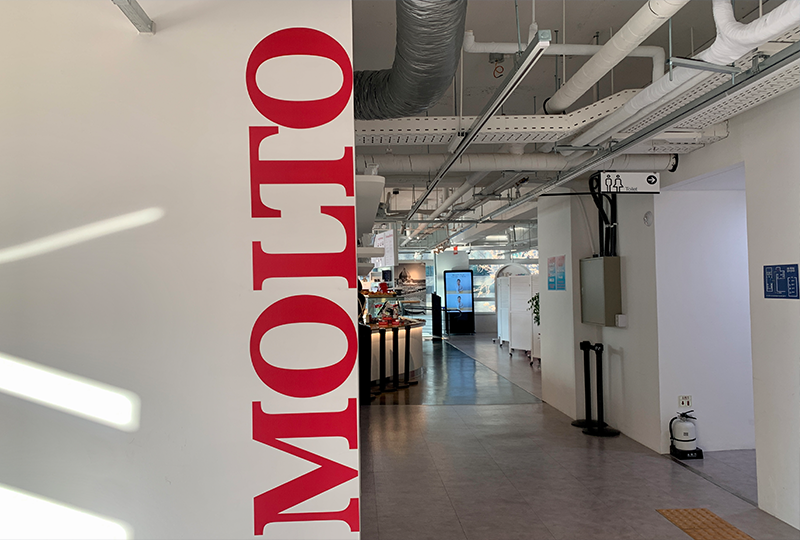 MOLTO is a popular Italian espresso bar here in Myeongdong!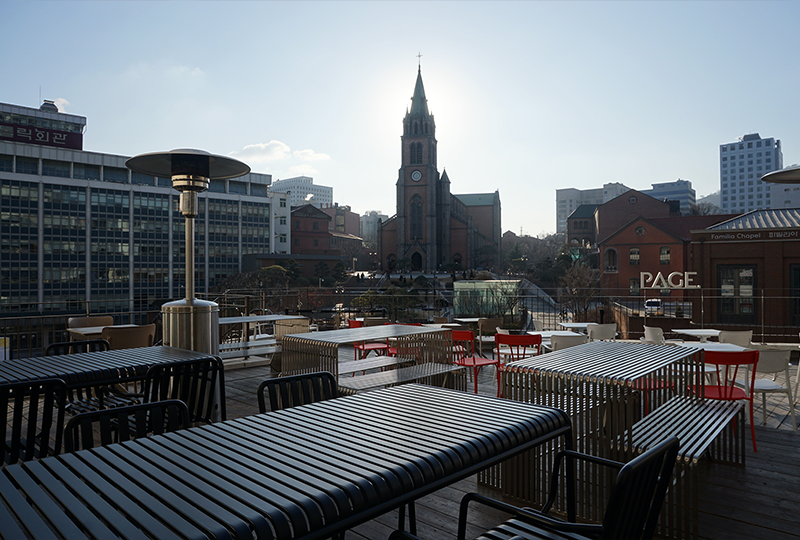 It is so popular due to it's location as it is located right in front of Myeongdong Cathedral. You can take pictures with Myeongdong Cathedral in the background.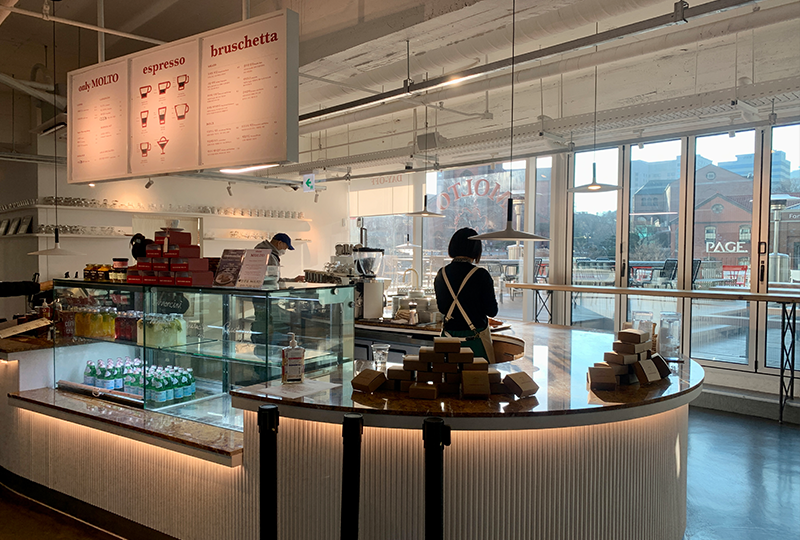 You do not have to be a coffee expert! There are many illustrations here written on the menu so that you can understand how the coffee is made and what it consists of.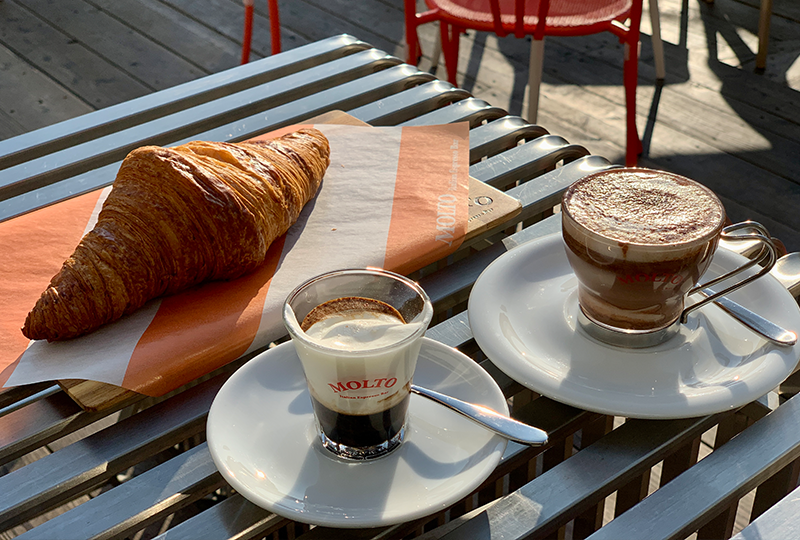 When we asked for the barista's recommendation, we were told that the popular menu item is the Caffe Sale (카페 살레) which is the item on the left side of the photo. The cream on top of the espresso contains salt, so mix it well before you drink!
Address: 서울 중구 명동길 72 3층
73 Myeongdong-gil, Jung-gu, Seoul 3F
Hours: 09:00-21:00, Closed on Sundays
THE SPOT FABULOUS(더 스팟 패뷸러스)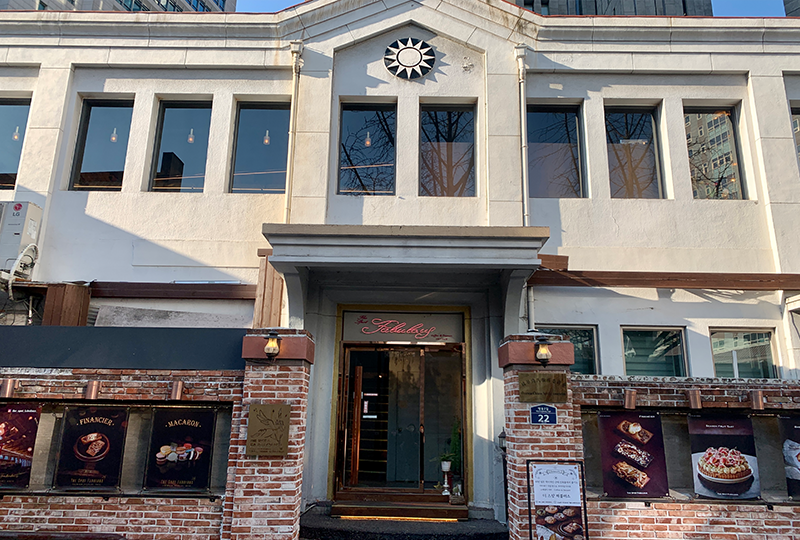 This is also a cafe that is very popular in the Myeongdong area. This building is home to a cafe that is very popular and loved by many. We visited on a weekday evening but it was packed and we had to come back as soon as they opened the next day!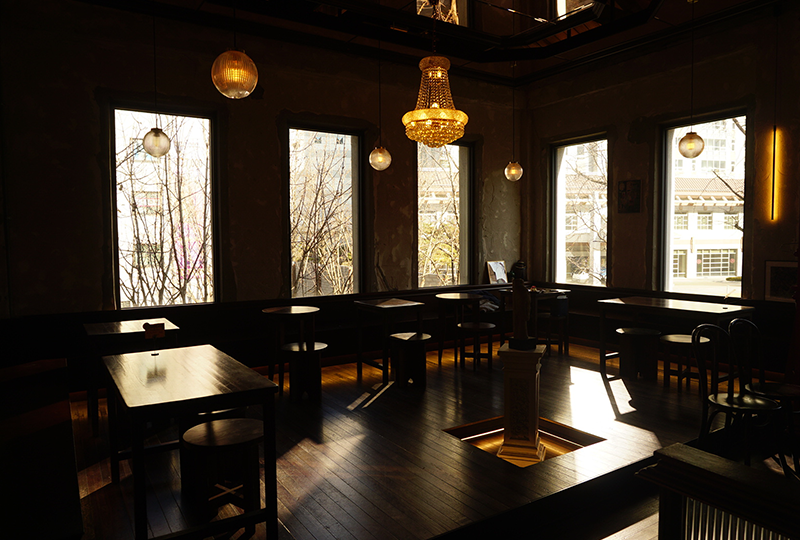 The antique interior gives off an antique vibe. Since there are not that many tall buildings around the cafe, many people try to enjoy coffee and dessert while looking at the scenery.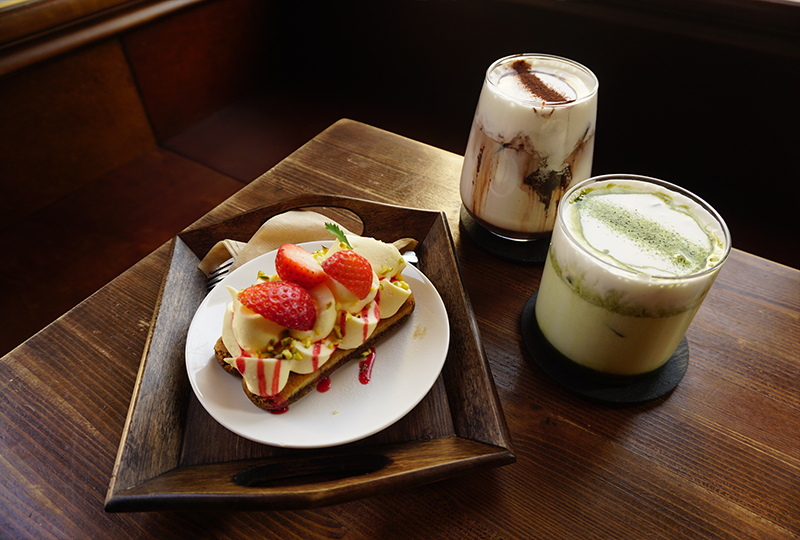 In Korean cafes, tiramisu like the ones above have become increasingly popular. Unlike tiramisu in a cup, the tiramisu is hidden within the cake dough!
Address: 서울 중구 명동 2길 22
2 Gil, 22 Myeongdong, Jung-gu, Seoul
Hours: 10:00 - 22:30
Cafe Coin Branch 1
Opened in 1993, Cafe Coin has inherited the culture and traditions of Myeongdong! It is hard to imagine it when you check it out from the outside, but the cafe is a three story building with a terrace.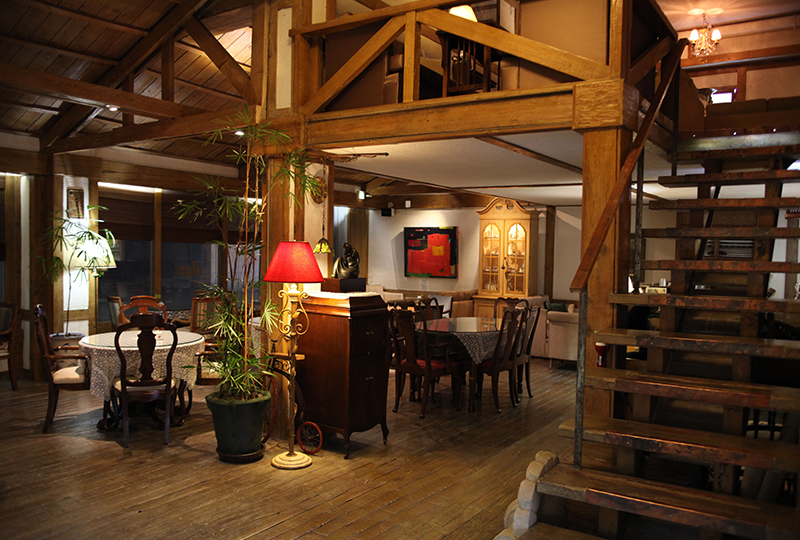 As soon as we entered the store, probably because of the warm interior with a coffee shop atmosphere. If you climb the stairs on the right side of the photo, you will reach the 2nd floor. There is a staircase leading from the 2nd floor to the 3rd floor.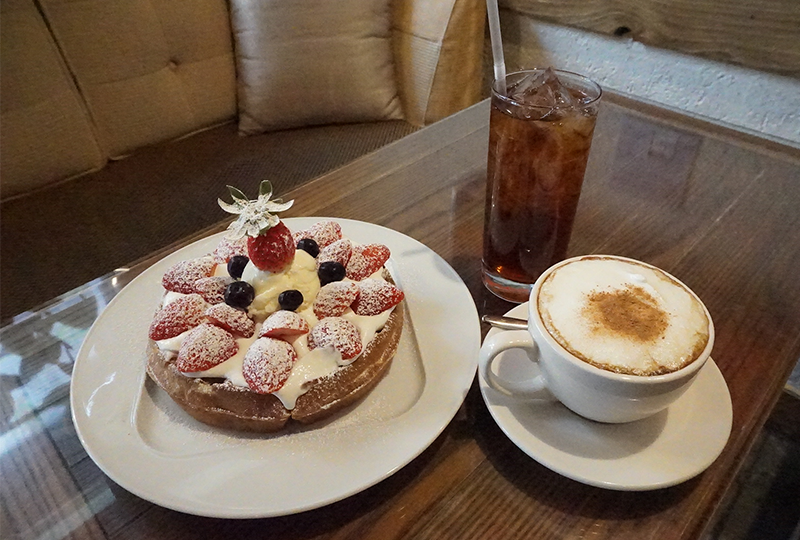 The strawberry waffle is a winter-only menu, and the fragrant and fluffy waffle, the rich and deep cream and the sweet and sour strawberry go well together.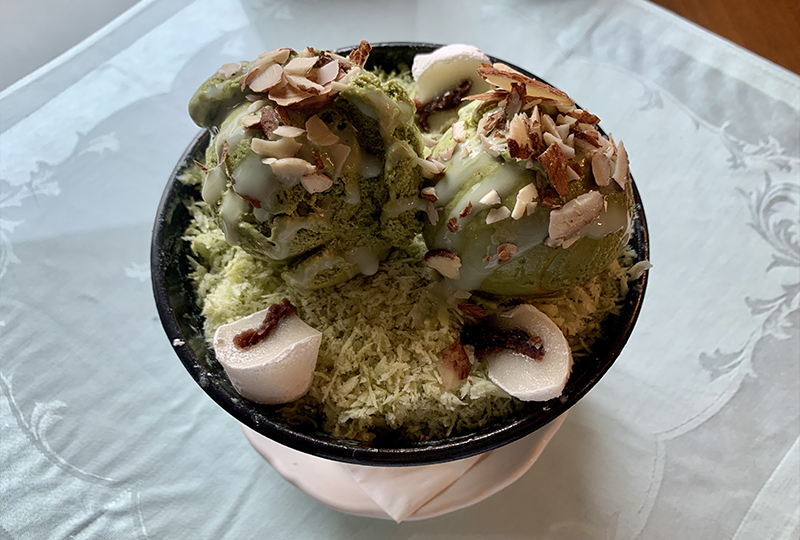 The bingsu (shaved ice) is popular in the summer and the flavors include seasonal strawberries, red beans, milk tea, and green tea. The green tea ice cream is homemade as well!
Address: 서울 중구 명동 6길 10
10 Myeongdong 6-gil, Jung-gu, Seoul
Hours: 10:00-22:30
Read more about Cafe Coin Branch 1
Cafe Coin Branch 2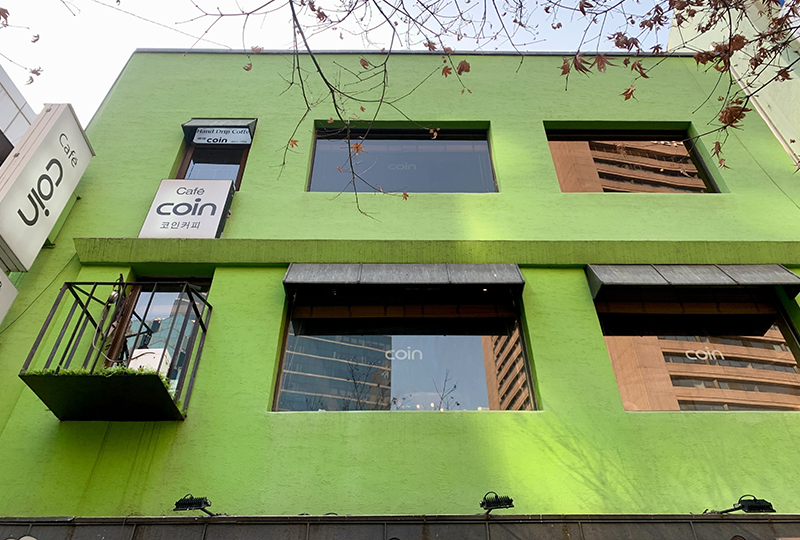 This is the second Cafe Coin branch in Myeongdong can be spotted by its yellow and green exterior.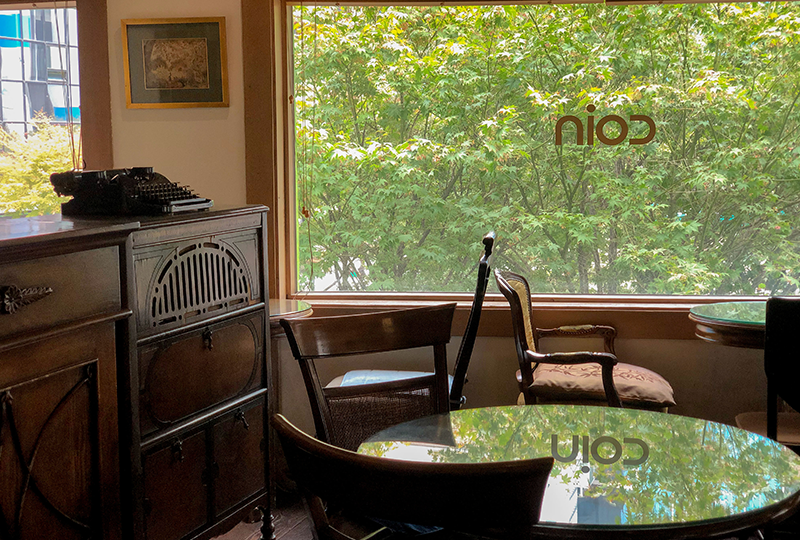 The popularity of the first branch has led to the formation of this branch in Myeongdong!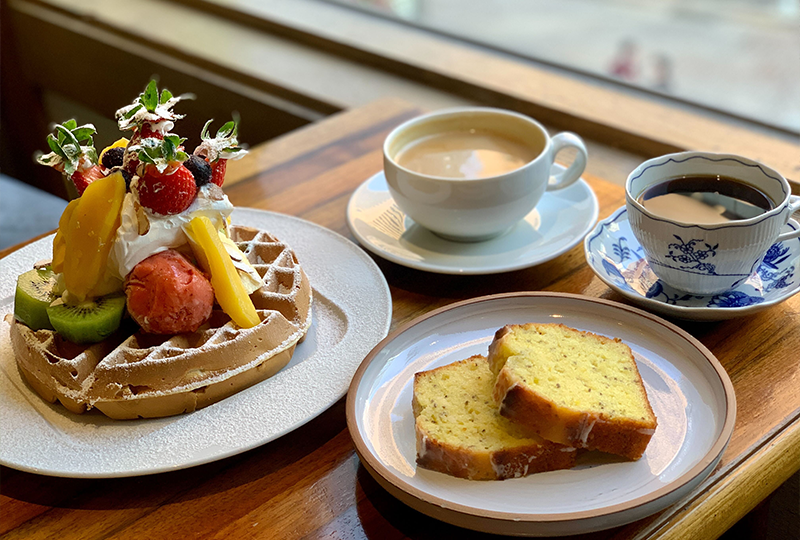 When you come here make sure to try out the special waffle! It is filled with 3 different types of ice cream, fruit and fresh cream. The dish will satisfy your stomach and heart! Keep in mind that the menu items are a little different for the two different branches.
Address: 서울 중구 명동9길 29
29, Myeongdong 9-gil, Jung-gu, Seoul
Hours: 10:00-22:30
Read more about Cafe Coin Branch 2
You Are Here Cafe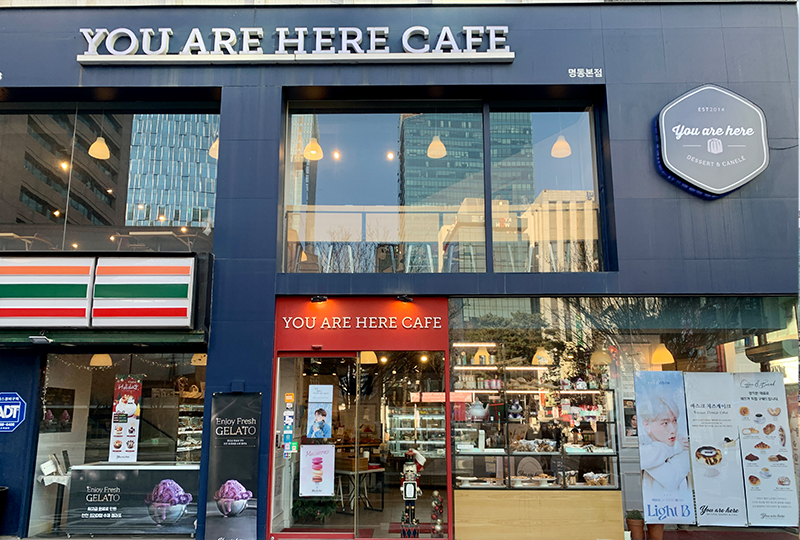 You Are Here Coffee is a homemade bakery cafe that focuses on fresh and high quality ingredients.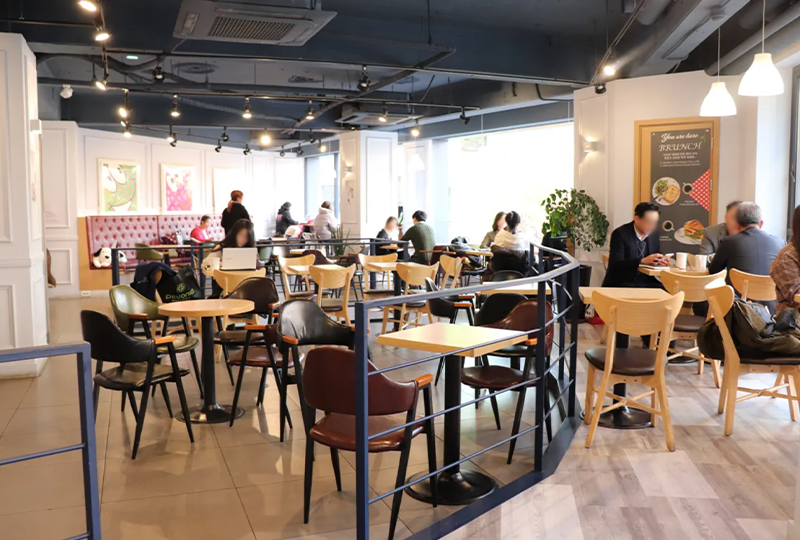 At this cafe they pride themselves using a high-grade butter called Ishiny butter that is made in northern France. There is bread, baked goods, and a cashier counter on the 1st floor, so please enjoy it on the 2nd floor after paying.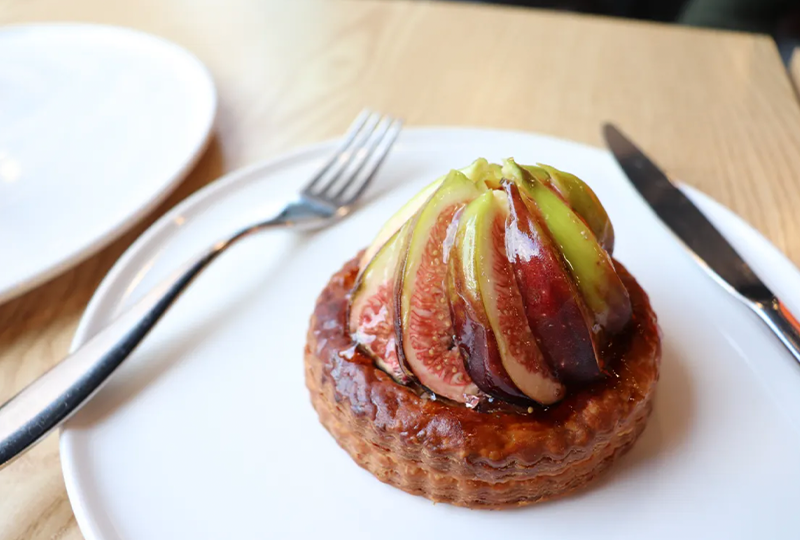 We have a wide range of croissants with a rich buttery scent, chewy shea butter and seasonal fruit cakes and tarts, as well as financiers and madeleines, so you can try out your favorite items!
Address: 서울 중구 명동 9길 23
9-Gil, 23 Myeongdong-Jung-gu, Seoul
Hours: Weekdays 08:00 - 22:00, Weekend 10:00- 21:00
Read more about You Are Here Cafe
Luft Coffee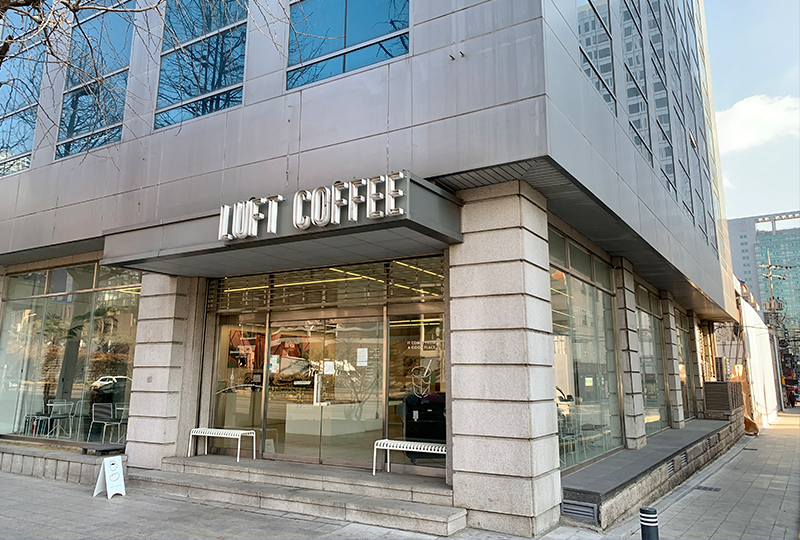 If you want to experience a little bit of Hawaii while in Korea, head over to Luft Coffee.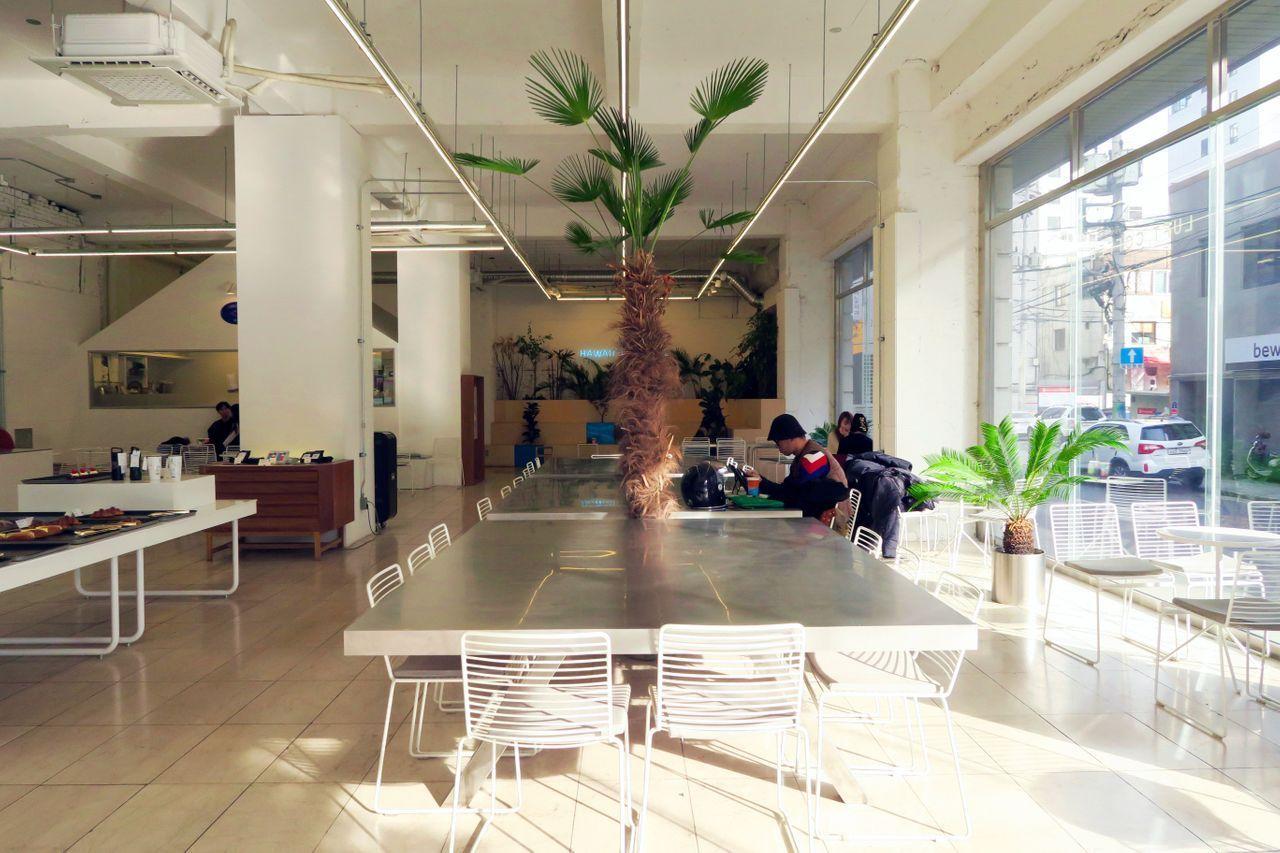 This airy and bright cafe is white, bright and airy with palm trees that create a relaxing and tropical atmosphere.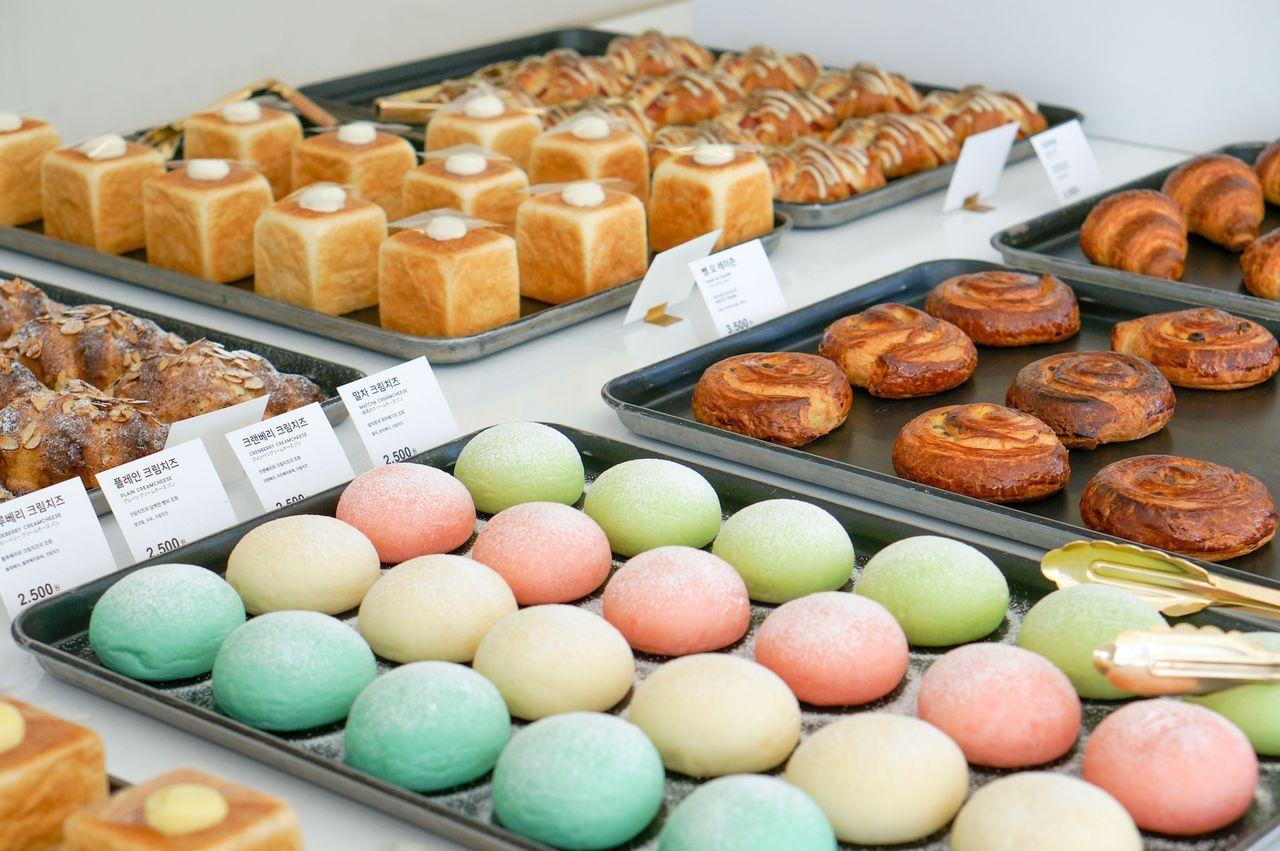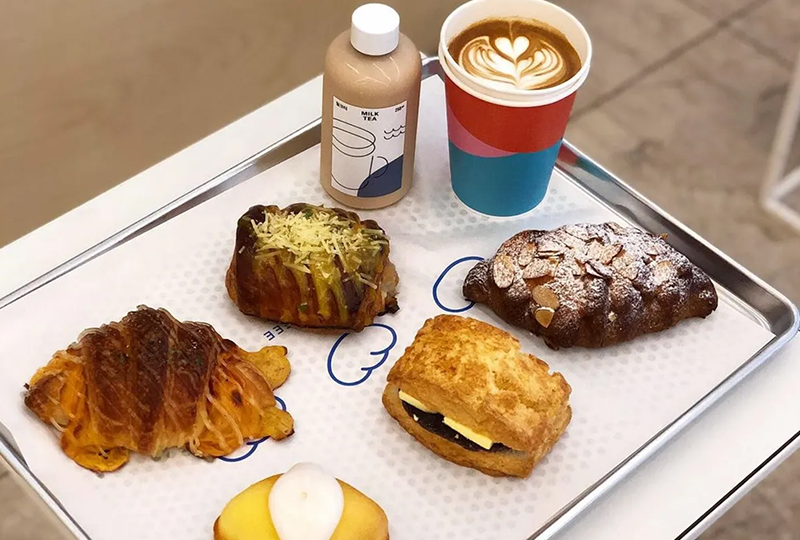 Besides being able to eat freshly baked bread, we were also able to enjoy delicious coffee beans. When you come here, not only can you choose from a total of three different types of beans, but you can also purchase them to take them home. We think that it is a great souvenir. Milk tea here is around 7,500 KRW, the Cafe Late is 7,000 KRW, bread is around 2,500 KRW!
Address: 서울 중구 삼일대로 308
308 Samil-daero, Jung-gu, Seoul
Hours: Weekdays: 08:00 - 19:00, Weekends: 11:00 -18:30
Cafe Guhalgu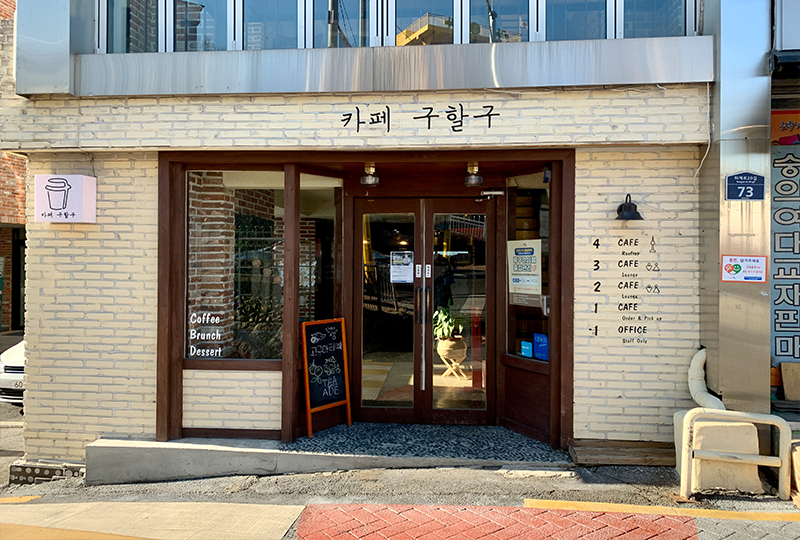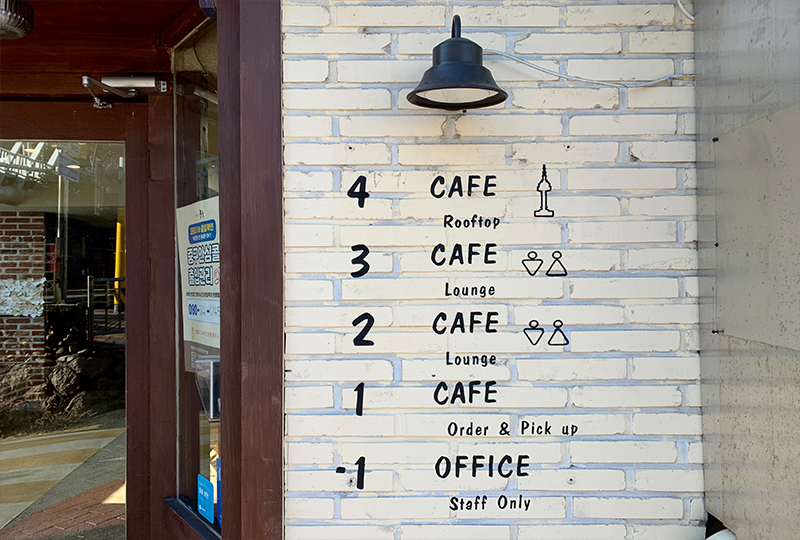 This cafe is a four story cafe that even has a rooftop!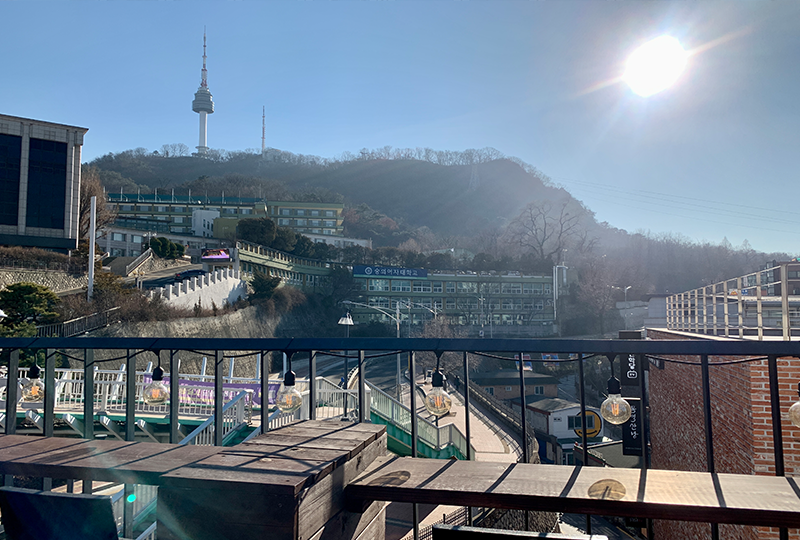 Another thing that makes this cafe so special is that you can see Namsan Tower from the rooftop! The view is so beautiful!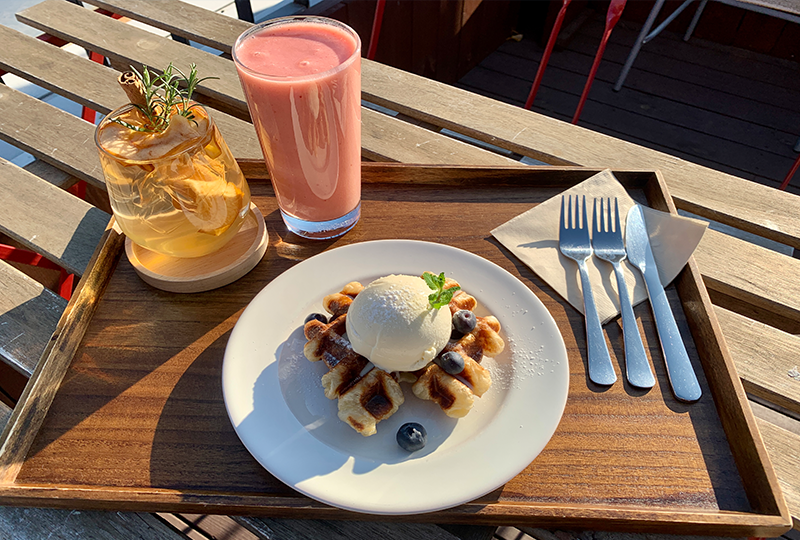 We ended up chilling here on the rooftop and it was so relaxing. Looking out the view of Namsan Tower with the delicious desserts and drinks! The apple cinnamon tea is around 6,000 KRW, the Strawberry Banana Juice is around 6,500 KRW and the Vanilla Croffle is 8,500 KRW>
Address: 서울 중구 퇴계로20길 73
20-gil, Toegye-ro 73, Jung-gu, Seoul
Hours: 10:00 - 22:00
Starbucks Byeoldabang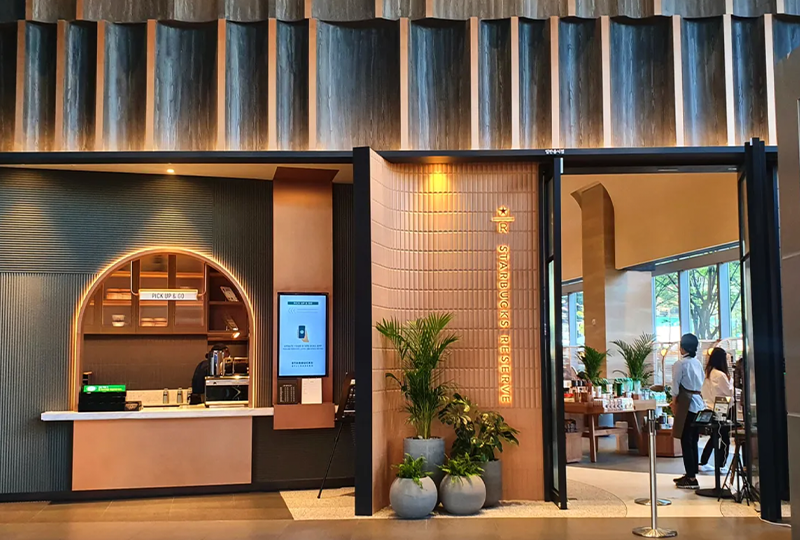 There is also a very special Starbucks, known as the Byeoldabang store. This store can only be found in Korea. This branch was made by the Starbucks headquarters to thank Korean consumers who love Starbucks on the 22nd anniversary of Stabucks' expansion into Korea.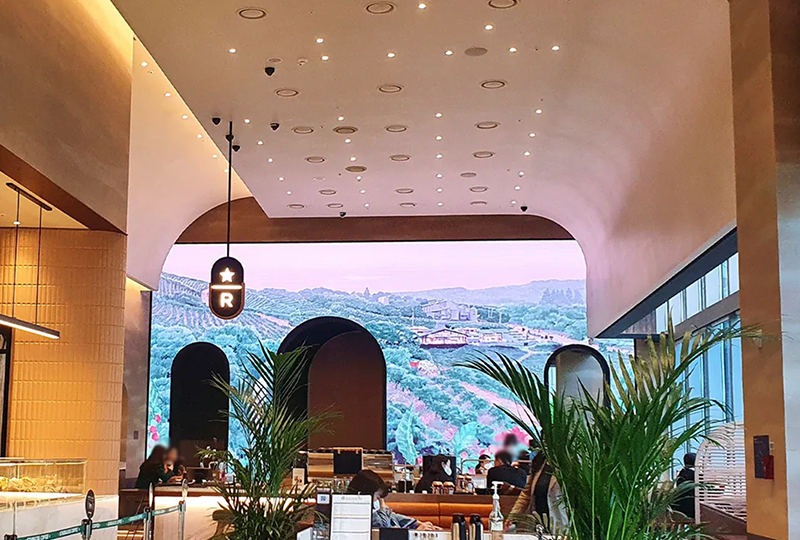 The first thing you see when you enter the store will be a large LED wall. You can admire the artwork on the art wall that is 8m wide and 4m long.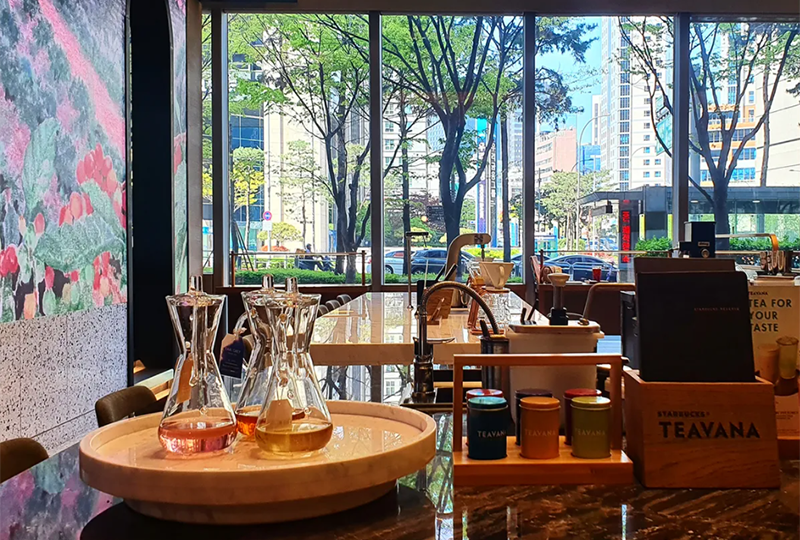 There are special menus and limited-time menu items. If you do not like coffee, you can also check out a large selection of teas here. The price of an Americano is around 4,500 KRW and the Cheongdam Custard and Mascarpone Cake is around 9,600 KRW.
Address: 서울 중구 퇴계로 100
100 Toegye-ro, Jung-gu, Seoul
Hours: Weekdays 07:00 - 22:00, Weekend 08:00 - 21:00
Beans Bins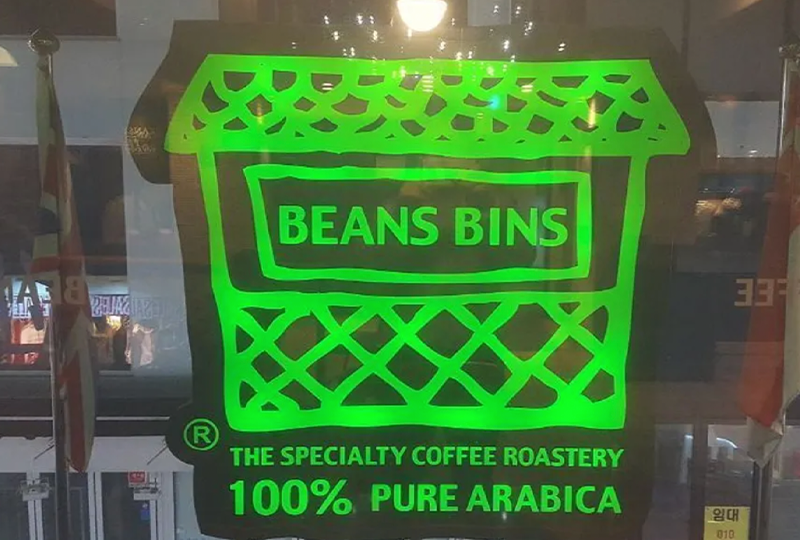 The most famous waffle in Korea is Beans Bins strawberry waffle. The Myeondong Branch is located on the 2nd floor of Savoy Hotel.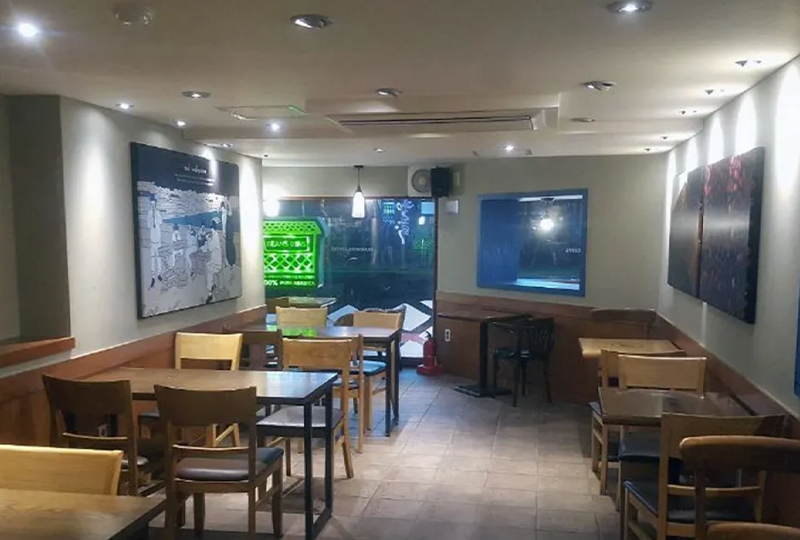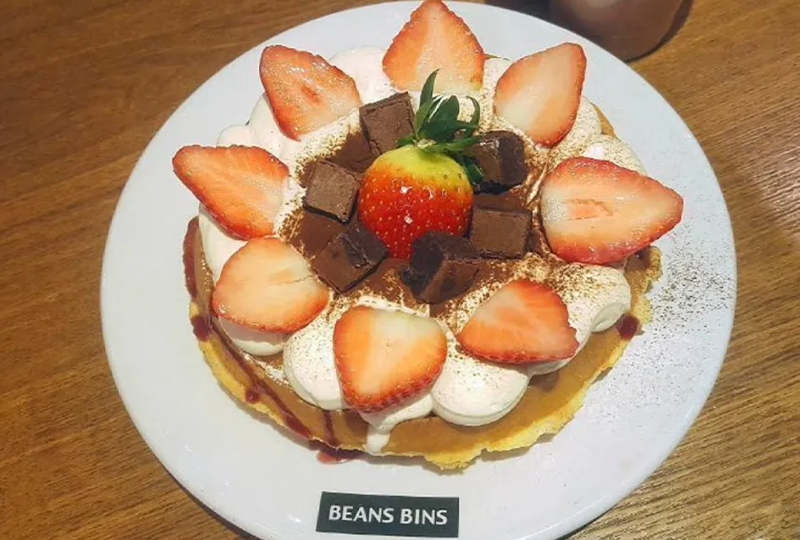 They are proud of their fluffy and chewy waffles. Creatrip also offers discount coupons, so you can enjoy these waffles at a discounted price!
Address: 서울 중구 명동 8나길 10
10 Myeongdong 8na-gil, Jung-gu, Seoul
Hours: 10:00 - 18:00, Break Time: Mon, Tues, Wed, Thurs 15:00 - 16:00 / Last order: 17:00
---
We hope that you can enjoy some delicious food while you are in Myeongdong! If you have any questions, please leave a comment below or send us an email at support@creatrip.com. You can also follow us on Instagram, TikTok, and Facebook to stay updated on all things Korea.
---