Korea's Growing Vegan Skin Care Trend Best-Selling Products
Vegan products are taking over the skin care scene! Find out the most popular ones here!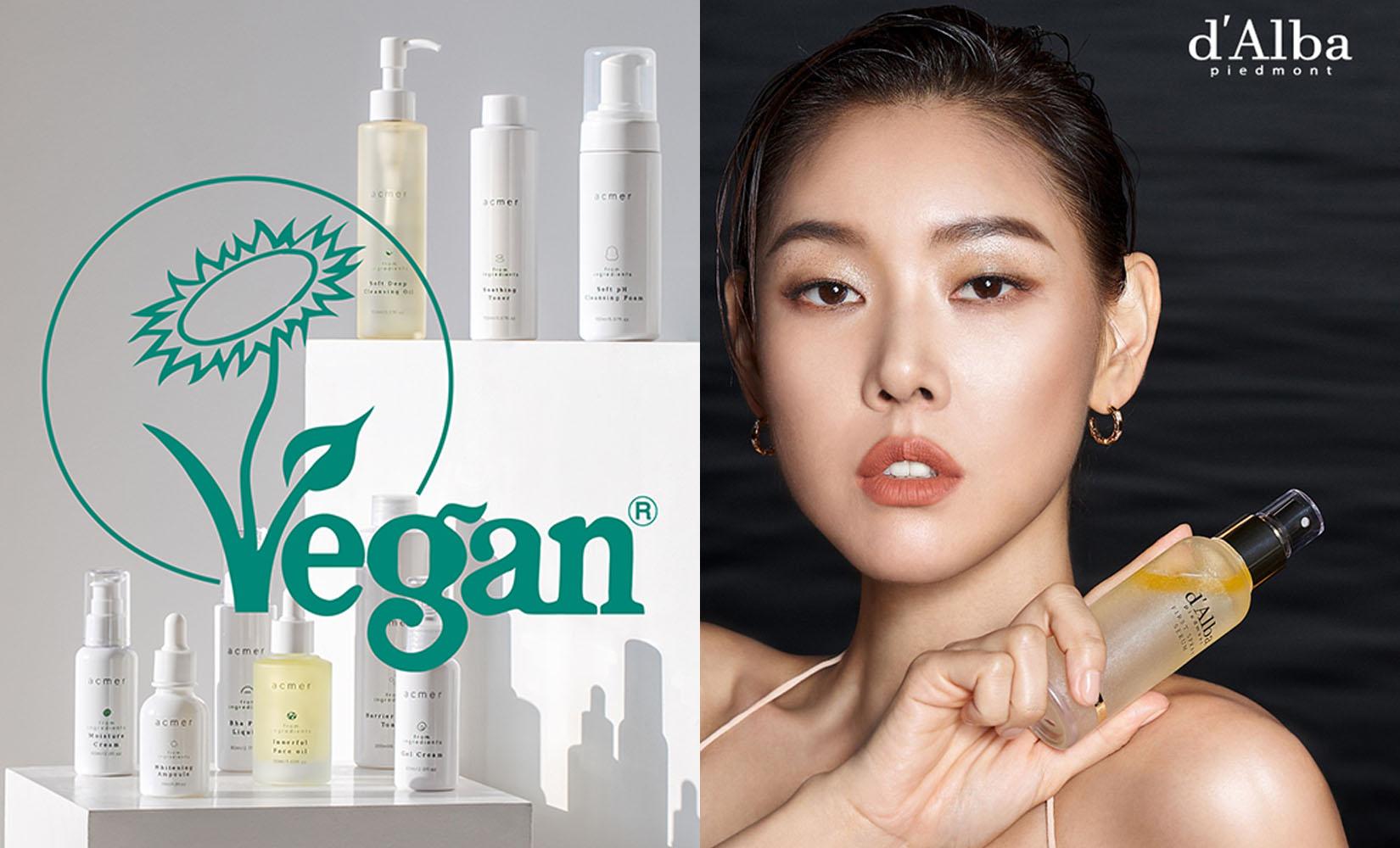 These days, the vegan movement is gaining traction in various areas. While not everyone is going fully vegan, many are going crazy of the health benefits associated with choosing the vegan way over alternatives.
One place is this is prevalent is in the cosmetic industry. Knowing your products are not only free of toxins and chemicals, but also completely animal-friendly is a pretty nice guarantee. Today, we will be exploring some of the most popular vegan products in Korea.
---
What is Vegan?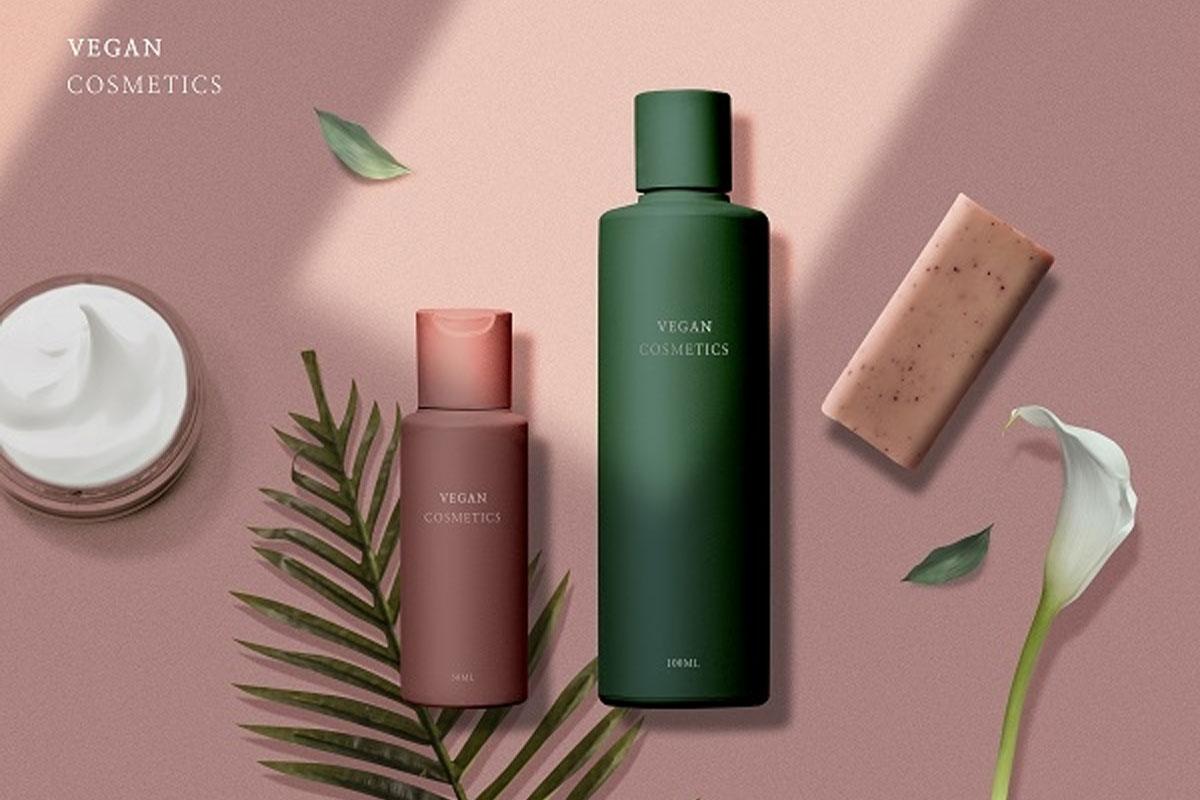 Photo Cred: 헬스경향
While many are familiar with the vegetarian diet (abstaining from eating any form of meat, but consume animal byproducts), many are unfamiliar with the full depth of the vegan lifestyle. In addition to not eating meat, vegans also abstain from using any animal byproducts. This does not only apply to their diet, but to the clothes they wear, to the products they use as a means to diminish all versions of animal cruelty.
---
Vegan Trend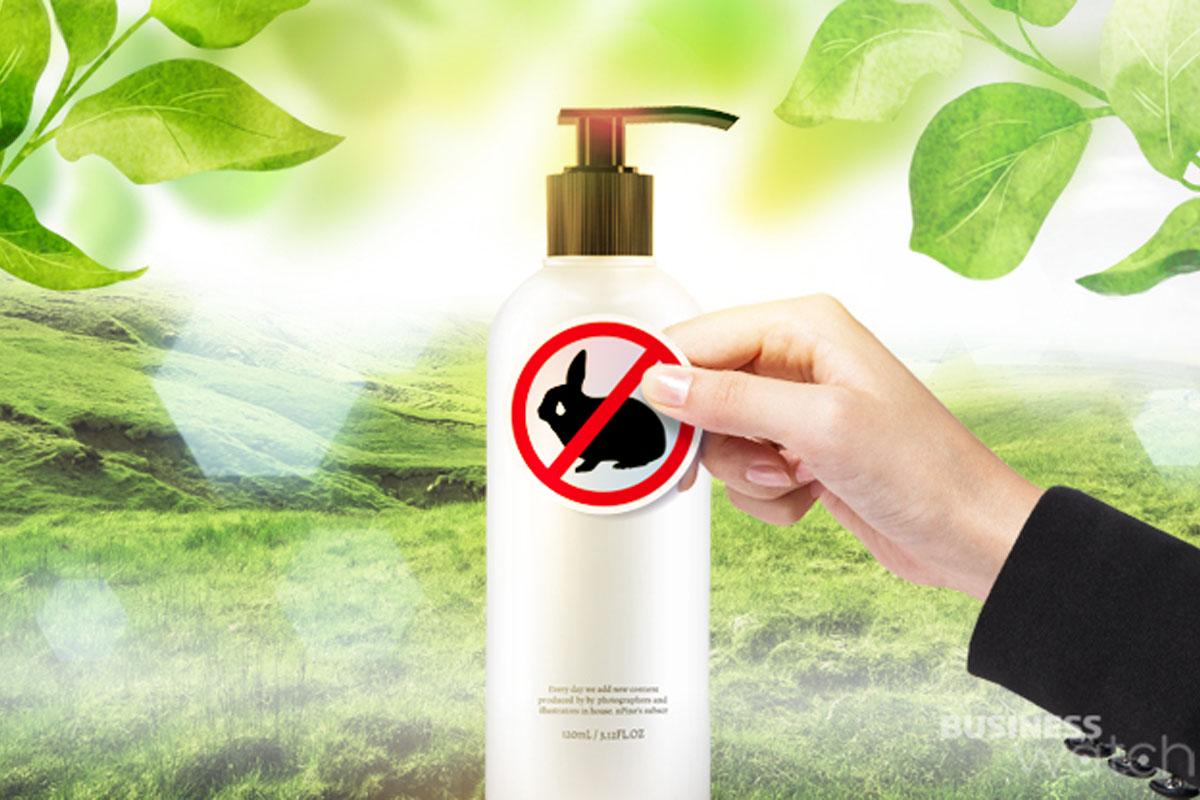 Photo Cred: 비즈니스워치
Interest in vegan cosmetics has become increasingly popular amongst Korean consumers and they put effort not living more environmentally conscious ethical consumption. These vegan products don't use any animal products and don't test on animals as well.
Statistica, a global market research firm, predicted that the global vegan cosmetics market would be 17 trillion KRW last year (~ 13.2 million USD). This number is expected to increase to 23 trillion KRW (~$17.98 million USD), with an annual increase of 6.3%.
This may come as a surprise to many Koreans seeing as the vegan population in Korea is only estimated to be 2.5 million people, so how did vegan products become so popular?
A New Trend: Value Consumption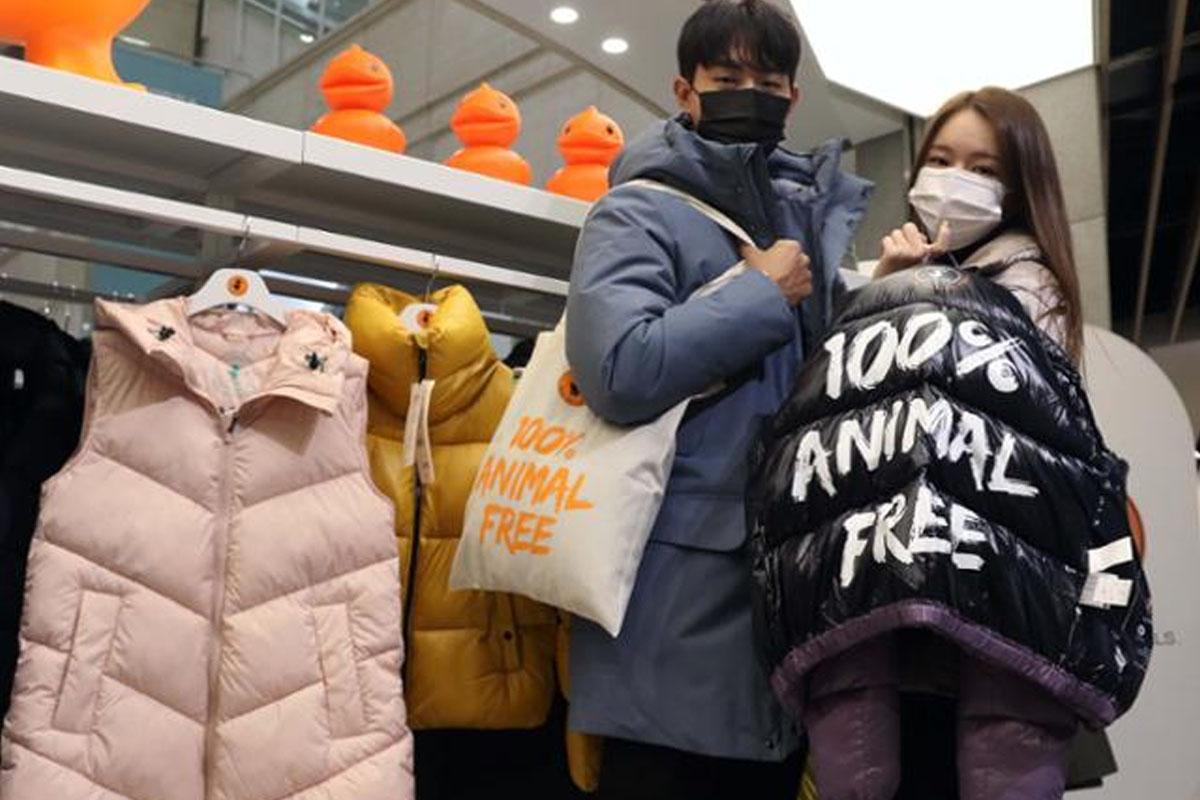 Photo Cred: 한국일보
While all products obviously have a monetary value, value consumption refers to the act of purchasing an item because that item suits one's personal values. Experts say that naturally value consumption and veganism go hand in hand since the desire to preserve the earth and protect animals would be very strong values that impact the way a vegan lives.
Beyond Food: Vegan Expands into Fashion and Beauty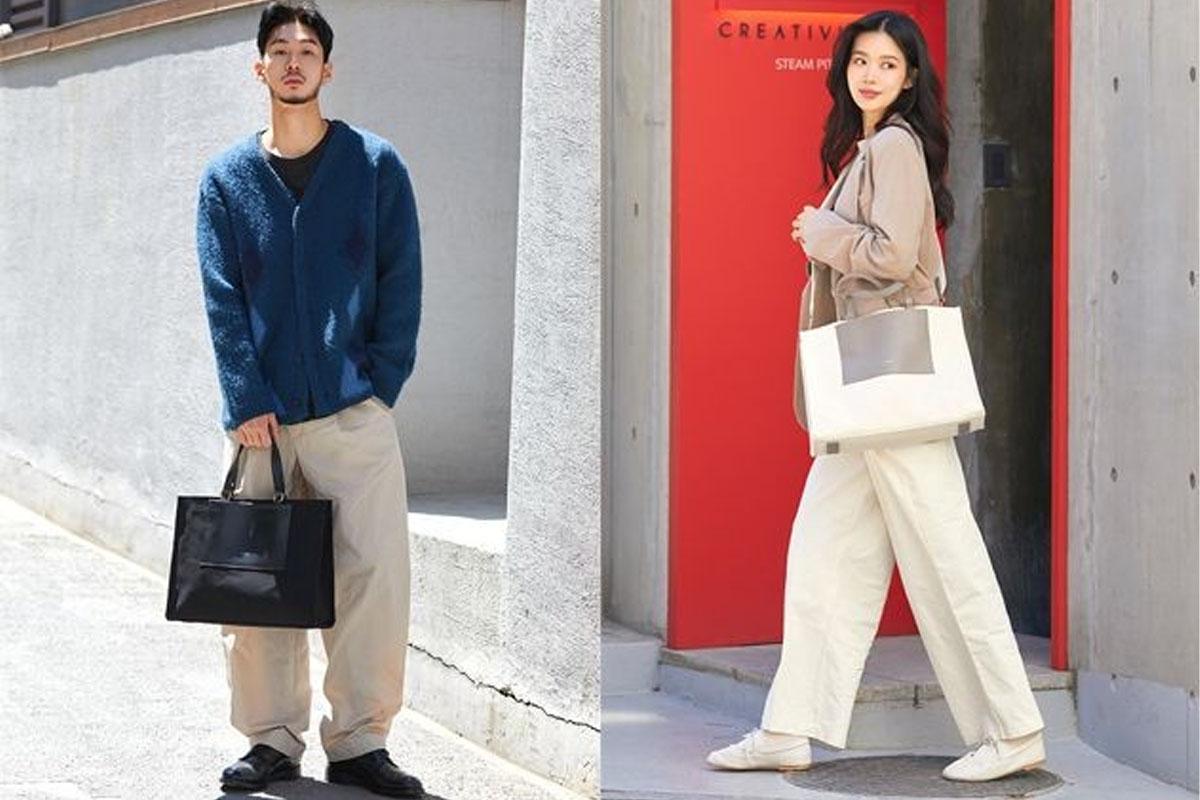 Photo Cred: 파이낸셜투데이
Because animal cruelty expands beyond the food industry, naturally the vegan movement would be a part of the fashion and beauty industry. As veganism because more widespread, fashion brands and makeup brands alike are moving to change the way they produce products. Starting with Gucci and Jimmy Choo in 2016 vowing to no longer use animal fur in their products, other brands such as Chanel, Armani, and Burberry soon followed after. Countries have also made laws outlawing the practice of animal testing for the development of cosmetic products.
Generation MZ and Ethical Consumption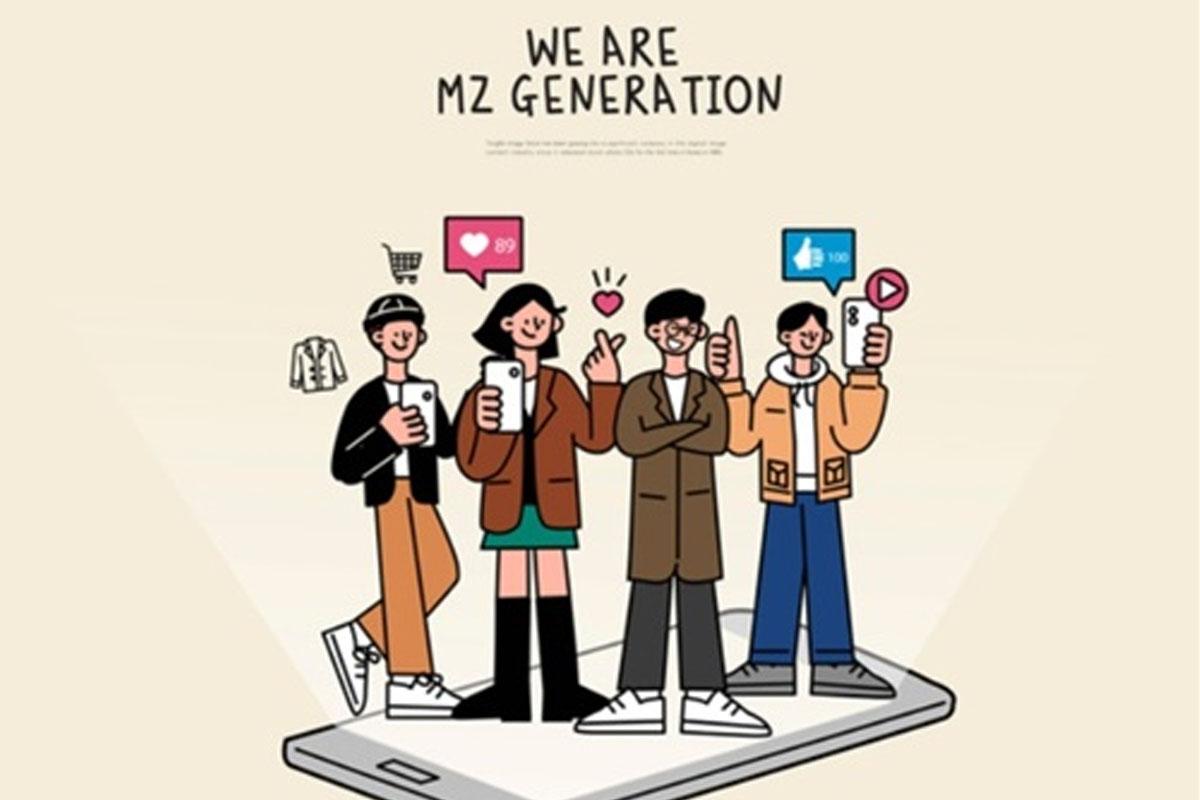 Photo Cred: 한국면세뉴스
The main reason veganism is gaining so much popularity in the Korean beauty industry is because the generation with the strongest buying influence, Gen MZ (millennials and Gen Z) have taken in a strong interest in ethical consumption.
Gen MZ is characterized as having to find the meaning in the consumption process and actively expressing their beliefs through their consumption behavior. In fact, according to a survey of about 2,000 women by the Korean cosmetic store, Olive Young, in 2020, 93.4% of respondents said that if two products were the same price, they would choose the product that is most helpful to society and the environment.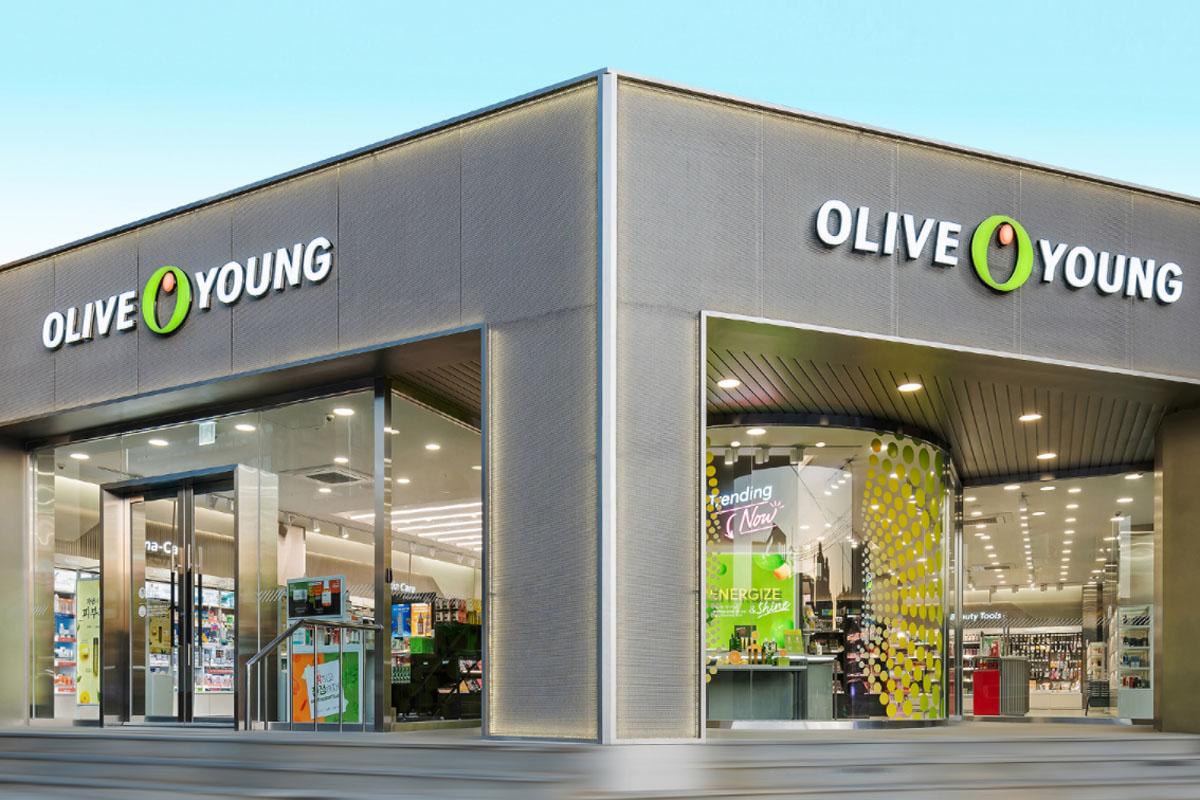 Photo Cred: 모비인사이드
In addition to overall interest in sustainable consumption, the ongoing COVID-19 pandemic has been seen as a trigger to the growing interest in vegan cosmetics.
---
Vegan Product Q&A
How are vegan products made?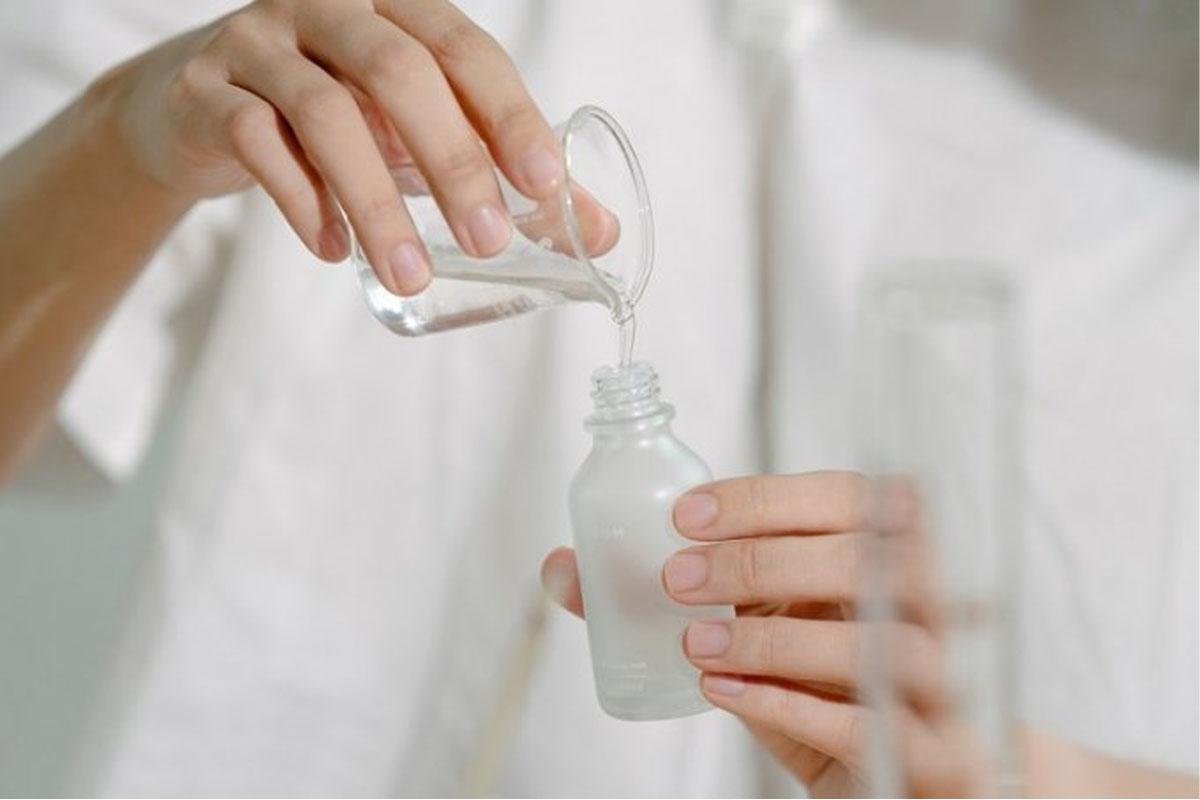 Photo Cred: 머니투데이
In order to be considered a vegan cosmetic certified by the Vegan Society, a product needs to meet two criteria: not use animal testing and contain no ingredients or byproducts of animals. Depending on the organization or association that does the screening, the criteria for passing can vary.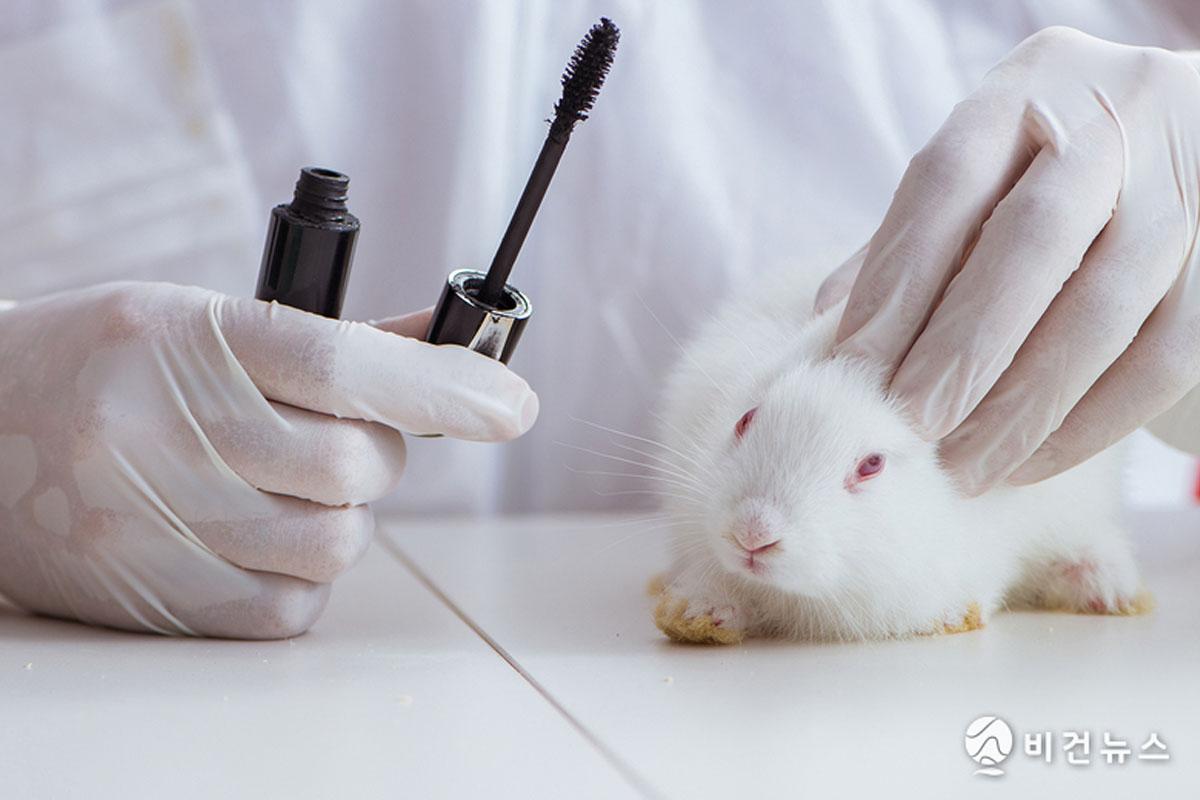 Photo Cred: 비건뉴스
1. No Experiments on Animals
Despite the revision of the Cosmetics Act, which bans animal testing in Korea, since 2017, 2106 animals have been used for testing in the cosmetic sector as of the end of June 2019.
2. Exclusion of Animal Byproducts
In order for cosmetics to be certified by the British Vegan Society, it must undergo a rigorous screening that contains no byproducts of animals including ingredients such as beeswax, honey, milk, eggs, etc.
What is the difference between vegan, natural, and organic cosmetics?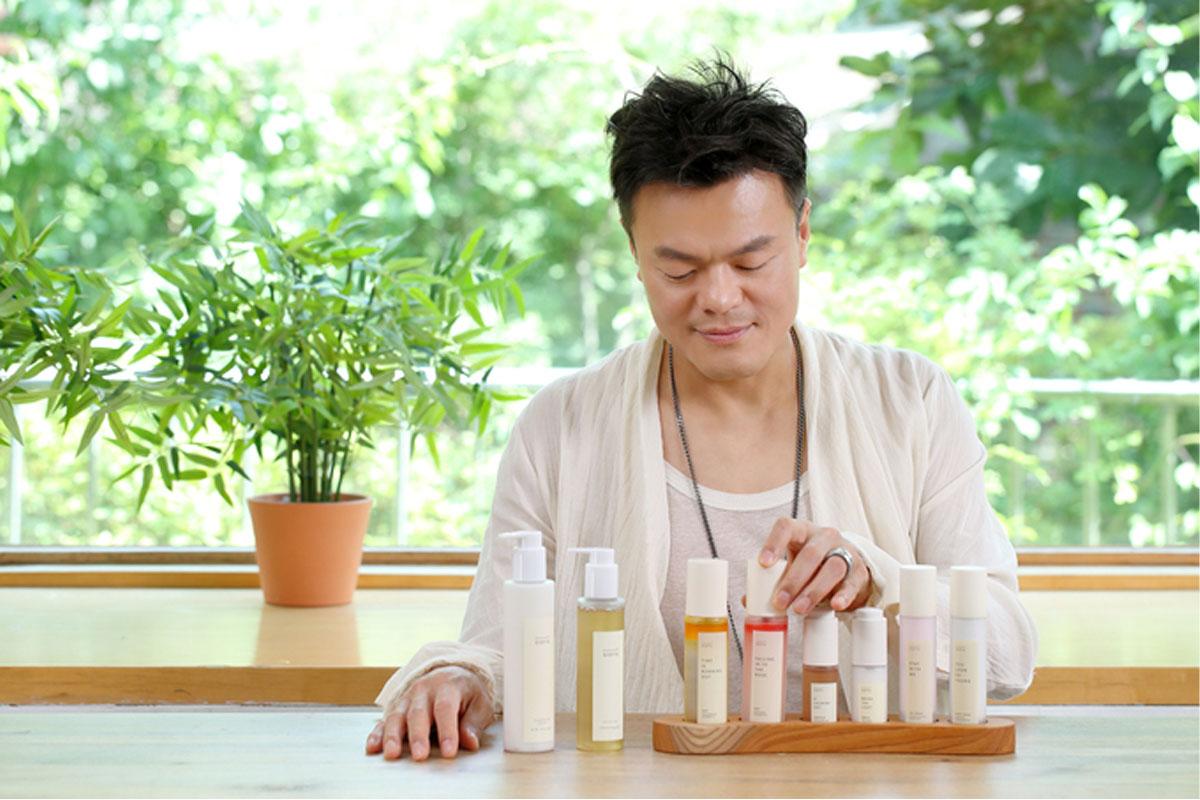 Photo Cred: 네이트뉴스
Products that do not contain a single ingredient that is from an animal or made by a living being are classified as vegan cosmetics.
Natural cosmetics refer to cosmetics that contain more than 95% of ingredients derived from animals, plants, and materials, none with chemical synthetic materials.
Organic products refer to cosmetics that contain at least 10% of organic ingredients, meaning no products were injected with hormones or sprayed with pesticides of any sort.
The major difference between natural and organic versus vegan is that the former do not restrict the use of animal products, but only they way they are treated.
What are the major vegan certification authorities?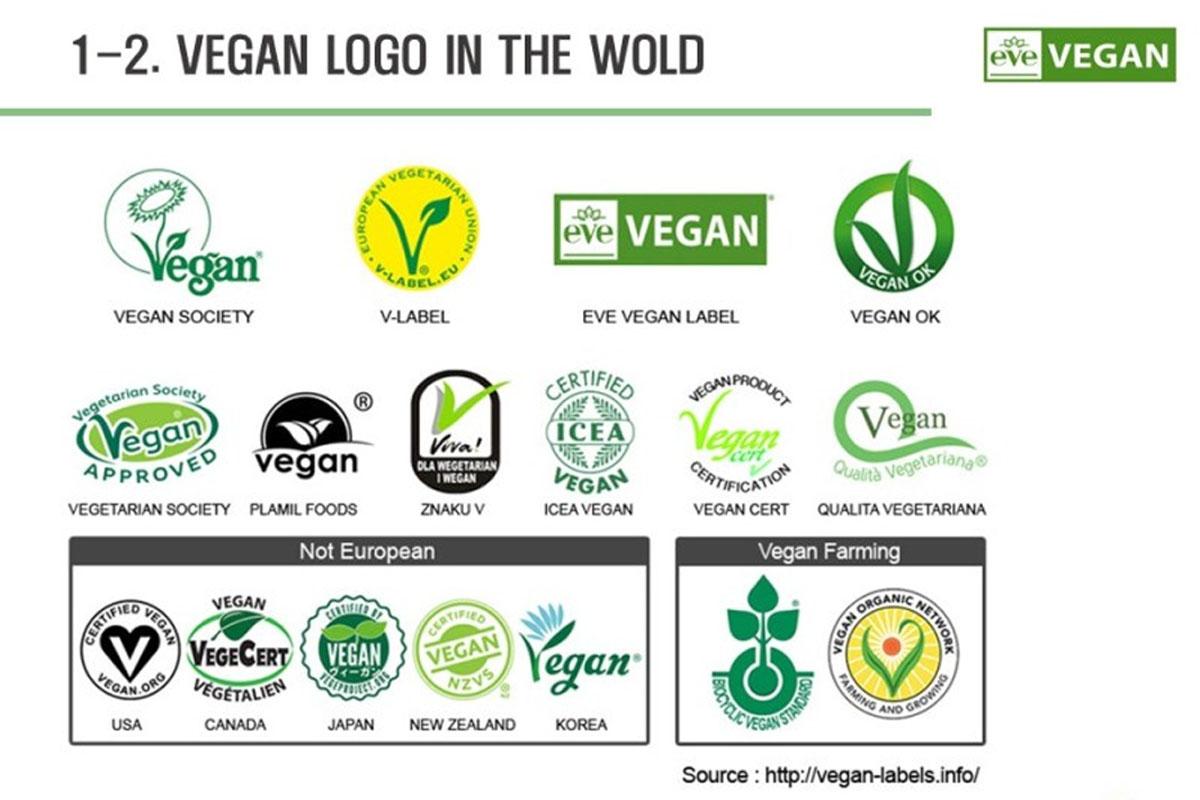 Photo Cred: vegan-labels.info
In Korea, the Korea Vegan Certification Institute was established as the first vegan verification agency. International Certification Associations include the Vegan Society of the United Kingdom and Eve Vegan of France.
Companies referenced in the photo above are also recognized as official certification-granting entities.
What is 'Cruelty-Free' certification and how is it different from vegan certification?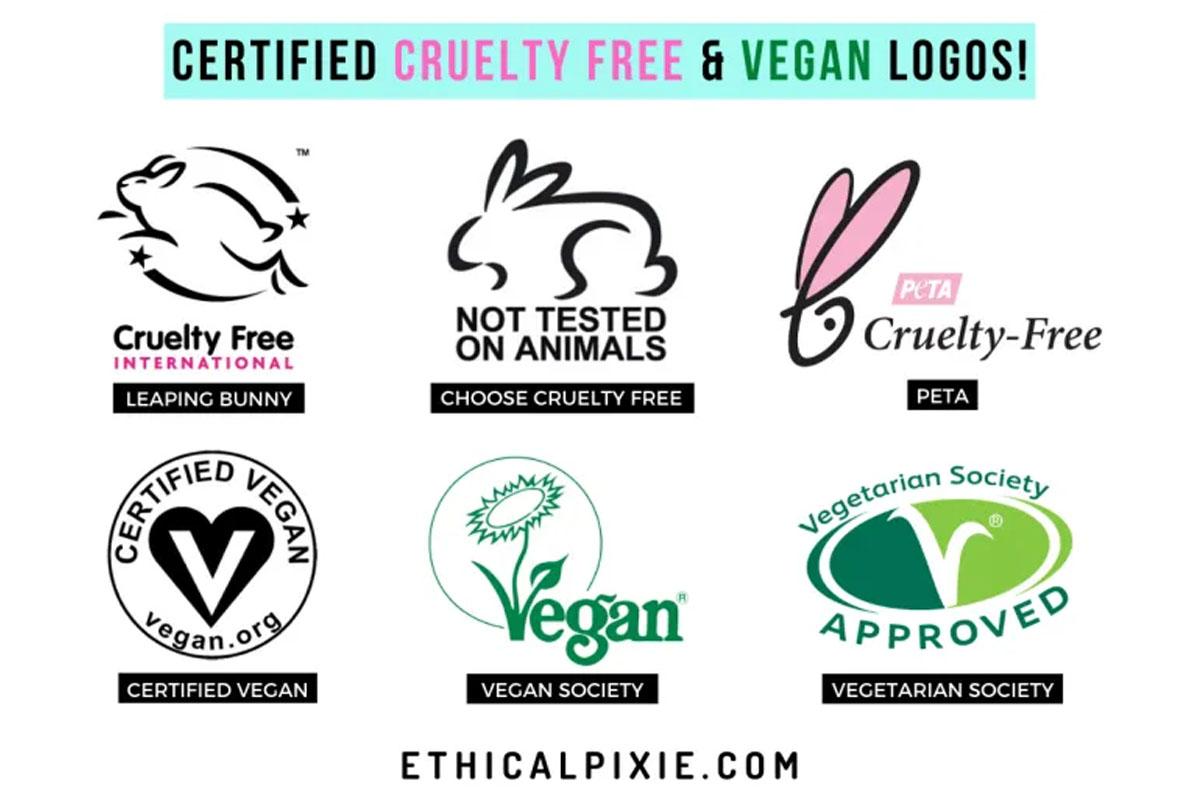 Photo Cred: ethicalpixie
Cruelty-Free products only refer to the animal testing aspect of products. Any product deemed 'Cruelty-Free' means that it was not tested on animals, but it may still contain animal byproducts.
Vegan products are cruelty-free but cruelty-free products are not always vegan. 😉
---
Major Korean Vegan Brands and Products
D'Alba (달바)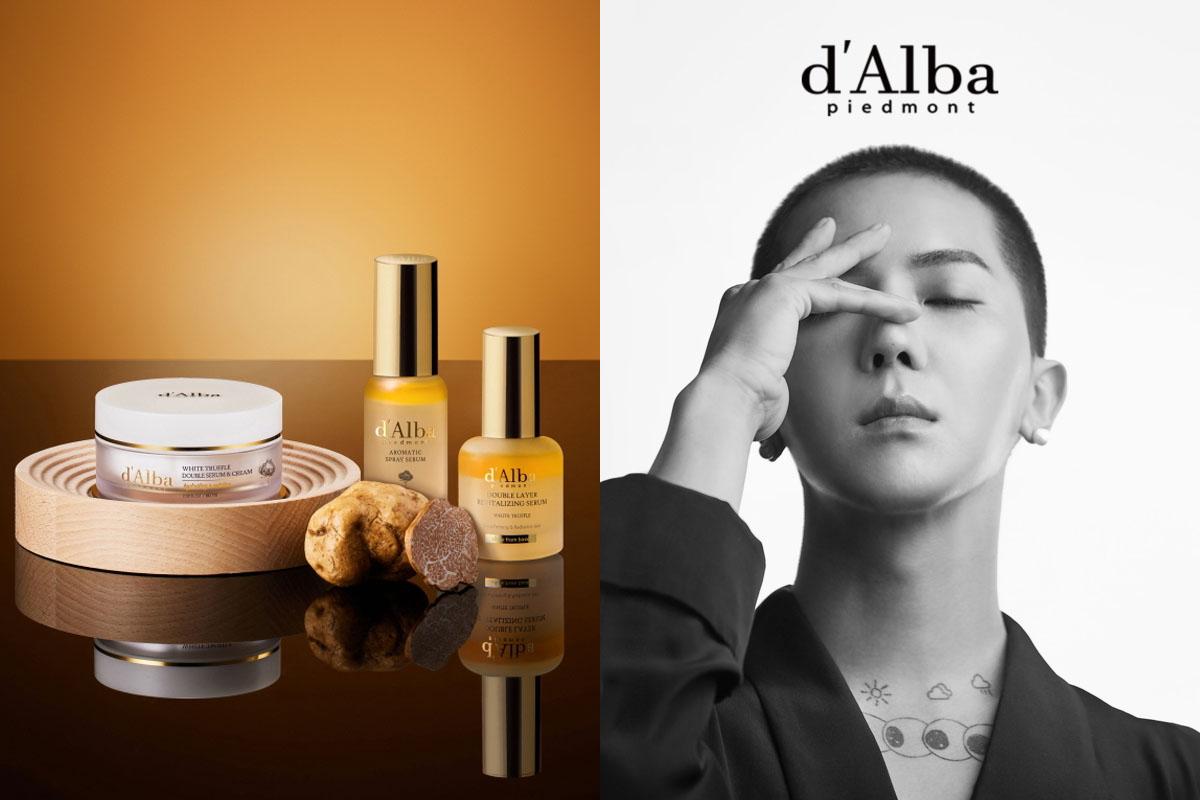 Photo Cred: 달바
D'Alba is continuing to expand their vegan products with the start of their official Italian vegan certification. They were able to finally secure their certification through V-LABEl after a rigorous screening process which is known worldwide.
According to a big data analysis conducted by the Korea Institute for Corporate Reputation of Vegan Cosmetics Brand Reputation in February 2022, D'Alba is so popular that it ranks first amongst other brands.
Typical vegan products from the brand include the Double Layer Revitalizing Serum, White Truffle First Aromatic Spray Serum, and White Truffle Double Serum and Cream.
Aromatica (아로마티카)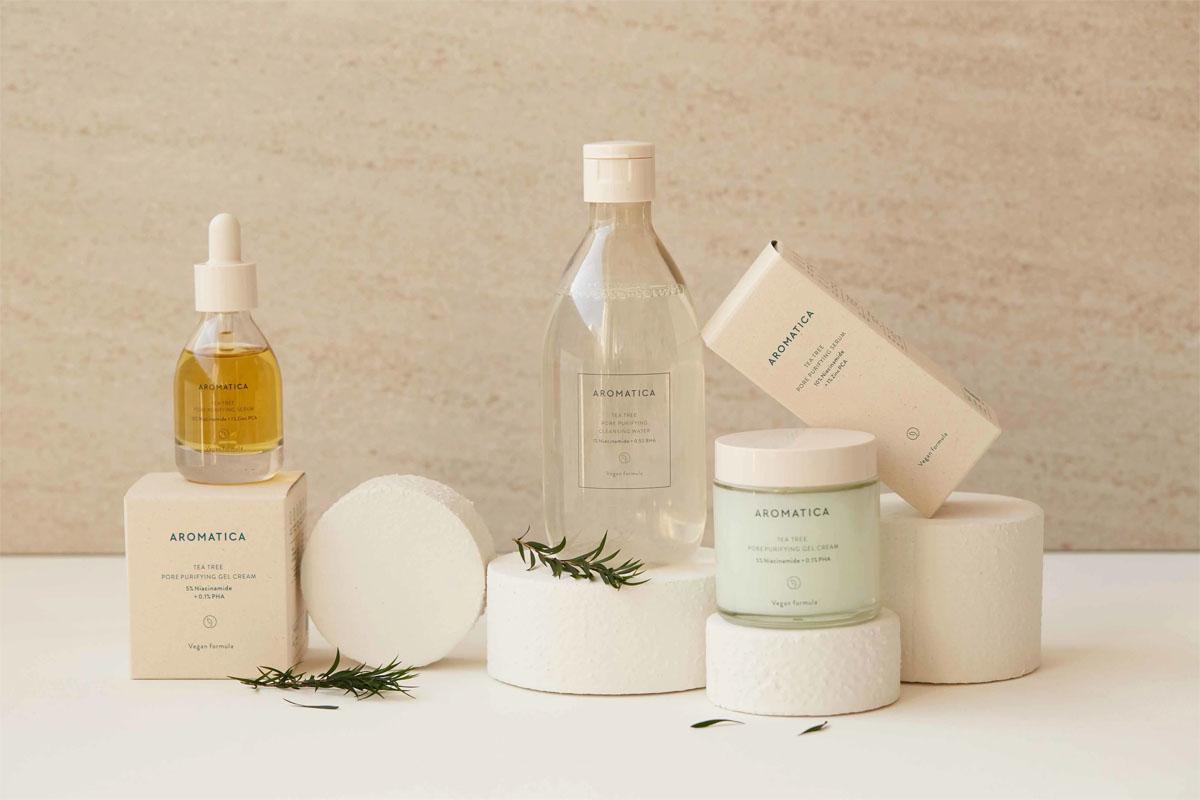 Photo Cred: 위키트리
Aromatica directly visits production areas around the world to select and purchase raw materials such as aroma essential oil and organic ingredients. Then they produce finished products directly with patented technology at direct manufacturing facilities certified by Ecosert.
The company also continues to avoid animal testing, as well as continually introducing skin care products for the environment and skin, excluding animal ingredients, synthetic fragrances, and harmful ingredients.
Aromatica's best-selling products include Rosemary Shampoo, Aloe Vera Gel, Natural Coconut Cleansing Oil, and Facial Oil.
TOUN28 (톤28)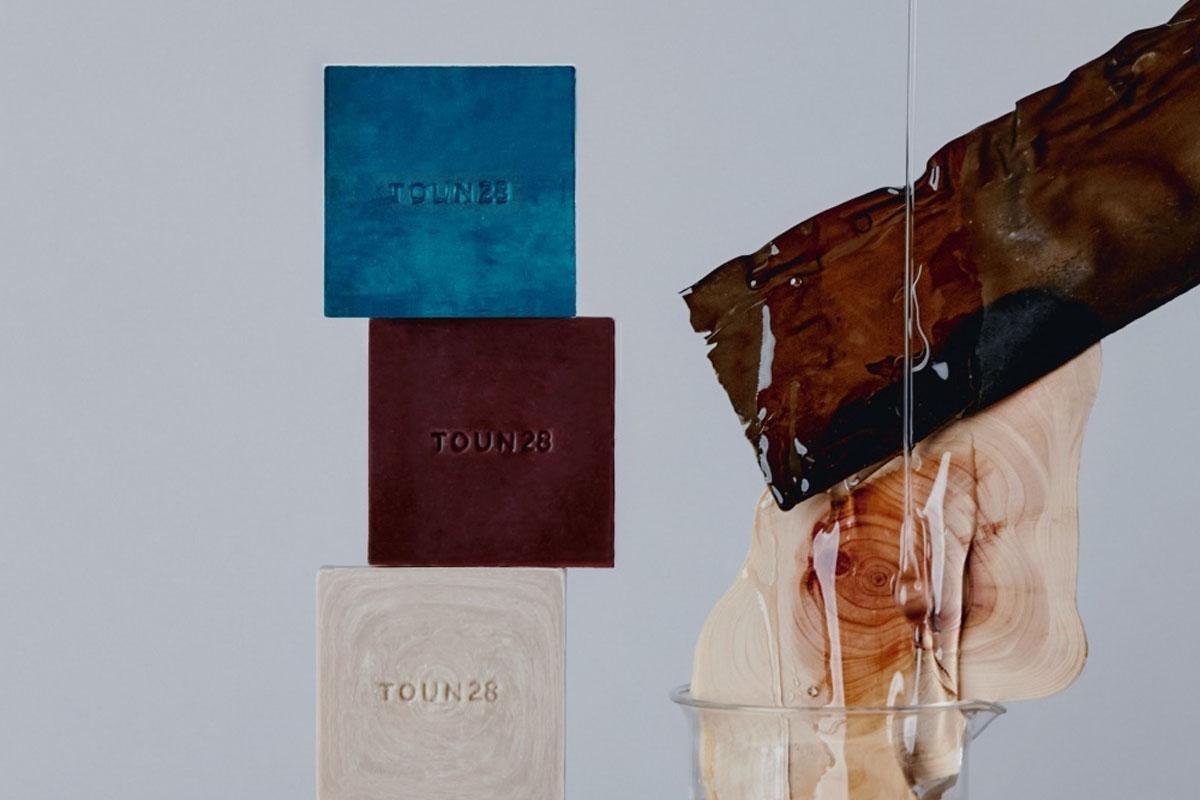 Photo Cred: 한국경제TV
The eco-friendly vegan beauty brand TOUN28 has produced more than 1 million solid beauty products since the launch of the shampoo bar, resulting in 41 plastic containers being reduced. If you have visited TOUN28's official website, you can also see how many animals have been saved due to the amount of plastic that has been reduced. The continued impact of their plastic-less products is understandable by continually updating these numbers for consumers to see.
TOUN28's signature Vegan Shampoo Bar uses organic ingredients and contains no preservatives, sulfates, nor utilizes plastic containers.
SKINFOOD (스킴푸드)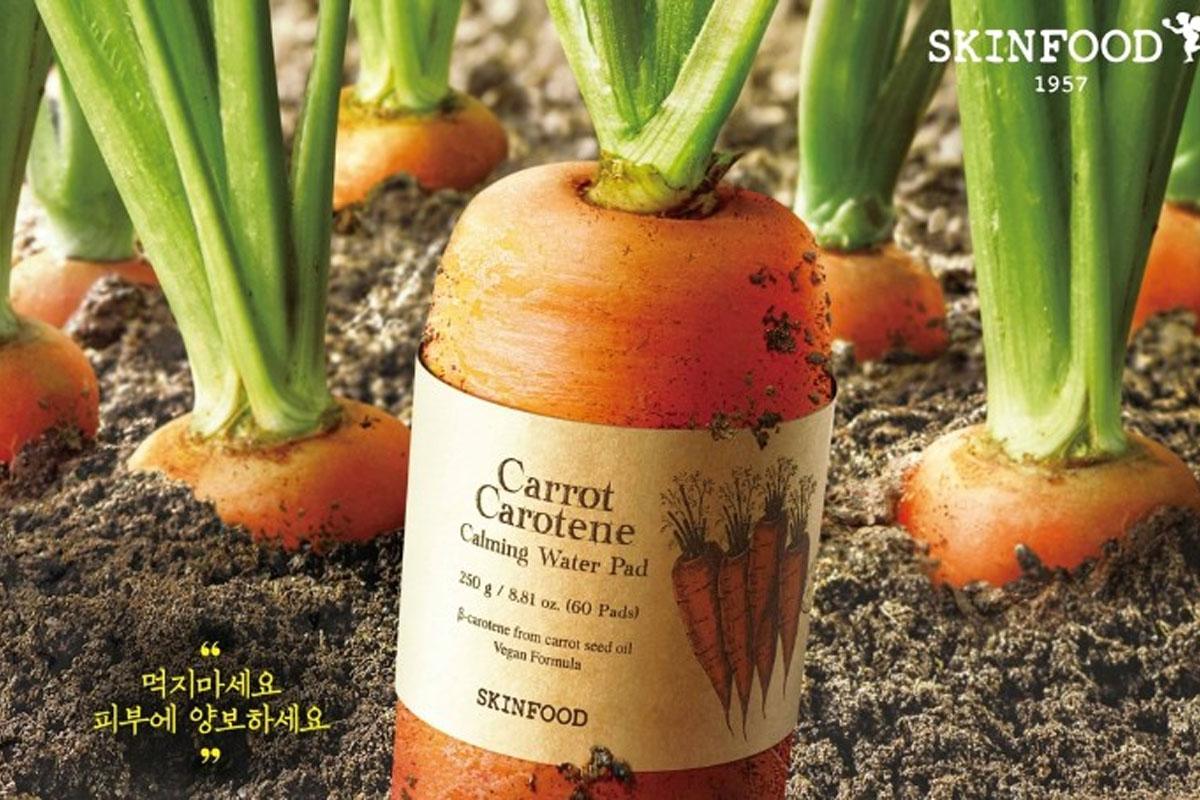 Photo Cred: 스킨푸드
SKINFOOD launched its first vegan line of Carrot Carotene products. These products are all certified by the Korea Vegan Certification Agency thanks to its list of animal-free products. Not only are the products vegan, but organic as well, by making use of pesticide-free carrots from Jeju and contain beta-carotene ingredients obtained from carrot seed oil to keep hot skin healthy.
A'pieu (어퓨)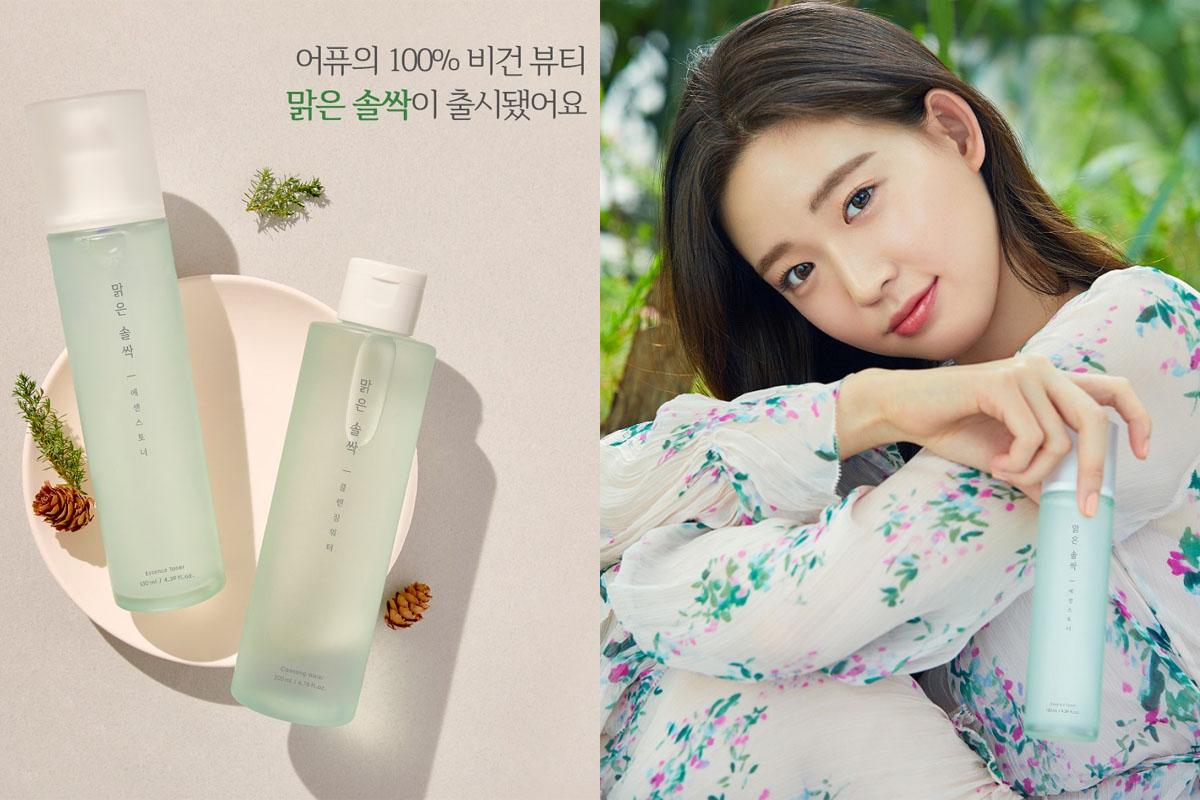 Photo Cred: 어퓨
A'pieu is an example of a brand that is 100% vegan. From the contents of the packaging to the product itself, not a single animal product is used. After two years of going through the rigorous verification process, the company was finally certified 100% vegan by EVE, a French vegan certification body.
All of the ingredients used, also have the ability to pass the skin irritation test with an EWG green rating, meaning it can hydrate and soothe the skin comfortably.
the SAEM (더샘)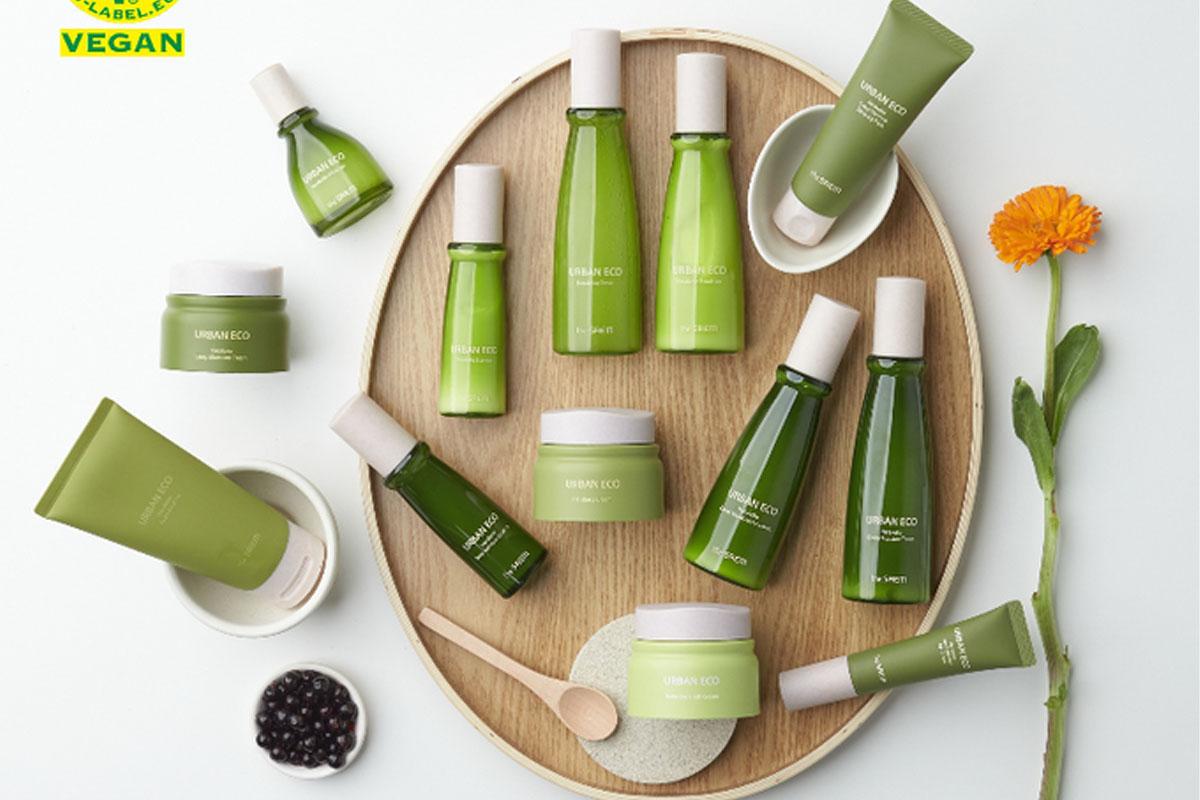 Photo Cred: 코스인코리아
All the products offered in the SAEM's Urban Eco Harakeke have been certified as vegan products. This line of products are major products for the brand and steady sellers as well. The line delivers deep moisture to the skin with the use of New Zealand Harakeke extract, which is known as the king of moisturizing.
Black Current extract and eight hyaluronic acid ingredients provide sufficient moisture and nutrition for the skin, have all completed the skin irritation tests, making it safe to use with sensitive skin.
Innis-free (이니스프리)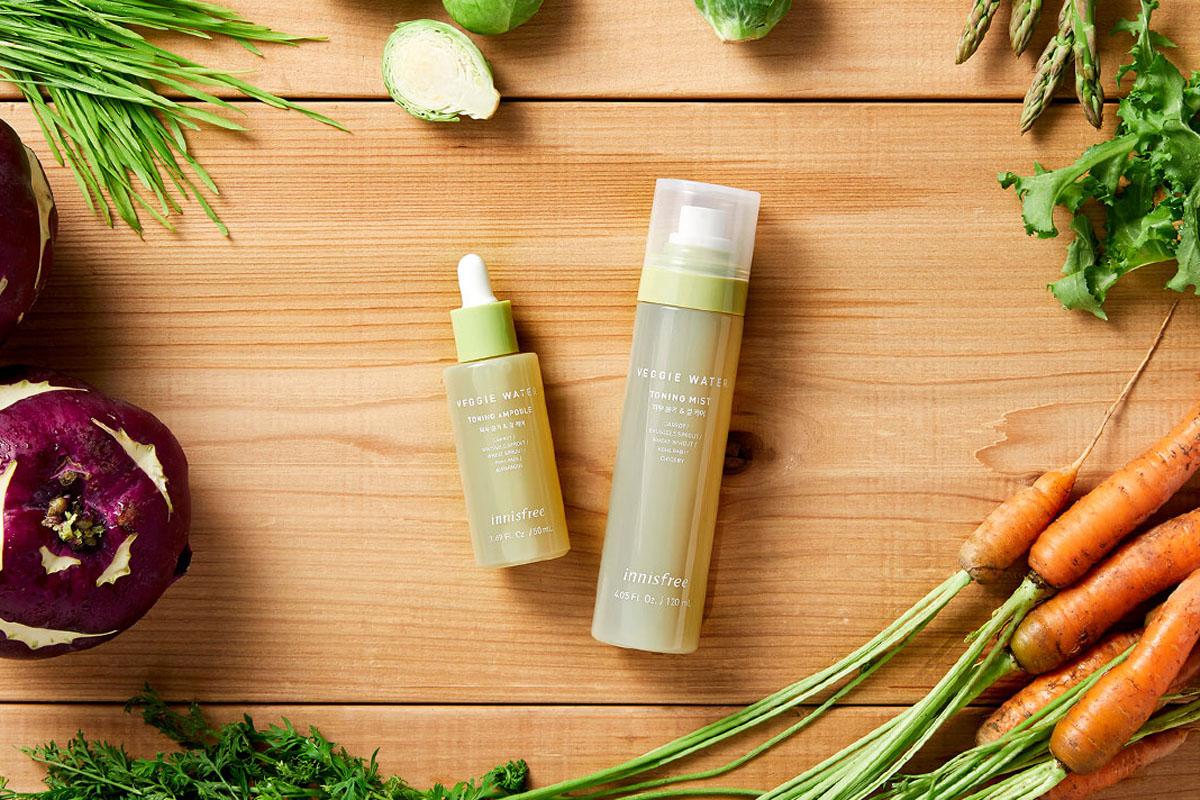 Photo Cred: 이니스프리
Finally, a brand that is quite popular in Korea and increasingly abroad as well, Innis-free, has entered the vegan market with its 'Superfood' Vegan Line. The Super Food Vegan Line consists of two products: Veggie Water Toning Ampoule and Veggie Water Toning Mist. Both products help smooth skin texture through the use of Jeju vegetables which brings back the healthy glow of skin.
The Super Food Veggie Water line excludes all animal products/byproducts so it has also been recognized as vegan by EVE VEGAN in France.
---
Thank you for reading our about Korea's ongoing vegan skin care trend and the latest popular vegan products. We hope you found this article and if you'd like to learn more about other top Korean vegan beauty products, then click here! As always, if you have any questions, please feel free to contact us. You can send an email to help@creatrip.com or join our Facebook group where you can ask questions freely. Also make sure you're following us on Instagram, TikTok and Facebook to get all the latest Korea content.
See you next time!
---