Complete List Of Things To Do In Daegu
What Are The Things To Do In Daegu? Theme Park, Observatory, Gopchang Street And So Much More!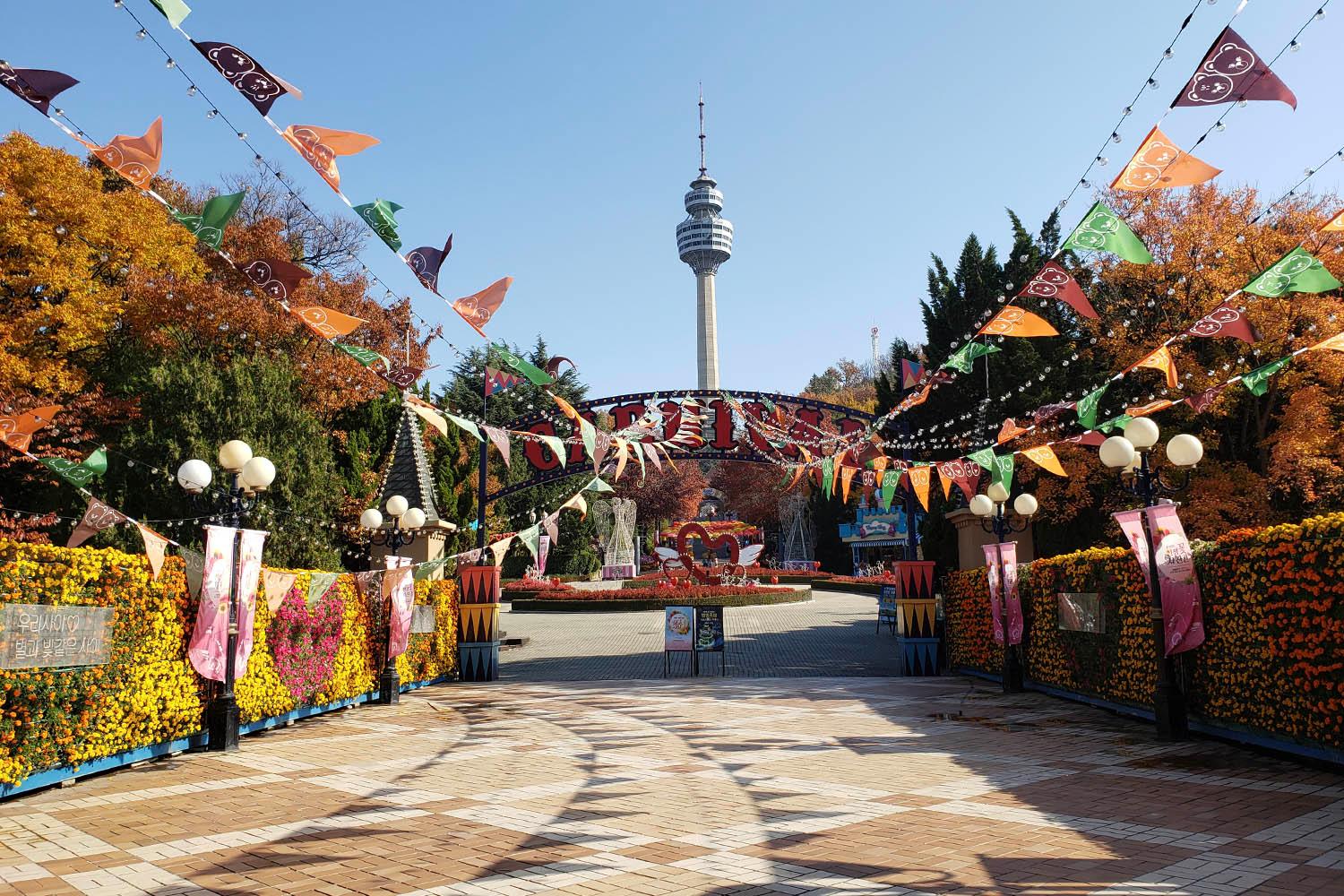 Daegu is Korea's fourth-largest city, but it is pretty challenging to find information online about what things you can do in Daegu.
Today, I will tell you some things to do in Daegu when you visit!
---
Anjirang Gopchang Street
If you ask any Korean on a food tour in Daegu, they will suggest visiting Anjirang Gopchang Street as a must-visit place.
Grilled gopchang (small intestines) and makchang (large intestines) from pork or cattle is the signature dish from the Anjirang Gopchang street.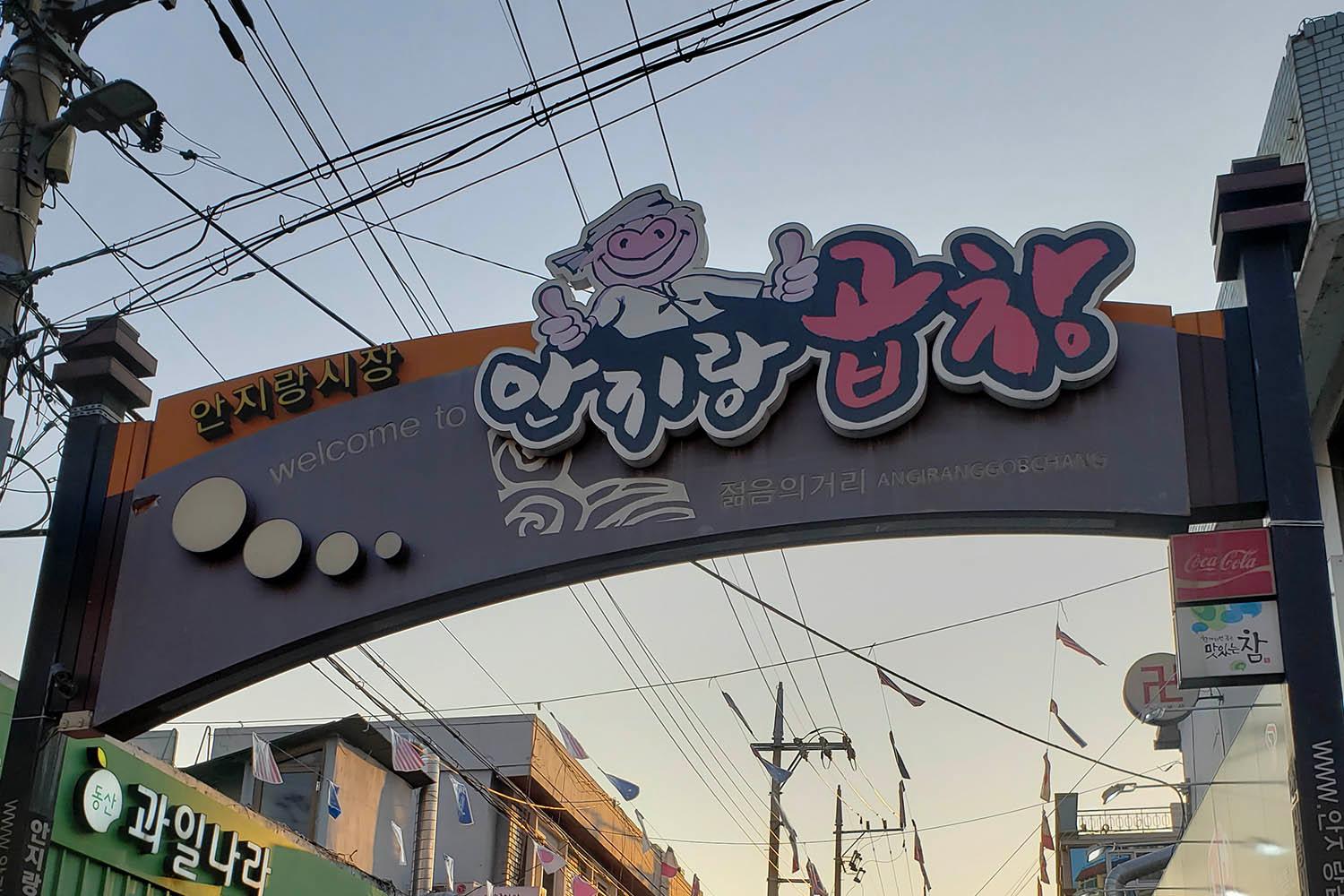 Anji Gopchang Makchng
Address: 대구 남구 대명로 36길 63

Hours: 10:00-02:00




Closed every first and third Sunday of each month.

Price: One bucket of gopchang ₩12,000
Public Transit: Anjirang Station, Exit 2
Transportation: Anjirang Station, Exit 2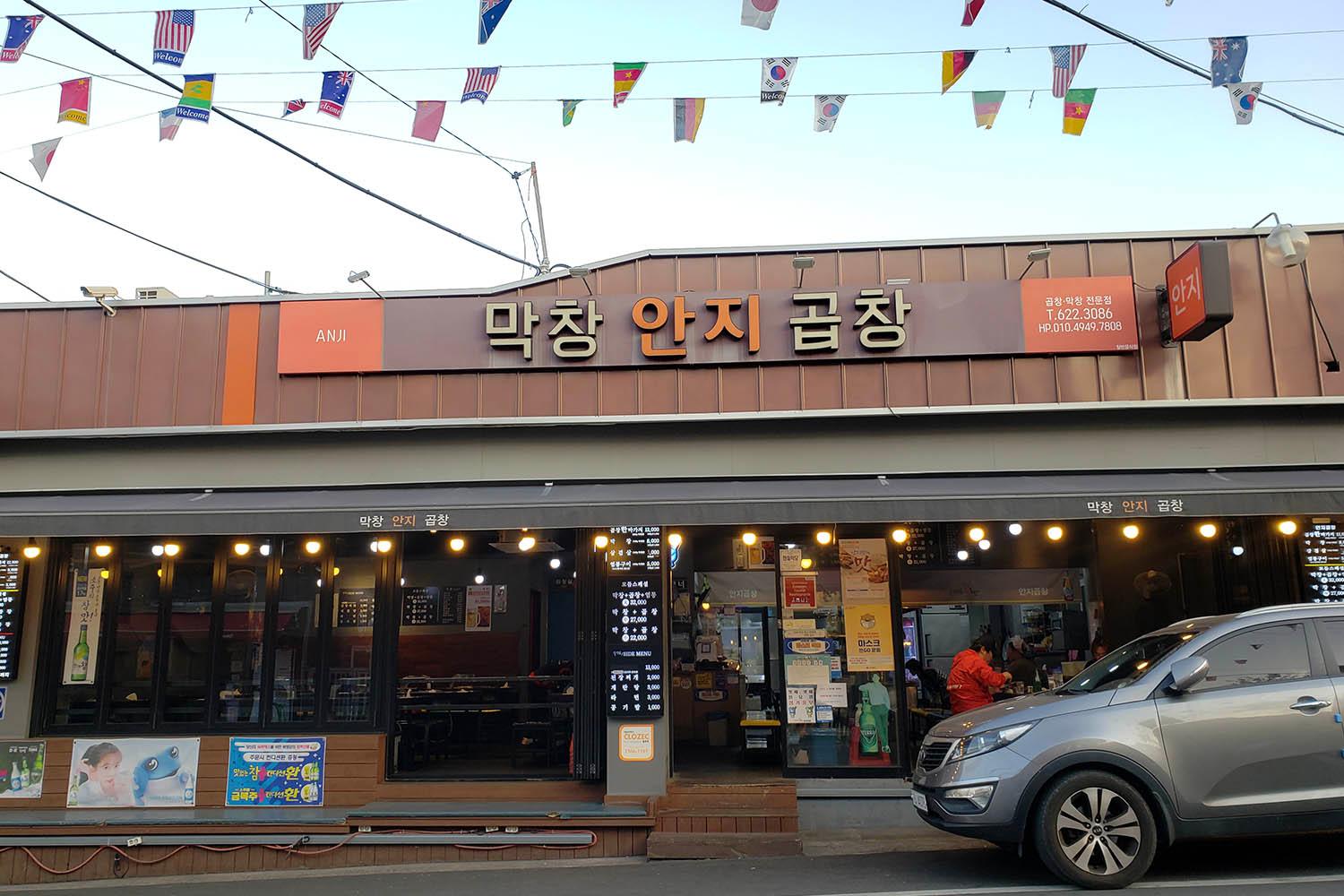 When I visited this restaurant first, the ajummas there were very friendly and accommodating! I could spot some locals eating there already, which was a good sign.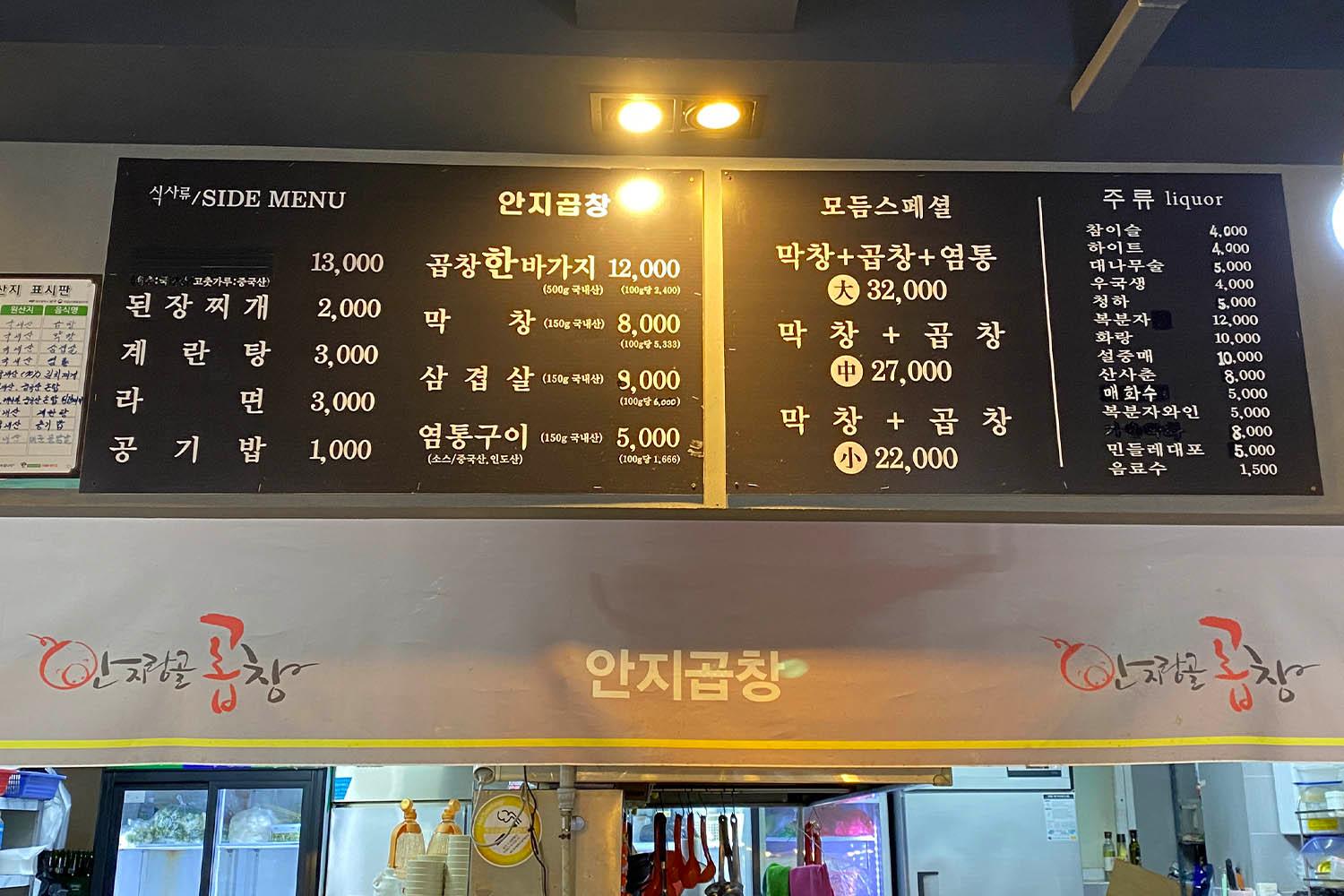 We have ordered the famous menus from this street: gopchang and makchang.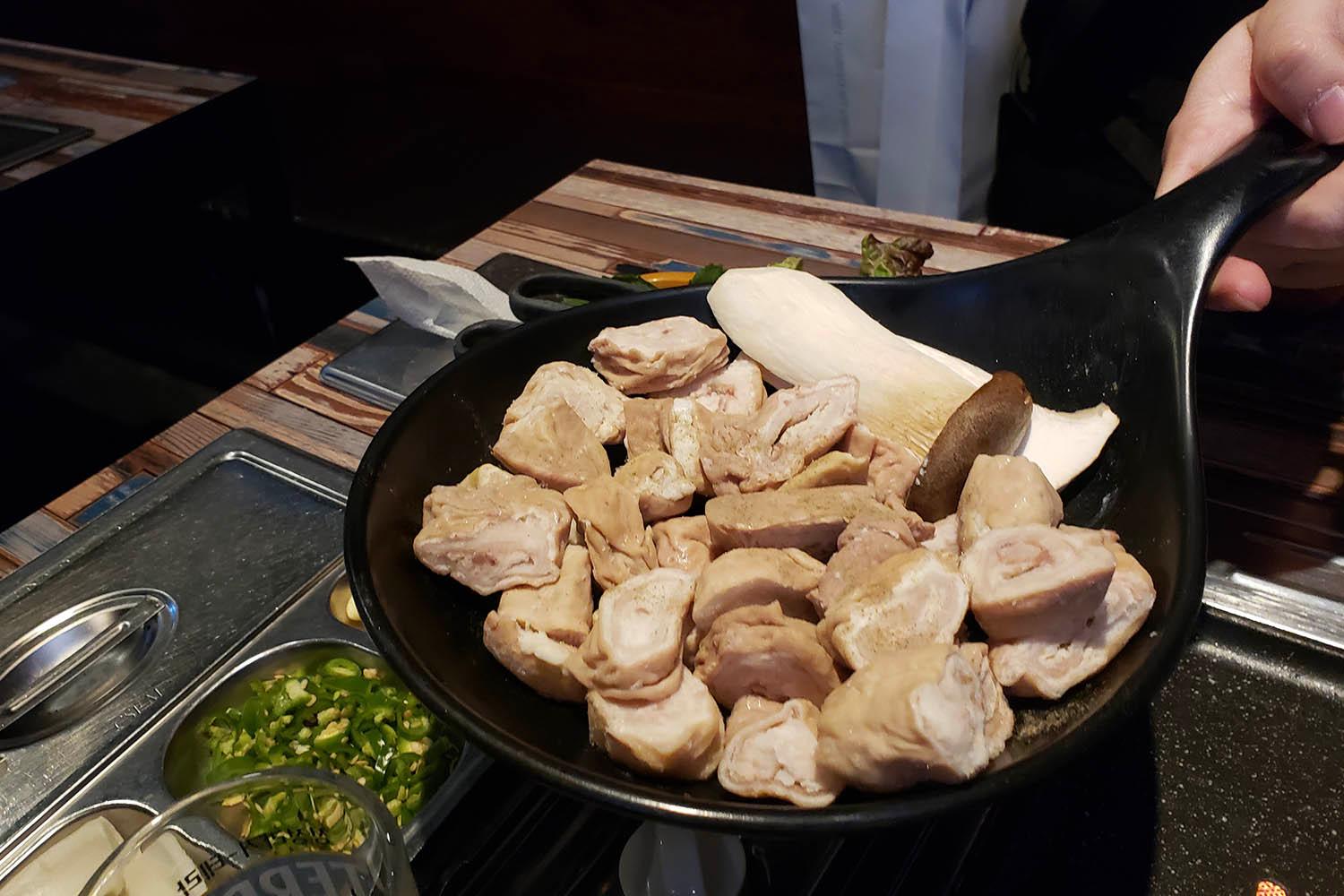 Make sure to grill them perfectly before you eat them!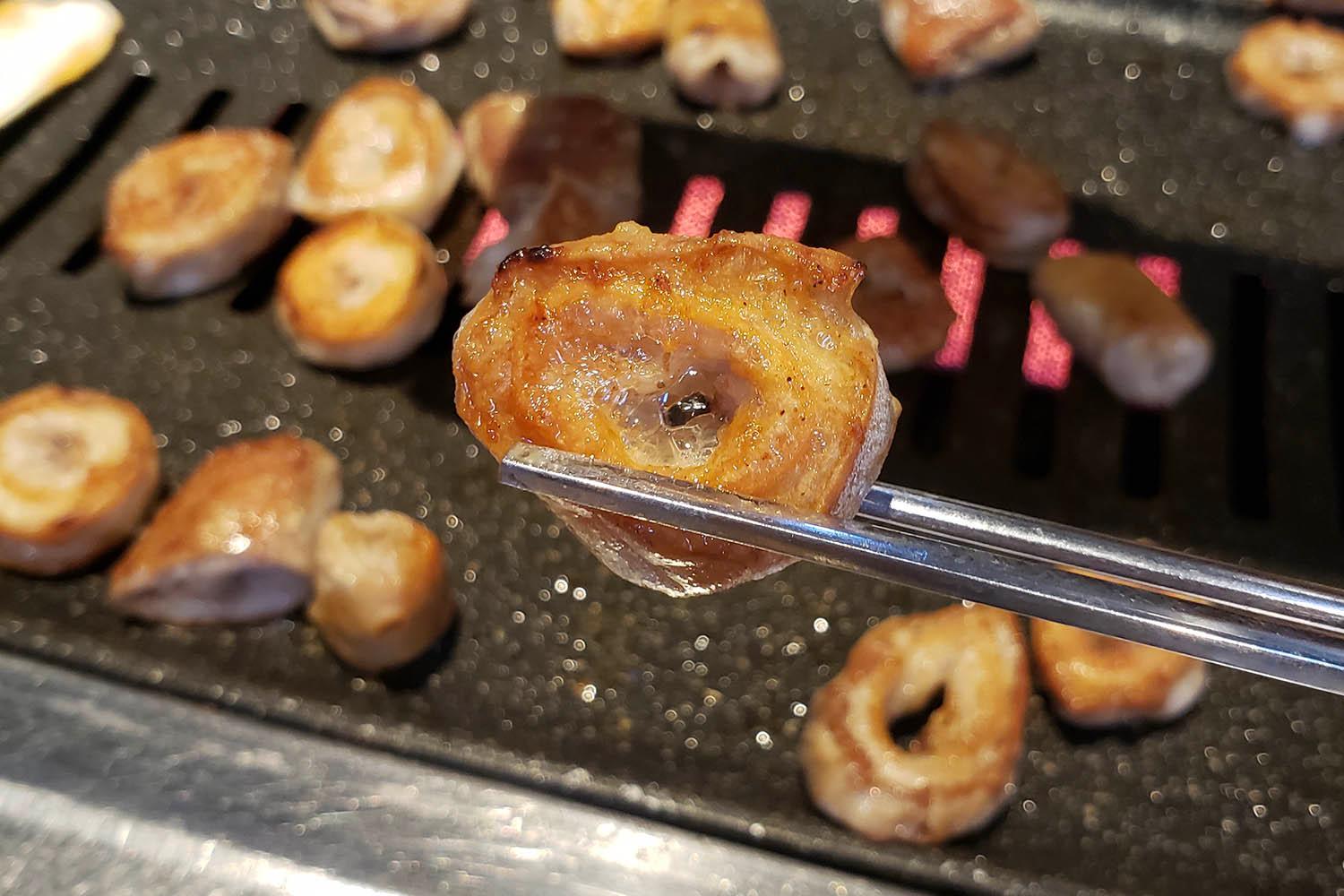 Another specialty of Daegu's makchang is the sauce below. This was my first time seeing this special sauce and turned out that it is a mix of doenjang (soybean paste) and ssamjang (a spicy paste made of doenjang, gochujang, sesame oil etc.)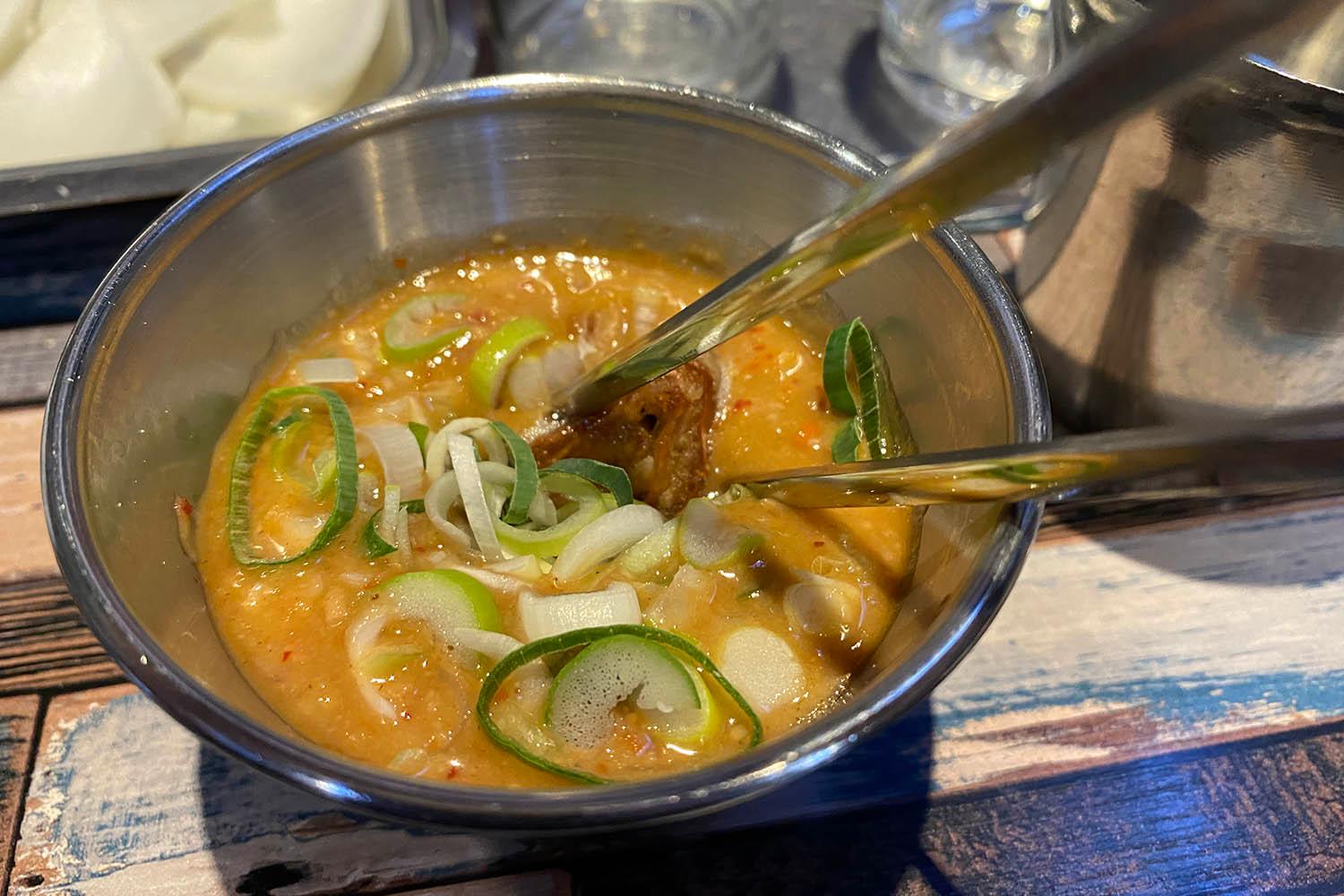 Simply dip the makchang and eat with your preferred sides like grilled garlic or lettuce.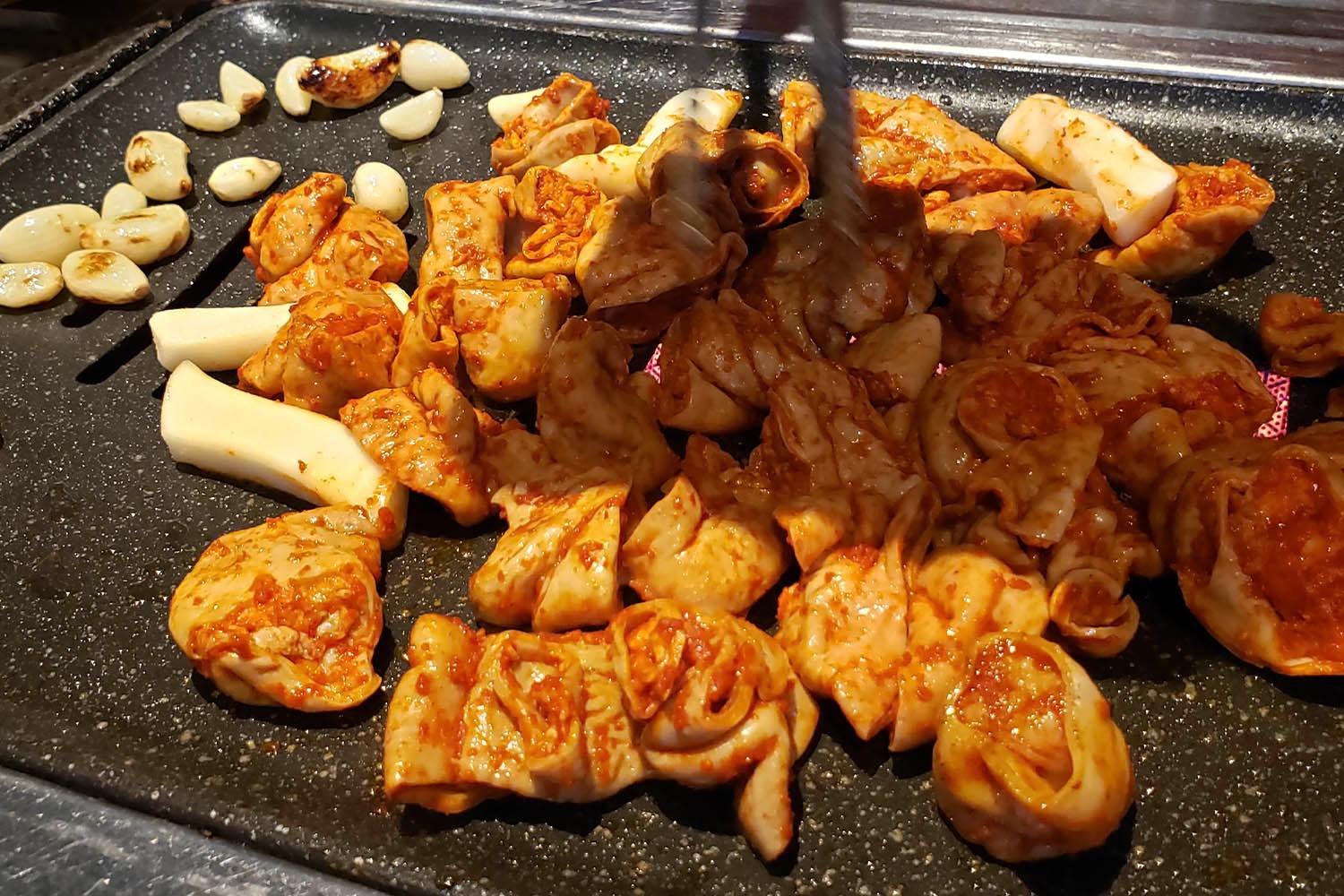 You can help yourself with extra side dishes and lettuce for your wraps from a self-serve bar in the restaurant!


Ddon-Ddon-I Gopchang
Address: 대구 남구 대명로 36길 71-2

Hours: 15:00-03:00




Closed on every first and third Sundays of each month.




Closed on every second and fourth Monday of each month.

Price: One bucket of gopchang ₩12,000
Public Transit: Anjirang Station, Exit 2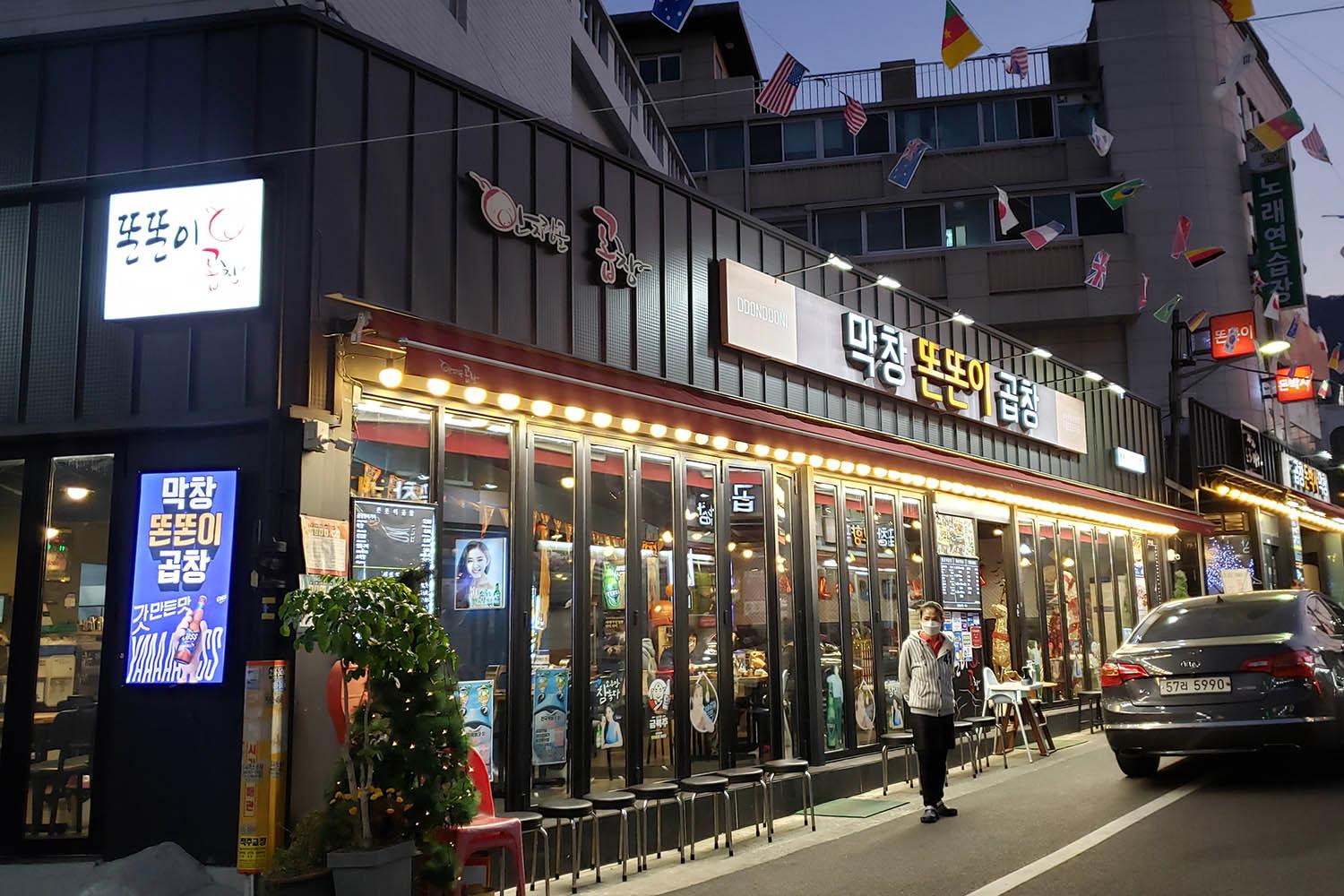 Our next restaurant at the Anji Gopchang street was this Ddon-Ddon-I Gopchang.
The price of gopchang and makchang here in Anji Gopchang Street is much cheaper than in Seoul indeed! It costs ₩18,000 for 300g of makchang or ₩28,000 and up for a set menu, depending on what you would like on the side.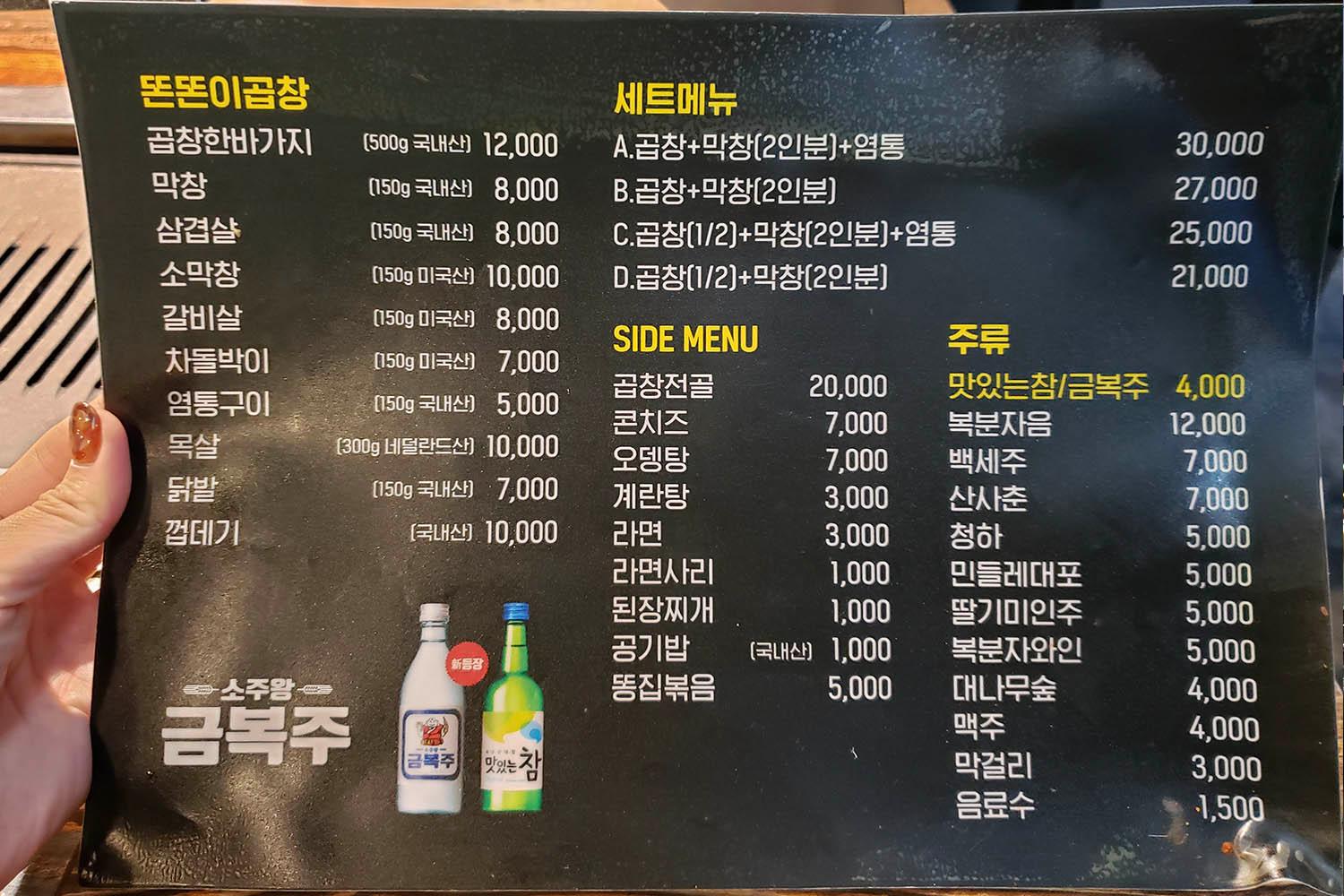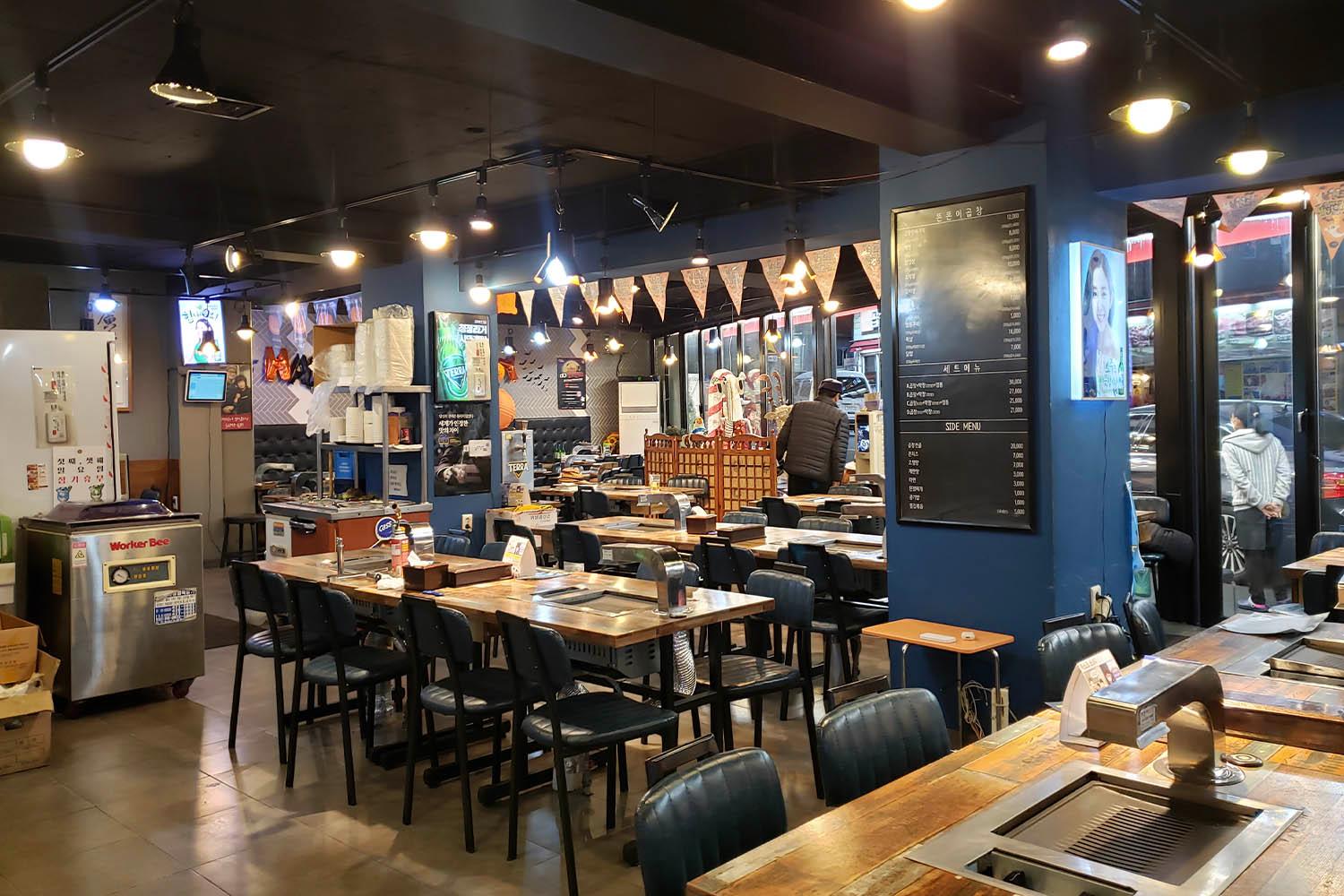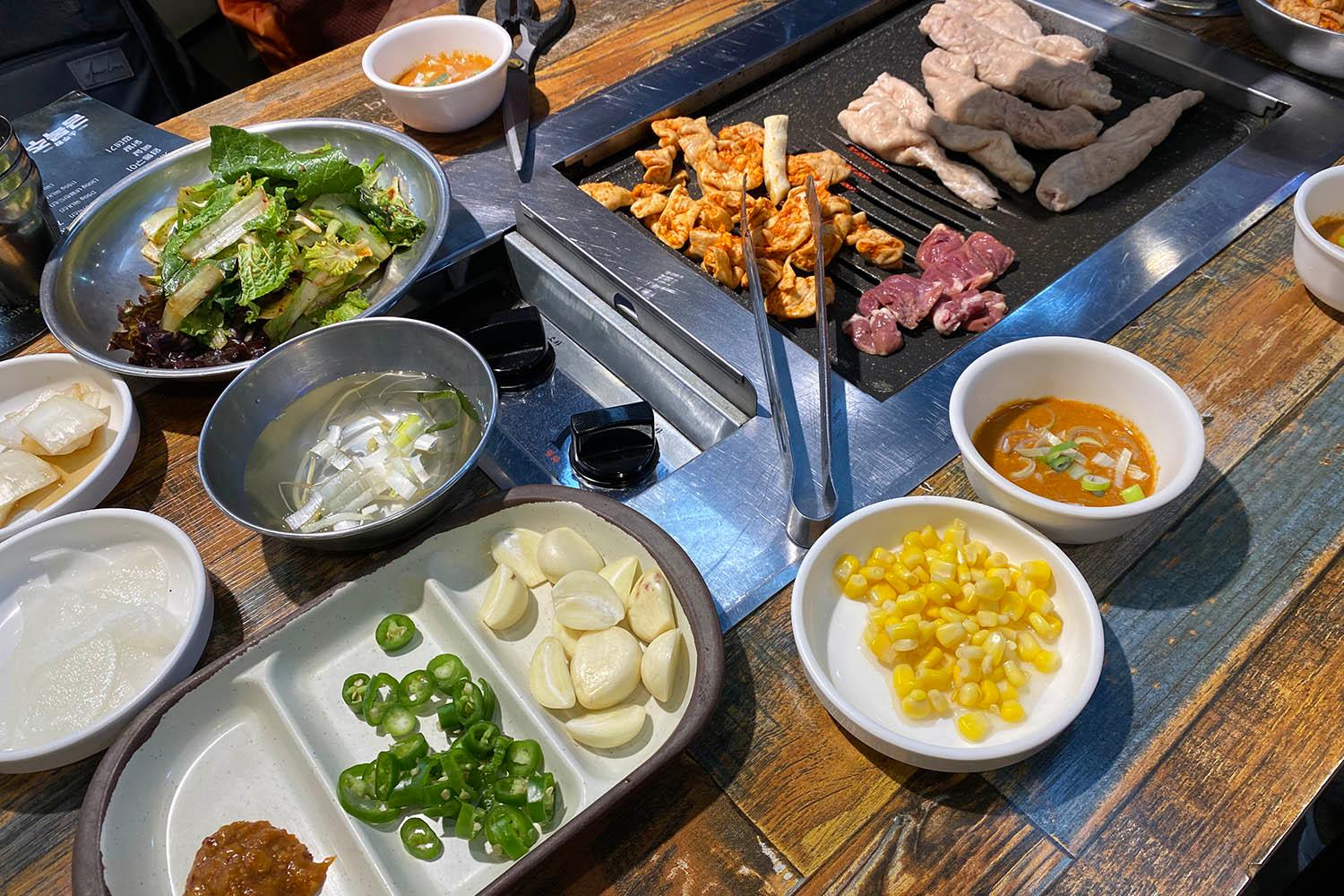 Interestingly, we had to cut the makchang here at the Ddon-Ddong-I, just like the picture below!
Gotta say, this was the best makchang I have ever had. I would highly recommend visiting here to try the best makchang!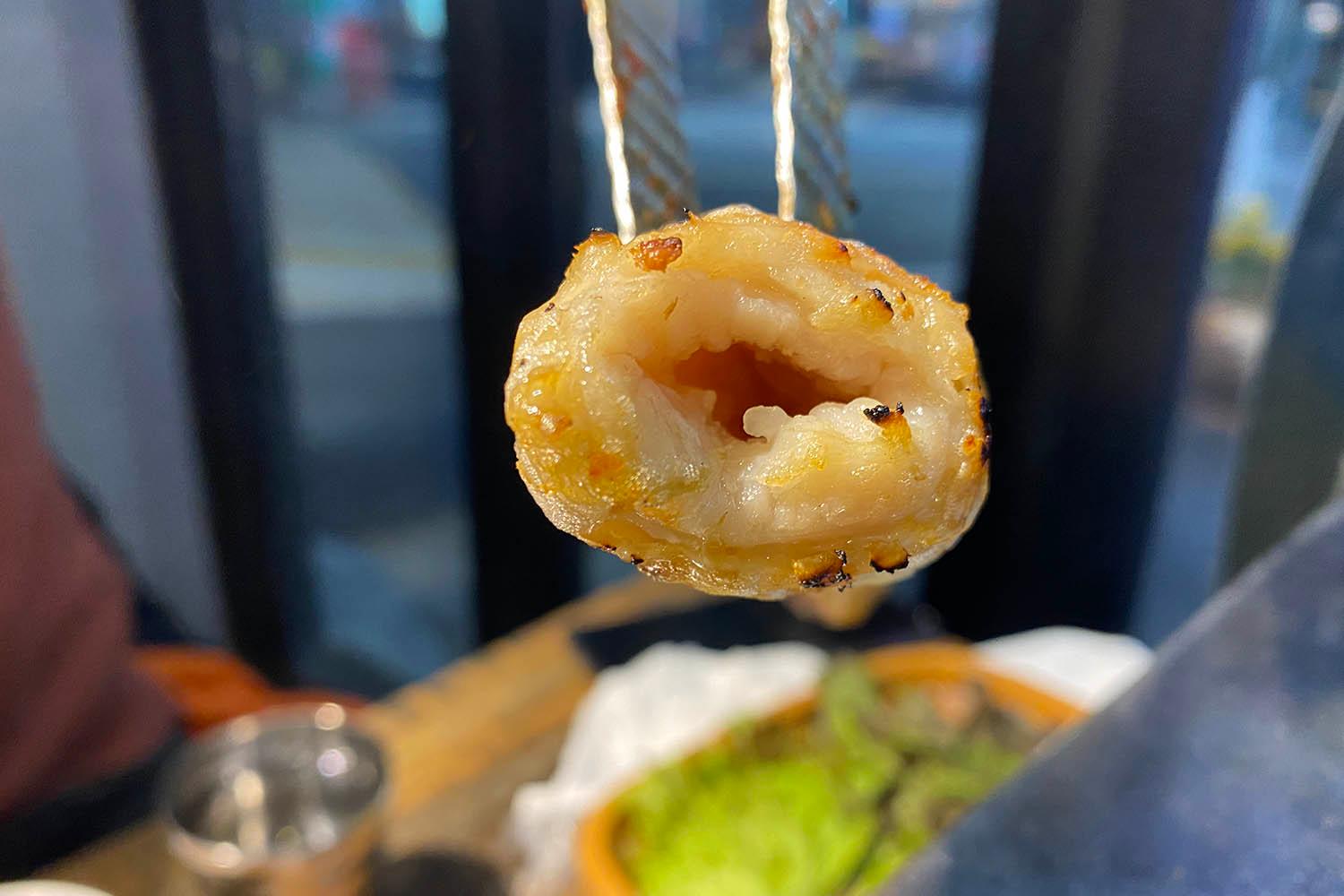 This meat cut below is the heart of pork! The soft and chewy texture of this part of the meat is very special, so give it a try!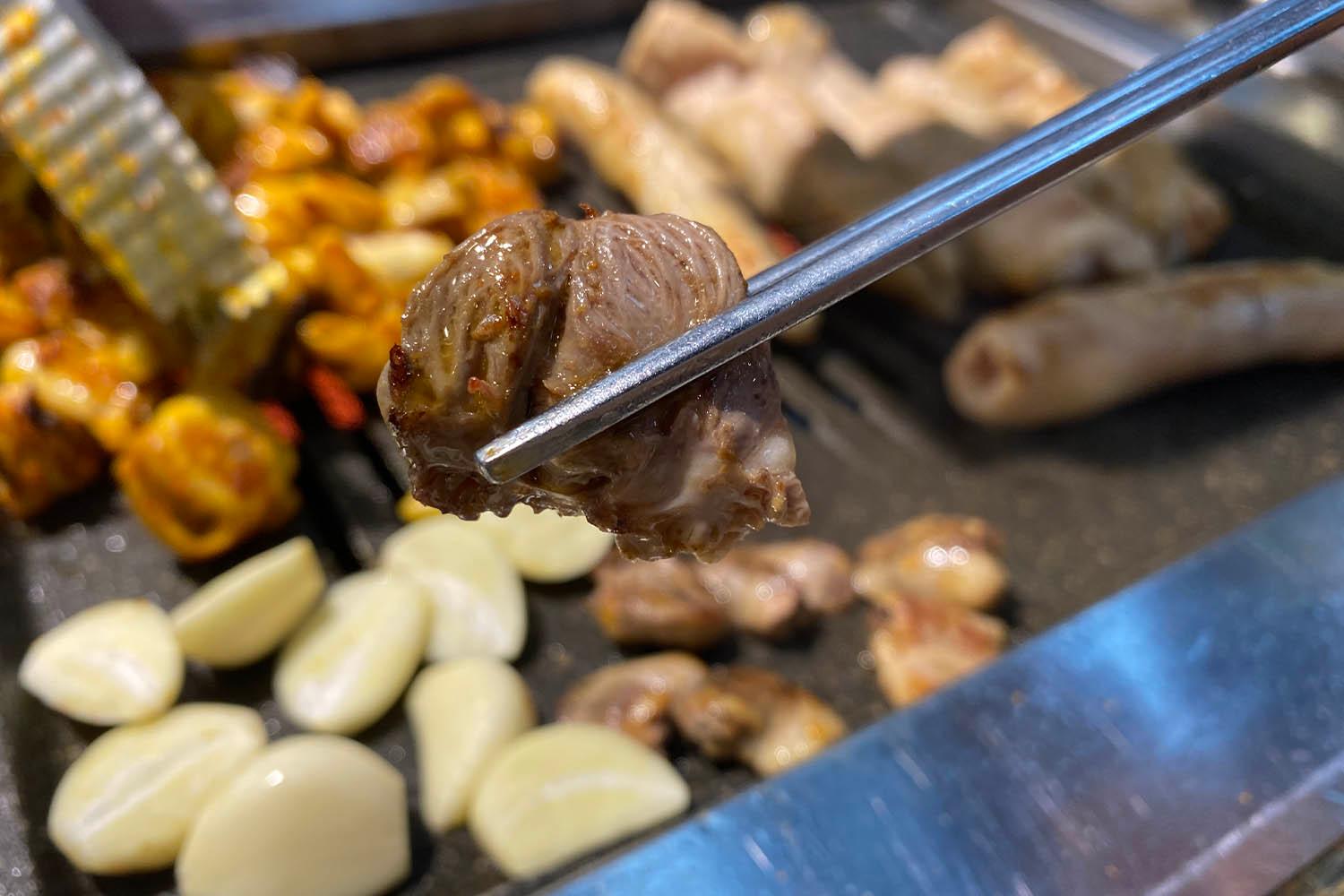 You can make yourself a ssam with a perilla leaf, pickled radish, grilled garlic and a piece of makchang with the special sauce.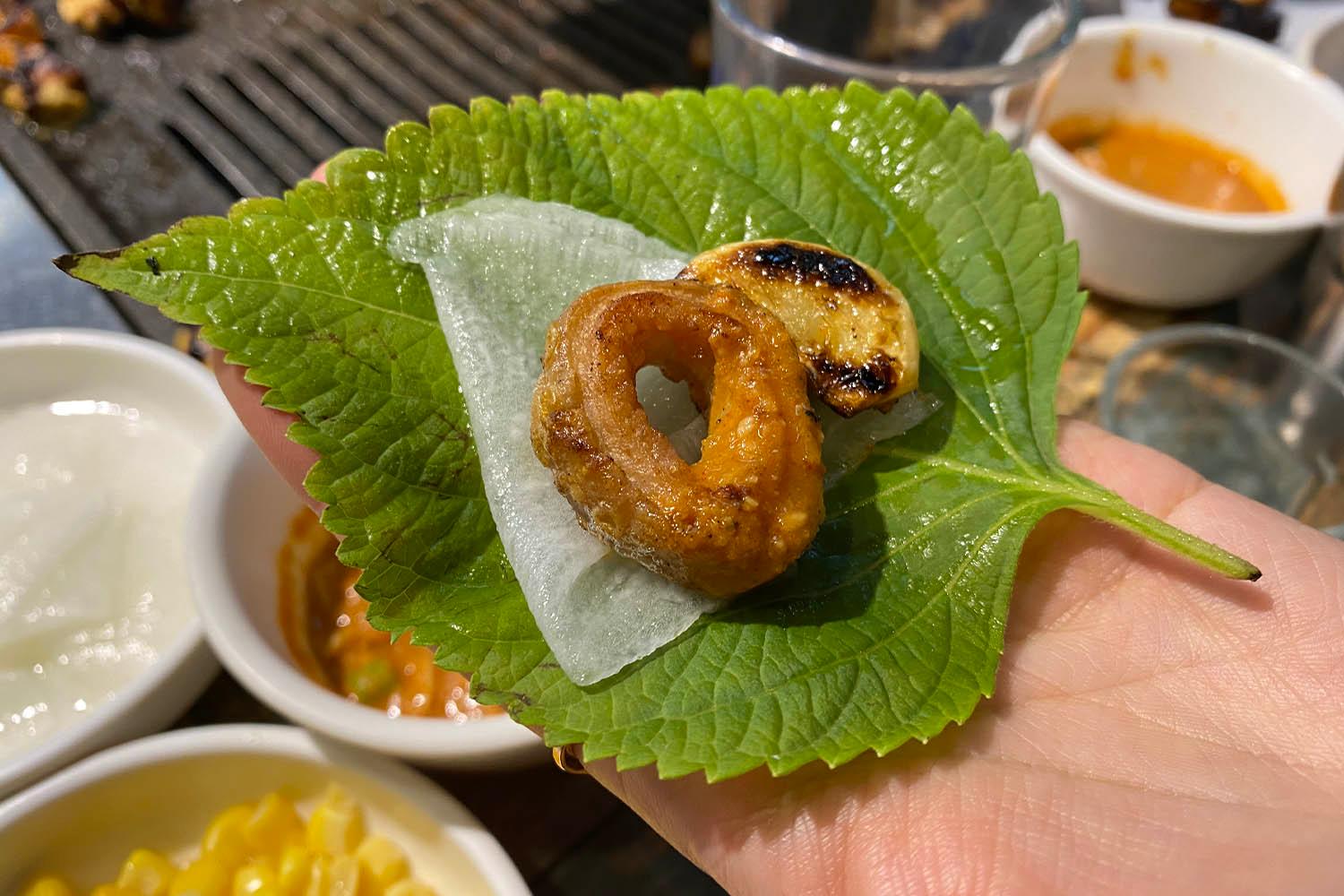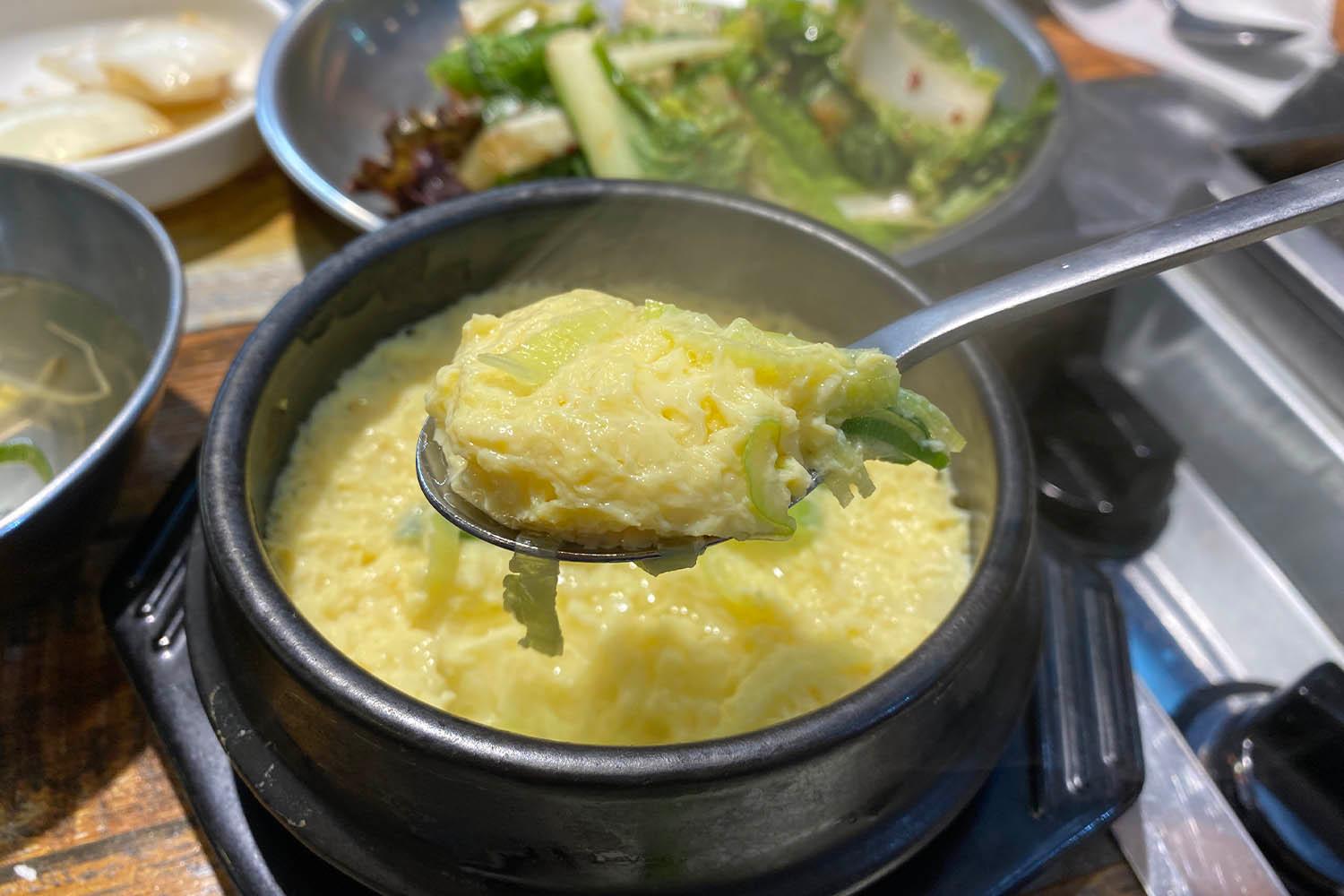 Alcohol can't be missed while you are having gopchang and makchang! I have ordered a bottle of soju and beer that is only available in Daegu.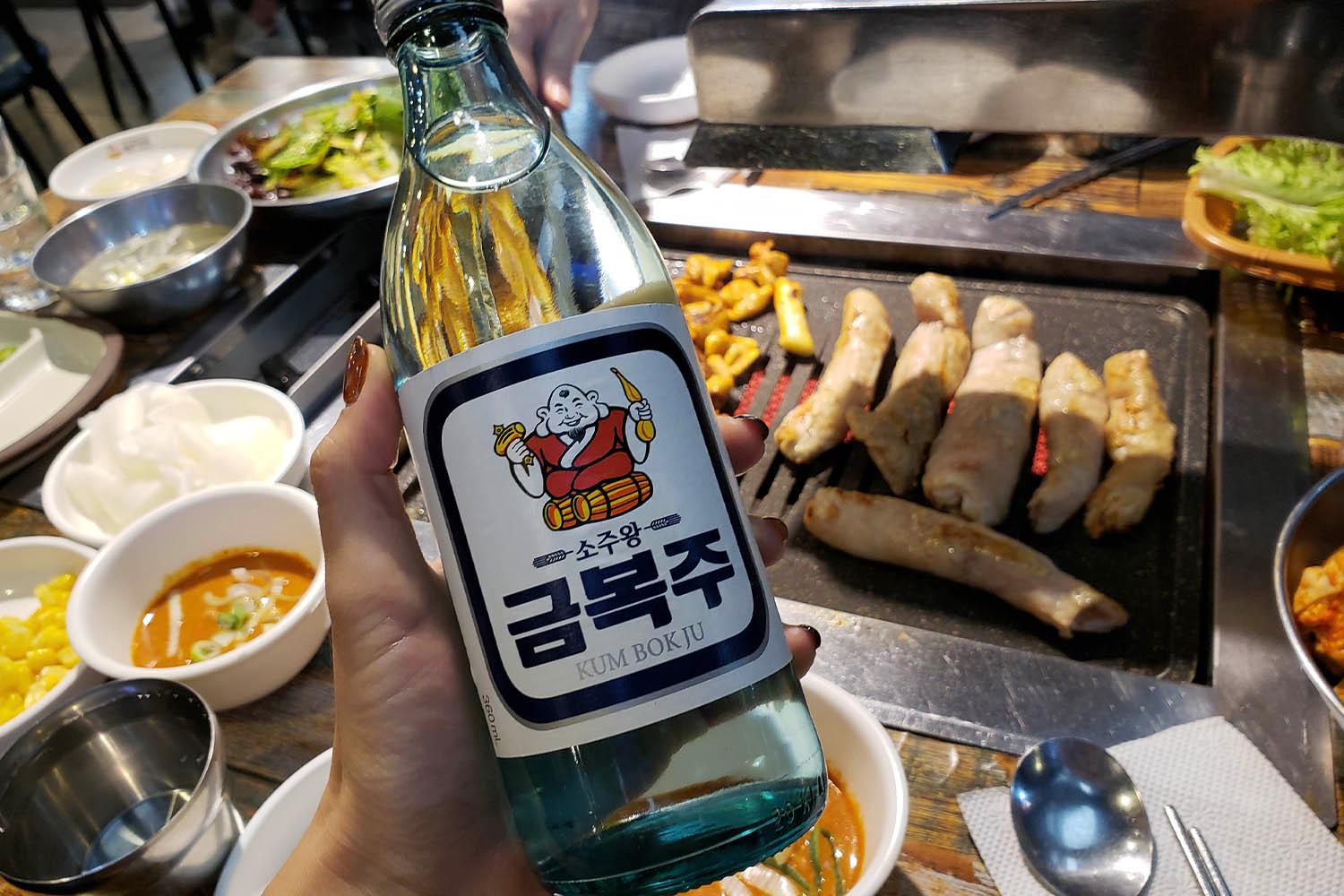 The beer below is called 'Anjirangi'. The description of the beer made me curious about this beer which is 'beer that goes well with gopchang'.
Was the description right? I would say yes, but would like to know your opinion as well!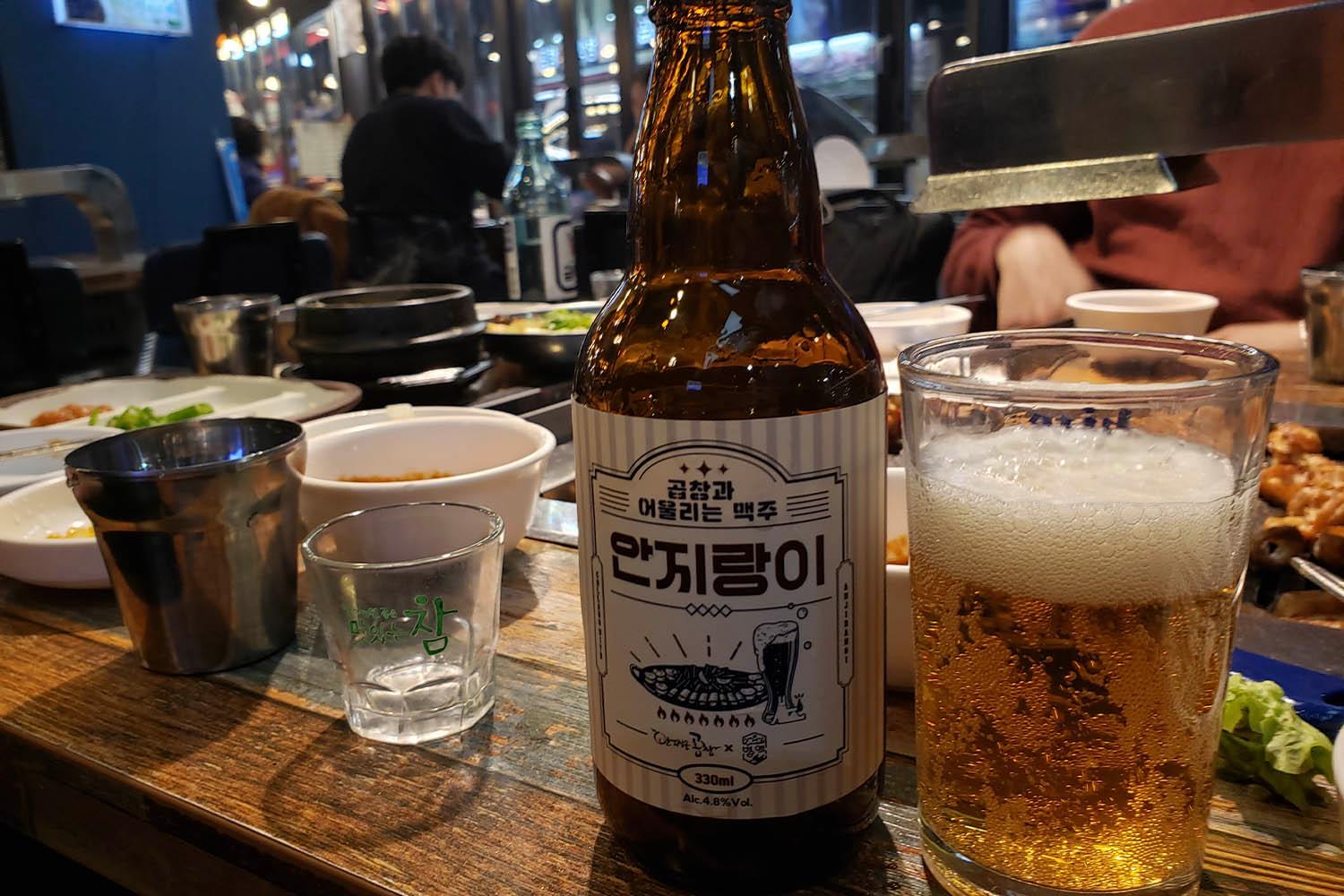 ---
Address: 대구 달서구 두류공원로 200

Hours: 11:00-21:00 (Check the official website for any closure!)

Price: 1 Day Pass + 83 Tower observatory ₩12,000
Public Transit: Duryu Station, Exit 15

Offer: 50% Discount on tickets for the E World and Observatory.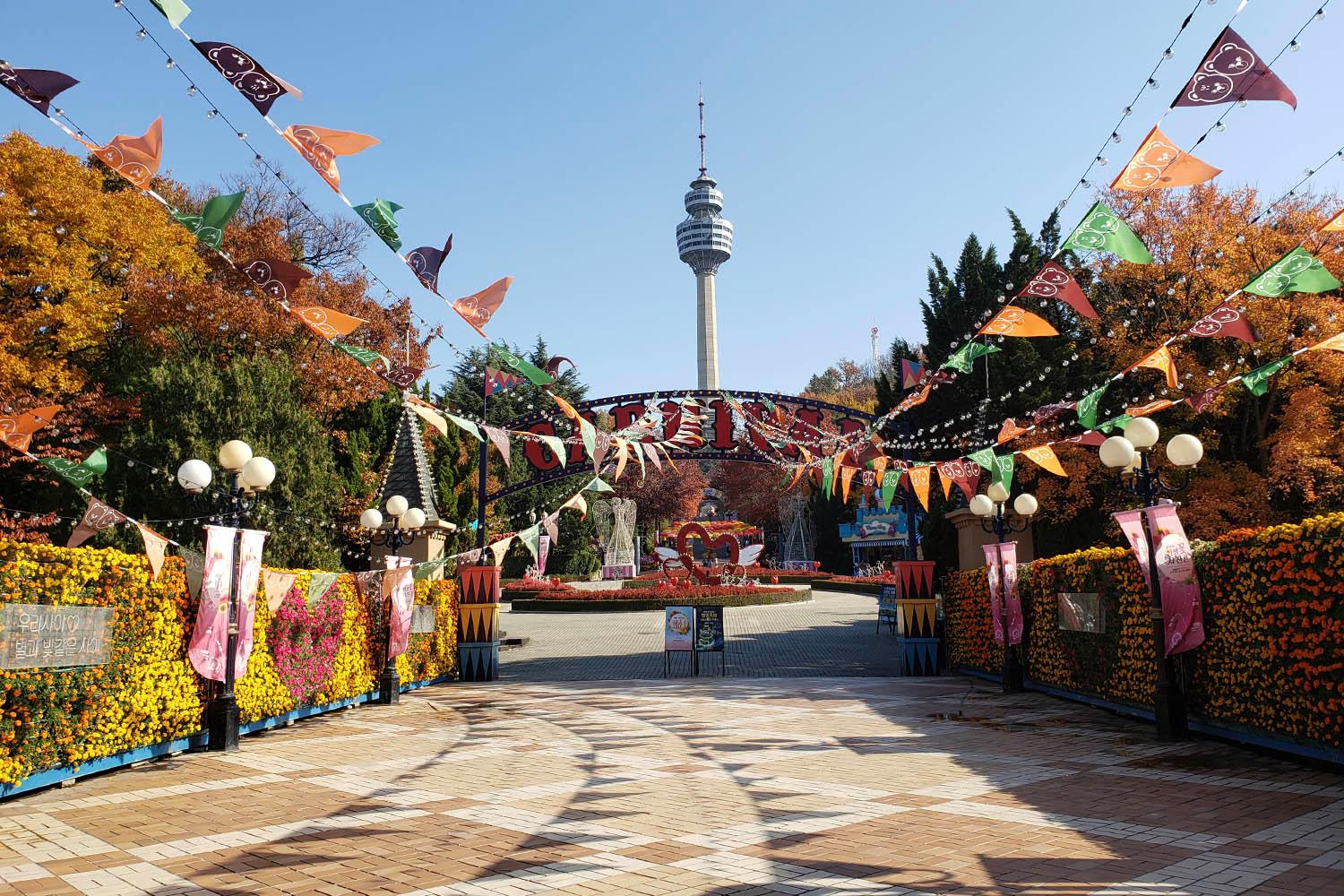 E-World is a theme park built around 83 Tower. This is a famous amusement park in Daegu, where lots of couples, families and friends visit together to enjoy a full day!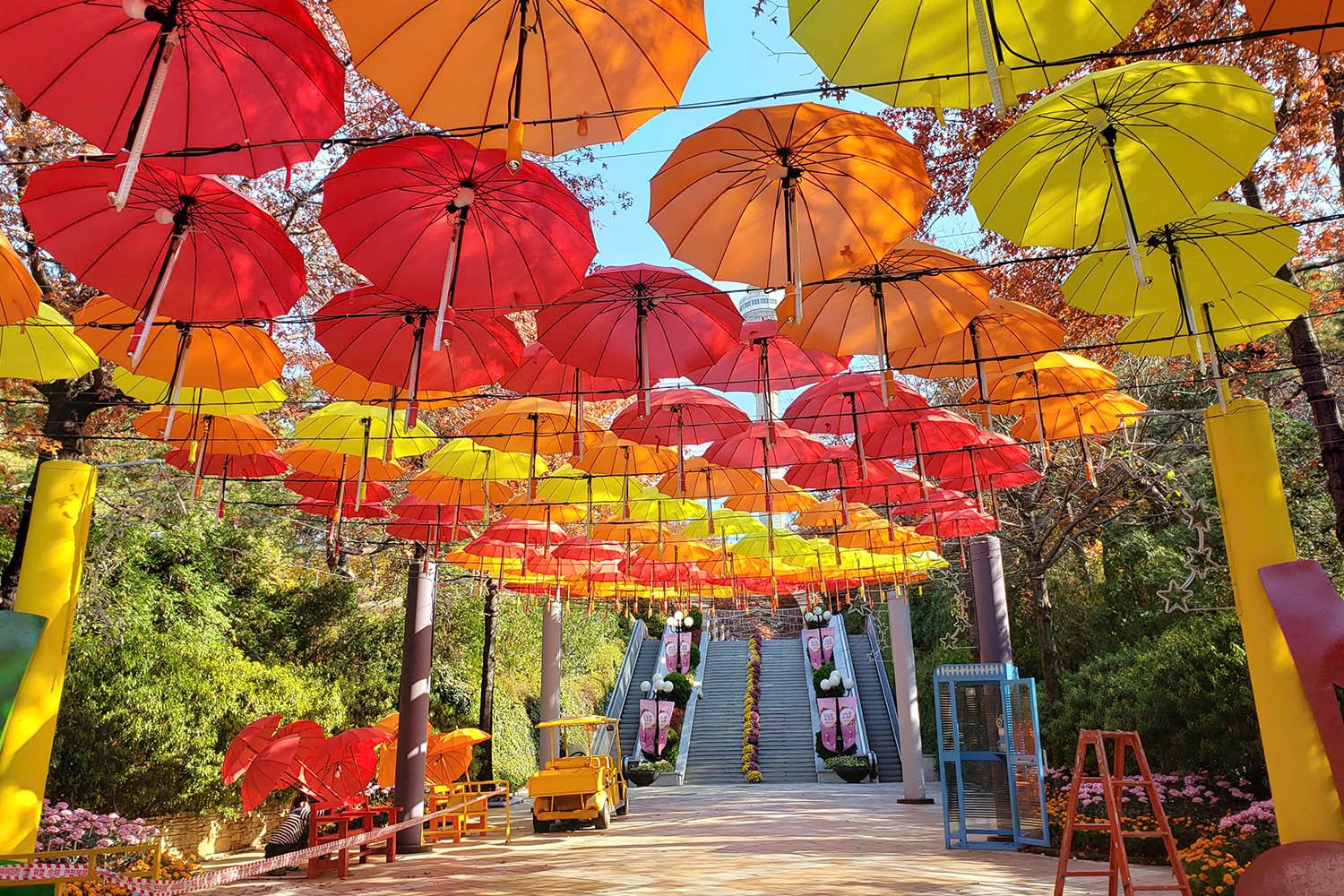 There are four themes in the park, which include Fantasy World, Magic World, Adventure World and Dynamic World.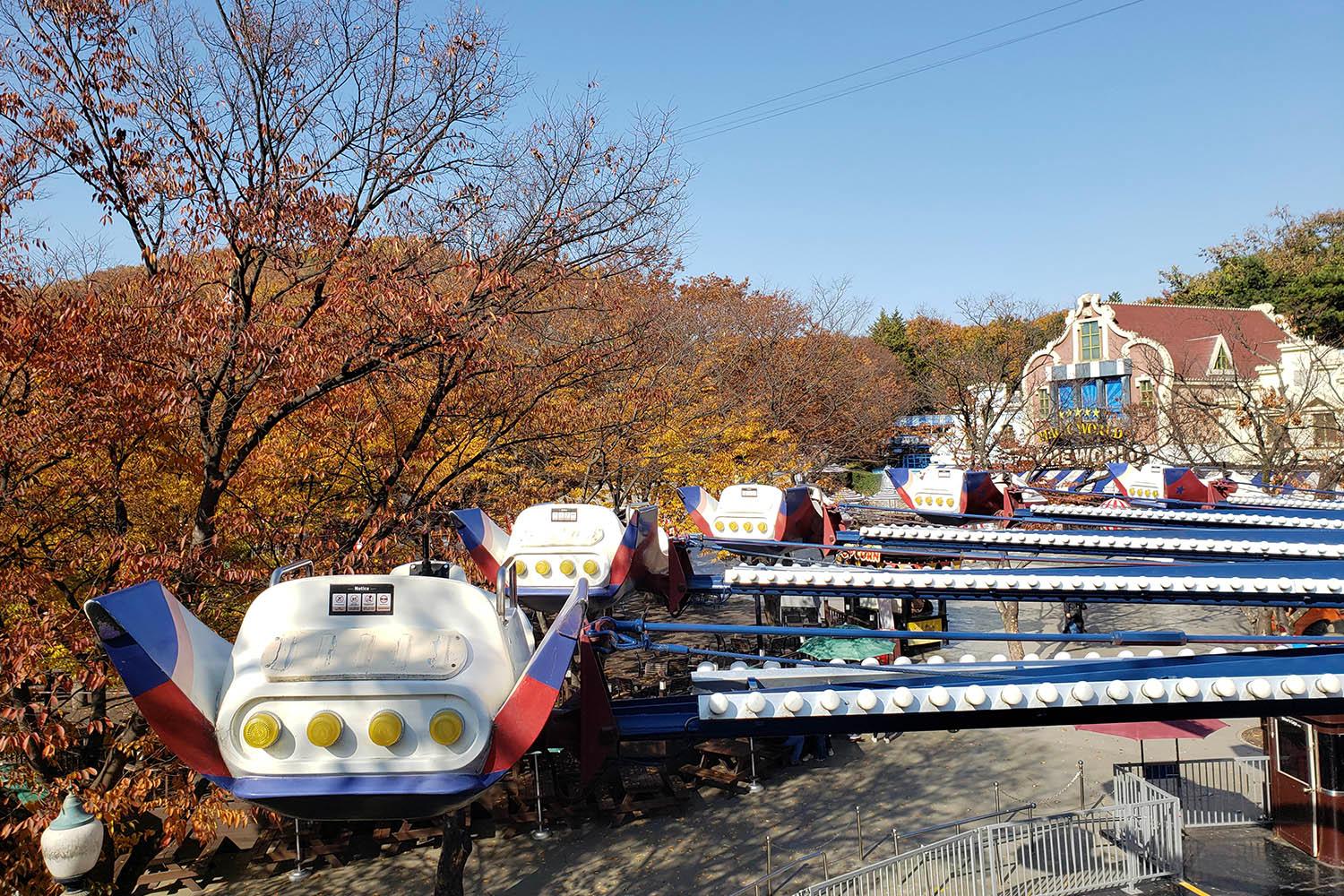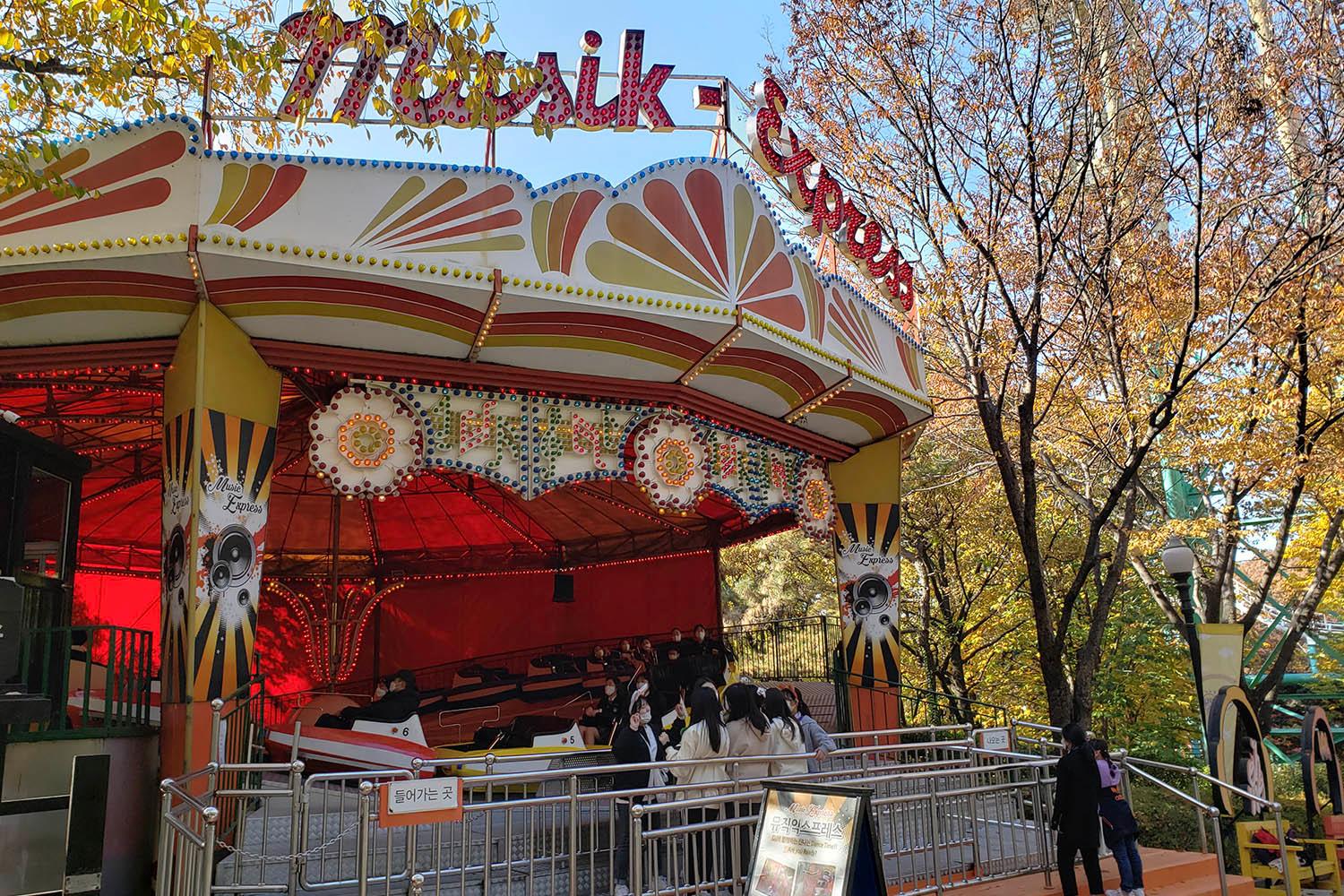 There are many different rides and attractions that you can try!
The haunted house called 'Ghost Adventure' seemed pretty spooky.. which was a big challenge for me. If you get to try the haunted house, share your experience with us!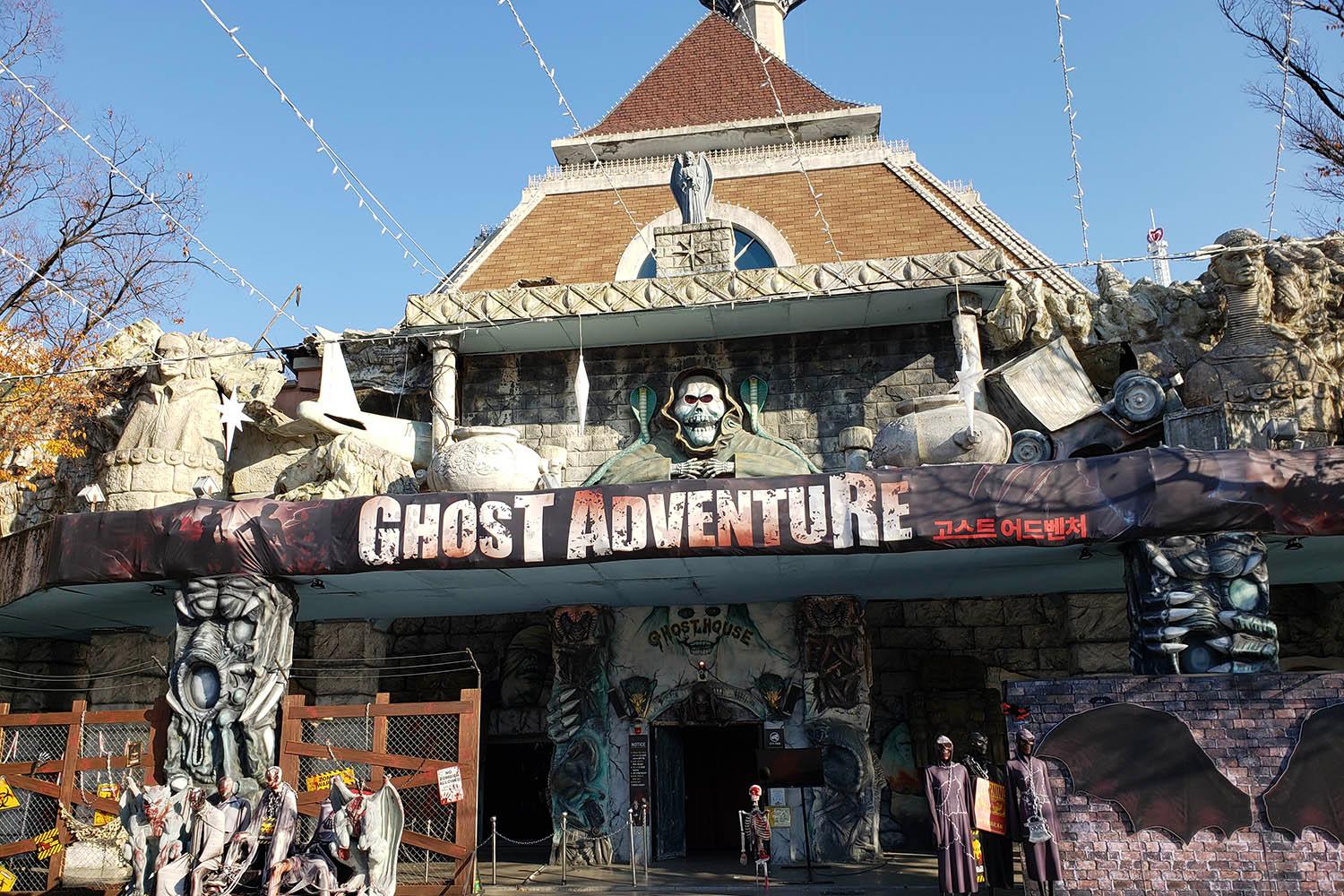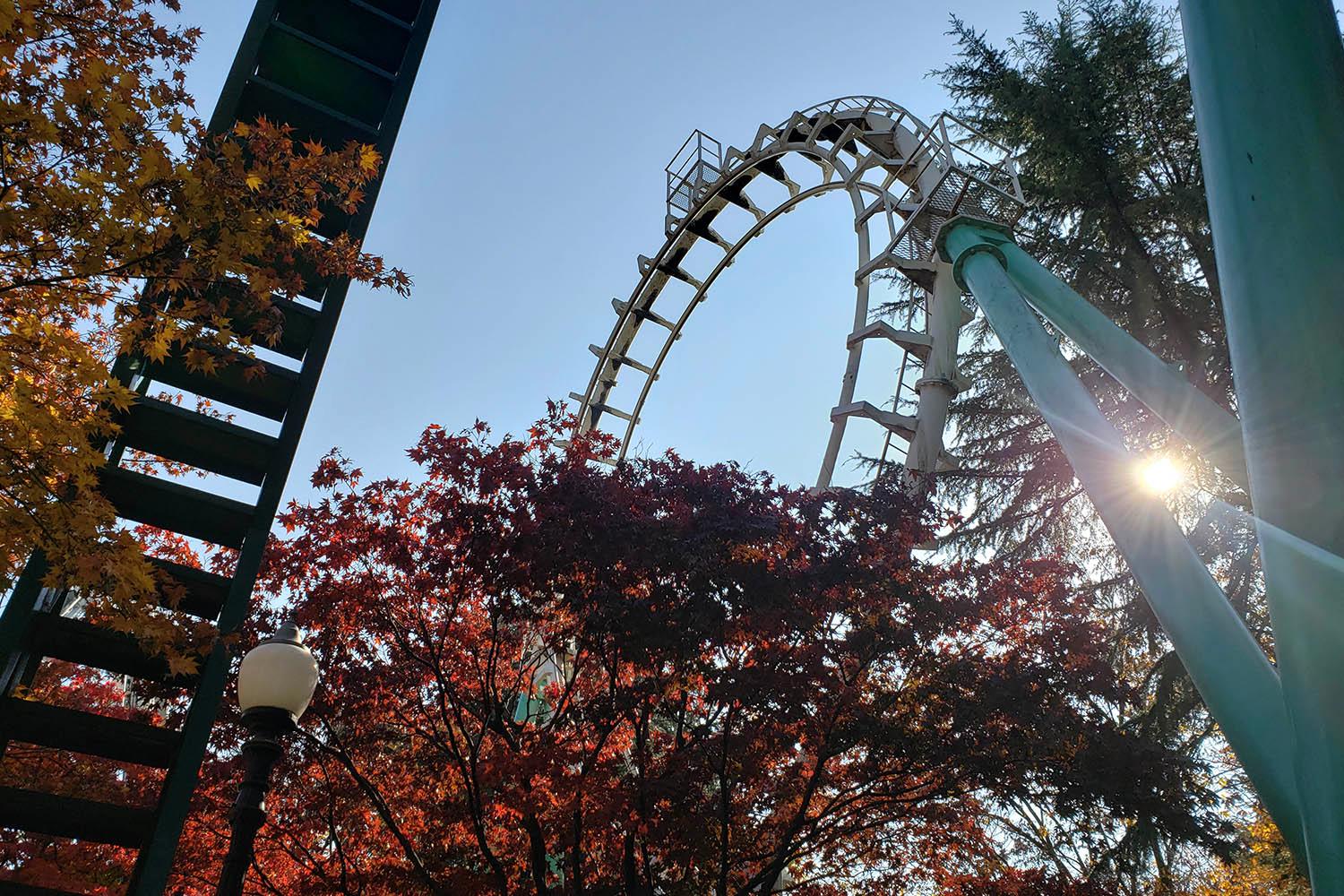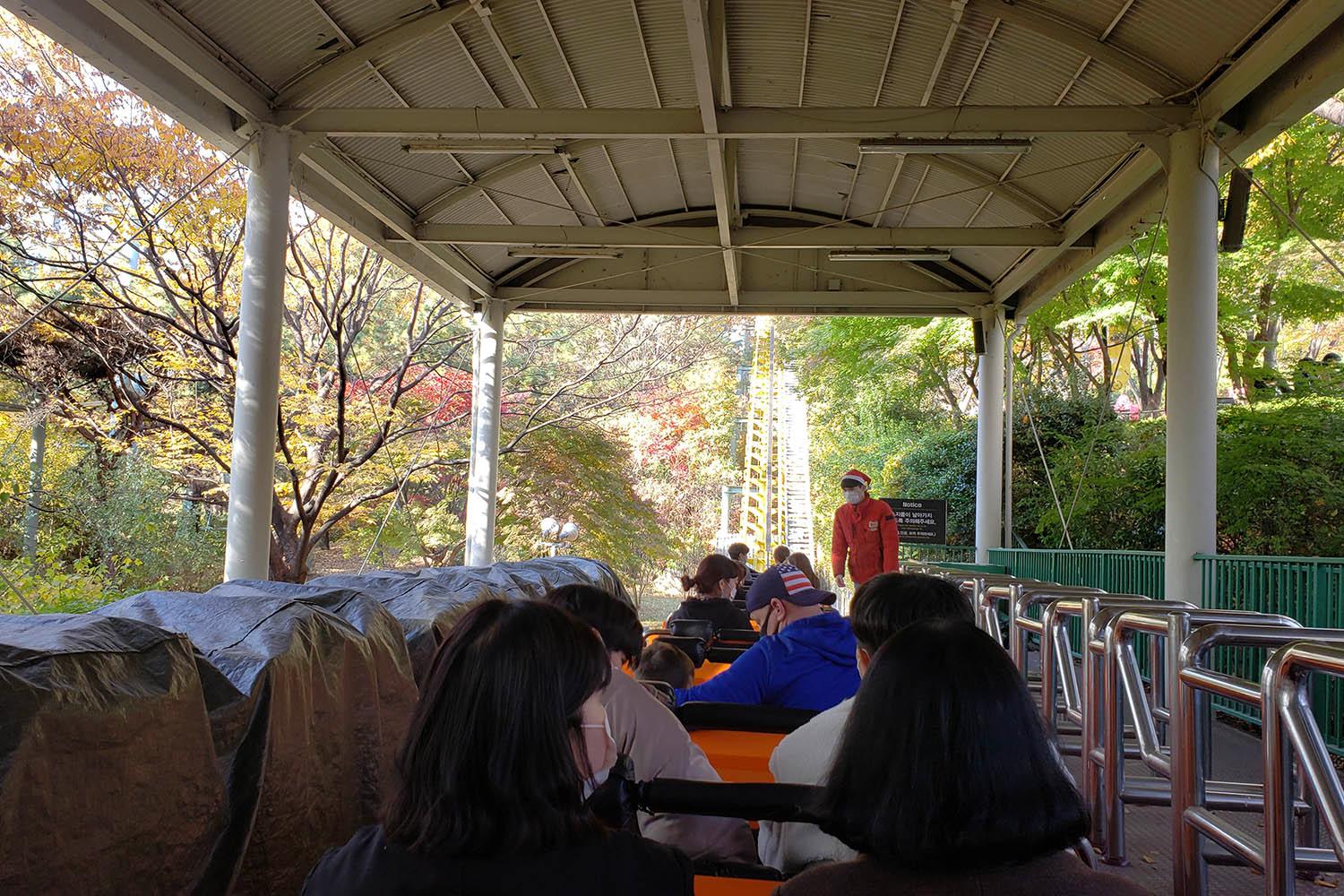 Don't forget to buy a cute hairband from a gift shop and take pictures.
There are many photo spots available in E-World! Get your phone charged to take the perfect Instagrammable picture!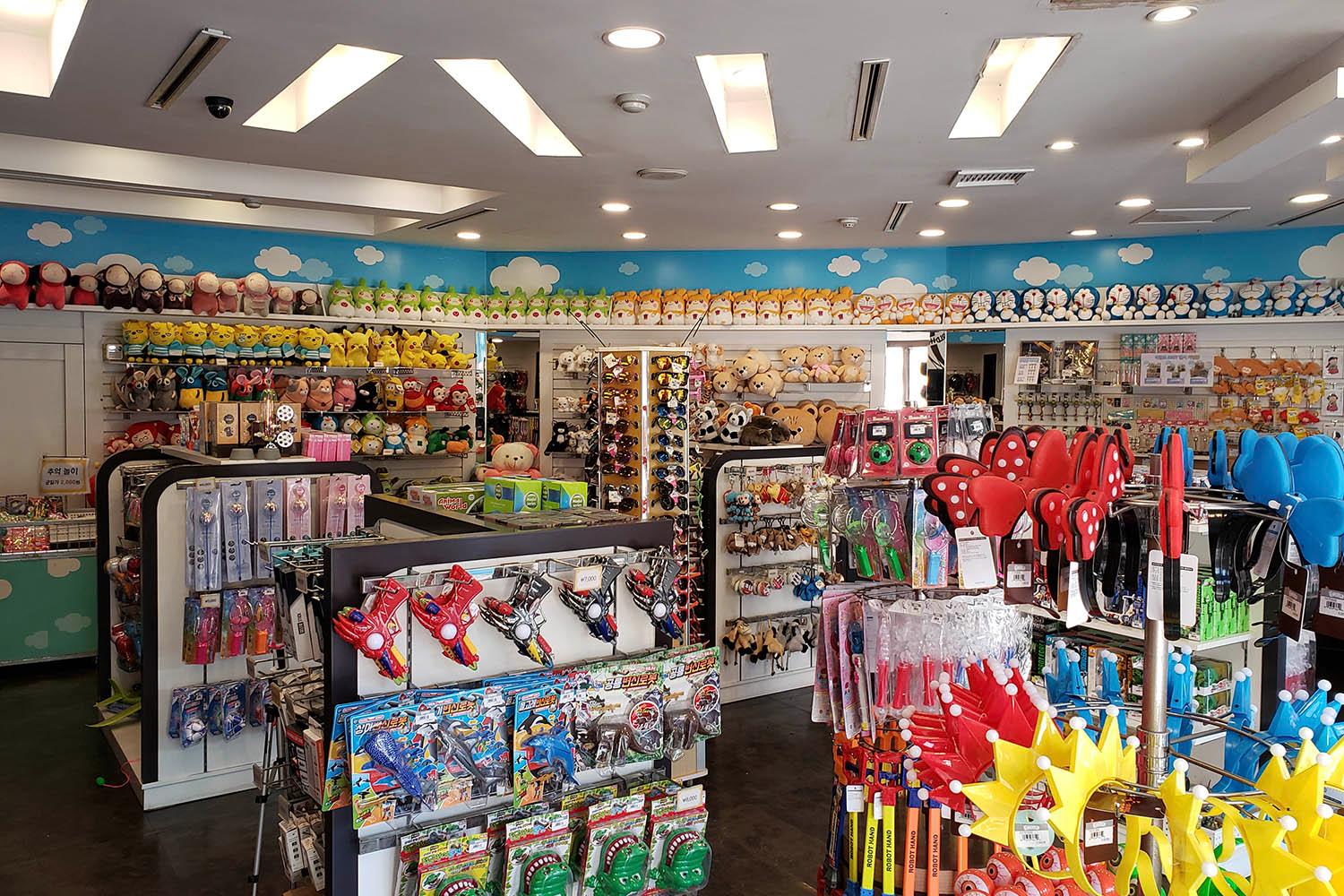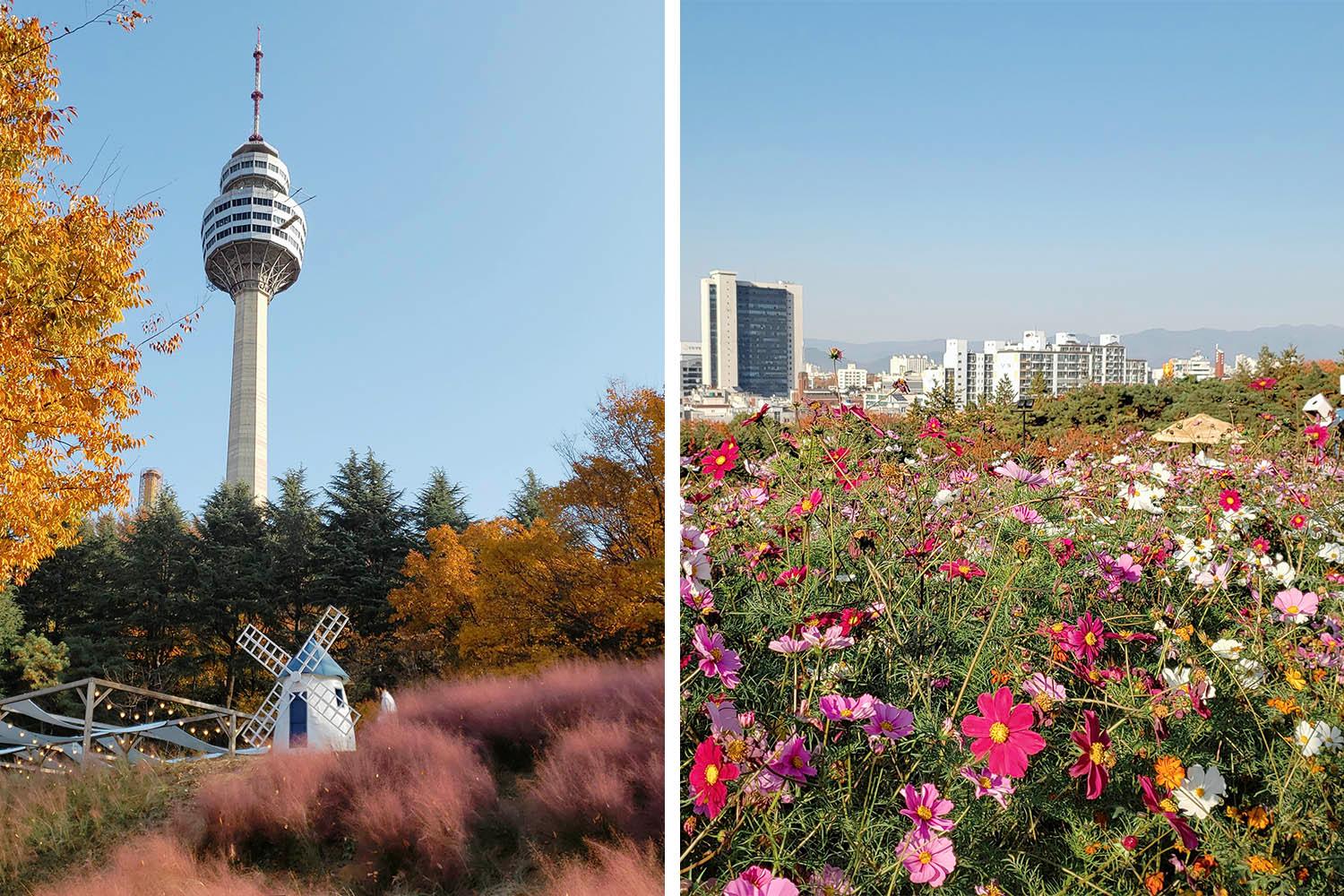 When I was about to finish my day at E-World, I made my way to the 83 Tower.
83 Tower is located very close to the E-World! I arrived at the 83 Tower after walking for 5-10 minutes from the amusement park. When you purchase the 'E-World + Observatory' Ticket package from here, you can go up to the observatory simply by showing your ticket!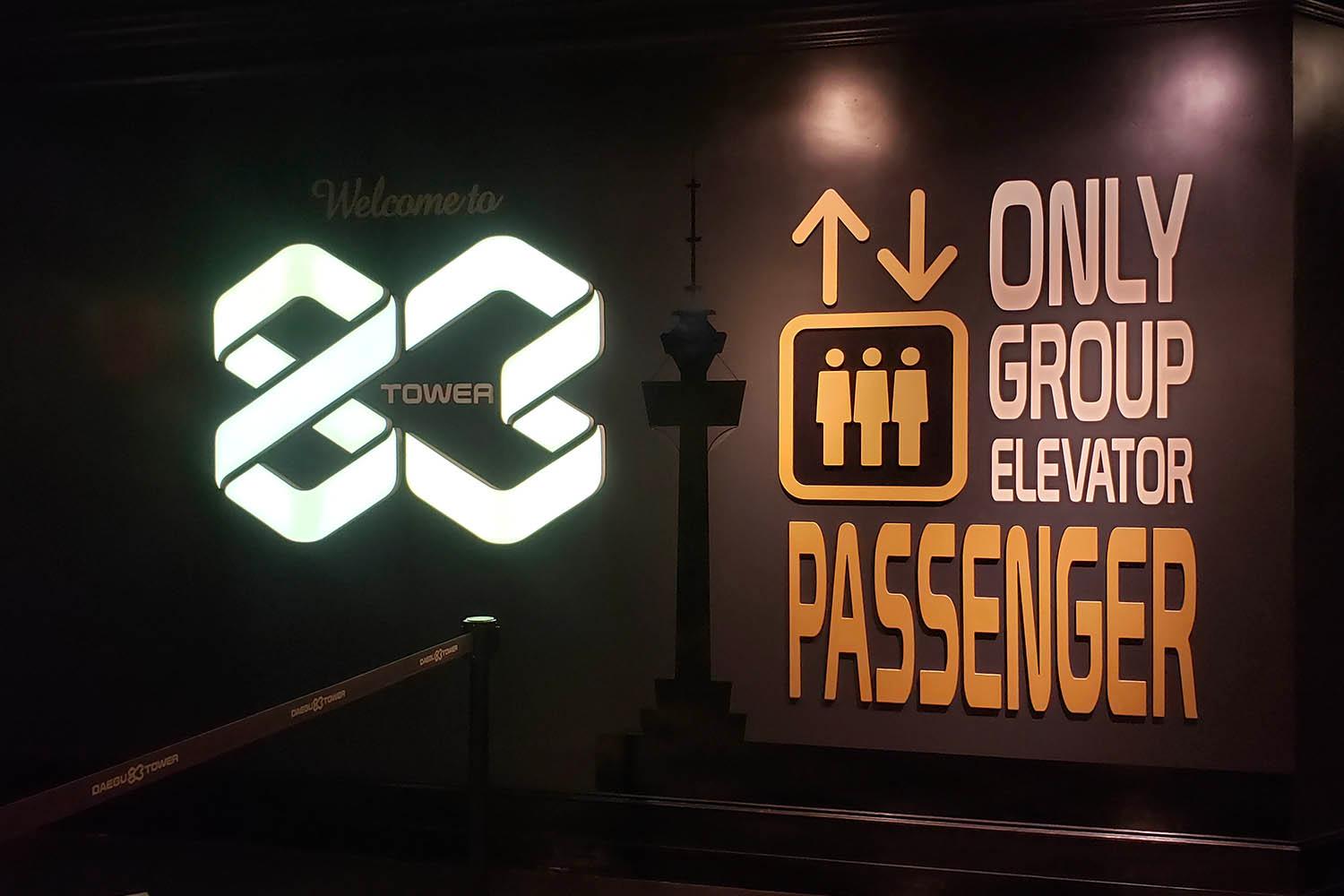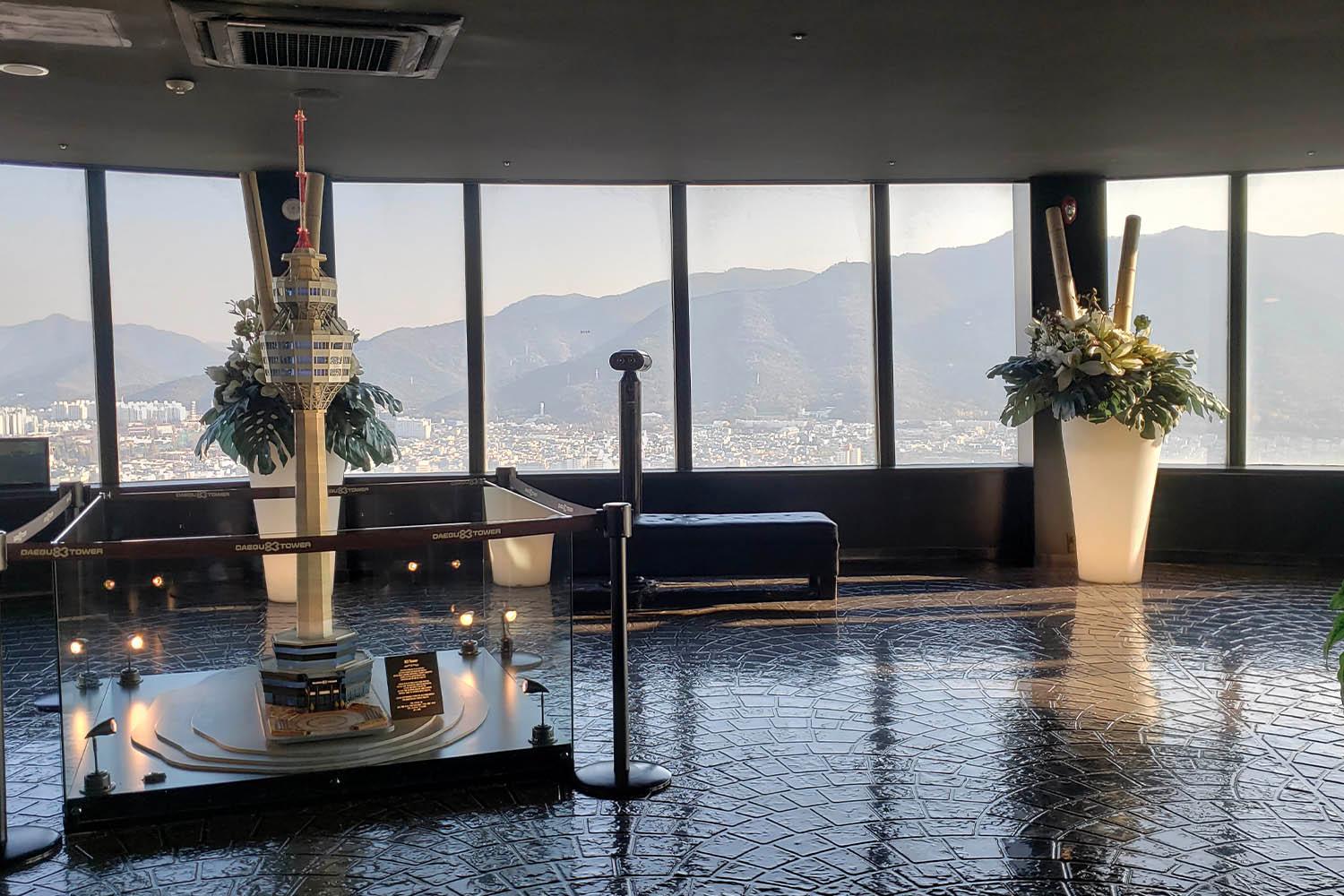 Small souvenirs can't be missed! There were adorable pin badges and key chains of E-World and 83 Tower.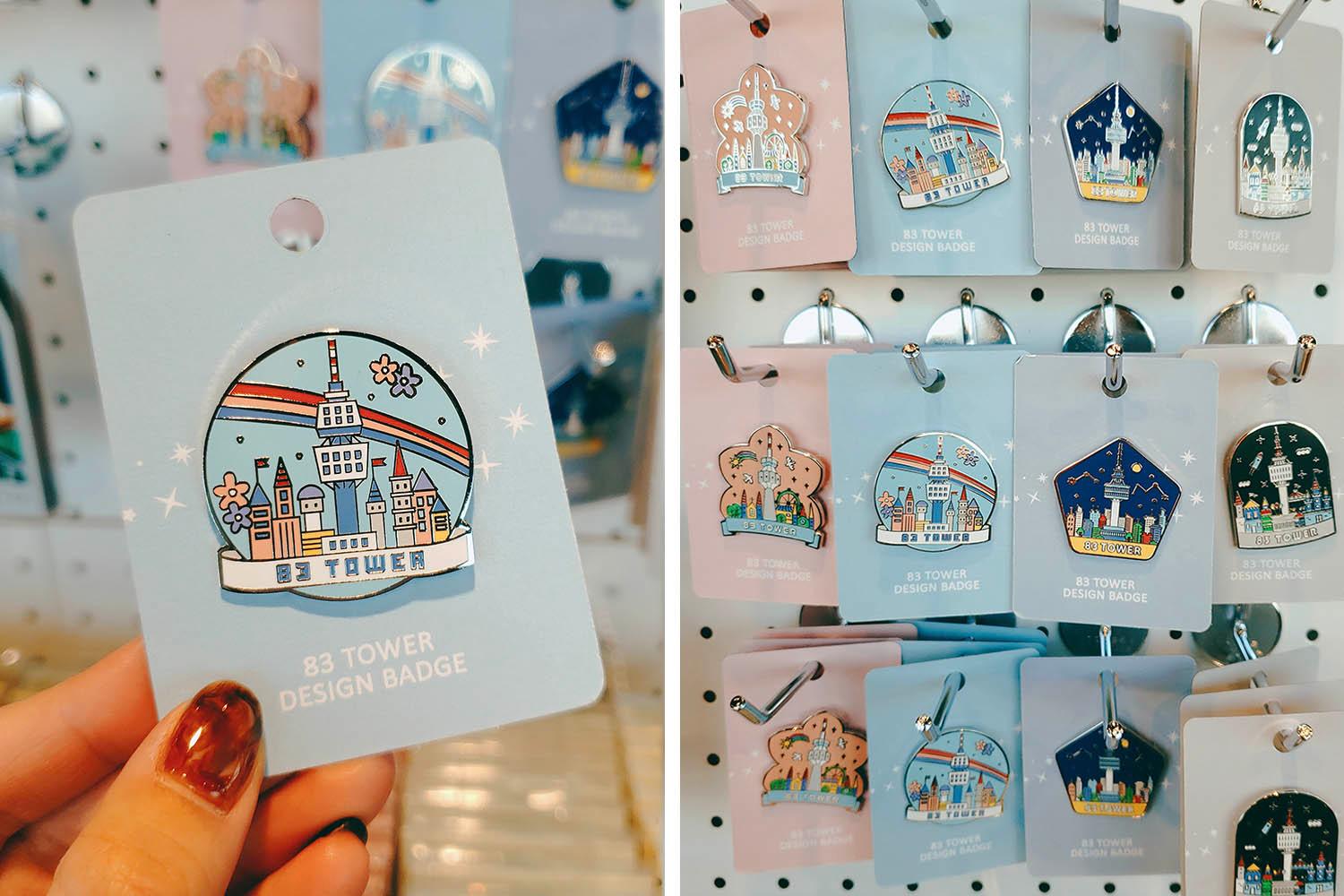 83 Tower is the signature architecture of Daegu! You can see the incredible view of the entire city from 83 Tower, which is why many visitors make their way to the tower.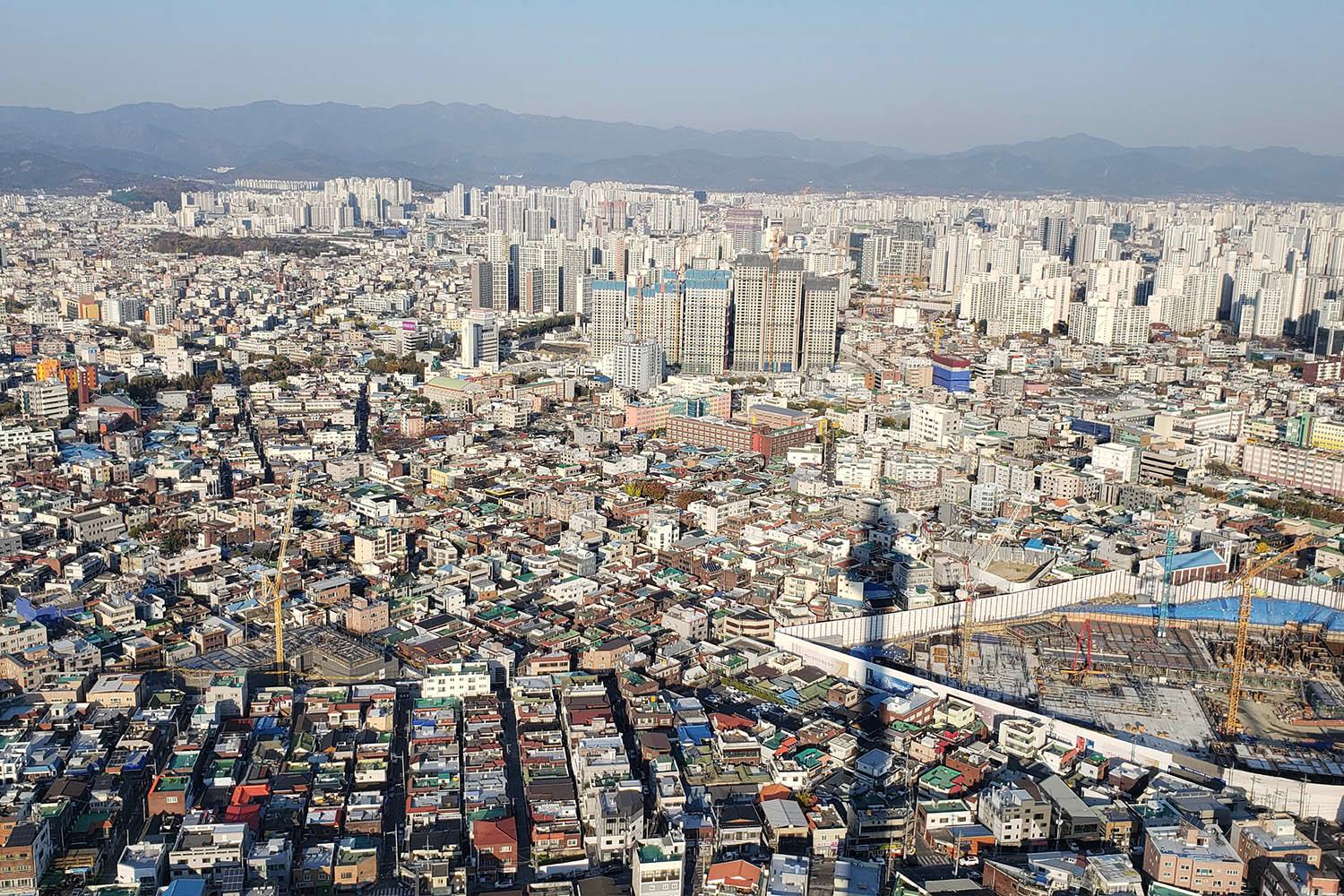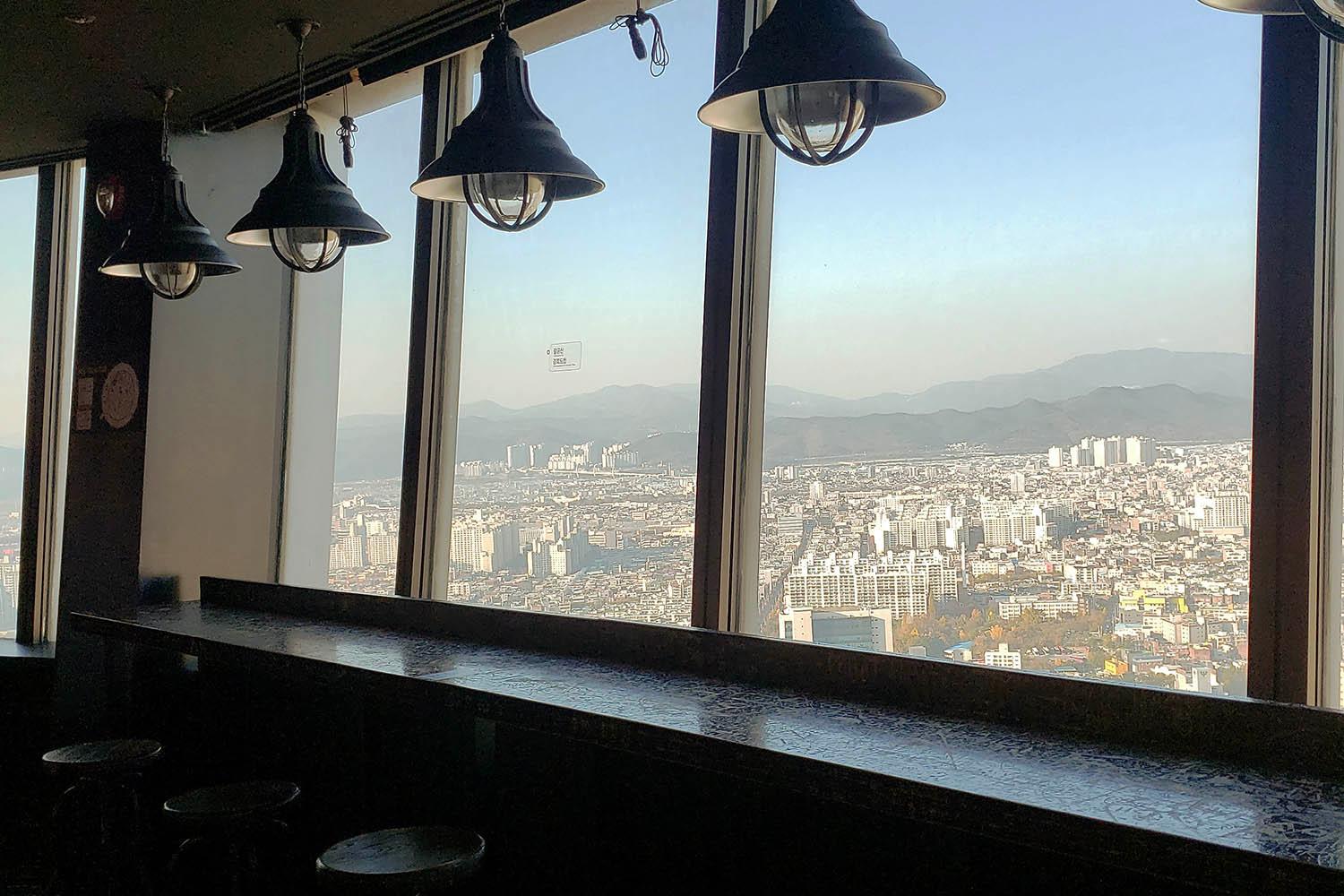 When you come down from the tower, you will be able to see this attraction called 'Sky Drop', which falls at the world's highest altitude at a speed of 124KM per hour.
Do you want to spend a day at a magical amusement park with your family and friends? Ride many different attractions, take cute pictures, and go up to the signature 83 Tower for the breathtaking view of Daegu.
I highly suggest visiting E-World indeed!
---
Kim Kwang Seok Street (김광석 다시그리기길)
Address: 대구 중구 대봉동 6-11
Public Transit:
Kyungpook National Hospital Station, Exit 3
Daebonggyo Station, Exit 4
Kim Kwang Seok Street is a popular tourist destination in Daegu.
This street is about Kim Kwang Seok, who was a beloved singer-songwriter in Korea. He created many songs which talk about individual suffering from different life stages. His songs touched many people's hearts with meaningful and powerful messages.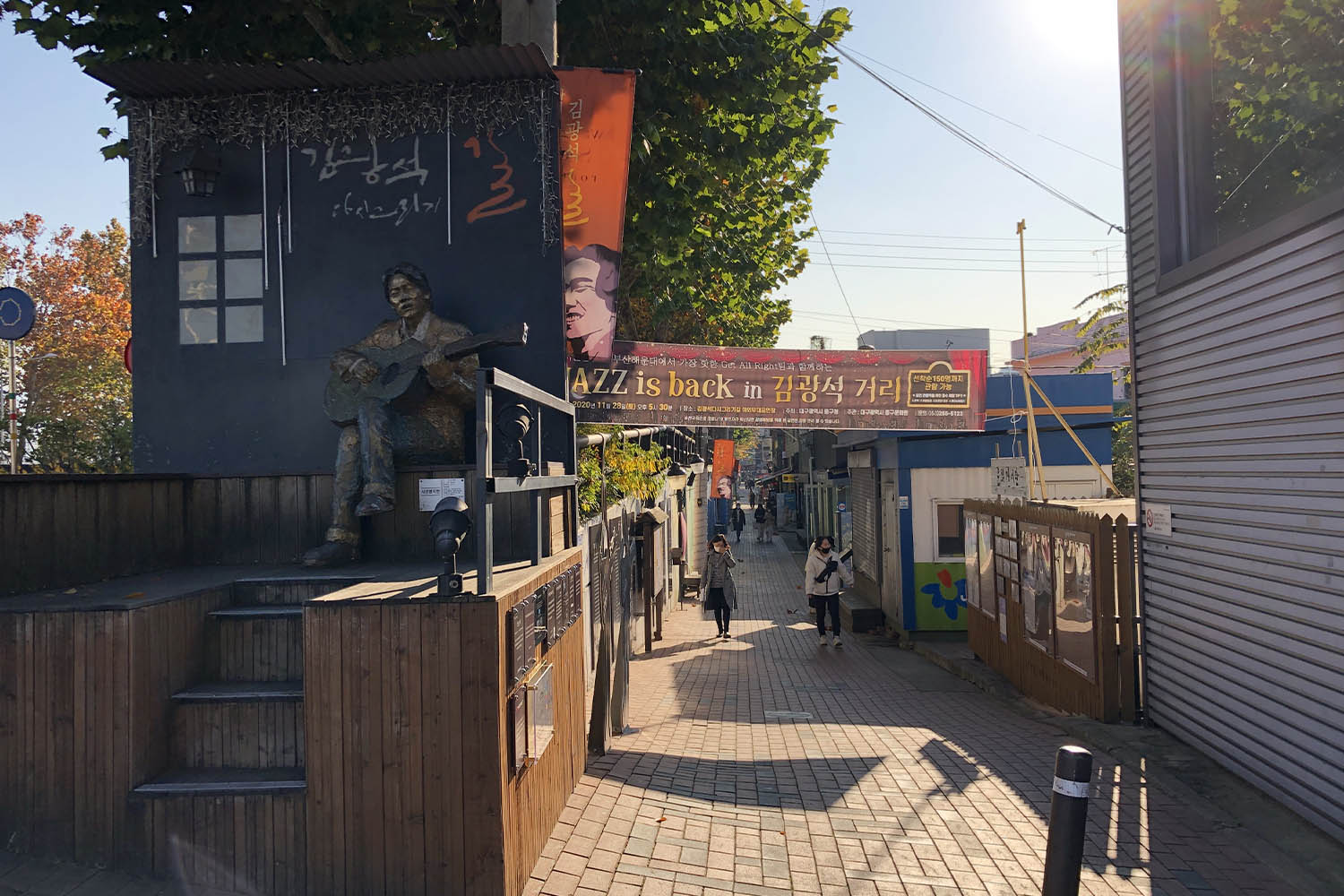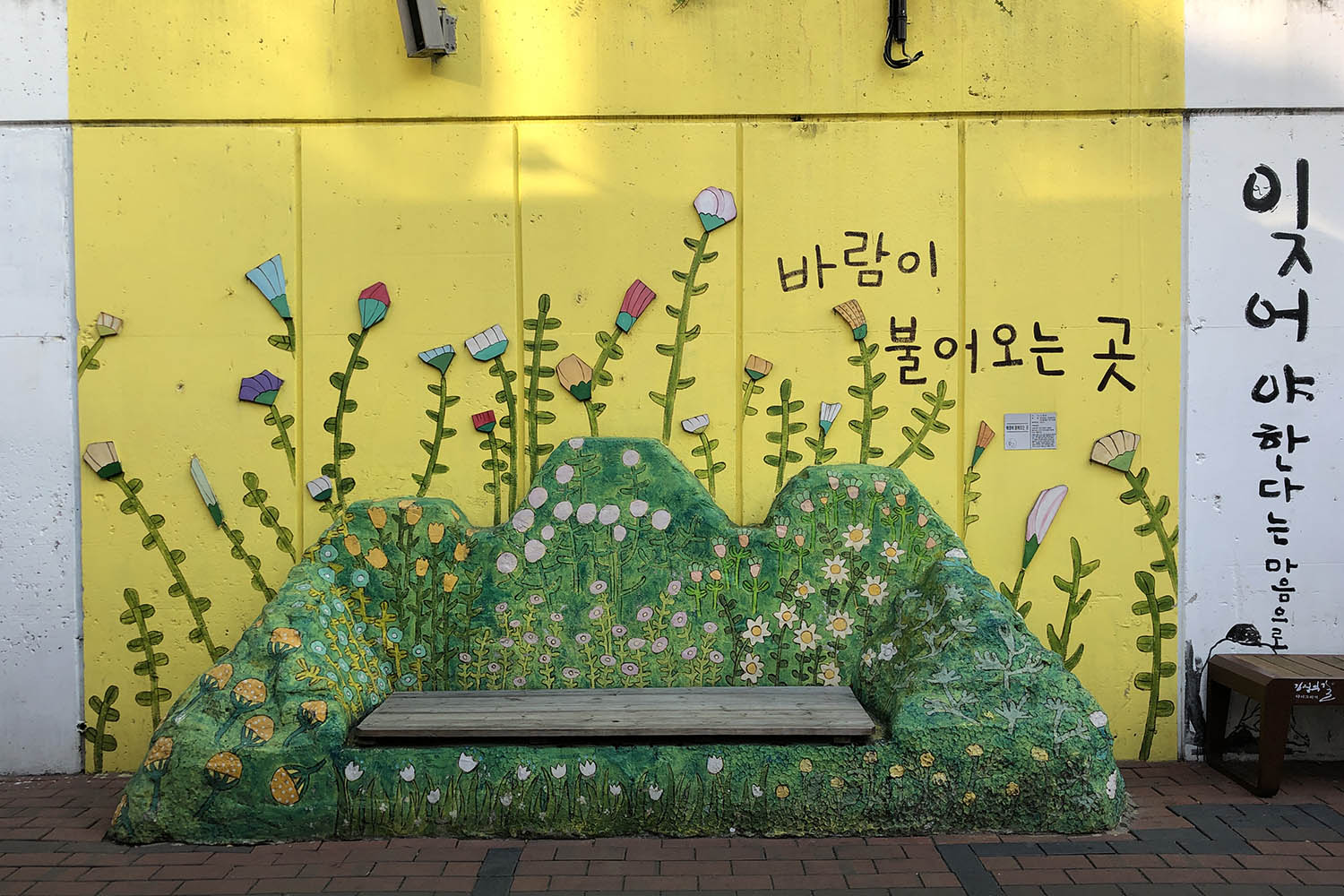 Kim Kwang Seok street is created by a team of 20 mural, sculpture artists and designers, participated in 70 paintings in the alley.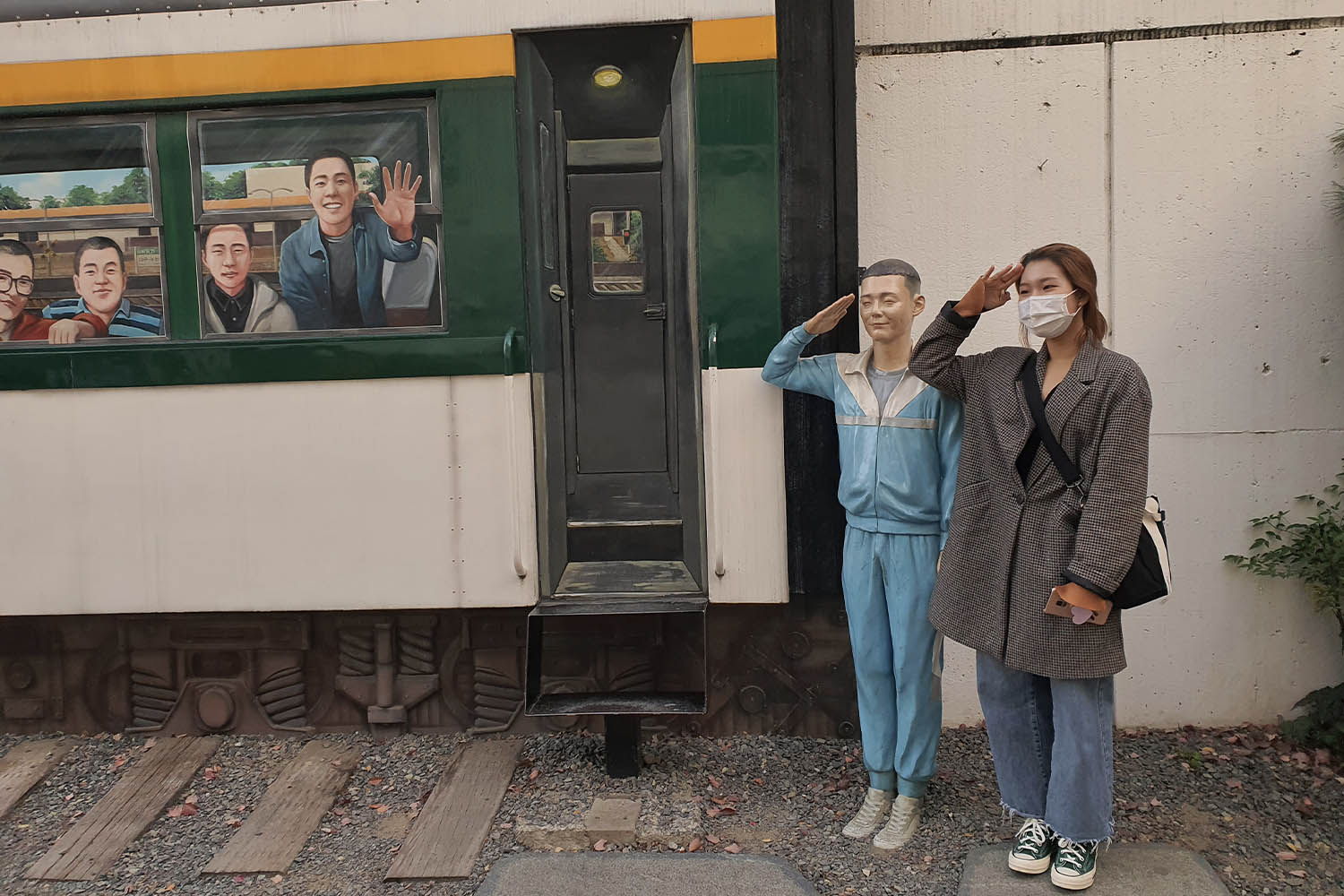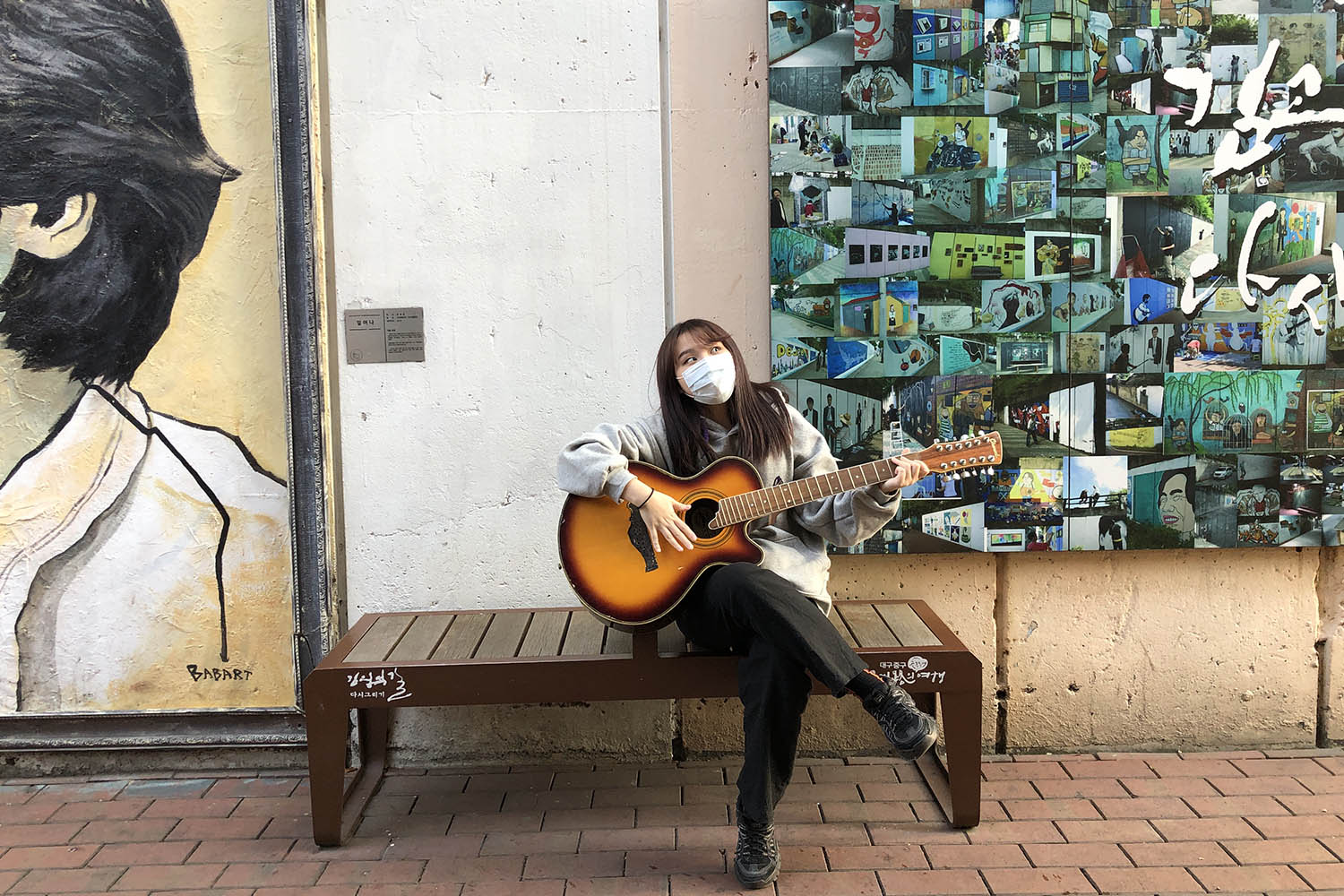 This street is a pedestrian-only alley filled with artistic murals that are perfect for taking photos.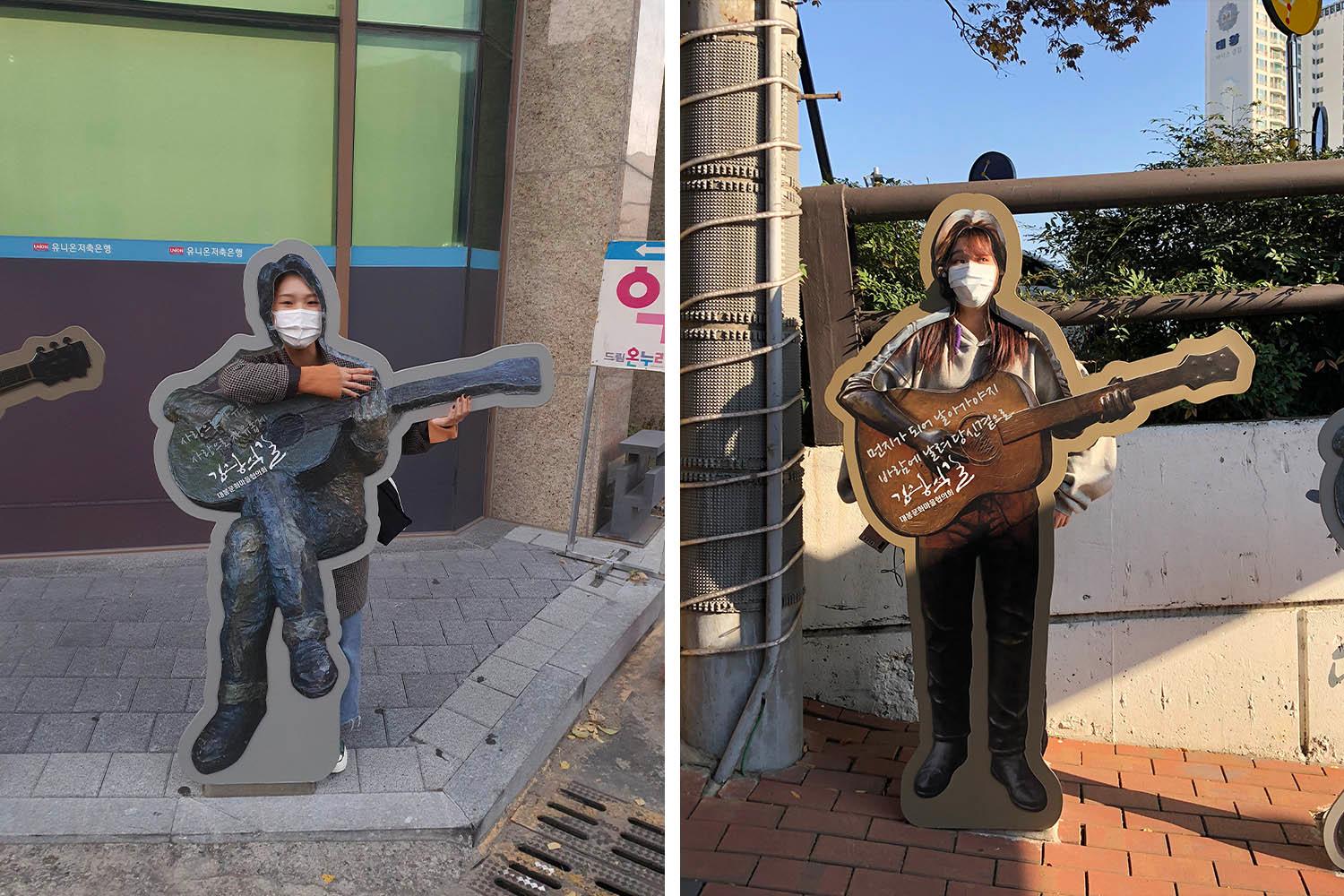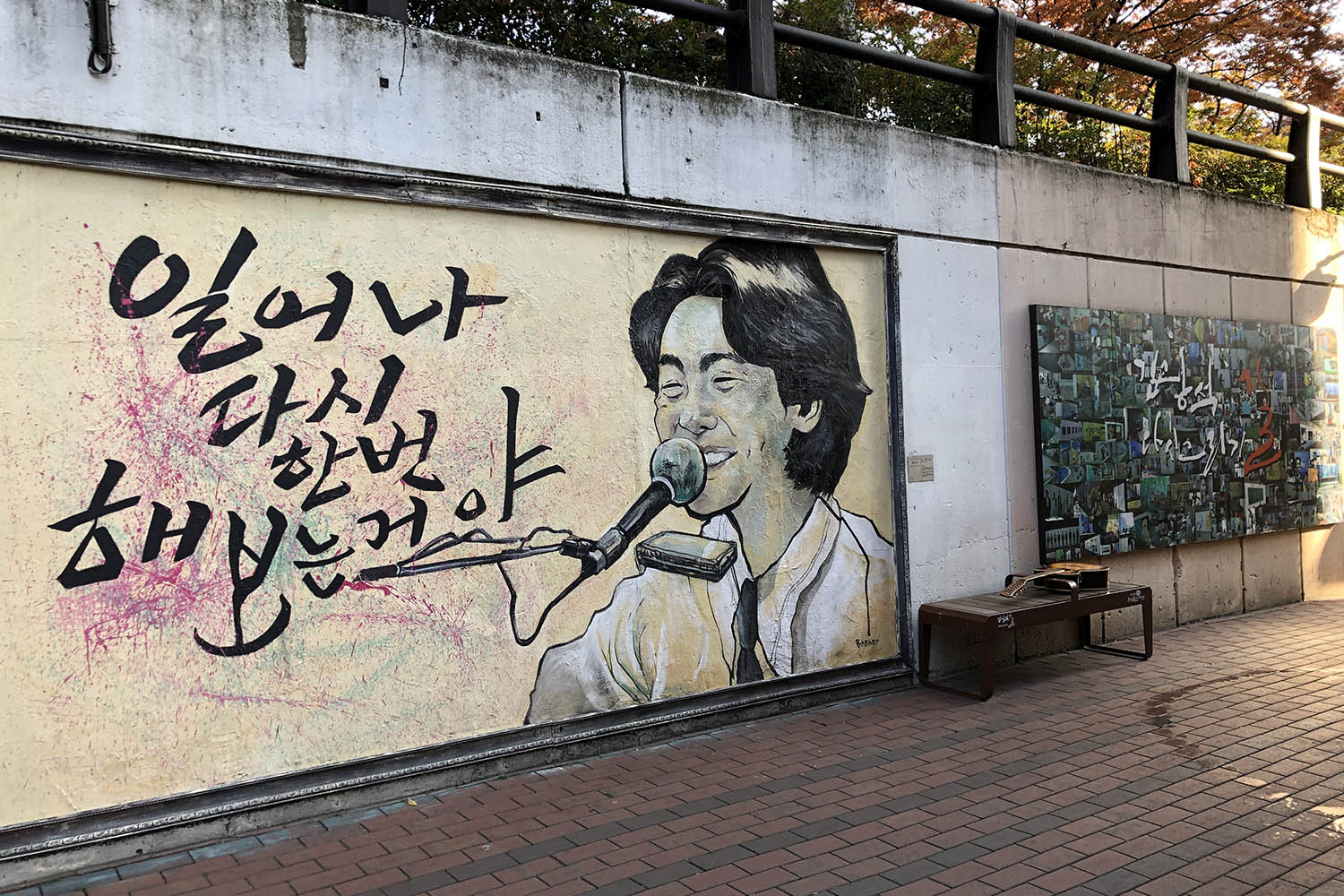 Also, there are multiple cozy vendors for you to get small souvenirs from your trip.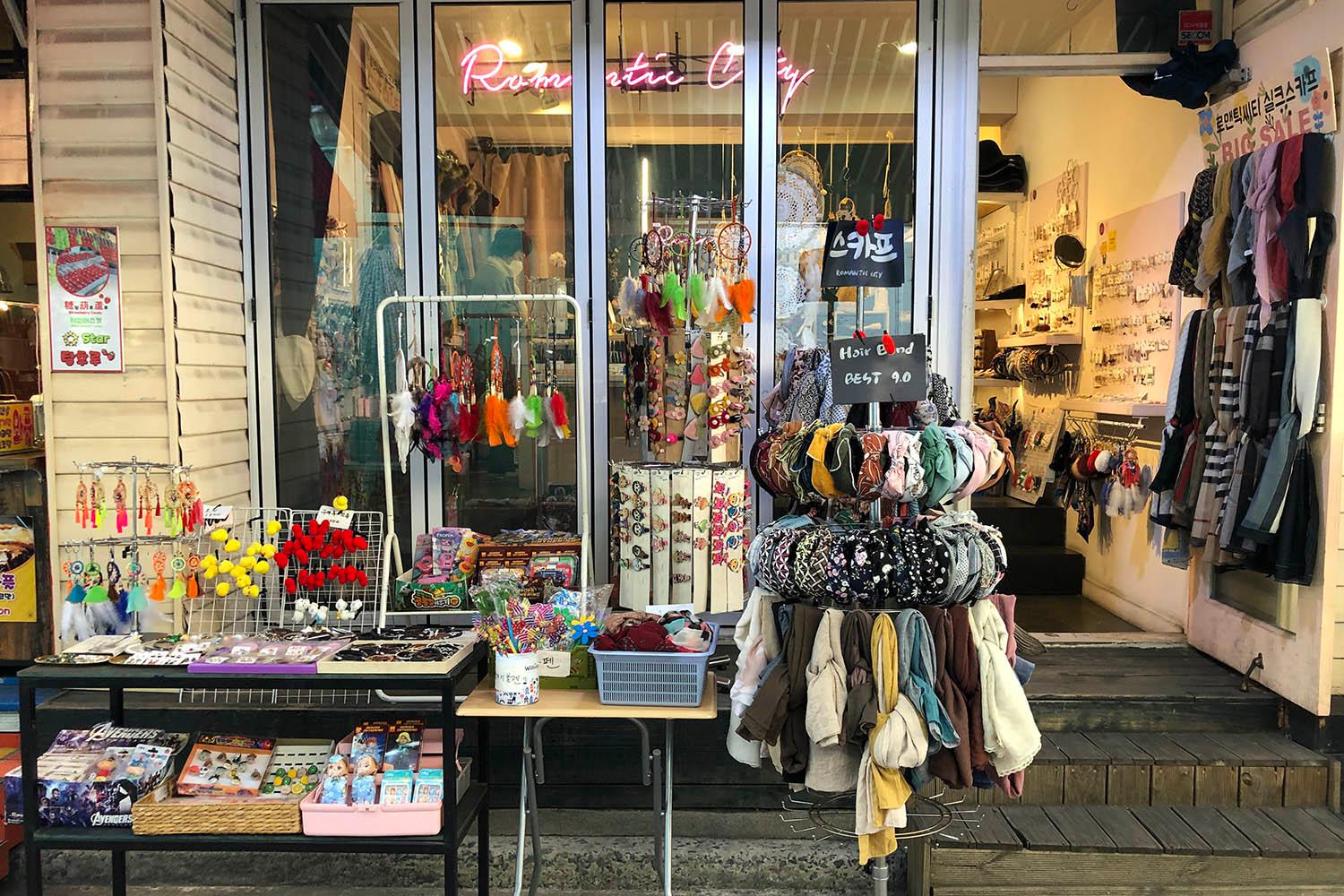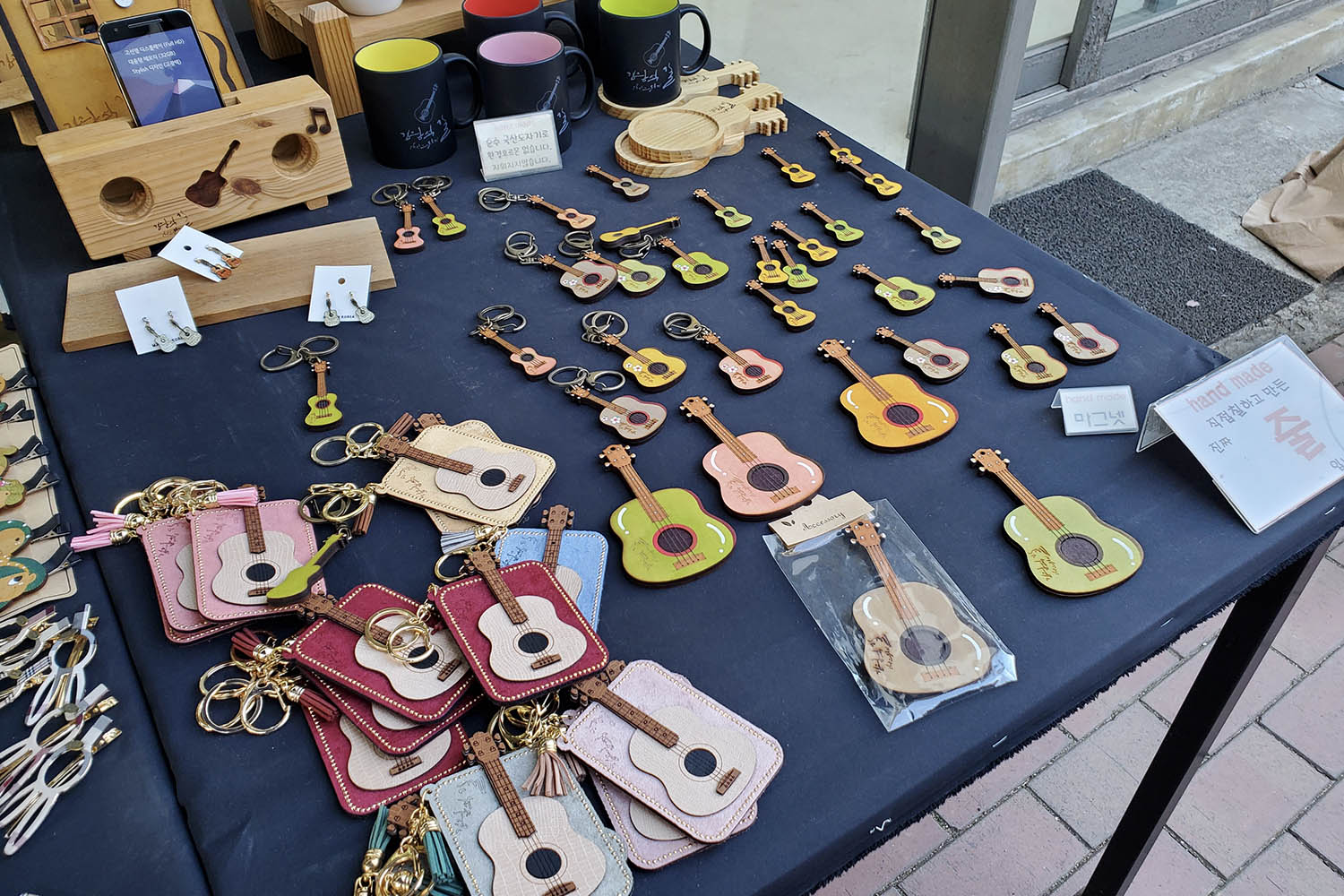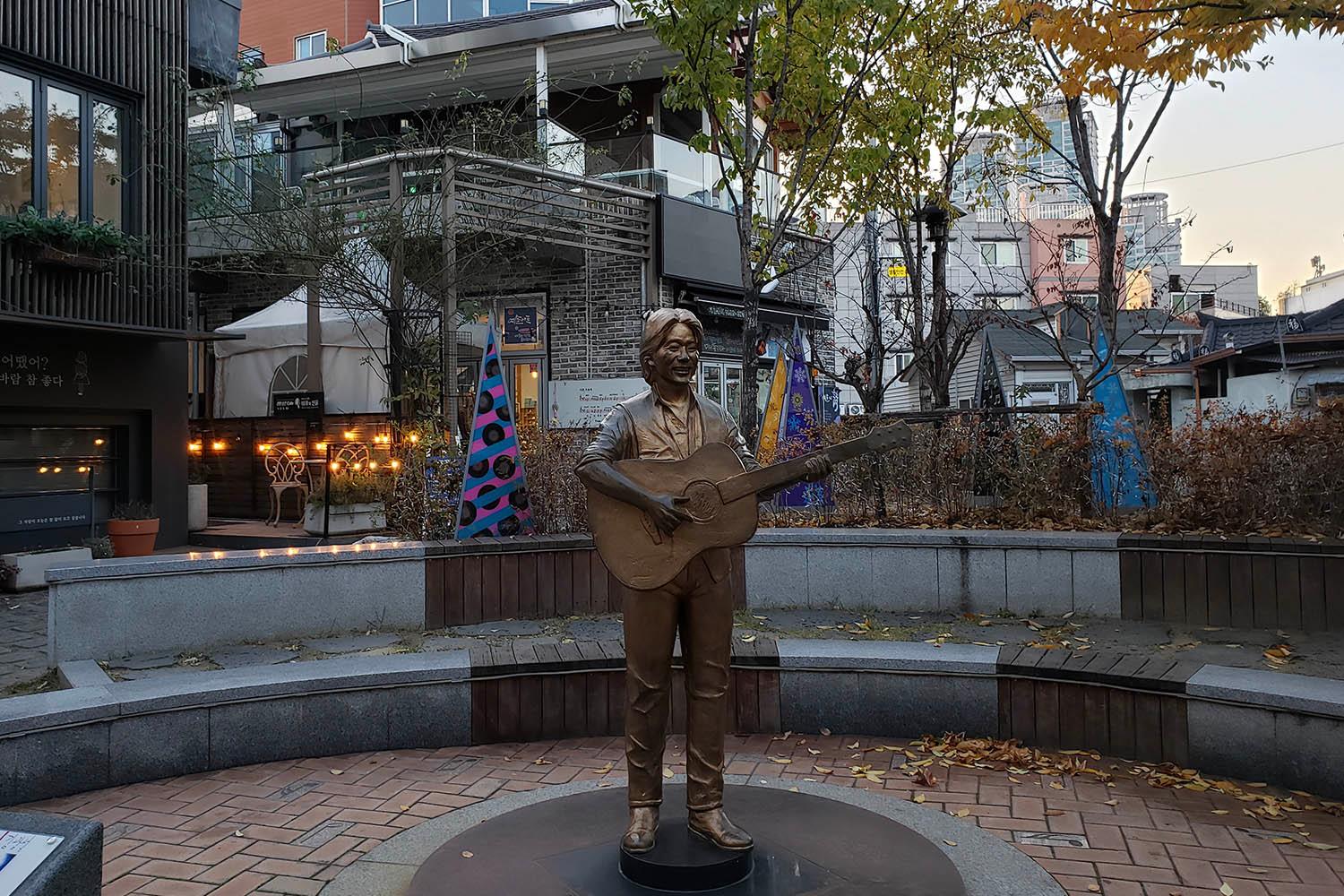 ---
Address: 대구 중구 약령길 34-20
Hours:
09:00-19:00
Closed on the first and third Sundays of the month.
Public Transit:
Seomun Market Station, Exit 3
Cheongna Hill Station, Exit 1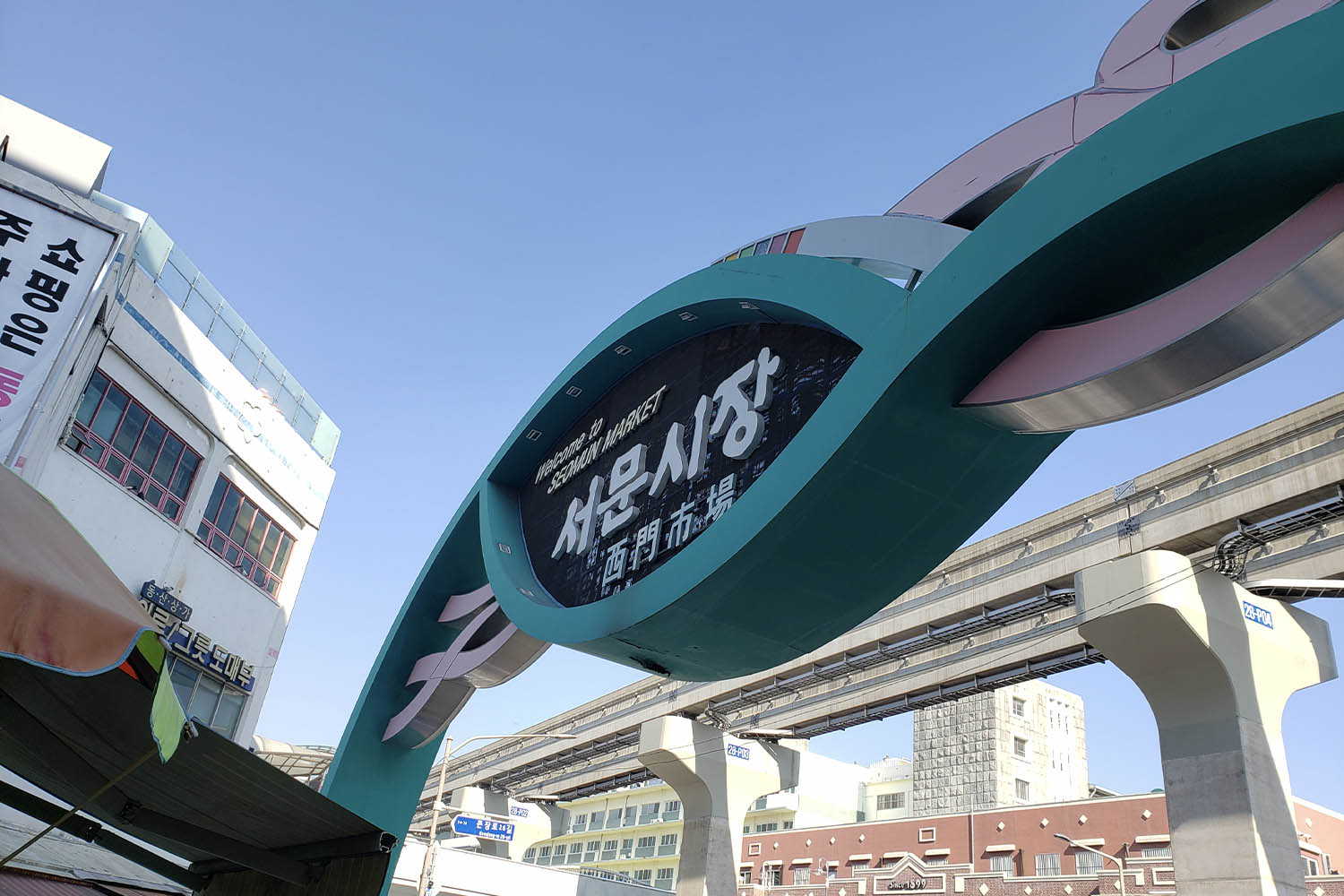 Seomun Market is the largest street market in Daegu.
If you ever had a chance to visit any traditional markets in Seoul, you will be amazed by the size of the market! Seomun Market is much larger compared to the markets in Seoul.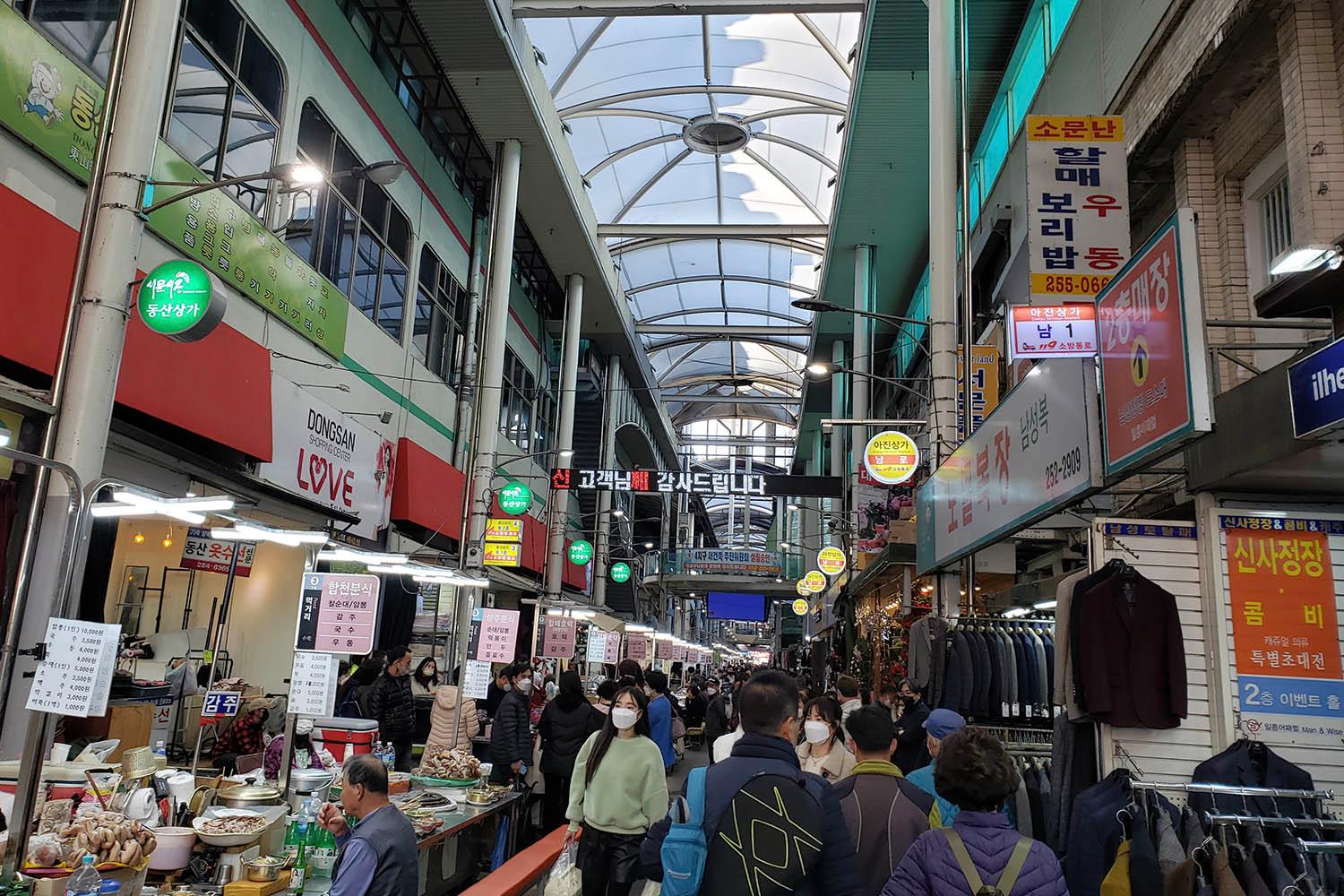 You can spot household items, bedding, dried seafood... and so much more from here at the Seomun Market.
You can't miss out on hearty Korean dishes to unique street foods from Seomun Market.
If you would like to read more about what I ate, click here for a detailed review!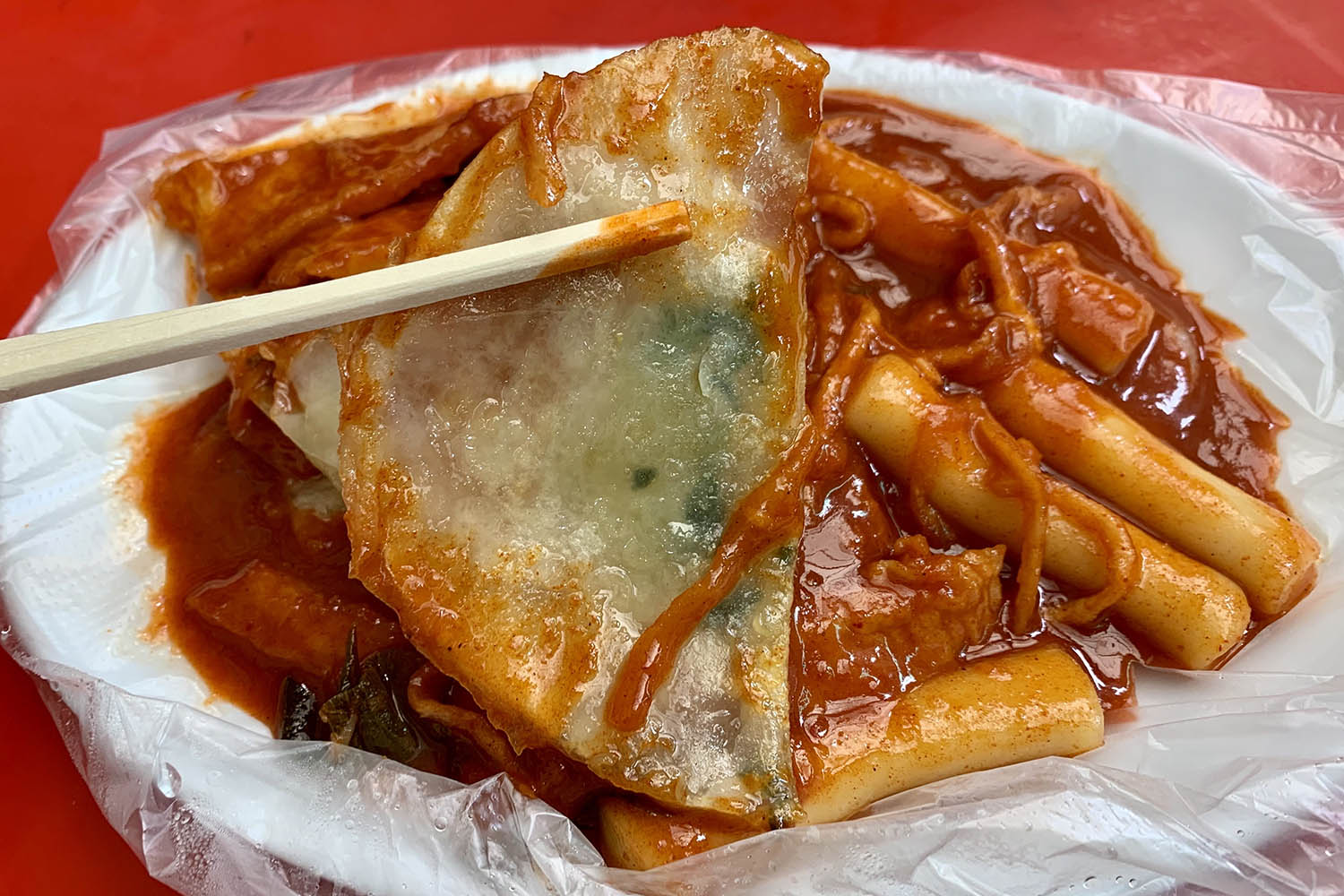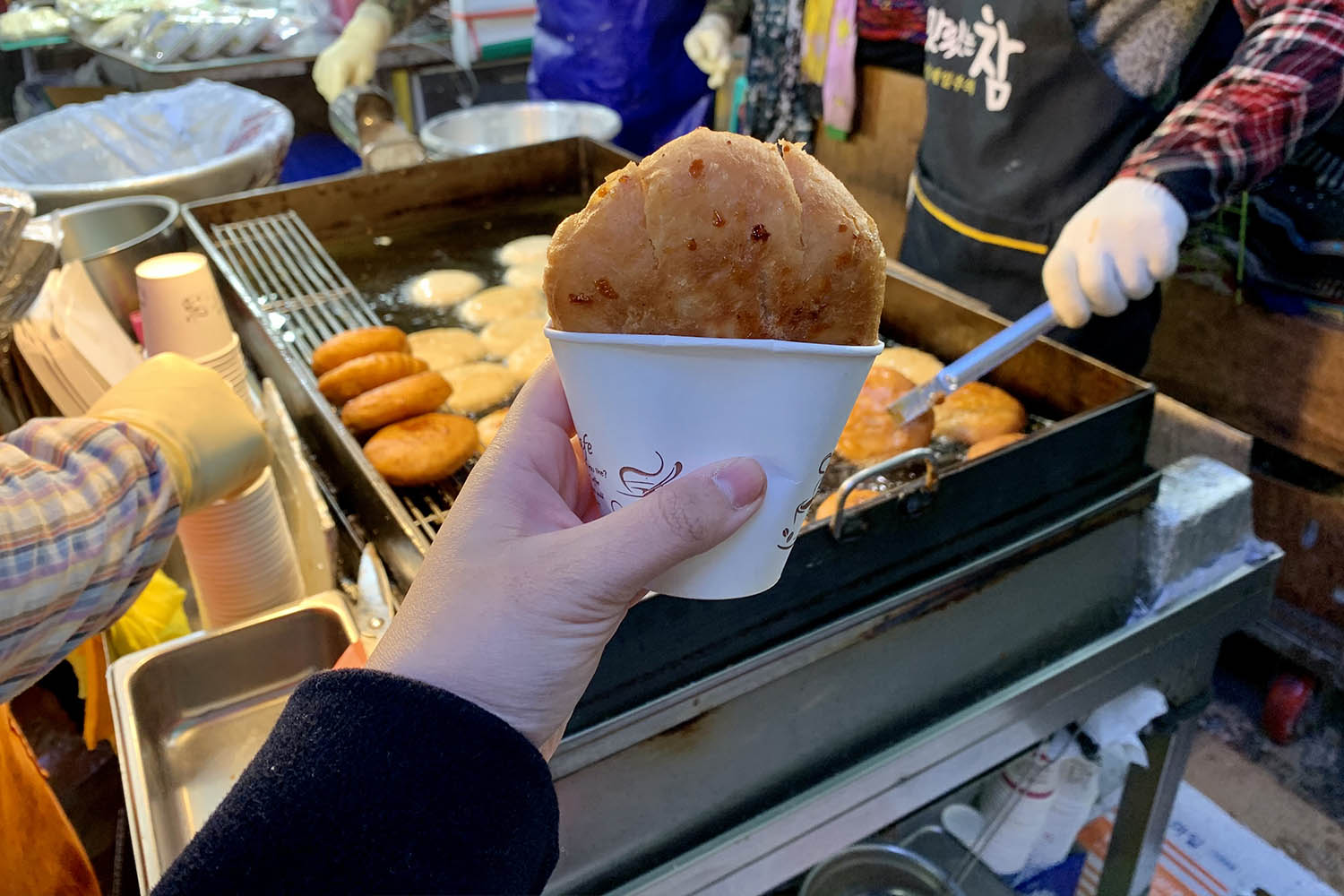 When the sun goes down, Seomun Night Market starts, where you can get different types of street food compared to the traditional market. Explore, discover and find your favourite Korean street food at Seomun Market.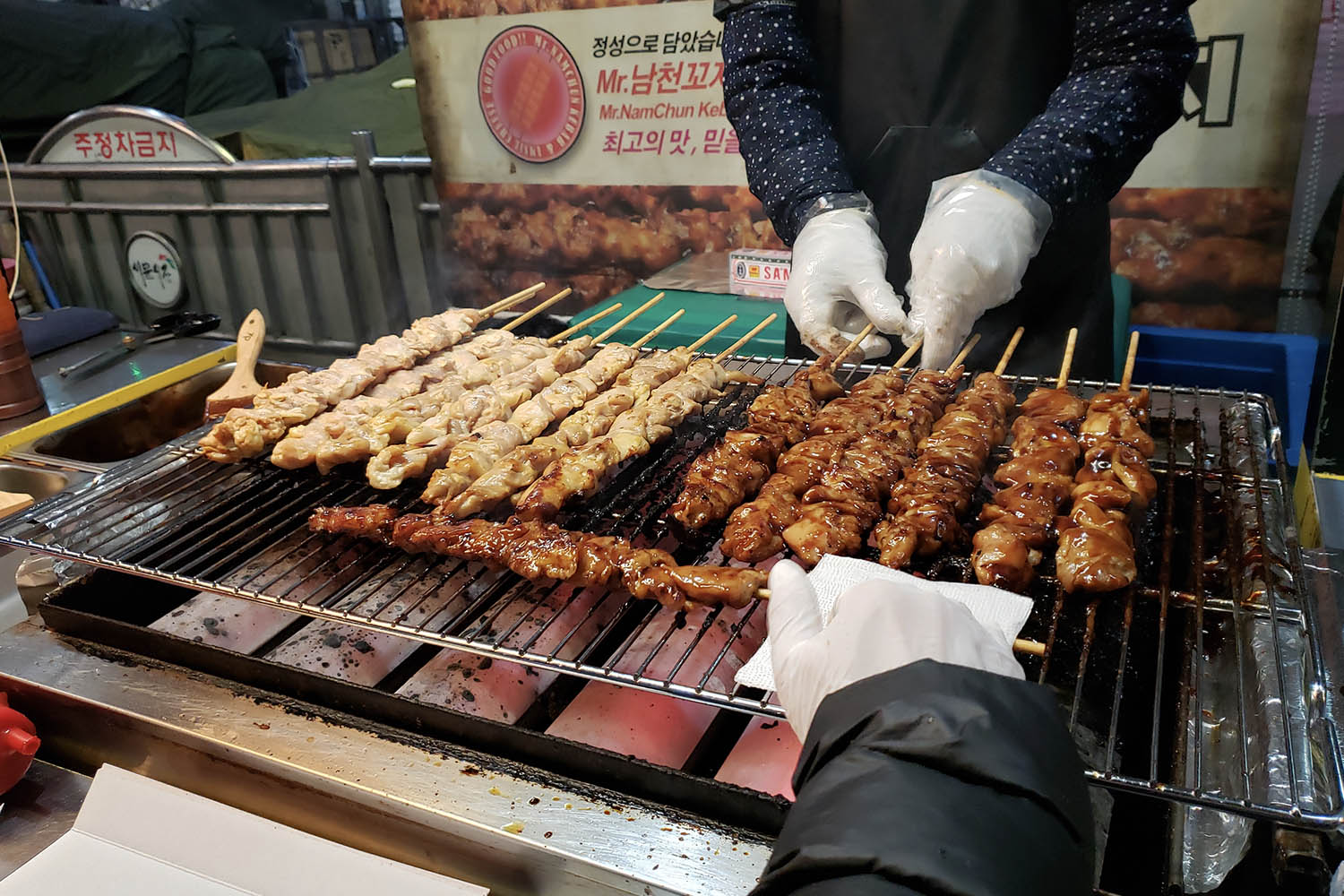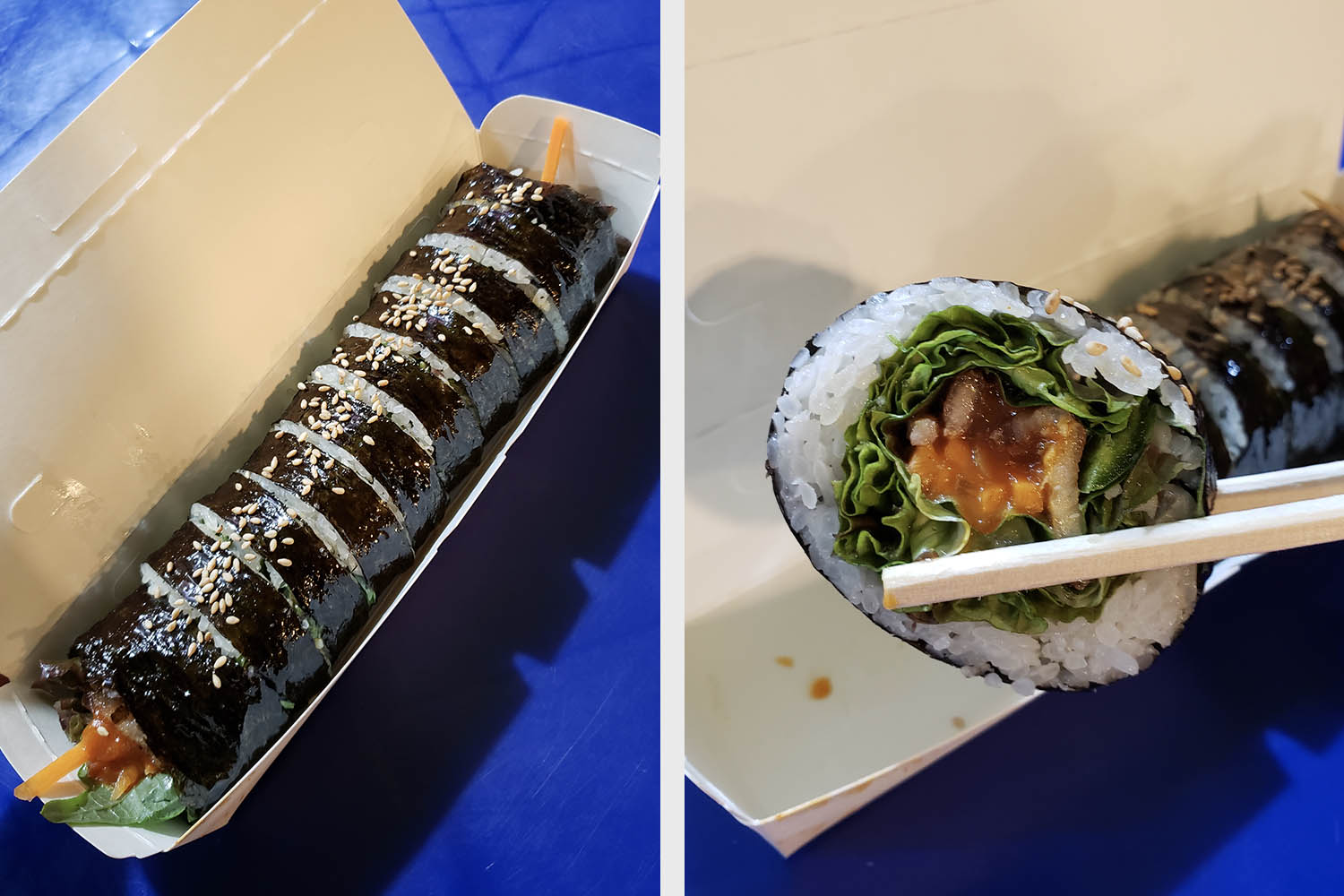 ---
Suseongmot (수성못)
Address: 대구 수성구 두산동
Public Transit: TBC Station, Exit 1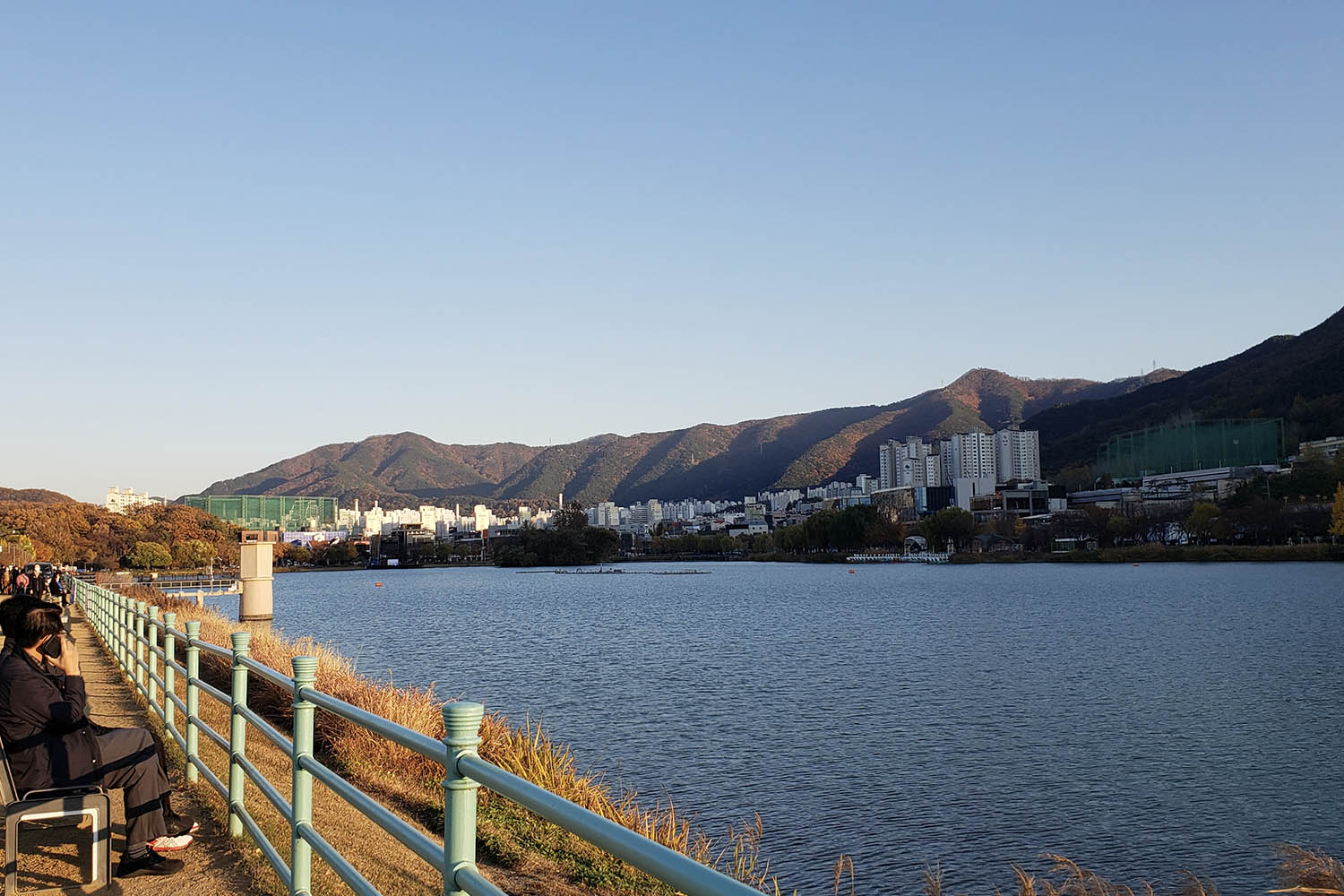 Suseongmot is a popular destination among Daegu locals.
This lake boasts outstanding scenery including mountains along with the Suseongmot.
Also, there are cute and hipster cafes, restaurants and bars near Suseongmot, so if you have a chance to visit it would be a great option as well.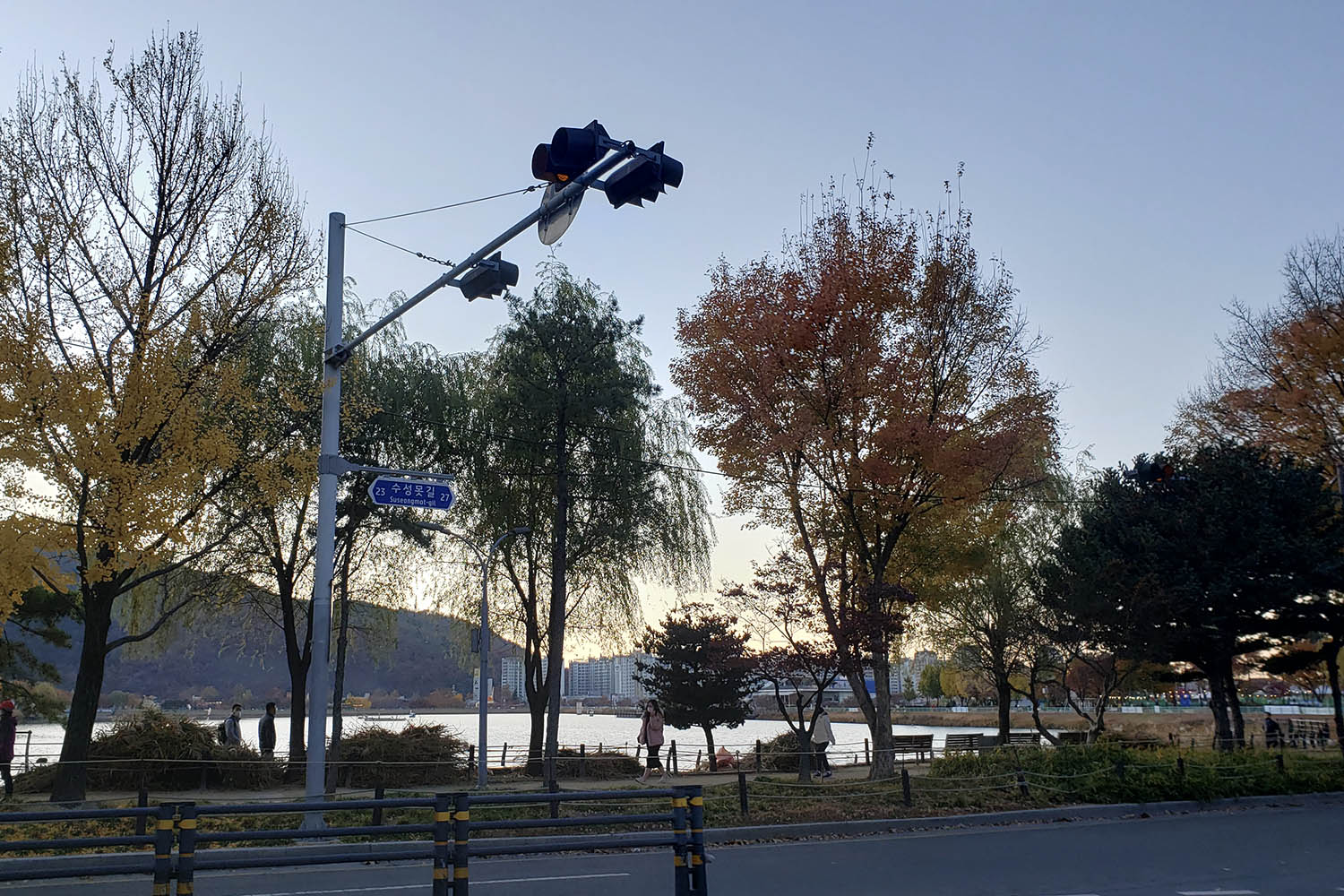 The scenery of Suseongmot during autumn made my visit even better. I loved the fall foliage along with the lake.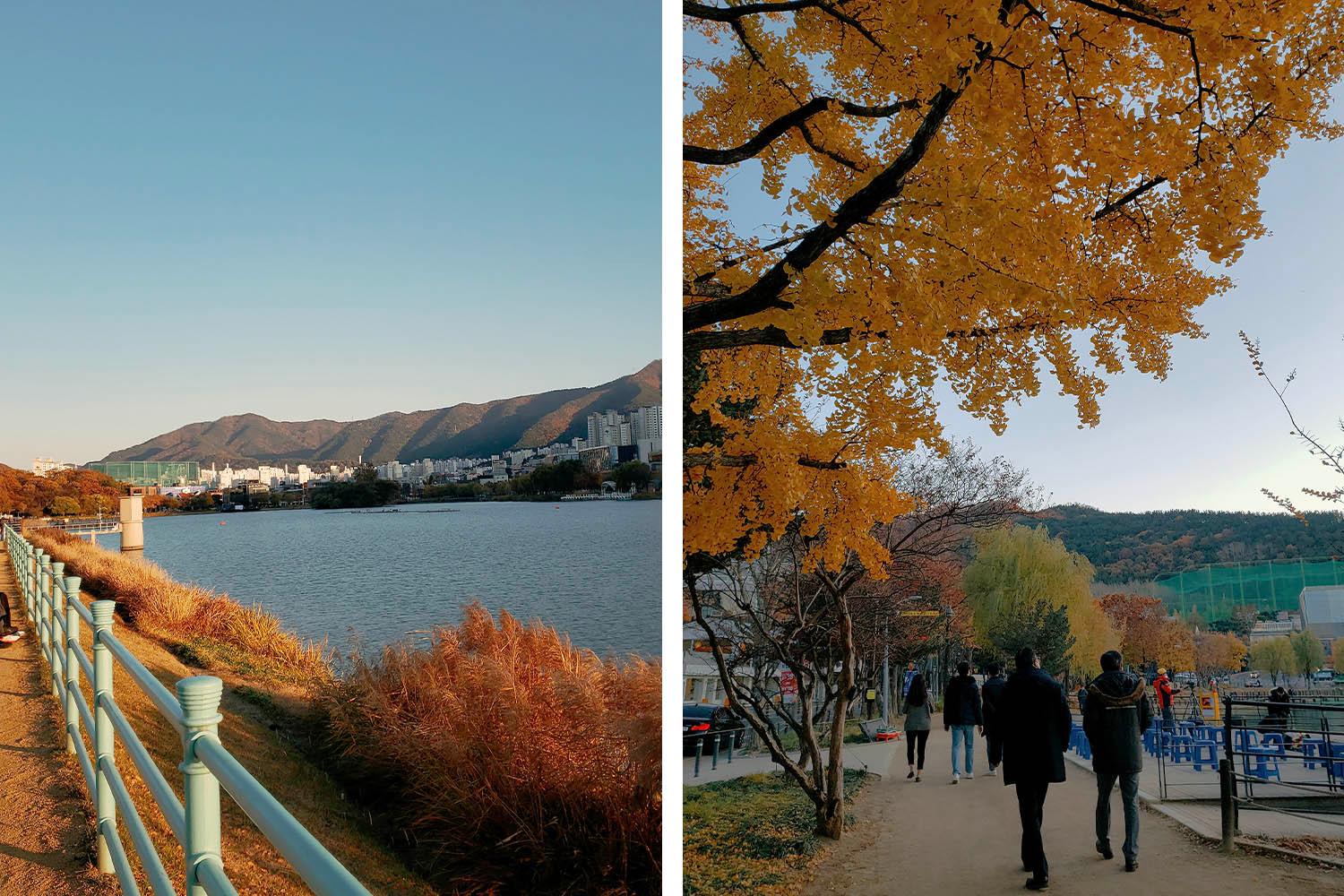 Also, Suseongmot transforms into a beautiful photo spot when the sun is about to go down. Don't miss the golden time to take your pictures.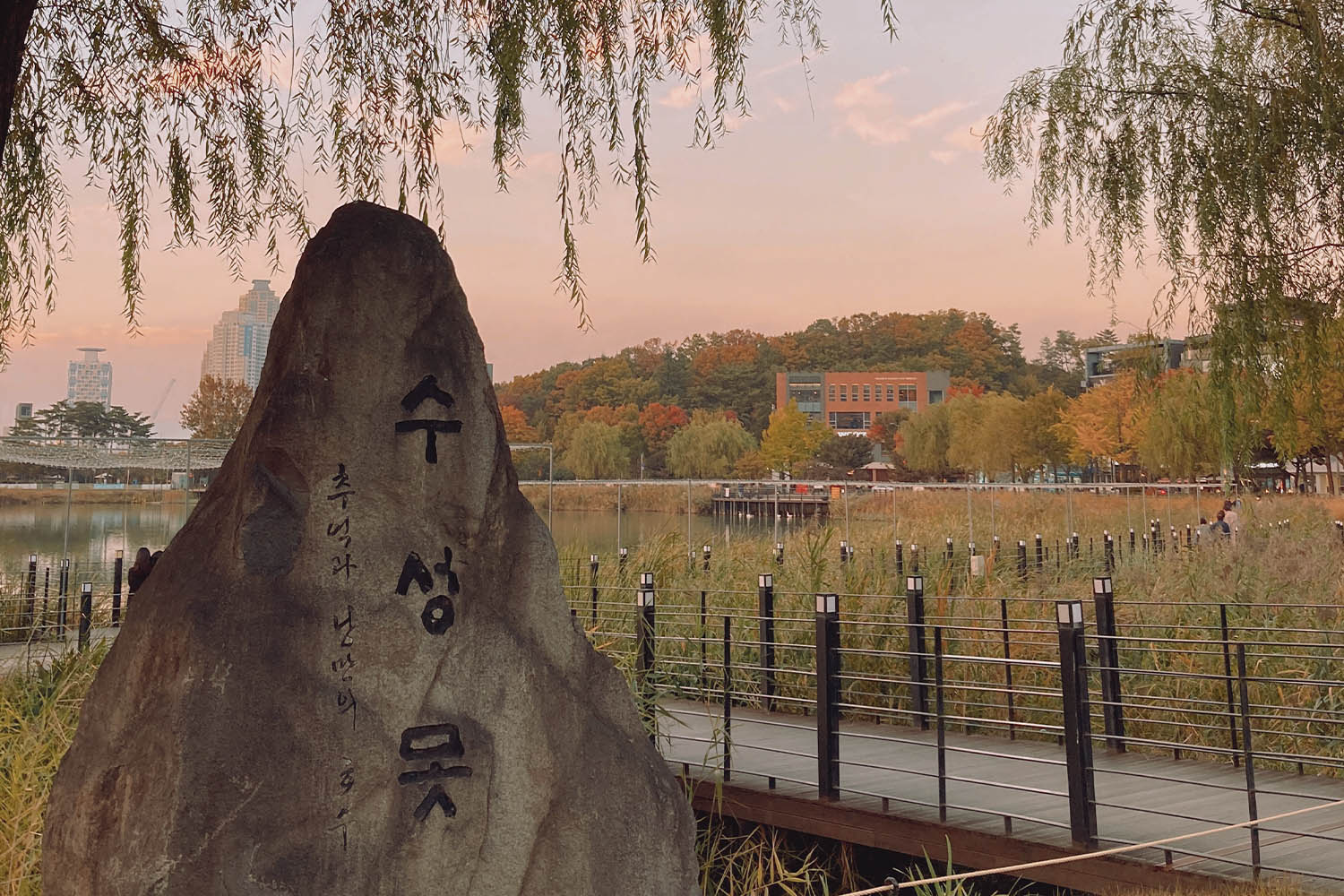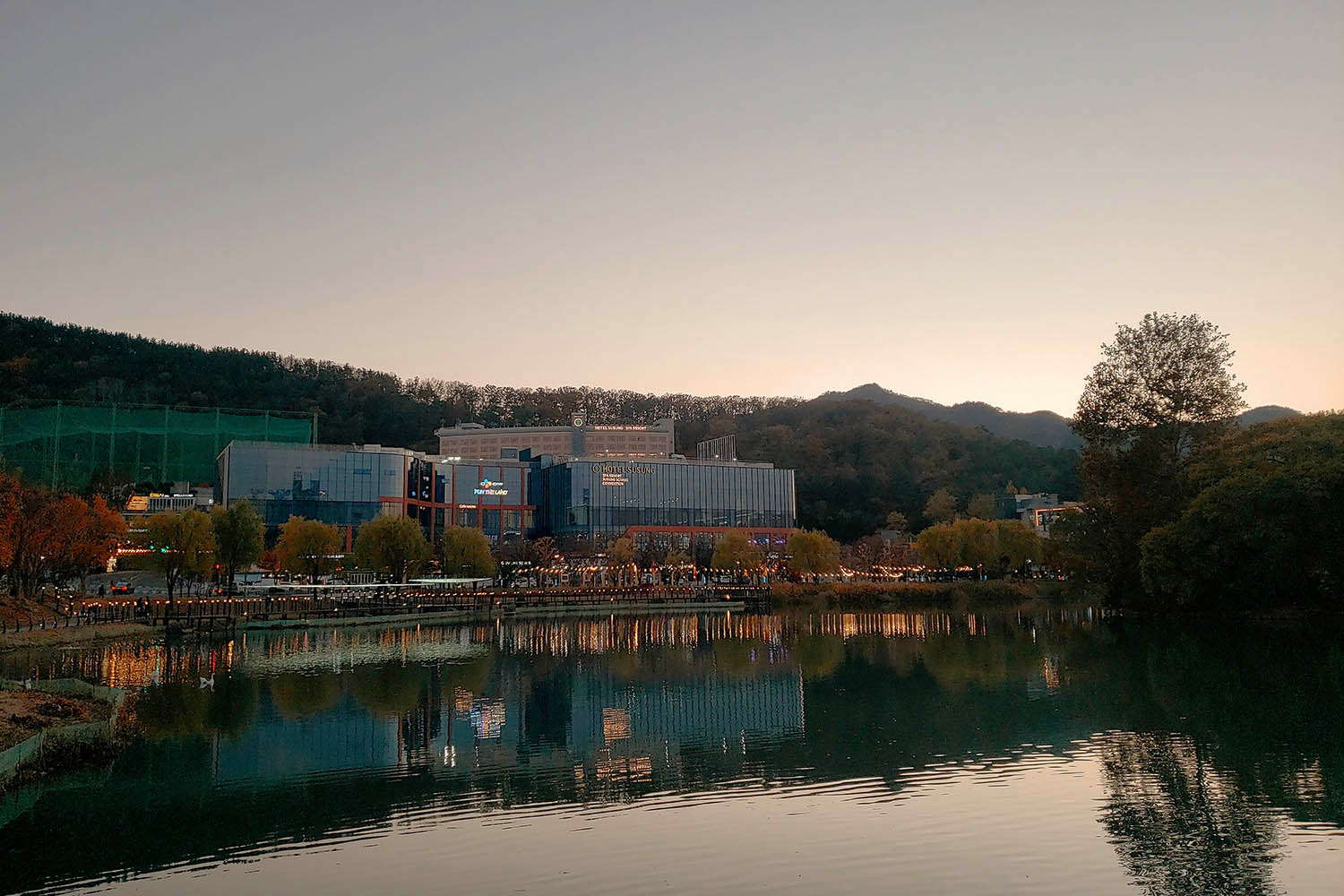 ---
Address: 대구 동구 팔공산로185길 51 팔공산케이블카
Hours: 09:30-17:30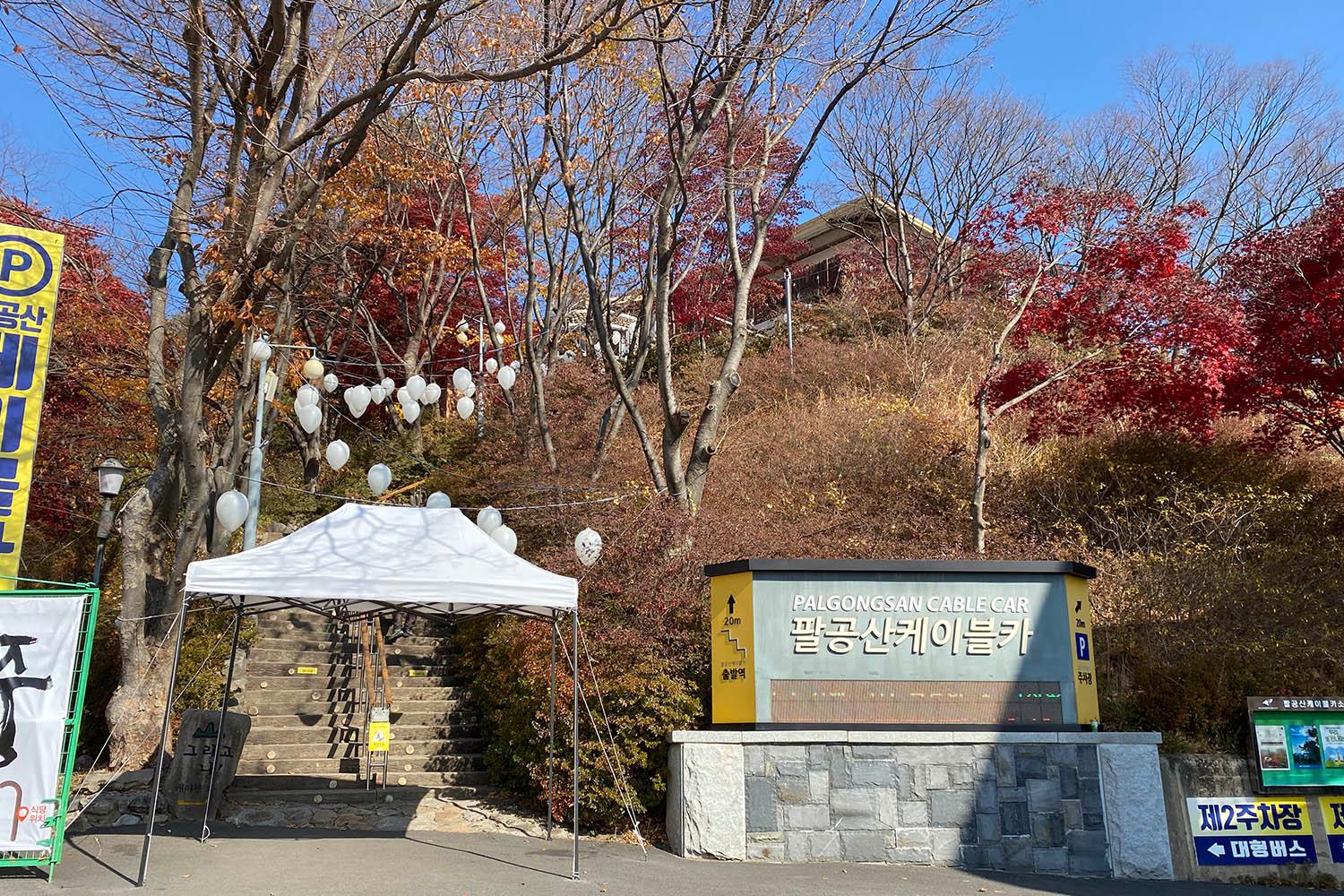 Palgongsan is one of the popular parks for hiking and enjoying the fresh air outside of Daegu.
The area is also famous for trendy cafes and restaurants that are spacious.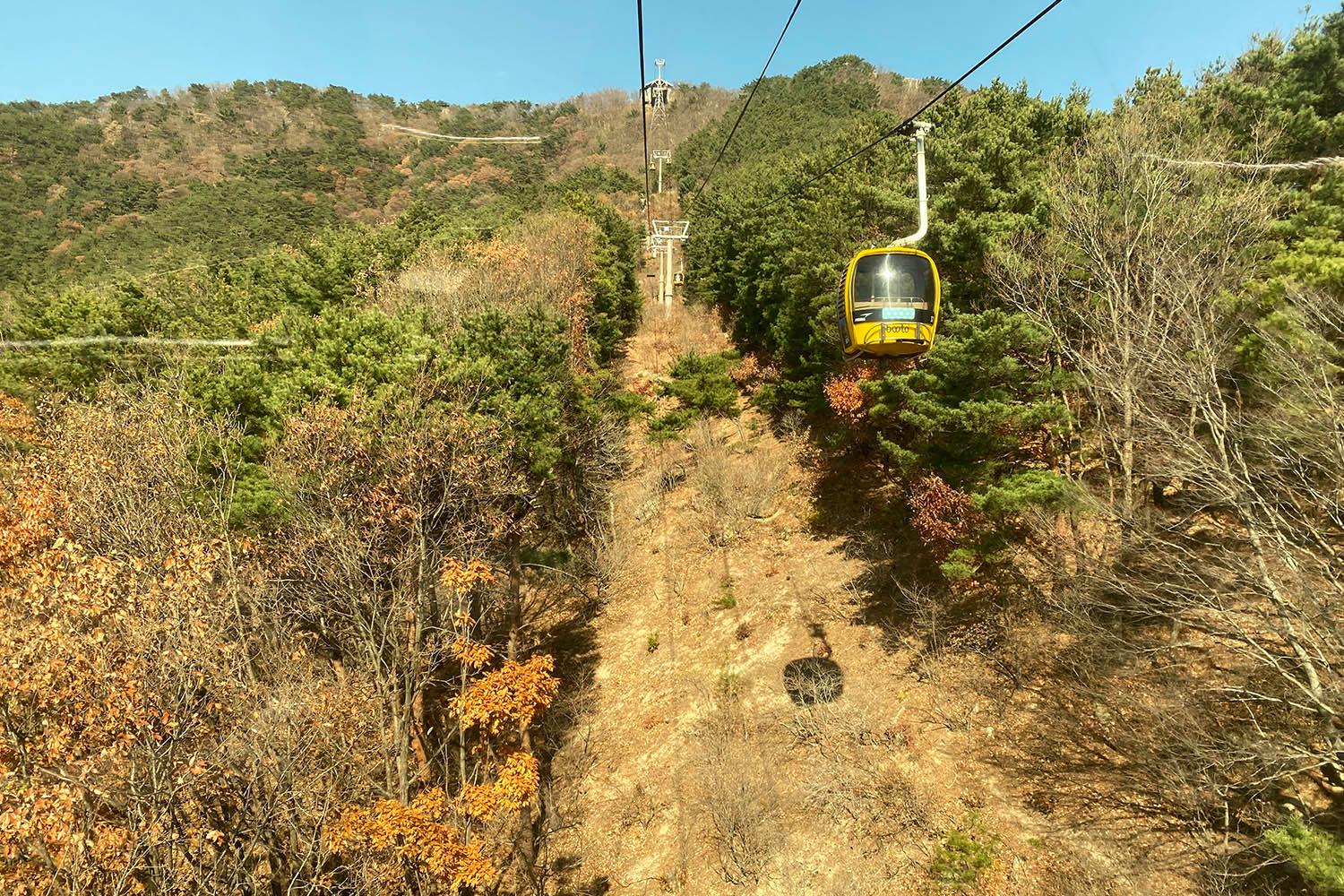 The cable car starts from the central restaurant area of Palgongsan and takes you halfway up the mountain.
For more information about the cable car, read about it here!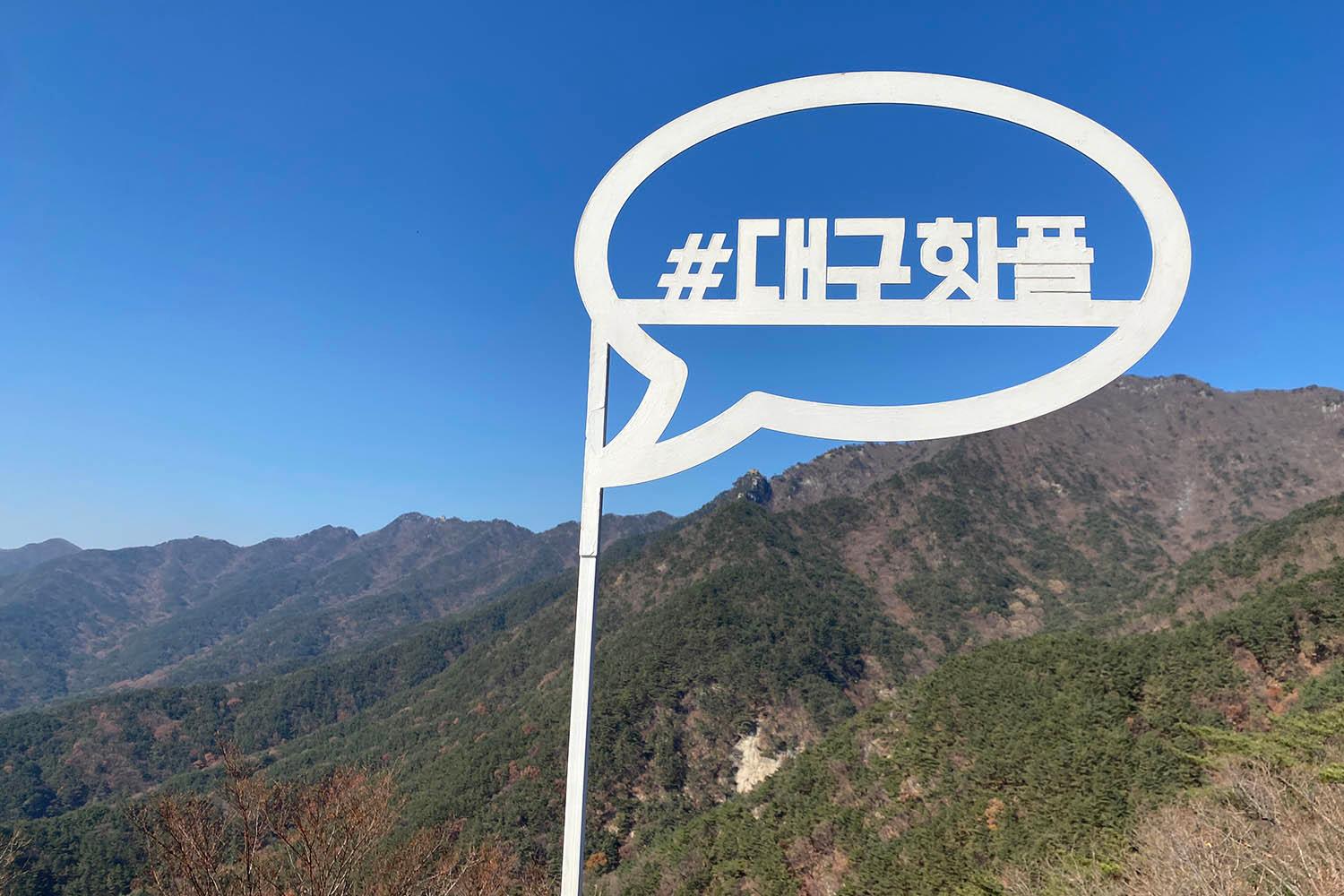 The pajeon (green onion and seafood pancake) and buckwheat noodle is the signature food here at the Palgongsan. Do you see the flying noodles!? This dish is served cold, so if you are planning on your visit during warmer weather, I would like to suggest you try this dish!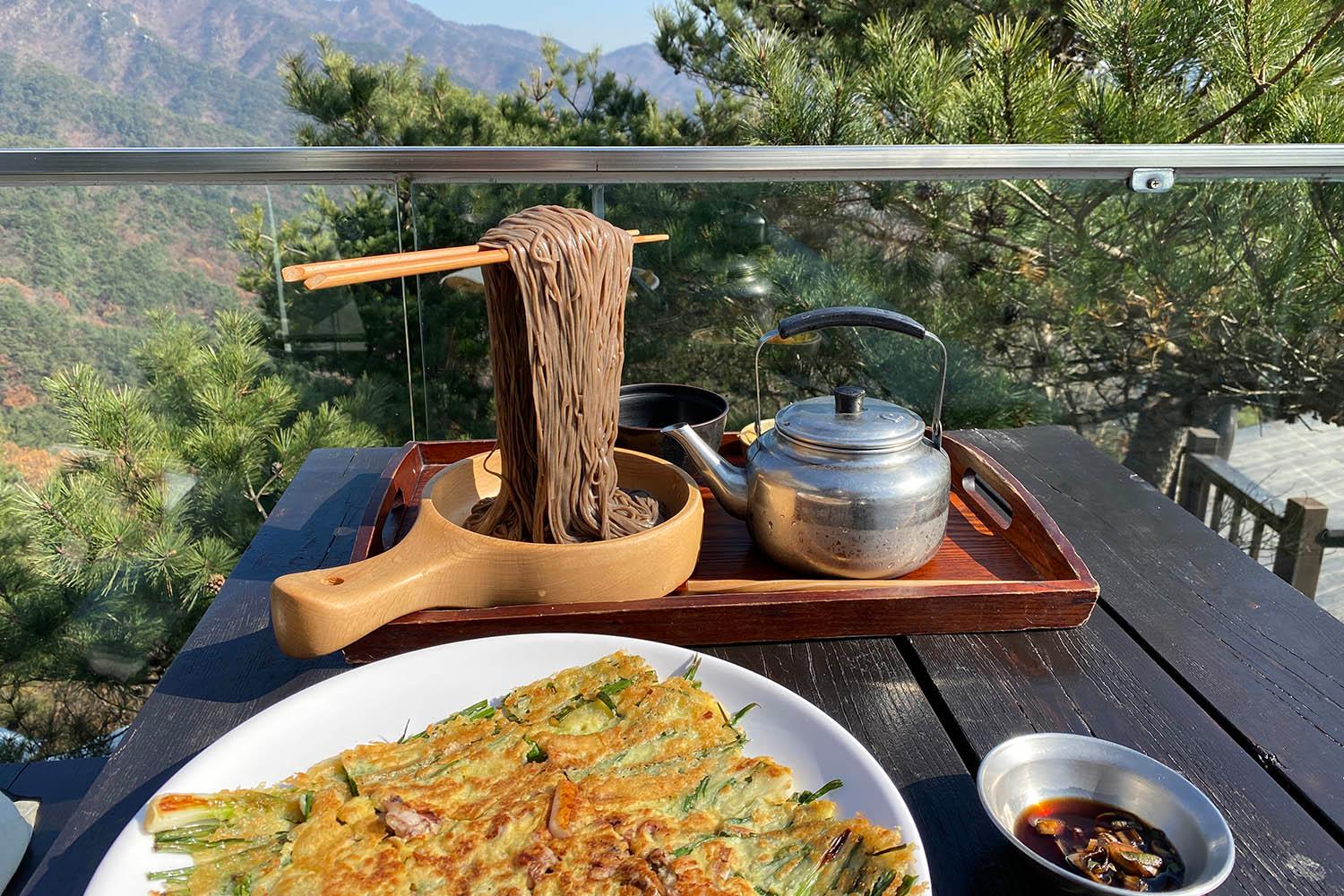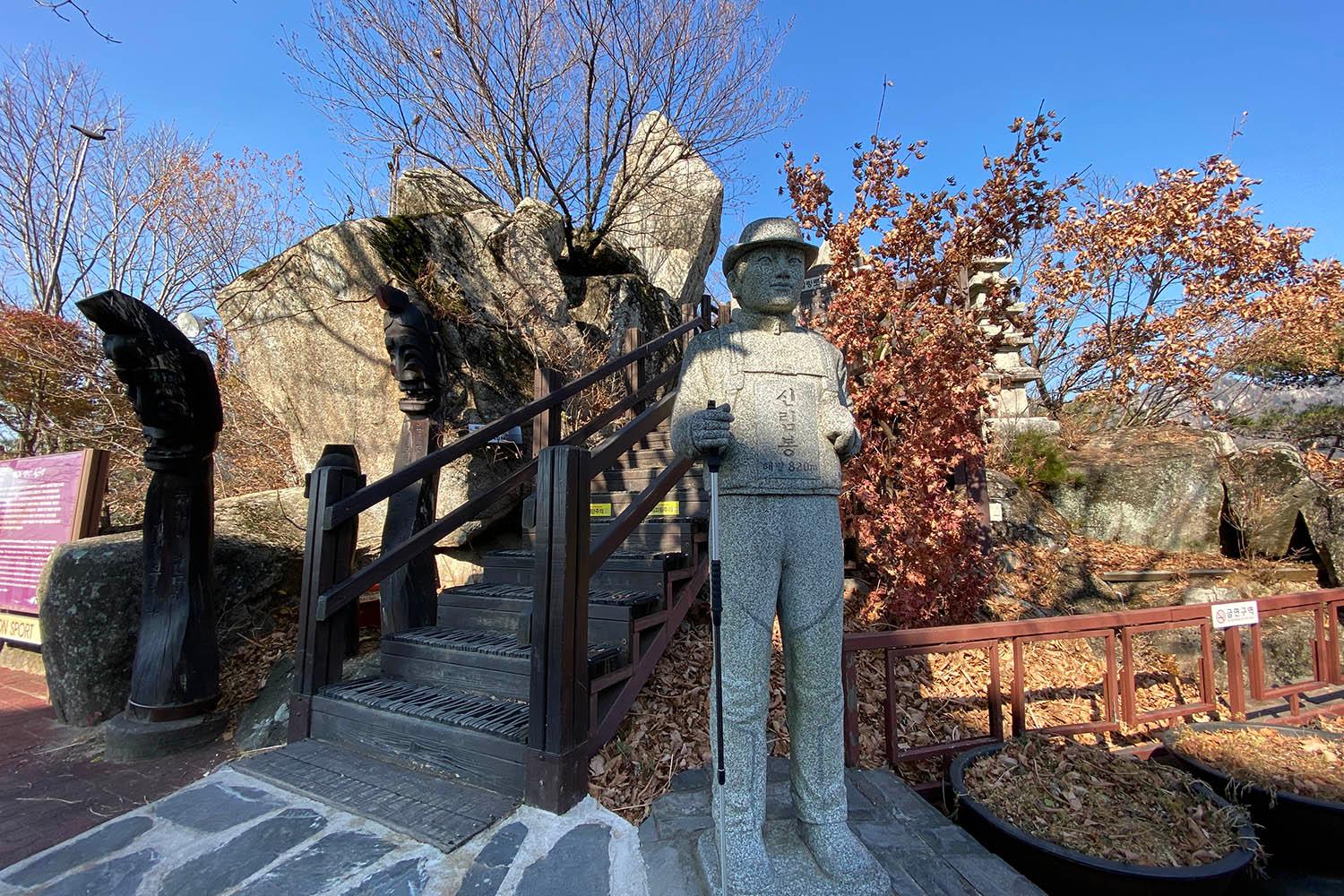 ---
How did you like the full list of things to do in Daegu? I am pretty sure there are more than you have expected!
I hope you found this blog helpful, and see you next time.
---