2021 Guide To Haeundae Must-Eats
13 of the best places to eat by Busan's most popular beach!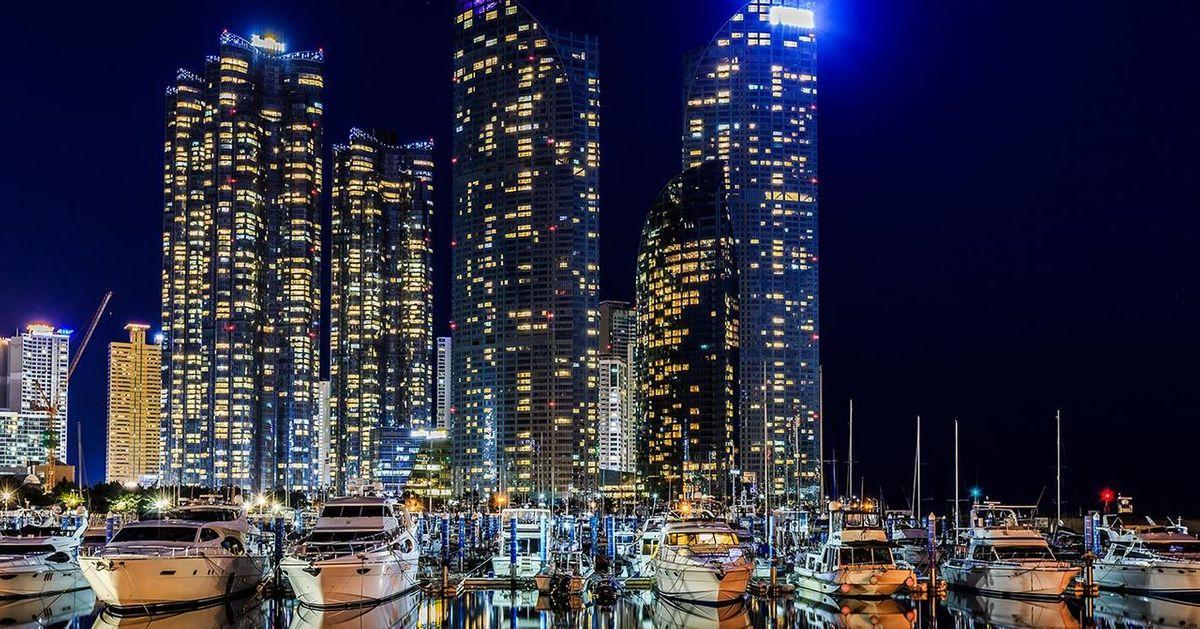 When it comes to Busan, most people think of Haeundae, the most popular tourist spot in this southern city.
Despite this, there doesn't seem to bee much information out there about food and restaurants in the Haeundae area, so we put together a list of must-eats for you to make your trip to Haeundae even better.
There are tons of options and varieties to choose from to suit everyone's tastes, and today we have 13 places we want to highlight that stand out from the rest.
---
Century Octopus
100세낙지
Address: 부산 해운대구 구남로24번길 3
3 Gunam-ro 24-beongil, Haeundae-gu, Busan
Hours: 11:00-22:00
Promo: Enjoy one complimentary drink or one order of noodles. For details, click here.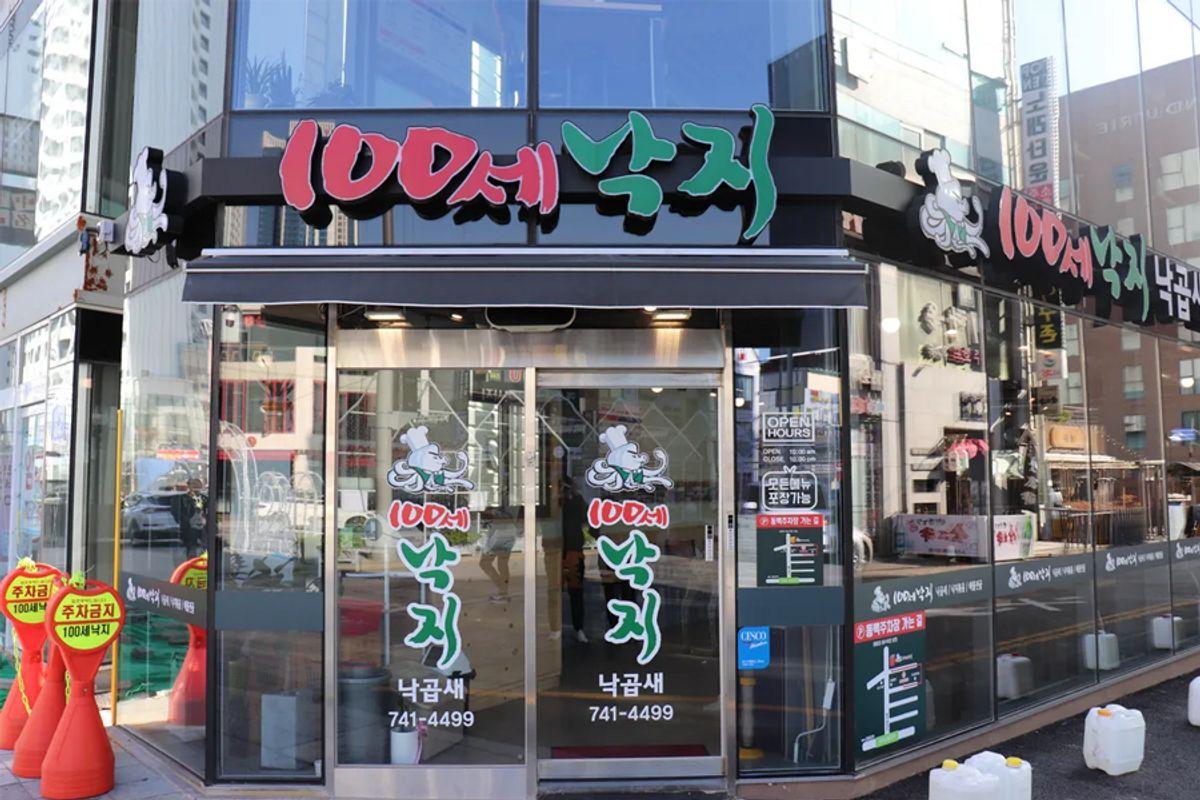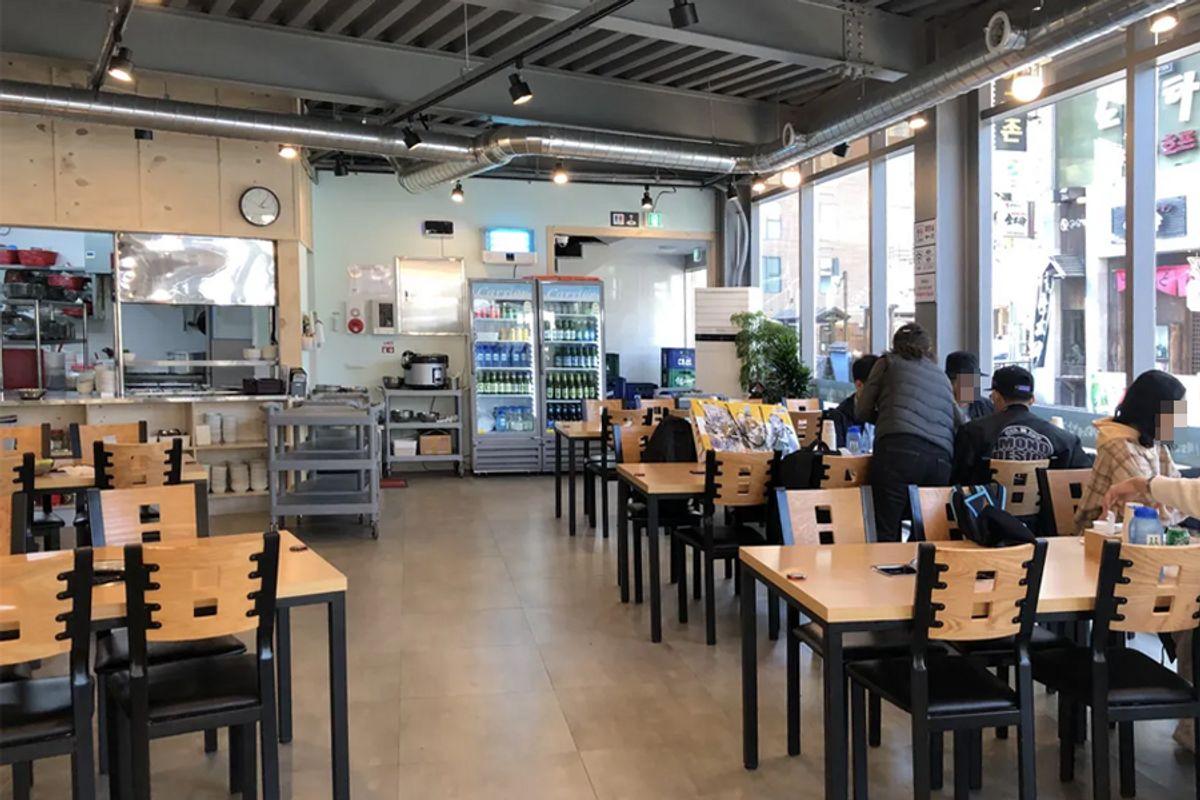 Haeundae's gourmet Century Octopus is quite popular, but there is plenty of space and seating, so you don't have to worry about that.
They mostly serve Korean-style hot pot, so they have a 2-serving minimum.
If you're a fan of octopus, shrimp, and sundae, you won't be disappointed!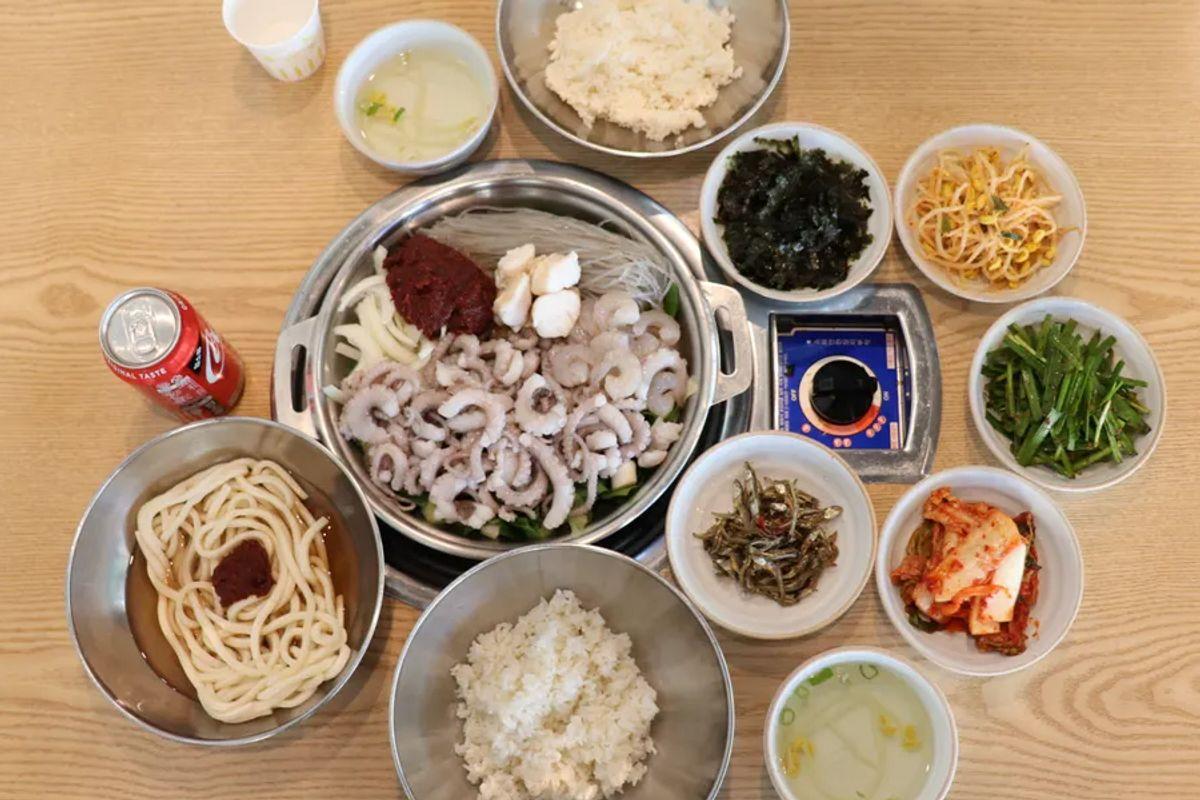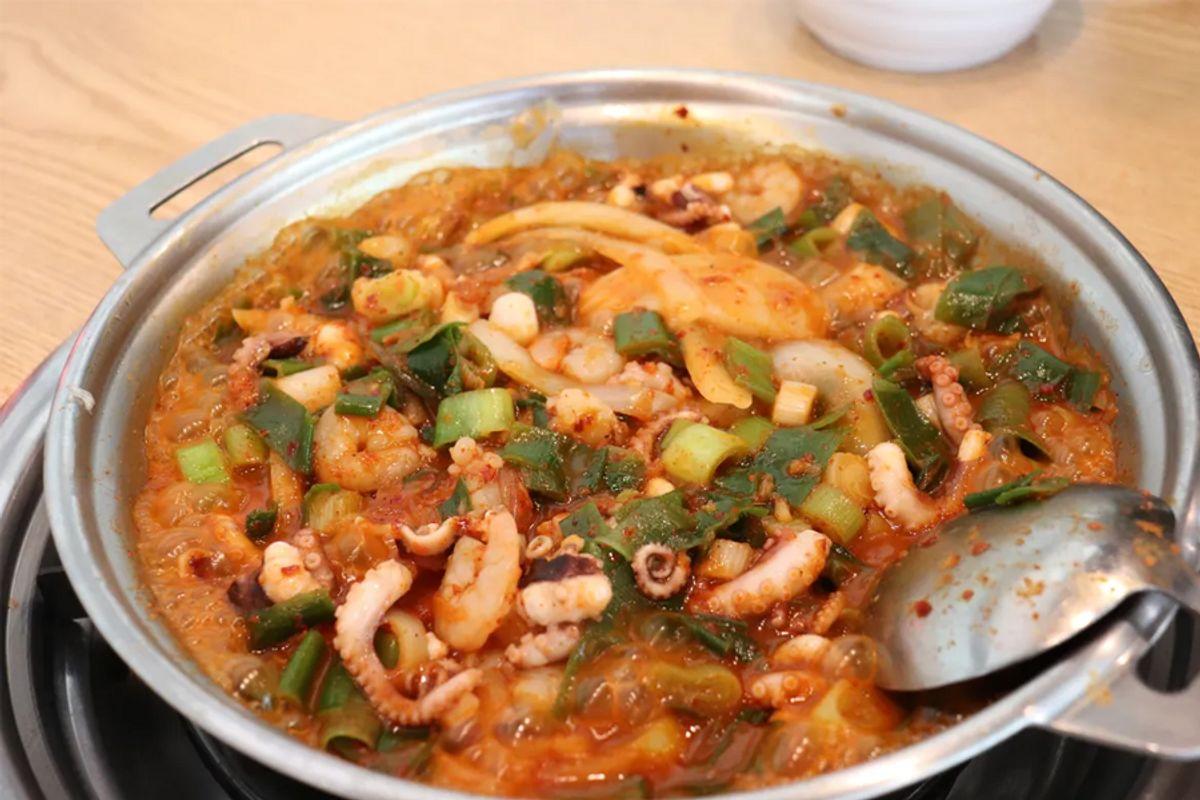 The octopus hot pot is deliciously satisfying. Enjoy with rice, but don't forget to save some rice to stir-fry at the end!
And Creatrip members can redeem the coupon in the link above to receive either one free drink or one free order of noodles!
---
Gyeyuong Sanghoe
계영상회
Address: 부산 해운대구 구남로12번길 11
11 Gunam-ro 12-beongil, Haeundae, Busan
Hours:
Sun-Fri: 17:00-00:00
Sat: 17:00-01:00
Promo: Free bulgogi chive pancake. For details, click here.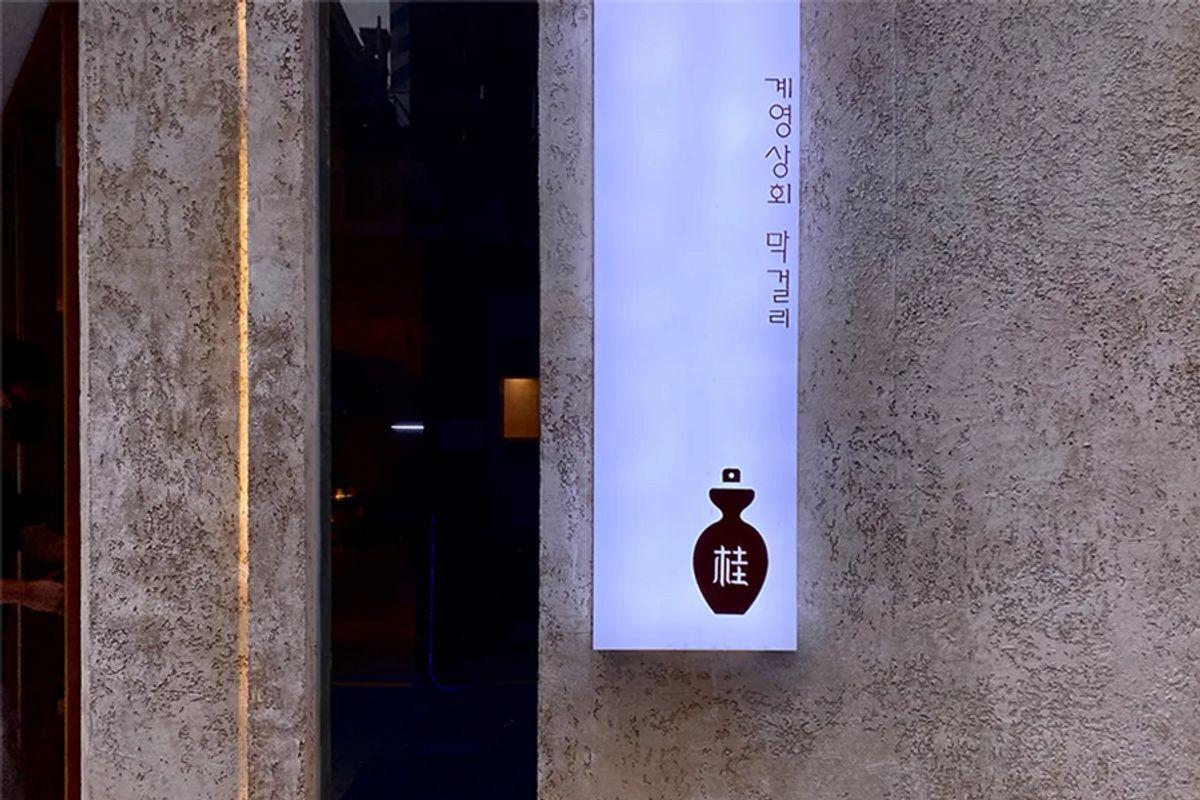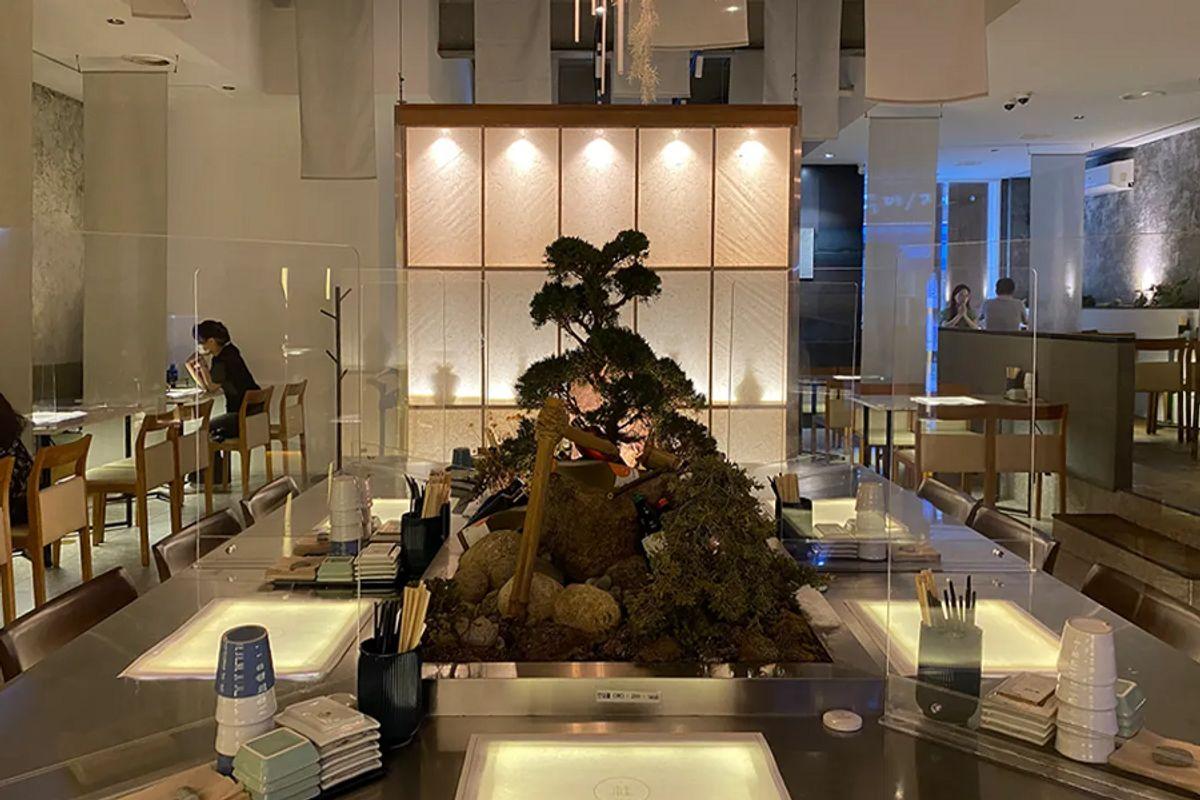 Gyeyuong Sanghoe is a traditional restaurant offering many authentic Korean dishes as well as a variety of alcoholic beverages.
This is the perfect place for someone wanting to taste traditional Korean cuisine and makgeolli, traditional Korean rice wine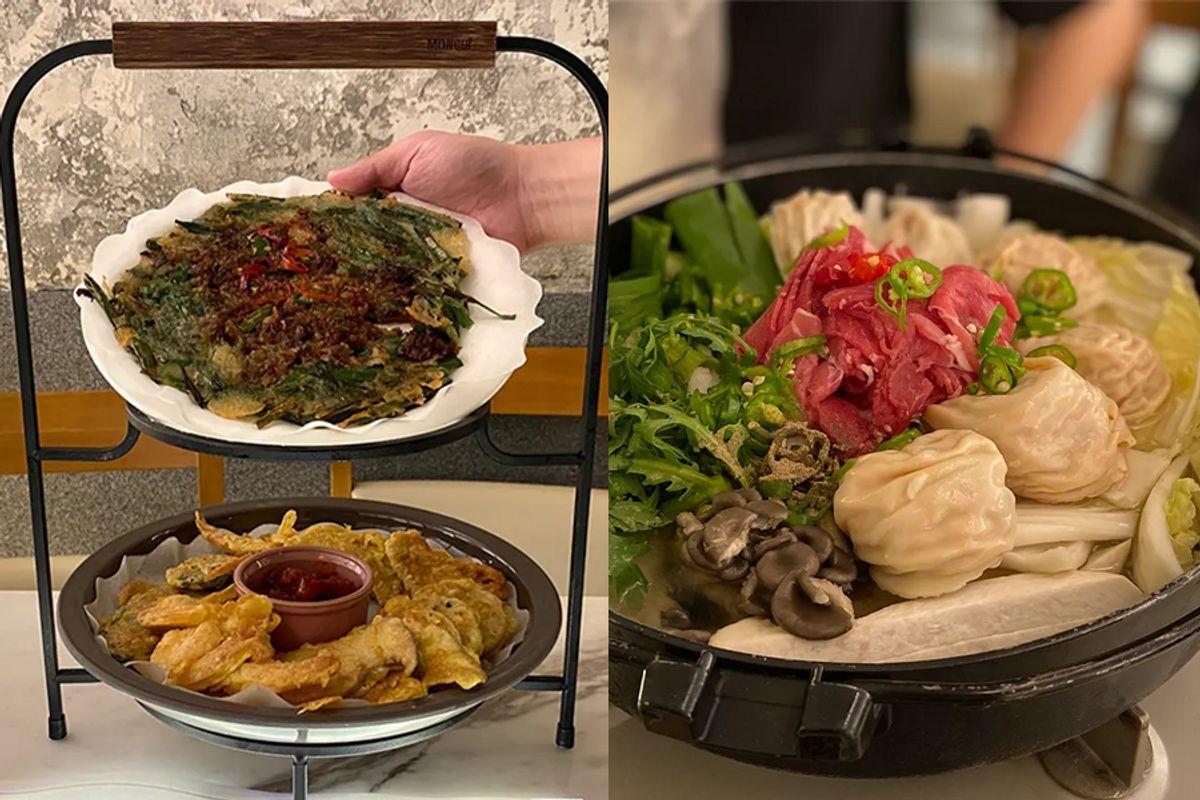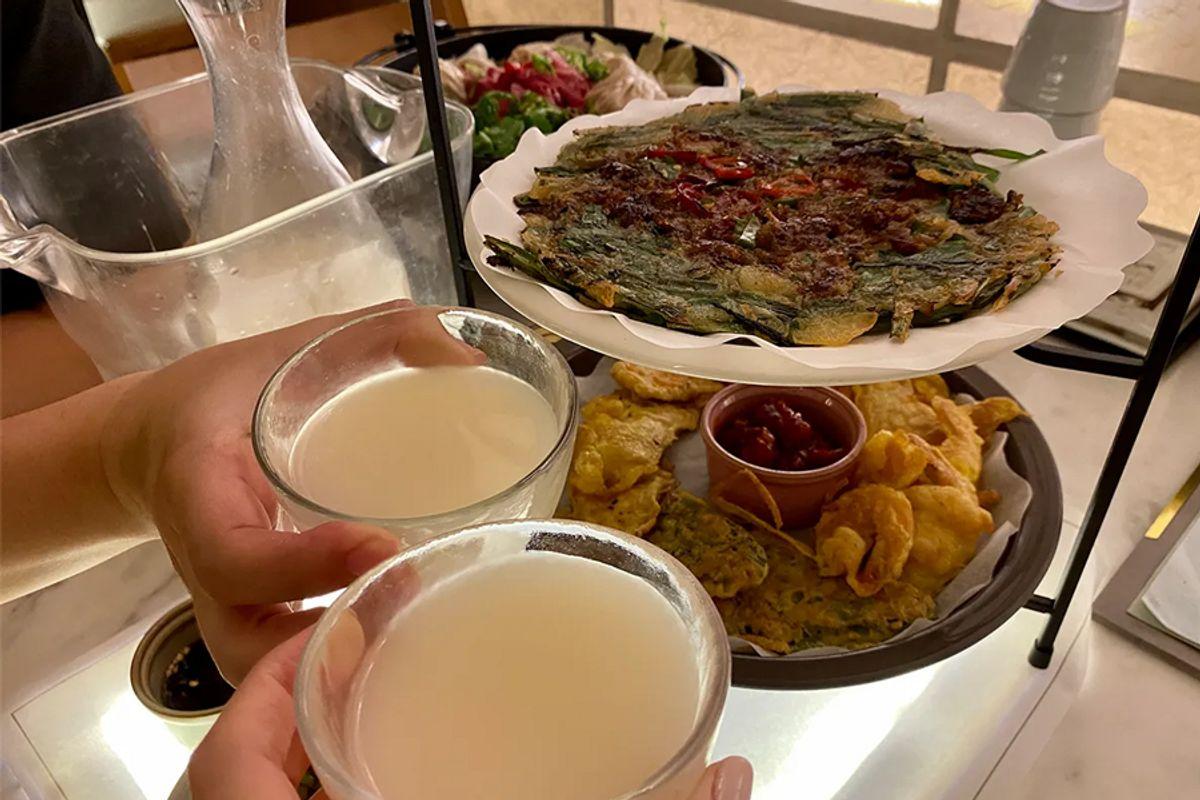 Although the menu offerings are common traditional dishes, Gyeyuong Sanghoe's iterations are gourmet and truly a delightful experience.
The food pairs perfectly with the craft makgeolli and overall will leave you feeling refreshed and satiated.
And don't forget to download your coupon to receive a free bulgogi and chive pancake! Savory Korean pancakes are a traditionally eaten with makgeolli, so don't miss out!
---
Mipo Kkeutjib
미포끝집
Address: 부산 해운대구 달맞이길62번길 77
77 Dalmaji-gil 62-beongil, Haeundae-gu, Busan
Hours: 11:00-20:00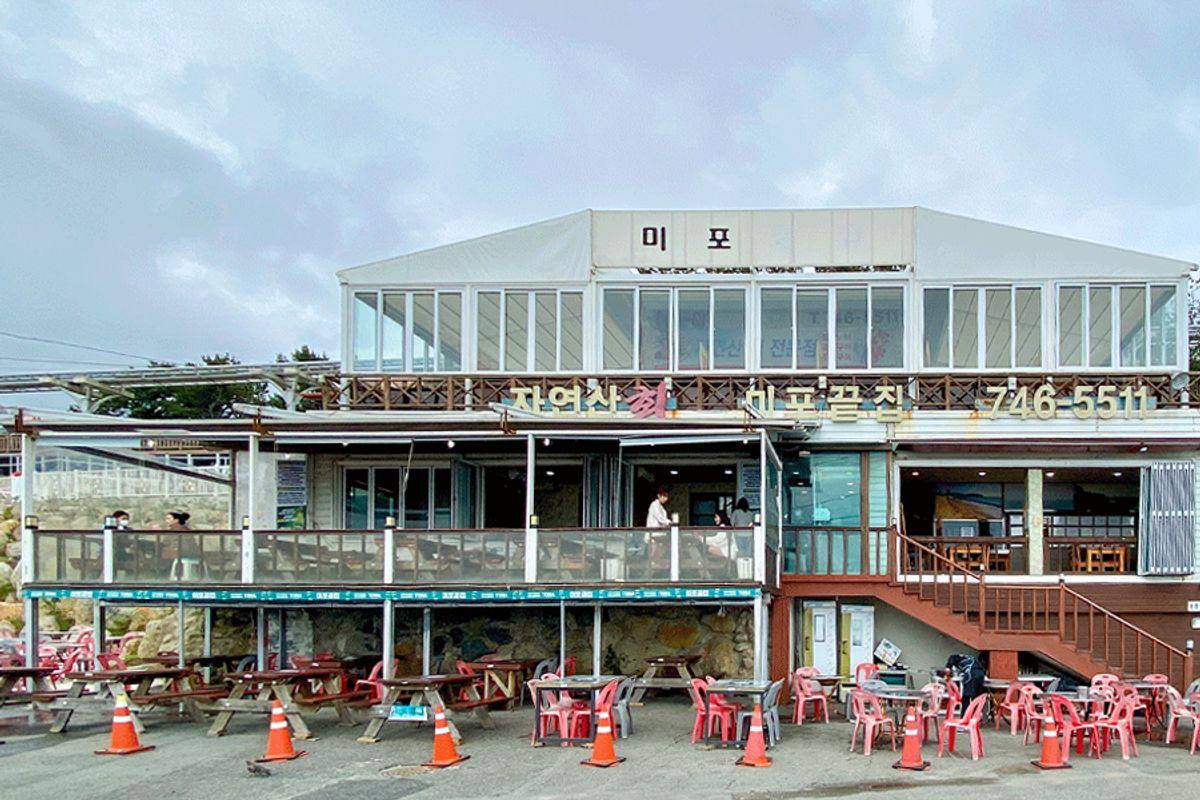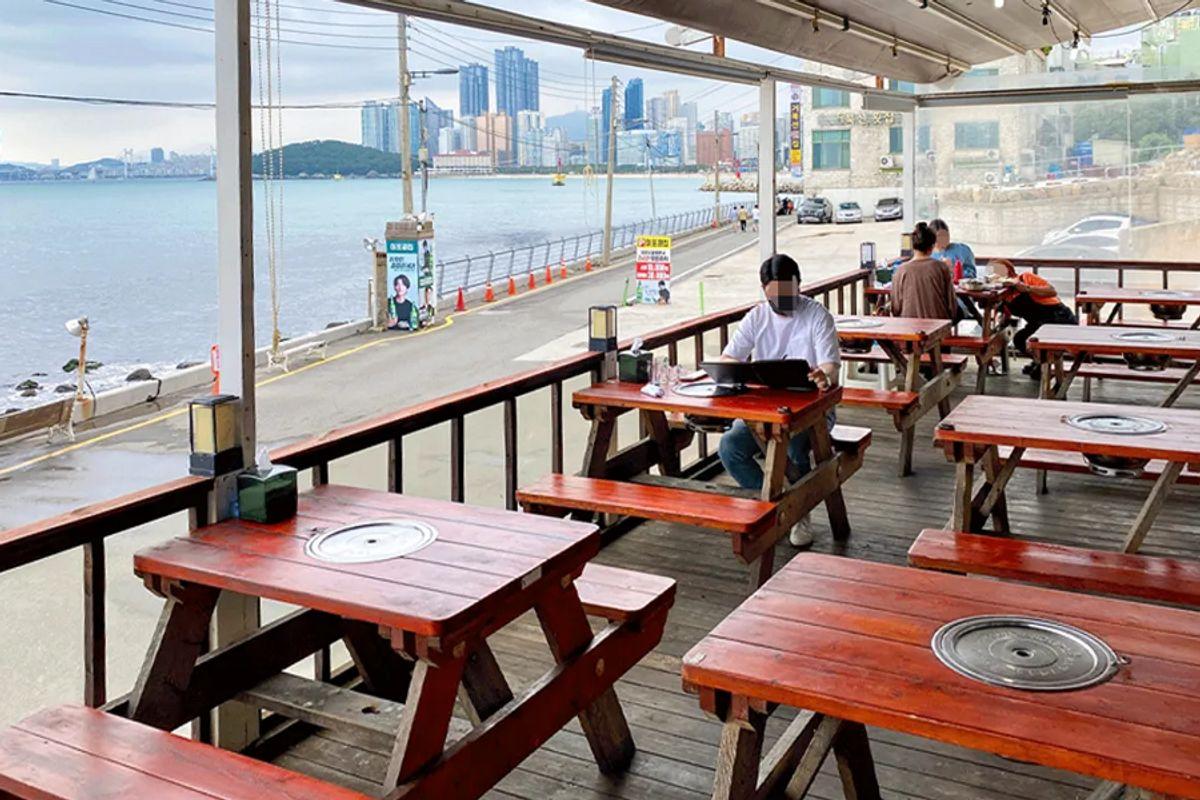 If you walk to the end of Mipo Pier, you will find Mipo Kkeutjib, a 3-story seafood restaurant where you can look out at the peaceful ocean view.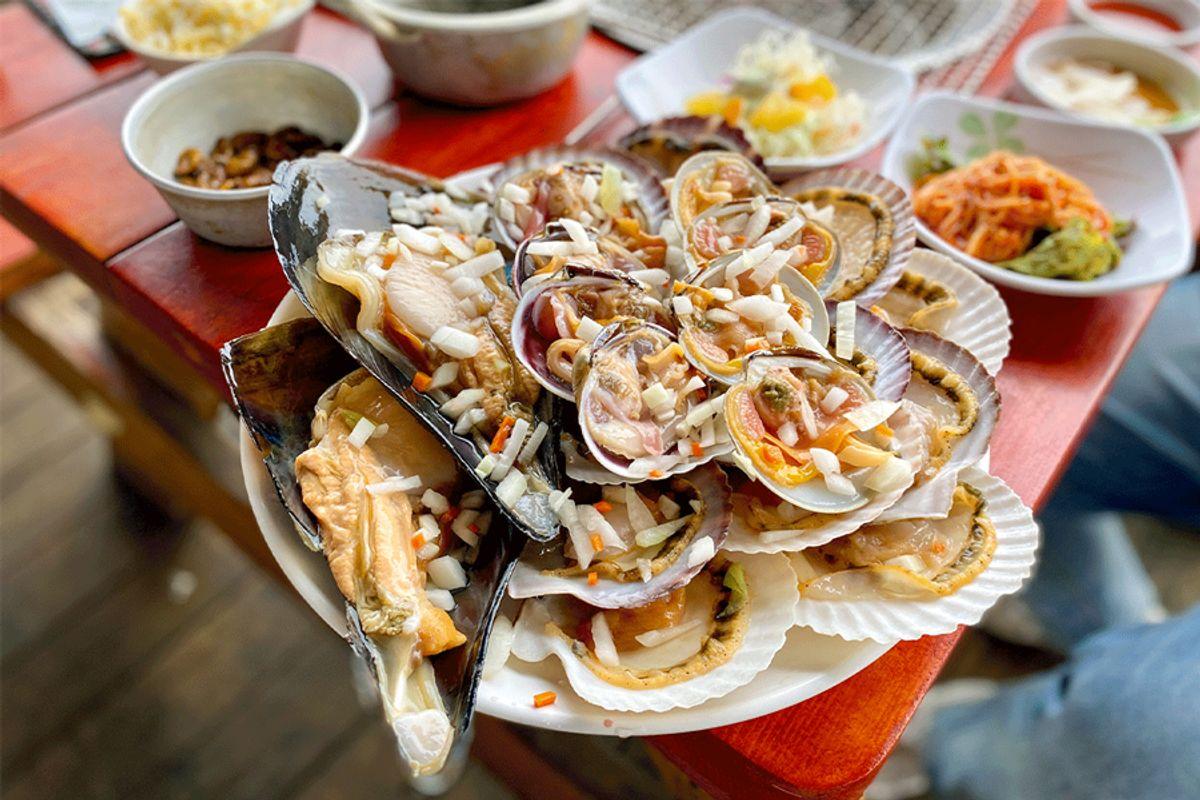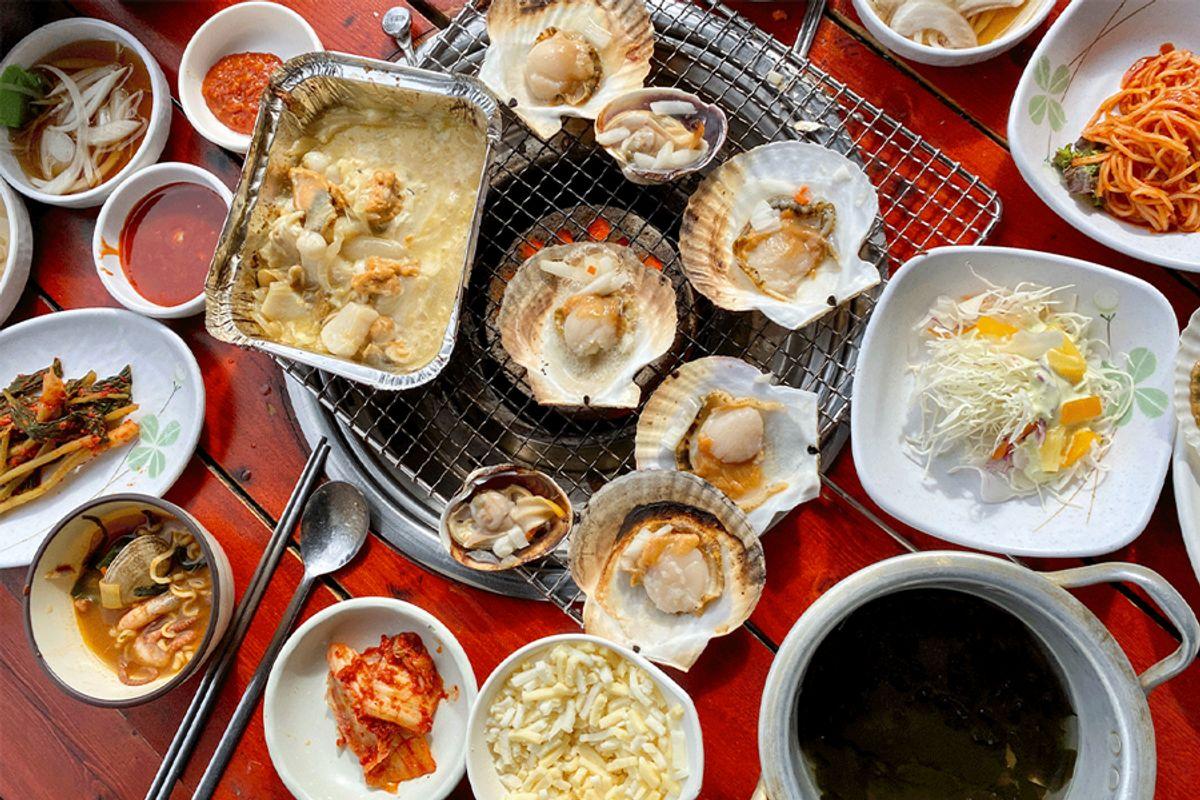 Grilled Clams Small (조개구이)
50,000 won
This is a small order, but as you can see, the serving sizes here are generous.
You grill the assorted shellfish at the table yourself (tips on grilling to perfection in our blog!)
There is also a nice variety of side dishes, including fresh kimchi, salad, pickled onions, and more.
---
Goraesa Fishcake Shop
고래사어묵 해운대점
Address: 부산 해운대구 구남로 14
14 Gunam-ro, Haeundae-gu, Busan
Hours: 09:30-21:30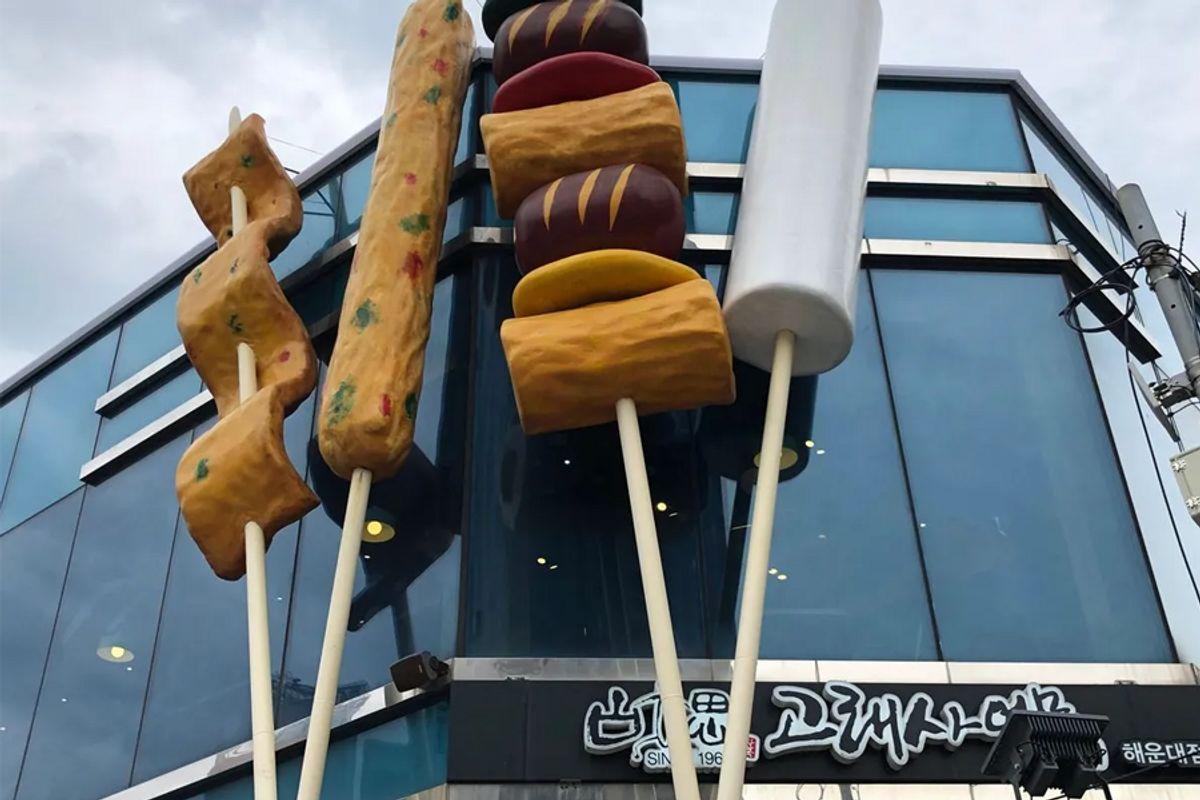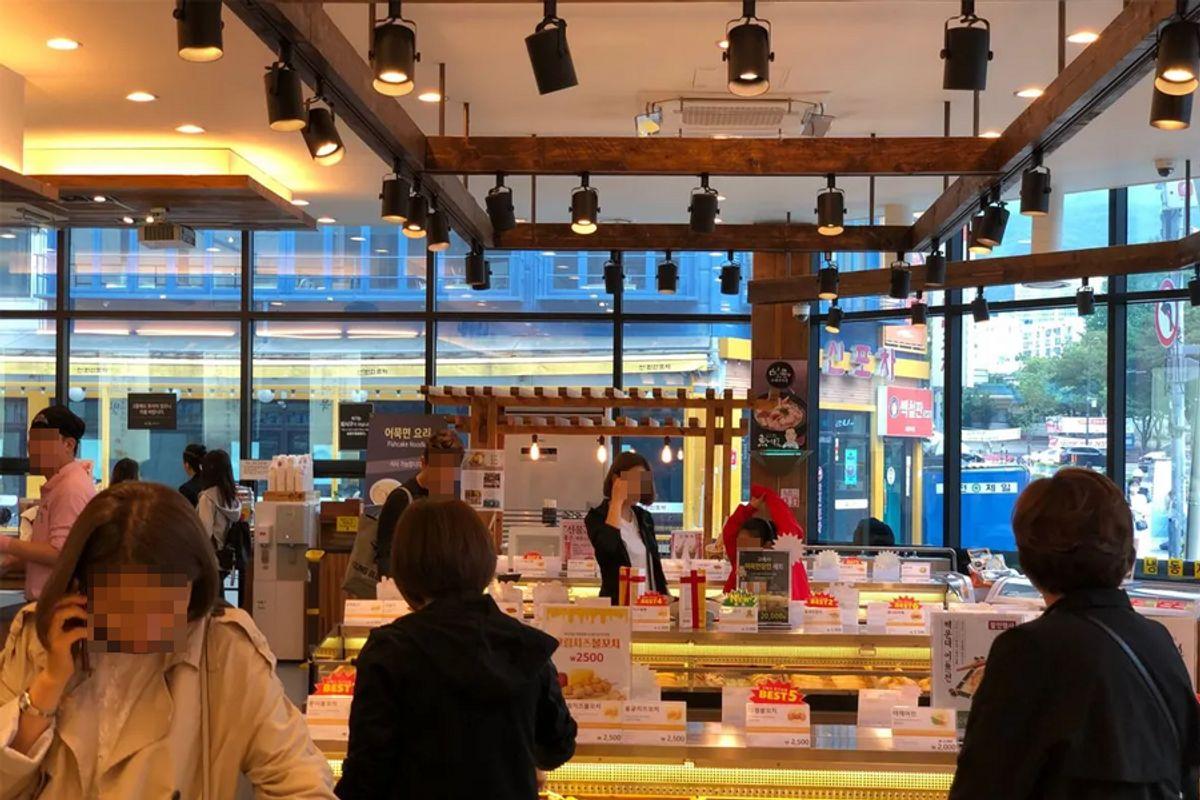 In front of exit 5 of Haeundae Station, huge fishcake decorations dot the outer wall of the store - quite a statement!
This is the most famous fishcake shop in Busan, Goraesa Fishcake.
They offer a variety of flavors and you can sample them before purchasing.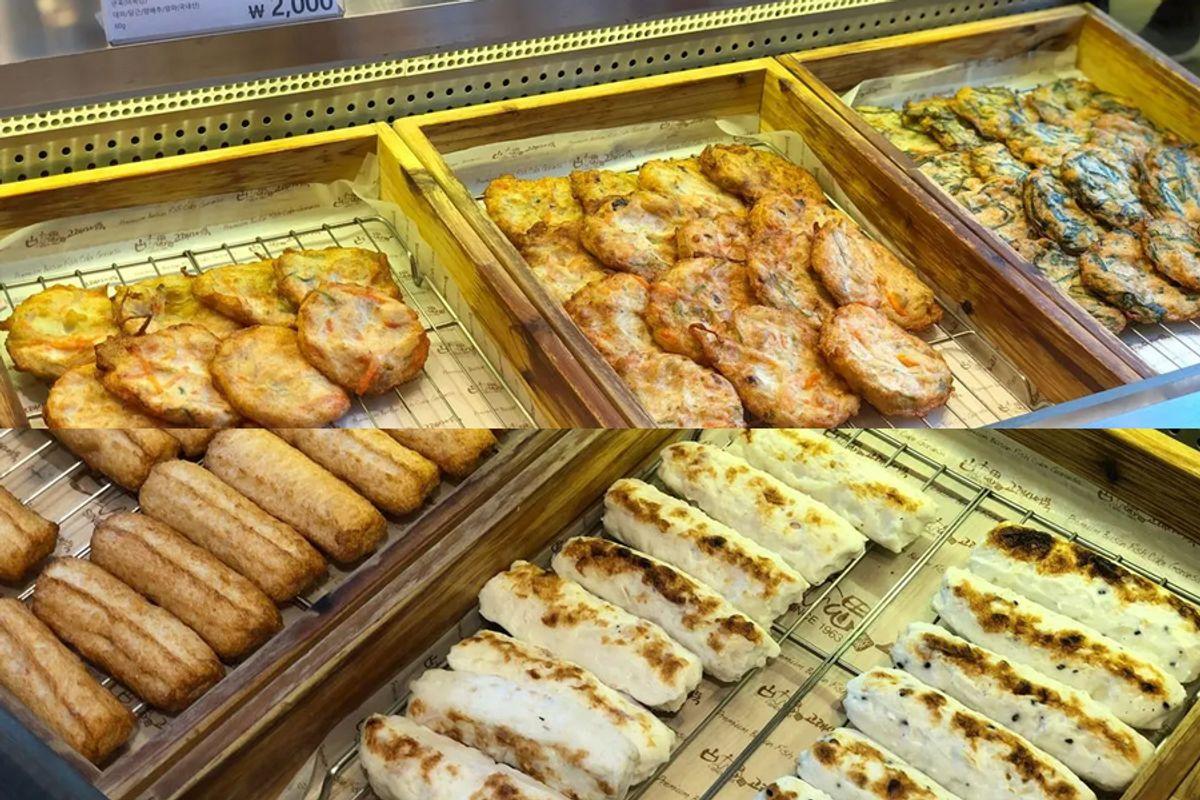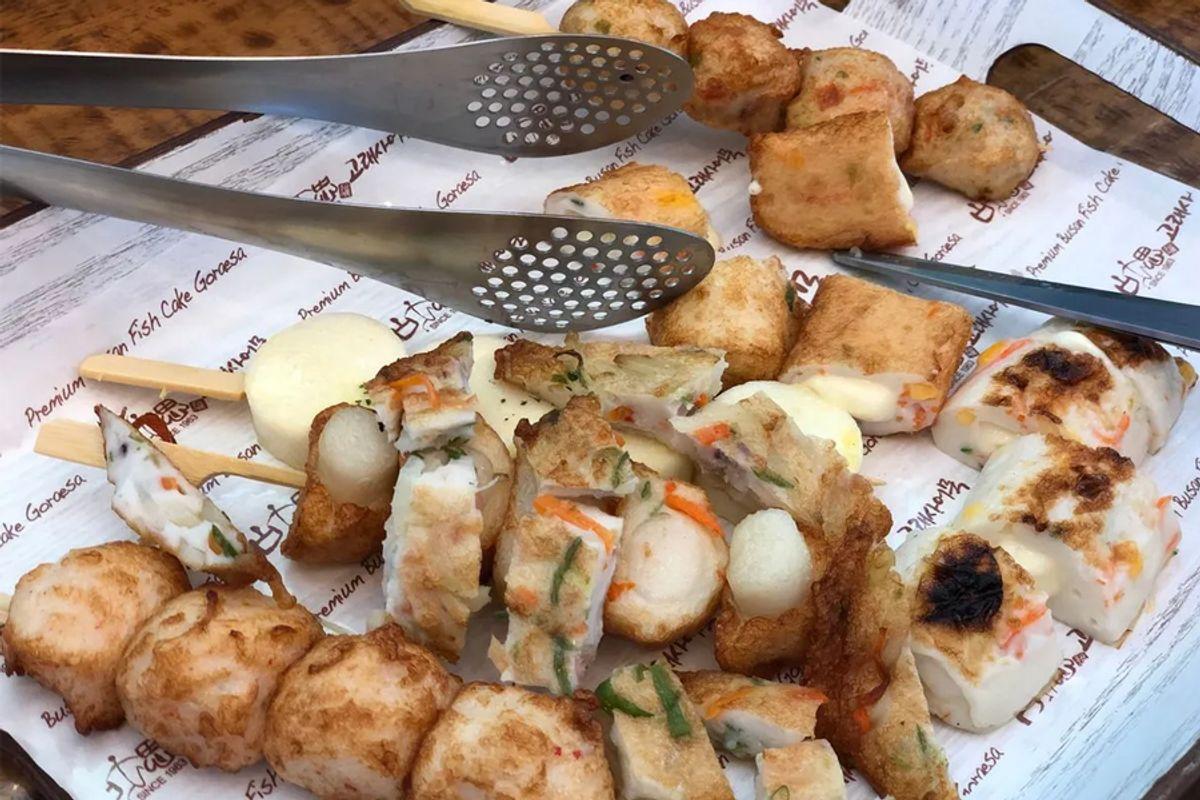 The dazzling array of fishcakes is one of my favorites delicacies in Haeundae.
And best of all, they are very cost-effective!
After you pay, you can heat them up and eat in the shop.
---
Miryang Sundae Dwaeji Gukbap
밀양순대돼지국밥 부산본점
Address: 부산 해운대구 구남로 28
28 Gunam-ro, Haeundae-gu, Busan
Hours: Open 24 hours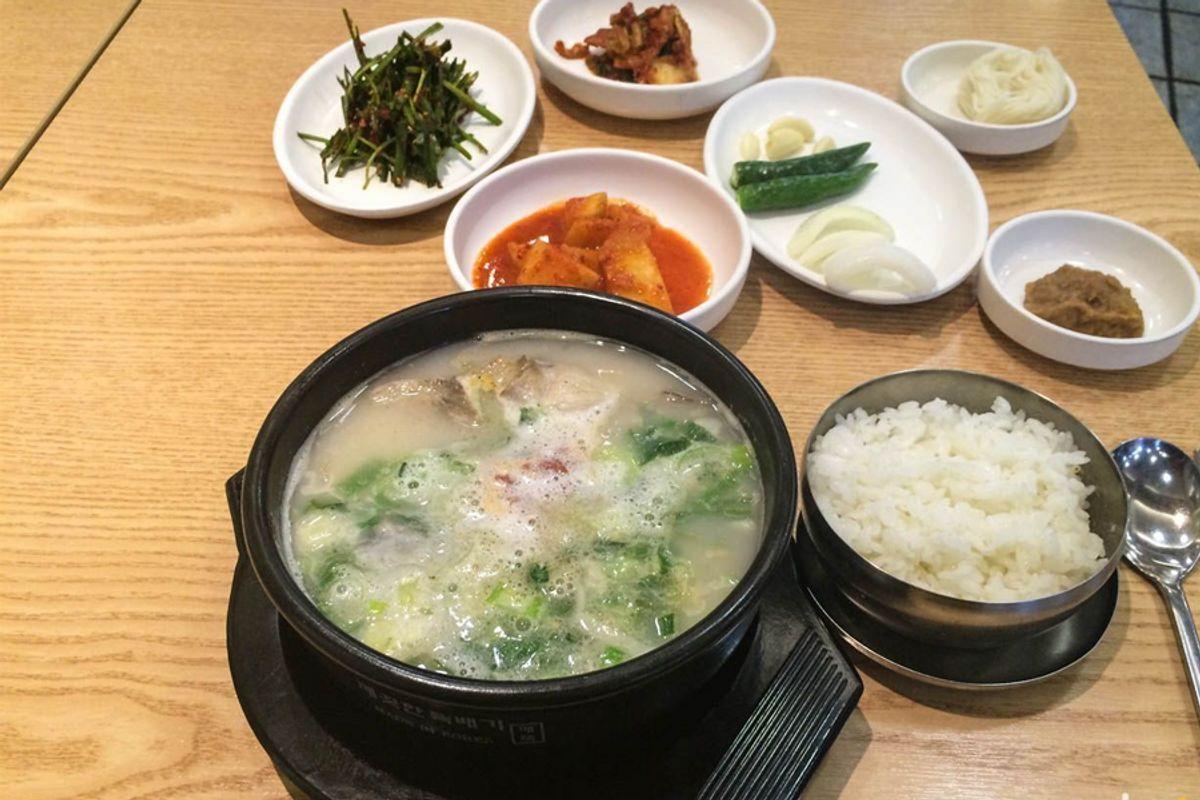 One of the main foods that people associate with Busan is pork soup with rice.
There are many delicious pork rice soup restaurants in Busan, each with their own unique flavors, but we want to introduce you to the famous Miryang.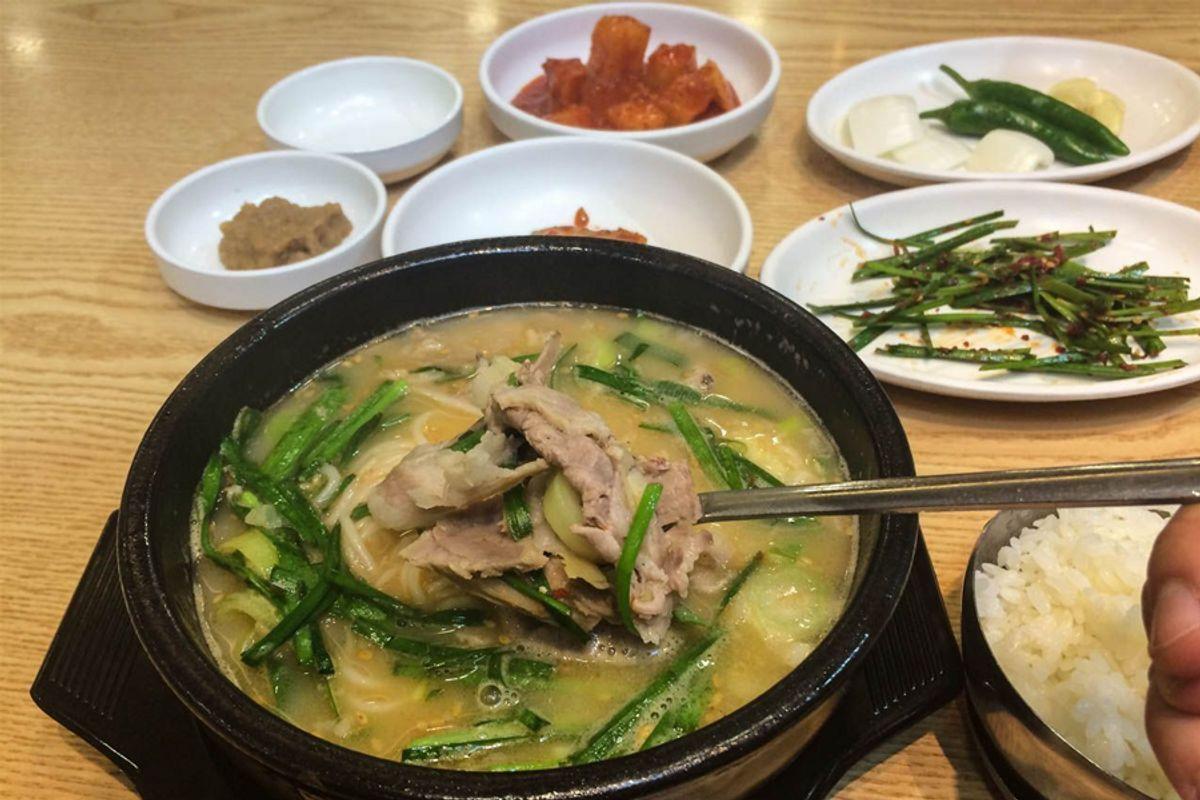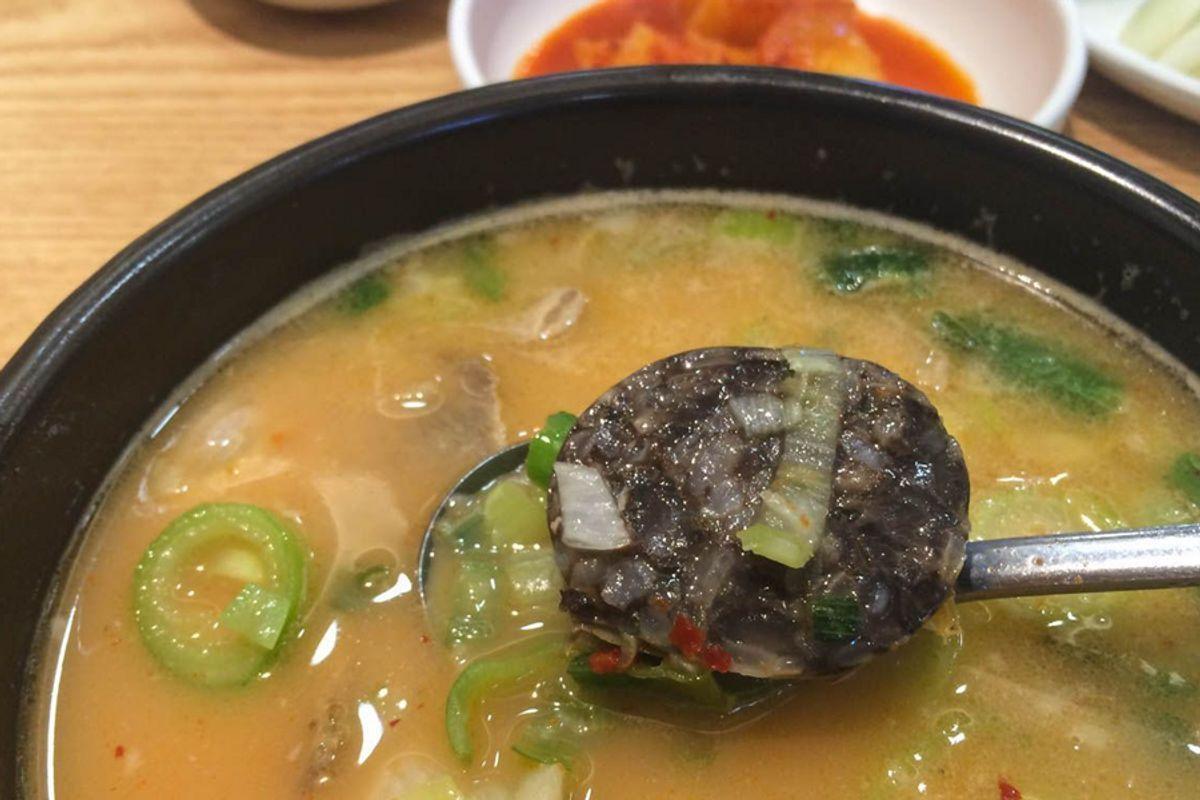 The pork, sundae, mixed, and intestine rice soups are 9,000 won and rice soup with everything is 10,000 won.
You can try pork soup with blood sausage or without, but don't forget to add the salt shrimp for more flavor!
---
Haeundae Wonjo Halmae Gukbap
해운대원조할매국밥
Address: 부상 해운대구 중동1로 40
40 Jung-dong 1-ro, Haeundae-gu, Busan
Hours: 07:30-20:30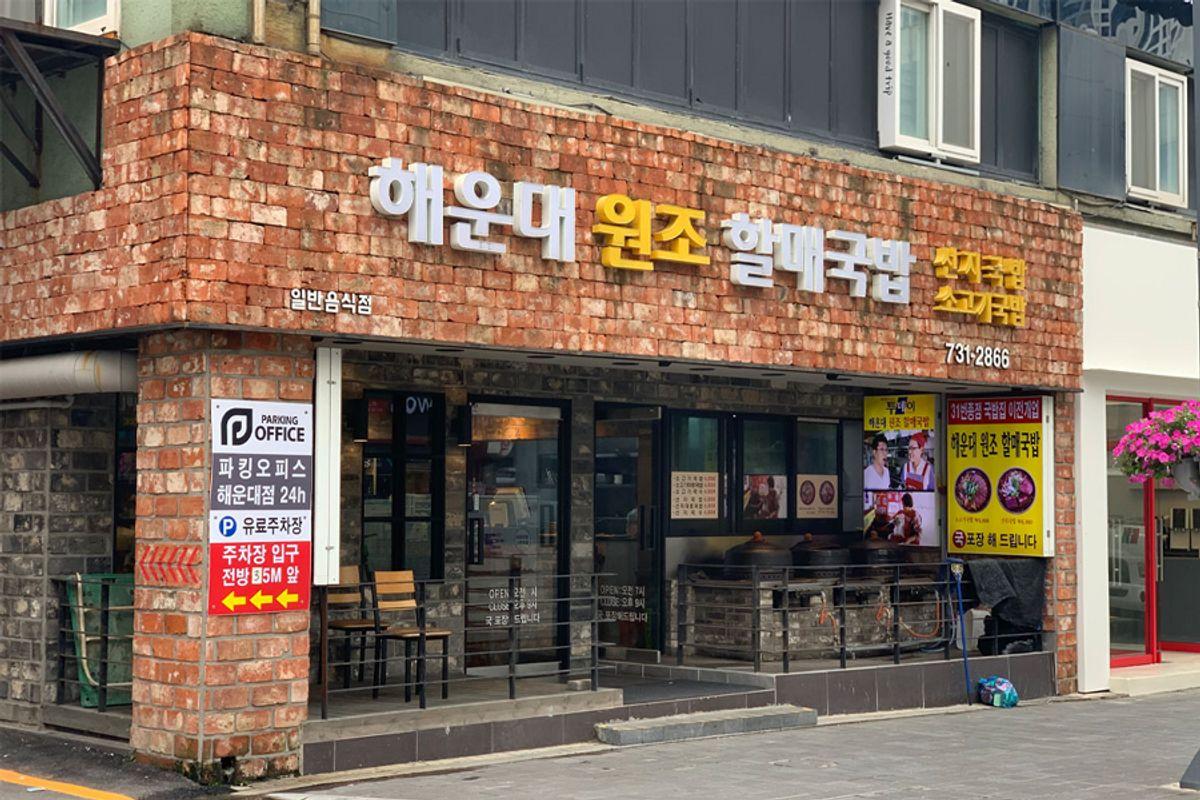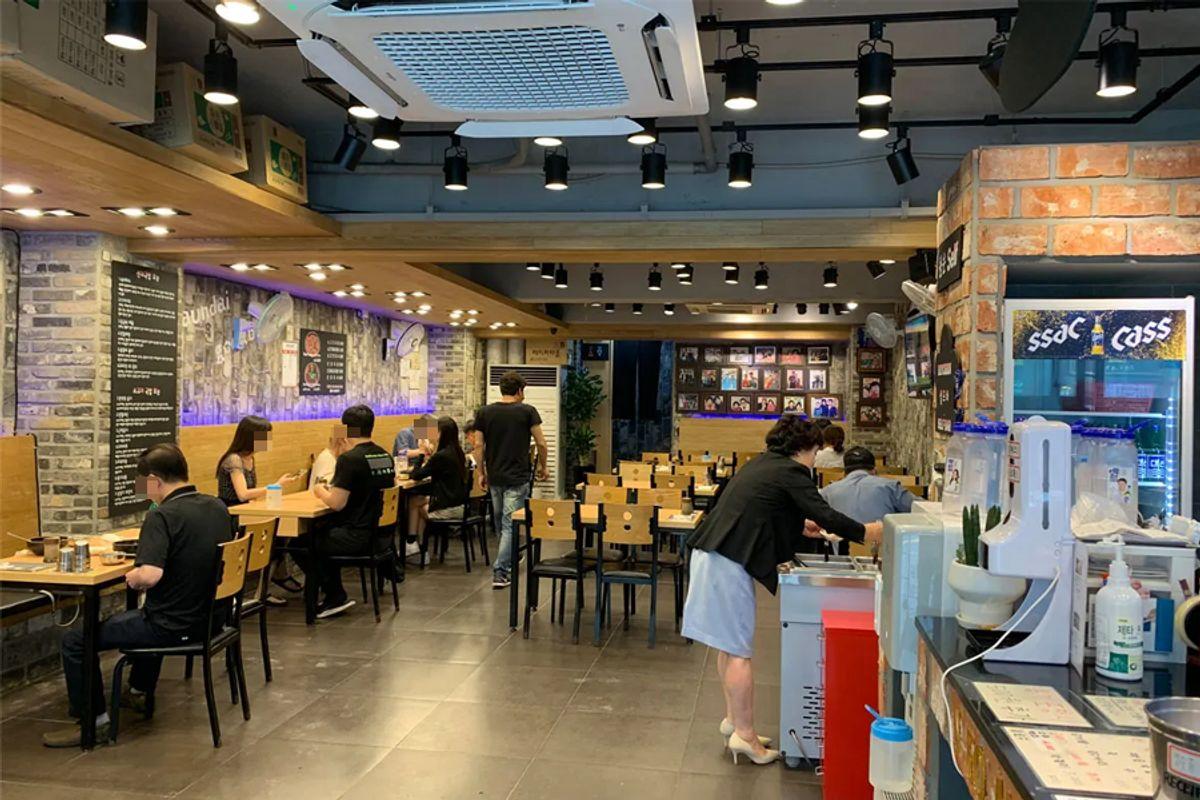 This restaurant is very famous and has been around for nearly 50 years.
It has appeared on TV many times and many celebrities have visited.
One of the cool features is the traditional cooking pots out in front of the building.
This location is new, but it is only a few minutes from the original location.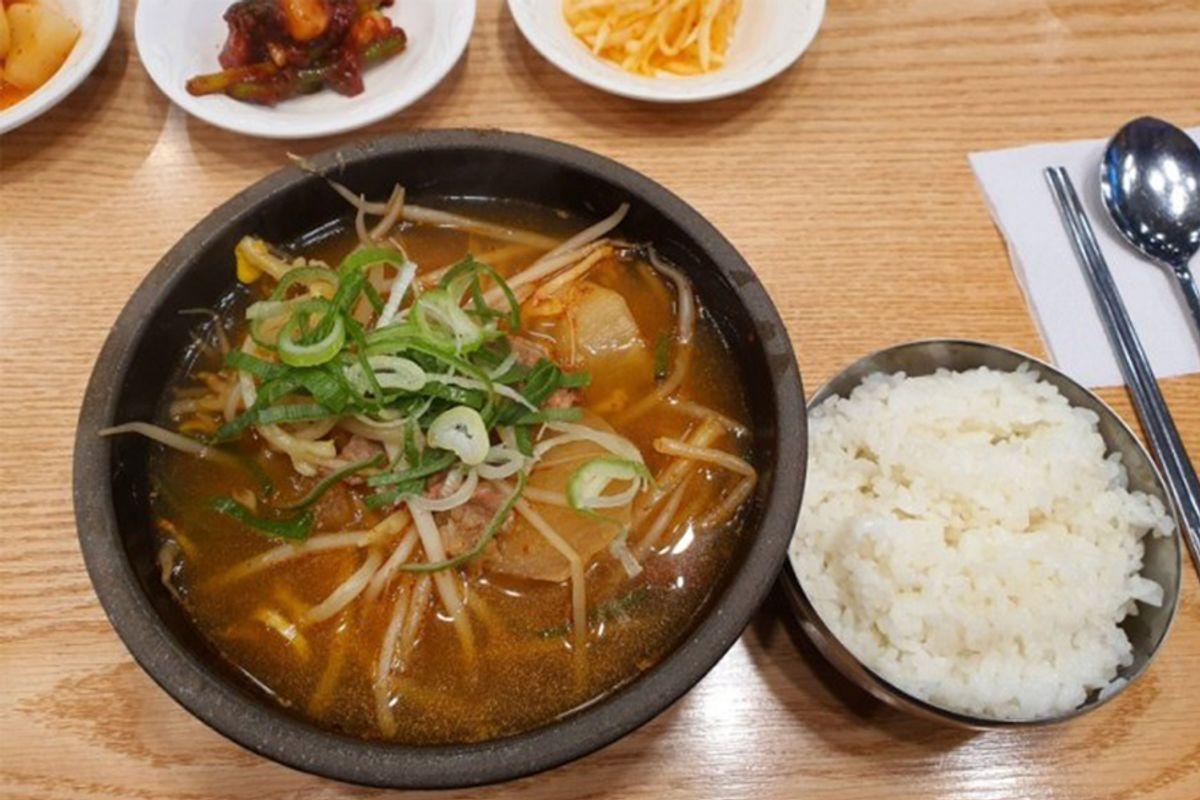 Beef Soup With Rice (소고기국밥)
6,500 won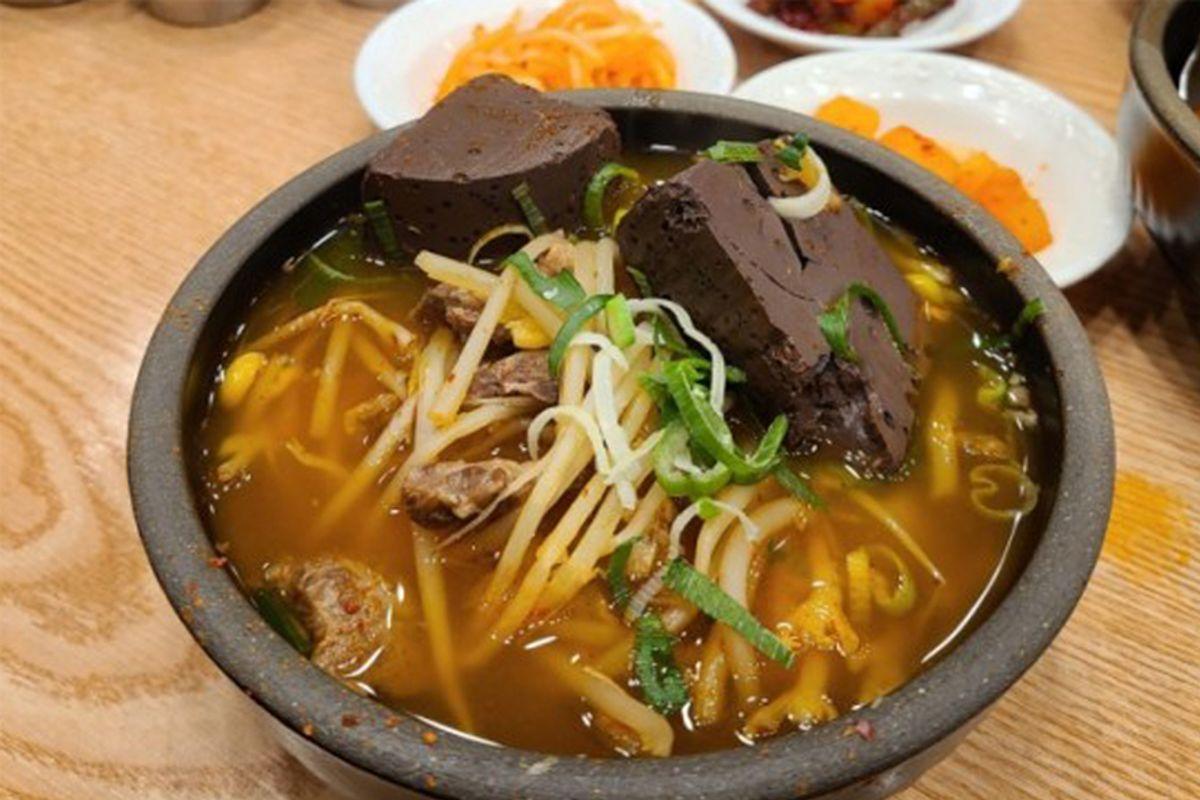 Ox Blood Soup With Rice (선지국밥)
6,000 won
There is no pork here, everything is beef based.
Every bite is flavorful and fragrant, not greasy at all, and very refreshing.
The beef itself is tender and delicious and I highly recommend you try this restaurant when you come to Haeundae.
---
Matchandeul Wang Sogeum Gui Haeundae
맛찬들왕소금구이 해운대직영점
Address: 부산 해운대구 해운대로608번길 46
46 Haeundae-ro 608-beongil, Haeundae-gu, Busan
Hours: 12:00-23:00
Last Order: 22:00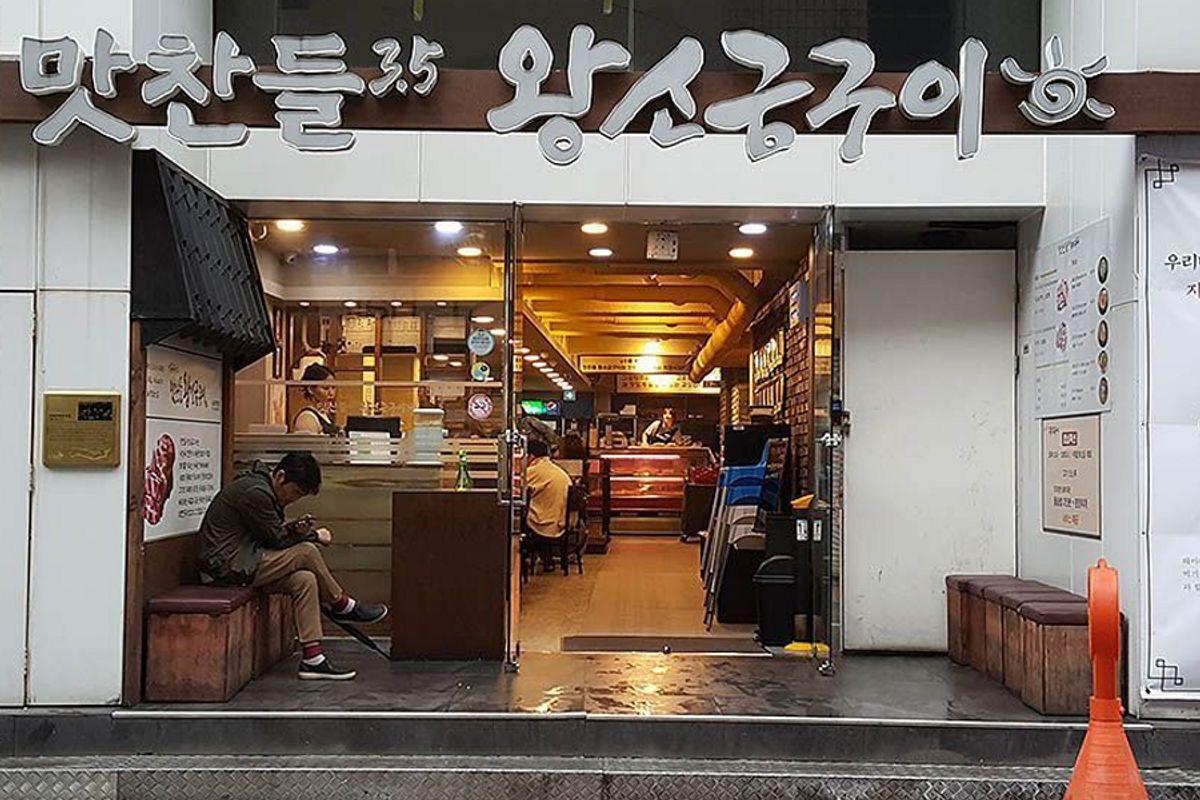 If you're looking for a Korean barbecue place in Haeundae, we recommend Matcheul Wang Sogeum Gui.
Although the price is a bit more than other places, the quality is very high and worth the price.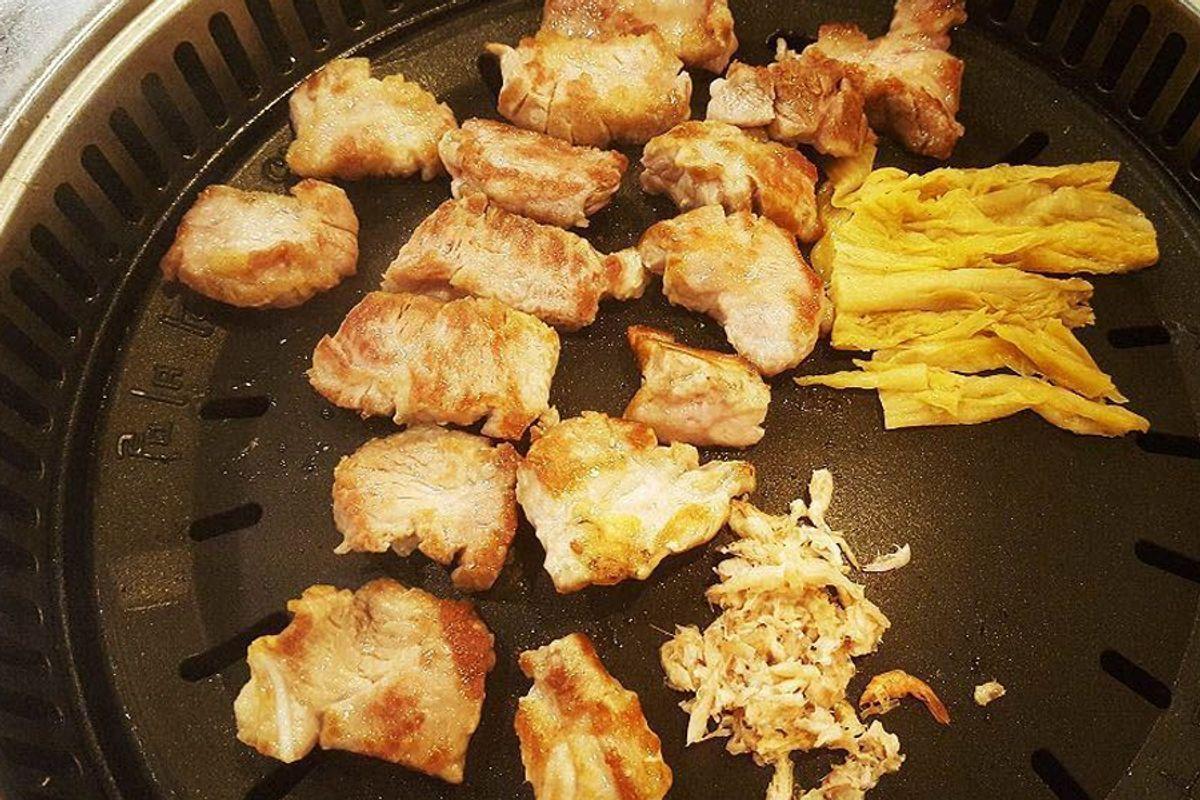 Restaurant staff will cook the pork for you at your table, so all you have to do is relax and chat with your friends while you wait for your meal to be cooked.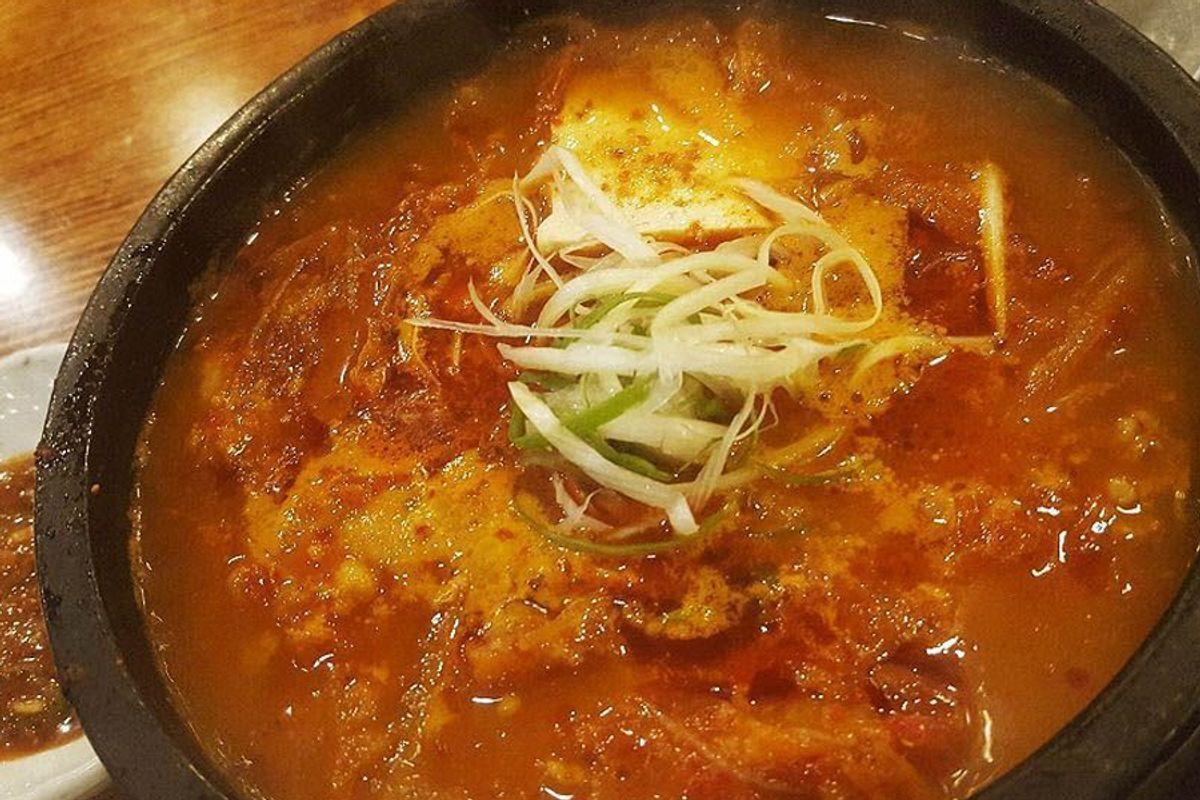 If you're still not full, then we recommend ordering Kimchi Stew (숙성지 김치찌개) for just 7,000 won, which is a common practice with Koreans.
---
Haeseong Makchang
해성막창집
Address: 부산 해운대구 중동 1로19번길 19
19 1-ro 19-beongil, Jung-dong, Haeundae-gu, Busan
Hours: 16:30-02:00
Sun: Closed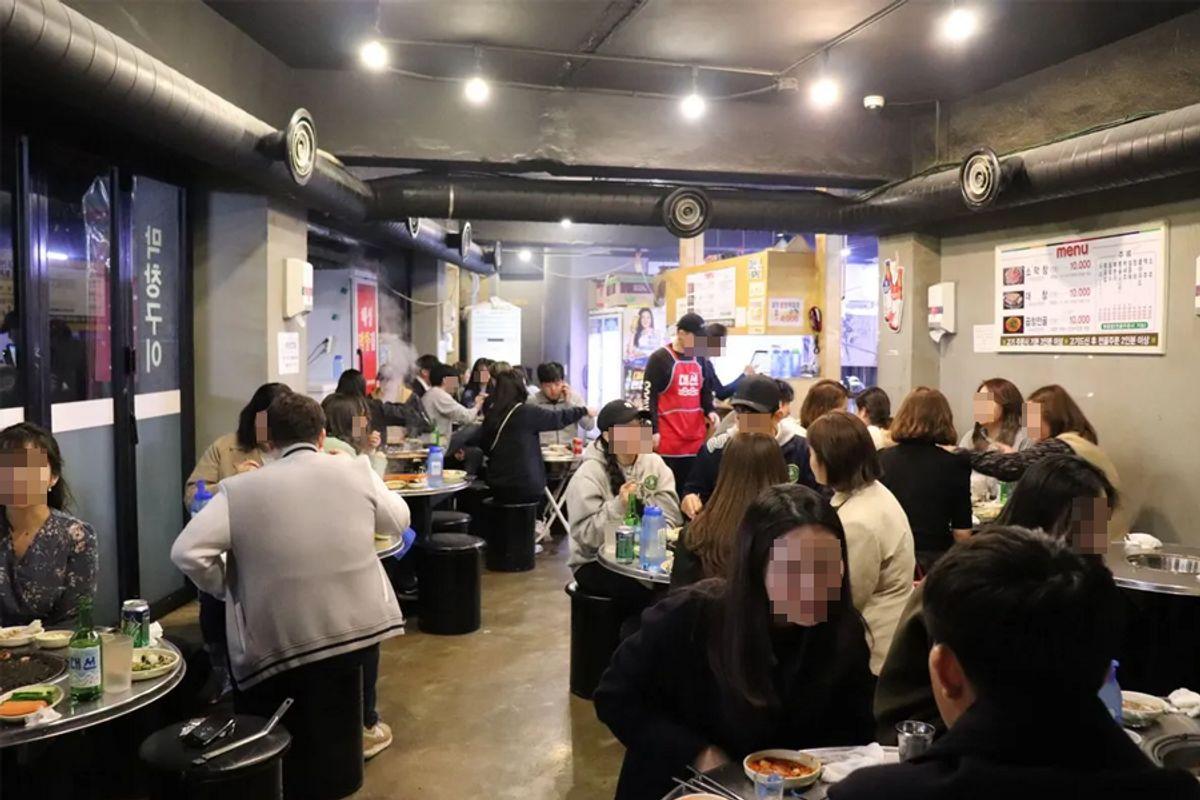 This place is very "local", and there were no tourists when I visited.
Even though the price is a bit high, it is extremely popular with young Koreans because of the quality.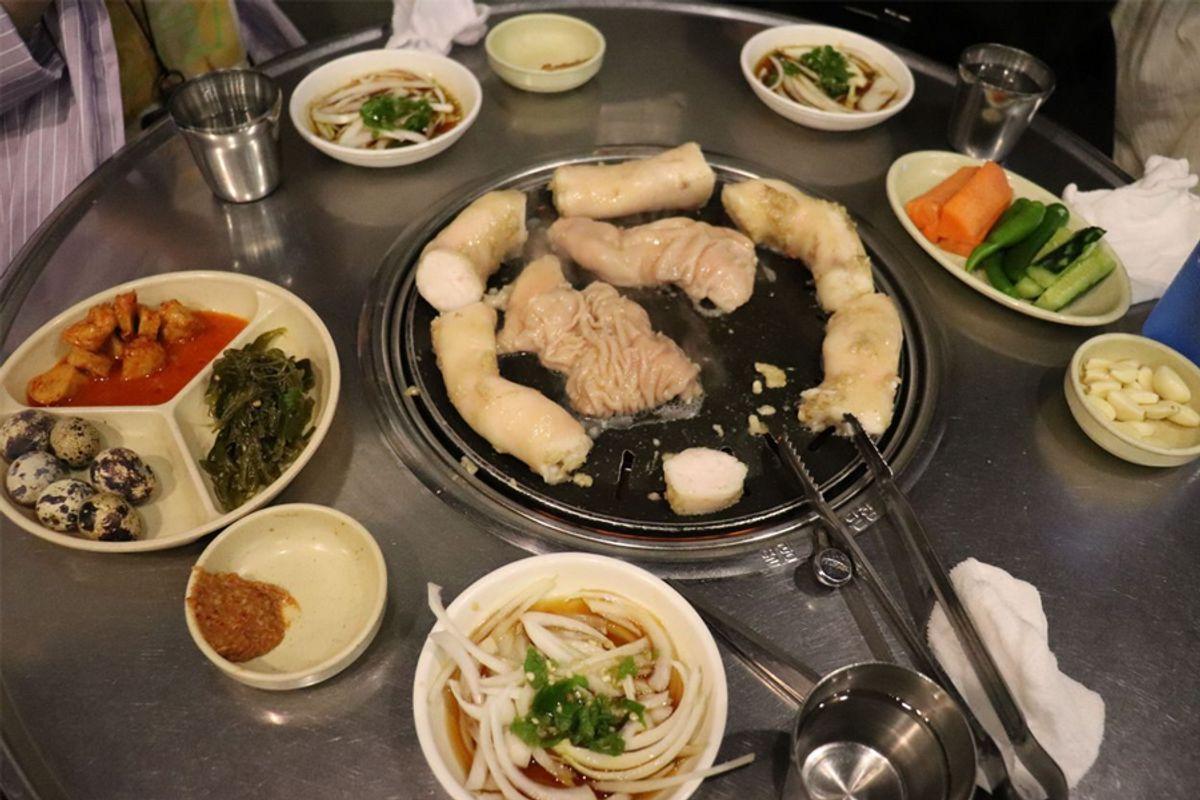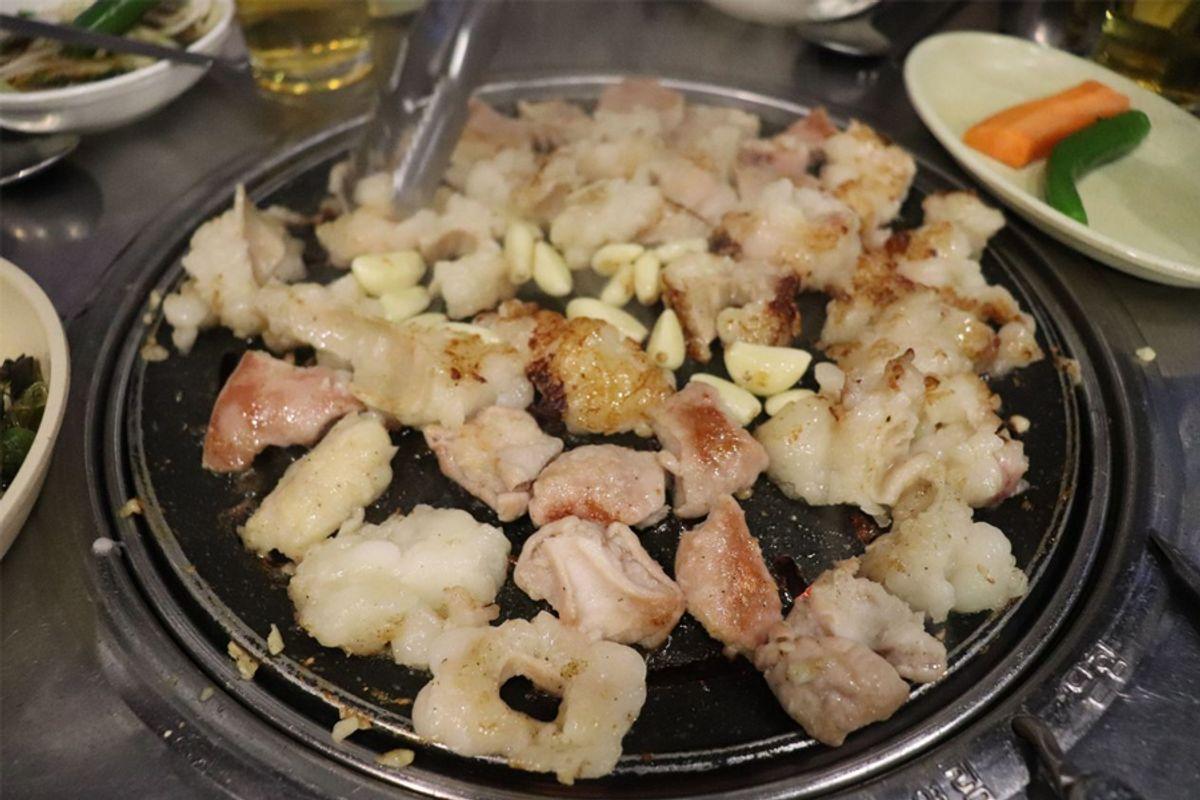 After being charred, the grilled intestines here are delicious and not too greasy and are very tender.
Definitely check this place out while you're here!
---
Obanjang
오반장
Address: 부산 해운대구 구남로24번길 20
20 Gunam-ro 24-beongil, Haeundae-gu, Busan
Hours: 11:00-06:00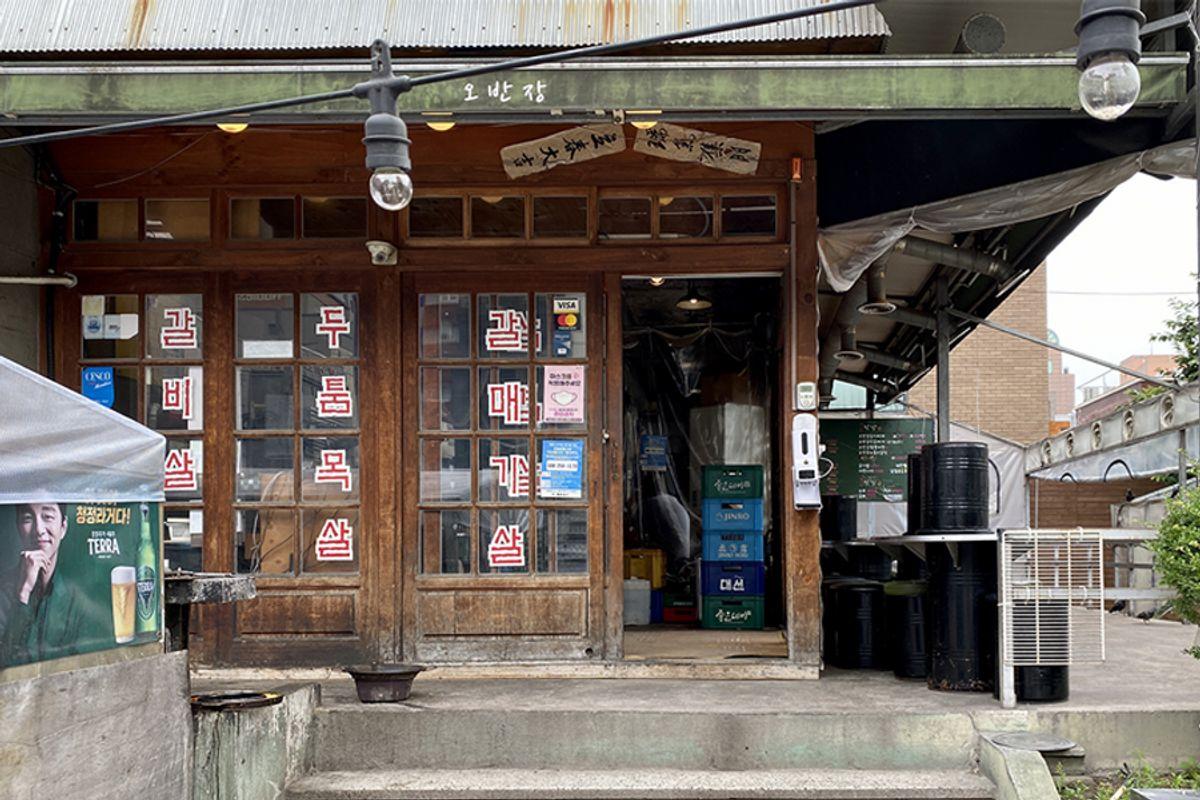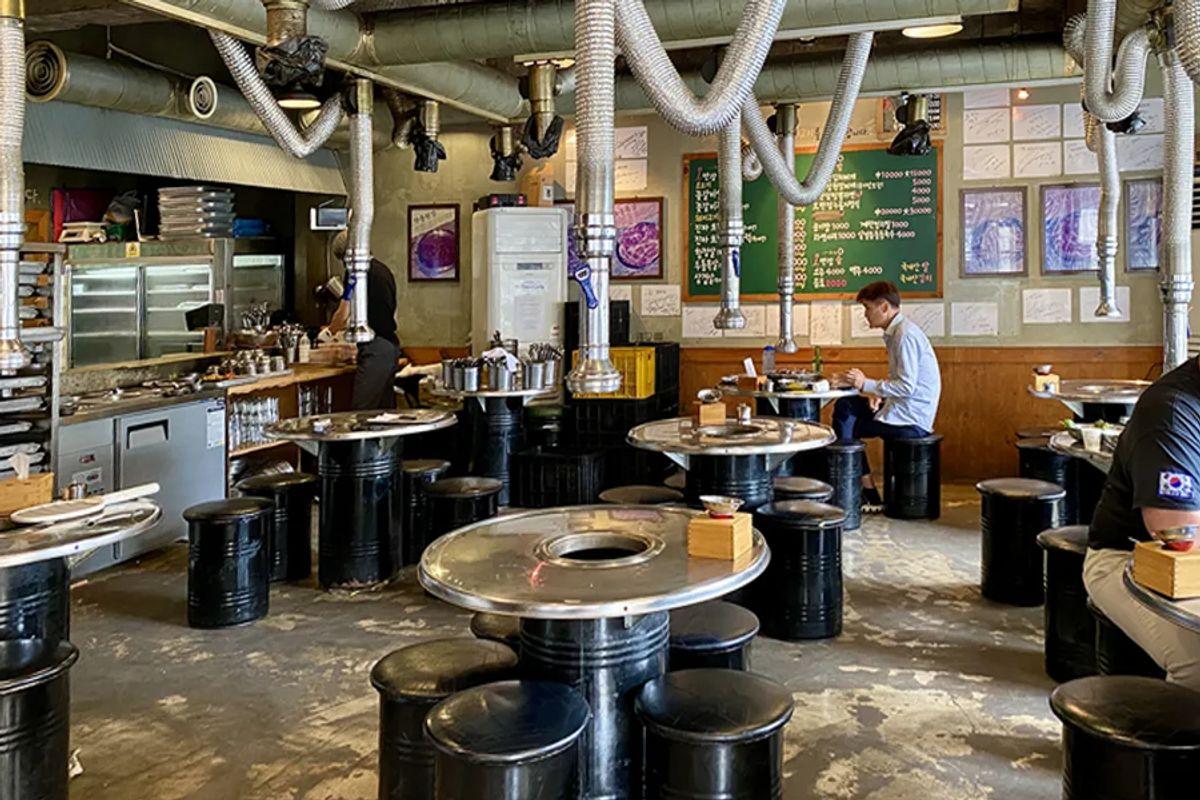 The atmosphere inside Obangjang is like atypical Korean barbecue restaurant.
There are stainless steel tables with holes in the center for charcoal.
Overall, the restaurant made us feel like we were in a K-drama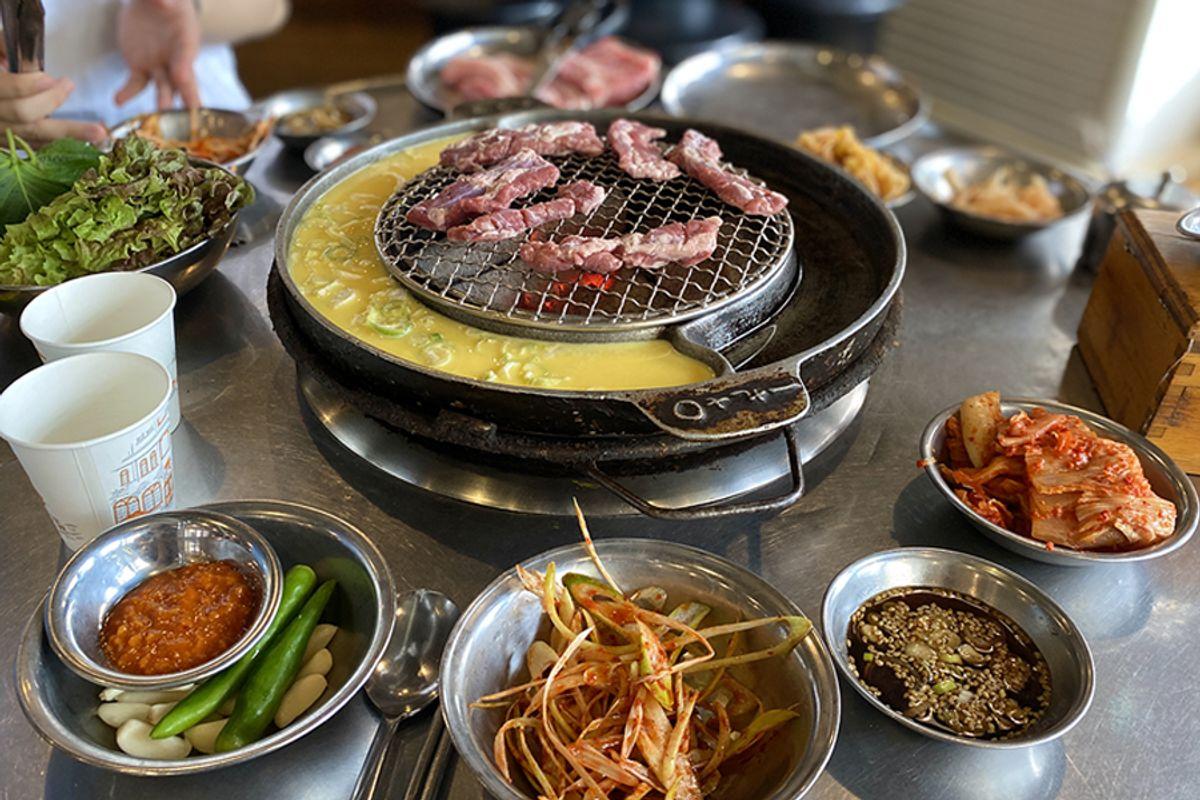 Here, they have special pan with a separate tray for cookings eggs. It makes for a very cool visual.
The succulent beef is served with a variety of amazing side dishes.
Don't forget to throw some kimchi on the grill too to enhance flavor!
---
Miposeawa
먀포씨와
Address: 부산 해운대구 달맞이길62번길 55 6F
6F 55 Dalmaji-gil 62-beongil, Haeundae-gu, Busan
Hours:
Mon-Fri: 11:00-00:00
Sat-Sun: 11:00-01:00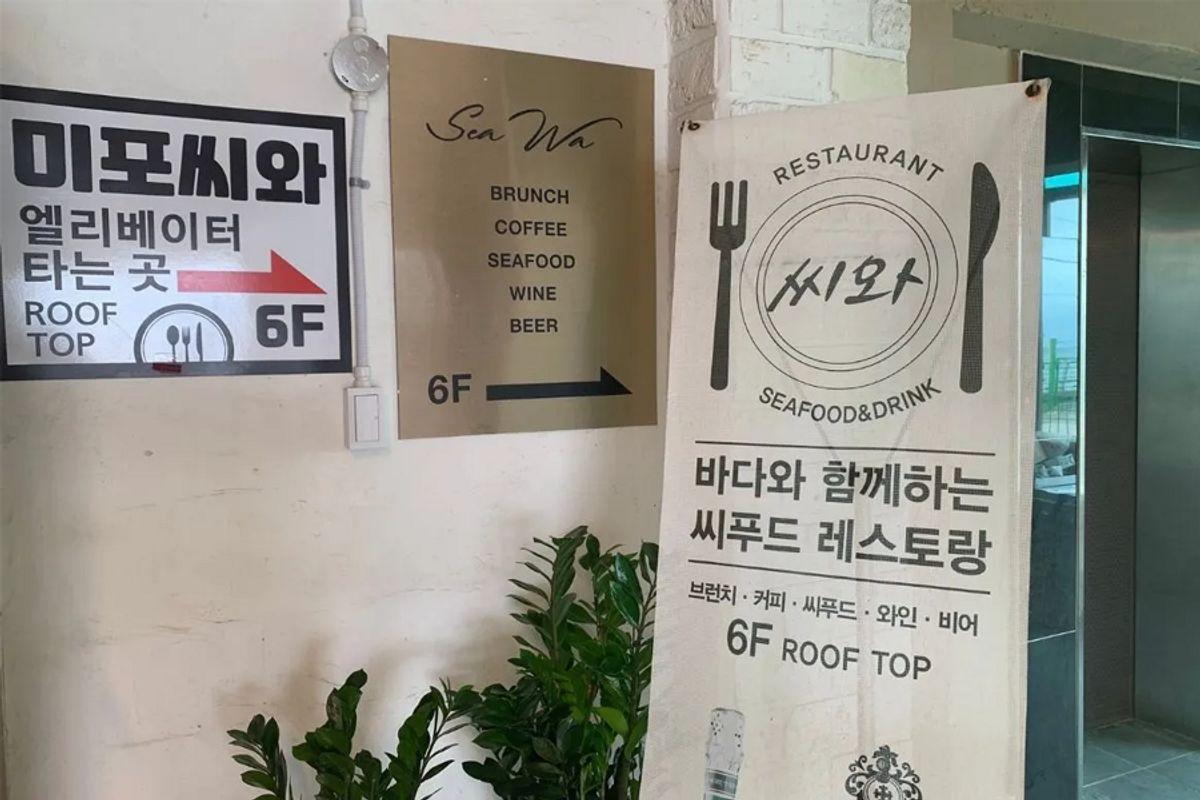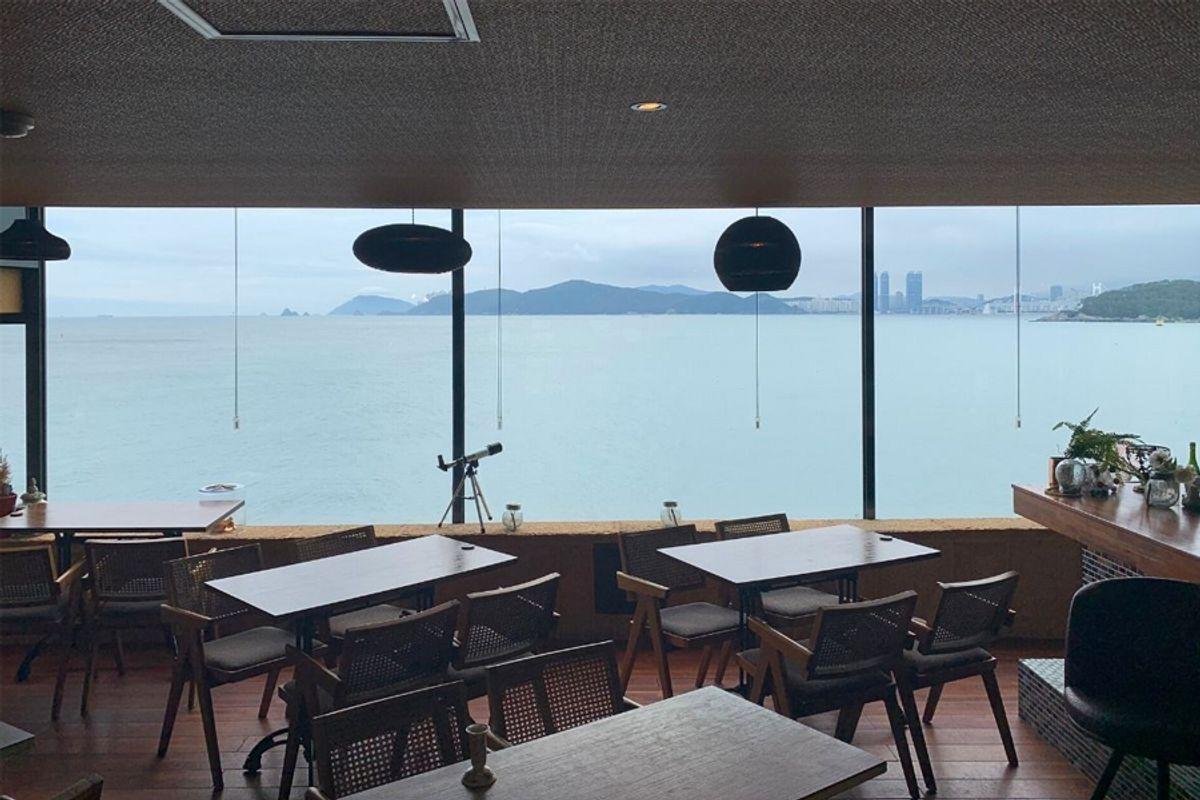 If you're looking for European-style food in Busan, this rooftop restaurant is the place for you.
Miposeawa's interior is not very big, but the atmosphere is warm and inviting, with an amazing view of the sea.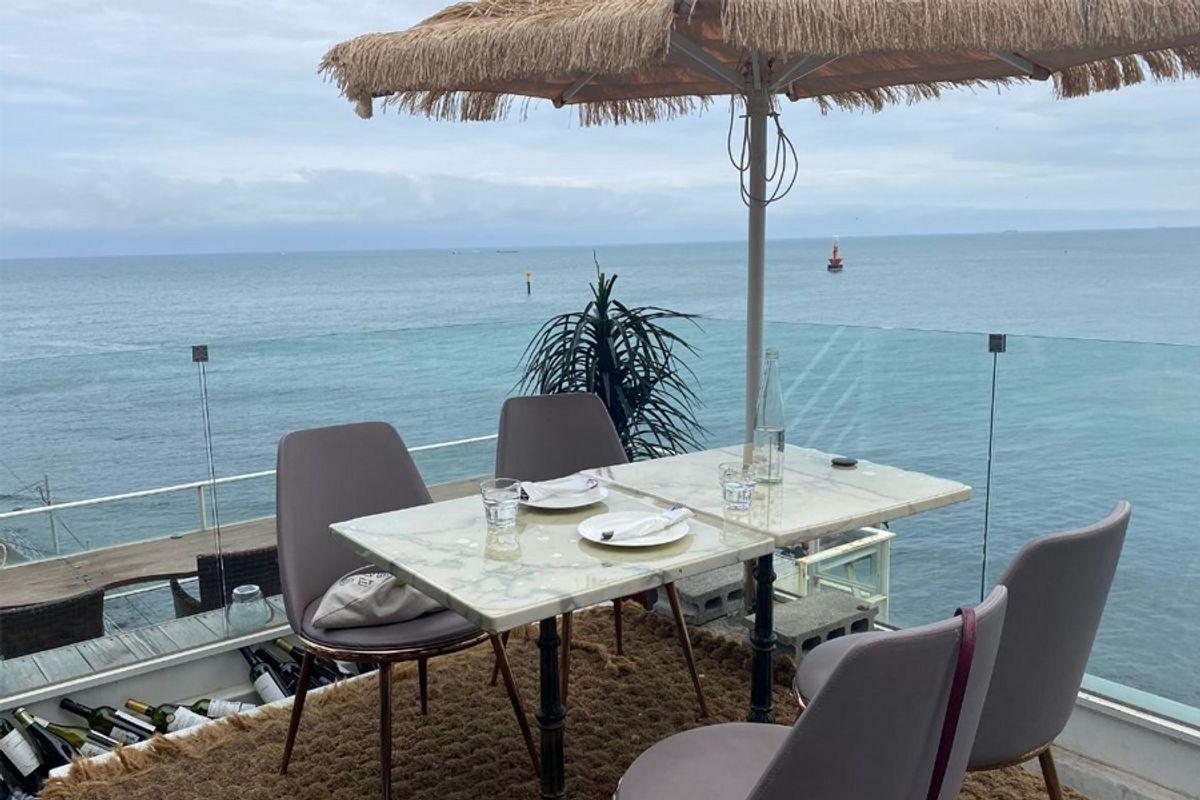 The outdoor decor has a fun tropical vibe and, coupled with the ocean view, is very romantic.
And of course the food is delicious. We ordered the Rose Pasta (로제파스타) and Pepperoni Pizza (페페로니피자).
---
Haeundae Giwajib Daegutang
해운대 기와집 대구탕
Address: 부산 해운대구 달맞이길104번길 46
46 Dalmaji-gil 104-beongil, Haeundae-gu, Busan
Hours: 08:00-21:00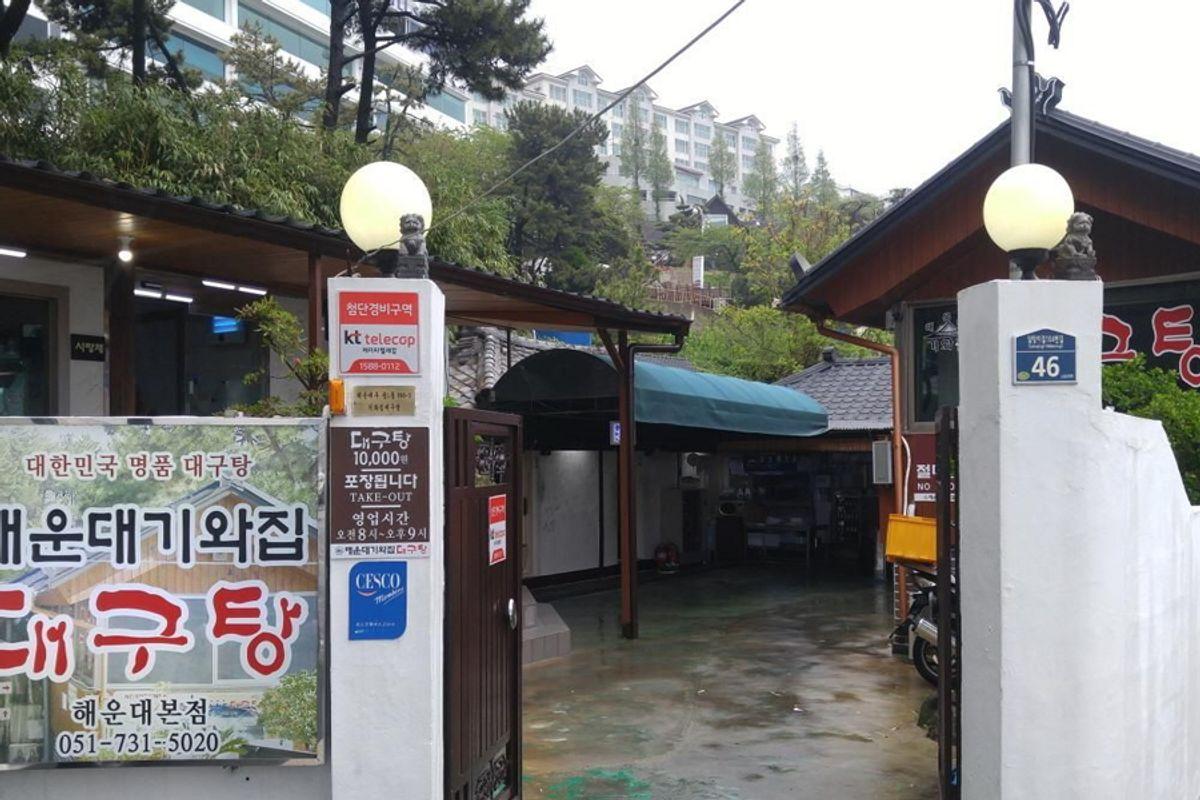 This restaurant is located a little ways away from the beach, but is worth the trip because they serve excellent authentic homestyle Korean food.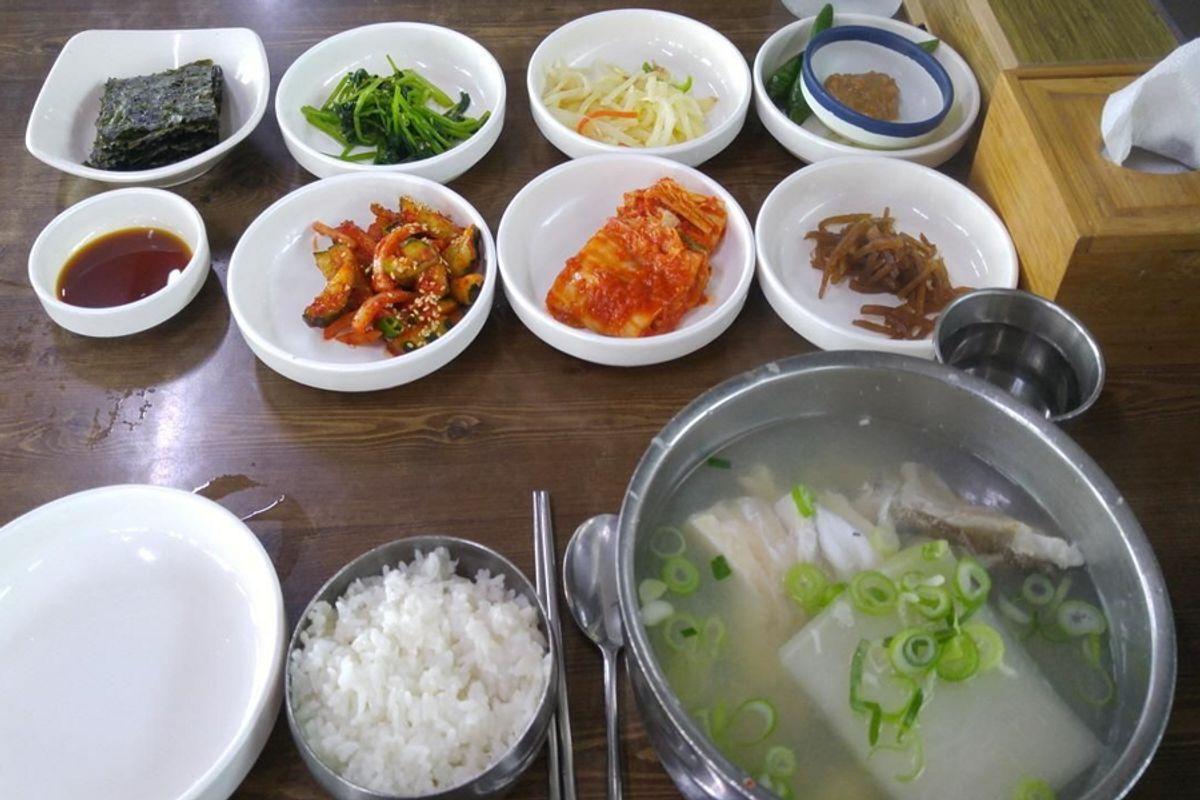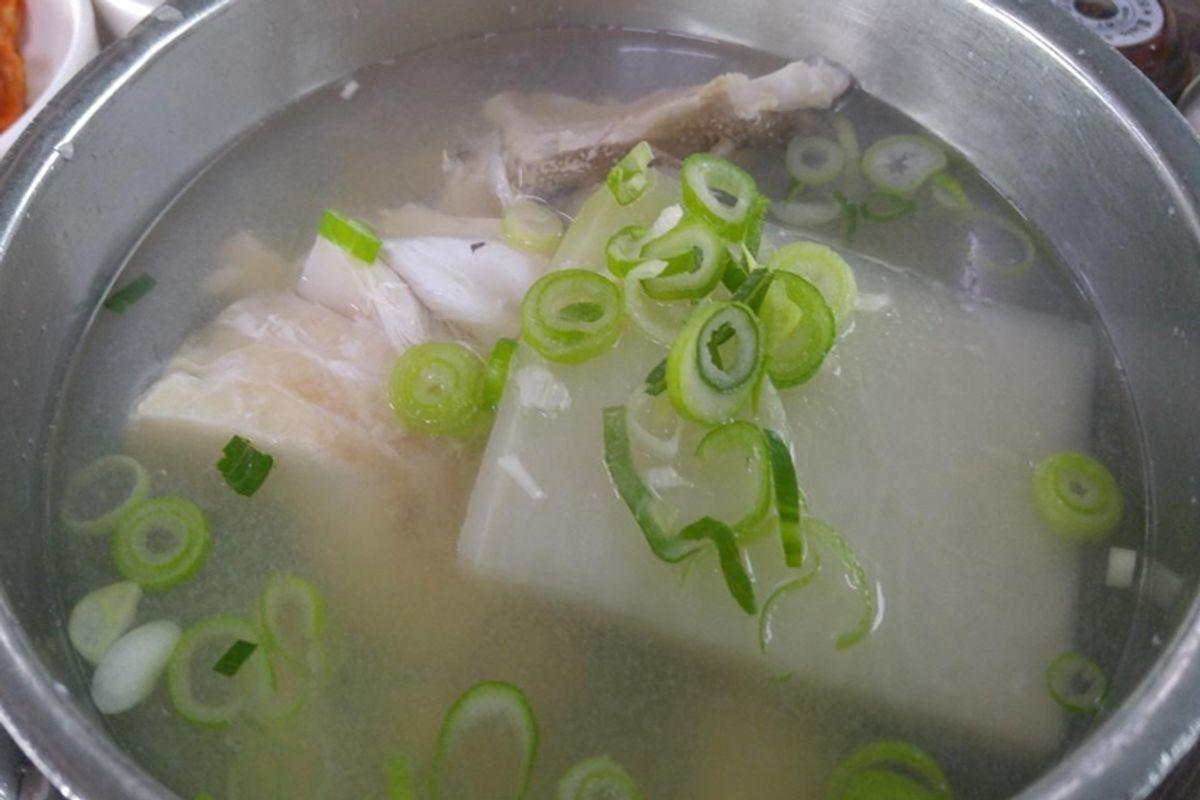 The atmosphere inside is warm and peaceful, without any pretentiousness.
The signature Codfish Soup is a refreshing and tasty soup with large chunks of radish and cod fillet for just 12,000 won.
---
Hongge Day
홍게데이
Addres: 부산 해운대구 좌동로10번길 67 2F
2F 67 Jwadong-ro 10-beongil, Haeundae-gu, Busan
Hours: 11:00-21:30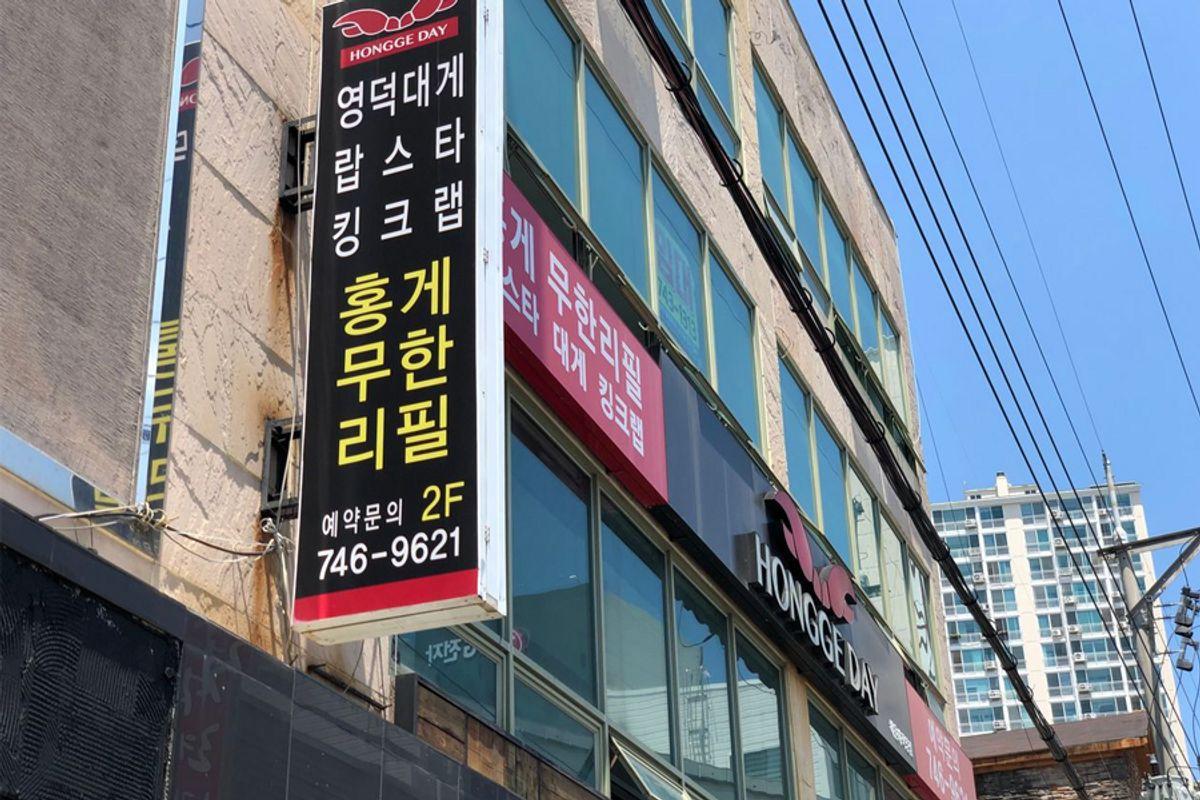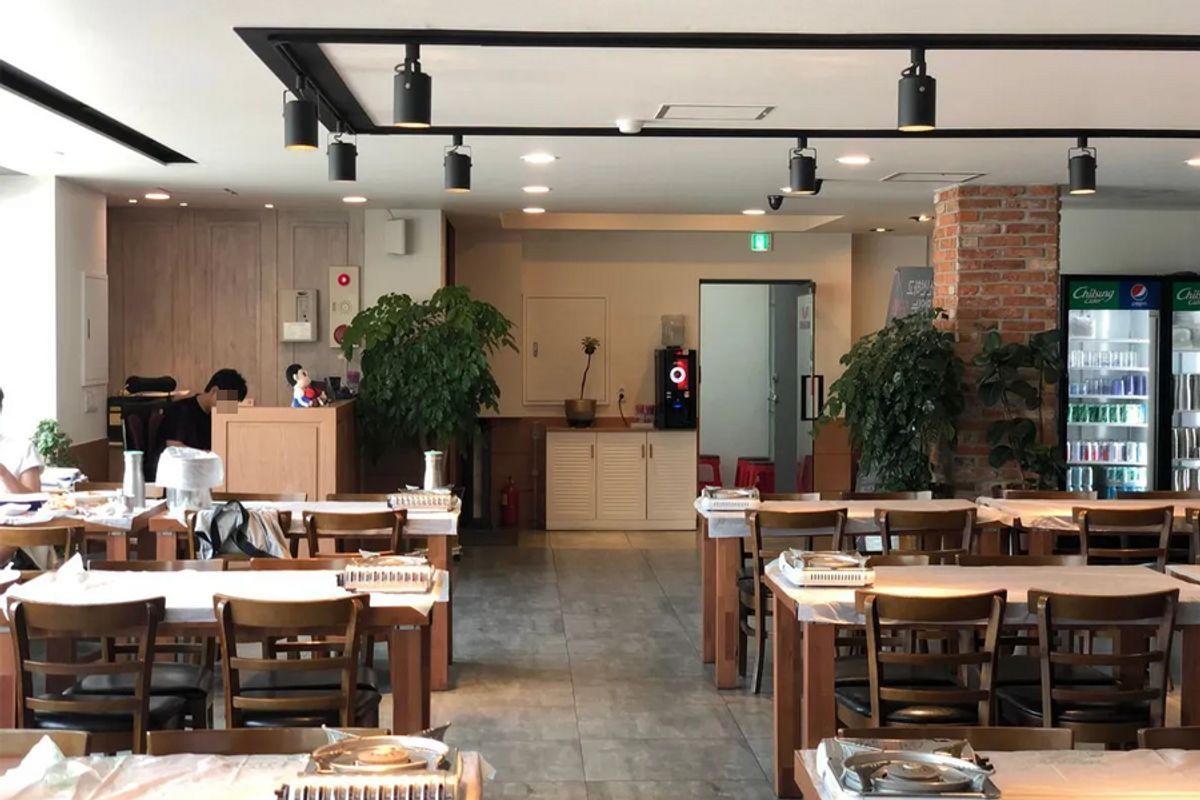 Everyone thinks of seafood when they think of Busan cuisine, and there are endless places to choose from, some highlighted here.
If you want to enjoy all-you-can-eat seafood for a reasonable price though, Hongge Day is your best option with a buffet for only 33,000 won.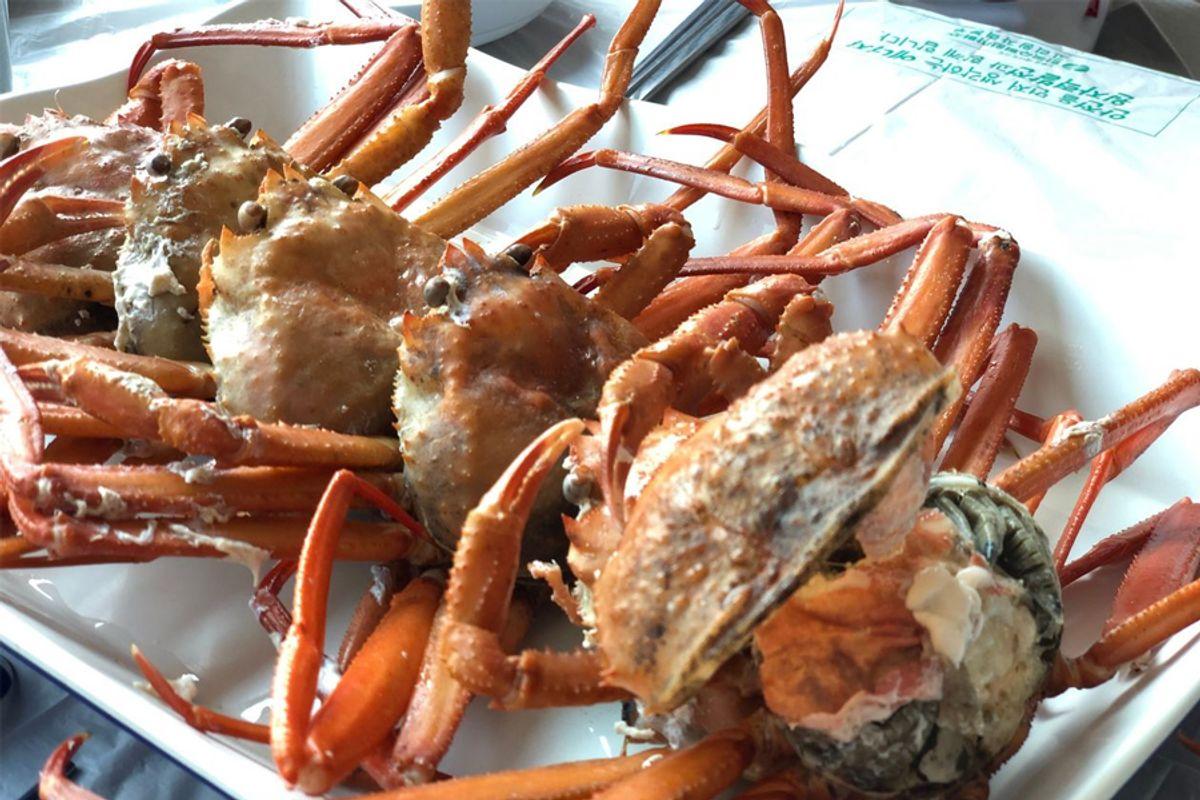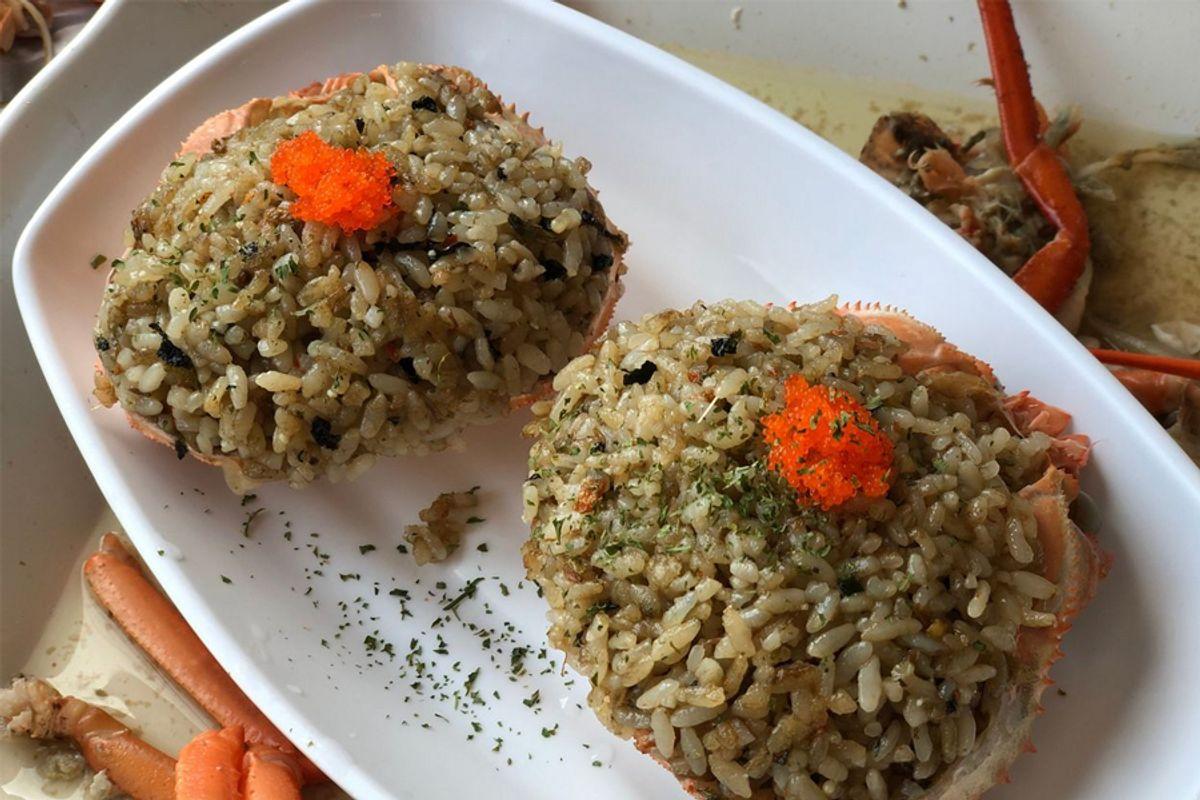 The large red crabs here are delicious and the crab fried rice is the best way to finish of your meal.
---
Haeundae Choryang Milmyeon
해운대 초량밀면
Address: 부산 해운대구 구남로 20
20 Gunam-ro, Haeundae-gu, Busan
Hours: 10:00-22:00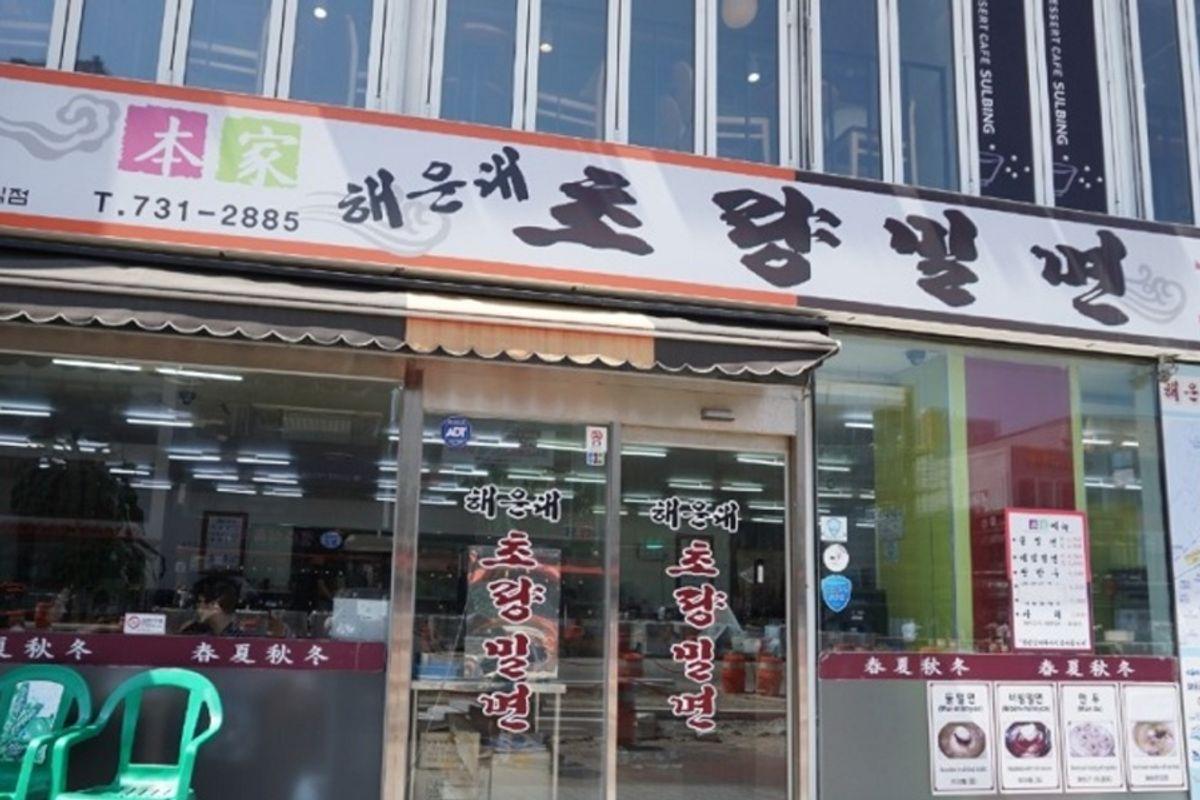 Source: 네이버 지도
Close to Haeundae Station, you can find this popular cold noodle shop that is always packed with customers.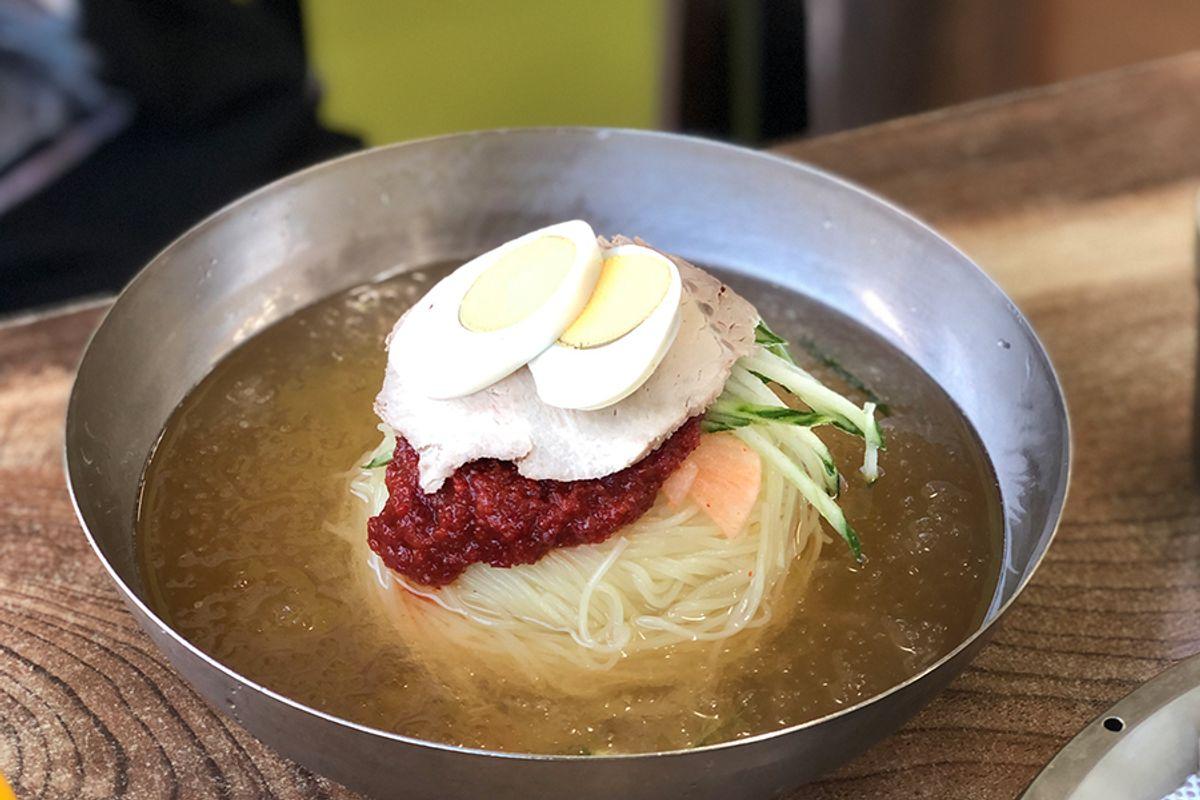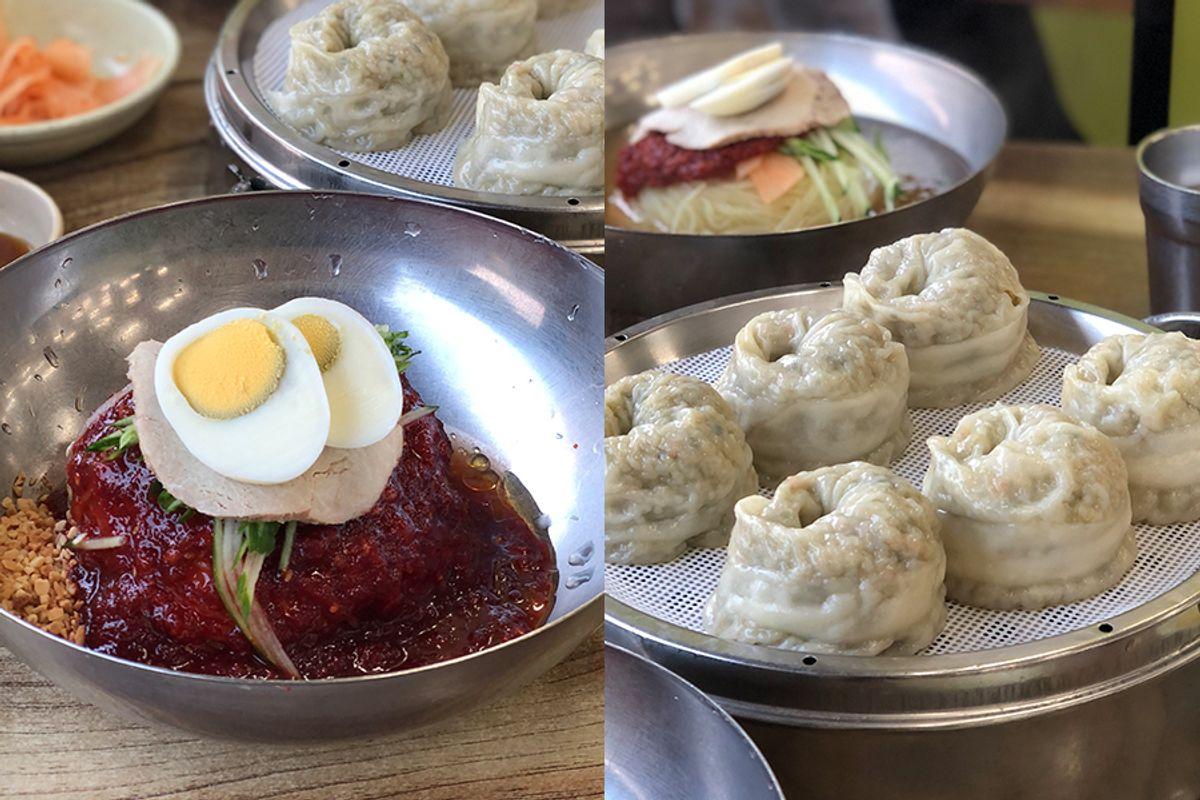 The signature dish is chewy cold noodles, which are reasonably priced at 6,000 won for a small bowl and 7,000 won for a large bowl.
For an appetizer, we recommend the mandu (왕만두) which are just 6,000 won, but are very filling.
---
That concludes our list of the best Haeundae restaurants.
Next time you visit the area, don't forget to refer back to this list for recommendations.
And if you try out any of these places, let us know what you thought!
---