Honest Review And Product Recommendations By Creatrip Team
Real Korean trends and product recommendations by trend spotters at our Creatrip team!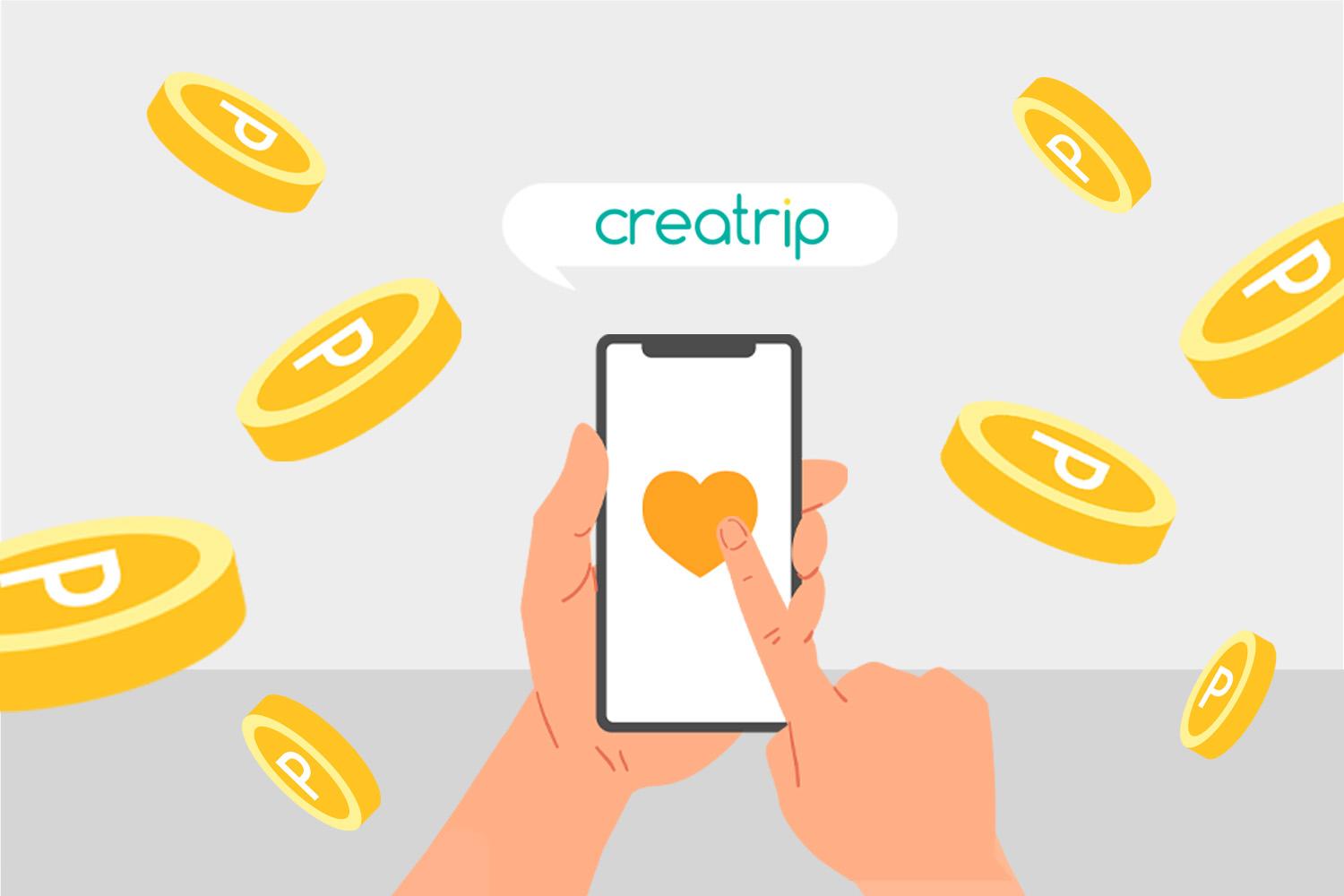 Recently in Korea, the term 'My Money, My Review' has become a trendy keyword.
It's often used when bloggers introduce an honest review of a product without it being sponsored or an ad.
So today, our team at Creatrip presents you with 'Our Money, Our *honest* Review' of our favorite Korean products.
We hope these are helpful to read before your next shopping haul.
---

---
Fashion
A platform that conveys all trends in Korea
Honest Review by Creatrip
Lee Big Twitch

Loose Fit Hoodie

#Simple design
Direct Purchase Operator Jaehee
I usually don't like clothes with huge logos, but I like LEE because the design is simple.
This product comes in many colors, but I recommend black.
It's a basic, universal color and a good idea as a gift or to wear as a matching hoodie with your significant other (even though I don't have anyone).
As its name suggests, I really like how it fits loose and I specifically love the small detail around the wrist.
It's good to wear in spring, fall, and winter as a perfect layering material.
Lee Small Twitch
Overfit Hoodie

#Cute logo
Sales Manager Hyunki
The product I want to recommend is similar to the LEE hoodie above but a different version with a smaller logo.
To be honest, I find the big logo to be a bit too much, so I personally like the smaller logo more.
Since it has some thickness, it's perfect to wear as a layering material and I like the logo around the wrists.
Also, the fit is loose so if you've gained a bit of quarantine weight, this can comfortably cover that too which I appreciate!
Covernat Reversible

Fleece Warm-Up Jacket



CEO Haemin
An outer jacket that can withstand the lowest temperature of -5 degrees (less than that is difficult). I like it because it's reversible!
If the temperature hits below zero you can have the wool side warm you up from within and if the temperature rises, you can wear it inside out!
I don't know much about fashion, but I think this is easy to style and goes well with everything.
It's a trendy jacket that breaks the stereotype that all warm jackets are expensive.
BLACKUP Dominic

Wide Long Slacks
Direct Purchase Manager Yotaga (5 years in Korea)
BLACKUP is famous for its comfortable and stylish pants in Korea!
I bought a lot of denim and slacks from them. Among them, I wear their Dominic slacks the most.
It's comfortable because the color is pretty and the size fits well.
It's a staple in my closet that I can wear to work and on a night out.
---
Foods ⎜Snacks/Instant Food
A platform that conveys all trends in Korea
Honest Review by Creatrip
OTTOGI Cup Noodles
Spicy Flavor

#120kcal
Film Marketer Soyoung
It's the perfect choice for when I'm craving ramen but I'm too full or when I'm trying to watch my weight.
First of all, the calories are low at 120kcal and the texture is like glass noodles, so it feels lighter.
The noodles contain collagen, so I eat this a lot when I'm on a diet.
When you want to eat late-night snacks or delicious spicy foods while on a diet, this is the product for you!
| | |
| --- | --- |
| | #Good with beer |
Content Marketer Haelim
Almond snack brand famous for its honey butter flavor, the wasabi flavor is just as popular and delicious!
It's sweet but also has a spicy quick, so it's a great accompaniment to beer.
As I eat it, it opens up my nose because of the taste of wasabi. But it's super addictive that I always like to stock it up at home.
---
Foods ⎜Health
A platform that conveys all trends in Korea
Honest Review by Creatrip
KYUNGNAM PHARM

KakaoFriends X Lemona Vitamin
Direct Purchase MD Jeehyun
Recently, I have felt the need for vitamin supplementation so I thought long and hard about the many health products available in Korea, but I decided to go with the most famous health product in Korea.
Cute Kakao Friends characters along with a motivating phase are written on each of the packages, so it cheers me up every time I reach for them.
I strongly recommend this for those that like cute things and are health-conscious.
Hwa Ae Rak Innergetic Jelly Stick

#For women
Video Marketer Soyoung
I bought this for my mom as a gift. Even though it is ginseng, it's not bitter at all and she enjoyed it a lot!
It's also easier and more convenient to consume because it's shaped like jelly in a stick.
I recommend it to women who are always on the go and want to eat healthily but don't like the bitter taste of certain health products.
| | |
| --- | --- |
| | #11 flavors |
Direct Purchase Marketer Yoojin
Ever since COVID-19, I've been eating a lot more snacks at home. So one day when I got on the scale, I was shocked to find that I gained 5kg.
I recently purchased this product while looking for convenient foods to eat as a substitute for meals.
There are various flavors, so you won't get tired of them. If you mix well with milk, you can enjoy it as a beverage.
I replaced one meal with a shake for a month and my weight came back to normal so I was very satisfied.
---
Beauty
A platform that conveys all trends in Korea
Honest Review by Creatrip
| | |
| --- | --- |
| | #Charming color |
Performance Marketer Seungwon
It's not too sticky and gets rid of all dead skin cells on my lips so I use it daily.
It also has a subtle tint, so it's suitable for men to use as well.
Video Marketer Soyoung
I don't wear makeup often so I tend to wear colored lip balm rather than lipstick.
I gravitated towards this brand because they are vegan!
It's really moist and I like the pigment of the shade so I ended up purchasing it in other shades as well!
It smells like honey which is a major plus.
| | |
| --- | --- |
| | LUNA Long Lasting |
Direct Purchase MD Jiyoon
I was looking for the perfect concealer for the winter months that isn't flaky and applies smoothly.
I really like this concealer because it lasts all day!
It conceales dark circles under my eyes really well and has full coverage
It's famous in Korea as a dupe of the NARS concealer. It's affordable and doesn't cause any blemishes.
I definitely would re-purchase and recommend it to all my friends.
| | |
| --- | --- |
| | #Blackehead & dead skin |
Sales Manager Hyunki
If you use this once a week, you will instantly feel that your skin is clearer than ever before!
It's a clay-type mask pack that you can apply on your face and wash off when it dries.
It's convenient because it washes off well with water and the container is small so it's easy to store and carry around.
It lasts me a lot longer than I thought and I highly recommend it for its price.
I recommend it for those that have concerns about blackheads or dead skin cells.
Clear Soothing Cream




#Best-selling
Direct Purchase Marketer Yoojin
Recently this cream had rave reviews online so I decided to try it.
Since it's moisturizing and light, a lot of people use it in the summer.
I have oily skin, so I like to use this throughout all seasons.
It's also very popular in Korea that it was sold out everywhere. So if you're looking for a good skincare brand in Korea, give this a try!
| | |
| --- | --- |
| | #Night routine |
Video Marketer Soyoung
Slap this on your lips before bed and wake up with smooth, plump lips! I already used up the whole jar.
I use the berry scent and it has a subtle scent that isn't too overpowering which I appreciated.
If you're sensitive about overpowering scents, give this one a try.
---
That concludes our list of honest recommendations by our team at Creatrip!
We hope that you found this helpful when picking out your next order.
Stay on top of Korean trends with us!
---