2023 Ultimate Shopping Guide for Hongdae
The Must-Visit Fashion Stores in Hongdae District!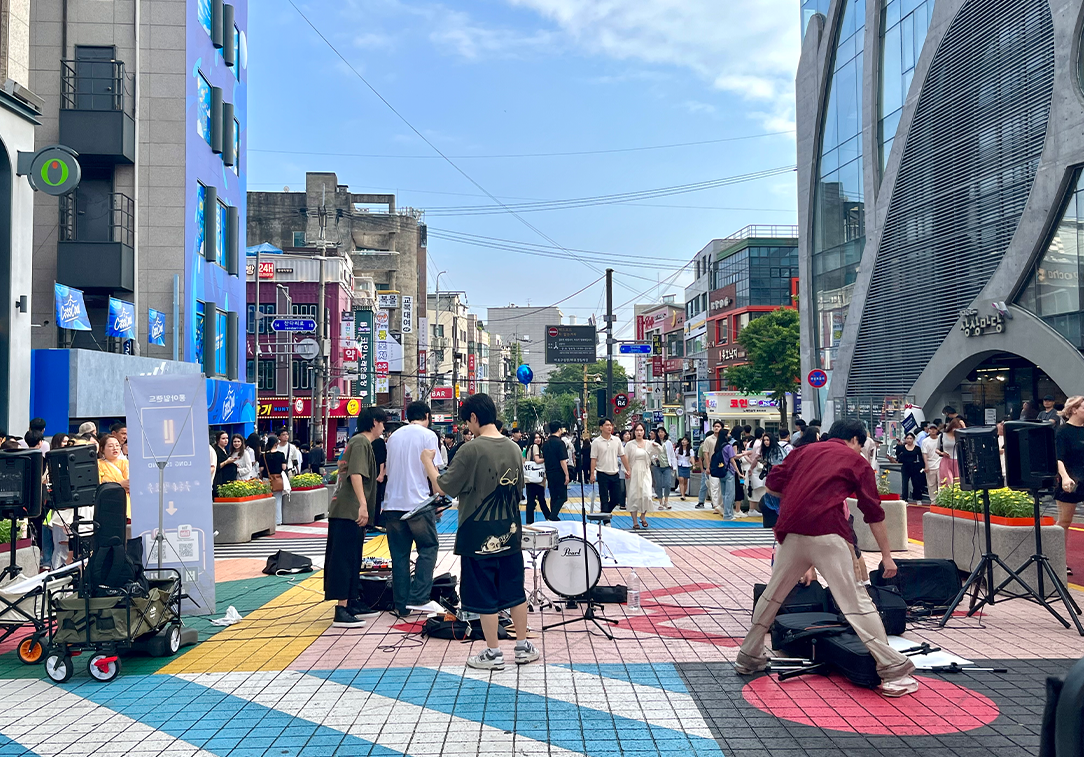 Do you know about Hongdae, a must-visit tourist attraction and shopping mecca in Korea? From delicious food to fashion brand shops, and cute accessory shops, the popularity of Hongdae is so great that all the hot stores in Korea are opening in Hongdae. Today, Creatrip is introducing the Hongdae Shopping Map for aspiring travelers planning to shop in Hongdae! From famous brands to popular local stores known only to Koreans! We have carefully planned a shopping course divided by Hongdae area
By the way, Creatrip is selling a shopping pass that offers benefits at 16 popular stores in Hongdae. After purchasing a shopping pass, you can receive discounts and gifts at all the stores introduced below by presenting the voucher at the store! Currently, there is an early bird discount, so get all the benefits for 6,000 Korean won!
---
BEST 15+ hot spots in Hongdae! Exclusive Creatrip partnerships!
For just one month(8.18~9.17), grab the early bird discount of 88%(50,000 KRW -> 6,000 KRW)
---
2023 Ultimate Shopping Guide for Hongdae
---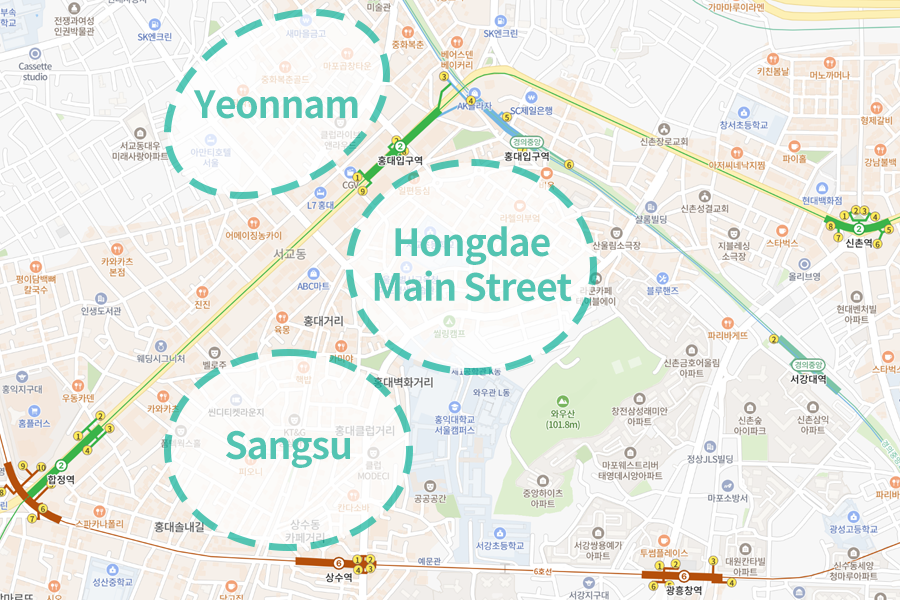 Hongdae is divided into Yeonnam/Hongdae Main Street/Sangsuro.
Each region has its own characteristics and different atmosphere, so it would be nice if you read the following article carefully and invest your time in the area that suits you.
1. Yeon-nam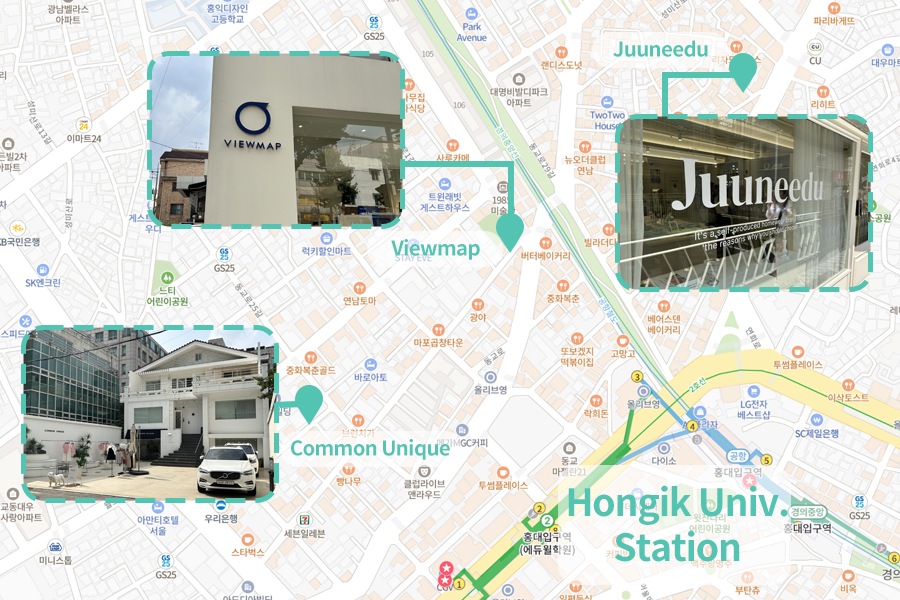 Yeon-nam is a neighborhood located to the left of Hongdae Entrance Station, and it has an overall quiet and clean atmosphere!
Because there are many residential areas, there is a charm in finding cute accessory shops located in every alley, and a calm white-tone store.
1-1. JUUNEEDU
Location:

42-9, Donggyo-ro 46-gil, Mapo-gu, Seoul, 102

Operating Hours: 12:00~20:30 (Closed every Tuesday)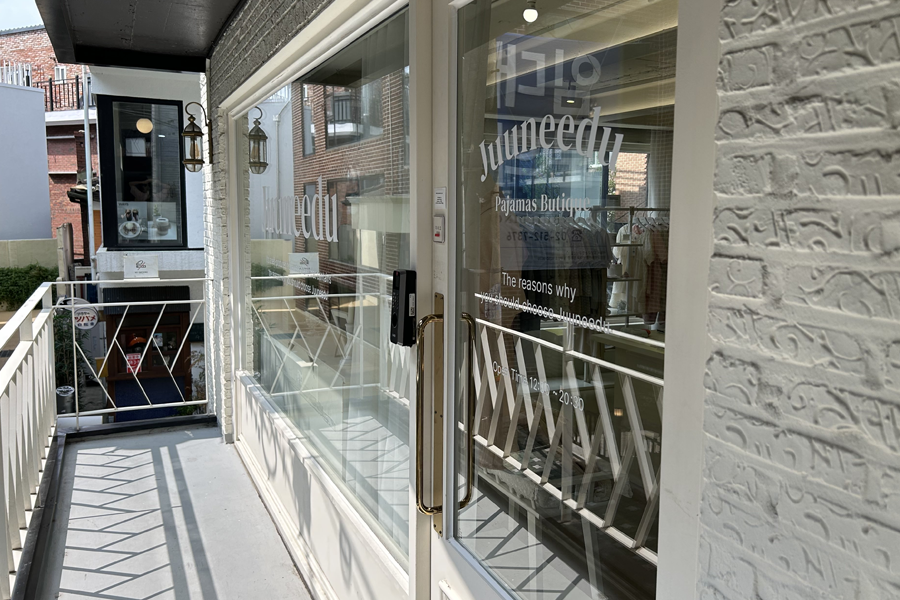 First of all, let me introduce a cozy and cute pajama store JUUNEEDU.
Doesn't the warm and lazy feeling of JUUNEEDU come through from the cream-colored building facade?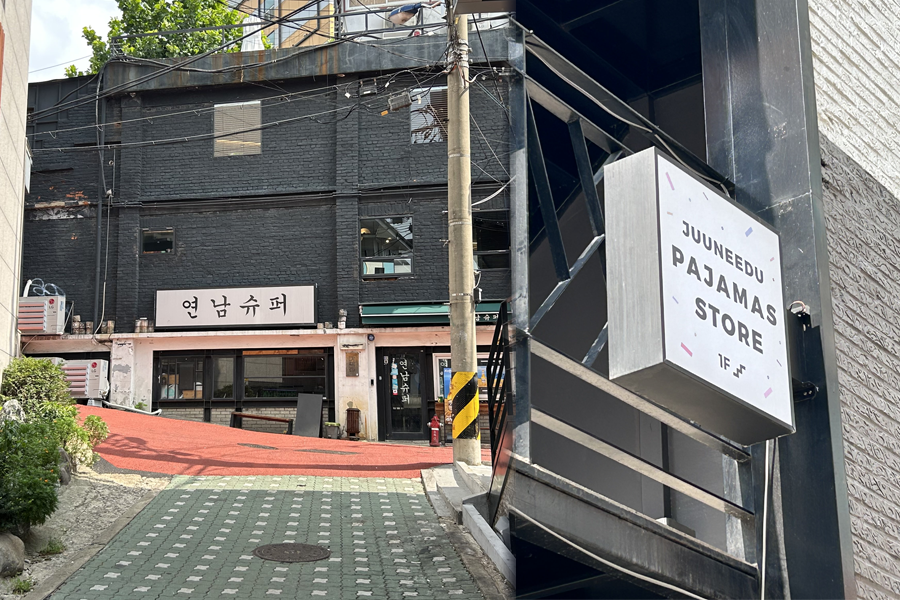 It's a 7-minute walk from Hongik University Station Exit 3. Located in an alley across from Yeonnam Supermarket!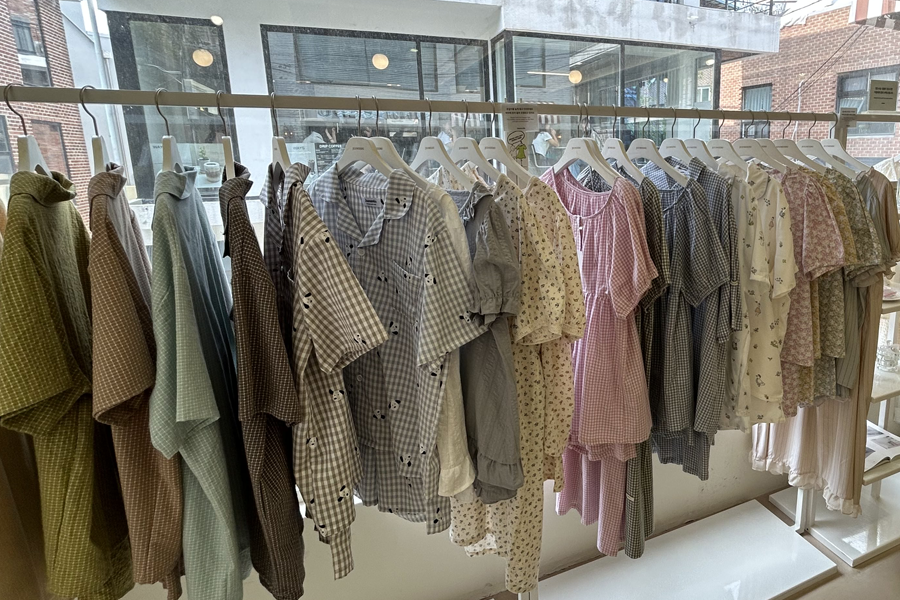 Inside, there are colorful and cute pajamas lined up! Somehow it feels like the pajamas worn by the female lead in a Korean drama.
The editor personally touched each pajama, and thought it was perfect to wear as sleepwear because the material was very soft and lightweight, without any discomfort when sleeping.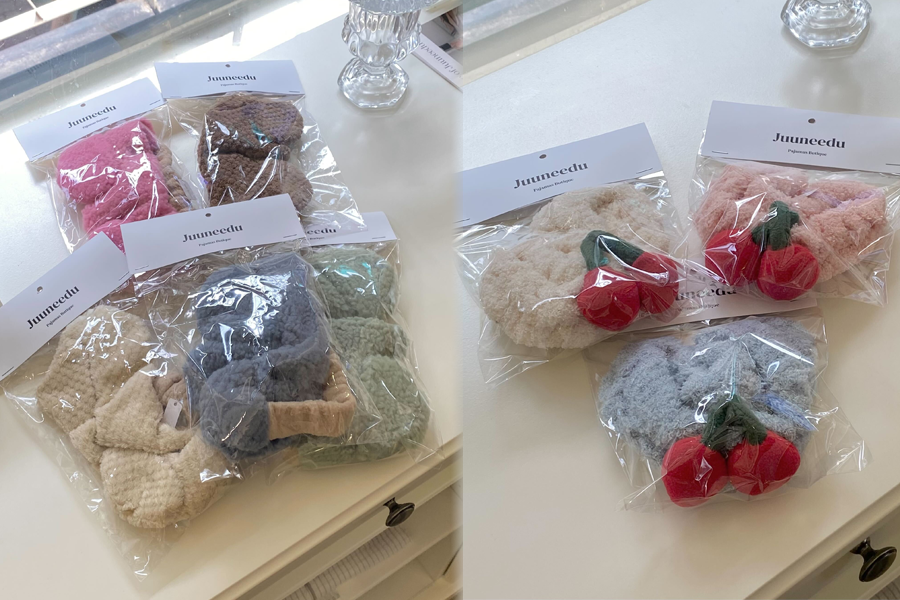 In addition, there were many cute hairbands that were convenient to use when flipping the bangs at home!
By the way, the hairband in the photo can be obtained just by visiting the Jooni Joo store when purchasing a shopping pass! Don't miss out on this benefit!
---
1-2. Viewmap
Location: Seoul, Mapo-gu, Yeonnam-ro 1
Operating Hours:12:00-21:00(Mon-Fri) , 10:00-22:00(Sat-Sun), 16:00-17:00(Break time )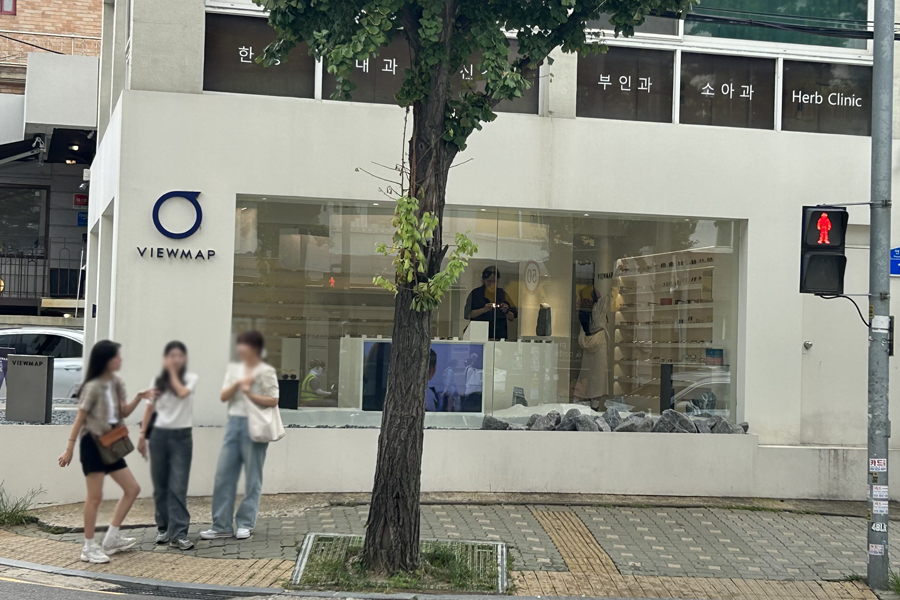 Twice Dahyun is also known to wear it! A lightweight and cost-effective eyewear brand Viewmap.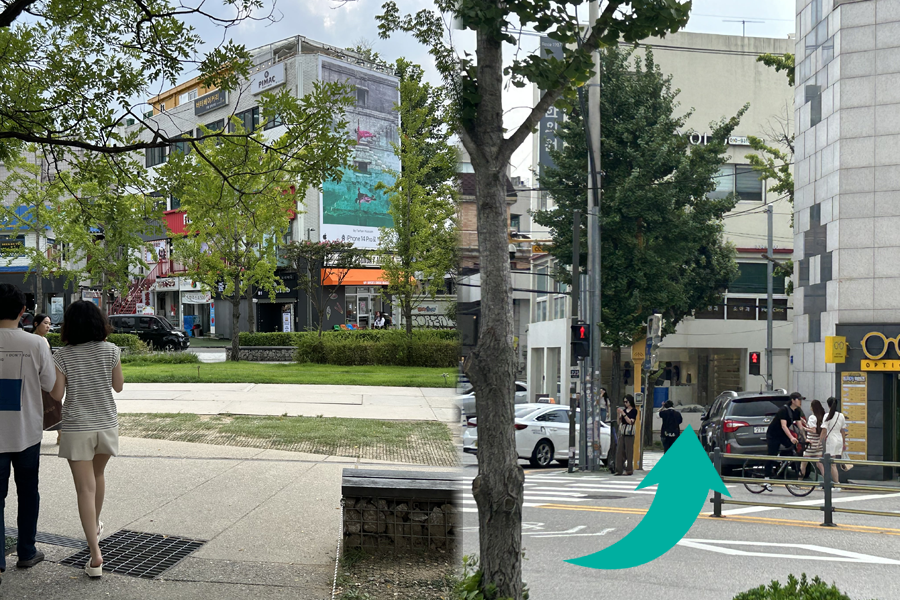 Located in a street with Junijoo, it is a 7-minute walk from Hongdae Entrance Station, 3rd exit, and it is also in front of the Gyeongui Line Forest Park!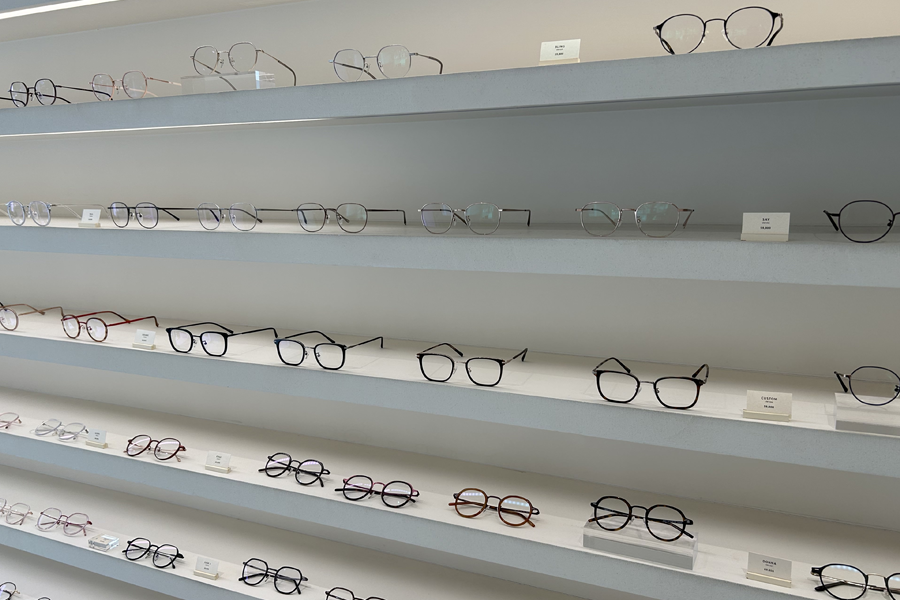 There are a tremendous number of glasses displayed on the wall in the store!
From thin products to thick products, and even sunglasses! It was impressive to be able to try on various designs of products firsthand.
The editor also tried wearing glasses once, and while covering the area of the face, he was captivated by the trendy design.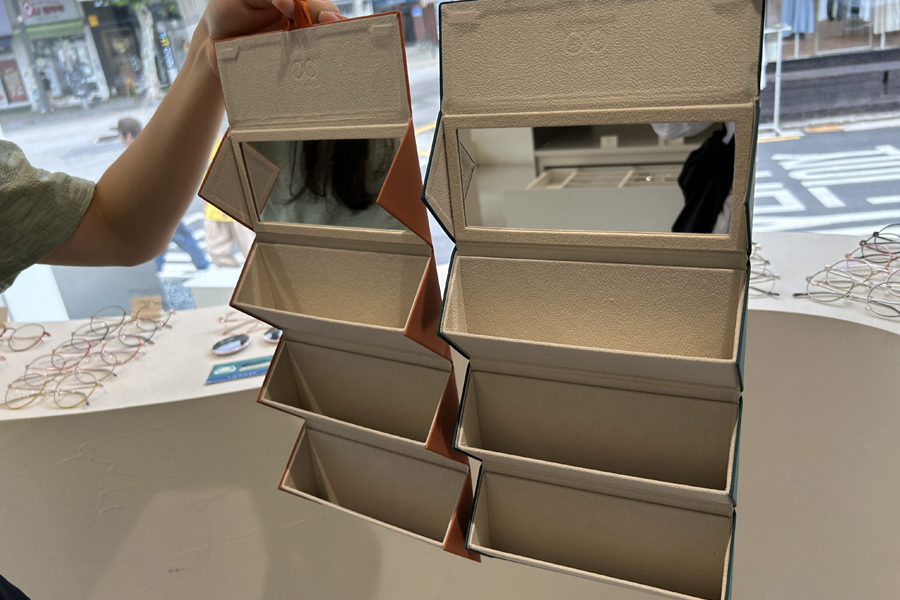 The most eye-catching thing while browsing the store was this case! It is made of sturdy material and folds like an accordion, so it seems convenient for storing glasses.
You can also purchase it directly, but for customers using the shopping pass, if you purchase 2 or more, we will give you the travel case above as a gift, so please refer to it!
---
1-3. Common Unique
Location: 1st floor, 32-23 Donggyo-ro 23-gil, Mapo-gu, Seoul
Operating Hours: 12:00 PM to 9:00 PM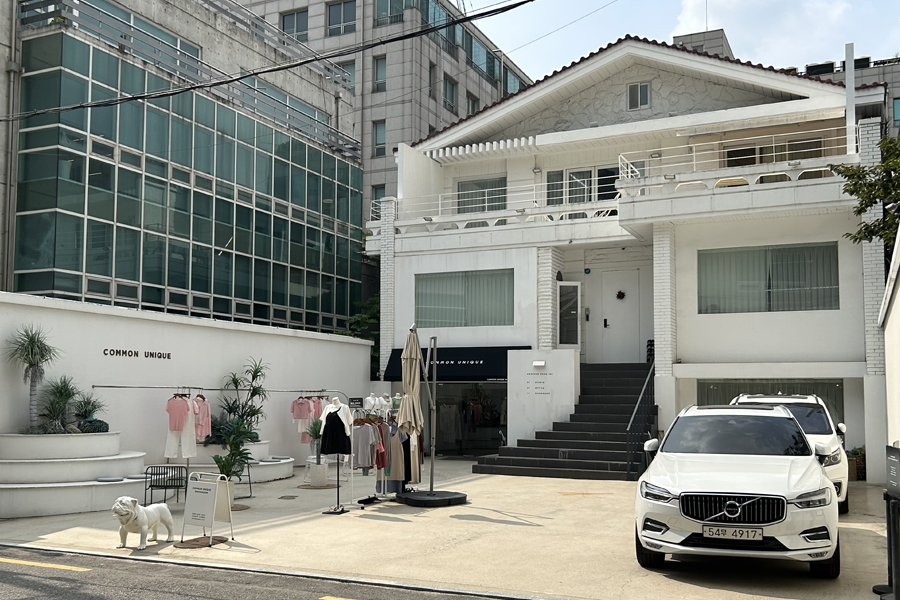 A women's clothing store that is lovely and has a casual feel, the showroom of Common Unique is.
Colorful clothes hanging in a clean white-toned house catch the eye!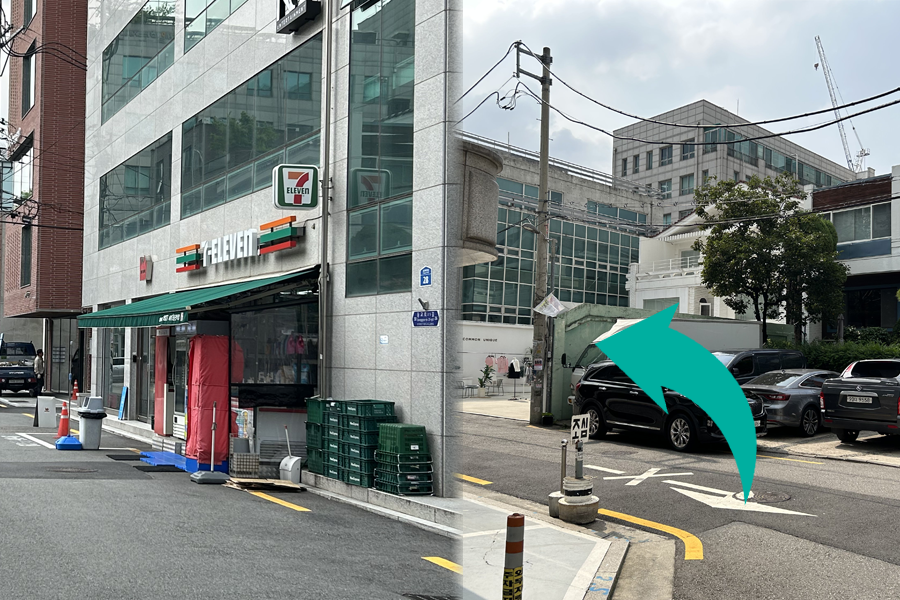 Located 5 minutes away from Viewmap and Hongdae Entrance Station Exit 1, it is situated in an alley with a Seven Eleven!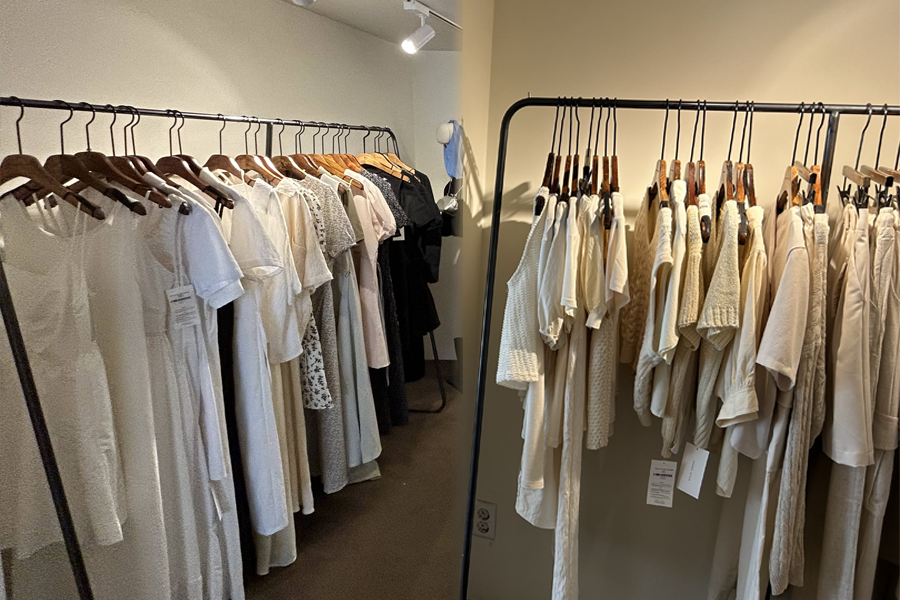 Inside, there are rows of Common Unique products!
There were many comfortable and girly clothes in white tone, similar to the Common Unique exterior, with a lot of pastel colors.
I thought it was a good brand because it sells trendy designs in Korea at a cheap price, and I can quickly change my daily look and wear it when I want.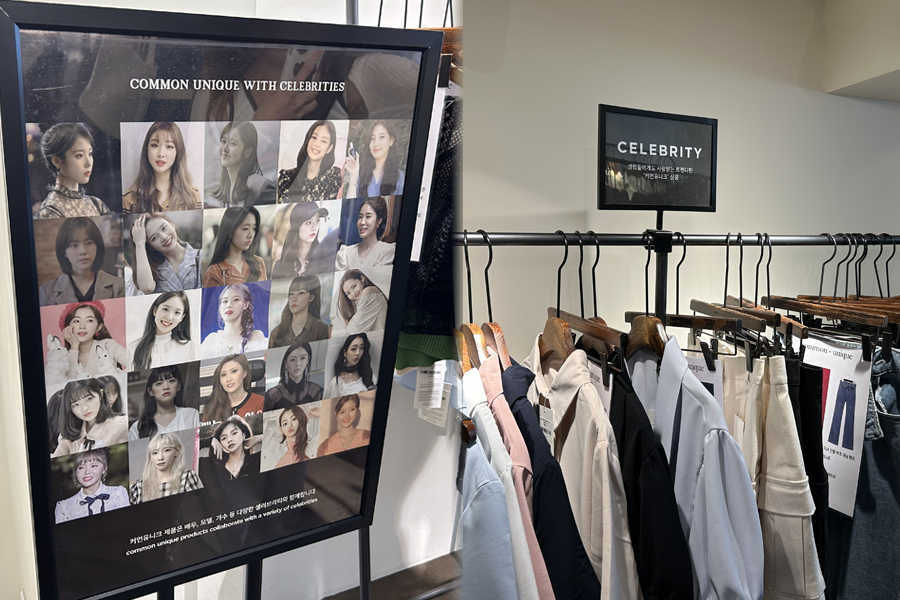 There is a special feature unique to the Common Unique Showroom! We have a closet where we gather celebrity-worn items!
IU, actor Kim Ji-won, and others have worn these clothes, so you can try on and purchase the same products as celebrities!
Even as a Kpop fan, it was really enjoyable to wear star merchandise and feel closer to my favorite celebrity
---
---
2. Hongdae Main Street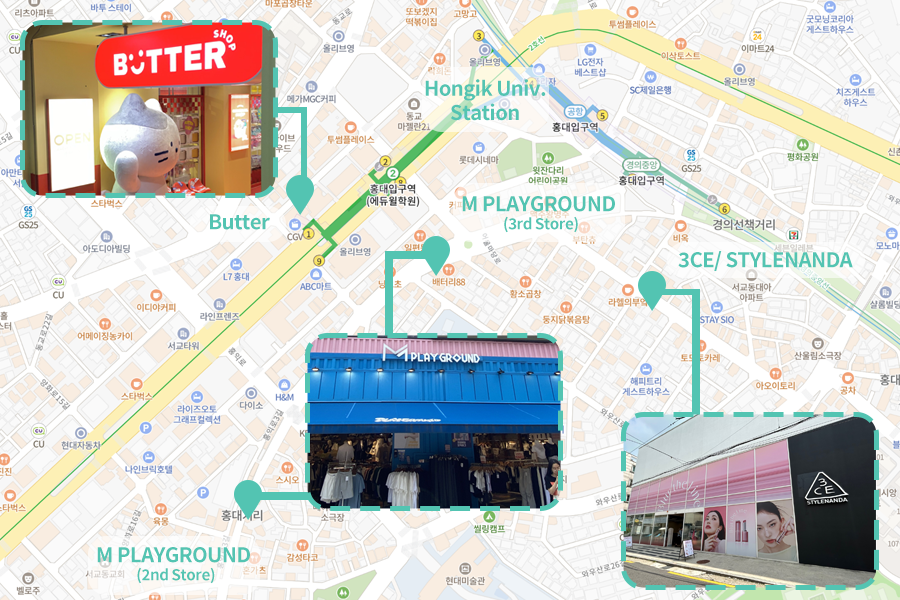 Hongdae Main Street is a lively and bustling place near the station!
Due to the high population density, there are many well-known shops and unique interior-designed brand stores that catch people's attention!
2-1. Butter
Location:

153 Yanghwa-ro, Mapo-gu, Seoul, Eland Complex Hongdae Branch B2 Butter

Operating Hours: 11:00 AM - 10:00 PM
The first store to introduce on Hongdae main street is a cute doll and household goods accessory shop Butter.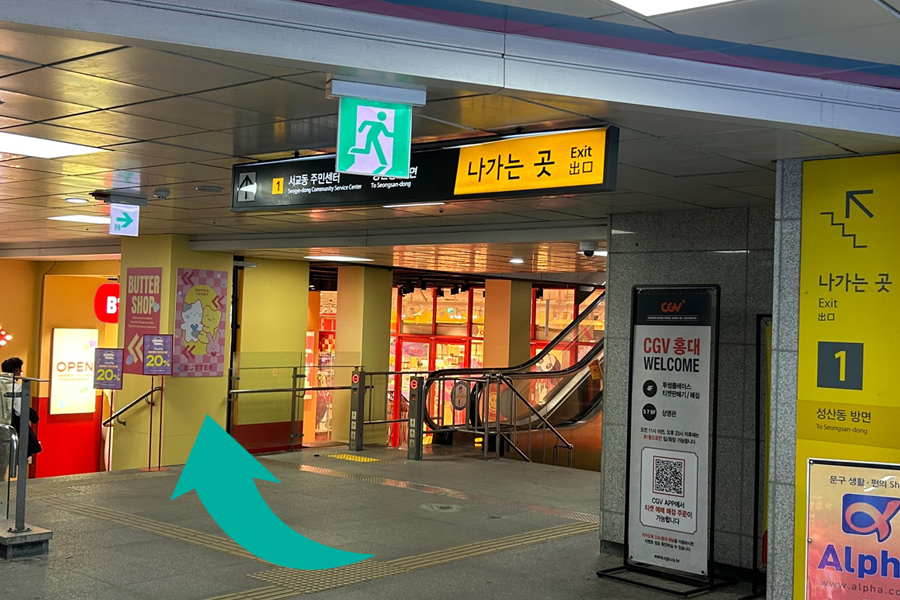 Located inside Hongik University Station, you can find it on the side of Exit 1!
As soon as you get off at the station, you can easily find it without getting lost outside.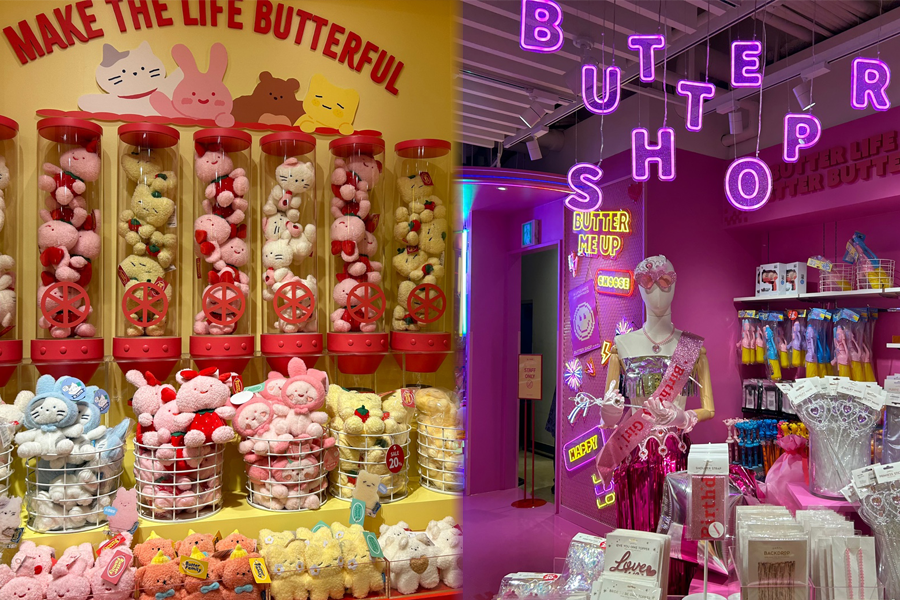 Butter Hongdae branch is divided into different sections for each product, so there is a charm in enjoying the different interiors!
The area selling dolls felt like entering a doll's house, and the party supplies were decorated like a club, giving the feeling of being in a different world.
There are photo zones in each section where you can shop and take life photos, like a complex cultural space!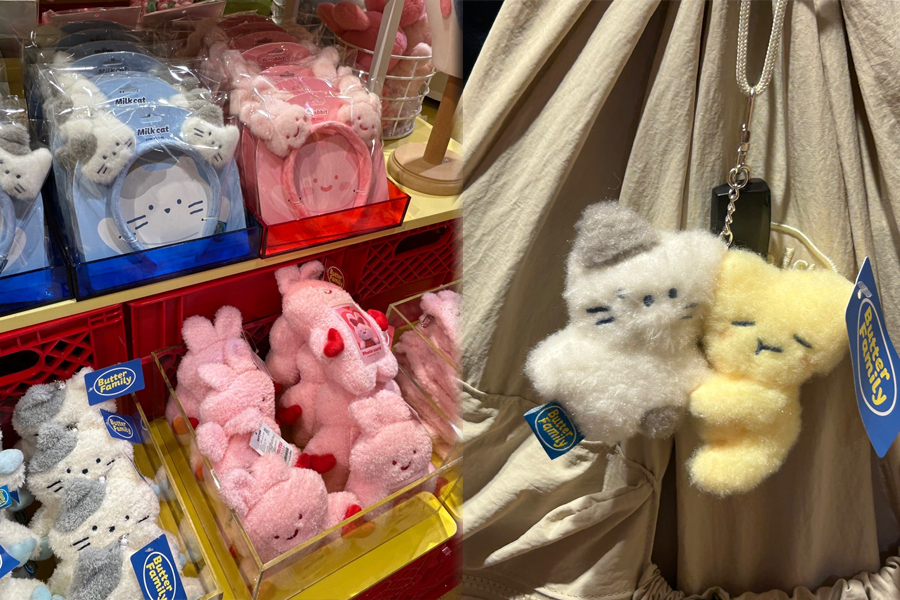 When it comes to the representative product of butter, you can't miss the adorable doll
If you're a kpop fan, you must have everything from photo card dolls to key rings that are currently trending in Korea!
To catch up with the trend, I also attached a cute keyring to my bag. I thought it would be the perfect touch because it is small and fluffy.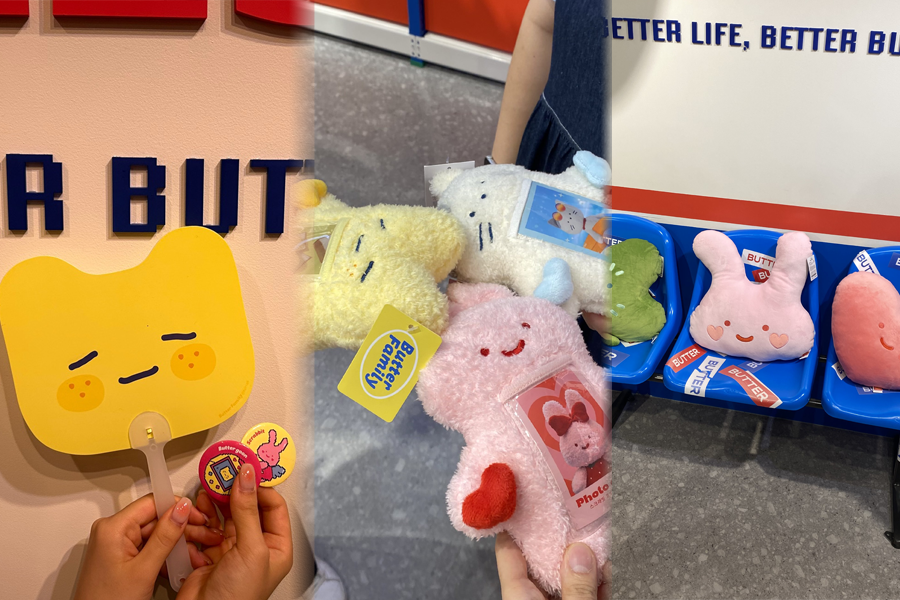 Butter Hongdae branch is giving away a first badge or fan to all customers who present a shopping pass!
If you make a purchase of 50,000 won or more, we will give you a second photo card storage doll. If you make a purchase of 100,000 won or more, we will give you a third doll cushion. So make sure not to miss out on these benefits, okay?
---
2-2. 3CE/STYLENANDA
Location:

23 Style Nanda Building, 29 Da-gil, Wausan-ro, Mapo-gu, Seoul

Operating Hours: 11:00 AM - 10:00 PM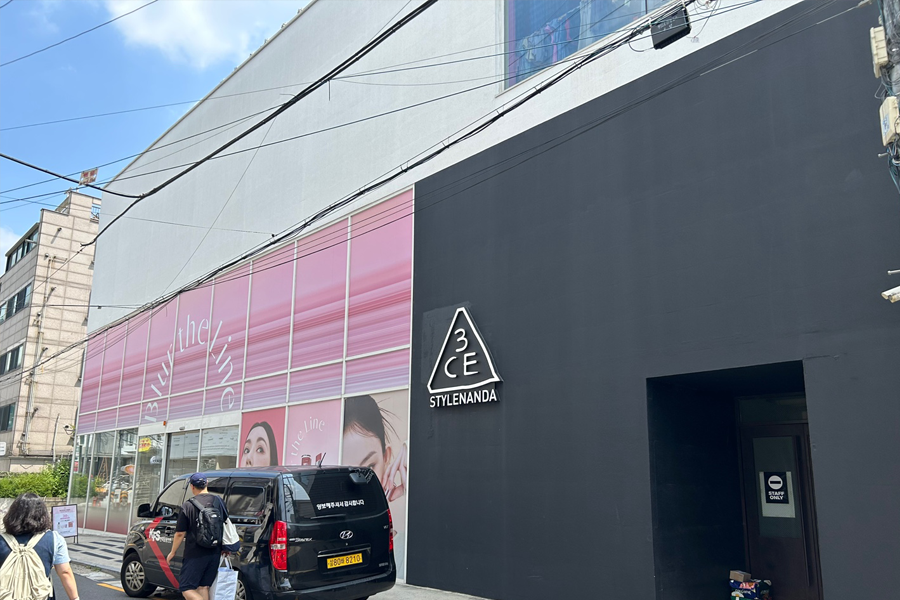 A must-visit spot for tourists and the powerhouse of the beauty and fashion industry when you come to Korea! 3CE & STYLENANDA.
Many tourists often take a lot of photos in front of the 3CE logo to commemorate their visit to Korea!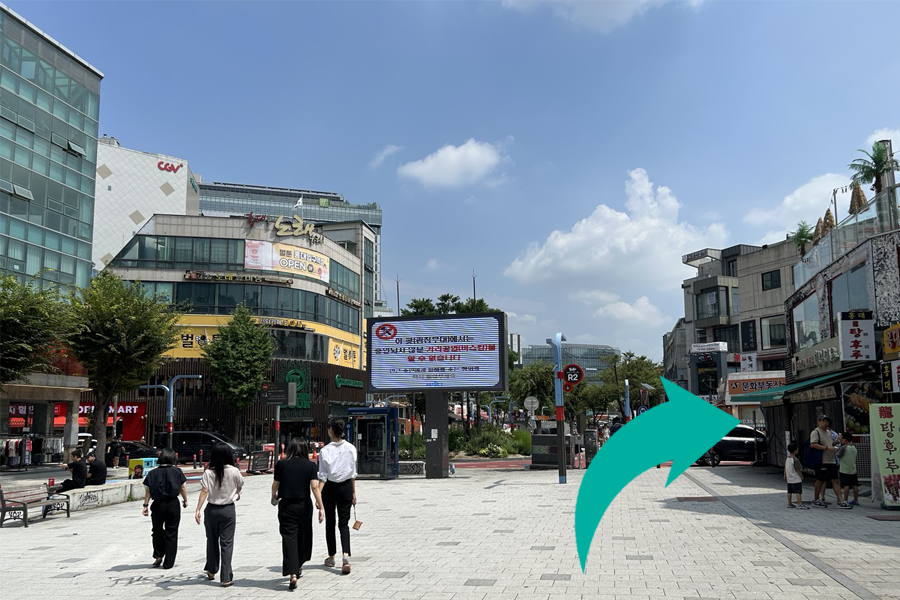 3CE/STYLENANDA is located a 10-minute walk from Butter and an 8-minute walk from Exit 9 of Hongdae Entrance Station.
At Hongdae Square, as you walk through the alley marked with an arrow, you will see the familiar 3CE building with its logo!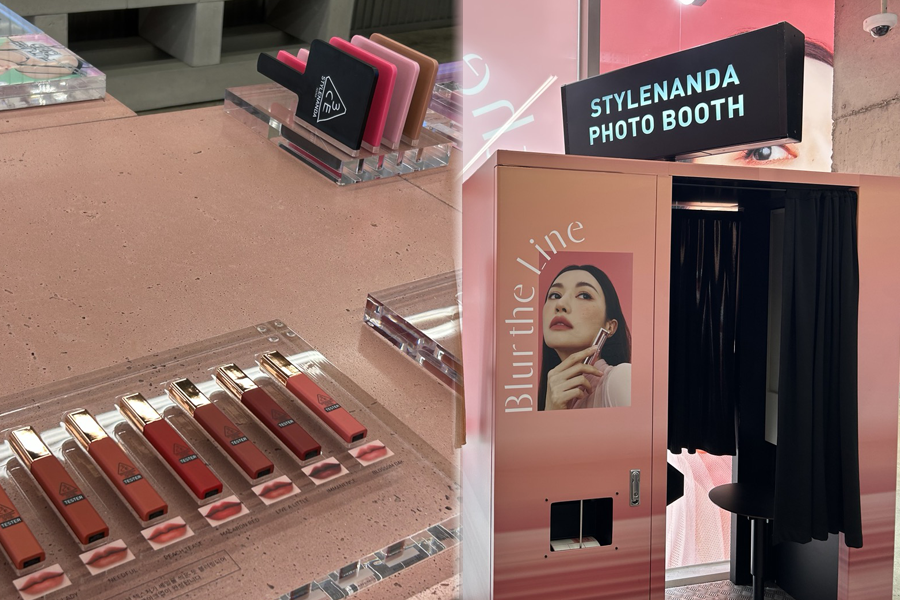 The first floor consists of cosmetics from 3CE, the second floor has perfumes, and the third floor is the STYLENANDA fashion zone.
On the first floor, there are various colorful lipsticks from 3CE, which can be considered as their representative products! Not only can you personally try them on one by one for testing purposes, but you can also take four-cut photos in the photo booth available for free..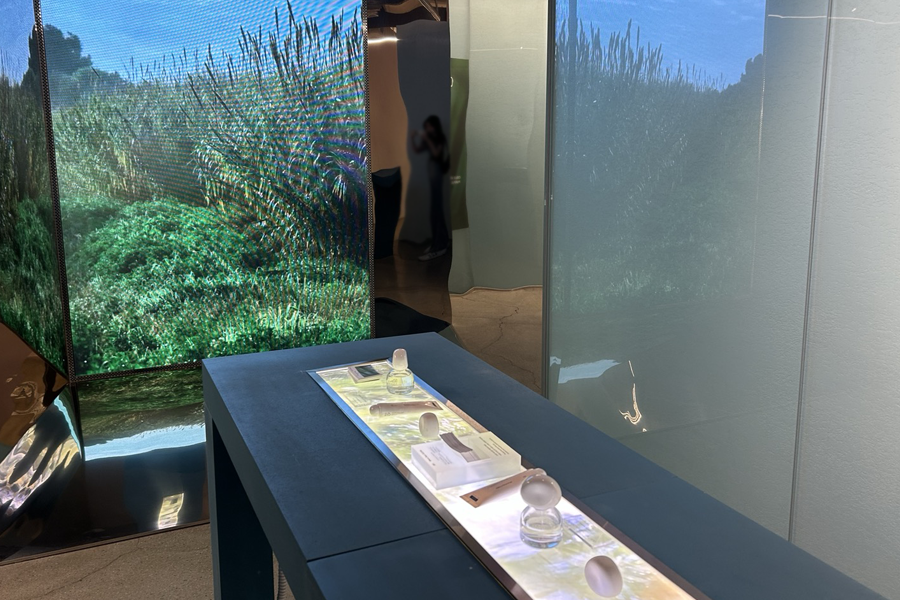 On the second floor, there are perfume products from STYLENANDA! The scent of the perfume and the art installations that complement it made me feel like I was at an exhibition! It was as if I had come to an exhibition!
I had a delightful experience for my eyes and nose while trying out the perfume and also being able to appreciate the beautifully decorated interior.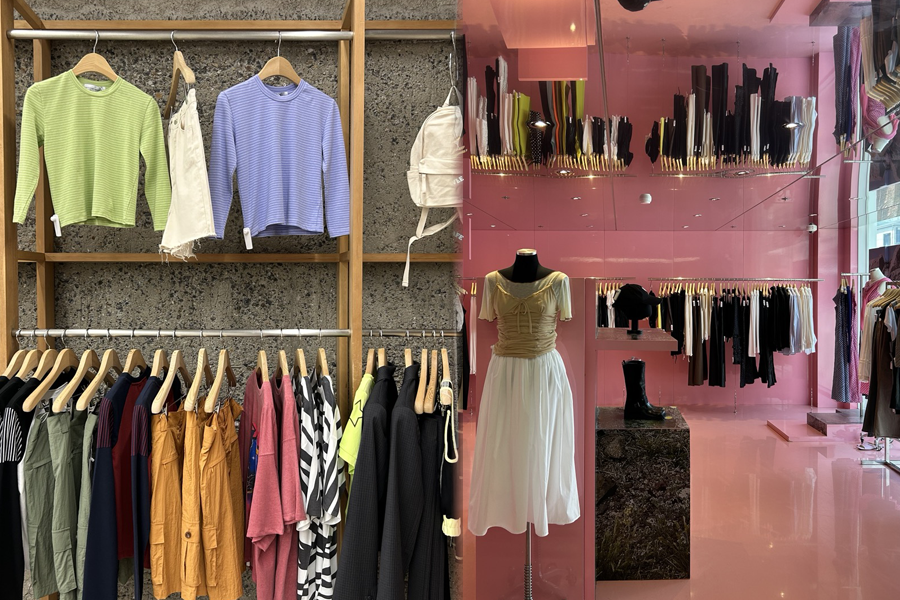 The third floor is STYLENANDA's fashion department! As soon as I entered, the vibrant colors of the clothes caught my eye.
Plain clothes that are good to wear daily, feminine dresses, and hip Amekaji-style clothes! I was surprised to find such a variety of styles in one store!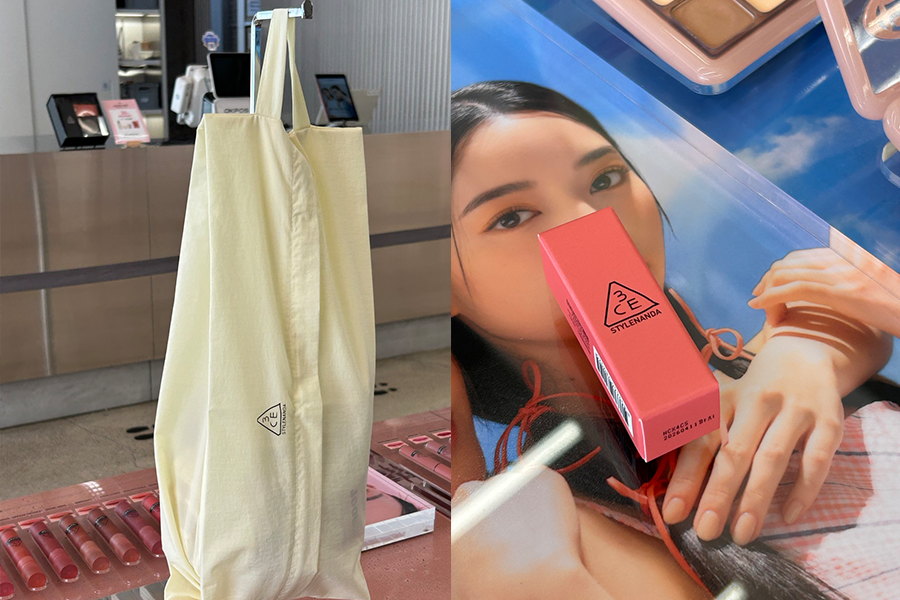 Shoppass customers receive a random mini tint as a gift when purchasing from 3CE/STYLENANDA, and receive a travel pouch when purchasing over 70,000 won. Please take note of this event!
---
2-3. M PLAYGROUND (2nd Branch)
Location:

94, Eoulmadang-ro, Mapo-gu, Seoul

Operating Hours: (Weekdays) 10:00 AM - 12:00 AM (Weekends) 10:00 AM - 1:00 AM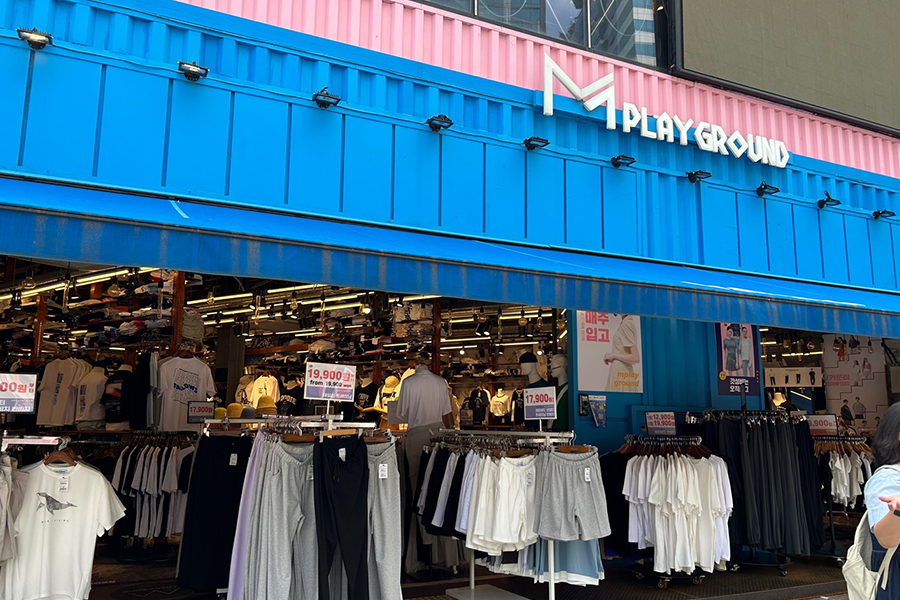 This blue container store can easily be found near the university district in Korea!
A clothing and fashion item store that sells at very cheap prices M PLAYGROUND.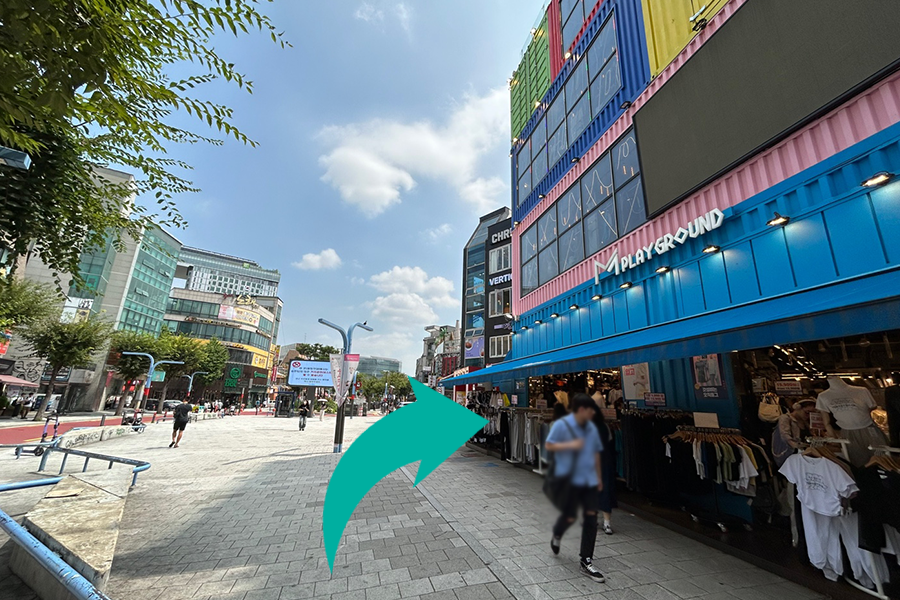 Located 10 minutes on foot from 3CE/STYLENANDA, and 6 minutes from Exit 9 of Hongdae Entrance Station.
The second branch that the editor visited is located right in front of Hongdae Walking Street!
You can see a tremendous amount of t-shirts. The amazing thing is that all these clothes are not more than 10,000 Korean won!
There are also t-shirts in Korea that say MBTI, which is currently trendy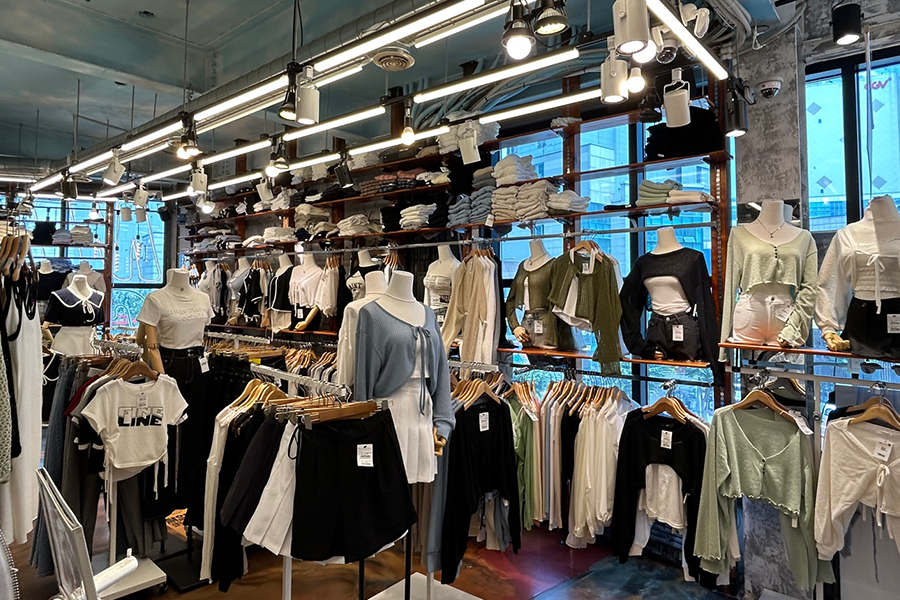 1-2 floors were mainly men's clothing, while 3-4 floors are filled with women's clothing!
A collection of clothing commonly seen in Korean universities is gathered here. The variety and quantity of clothes are so immense that it made me think, 'Is every type of Korean clothing here?'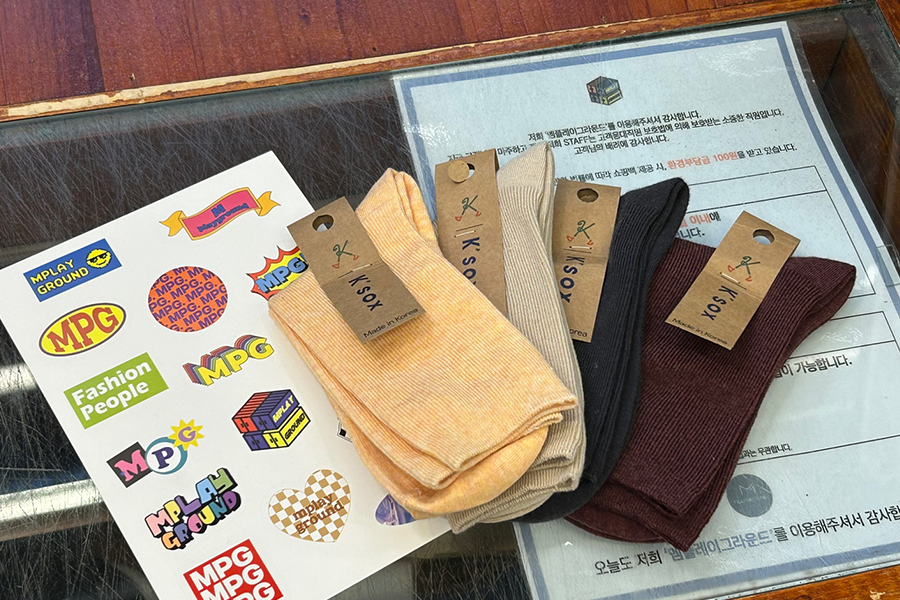 Socks, tank tops, necklaces, and other fashion accessories can also be found on the 3rd floor. Available only for customers with shopping passes, we are giving away socks as a gift for purchases over $50!
---
---
3. Sang-su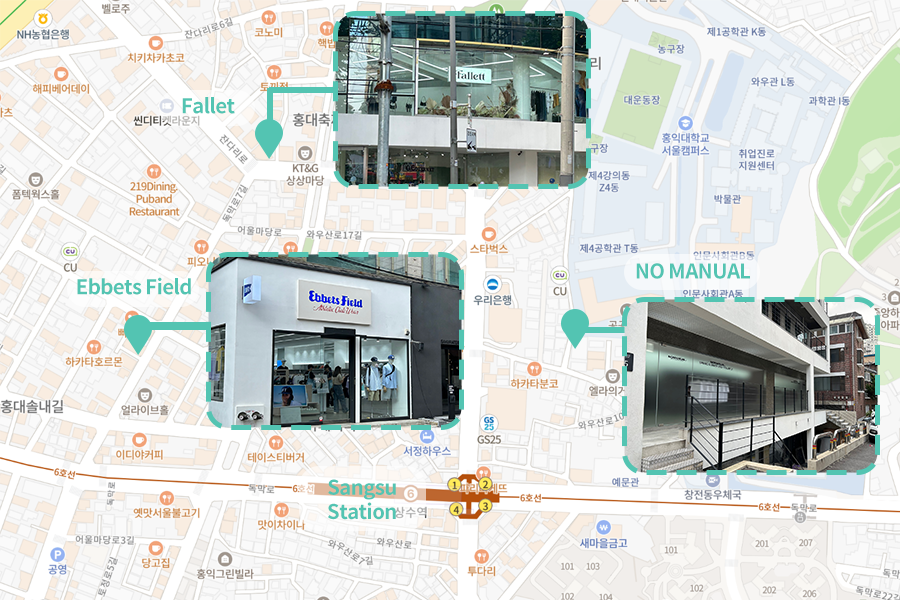 Sang-su is an up-and-coming area in recent years!
There are many hip and unique street fashion brands that you can often see in streets with graffiti!
3-1. Fallett
Location:

24 Jandari-ro, 2nd floor, Mapo-gu, Seoul

Operating Hours: 12:00-21:00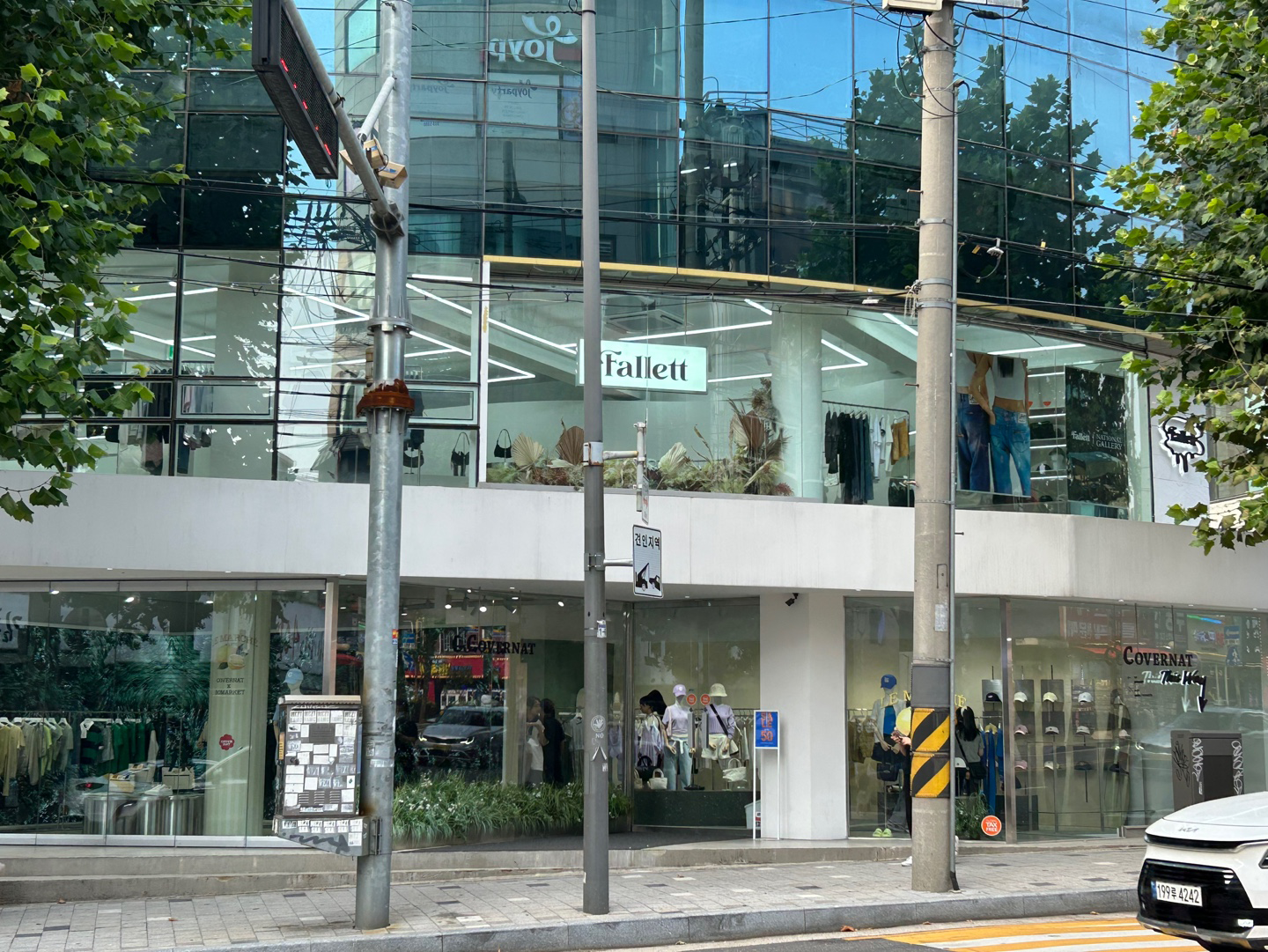 It's a brand that we often introduce on Creatrip!
The first store to introduce in Sangsu is a trendy casual fashion brand Fallet.
Located right next to Hongdae Sangsangmadang, it is 10 minutes from Hongik University Station and 7 minutes from Hapjeong Station!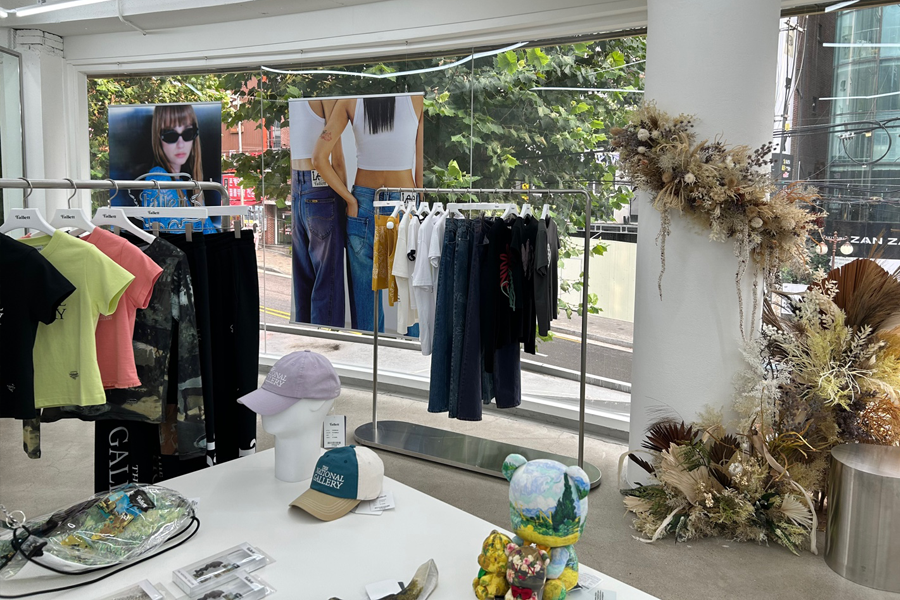 The interior design using steel and white tones highlights the clean and stylish features of the store!
Overall, the colors are safe, but there are many products that show Palmetto's individuality with unique printing and finishing methods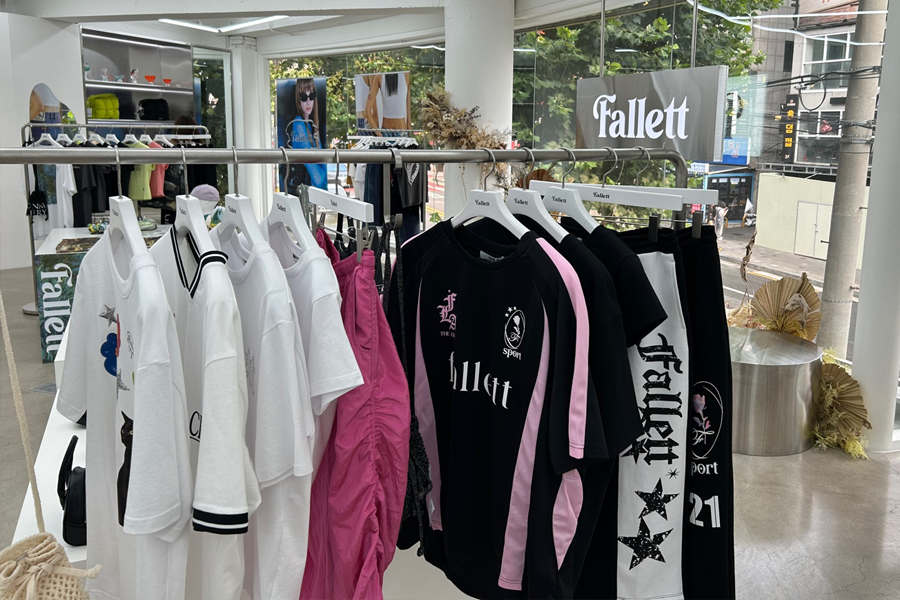 The cat printing t-shirt, which can be considered as the signature of Palette, as well as the blokecore style uniform that is popular in Korea, could be seen.
If you're someone who doesn't want to give up loveliness while maintaining a hip personality, I recommend these two products!
Fallet was on sale during the off-season. By the way, Shopping Pass users can receive an additional 15% discount on the sale price by presenting the voucher, so be sure to purchase the Shopping Pass and buy at a cheaper price than Koreans!
---
3-2. EBBETS FIELD
Location:

Seoul, Mapo-gu, Eoulmadang-ro 94

Operating Hours: (Weekdays) 10:00 AM - 12:00 AM (Weekends) 10:00 AM - 1:00 AM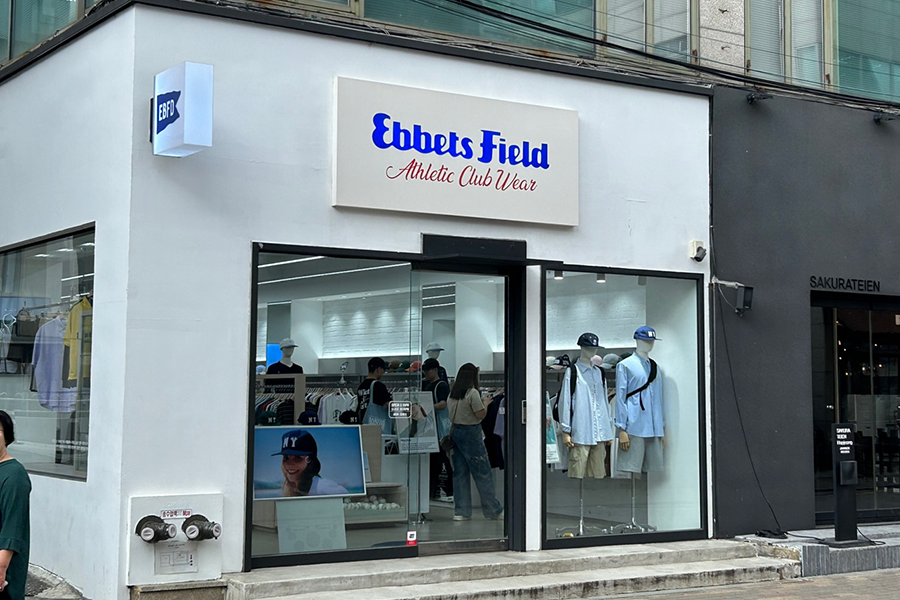 NCT Renjun, RED VELVET Yeri SVT Joshua, and many other kpop stars can be seen wearing this brand's clothes in their casual fashion!
The sporty logo and sturdy material that reminds of college sports teams, Ebbets Field is a famous casual brand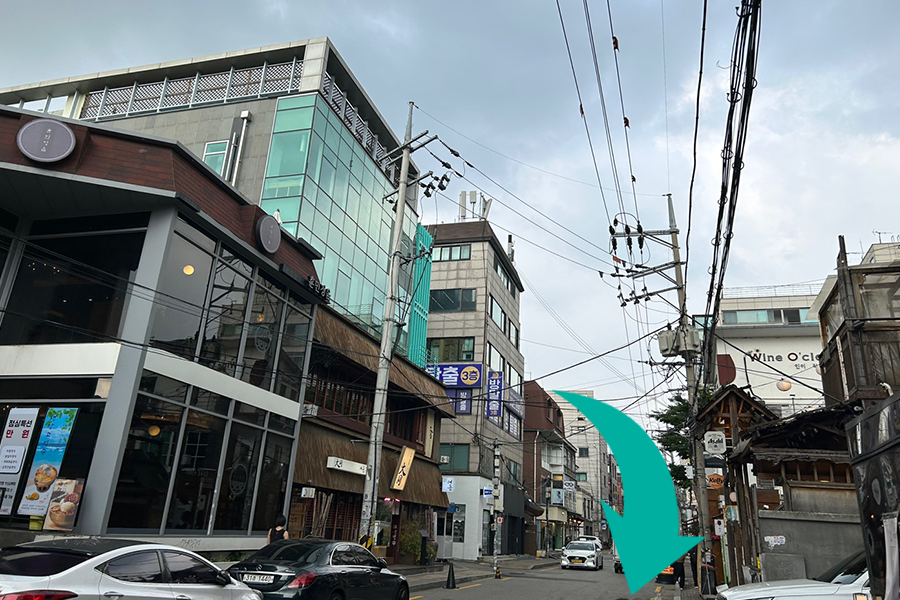 Located 4 minutes straight ahead from Fallet, and 8 minutes from Hapjeong Station.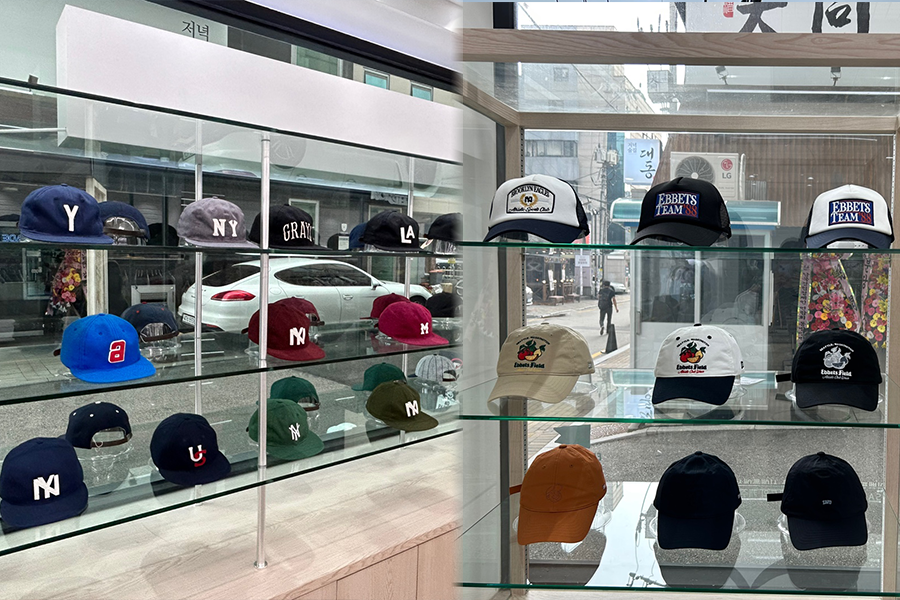 As the official brand of Sports League, a huge number of baseball caps welcome you from the entrance!
Vintage-looking logos and embroidery on the sides and back add a design that is not boring from any angle!
Made with durable cotton fabric, the shape remains well-maintained even after repeated wear and tear.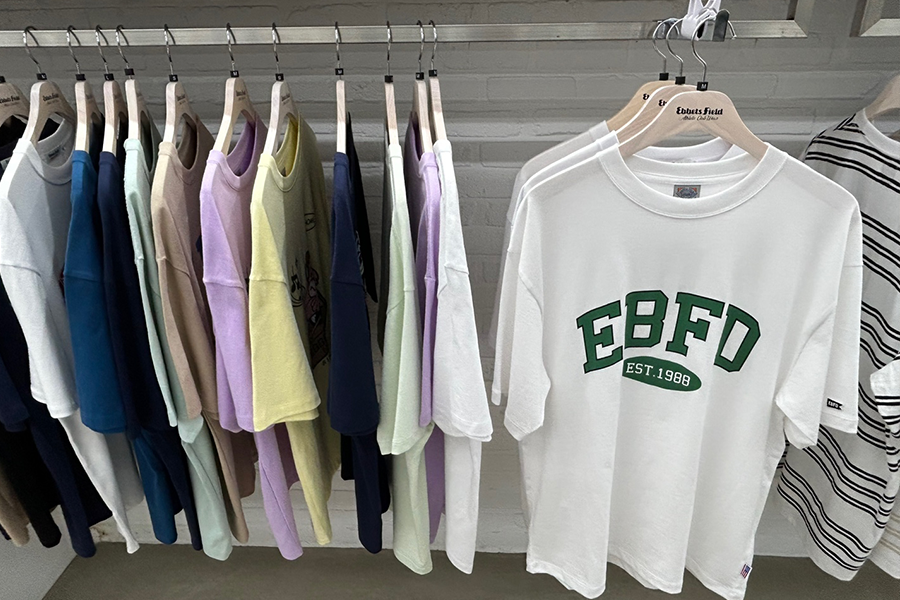 A short-sleeved t-shirt that is synonymous with EBFD! It has a simple logo, making it easy to match with any clothes. It is also popular as a couple's look because it is unisex!
I thought it was a t-shirt that could be worn for a long time without worrying about the sleeves stretching because the finishing around the neck area was very well done.
---
3-3. NO MANUAL
Location:

75 1st floor, Wausan-ro 22-gil, Mapo-gu, Seoul

Operating Hours: (Mon-Thu) 13:00~21:00 (Fri-Sun) 13:00~22:00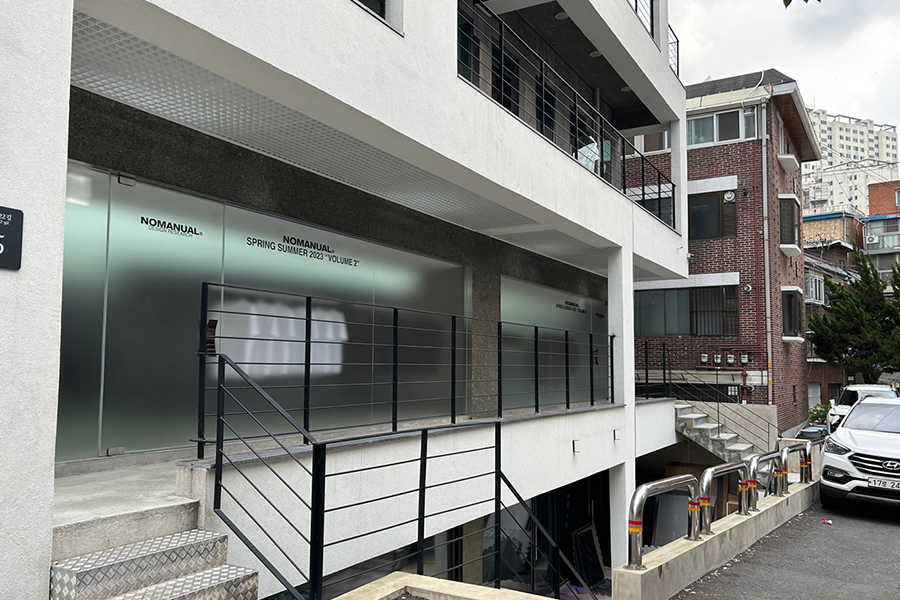 From the appearance, you can feel the mystery and curiosity about what brand it is!
For those who want to pursue a real street and a different coolness from others, we highly recommend the brand NO MANUAL.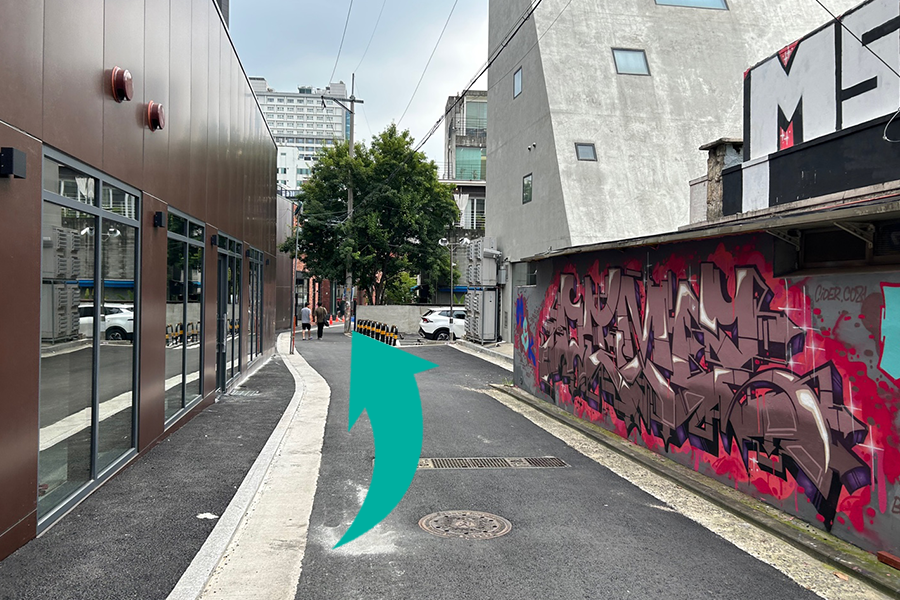 NO MANUAL is located 10 minutes on foot from EBFD and 4 minutes from Sangsu Station. Just enter the alley behind Hongik University!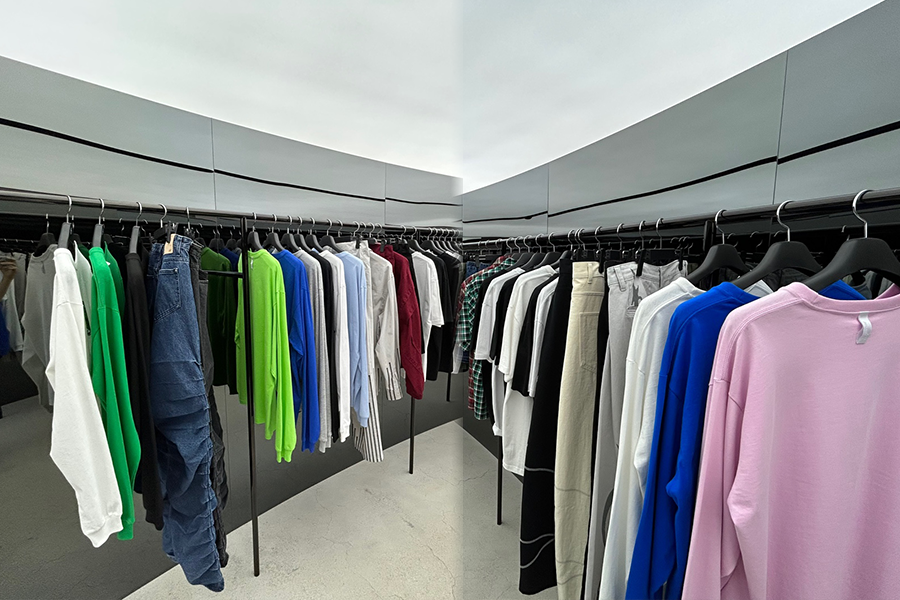 As soon as I entered the store, clothes were hanging in a semicircular shape, inside a black and white interior, it felt like shopping inside the movie Matrix.
I thought that there were many oversized clothes with funky graphic designs, which would be great for expressing my own personality.
Do you know the hidden secret of NO MANUAL stores? It's the unique fitting room!
There are people who purposely visit NO MANUAL to take pictures in the fitting room.
After changing clothes, you can open the wall and enter. It is decorated like a studio, so you can take a selfie with a mirror!
Did you see the certification shot of NO MANUAL's popular product that the editor also wore? It feels even more cool with NO MANUAL's unique hip image!
---
Today, we made a shopping map of popular stores in Hongdae and explored them together!
From basic items to street brands, beauty brands too! I thought it was really nice to be able to shop because there are a variety of stores located close by.
If you are planning a trip to Korea, make sure to plan your shopping in Hongdae!
Before that, if you purchase the Creatrip shopping pass in advance, you can receive gifts and discounts and buy it cheaply, so don't forget to buy the shopping pass!
Then I will come back with more useful information! Goodbye
---