8 Korean Men's Fashion Styles Seen In K-Dramas
Check Out Different Fashion Styles Seen On Actors Like Kim Seon-ho, Gong Yoo, Park Seo-joon, And More!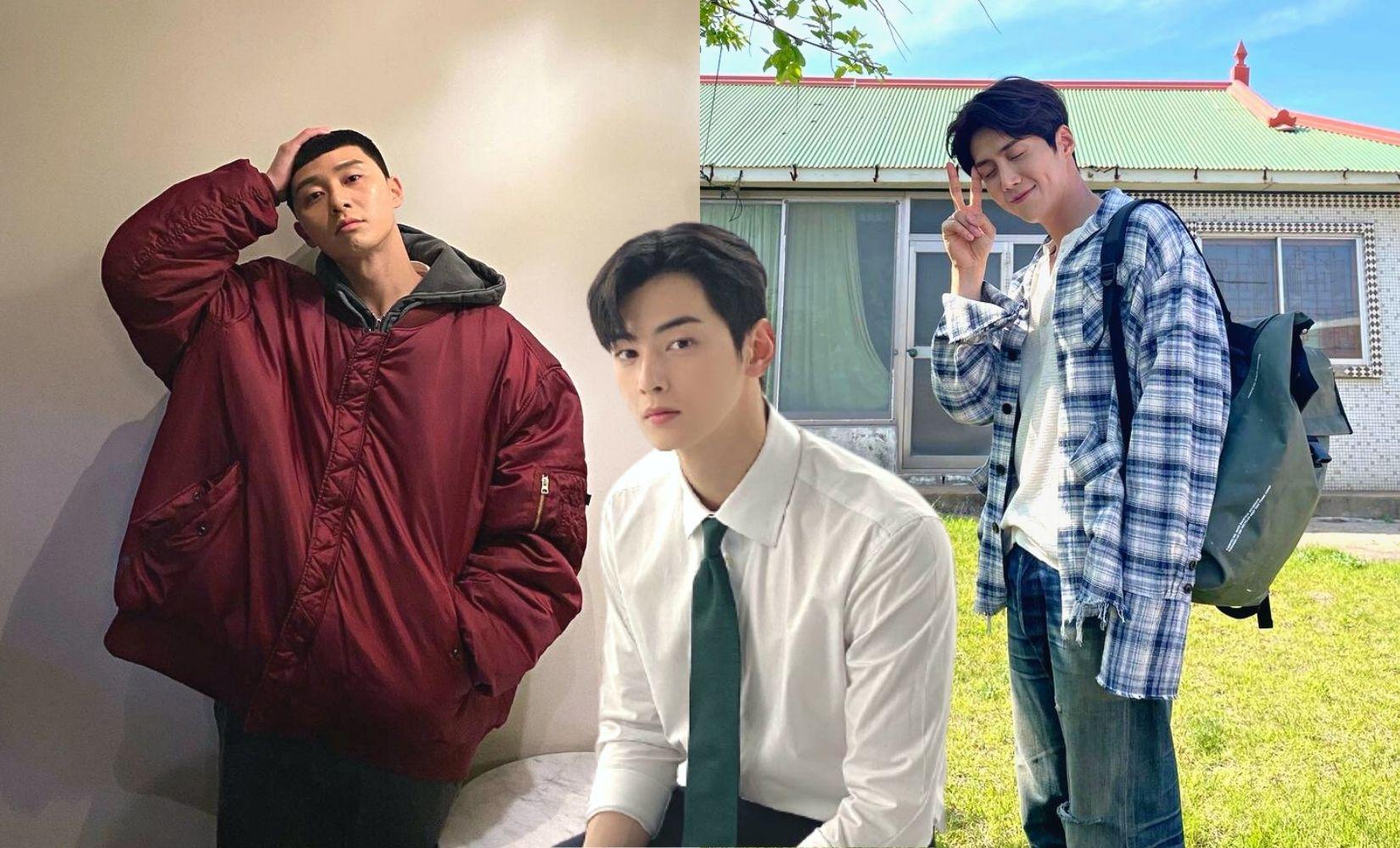 Of course, the storytelling is important in Korean dramas, but the actors' visuals and fashion styles are equally as important because this is one of the ways to portray the character's image. If these dramas become successful, the fashion styles of the male and female leads become trendy and enthusiastically followed by young people.
Today, we will introduce you to 8 popular fashion styles seen on Korean male leads!
---
Kim Seon-ho: The Active, Hard-working Neighbor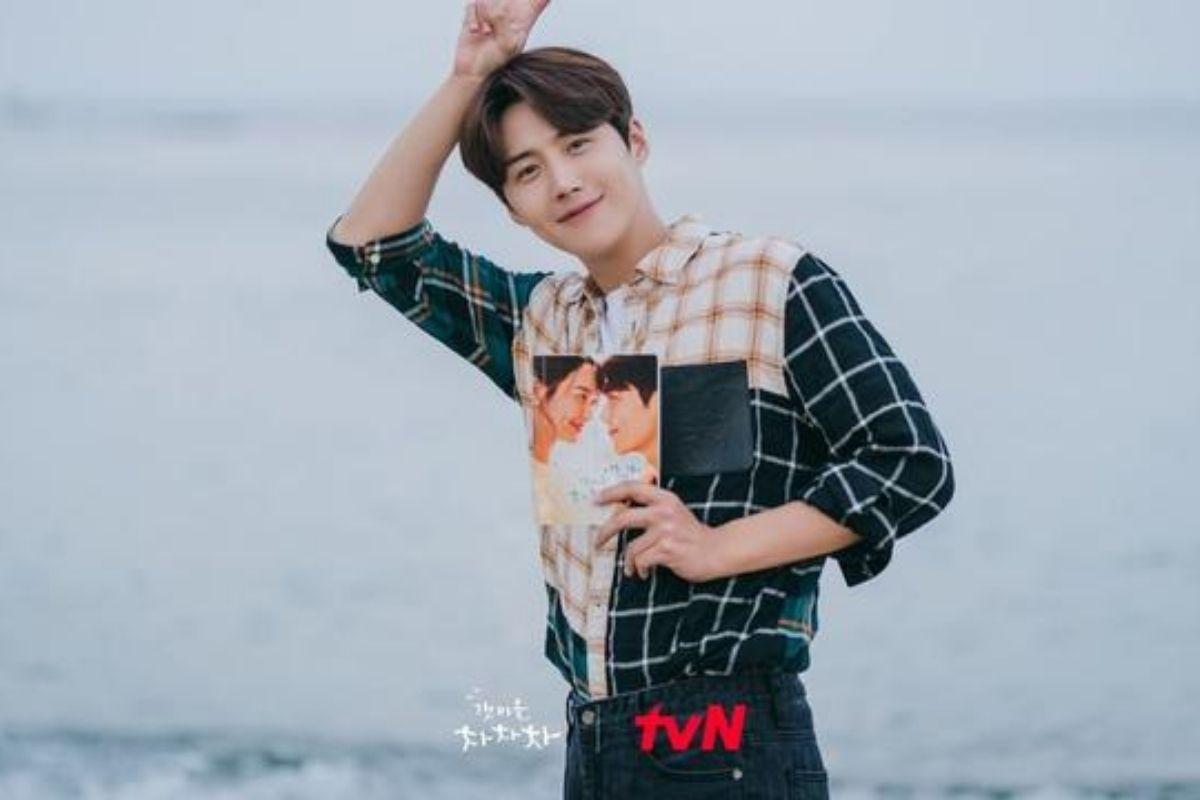 Source: tvN
Hometown Cha-Cha-Cha is a K-Drama that really made Kim Seon-ho a household name. In the drama, Kim Seon-ho plays the sweet Hong Du-shik who is good at everything. Coming from the peaceful countryside, his fashion is casual and practical.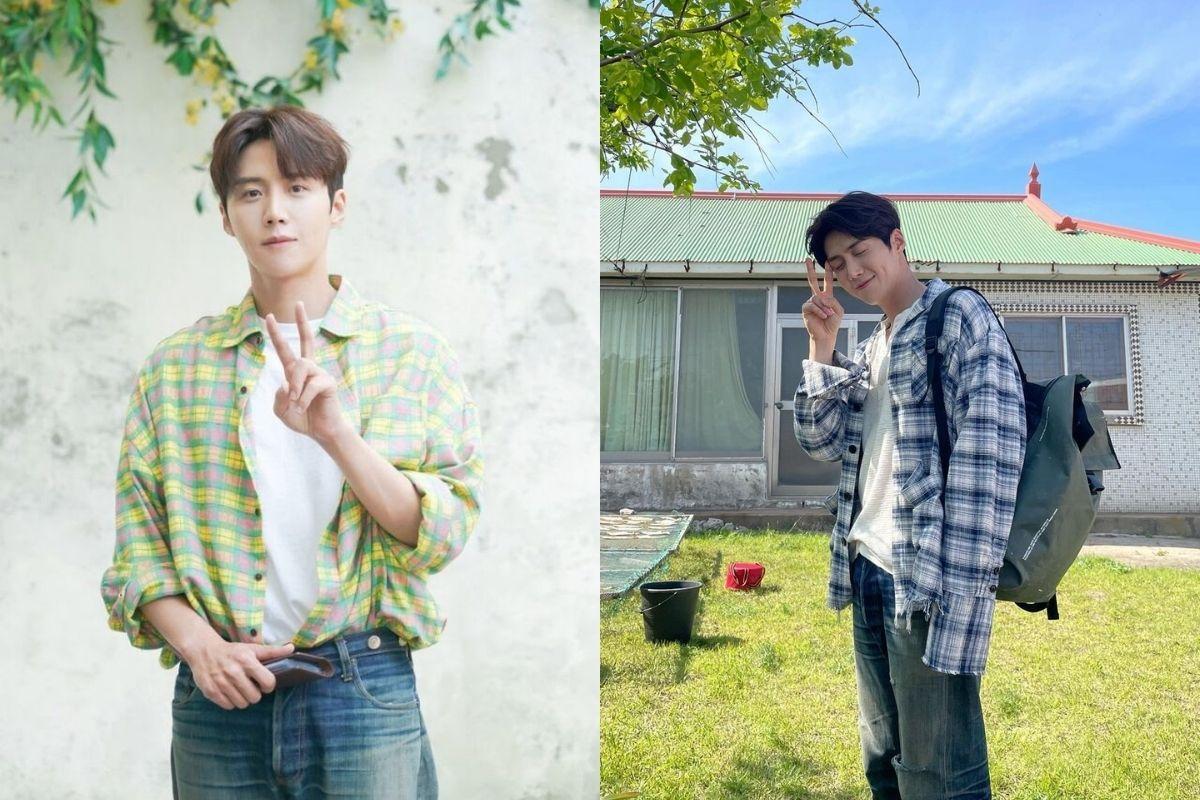 Source: SALT Entertainment & Instagram @seonho__kim
You will often see him wearing a t-shirt, plaid shirt, and jeans. Wearing an outfit with layers gives him a youthful style.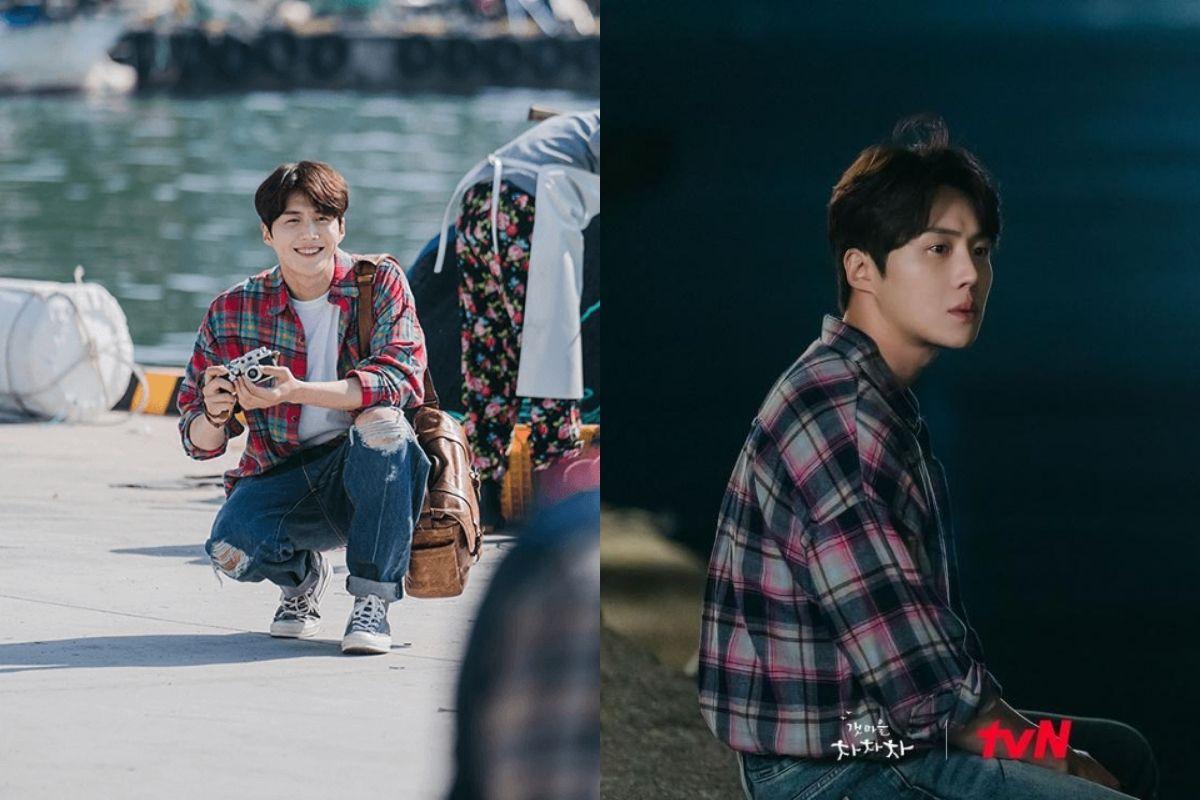 Source: tvN
The main point of his style is that he rarely buttons up his shirts. Because the checkered patterns are colorful and diverse, it doesn't get boring no matter how many times he wears the same style.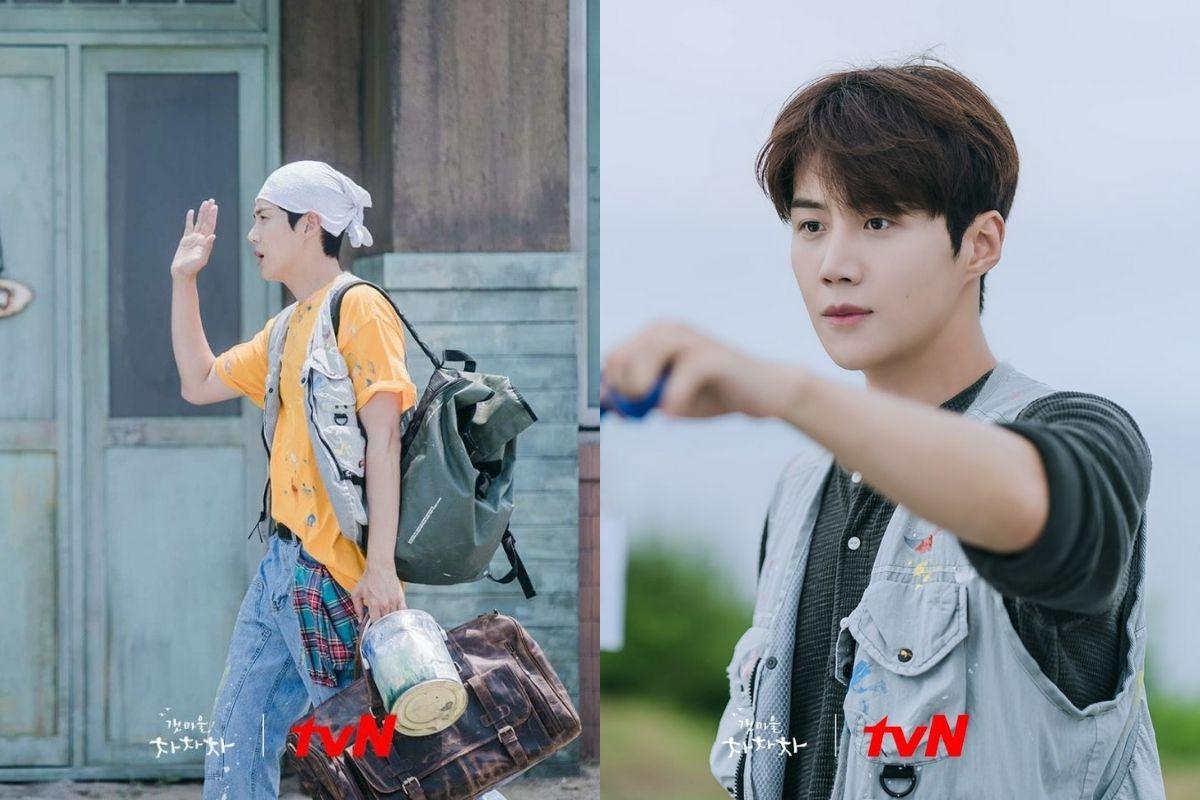 Source: tvN
In addition, Kim Seon-ho sometimes wears a worn-in fisherman vest. This type of vest often has many pockets and although it's the outfit he usually wears when he goes to work, he still makes it look very fashionable.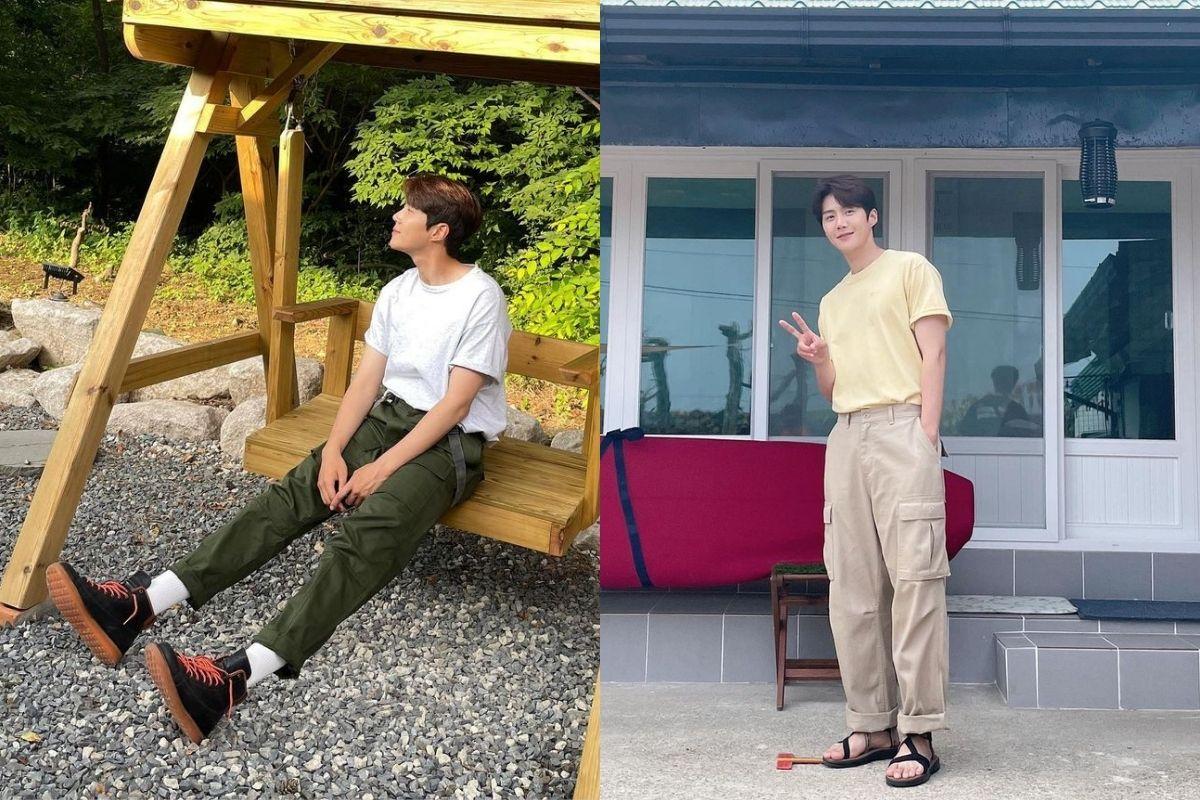 Source: Instagram @seonho__kim
The most popular style of pants worn by Kim Seon-ho is cargo pants. These pants have been trendy lately and you'll often see people wearing them on the streets. Cargo pants usually have wide legs and boxy pockets on the sides that really stand out. Popular colors are usually khaki, beige, brown, and black!
---
Park Seo-joon: Cool Guy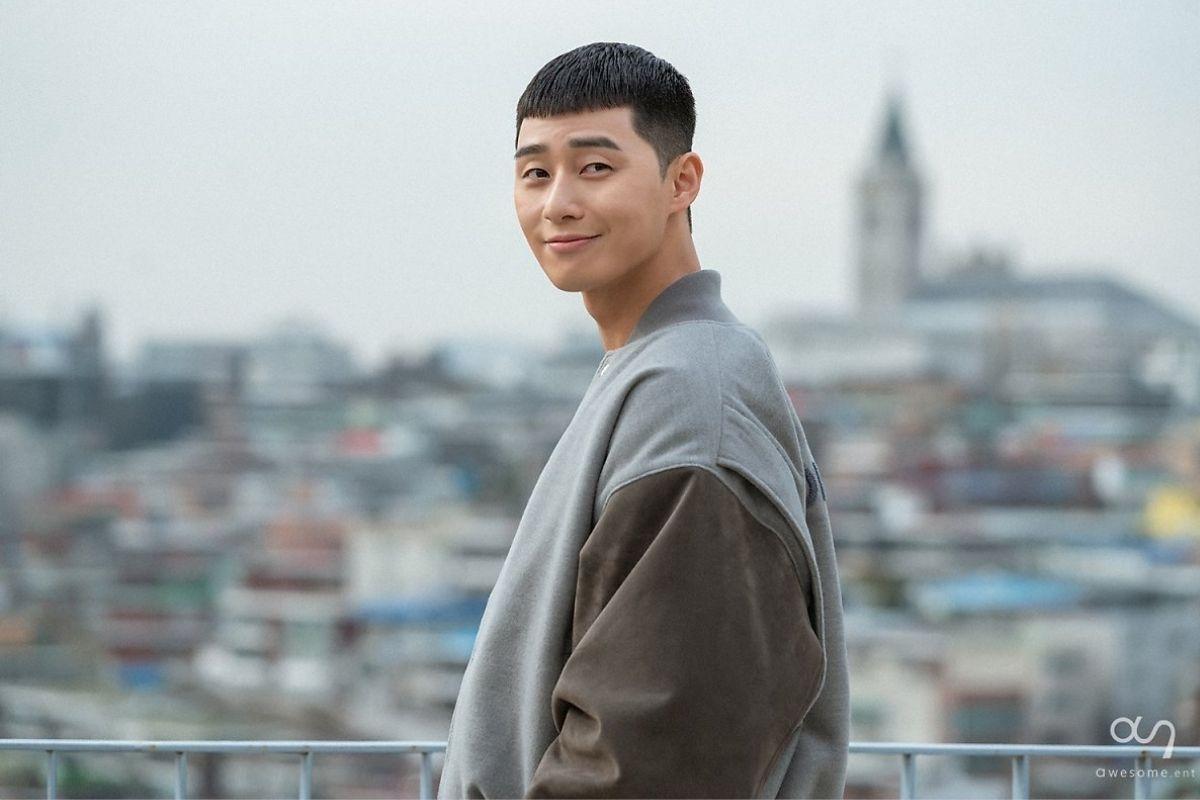 Source: awesome.ent
If you've watched Itaewon Class, you definitely won't be able to forget Park Saeroyi (Park Seo-joon). Unlike Kim Seon-ho's sweet character in Hometown Cha-Cha-Cha, the fashion style that Park Seo-joon wears in Itaewon Class is somewhat cooler and edgier.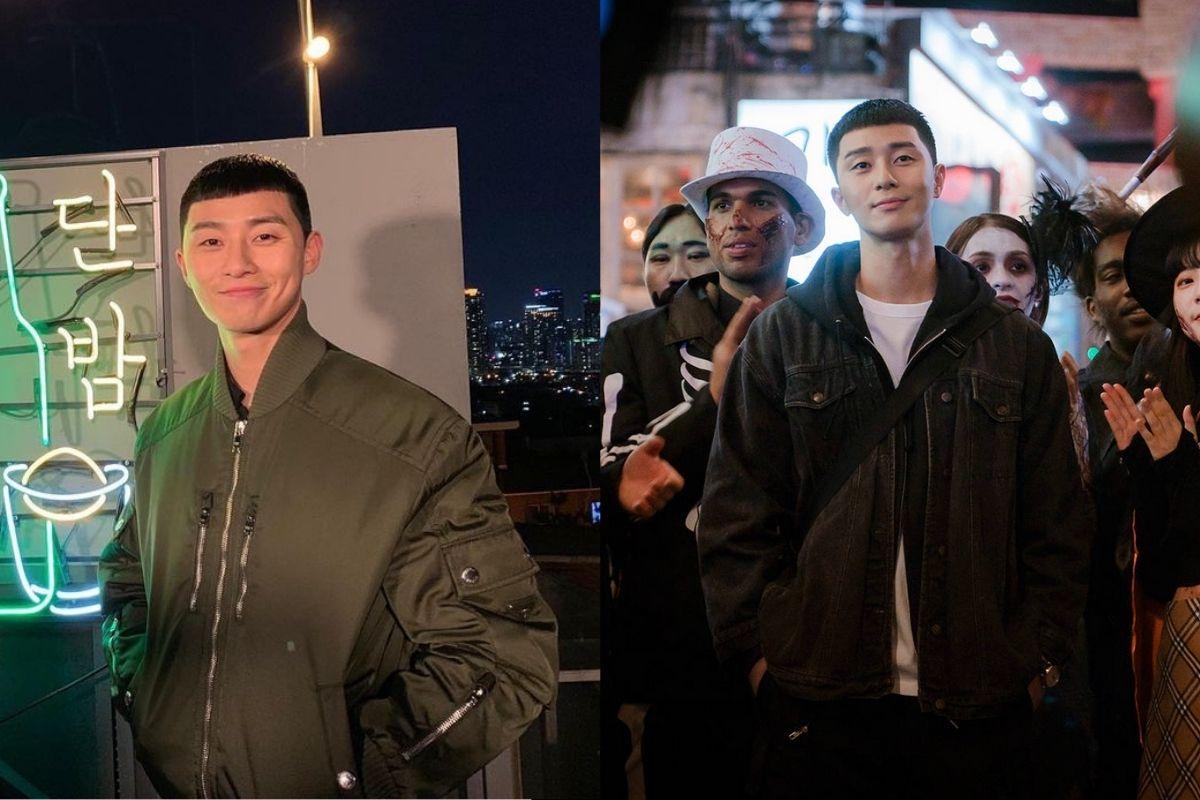 Source: Instagram @bn_sj2013 & Itaewon Class
He often wears oversized items, especially bomber jackets in deep tones, which is like street style and shows his masculinity.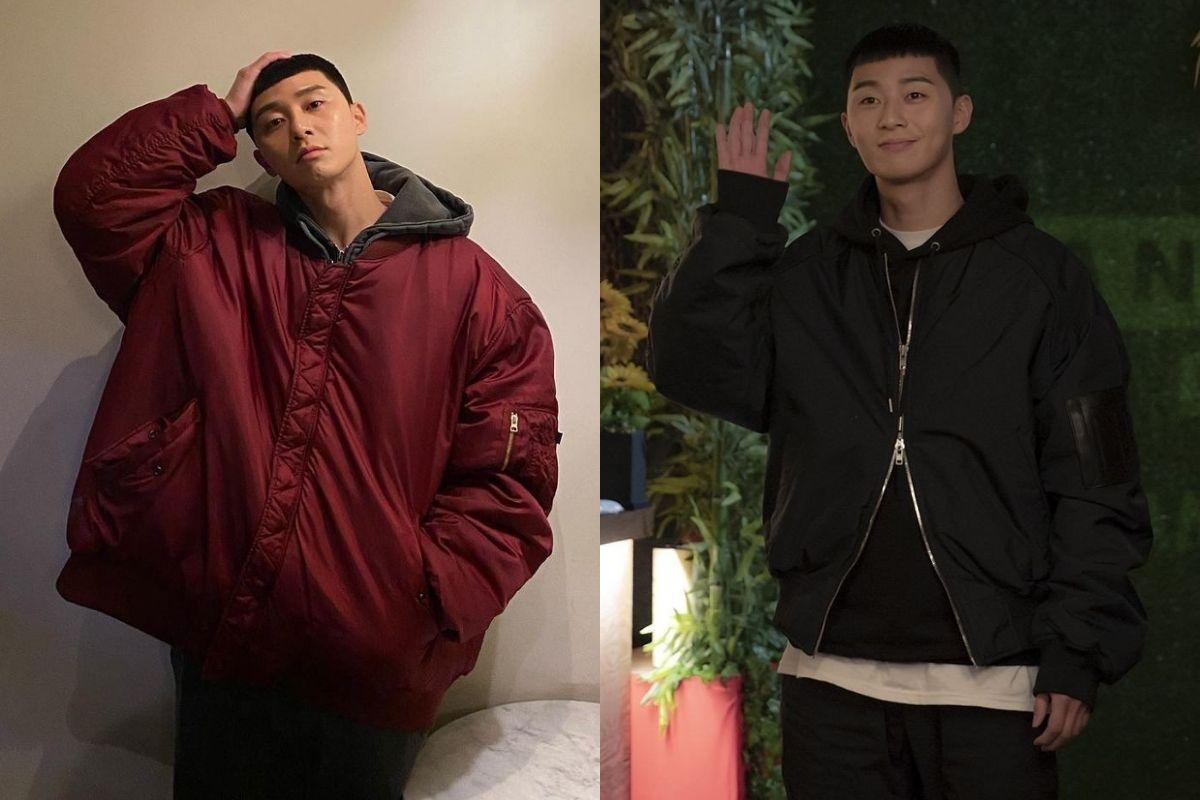 Source: Instagram @bn_sj2013 & Itaewon Class
Along with bomber jackets, Park Seo-joon often wears dark, loose-fitting hoodies and pullovers using layers to make the outfit more fashionable and unique. They also enhance his broad shoulders.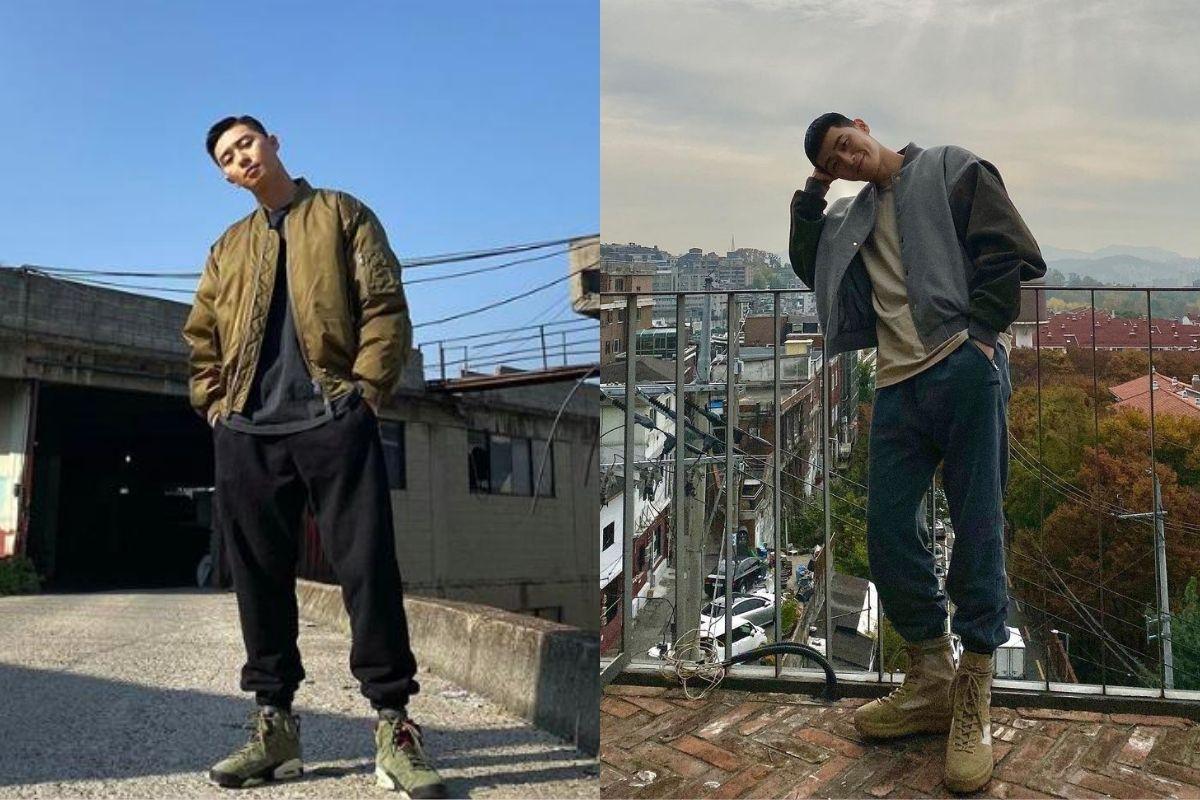 Source: Instagram @bn_sj2013
The combat boots he wears adds to the cool vibe. These shoes are super edgy with platform soles that make him look even taller. However, if you are on the shorter sides or have short legs, it may have the effect of making your legs look shorter, so bear that in mind.
---
Lee Min-ho: Prince And Chaebol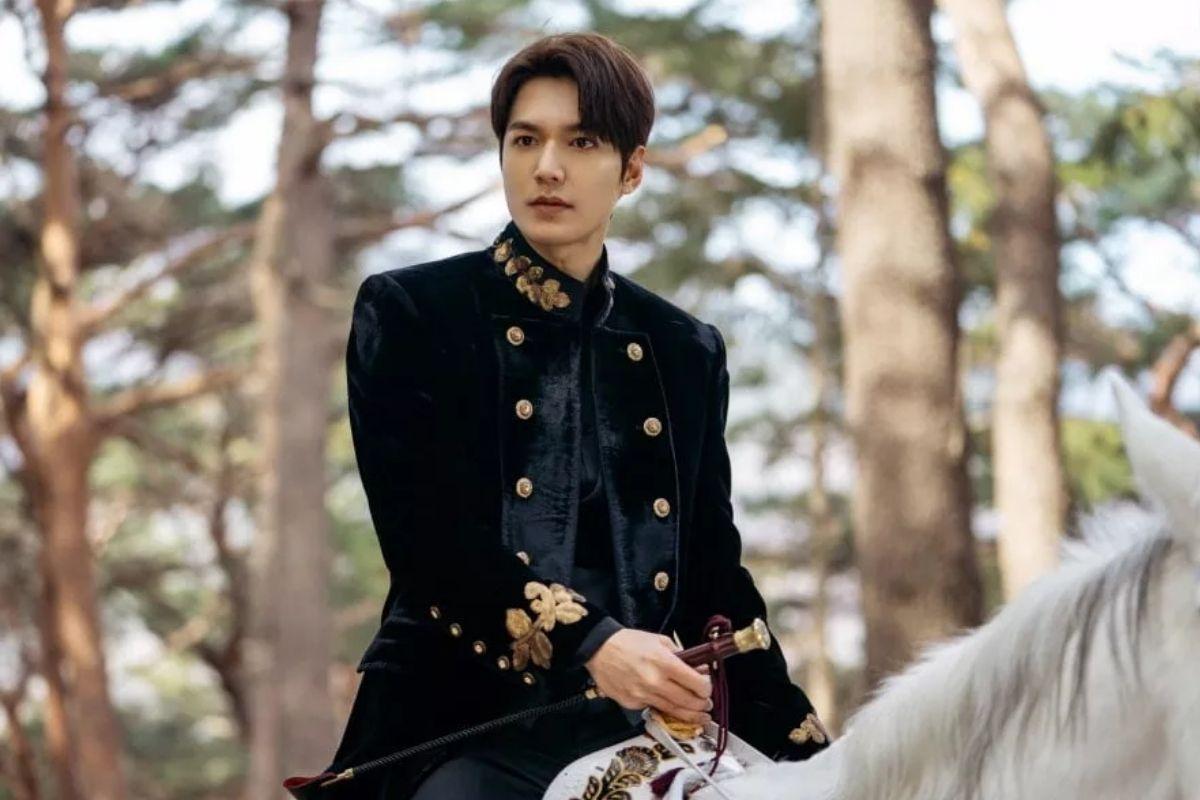 Source: The King
Chaebol is a word used to describe the super-rich in Korea who have a lot of wealth, live in luxury, and have high social status. Lee Min-ho often plays this type of role in K-Dramas. Most recently, in the drama The King, Lee Min-ho successfully dressed the part of a business tycoon's son.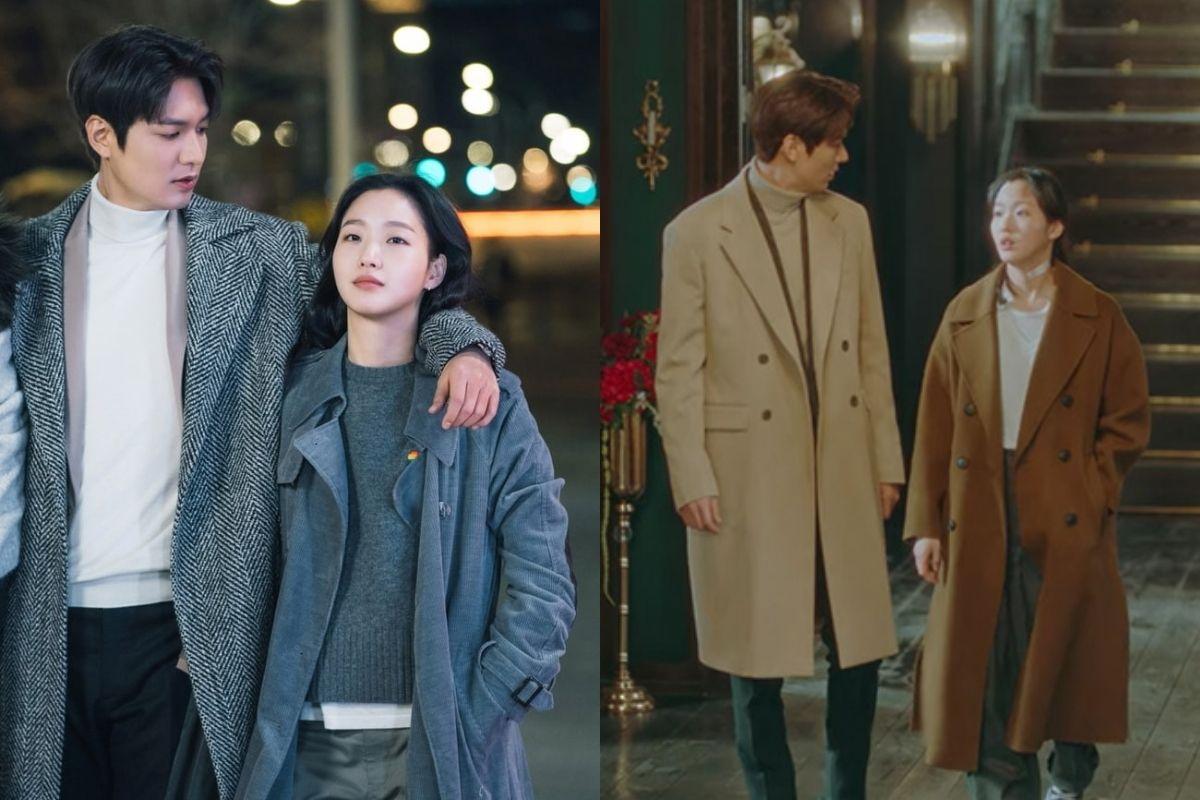 Source: The King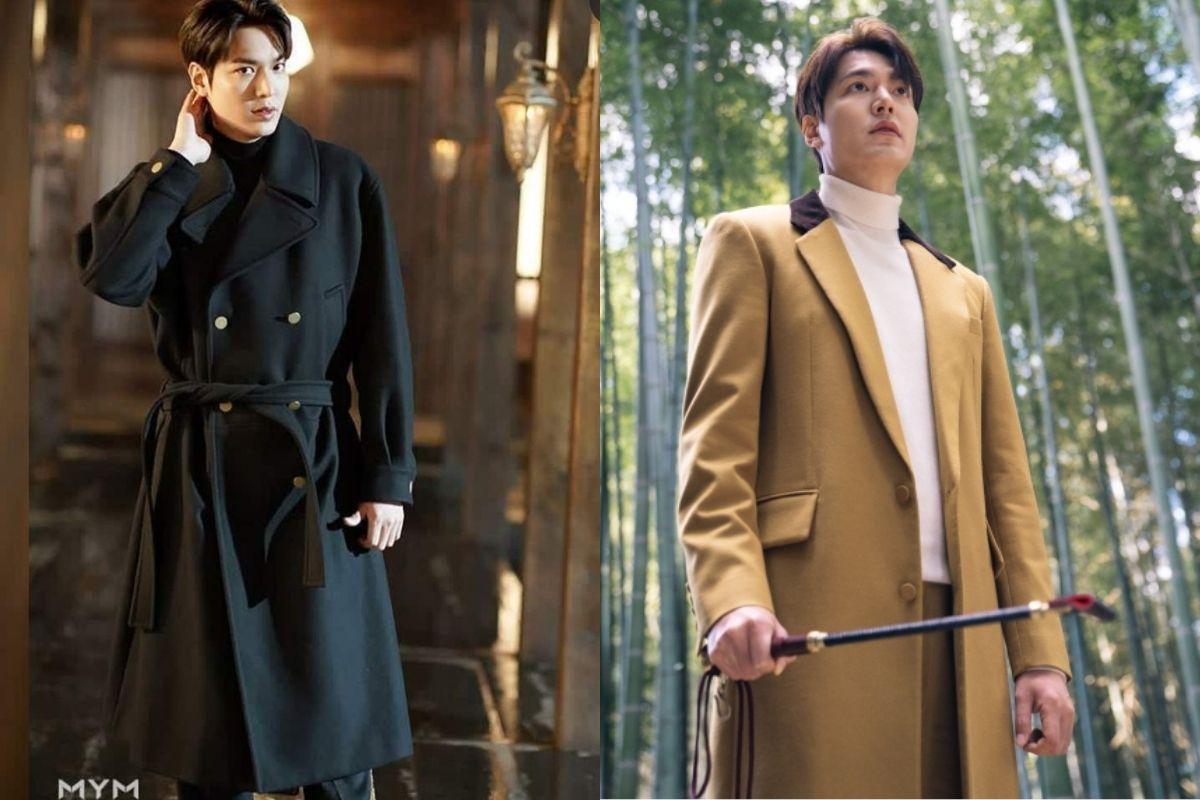 Source: MYM Entertainment & The King
In The King, Lee Min-ho often appears wearing a long coat paired with a turtleneck sweater, creating a classic and luxurious style. The colors he chooses are usually beige, gray, and black.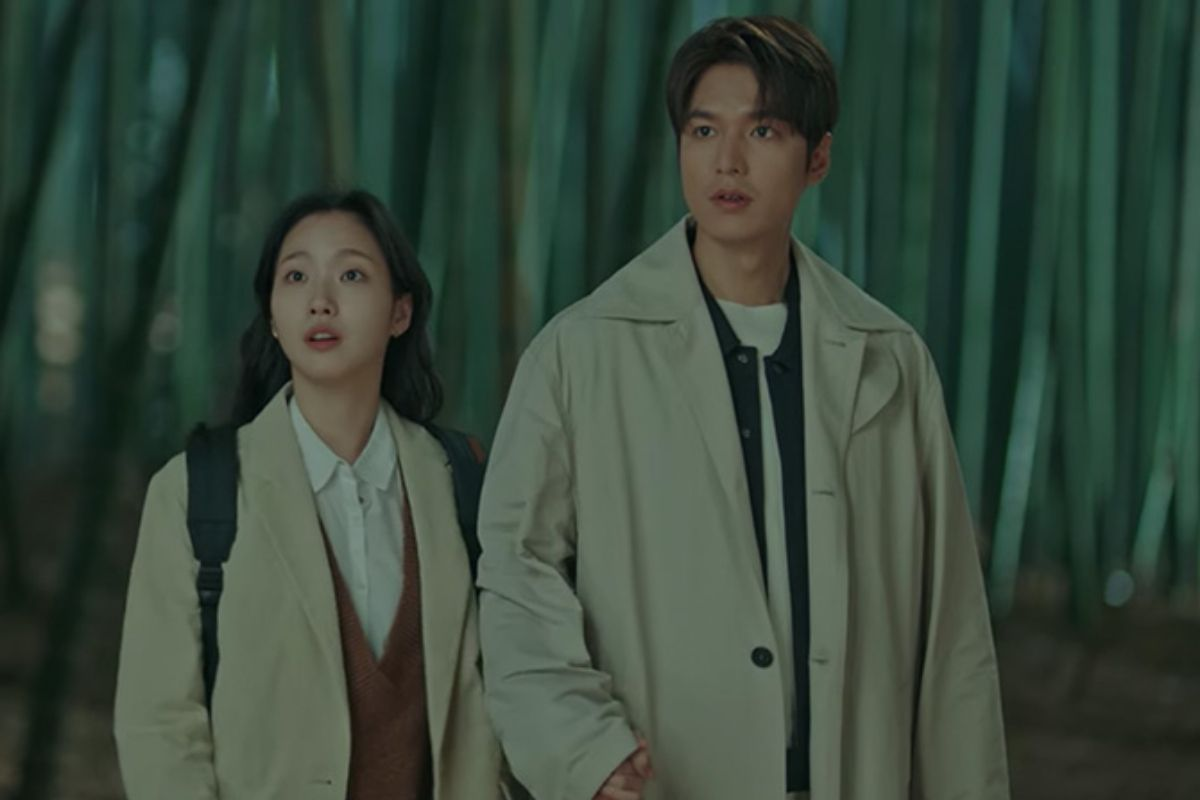 Source: The King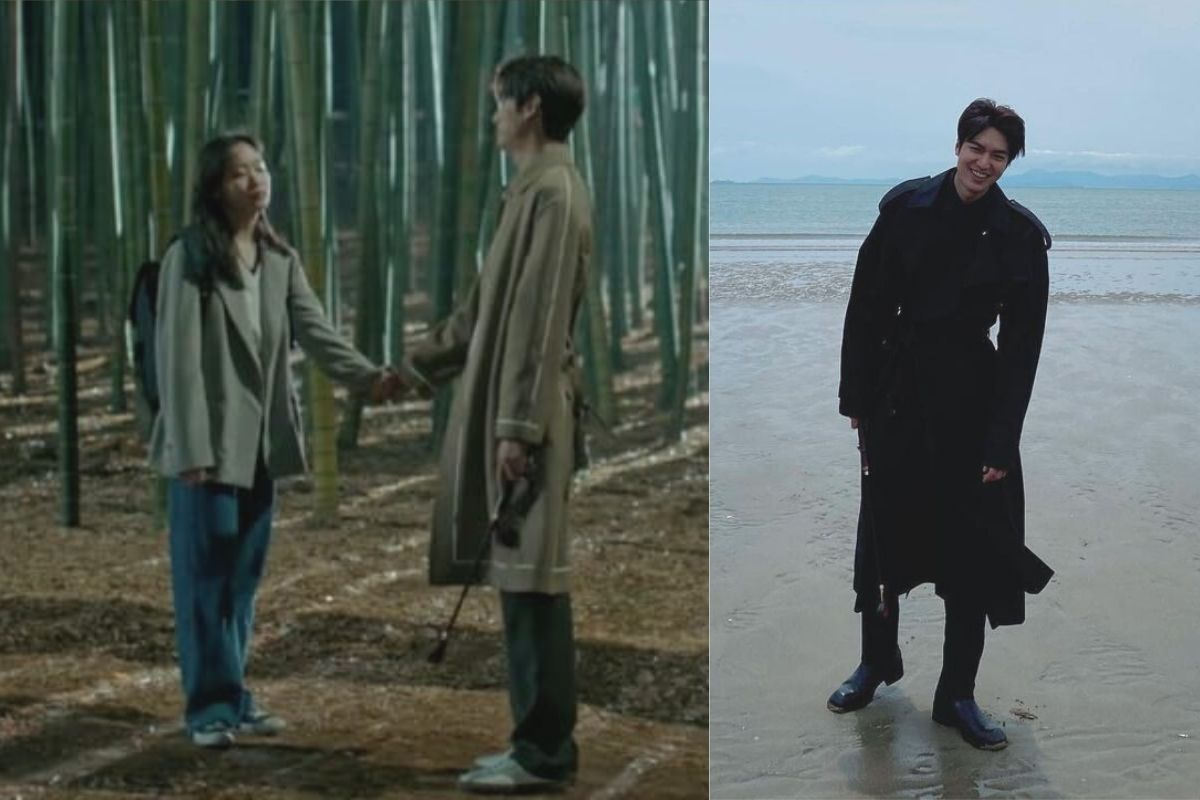 Source: The King & Instagram @actorleeminho
In addition, Lee Min-ho also spices up his outfits with the additional long trench coat that looks great when blown by the wind. The length of the coats shows off his shoulders and height.
---
Gong Yoo: Romantic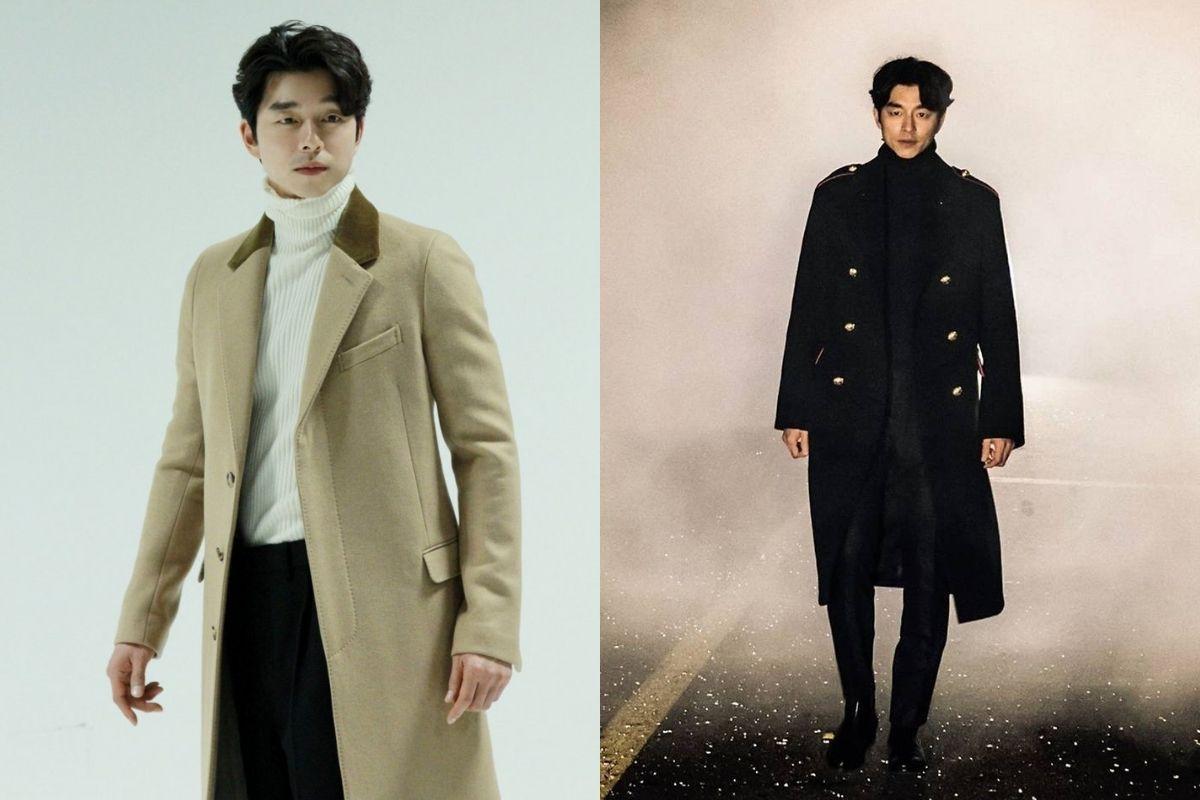 Source: SOOP & Goblin
Gong Yoo in Goblin also dresses in a luxurious and classy style. You'll see him often wearing a long coat with a turtleneck inside. It's a pretty iconic and classic outfit, right?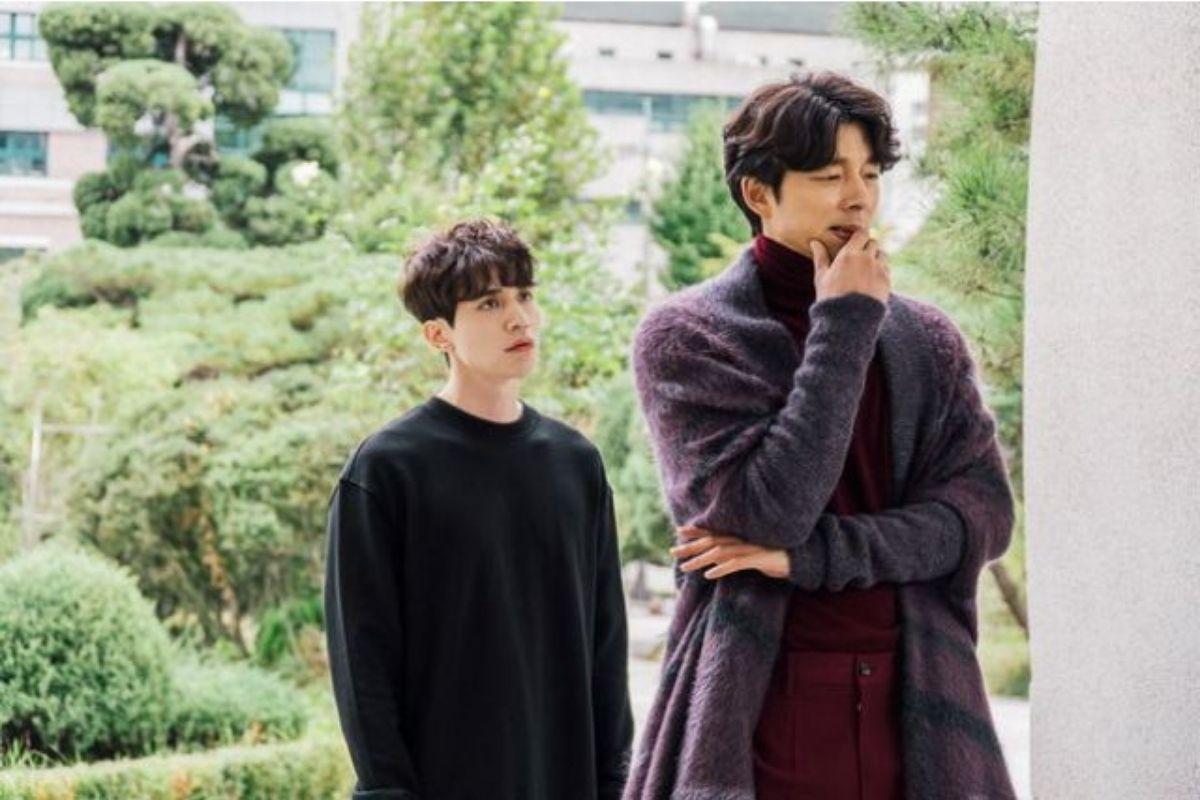 Source: Goblin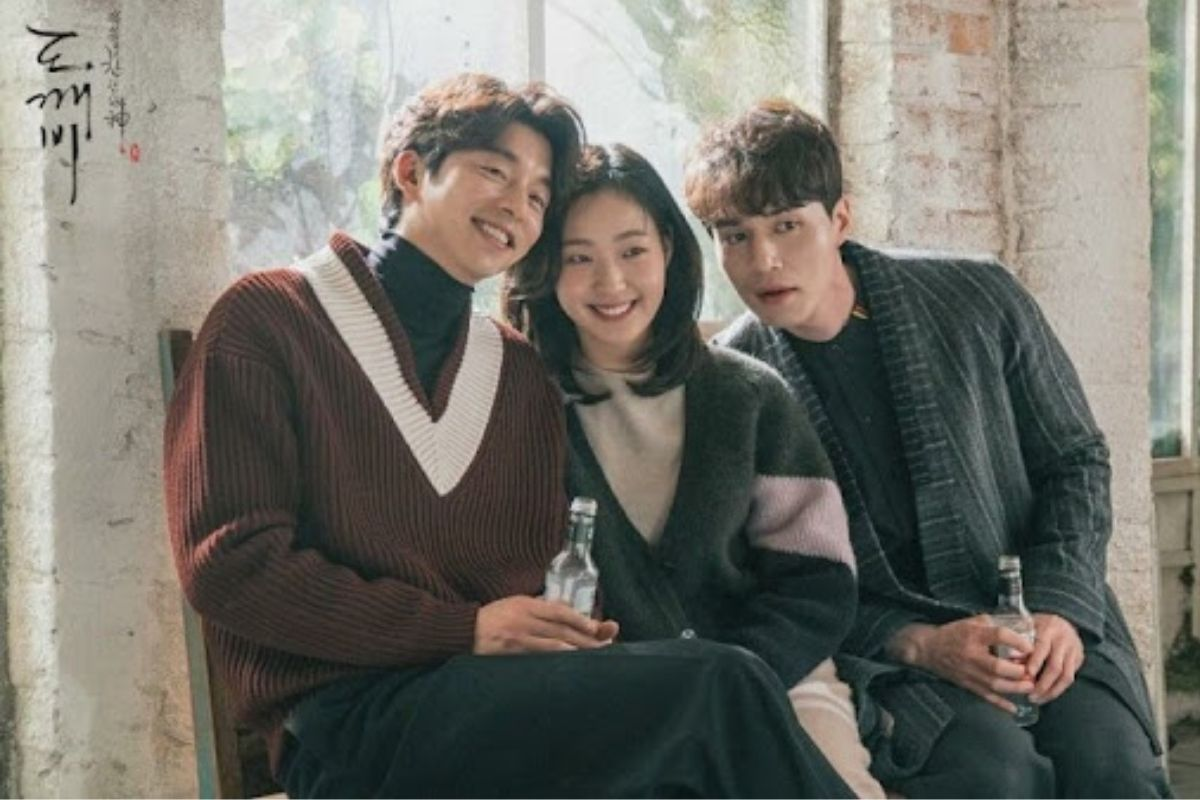 Source: Goblin
However, unlike Lee Min-ho, Gong Yoo is portrayed more warmly in Goblin. You will see many scenes of Gong Yoo wearing sweaters and cardigans to create a sweet, friendly look.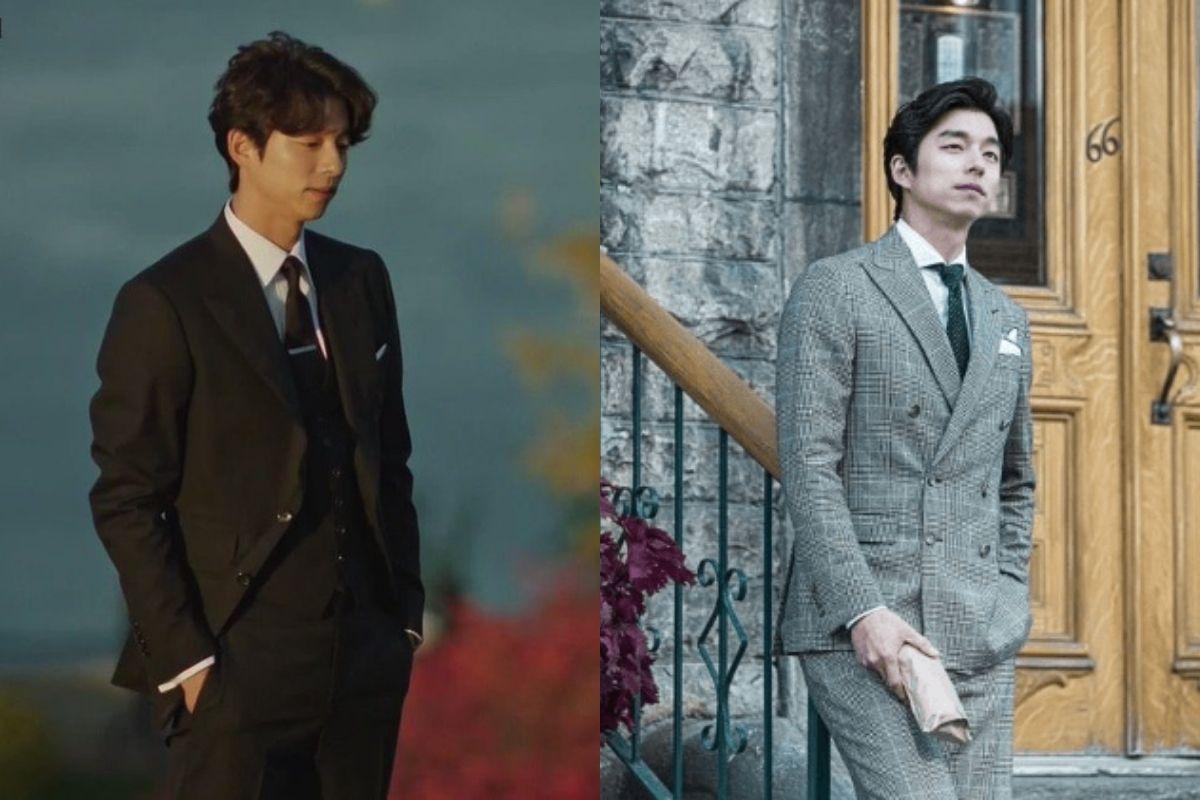 Source: Goblin
Also, his romantic character appears to enjoy wearing extremely classic and luxurious suits.
---
Cha Eun-woo: Sweet College Boyfriend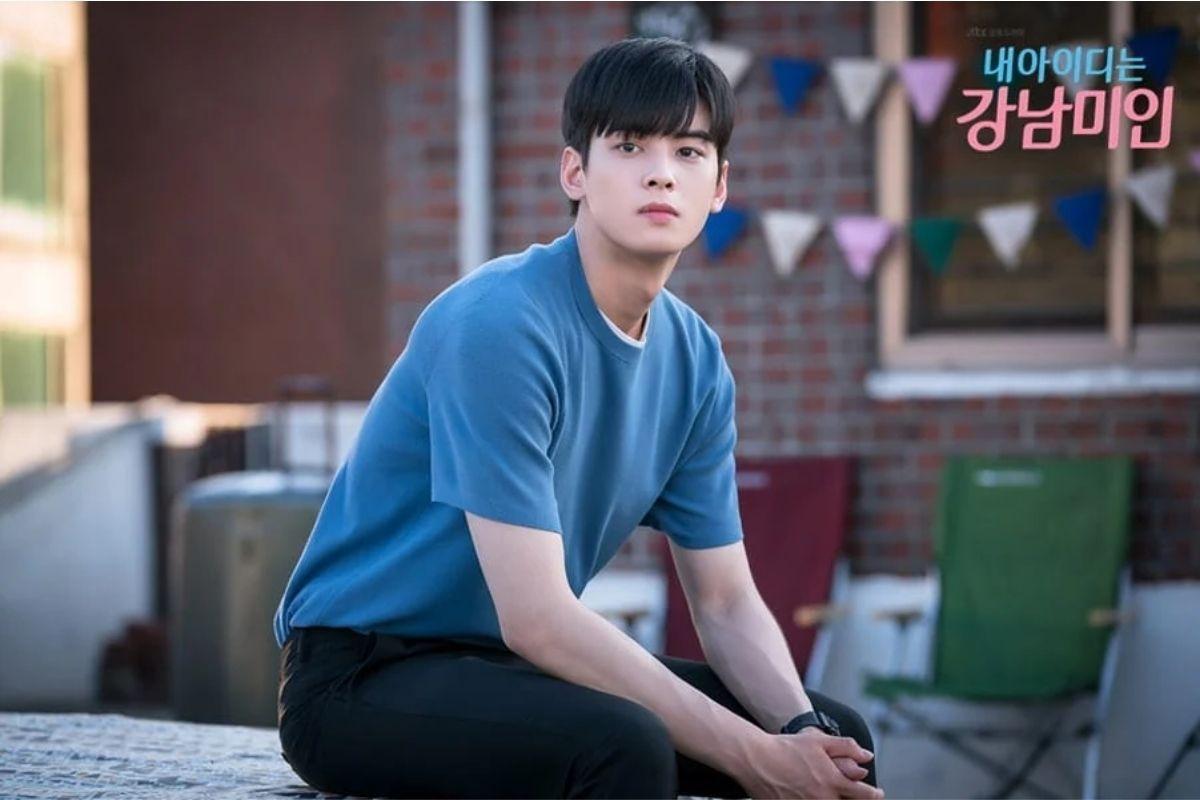 Source: My ID is Gangnam Beauty
Cha Eun-woo's image in the drama My ID is Gangnam Beauty is a gentle, sweet and almost perfect guy. That's why Cha Eun-woo's fashion style in this drama is quite simple and casual.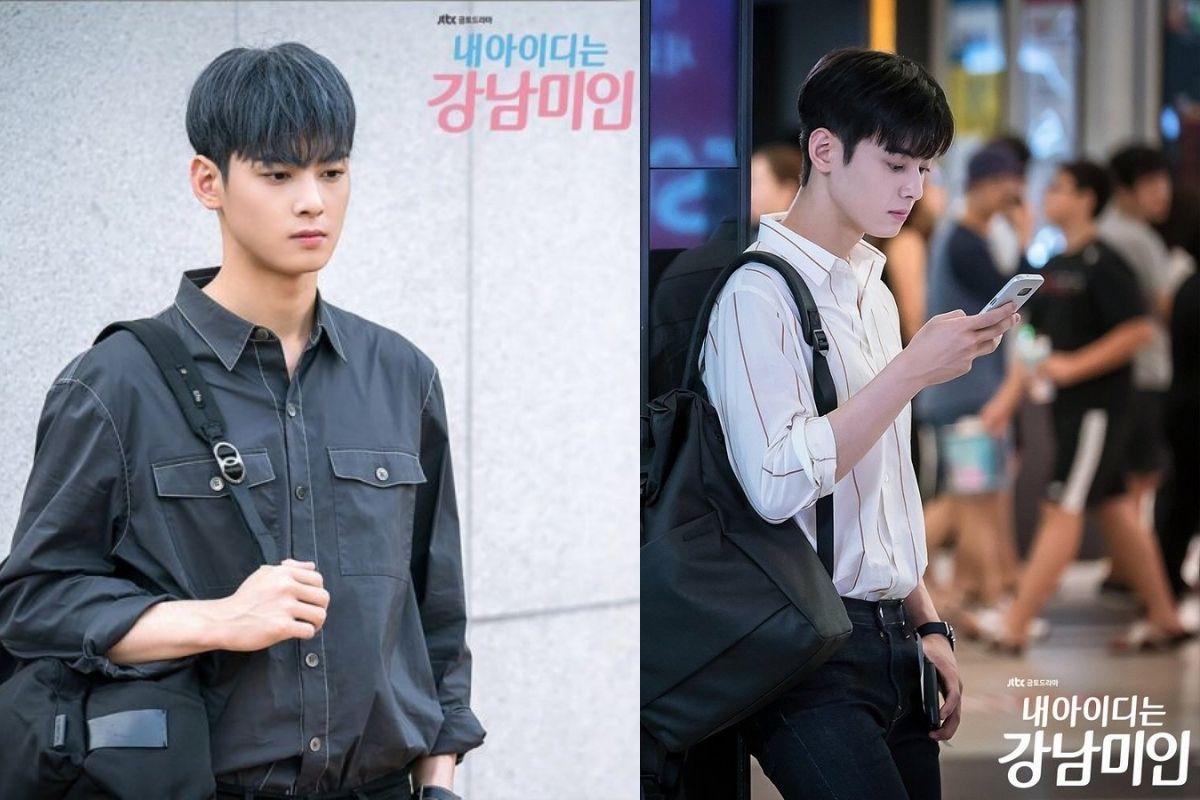 Source: My ID is Gangnam Beauty
His most worn outfit is usually slacks and a button down shirt. The shirt is neatly tucked in, making him look smart and professional.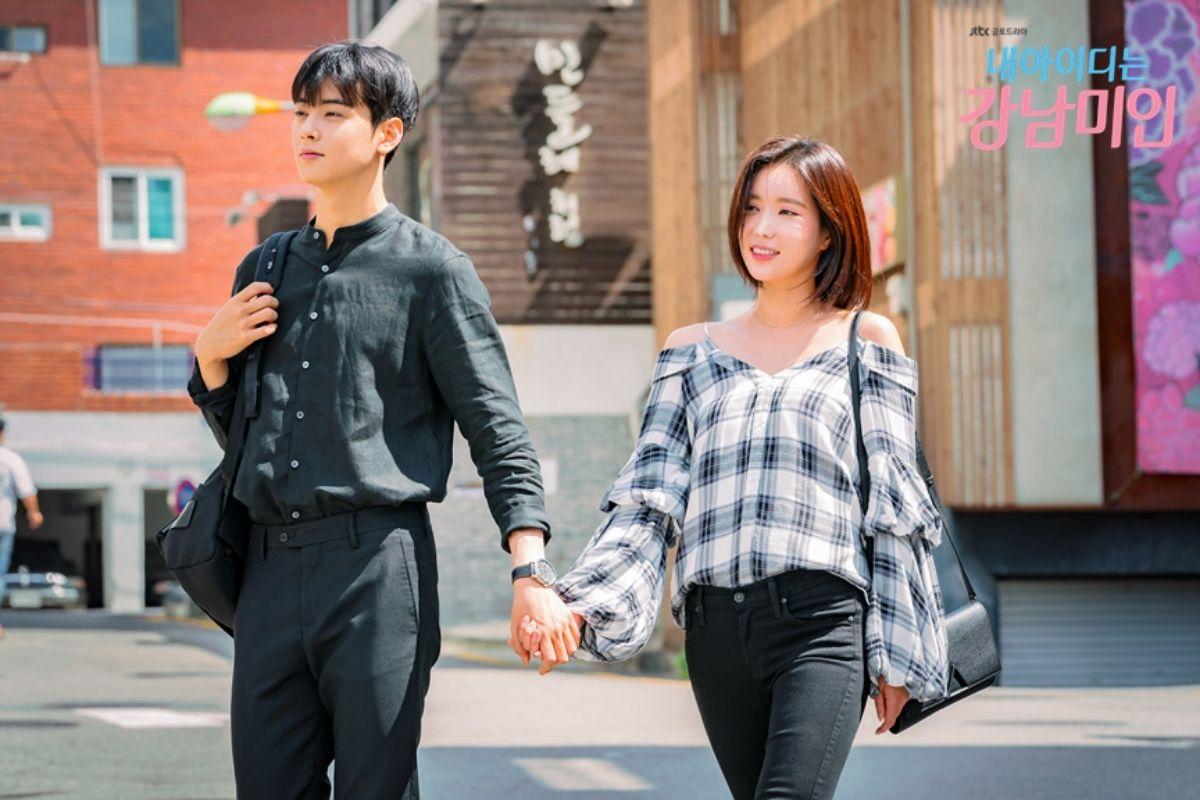 Source: My ID is Gangnam Beauty
In My ID is Gangnam Beauty, Cha Eun-woo's shirts come in many designs, from monochrome to plaid. If you find it difficult to choose clothes, just apply Cha Eun-woo's formula.
---
Hwang In-yeop: Bad Boy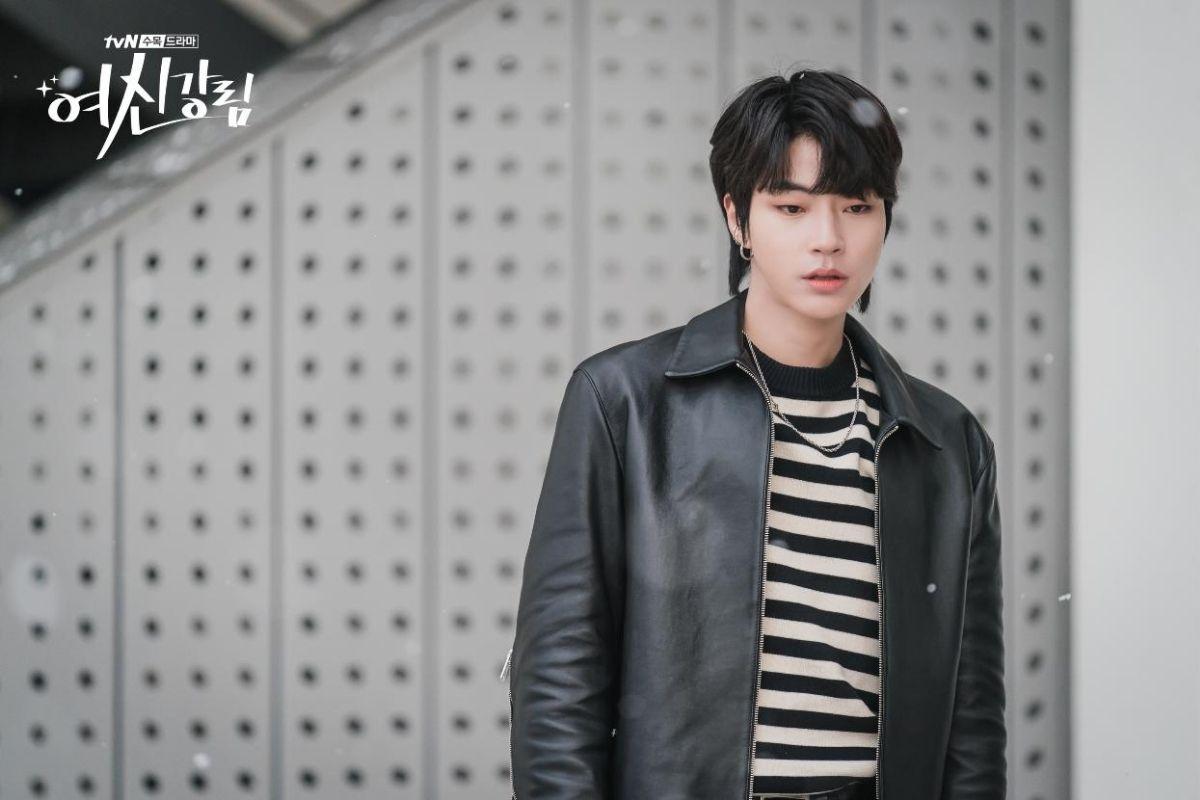 Source: True Beauty
In contrast to the exemplary student, someone must take on the role of the bad student in K-Dramas. This fashion style really helped Hwang In-yeop portray his role in True Beauty.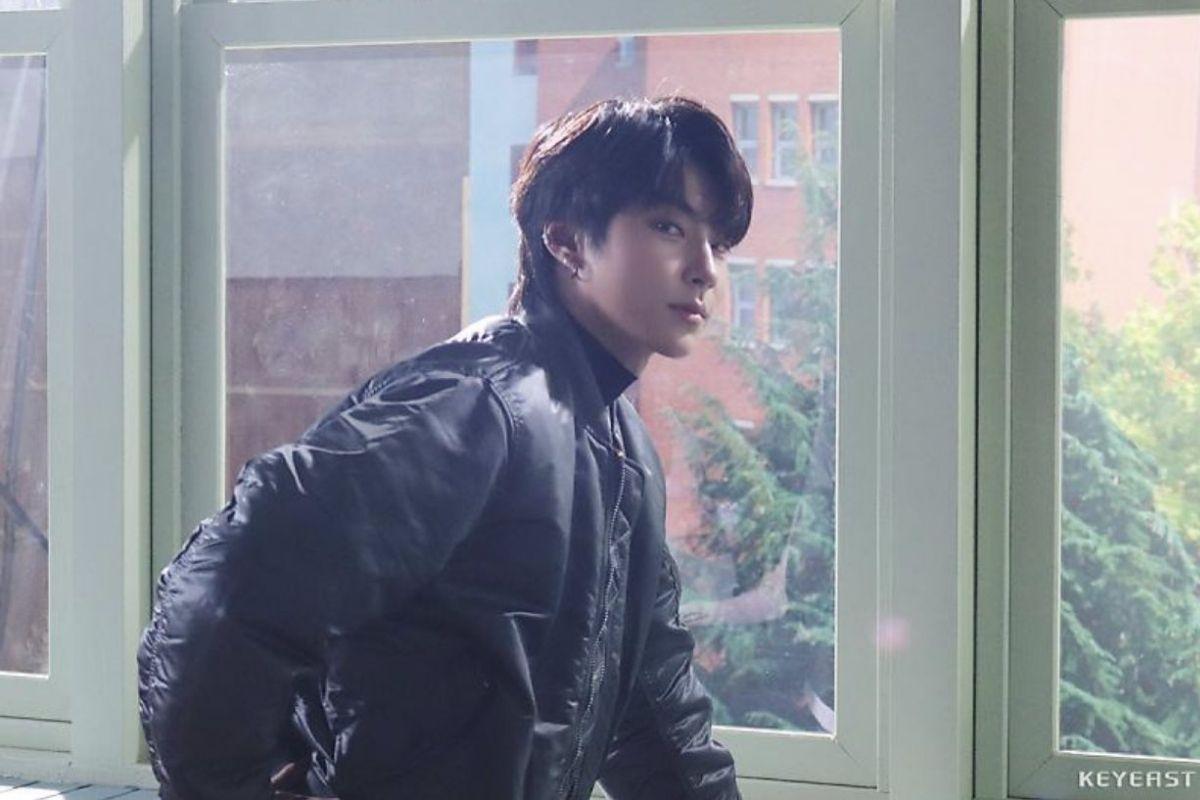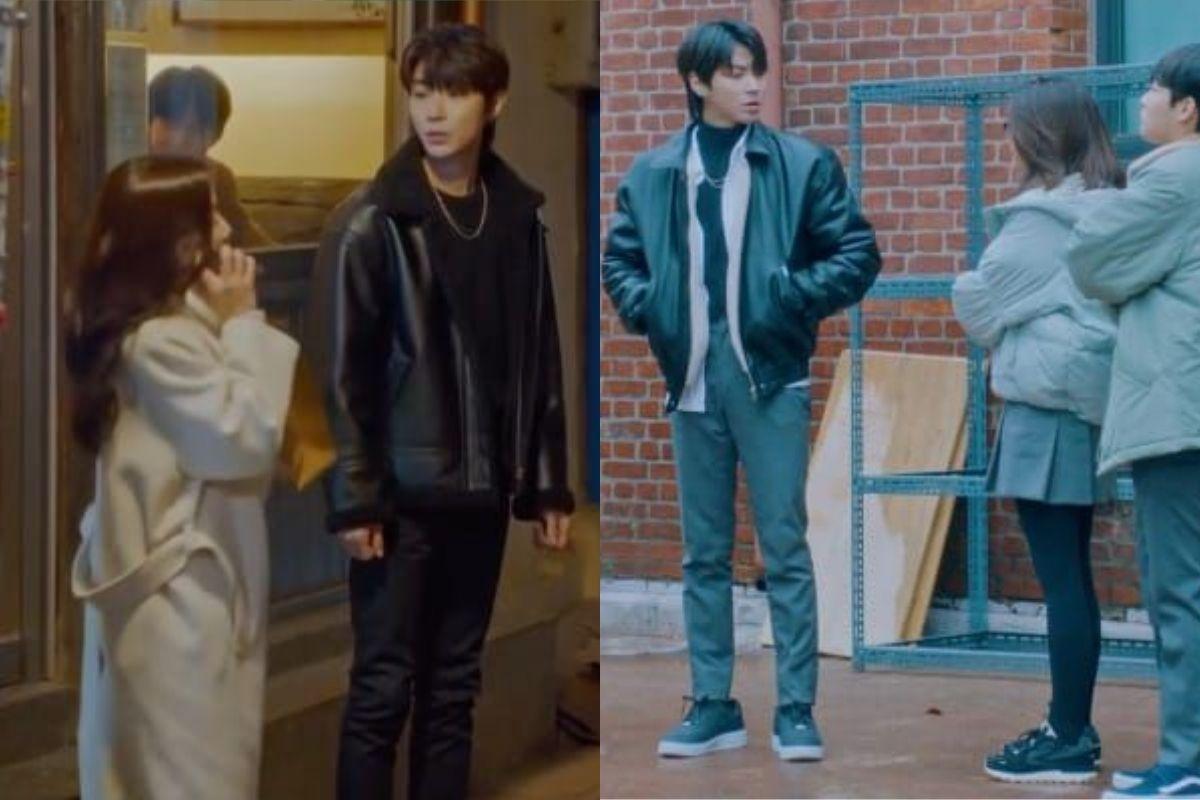 Source: True Beauty
First of all, we have to mention that the black leather jackets make him look extremely stylish and polished. It seems that bad boys are always seen in leather jackets. Note that when choosing a leather jacket, you should choose one that is a bit bigger and not too tight!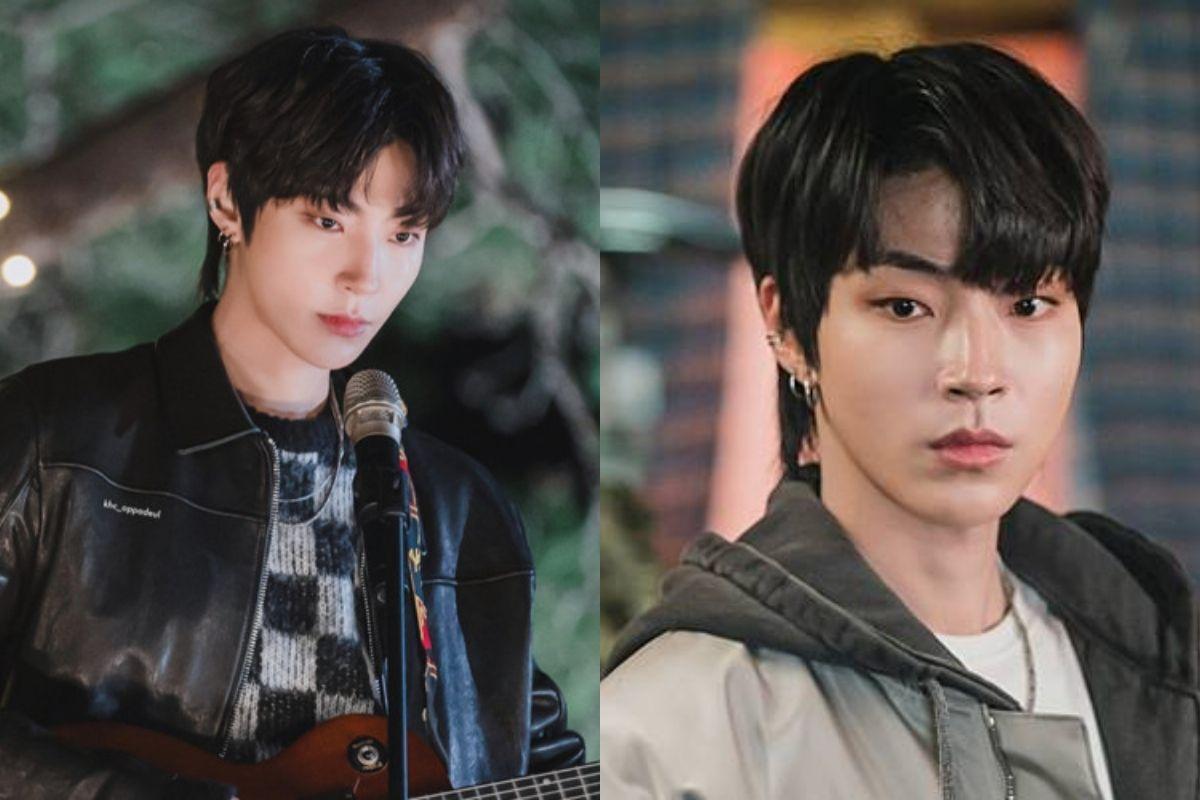 Source: True Beauty
To complete the bad boy look, some fashion accessories you need include chain necklaces and silver earrings. Hwang In-yeop looks extremely trendy and sets the standard for the bad boy style!
---
Lee Do-hyun: Retro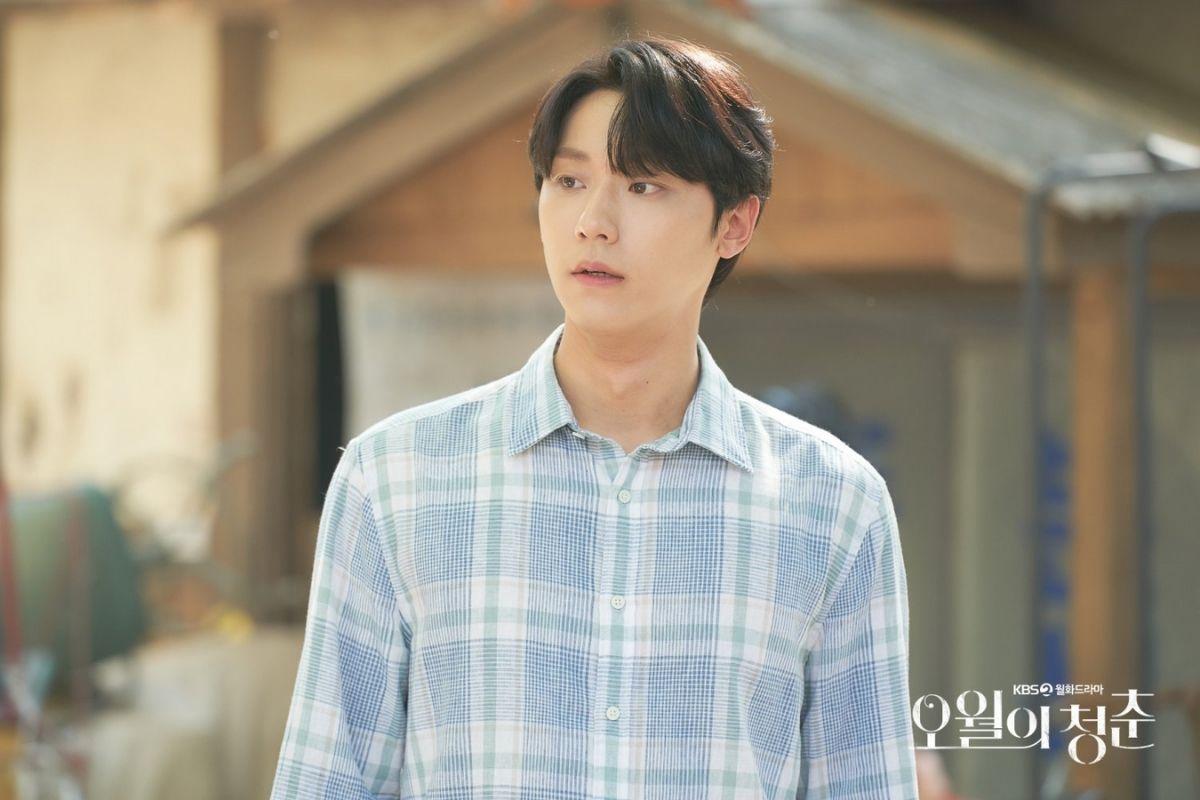 Source: Youth of May
The drama Youth of May is set around an extremely important event in Korean history - the democratization of Gwangju in May 1980. As the male lead in this drama, Lee Do-hyun recreated the style of the youth at that time.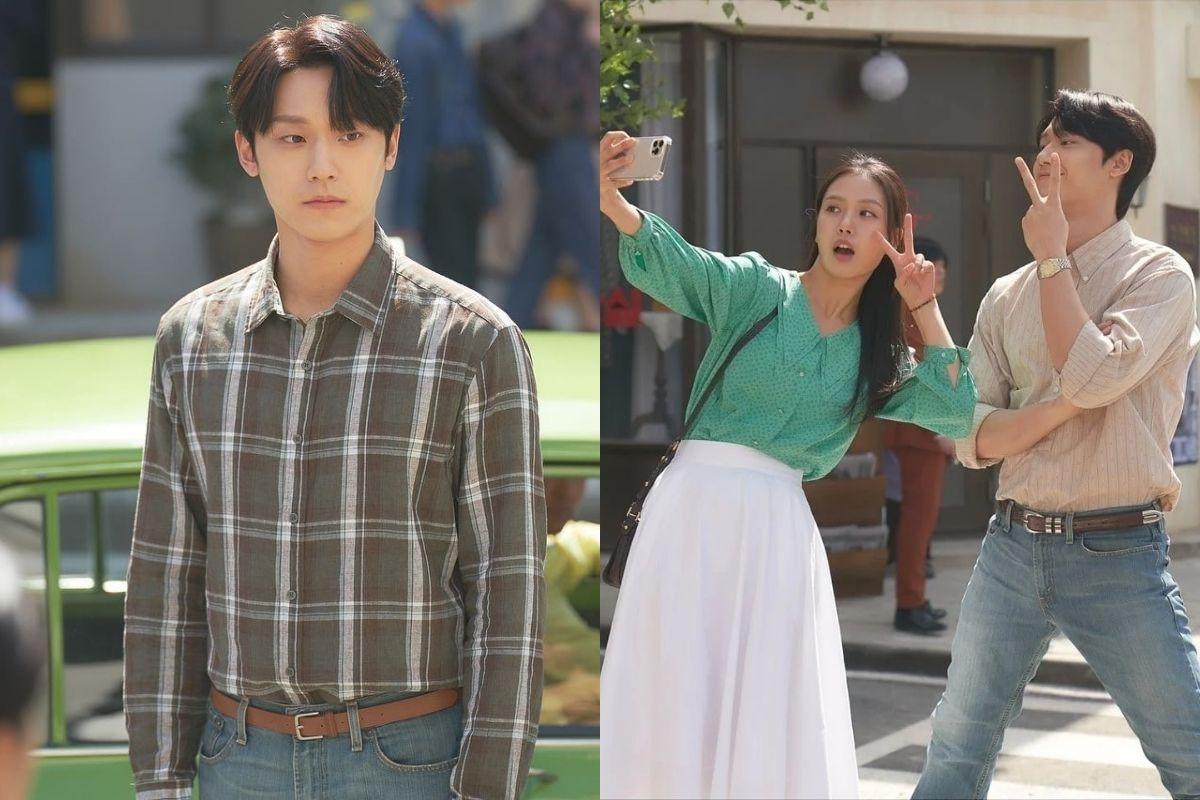 Source: Youth of May
The most typical of Lee Do-hyun's outfits is the jeans with a button down shirt and belt. Lee Do Hyun looks extremely retro in his spring outfits, giving off the impression of someone that was a model student in their youth.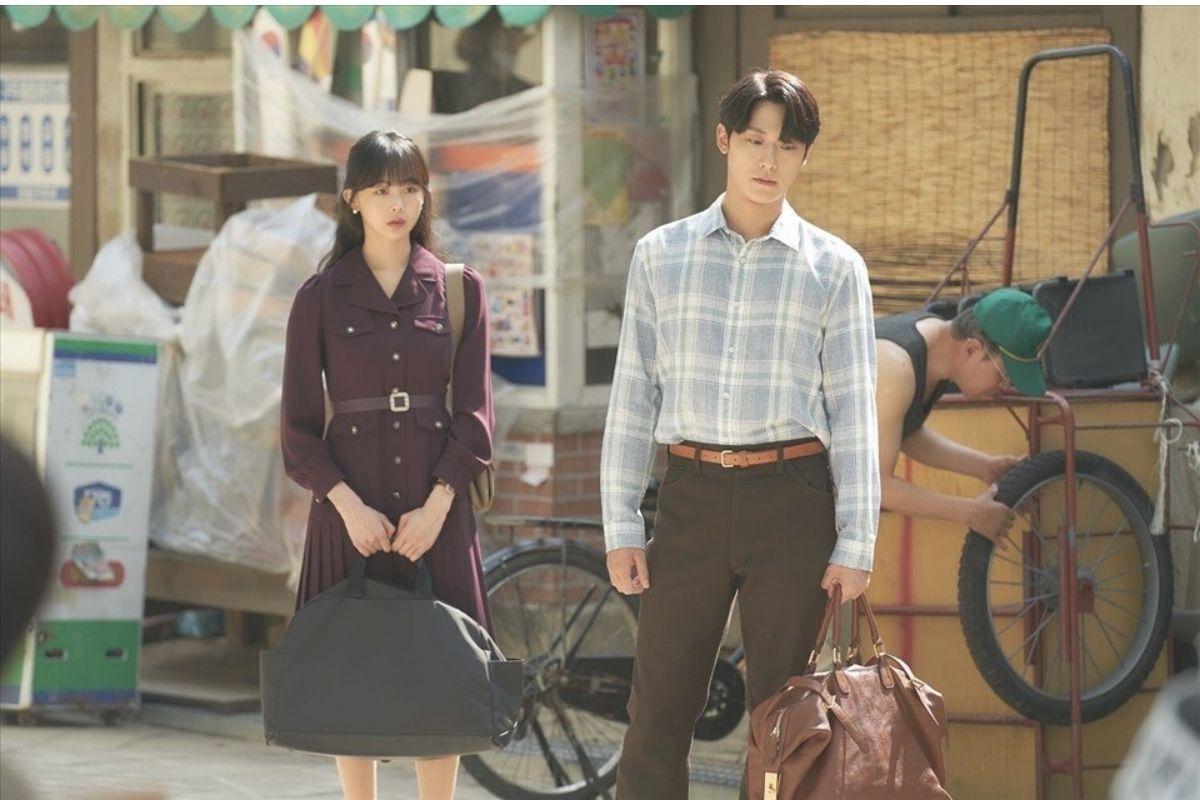 Source: Youth of May
Although this is not currently a very popular style, if you are into this period or plan to take retro-themed photos, you can try it out.
---
Park Seo-joon: Neat And Classic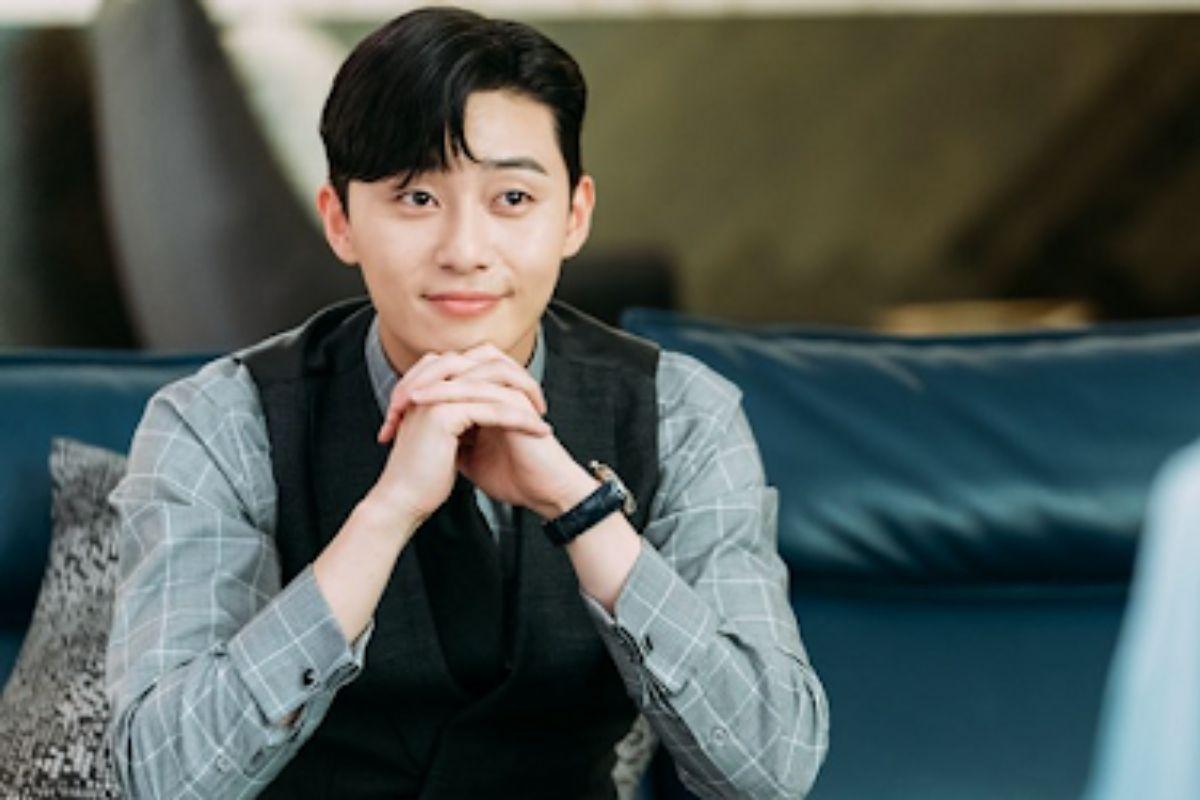 Source: What's Wrong With Secretary Kim
Park Seo-joon is probably one of the most hardworking actors who always tries many different roles and styles. Unlike the stubborn, hard Park Saeroyi, Park Seo-joon plays a seemingly narcissistic chairman with a luxurious, clean style in What's Wrong With Secretary Kim.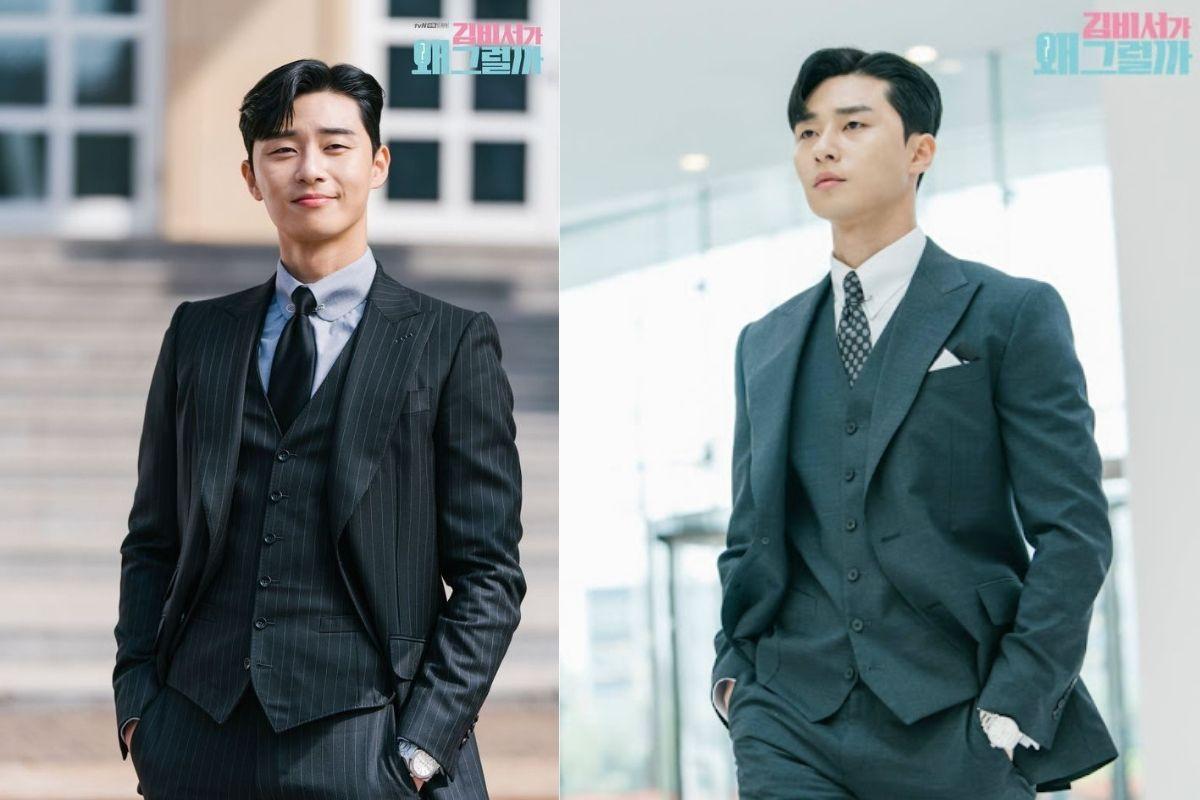 Source: What's Wrong With Secretary Kim
If you're into high-class outfits, you'll definitely be satisfied with Park Seo-joon's looks in this drama. He often wears a full suit with a tie and completes the look with a very luxurious pocket scarf.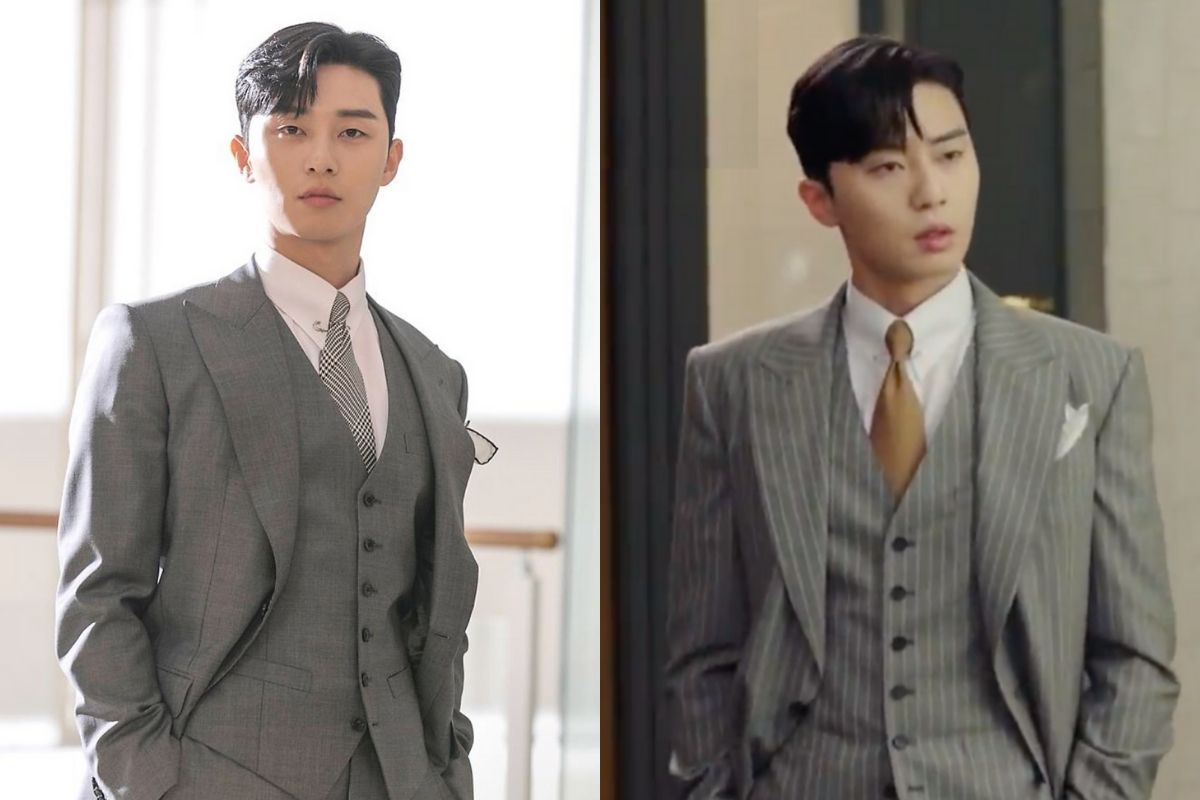 Source: What's Wrong With Secretary Kim
The colors he wears most are are gray, black, and dark blue, which help create a mature and dignified look. The suit enhances Park Seo-joon's physique, along with the stylish comma hair (쉼표머리), making him look more like a gentleman.
---
That concludes our list of 8 different fashion styles seen in Korean dramas by your favorite handsome actors. Which style did you like the most?
In addition, you can also check out our post on the most popular Korean men's hairstyles!
---