Pop-ups in Seongsu | June Edition
Stop by these exciting pop-ups in Seongsu for exciting free activities!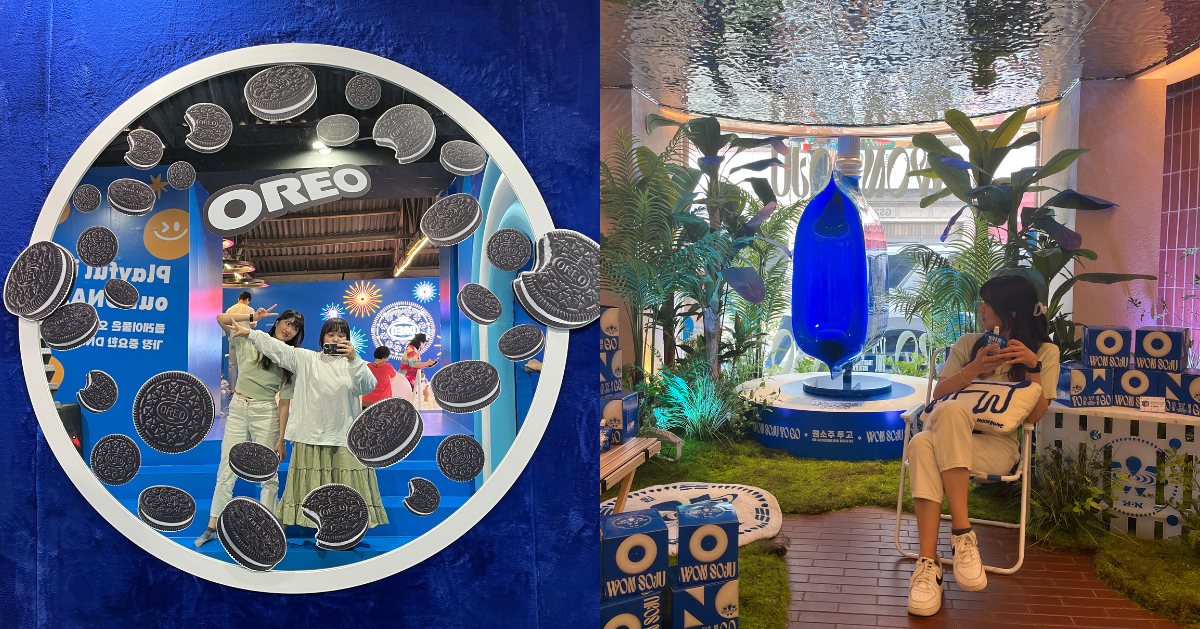 Seongsu-dong, once only an industrial area, is now a creative hub with trendy cafes, boutiques, and art galleries, attracts locals and tourists alike. The neighborhood is always bustling with trendsetting locals which is why many brands choose this neighborhood to promote their products. Pop-up stores with exciting activities, exhibitions, and even freebies can be found in every corner, and you should take advantage of them during your visit! Here are some of the hottest pop-ups in Seongsu in May & June!
---
Oreo 111th Anniversary Pop-up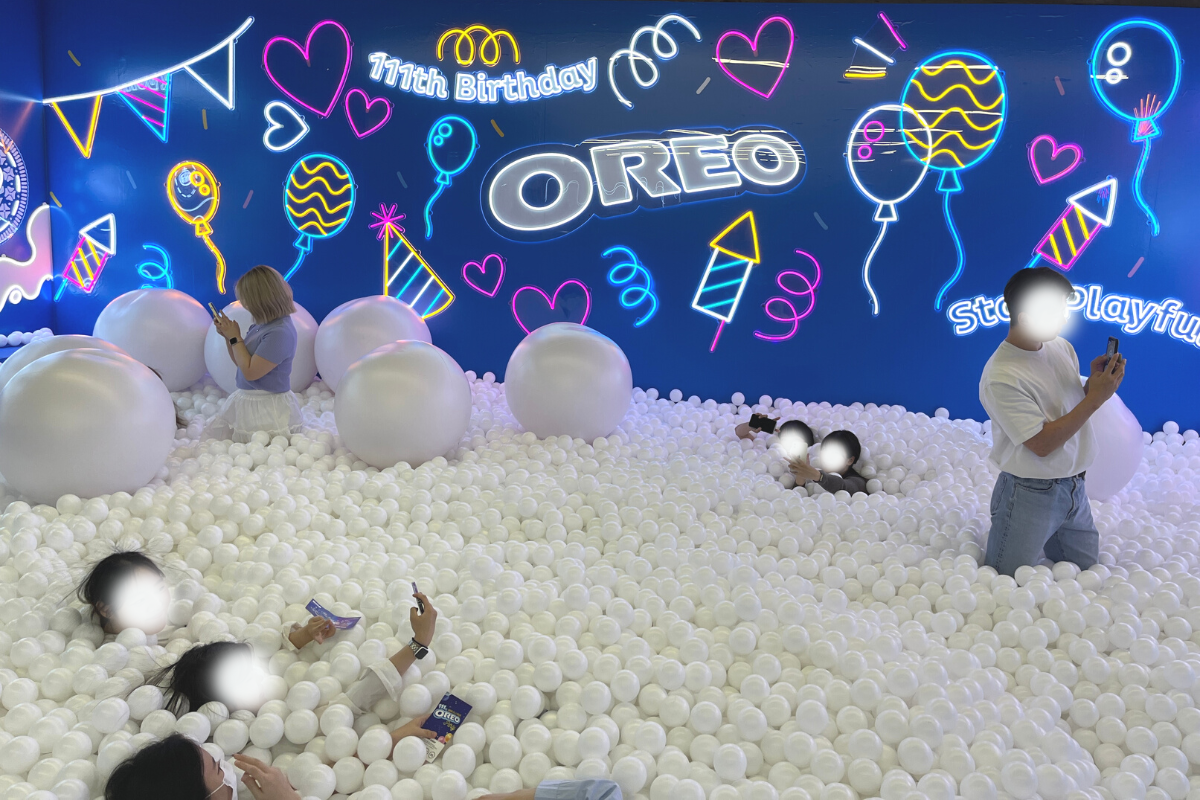 Address: 성수이로 18길 6-1
6-1 Seongsui-ro 18-gil, Seongdong-gu, Seoul
Hours: 11:00 - 20:00
Open from May 18th to June 18th, 2023
Oreo, the beloved cookie brand, commemorated its 111th anniversary this year by hosting a birthday party open to all. The celebration featured a magnificent birthday cake and an enchanting photo zone adorned with colorful balloons. Eager visitors were seen celebrating Oreo's special day with joyous smiles, while capturing precious moments through commemorative photographs.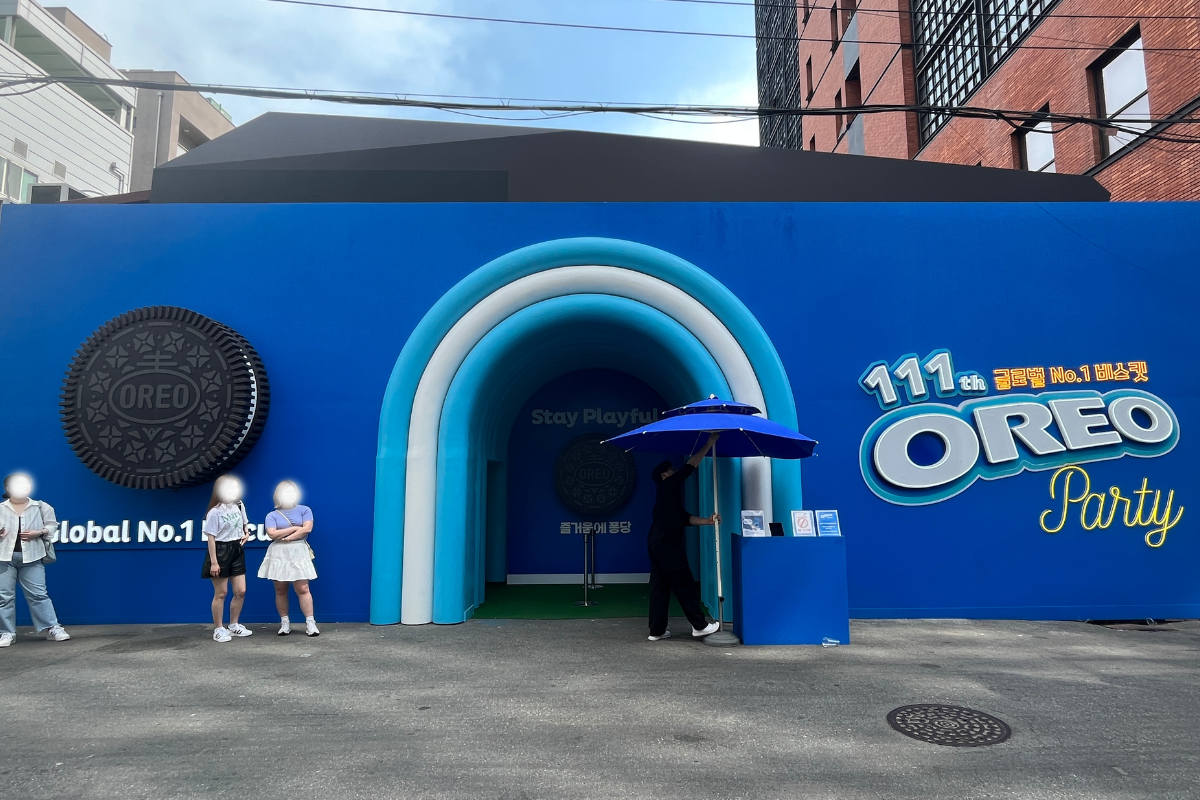 Since the pop-up is visited by hundreds of people a day, there most likely will be a line. When we visited, we were asked to put down a phone number to join the queue, and was told that we would be contacted when it was our turn. Approximately 20 minutes after putting down our numbers, we were noticed to come to the venue to enter the pop-up.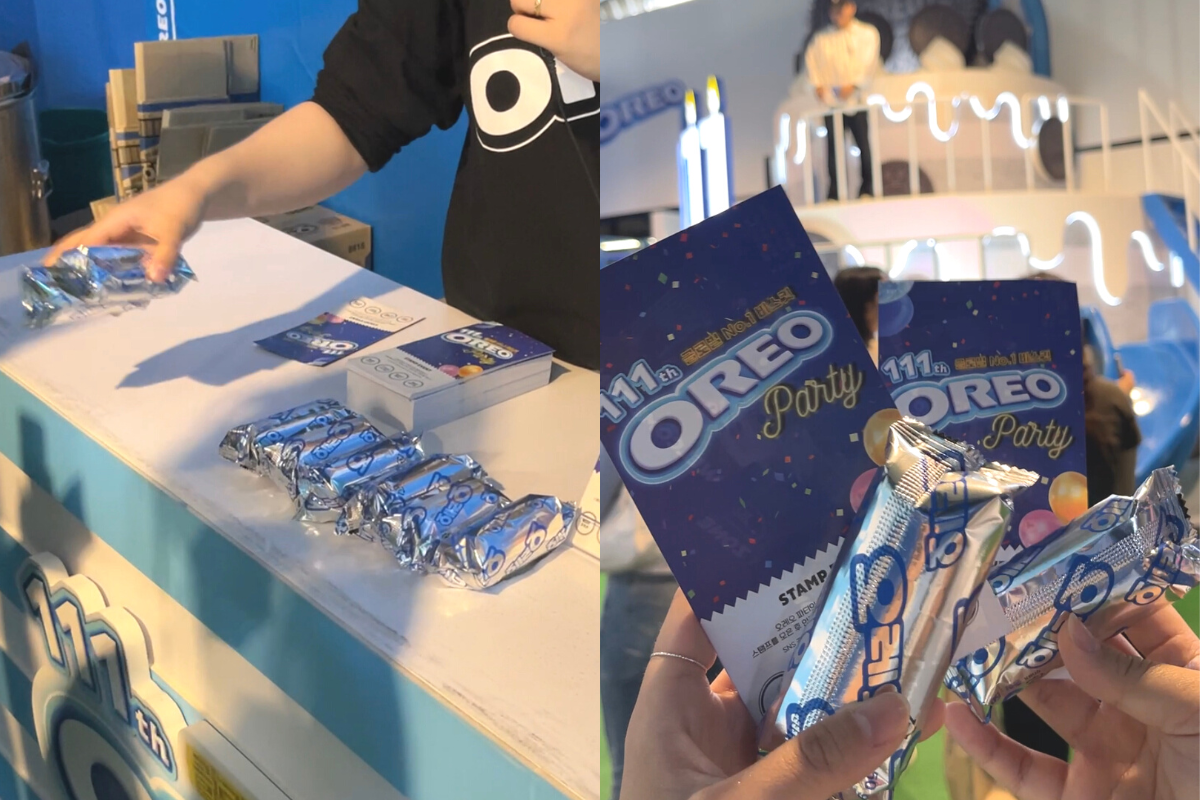 Upon entrance, a complimentary packet of Oreos are given and a pamphlet including a map of the space is provided. As you explore the pop-up, the staff with give you a stamp at 4 different zones if you accomplish a challenge, and if you get all 4 stamps, you get another free box of Oreos!
They even had a ball pit that people were seen gleaming with glee as they brought out their inner child as they dove into the white balls.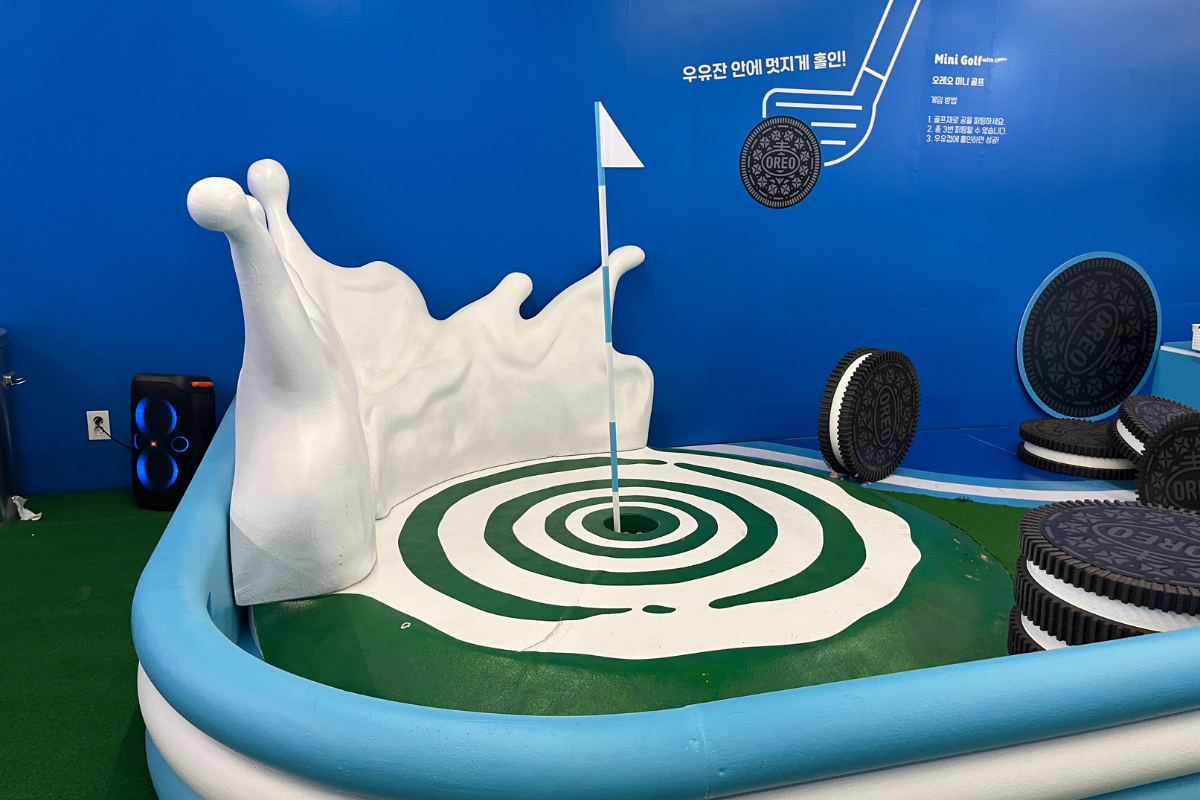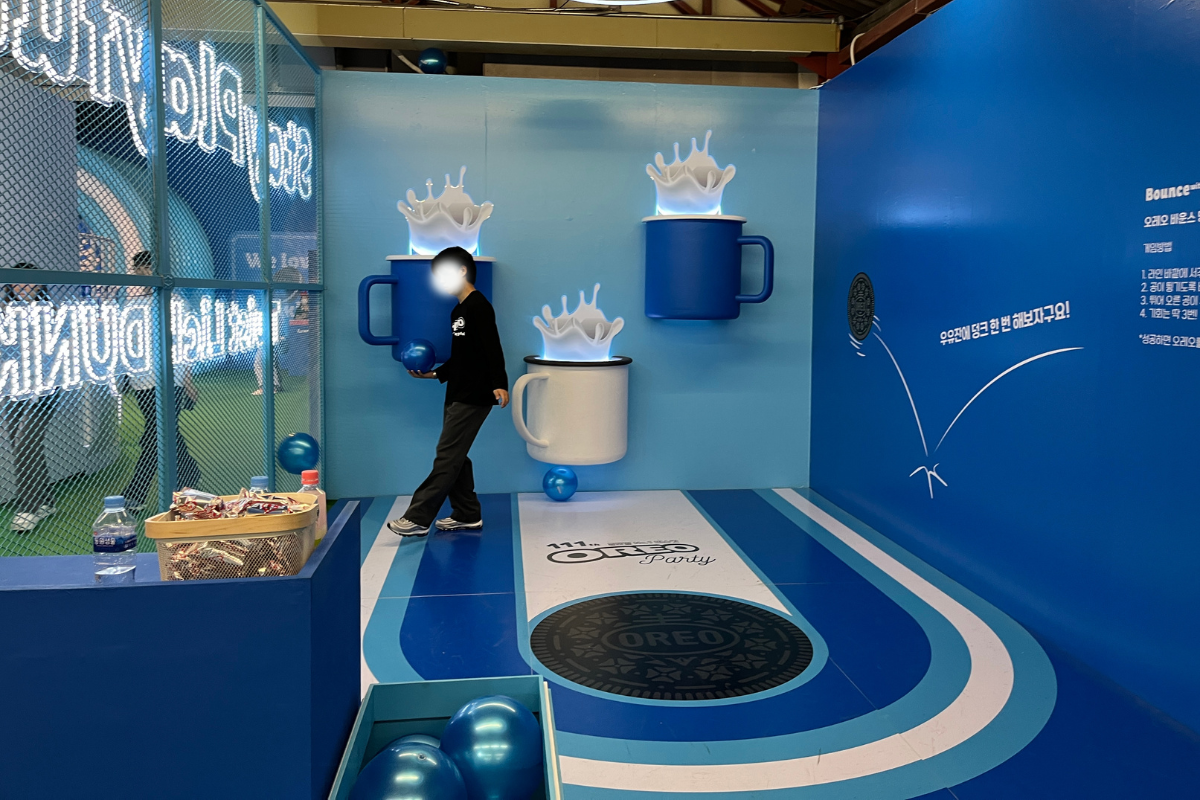 The pop-up has mini golf, basketball, photo booths, and more so it's packed with different activities to keep you entertained! An hour will pass by in no time as you go through each step of the pop-up.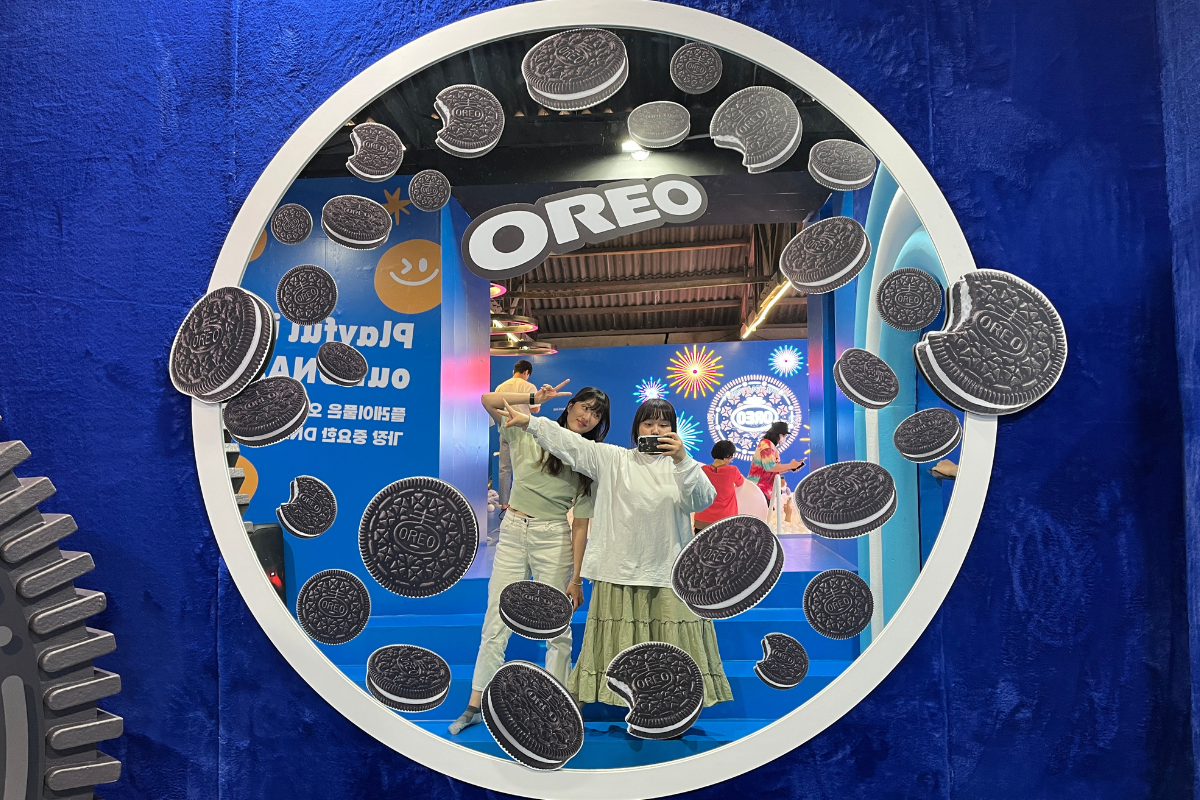 Make sure to stop by before June 18th to experience this activity packed pop-up!
---
WON Soju Pop-up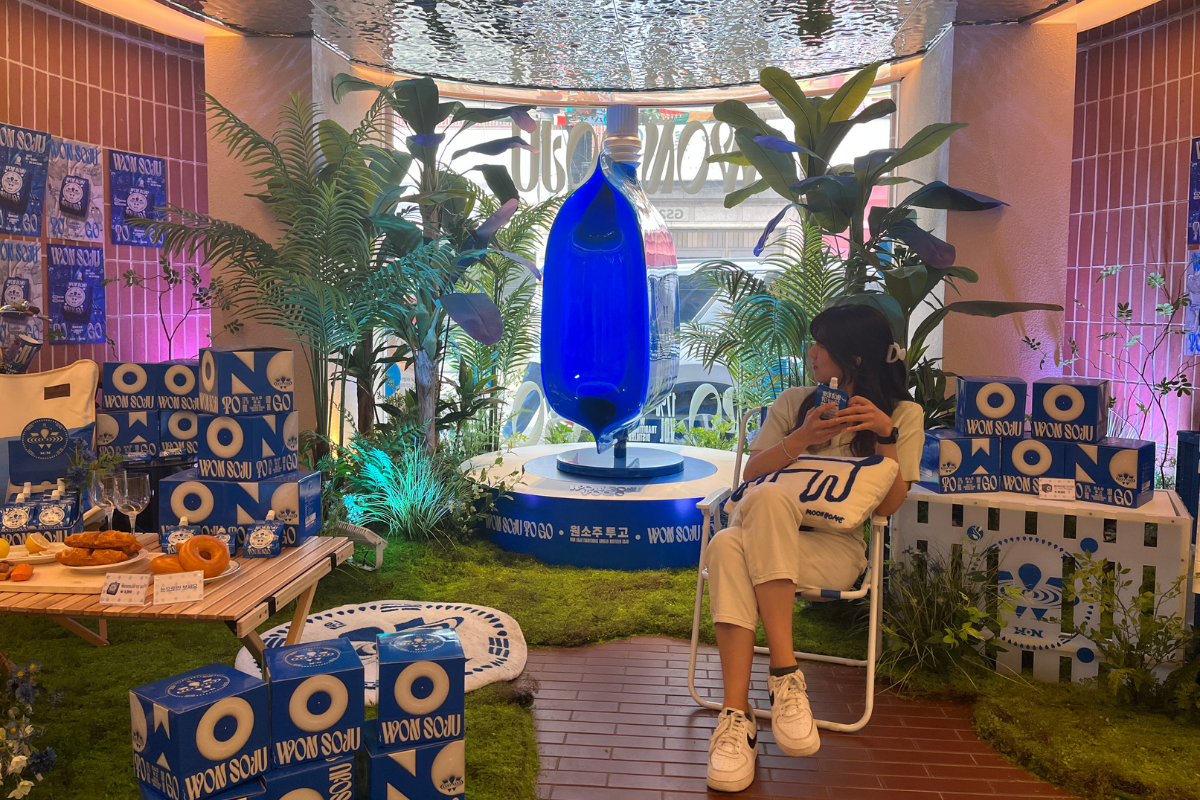 Address: 서울특별시 성동구 연무장길 38
38 Yeonmujang-gil, Seongdong-gu, Seoul
Hours: 07:00 - 23:00
Open until June 4, 2023
Won Soju To Go, introduced by Won's Spirits Co., is a portable pouch version of the bestselling "Won Soju," which has sold over 5 million bottles exclusively at GS25. It is made solely from domestically sourced rice without any additives. With its compact size of 100ml and a reduced alcohol content of 17%, it is perfect for various outdoor activities like camping and picnics, offering convenience and enjoyment.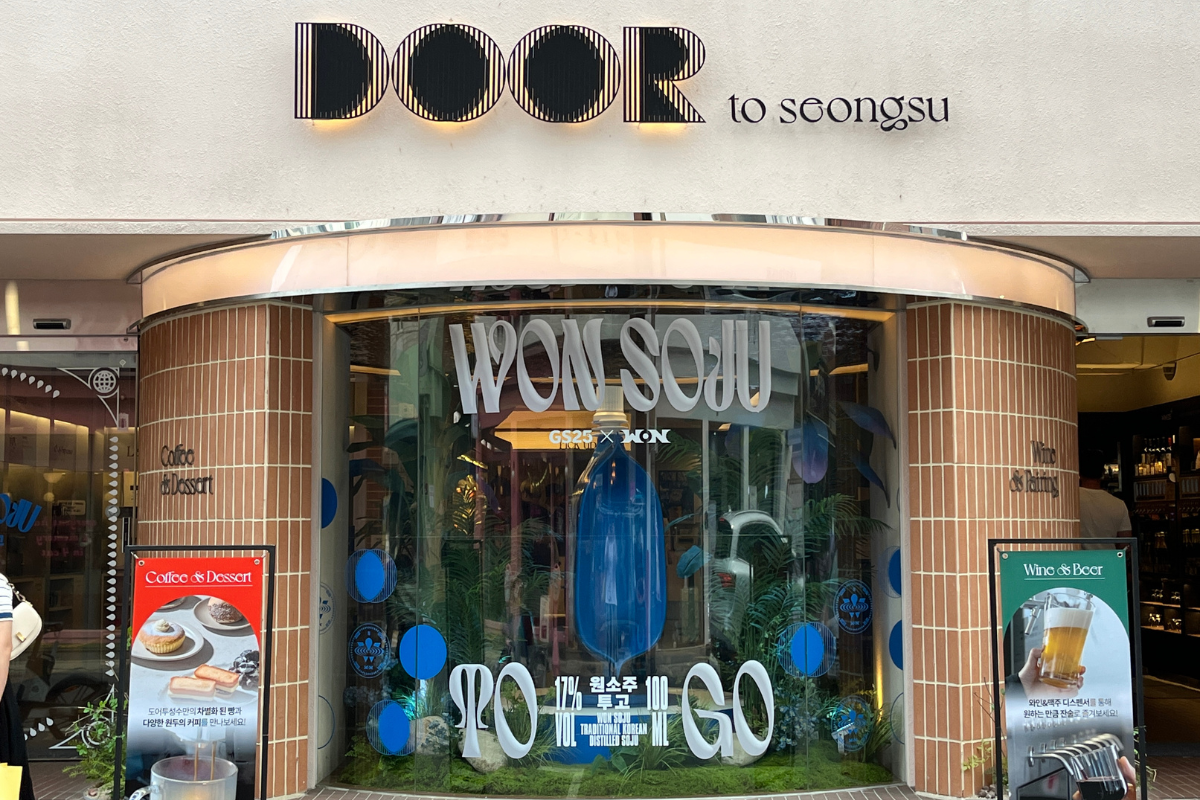 The Won Soju Pop-up is located in DOOR to Seongsu, an upscale GS25 convenience store.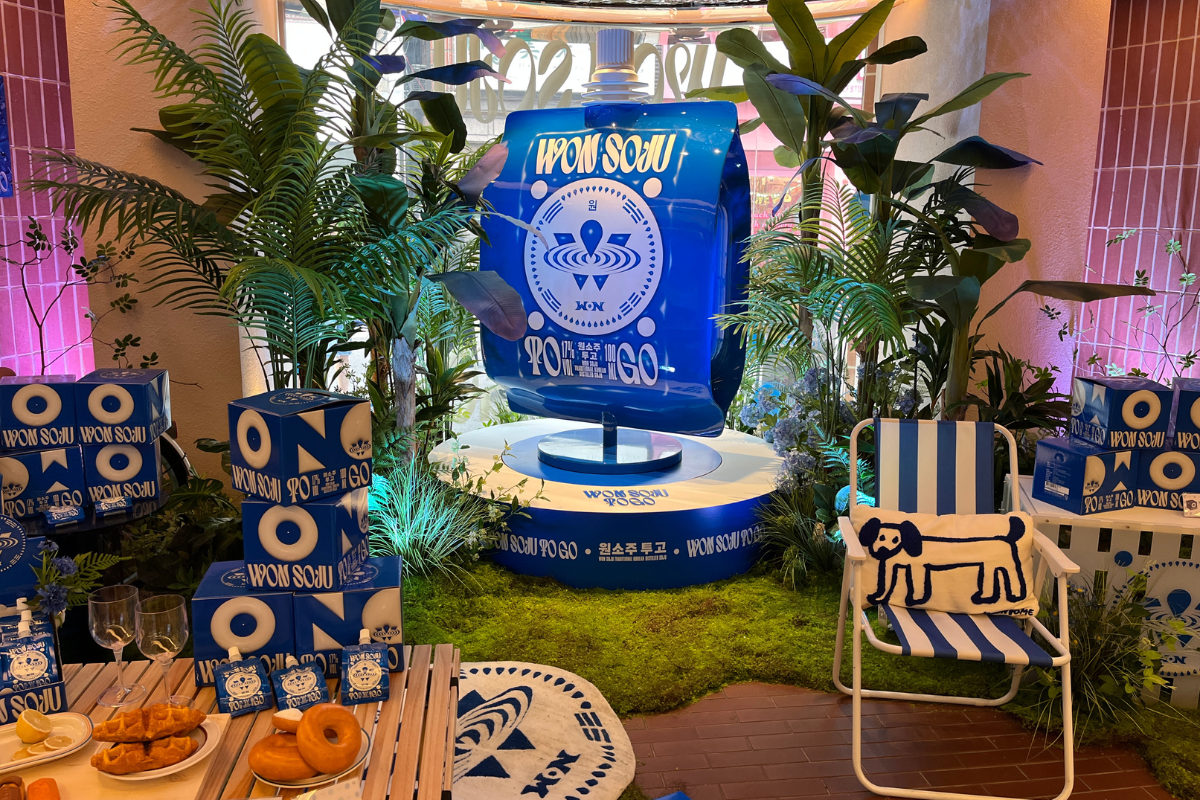 Inside, you'll be greeted by a photo spot with a ginormous Won Soju To-go pouch. There is a chair in the photo spot where you can sit to take pictures!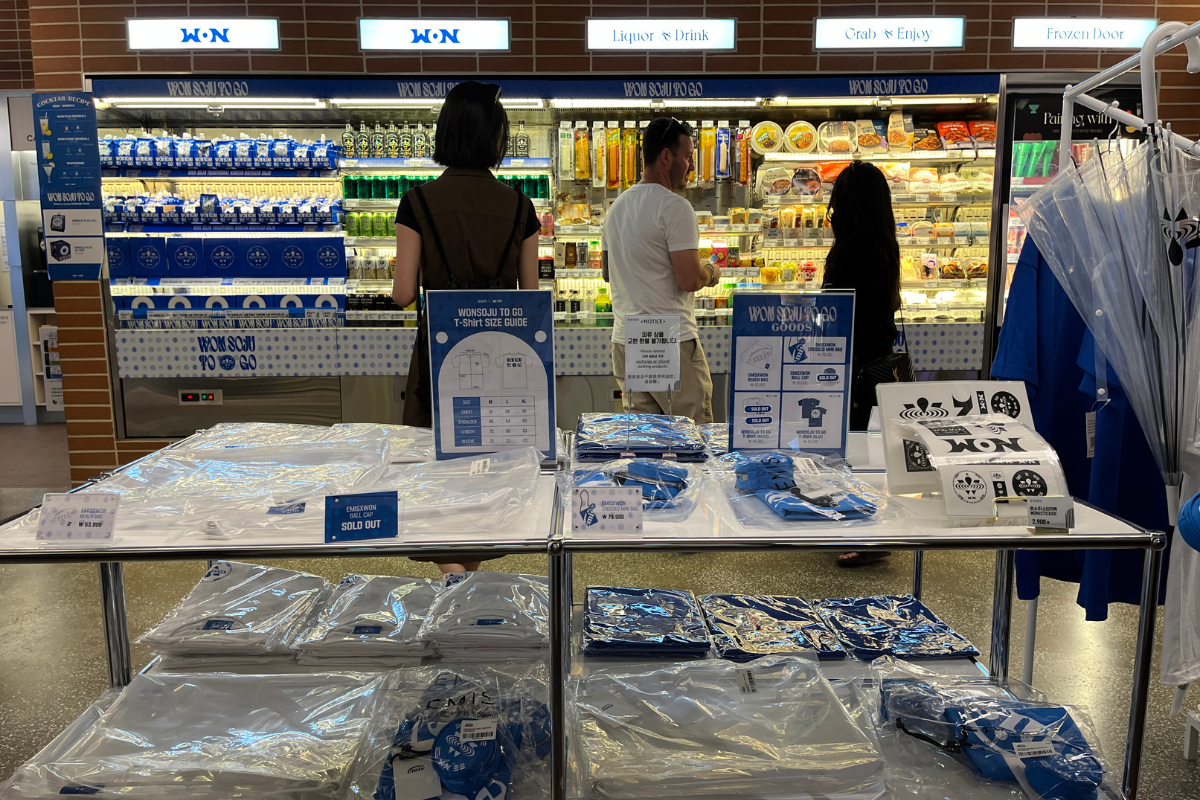 They sell Won Soju merchandise like t-shirts, bags, stickers, and more! The Won Soju graphic logo is pretty cool so the t-shirts are worth buying!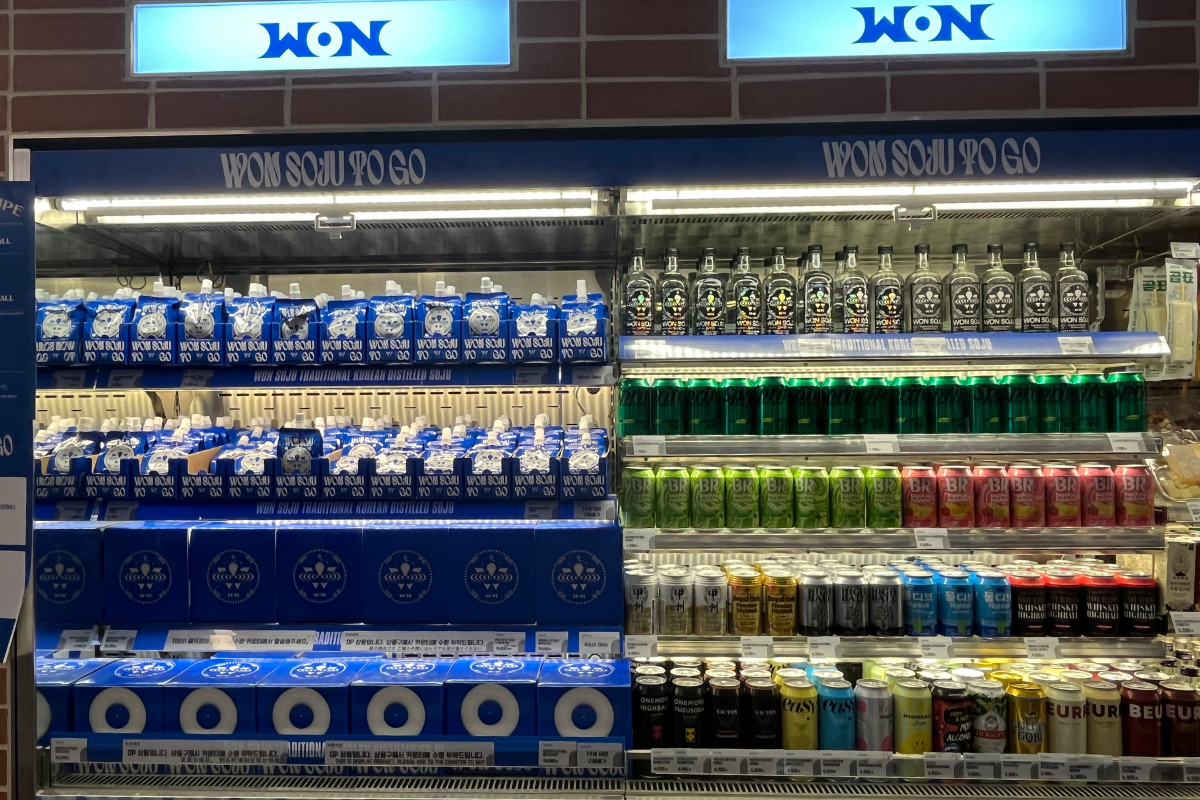 In front of the merchandise is a fridge full of Won Soju To-go packs. These packs are made to be easily portable and are only 100ml making it easy to enjoy on the go. Next to the soju packs are mixer options that people can add to their drinks if having soju on its own is too strong.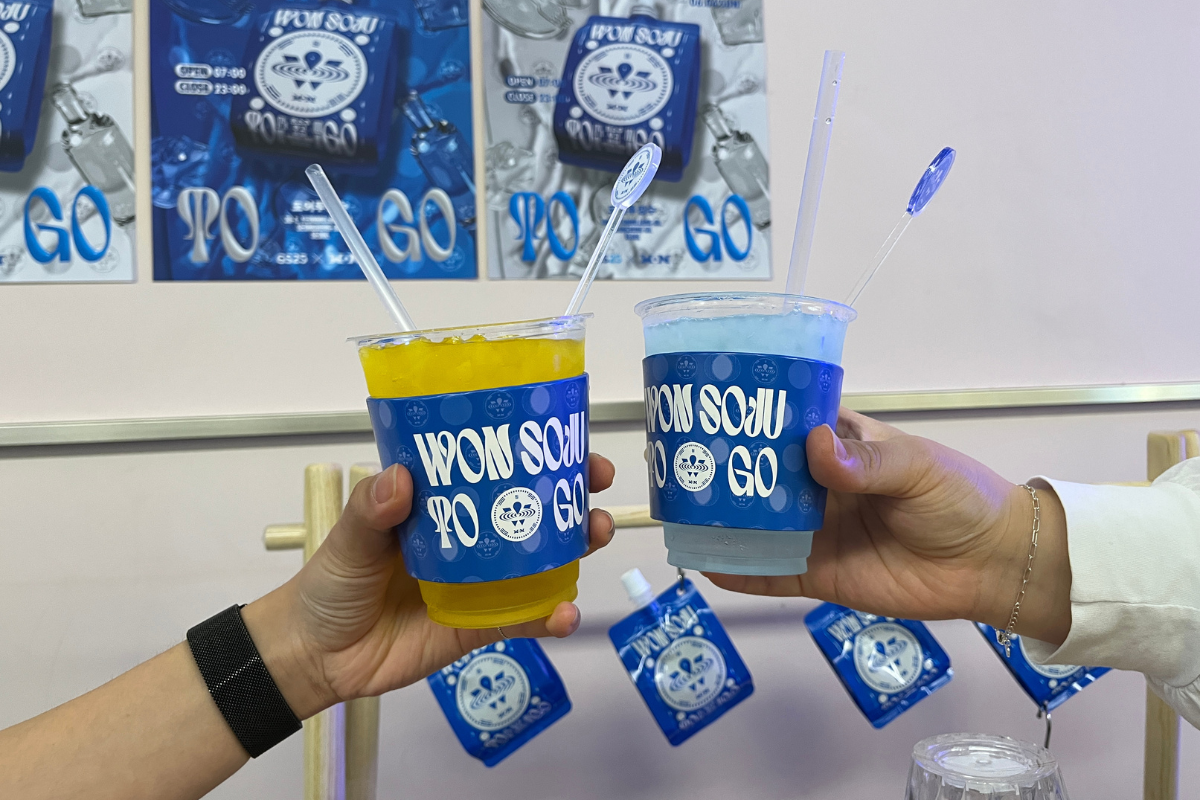 They have ice cups available so people can mix their drinks. If you buy a soju pack and an ice cup, you get a complimentary mixing spoon.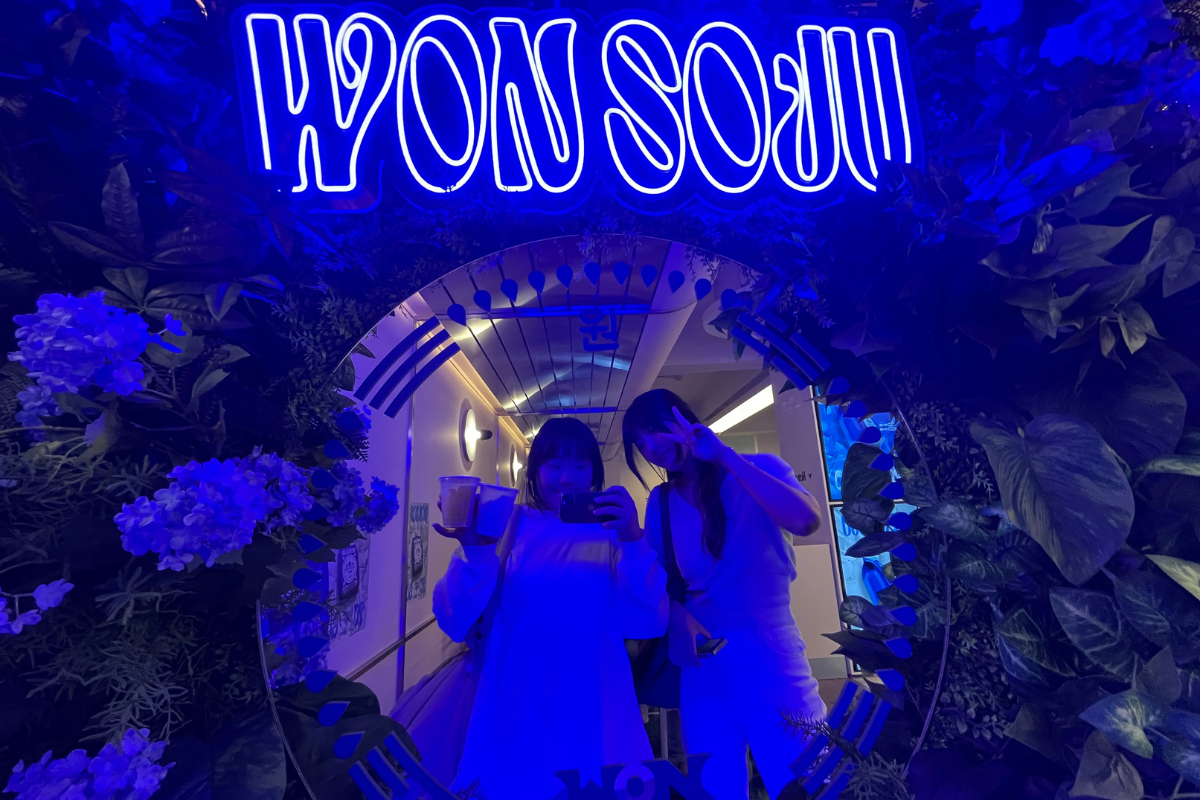 ---
Mark Gonzales Pop-up
Address: 서울특별시 성동구 뚝섬로17가길 56
56 Ttukseom-ro17ga-gil, Seongdong-gu, Seoul
Hours: 11:00 - 20:00
Open until June 25, 2023
At Mark Gonzalez's Seongsu Popup Store, you can find not only the signature angel logo and signed logo prominently featured on hoodies, sweatshirts, and other essential items but also a collection line infused with design elements utilizing artwork personally created by Mark Gonzalez, the brand's art director, for each season.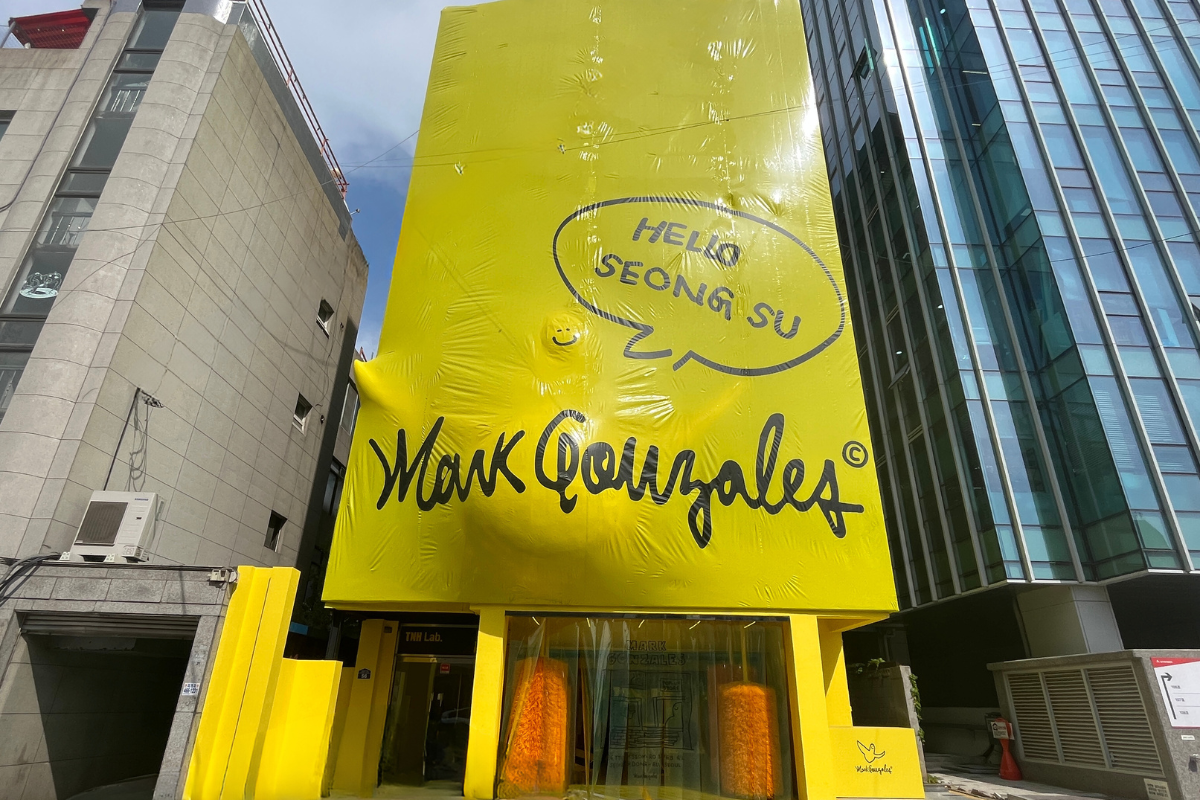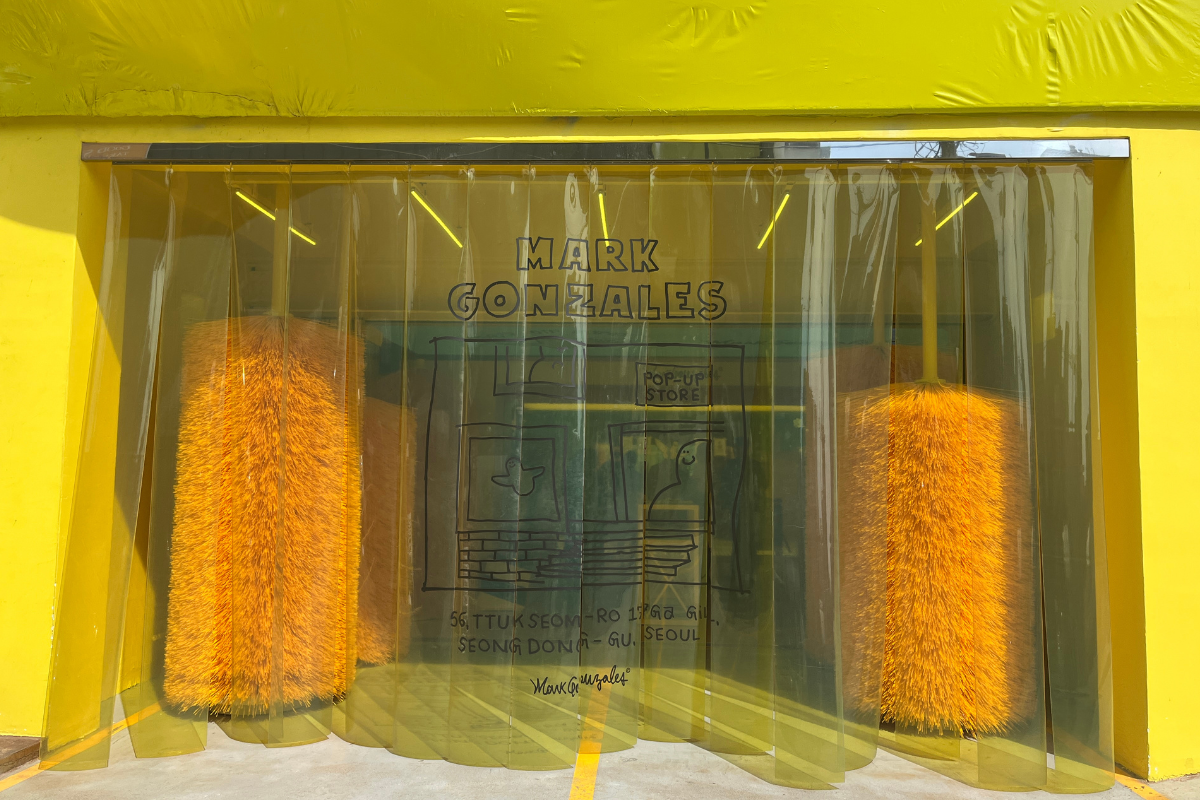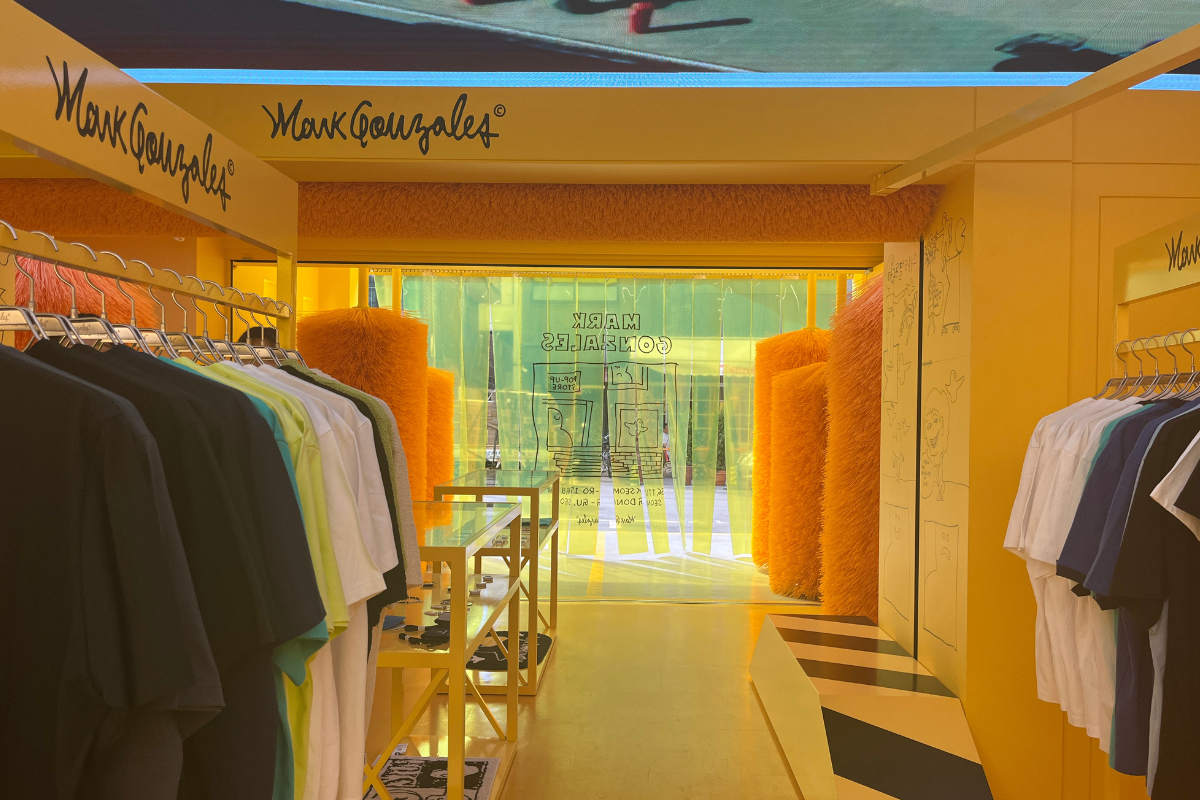 They had Korea-exclusive items and the clothing are all reasonably priced so this would be a great place to get some souvenirs!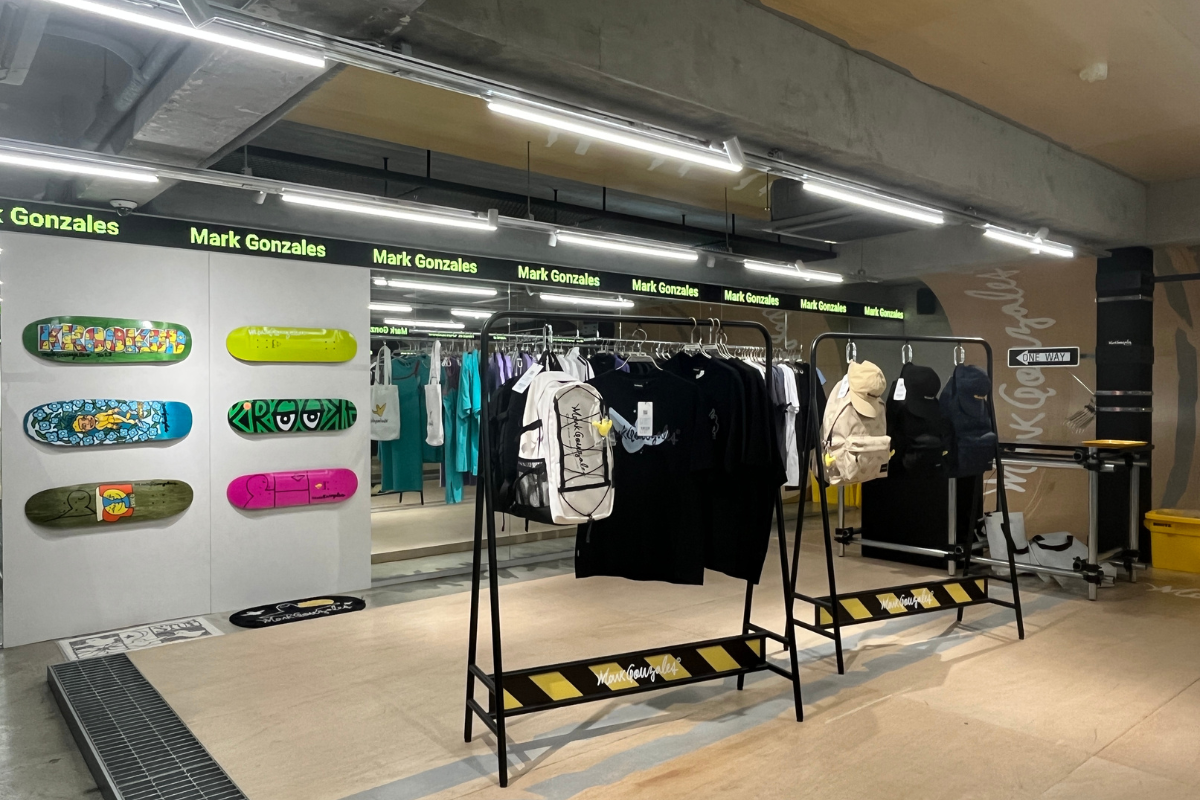 ---
Find Kapoor Pop-up
Address: 서울특별시 성동구 성수이로7가길 24
24 Seongsui-ro 7ga-gil, Seongdong-gu, Seoul
Hours: 11:00 - 20:00
Open until June 18, 2023
Popular fashion accessory branch 'Find Kapoor' has opened a pop-up in a space called 'Fancy Store' in Seongsu-dong, featuring a vintage-inspired ambiance. This offline concept space by Find Kapoor reflects one of the recent lifestyle trends, the "kidult" culture and the Neverland syndrome. It offers a unique space adorned with Find Kapoor's latest collection and unique toys, allowing visitors to experience the brand's identity.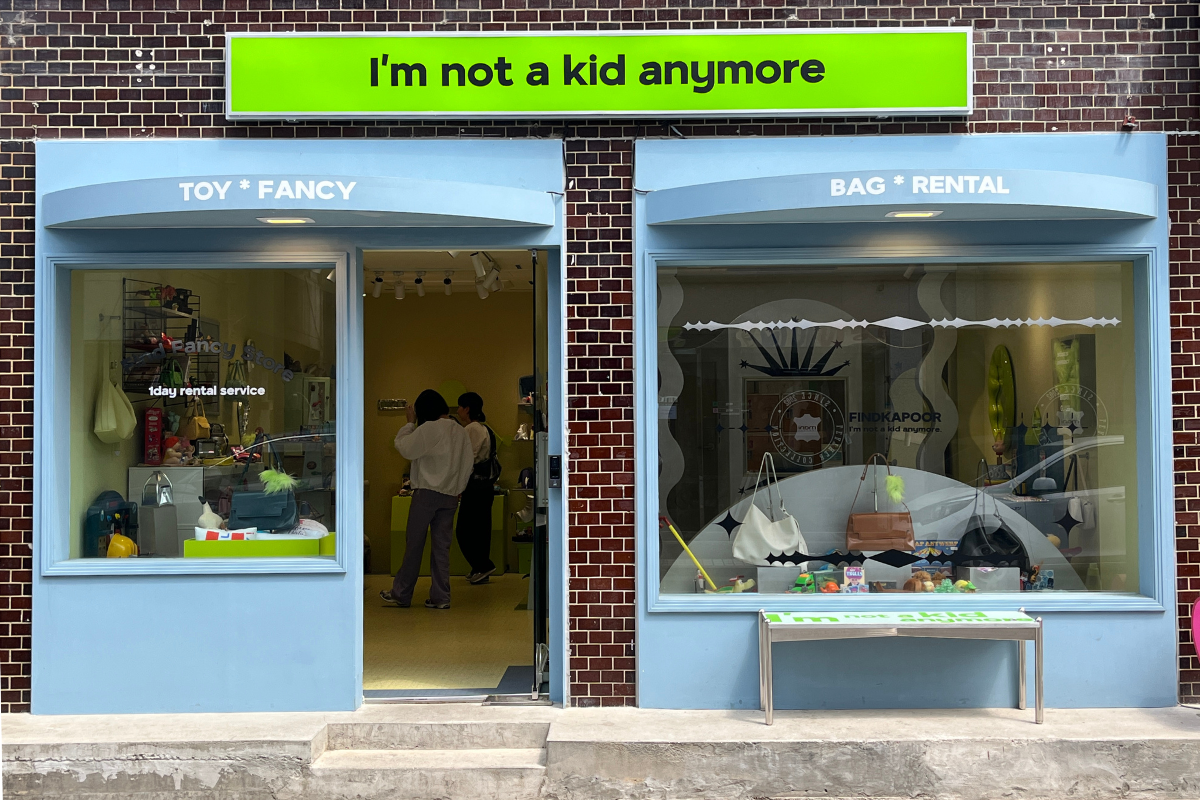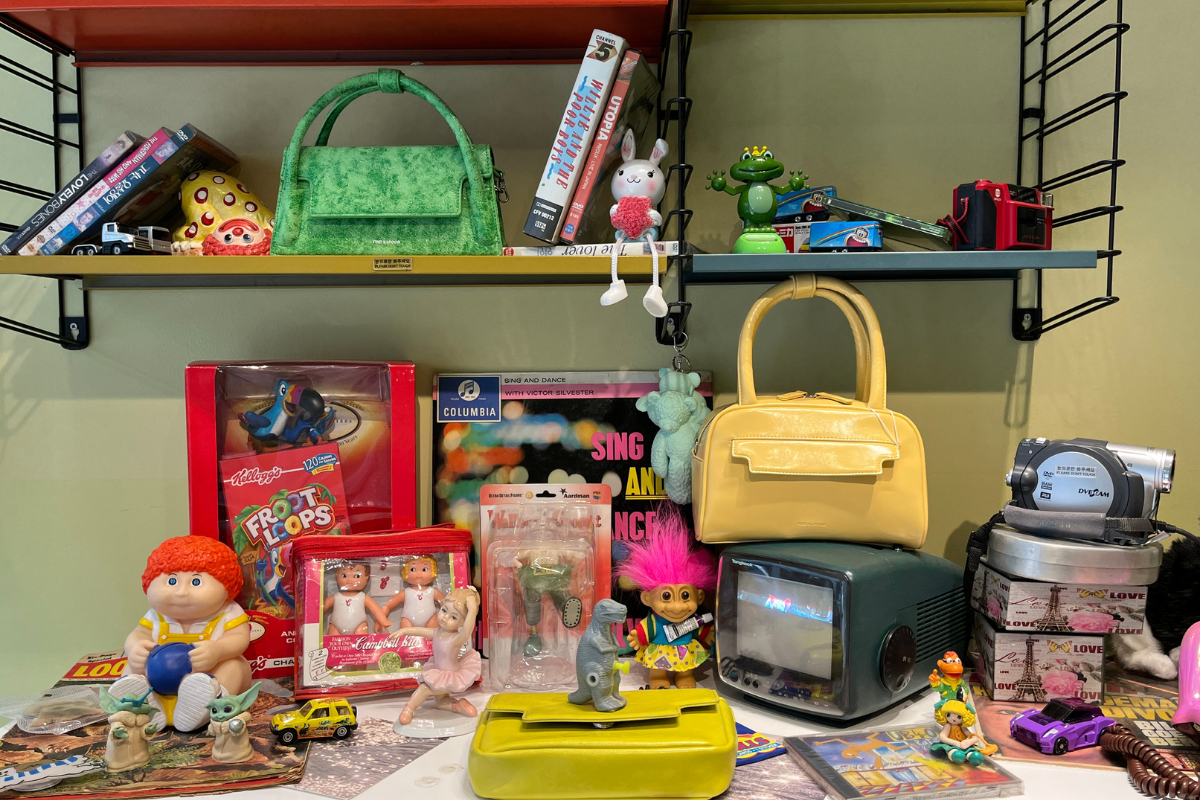 In addition to the bag rental service that received a great response at the brand's previous pop-up, visitors can also enjoy various attractions and events at the Fancy Store, such as on-site discounts and SNS verification events. It offers a diverse range of activities and events for visitors to experience.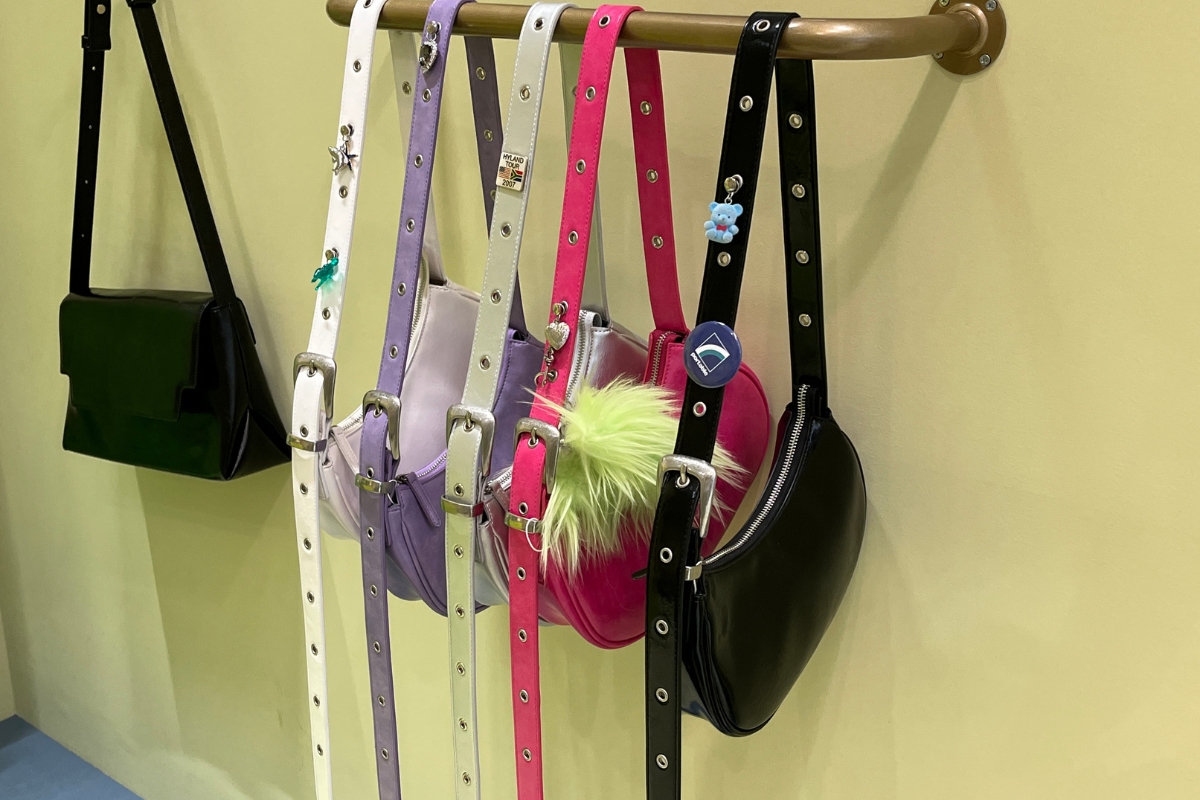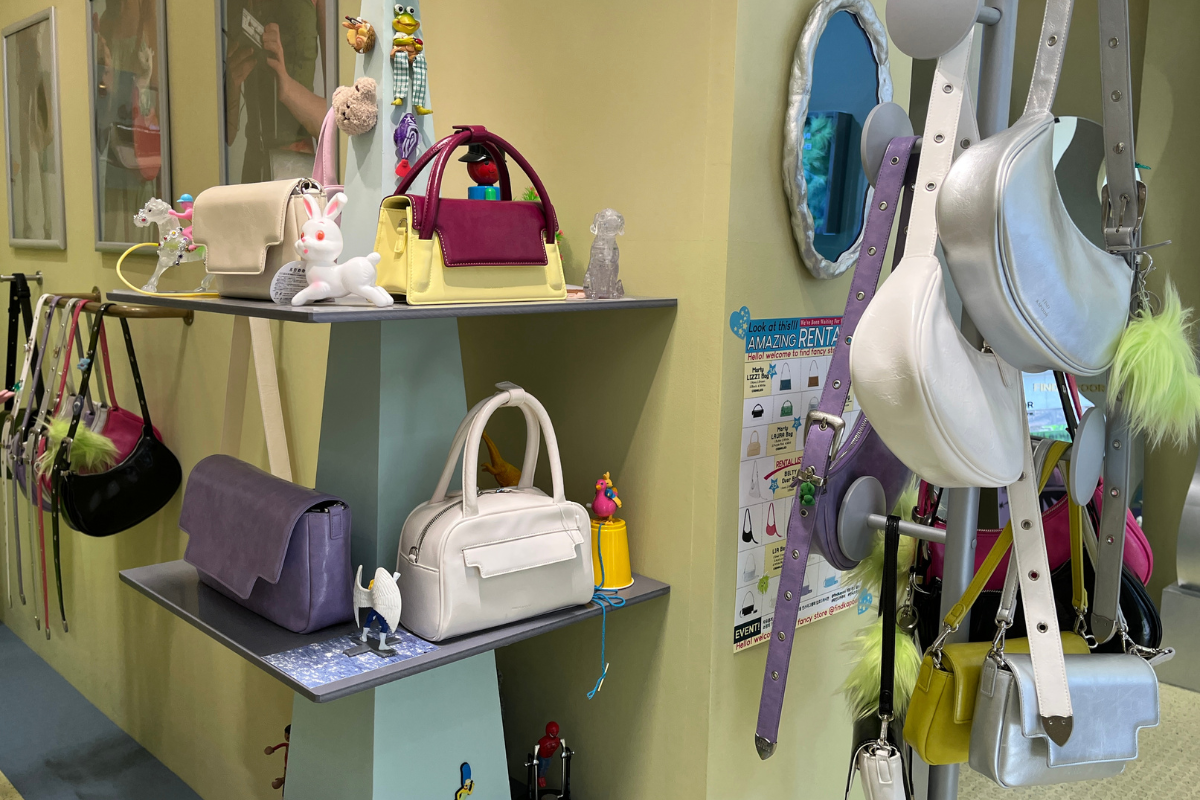 ---
Other than these pop-ups, Seongsu always has interesting events happening around the neighborhood! Stop by and you'll most likely find something interesting! Before you head over, make sure to read our Seongsu Guides below, to make the most out of your day in Seongsu!
---
We hope that you can enjoy a ! If you have any questions or concerns, please leave a comment below or send us an email at help@creatrip.com! You can follow us on Instagram, TikTok, Twitter, and Facebook to stay updated on all things Korea!
---