Dutum | Seoul Station
Dutum, The Best Pork Belly Restaurant Most Famous To Seoulites.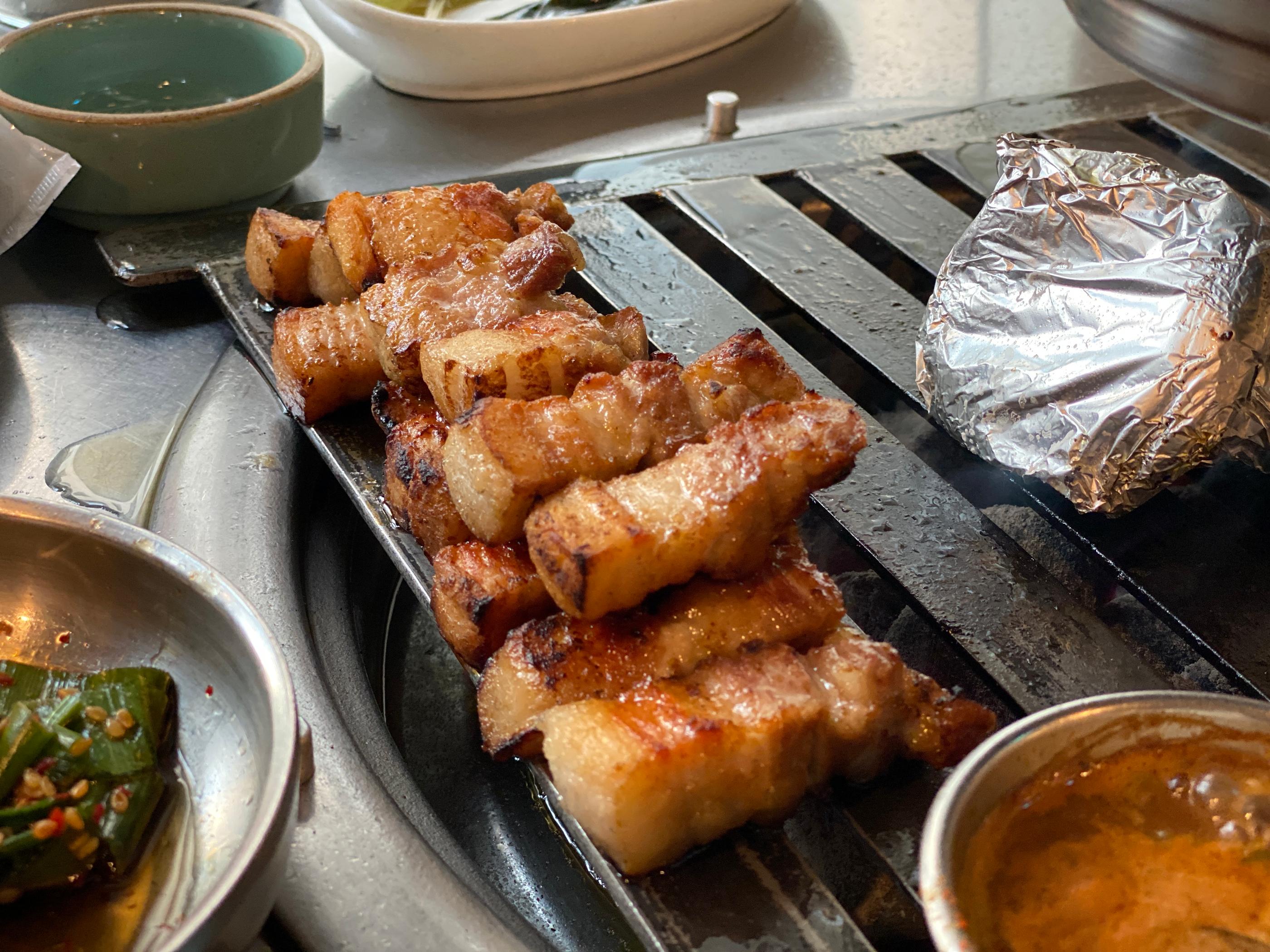 Today, I visited Dutum, a famous pork belly barbecue restaurant near my house. The word dutum (두툼) means 'thick' in Korean. As its name suggests, the thickness of their 21-day-aged meat will have your mouth watering. No wonder there were always people lined up whenever I passed by the restaurant.
I finally made time to visit this popular eatery today!
---
Information
Address: 서울 중구 중림로 10 1층
1F, Junglim-ro, Jung-gu, Seoul
Hours: 15:30 - 22:00
How To Get There: A 12-minute walk from Seoul Station exit 15
A 3-minute walk from Chungjeongno Station exit 5
---
Menu
| | | |
| --- | --- | --- |
| | | |
| | | |
| | | |
| Grilled Pork Shoulder 170g | | |
| Grilled Korean Beef Sirloin 150g | | |
| | | |
| | | |
| | | |
---
Review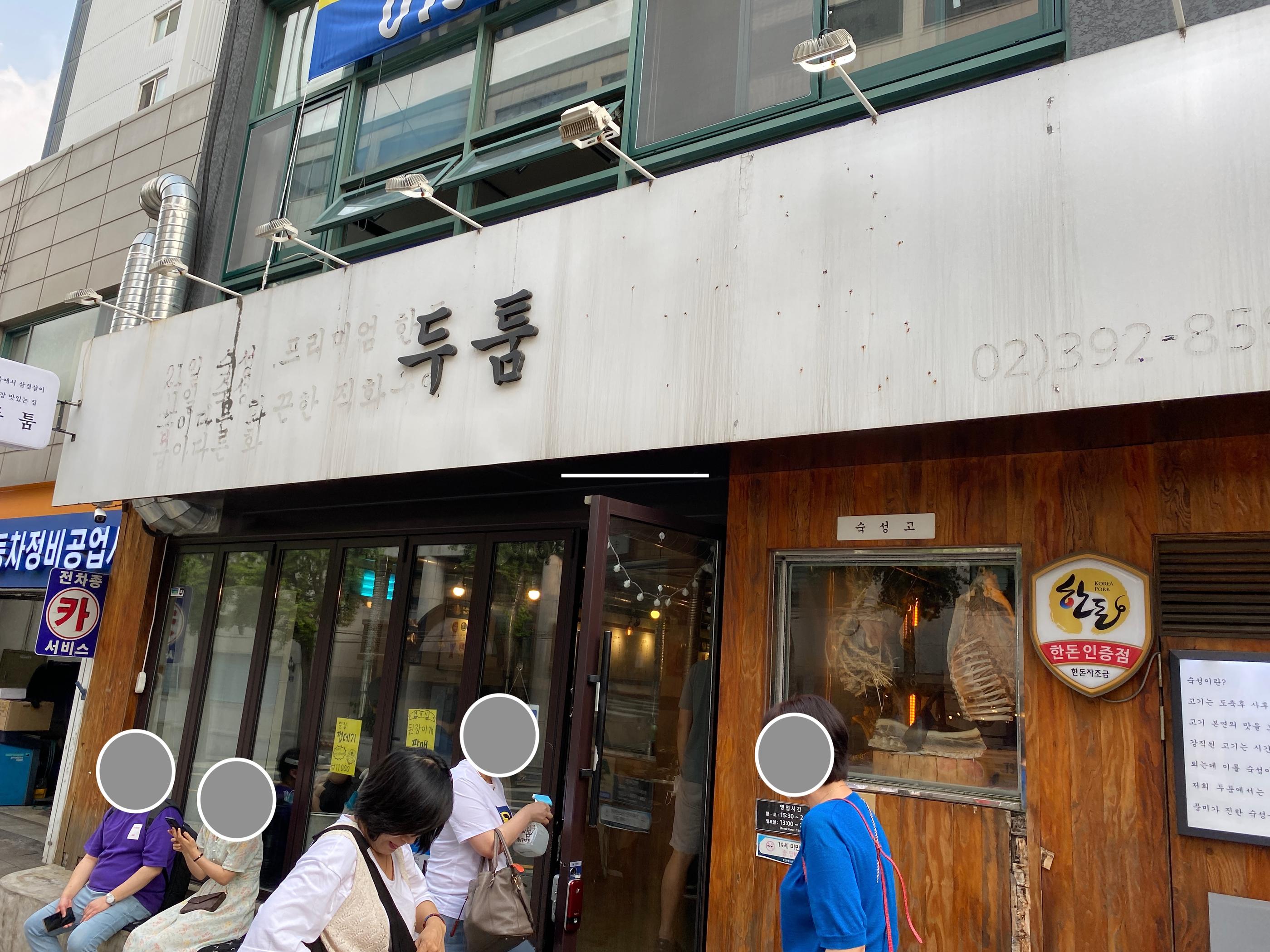 Although we rushed to arrive at 5 p.m., we had to wait 10 minutes because there were people who came earlier. Usually later in the evening, the wait time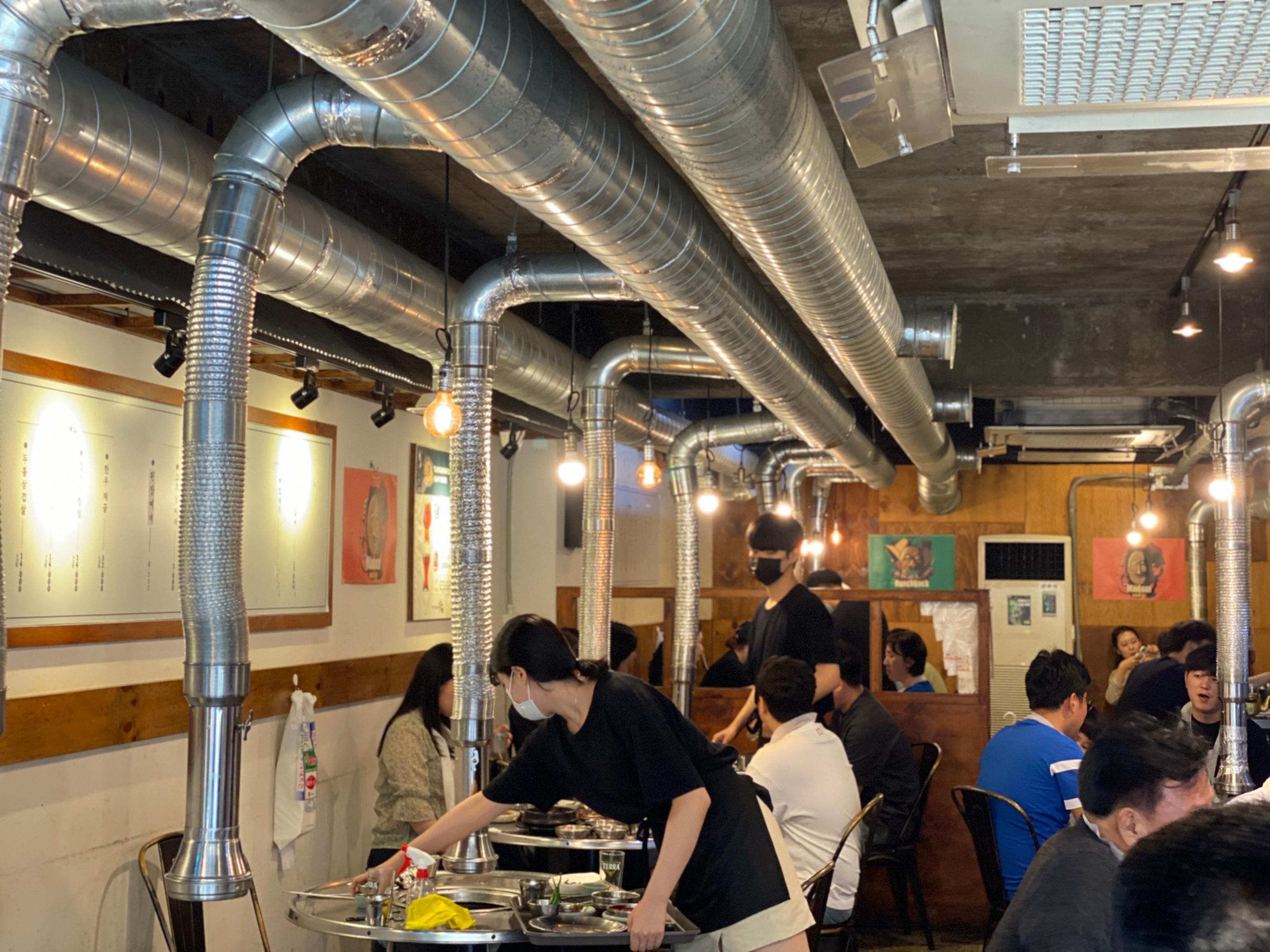 You must order 2 servings of the same meat for your first order (Ex: 2 servings of grilled pork belly). You can order 1 serving of different meats if you order in addition to your initial order.
We ordered two servings of pork belly as soon as we took our seats. (Most of the meat is ₩14,000 per serving and weighs 170g)
The basic side dishes such as mayonnaise salad, kimchi, wasabi, pickled garlic leaves, salted fish, and seasoned scallions are quickly set up after you order.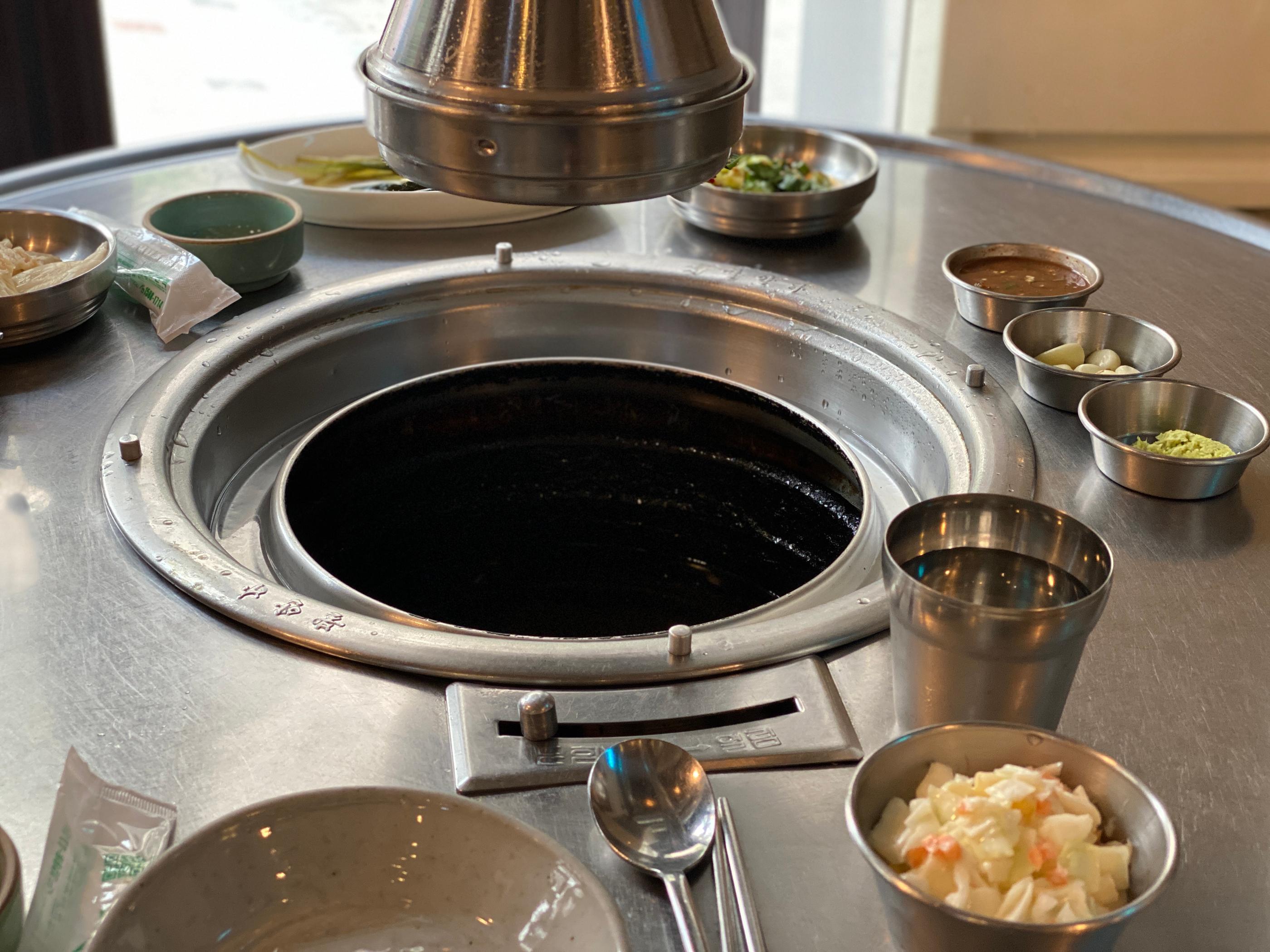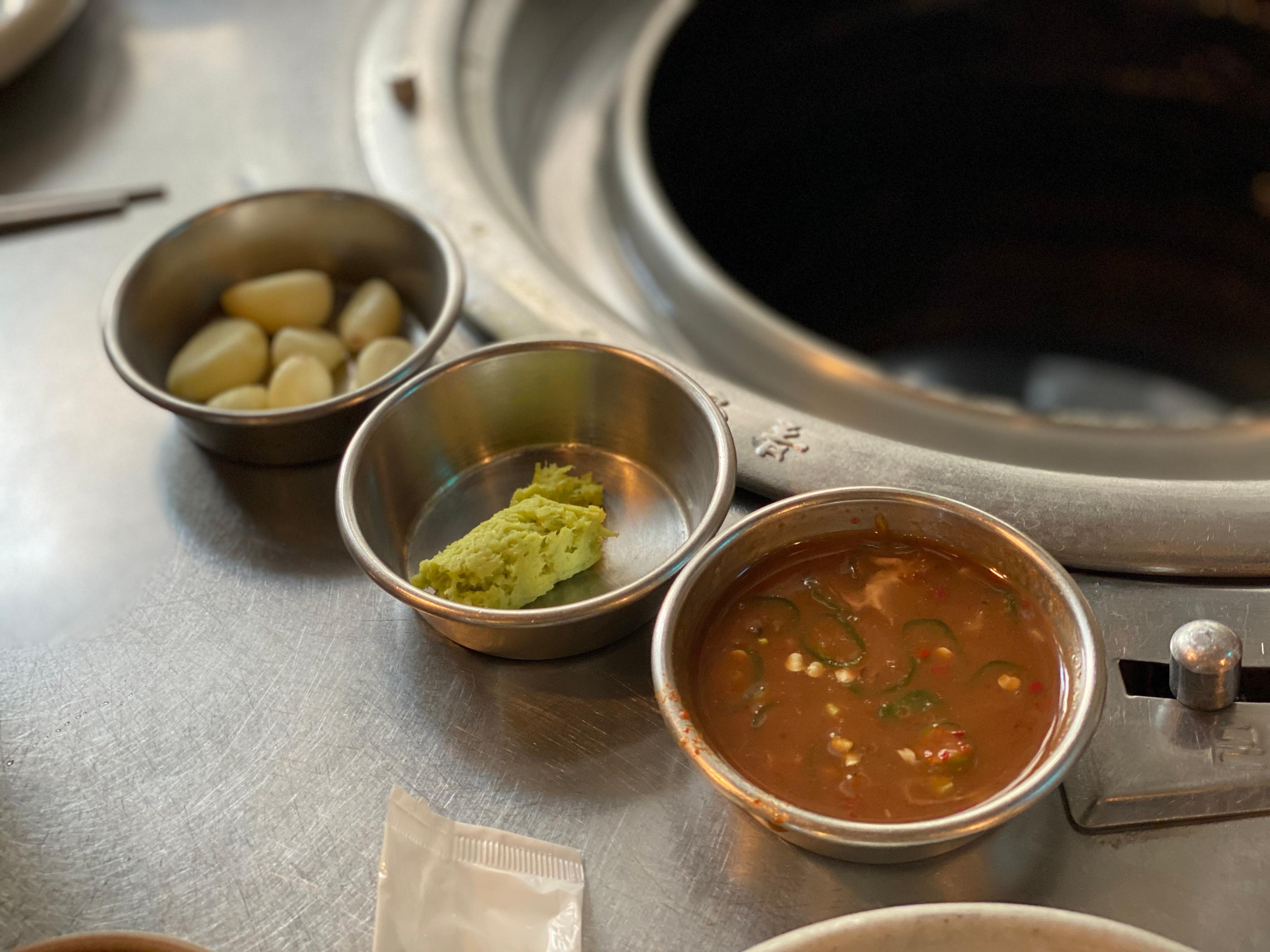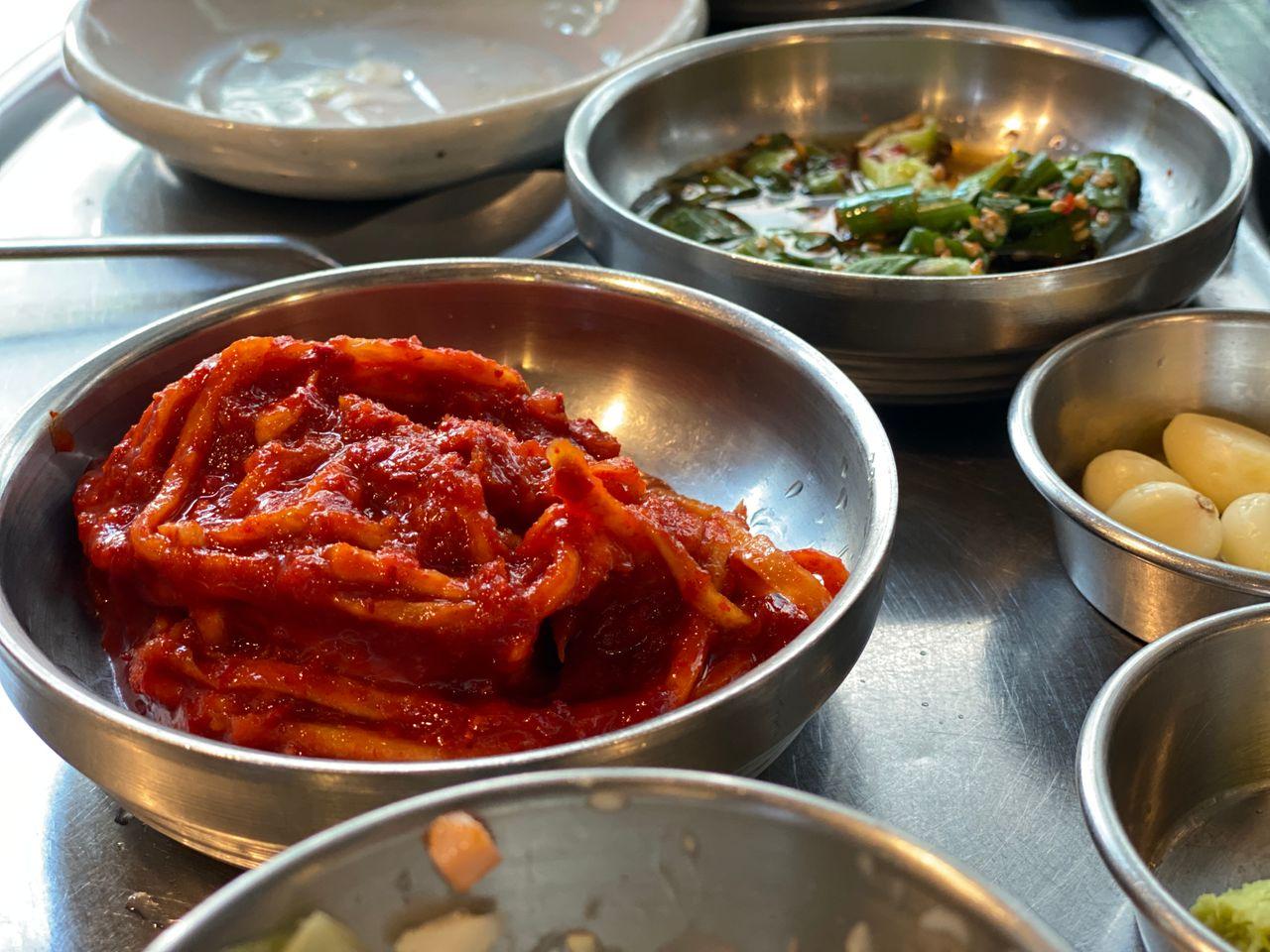 A thick pork belly was served after a five-minute wait.
Mushrooms are free for all customers.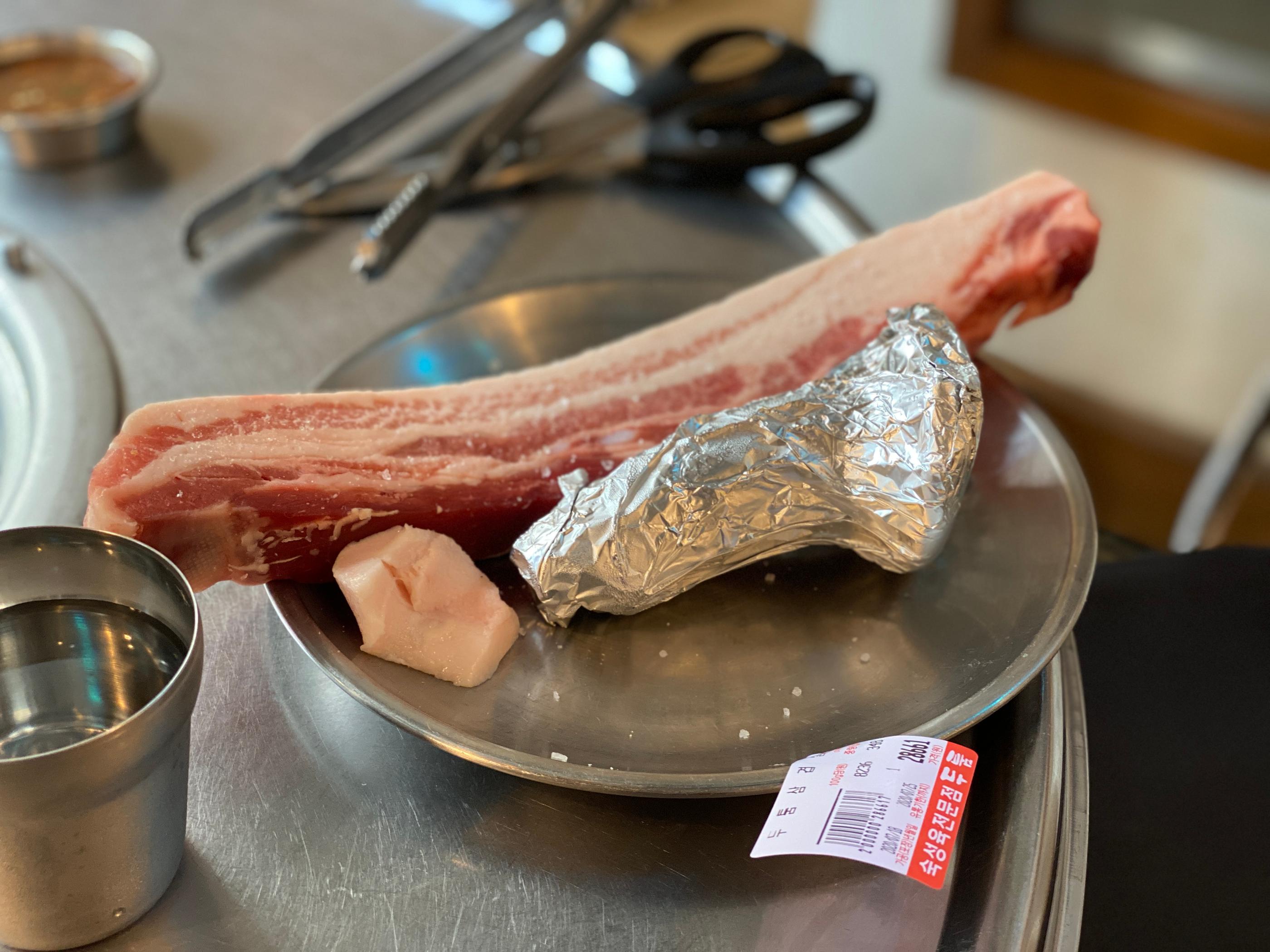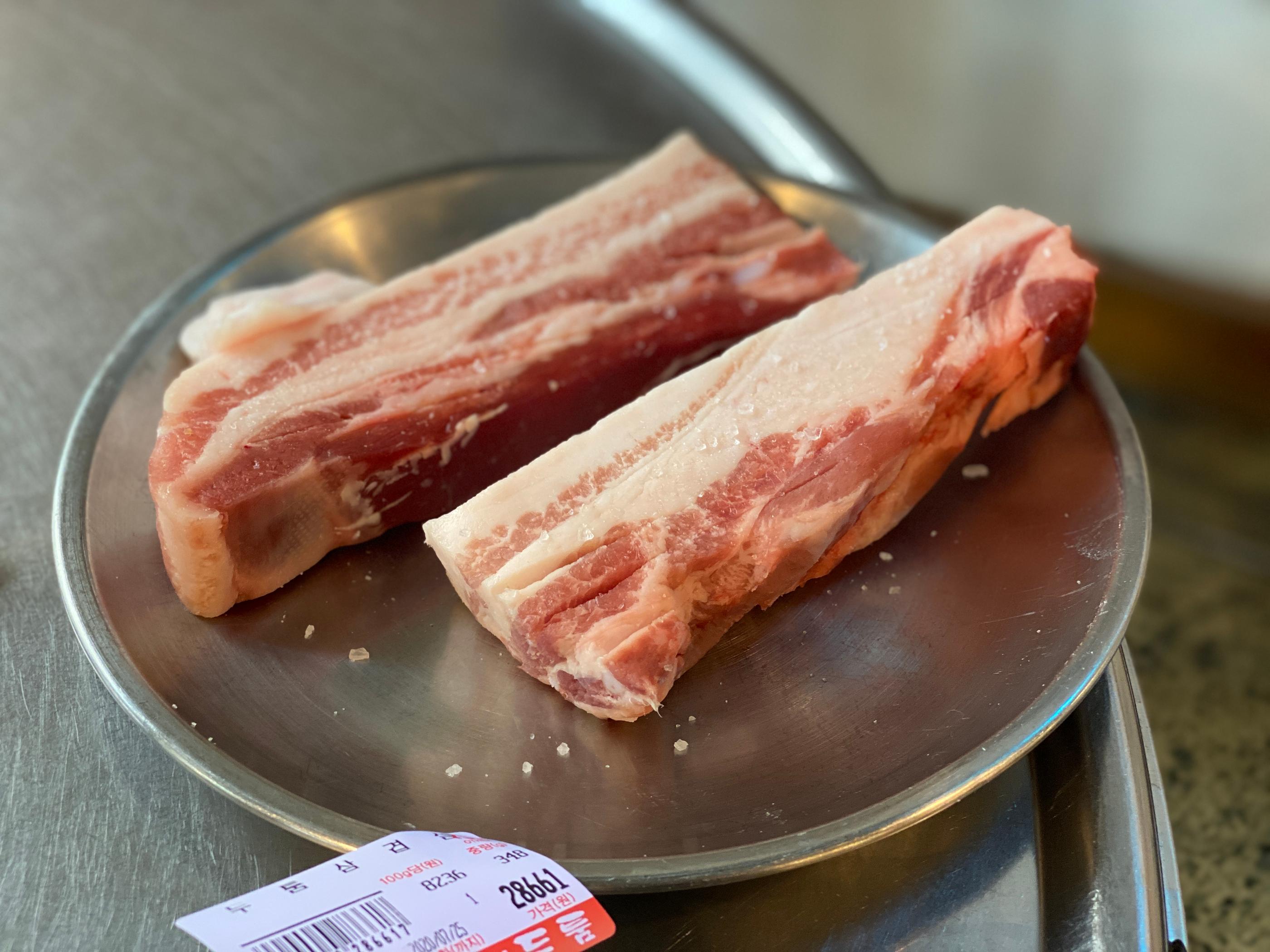 A thick pork belly (2 servings)
14,000 KRW / 1 serving
At Dutum, the staff will cook all meat themselves except the marinated pig skin.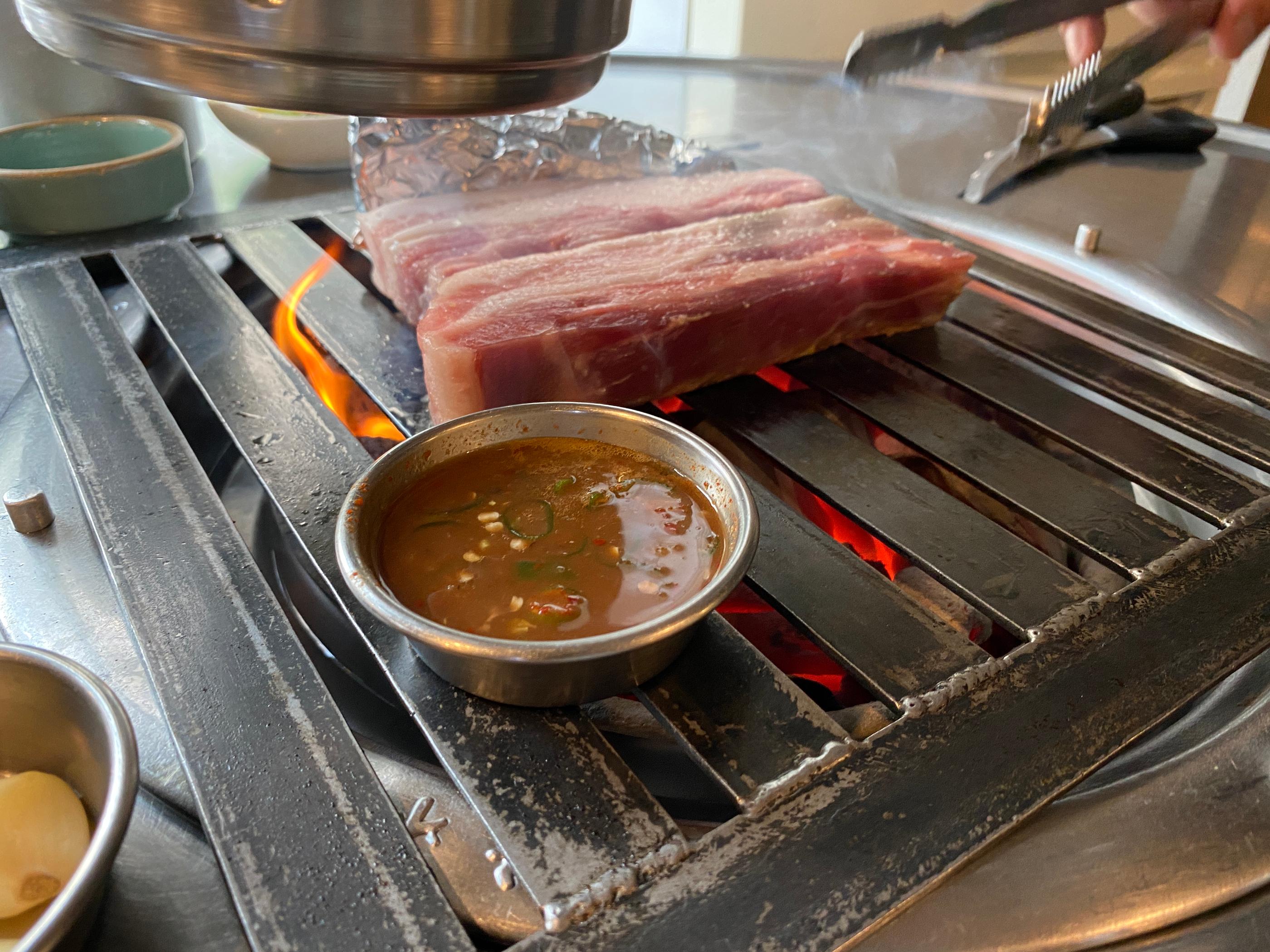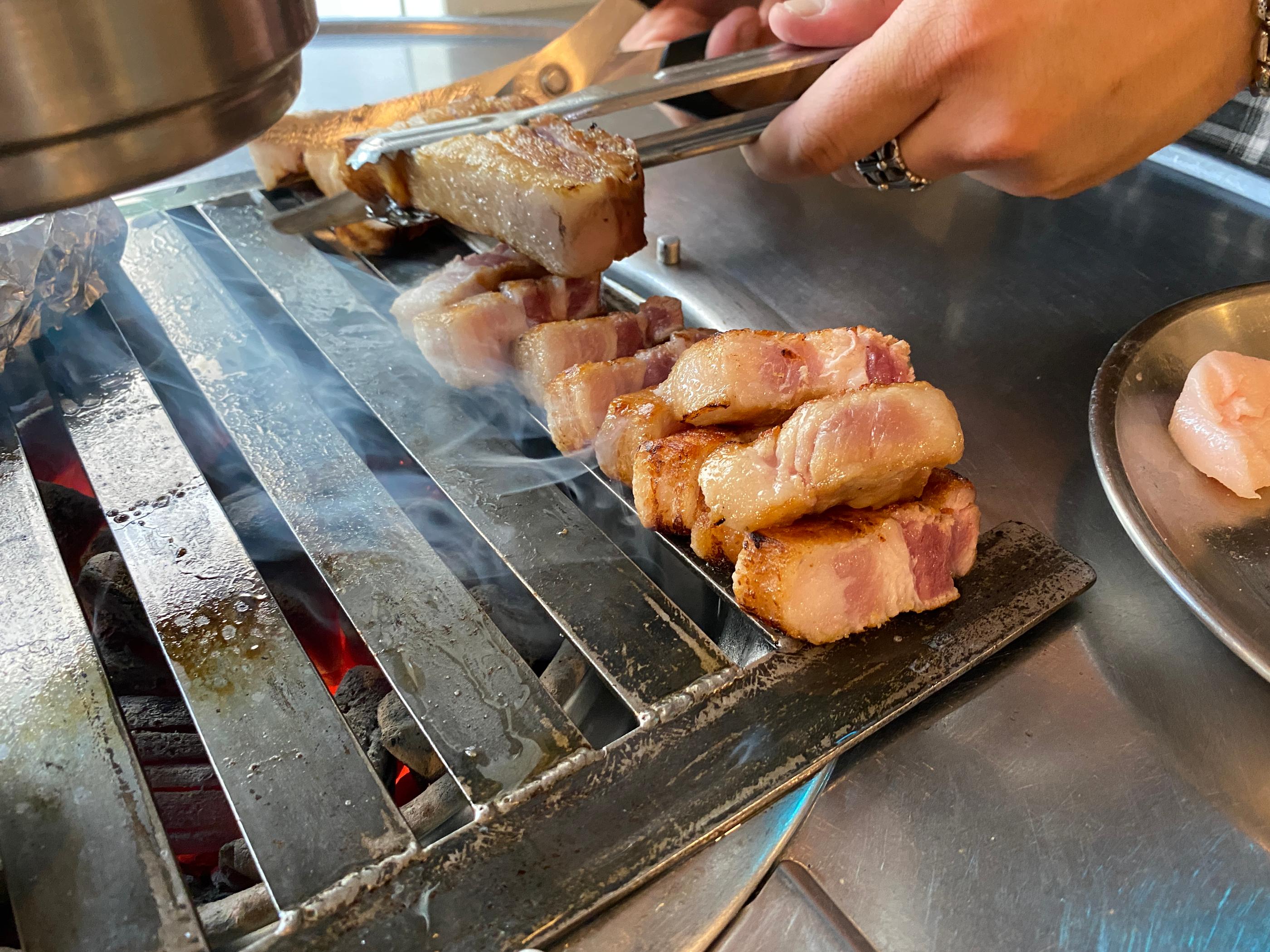 The meat is done at last!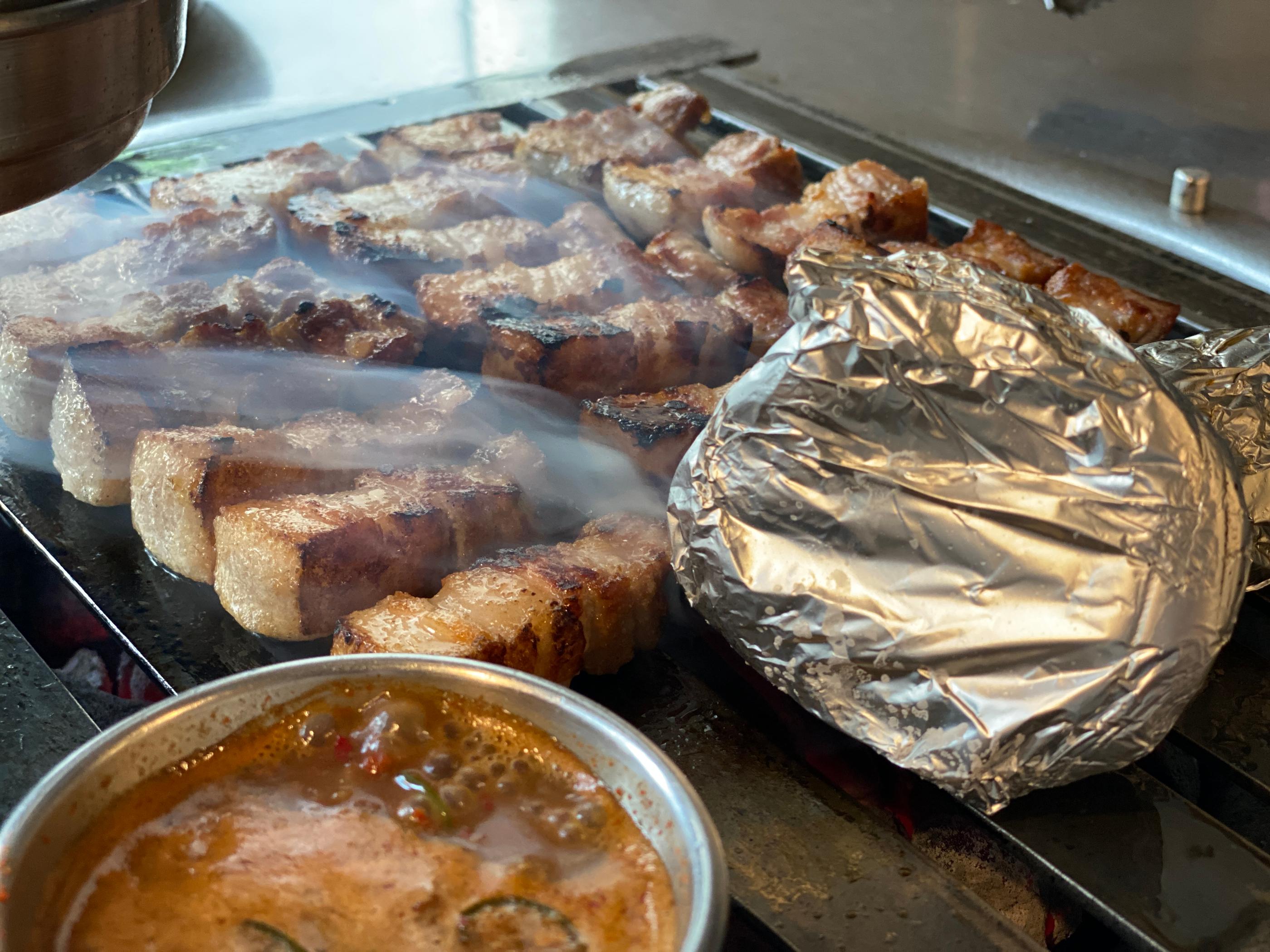 The staff puts aside meat that is done for you.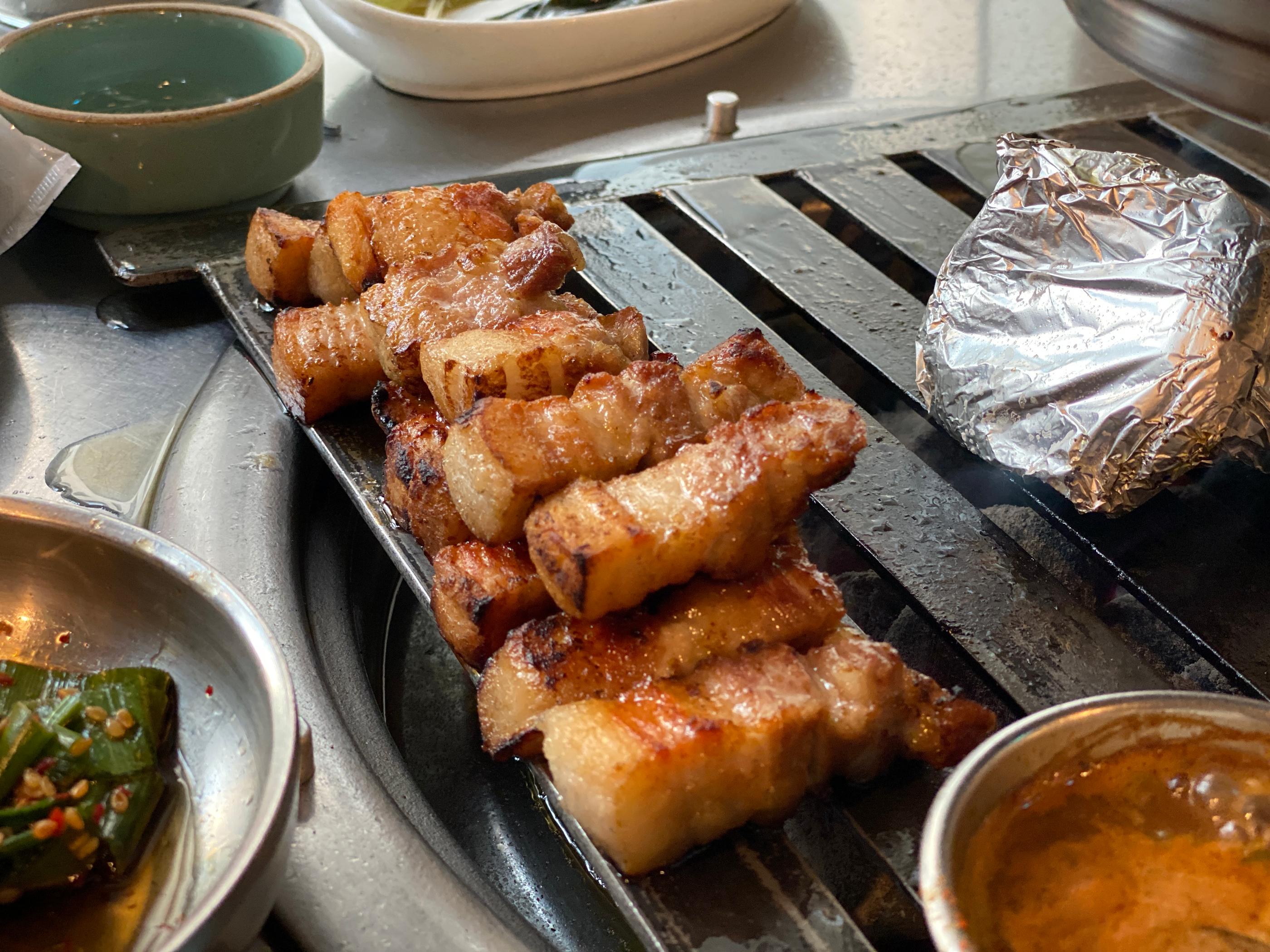 The meat was amazing when I ate it with the radish salad!
*It also tastes good when you eat it with other sauce or side dishes such as white kimchi and wasabi.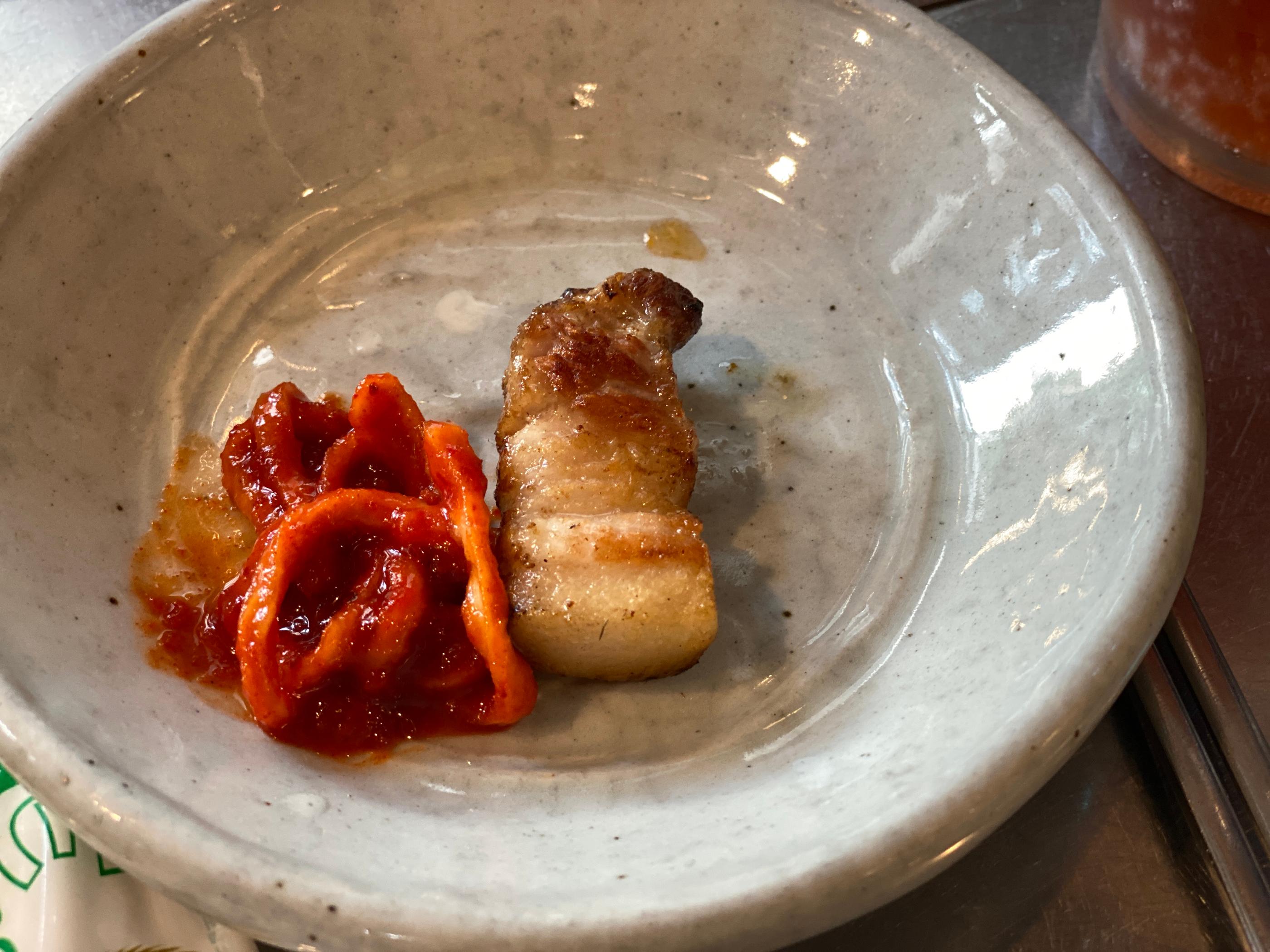 Since 2 servings of pork belly were not enough, we ordered 1 serving of pork shoulder.
*Pork Shoulder: The part connecting pig's neck and shoulder. The fat is spread evenly, so it is savory and soft.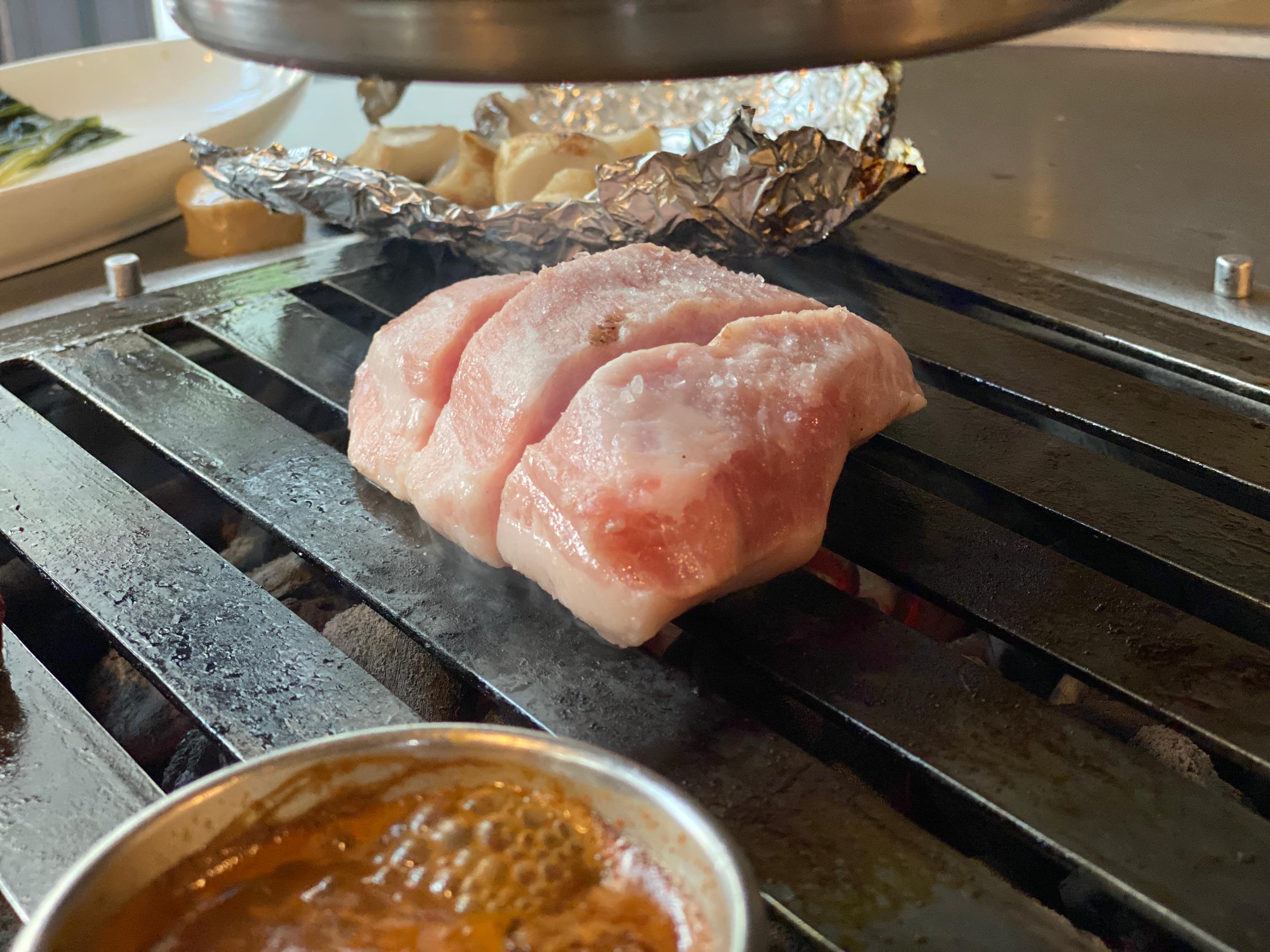 Pork Shoulder 170g (16,000 KRW / serving)
I always try pork shoulder when it is served at a barbecue restaurant.
Old or poorly managed pork shoulder smells bad, but the pork shoulder here was delicious without such smell.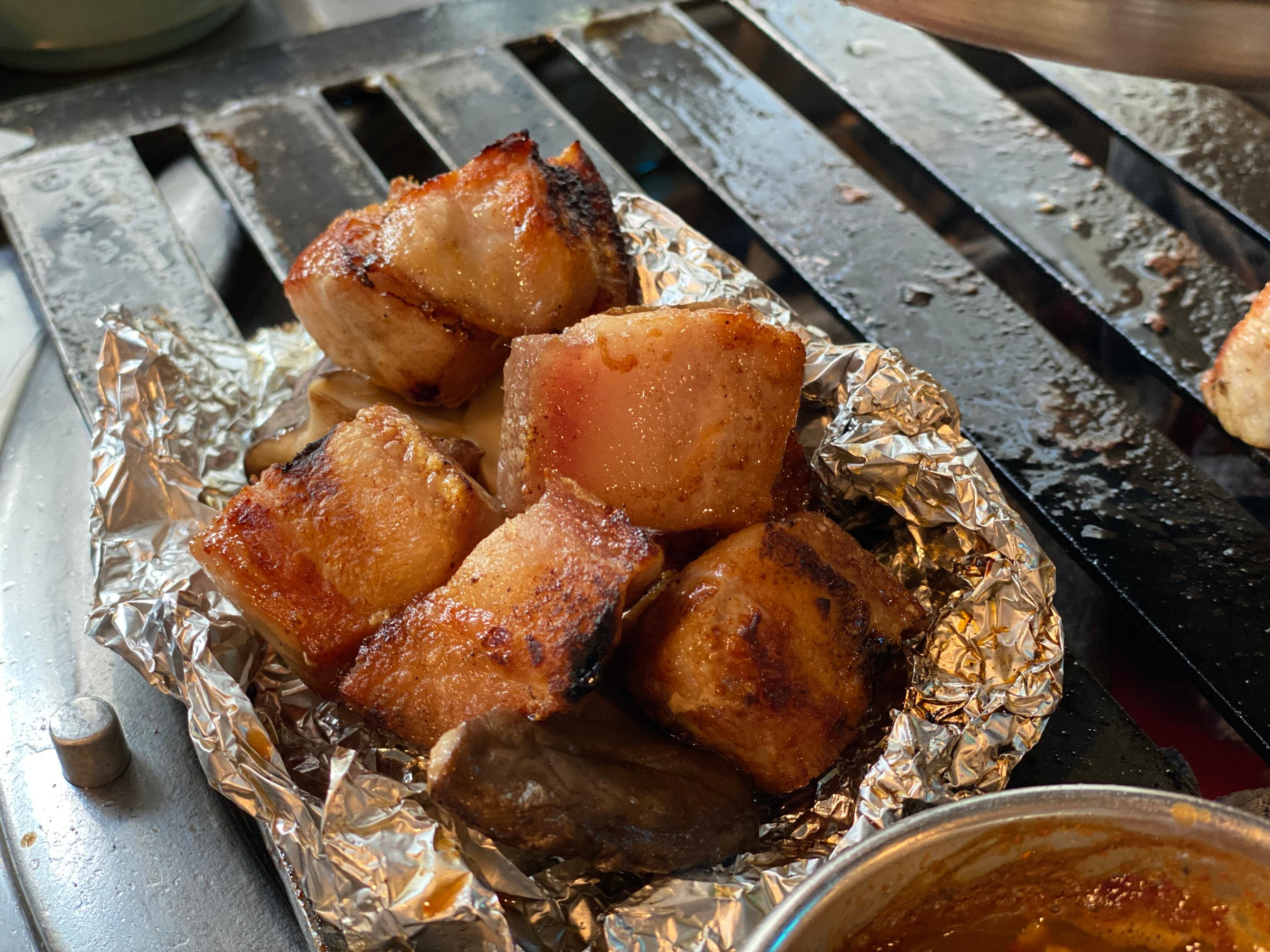 While we were busy enjoying the meat, the owner gave us a free hot pepper paste stew (6,000 KRW / 1 serving) as a gift for our first visit.
My friend didn't expect the stew to be good, but she found it delicious and devoured it all!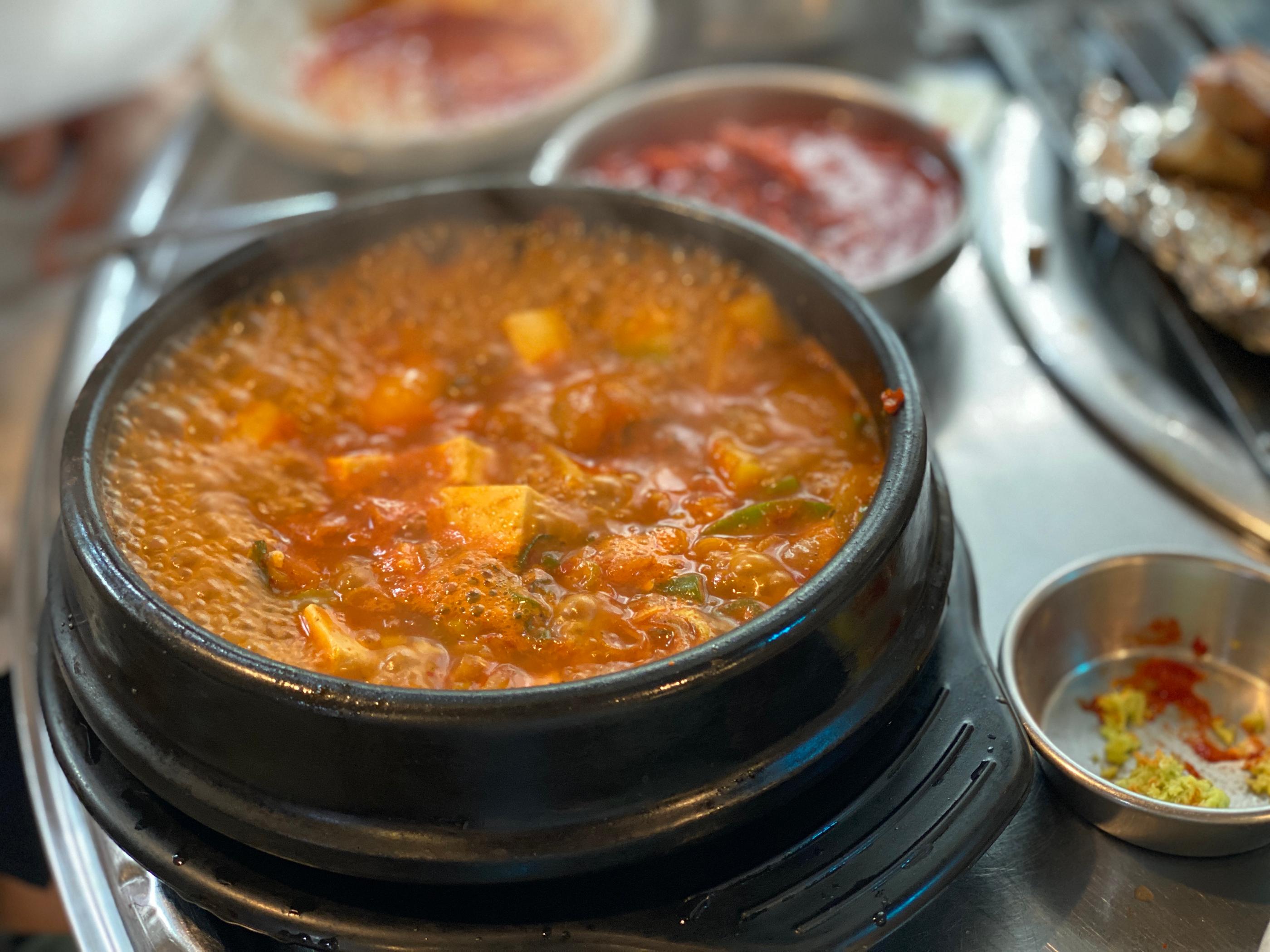 Hot pepper paste stew (6,000 KRW / 1 serving)
May be served for free on your first visit.

We already had 2 servings of pork belly and 1 serving of pork shoulder, but we thought we had to try other meats.
So, we ordered 1 serving of marinated pig skin.
(Marinated pig skin: often ordered as a dessert(?!) meat because it is savory and soft.)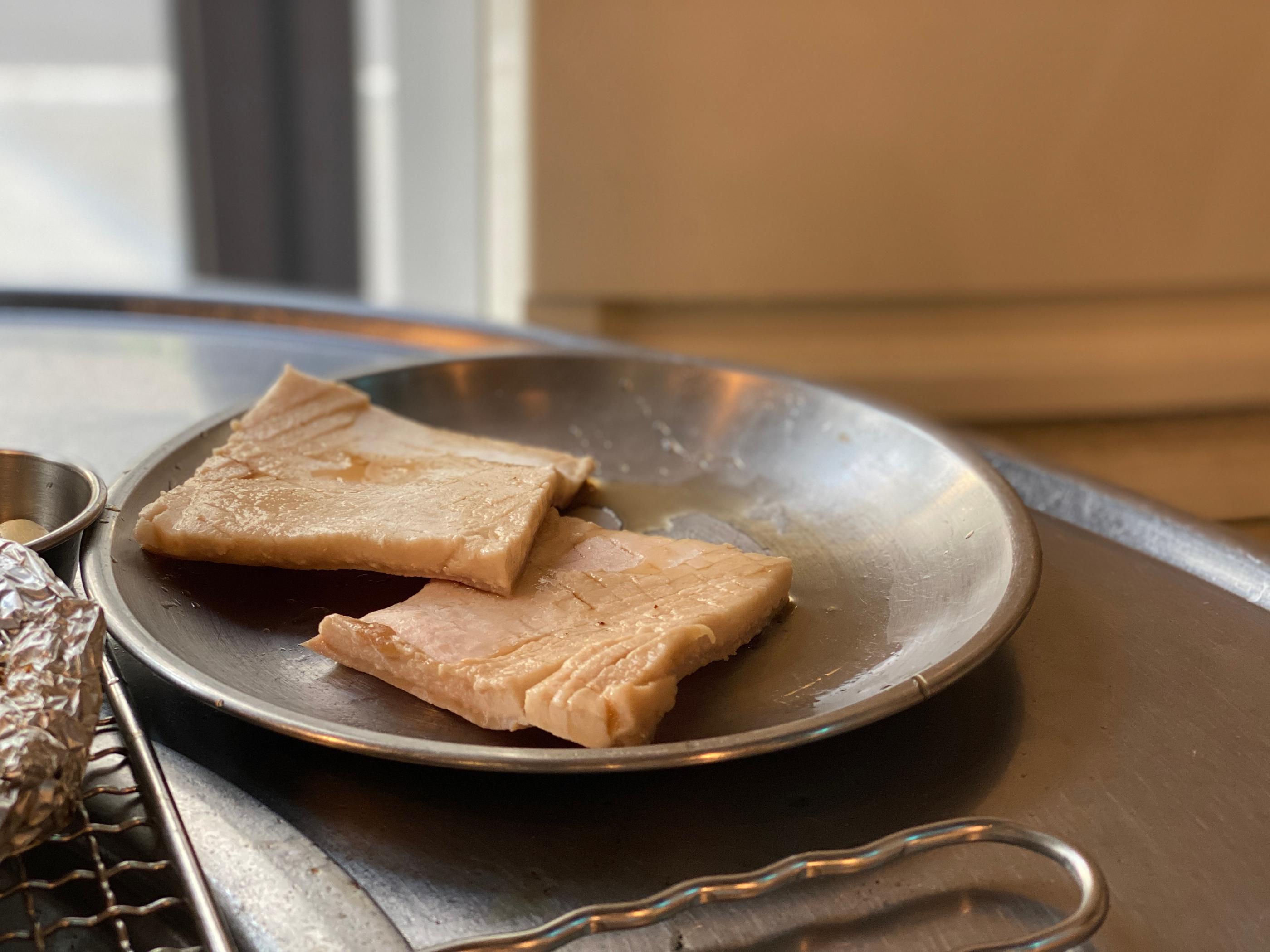 1 serving of marinated pig skin (₩11,000 / serving)
3 slices in 1 serving (picture was taken after we ate 1 slice)
The marinated pig skin is also soft, savory, and golden.
I can't help but recommend every meat menu!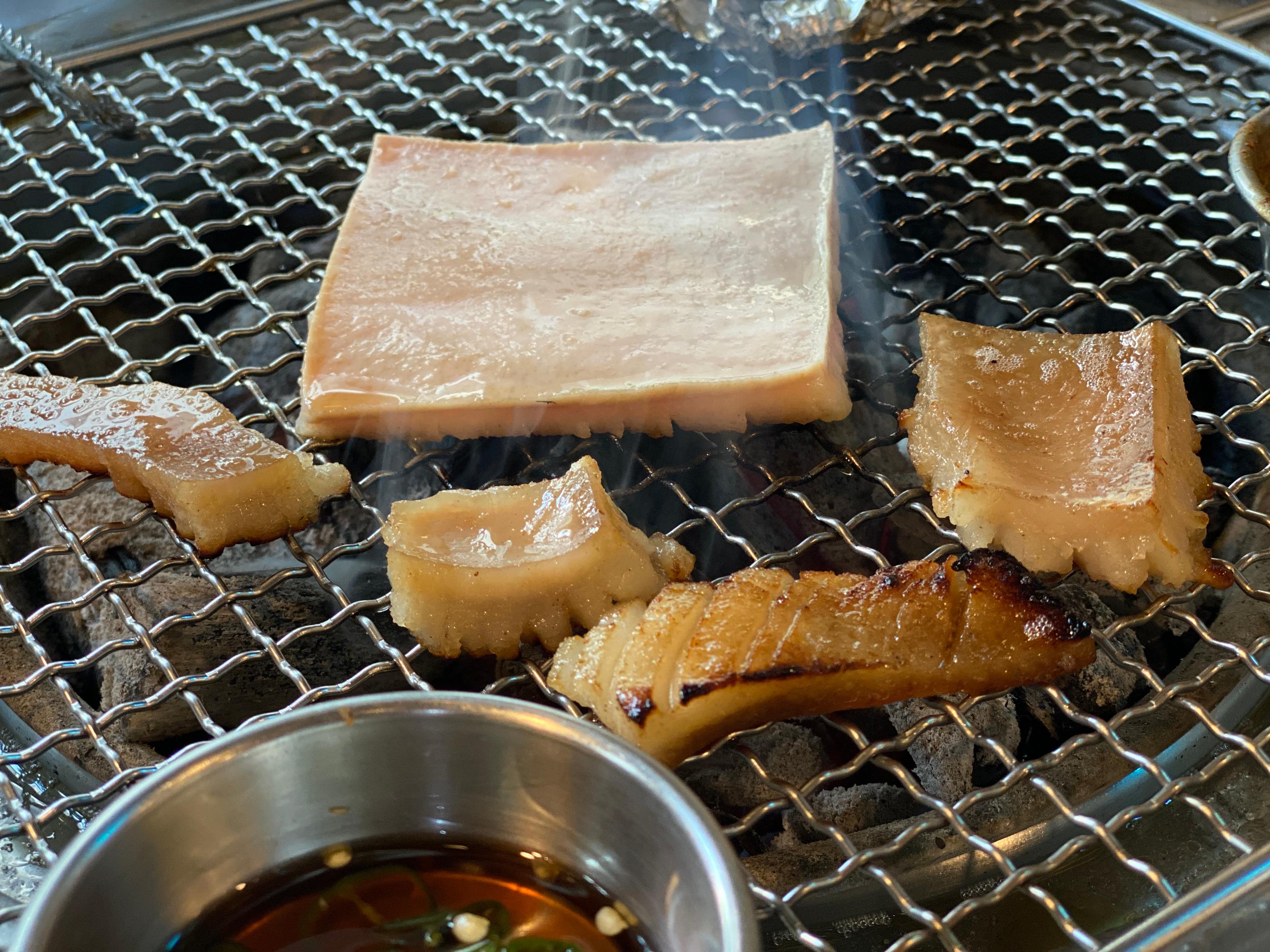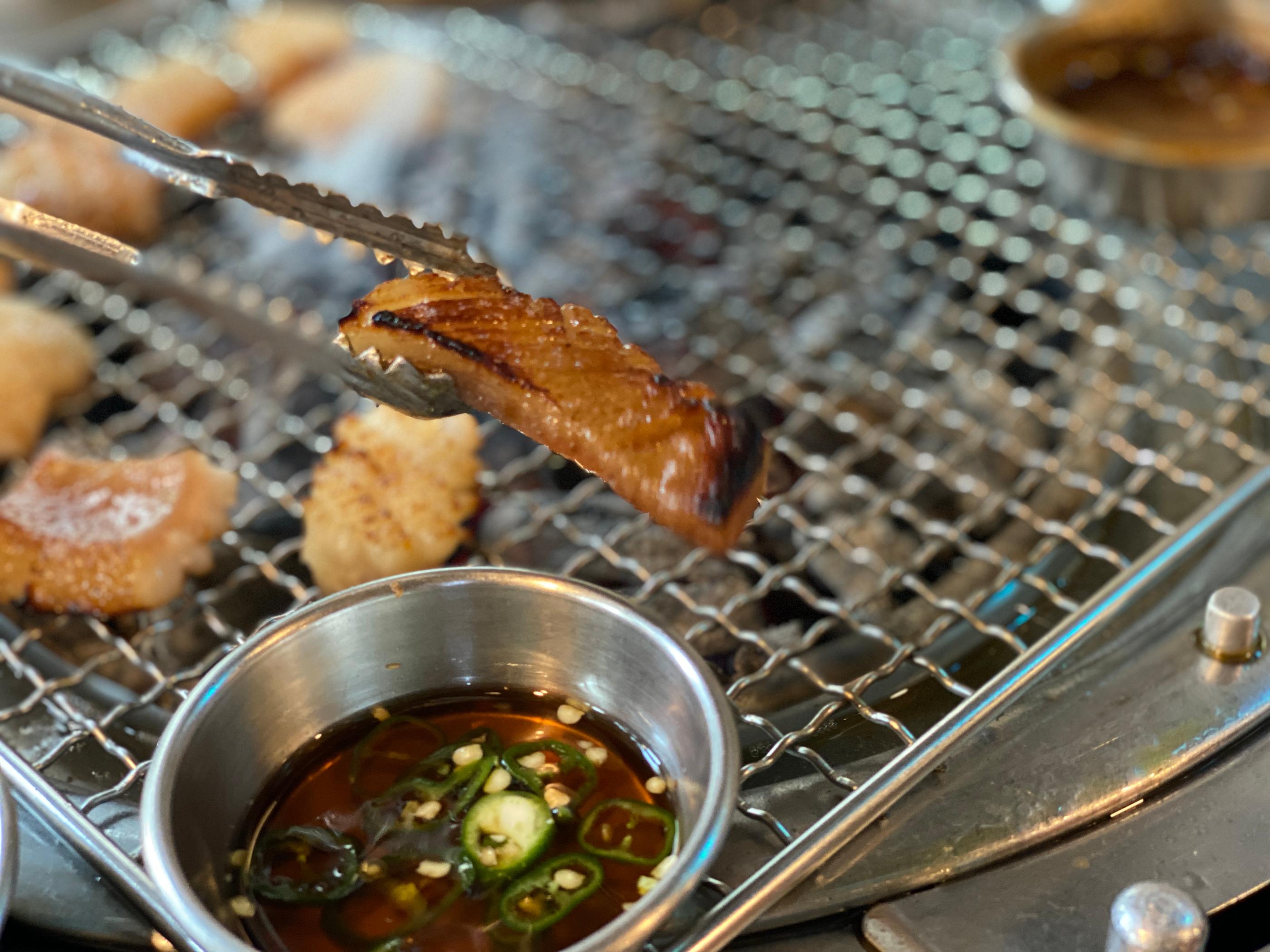 If you enjoy drinking beer, I recommend the ale.
Most of the barbecue restaurants only serve bottled beer, but we had the joy of drinking craft beer at Dutum. (We liked everything here!)
Ale (7,000 KRW)
---
We hope that you can enjoy a delicious K-BBQ meal! If you have any questions or concerns, please leave a comment below or send us an email at help@creatrip.com! You can follow us on Instagram, TikTok, Twitter, and Facebook to stay updated on all things Korea!
---