6 Sweet Alcoholic Beverages Koreans Love
Sometimes We Just Need A Kick Of Sweet, Refreshing Sip Of Icy Cold Beverages! 6 Sweet Alcoholic Beverages We All Love.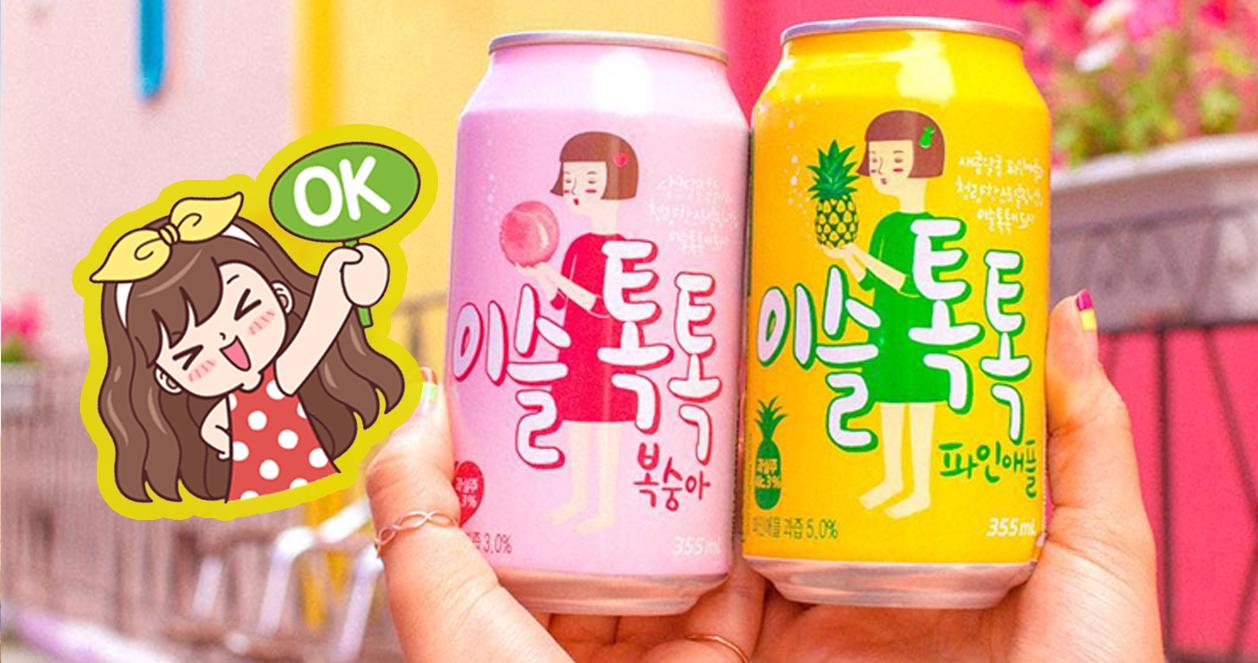 Drinking is not just a hobby, but a lifestyle for many Koreans. Even on a short visit, you can see just how much Koreans love to drink.
Soju is by far the most popular alcoholic beverage and is the drink of choice for most Koreans. But I'm someone who doesn't really enjoy soju. It's too bitter and tastes like rubbing alcohol (kind of like a Korean vodka). However, I feel a little left out or odd if all my friends are drinking and I'm not.
If you are like me and want to drink with your friends, but don't want to punish yourself with the unpleasant taste of soju, stick around for my recommendations of 6 sweet alcoholic drinks that are much better options.
---
Iseul Toktok 이슬톡톡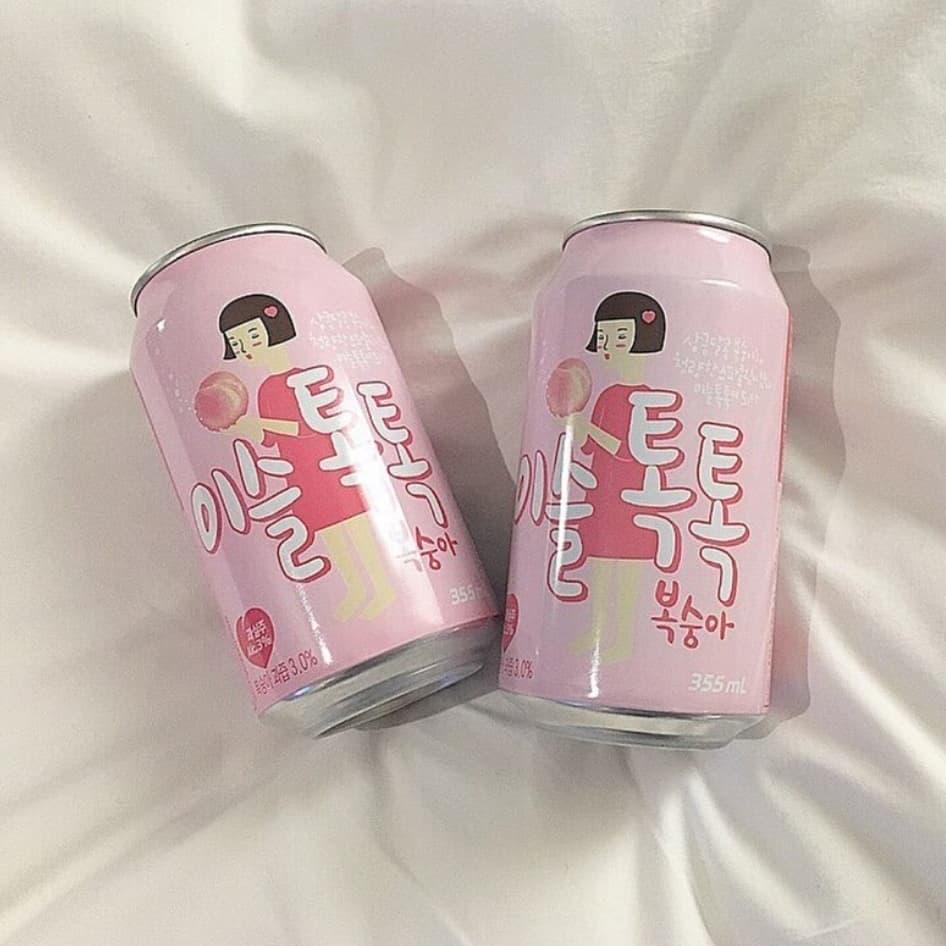 Instagram @ dduddus2
The first drink I recommend is Iseul tok tok. It has a fairly low alcohol content of only 3% and doesn't overpower the other flavors of the drink. The core flavor profile is peach, which is by far the best smelling fruit in the world!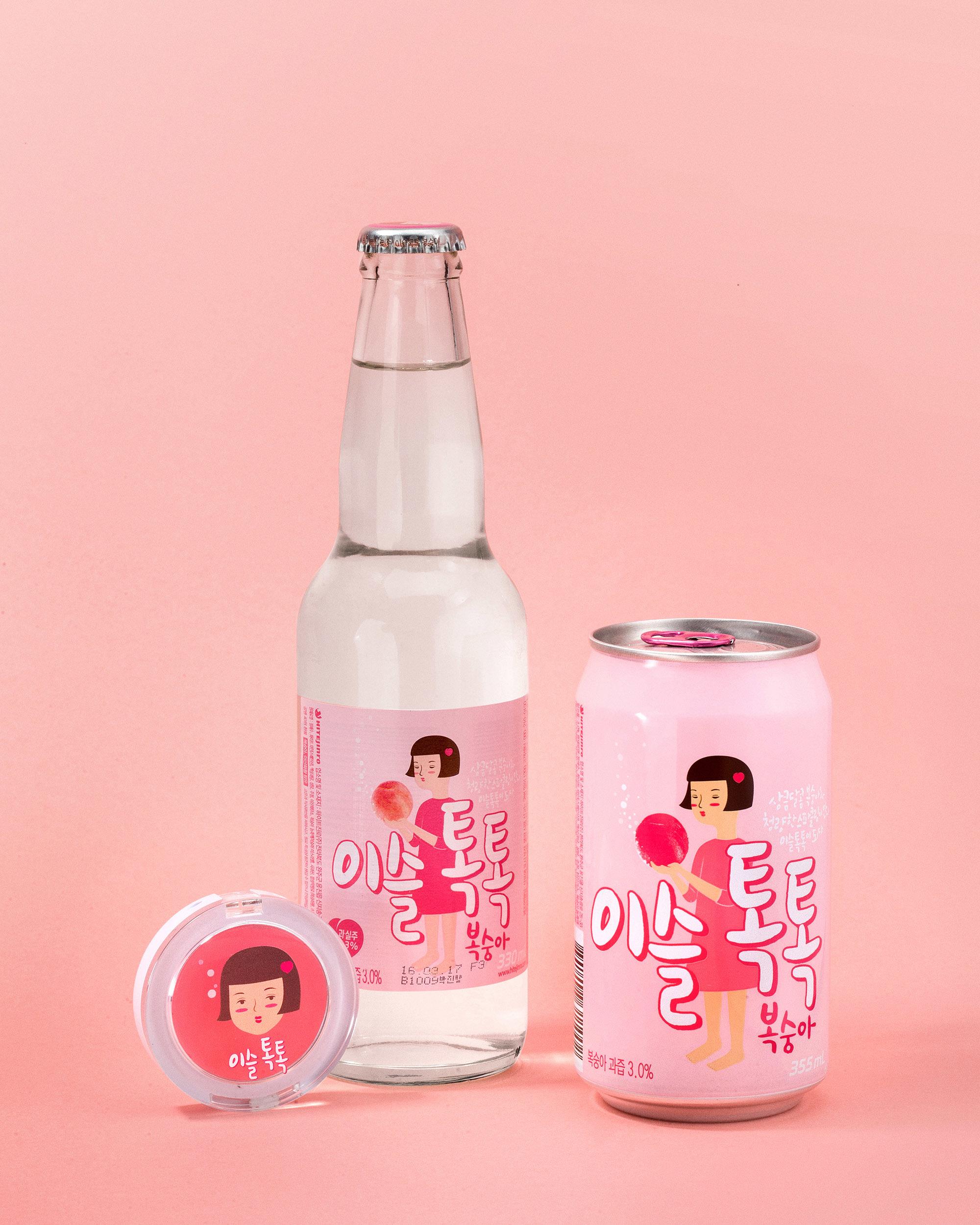 The price of 1 can is 1,400 KRW. It also comes in a glass bottle. Besides the peach flavor, you can also find pineapple flavored ones.
They're super cute and are great on a picnic.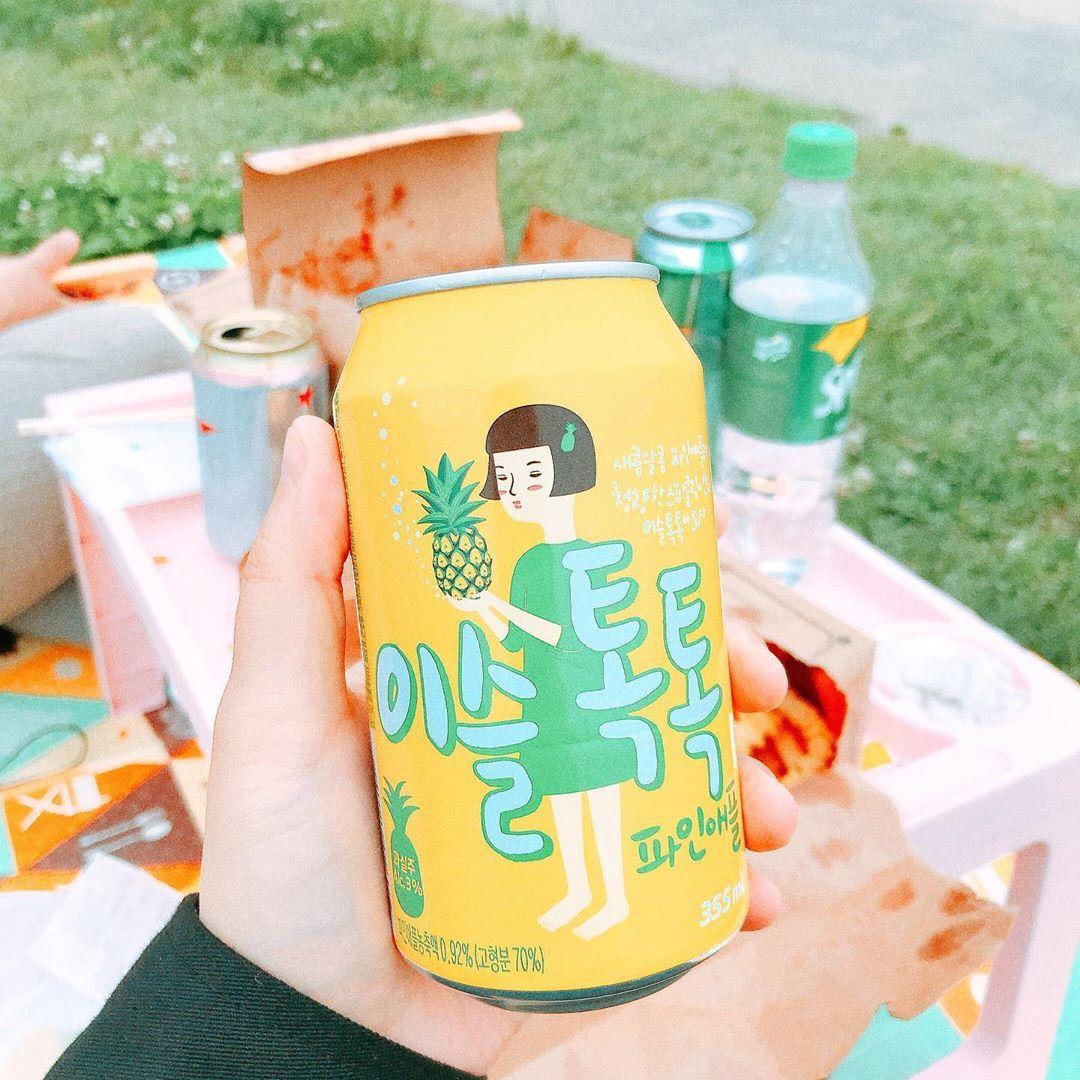 Instagram @ wanderer_rabbit
---
Maehwasu 매화수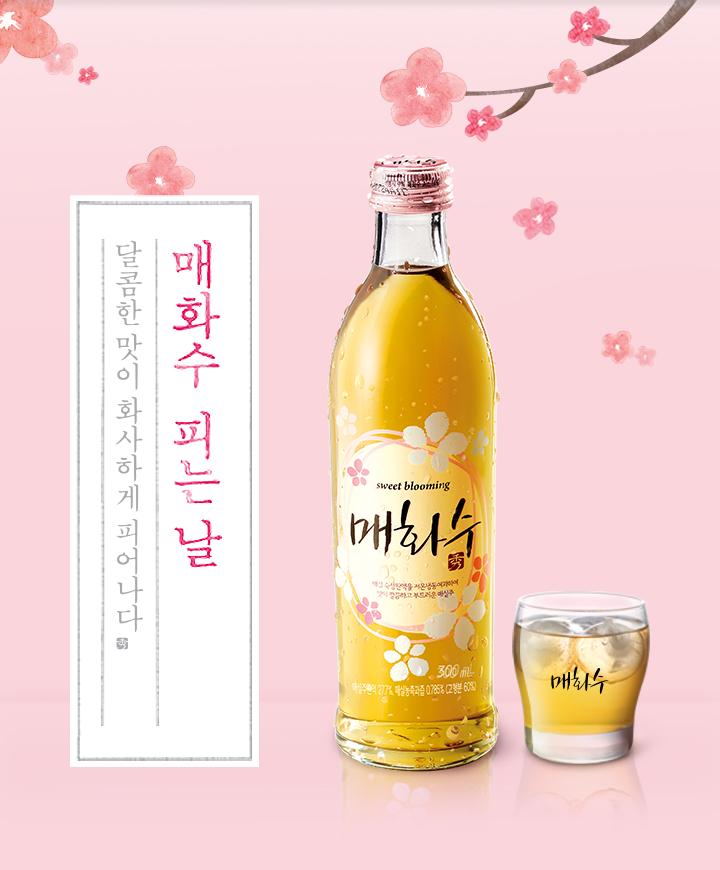 Maehwasu is made from the fruit of the cherry blossom tree. It's simultaneously sweet and bitter from the alcohol. Speaking of alcohol, the alcohol content of this beverage is right around 14%.
Honestly, it's easy to get drunk from this drink because it is so delicious and quite strong considering its soft pink-themed advertising.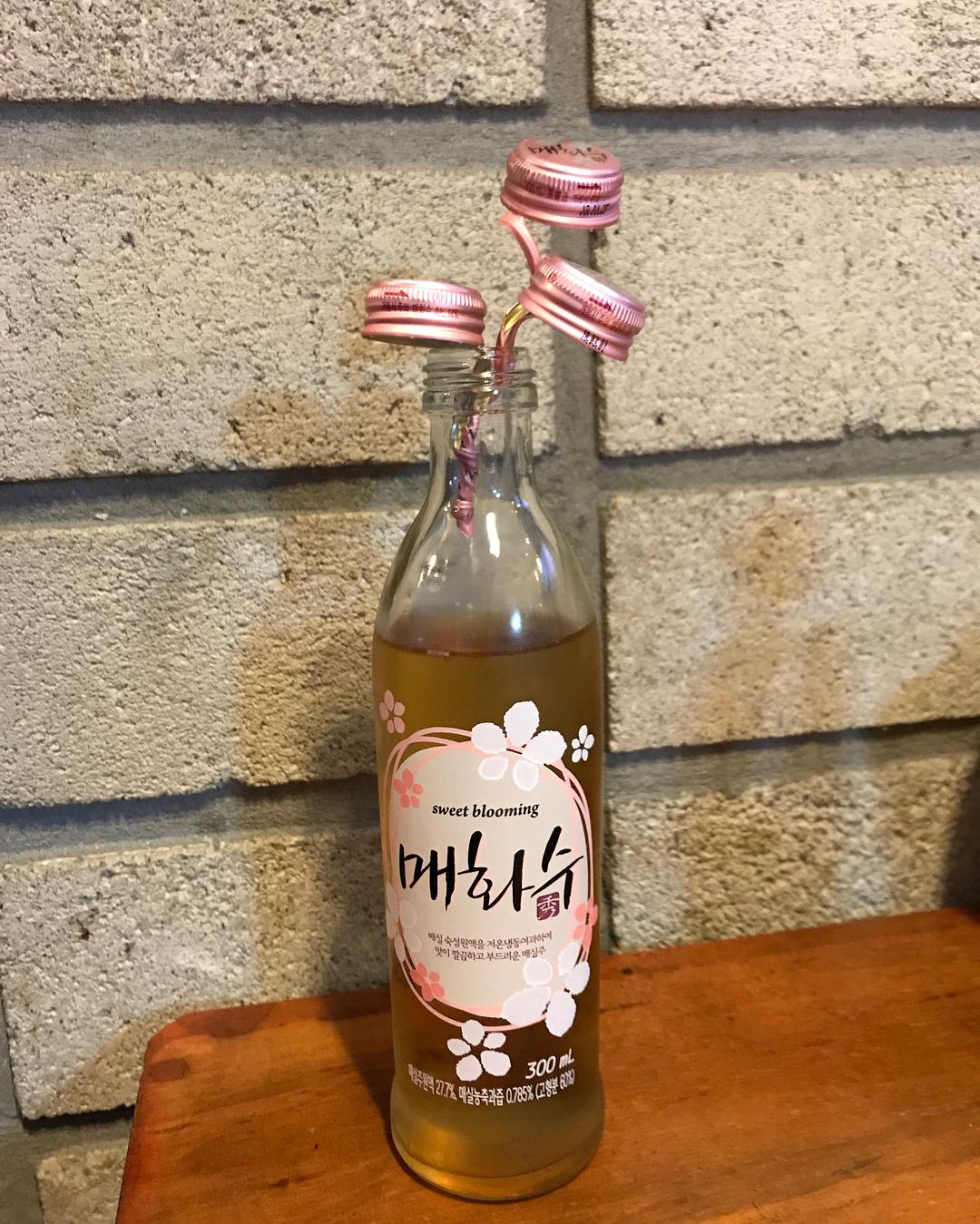 Instagram @ eun24ever
It's really good served cold or with ice. The price of this bottle is between 1,900 and 2,000 KRW at the supermarket. The pubs will sell it for 4,000 KRW.
---
Mango Lingo 망고링고

Instagram @ roynstella
I really wanted to recommend this mango beer. Even though it is a beer, it tastes and smells like mango juice! It only has a 2.5% alcohol content.
Actually, I drank several with my friends on Christmas, but we didn't get drunk.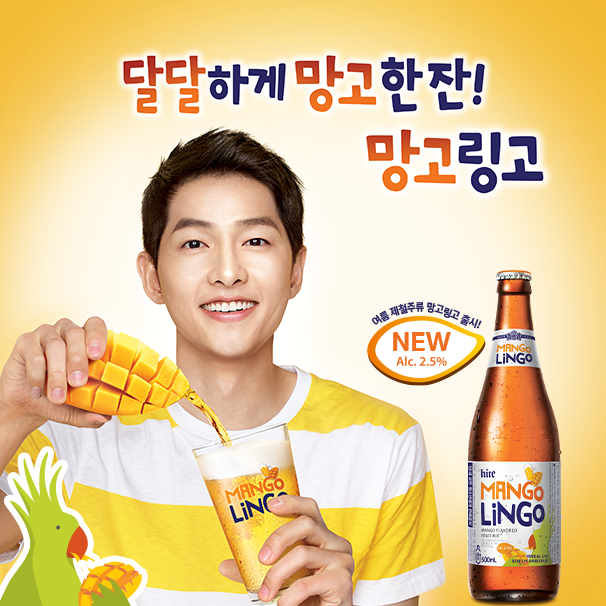 This beer is endorsed by Song Joong-ki and it costs only 1,500 KRW for a 335ml can and 4,000 KRW for a 500ml bottle.
---
iCing Makgeolli 막걸리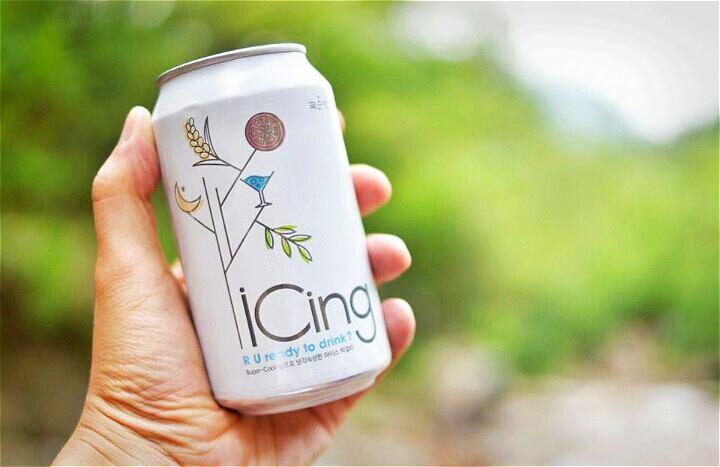 In my experience, when I asked my girlfriends what kind of alcohol they liked, more than half of them chose Iseul Toktok or makgeolli (rice wine). If a whole bottle of Maggeolli is too much for you, try a smaller can of iCing Makgeolli.
This rice wine has fruit flavor, so it's popular among sweet beverage lovers. The alcohol content is 4%.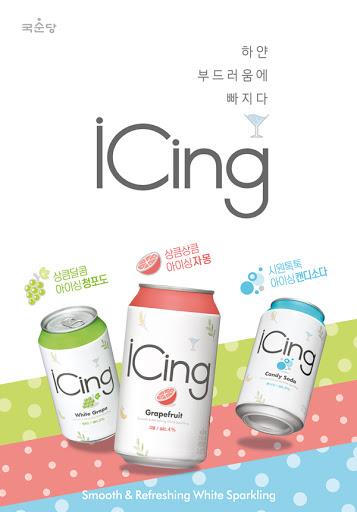 There are three flavors available: white grape, grapefruit, and candy soda. I recommend the grapefruit flavor, but everyone has their own flavor preference. One can costs 1,300 KRW.
---
Jeju Slice 제주 슬라이스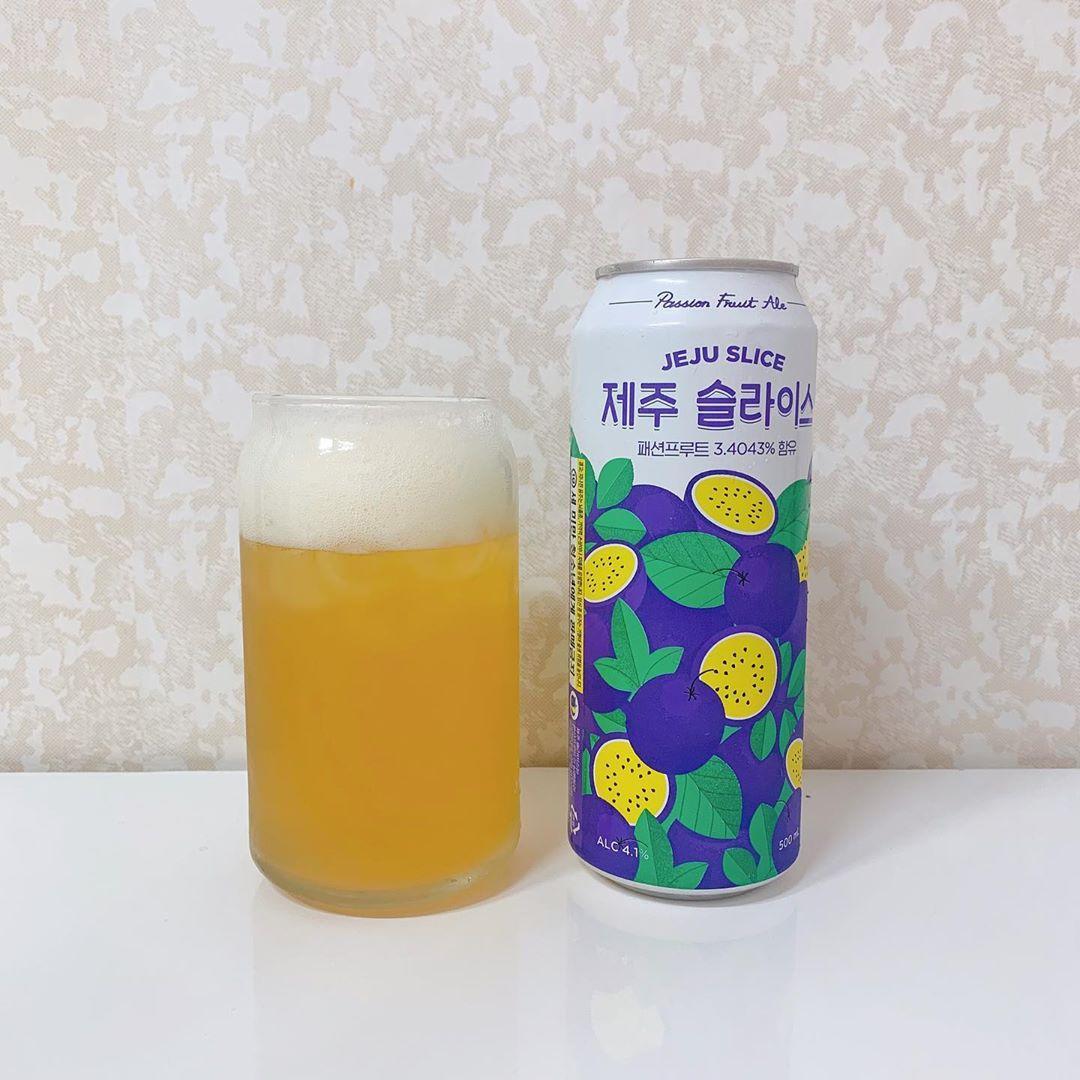 Instagram @ becky.x21x
Don't let the name fool you. You don't have to go all the way to Jeju just to find it. This delicious beverage is sold all over Korea. It's the perfect woman's drink as it combines fruity flavors, aromas, and a nice alcohol content of 4.1%.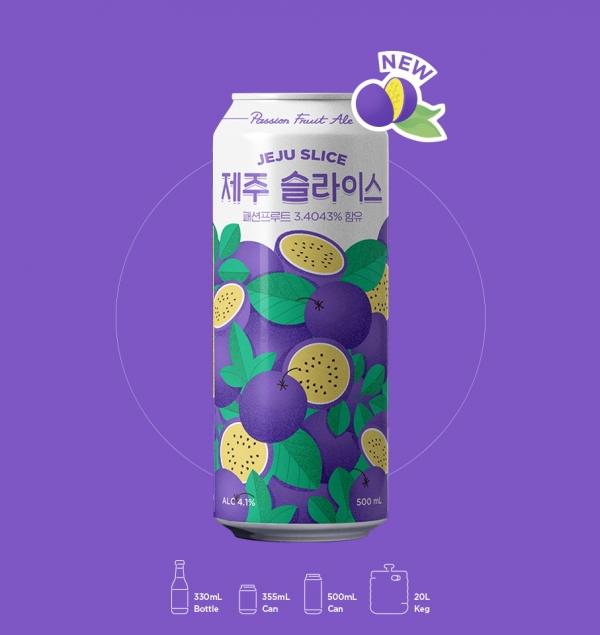 You can purchase it in most supermarkets for a manageable 2,500 KRW per can. Convenience stores also sell it for 4,000 KRW.
Sometimes Korean convenience stores run a 4 for 10,000 KRW campaign where you can get 4 cans for 10,000 KRW or mix and match with other drinks.
---
Somersby 써머스비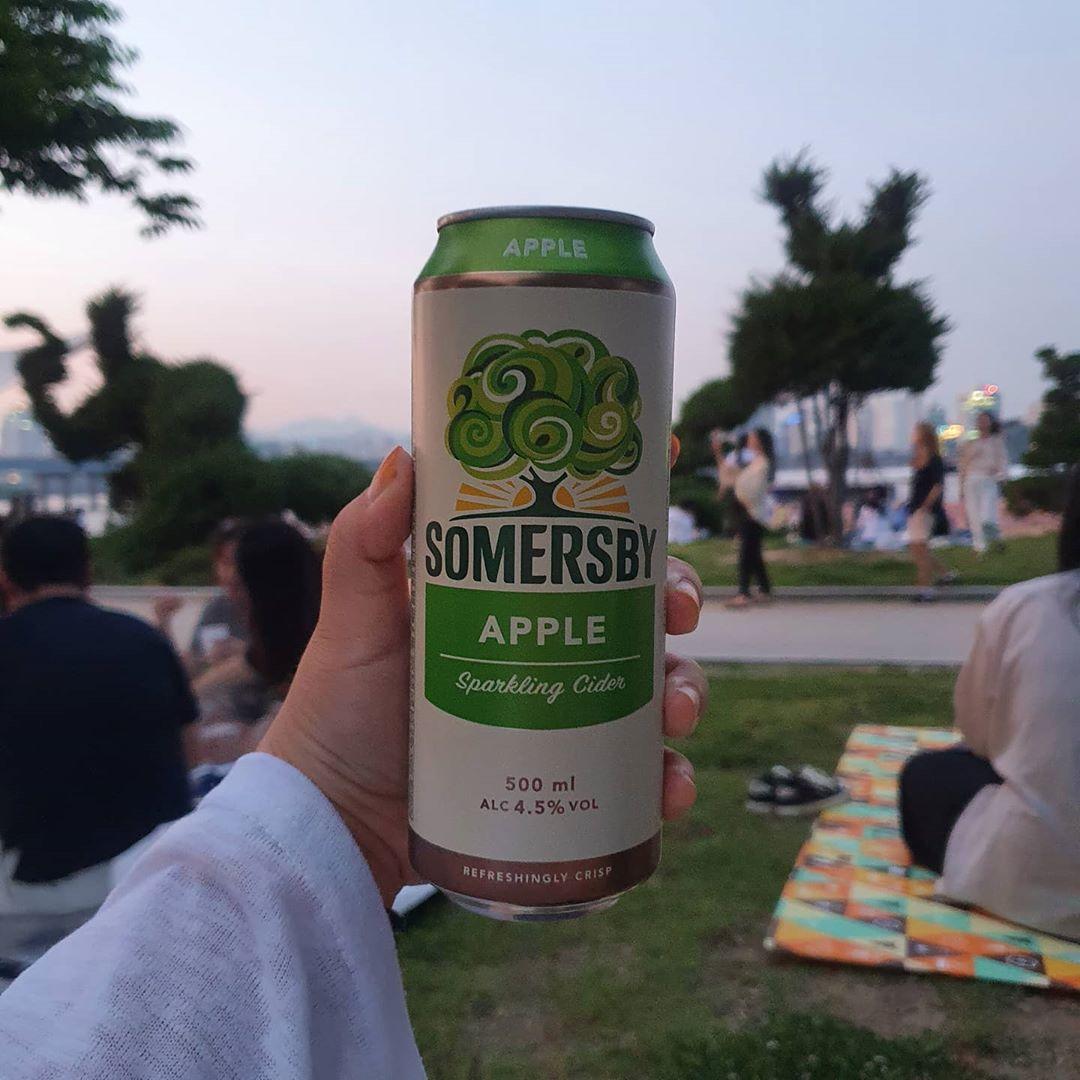 Somersby is also super popular in Korea as it tastes cool and has only 4.5% alcohol content.
It's extremely refreshing, just like sparkling water. IT's a great option for a picnic on the Han River.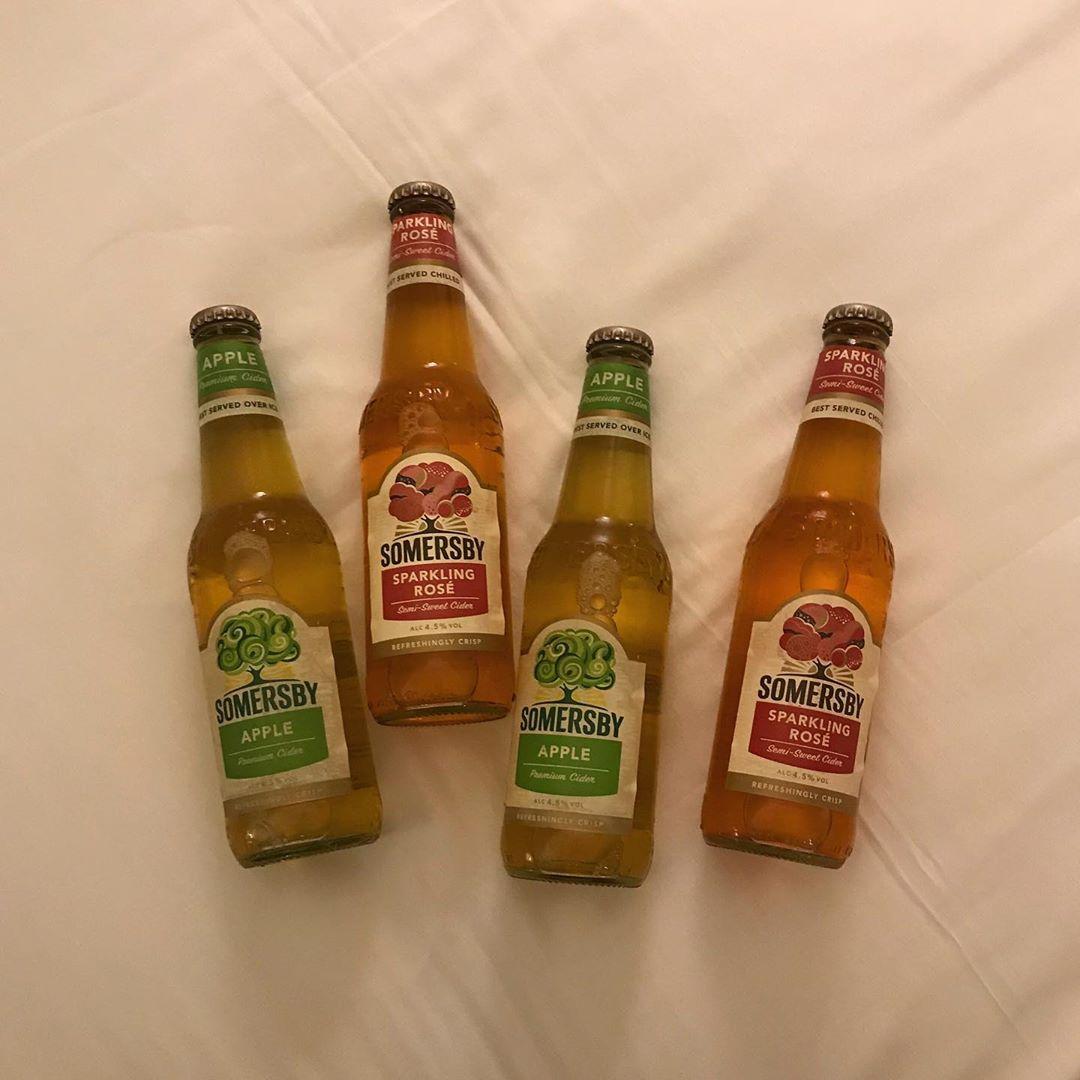 Instagram @ dolchae._.latte
There are two flavors to choose from: apple and sparkling rose. Personally, I prefer the apple flavor. Keep in mind that this drink is SIGNIFICANTLY better when it's cold, so drink it quickly!
Its price is usually between 2,000 and 2,500 KRW.
This has been my list of the 6 best sweet alcoholic beverages.
You don't have to worry about choosing what you're going to drink from now on. Is there anything else you'd like me to recommend? Let me know in the comments!
---