Nampodong|Kongbate Buffet
Best Korean buffet in Busan! Enjoy a quality Korean buffet for only 11,000 KRW!
When choosing a meal, everyone wants food of high quality but at a low price. For those people, I recommend that you visit「Kongbate」in Nampodong. It is the place with the highest cost efficiency I have seen!
Kongbate is a Korean food buffet and if you order a main meal, the rest of the side dishes can be refilled. I called it a side dish but the qualities are really high and fresh. Creatrip members can get a special offer! Let's take a look at what they have in store.
---
Kongbate Nampo-dong
---
Information
Address: 부산 중구 광복로49번길 26
26, Gwangbokro49beon-gil, Jung-gu, Busan
Hours: Weekdays 10:30 - 21:00; Weekends 10:30 - 21:30
---
Why We Recommend It
Kongbate is a buffet style and can enjoy an unlimited amount of food at a fixed price.
Order a main meal and side dishes can be added. If you want to eat delicious, fresh food in a large amount you should visit Kongbate.
---
Things to Keep in Mind
Present the Creatrip coupon and receive a can of soda per 4 people.
No reservation is needed before using the coupon.
If you have any questions regarding the coupon, please contact support@creatrip.com.
---
How to Get There
Route: 10 minutes walk from Jagalchi station Exit 7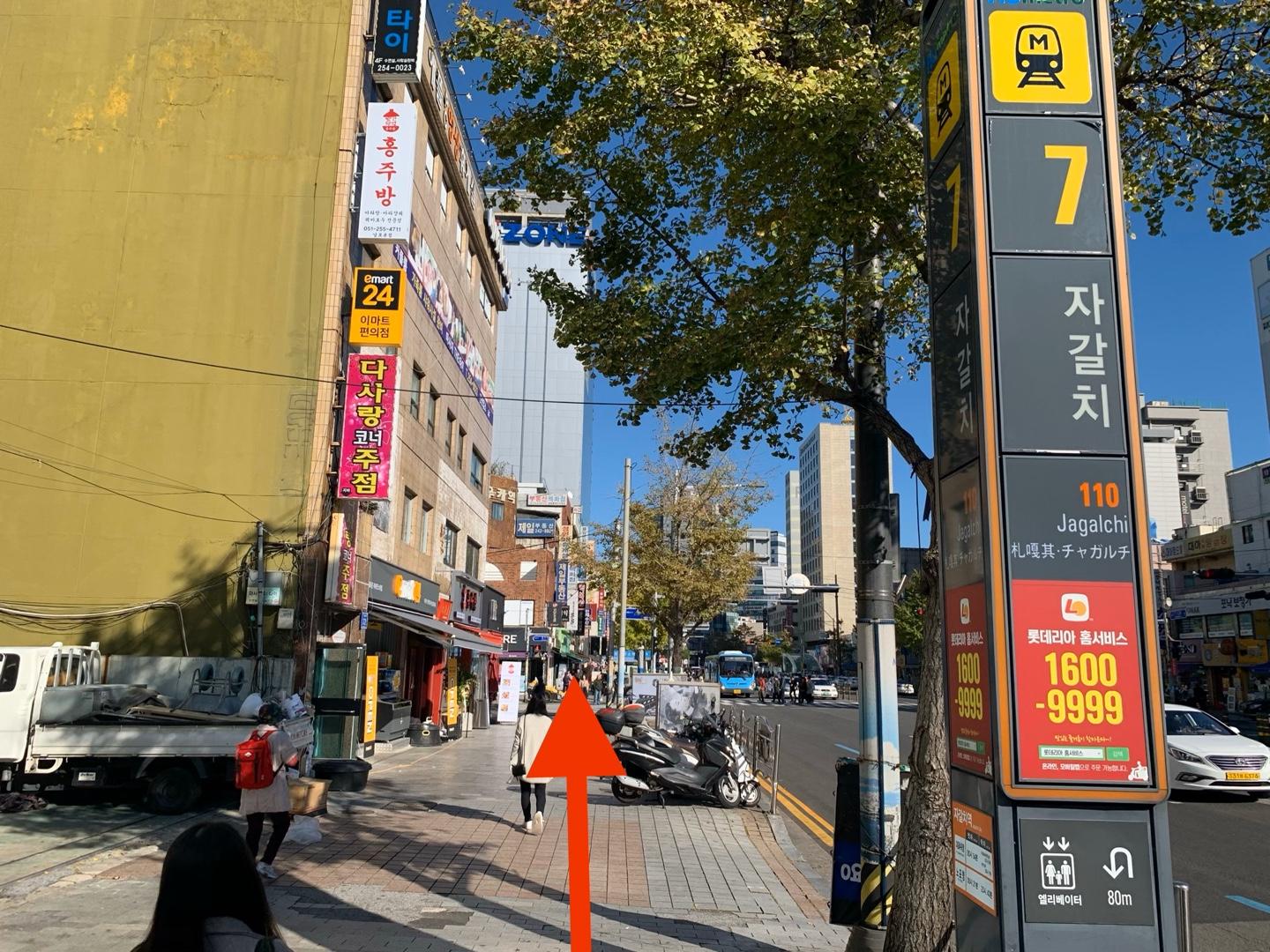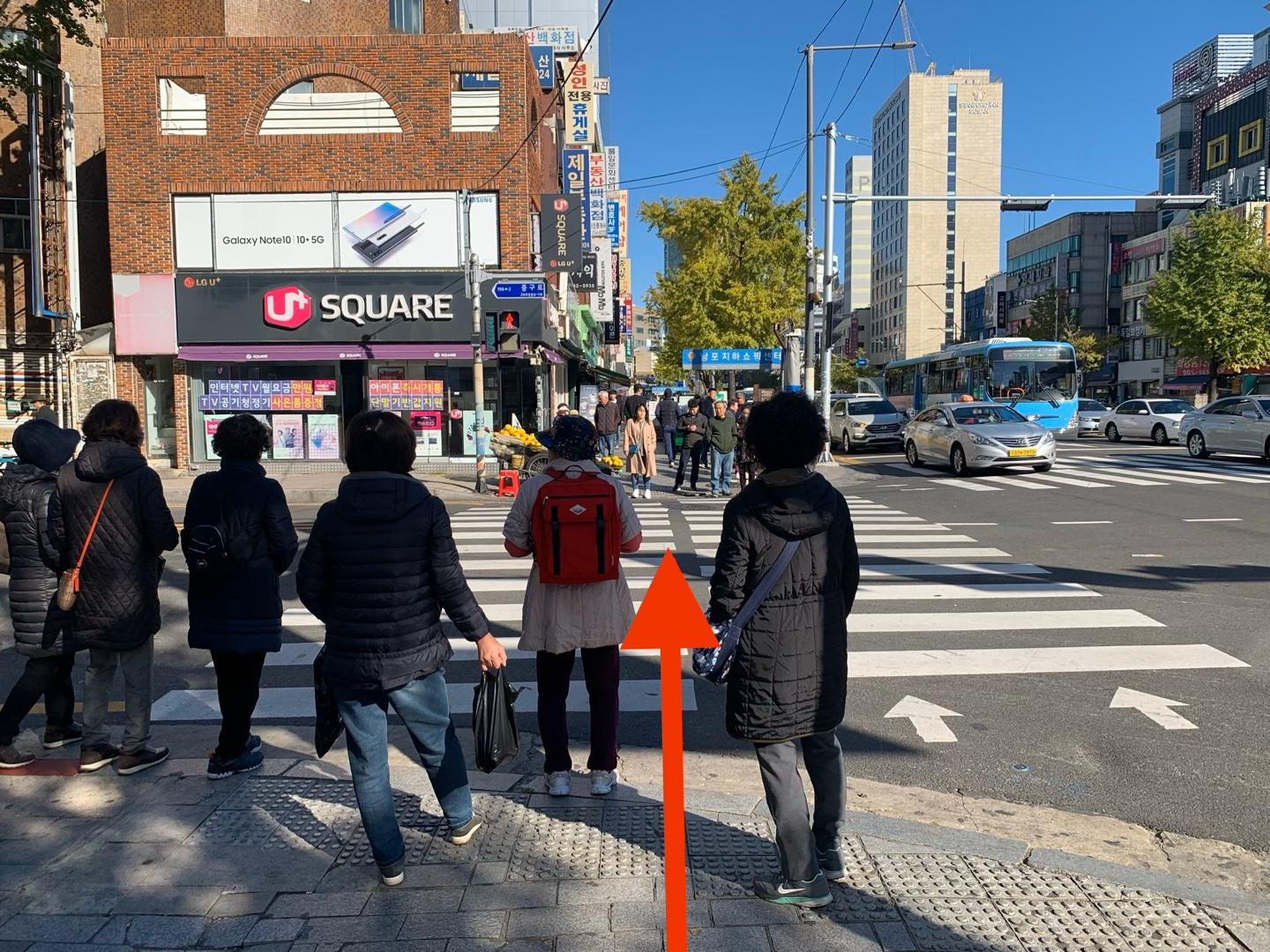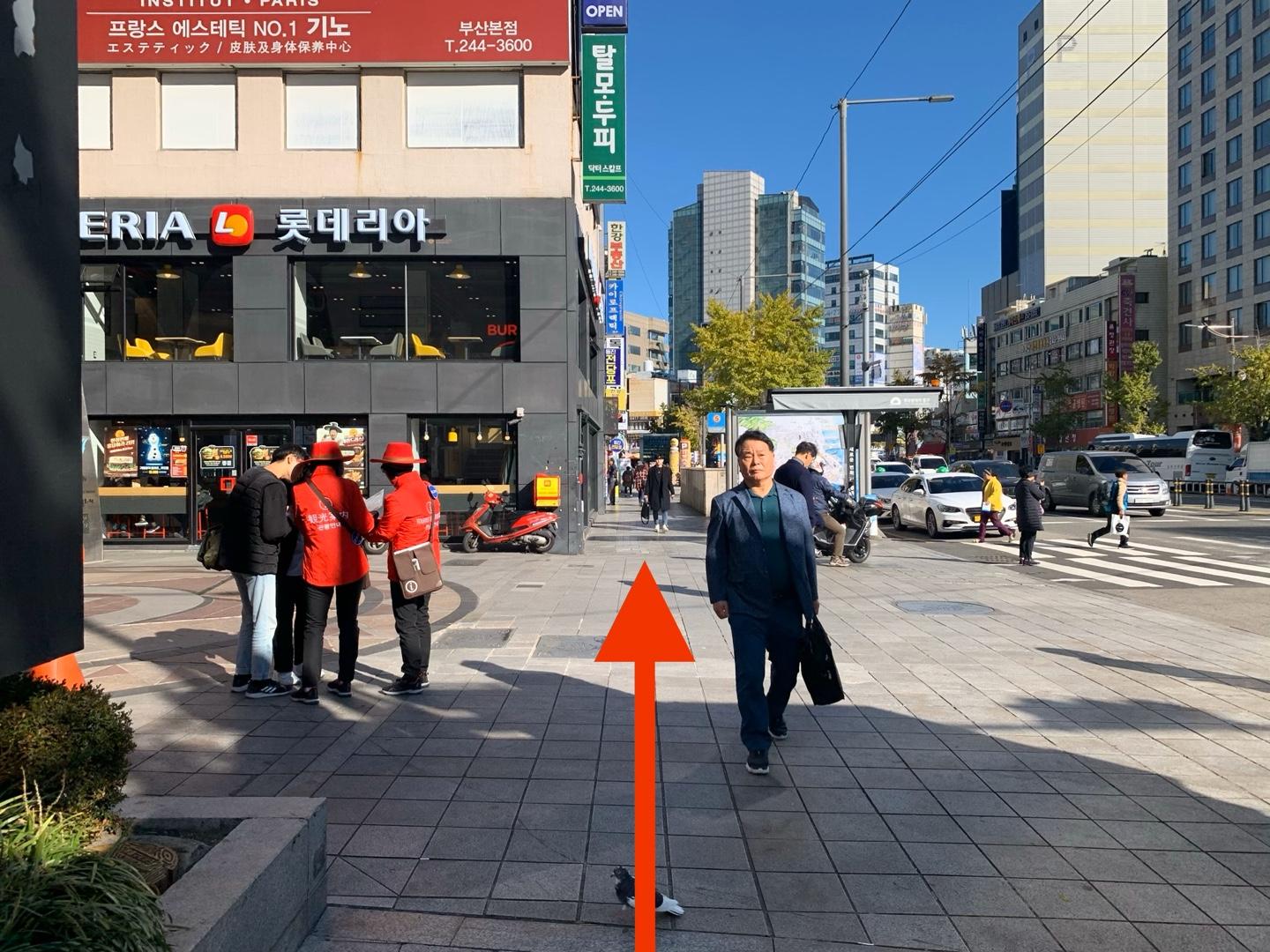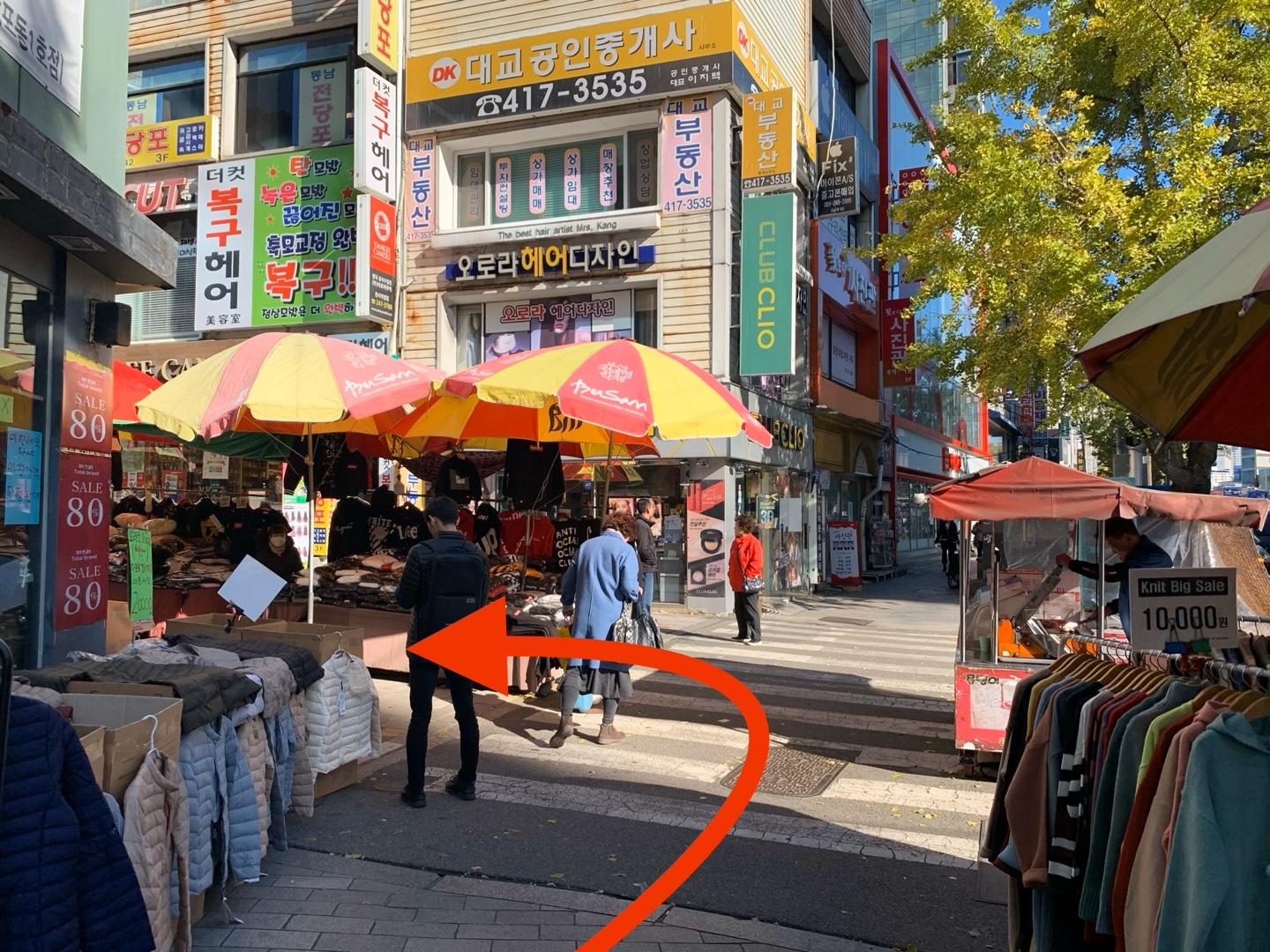 Turn left when you see Club Clio.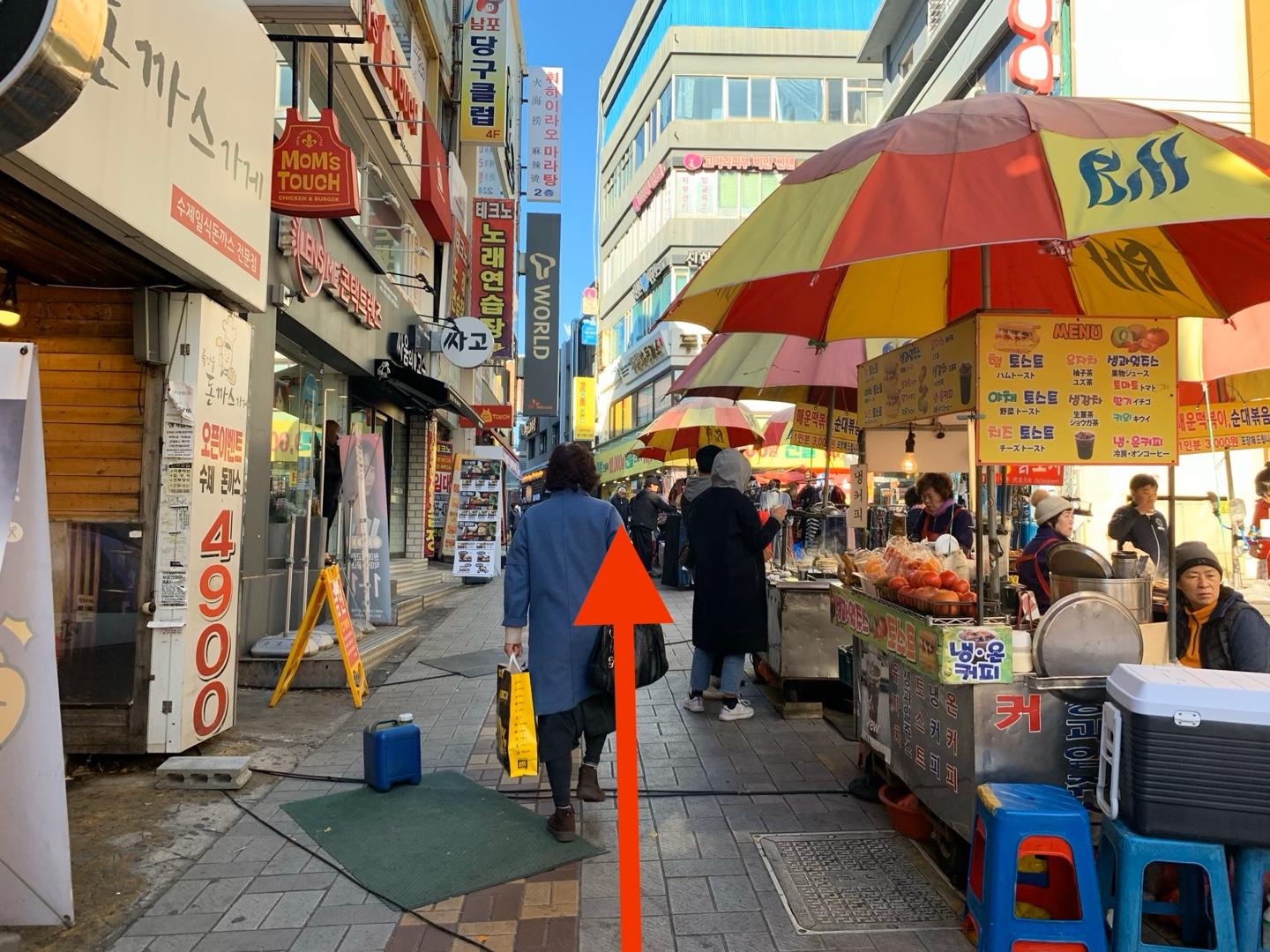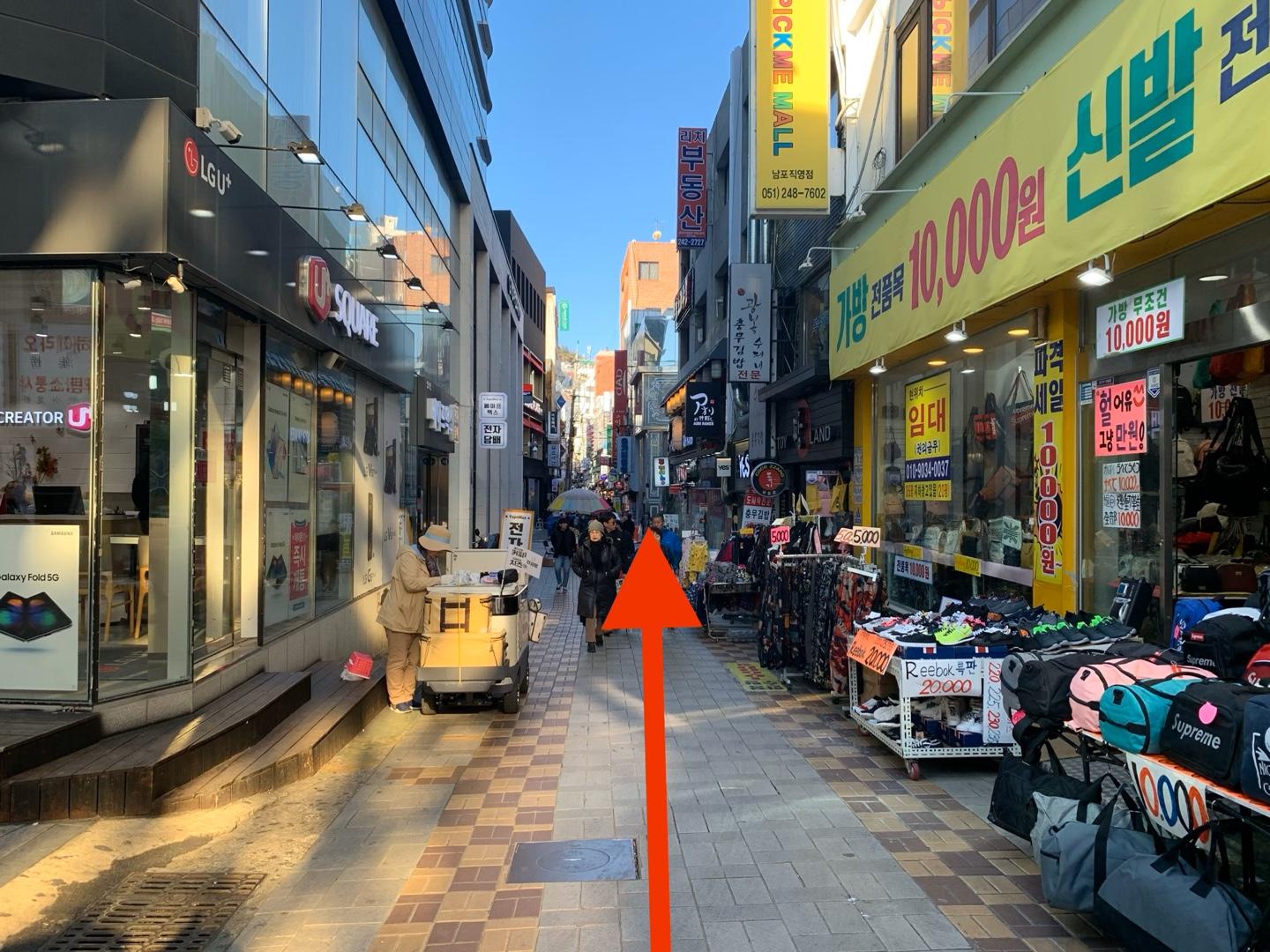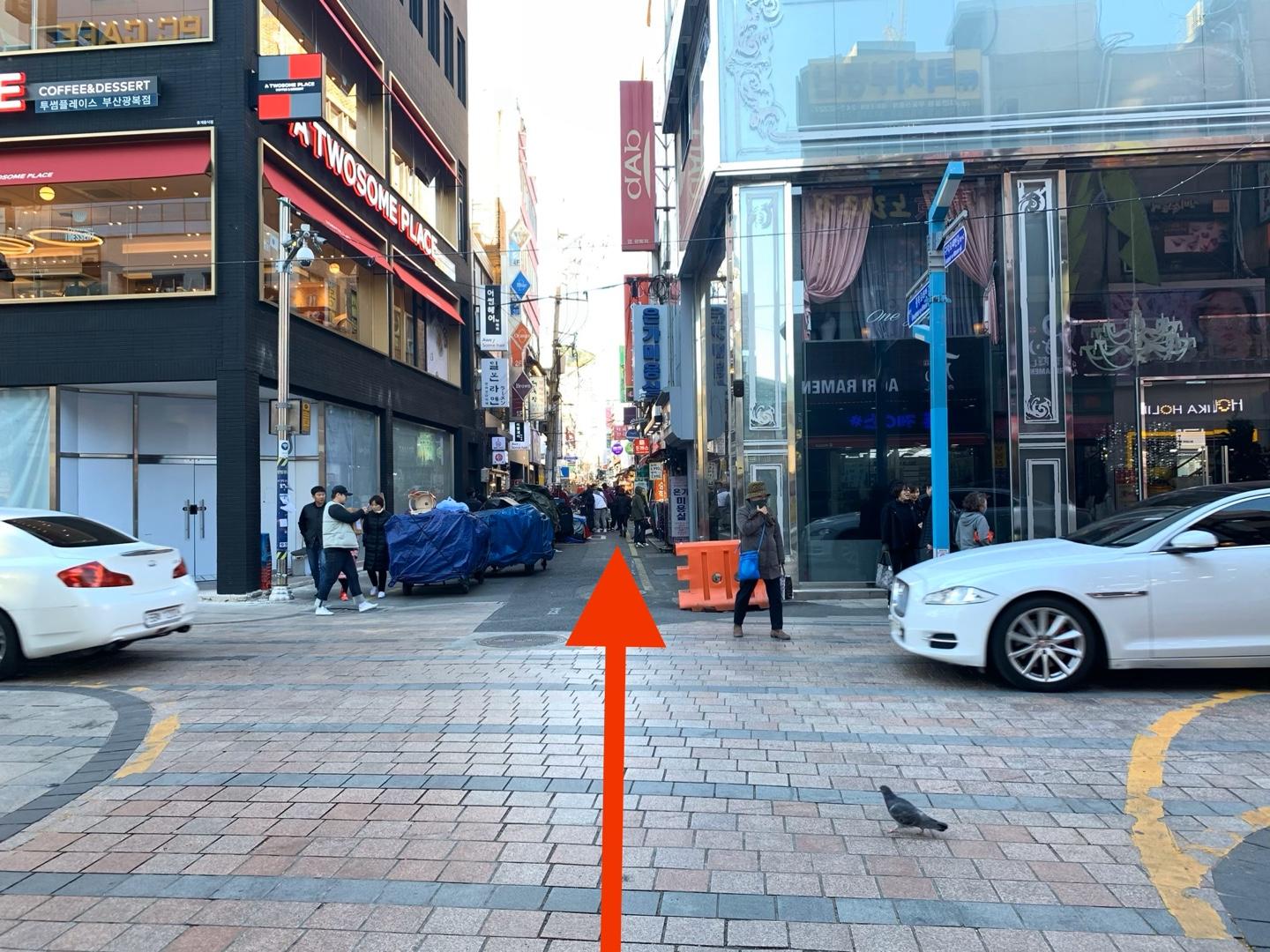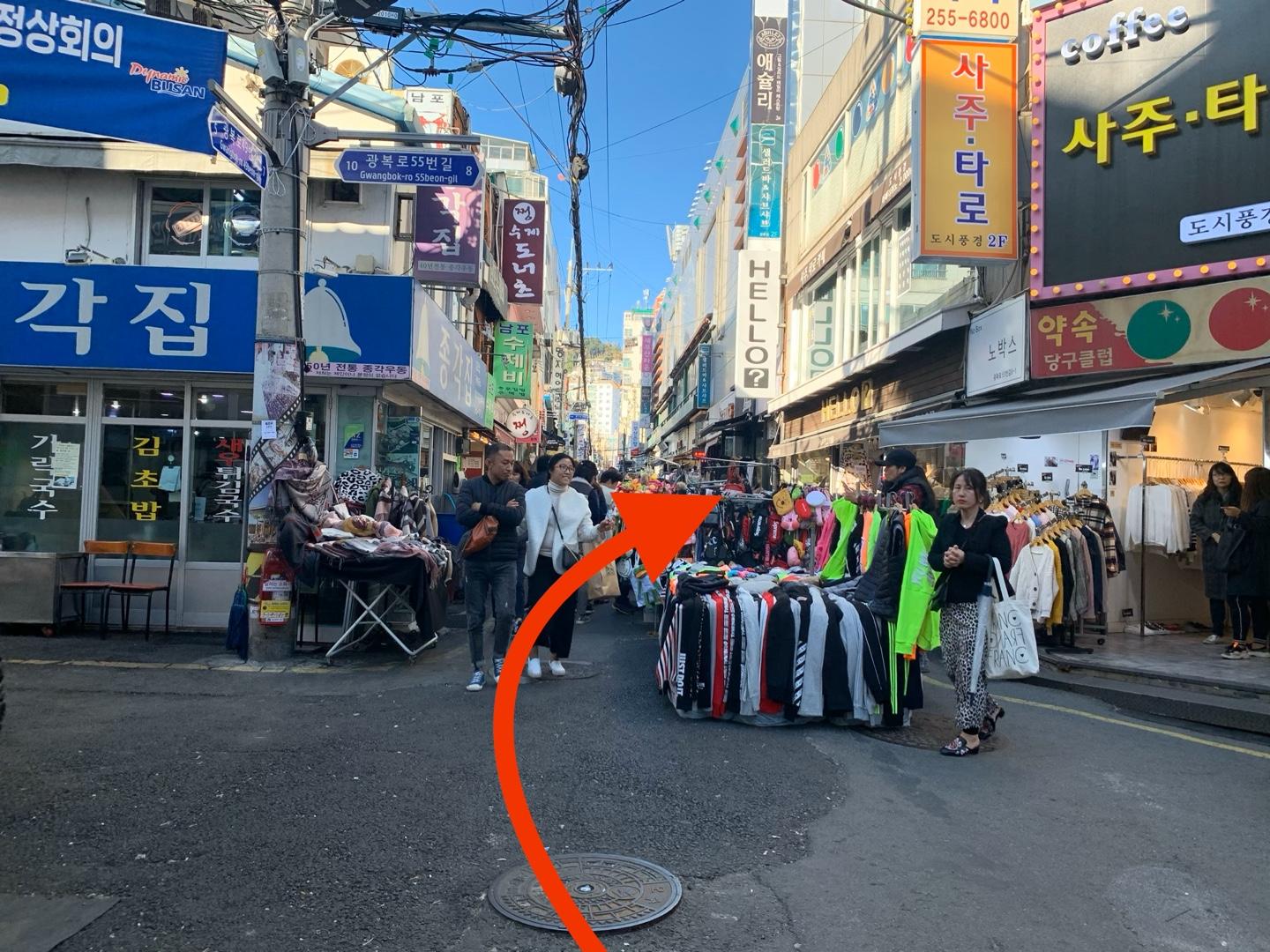 Keep walking until you see Hello?. The entrance to Kongbate is beside Hello?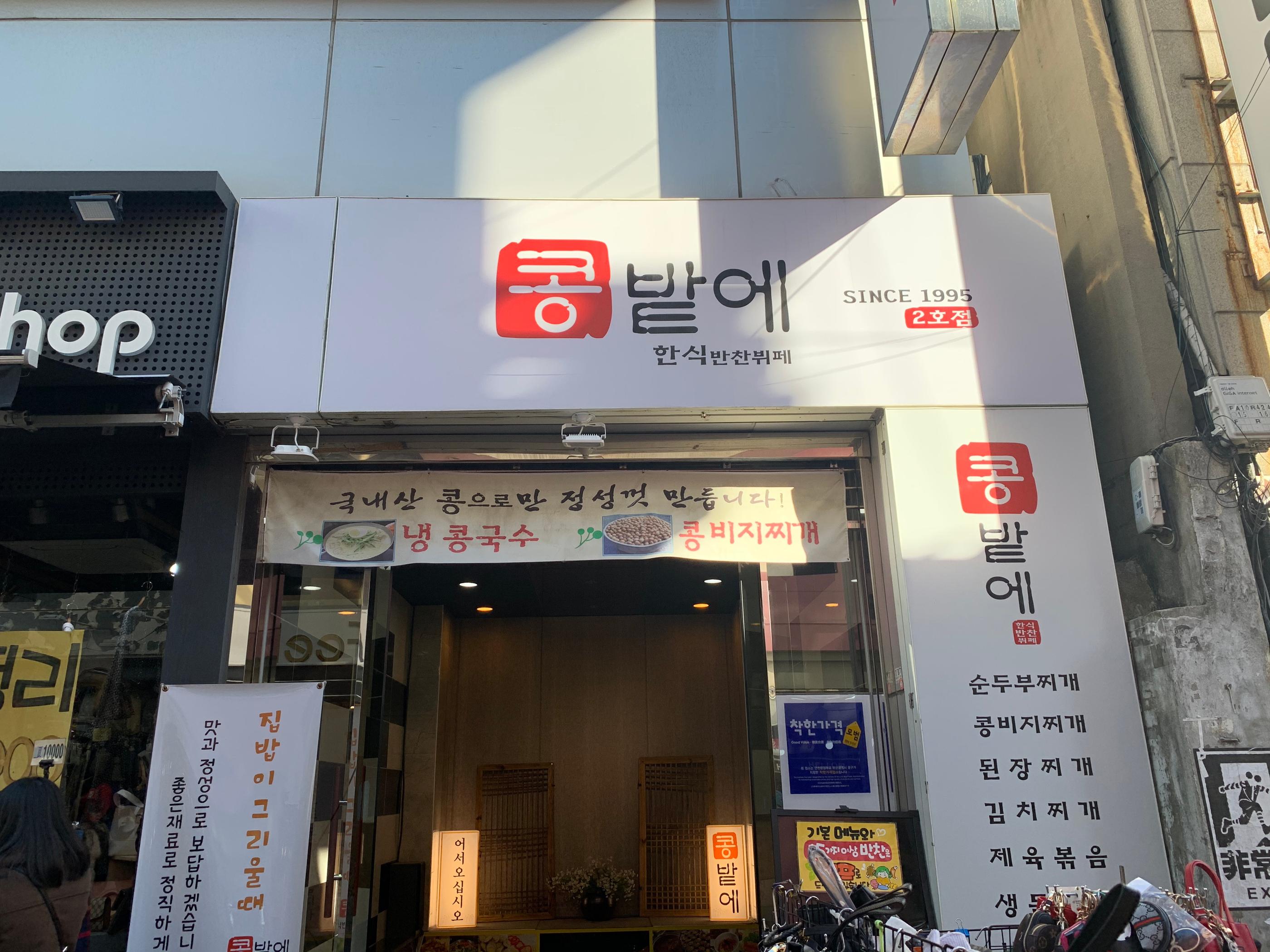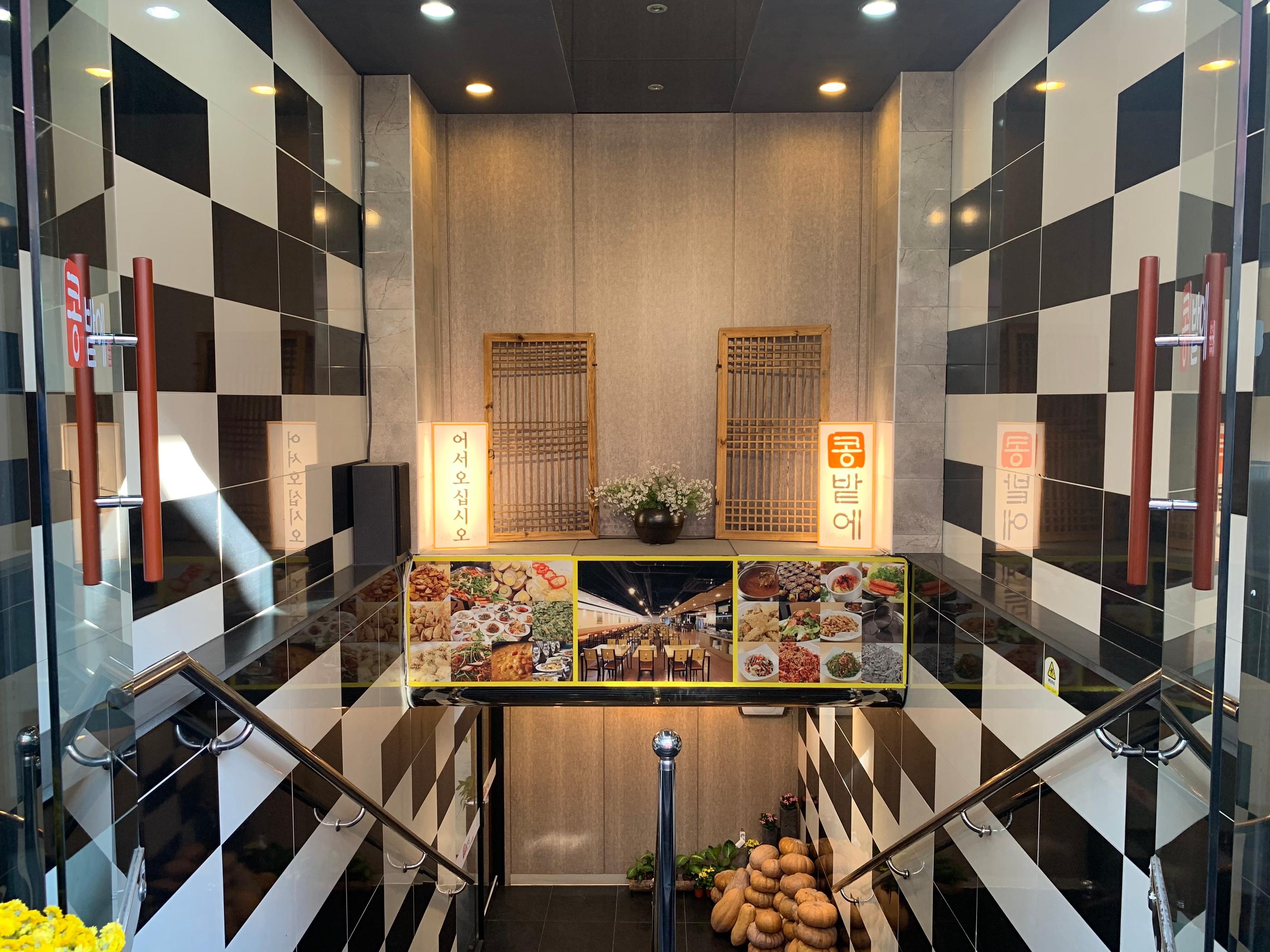 Look for the entrance in the picture above and go down the stairs into the restaurant.
---
Our Visit
I went there around 3 pm, and there were still some people dining there. The store has a lot of space, and even if it was full it wouldn't feel so crowded.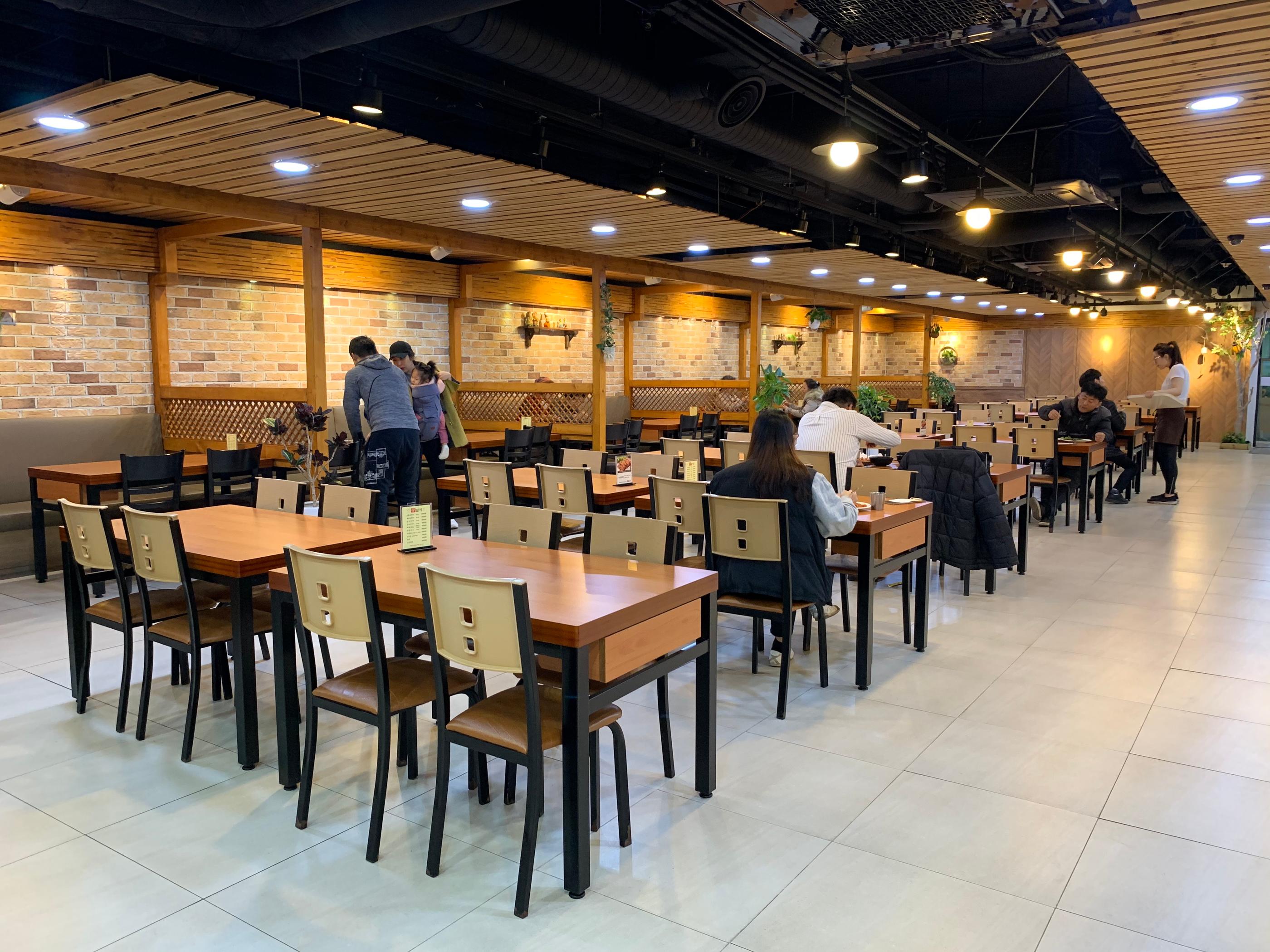 As soon as you enter, you must choose a main meal (1 meal per person). There are 6 menus to choose from and they are :
Soft tofu stew (순두부찌개)
Pureed soybean stew (콩비지찌개)
Soybean stew (된장찌개)
Kimchi stew (김치찌개)
Pork cutlet (생돈까스)
Must order a meal per person; the main menu cannot be refilled.
As long as you order a meal, you are free to refill side dishes as much as you want.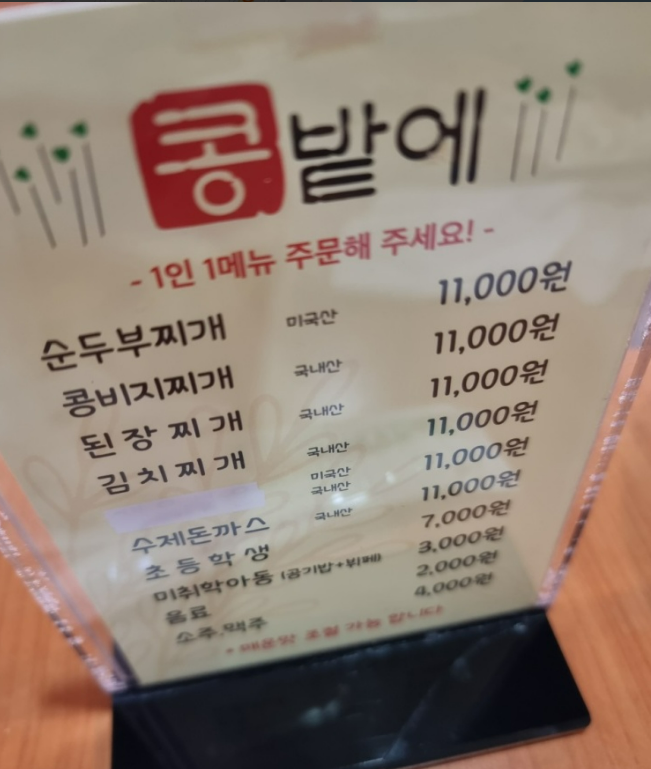 Don't be scared about how to use the place. It's the same as other buffets; take the plate from the side and eat as much as you like.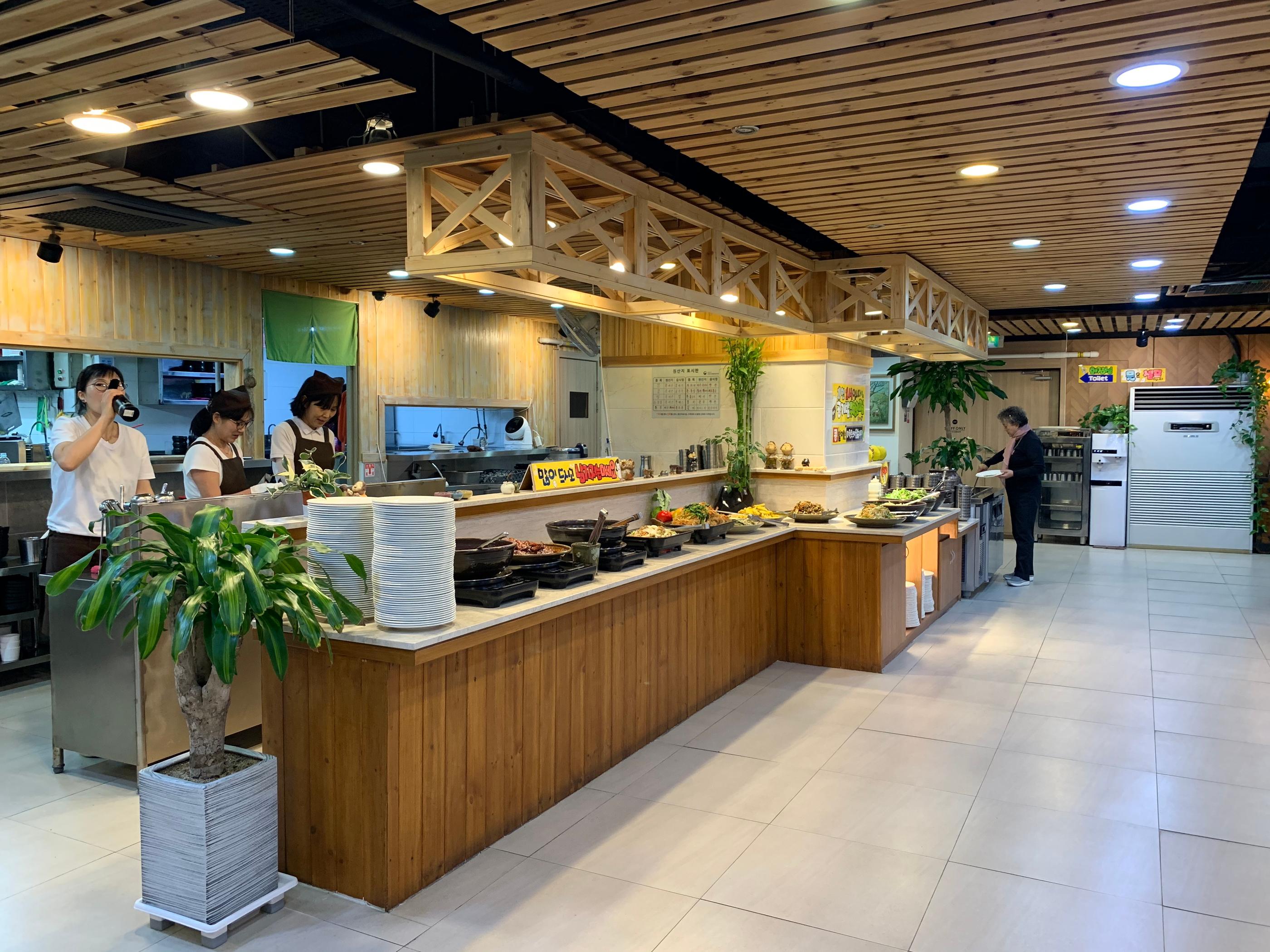 In addition to kimchi, and lettuce salad, there are other side dishes.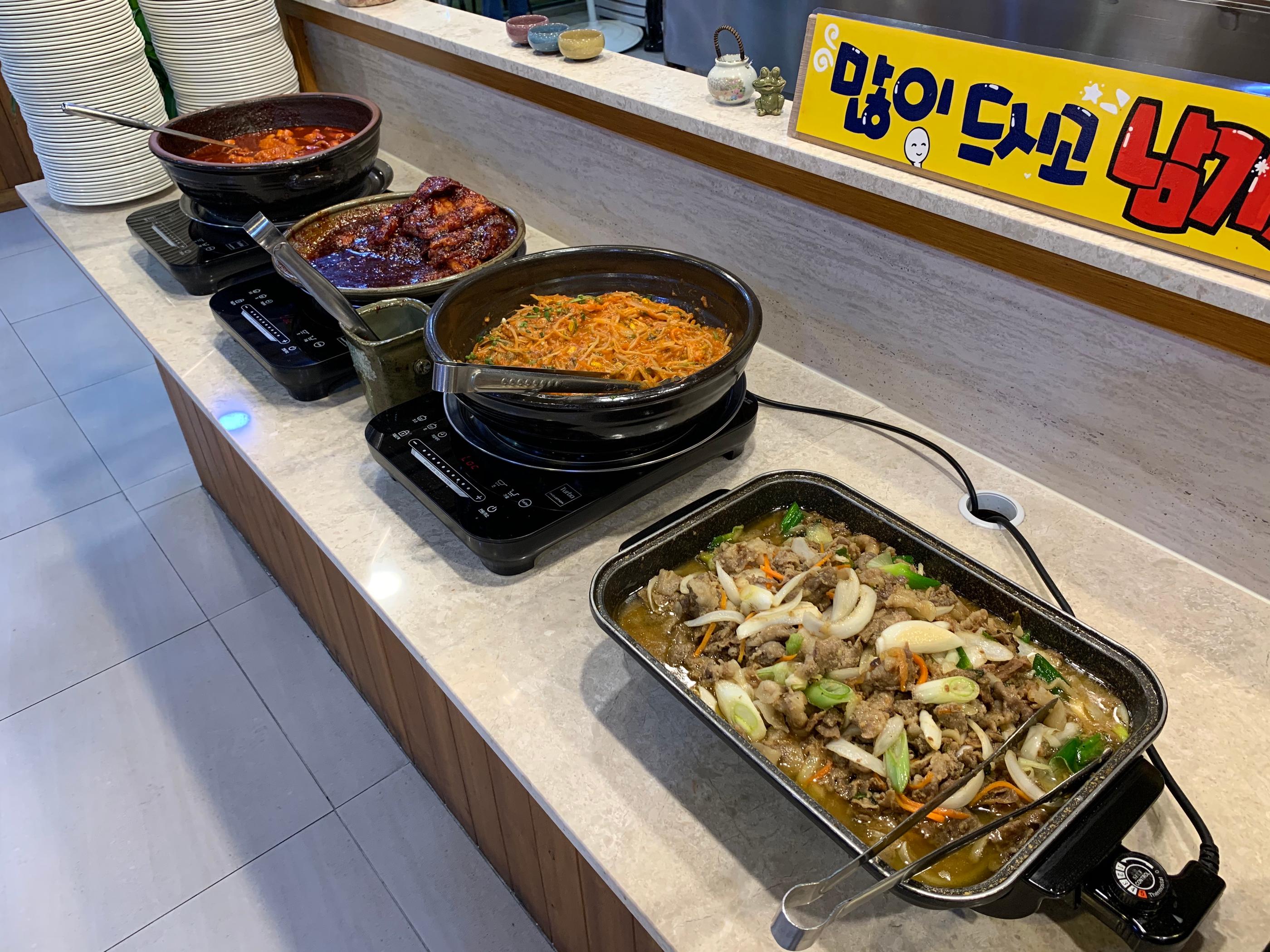 Bulgogi, noodles, fish, and so on. It is such a wide variety to choose from at a reasonable price.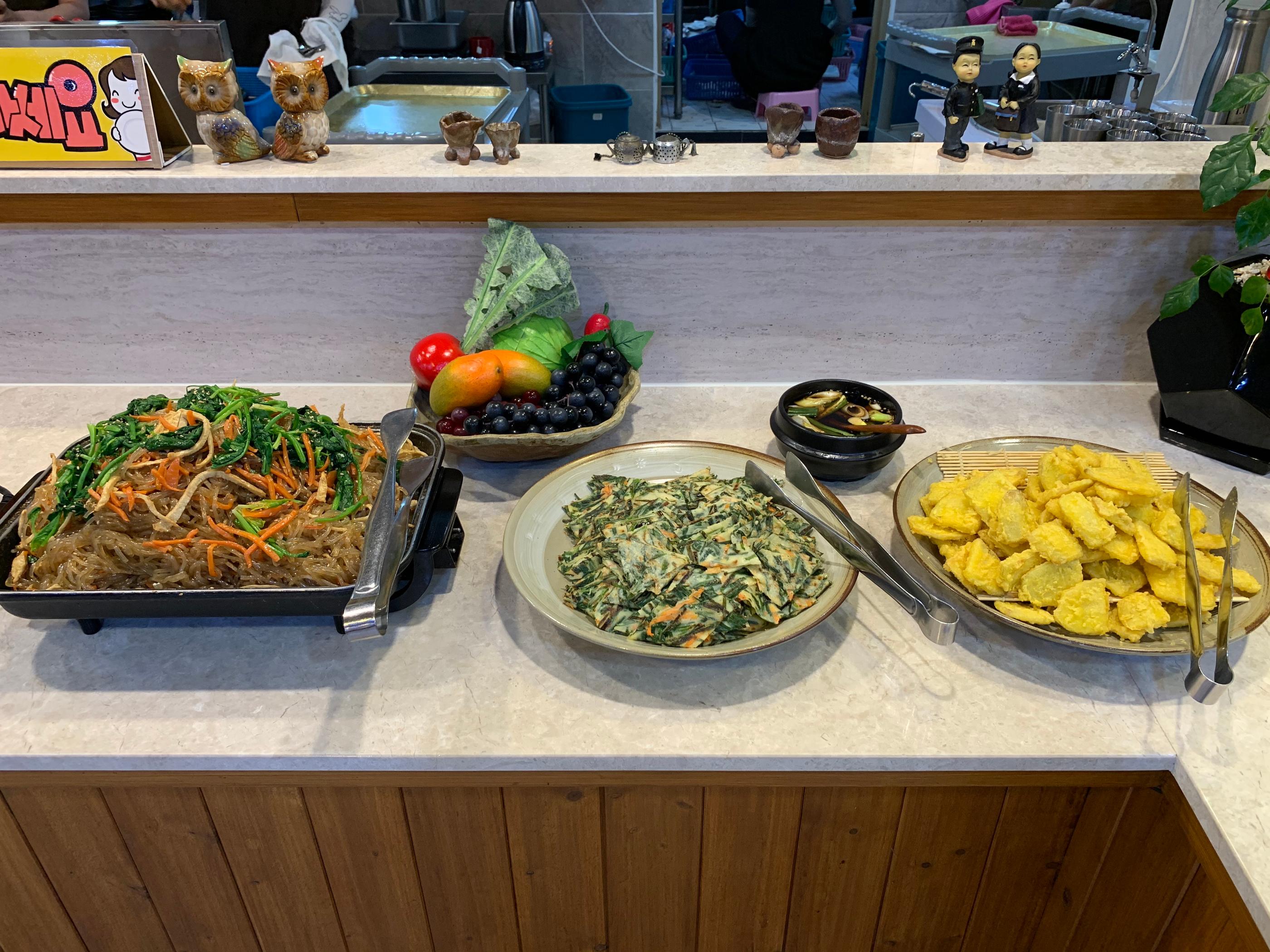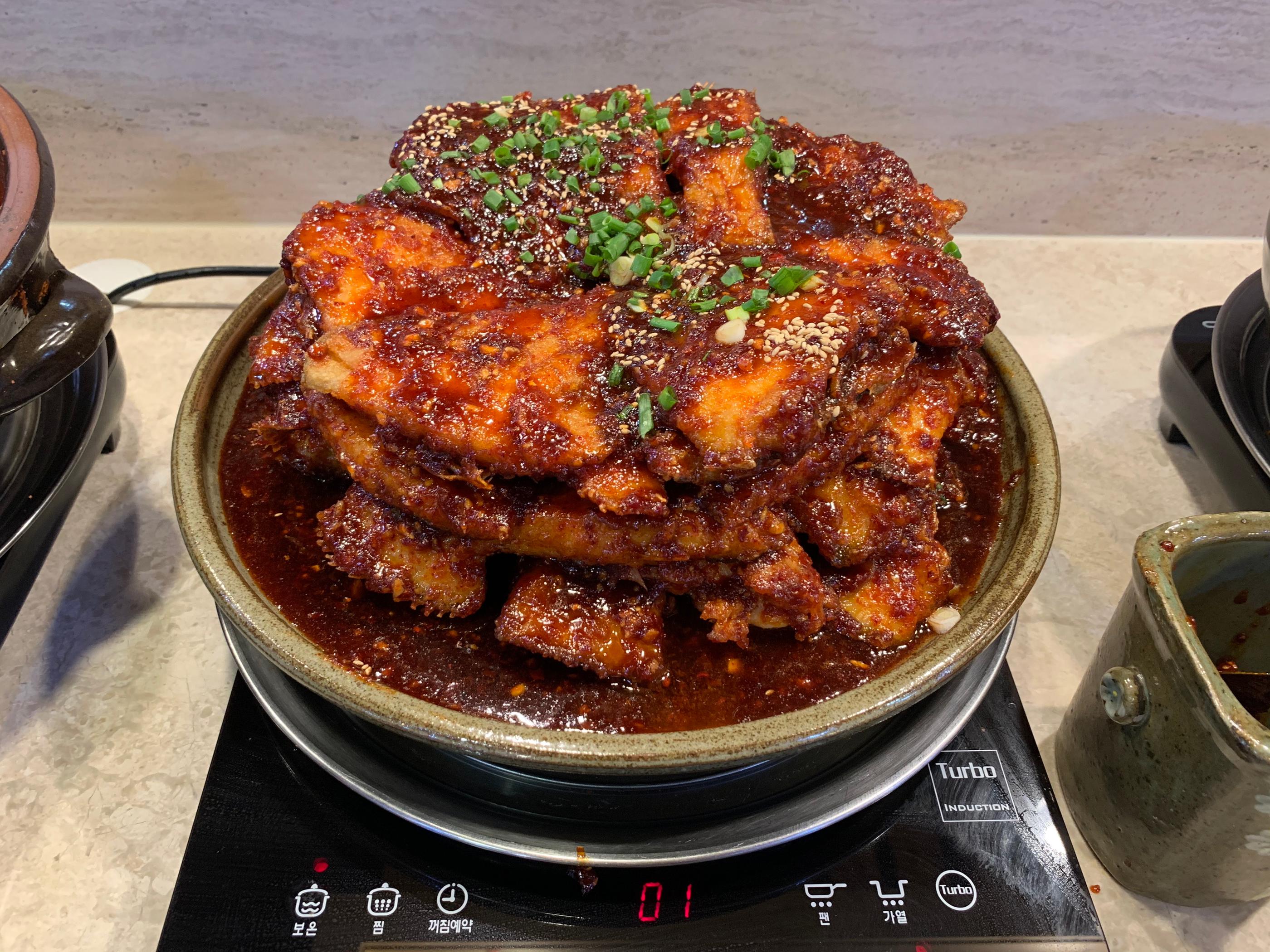 The boss said other dishes change every day, but one menu is served every day. It's this steamed fish which is very popular. Once it is served, the pot is almost instantly empty.
And this is the only menu you can order to take out (5000 KRW/5 pieces). If you liked it you can take it home and it would make a perfect snack for beer.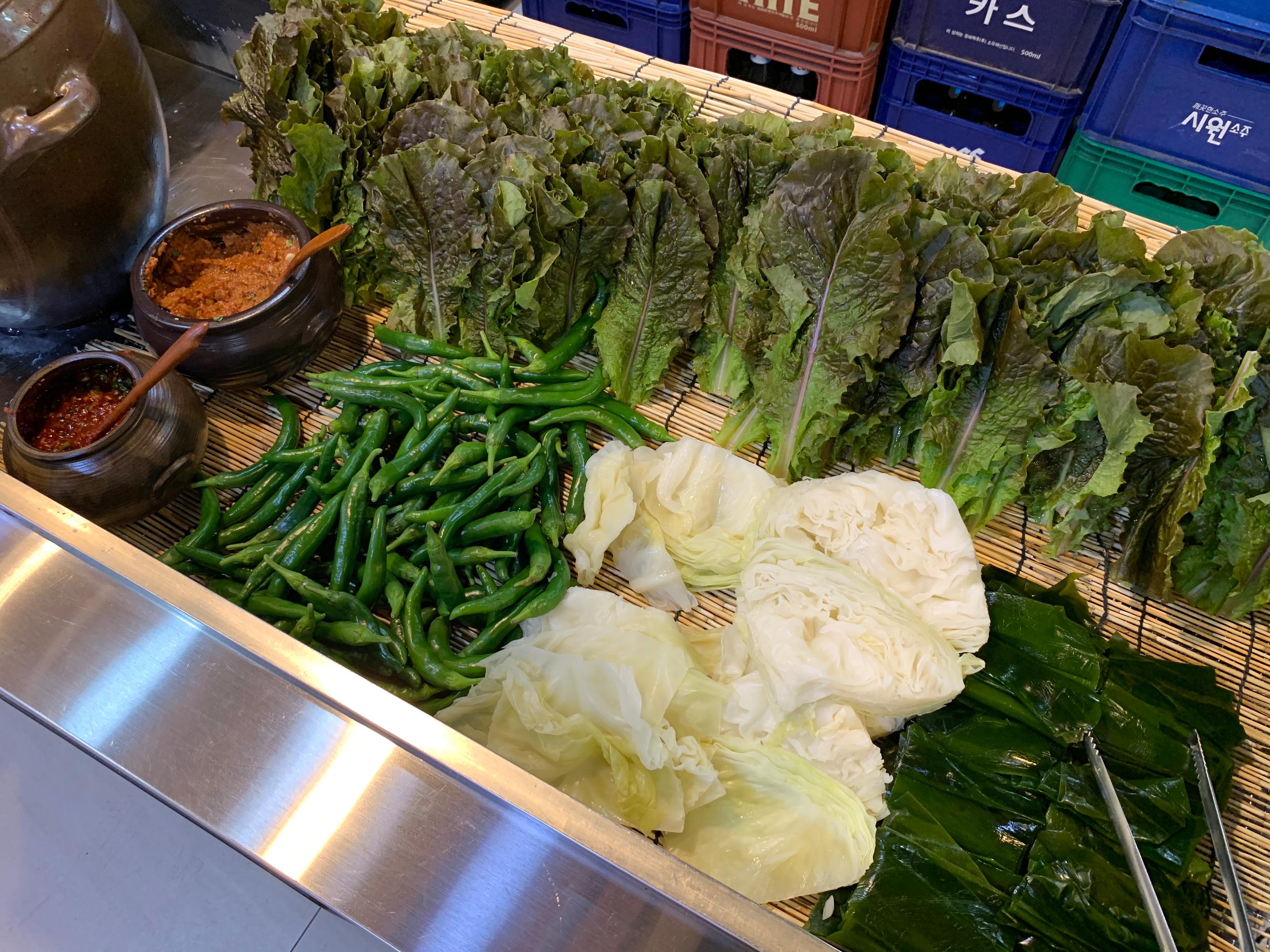 If you only eat meat, you will easily get tired. Eat it along with other fresh vegetables. Vegetables are quite expensive in Korea, and it is a rare chance to have them freely. I enjoyed really enjoyed it!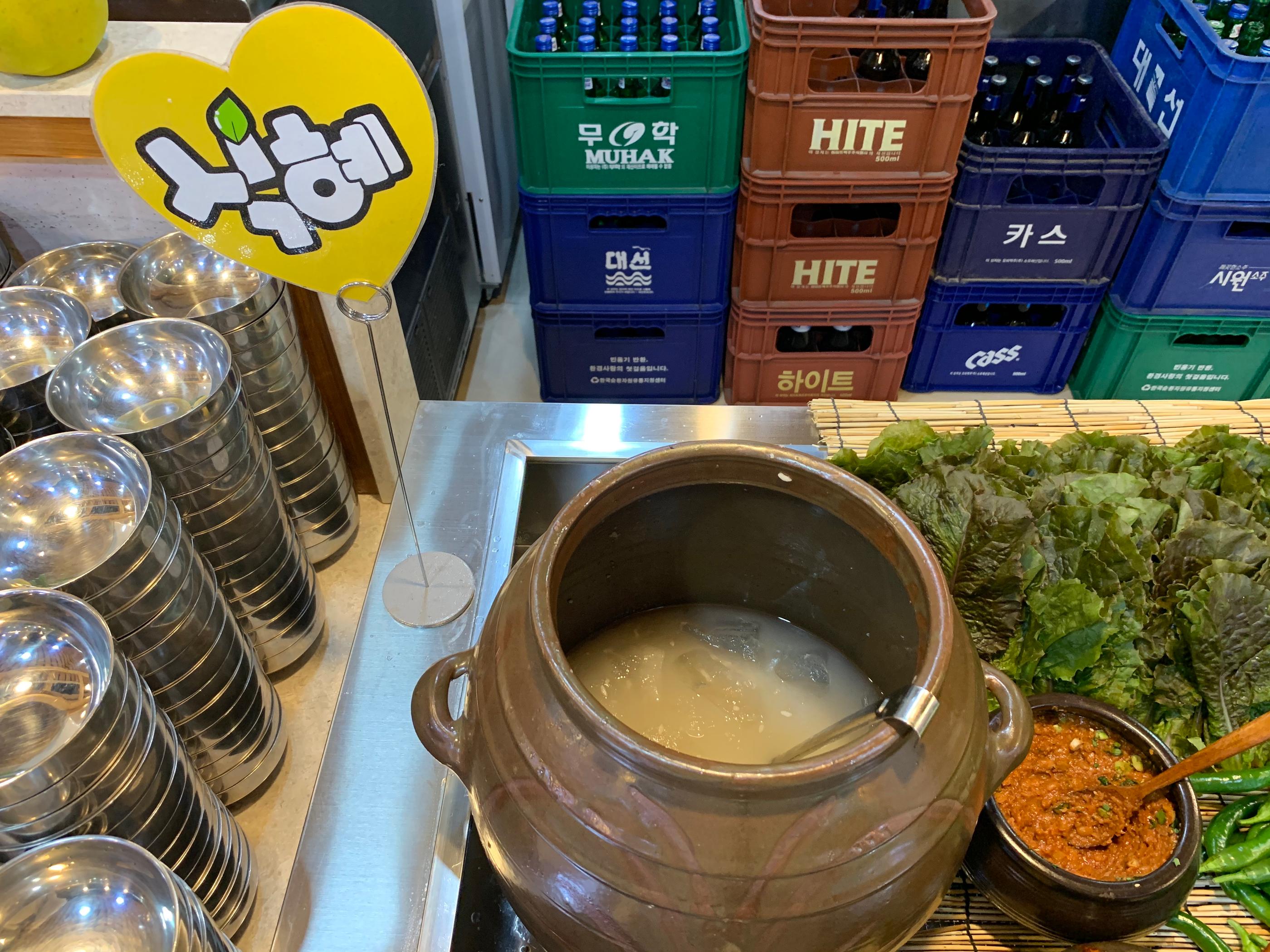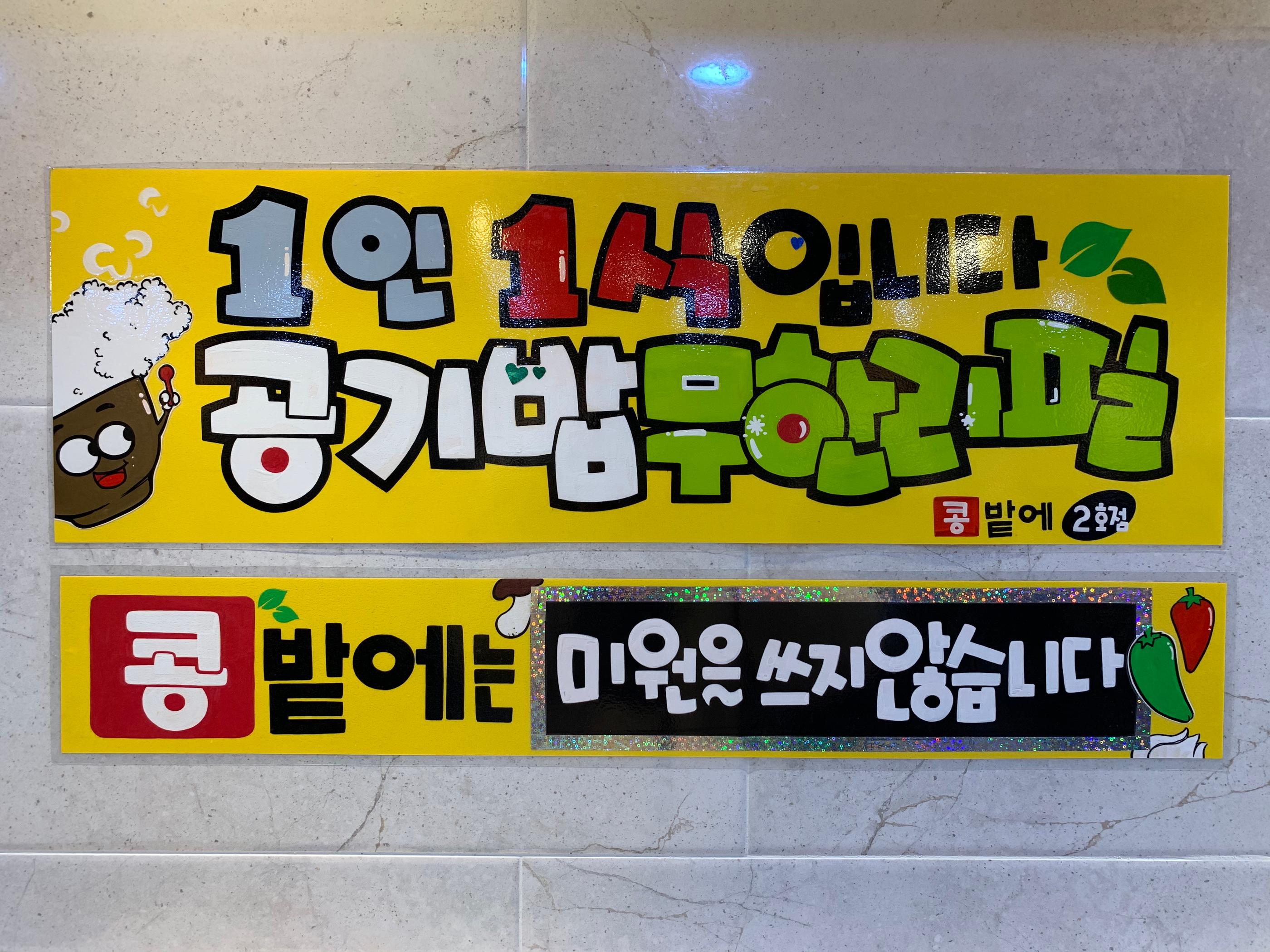 You can get refills of rice along with other menus. However, rice has to be ordered from the clerk, and they will serve you with a hot plate!
I ordered Soft tofu stew and Pureed soybean stew recommended by the store. These are to two most popular menus from the store.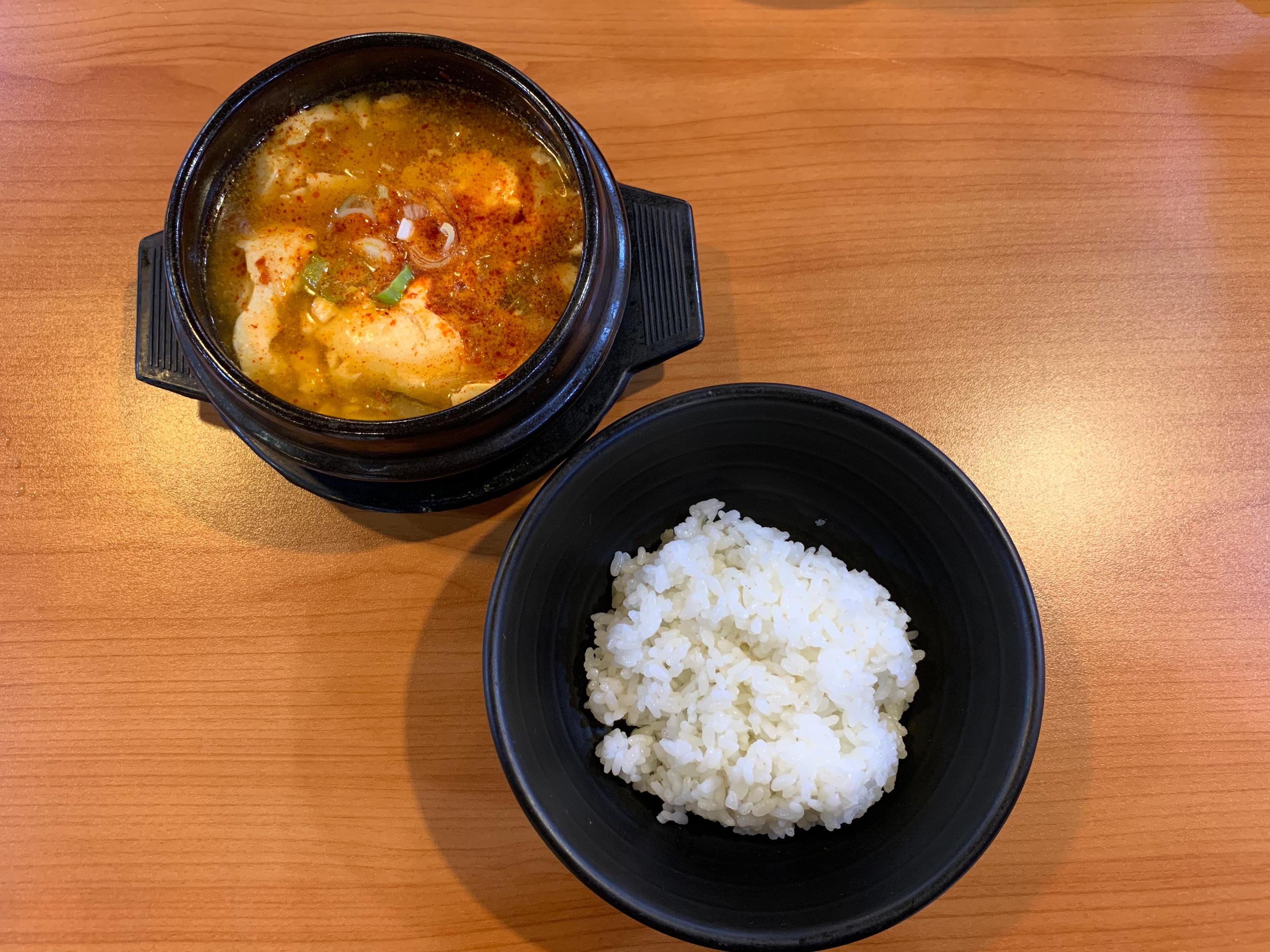 Because it wasn't very spicy asked the clerk to make it a bit spicier. The tofu was smooth and tender, and the overall taste was really good. It was a perfect meal!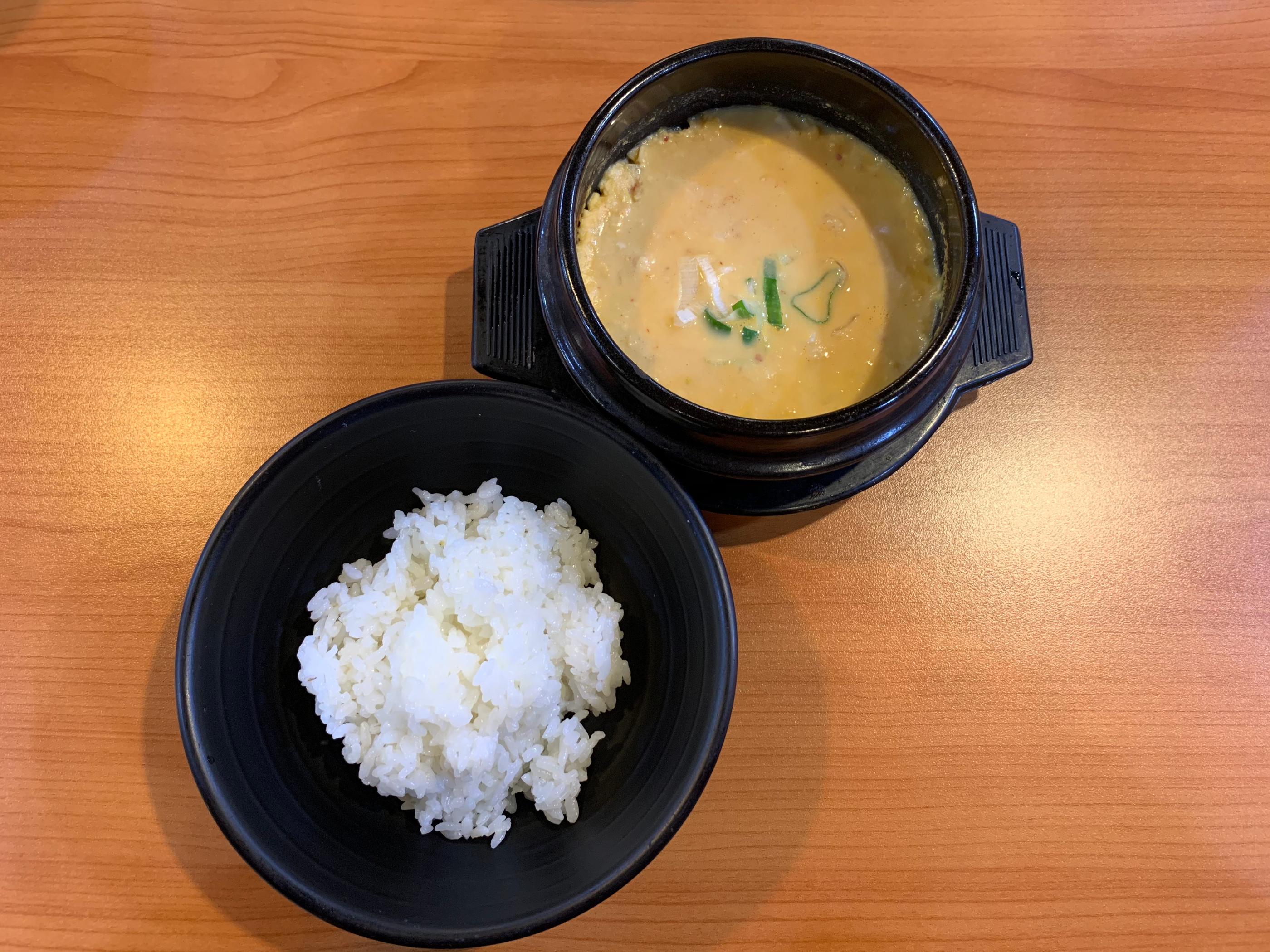 You might not have tried this pureed soybean stew, but it is very popular among locals. I can say this is the best soybean stew I had in Korea so far.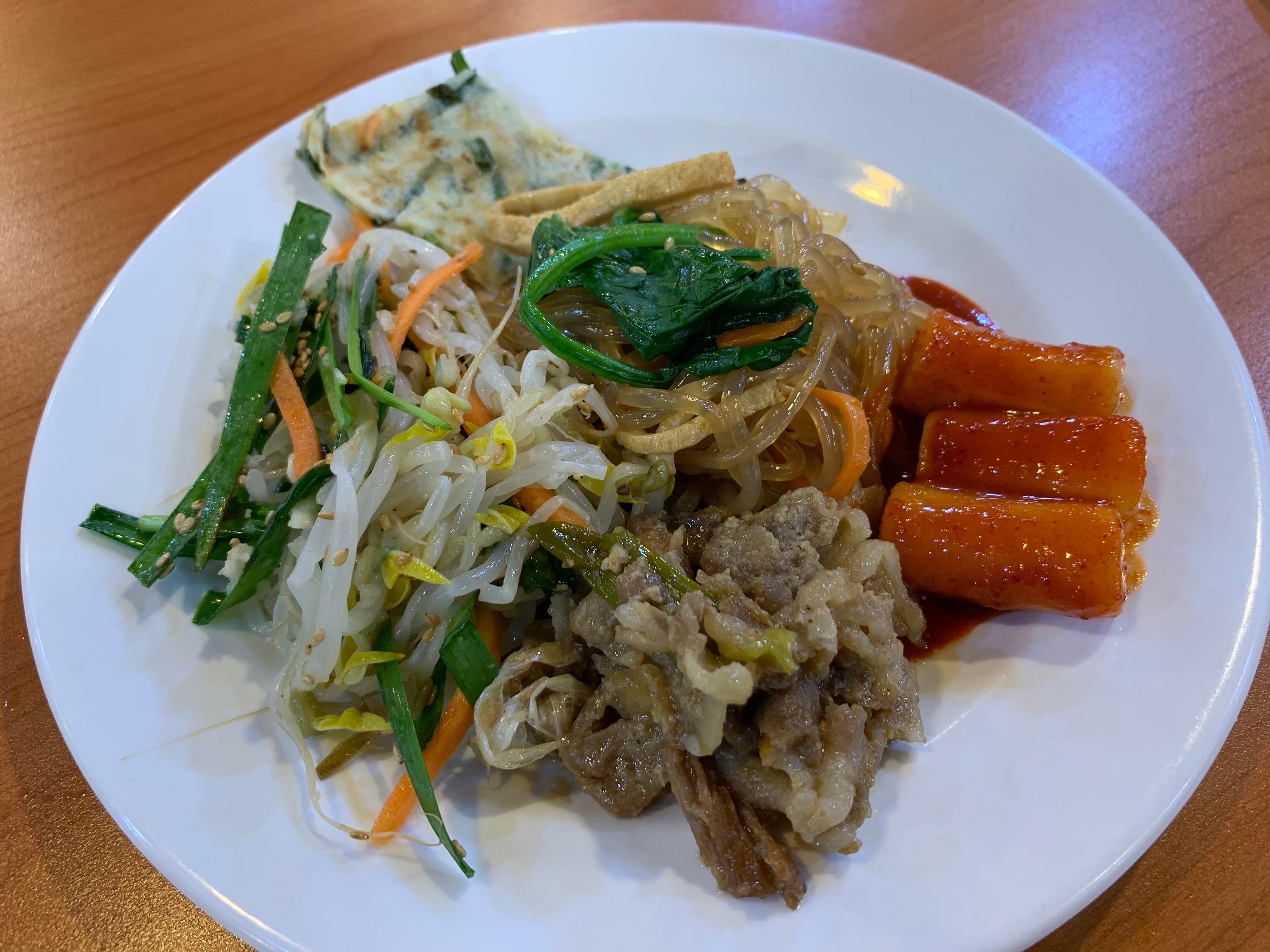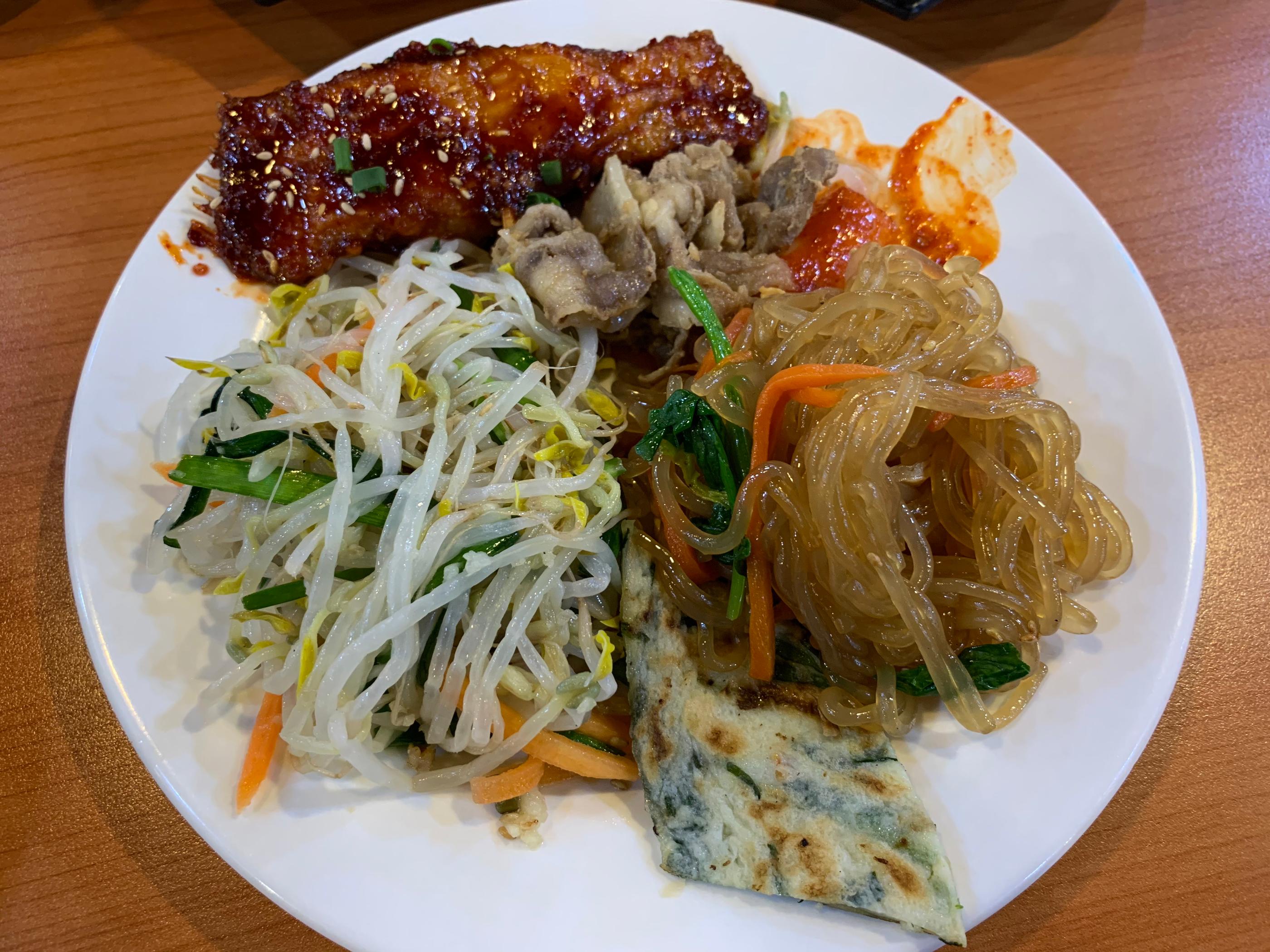 All the side dishes are very delicious, and I'm not sure how they are providing all this food at this price. Especially the steamed fish was great and I refilled it several times.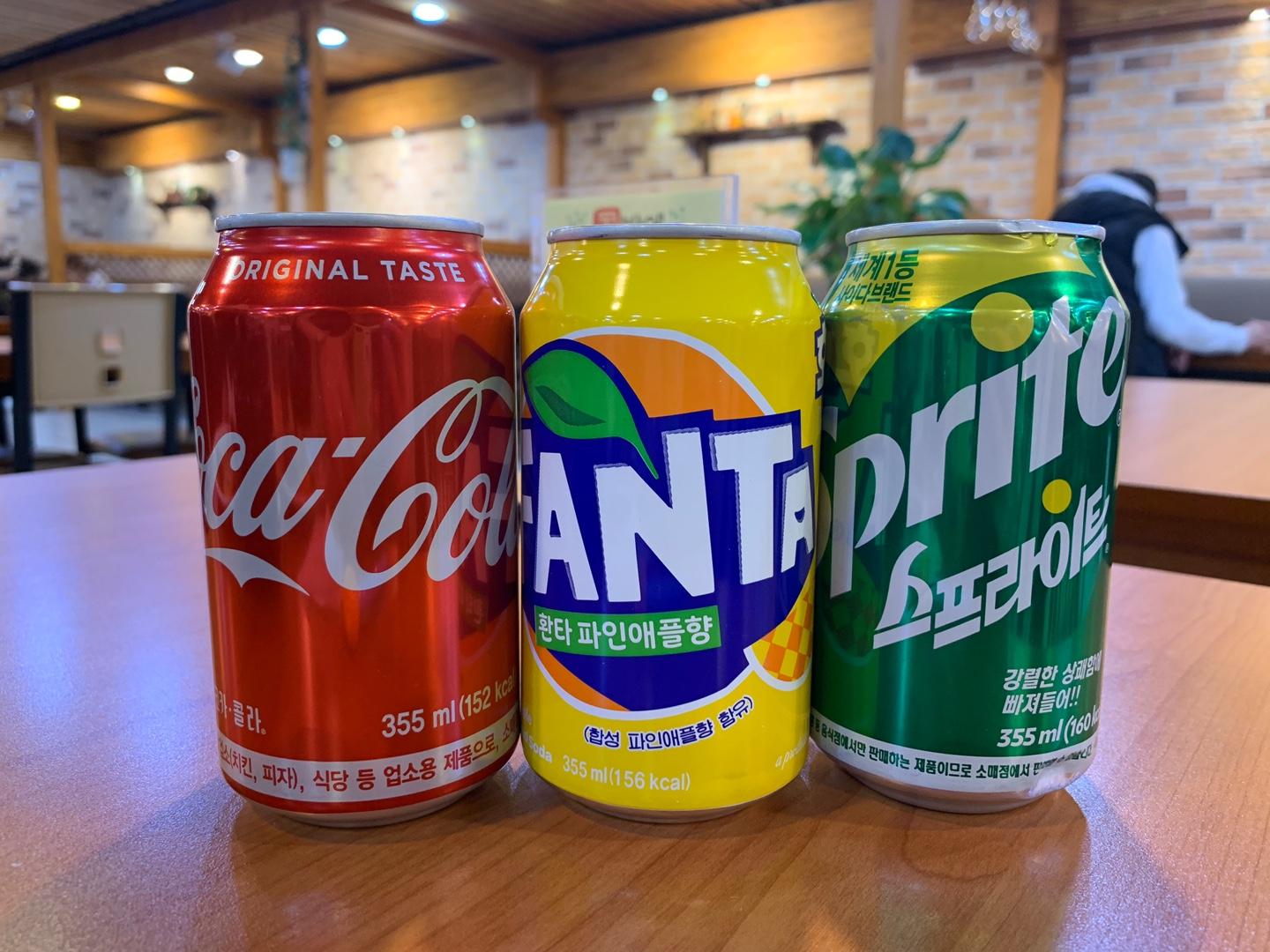 If you present the coupon below you can get a can of soda per 4 people. Don't forget to use it!
---
Kongbate Nampo-dong
---
We hope that you can enjoy a full, satisfying meal of Korean food at Kongbate! If you have any questions or concerns, please leave a comment below or send us an email at support@creatrip.com! You can follow us on Instagram, TikTok, and Facebook to stay updated on all things Korea!
---