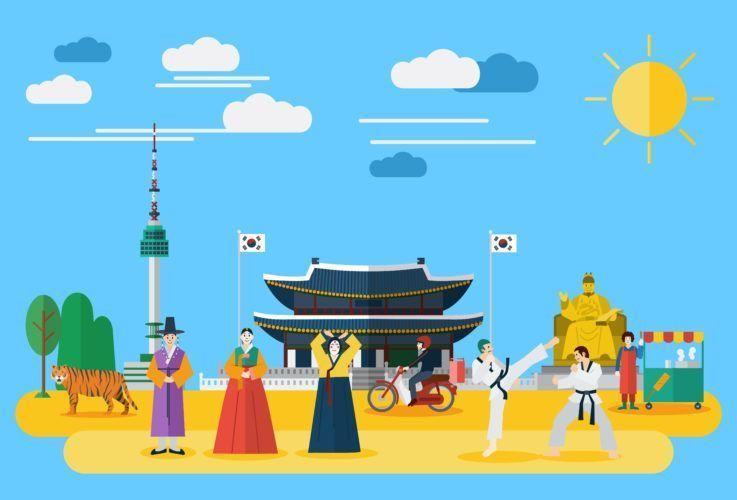 Hello, everyone! We are Creatrip, a group of travel experts.
Korea is not an extremely closed country but there are several unique Korean cultures that only Korea has. There are several situations when traveling Korea in which you don't know what to do. So you may feel uneasy as there aren't people who answer your questions or offer advice on how to act during those situations
The post today will aim at trying to answer the majority of these questions you have. How to order at a Korean restaurant, Whether or not you have to give a tip, How transportation works in Korea, How Koreans feel about foreigners, and much more will be dealt about in this post.
Now, shall we take some time to get to know more about Korea?
---
1. Restaurant Culture in Korea
Q1. How do you order in a restaurant in Korea?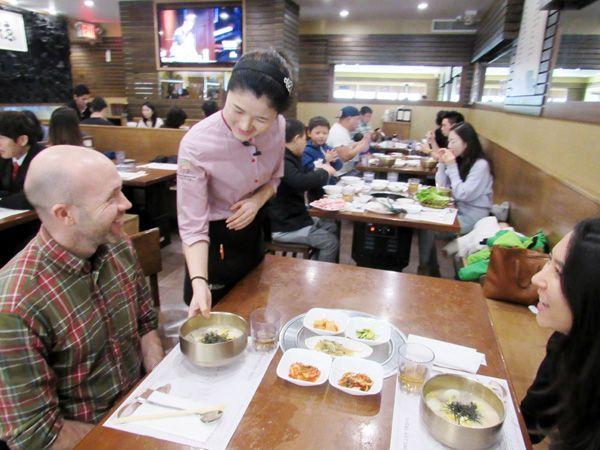 When traveling abroad you will start feeling nervous from when you call the waiter/waitress~ Because you are worried that you cannot speak Korean or may not be able to understand what they are trying to say to you.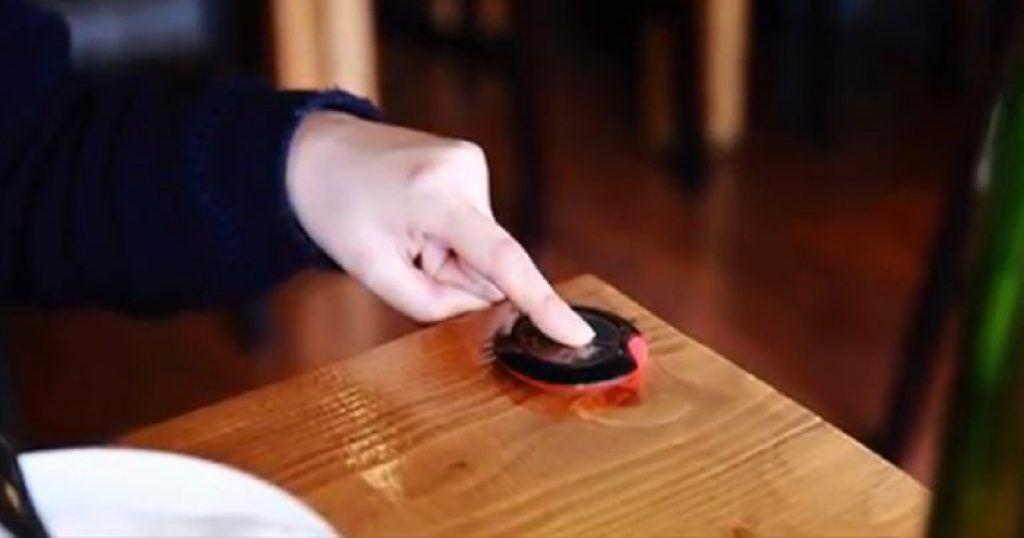 Fortunately, most restaurants especially newly built ones in Korea have a call bell in which you can press and the waiter/waitress will come to you. It may be located in places hard to find like on the side of the table but having the call bell is convenient as there is no need to call the waiter/waitress out loud.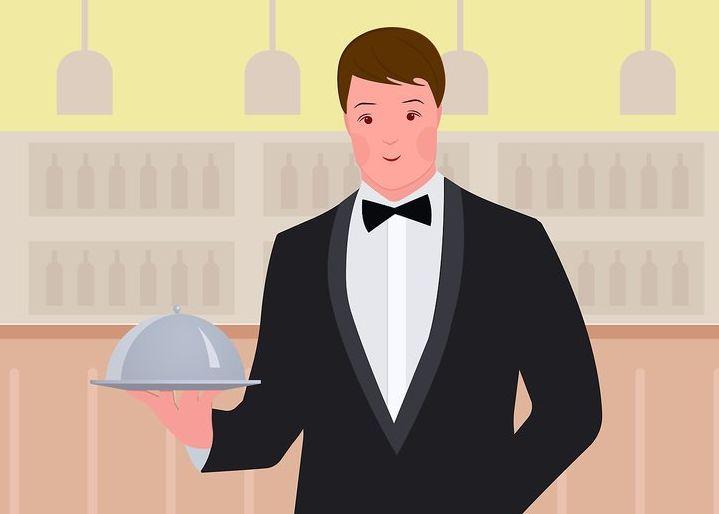 There are two cases of restaurants in which they don't have the call bell. Fine dining restaurants are the first case as they think that the call bell is very noisy. In the case of fine dining restaurants their service is good so the waiter/waitress will come to you the moment you make eye contact so there is no need to worry~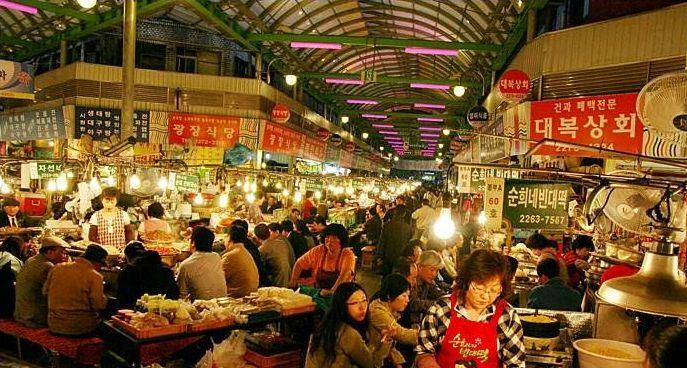 The second case is when you visit a really old restaurant or a market. In this case it may be hard for the owner of the restaurant to notice you as it is packed and they are busy making food. In this case if you shout "Sajangnim (Owner)" out loud they will come to where you are and take your order. "Sajangnim" is a better saying to call them rather than "Ajumma"
When they come to your seat you have to order, but Korean waiter/waitresses are quick in understanding what you want so they can take your order if you just point at the menu or say numbers! Most Koreans can speak basic english so if you can speak english you will have no problem ordering!
Q2. The dish came out not cooked yet, what do I do?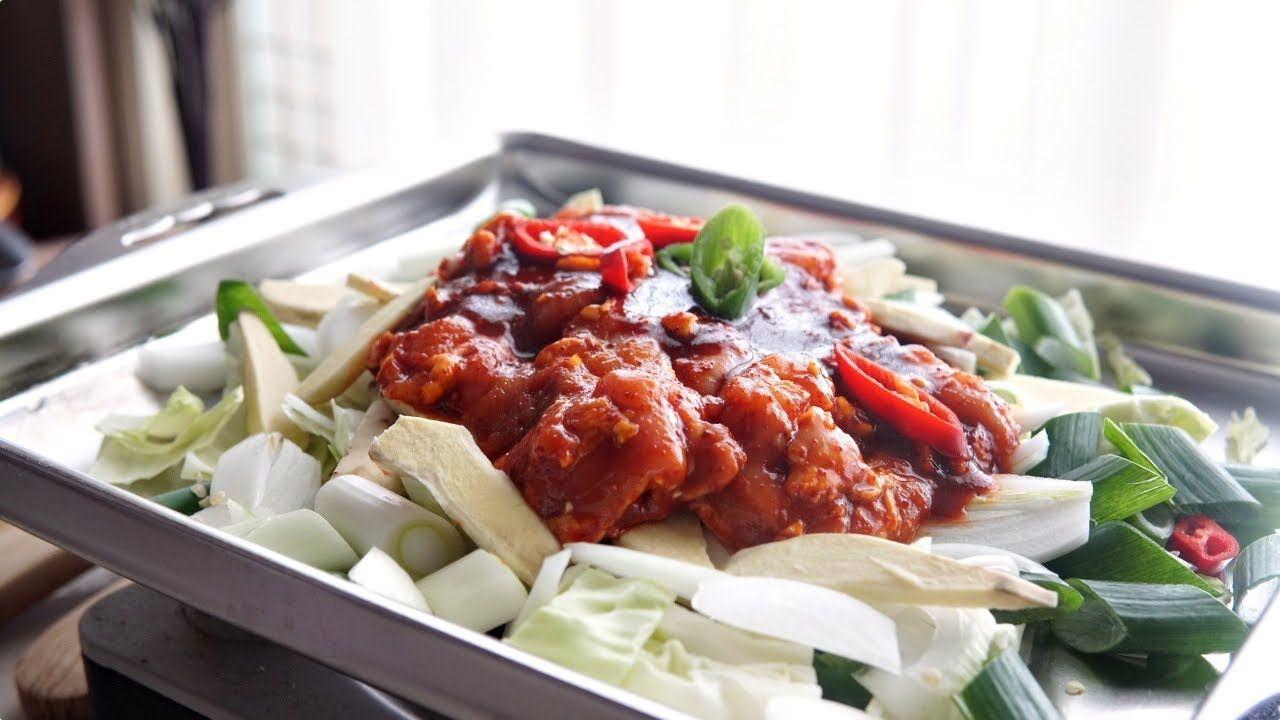 There are many Korean dishes in which you have to fry, cook, boil it on the spot. In this case there are a lot of cases in which you have to cook the food yourself! If it is a dish you are trying for the first time you will be confused on what to do.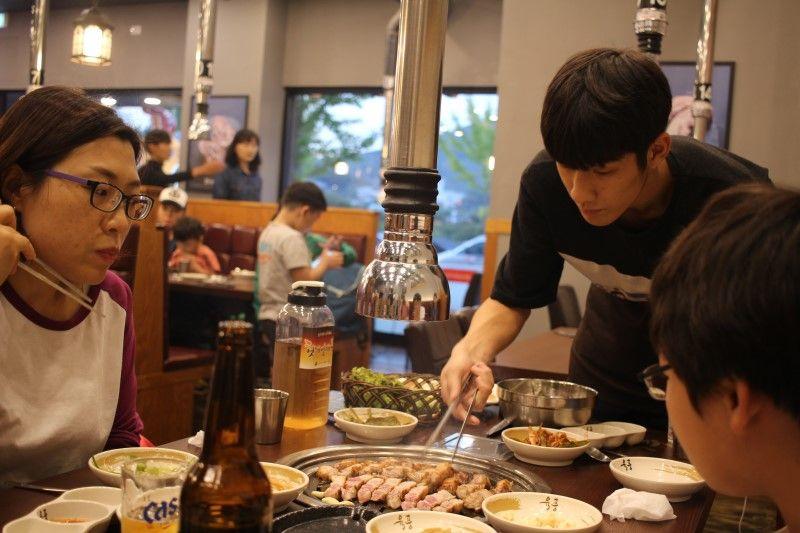 This case happens to Koreans a lot as well. I also don't know what to do when going to a restaurant I haven't been to yet. If this happens, ask in basic english how to cook the dish! They will then either cook the dish for you or kindly tell you what to do.
When curious of when the dish is ready to eat it would be best to press the call bell and ask the "Sajangnim" if it is ready to eat right?
Q3. Do you have to tip at a Korean restaurant?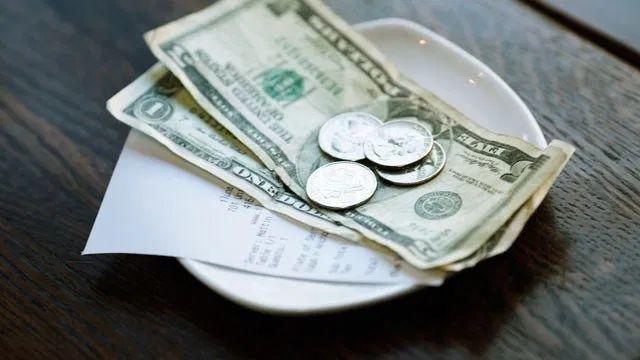 You may be curious if you have to tip someone that has provided you with a service such as at a restaurant, hotel or any other service place.
To tell you the conclusion first, it is that THERE IS NO NEED TO!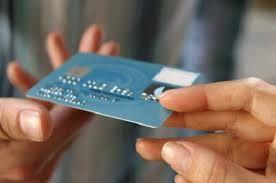 In most restaurants in Korea, you pay the bill at the counter and use a lot of credit cards. So there are almost no cases in which you pay the bill at your seat and so no need to tip them or do they expect you to tip them~ The service fee is thought to be included in the bill so the tip culture in Korea does not exist.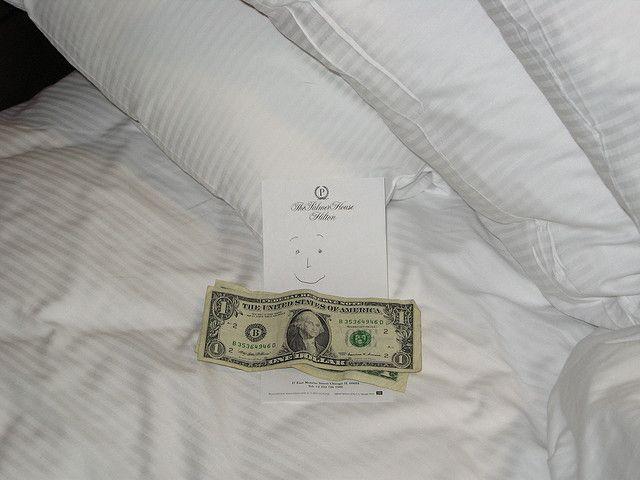 But you may see people tipping at a fine dining restaurant, luxury bar, or hotel~ This is not mandatory and is only done if you really appreciated their service so if that is not the case you do not need to tip them!
2. Korea Transportation Culture
Q1. Korean Transportation is too complicated, I don't know how to reach my final destination!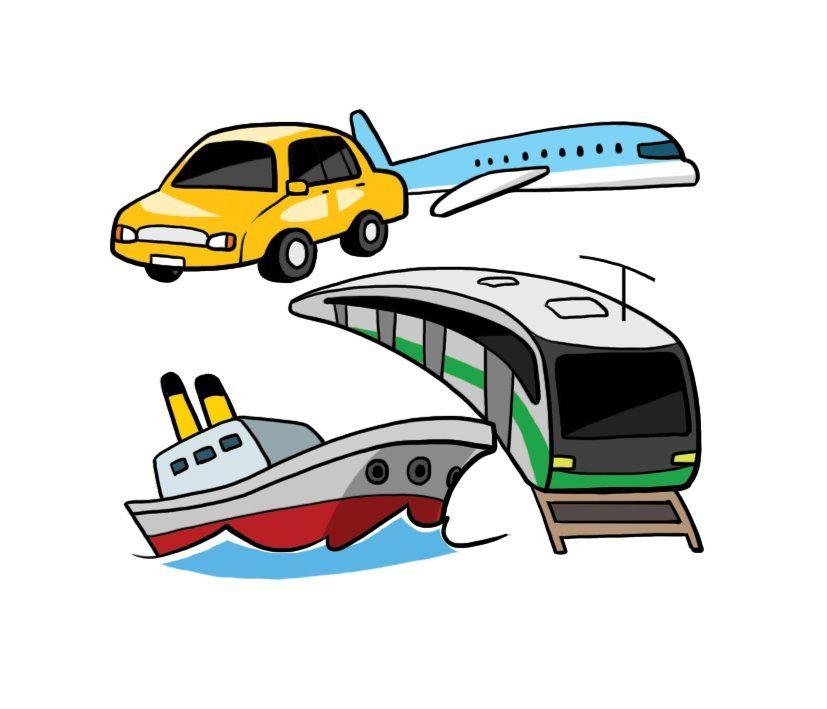 When traveling Korea, you will notice that the public transportation system in Korea is well organized. But because it is complicated it is often that you don't know which subway or bus to ride to reach your final destination.
This is the same for Koreans. Thankfully, because people can connect to WiFi and LTE quickly in Korea, it is convenient to search how to reach their destination through their phone.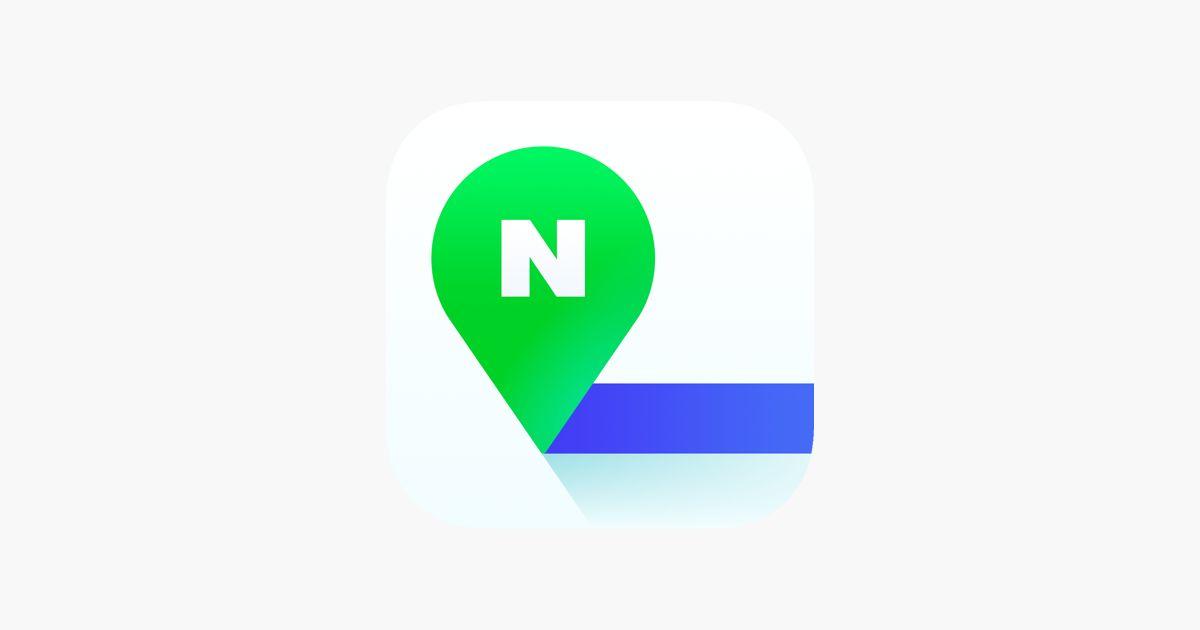 Especially, if you use applications such as Naver Maps, you can know the estimated arrival time and which public transportation you have to use so even locals use this application a lot. If you want to know how to use Naver maps check out this blog linked.
Q2. My leg really hurts but the majority of the seats on the bus are meant for Pregnant Women and the Elderly!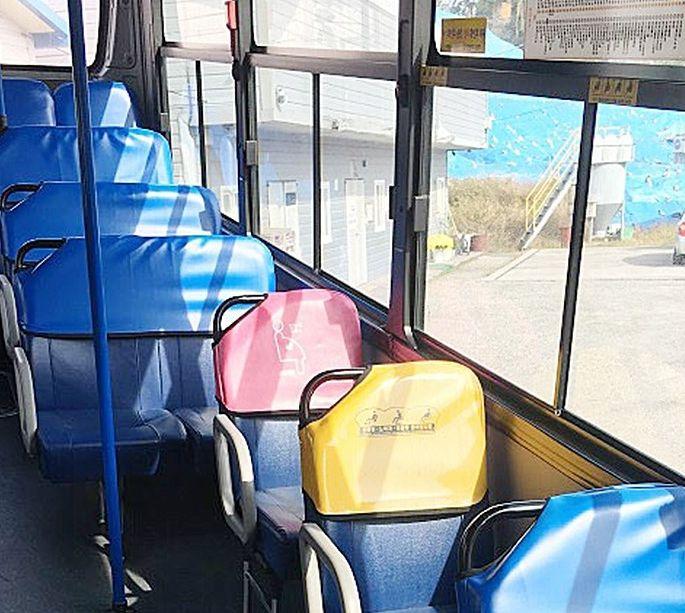 When riding the bus, you will be able to notice that the seats are in various colors. Most seats are designated as seats for pregnant women and the elderly~ In this case do you have to stand the whole ride even if the seats are empty?
Nope!! If there are empty seats you can sit on those seats. Leaving the seats empty is suggested but not mandatory. If you are exhausted from traveling you can sit down for a bit. Koreans do this as well.
But if the elderly ride the bus and has no seat it is manners to offer them your seat right?
Q3. I forgot to tap my bus card when getting off the bus.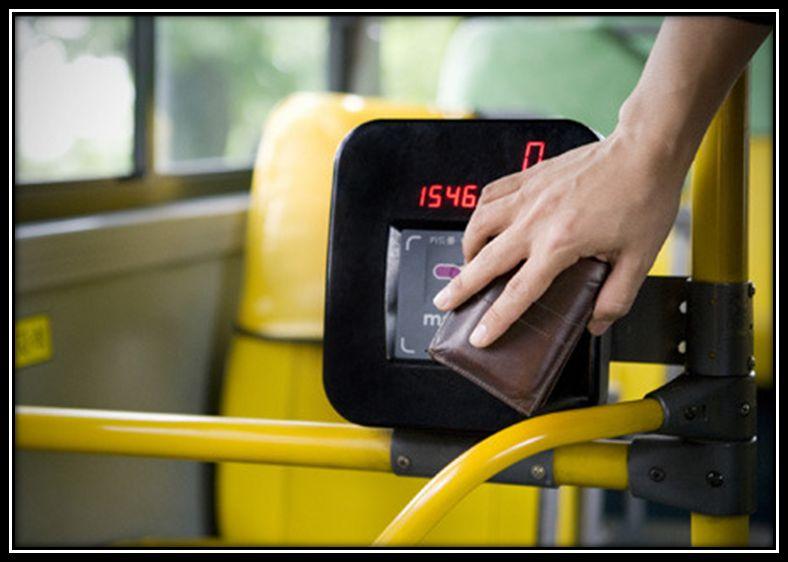 If you are using cash to ride the bus it doesn't apply to you but this is a tip I offer to people using the transportation card. When riding the bus you always tap the card but there are cases in which you forget to tap your card when getting off. Why do you have to tap?
The reason why you tap you transportation card when getting off is because
1. You can receive the transit benefit. You can receive a discount on the next mode of public transportation you use when tapping your transportation card when getting off.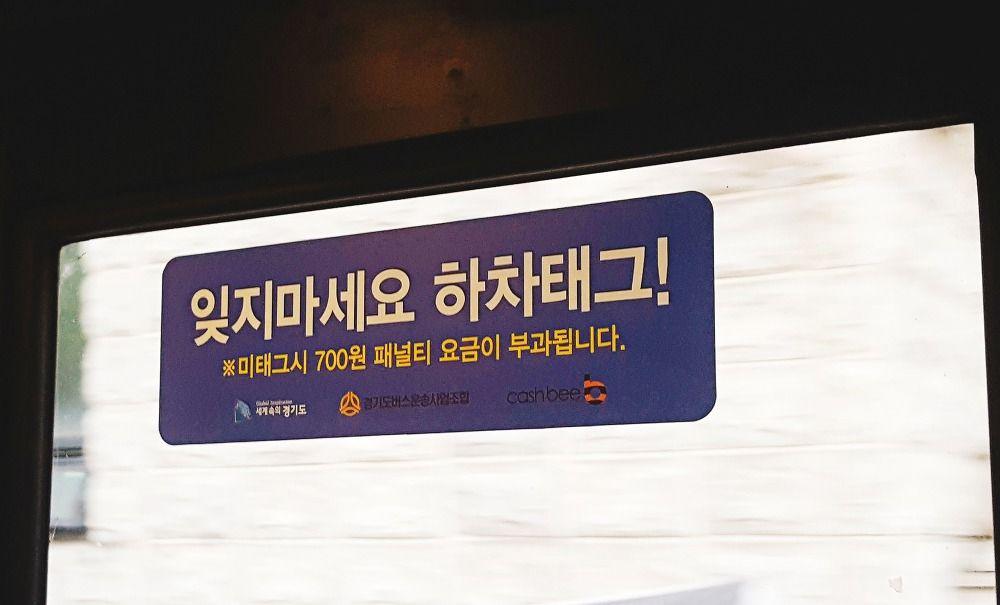 2. If you don't tap your card when getting off, there is an extra charge! The transportation fee is calculated by how far you have traveled and if you don't tap your card they will assume you went to the farthest place possible and charge you. To use the next mode of public transportation, they add this amount and charge you so don't get surprised. To save the most amount of money you shouldn't forget to tap your card when getting off right?
---
3. Hygiene Culture in Korea
Q1. I really need to go to the bathroom while walking in the streets what do I do?
In Korea it is hard to find public bathrooms in the street. If you are walking in the streets and need to go to the bathroom it is even hard to think about finding a public bathroom! What should you do in this case?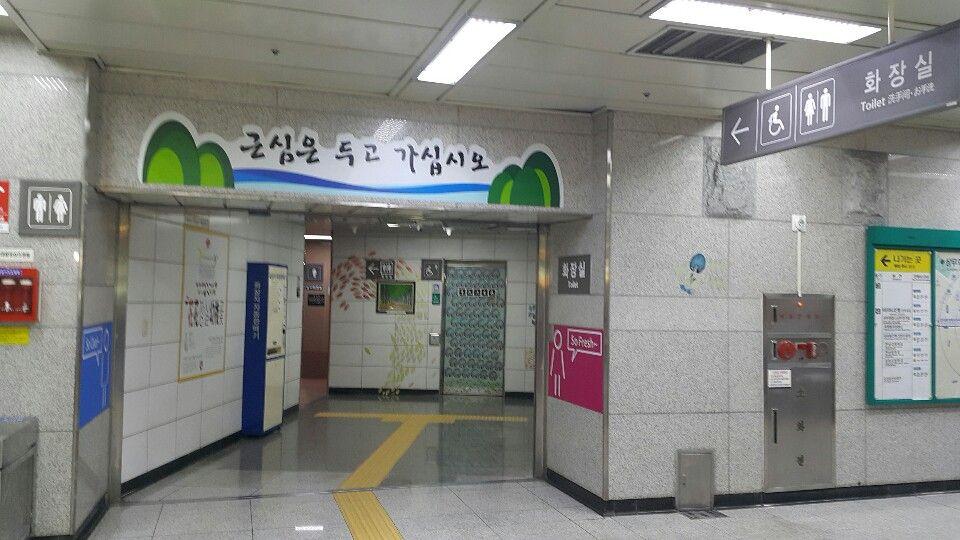 1. If there is a subway station nearby, run to it! The subway station always has a bathroom so there is no need for you to go far away. *But a few subway stations may only allow you to use the bathroom once you have tapped your transportation card to get in the station so be aware of this fact.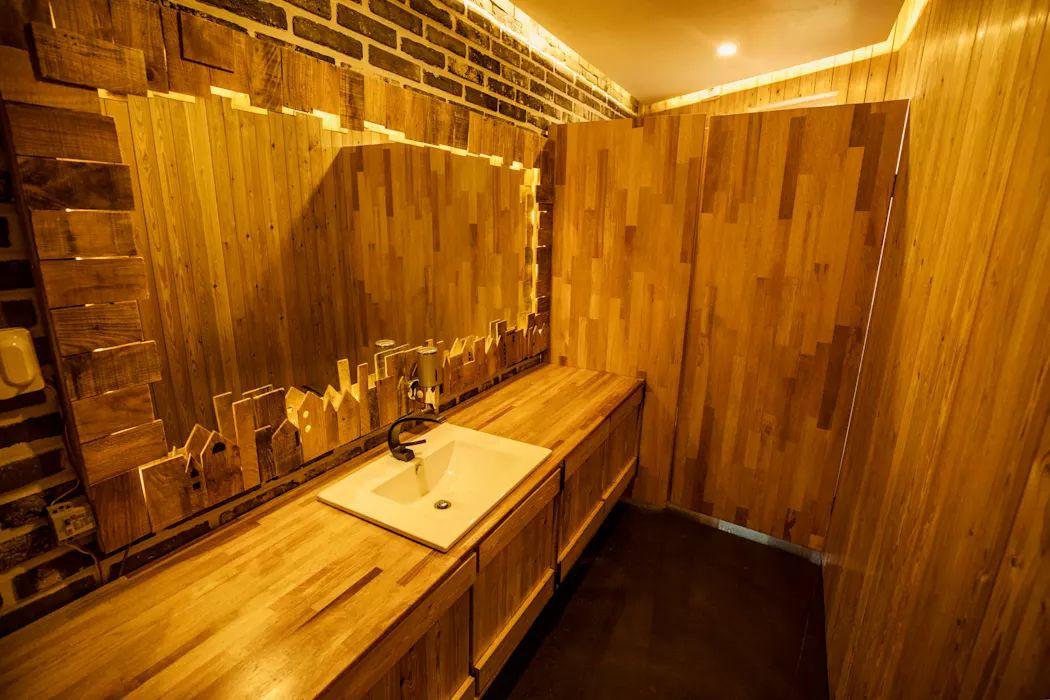 2. If there is a cafe nearby, run to the cafe! The cafe bathroom has better hygiene as it is cleaned more often so you can use it freely. If you are uneasy about just using the bathroom you could also order a drink right?
3. Besides this, hospitals, banks, or any tourism information desk will have a bathroom! You will be able to use a relatively clean bathroom in all of these places.
Q2. What do I do if I need to go to the bathroom while riding public transportation?
If it is a public transport such as a subway or a city bus in which you are moving short distances, you can get off at the next station and use the bathroom of a nearby store or find a public bathroom!
Trains such as the KTX or Saemaul have sections in the train where there are bathrooms so if someone is using it you can wait and use the bathroom. Airplanes of course also have bathrooms placed in the front and back of the plane.
But the really hard situation is when you are using an express bus. If there is still a lot of distance left till the rest stop and destination what should you do? In this case don't hold it in and tell the driver! The driver will then pull over and wait for you so don't worry and tell the driver. It is not good to hold it in!


4. Koreans and Foreigners
Q1. I can't speak a single word of Korean what do I do?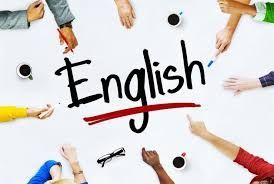 You are bound to run into Koreans when going to restaurants of traveling. But if you can't speak Korean at all or cannot understand a word you are bound to be scared.
But as told in the restaurant culture of Korea, most Koreans can speak basic English. Elderly may not speak or be that good in English but they will still try their best to deliver their message to your through gestures. Even if you don't know a single word of Korean don't worry and ask a local!
Q2. What do Koreans think about Foreigners?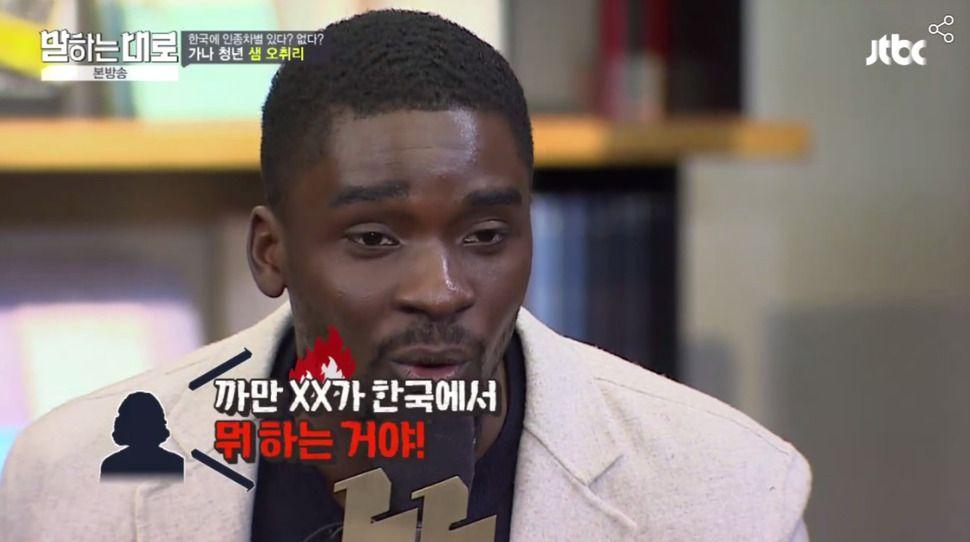 Recently, there have been an increase of foreigners in Korea but because Korea isn't that open of a country, foreigners may not be familiar with this culture. Also some Koreans may have hostility against foreigners for no reason at all.
But this doesn't mean all Koreans hate foreigners and it may be just a way for them to express their fear about something they are not familiar with.
You may be scared about being discriminated against for being a foreigner or actually being discriminated. But please know that there are way more Koreans that are nice toward foreigners. Ask for help to people who look nice and are willing to help.
5. Other Koreans Culture
Q1. Koreans drink too much alcohol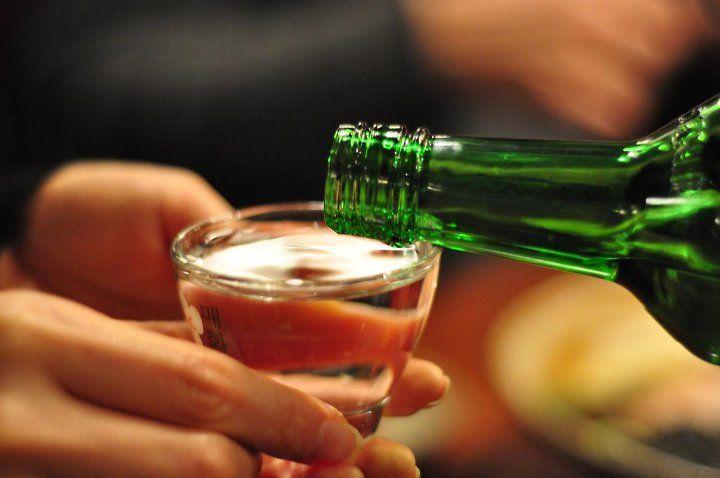 If Koreans are university students or working at a company you may see them drinking excessively.
You will be able to see their glasses constantly filled and drinking it all in one go.
They also created a hybrid of beer and soju making them get drunk really quick and get full from it.
Koreans also experience hardships from this culture.
Koreans also try to avoid this if they can. They sometimes throw the alcohol on the ground in secret, or drink half when being told to drink it all in one go, or fill their glass with water or other various methods to not drink as much.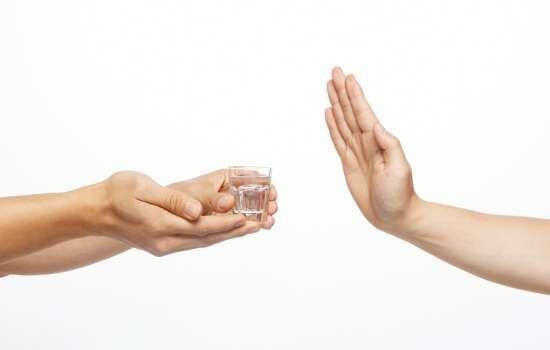 The best way to stop drinking is to say no right away. If you keep on drinking to match the atmosphere around you it will only make it hard for you.
If you really say that you want to stop drinking they will most likely stop offering you drinks.
Q2. Is Korea Safe?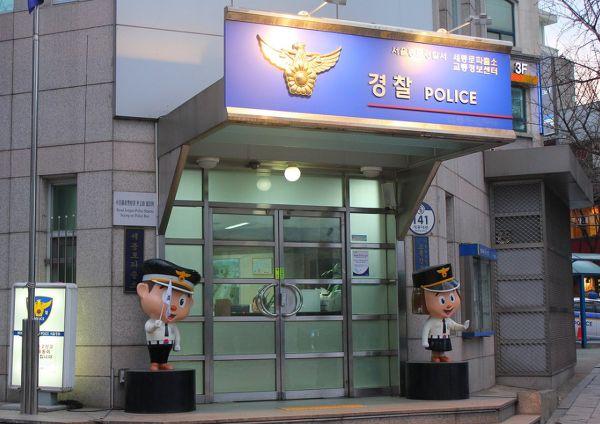 Korea is known to have one of the safest countries in the world. It is so famous that if you leave a belonging at a place that no one else will take it. There are various CCTV placed around and also various facilities with police stations, security guards nearby allowing there to be a lot of places to ask for help.
The police number is 112 and fire department number is 119 in Korea. If you are really in an emergency call those numbers and ask for help. Even if you speak in English they will understand you and quickly provide assistance. If you have to go to the police station tell them your nationality and situation. If you receive unfair treatment from the police you can always ask for help from a lawyer or your embassy to report the unfair treatment and make those police be punished for their unfair treatment to you.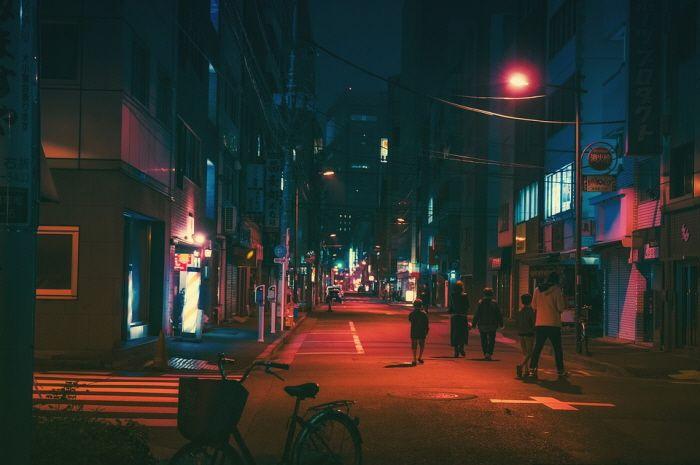 Korea's nights are famous to be long. There are a lot of people hanging around with their friends till late so you don't have to worry and hang around till late and go home. But it is comparatively safer in the day as there are no drunk people walking around the streets at night. Although it may be safe at night, it is best to go home early just like any other country.
---
This blog post is about Understanding Korean Culture FAQ. If you have questions about information not covered in the blog post, please email us at support@creatrip.com