Korea's Waterparks
The list of the best waterparks in Korea! Enjoy thrilling rides, summer, and youth at the waterpark!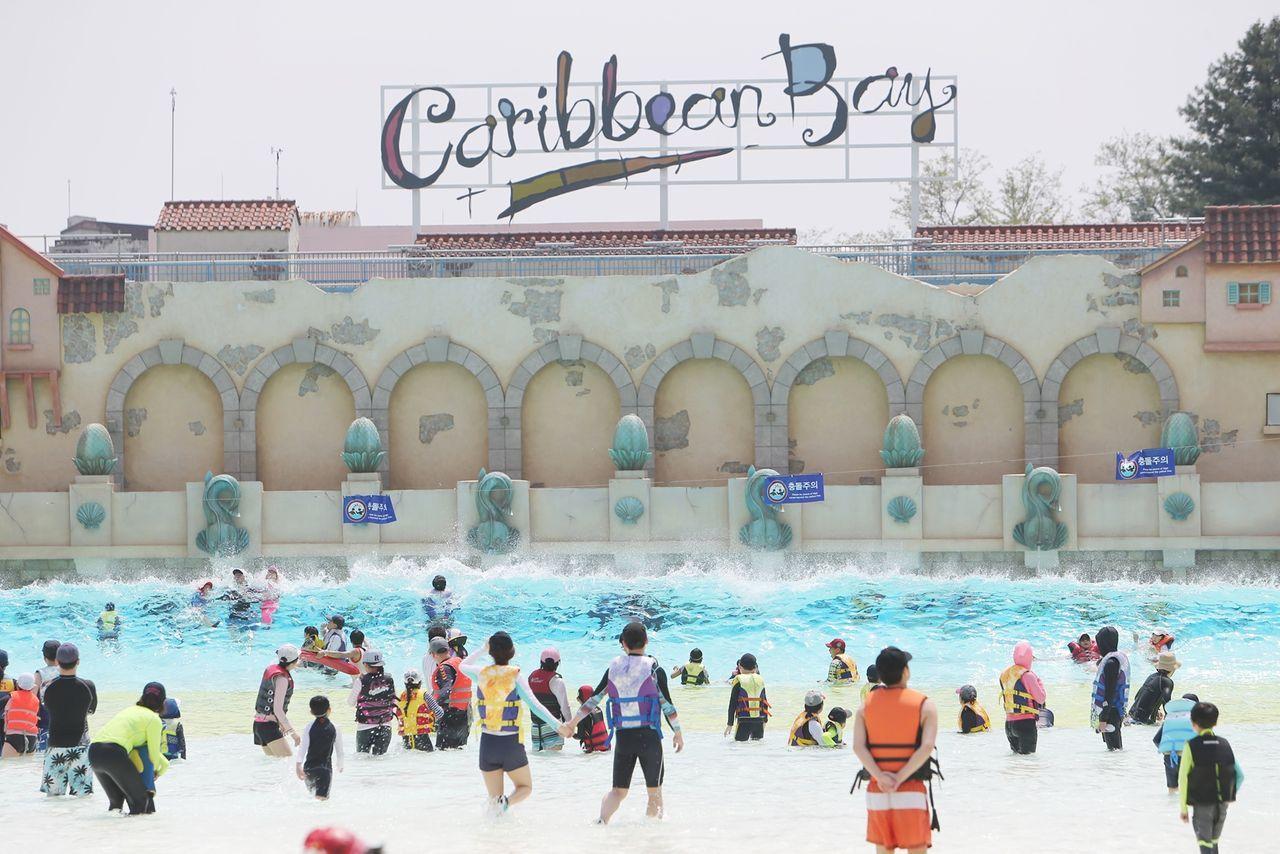 Hello, everyone! We are Creatrip, a group of travel experts. Your daily dose of the latest travel tips and tricks.
Many foreign visitors like to ask about waterparks in Korea if they're here in the summer. We've got a few good ones with massive 2.4m waterslides and giant wave pools.
Below is a list of only the best and most popular waterparks in Korea where you'll be able to properly enjoy the summer heat
---
Korean Waterparks
1. Yongin Caribbean Bay (Seoul)

Caribbean Bay is one of the two top waterparks in Korea. Not only is it close to Seoul, but the scale is also huge. It's run alongside Everland, so if you stay at Yongin for a night, you'll be able to enjoy both the best waterpark and amusement park in Korea.
---
Yongin Caribbean Bay | Prices
All Day Pass

Creatrip Membership Prices
Period



Middle Season

₩50,000
₩29,400
6/1 ~ 6/28
9/2 ~ 9/22

High season
₩60,000
₩29,400
6/29 ~ 7/7
8/26 ~ 9/1

Gold season
₩74,000
₩49,400
7/8 ~ 8/25
※ Same prices for adults and children.
---
The Caribbean Bay experience

---
Caribbean bay has a lot of fun attractions such as the huge wave pool, giant waterslides, and more!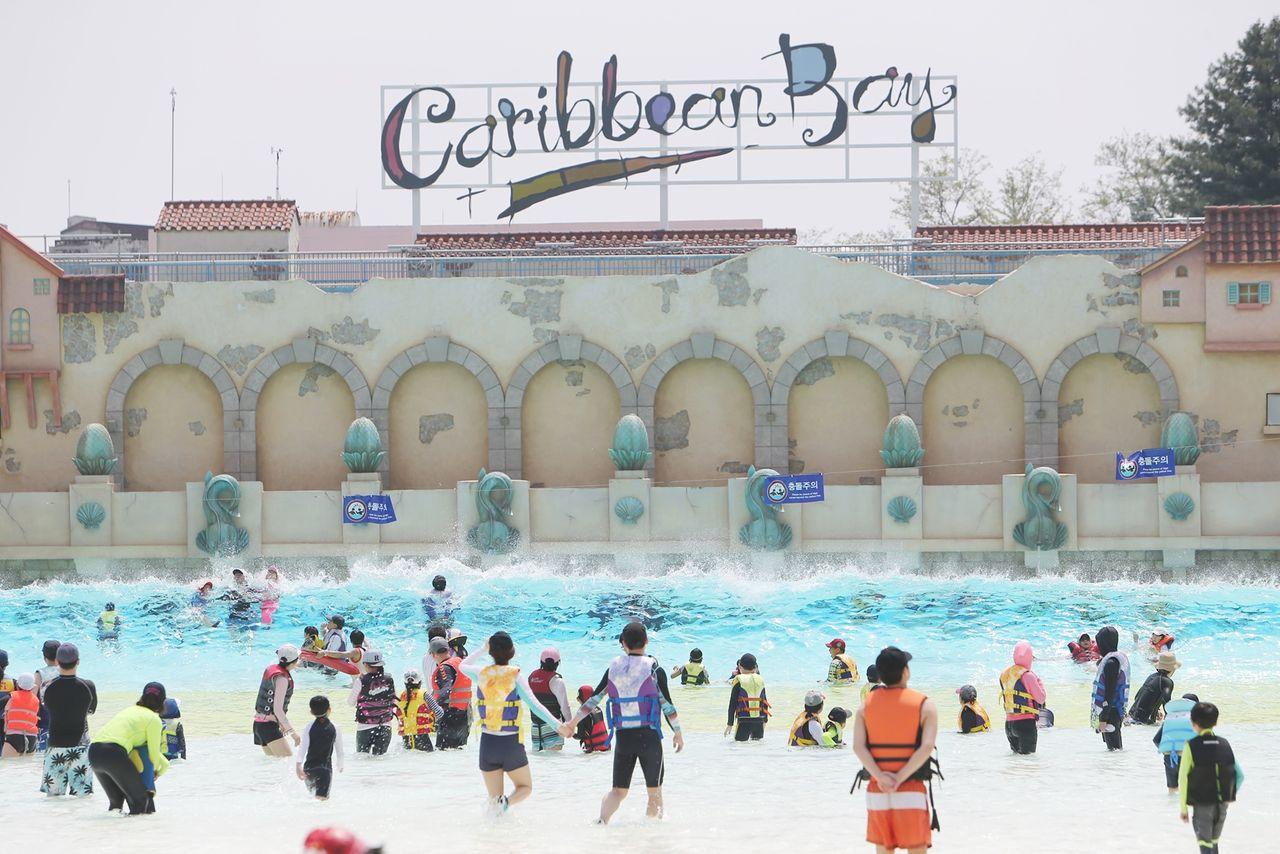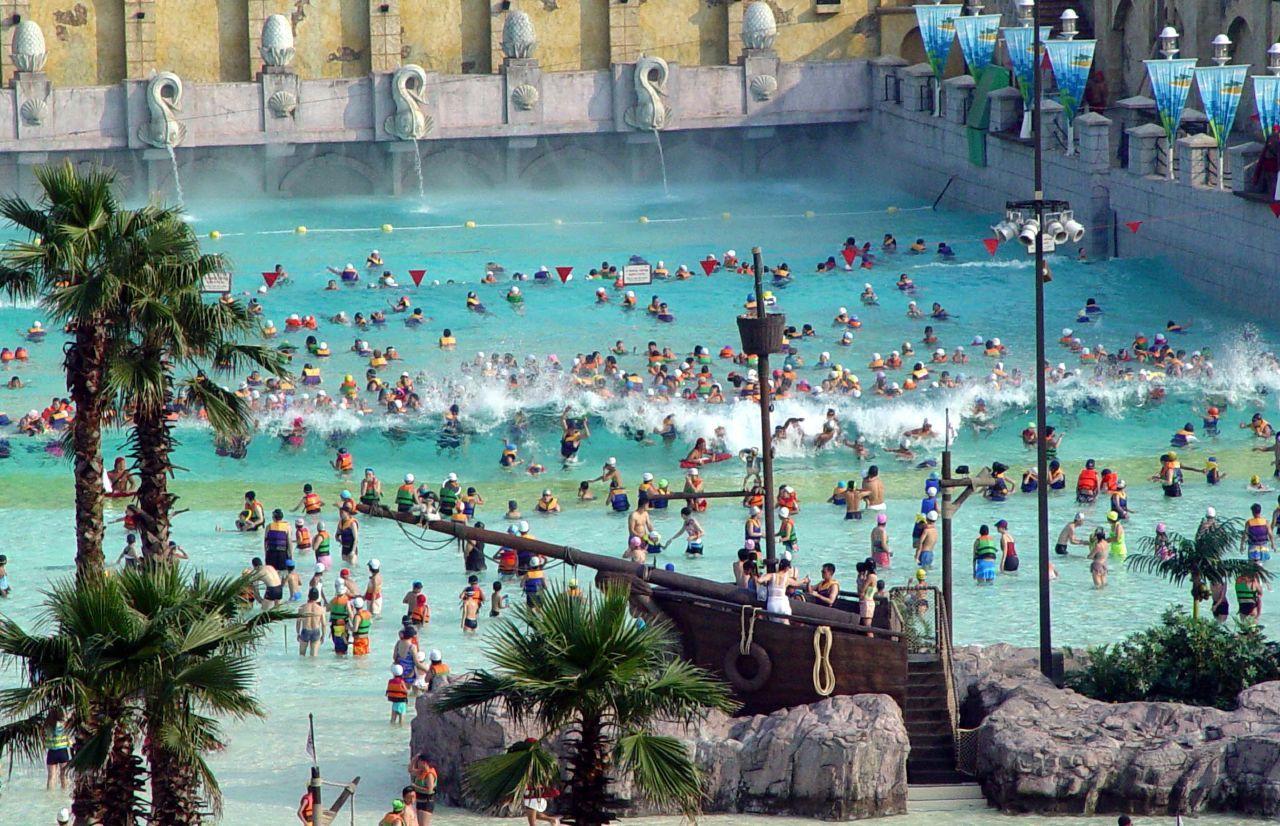 Outdoors wave pool
It's not just a water playground! This is the 2.4 meter artificial wave pool. The more you walk in the deeper it gets, so don't forget to wear a life jacket.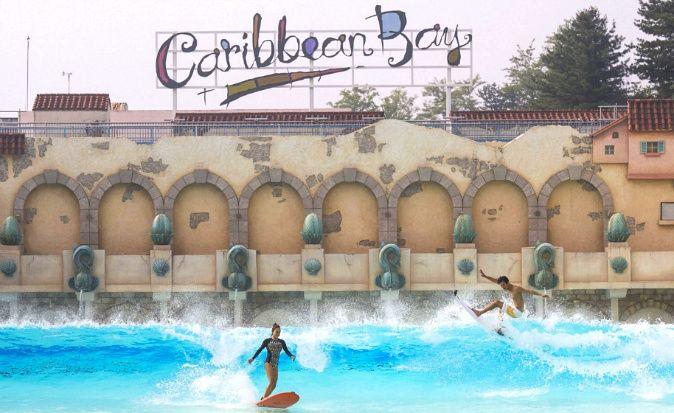 During the operation hours, anybody can sign up to try surfing the waves. This will cost you an extra 30,000 KRW per person for the surf board rental and education fees.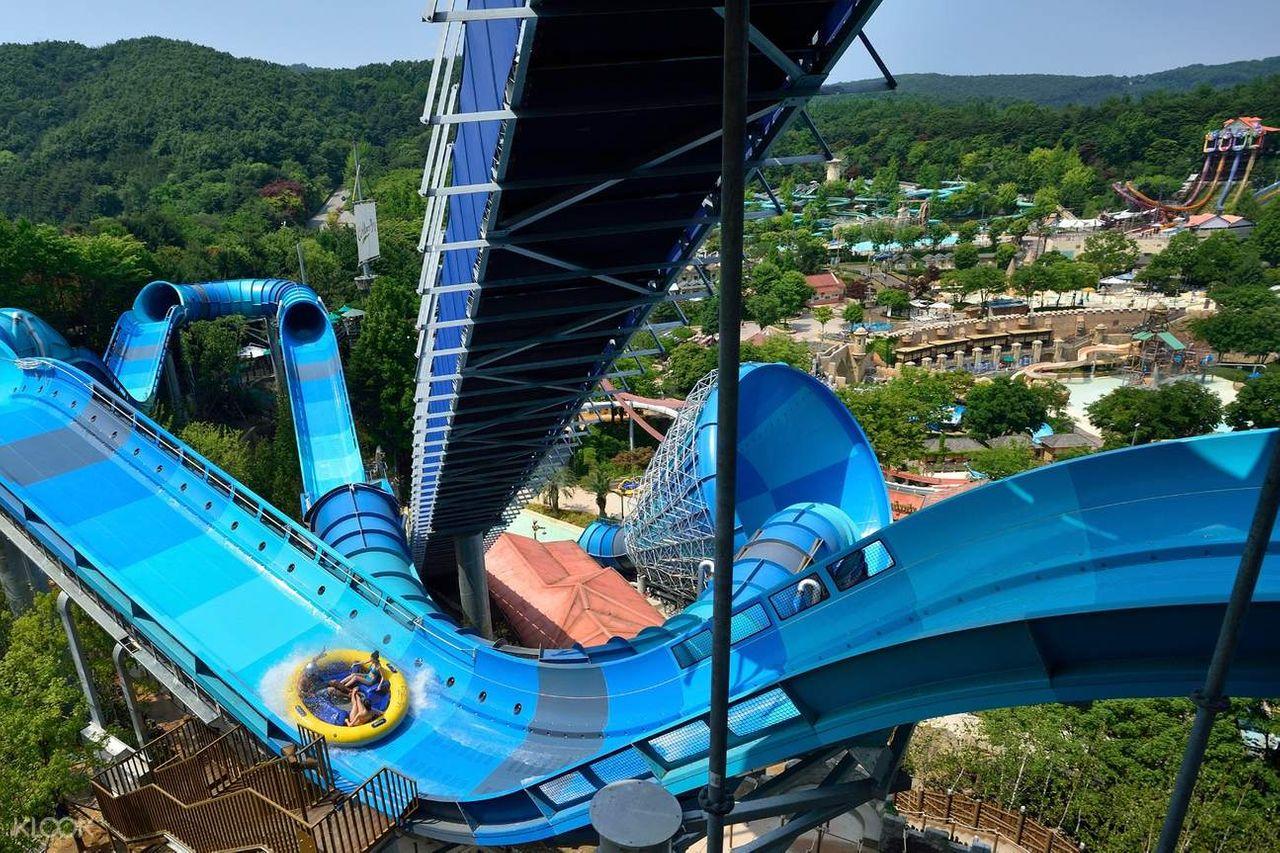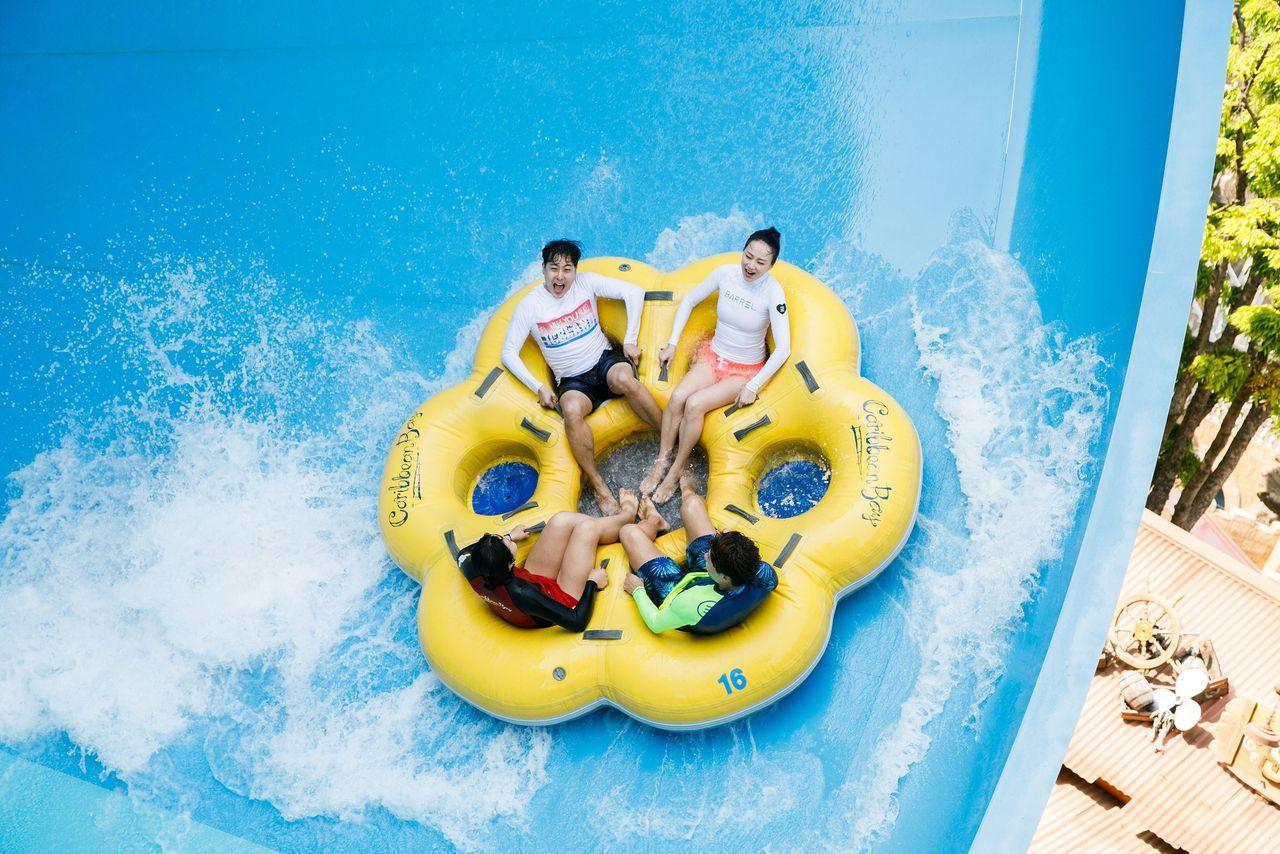 Megastorm
Megastorm is the biggest slide in the park. You start at a 37 meter heights and slide down 355 meters of pure thrill and even experience a bit of anti-gravity. This is a must try: a thrill enough to blast the summer heat away!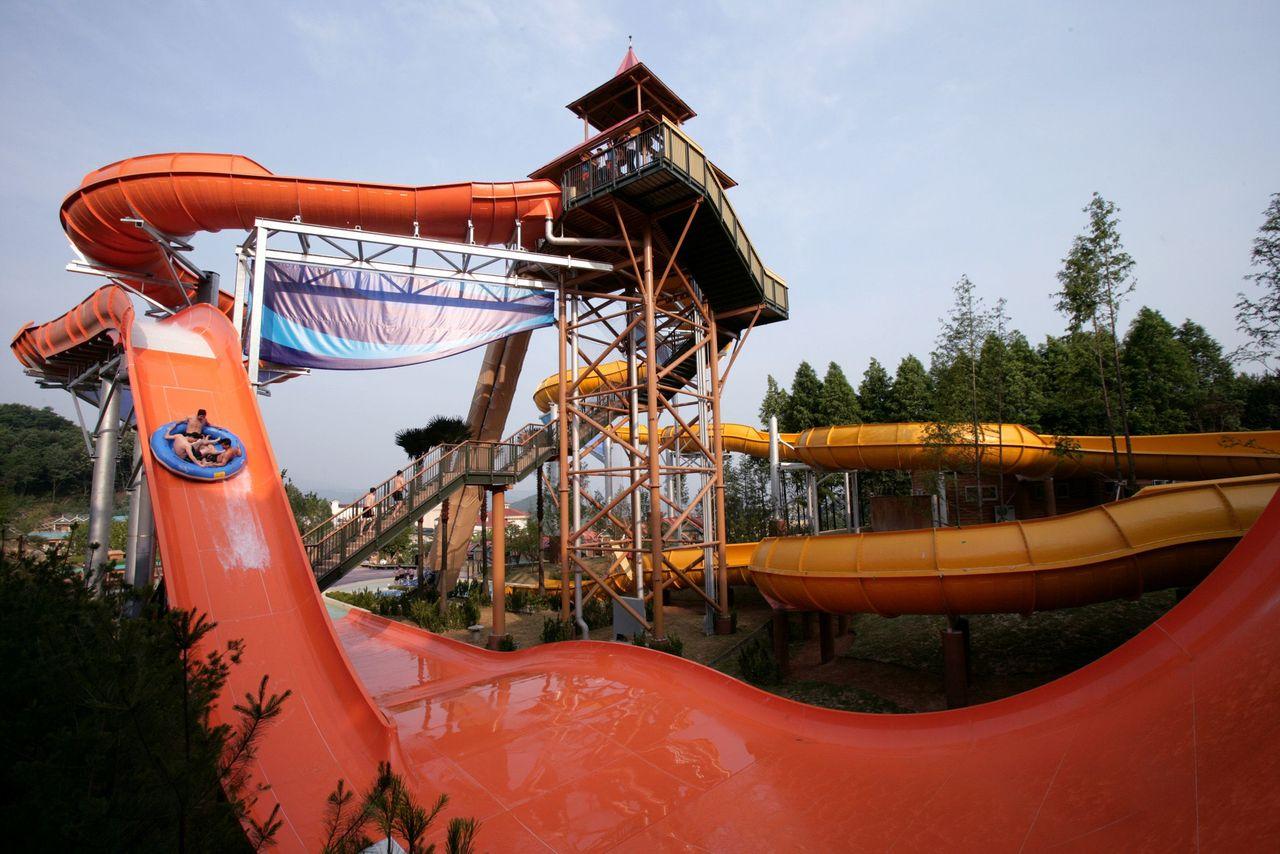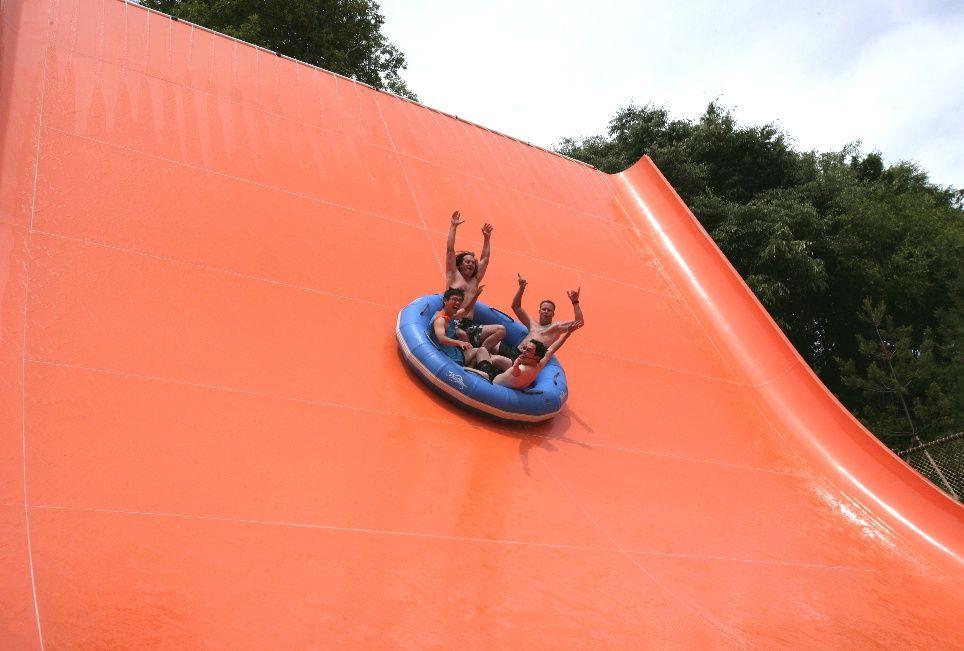 Tower Boomerango
The second best waterslide in Caribbean Bay is the Tower Boomerango, where you slide at a 90 degree angle. It's the slide where you'll get the most thrill and speed.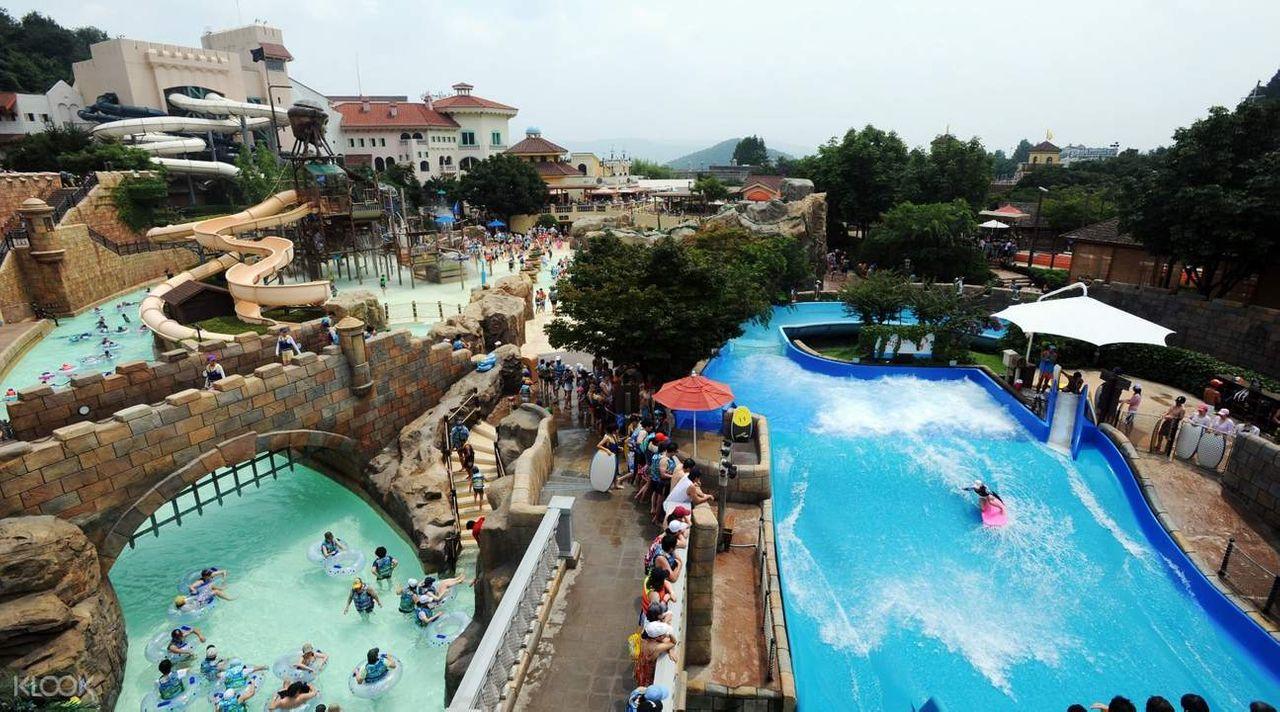 Other attractions include the water bobsleigh, surfing, and more! It's going to be difficult trying to do everything in one day.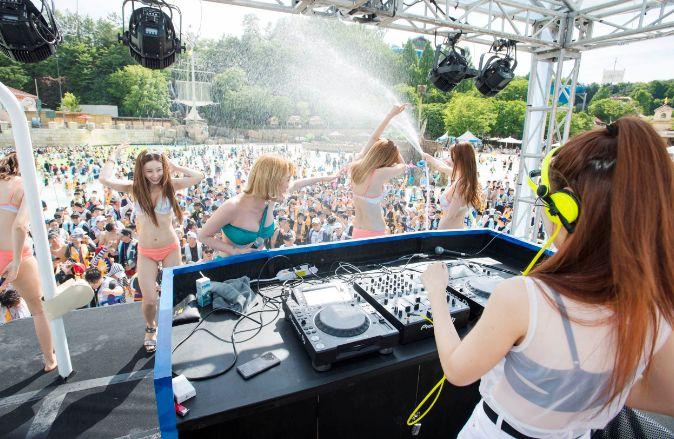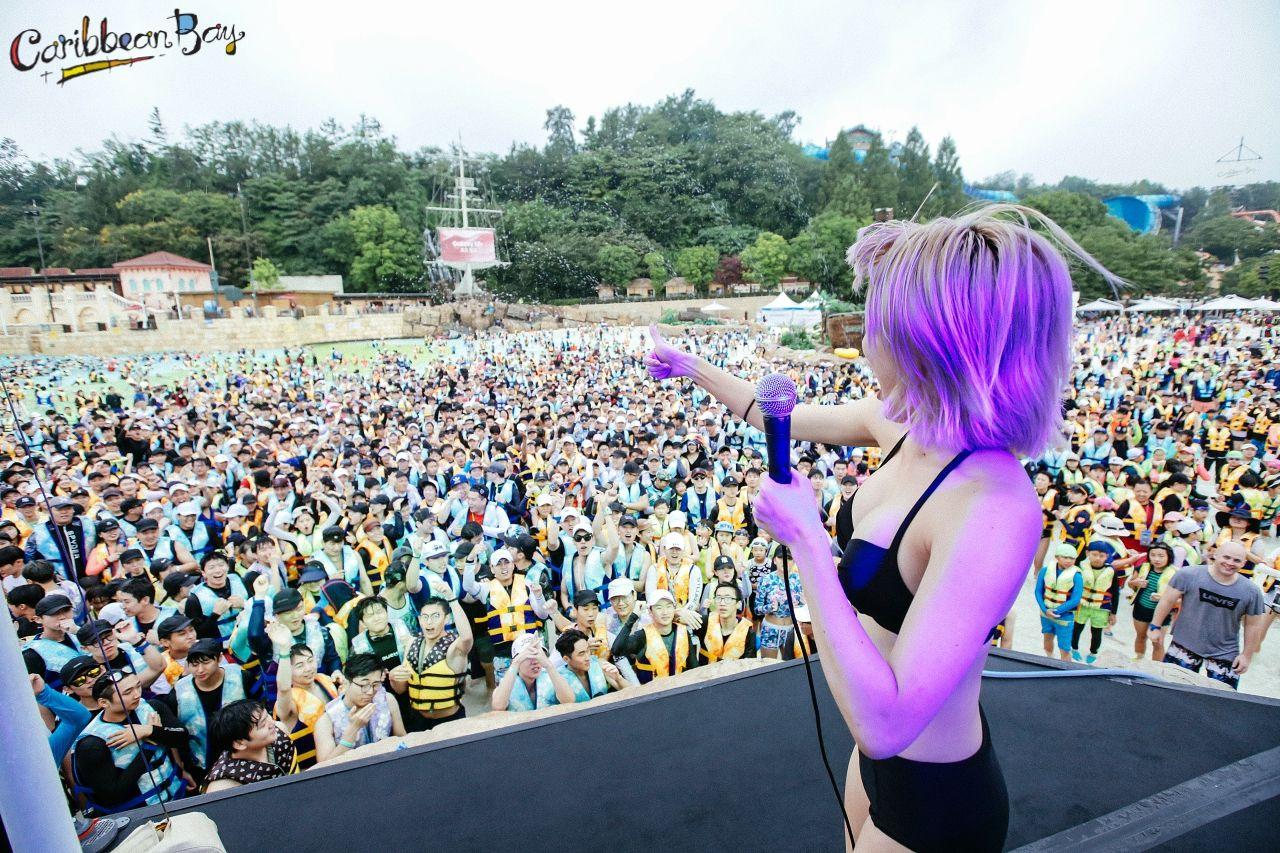 There's even going to be a party with a DJ at the wave pool this summer 2019, so check out Carbbean Bay for a good time!
2. Vivaldi Ocean World (Gangneung)
Along with Caribbean Bay, Vivaldi Ocean World is the alternate 1st when in comes to waterparks. Super popular among the 20s and 30s, it's another giant-scale waterpark with rides, attractions, and more!
---
Vivaldi Ocean World | Price
All Day Pass

Price

Foreigner Discount

Adults
₩77,000
Weekdays: 30% Discount
Weekend: 20% Discount
Children
₩67,000
※ Must show proof of foreign nationality (passport/id)
Ocean World is in Gangwondo Hongcheon, which is pretty far from Seoul, but you can use a free shuttle bus if you sign up online.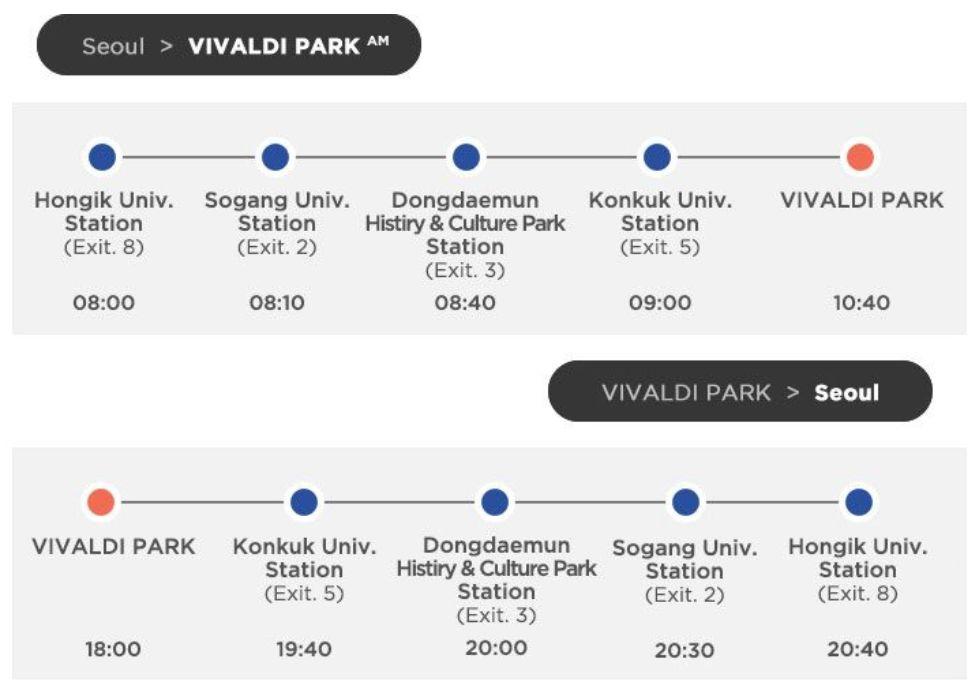 Ocean World Seoul Bus Schedule
---
Experiencing Ocean World

---
On top of the 2.4m wavepool and various waterslides, there are more rides and attractions to be enjoyed at Ocean World!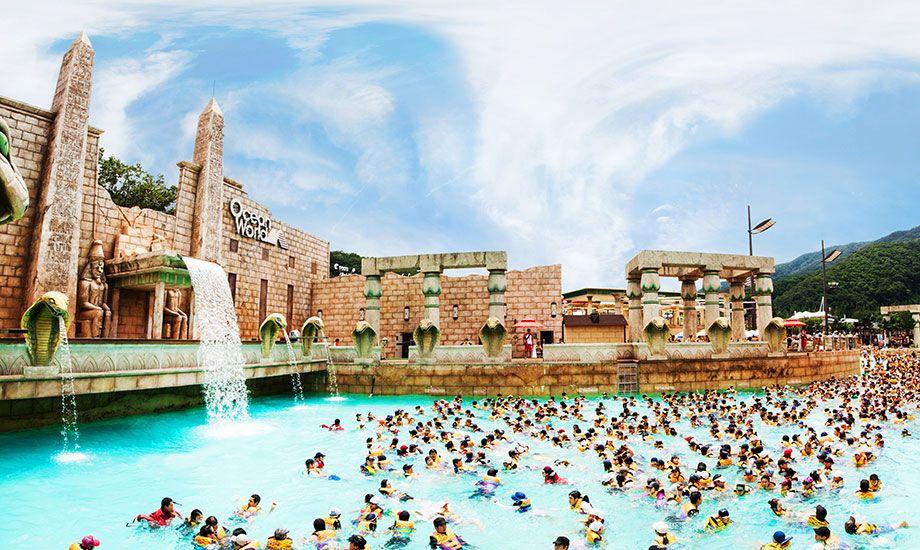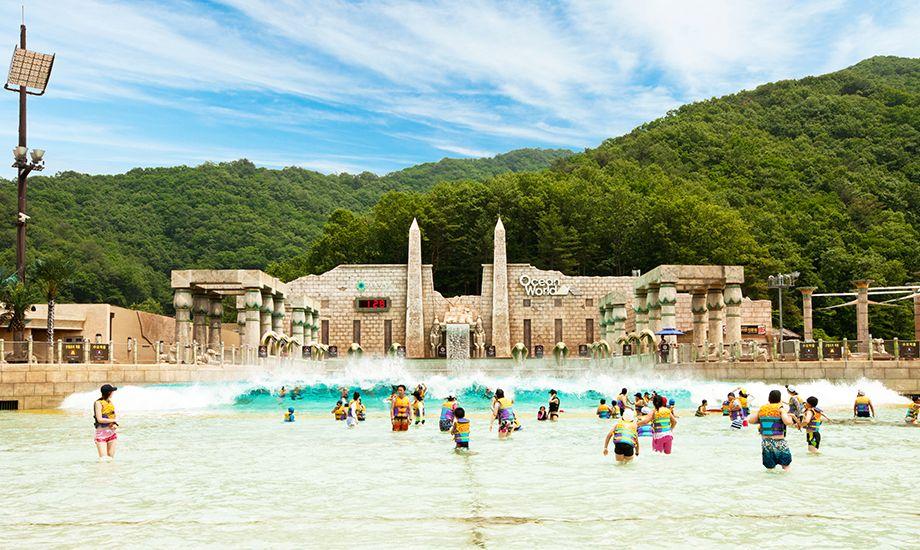 Sufring Mount
The Surfing Mount makes waves up to 2.4 meters. high. The size of the pool is smaller than Caribbean Bay, but that's made up for by the sheer size and thrill of the giant waves that this one makes.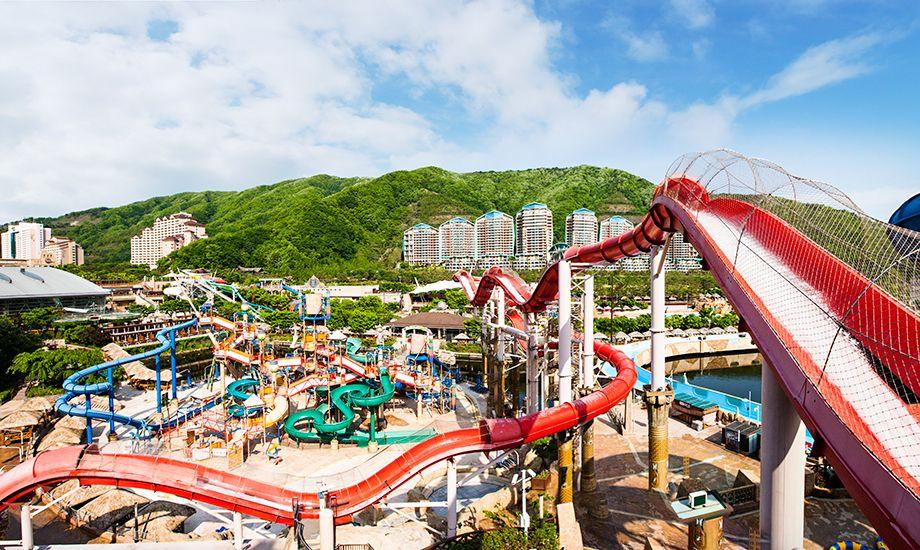 Monster Blaster
The first thing you'll see if you go to Ocean World is the red waterslide. At over 300 meters long, it's one of the most thrilling rides in Ocean World!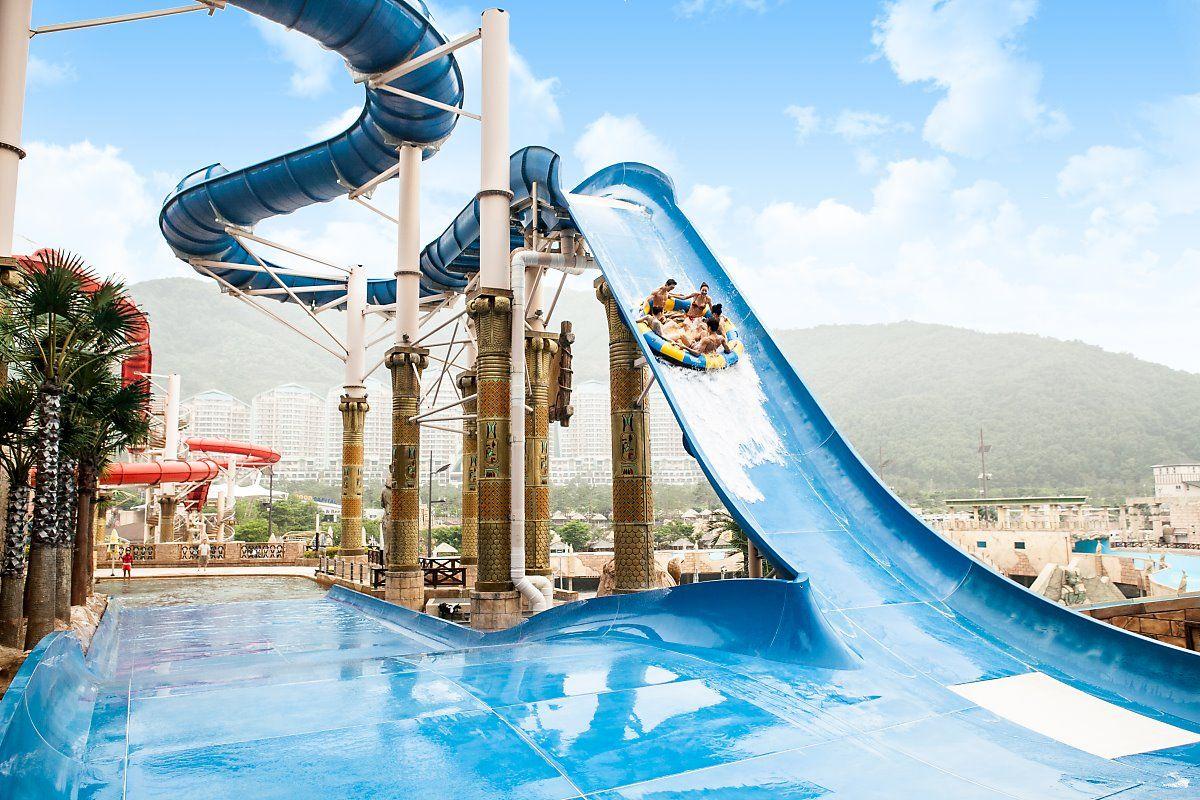 Super Boomerango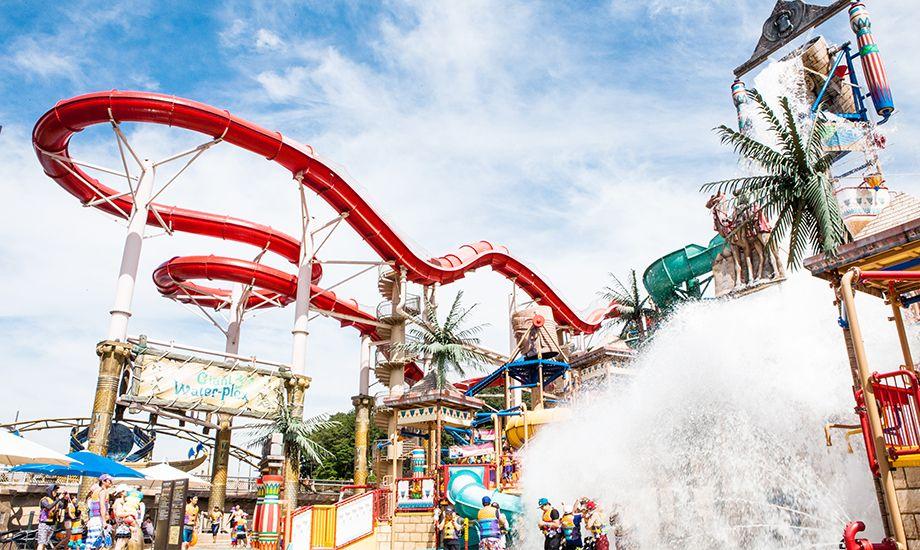 Giant Waterplex
The giant waterplex is a playground. This is also where the waterfall is, where you can stand under and see if you can beat the pressure!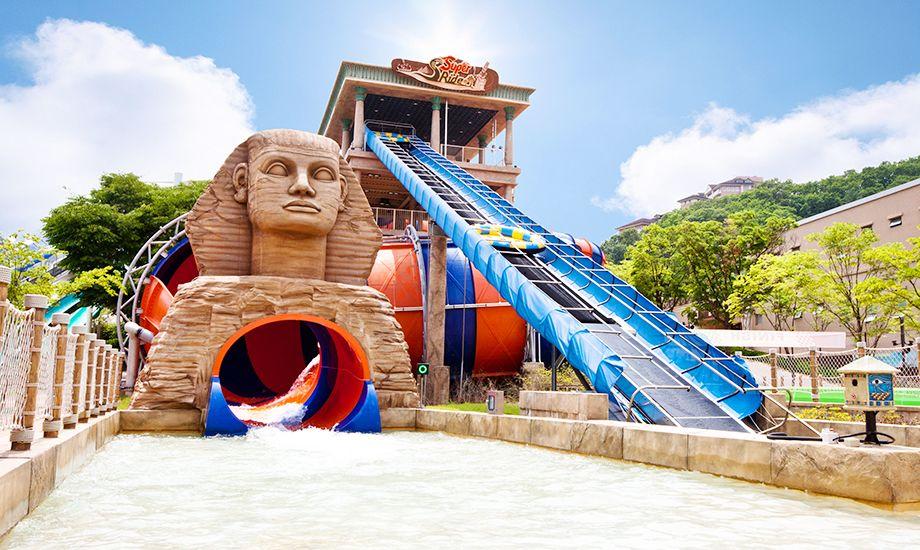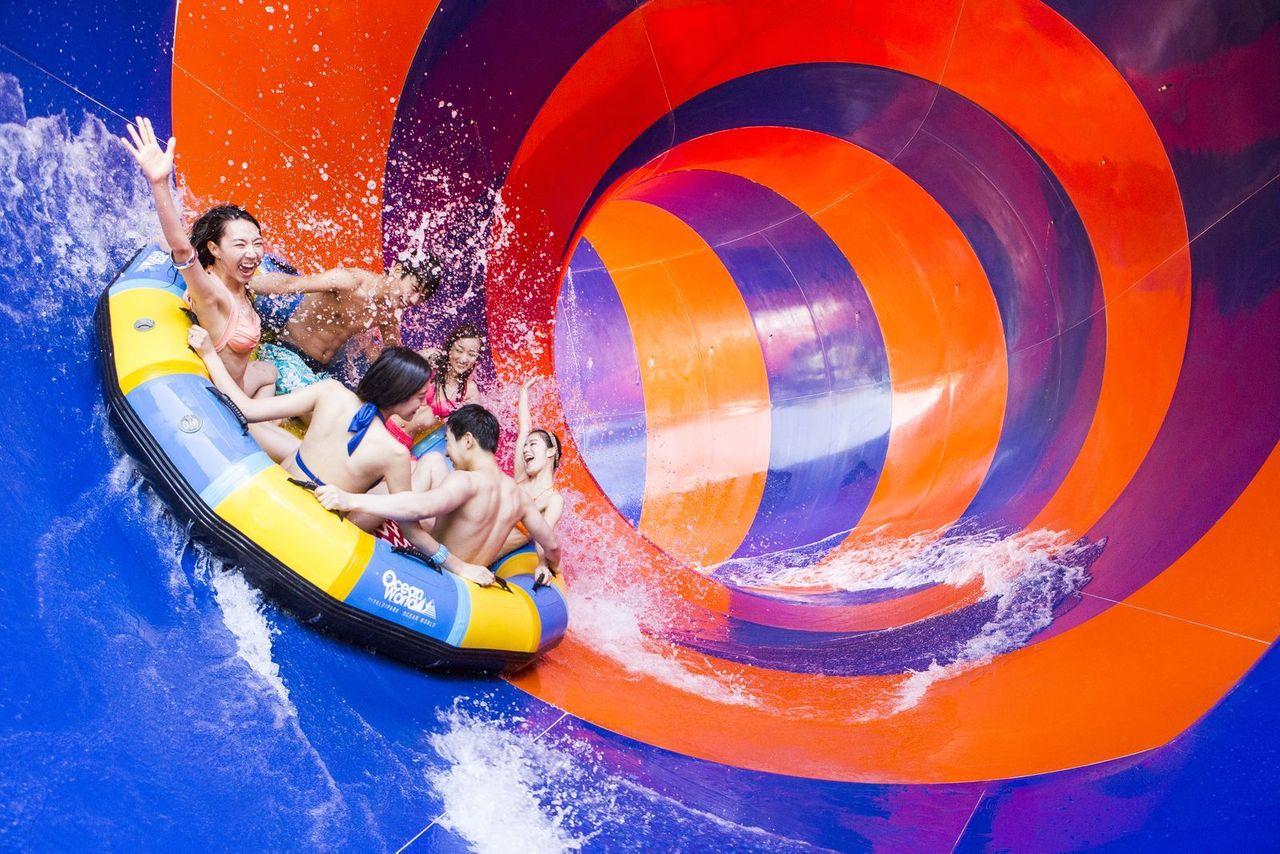 Super S Slide
The Super S Slide is the biggest waterslide in Ocean World. The whole family can enjoy this one. From giant tunnels that span 6 meters to smaller 3 meter tunnels that zig zigs, the ride is by far also the most thrilling in the park.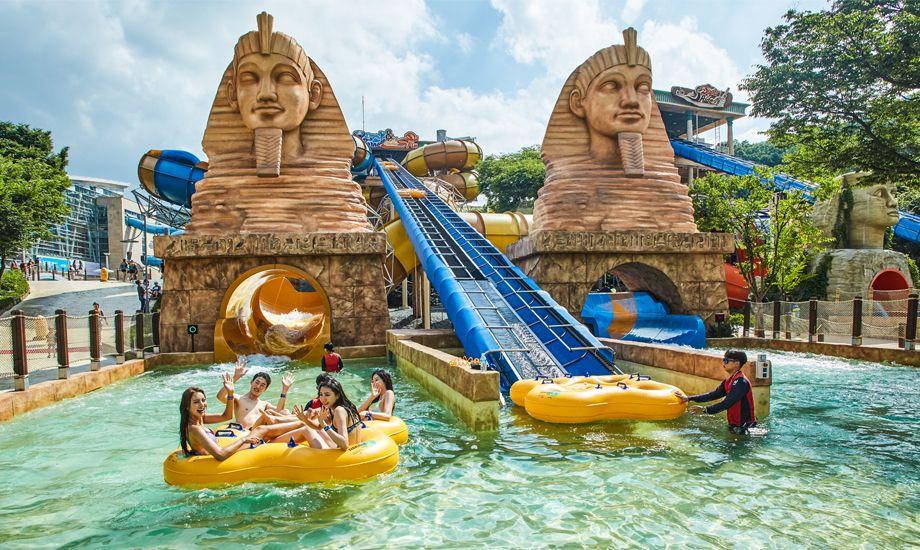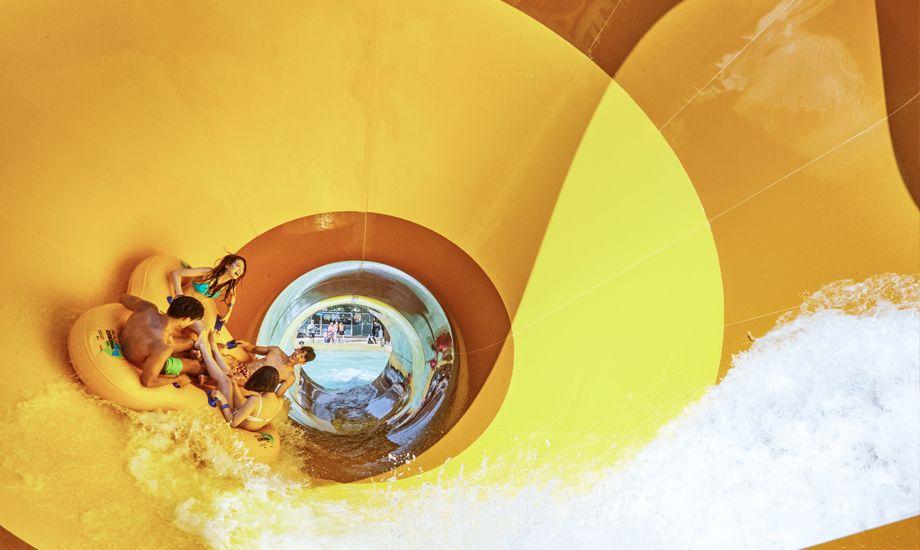 Double Tornado
As you can see there are so many water rides to choose from. Try and ride them all!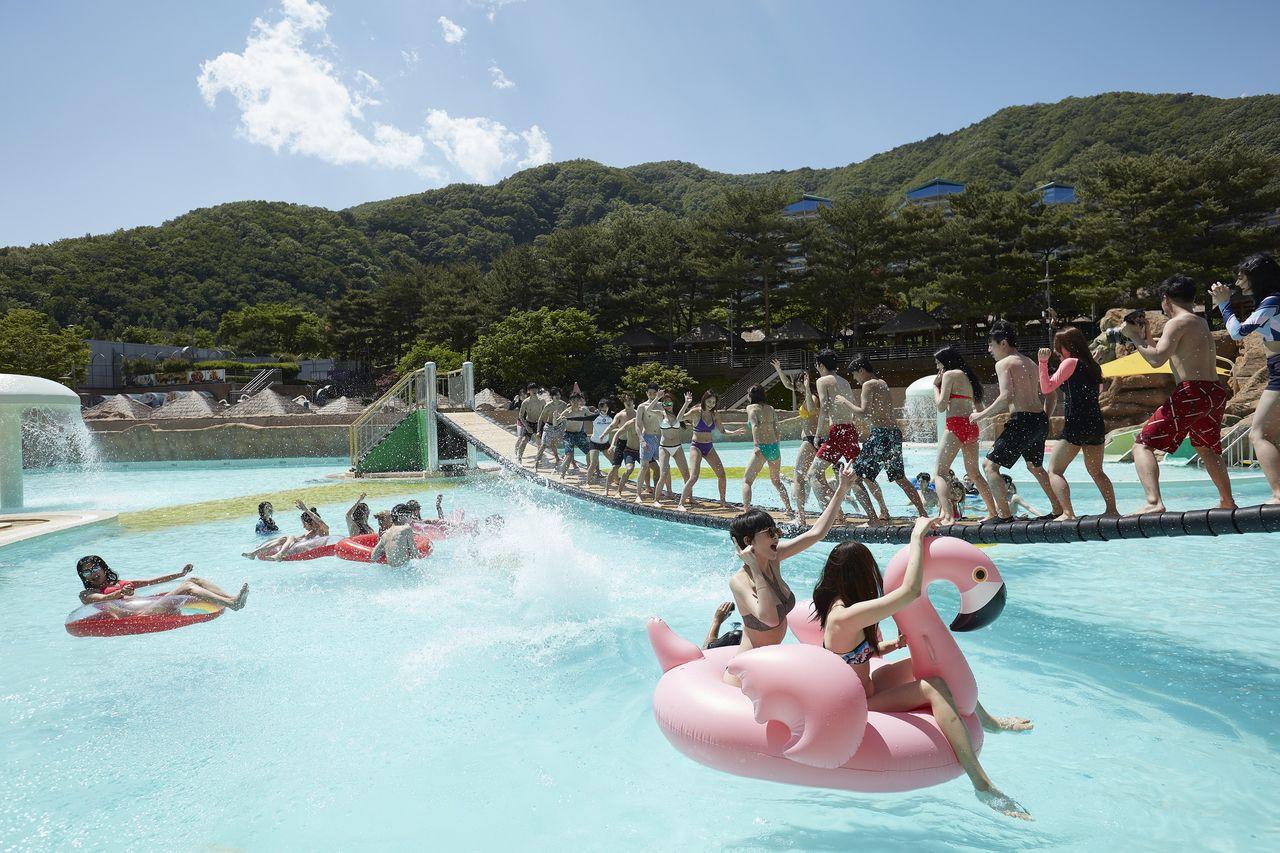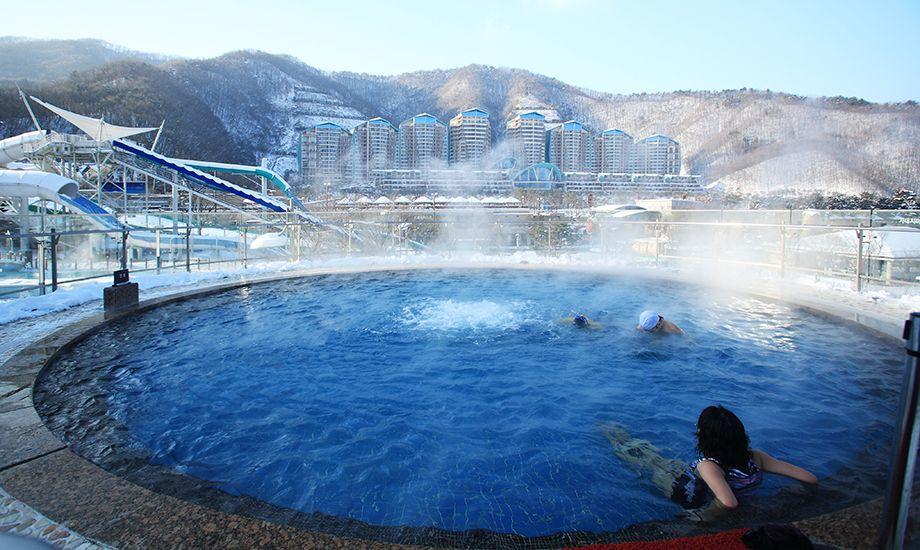 Other than rides, there are activities, an outdoor spa, and other facilities that'll ensure that you enjoy your time here. Make the most of the summer with your friends, significant other, or family!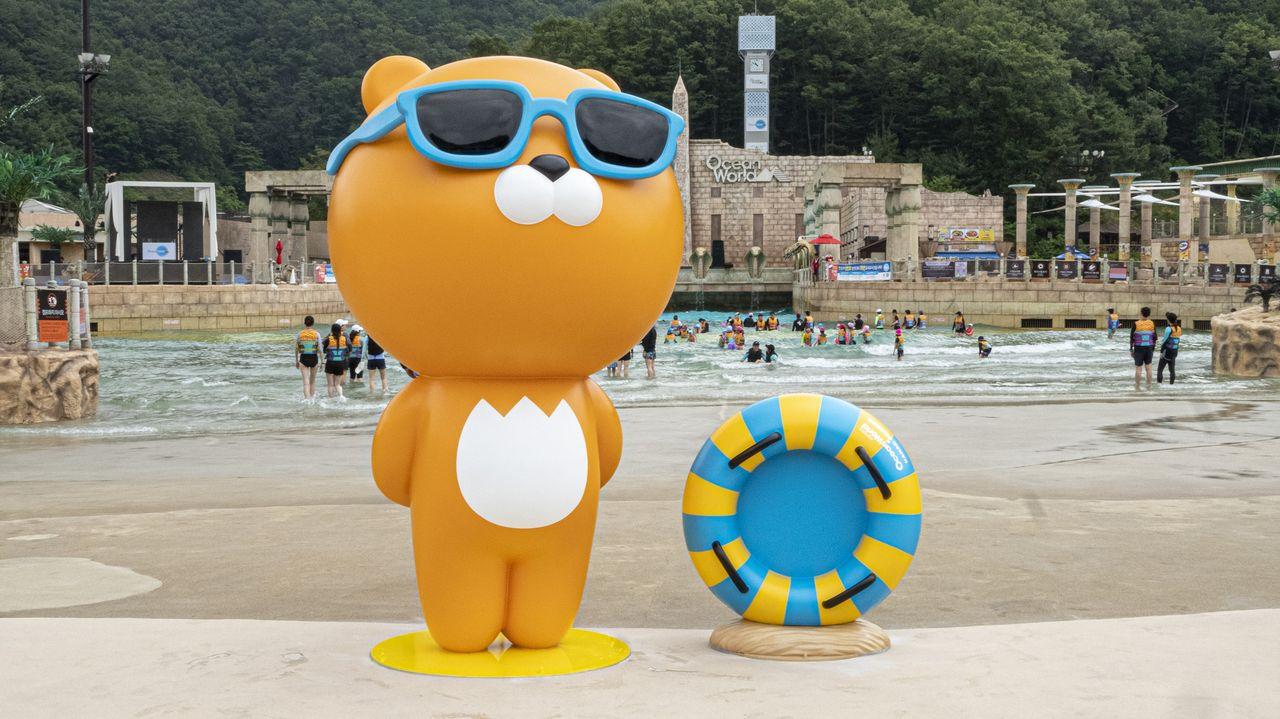 3. Gimhae Lotte Waterpark (Busan)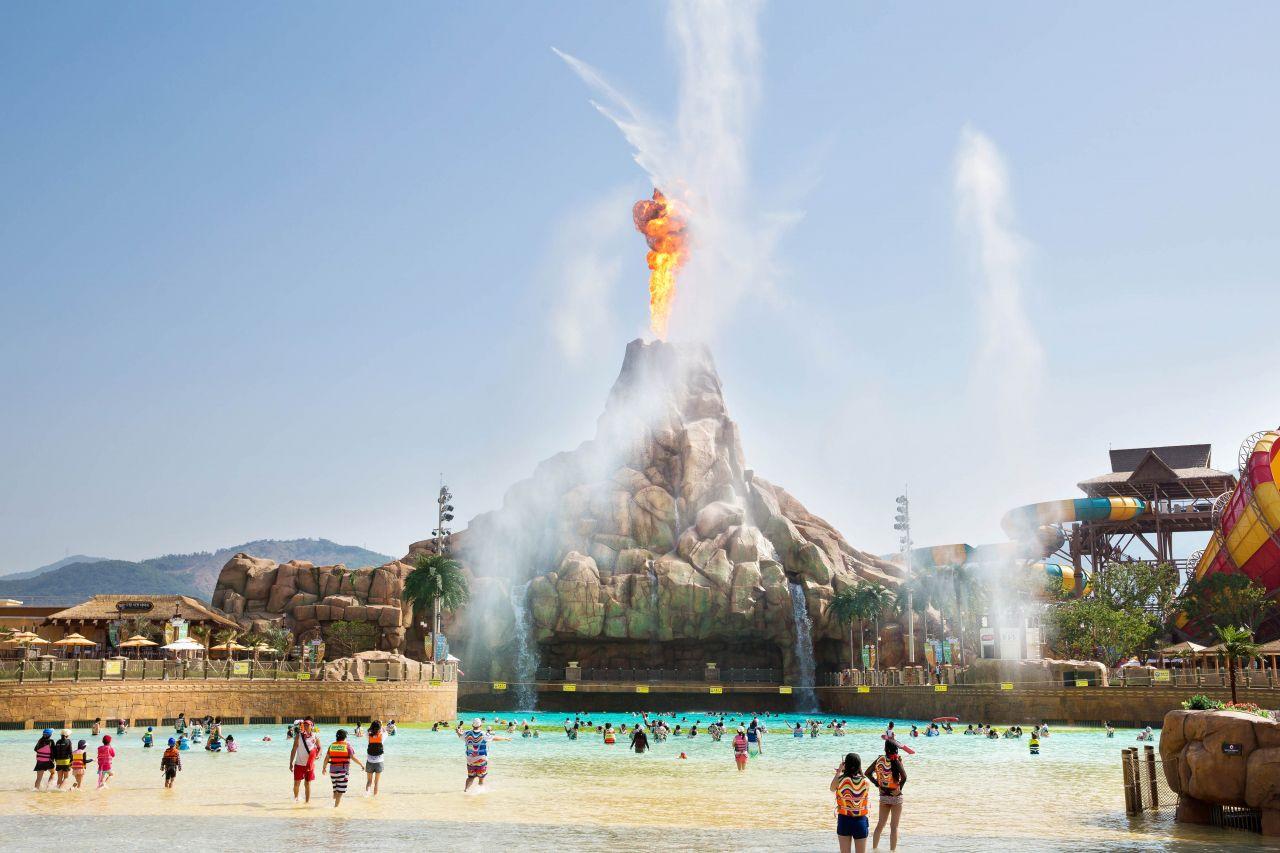 Were you sad that the famous waterparks in Korea were all near Seoul? Now you don't have to be!
Gimhae Lotte Waterpark is a new park that's opened an hour's drive away from Busan Haeundae. It's located next to the Lotte Premium Outlet, so here's you chance to enjoy summer outside as well as shop till you drop!
---
Gimhae Lotte Waterpark | Prices
All Day Pass

Prices

Adults
(13 and over)
₩75,000
Children
(3 - 12 years)
₩61,000
Infants
(under 3 years)
Free
※Infants under 3 years must have an insurance card or other identification as proof.
There are shuttle buses that running from Busan Seomyun, Busan Station, and Haeundae. Check out the Gimhae Lotte Waterpark website for more info.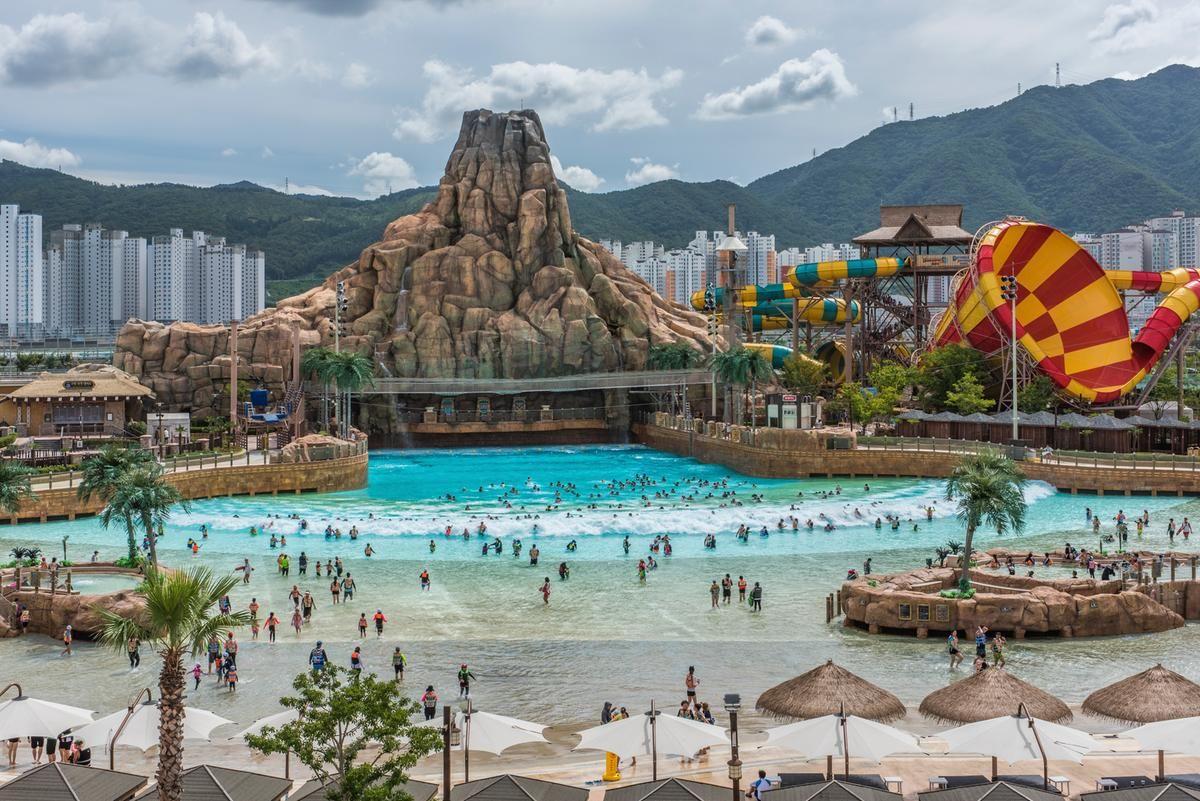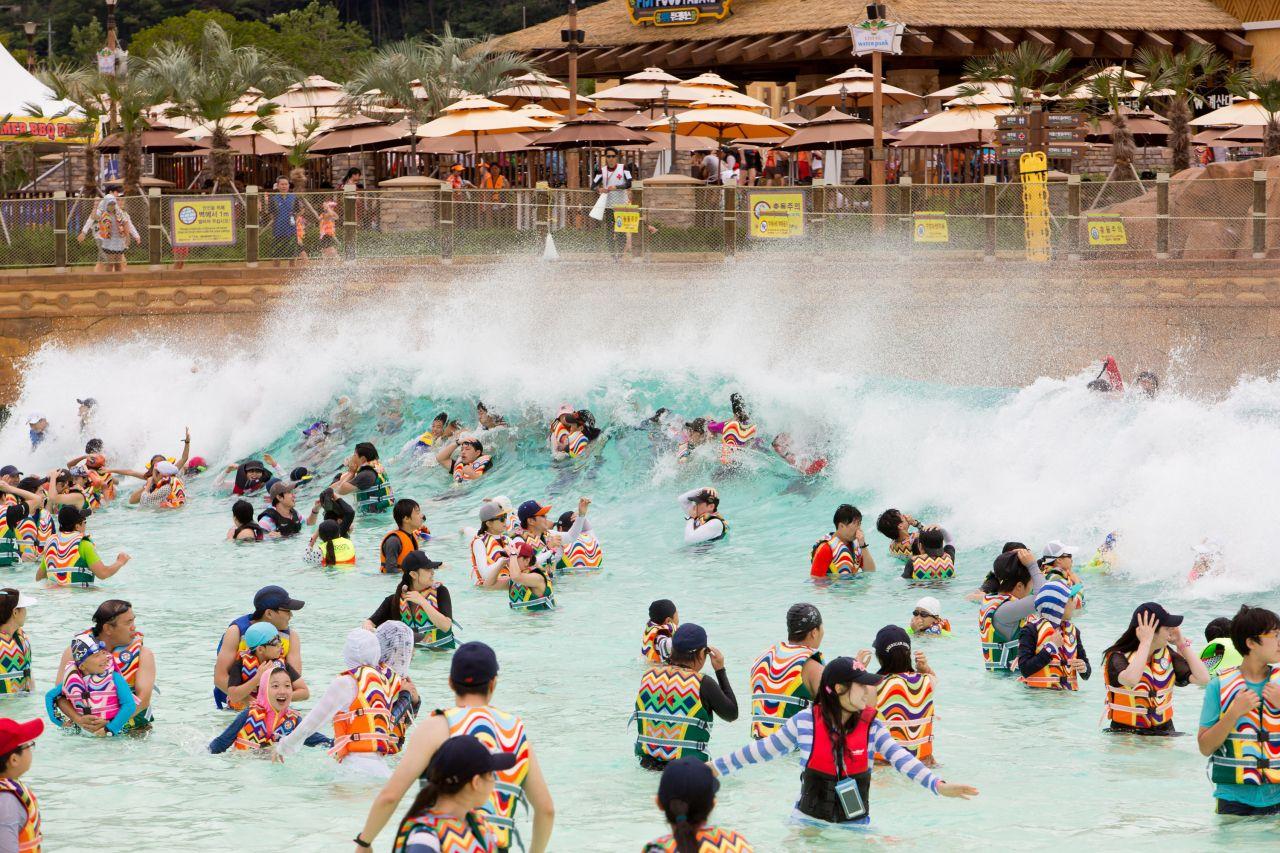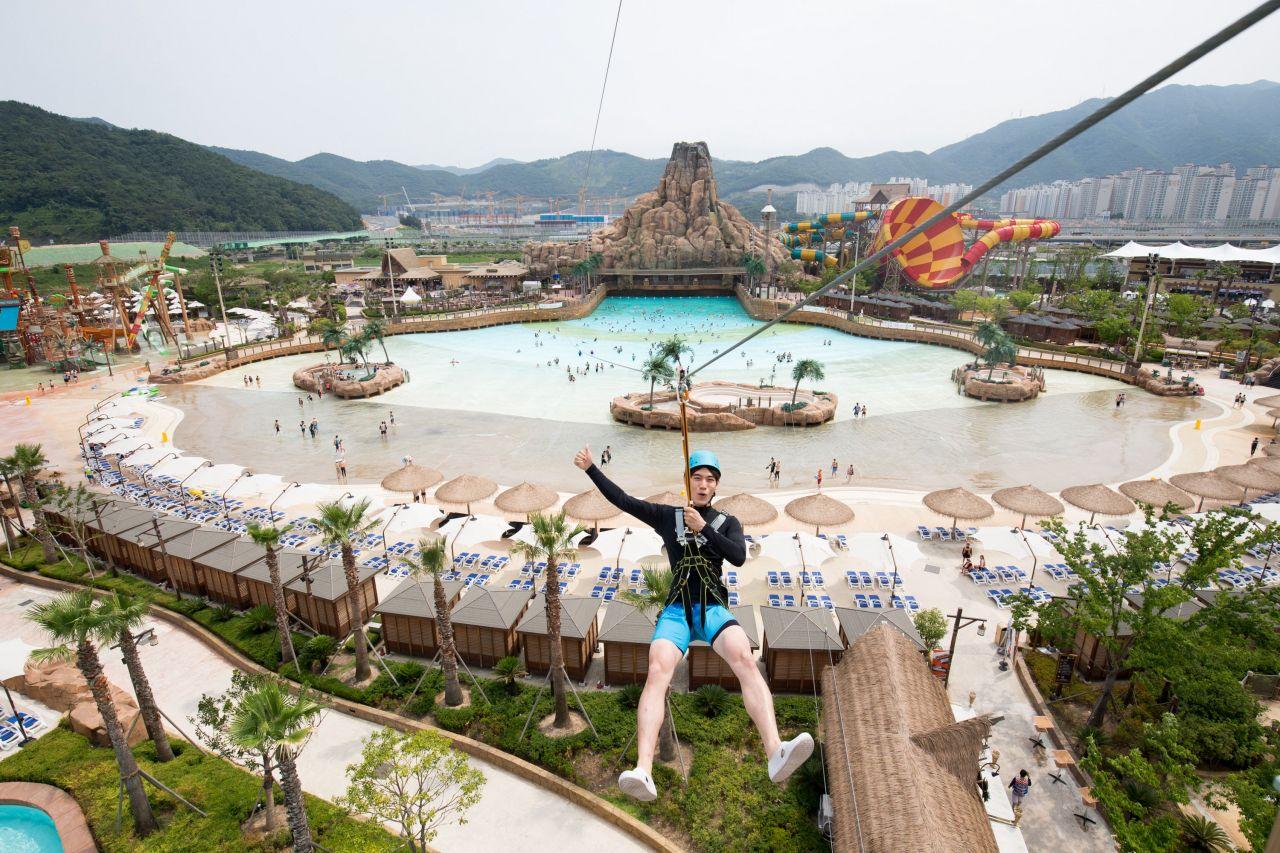 Here's something that the Gimhae Lotte Park has but Caribbean Bay and Ocean World doesn't: a 390 meter long zip line!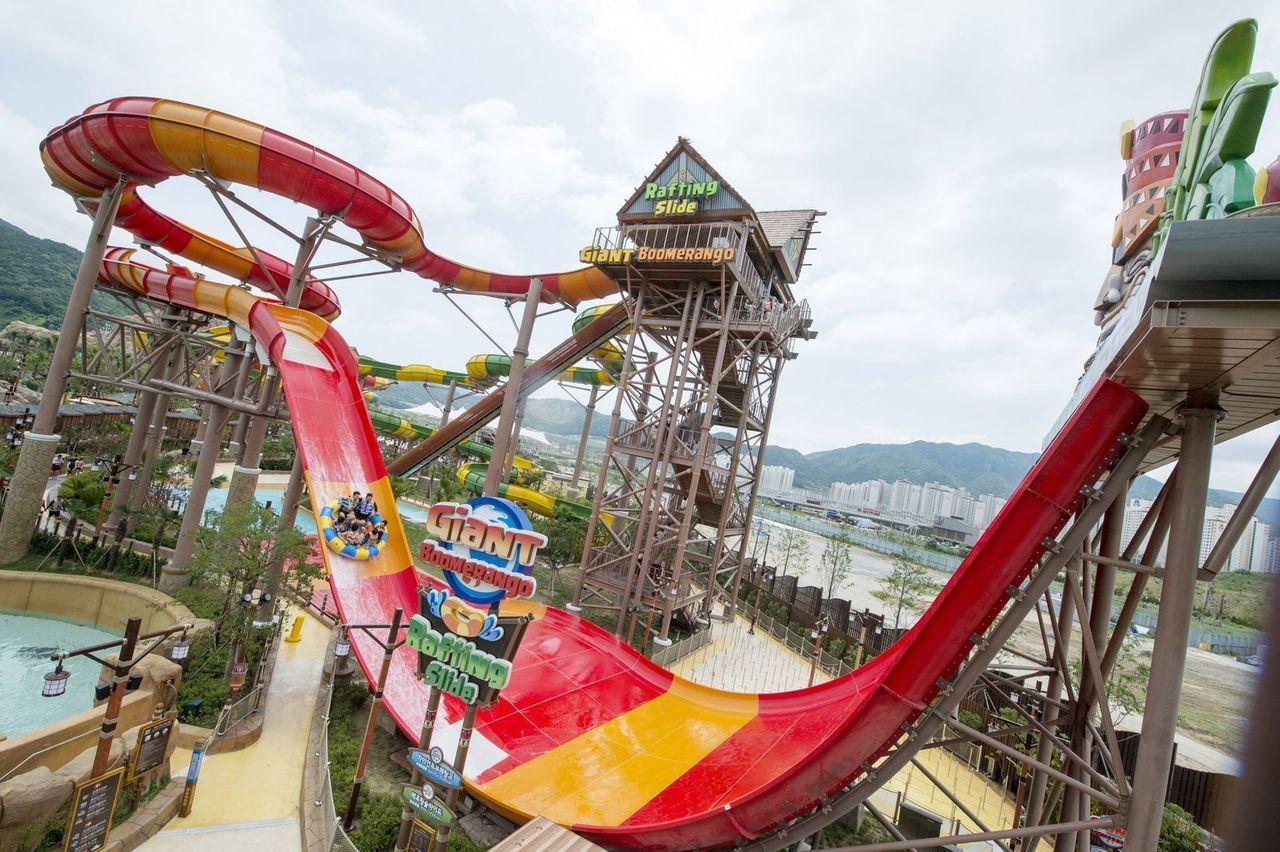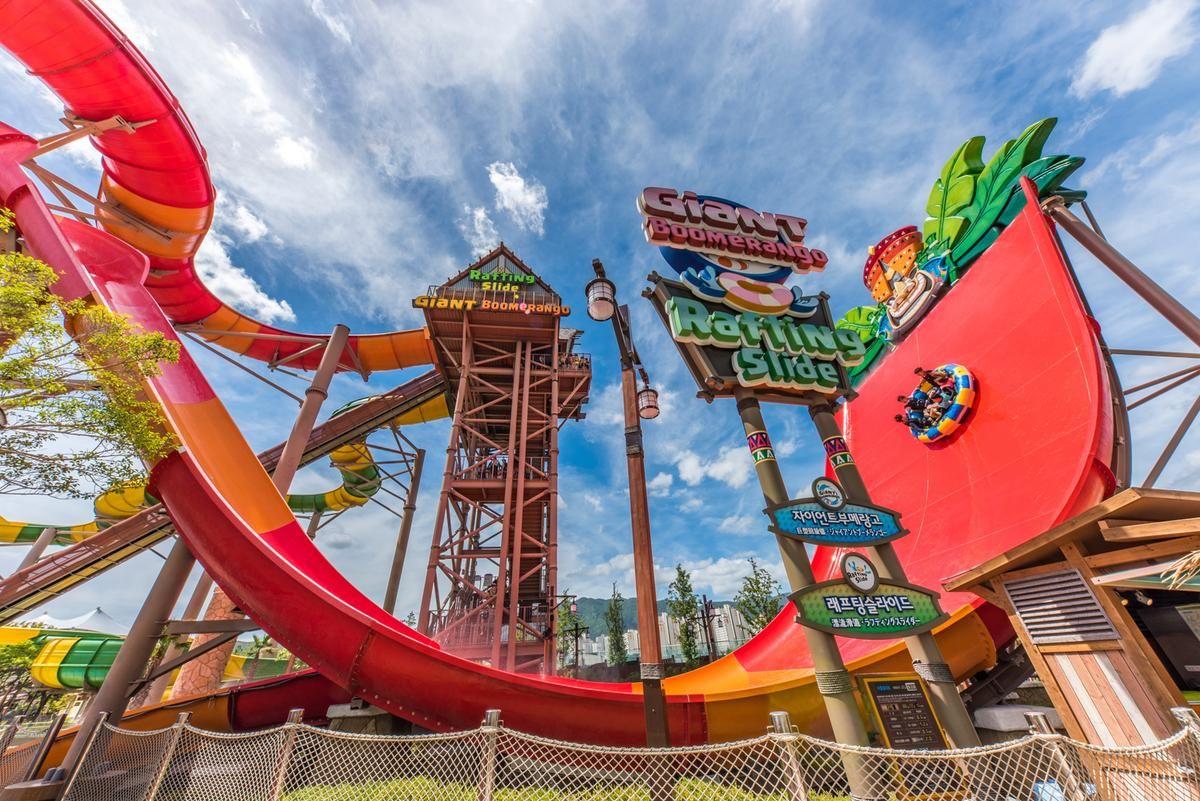 Giant Boomerango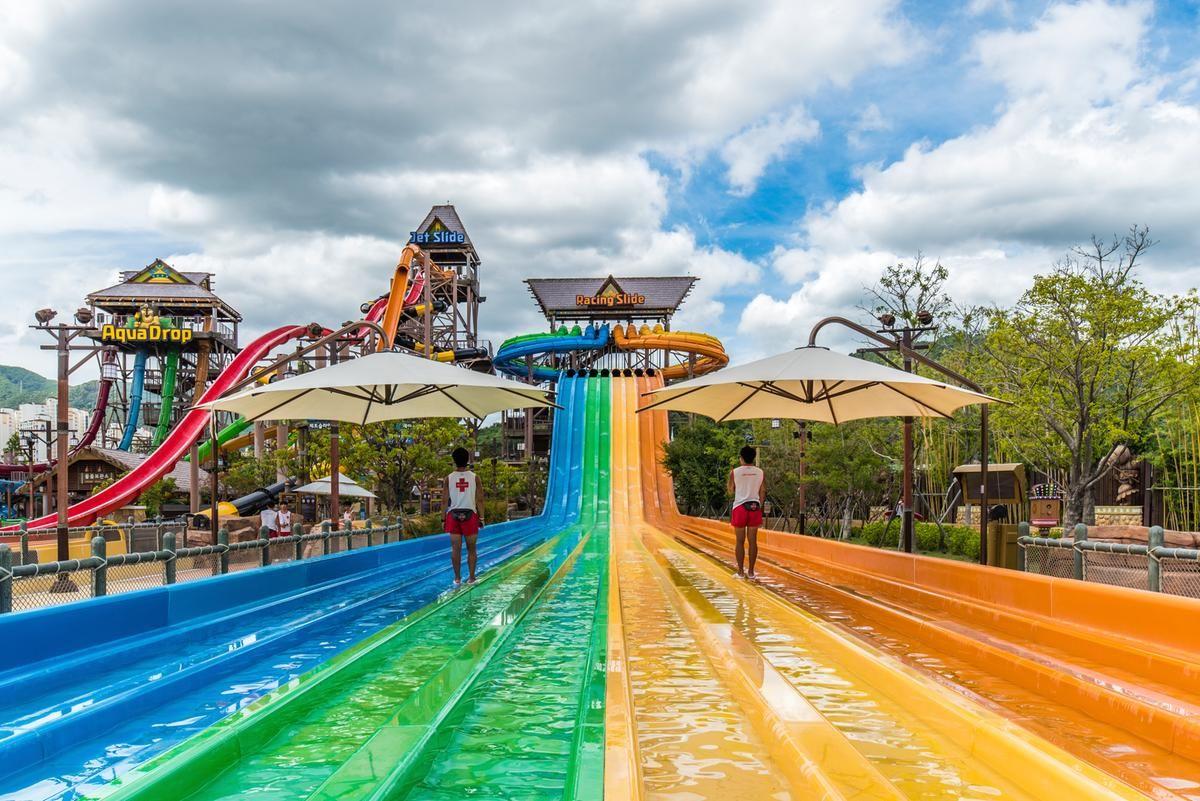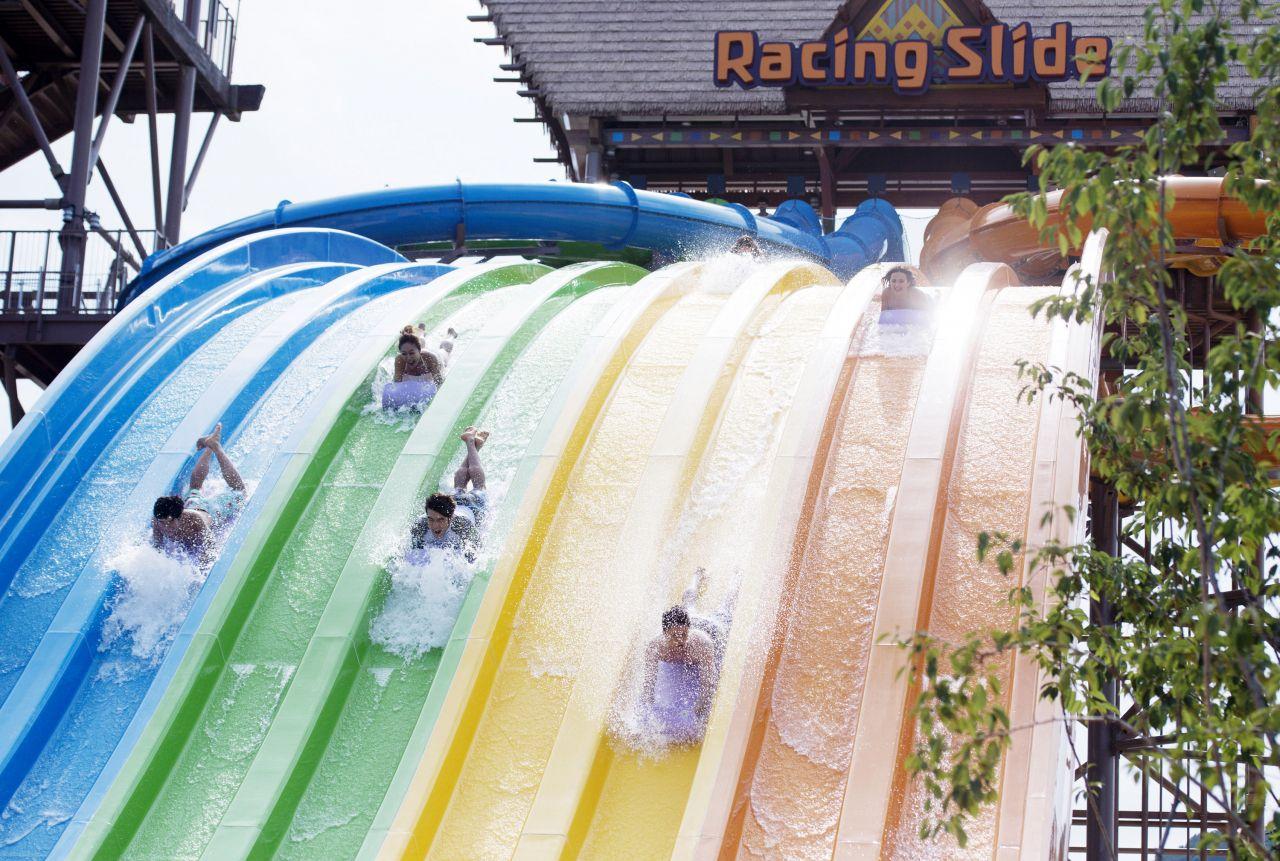 Racing Slide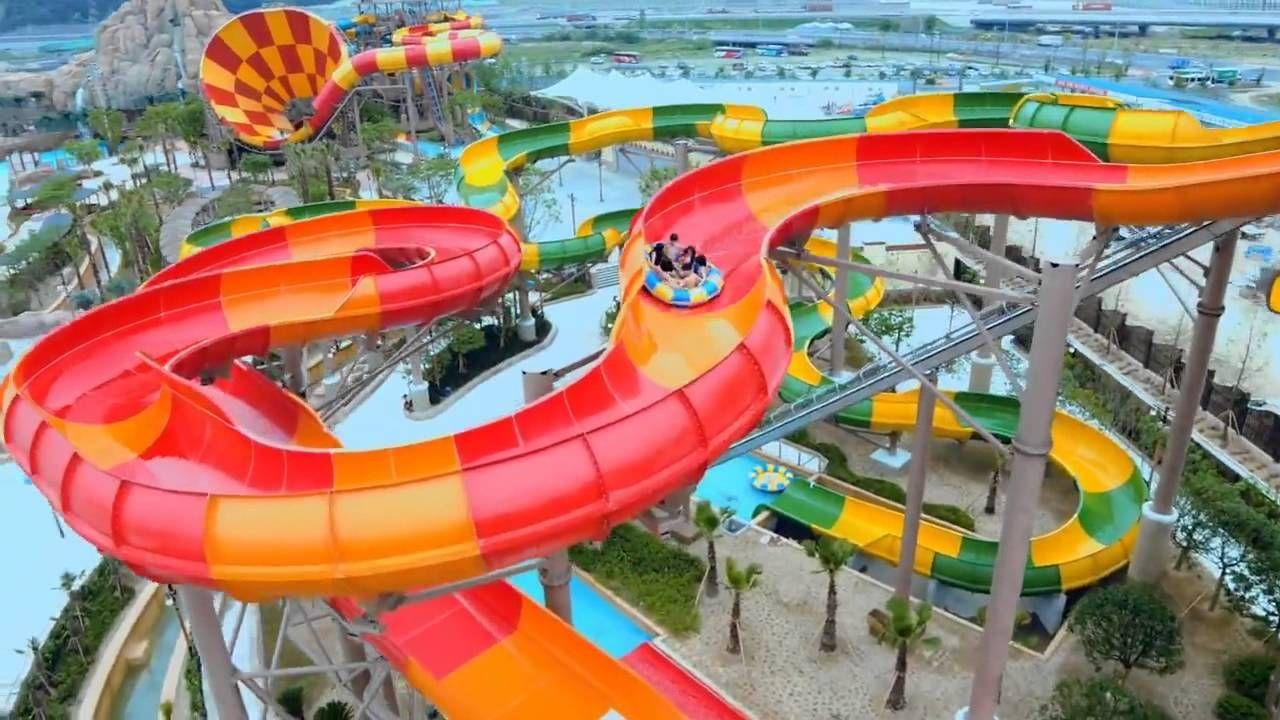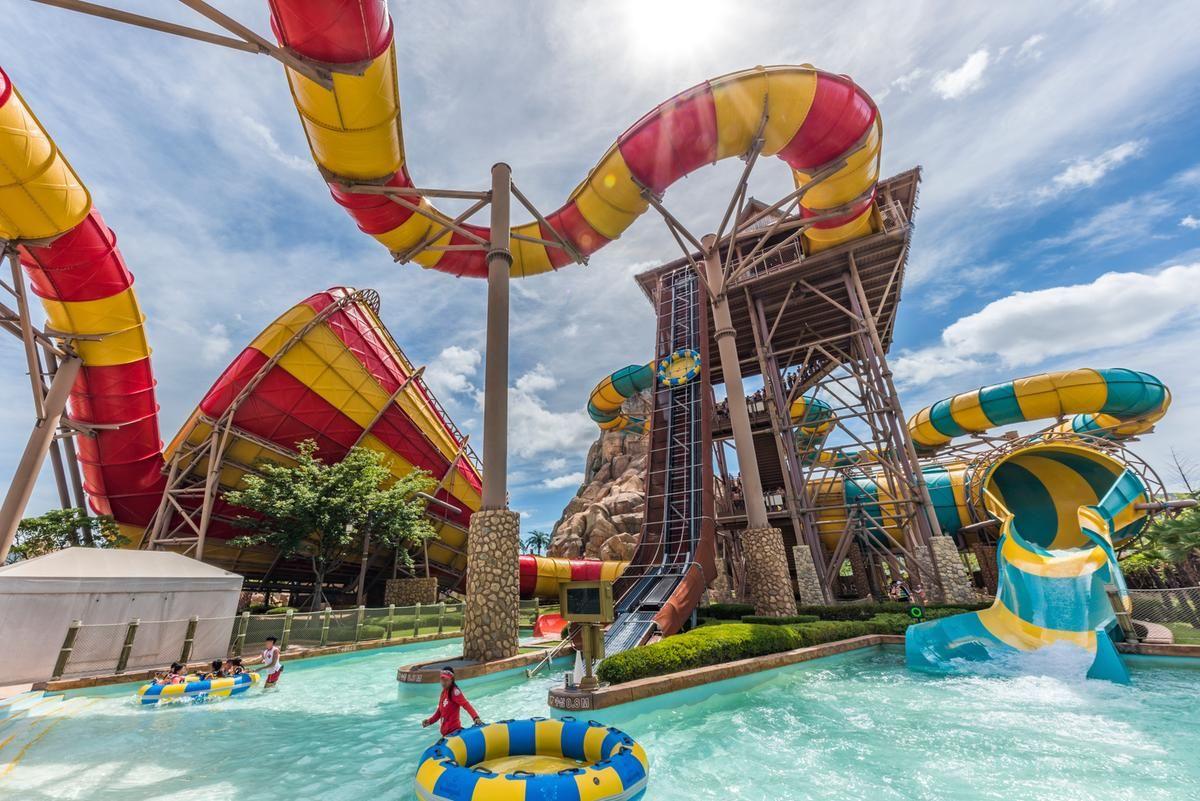 The Giant Boomerango is a ride on which you get slung up and down and again. The Racing Slide is a high-speed ride which you race with others and fall straight down from a 120 meter slide. A total of 7 waterslides can be found in this park.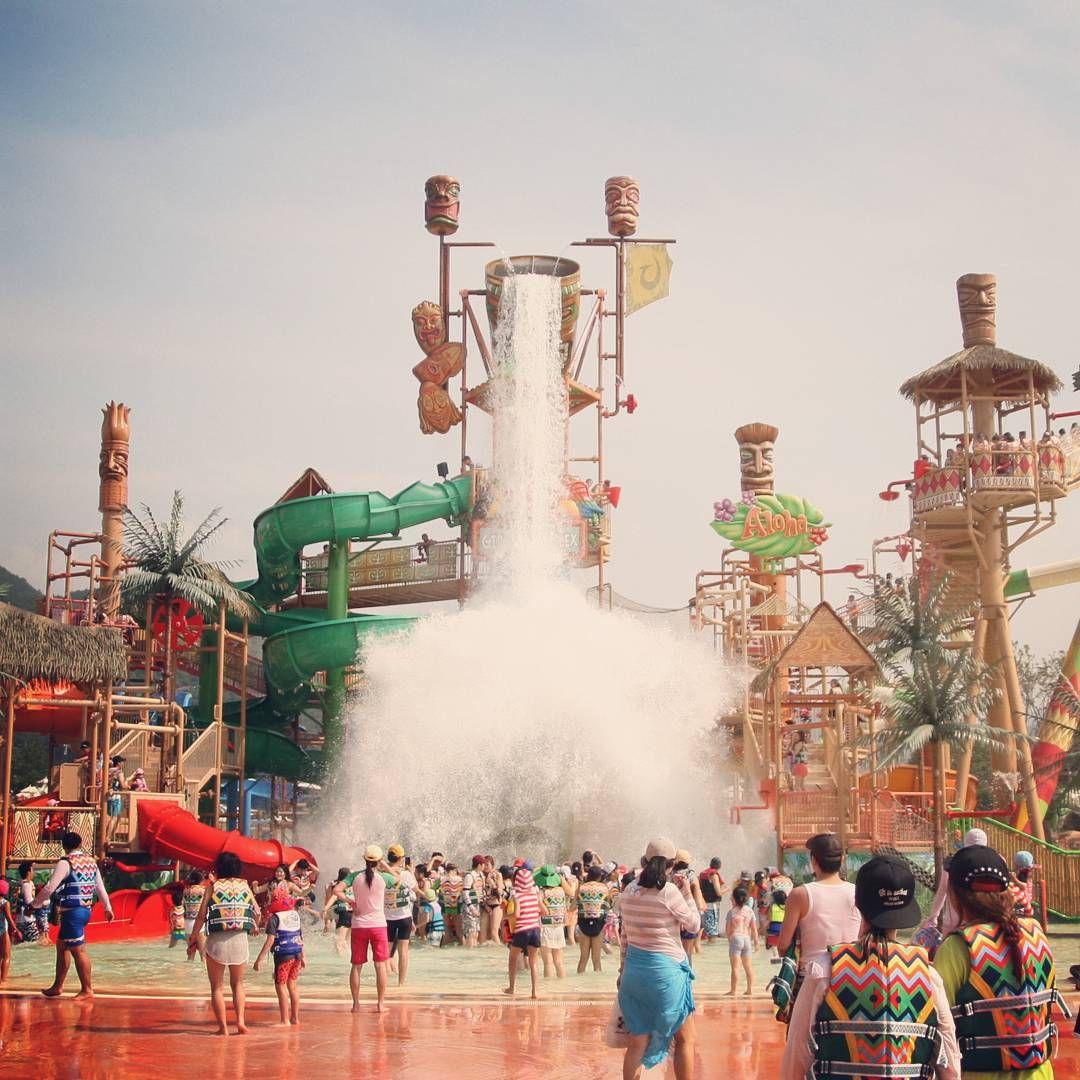 Giant Aquaplex
Torrent River
Get hit by a giant water bomb at the Giant Aquaplex or float down a not-so-lazy current on Torrent River.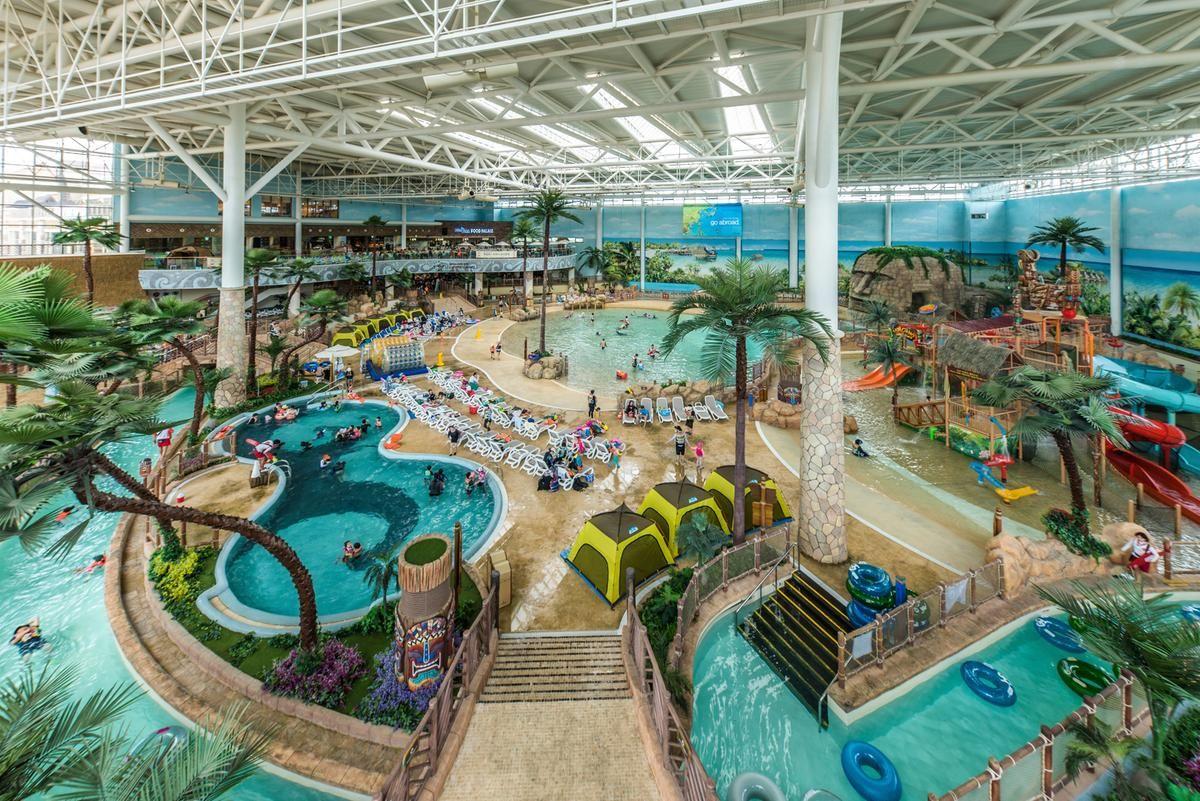 Indoors Waterpark
The indoors waterpark is for the kids. Perfect for families!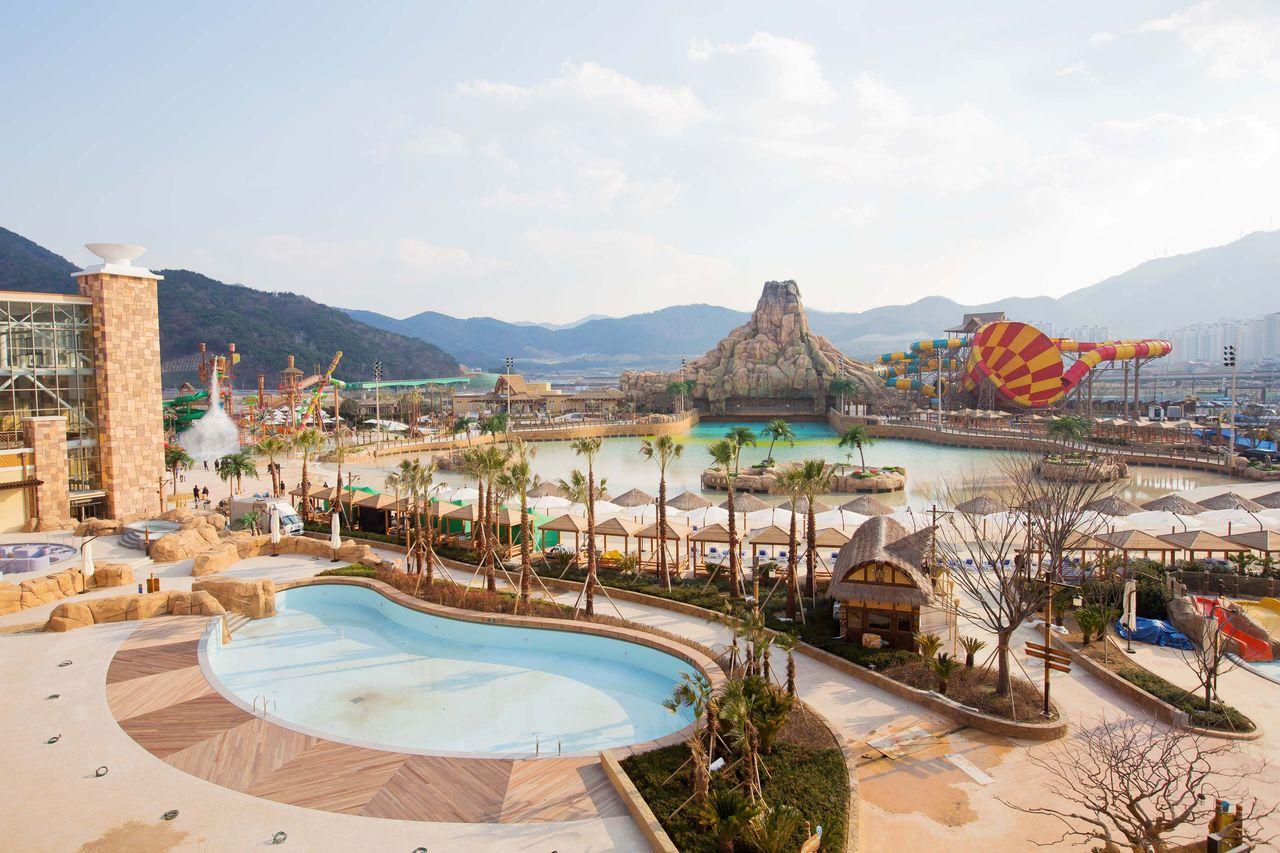 4. Jeju Shinhwa World Waterpark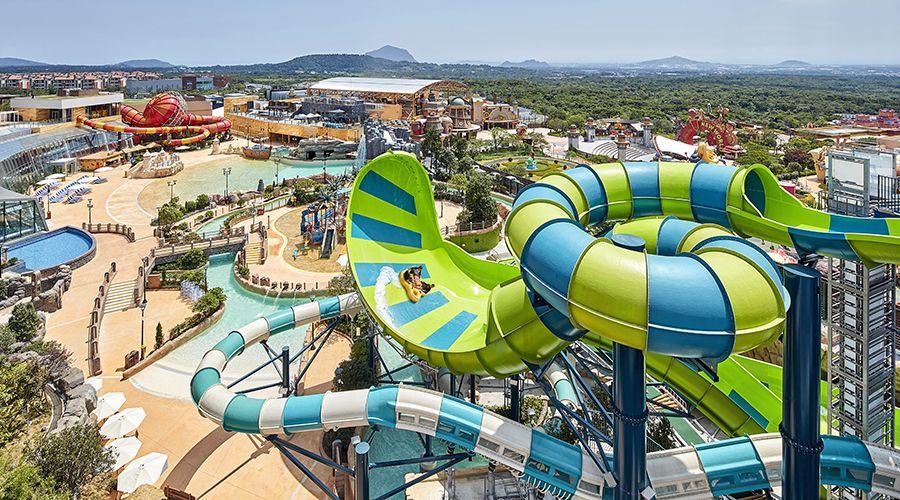 Now you can enjoy a waterpark at Jeju as well! This park is located in the Jeju Shinhwa World Resort. It's not as big as the other parks on this list, but it still has everything you'd need to enjoy yourself. As it's a smaller waterpark managed by a resort, the facilities are super clean and well taken care of.
It's a perfect park for families.
---
Jeju Shinhwa World Waterpark | Prices
| | |
| --- | --- |
| | Prices |
| All Day Pass | ₩49,000 |
※ Jeju Shinhwa World tickets are the same for adults and children.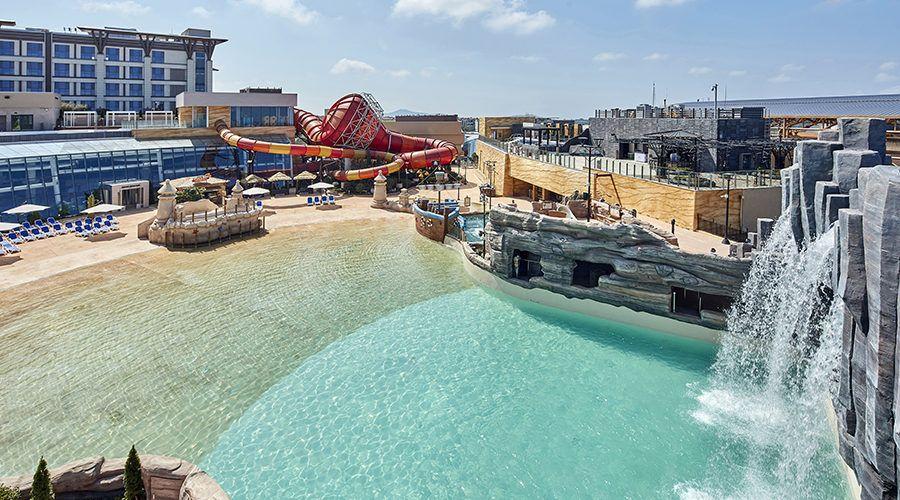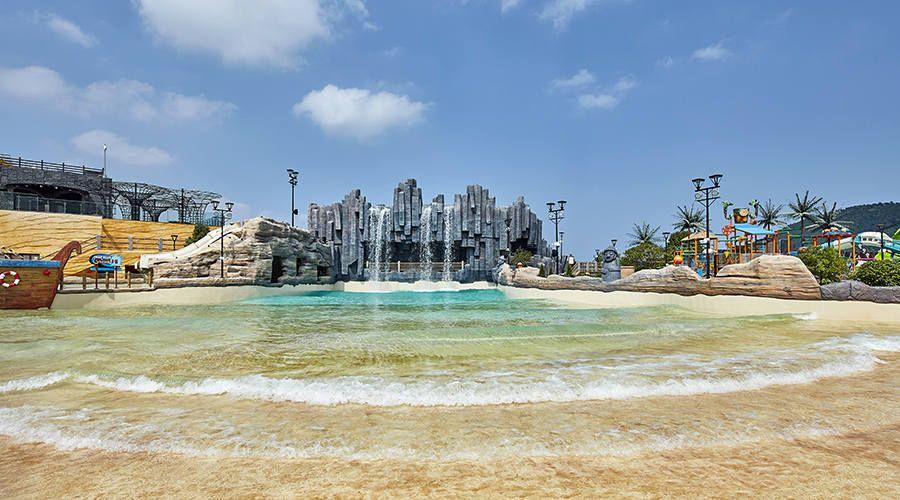 Wave Pool
There's no 2.4 meter-high giant waves with this one, but still enough waves to feel the gentle push and pool of the ocean. It's a great pool where children can splash and play.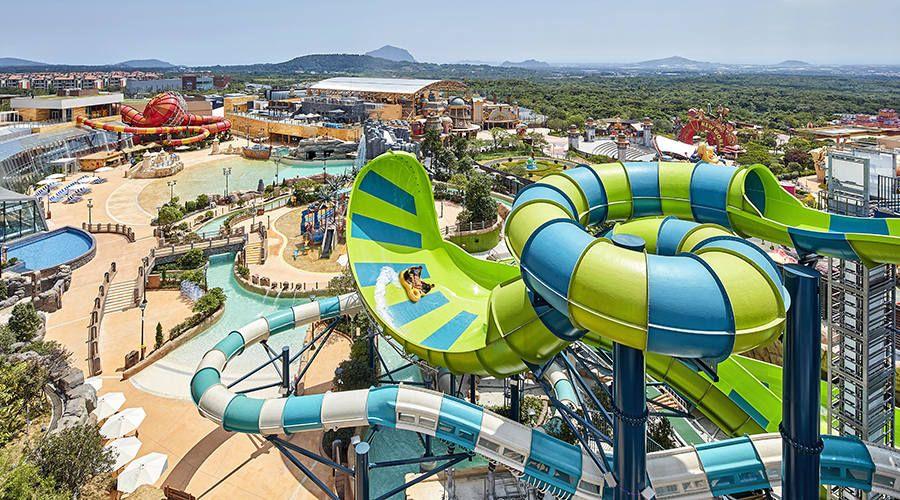 Giant Double Rift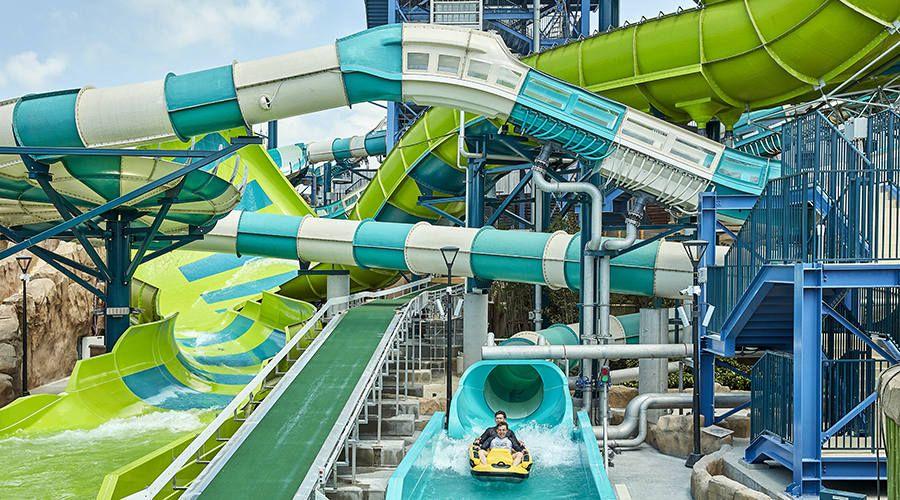 Super Creeper Coil
There are four big slides that can be enjoyed by adults and children alike! The Giant Double Rift is pretty steep and will satisfy your need for speed.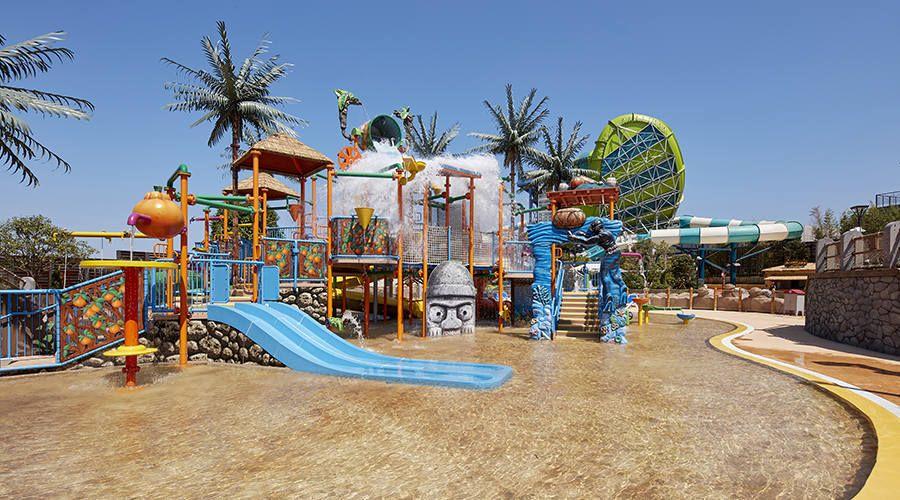 Jeju Adventure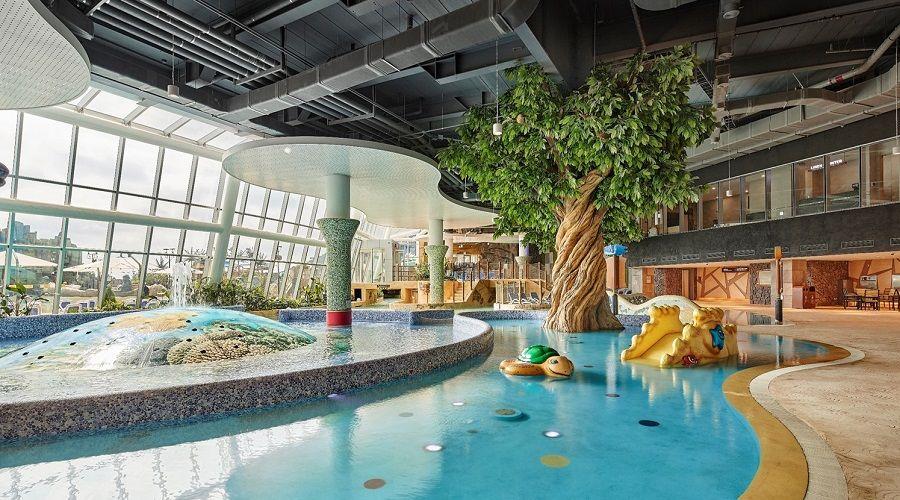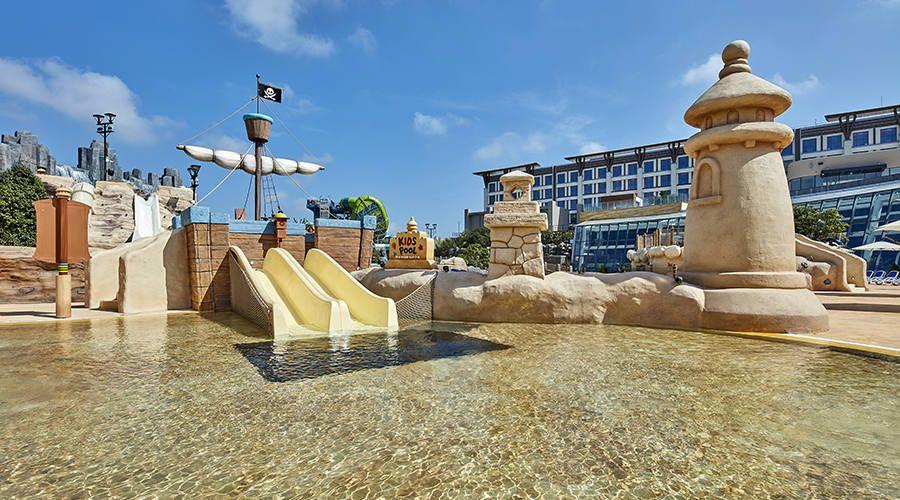 Kid's Pool
Jeju Shinhwa World is popular among families because there are a lot of facilities where children can play.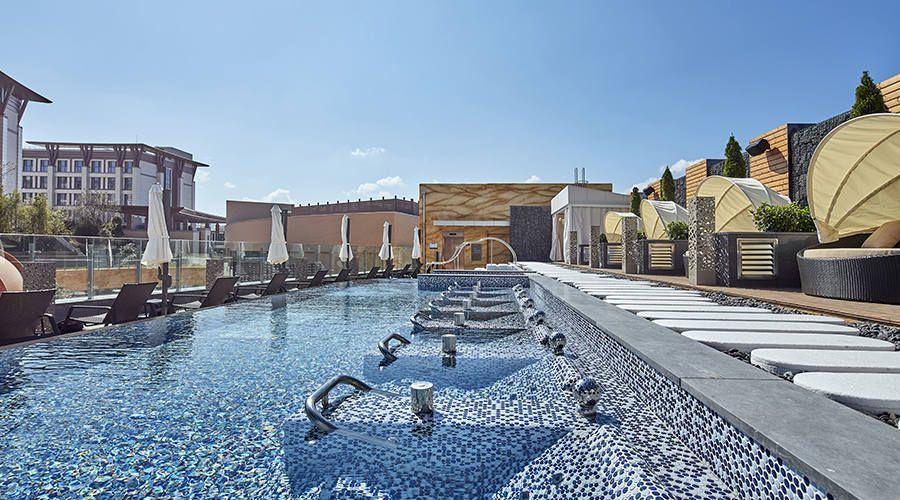 Roof Garden Bade Pool
Relaxing Spa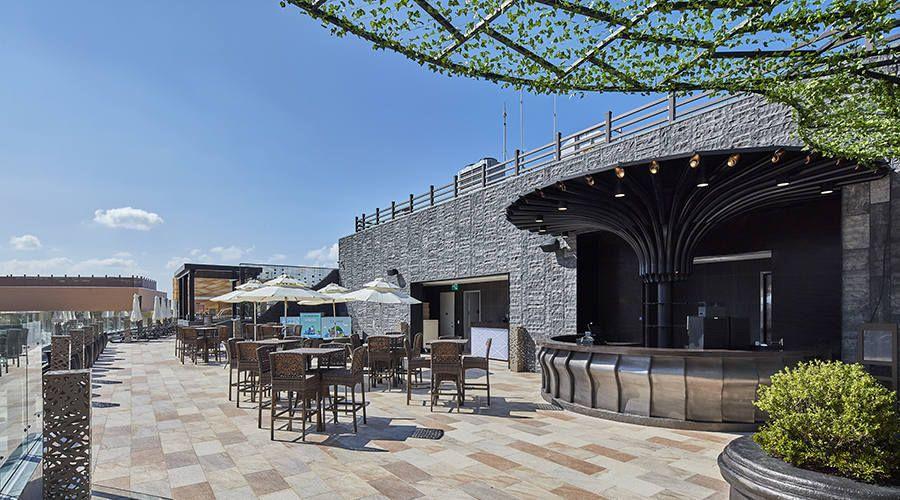 Restaurant
There are other resort-like facilities like the rooftop pool, restaurant, and more. This park is a great option if you're looking to rest and relax like you're at a resort while letting the children splash and play.
---
The above was a post on Korea's top waterparks. If you have any further inquiries, please feel free to comment below or shoot us an email at help@creatrip.com
---