Food Guide | HAPJEONG
If Hongdae is too crowed why not go to Hapjeong instead?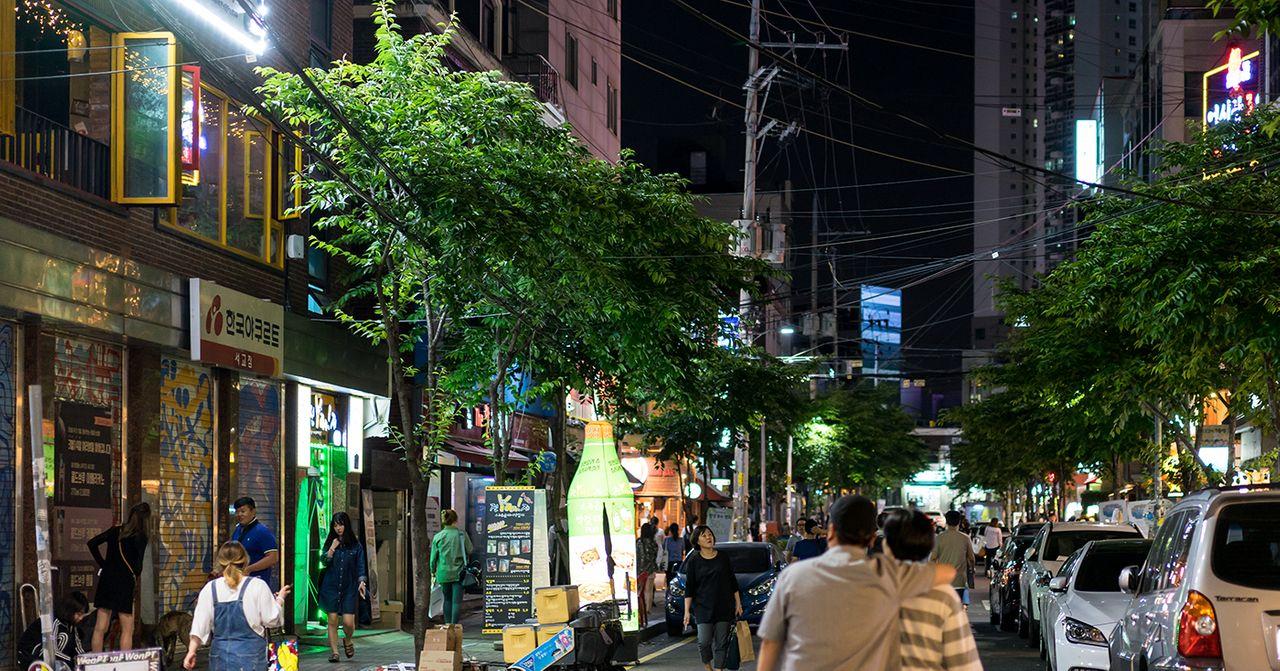 Hongdae is one of the hottest and trendiest places in Korea. It has delicious restaurants, beautiful cafes, and hundreds of shopping stores, and you can do almost anything in Hongdae. However, the more popular it gets, the more crowded it became, and locals started to go someplace else as it gets too crowded in Hongdae.
That place is Hapjeong! Today I'll introduce seven exquisite restaurants in Hapjeong. All of these restaurants are near Hapjeong Station. Watch out for getting too hungry while reading this blog!
---
Pork University (돼지대학교)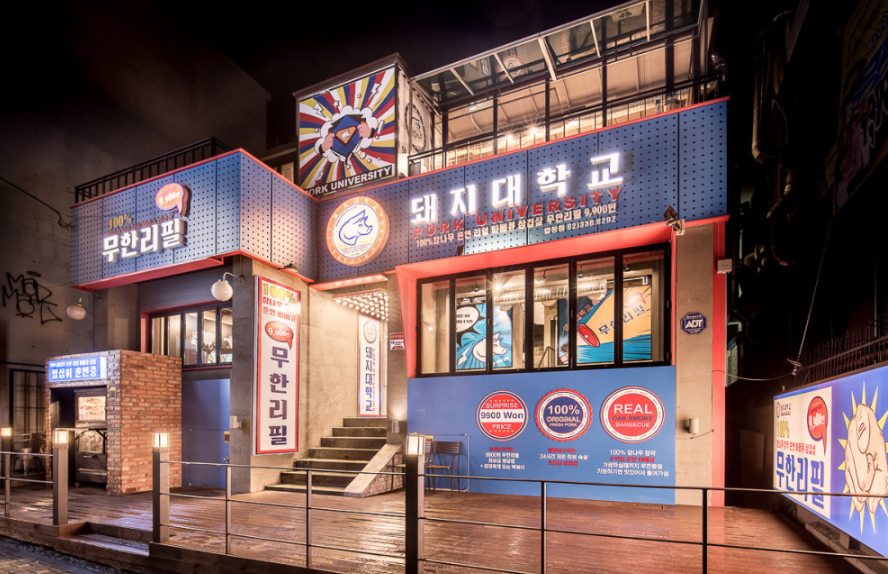 The building and its name are very eye-catching! This place is an all-you-can-eat restaurant, and they smoke the pork with 100% oak tree. You will smell the meaty aroma from a mile away.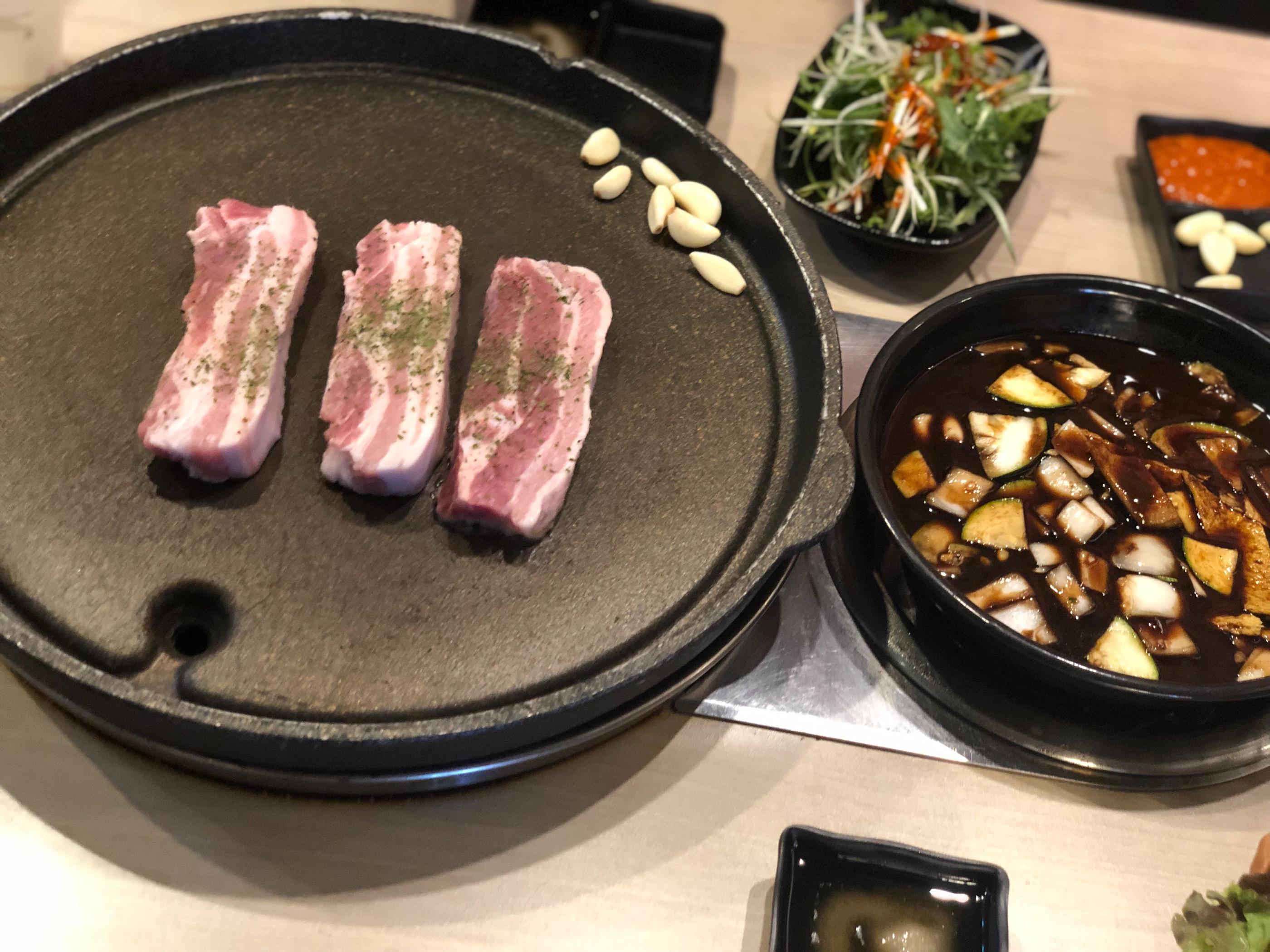 Pork University is a self-service restaurant, so you'll have to bring everything by your self, including the pork. You might think because it's an all-you-can-eat restaurant, the quality would be below average, but that's not true. Because it was smoked with an oak tree, you can taste that smoky flavour in the pork making it more flavorful.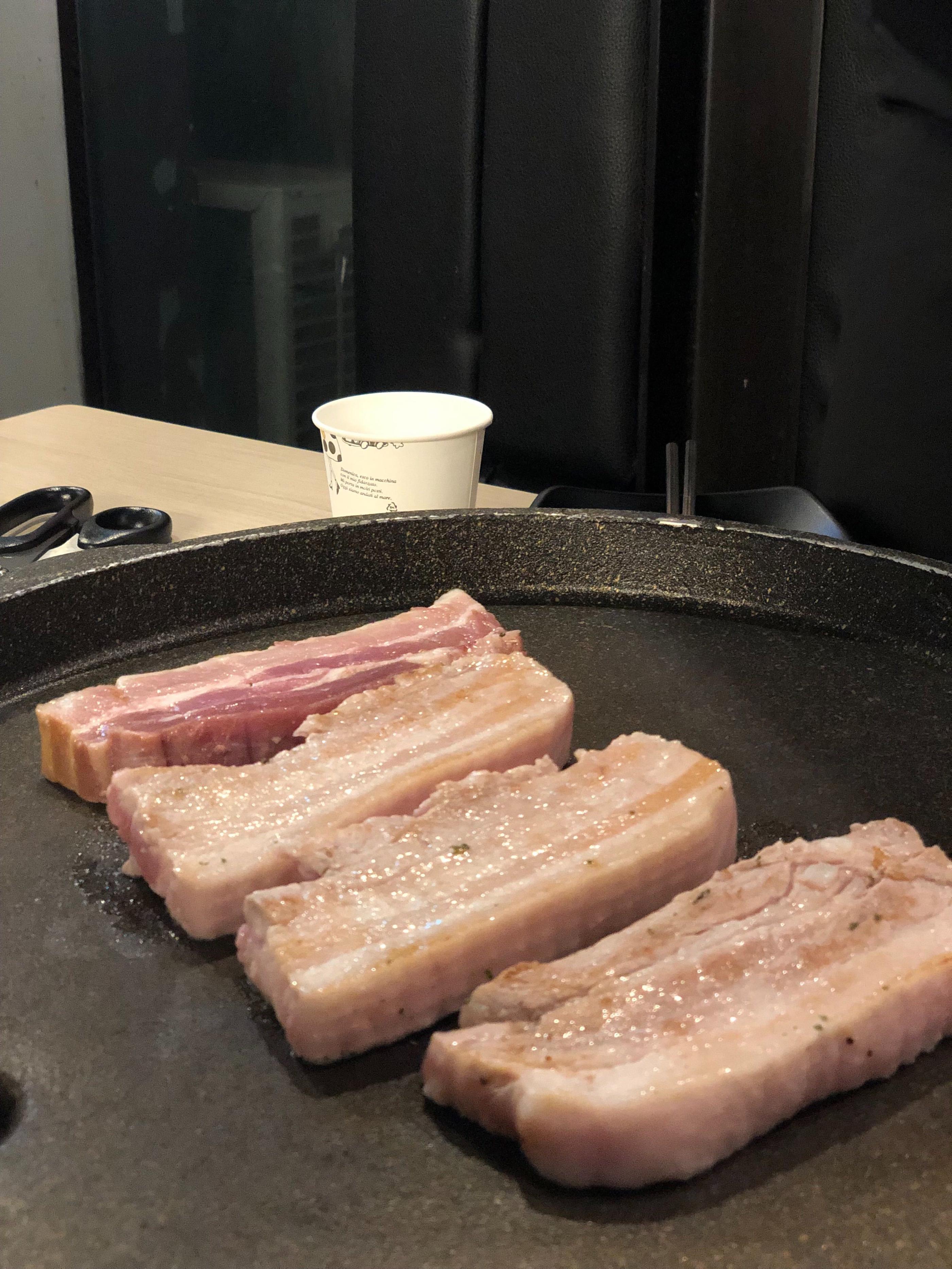 It costs ₩12,900 per person, and I think that is a fair price as the foods are unlimited. One downside is that there are only pork, and it could get a bit oily at the end of your meal. But if you can handle oily, this place will be perfect for you.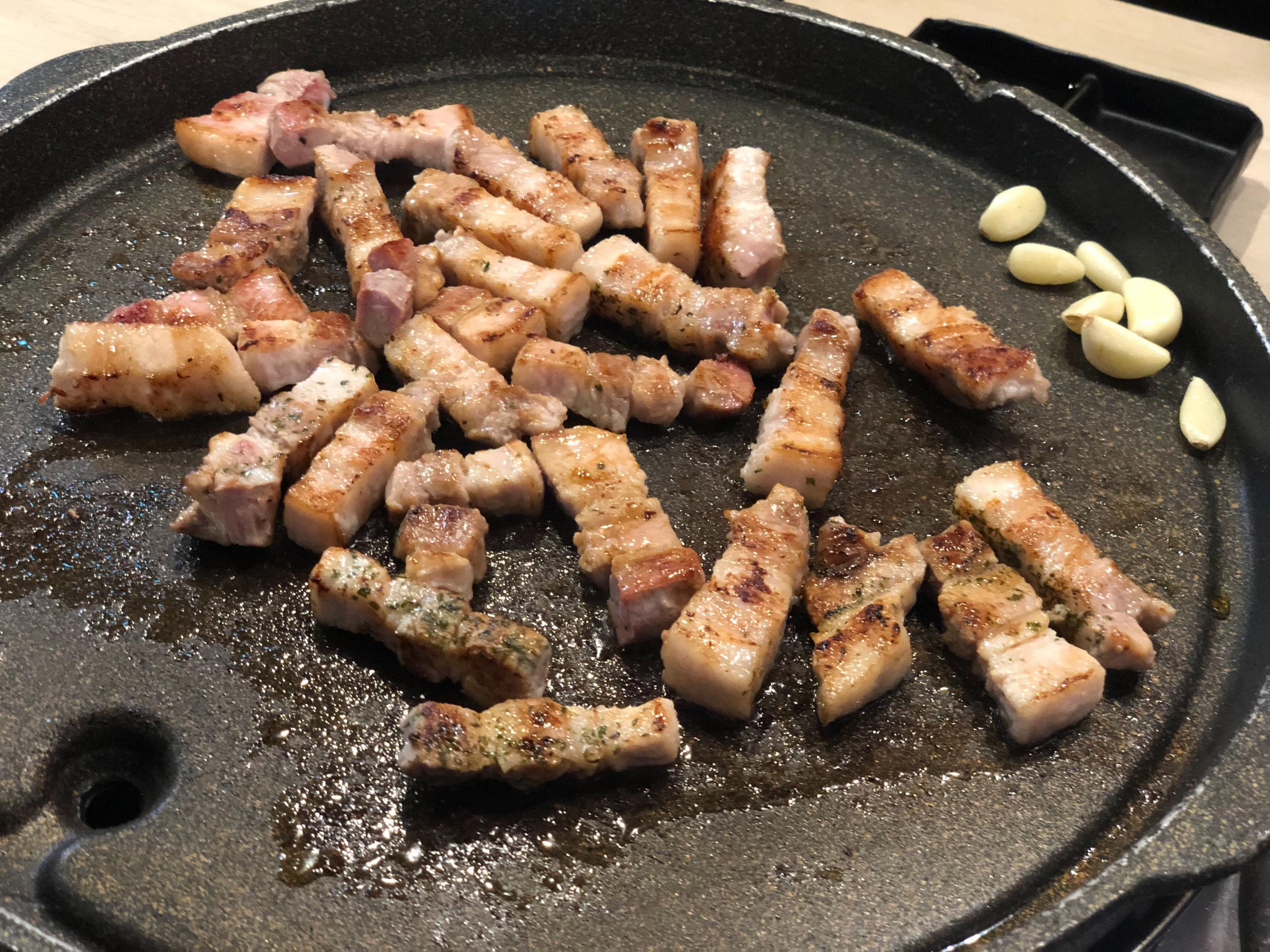 Address: 서울 마포구 독막로 15
Hours: 12:00 - 01:00
Chadolssam (차돌쌈)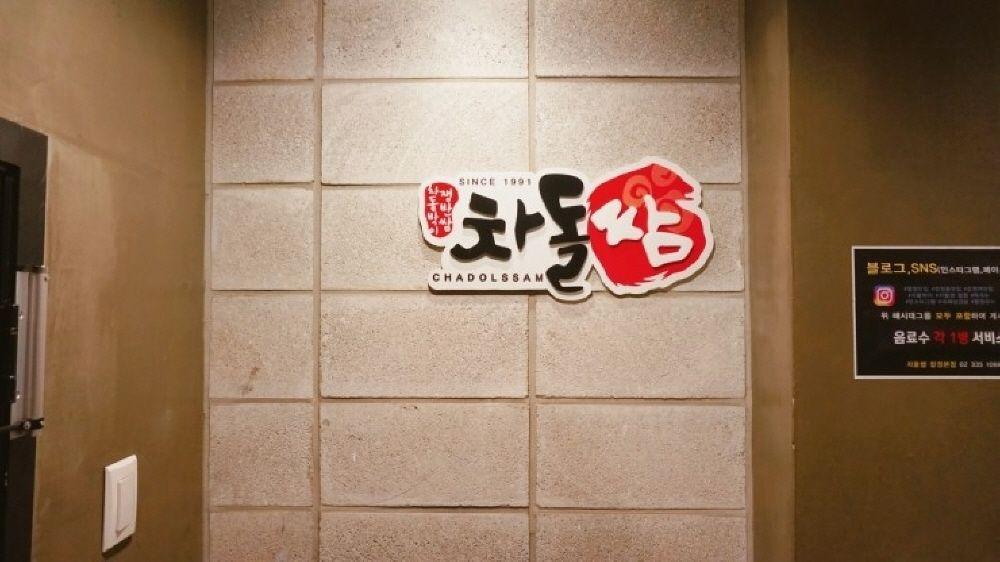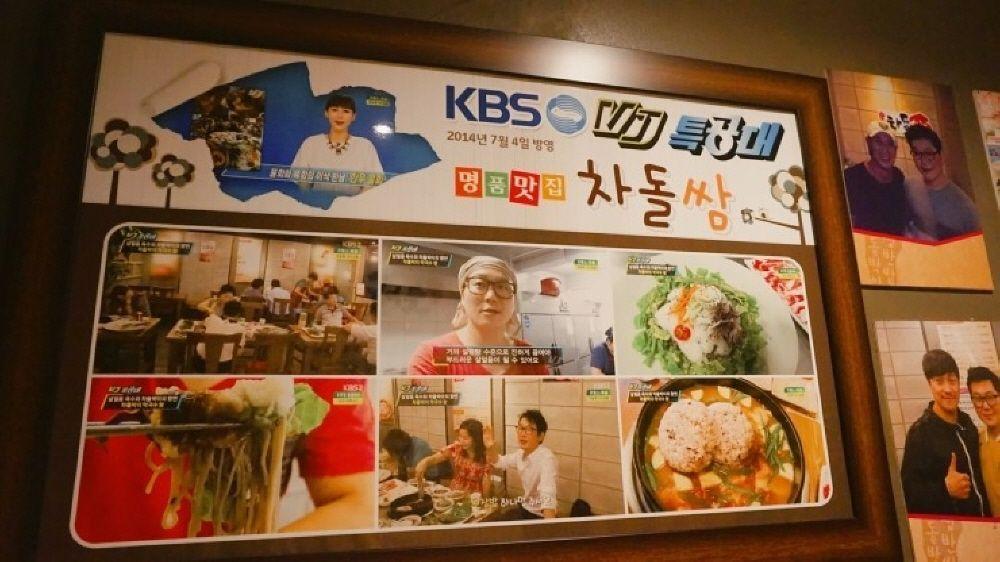 This restaurant was aired on a TV show for its marvellous taste. The restaurant is clean, tidy and spacious. At the entrance, you can see many Korean celebrities' pictures taken with the owner. For the restaurant's name Chadolssam, chadol means beef brisket, and ssam means wrap.
With a history of more than 20 years, the owner is very confident in his dishes. The combination of tender beef brisket, fresh lettuce and cold buckwheat noodle is just heavenly.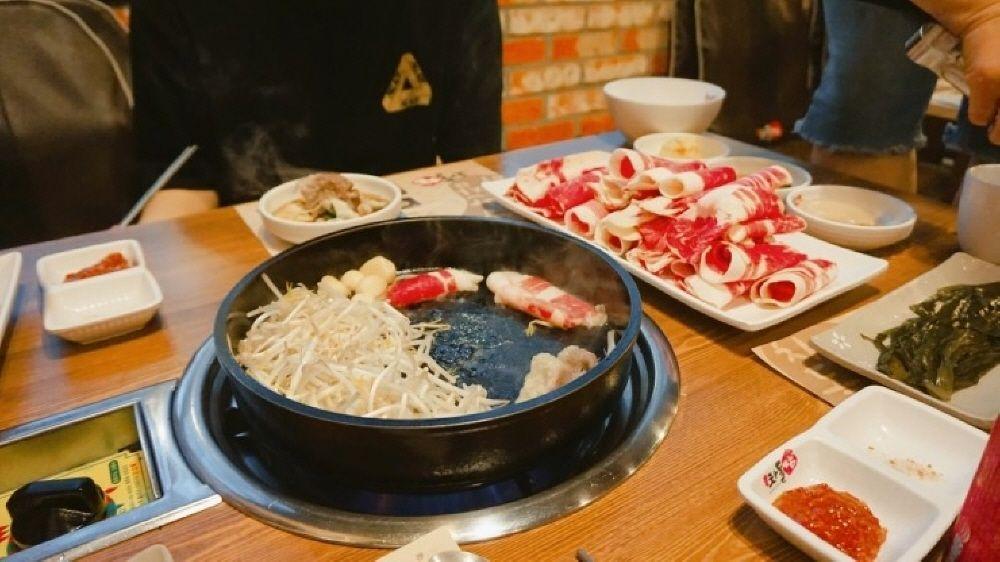 You can tell whether the meat is fresh just by looking at the colour of it, and the beef here is new with bright red colours. Just thinking about it makes my mouth water. Another recommended menu here is the beef brisket doenjang jjigae, which is a soybean paste stew. Put rice into the soup, and it will be amazing. It's one of my favourite food, and I hope you try it one day.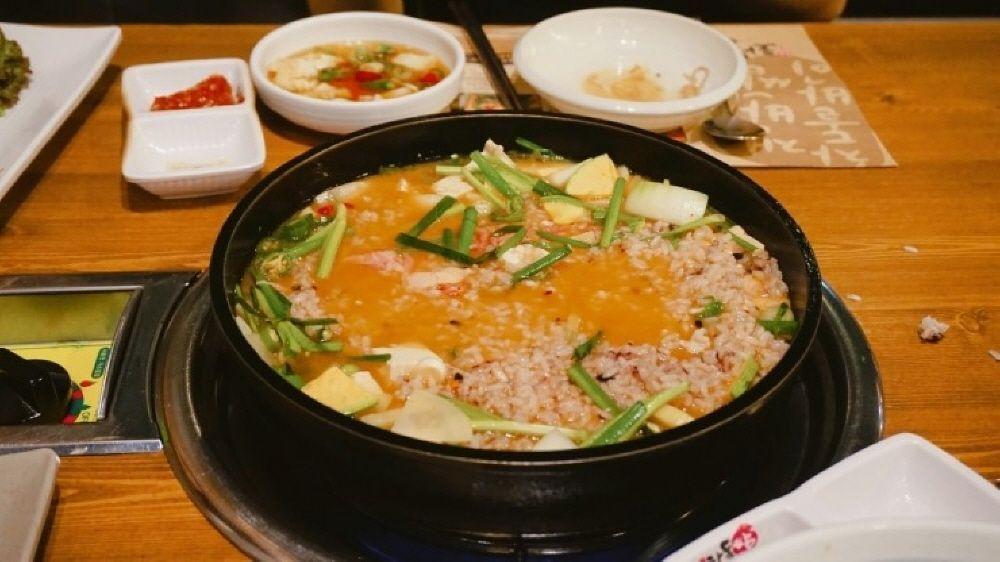 Address: 서울 마포구 월드컵로 45-1
Hours: 10:00 - 22:00
Habjungsik (합정식)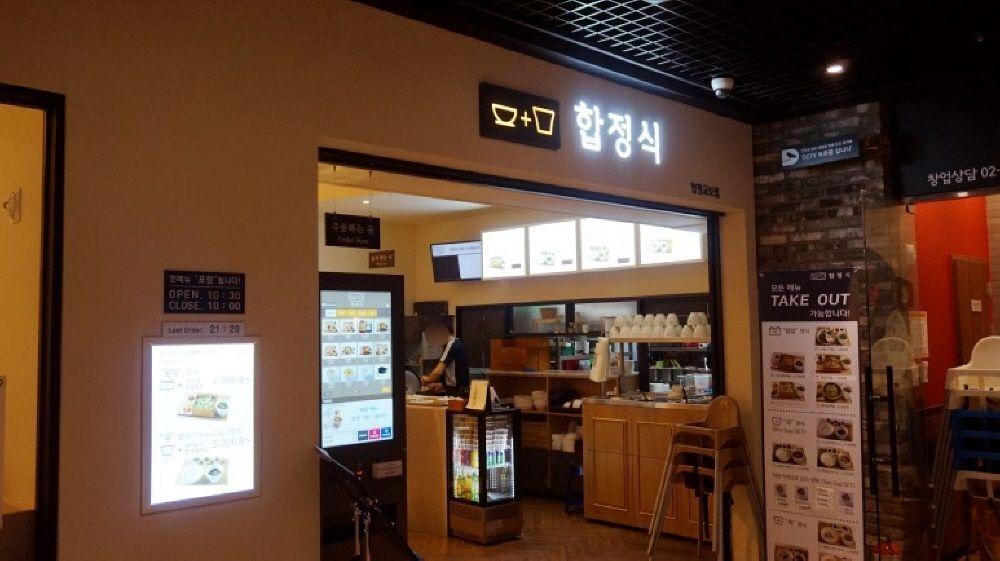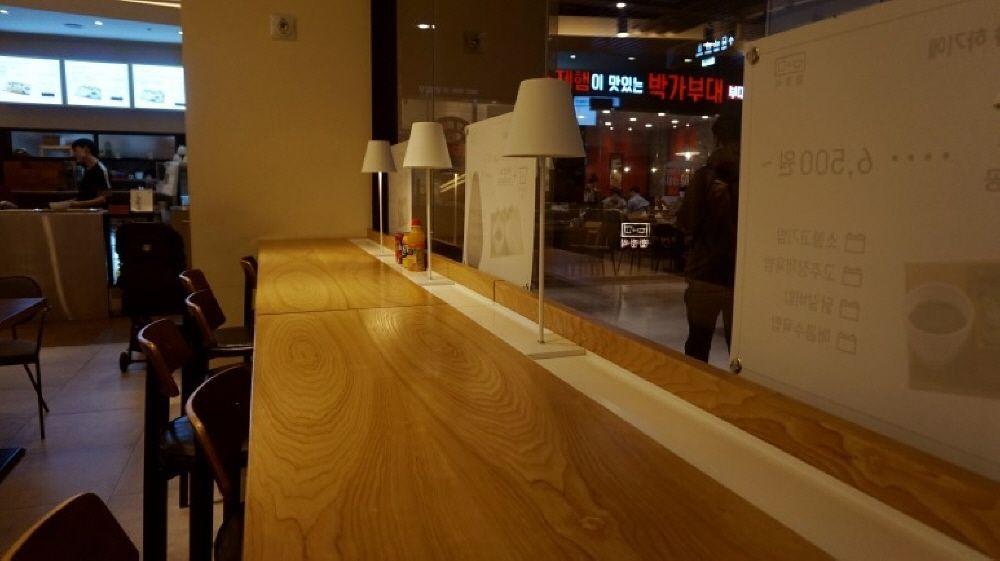 Habjungsik is a franchise restaurant located all over Korea. The interior of this place is neat and simplistic. Everything is done by self-service, so you'll have to order through a machine and also get the water yourself. It is user friendly and is very convenient to use. It is an excellent place to eat alone as it has a bar table.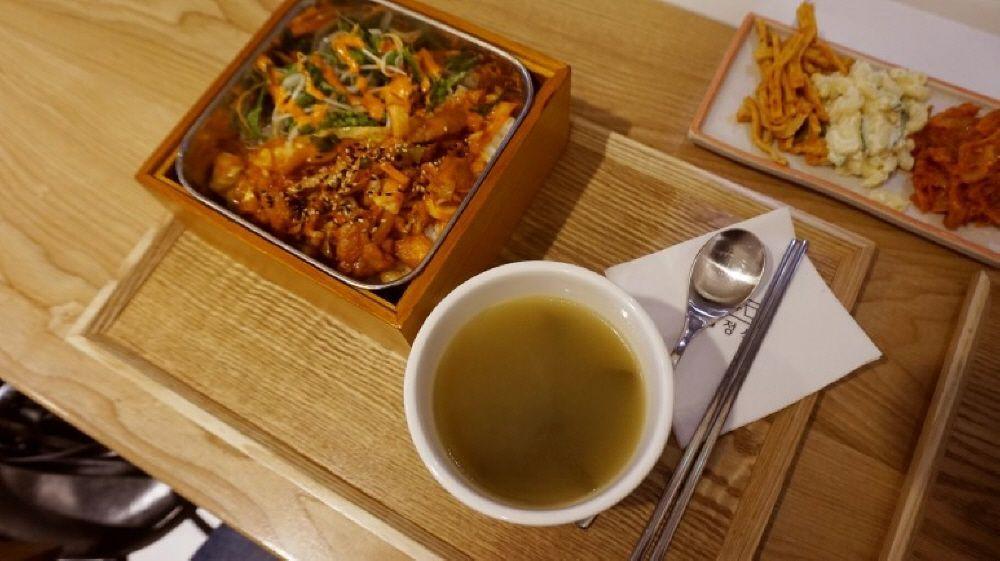 Most of the meals here are Korean, and it is not a heavy meal. You don't have to worry about the meal being too spicy or salty. It would be perfect for those who are trying Korean food for the first time. The food and soup are neatly placed on the tray and delivered to you. The dining speed is quite fast, so it's very fitting for busy office workers or tourists with tight schedules.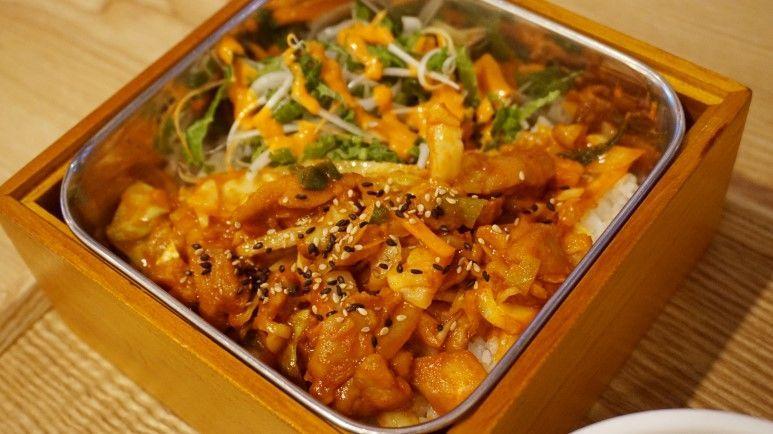 The menu I want to recommend to everyone is this spicy stir-fried chicken. Don't worry as it's not that spicy and even has a bit of sweetness. It's one of those dishes that can be eaten by children and foreigners.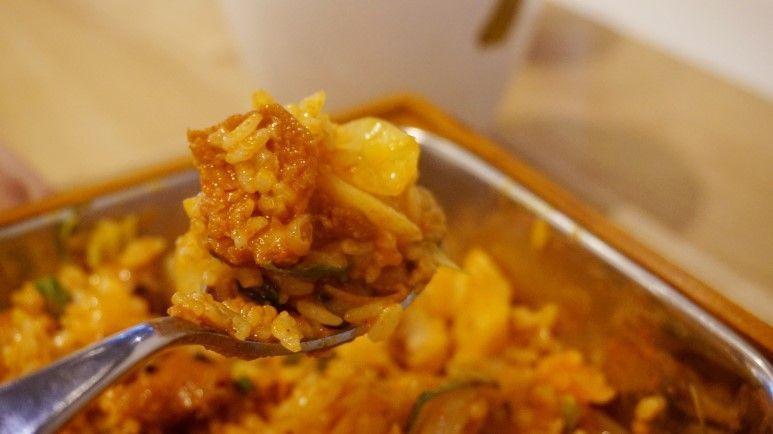 Address: 서울 마포구 합정동 473 마포한강푸르지오 2차 B122호
Hours: 10:30 - 22:00
Baekyeosa's bulgogi (백여사불고기 by 들풀)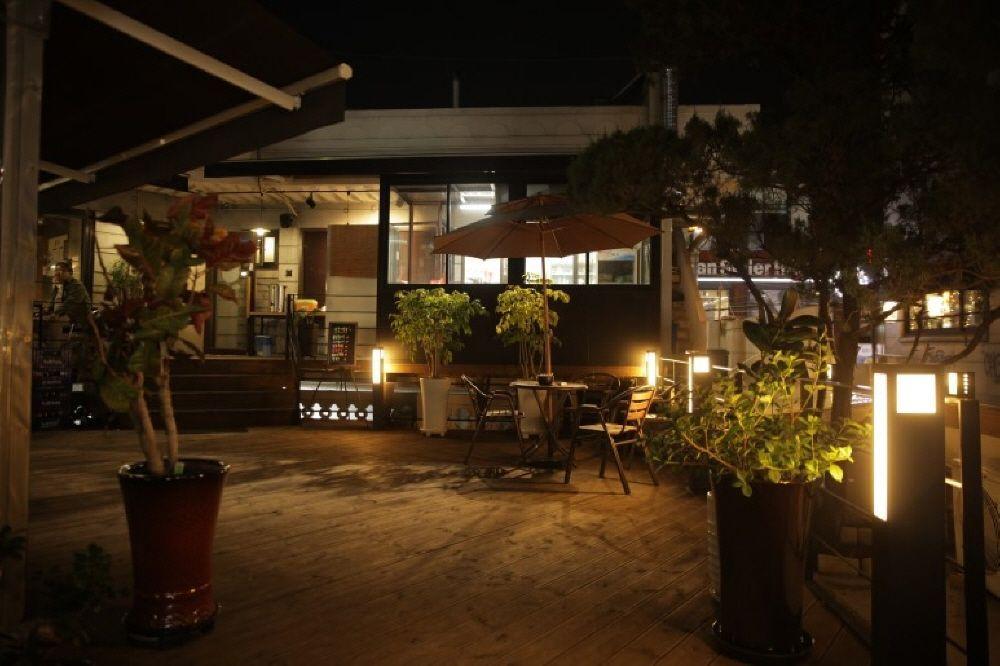 When it comes to Korean cuisine, bulgogi (Korean BBQ beef) can not be left out. In this traditional Korean restaurant, it has both a beautiful atmosphere and delicious food. When you come here in the evening, you'll be welcomed by these moody lights.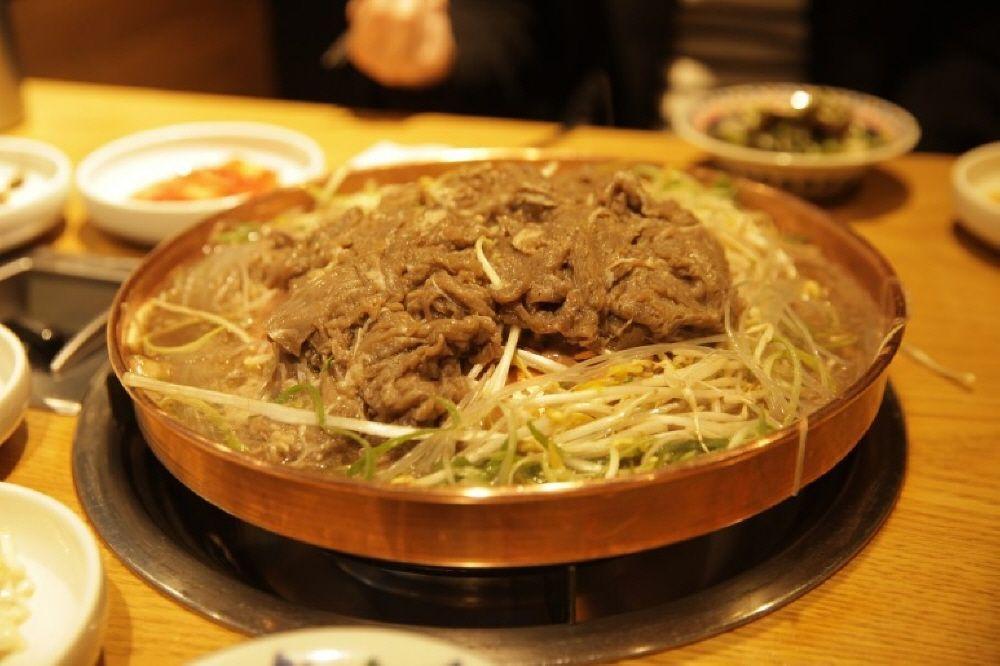 Baekyeosa's bulgogi only uses fresh ingredients, so the food here is very healthy. You must visit here if you want to experience how authentic Korean food tastes.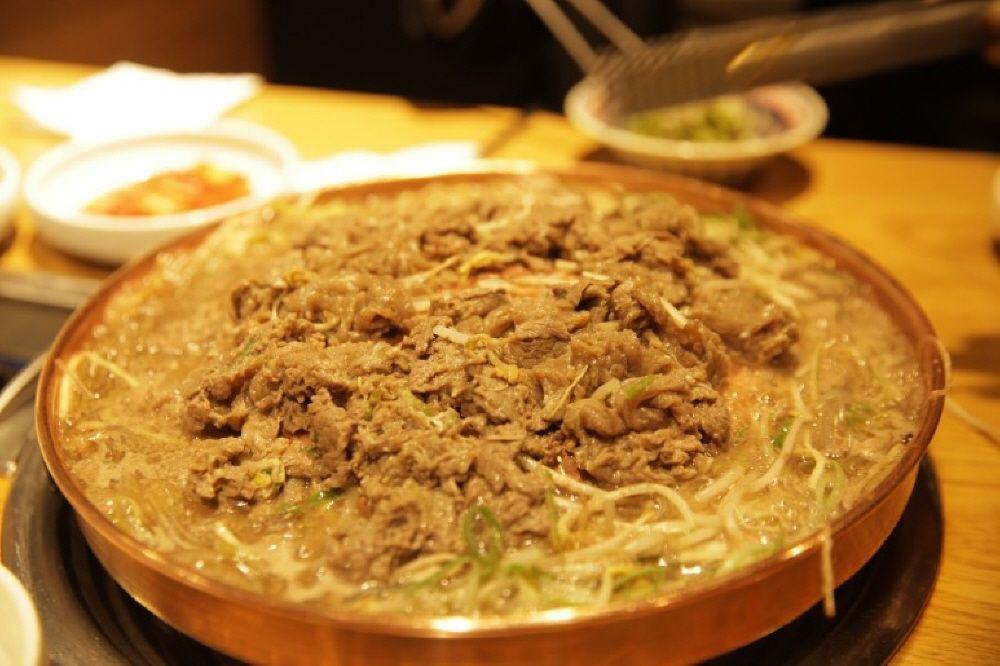 Address: 서울 마포구 양화로6길 14
Hours: 11:00 - 22:00
Ondol (온돌)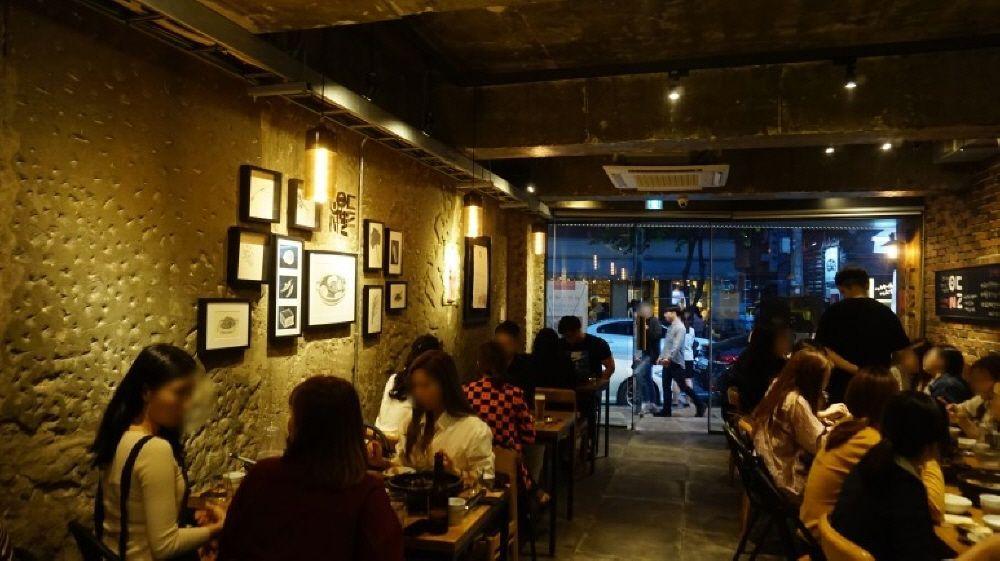 Ondol is a local gourmet restaurant, and people line up on weekdays and evenings to get in. Not only do they provide fabulous Korean beef, but they also have a very stylish interior. The space is created with retro walls and lovely photo frames, which makes people fall in love with the place. It is a restaurant that is popular for everyone.
There are two stoves in each table so that the guests could grill the meat and boil the stew at the same time. The waiters will help you roast barbeque when the place isn't too busy.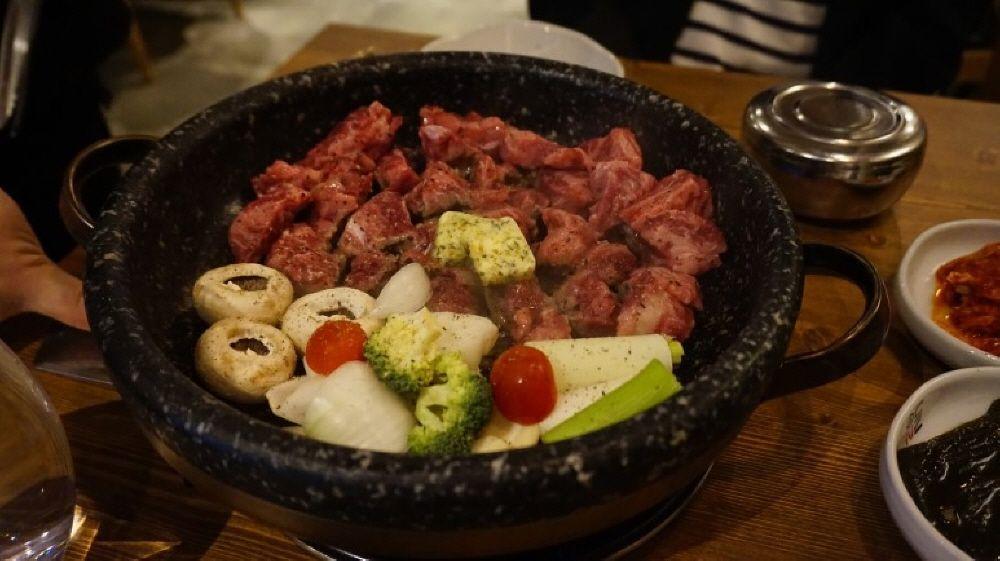 The ingredients here are also very fresh. The mood and colourful food make everyone busy taking photos. Not only is the food beautiful in appearance, but also delicious. You can tell why people are lining up to dine at this place. The meat is juicy and tender, and their doenjang jjigae (soybean paste stew) is exquisite.
Ondol is the first restaurant to cook doenjang jjigae on a stone. For the past 28 years, they have used the doenjang delivered directly from Onyang, Chungnam. If you never tasted countryside doenjang, I recommend this place as the taste is much deeper than normal doenjang jjigae.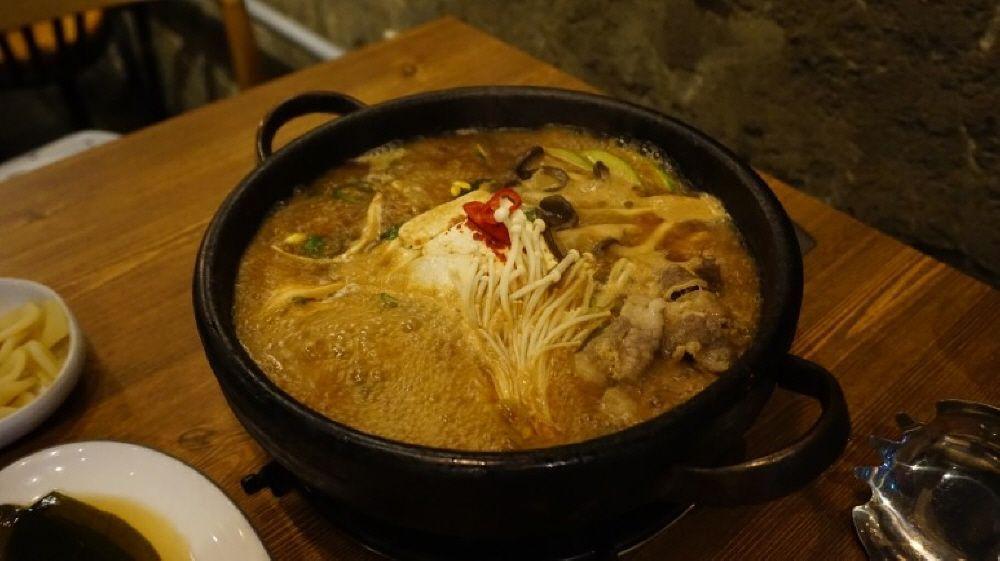 Address: 서울 마포구 양화로6길 65
Hours: 11:30 - 23:00 (Break from 15:00 - 17:00)
Namul Meongneun Gom (나물먹는 곰)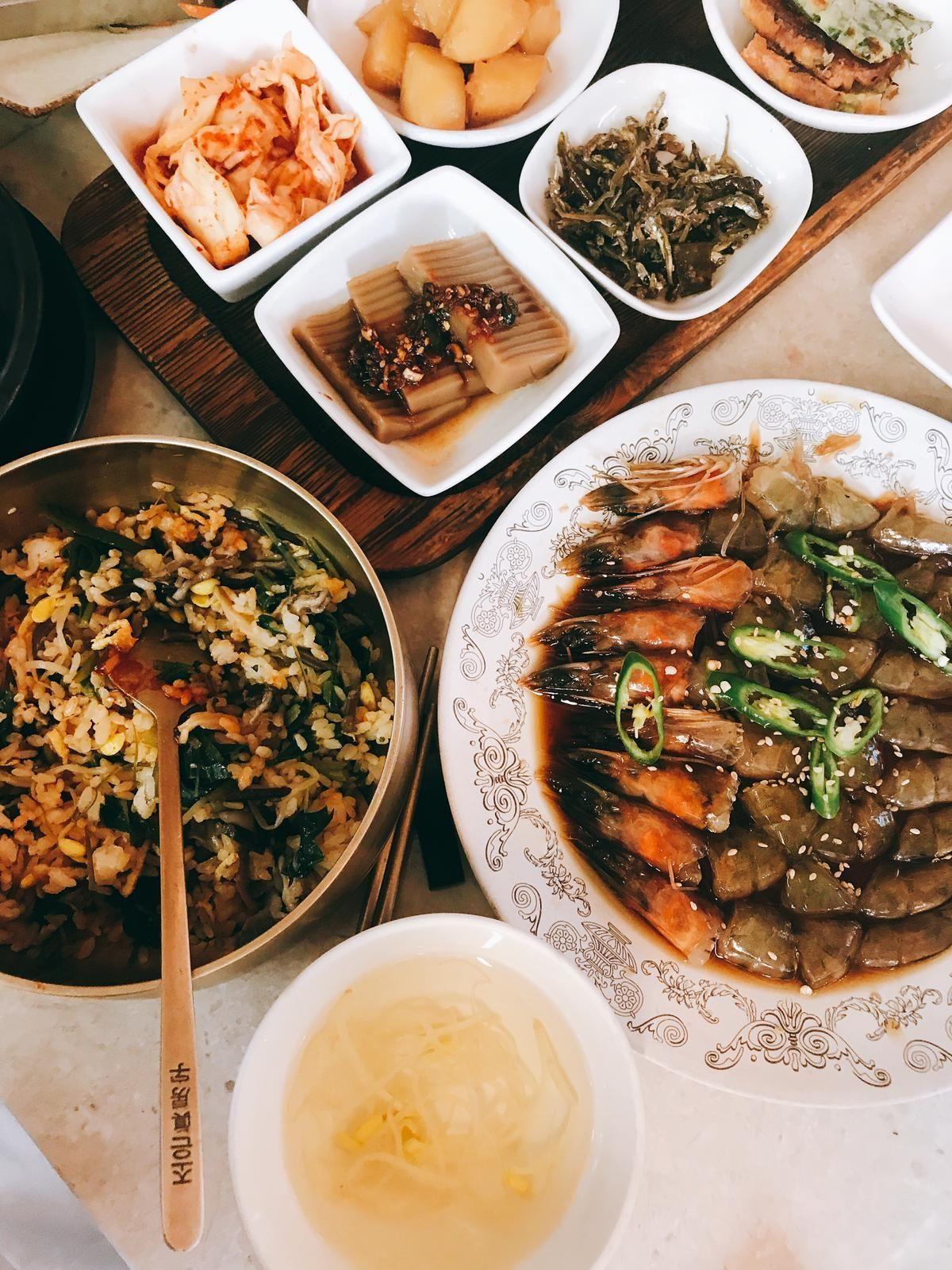 Many Korean restaurants offer only one kind of Korean delicacies, and it's not possible to have different types of dishes. But in Namul Meongneun Gom, you can try different Korean dishes at once. From the Hongdae business district to Hapjeong, you can see this beautiful restaurant. There are many side dishes, which have higher qualities compared to general restaurants.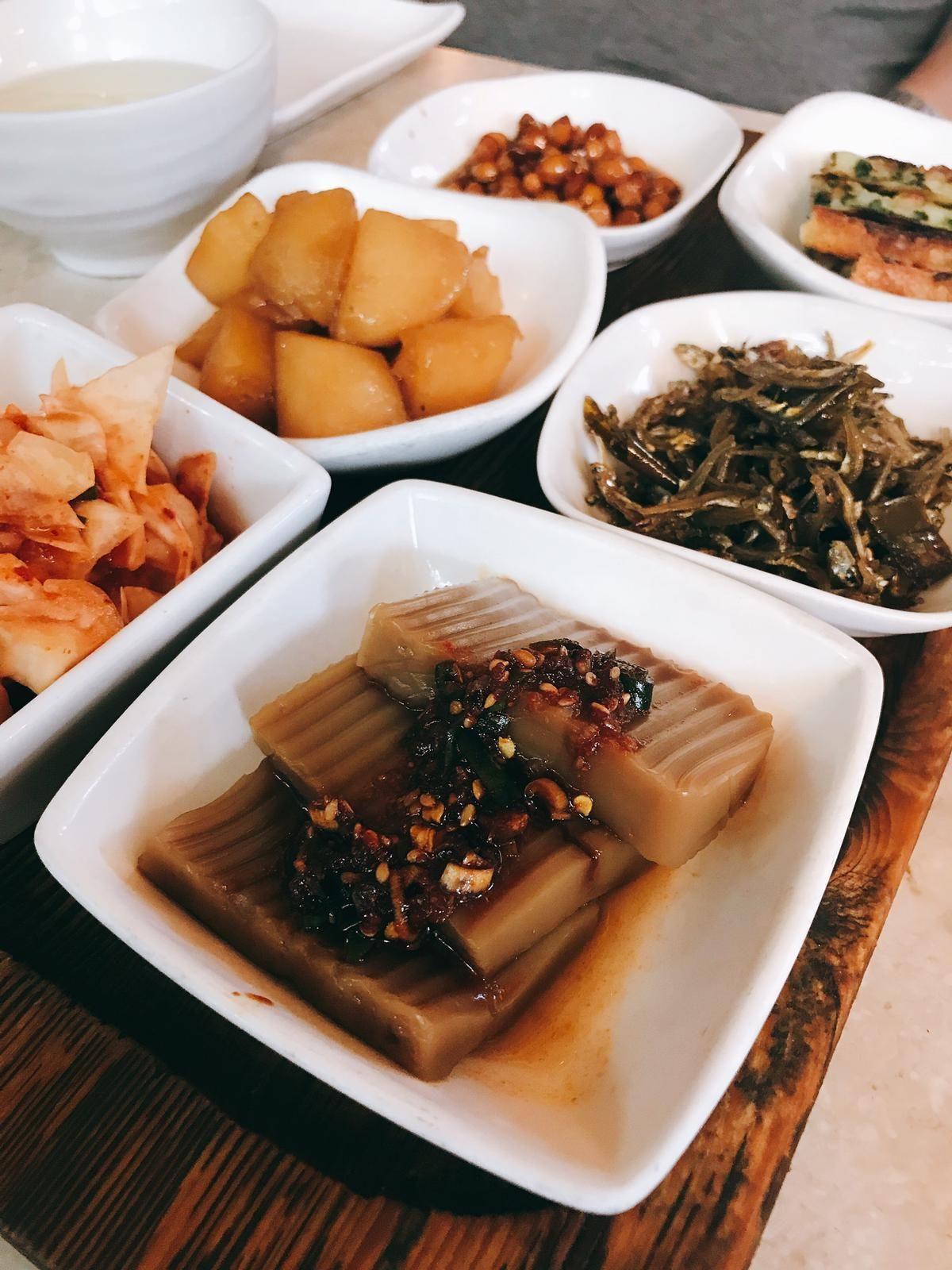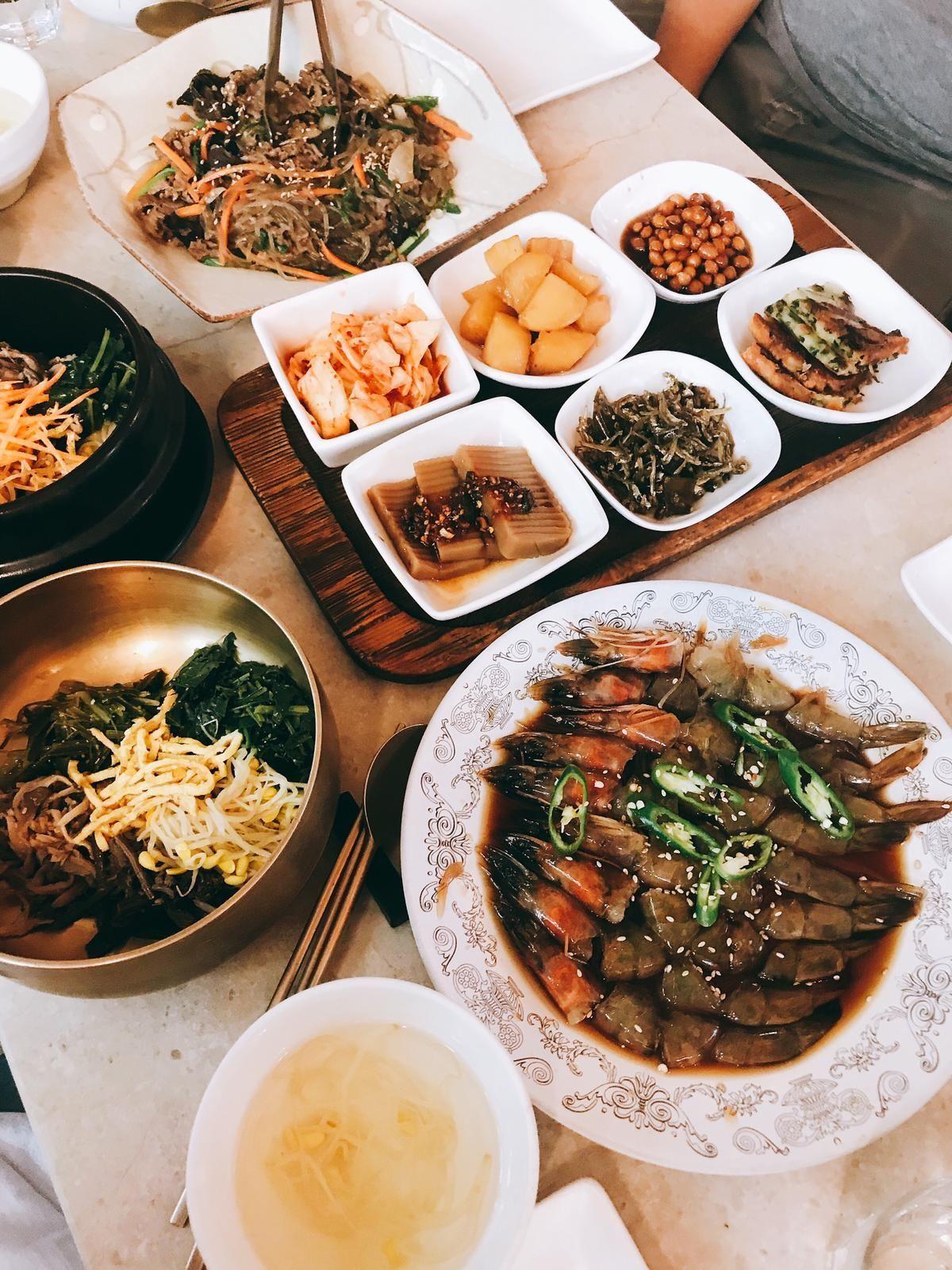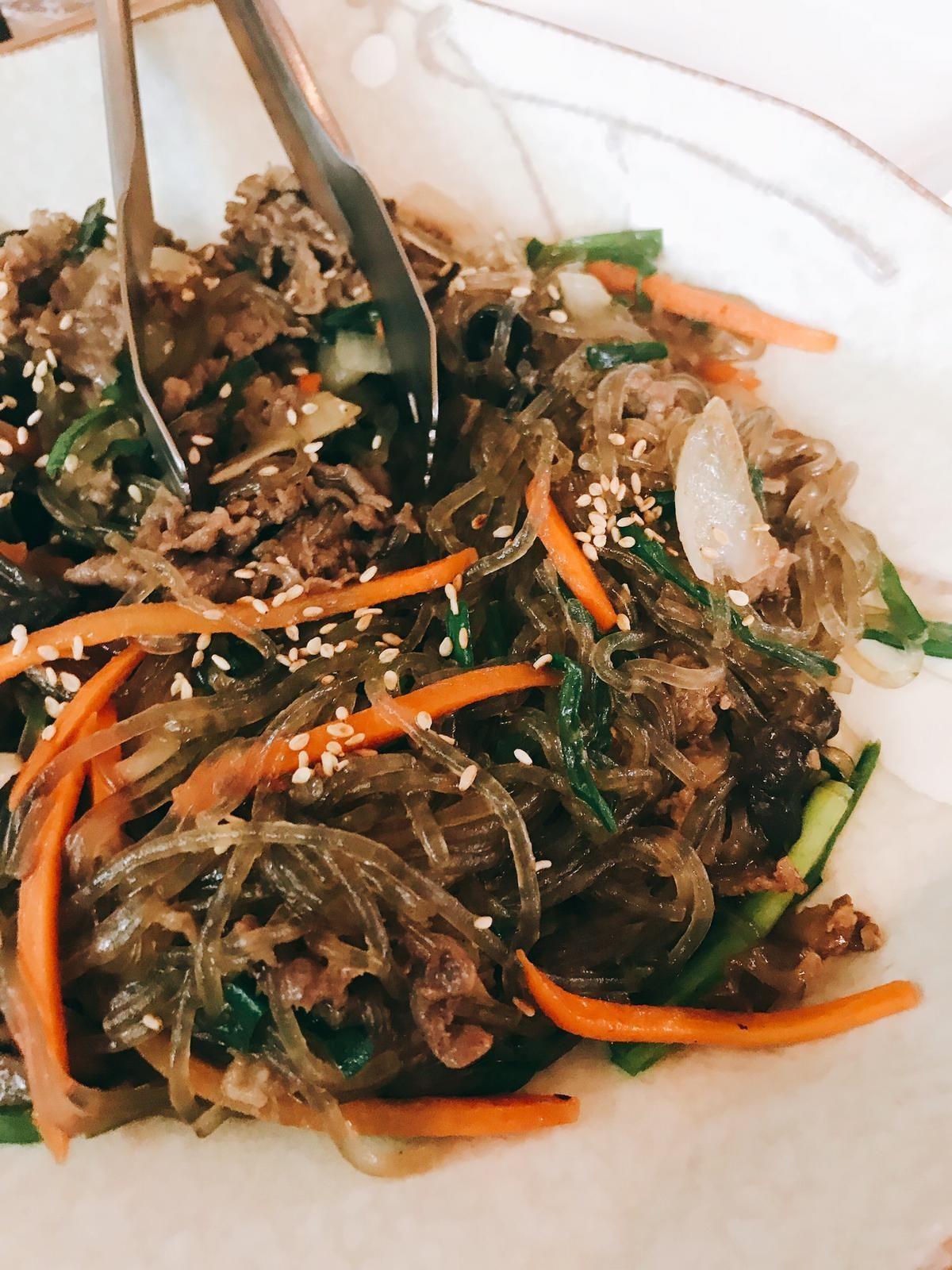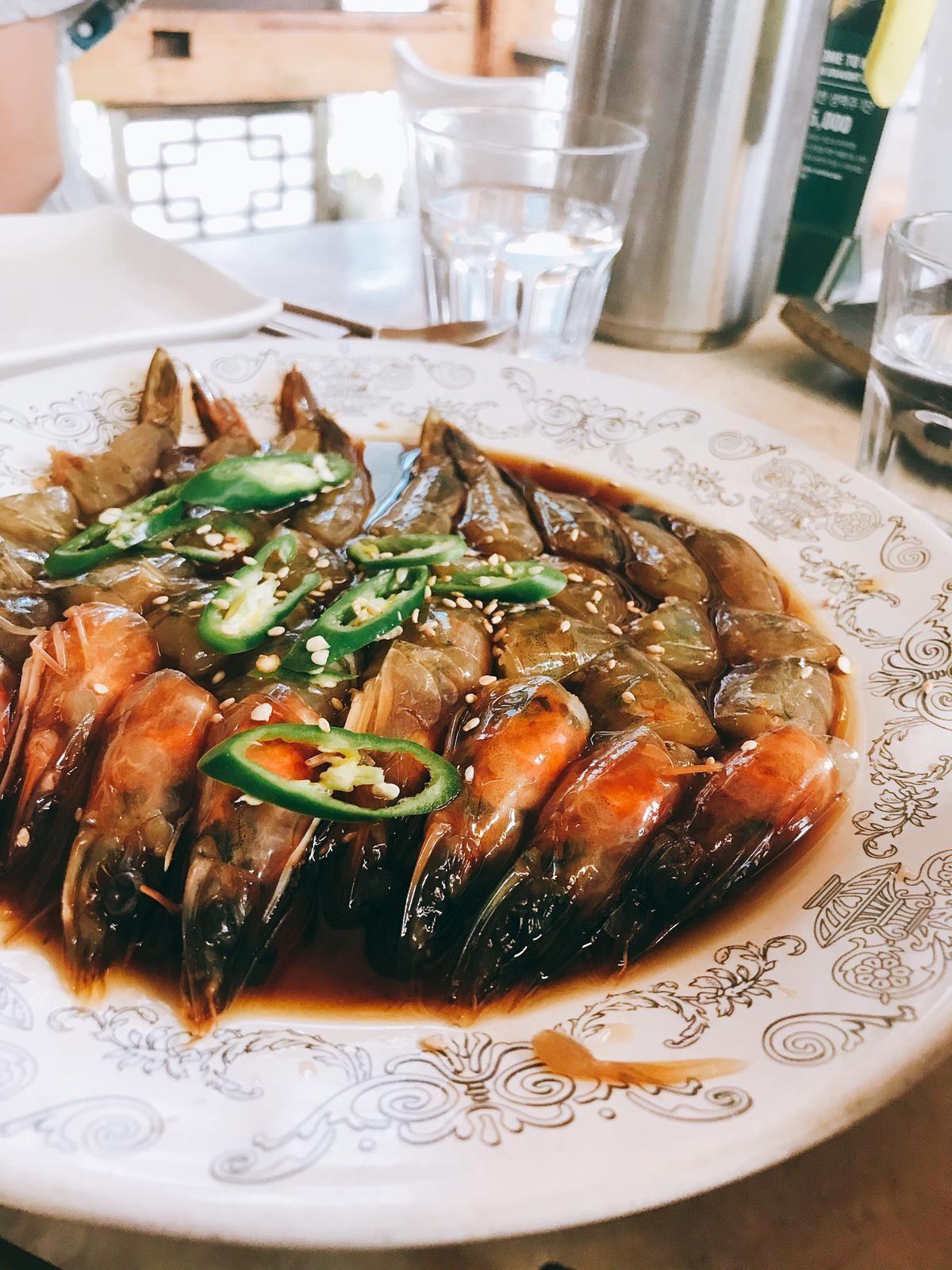 The simpler the food, the more skilled you have to be to make the food taste exceptional. I recommend the shrimp marinated in soy sauce, bibimbap, and japchae (Sweet potato starch noodles stir-fried with vegetables). Although the food is not so cheap, the super delicious taste will be worth it.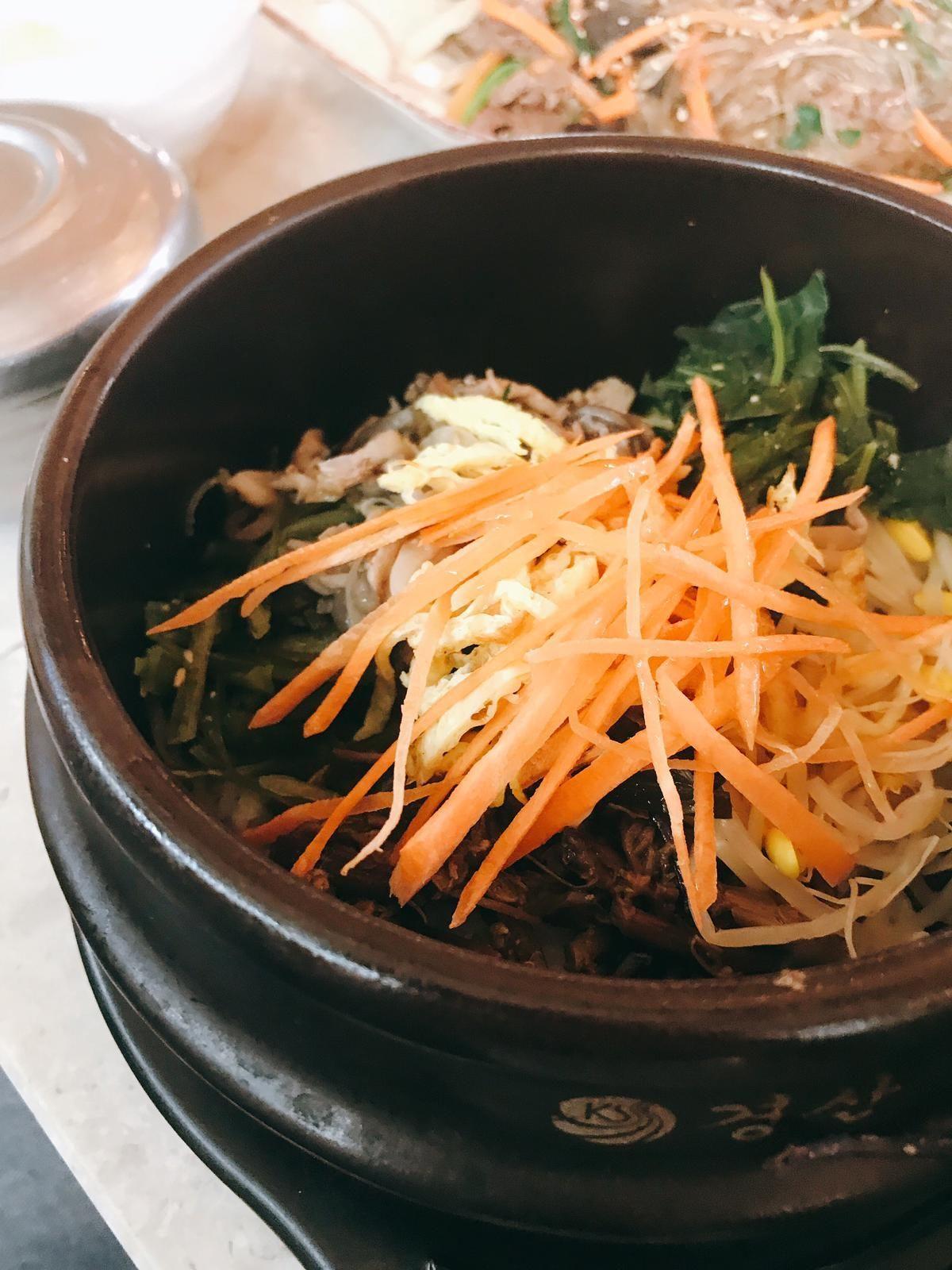 Address: 서울 마포구 잔다리로 20-12
Hours: 12:00 - 22:00
Hapjeong Duitgogi (합정뒷고기)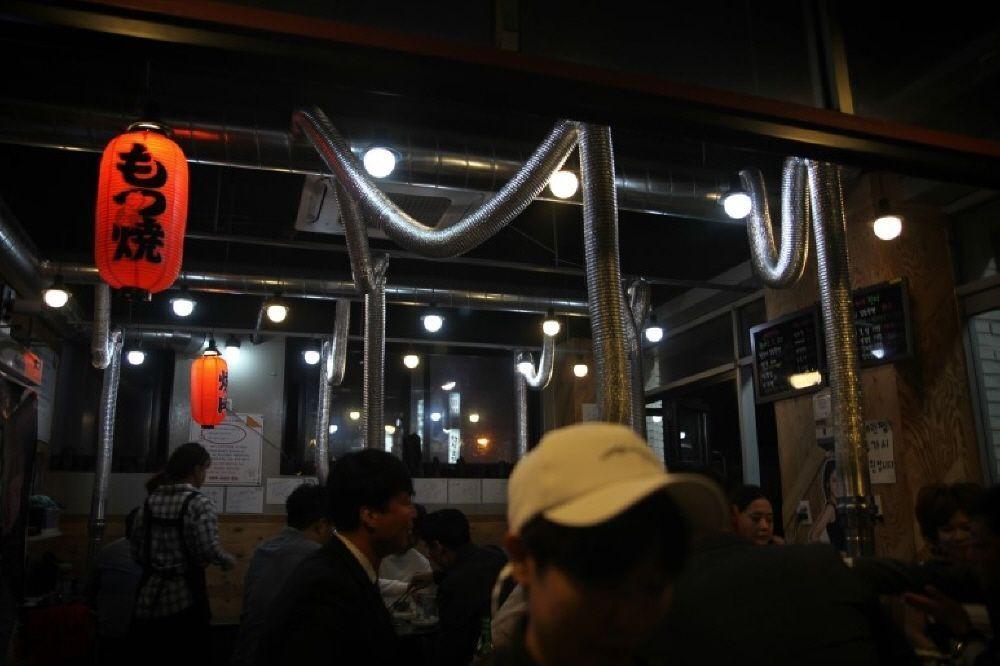 Here's another gourmet restaurant with many people lining up to dine. It has the look of a typical Korean BBQ restaurant, and the smell of BBQ is all over the place, so don't wear your favourite clothes or it will smell like meat all day long.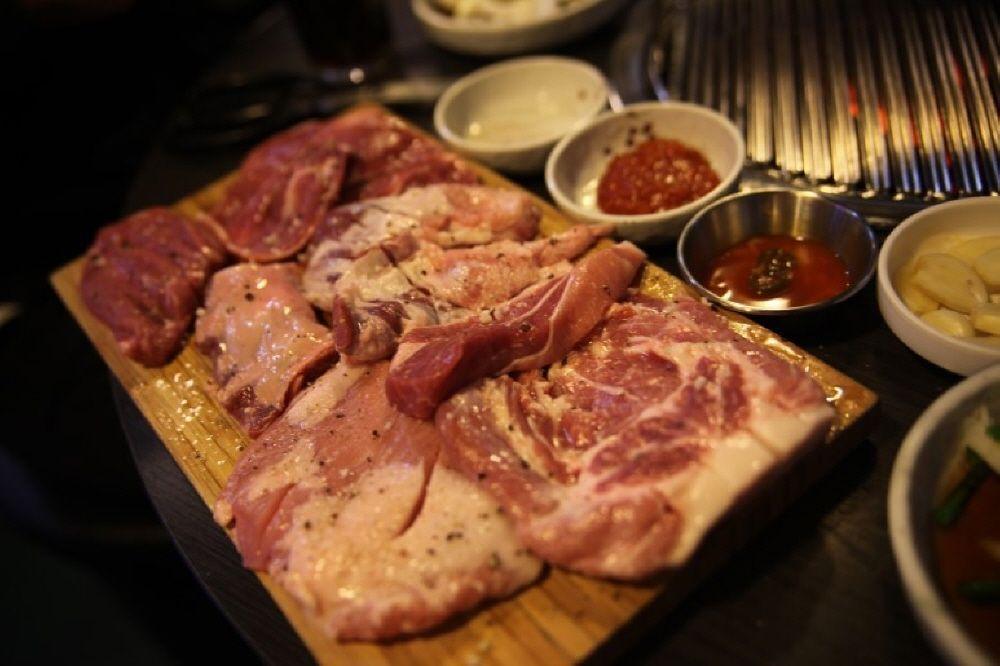 The meat here is super tasty, and it will not disappoint you. Some parts of the meat will have a weird smell if not cooked properly, but you don't have to worry about it here. Eat it with grilled garlic, and you will be over the moon.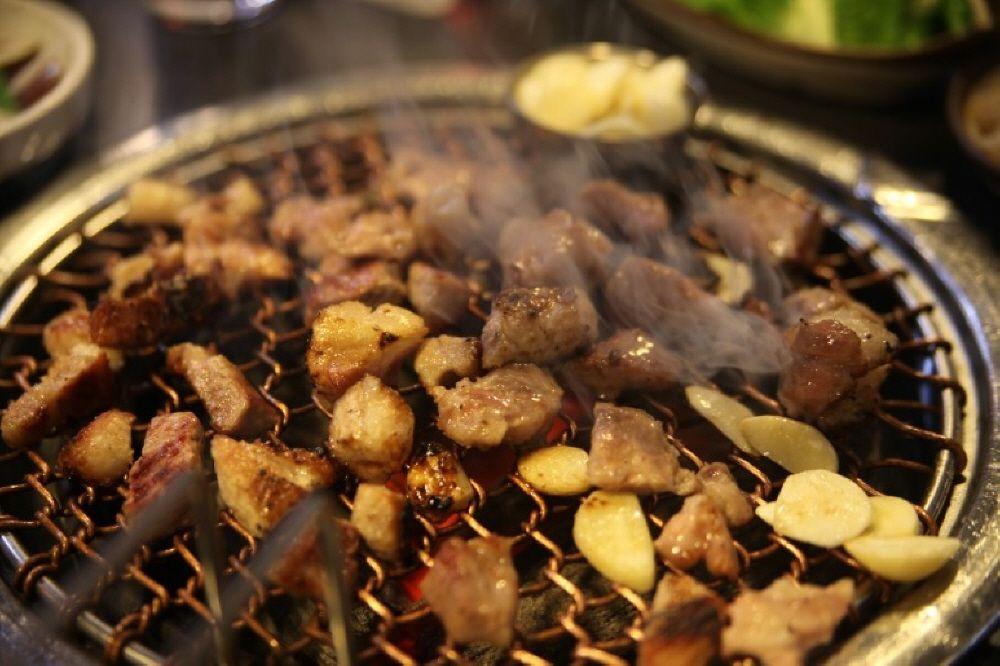 Address: 서울 마포구 양화로1길 32
Hours: 16:00 - 00:00
---
This blog was about great restaurants in Hapjeong. If you have more questions or comments about this blog post, please leave them down below or email us at help@creatrip.com!
---