Clubbing in Korea
Until the break of dawn! All about the 6 major nightclubs in Seoul, an experience you must try!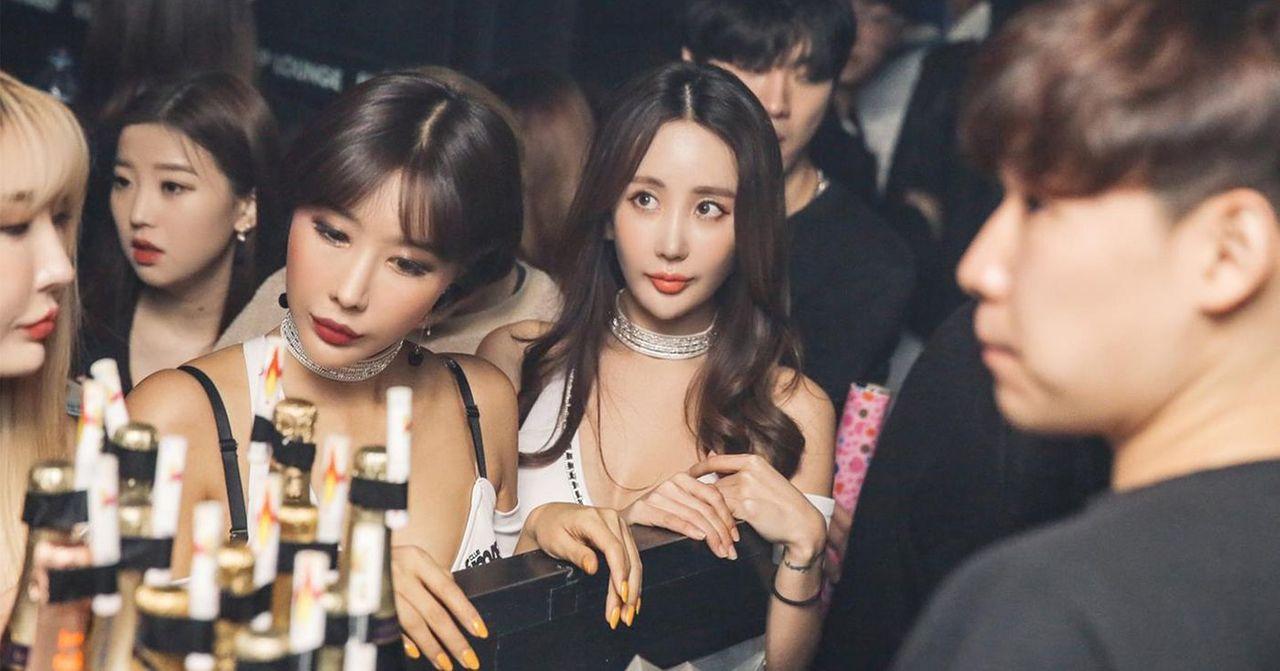 SOURCE@MASS
Hello everyone! We are Creatrip, your group of Korean travel experts.
Korean nightclubs have always been the center of many people's fantasies. Many young women in particular have been itching to go and feast their eyes on the good-looking men at these nightclubs. Today I've prepared 6 nightclubs in Seoul, divided into 3 categories: Hongdae nightclubs where the youth often go dance, Gangnam nightclubs for the more mature, and the exotic nightclubs of Itaewon.
I hope this information will be helpful! As always, it's the latest updated information, and this time I focused on delivering the vivid image of these nightclubs. Are you ready to go? Let's go clubbing 'til the break of dawn!
---
Clubbing in Korea: Entry rules
Nightclubs in Korea are mainly concentrated in Hongdae, Gangnam and Itaewon. Each nightclub has its unique different style, but because there are so many nightclubs in Seoul, we've picked out some of the more famous ones for your reference.
Men must wear long pants
You must bring personal identification (cannot use a picture of your passport on your phone)
You must be above 20 years old in Korean age. ( (Current year) - (Year of birth) + 1 ≧ 20 )
長相,或單純保全爽不爽讓你進
---
Clubbing in Korea: Hongdae Nightclubs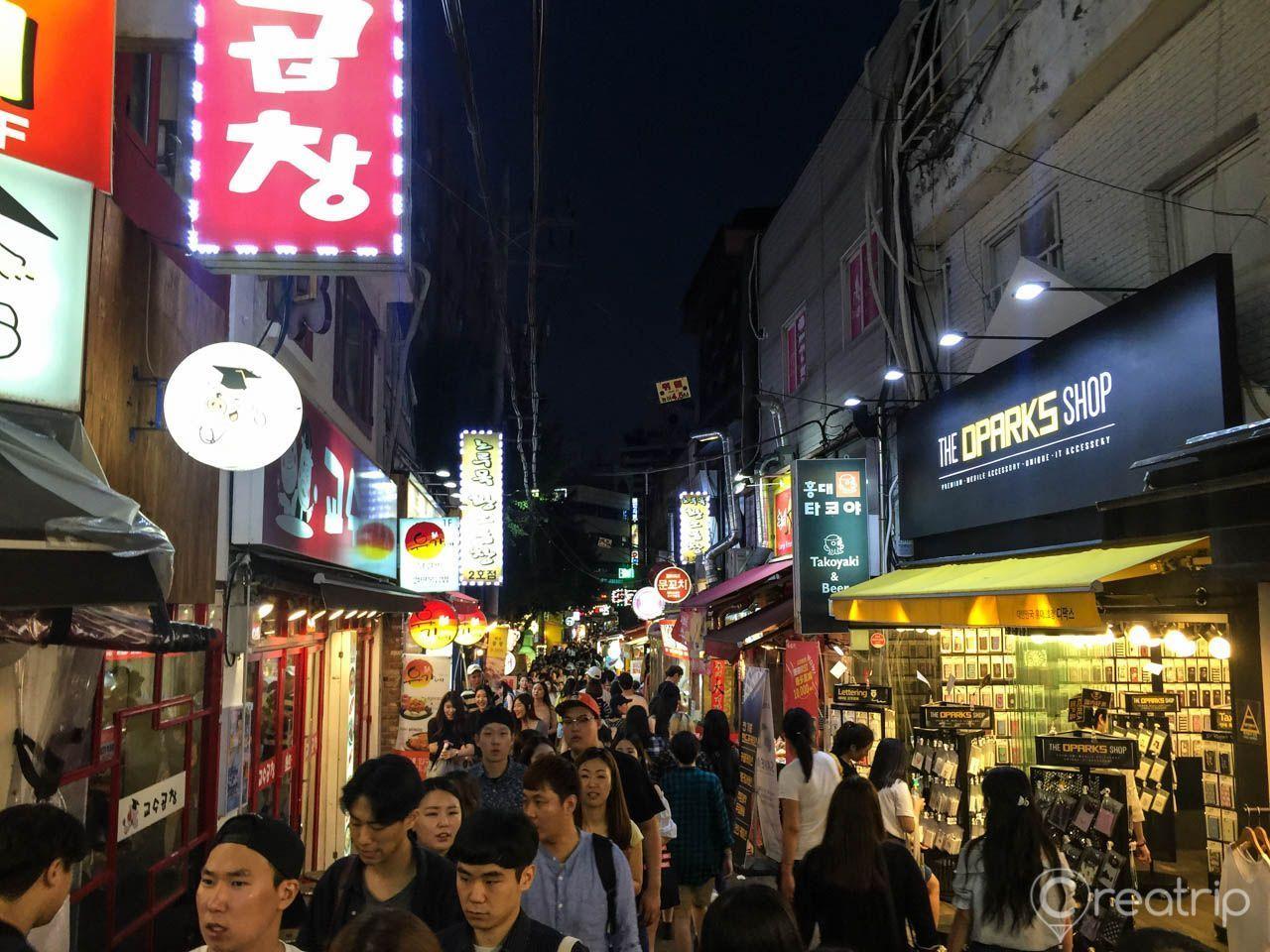 If you ask people to name the most hip, youthful place in Korea, most people would say Hongdae. There are large crowds in the shopping districts, and it's also close to the university area. Most visitors to Hongdae are very young, like university students. You can go to nightclubs in Hongdae in more casual clothes, and the prices are cheaper, but you still aren't allowed to go in wearing shorts or sandals.
---
---
Nightclubs in Hongdae: NB (클럽 엔비)
Located in the downtown area of Hongdae's shopping district, this nightclub is a must-visit if you are in Seoul. NB, opened by the owner of YG ENTERTAINMENT is arguably the most famous nightclub in Hongdae.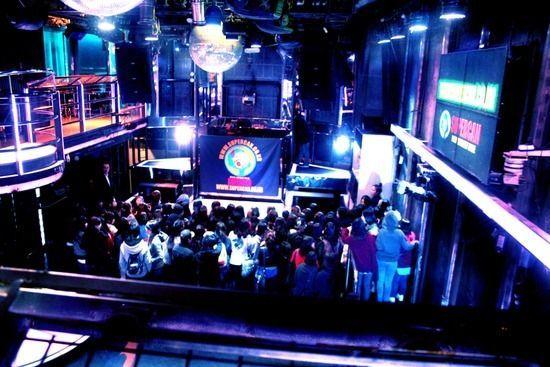 SOURCE@NB
The good thing about NB is that you get entry into both clubs if you pay for the entry of just one(There's NB1 and NB2, and you can choose freely between the two)! Moreover, the nightclub is run by YG ENTERTAINMENT, so the music is mainly of pop genres like mainstream hip-hop, making it popular among many people. You should go and check it out!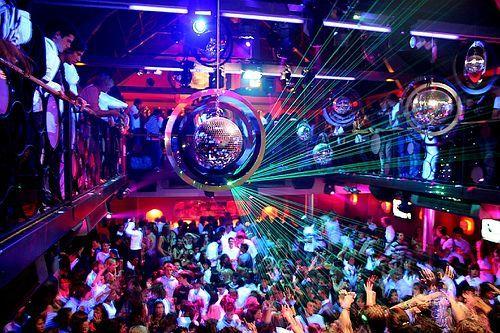 SOURCE@NB
NB: Information
Address: 서울 마포구 와우산로 79
Opening Hours: 21:00至06:00
Entry Fee: Free entry before 22:00; before 23:00: ₩10,000; after 23:00: ₩15,000 (with alcohol ticket)
Restrictions: No entry for slippers, sportswear, or formal suits
Characteristic: Mostly young people, like college students; is almost always crowded
---
---
Nightclubs in Hongdae: M2(클럽 앰투)
Another famous nightclub in the Hongdae area is M2, run by the owner of SM Entertainment. It's a popular nightclub among many young Koreans, and a must-visit place for tourists in Hongdae!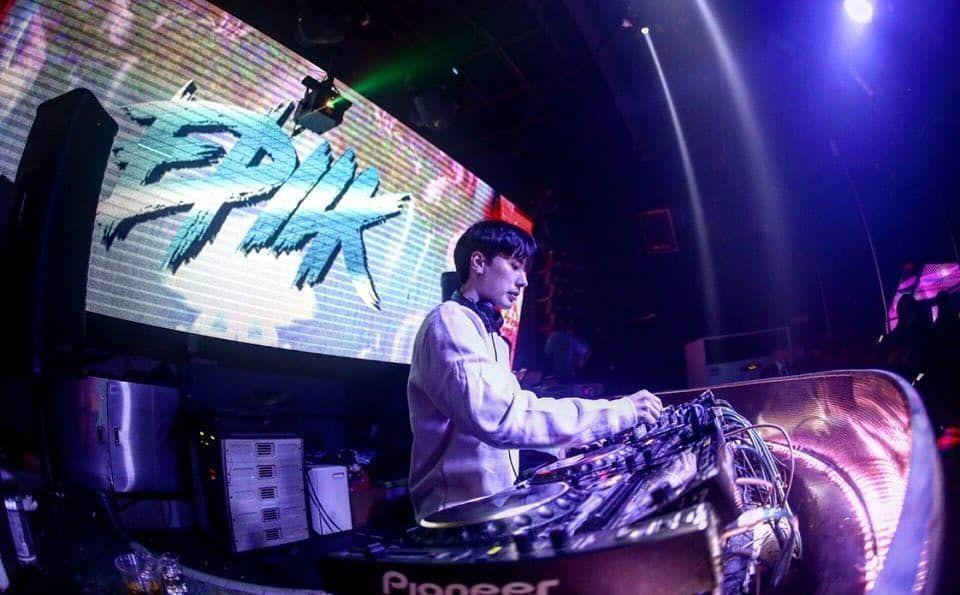 SOURCE@M2
Their SNS is very diligent in updating their program list. M2 is definitely in a lead position among nightclubs in Hongdae. Some people even say that the people in the nightclub are better looking? After all, it's run by the people who work at SM Entertainment.
Korean nightclubs like to scatter scrap paper onto the dance floor to make people feel like it's raining money (like a mirage), and it's because of this atmosphere that there is a long queue in front of M2 every holiday, with people waiting for entry.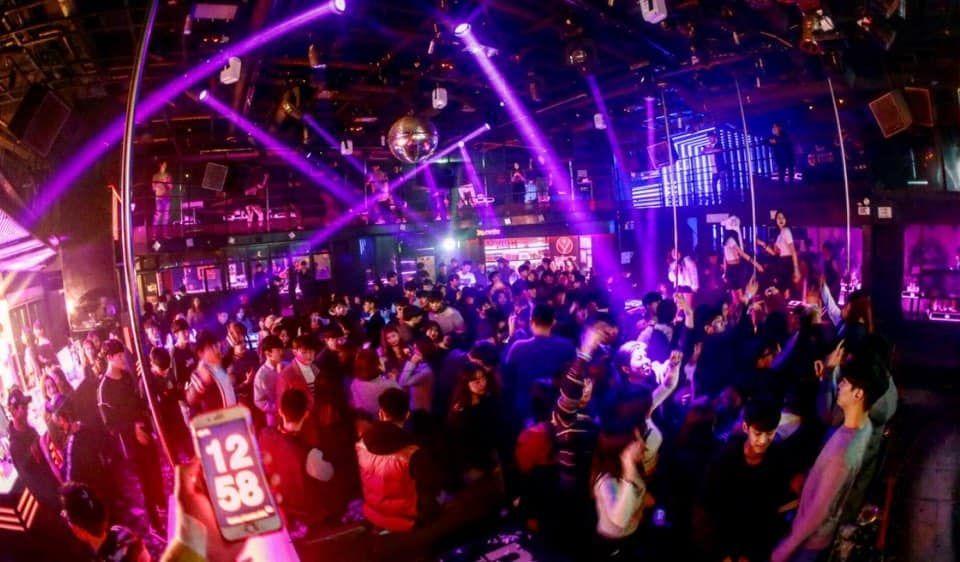 SOURCE@M2
M2: Information
Address: 서울 마포구 서교동 367-11
Opening Hours: 21:30 - 06:00 (Sun, Wed, Thu), 21:30 - 08:00 (Fri, Sat), Closed on Mondays
Entry Fee: ₩10,000 (Sun, Wed, Thu); ₩20,000 (Fri, Sat)
Characteristic: There will be more people if you enter a bit later, mainly provides electronic music
---
---
Nightclubs in Hongdae: COCOON (코쿤)
COCOON is a bit younger than NB – to be blunt, it's like the nightclub people go to when children just became of age. If it's your worried about trying out a Korean nightclub for the first time, COCOON is the place to go for reassurance.
The venue is quite large, so it's possible to squeeze around to get to the front of the stage. The music genres are similar to that of the NB clubs, but the scene really felt like it was full of children. It's OK for being introduced to Korean nightclubs.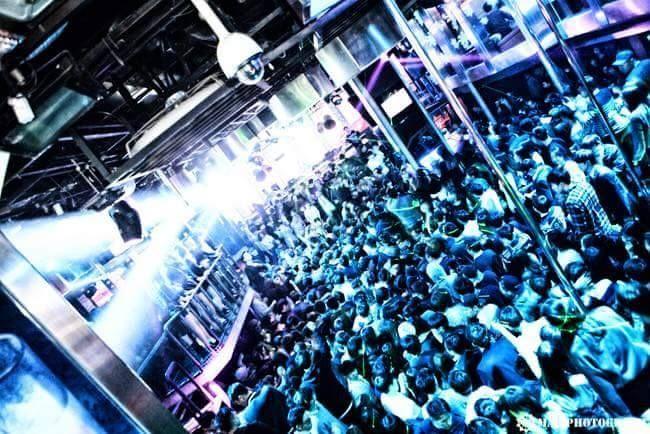 SOURCE@COCOON
COCOON: Information
Address: 서울 마포구 와우산로21길 31
Opening hours: 21:00 - 06:30
Characteristic: Free if you go in early, there will be more and more people as time passes
---
---
Hongdae Nightclubs: Comparison between NB, M2, and COCOON
The club with the youngest age bracket (or the most diversity) would be COCOON, but it's also suitable for first-timers. NB is quite crowded, and the men are more daring and open-minded (if you know what I mean). M2 has more and more people as the night passes. However, NB has apparently been receiving more negative comments from Korean SNS users more recently?
---
Clubbing in Korea: Gangnam Nightclubs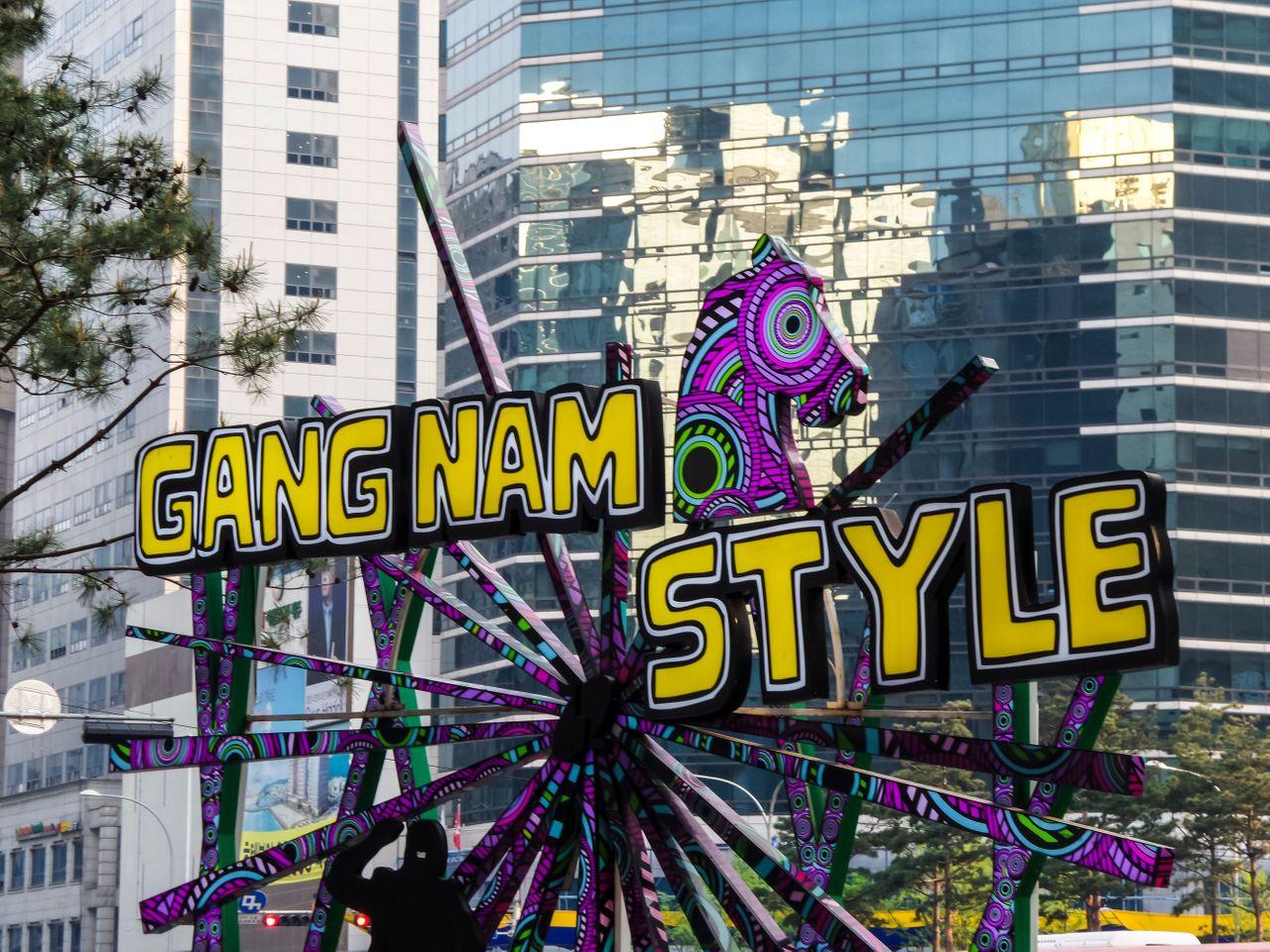 The biggest difference between nightclubs in Gangnam and Hongdae is that the age group of Gangnam is more mature (mainly office workers) compared to Hongdae (mainly university students), so you can choose based on your preference. However, nightclubs in Gangnam have more things to beware of, and are a little more pricey.
Regarding clothes, I just thought it was okay. People in Gangnam seem to have heavier makeup, but there wasn't much difference in the clothing. If there was a difference, it would be that they were less modest.
---
---
Nightclusbs in Gangnam: MASS (클럽 매스)
If you're just looking to enjoy a basic Korean clubbing experience, I would not recommend coming over to Gangnam's mass. Compared to the nightclubs of Hongdae, this place has a lot more 'adult' vibes. However, if you have something more in mind, going to Gangnam might be more convenient for you.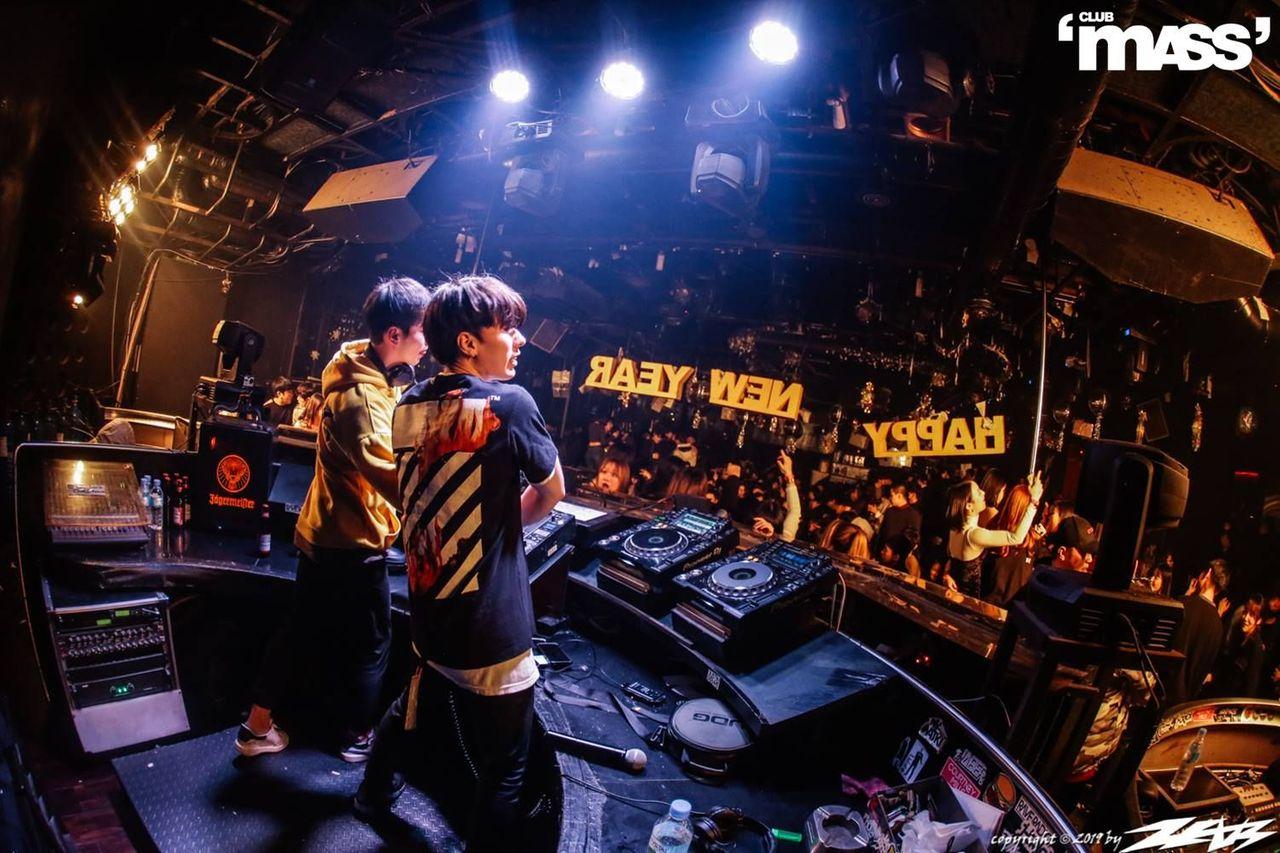 Korean nightclubs are generally quite similar to one another, but Gangnam MASS is more unique. It is divided into the general dance floor and private rooms. The nightclub bouncers or men go around inviting women on the dance floor to play with the men in private rooms. This largely depends on your luck
Compared to nightclubs in Hongdae, I feel like MASS has a more drunk vibe. There are also clubs related to Hongdae's M2 and Itaewon's MOVE, which are open pretty much every day. If you want to experience clubbing in Gangnam, you can have a good time here.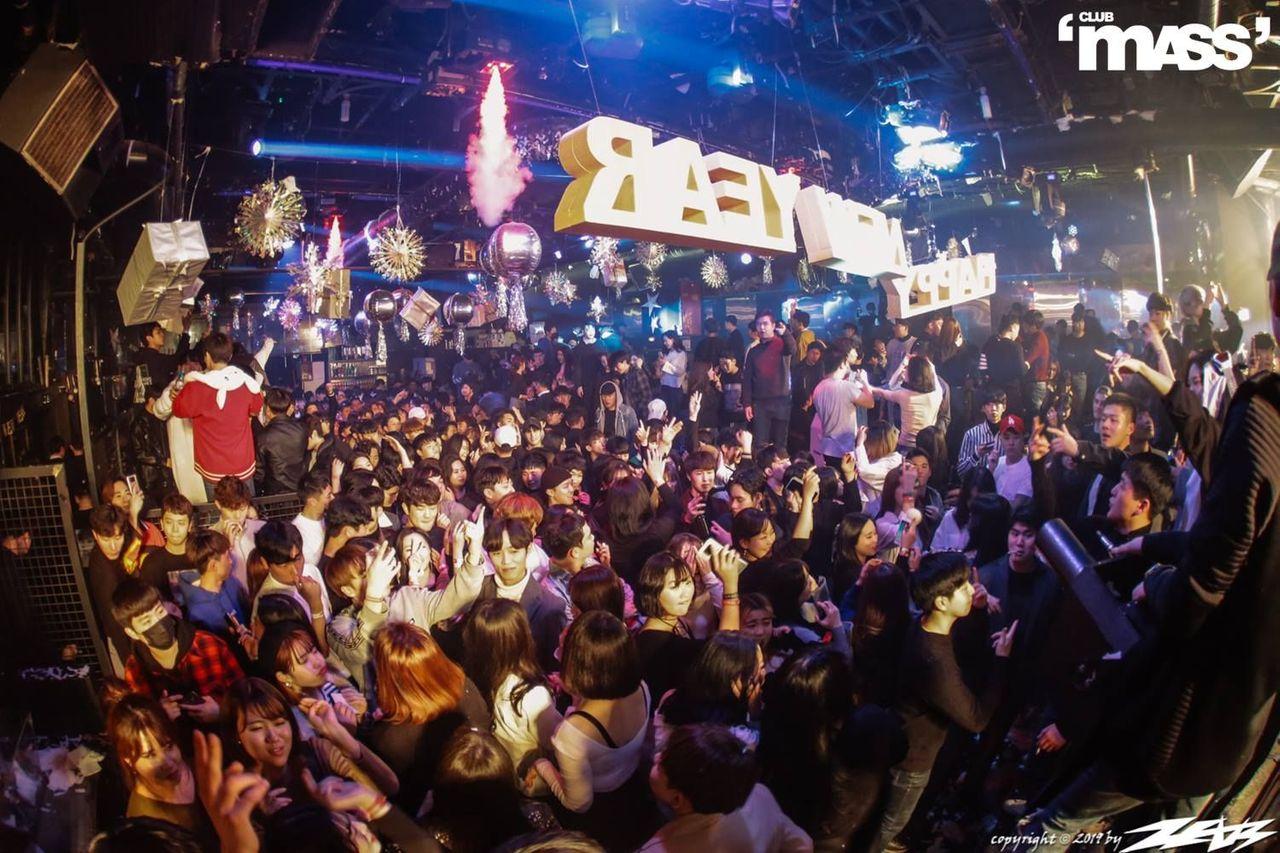 MASS: Information
Address: 서울 서초구 강남대로 415
Opening hours: 22:00至08:00
---
---
Nightclubs in Gangnam: OCTAGON (클럽 옥타곤)
SOURCE@OCTAGON


OCTAGON is definitely the largest and most famous of all nightclubs in Korea. It's also 7th among the top 100 nightclubs in the world. It's on a completely different level from the ones we've introduced you to so far.
SOURCE@OCTAGON


The people who frequent this nightclub are often older, but as it's a more expensive, high-quality nightclub, the clubbing environment is also better. (This club is more popular among higher-income consumers.)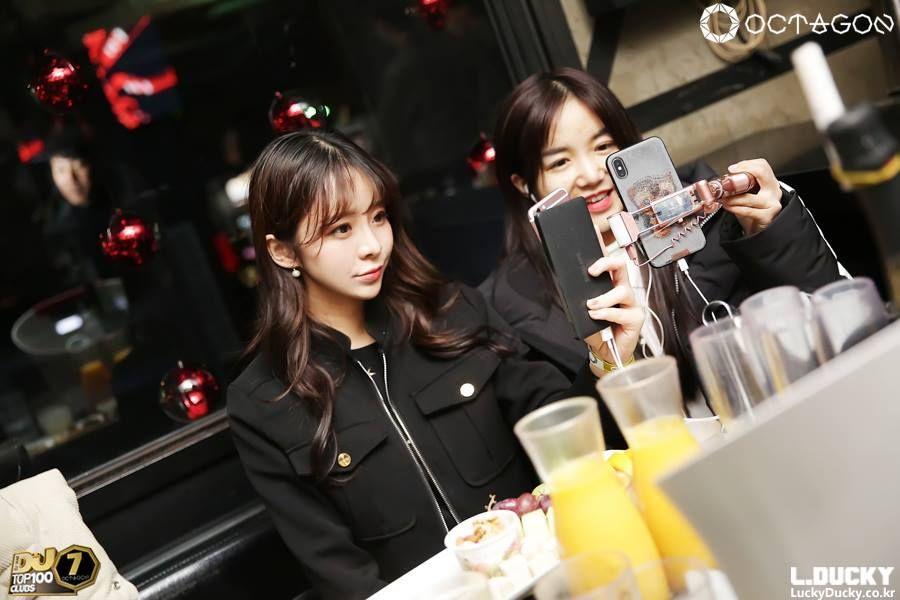 OCTAGON often hosts a variety of different events, which they regularly post on their SNS. If there's anyone who follows Korean DJs, you should look out for their SNS announcements!
OCTAGON: Information
Address: 서울 강남구 논현로 645
Opening hours: 22:00 - 07:00 (Thu-Sat)
---
Clubbing in Korea: Itaewon Nightclubs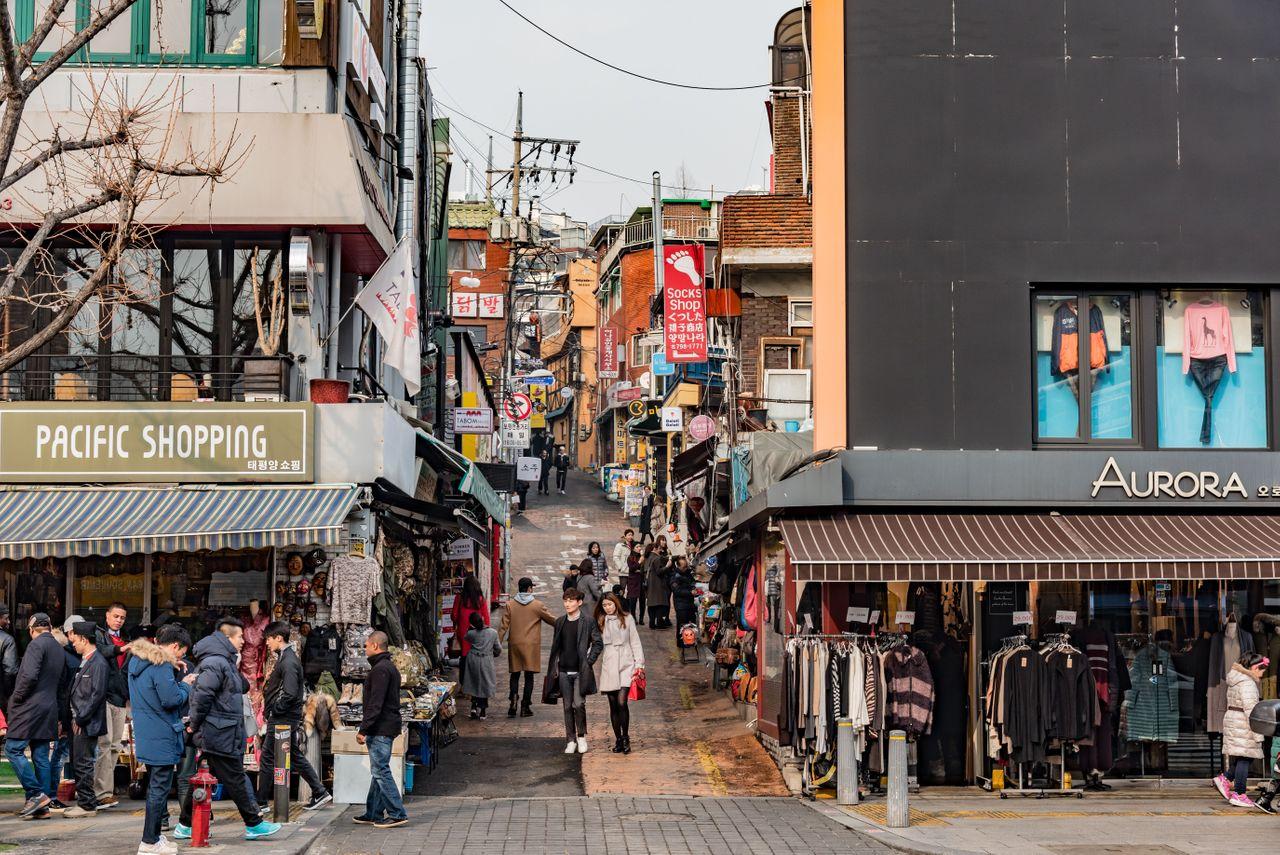 Itaewon, with its exotic atmosphere, is already well-known for its nightlife. It's also less conservative, as there are more foreigners here. Westerners who may feel out of place in Hongdae or Gangnam are likely to be better received by nightclubs in Itaewon.
---
---
Nightclubs in Itaewon: B ONE (비원 라운지 클럽)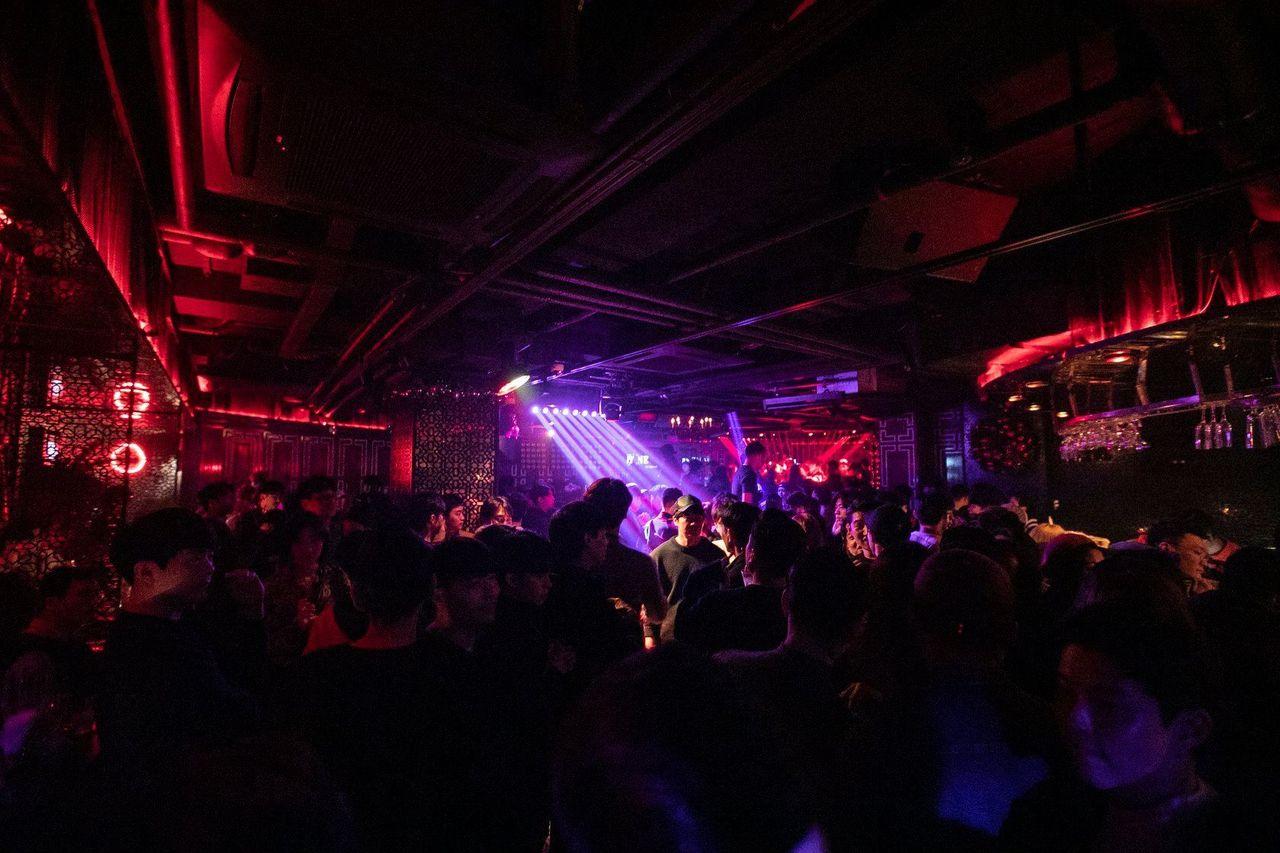 SOURCE@B1
Nightclubs in Itaewon have a different vibe from that of Hongdae and Gangnam. Nightclubs in Itaewon seem more relaxed and less controlled. I feel like many unreasonable happenings are just taken for granted here.
In comparison, there are a lot more foreigners in B ONE, and strong influences of Western culture. Most Koreans who come from a more conservative background would find many elements here like costume shows or the gay culture difficult to accept.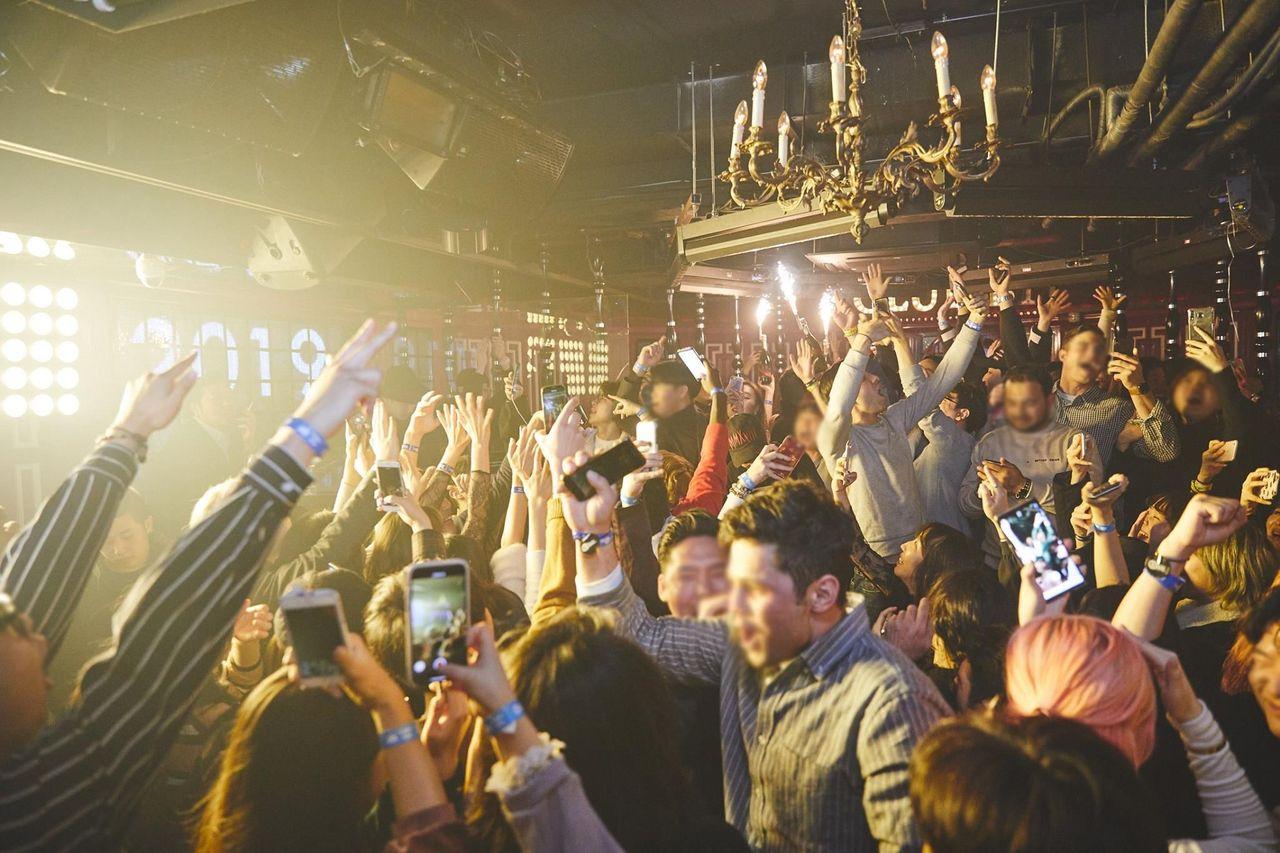 SOURCE@B1
In nightclubs in Itaewon, you can easily talk with people in English. Compared to the nightclubs of Hongdae and Gangnam, it seems that people's command of the English language is generally better and there are more foreigners here.
B ONE: Information
Address: 서울 용산구 이태원로 179
Opening hours: 21:00 - 04:30 (Thu); 22:00 - 07:00 (Fri, Sat); 21:00 - 04:00 (Sun), Closed on Mondays and Tuesdays
---
That's it for my guide to the nightclubs of Hongdae, Gangnam and Itaewon. I hope it was helpful!
However, I would advise you, if you actually meet someone at a Korean nightclub, don't get too invested. Sometimes people are just looking for a little comfort, and not true love. Also, watch out for your safety and don't bring any precious belongings with you.
I wish you all a pleasant clubbing experience in Korea. See you next time!
---