Transportation Guide | Jeonju
Not sure how to get to Jeonju from where you are? This blog will tell you how!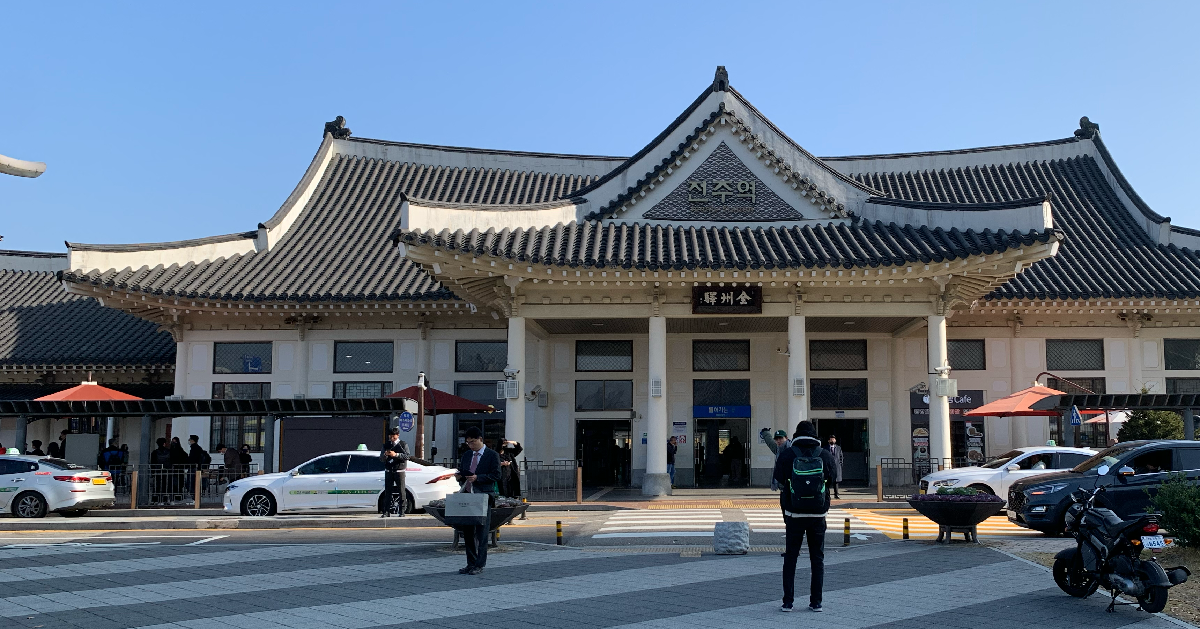 Have you ever heard of a city called Jeonju? It's located in the North Jeolla province of Korea and is known for its delicious food and traditional Hanok village. It is a very popular tourist destination, even for Koreans, because you can see and experience lots of Korean traditional culture! In this blog, we will show you all the different means of transportation you can take to get to Jeonju from various parts of Korea!
---
Transportation to Jeonju
1. KTX: Jeonju KTX Station (전주역)
Address: 680 Dongbu-daero, Deokjin-gu, Jeonju-si, Jeollabuk-do (전북 전주시 덕진구 동부대로 680)
Taking the KTX is the fastest way to get to Jeonju from almost anywhere in South Korea. The SRT also passes through Jeonju, but Jeonju Station is not a major station so we will focus on the KTX in this blog. Following with Jeonju's traditional influences, the exterior of Jeonju Station is also in a Hanok style. You can tell just how famous Jeonju's Hanok Village is from the moment you arrive at the station! Many people also like to take photos in front of Jeonju Station because it is a great backdrop. Don't forget to get a picture here!
KTX To Jeonju
Departure from Seoul Station
(About 2 hours)


Departure from Yongsan Station
(About 1 hr 40 min)


Departure from Seodaejeon Station
(About 1 hr 10 min)

There aren't frequent trains to Jeonju Station, with the only direct routes being from Seoul Station, Yongsan Station, Seodaejeon Station, and Yeosu Station. There is no direct KTX route from Daegu, Busan, Gwangju, or Mokpo. There are more train times to Jeonju from Yongsan Station, and there is also the general train called the "Mugunghwa" (which is a bit slower but cheaper). The Mugunghwa is about 17,600 KRW, which is much cheaper than the KTX, but it takes 3 hours. If you're not short on time, this is a good option!
Click on the link below for KTX ticket reservations!
---
2. Express Bus: Jeonju Express Bus Terminal (전주고속버스터미널)
Address: 70 Garinae-ro, Deokjin-gu, Jeonju-si, Jeollabuk-do (전라북도 전주시 덕진구 가리내로 70)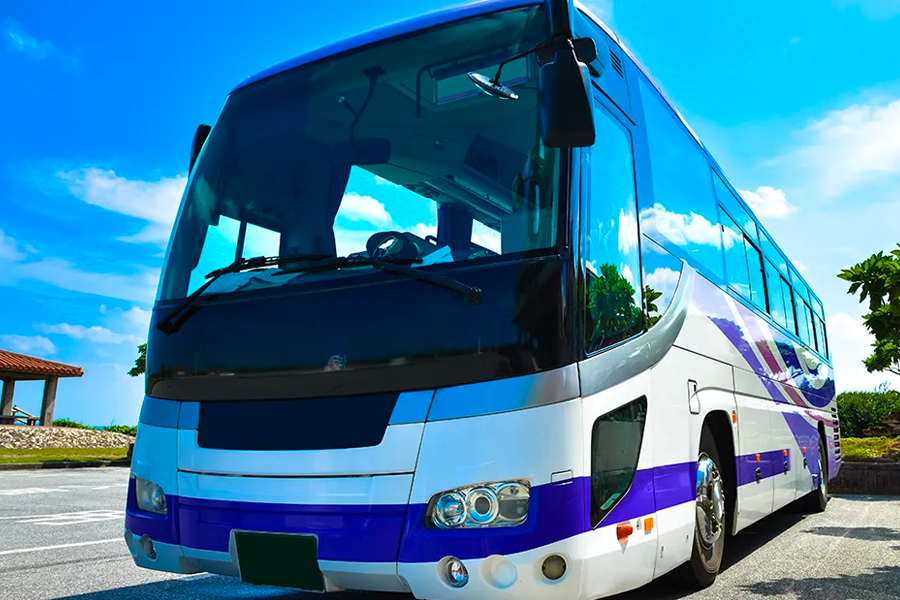 If you don't prefer taking the KTX or you're coming from a city that doesn't have a direct KTX route (such as Daegu or Busan), you can take the express bus! The main express buses from Seoul to Jeonju are located at Seoul Central City Terminal (Exit 2, Terminals 3, 7, & 9). To get to Jeonju you need to take the Honam Line (호남선), which you can get to from Exit 2.
Seoul Central City Express Bus Terminal to Jeonju
Duration: About 2 hrs & 40 min
Bus Times: Every hour (approximately)
| | |
| --- | --- |
| Premium Bus | |
| Excellent Bus | |
| General Bus | |
Busan (Opo Station) to Jeonju
Duration: About 3 hours
Bus Times: Every 1.5 hours (approximately)
| | |
| --- | --- |
| Premium Bus | |
| Excellent Bus | |
| General Bus | |
Daegu (Dongdaegu Station) to Jeonju
Duration: About 2 hrs & 50 min
Bus Times: Every 2 hours (approximately)
| | |
| --- | --- |
| Premium Bus | |
| Excellent Bus | |
Express buses to Jeonju are very cheap, but there are fewer departure times and the travel time is a bit longer than the train (can be up to 3 hours). Compare the pros and cons and select the transportation method that best fits your plans and travel style! Click the link below to book an express bus ticket.
---
3. Jeonbuk Shuttle Bus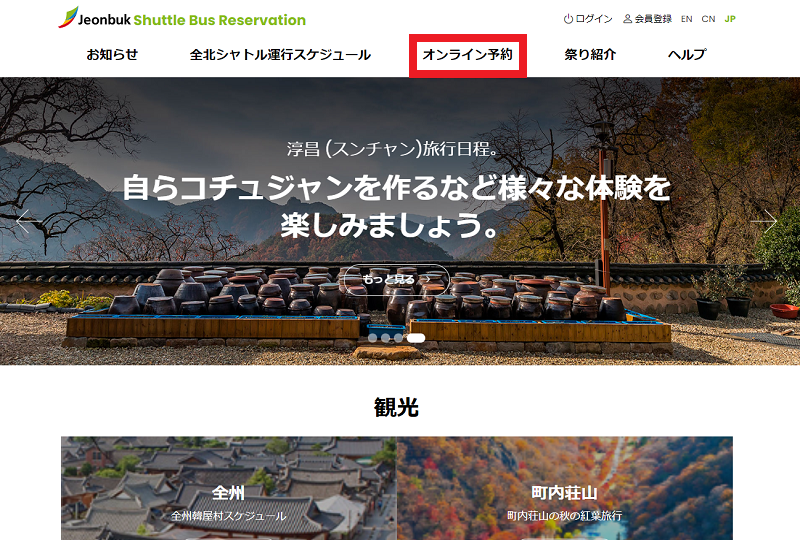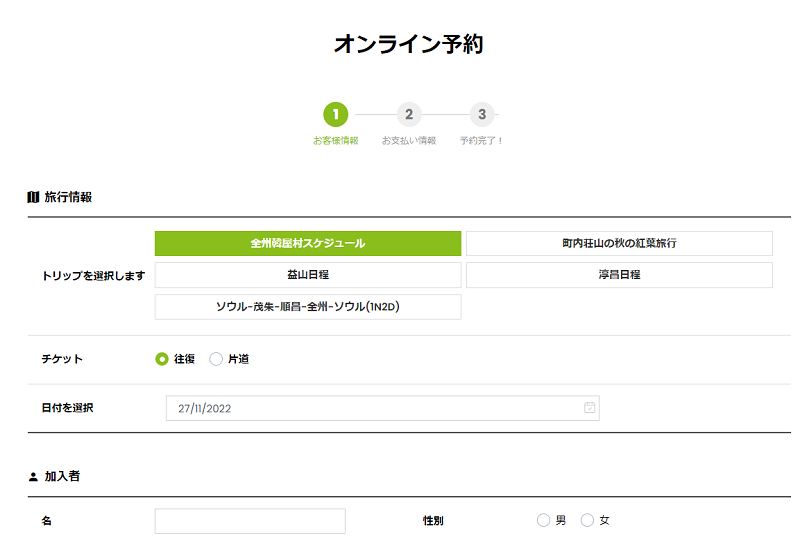 Jeollabuk-do also has a shuttle bus service that operates between Seoul and Jeonju. You can visit lots of famous tourist attractions through this shuttle bus service! In addition to Jeonju Hanok Village, there are also 2-day 1-night tours where you can visit Naejangsan Mountain, Iksan, and have various cultural experiences. If you're interested, check out the official website at the link below!
---
4. Direct Flight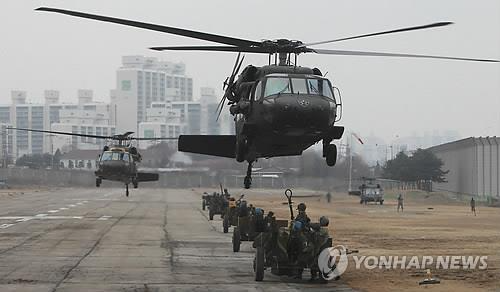 Jeonju Military Airfield
(Credit: Yonhap News)
There is an airport in Jeonju, but it is used for military purposes. Therefore, there are no direct domestic or international flights to Jeonju. If you want to use an international flight, the closest airports are Muan Airport and Daegu Airport, but they are still about 2 hours away from Jeonju, so it is not recommended.
---
Which mode of transportation will you be taking? It can be difficult to make book tickets for the KTX or express bus, so try using Creatrip's booking service, it's simple and easy! If you have any questions or concerns, please leave a comment below or send us an email at help@creatrip.com! You can follow us on Instagram, TikTok, Twitter, and Facebook to stay updated on all things Korea!
---