Sorae Ecology Park
Bike tour that all the locals recommend! Eat fresh seafood and explore the ecology park in Soraepo-gu, Incheon!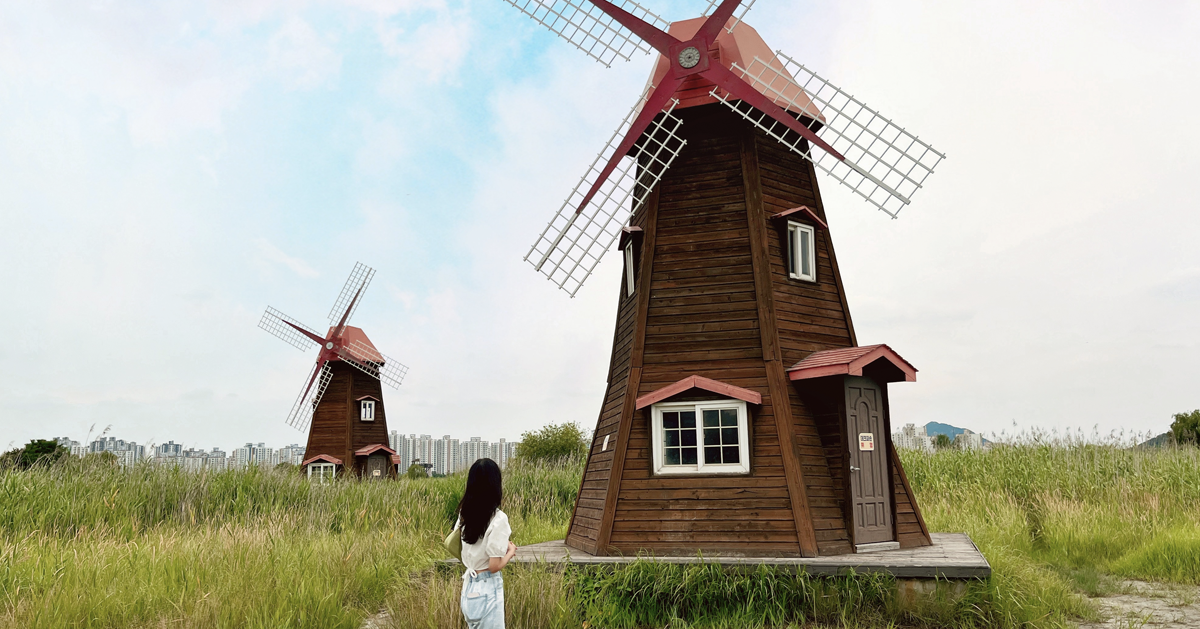 For the past few years, there has been a growth in worthwhile natural sights as the Incheon government has been making efforts toward developing ecological parks and tourist destinations. These sights are often visited by Korean families on the weekends, one of which is the Sorae Ecology Park in Incheon.
The Sorae Ecology Park is great for taking a brisk walk or cycling around. The Sorae Port Fish Market is also just around the corner, where you can enjoy a reasonably priced seafood meal.
---
Soraepogu Fish Market
Address: 인천 남동구 소래역로 12
12 Soraeyeok-ro, Namdong-gu, Incheon
Hours: 07:00 - 01:00 (Business hours may vary on the stalls)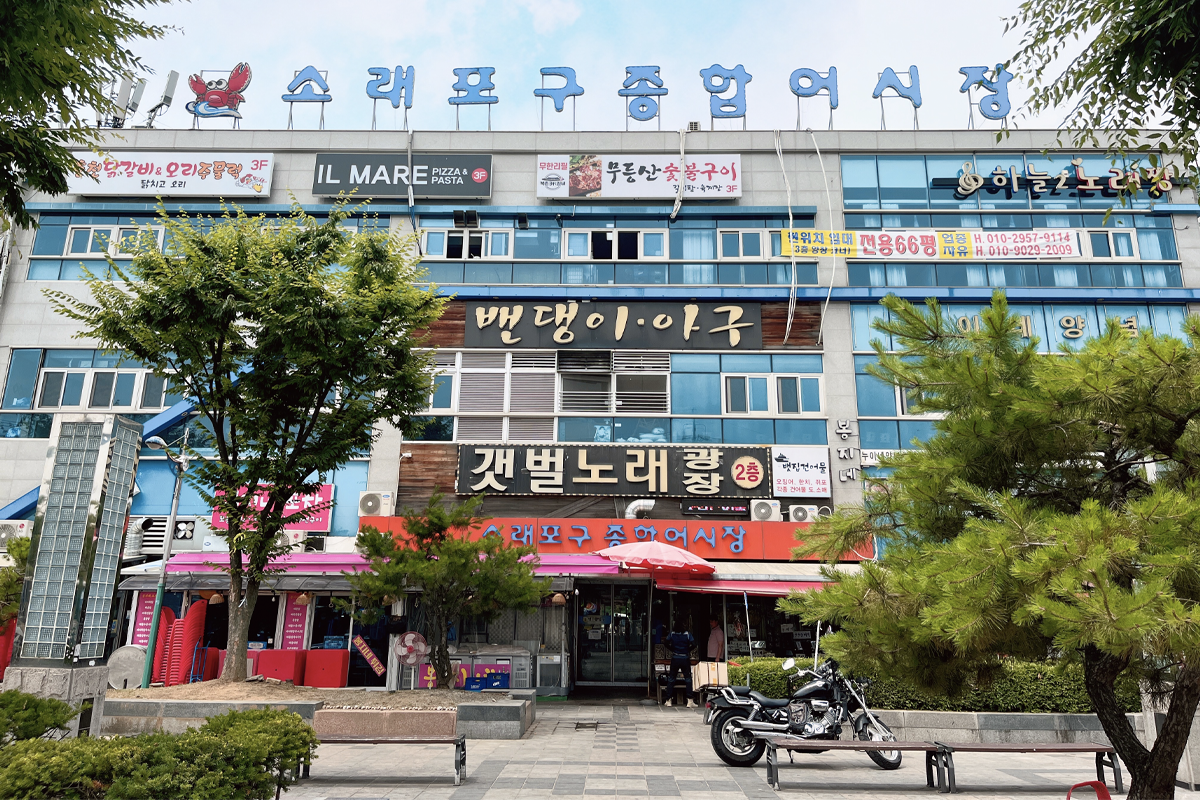 Sorae, a fishing port on the west coast of Incheon's Namdong District, was originally named Sol-ae, which translates to narrow shore. Later it was changed to the current name So-rae, which means 'to wake up'.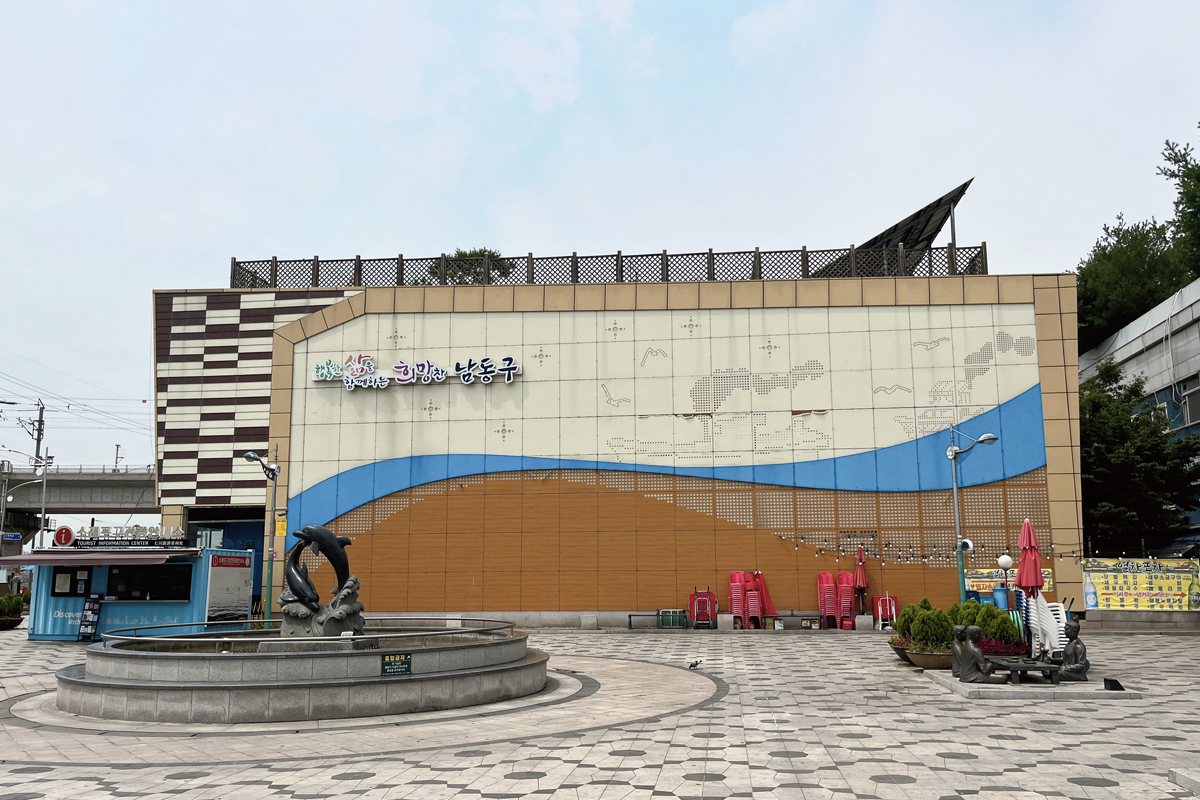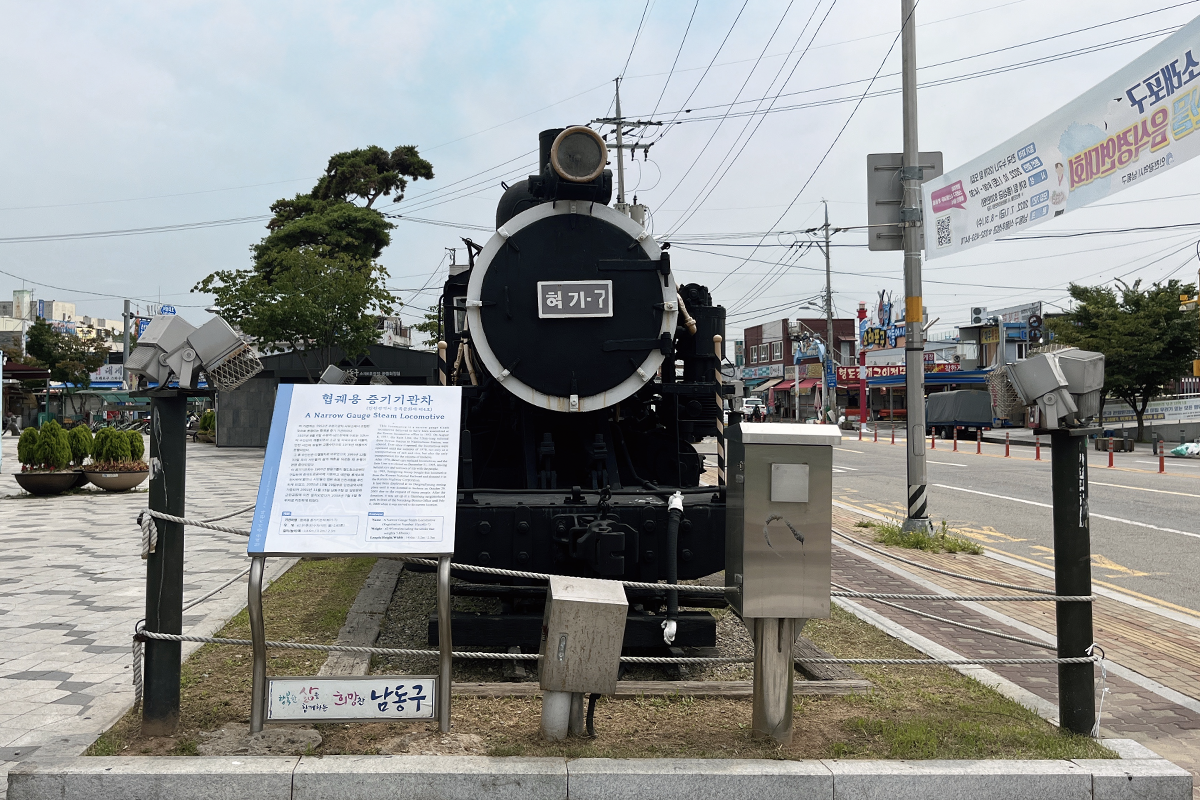 Sorae is located in the harbor, so imagine all the fresh seafood you can get here. This area was originally famous for its salt farms.
Next to the fish market is the Soraepo History Museum, where you can get the full story of Sorae's past.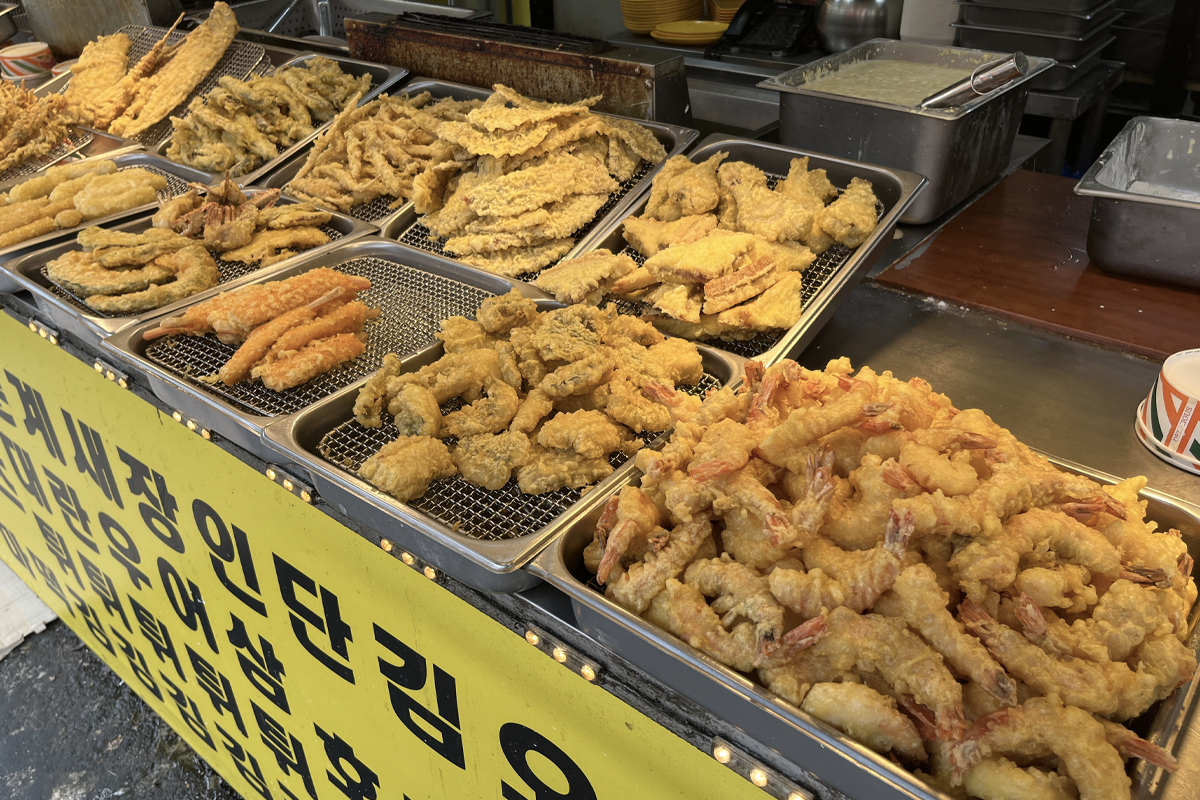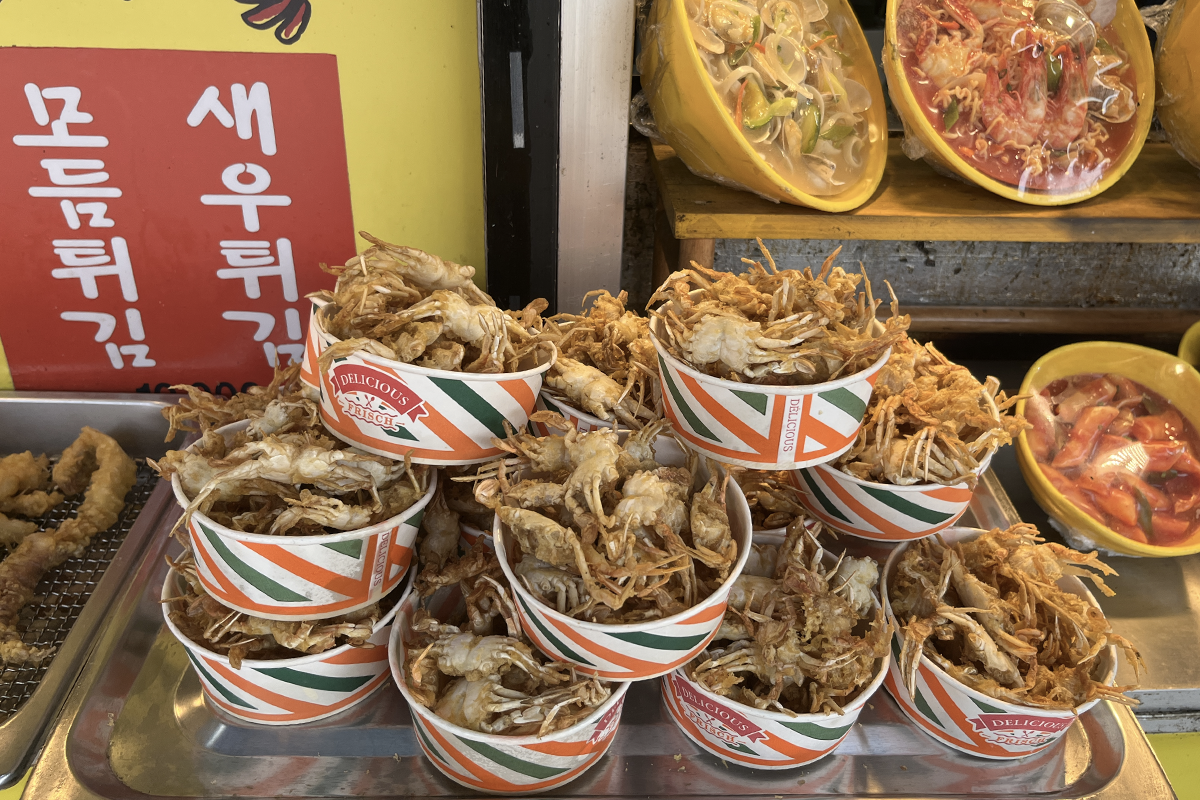 The fish market is surrounded by stalls selling fried squid, fried shrimp, fried crab, and more all for an incredibly affordable price. You can get a bowl of 11 different kinds of fried seafood and it will cost approximately 10,000 KRW.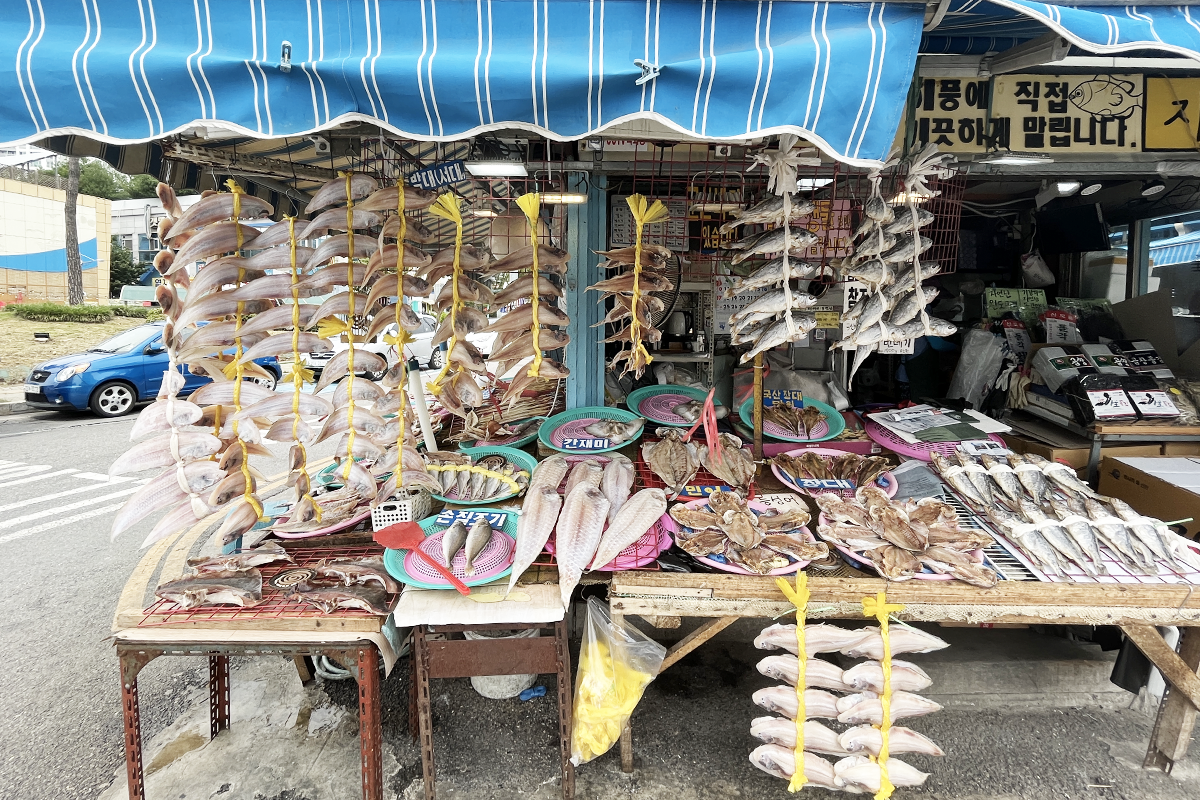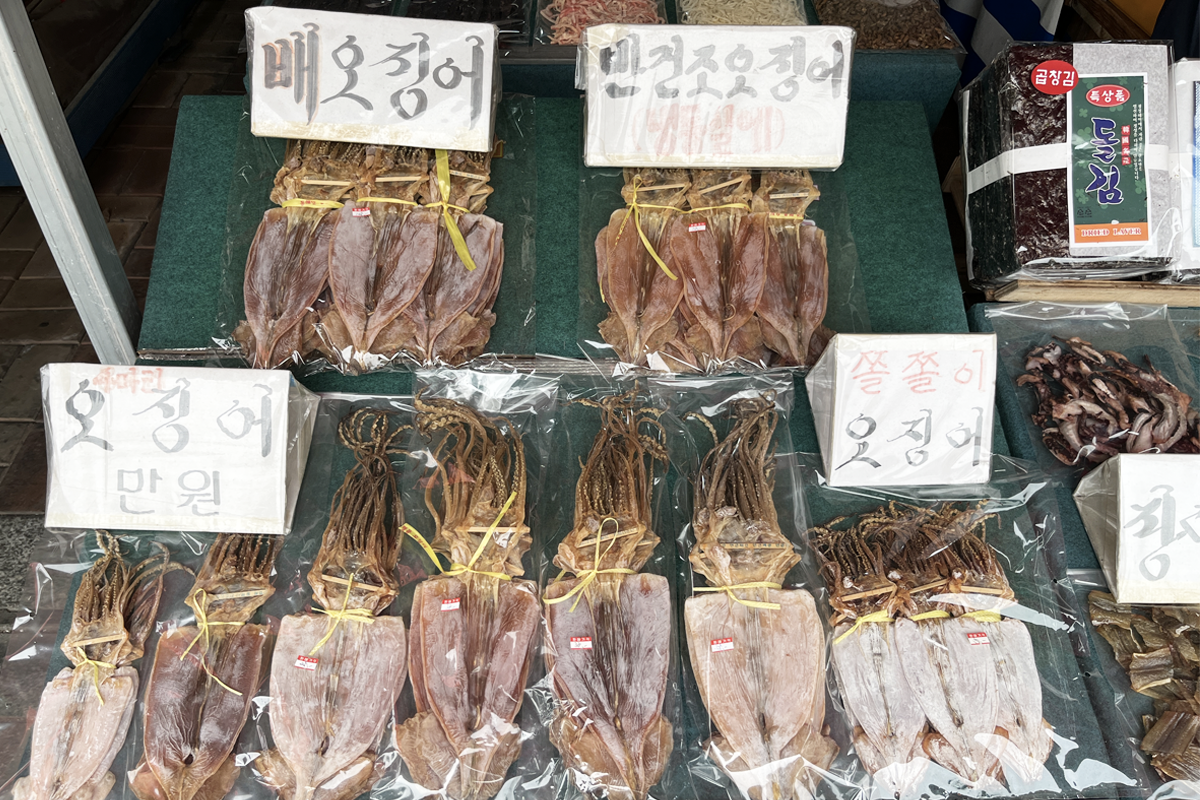 There are also stalls that sell dried seafood, which travels well so you can take home to add to your cooking.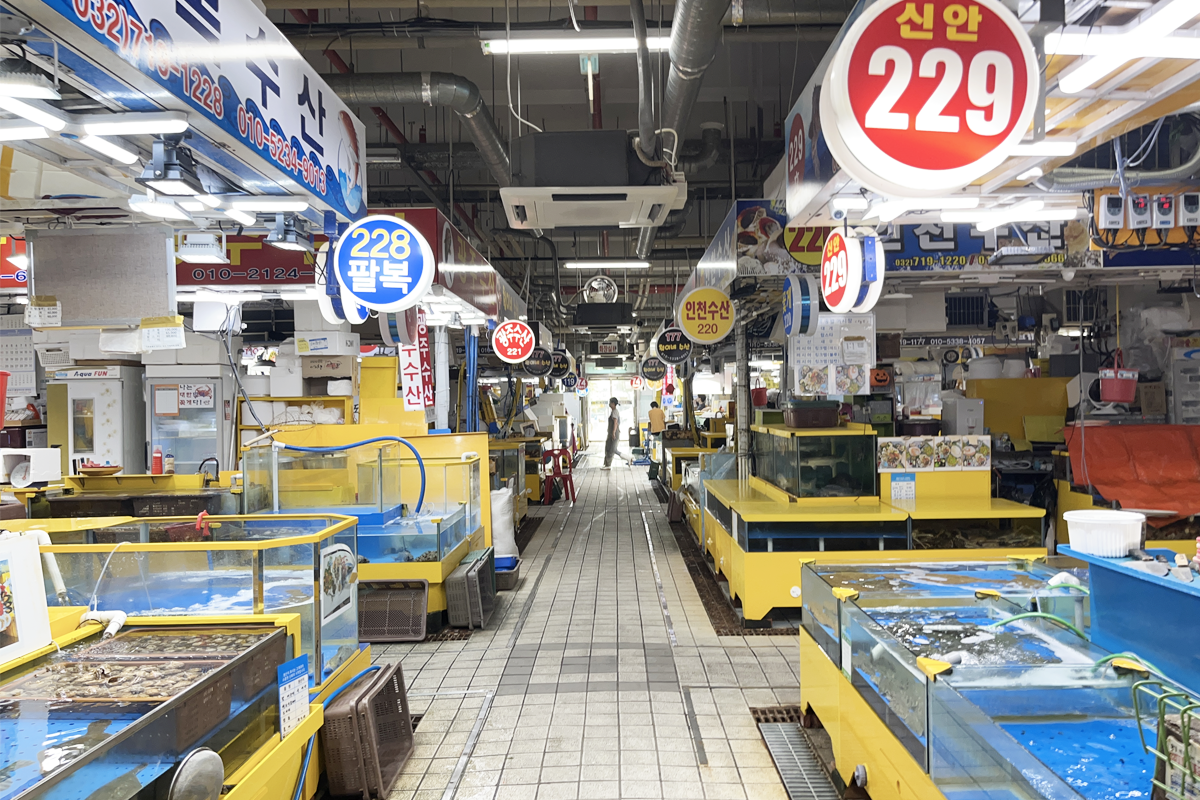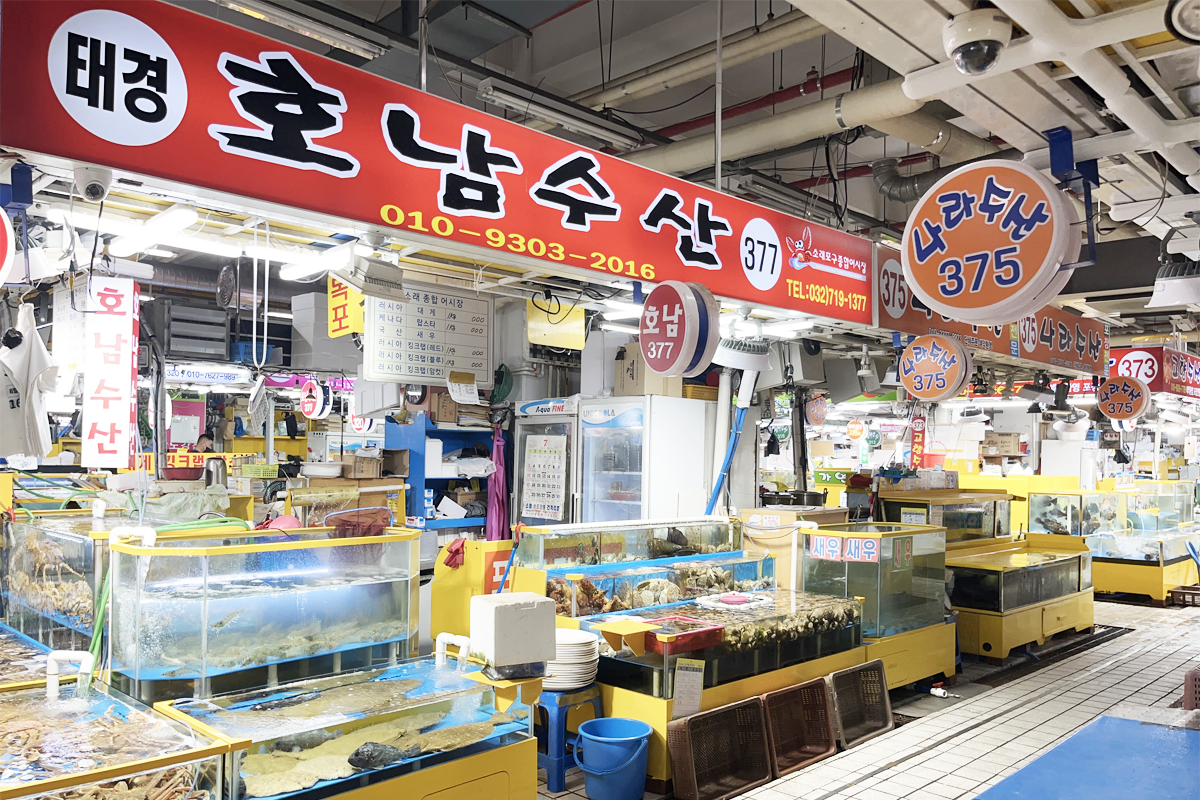 Inside the fish market are individual stalls that sell a variety of seafood. You can buy fresh, alive crab, shrimp, clams, sashimi, etc.and have it cooked for you on the spot. There are so many stalls that look the same, so you may become overwhelmed by the abundance of choices but just choose whatever stall feels right.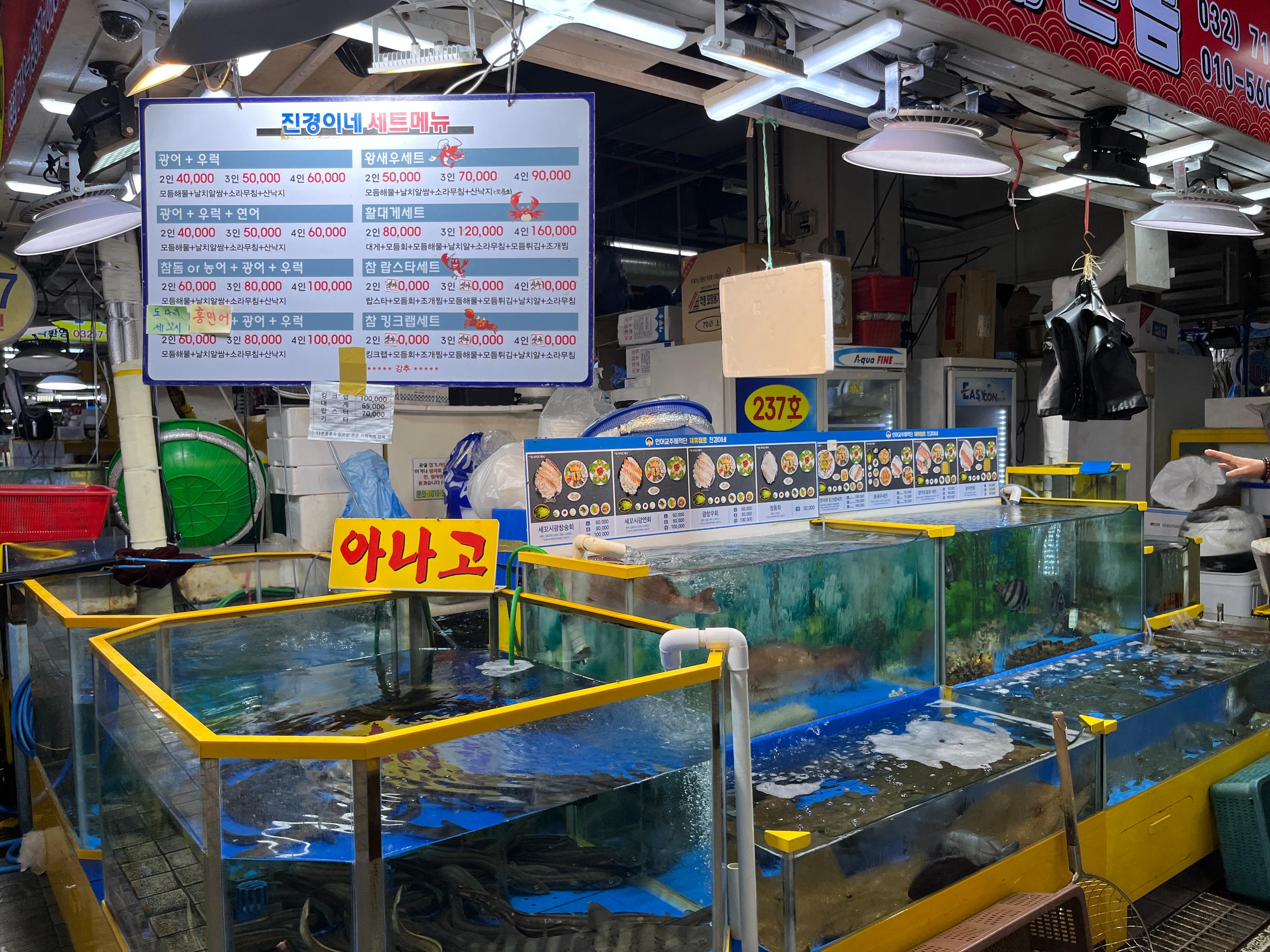 Flouder & Rockfish Sashimi 40,000 KRW / For 2
When tourists visit fish markets, they worry that they will be charged more than what is usually charged. However, the stalls at Sorae Fish Market have the prices displayed on boards, so you do not have to worry as much! If what you want is not on the menu, ask the stall owner for the price!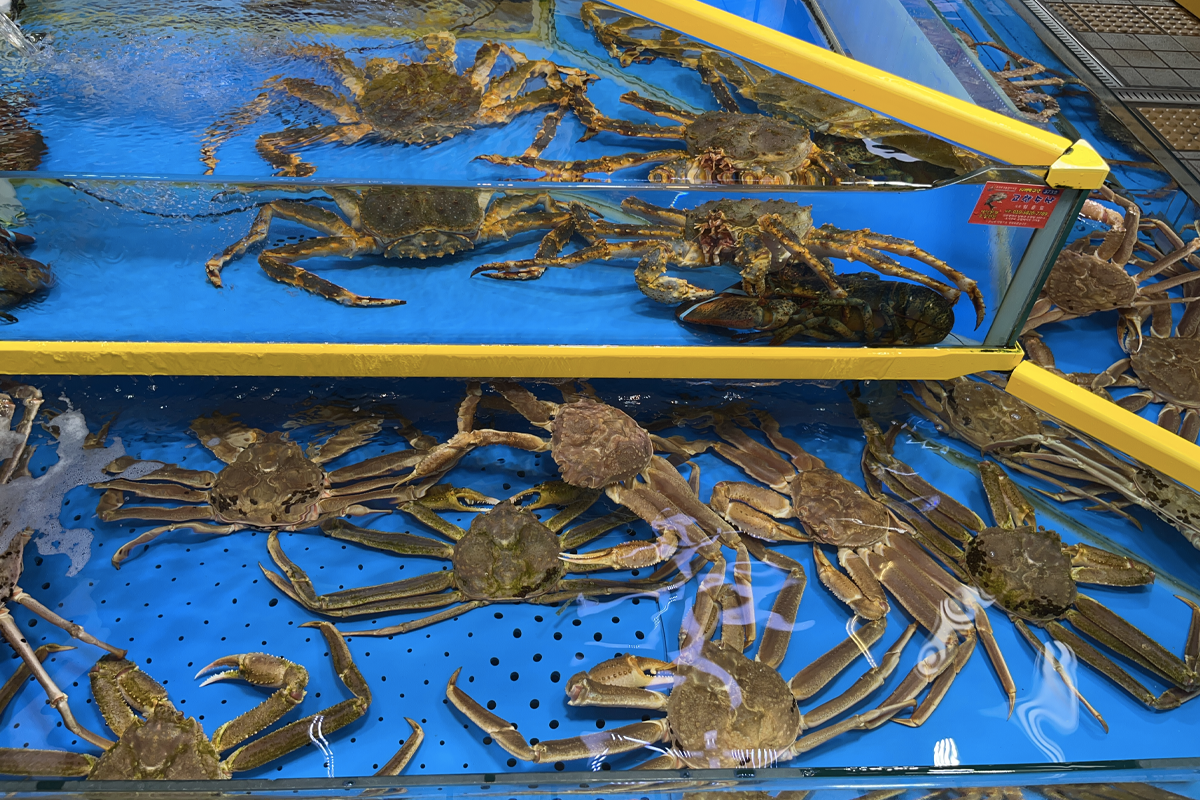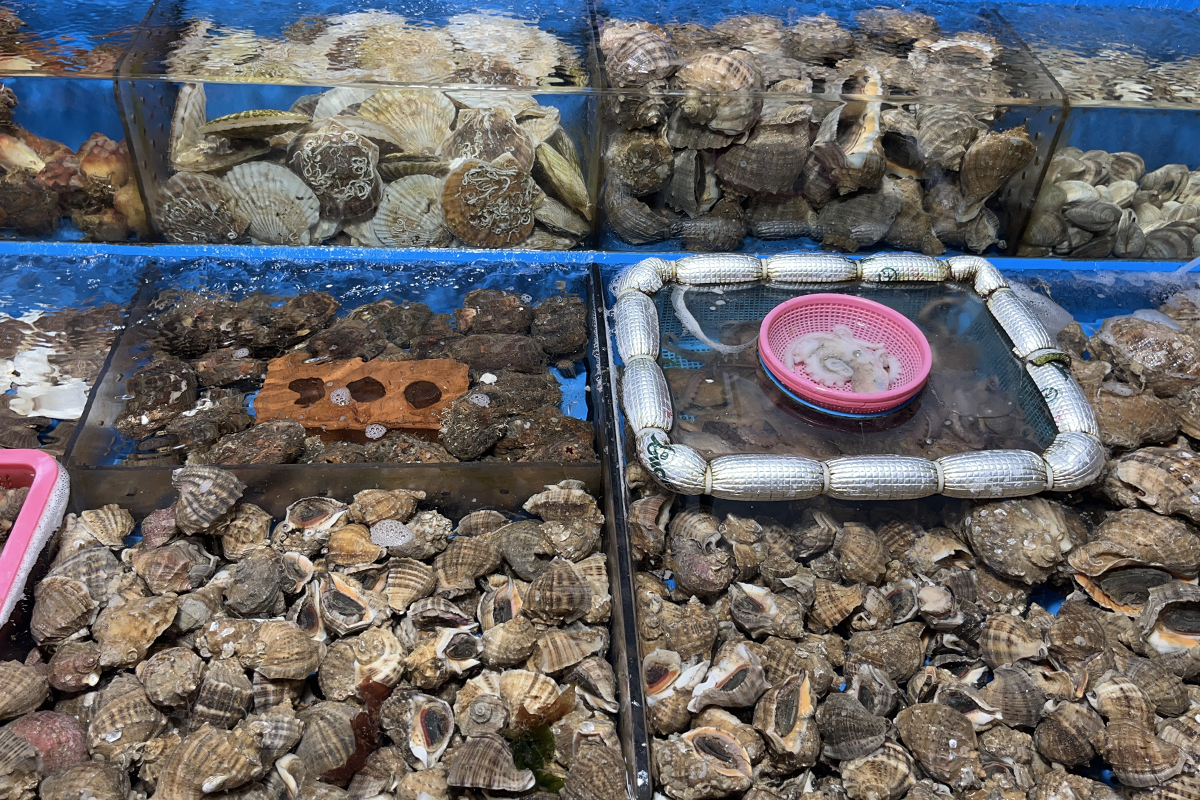 Sorae Fish Market is open 365 days a year, so you can come whenever you want! Choose your own fresh seafood at a stall on the first floor and head over to the second floor. They will cook what you've bought and bring it over.
---
Tongkeun Seafood Kalguksu



Address: 인천 남동구 소래역남로 10
10 Soraeyeoknam-ro, Namdong-gu, Incheon
Hours: Weekdays 10:00 - 22:00; Weekends 09:00 - 22:00 (Last order at 21:00)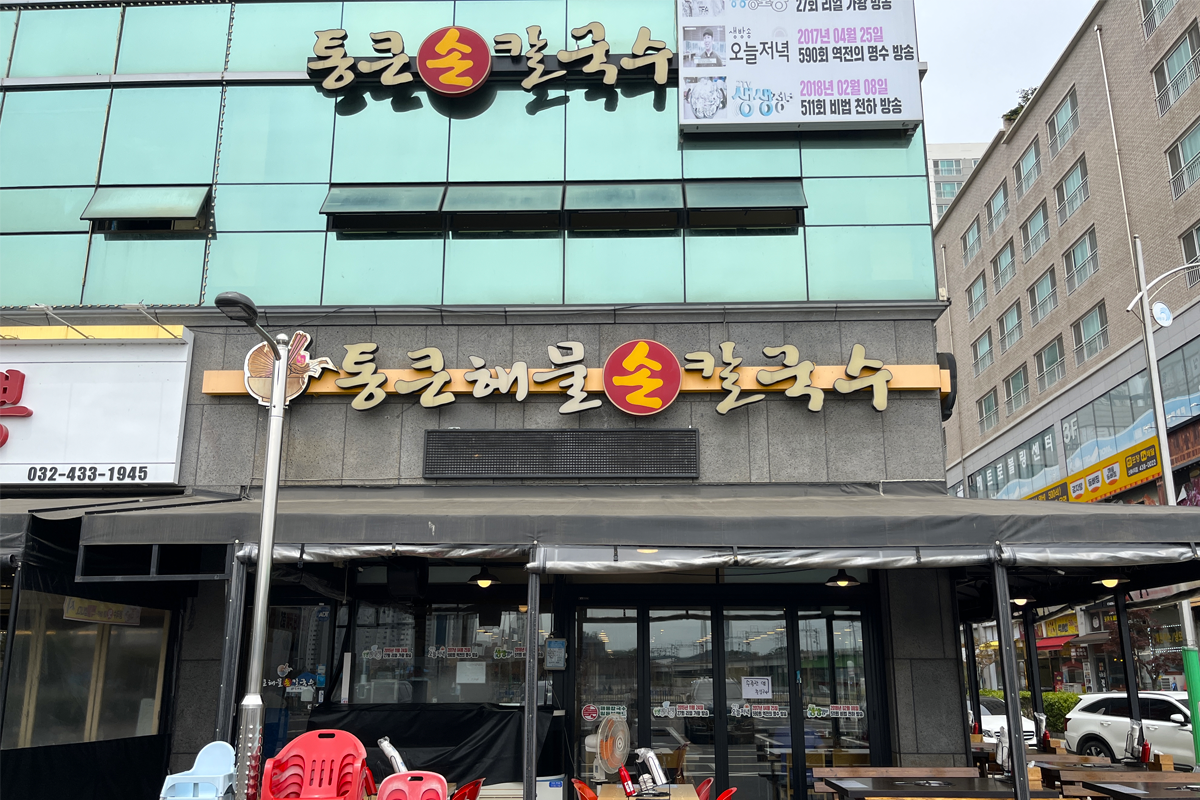 Near the fish market are great restaurants where you can find delicious seafood. This restaurant we visited sold Seafood noodles.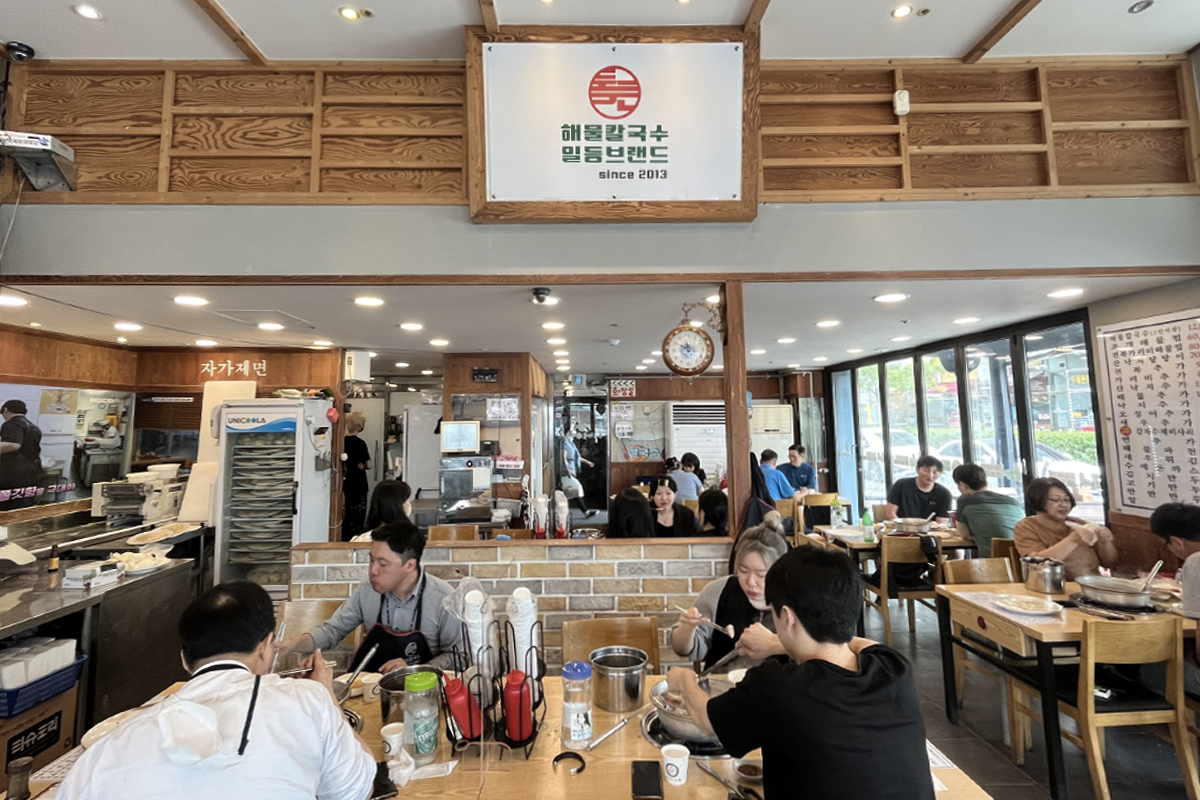 This noodle restaurant was very clean and bright, but what surprised us was that it was full even on a weekday at 11 in the morning, proving its popularity.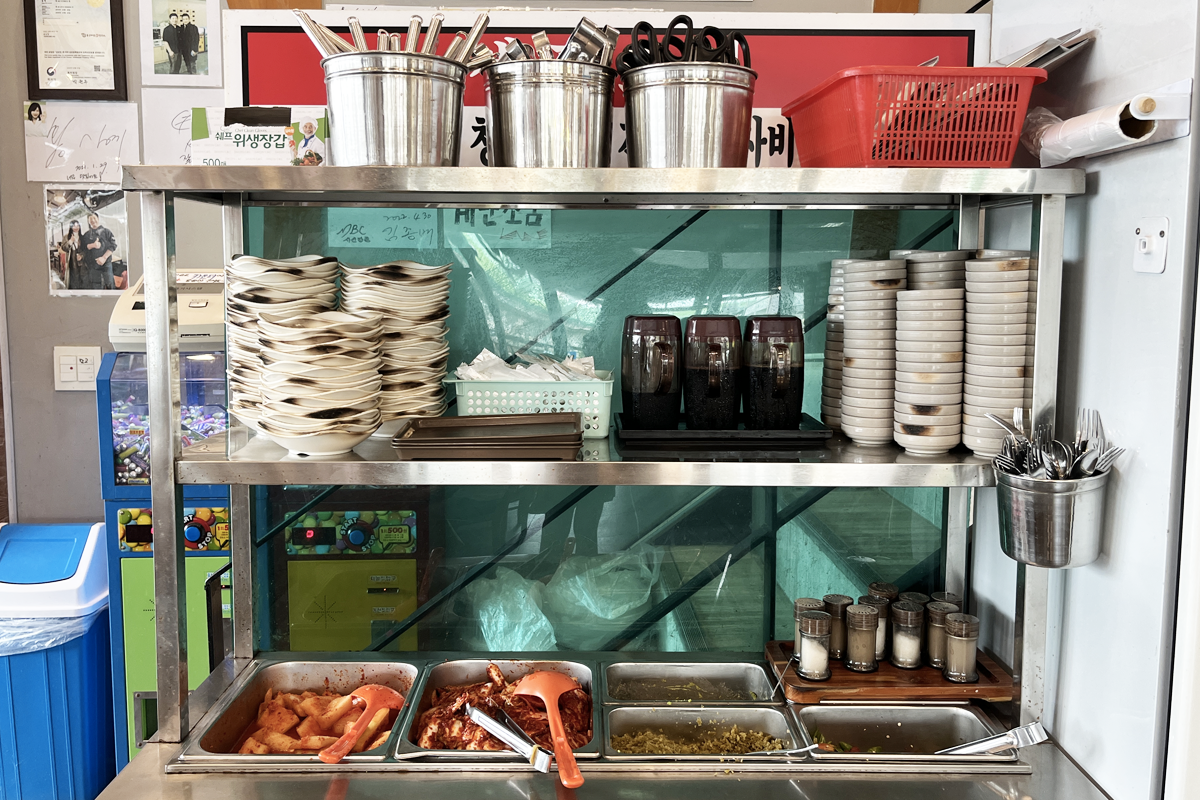 The restaurant has two floors. The second floor is for reserved seats or large groups. Next to the dining area are the side dishes, including radish kimchi, cabbage kimchi, sauces, and more.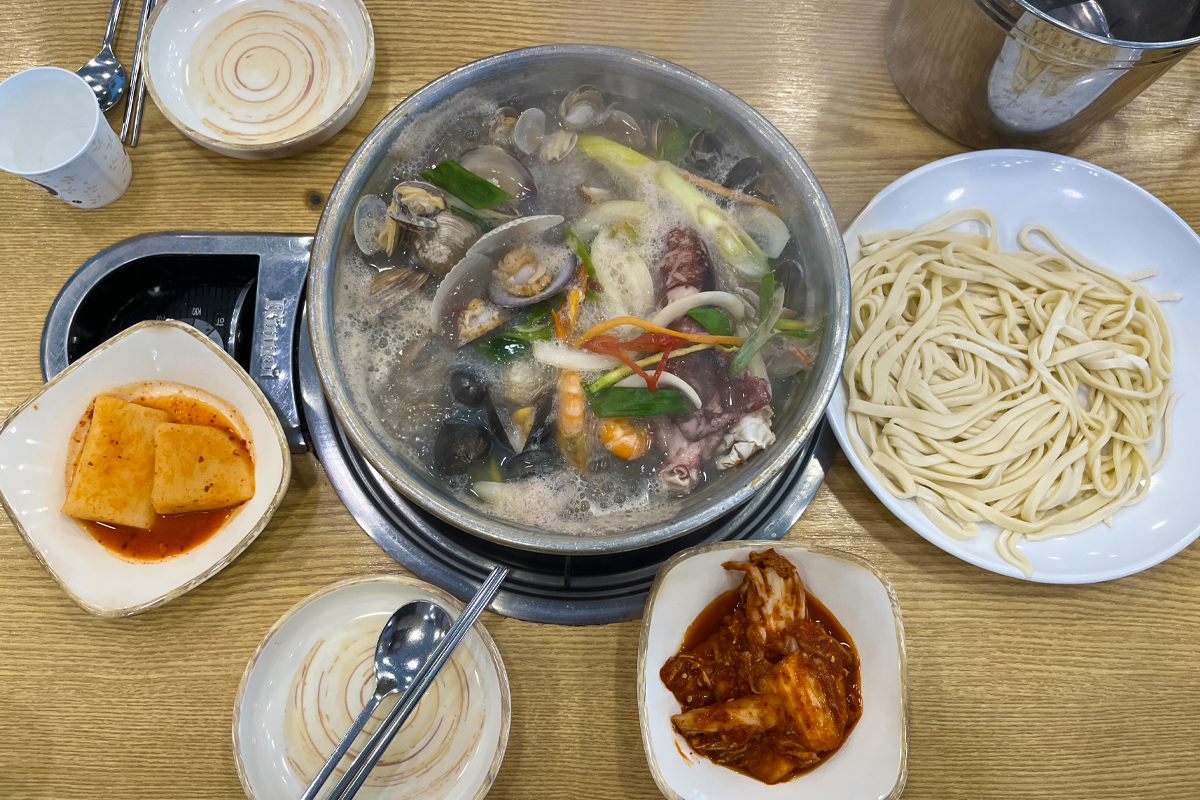 Seafood Handmade Knife-cute Noodles 12,000 KRW For 1
This noodle place specializes in knife-cut noodles with seafood. A pot full of an assortment of seafood was placed in front of us. The pot was bigger than a washbasin!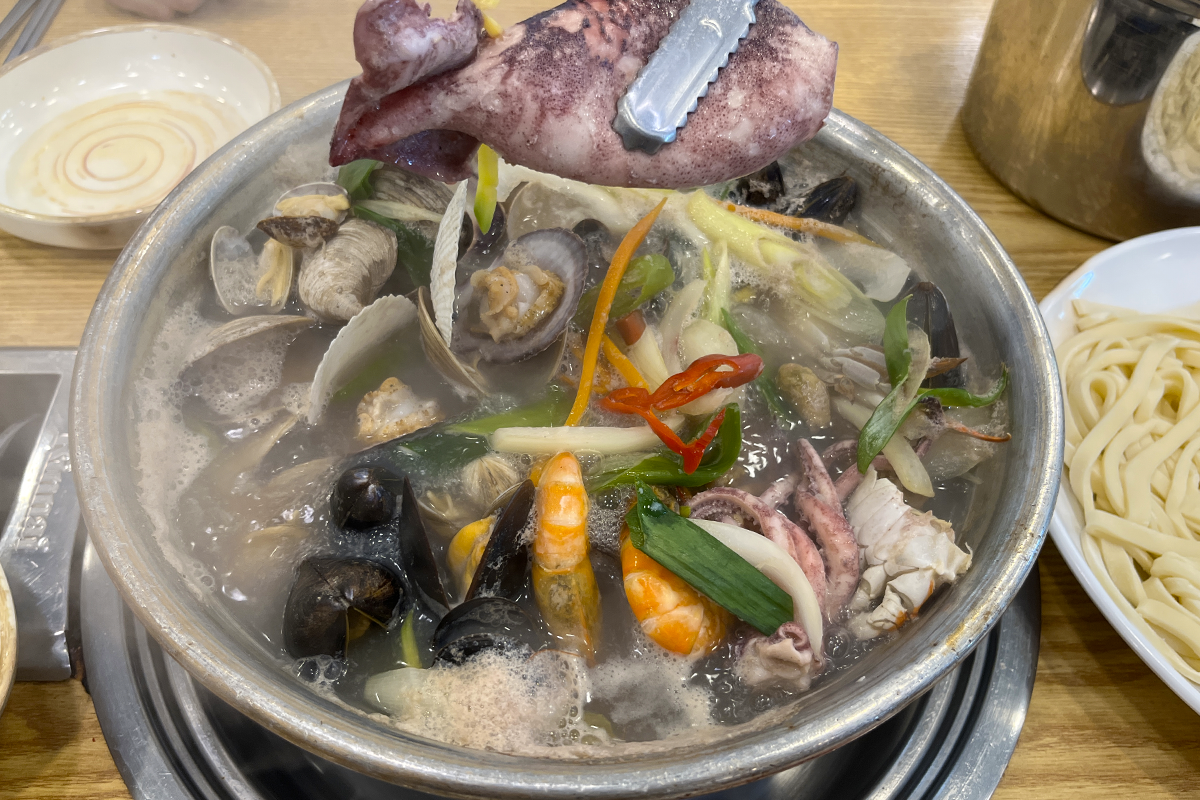 When the soup comes to a boil, cut the squid into bite-sized pieces. Turn the heat to high and place the noodles into the soup. Add other condiments according to your preferences.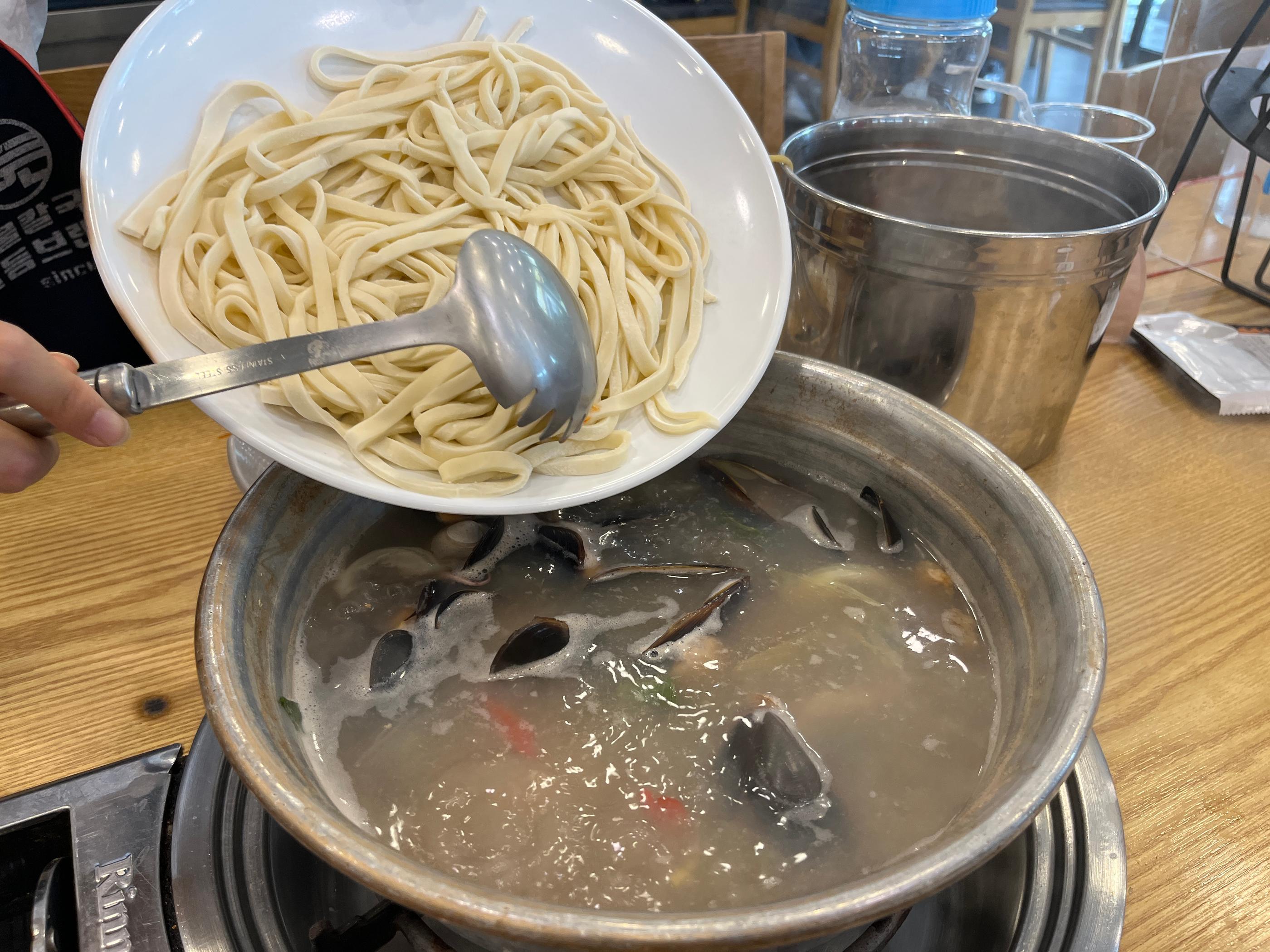 The noodles were so hearty and delicious, it is no wonder that it was crowded with hungry people, even before lunchtime.
---
Our Day Trip to Sorae, Incheon
Sorae Ecology Park (소래습지생태공원)
Address: 인천 남동구 논현동 1-55
1-55 Nonhyeon-dong, Namdong-gu, Incheon
Hours: Park 04:00 - 23:00; Park Walkway 09:30 - 17:30
Namdong-gu Public Bicycle Rental House
Location: Walk 250 from the main entrance of Sorae Ecology Park
Hours: 09:00 - 17:00 (Last lease at 16:00)
Closed on Mondays, New year's, Chuseok
*May need to provide ID or phone number as a deposit
*Children in elementary school and below must be accompanied by a guardian.

*500 KRW additional cost for every 30 minutes past rental time.
After your seafood meal, take a 15-minute walk over to Sorae Ecology Park.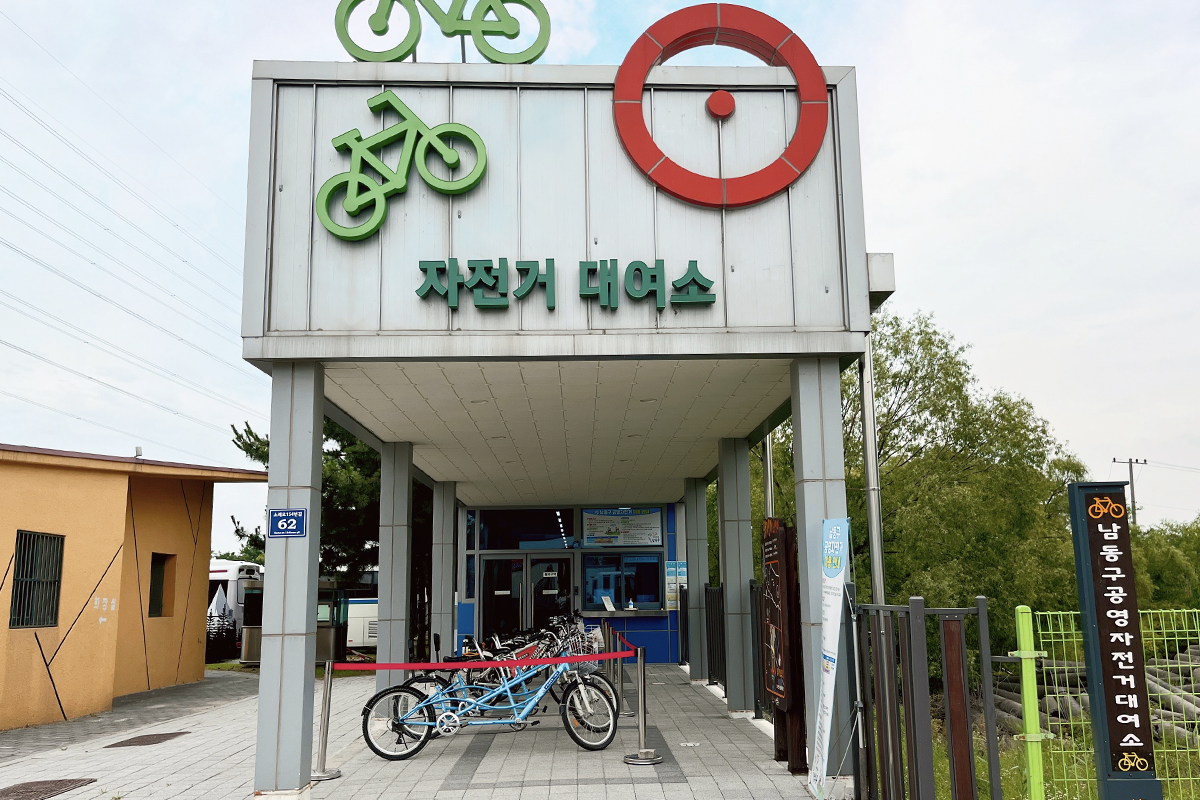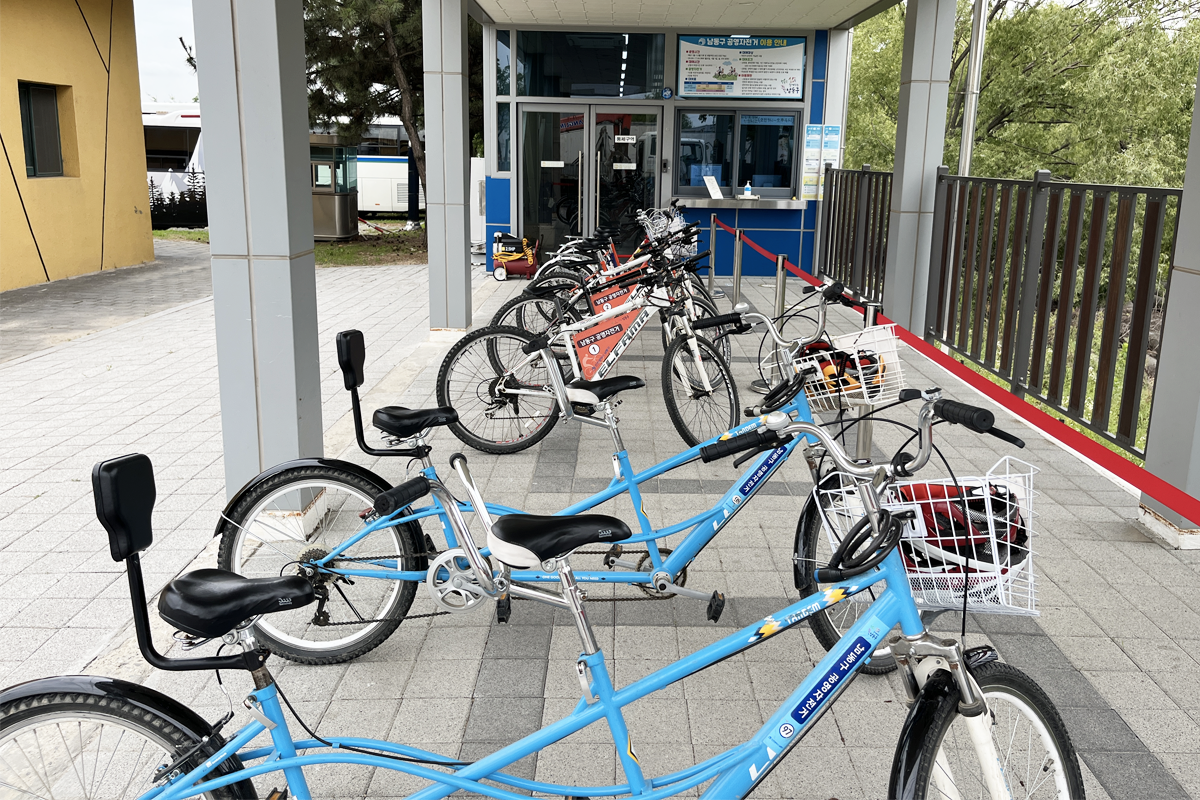 If you walk another 250 meters from the park entrance, you will come across Namdong-gu Public Bike Rentals. The park is vast and covers 3,500,000 square meters of land, so it will be difficult to get around on foot. We recommend you rent a bicycle so you can explore the ecological park more comfortably.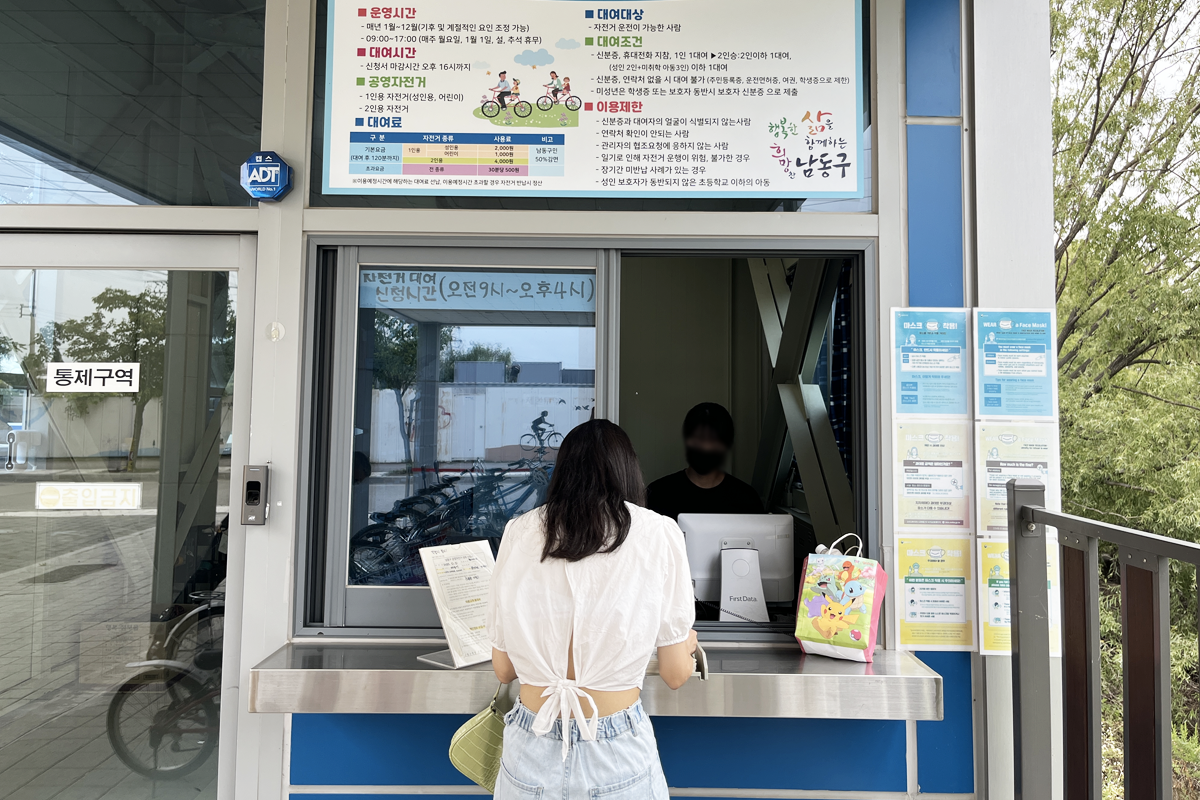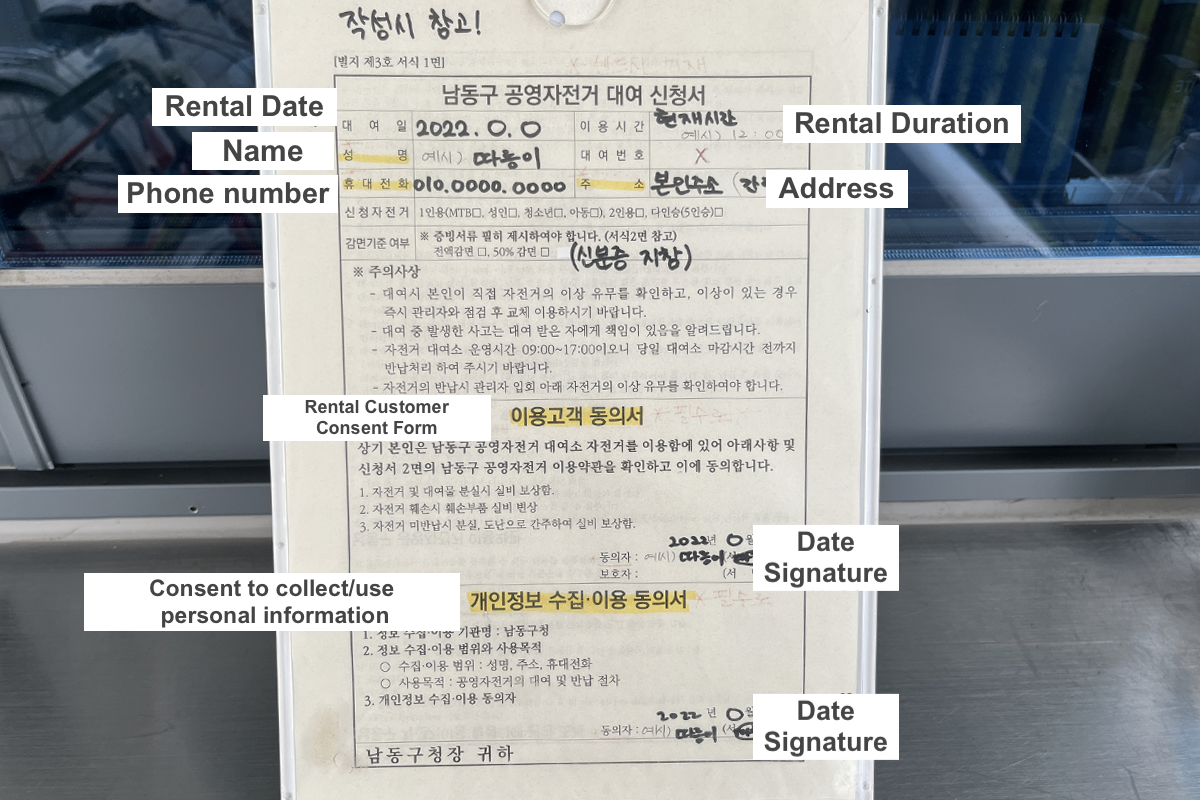 To rent a bike, you have to fill in the form above so keep that in mind.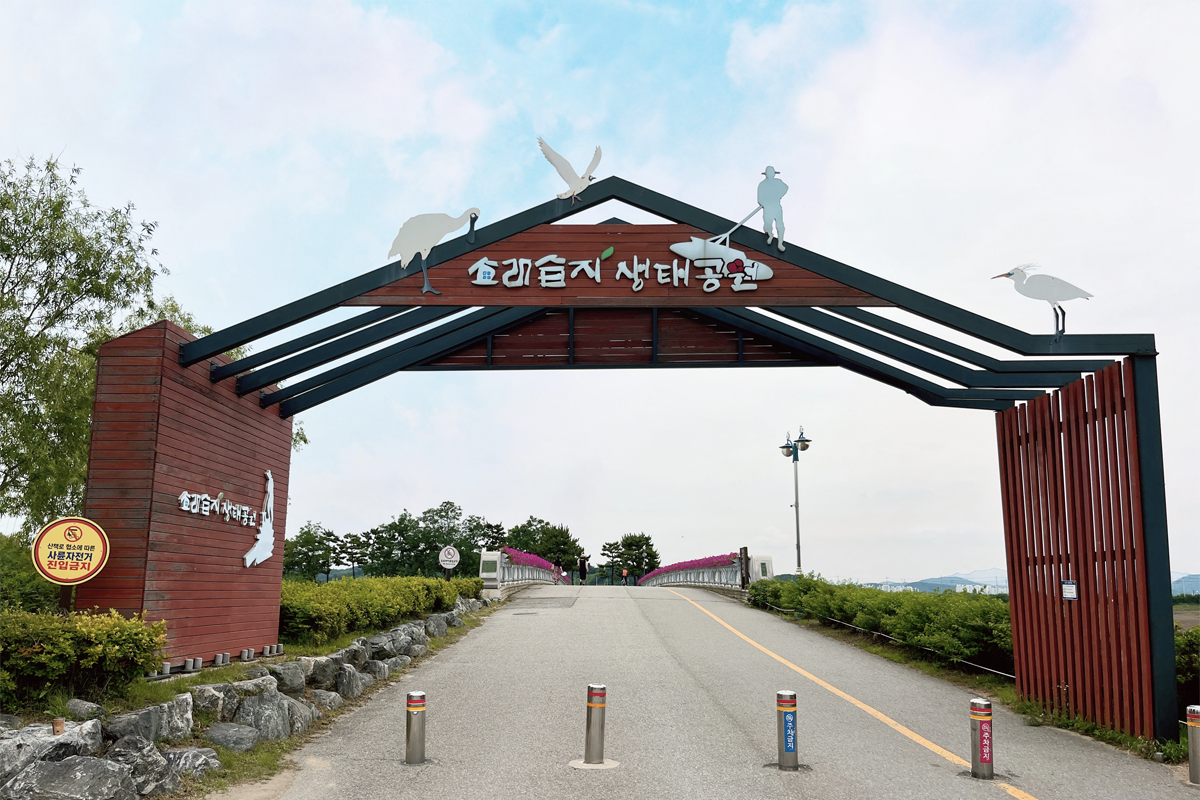 Sorae Ecology Park, which used to be a salt farm, has been developed into an ecological park in 2009 for the purpose of observing nature such as various species of animals, plants, and migratory birds.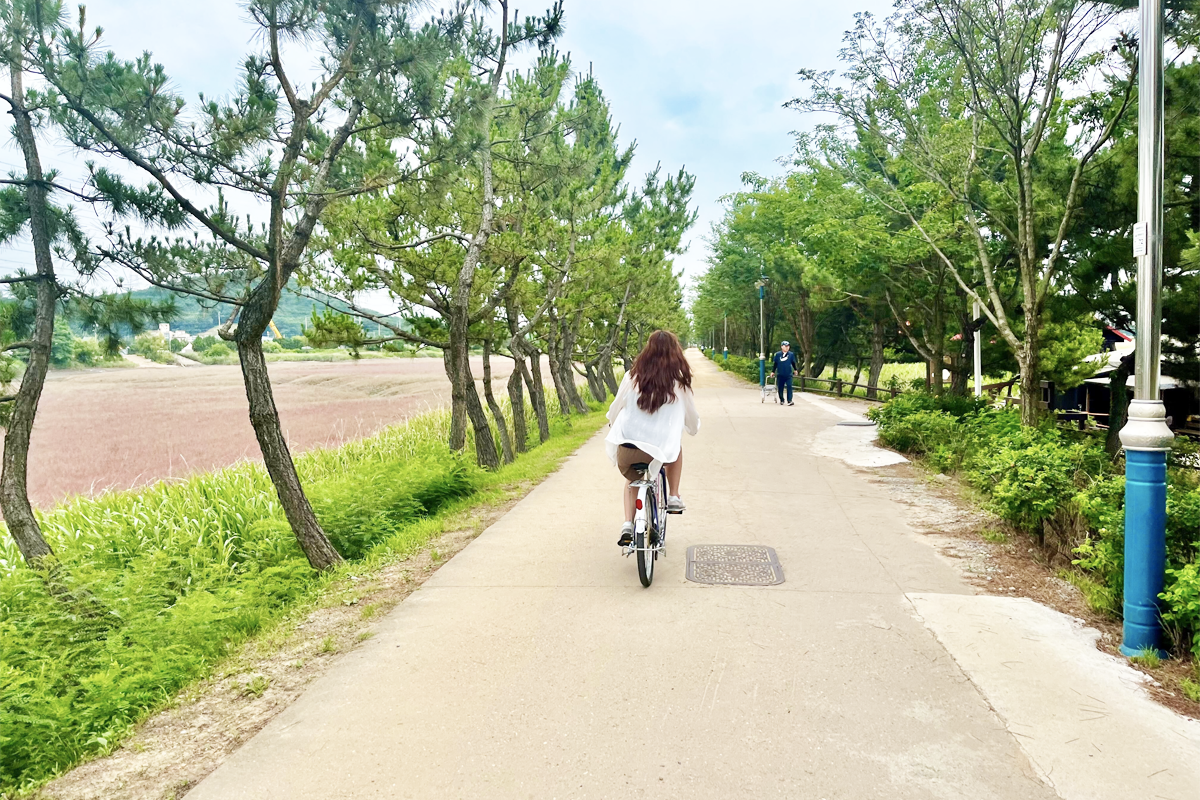 In addition to the nature, there are bridges, windmills, trails, etc. for visitors to enjoy. Exploring the vast park while on a bicycle, having the wind blow past your hair, was very relaxing.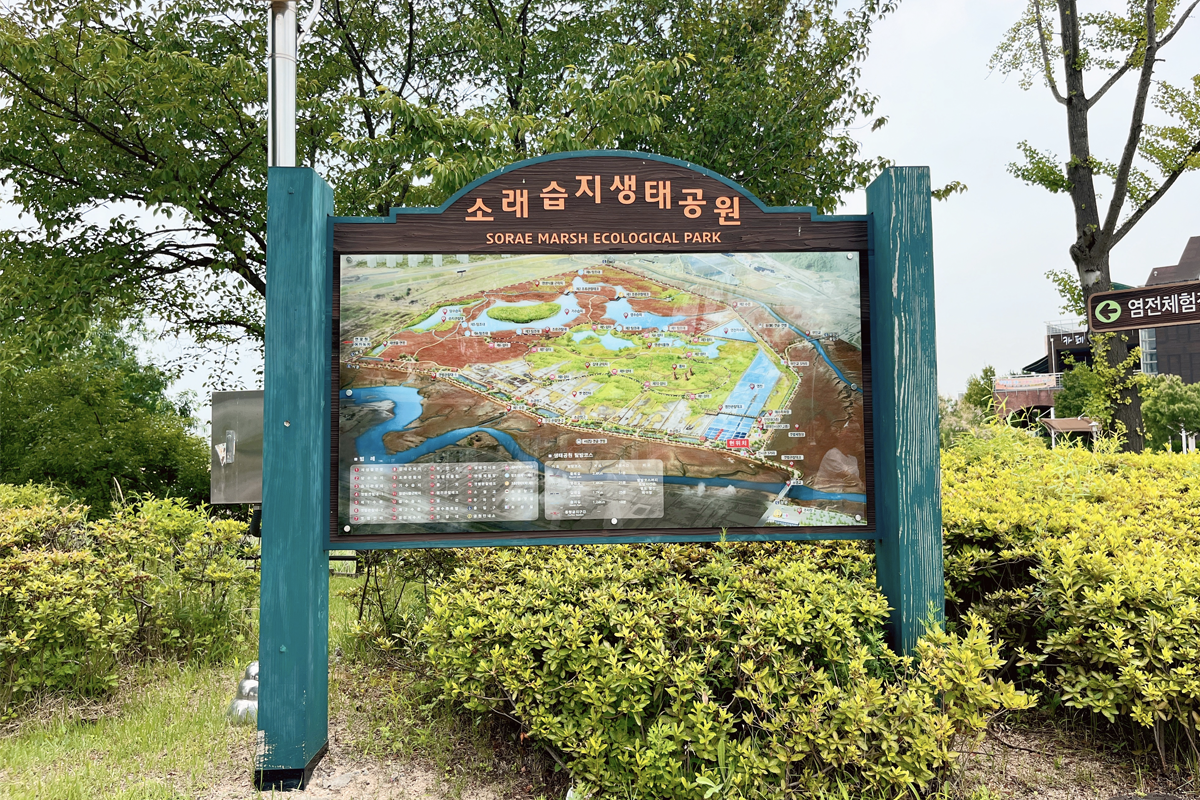 This is the map of the park. On the map shows how you can get to the windmill, salt field experience section, mudflat, ecological exhibition hall, and foot beach.
Sorae Ecology Park Exhibition Hall
Hours: 10:00 - 18:00 (Winter hours: 10:00 - 17:00; Closed on Mondays and New Year's Day)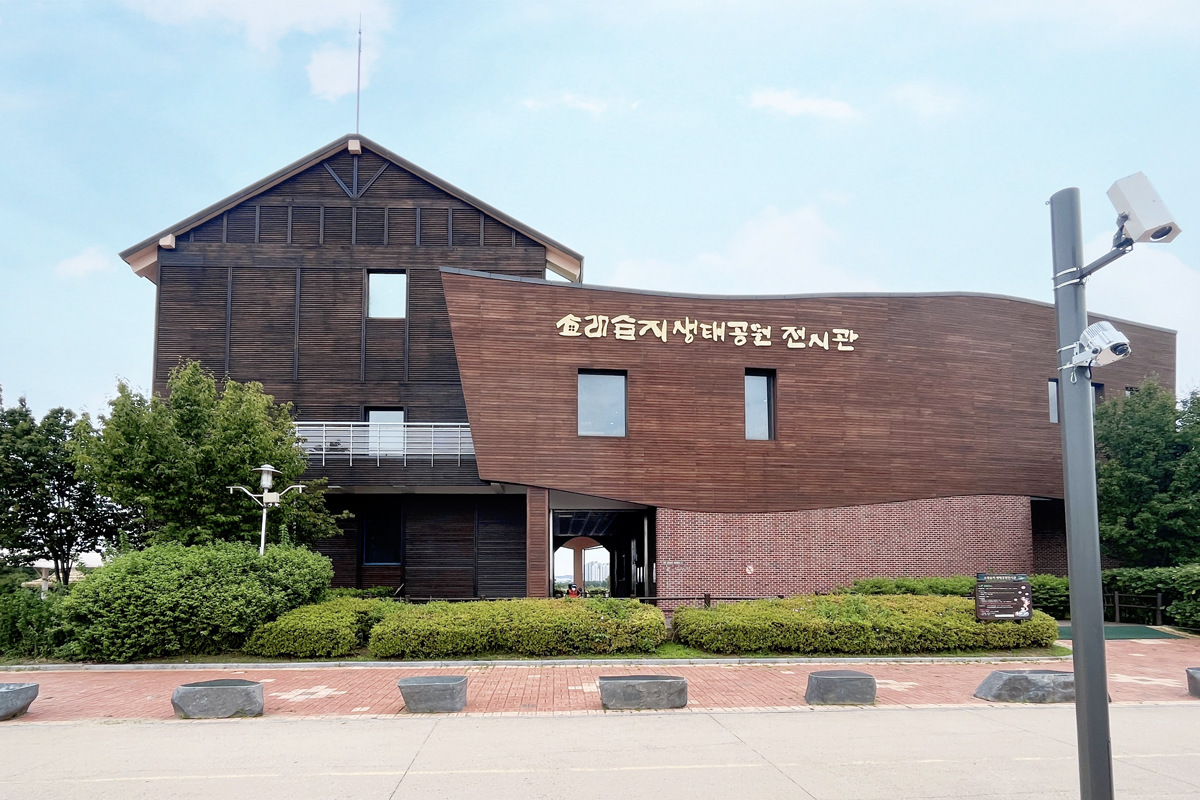 Sorae Ecology Park Exhibition Hall is free of charge and is where you can closely observe the development of the park. It is a great place for children to learn about ecology and historical development.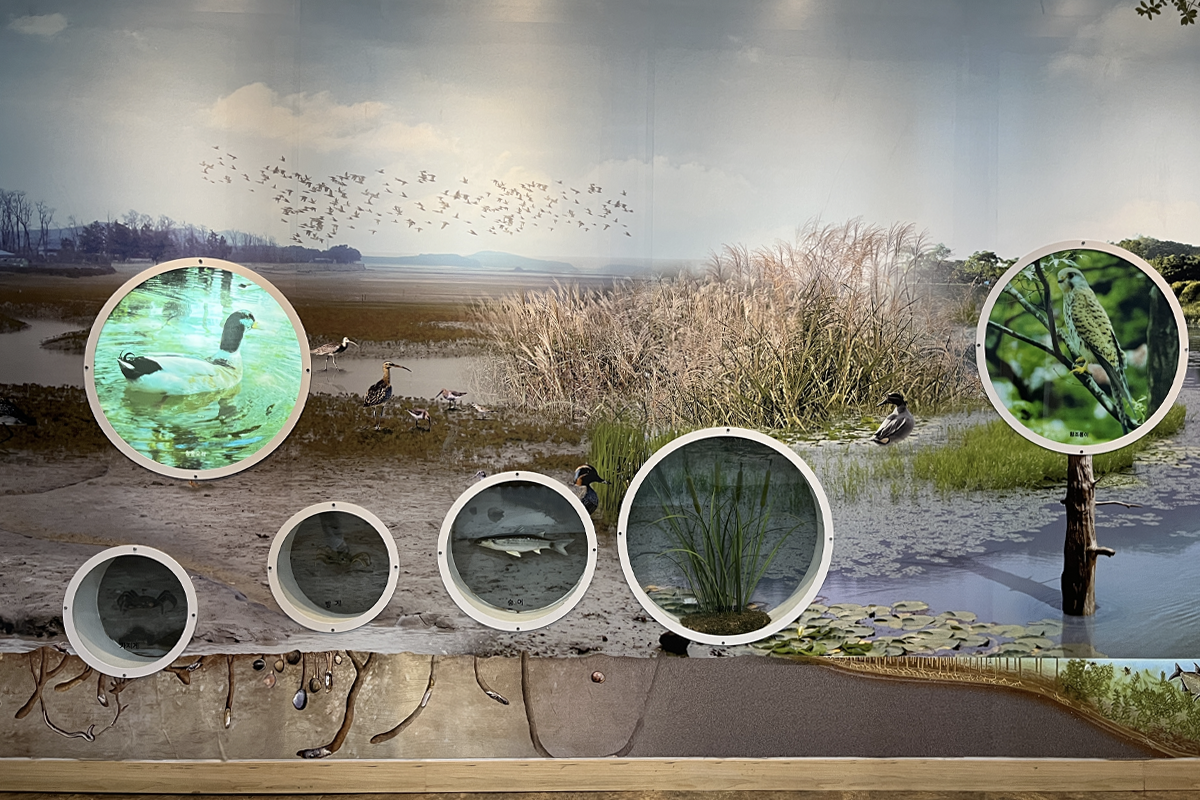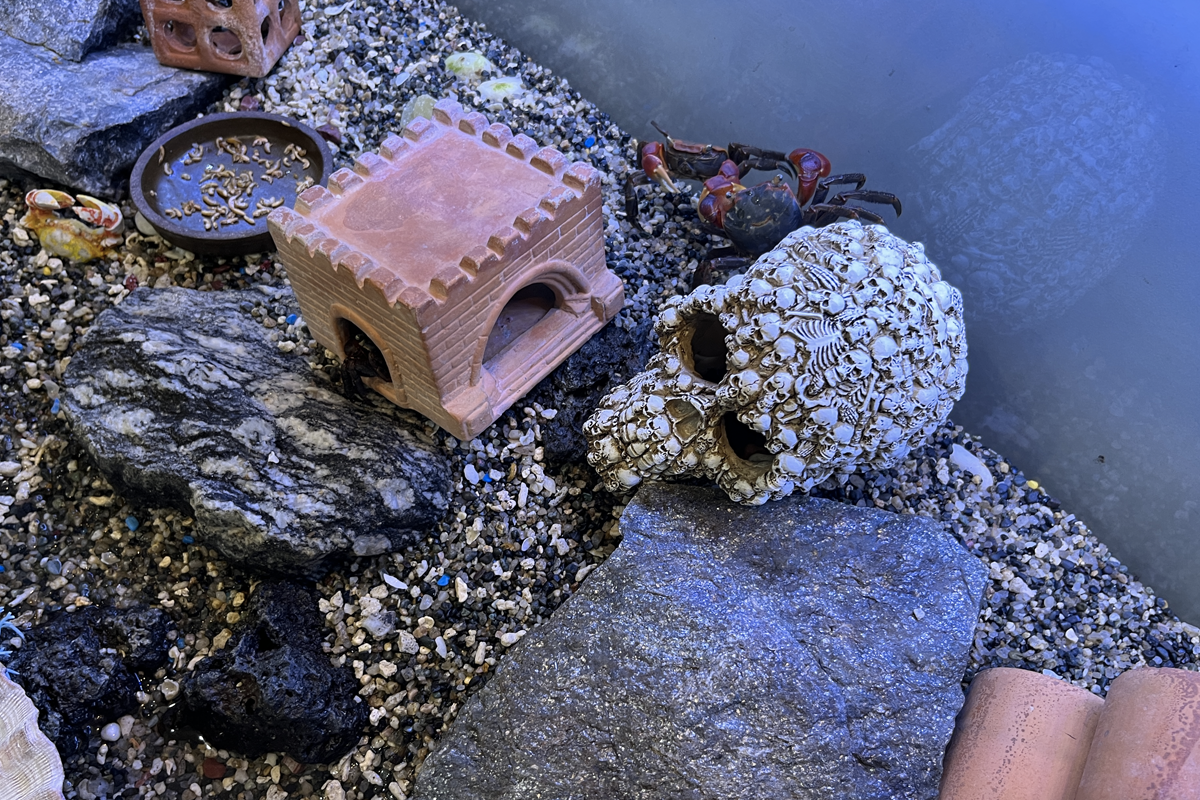 The exhibition hall has crab and shellfish exhibitions and also has free experience programs every month held by the Incheon government. Keep in mind that only Korean language services are available.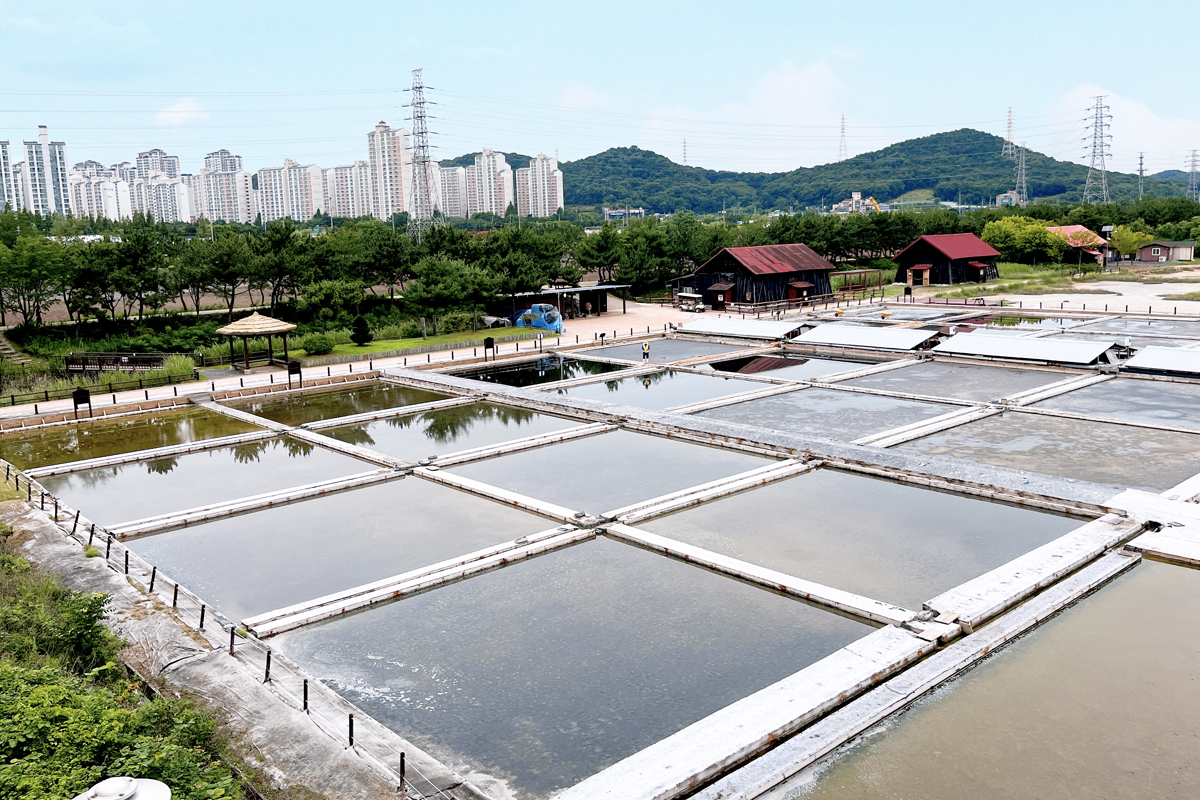 The outdoor patio next to the cafe on the second floor of the exhibition hall has a great view of the salt farm in Sorae.
On the other side of the exhibition hall is the seasonal mudflat experience center. When we visited, it was covered in red plants.
Ocean Water Footbath
Hours: March - December 10:00 - 17:00 (Closed on Mondays)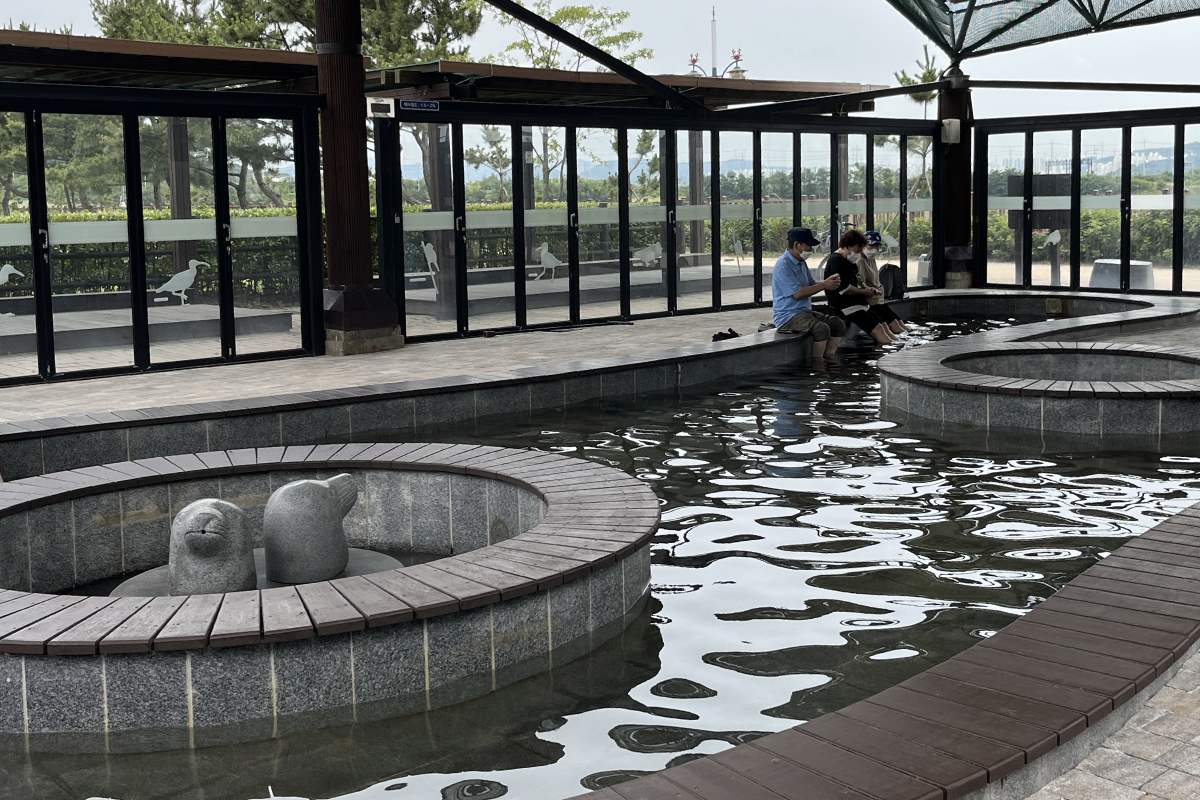 There is also a footbath where you can soak your tiresome feet.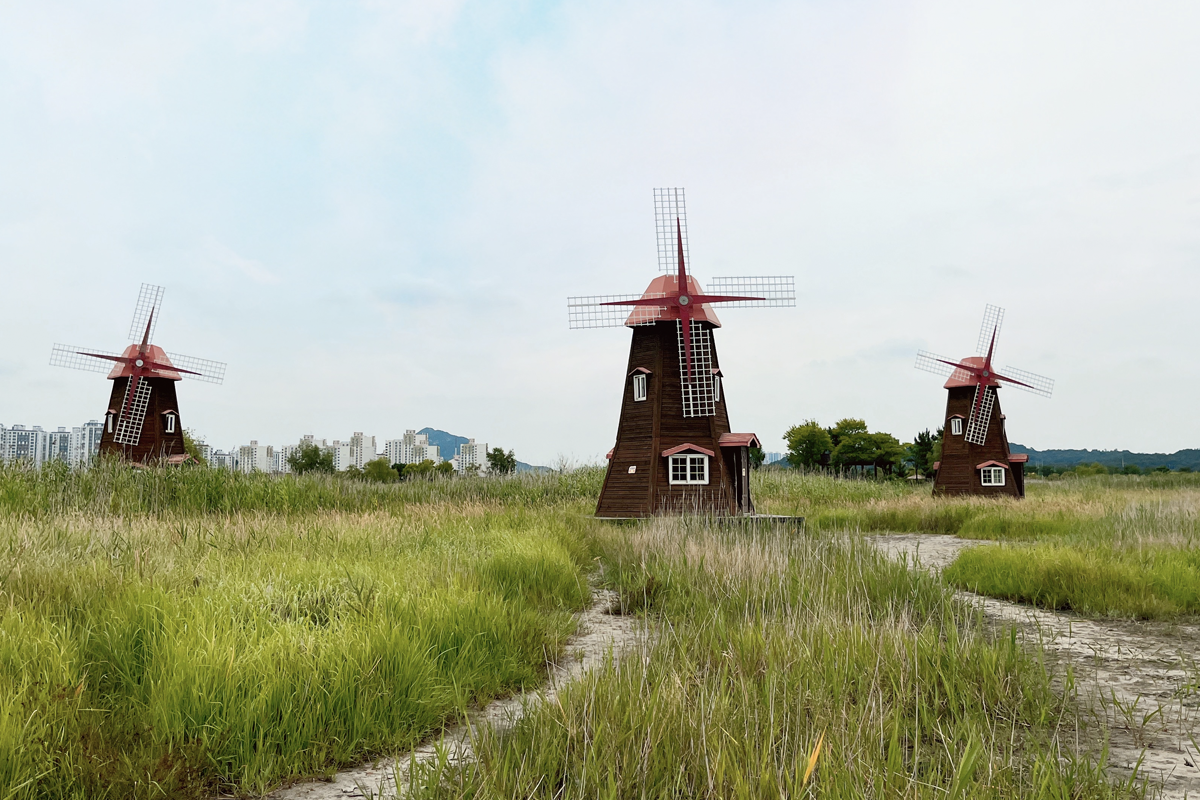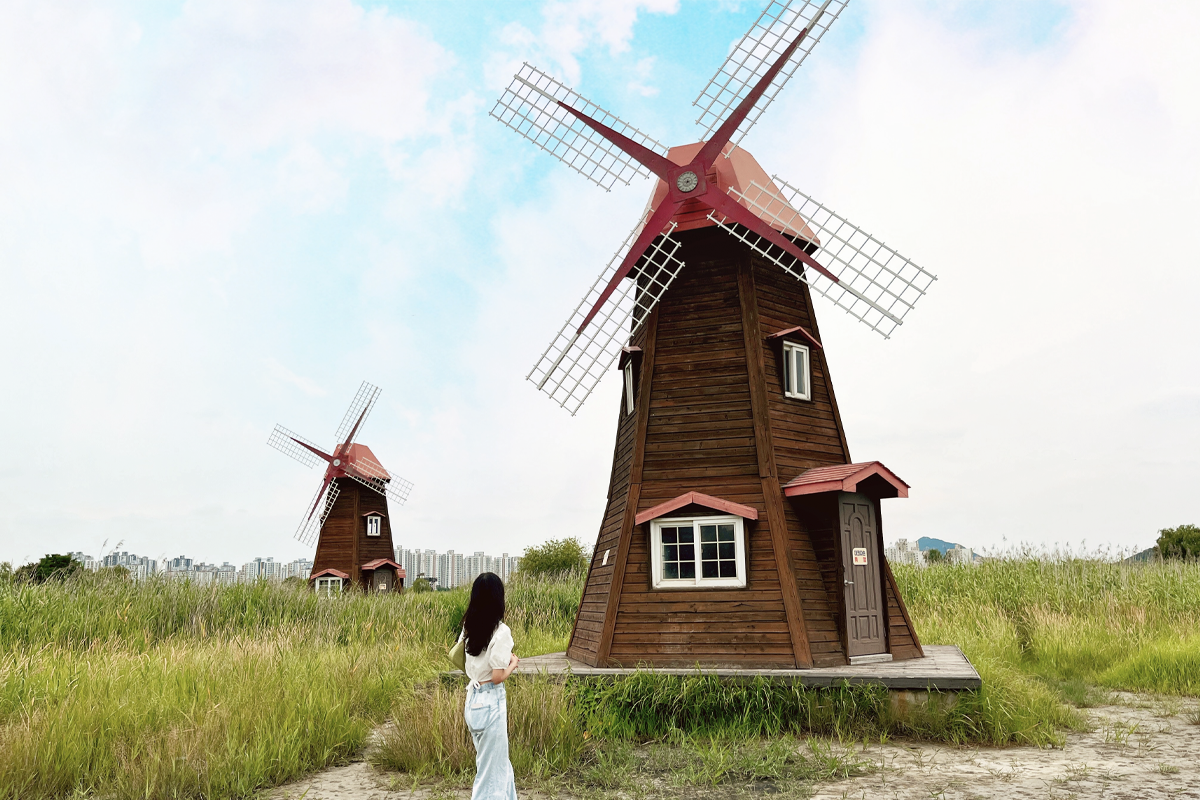 On the west side of the park are the windmills, which could be considered the main attraction of Sorae Ecology Park. The Dutch-style windmills were great in photos.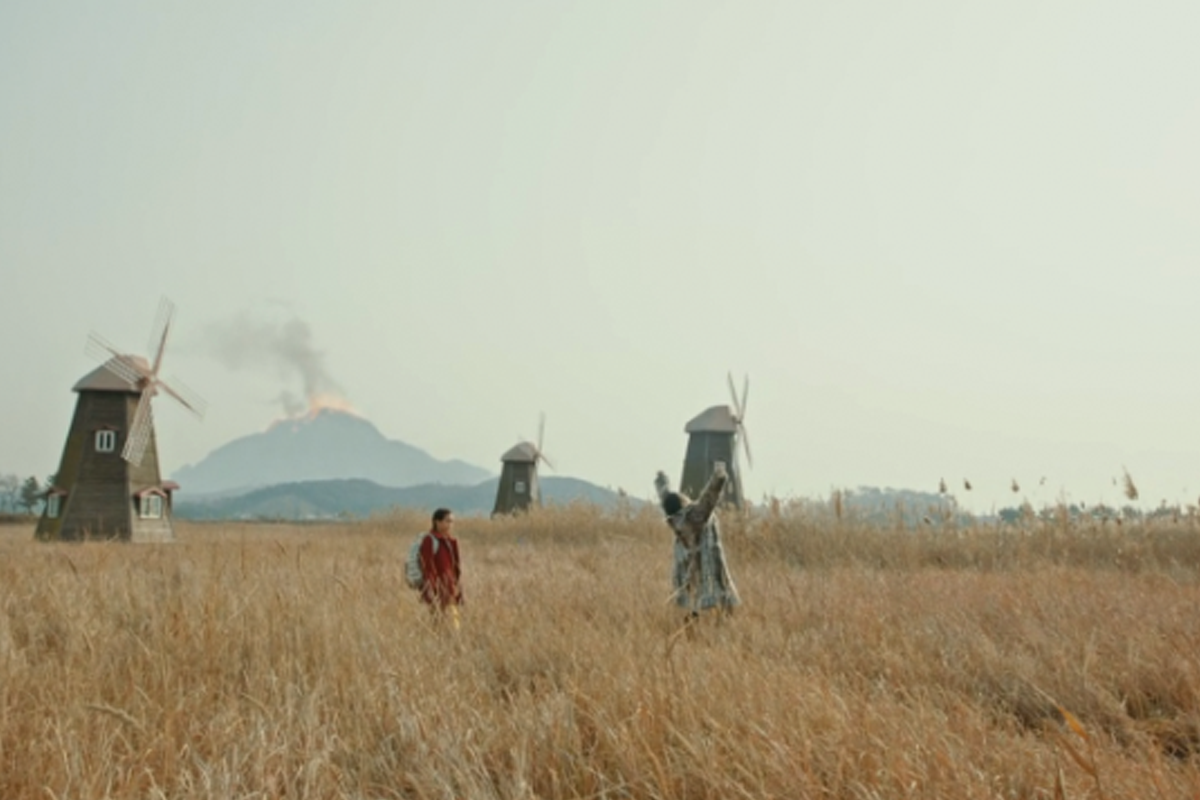 'Flower Journey'
These windmills were featured in the Korean drama 'Flower Journey' starring Lee Seung-Gi.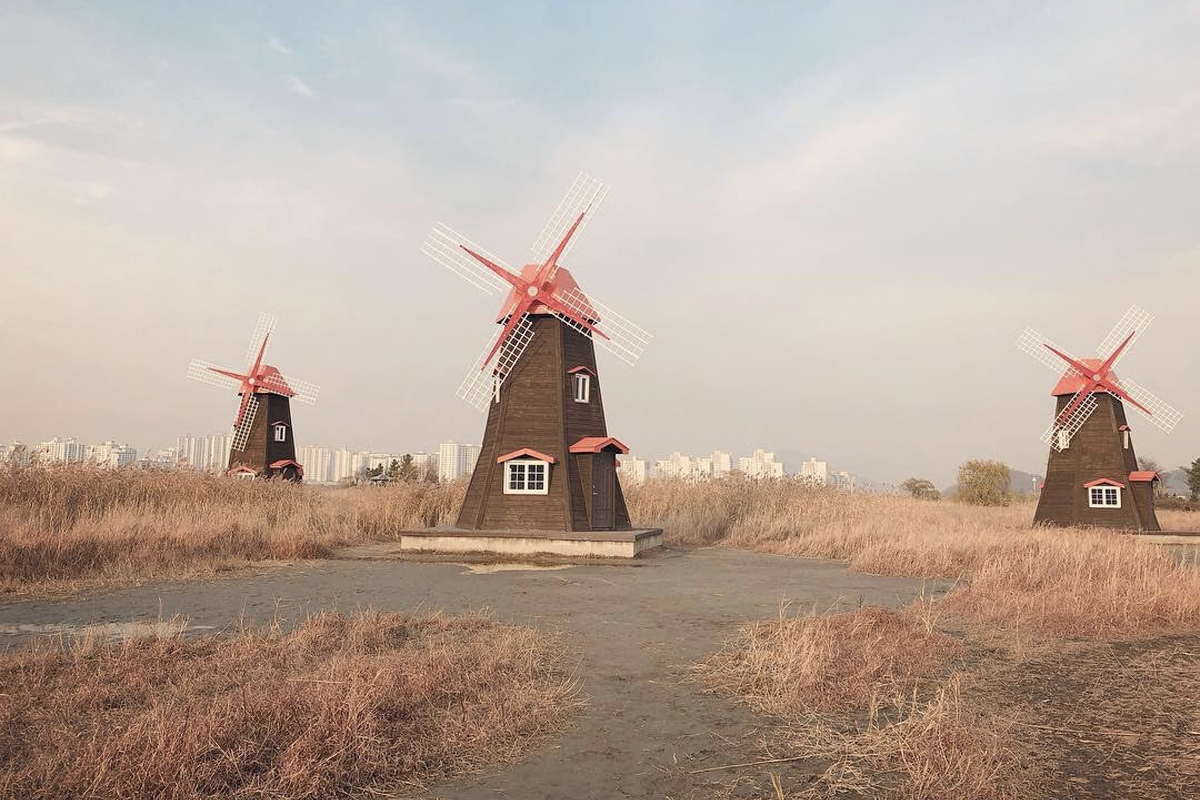 Though the park is a luscious hue of green in the summer, we recommend you visit in the autumn when the reeds are blowing in the wind. Come visit the Sorae Ecology Park and spend a day eating seafood in Soraepo-gu, Incheon to explore more of Korea outside of Seoul.
---
We hope that you can enjoy a day in Soraepogu, Incheon! If you have any questions or concerns, please leave a comment below or send us an email at help@creatrip.com! You can follow us on Instagram, TikTok, and Facebook to stay updated on all things Korea!
---