Sinpo International Market | Locals' Guide To Incheon
Get a taste of traditional Korean foods and culture at this traditional market!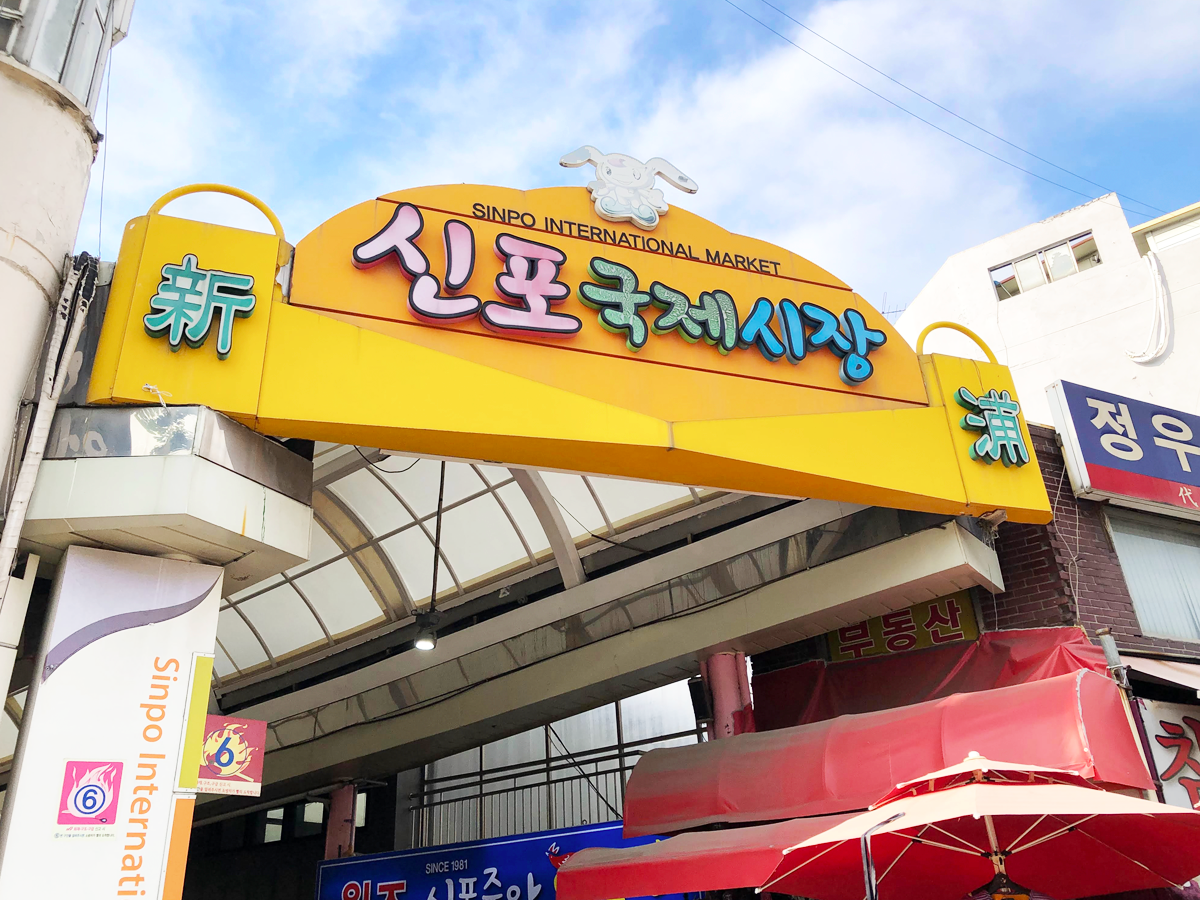 Today we're taking you to Sinpo International Market in Incheon.
Here, you'll find delicious foods for incredible prices.
If you plan on visiting the Incheon area, don't forget to check out this market!
---
Introduction
Sinpo International Market
인천 신포국제시장
Address: 인천 중구 신포동 6-6
6-6 Sinpo-dong, Jung-gu, Incheon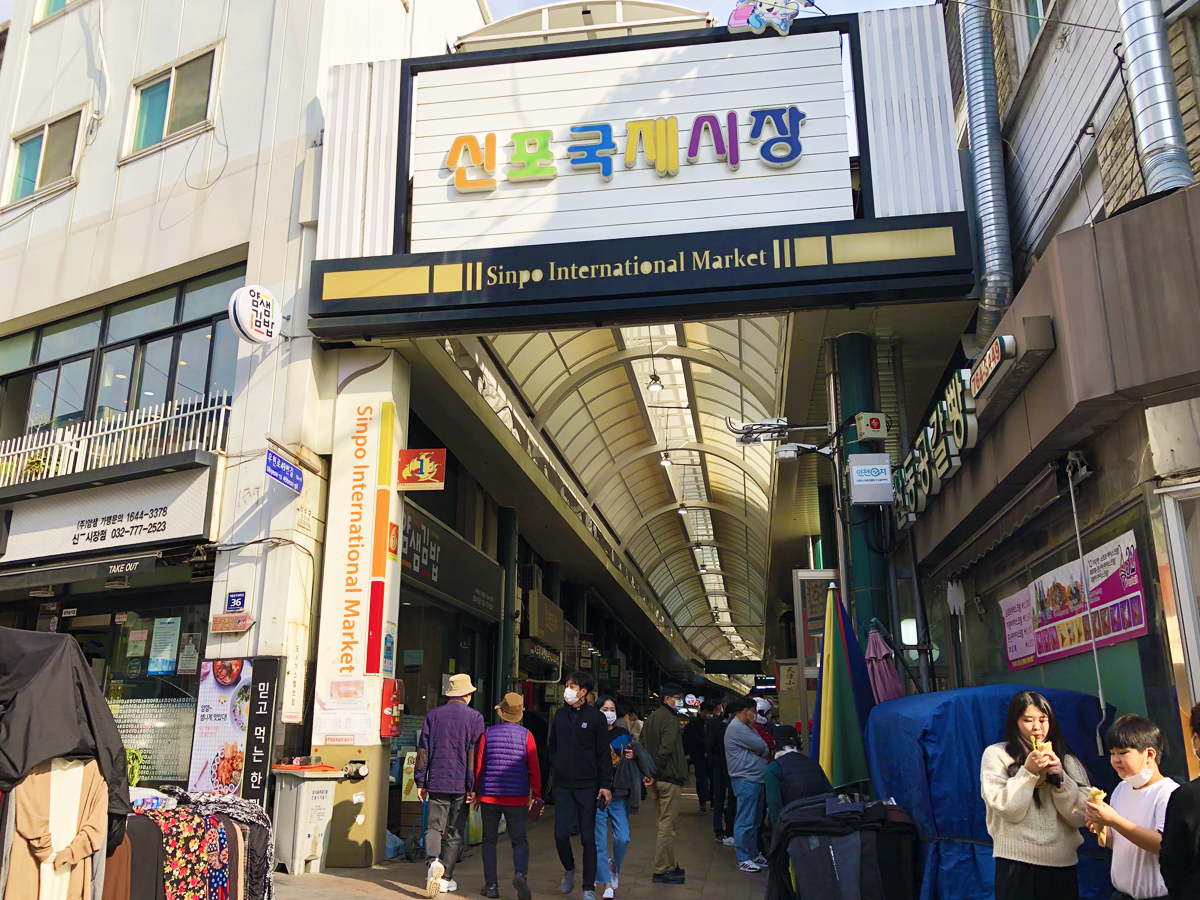 Sinpo International Market located at Sinpo Station (신포역) is one of the most famous markets in Korea.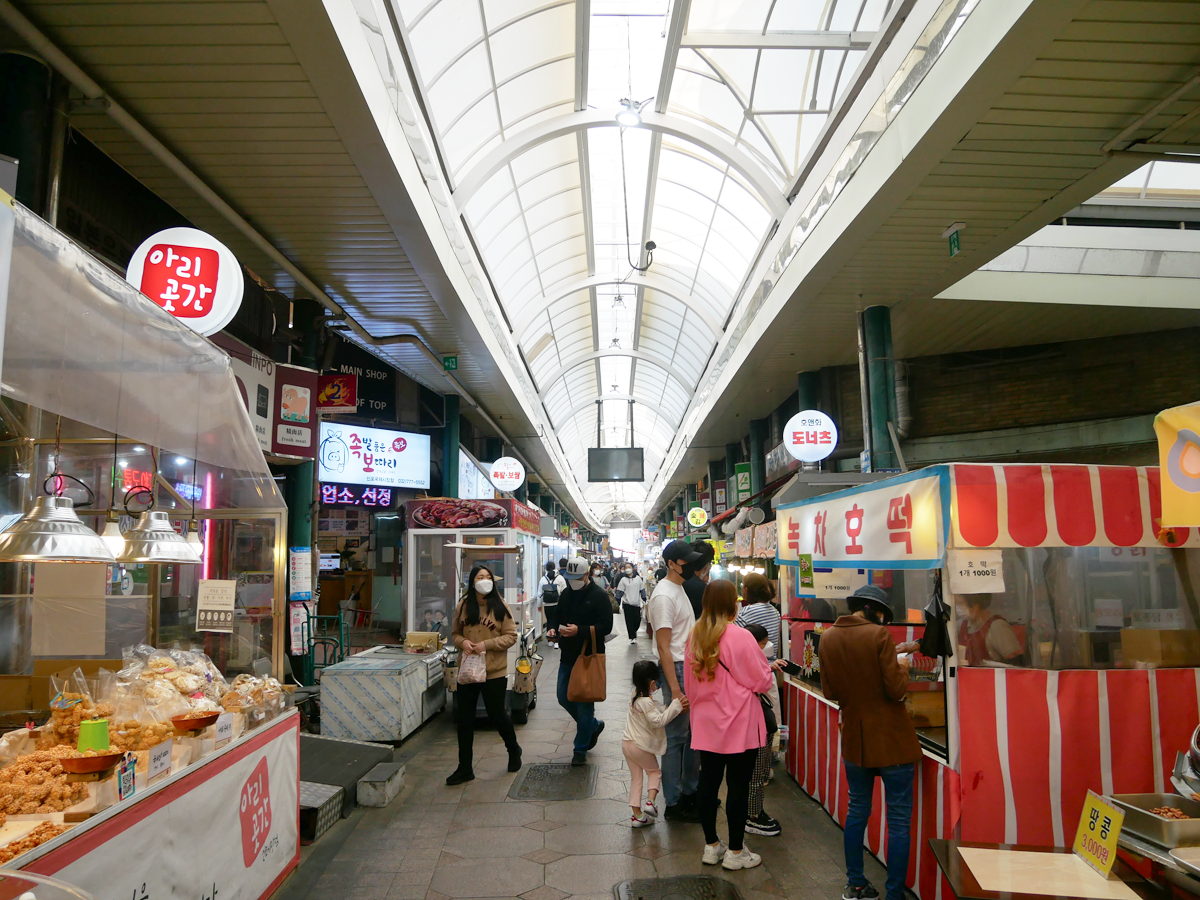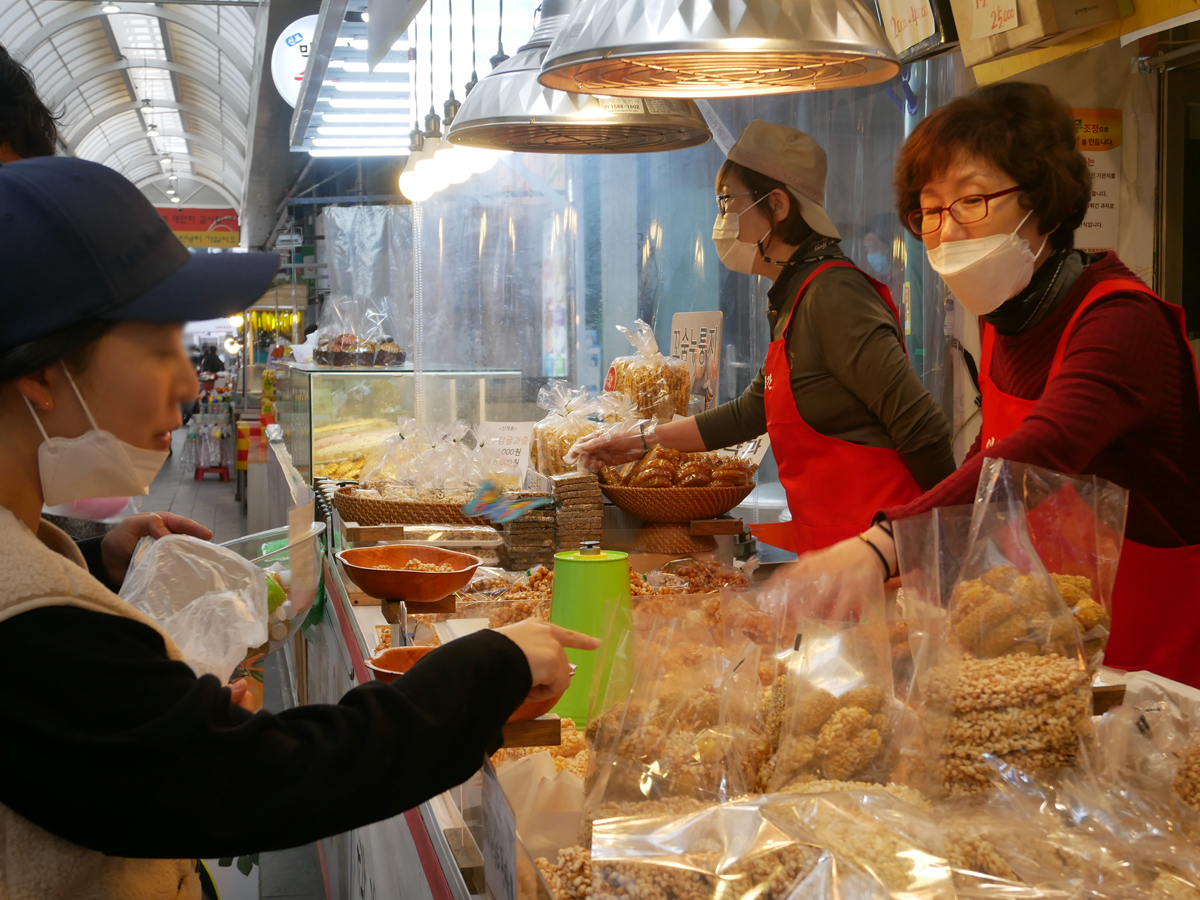 Sinpo International Market has been in operation since Japanese occupation of Korea.
Currently, the market has more than 140 shops! Besides fried chicken, the most famous dishes here are things like green tea hotteok (pancakes with sweet filling), dumplings, fish cakes. Anyone who likes traditional Korean snack foods, will love this place.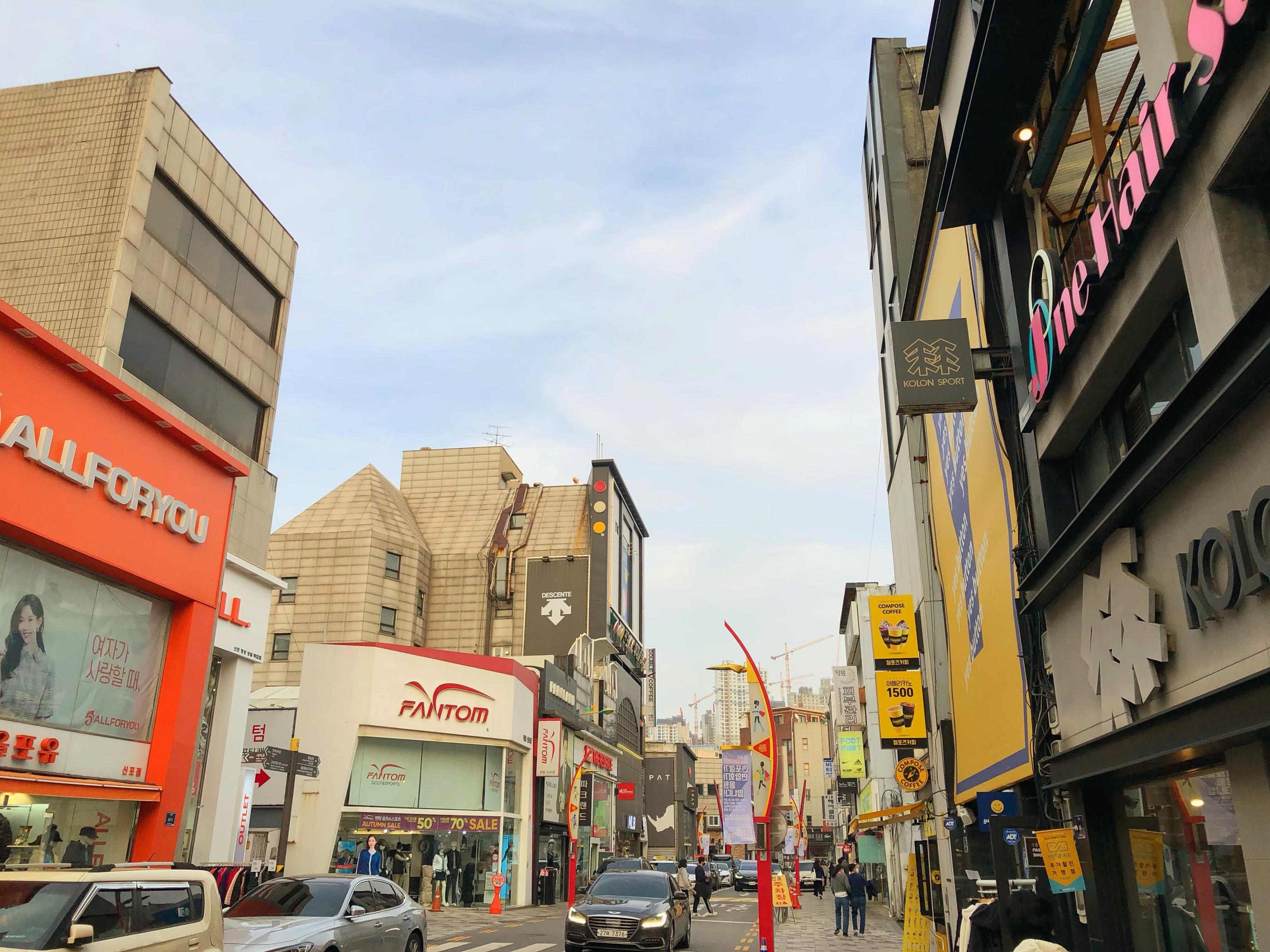 Additionally, in the backstreets of Sinpo International Market are many famous fashion brands. From clothes to shoes and more, there are many styles to choose from.
---
What To Eat
Original Sinpo Dakgangjeong
원조 신포닭강정
Address: 인천 중구 우현로49번길 3
3 Woohyeon-ro 49beon-gil, Jung-gu, Incheon
Hours: 10:30-21:30
Take-out orders till 21:00
Closed Mondays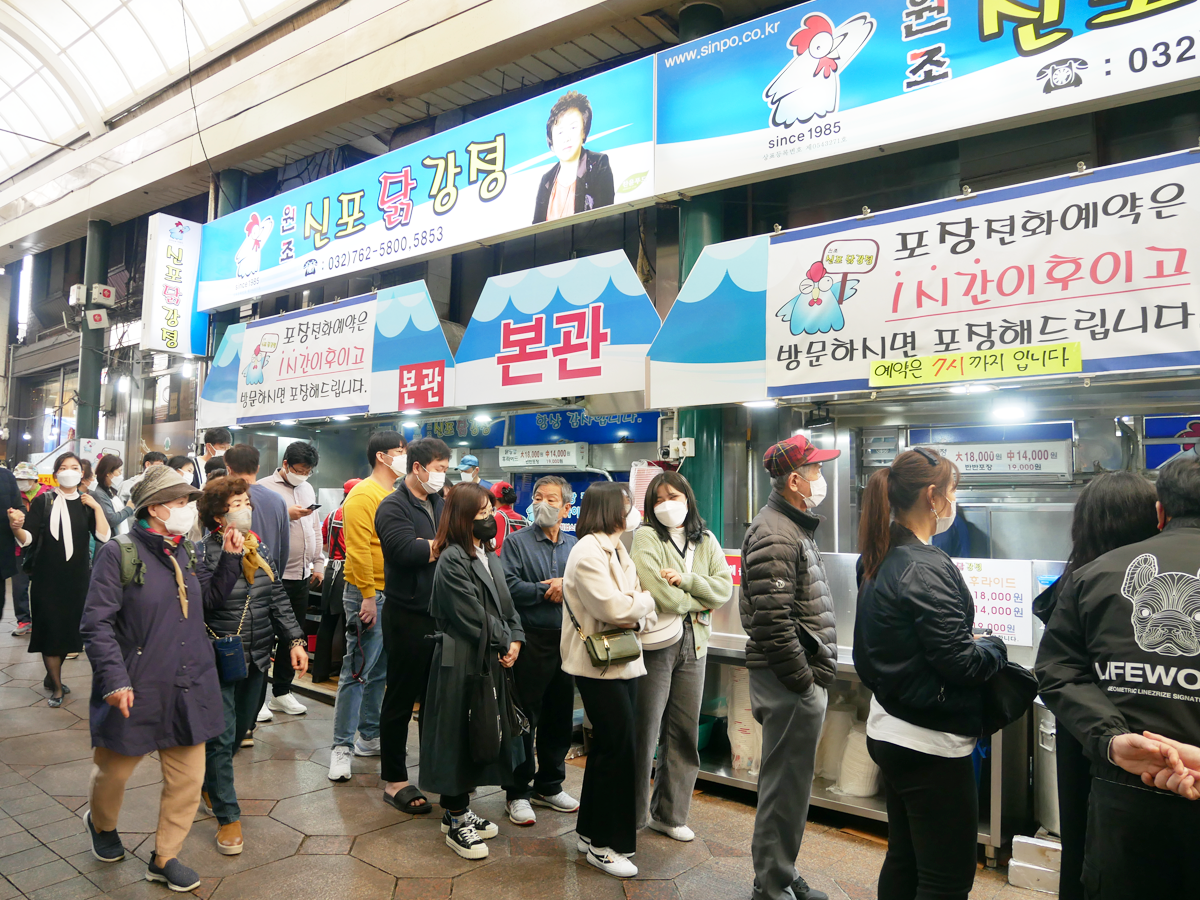 If you come to Sinpo International Market and don't know what to eat, give their most famous dish a try - spicy fried chicken! The number of people lined up for dakgangjeong speaks for itself.
But you don't need to worry about the wait because it doesn't take long to make each order.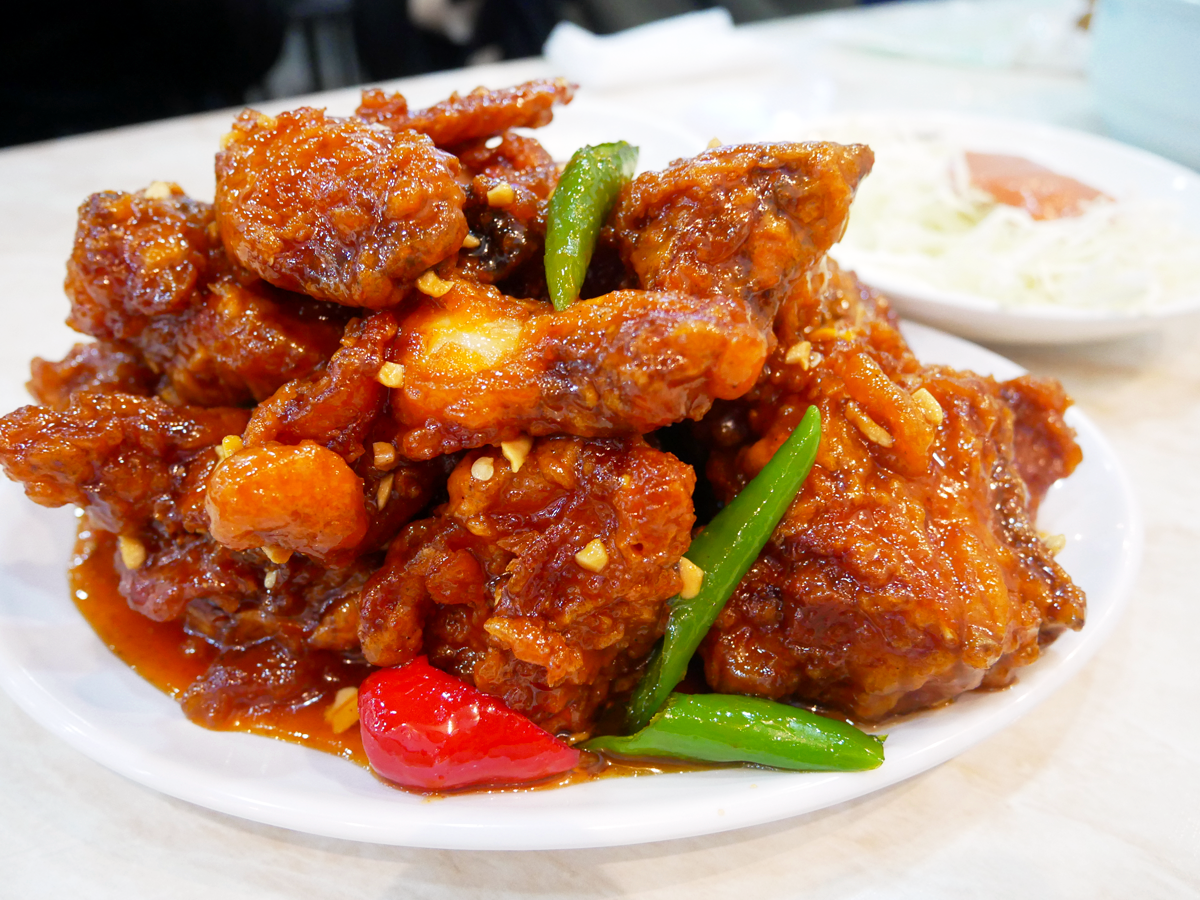 Dakgangjeong Medium (닭강정 중)
14,000 won
The menu of the restaurant is very simple with only two dishes: original fried chicken and spicy fried chicken.
The spicy chicken is very tasty. The chicken is tender, the skin is crisp, and the flavor is rich in the sauce. It's sour, sweet, and spicy. No wonder this place has been in business for 36 years!
Yoo Sung Bunsik
유성분식
Address: 인천 중구 우현로49번길 6
6 Woohyeon-ro 49beon-gil, Jung-gu, Incheon
Hours: 09:00-21:30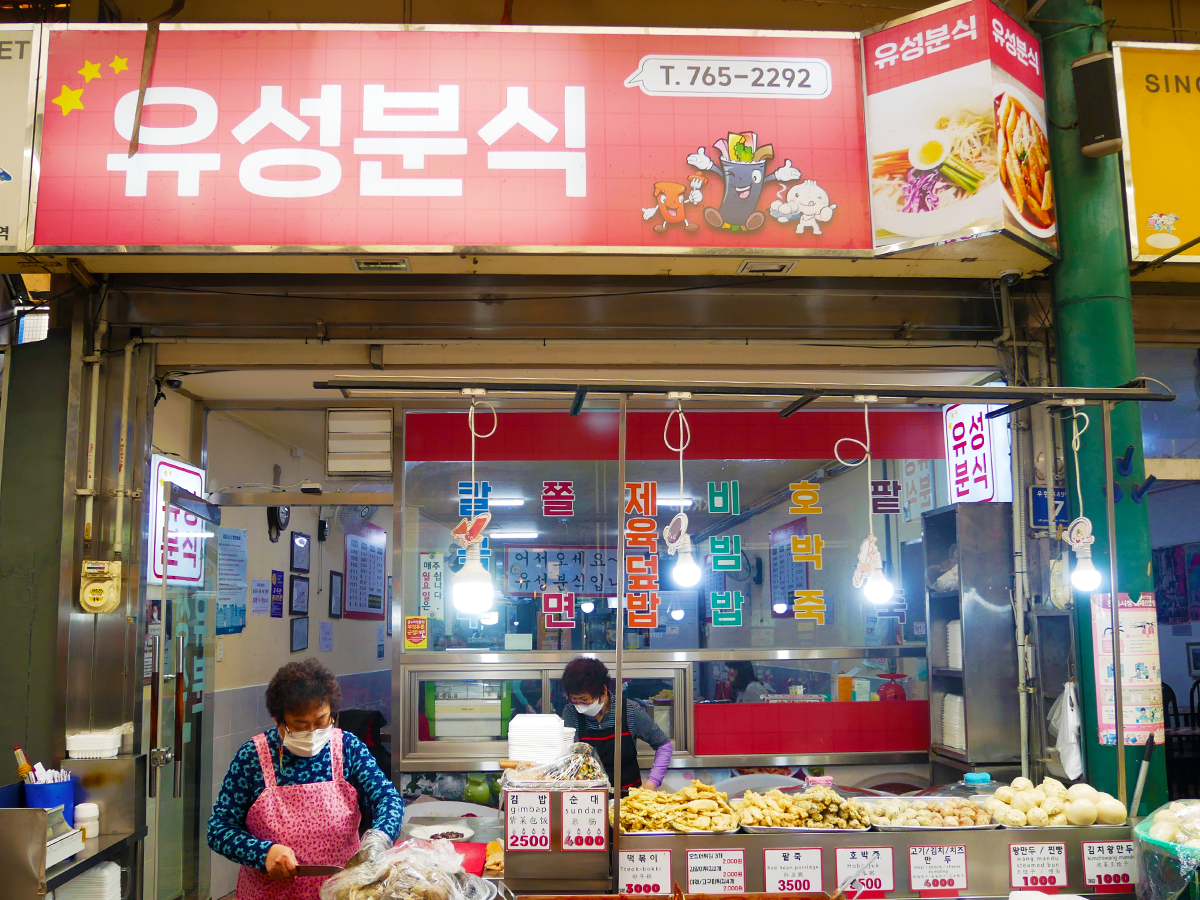 Yoo Sung Bunsik is a shop that specializes in traditional Korean snacks such as sundae, steamed buns, mandu, kimbap, and tteokbokki.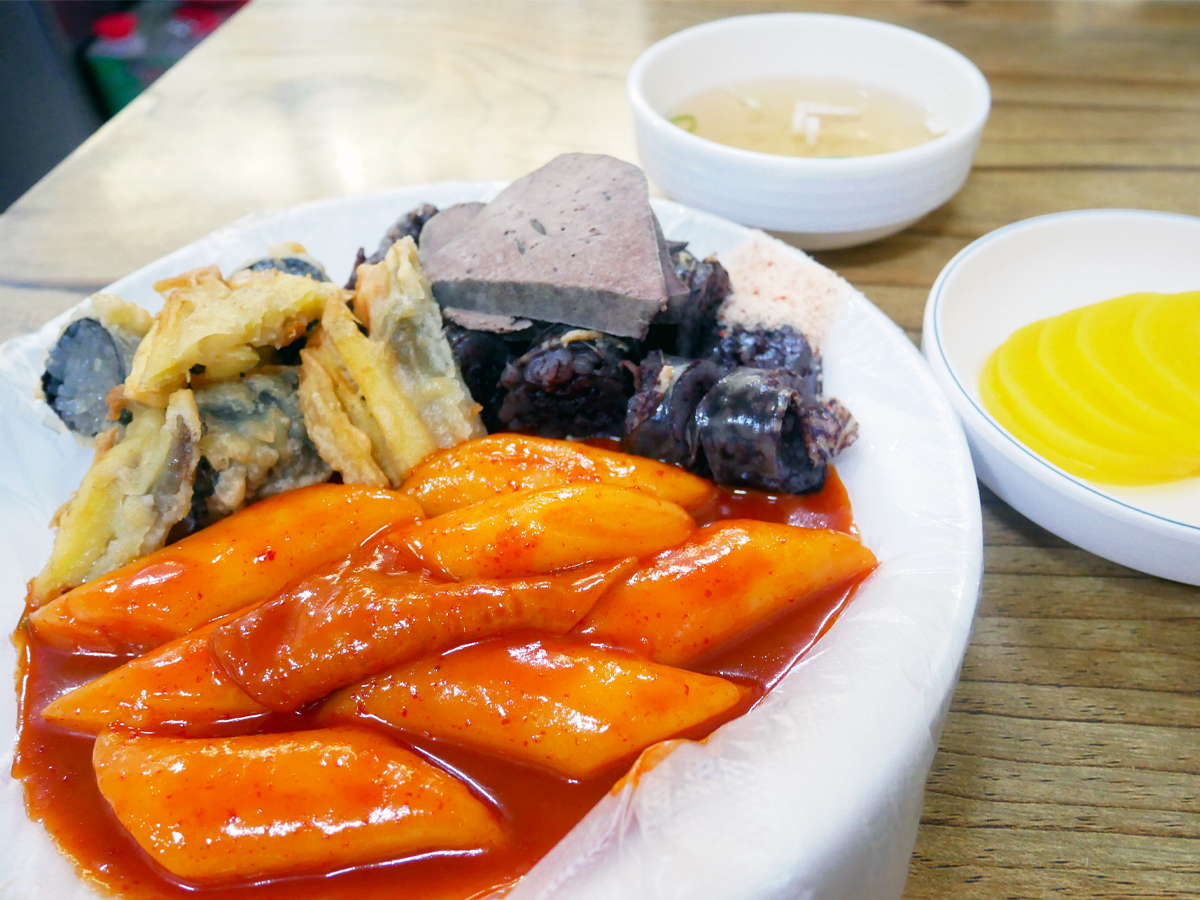 Set Menu (셋트메뉴)
6,000 won
This set comes with tteokbokki, sundae, and fried foods. The tteokbokki is said to be a signature menu item and the tteok is thick and chewy, very delicious. You can eat three kinds of traditional snack foods for a very good price!
Sandong Mandu
산동만두
Address: 인천 중구 우현로49번길 33
33 Woohyeon-ro 49beon-gil, Jung-gu, Incheon
Hours: 08:30-22:00
펼쳐보기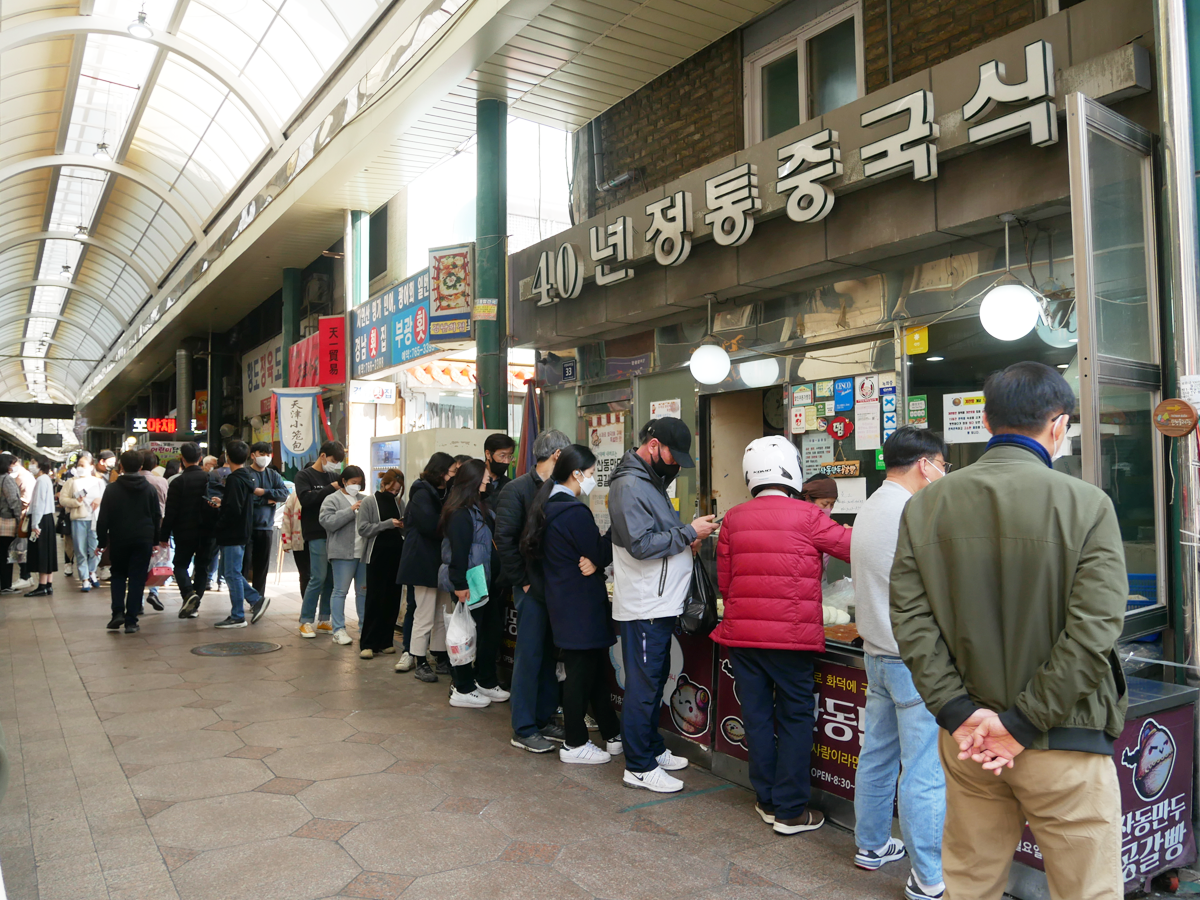 Since it's an international market, there are a lot of foreign food outlets here too. Sandong MAndu is a famous Chinese restaurant that has been in operation for over 40 years.
Gonggalppang (공갈빵) is the most famous dish in the restaurant. The line is so long that each person is limited to 2 pieces!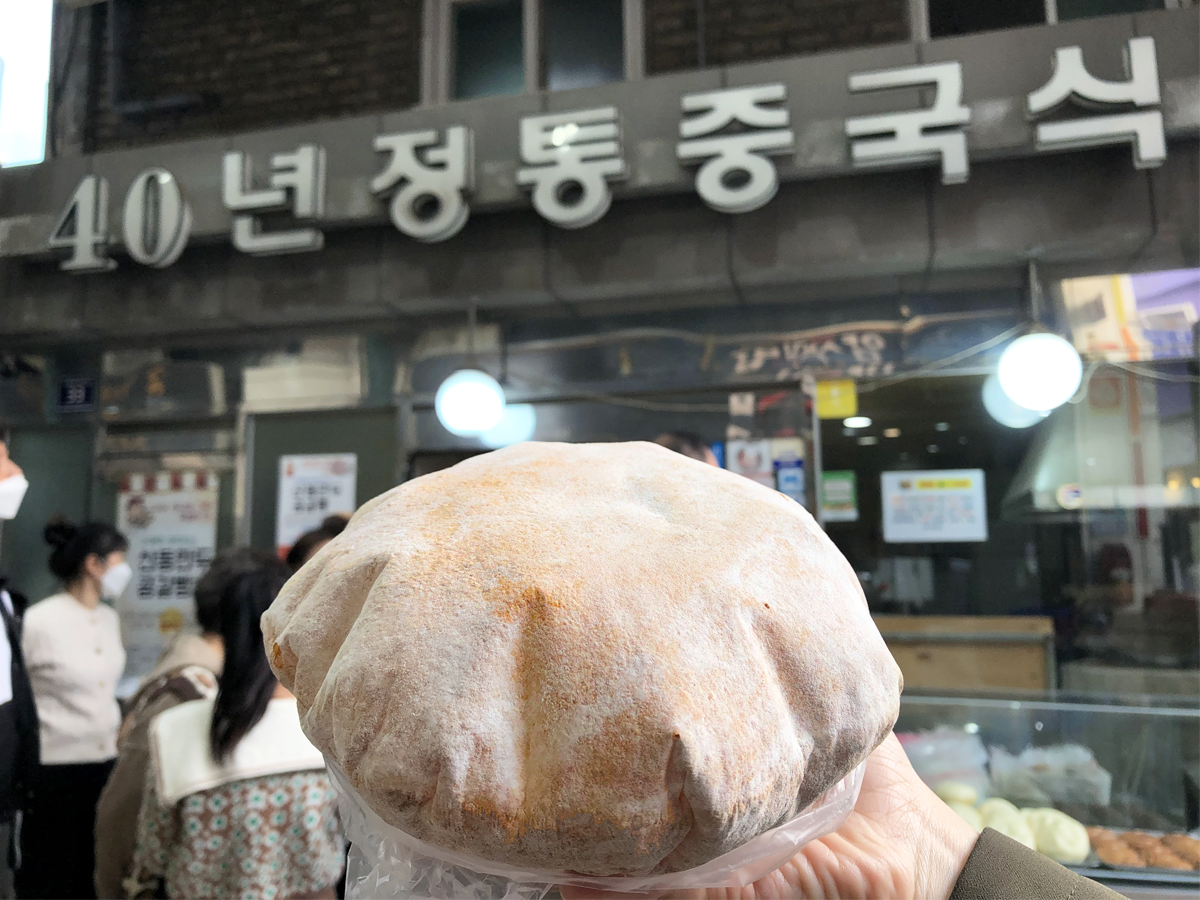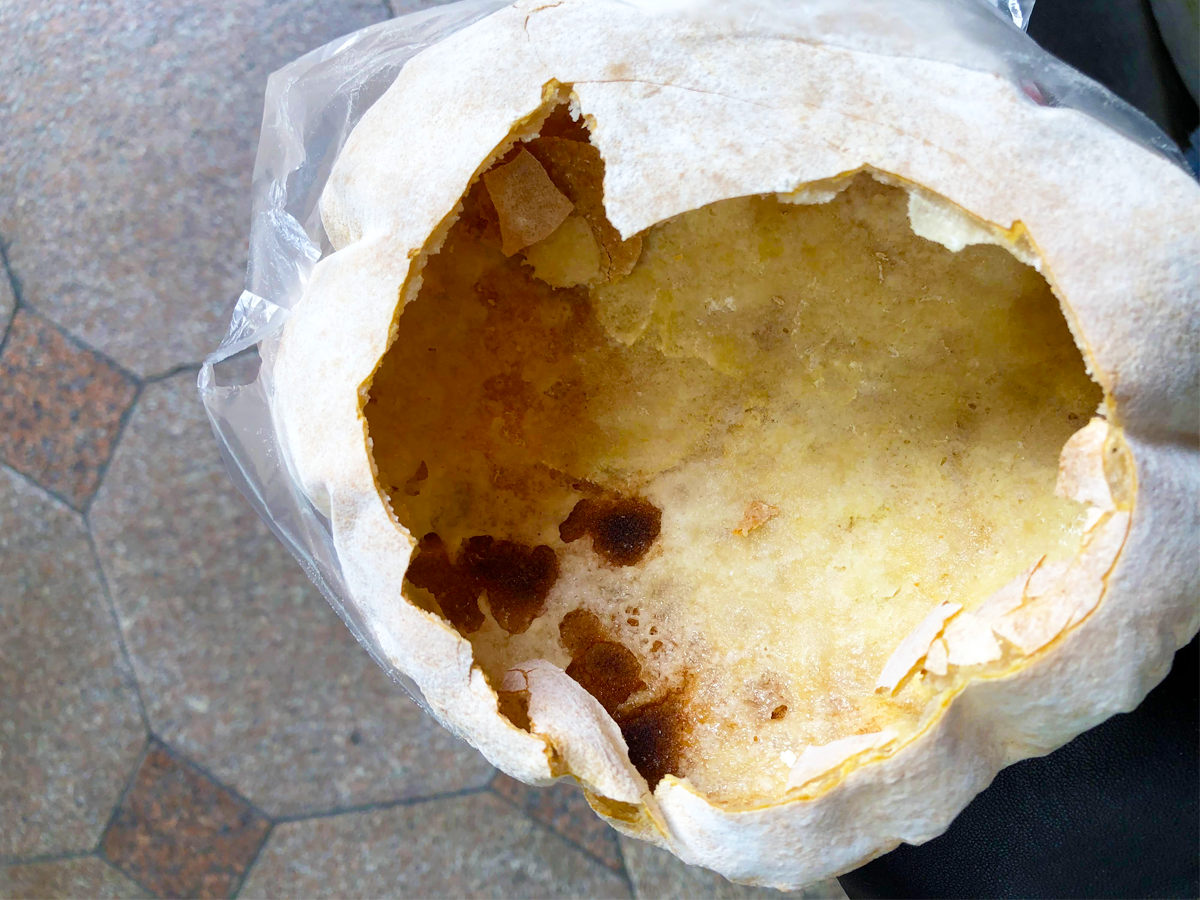 Gonggalppang (공갈빵)
2,000 won
So what is inside? Air! It is hollow with a sweet layer inside.
This crispy sweet bread is said to go best with ice cream!
Sinpo Uri Mandu
신포우리만두
Address: 인천 중구 제물량로166번길 29
29 Jemulryang-ro 166beon-gil, Jung-gu, Incheon
Hours: 10:00-21:00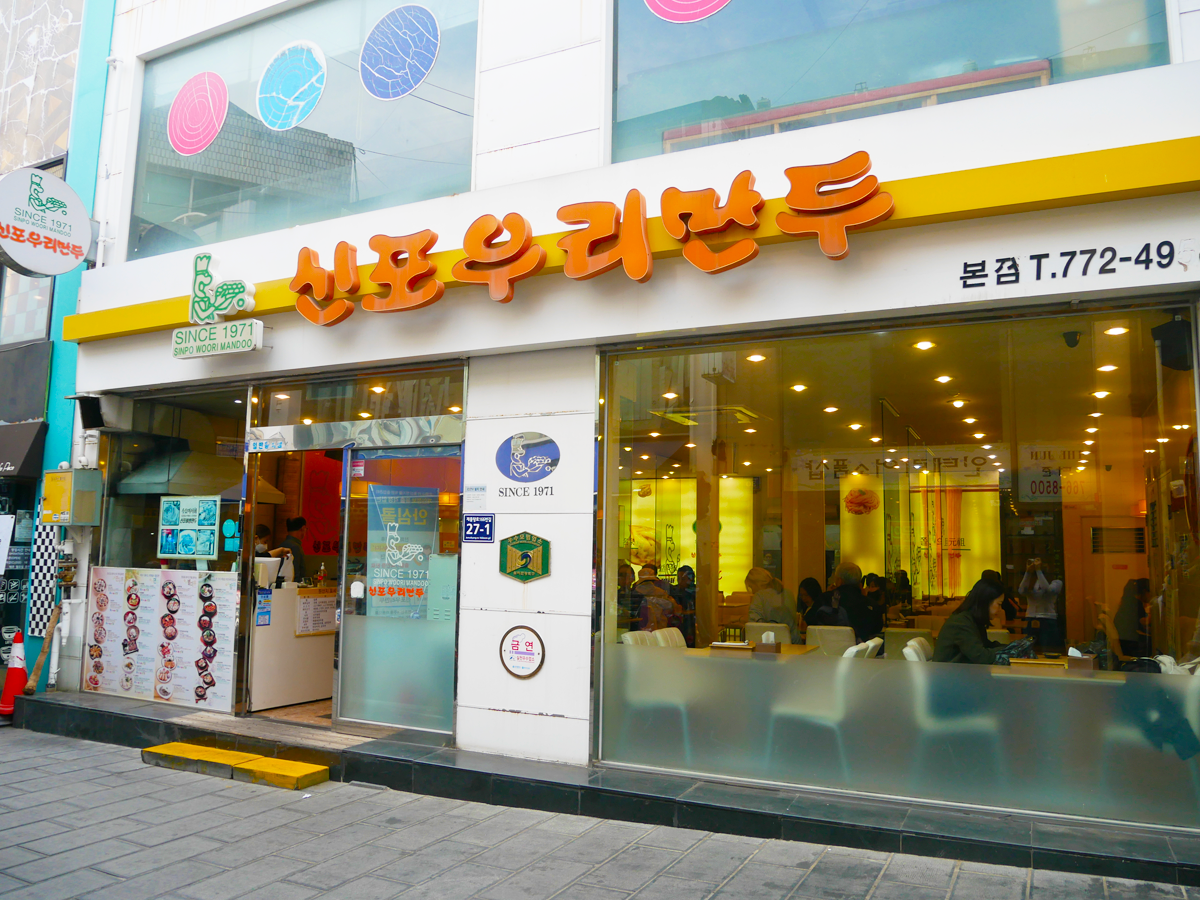 Although this famous dumpling shop has locations all over Korea, the main branch is located at Sinpo International Market.
Even though is wasn't the usual lunch rush hour, the shop was still packed with people.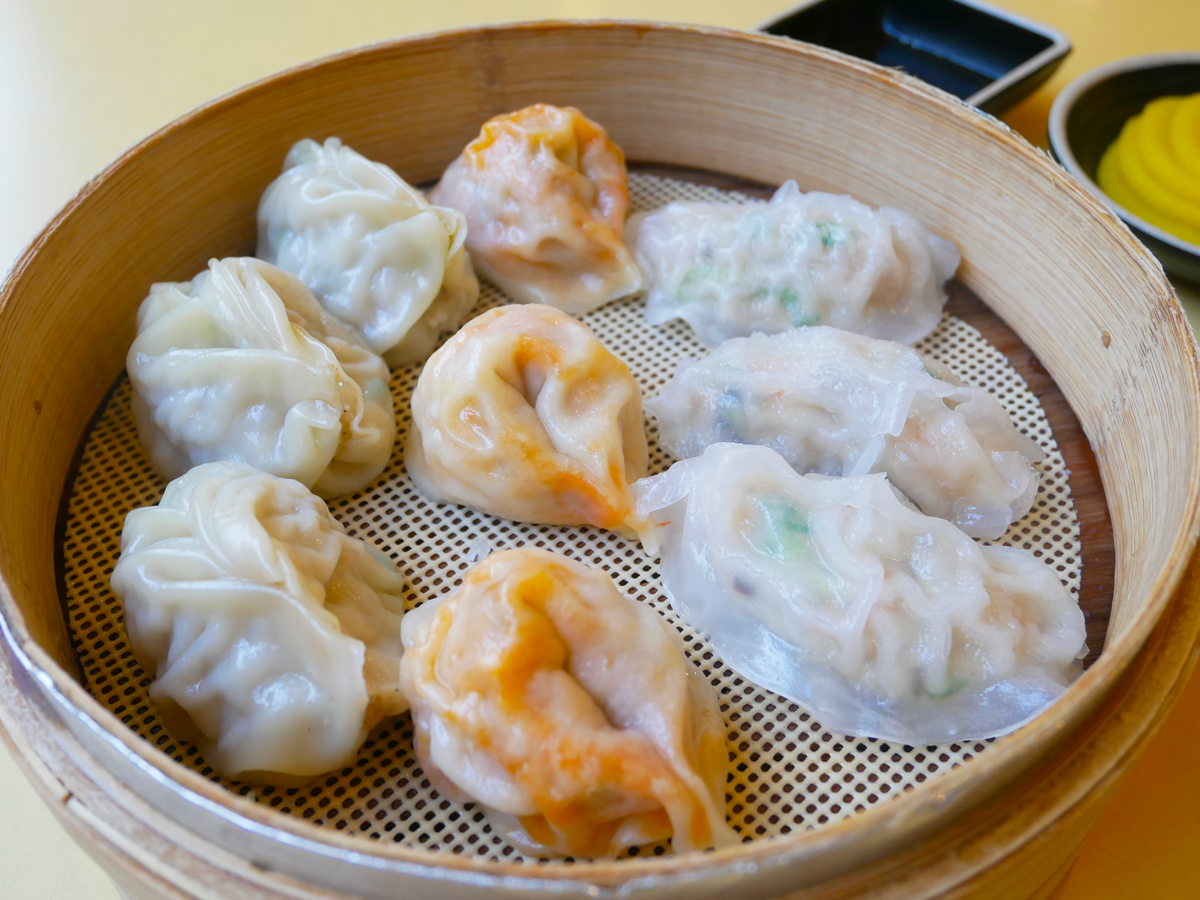 Assorted Mandu (모듬만두)
6,000 won
This set contains an assortment of pork, kimchi, and shrimp dumplings and is a very popular order here. If you like traditional Korean mandu, this is a must-try!
Sulppang
술빵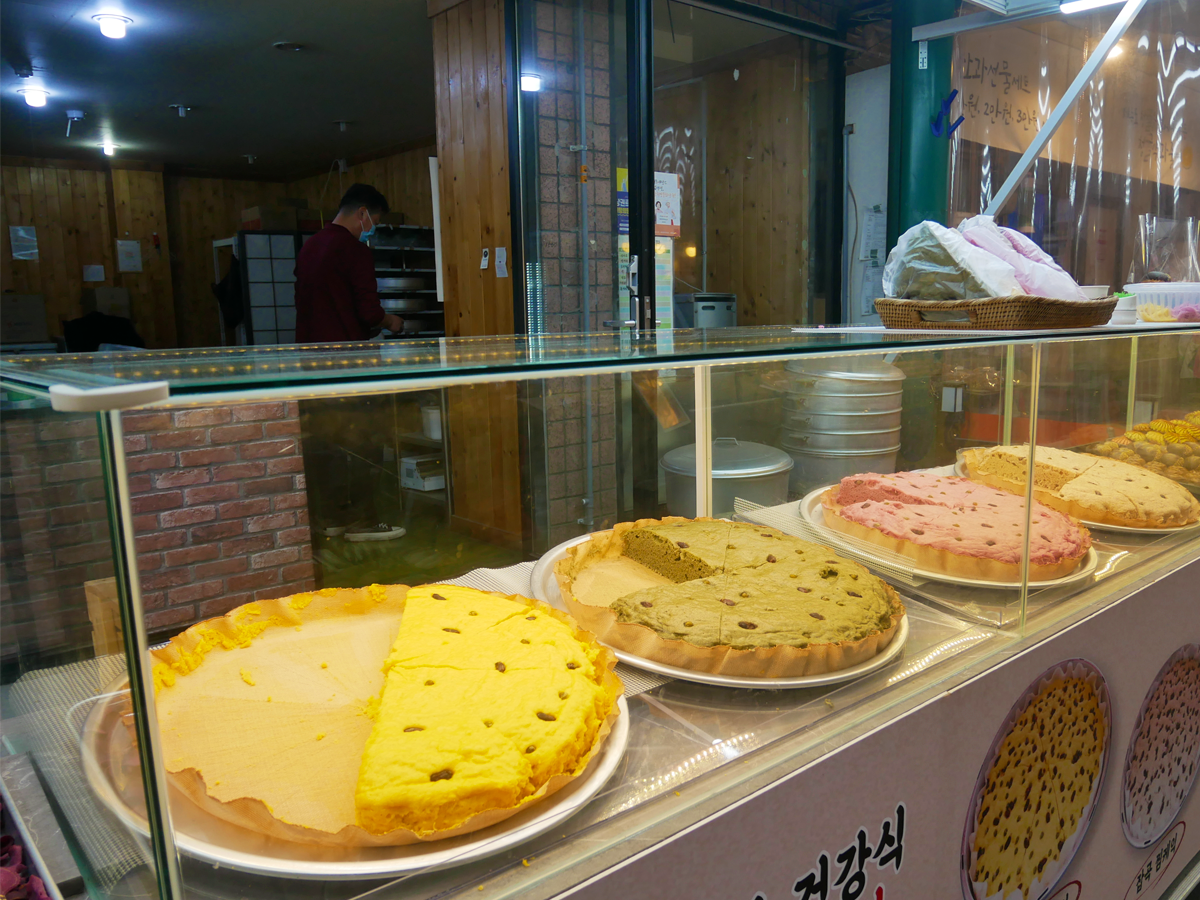 There are many delicious delicacies to be found at Sinpo International Market, such as sulppang, a type of steamed rice cake that Koreans love very much.
Green Tea Hotteok
녹차호떡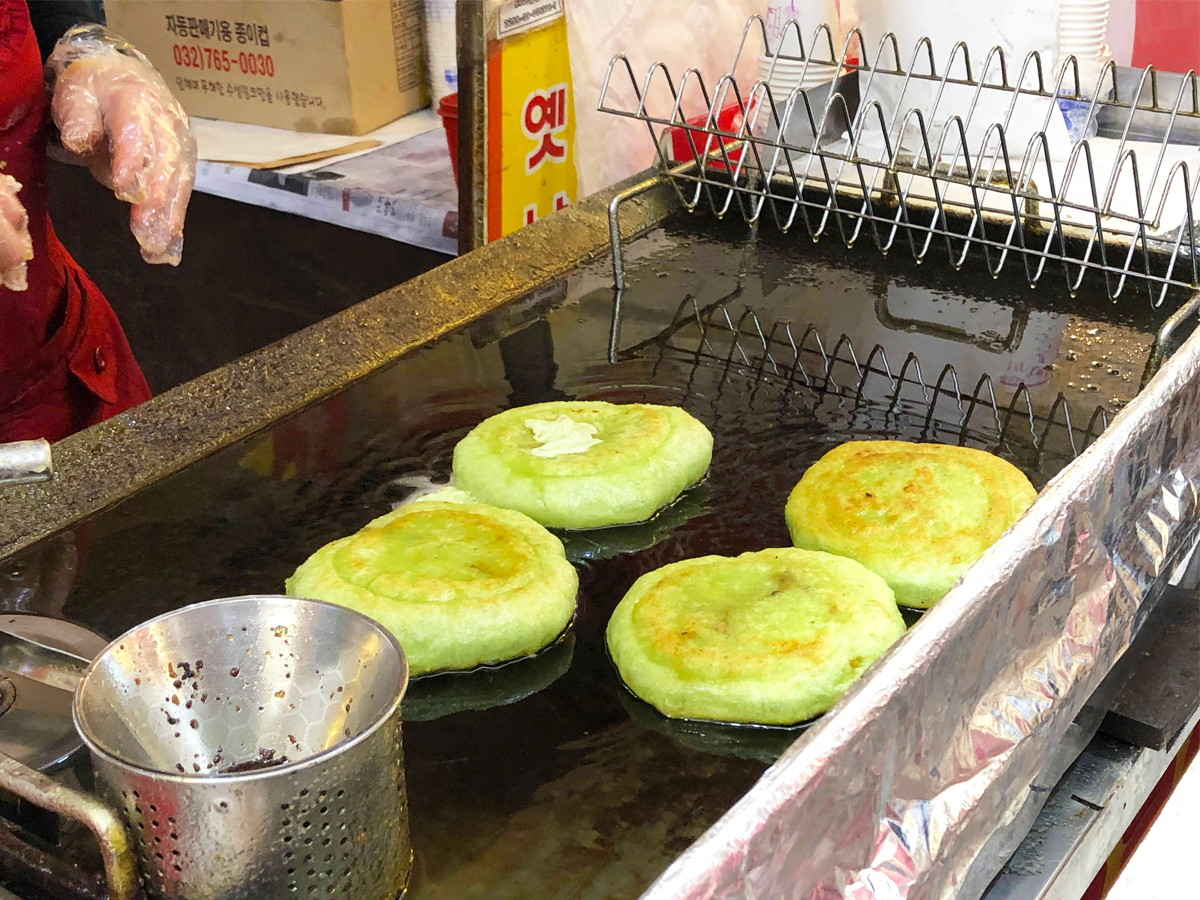 Hotteok is a traditional Korean snack, similar to a pancake, that is usually filled with a sweet filling. Recently, a green tea variety has been gaining popularity though.
Hotteok can be found being sold by street vendors all over Korea, especially in the winter months.
Most importantly, they are only 1,000 won each!
Breads
빵

There are various kinds of handmade breads and doughnuts at the market. Most are only 1,000 won each and are quite large.
Fish Cake
핫바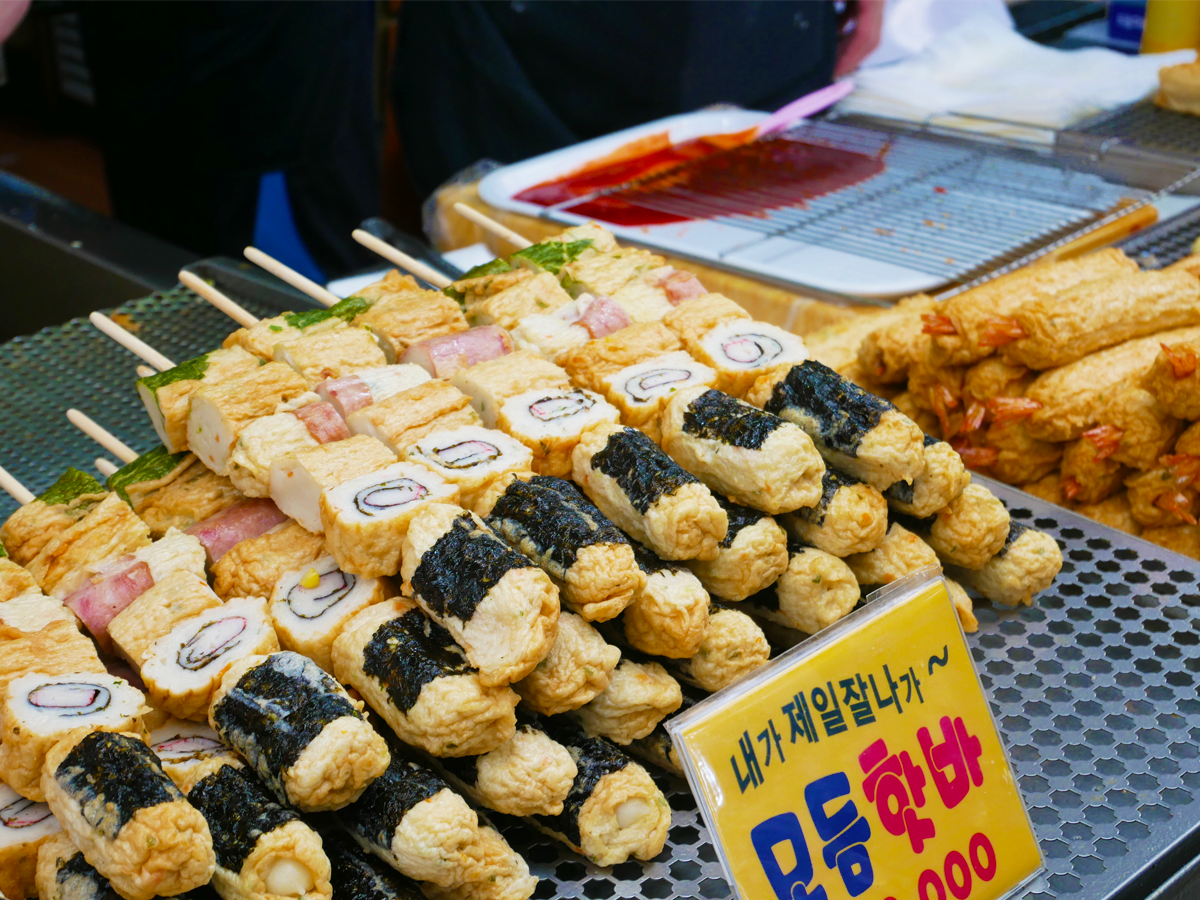 Fish cakes like this are very popular, especially in winter.
At Sinpo International Market, you can find many flavors and the prices are very cheap, just 1,000 won per stick.
You can eat them right away or take it home and heat it up later.
Traditional Korean Sweet Snacks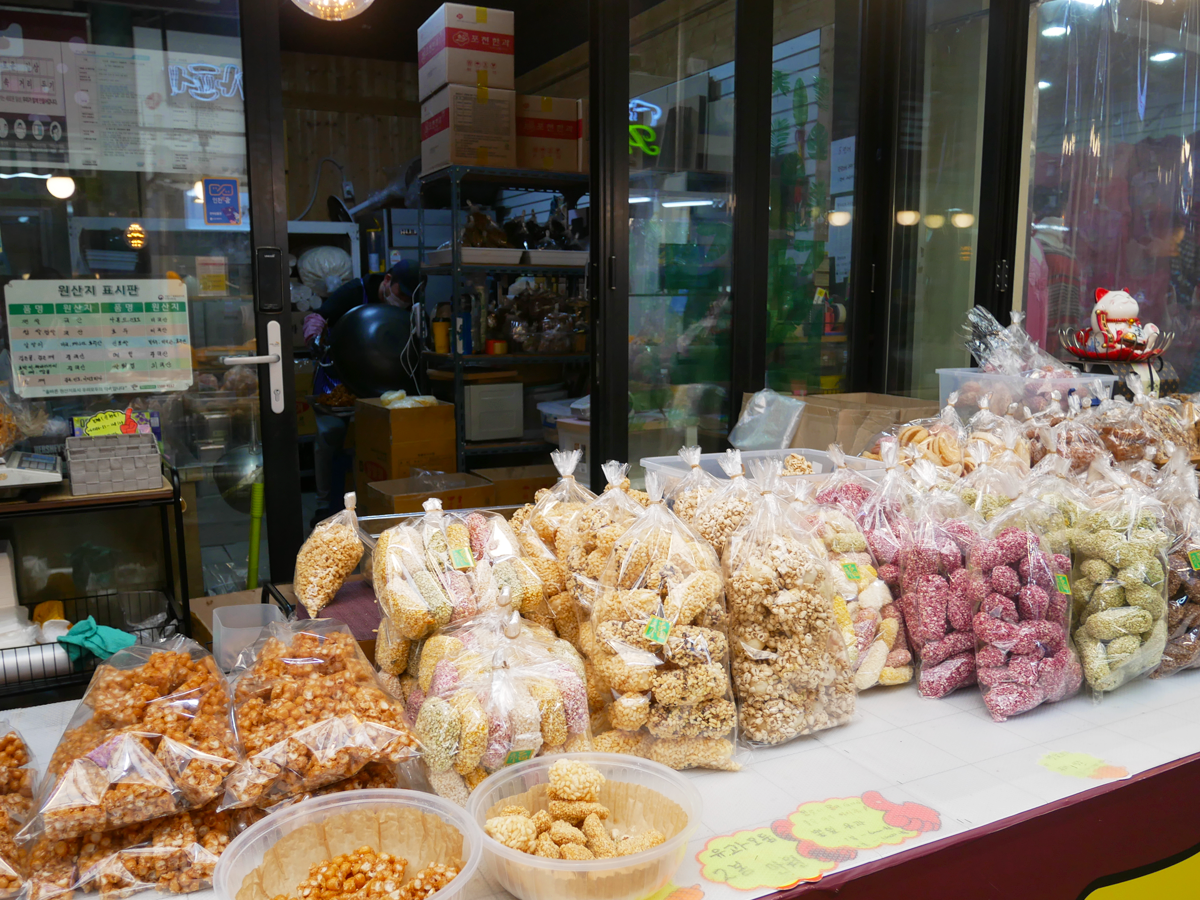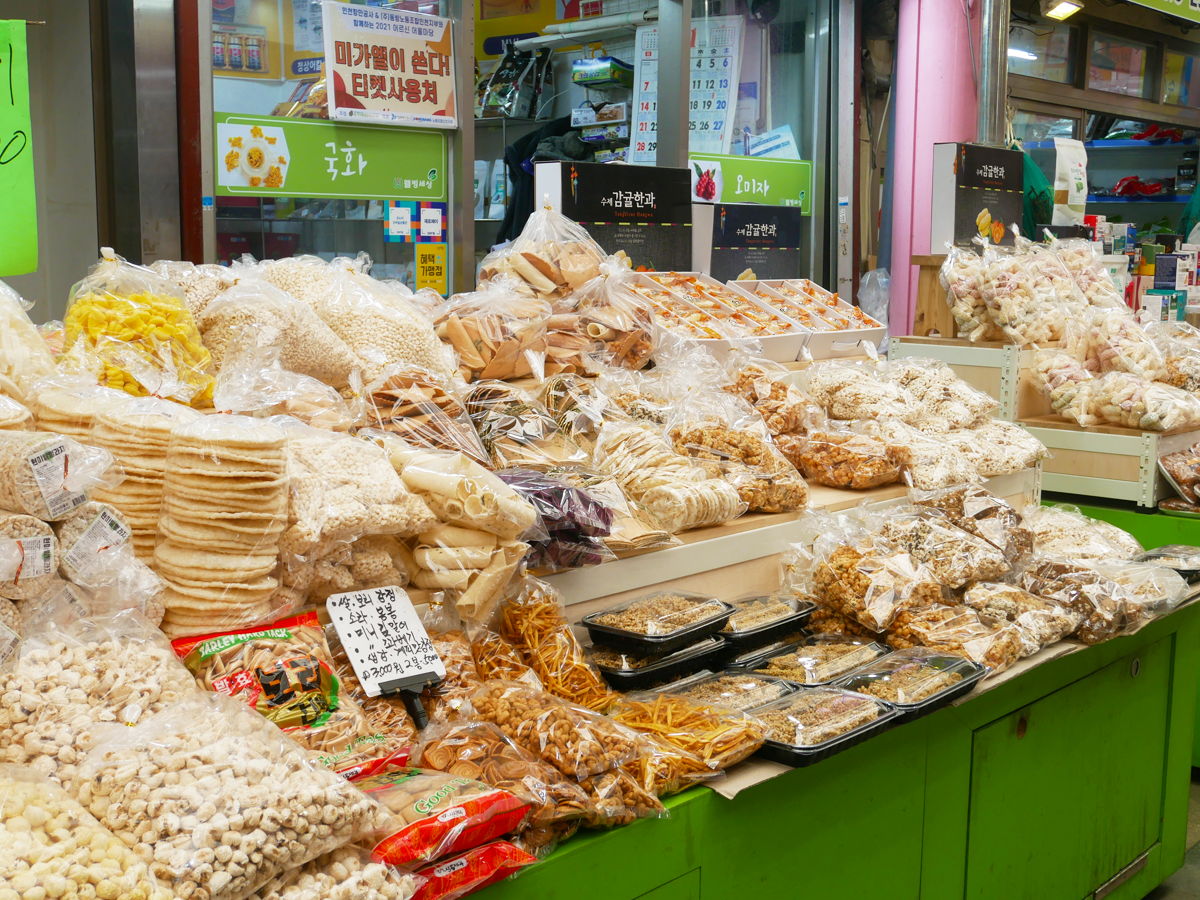 Although these types of snacks cane found at your regular grocery stores, if you want to try the freshest and most delicious traditional Korean snacks, you have to get some at Sinpo International Market. They are made fresh every day!
Rice Cakes
떡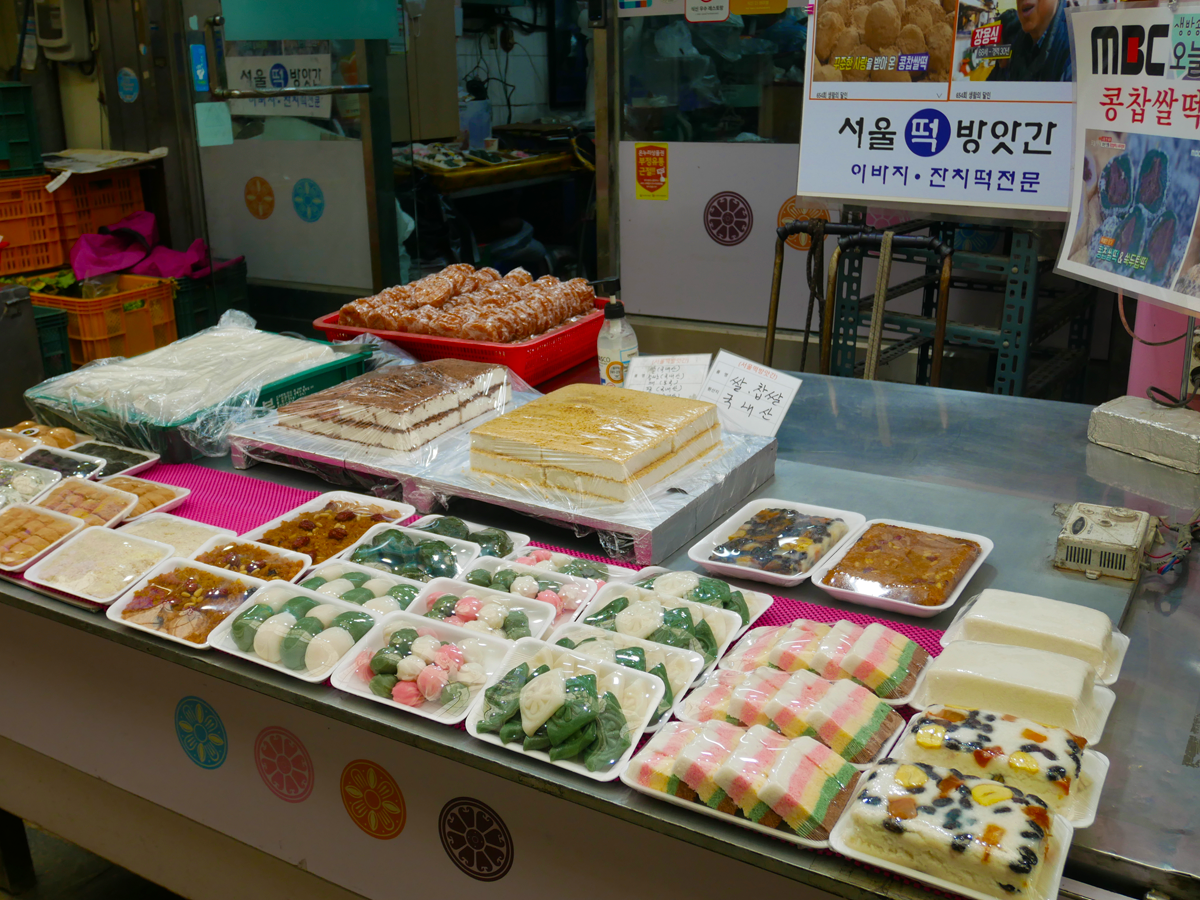 There are shops selling colorful sweet rice cakes.
In addition, Sinpo International Market also sells many other items such as fruits and veggies, fresh foods, daily necessities, etc. For anyone who has the opportunity to come to Incheon, make sure to stop by the market for a taste of delicious food and traditional Korean culture.
---
That was our introduction to Sinpo International Market in Incheon.
What do you think? Which food are you most eager to try?
---