Cafe Nudake Haus Dosan: Enjoy Artistic Desserts And Shop Gentle Monster Sunglasses Visited By Treasure
Treasure was seen at Nudake Haus Dosan, a unique artsy cafe that's blowing up in Korea where you can shop and enjoy delicious desserts.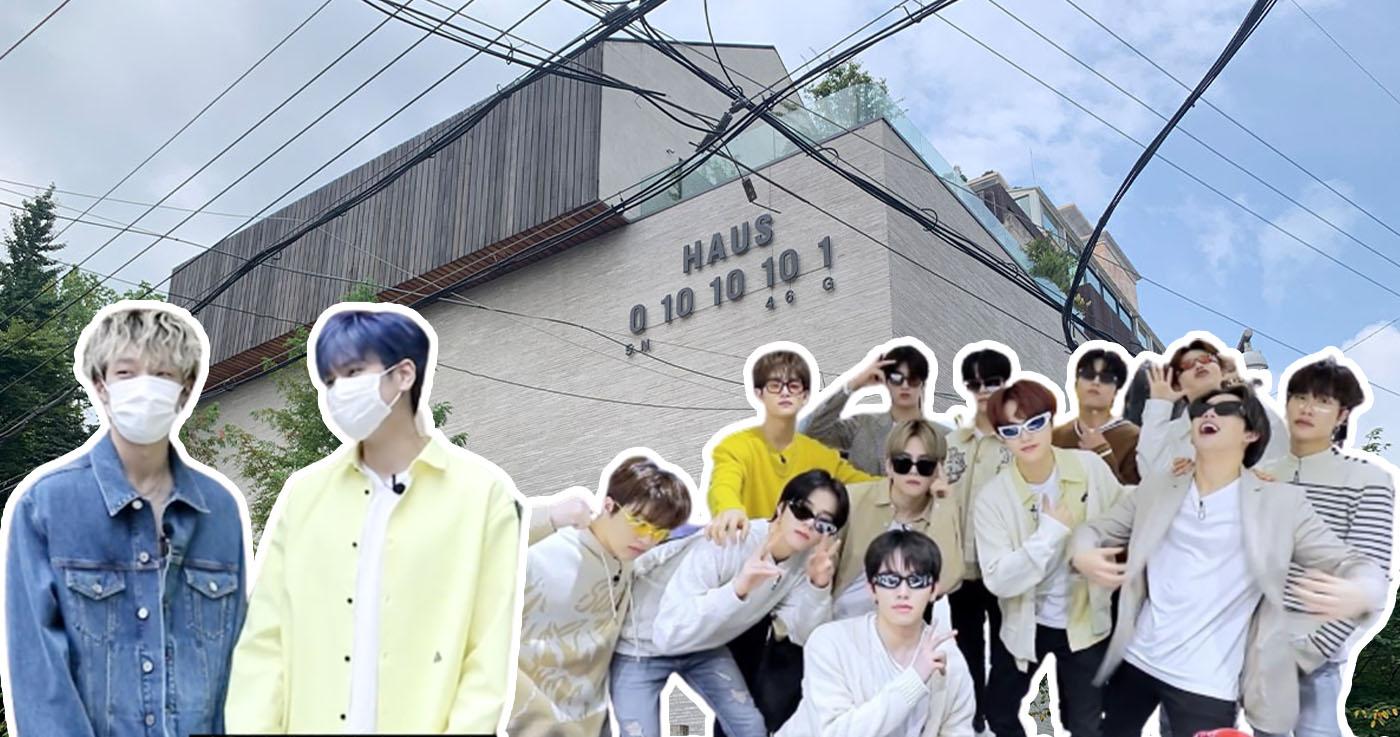 Anyone who tuned in to Treasure Map ep.51 will recognize Nudake Haus Dosan cafe.
The cafe not only has delicious treats inside, but you can also shop around for the trendiest sunglasses and beauty products.
Other K-pop celebrities such as Bobby and Chanwoo from iKON have also visited this building.
You can certainly look forward to how cool and artistic it's going to be!
---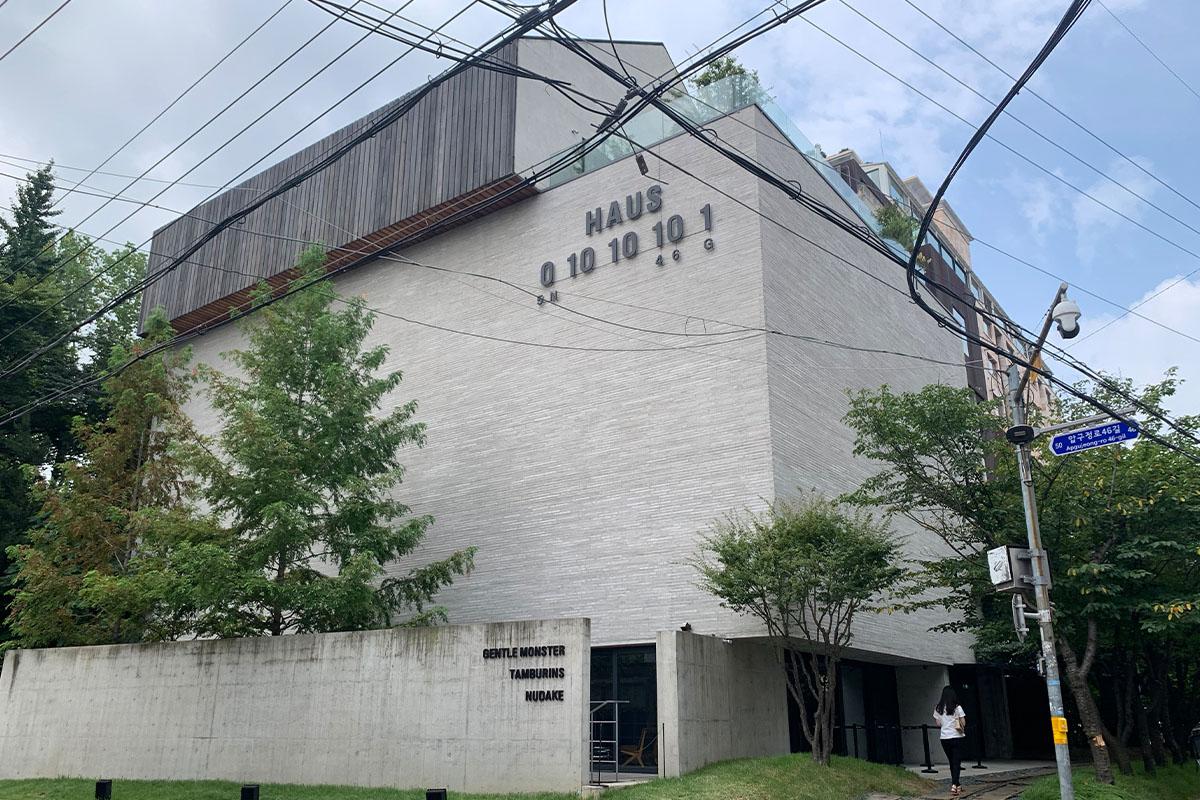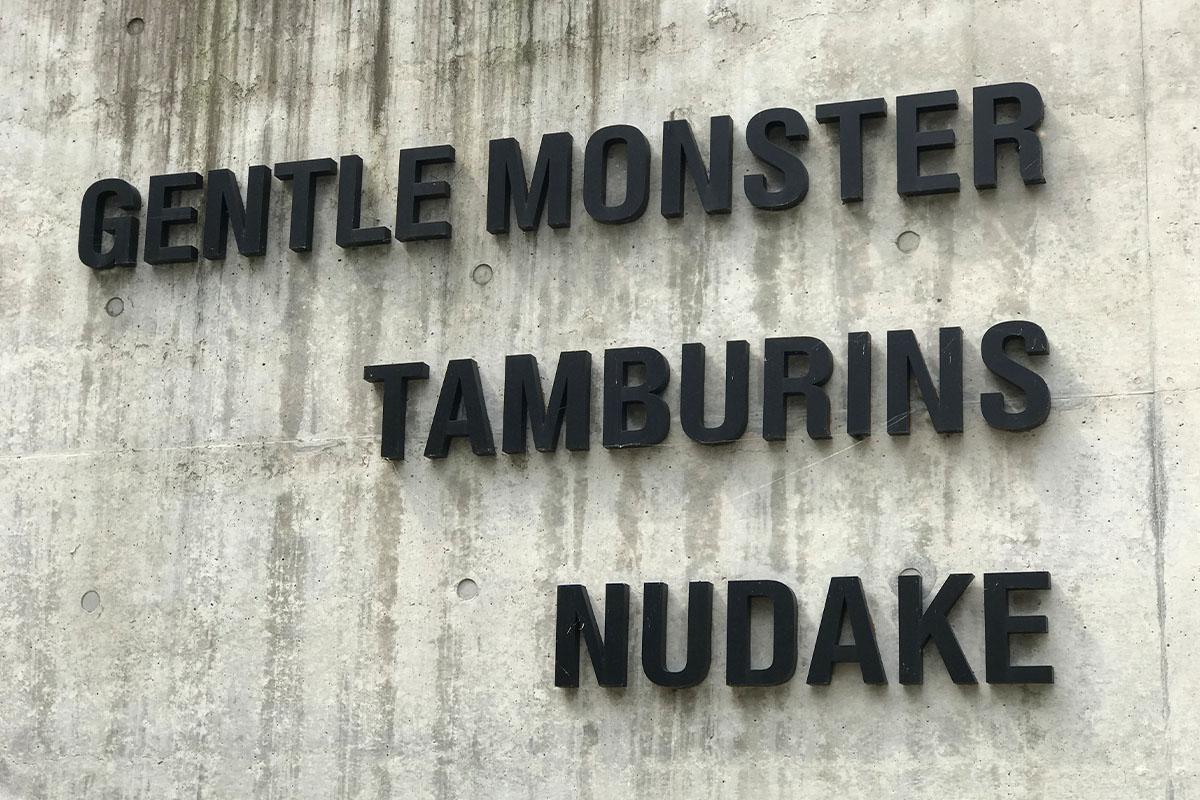 Gentle Monster is famous for its sunglasses. But did you also know that there is also a cafe?
The cafe is Nudake Haus Dosan located in Apgujeong.
The cafe is a trendsetter and the members of Treasure and iKON have also browsed around here.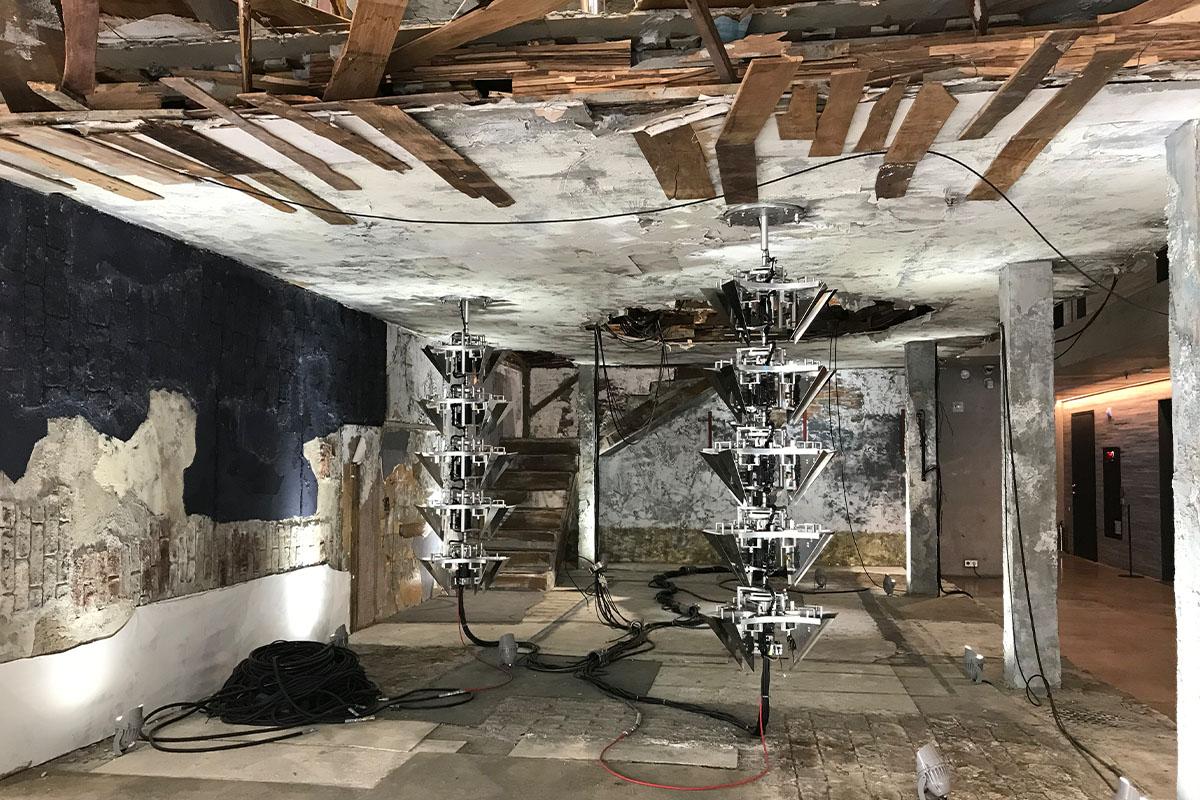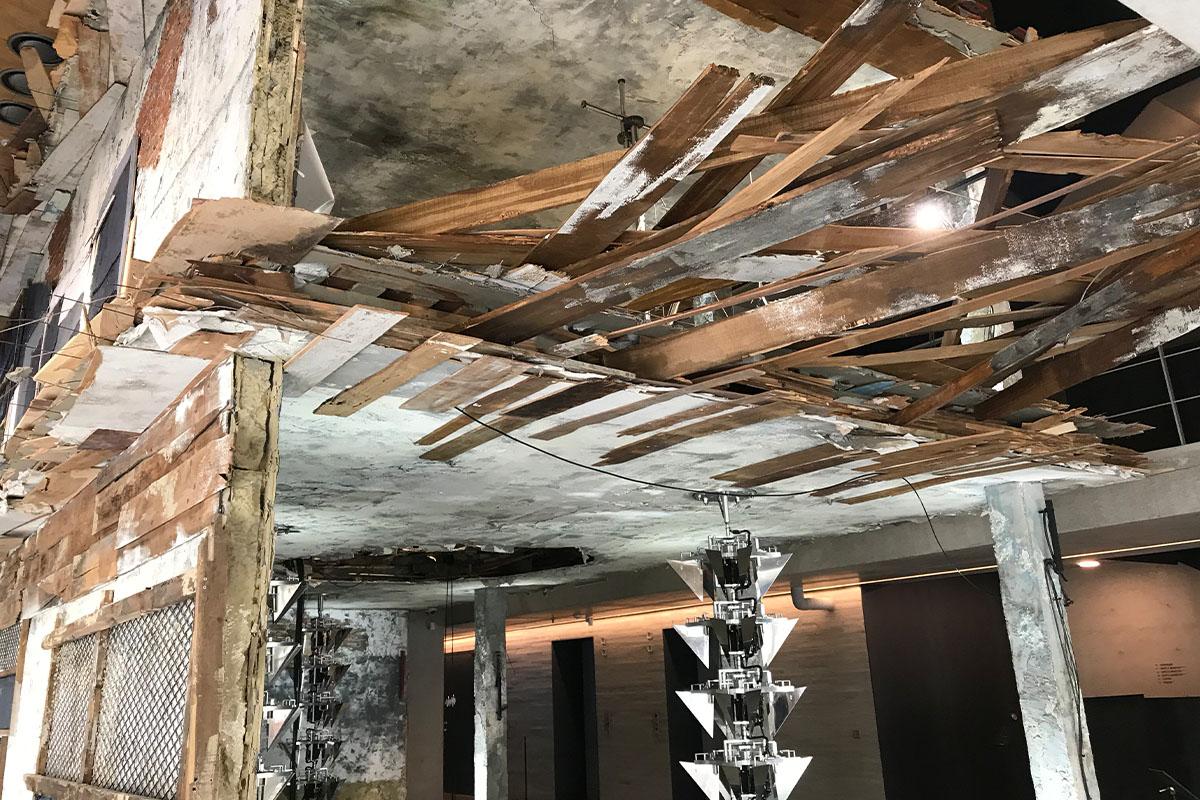 The trip today begins at Apgujeong Rodeo Station exit 5, about ten minutes by foot from the location.
There are many different ways to get to the cafe from the station.
The cafe exterior already gives you an idea of how artistic and trendy it's going to be on the inside.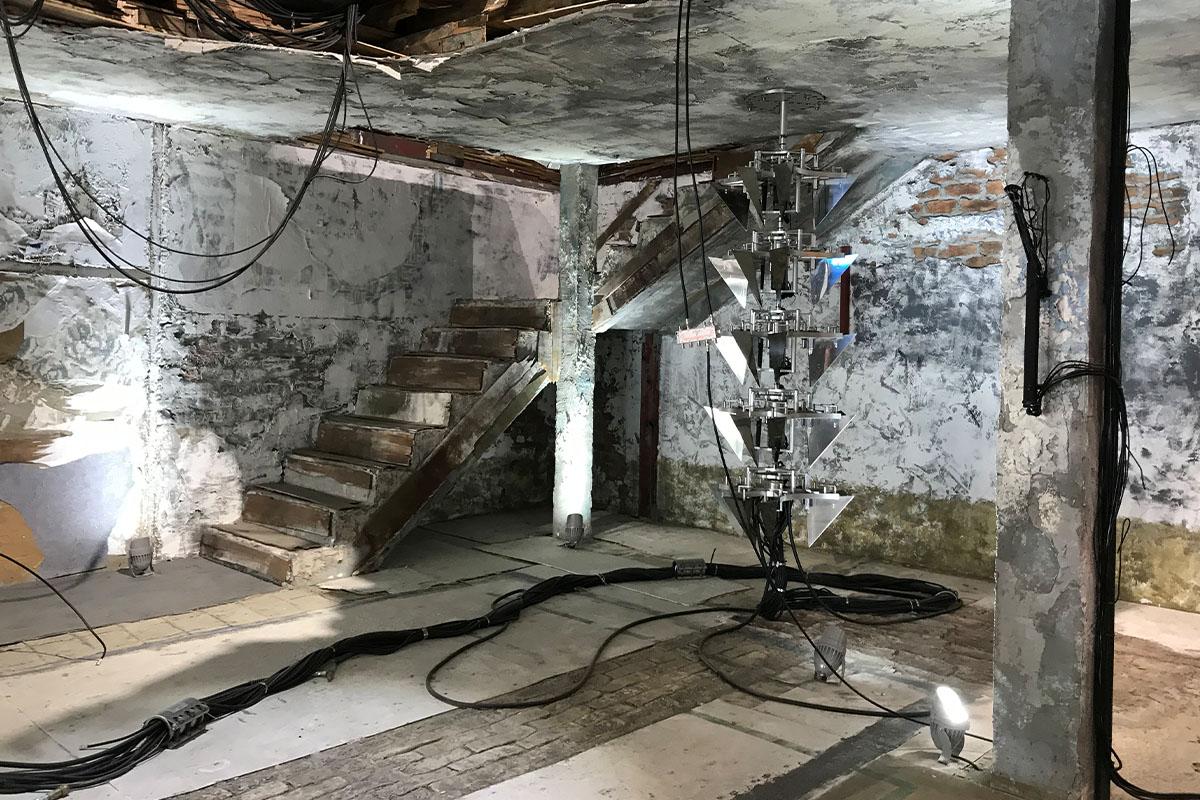 This spot that evokes a construction site vibe looks very unique and intriguing, a great place for a photo.
Bobby posed here for a cool photo, but the exact place that he posed is off-limits to regular visitors unfortunately.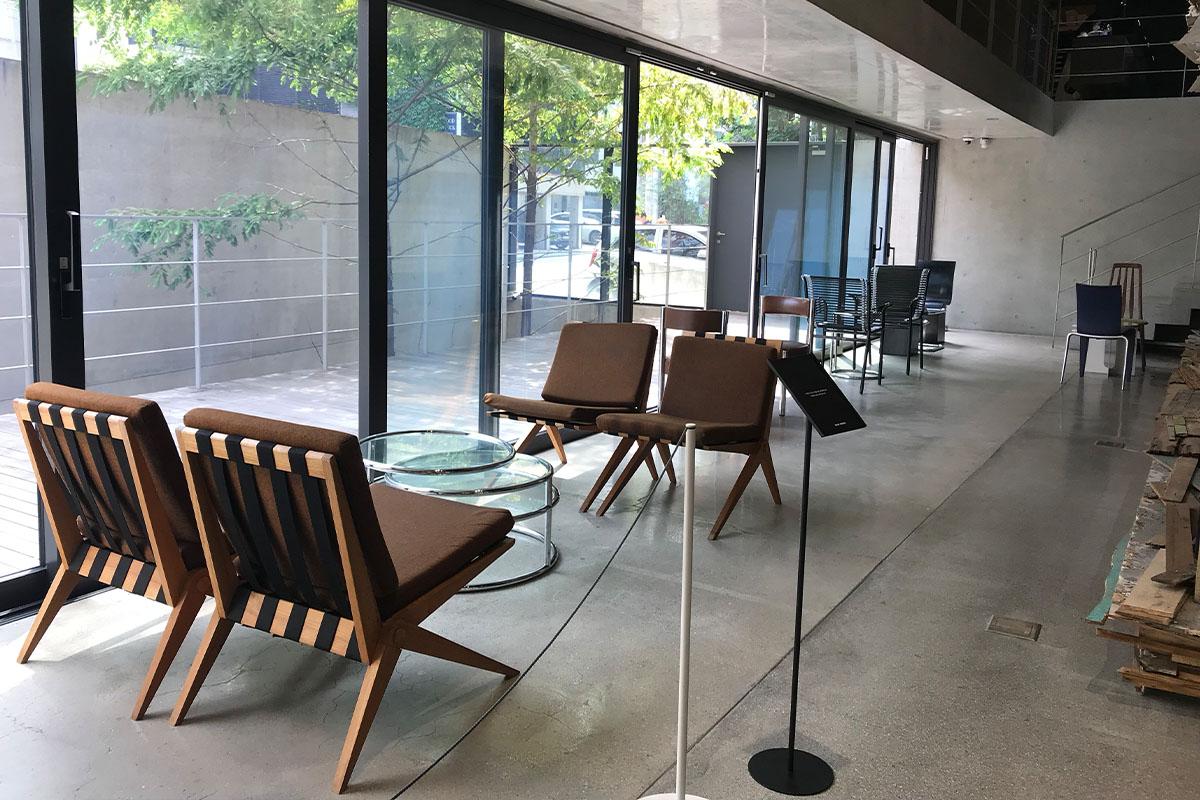 There are a couple of seating areas for people to enjoy their coffee on the first floor.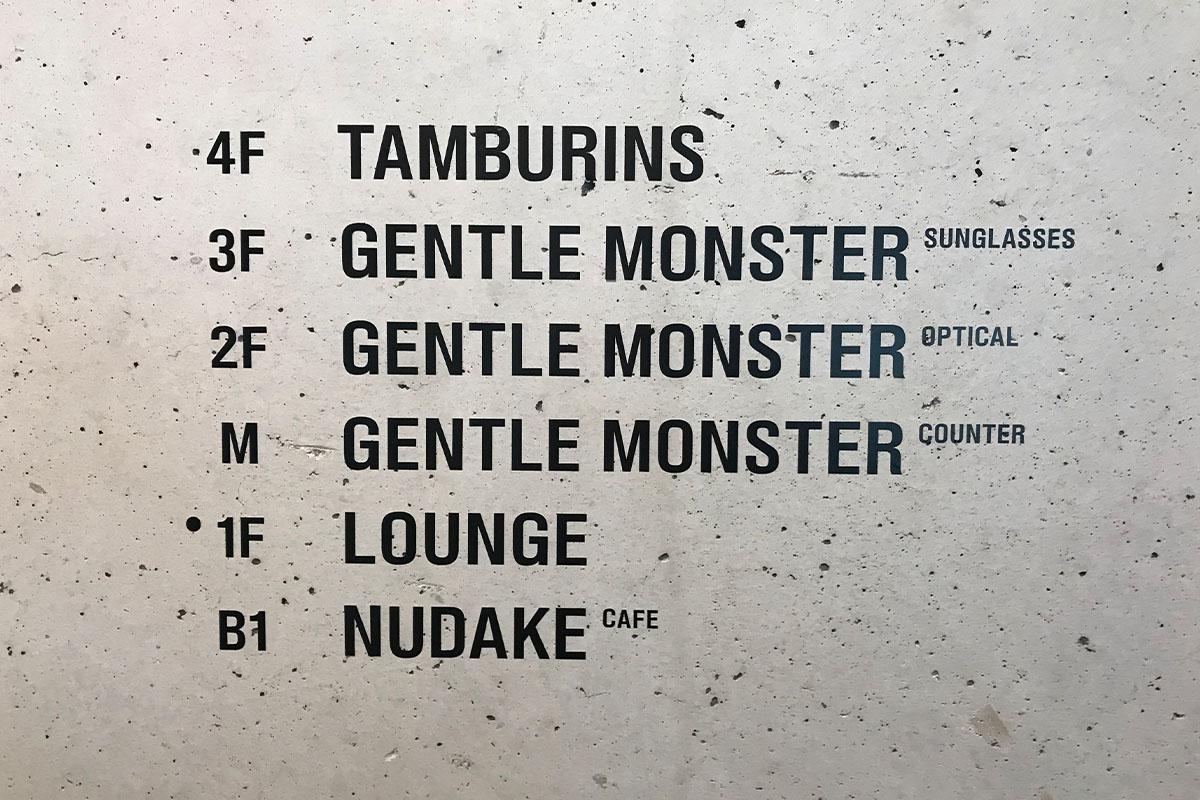 This building has not only the cafe, but also the shopping area where you can browse the brand Gentle Monster's sunglasses.
There is also the store Tamburins where you can shop around for beauty products.
It's a very fun place to visit because you can do some shopping and find a place to rest with a drink afterward.
If you're not a fan of walking up the stairs, we recommend taking the elevator because there are so many floors.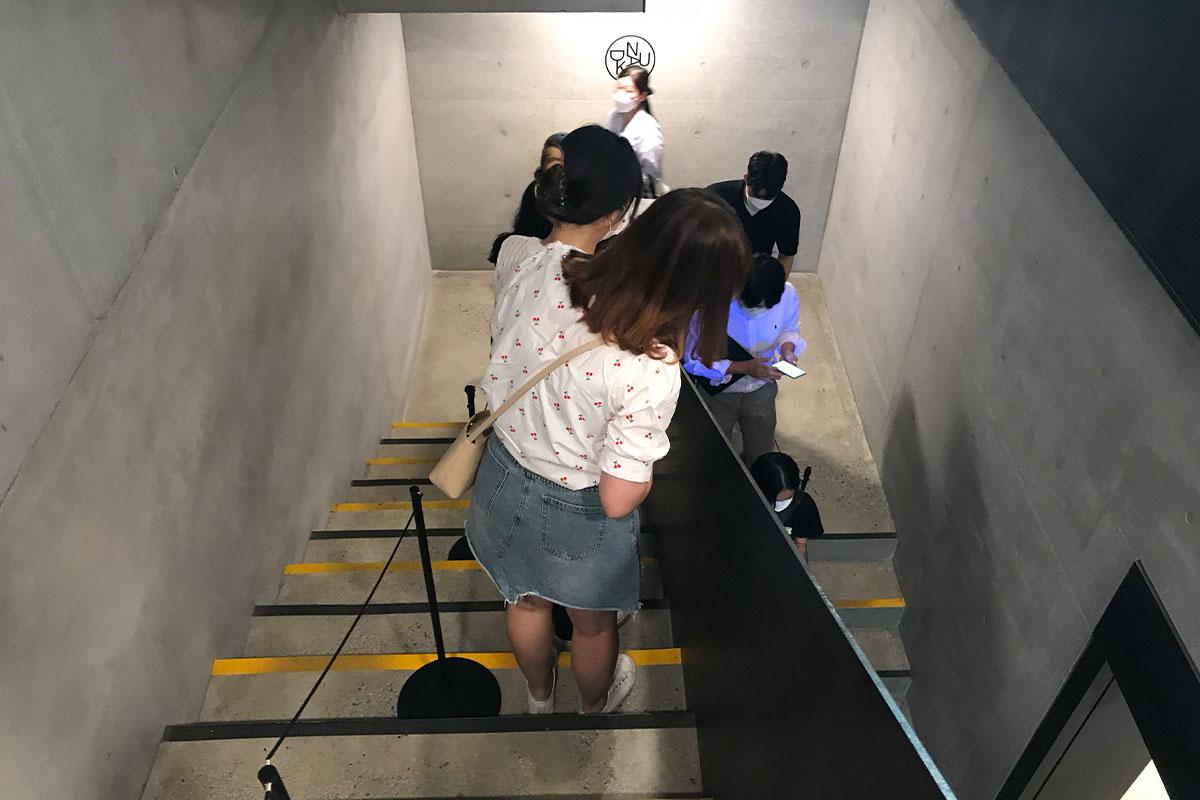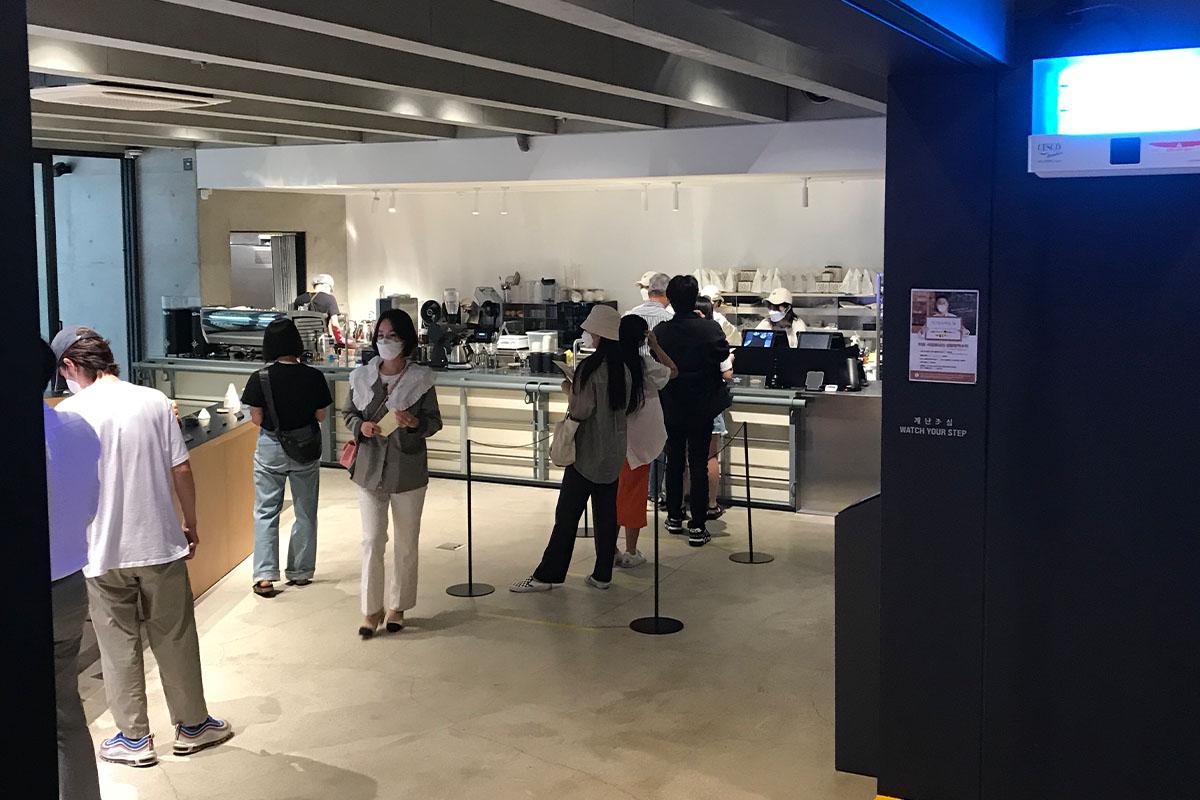 When we read the reviews, a lot of people commented that their desserts sell out pretty fast.
When we first walked in, we were quite surprised by how many people were already in line.
While standing in line, we saw many people walking around with their purchases from Gentle Monster.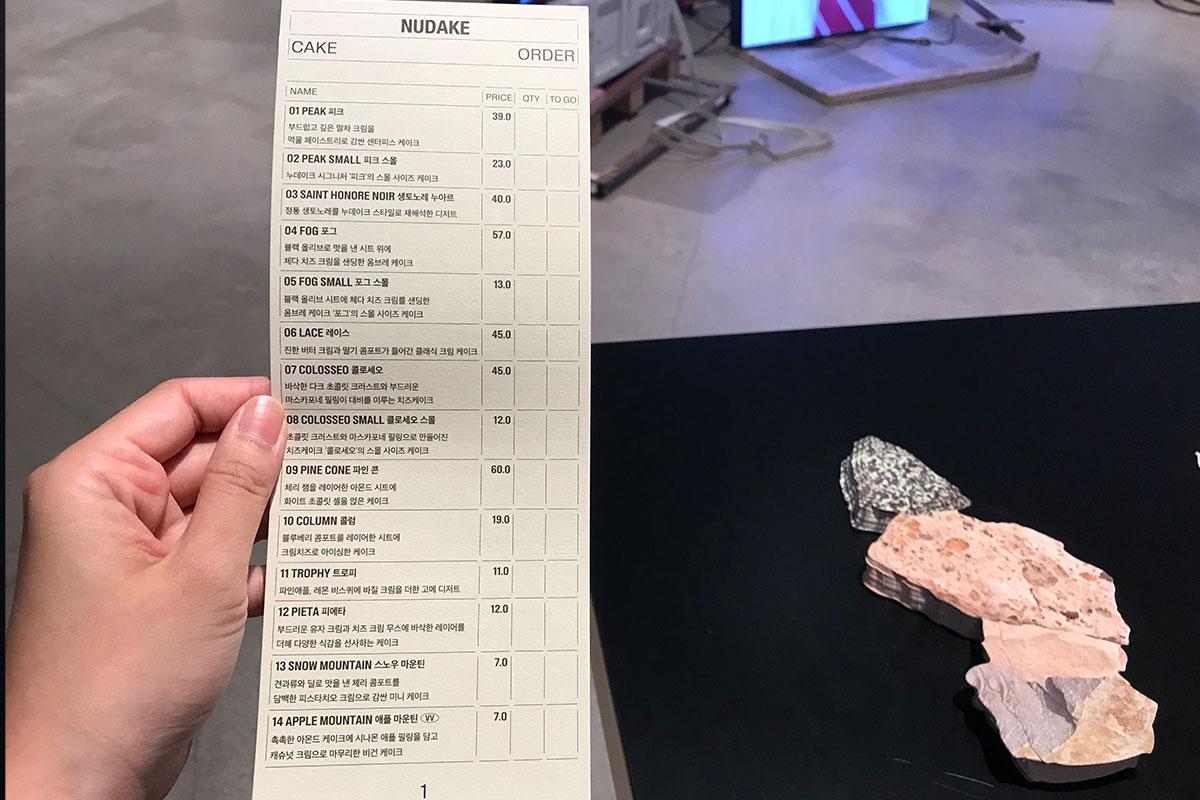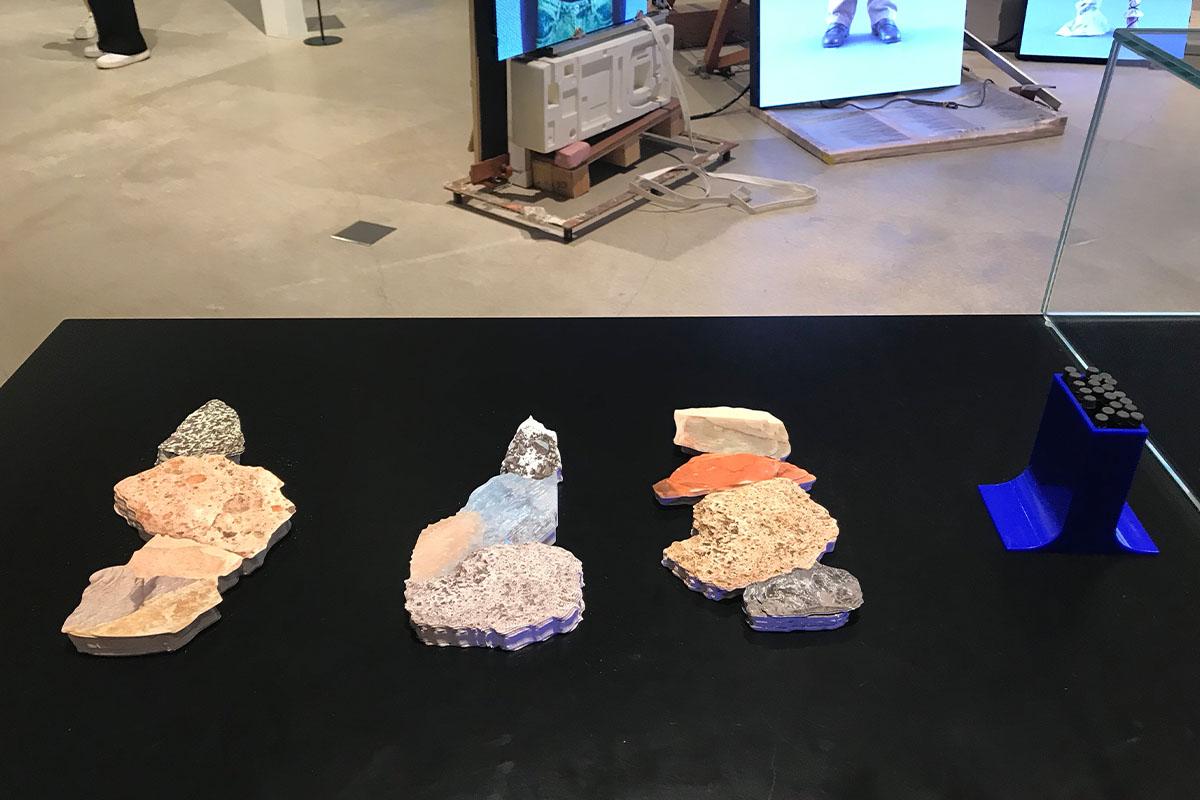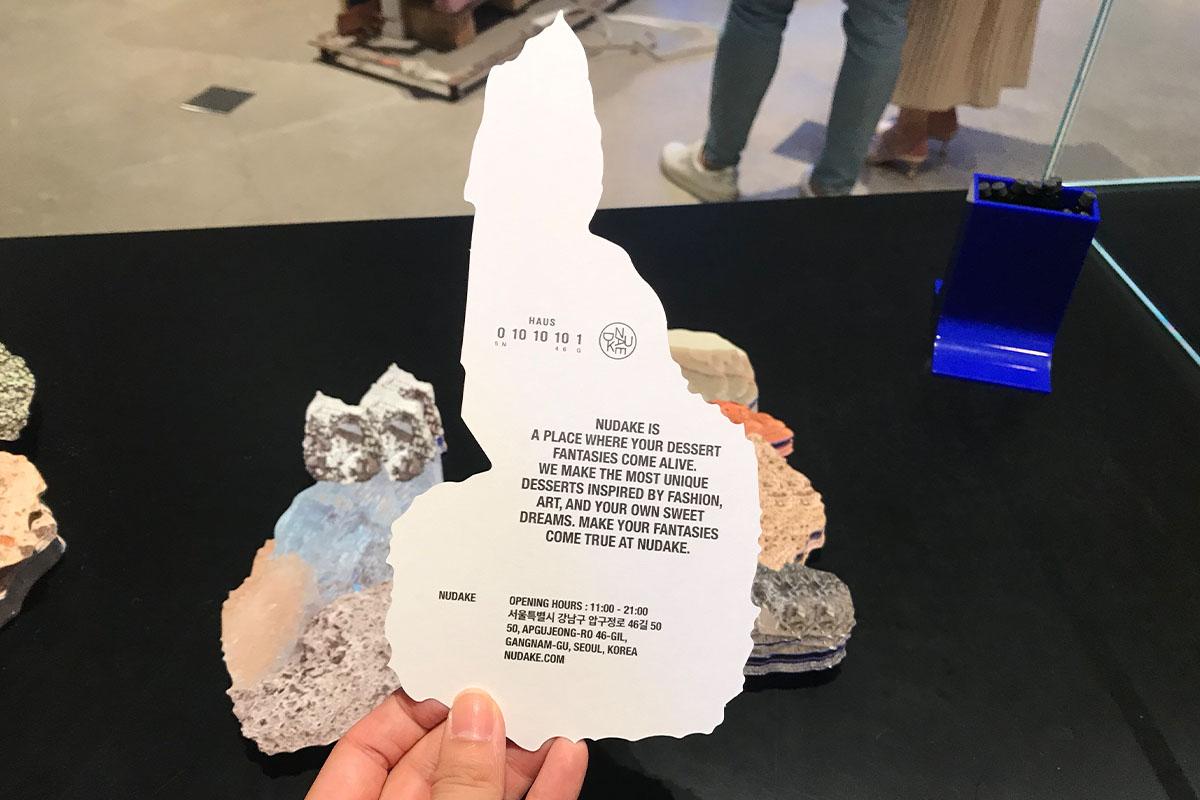 After a while, it was finally our turn to order.
The workers introduced the dessert menu to us.
For those who aren't sure what the menu looks like, you can take a look here.
You can even keep these creative cards as a souvenir.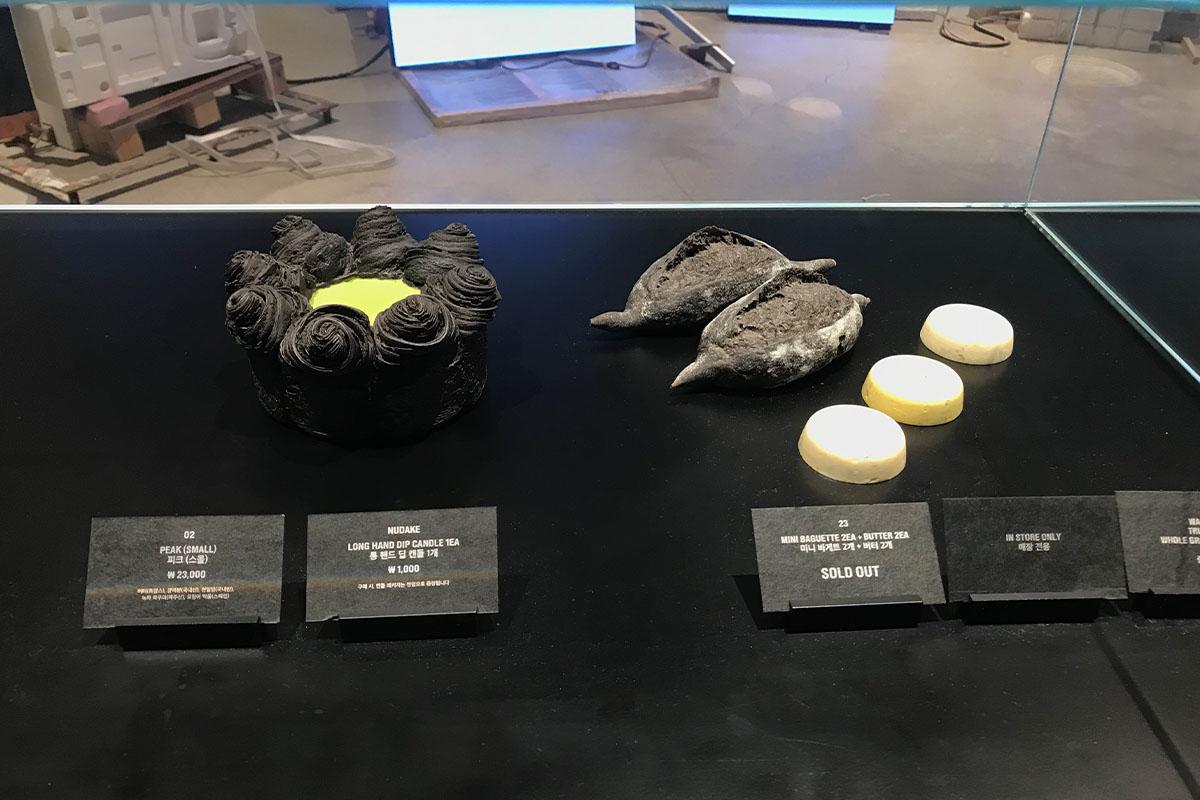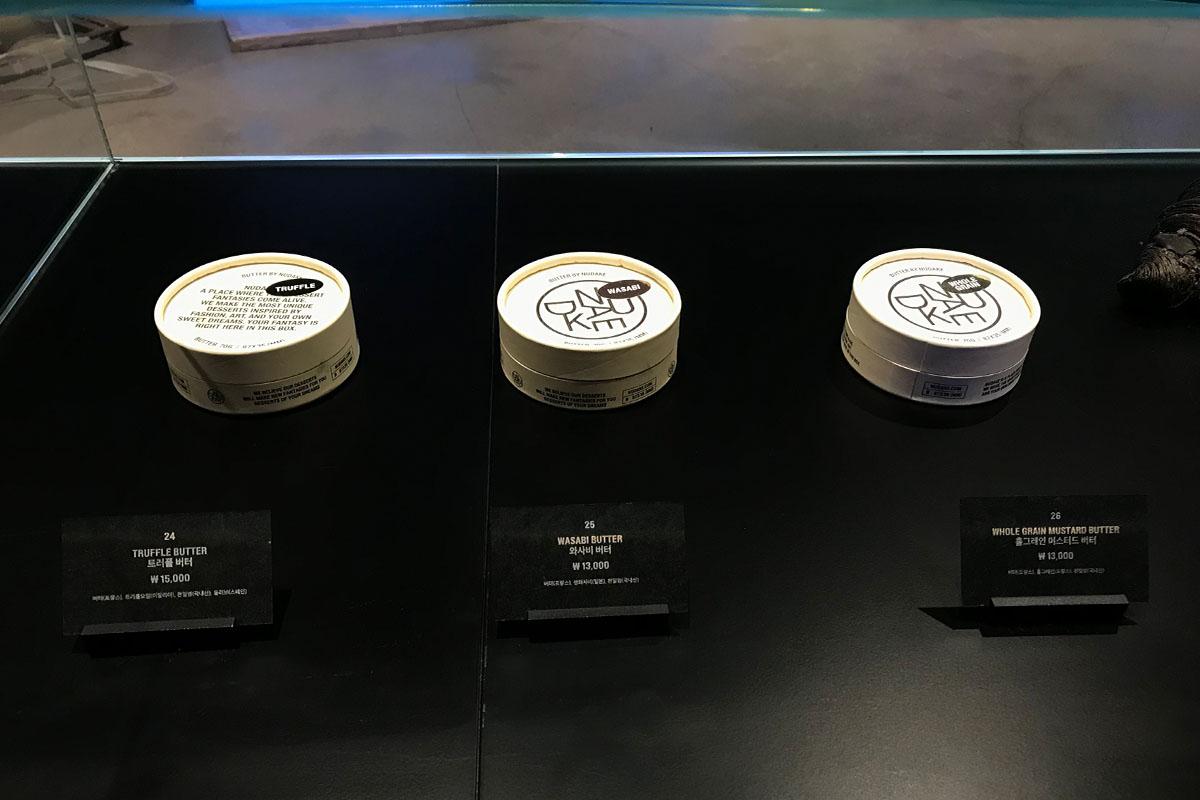 We already had an idea of what we wanted to order. We wanted to try their best-selling menu and the one that the members of Treasure ate.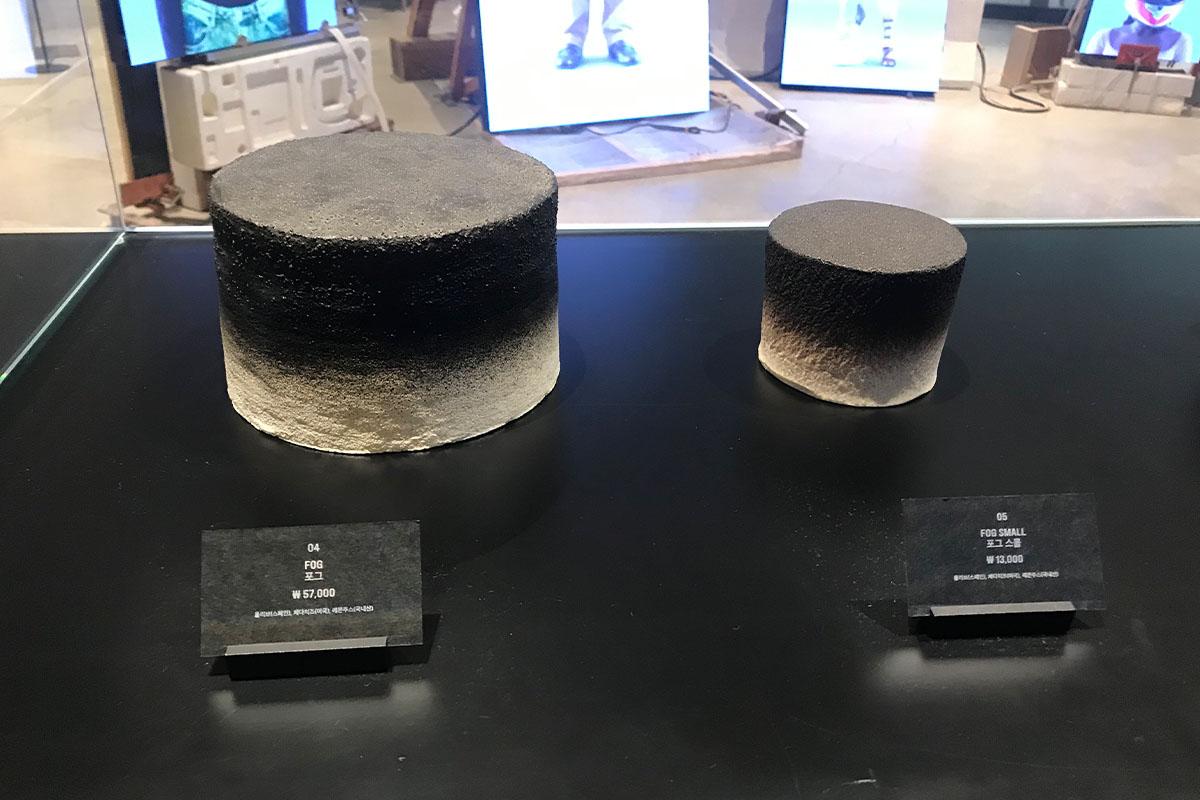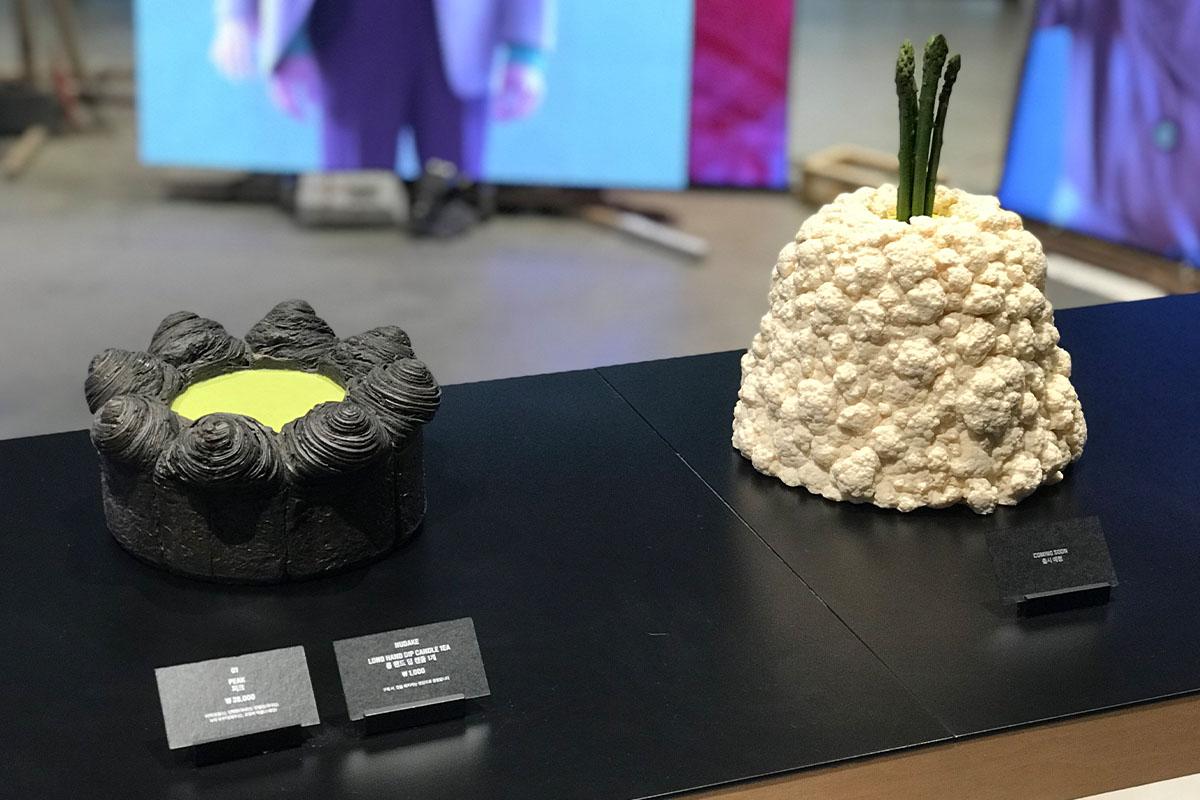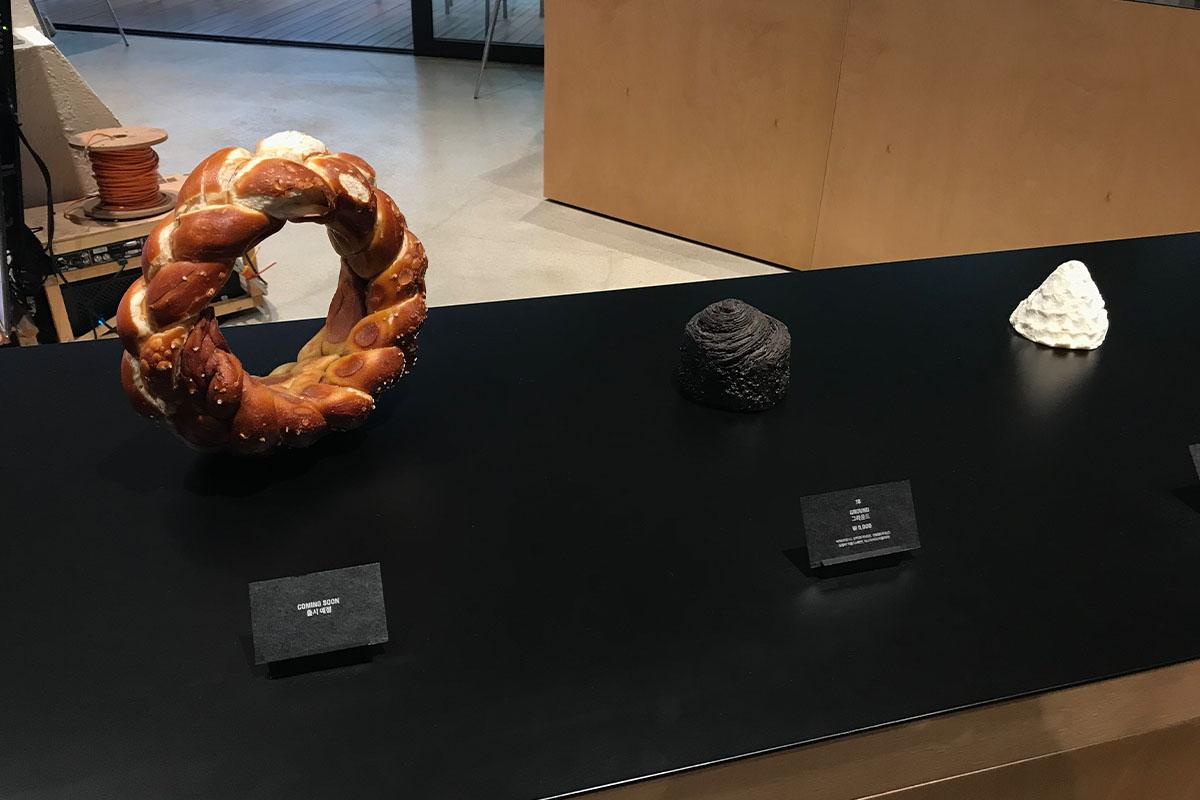 It felt like we were at an art museum!
Not only do these desserts look delicious, but they sure look like a work of art.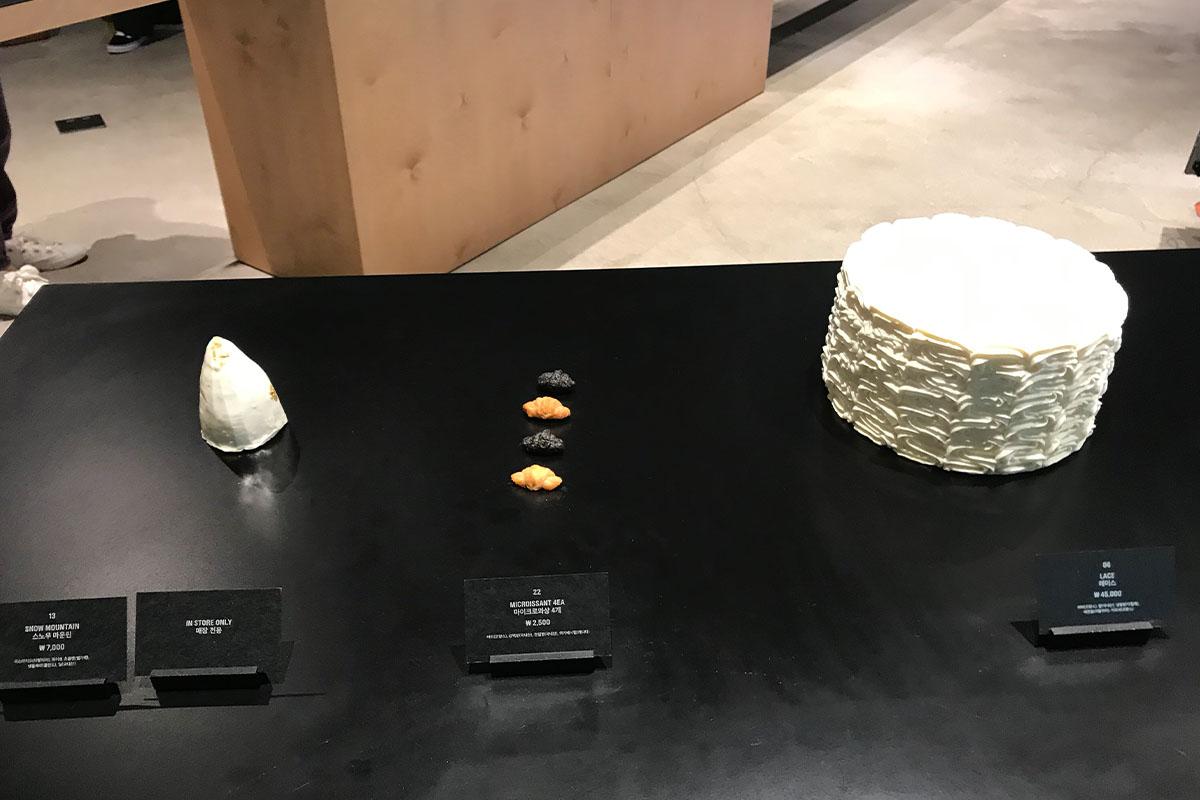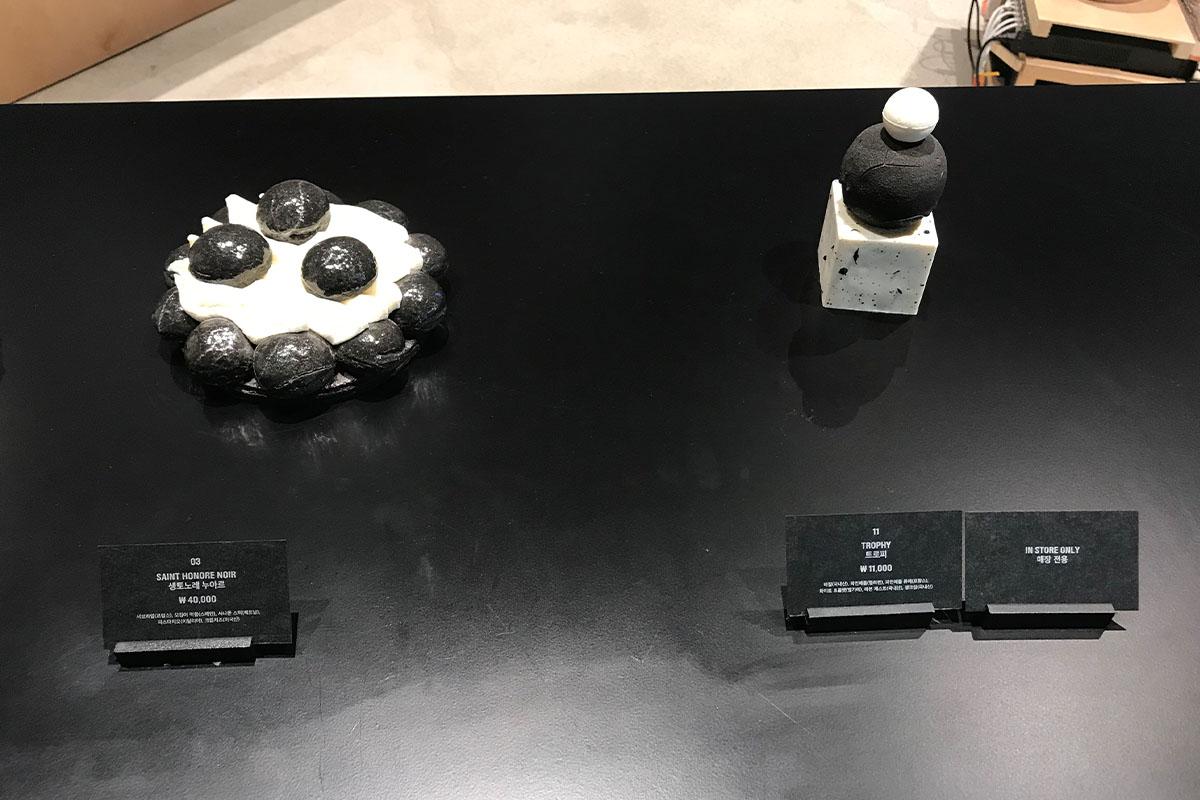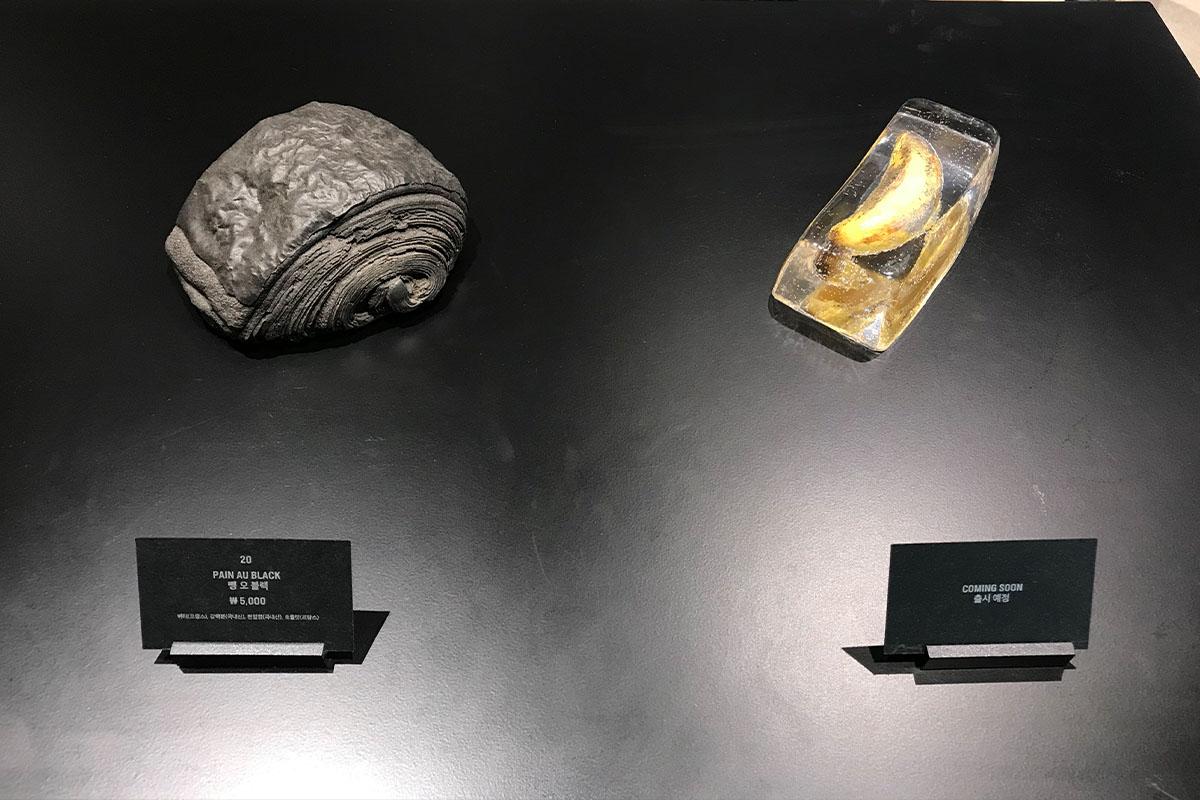 Another very popular dessert at the cafe is these mini pastries.
These sell out super fast.
We can't help but wonder what it tastes like!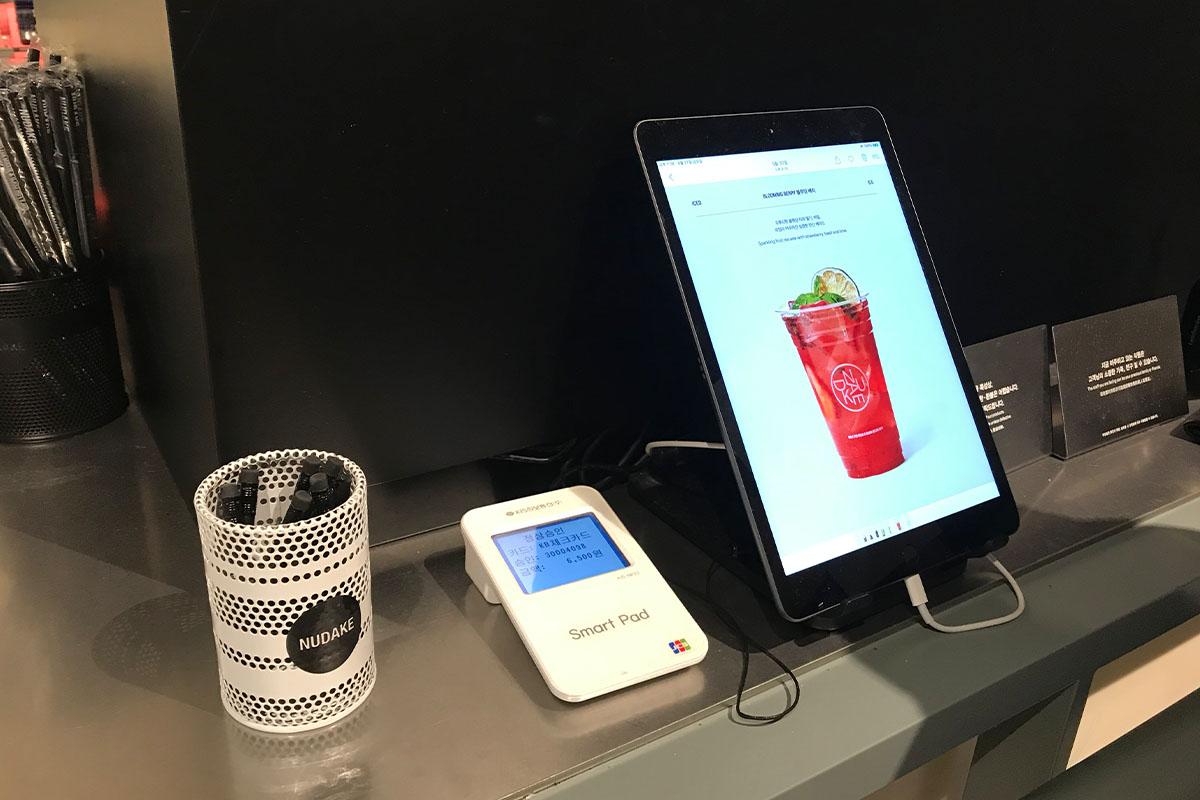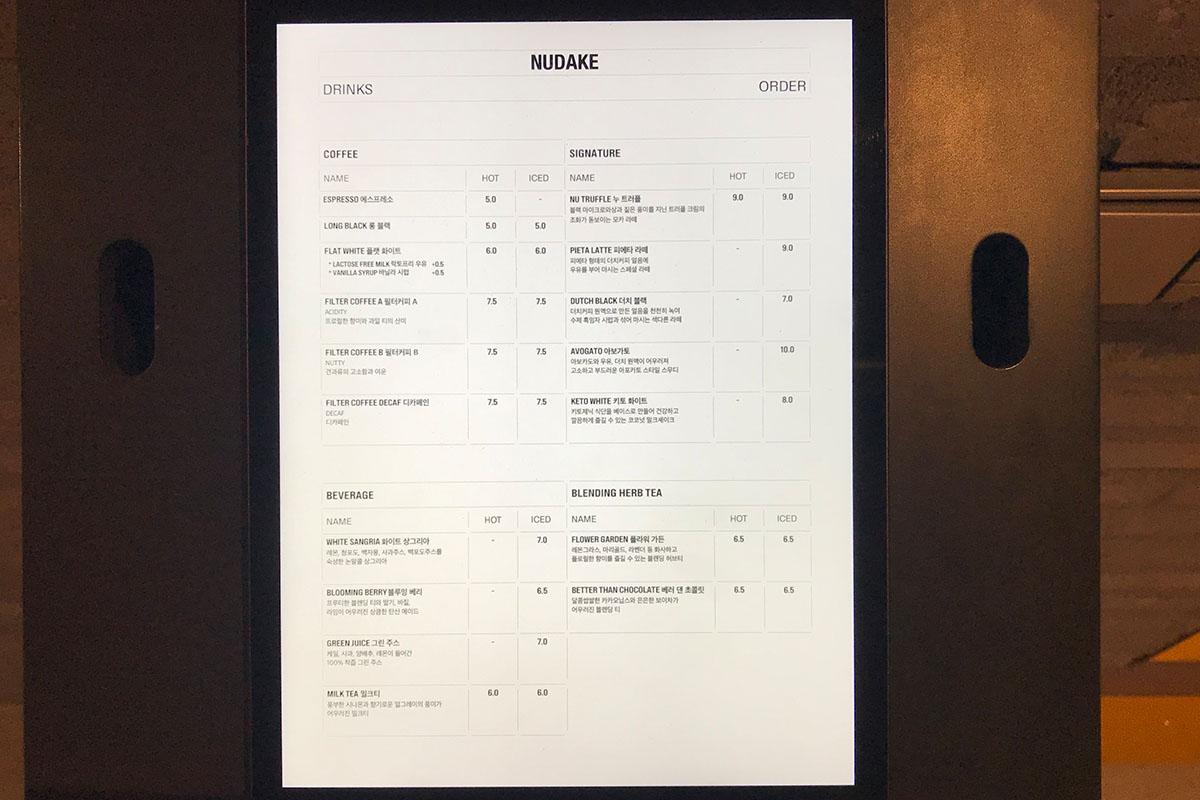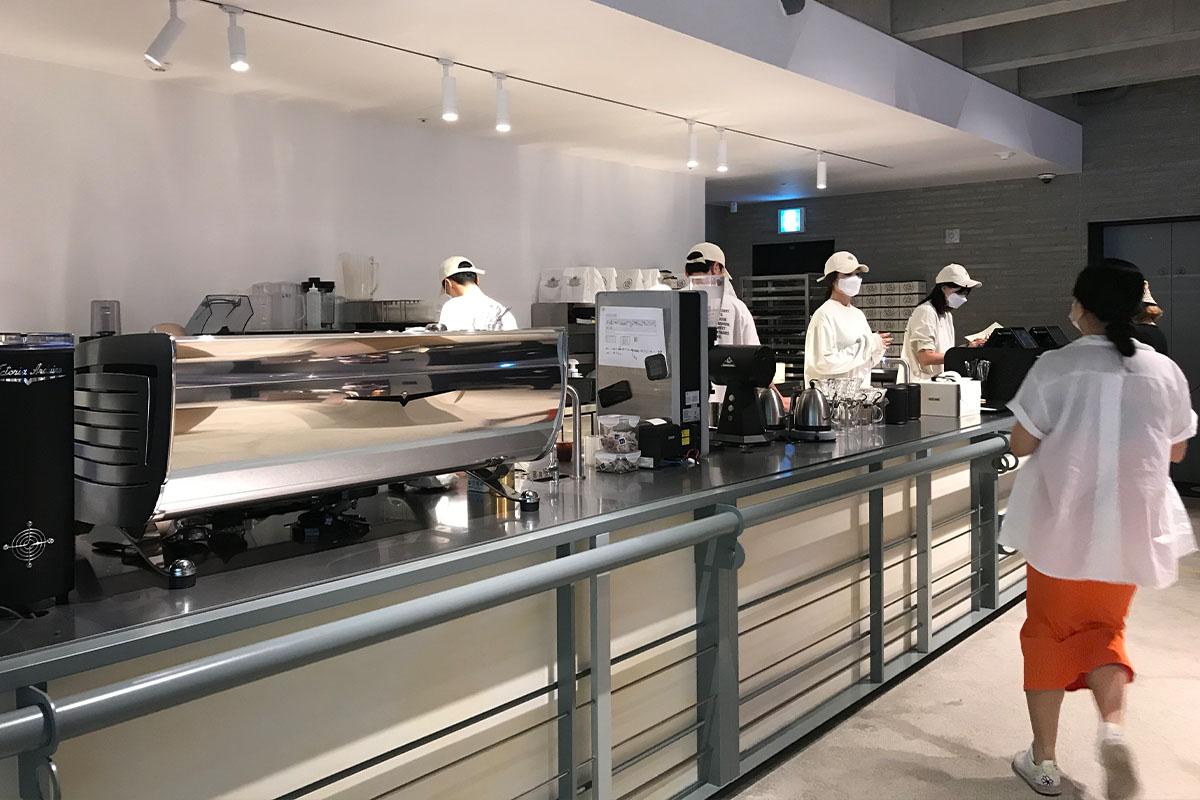 We could choose our order on the iPad.
It's very convenient and all the items on the menu have a picture next to them which made it easier to order.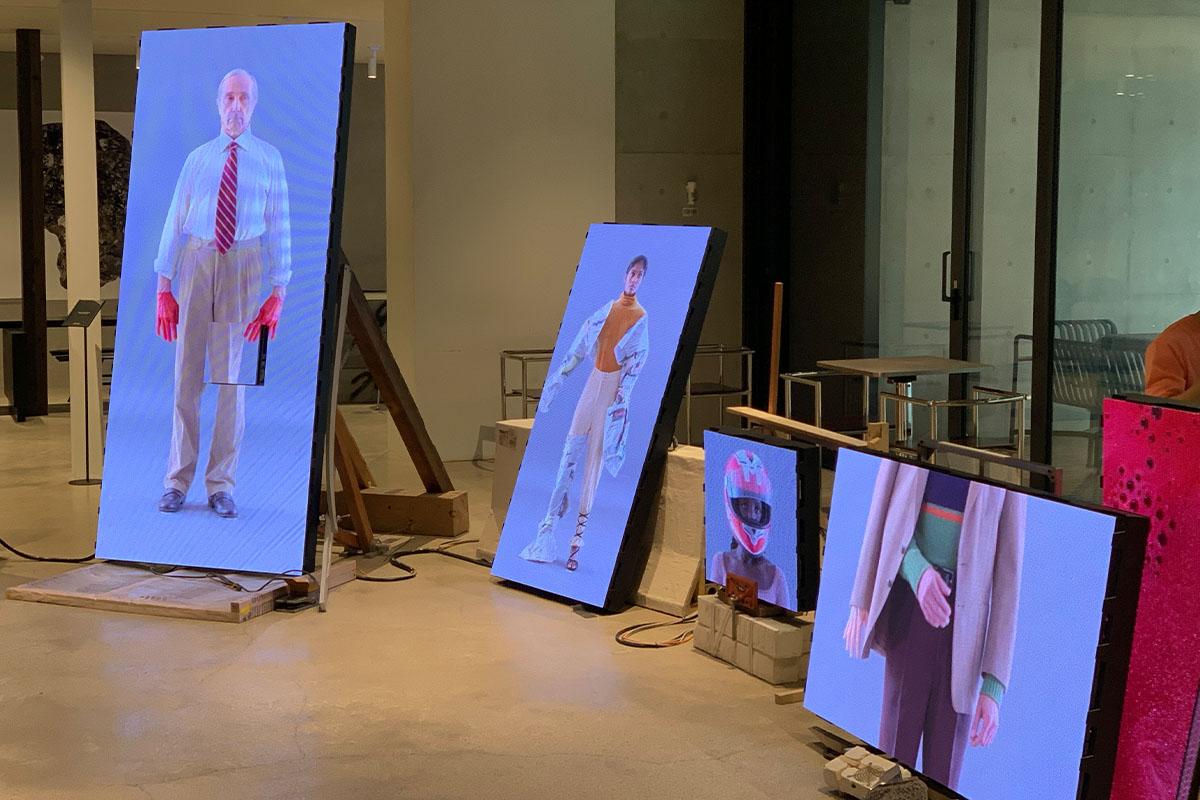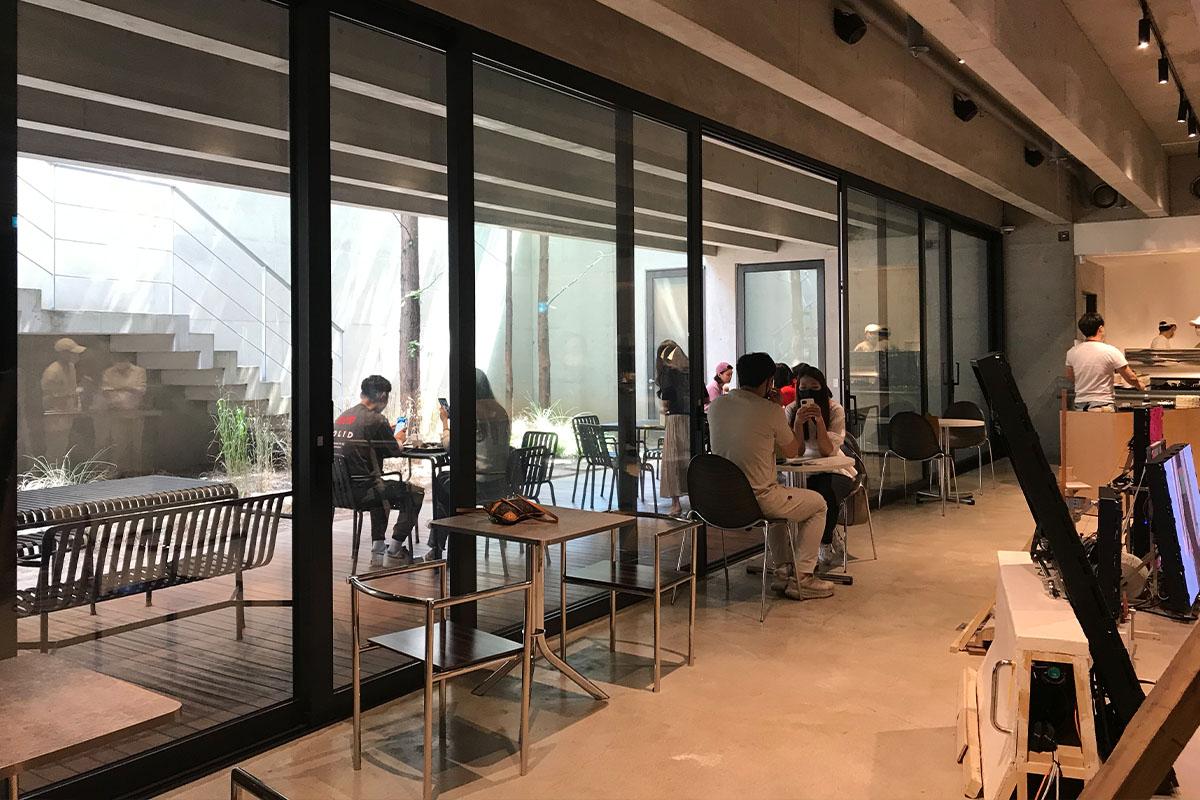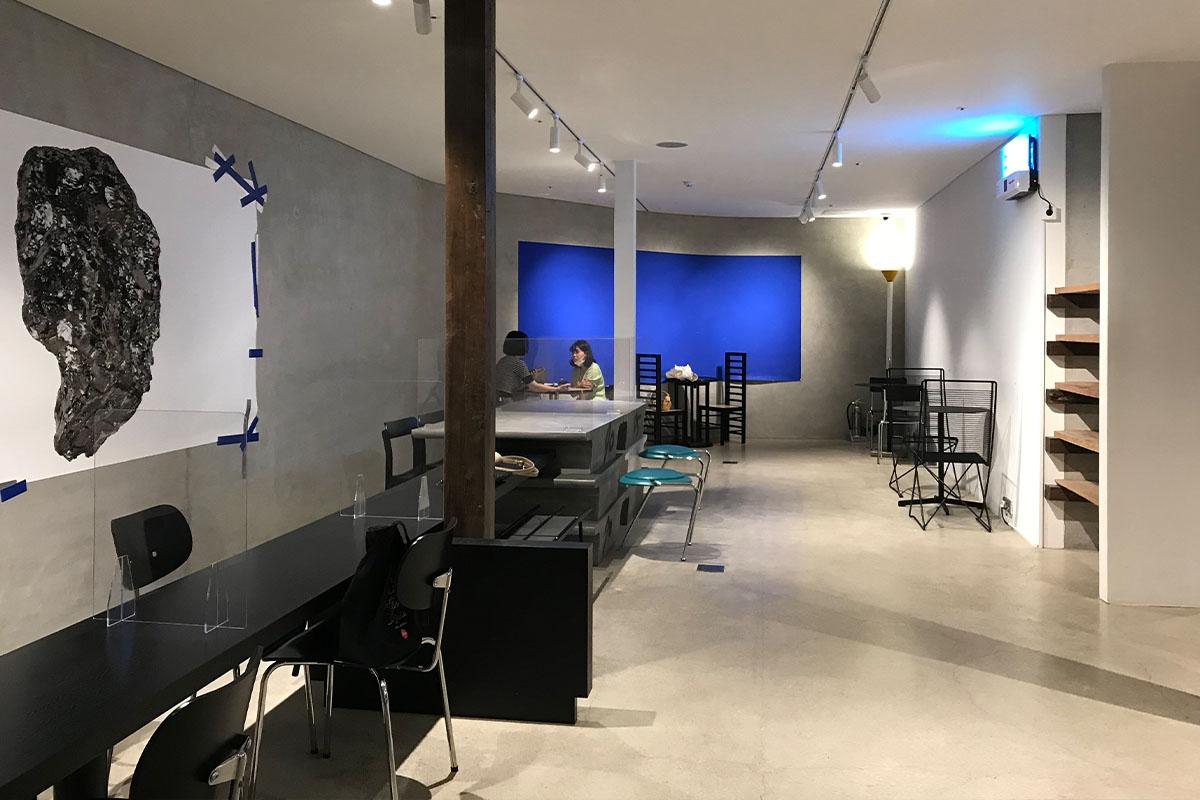 There are plenty of seats to choose from with seating areas on the inside and the outside as well.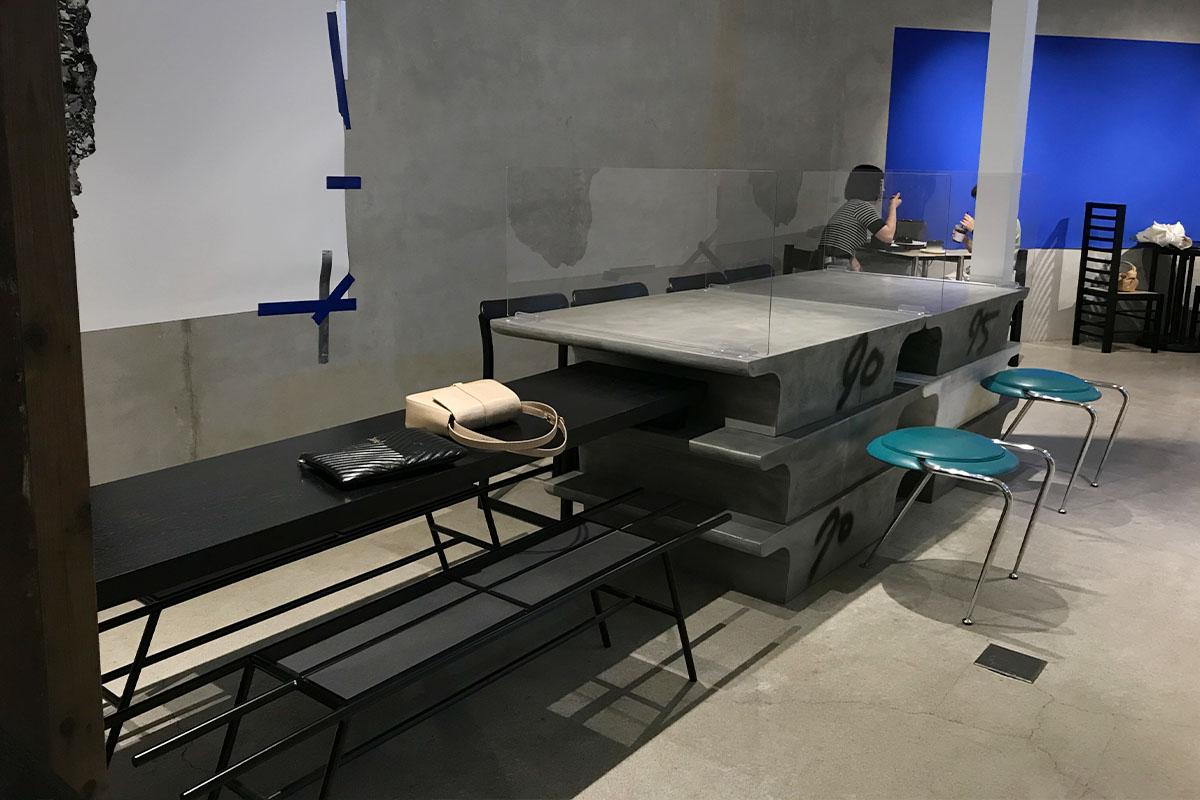 Are any of you familiar with this table?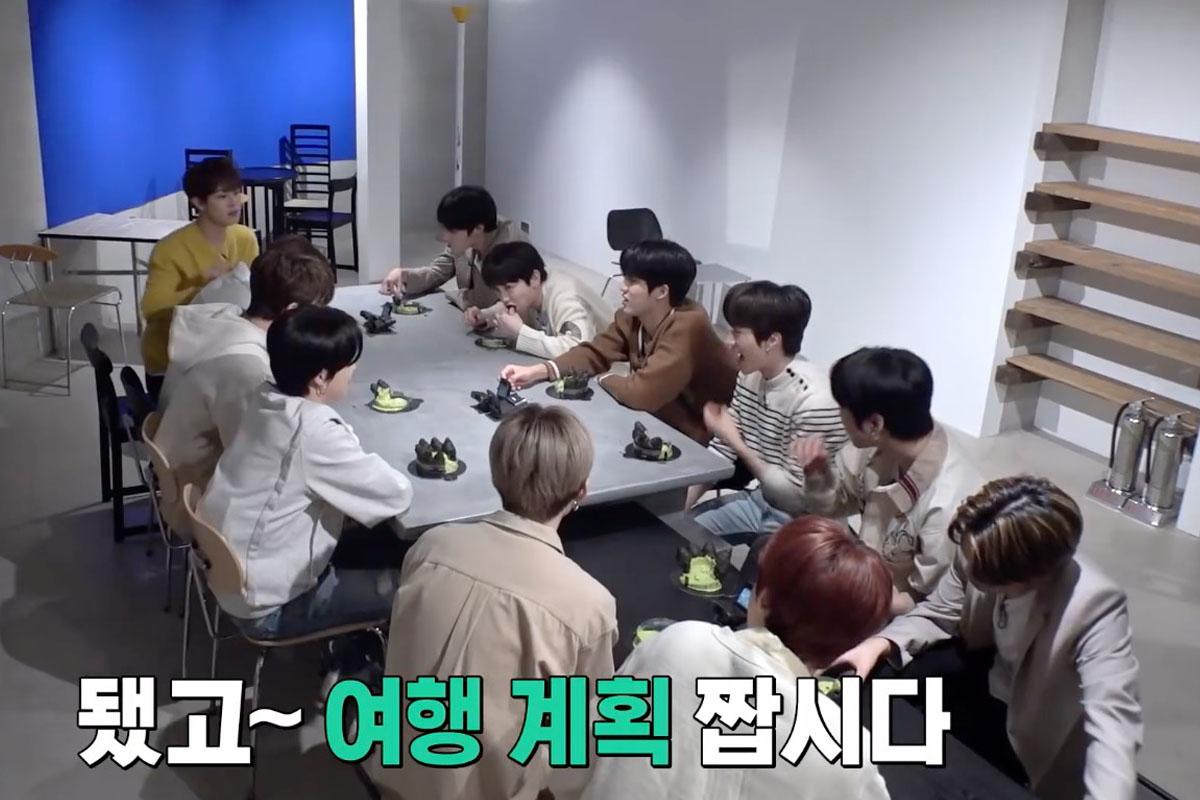 This is the table where the members of Treasure sat during the Treasure Map shoot.
If you're a fan visiting this cafe, do not miss out!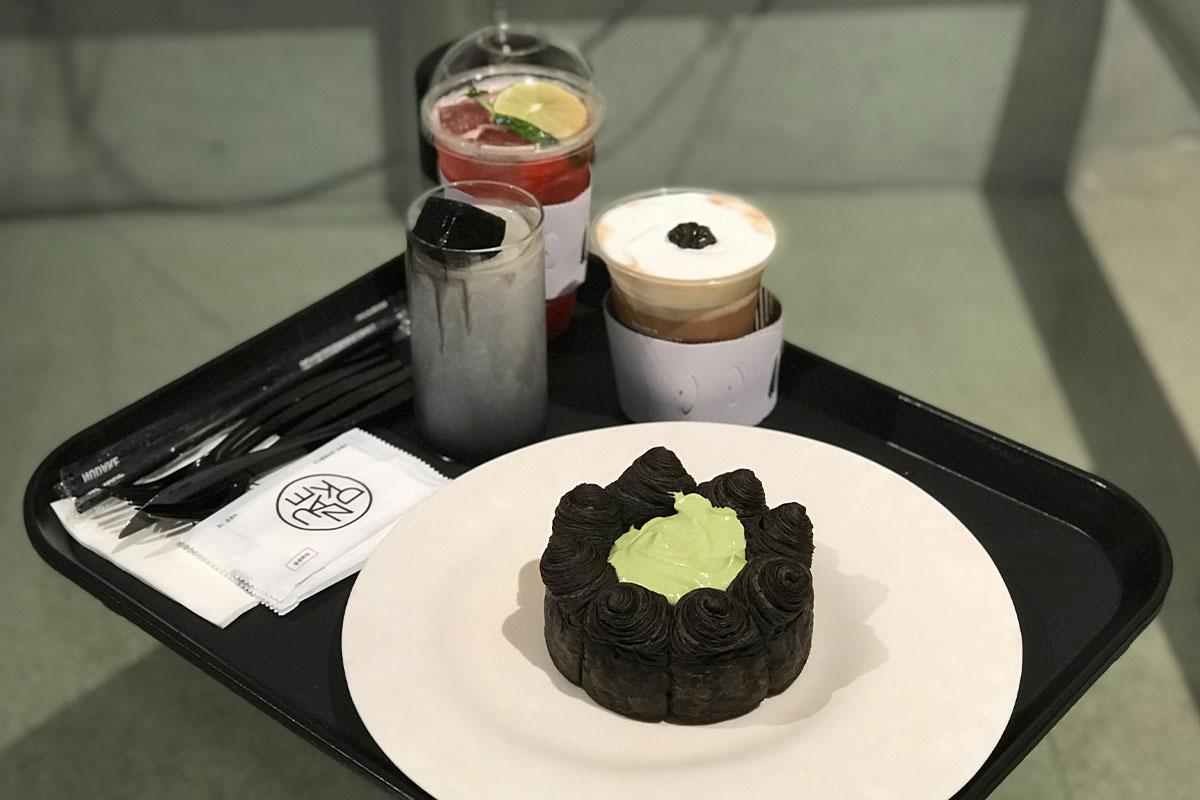 We ordered their best-selling dessert and drinks.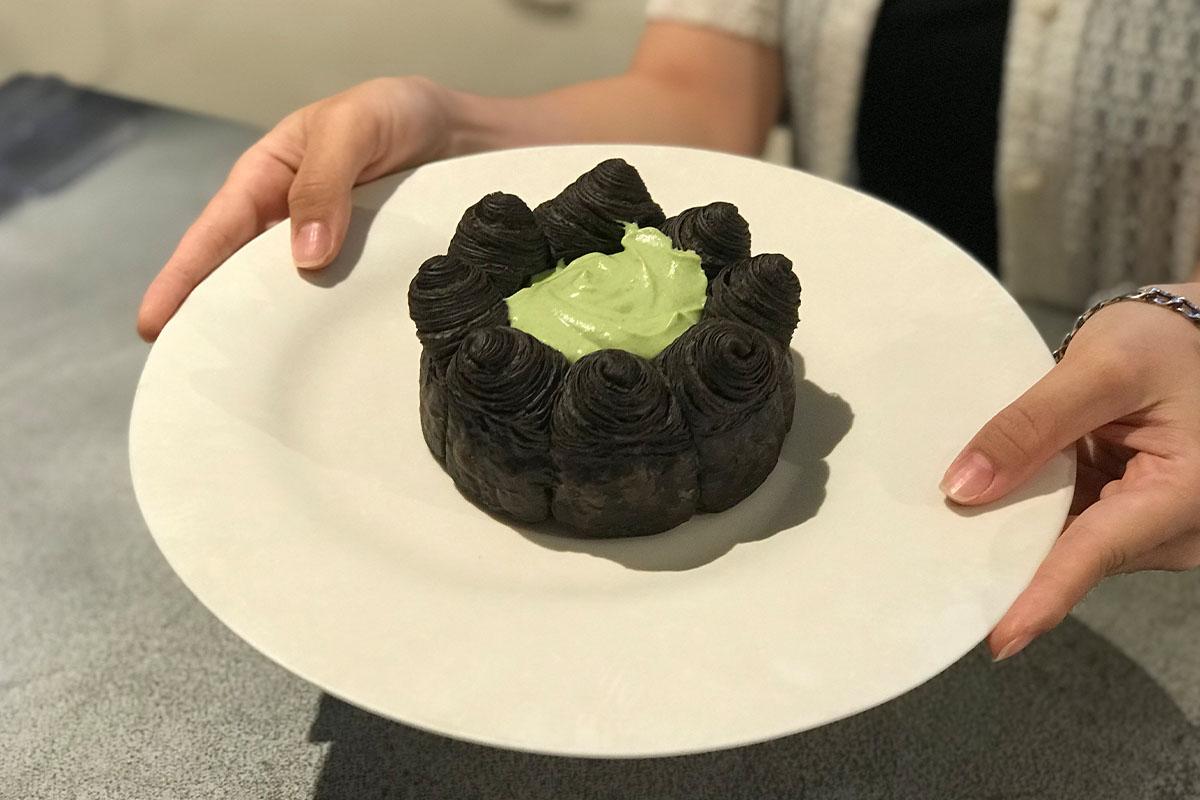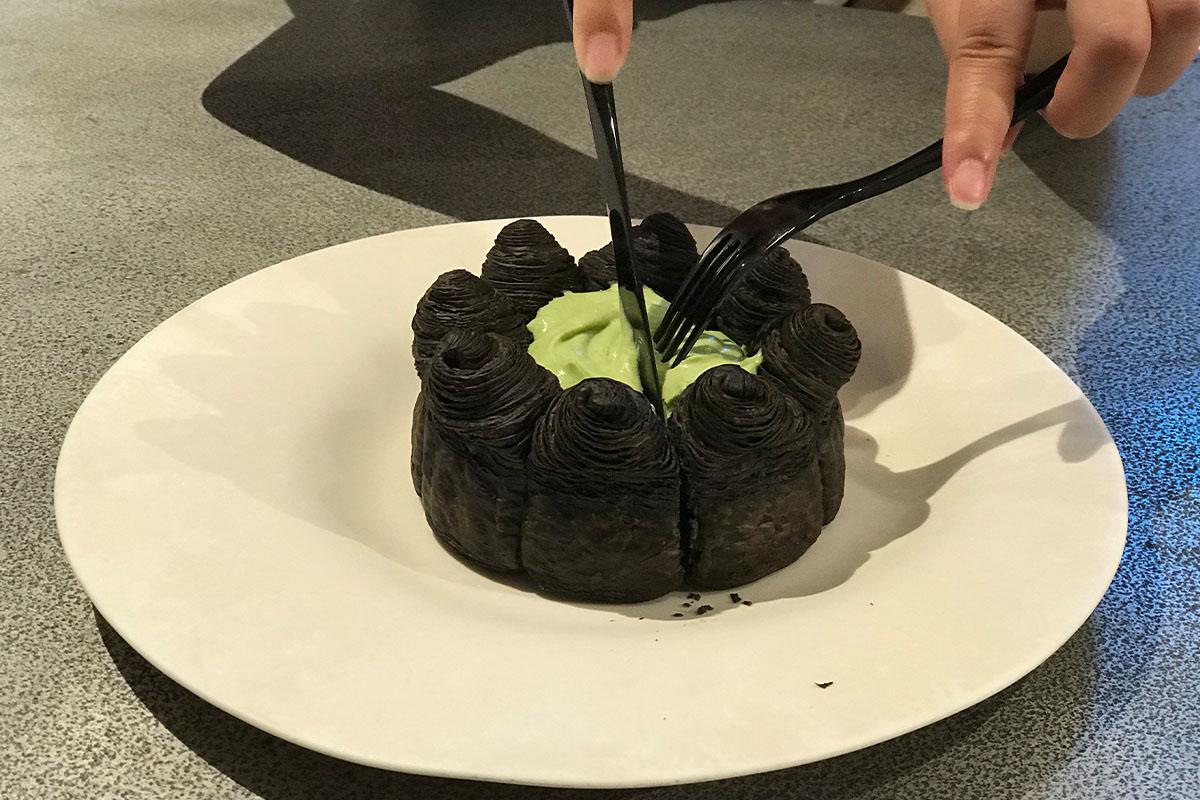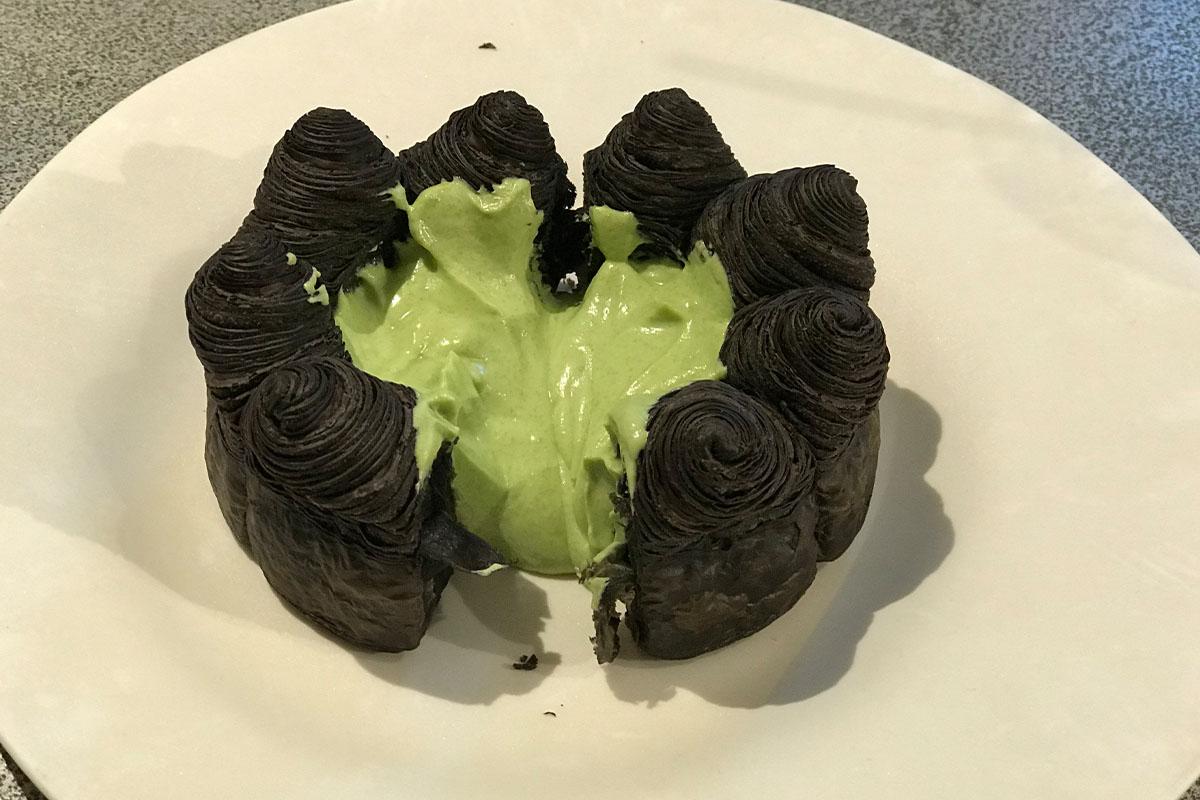 Peak Small
23,000 won
Let's start with the first menu item! We ordered the Peak in a small size.
It's even more beautiful in person.
It looked more like an art piece than a dessert.
It took a lot for me to finally destroy it with my fork.
It is basically a croissant and inside there is green tea cream filling.
The croissant and the cream went very well together.
The green tea scent in the cream wasn't very strong so it didn't have that overpowering flavor that we were afraid of.
The staff said that if you can't finish it, it's hard to pack and take it to go, so we recommend ordering it as take out if you're not sure that you can finish it.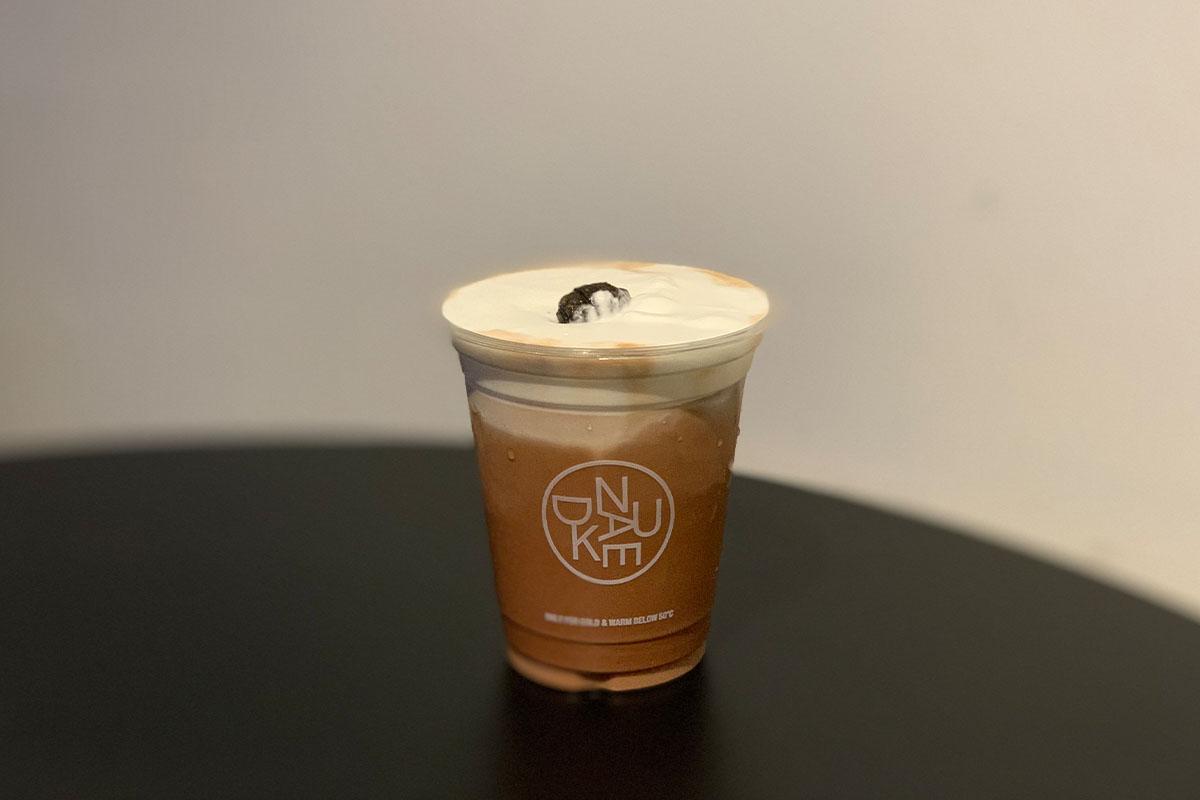 Nu Truffle
9,000 won
The first drink we tried was Nu Truffle.
This drink is a signature item at the cafe which is coffee with cream on top.
They even topped it with a mini-croissant, which was very delicious.
It was the perfect match with the cream truffle.
With the bitter taste of coffee, the smell of truffle gets faint and tastes really good.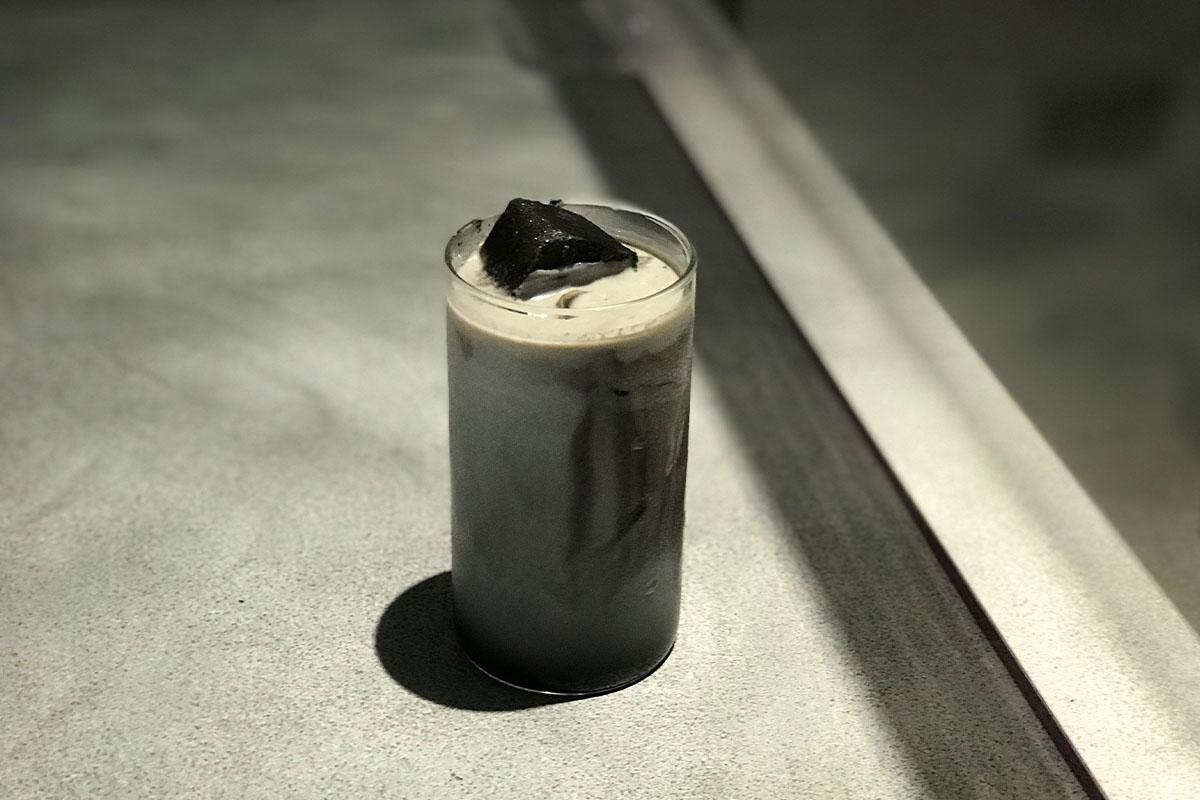 Dutch Black
7,000 won
The second drink we got was the Dutch Black.
This drink is the perfect blend of coffee.
The coffee comes with ice, so it tastes very smooth at first and after the ice melts, you can really taste the black coffee.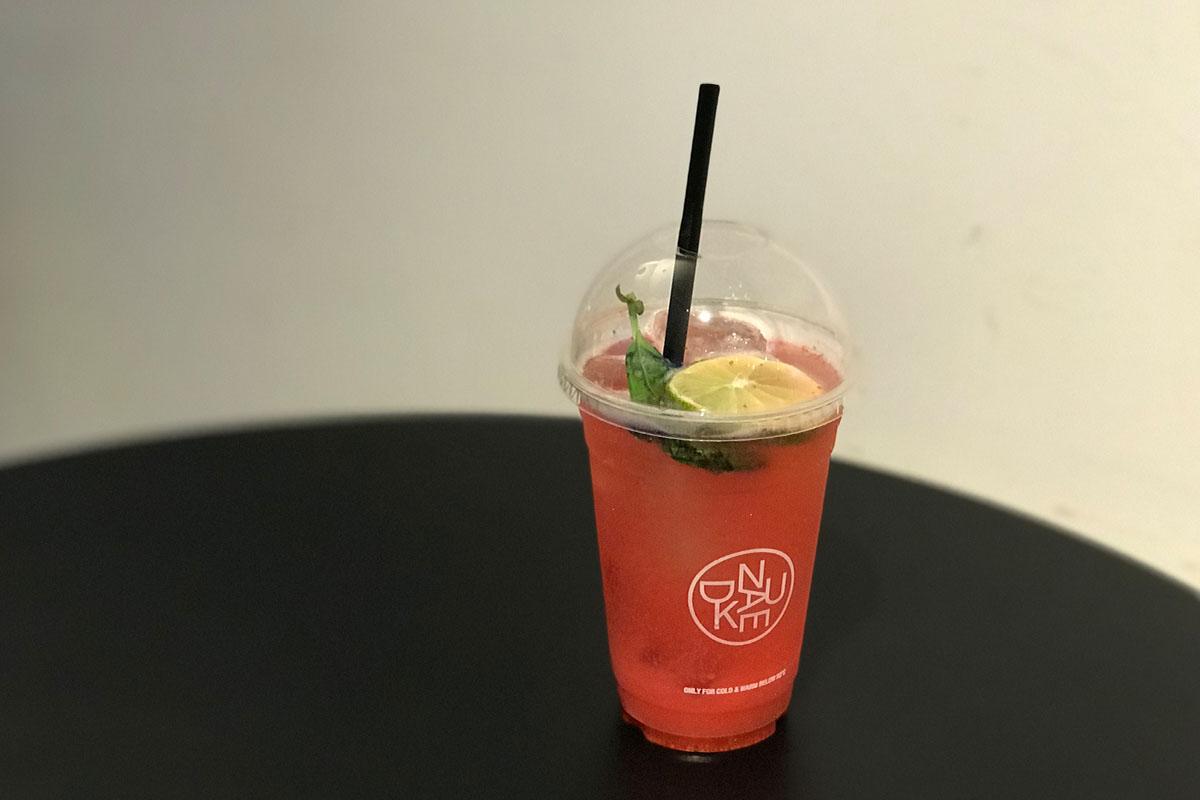 Blooming Berry
6,500 won
Finally, we have the Blooming Berry.
It's a great option for those looking for some refreshment who don't drink coffee.
The sweetness of the berry will wake you right up!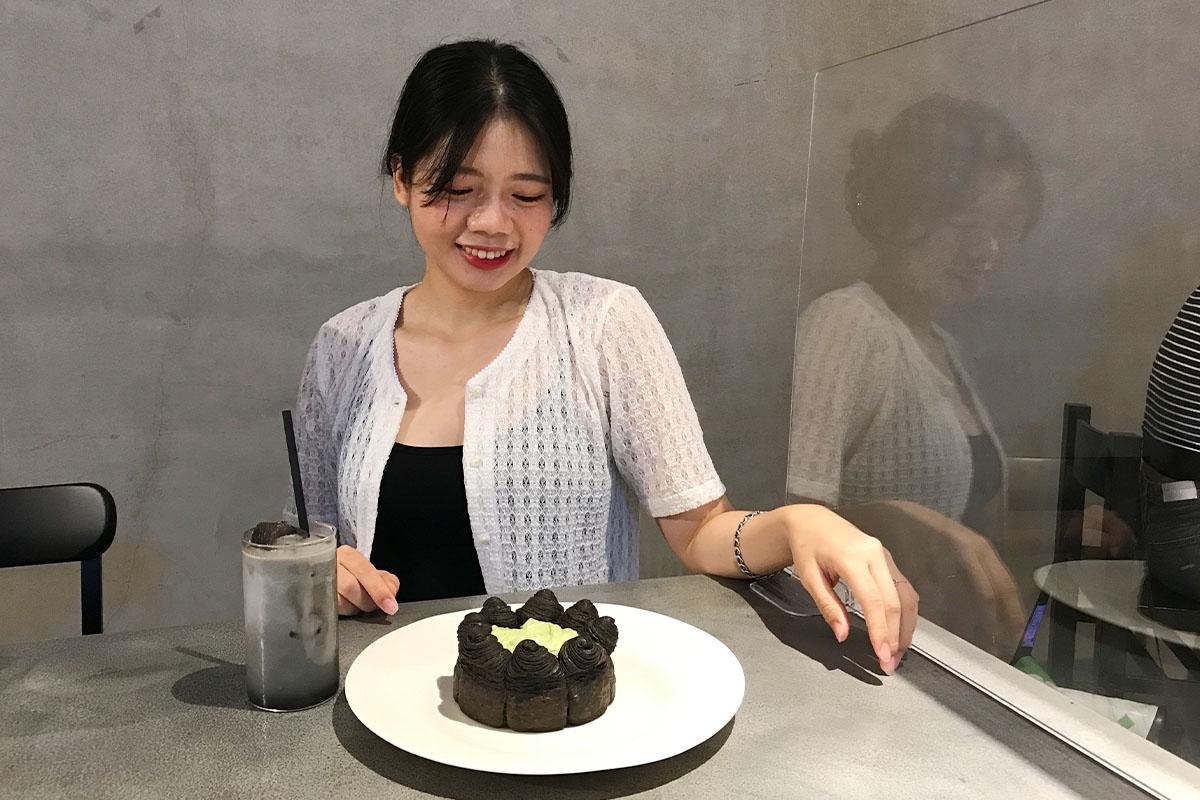 We had to take a picture sitting in the seats of the members of Treasure with the artistic dessert.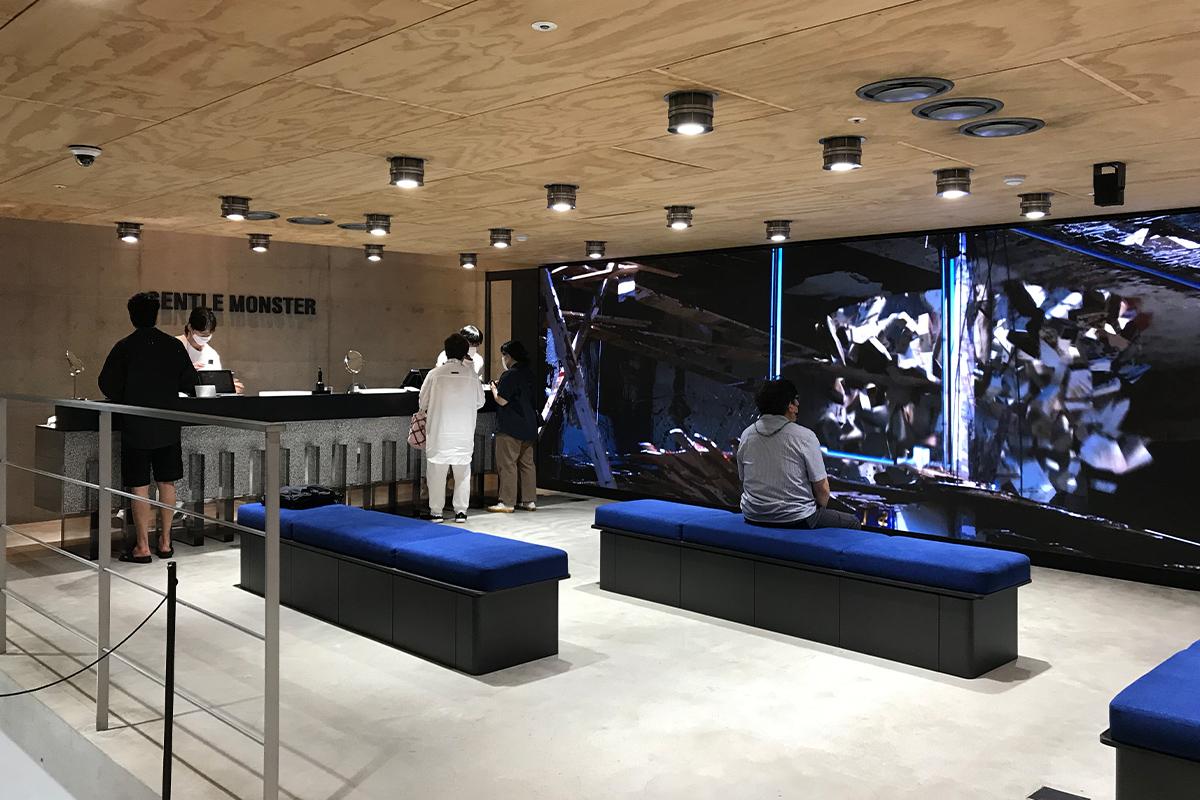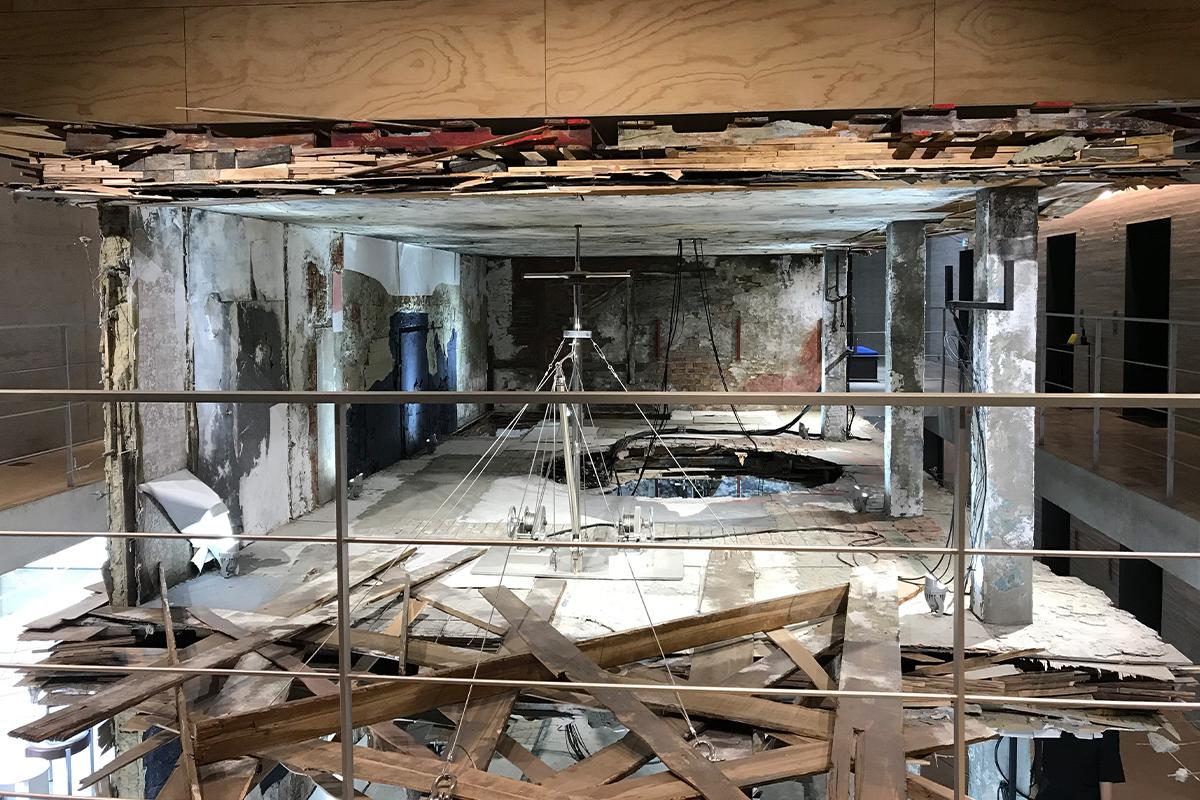 After we finished eating, we went up to the next level.
This floor is where you can see some artwork.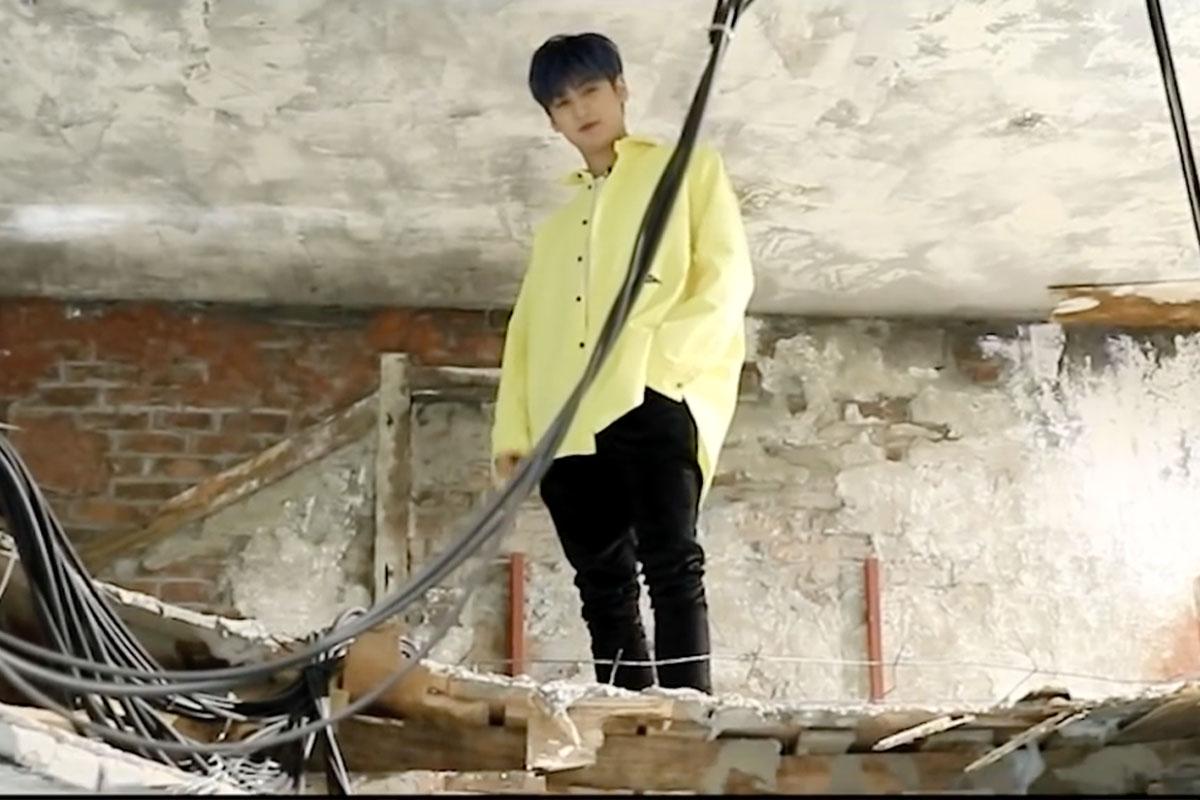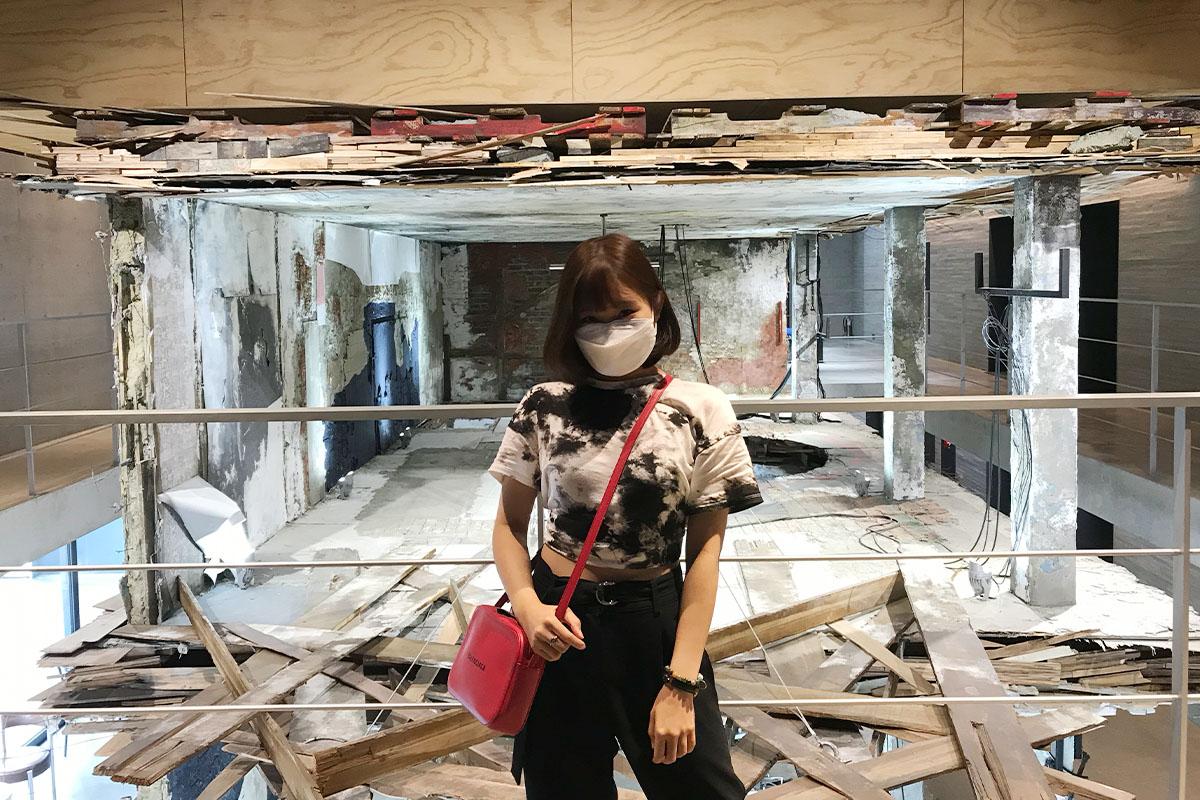 Chanwoo from iKON took a picture on this floor as well.
Even if we can't enter this area, we took this opportunity to get a picture in front of it.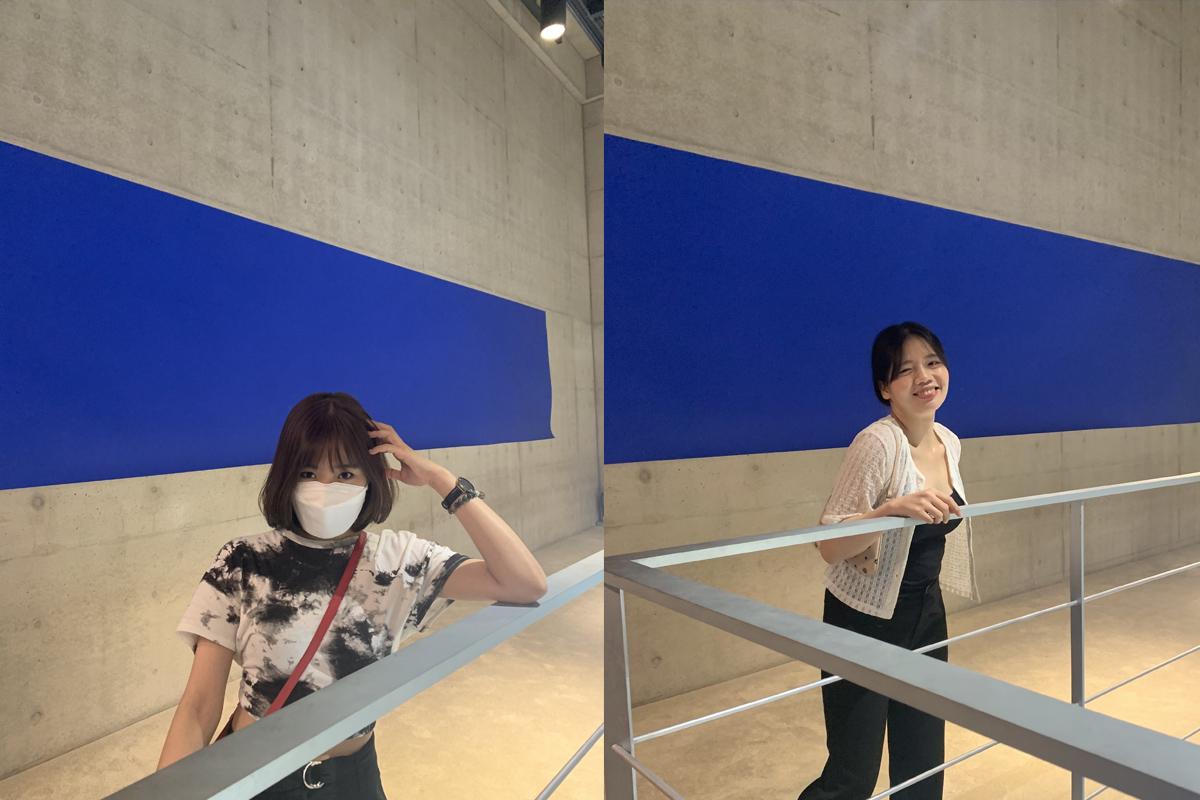 There's a lot of cool spots here.
If you enjoy taking pictures, you'll have a blast here.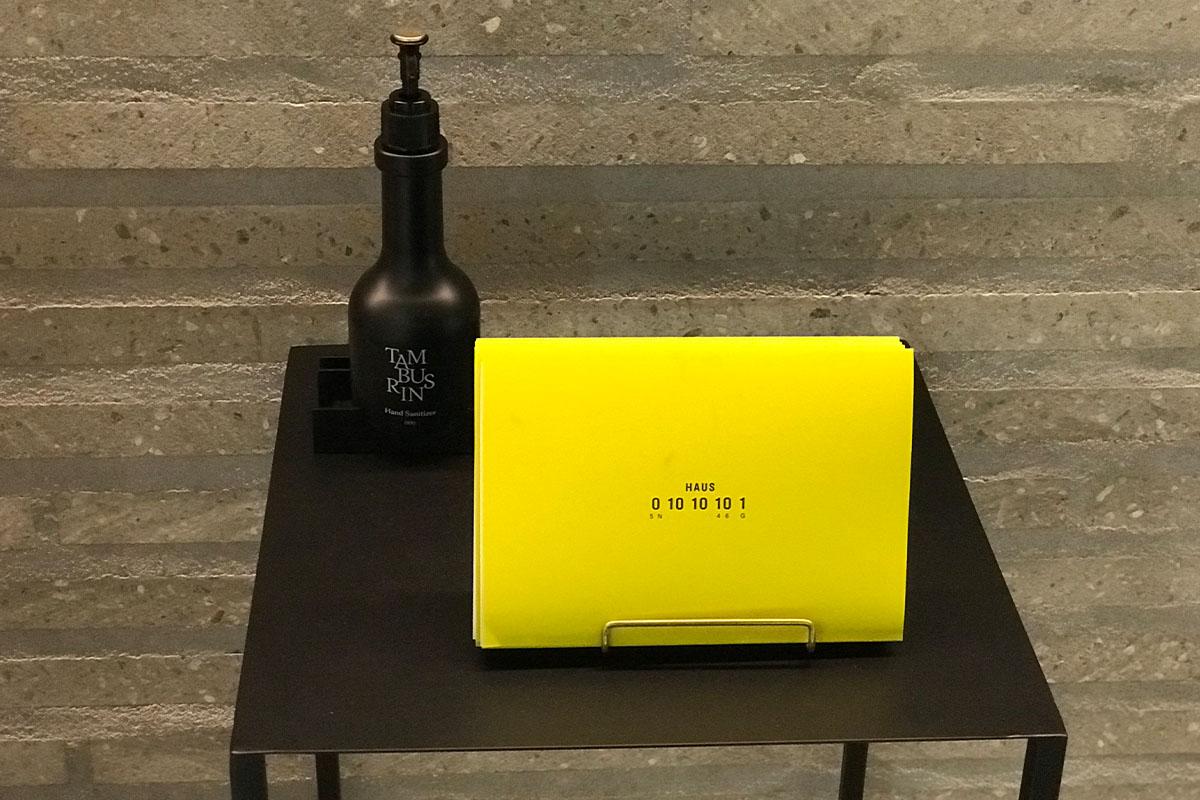 Each floor of the elevator has the Tramburins brand product displayed.
I tried the product and it smells amazing.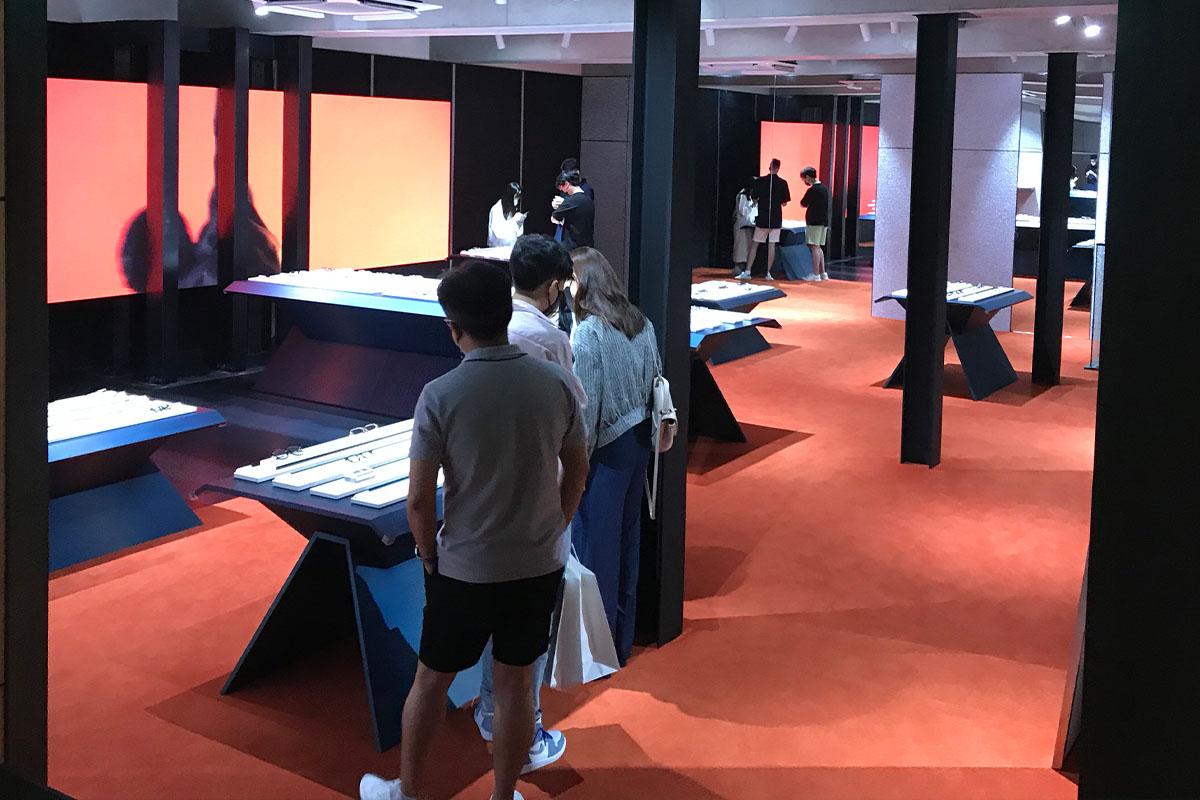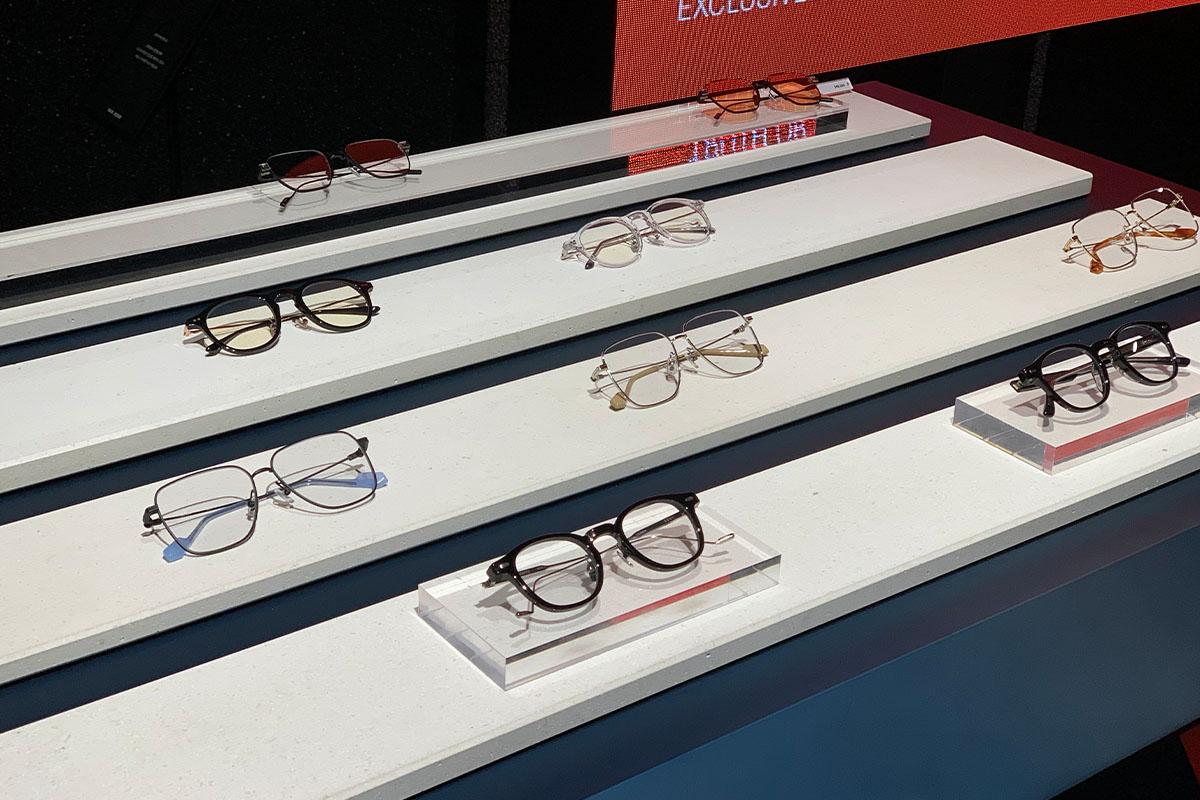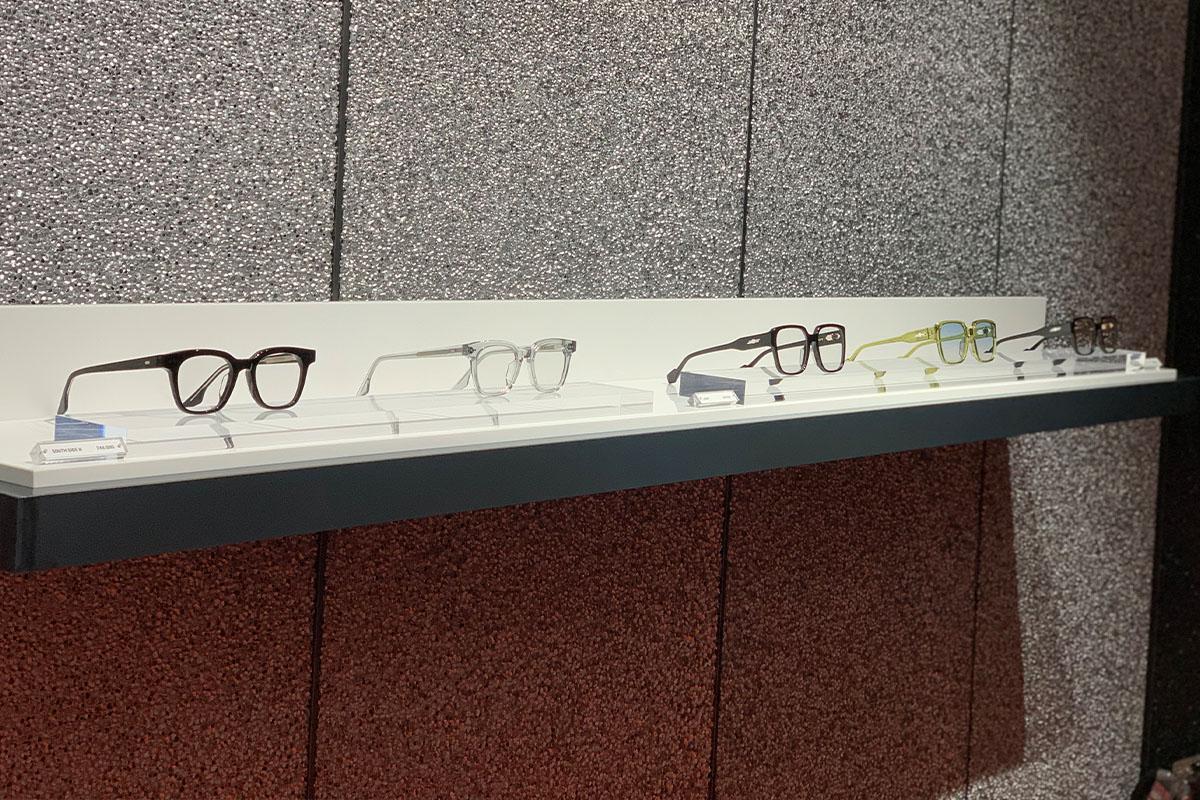 We then visited Gentle Monster on the second floor which had endless rows of sunglasses.
There are a lot of cool designs to choose from that looked so trendy!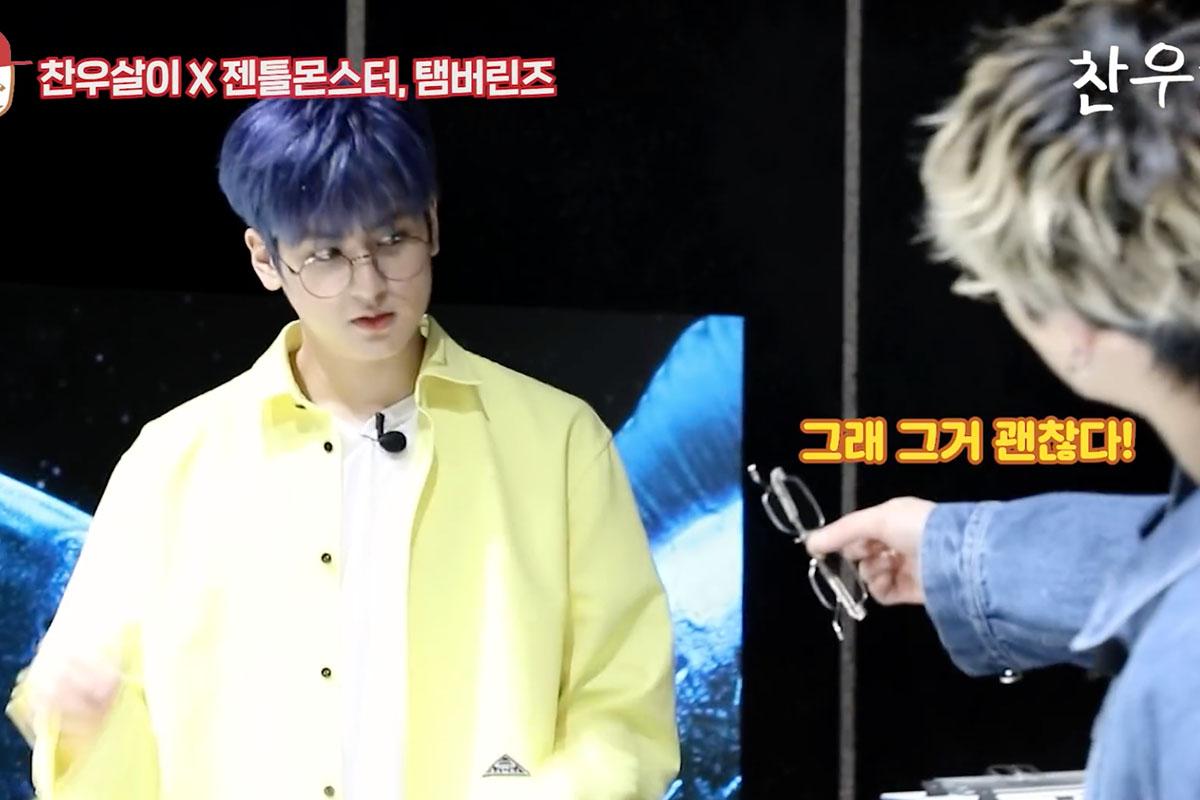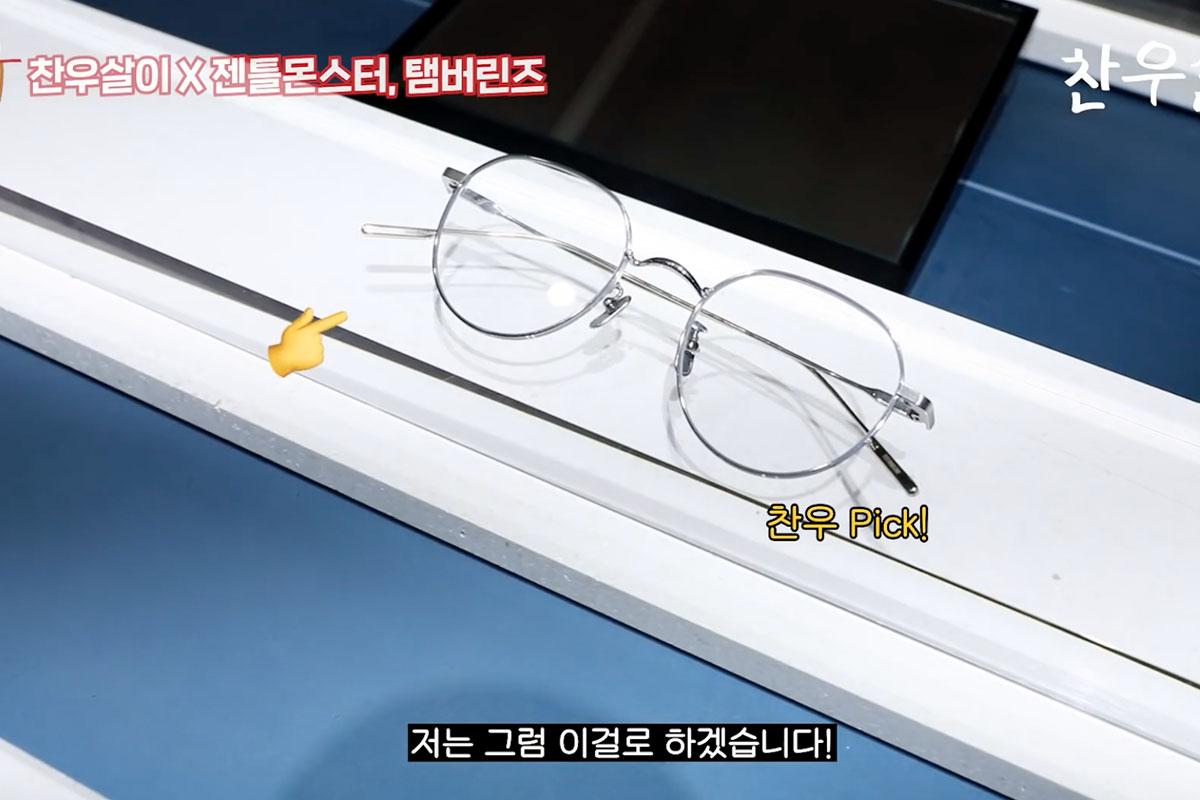 The members of iKON also enjoyed trying and purchasing sunglasses here.
We tried on the sunglasses that Chanwoo tried on here.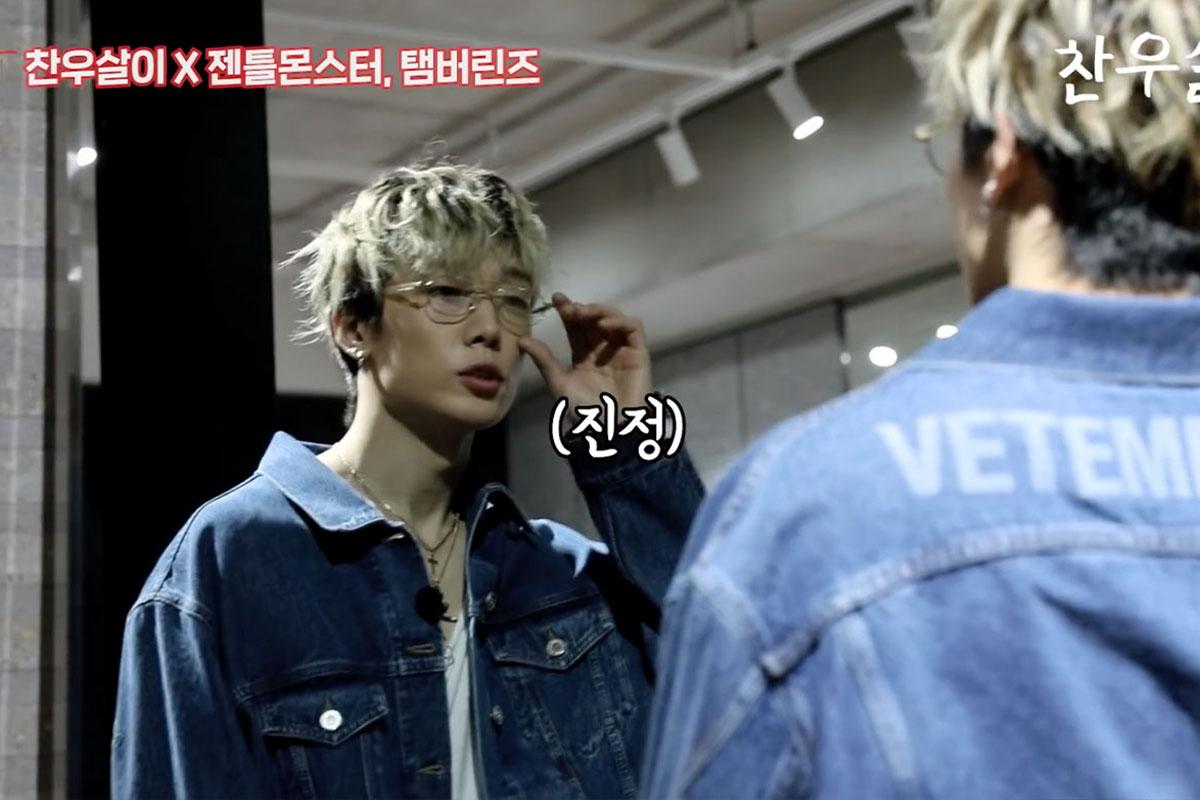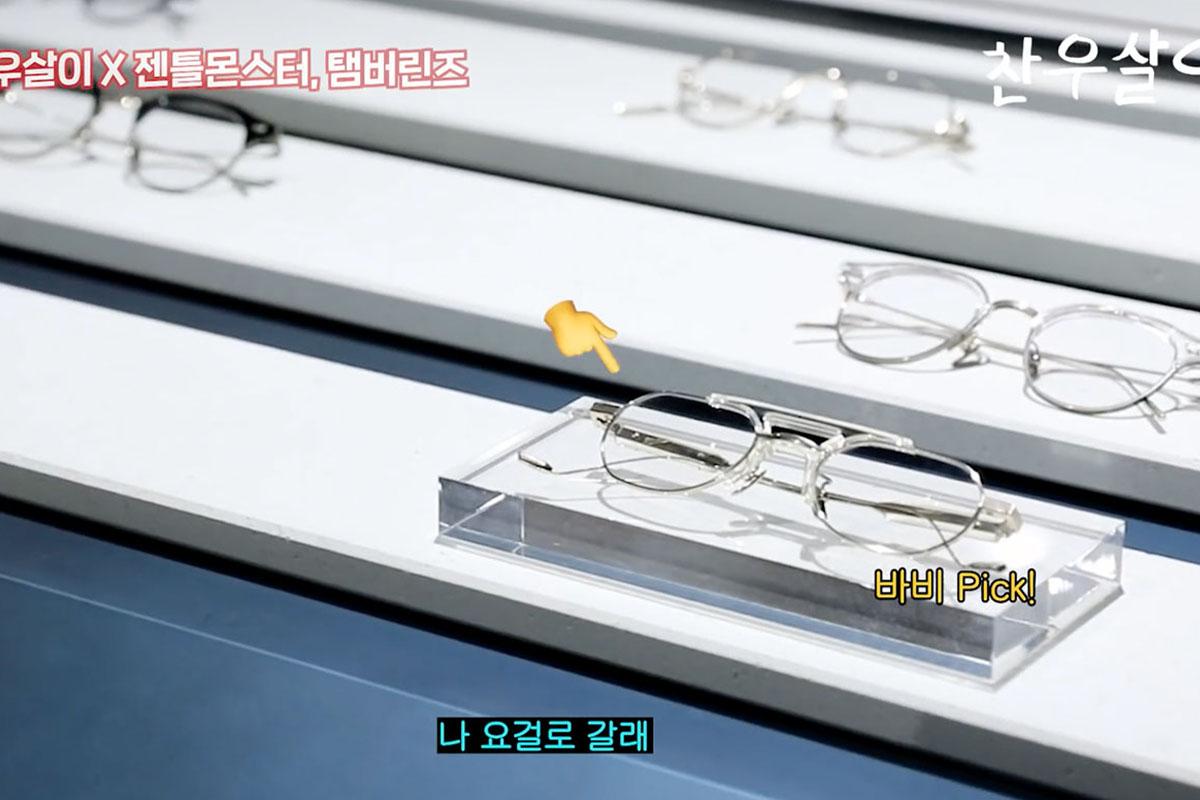 And don't miss out on trying the sunglasses picked by Bobby as well.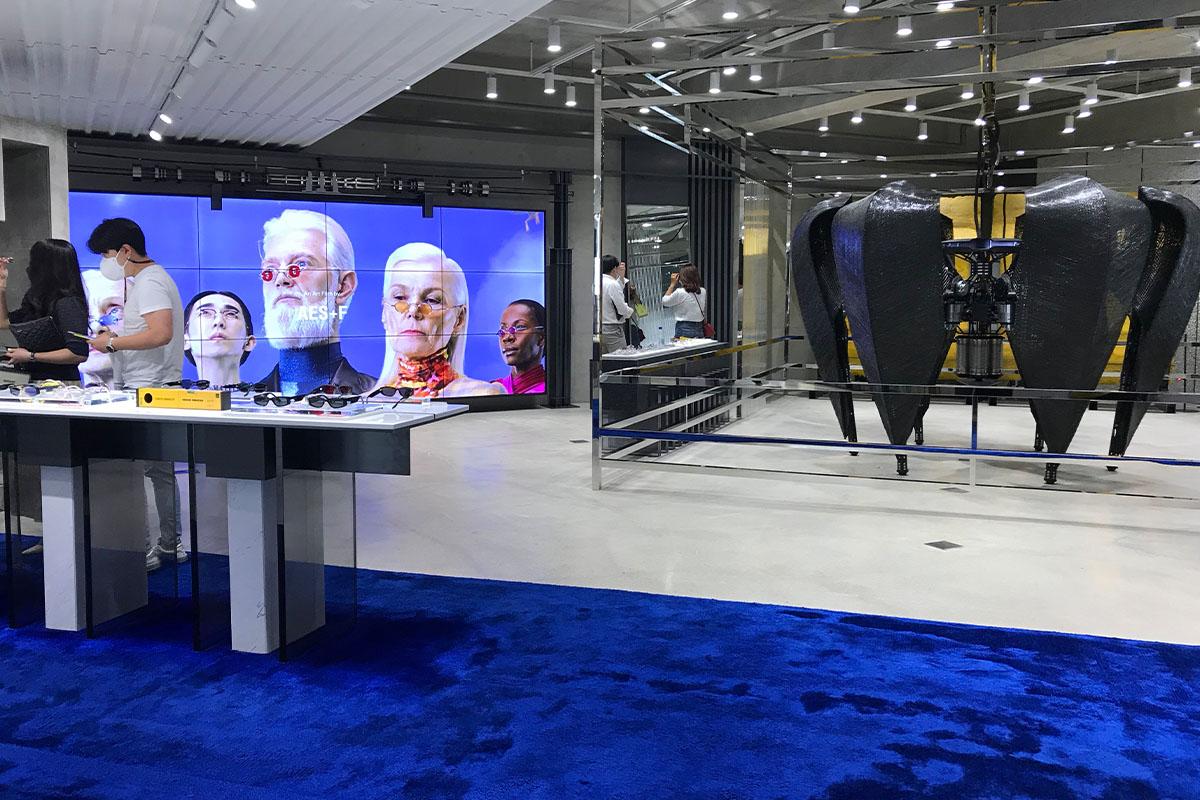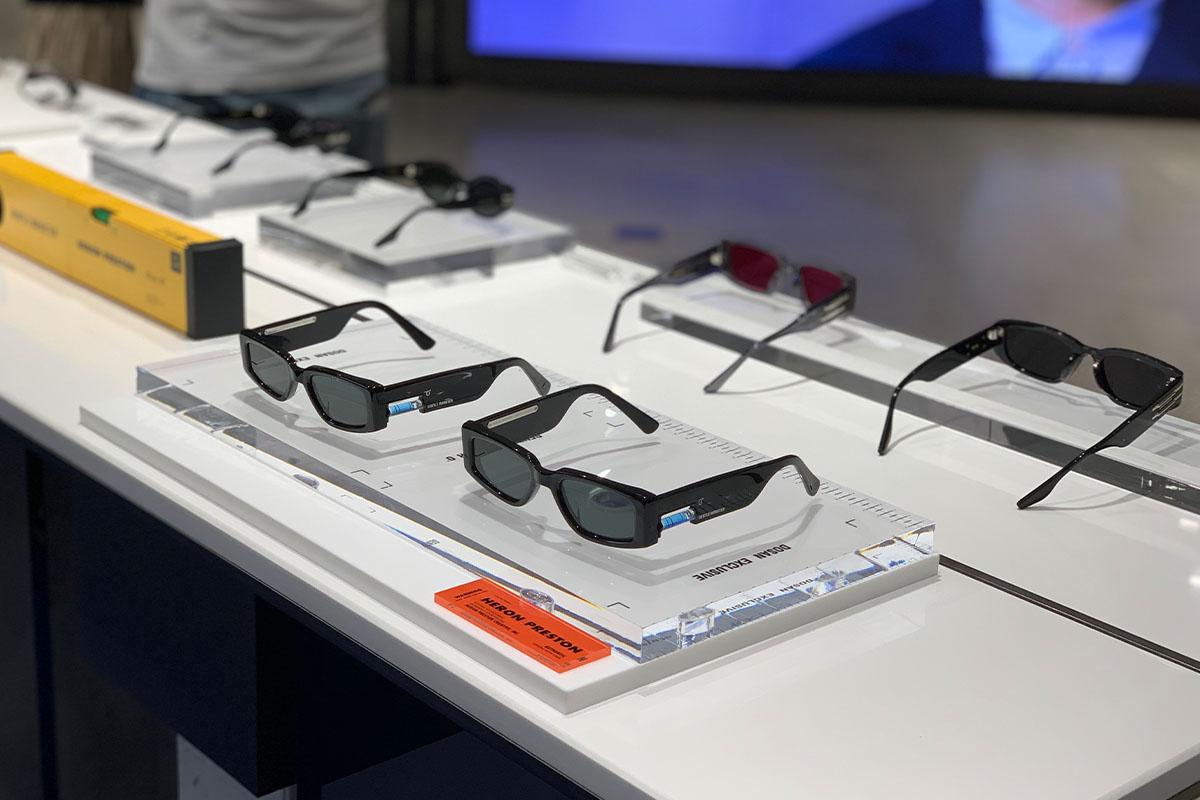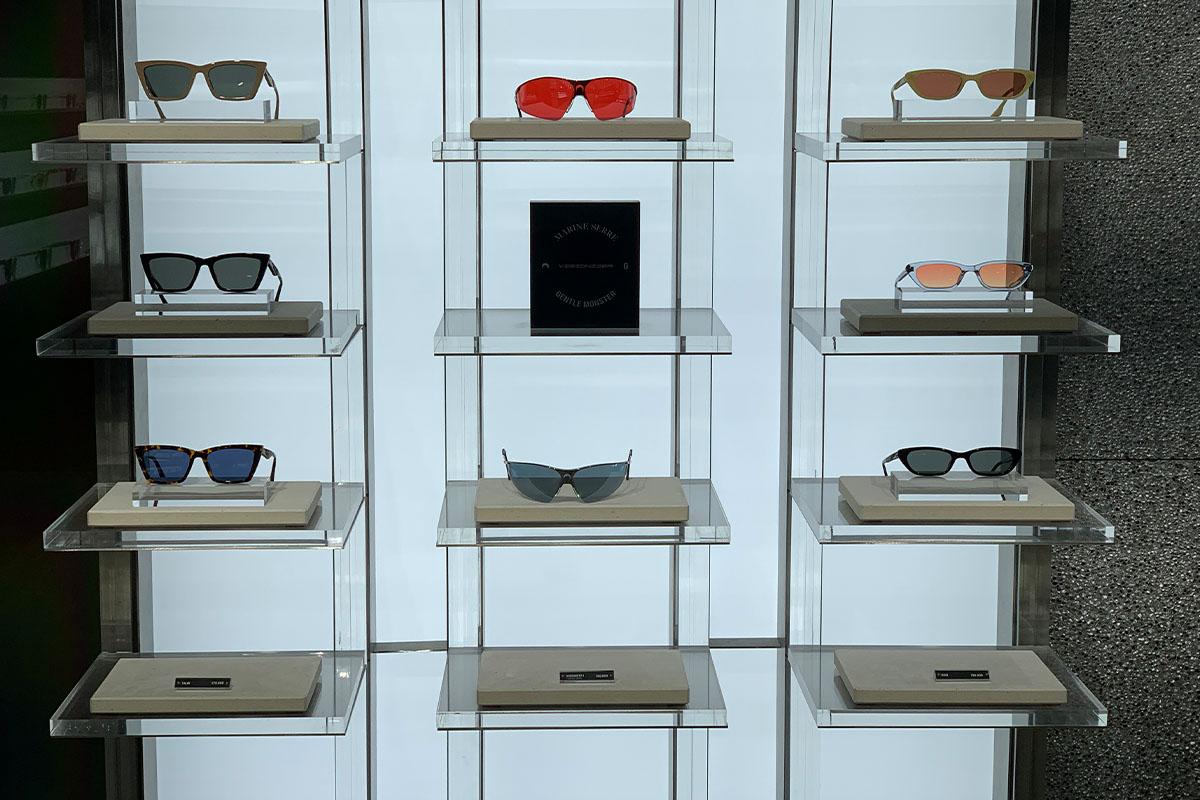 On the third floor, there is another sunglasses zone.
There are so many sunglasses that we had to add to our wishlist for our next visit.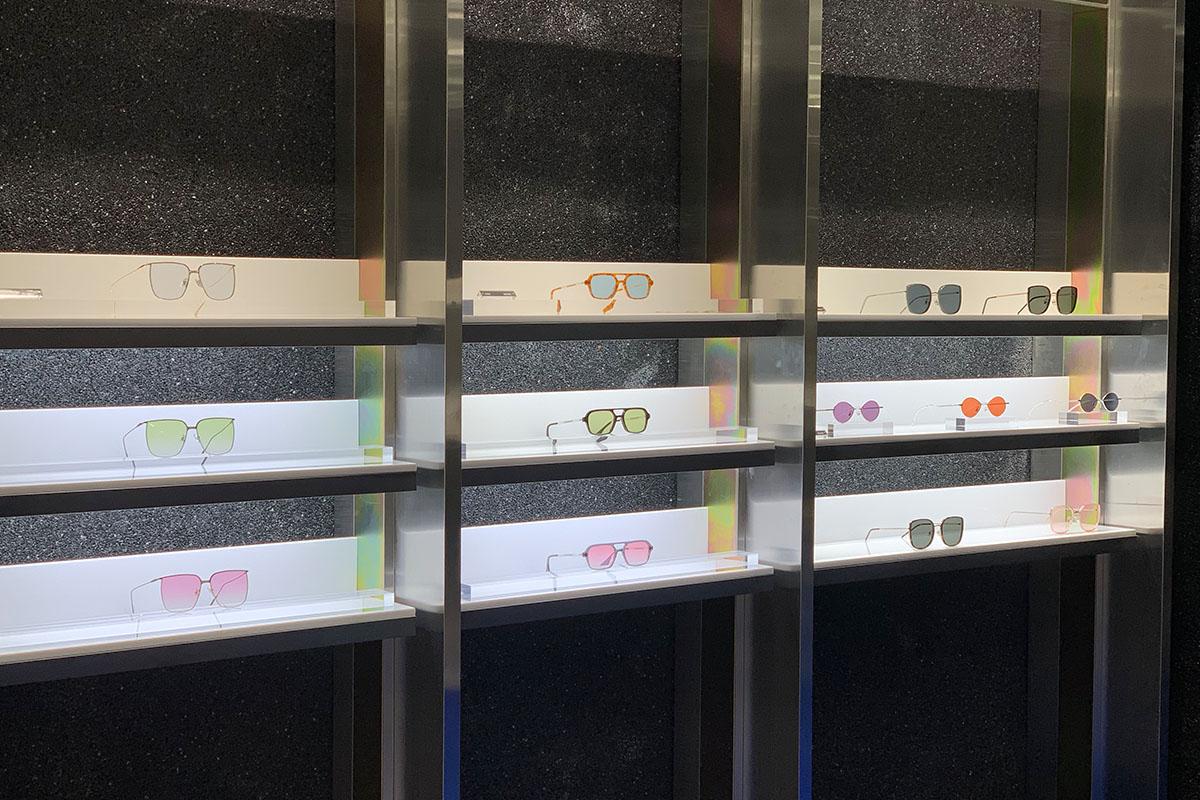 There are a variety of sunglasses, so you will have no trouble finding the style that you want.
Also, the sunglasses are very colorful and can help accessorize your outfits.
We highly recommend buying a pair of sunglasses from Gentle Monster as a souvenir for your trip to Korea.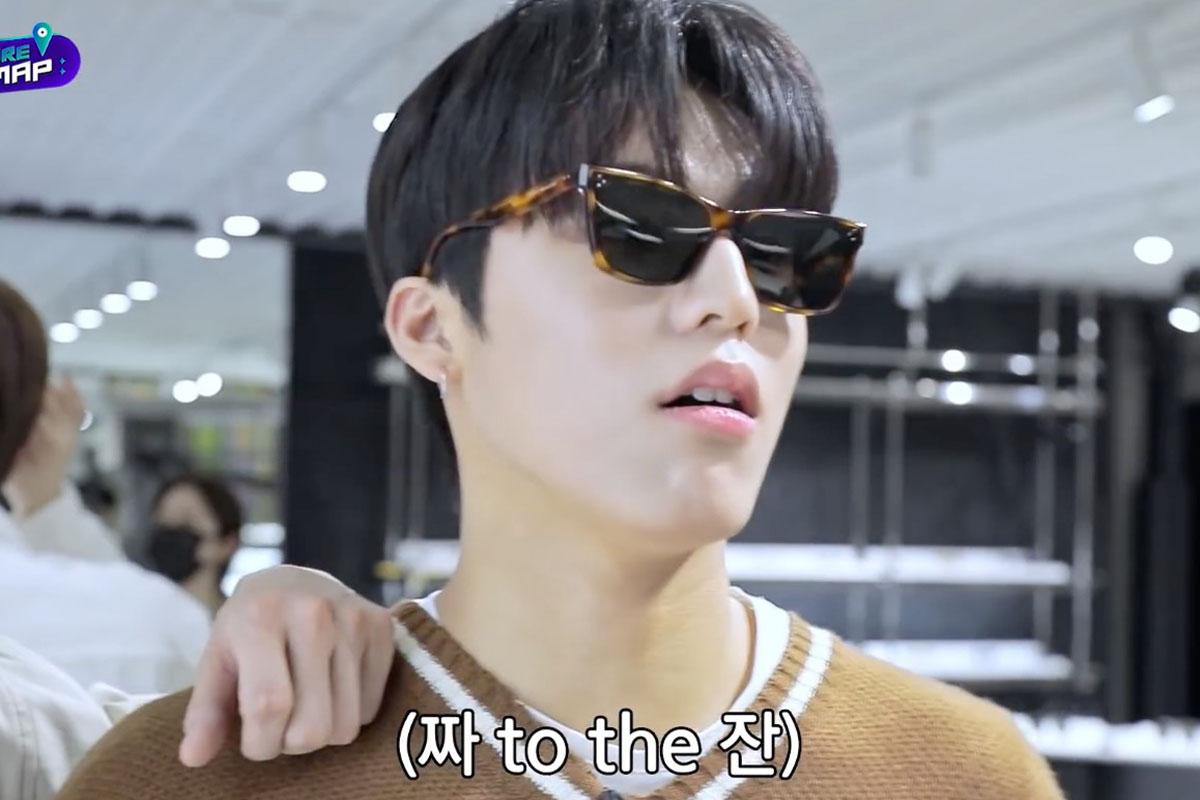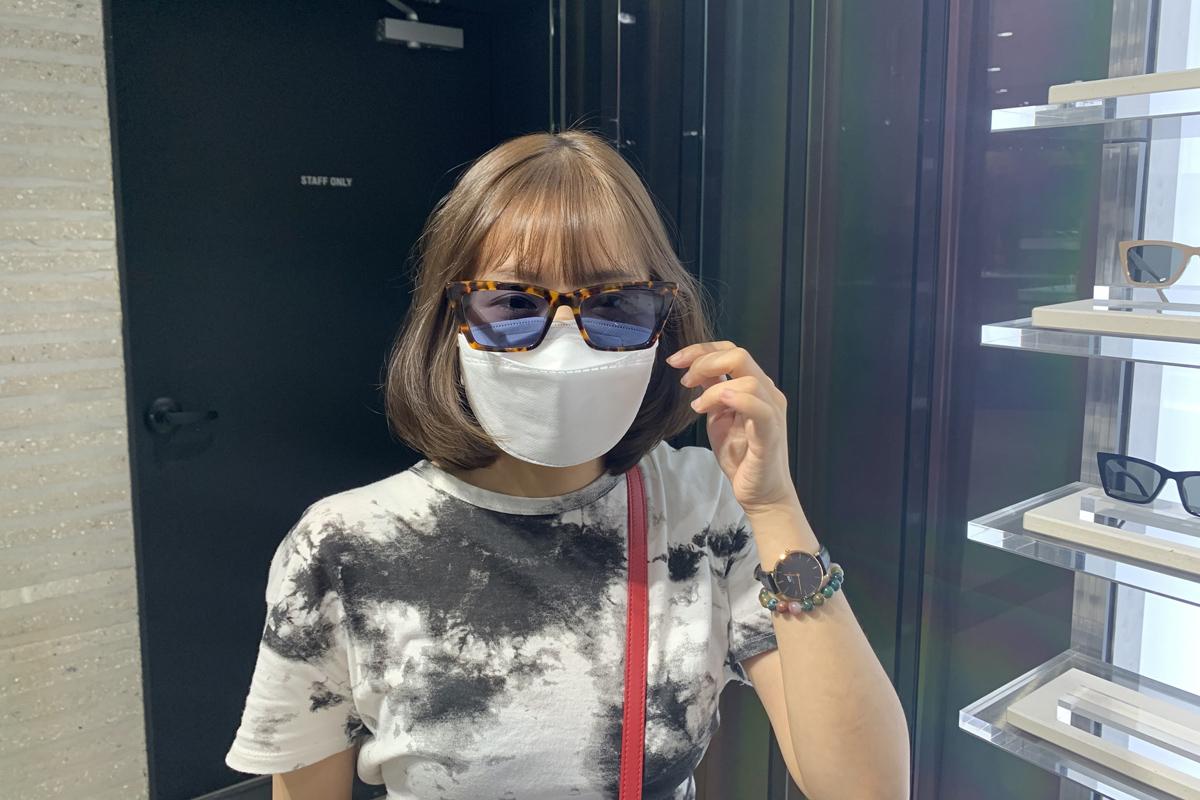 We wanted to try the same pair of sunglasses.
But we failed to look as cool as he does in the picture above.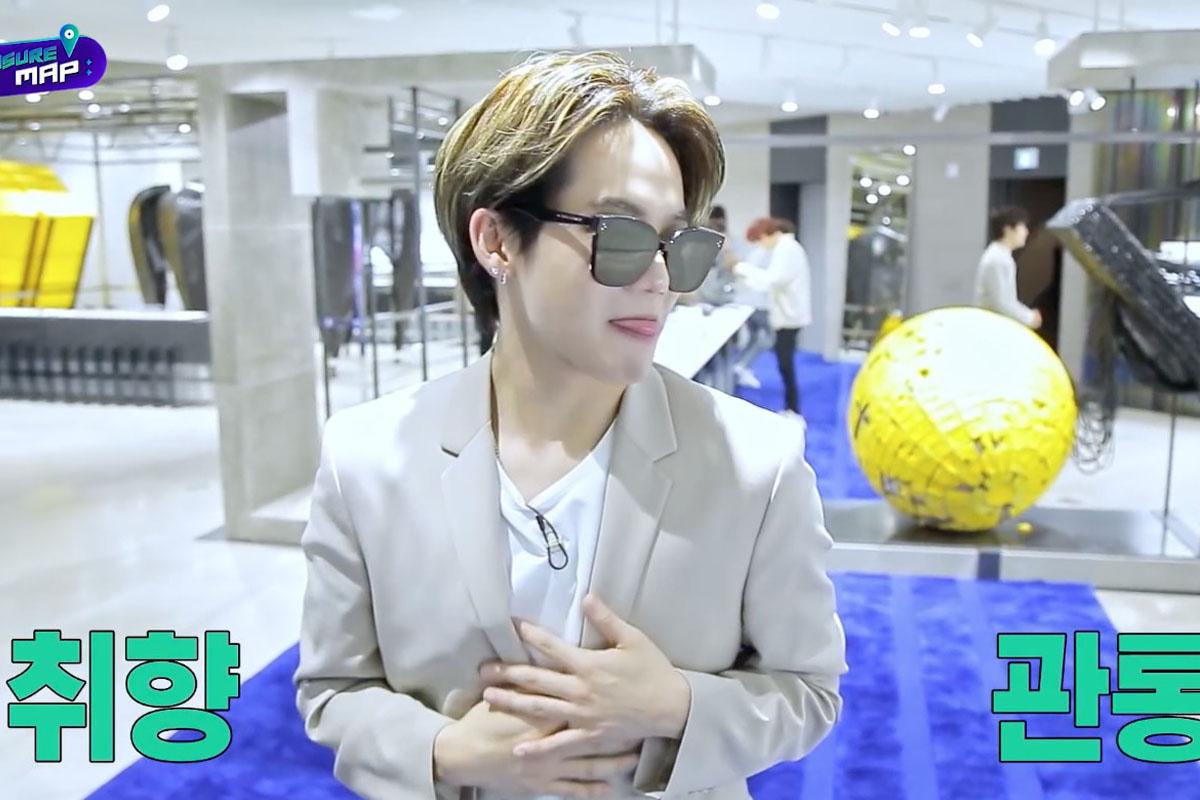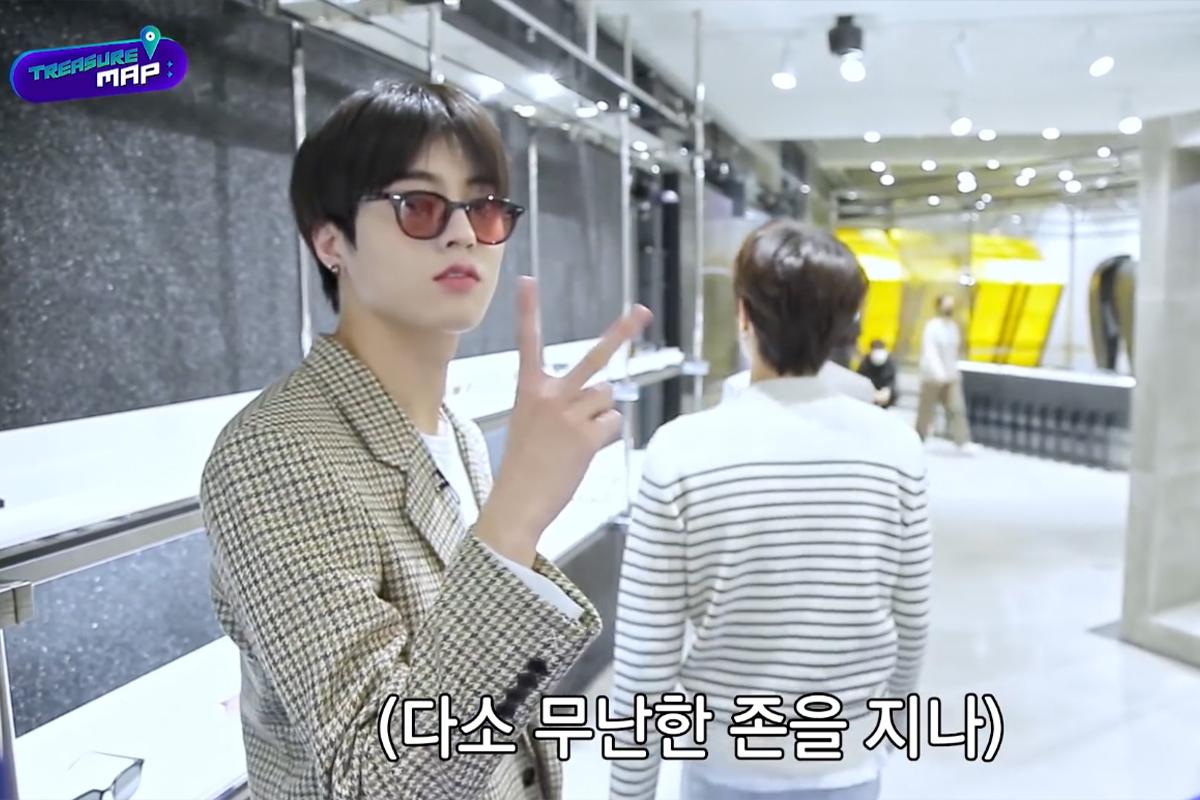 We decided to try on other sunglasses that the members tried on in the show.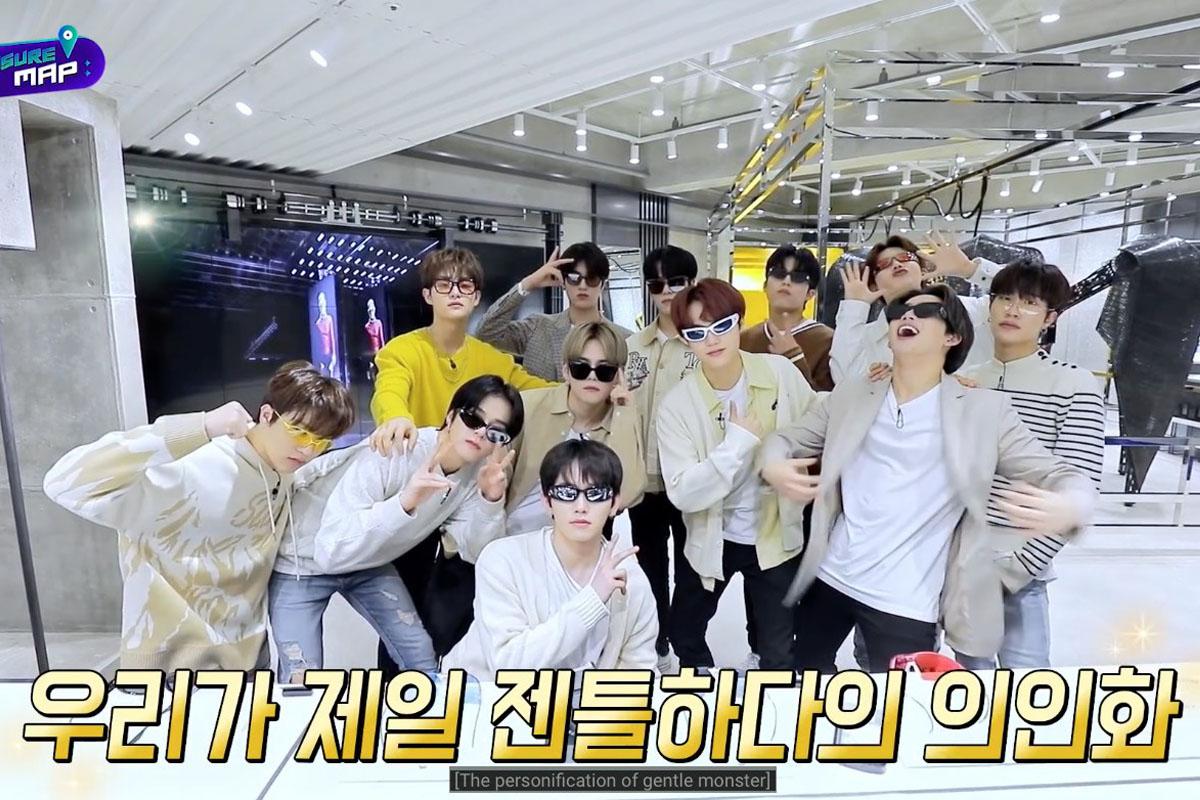 And don't forget to take a picture here!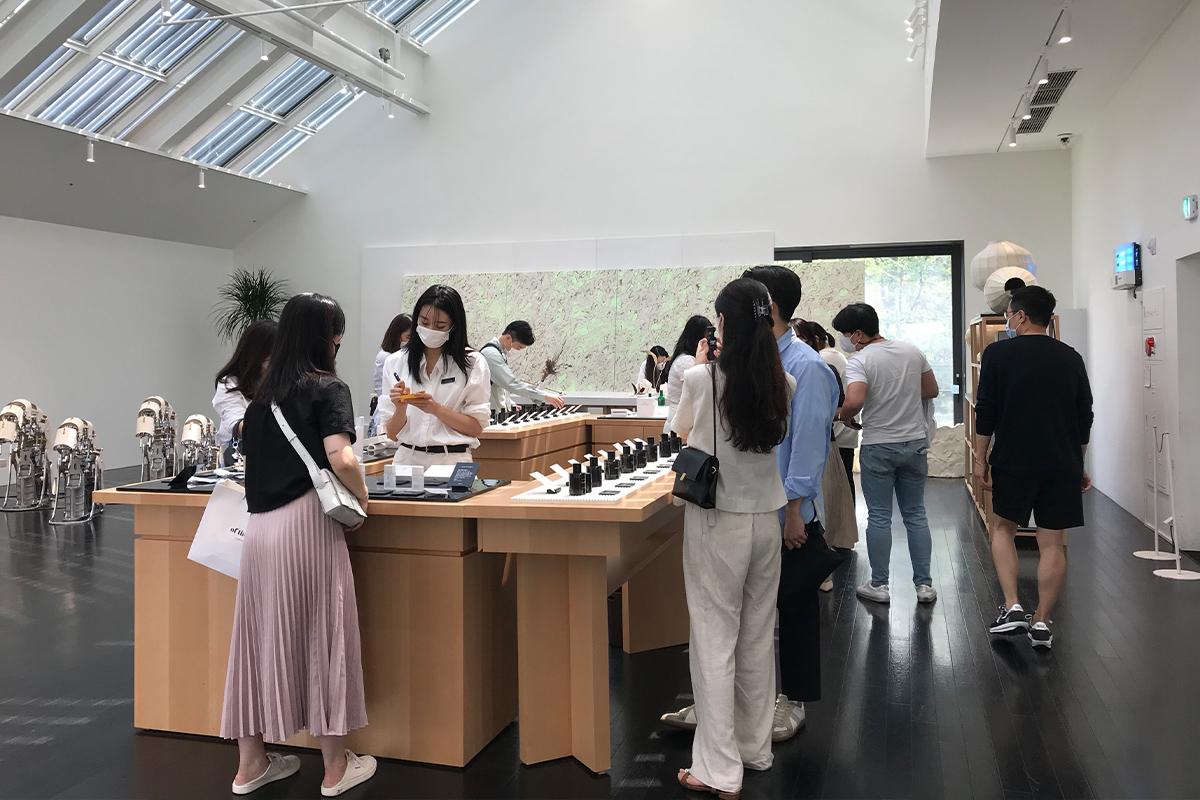 Let's move on to the last floor. This store sells beauty products by Tamburins.
It is another high-quality brand.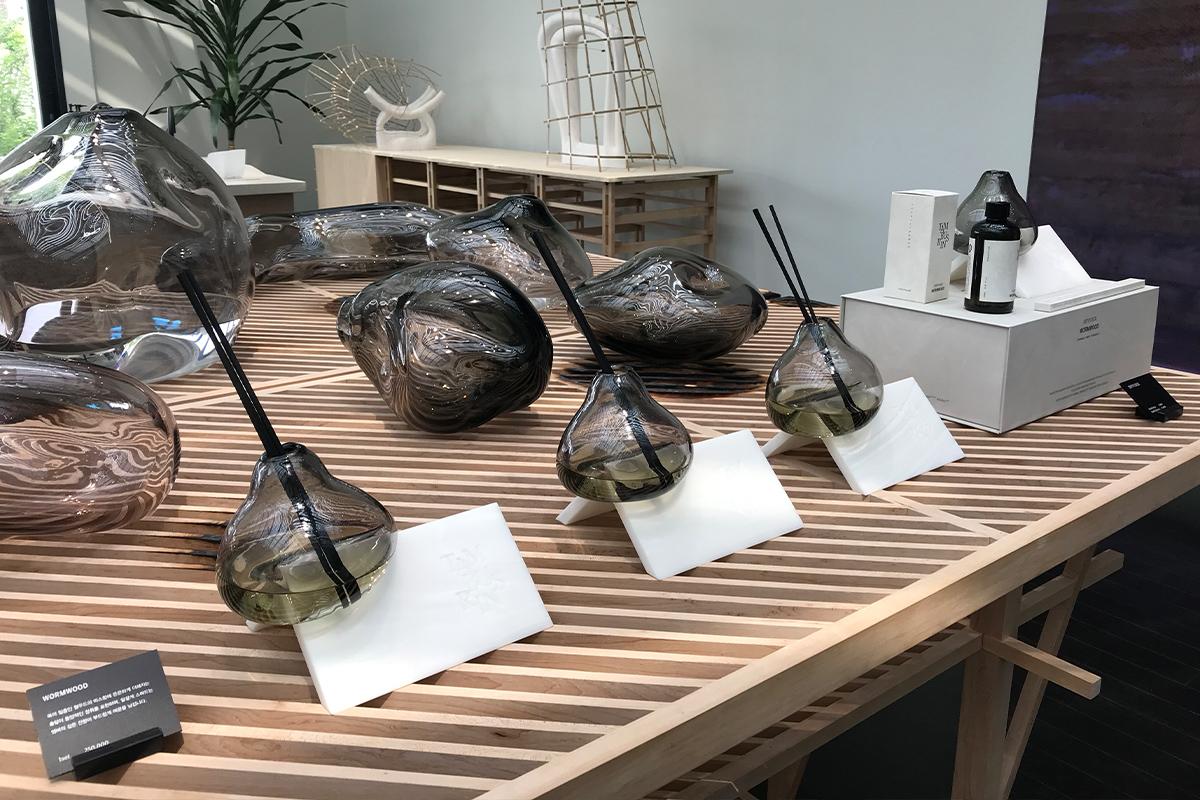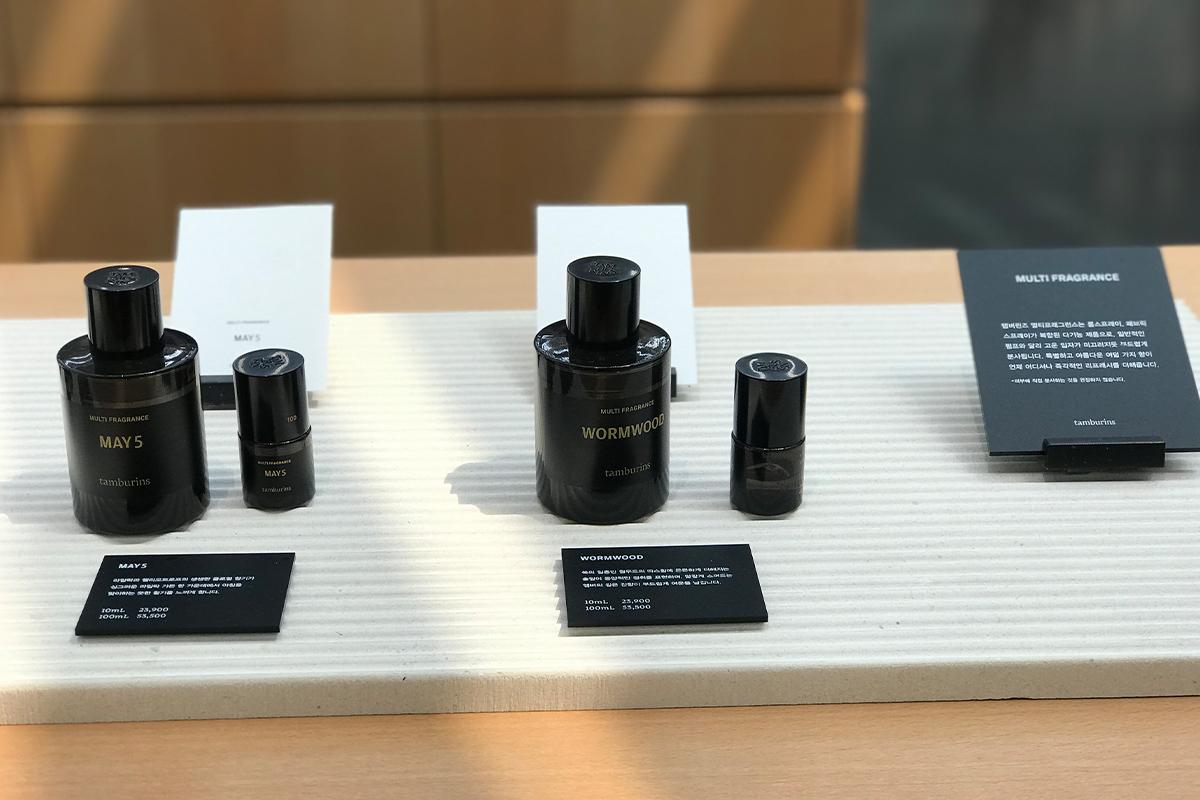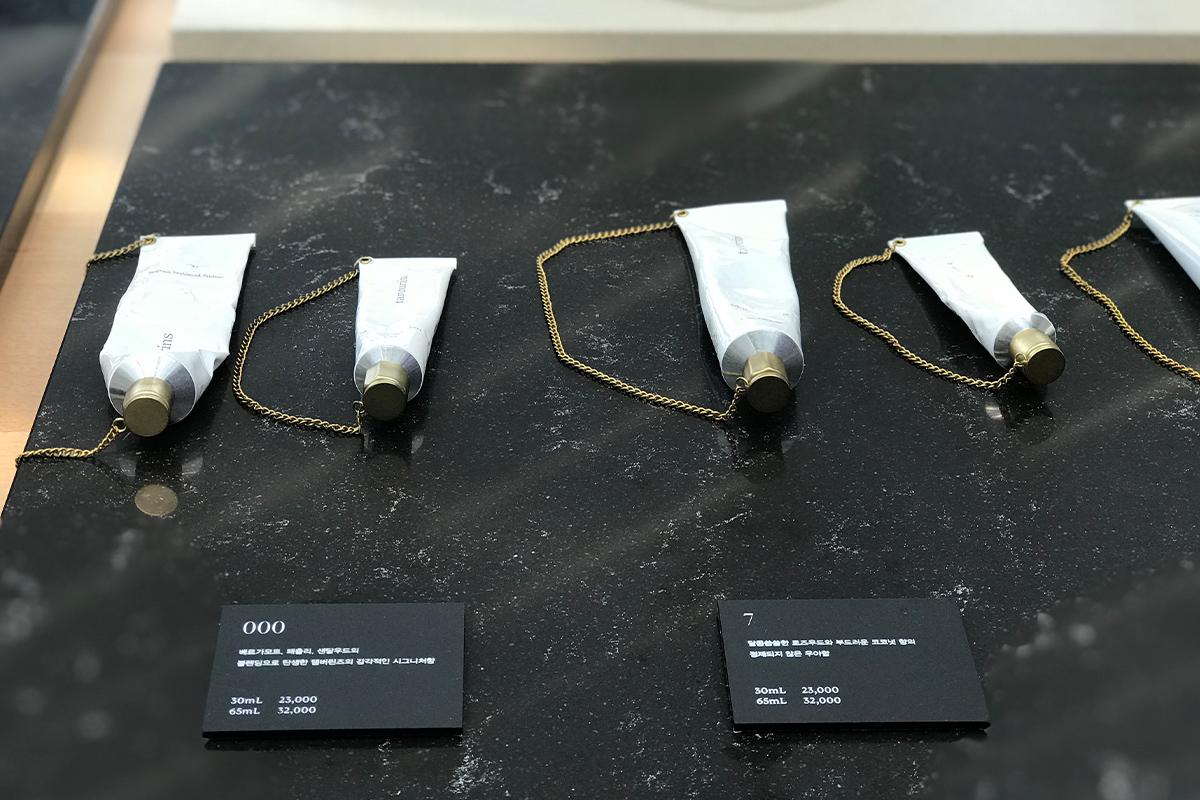 There is a wide range of choices from diffusers to hand creams, soaps, and more.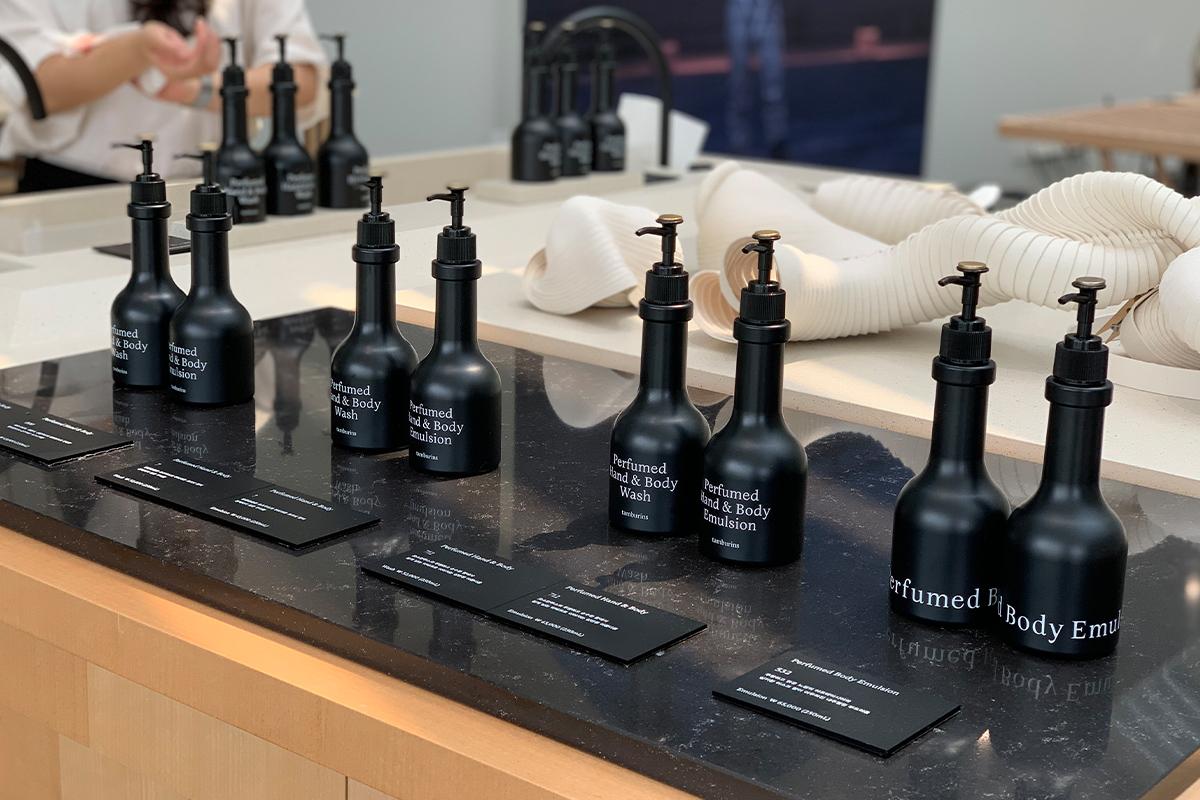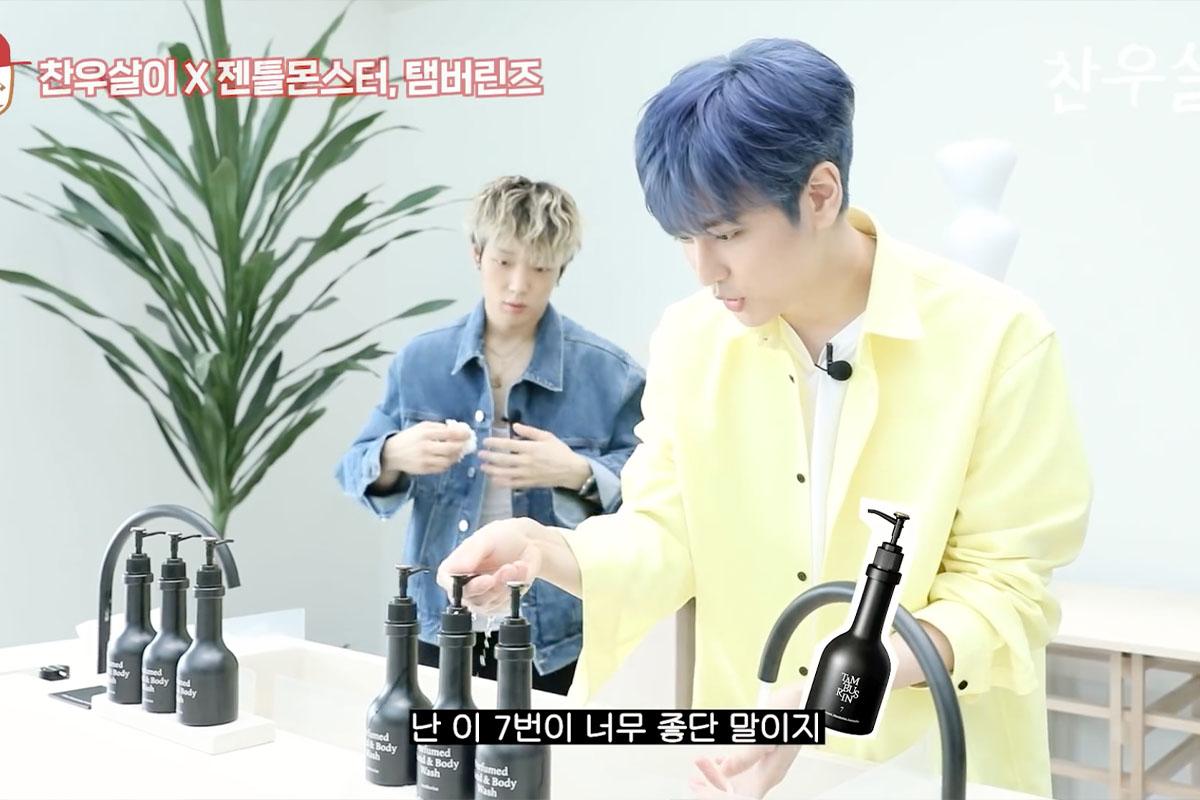 Remember this number 7 soap recommended by the members?
Definitely try it out at the store!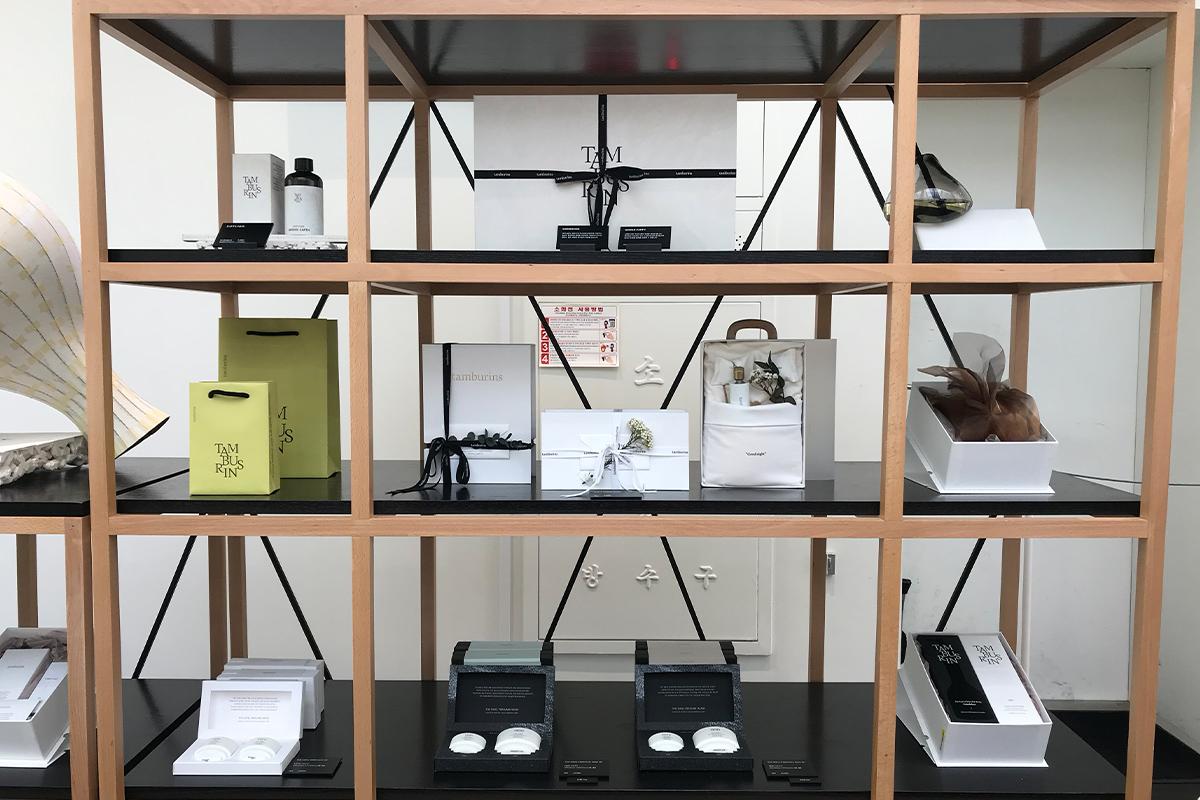 If you want to purchase a gift for your family or friends, there are gift sets available here.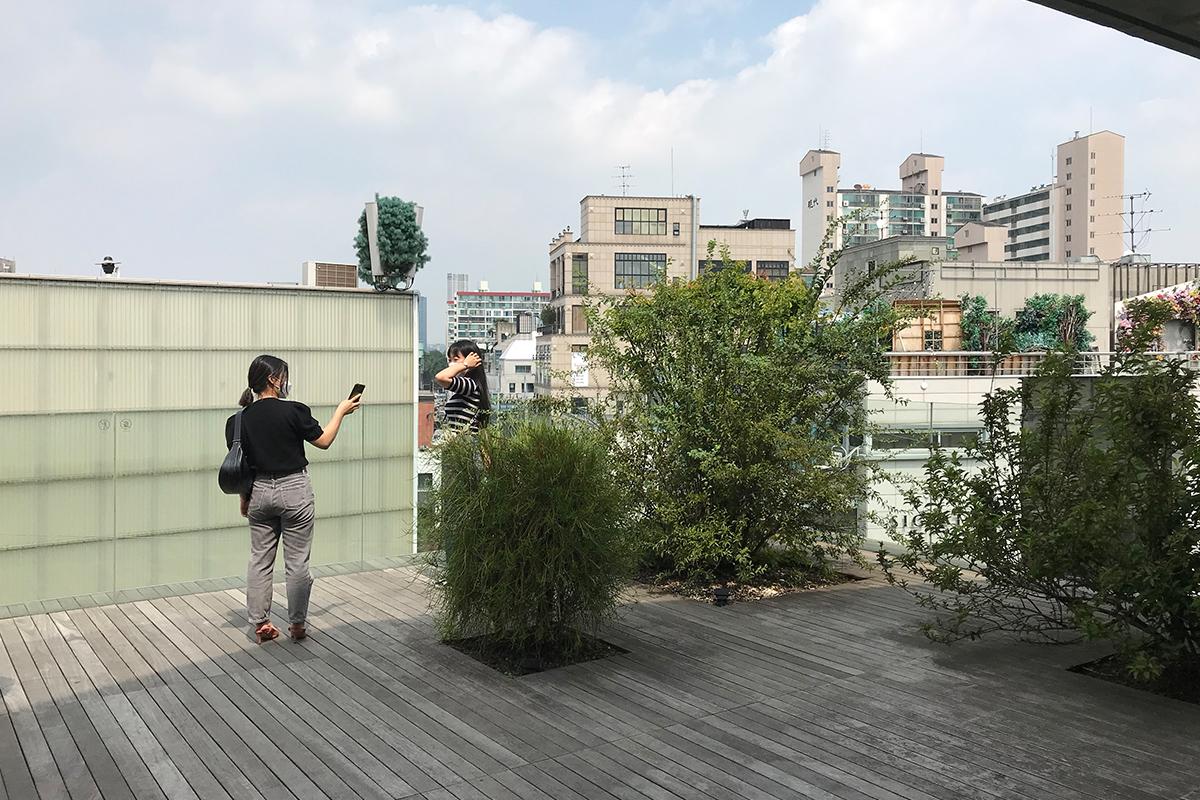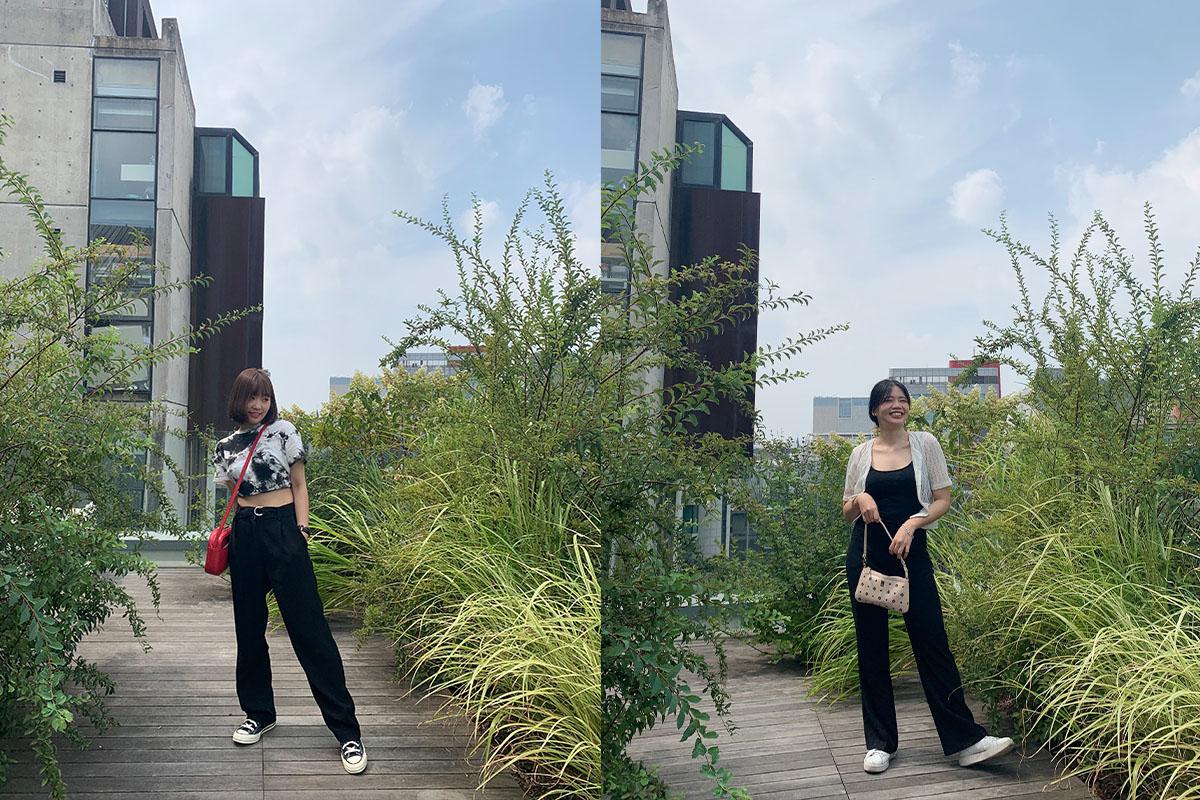 There is even a rooftop area on the top floor.
The view of Seoul from here is breathtaking and it's nice to step outside to get some fresh air.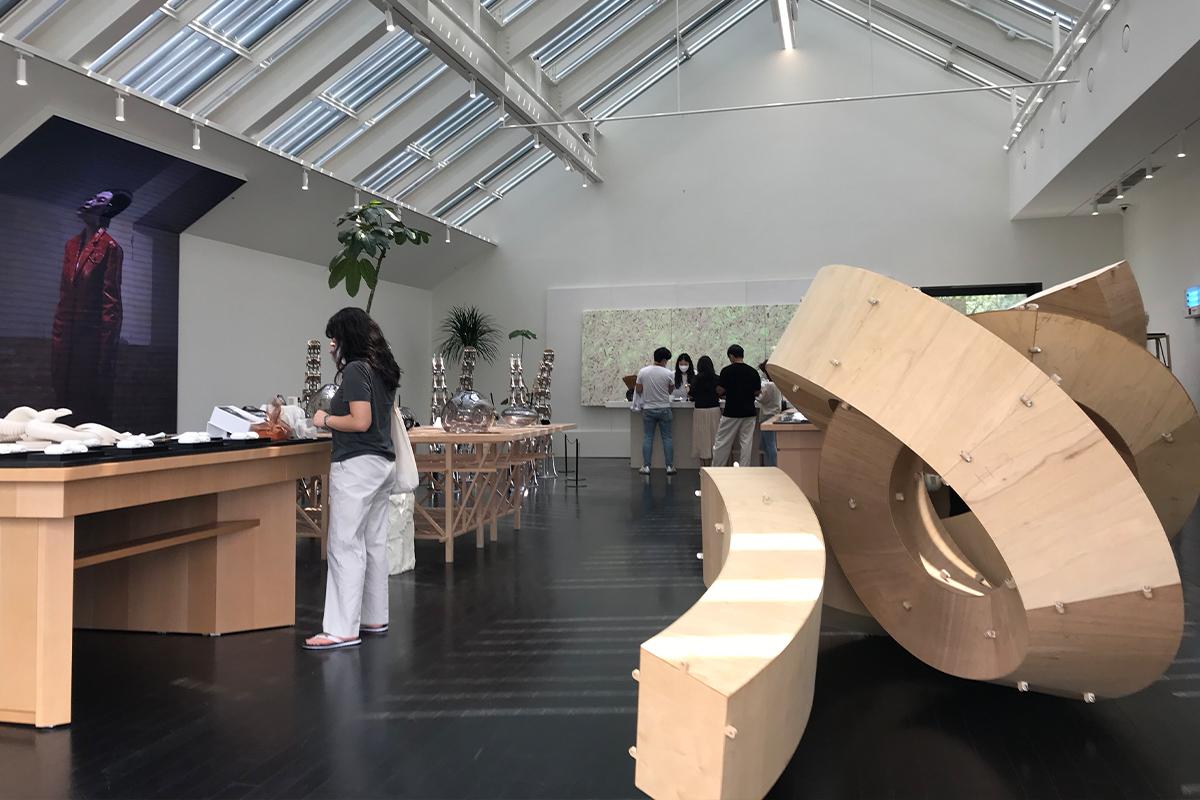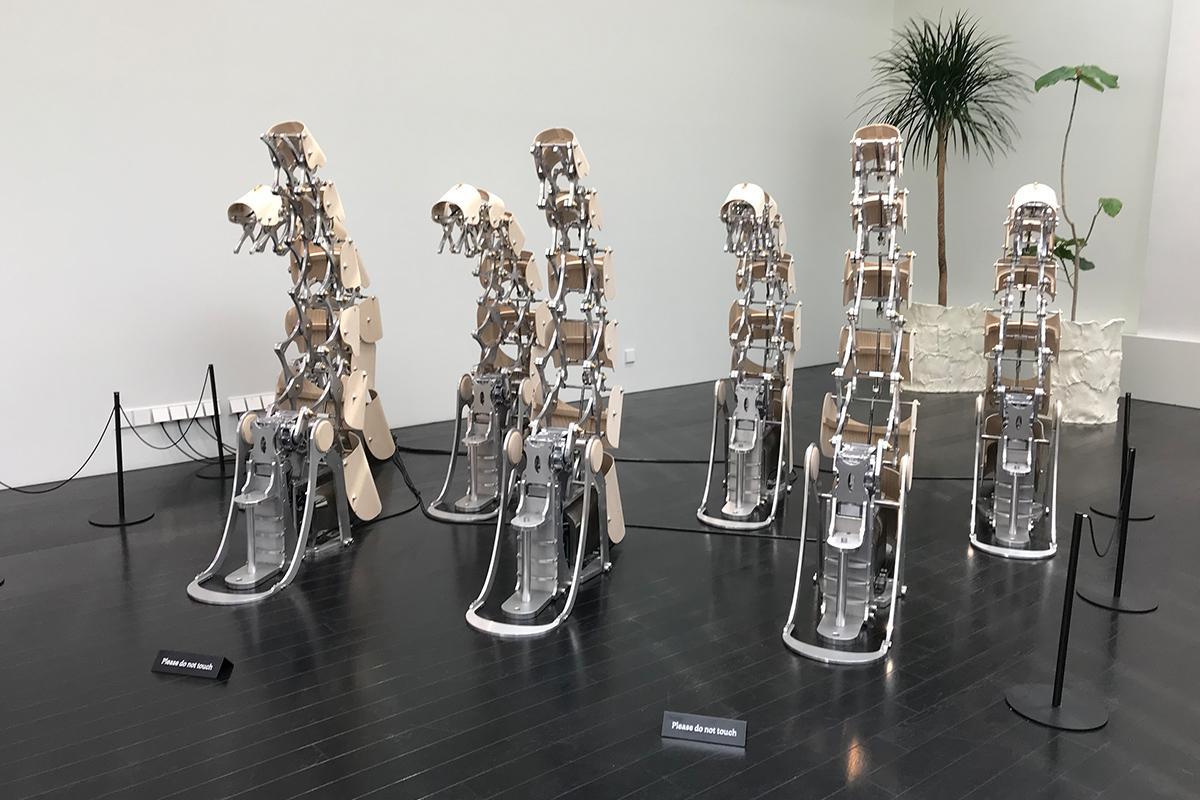 This floor also has an artistic concept!
---
Menu
| | |
| --- | --- |
| | PRICE |
| Peak | 39,000 won |
| Peak Small | 23,000 won |
| Snow Mountain | 7,000 won |
| Mini Baguette + Butter | 9,000 won |
| Yang Pain | 4,000 won |
| Microissant (4) | 2,500 won |
| Nu Truffle | 9,000 won |
| Dutch Black | 7,000 won |
| Blooming Berry | 6,500 won |
| Milk Tea | 6,000 won |
---
Information

Address: 서울 강남구 압구정로46길 50 하우스 도산 B1
B1, 50 Apgujeong-ro 46-gil, Gangnam-gu, Seoul
Hours: 11:00-21:00
Mon: Closed
Public transportation: 10 minute walk from Apgujeong Rodeo Station (압구정로데오역) exit 5
---
That concludes our visit to Nudake Haus Dosan cafe, Korea's trendiest cafe right now.
Make sure you add this to your list of places to visit in Korea, especially if you're a fan of Treasure or iKON.
---