Korean Fashion Accessory Recommendations As Seen On K-Dramas
From the drama Twenty-Five Twenty-One, Business Proposal, and more! A look inside trending Korean fashion accessories.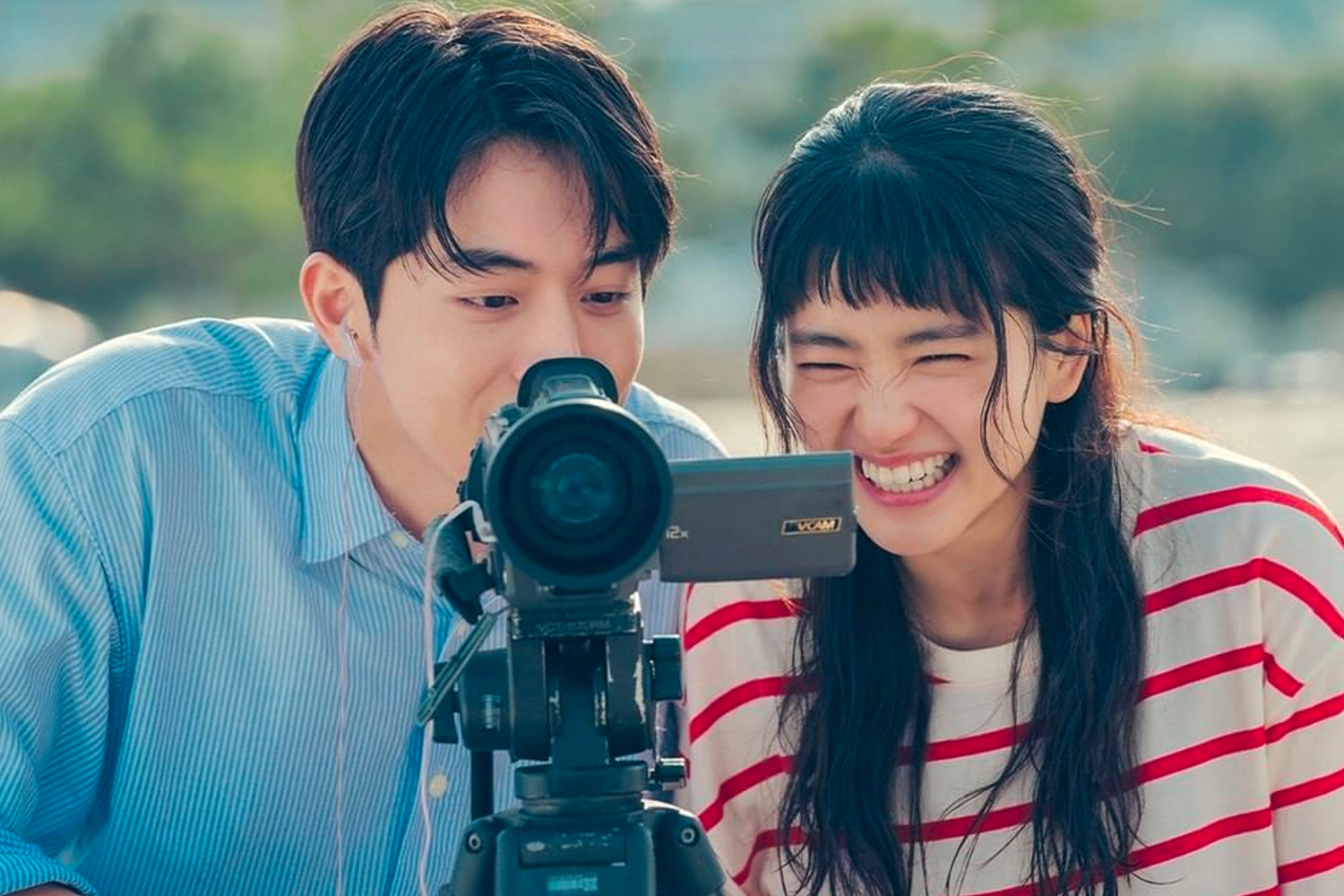 These days, there are so many interesting Korean dramas added to our watch-list. From Twenty-Five, Twenty-One, Business Proposal, and Forecasting Love and Weather.
If you watch any of the dramas, you will naturally be drawn to the outfits of the characters.
Today, we are going to dive into the fashion choices of the characters in different dramas.
You can click the link in each outfit for more details about the products.
---
Twenty-Five, Twenty-One
1. Kim Tae-ri and Nam Joo-hyuk's comic book store scene
In this scene, Kim Tae-ri meets Nam Joo-hyuk at the comic book store when she comes to rent Full House.
Can you spot the cute bunny keyring on Kim Tae-ri's backpack?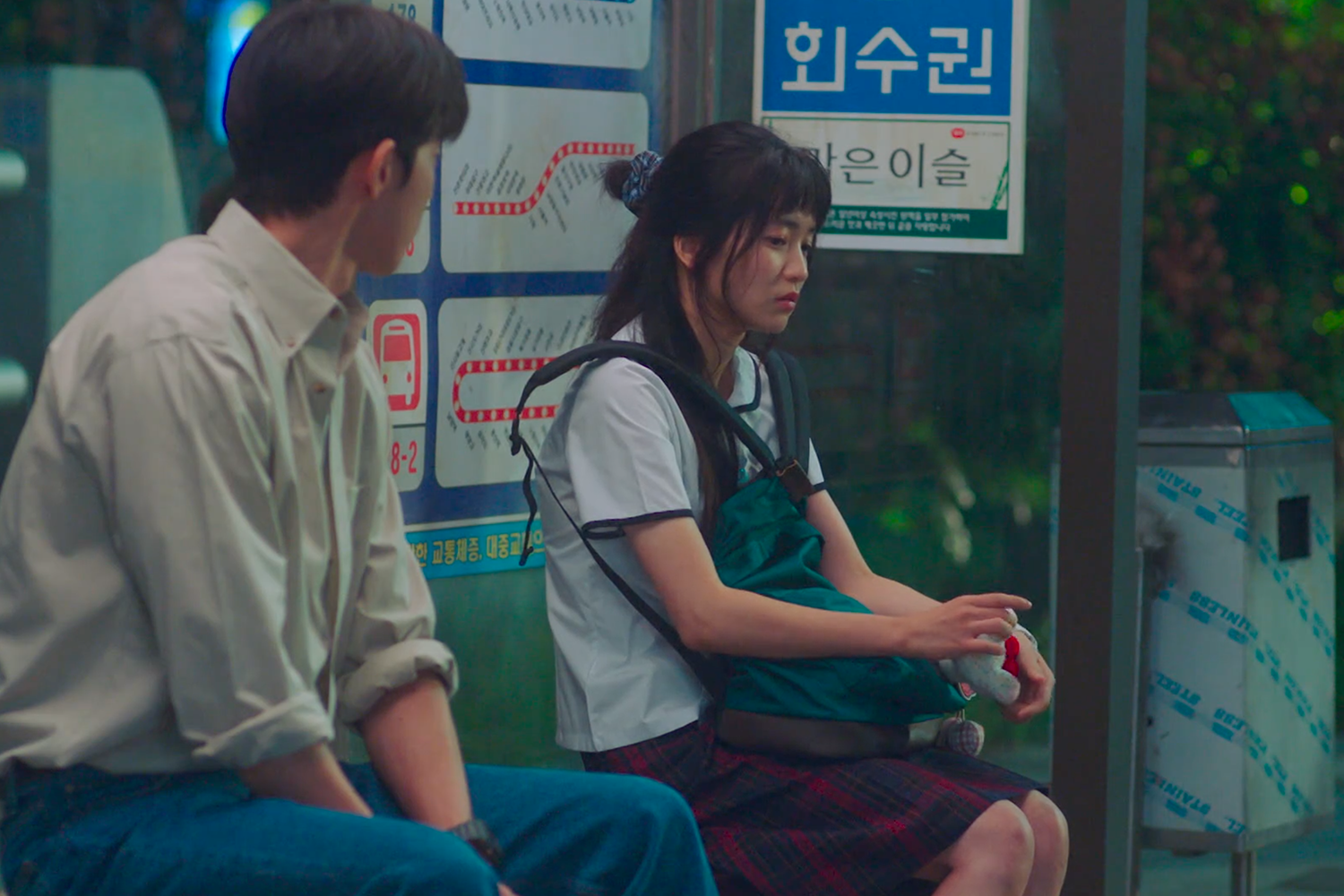 This keyring is from KIRSH. It's a colorful and cute bunny doll that's attached to her backpack to make the bag extra fun and special.
When she's feeling anxious, she often touches the keyring throughout the scene.
Product
KIRSH

Witty Bunny Key Ring
2. Kim Tae-ri thinking about picking a fight with the school bullies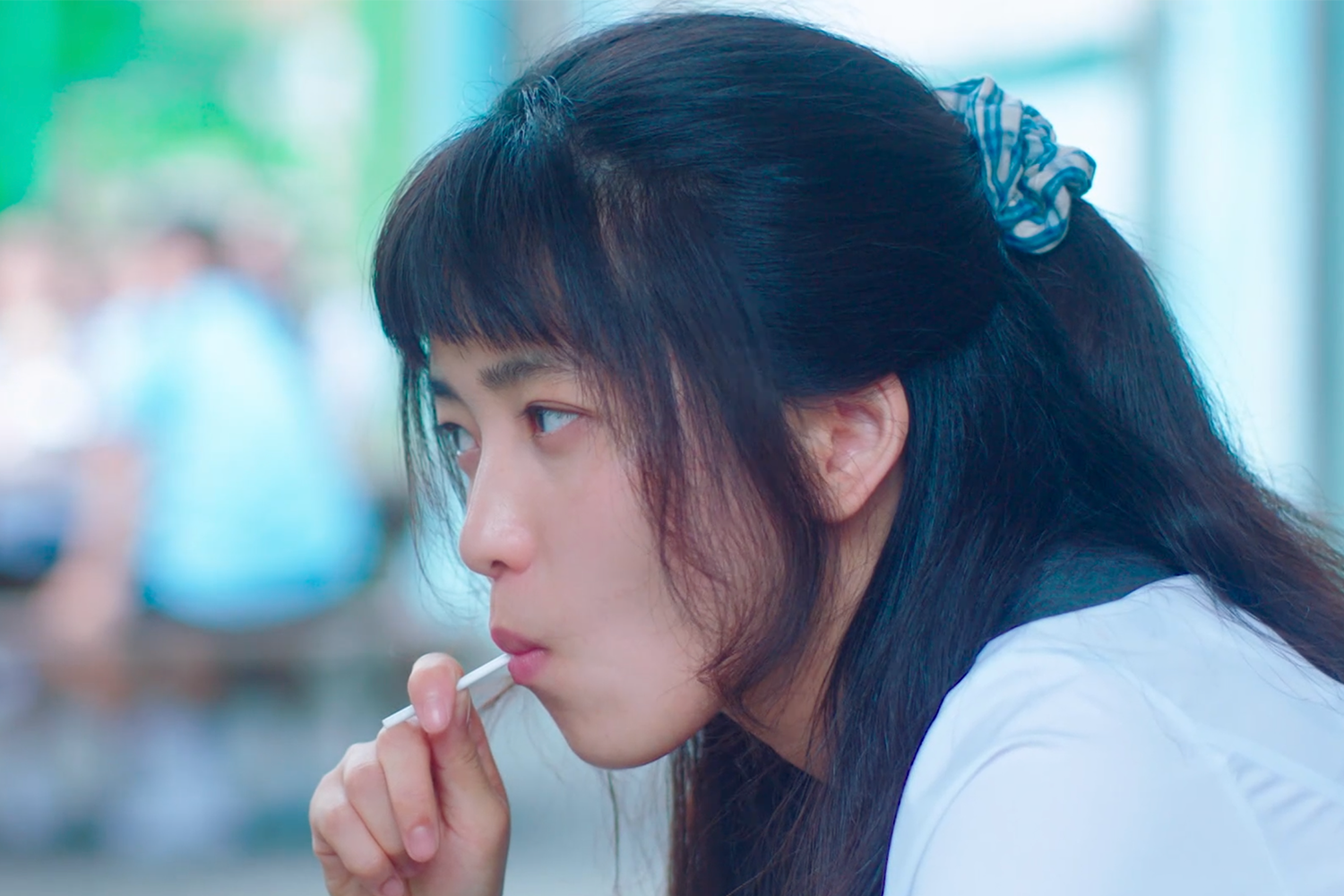 In this scene, Kim Tae-ri thinks about purposely picking a fight with the school bullies so that she will be forced to transfer schools.
Here, a lot of people couldn't help but notice the vintage scrunchie in her hair.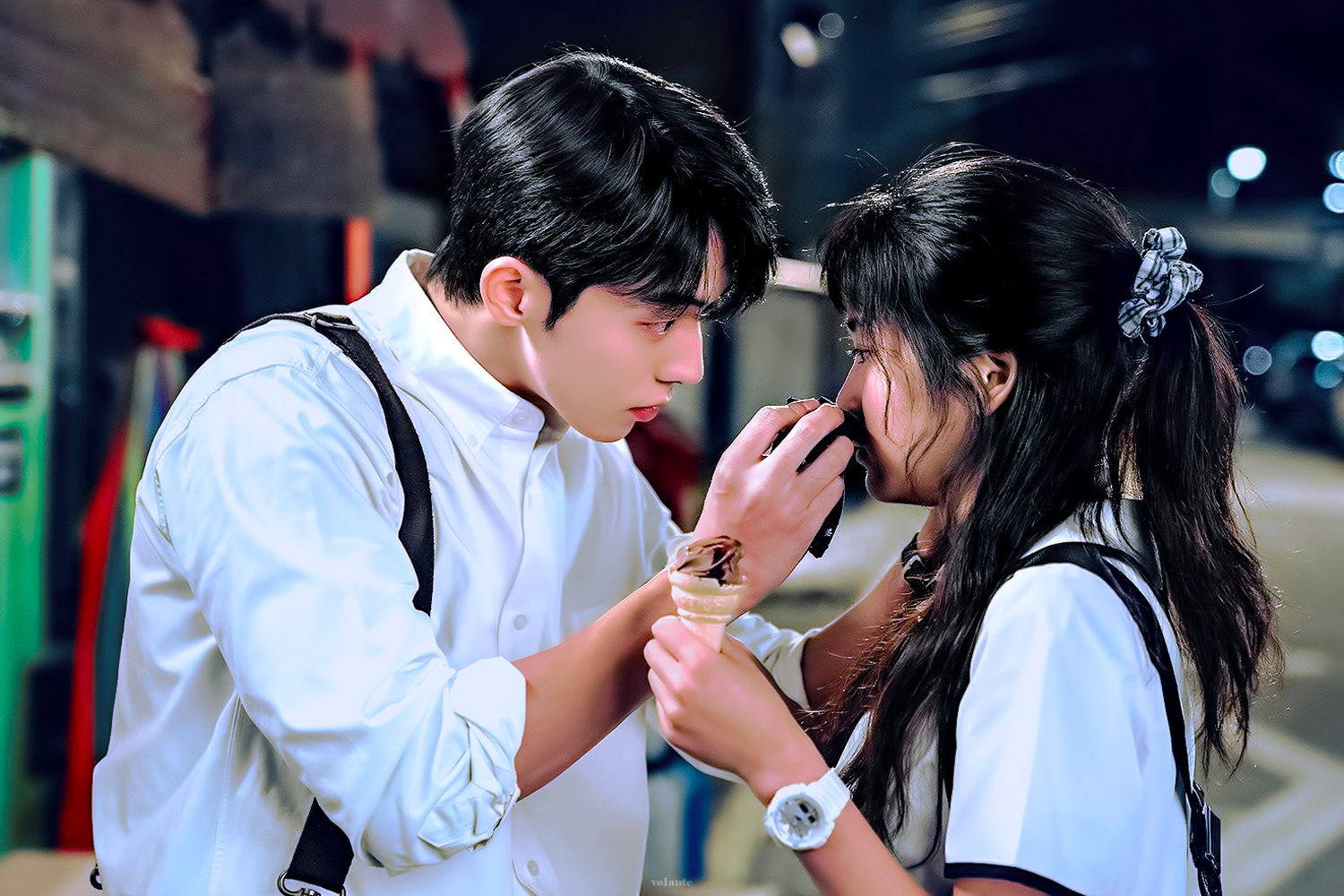 Not only in this scene, but this scrunchie makes a frequent appearance on the show.
It is a cute vintage-style hair accessory that had a lot of watchers searching it up later on the Internet.
This eventually led to a massive increase in sales in Korea.
Product
EMIS

Vintage Scrunchie
3. Nam Joo-hyuk comes to pick up Kim Tae-ri to take her to the concert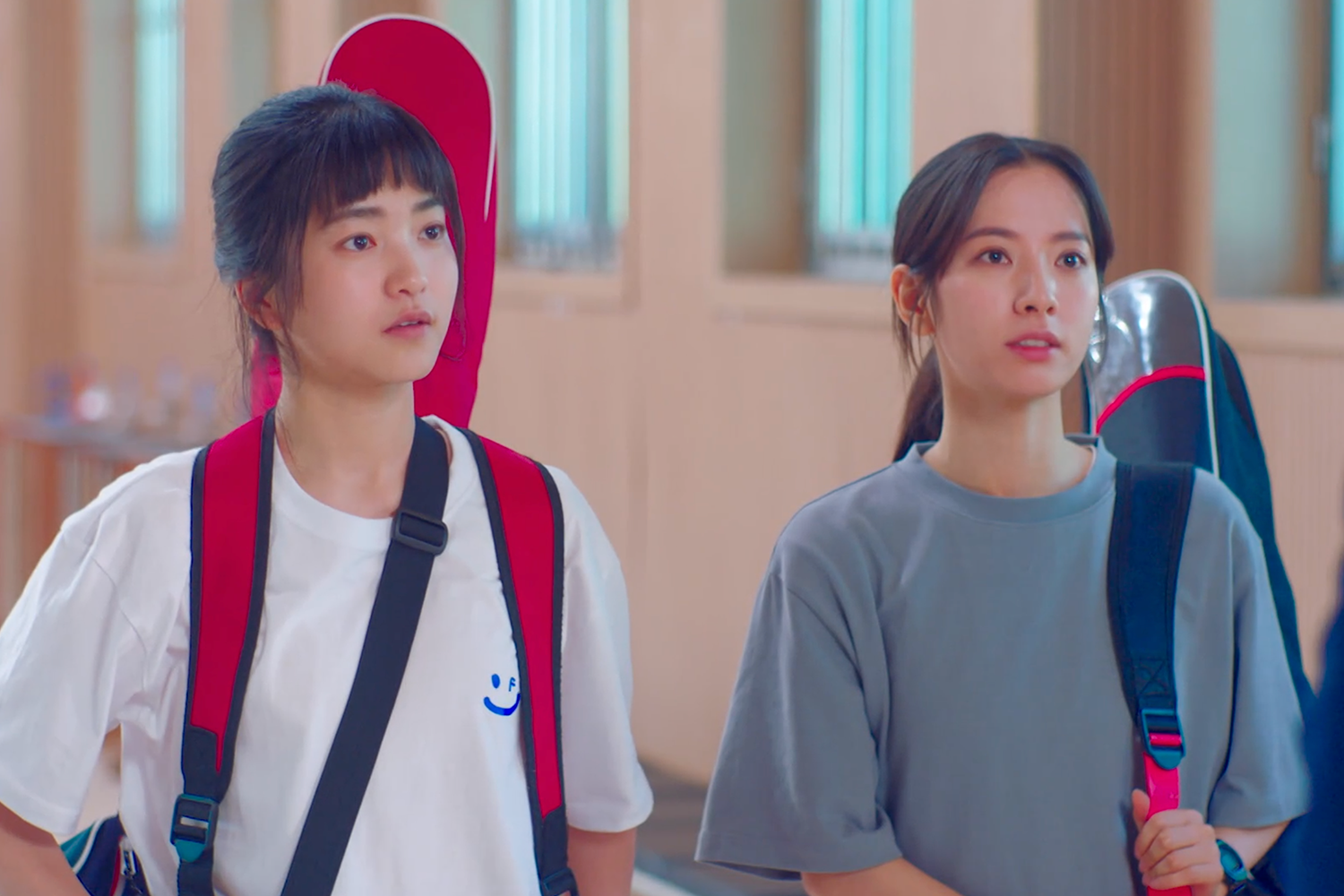 Nam Joo-hyuk comes to pick up Kim Tae-ri and Bona at the training center to film a documentary.
Later on, he surprises them by telling them that he's actually going to take them to a concert.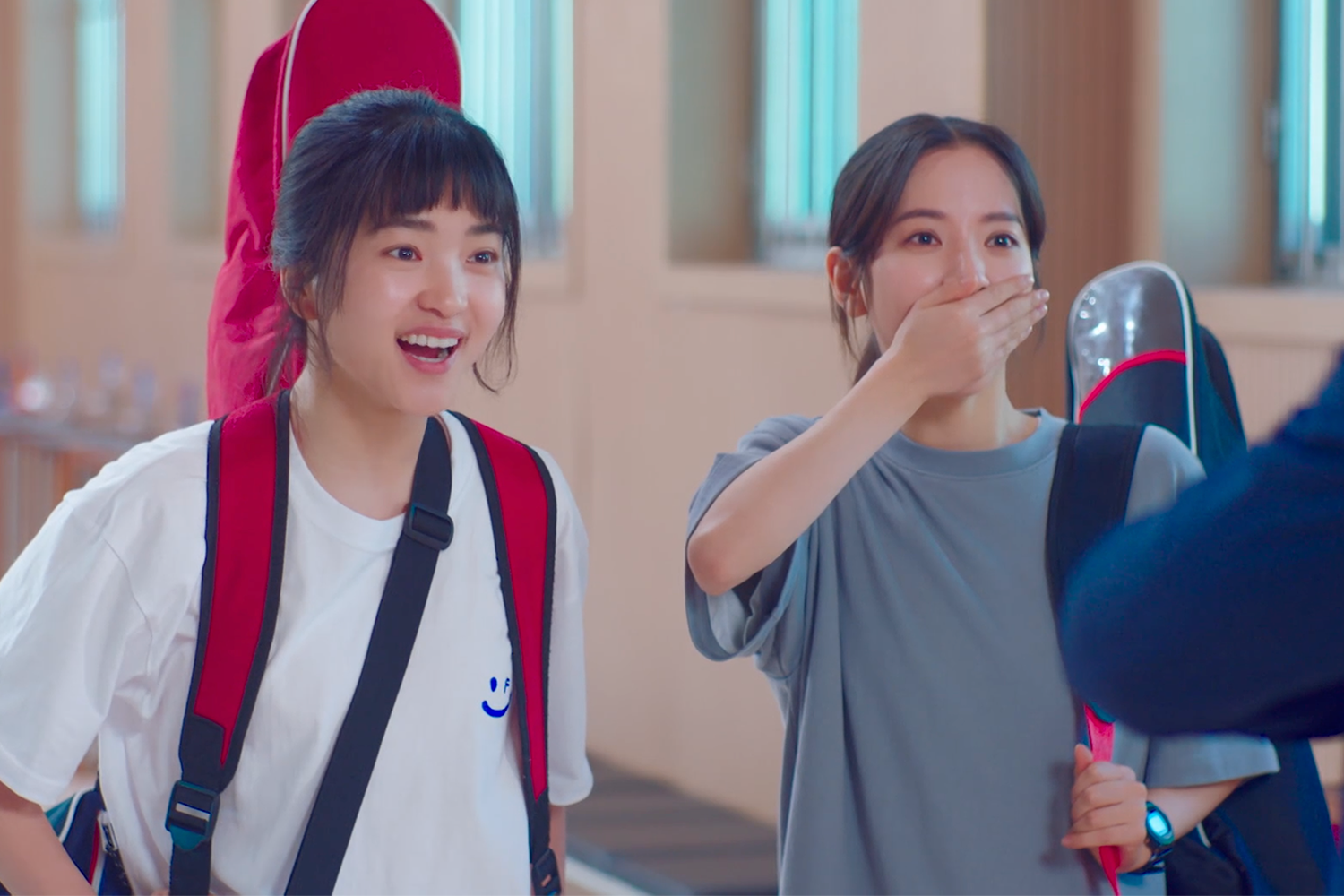 In this scene, Kim Tae-ri wears a simple white t-shirt from the brand Graver.
It looks very comfortable and fashionable as it fits loose and has an adorable smiley face on it.
Product
GRAVER

Small Drawing Smile White Clip Short Sleeve Tee

Click Here
---
Forecasting Love and Weather
1. Park Min-young and Song Kang working overtime at home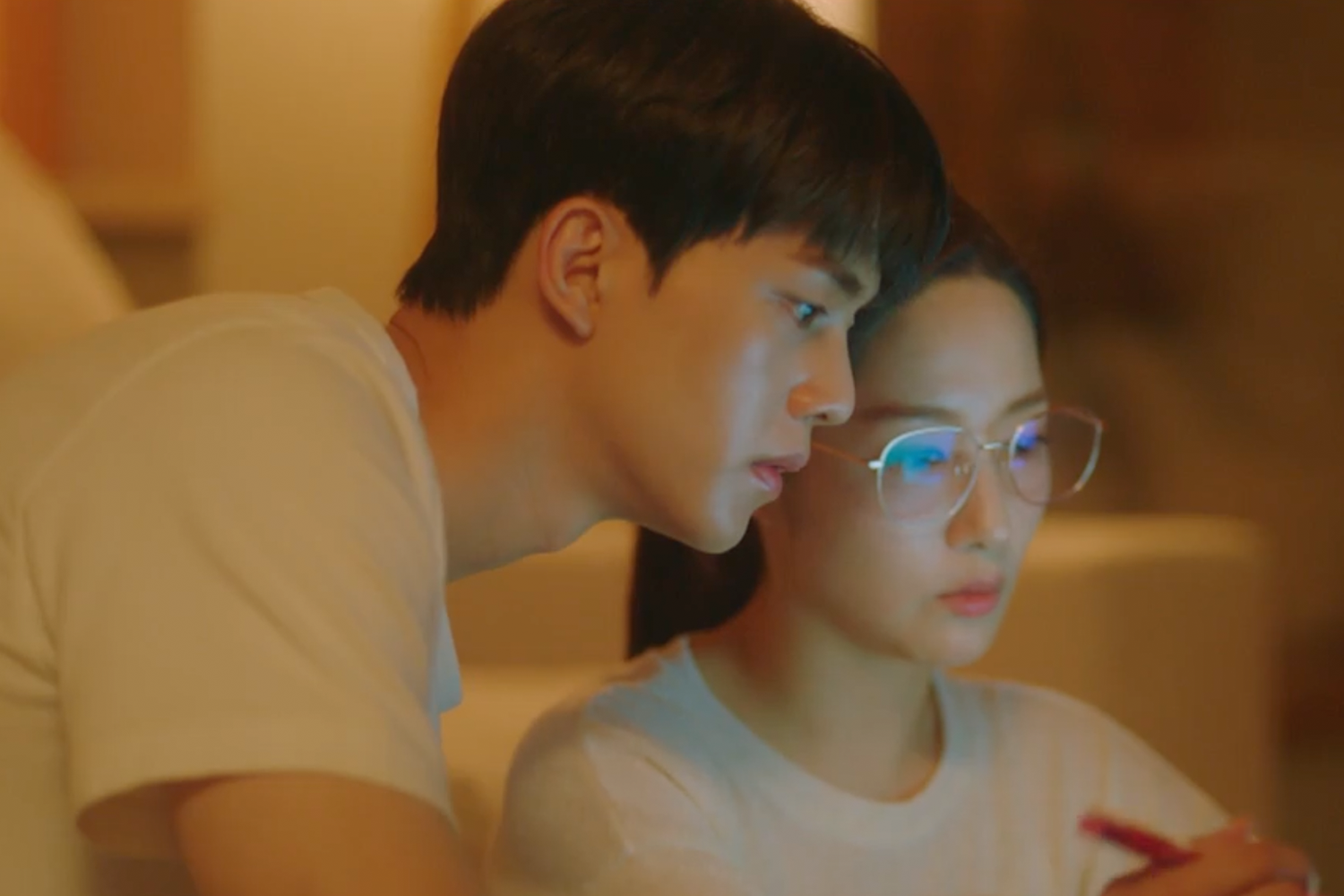 Do you remember this scene of the two main characters analyzing data at Park Min-young's house until late at night?
It was a cozy scene with comfortable outfits, a relaxing atmosphere, and charming faces.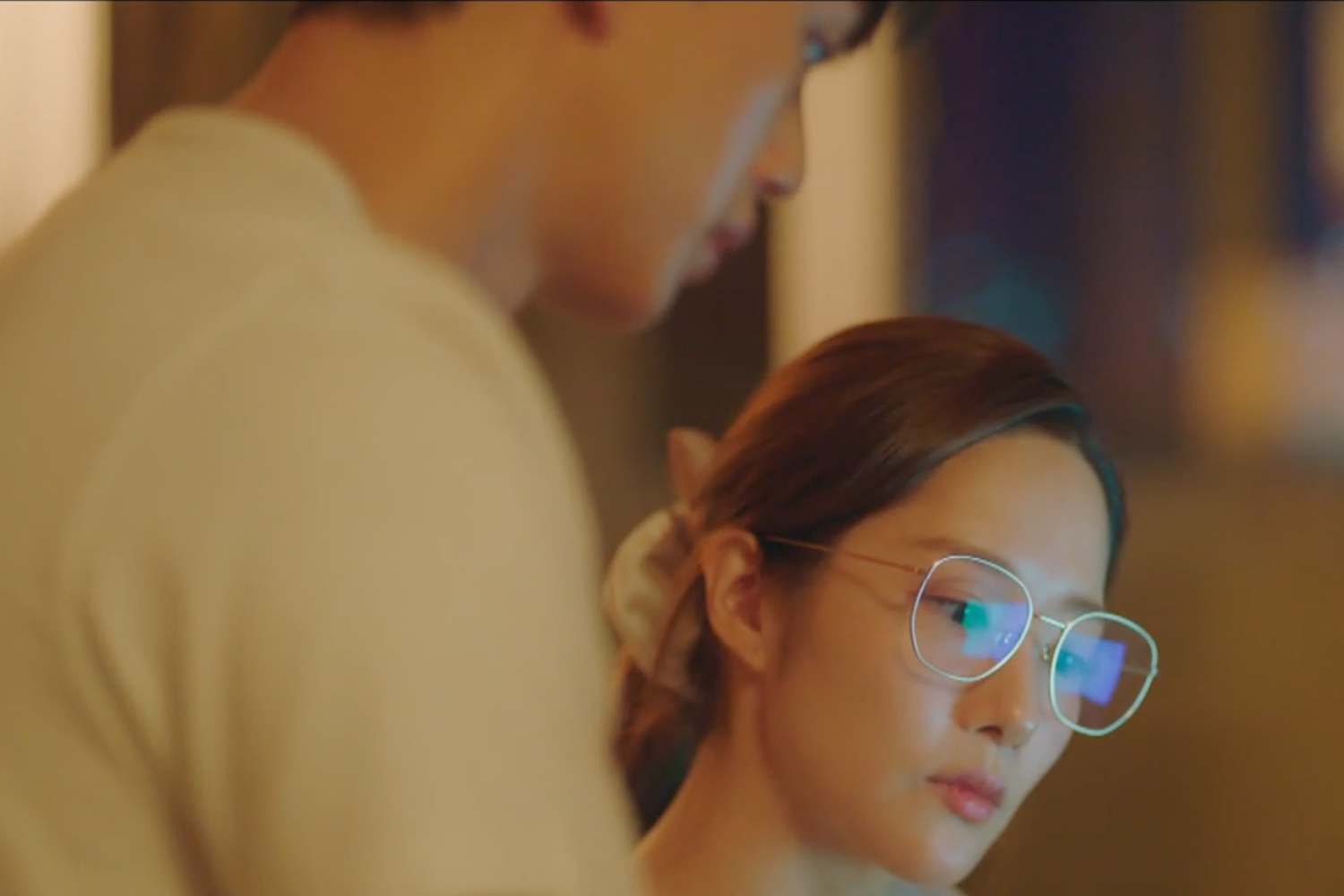 In particular, this pair of glasses worn by Park Min-young sparked a lot of curiosity online.
It is not a high-end brand, but it is a product by VIEWMAP that looks very pretty and luxurious.
Product
VIEWMAP

7g Full Titanium Ultralight 7g
2. Drunken ex-boyfriend shows up unannounced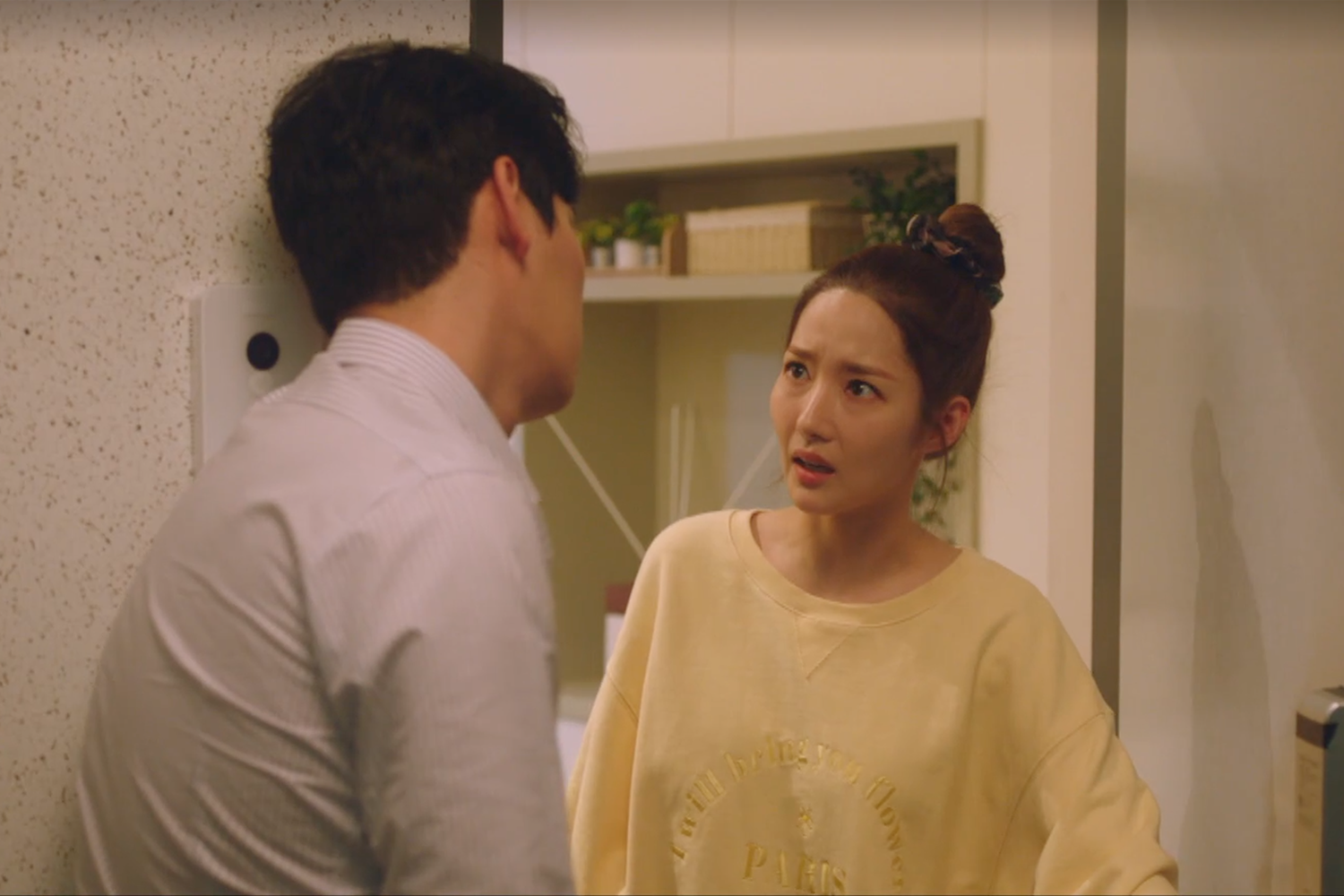 In this scene, Park Min-young's pathetic ex-boyfriend shows up at her house uninvited drunk.
Park Min-young's yellow sweatshirt became a hot topic after the episode aired.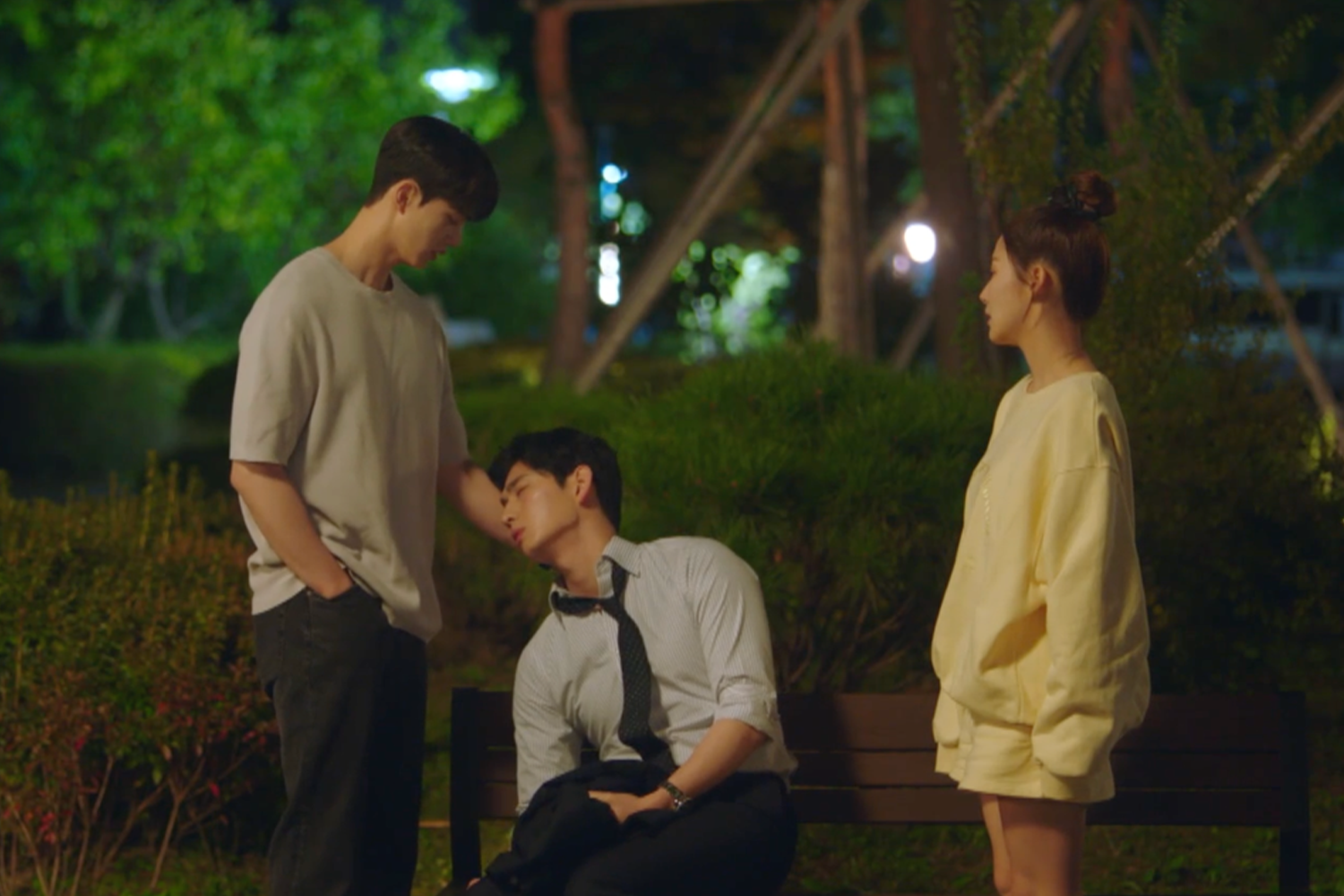 This product stands out with its cute logo on the front.
It's the perfect colorful outfit to wear comfortably at home or even outside.
Product
---
Thirty-Nine
1. Conversation between Son Ye-jin and her mother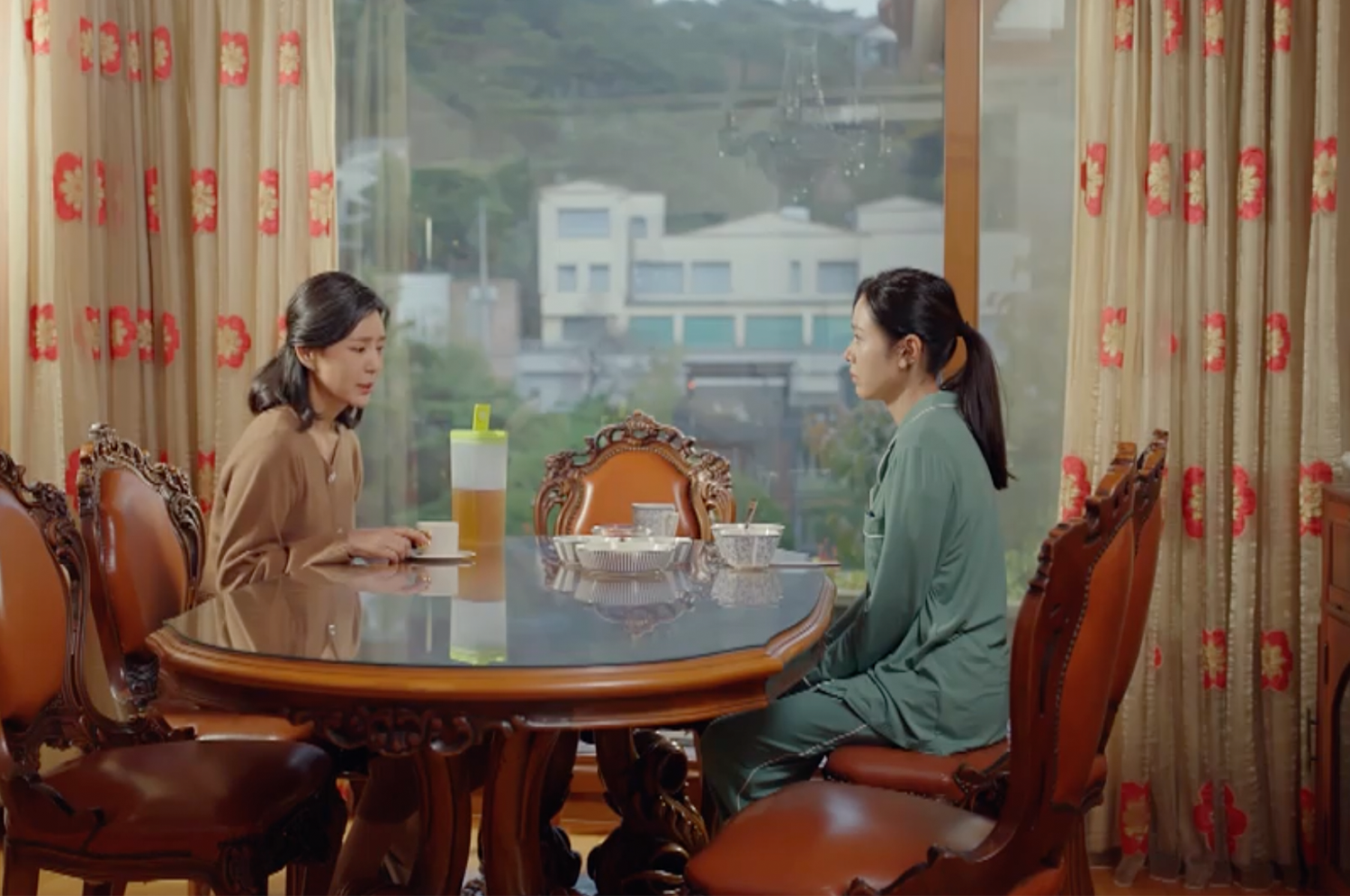 In episode 8, Son Ye-jin asks questions about herself who was adopted while eating with her mother.
Once she asks if she was different from others because she was adopted, her mother replies lovingly that she was no different.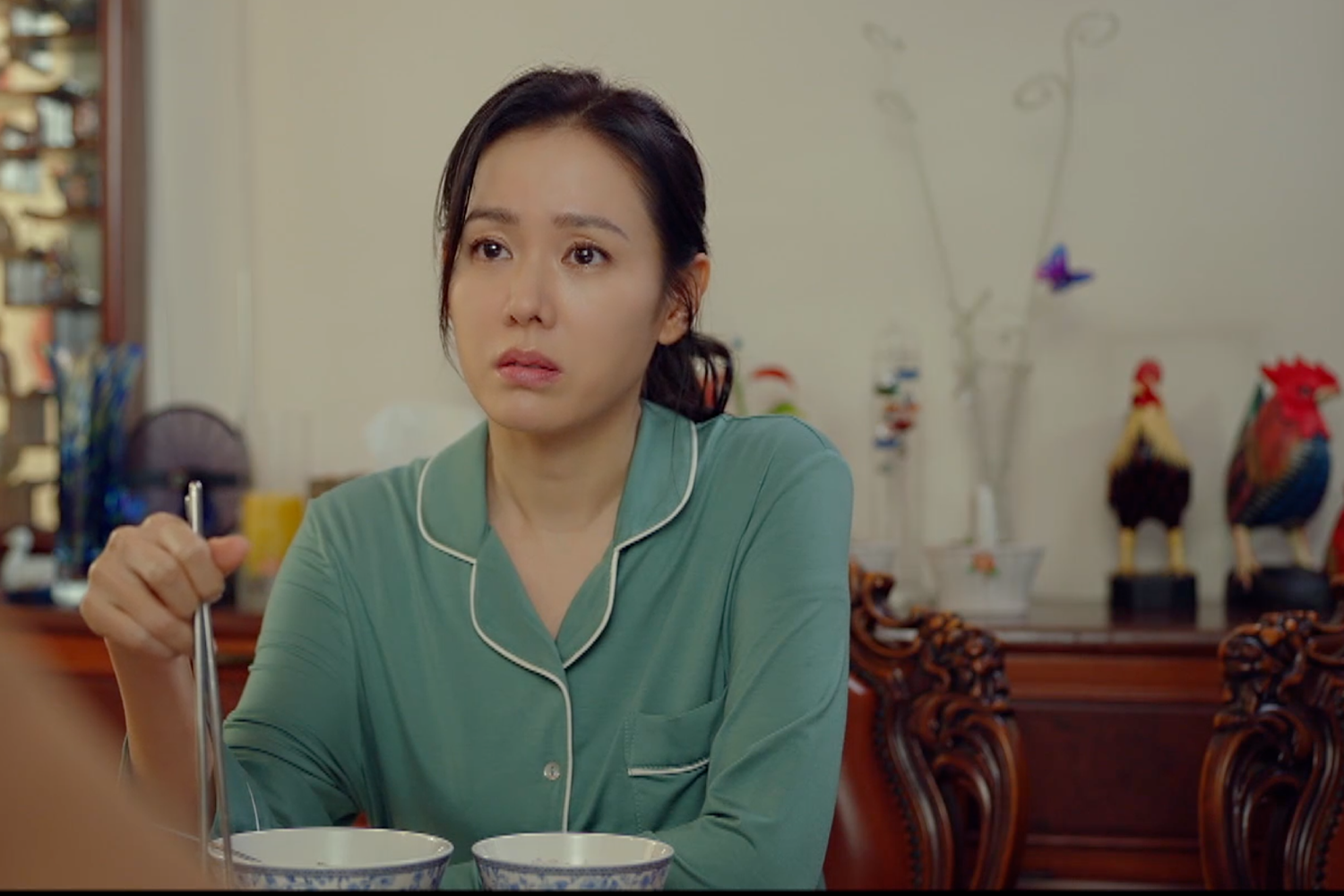 Here, the pajamas that Son Ye-jin wears are not only soft but also affordable and luxurious.
You might think that it only looks gorgeous because it's worn by the beautiful actress, but it is a product that is highly reviewed online.
Product
Eau Clair

Midnight Green Pajama Set
2. Son Ye-jin seeking advice from her friend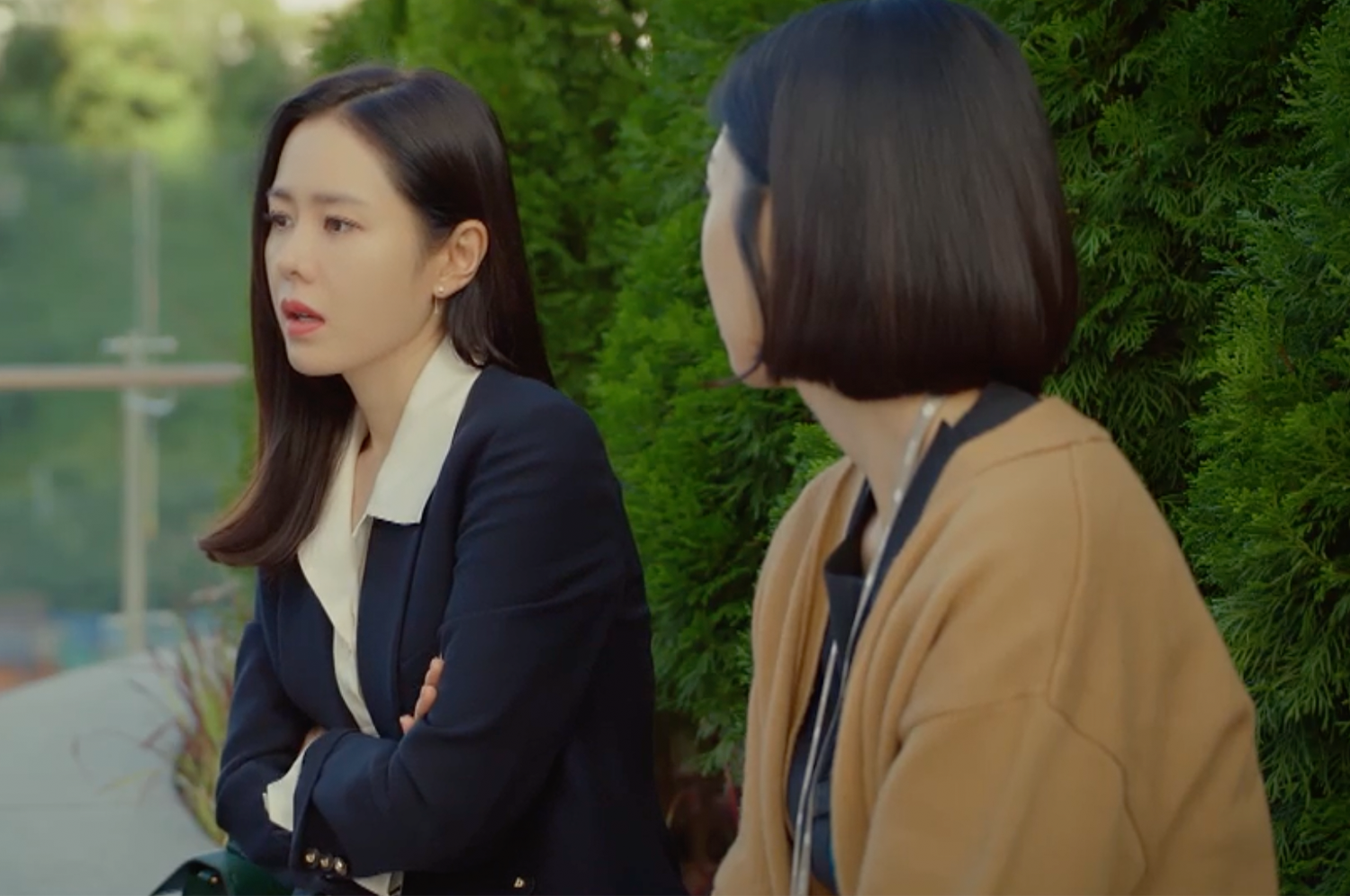 Do you remember this scene where the two talk about a friend who has cancer?
Son Ye-jin is worried about Jeon Mi-do living her life alone without telling her parents the sad news.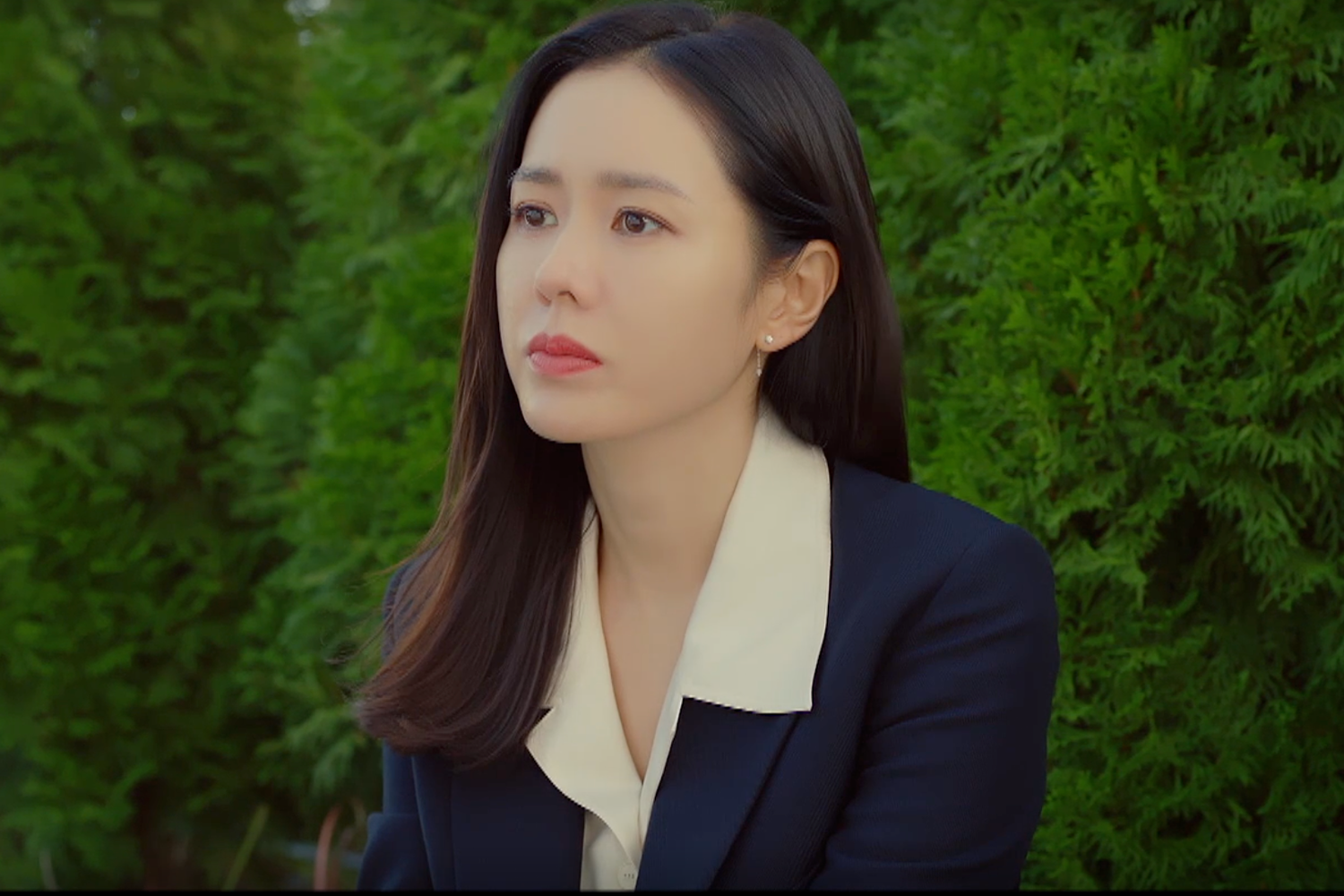 At this time, Son Ye-jin's neat suit and matching earrings became popular because it looked nice with daily casual clothes and also formal looks.
Product
KATENKELLY
Millie Earrings
---
Business Proposal
1. Kim Seo-jeong aggressively spraying a mist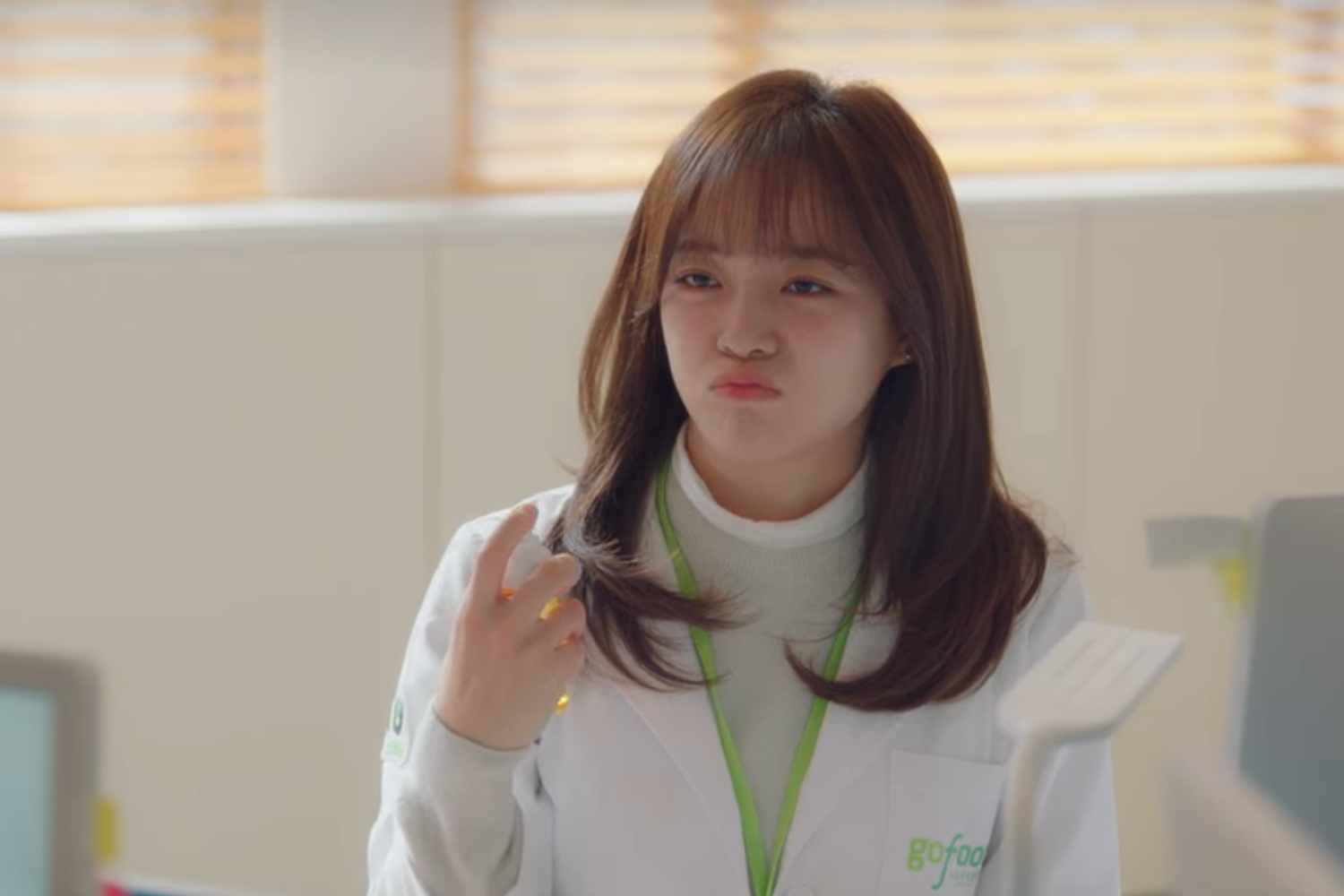 After Kim Se-jeong gets rejected, she is disappointed by Ahn Hyo-seop's sudden coldness toward her.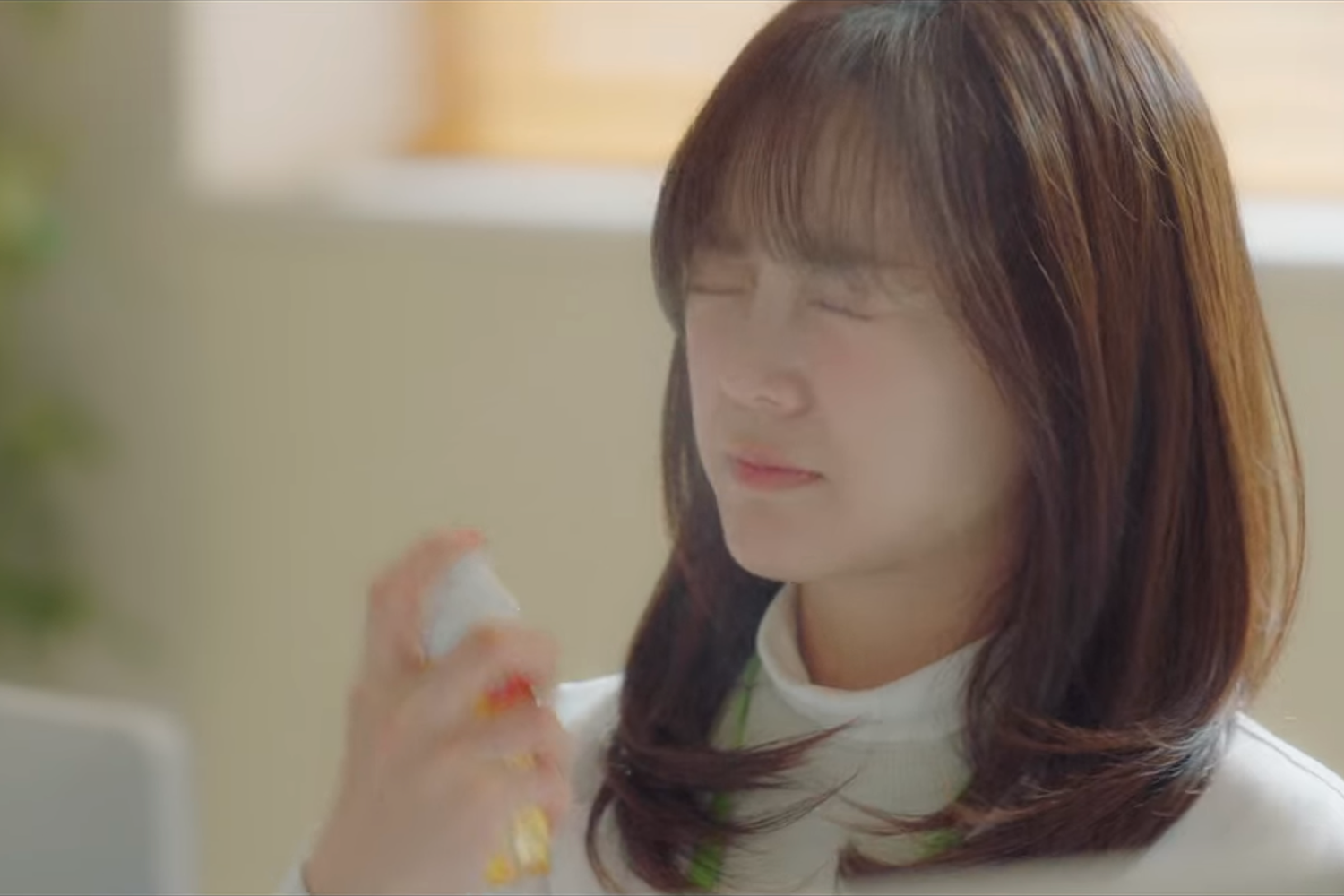 The scene where she sprays mist on her face aggressively in the office is actually the mist that Kim Se-jeong models for.
It is a product that contains vitamin C and is popular for adding fresh vitality to the skin.
Product
O!GETi

Vitamin C Glow Serum Mist
---
2. GO Food's new product briefing scene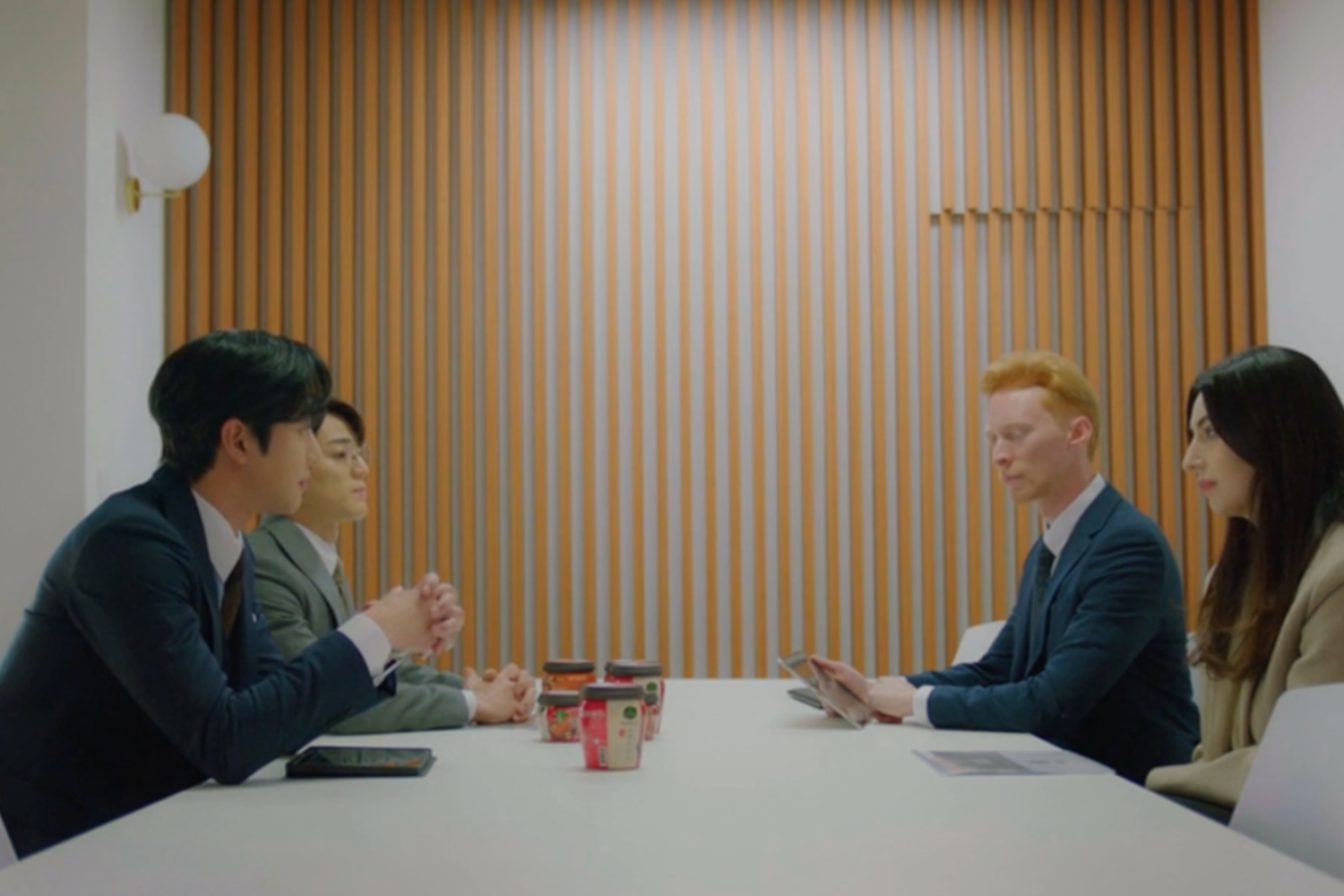 The next product is not related to fashion or beauty, but a lot of people may have been curious while watching the scene.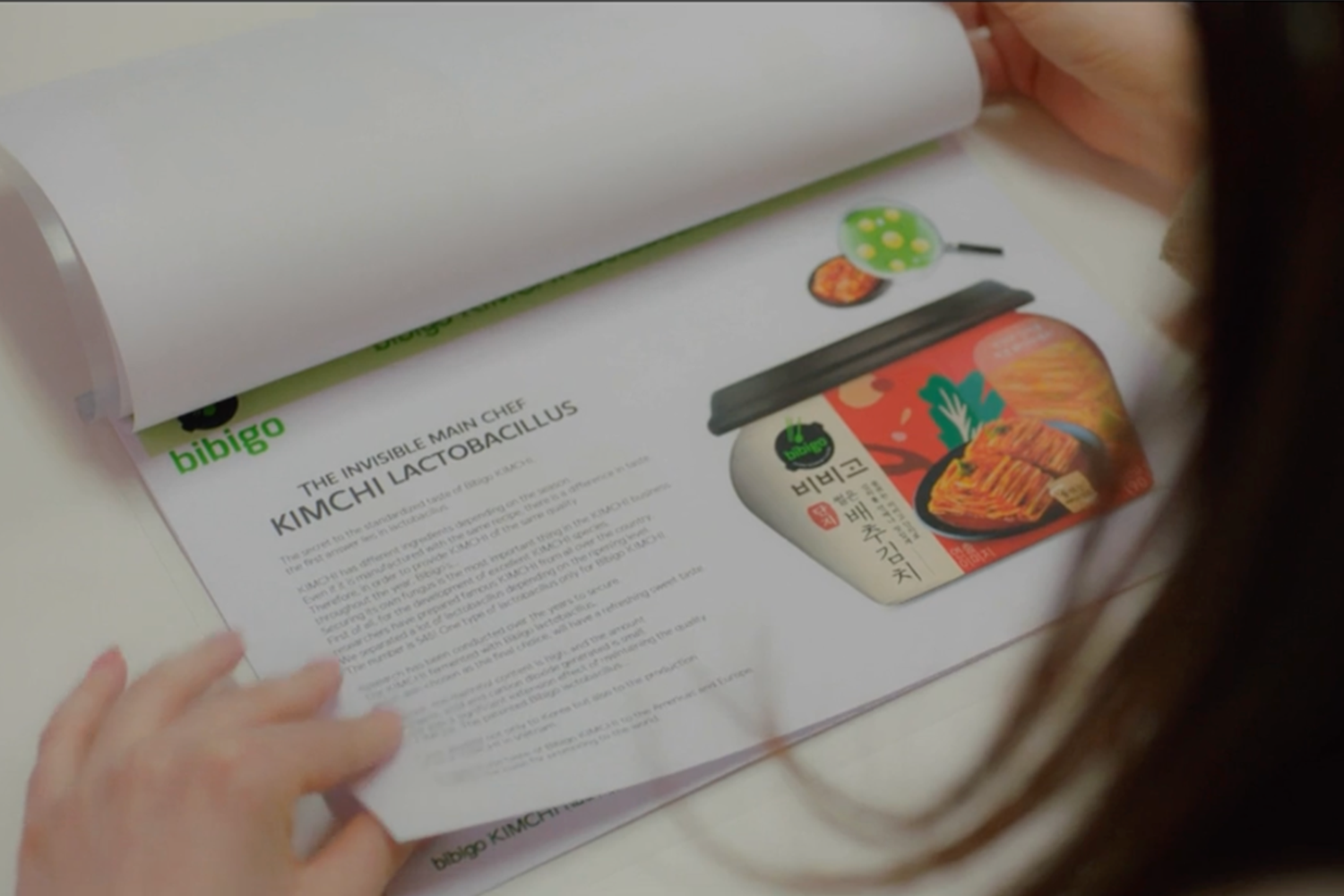 It is a scene that was well-received for its smooth product placement.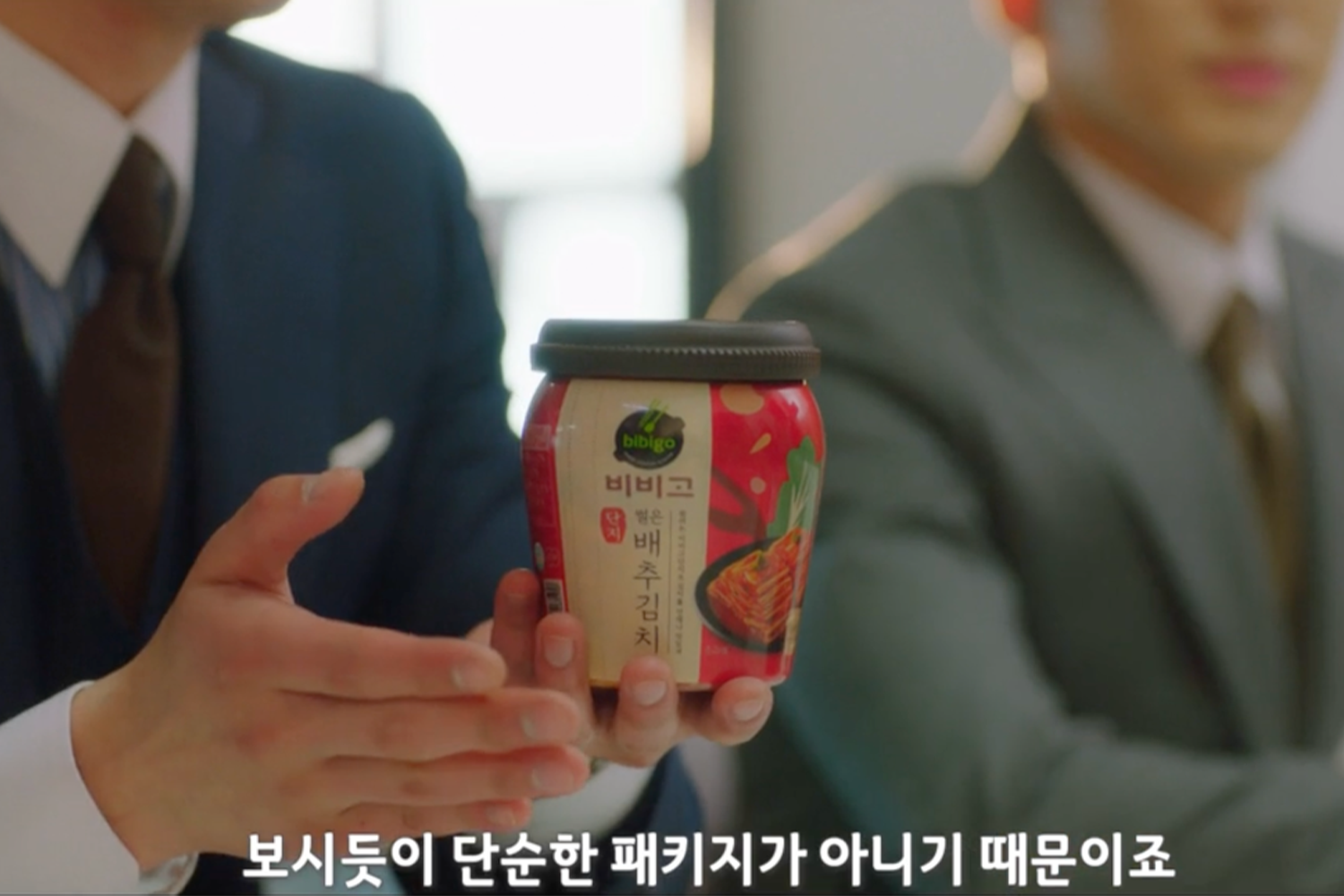 It fits into the concept that GO Foods making Bibigo, so they introduced the actual Bibigo kimchi product.
The product in the drama is refrigerated so it is hard to deliver, but the ones that come in a pack can be delivered if you wanted to try the stir-fried kimchi.
Product
BIBIGO
Stir-fried kimchi (80g)
---
That wraps up our list of some of the hottest products that are trending in Korea right now after it was featured on various K-dramas.
What do you think of the list? Feel free to check out some of the products through the links.
We will be back with more recommendations next time!
---