Top 6 Popular Instant Food You Need to Try From Korean Convenience Stores
2019 Must-Try Korean Convenience Store Food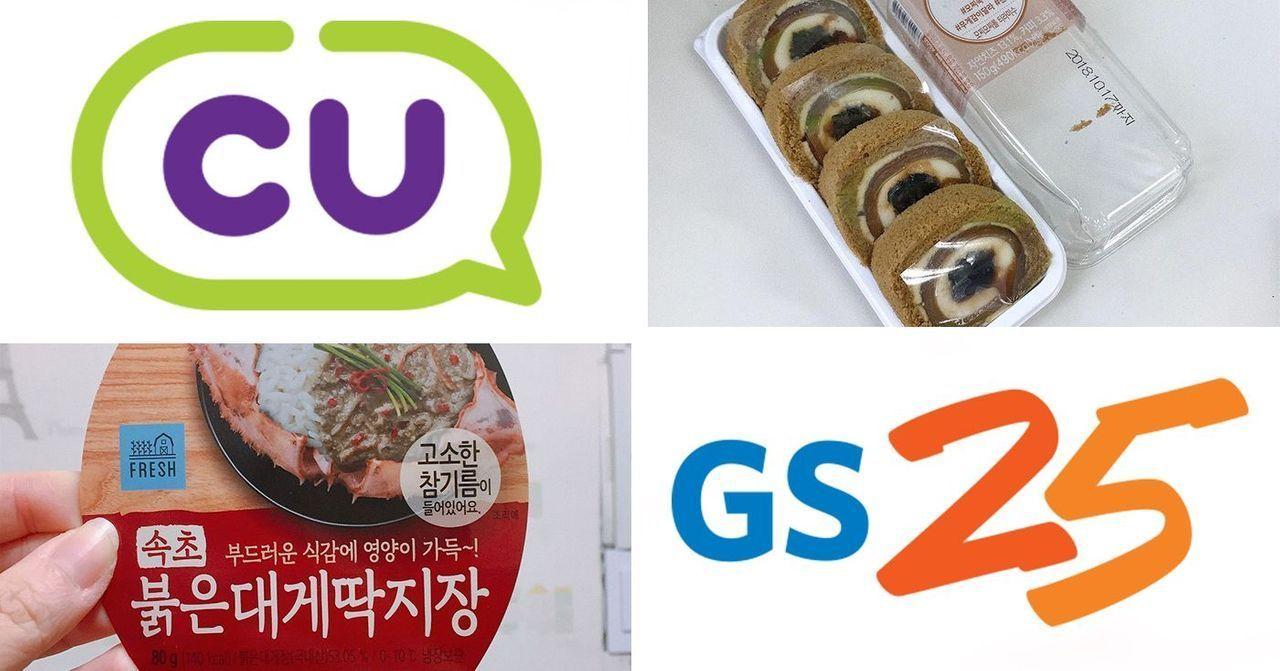 Today I would like to introduce you to popular Korean convenience store foods!!
The ones that we are about to introduce are recent social media phenomenon.
Creatrip editor (that's me) tested out the foods herself and wrote this review based on her personal experience and feelings.
If you don't know what to buy from the Korean convenience store, try the six recommended foods introduced here!
---
Must-Try Convenience Store Food:1. Idol's Favorite Sandwich
Price:2,200 Won
Brand:

GS25

The first must-try Korean convenience store food product is GS25's new sandwich, "Idol's Favorite Sandwich." My K-pop fans might be well aware of how important it is to be on an SBS music performance called "Inkigayo (인기가요)" every Sunday for many Idol groups and singers. This year, the popular "Idol's favorite sandwich" was released to give fans the taste of K-pop idols favorite meal from the SBS cafeteria.
MONSTER X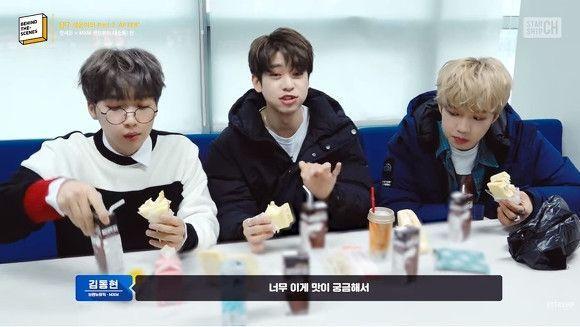 GS25, a Korean convenience store brand decided to catch up with this recent internet craze and introduced this Idol's favorite sandwich to the public. The Idol singers already confirmed that the taste of this sandwich is exactly the same as the real "Inkigayo" sandwiches sold by SBS. Since the real "Inkigayo" sandwich is only available to those who work at SBS, the closest shot you can make is trying out the GS25 version.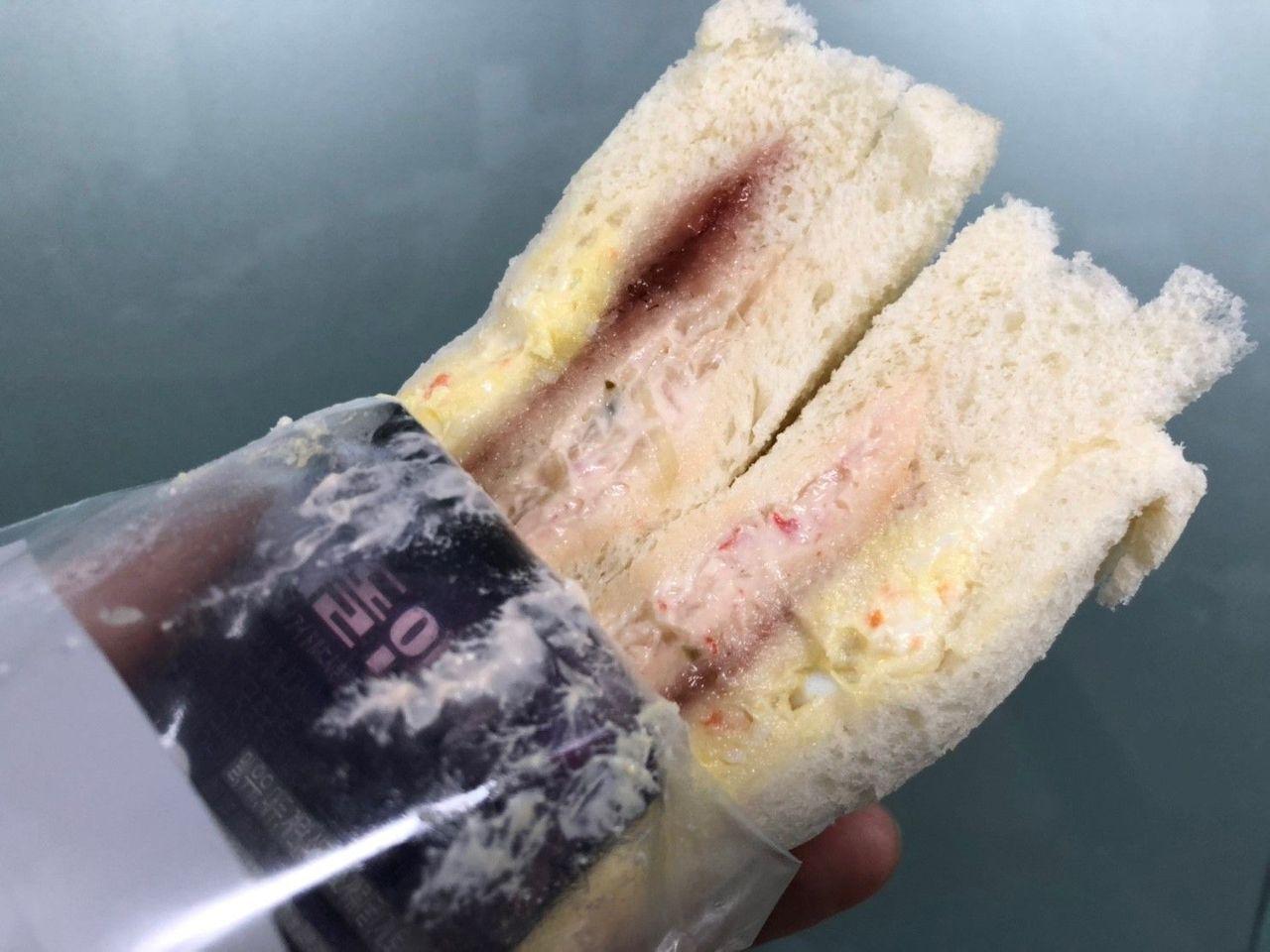 When you unpack the plastic packaging, you will smell mayonnaise and salad egg. The interesting part is the thin layer of strawberry jam inside. The combination of Mayo, egg and strawberry jam would look a bit weird at first, but wait until you take a bite. You will soon understand why Korean fans have noted this item as a must-try convenience store food in South Korea.
When I tasted it, I liked the blend of an unusual combination. It tasted pretty good! I thought that strawberry jam doesn't work with the rich taste of egg salad before I tried this sandwich. However, this sandwich was unexpectedly tasty. I've decided to add this item to my list of must-try convenience store foods.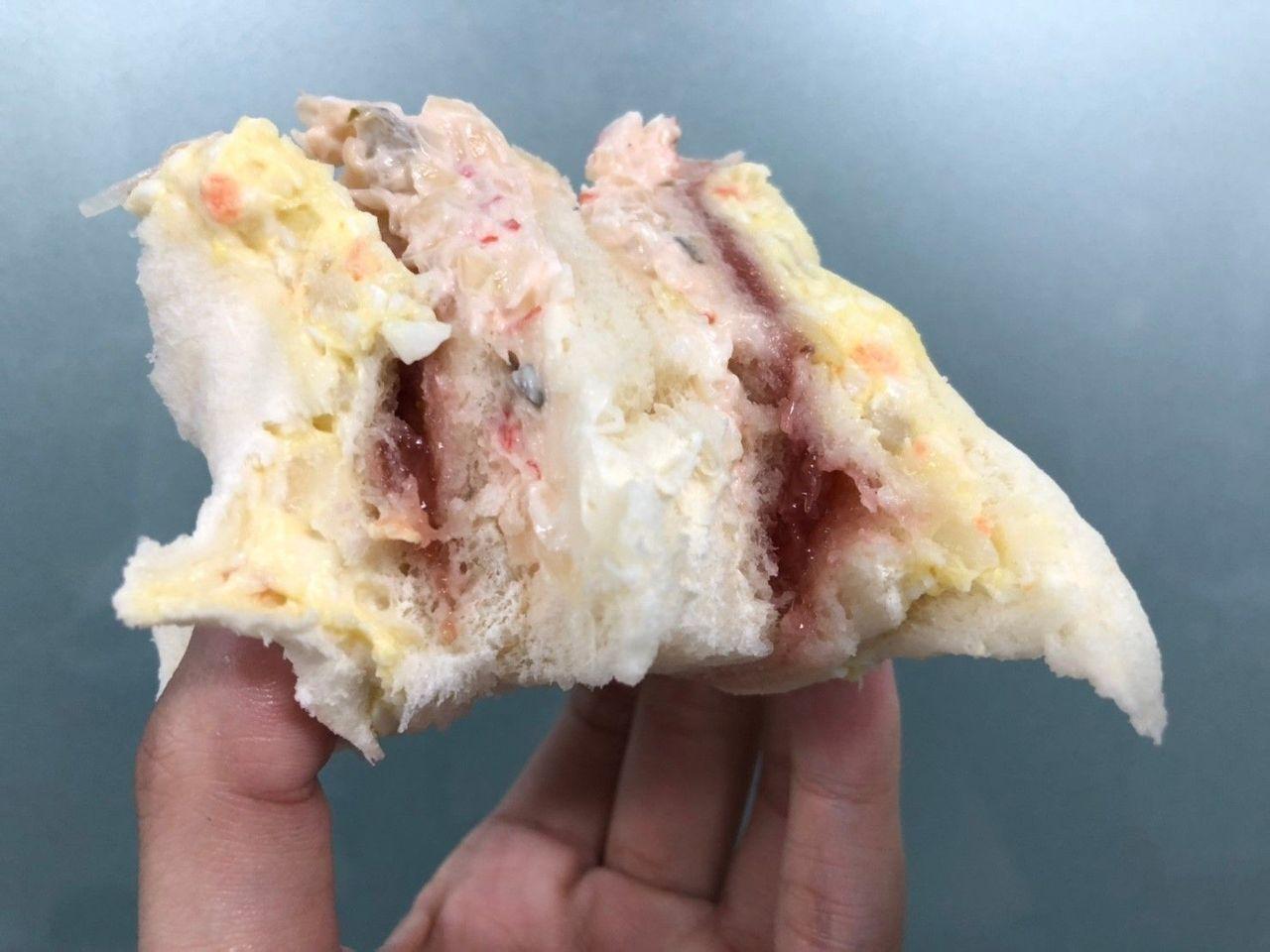 The best part of this product is the price: 2,200 Won. If you do not know what to eat for breakfast in Korea, you can quickly grab this sandwich from a convenience store. Even if you are a budget traveler, you can still afford this sandwich. For those who want to taste the real "Inkigayo" sandwiches, this GS25 sandwich would be the closest you can ever get.
Must-try Convenience Store Food:

2. Ttingjak Mochi Roll
Price:3,000 Won
Brand:CU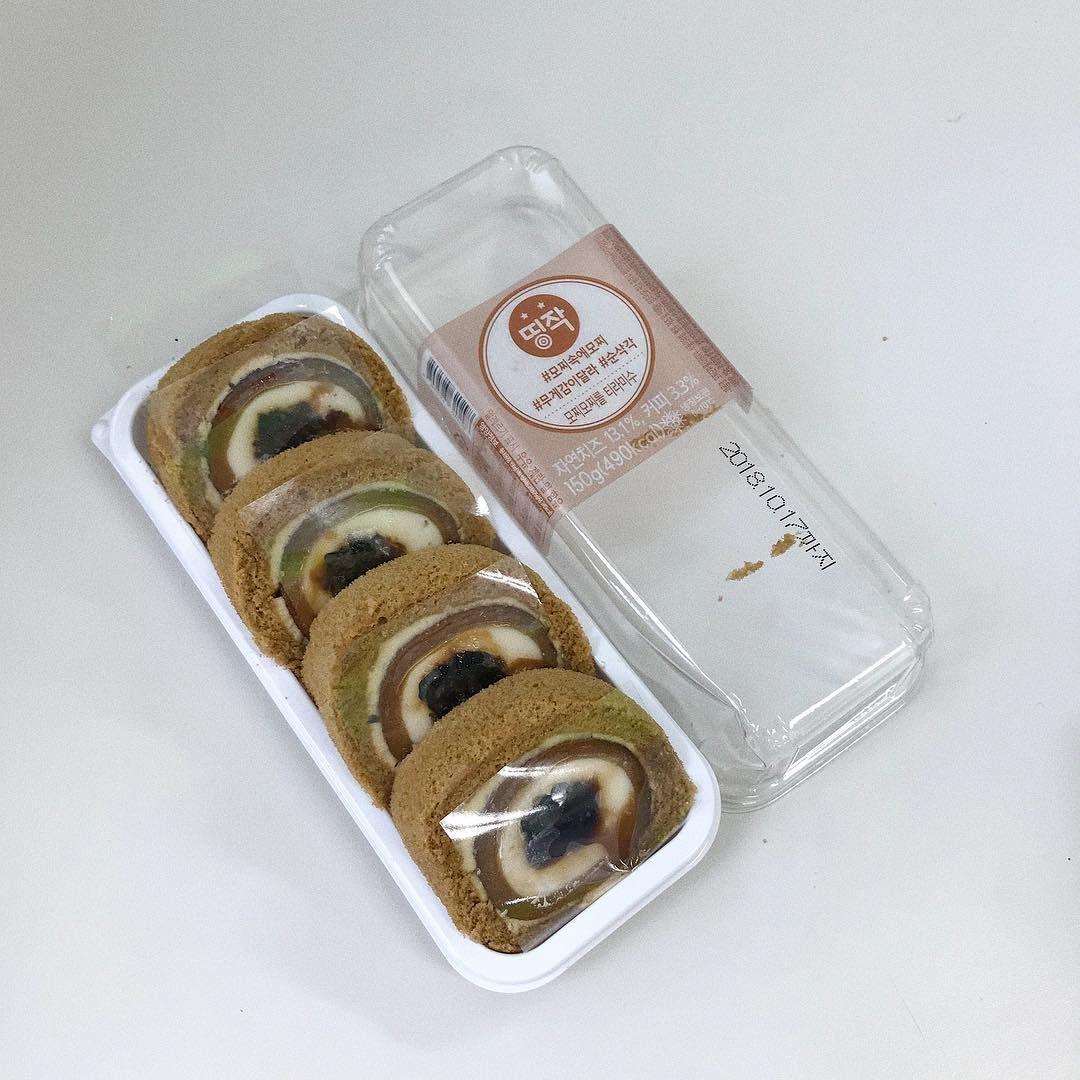 INSTAGRAM:bok_soong2
The second item on my list would be this gourmet dessert made by CU. Before writing this post, I visited three CU branches just to find this roll cake. I was only able to find this roll in Tiramisu flavor, not the famous Red Matcha flavor. The Red Matcha roll cake was all sold out from the three locations.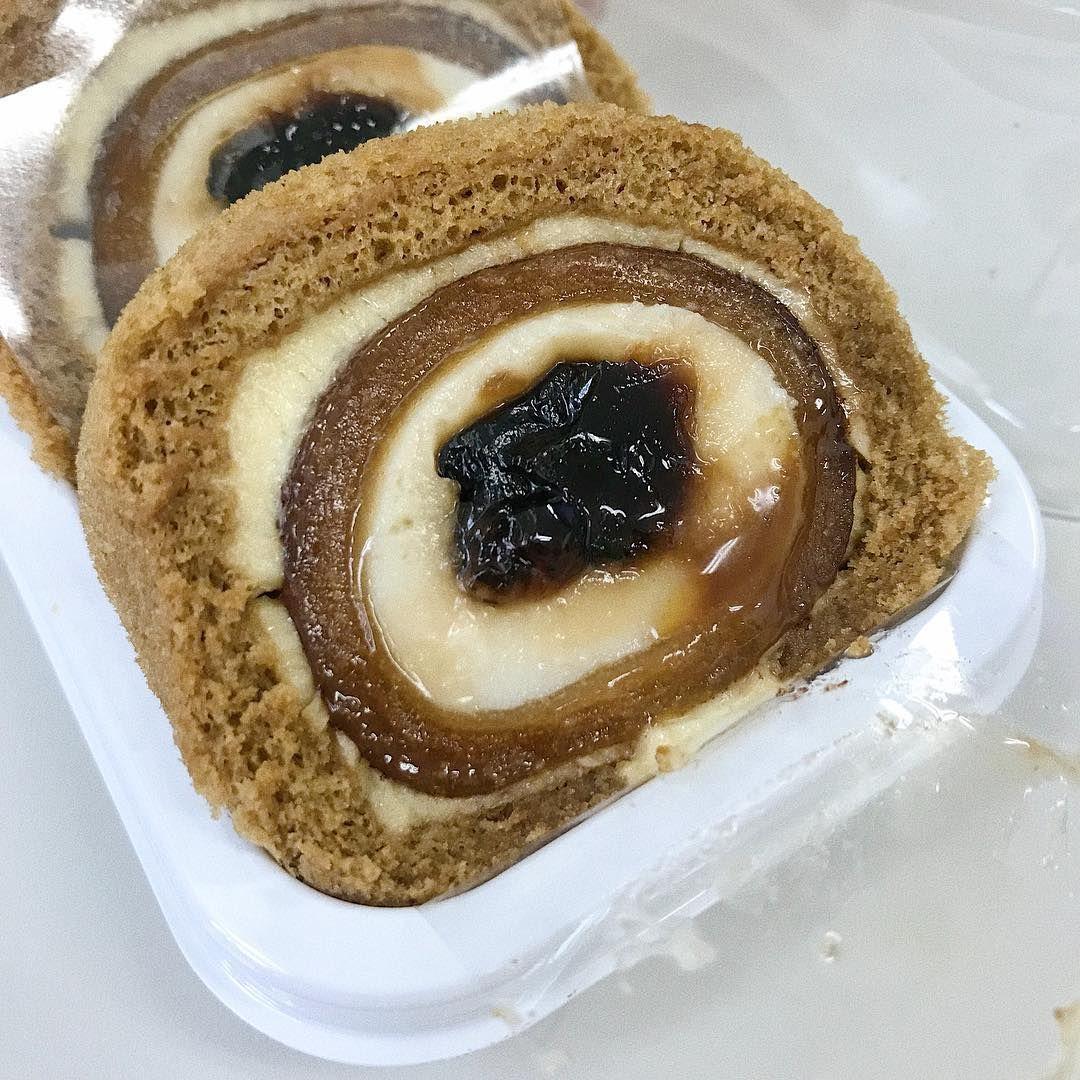 INSTAGRAM:bok_soong2
The reason why this item is so famous is that you can taste a roll cake and mochi rice cake at the same time. The outer shell is wrapped with soft sponge cake, and the inside consists of mochi rice cake with red bean paste. My eyes were widened with curiosity when I first saw this item. 'What an interesting mix!' I thought.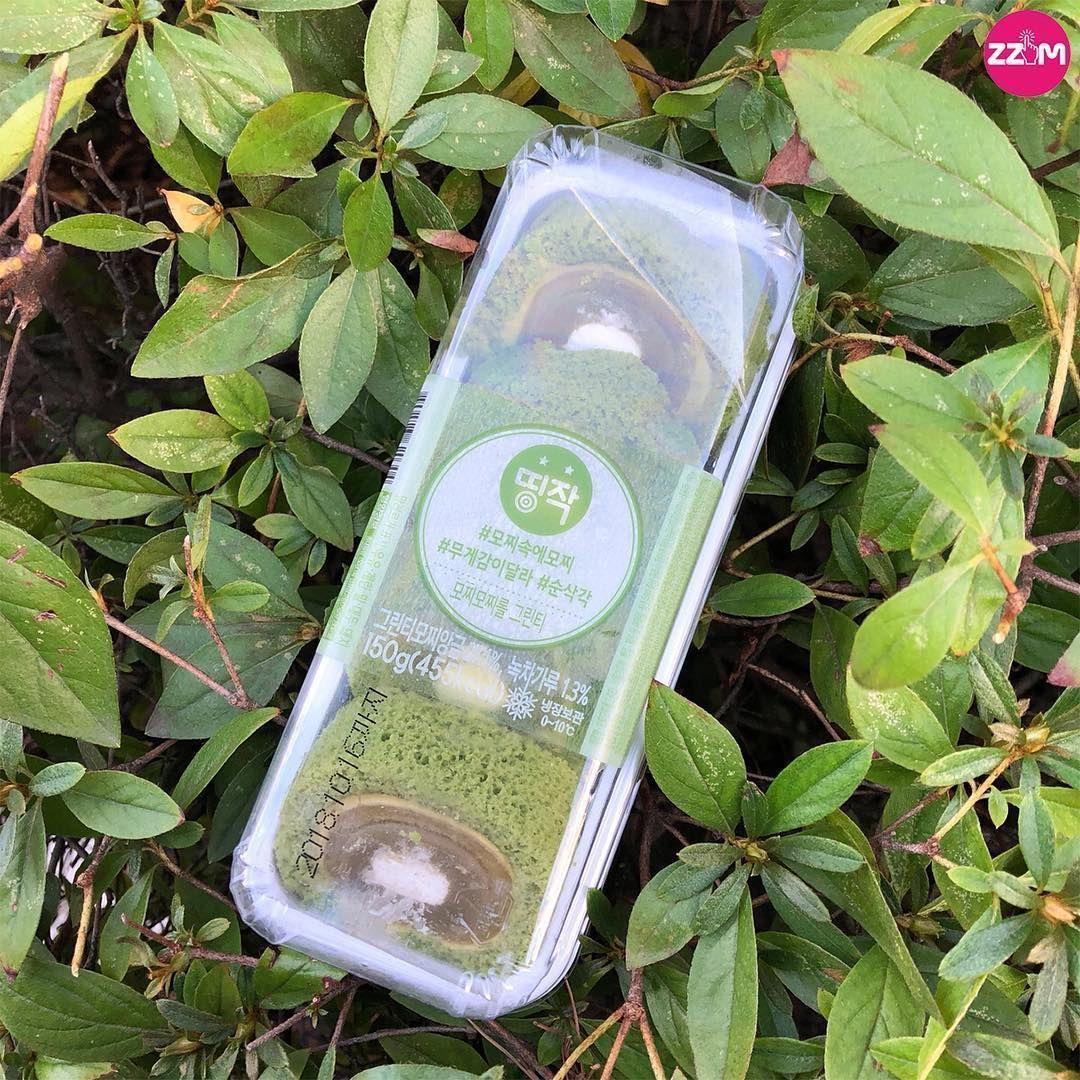 When I first took a bite of this roll, I was surprised by the quality of this dessert. The inner shell was very chewy and the outer shell was so contrastingly soft. The price is cheap too! I would definitely try this item whenever I crave for a good dessert. Besides, you can eat rice cake and sponge cake at the same time. I would say, this is a great dessert you can buy with less than 3 USD.
Look at this roll cake: soft sponge cake shell sticks well with the mochi inside with tasty green tea cream fillings. This cake has a rich matcha flavor. Next time you come to South Korea, I would definitely recommend you bet your luck at the CU convenience store in Korea and taste the famous green tea roll cake.
Must-Try Convenience Store Food:

3. Jjiajang Buldak Fried Noodles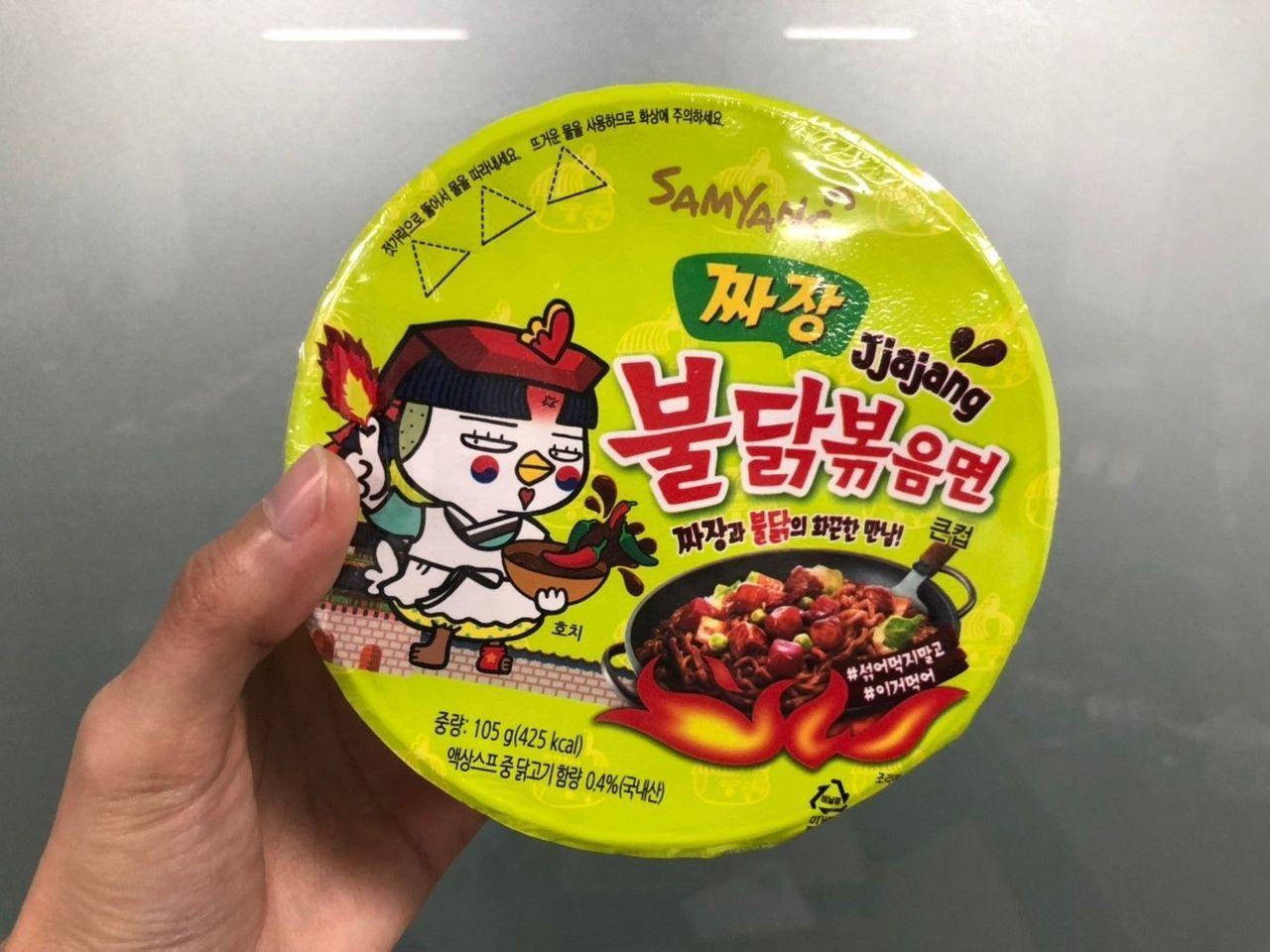 Korean spicy fried chicken instant noodle has always been one of the must-buys, stock up on items in Korea. As you can see from the photos, you can find various flavors in Korea. The Jjiajang Buldak Fried Noodles is different from the original spicy Buldak Fried Noodles. This one uses a spicy Jjiajang (a black Chinese seasoning) base.
If you are not good at eating spicy foods, you can add some cheese to ease the taste of this Buldak Fried Noodles. Spicy fried chicken noodles with cheese, I personally think, is delicious. Spicy fried chicken noodles frequently appear on famous Youtube celebrities' videos and blog posts as a major food challenge in Korea. You can buy this item from any convenience store in Korea, so give it a try!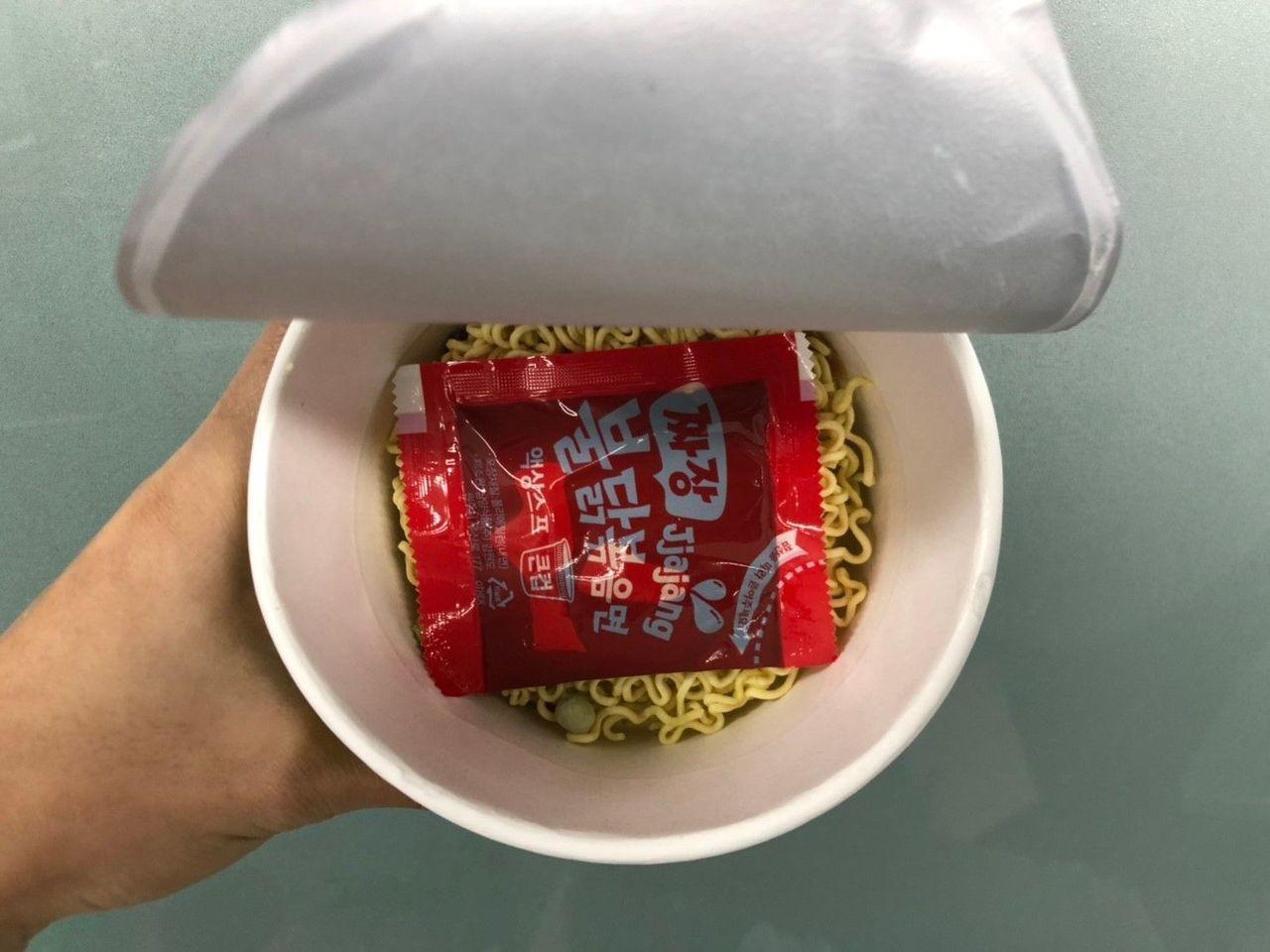 Spicy fried chicken noodles, in fact, was a bit disappointing when I first opened its lid for the first time. I felt like the container was too big to hold the small portion inside (I should mention that the Korean instant noodles usually do not come with big portions).
You might be just as much curious as me about the taste: When I tasted this instant noodle, I could taste the fried Jjajang sauce and spicy fried chicken sauce together. At first, I didn't taste the spiciness. The spicy flavor kicked in when I was halfway done eating the noodle. Although it was extremely spicy, I was addicted to it. I couldn't stop eating until I reached the bottom of the cup.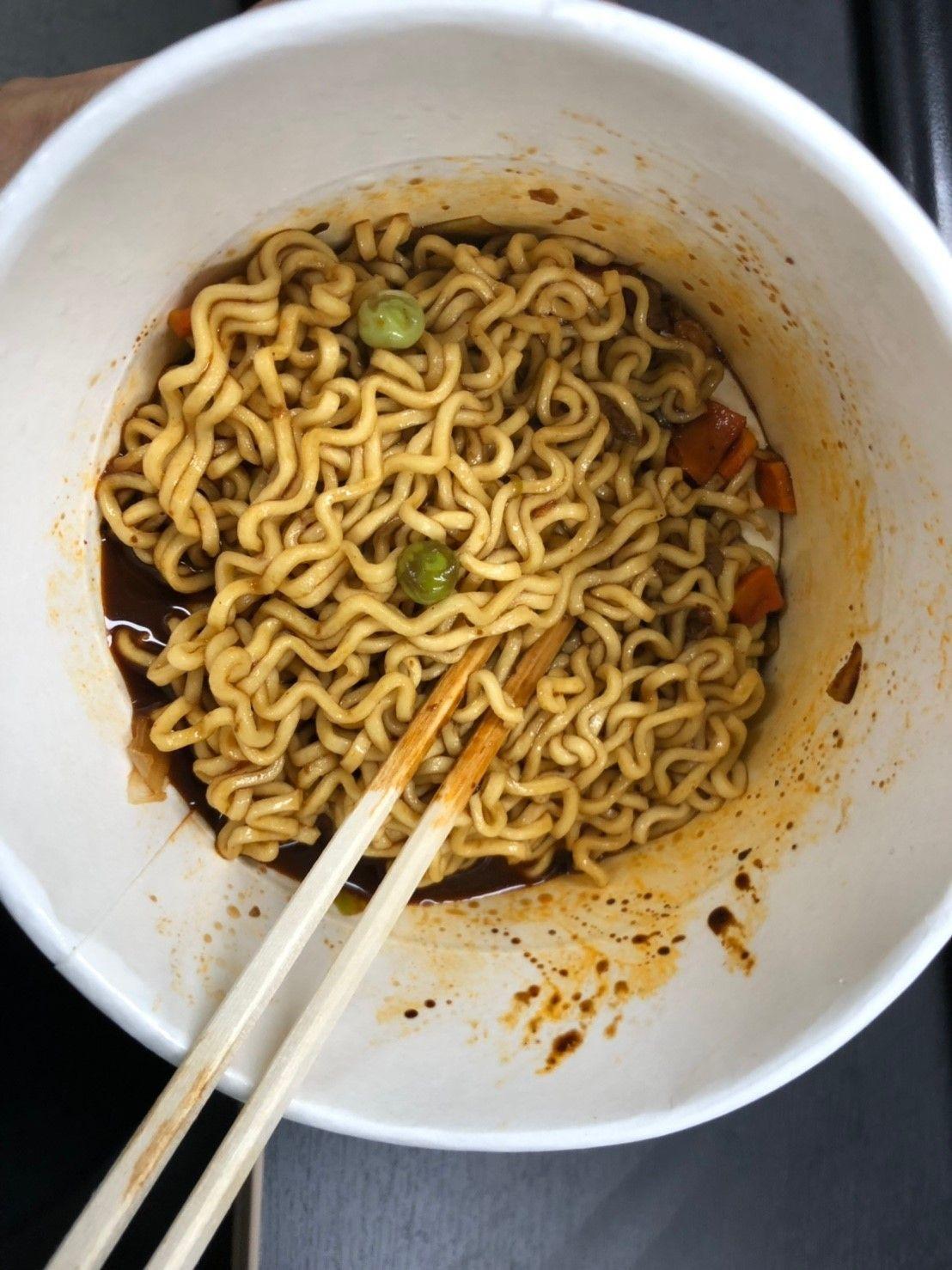 For those who can't eat spicy food, I would recommend you to try this instant noodle with bread or dairy items (like milk or cheese!). You might find them very helpful! If you want to taste the Korean convenience store's best-selling instant noodles, this is the instant noodle you are looking for.
Must-Try Convenience Store Food:

4. Kimchijjigae Ramen
Price:1,500 Won
Brand:

GS25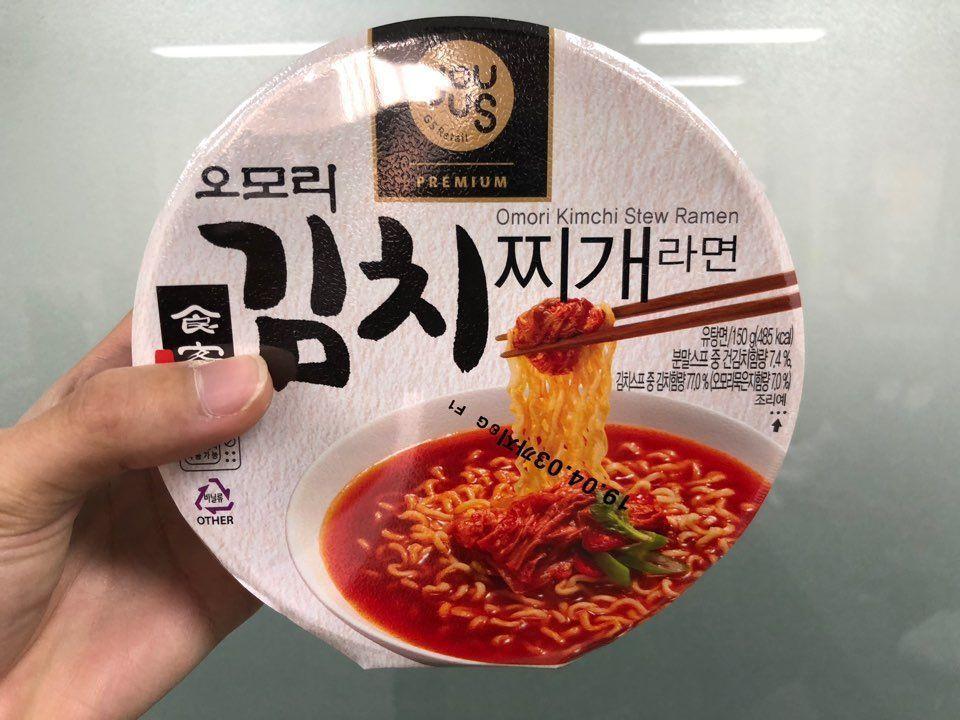 This Korean instant noodle, which has been very popular recently on SNS, is known as "the instant noodle" for Koreans. What is so special about this item? GS25 "Kimchi Jjigae Ramen" tastes just like the real Kimchi stew.
Unlike other Korean instant noodles, this instant noodle contains a kimchi stew essence. It was the reason why this product was heavier than other products!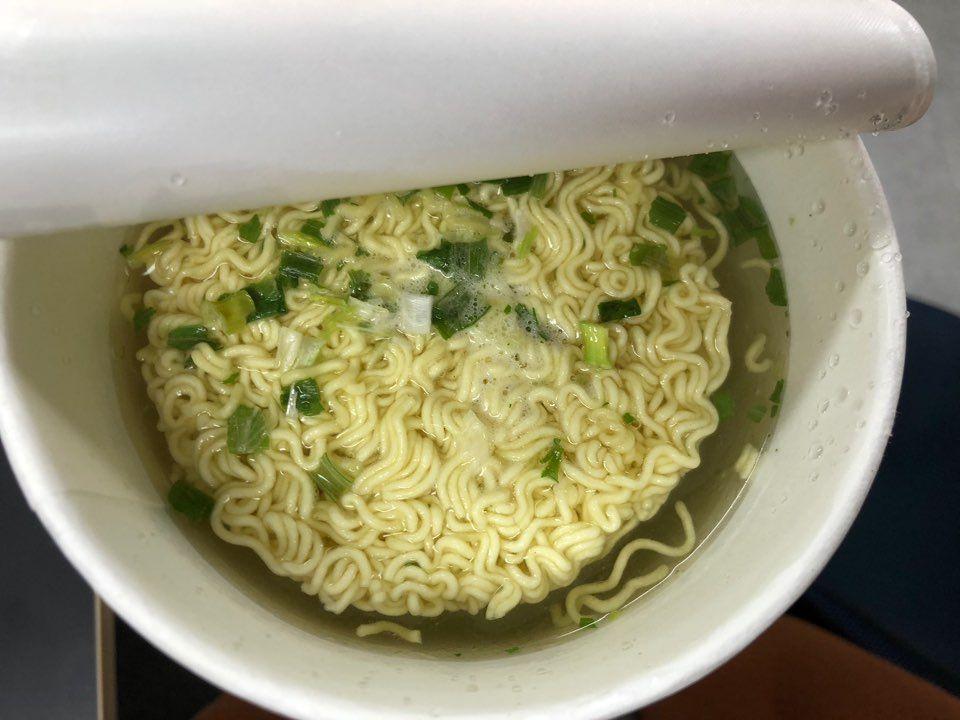 My camera doesn't show enough details, but the color of the soup rapidly changed as soon as I added hot boiling water. The taste was rich and tasty! After my Korean co-worker had a sip, he was very surprised by the taste! He said the soup was very authentic and rich, just like the real Kimchi Jjigae.
No wonder this instant noodle produced by the GS25 convenience store suddenly became a social media phenomenon. For many friends who want to eat Korean Kimchi stew even after they return home, I would stock up on GS25 Kimchi Jjigae instant noodles. Bring your soul food back home!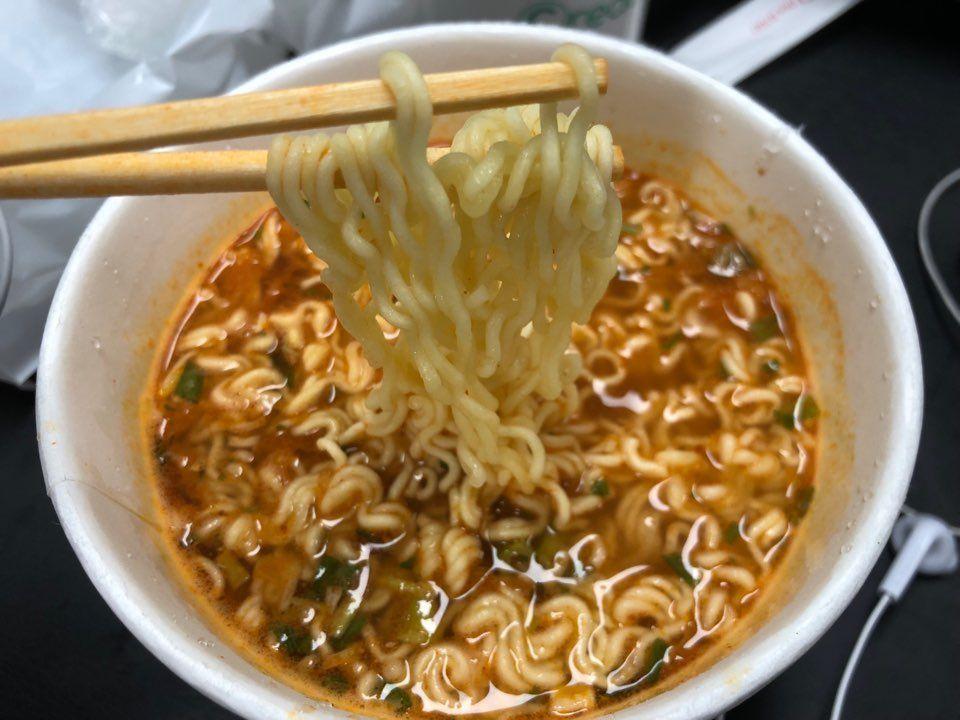 Must-Try Convenience Store Food:

5. Lotus Biscoff Fresh Cream Cake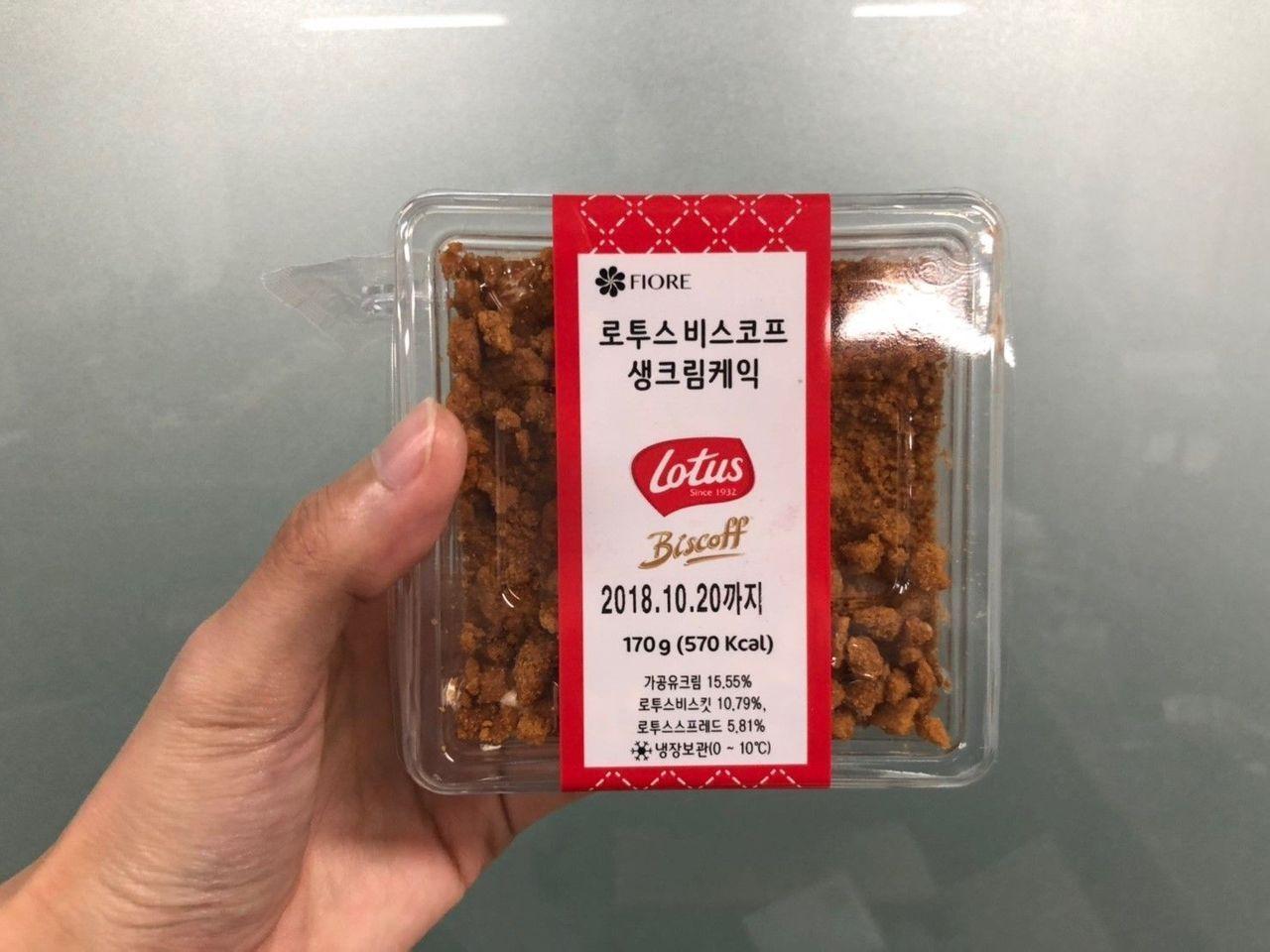 This Korean must-buy product is only sold at certain CU stores. This cake seems very ordinary, and I also thought "why is everyone crazy over this weird cookie crumbles?" Korean SNS users were recommending this item as a must-buy convenience store dessert for a reason. I ate this convenience store cake, I felt like my world just turned upside down!
The Lotus Fresh Cream Cake is a layered cake. The upper layer is covered with a layer of Lotus Cookie Crumbles. For those of you who have not tried Lotus cookies, these cookies are great with coffee. You can taste the rich coffee taste from the cookie crumbles.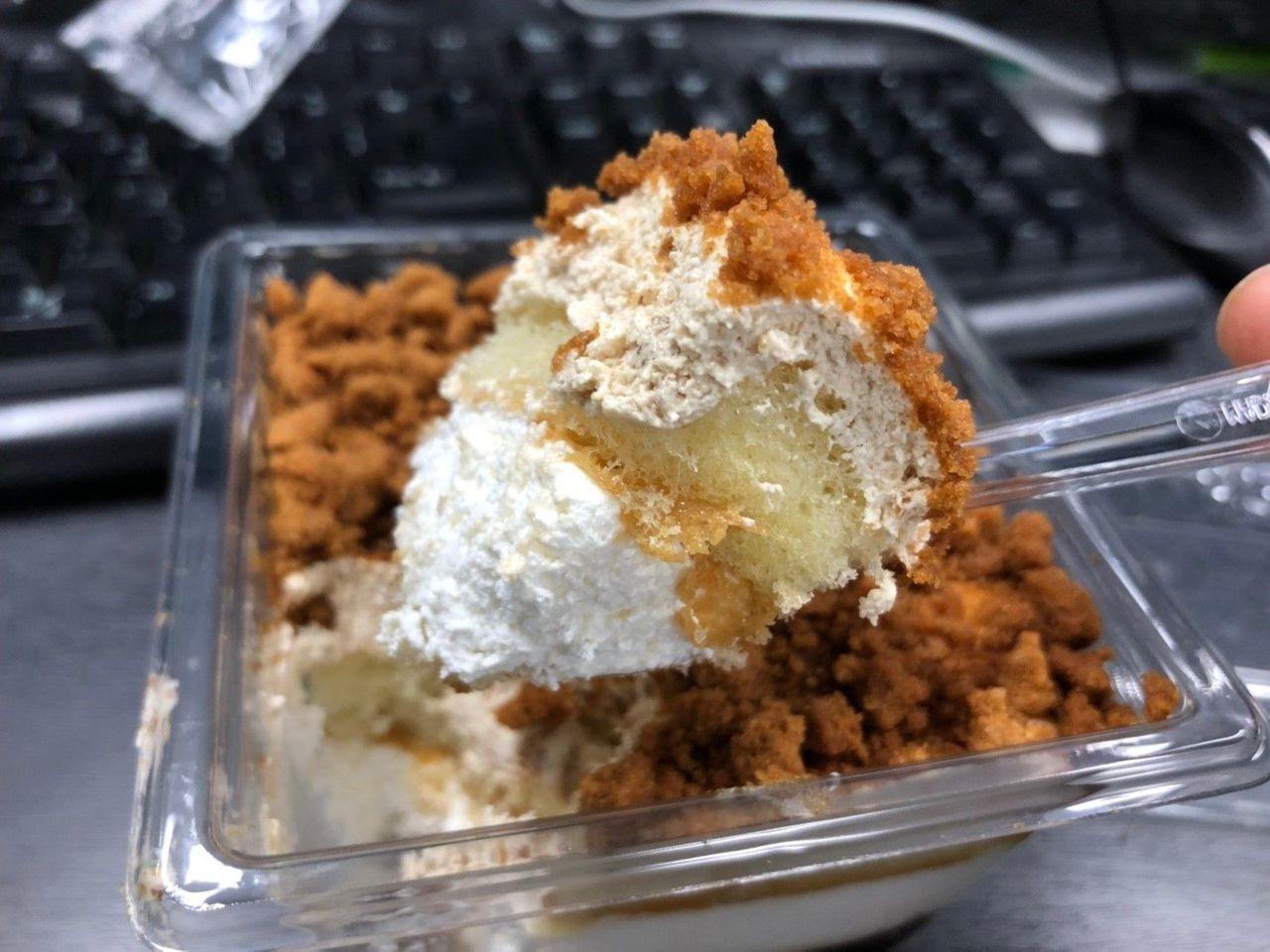 When you dig further into the cake, you will be able to find four delicate layers of fresh cream, sponge cake, cocoa sauce, and biscuits. The taste of this cake is super rich and dense. This cake was not too dry or too soggy, and the cream had the just the perfect consistency. This cake would work perfectly with a cup of coffee!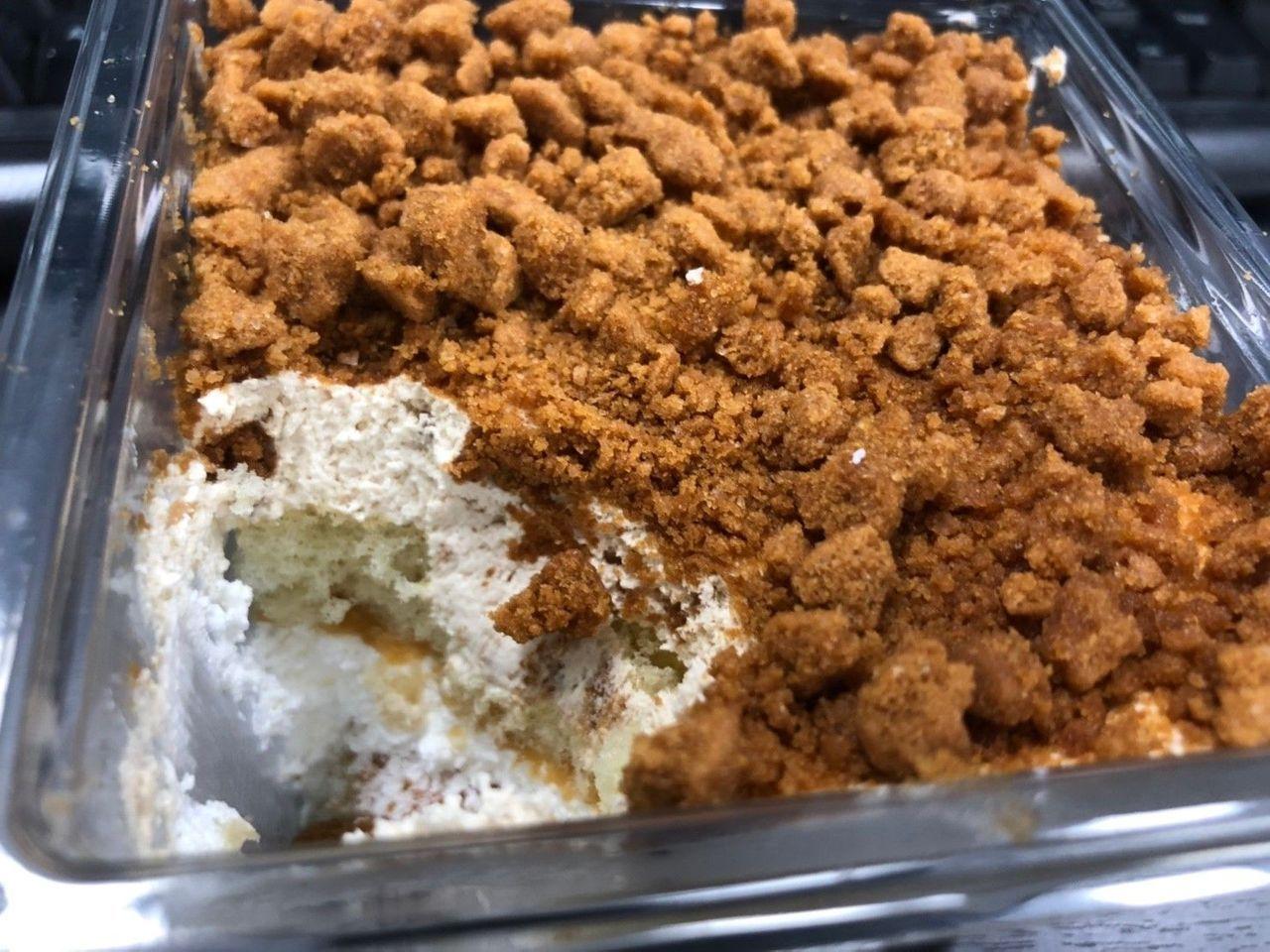 The quality of this cake was just on point! After finishing this piece, I felt so happy that I was able to eat a slice of cake in this quality for only 3,000 Won. This cake can easily defeat the cakes sold in many franchise cafes on the street. Next time when you have a chance to visit Korea, add this item on your must-eat list. You won't regret!
Must-Try Convenience Store Food:

6. Big Crab Soy Paste Rice
Price:3,500 Won
Brand:

GS25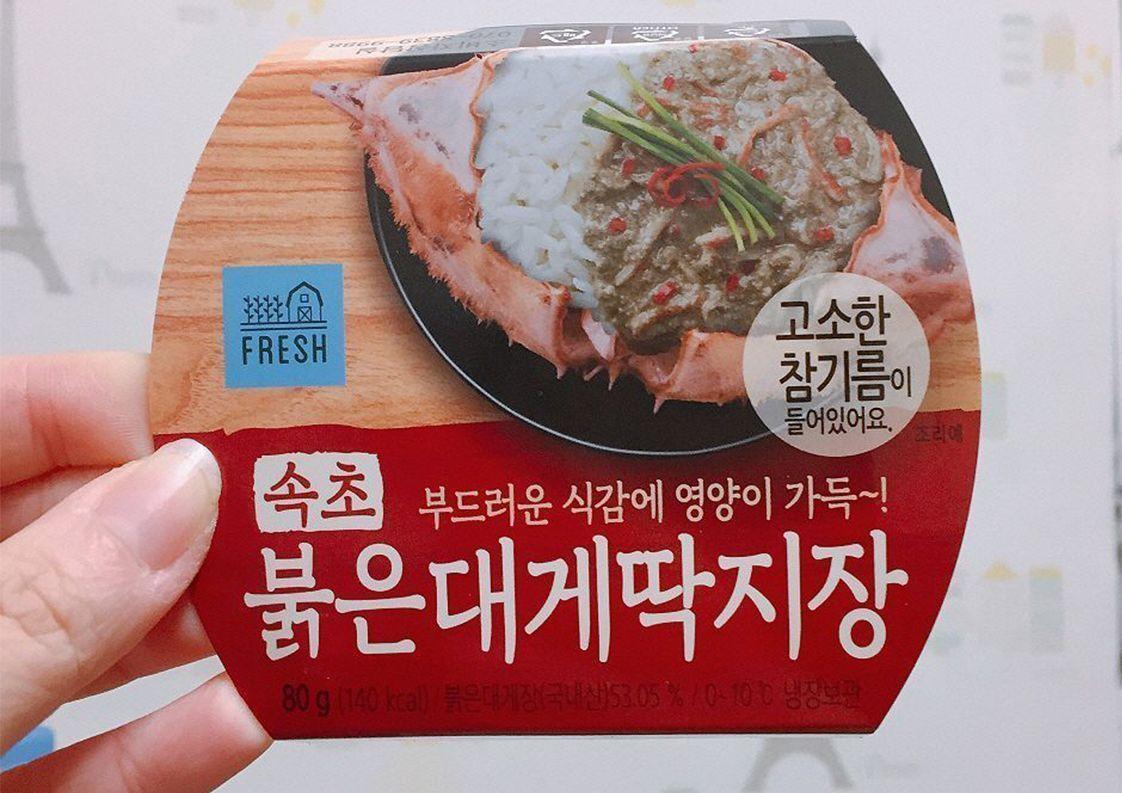 Many people recently fell in love with this crab paste rice. It has been almost a year since this item was first introduced by GS25. However, Big Crab Soy Paste Rice has been consistently made to the list of best-selling items of the store.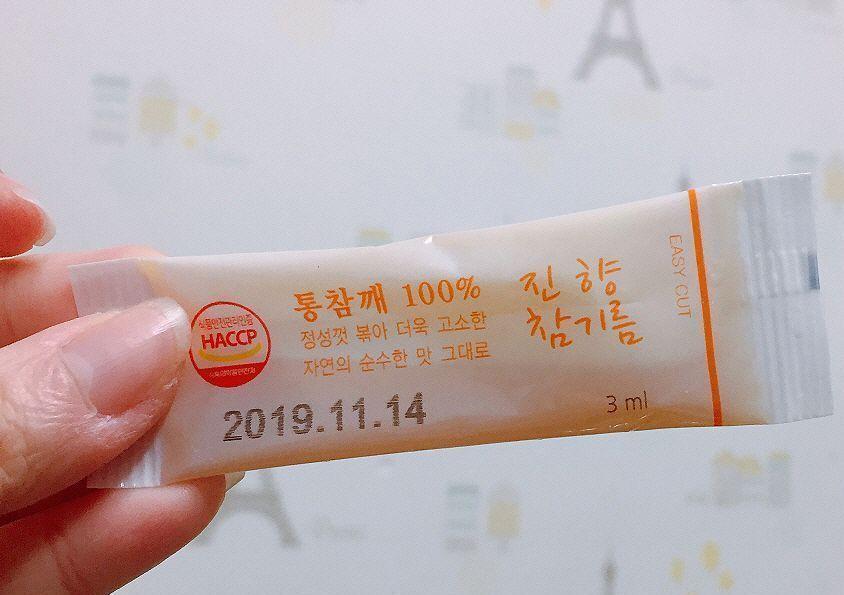 When you open the inner packaging, you will find a small bag of sesame oil. Make sure you add this oil at the end. Here to remind everyone, most Koreans love to eat this crab paste with rice, kimchi, and Kim (dried seaweed). Remember, Korean must-Try convenience store food crab soy paste, does not require heating.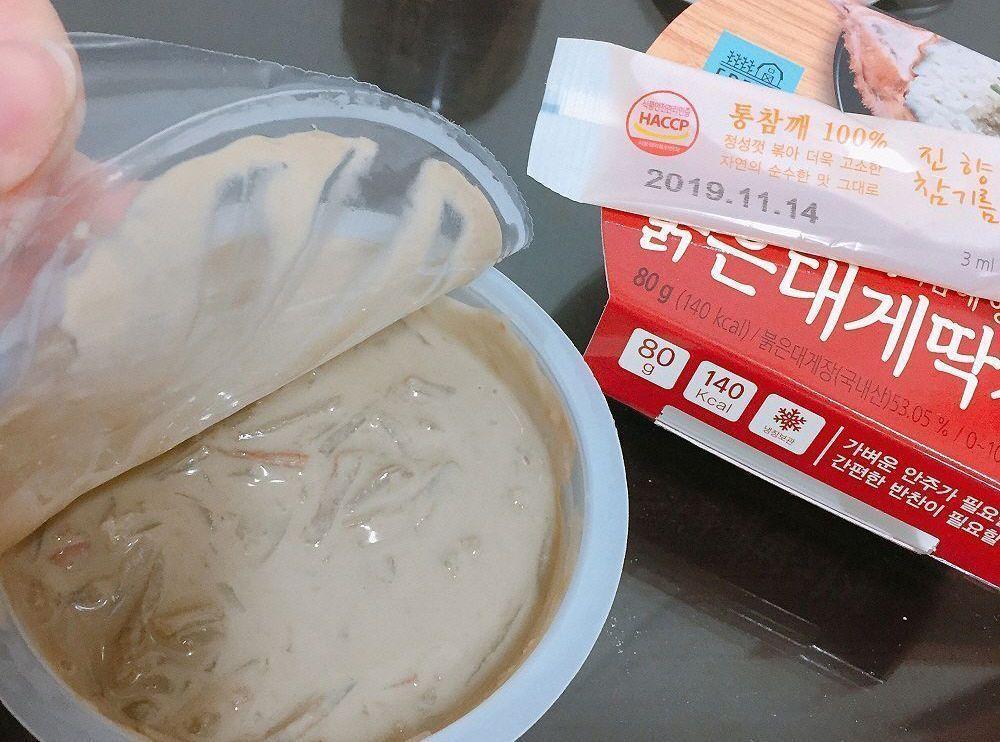 When first open the lid, you will smell the strong scent of crab paste. With less than a year, this item made to all GS25 shelves and became a must-try item among tourists and Korean locals. And the taste of this paste is super rich with crab inner filings, and it is very satisfying to eat. You no longer have to spend a lot of money to go to the restaurant to taste the crab. How sweet is this?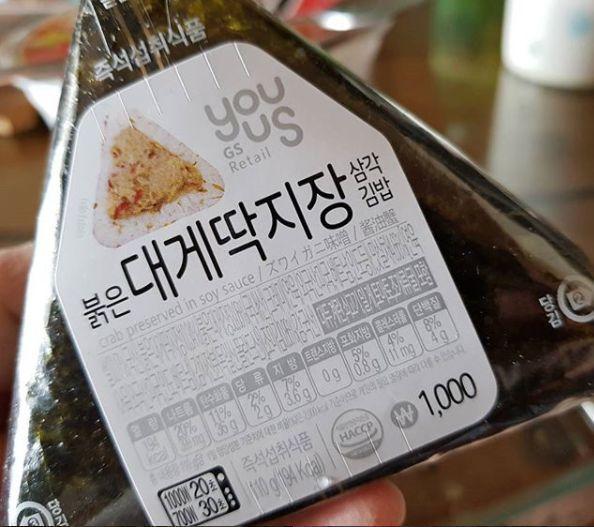 INSTAGRAM:bmschoco5
GS25 recently introduced an ultra-cheap crab paste rice ball. When you travel to Korea next time, you can also try the taste of this rice ball. If you like it, you can buy a few and eat them as a night snack or a quick breakfast substitute.
Must-try Convenience Store Food:Miscellaneous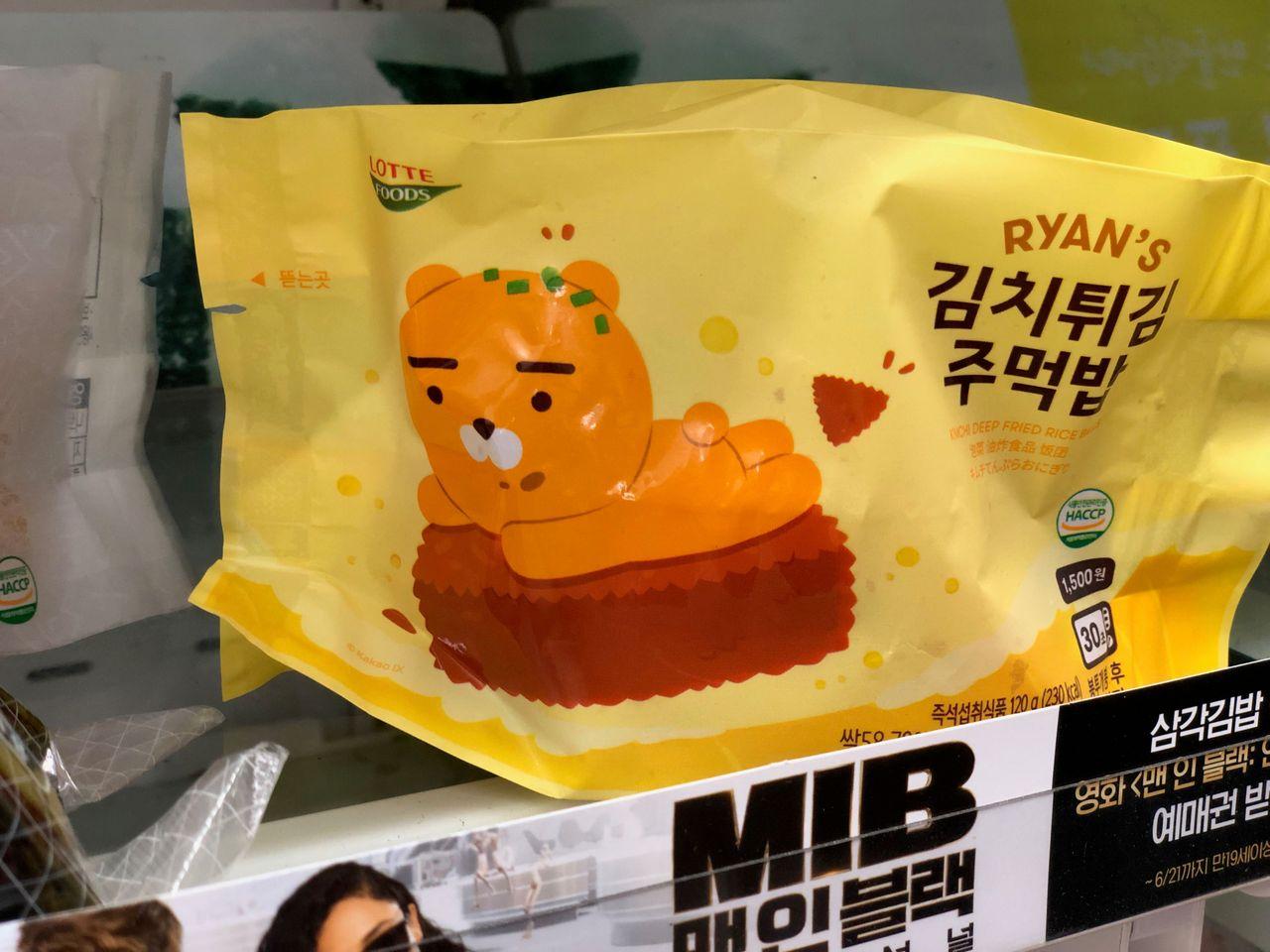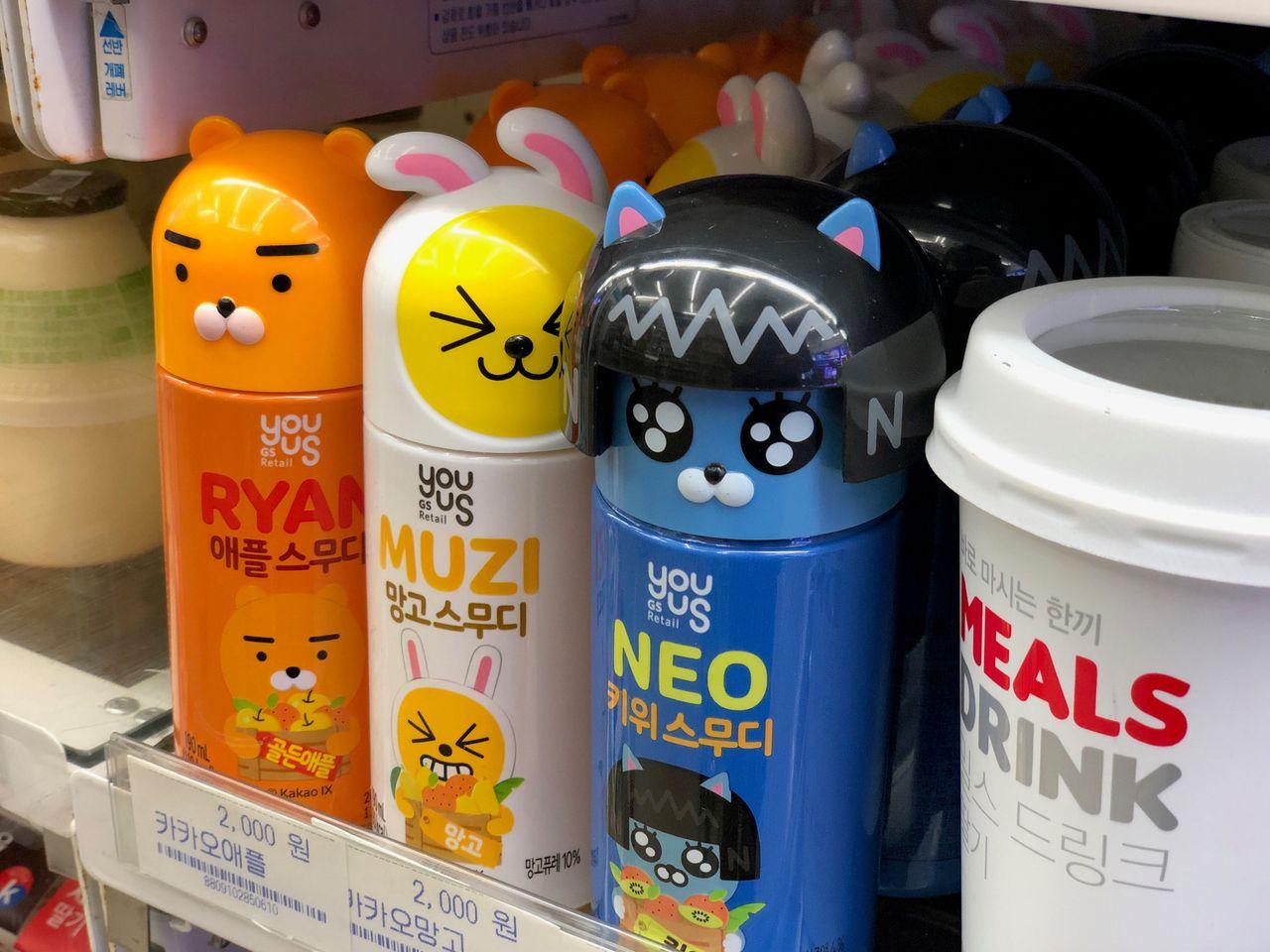 Here are some other miscellaneous Korean convenience store products that you might want to check out.
There are a lot of popular and cute things to be found at the convenience store. Might be odd to think that convenience store products become popular, but some of them are just so darn cute.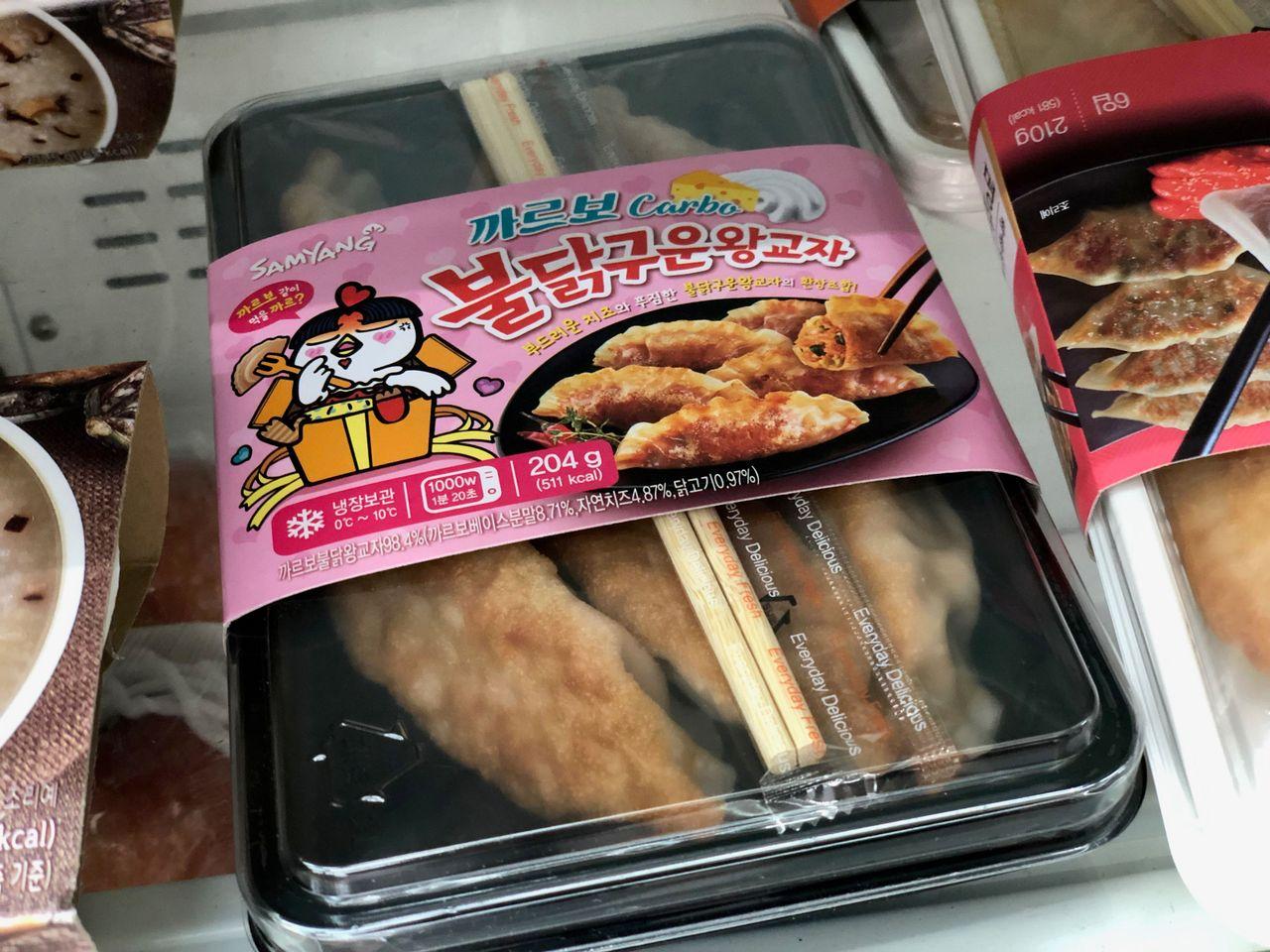 For example, the instant fish soup, the Buldak series' spicy dumplings, and finally the Kakao Friends character foods and drinks...all great finds for the treasure hunting tourist.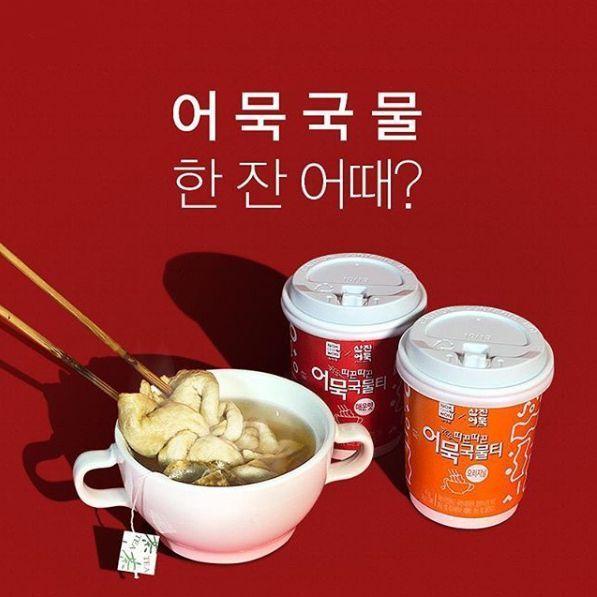 INSTAGRAM:cu_official
---
What are some of your favorites from this list? Find a convenience store near you and find out!

We will see you again in our next post! Ciao!
---