How To Get To Busan From Seoul: A Guide On Public Transportation
Wanna make a trip to Busan, but not sure how to get there? Here's a guide on how to get to Busan from Seoul using the KTX, Express Bus, and even flights!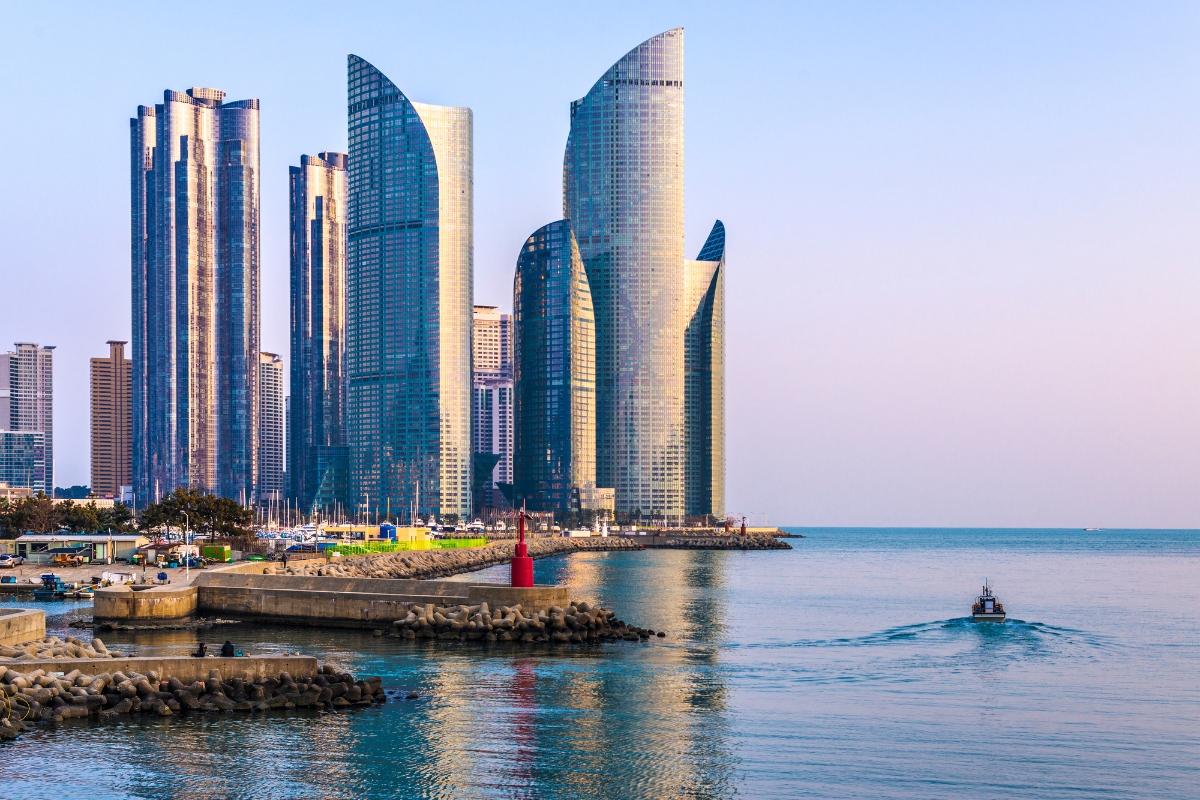 When traveling to Korea, Seoul is where most will go, but many tourists are also adding a trip to Busan to their itinerary. The thing is, Busan is not very close to Seoul. It's on the southeast coast of the Korean peninsula, nearly 320 kilometers away from Seoul! Luckily, Korea's public transportation system is incredibly well-developed, so there are multiple ways to get to Busan. Let's check them out together!
---
Train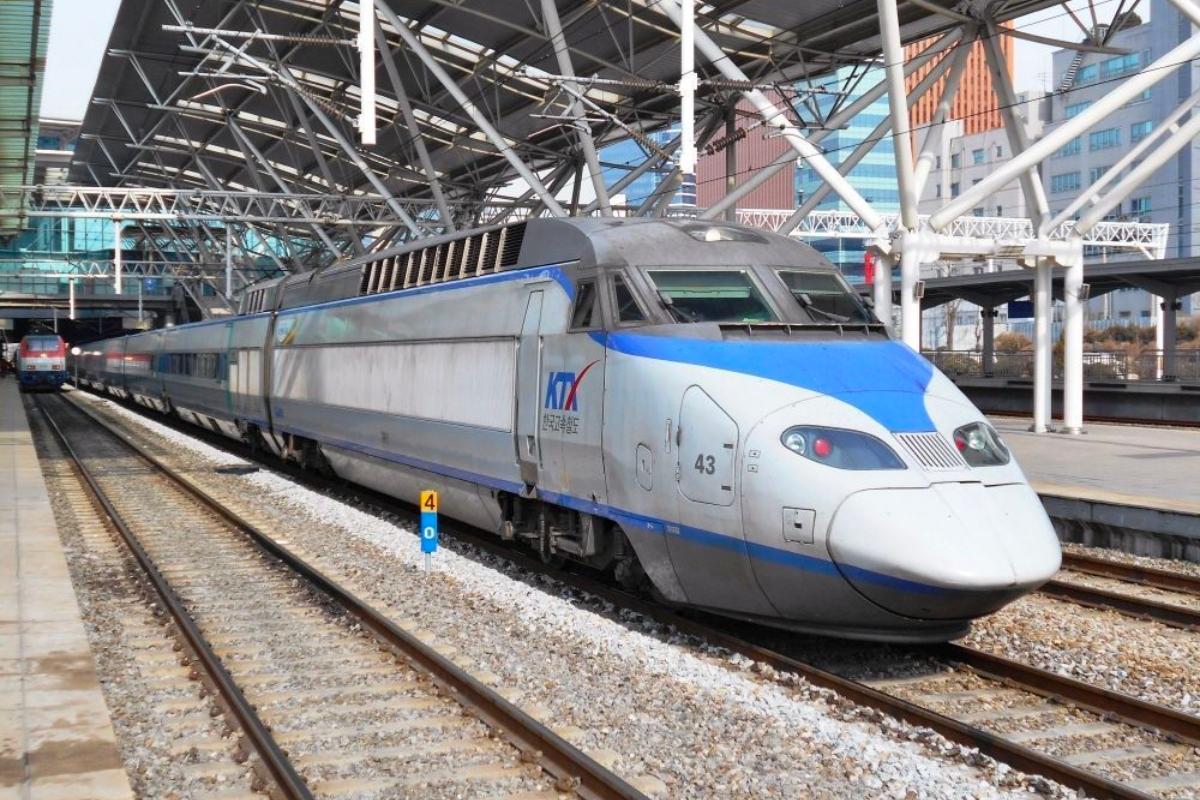 The quickest and easiest way to travel from Seoul to Busan would be taking a train using the KTX. Many Korean locals choose to take an express train when they need to travel to Busan from Seoul. There are several types of train to Busan, so it can get a bit confusing, even for Koreans. If you choose to travel during the weekends, we highly recommend taking a train, since buses can get stuck in heavy traffic. There are 4 types of trains you can take, so we've sorted it all out for you!
1) KTX (Korean Train Express)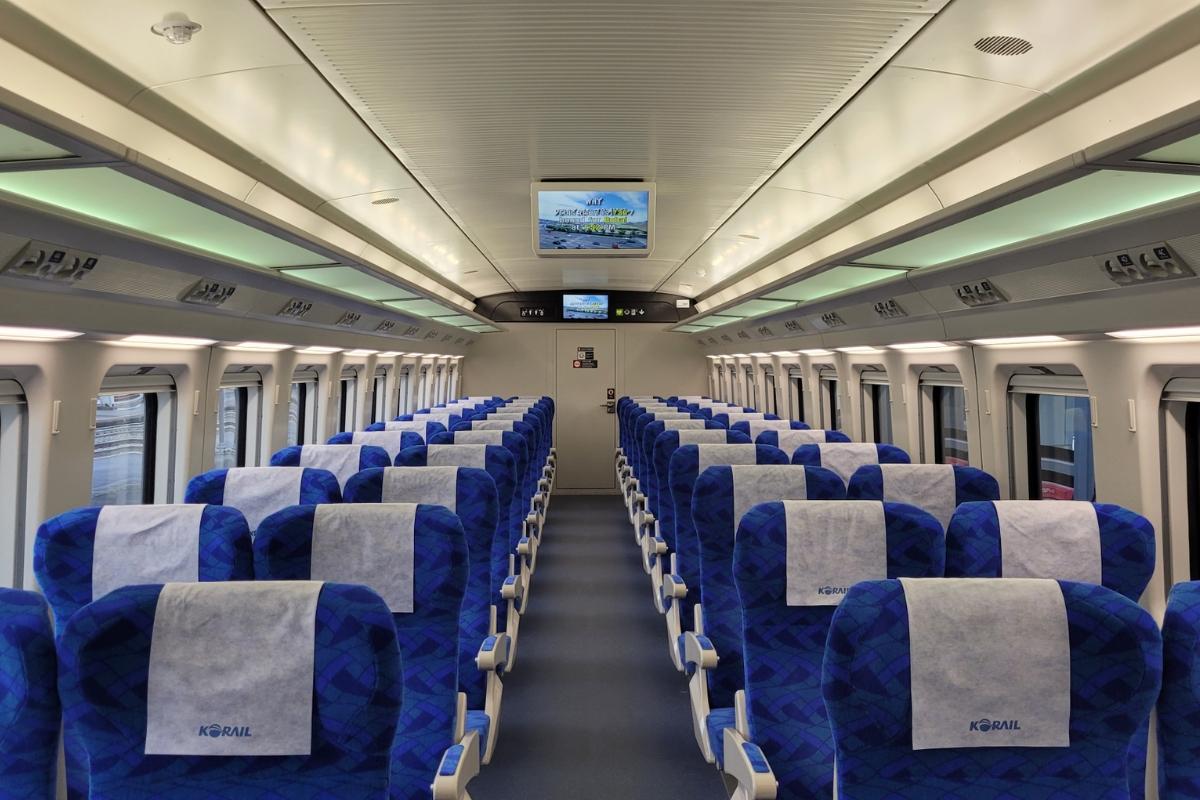 One-Way Ticket Price: 59,800 KRW (Trains that have a longer travel time are slightly cheaper.)
Duration: About 2.5 to 3 hours (Seoul ↔ Busan)
Departs from: Seoul Station, Busan Station
Korail Pass
If you plan to take the KTX to multiple cities, you can purchase the Korail Pass, which is only available to foreigners. Rather than buying individual train tickets, just get the Korail Pass to save some money! Check out the types of passes available below:
Type

Normal

Saver

2-Day Select Pass

3-Day Consecutive Pass

4-Day Select Pass

5-Day Consecutive Pass
*Select Pass: Choose 2-4 days within a 10-day window from the date of purchase to take unlimited train rides.
*Consecutive Pass: Take unlimited train rides for 3-5 consecutive days from the date of purchase.
*Saver Pass: For groups with 2-5 passengers that will be riding the same train.
To read more about how to book KTX tickets online, check out our blog in the link below!
2) Mugunghwa (무궁화)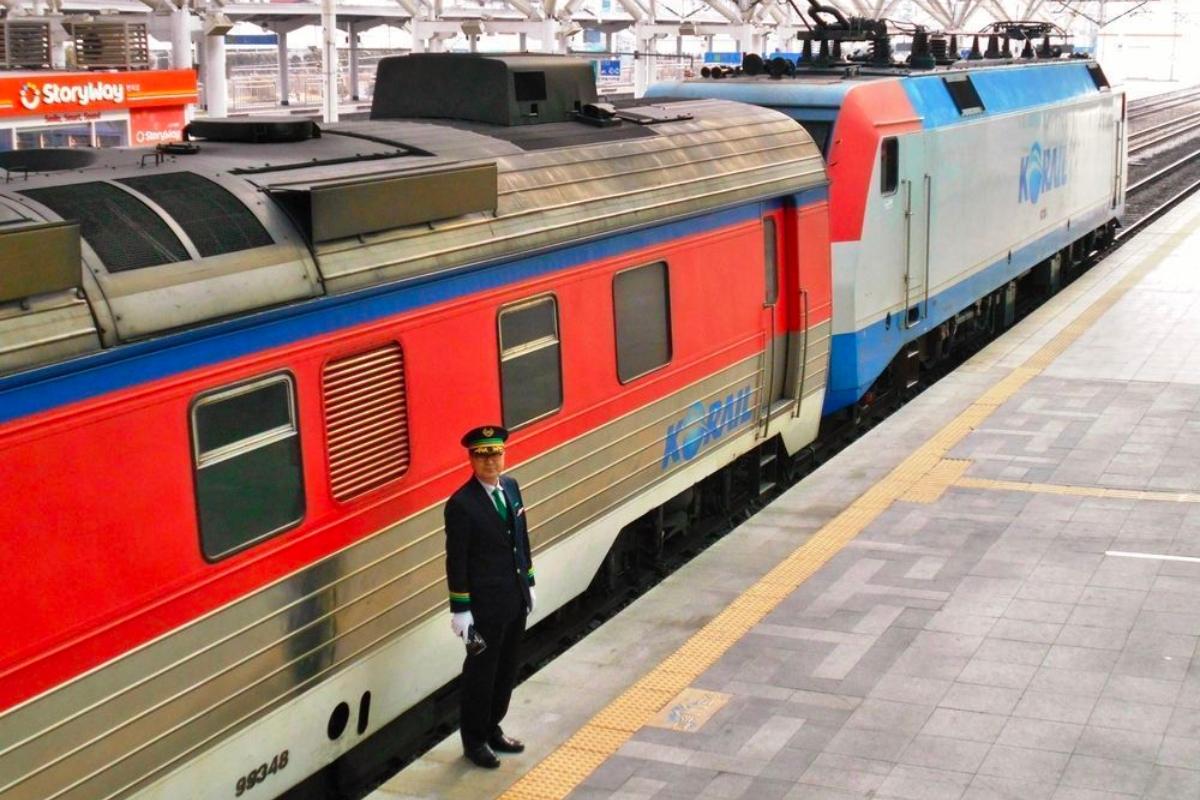 One-Way Ticket Price: 28,600 KRW
Duration: About 5 to 6 hours (Seoul ↔ Busan)
Departs from: Seoul Station, Yeongdeungpo Station, Busan Station
The Mugunghwa is the cheapest train that operates between Seoul and Busan, as it is not a high-speed train and has a long travel time. Since this train takes a long time, we only recommend this option if you are extremely short on budget or you are traveling in a group. If you are traveling with a friend, you can spend time with them on the train and enjoy the scenery of the Korean countryside. The KTX trains are too fast so you won't be able to enjoy the scenery that much.
3) ITX-Saemaeul (ITX 새마을)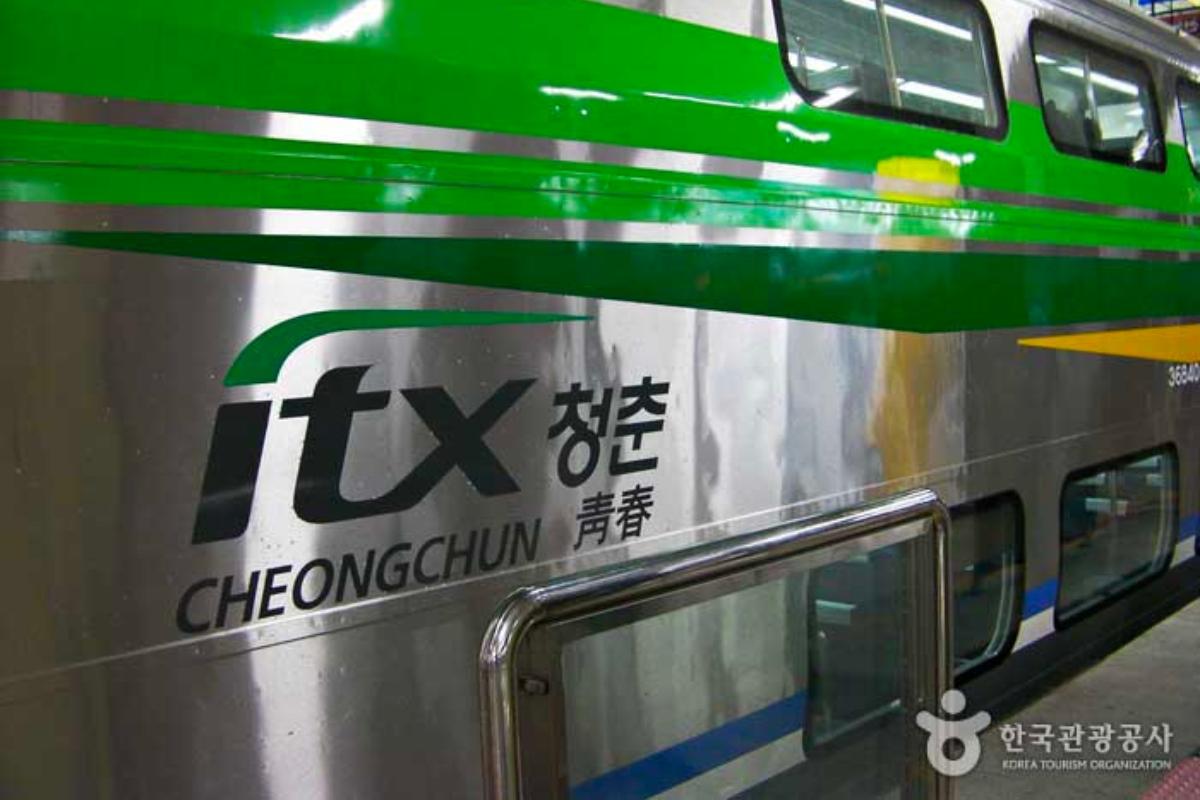 The ITX Saemaeul, or Intercity Train Express-Saemaeul, is an express train that is slower than the KTX, but a bit faster than the Mugunghwa.
One-Way Ticket Price: 42,600 KRW
Duration: About 4.5 hours (Seoul ↔ Busan)
Departs from: Seoul Station, Yeongdeungpo Station, Busan Station
Book ITX-Saemaeul Tickets Here
4) SRT (Super Rapid Train)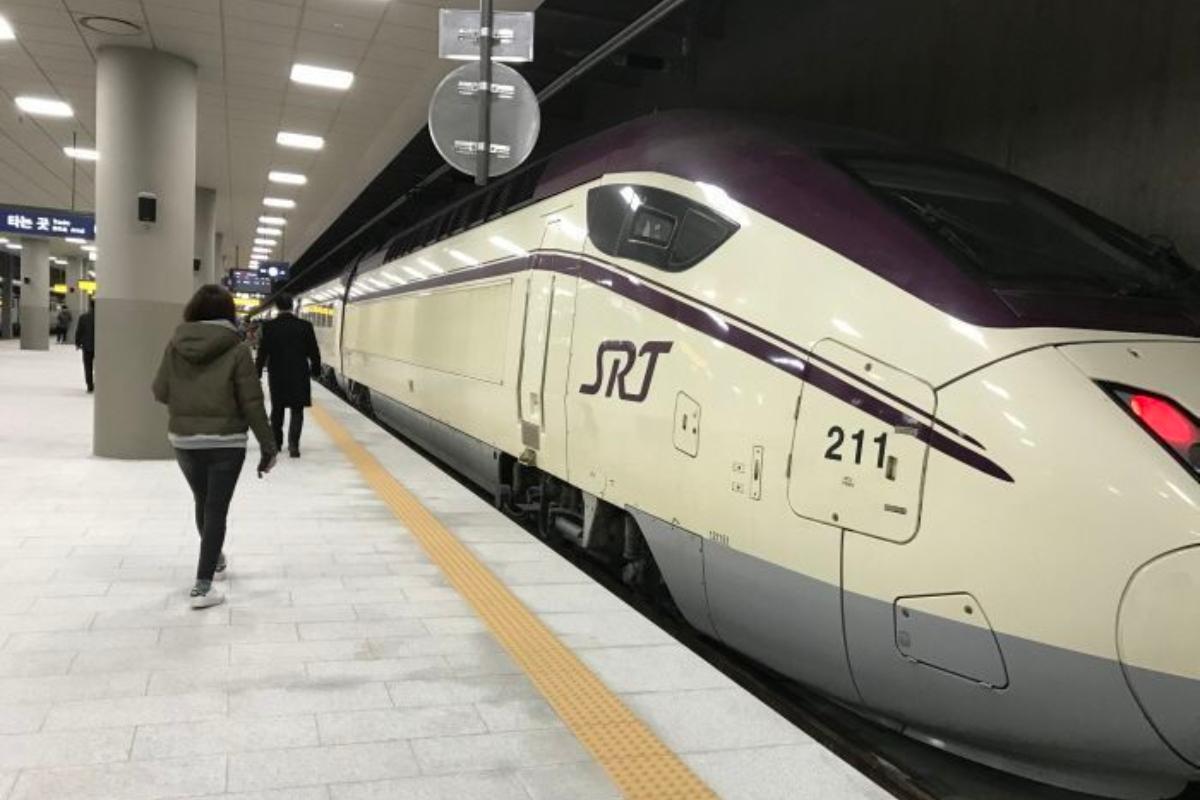 One-Way Ticket Price: 51,700 KRW
Duration: About 2.5 hours from Seoul to Busan
Departs from: Suseo Station, Busan Station
The SRT train is a faster and cheaper way to travel from Seoul to Busan than KTX. However, the downside is that this train only departs from Suseo Station, so getting there can be a bit difficult from downtown Seoul. Moreover, the SRT chairs are not as comfortable as KTX. On a more positive note, you get more legroom than on the KTX. Book SRT tickets using the link below!
From other cities in Korea (Daegu, Daejeon) to Busan
Daejeon: KTX takes about 1.5 hours to 2 hours from Daejeon Station (대전역) to Busan
Daegu: KTX takes about an hour from Dongdaegu Station (동대구역) to Busan
Other slower trains pass through Daegu and Daejeon to Busan.
Gwangju: Gwangju does not have a direct train to Busan. You must take a long-distance bus to Busan or take a bus to Daegu.
---
Express Bus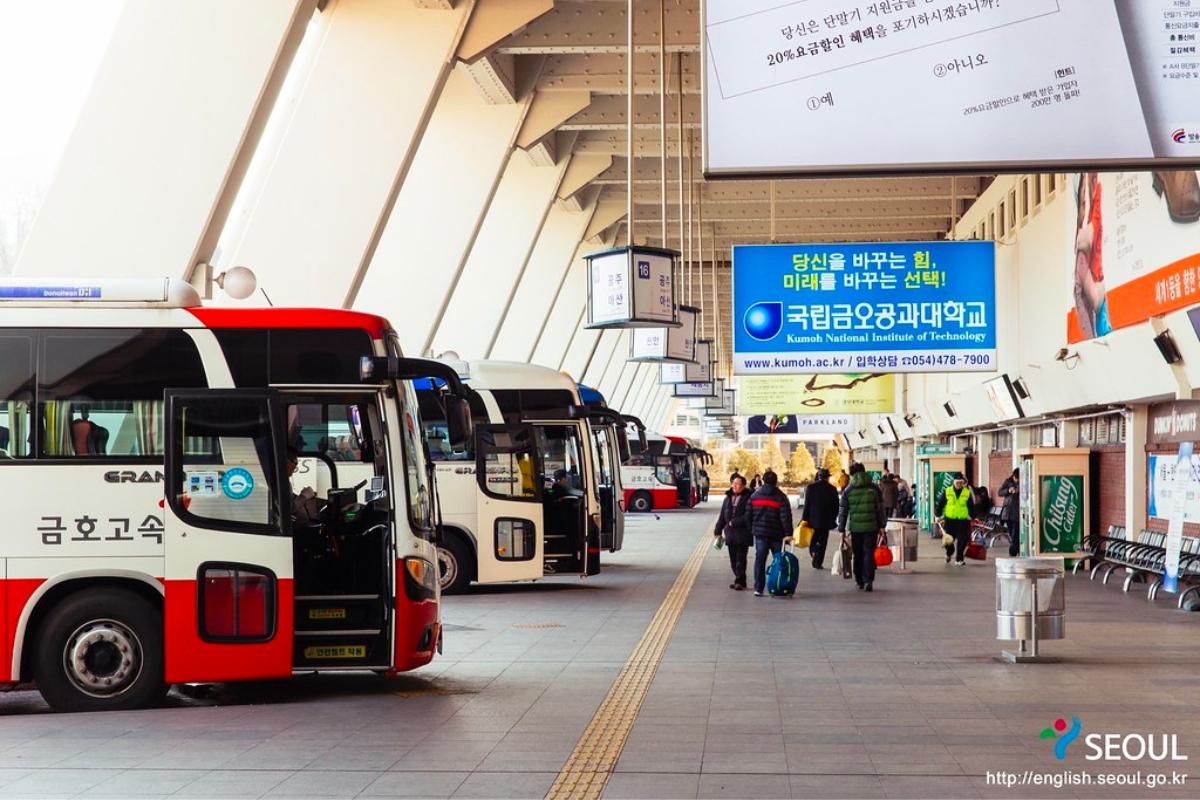 The second option for traveling from Seoul to Busan is to take an Express Bus, or 고속버스. This is another form of transportation that Koreans occasionally choose. You can save a lot of money compared to riding the KTX, SRT, and other trains. You can also choose a night bus that travels overnight so you can arrive in Busan the next morning.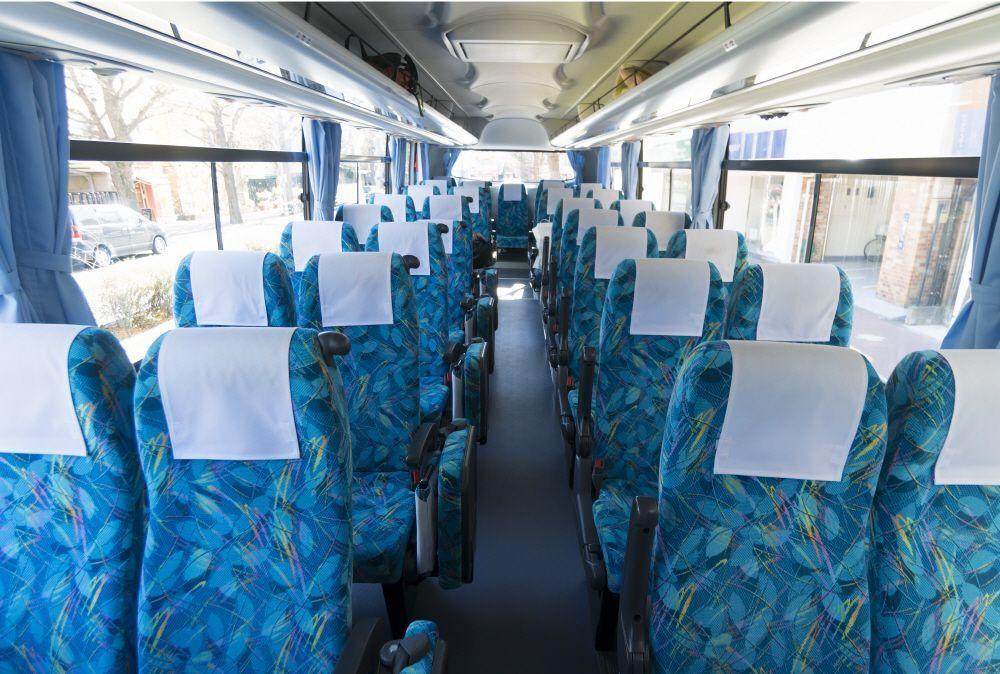 There are three types of express buses you can take, General (일반), Luxury (우등), and Premium (프리미엄).
General Express Bus (일반고속)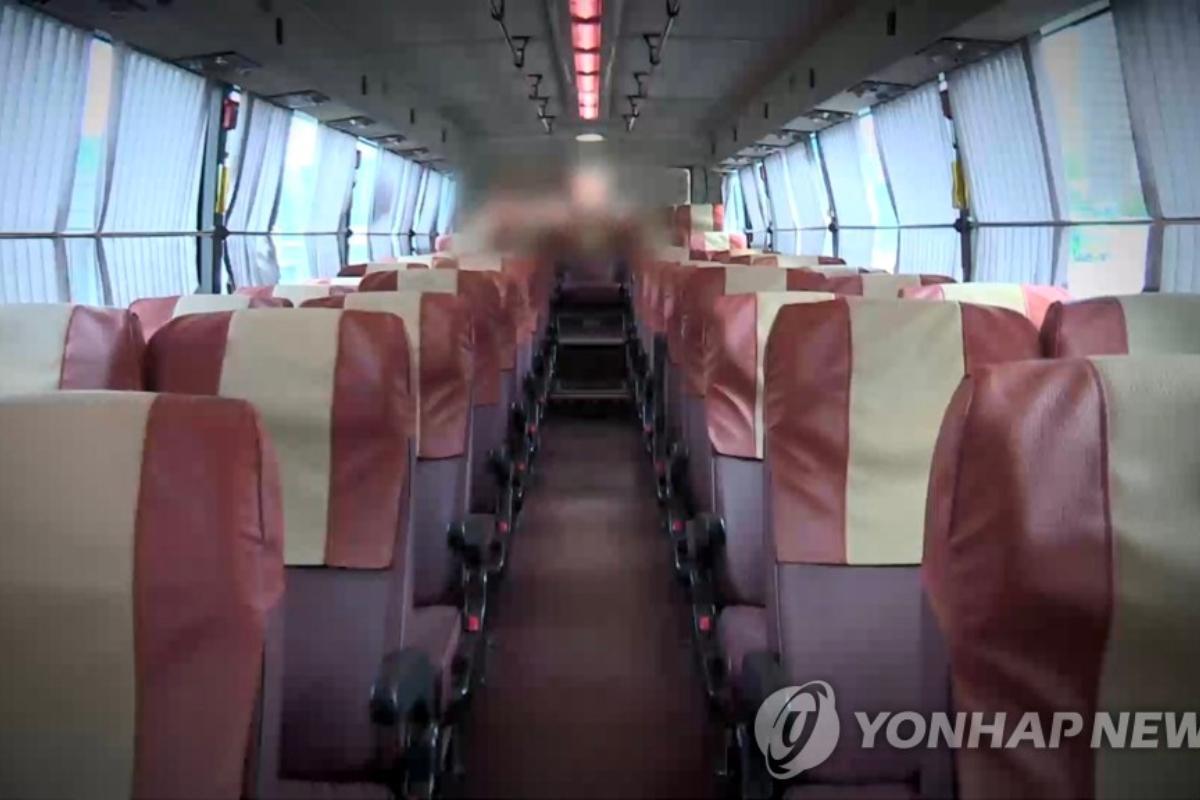 One-Way Ticket Price: 25,400 KRW
Duration: About 4 hours
The buses traveling from Seoul to Busan mainly depart from the Gyeongbu Line Bus Terminal at the Express Bus Terminal Station (Seoul Subway Line 3, Line 7, and Line 9). The general express bus from Seoul to Busan takes about 4.5 hours and costs around 25,400 KRW, which is nearly half the price of the KTX. If you're on a tight budget, this is might be the option for you!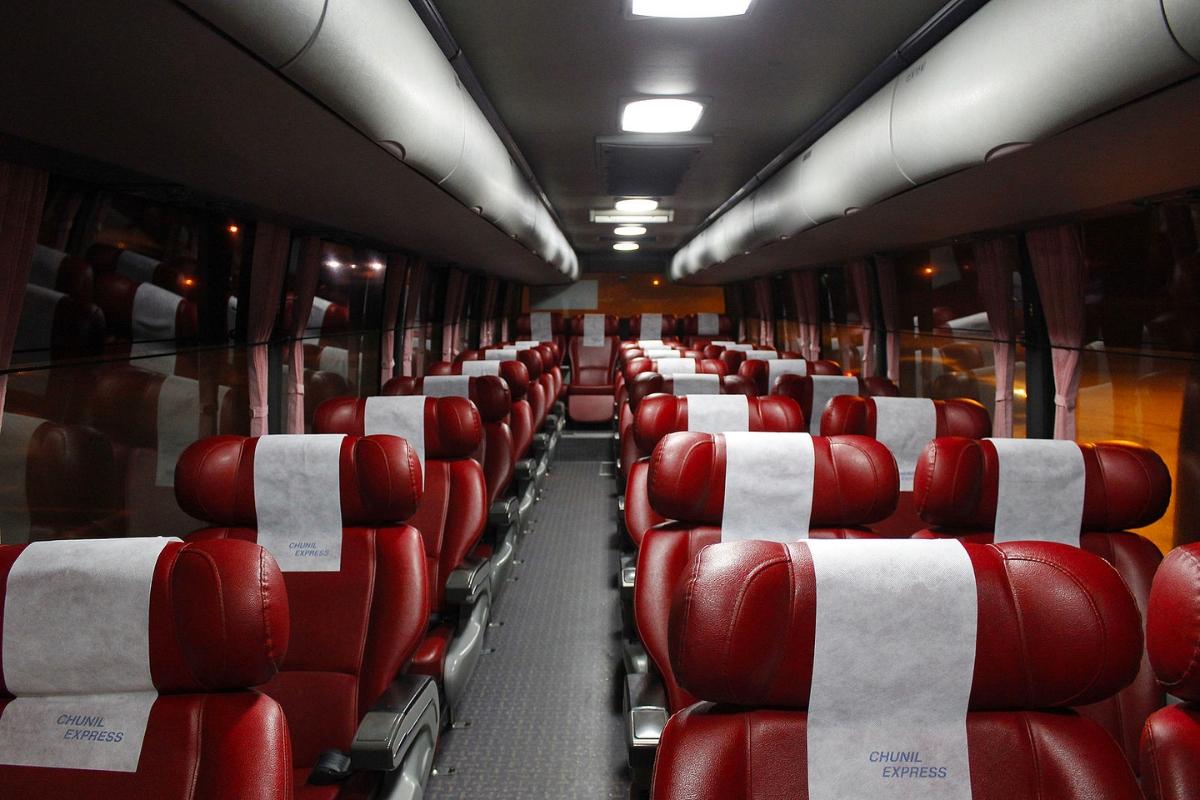 Luxury Express Bus (우등고속)
One-Way Ticket Price: 37,800 KRW
Duration: About 4 hours
The luxury bus has a more legroom, comfier seats, and a row of single seats for those that are traveling solo. If you want to opt for comfort during the long ride, this is the best option! It still costs significantly less than the KTX as well.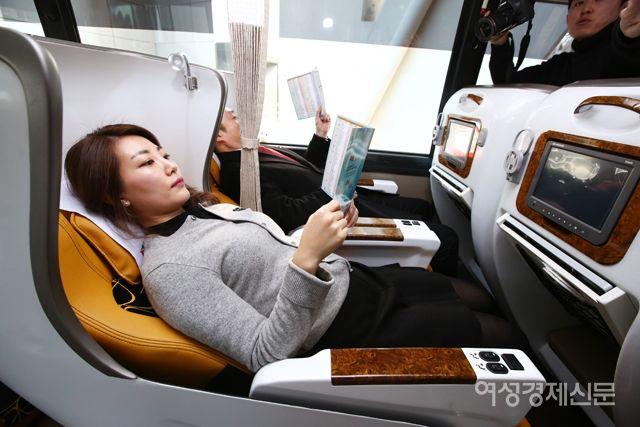 Premium Bus (프리미엄 버스)
One-Way Ticket Price: 49,100 KRW
Duration: About 4 hours
The premium buses are the highest quality buses you can get. With super comfy seats, outlets, and even a little TV for each seat, it's almost comparable to a business class seat on a plane! That being said, these premium buses cost 49,100 KRW, but the price could vary depending on your travel date. If you want to take a night bus from Seoul to Busan, the fare will be slightly cheaper. The night bus tickets start from 41,500 KRW.
Note:
The Express Bus is a cheaper option, but you might get exhausted sitting on the bus for a long time. We recommend taking the luxury or premium buses.
There is usually a 10-15 minute break at a rest stop halfway through the ride. Make sure to get back on the correct bus by checking the license plate number or bus number!
Buses are susceptible to traffic conditions, especially on holidays and weekends. Expect longer travel times on these days.
Busan Subway Line 2, Sasang Station: bus transfer station outside West Busan
You can also take a bus departing from Busan to other western peripheral cities (Tongyeong, Geoje, etc.), from this location.
---
Flight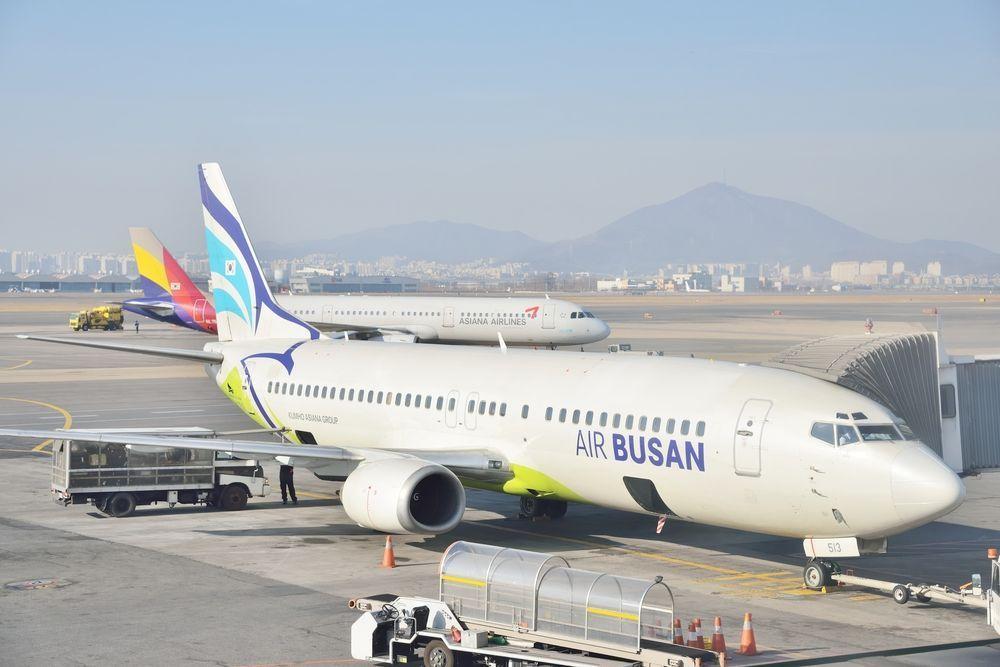 Busan Gimhae Airport connects many Korean domestic flights. There are dozens of flights from Seoul to Busan every day. To get to Busan via Gimhae Airport, you need to take a flight from Seoul Gimpo Airport. It takes about one hour to travel from Seoul to Busan by plane. For check-in, you need to be at the airport about 30 minutes to an hour before.
Seoul to Busan (Gimpo Airport - Gimhae Airport): Korean Air, Asiana Airlines, Busan Airlines, Jeju Airlines, and Esta Airlines.
Jeju Island to Busan: Korean Air, Asiana Airlines, Busan Airlines, Jin Air, Jeju Air, and Eastar Air.
Other cities in South Korea to Busan: Korean Express Airways (Gangwon-do Yang Yang Airport)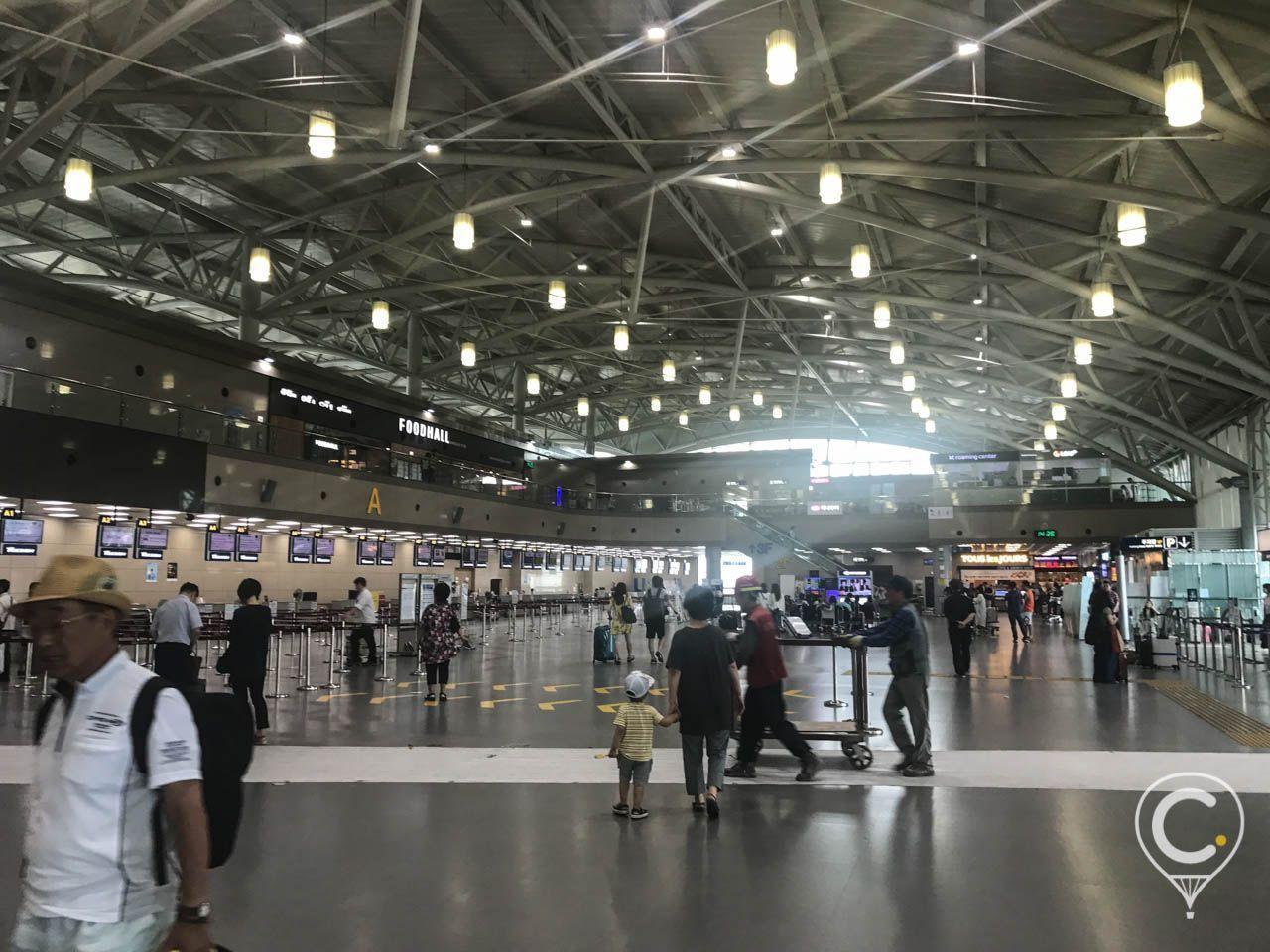 The flight fare from Seoul to Busan varies depending on the airline you choose. The average price range is from 30,000 KRW to 80,000 KRW for a one-way ticket, but it could vary depending on when you go. When you get off at Gimhae Airport, you'll have to take the subway to get to Central Busan (takes about 30 minutes from the airport station to the West Busan station).
---
Book An Accommodation With Creatrip!
---
We hope this blog was helpful in planning a trip to Busan! If you have any questions or concerns, please leave a comment below or send us an email at help@creatrip.com. You can follow us on Instagram, TikTok, Twitter, and Facebook to stay updated on all things Korea!
---