Meet the Cast of Netflix's Physical: 100 | What they do and their Instagram handles
It's the battle of the fittest...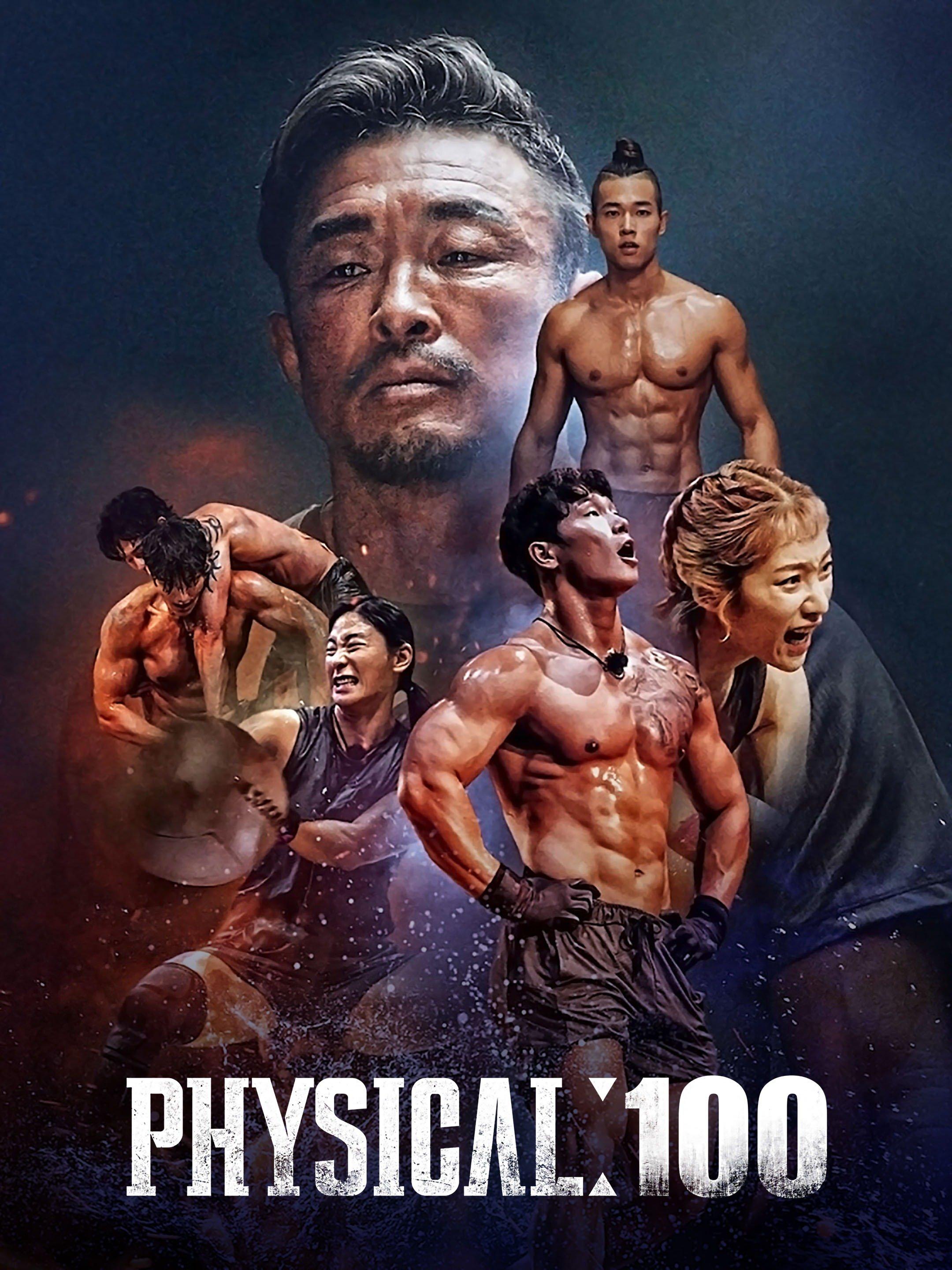 Physical 100 has been taking the world up in a storm! The new Netflix show has been sitting comfortably in the top 10 ranking shows since its release on January 24, 2023. The show brings together 100 of Korea's fittest personalities from health and fitness-related content creators, Olympians, and world champions. The 100 contestants go through multiple levels of challenges to see who is the fittest of them all. The last standing contestant will take home 300,000,000 KRW (approx. 250,000 USD) and win the grand title.
Snippets from the show have already been uploaded onto TikTok and other social media outlets, with viewers expressing their excitement for the next episodes released and rooting for their favorite contestants.
Let's take a look at the cast of Physical: 100!
Yun SungBin

National Team Skeleton Racer, Olympic Gold Medalist
Yang HakSeon

National Team
Artistic Gymnast

Olympic
Gold Medalist

Agent H

Youtube
Content Creator
Caro

Youtube
Content Creator

Hong BeomSeok

Former ROK 707
Soldier &
Firefighter

Youtube
Content Creator
Jjang Jae

Former
UDT Soldier

Youtube
Content Creator

Shim EuDdeum
Former Competitive
Fitness Model
Youtube
Content Creator


@euddeume_
| | |
| --- | --- |
| | |
| Kim KangMin | Song AReum |
...see more below!
Now onto its 5th and 6th episode release on Tuesday(Feb. 7, 2023), a hunk of these contestants have already been eliminated. Fans of Agent H, who was predicted to end up in the Top 10, were shocked when he was eliminated in the second round.
The latest episode featured two teams competing against each other side by side, using all their might to fill more sand in a tall plastic barrel while going through multiple hard opticals. One team includes some of the weakest links left in the game and the other with the strongest, bulkiest men and woman. The episode ended on a cliffhanger, just before the announcement of the winning team, making viewers wait in anticipation for the next episode. Viewers are seen all over social media, rooting for the underdogs in spite of the cocky opponents.
Who will advance to the next round? Will it be the underdogs led by Jang EunSil or the team of aces led by Nam GyeongJin? Find out on Netflix on Feb. 7, 2023.
---
Lee YongSeung, Natural Bodybuilder/Youtube Content Creator/Chef @korean_hercules_
Kim YeHyun, Fitness Trainer, @1f_okey
Kang Han, National Team Bobsleigh/Content Creator, @kang_han__
Kim SeongJun, Fitness Model, @kzx0706
Kim SeongHun, Fitness Model, @mooxssang
Son HeeChan, Ssireum Wrestler, @heechanhh
Son HeeDong, Wrestler, @sonhd11
Kim JiHan, Volleyball Player, @kimjihan_10
Yoon SeokHwan, Swimmer, @seok_hwan07
Kim KyeongJin, Farmer, @momjjangnongbu
YoYo, Model, @bad__yoyo
Nam GyeongJin, Wrestler, @wrestler_nam
Kwak MyeongSik, Crossfitter, @sikness_training
Carlos Albaladejo, Crossfitter, @carlos.sweats
Park JeongHo, Correctional Officer, @cr.warm_heart
Jang SeongMin, Rugby Player, @jang000822
KKangMi, Former 707 Soldier, Youtube Content Creator, @kkang__raider
Ahn DaJung, Bodybuilder, Personal Trainer, @dajeong_ifbbpro
Park MinJi, Sirreum Wrestler, @_miing.g
Bbulkup, Entrepreneur, Youtube Content Creator, @bbulkup
Ma SunHo, Bodybuilder, @natural_masunho
Kang ChunIl, Pilates Instructor, Dancer, @chunil.kang
Park HyungKeun, MMA Fighter, @park_hyungkeun
Jo JinHyung, Car Dealer, @rornfl82
Nelson Miracle, Dancer, @itz_mkay
Kim JiWook, Diver, @kimjiwook_01
Seong ChiHyun, Fitness Model, @evan.seong__
Yoo SangHoon, MMA Fighter, @ssangkal_yoo
Ju DongJo, MMA Fighter, @joodongjo
Lee KugYoung, Musical Actor, Bodybuilder, Dancer, @real_leekugyoung
Lee JuHyung, Ice Hockey Player, @juhyung.11
Seo HaYan, Crossfitter, @s__hayan
Jeong BoKyeong, Judoka, @jeong_judo
Choi GyuTae, Ballerino, @original_swey
Choi MinYong, Marathon Runner, @5g9yo
Choi InHo, Strongman Athlete, @akabigsimon
Florian Krapf, Model, Youtube Content Creator, @florian.korea
Kim GilHwan, Scuba Diver, Youtube Content Creator, @hbro_gh
Kim MinCheol, Mountain Rescue Team, National Team Ice Climber, @kmc_1203_
Kim ByeongJin, National Team Taekwondo Athlete, @mirme_jjin
Kim SangWook, MMA Fighter, @seal_103
Kim EunJi, Competitive Fitness Model, Youtube Content Creator, @hipsqueen_
Kim Jeong Uk, Fitness Model, Bodybuilder, @jjackson__classic
Vita Mikju, Pole Sports Althlete, @vitamikju
Park SeonKwan, National Team Swimmer, @seonkwan16
Park Jong Hyeok, Fitness Model, Coach, @arshavinzoaa
Park Jin Yong, National Team Luger, @parkjjinyong
Bang Seong Hyeok, Personal Trainer, @bbangmax
Bang Ji Hoon, Bodybuilder, @frame_92_bbangji
Tarzan, Travel YouTube Content Creator, @jun_tarzan
Seol Ki Kwan, National Team Bodybuilder, @kikwan_seol
Shin Dong Guk, Firefighter, MMA Fighter, Former ROK Army Special Forces, @roadfc_fire_fighter
Shin Bo Mi Rae, Boxer, @shinbomire
Shin Se Gae, Stuntman, @action_xin
DBO, Rapper, @dbo0dbo
Austin Kang, Chef, TV Personality, @austinkangg
Woo Jin Yong, CrossFitter, Former Snowboarder & Coach, @jdsbx
Yu Ga Ram, Inline Skater, @ram.___.s
Youn JunHyeoup, Model, @jun.hyeoup
Lee DaHyeon, Ssireum Wrestler, @lee_dahyun_
Lee Dae Won, Trot Singer, MMA Fighter, @d1lee
Lee SoYoung, 54-Year-Old Fitness Model, @relax_0923
Lee JunMyeong, Calisthenics Coach, @zakta__
Miho, Personal Trainer, @leeeminho
Elaine, Actress, TV Personality, @elainew__
Jeon MinSeok, Korea Coast Guard, @korea.neptunus_j
Jeon Young, Movie Choreographer, @undead_jedi
Jeong HanSaem, Musical Actor, Model, @1same_
Jung HaeMin, Cyclist, @haegulland
Ovan, Singer-Songwriter, @ovanjinjjada1997
Cho JungMyung, National Team Luger, @choijungmyung
Chae WanKi, Jiu-Jitsu Athlete, @beastwanki
Ha JeYong, Powerlifting Athlete, Former Arm Wrestler, @koreanhulk
Hwang BitYeoUl, CrossFitter, @bityeoul
Kim KyeongBaek, Former UDT Drill Instructor, @udt_100
Kim DaYoung, Stuntwoman, @__dalami
Kim Sik, National Team Skeleton Coach, Former Bobsledder, @sikkkkkkkkkkkkkkkkkkkkkkkkkkkk
Lee MinU, Chef
Lee YeJi, MMA Fighter, @ye_zi973
Im JeongYun, College Student, Fitness Model, @imjeongfit
Jo YeonJoo, Cheerleader, @jjuya_o0o
Jo ITaek, Actor, @itaekjo
Choi SungHyuk, Pole Sports Athlete
Ko DaYoung, Pilates Instructor, @kkkkoda_0
Park JiSu, Bodybuilder, National Team Rugby Player, @jisu__park
---
Who else is hooked on Physical: 100?! If you have any questions or concerns, please leave a comment below or send us an email at help@creatrip.com! You can follow us on Instagram, TikTok, and Facebook to stay updated on all things Korea!
---