South Korea Entry Guidelines: COVID-19, K-ETA, Q-CODE
Everything you need to know and prepare for your entry to Korea!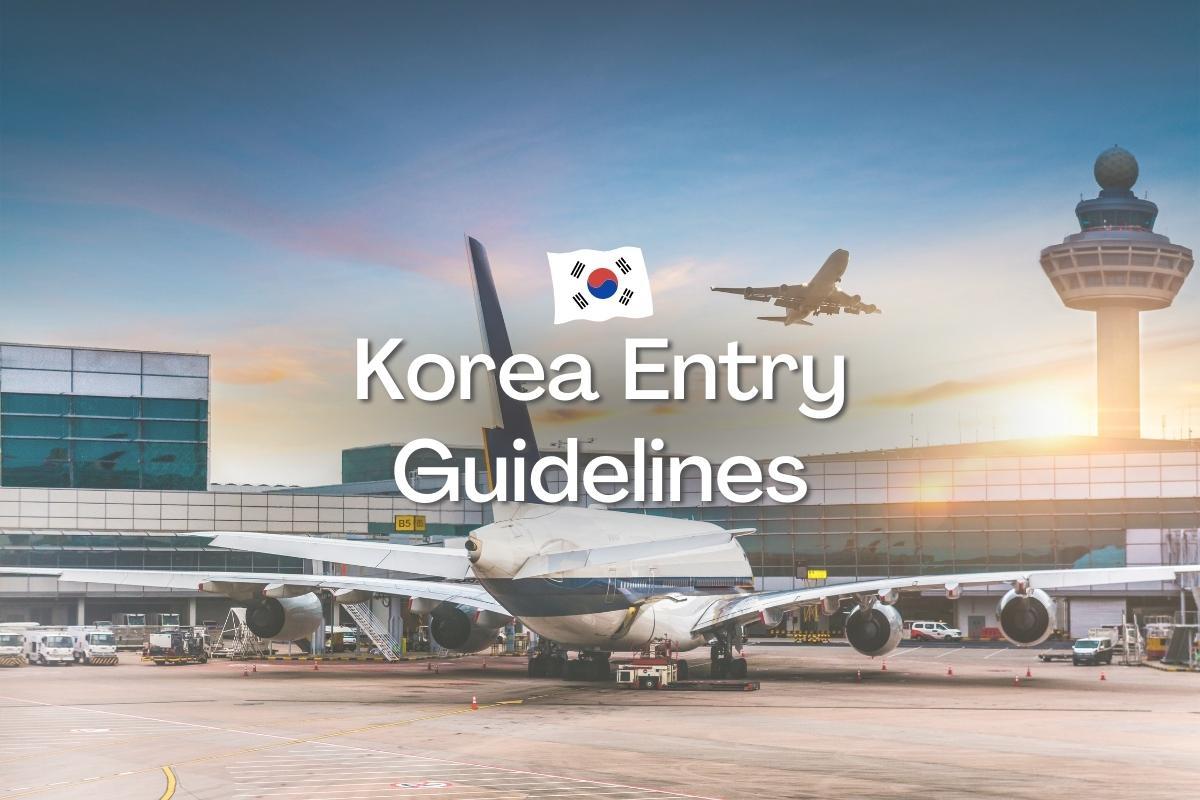 If you are a foreigner planning to travel to Korea, it is important to understand and know the current entry requirements and COVID-19 regulations. Here is a summary of everything you need to know about entering Korea so that you don't run into problems later!
---
1. No COVID-19 Requirements for Entry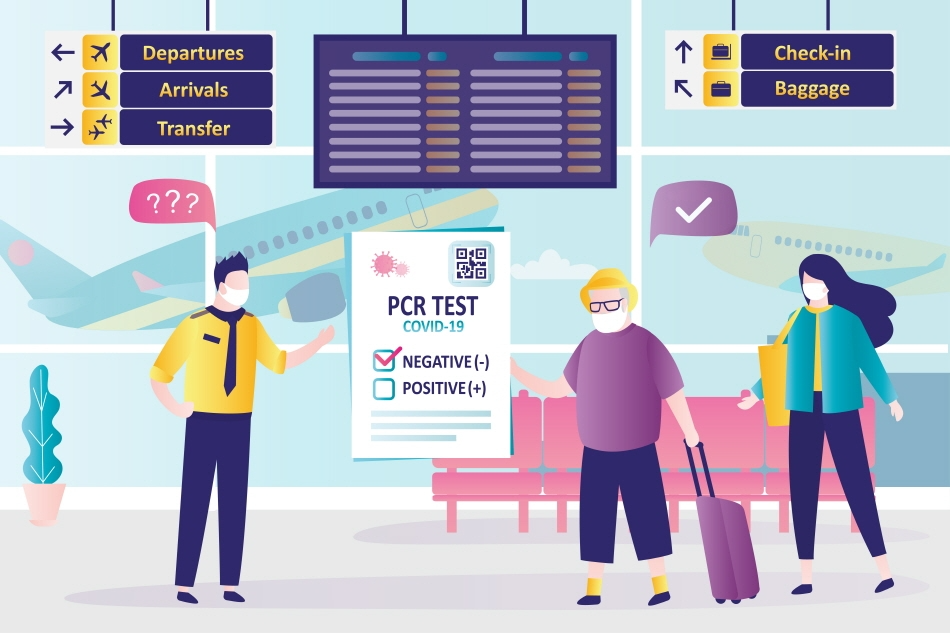 Credit: Visit Korea Official Site
No pre-departure or post-arrival negative COVID-19 PCR test results required

No mandatory 7-day quarantine required
Currently, there are no PCR test or quarantine requirements for foreigners entering Korea, including those that are unvaccinated. However, if you are diagnosed with COVID-19 during your stay in Korea, you may be subject to a 7-day quarantine or restriction of movement, in accordance with the KDCA rules. If you are flying from China, please check the official site of the Korean Embassy in China for specific COVID-19 requirements.
Masks are no longer required in indoor spaces but are still mandatory on public transportation, such as on buses, trains, airplanes, taxis, etc. For more information on the mask mandate, check out our recent article in the link below:
---
2. Mandatory: K-ETA or Valid Visa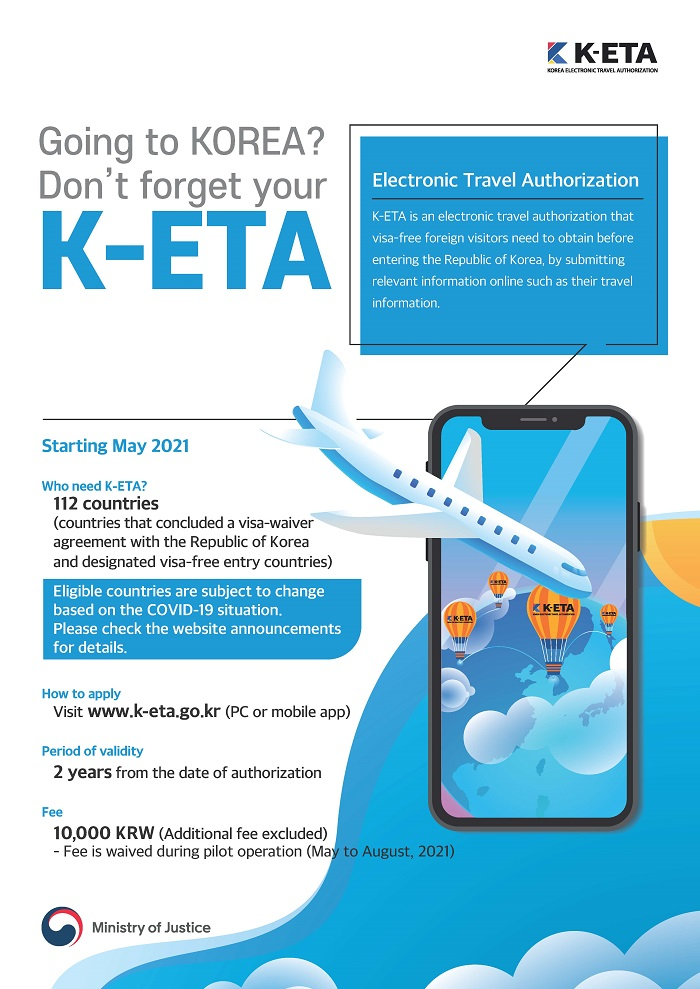 Credit: Ministry of Justice | Korean Immigration Service Official Site
K-ETA (Korean Electronic Travel Authorization)
All foreigners must have a K-ETA or a valid visa in order to enter Korea as of April 2022. The K-ETA approval process takes around 72 hours to a week, and the results will be sent to your email address directly. If you have a valid visa to enter Korea, you do not need a K-ETA.
What is K-ETA?
K-ETA, or Korean Electronic Travel Authorization, is written approval of a foreign visitor's entry to South Korea. Basically, you submit all your information (passport info, address of accommodation, duration of stay, etc.) to the Office of Immigration and receive manual approval in a digital document. This process is not automatic and requires some time, so it is highly recommended that you apply for it beforehand.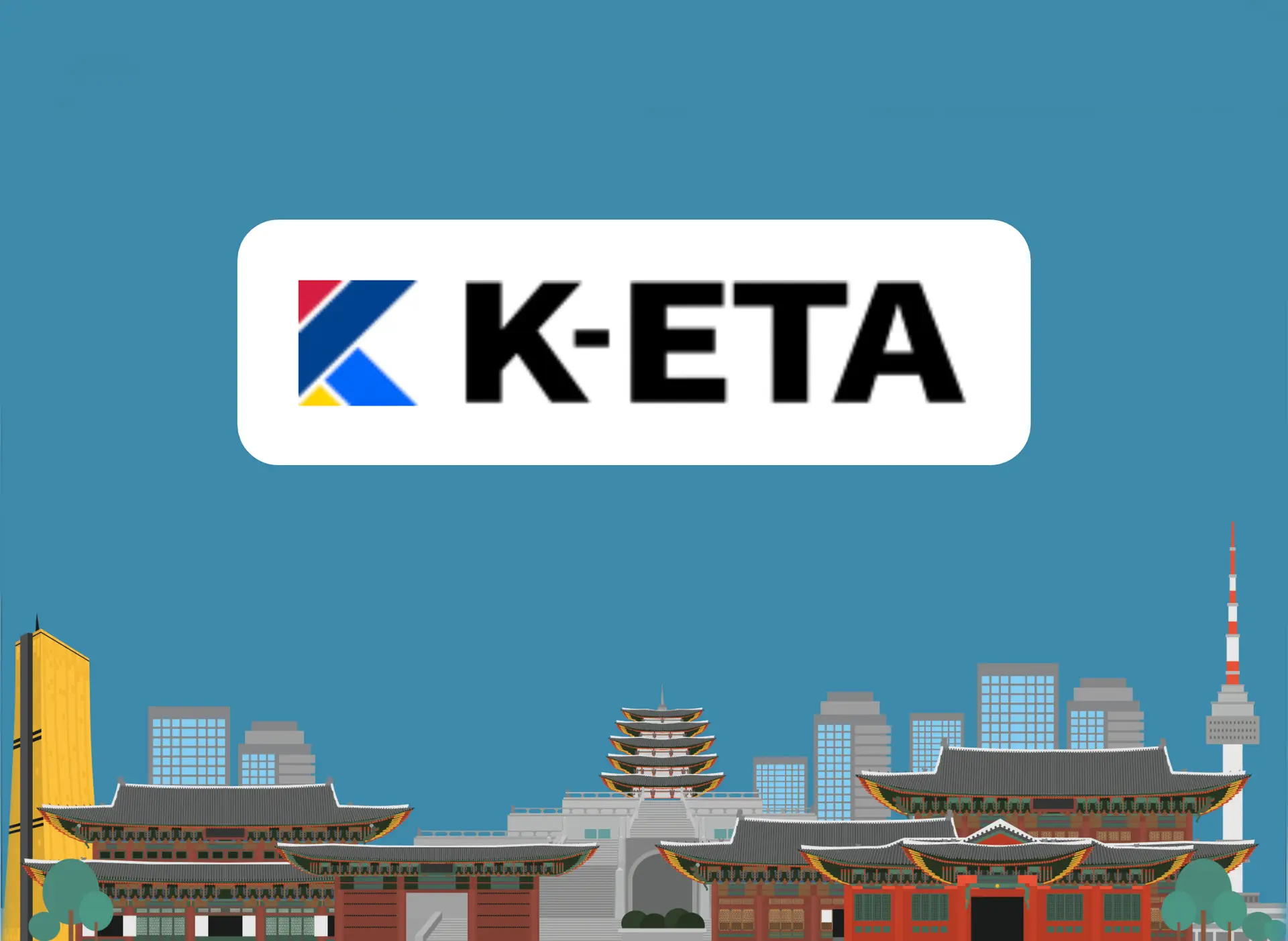 The K-ETA application process can be complicated, especially when trying to input a Korean address in English. For the simplest, most convenient application, use the Creatrip K-ETA Proxy Service! All you need to do is submit a photo of your passport and a link to where you'll be staying; we'll take care of the rest! Click the link below to apply!
---
3. For Convenience: Q-CODE System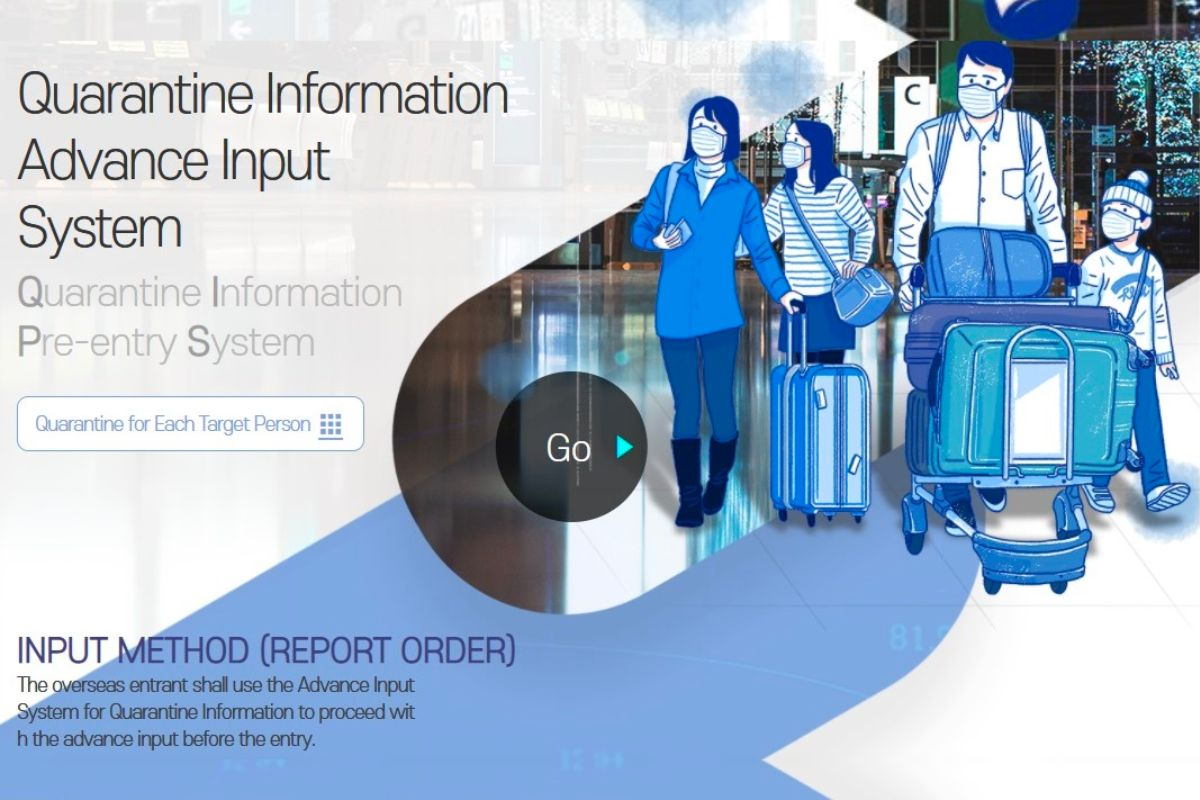 What is Q-CODE?
"Q-CODE is a system established by the KDCA in order to shorten the time for quarantine inspection and provide the conveniences overseas entrants require upon entry to the Republic of Korea." - Official Q-CODE Site
Basically, since quarantine & PCR testing is no longer required to enter South Korea, visitors are instead required to enter information on their current health condition. This can be done upon arrival on a physical document or done online beforehand using the Q-CODE system, which is much more convenient. Q-CODE will get you through immigration much faster!
Credit: Korean Embassy in Ireland Official Site
Using the Q-CODE system is highly recommended for all tourists entering Korea. This system allows you to digitally upload your health conditions and save an issued QR code before landing in Korea, allowing for a much easier and faster entry. The Q-CODE process can be completed online within 15 minutes on the official site (or 5 minutes on Creatrip), and with your issued QR code, all you have to do is get it scanned when you arrive. If you are unable to complete the process online before entry to Korea, you will have to manually fill out your information on a physical document after you arrive in Korea.
*As of January 2nd, 2023, visitors entering from China are required to use the Q-CODE system and save the issued QR code prior to boarding a flight to Korea.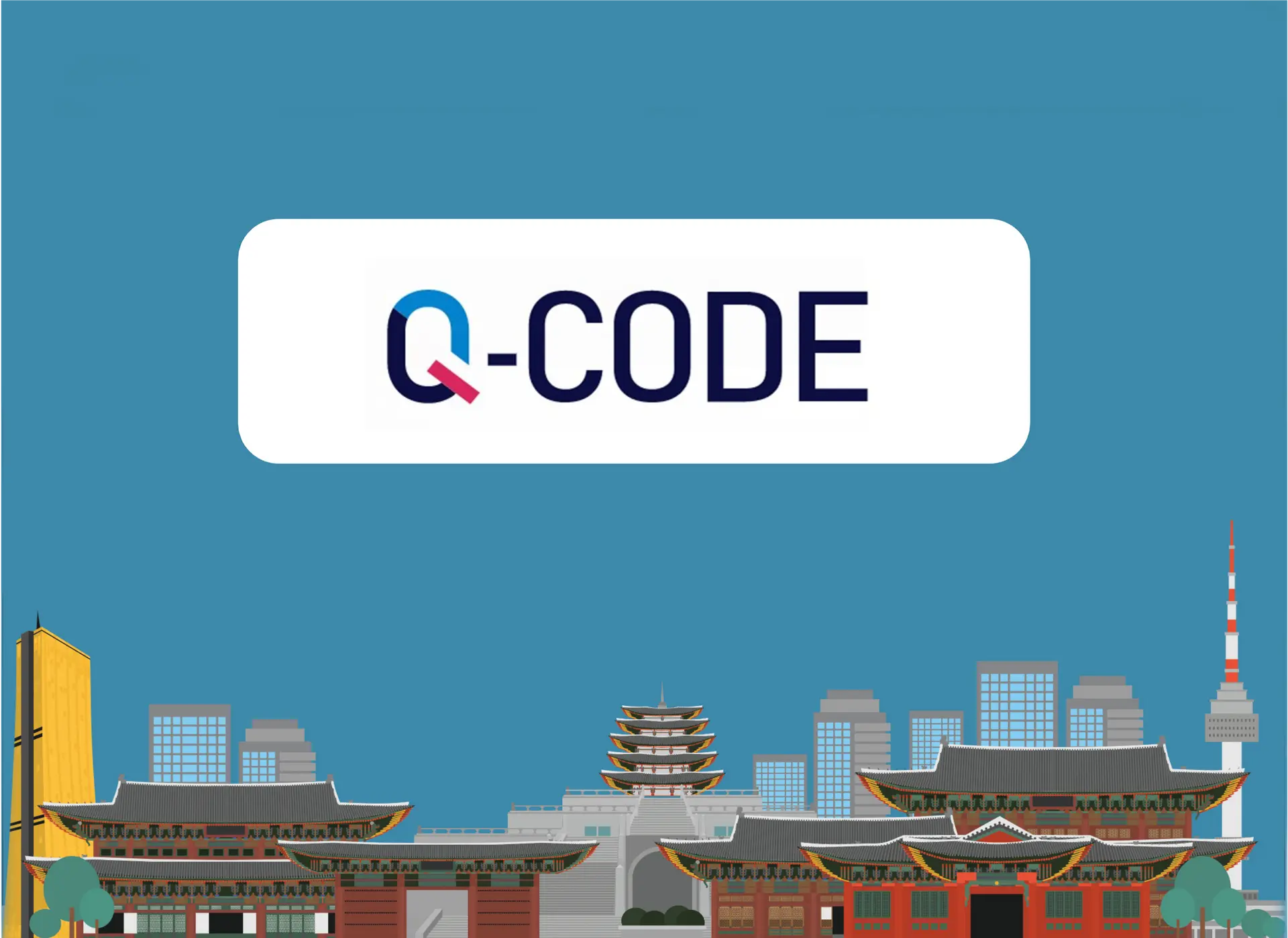 To apply for Q-CODE proxy service and get more information, click the link below!
---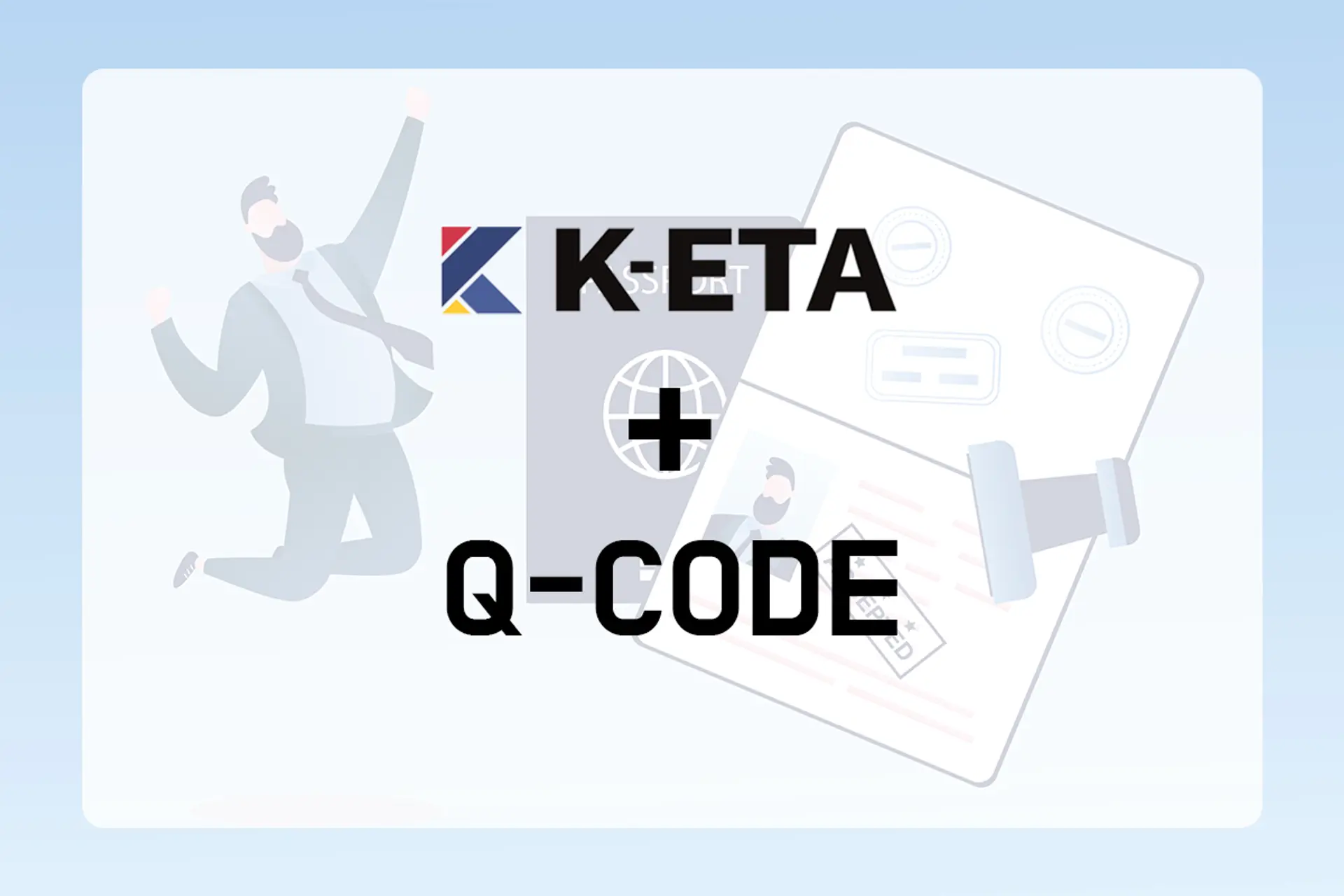 There's a lot that you need to get done before arriving in Korea, but don't worry! With Creatrip, you can take care of both your K-ETA and Q-CODE applications in one go for just 20,000 KRW. Let us take care of the complications so you can sit back and plan all the fun stuff for your Korea trip. Click the link below to reserve your K-ETA + Q-CODE Package Deal!
---
Korea Entry Requirement Services
| | | |
| --- | --- | --- |
| Product | Price | Link |
| K-ETA Application | 18,000 KRW | |
| Q-CODE Application | 5,000 KRW | |
| K-ETA + Q-CODE Package Deal | 18,000 KRW (K-ETA) + 5,000 KRW (Q-CODE) = 23,000 KRW 20,000 KRW | K-ETA + Q-CODE |
---
We hope this is helpful to you on your upcoming trip to Korea! If you have any questions or concerns, please leave a comment below or send us an email at support@creatrip.com. You can follow us on Instagram, TikTok, Twitter, and Facebook to stay updated on all things Korea!
---