BTS Wins Artist Of The Year At The American Music Awards
BTS Wins Big At The AMAs, Will They Win At The Grammys Too?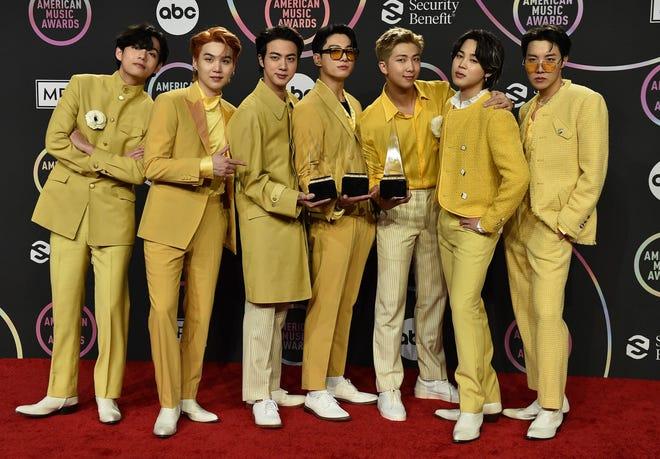 Source: AP
On the 21st (local time) in Los Angeles, BTS became the first Asian artist to win Artist of the Year at the AMAs. This is their third award at the event, previously receiving awards for Favorite Pop Duo or Group and Favorite Pop Song. The AMAs are considered one of the two major music awards in the United States along with the Grammy Awards.
BTS's leader RM said on stage, "I don't know what to say. Thank you AMAs. It was an honor to be able to go on stage. Four years ago, we performed "DNA" for the first time on this stage. At that time, I was very excited and nervous. It has been a long journey since then. No one ever imagined that we would receive this award. Still, ARMY (BTS's fan club) imagined it. Seven boys from Korea have come all the way here with their love for music, all thanks to ARMY around the world. All of this is a miracle. I won't take it for granted."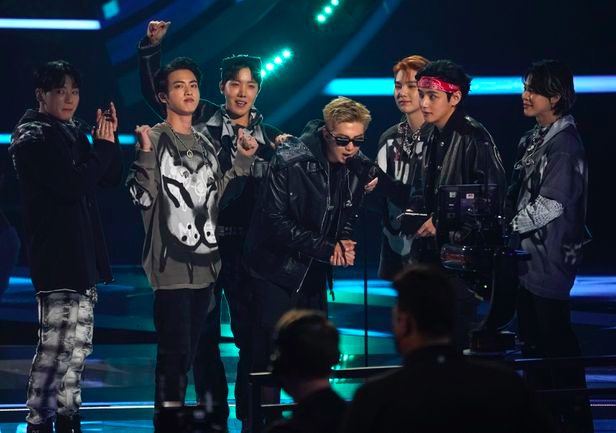 Source: AP
People are now focusing their attention on whether BTS will be able to win at the Grammys as well.
On the 23rd at 9pm local time (2am on the 24th in Korea), the U.S. Recording Academy, which hosts the Grammy Awards, will announce the nominees for the 64th Grammy Awards.
The nominees are voted on by members of the Academy, consisting of music experts such as singers, producers, recording engineers, and critics. The members completed the first round of voting on the 5th and will vote in the final round next month.
At the 63rd Grammy Awards, BTS was nominated for the "Best Pop Duo/Group Performance," but unfortunately did not win in the category.
Based on their performance this year, people are expecting they might be able aim not only for a nomination but an award as well.
Source: Yonhap
Their English single "Butter," released in May, has topped the U.S. Billboard's Hot 100 chart for 10 weeks. There have been only 40 songs so far, including "Butter", which has topped the Billboard charts for more than 10 weeks.
The success of "My Universe" with band Coldplay is also noteworthy. Their success at the AMAs could have a positive impact on their results at the Grammys at critics say it may be more likely they win this year.
The Academy members are a very traditional group and it is well-known that most members are not very open to newer choices and artists. For this reason, many world-renowned pop stars have not received good results at the Grammys. However, many believe that it will be hard for them to ignore BTS's achievements this year.
The 64th Grammy Awards will be held on January 31, 2022.
---
---