BTS X McDonald's Newest Collaboration: BT21 Figurines
Global superstars BTS collaborate with McDonald's Korea once again! This time, you can get limited edition BT21 McDonald's toys!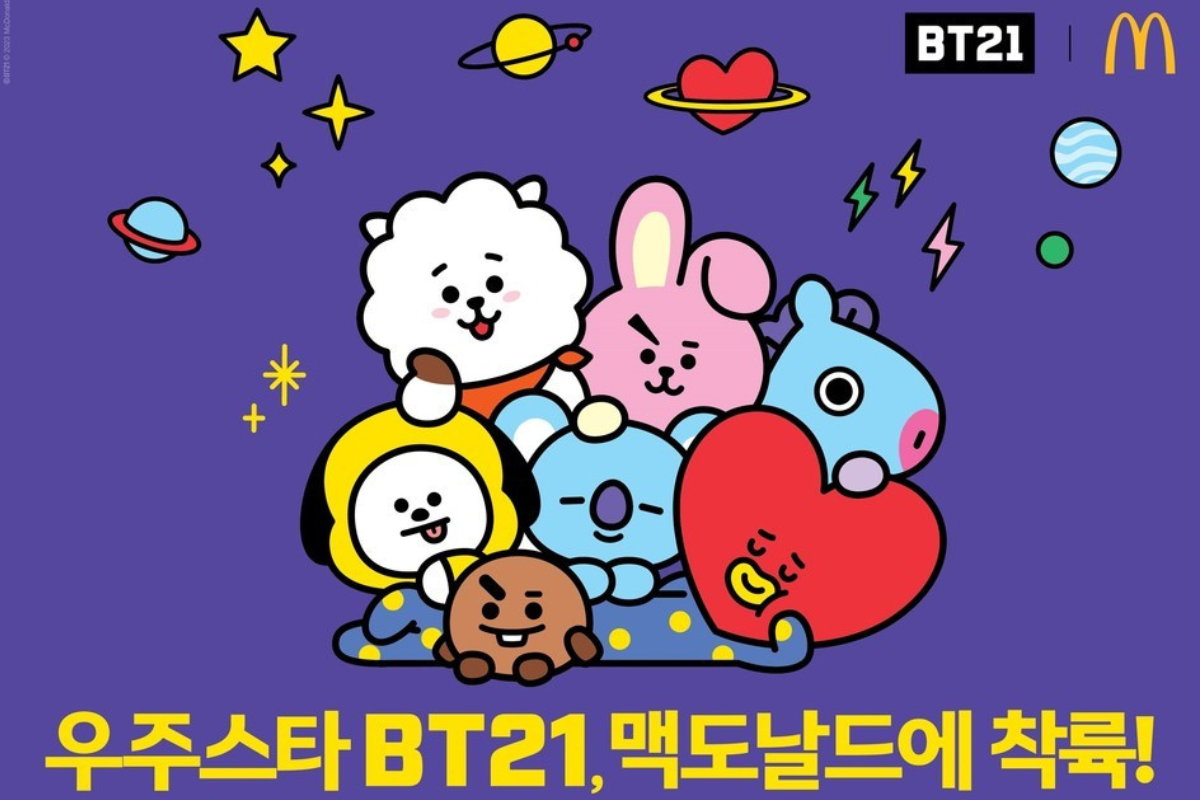 Even though they're not promoting, BTS is proving their title as the "biggest boy band in the world" by making waves in Korea with their most recent collaboration with McDonald's featuring BT21! We made a visit to check it out ourselves and get our hands on the cutest BT21 figurines! If you're an ARMY, keep reading!
---
Information
Hours: 10:30-16:00
Duration: Thursday, Feb 23rd, 2023 ~ Wednesday, March 15th, 2023
Location: All McDonald's stores excluding the following
BT21 Single Figurines unavailable at: Majang/Yangju Rest Stop, Gimpo Gurae DT
BT21 Figurine Set unavailable at: Majang/Yangju Rest Stop, Gimpo Gurae DT, Sinwolnambu DT, Yeomchang DT
---
Our Visit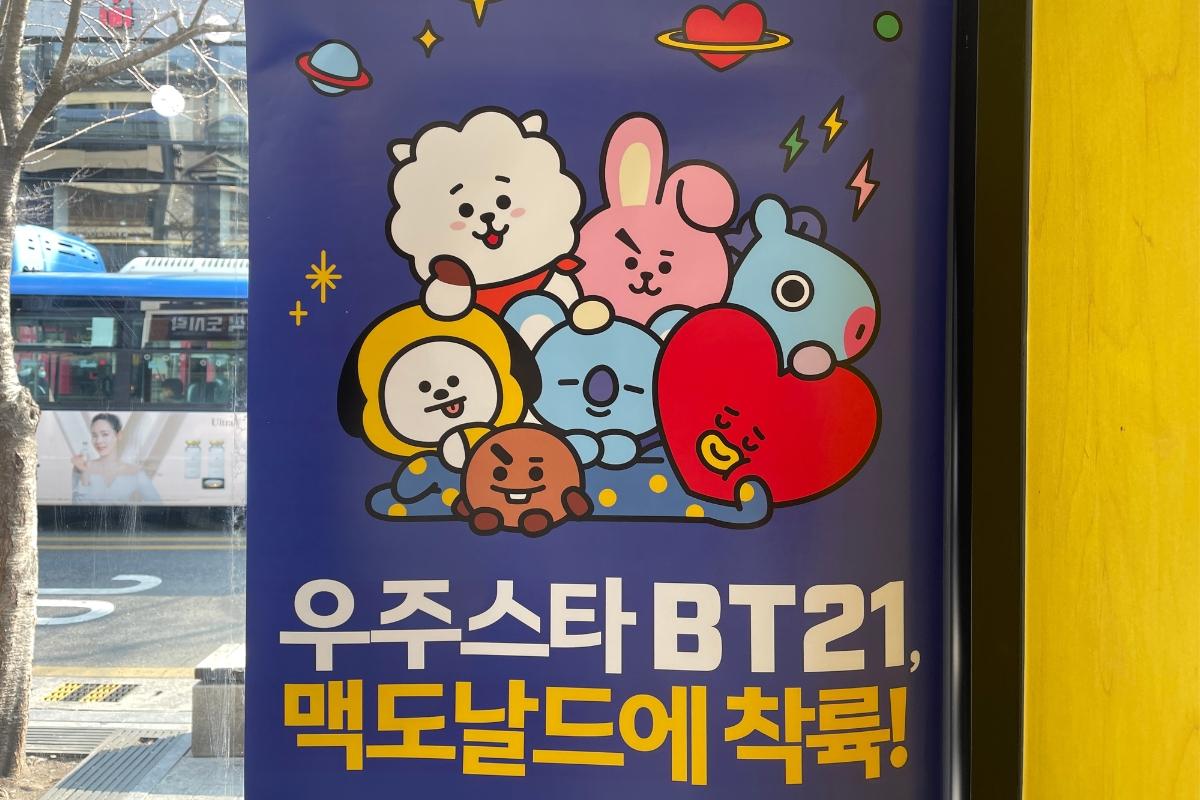 McDonald's Korea often launches new products and collaborates with celebrities or cartoon characters for promotion. This time, they have partnered with BT21 to launch seven super cute figurines! As fans may know, BT21 is a set of cartoon characters designed by BTS themselves in collaboration with Line Friends. Want to check out the limited edition McDonald's BT21 figurines? Let's go to McDonald's to find out!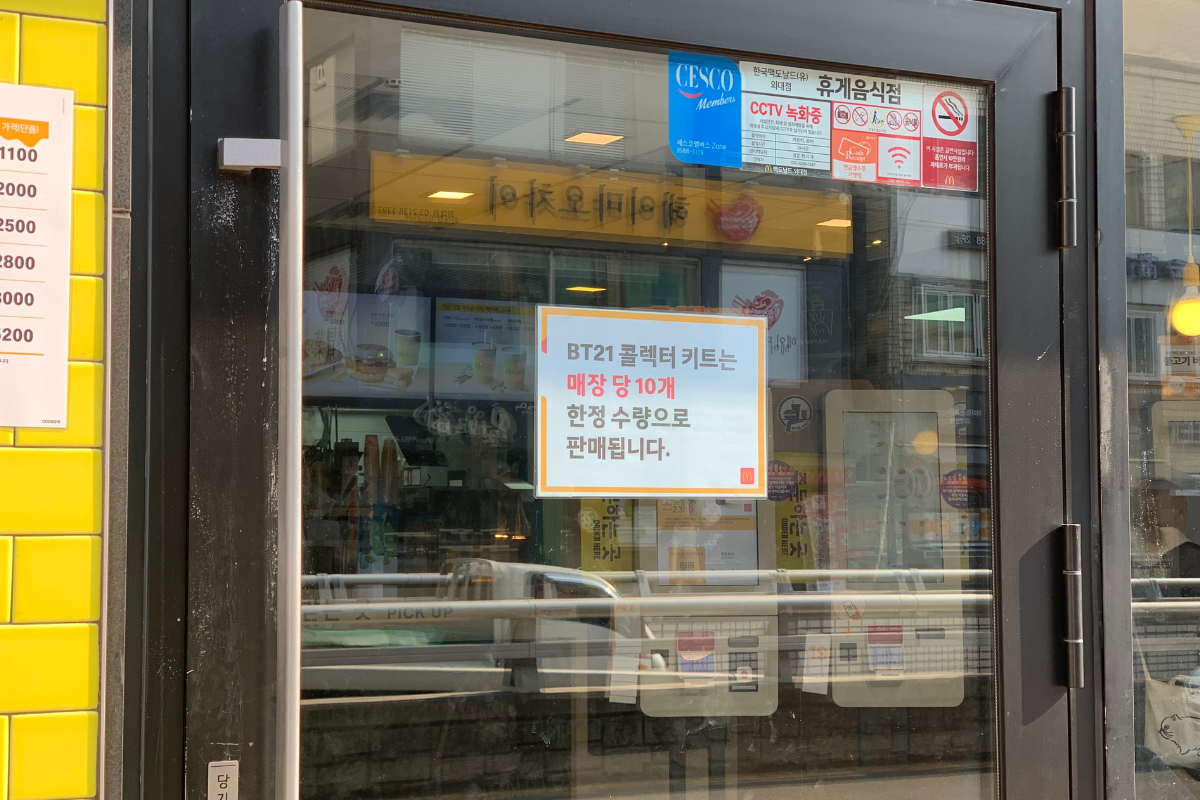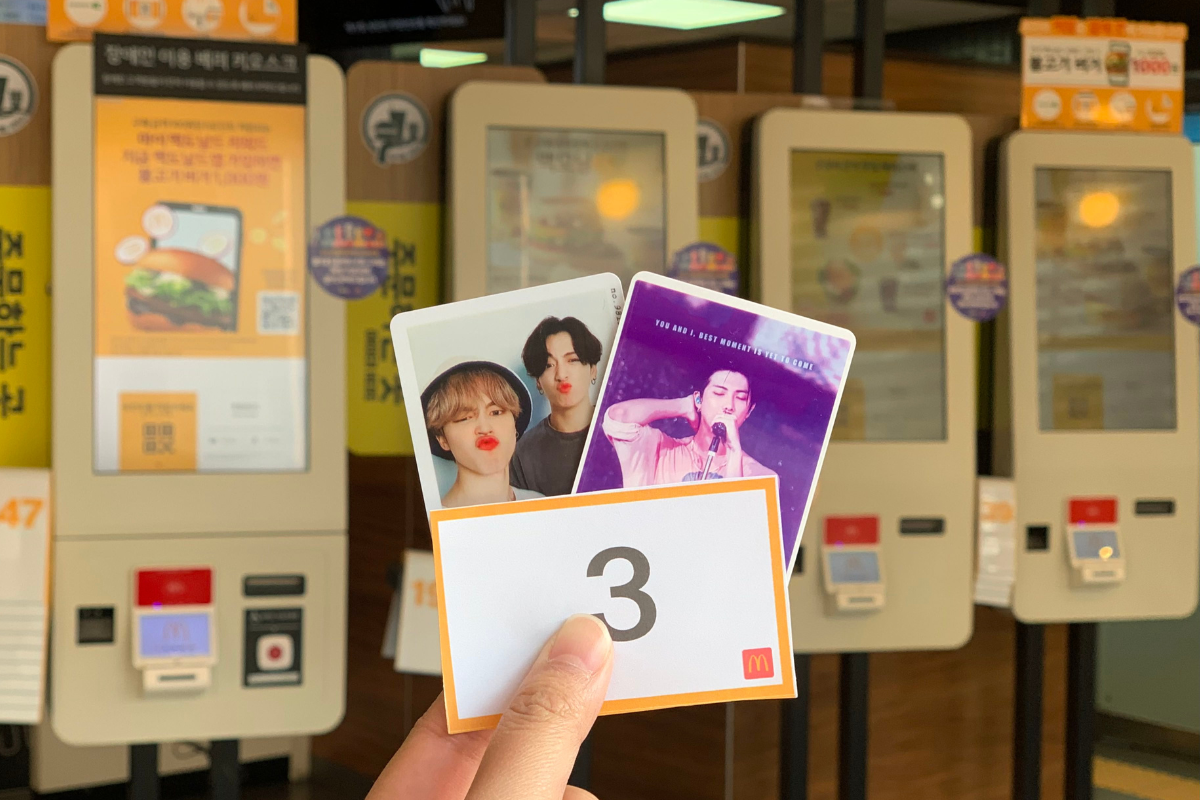 Since each McDonald's location only offers 10 BT21 Figurine Sets per store per day, we were worried there would be a long line of fans, so we arrived at around 10:00 AM on the first day the figurines were available! When we arrived, there luckily weren't too many people in line, so we were able to get third in line! If you arrive in time, you'll get a number like the one pictured above. Be sure to go to the counter and let the staff know you would like the Figurine Set in order to receive a number!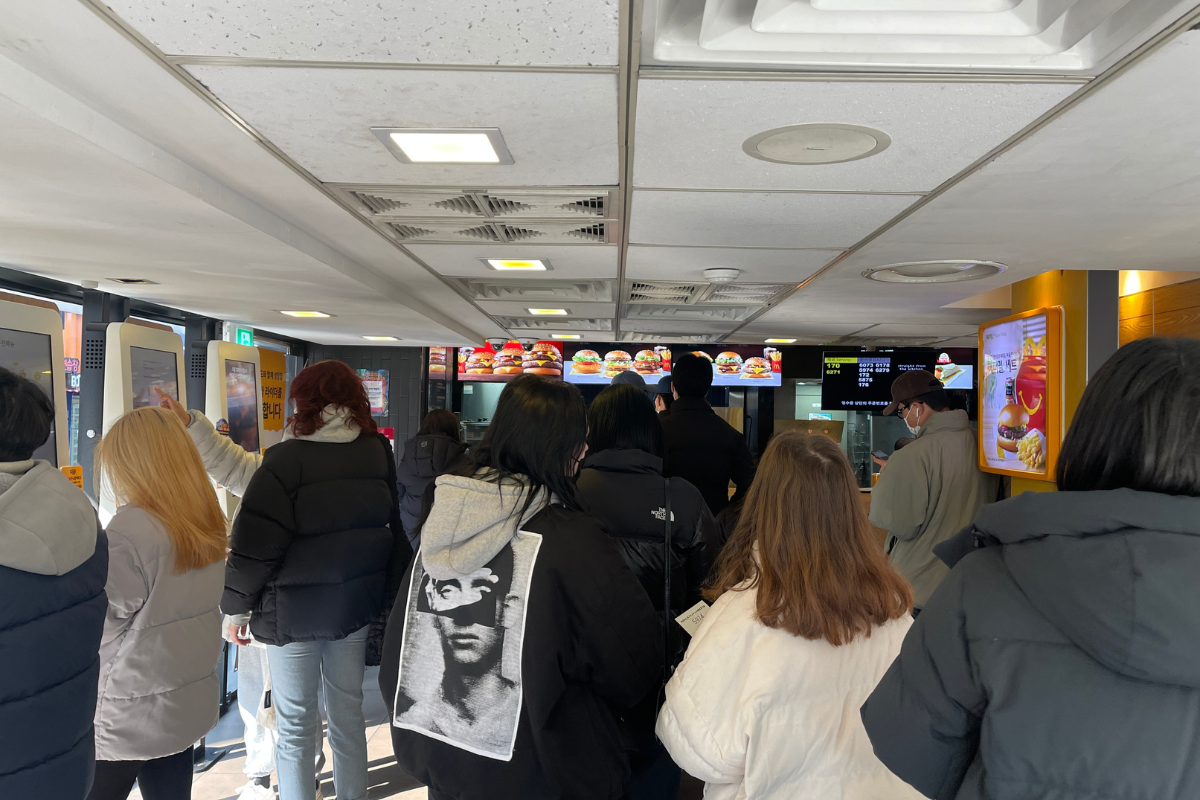 Another Creatrip employee tried their luck at a different McDonald's location in Sinchon, which was much busier as you can see in the photo above! If you really want to get the Figurine Set, we recommend going to a less popular location and getting there 20-30 minutes early to secure your spot in line!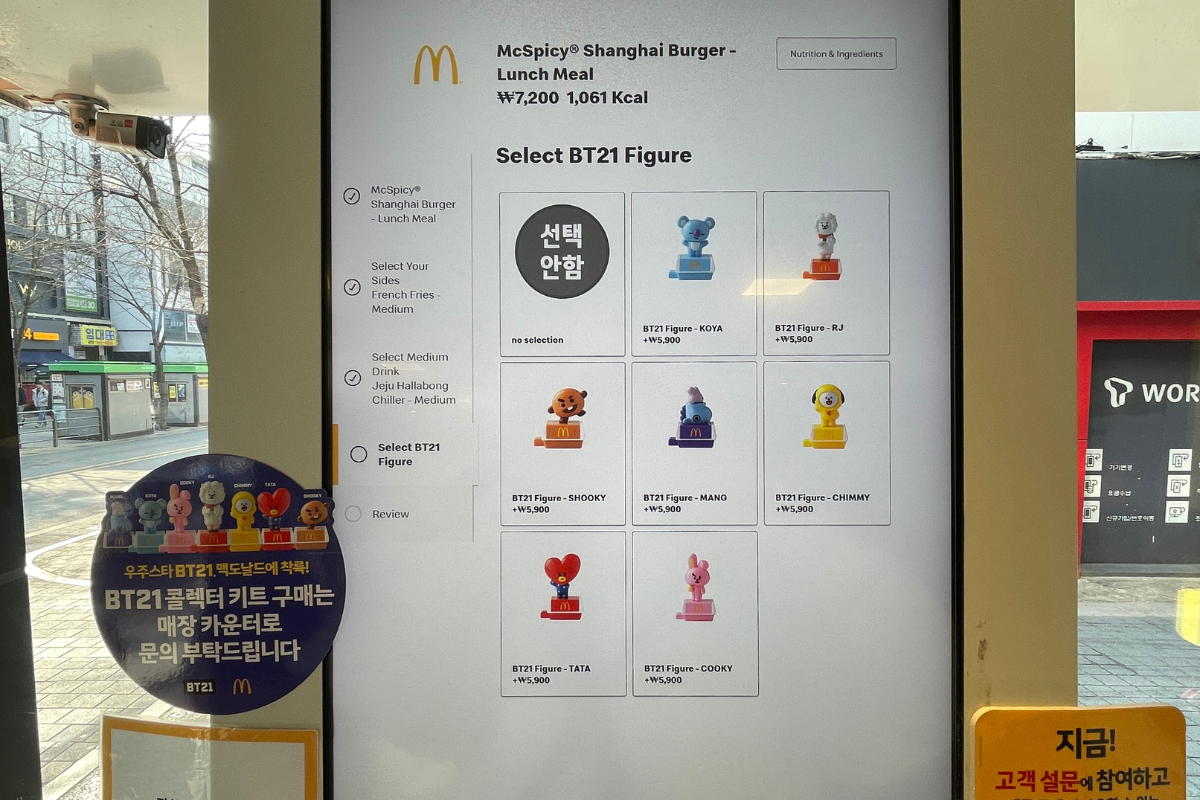 As soon as it hit 10:30, everyone started to order their meals. For every McDonald's Burger Meal Set purchased, customers can buy either a Single BT21 Figurine (5,900 KRW) or a BT21 Figurine Set (45,000 KRW). The single figurines can be added on as a purchase at the kiosk after adding a Burger Set to your order. If you want to collect all 7 figurines, your best bet is to go for the Figurine Set, unless you are willing to get 7 Burger Sets!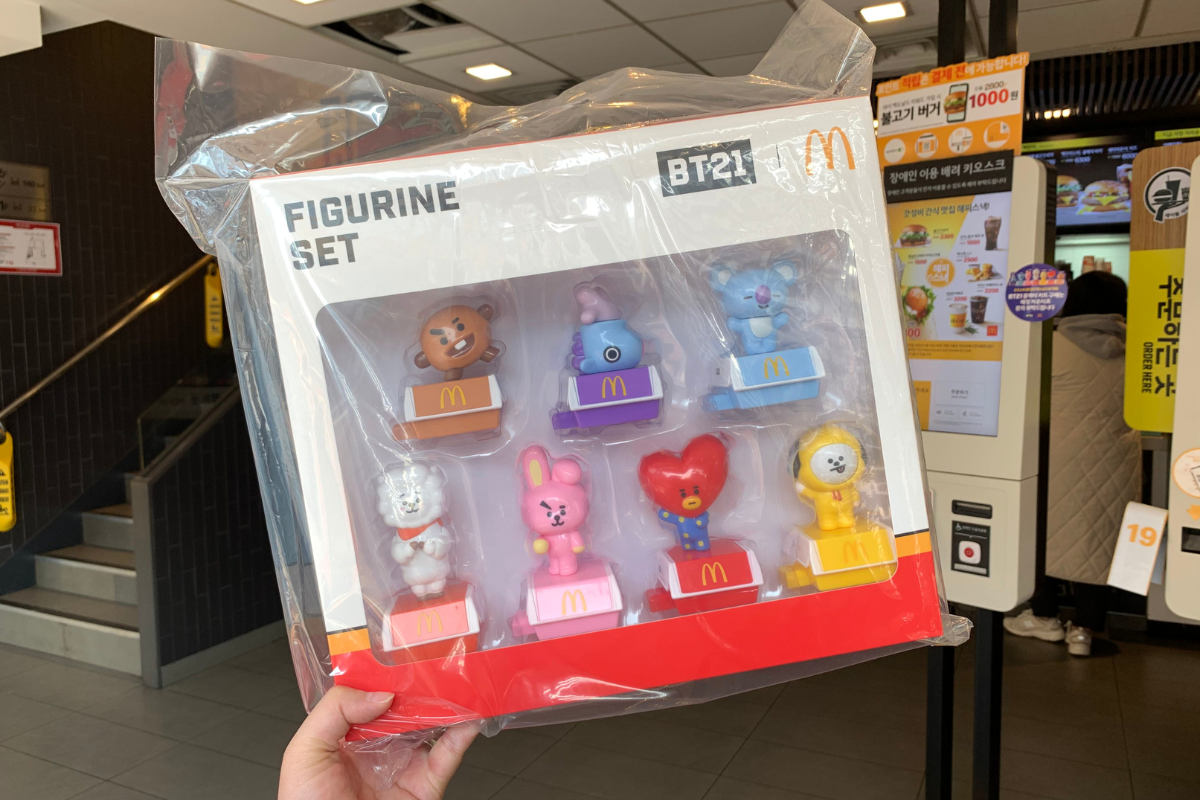 Mission accomplished! We successfully grabbed the limited edition BT21 x McDonald's Figurine Set! Isn't it so cute? The set includes KOYA (RM), RJ (Jin), SHOOKY (SUGA), MANG (J-Hope), CHIMMY (Jimin), TATA (V), and COOKY (Jungkook). All of them are sitting on top of a little McDonald's takeout box. We're really satisfied with our purchase!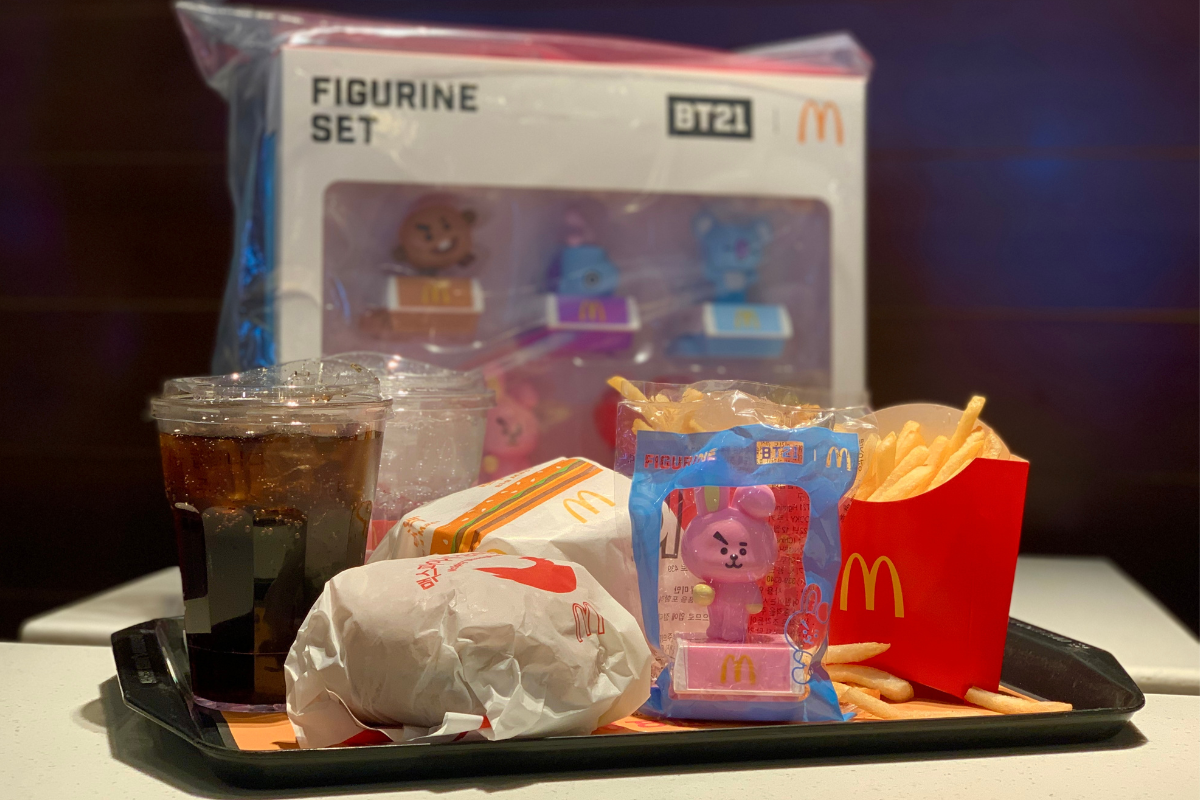 My friend even ended up buying an extra COOKY toy even though she's not an ARMY because she couldn't resist how cute it was!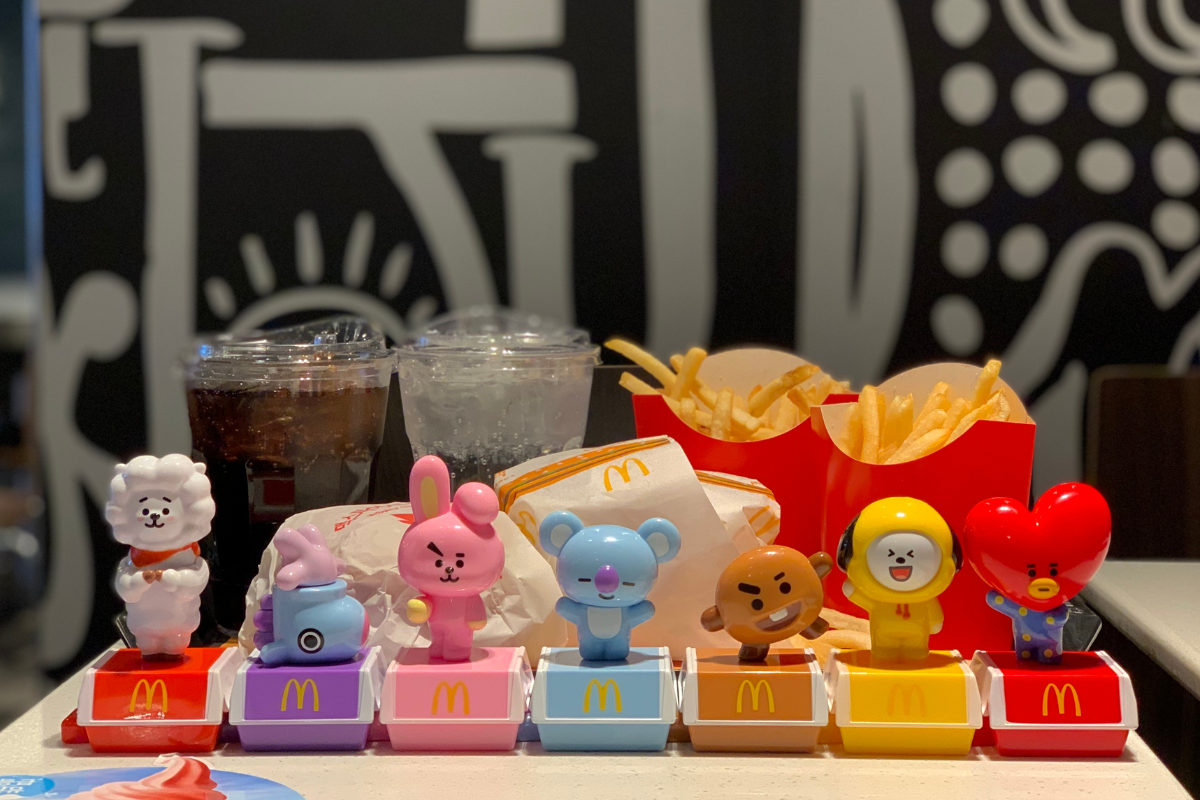 When you put all the toys together like this, it looks like they're all posing for a photo! They also have little buttons that make them move a little bit. They're all so cute!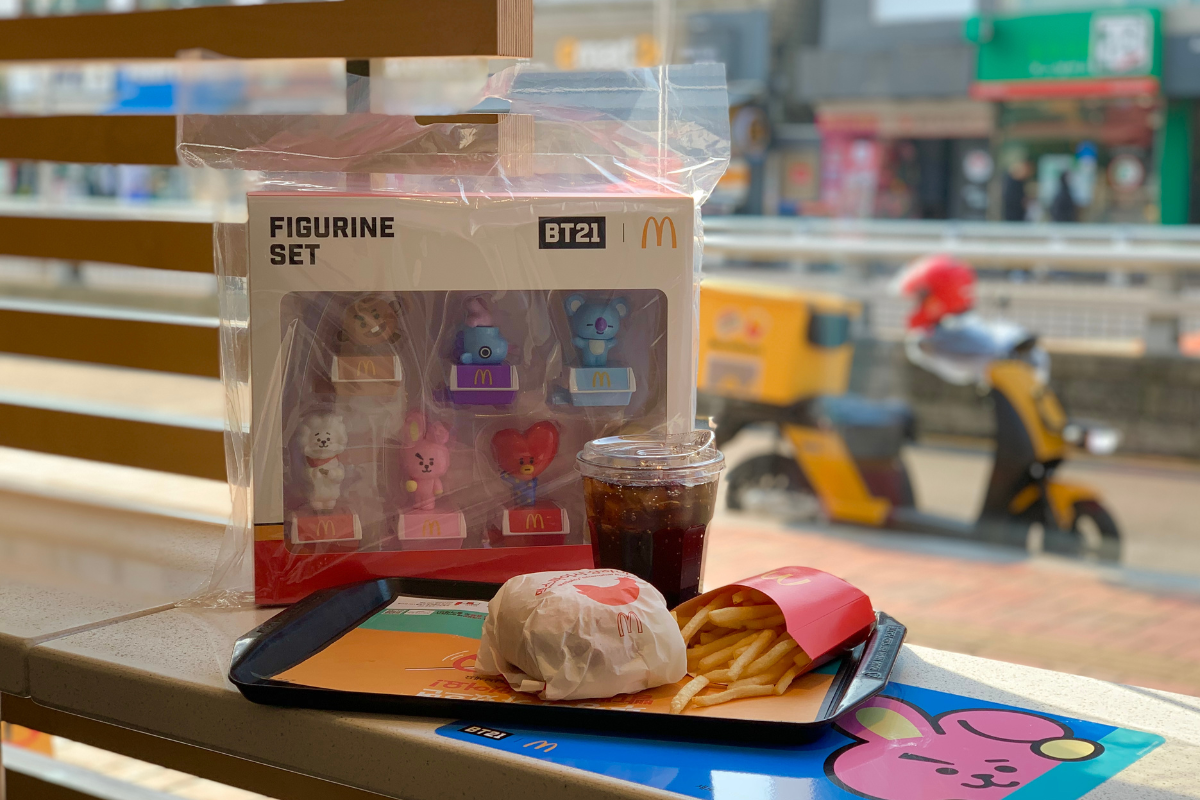 The limited edition BT21 McDonald's figurines are only available from February 23rd to March 15th, so act fast if you want to get your hands on these special toys! You can check the infographic we've translated below to see all the details about the special event!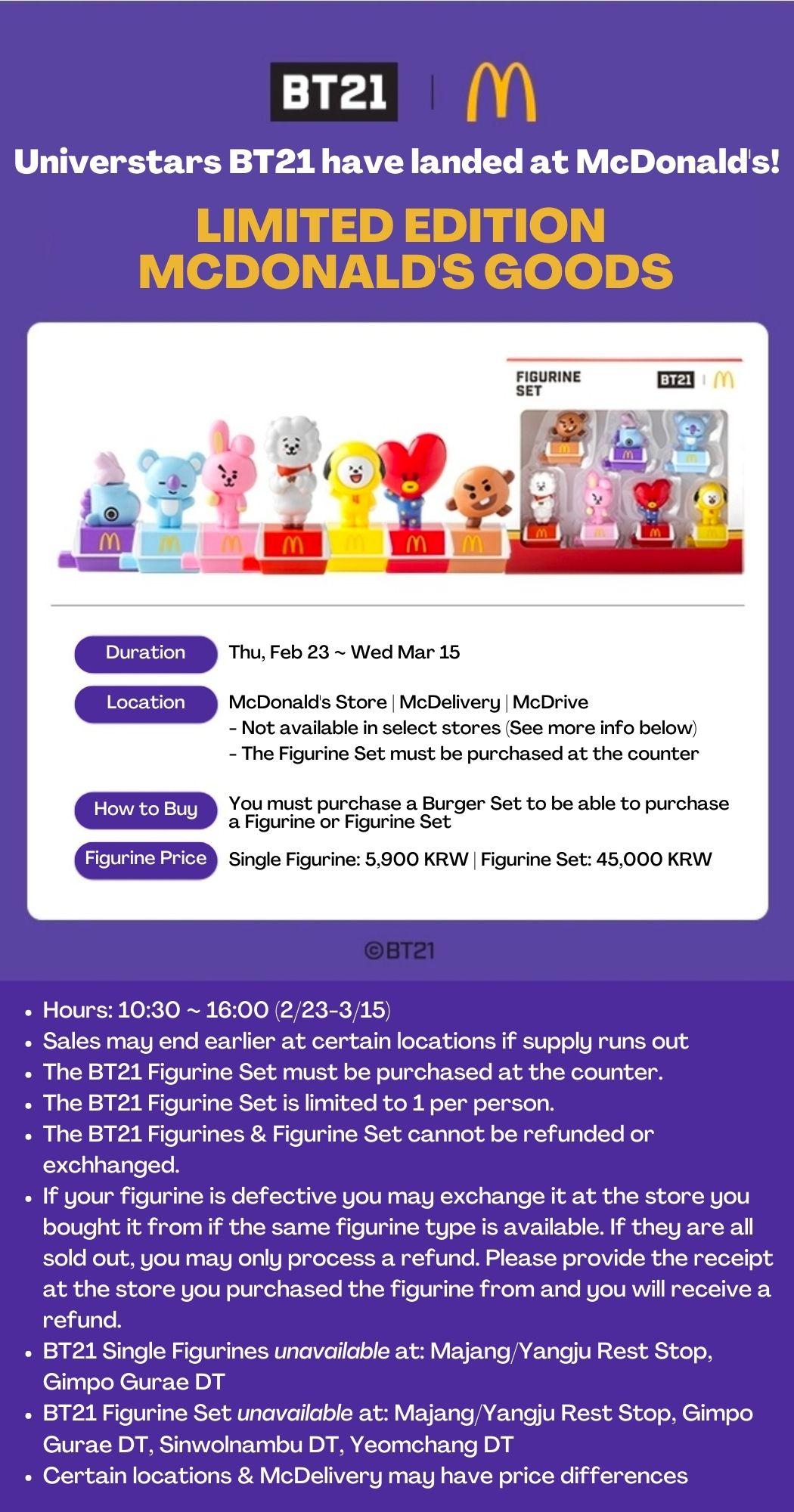 ---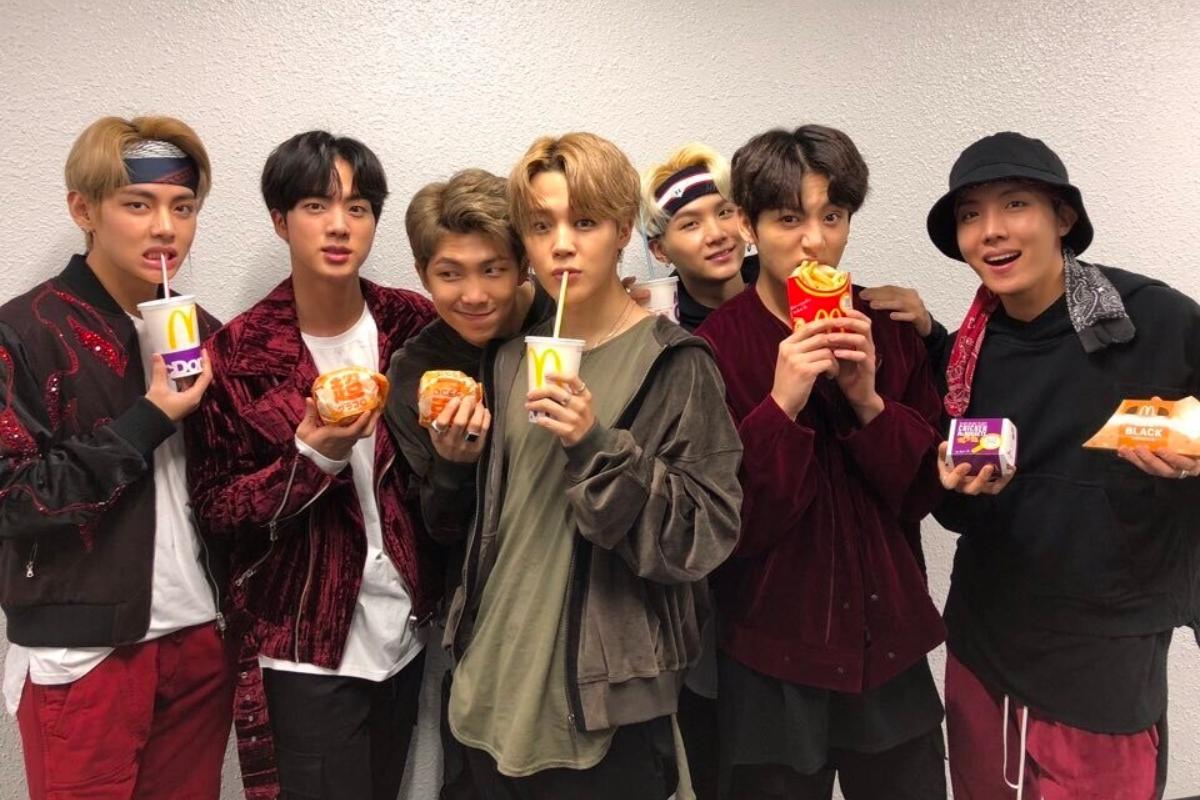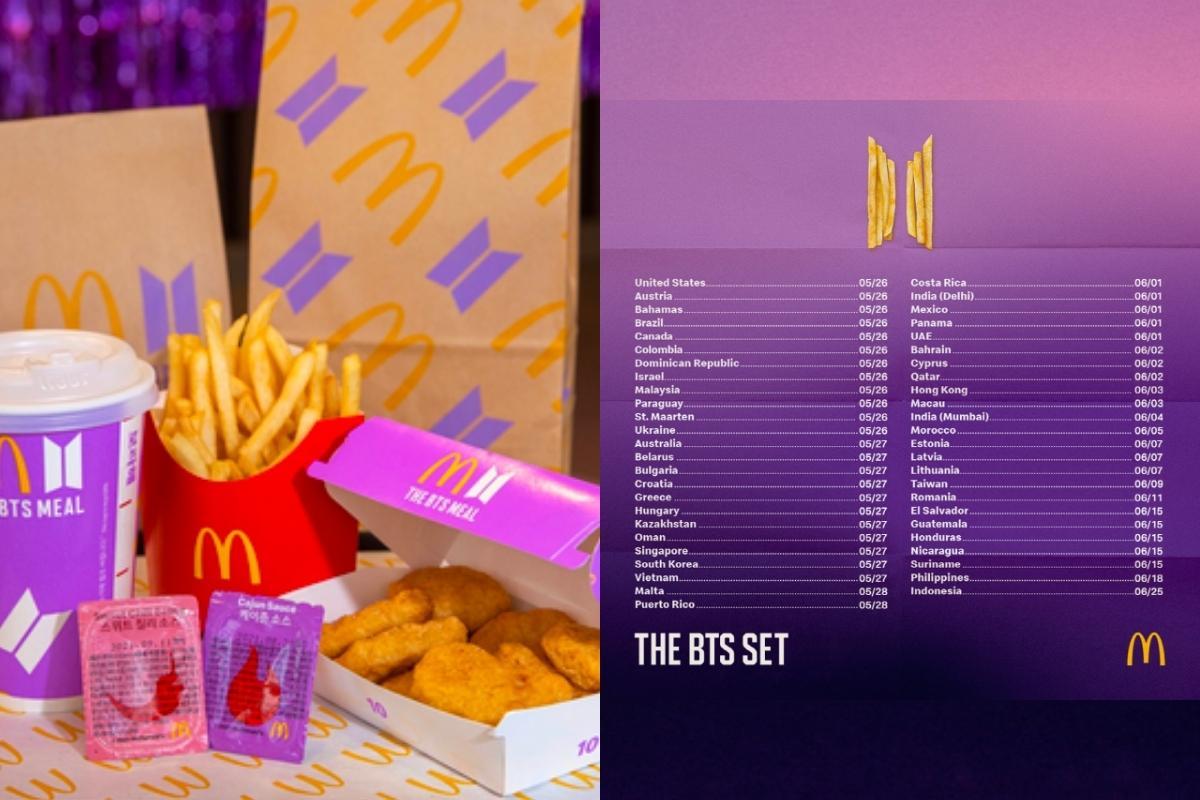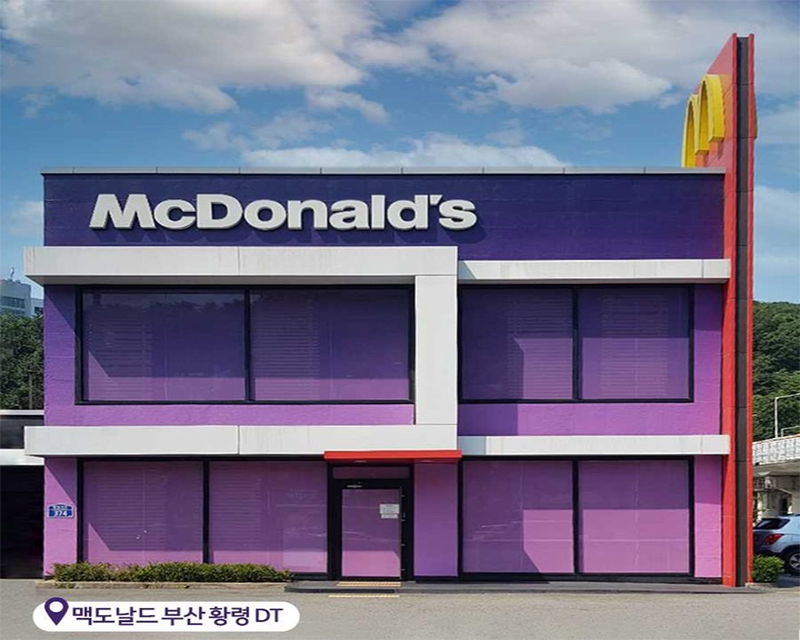 In 2021, we saw the BTS Meal, which was a meal set that consisted of 9- or 10-piece Chicken McNuggets, Medium Fries, Medium Coca-Cola, and 2 dipping sauces: Sweet Chili and Cajun. It was super popular all over the world, so it's no surprise that the latest BTS x McDonald's collaboration is just as hyped up!
---
We hope you can get your hands on some of these BT21 figurines! Which one do you want the most? If you have any questions or concerns, please leave a comment below or send us an email at help@creatrip.com. You can follow us on Instagram, TikTok, Twitter, and Facebook to stay updated on all things Korea!
---