Byul Bed Busan | A Leisurely Cafe Overlooking Gwangalli Beach
Relax At A Cafe Operated By Hotel1 In Busan. You Will Have a Spectacular View Of Gwangan Bridge And Gwangalli Beach At Byul Bed.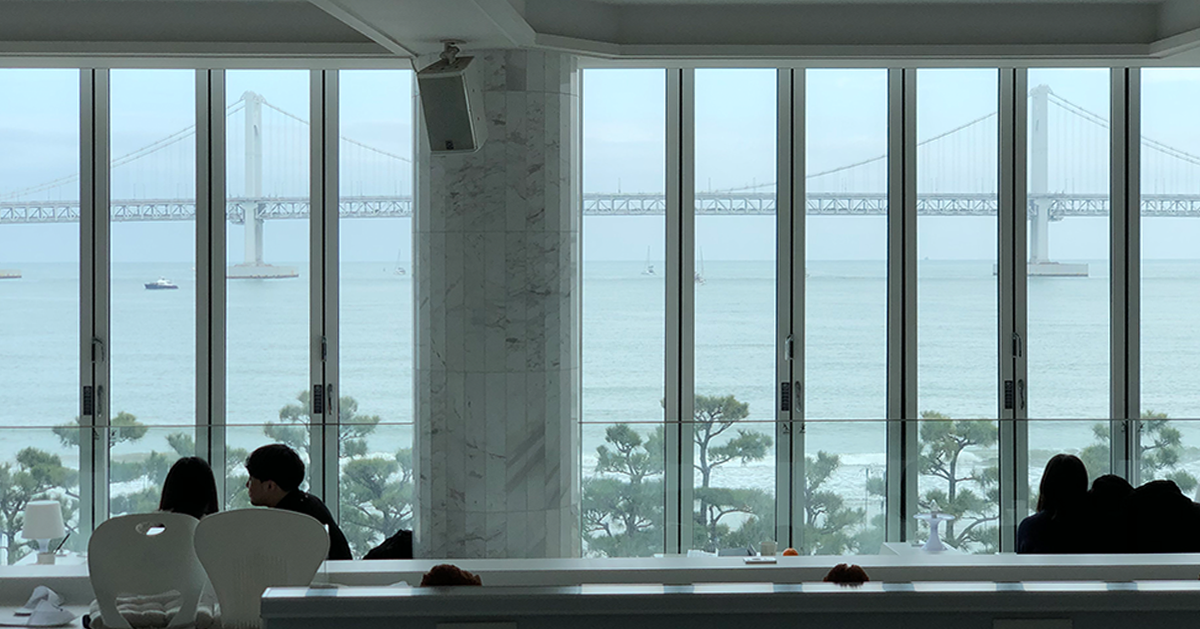 Busan's most famous beaches are Haeundae and Gwangalli. Some people may find Haeundae a bit too busy or loud, so tend to prefer the laid back atmosphere of Gwangalli.
At night with Gwangan Bridge lit up, it can also have a very romantic vibe.
Today we will introduce Byul Bed (별침대), a cafe operated by Hotel1, with a view of Gwangan Bridge and Gwanglli beach. Keep reading if you want to learn more about our experience here.
Overall it was a wonderful place to relax and overlook the coast.
---
INFORMATION

Address: 부산 수영구 광안해변로 203
203 Gwanganhaebyeon-ro, Gwangan 2(i)-dong, Suyeong-gu, Busan
Hours: 10:00-00:00
Price: ₩11,800/person
Note: Those under the age of 13 are unable to enter, non-Hotel1 guests are limited to the first and second floors only.
Transportation: Busan Metro Line 2 Gwangan Station (광안역), Exit 5. Walk towards the beach for about 10 minutes, turn right when you reach the coast and you will see Byul Bed next to a convenience store, Mini Stop.
A perk of Byul Bed is that it is located right on the coast by Gwangalli Beach.
We think the idea of a hotel running a cafe is a novel and clever idea.
It is a multi-use space where many people can come to relax and enjoy various amenities like the self-service bar. This way the general public can also enjoy this space and not just hotel guests.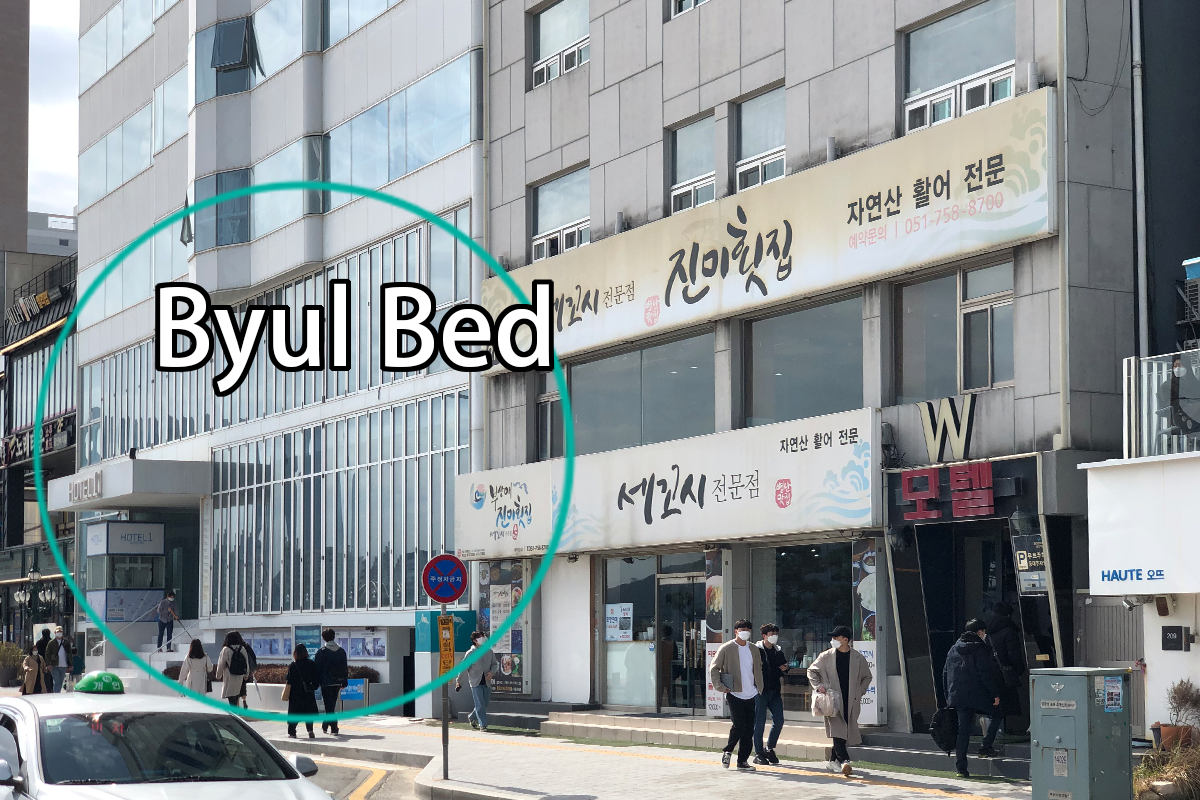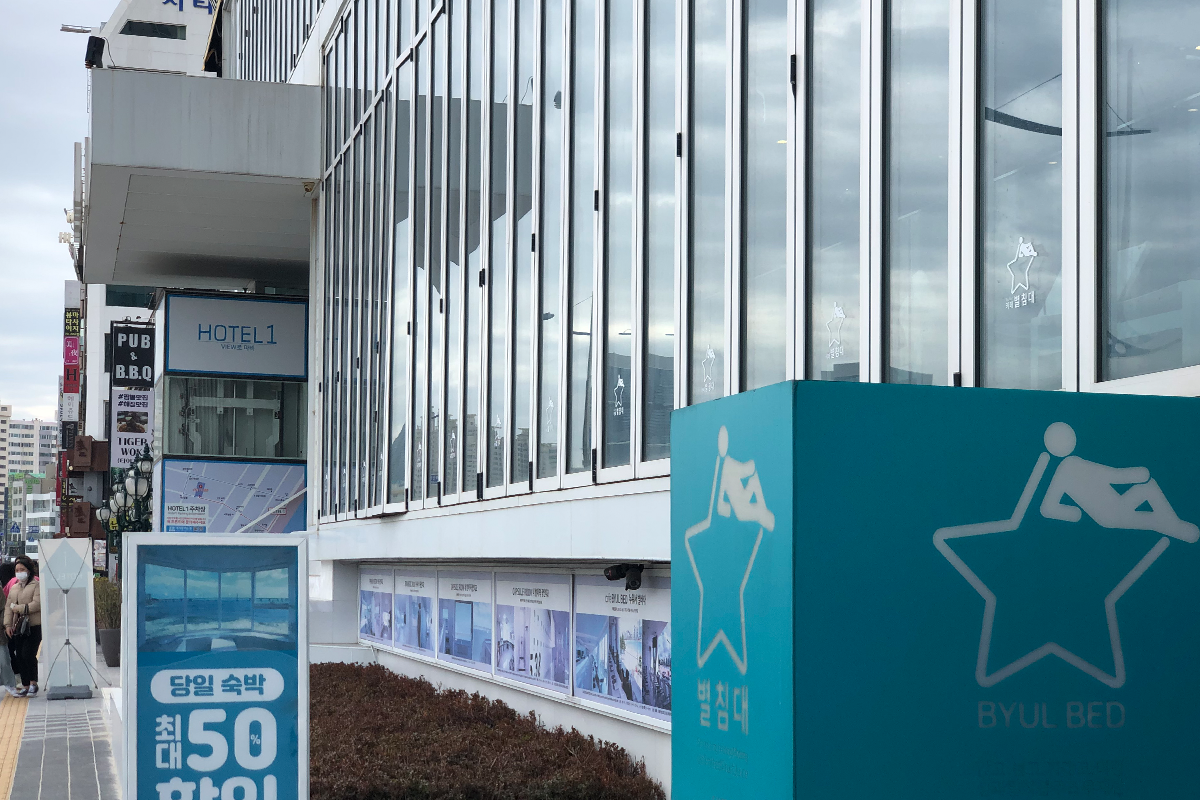 As you walk along the coast of Gwangalli Beach you will find a building with light blue signs and glass paneled windows. That is when you know you have reached Byul Bed.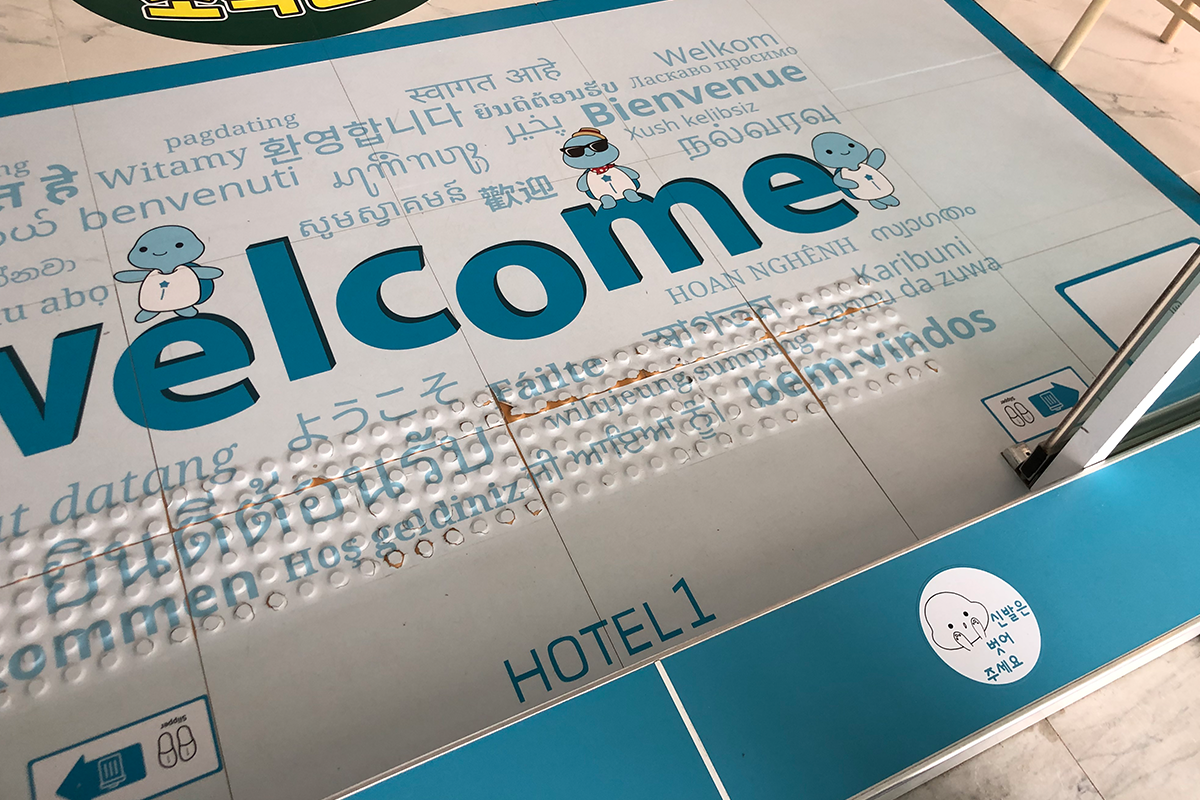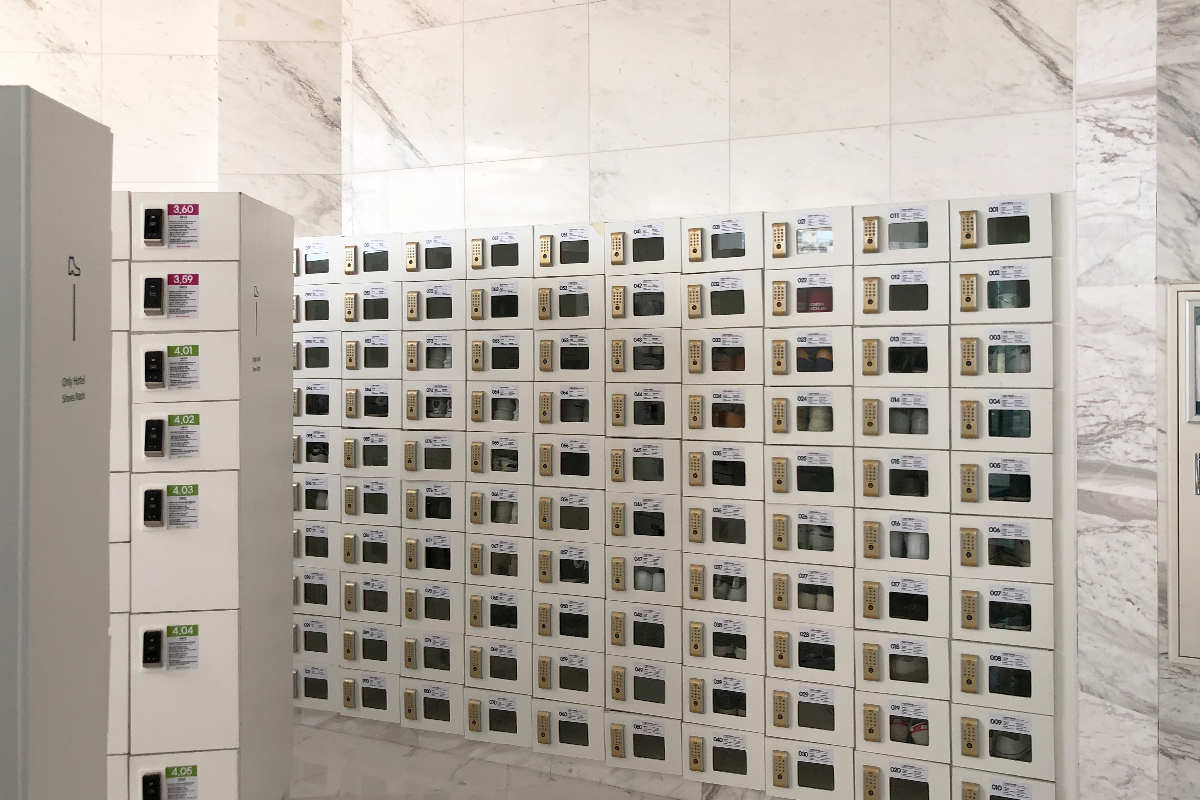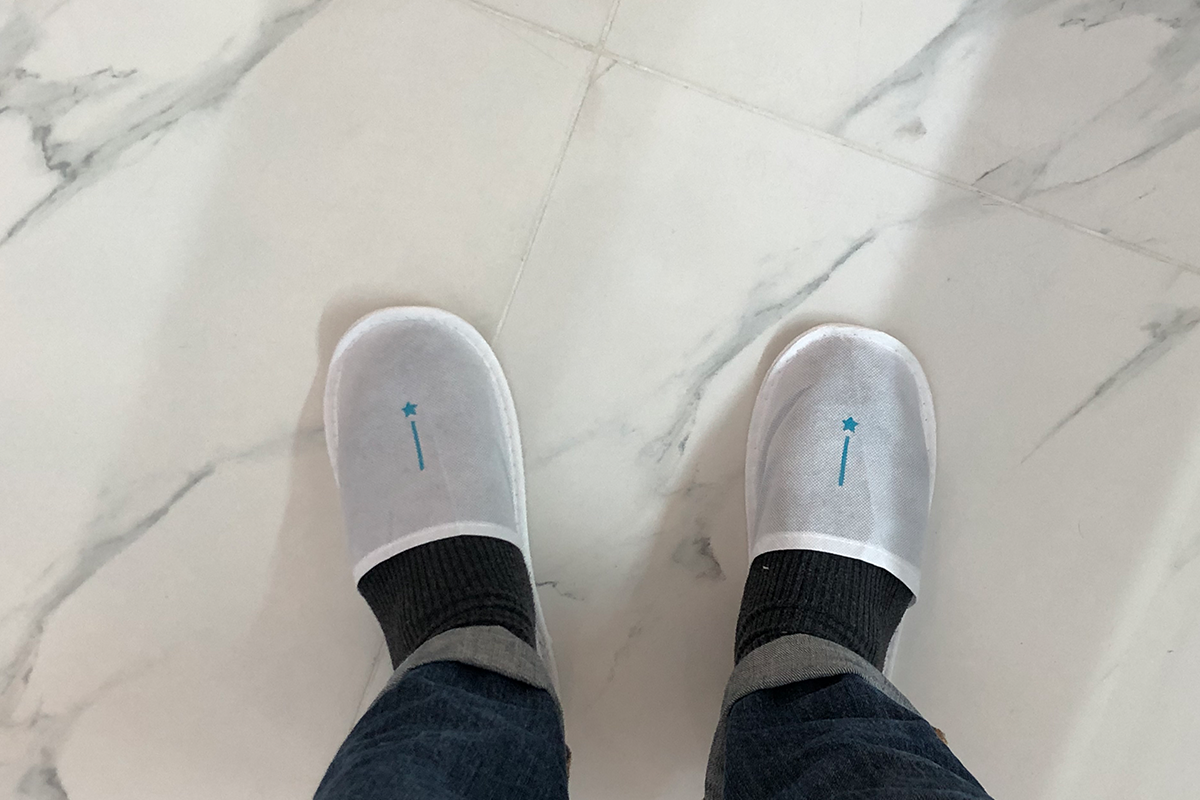 You will need to take off your shoes when you enter. There are cabinets available to store your shoes by the front entrance on the left. Indoor slippers are available to purchase for ₩700.
Slipper purchase is separate from the ₩11,800 fee.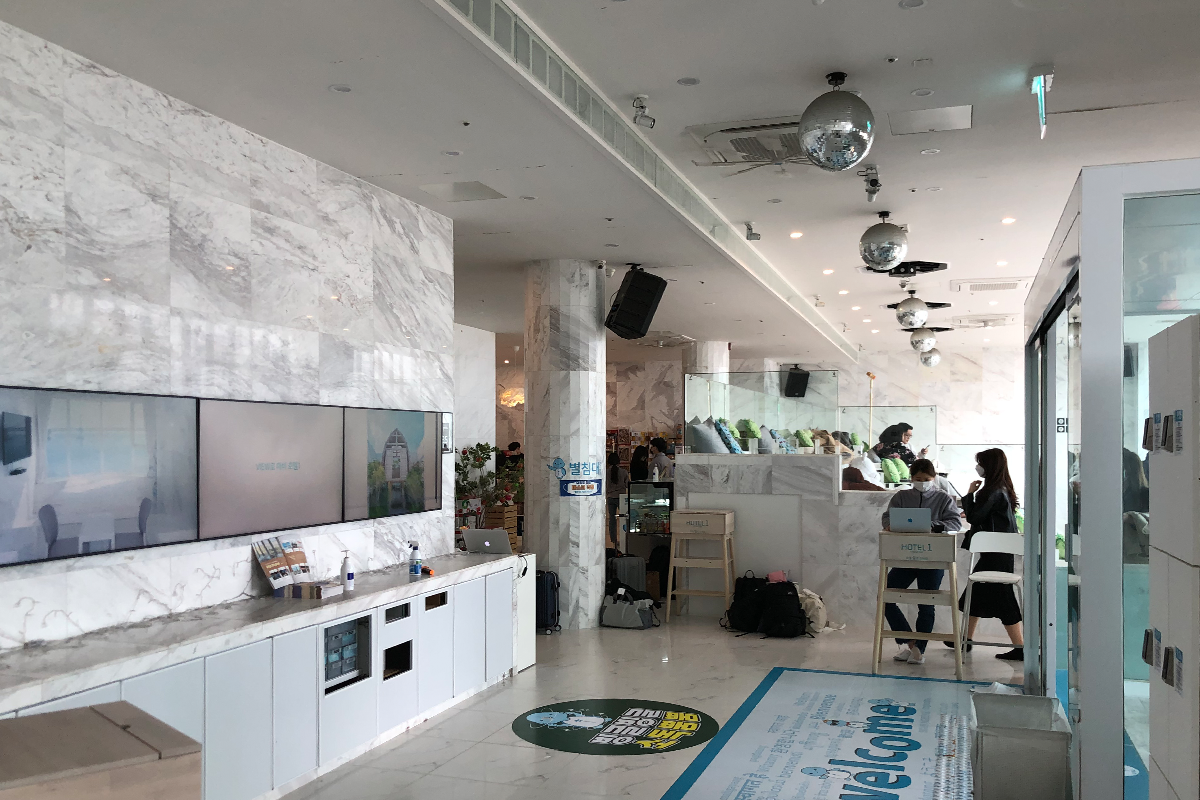 The service at Byul Bed is excellent.
The first-floor lobby is split into a self-service bar and seating area. When you enter there is a receptionist that will ask if you are a Hotel1 guest, if not they will assist you with the self-service bar checkout.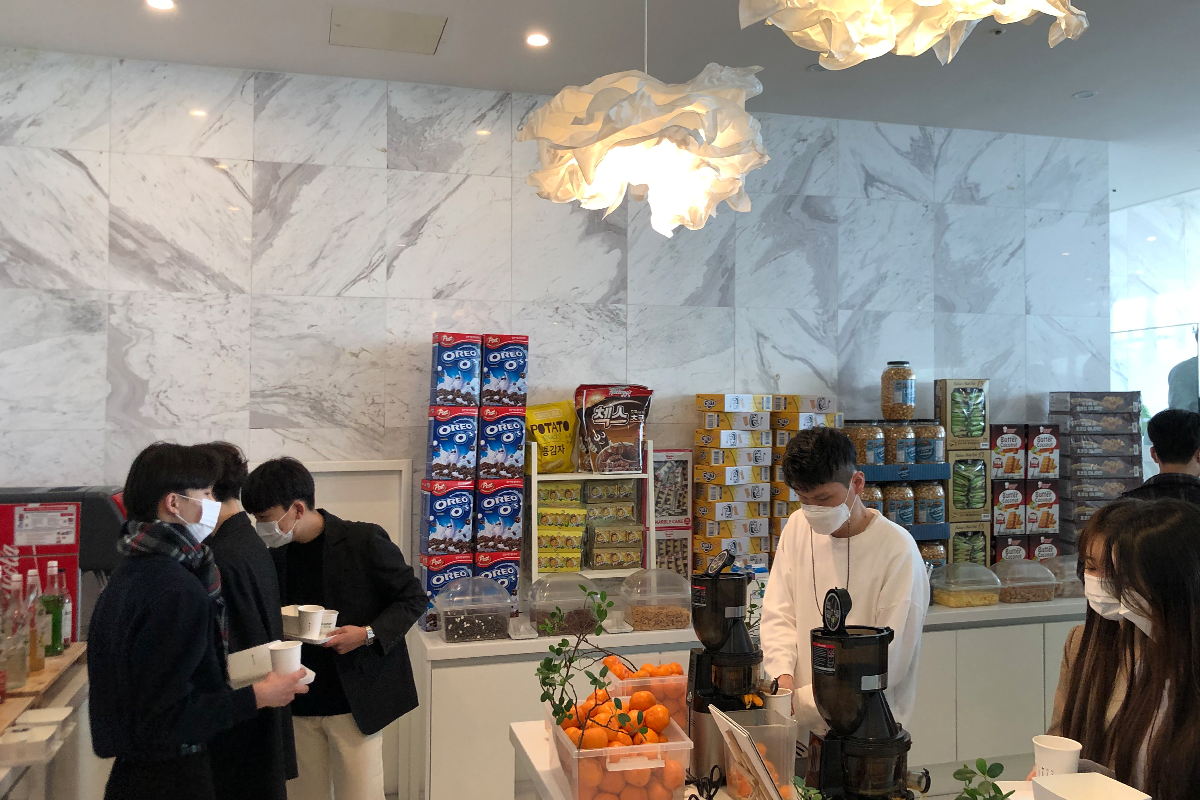 Included in the ₩11,800 fee, is unlimited access to the food at the self-service bar. This area is also used for the breakfast service for hotel guests, so there is a decent assortment to choose from.
We admit the price is not particularly cheap, but we feel the fact that you can relax while watching the ocean makes up for it. Also, there is no time limit to how long you can stay.
Once you pay, you will be given a tray with a paper container and cup.
There was a wide selection of drinks to choose from. Anything from Coca-cola products, to coffees and teas. There were also various syrups for flavoring available. You can even enjoy freshly squeezed juice or milk.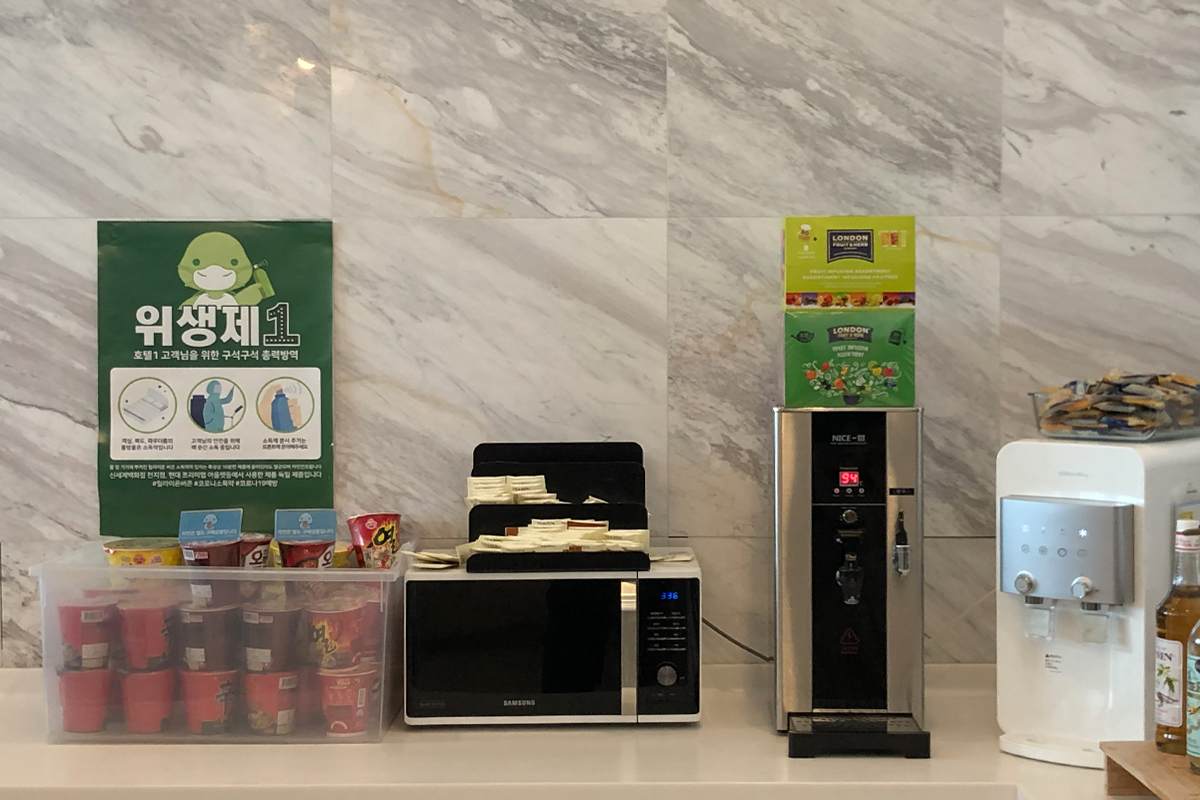 While most of the items are unlimited, the instant cup ramens were an additional ₩2,000.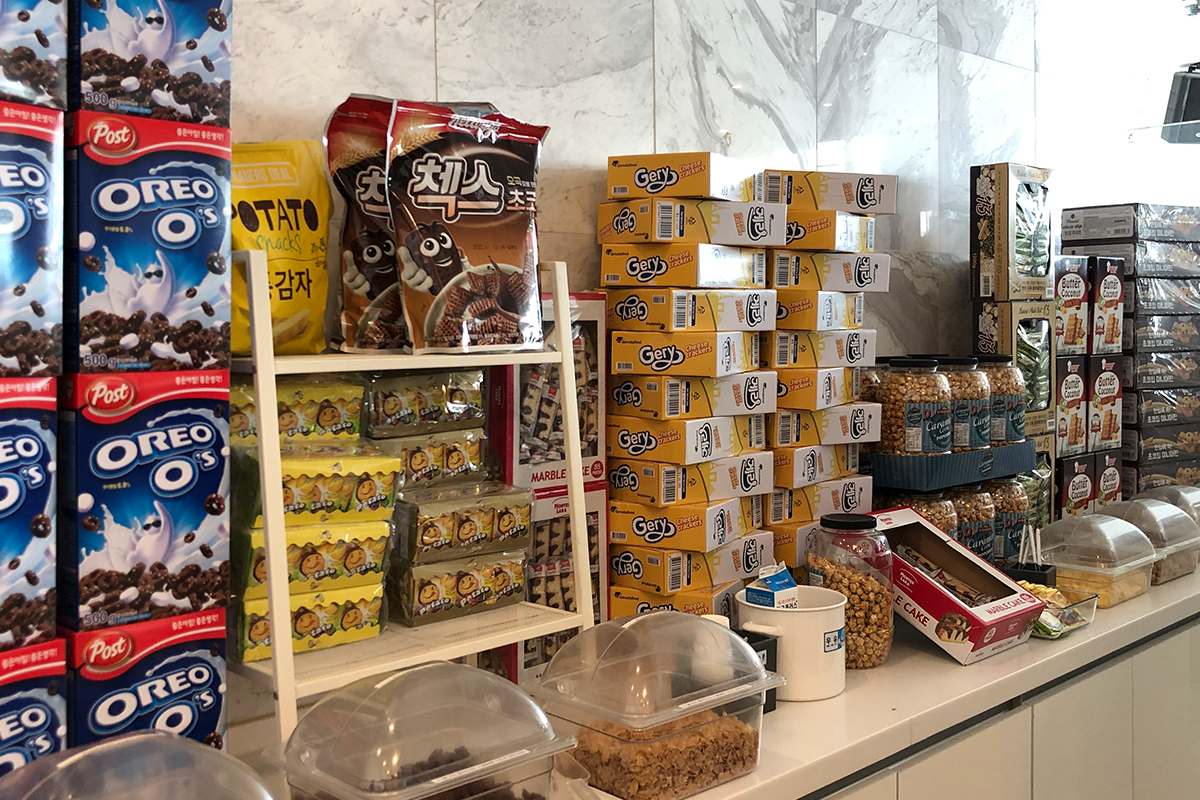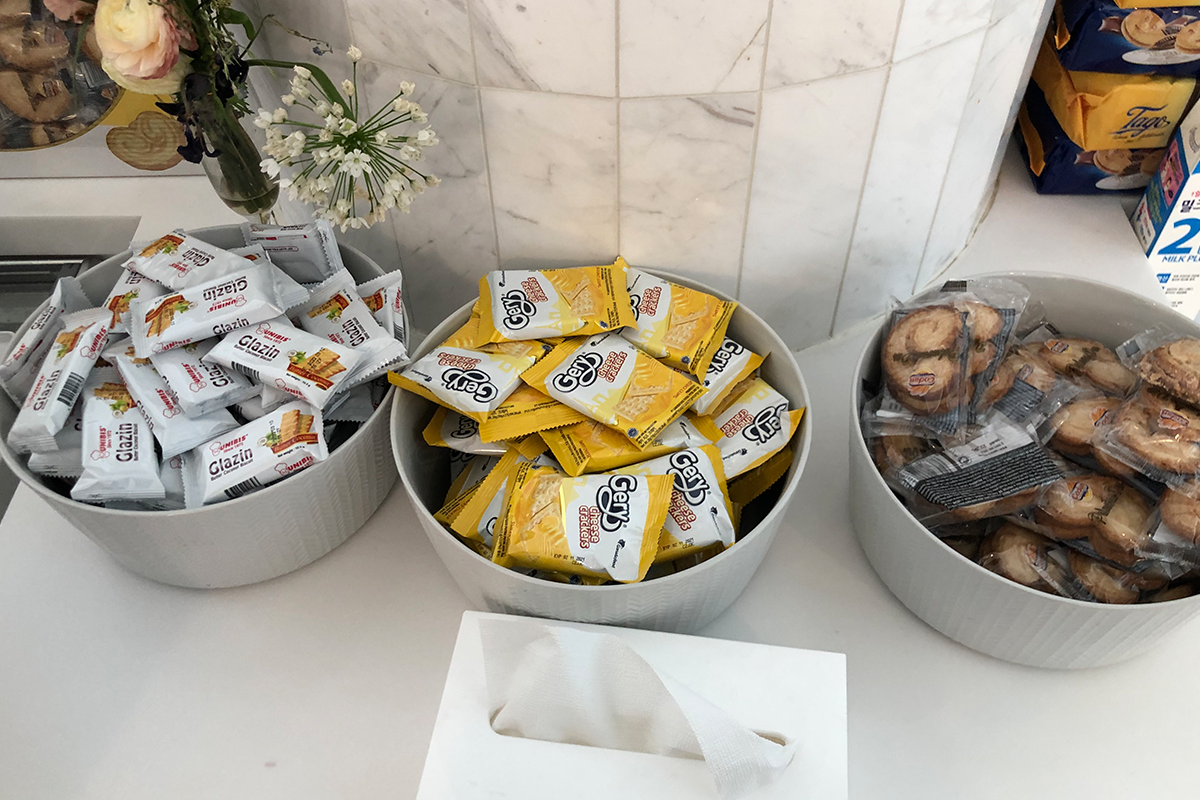 You can choose from a variety of snacks, cereals, and toast.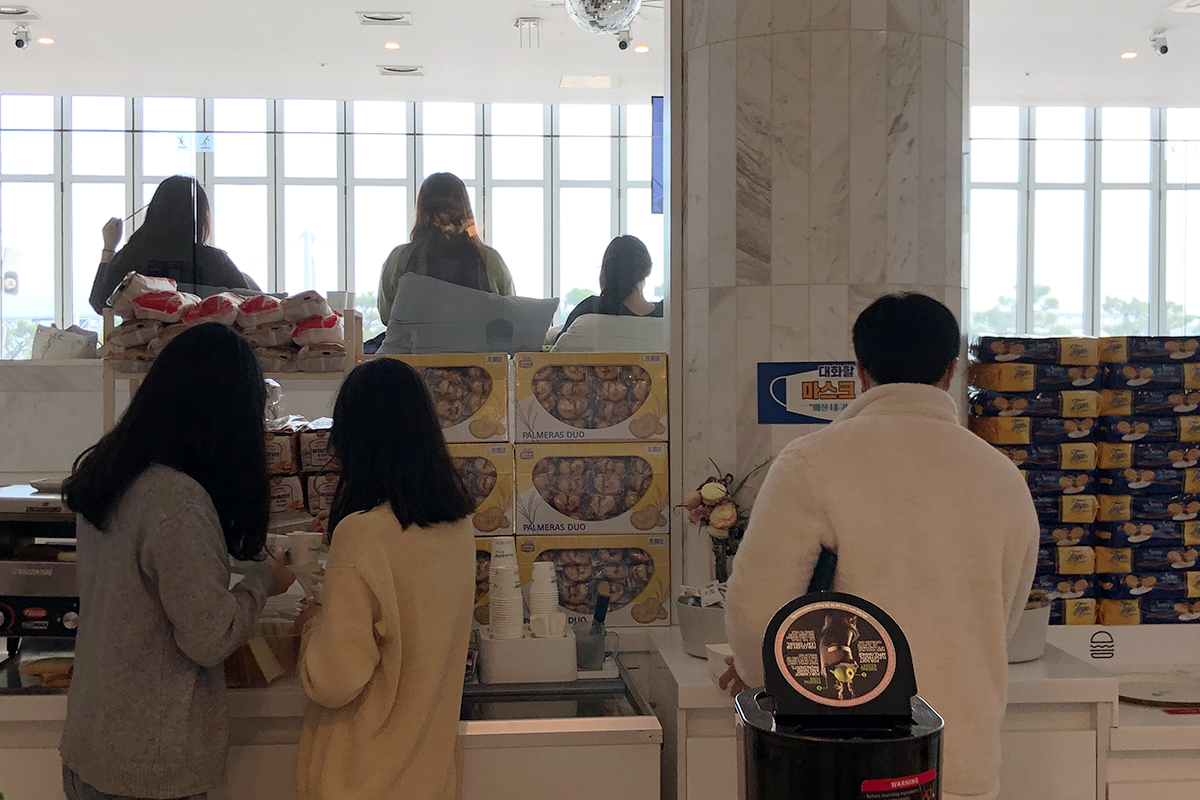 We found the freshly squeezed juice bar magical. There were apples and oranges available for juicing. If you are worried about hygiene, don't fret, we saw that the staff washed the fruits so they are nice and clean.
If you opt for the oranges, don't forget to peel them before juicing. Don't be dumb like us, and just toss the whole orange in...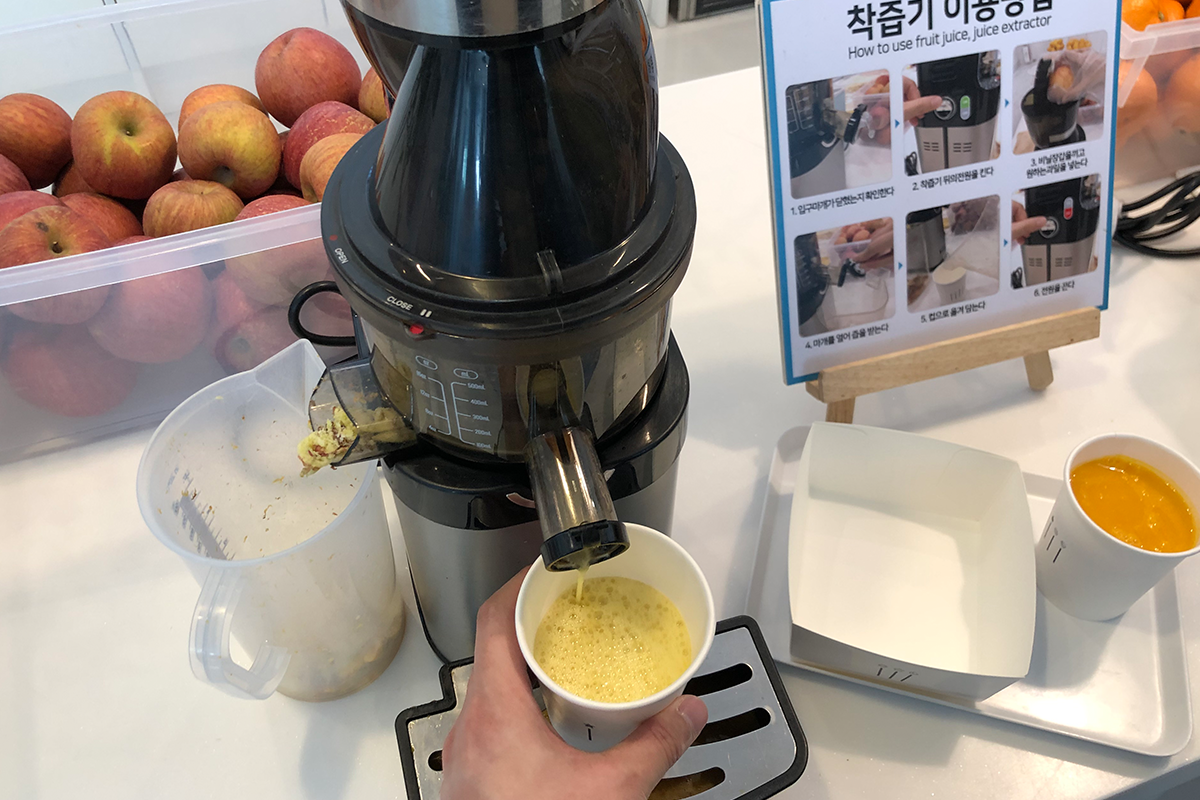 After gathering your food, you can find a seat (or find a seat before gathering food, whatever you are comfortable with). We will first introduce the seating area on the first floor.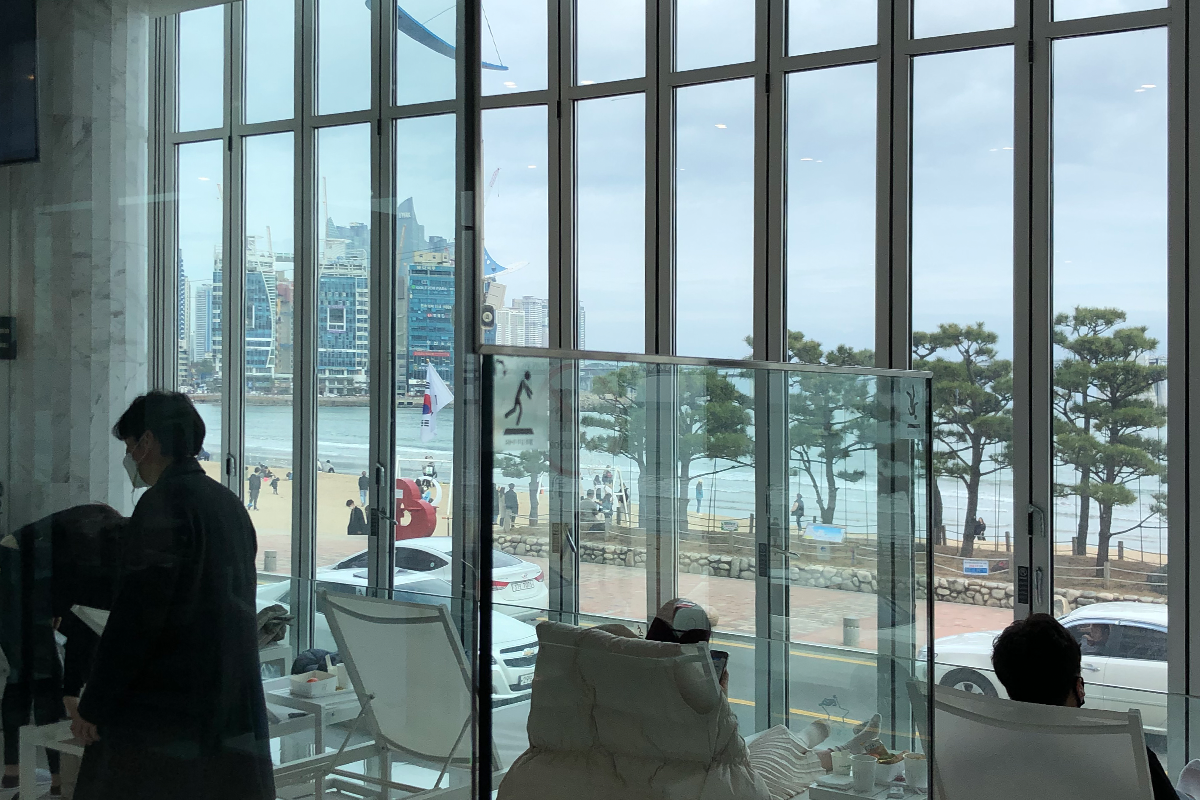 The first-floor seating area is not very big (about 20 seats). The seating area was arranged by rows, the first row of seating is a series of recliners by the window, so you can lean back and enjoy the view.
The second and third rows are elevated like stairs, so if you don't snag a seat in the first row you won't be stuck staring at the back of someone else's head.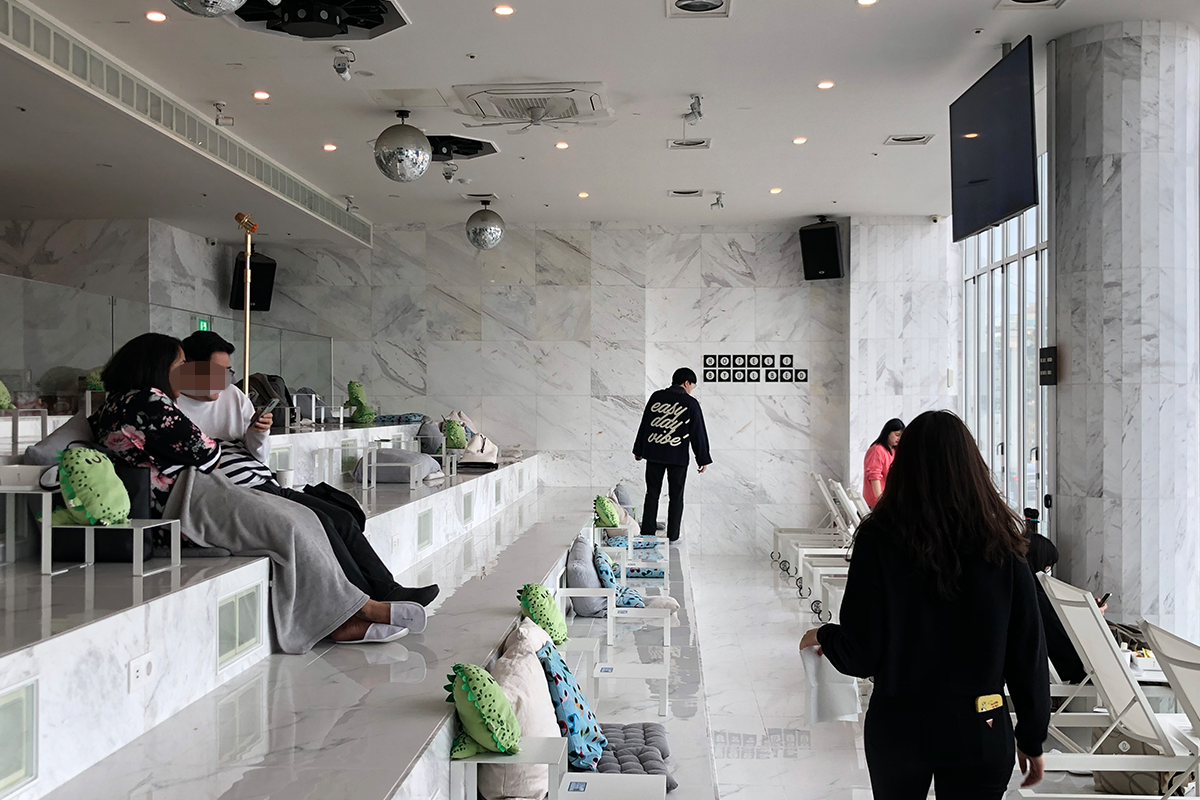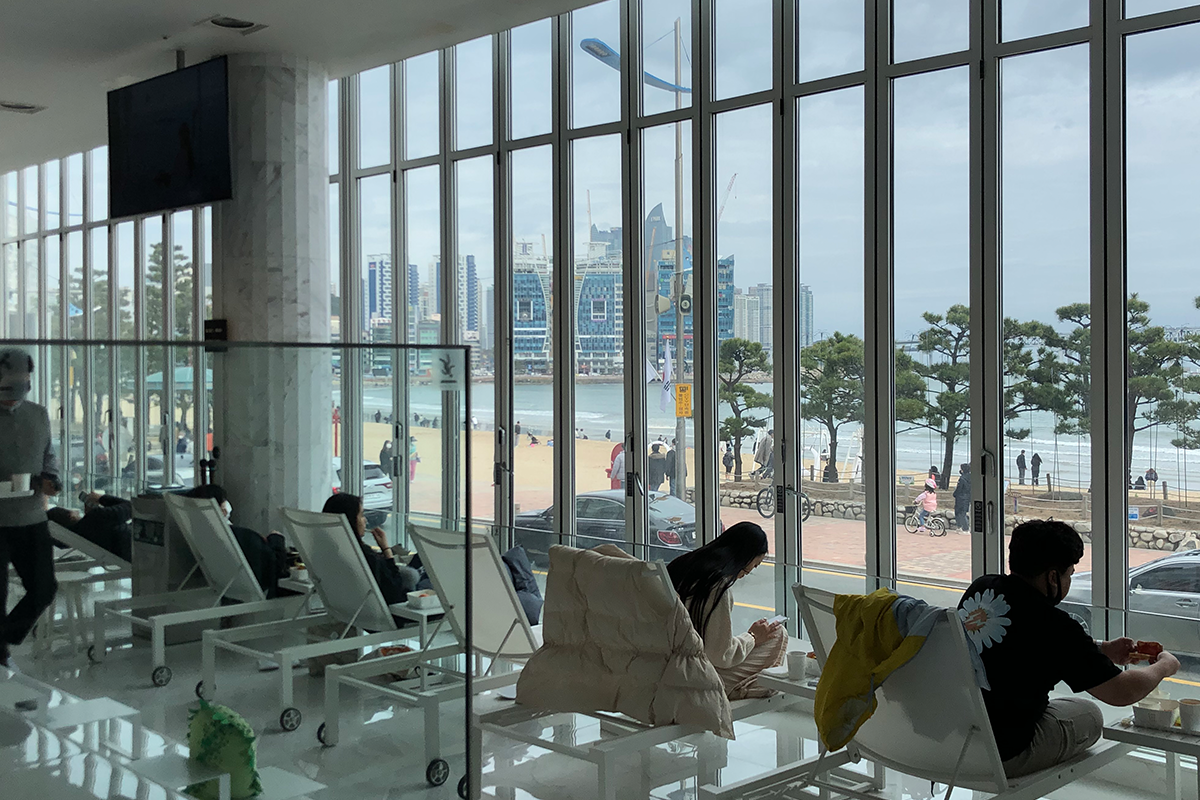 Spend some leisurely time overlooking the beach. Bask in the sunlight or open a window for a slight breeze.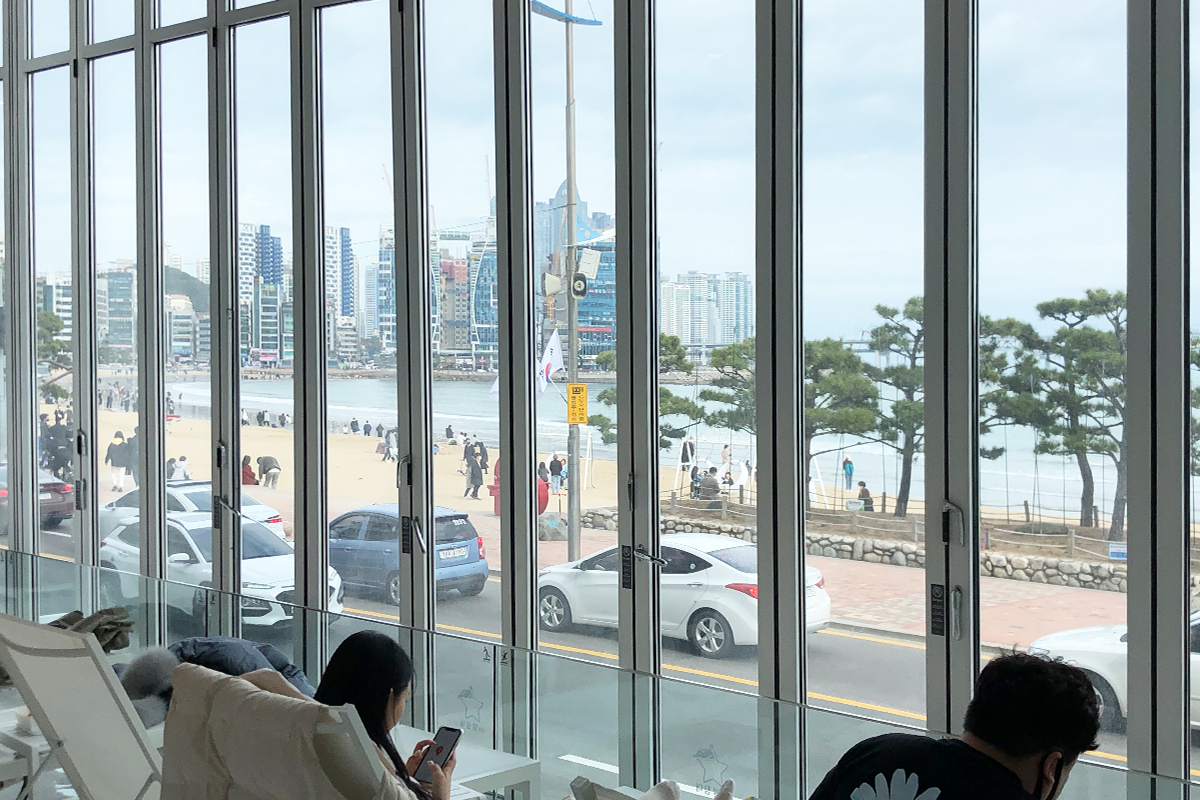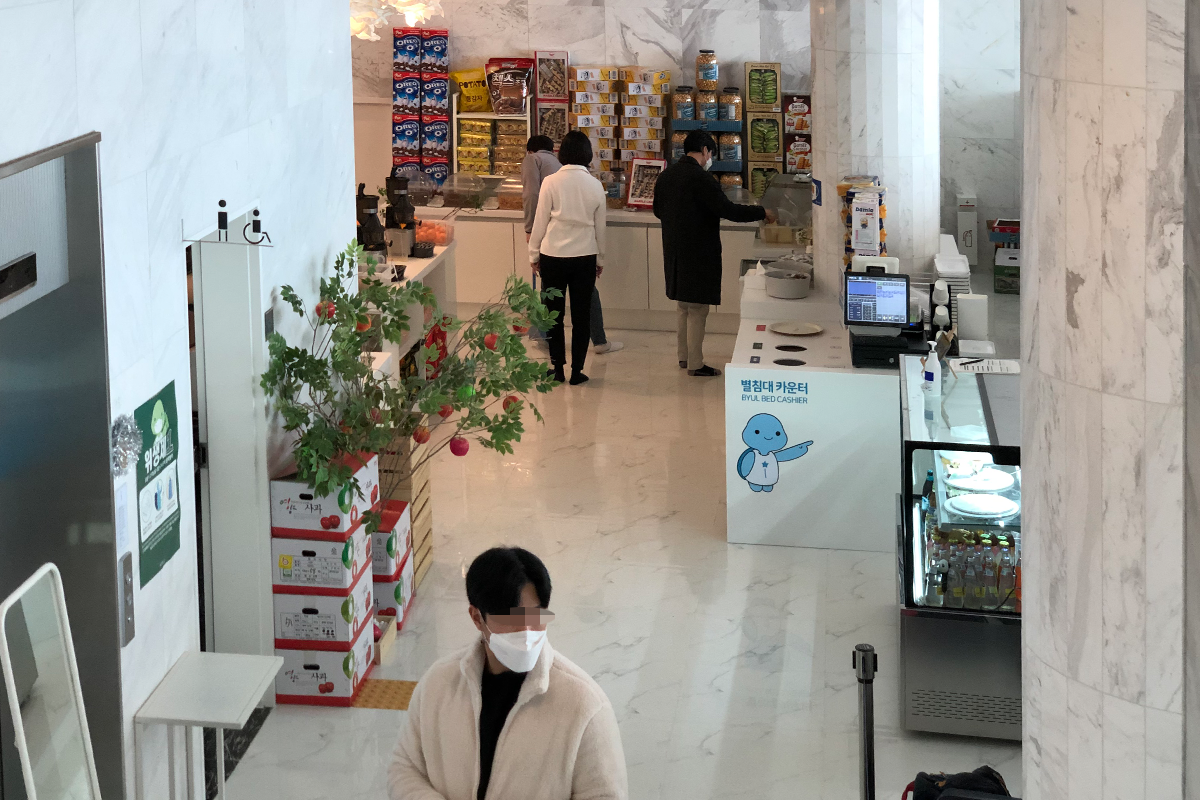 We think the best part of Byul Bed is actually on the second floor. We recommend you save a seat on the second floor before helping yourself to the self-service bar.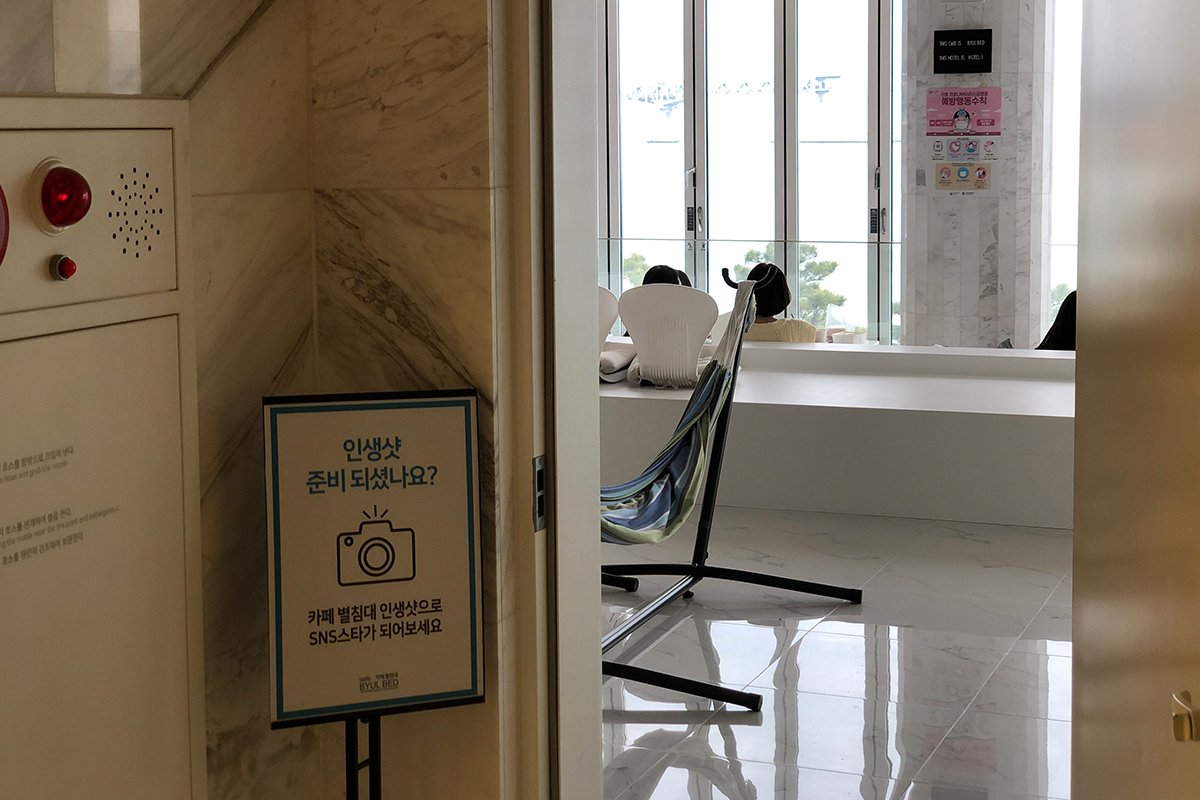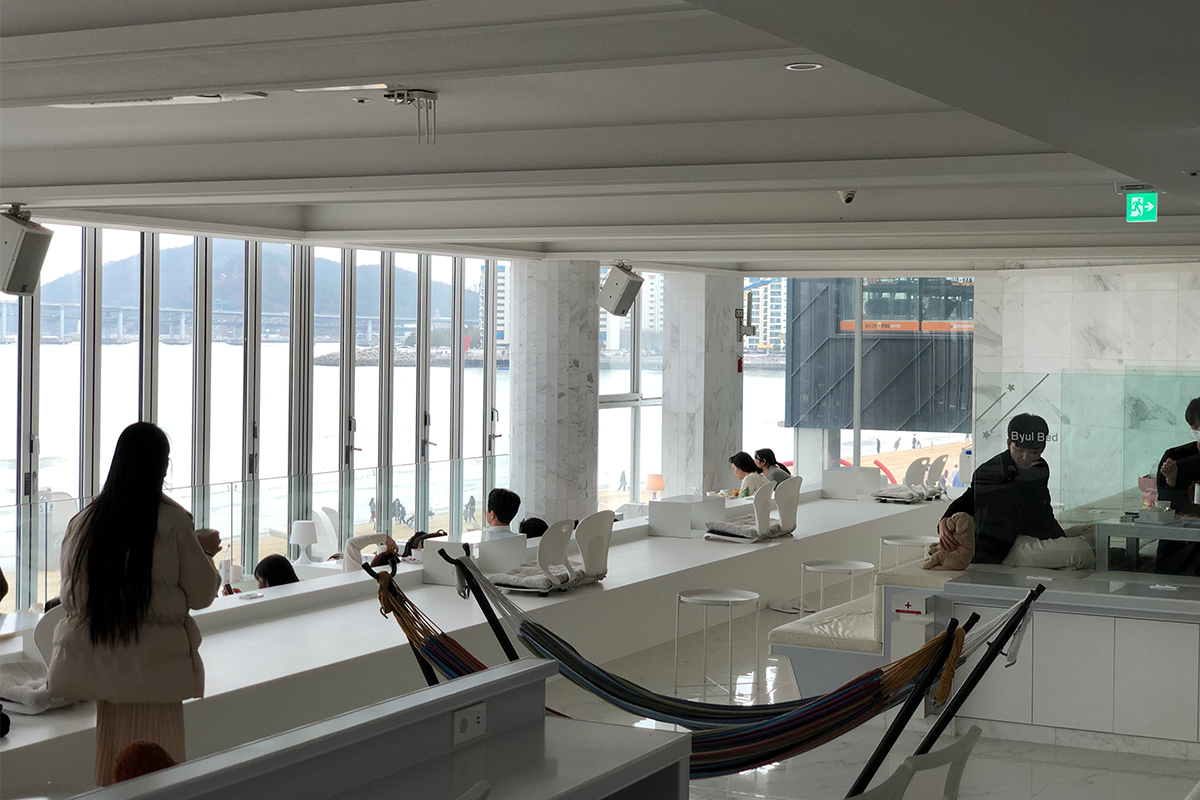 The second floor has floor-to-ceiling windows so you have a great view of Gwangan Bridge and Gwangalli Beach. Similar to the seating arrangement of the first floor there are a series of rows.
You get a great view from anywhere so don't worry too much about finding the "perfect" spot.
The overall atmosphere is very nice, the pale tone is comforting.
Although our pictures may seem dark, the whole place was actually quite bright from the natural lighting. But not to worry, nothing was too glaring.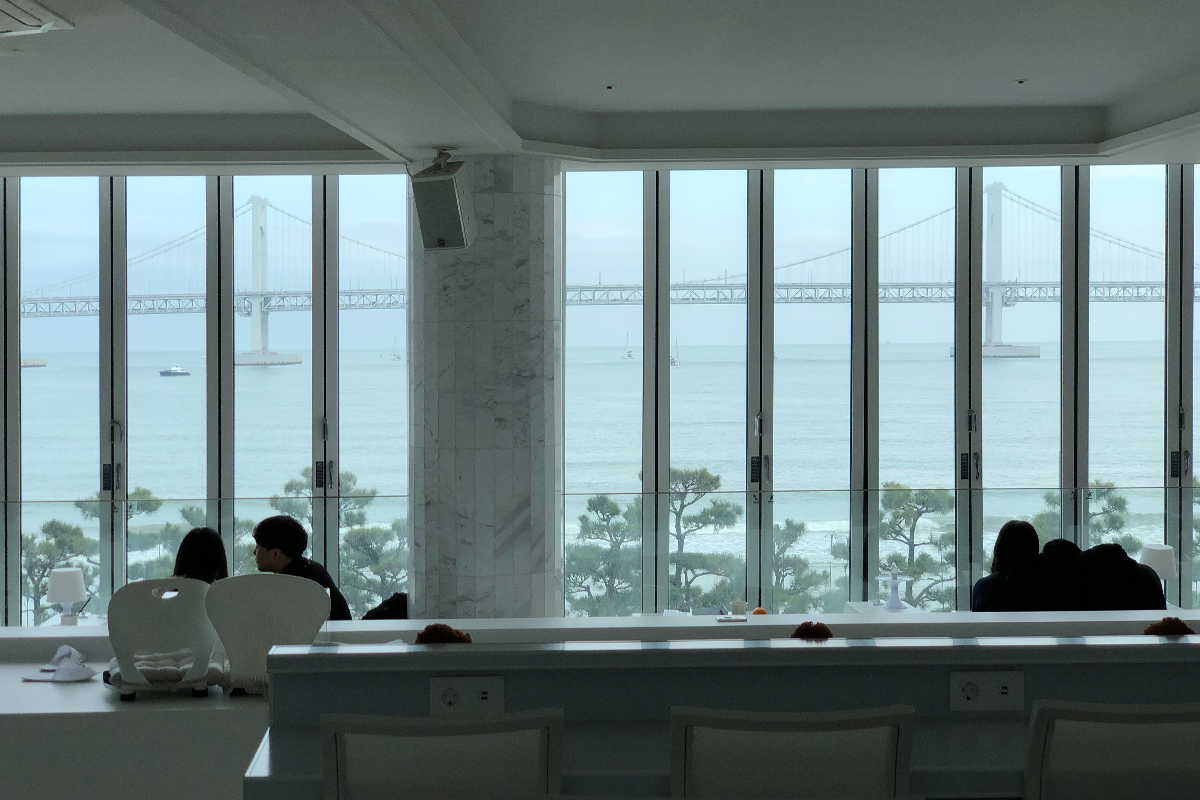 You can really take in the whole view from the second floor.
There were plug-in sockets available, if you do not have a plug that is compatible with 220v, there are USB outlets as well.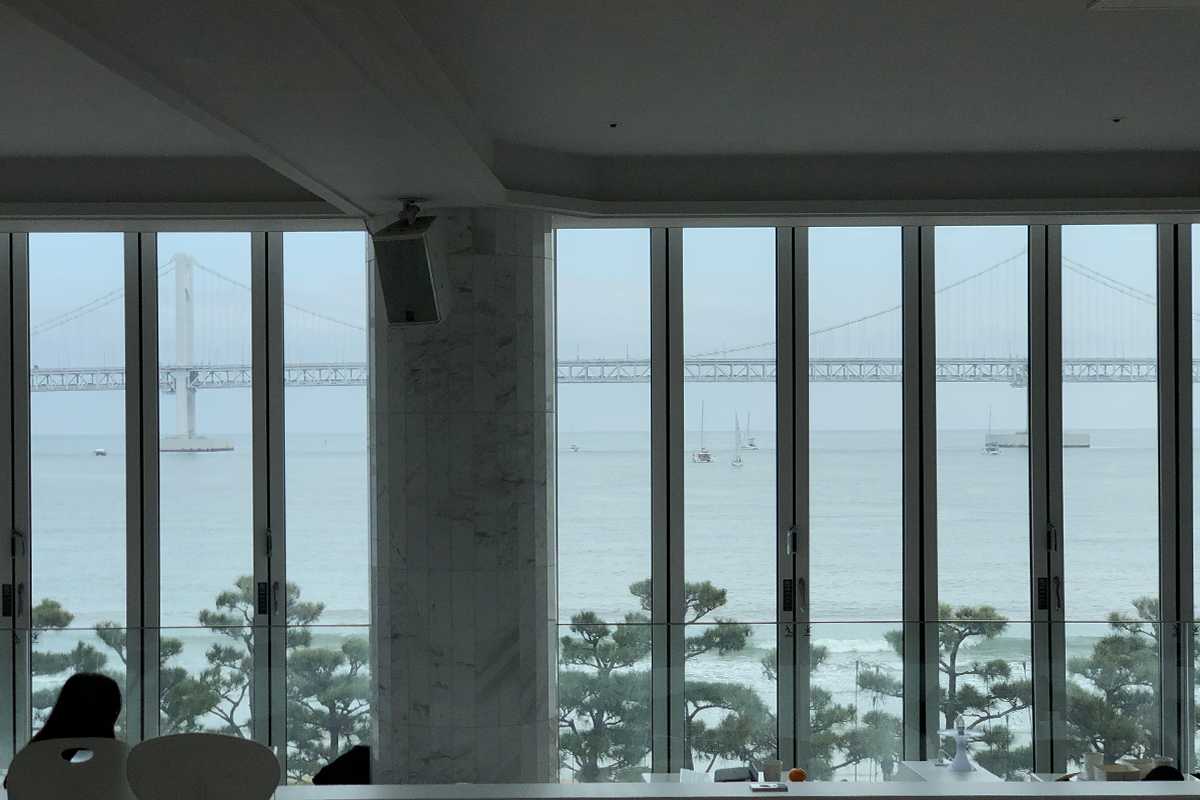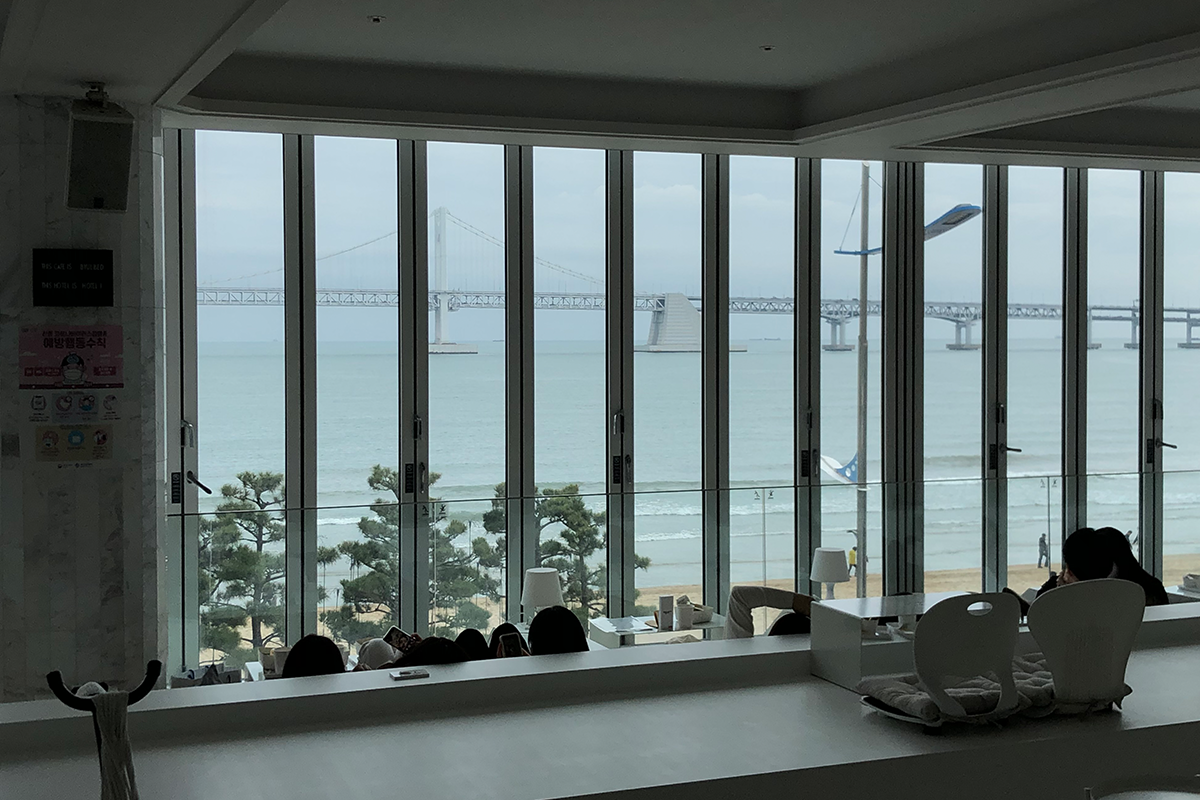 We sat in the back where there were seats without legs. They were actually very comfortable and you can stretch out your legs.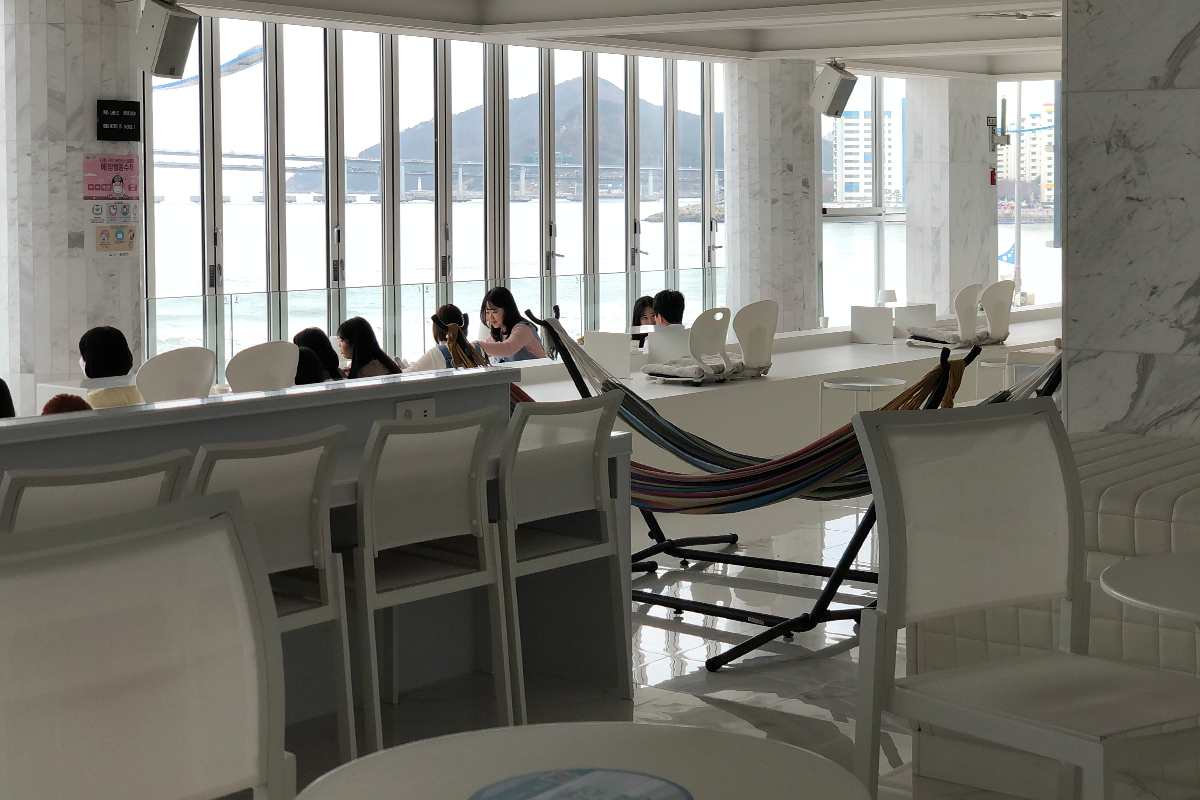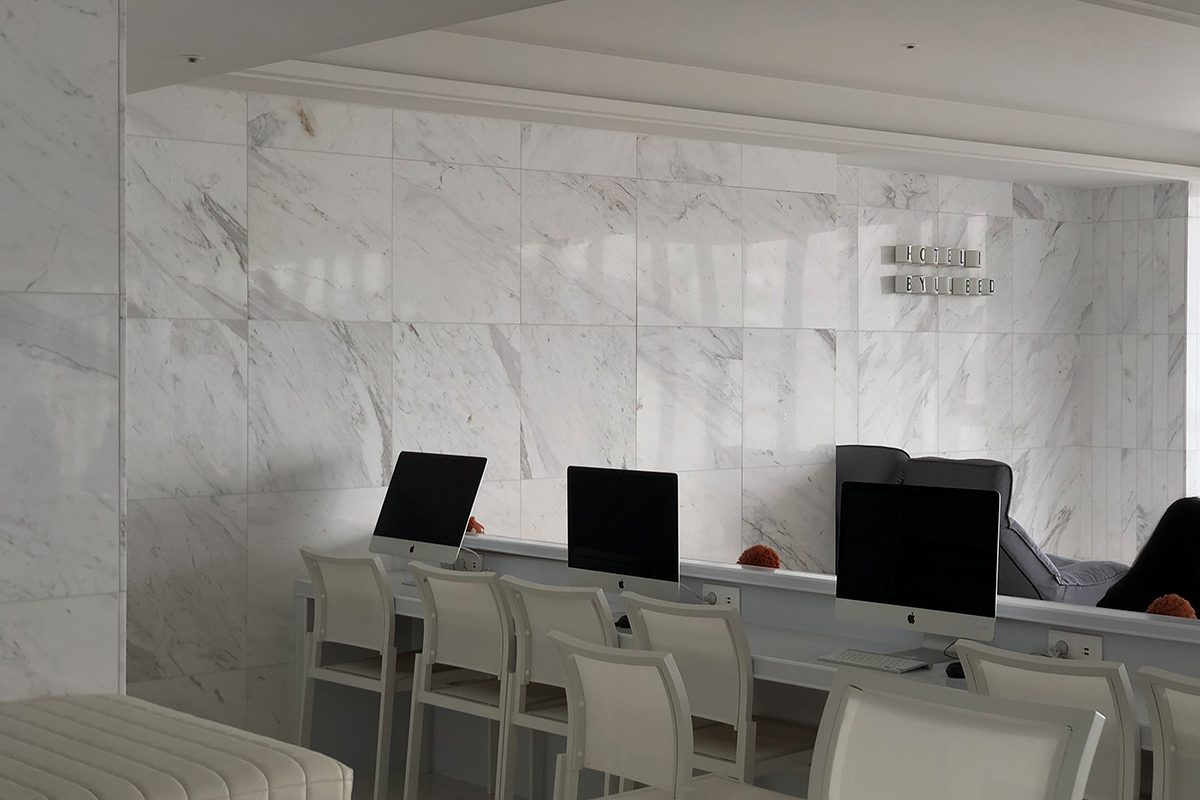 There is also a computer area. But all of them were Mac, and we were unfamiliar with them so did not try it out. If you are also uncomfortable using Mac but need computer access for business, you can ask a staff member for help.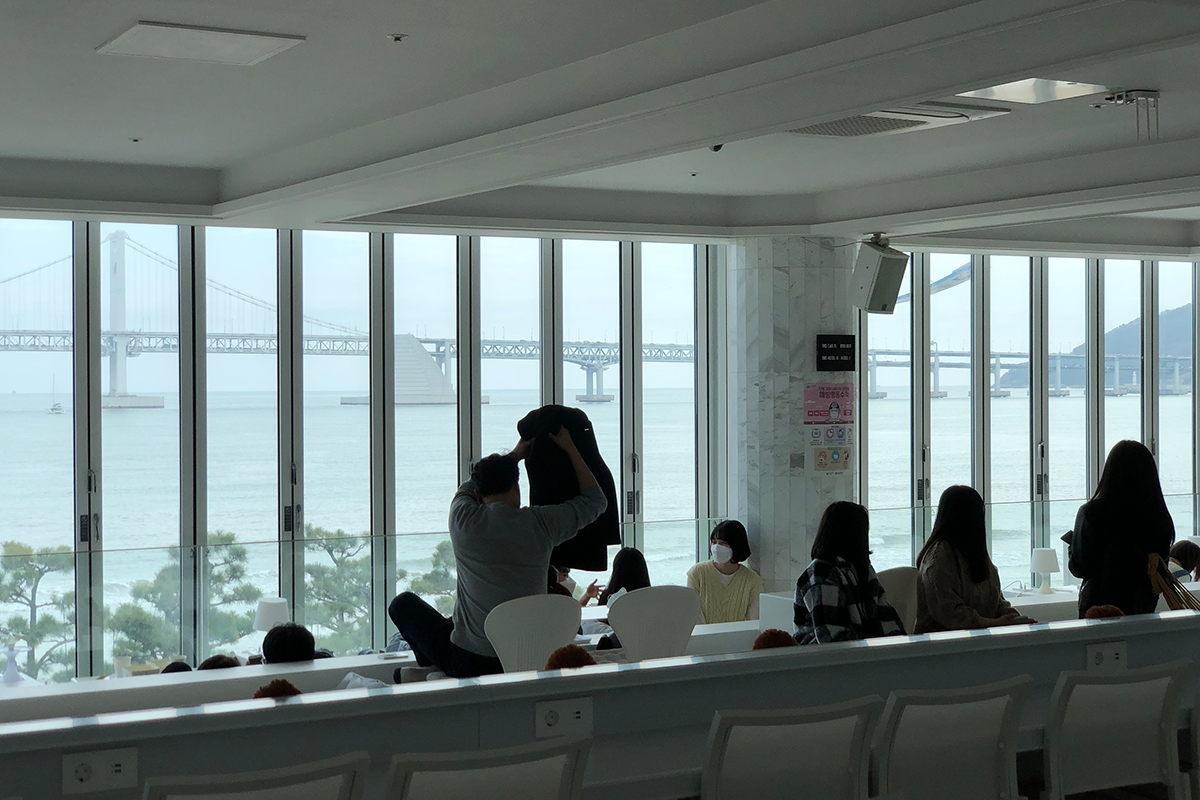 Although there wasn't anything too spectacular about the food (very typical hotel continental breakfast style), what was killer about Byul Bed was the view.
We found the highlight of this place was the unforgettable scenery of Gwangalli Beach and Gwangan Bridge.
If you enjoyed our review, why not come here and marvel at the view for yourself. You too can leave with some pretty awesome photos.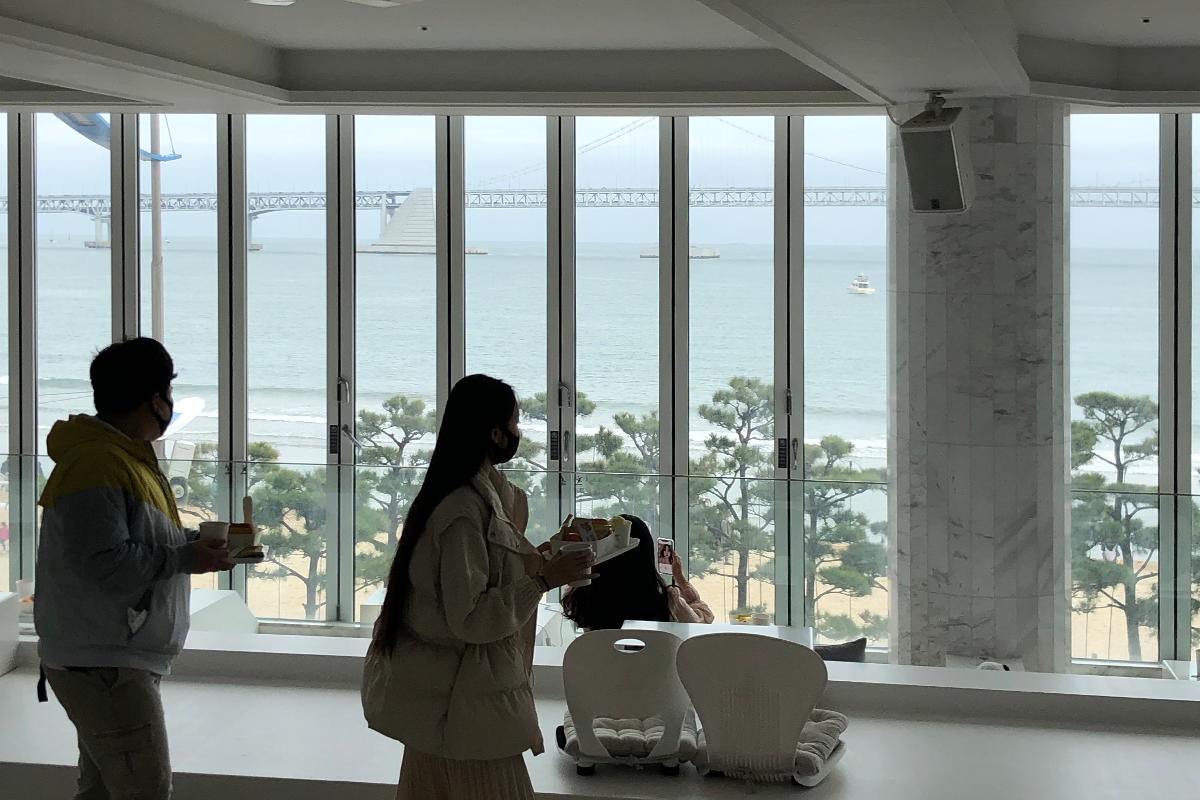 Finally, we would like to remind you all that anyone under the age of 13 is not permitted and non-Hotel1 guests are limited to the first and second floors.
If you wish to see the other floors or their famous Sky Stairs (located on the rooftop) we recommend you consider staying at Hotel1 in Busan.
Even the rooms at Hotel1 have a view of Gwangan Bridge and Gwangalli Beach.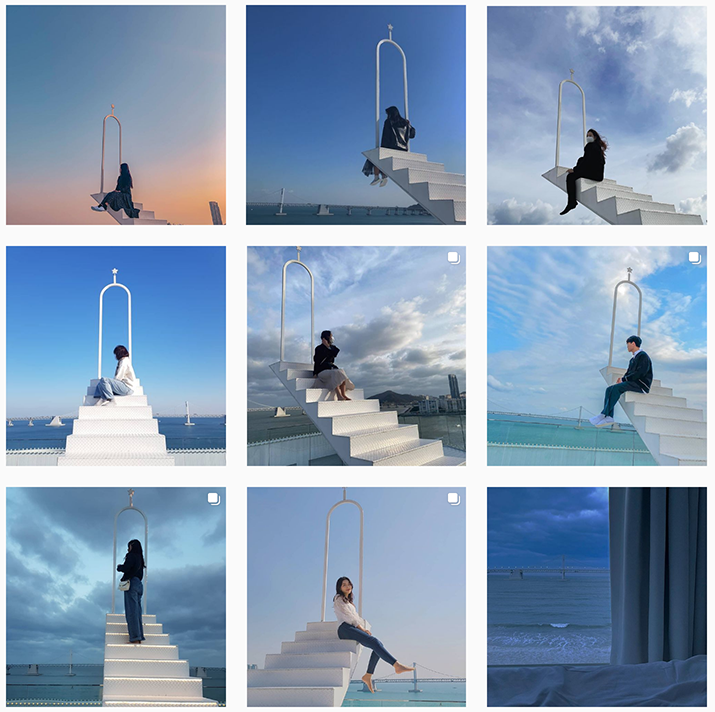 Byul Bed Rooftop Views


---
Thank you so much. We hope you all enjoyed our review of this cafe operated by Hotel1 in Busan, South Korea.
Let us know if you have any questions or concerns in the comments below!
---