My 14-Day Quarantine Experience In Seoul
What does the 14-day quarantine facility look like in Korea? Our editor's experience of his 2-week isolation upon entering Korea including food, room and more.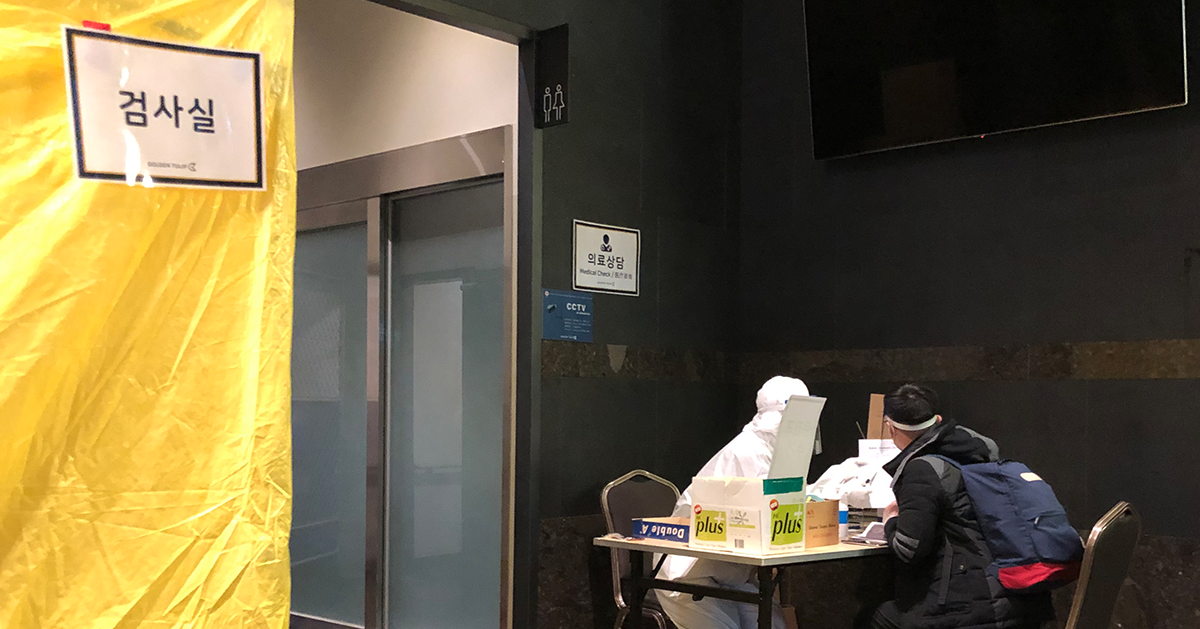 Due to the pandemic, South Korea has made it mandatory for short-term visa holders entering the country (except for diplomatic and rescue courtesies) to quarantine for 10 days, regardless of vaccination status.
At the time of writing, upon entry, the groups were divided into 'Long-term visas of more than 90 days and the nationals of Republic of Korea' and 'Short-term visas (tourism and business) of less than 90 days. However, now long-term visa holders may be exempt from quarantine.
Lots of experiences could already be found on the Internet, but they are mostly regarding long-term visa holders who are likely to already have residence in Korea.
Tourists and business travellers don't have the luxury and little information exists to guide them regarding the mandatory quarantine.
Our Taiwanese editor kindly entered Korea with a short-term visa to share his latest experience at the government-assigned quarantine facility. What you'll read below is written from his perspective.
---
Heading To The Quarantine Hotel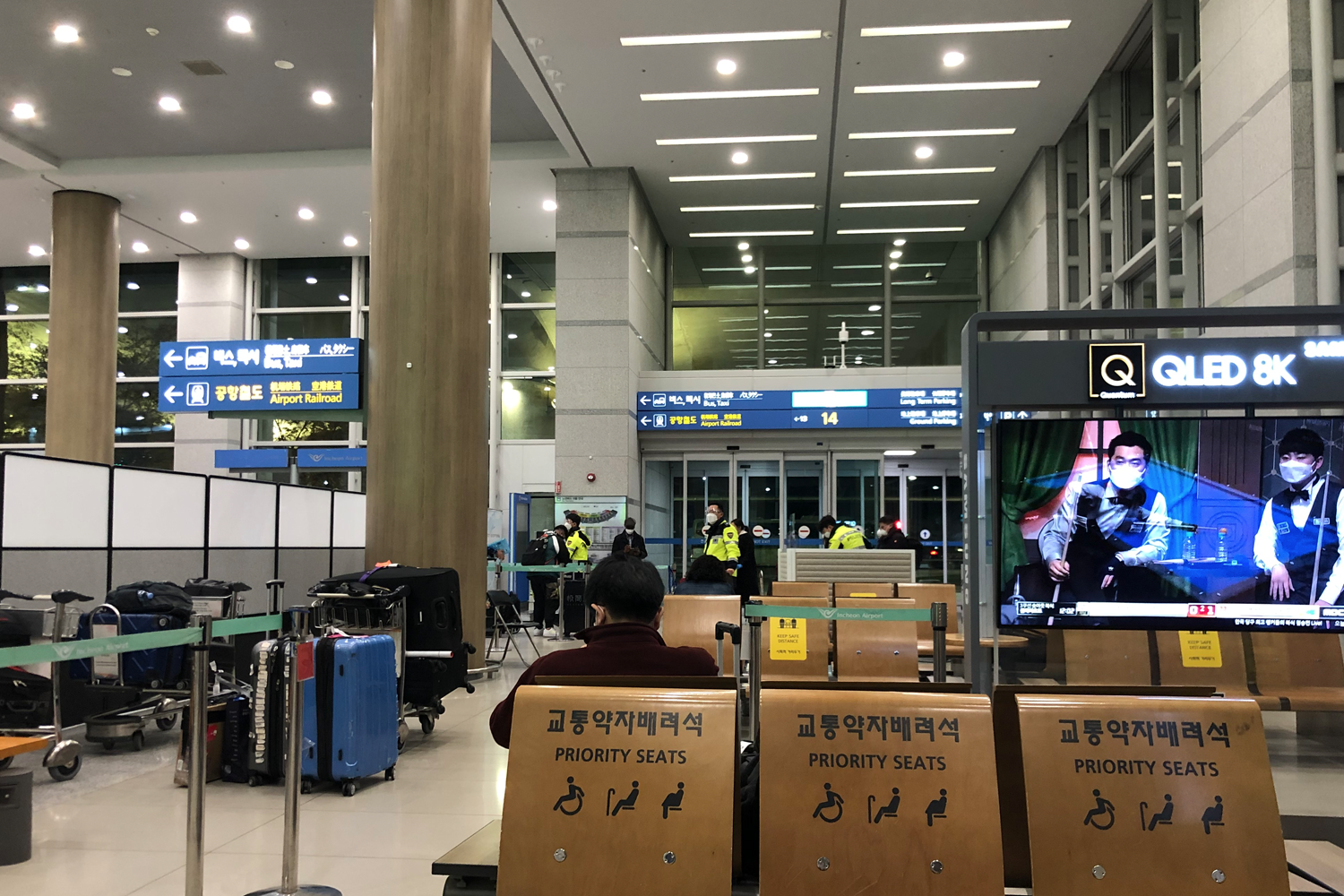 I entered Korea with a C-3-4 visa and was required to stay at a quarantine hotel.
After leaving customs, an airport staff member took me to a waiting area.
I highly recommend you bring a good amount of infection tools and start disinfecting while waiting in the area because Korea has lots of immigration cases even at this time of the pandemic.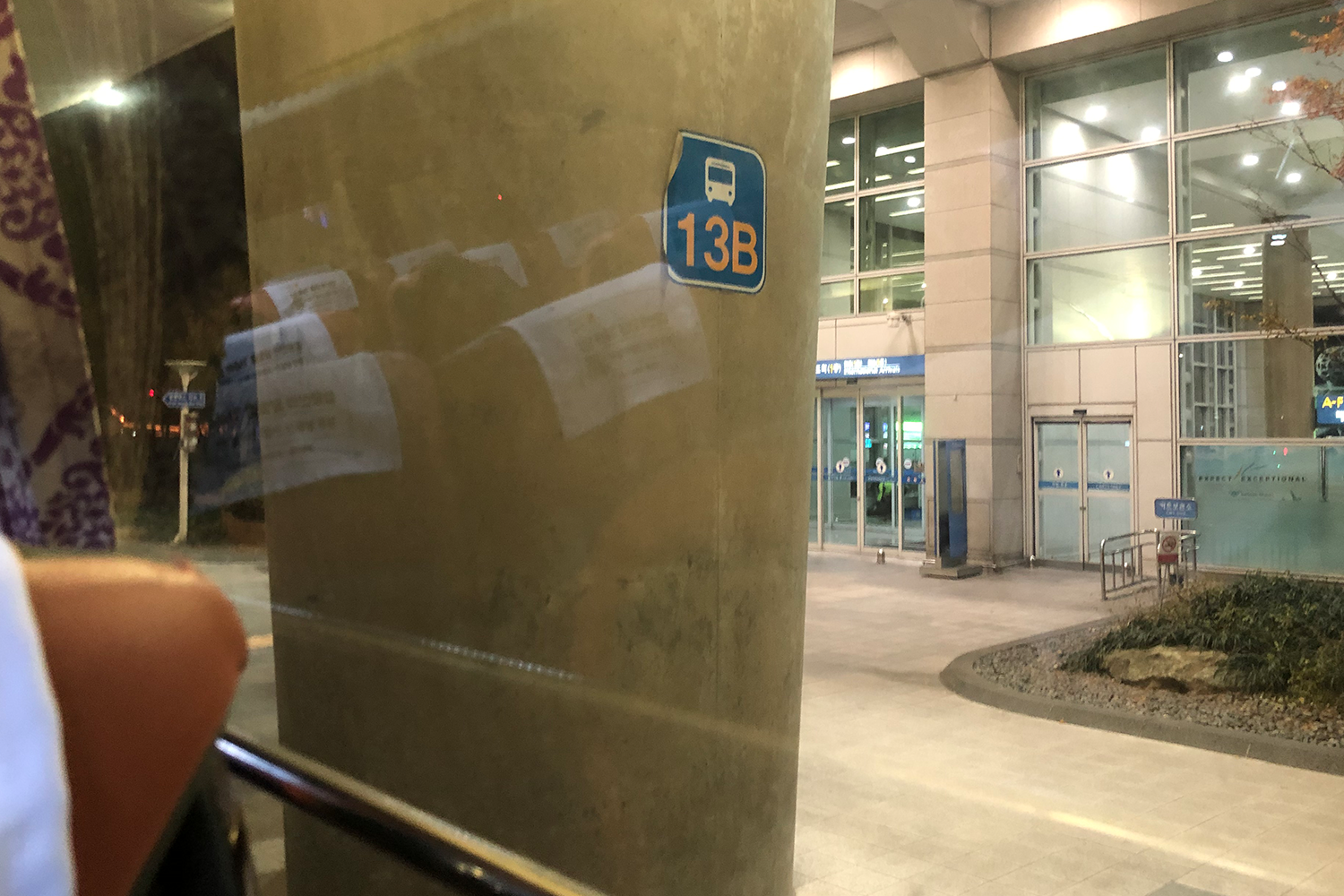 What's quite unique was, the airport seemed to have its own race categorization system.
For instance, there was a group of Middle Easterns who arrived later than me but they were able to quickly join another group of Middle Easterns who were there before me and left the airport on one bus.
In the end, I was joined on the bus with people from Japan, Hong Kong, Taiwan and China.
I also noticed a good number of Westerners too who I suppose would have been grouped together into a category as well.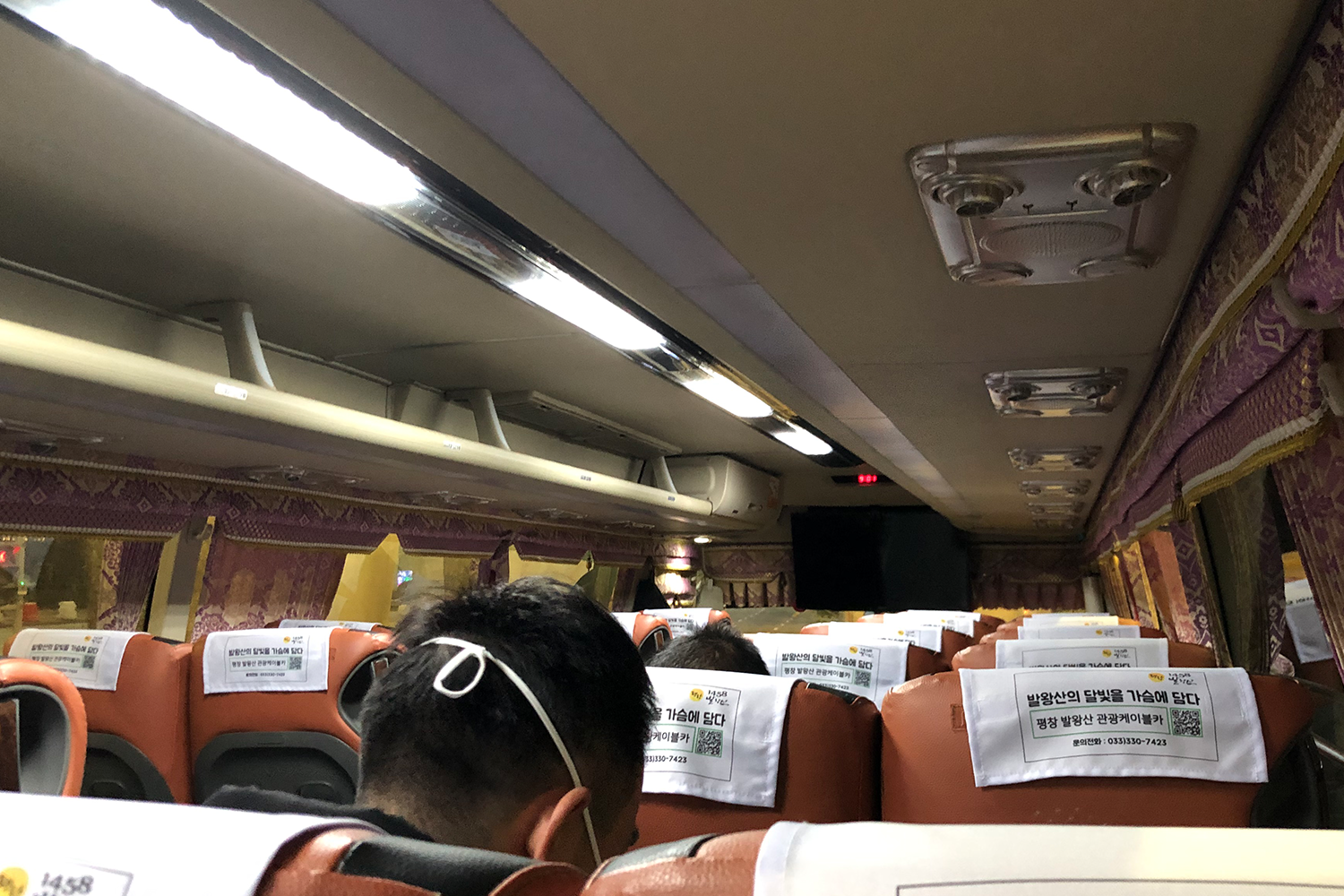 I arrived at 18:32, left customs at 19:10, but didn't get on the bus until 21:00. By the time I reached the hotel, it was 22:16 at night. It was very exhausting.
---
Checking In At The Quarantine Hotel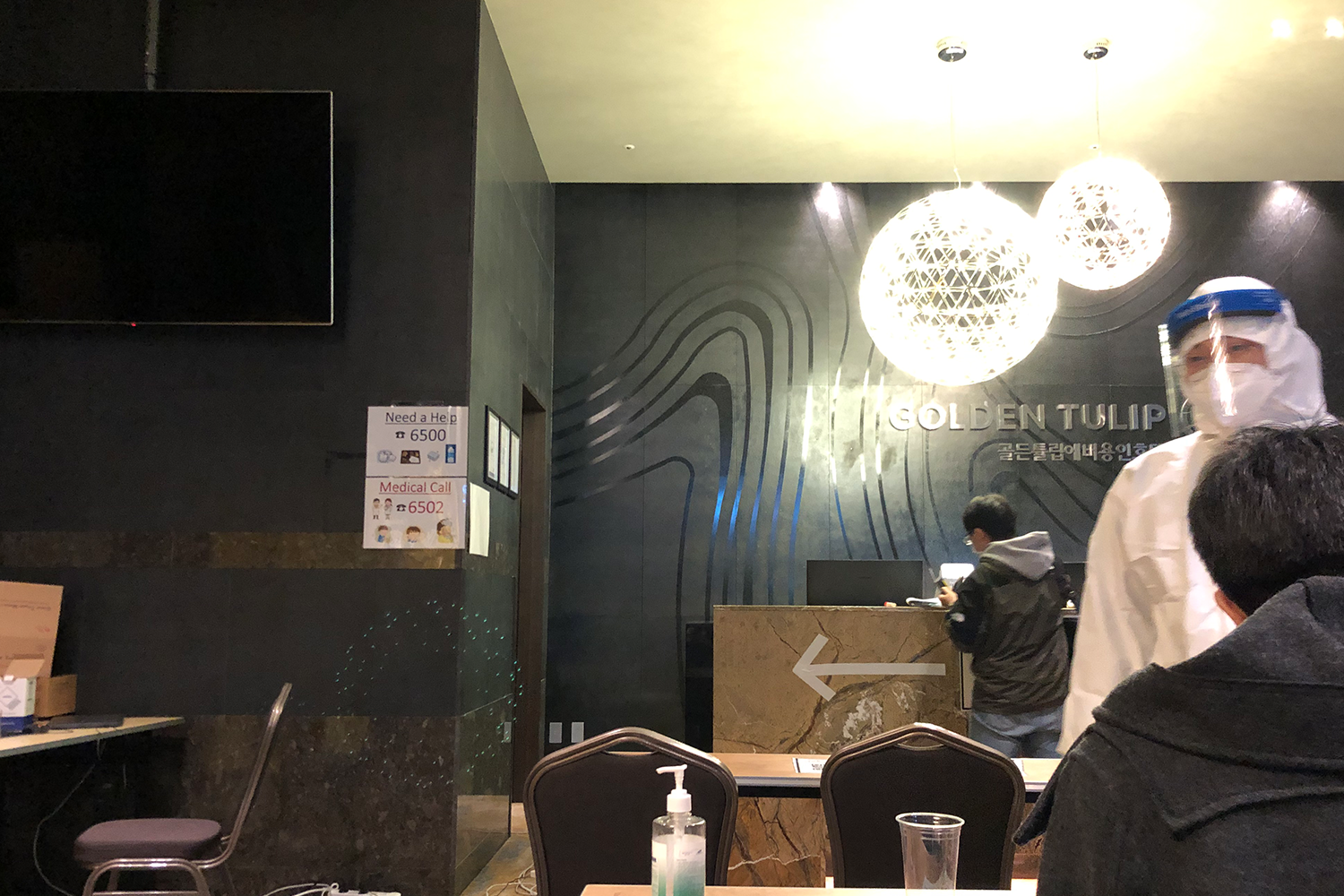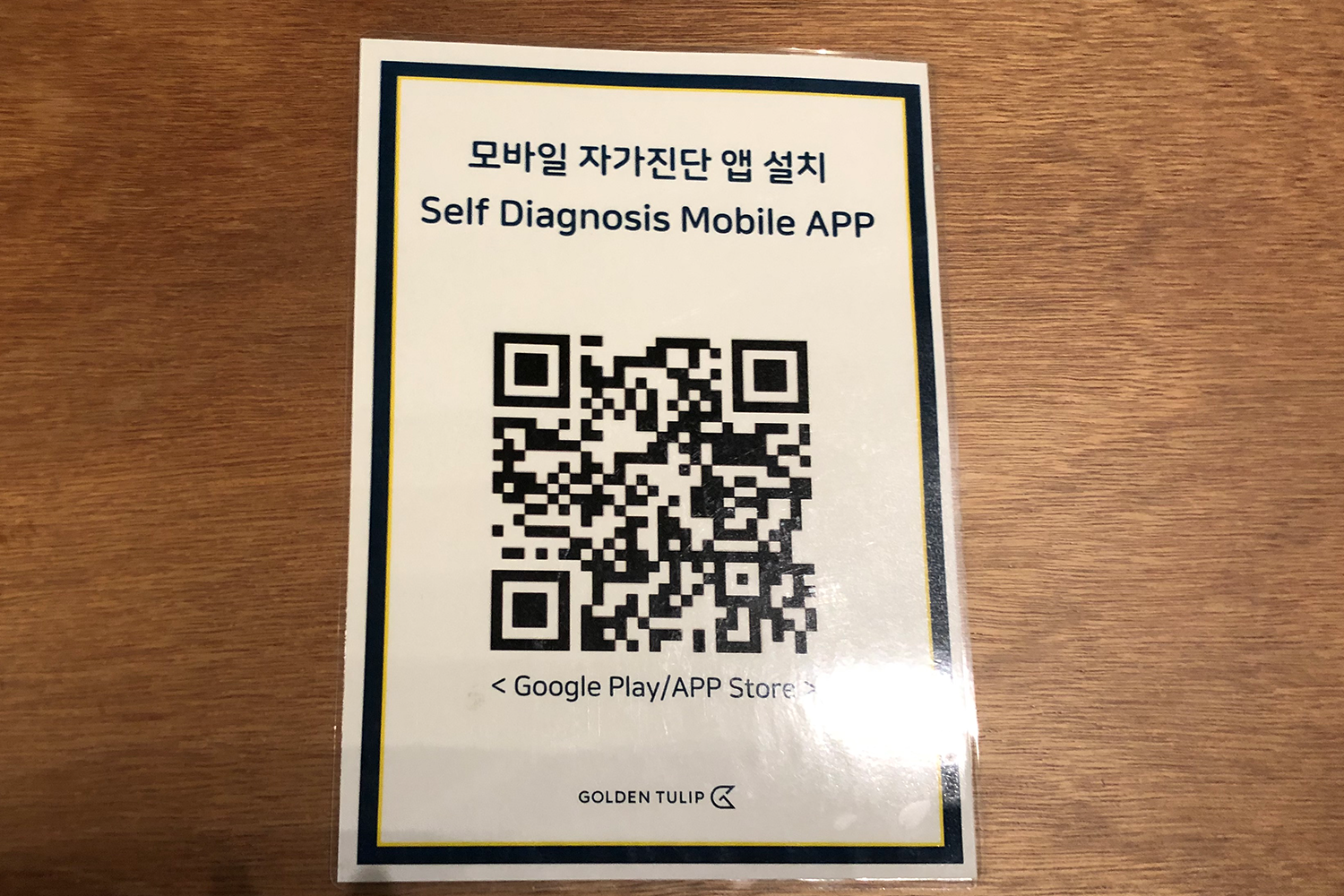 When I arrived, I realized that we were dropped off qutie far from Seoul at Ramada Yongin, a hotel quite close to the famous Everland Theme Park.
The personnel wearing a safety suit first sprayed everyone's luggage with a disinfection spray gun and measured body temperatures.
Then, he had us sit far from one another in the lobby and download an app. (If you'd like to download the apps beforehand, click these links. Android, Apple)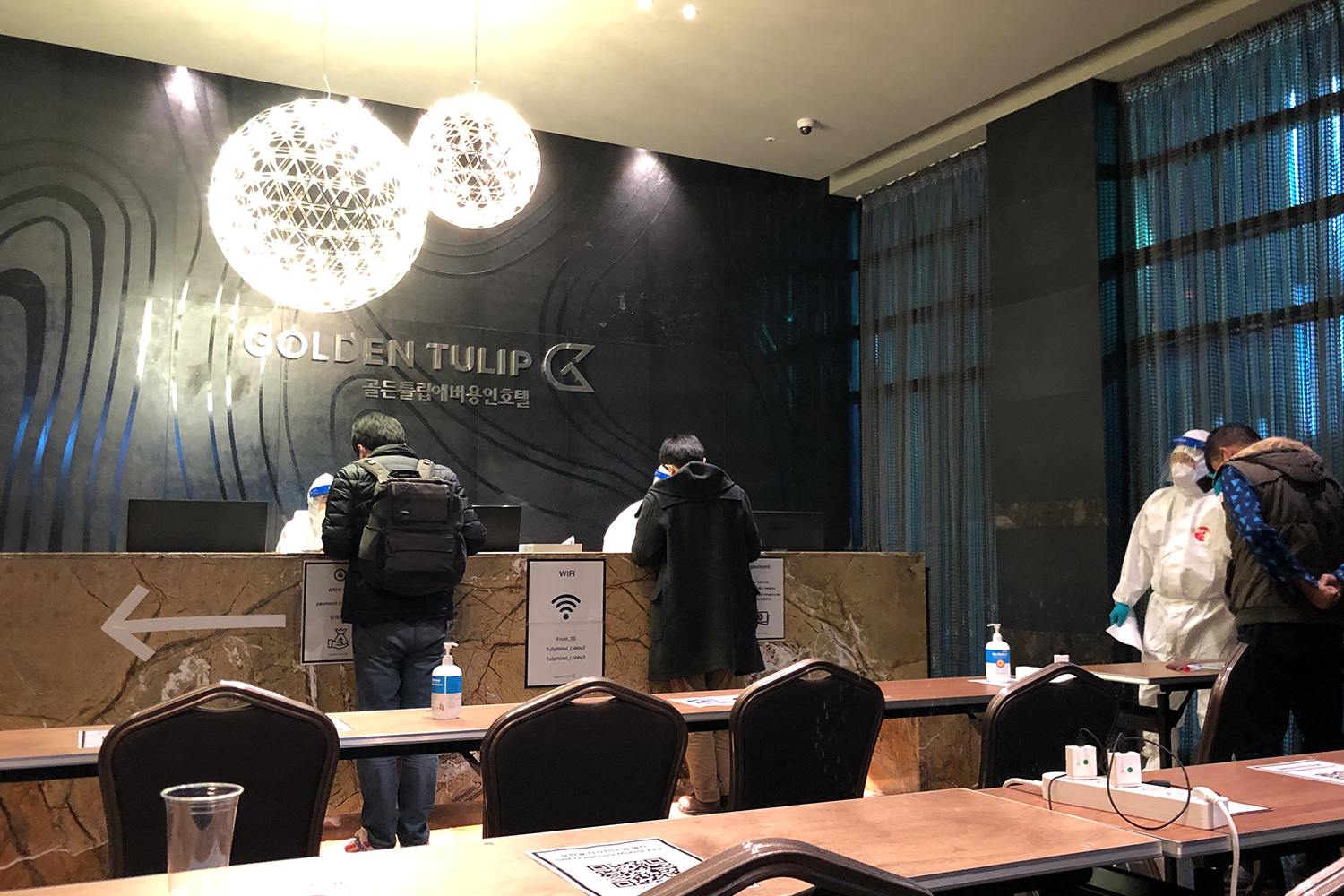 The process is quite simple. You need to authenticate yourself by using your Korean phone number, but if you don't have one, you can simply replace it with your signature.
The staff member will then take you to the check-in counter and I was able to find out the prices clearly there.
I arrived in the evening of December 13th, but my official quarantine period where I'd be required to stay solely in my room was from December 14th 00:01 to December 26th 23:59.
You have to pay all the fees at check-in, a measure to prevent people from suddenly running away before the end of their quarantine.
The total came to 1,680,000KRW (Approx. 1,530USD) and the price includes 3 meals provided daily and the late-night snack for late-night comers like myself.
I didn't have any Korean won on me, so I first swiped my VISA which wasn't enough for the full amount (What a spine-chilling moment!).
I was able to pay in full using my MASTERCARD.
The front desk will also keep a copy of your passport and credit card in case of smoking and damaging and stealing hotel properties.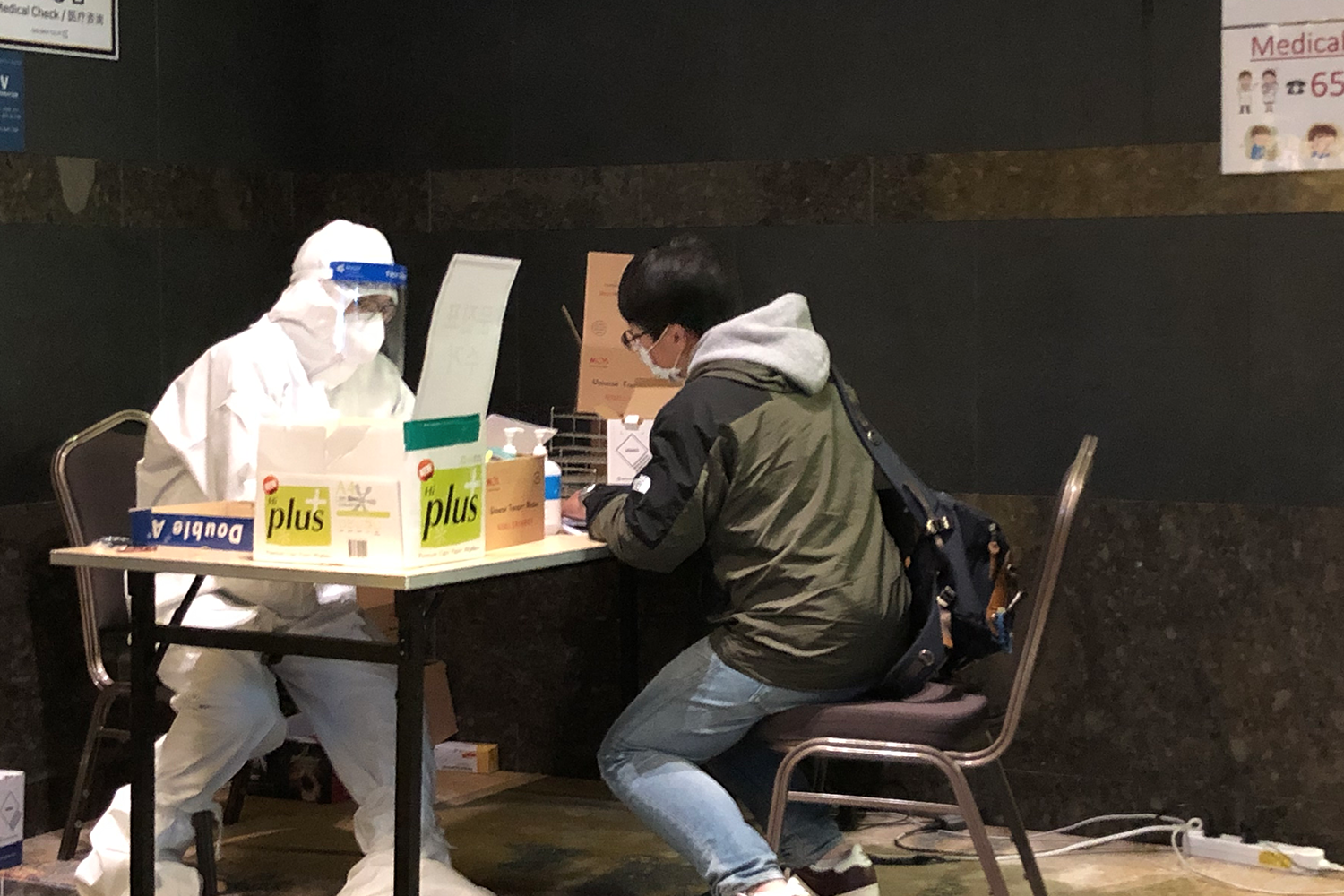 After the payment, I got tested for COVID-19 right away. One staff member handed over a test tube with my information over to the staff member sitting down at the desk.
The staff member said he only speaks Korean and English. I told him we could speak Korean to which he replied in English.
He gave up communicating with me verbally and showed me a piece of paper with questions written on it.
The main question was to confirm whether I've taken a fever remedy or had symptoms of COVID-19. I had not, so I was showed to the shed for testing.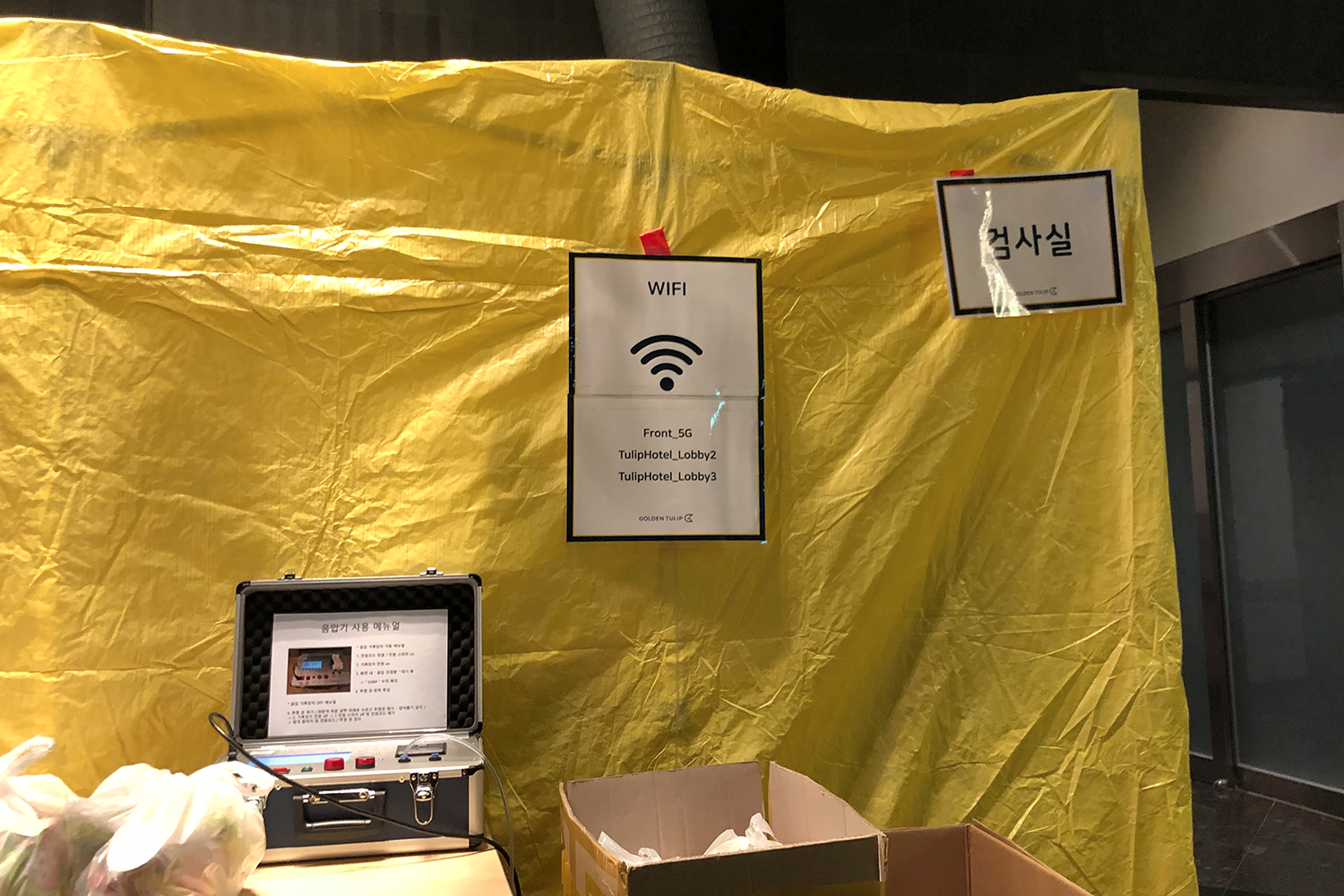 The Little Shed Area For Testing

The testing involved taking a long cotton swab and probing my throat very deep and the cotton swab turning for 5 seconds. The same was repeated with my nostril.
Some people on the Internet have mentioned it hurt, but it was okay for me.
I was told I would receive the result by the next day, but I never received any result. I just knew, if no one comes knocking on my door at random hours, it would mean I tested negative.
---
The Quarantine Facility

*Please note that pricing, meals, amenities and facility may differ depending on each hotel.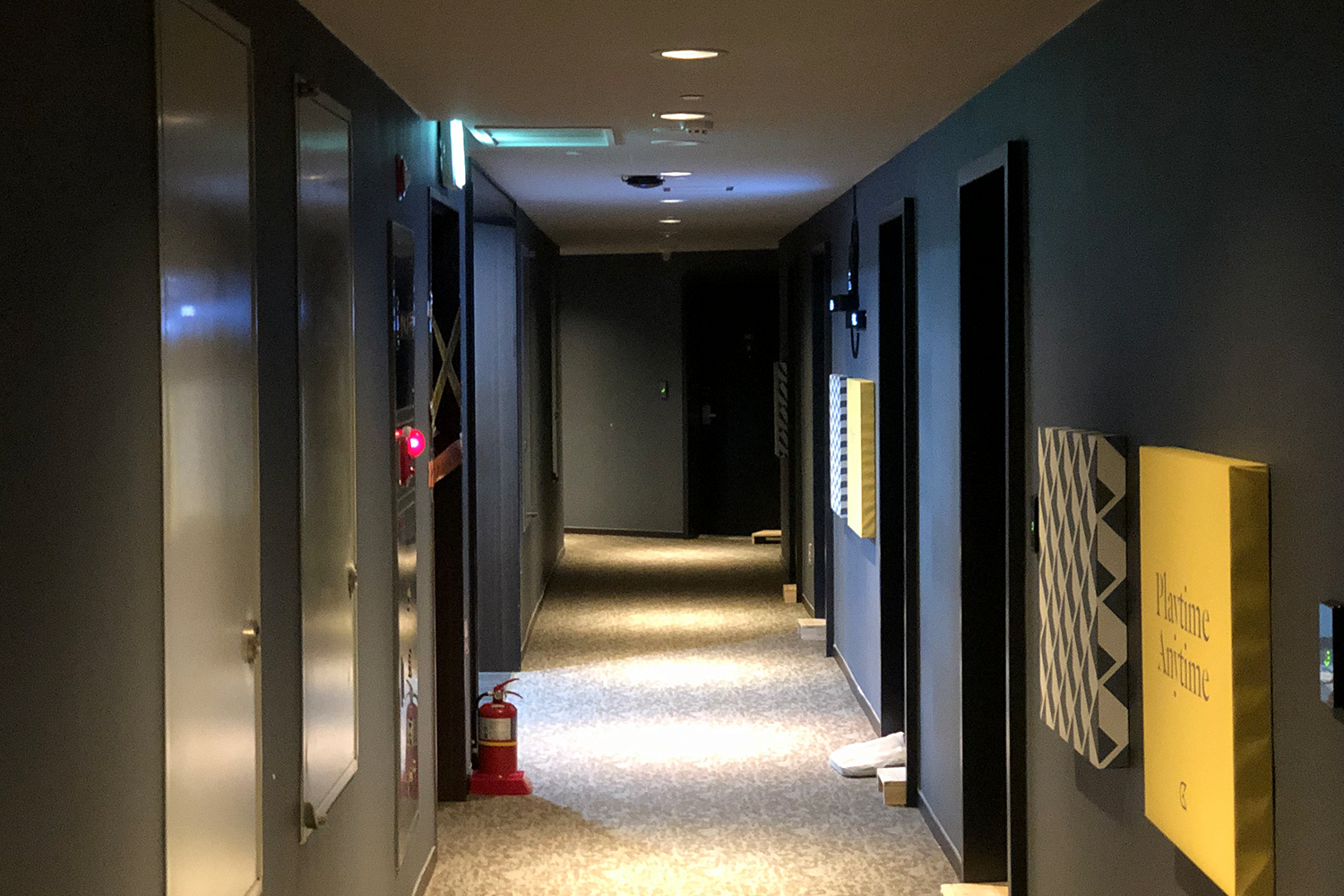 Ramada Yongin
I was assigned to a nice room with two twin beds with a large bathroom. But the joy didn't last long as I realized there was no washing machine and I would have to handwash my clothes.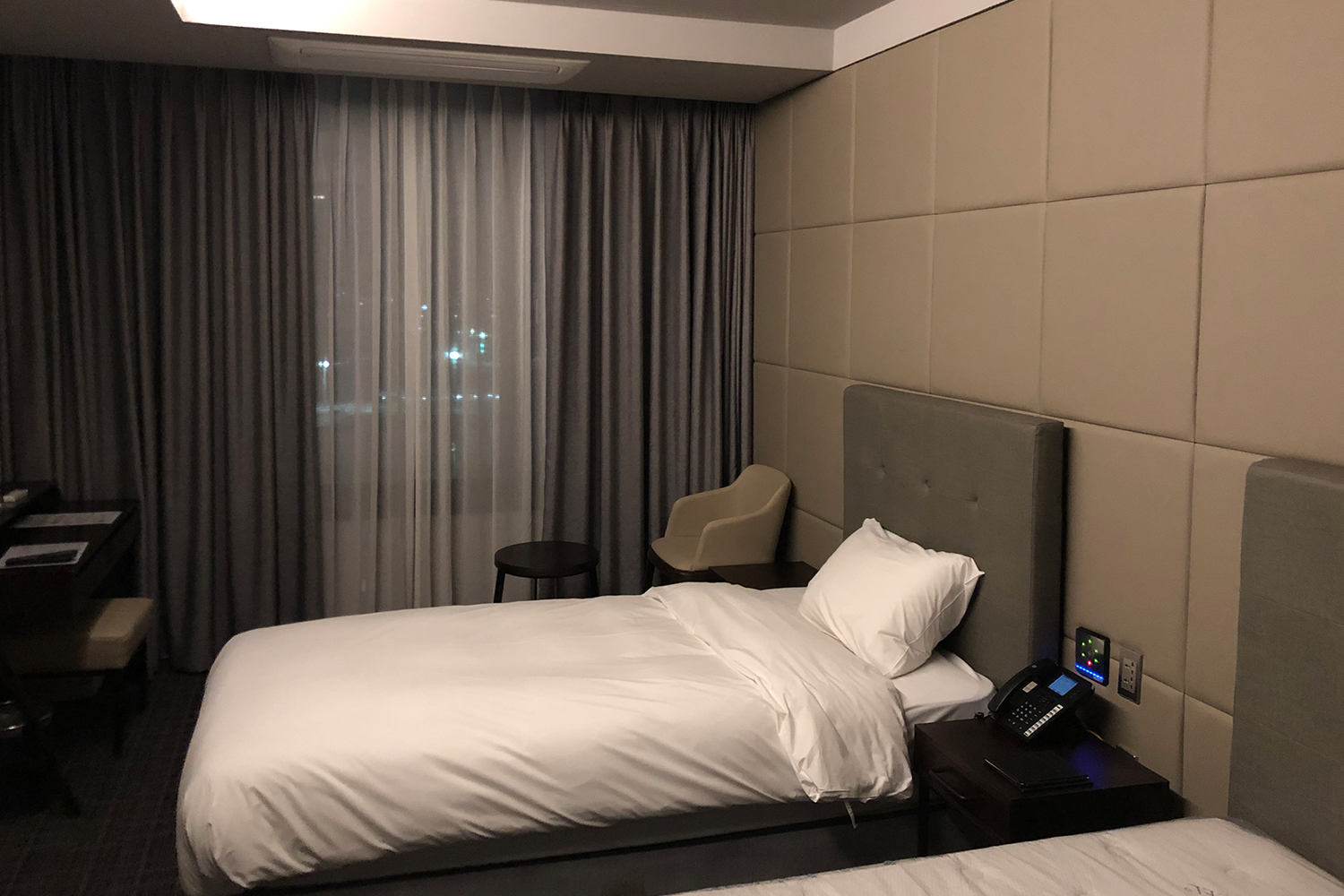 You can open the window and loook outside. Looking out to the streets, I could see that the hotel was located in a quite remote area. Probably to make sure people don't sneak out to crowded places.
It was nice to see the mountains outside, having a little nature view was probably the best thing about the quarantine.
---
The Food

I was served three meals a day; breakfast at 8:00, lunch at 12:00 and dinner at 18:00.
Other than the three meal times, the staff members don't come around. For urgent needs, I would have to follow the instructions in the room and call the front desk.
Breakfast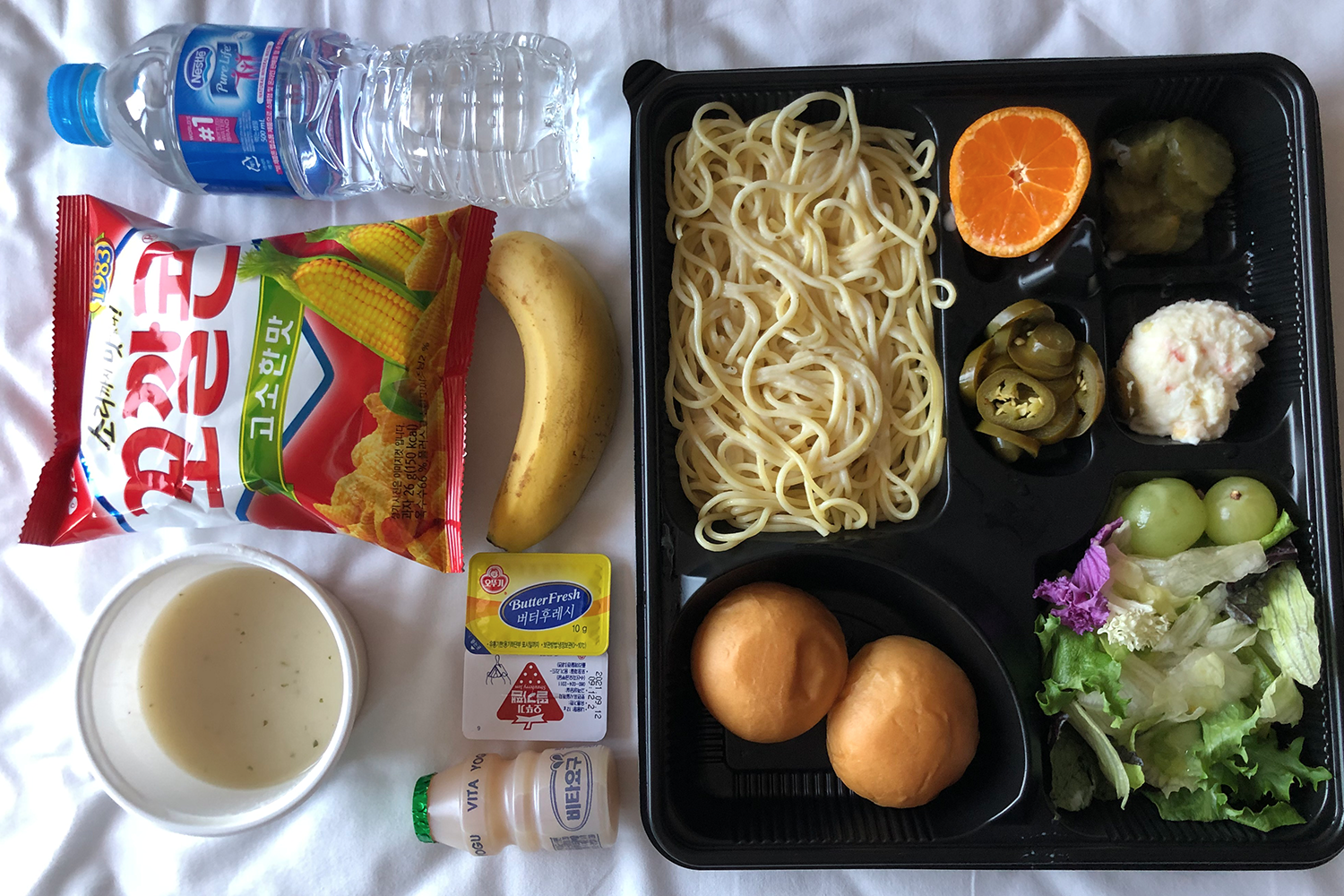 Lunch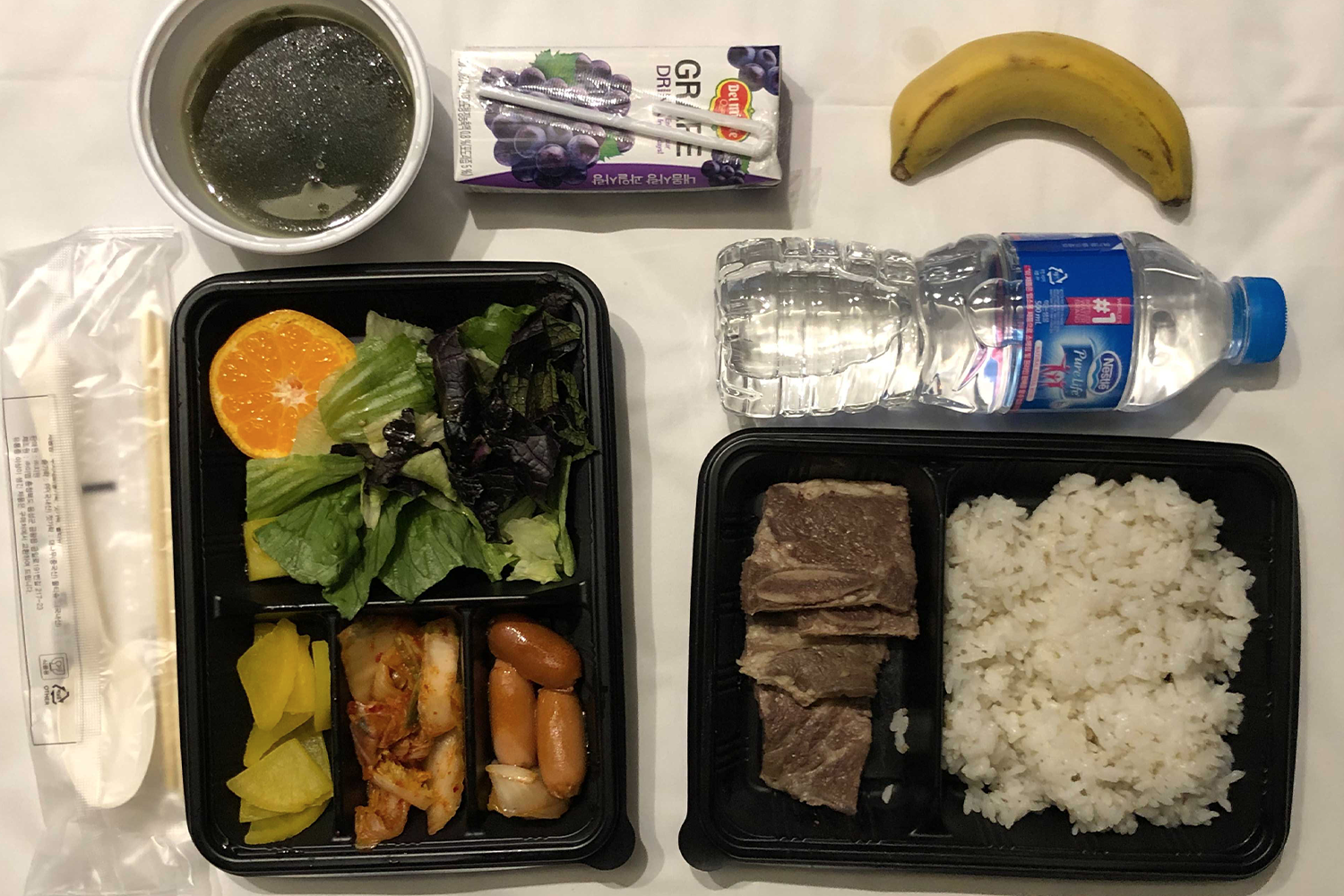 Dinner
Overall, I thought the food was quite good. The only downside was that the food was pretty cold and there was no microwave in the room.
It only had an electric kettle for boiling water.
Before handing out the food, the hotel will let everyone know by broadcasting. I usually waited 5 minutes before opening the door to get the food.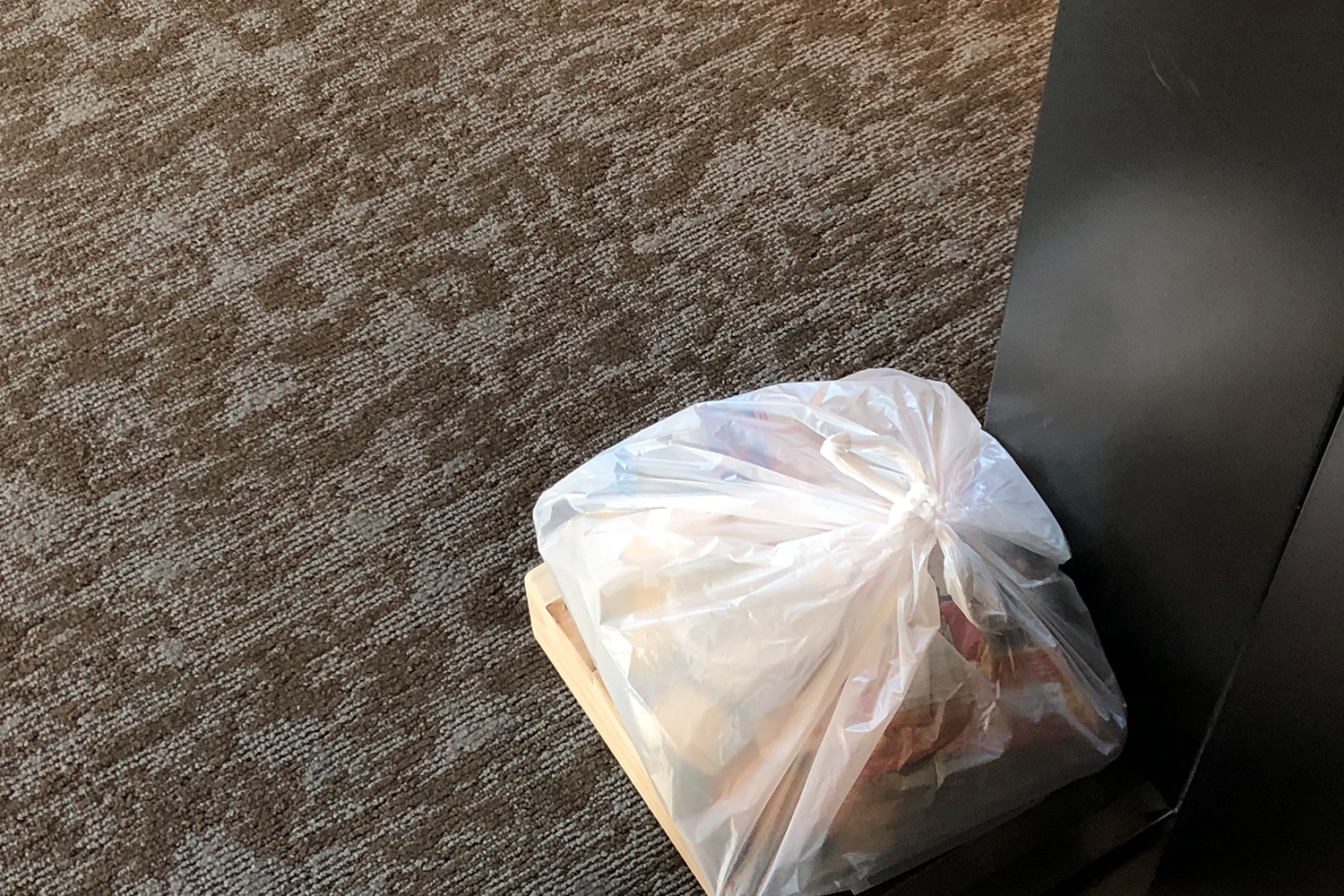 The orange bags provided are for garbage.
Every day from 18:30 to 19:00, all I had to do was place all the garbage into the bag, no sorting out for recycling needed, and place it by the door.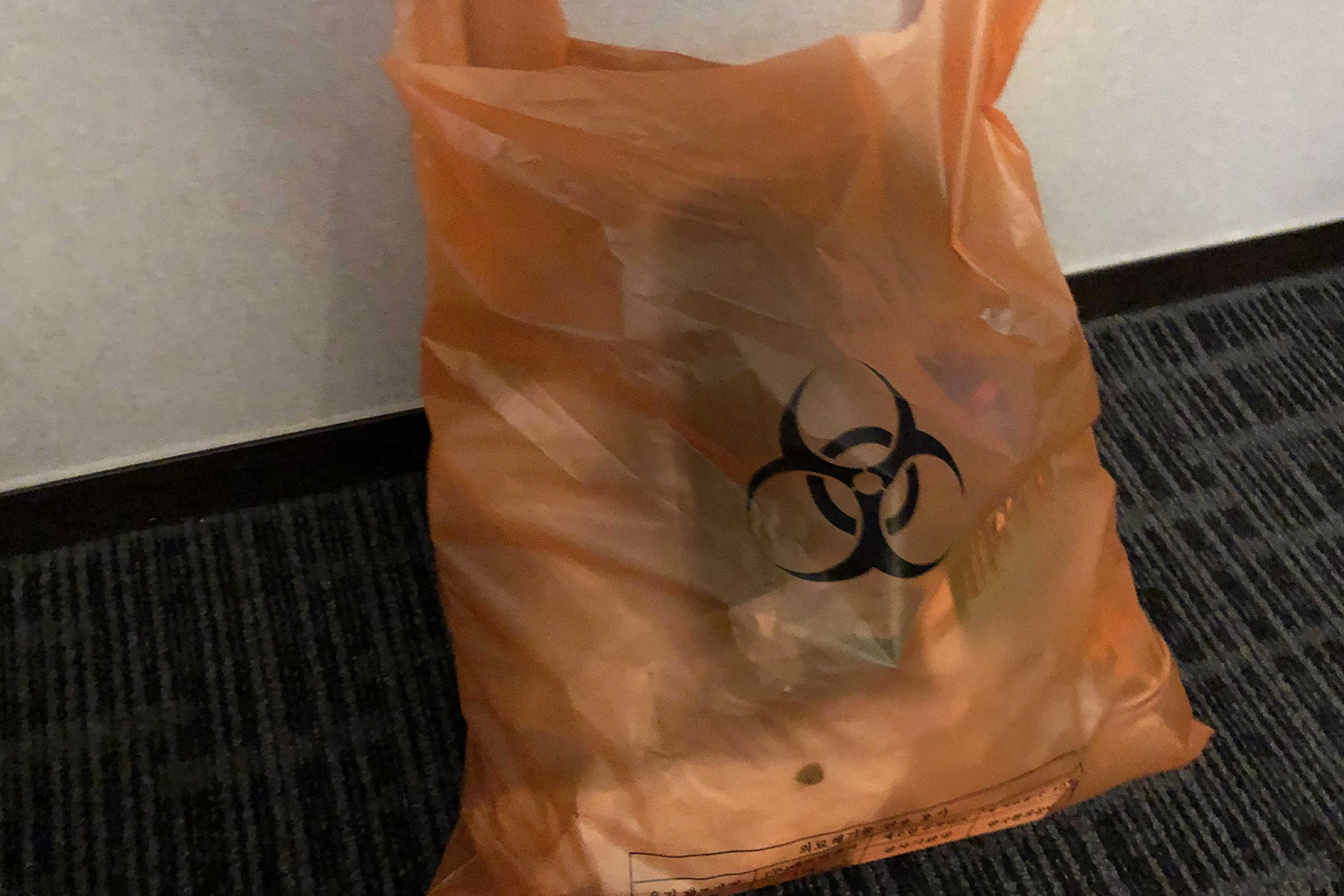 A lot of people were wondering whether they could have guests or order food delivery at a quarantine hotel in Korea. Simply put, it is not allowed. After all, people are here to quarantine not be on a vacation.
I highly recommend everyone to follow the instructions from the Korean authority and to take a vacation when the situation with the pandemic improves globally.
One thing you could do is maybe bring cup ramens and snacks that you can cook up quickly with hot water.
The hotel I stayed at didn't allow food and beverage deliveries, but it allowed for friends and family to send packages to the hotel. Packages will be place by the room door at night.
---
After My Quarantine

Because the check-out and getting back to Seoul had me rushing, I didn't have a proper chance to take pictures, but I'll still explain how it went.
Although technically the quarantine for people end on the 14th day at 23:59 (26th at 23:59 in my case), people could not leave until 7am the next day unless a friend or a family member came to pick them up at the hotel with a car past midnight.
Otherwise, the hotel provides a drop-off service to Suseo Station and Unseo Station, and from there you can finally move around places freely.
Because Suseo Station is located close to Gangnam, I got off there. Then, I took a taxi to my home in Mullaedong.
Unseo Station is in Incheon, so you can pick and choose the station closer to your destination.
---
That's it for my 14-day quarantine experience in Korea!
Hope you guys found the information useful and let me know if you have any questions by leaving a comment below.
---