K-pop Idols - Dormitory Culture & Co-Living
How Do Korean Idols Pass Time In Their Shared Dormitory Rooms? Do They Ever Get Bored Of Each Other Or Fight?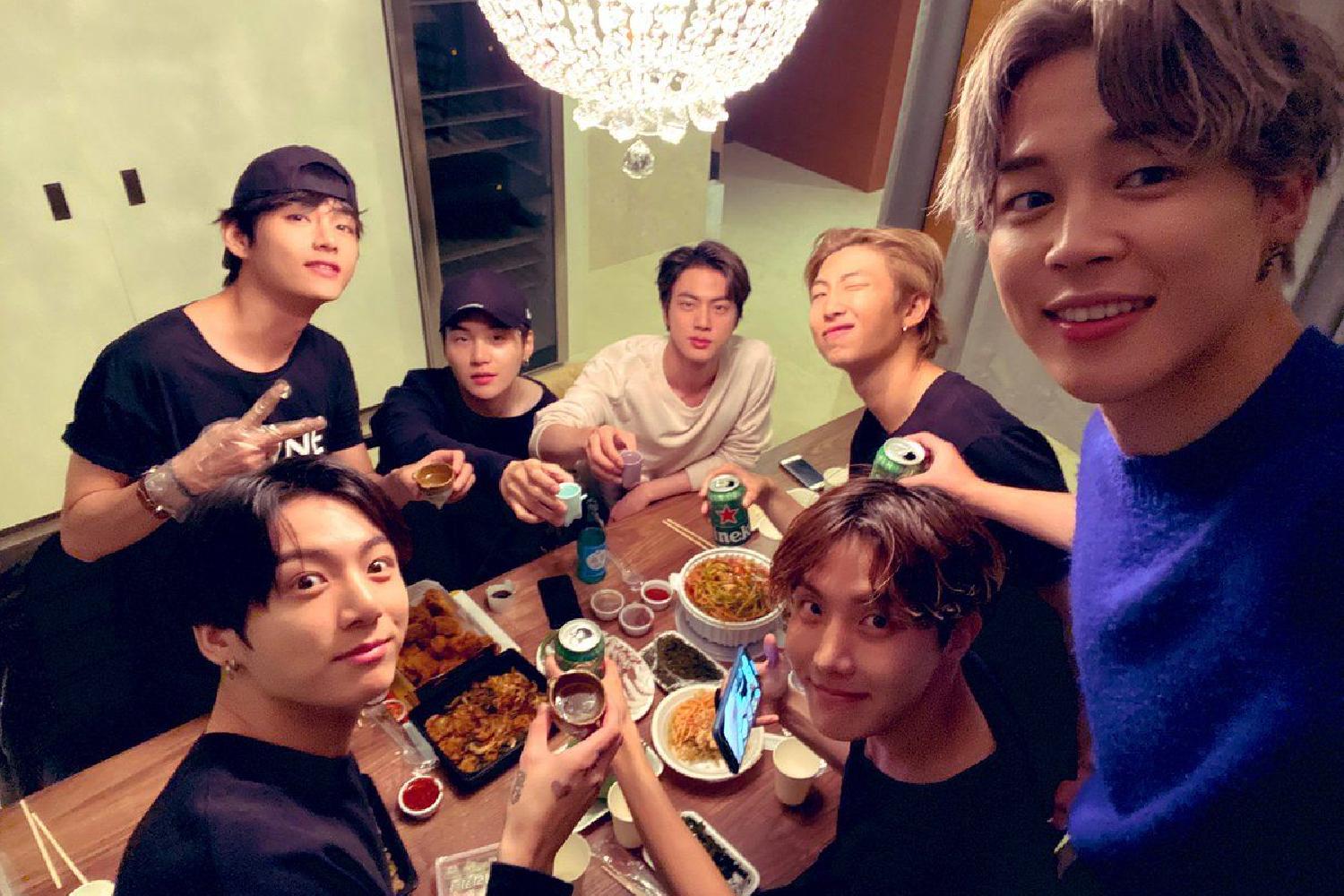 Korean idols live in a group in their dorms. So fans can't help but wonder how idols are spending their time together in the dormitory!
In Korea, we will solve all the trivial questions such as why idols live in their dorms, how idols -- who are busy with their busy schedules -- clean their dorms, how they decide their roommates, how they decide their shower order, and so on!
There are pictures of idol's accommodations dispersed throughout, so you can check on your favorite idol's accommodation.
---
WHY DO IDOLS BUNK TOGETHER?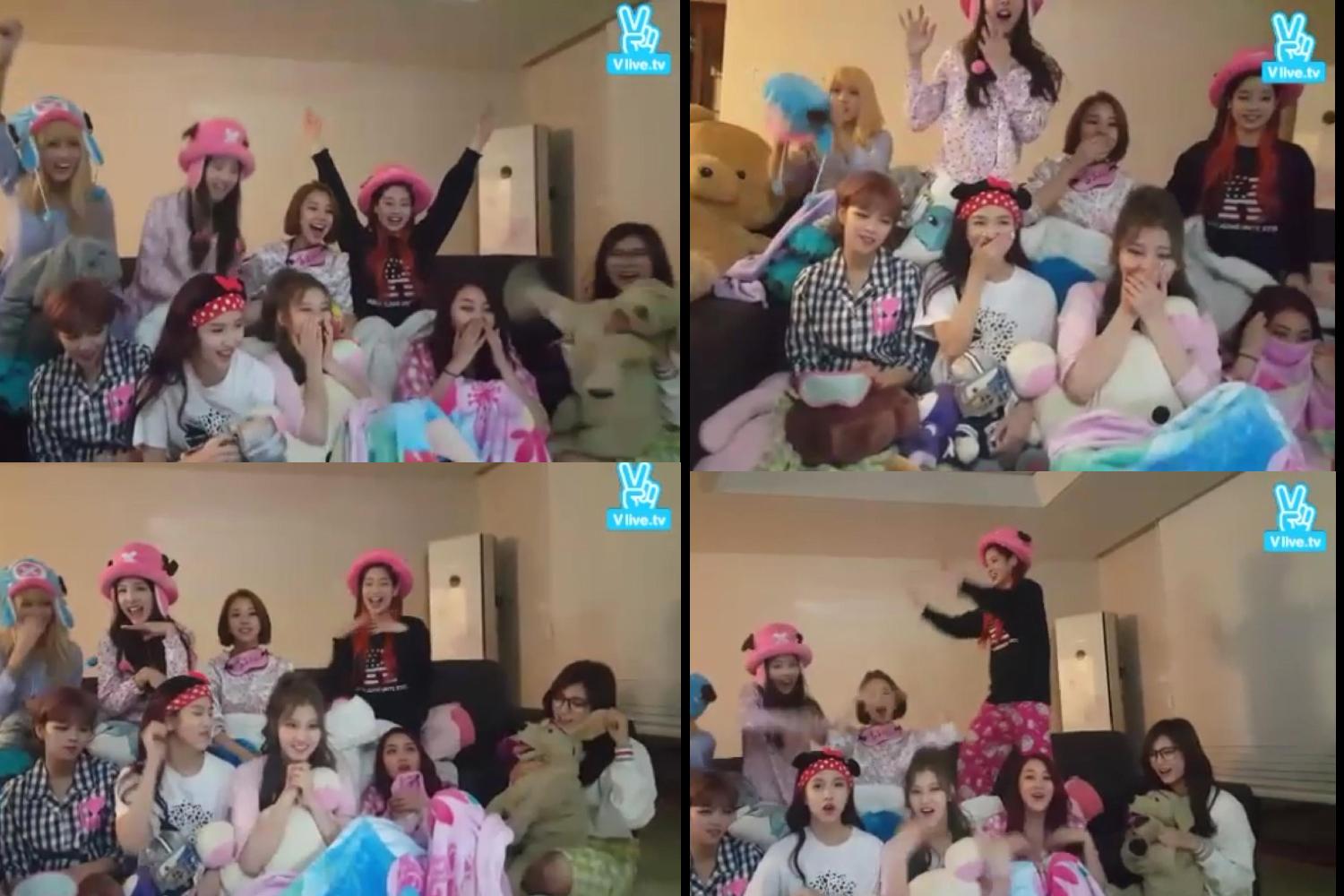 Twice Dormitory
Most idol groups stay together in dorms, similar to how college students bunk together. However, their dormitories can provide more privacy and are likely much larger than your college dormitory. But why?
It is because Koreans are used to community life rather than individualism.
If they live together, they take care of each other and become close to each other, which can make their performances better.
Also, many Korean idols live in their dorms because their hometown is not Seoul or they are from overseas.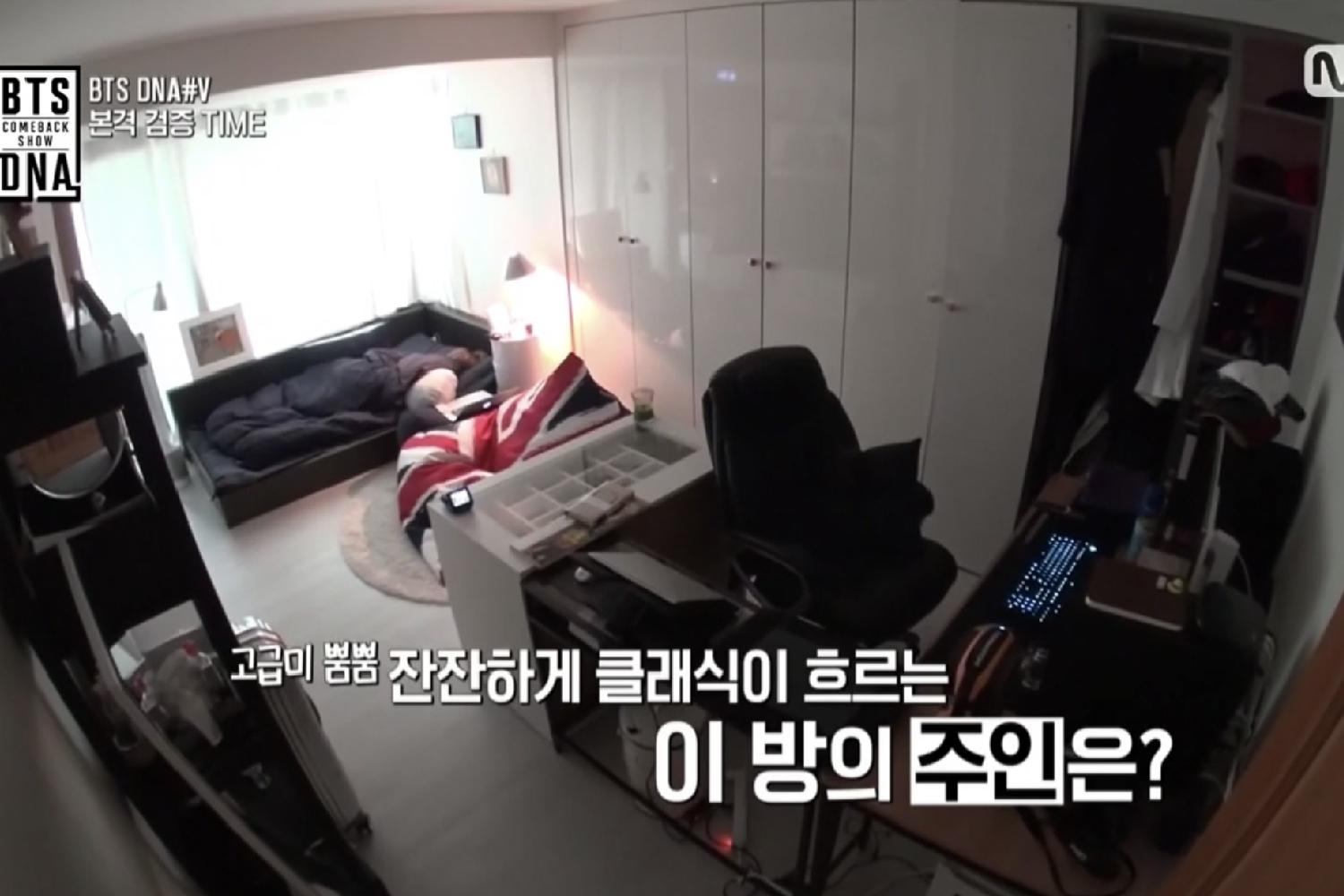 Inside The Room Of V From BTS
Korean entertainment officials say it's because it makes it easier to manage and protect the idols.
It's hard to meet all the schedule requirements if everyone lives separately, and it takes a long time to bring all the members together.
It also makes it easier to manage the privacy and safety of idols. You can easily find stories of stalkers who fall in love with the idols.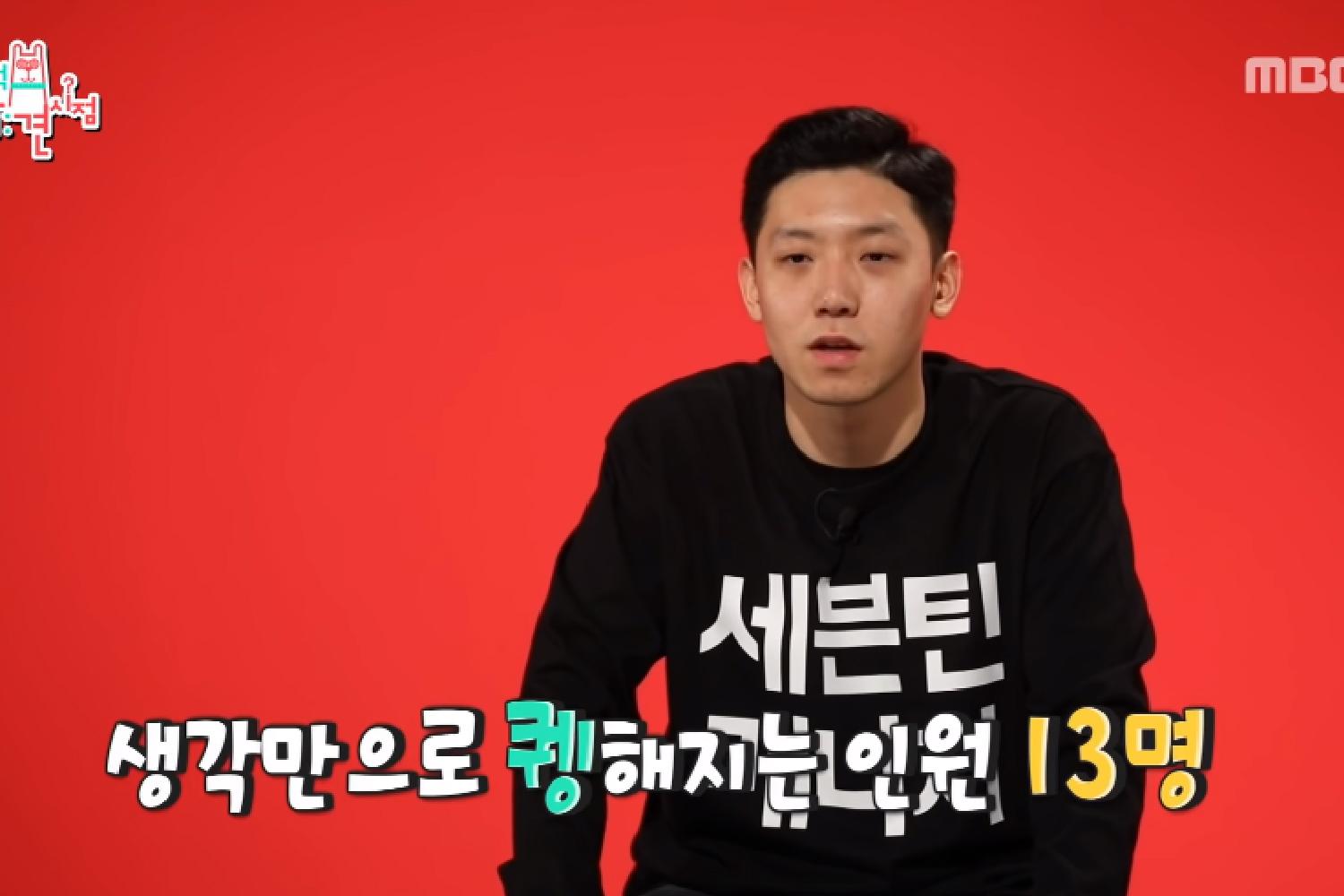 SEVENTEEN's Manager Says He's Tired Just Thinking About Managing 13 Members
Before the idol group is established, they usually live together in the dorms. When they have built up a certain amount of time or experience, they give idols a choice.
If you're a middle-aged idol with more than 5 years of experience, it's natural that you have lax management and control of your own life!
Therefore, many choose to live on their own and engage in their own activities whenever they have free time.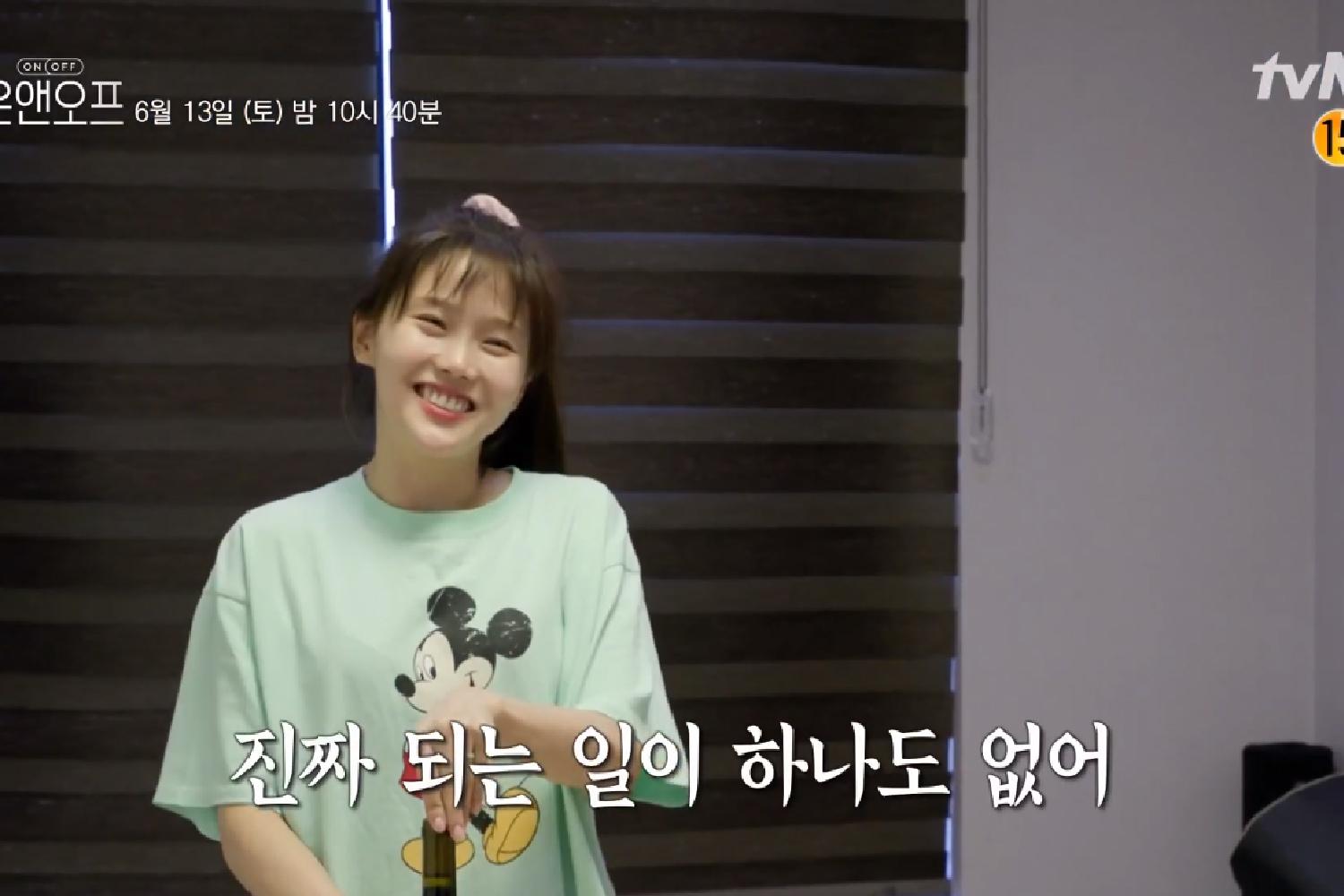 For example, Hyo-jung, the leader of OH MY GIRL who has been an idol for 6 years, recently left the dorm and became independent.
Hyo-jung is running a personal YouTube channel, so she decided to live alone rather than in the dorm because it was difficult to film videos.
Like, Hyo-jung, independence is often given to idols as their experience accumulates and trust between the agency and the members grow.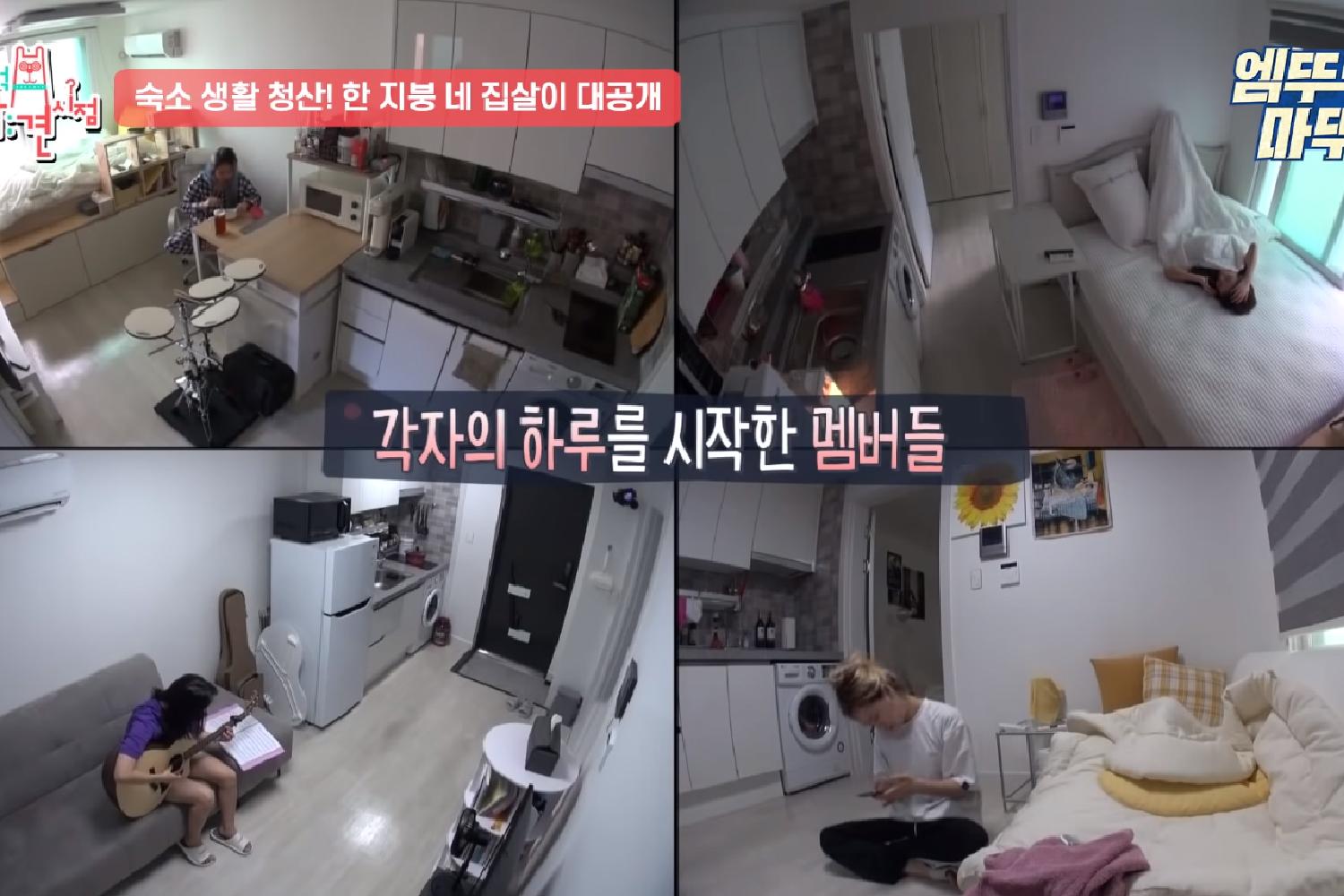 OH MY GIRL Members Who Finished Their Dorm Life, But Chose To Live In The Same Apartment Building
Of course, there are teams that continue to live in the same dormitory accommodation even though they have accumulated enough experience to move out.
This is the case when the friendship between the members is close. And some idol groups, including OH MY GIRL, live in the same building, the same neighborhood, or live close to each other.
Apparently the bonds they build during their time living together persist forever.
---
WHERE ARE IDOL DORMS LOCATED?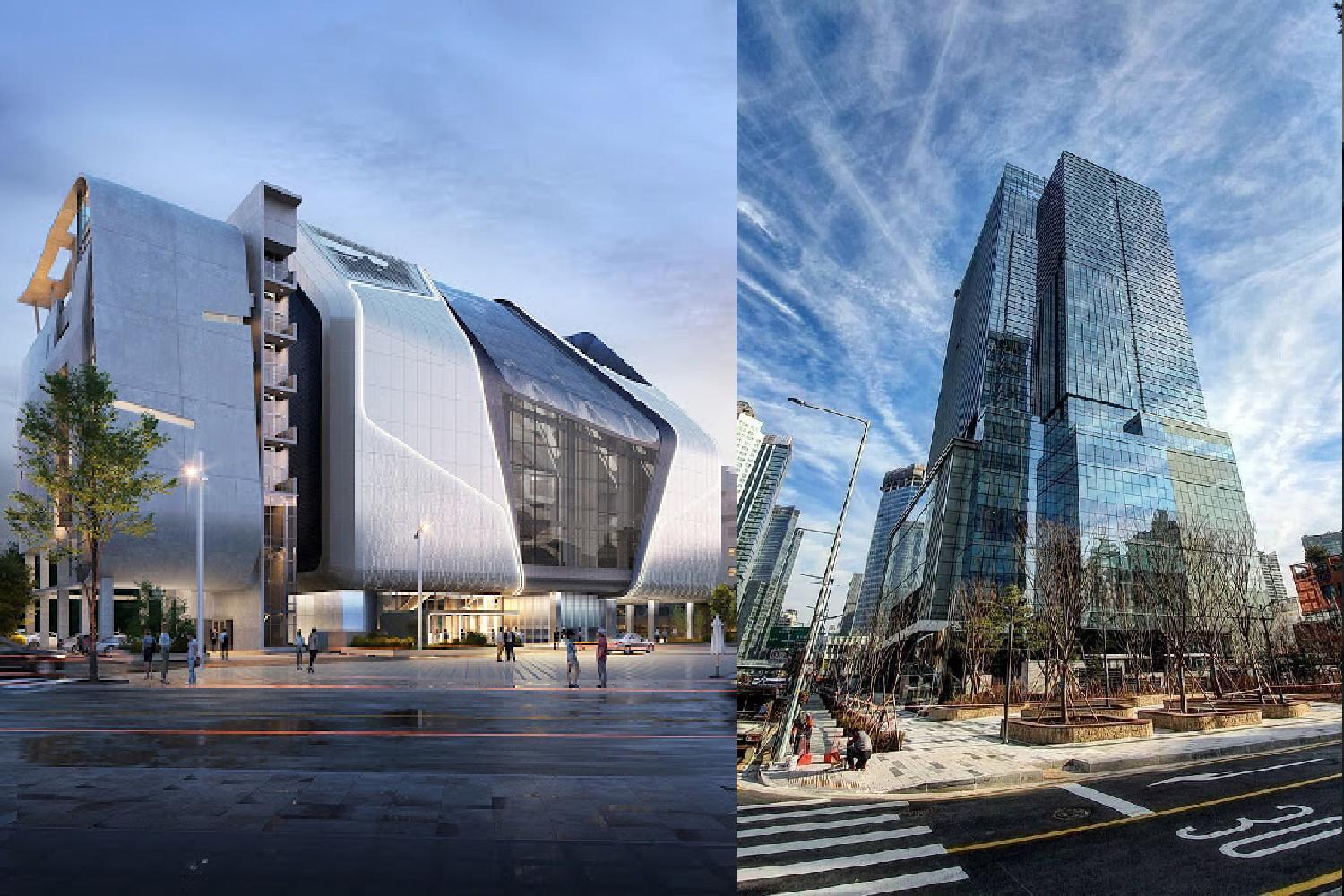 BIG HIT Building Located In Yongsan-gu / YG Building Located In Mapo-gu
From large agencies to small and medium-sized agencies, most companies choose to purchase dormitories near their office.
That's because it's not only convenient to use the practice room, but also easy to manage the idols from the office.
In Seoul, there are many idol lodgings near Gangnam, where there are many agencies, and there are many idol lodgings near Cheongdam-dong, Yeongdong Bridge, Konkuk University entrance, Hapjeong or Hongdae.
You've possibly walked past one before.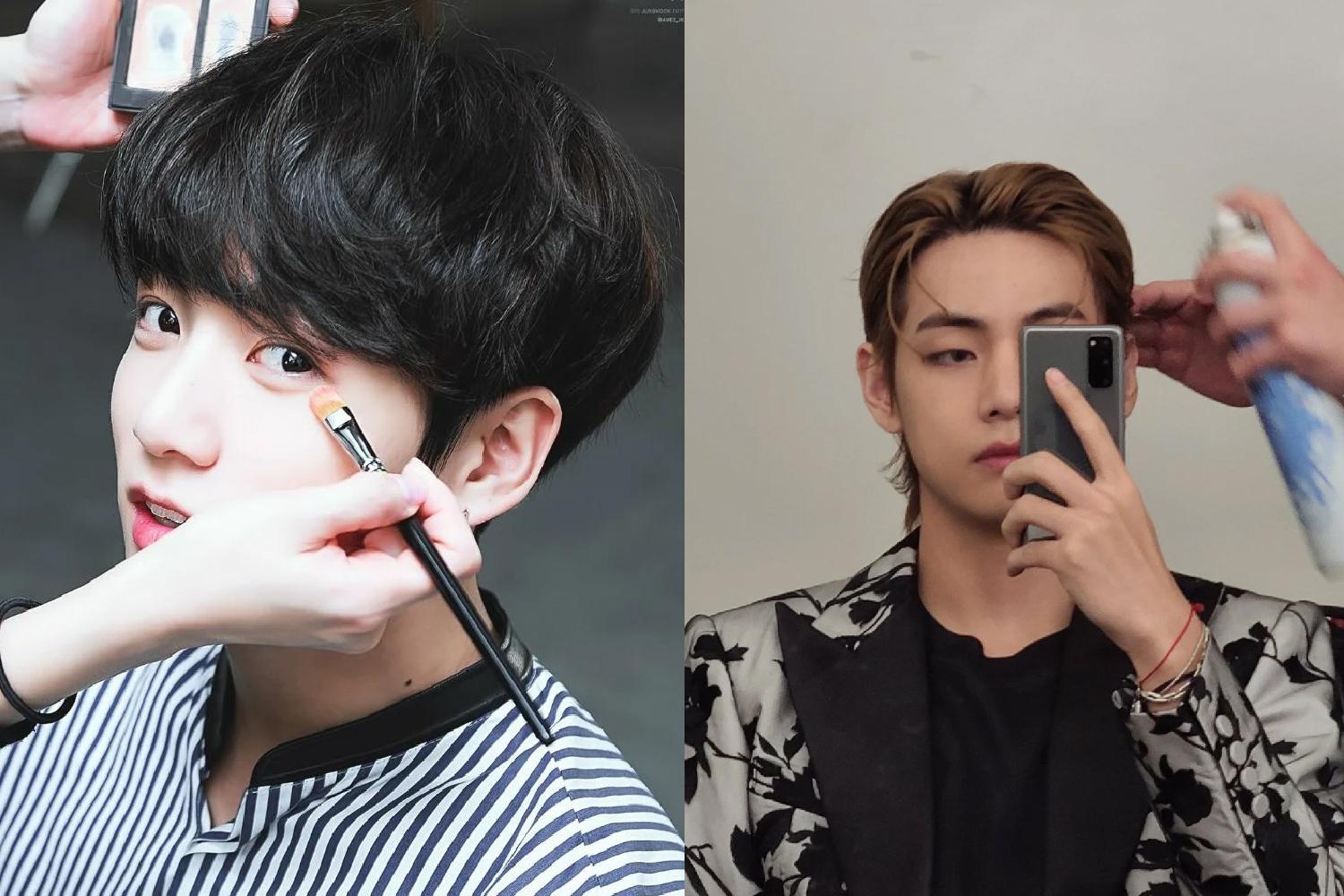 Sometimes they find accommodation near their makeup and hair shops that they use often to save time. For instance, TWICE's makeup shop is located on the first floor of their apartment!
---
COST AND SIZE COMPARISON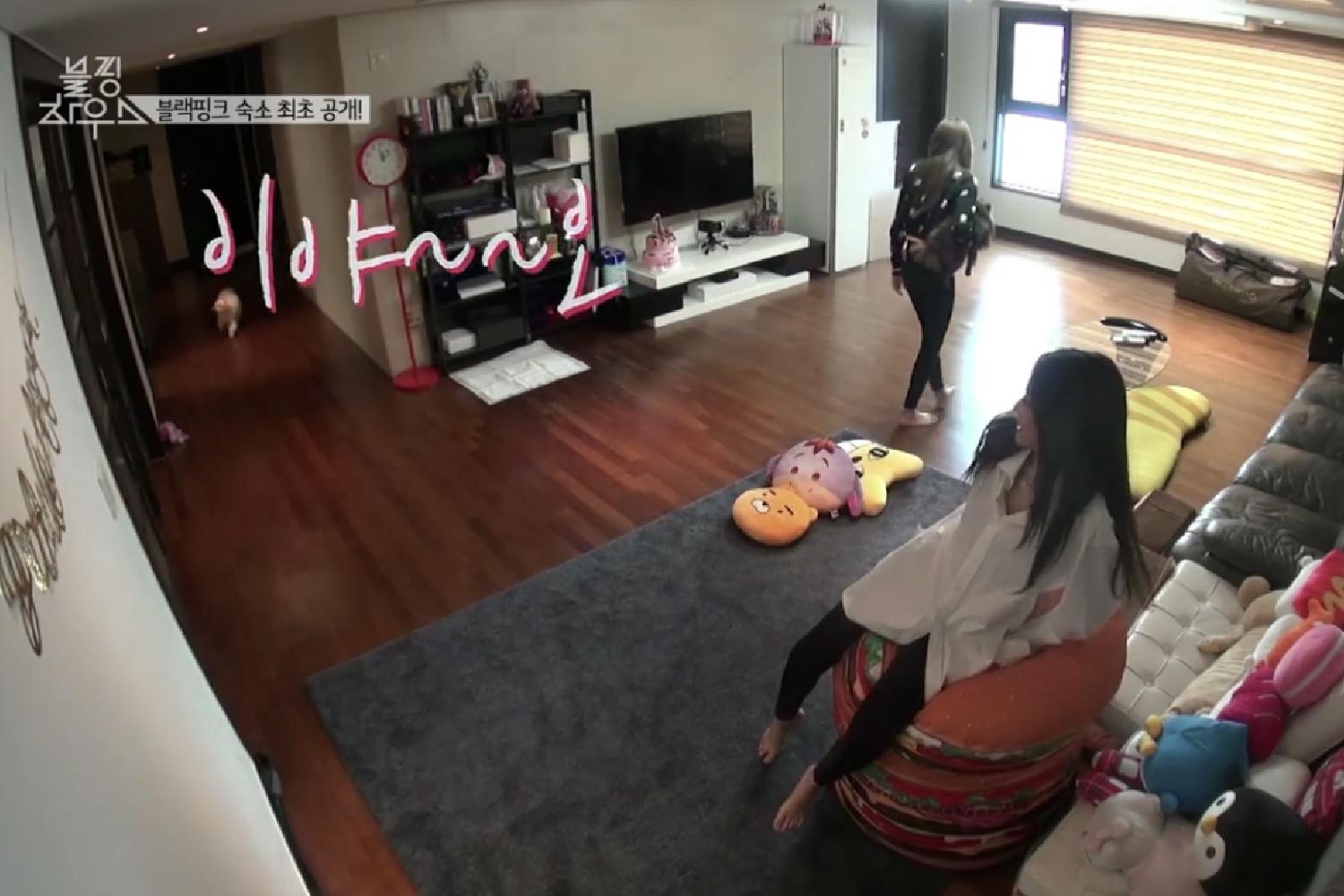 BLACKPINK's Dorm Cost About 1 Billion KRW (approx. 900k USD) To Lease
The size and price of Korean idols' accommodation varies greatly depending on the idols.
Since Seoul is very expensive to rent, it is difficult for small and medium-sized agencies to provide well-equipped accommodation for idols.
As a result, large agencies that have money to spare sometimes provide lodging for idols through a long-term expensive lease, while other agencies have to use the cheaper monthly rent option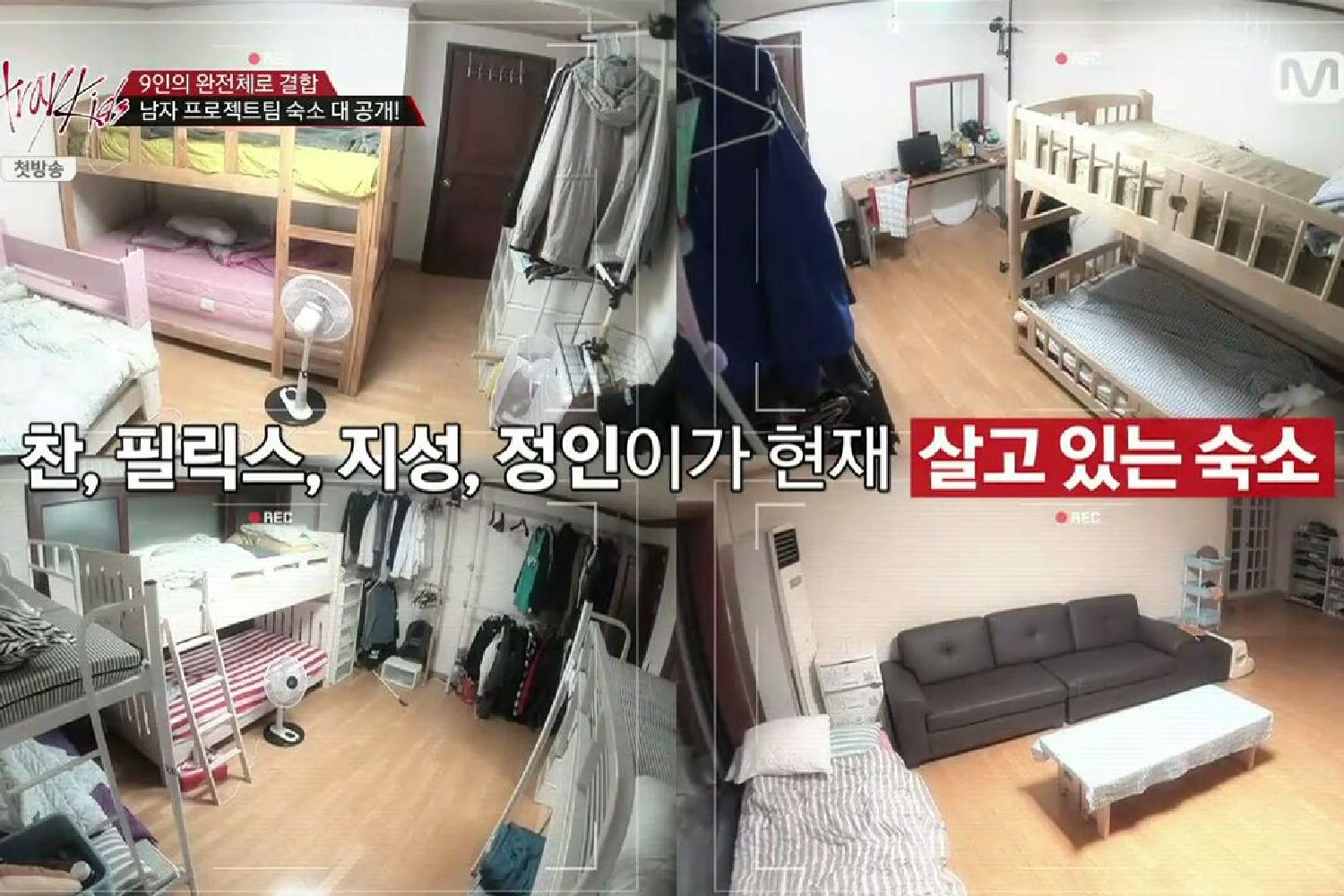 Stray Kids Dormitory
Some idols even live in lodgings underground (of course better quality than the house in Parasite). On the other hand, idols from big and famous agencies live in very luxurious accommodations.
On average, well-known 5-6 members of the group lived in accommodation with three rooms and two bathrooms. There are various types of apartments, mansions, villas, and residential and commercial complexes.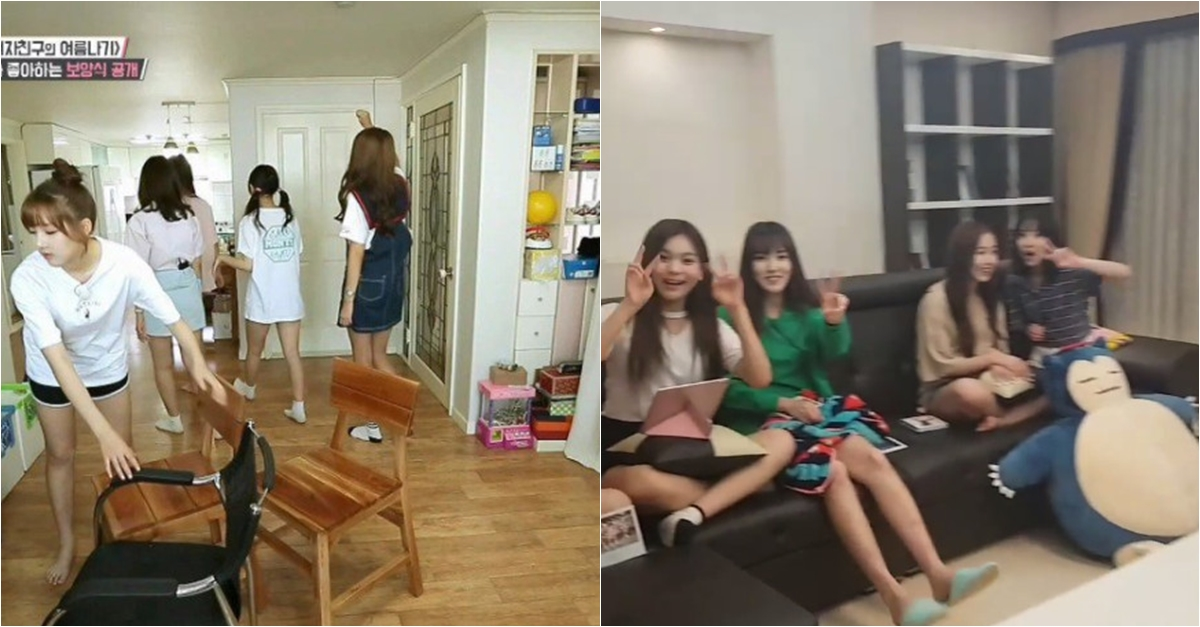 Girlfriend In The House They Lived In Before Their Debut (Left) & After They Got Famous (Right)
Also, it is fun to expand the size of the accommodation as the group becomes more famous and grows compared to the early days of their debut.
During their debut, most groups live in a small dorm that resemble a guest house, but as they became more and more popular, they move to spacious apartments (some with a view of Hangang which is considered a luxury among Seoulites)!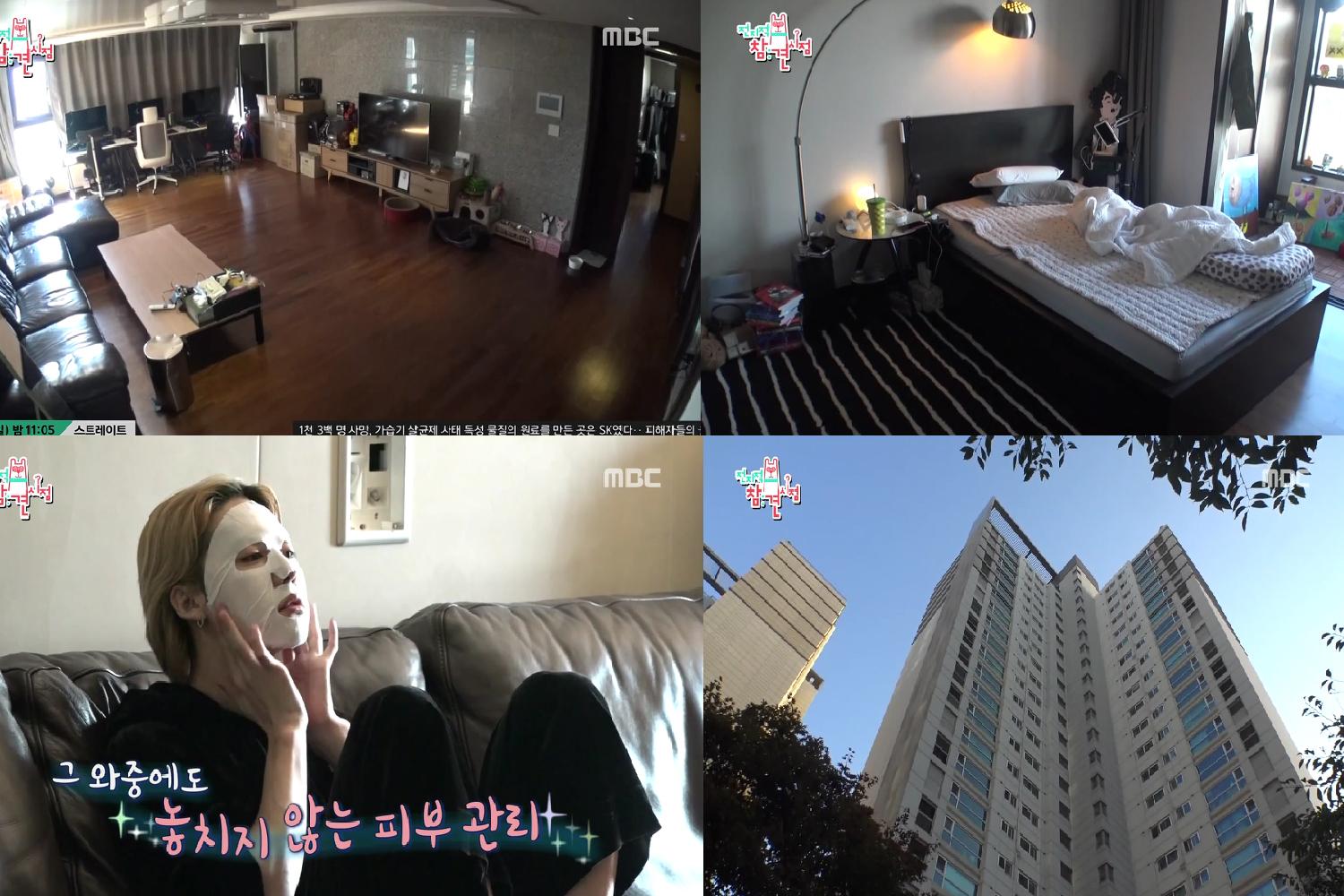 WINNER (Jin-woo, Min-ho / Seung-hun, Seung-yoon) live on different floors of the same apartment.
Some popular groups even use the entire expensive residential and commercial complex.
Normally though, an agency official said that five members and a manager can live together in an apartment that is about 30 pyeong (120m²).
---
WHO DOES THE CHORES?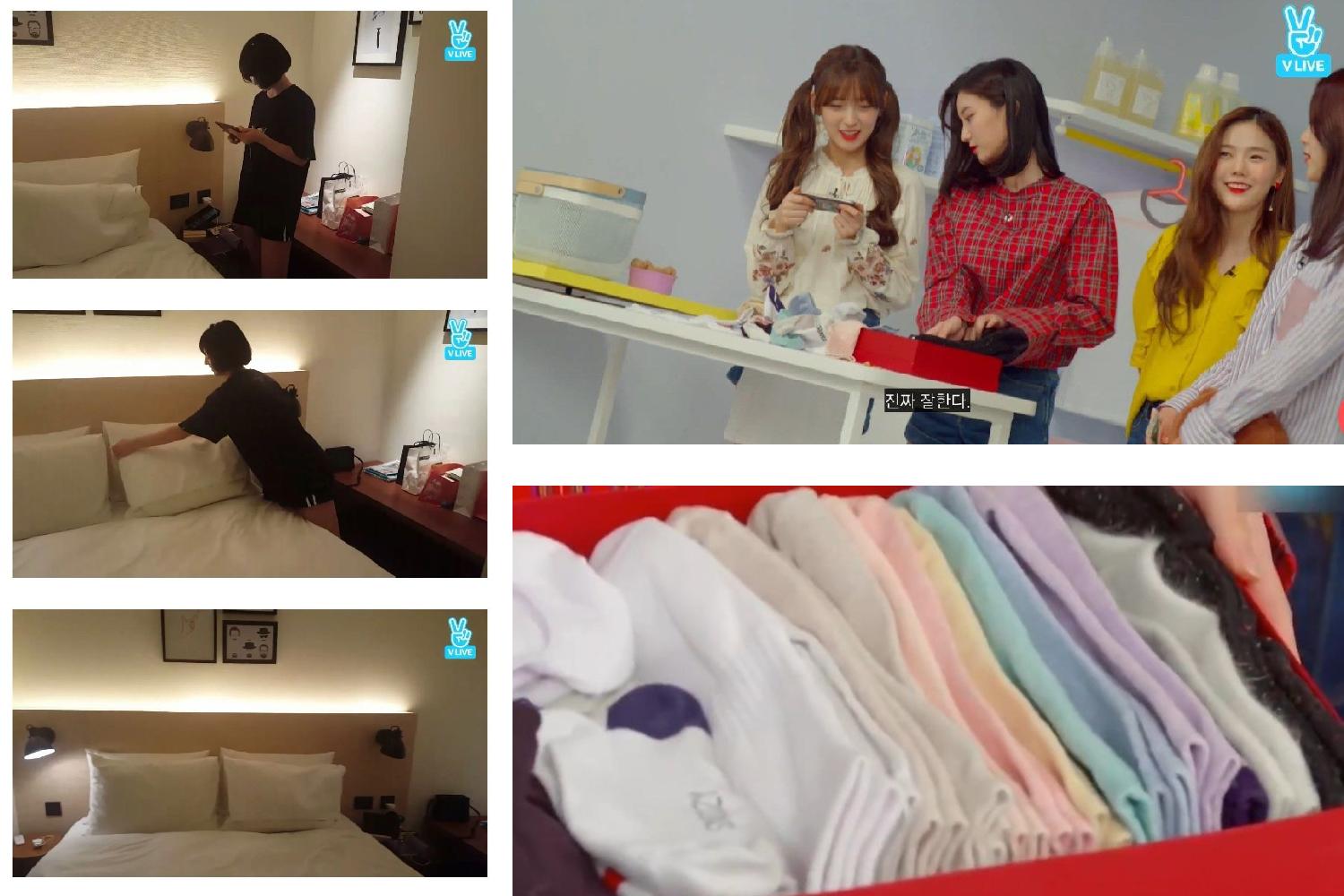 OH MY GIRL Binnie Likes To Clean The House A Lot.
Idols do not have time to sleep, let alone clean, when they are actively rehearsing or performing, so they hire cleaning assistants to clean up regularly, and they share responsibilities when necessary.
It depends on the group, but most of the new idols do their own chores, and groups with a lot of experience or money hire cleaning assistants.
However, in the case of a popular group, there are some problems such as the cleaning crew leaking pictures of the accommodation or stealing, so the members take turns or hire people who can be trusted.
---
HOW ARE ROOMMATES SELECTED?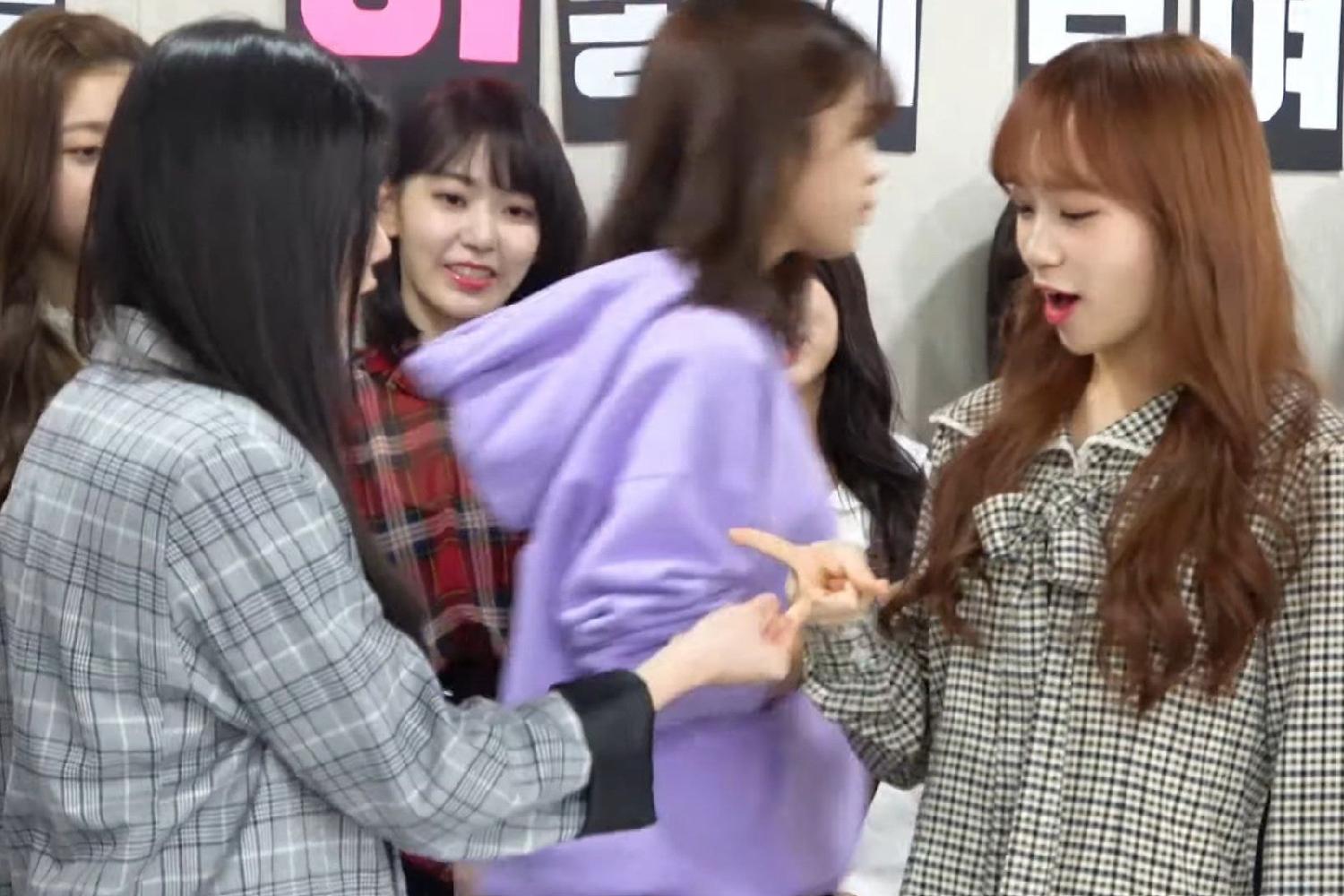 When idols get older, close members share rooms. But in the beginning, the company randomly assigns rooms by designating them, drawing straws, and playing rock-paper-scissors.
In many cases, the room arrangement is changed regularly to build teamwork and friendship among the members.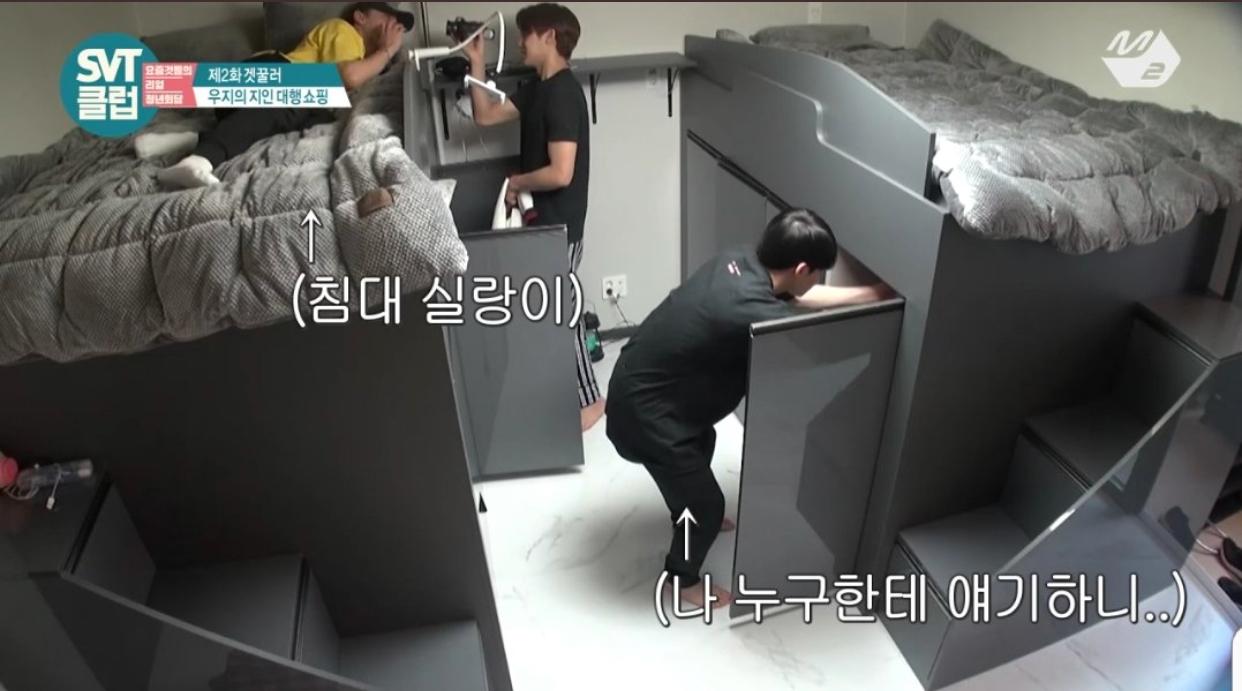 A Room Shared By Seventeen's Woozi And Mingyu.
Also, groups with many members usually share rooms among 2, 3, or 4 people who use bunk beds.
The members think this is important because those who use a double room or a bunk bed for a while can change the quality of their life for a long time.
An agency official said that there are cases where members who are not on good terms are intentionally put together in the same room.
It is said that the room is arranged in such a way that idols are kept close together to build camaraderie.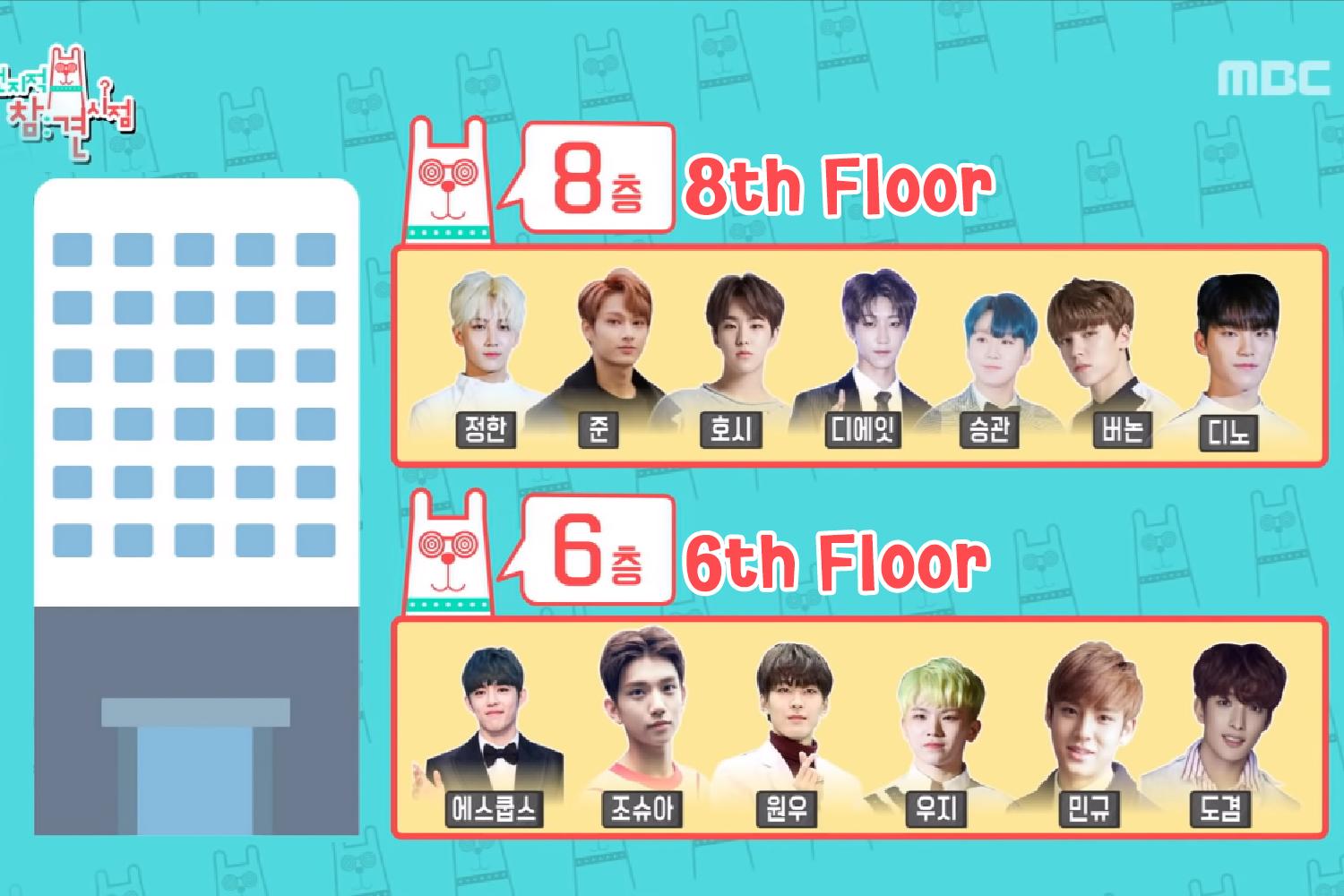 Through SEVENTEEN's example, I could see how important and valuable the idol's room arrangement can be.
Since SEVENTEEN has 13 members, they used to huddle together in a big house at first. But recently, they have been living in a more comfortable accommodation on the 6th and 8th floors of the same building.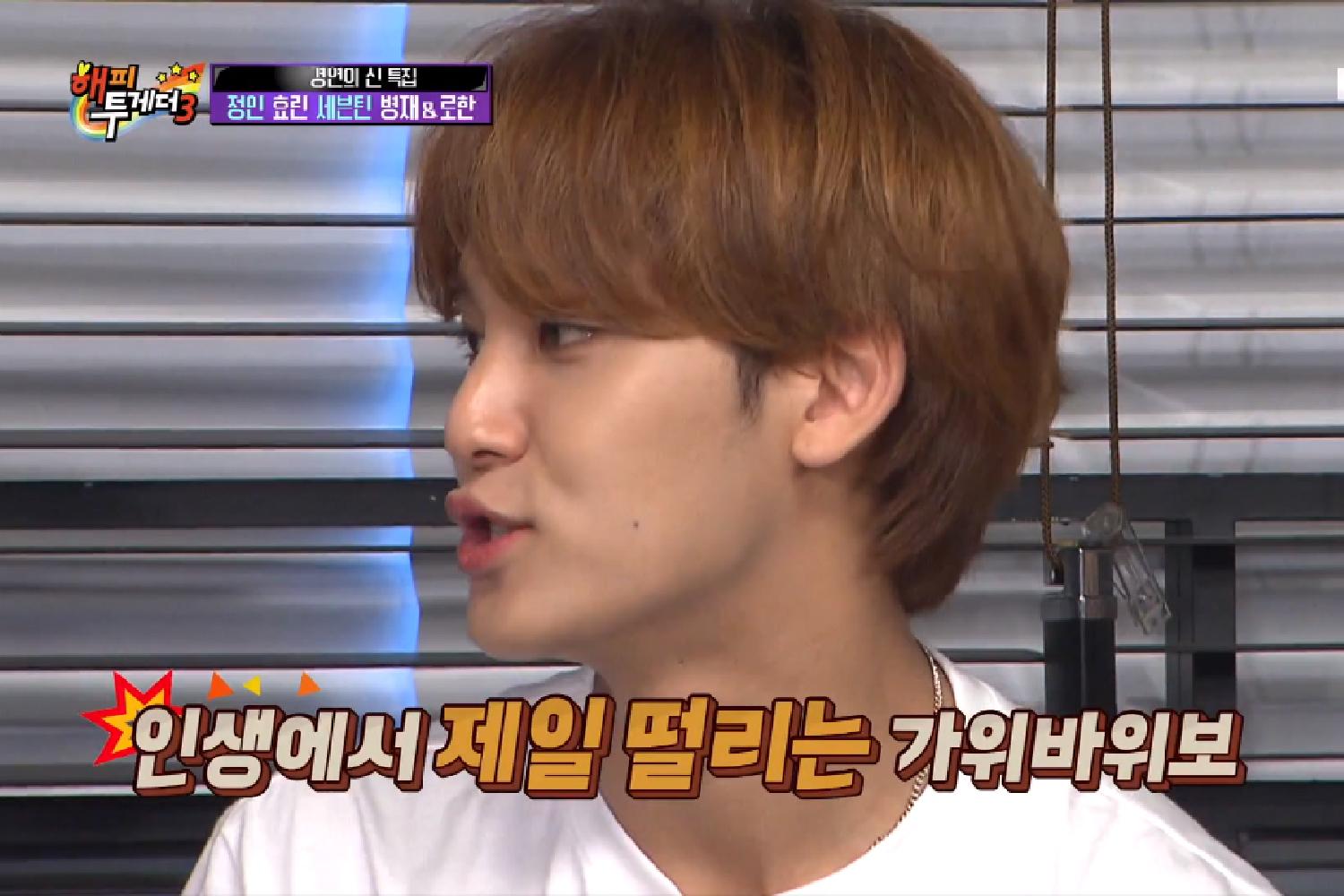 Mingyu of SEVENTEEN said in a TV show that all the members allocated rooms through rock-paper-scissors!
Members said it was "the most nerve-wracking rock-paper-scissors" in their life because it was a game to determine the unaltered room arrangement until the expiration of SEVENTEEN's accommodation contract 2 years later.
Although people live in the same house, feelings change depending on the size of the room and whether our habits and personalities match well.
So for idols, room allocation is a very important event!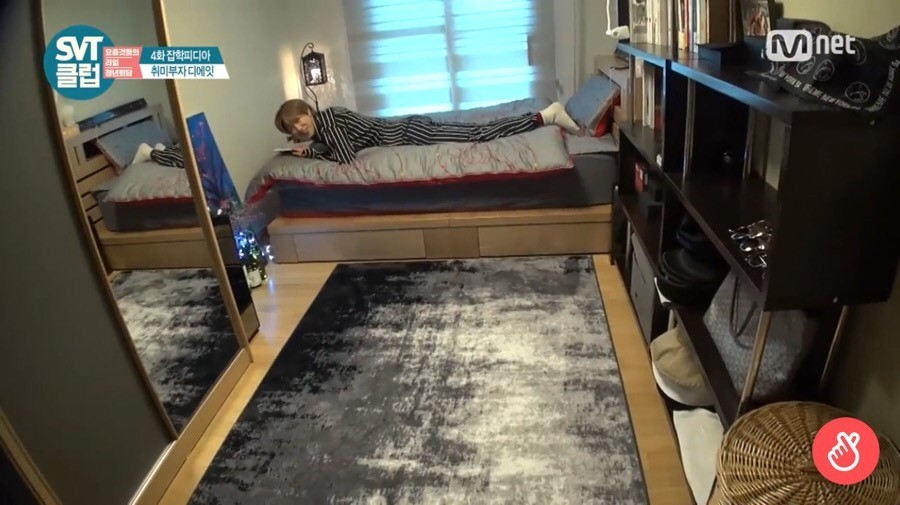 SEVENTEEN The8's Room
Do you remember the recent controversy over Irene's personality in Red Velvet? As a result, Red Velvet's room arrangement was a hot topic in Korea.
In the past, Joy of Red Velvet talked about the room assignments on a television program.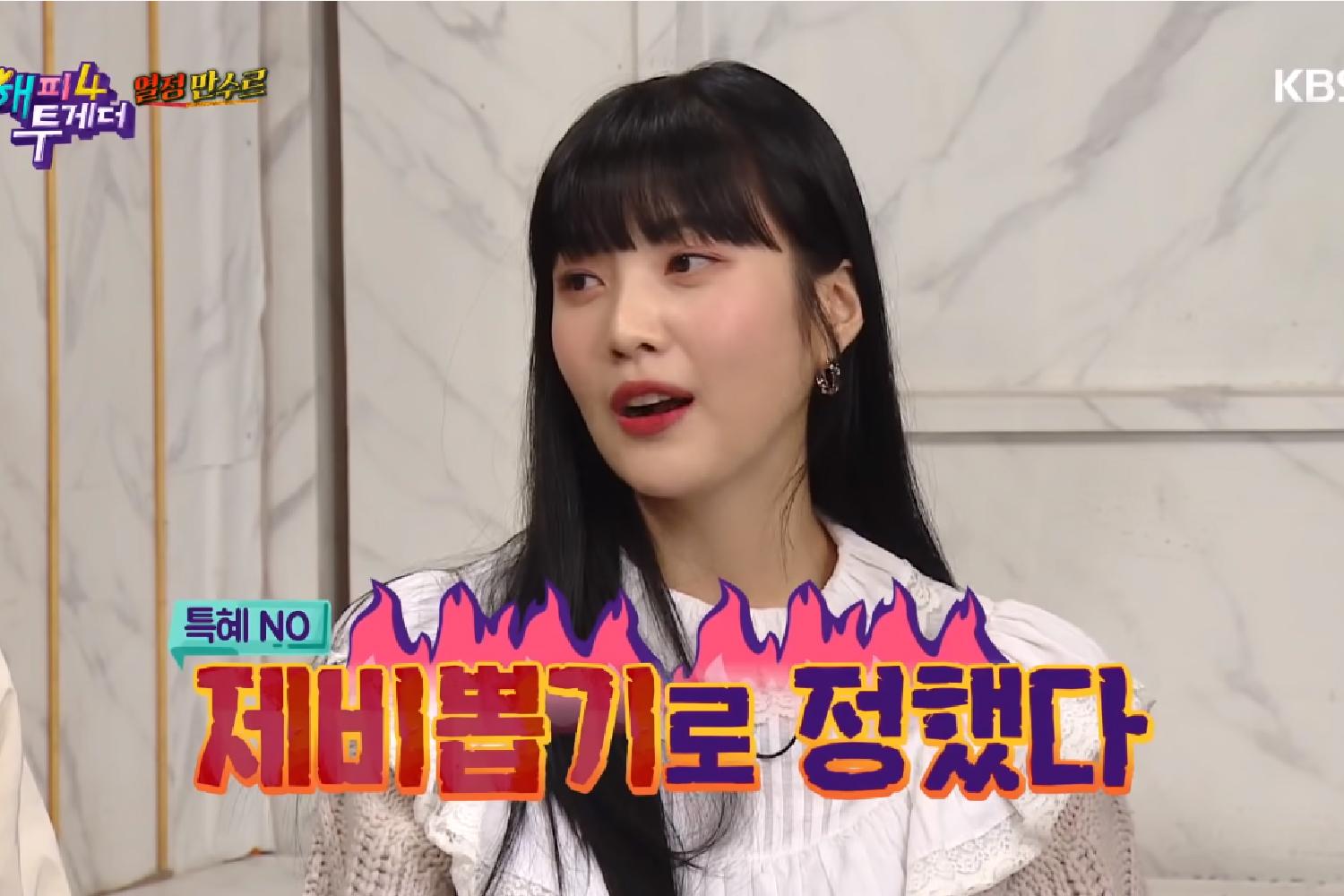 Red Velvet's accommodation was 100% random, but fans questioned why Irene's room was so much larger and more spacious than Seulgi's room.
You could fit 2 of Seulgi's rooms into Irene's room. We could also see on the floorplan that Seulgi's room wasn't even built as a room! Rather, it's labelled a utility room (다용도실).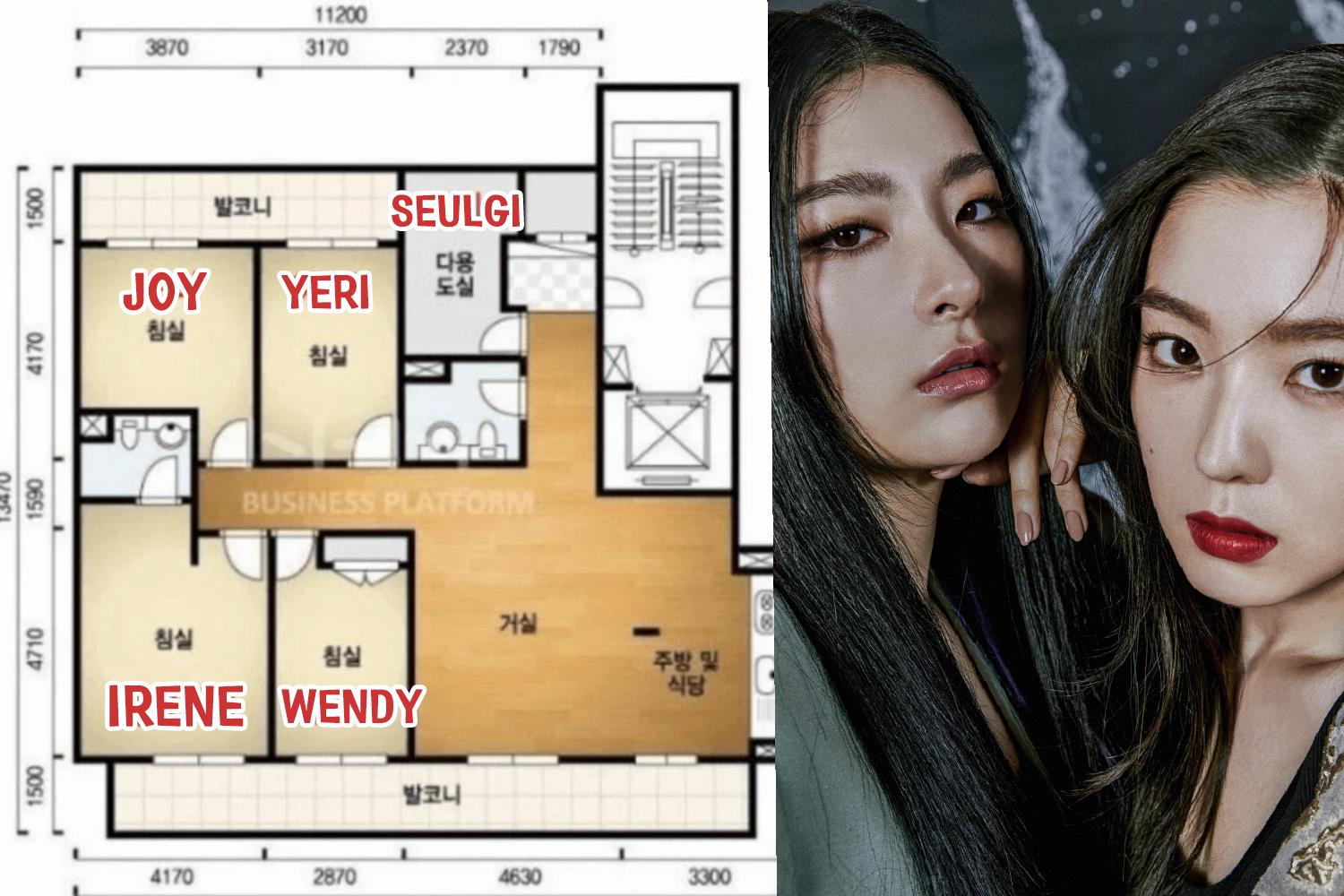 The controversy was that, even though it was said to be "random," it was actually a case of Irene using her starpower to get the biggest and best room.
To keep everything fair, rooms should always be assigned through games or random chance or competition, like rock-paper-scissors.
---
RULES OF THE DORMITORY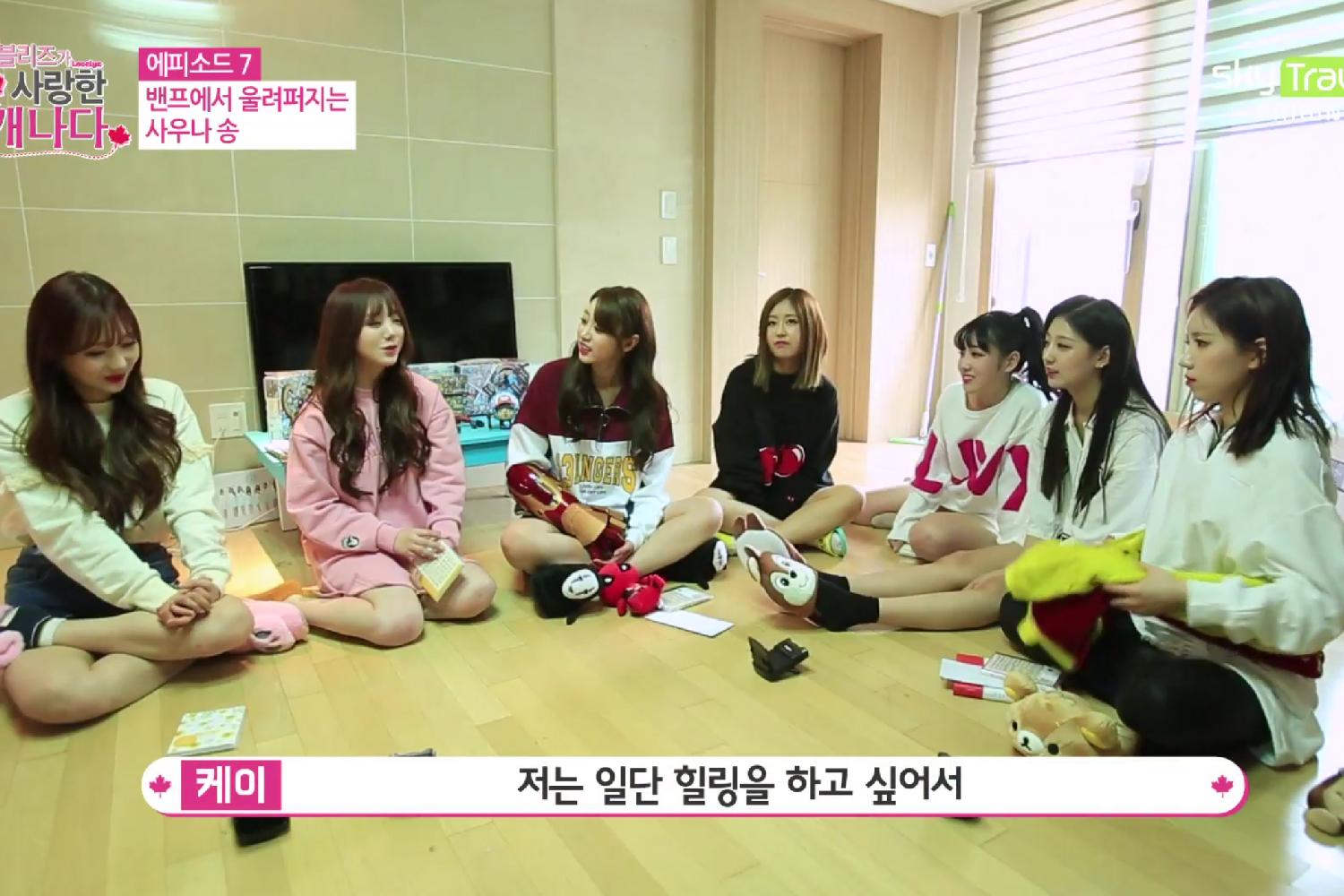 LOVELYZ Dormitory
Idol accommodation is a space where many people live together and under the control of the agency, so there are various rules chosen by the agency itself.
Individual minor rules are set through meetings within the group, but the basic things are that they are considerate of each other to the greatest extent possible in the dormitory. They should respect each other and their things.
Other than that, they take turns washing dishes, cleaning, doing laundry, or handling things that cleaners can't.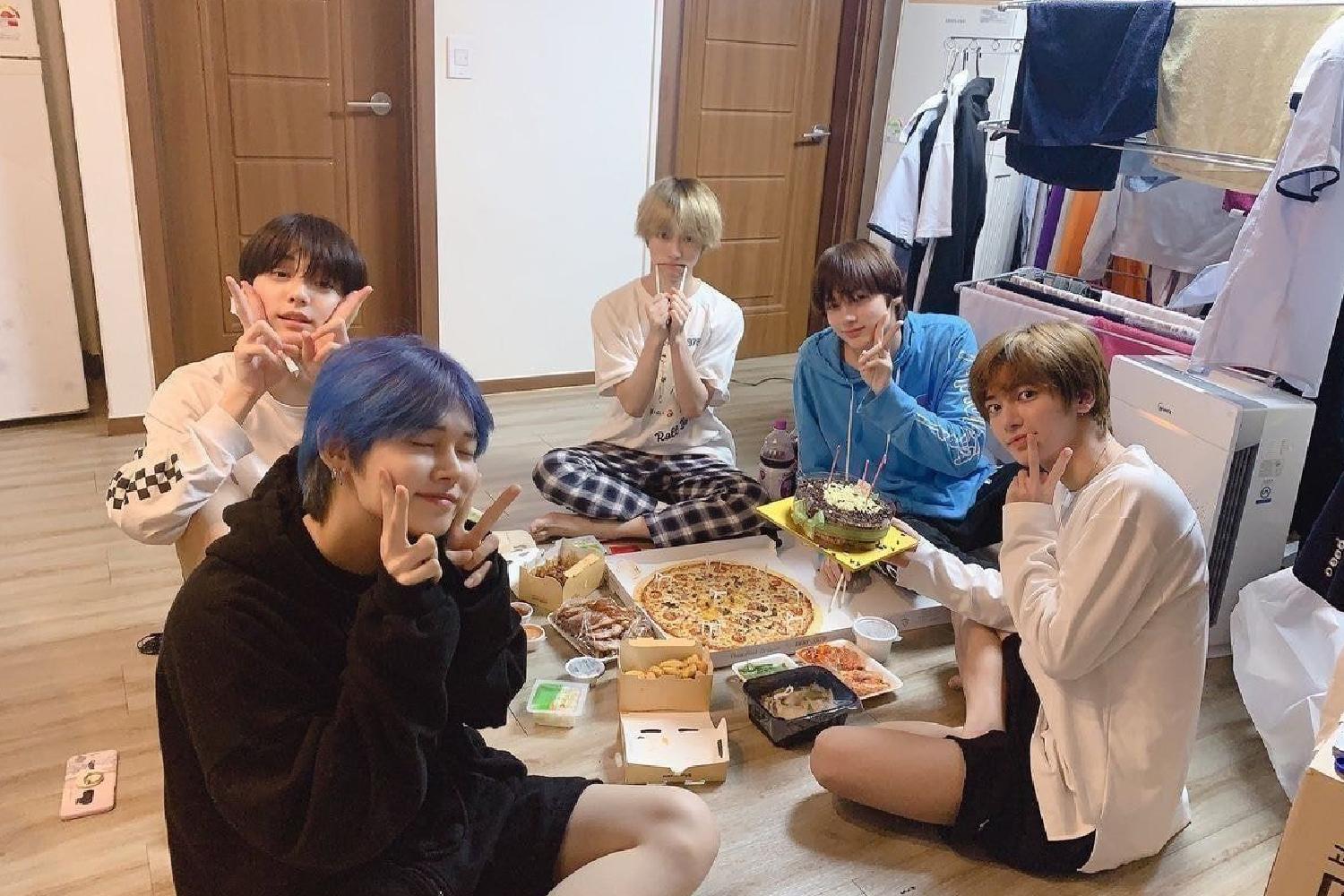 TXT Dormitory
As for curfew hours, idol groups often rehearse until late, so the curfew time limit is not a big issue. But the idols should not go out recklessly.
There are many groups that make sure to tell their manager when they go out.
NCT Chenle Playing With The Manager
In addition, for team management, idols often live with together with one manager per five to six members of the group.
Especially in the case of girl groups, female employees or female managers live with the idols because of safety issues.
---
SHARED BATHROOMS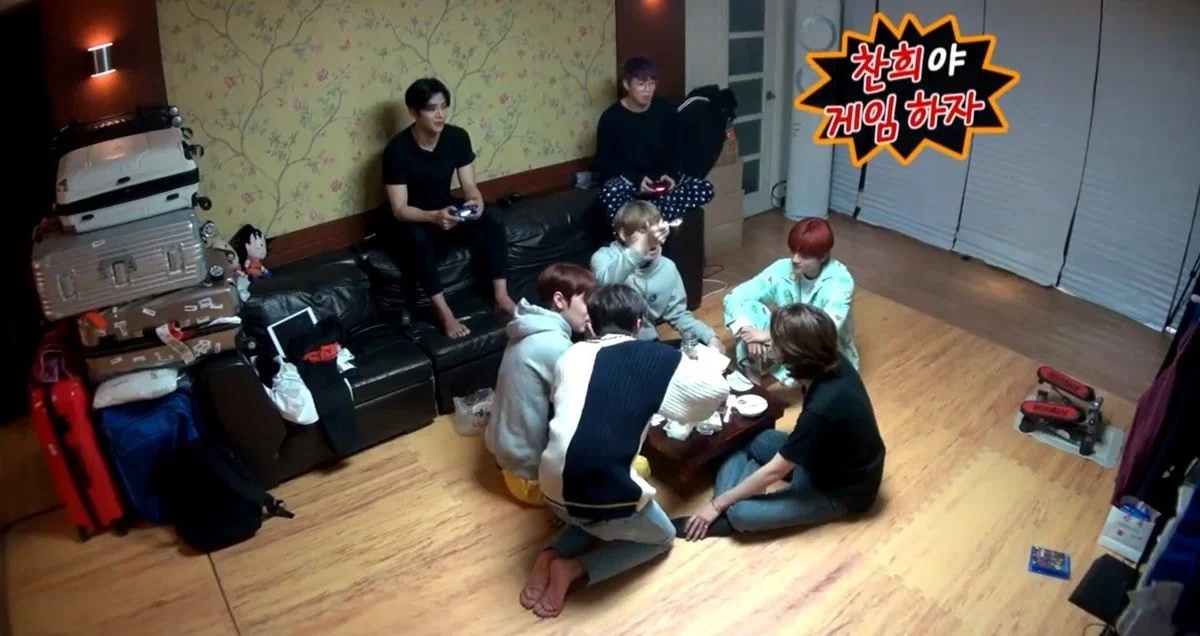 SF9 Dormitory
Idol accommodation is a small space with usually one bathroom. Since idols work and rehearse together, they are all on the same schedule.
After working up such a sweat in practice, in what order should they wash up?
Older members or leaders are likely to call dibs, but most teams decide it in a fair and reasonable manner.
It's not like the youngest or the leader goes first, but often the first person to wake up goes first. Mostly random chance occurrences like that determine order.
Or, they say, "Today is my turn to go first, tomorrow is yours." Before going to bed, they decide the order for the next day by playing games like rock-paper-scissors, and so on.
---
HOW IDOLS SPEND THEIR TIME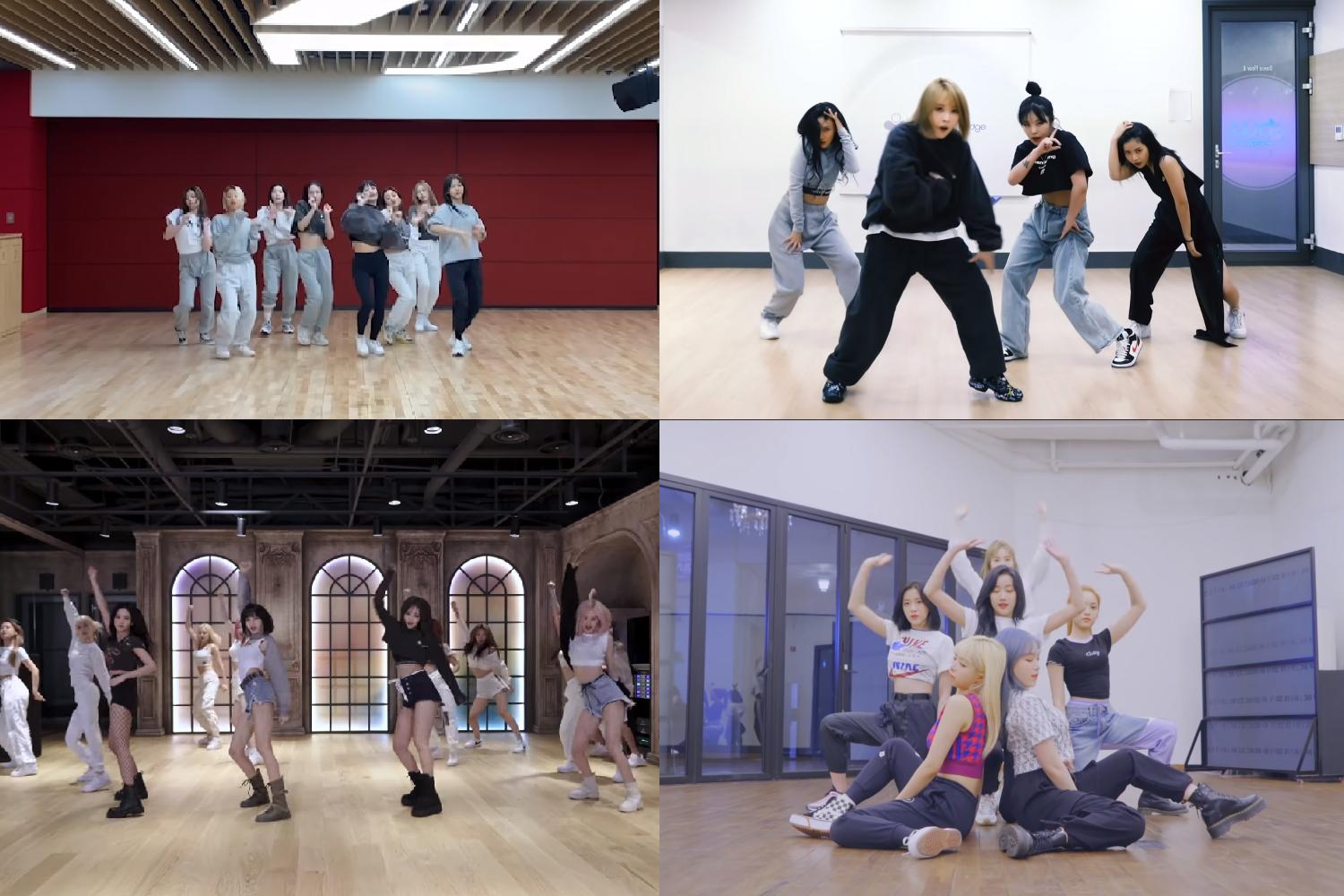 In fact, idols don't have much time to stay in their dorms because they are so busy with their schedules. I heard that there are many times when they just wake up and go directly to rehearsals.
Not only are they busy with music programs, events, etc., but they also spend little time staying in their dorms during inactive periods. When they do get free time, they want to do things outside.
TVXQ's Yunho Falling Asleep In The Car Due To A Tiring Schedule
Practicing their dances and rehearsing takes up so much of their schedule, that they don't have much time for anything else. Their schedule is made for them by their company.
Seeing that they don't even get to enjoy their comfortable accommodations is disappointing! They pretty much just get to sleep and shower there.
---
IDOL DORM ESSENTIALS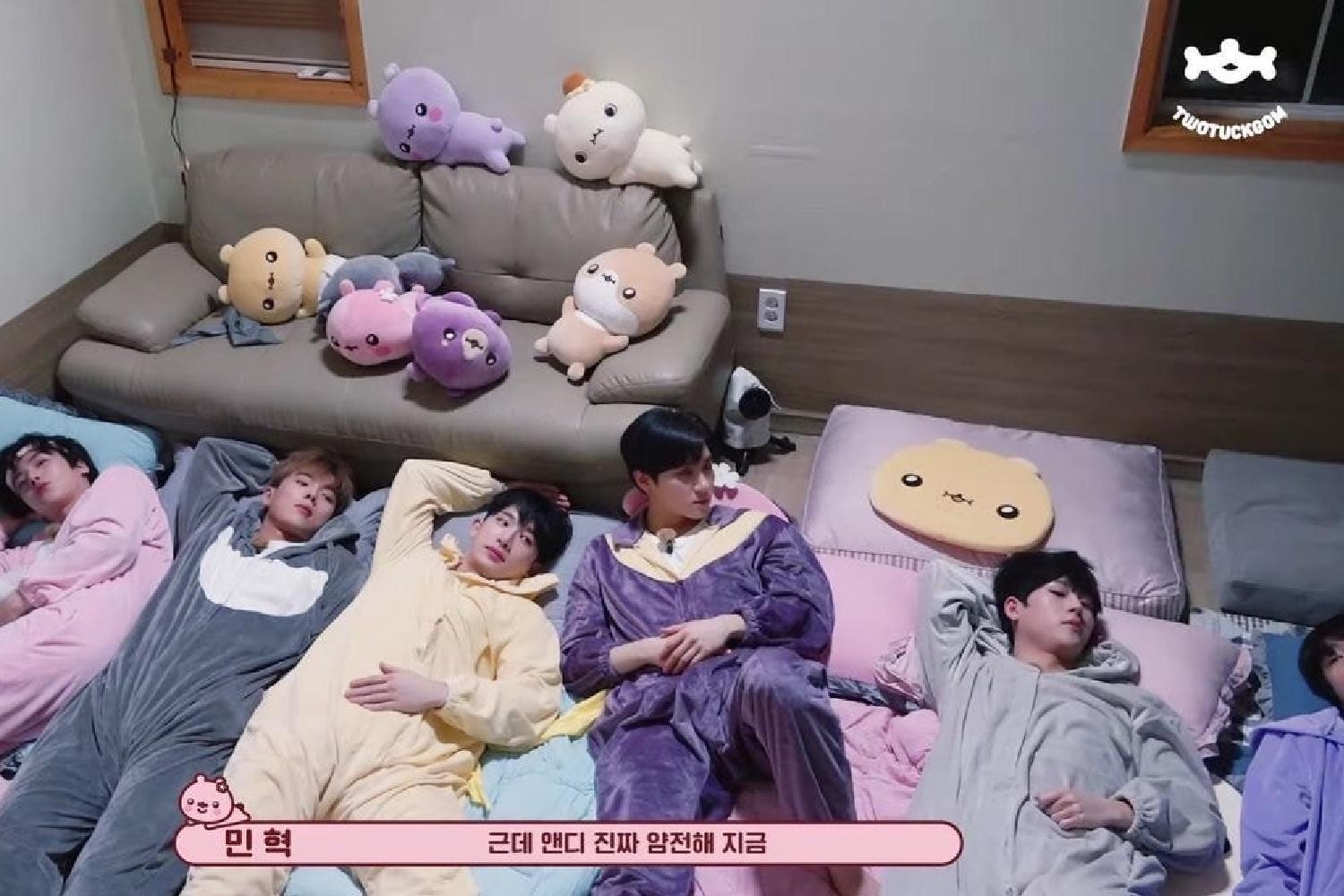 Monsta X
Their accommodation is meant to be a place where idols can rest between their busy schedules! What are the essentials for idols in such accommodation to make it as comfortable as possible?
The first one is a game console! Idols often spend their free time playing games in their downtime for some healthy competition (or it could be an effective way to determine the shower order).
There are many other groups where the members get together and play board games when they have time.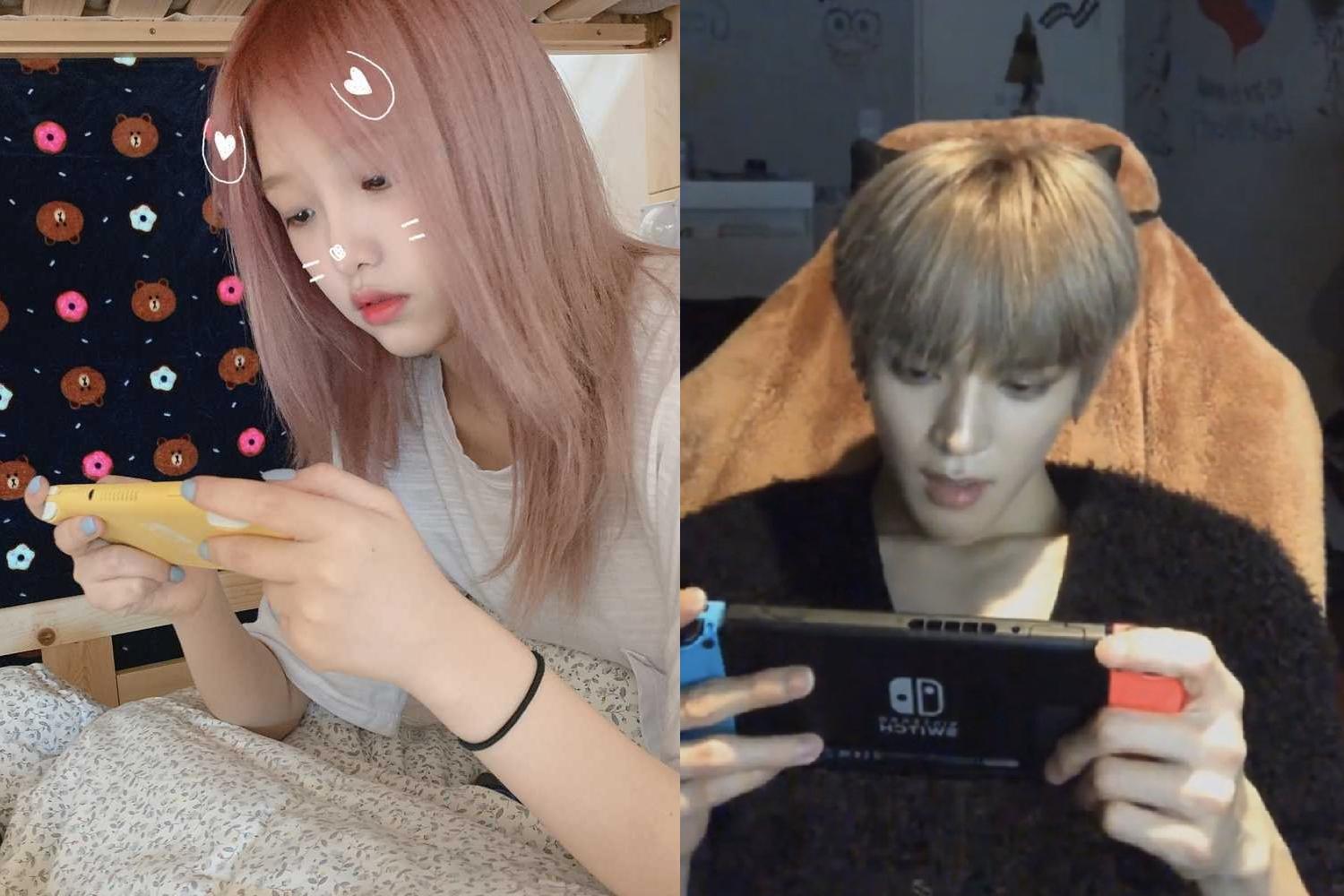 Yena of IZ*ONE and Taeyong of NCT playing games on Nintendo Switch.
The second one is a doll. Dolls that occupy more space than people are the trademark of idol dorms. They receive them as gifts from fans, so the collection is constantly growing.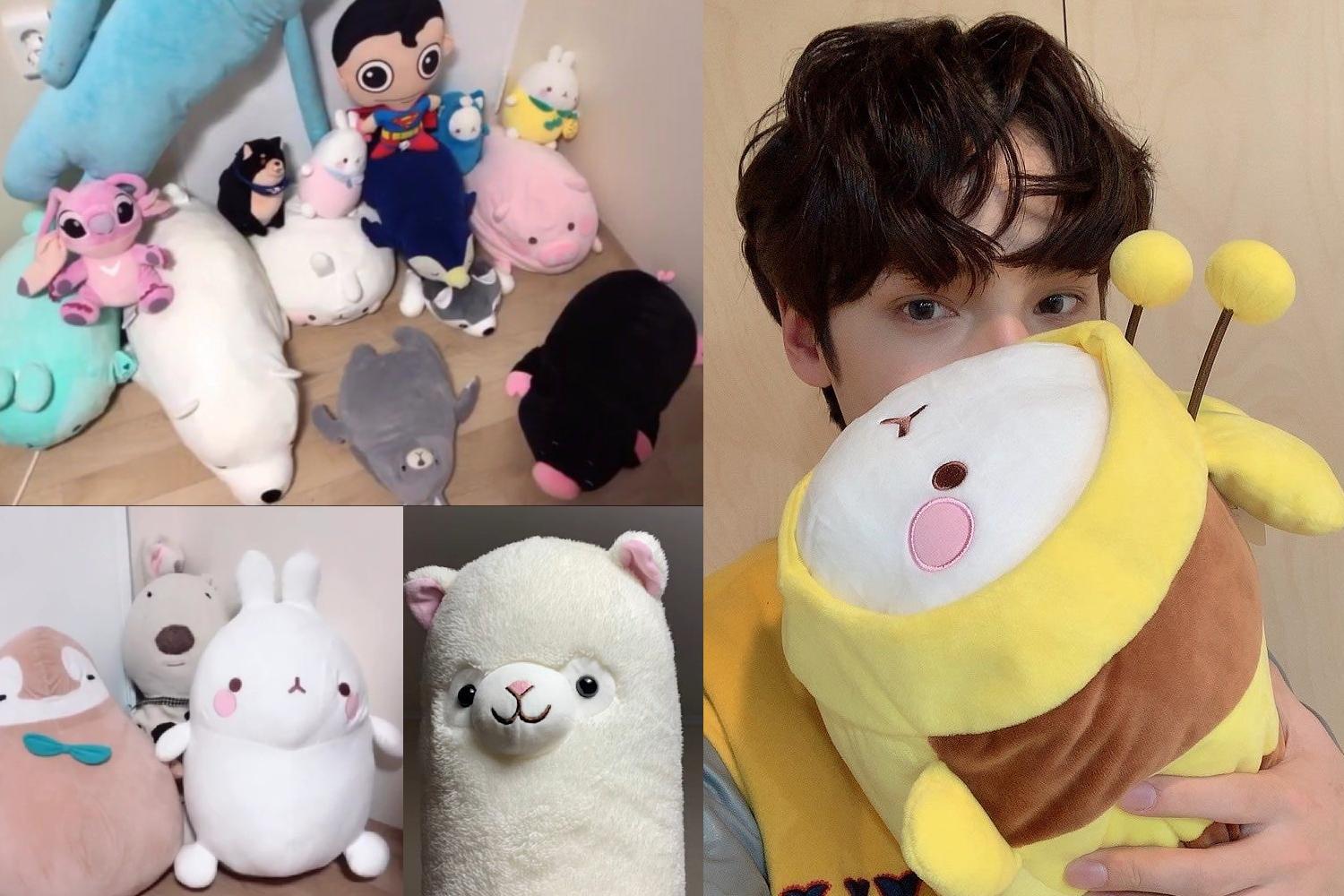 TXT Accommodation Filled With Stuffed Animals
The third requirement is a water purifier and an air purifier. Since many people live together as a group, appliances that make life more convenient and comfortable are a must.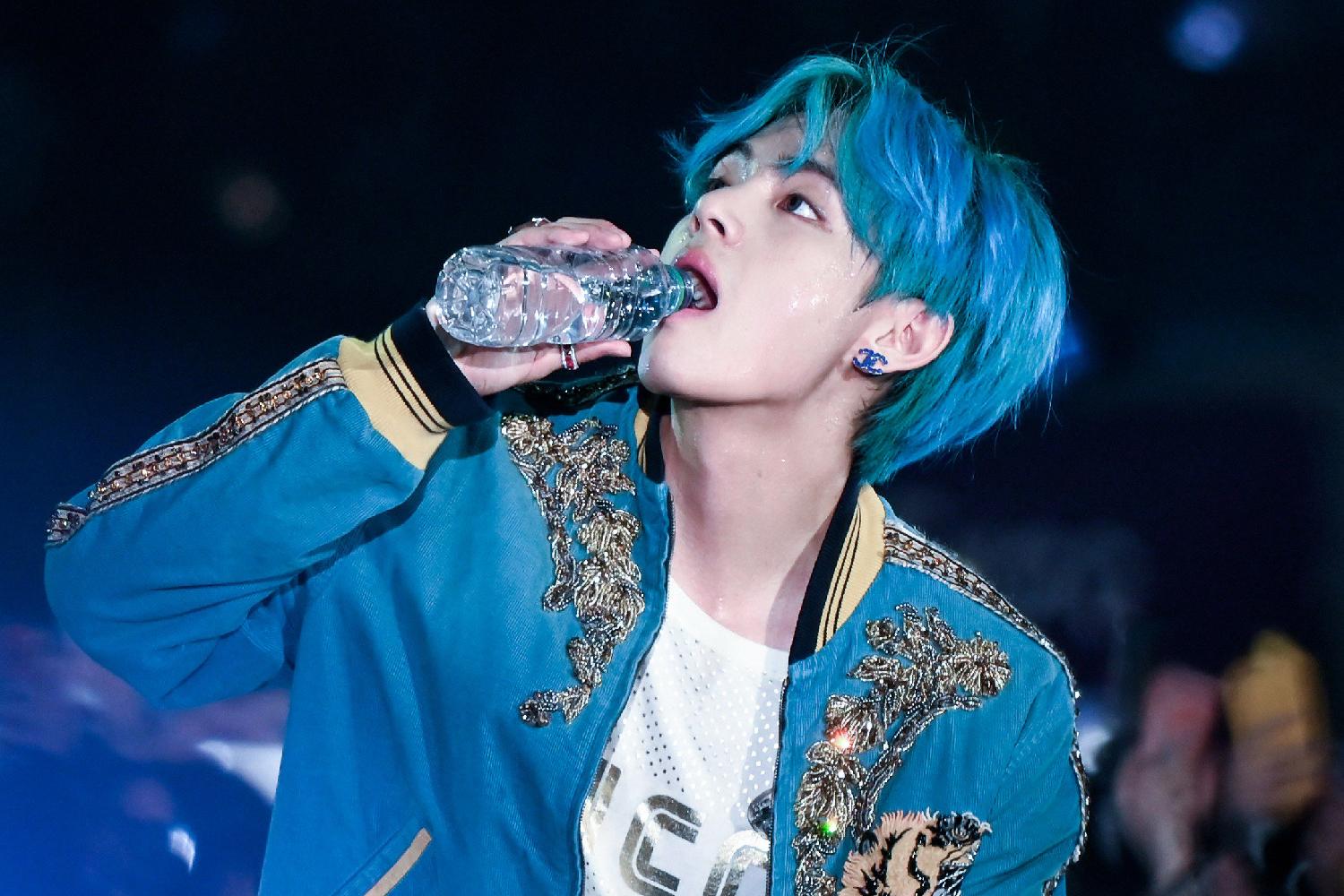 ---
IDOLS' DORM-LIVING STORIES
_

BTS
방탄소년단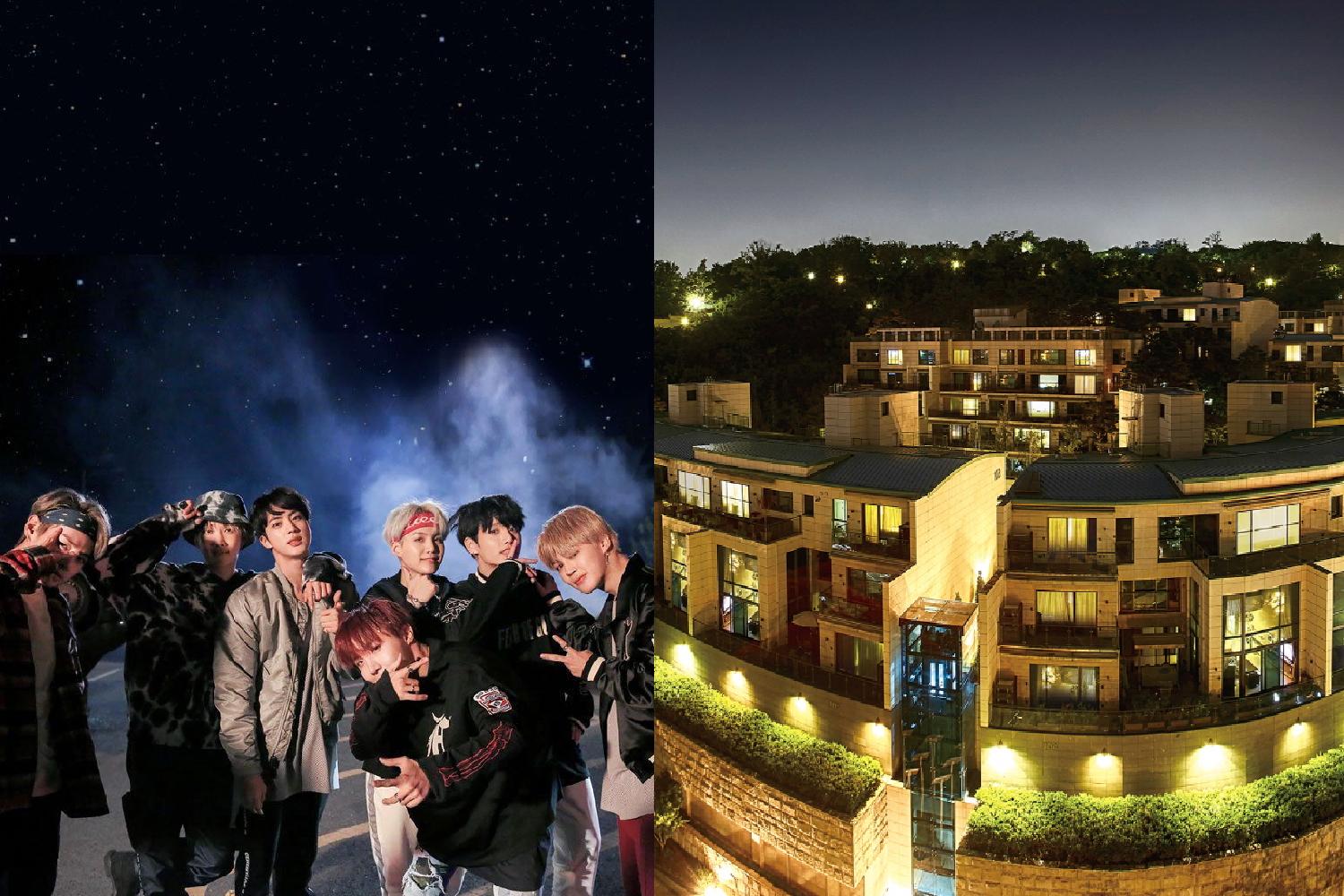 BTS has been living together for about 10 years since they were trainees before their debut. Before their debut, the seven people started living in the same room, but recently moved to an apartment in Seoul worth 7.8 billion won, which is expensive even in Korea!
BTS has moved to a larger accommodation. It is much deserved as they have exploded in popularity and helped to put South Korean pop music on the map.
Capitalizing on their success, several member document their dormitory life either through live streaming, YouTube videos, or any other way to connect with their fans.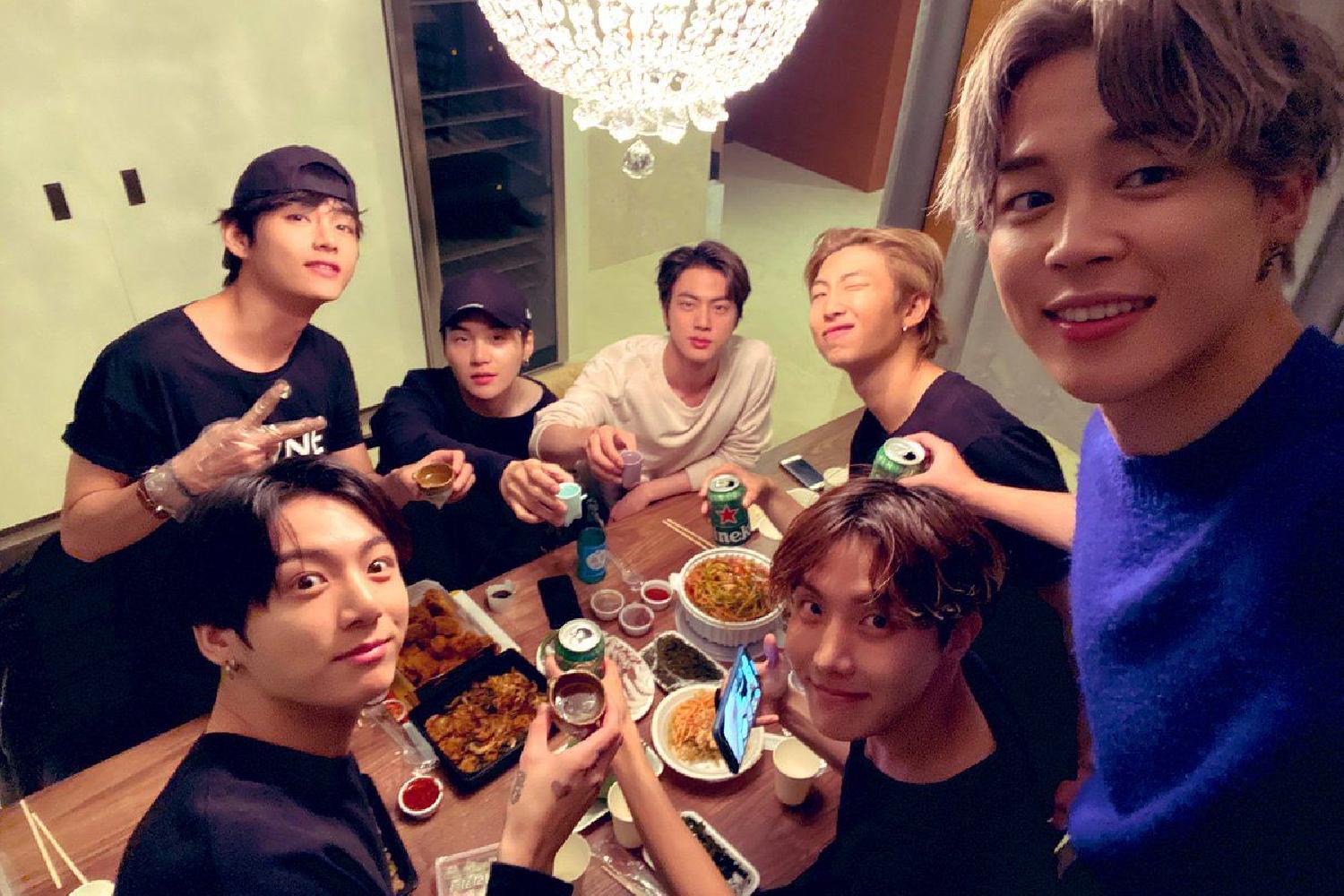 One day, Suga, who was in the dorm, was about to eat, but no one was in the dorm, so he called J-hope and said, "Where are you? Are you outside?"
But J-Hope said, "Um...I'm at home."
One day on Jindo Island, there was no one to eat with, so Jin went out to eat with his acquaintance.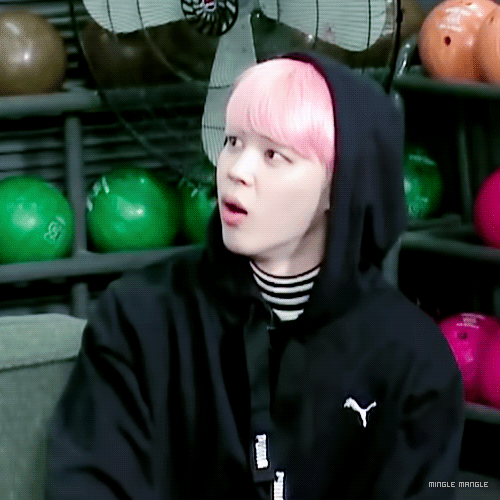 After half an hour, Jimin called and said, "Where are you? Let's eat together!"
After hearing this, Jin replied, "I came out because there was no one in the dorm." Jimin said, "What are you talking about? I've been in the house!"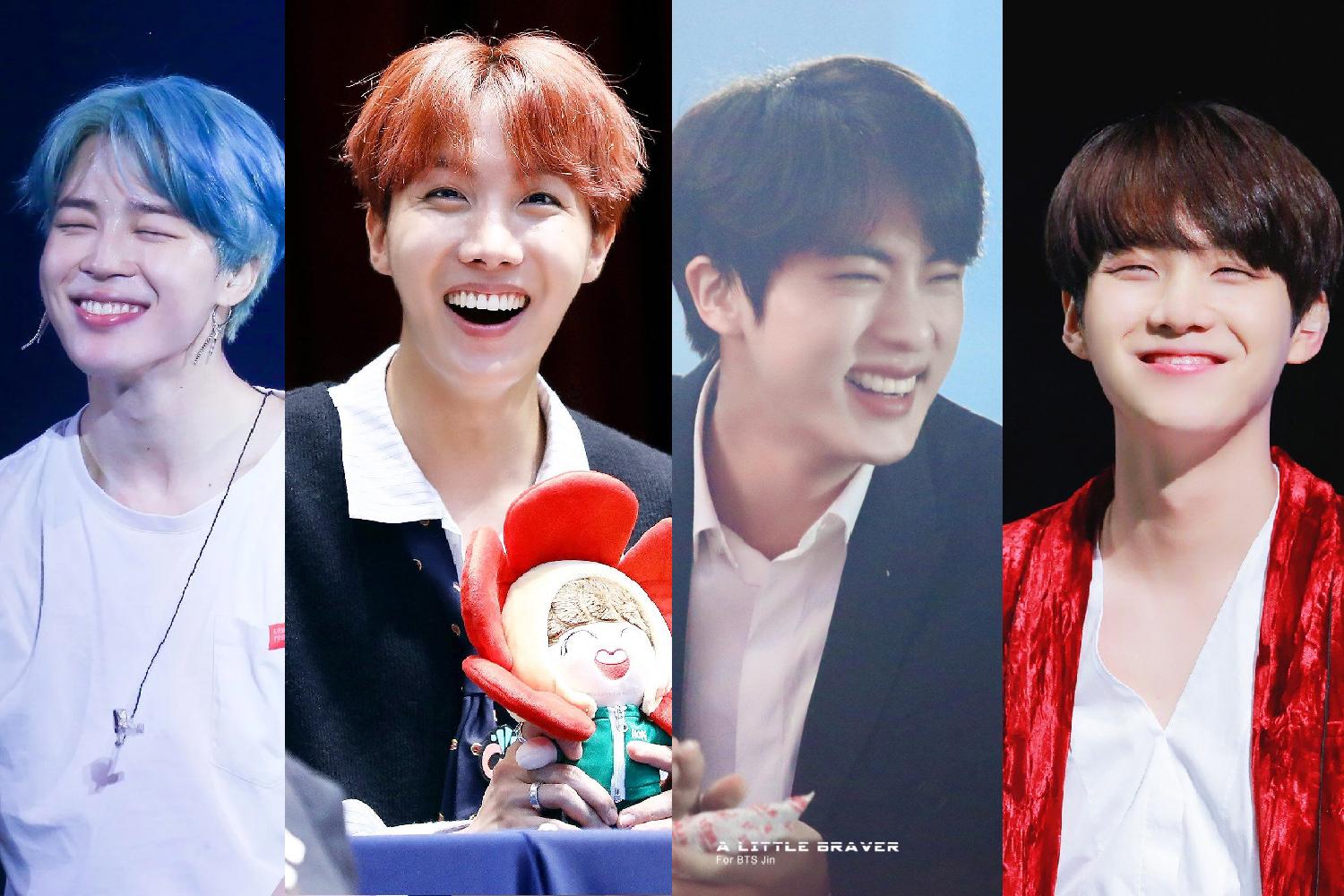 BTS's accommodation was so spacious that they didn't even know each other was in it!
_

COSMIC GIRLS
우주소녀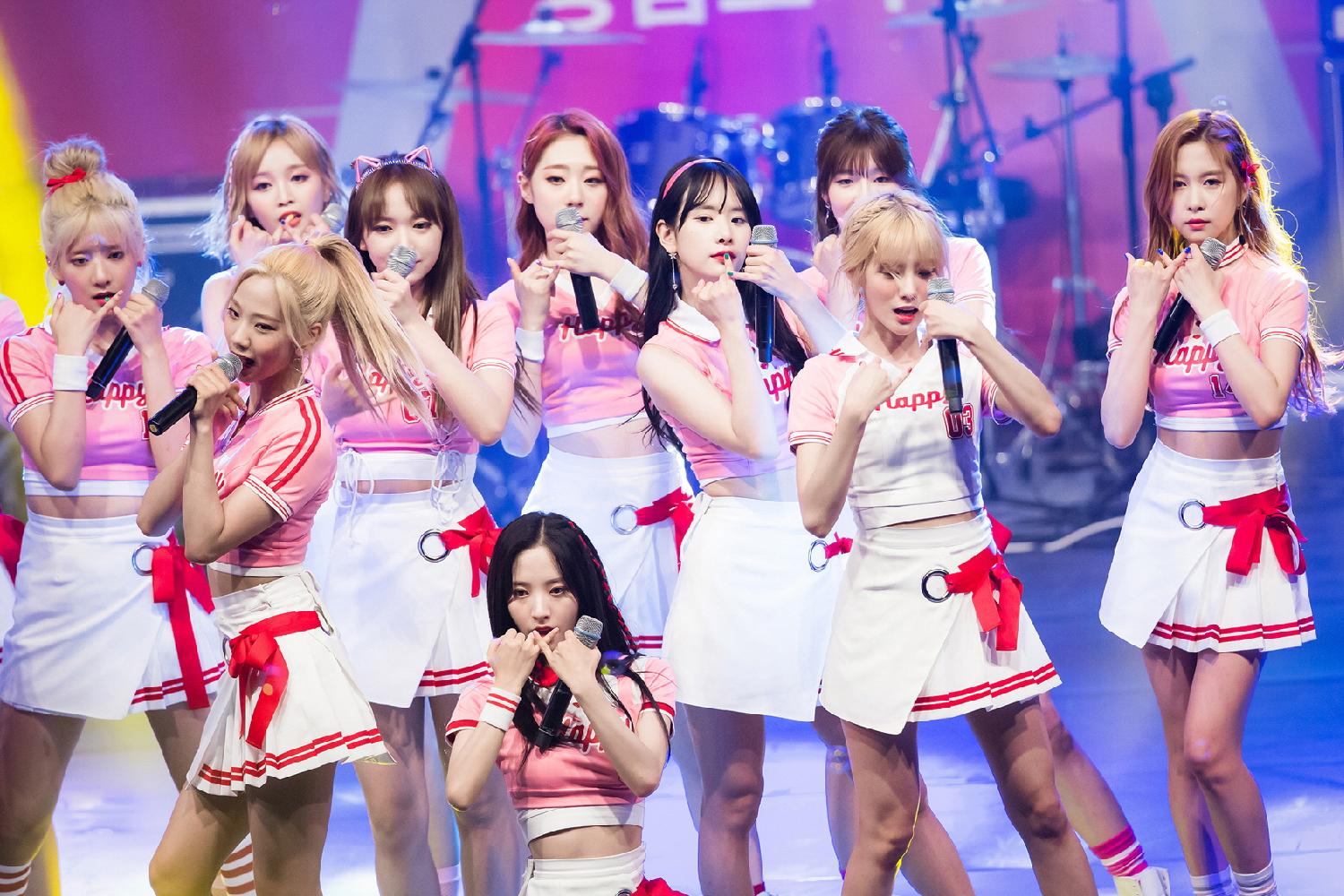 Dayoung, the youngest member of girl group, told us that she almost got mad at all the other members when they started living together.
She bought expensive cream and opened the lid one day to try it for the first time.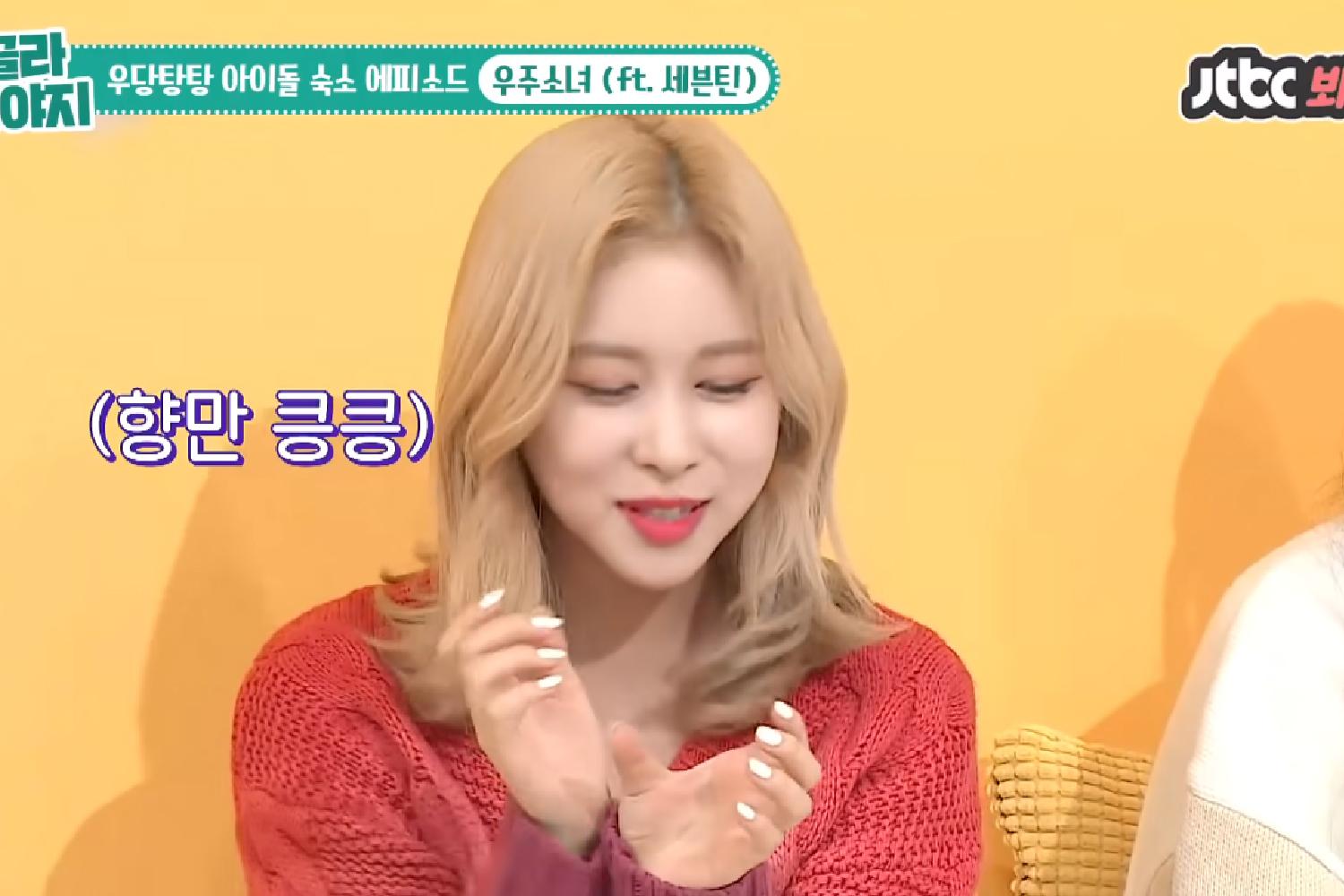 But there were a few finger marks in the cream that had supposedly never been used before!
Dayoung wrote in the group chat room, "Really? I was really disappointed." But the other members said it was not clear who did it there were more than 10 members.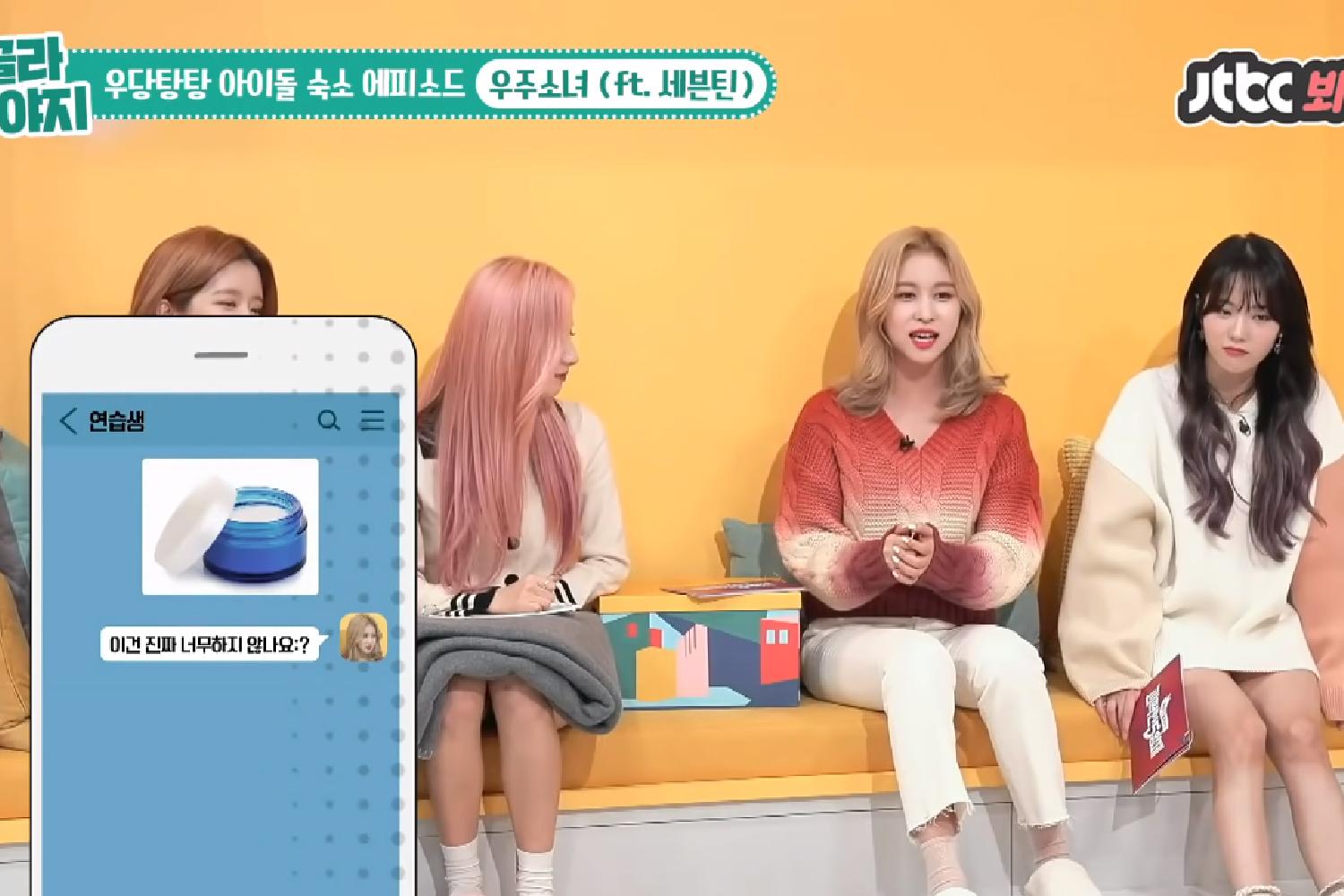 Da-young said the person who used the cream seemed to hide because they were embarrassed about using it without thinking about it!
There's an advantage of being able to get close to the members while living in the dorms, but I think there are some disadvantages of having so many members.
---
Today, we learned the pros and cons of idol's dorm culture and life!
If you have any more questions, please leave a comment. Thank you!
---