How to eat sundae (Korean style sausage)
Different style of sundae sauce by district areas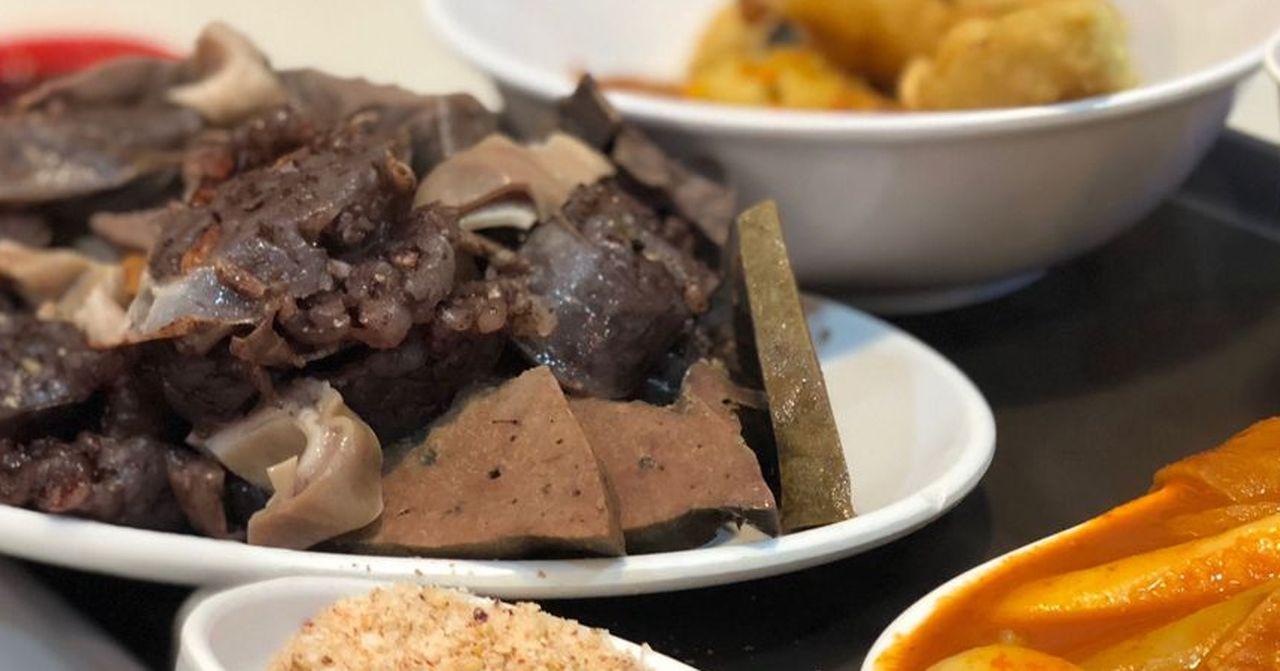 Hi everyone! We are your personal Korean guide, Creatrip.
Korean people argue a lot, when it comes to how to eat food. When eating Chinese food should we dip or pour the sauce? If you are trying to eat "sundae", Korean style sausage, how should we eat it, and which sauce should we eat it with? Each Korean area has different style when it comes to eating sundae. Let's find out each style and find out the best style for you!
---
How to enjoy Korean Sundae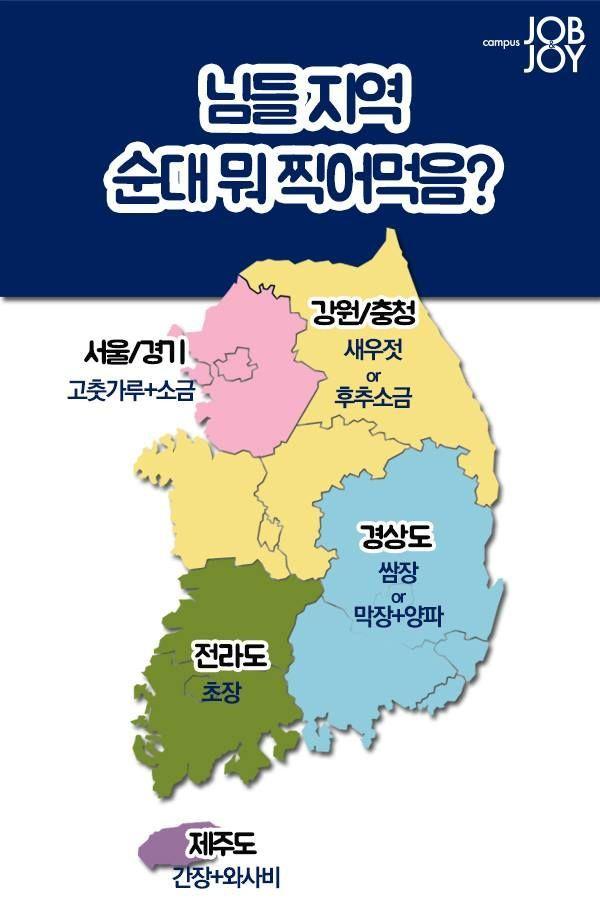 캠퍼스잡앤조이
You can see on the above map there are total 5 styles to it. Let me show you how to enjoy it!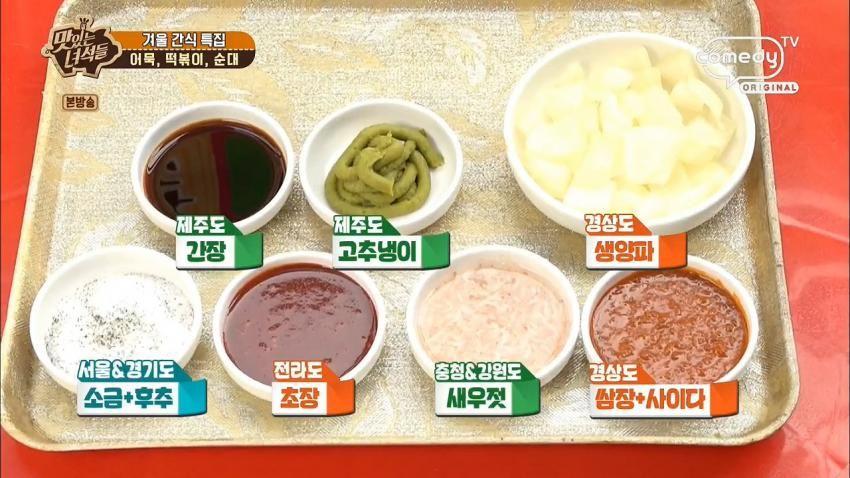 Each Korean district has different style of dipping sauce, and even Jejudo has special type of sauce. I heard from my local friend that they had their own style in home town, and he was shocked when he found that other areas didn't eat like he did.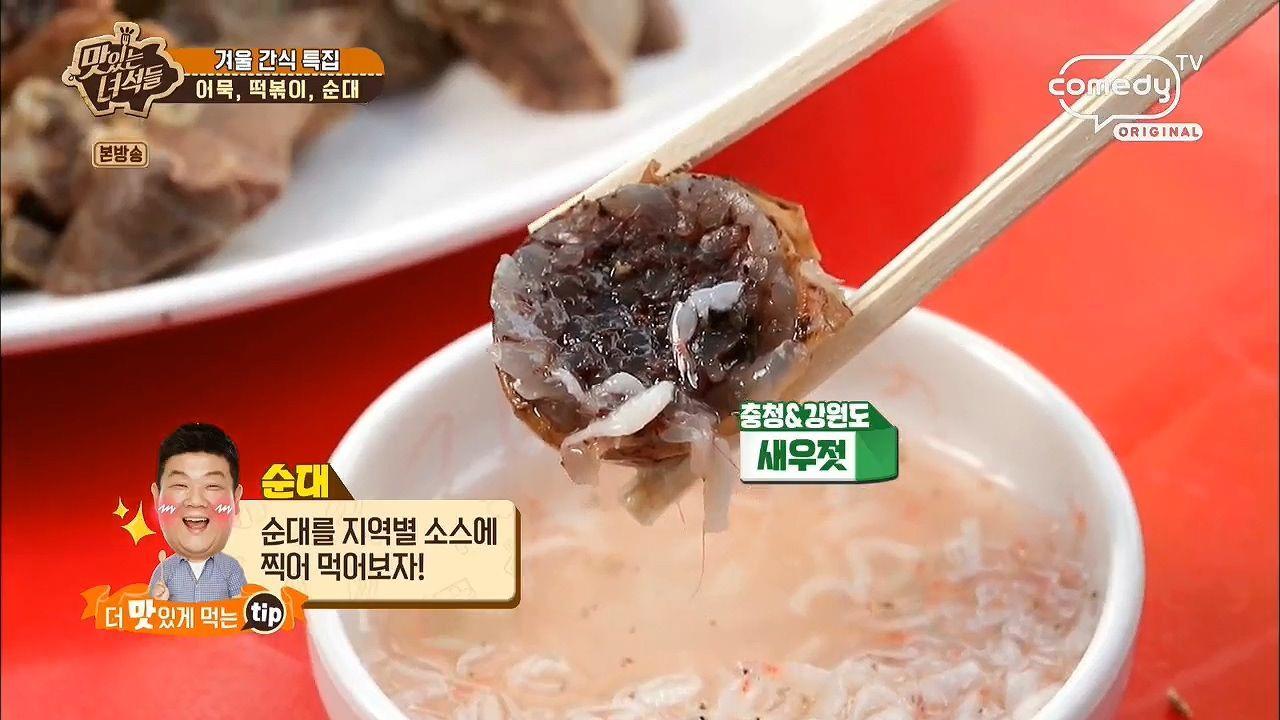 Gangwon-do and Chucheong-do locals usually eat sundae with salted shrimp. Salted shrimp's taste takes away the sundae's smell. It's much different from the Jeju style of soy sauce and mustard, isn't it?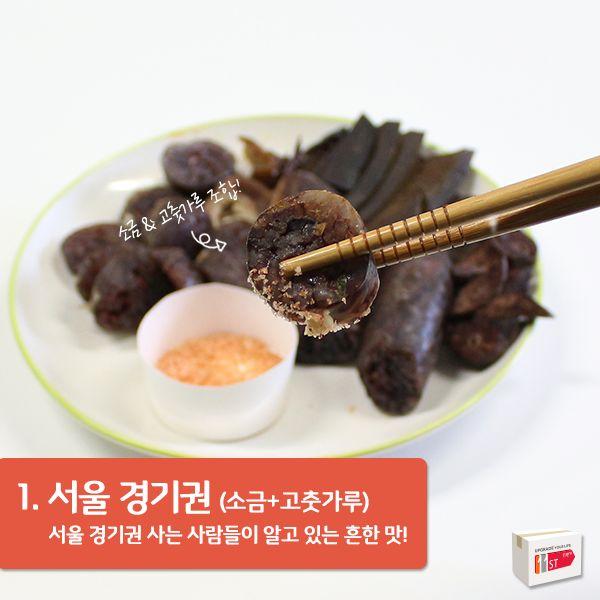 11번가(Seoul, Gyeonggi-do)
Locals of Seoul and Gyeonggi-do likes to eat sundae with salt and pepper. For foreigners this style might be too much, since it doesn't hide the original taste of sundae. I recommend that you try it if you are familiar with Korean style and sundae.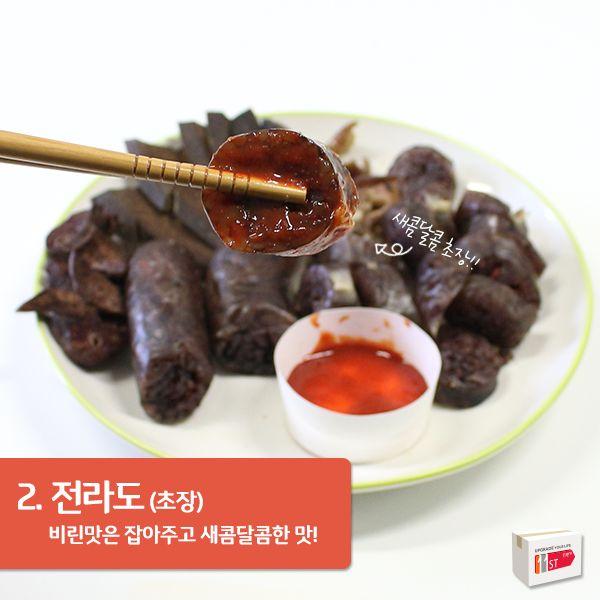 11번가 (Jeolla-do)
Jeolla-do (Jeonju, Gwangju)likes to eat it with pepper paste with vinegar. Its sour and spicy taste is good for hiding fishy smell of fish or meat. It also goes very well with sundae sauce.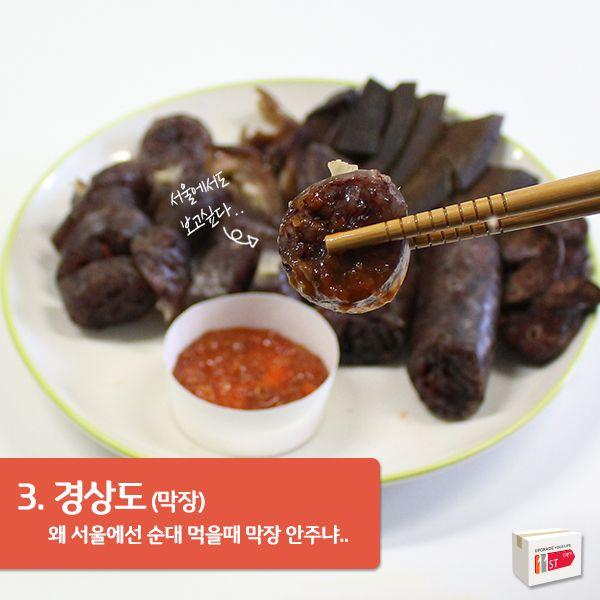 11번가(Gyeongsang-do)
Above picture shows you the Gyeongsang-do style sundae sauce. It's called makjang and it has pepper, garlic, sugar and other spices by your preference. I tried it and makjang's sweet taste makes the sundae's smell much better to taste.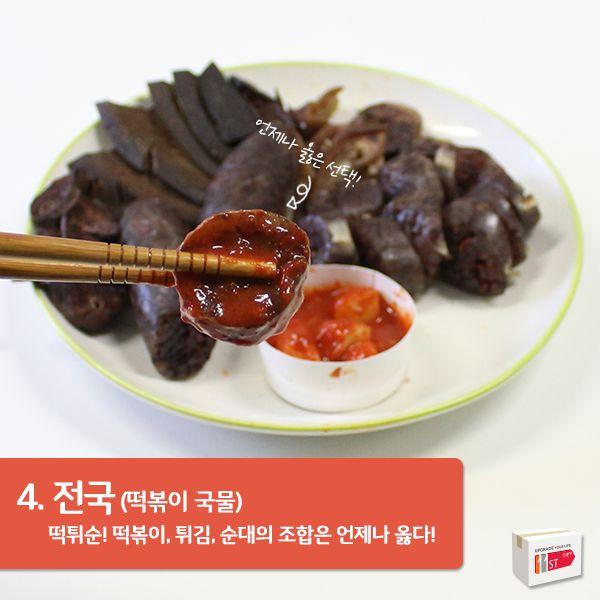 11번가(All Korea)
Universal way of eating sundae in Korea is to have sundae with tteokbokki. Tteokbokki sauce goes perfect with sundae and every Korean's love this style of sundae.
If you have only stayed in Seoul, you must be familiar with salt and pepper for sundae, but there are so much other ways of eating sundae in other areas of Korea. You can choose the sauce according to your taste and preference.
---
This posting was about How to eat sundae (Korean style sausage). If you have any questions please leave a comment or send us an e-mail. We'll get right back to you! Then, we'll see you next time!

---