Seoul Libraries | List Of Libraries In Seoul Seen In K-Dramas
Starfield Library isn't the only library in Seoul! An overview of Seoul libraries, featured in K-Dramas!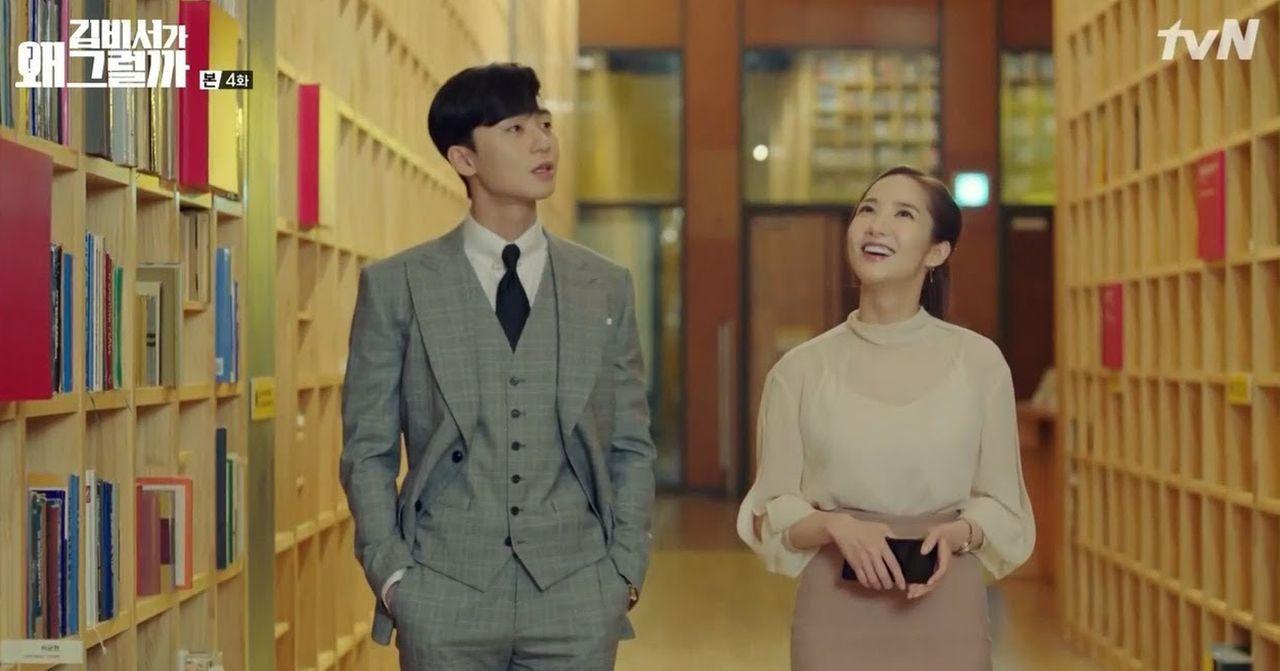 There are all sorts of cool spots in and around Seoul. Today, we're going to be talking about libraries.
When you think grand libraries, maybe you'll have the COEX Starfield Library in mind. But there are so many more awesome libraries to be found in Seoul, including those that are social media worthy or were featured in K-dramas.
---
COEX Starfield Library
Address: B1, 513 Yeongdong-daero, Gangnam-gu, Seoul
Hours: 10:30-21:00
Directions: Samsung Station exit 5/exit 6, inside COEX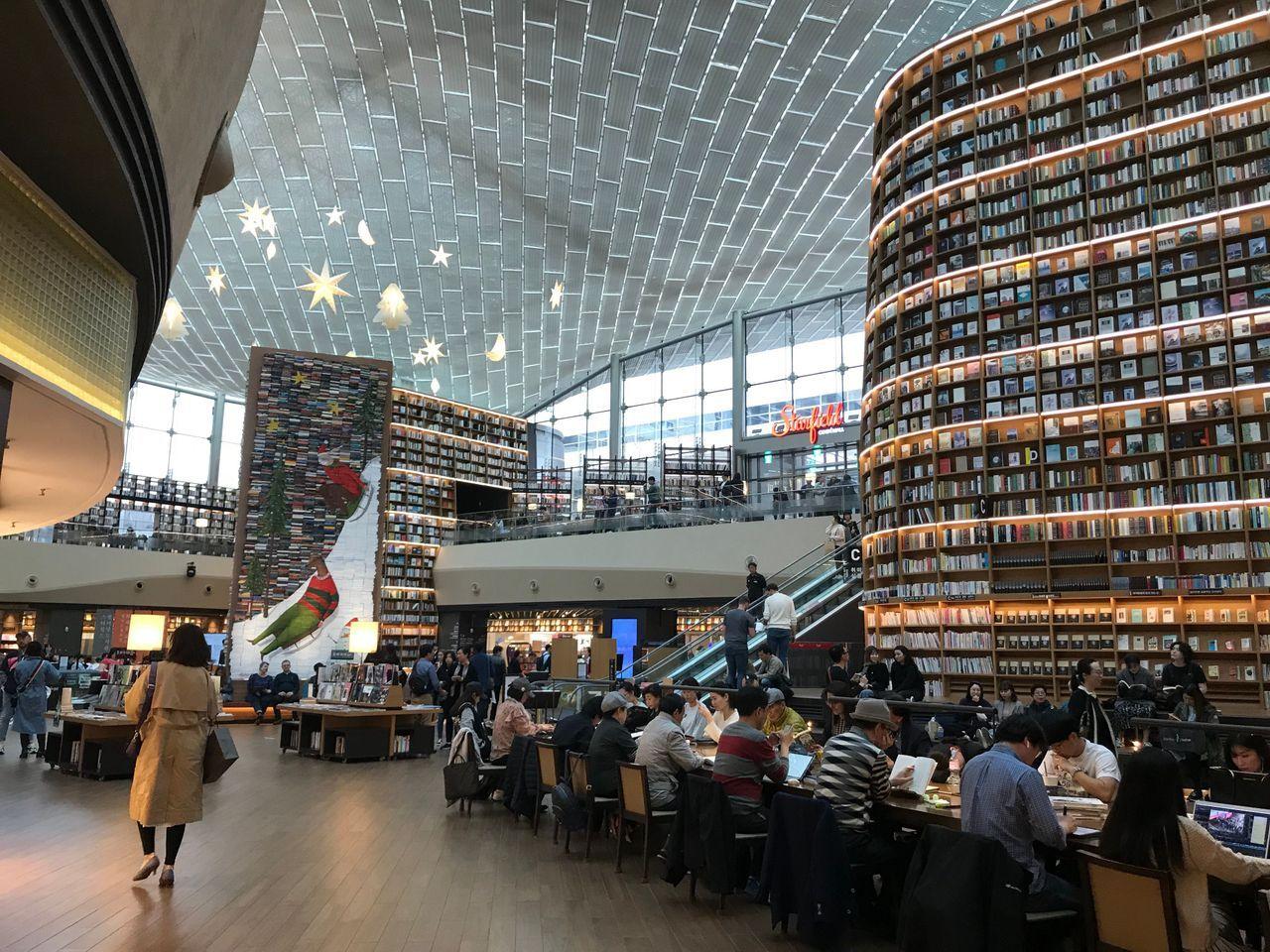 If you head over to B1 COEX from Samsung Station, you'll arrive at the first Seoul library, Starfield Library. There are over 10,000 books available for anybody to read.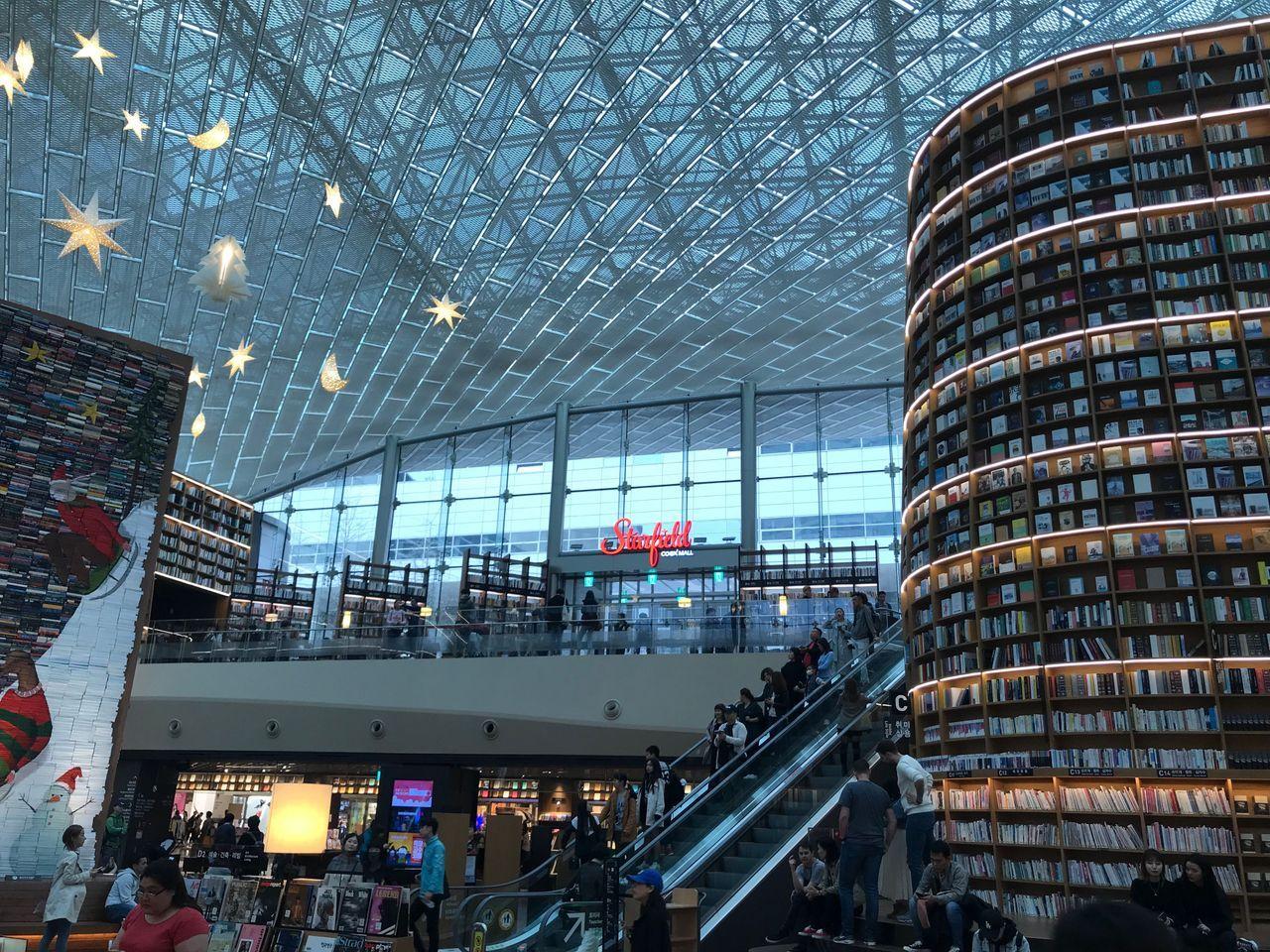 The Starfield Library is always packed, so I recommend arriving sometime around the opening time (10:30) on weekdays.
There's an escalator next to the library, from which you can take pictures of the library from multiple angles. Perfect social media post right there.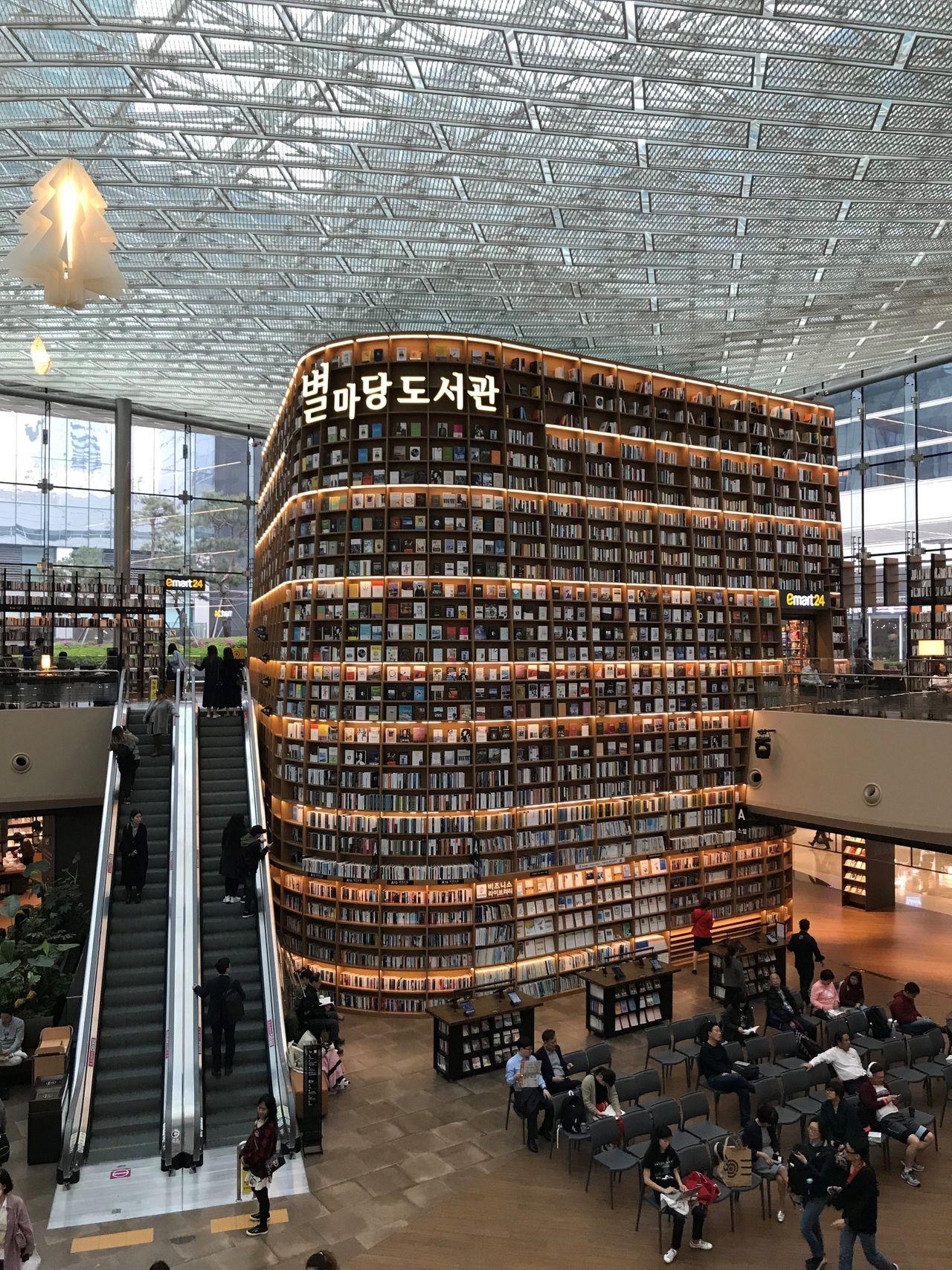 Check out COEX's SMTOWN after you're done with the library. It's a must for K-POP fans.
---
Book Park Blue Square
Address: 294 Itaewon-ro, Yongsan-gu, Seoul
Hours: Tue-Sun 11:00-22:00
Directions: Hangangjin Station (line 6) exit 2
Book Park, made famous by the K-drama Chicago Typewriter, has shelves upon shelves of books and a three-story high ceiling.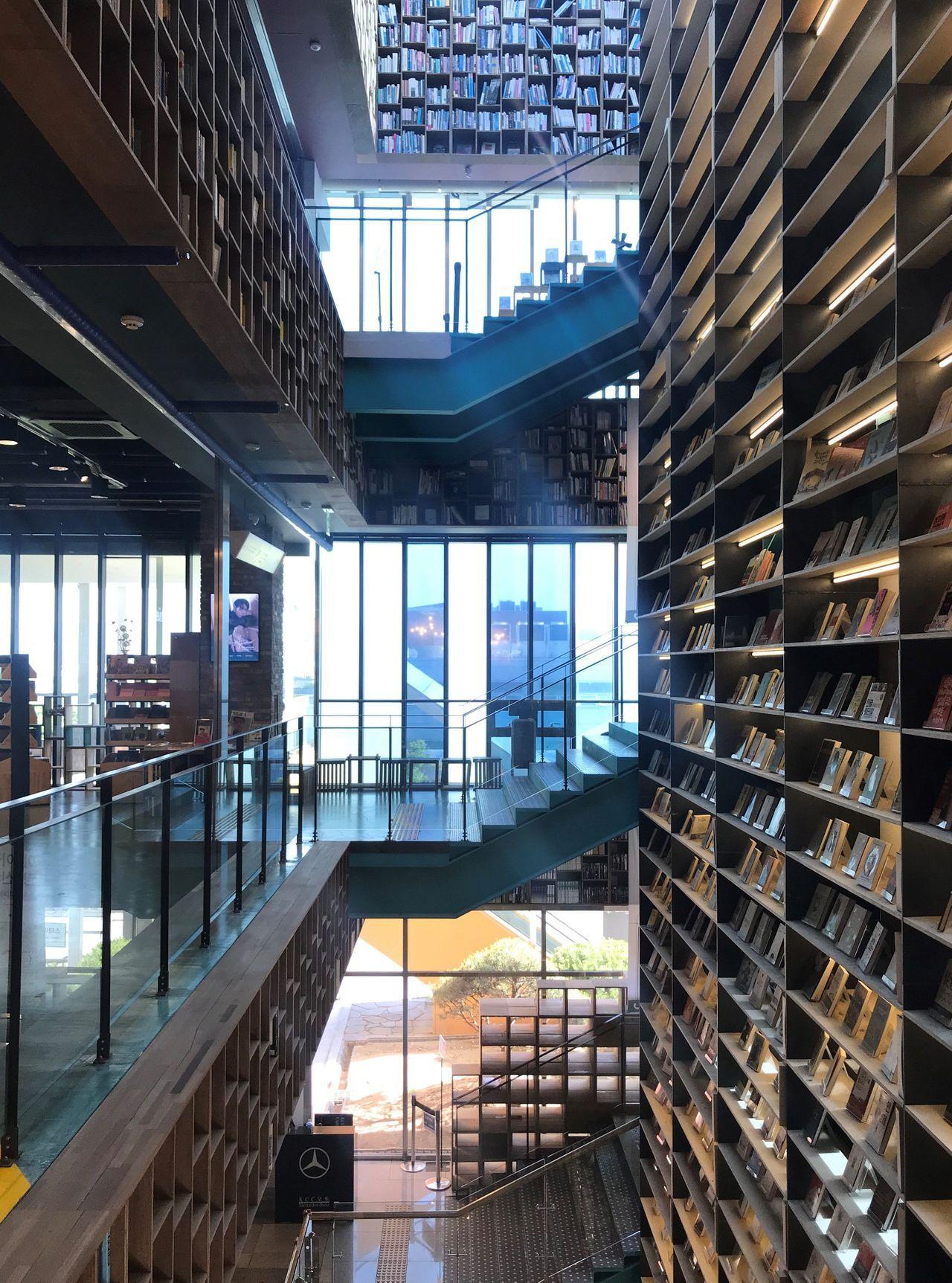 I recommend visiting Book Park during the day. Leaf through books with the sunlight pouring through the large windows and take pictures of the books on display.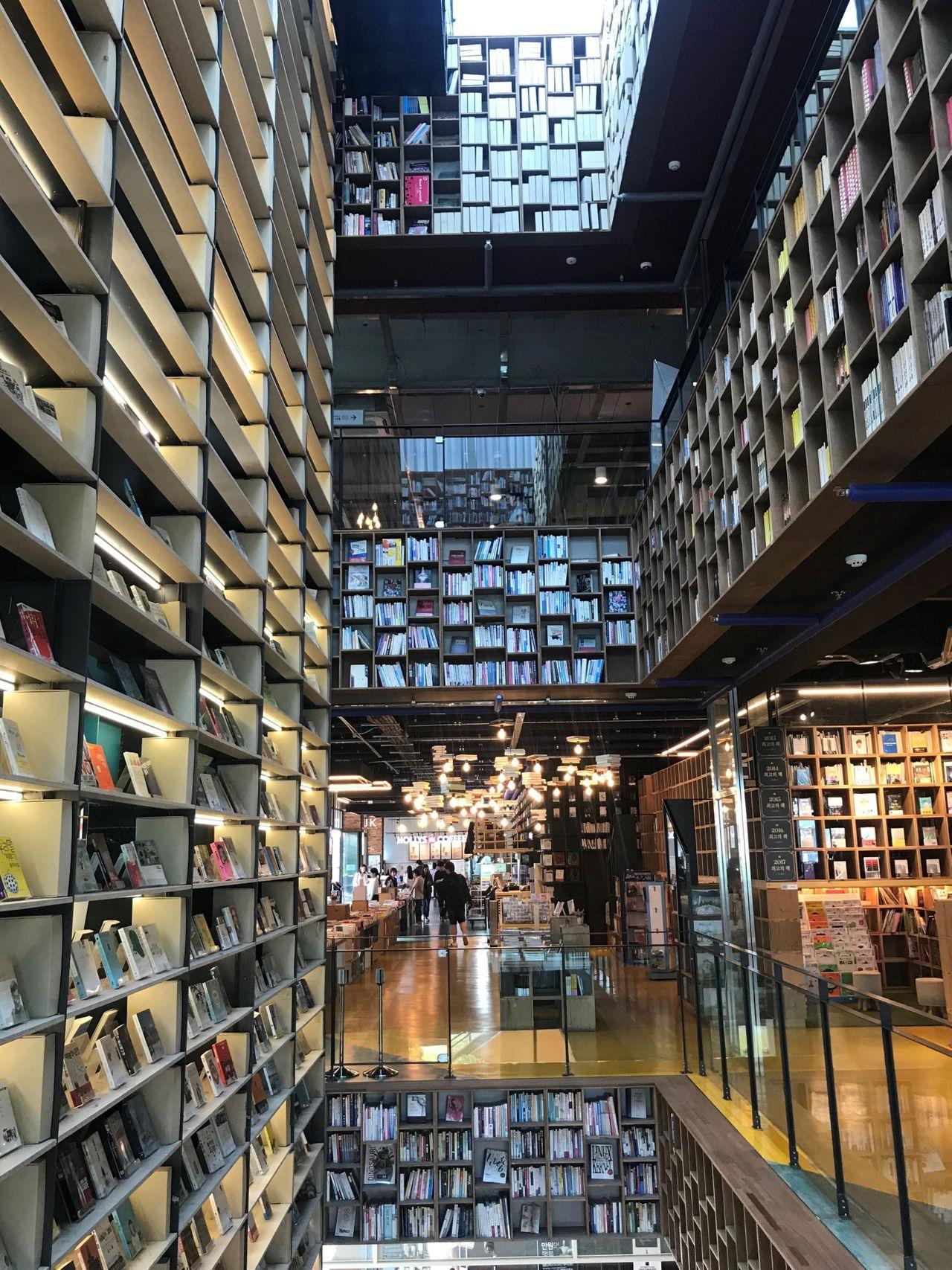 Compared to the loud and bustling Starfield Library or the super organized Arc.N.Book, Book Park is calmer and grander.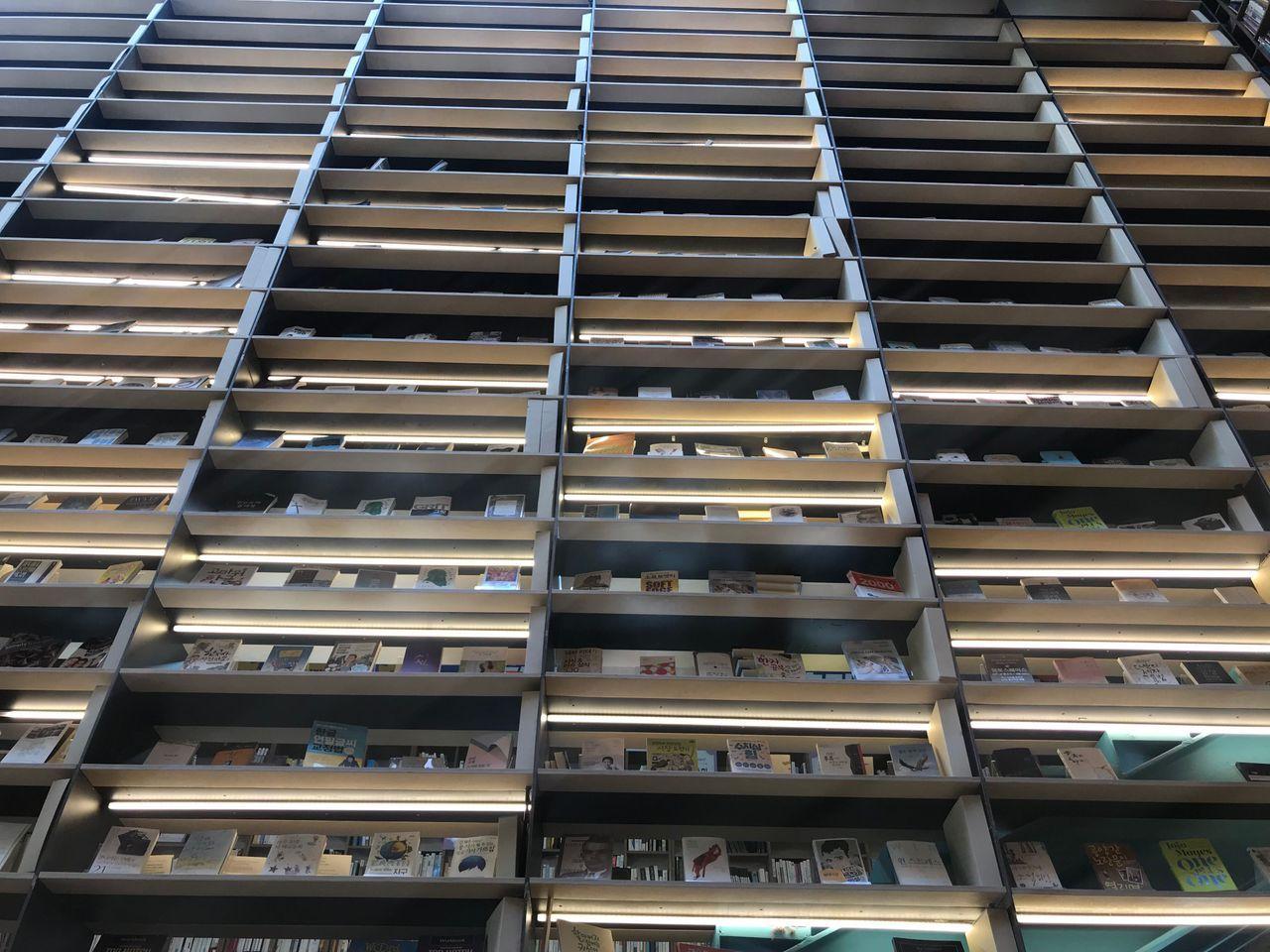 Overall, the irregular colors surrounding the shelves make for great Insta photos.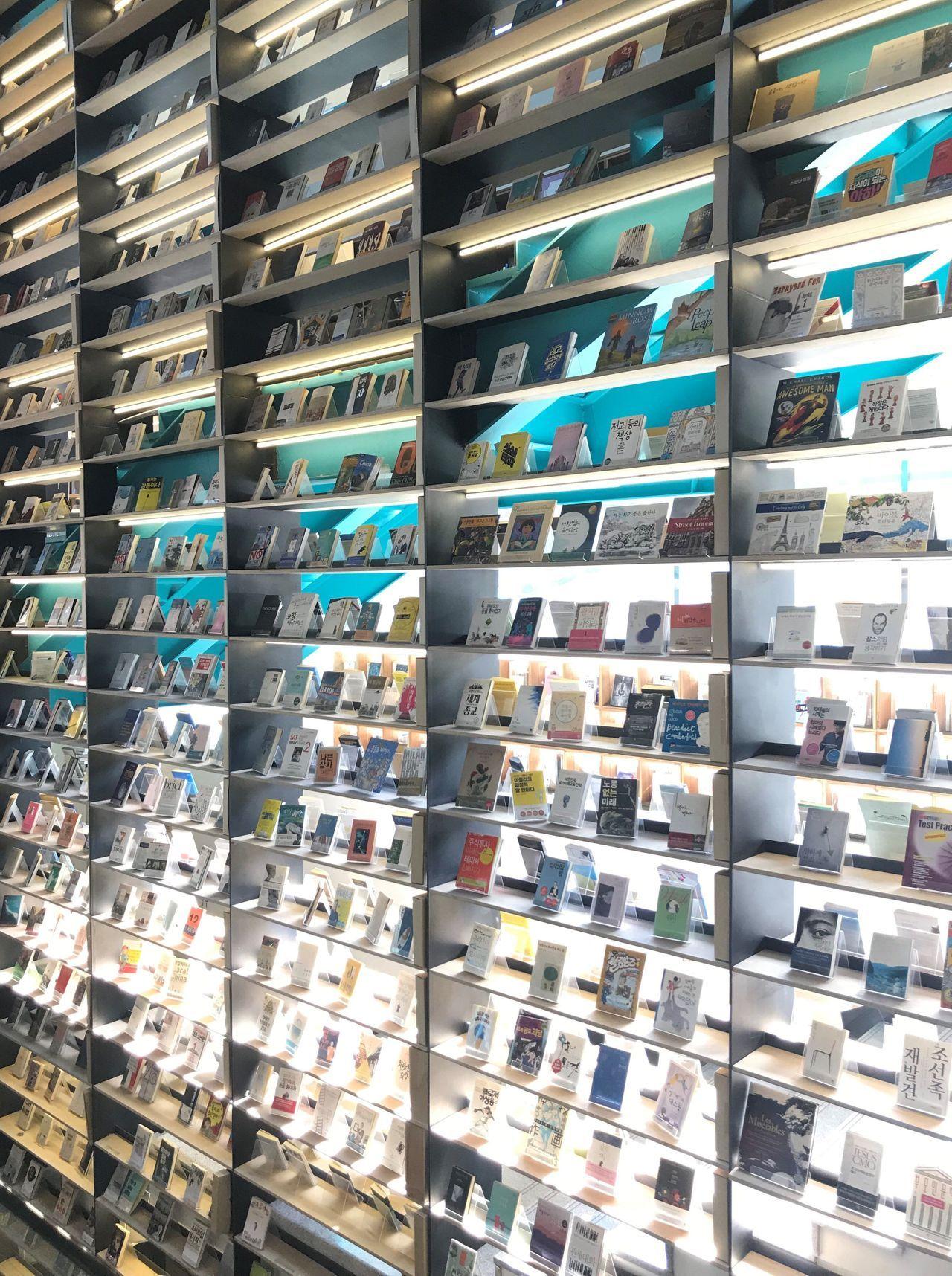 There are books galore on each floor, which almost make you feel like you're walking through time and space. Just like in Chicago Typewriter. You're going to want to stay here forever.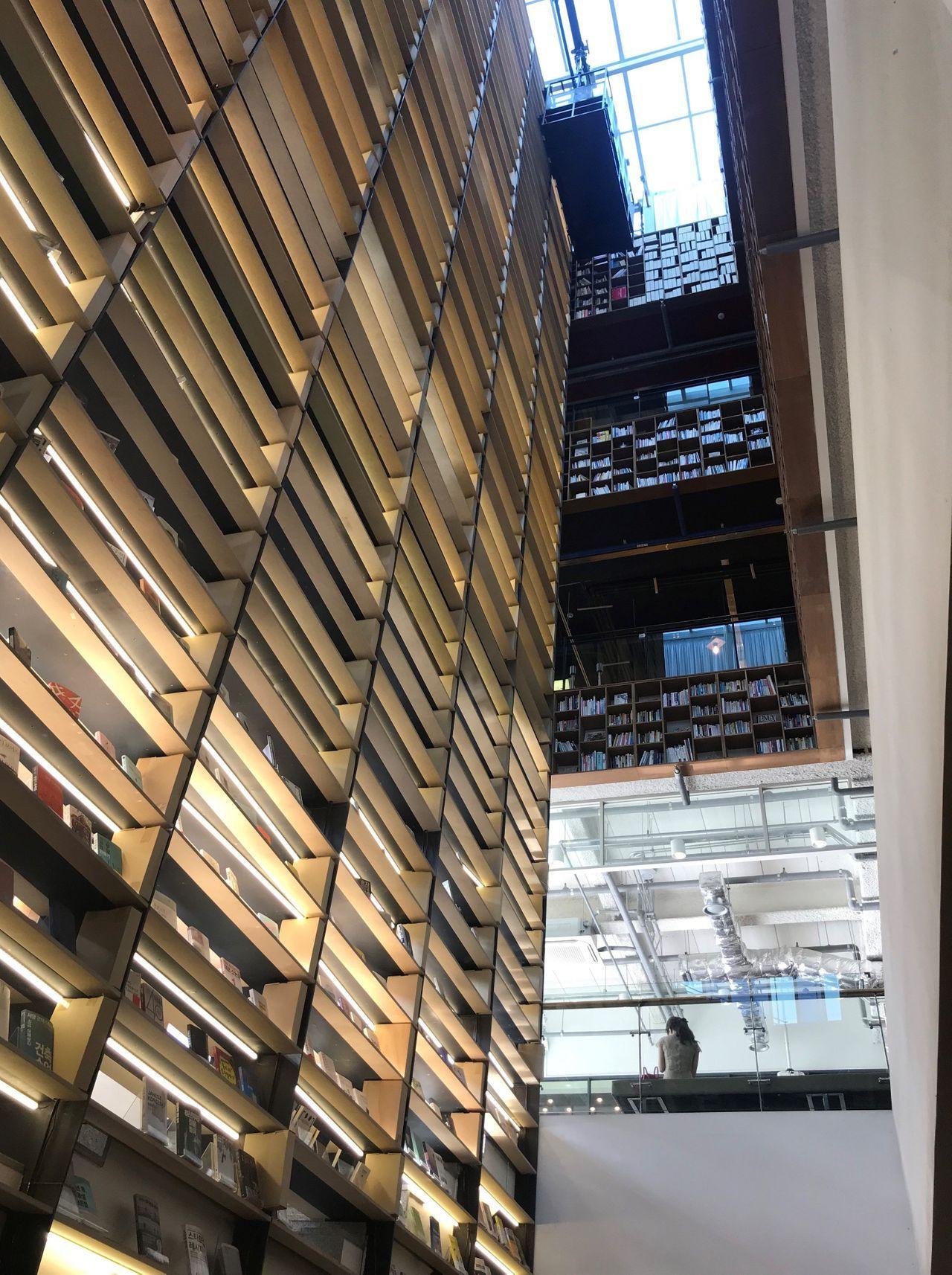 ---
Paju Forest of Wisdom
Address: 145 Hoedong-gil, Gyoha-dong, Paju-si, Gyeonggi-do
Hours:
Mon-Fri 10:00-18:00
Sat-Sun 10:00-20:00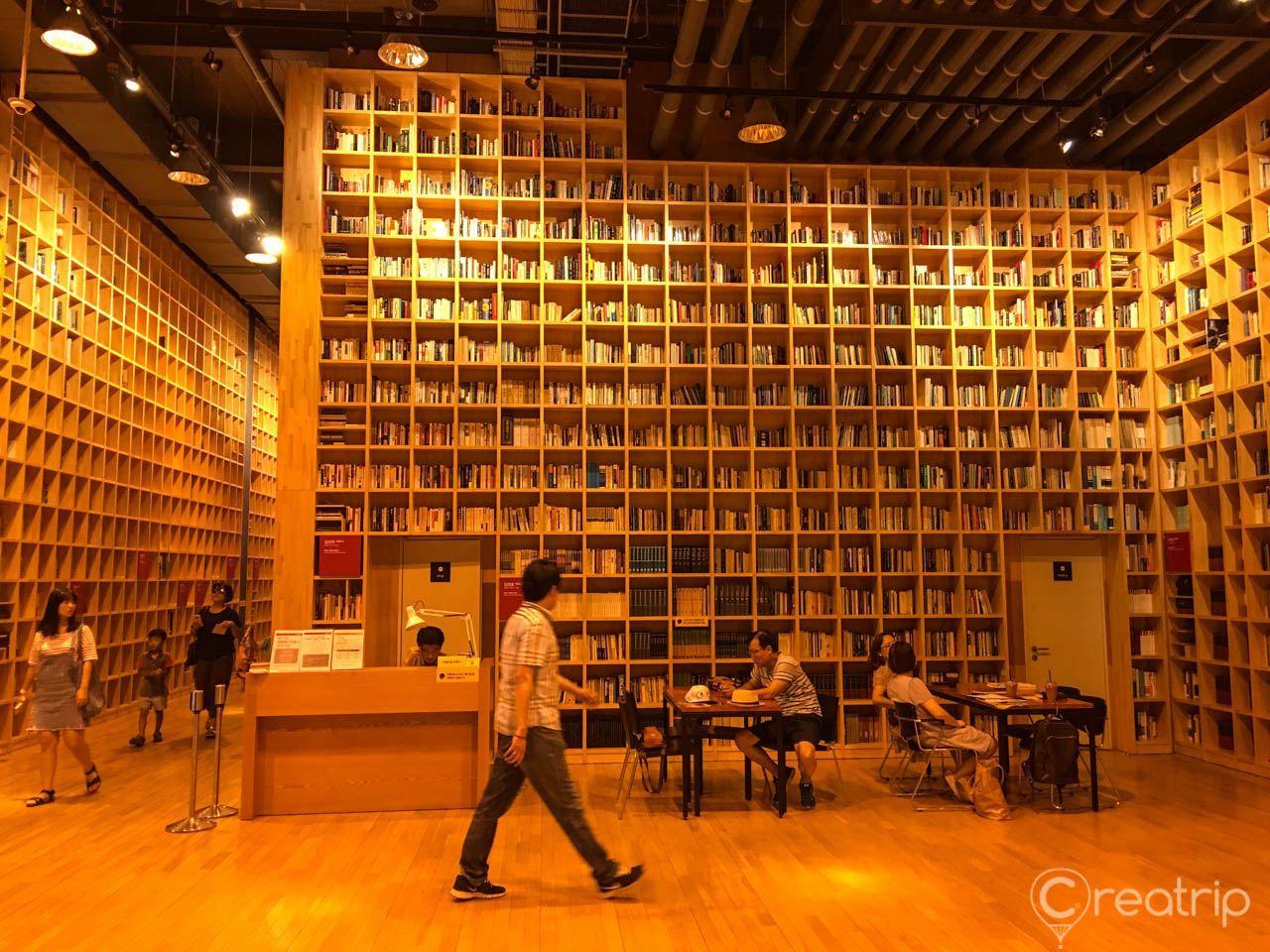 Perhaps not as famous as the libraries introduced above, the Forest of Wisdom is still sought out by locals for its warm, welcoming atmosphere and movie-like interior.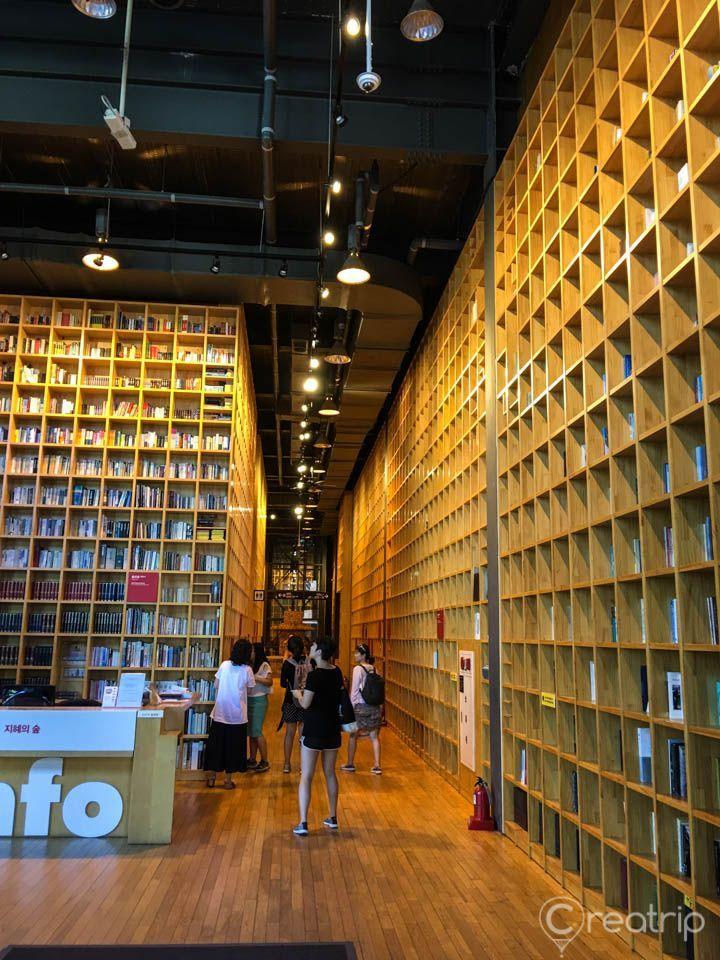 The Forest of Wisdom has tens of thousands of books donated by Korean publishers, and is also a coffee shop. Even if you're not an avid book reader, you're going to be inspired to pick up a book once you're here.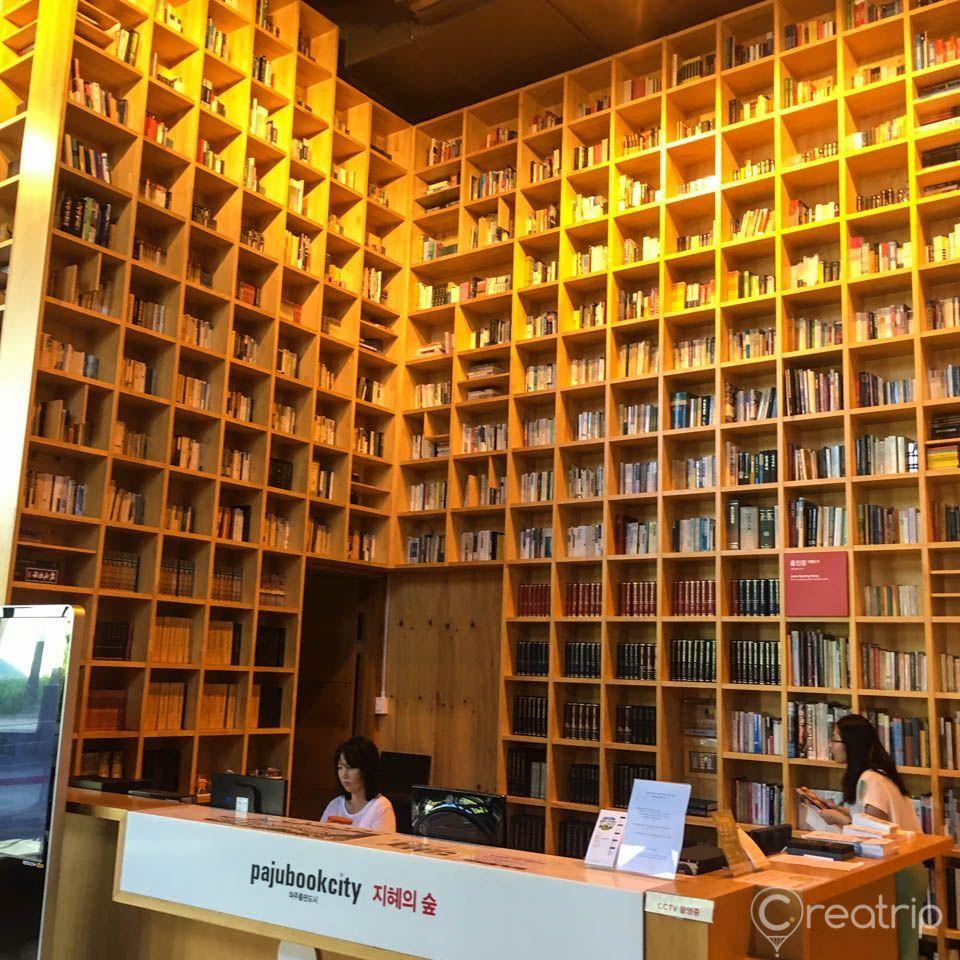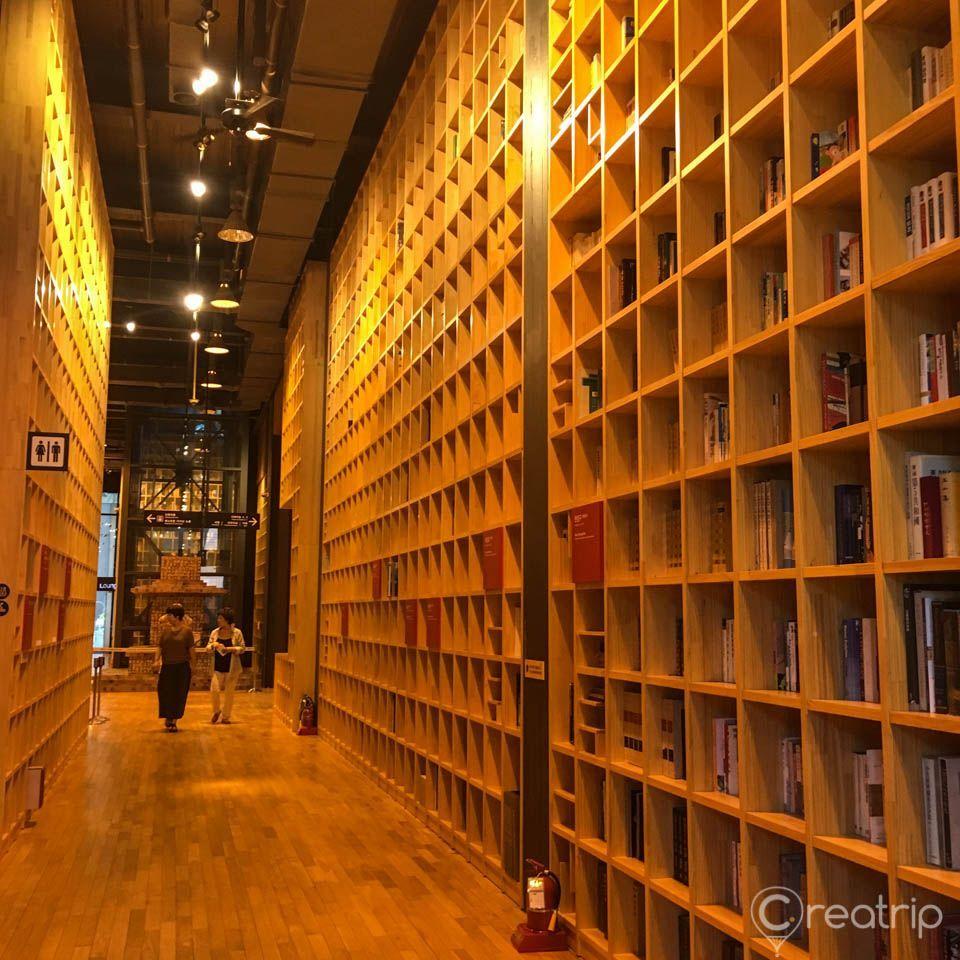 The floor-to-ceiling bookshelves are all filled with books, all grandly organized. You can read any of the books, but only while within the library.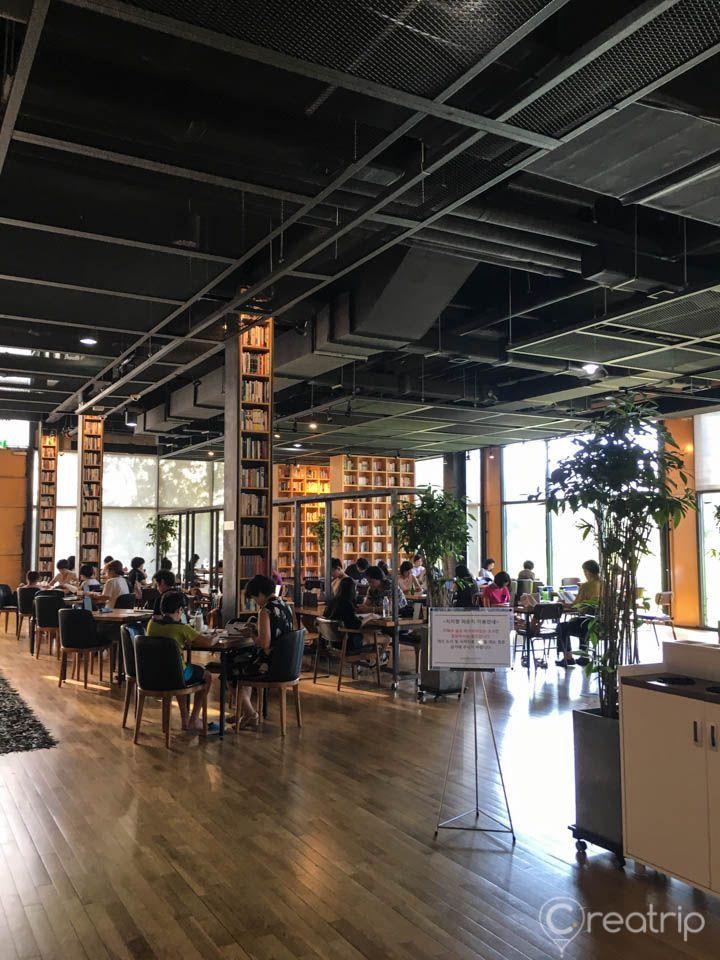 The K-Drama What's Wrong With Secretary Kim was shot at the Forest of Wisdom.
I recommend you finish your shopping spree at the Paju Outlet and come over to the Forest of Wisdom to take some amazing photos (and read a book).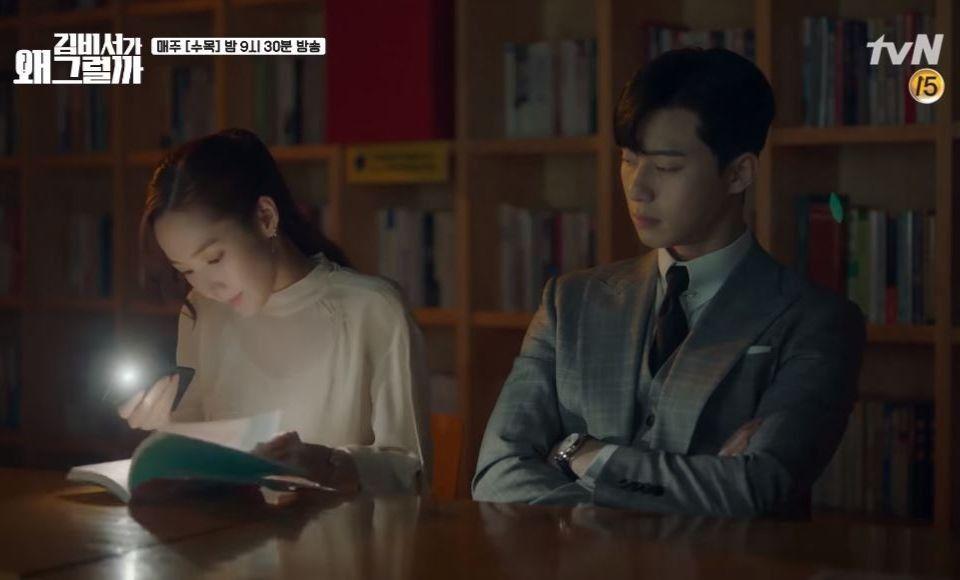 ---
Seoul Book Bogo
Address: 1 Ogeum-ro, Songpa-gu, Seoul
Hours:
Tue-Fri: 11:00-20:00
Sat-Sun: 10:00-20:00
Public Holiday: 10:00-20:00
Closed: January 1, Lunar New Year, Chuseok.
Directions: Jamsillaru Station Exit 1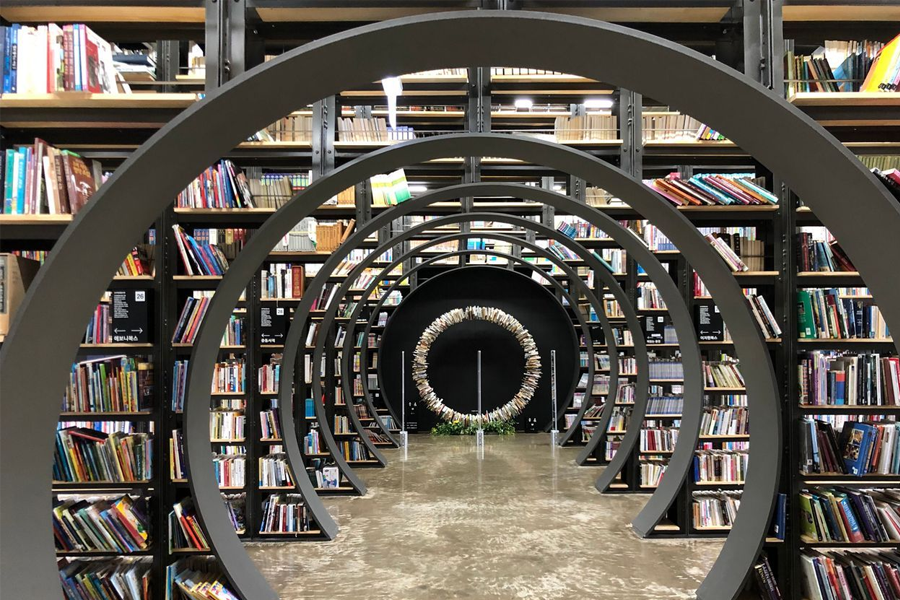 It became popular thanks to the Korean drama Hotel Del Luna. It has a very unique design that you'll probably find very impressive.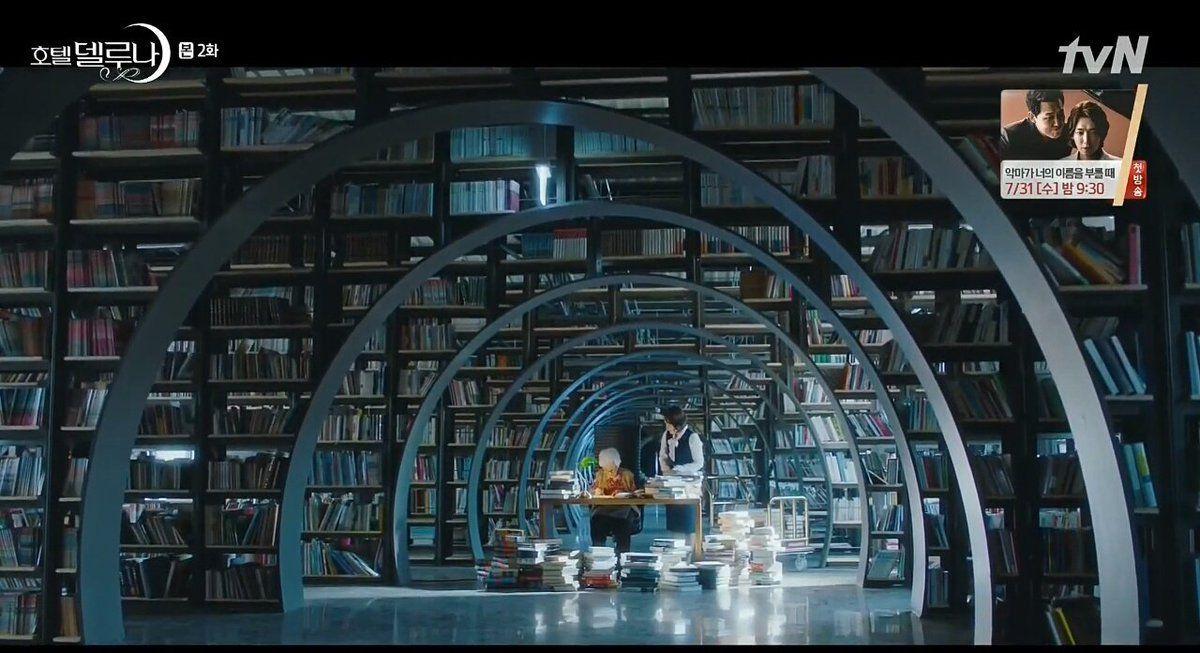 When you walk in, you will feel that it is really a library, and everyone inside is very serious about finding and reading books. If you're here to take pictures, be careful not to bother others.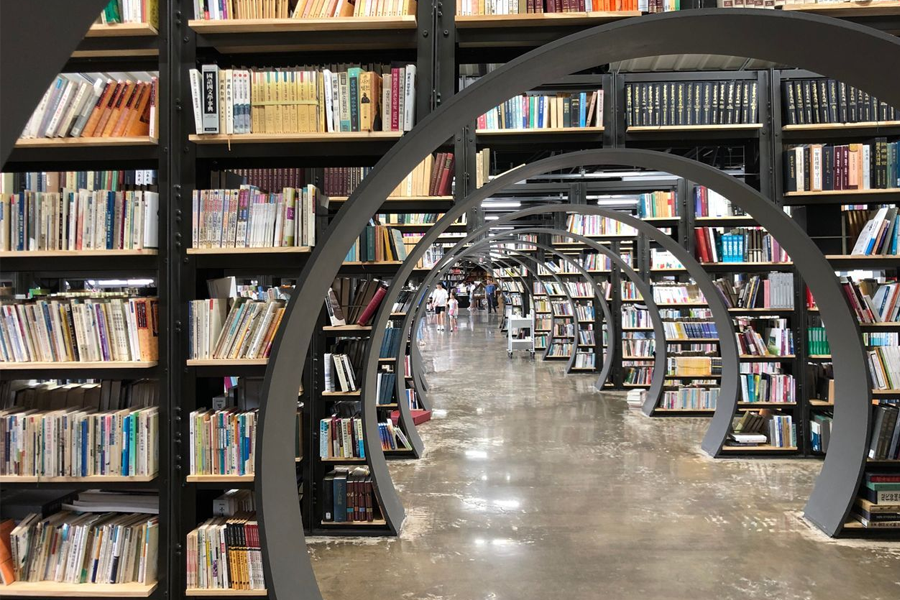 ---
Songpa Book Museum
Address: 서울 송파구 송파대로 37길 77
77 Songpa-daero 37-gil, Songpa-gu, Seoul
Entrance Fee: Free
Hours: 10:00-18:00
Closed: Mon, public holidays
Directions: Seokchon Station Exit 6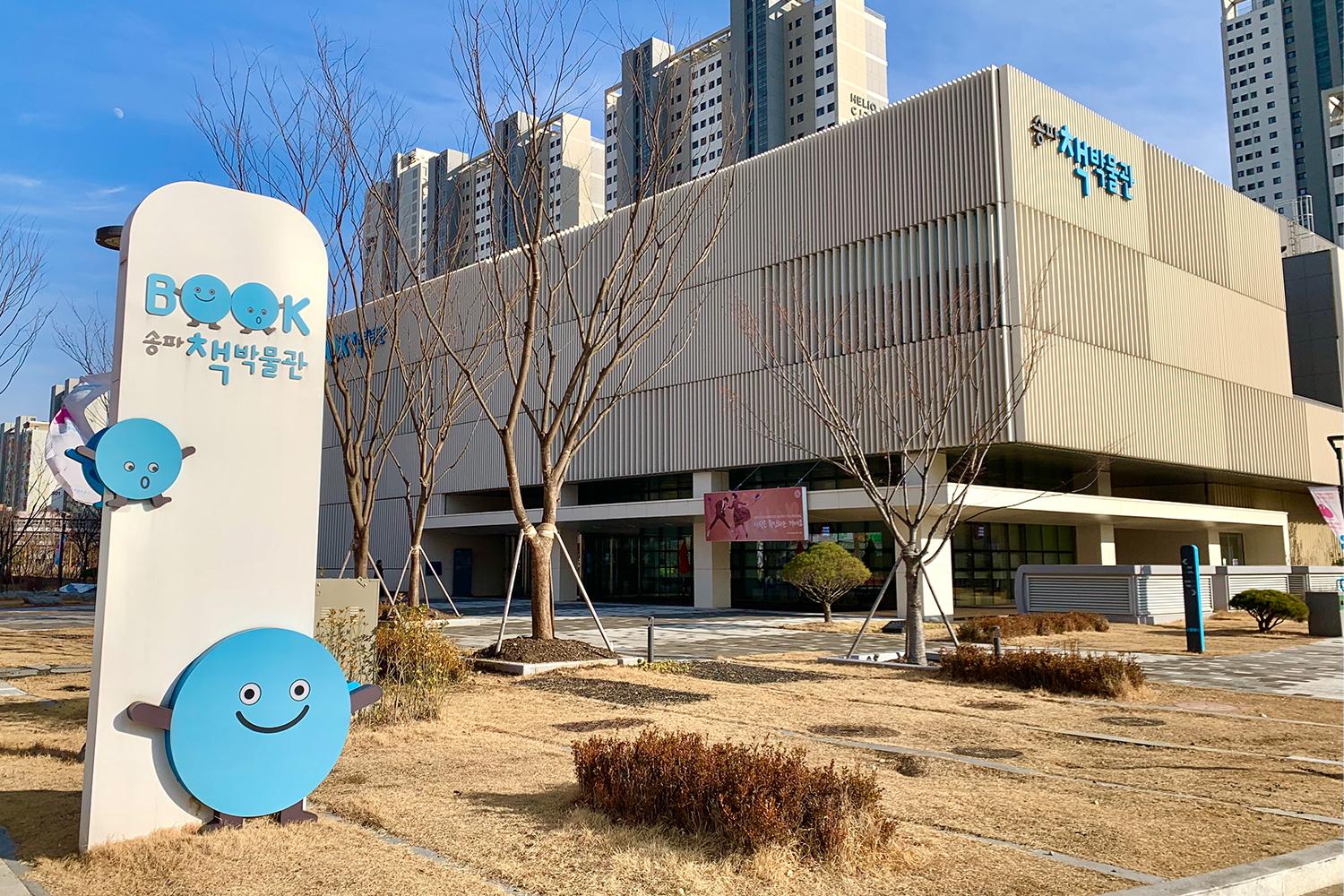 You'll find Songpa Book Museum beside a new apartment complex and minutes from Seokchon Market.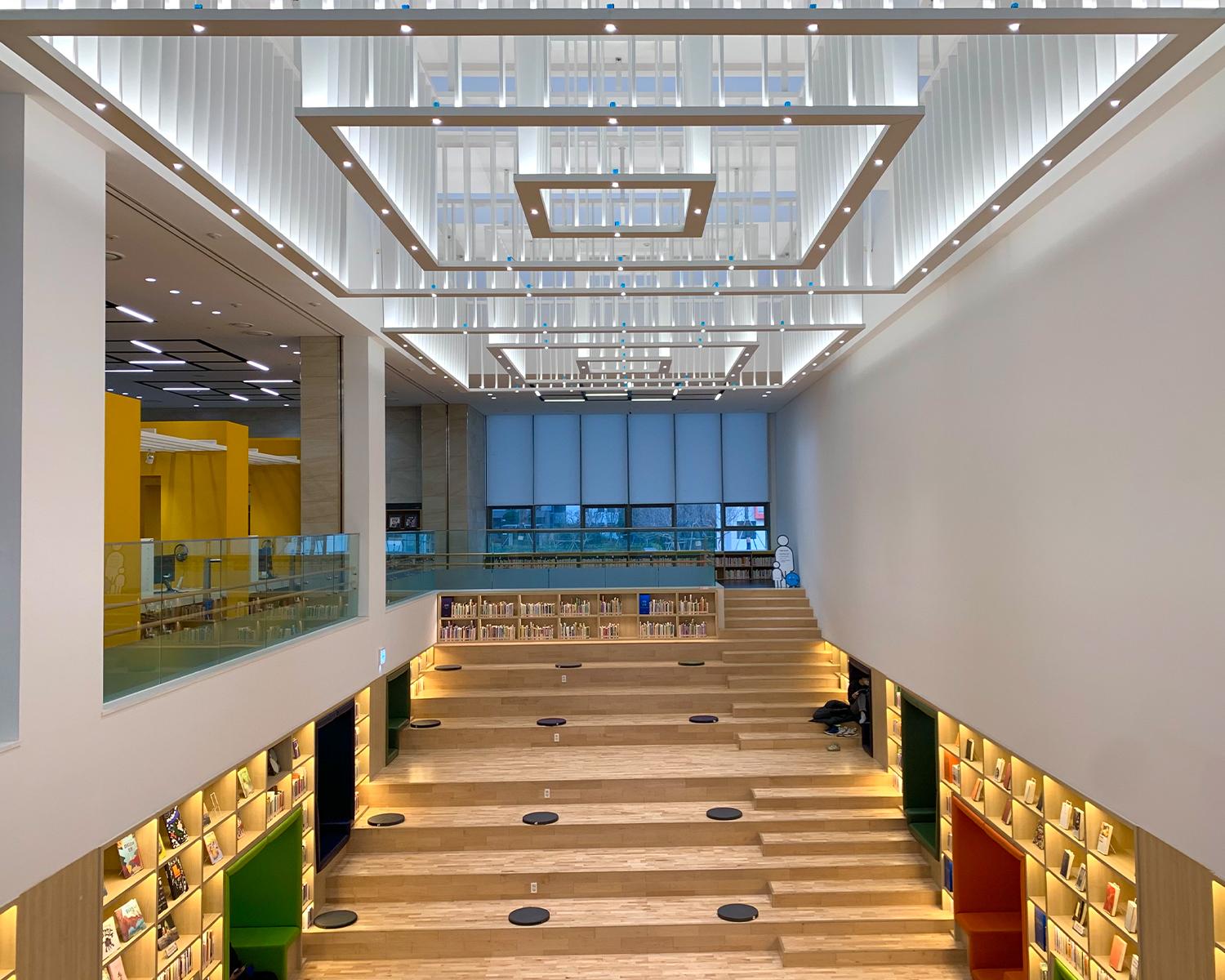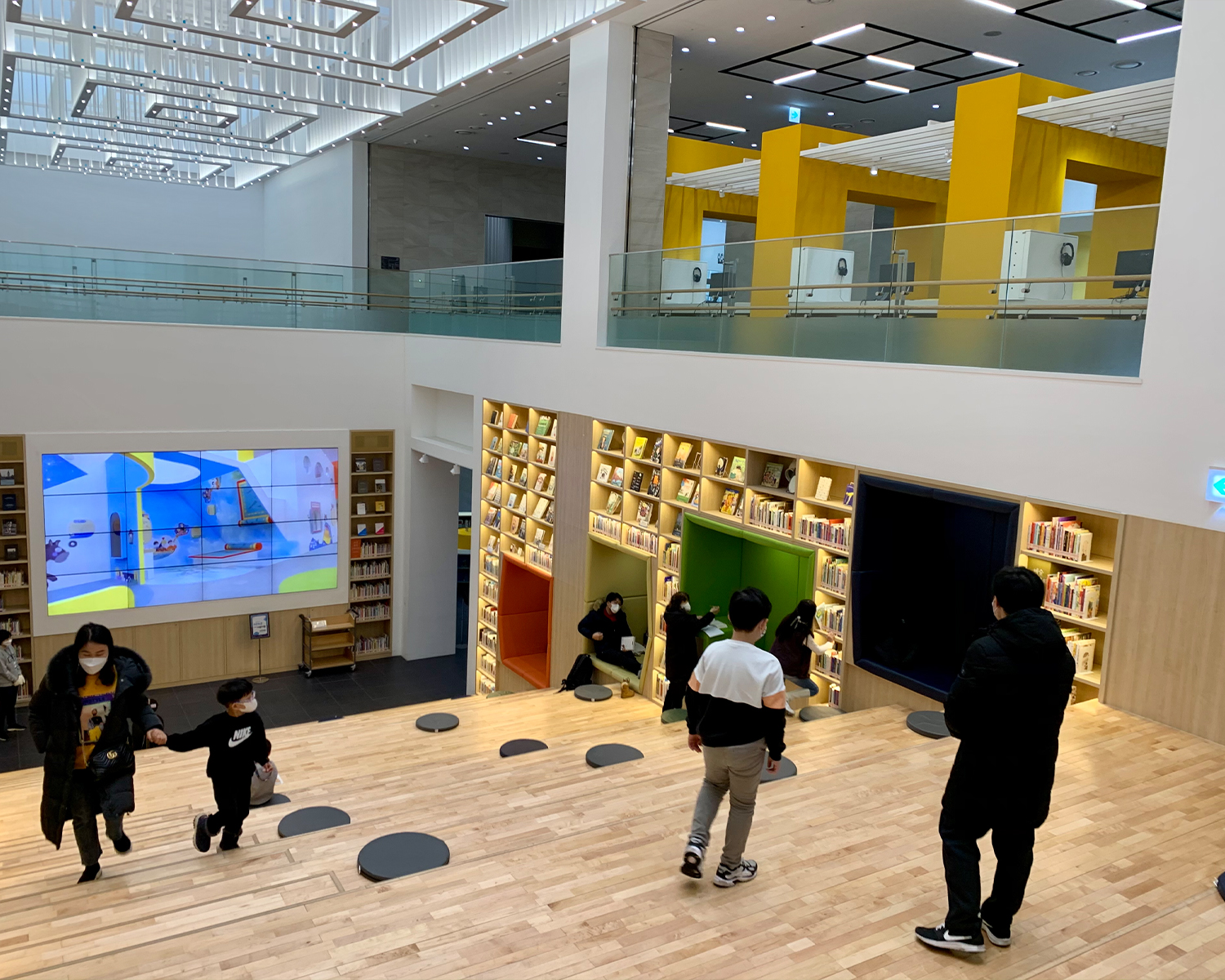 When you first step in, you'll walk into a large hall with a comfortable wooden design.
The stair-like seats are perfect for picking up a book and getting to it right away as well as for hosting book-related events.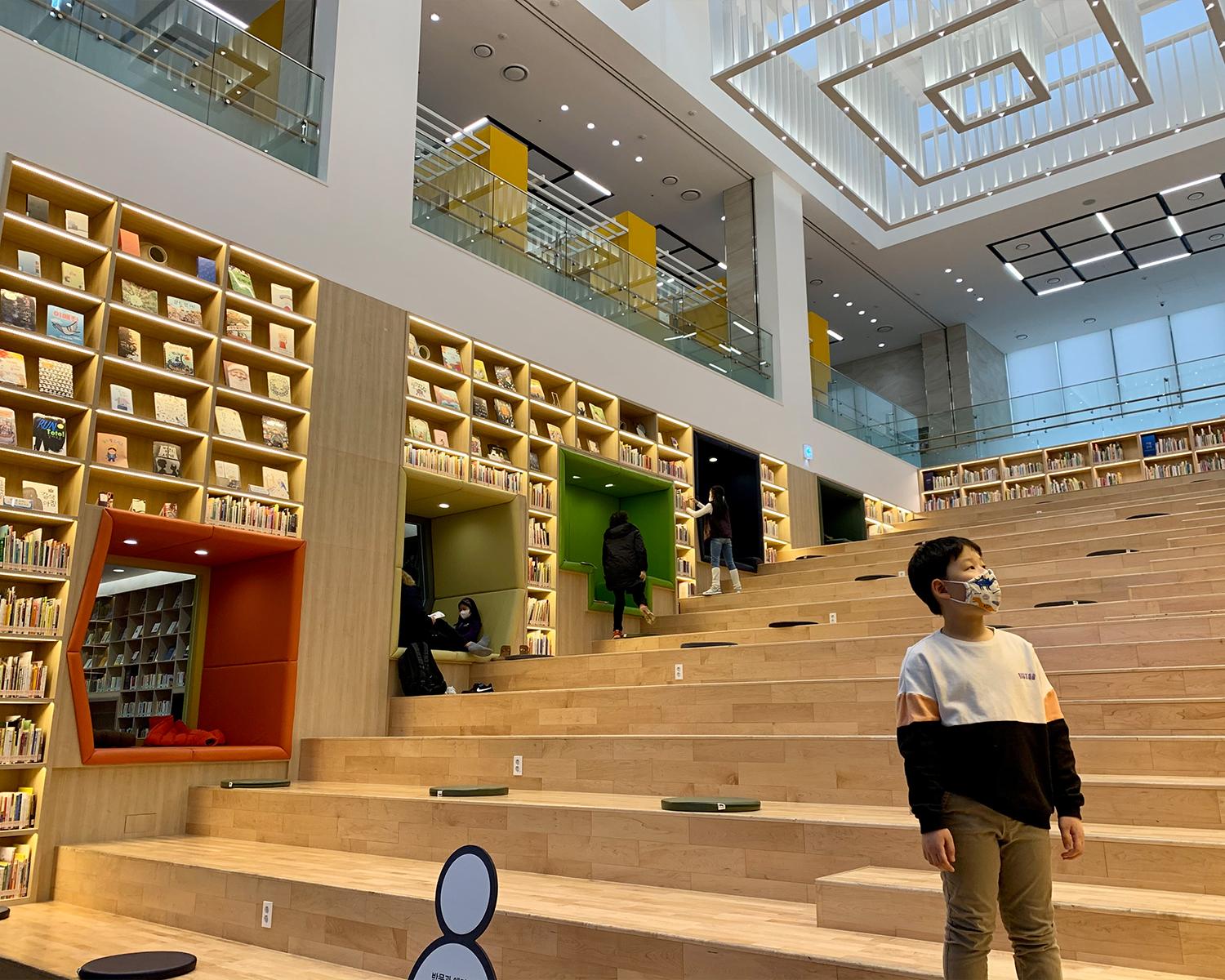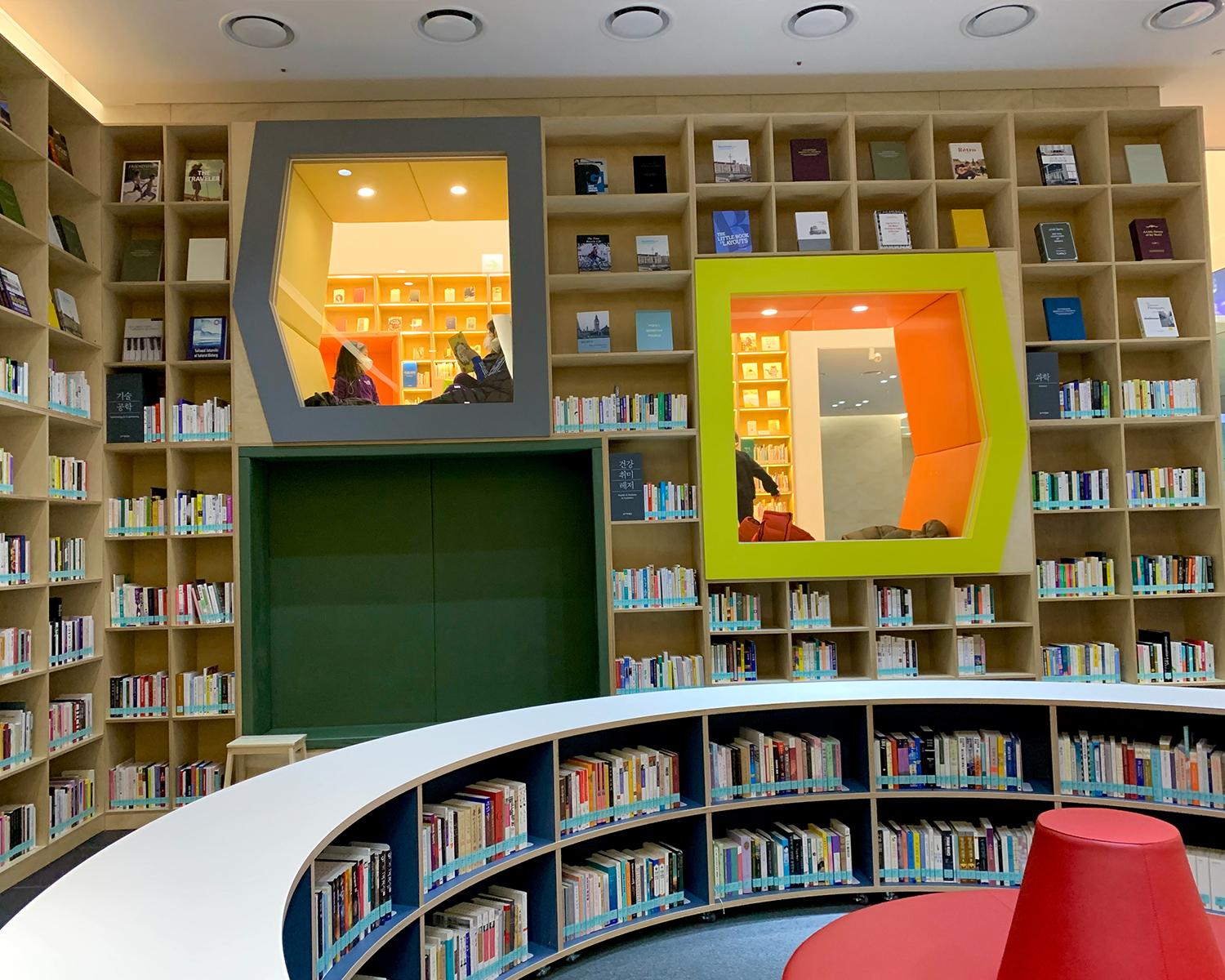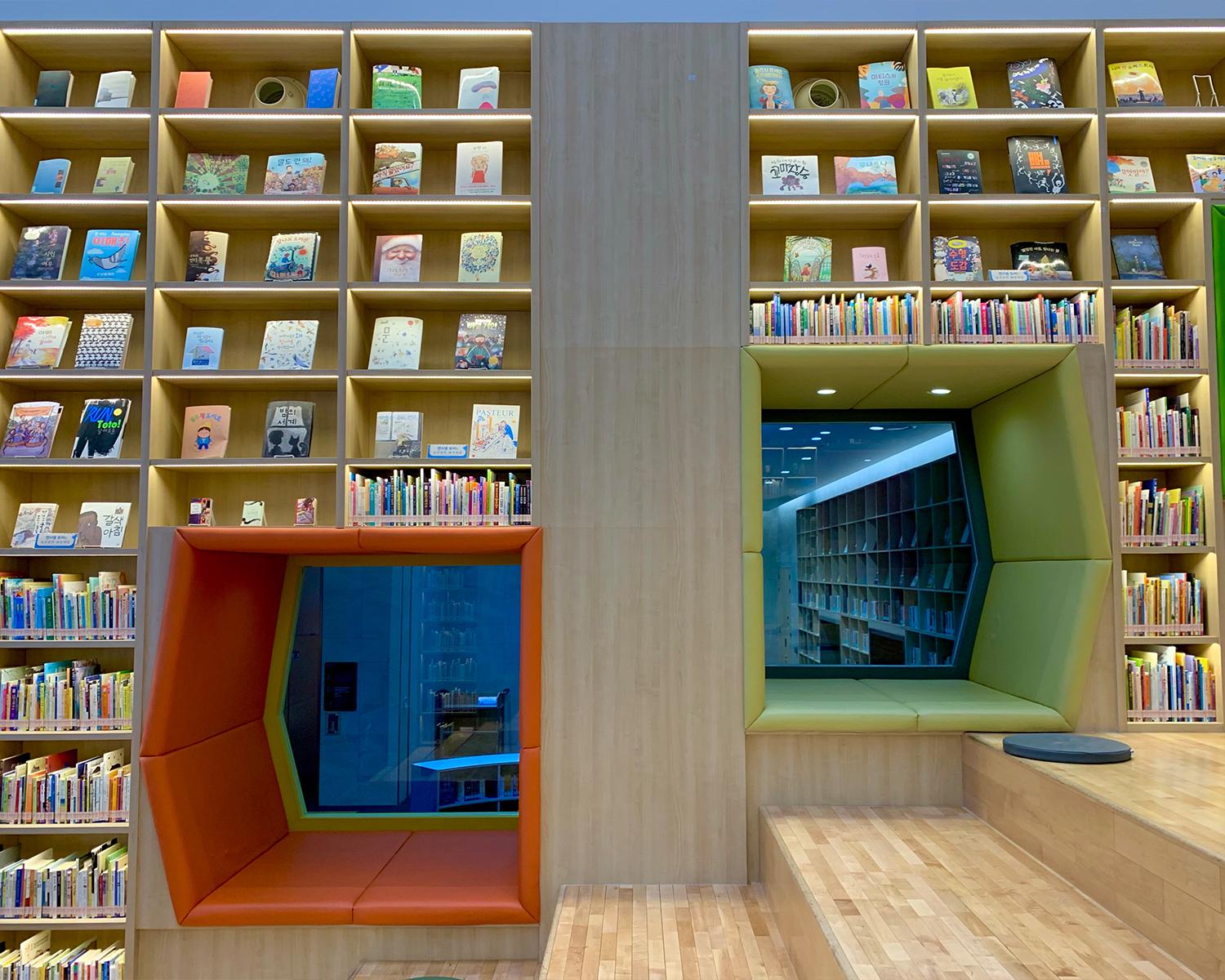 There were not events happening on my visit, but I was able to capture locals and children freely browsing and reading books.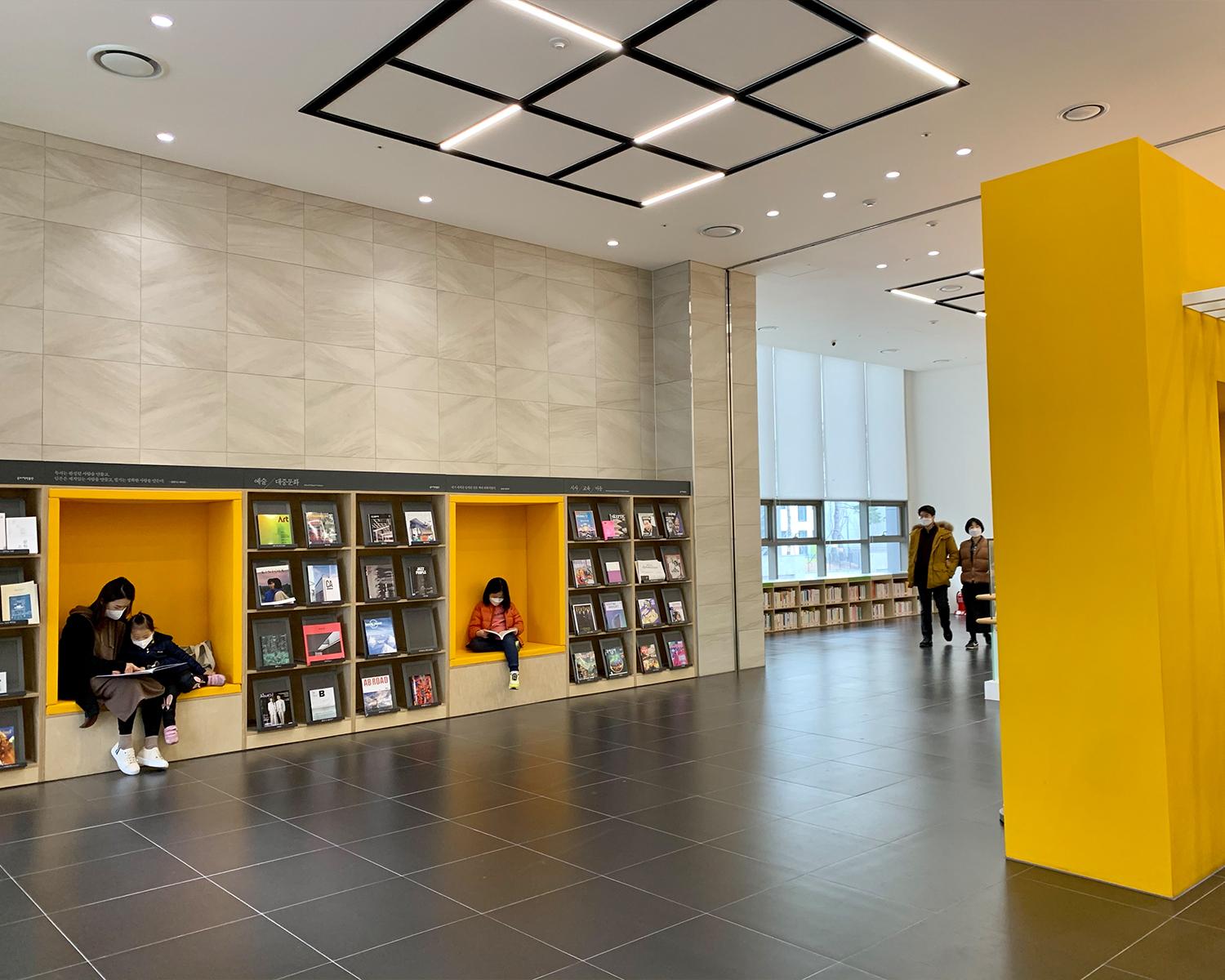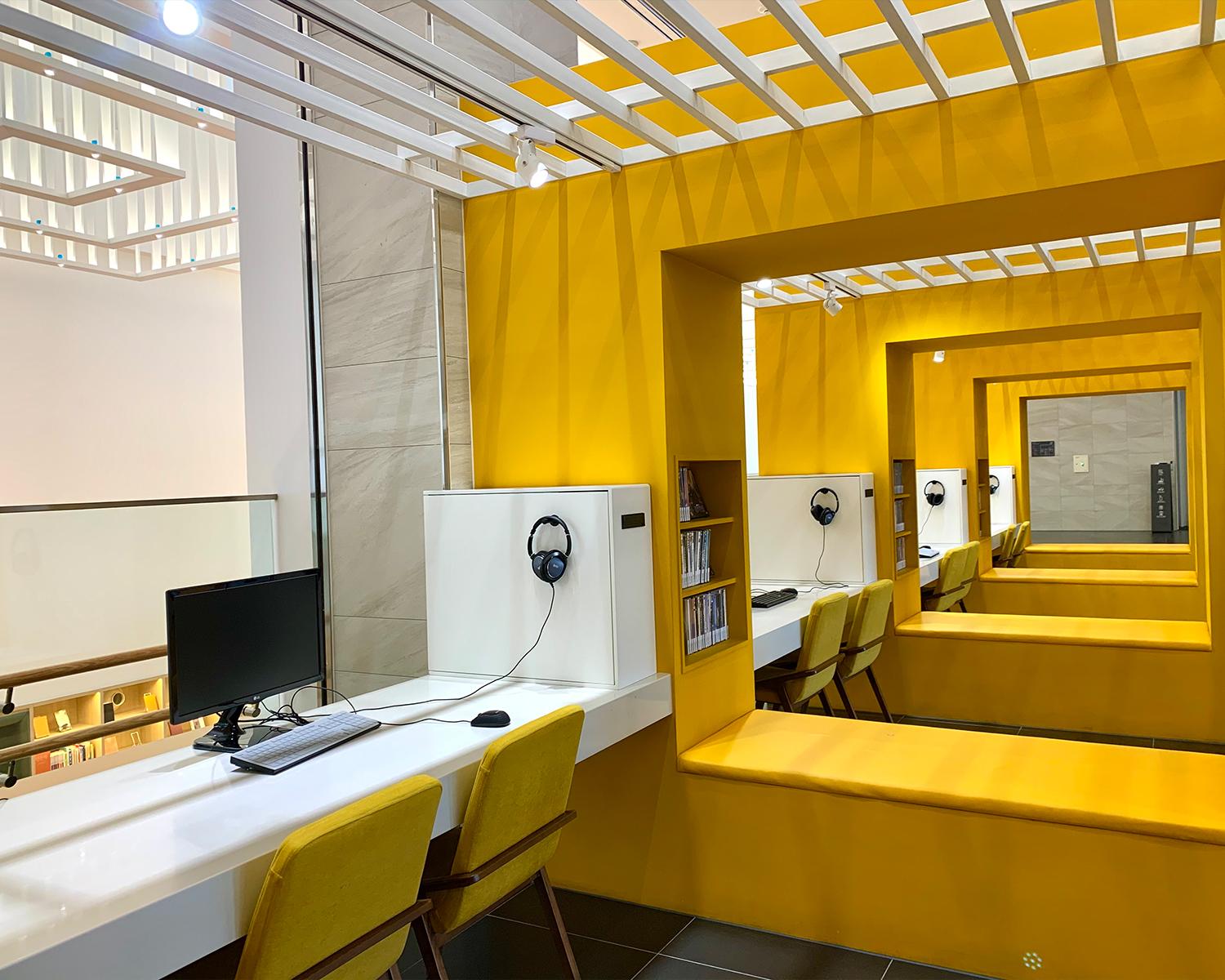 Upstairs you'll find the media library with touches of yellow. You can watch movies and video clips here on desktop computers and iPads.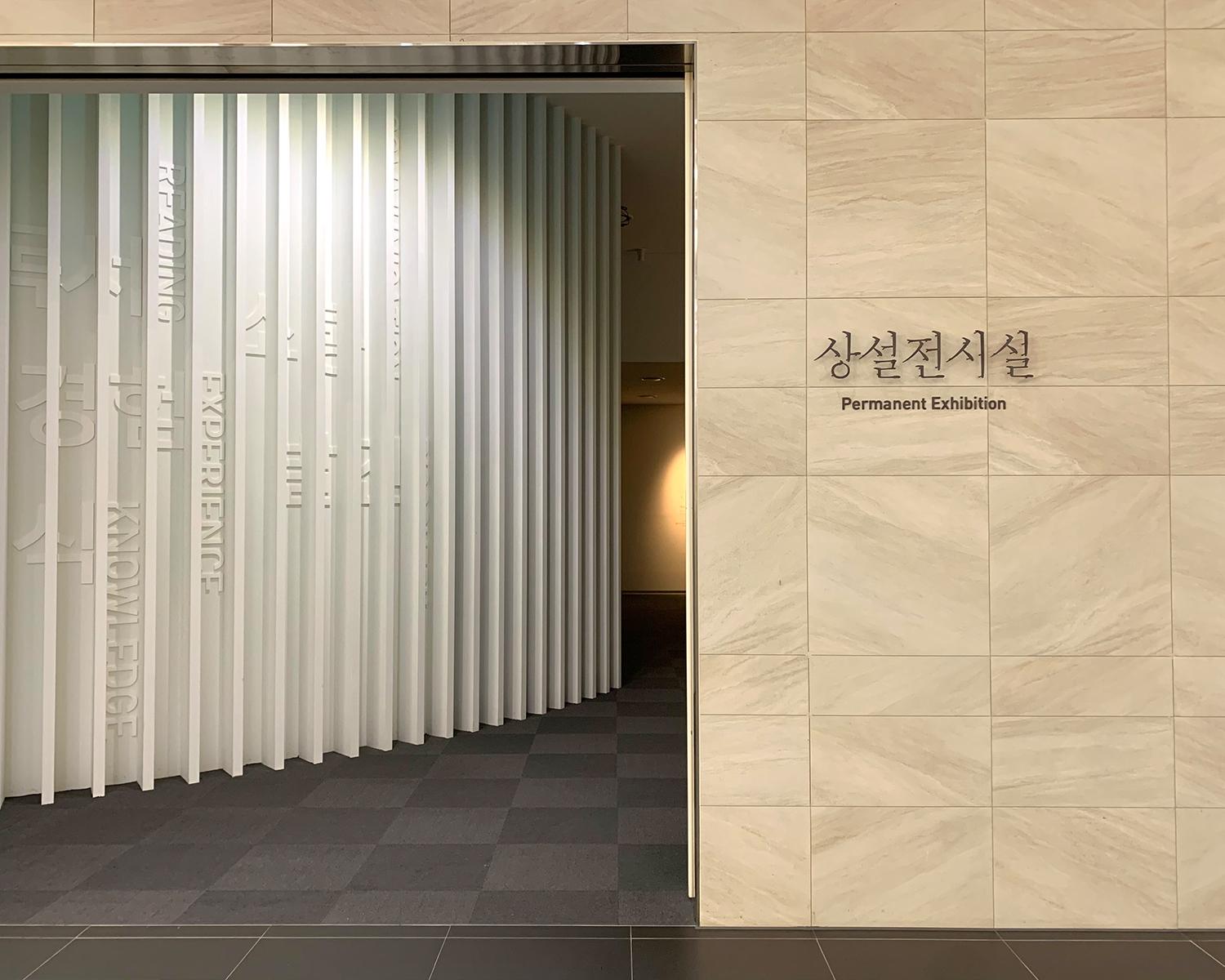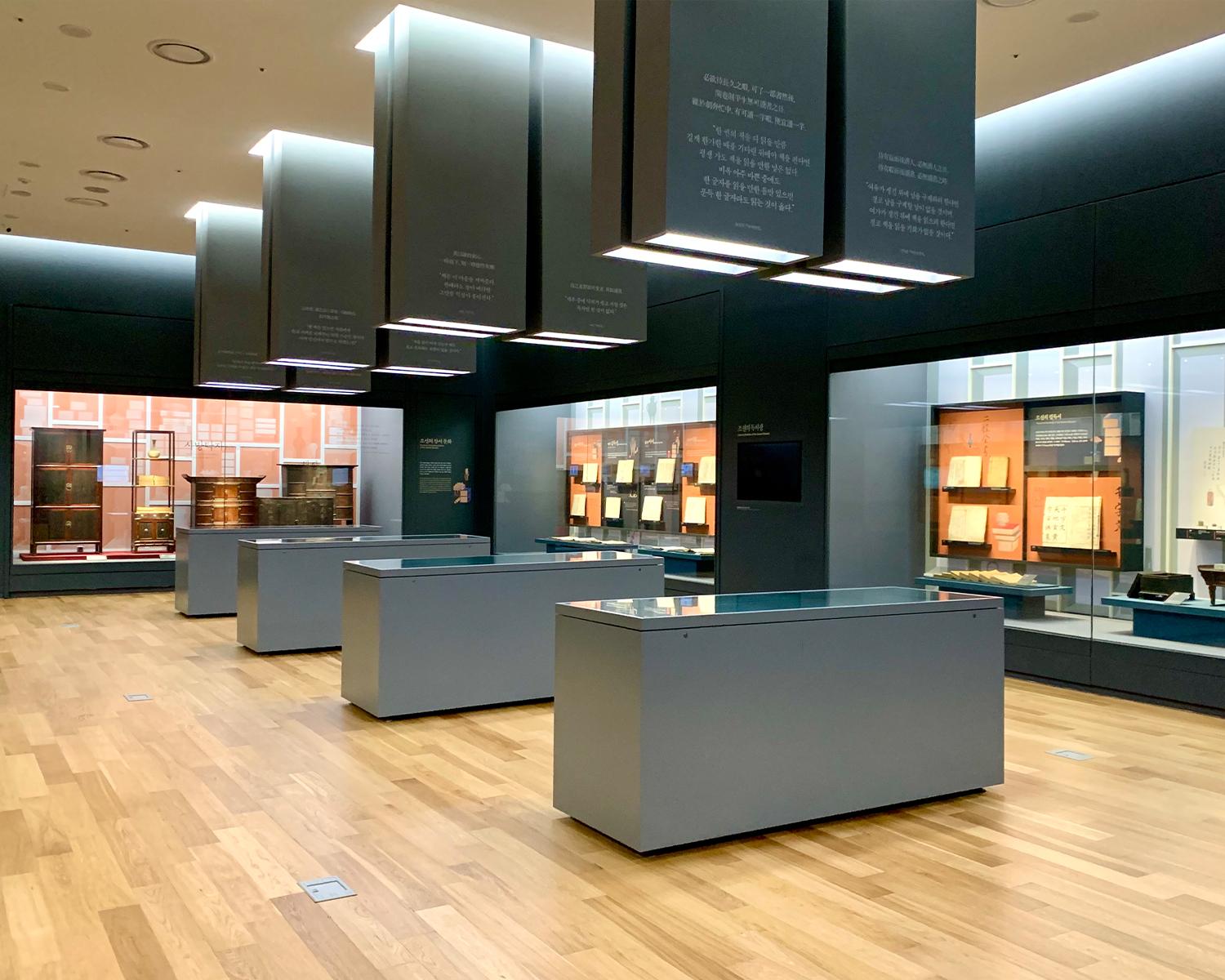 The permanent exhibition explores the past, present and future of books. It'll take you back in time all the way to Joseon Dynasty.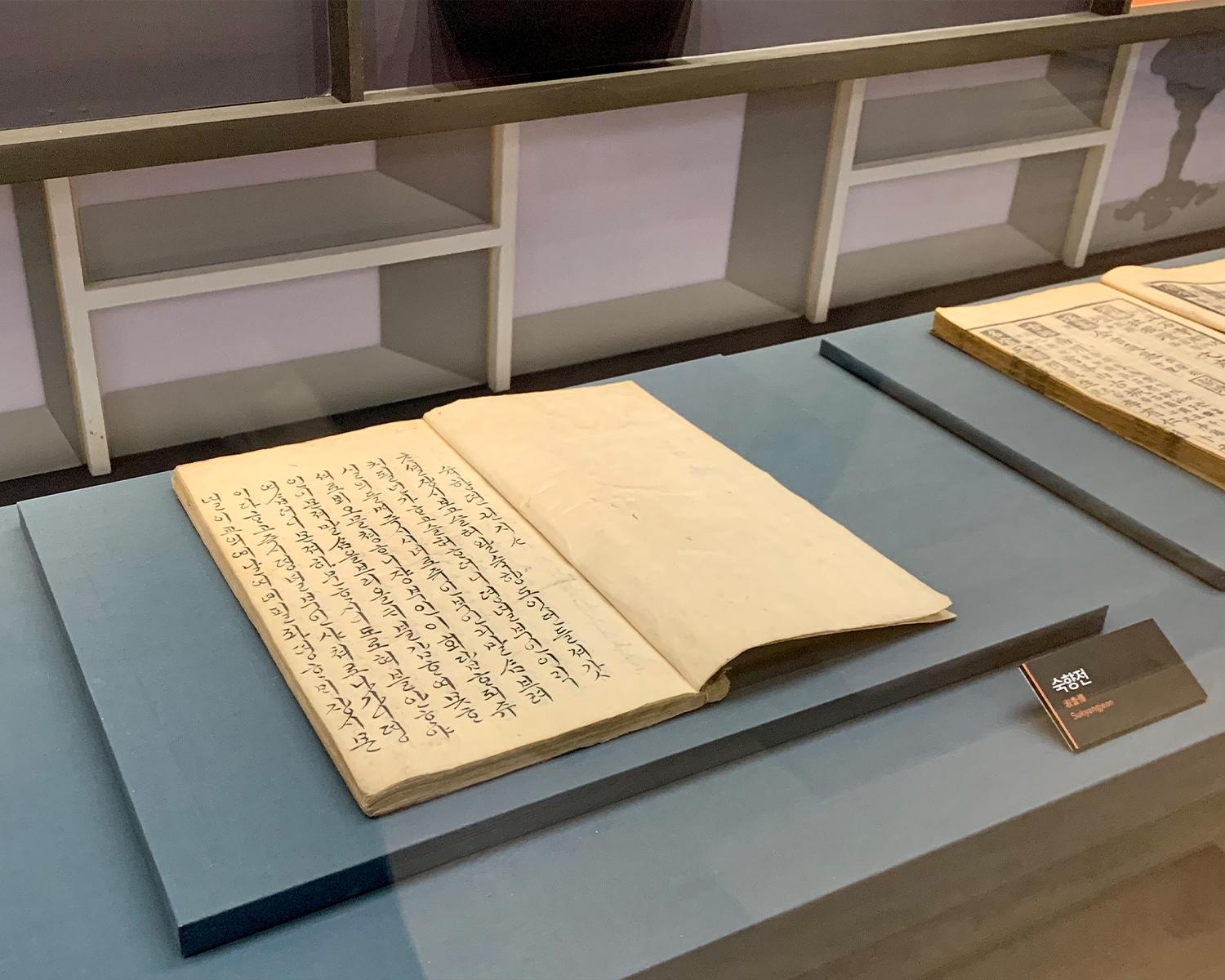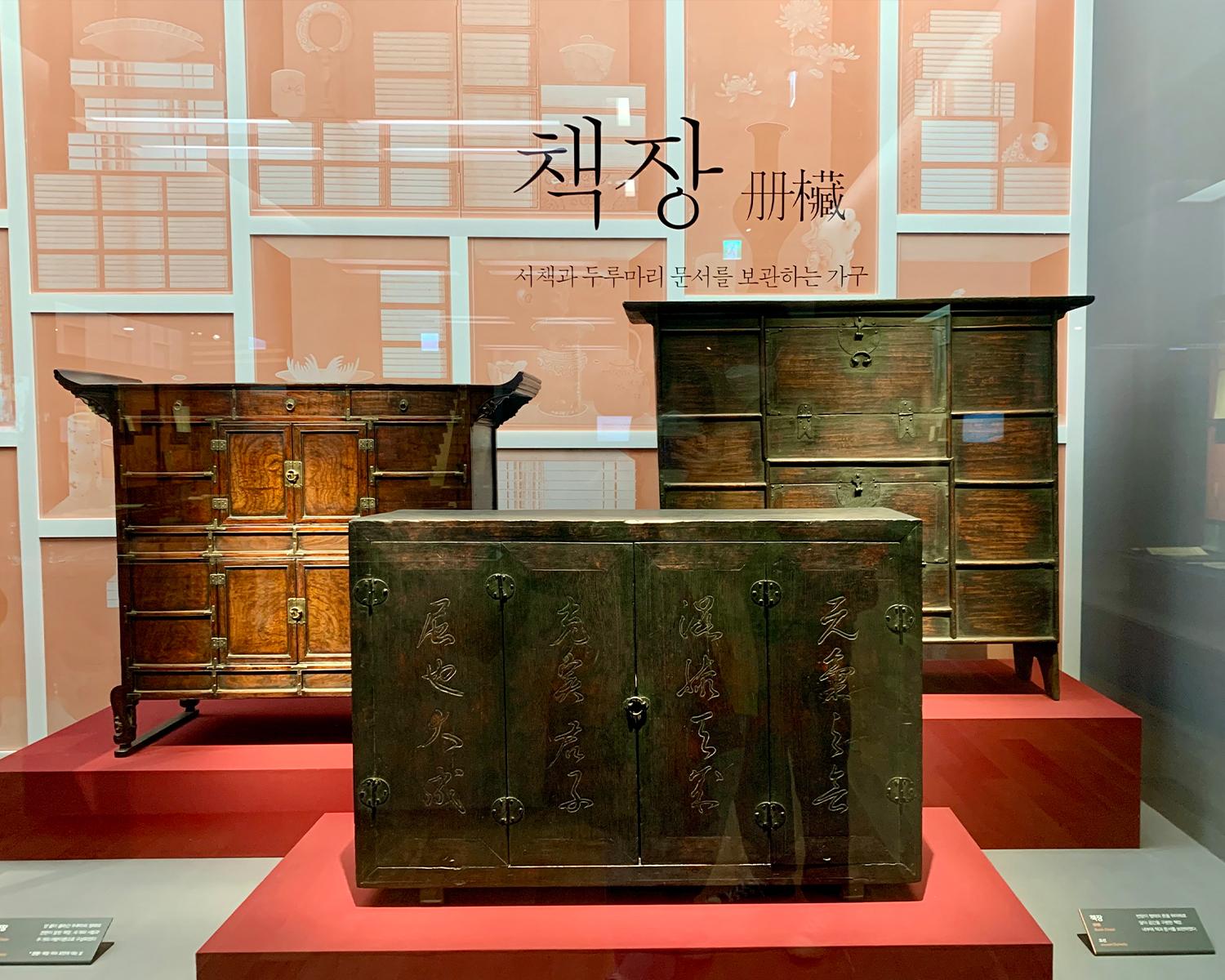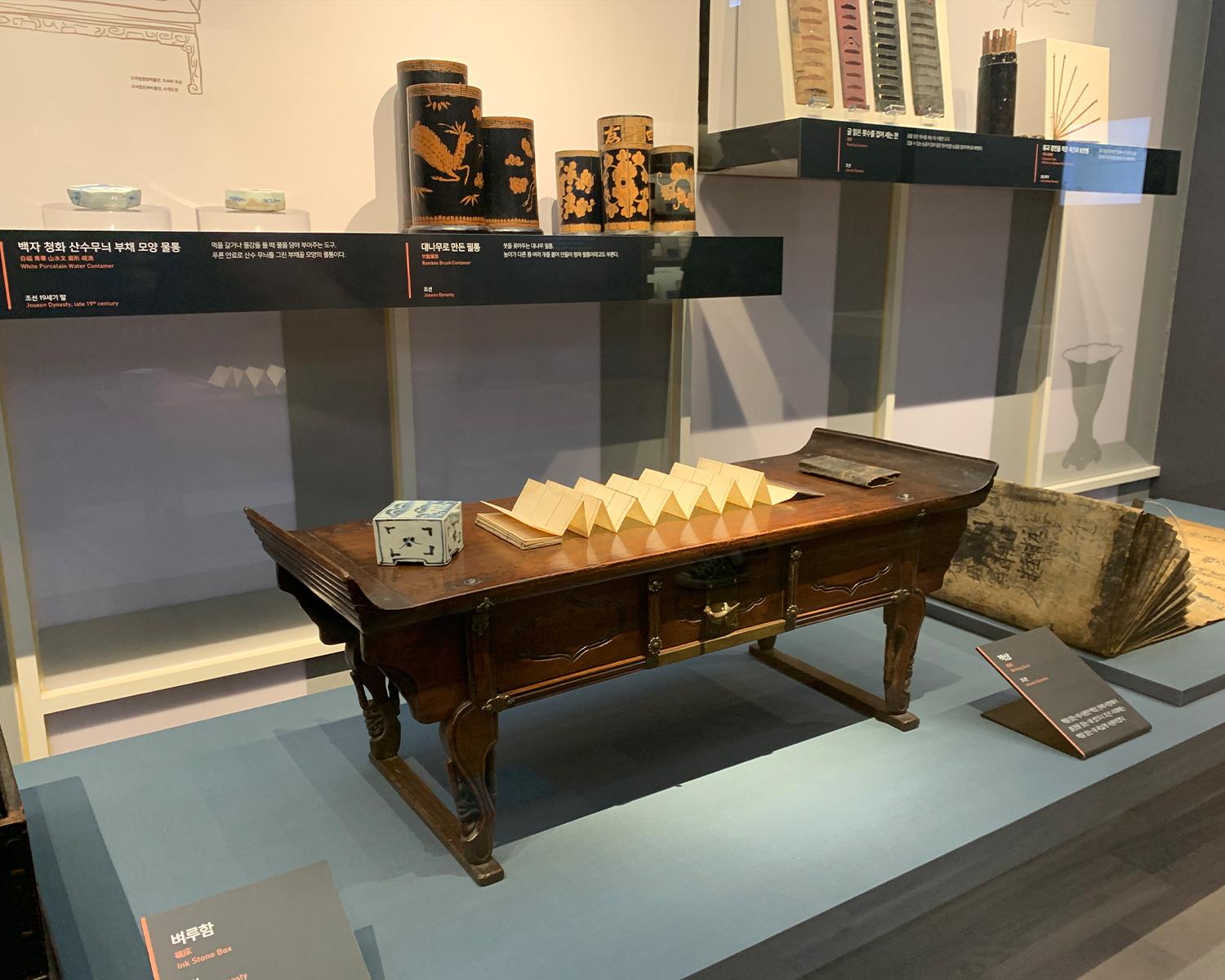 It explores the past of books and reading.
You'll find Sookhyangjeon, a classic Korean novel from the 17th century as well as furniture from the olden times like desks and bookshelves.
You can try out a couple of things at the exhibition too! The photo above is me trying out Gyeongseotong, a container for memorizing scriptures.
They wrote down phrases they need to memorize, put them in the container and carried it around to study on the go.
The one I got was 월광독서, roughly meaning even when one is poor to the point of relying on moonlights instead of candle lights, studying needs to be done diligently. It sounds like something my mom would say.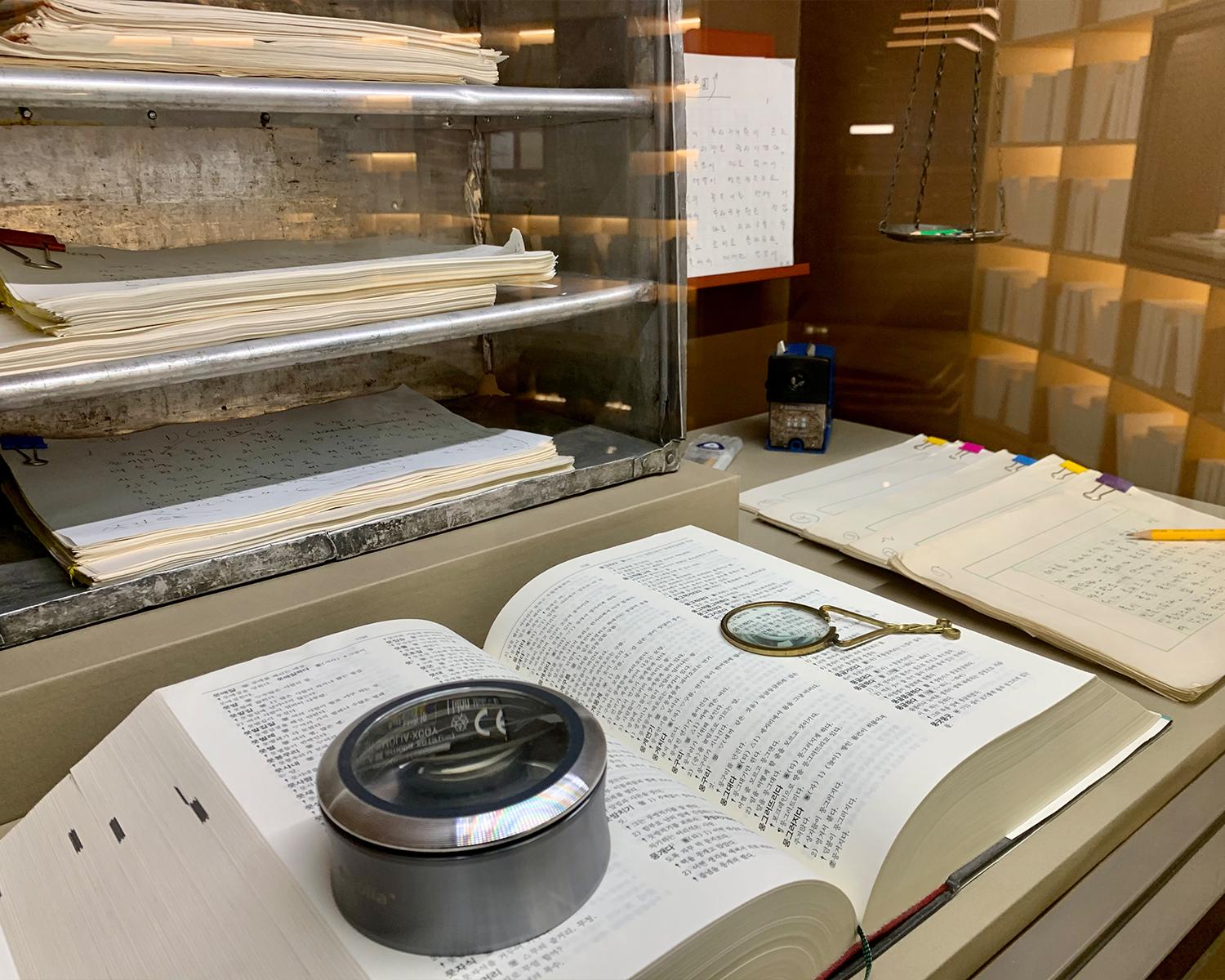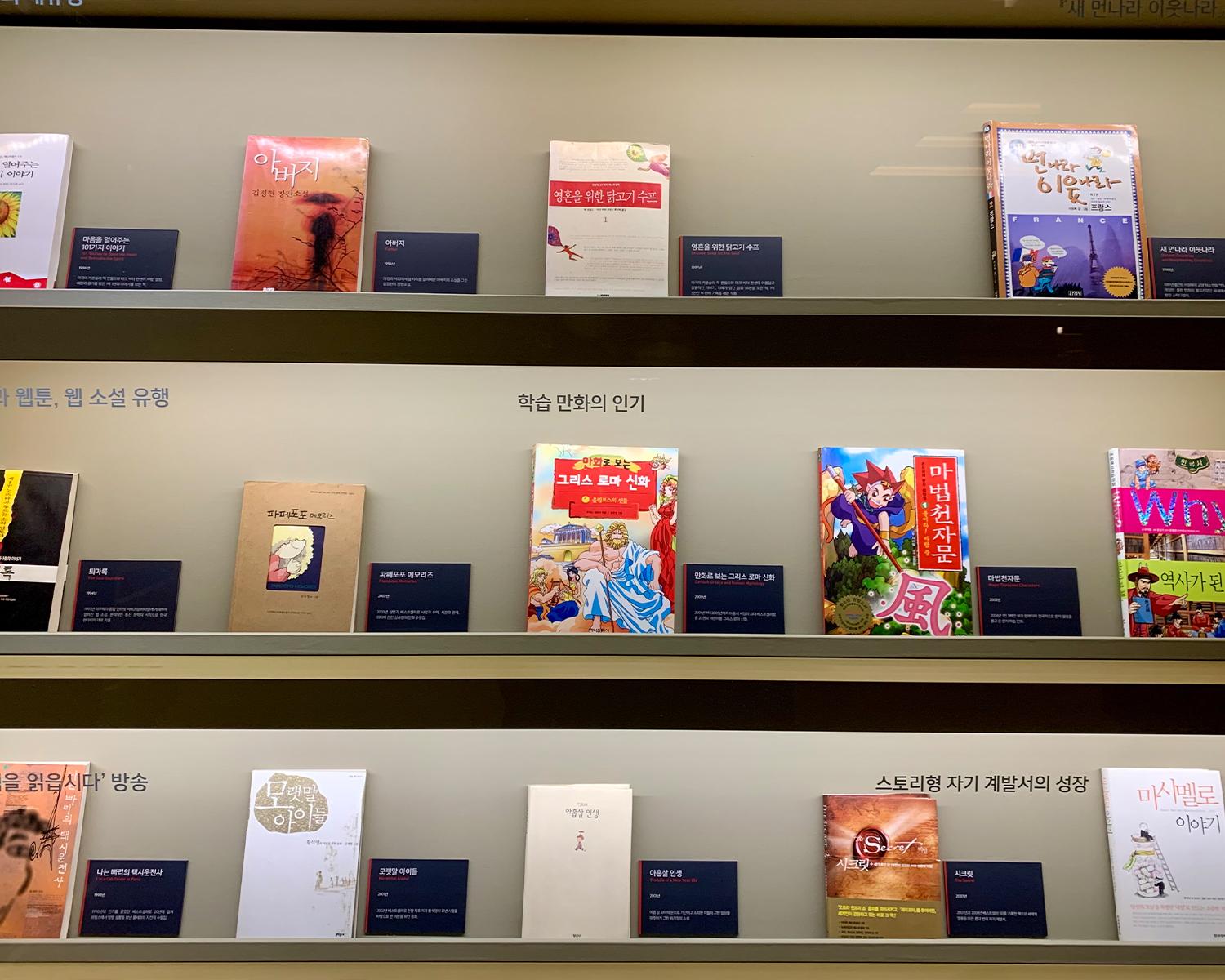 The second space of the exhibition shows the present days of books and reading!
You can see the overall trends of books and how Korean authors get their books published.
It'll be an interesting one to check out for those who love books regardless of the language the books are written in.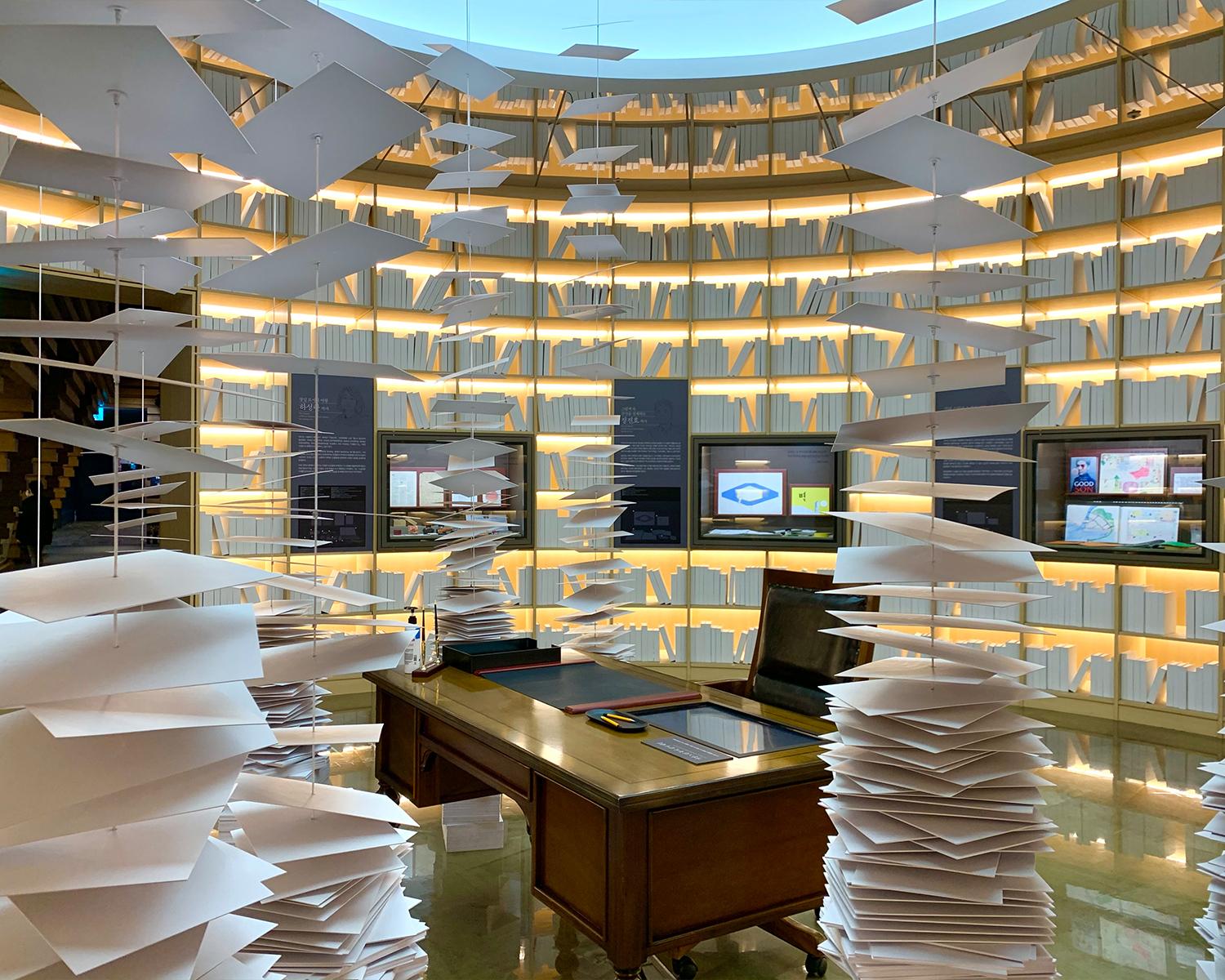 I personally think this is the coolest space at Songpa Book Museum.
It feels like a scene from a K-pop music video! Definitely pose for a photo or two here.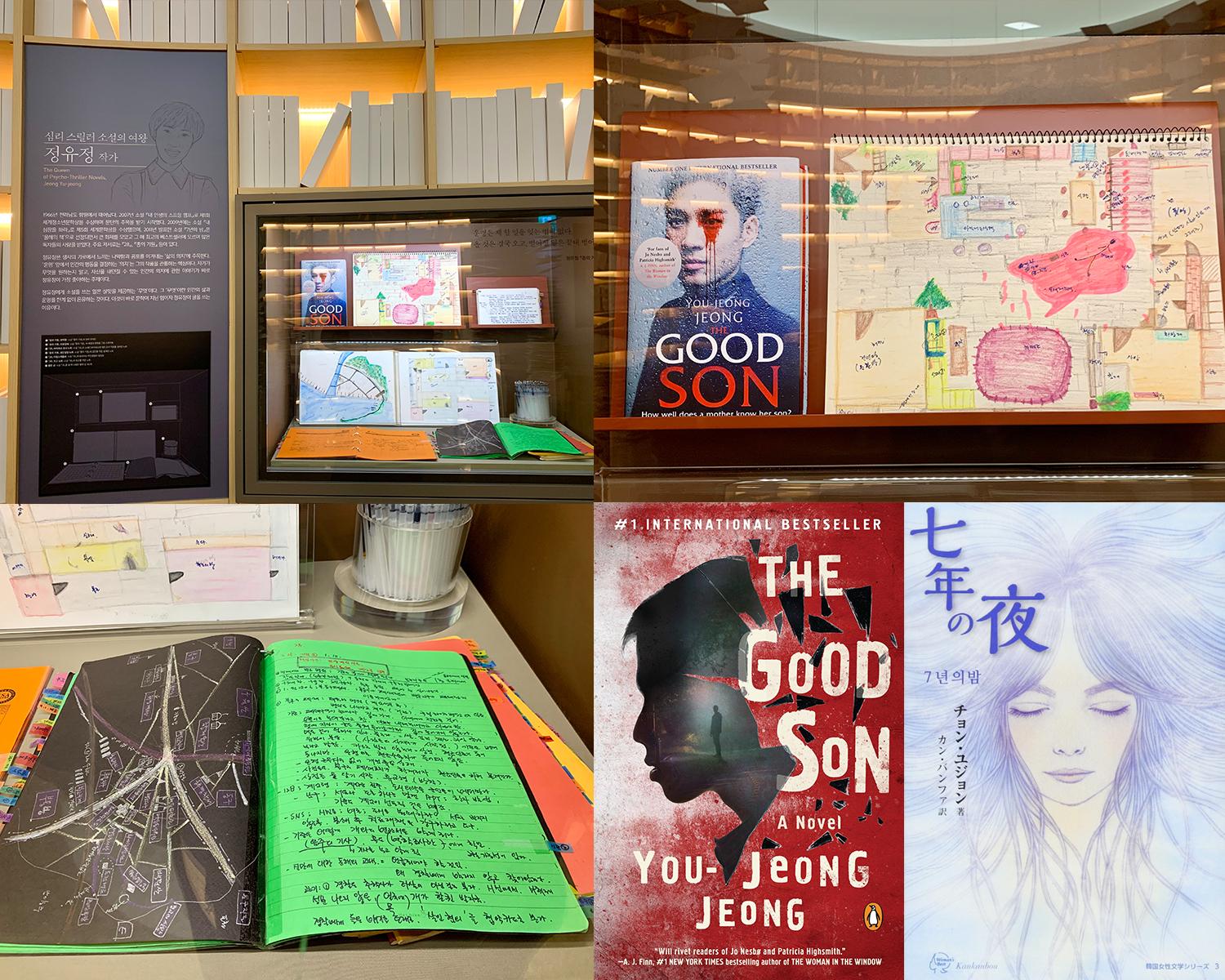 The above photos show brainstorming notes of mystery thriller author Jeong You-jeong's. You can see how much thinking and planning she does before writing her mysteries.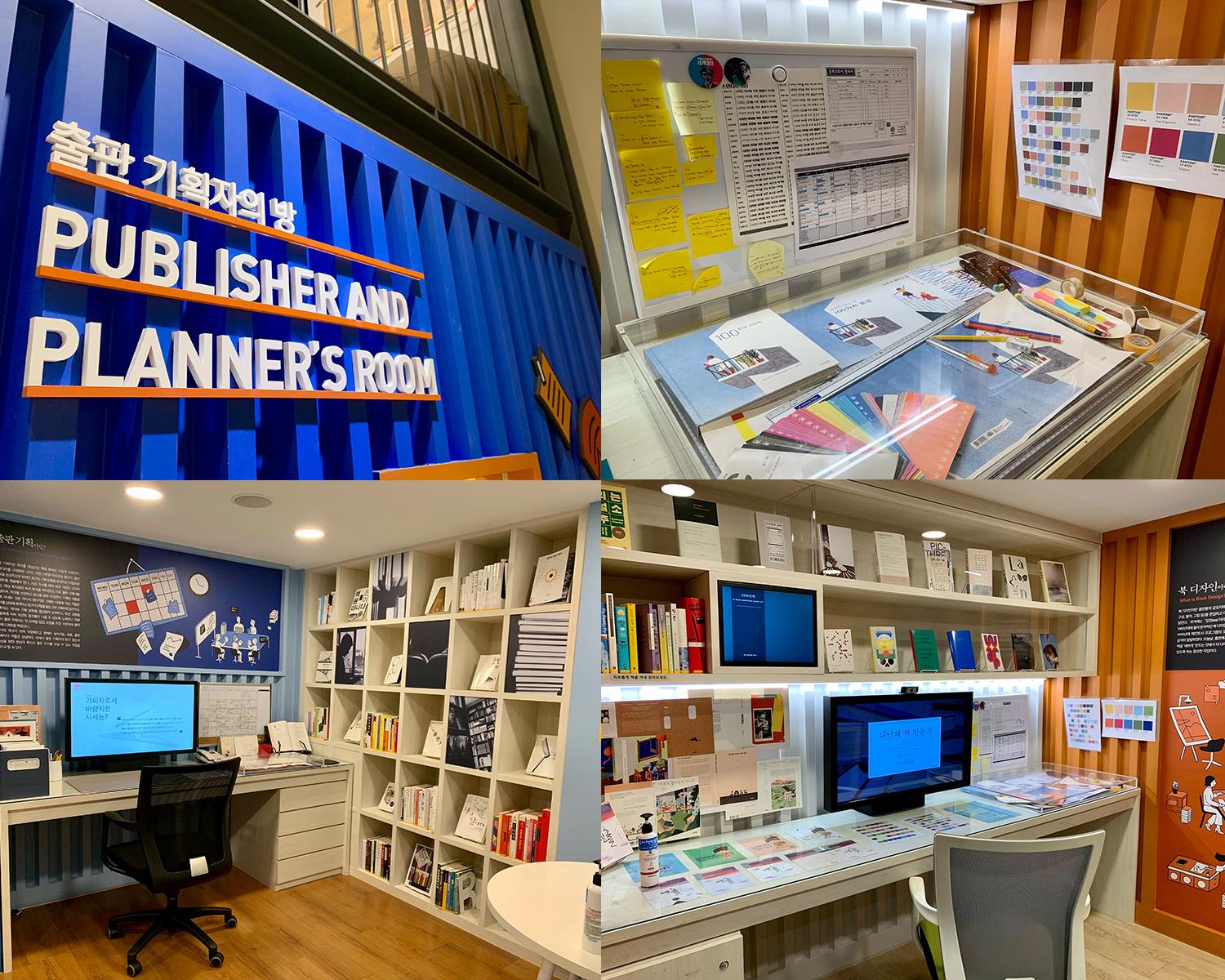 Here, you can see rooms of publishers' and designers' and really feel how much work and effort of many go in before a book is born.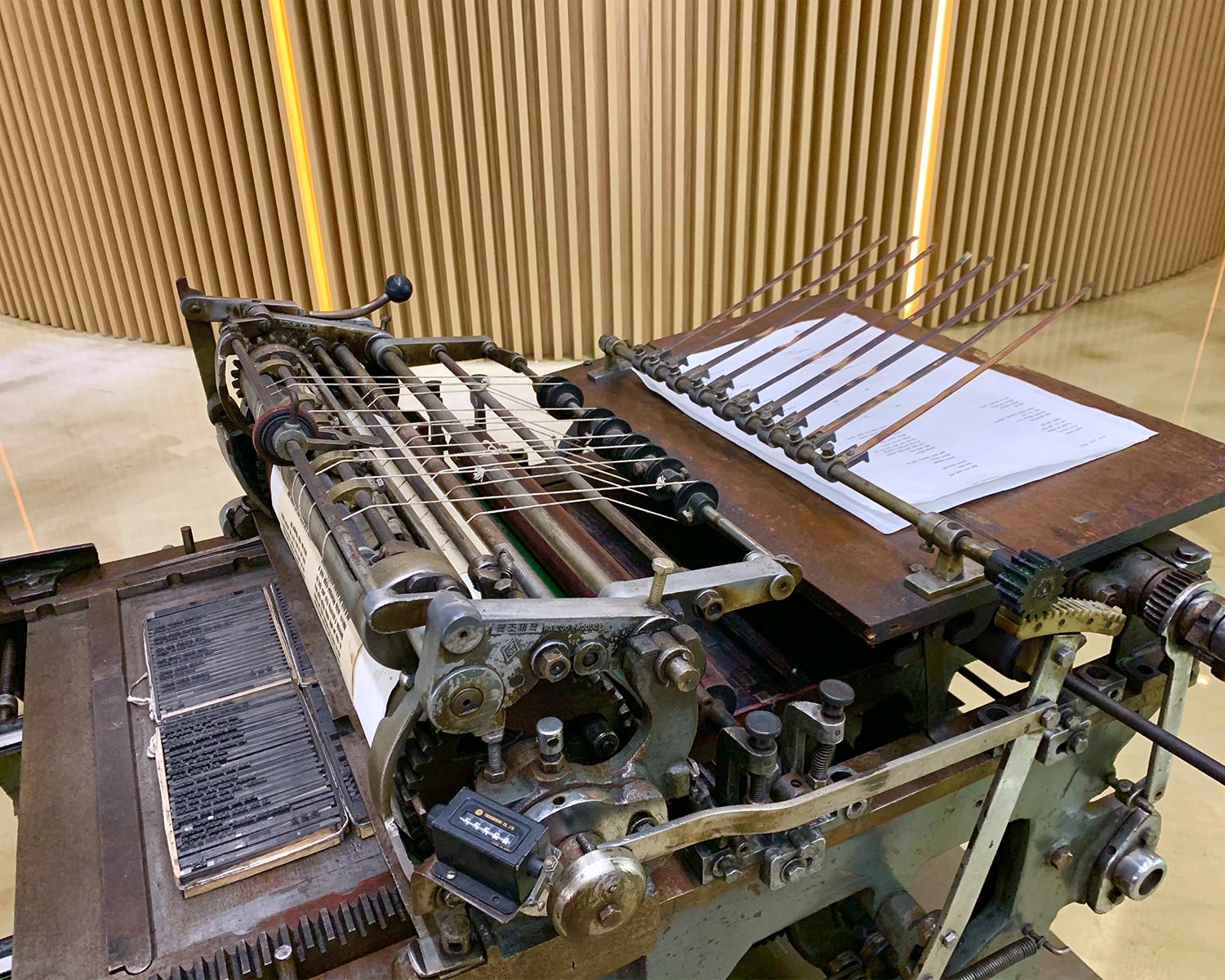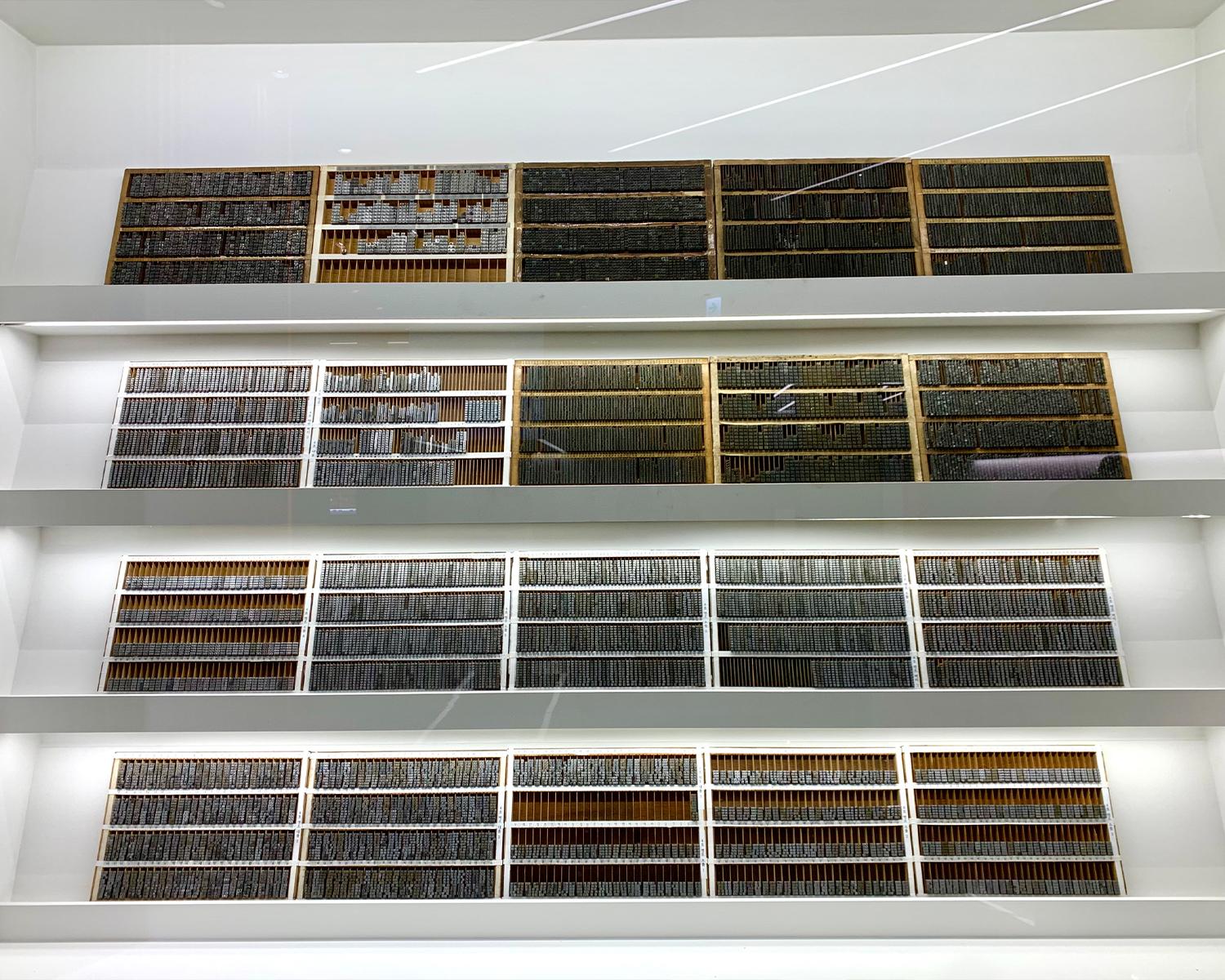 The next section is about typography.
The first lead-type letterpress print was first made in Joseon in 1436. It was not successful in commercialization then and Germany later started using it widely.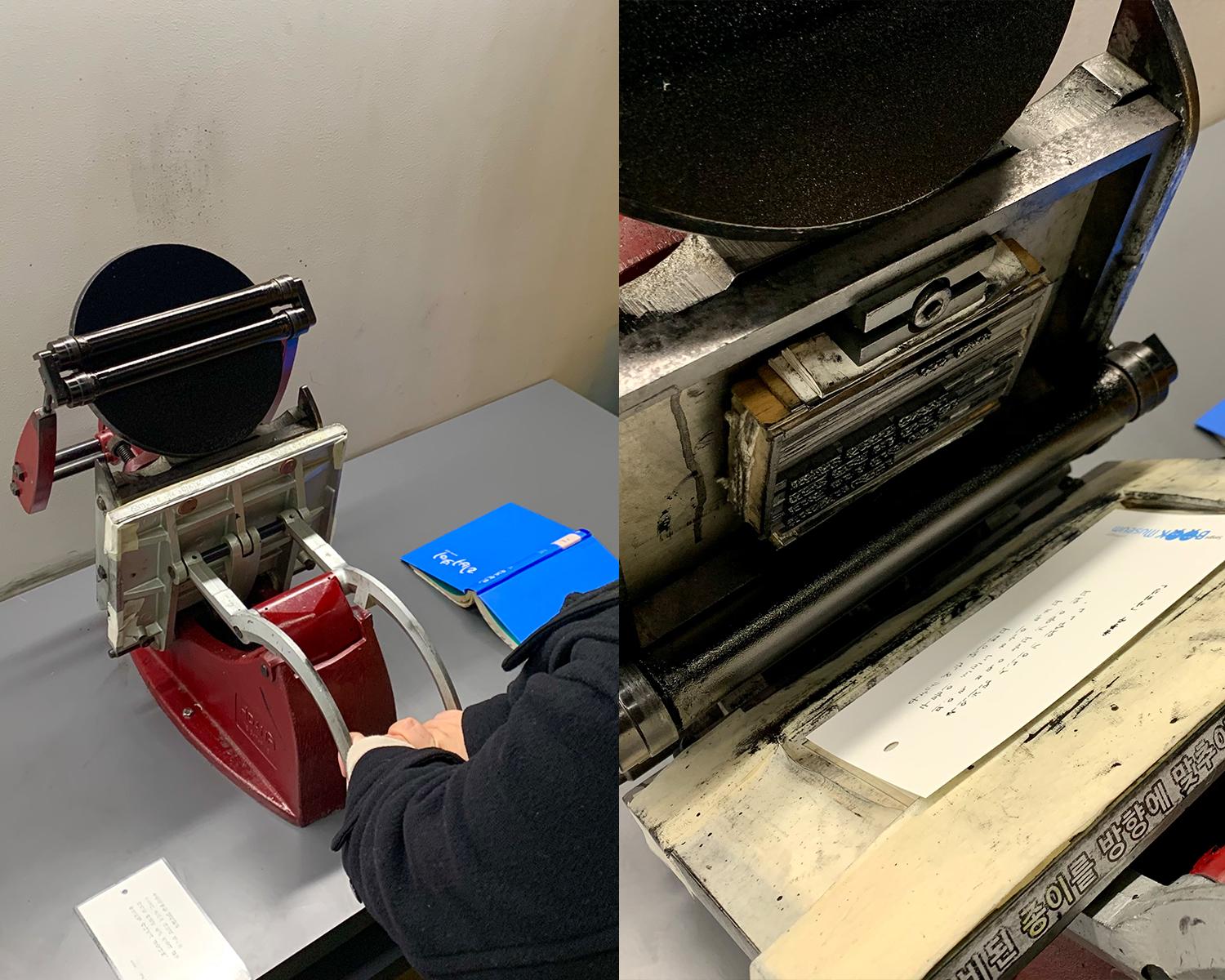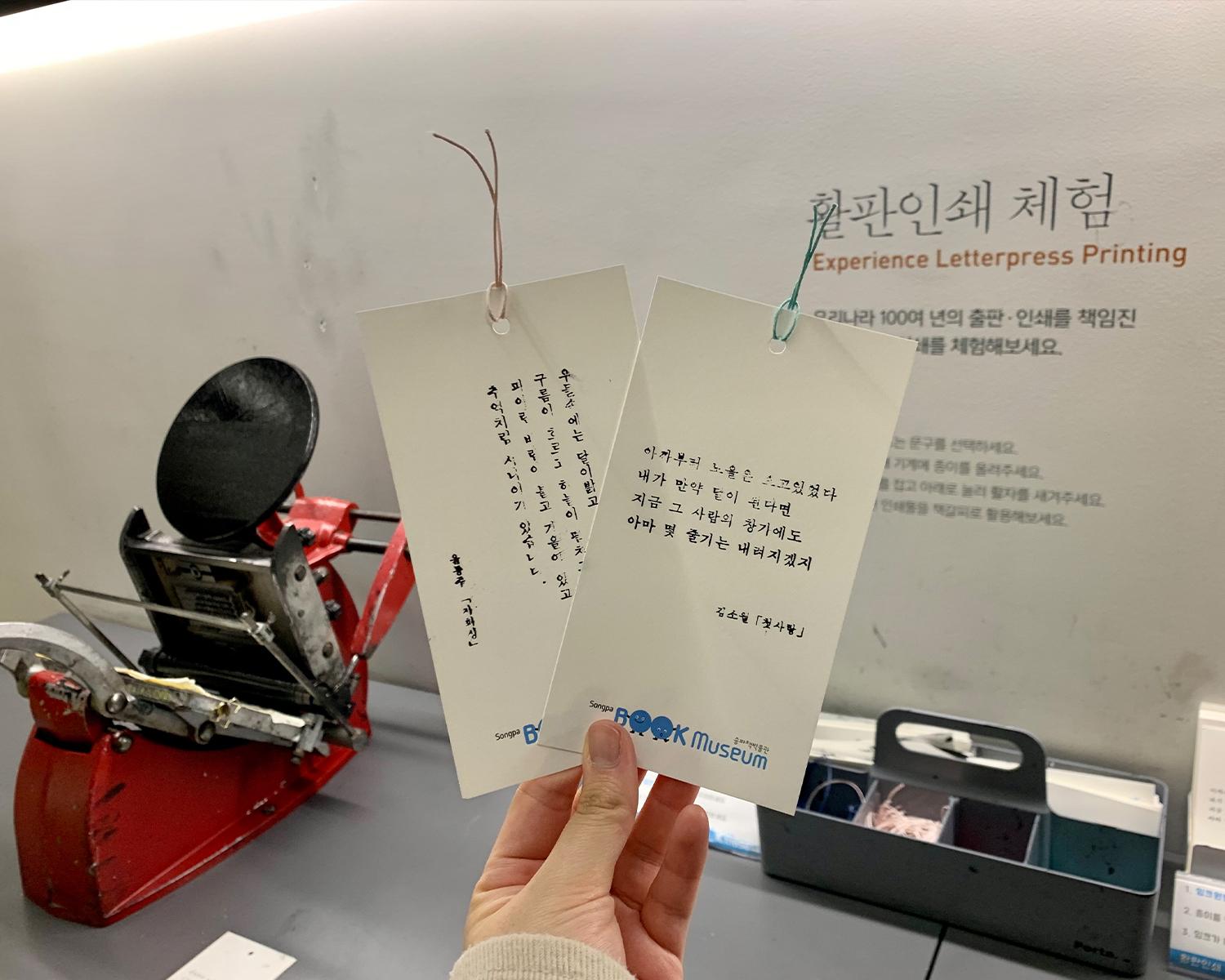 You can try out letterpress printing at the museum too! I was happy they came out so beautiful.
Be sure to do a couple to take home as souvenirs.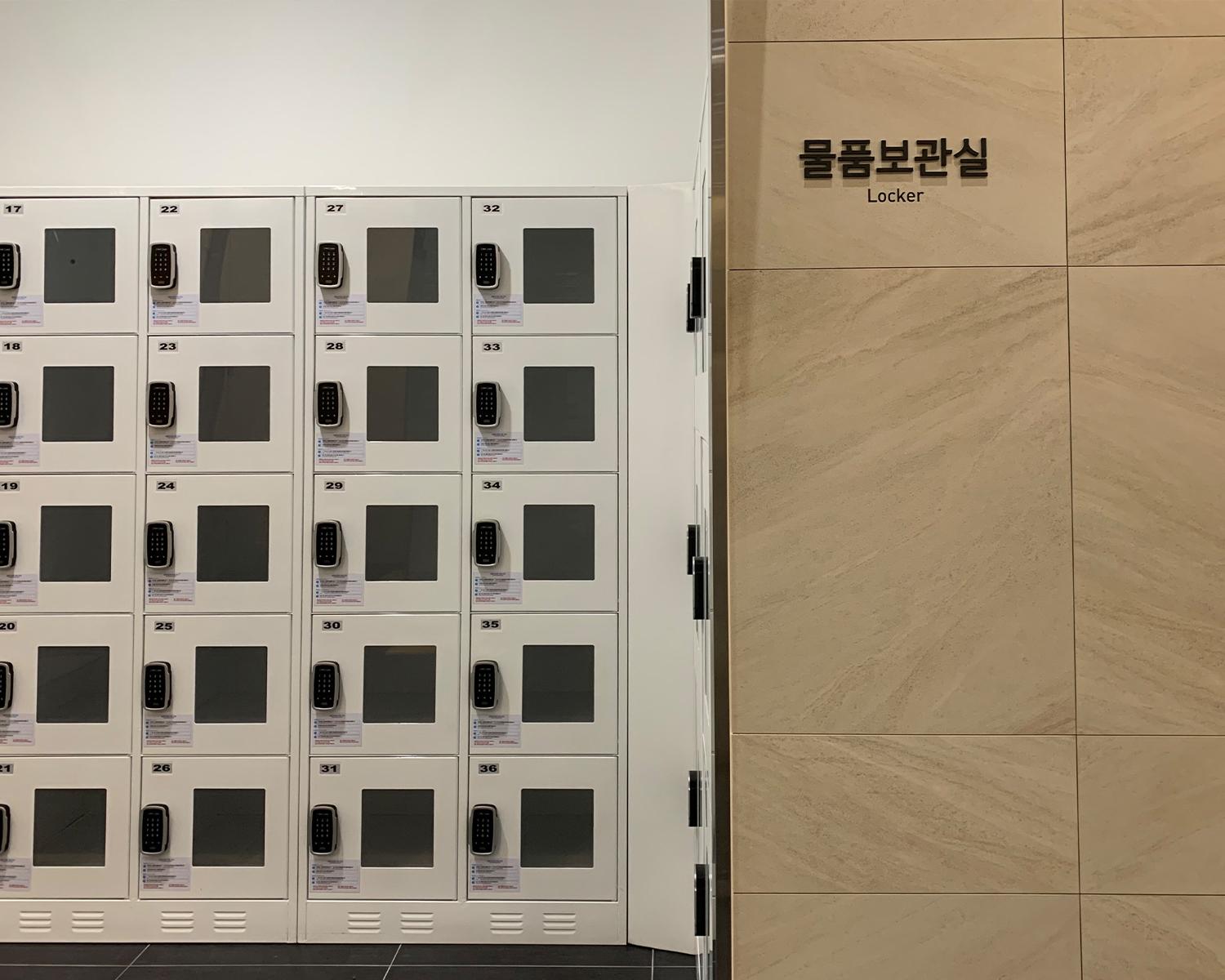 Lastly, they have lockers for you to store heavy items so you can browse around more freely.
---
Library Locations
Itaewon: Book Park
Sinsadong/Gangnam: Starfield Library
Paju: Forest of Wisdom
Jamsil: Seoul Book Bogo, Songpa Book Museum
Check out some of these amazing libraries if you can fit it into your Seoul itinerary.
---
This blog post is about Seoul Libraries. If you have questions about information not covered in the blog post, please email us at help@creatrip.com
---