Dongdaemun Novotel Ambassador Hotel Review
Creatrip Editor paid out of her pocket to stay at Dongdaemun Novotel Ambassador Hotel!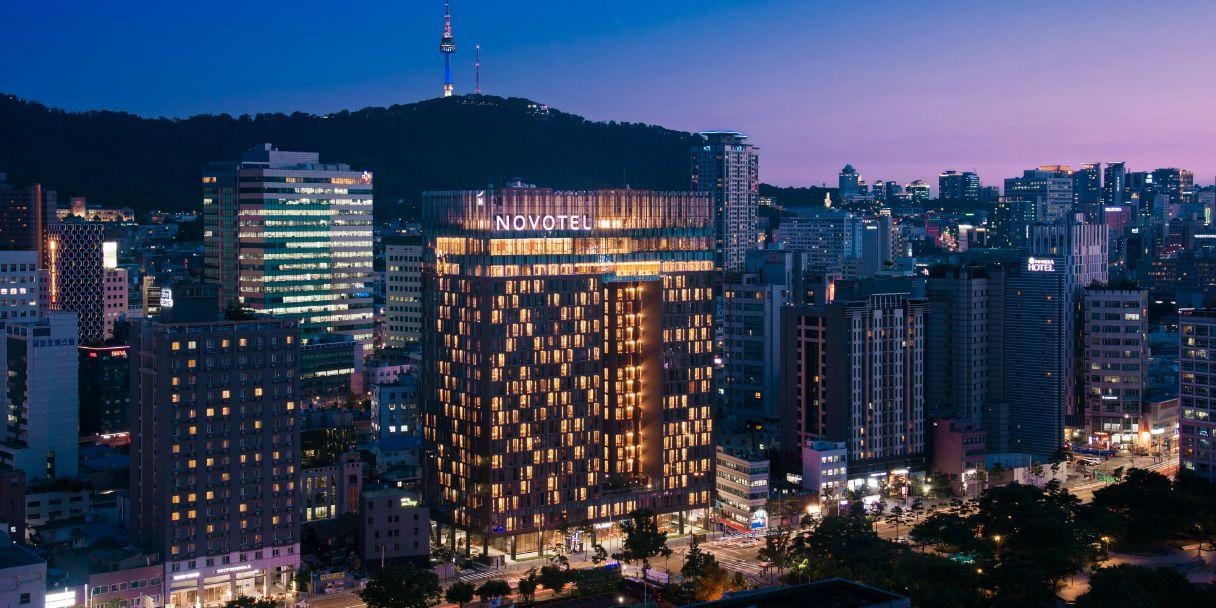 Hello Creatrip members!
I have been gone for so long! Did you kick off the year of 2019 with a fresh new attitude? I stayed at Dongdaemun Novotel Ambassador Hotel before the New Year's Eve. I wanted to plan out some new year resolutions and get refreshed. I am writing this review to share my experience.
The major reason why I chose Dongdaemun Novotel Ambassador Hotel was because it was close to my office. Our office is located near Euljiro 1-ga station, and this hotel was quite close (this hotel was located near Dongdaemun History and Culture Park Station). Also, This hotel is recently opened, and I assume the facilities would be new and clean.
I book the hotel with the following options.
| | |
| --- | --- |
| Room Type | Premier Suite |
| Additional Option 1 | Executive Service |
| Additional Option 2 | Breakfast Buffet |
*I paid for my stay out of my pocket. Don't worry! This is not an advertisement!
1. Room Review: Premier Suite
Other rooms looked quite nice, but I wanted to focus on my stay. I choose a spacious premier suite for that reason. The room came with a couch, a desk and two chairs. This room was great for our couple. My husband and I were able to work on our new year resolutions and have our own time in the room.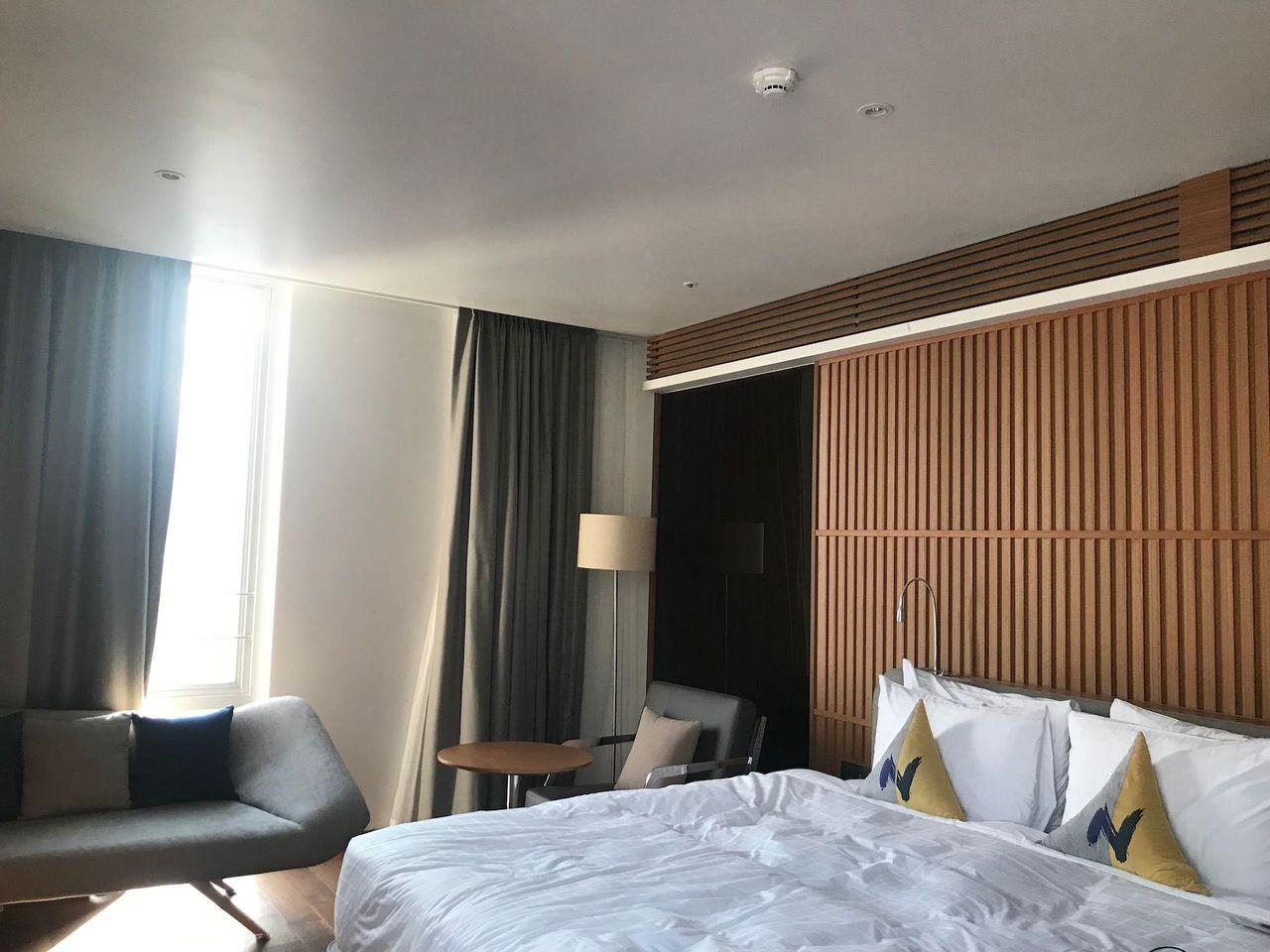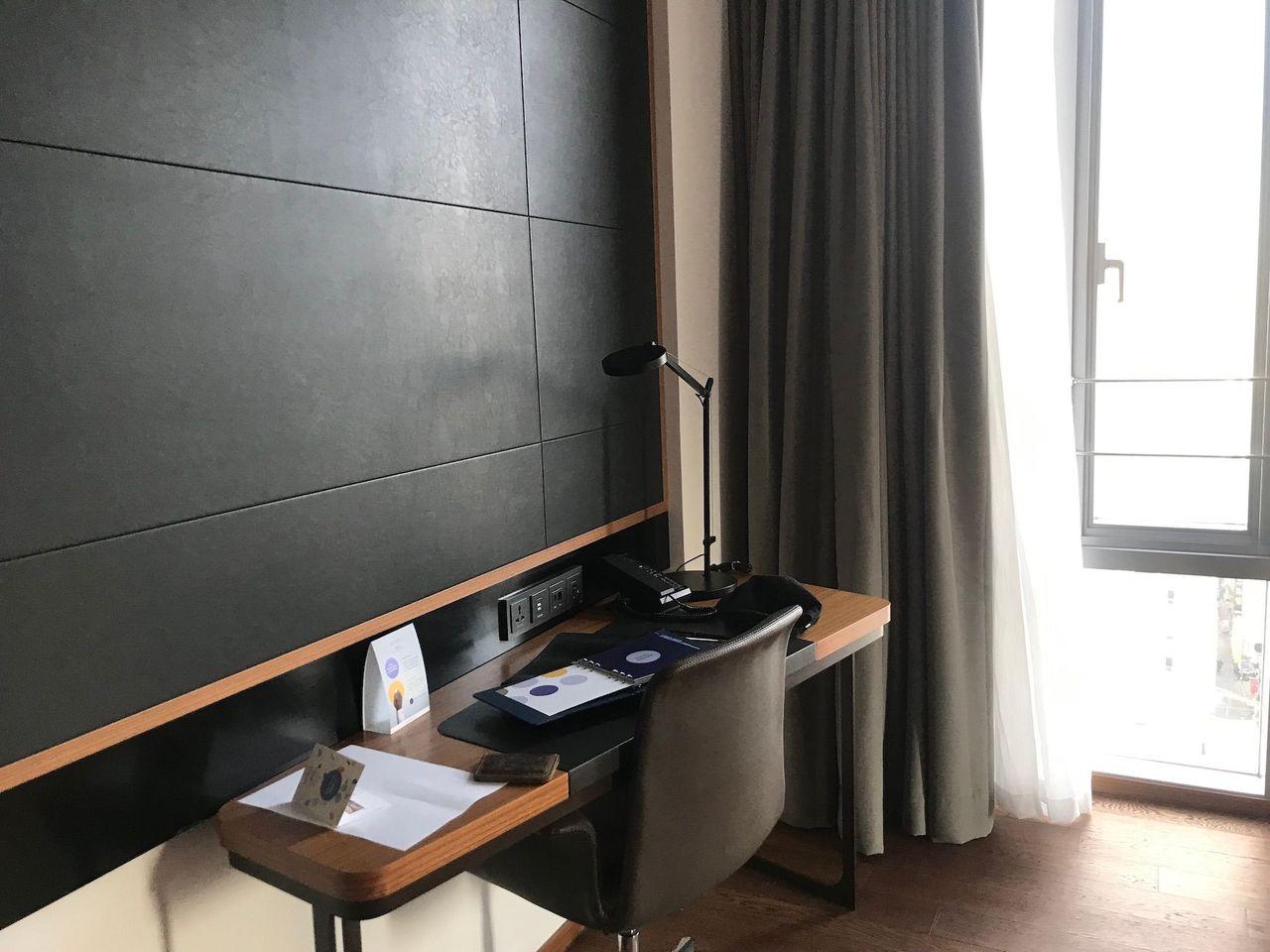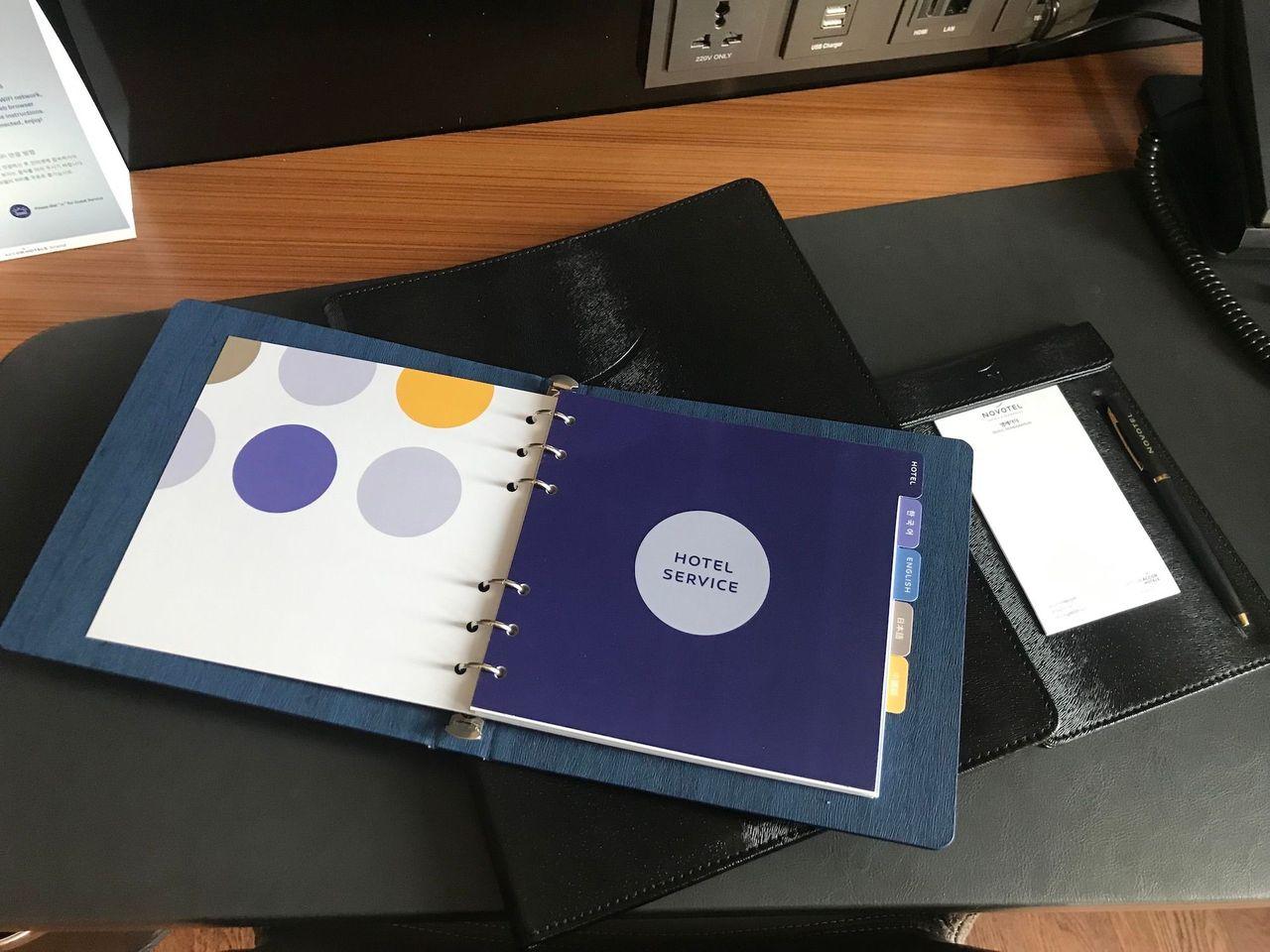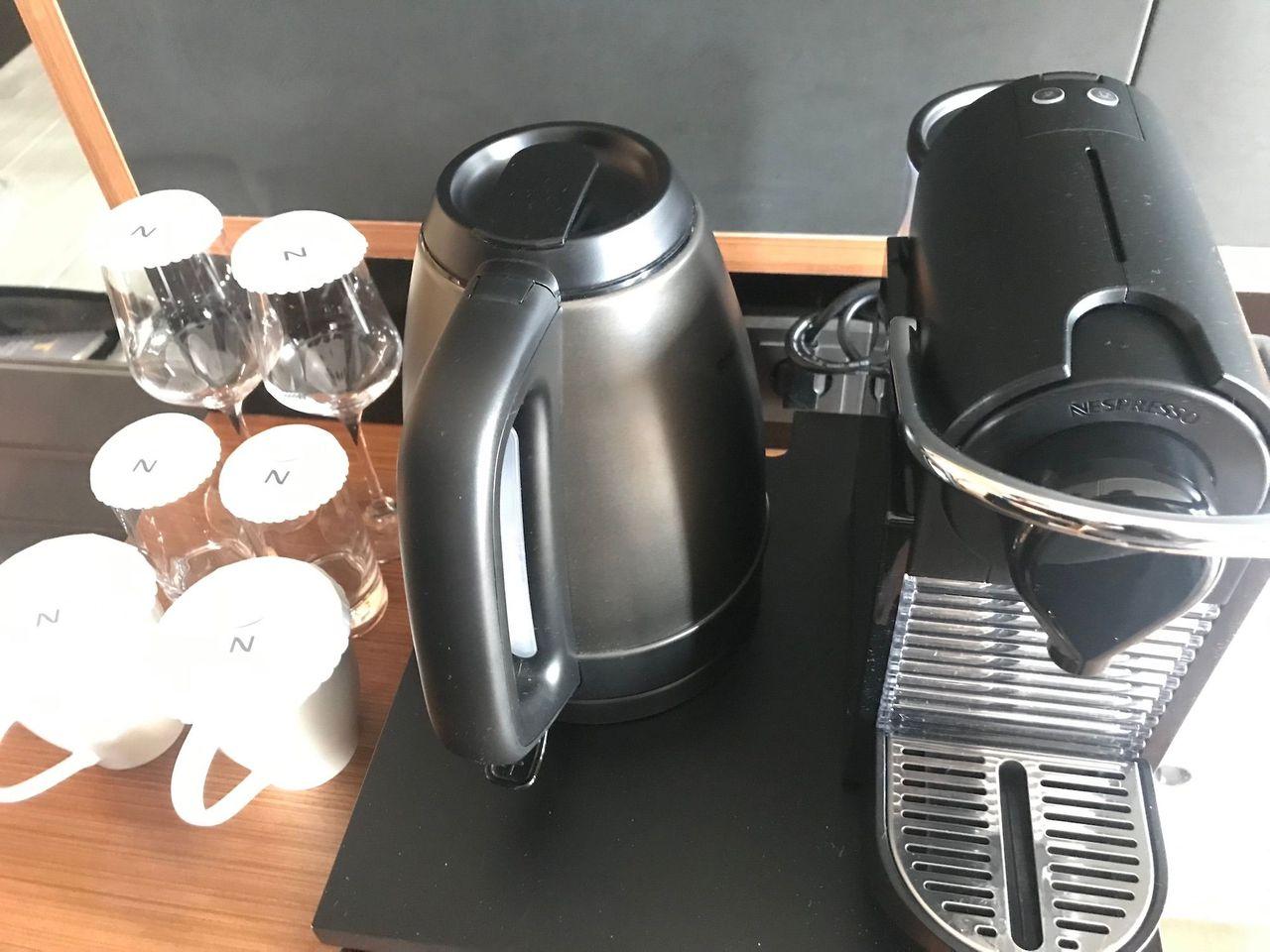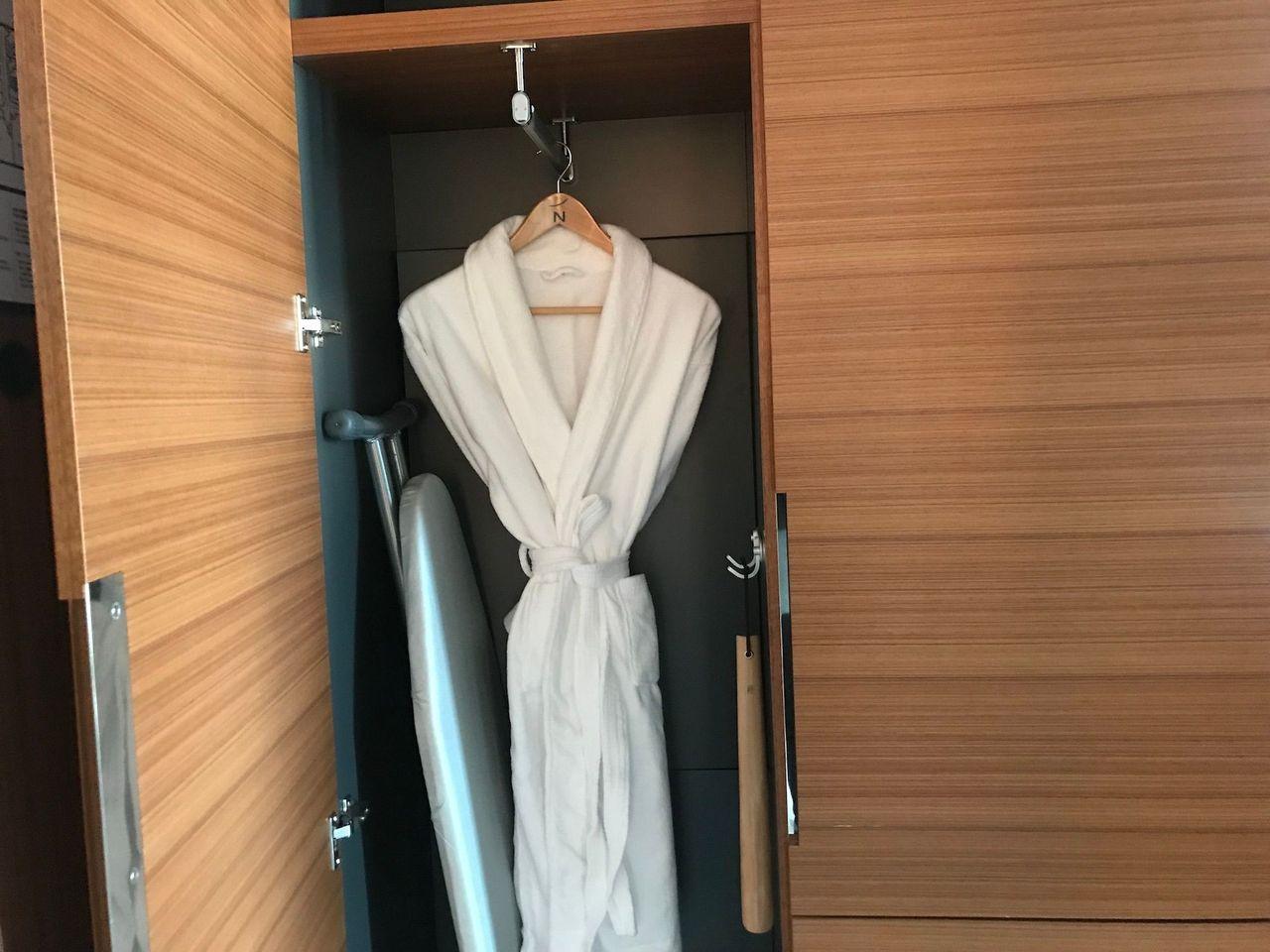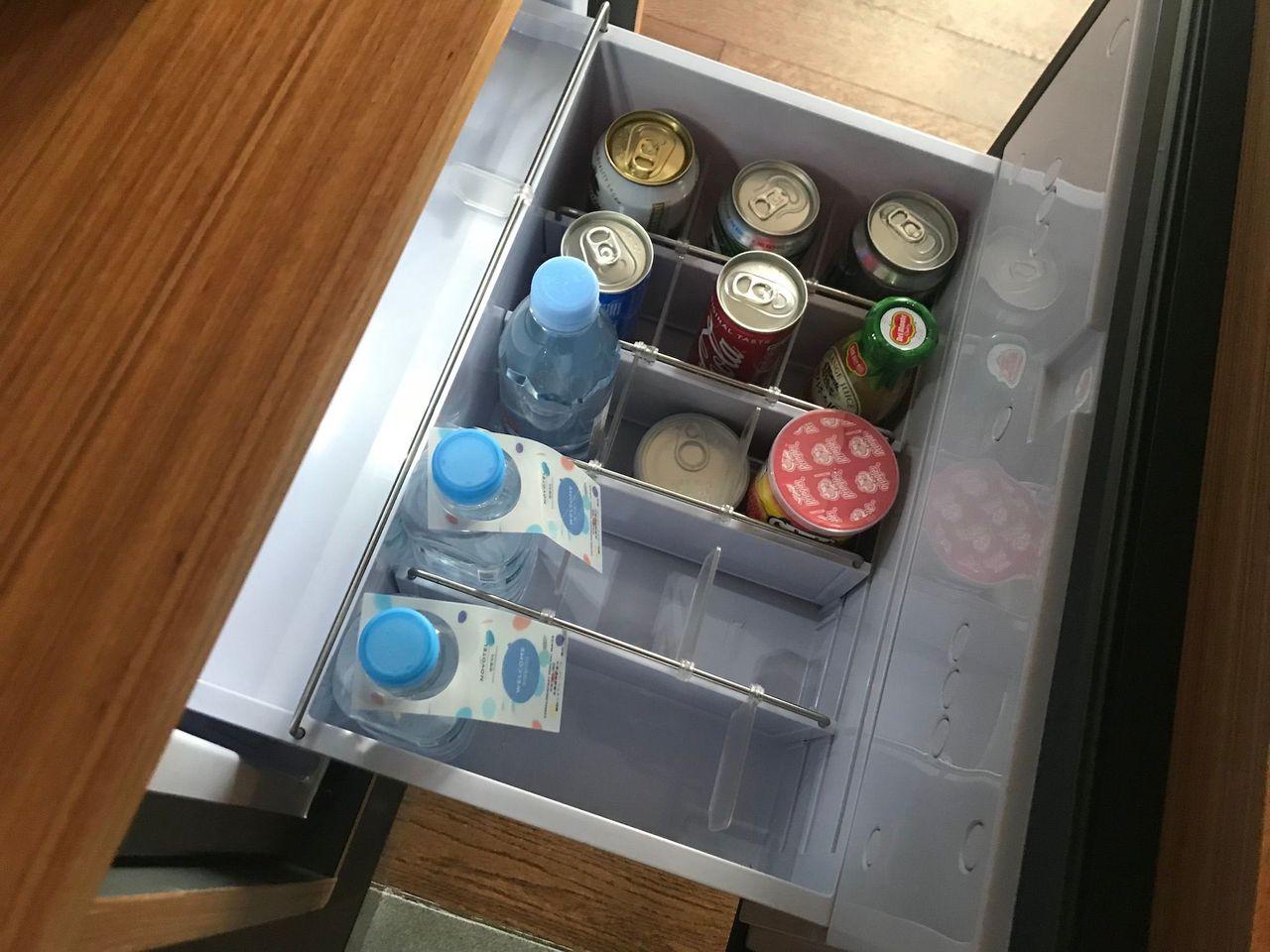 I liked the soft mattress. It was also large enough to fit two people. I had a good night sleep.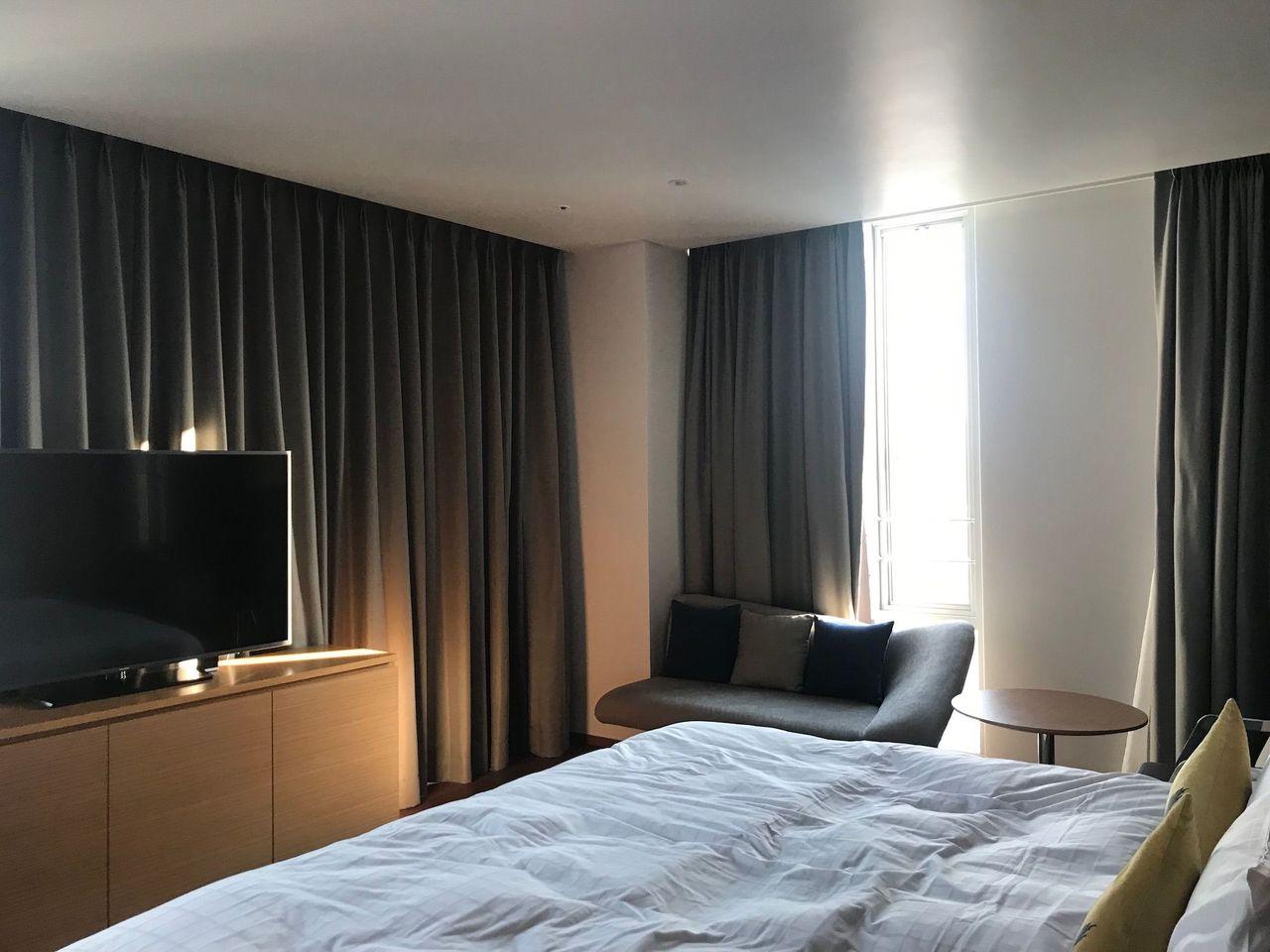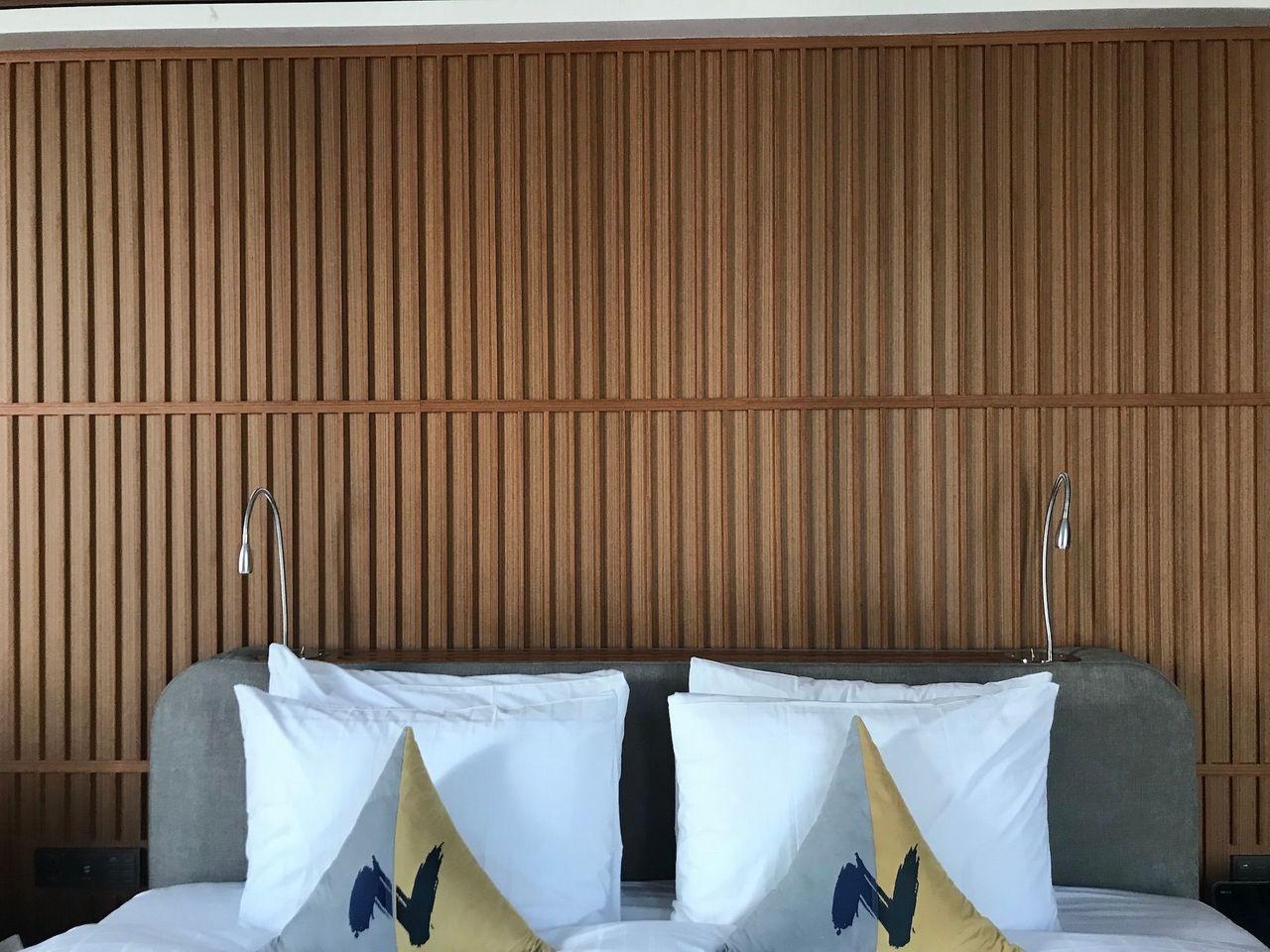 Secondly, I liked the fact that this room had a spacious shower room. It also had a big bathtub. The tub was clean and had no problem filling the tub with hot water. I had a nice, relaxing evening doing a half-body bath.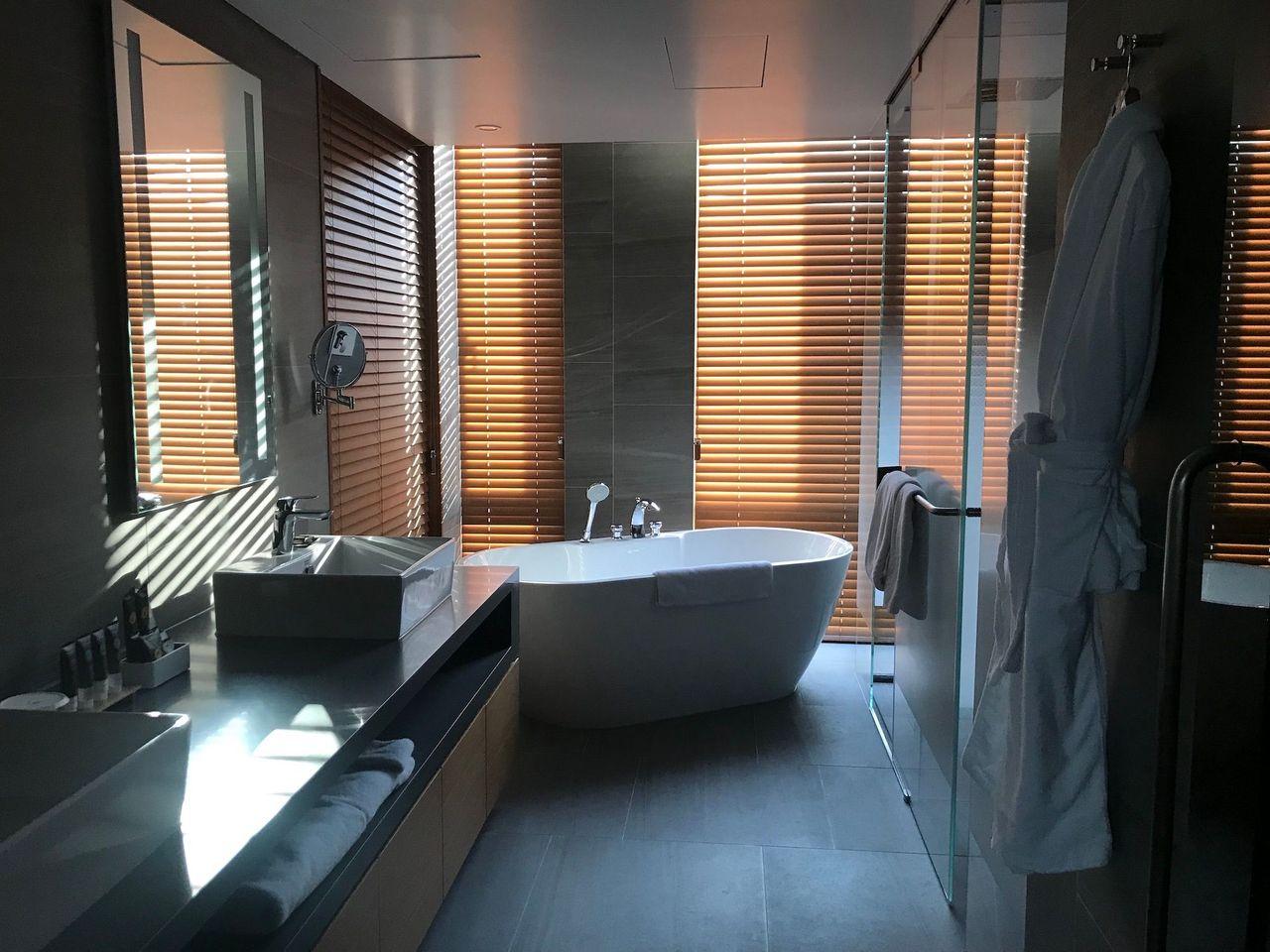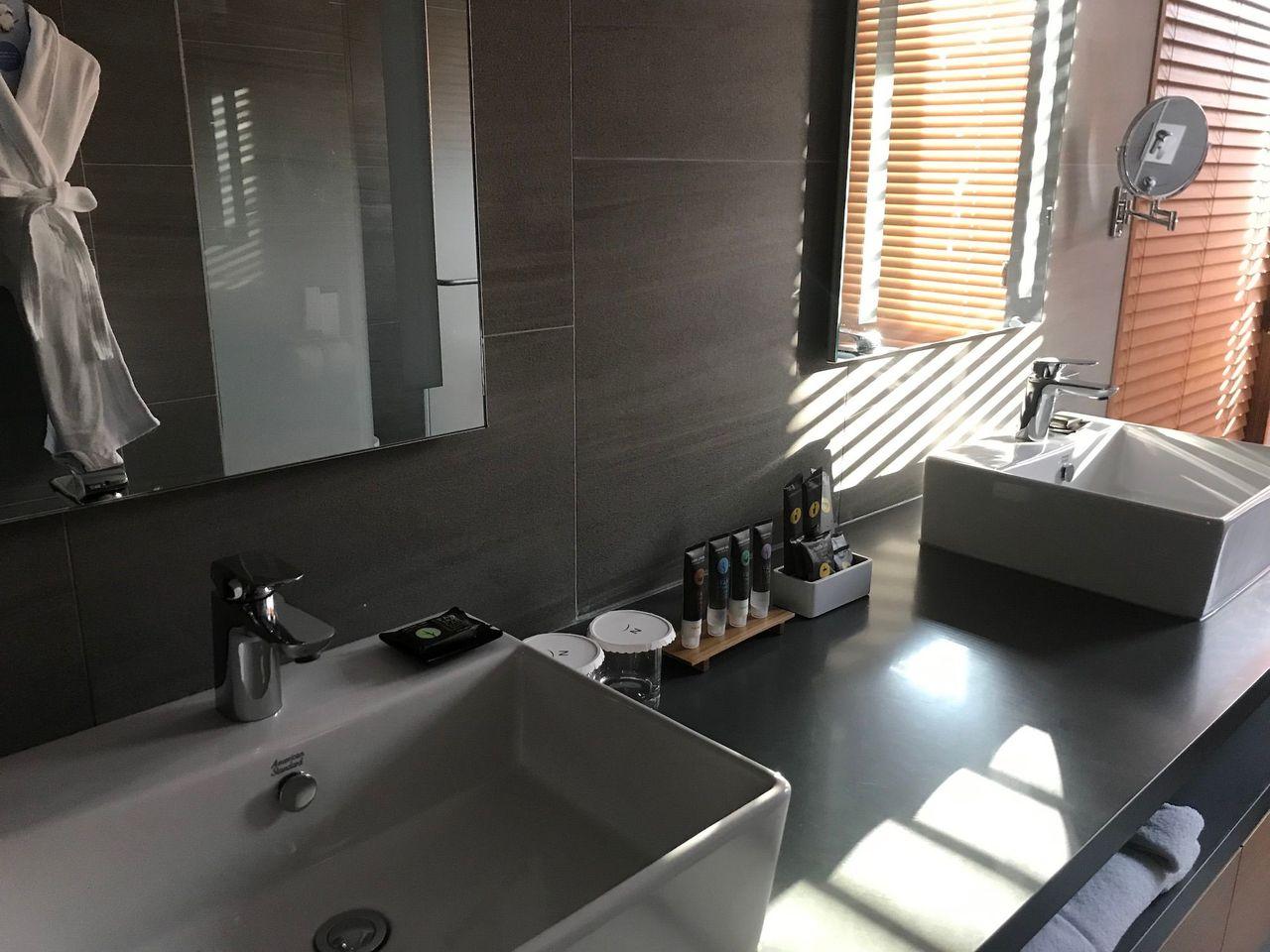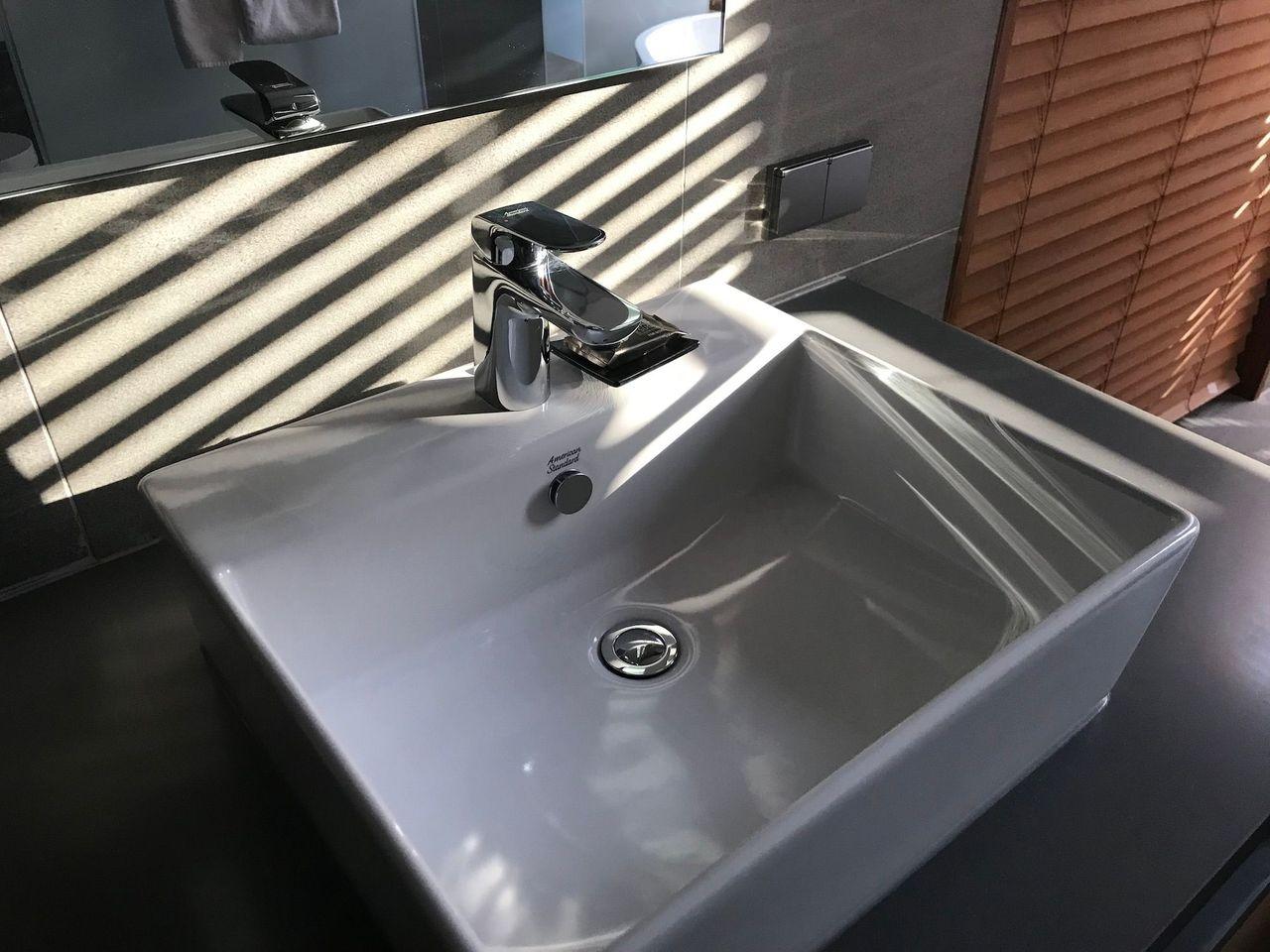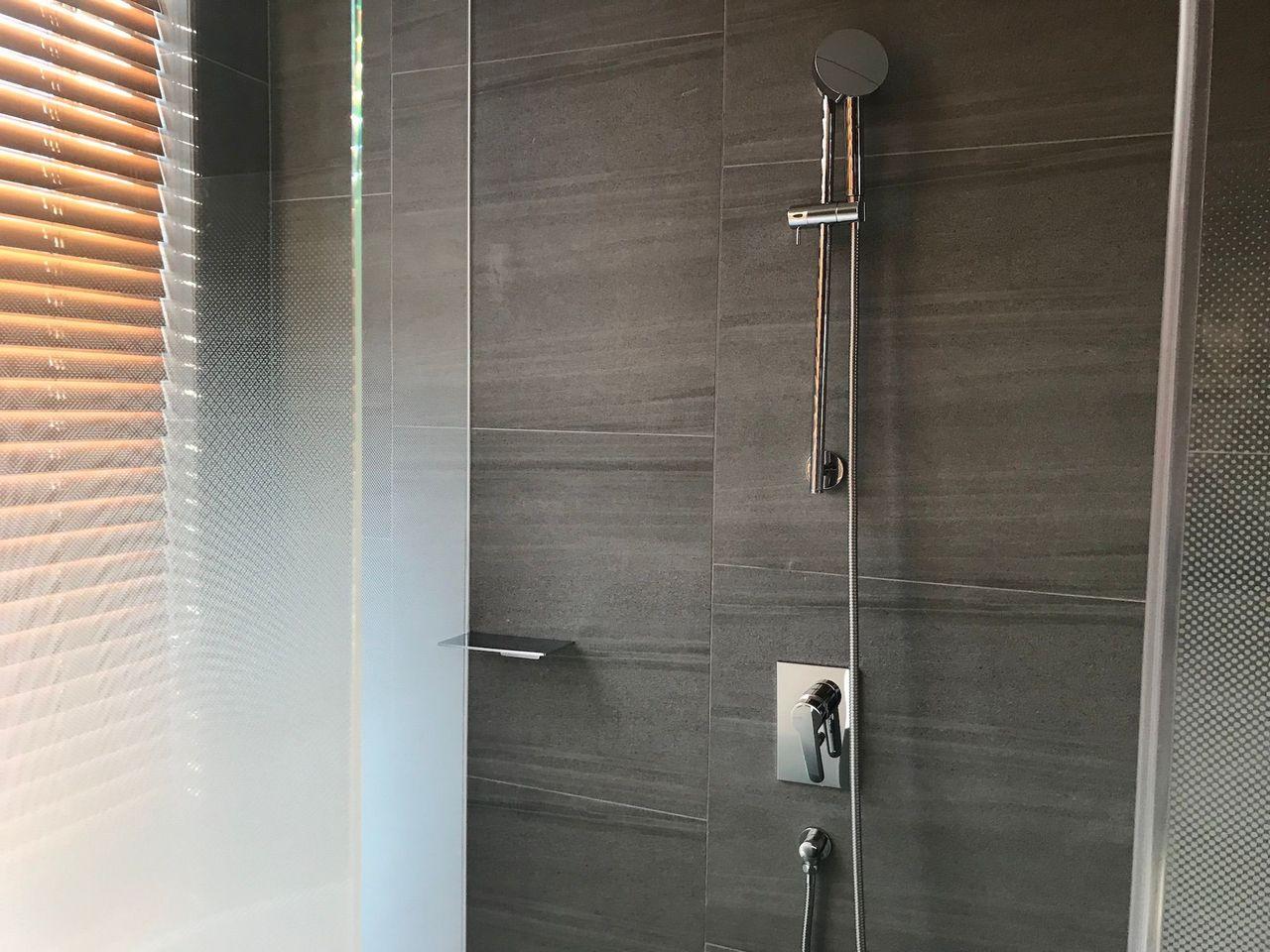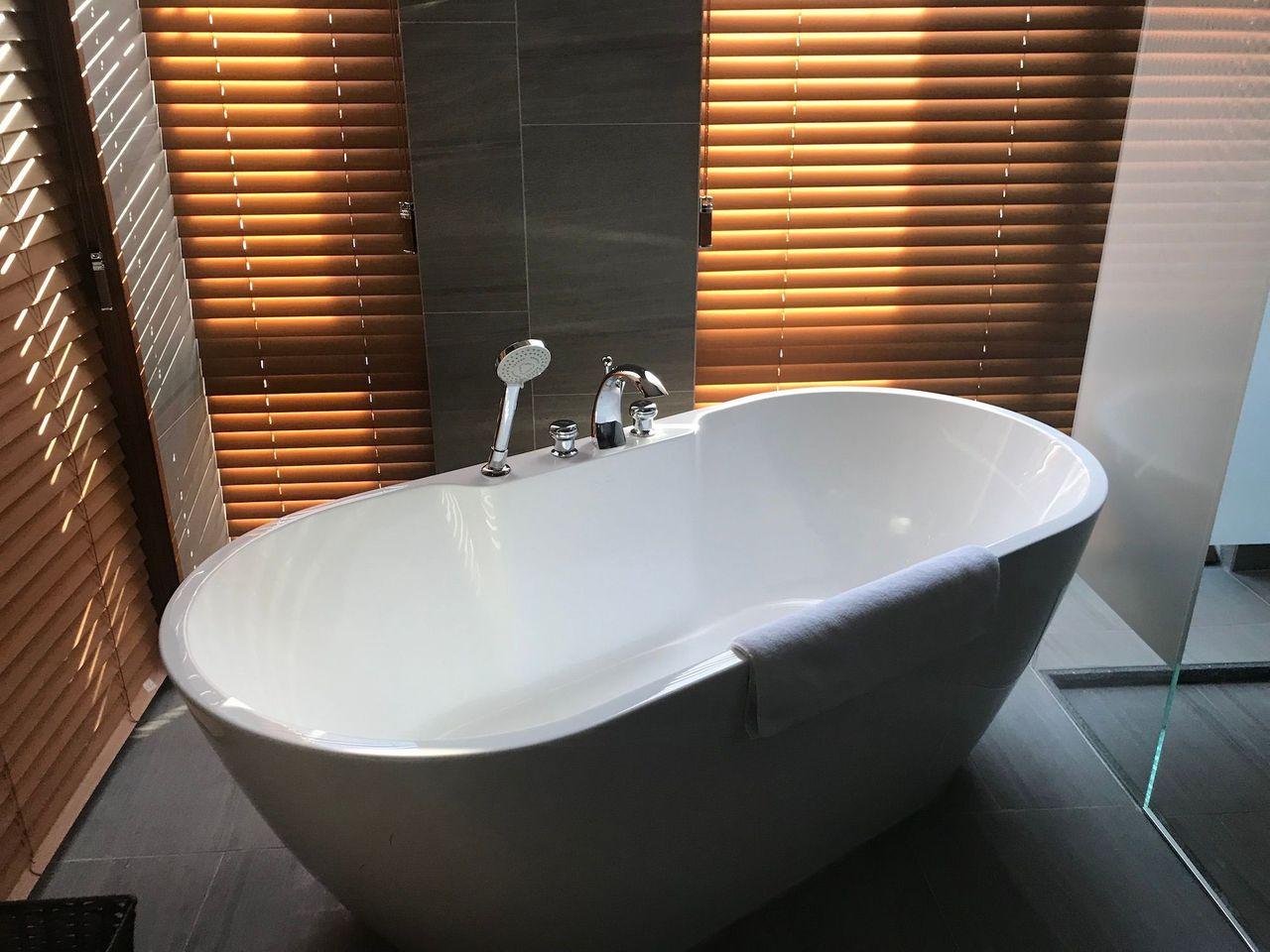 +The hotel amenities included a toothbrush, toothpaste, shampoo, and body wash. There were plenty of towels too.
I also liked the separate couch. When I neither wanted to fall asleep in bed nor to work on the desk, I sat down on this couch and had my own time to ponder.
I stayed at this hotel during the winter season. When I got up, my throat was a bit scratchy. I think the room is a bit dry. If you are using this hotel in winter, I would suggest you open the shower room door (or use a portable humidifier).
The view from the room is not so special. Don't expect too much if you are staying in premier suits. I think you can have a better city view if you book a nicer room. I learned that our room had a view of Namsan Tower in the morning (it was through the small window from the back). It could have been really cool to see the night view of the Namsan Tower.
2. Additional Service Review: Executive Service
I was curious Dongdaemun Novotel Ambassador's Executive Service. My husband and I were not planning to leave the hotel. We wanted to spend most of the time inside the hotel. We were planning on a quiet stay. We also wanted to check in and check out fast. We purposefully chose the room with an Executive Service. If you are planning to leave the hotel for most of your stay, I would not want to recommend this service.
I was fairly satisfied with the Executive Service. First, the executive lounge was not crowded (as we expected). We were able to focus on my own projects. This place also had a great view. The lounge is on the 19th floor.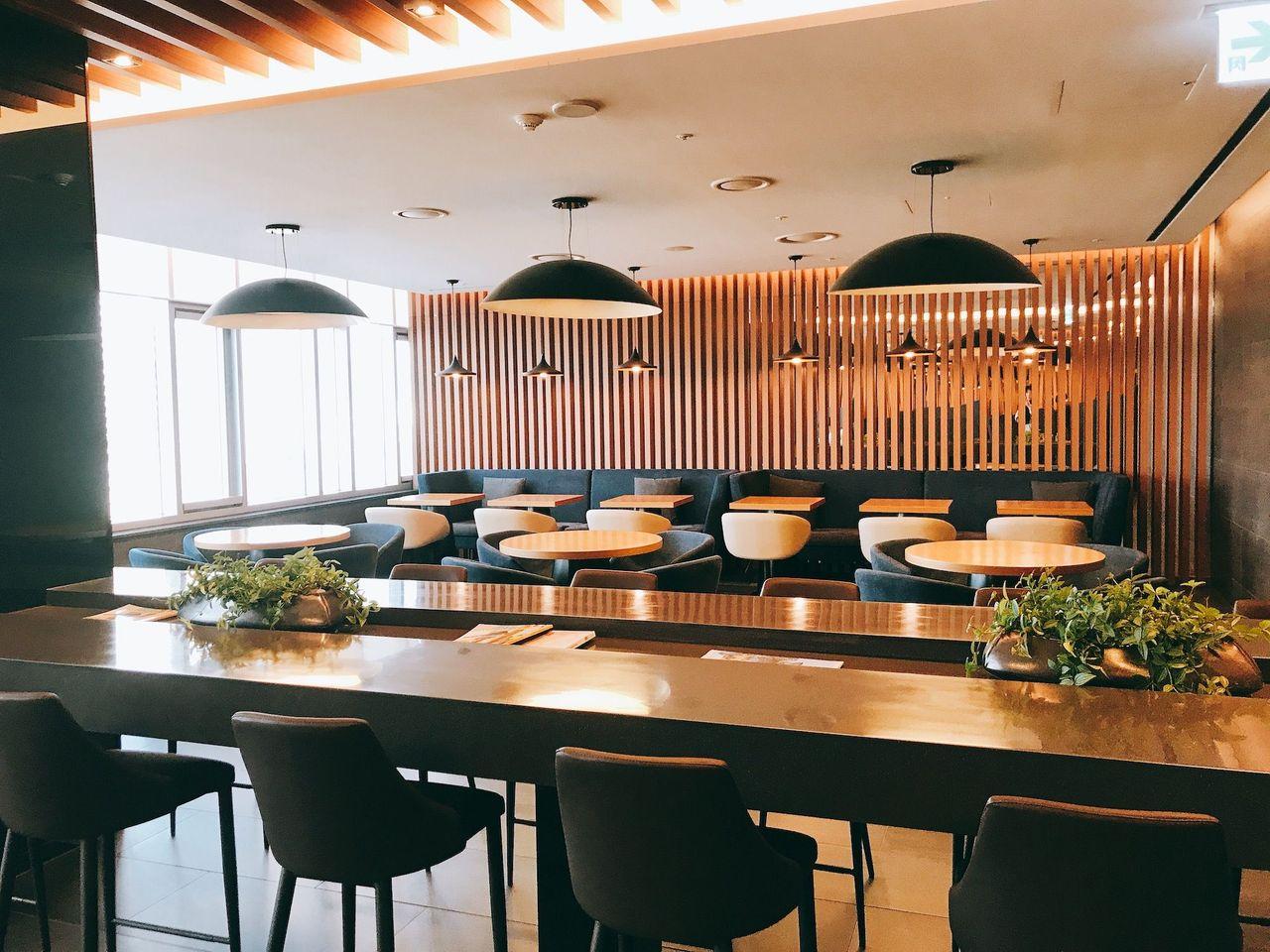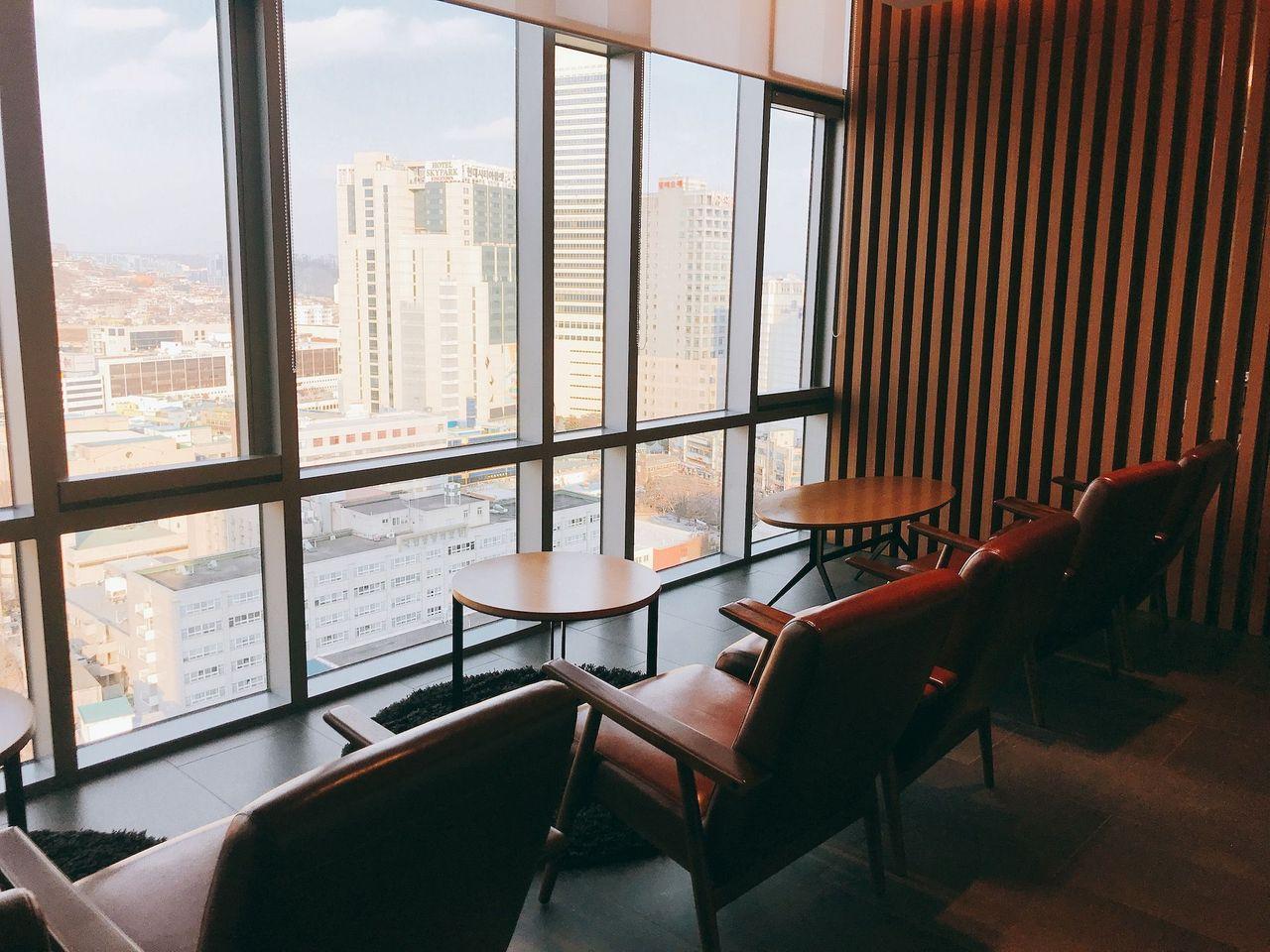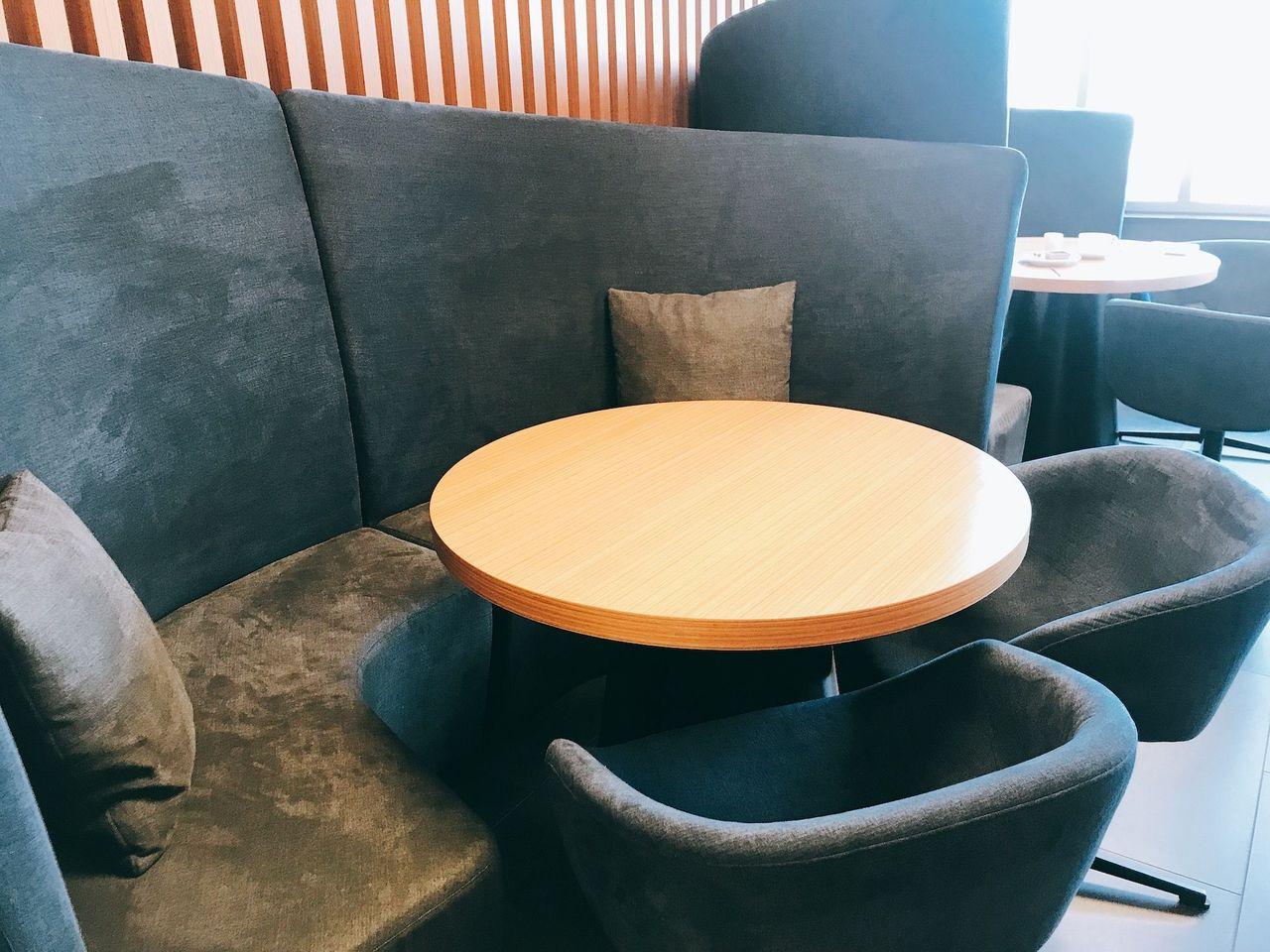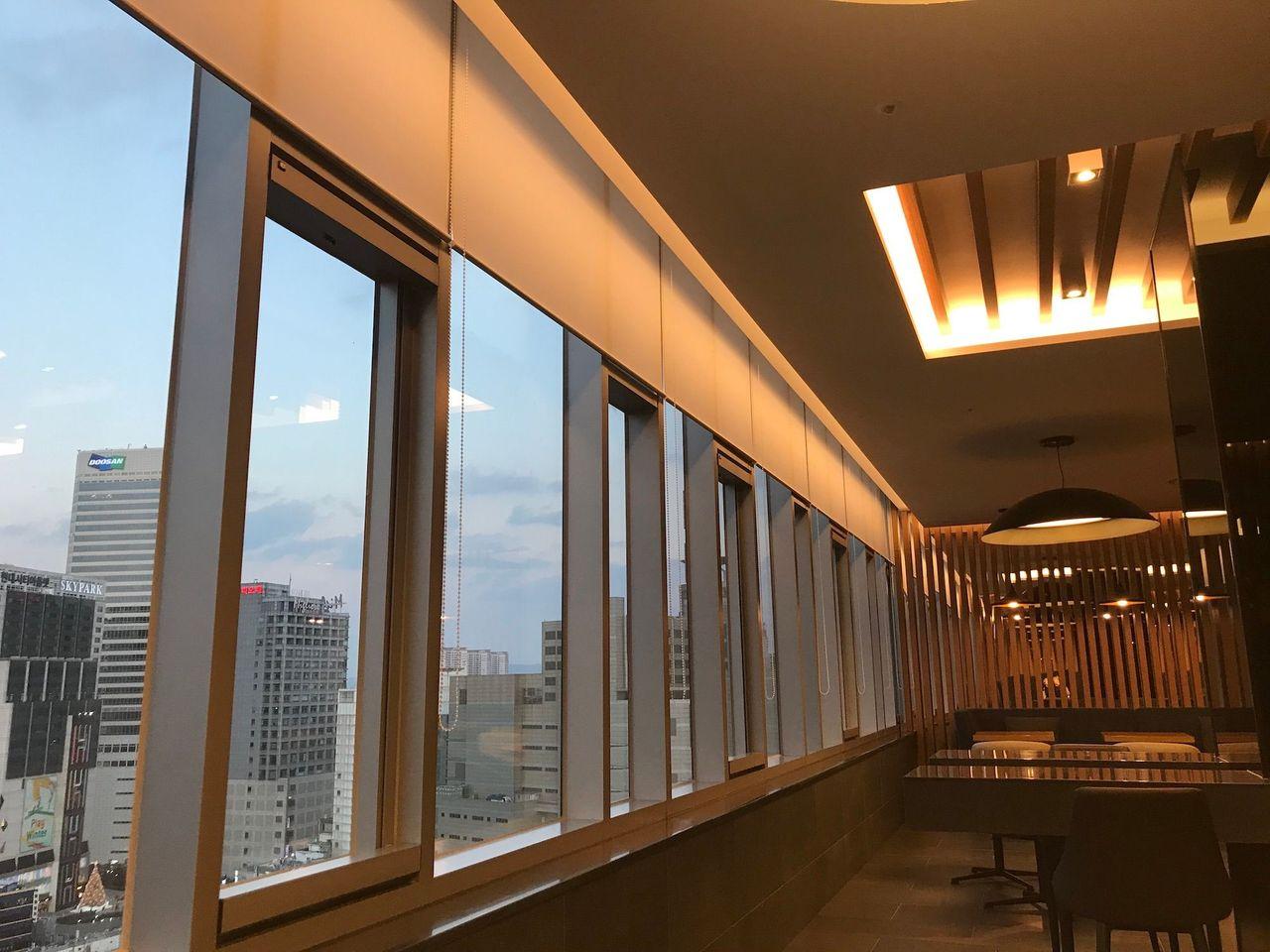 During the dessert hour(15:00~16:00), the hotel provides simple finger food. You can also get a cup of coffee or tea. Mini blueberry cheese tart was tasty and went along with Rooibos tea. The dessert hour also offered different kinds of teas.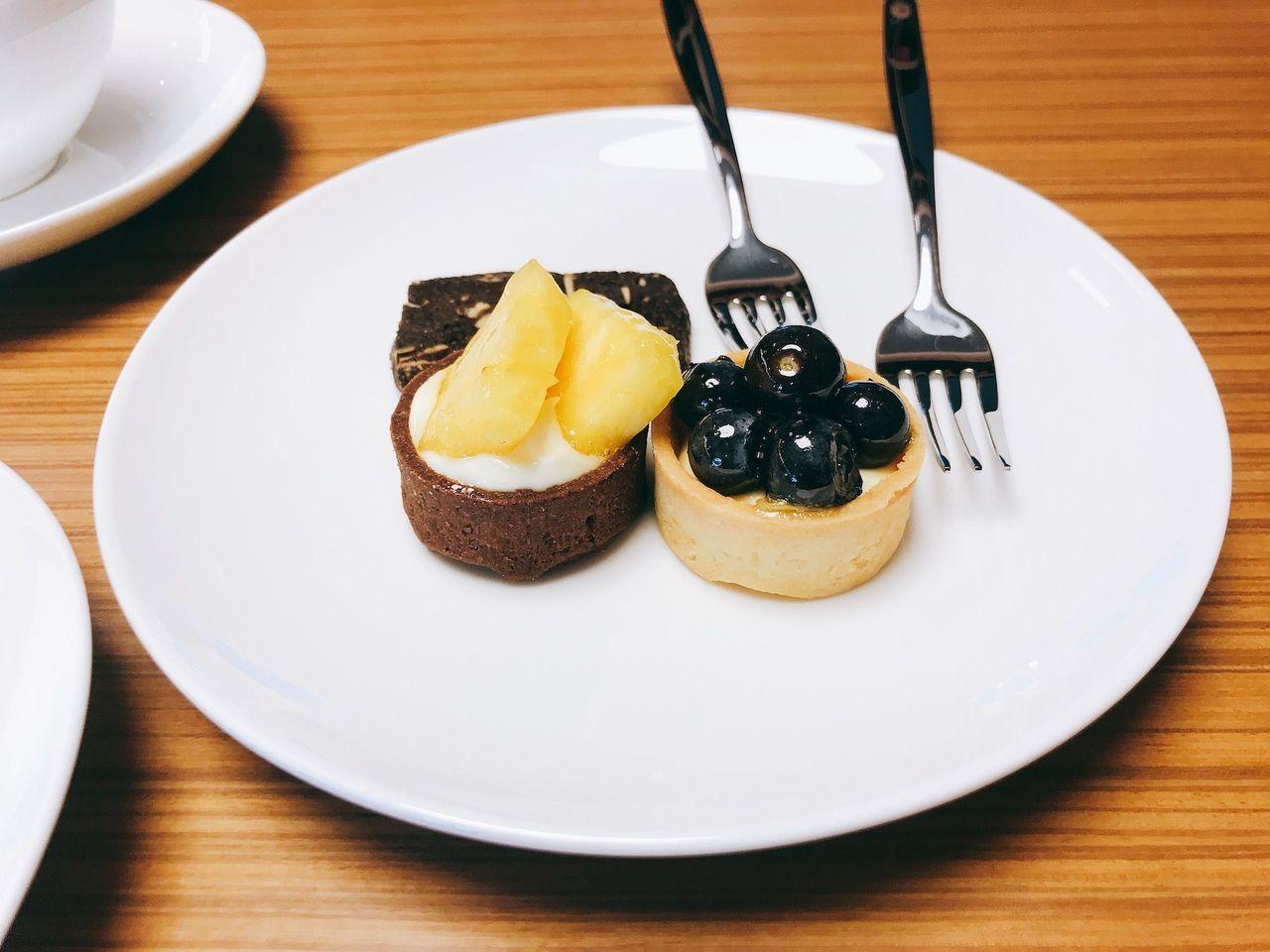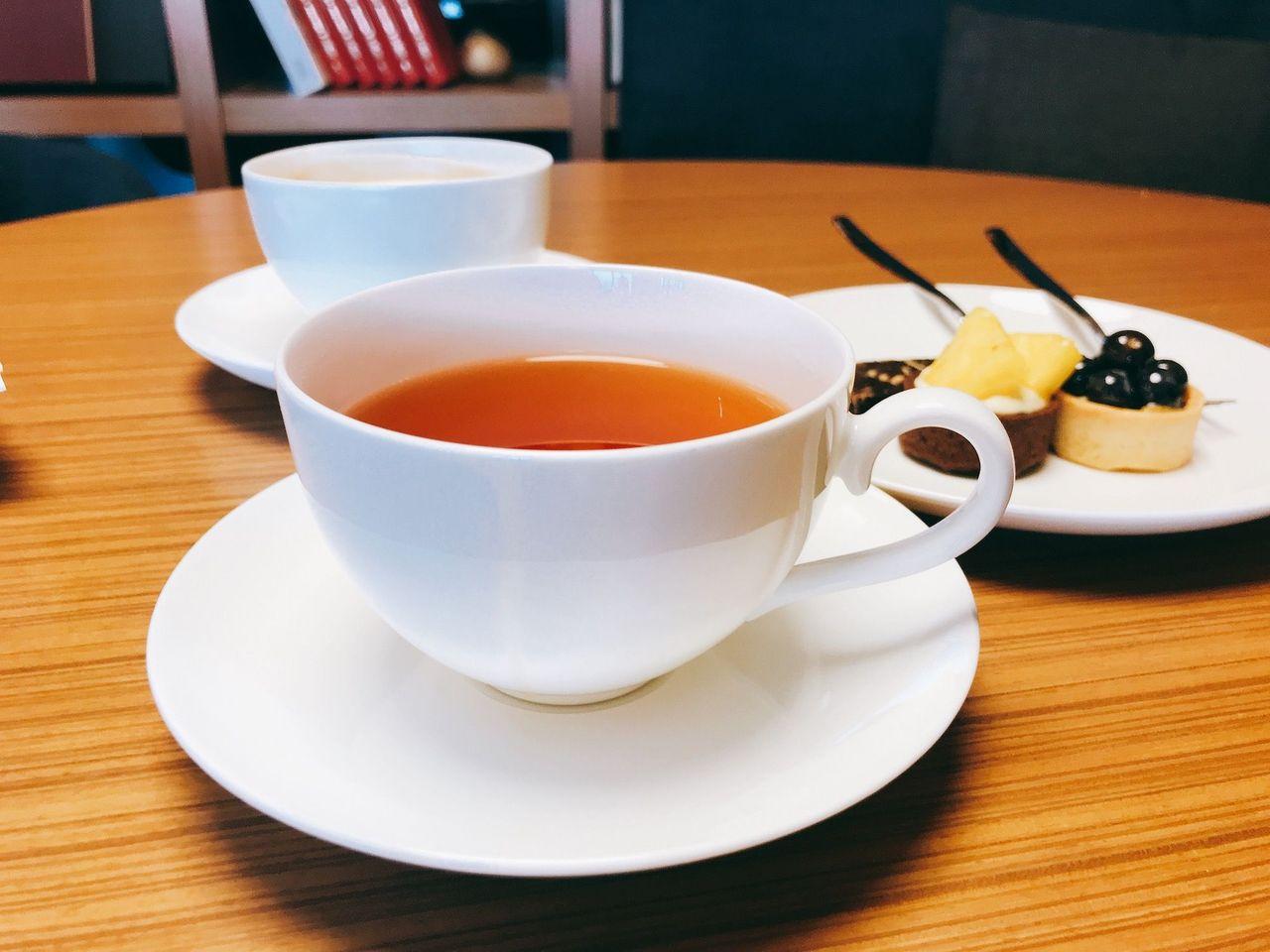 For Dinner(17:30~20:00), we were able to eat a simple dinner meal with unlimited alcohol. We had one gin tonic drink for each person, and it wasn't too bad. You can also eat bread, salad, cheese, soup, and seafood.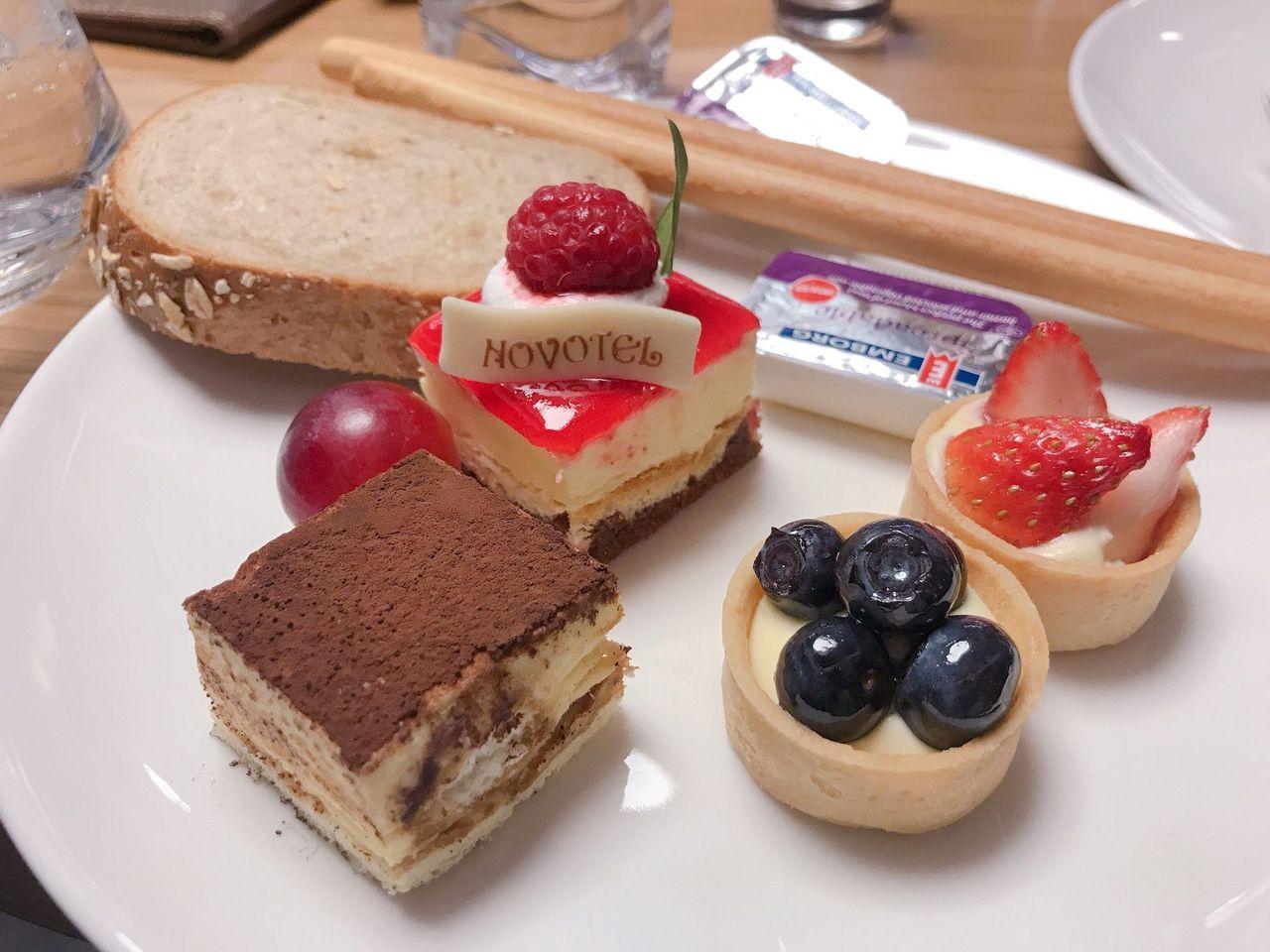 Plus, we were able to check-in and check-out fast. This was part of the Executive Service. I heard this hotel has a long queue for check-in and check-out. If you want to save your time, I would recommend you to add the executive service.
3. Extra Facilities
1) Fitness Center
I did not bring my cell phone to the fitness center, but this hotel had more fitness facilities than other hotels. I was able to rent gym clothes and the center had a shower room and a sauna. You must bring your own gym shoes though. Not many people used the center when I was working out.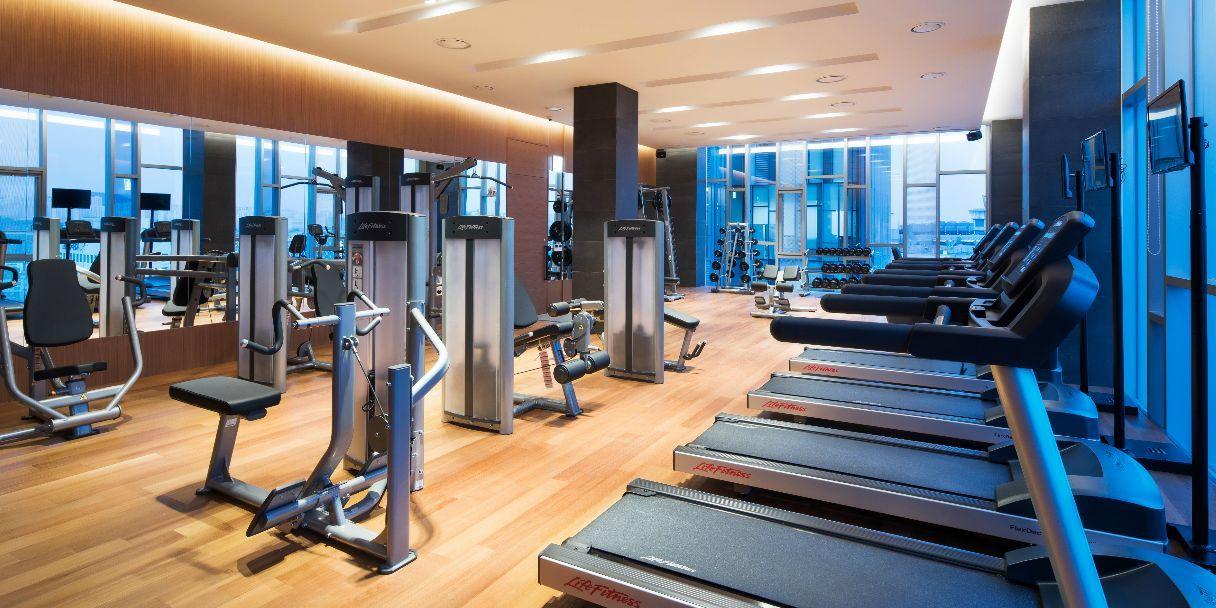 2) Rooftop Swimming Pool
This swimming pool is located right next to the fitness center. I didn't bring my cell phone (sorry!), so I wasn't able to take a photo. I went there late at night, but this pool was full of people. I think this is the most favorite facility of Korean guests. You can see the city view from the pool. I recommend you to visit this pool at night.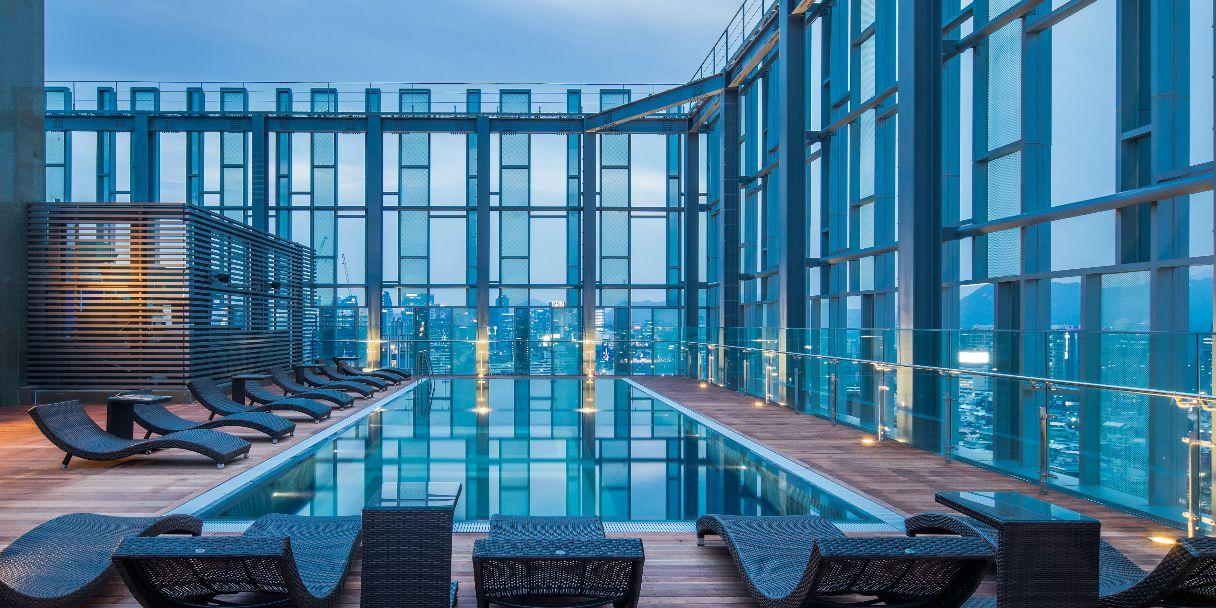 Source: Novotel Ambassador Dongdaemun Website
P.S. I was in a morning rush, so couldn't try the breakfast buffet. I had a glance before I checked out, and was surprised to see salmon for breakfast.
4. Location and Reservation
Near the Dongdaemun history and culture park station (the hotel is very close to the Dongdaemun Station and shopping centers)
Address (in Korean): 서울특별시 중구 을지로 238
Address (in English, Google): 238 Eulji-ro, Gwanghui-dong, Jung-gu, Seoul
---