Jeju Island Itinerary Recommendation
Jeju Island itinerary for 2, 3, 4, and 5 day visits
Hey guys! We're Creatrip. We bring you info on Korea so you can travel like a local.
Koreans' favorite domestic travel destination, Jeju Island.
Jeju Island is the home of emerald seas and untamed nature, beautiful throughout the year.
Yellow canola flowers and green barley bloom in the springs, the strikingly clear emerald seas sparkle in the summers, the trees turn a shocking yellow and orange in the autumns, and the island becomes a white wonderland in the winters.
It's a 55 minute plane ride from Gimpo Airport, so many people from Seoul go on a day/two day trip.
That's why today we're going be recommending Jeju Island itineraries for 2, 3, 4, and 5 day trips.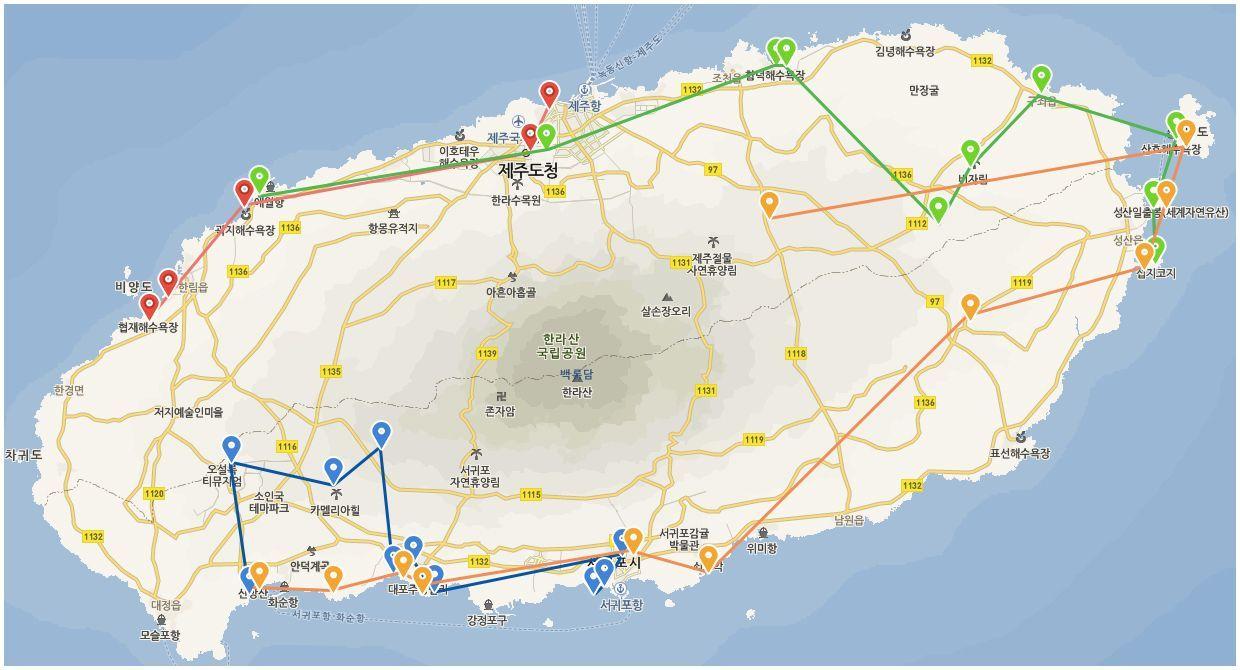 Red : 2-day trip, Blue : 3-day trip, Green : 4-day trip, Orange : 5-day trip
Jeju Island Itinerary:1. Two-Day Trip
Day 1. Hyupjae Beach, Hallim Park, Aewol Handam Coastal Road, Gwakji Beach
Day 2. Ihotewoo Beach, Jeju Dongmun Market, Gujeju, Yongduam Rock
This itinerary is for a short, two-day trip to Jeju Island.
Visit Hyupjae Beach and Hallim Park on the first day.
If you rent a car, then it'll be an hour ride from Jeju Airport to Hallim Park.
Hyupjae Beach, located in Hallimeup, is where you can see Jeju's famous emerald ocean waters.
The shallow waters get a lot of love in the summers.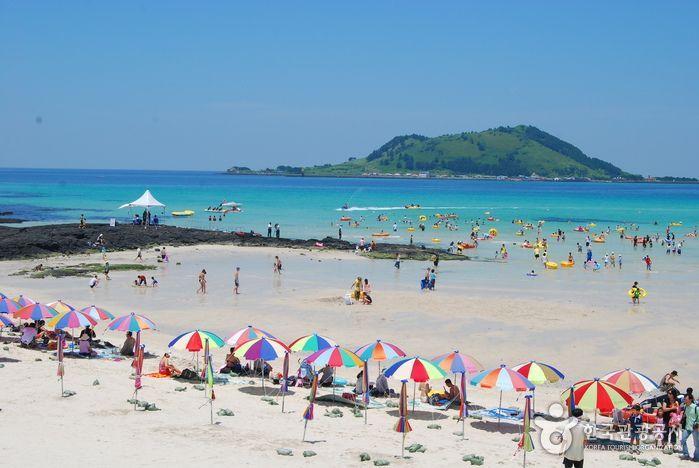 Hallim Park teems with vegetation. It's basically a giant garden, especially famous for its daffodils.
From Hallim Park you can explore a lava cave called Hyupjaegul Cave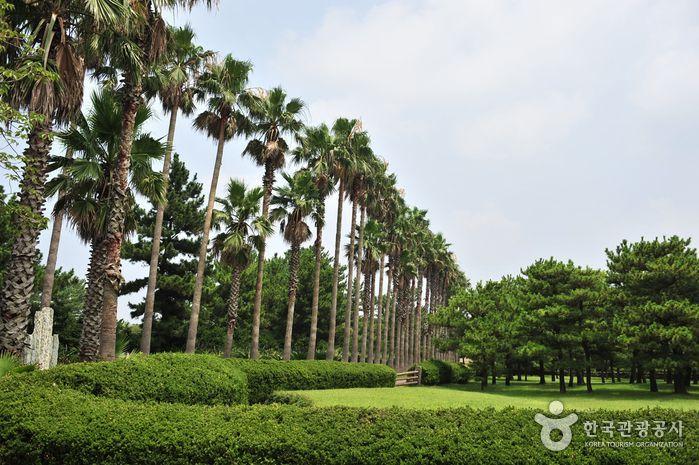 After spending a bit of time at Hyupjae Beach and Hallim Park, head over to Cafe Anthracite.
Anthracite is a cafe that has stone walls preserved from Jeju's traditional architecture. It embodies the unique Jeju vibes.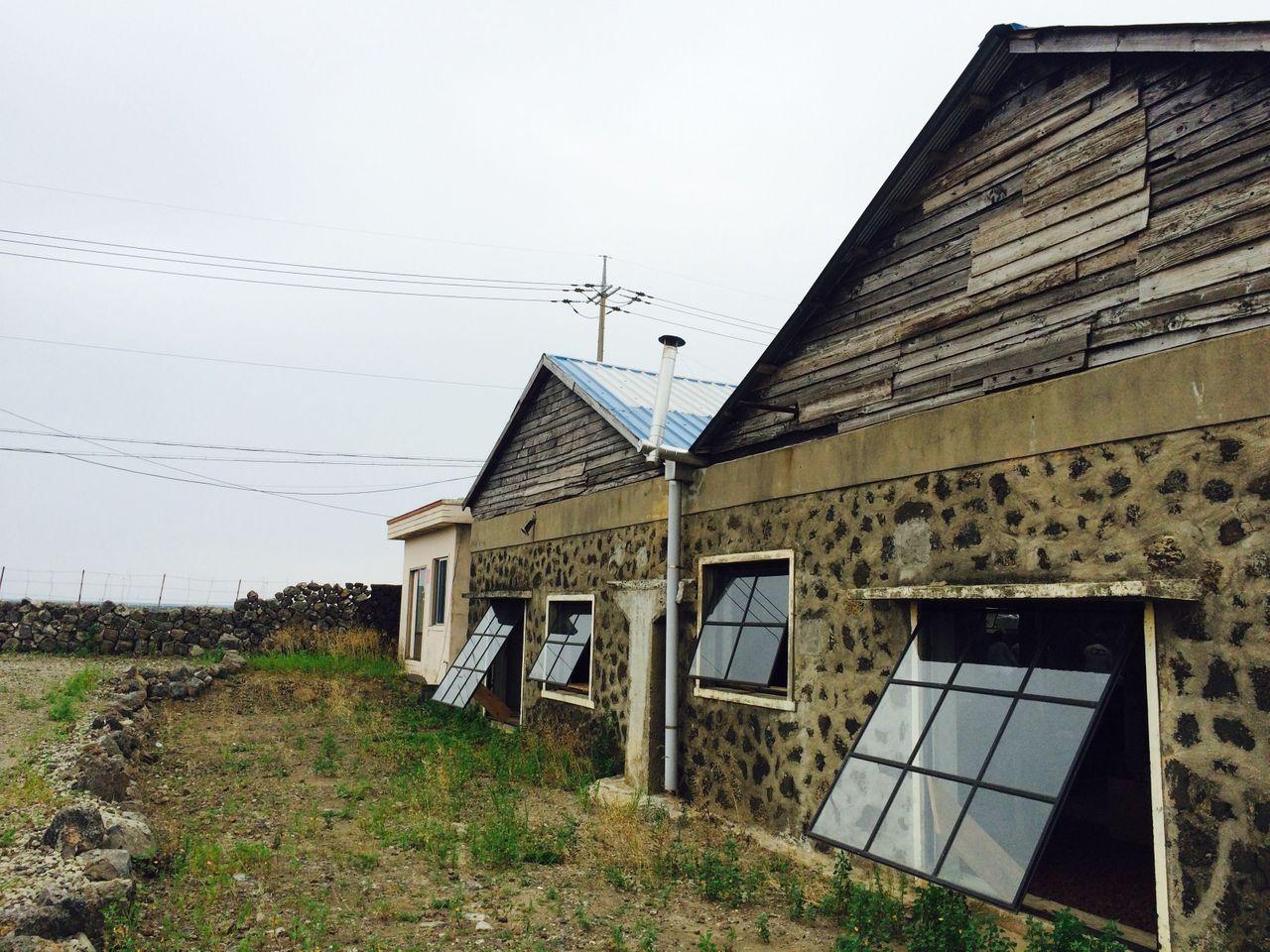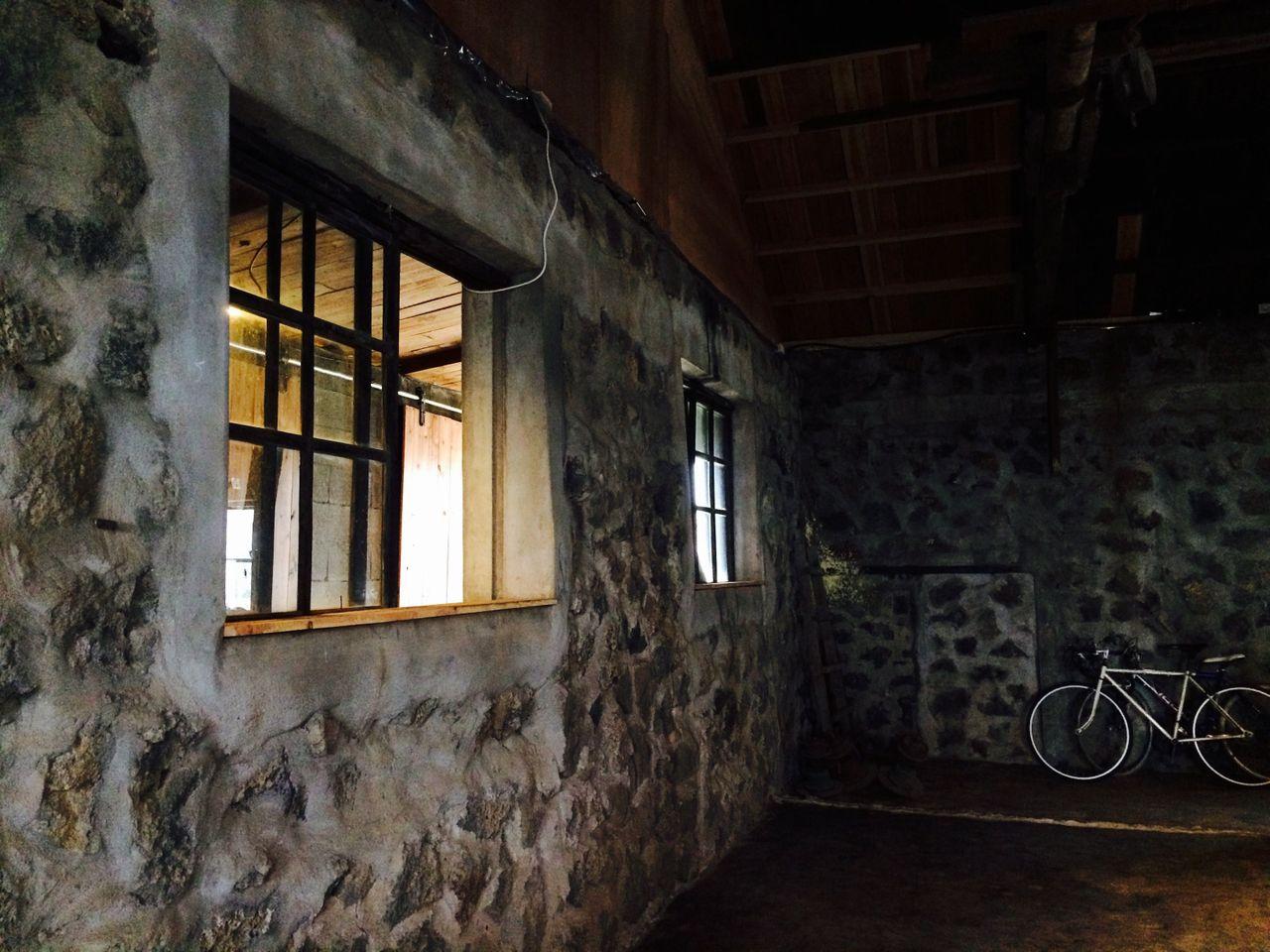 To end the day, get yourself to the Aewol Handam Trail for one of the most beautiful sunsets you'll ever see.
Watch the sun sink as it paints the skies a soft shade of pink.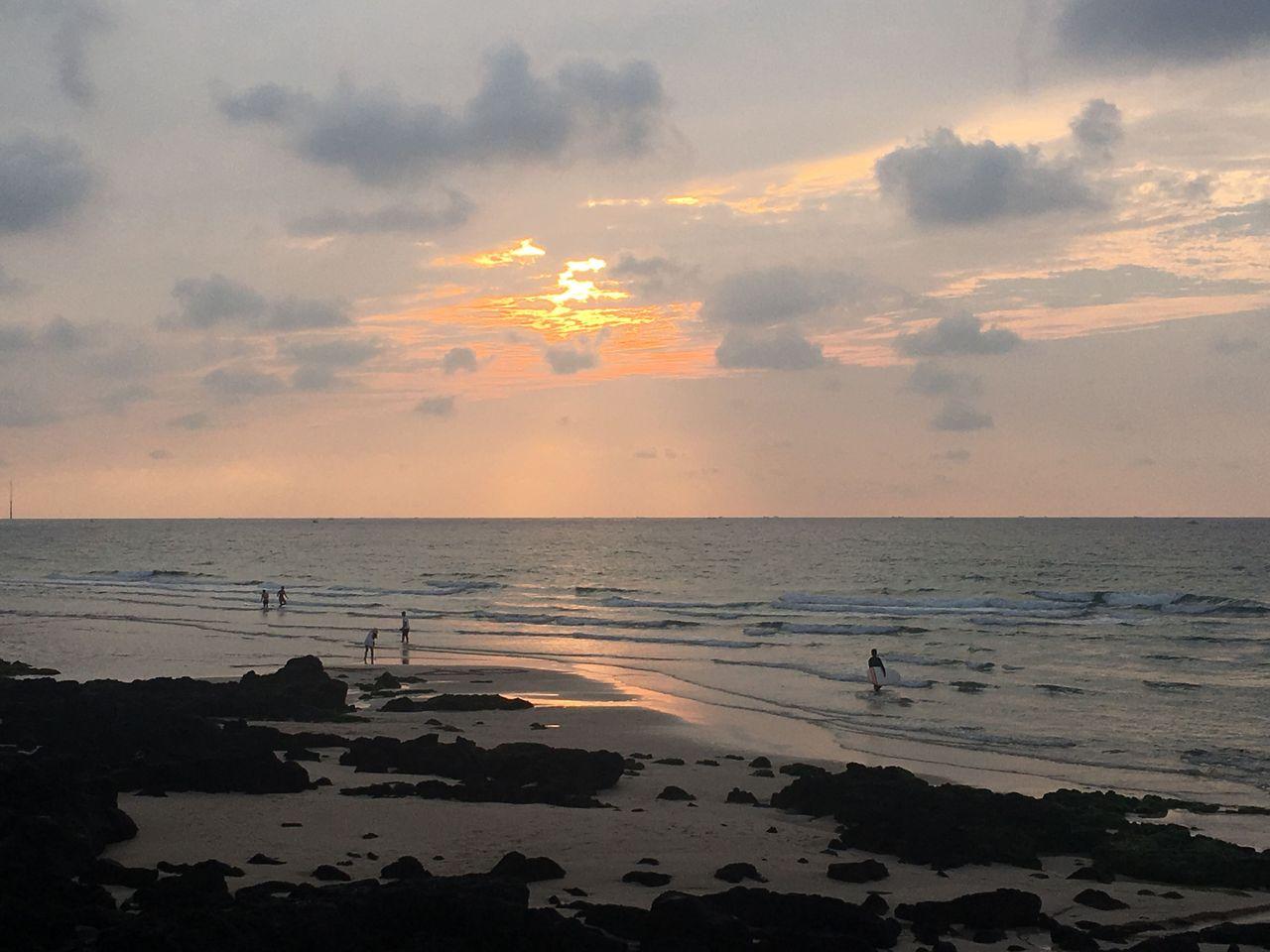 This is also where G-Dragon's cafe, Mônsant is located.
Mônsant is not only famous for being owned by G-Dragon, but also for its polished interior and beautiful view.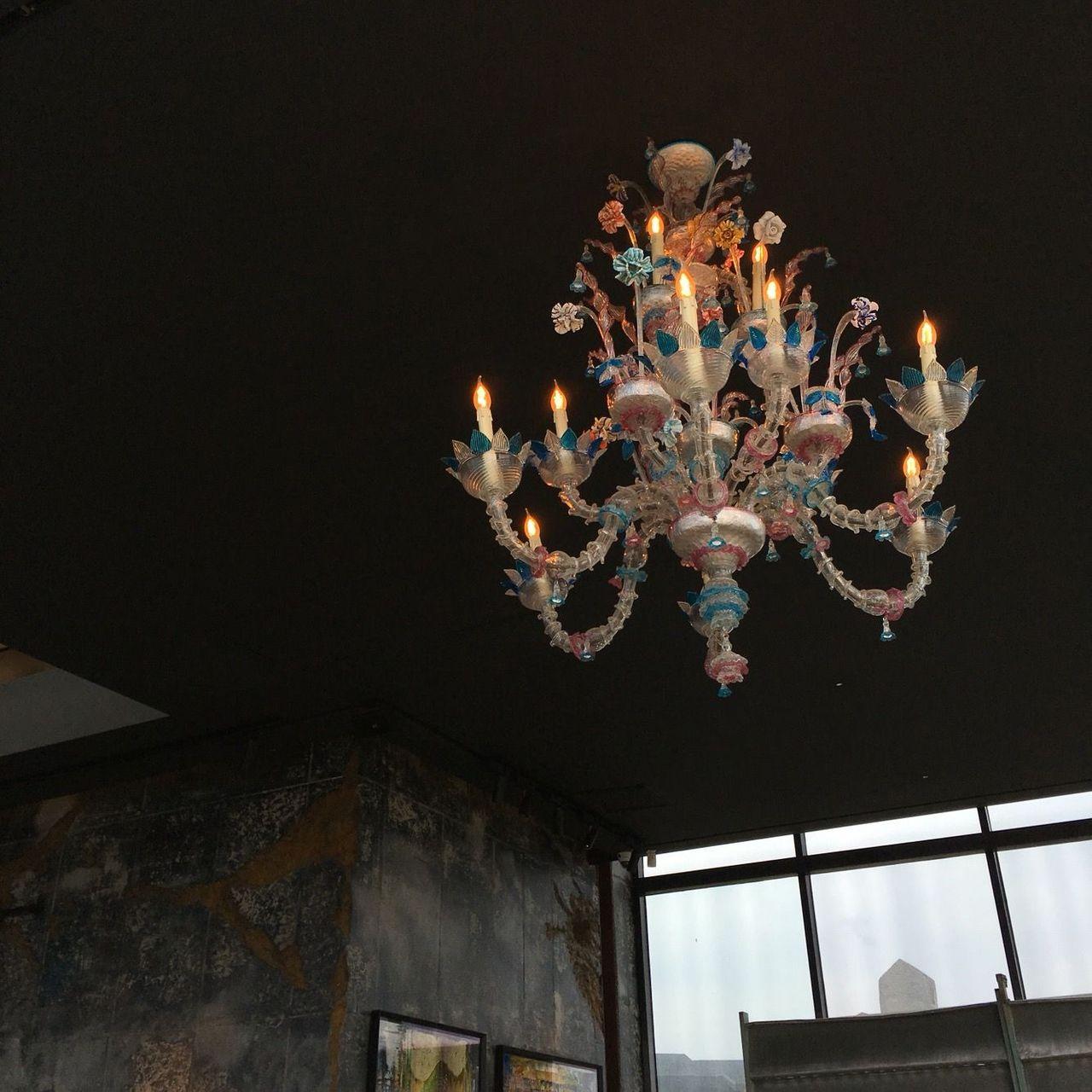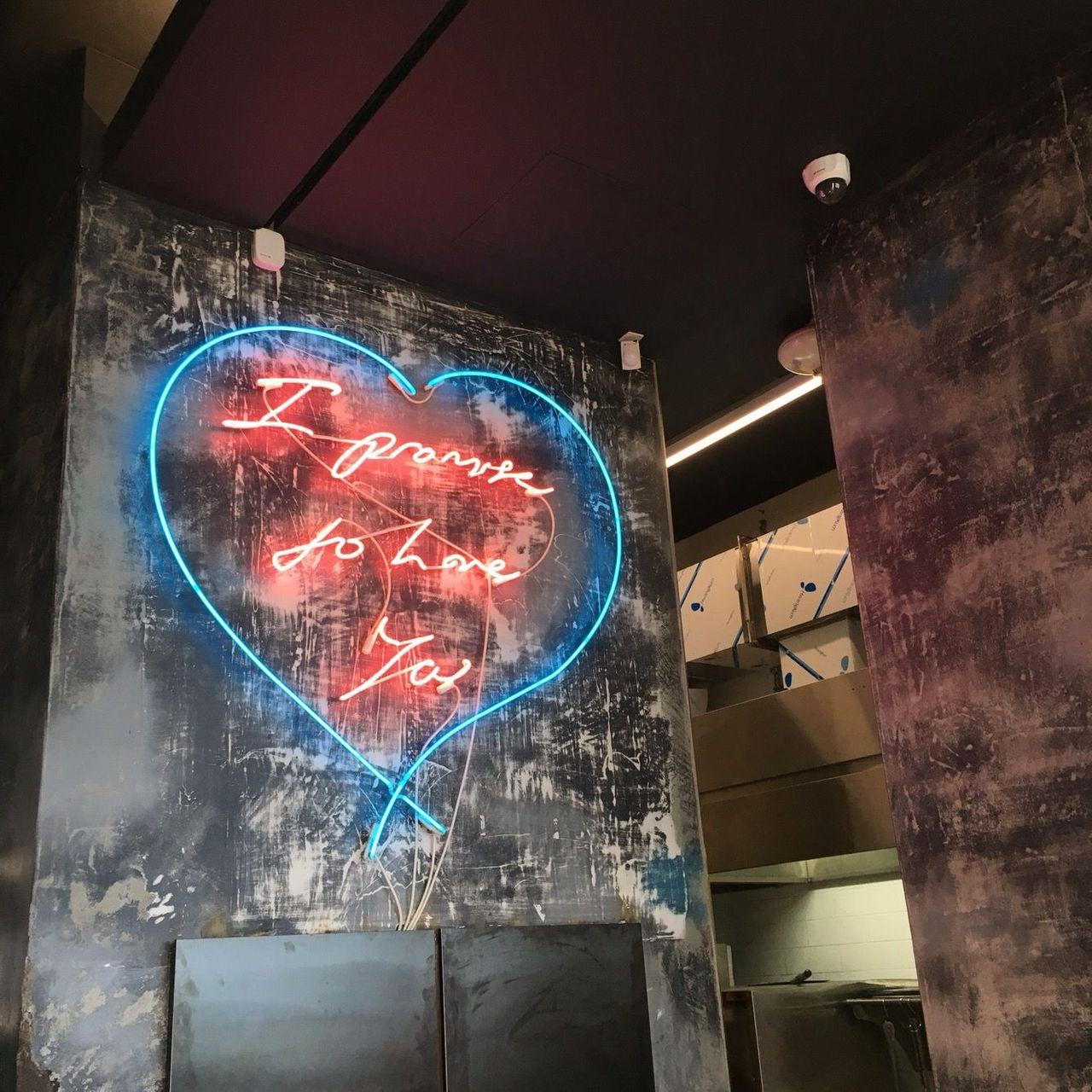 Walk along the Aewol Handam Coastal Trail and you'll soon reach Gwakji Beach.
If you time it right, you'll be watching the sun set while walking and have the grand finale at the beautiful sea front.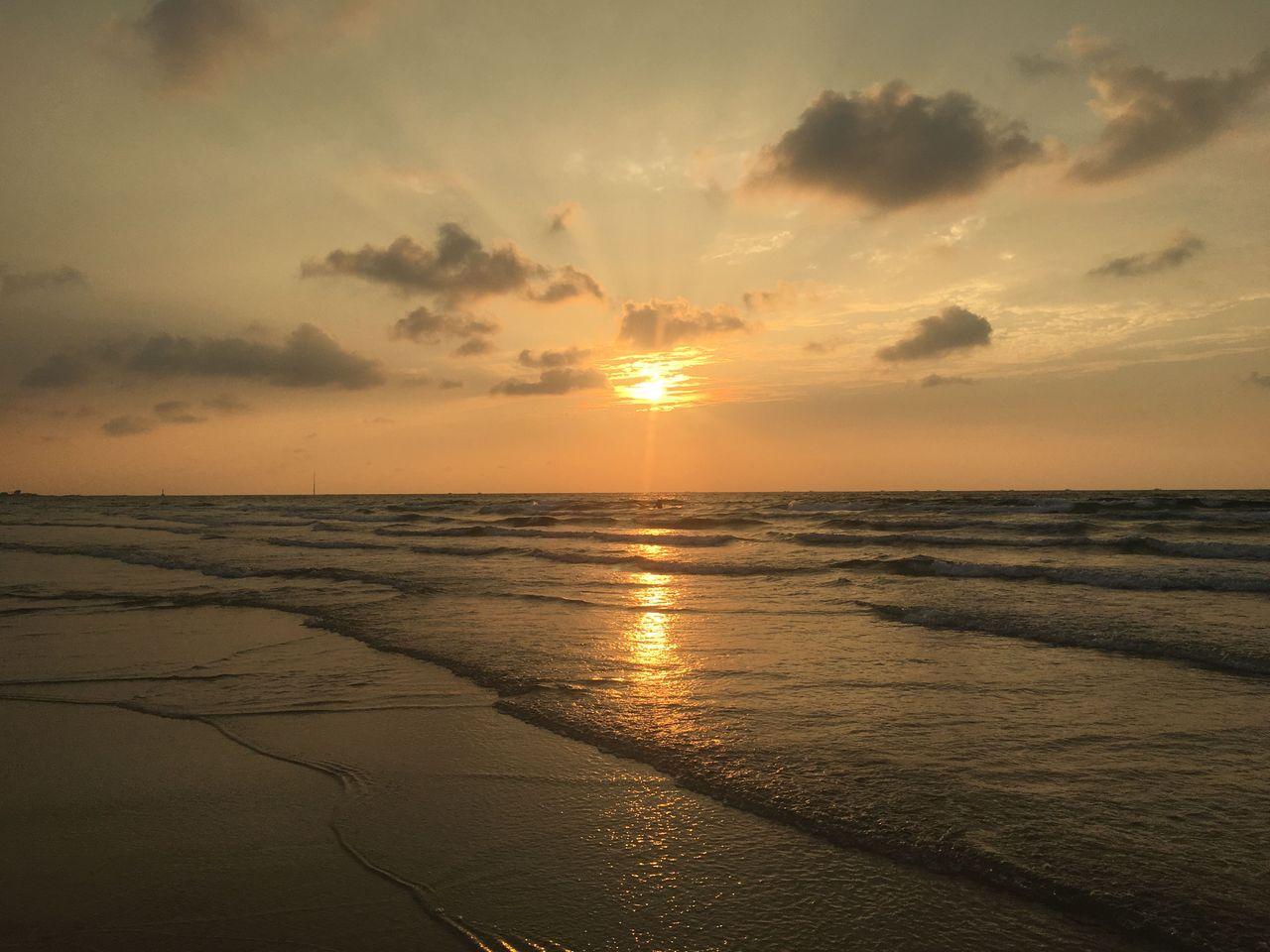 On the second day, check out the destinations that are near Jeju Airport.
Check out the morning beach at Ihotewoo Beach and then head over Jeju Dongmun Market and have a look around Jeju's traditional market.
Ihotewoo Beach is the closest beach to Jeju City. It has a picturesque red and white lighthouse.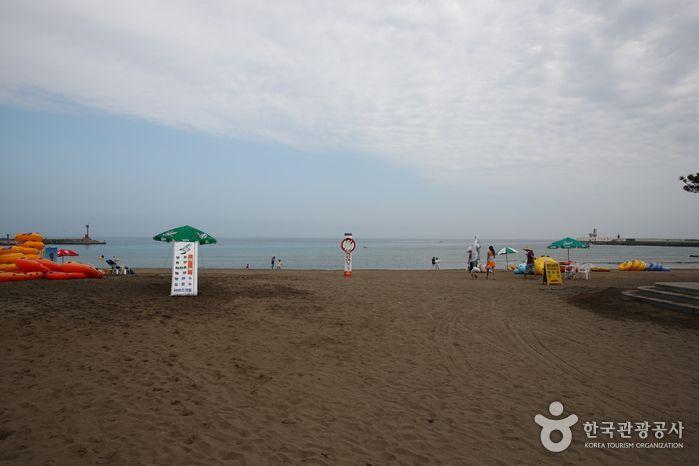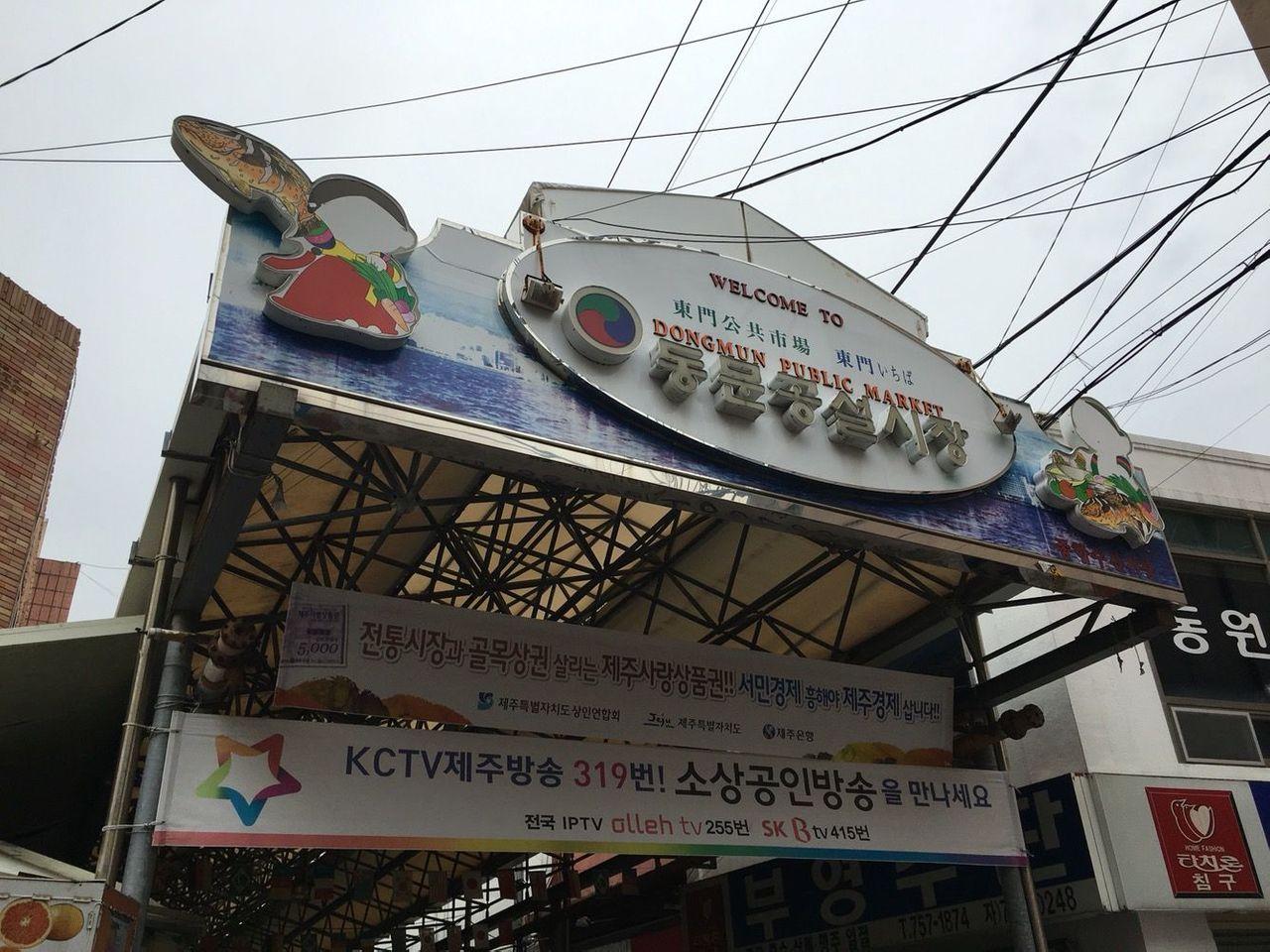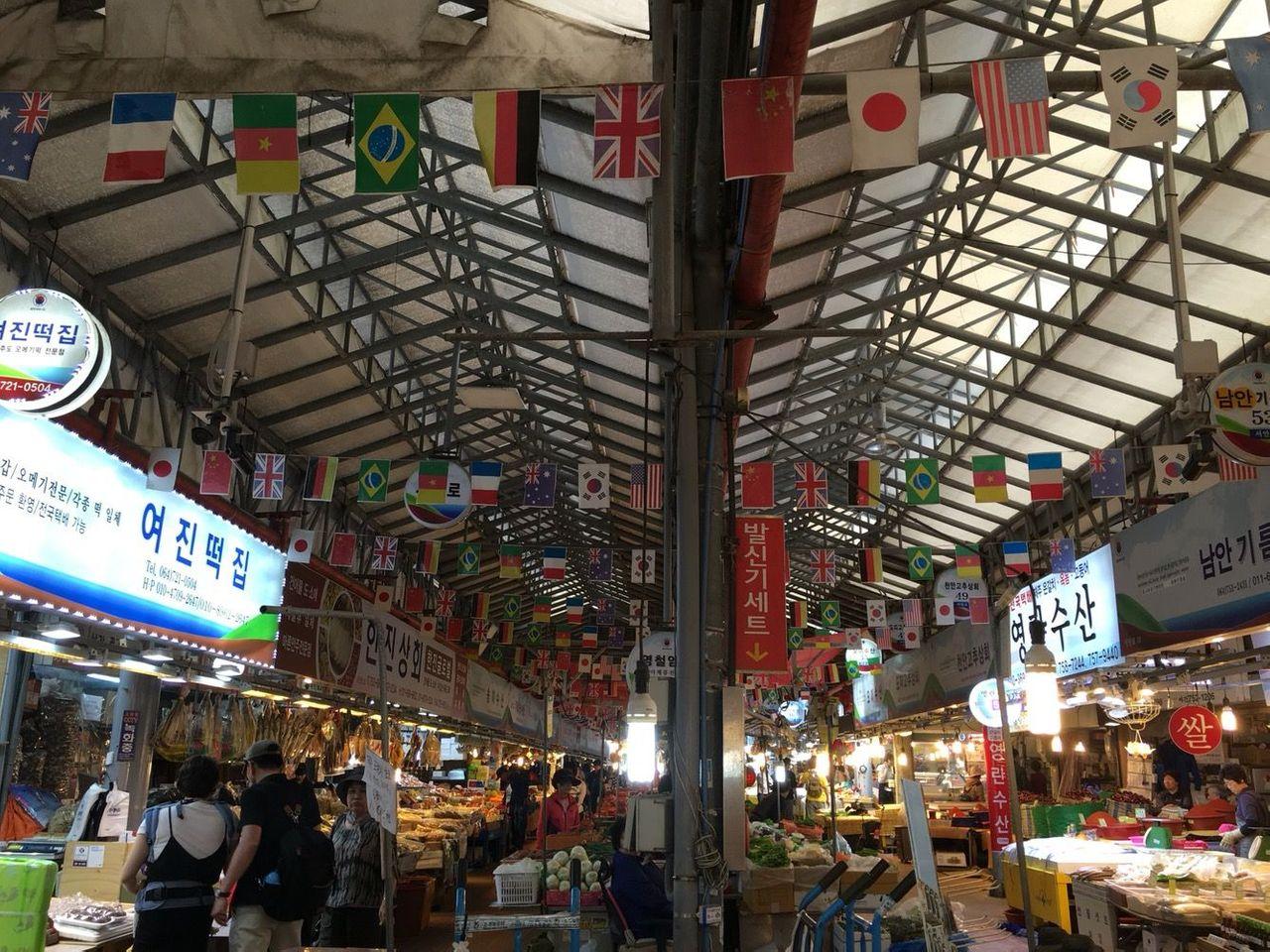 All types of fruit, vegetables, and fish are sold at the market.
The street food you get at the traditional market is always the best street food, so make sure you help yourself.
After looking around the market, head over to Gujeju and wander into the cute cafes and stores.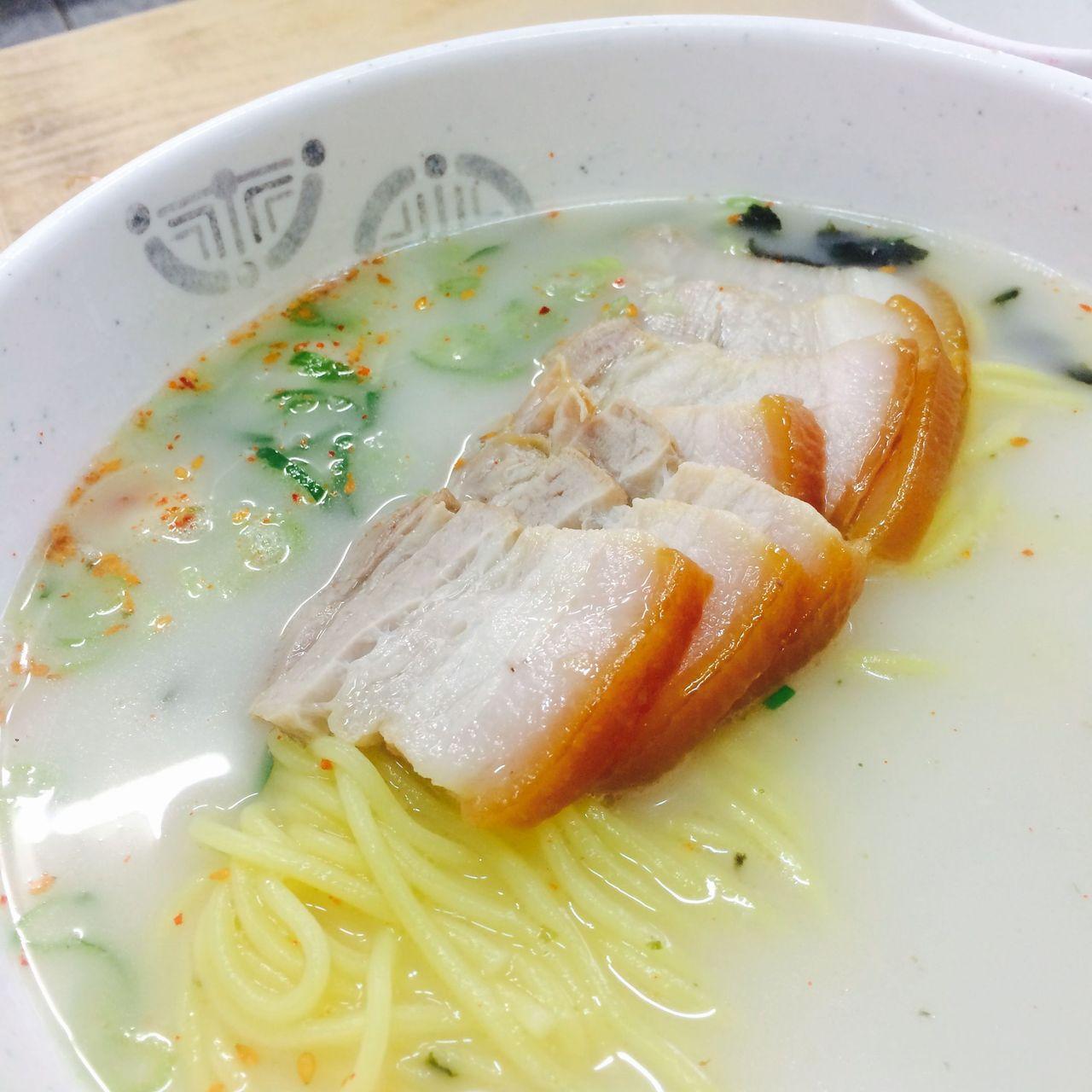 Afterwards, head over to Noodle Street and get a bowl of meat noodles, a Jeju specialty.
There are many restaurants on Noodle Street, but the one we recommend is Sister Noodles.
Finish off your trip by visiting Yongduam Rock, located near Jeju Airport.
The rock formation got its name because it looks like the head of a dragon ("yong"). Take one last good look at Jeju Island's clear waters before leaving.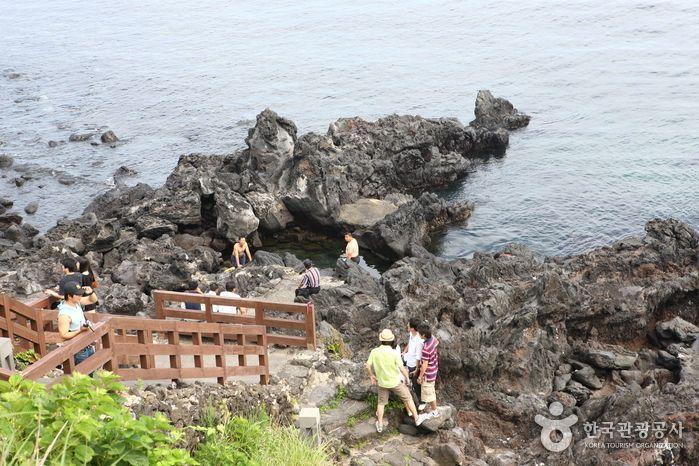 Jeju Island Itinerary:2. Three-Day Trip
Day 1. Sanbangsan Mountain, Yongmeori Beach
Day 2. Osullock Tea Museum, Camellia Hill, Bonte Museum, Jungmun Tourist Complex, Yeomiji Botanical Garden, Jungmun Saekdal Beach, Jusangjeolli Cliff
Day 3. Seogwipo Market, Oedolgae Rock, Cheonjiyeon Falls, Olle Trail Course 7
Visit Sanbangsan Mountain and Yongmeori Beach on the first day.
The two destinations are in the same regions, so you'll be able to save time.
Sanbangsan Mountain is especially beautiful in the Spring when the camilla flowers bloom.
There are two buddhist temples at the foot of Sanbangsan Mountain. Walk up the stone steps in between the two temples to get to the Sanbanggul Cave.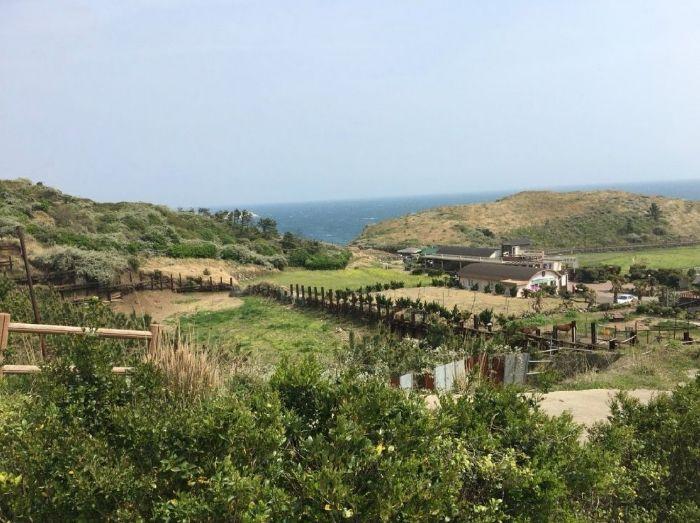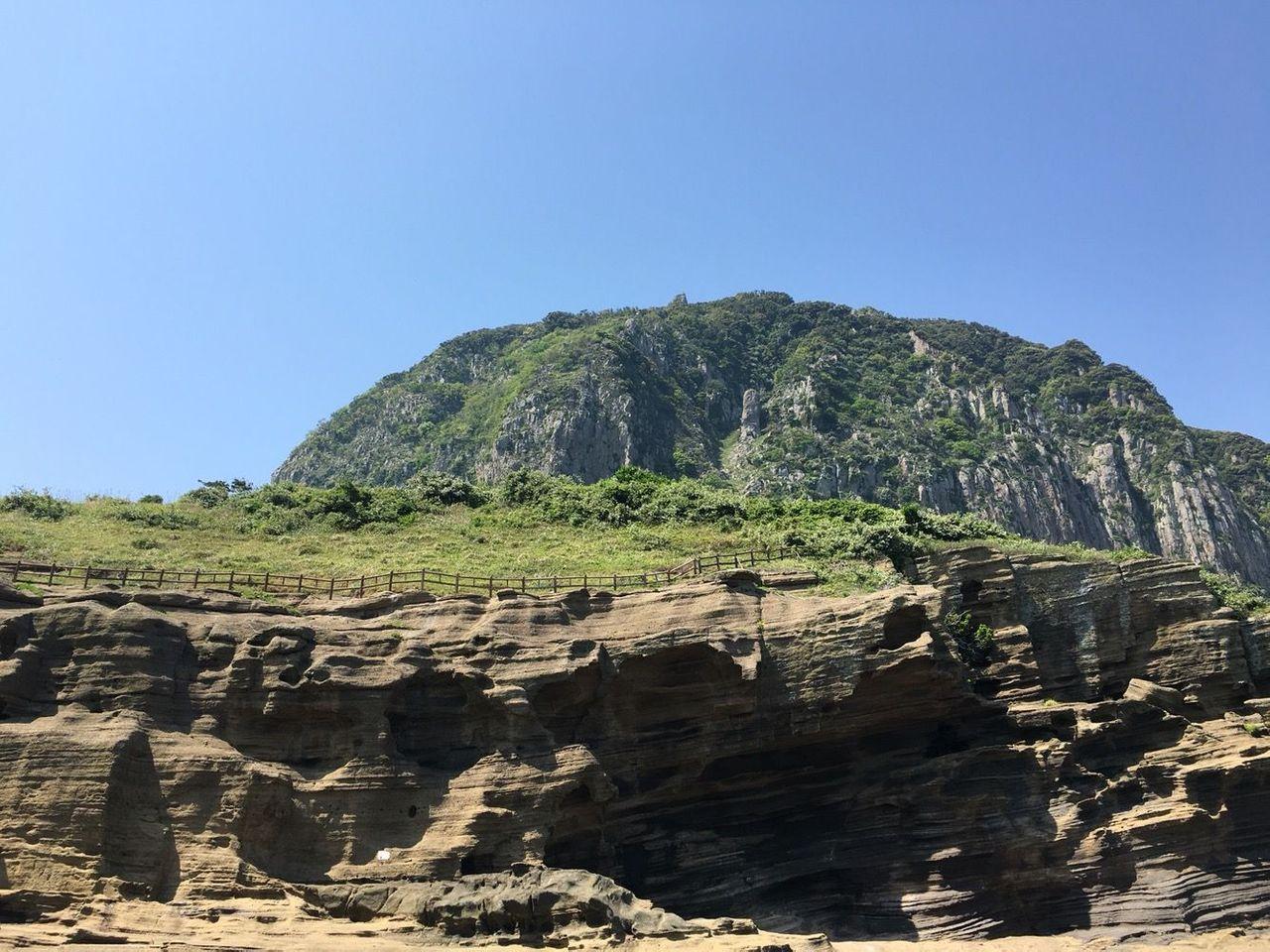 Yonmeori Beach is across from Sanbangsan.
You'll get a beautiful wide-open view of the ocean once you get through the small trails between the rocks.
On the second day, go to Osulloc Tea Museum, Camelia Hill, Bonte Museum, Jungmun Tourist Complex, and Daepo Jusanjeolli Cliff.
It only takes about 30 minutes to get from Osulloc to Jungmun.
Osulloc Tea Museum is famous for its Jeju green tea fields.
The Jeju Innisfree and Osulloc cafe and green tea fields are at the Osulloc Museum.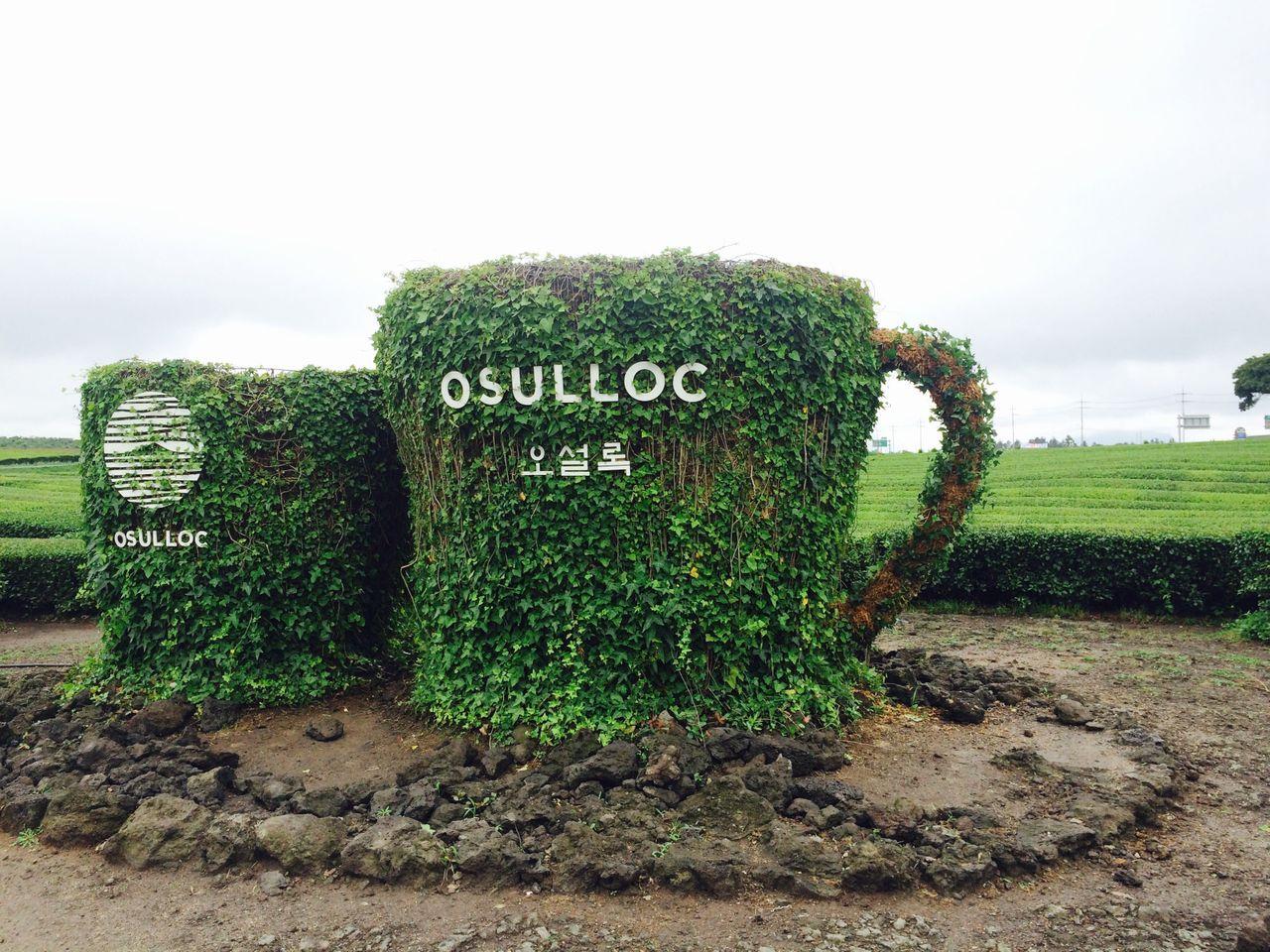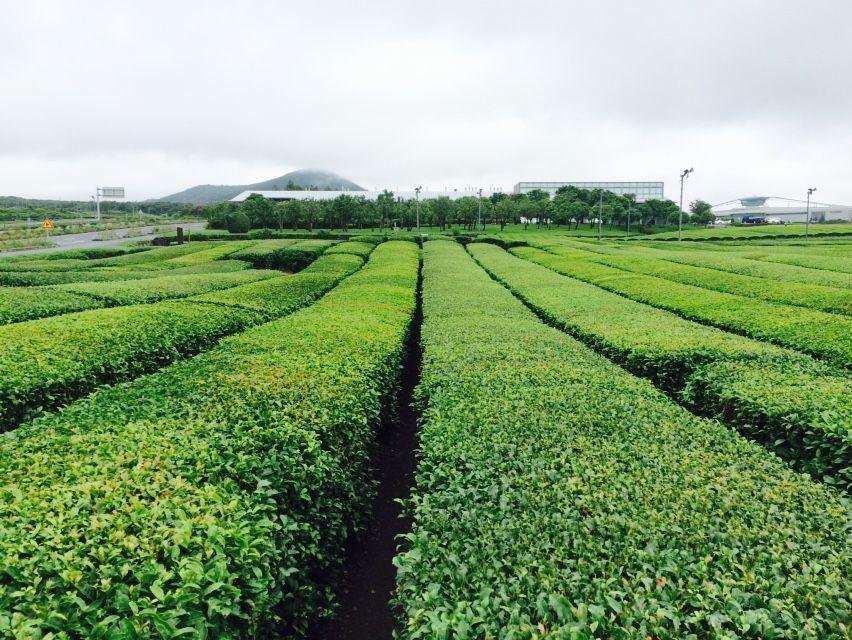 Camellia Hill has beautiful flowers blooming year round.
There are plenty of photo spots to take pictures at.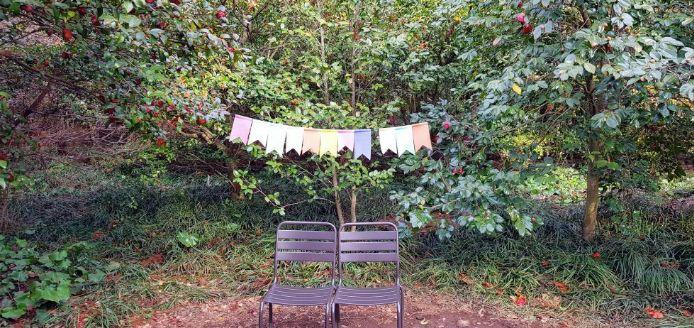 Bonte Musuem was designed by the famous Japanese architect, Ando Tadao. The nature and architecture create a seamless harmony.
The photo zone within the museum is a very popular spot.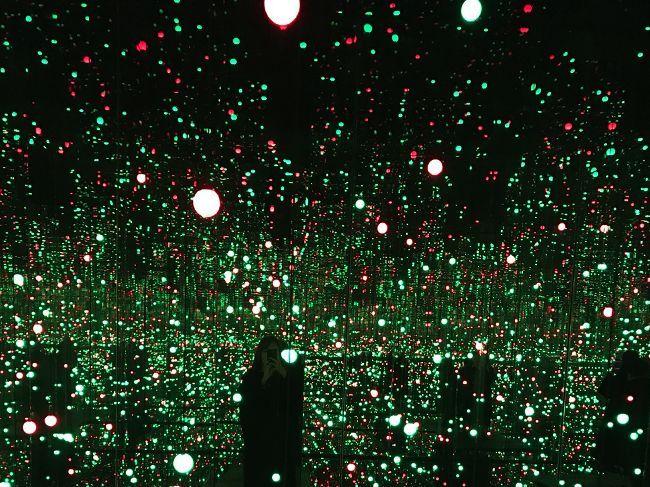 Jungmun Tourist Complex is where Yeomiji Botanical Garden and Cheonjeyeon Falls are located.
The beautiful Jungmun Saekdal Beach is also at this location.
Yeomiji Botanical Garden is giant.
There are over 2000 species of plants, including some rare ones. It's also a great place to take pictures.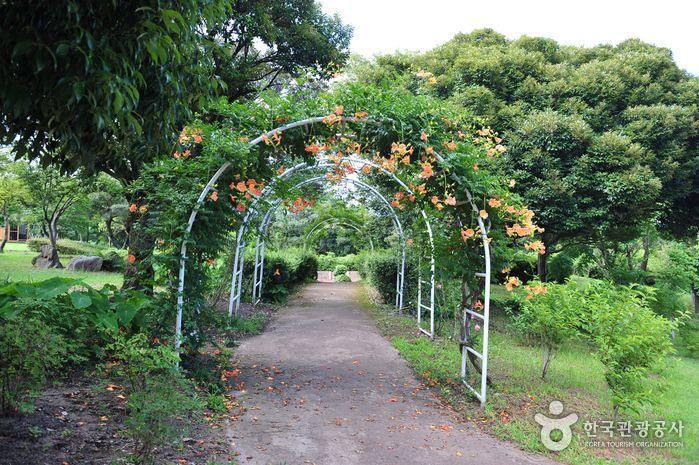 Giam Cliff and waterfalls decorate the Cheonjeyeon Falls.
The trails are a great place to enjoy nature.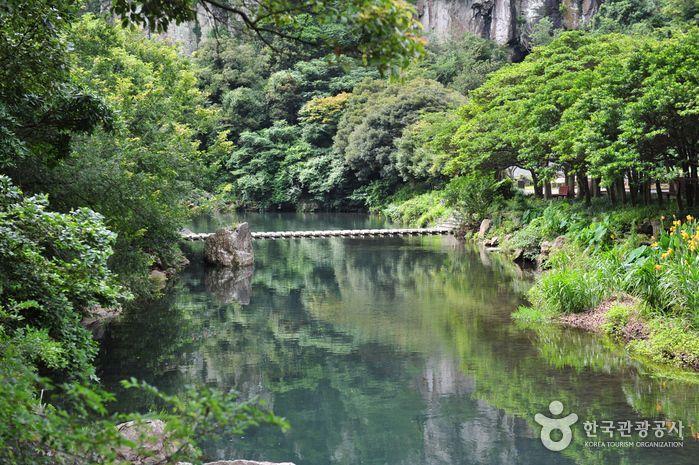 Junmun Saekdal Beach has a somewhat exotic vibe. Many like to enjoy water sports/activities here in the summer.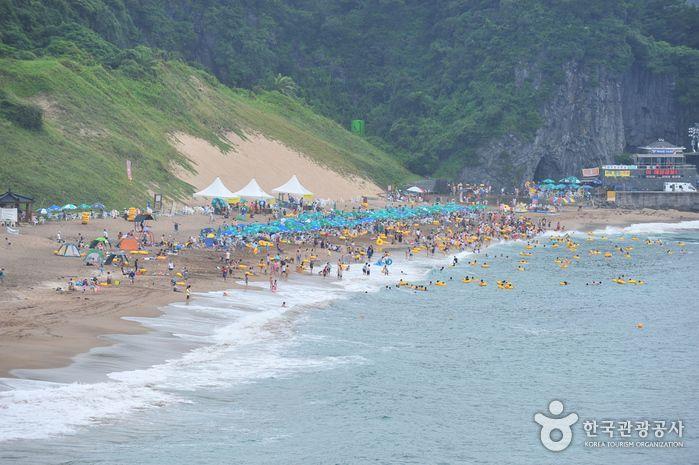 Jusangjeolli, located in Seogwipo, is where you can glimpse the views of emerald-tinged waters and interesting cliff formations.
The ocean and the volcanic rocks are incredibly Jeju.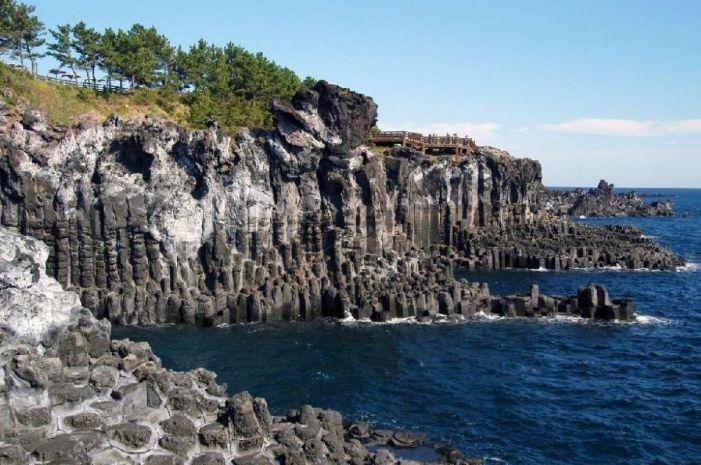 On the third day, experience a traditional Jeju marketplace at the Seogwipo Maeil Olle Market.
This is where you can get the most affordable fresh sashimi. We recommend getting some to go and enjoying it back at your accommodation.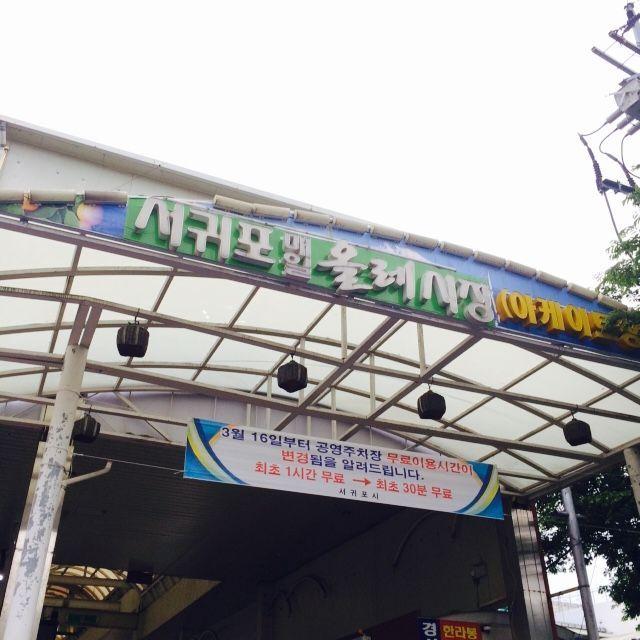 After taking some time at the market, take a nice walk at Oedolgae.
The beautiful walking trail along the sea waters is extremely relaxing.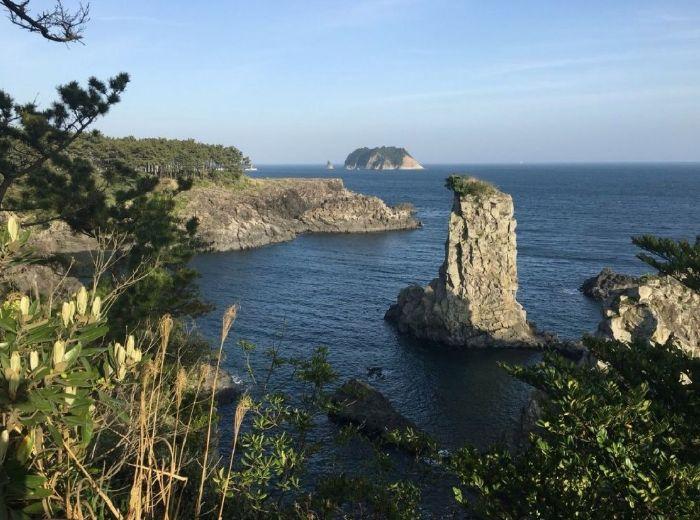 Next is the nearby Cheonjiyeon Falls. The falls are nested within a forrest, so you'll just be surrounded by the unique shapes, sounds, and smells of the Jeju nature.
If you're in Jeju, you have to walk the Olle Trail.
Olle Trail Course 7 has many ocean view cafes along it, and it embodies the calm atmosphere of Jeju.
We especially recommend the seaside cafe, Cafe Gabe. Grab a warm cup of coffee and stare off into the horizon.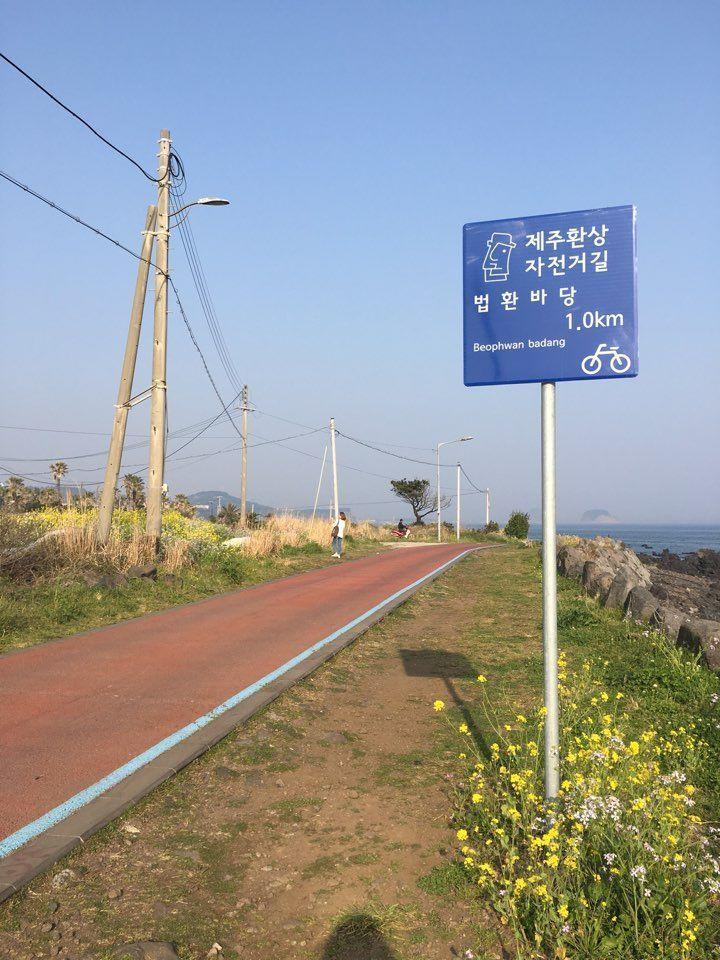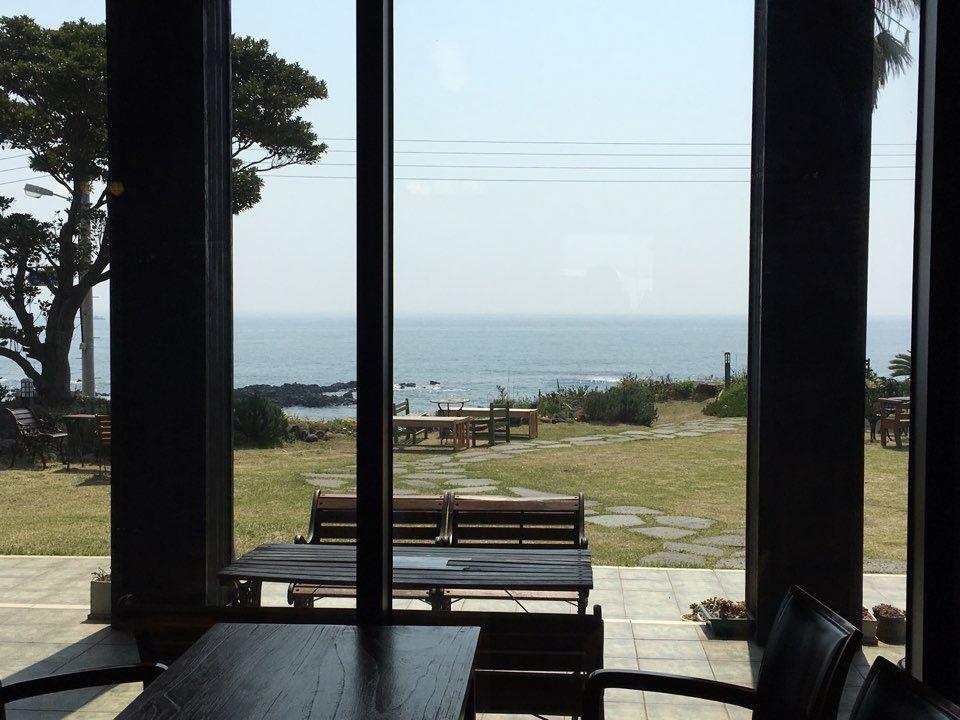 Jeju Island Itinerary:3. Four-Day Trip
Day 1. Aewol Handam Coastal Trail, Gwakji Beach
Day 2. Hamdeok Beach, Seowoobong, Woljeong-ri ~ Sehwa-ri ~ Pyeongdae-ri ~ Jongdal-ri
Day 3. Udo Island
Day 4. Seongsan Ilchulbong Tuff Cone, Seopjikoji Beach
Spend the first day at Aewol Handam Coastal Trail and enjoy a walk among the sun, sea, and breeze.
If you're in Aewol, we recommend that you also check out Cafe Salon de Lavant.
The cafe is famous for its pancakes! Enjoy your brunch of pancakes and coffee in the warm, cozy vibes.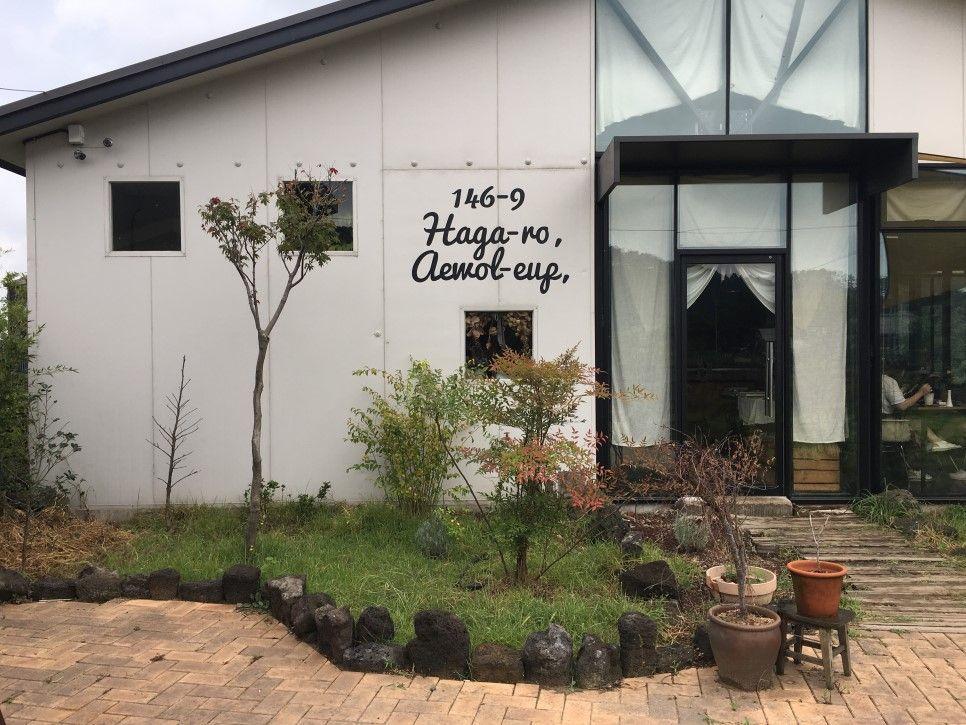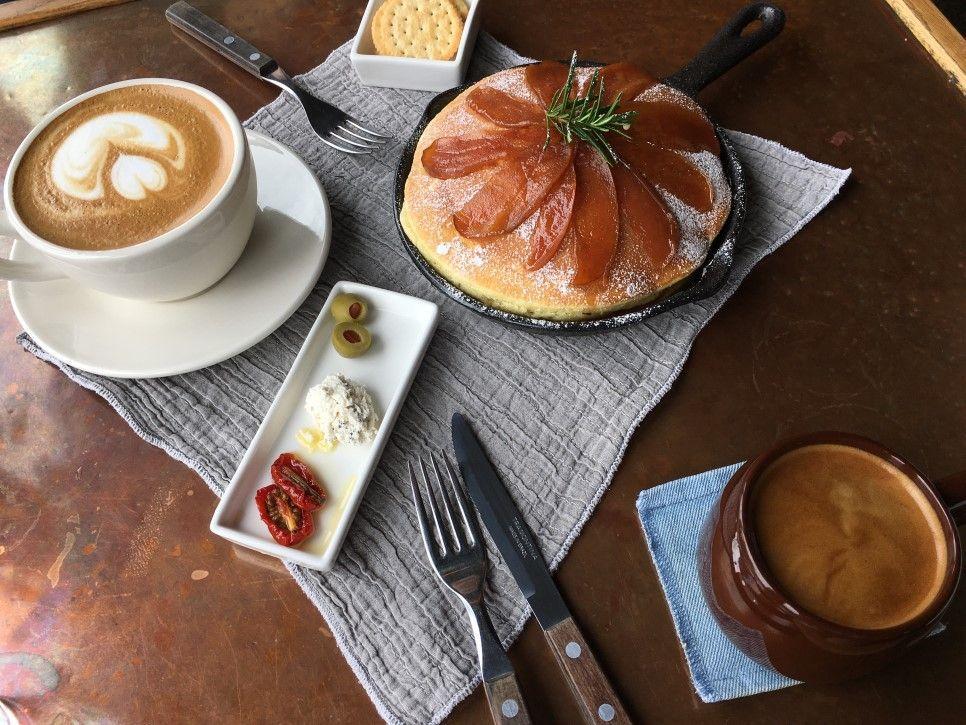 On the second day, start heading East and enjoy the ocean at Hamdeok Beach and then hike up Seowoobong.
Seowoobong is an easy hike without much of a slope, but you should still make sure to have on comfortable shoes.
At the top, you'll get a view of the Hamdeok Beach and surrounding areas.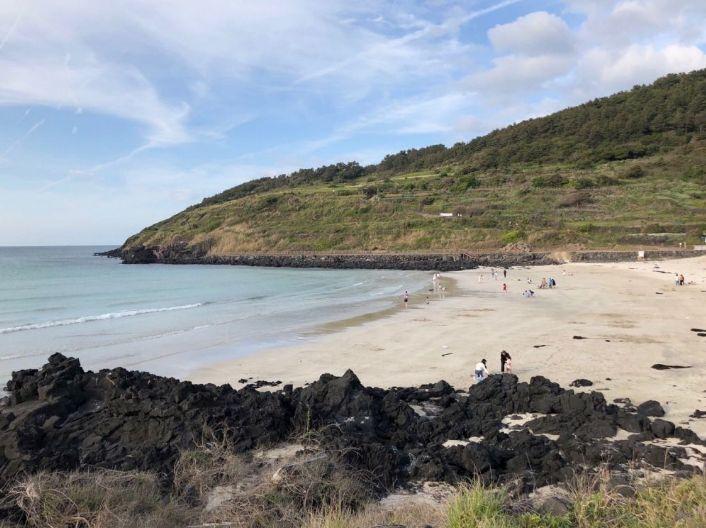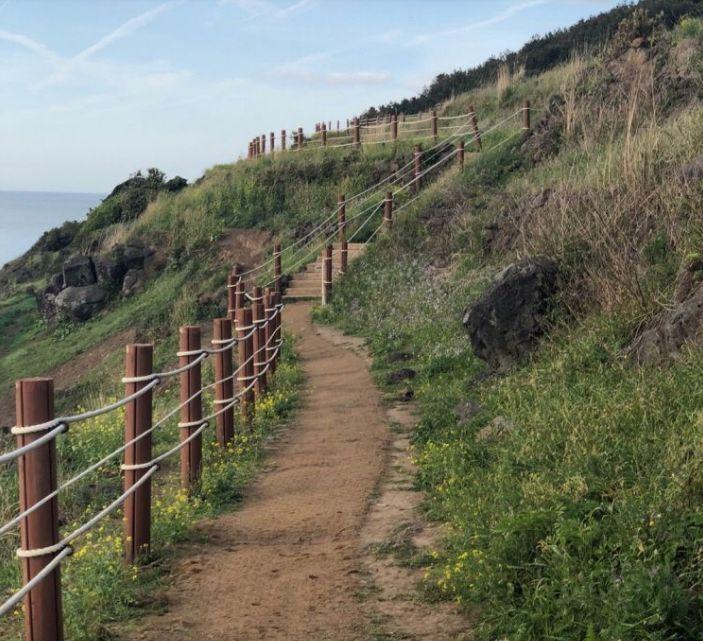 Next, head towards Gujwaeup and visit Woljeong-ri ~ Sehwa-ri ~ Pyeongdae-ri.
It's a great coastal road to have a drive on when the sun is shining.
Woljeong-ri ~ Sehwa-ri ~ Pyeongdae-ri has a lot of cute shops, cafes, and restaurants. Park the car and stop by if you see a place that looks interesting while you're driving through.
Woljeongri Beach has an array of cafes that line the beach. Enjoy some time at the beach and take a break at one of these cafes.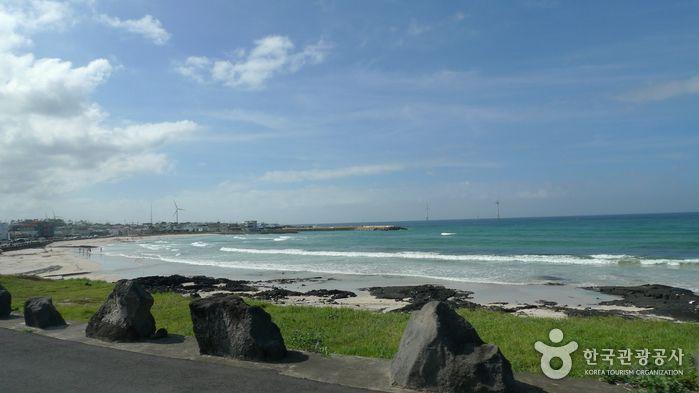 Sehwa Beach has similar vibes to Woljeongri.
All the cafes has cute photo zones where you'll get some awesome shots.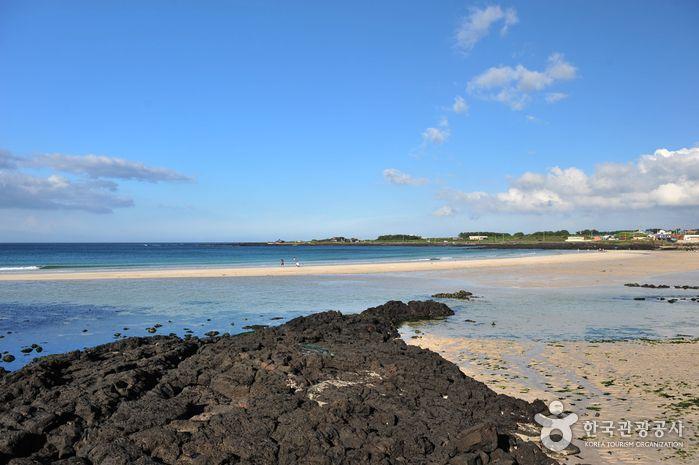 Pyeongdae Beach is located in a super quiet neighborhood called Pyeongdae-ri.
There are a lot of interesting cafes and restaurants in the area. The one we recommend is Cafe Badang Bong Bong.
The cafe is a Jeju stone house remodeled it into a trendy cafe. There's nothing more Jeju than relaxing in this space with a drink while watching the waves wash ashore.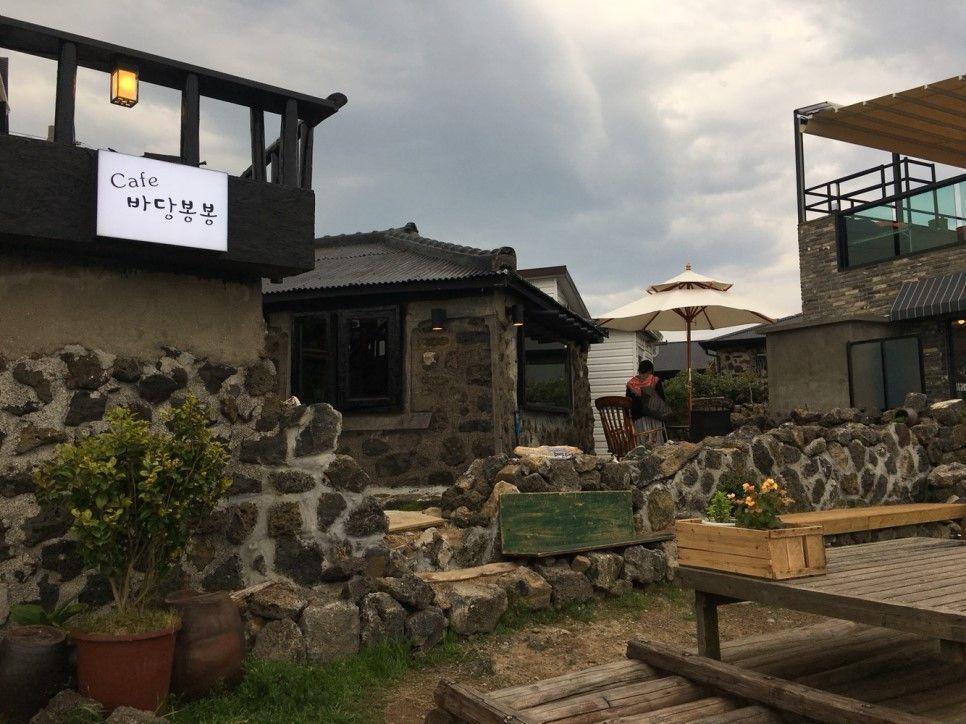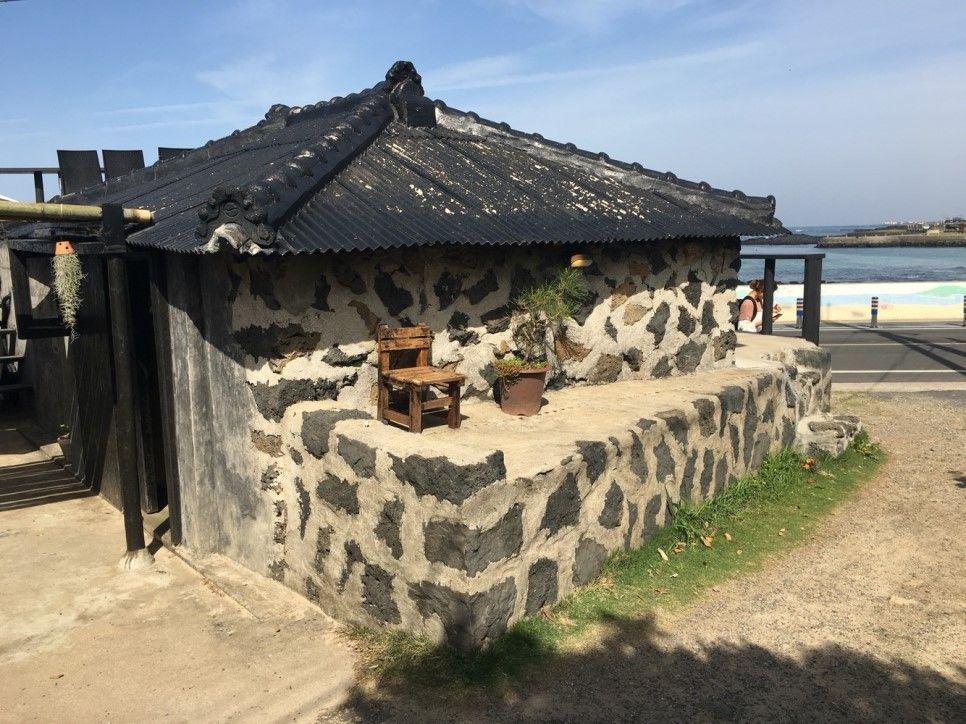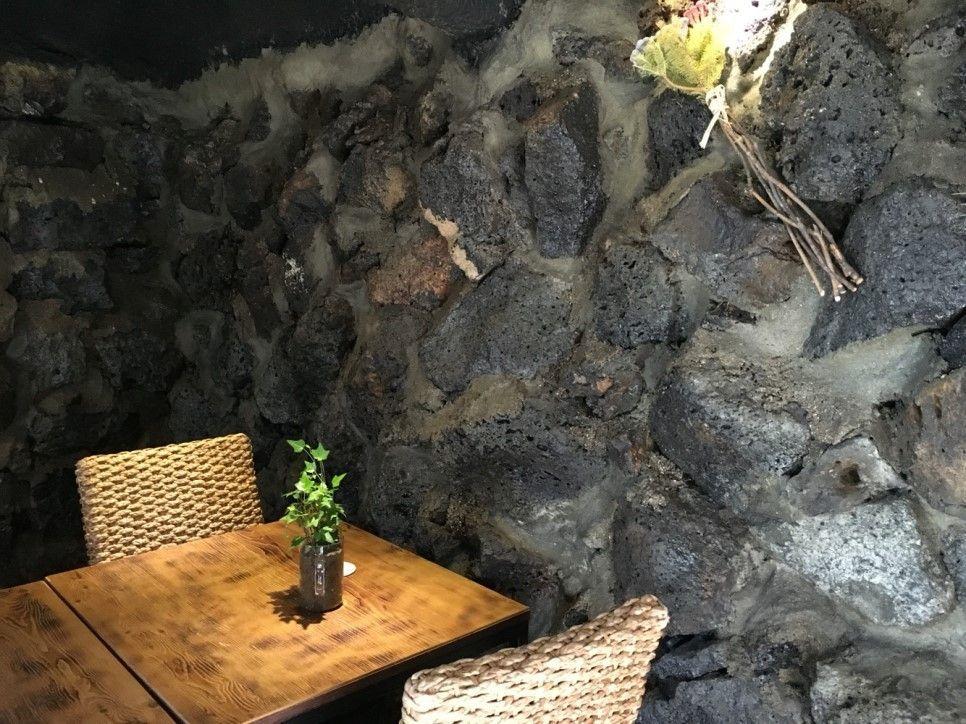 The third day is reserved for Udo Island.
It's better to take it slow and spend an entire day there rather than trying to fit other things into the schedule.
Visit the Udobong, Hagosudong Beach, Seobinbaeksa, and Udo Lighthouse Park.
Udobong looks like a cow that is lying down with its head raised.
Feel the cool breeze and the surrounding seas at the top.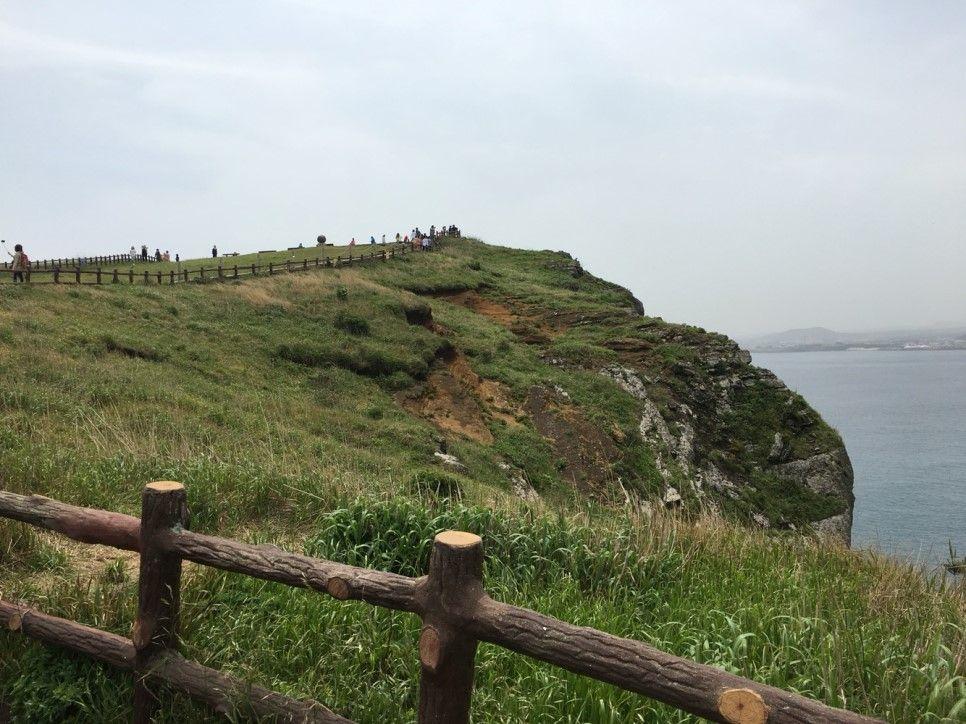 Udo Lighthouse Park is on the highest point on the small island.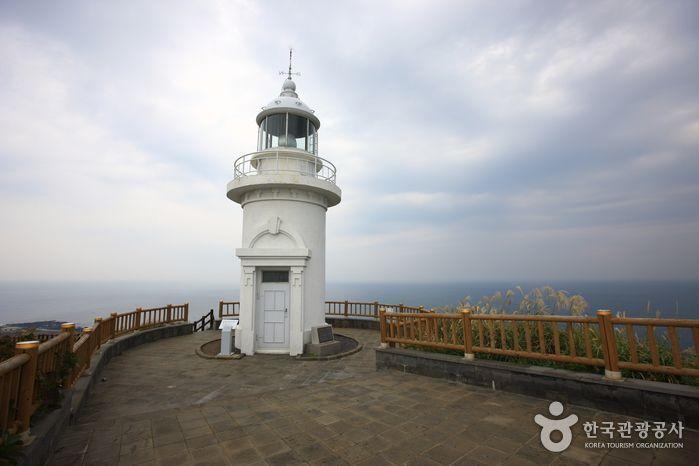 Hagosudong Beach has those amazing emerald waters.
The color is so clear and beautiful that many professional photoshoots take place here, including wedding photoshoots.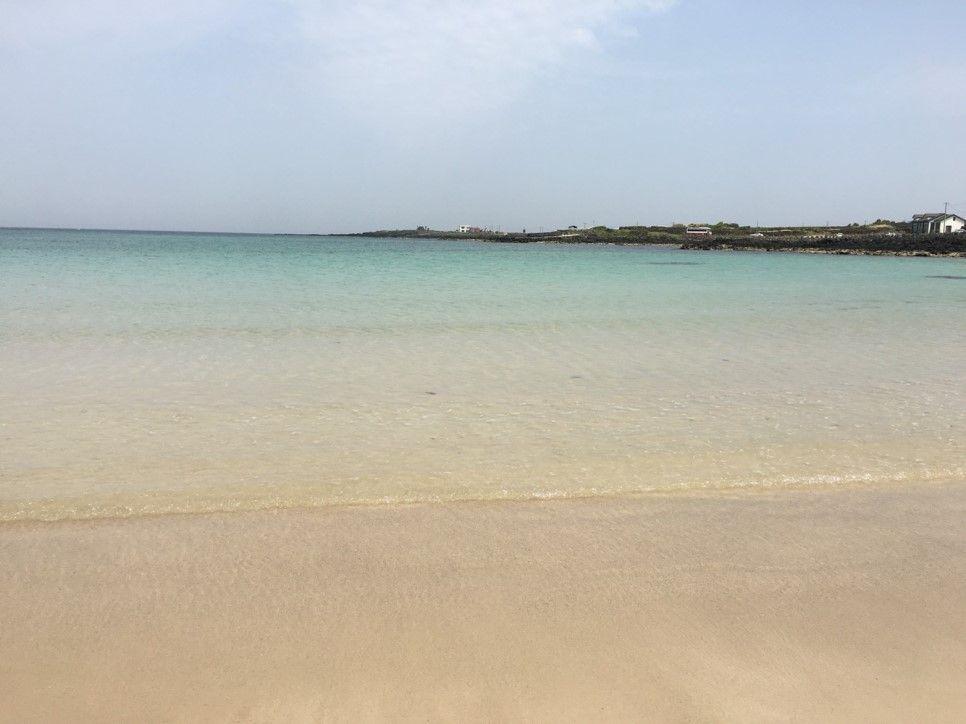 Seobinbaeksa, of course, is also emerald.
Walk along the volcanic rocks lining the shore and taste the salt in the wind!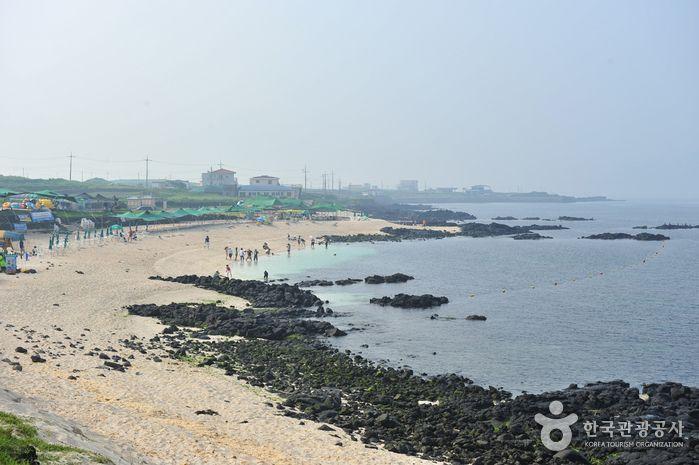 We recommend that you try peanut ice cream while you're in Udo.
This Udo specialty is super nutty and refreshing.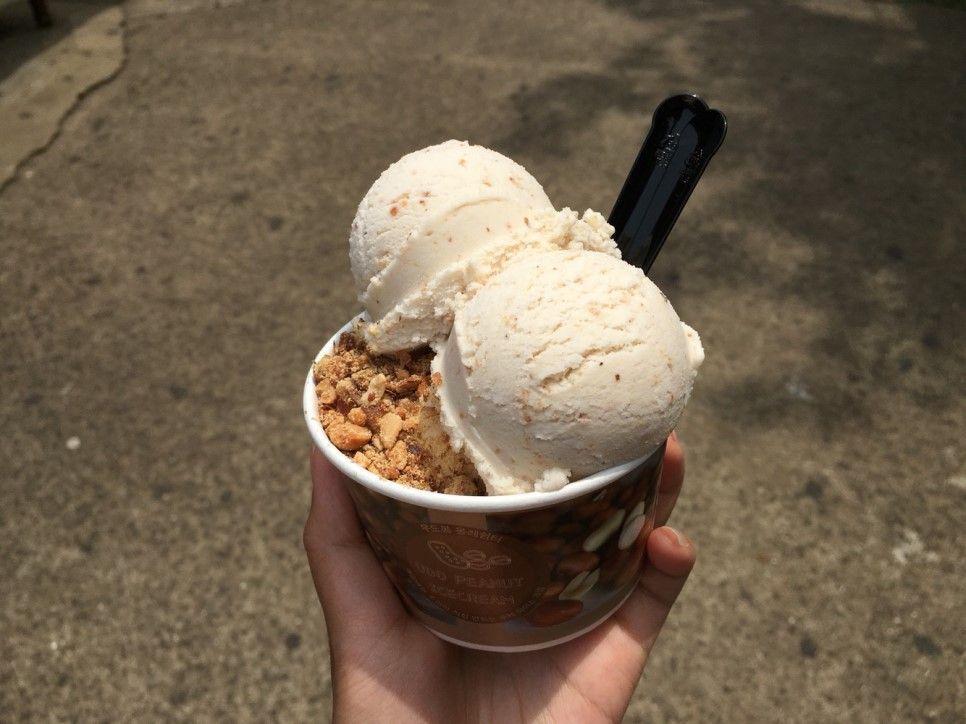 You can catch a boat to Udo Island at the Seongsan Pohang Passenger Terminal.
The boat to Udo Island runs multiple times throughout the day, but we recommend catching one of the morning boats.
On the last day of your four-day trip, visit Seongsan Ilchulbong and Seopjikoji Beach.
The Seongsan Ilchulbong is a UNESCO Natural World Heritage site. You can get a breathtaking view after a brief 20-minute hike.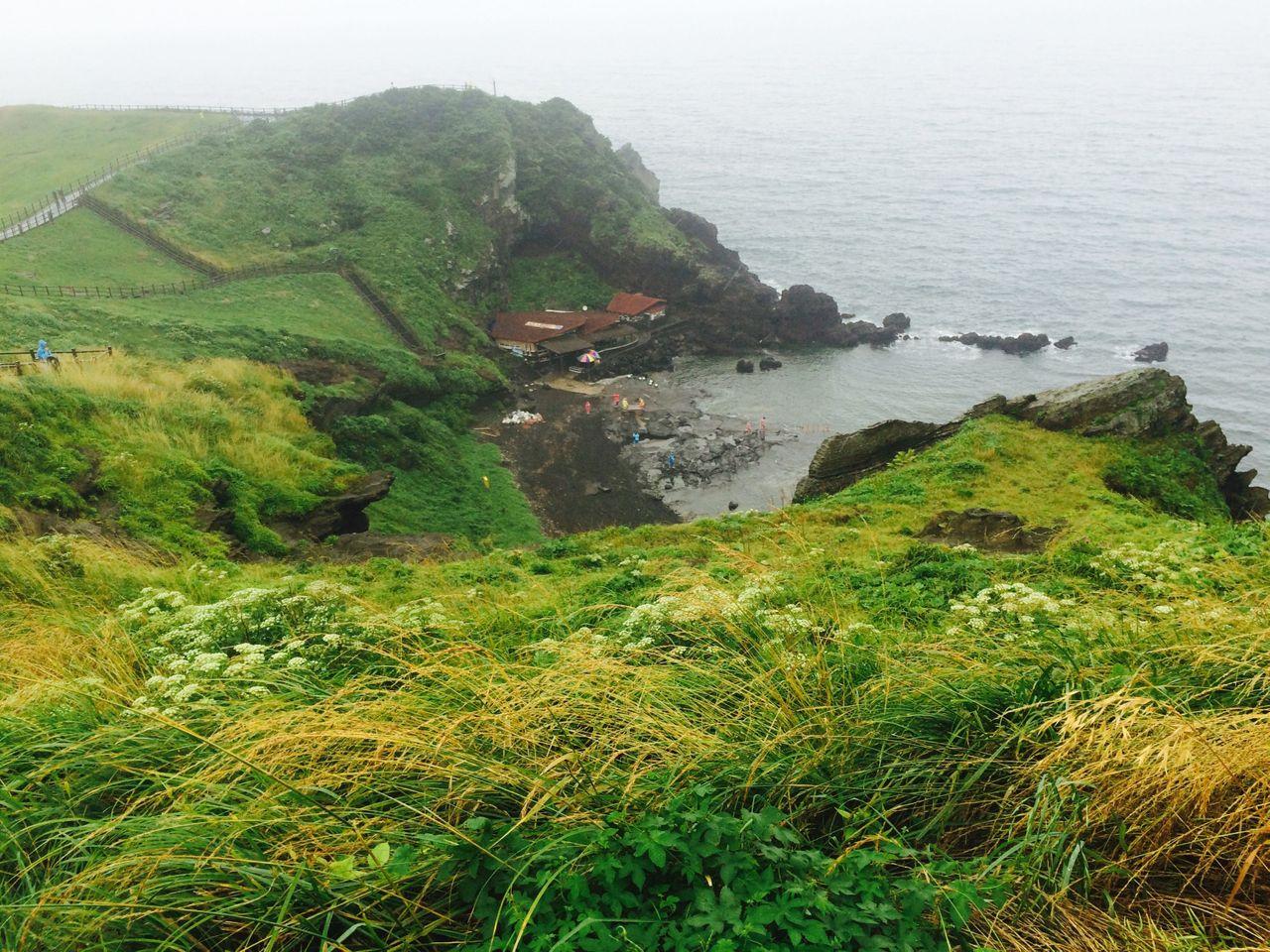 Seopjikoji is a filming location of the K-drama "All In." Another area where you can take in Jeju's grand ocean views.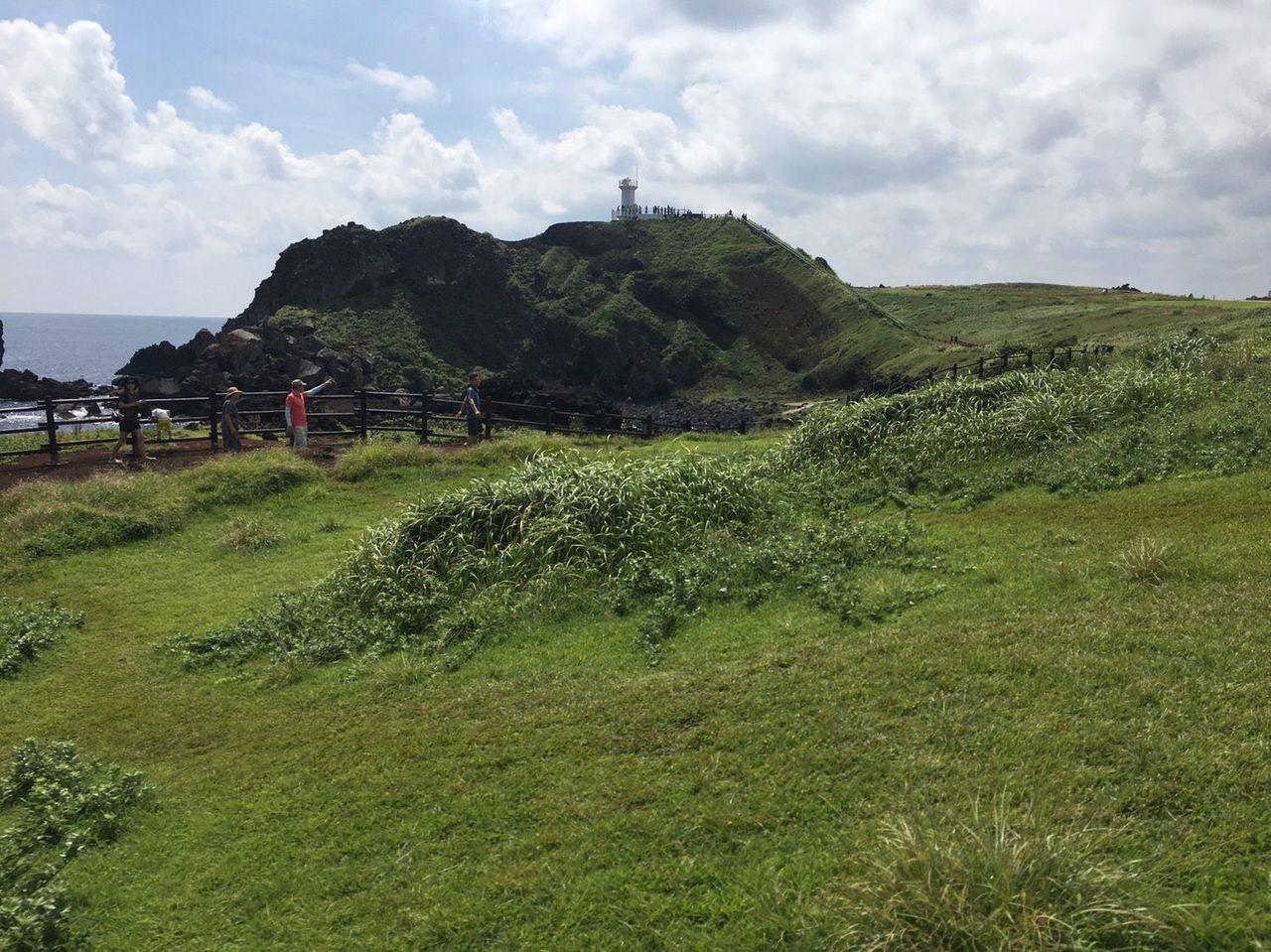 Jeju Island Itinerary:4. Five-Day Trip
Day 1. Jeju Dongmun Traditional Market, Ecoland
Day 2. Udo Island
Day 3. Seongsan Ilchulbong Tuff Cone, Seopjikoji Beach
Day 4. Seongeup Folk Village, Seogwipo Market, Soesokkak Estuary, Jusangjeolli Cliff
Day 5. Jungmun Tourist Complex, Daepyeongri Baksugijeong
Five days is enough time to explore both Jeju and Seogwipo.
On the first day, explore the Jeju Dongmun Traditional Market and then head over to Ecoland.
Ecoland is where you can be among Jeju's nature. Hop on the cute Ecoland train and take a look around the premises.
It's a cute, relaxing time, riding around on a train, enjoying the views of a lake, and walking a through the trails.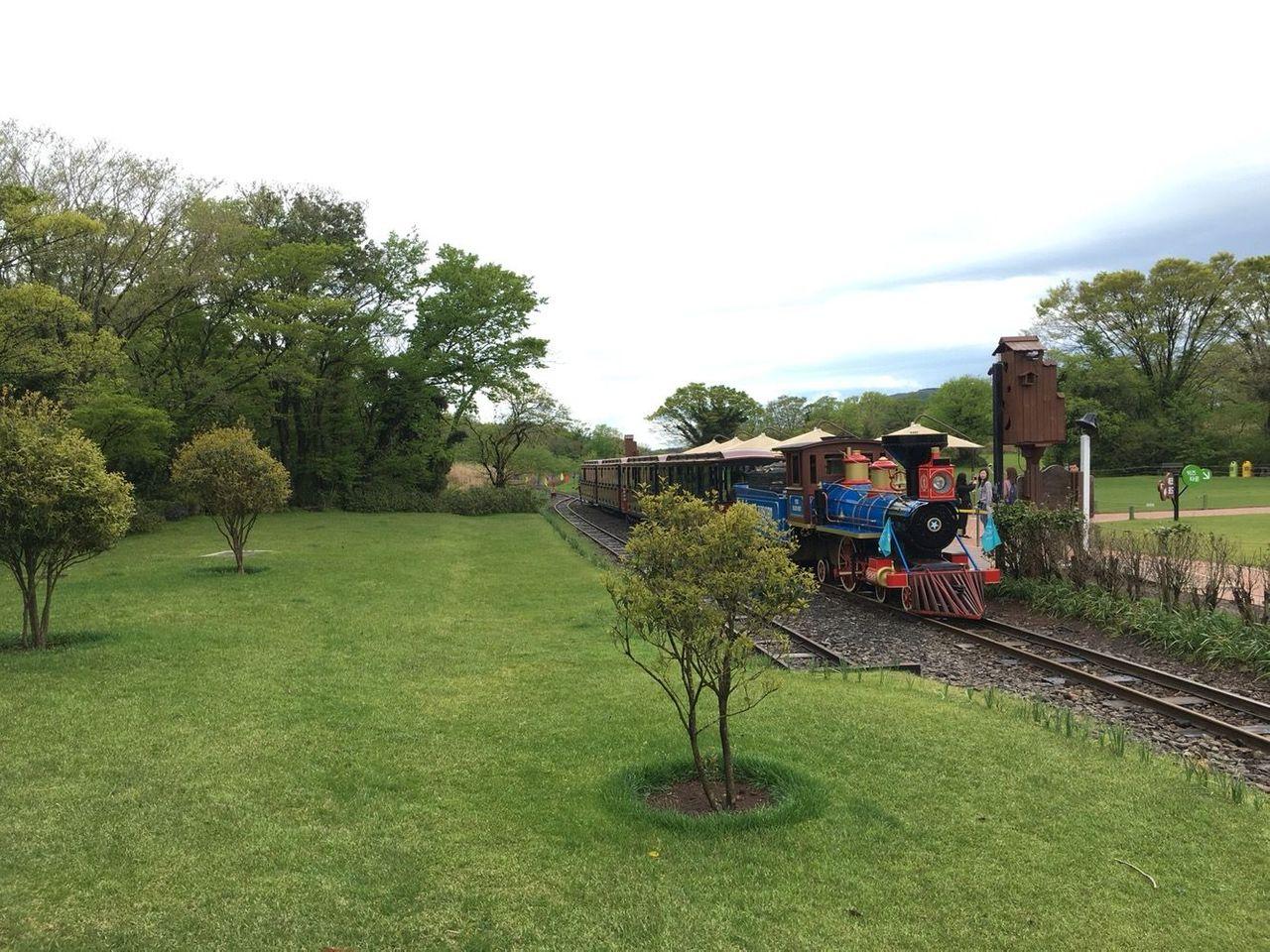 On the second day, visit Udo Island.
As we mentioned before, it's better to take your time with Udo Island and reserve a whole day for it.
On the third day, it's the Seongsan ilchulbong and Seopjikoji Beach.
Take in all of Jeju, from the volcanic rock formations to the windy seas.
On the fourth day, head over to Seongeup Folk Village and take a look at what traditional Jeju architecture was like.
People still live within Seongeup Fold Village, so it's an extra real experience of what Jeju life was like in the past and how it's still continued to this day.
It almost feels as if you're in a movie when you walk among the traditional architecture.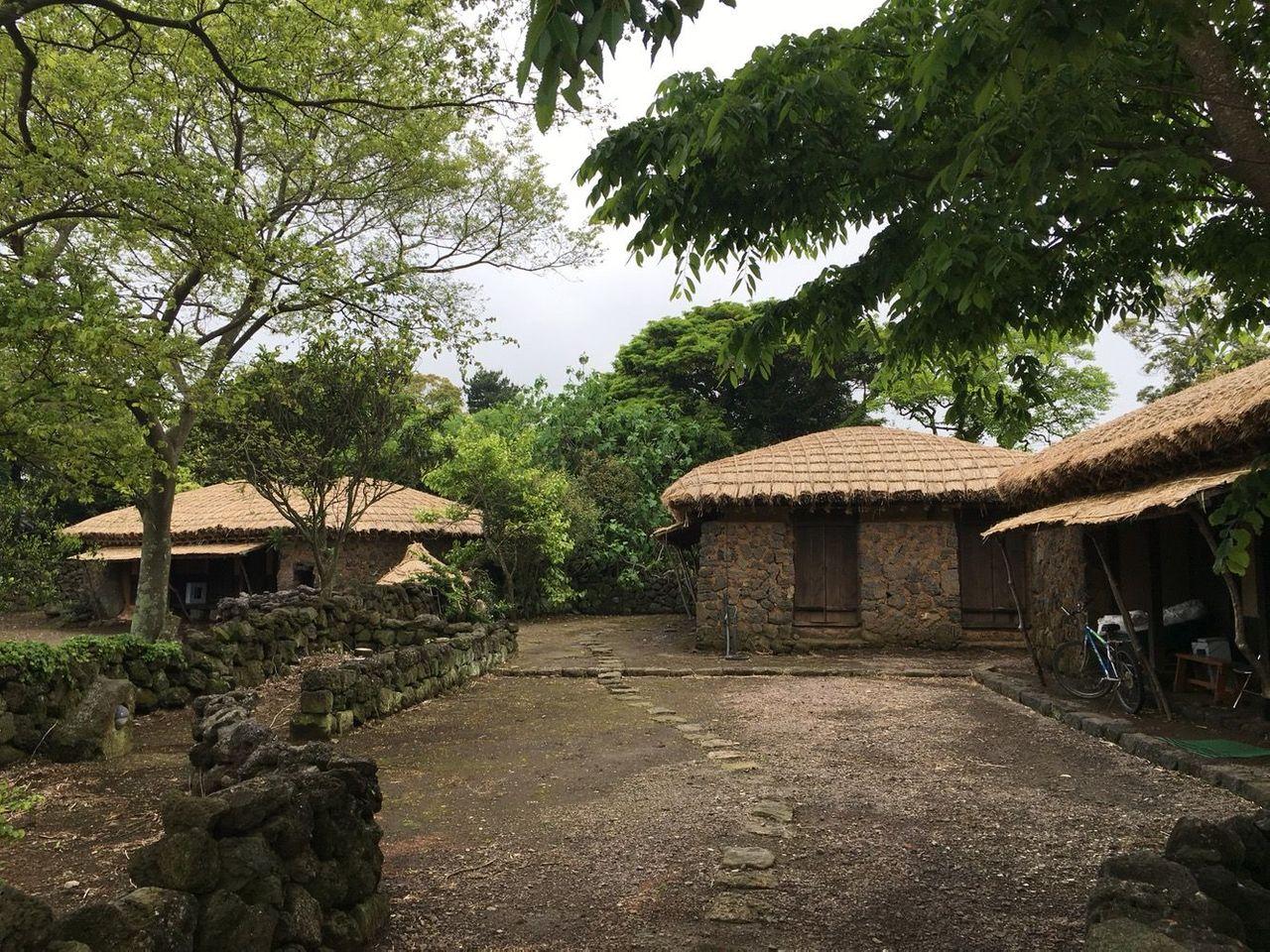 Afterwards, visit the 서귀포 시장Seogwipo Maeil Olle Market as well as the nearby Soesokkak Estuary, Jusangjeolli, and Cheonjeyeon Falls to get a real intimate look at Jeju's nature.
Seosokkak is a gorge created by lava dripping down.
The twisted rock formations, pine trees, and emerald-colored sea water all come together to create a truly unique sight to behold.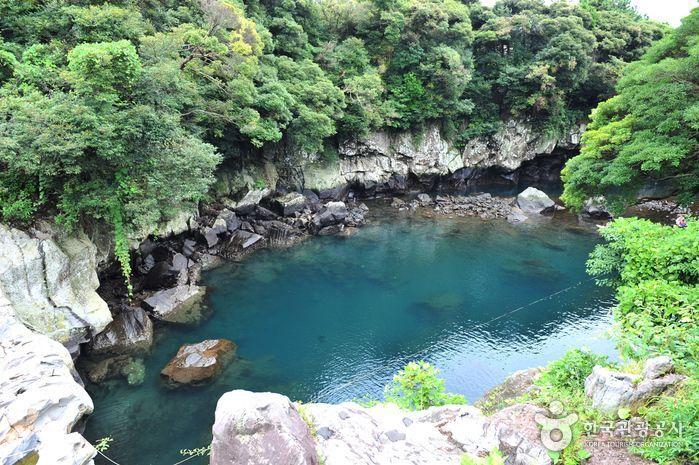 The last day should be spent at the Jungmun Tourist Complex and Daepyeongri Baksugijeong.
Daepyeongri is a quiet rural town that is the epitome of peaceful.
Cafe Lucia, located right across Baksugijeong, is a cafe with great views and vibes. Chill at the cafe and become a part of Daepyeongri's peace.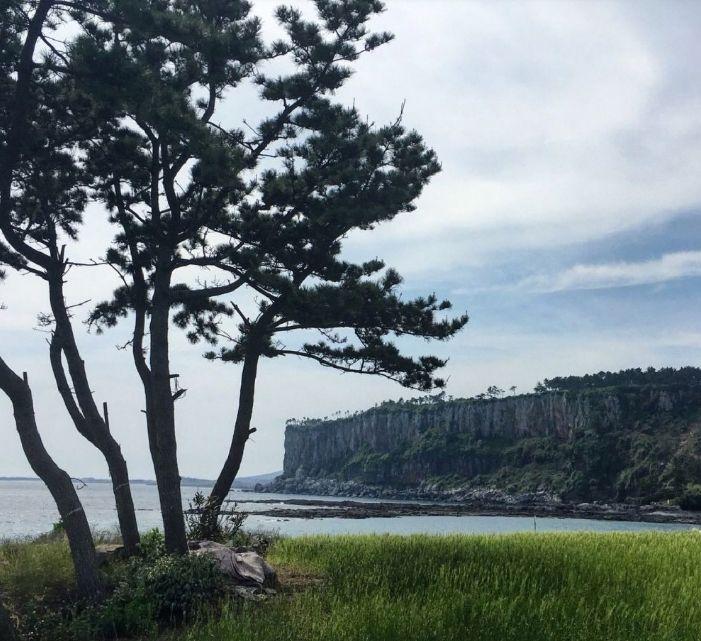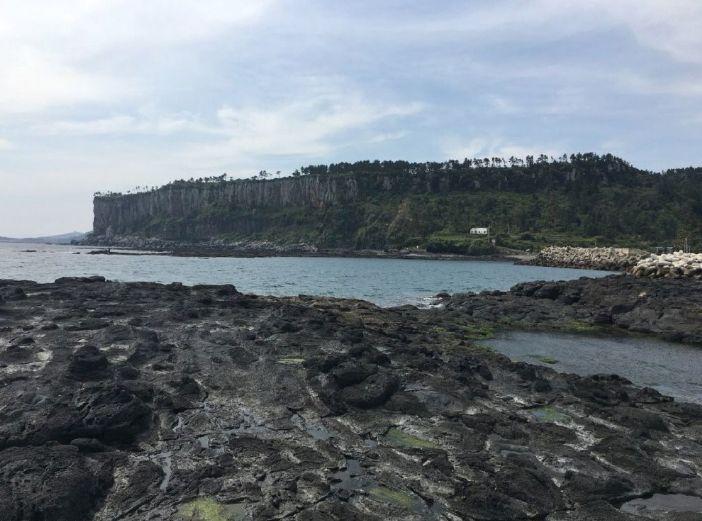 This was a Jeju Island itinerary, broken down by trip length.
Any of these recommendations can be mixed and matched according to your preference.
---