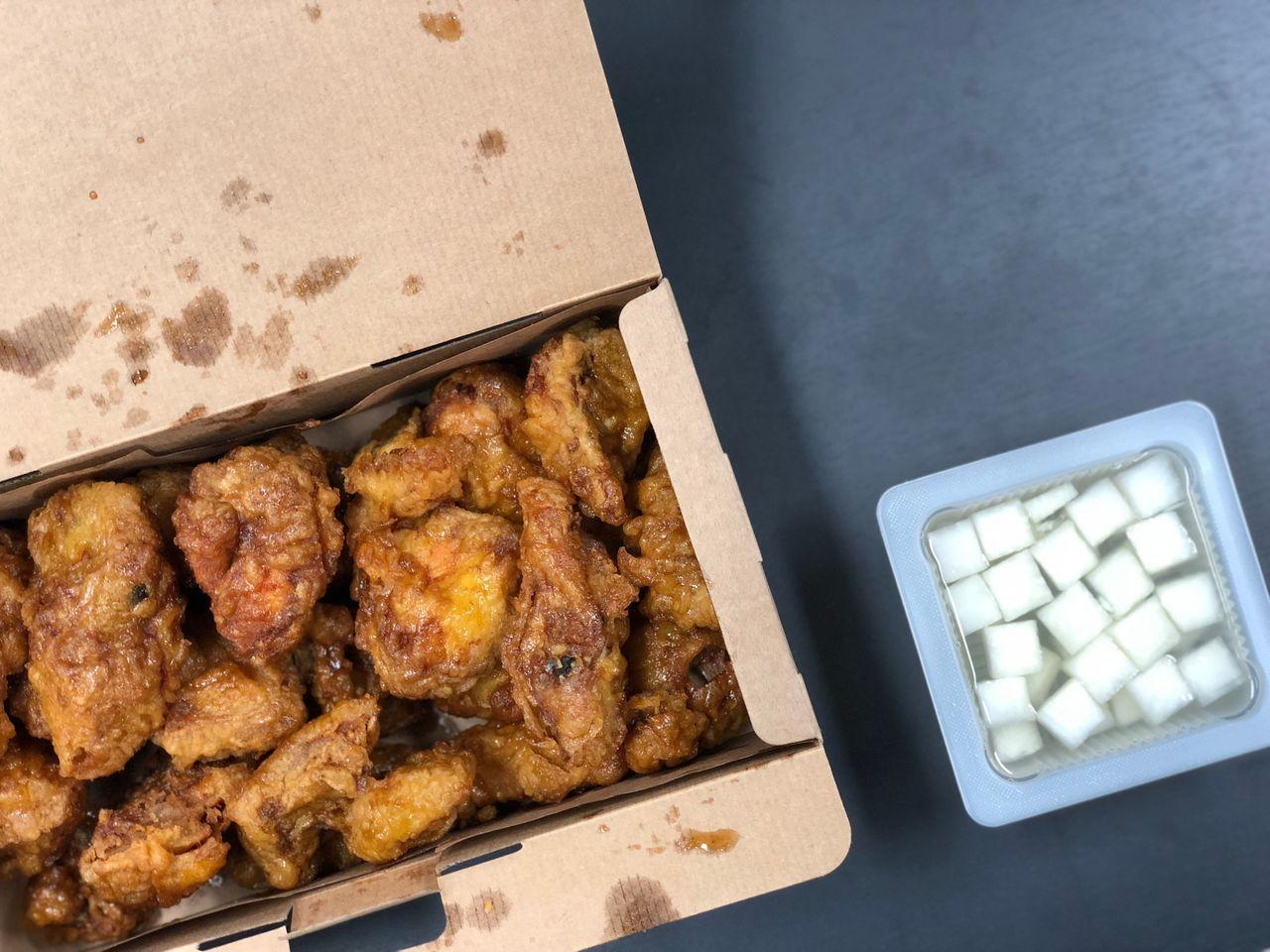 Today, we have a big announcement to make! (Drum roll Please..!! )
Korea's TOP 3 Fried Chicken Brand - Kyochon, NENE, BHC are launching a delivery service with Creatrip!
It is for those of you who wanted to experience Korean delivery culture. This experience would transfer you to the whole new level in delivery service! Now you can order a box full of hot, crispy chicken at night without going through a hassle. Try Creatrip's fast and reliable online reservation system!
---
MENU
KYOCHON
KYOCHON DELIVERY

Kyochon Original 17,000 KRW
Half & Half (Kyochon + Red) Original 18,000 KRW
Honey Original 17,000 KRW
Red Original 18,000 KRW
Cheese Balls 5,500 KRW


NENE
NENE DELIVERY
Creamion 18,000 KRW
Snowing Cheese 18,000 KRW
Spicy Snowing Cheese 18,000 KRW
Fried 15,000 KRW
Yangnyeom (Sweet & Spicy) 17,000 KRW
Green Onion 18,000 KRW
BHC Chicken
BHC DELIVERY
Bburinkcle Cheese 18,000 KRW
Machoking (Soy and Spicy) 18,000 KRW
*You cannot order any other dishes on the menu.
---
About Our Delivery Service
Credit Card Advance Payment
VISA, Mastercard, UnionPay
DELIVERY RANGE
Seoul, Metropolitan Cities & Cities ending with 'si'
Ex. Pohang-si
If the delivery cannot reach the address you've provided, we'll contact you and provide a full refund.
DELIVERY FEE
4,000 won
Subject to change seasonally.
To check the current rate, click the 'RESERVE' button below.
---
Chicken Delivery | FAQ

Q1. When you order one whole Chicken, what do I get?
If you order one whole chicken, you get the chicken, 1 Pepsi can, and 1 box of Pickled radish. (Please see the images below)

*What comes with your one whole chicken order*


If you order two whole chickens, you can get two Pepsi cans and 2 boxes or pickled radish. The coke and radish are given in the proportion of the number of the whole chickens you order.
Q2. Can I book delivery for a specific time?
No, you cannot indicate the specific time for delivery.
Q3. Why can't I order other options from the menu?
Creatrip is operating this delivery service with limited resources. If you want to suggest new menus, please send us an email at support@creatrip.com
If we receive multiple requests for another menu, we will consider either adding or changing the current menu for delivery.
Q4. Does the delivery fee get charged by the number of chicken?
No, the delivery fee is charged based on the number of orders, not chickens.
For instance, the delivery fee for 10 chickens and 1 chicken is the same (4,000 KRW). However, if you order two chickens first and add one more after an hour, you are making your order into two deliveries. Therefore, you need to pay 4,000*2=8,000 KRW.
---
Things To Keep In Mind

No Refund
No refund will be available after placing the order unless the delivery service cannot reach the address.
We Cannot Deliver To:
Celebrity dorms, hotel rooms and school classrooms.
If the package gets rejected entry and returned, no refund will be given.
Please Make Sure:
The recipient is able to receive the package on the date of delivery.
If not, ensure there is a spot for storing the package before placing your order.
The recipient's name and phone number are accurate.
Delivery failure due to wrongly input name and/or phone number will not be eligible for a refund.
To indicate the accurate unit number (ex. Apt #103). Many customers write down the address to the apartment building only.
Any failure to deliver due to this reason will not be eligible for a refund.
Delivery hours are from 14:00 to 21:00. LINE customer service hours are from 13:30 to 21:00 every day, and Chinese, English, Thai, Japanese, and Korean are available. Quick responses may not be available at other times.
Please make sure to set the delivery time from 14:00 to 21:00 KST.
Delivery Range
Delivery available in Seoul, metropolitan cities, and cities ending with 'si' (ex. Pohang-si).
If you'd like to deliver outside of the regions, please contact us via LINE '@creatrip'.
Depending on various conditions, delivery to some places may not be available.
For instance, Kyochon delivers to most areas of Busan, but they can't deliver to extremely remote areas of the city or places with difficult road conditions.
Please contact us via LINE '@creatrip' if you'd like to confirm delivery to your address.
If you've already paid for our delivery service but delivery is not possible due to these conditions, you'll receive 100% refund.
After Ordering
For a smooth delivery, please message us via LINE '@creatrip' and show us a screenshot of your payment.
The delivery will not be made without you contacting us on LINE.
Your delivery will reach its destination 30 minutes before or after the reserved time.
We ask for your understanding that it cannot be delivered at the exact time.
If you want to modify the delivery time, you can do so up to 3 hours before the scheduled delivery time.
Others
There may be a minimum order amount and delivery fee. These change seasonally, so please check them before finalizing your order.
Please set your delivery time zone to Korea Standard Time (KST).
If the delivery is to a hotel, the deliverer will not be able to deliver right to the door.
You'll have to wait in the lobby to retrieve your delivery.
---
Contact Us

Email: support@creatrip.com
LINE: @creatrip or click here
Customer Service Hours:
Weekdays 13:30-21:00
English, Korean, Japanese, Chinese & Thai
---
Extra Info: Kyochon Honey Original Review!

Kyochon Chicken is one of the most loved Korean franchise brands for fried chicken. Kyochon Honey Original is Kyochon's signature menu.
Kyochon Red Original is popular too, but this menu could be too spicy for foreigners. It's spicy for even Koreans. So Creatrip decided to limit our delivery service to Kyochon Honey Original due to this reason.
And we are about to show you Creatrip's party! We, Creatrip editors, ordered Kyochon Honey Original Chicken yesterday (December 13, 2018). We ordered two chickens.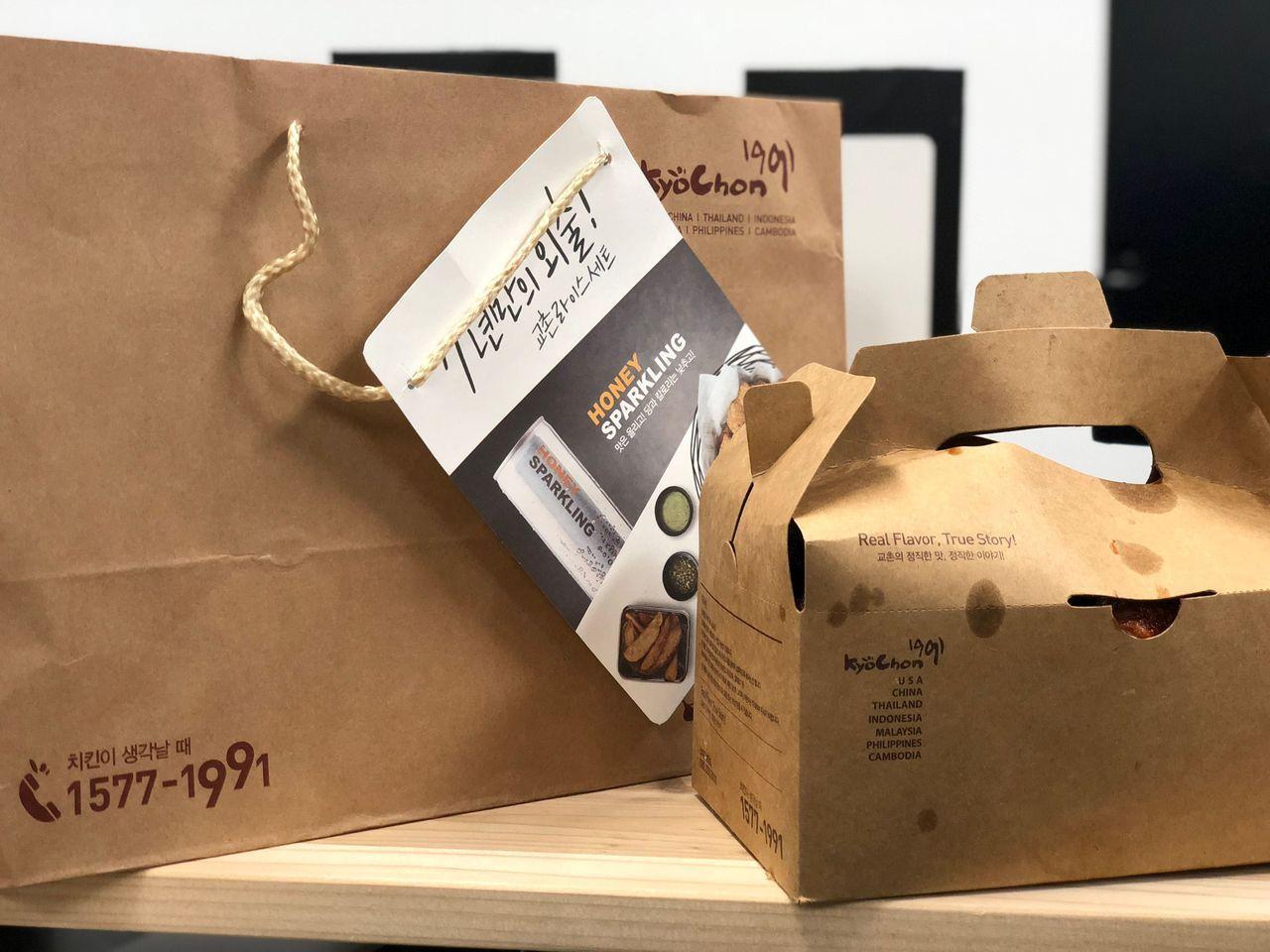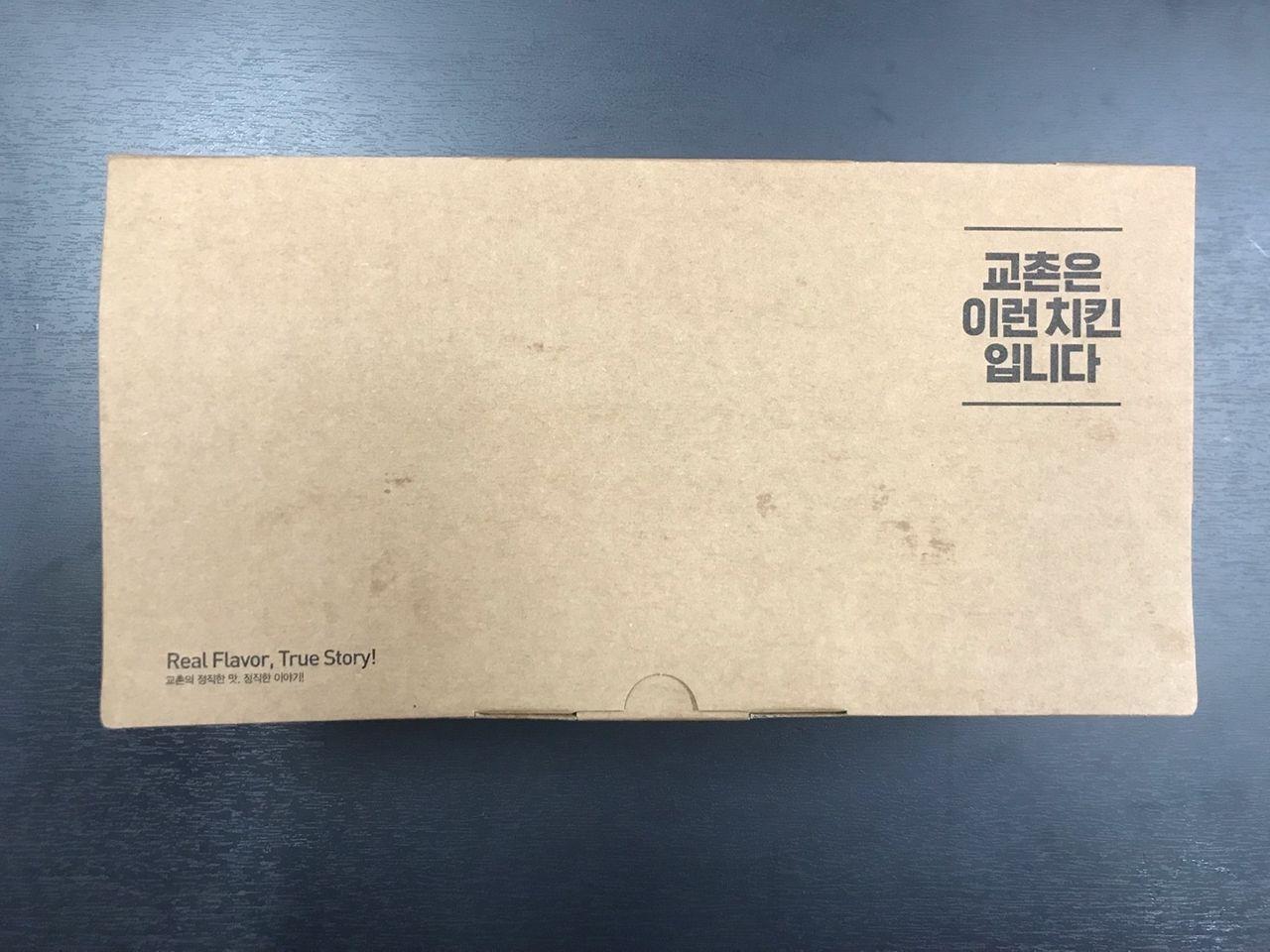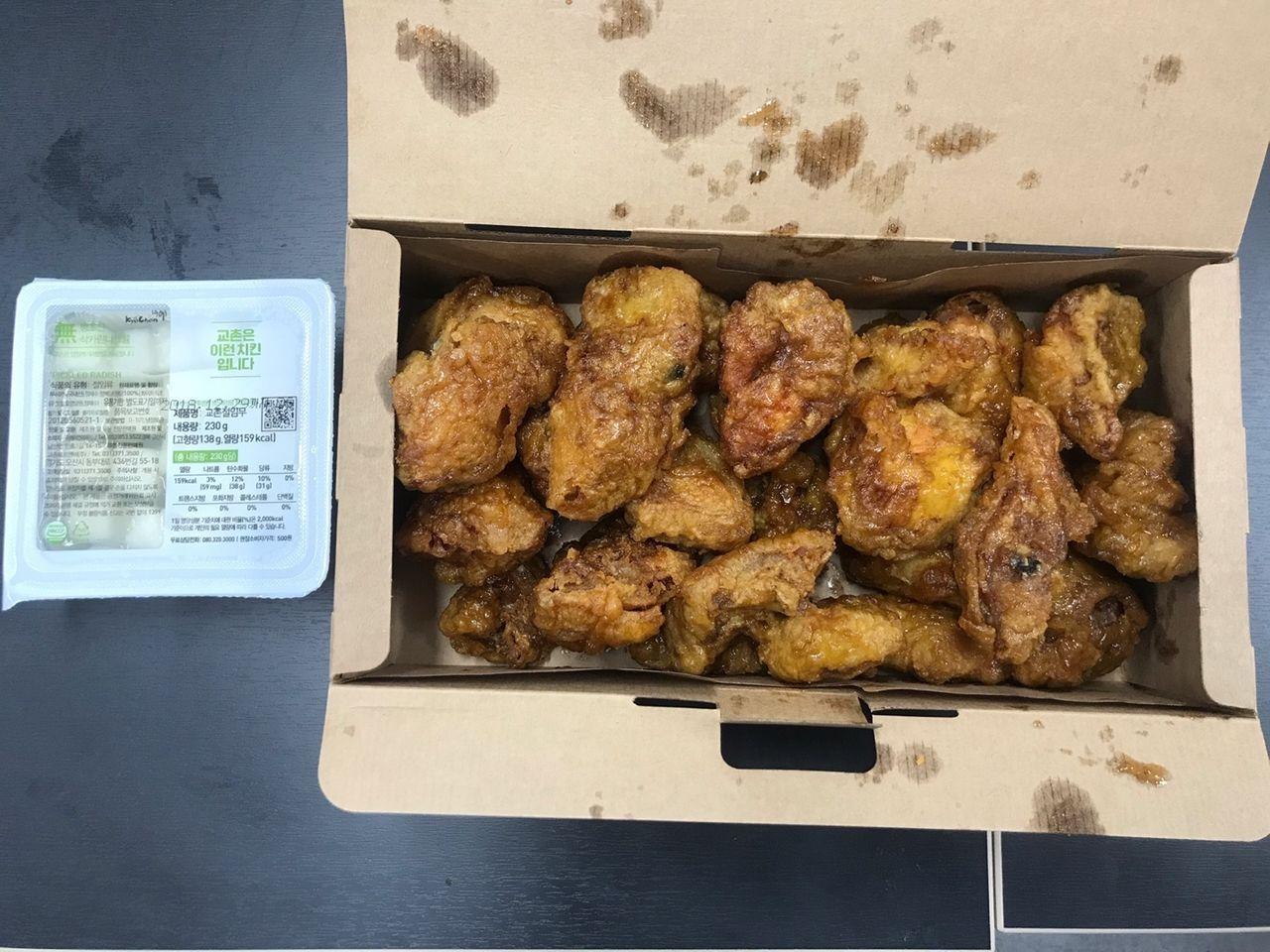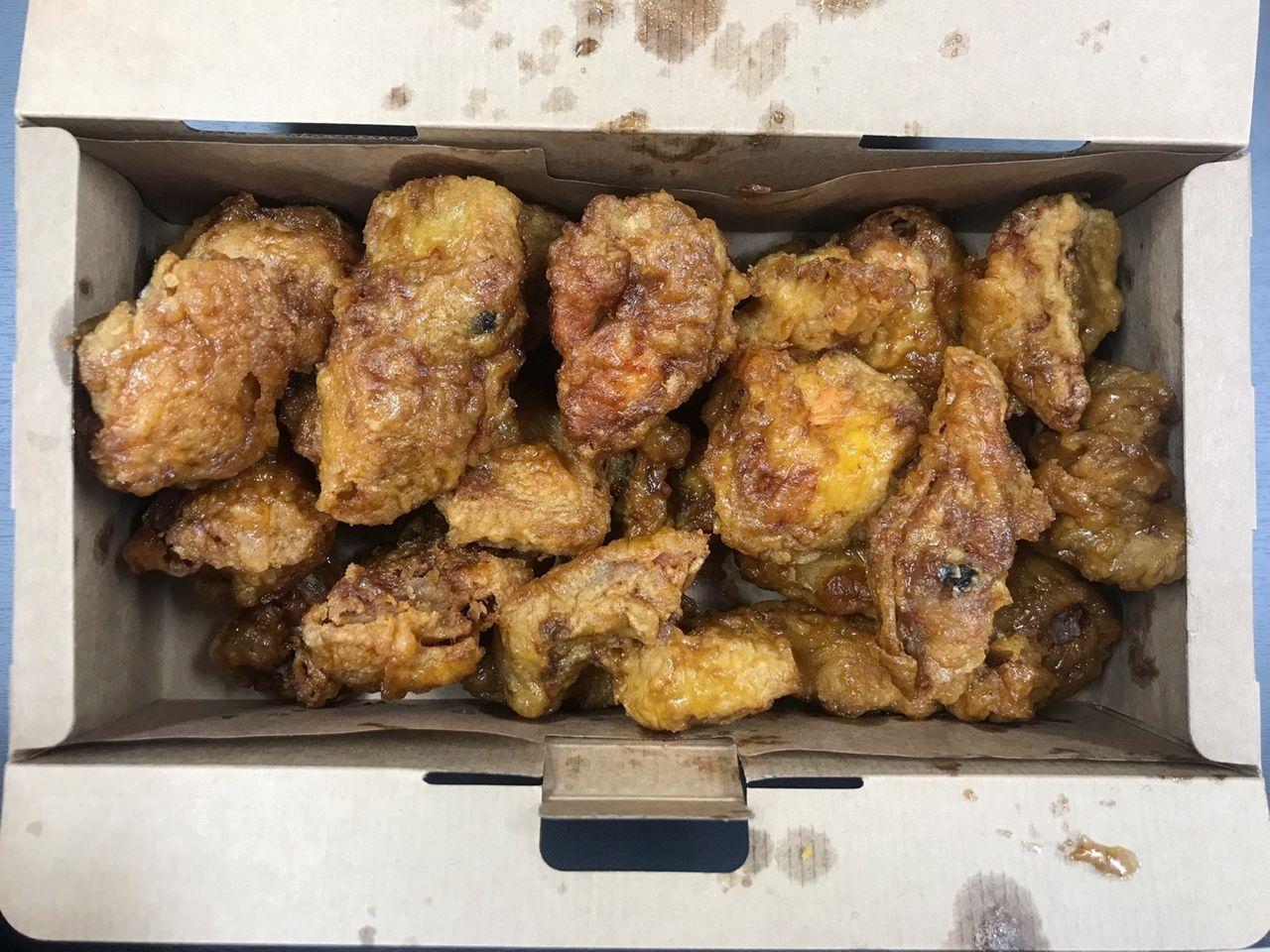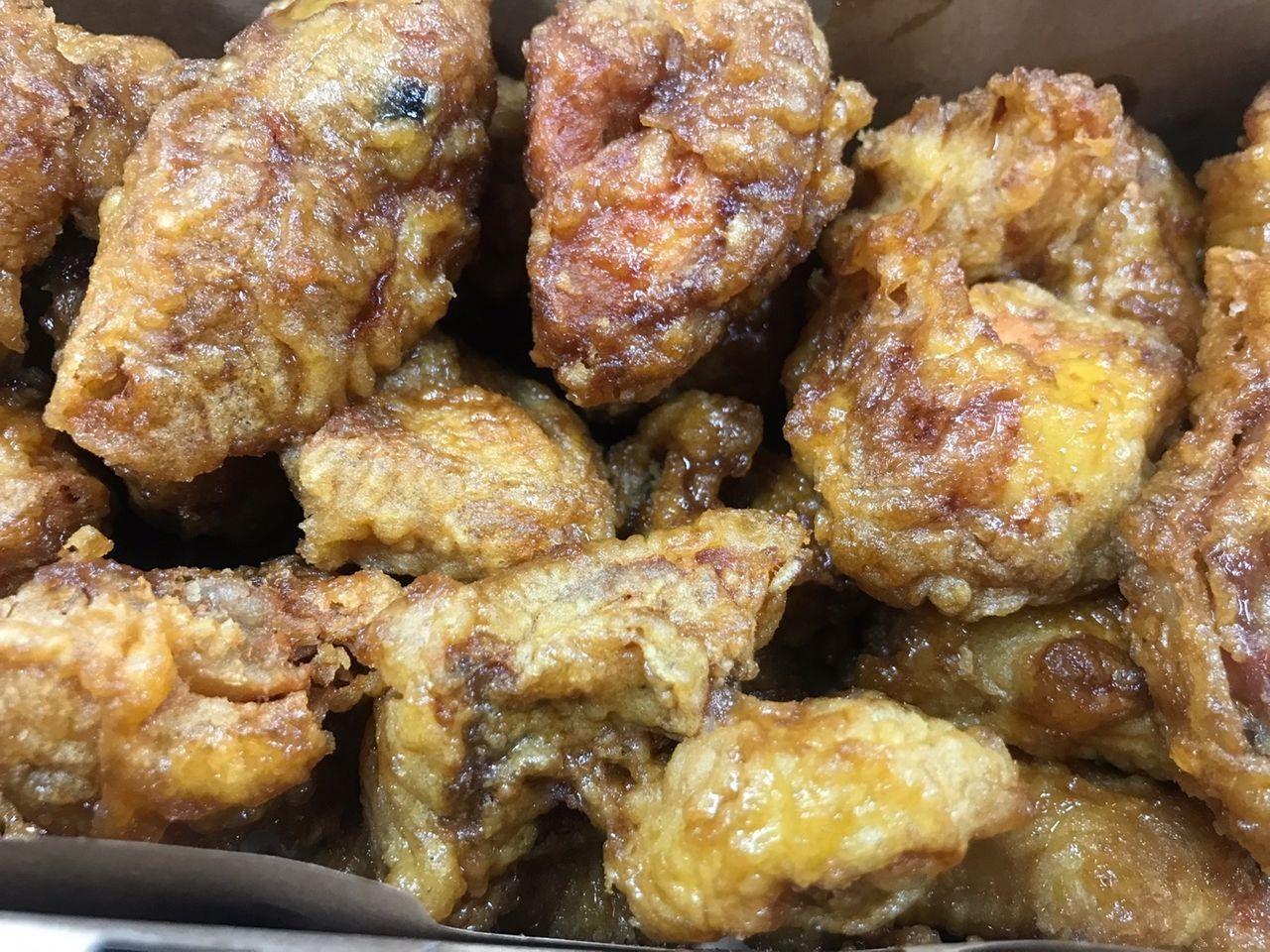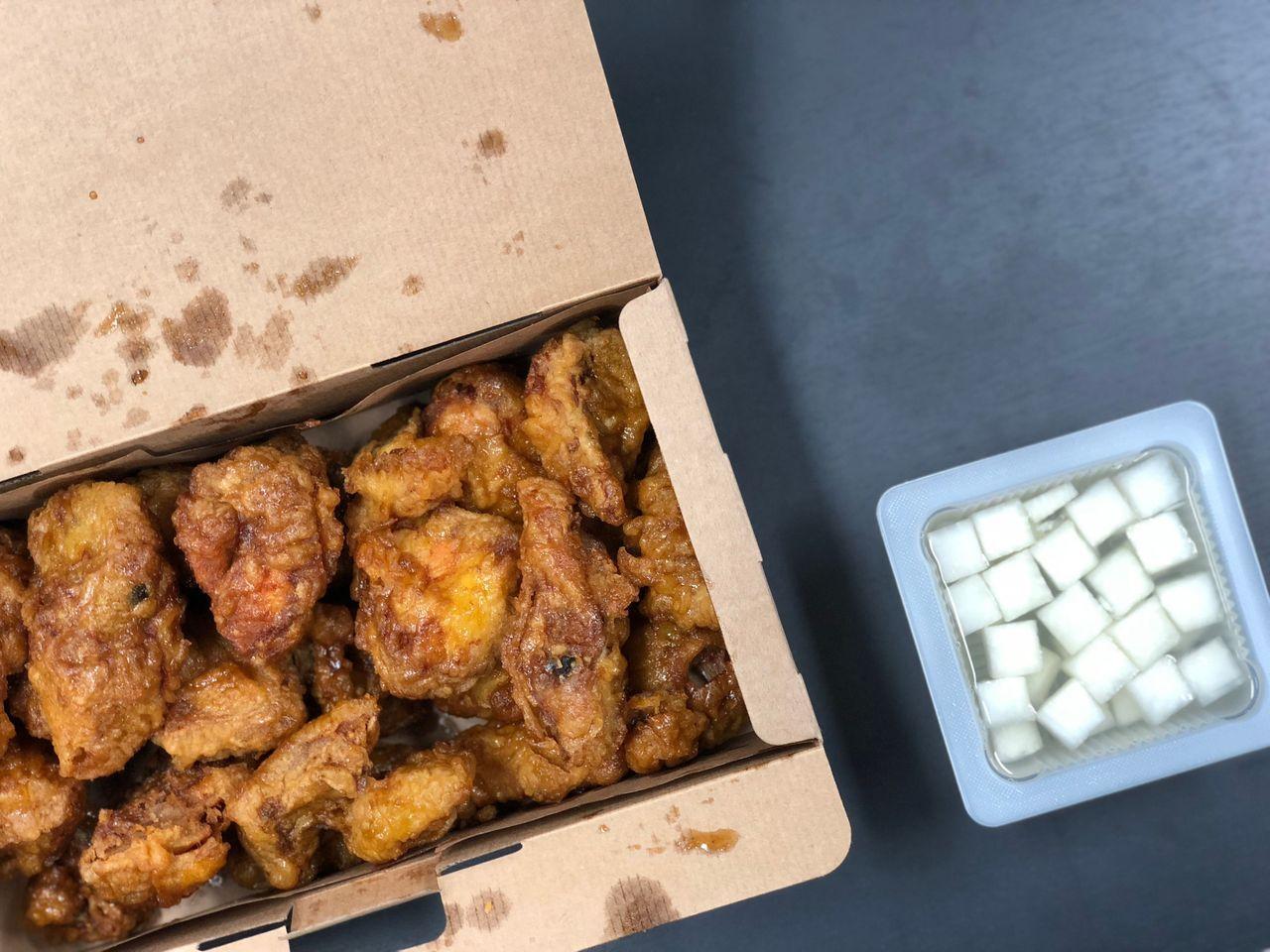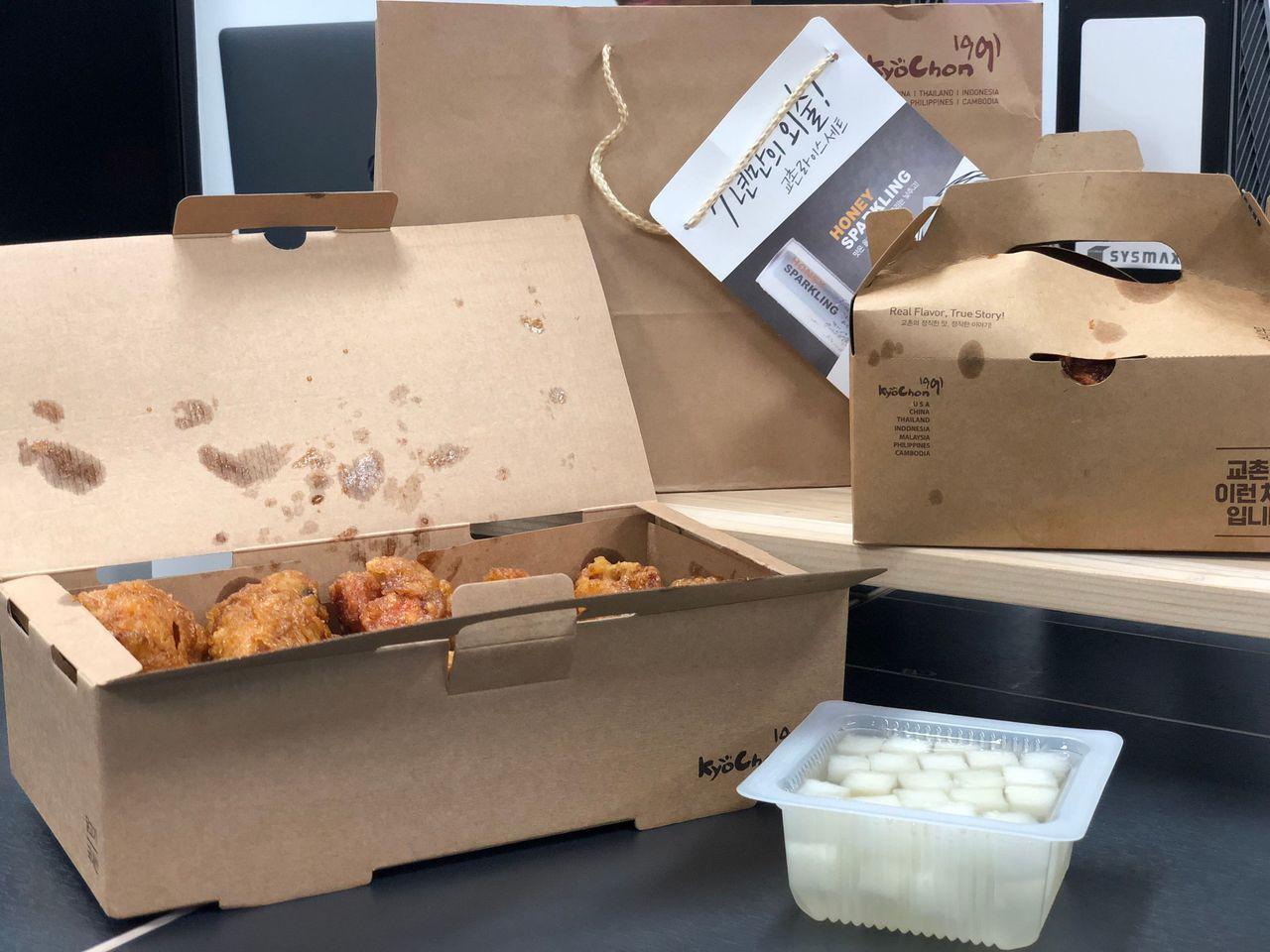 Doesn't this look so tasty, huh? I'm drooling over this chicken as I'm typing this blog at the moment. The chicken was not too spicy nor salty. Just On Point.
I tasted the authentic flavour of a Korean fried chicken. We were indeed very happy to test these chickens out.
If you want to order Kyochon Chicken and experience the taste of heaven, hurry up and follow us on LINE. Give yourself a treat tonight!