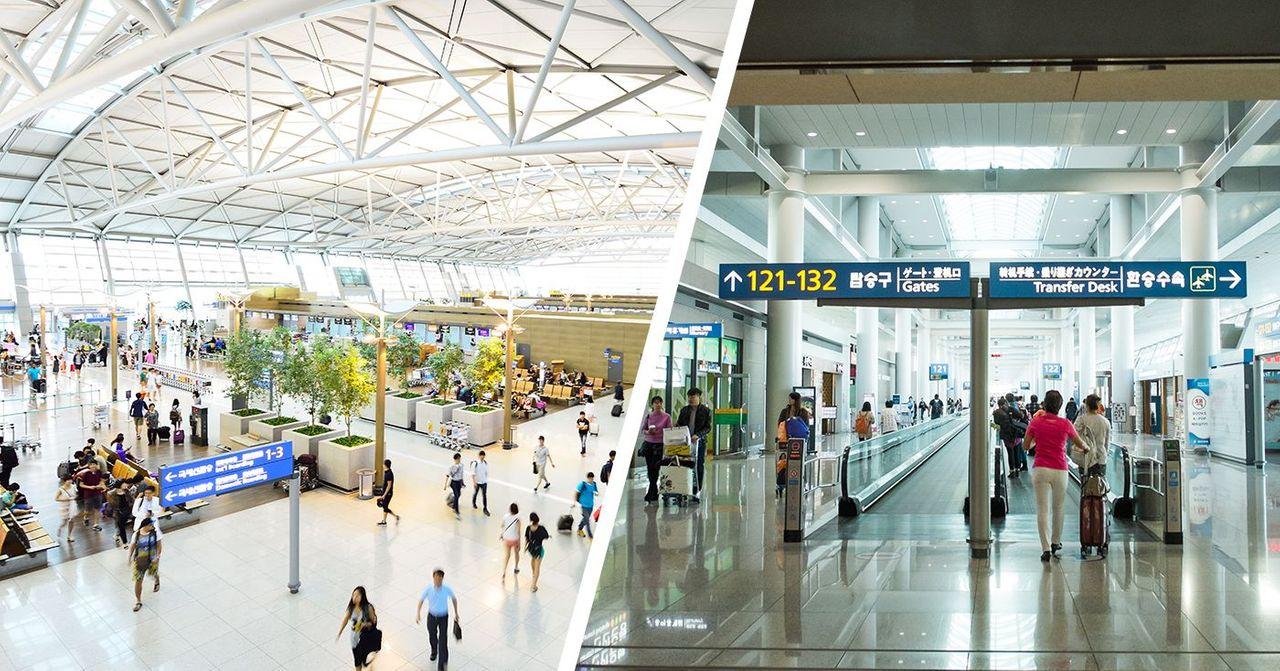 Today I would like to give you some heads-up before you visit Korea.
There are many things to consider: Where to catch the flight, how to send off the luggage, how to get to the city center from the airport and etc.
We hope this post will give you the all the key information about the automatic entry system and help you learn how to get to the city from the airport.
We also want to update you on some important information for entering Korea during the COVID-19 pandemic, including the social distancing regulations.
---
Entering Korea During COVID-19
Before traveling to Korea, please check your country's visa requirements as they may have changed due to the pandemic.
1. Submit Negative PCR Test
All travelers must submit a negative COVID-19 PCR test issued within 72 hours of departure. You will be denied boarding without this test result. You will be tested again upon arrival to Incheon Airport.
2. Download Self Diagnosis App
You must download the self diagnosis app upon arrival. It will track your location and you will enter your temperature and any symptoms everyday during quarantine.
3. Quarantine
All travelers are required to quarantine for 10 days. There are specially designated airport limousines, taxis, or KTX cars transporting international travelers. You may also take your personal vehicle.
Short-term visitors and Korean nationals or long-term visitors whose residences are not deemed fit for quarantine will quarantine at a government facility at their own expense of 1,680,000 won (approx. 1,450 USD). Transportation to and from the government facility is provided.
Long-term visitors and Korean nationals may quarantine at their homes. Also, short-term visitors may quarantine at their family member's home if they are eligible. To be eligible, their family member must be a Korean or foreigner with long-term resident status living in Korea. You must provide documentation showing the family relationship.
4. Quarantine Exemptions
Starting November 15, those fully vaccinated will be able to travel between Singapore and South Korea without quarantine.
Travelers who have been fully vaccinated may now apply for exemption from quarantine. This applies only if you have received all doses of the vaccine at least 2 weeks (1 week for Janssen) before entering Korea. The vaccine received must be authorized for use by the World Health Organization (i.e Pfizer, Moderna, Janssen, AstraZeneca, Covishield, Sinopharm, Sinovac).
People under the following categories may apply:
Important Business Objectives: those who received approval from relevant Korean ministries

Academic/Public Interest Purpose: those who received approval from relevant Korean ministries, not meant for short/long-term study

Humanitarian Reasons: apply to Korean Embassy, for attending funeral and visiting immediate family members
Although vaccinated, you will still need to submit a PCR test 72 hours before departure, be tested upon arrival, and tested within 6-7 days of arrival.
From November 1 to 30, travelers from a country with a mutated virus may not be exempt from quarantine. (Namibia, South Africa, Madagascar, Mozambique, Myanmar, Brazil, Surinam, Angola, Uzbekistan, Djibouti, Kazakhstan, Kyrgyzstan, Trinidad and Tobago, Pakistan, Peru, Philippines)
Please refer to the Korean embassy websites in your country or this website to find your Korean embassy site for more information as this information is subject to change.
5. K-ETA
Travelers that don't need a visa to enter Korea can apply for K-ETA to travel more conveniently. Starting September 1, 2021, it will be made mandatory to apply. Also, 28 more eligible countries have been added, so please check the website for more information.
You must apply at least 24 hours before boarding. K-ETA will be valid for multiple trips over 2 years and the application fee is 10,000 KRW/person.
A list of eligible countries can be found here.
---
Social Distancing Restrictions
Starting November 1, South Korea has enacted the first stage of their "With Corona" plan as vaccination rates have passed 75% and lifted the previous 4 level restriction system. The second stage is set to begin mid-December after assessment of the first stage.
In Seoul, Gyeonggi, and Incheon, social gatherings of up to 10 people are permitted regardless of vaccination status. In all other regions, social gatherings of up to 12 people are permitted regardless of vaccination status. However, at restaurants and cafes, only up to 4 people in the group can be unvaccinated.
Clubs and bars can remain open until midnight and operating hour limits have been lifted for most businesses, like gyms, restaurants, cafes, theaters, karaoke rooms, gyms, etc. The restriction on clubs and bars is set to be lifted in the second stage.
The 10pm curfew for hagwons (academies) in Seoul, Gyeonggi, and Incheon will be lifted after November 22 after the Suneung (Korean CSAT). Schools will be able to return to in-person classes at full capacity after November 22 and universities will start gradually increasing in-person classes starting November 1.
High-risk facilities will require proof of vaccination to enter. To count as fully vaccinated, at least 2 weeks must have passed since receiving the final dose of the vaccine (1 week for Janssen vaccine). Those who are not vaccinated must provide a negative PCR test result from within 2 days to enter. People under 18, people fully recovered from Covid-19, and individuals who cannot get a vaccine for medical reasons won't be required to present a proof of vaccination or a negative result.
Big events, like weddings, funerals, and first birthday parties are limited to 100 people if there are unvaccinated people present. If everyone is vaccinated or has a negative PCR test result, up to 499 people may attend.
Source: Ministry of Health and Welfare
---
Korea Visa Information
Short-Term Visas
All short-term visas issued before April 5, 2020 have been cancelled and holders must re-apply. So, C-3 visa categories issued before this date are invalid, but C-4 visa categories and long-term stay visas are still valid.
Visa-Waiver & Visa-Free Entry Programs
As of April 13, 2020, visa-waiver and visa-free entry programs have been temporarily suspended for 90 countries. Travelers from the affected countries must now apply for a visa before traveling to Korea. The countries still eligible for visa-free entry are:
Visa-Waiver Countries:
Nicaragua, Commonwealth of Dominica, Mexico, Barbados, Venezuela, Saint Vincent and the Grenadines, Saint Kitts-Nevis, Malta, Ireland, United Kingdom
Visa-Free Countries/Regions:
Guam, New Caledonia, Palau, United States, Guyana, Monaco, Vatican City State, San Marino, Andorra, Albania, Slovenia
Long-Term Visa Holders
All long-term visa holders (except A-1, A-2, A-3, F-4 holders) must submit a re-entry permit to enter the country. You can apply at your local immigration office of the airport.
The documents needed when applying for a re-entry permit are: passport, copy of alien registration, re-entry permit application, letter of explanation, consent for medical examination, and submission of diagnosis.
As of January 8, 2021, all foreigners entering South Korea with a re-entry permit are required to submit a negative COVID-19 PCR test certificate issued within 72 hours prior to departure. The medical examination exemption certificate is no longer accepted.
Label Free Visa Policy
As of July 1, 2020, all Korean Embassies have stopped issuing visa labels and will notify applicants of their visa details by issuing a Visa Grant Notice online. Applicants can print out this document by entering their passport information and must present it to immigration officers during immigration clearance.
Visa Application
Depending on the country and purpose of entry, there are many different visa types. You can click here to see what visa you should apply for. Currently, only single-entry visas are being issued and there is a restriction on tourism visa issuance. Your passport must be valid for at least 6 months when applying.
Due to COVID-19, electronic visa issuance has been suspended. If you meet the requirements, you may apply for visa issuance or through an e-form prior to a diplomatic mission.
All applicants must have a valid passport, submit a passport photo (3.5cm x 4.5cm), and a consent to quarantine form. Please find more information on how to apply through the Korean embassy in your home country.
Visa fees range from 40 to 90 USD, but please note that some countries have adjusted or exempted fees.
---
Flights To Korea

Nowadays, there are more and more people who travel to Korea, so there are many different flight paths to Korea. Unfortunately, many flight paths have been reduced due to COVID-19.
Examples of airlines to Korea:
USA:
Delta Airlines, Korean Air, Asiana Airlines, American Airlines, United Airlines
From cities like Los Angeles, New York City, Washington D.C., Miami, Seattle
Philippines:
Manila Airport - Incheon Airport: Korean Air, Asiana Airlines, Singapore Airlines (1 stop), Philippine Airlines (1 stop)
India:
Indira Gandhi Airport - Incheon Airport: Air India (1 stop) IndiGo (2+ stops), Vistara (2+ stops)
Indonesia:
Soekarno-Hatta Airport - Incheon Airport: Asiana Airlines, Garuda Indonesia, Singapore Airlines (1 stop)
Malaysia:
Kuala Lumpur Airport - Incheon Airport: Korean Air, Singapore Airlines (1 stop), Malaysia Airlines (1 stop)
Taiwan:
Taoyuan Airport - Incheon Airport: Korean Air, Asiana Airlines, EVA Air, Scoot (1 stop)
Japan:
Narita Airport - Incheon Airport: Japan Airlines, Asiana Airlines, Korean Air, ANA, Ethiopian Airlines
For those who want to come to Korea, we recommend you check many different airlines for different promotions and flight paths.
Follow the flight status information released by the airlines, and double-check the flight schedule before your departure.
---
Checked-in Baggage
In addition to the low-cost airline discount tickets, most airlines will give you two options for your luggage. The first one is "checked baggage" and the second is "carry-on baggage."
The number of maximum weight and dimension of the luggage varies from one carrier to the other. You should check your ticket first. The most important point to remember is to buy a checked-in baggage option if you think your baggage will go overweight.
The price of adding one checked-in baggage before departure is far cheaper than paying at the airport.
Some airlines might let you go if your checked-in luggage is a few kilograms overweight, but nothing is guaranteed. Some airlines (especially the low-fare airlines) inspect the weight and dimension of carry-on luggage, and will demand you to pay a check-in luggage price before the departure.
Avoid the chaos altogether. If you ended up buying a lot of stuff, buy the extra baggage option or send them home via freight.
---
Luggage Policy
Not Allowed In Carry-On Baggage (Can Only Be Checked In)
Knives: Utility knife, kitchen knife, nail clippers, and scissors.
Sharp items: anything similar to knives, bows, hooks, steel nails (no longer than five centimeters), darts, needles, etc.
Stick tools: In addition to common stick items, camera tripods, selfie sticks, and umbrellas are prohibited.
Liquid and gel: single piece capacity should not exceed 100ML (50ML emulsion in a 120ML container is not allowed), every liquid item must be packed in a transparent zipper bag (less than 1L capacity).
Spray Bins: 100ML or more, 500ML or less, no spray product (such as sunscreen spray, antiperspirant) is allowed.
Not Allowed In Checked Baggage (Can Only Be Carried With You)
Battery: lithium battery, smartphone battery
Lighter: One person can carry up to one
Items That Cannot Be Placed In Checked Baggage Or Carry-On
Spray can: 500ML or more, regardless of the function, it is forbidden to carry in both check-in and carry-on bags. In addition, any flammable item is forbidden.
Any compressed gas, highly toxic, radial, oxide, flammable, corrosive, etc., items are forbidden for the safety of all passengers.
Last Reminder: Please carry lighters, mobile power banks, batteries, computers, and cameras with you at all times. Do not put them in the check-in luggage.
---
Entry and Customs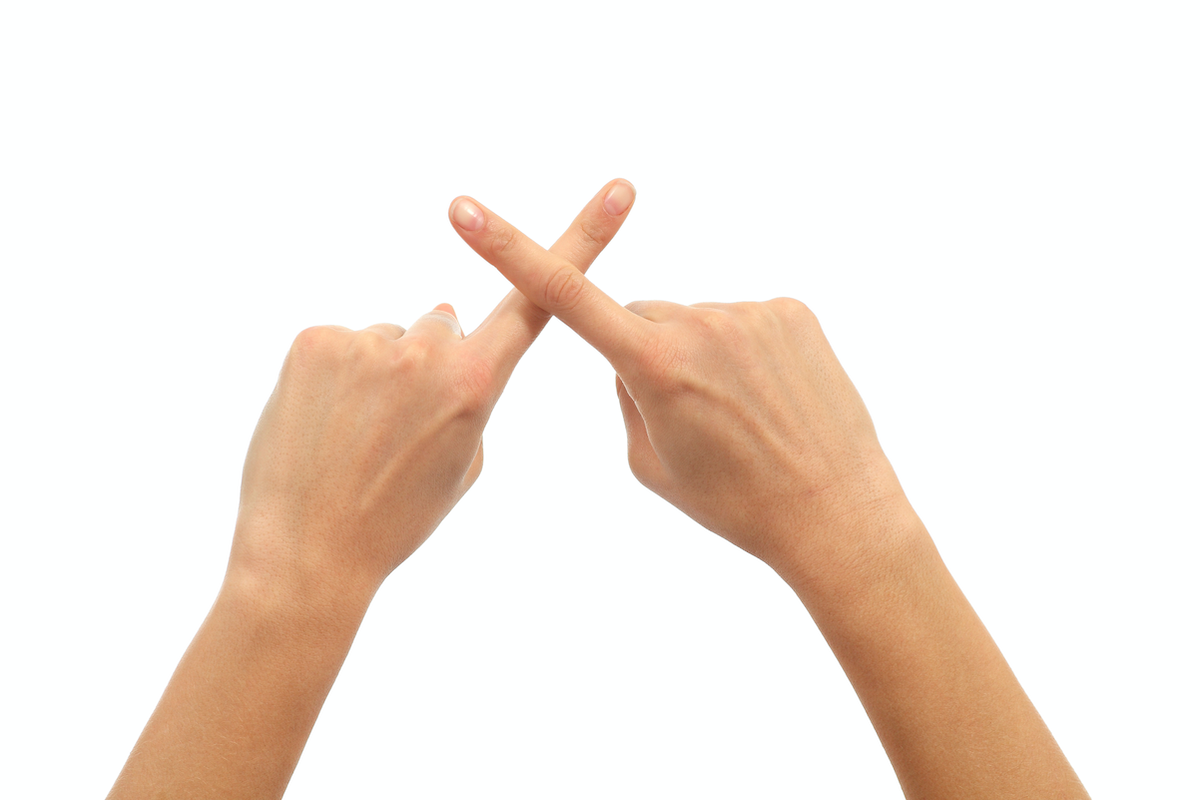 Not Allowed For Entry
Any book, picture, video, photo, laser disc, CD, CD-ROM, etc. that has the potential of violating the Korean law, disrupting the public order, and customs

Any Item intending to leak national secret information or misappropriated information

Counterfeit items, counterfeit currency, and other securities, etc.

Fresh food, meat
Restricted Items In Korea
Guns, swords and other weapons (including fake knives and decorations) or any explosive and toxic substances

Drugs including marijuana, opium, cannabis, etc., that violate the Korean drug control laws

According to the Wildlife International Trade Agreement, all items made by endangered species are illegal

Foreign payment methods (excluding promissory notes, money orders, letters of credit), domestic currency (KRW), and travel cheques marked as Korean Won currency (reported to the customs at the time of entry and exit), cash checks, bank cheques, postal money order, etc.

Precious metals (except for gold rings and necklaces are worn in daily life), securities (immigration restrictions), and

antique and cultural property (entry and exit restricted items)

Items mentioned in the Aquaculture Law (Aquacultural Animals and Plant Transplant Permit Regulations)

Any item that may cause damage to Korean water resources and environment

Unregistered industrial or home wastes

Plants, fruits, and vegetables, agricultural and forestry items (both import and export are restricted)
Animals (including meat, skin, hair) and animal products (immigration restrictions) including pet food
FAQ
10,000 US dollars = 10 million Won
You can not bring any meat products to Korea (For example, it is forbidden to carry a pack of fresh or dry meat).
There is a chance of not getting caught, but you can be blacklisted once you get caught. You might also get fined.
If you want to bring animals, plants, meat, and fruits to Korea, you must go through a proper customs and quarantines.
Foreigners who have been sentenced in Korea will not be able to return their home county until they serve their terms. You also can be deported from Korea.
---
Automatic Customs Clearance



Where can I apply for the automatic customs clearance?
2nd Floor, Seoul Station: Airport Railroad Branch
Reception time: Monday to Friday, 9 am to 6 pm
COEX City Airport Terminal
Transportation: Seoul Metro Line 2 Samseong Station (삼성역)
Reception time: Monday to Friday, 9 am to 6 pm
Incheon International Airport Terminal 1, 3rd Floor: Departure Hall Check-in and Check-in Counter G Area
Reception time: 7 am to 7 pm every day
Incheon International Airport Terminal 2, 2nd Floor: One-Stop Public Service Zone, Government General Administrative Center (One-Stop Public Service Zone)
Reception time: 7 am to 7 pm every day
Gimpo International Airport, 2nd floor: Immigration Service Center
Reception time: Monday to Friday, 9 am to 6 pm
International Terminal, Busan Gimhae International Airport 2nd Floor: Immigration Office
Reception time: Monday to Friday, 7 am to 8 pm
Daegu International Airport, 2nd Floor: Immigration Office
Reception time: Monday to Friday, 9 am to 6 pm

Jeju International Airport, 3rd floor: VIP Lounge Area
Reception time: Monday to Friday, 9 am to 6 pm

East Passenger Terminal, Cheongju International Airport, 1st Floor: Airport Departure Office
Reception time: Monday to Friday, 9 am to 6 pm


What information should I prepare?
Passport

You must visit the office yourself to apply for the automatic customs clearance
Things you need to know
To apply for customs clearance in Korea, you must be in the country.
The automatic customs clearance is valid until your current passport expires. If you change your passport, you must reapply for the automatic customs clearance in Korea.
After the customs clearance, the customs declaration form must be filled out before you enter the country. The immigration card does not have to be filled out after acquiring your automatic customs clearance.
For automatic customs clearance, you must take a photo and scan your fingerprints on the spot.
---
Filling out the Arrival Card
The function of the Korean immigration card is to keep the record of personal information of tourists upon their entry to the country. The government can manage a large number of Korean free travelers based on the information you provided at the immigration clearance.
Those who have already applied for automatic customs clearance or have a "Foreigner Registration Card" will not have to write this card, but the relevant customs declaration form should be filled out.
Arrival Card

If you have passed the automatic customs clearance or have a foreigner registration card, you don't need to fill out this card.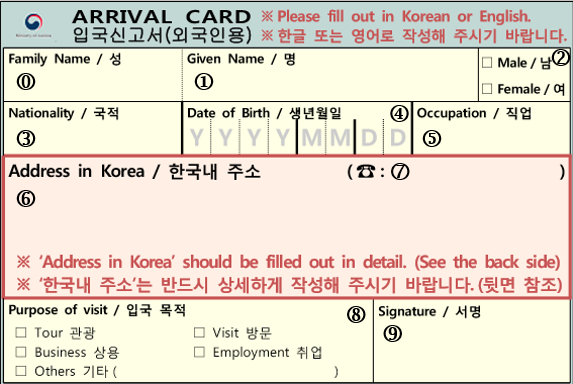 For the accommodation in Korea, remember to write down the address and phone number of the hotel in advance. If you are staying multiple hotels over the course of your trip, just fill out the contact information of the first hotel.
You can write in either English or Korean, but the fields "Family name" and "given name" has to be filled out in English with the reference to your passport.
Customs Declaration Card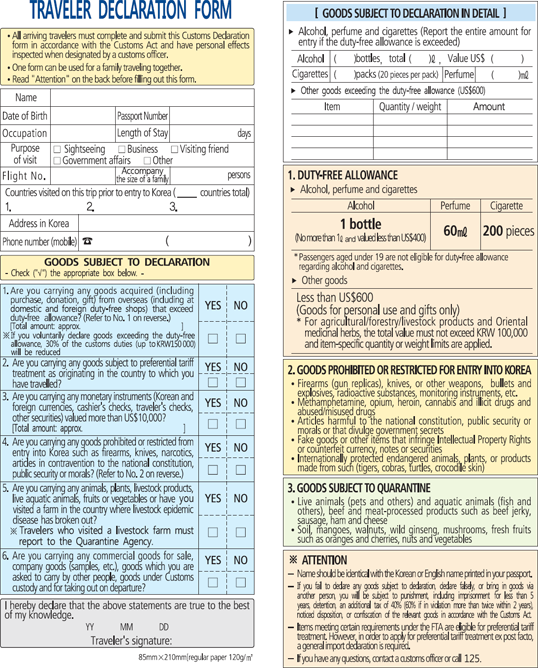 When the flight attendant gives you an immigration card, please also request a customs declaration form. If you are traveling as a family (or in a marriage relationship), you only need to fill out one card per family.
If you are traveling with friends or in a group other than family, you will need to fill them out separately. The bottom section says "If you are not carrying anything that needs a special declaration, please check No."
If you say No, you don't have to fill out the questions on the back. But remember that these questions must be filled out honestly. There should be no false declarations!
---
Currency Exchange

This information is only our advice. Usually, the currency exchange at the airport isn't that good, so just exchange the amount you need and exchange more later.
For traveling in South Korea via public transportation, you need to prepare a T-Money Card. Using the airport railway from the airport to the hotel costs about 10,000 won (approx. 9 USD). If you take a shuttle bus, the transportation fee would be 15,000 won (approx. 13 USD). However, you can pay with cash on the bus.
The exchange rate at the airport currency exchange booths is not good. I recommend you to go to currency exchange stores in Myeongdong to exchange large amounts. This is Seoul's largest and most well-known money exchange area.
For more detailed information, click to read our currency information page and blog post on the best currency exchange locations.
---
Airport to Seoul City Public Transportation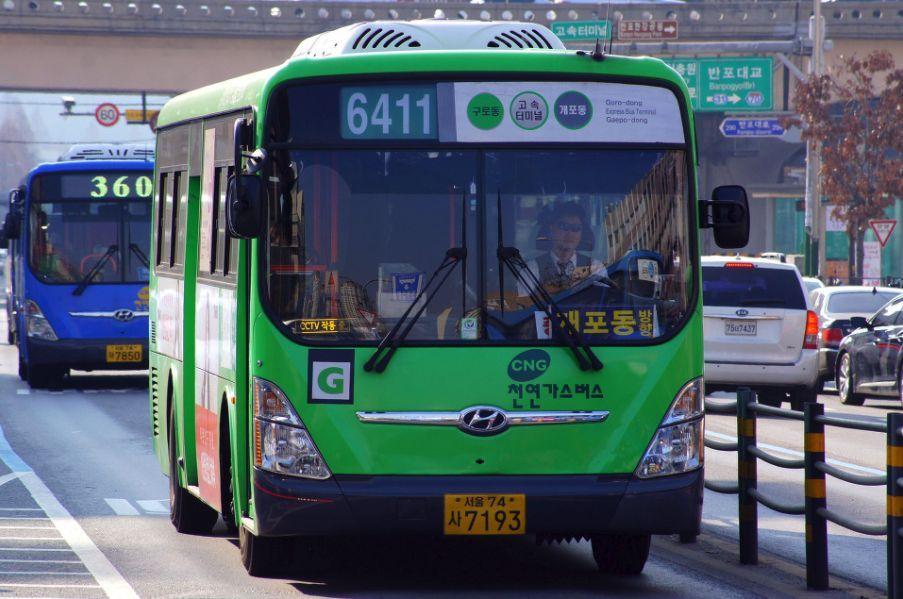 Take The Airport Express
The First Airport Express Train Departure Schedule
From Incheon Terminal 2
05:18
From Seoul Station
05:20
The Last Airport Express From The Airport To Downtown Seoul
Incheon Terminal 2

Incheon Terminal 1
Gimpo Airport
Hongdae Station
Seoul Station
(Final Stop)
23:32
23:39
00:16
00:31
00:38
The Last Airport Express From Downtown Seoul To The Airport
Seoul Station
Hongdae Station
Gimpo Airport

Incheon Terminal 1


Incheon Terminal 2
(Final Stop)
23:40
23:48
00:02
00:40
00:46
00:00
00:08
00:22
-
-
Airport Shuttle Bus
Please keep in mind many airport buses are currently not in service due to COVID-19.
Airport Shuttle Bus Schedule From Incheon Airport
Destination
Bus Number
First Bus
Last Bus
Myeondong
6001
04:50
22:40
6015
05:35
22:50
Euljiro 1 ga
6701
04:45
22:44
6015
05:35
22:50
Seodaemun
6005
04:30
20:40
Dongdaemun
6001
04:50
22:40
6002
05:45
23:20
6702
05:00
18:20
6015
05:35
22:50
Chungmuro
6001
04:50
22:40
6015
05:35
22:50
Seoul Station
6001
04:50
22:40
6702
05:00
18:20
Chungjungno
6002
05:45
23:20
6015
05:35
22:50
Jongno3ga
6002
05:45
23:20
Gyeongbokgung
6011
04:20
21:00
Itaewon
6702
05:00
18:20
Sinseoldong
6002
05:45
23:20
Hongdae
6002
05:45
23:20
Shinchon
6002
05:45
23:20
6011
04:20
21:00
Gangnam
6009
03:25
20:15
6020
04:00
20:35
Express Bus Terminal
6020
04:00
20:35
Incheon Airport Late Night Bus

Bus Number
Stops
First Bus
Last Bus
N6000
Incheon Airport T1
Express Bus Terminal Station
22:40
02:40
N6001
Incheon Airport T1
ShinYongsan, Seoul
23:20
03:20

N6002

Incheon Airport T2,

Incheon Airport T1
Shinyongsan, Seoul
01:20
04:40
You can check bus routes and purchase tickets at the ticket booths located at the Arrivals Hall (1F) of Terminal 1 near Gates 4 & 9 or outside by Gates 4, 6, 7, 8, 11 or 13.
Many flights arrive in Seoul at late night. There are not many buses from Incheon Airport to Seoul after 10 pm. We recommend you to consider taxis as an option. People who are staying near Seoul Station and Yongsan Station will have an easier time.
Take The All Stop Train Or Taxi
In addition, you may also take the all stop train from Incheon Airport Terminal 1 or 2 to a location in Seoul. To do this, you may purchase a Tmoney transportation card at a convenience store or purchase a one-way ticket at a ticket vending machine.
Taxis are available outside the Arrival Hall of both terminals. The base taxi fare begins at 3,800 KRW with a 20% increase at nighttime (24:00-04:00). The base for deluxe and jumbo taxis begins at 6,500 KRW and there is no additional nighttime charge. You may also book an international taxi or van through Creatrip for convenient transportation.
If you feel that a taxi driver is trying to take advantage of you, you can report it to the Seoul Global Center (+82-2-2075-4180), which offers services in many different languages.
---
Duty Free Shopping at Arrival
Incheon International Airport has many on-arrival duty-free shops. There are 2 SM Duty Free Stores located between baggage carousels #6 and #7 in the Baggage Claim Area on the 1st floor of Terminal 1. Also, there is 1 Entas Duty Free store near the baggage carousel #6 in the Baggage Claim Area on the 1st floor of Terminal 2. All stores are opened 24 hours/day.
However, the purchase limit at arrival shops is set at US $600 for International and US $3000 for Korean nationalities. Due to the low purchase bar, the stores only handle 10 different products including alcoholic beverages, perfume, cosmetics and certain variety of Korean food brand but NOT tobacco.
At Creatrip, we highly recommend you pay a visit to on-arrival duty free shops for various reasons below:
The stores are opened 24 hours a day, which is especially suitable for our members who had late or early arrival at Incheon. You can hang around and enjoy tax-free shopping deals while waiting for your check-in baggage.

On-arrival Duty Free Shops are also a good alternatives for travelers who will have to depart on early morning or late outbound flight. During night time (normally between 23:00 to next day 6:00), there are many duty free shops are closed at the departure hall. Planning on purchasing your duty free items in advance hassle-free can save you more time to enjoy the true beauty of Korea travel.

Like other Duty Free Services, On-arrival Duty Free Shopping is your ultimate saving deal for high-quality items.