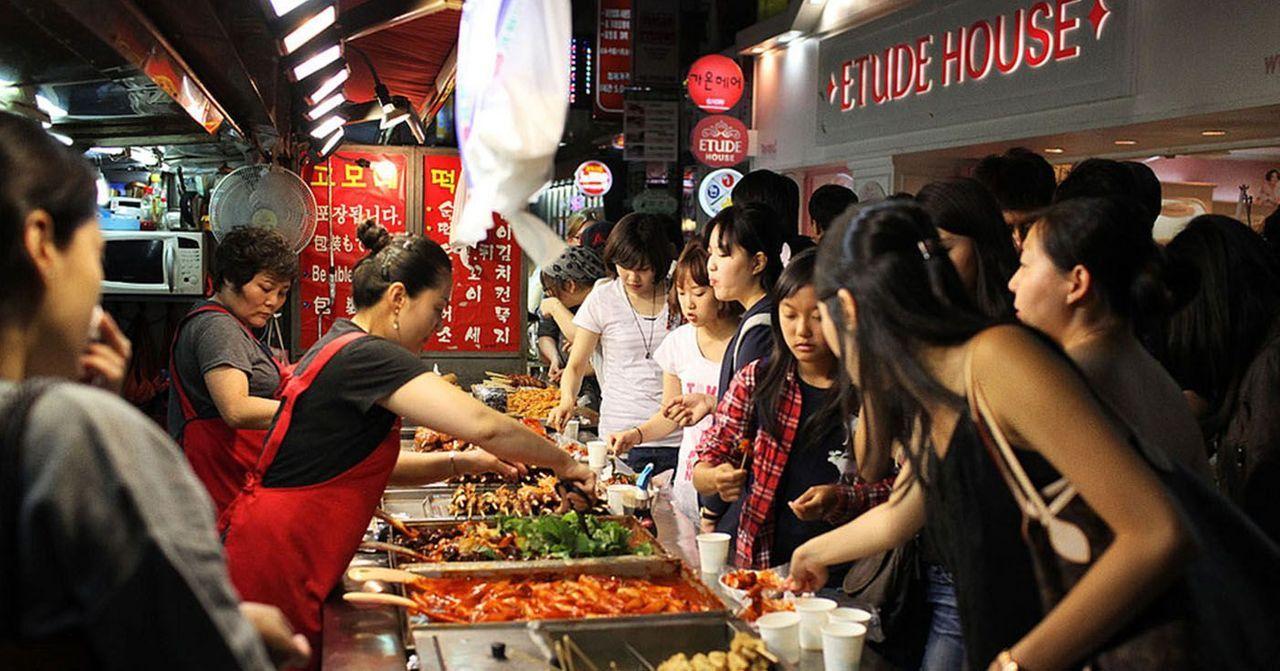 Hello, everyone! We are Creatrip, a group of travel experts.
We proudly present to you the latest, useful travel information and tips every day.
Myeongodong is one of the most well-known Korean neighborhoods. You may go to Myeongdong for the shopping, but what you should really try is amazing selection of cheap street foods, popular among locals and foreigners alike. In this post, I'll be talking about 14 different street food options you can find in Myeongdong.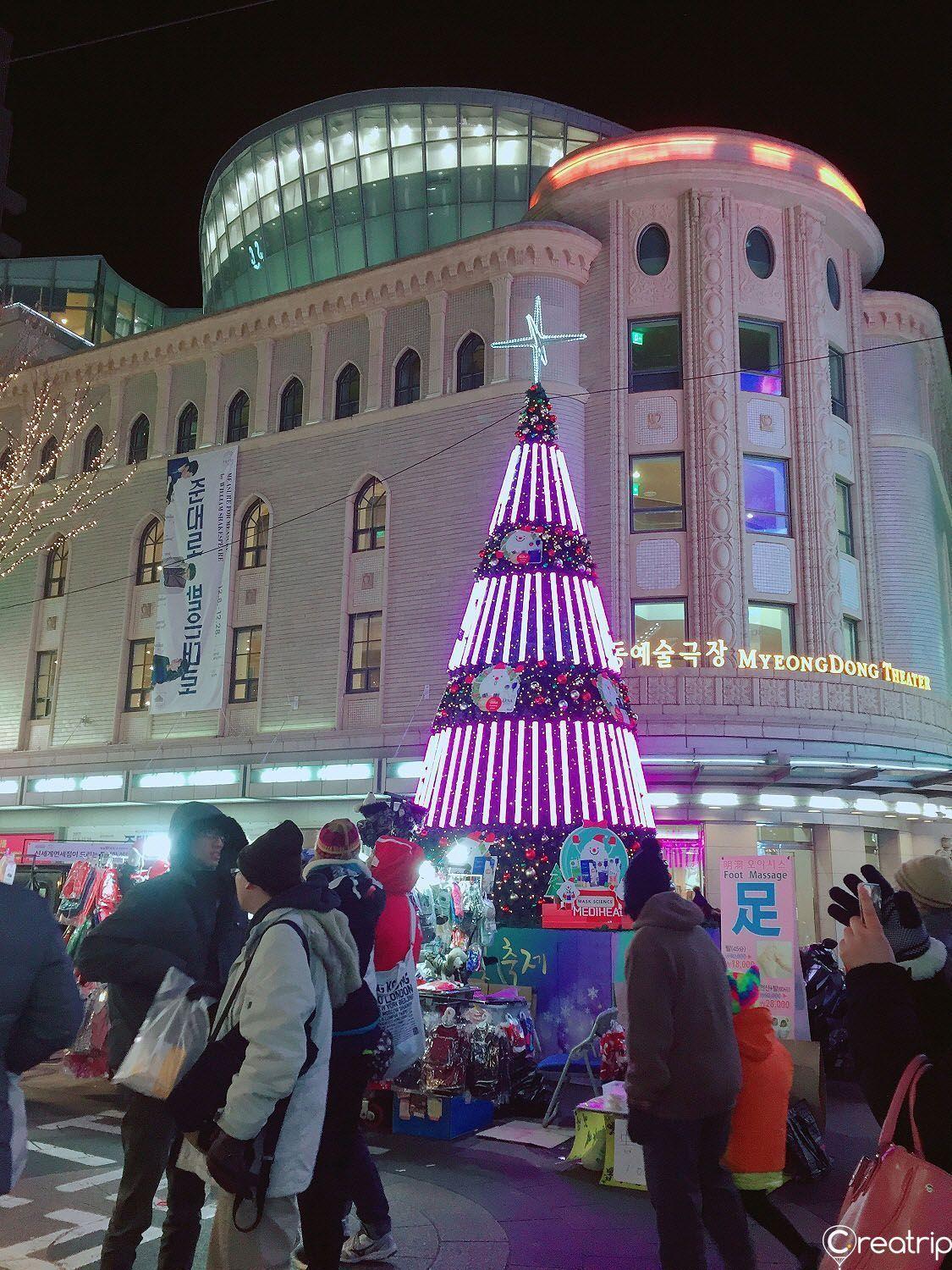 Myeondong Street Food Must-Eats:1. Mayak Corn
The editor's favorite food!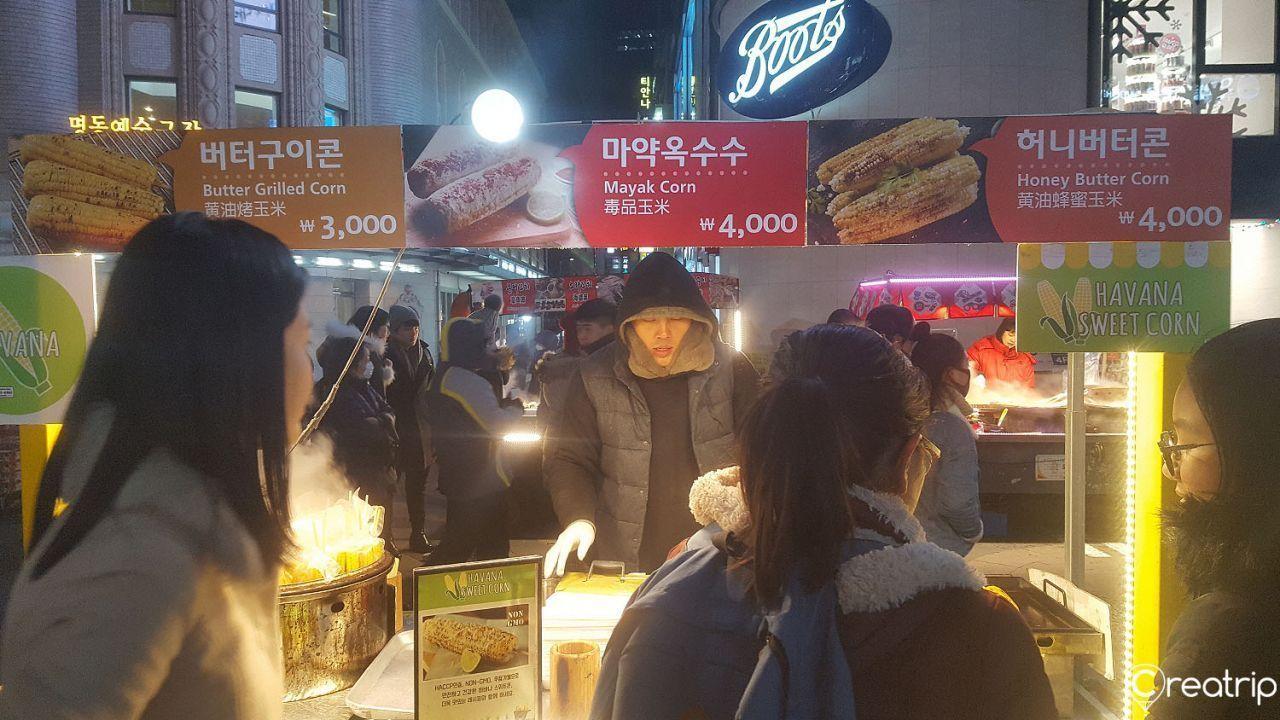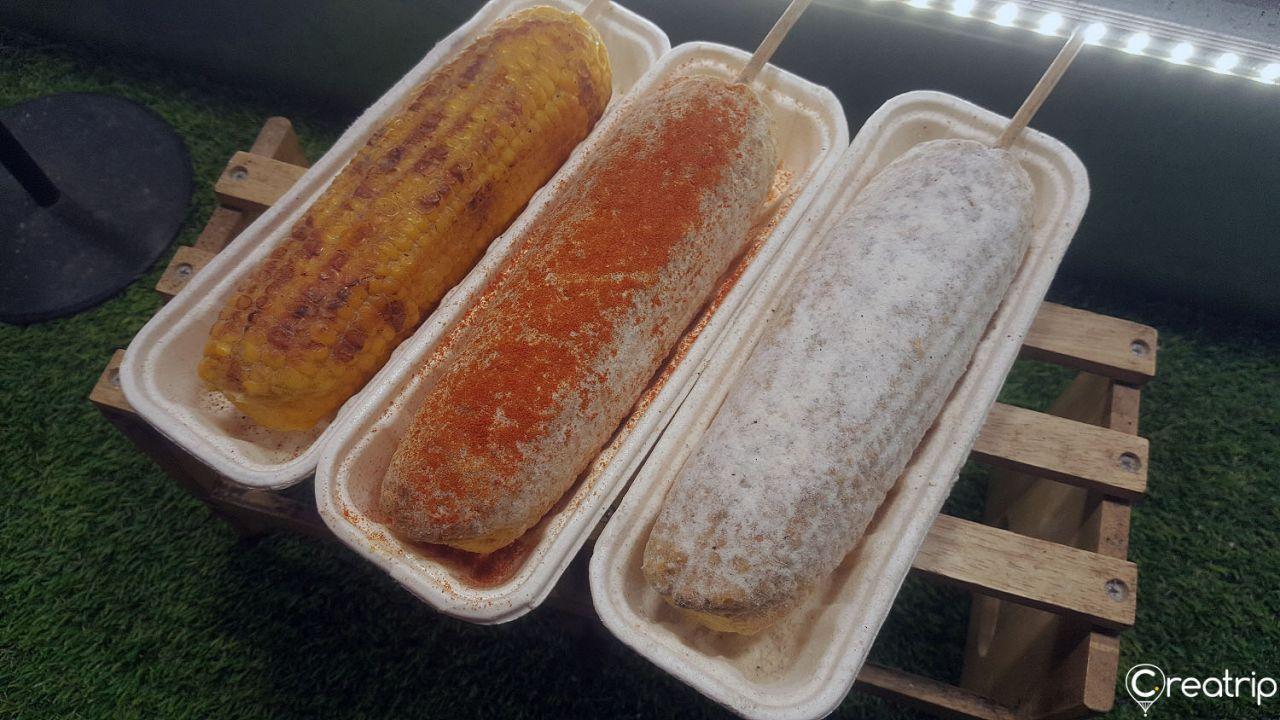 First, my favorite out of all the foods here, the Mayak Corn (roughly translates to "Crack Corn" because it's that addictive!) The Butter Grilled Corn is 3000 Won, the Mayak Corn and Honey Butter Corn is 4000 Won.
Before, the Mayak Corn was the most popular but it seems that the Honey Butter flavor has been gaining popularity! I just tried the Mayak myself, but I can just imagine how good the Honey Butter one would be.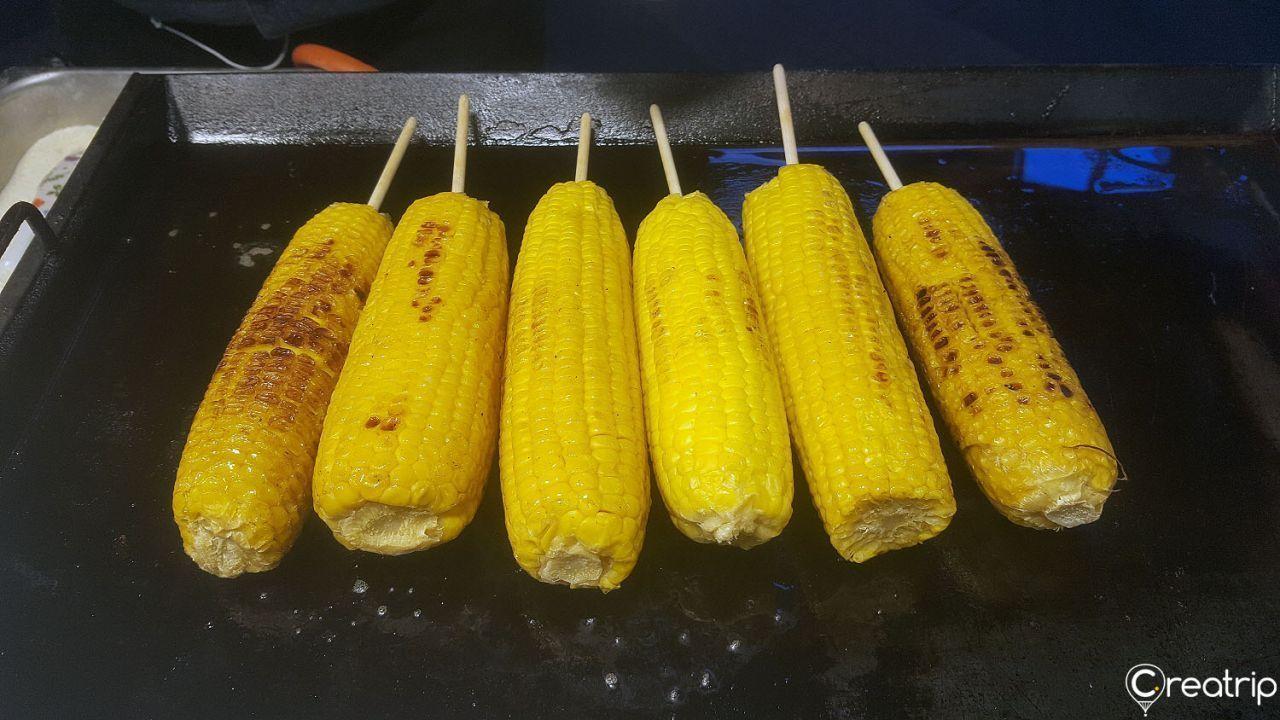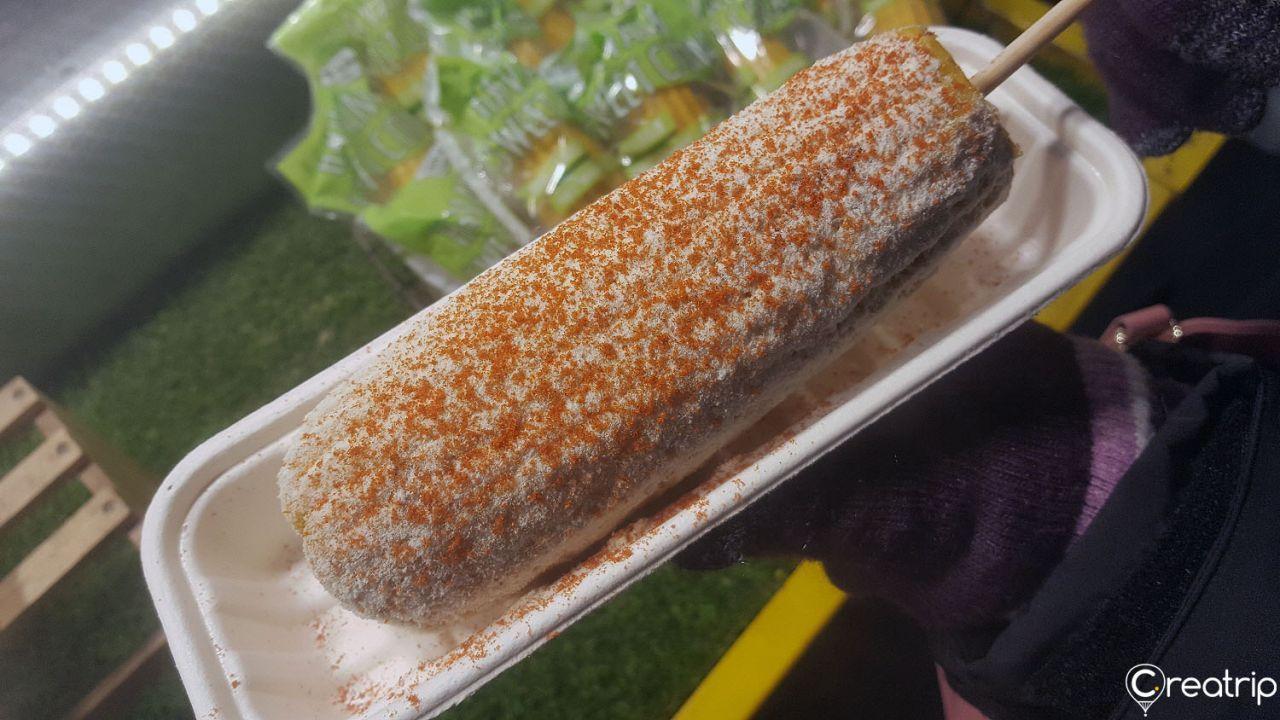 The Mayak Corn is made by grilling the cob in butter, and then sprinkling on their Mayak flavoring plus some red pepper powder. If you're not too keen on spicy flavors, you might want to ask them to not sprinkle the red pepper powder on yours. The prep time takes about 3 minutes. I think the reason that just a plain old corn on the cob can taste this amazing is definitely because of that white Mayak flavoring powder.
Highly recommend trying this delicious treat if you're in Myeongdong!
Myeondong Street Food Must-Eats

:2. Grilled Lobster
As seen on Korean social media, the most pricey Myeongdong street food pick!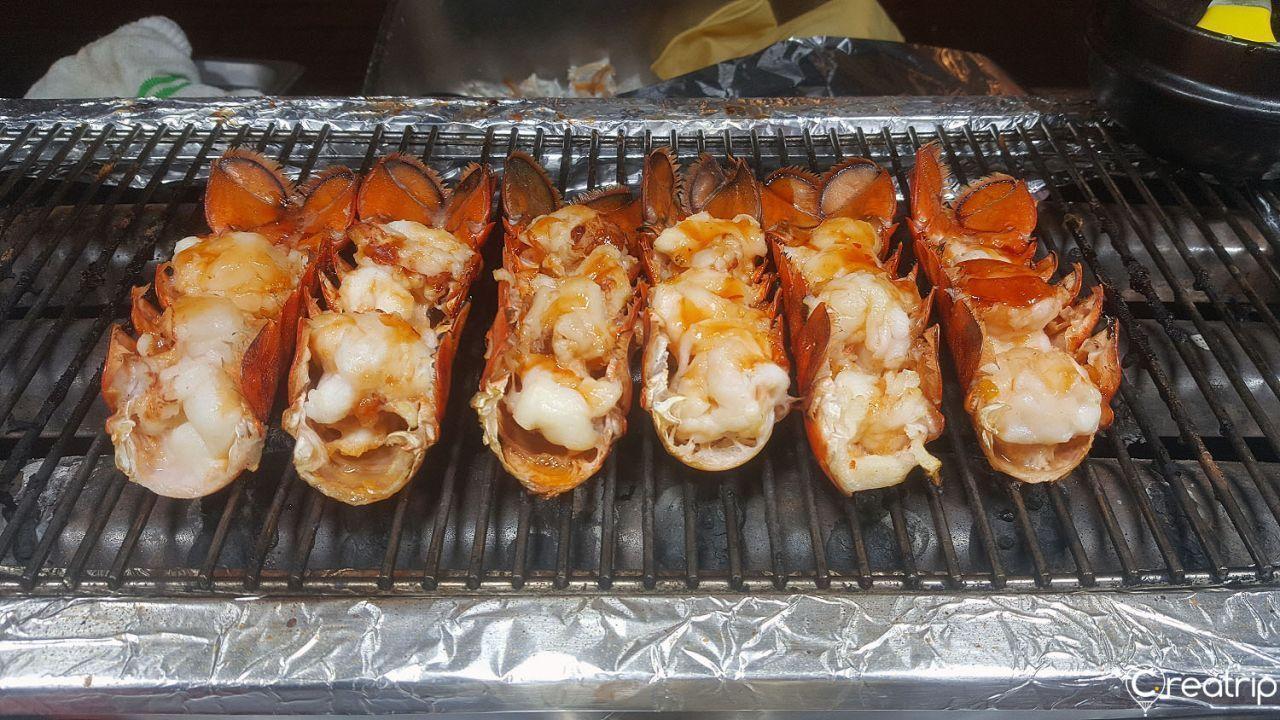 Out of all the Myeongdong street foods, this grilled lobster is by far the most famous and most pricey. It's been talked about a lot on Instagram. They grill the lobster bits with some cheese and sauce. The buttery soft lobster just melts in your mouth. The only downside is that despite it being a street food, it's a whopping 15,000 Won.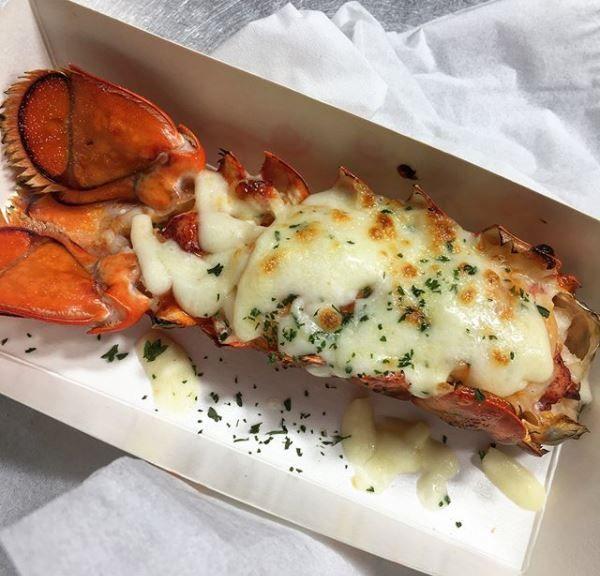 @ https://www.instagram.com/m._.jiiii/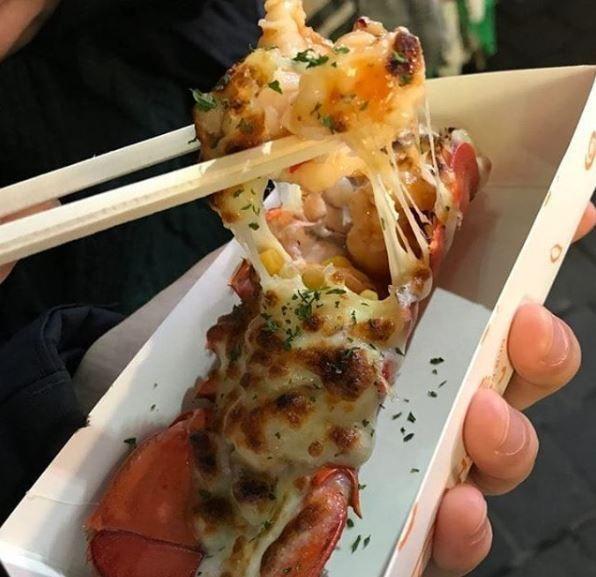 @ https://www.instagram.com/seogeunbin/
I really wanted to try some for myself, but the price just got me. According to a friend who did end up getting it, it's as delicious as it sounds/looks/smells. It's a steep price for some street food, but if you're willing to make the splurge, I would highly recommend. (Takes about 5 minutes to make and prepare.)
Myeondong Street Food Must-Eats

:3. Cheese Skewers
The one treat that every local craves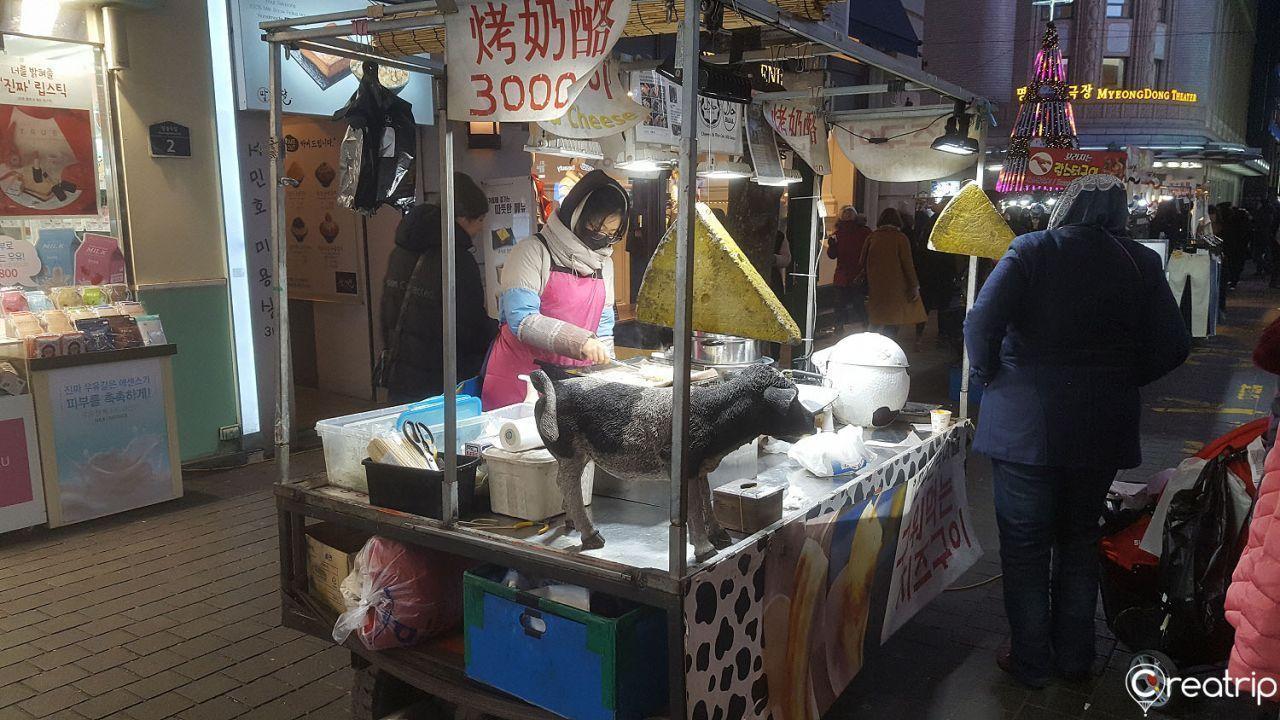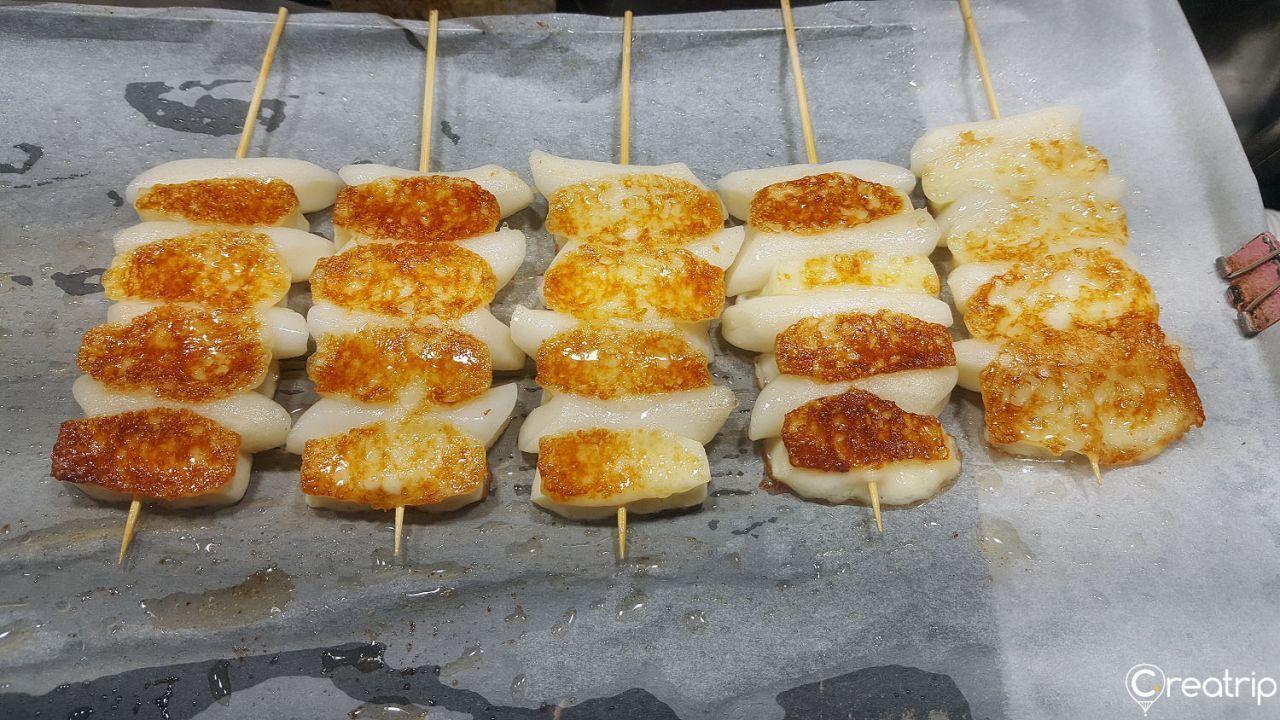 Now we come to my favorite treat, the grilled cheese! The cheese actually comes skewered with rice cakes, grilled to perfection in butter. 3000 Won a pop!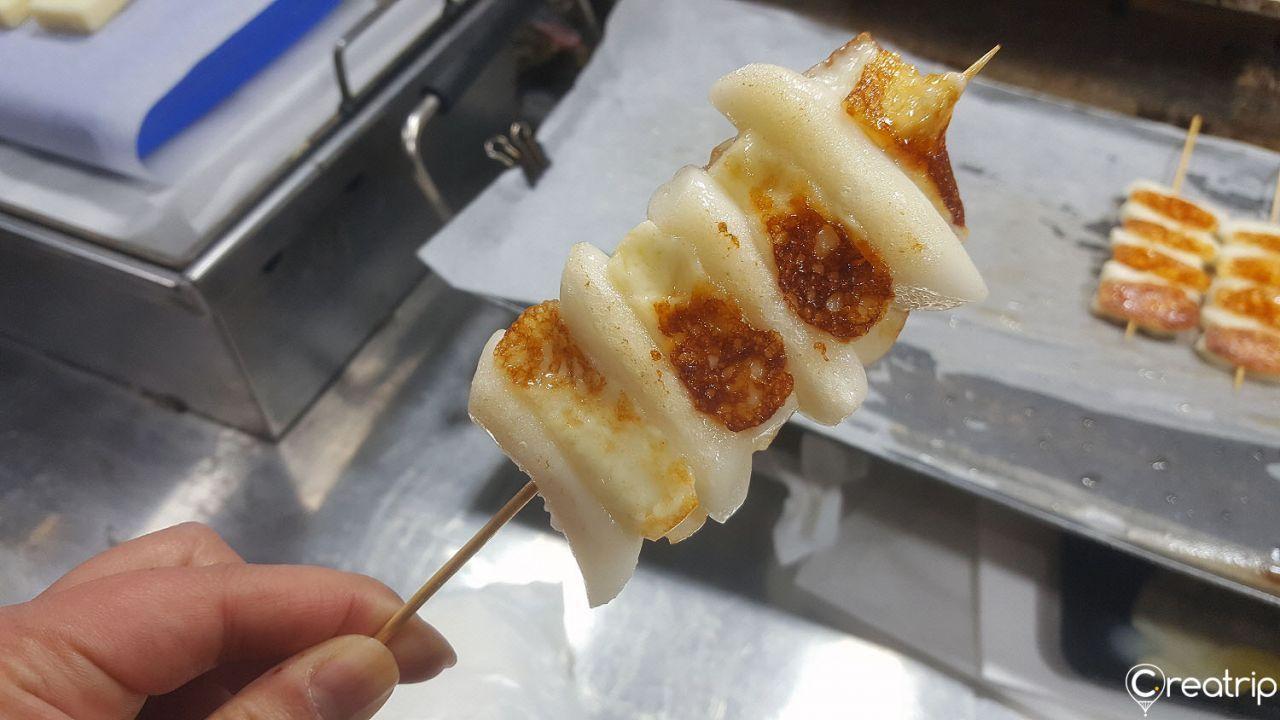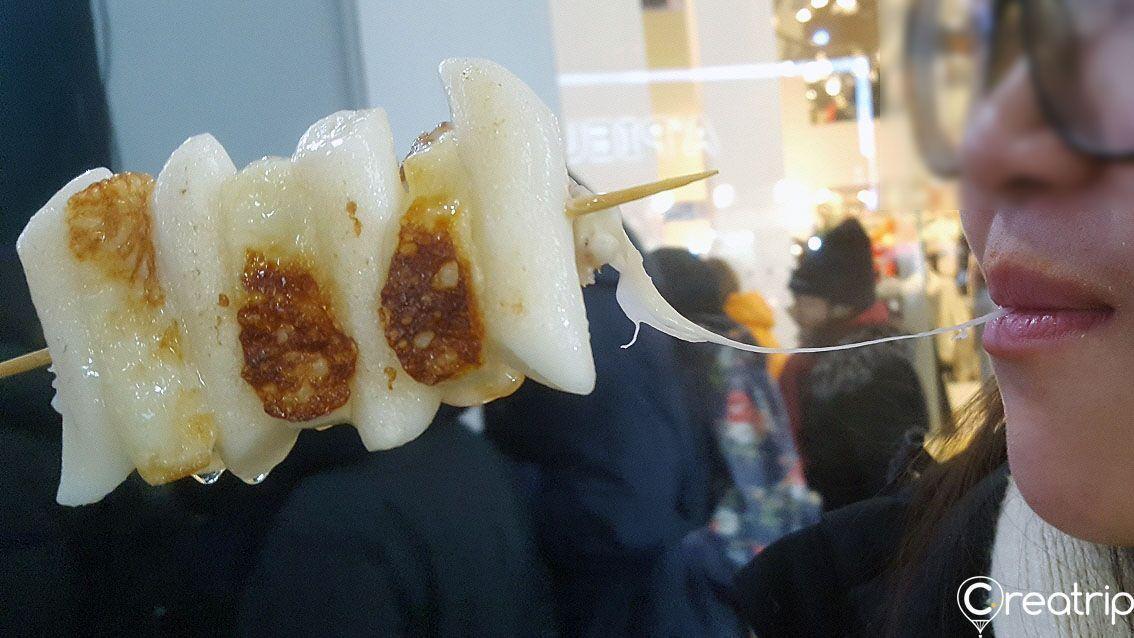 Even if it's not specifically at Myeongdong, I often get these cheese skewers. They come with condensed milk on top, but that can make the cheese flavor disappear, so I usually get them without the condensed milk.
Just look at that cheese stretch! The rice cakes that come with the cheese are so-so, I get it purely for the cheese. If you haven't guessed it already, I love cheese.
Grilled cheese skewers are a must-try at Myeongdong! (They take around 3 minutes to prepare.)


Myeondong Street Food Must-Eats

:4. Egg Buns
The Taiwan editor's favorite Korean street food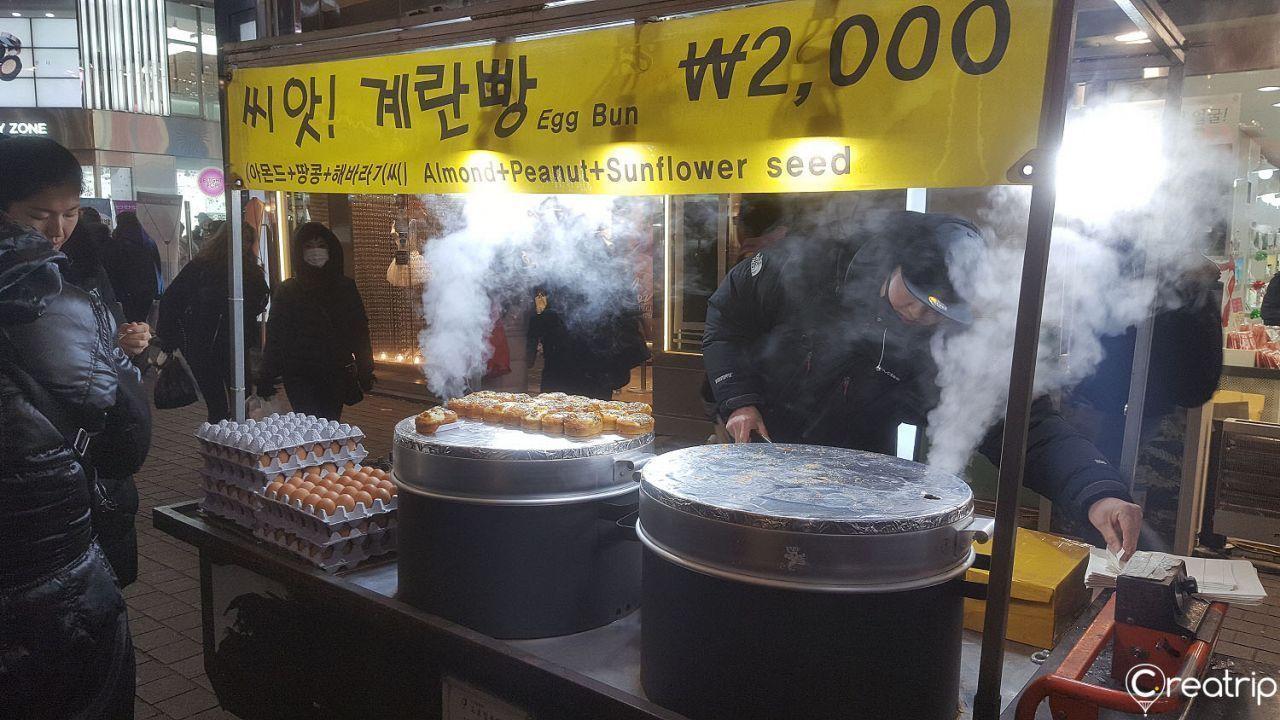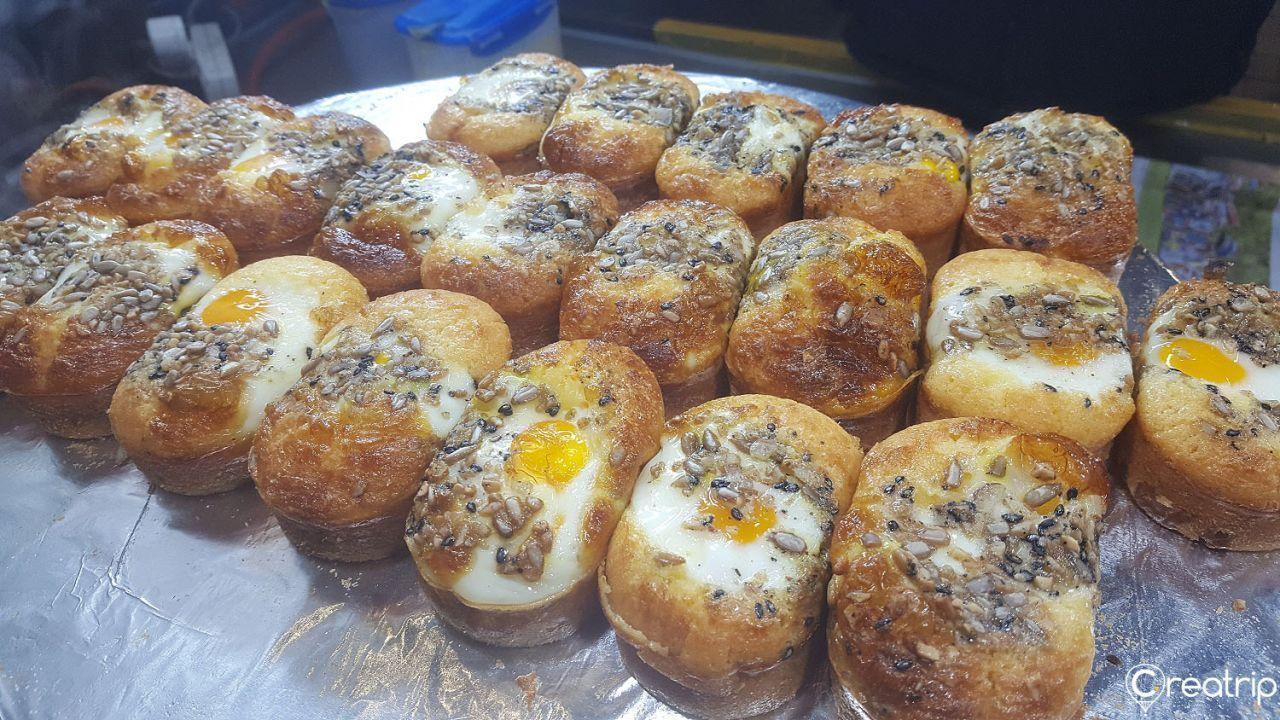 Egg buns are such a signature street food, and can also be found on the Myeongdong streets. This stand had a normal type and a almond, peanut, and sunflower seed type. Egg buns are a super common street food in Korea, but I actually tried it for the first time here. The normal buns are 1500 Won and the nut and seed buns are 2000 Won.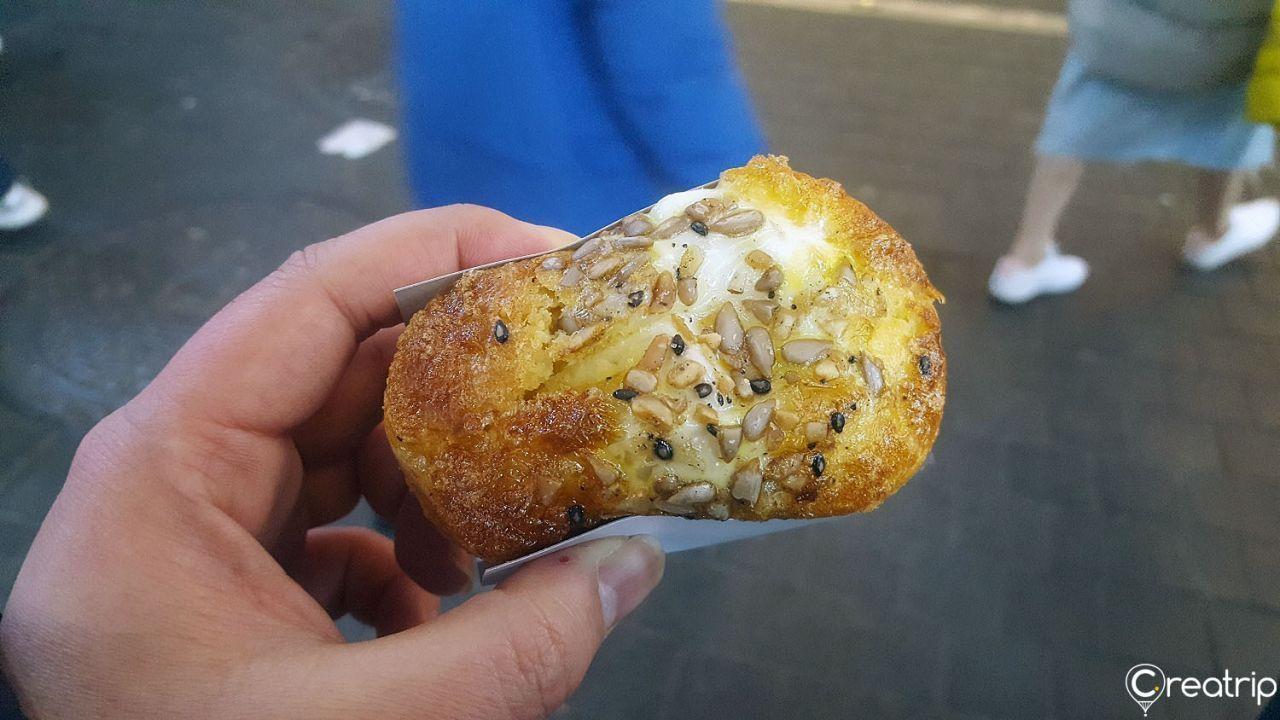 It's the perfect snack because it's small and not too much, and it has an entire egg inside so there's some protein. But the nut and seed buns weren't all that special. I don't think it's worth the extra 50 cents for some nuts, so I'd recommend that you just get the normal kind.
Myeondong Street Food Must-Eats

:5. Yaki Soba Noodles
A harmony of Korean and Japanese cuisine with pork belly and soba noodles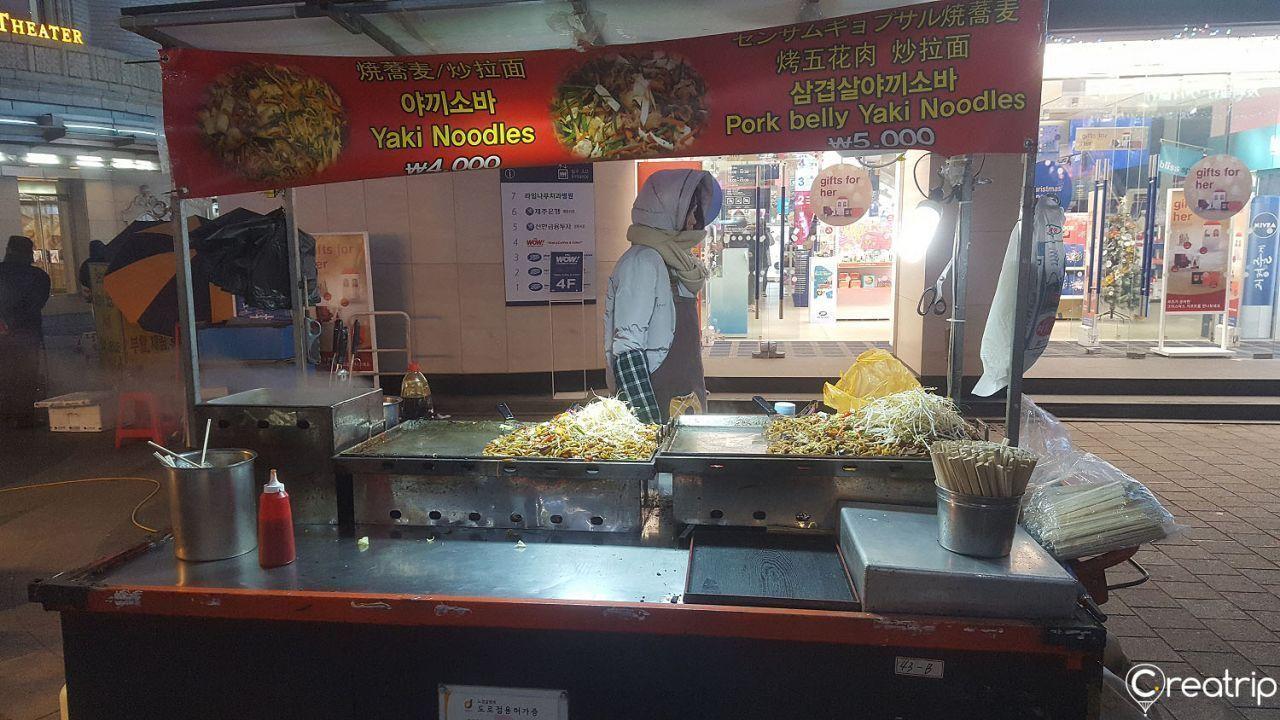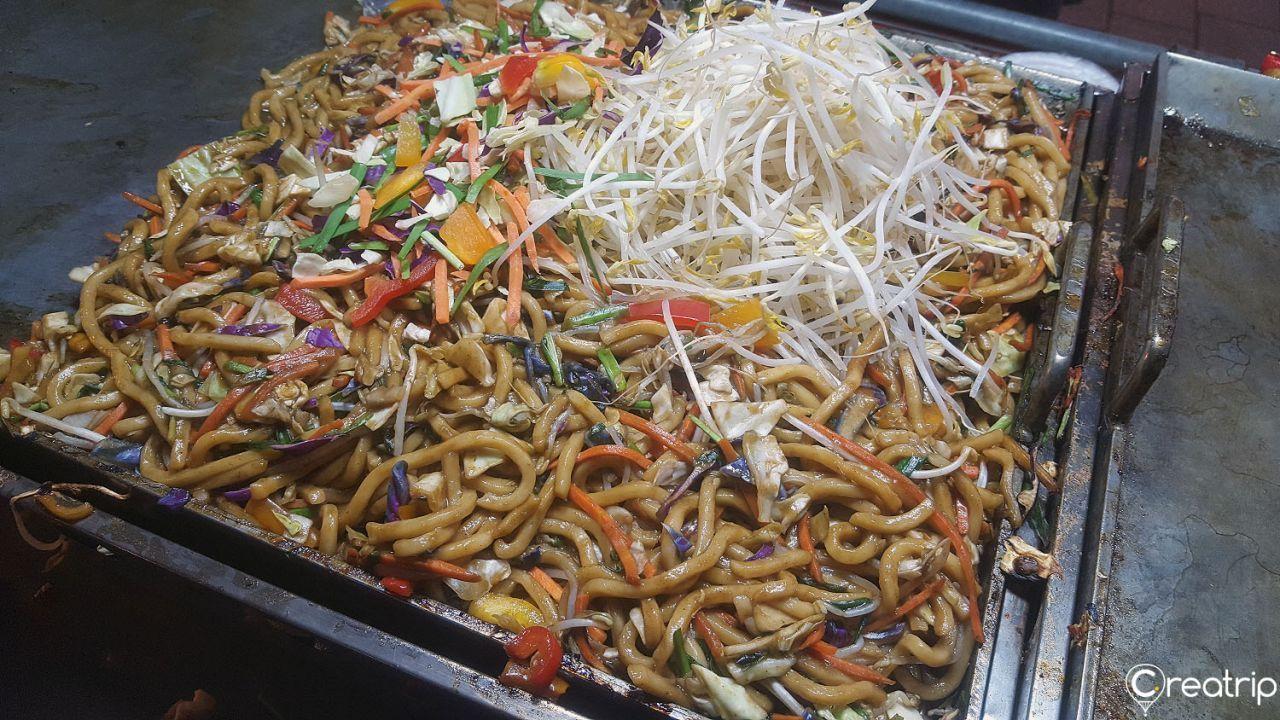 Yaki soba is another one of Myeongdong's street food selections. Yaki soba is a Japanese dish of fried noodles and vegetables, but the Myeongdong version of this dish adds a little Korean flair with some pork belly. The pork belly yaki soba is an amazing harmony of Korean and Japanese cuisine. The normal yaki soba is 4000 Won, and the pork belly yaki soba is 5000 Won. If you know you like yaki soba, go for the pork belly!
Myeondong Street Food Must-Eats

:6. Korean Sausage Skewers
For a true Korean flavor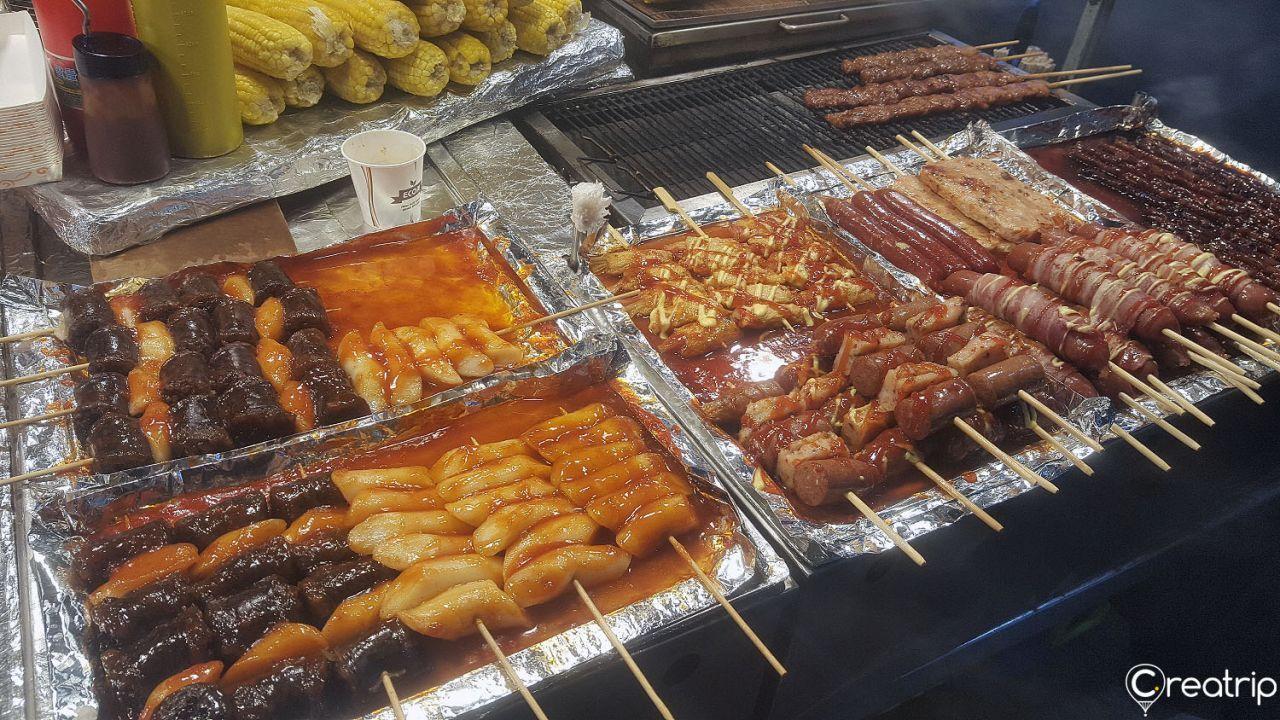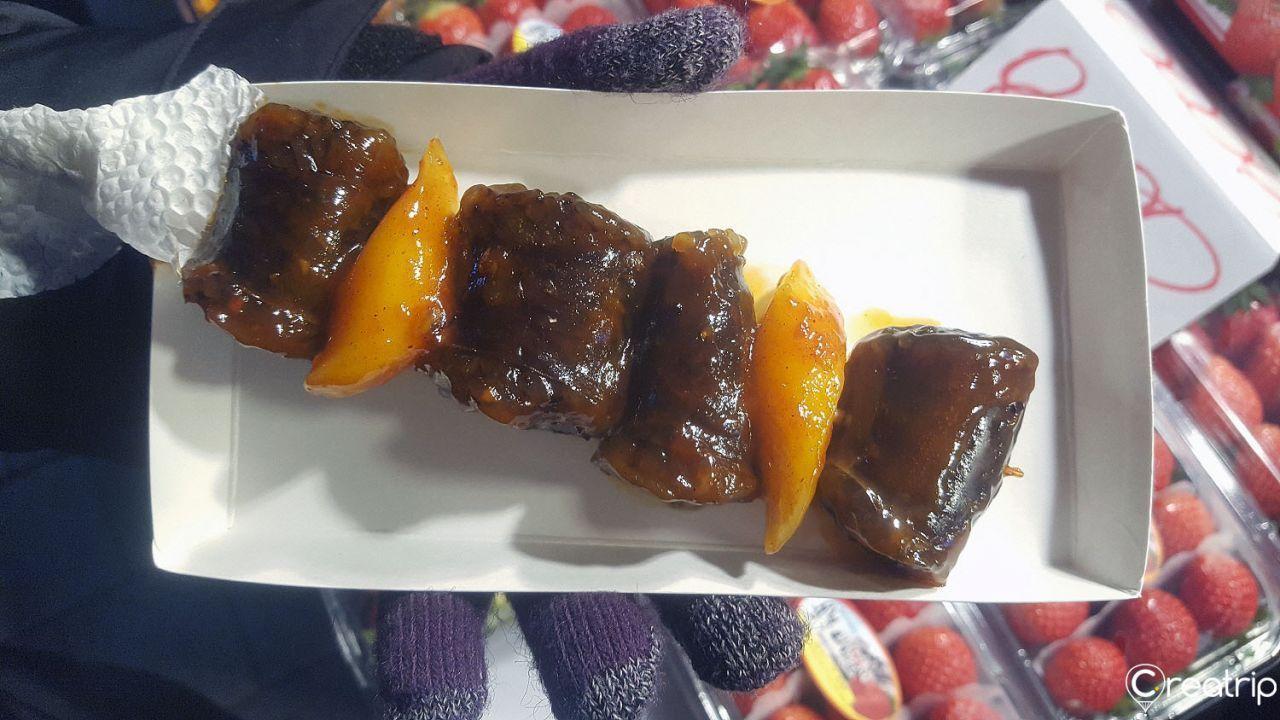 These Korean sausage skewers offer a real taste of Korea. This is also a pretty common Korean street food you could find elsewhere other than just Myeongdong. Since you can only get these Korean sausages in Korea, try these for sure!
Myeondong Street Food Must-Eats

:7. Butter Shrimp Skewers
A subpar combination of buttery shrimp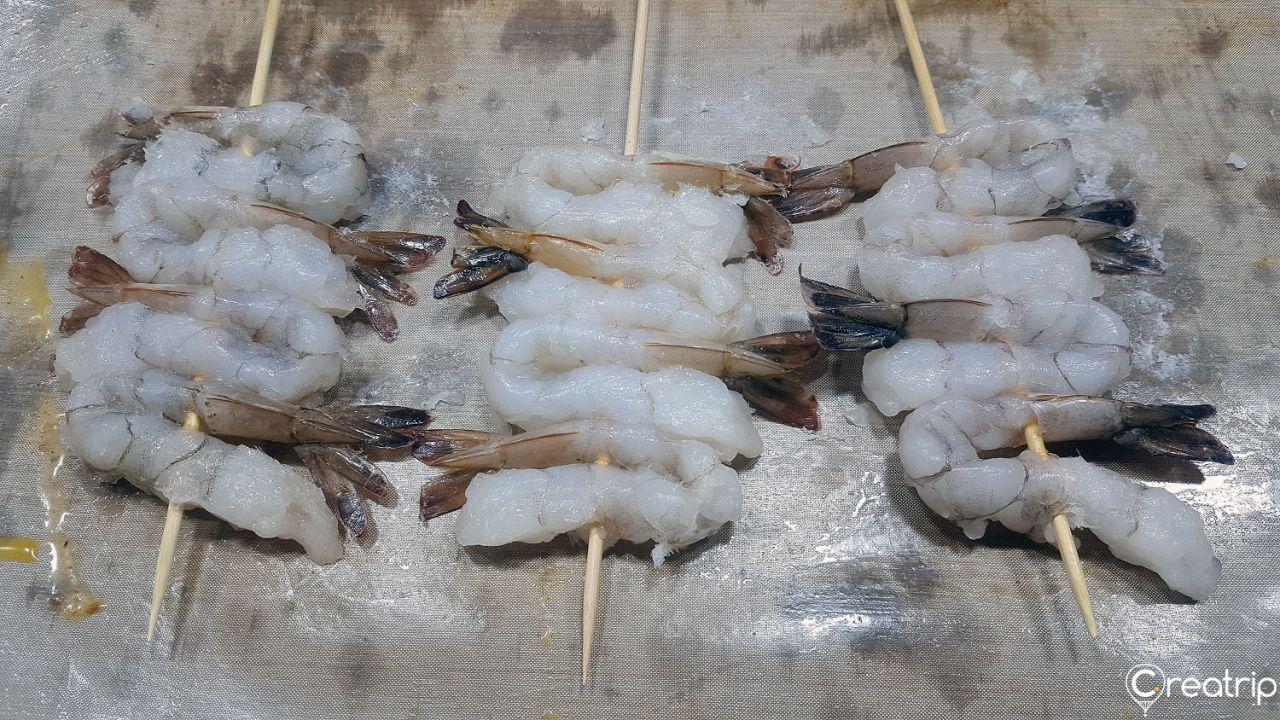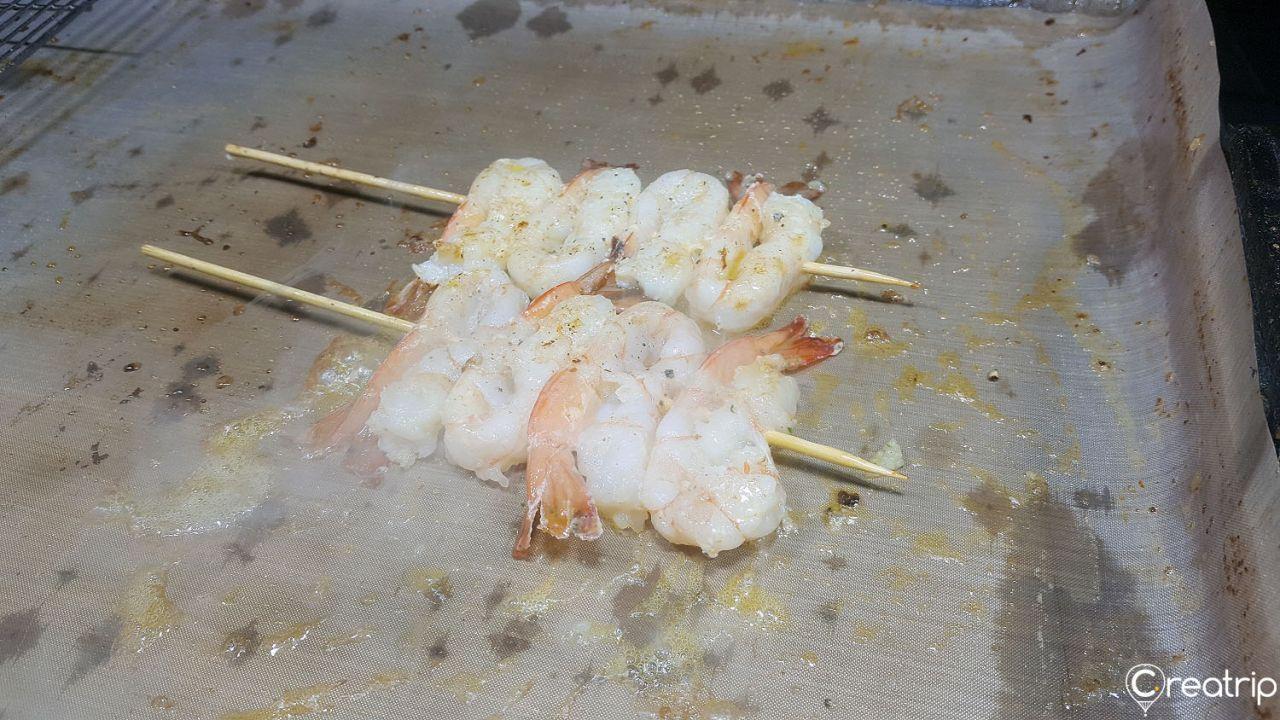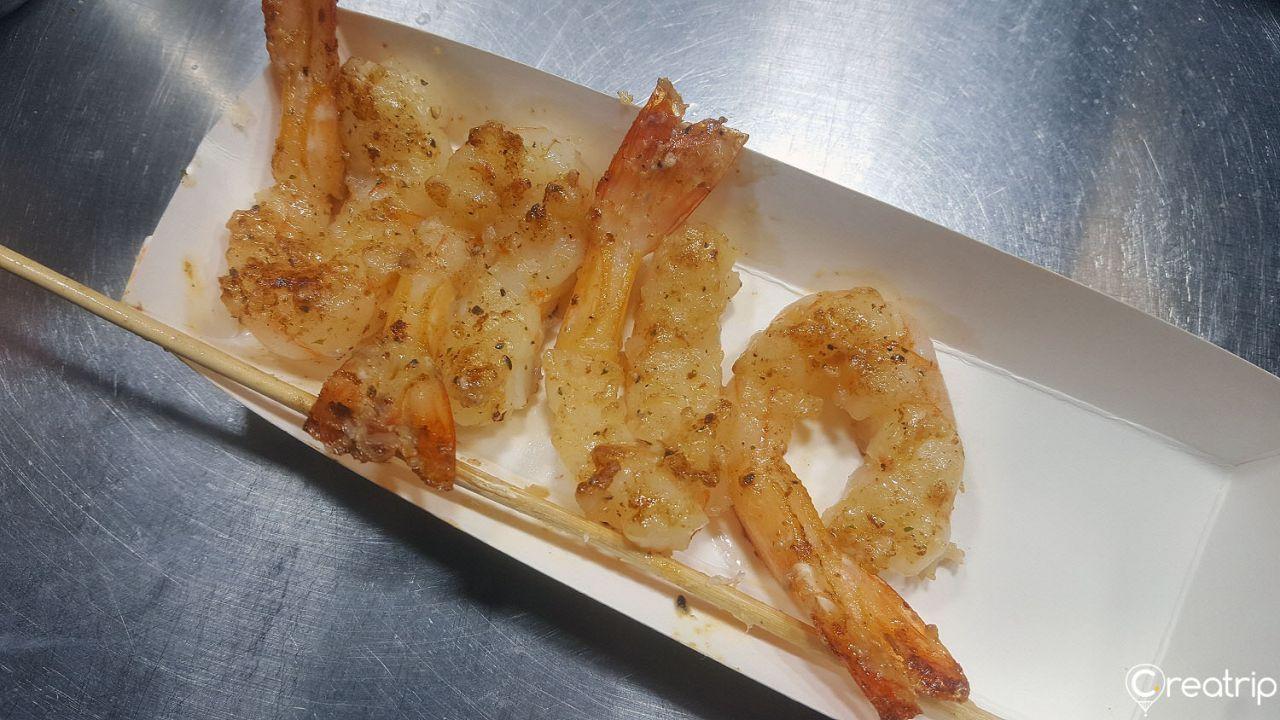 I was so excited for these butter shrimp, but unfortunately they were pretty subpar. They weren't bad per say, I think I just had really high expectations. If you were looking to get these because the lobster seemed too pricey, just get the lobster. Unless you really, really love shrimp. Otherwise, this one's a pass!


Myeondong Street Food Must-Eats

:8. Tteok-galbi Meatball
For children and adults alike, a perfect combination of mayo and meatball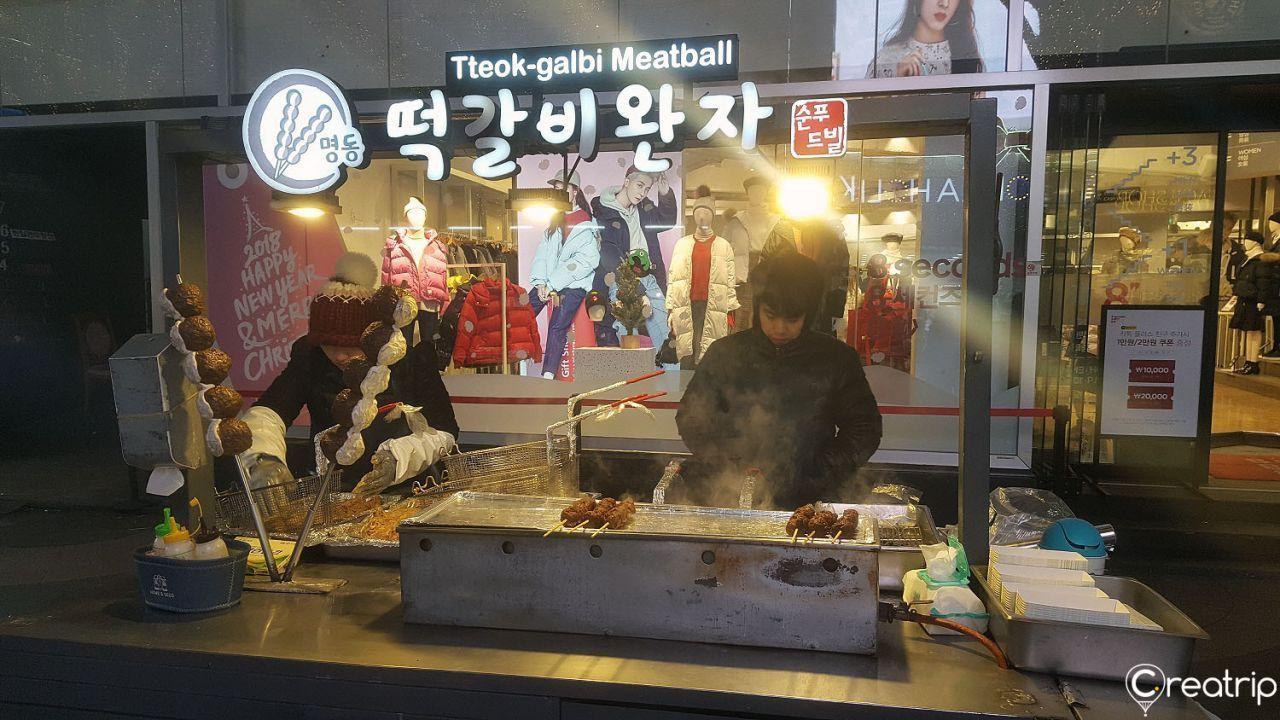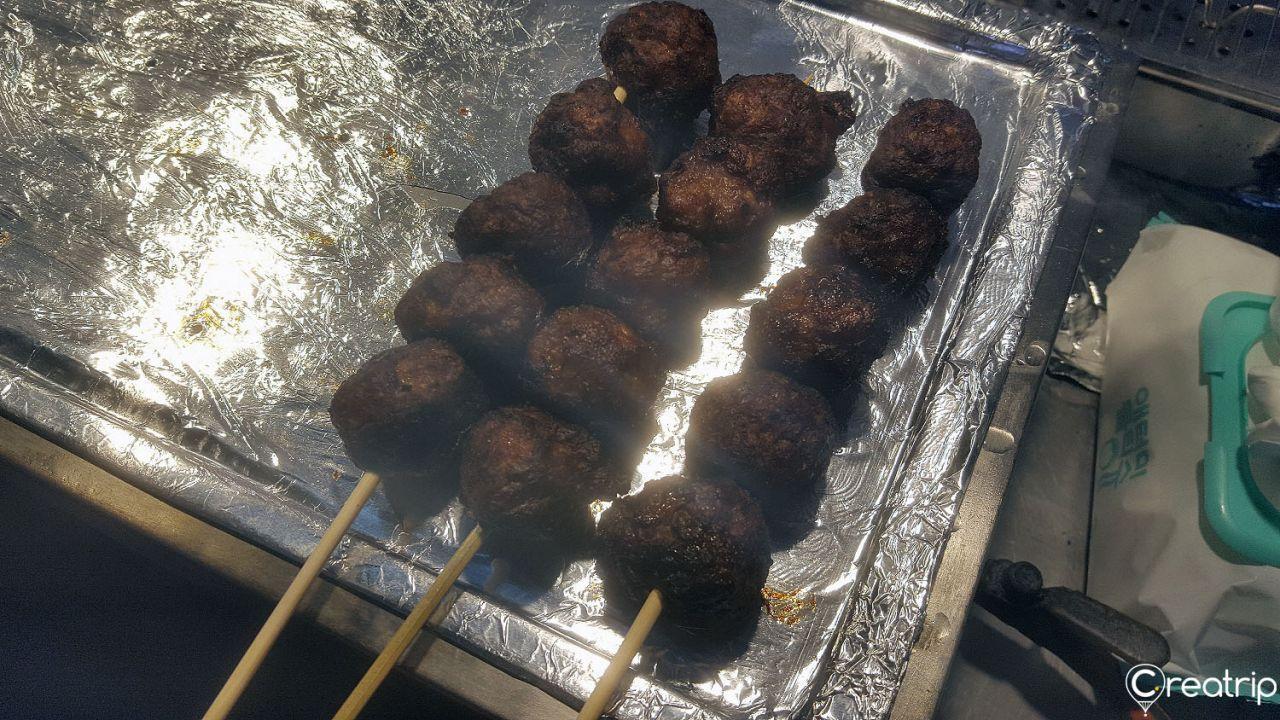 Crispy on the outside, soft on the inside. These tteok-galbi meatballs come with mayonnaise on top, and they go great together. Guys, girls, kids, and adults alike, everybody would love this little 3000 Won snack.
Myeondong Street Food Must-Eats

:9. Moon Skewers
The ultra famous octopus snack, all the way from Jeonju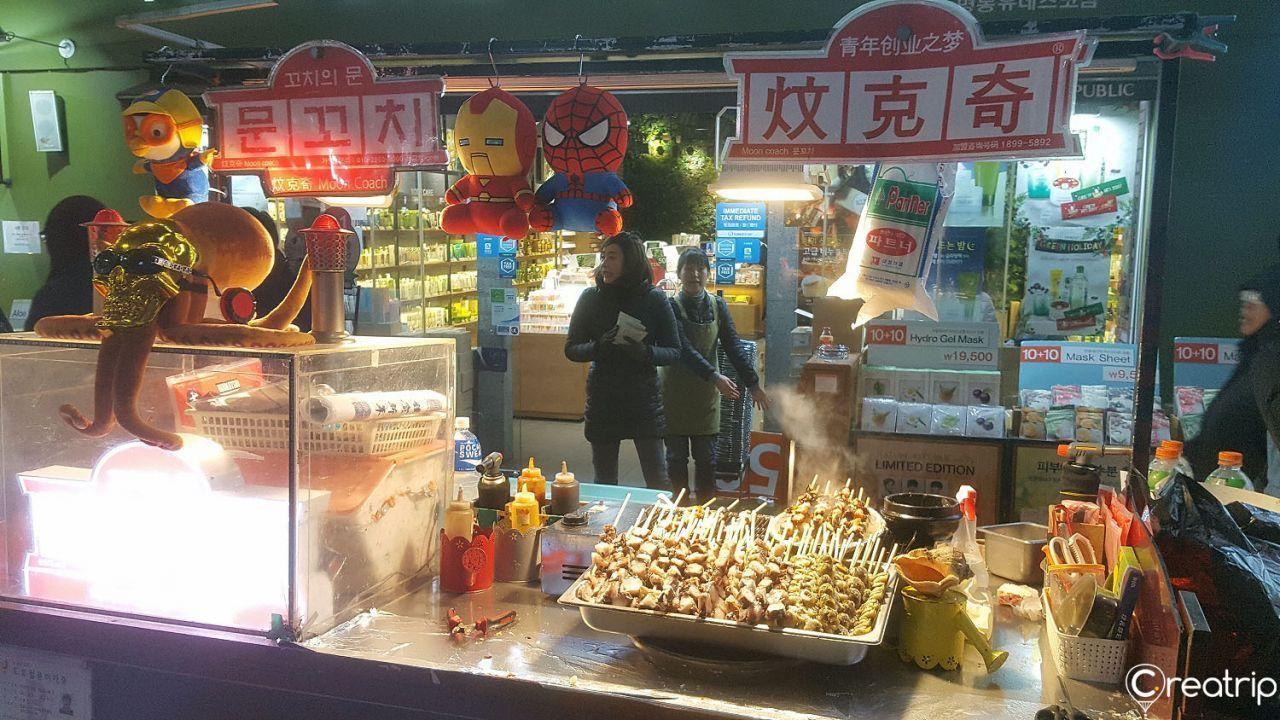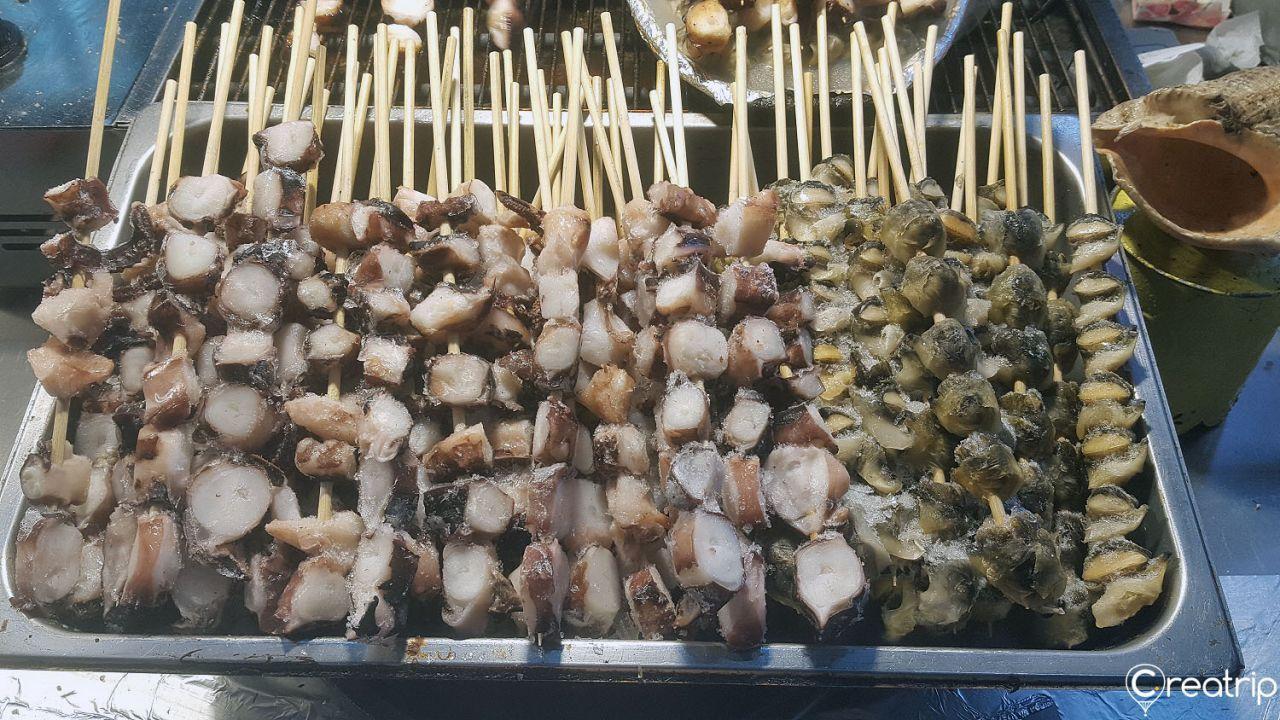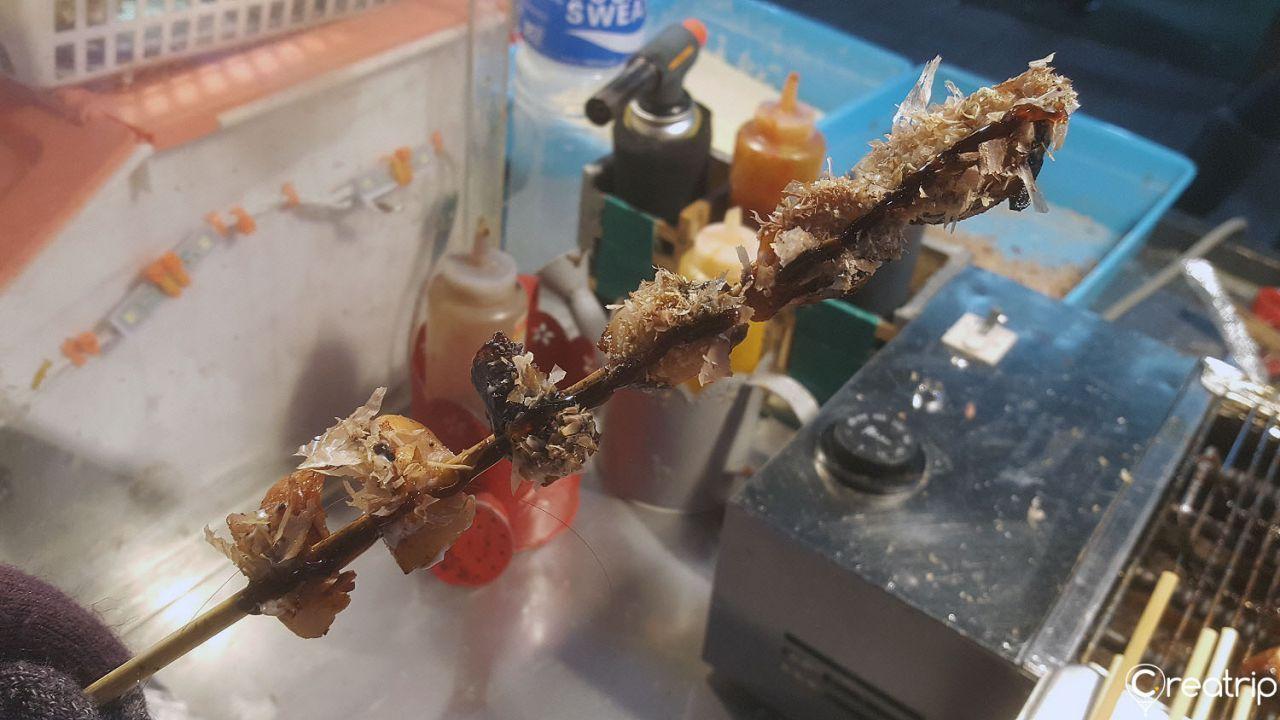 Moon Skewers are an ultra famous brand of octopus skewers from Jeonju. I remember loving it when I tried it in Jeonju, so I got it again here at Myeongdong. However, the Myongdong ones were a little cold and dried out, which made them hard to chew. Maybe it's because it's winter The Moon Skewers are 4000 Won.
Myeondong Street Food Must-Eats

:10. Handmade Sausages
Five different types handmade sausages all on a single skewer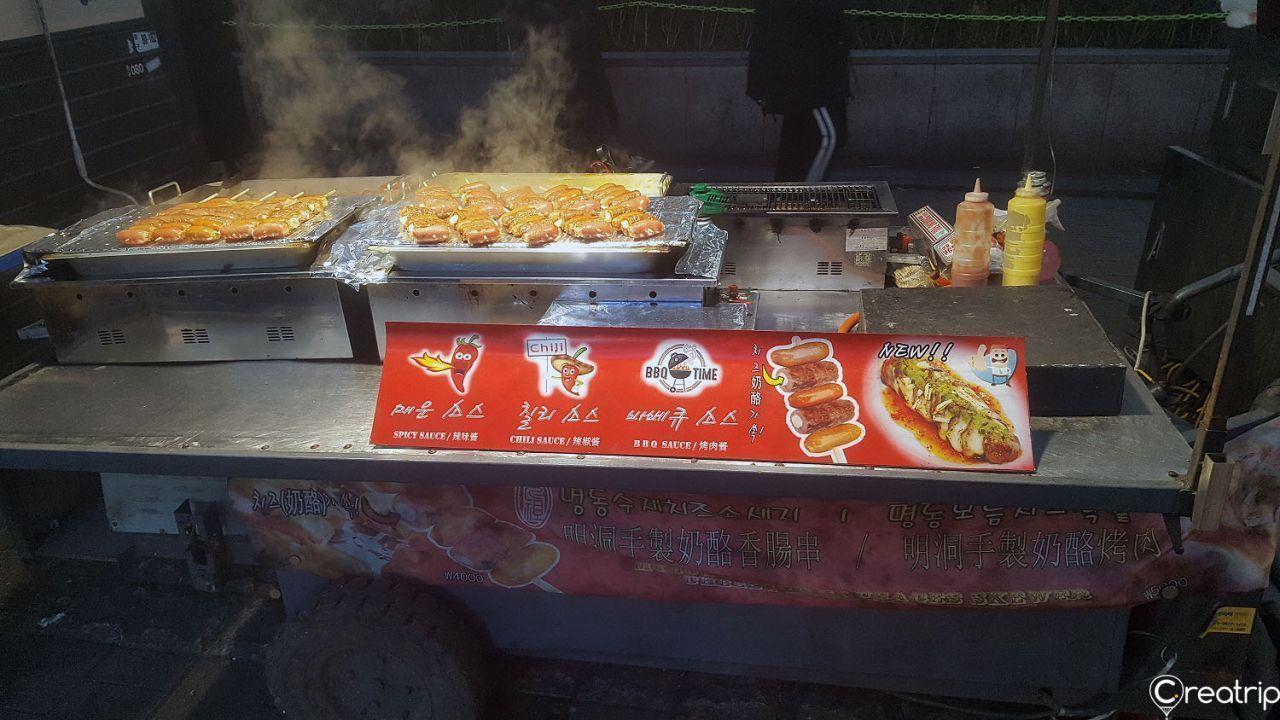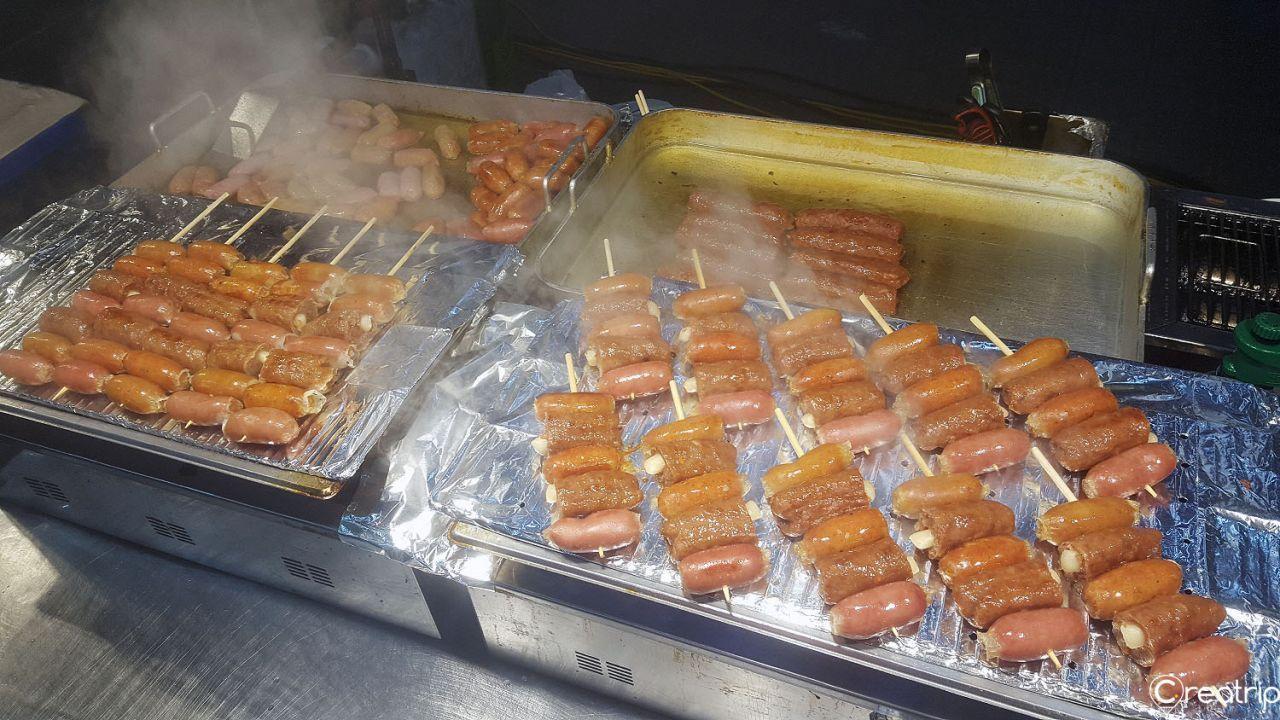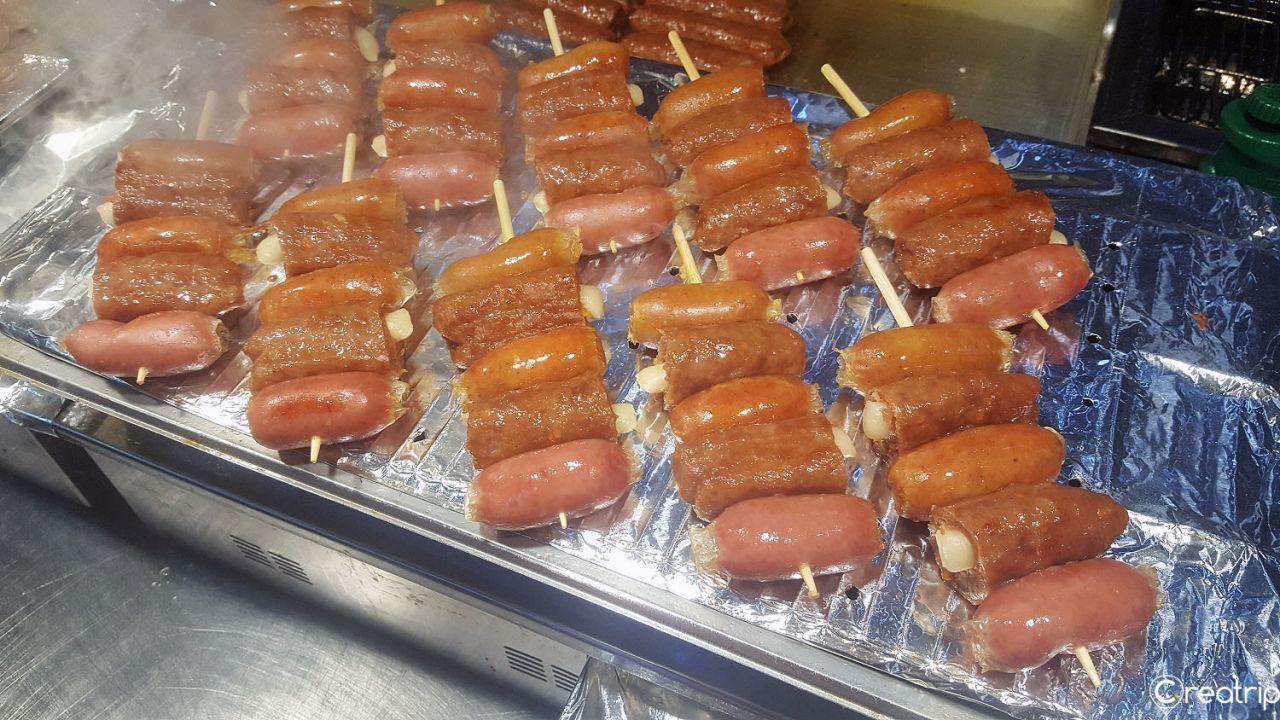 These sausages are handmade, so they're much bigger and tastier than your normal run-of-the-mill sausages. There's five different types on each skewer and each one tastes a little different so it's fun to eat. I really wanted to get one but I was a little too full at this point so i wasn't able to try one myself They're 4000 Won and you can choose between three different flavors of sauces: spicy, chili, and barbecue.
Myeondong Street Food Must-Eats

:11. Grilled Scallops
Like something out of a dream, grilled scallops meets cheese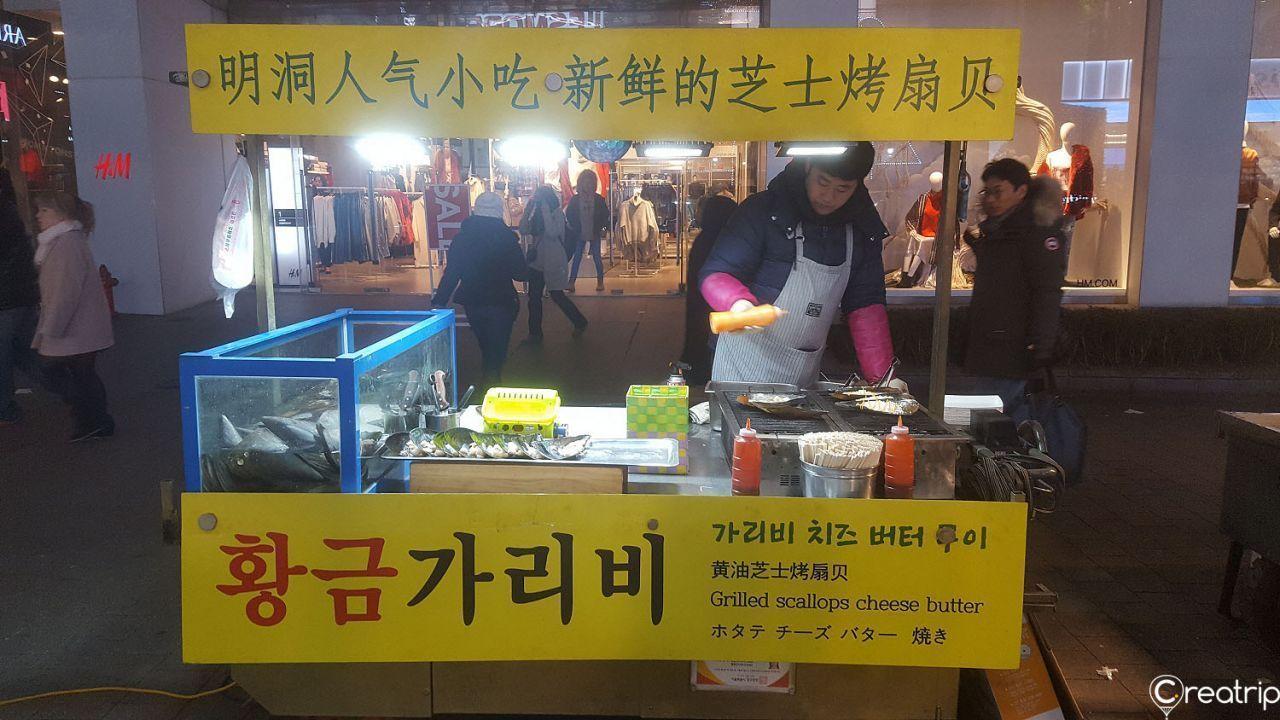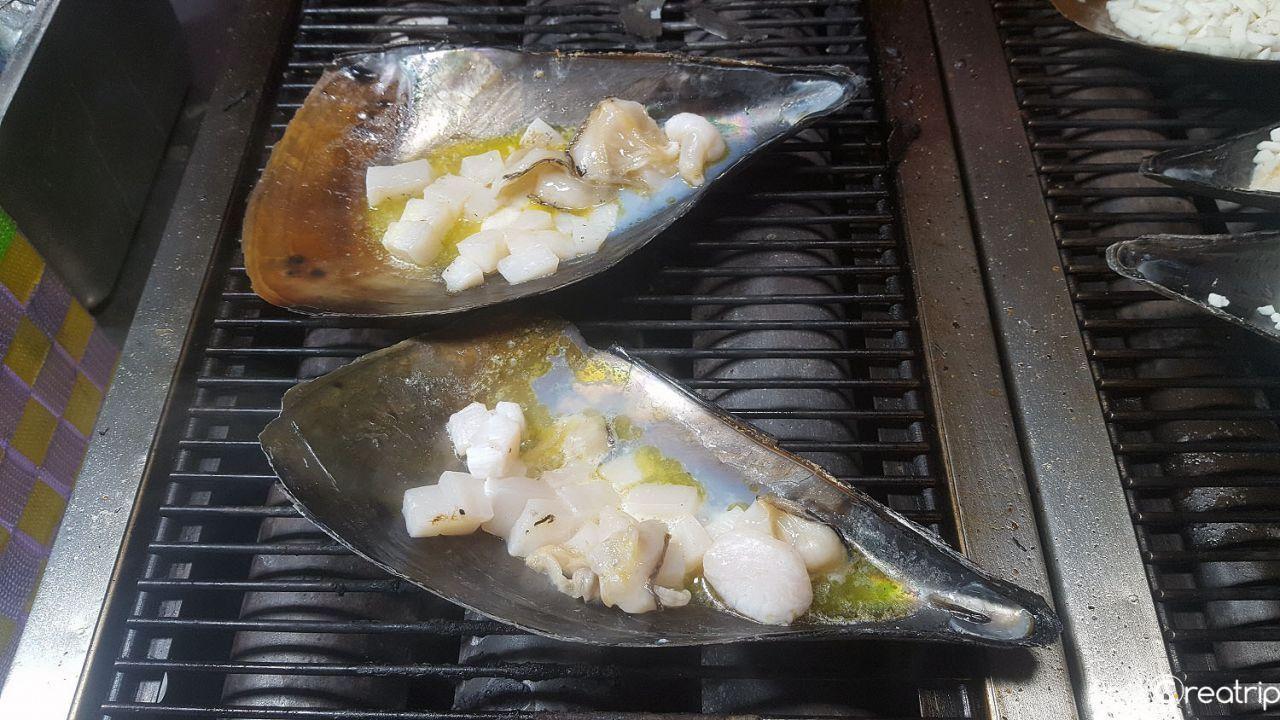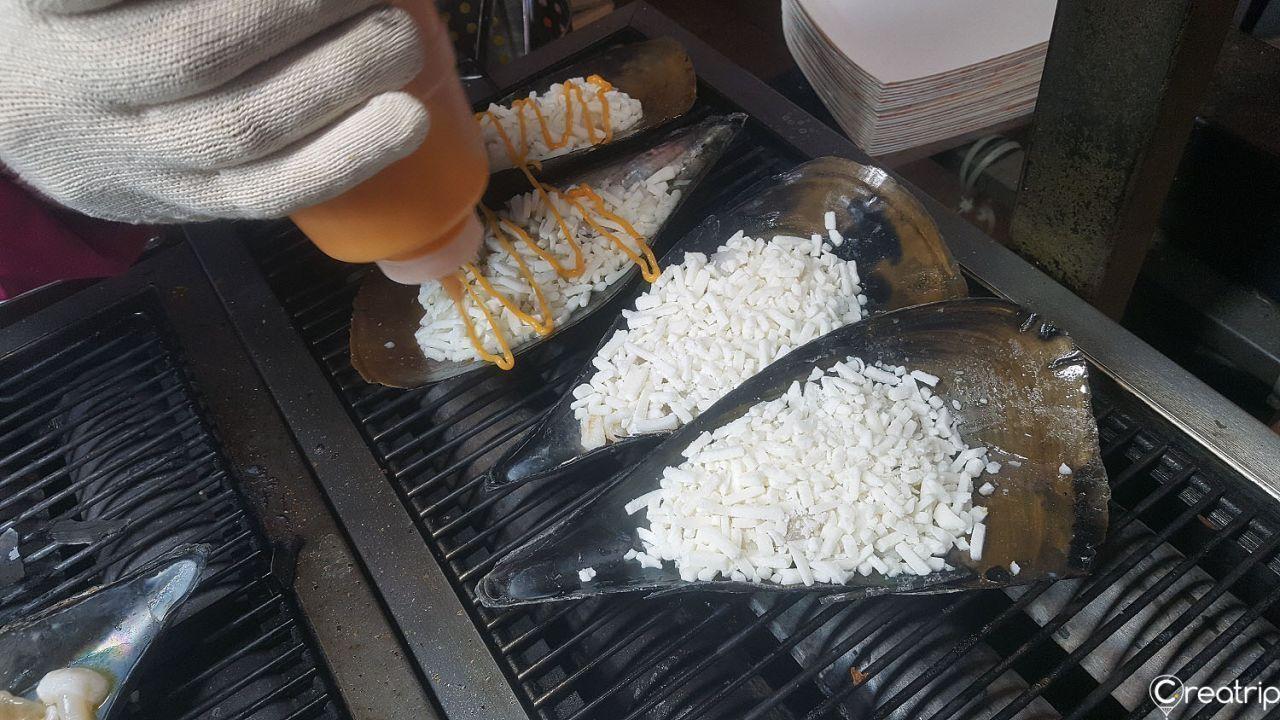 You don't need to venture to a beach town to get some amazing seafood. Following lobster, shrimp, and octopus, we now have scallops. These scallops are grilled in butter with a generous dollop of cheese and sauce, served to you in shells. At 8000 Won, it's up there in price for street food, but I think you'll soon think it's worth it when you get a taste. (Takes around 3 minutes to make.)
---


Myeondong Street Food Must-Eats

:12. Fried Mini Crabs
A crispy little snack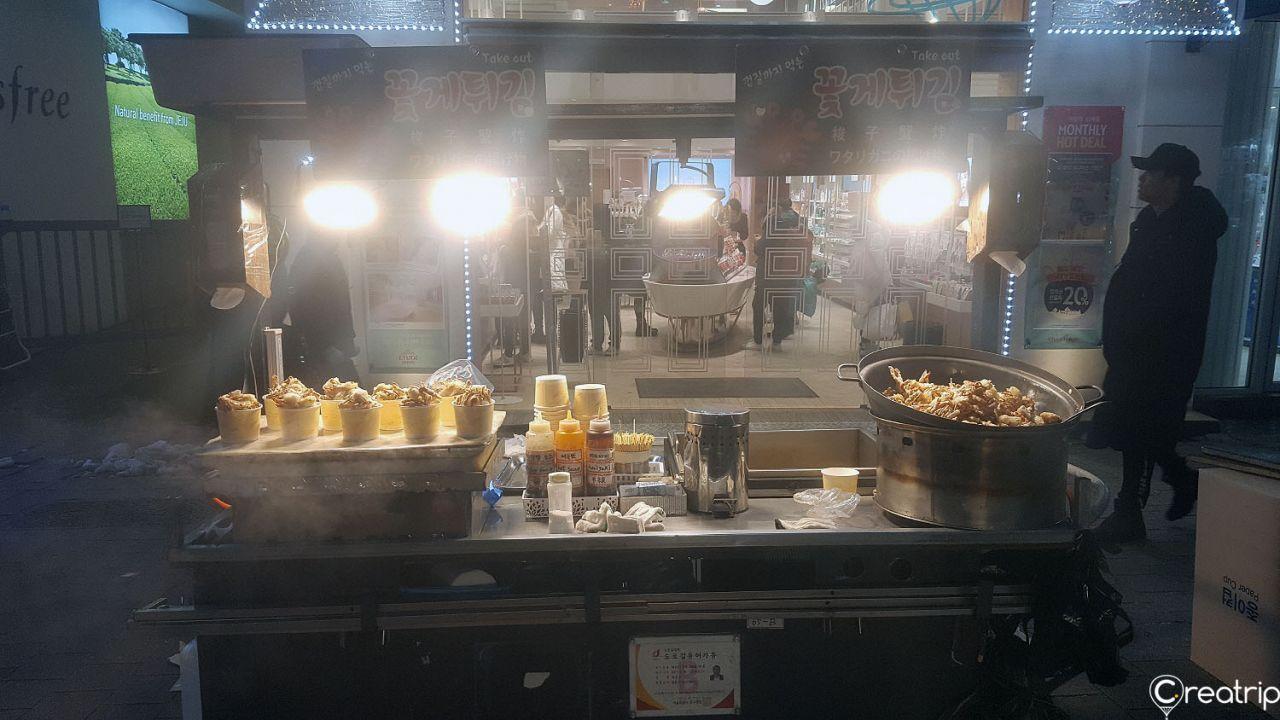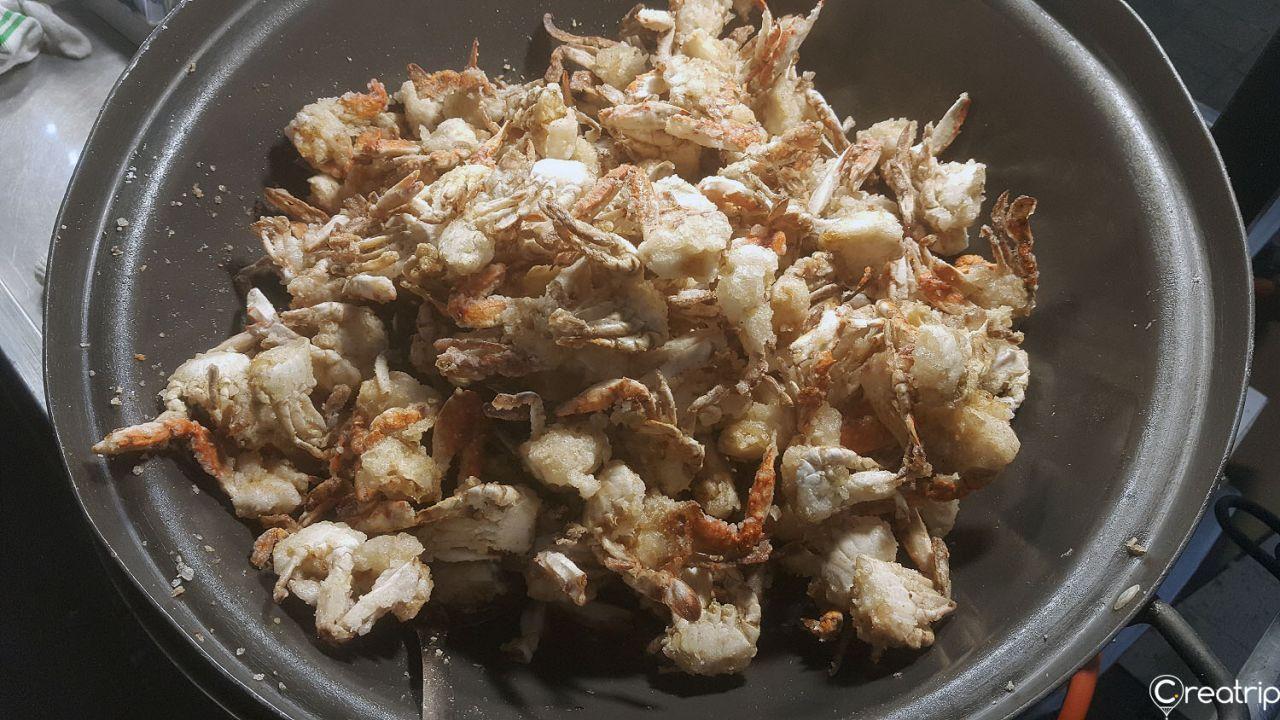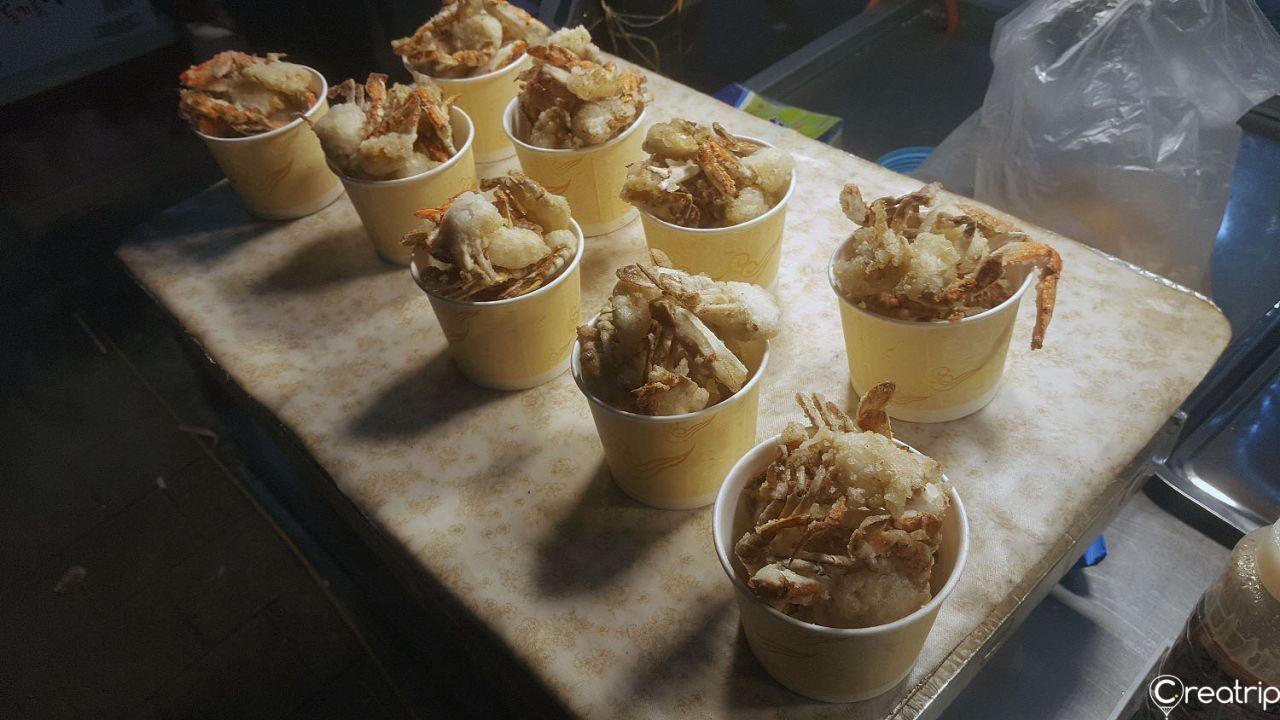 Just a simple dish of fried mini crabs. You eat the shell and everything, so the nutritional value on these is huge. If you want to really get it crispy though, I would avoid getting these during the winter. They don't seem to do so well in the cold. The price is 5000 Won.
---
Myeondong Street Food Must-Eats

:13. Croissant Taiyaki
Not just taiyaki, but CROISSANT taiyaki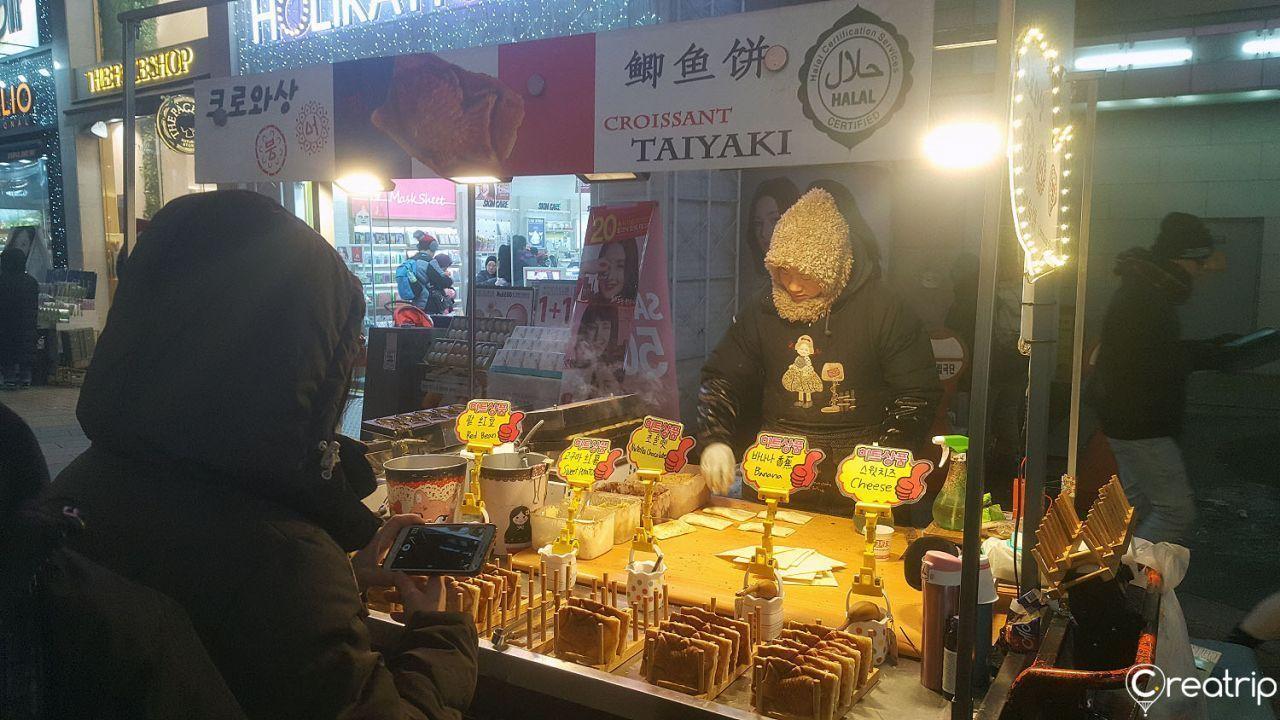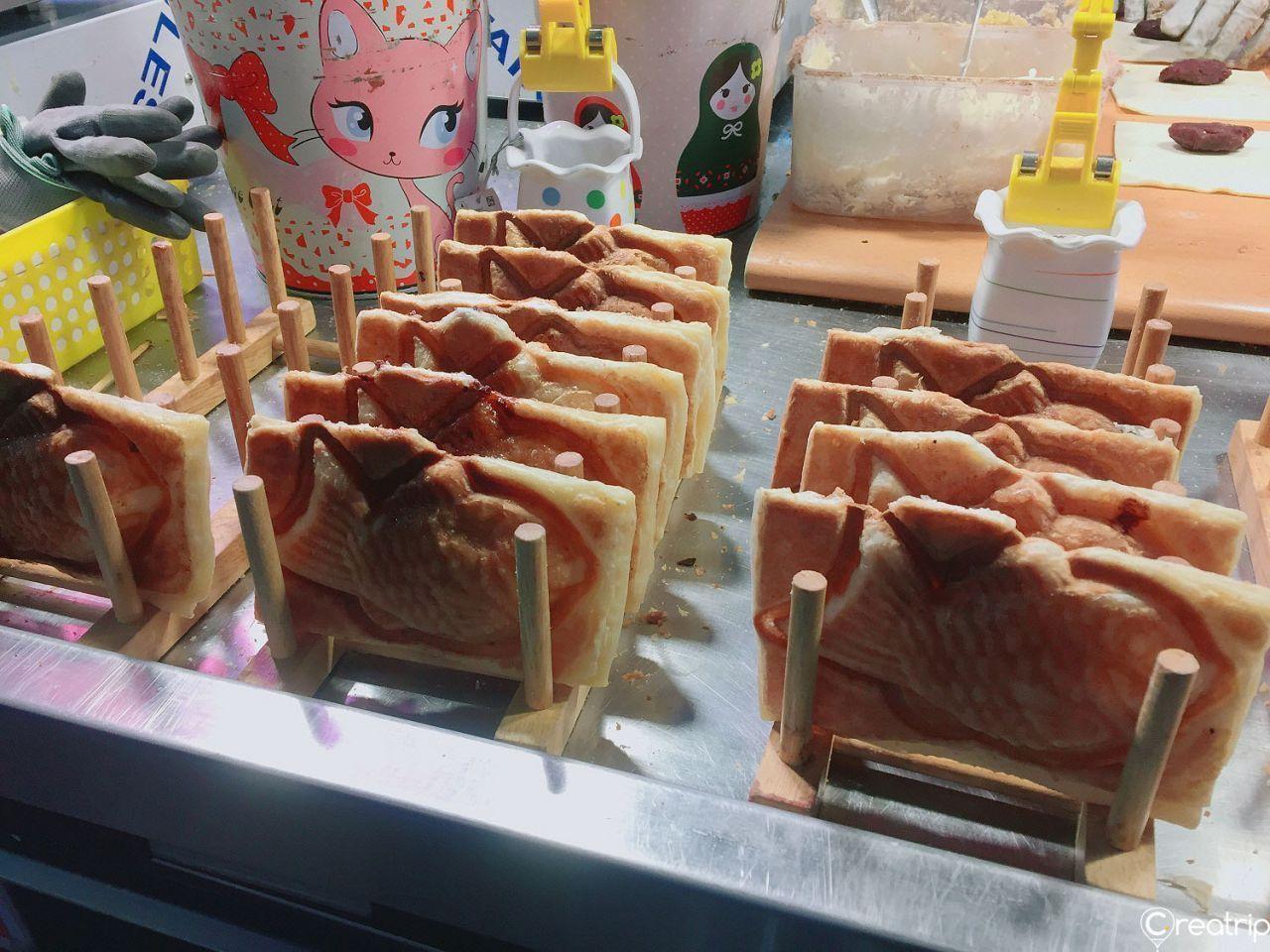 Again, I wanted to get these so bad but I was way too full. You can choose the filling for these, the choices being red bean, sweet potato, and chocolate. Crispy on the outside, soft and gooey at the middle. At 3000 Won, it's somewhat expensive for taiyaki, but these are fully worth the price. If you come across these croissant taiyaki, do yourself a favor and get one.
Myeondong Street Food Must-Eats

:14. Cheesy Crab Gratin, Chicken Skewer
Get a little street fire show with your street food
| | |
| --- | --- |
| Crab Cheese Gratin | 10,000 Won |
| Chicken Skewers | 3,000 Won |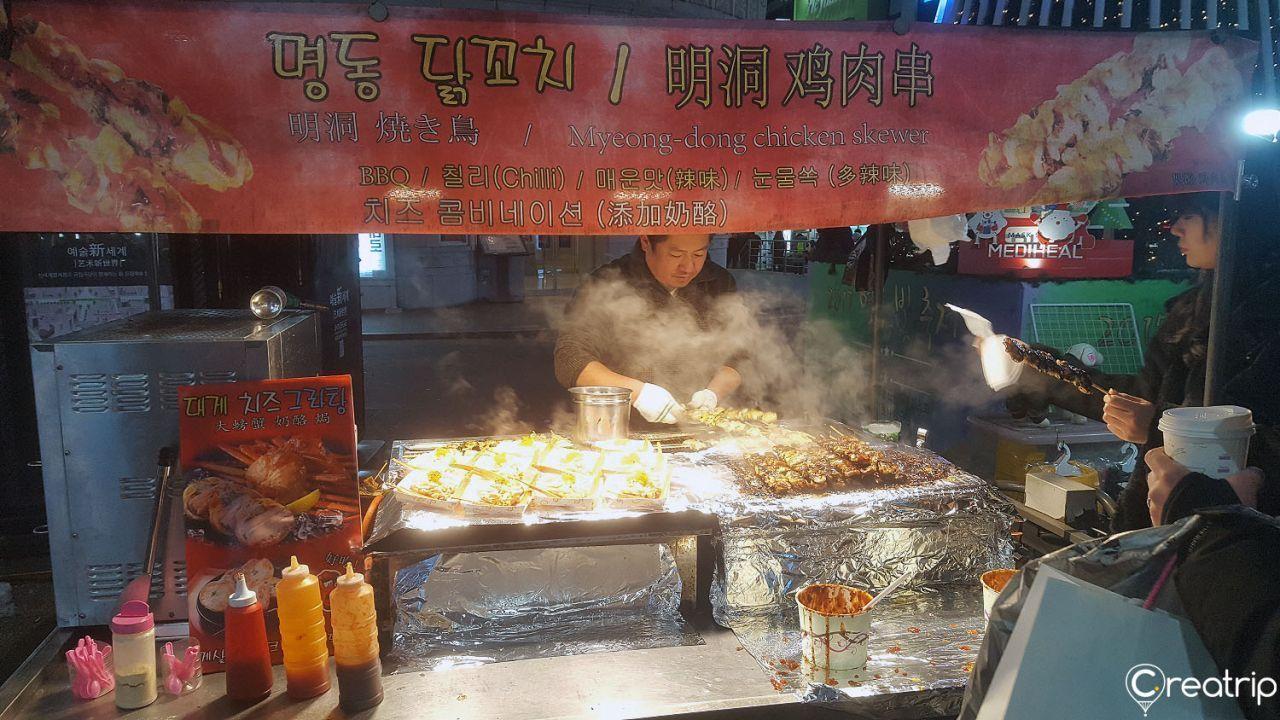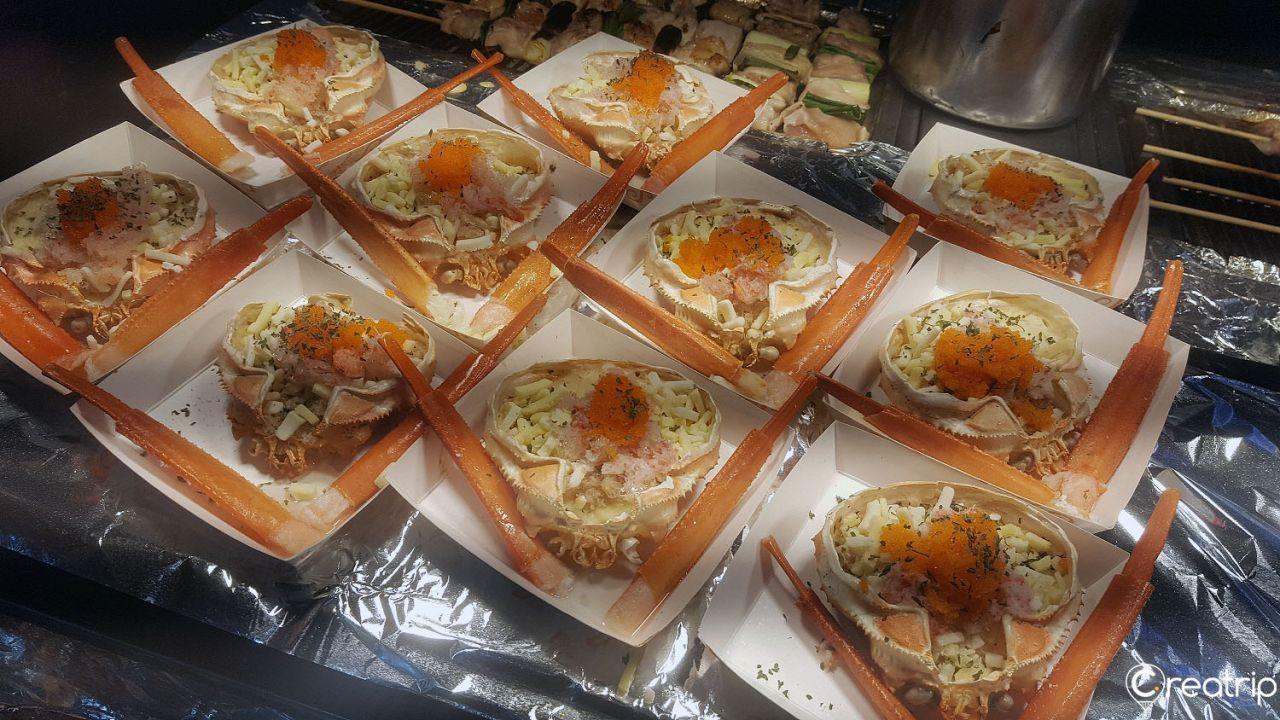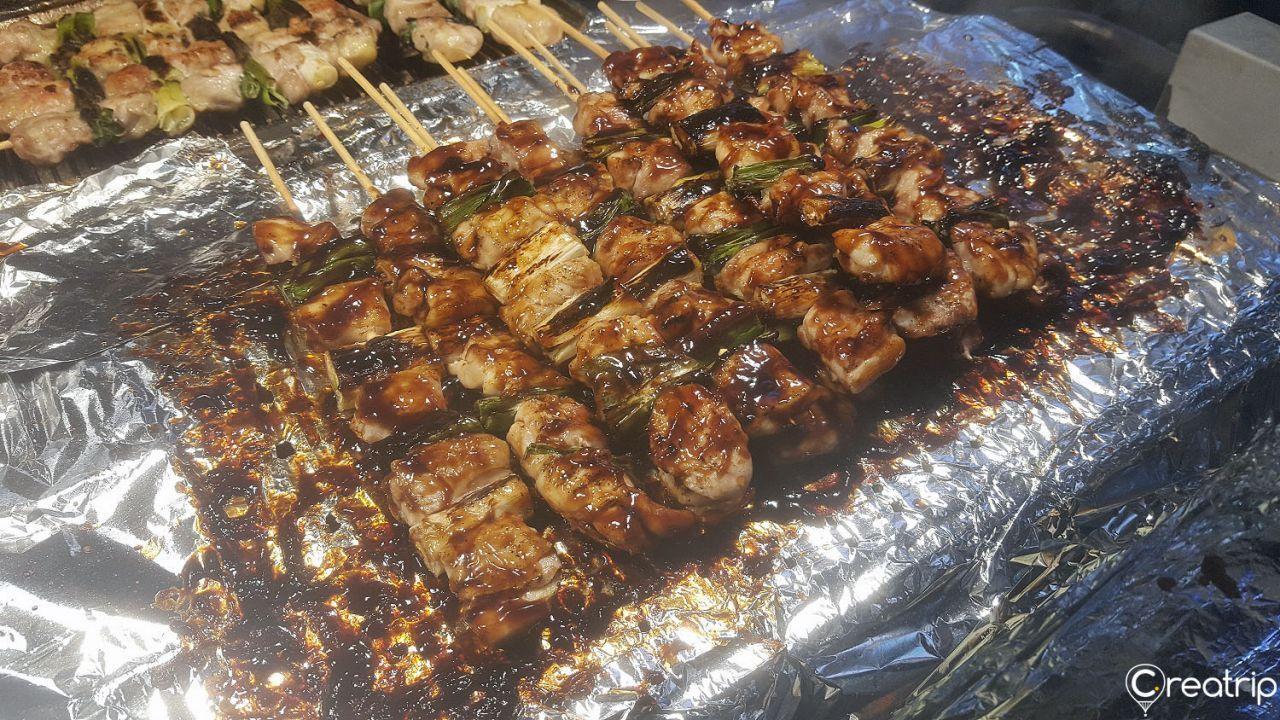 The final street foods to talk about in this post are the cheesy crab gratin and chicken skewers. The gratin is served in the crab shell with crab meat, cheese, and fish roe. They melt the cheese on the spot with some fire. At 10,000 Won, pretty pricey for street food but considering how expensive crab can be, it's not too bad. (Takes about 5 minutes to make.)
The chicken skewers are 4000 Won and the sauce is simply delicious.
---
I'd recommend that you start at the street in front of the Myeongdong Theater, the area most concentrated with different street food stands.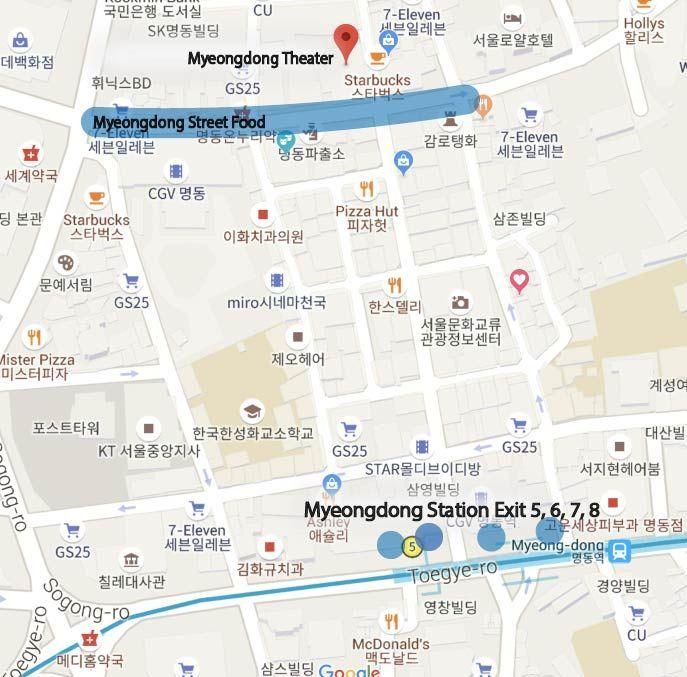 A map of all the Myeongdong street foods. The Myeongdong Theater street is the main street for food, so check it out by clicking the link above.
---
Myeongdong street food vendors are divided into three groups (A, B, C). The groups alternate every two days so that there's two groups selling each day. That means there's actually more variety than what I've talked about here. If you're ever in the area shopping, remember to check out some of the great street food options Myeongdong has to offer!
Note: All street food vendors only take cash.