Incheon Dream Park: Wild Flower Garden
A tranquil hidden spot in Incheon! Check out all the beautiful wild flowers at Incheon's Dream Park.
Many think of spring when they think of flowers but did you know there actually are wildflowers that bloom in the Autumn as well? Cosmos, silver grass and the like can be seen at this hidden spot in Incheon! Incheon Dream Park Wild Flower Garden has over 300 kinds of flowers and is only a 40-minute drive from Incheon International Airport. Let's get into what the park has to offer, shall we?
---
Incheon Recommended Fall Attractions
Gyeongin Ara Waterway Geomam Park (경인아라뱃길 검암공원)
Address: 인천 서구 시천동 162-264
162-264 Sicheon-dong, Seo-gu, Incheon
Bicycle Rental Hours: Weekdays 11:00 - 18:00; Weekends 10:00 - 19:00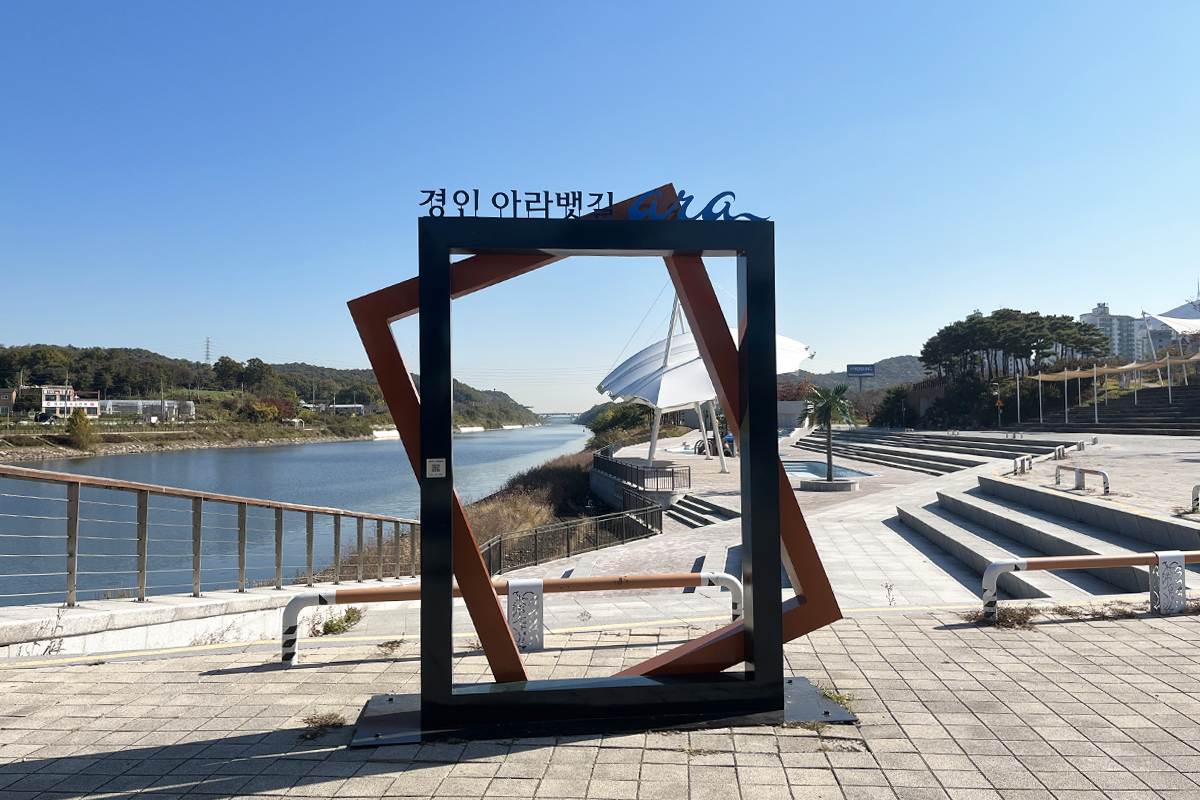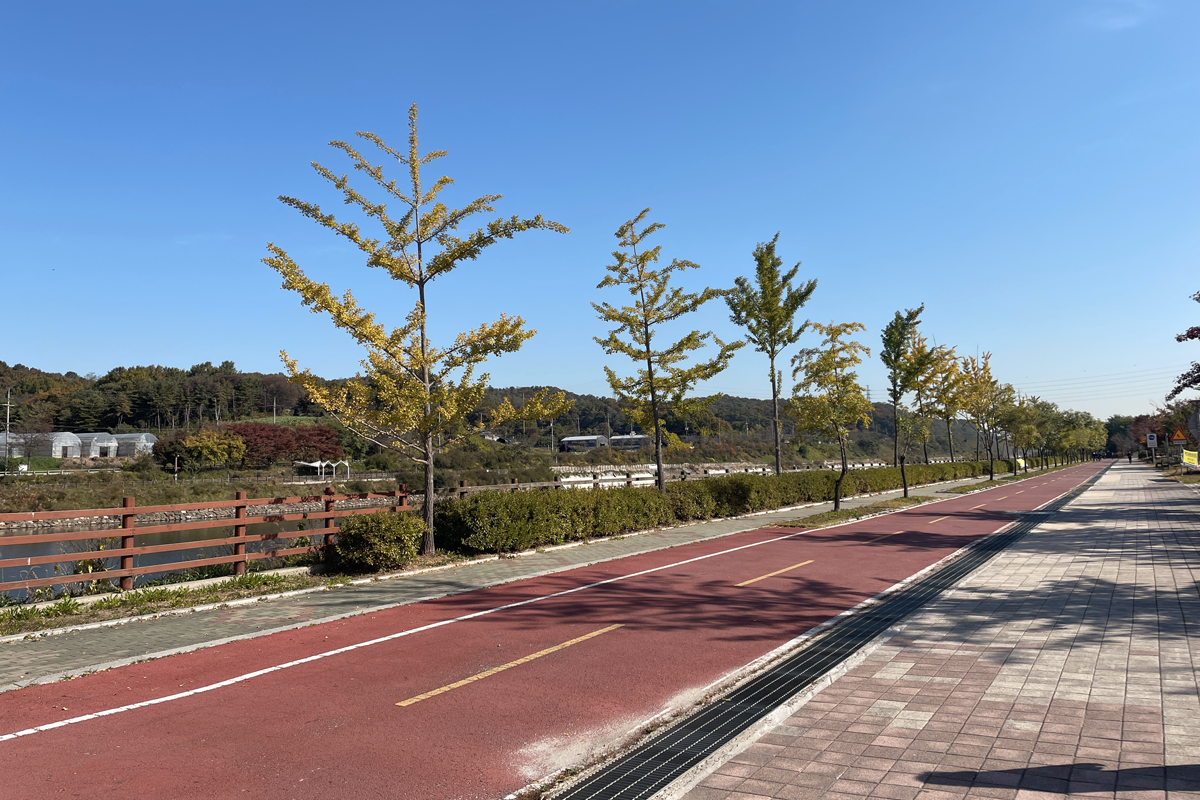 Geomam Park is located at Exit 3 of Geomam Station. It's a park with a swimming pool, basketball court, tennis court, and other fun activity facilities. It is frequently visited by nearby residents for leisurely walks or exercise.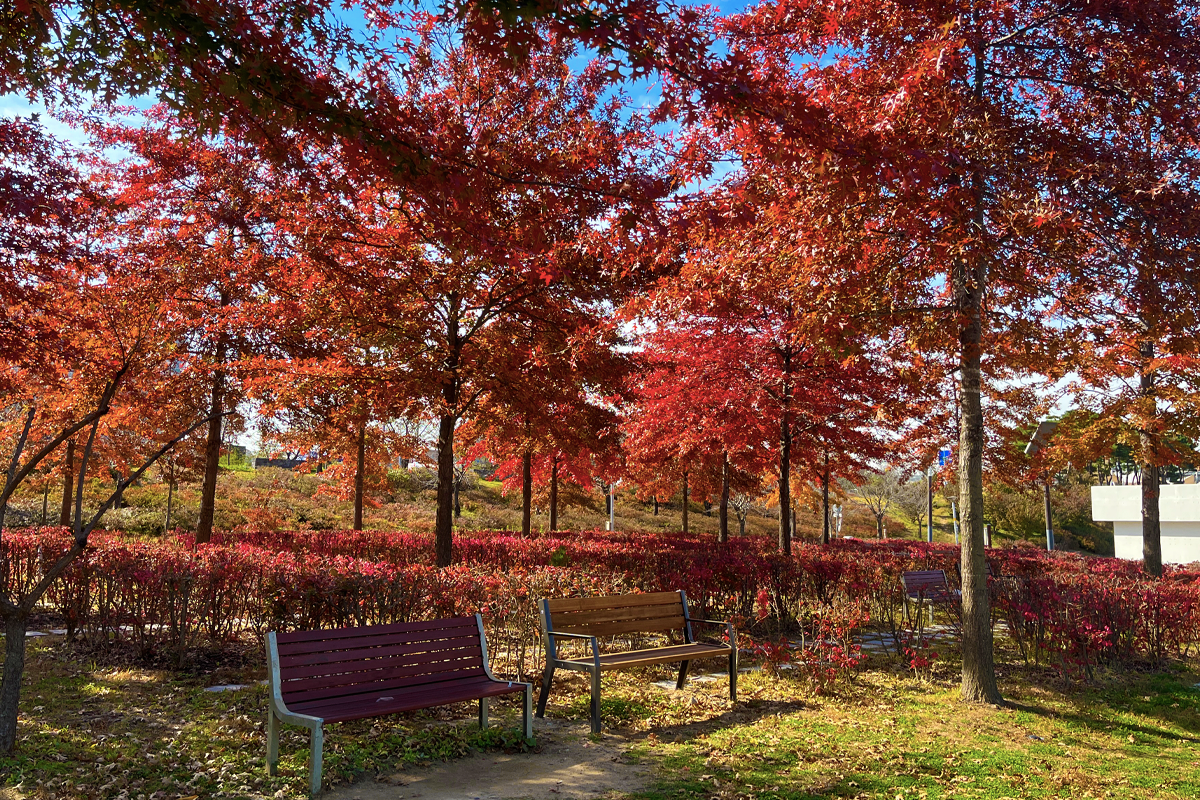 Solo Bike 5,000 KRW, Tandem Bike(for 2) 8,000 KRW (1 hour)
When we visited Incheon, it was at the peak of Autumn. The colors of the trees were vibrant so we had to rent a bike to take in as much beauty as possible.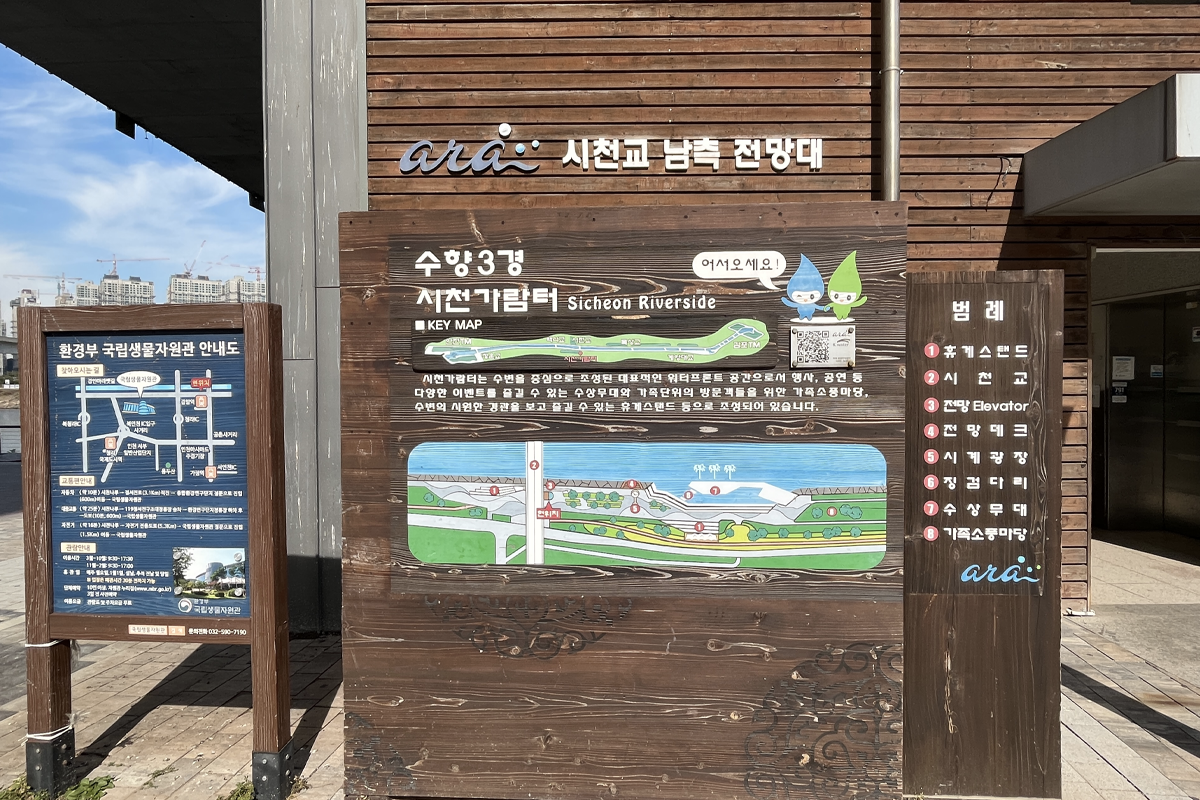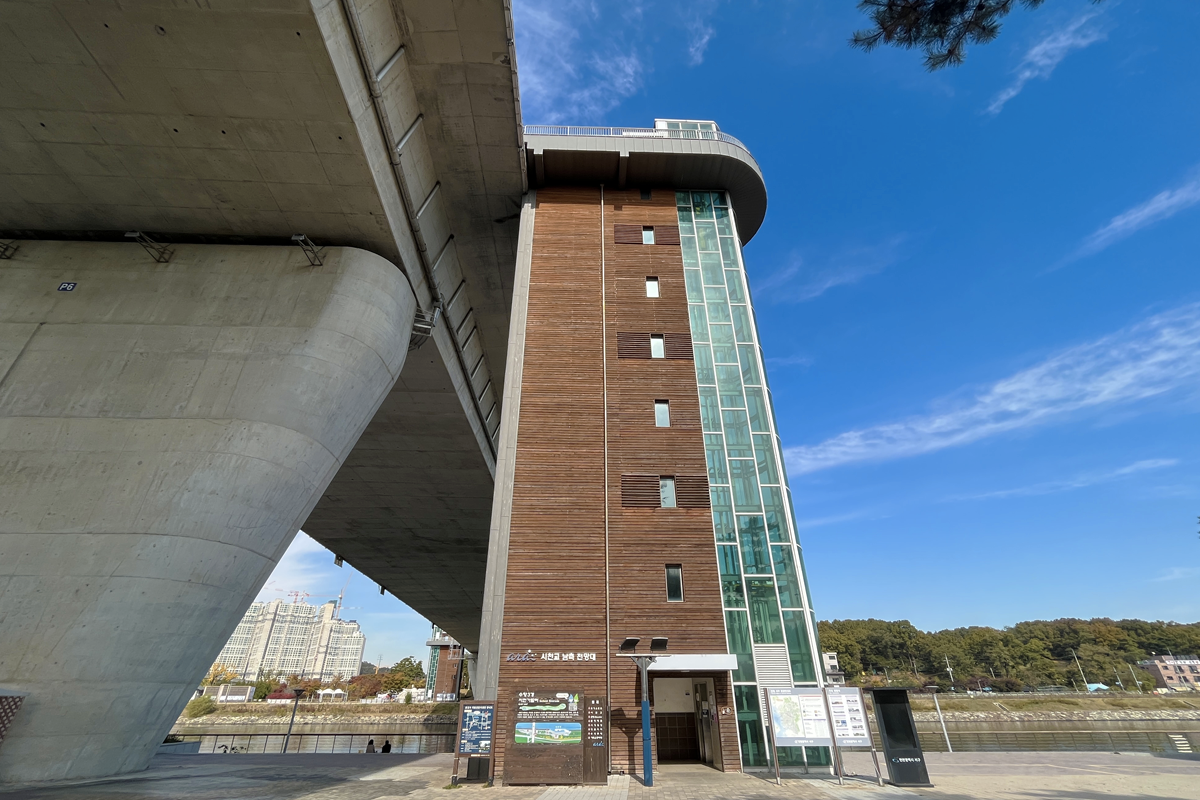 The Gyeongin Ara Waterway runs along the park and is a beautiful site to see.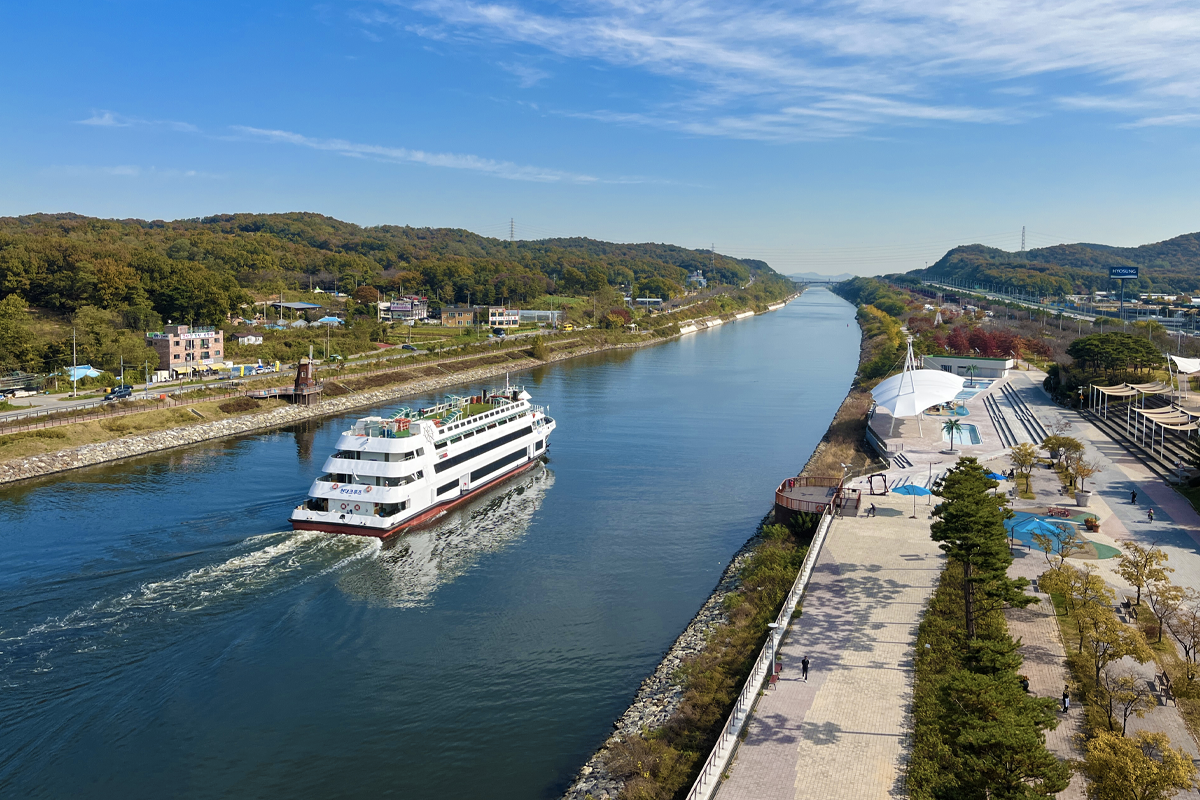 The Gyeongin Ara Waterway, which connects Incheon and Han River, was built by the Korean government to join the Han River to the Yellow Sea. Now, it is used as a place to ride bikes along the sides of the canal and is a must-see spots in Incheon.
Lamer Bakery (라메르 베이커리)
Address: 인천 서구 정서진로 629
629 Jeongseojin-ro, Seo-gu, Incheon
Hours: 10:00 - 22:00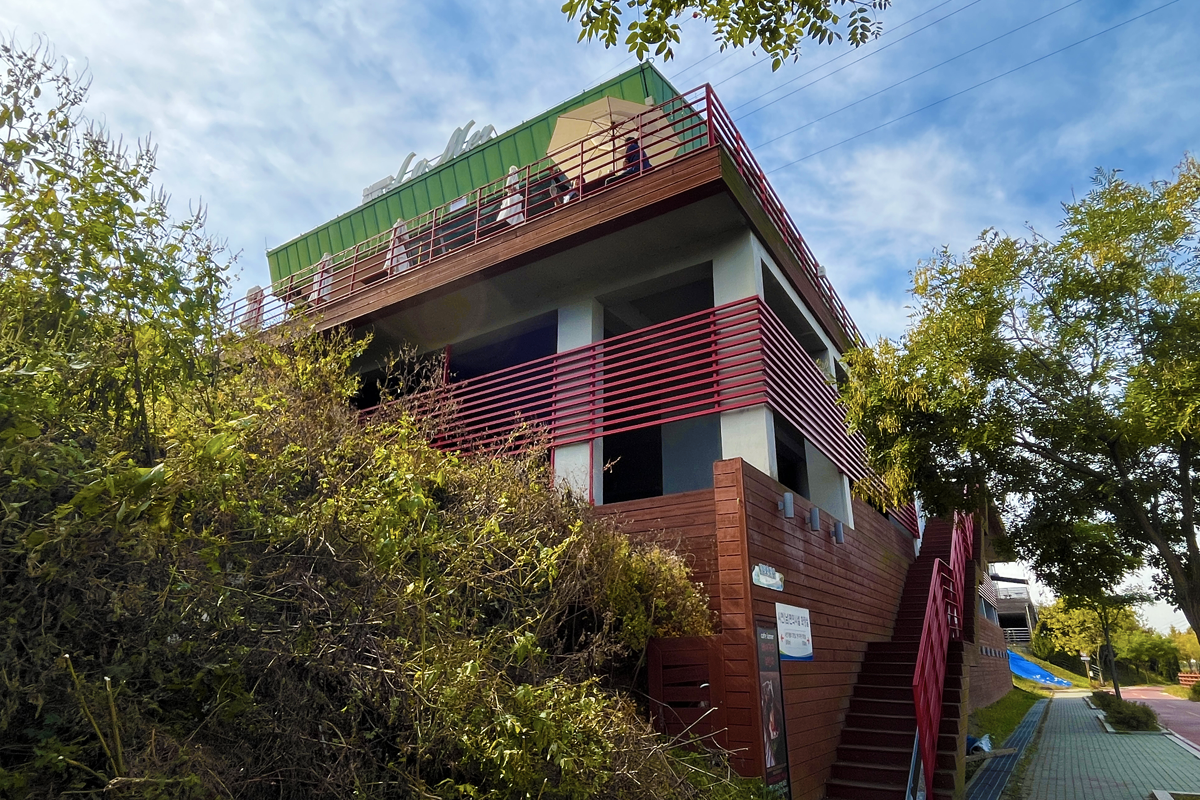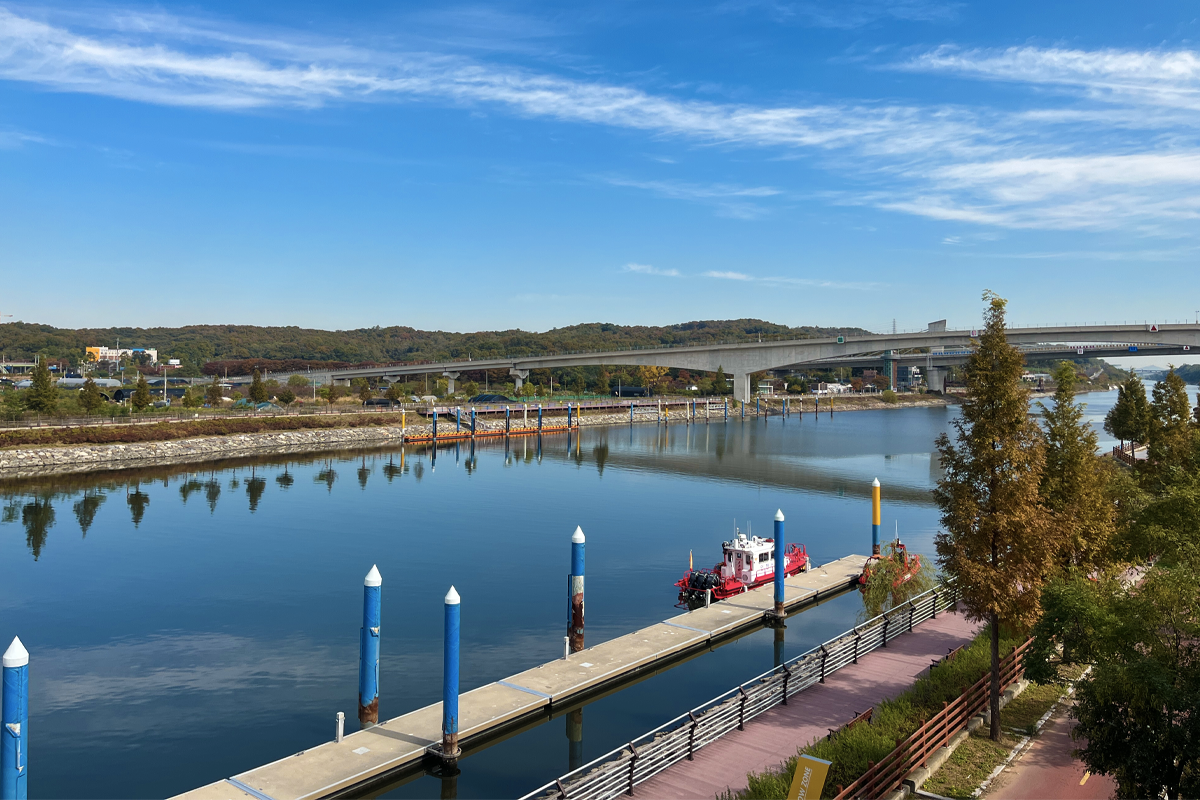 If you walk from Exit 2 of Geomam Station to Sicheon Pier, and walk straight along the parking lot, you will see Lamer Bakery on the left. This bakery cafe has the most stunning view of Gyeongin Ara Waterway. During the day, you will see the trees along the water reflected on the river. The sunsets here are also stunning!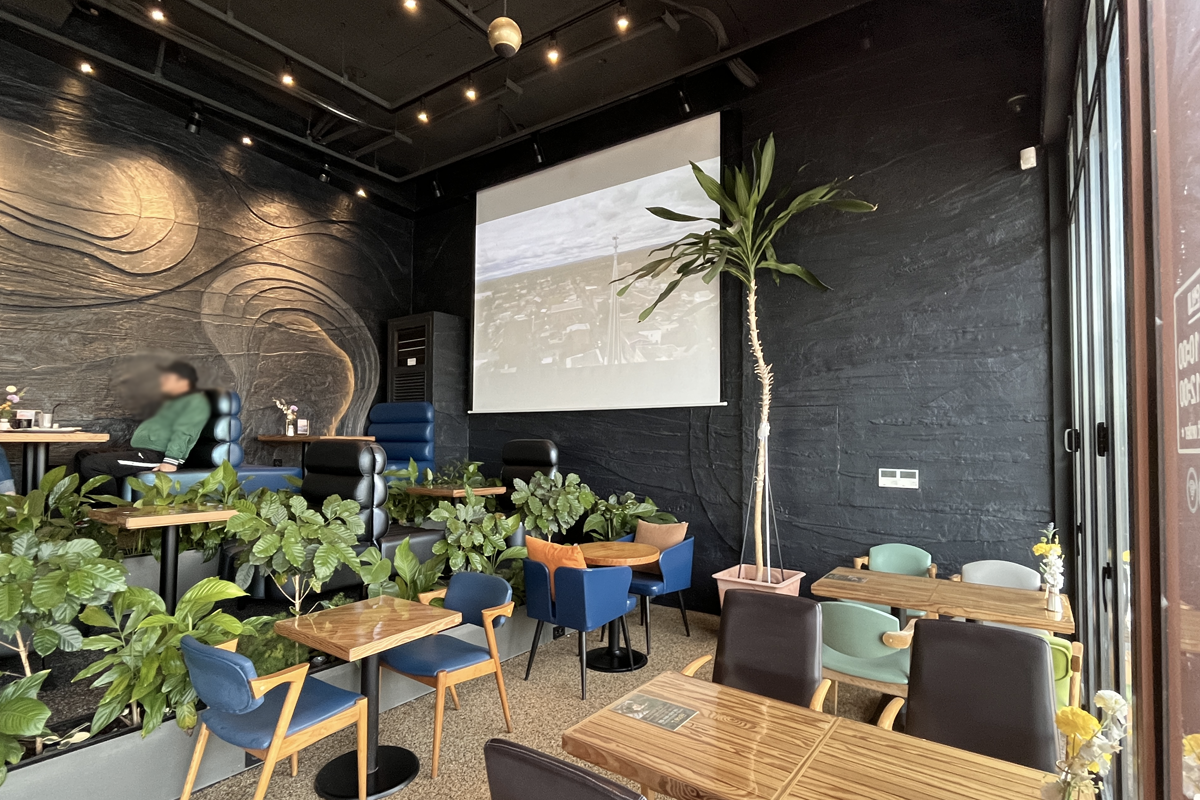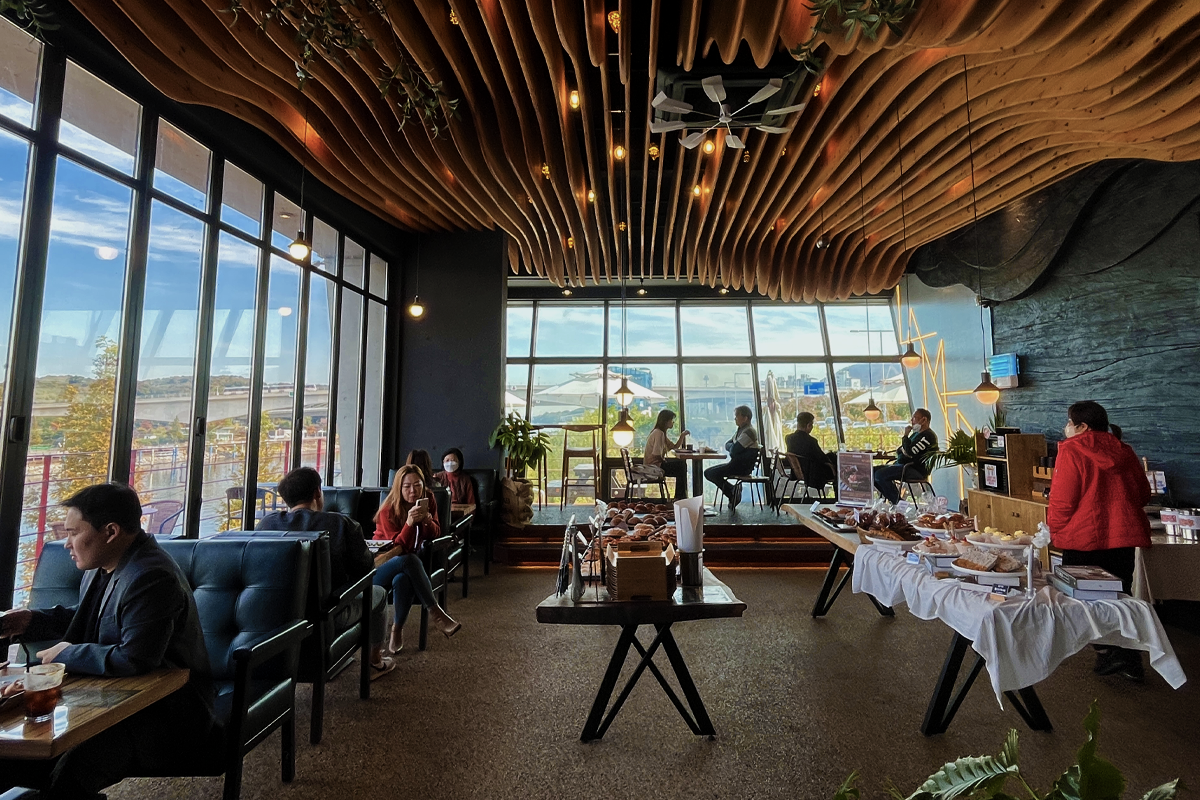 Inside the cafe, there is a projector that plays an introductory video about the park and floor-to-ceiling windows that brighten up the cafe. The wide windows make the cafe look a lot bigger than it actually is.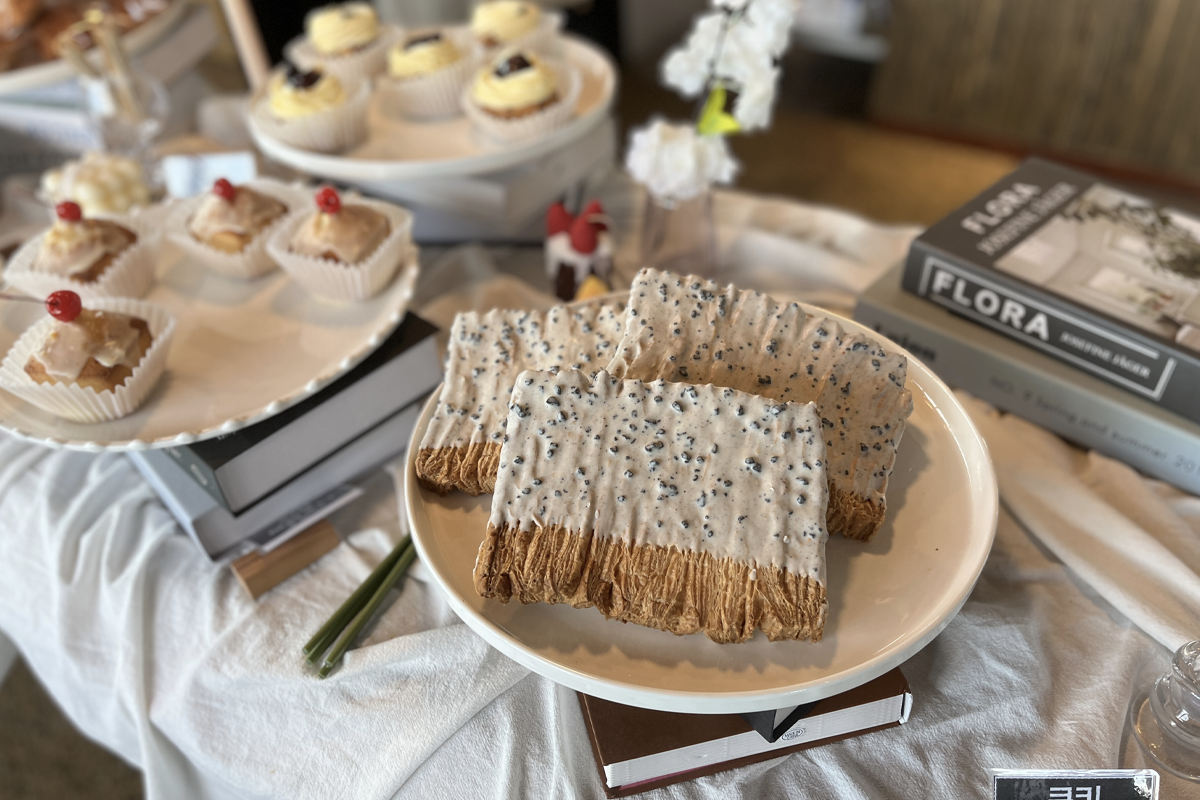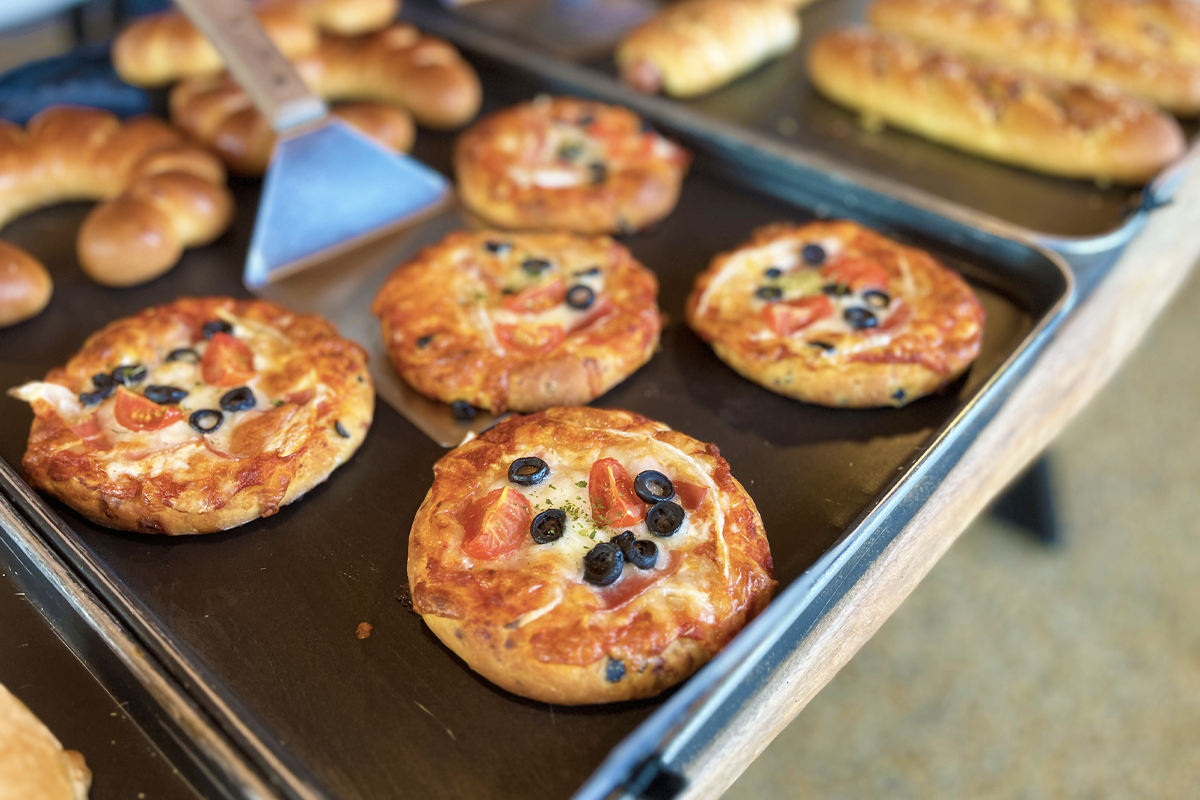 There are more than 10 kinds of savory baked goods to choose from. This would be a great place to take a break from exploring the park.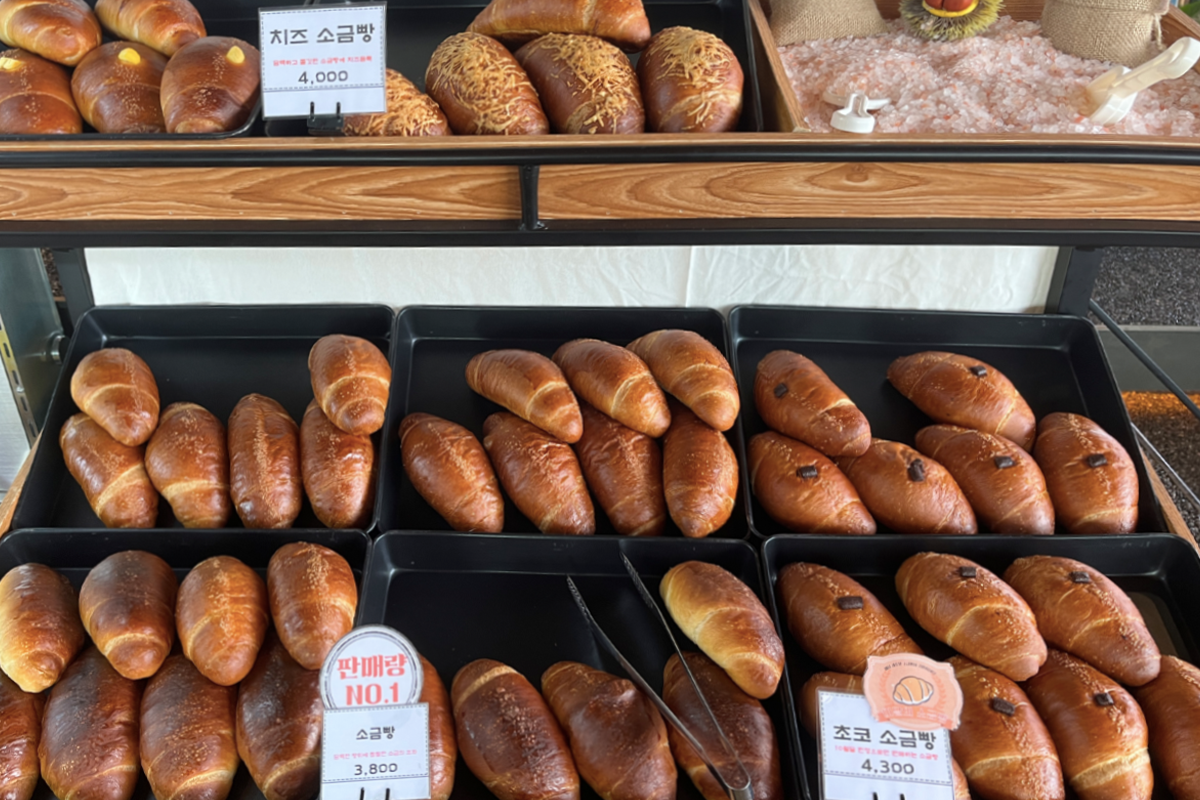 Recently, Korea has been crazy about these salt breads. They are butter bread that is savory and the perfect snack. You can find them here at Lamer Bakery in different variations.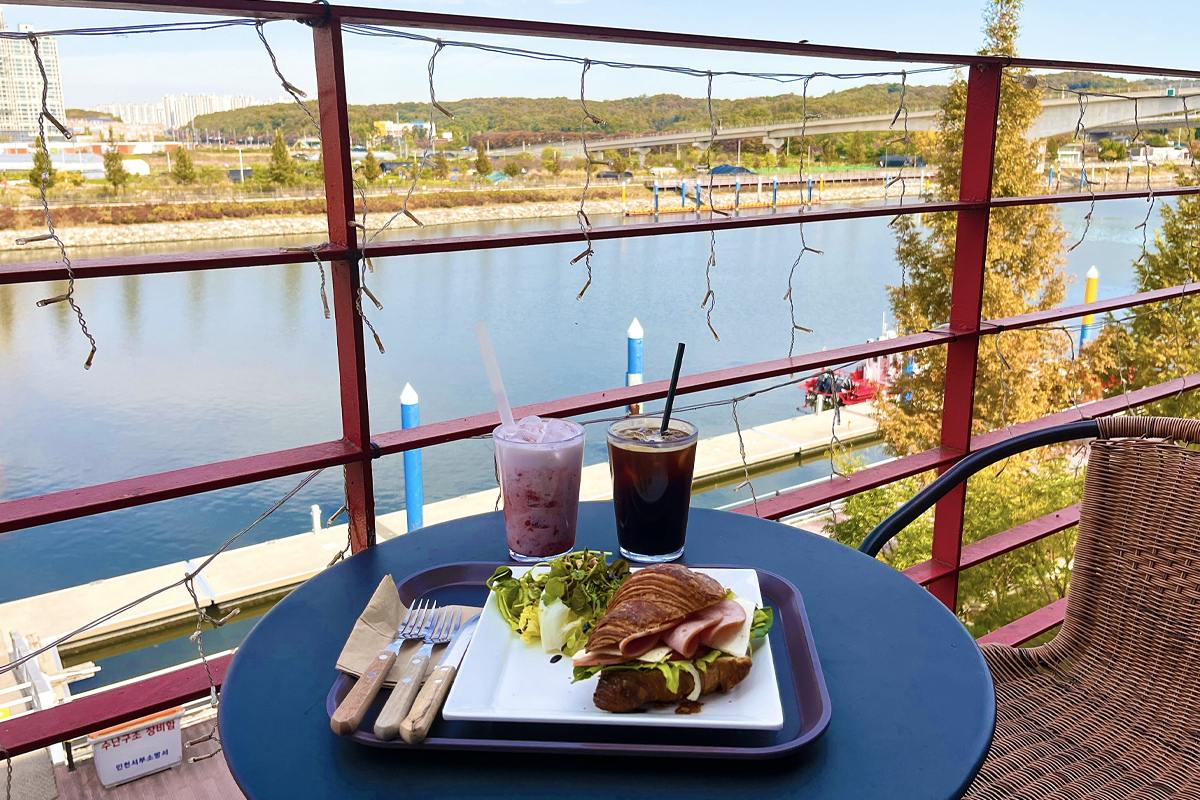 Bakery Brunch (베이커리 브런치) 7,900 KRW
We ordered the bakery brunch, which sells a limited number of 30 orders a day. It consists of a salad, Americano, and a ham and cheese croissant sandwich. We also got the Strawberry Latte, which was full of sweet strawberries.
Incheon Dream Park Wildflower Garden (인천드림파크야생화공원)
Address: 인천 서구 자원순환로 170
170 Jawonsunhwan-ro, Seo-gu, Incheon
Hours: 10:00 - 17:00 (Last entry at 16:30); Closed on Mondays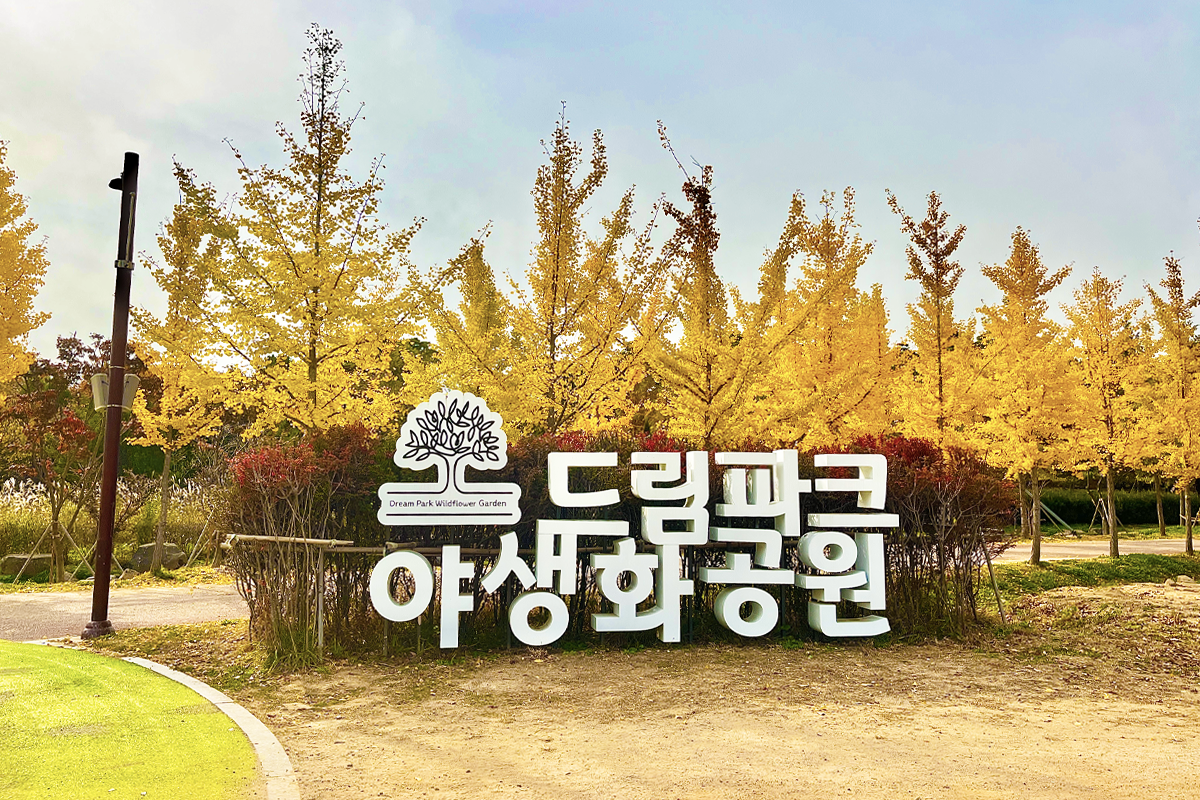 Incheon Dream Park, which is as big as 120 football fields, used to be a landfill and has been transformed into a beautiful park.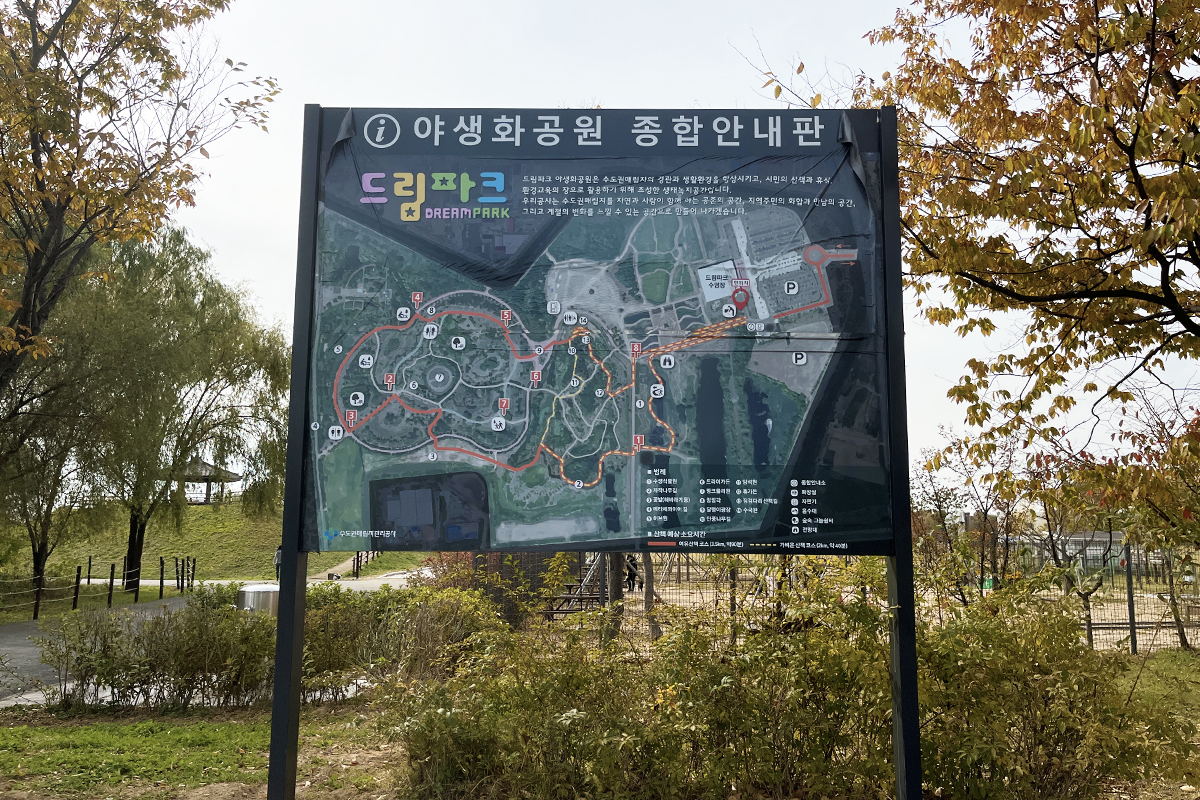 The park is divided into 2 areas: the wildflower area and the wetland ecological area.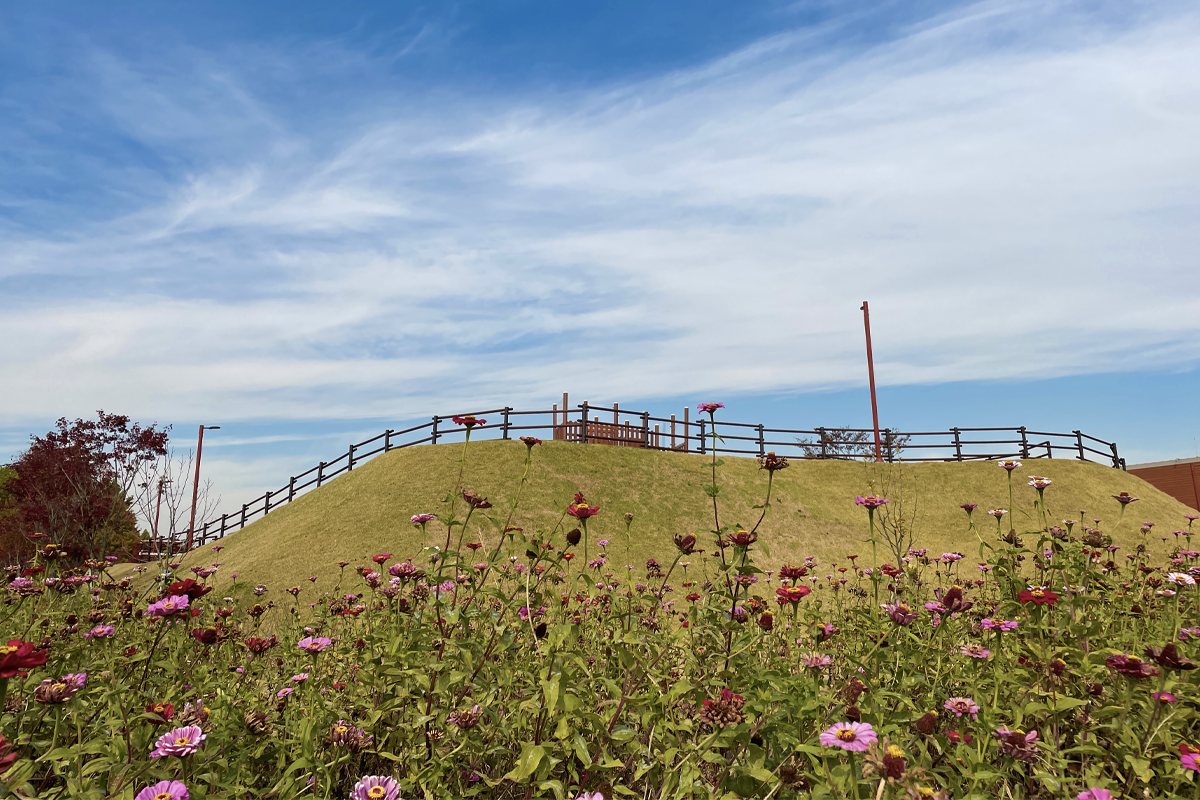 More than 300 kinds of flowers such as daffodils and cosmos can be seen at the park. This park is especially popular among social media users as it looks great on camera.
Walk along the Ginkgo trees and be the main character in your own movie.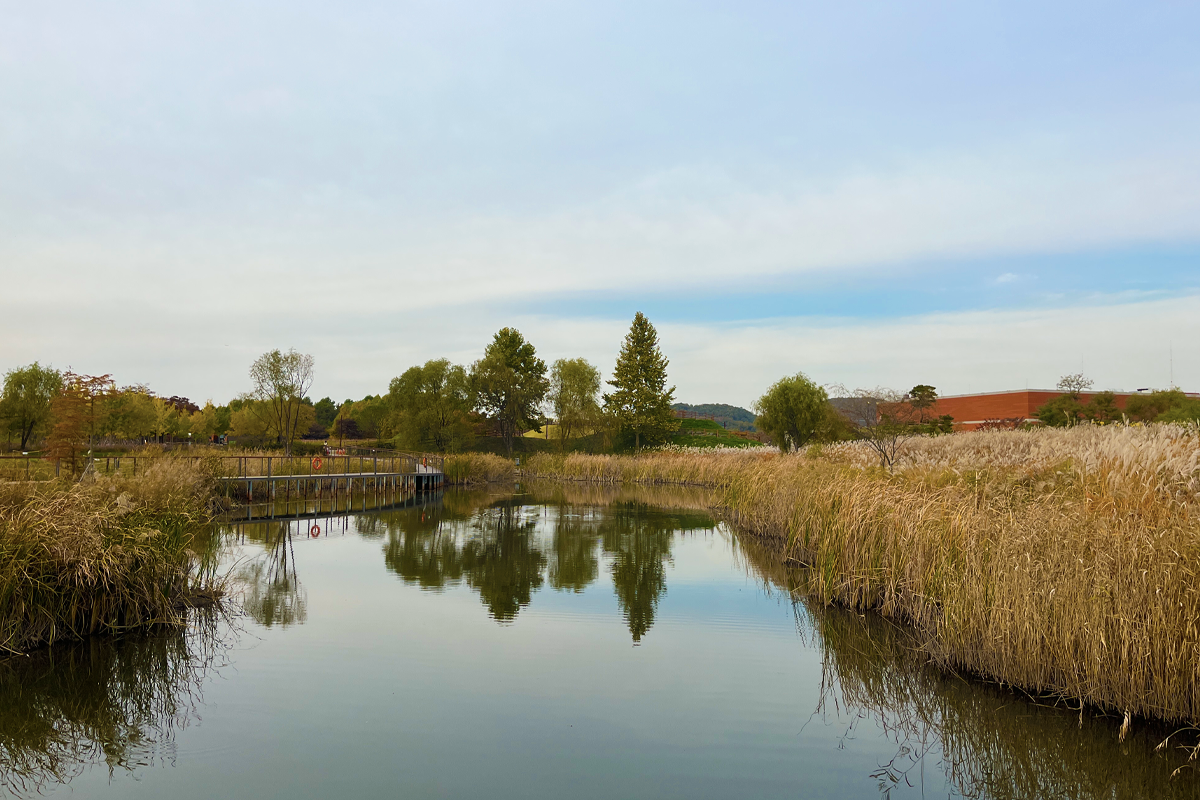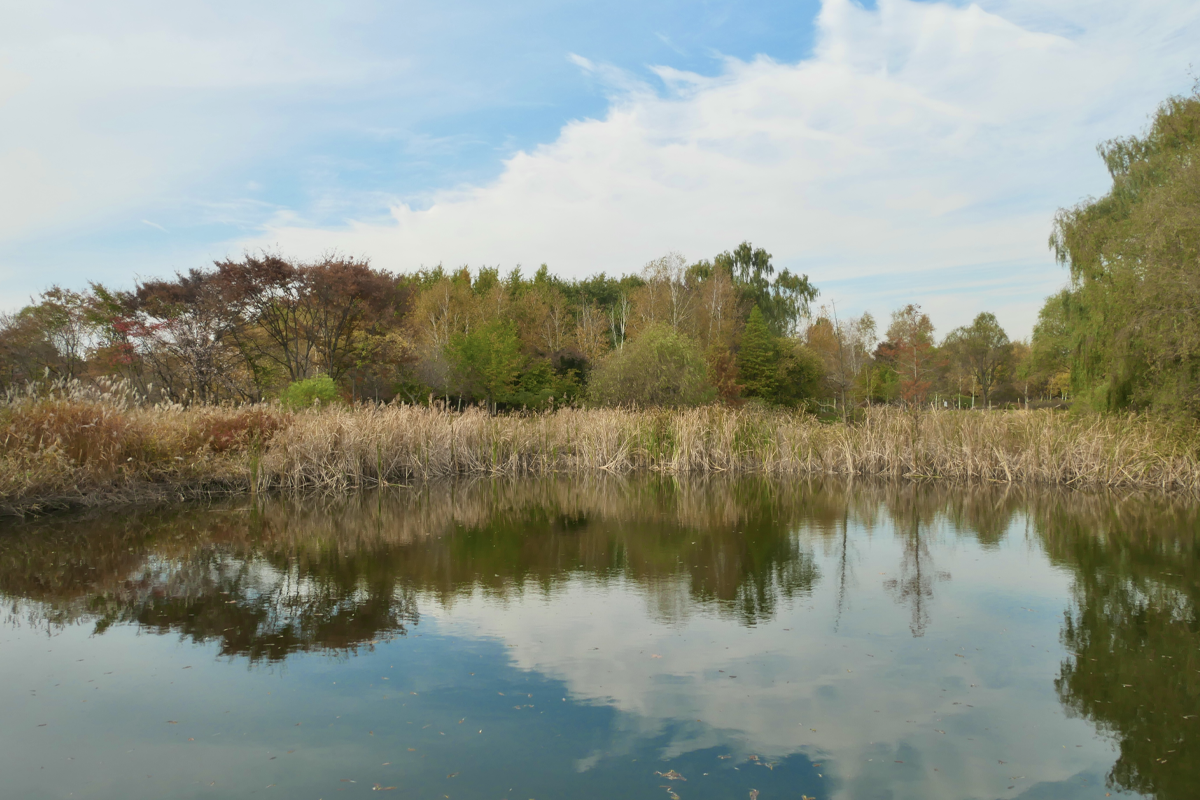 The park is so big that it has several wetlands. You can see the silver grass sprouting by the silver grass, which lets you know Fall is really here.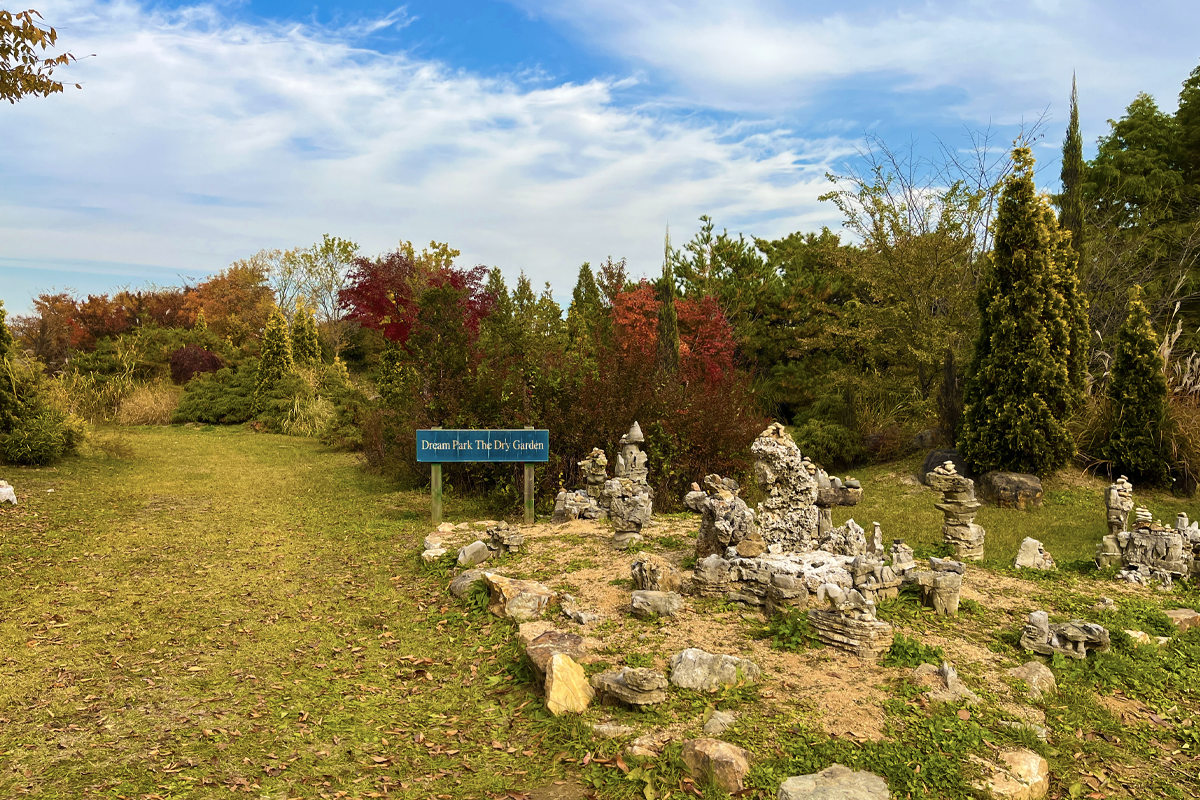 If you go further into the park, you will see a field of pink muhly and cosmos. The field is so vast that it seems to have no end. Many people come here to take pictures and take in the beauty of the Fall wildflowers.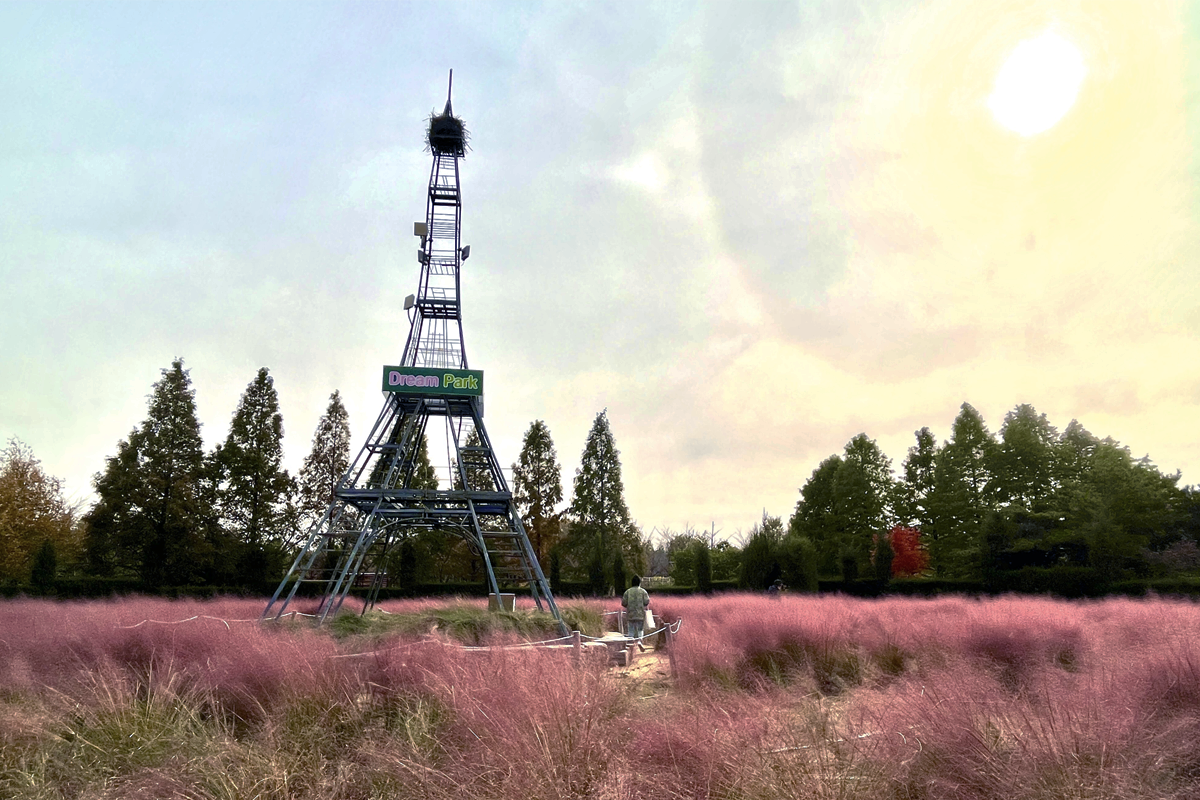 You forget about the business of daily city life when you're in an atmosphere like this.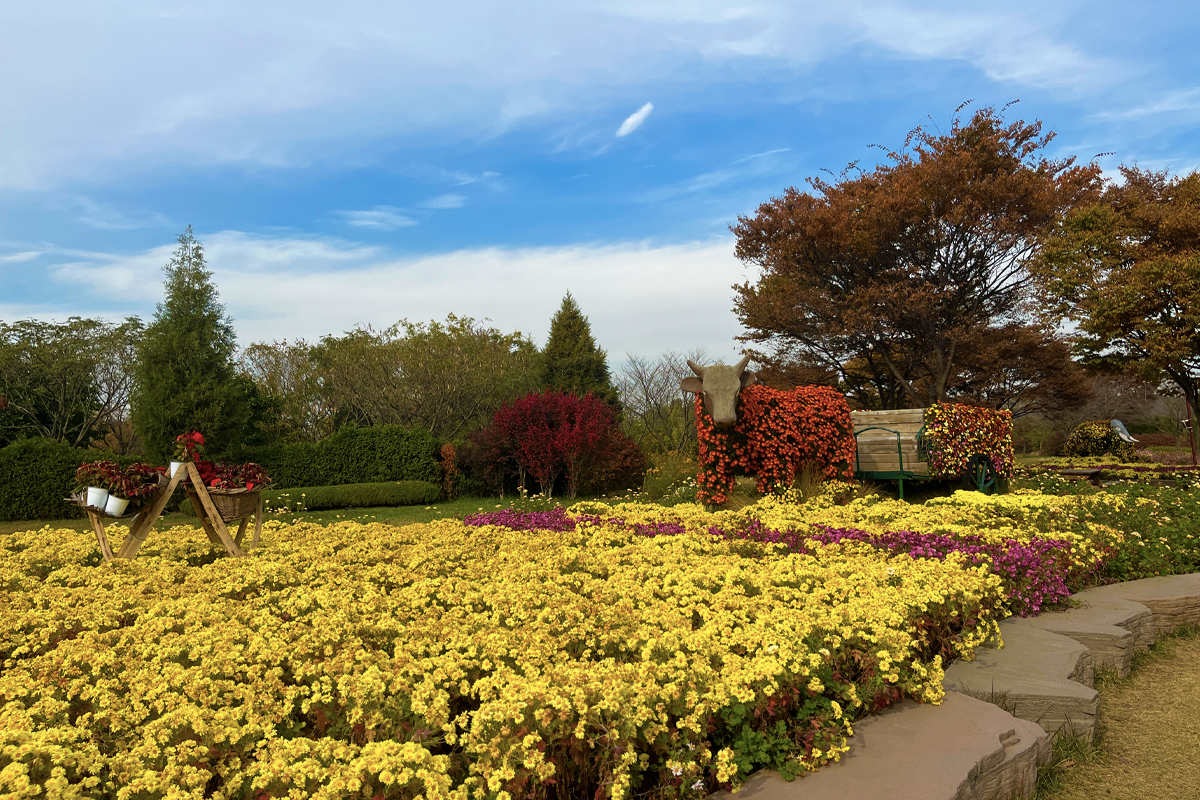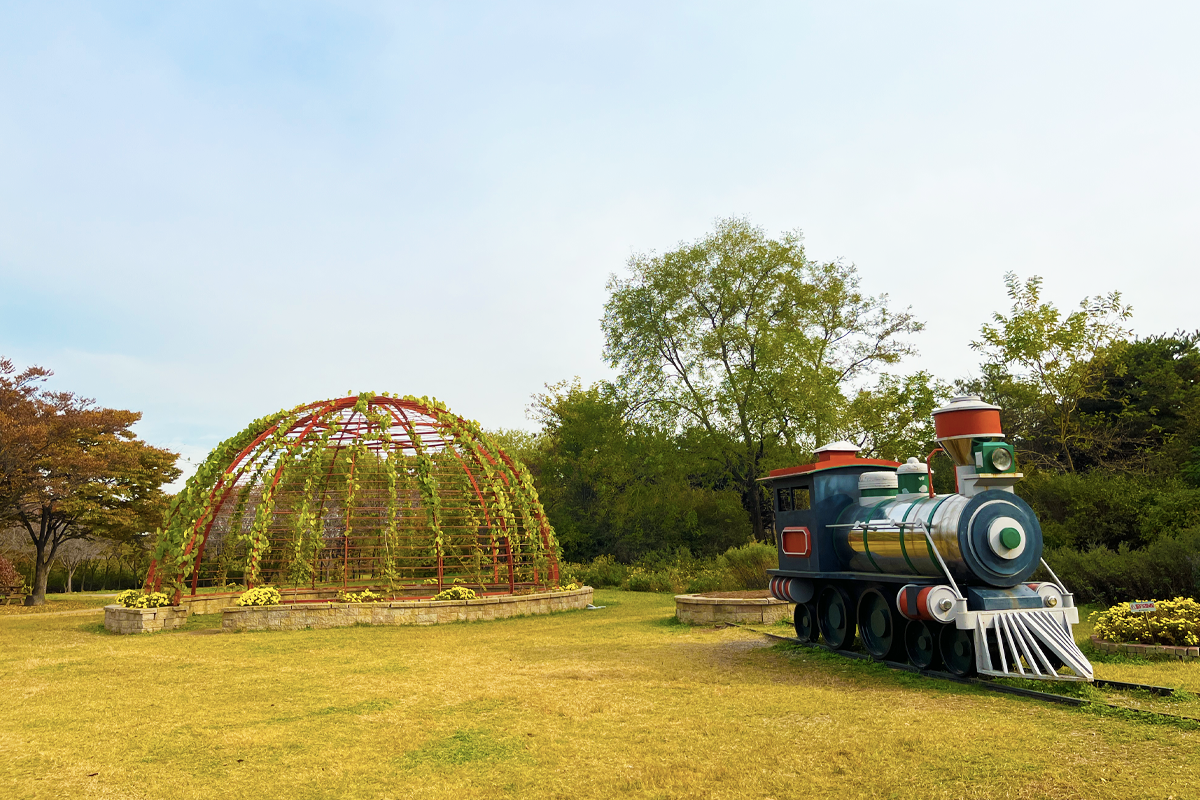 Around the park, you'll see cute art installations like the ones in the picture above. These were by the exit! Take one last look as you exit the park!
Fall is quickly coming to an end so hurry up and plan a trip to Incheon Dream Park Wildflower Garden! Take in as much of the Fall air as you can and wonder about the vast fields of wildflowers!
---
We hope that you can enjoy a nice Fall day at the park! If you have any questions or concerns, please leave a comment below or send us an email at help@creatrip.com! You can follow us on Instagram, TikTok, Twitter, and Facebook to stay updated on all things Korea!
---