Two Day Trip To Yeongjong Island | Things To Do Around Incheon Airport
Explore the area around Incheon Airport! A two-day itinerary for you to enjoy great food and awesome scenery.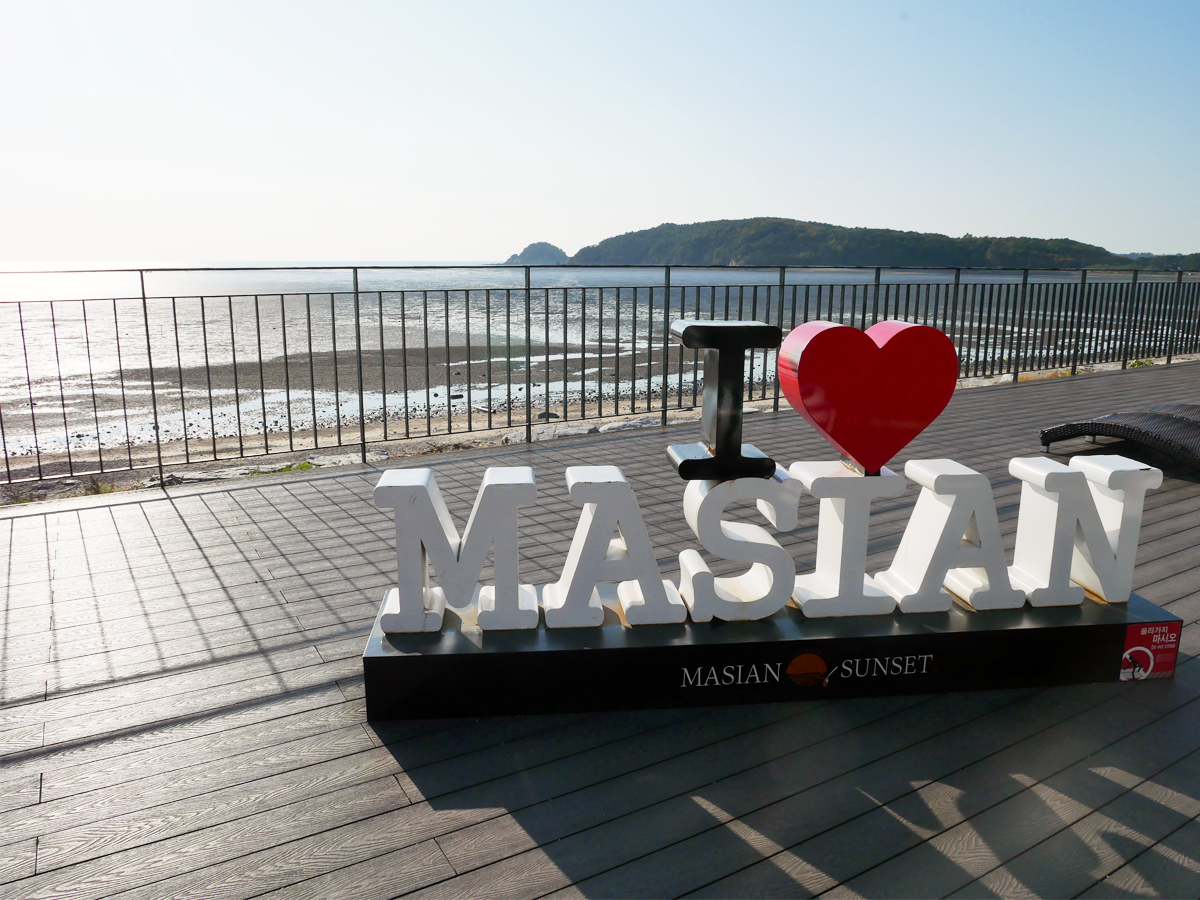 Incheon is perhaps best known for its international airport, located on reclaimed land between two islands.
In this article, we will visit one of those islands, namely Yeongjong Island.
Just a stone's throw away from the airport, you will find plenty of interesting spots to explore.
Continue reading to find out what you could do on a two days trip!
---
Solbat Sauna
솥밭해수방

Address: 인천광역시 중구 공항서로163번길 26
26 Gonghangseo-ro 163-beongil, Jung-gu, Incheon
Hours:
Wed-Sun: 10:00-19:00
Tue: Closed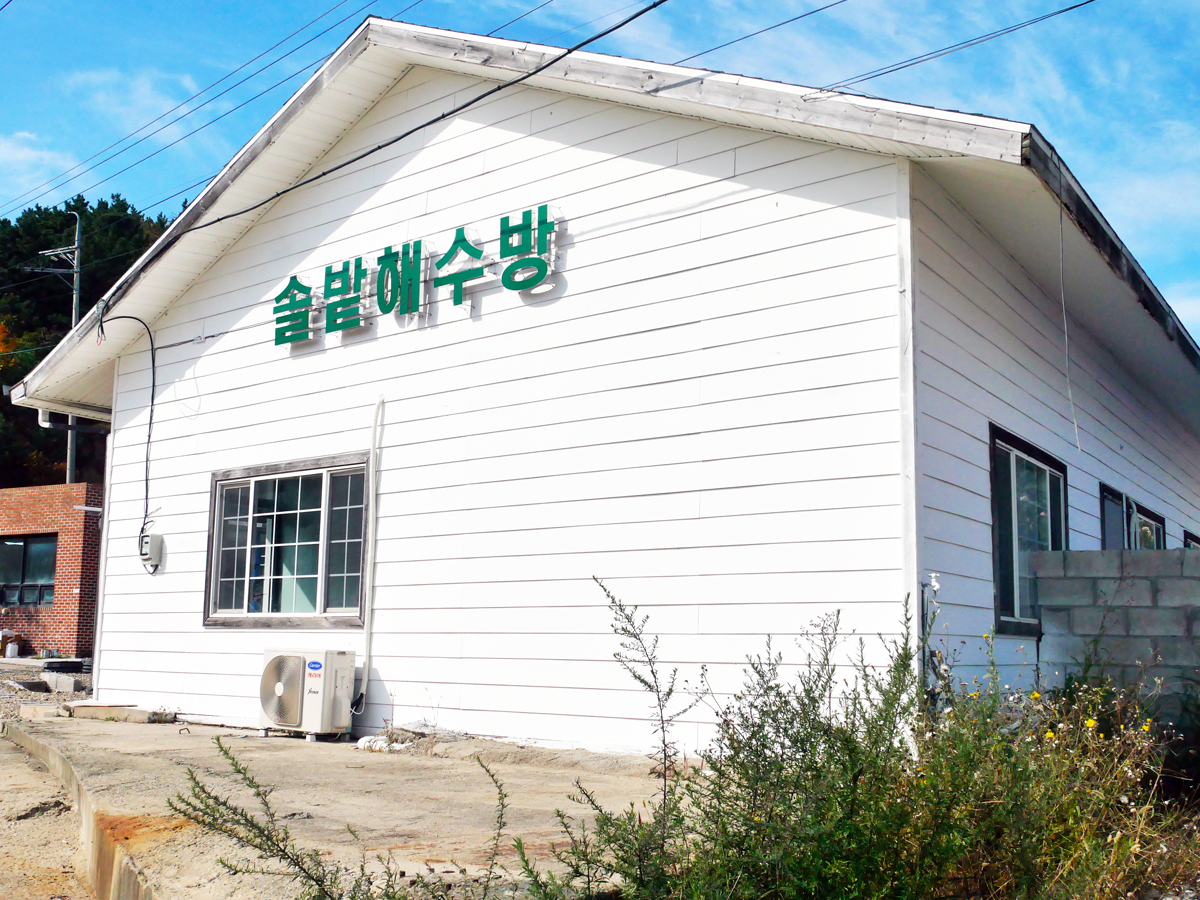 First on our trip, we wanted to freshen up, and we decided to try out a quite unique sauna that you can find on Yeongjong Island.
A 20 minutes ride on bus No. 306 from Incheon Airport Terminal 1 will take you close to Solbat Sauna (솔밭해수방 - Pine Grove Sea Sauna)
It's a little bit tricky to locate, but with the help of signs on the side of the road you should be able to find it!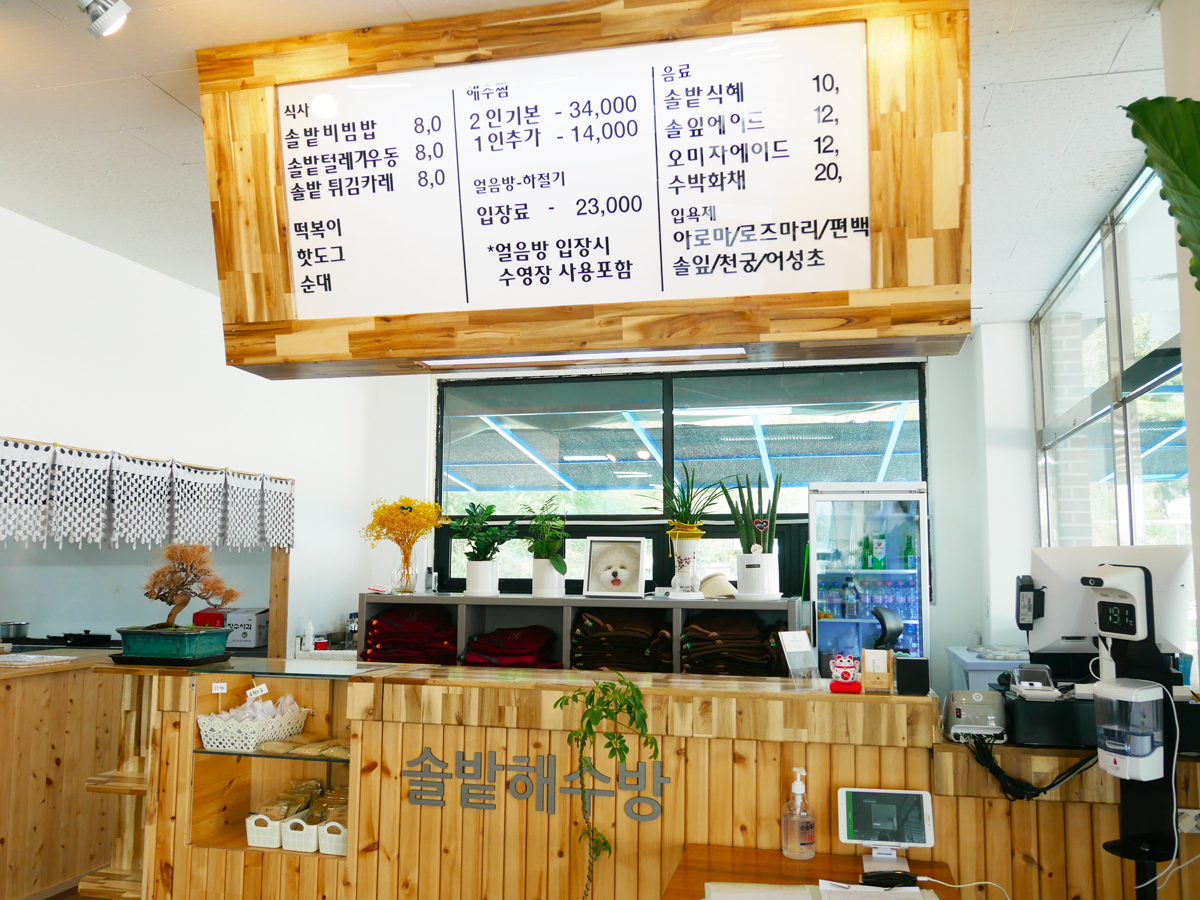 The entrance fee for the sauna is 34,000 won for 2 people, with an additional 14,000 won being charged per person after that.
After you pay at the counter, a member of the staff will provide you with clothes, towels, and a key to a locker.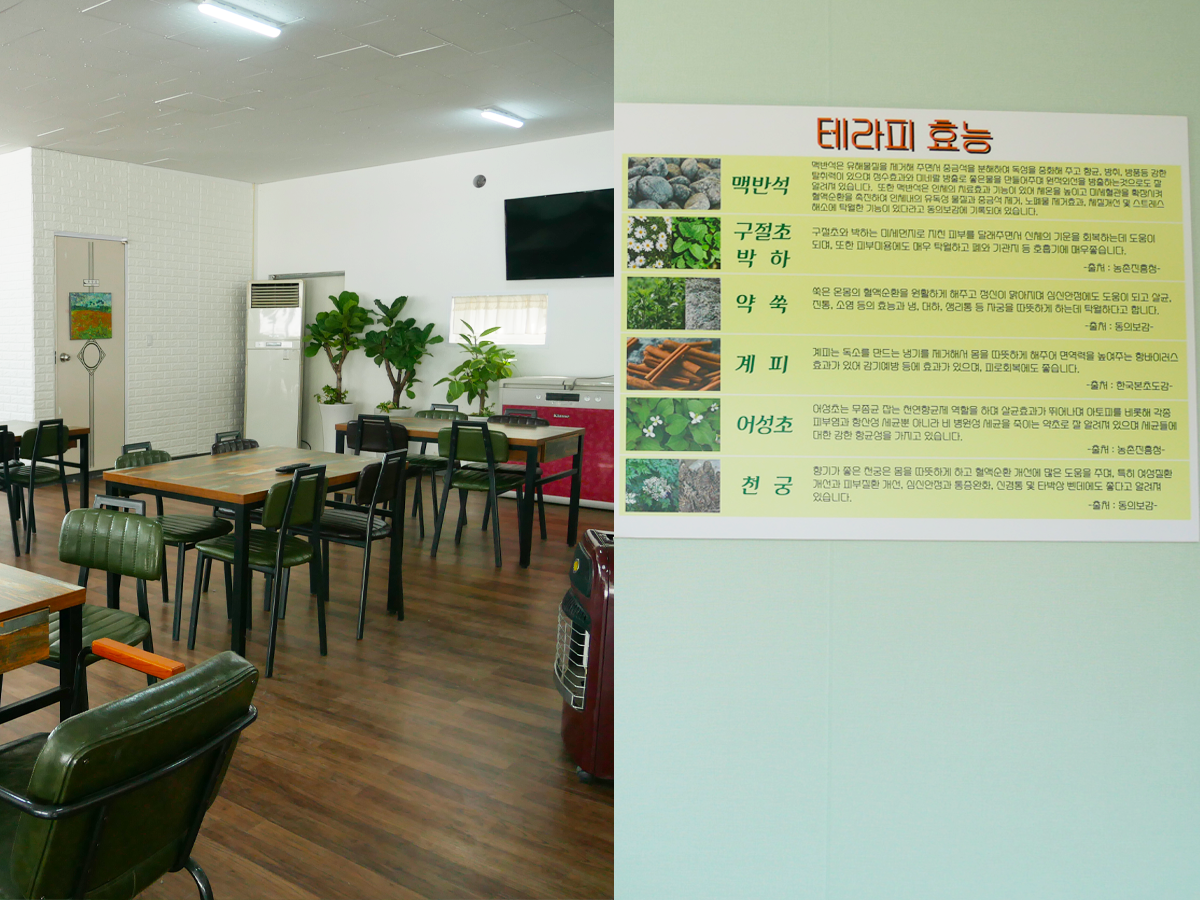 Before entering one of the sauna rooms, guests take a shower and change to the clothes that have been provided.
When you step into one of the rooms, you will be met by a unique fragrance of cinnamon, mint, and other herbs that are soaking in the hot water in the middle of the room.
Rather than sharing the sauna with strangers, all rooms are divided, so you can enjoy some quality time with your partner, family, or friends.
Before entering the sauna, we were given bath towels and plastic utensils to help scoop up hot water.
You can drench the towels in herbal-infused water and wipe your body while enjoying the pleasant smell.
Once the water has cooled down, you can enjoy a foot bath.
They use sea water for the bath, and along with the herbal fragrance, you can also smell the sea!
---
Haesong Ssambap
해송쌈밥

Address: 인천 중구 공항서로 177
177 Gonghangseo-ro, Jung-gu, Incheon
Hours: 10:30 - 20:30
Last order: 19:50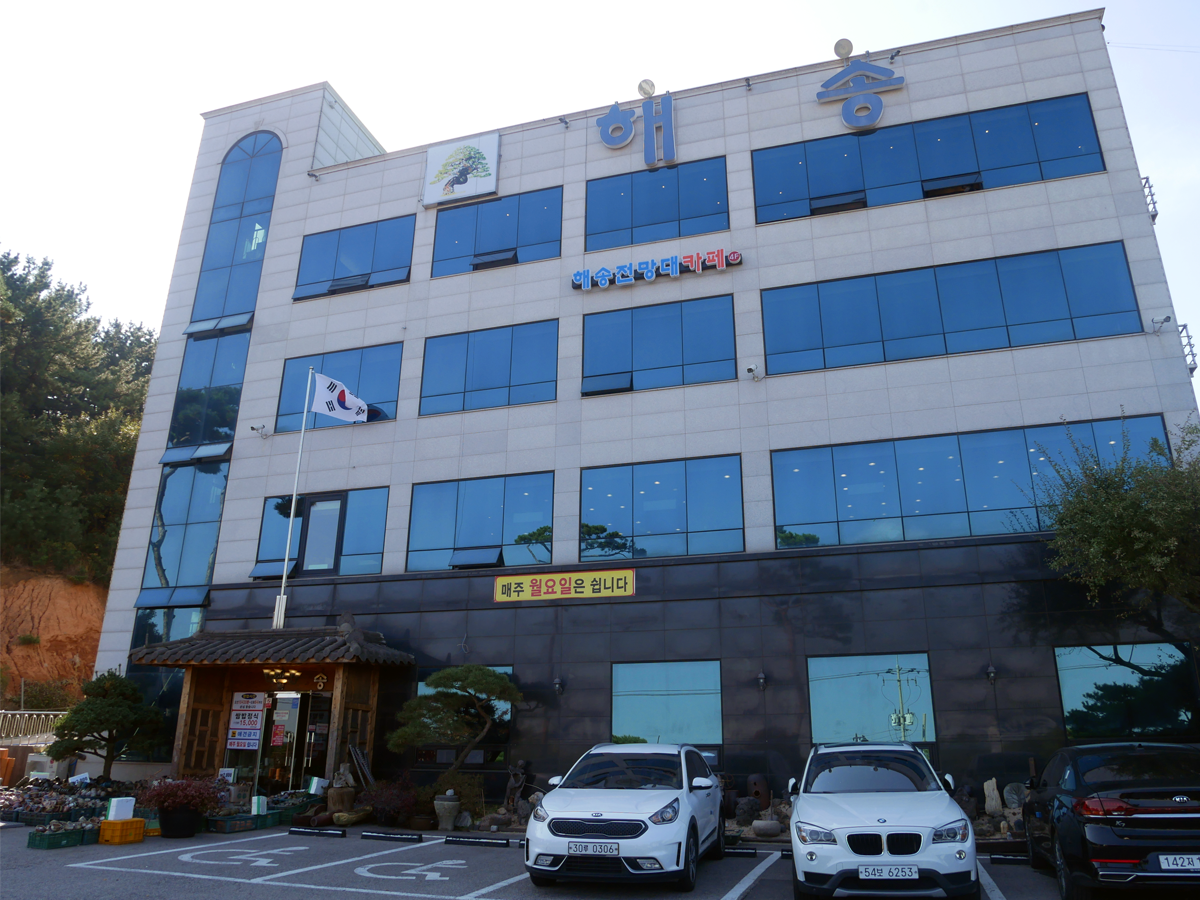 Although thoroughly relaxing, we also worked up an appetite in the sauna.
Luckily, the popular restaurant Haesong Ssambap (해송쌈밥) is just a ten minutes walk from the sauna!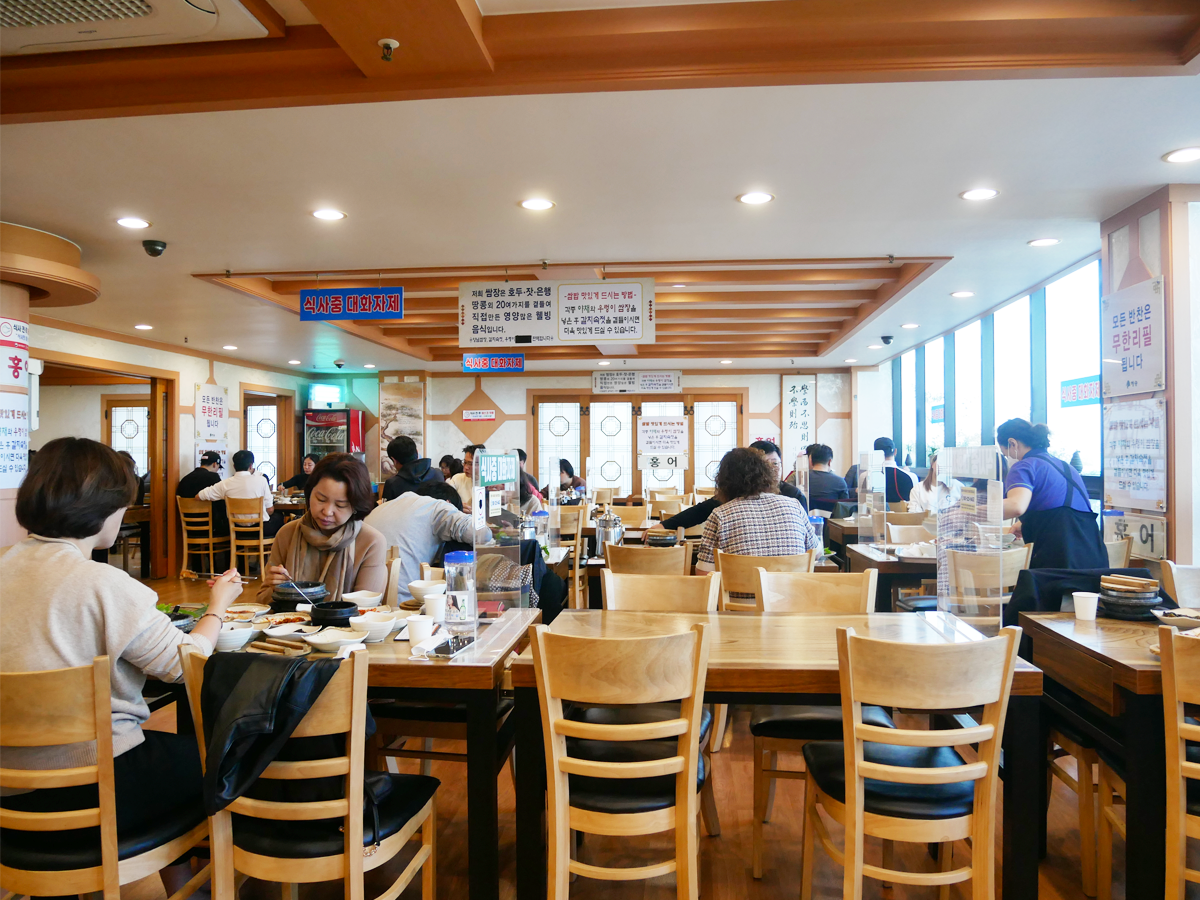 The four-story building features both a restaurant and a café.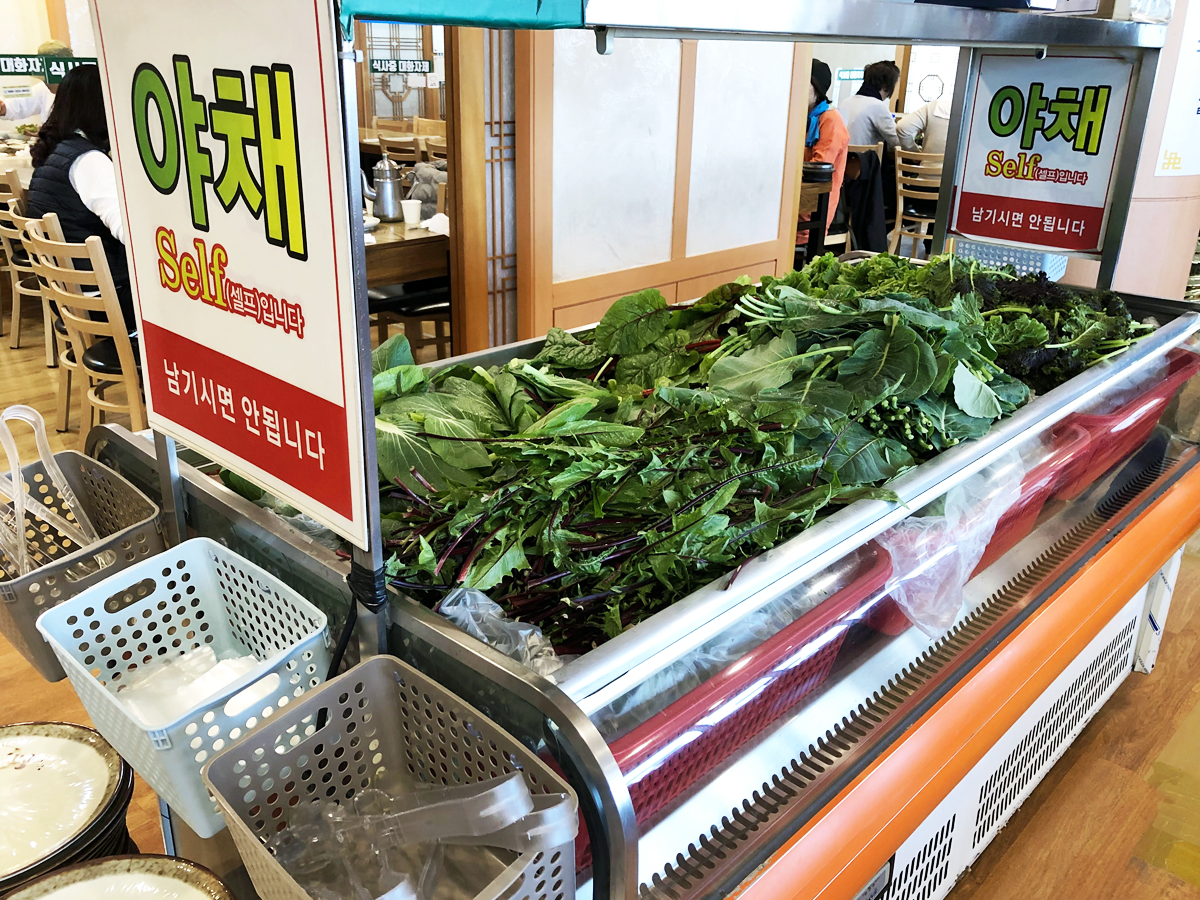 The "Ssam" in Ssambap usually refers to wrapping meat in leafy vegetables.
I'm sure you've all tried wrapping samgyeopsal pork in lettuce.
But have you ever tried wrapping fresh snails and rice?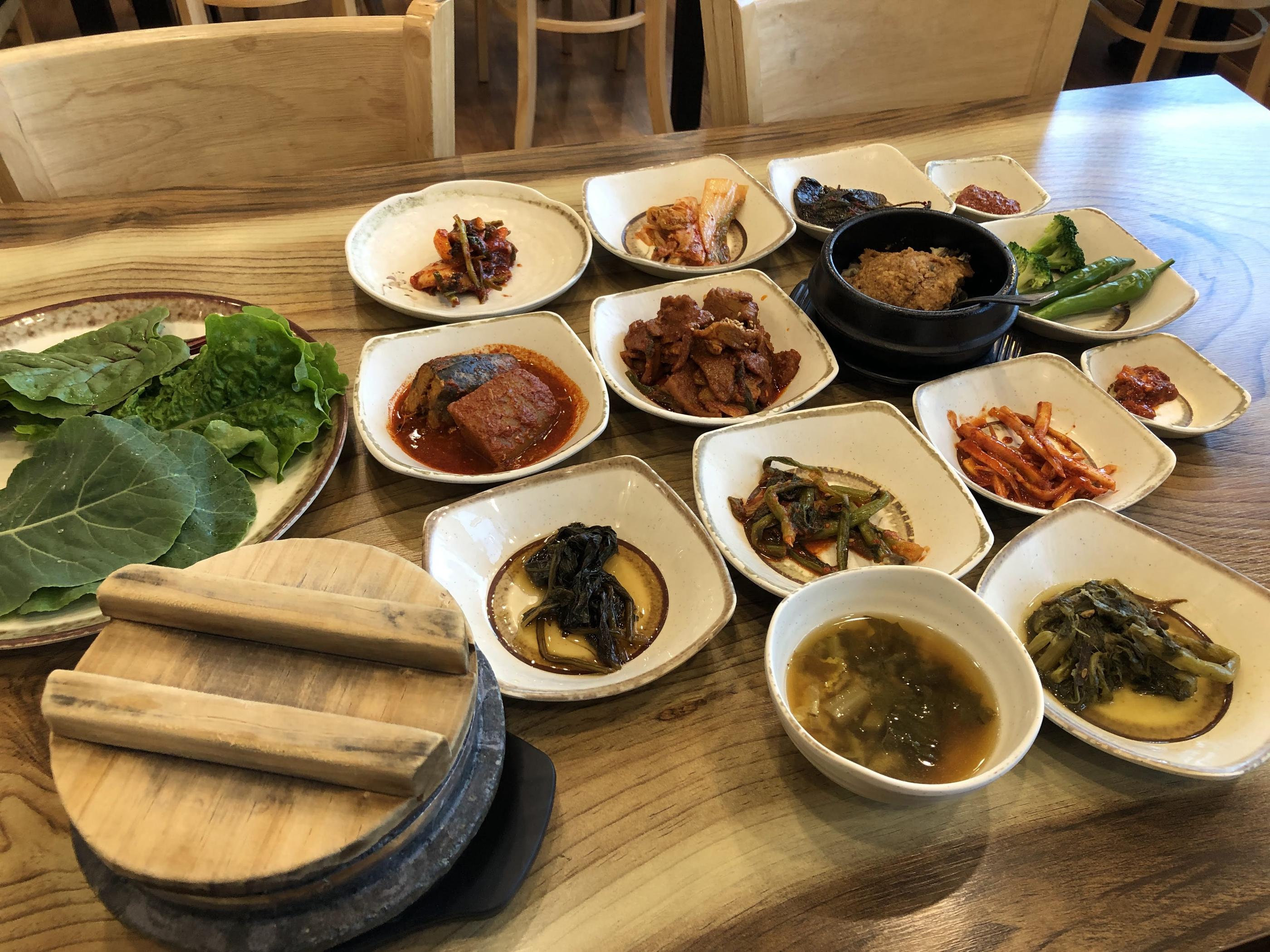 Sea Snail Set Menu (우렁쌈밥정식1인)
15,000 won
You can get free refills of all side dishes, lettuce included!
Never tried seawater snail (우렁 - ureong)? Now's the time!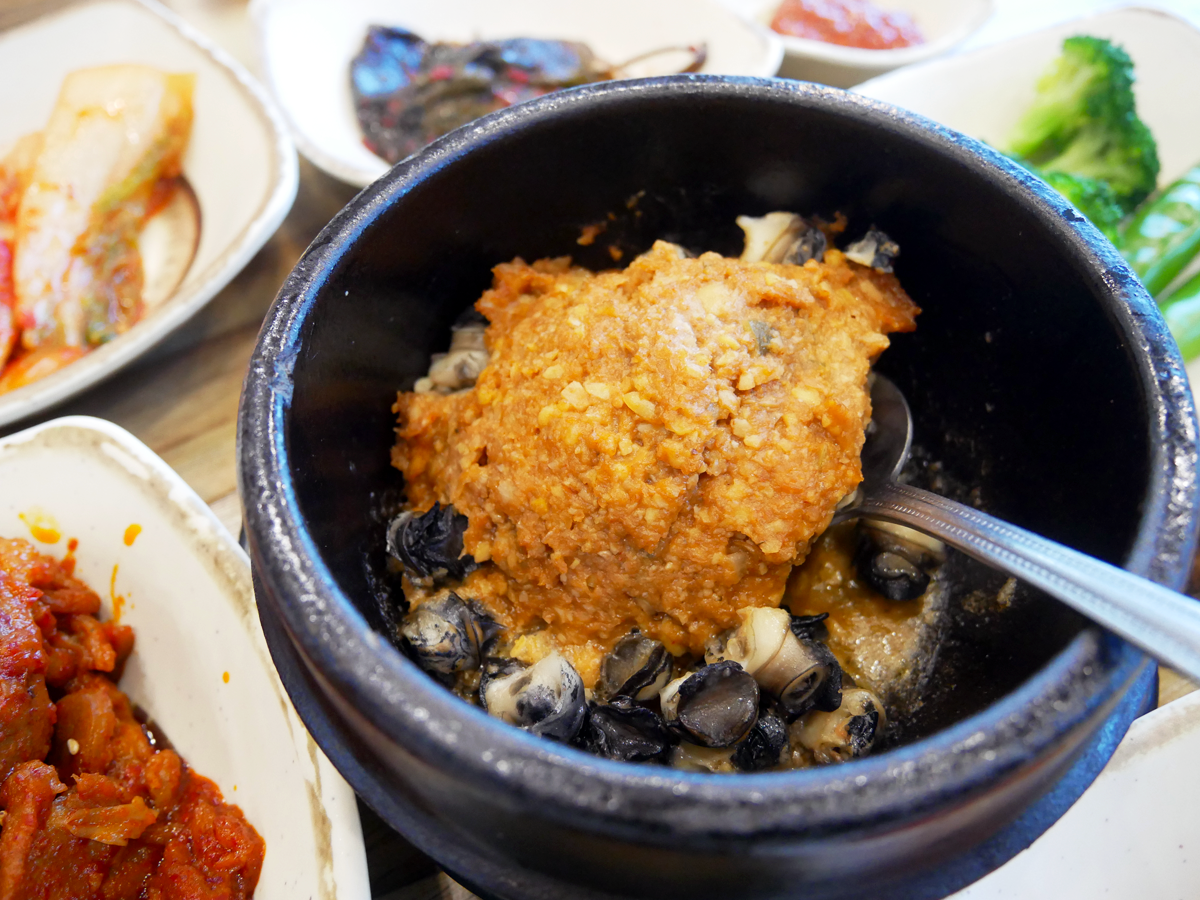 The flavorful sauce is made with 20 different kinds of nuts and seeds, including peanuts, walnuts, pumpkin seeds, and sunflower seeds!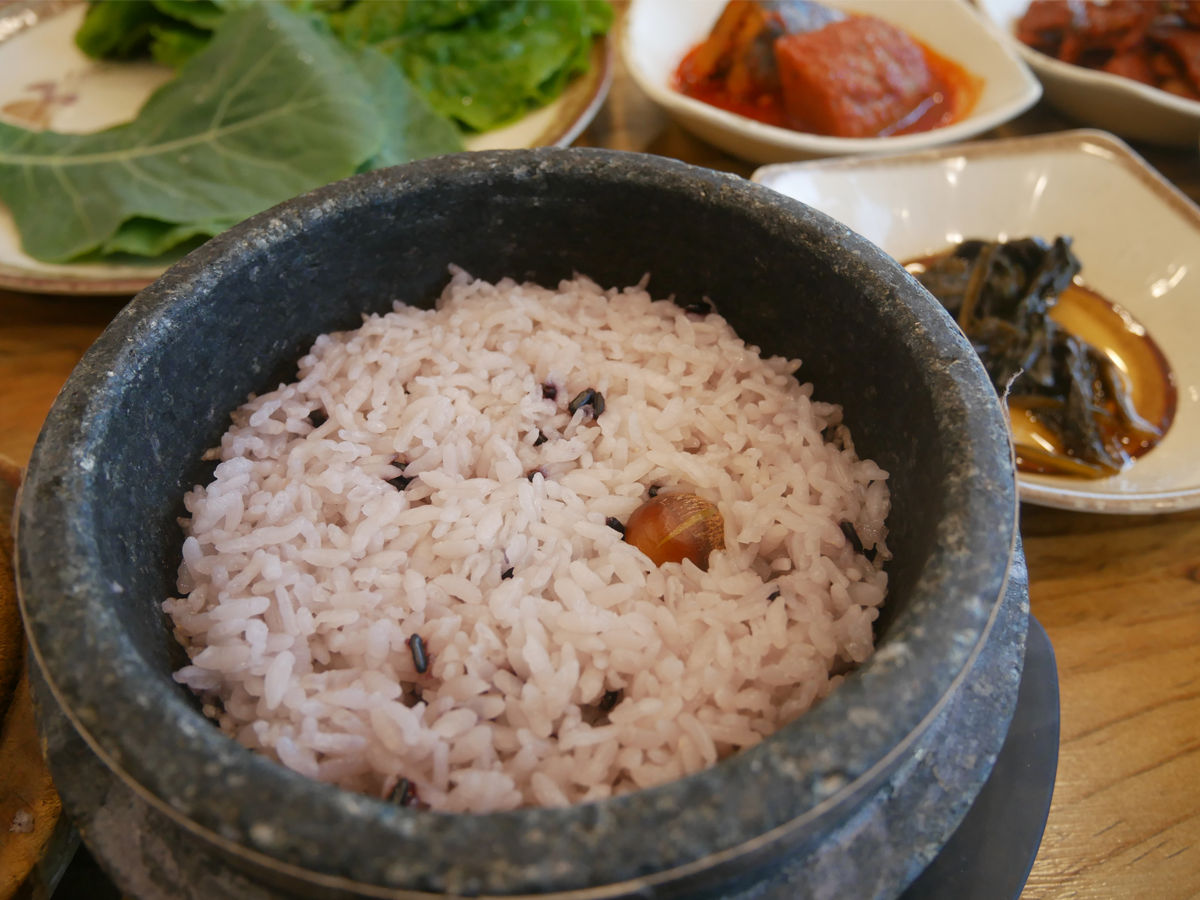 Served in a stone pot, the healthful purple rice also contains gingko nuts!
---
Masian Beach
마시안해변

Address: 인천 중구 마시란로 118
118 Masiran-ro, Jung-gu, Incheon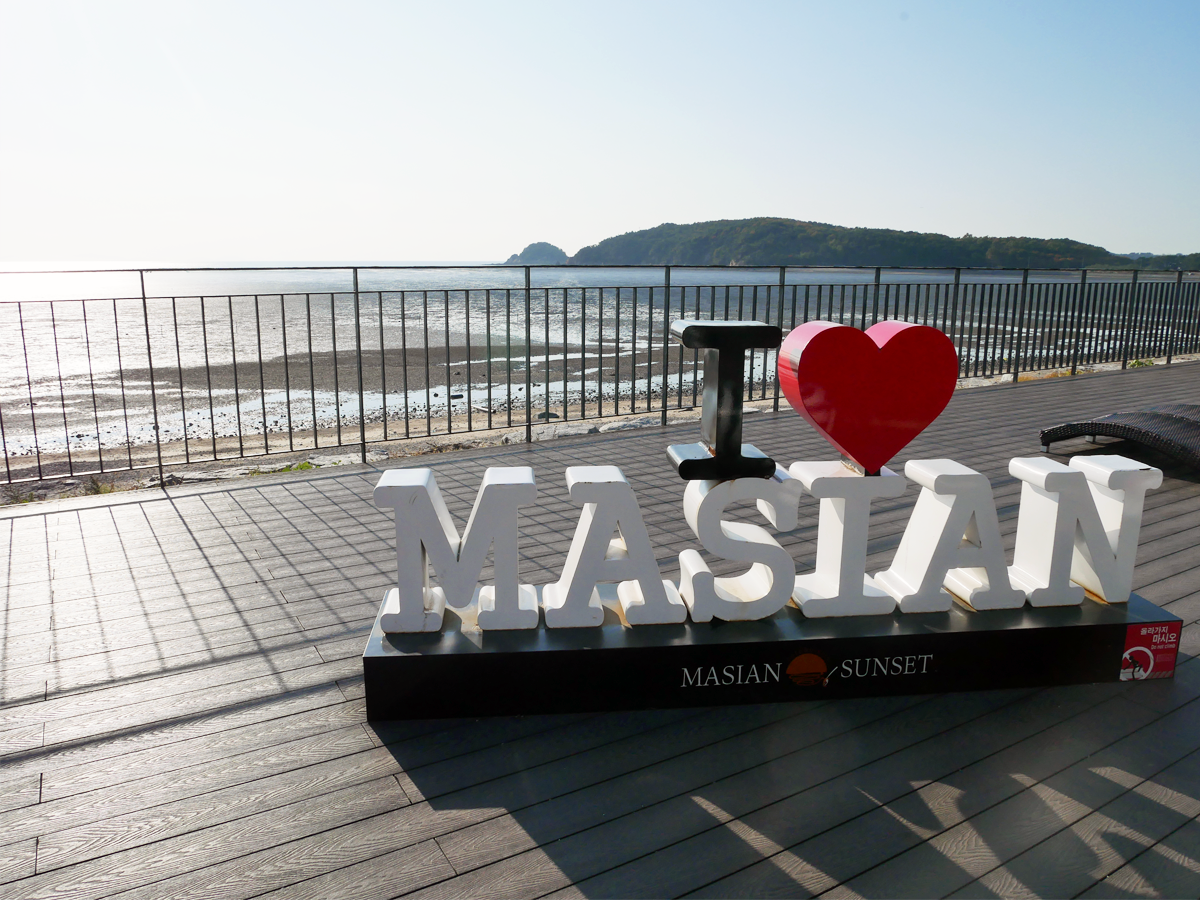 We all know that Incheon is a coastal city. But have you been to one of its beaches?
We can highly recommend a trip to Masian Beach where you can find both tidal flats and a white sandy beach.
The contrast between the dark mudflats and the shining white beach makes for a magnificent view!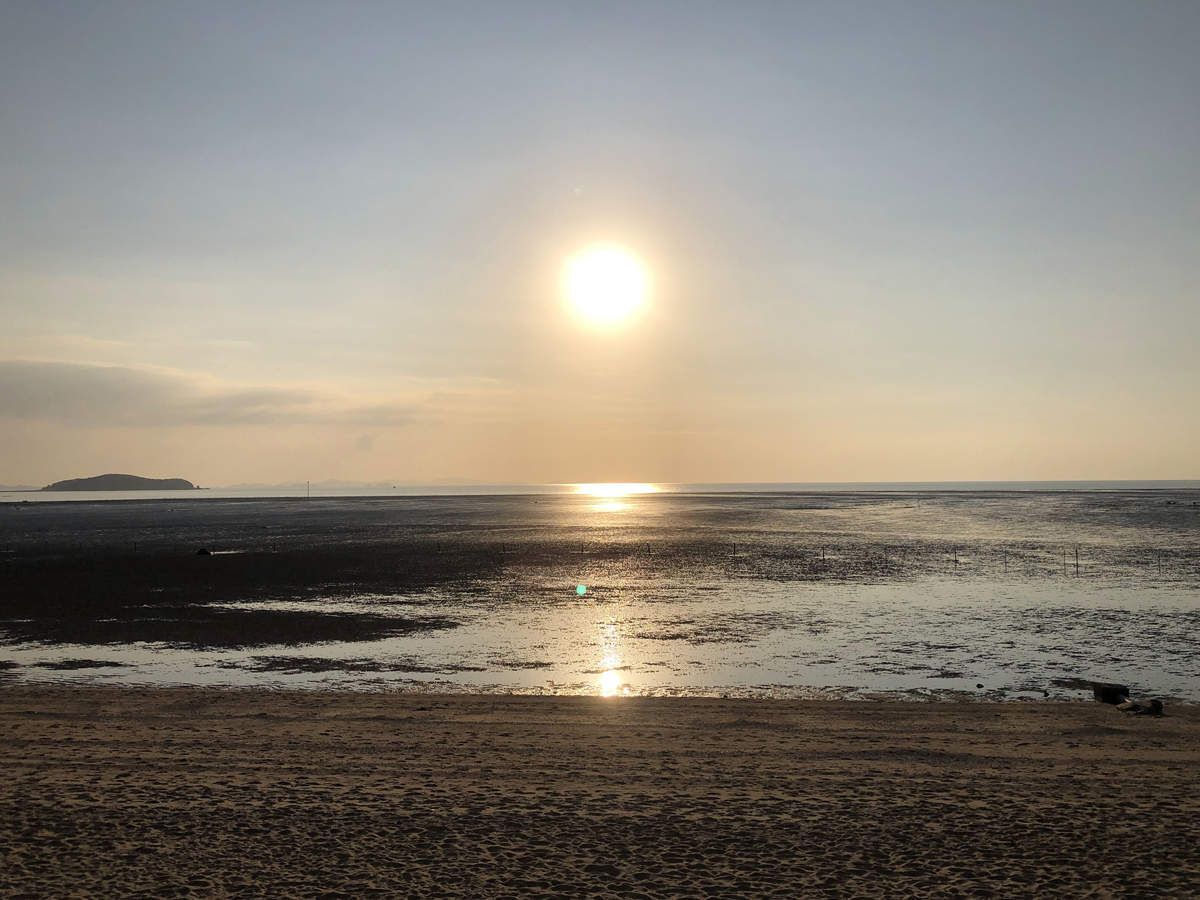 In contrast to Korea's eastern coast, which offers an endless view of the deep, blue sea, the western coastline is dotted with small islands that you can discern from the beach.
The sunset at a beach in Incheon is quite extraordinary!
---
Masian Cafe and Bakery
마시안제빵소

Address: 인천 중구 마시란로 155
155 Masiran-ro, Jung-gu, Incheon
Hours:
Mon-Fri: 10:30 - 21:00 (no brunch on Wednesdays, Thursdays)
Sat-Sun: 10:30 - 20:30 (breaktime: 14:00 - 17:00)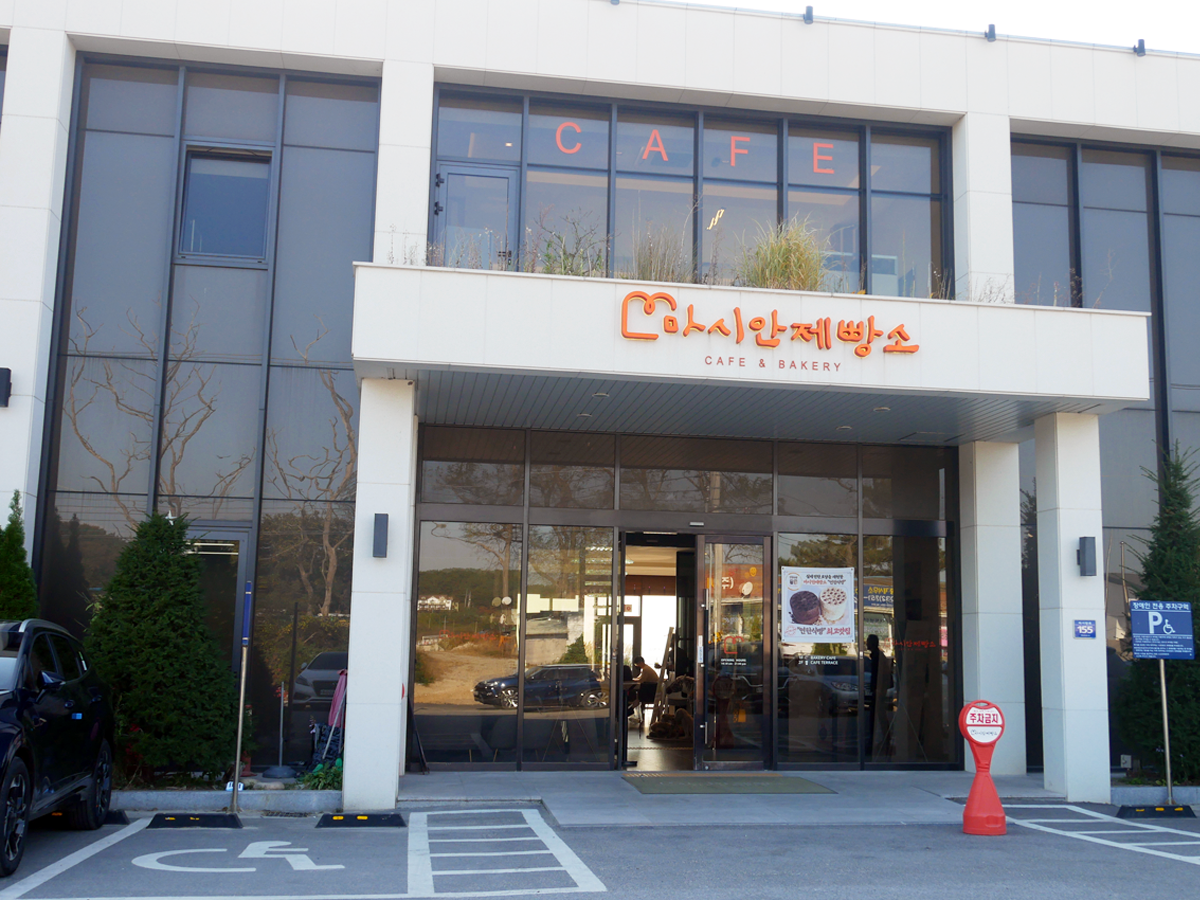 There are several cafés close to Masian Beach with a view of the sea.
Out of these, we decided to try out Masian Cafe and Bakery (만시안제빵소), a spacious café that offers desserts, brunch, ice cream and plenty more.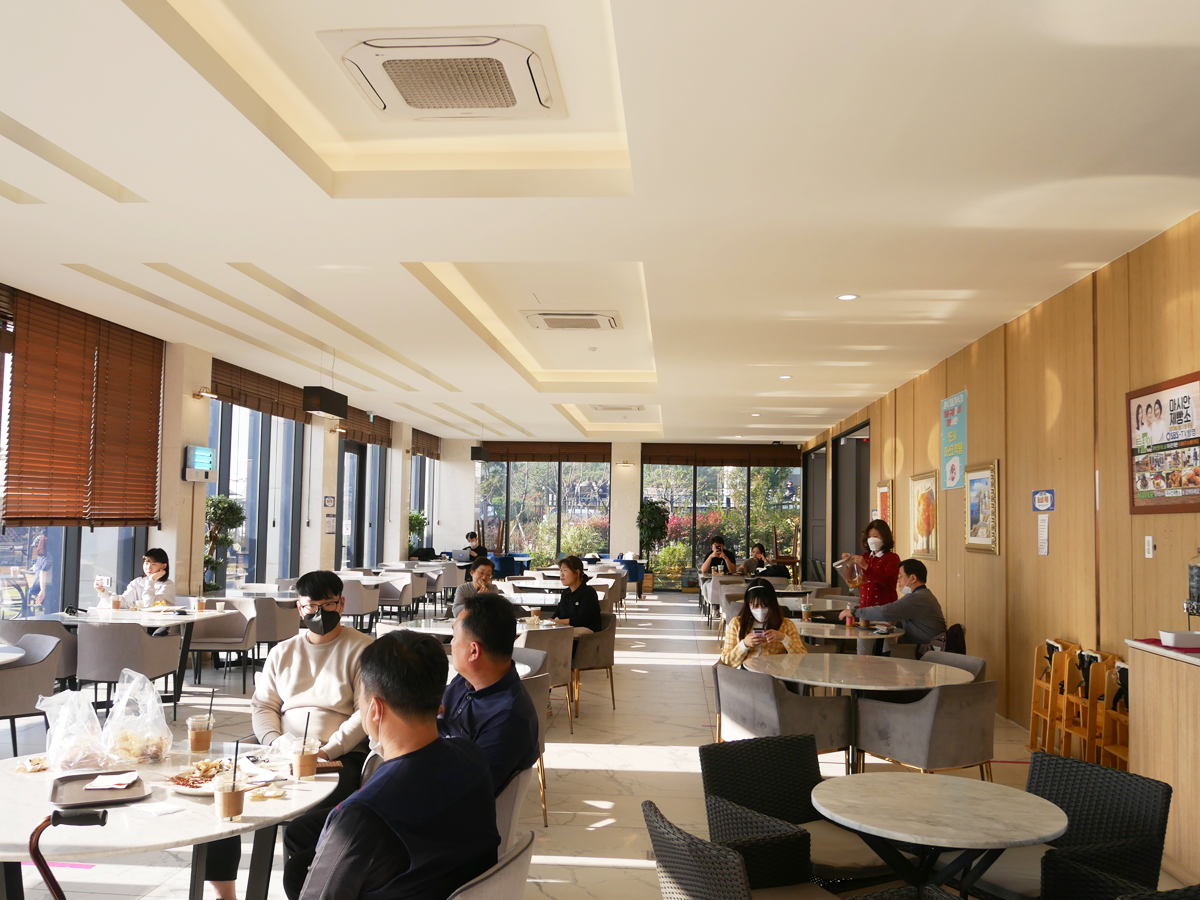 The two-story café has plenty of both indoor and outdoor seats.
We went there on a weekday afternoon and were surprised by the number of guests.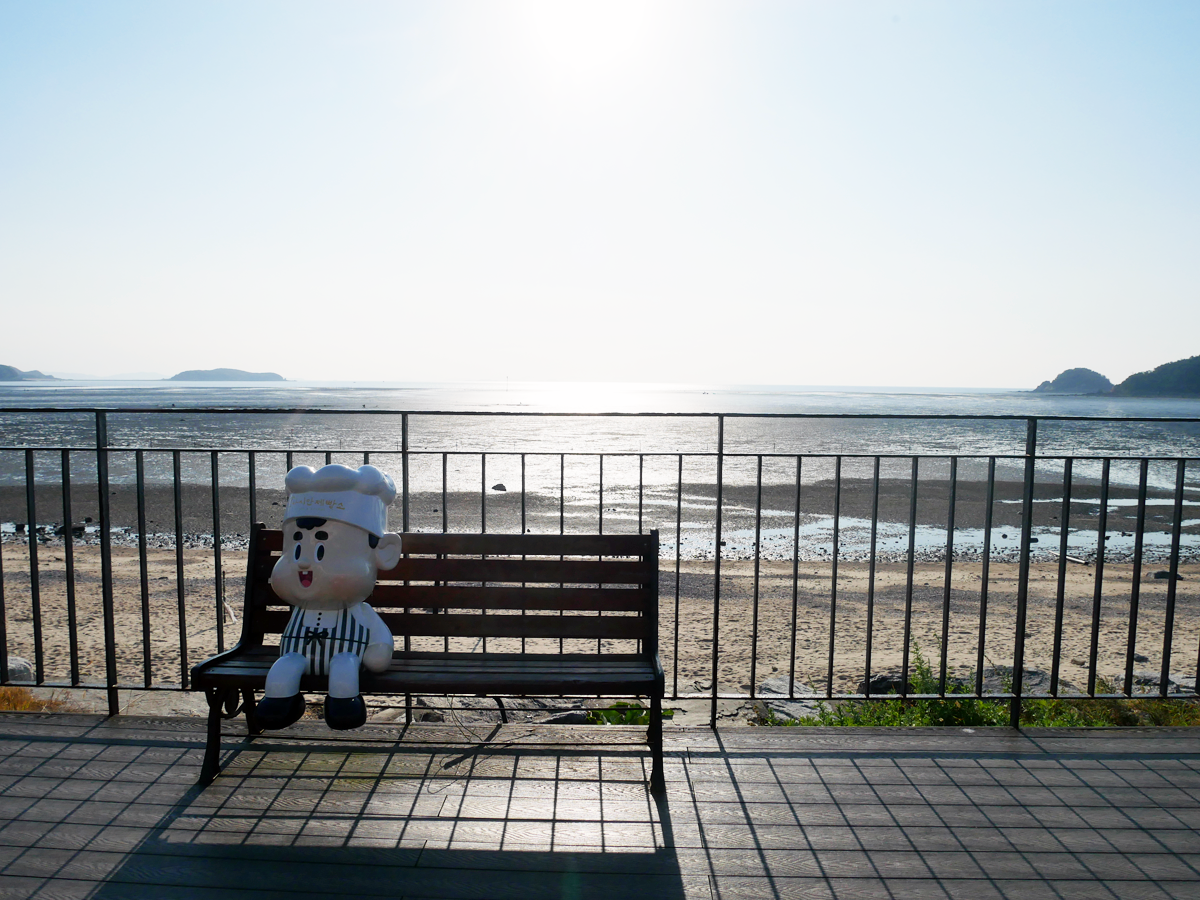 There are outdoor seats on the first floor from where you can enjoy a fine view of the sea.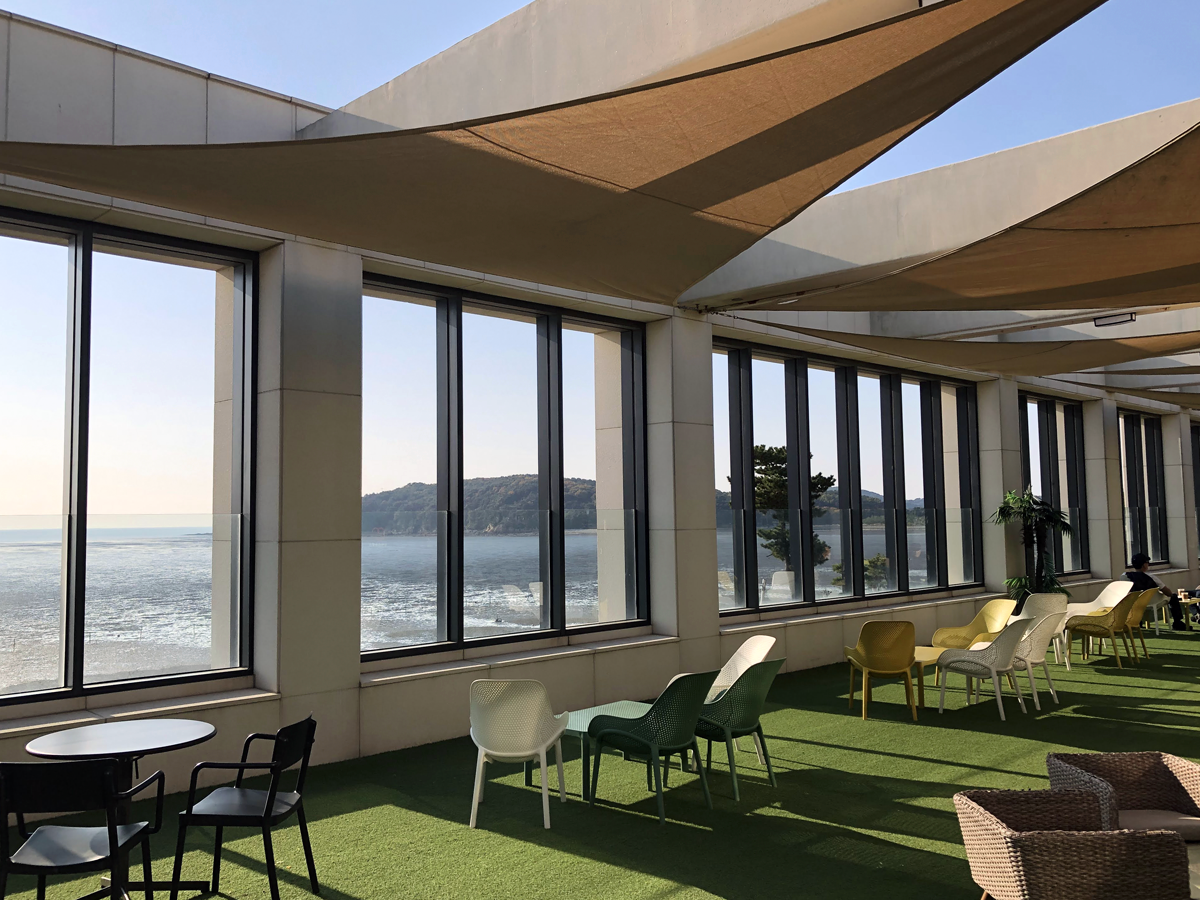 You can also overlook the beach from the second floor.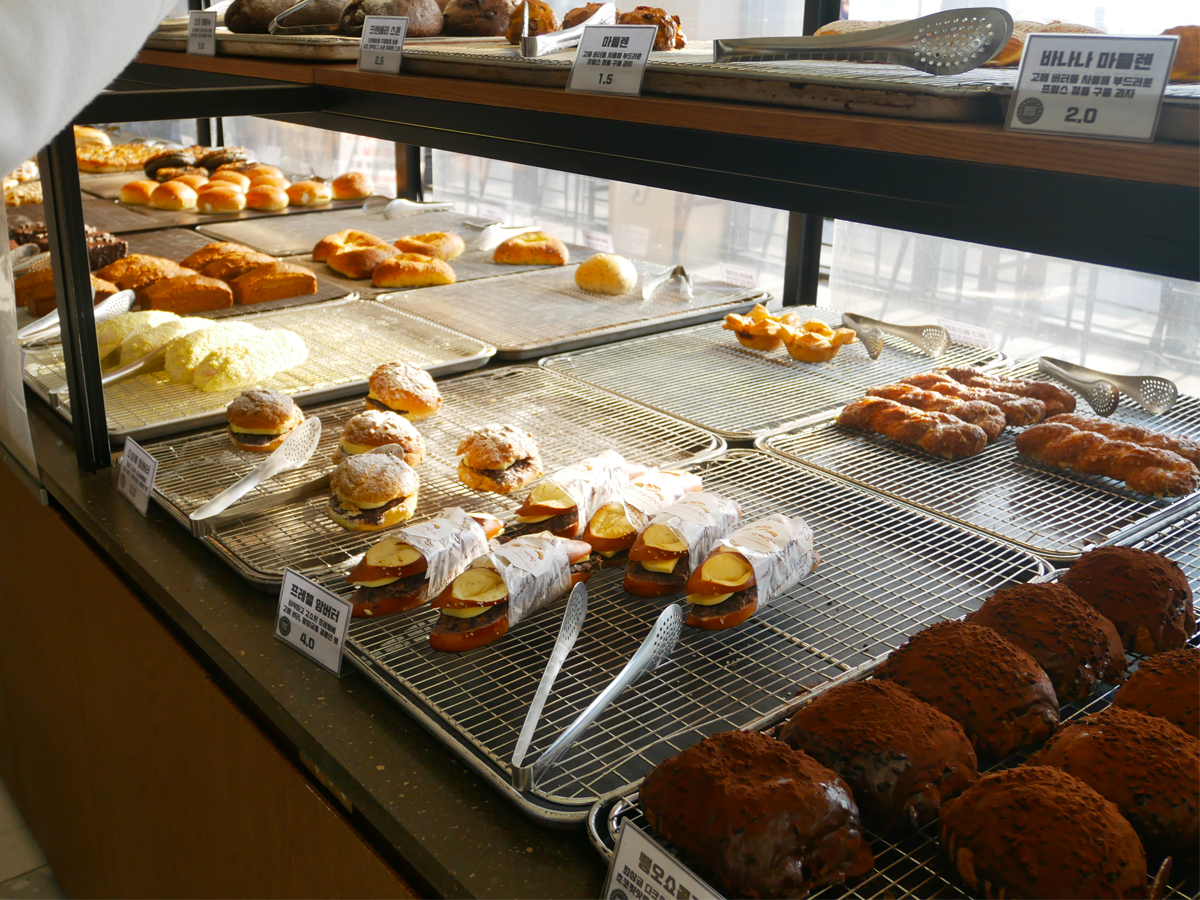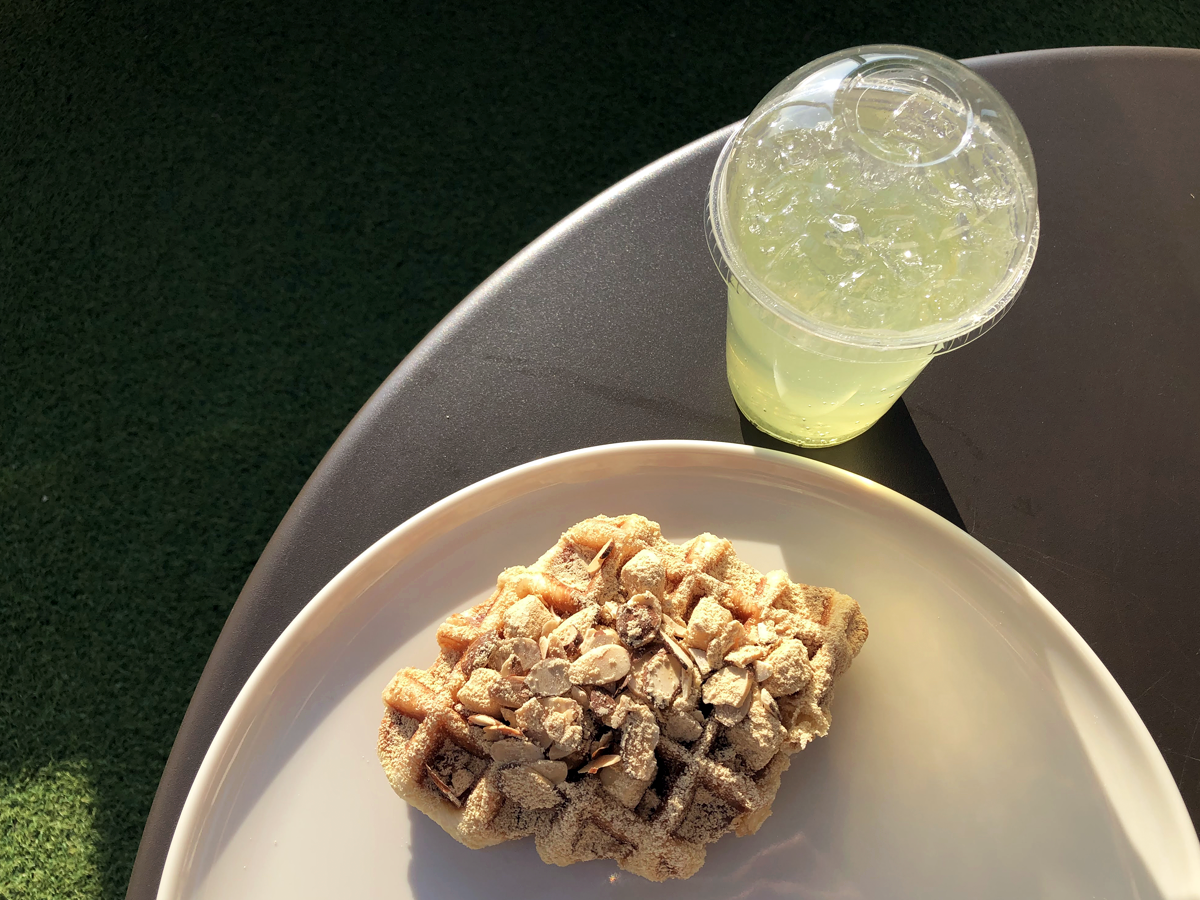 Soybean Flour Waffle (인절미크로플) 4,000 won
Green Grape Ade (청포도에이드) 6,000 won
We ordered their best seller, soybean flour waffle (인절미크로플).
It's less sweet that we would prefer, but it goes well with a sugary beverage.
The green grape ade that you also see in the picture had a bit of an artificial taste to it.
Although we were a little bit let down by the quality of the dessert, we still enjoyed the visit as we could take plenty of beautiful pictures!
---
Masian Beach Tidal Flats Experience
마시안갯벌체험장

Address: 인천 중구 마시란로 107-8
107-8 Masiran-ro, Jung-gu, Incheon
Homepage: Click here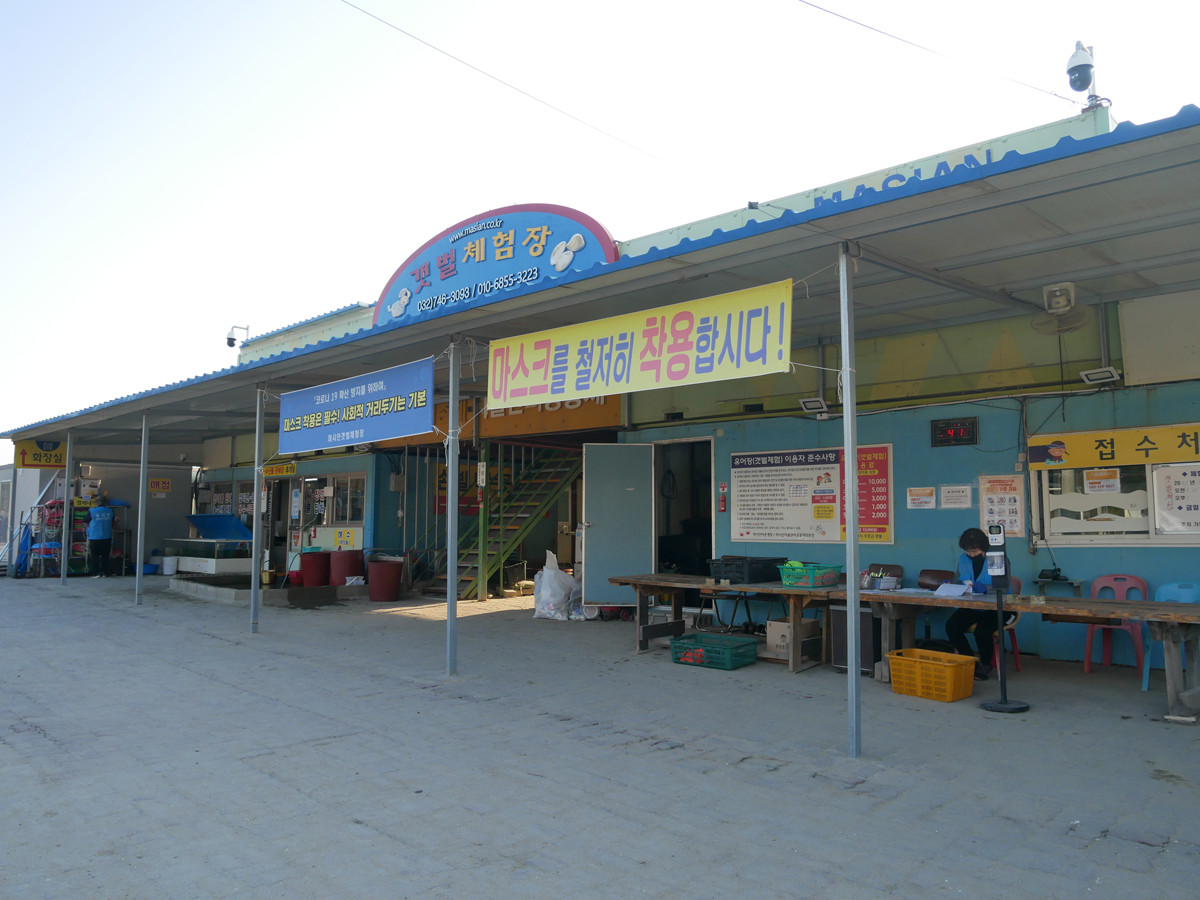 Next, we decided to explore the muddy tidal flats of Incheon!
Want to dig out clams or catch fish? This is the place for you!
It's something that you can only experience on the west coast of Korea.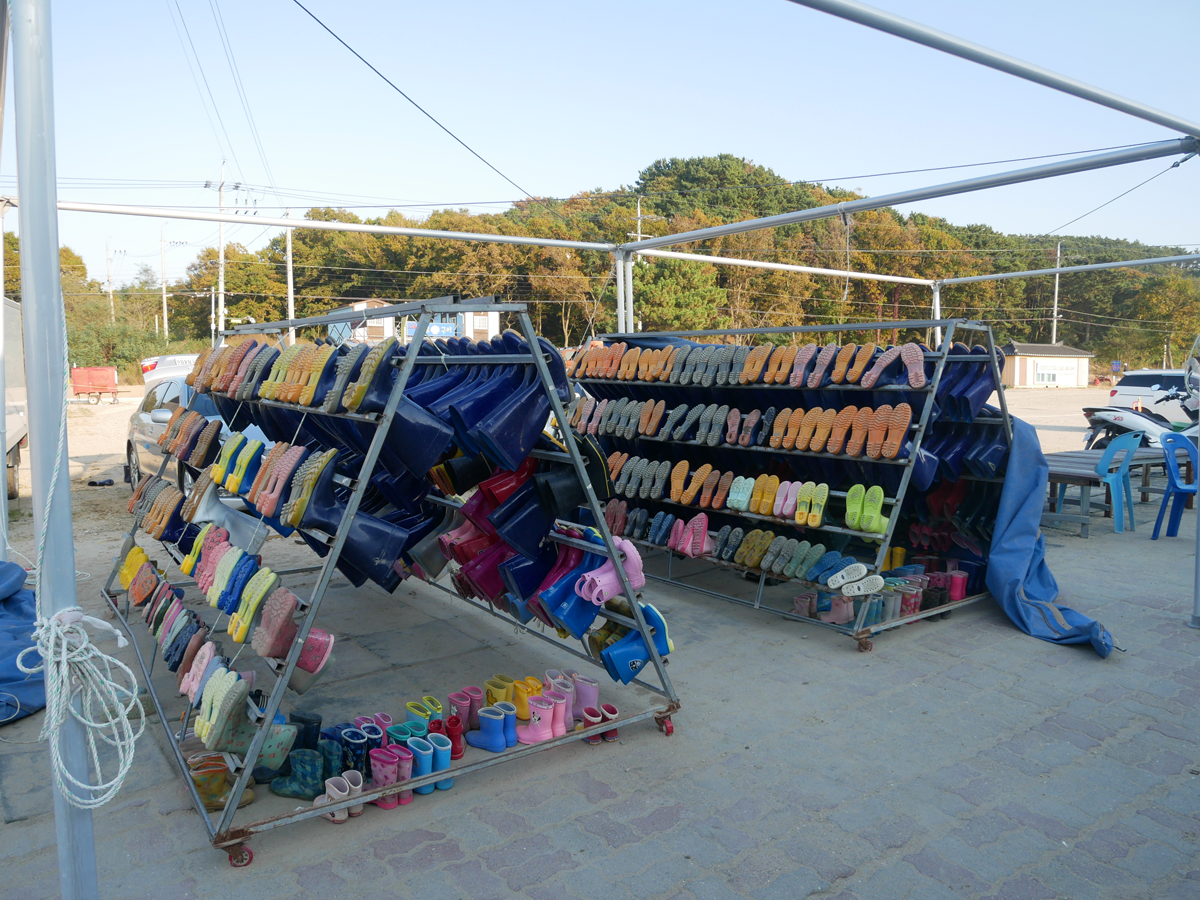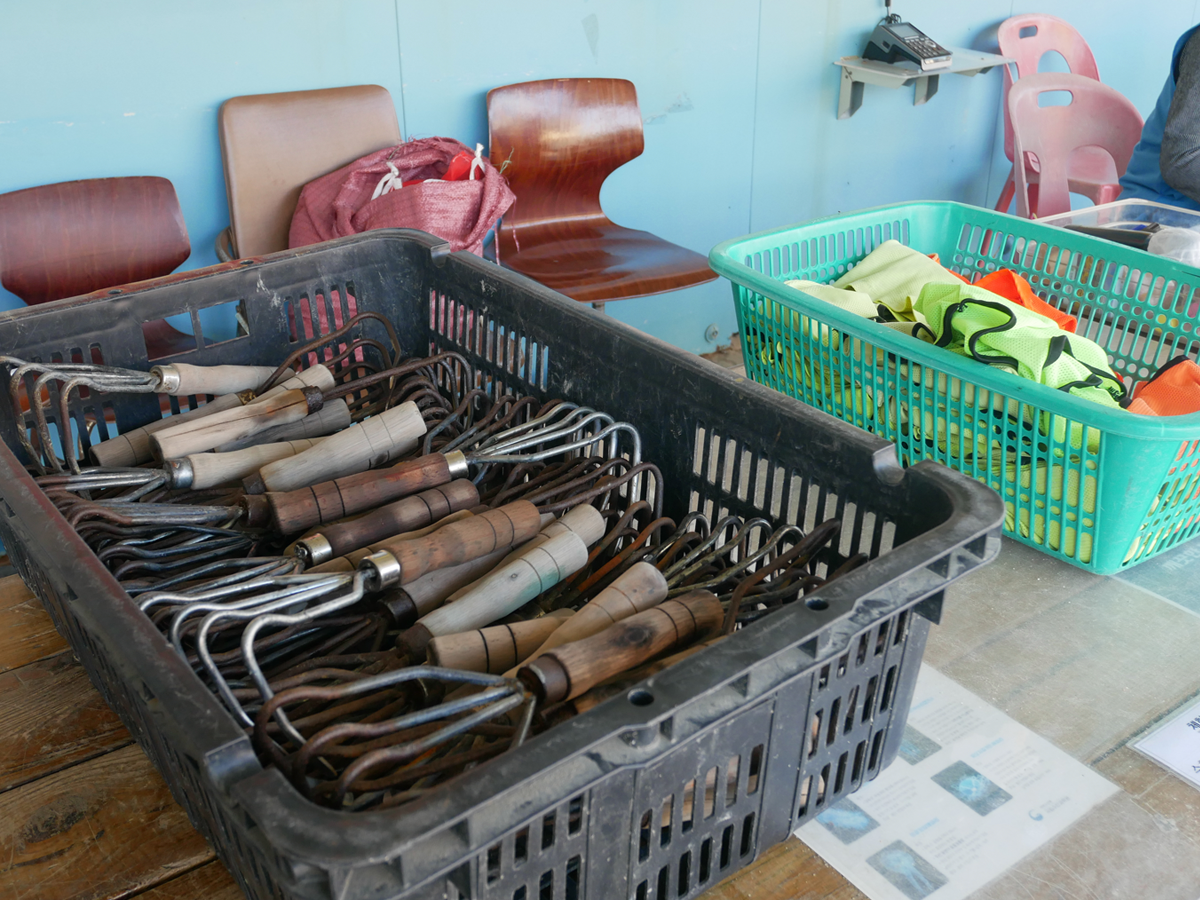 If you head to the activity center, they have everything you need in terms of equipment.
You should also pick up a vest to wear (10,000 won deposit).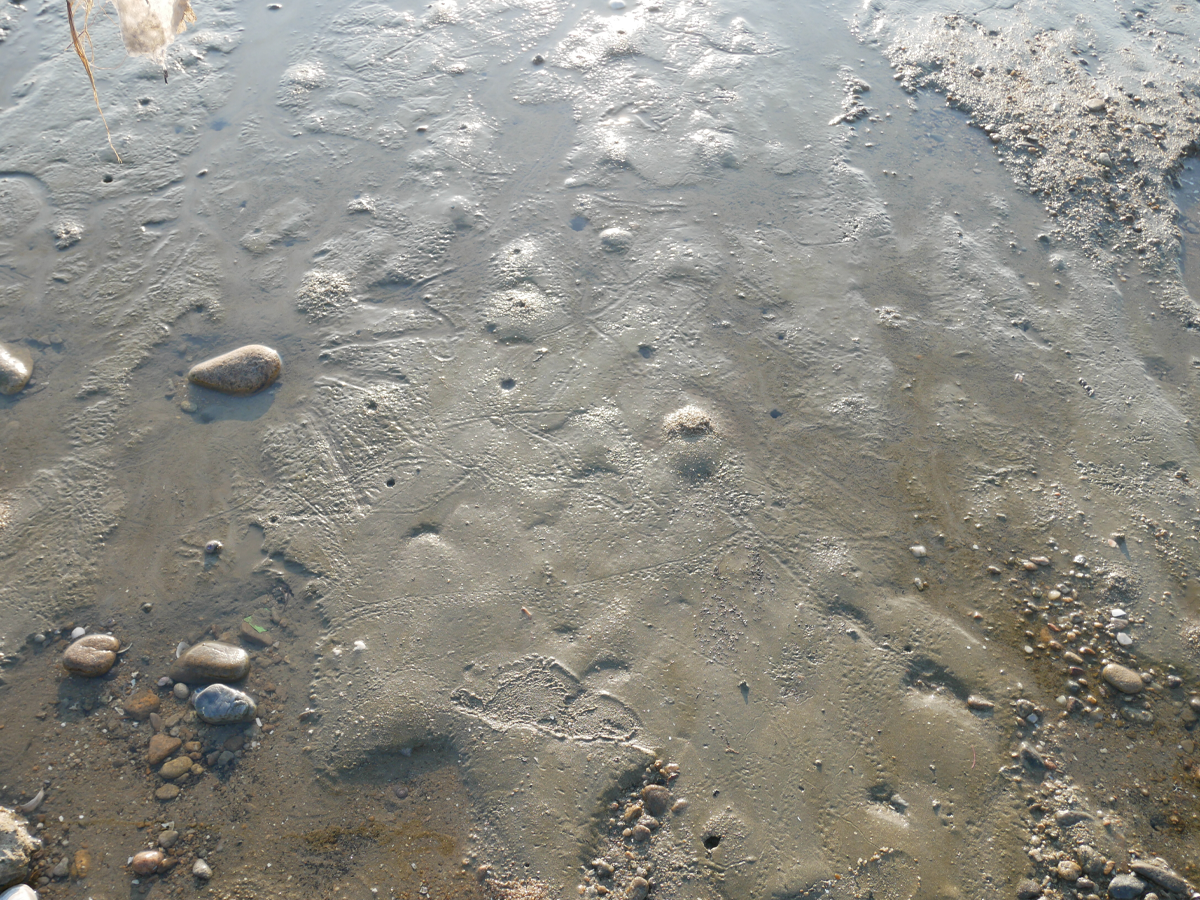 Try not to step on any creature that lives in the tidal flats!
If you pay attention, you'll find that many different kinds of animals live here!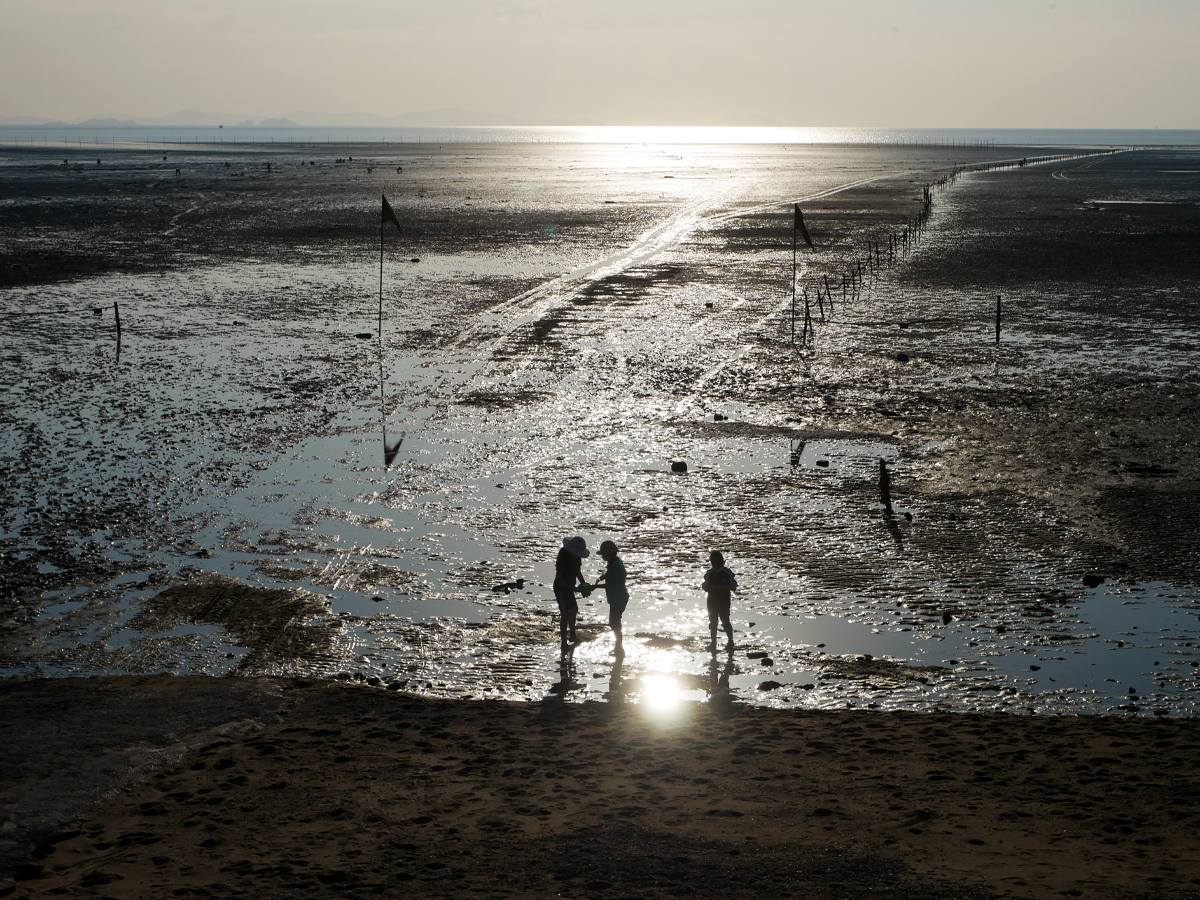 You can find out more about the experience on the official homepage.
Their opening hours vary depending on the season, so make sure to check in advance!
---
Nest Hotel

Address: 인천 중구 영종해안남로 19-5
19-5 Yeongjonghaeannam-ro, Jung-gu, Incheon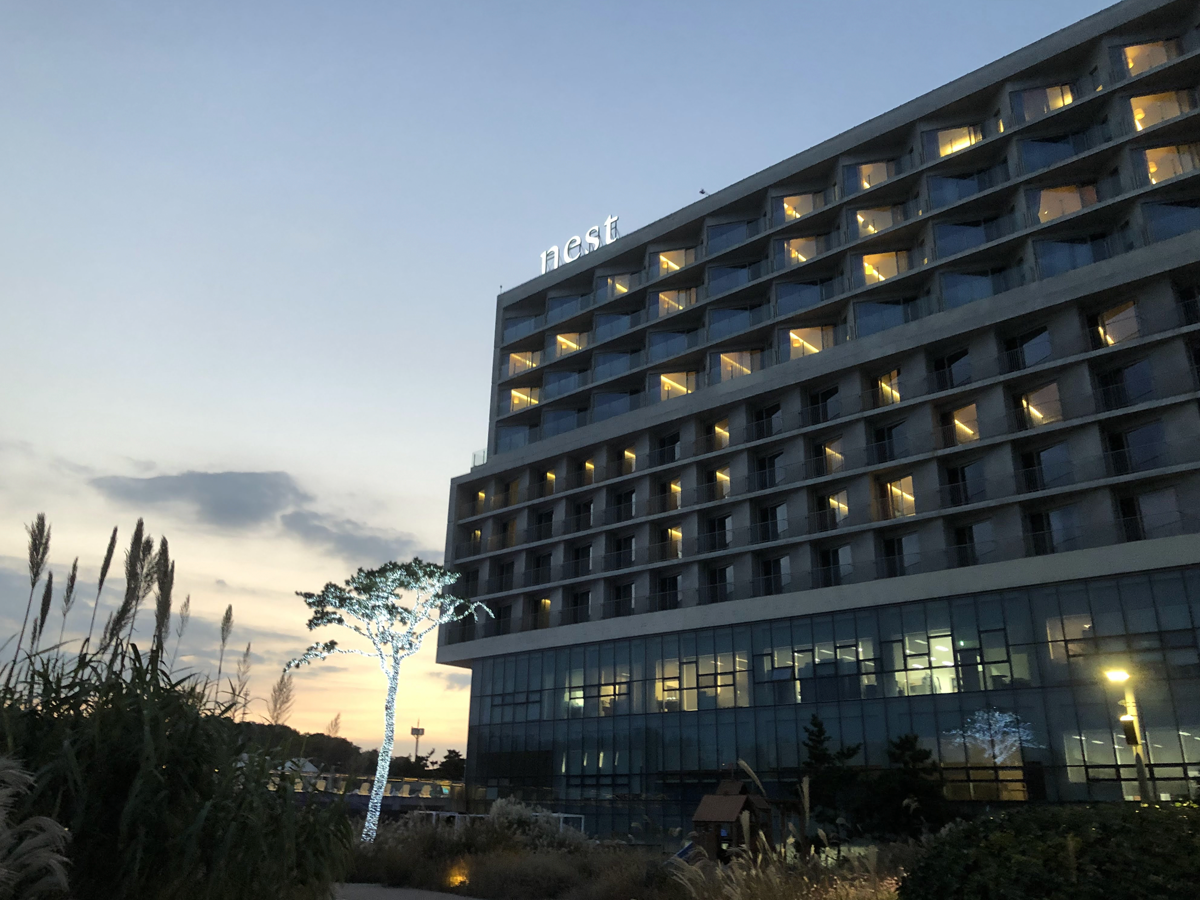 After a long day of exploring, we checked in to Nest Hotel, located close to the airport.
This is a popular hotel which is a destination in and of itself for many guests.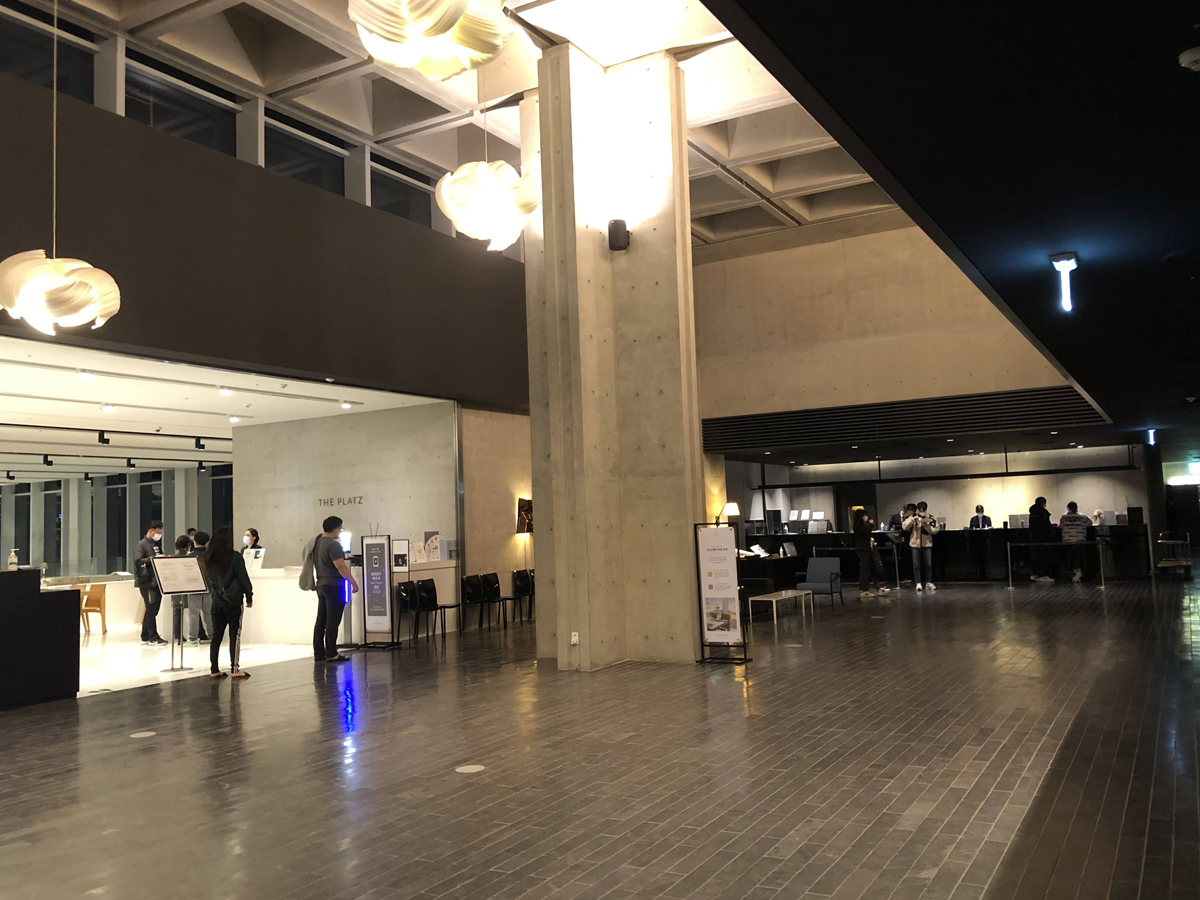 The interior of the hotel is simple and relaxed, and it offers restaurants, a gym, pool, library, and more.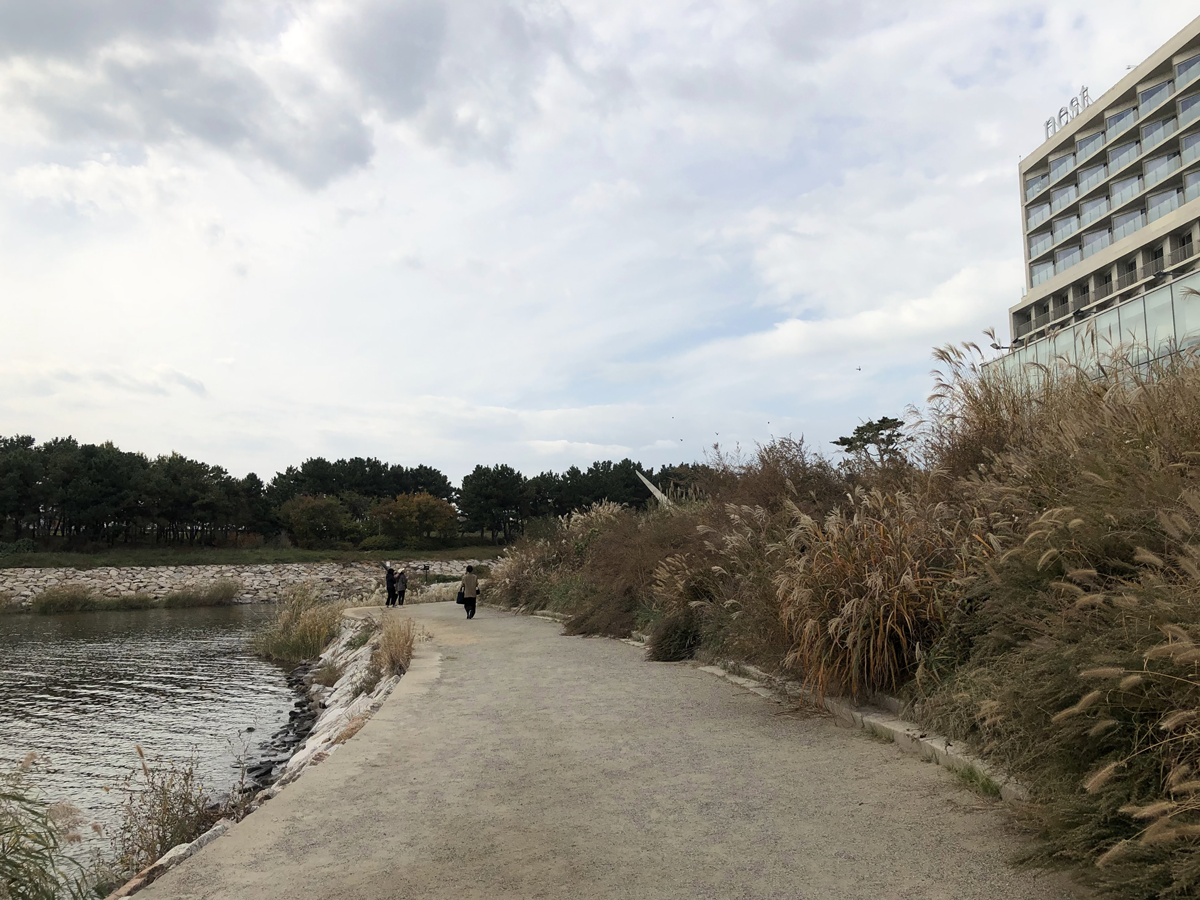 Behind the hotel there is a path where you can enjoy the nature on a relaxing walk.
The rooms are both spacious and clean.
You'll find all necessary amenities, and the bed was very comfortable.
---
Yellow Sea Seafood Kalguksu
황해해물칼국수

Address: 인천 중구 마시란로 24
24 Masiran-ro, Jung-gu, Incheon
Hours:
Tue-Sun: 09:00 - 19:00
Mon: Closed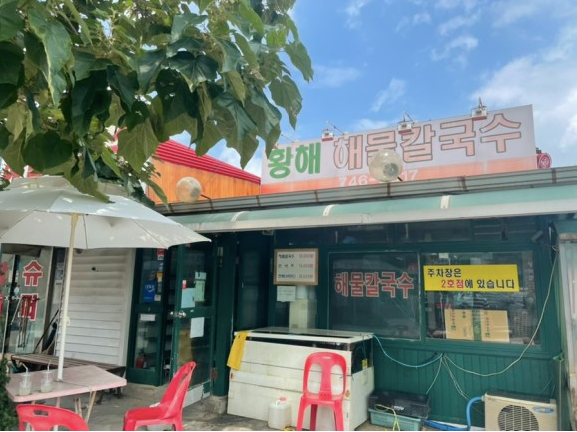 Source: Naver Blog nml10
Just a ten minute walk from Nest Hotel, you'll find this seafood kalguksu restaurant.
Kalguksu is a Korean noodle dish with handmade wheat flour noodles.
It's looks just like any old Korean restaurant on the outside, but in fact it is popular among locals for its superb taste.
Decorating the walls of the restaurant are signatures of Korean celebrities who have visited the establishment.
The menu is simple: seafood kalguksu noodles. You can order extra octopus or abalone if you wish.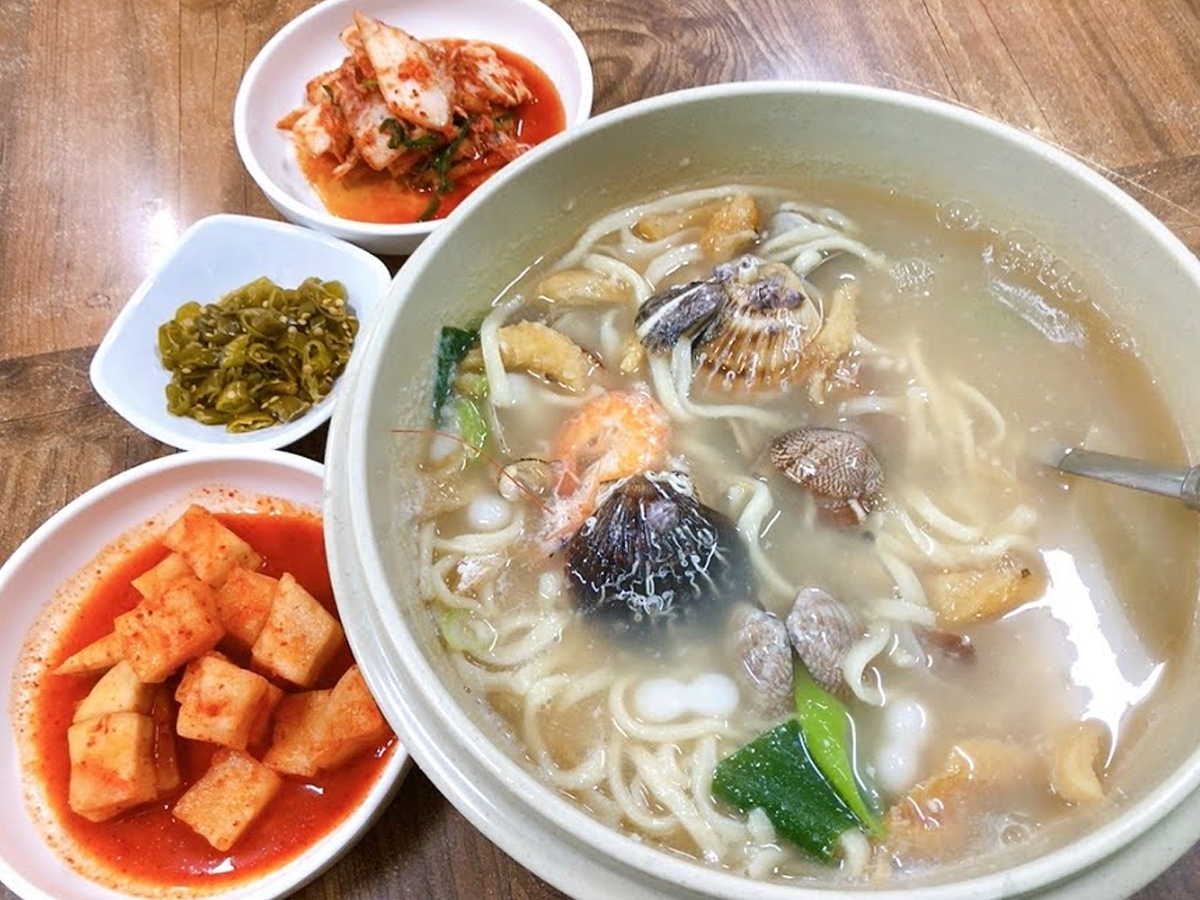 Seafood Kalguksu (해물칼국수)
10,000 won
The broth is made from pollock, green onions, garlic and other ingredients.
The seafood kalguksu lives up to its name, with scallops, clams, and shrimp to enjoy together with the wheat flour noodles.
Enjoy the dish with some kimchi!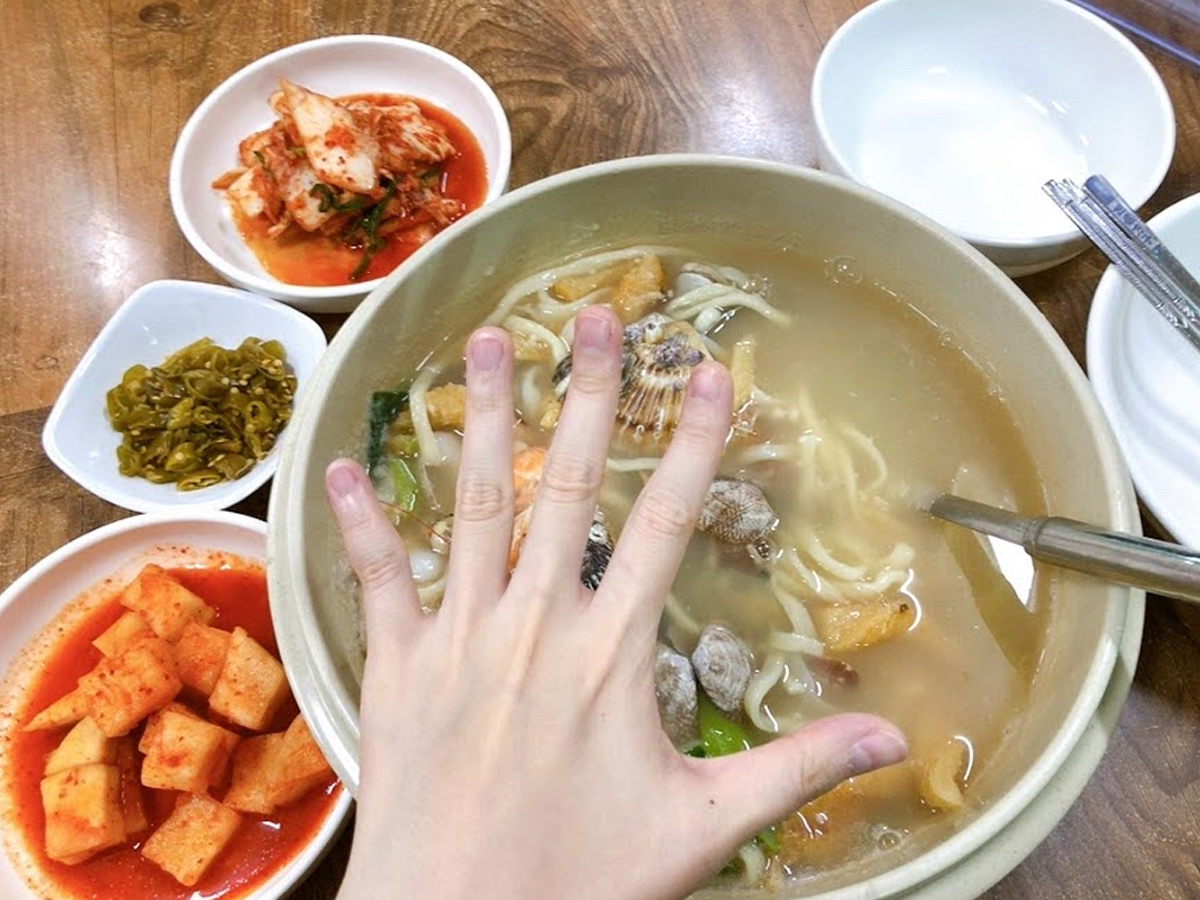 As you can see from the picture, you get quite a big bowl of kalguksu noodles.
Being reasonably priced, we can highly recommend trying out the restaurant if you like seafood!
---
Seonnyeopung Mulhoe
선녀풍 물회전문점

Address: 인천 중구 용유서로 272
272 Yongyuseo-ro, Jung-gu, Incheon
Hours:
Wed-Sun: 12:00 - 21:00
Mon-Tue: Closed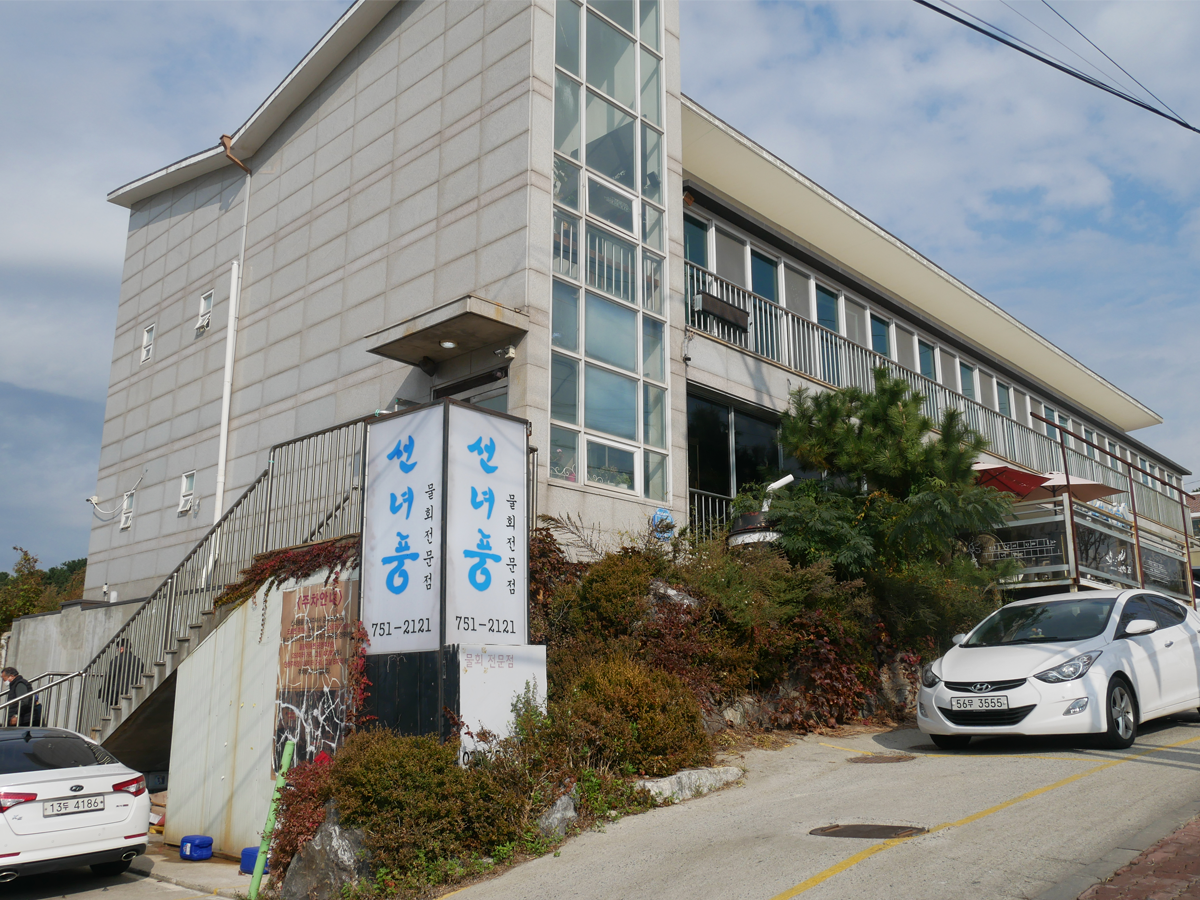 If you have some time on you hands, another restaurant that is worth checking is Seonnyeopung Mulhoe (선녀풍 물회전문점), located a little bit off the beaten track.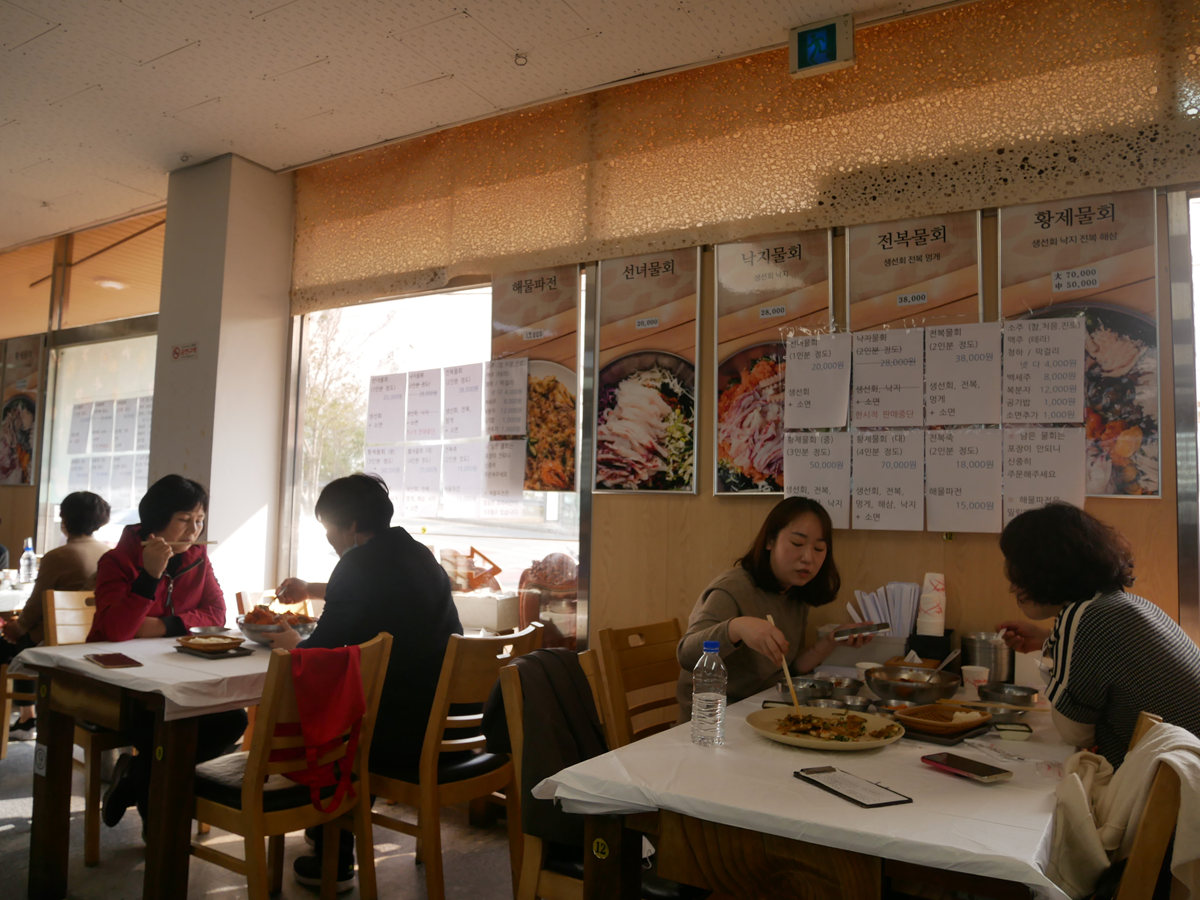 Mulhoe is a a cold and spicy raw fish soup that is very popular in South Korea.
Usually the ingredients (raw fish, spicy sauce, vegetables) are mixed in a bowl and enjoyed together with rice.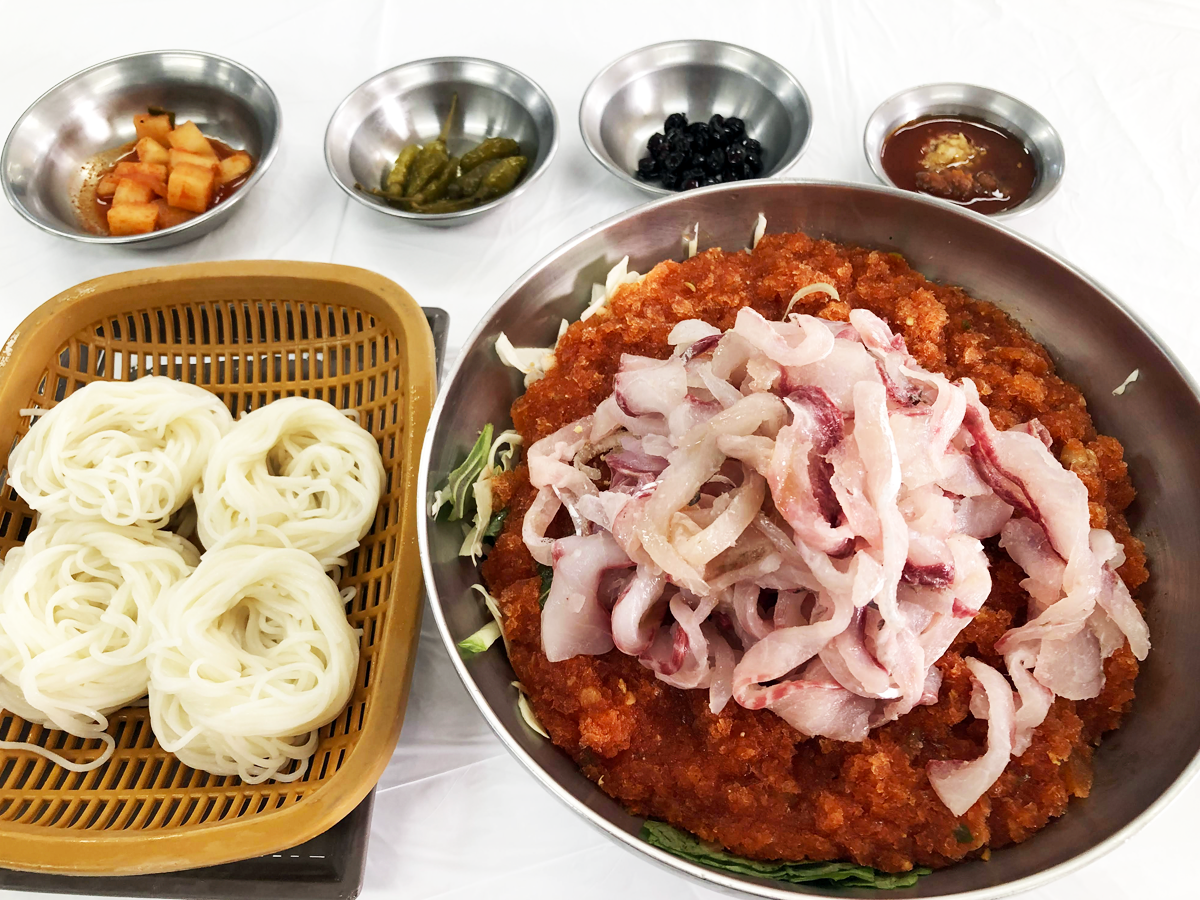 Seonnyo Mulhoe (선녀물회)
20,000 won
However, at Seonnyopung, you enjoy the seafood dish with noodles rather than rice.
We were pleasantly surprised by the amount of raw fish!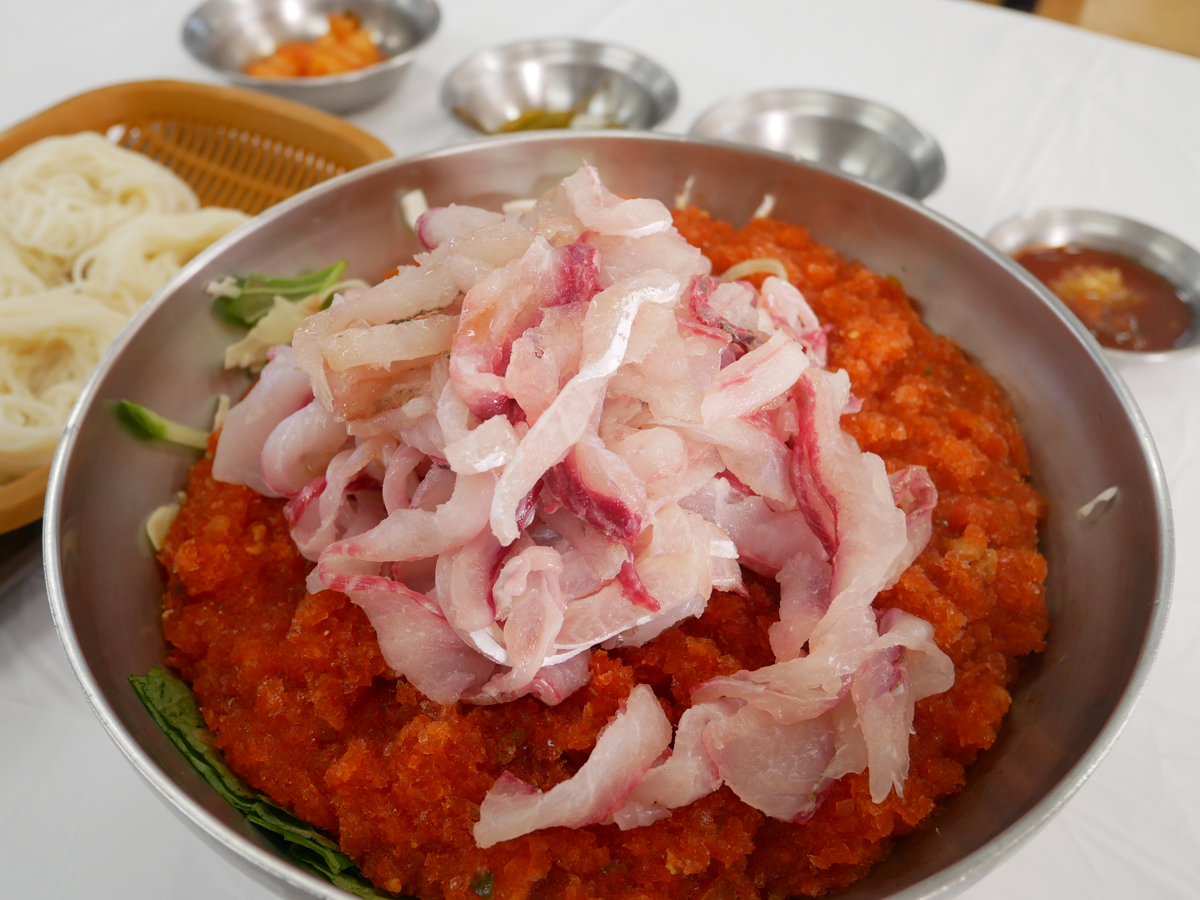 The dish is both spicy and slightly sour, just how most Koreans prefer their hoe (raw fish).
The fish was fresh and tender, just the way we like it!
---
Yeongjong Fish Market
영종관광어시장

Address: 인천 중구 은하수로 3
3 Eunhasu-ro, Jung-gu, Incheon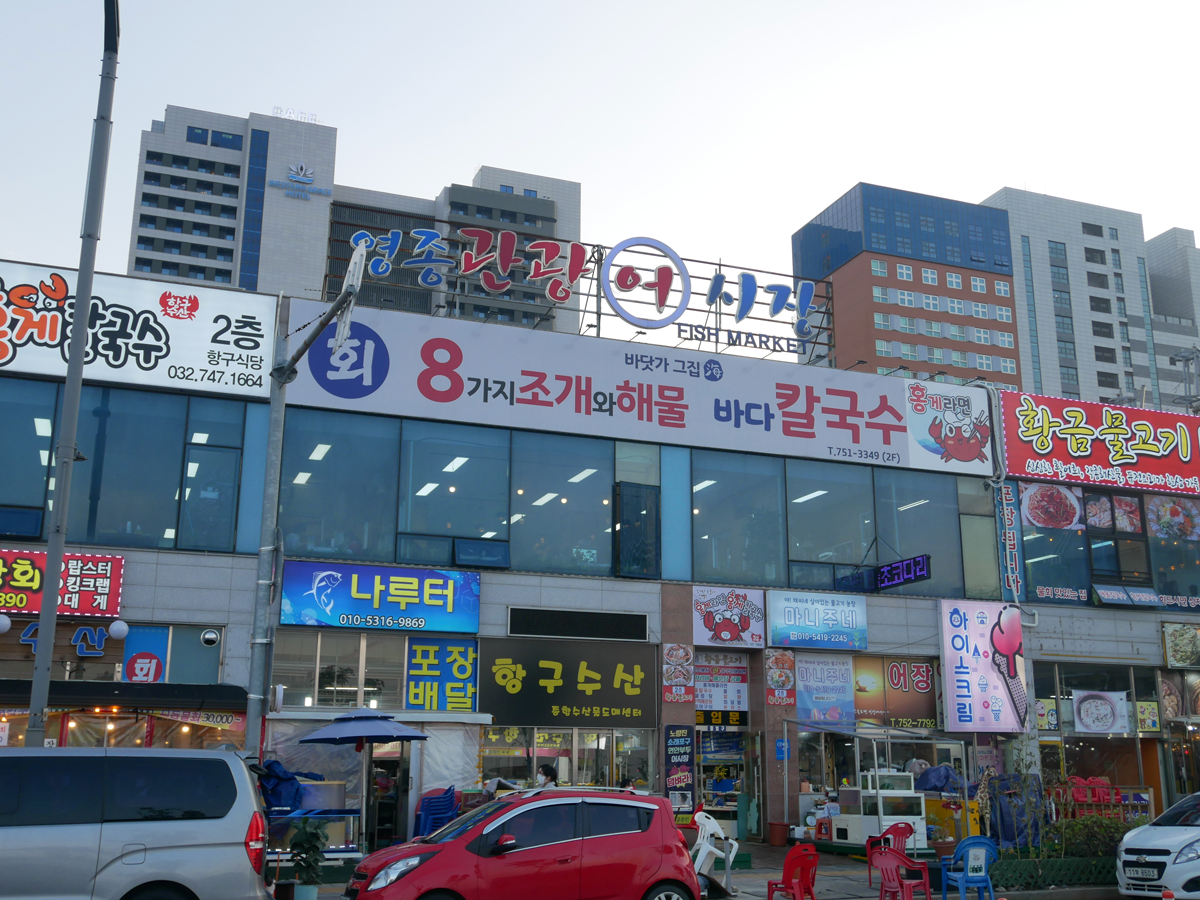 Another place to check out is Gueupbatteo (구읍뱃터), a wharf on Yeongjong Island, where you can find a fish market.
This is where you can find the best and freshest seafood on the island!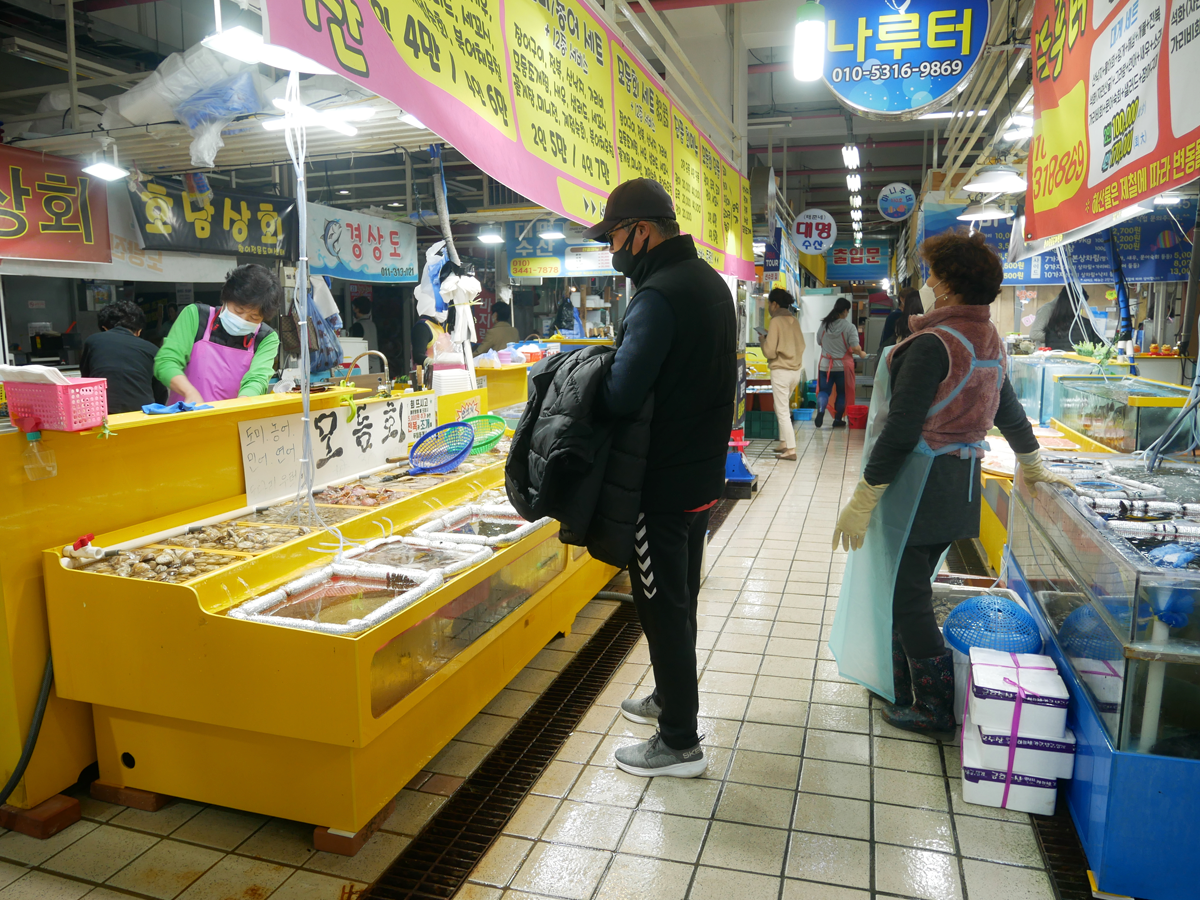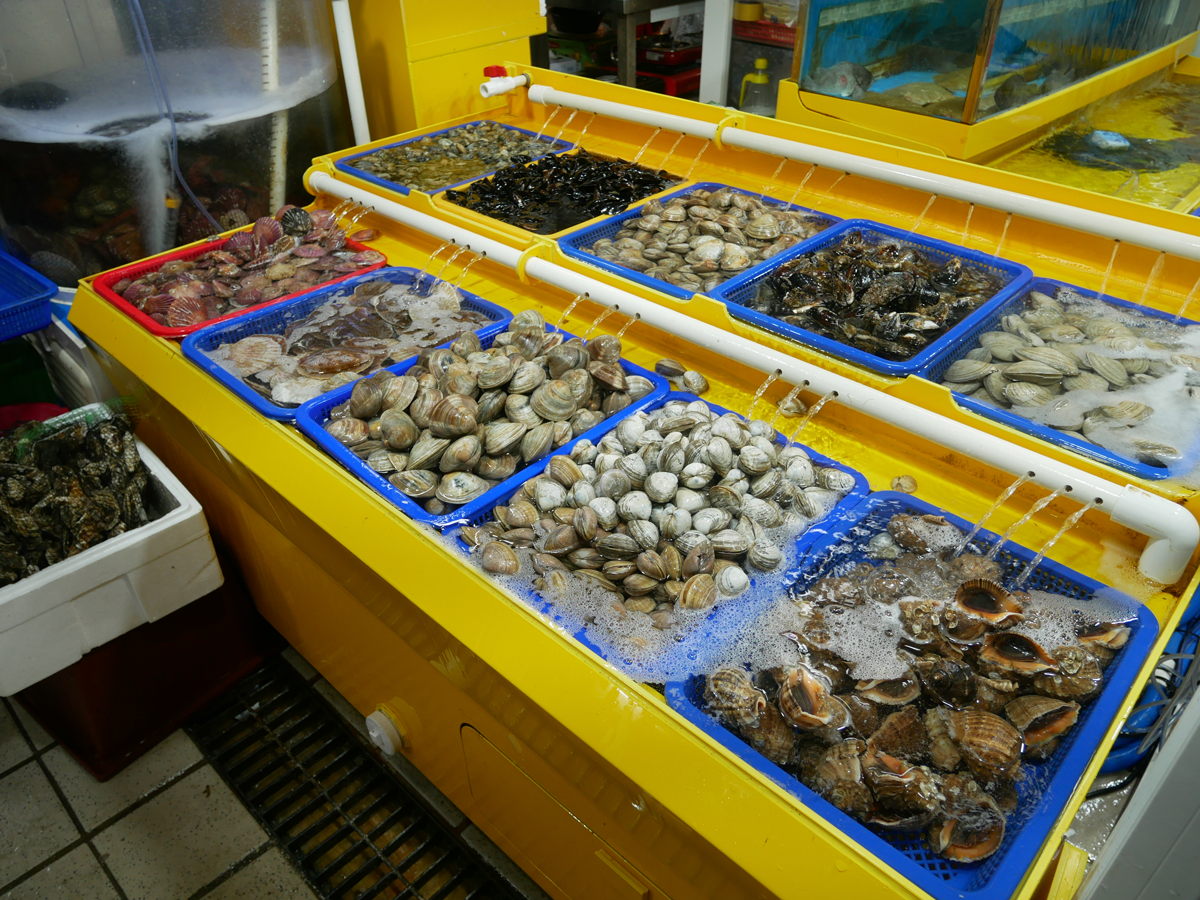 It's quite small for a fish market, with fish, shrimp, crabs and other seafood on display on the first floor, and restaurants on the second floor.
---
Red Crab Port Restaurant
항구 홍게식당

Address: 인천 중구 은하수로 3
3 Eunhasu-ro, Jung-gu, Incheon
Hours: 9:00 - 22:00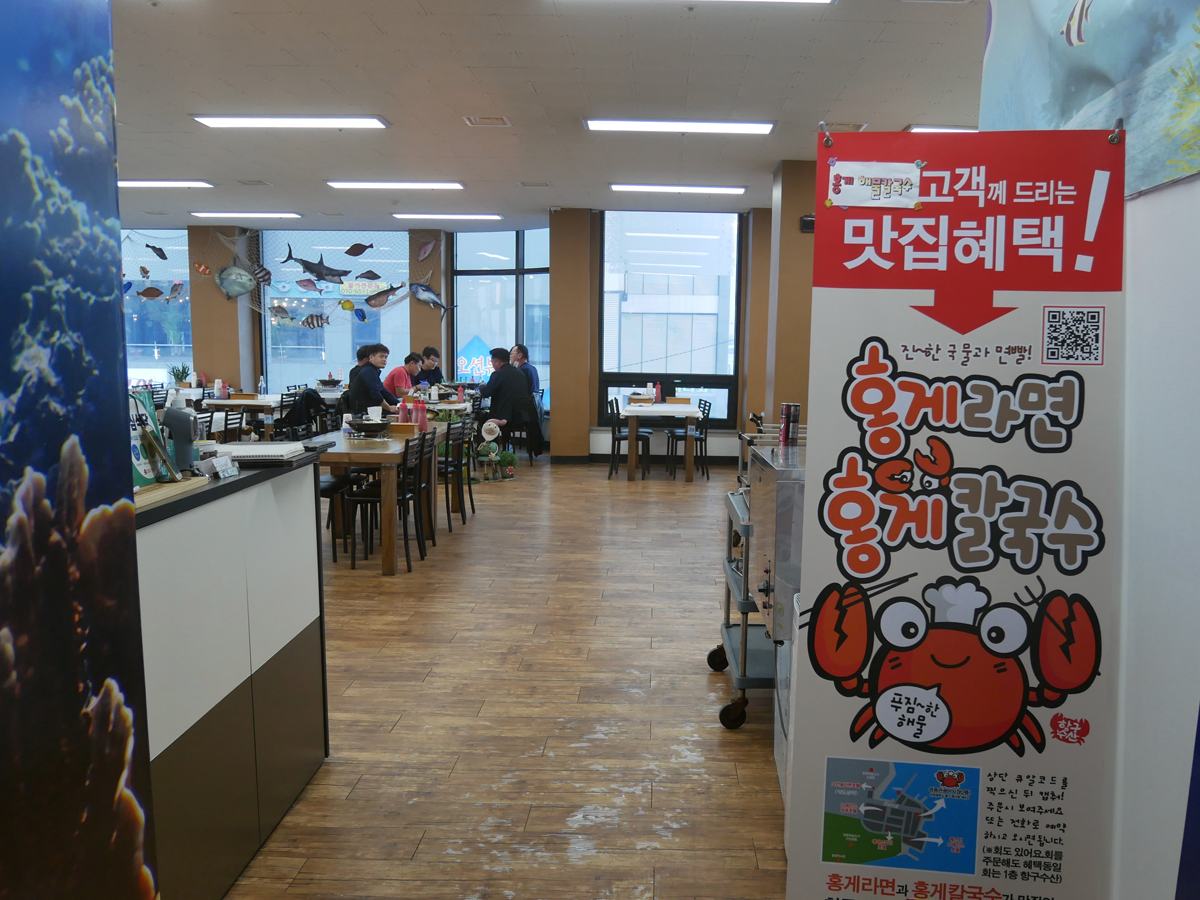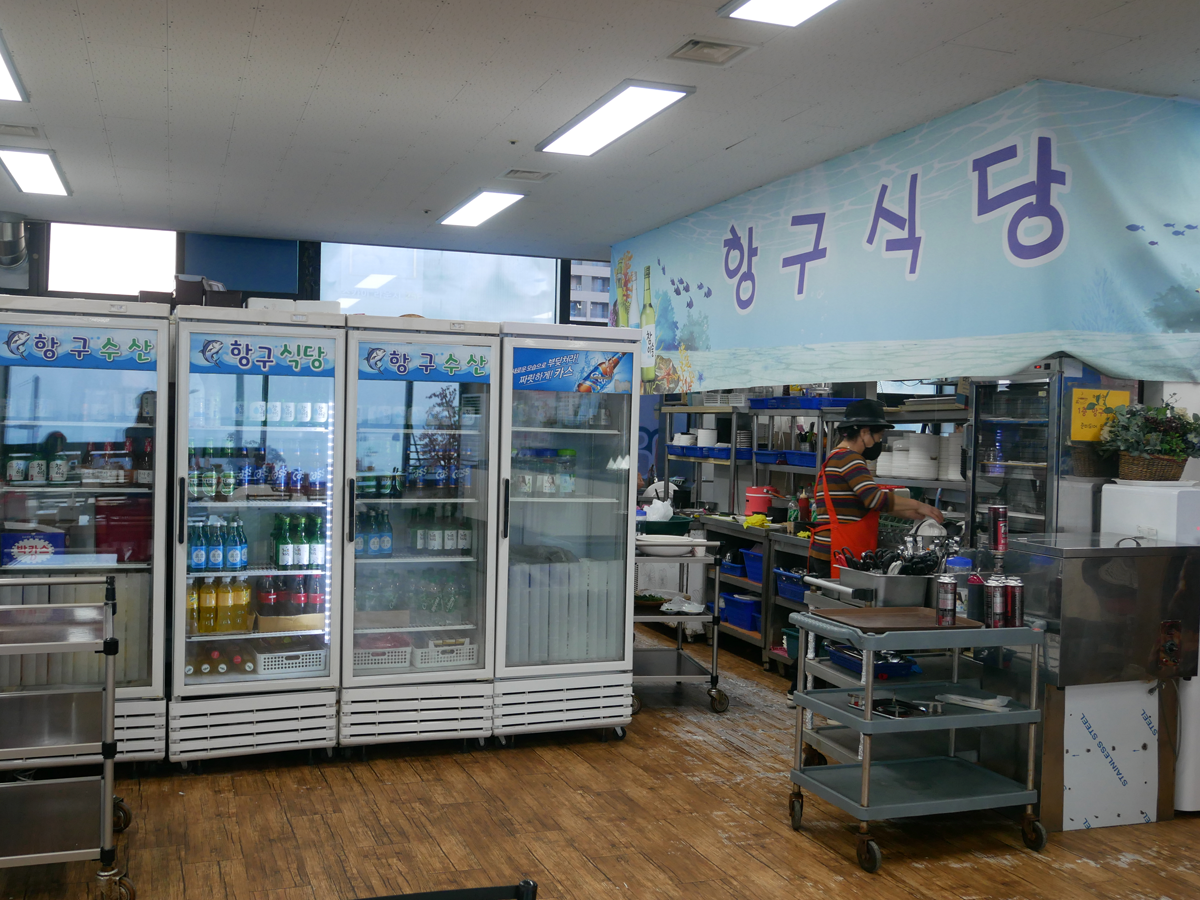 On the second floor of the Yeongjong fish market, you can find restaurants where you can enjoy sea food such as red crab (홍게).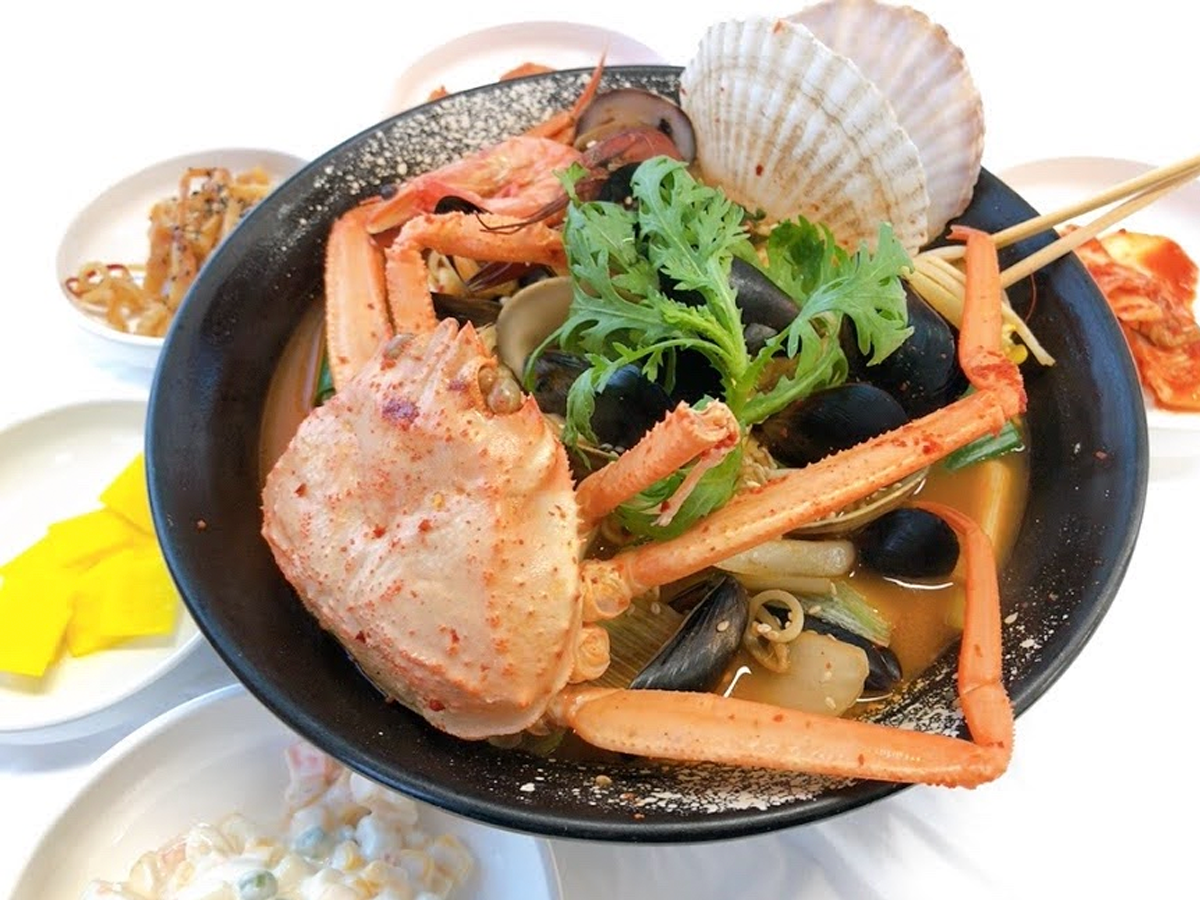 Red Crab Noodles (홍게 라면)
10,000 won
Look for Red Crab Port Restaurant (항구 홍게식당) to try their Red Crab Noodles.
You get a lot for your money, including a whole red crab, clams and shrimp!
The seafood broth is savory and very delicious!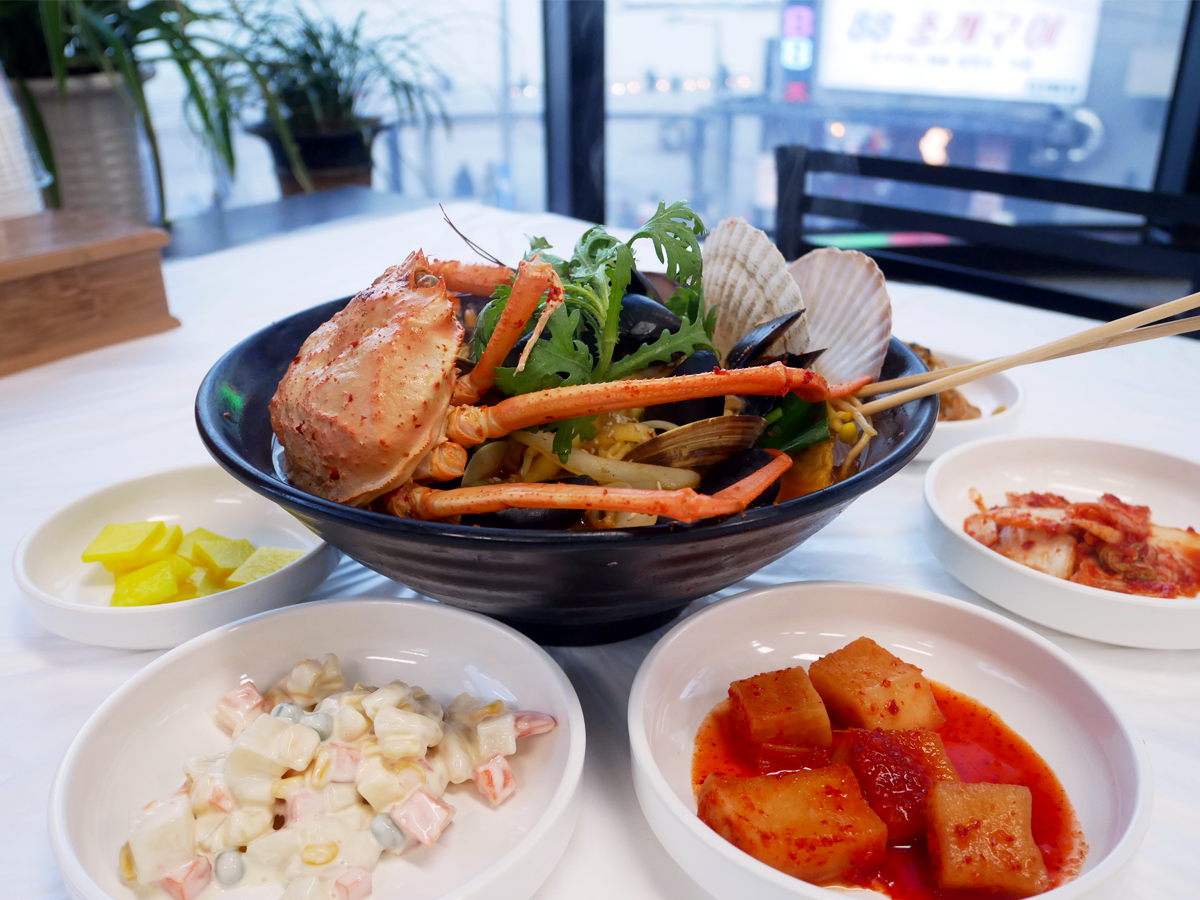 You can enjoy your food with a good view of both the sea and the busy market outside!
---
In this article, we explored Yeongjong Island, one of the islands around Incheon Airport.
Staying a night and exploring the island during the day makes for a great little getaway!
---