Must-try Items At Korean Convenience Stores Recommended By Locals
Tips to enjoy Korean convenience stores to the fullest!
In Korea, there are more than 50,000 convenience stores.
In addition, you can often spot three to four convenience stores located within 100m due to its fierce competition rate between convenience store brands.
If there are that many convenience stores all over Korea, what kind of foods do Koreans like to buy from there?
Today, we will take a look at what kind of food Koreans like to purchase from convenience stores and go through some recommendations,
---
1. Cup Noodles
First on our list is cup noodles.
In fact, cup noodles eaten at convenience stores make all Koreans nostalgic of their memories in their teens and 20s.
All Koreans would have experienced inhaling ramen at a table in a convenience store right after school before heading to their academy classes.
Since so many people like to consume cup noodles at convenience stores, there are various cup noodles available at Korean convenience stores.
As you can see from the photo above, there is a wide variety of colorful cup noodles on display.
You can see steady sellers such as Shin Ramen and Sesame Ramen.
In addition, the newly released, unique flavors that specifically target young people are always released first in convenience stores.
At the convenience store I went to, I saw the recently released new ramen, Shin Ramen Fried Noodles and Angry Jjapaguri.
We can't help but fall into a deep dilemma of choosing ramen every time we visit the store!
Convenience Store Ramen
Recommendations
Nongshim Angry Jjapaguri

#Sweet and spicy fried noodles

Nongshim Shin Ramen Fried Noodles

#Newest edition to Korean representative Shin Ramen

Saeromfood Jeju Island Shrimp Ramen Cup Noodles

#Fresh seafood flavor
---
2. Instant Food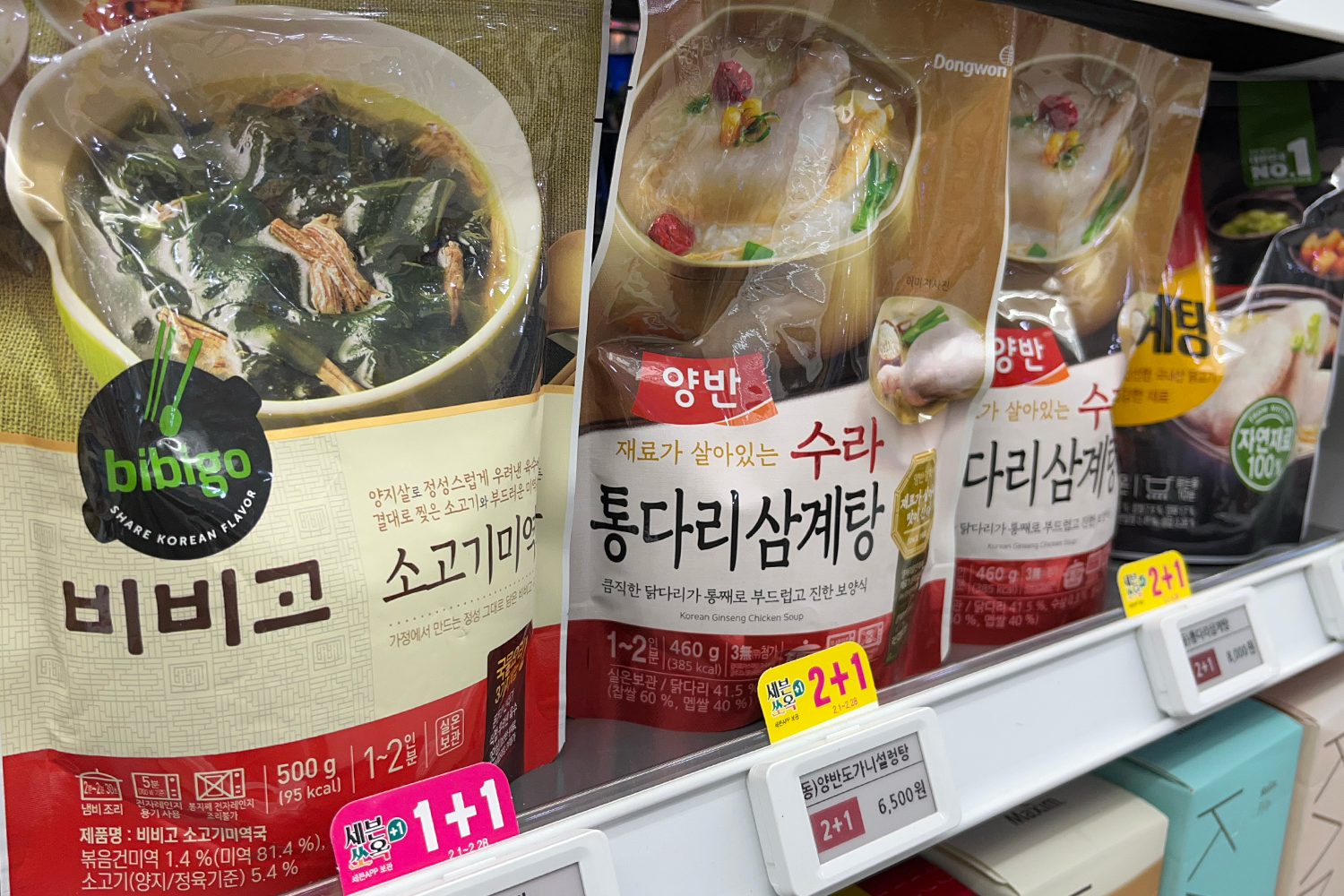 The next category is instant food sold at convenience stores.
It's very convenient to eat a simple meal at a convenience store and simple foods such as gimbap can also be enjoyed with your ramen.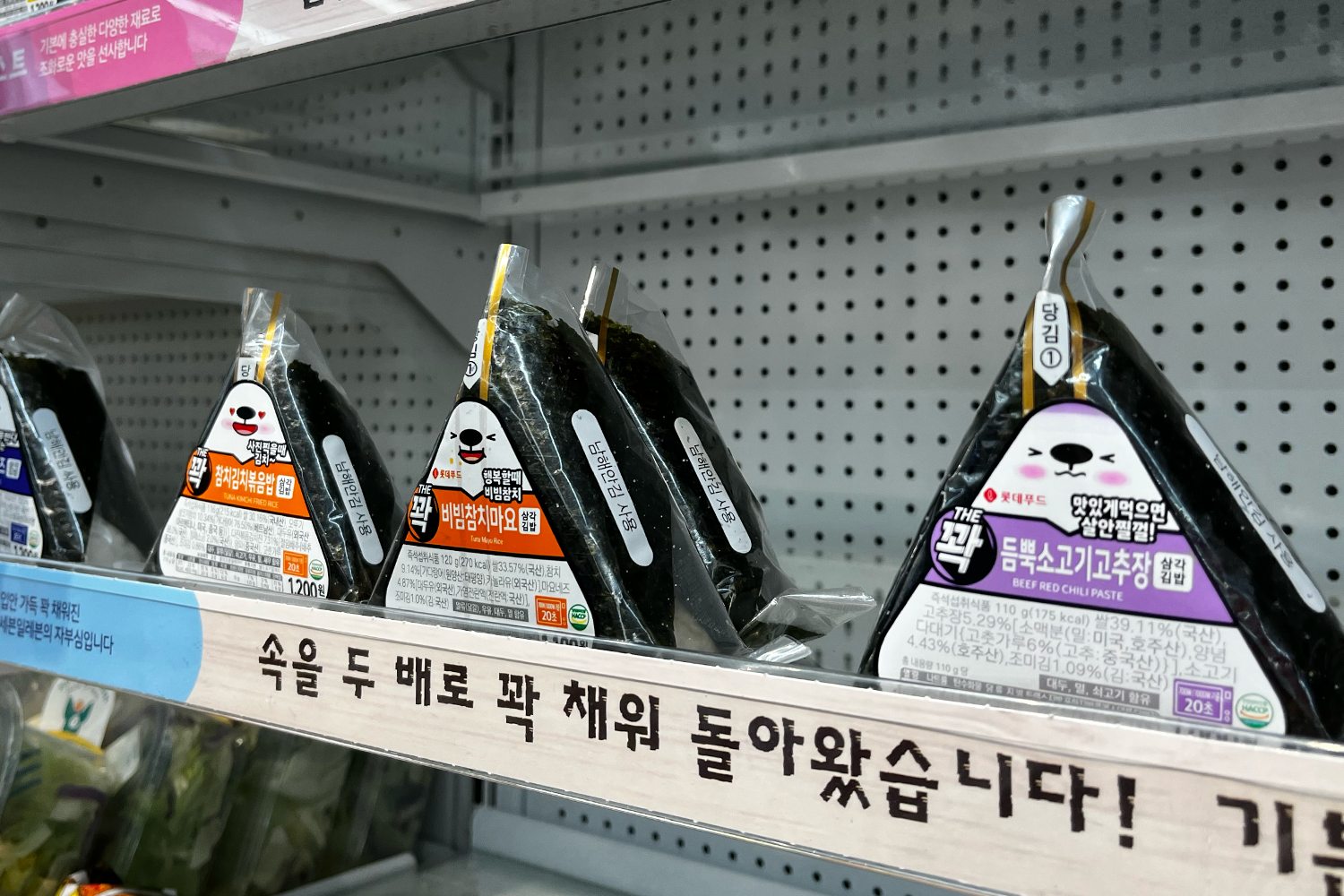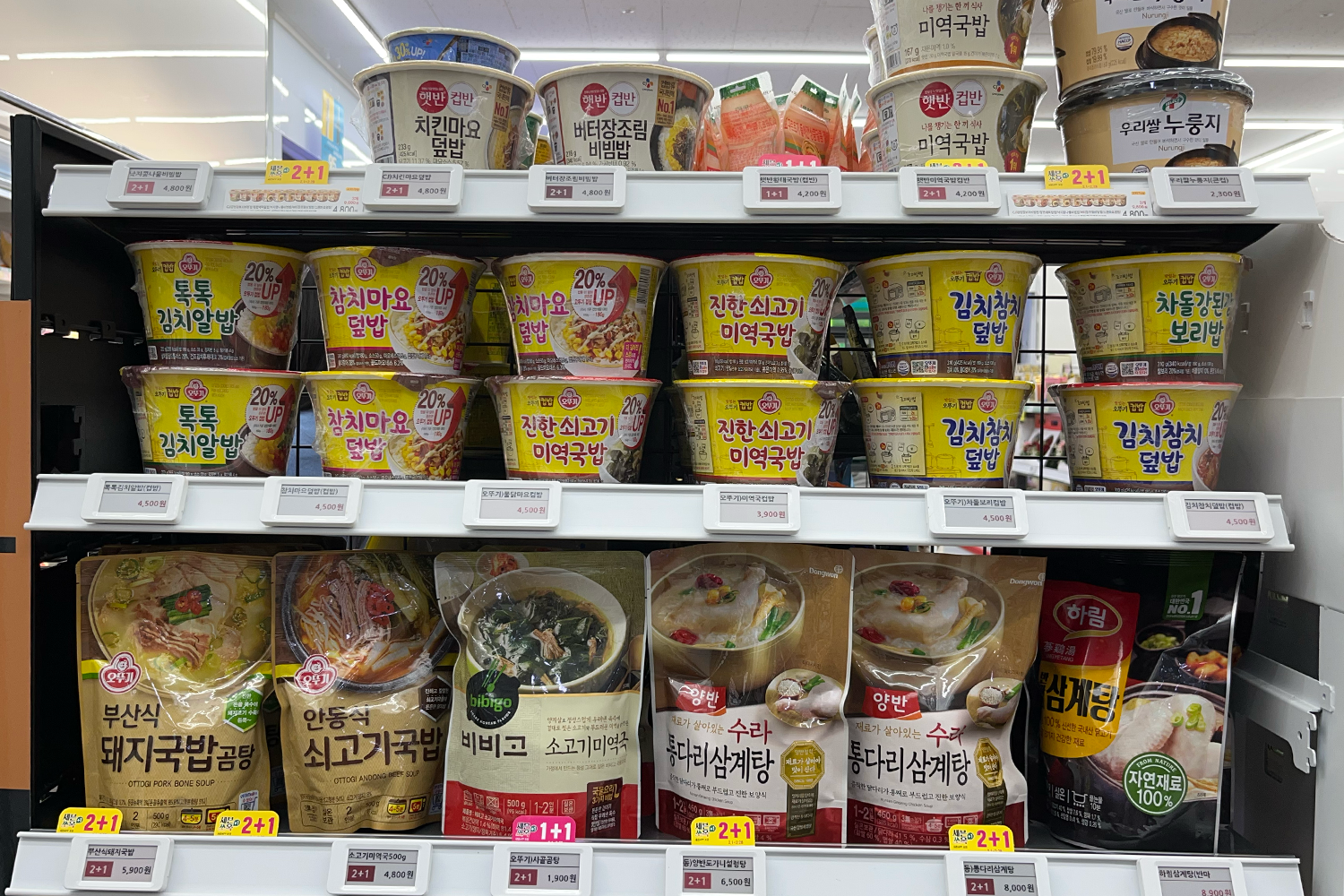 In Korean convenience stores, there is a variety of spicy rice cakes, gimbap, and even seaweed soup sold here.
If you've ever traveled to Korea, you would have seen this.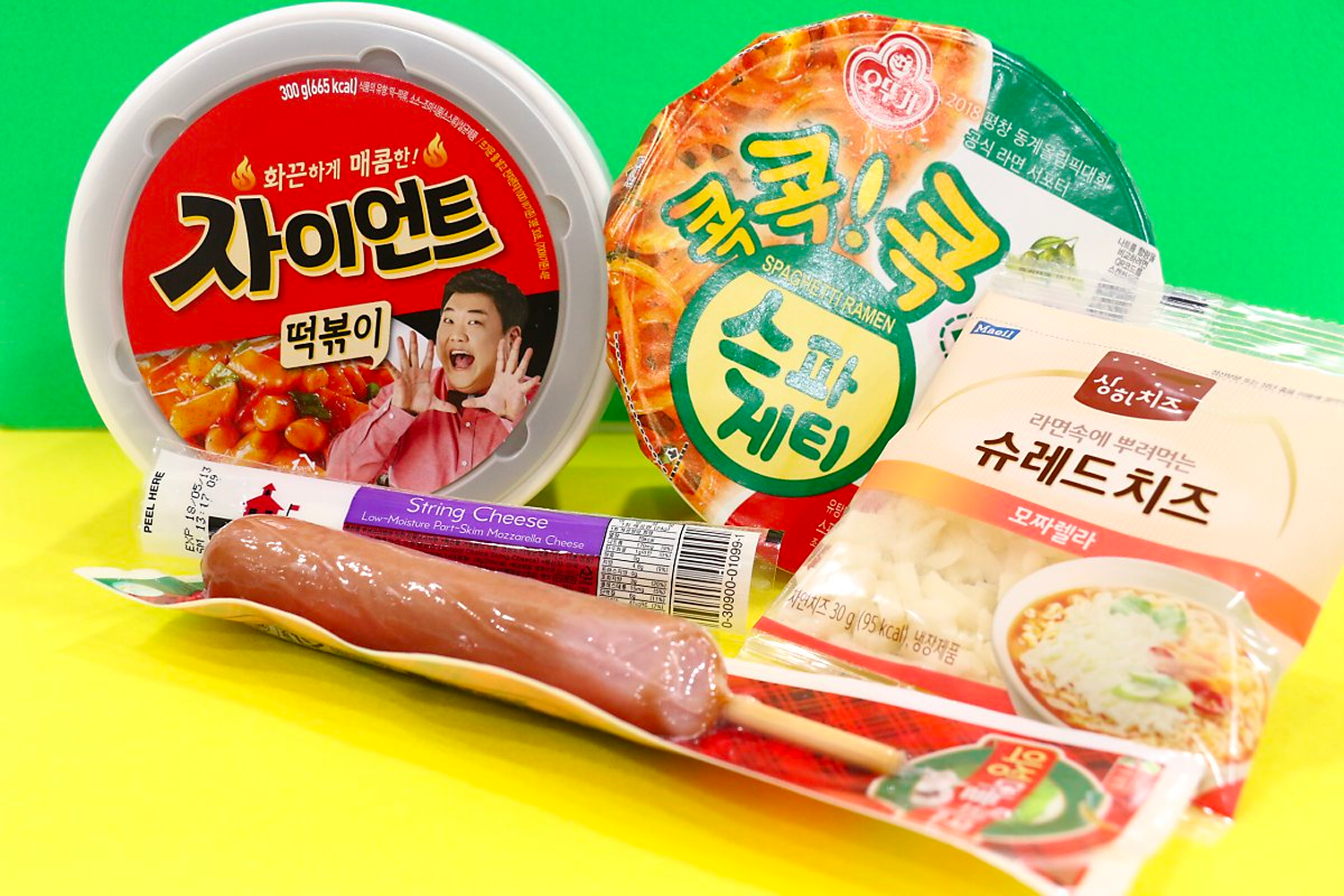 Resource: Daily Life
Not only that, but the Mark Meal, a very famous convenience store recipe in Korea, is also a favorite among many.
Mark from GOT7 introduced this recipe on V LIVE and it is a mix of spicy rice cakes with spaghetti cup noodles with cheese and sausages.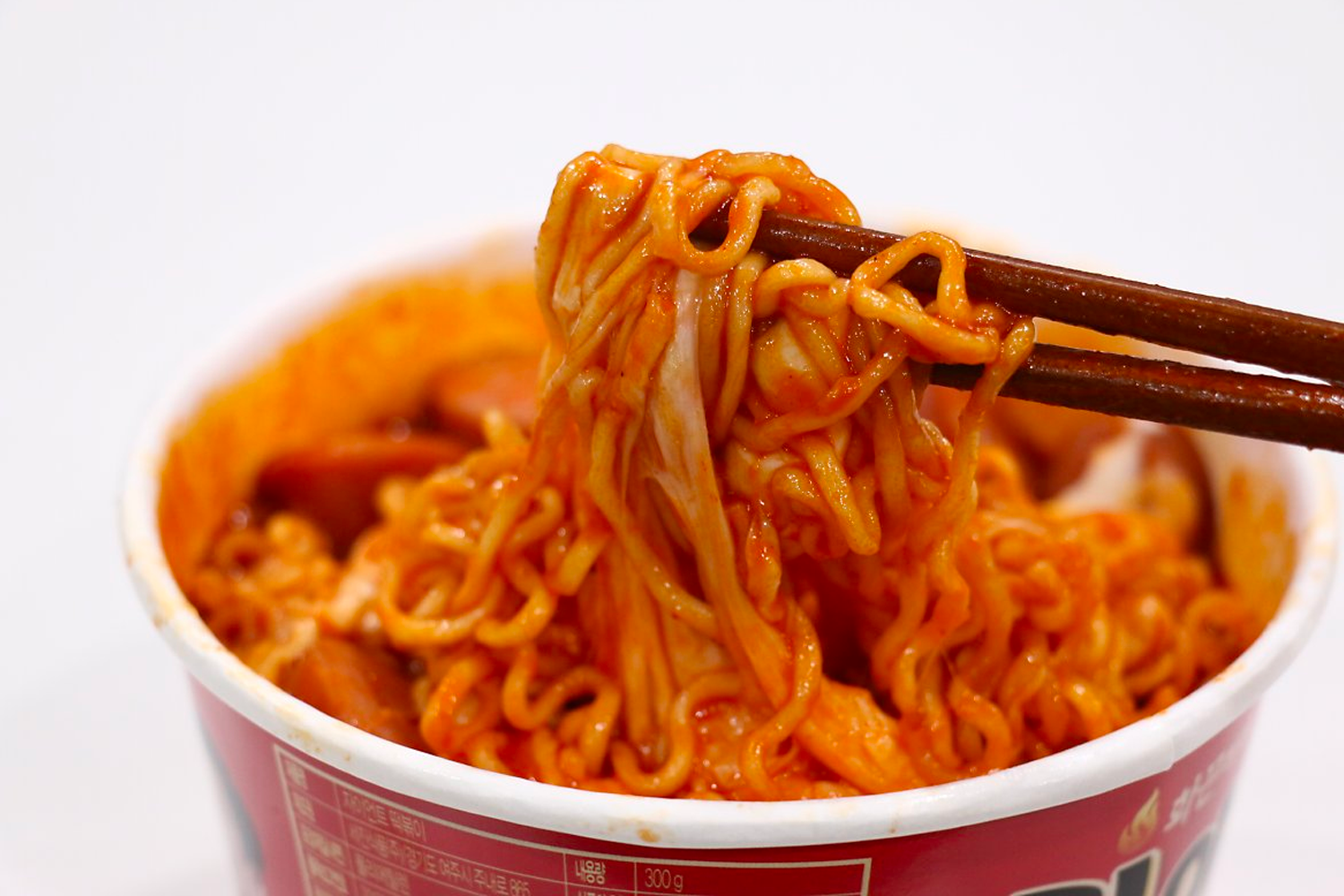 Resource: Daily Life
It is very addictive as it has a spicy and sweet taste so it is highly recommended!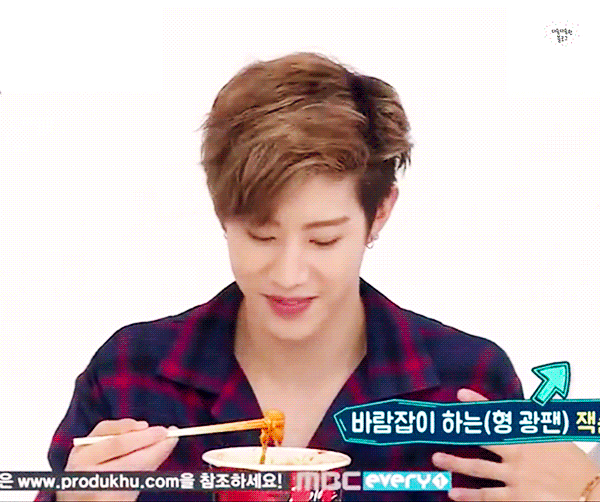 Instant Food
Recommendations
SAMYANG Rose Buldak Tteokbokki

#Smooth rose + spicy buldak

Beef Seaweed Soup

#Filling meal

CJ Beef Bone Soup With Rice

#Simple and warm

DANO Diet Tteokbokki Jjajang

#Guilt-free tteokbokki
---
3. Snacks
Collaboration products are quickly released at convenience stores with a variety of unique flavors.
In particular, the hottest new snacks are usually released at convenience stores first so whenever there is a new snack in the market, customers would often rush to the nearest convenience stores around them.
You can see a lot of Koreans often looking for the latest snacks.
In Korea, these new items sell out extremely fast.
I also visited various convenience stores to try to get my hands on popular snacks.
The turtle chip choco churros and honey butter chips also caused huge chaos in Korea as they were extremely hard to find.
Snacks
Recommendations
ORION Turtle Chips Choco Churros

#Addictive sweetness

Peacock Chocolate Milk Tart Biscuit

#Mouthful of milk chocolate inside tarts

Nongshim Banana Kick Popcorn

#Banana flavored popcorn

Nongshim Spicy Shrimp Crackers

#Representative Korean snack
---
4. Other Snacks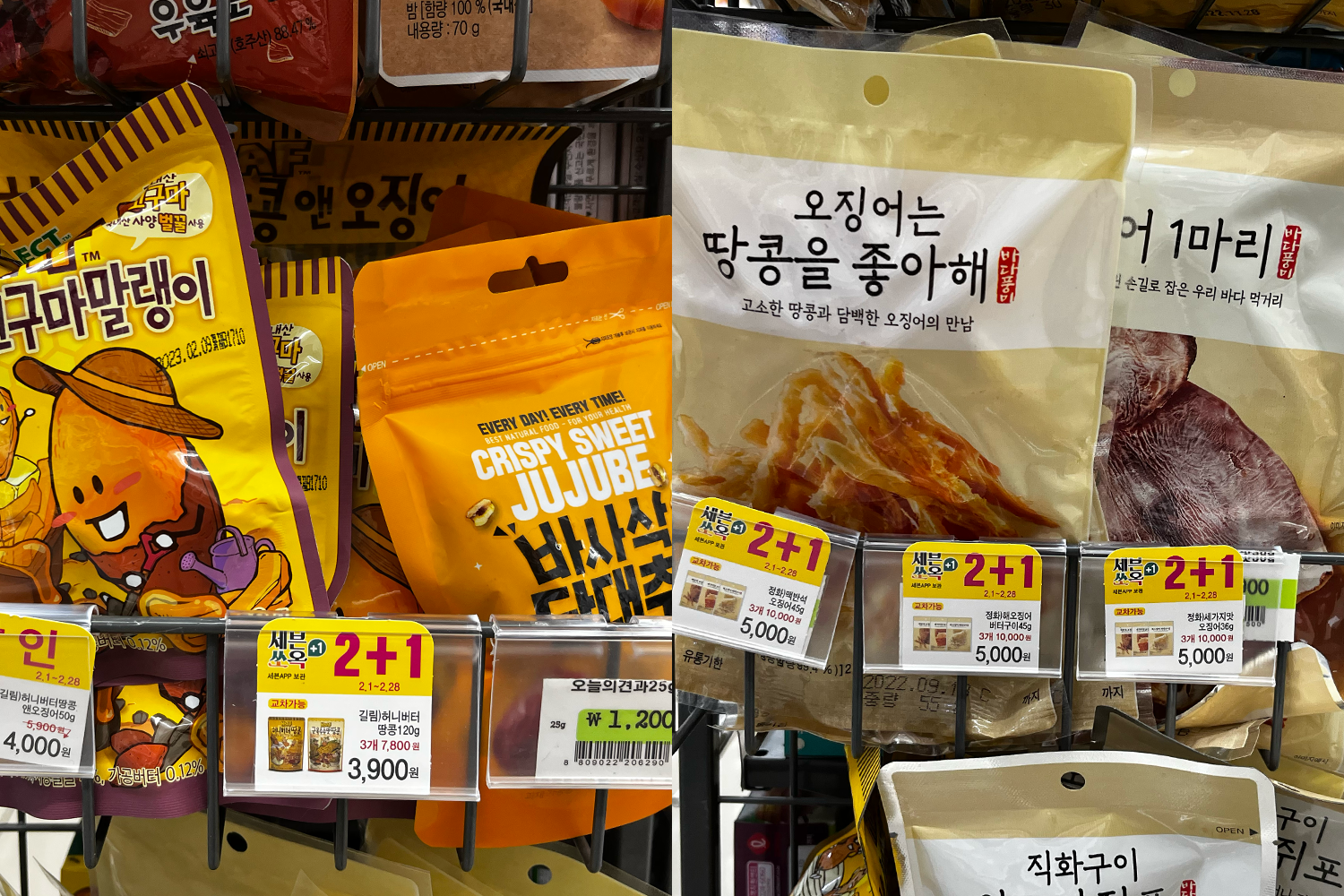 In Korea, there are other kinds of healthier snacks available at convenience stores.
Among them, the most popular snacks that can be found at convenience stores include roasted chestnuts, dried squid, and dried sweet potatoes.
These products are loved by many Koreans because they are healthy and easy to eat.
Sweet and salty snacks are delicious, but sometimes you crave a healthier snack with a light taste.
When you are looking for something to snack on next time, why don't you try these snacks?
Snacks
Recommendations
HANWOOL Dried Honey Sweet Potato

#Good for digestion and diet

MYONGJIN Processed Dried Chilli Filefish

#Addictive spice

NO BRAND Roasted Chestnuts

#A nutritious snack for the whole family
---
5. Dessert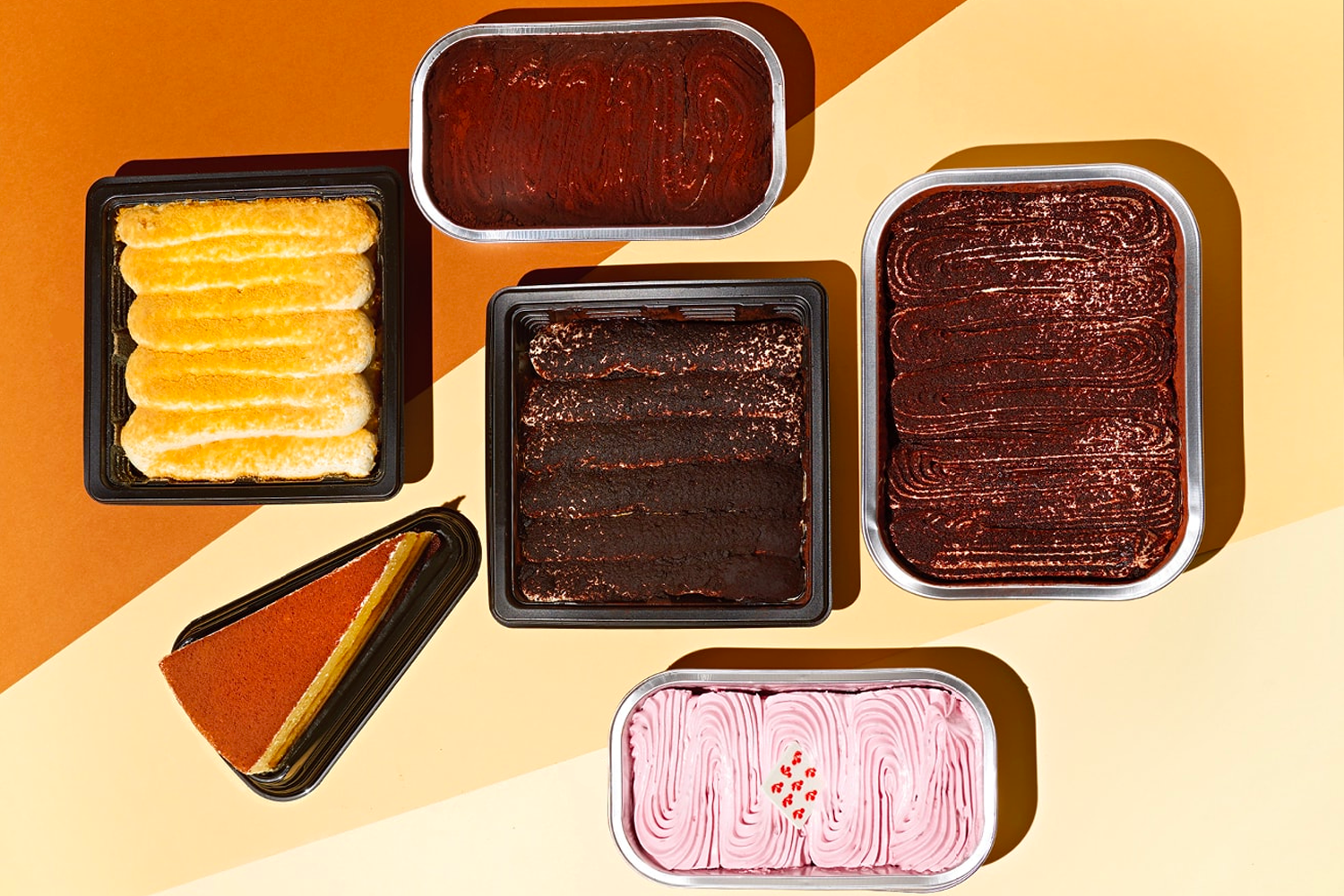 Resource: Allure Korea
Korean convenience stores sell a variety of refrigerated desserts quite similar to Japanese convenience stores.
From mini cakes to macarons and scones, you can find a variety of products!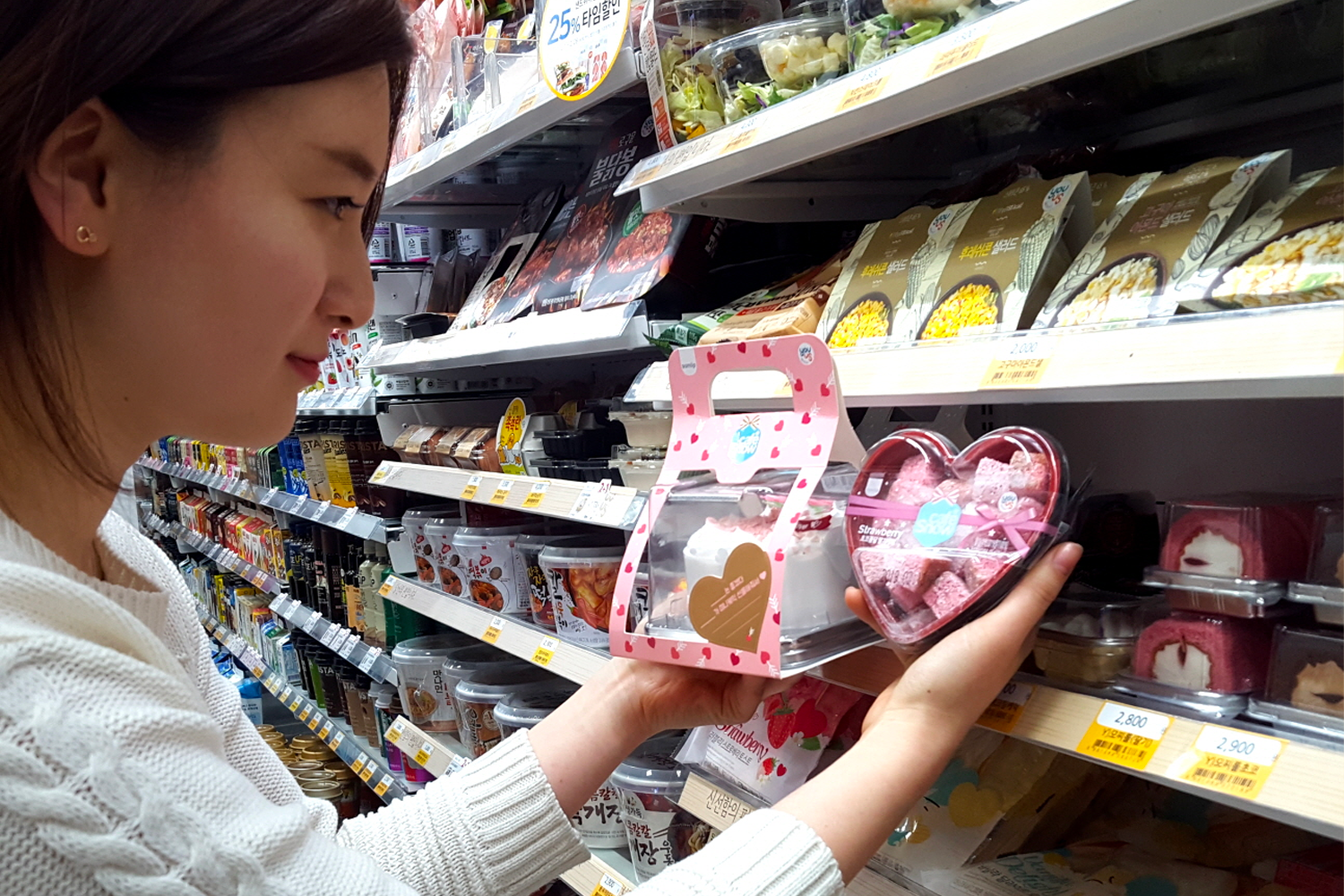 Resource: GS25
When you visit Korea, you must stop by a convenience store and look around for dessert and snacks!
We highly recommend you try some of the products on our list.
---
Today, we introduced what type of products Koreans like to shop for at convenience stores.
You can also purchase the items on our Creatrip website!
---