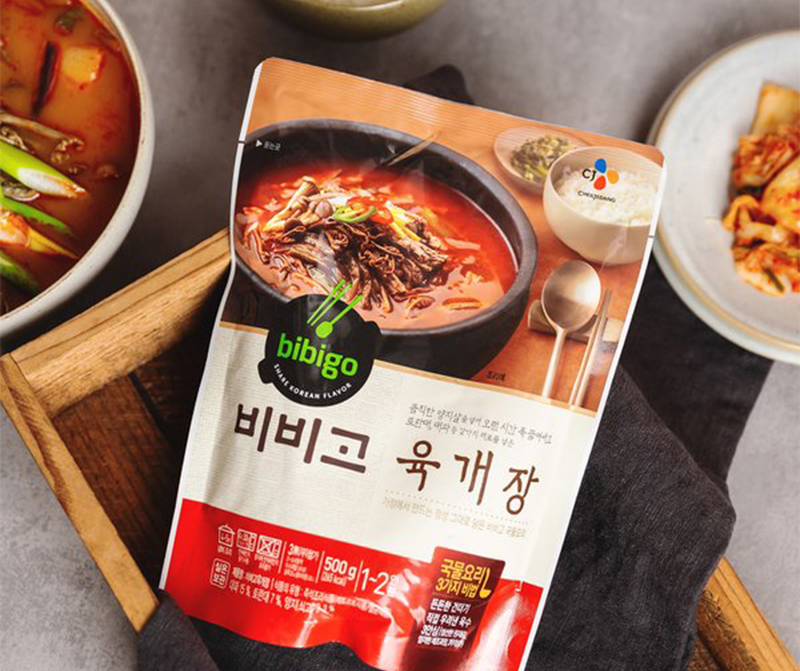 Product Highlights
Yukgaejang (육개장) is spicy beef soup. So, it contains beef and vegetables in a spicy broth.

Deep and refreshing taste from the added toran (Korean taro) and green onions.

All the flavors of a restaurant-quality yukgaejang you can make at home.

Easy meal, done in five minutes!

Free of chemicals additives.

Perfect with a bowl of rice to help balance the spiciness.
---
Product Details
One bag is 500g.

If you are allergic to beef, soybeans, and/or wheat, please refrain from consuming this product.

Highly recommended that you consume immediately after opening, or refrigerate any leftovers.

How to cook:

Microwave - Add contents of the bag into a microwave-safe container. Cover, and heat for about 4-5 minutes.

Stovetop - Open and pour contents into a pot. Bring to a boil and cook for about 4-5 minutes. (You can add water to dilute to spice and modify to your taste preference).

In pouch - Bring a pot of water to a boil. Place the pouch in the boiling water and heat for about 3-4 minutes. (Putting this bag in heat can create pressure buildup causing the bag to burst, so be sure to keep an eye on this when using this method).

Some spin-offs you can try:

Yukgaejang Kalguksu (knife-cut noodles) - Add the bag yukgaejang into a pot and bring to a boil. Once it is boiling, add kalguksu noodles and cook for another two minutes or until the noodles are fully done.

King-sized Dumping Yukgaejang - Add yukgaejang into a pot and bring to a boil. Once it is boiling, add the king-sized dumplings and cook on high heat for about five minutes or until the dumplings are fully cooked (Recommended portions: 2 bags of yukgaejang + 4 king-sized dumplings + 50 ml of water).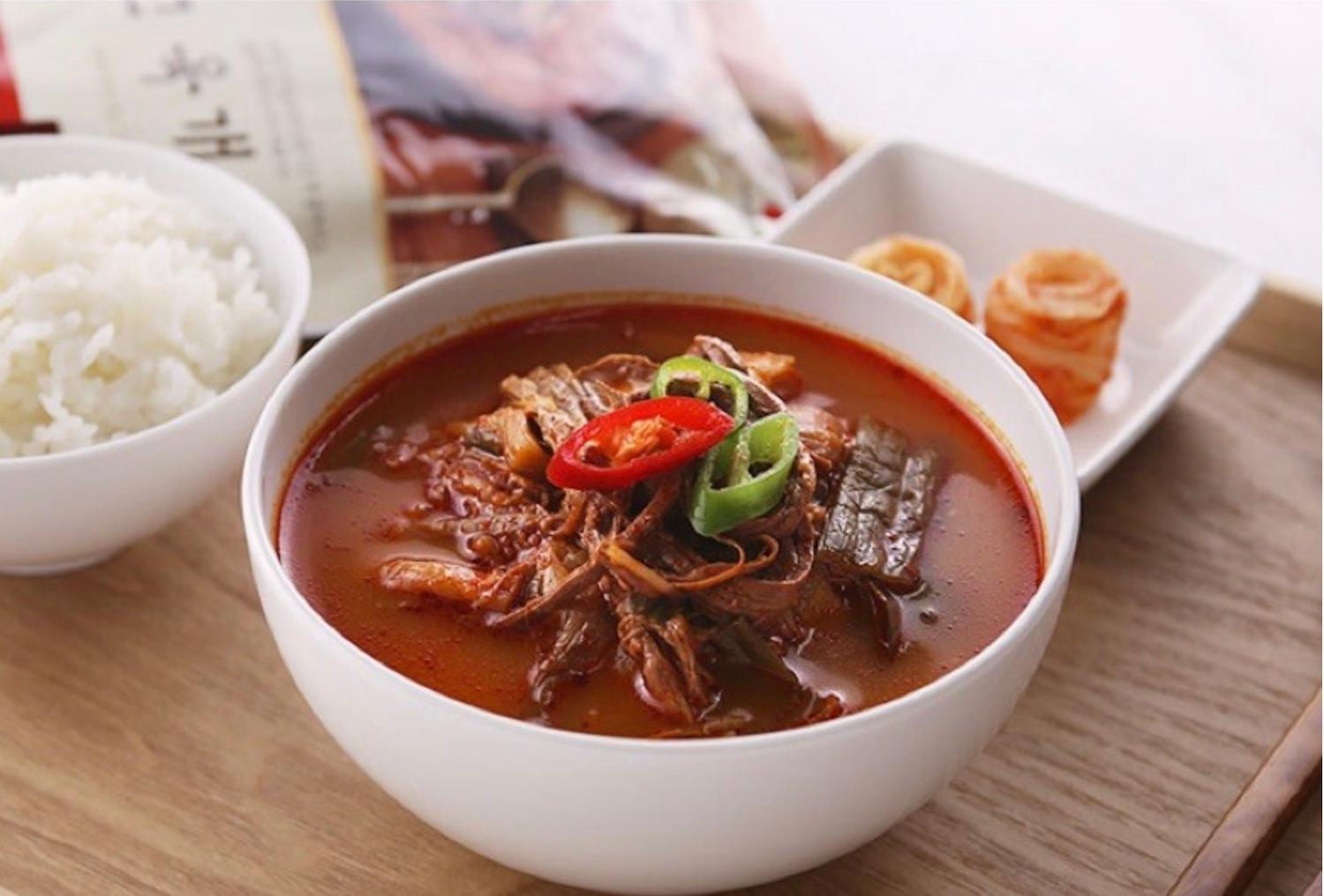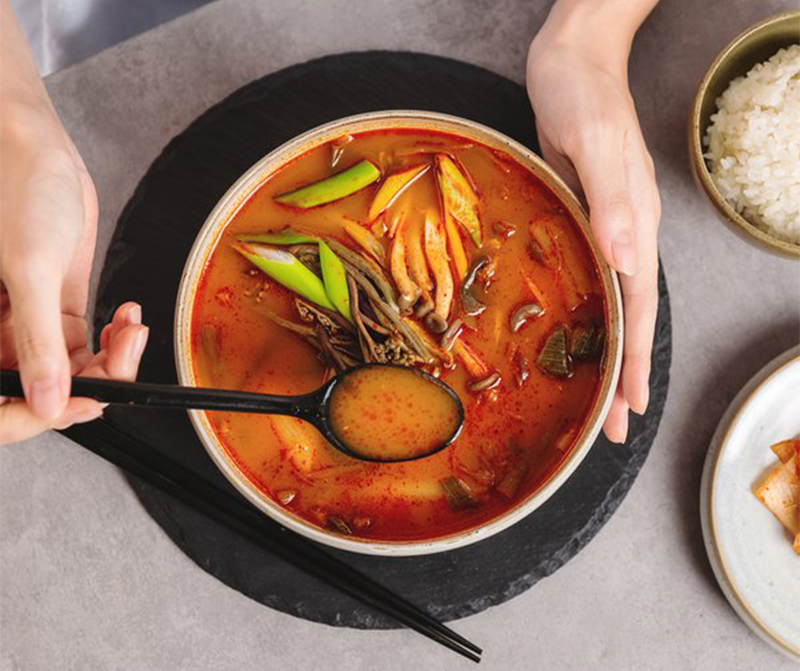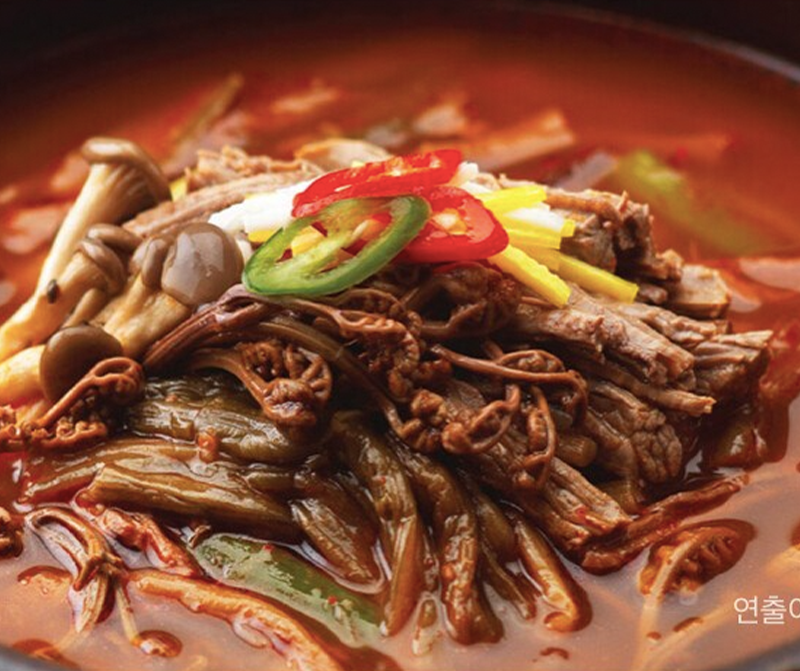 | | |
| --- | --- |
| Quantity | 500g |
| Ingredients | water, green onions, chili powder, garlic, beef, toran, etc |
| Origin | Korea |
| Expiration Date | We guarantee this product is good for at least two months from the date you receive this product. |
If you have any questions, please contact us via support@creatrip.com.