---
paldo
Bibimmyeon (5 packs)
---
Free shipping on orders over

USD 0
---
Maximum

0.16

Points
Maximum amount of points you can get per 1 option.
---
All products sold by Creatrip are 100% genuine
---
---
Product Info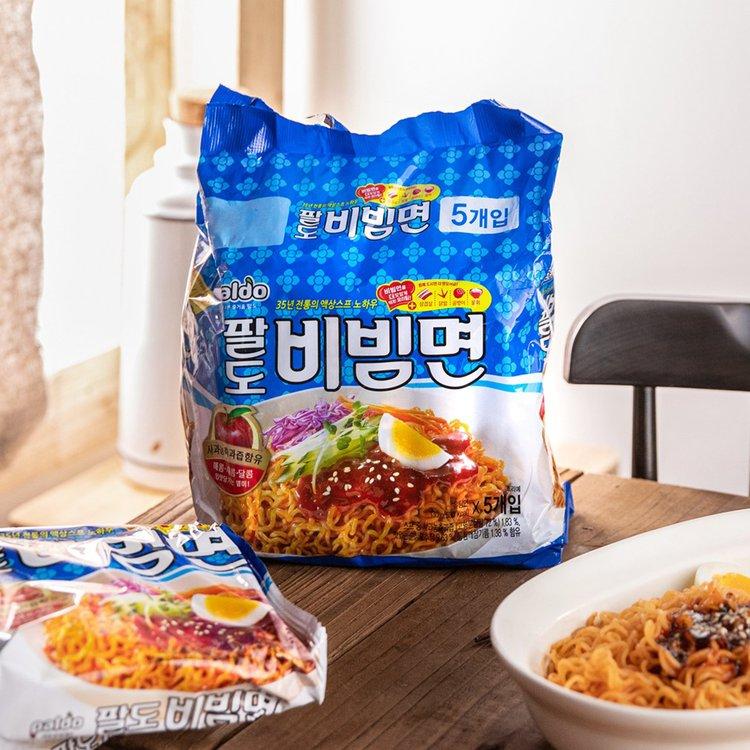 Product Highlights
Spicy bibimmyeon noodles with a refreshing aftertaste, perfect for the summer.

The authentic taste of bibimmyeon can be recreated at home with a simple easy-to-follow recipe.

You can choose to add cucumbers, eggs, and pork belly to upgrade your meal at home.

---
Product Details
One product contains 5 packs.

Regarded as the national bibimmyeon instant noodles in Korea, enjoyed by many for multiple years.

Refreshing to enjoy with eggs, cucumbers, and pork belly. You can customize your meal according to your personal preference.

Pour 500ml of water into a pot, add instant noodles after the water boils, and cook for 3 minutes. Drain the water from the noodles and rinse with cold water. Mix the seasoning and serve.

Please store at a cool and dry place, away from direct sunlight.

This product contains ingredients such as soybeans, wheat, beef, pork, chicken, and dairy. Please refrain from consuming if you're allergic.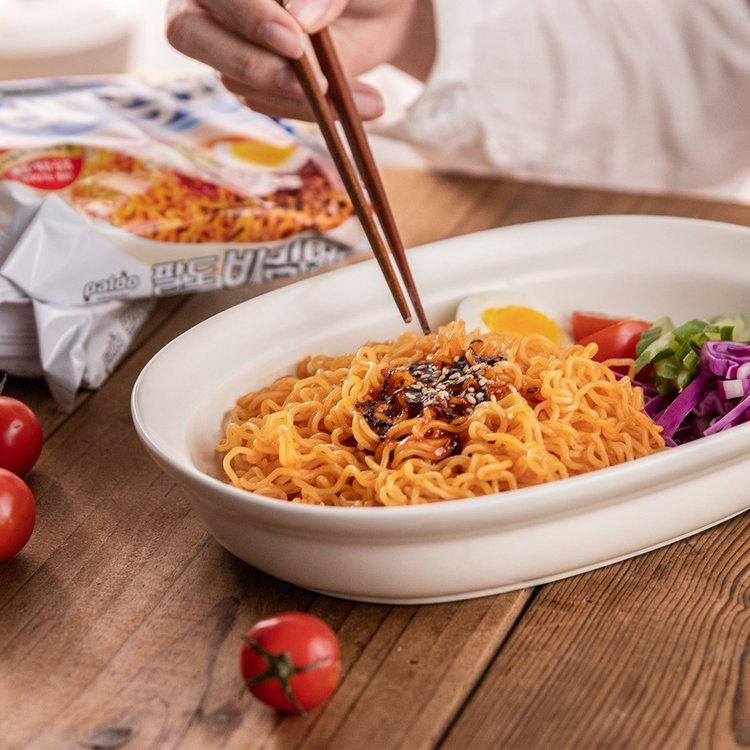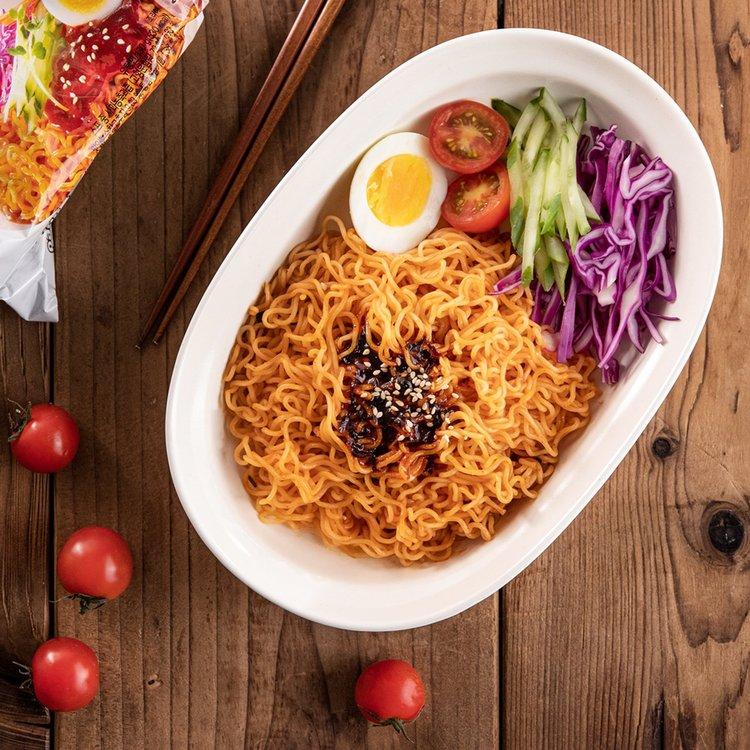 | | |
| --- | --- |
| Quantity | 130g*5 packs |
| Ingredients | Potato starch, olive oil, chili sauce, etc |
| Expiration Date | We guarantee this product is good for at least 1.5 months from the date you receive this product. Due to the naturally short shelf life of Korean snacks, we ensure the latest products are delivered. |
If you have any questions, please contact us via help@creatrip.com.
---
---
---