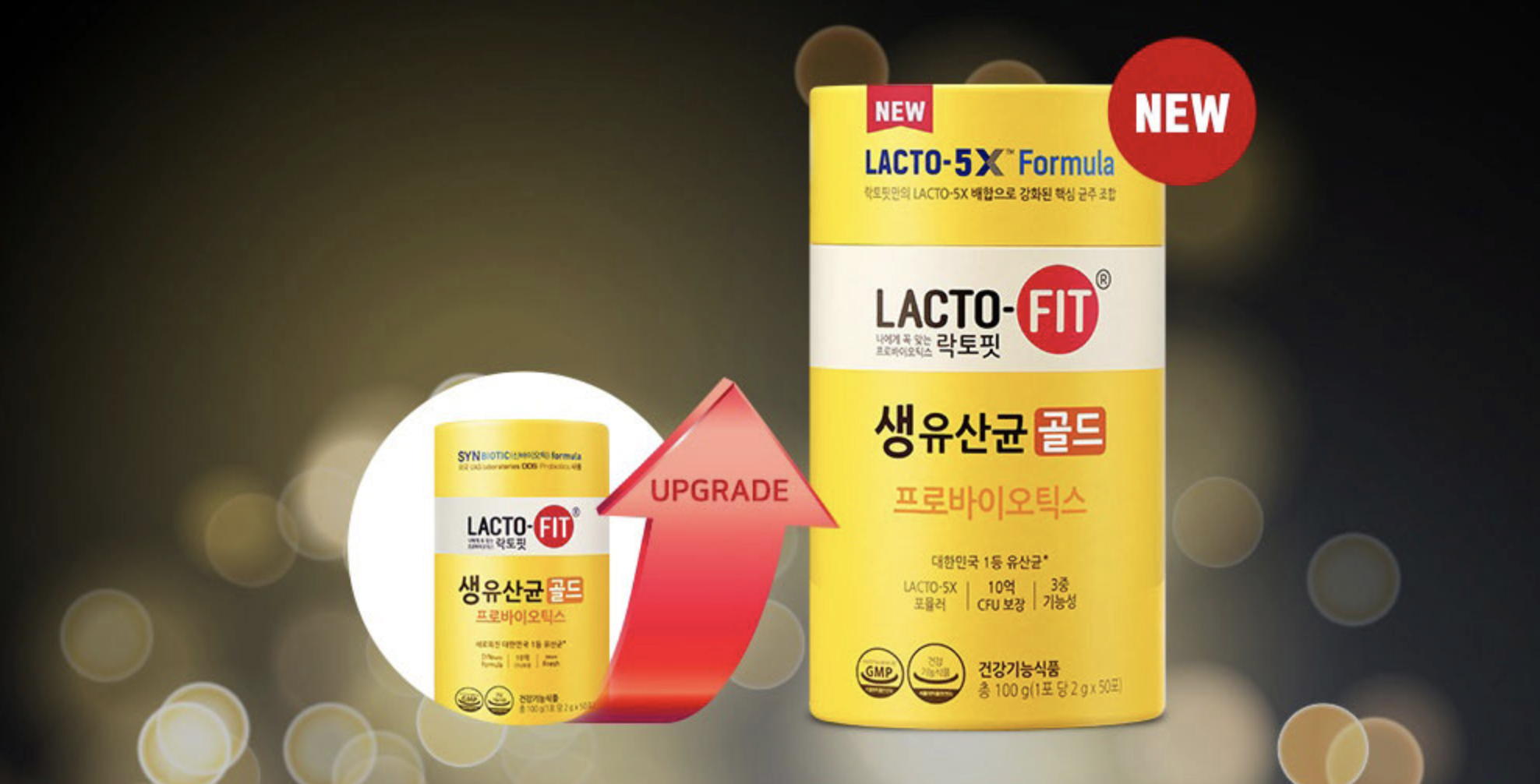 Product Highlights
Take care of your family's health with top-quality ingredients meticulously designed to suit each individual's needs and age.

Ideal for those who want to improve their gut health.

Enjoy it on the go as it comes in portable sticks that fit in your bag.
Contains high-quality live lactobacillus that helps with smoother bowel movements.
---
Product Details
Produced by a well-known health brand that has been in the business for more than 80 years in Korea.

The brand has successfully earned consumer trust by engaging in research and development on intestinal microorganisms.

Lacto-Fit Gold is a steady seller, which helps improve gut health.

Tastes delicious enough for the whole family to enjoy.

The new version of probiotics using LACTO-5 has been released, adding probiotics and increasing its effectiveness.

Daily intake is limited to 1 pack a day and should be consumed on an empty stomach in the morning or before going to bed at night.

The ingredients of the product contain milk and soybeans so please check if you have any allergies.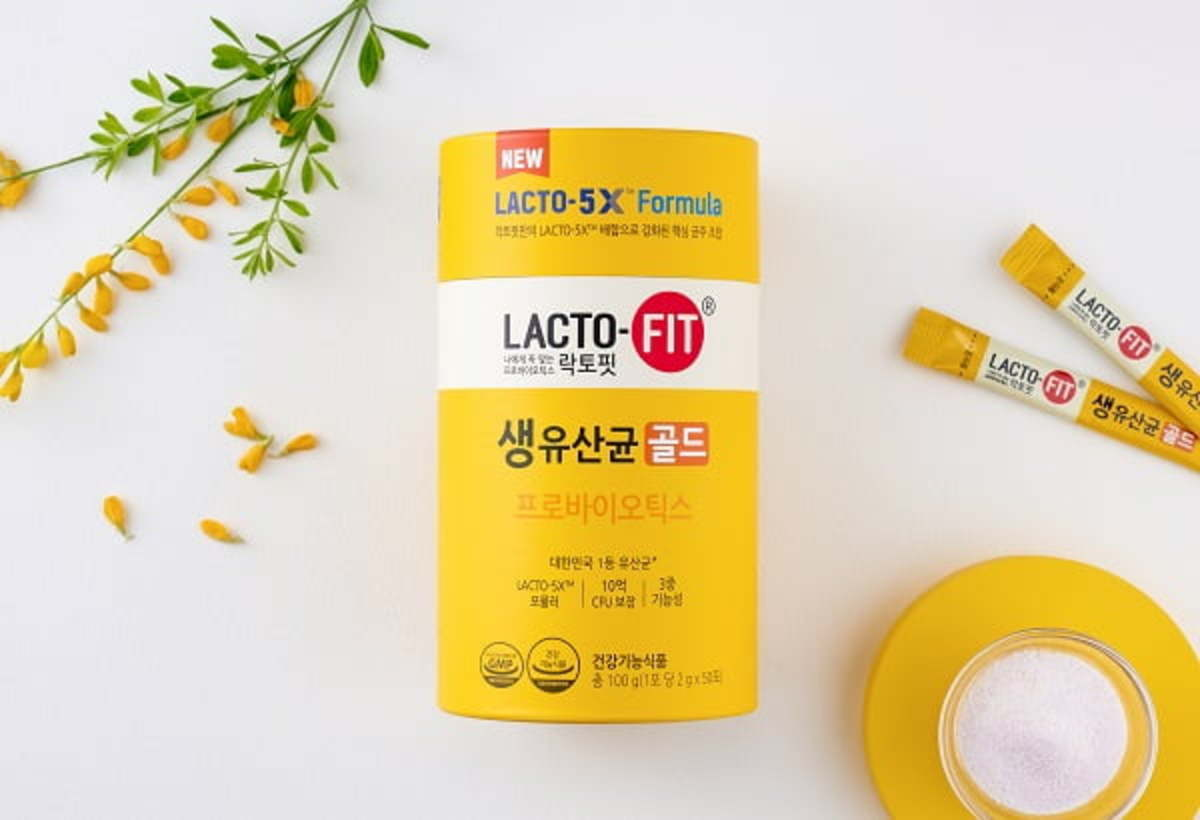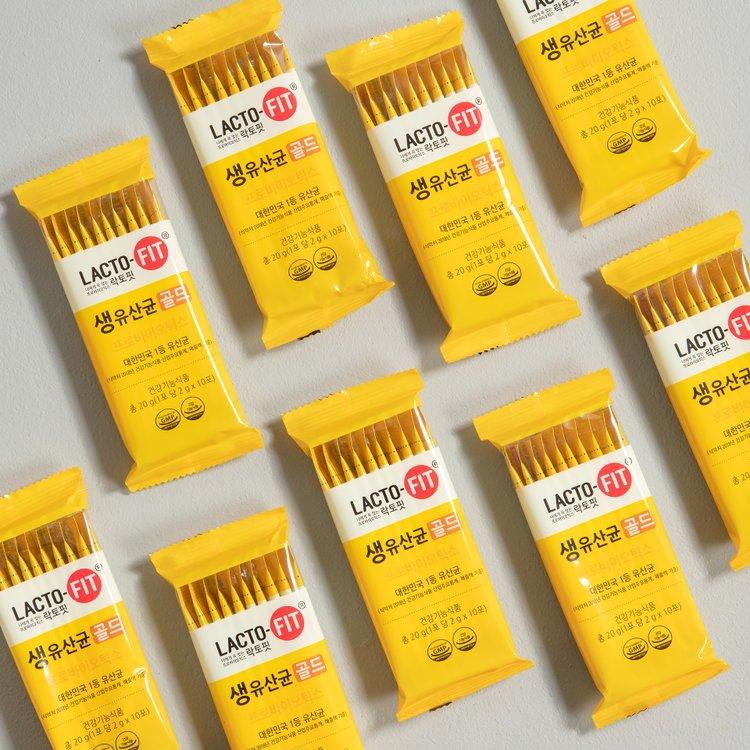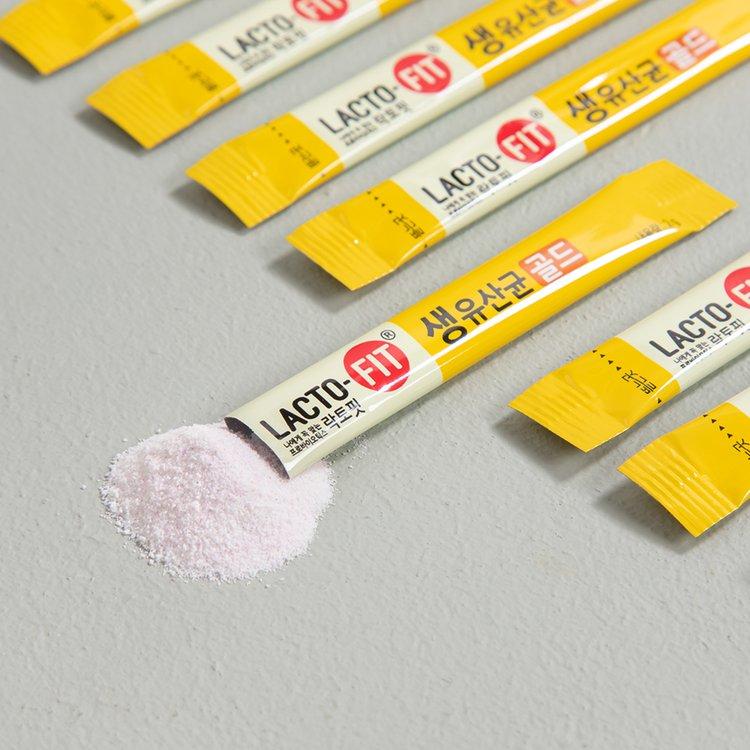 | | |
| --- | --- |
| Quantity | 50pcs / 90 pcs (2g each) |
| Ingredients | Milk, soybeans, lactic acid bacteria, etc |
| Origin | Korea |
| Expiration Date | We guarantee that this product is good for at least 180 days from the date you receive this product. |
If you have any questions, please contact us via support@creatrip.com.