Art Monster Gangnam | The Hong Kong Style Bar As Seen On Refund Sisters / Hangout With Yoo
A Hip Pub Perfect For Photoshoots And A Night-out With Craft Beer And Bar Food.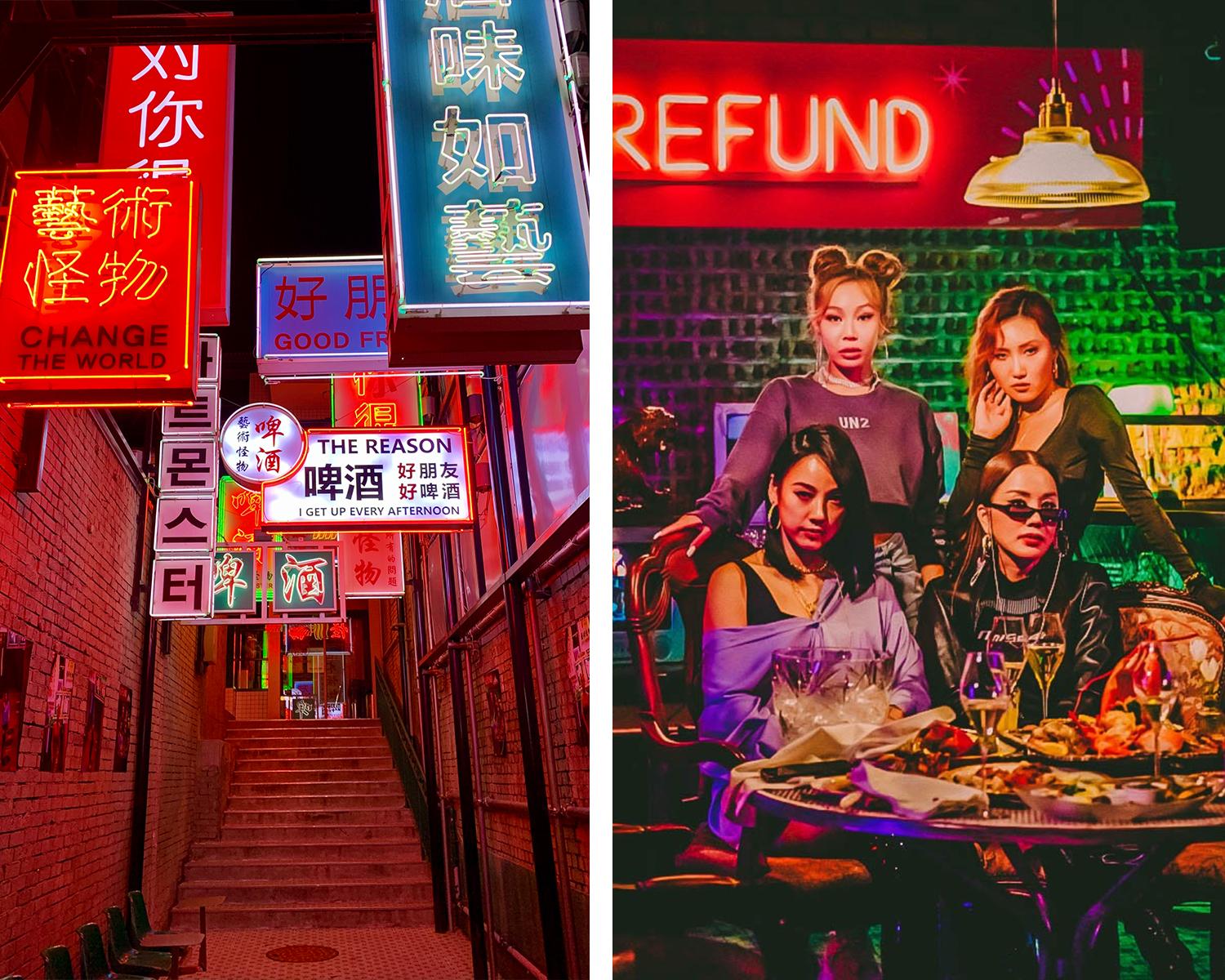 Remember the iconic girl group of 2020, Refund Sisters? We visited the place where their first meet-up took place in Gangnam.
Many people loved Art Monster Gangnam's theme that blends well with Refund Sisters' tough girl images.
Not only does the eatery provide amazing bad girl vibes, it also serves up refreshing craft beer made with their own recipe at a designated brewery.
Let's see what this trendy place is all about!
---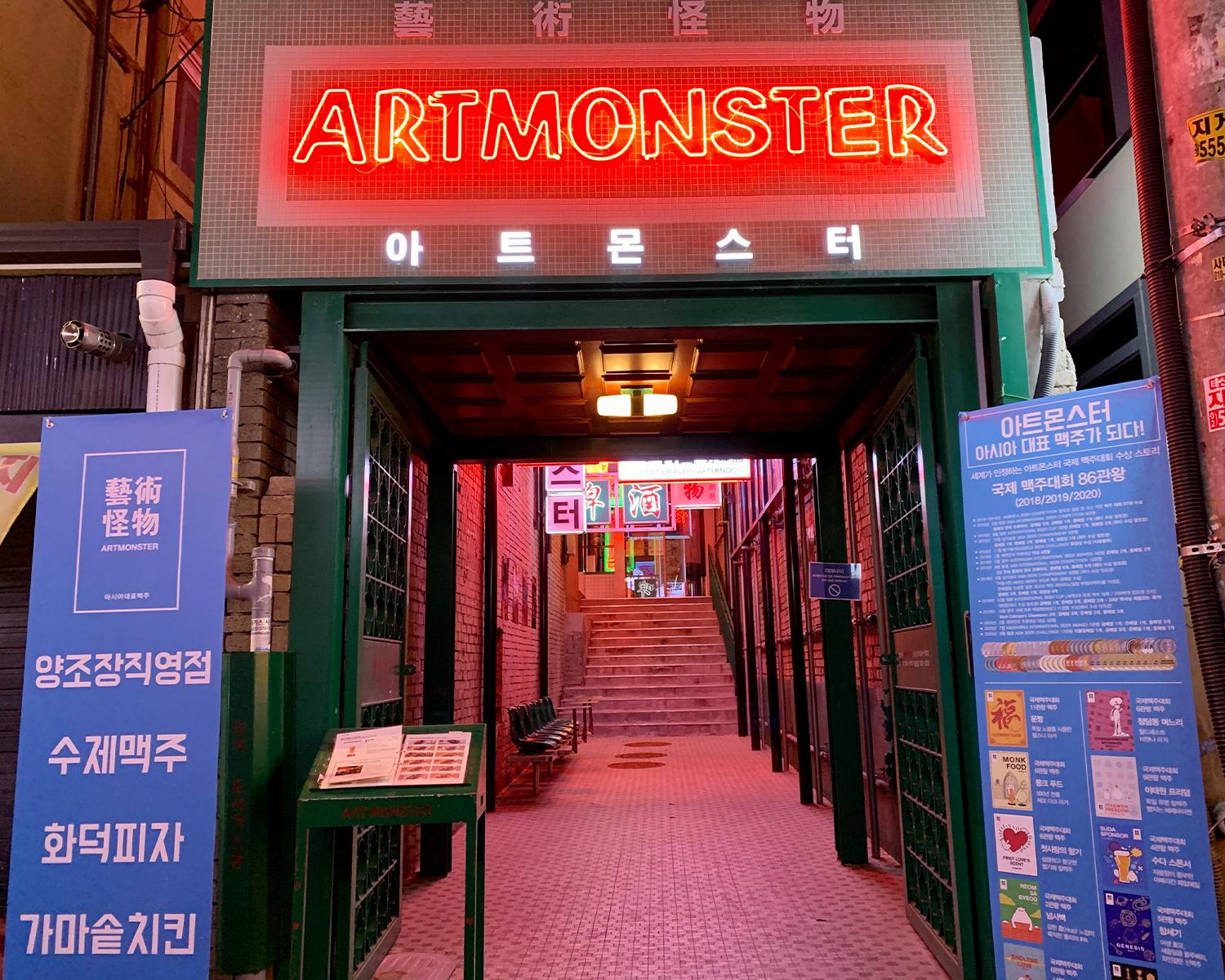 Amidst the bright neon signs of bars in Gangnam, you'll find this Hong Kong style bar.
Although many bars in Gangnam attract passers-by by being bright and shiny, Art Monster's simple sign still stands out.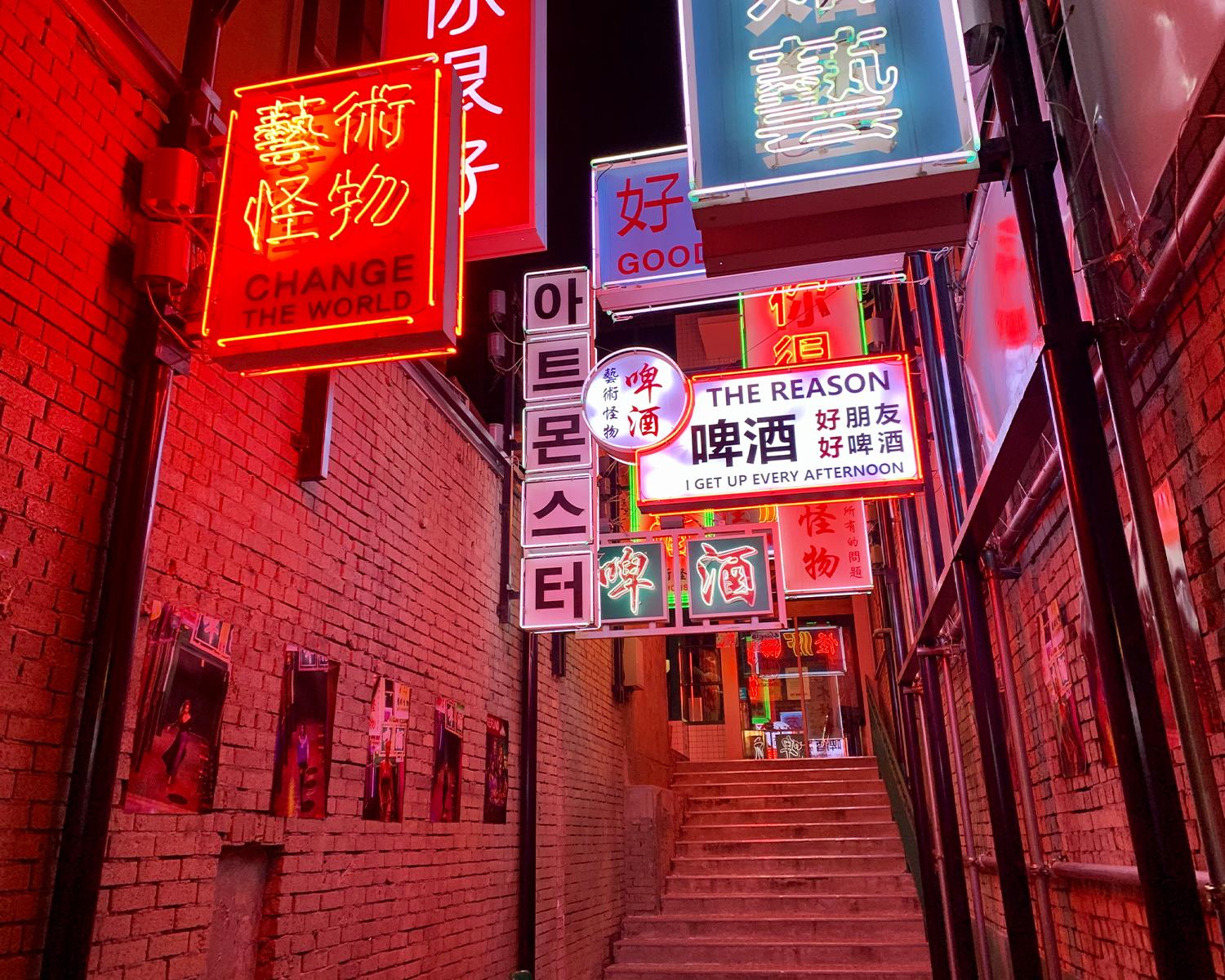 Walk through the entrance and you'll see an alley that reminds of a vibrant district in Hong Kong!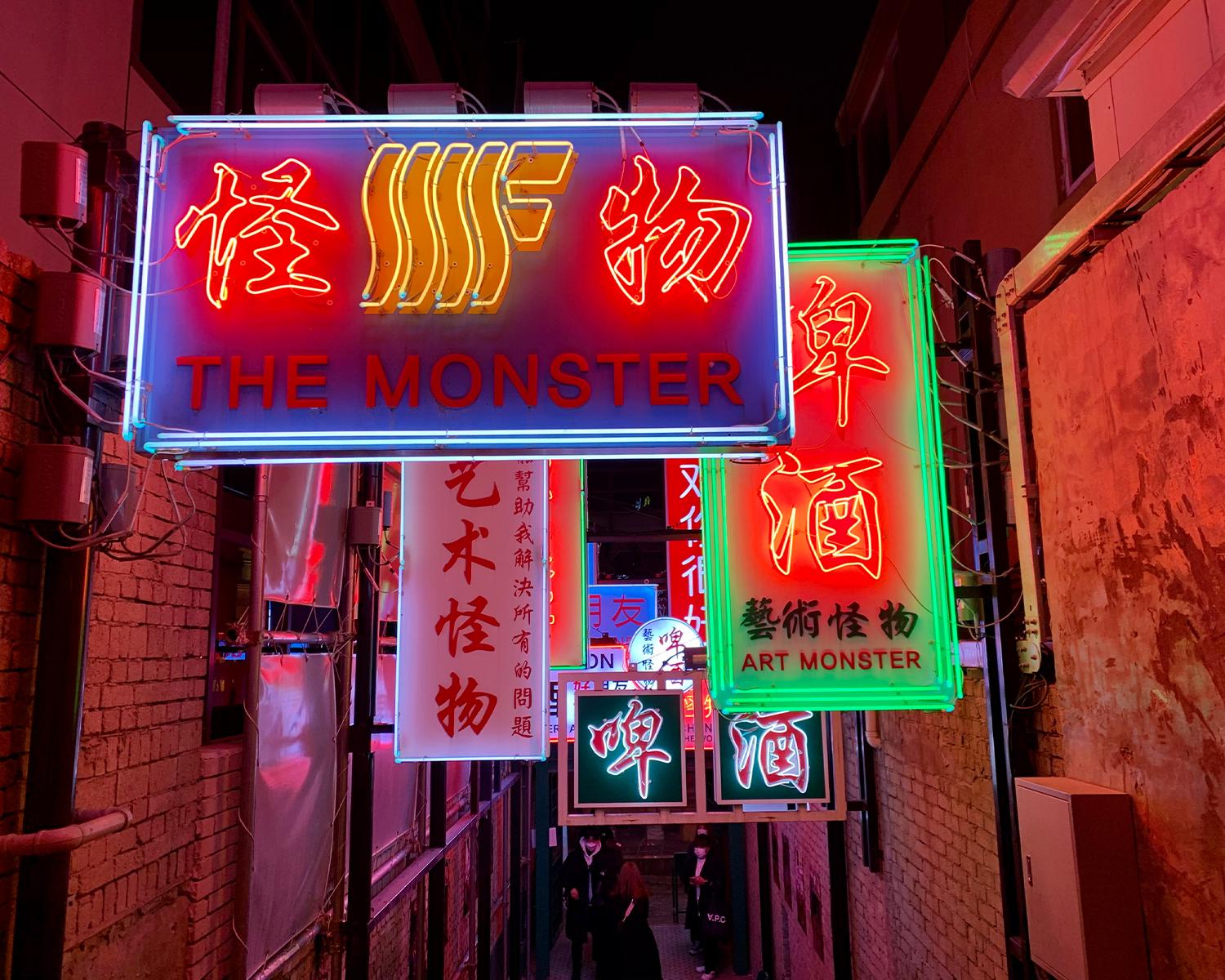 Art Monster has multiple locations throughout the city, all with different styles and themes.
The branch in Ikseondong offers a traditional hanok theme while the branch in Seongsudong is a factory-turned-bar.
The one we visited, the Gangnam brach, is filled with vibes inspired by Hong Kong's nights.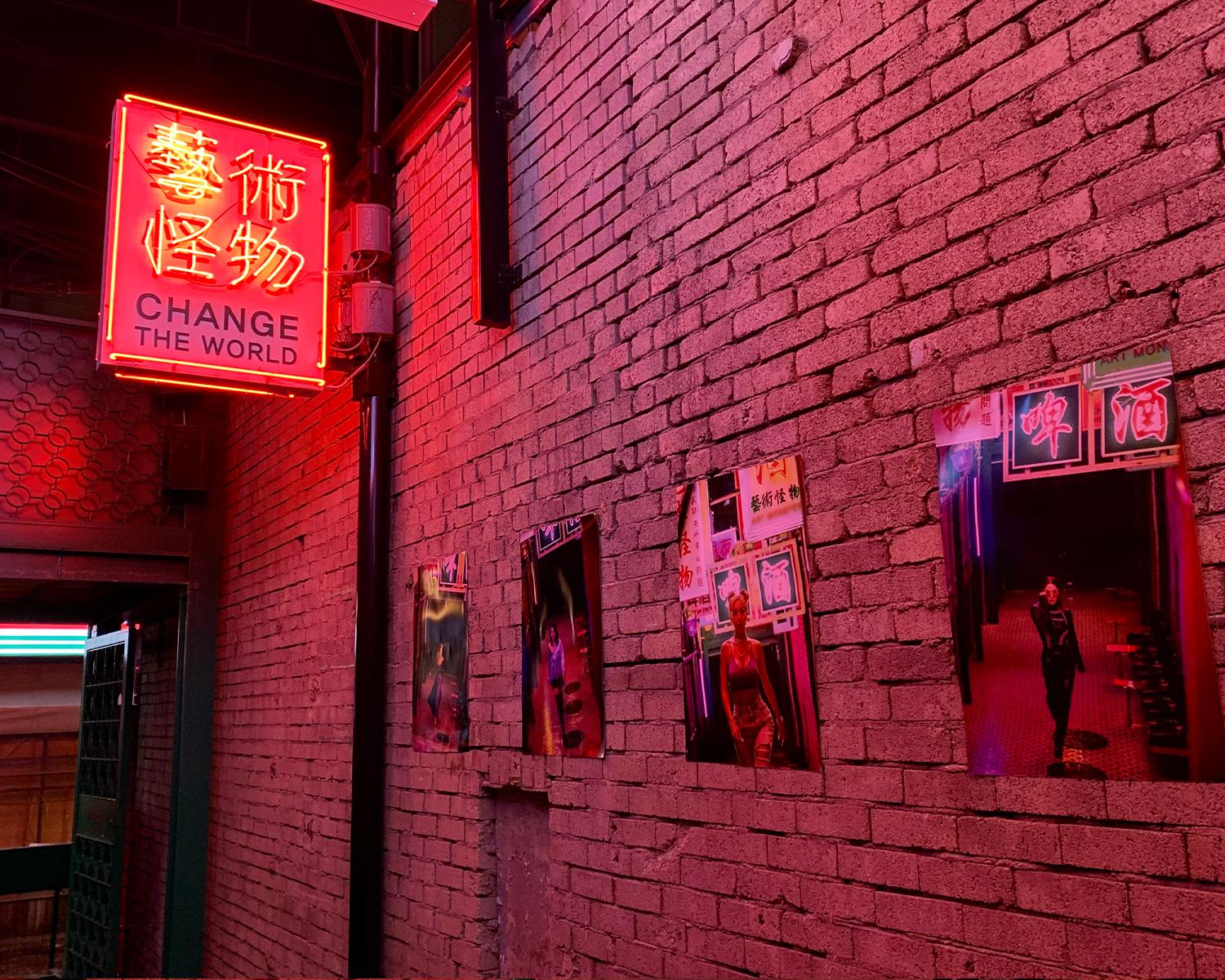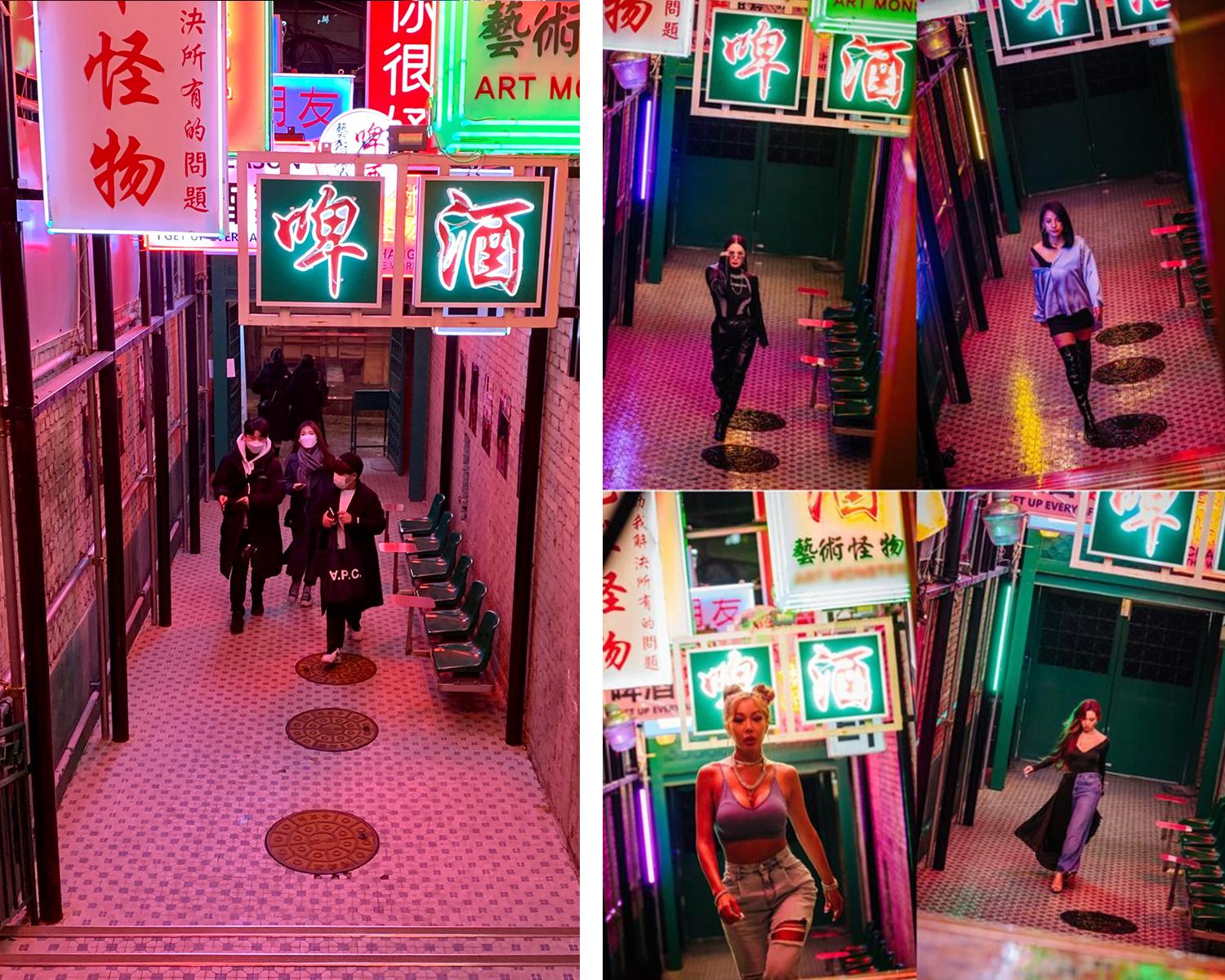 This is the alley where the Refund Sisters did the cool walk-in!
After the show aired, many have visited this place to recreate their walk-in photos.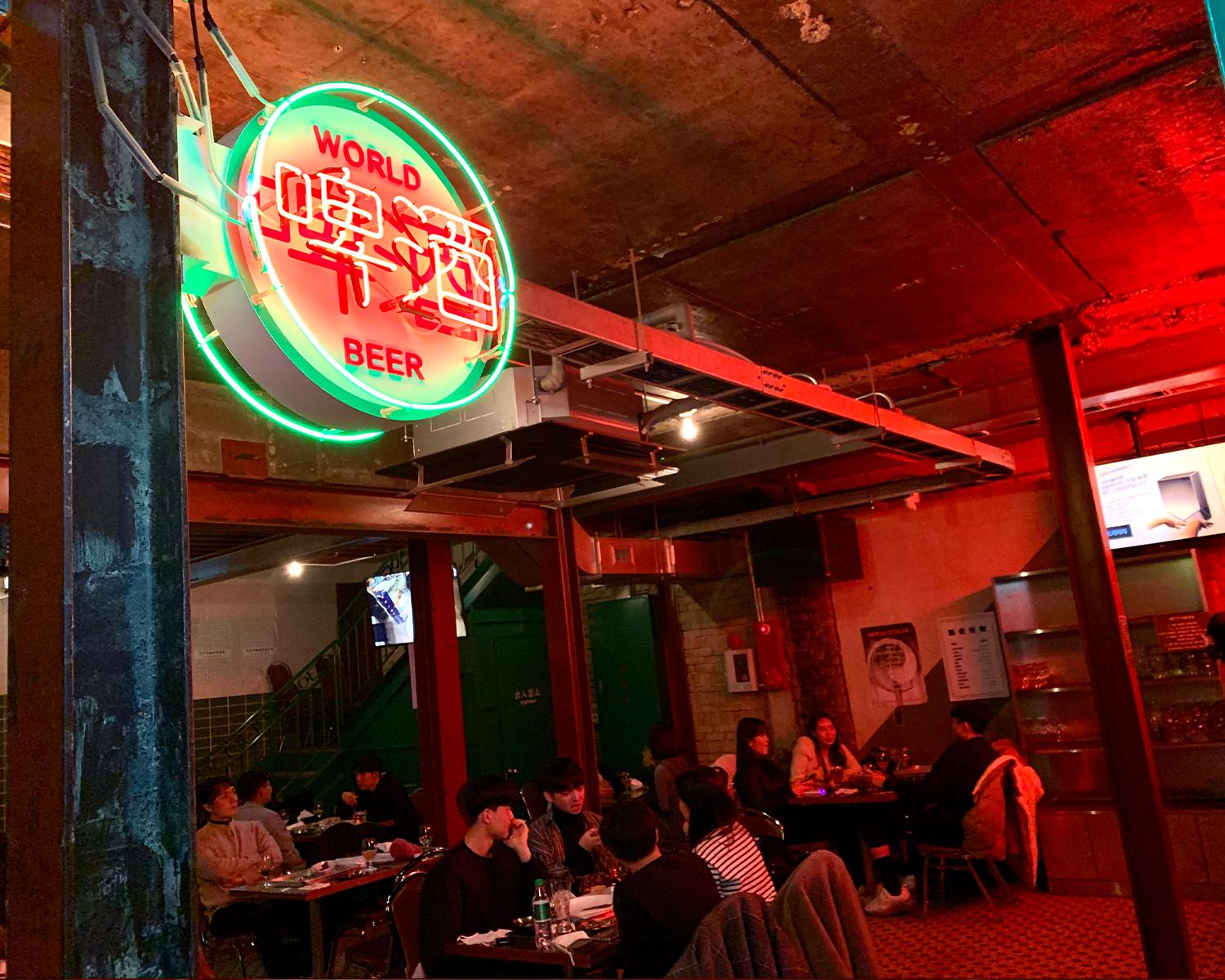 Upon walking in, the staff will check your ID and hand out a bracelet for tallying up and paying at the end.
Don't forget to bring your identification such as your alien registration card and passport!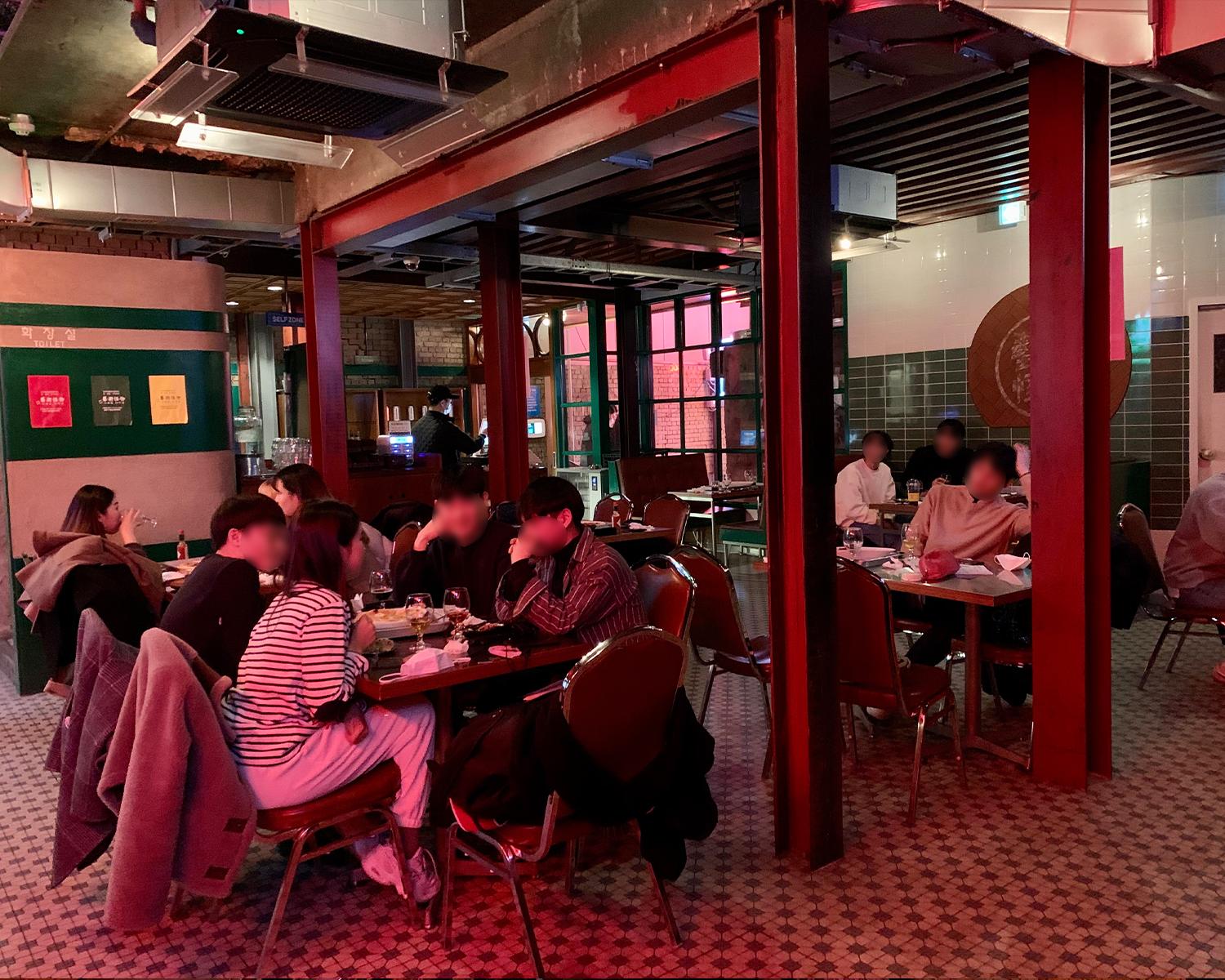 When we walked in, the place was already filled with crowds. It's really the perfect place for spending a night out with friends.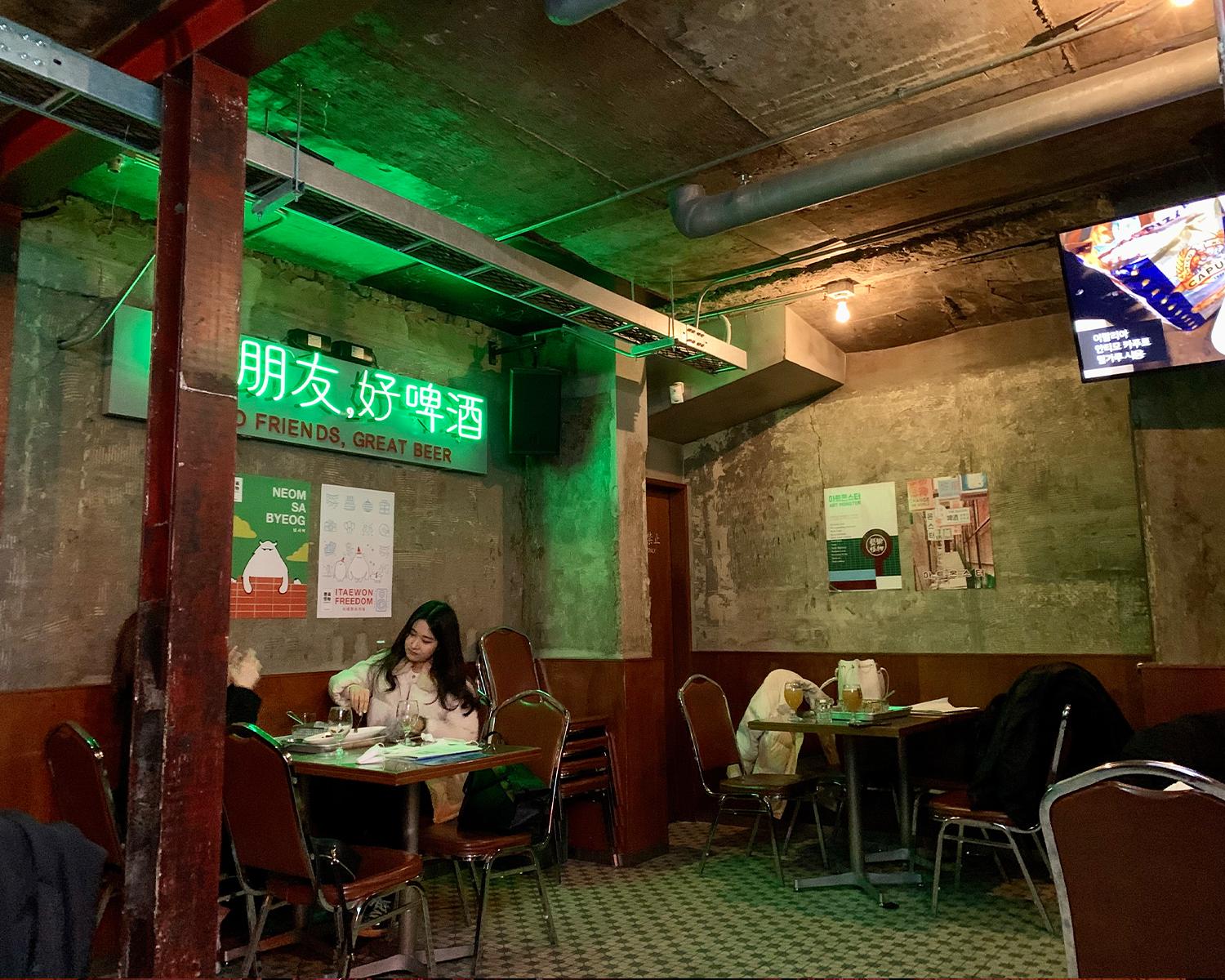 Some bars in Korea blast music, making it hard to converse across the table, but Art Monster's background music was kept at a reasonable level, so we were able to talk comfortably.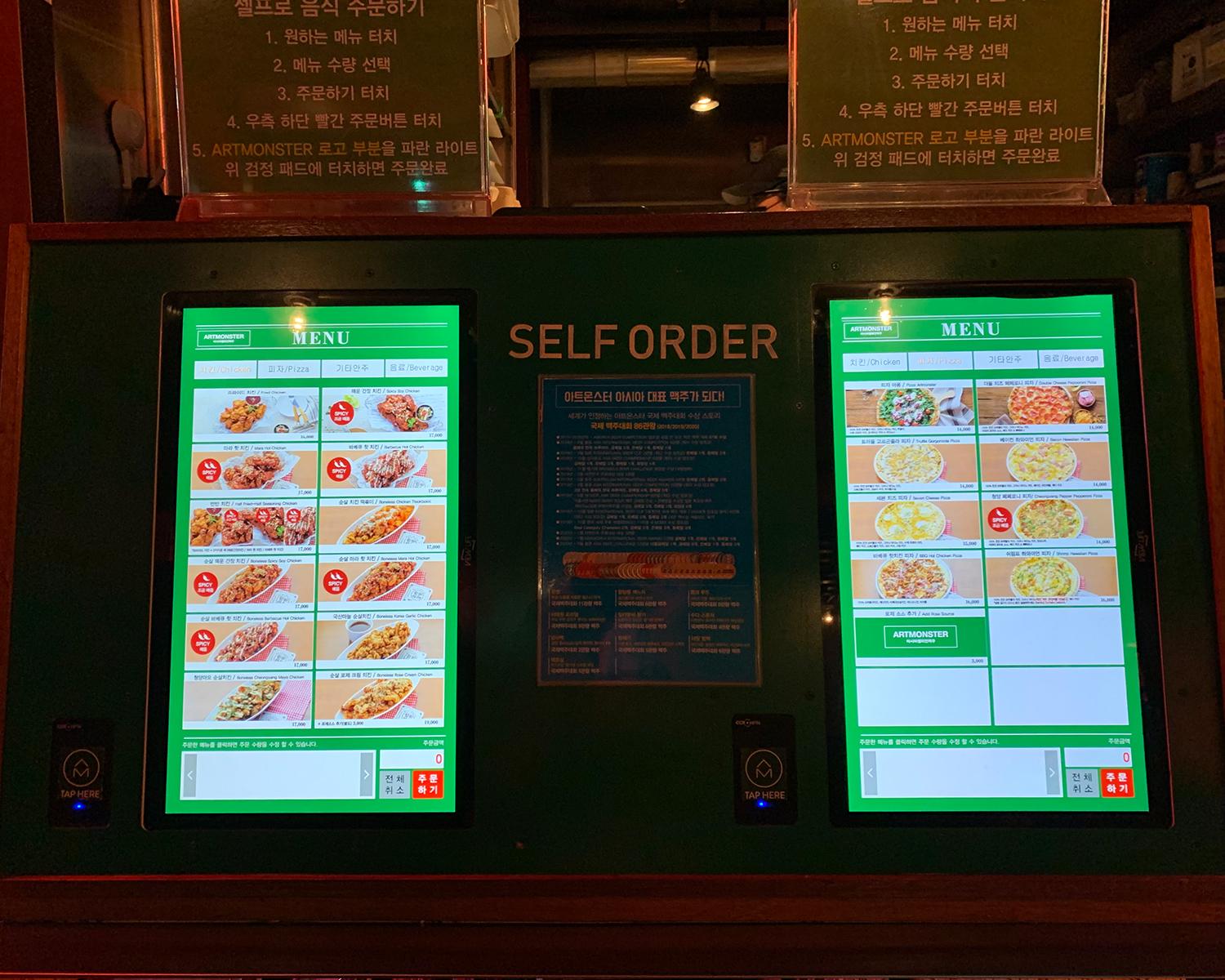 First thing to do, order food and drinks by using the self order kiosk!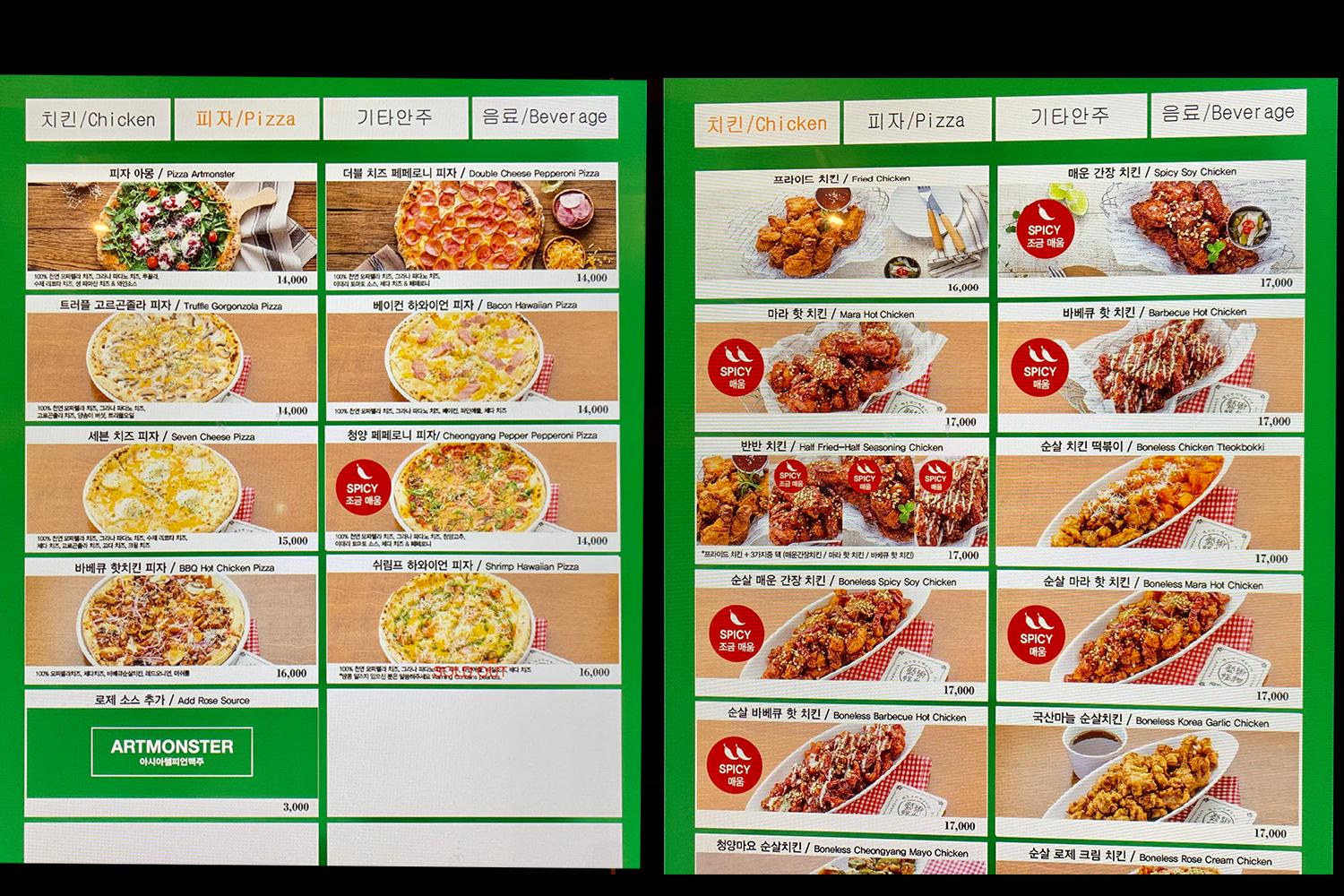 Art Monster offers a wide range of bar foods including pizza, chicken, fries, tteokbokki (spicy rice cake) and fried milk.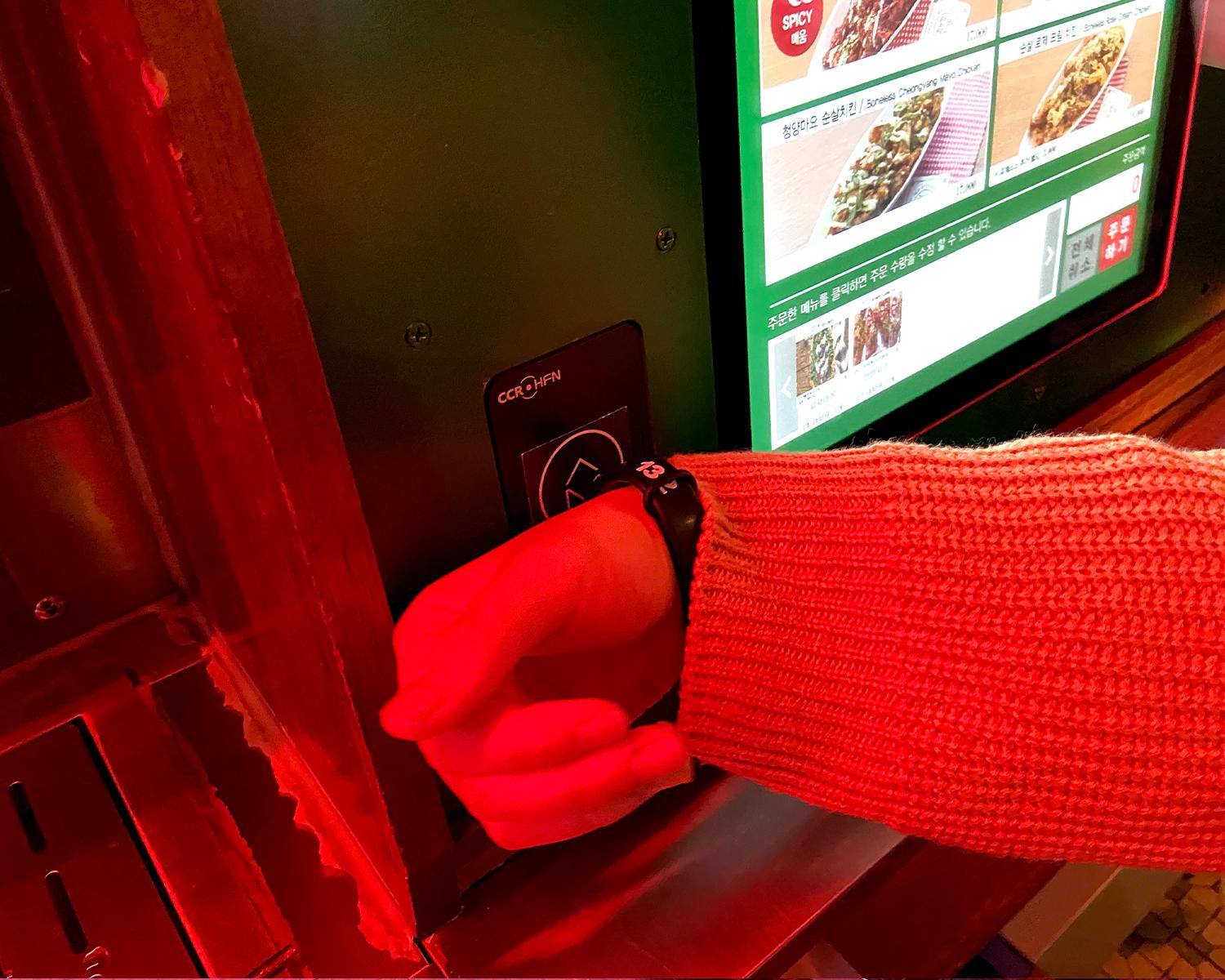 We went with their two social media-famous menus: Pizza ArtMonster and Half Fried Half Seasoning Chicken.
When you've made your selection, you don't need to take your wallet out. You just scan the bracelet on the scanner attached to the kiosk.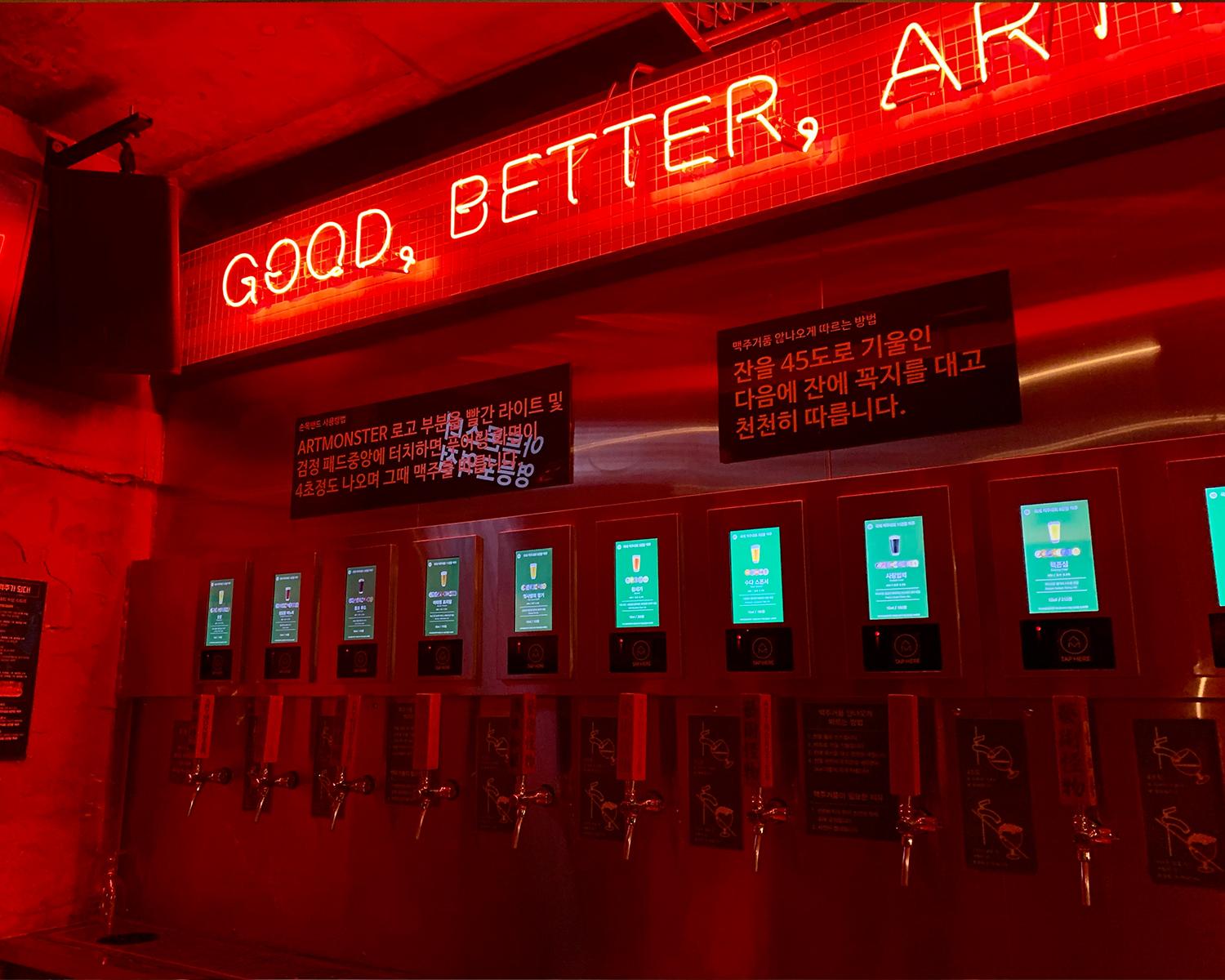 After we'd got our bar food getting cooked up in the kitchen, it was time to pick our beer!
Art Monster's system is really fun as you can pick and choose the beer you'd like and pour it yourself.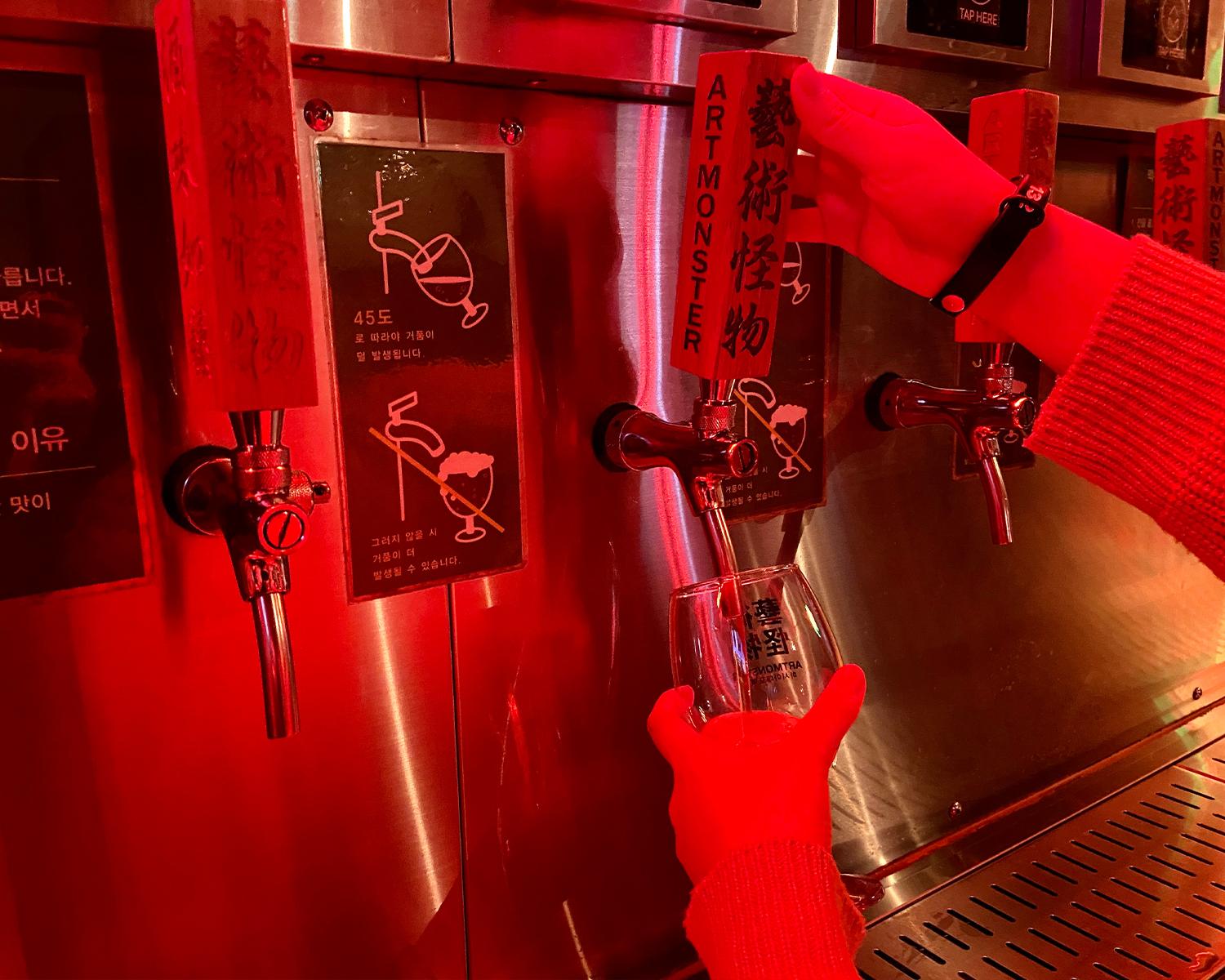 You can try a variety of types and flavours, and you'll be charged by the weight at about 200 won for 10ml on average.
Simply scan your bracelet on the beer you'd like to taste and pour!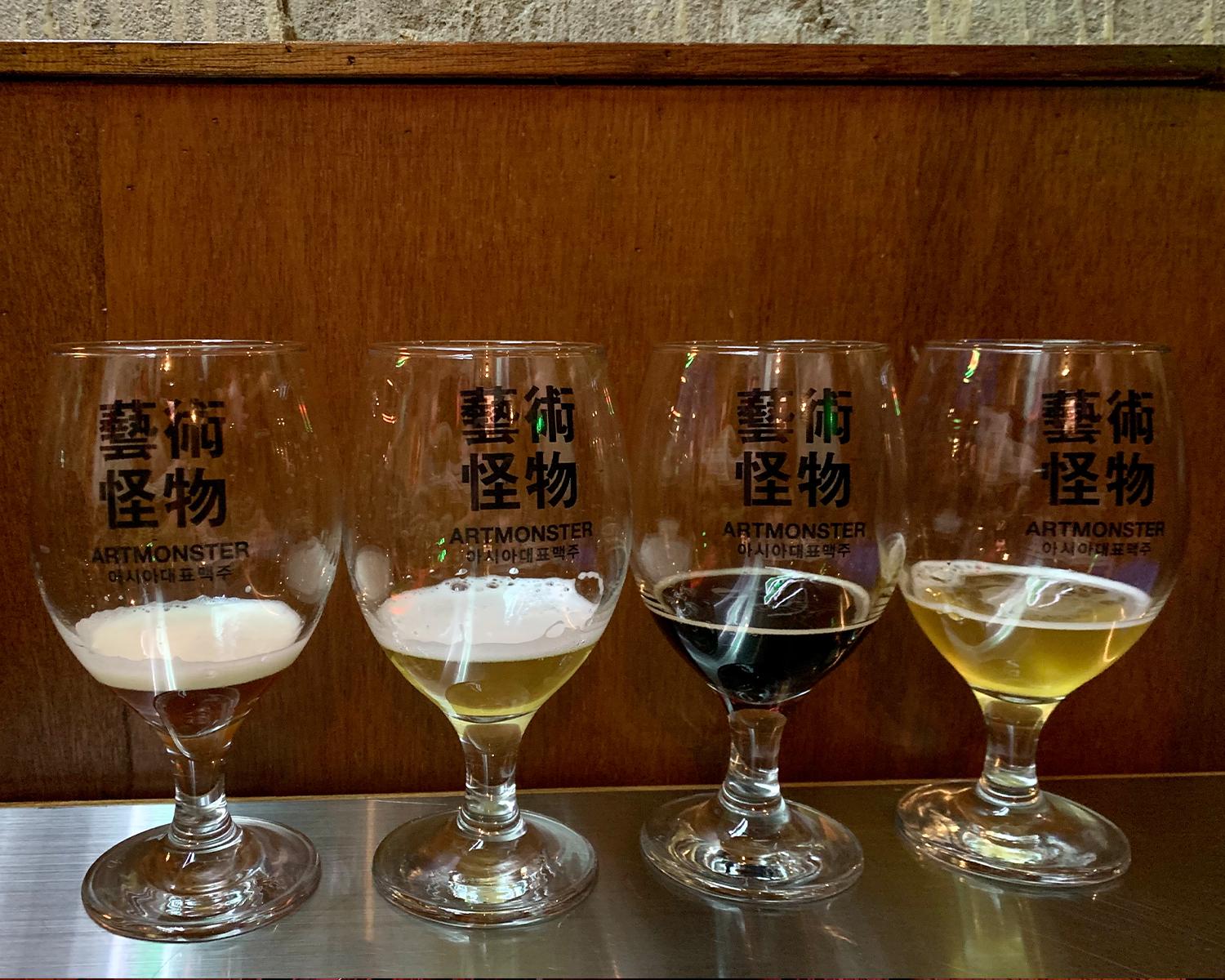 Because we got greedy and wanted to try a bunch of flavours, we first poured 4 types at around 500-700 won each.
Their own craft beers come with cute names like Itaewon Freedom and Scent Of Your First Love.
From sweet beer that resembles rosé wine to dark beer with a kick of chocolate, you'll definitely find your beer here!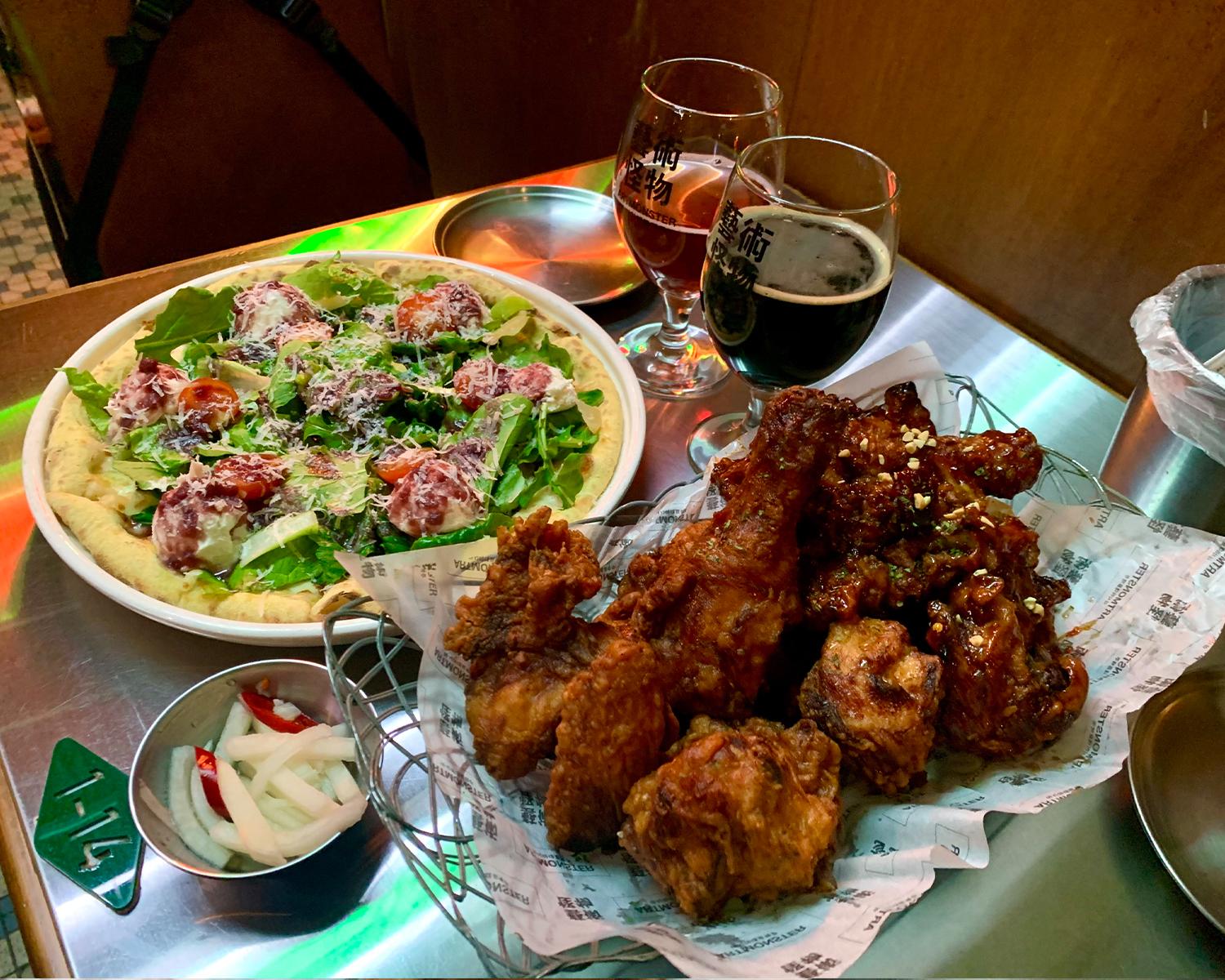 After tasting the 4 flavours, our food was served. Looks delish!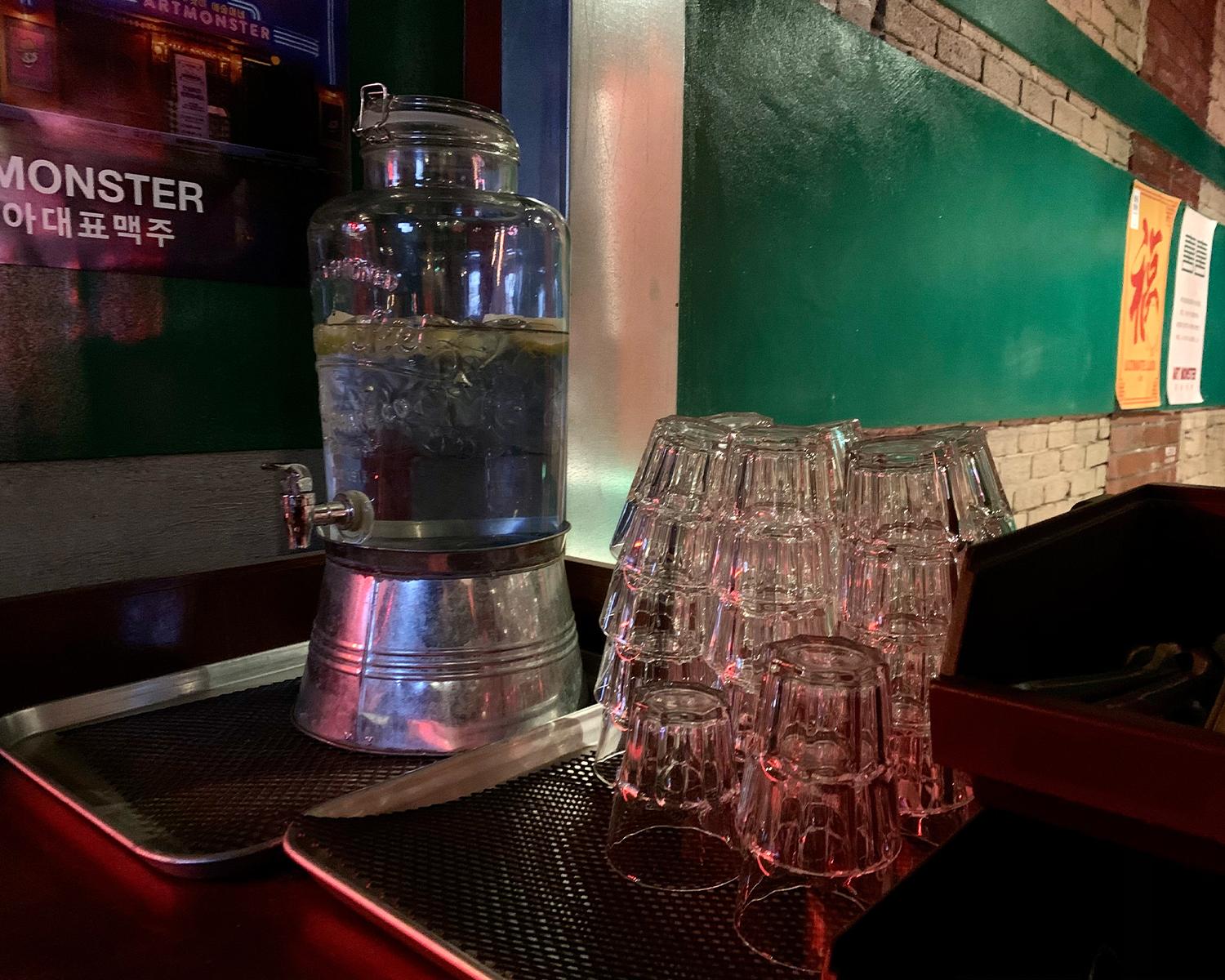 Napkins, utensils and water are self-served at a counter near the entrance.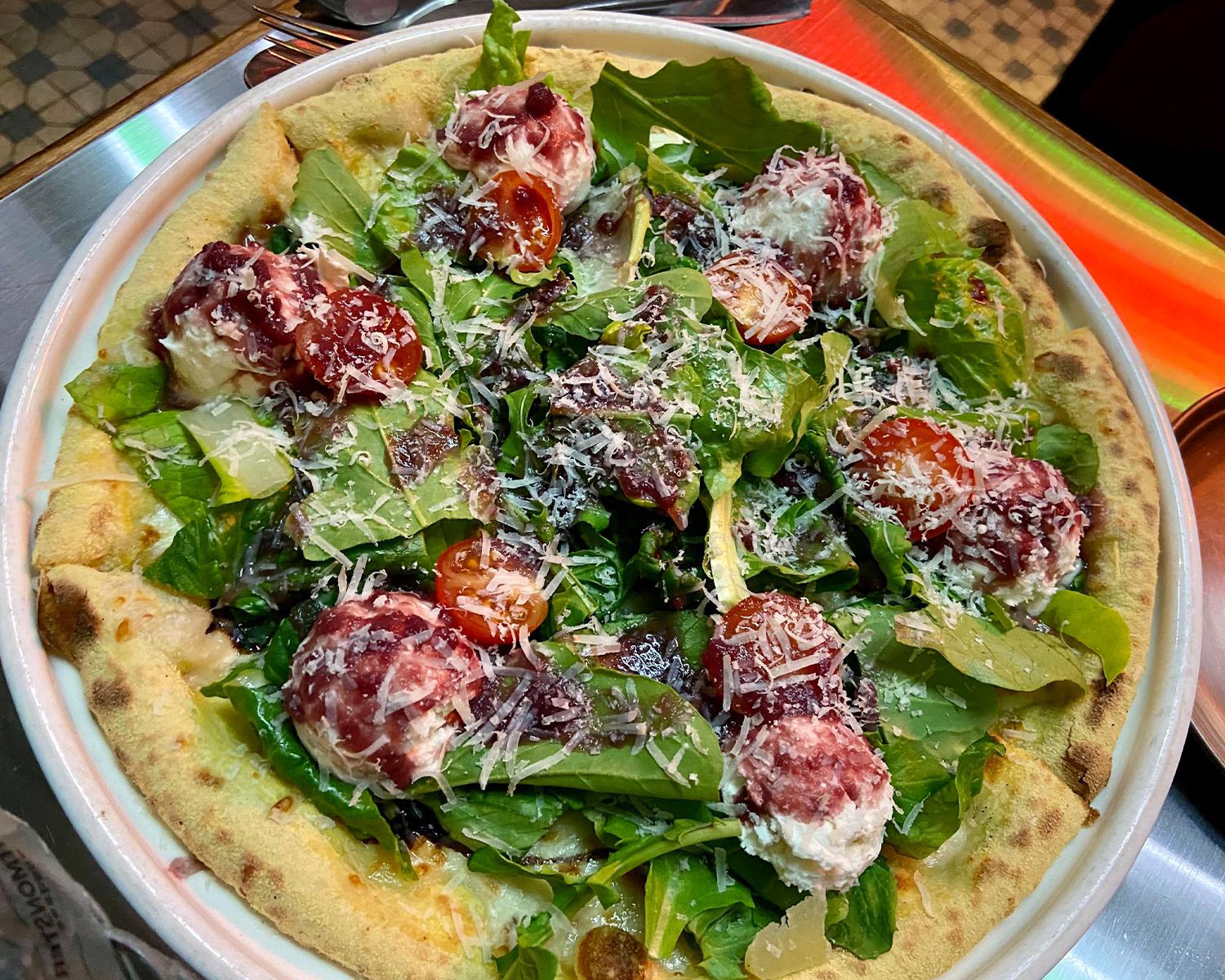 Pizza ArtMonster (피자 아몽)
15,900 KRW
Pizza ArtMonster is made with 4 types of cheese (mozzarella, Grana Padano, parmesan and ricotta), arugula and wine sauce.
The cheese and wine sauce were the best flavour combination that complements their beer.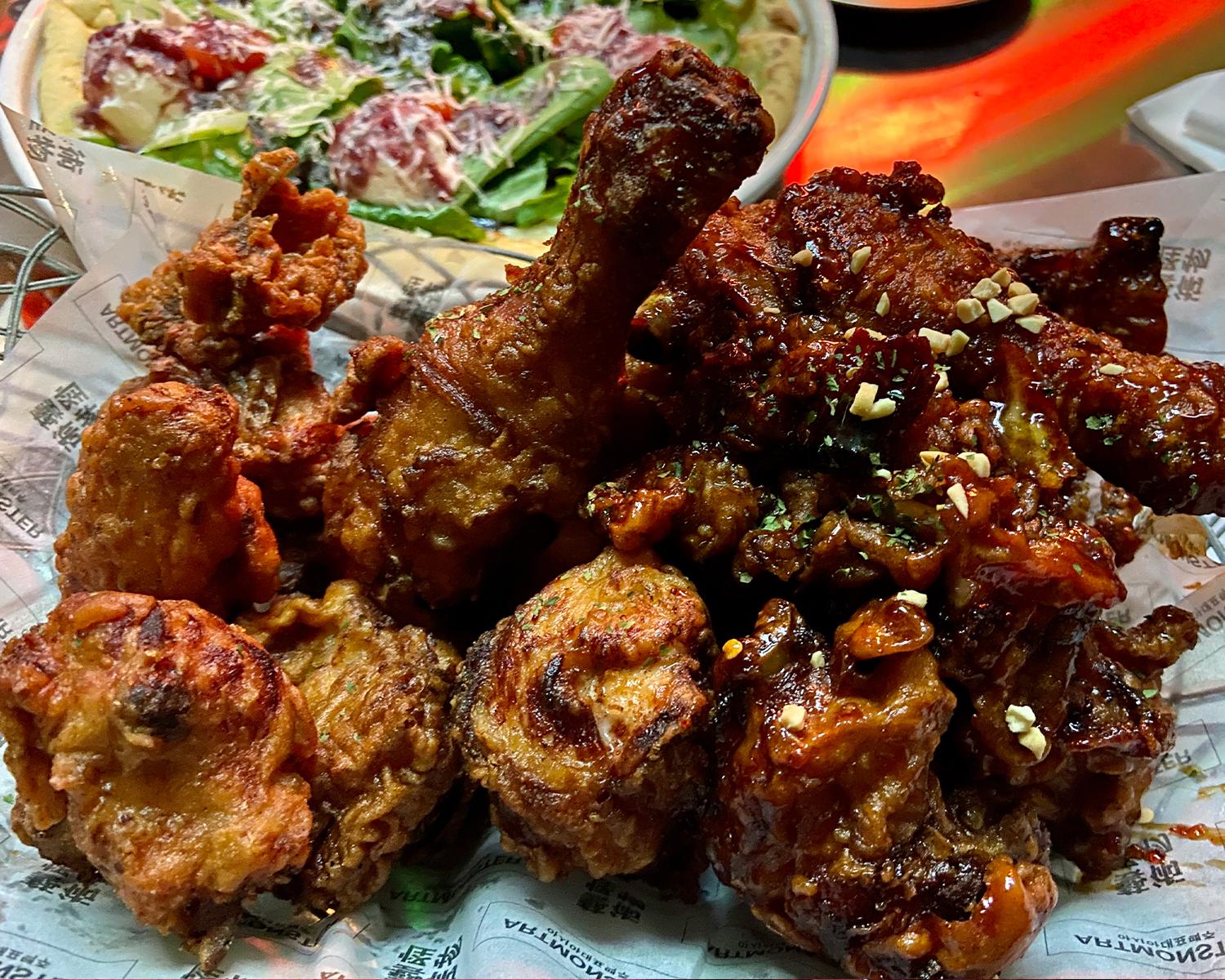 Half Fried Half Seasoning Chicken
18,900 won
First half comes as regular fried by default and you can choose among 3 flavours for the second half of the chicken from spicy soy sauce, mala hot and barbeque hot.
It's a great way to taste two different fried chicken flavours at once!
We ordered half fried and half spicy soy sauce.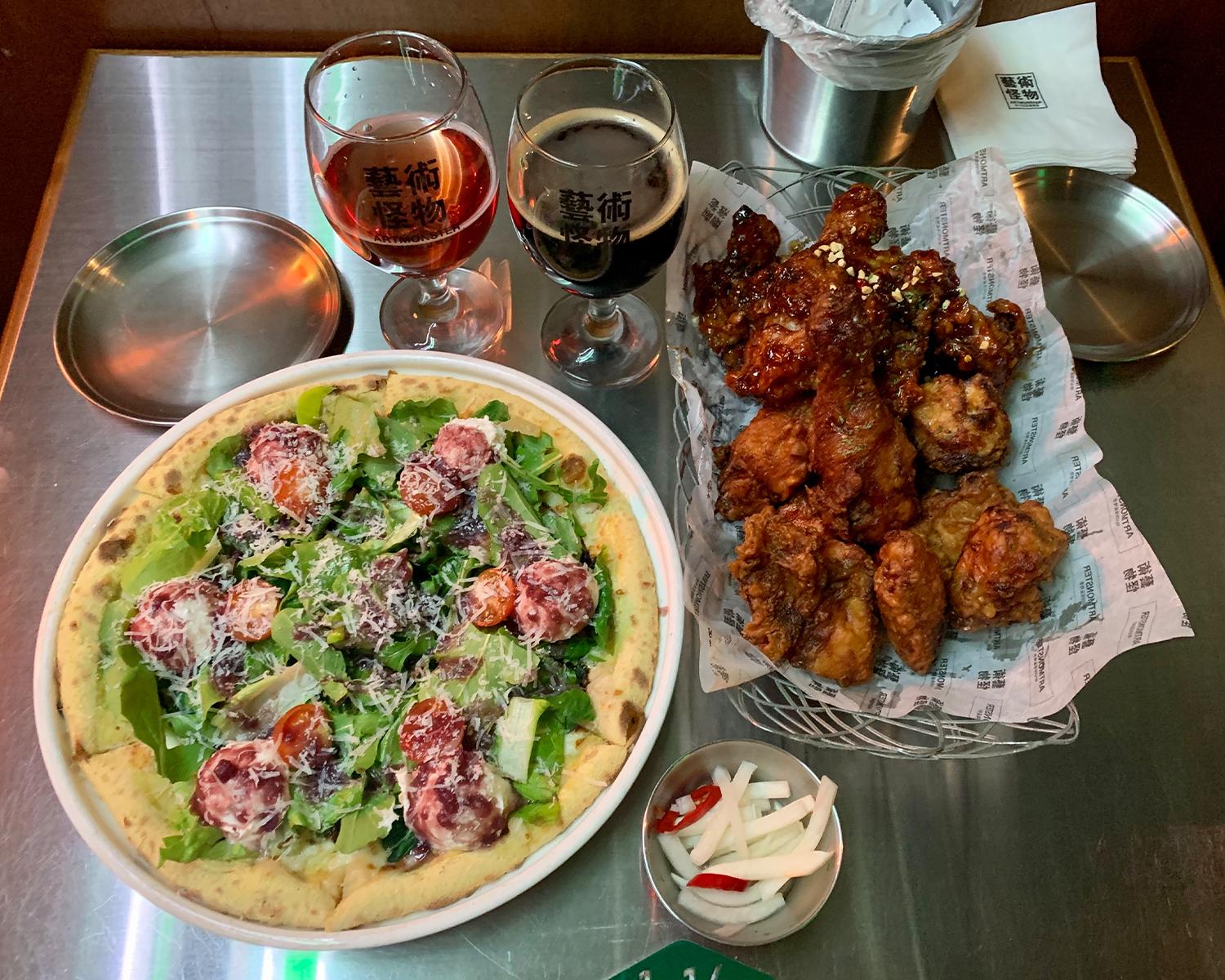 One thing to keep in mind that the spicy soy sauce chicken was a bit too spicy for us (We can't take a single bite of Buldak ramyeon).
If you're not so good with spicy food just like us, we recommend you go with a milder flavour!
Overall, the chicken went perfectly with Art Monster's pale ale.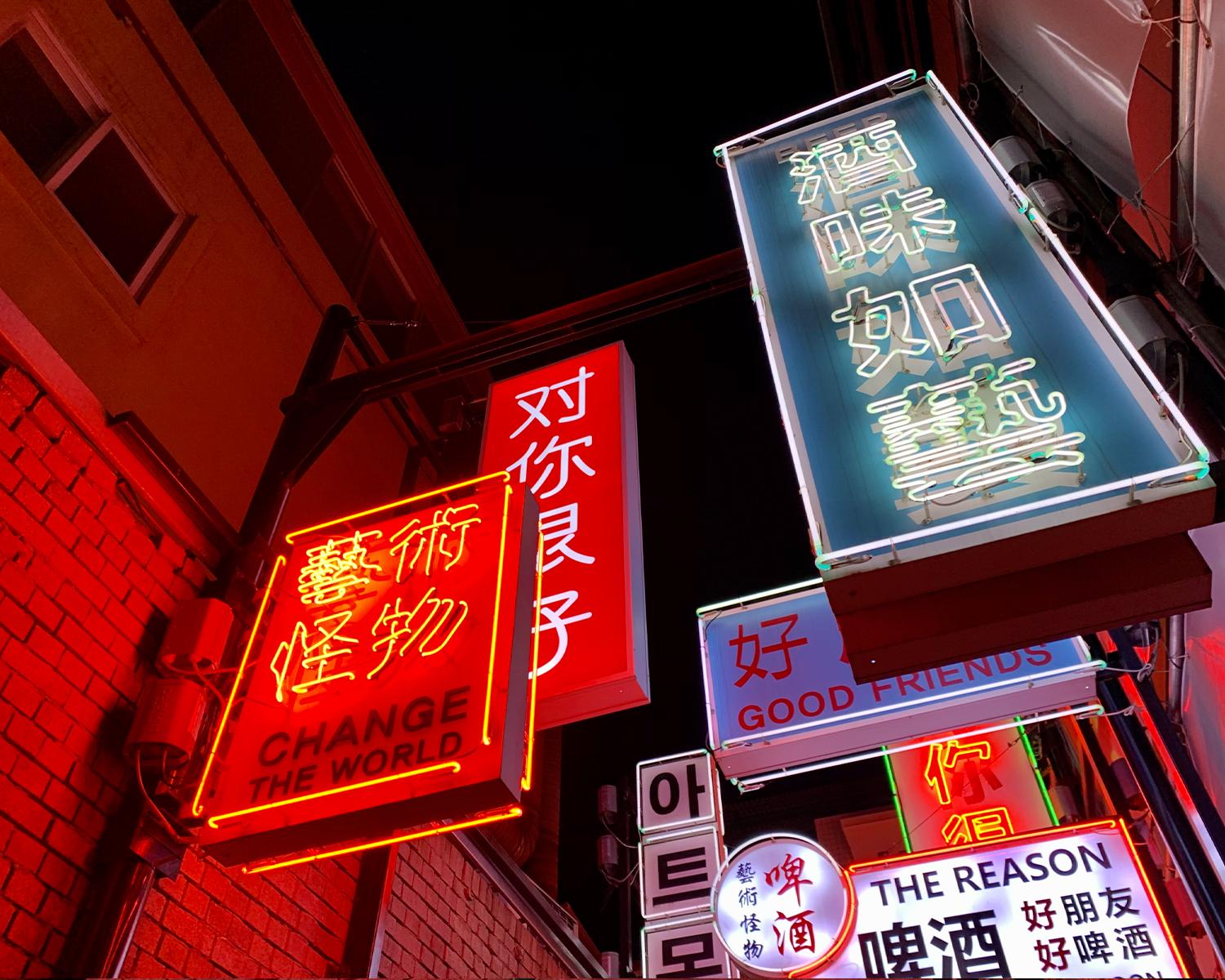 After everything, simply hand over your bracelet at the counter and pay. Because bracelets are handed out to each person at the venue, the system makes splitting bills easy too.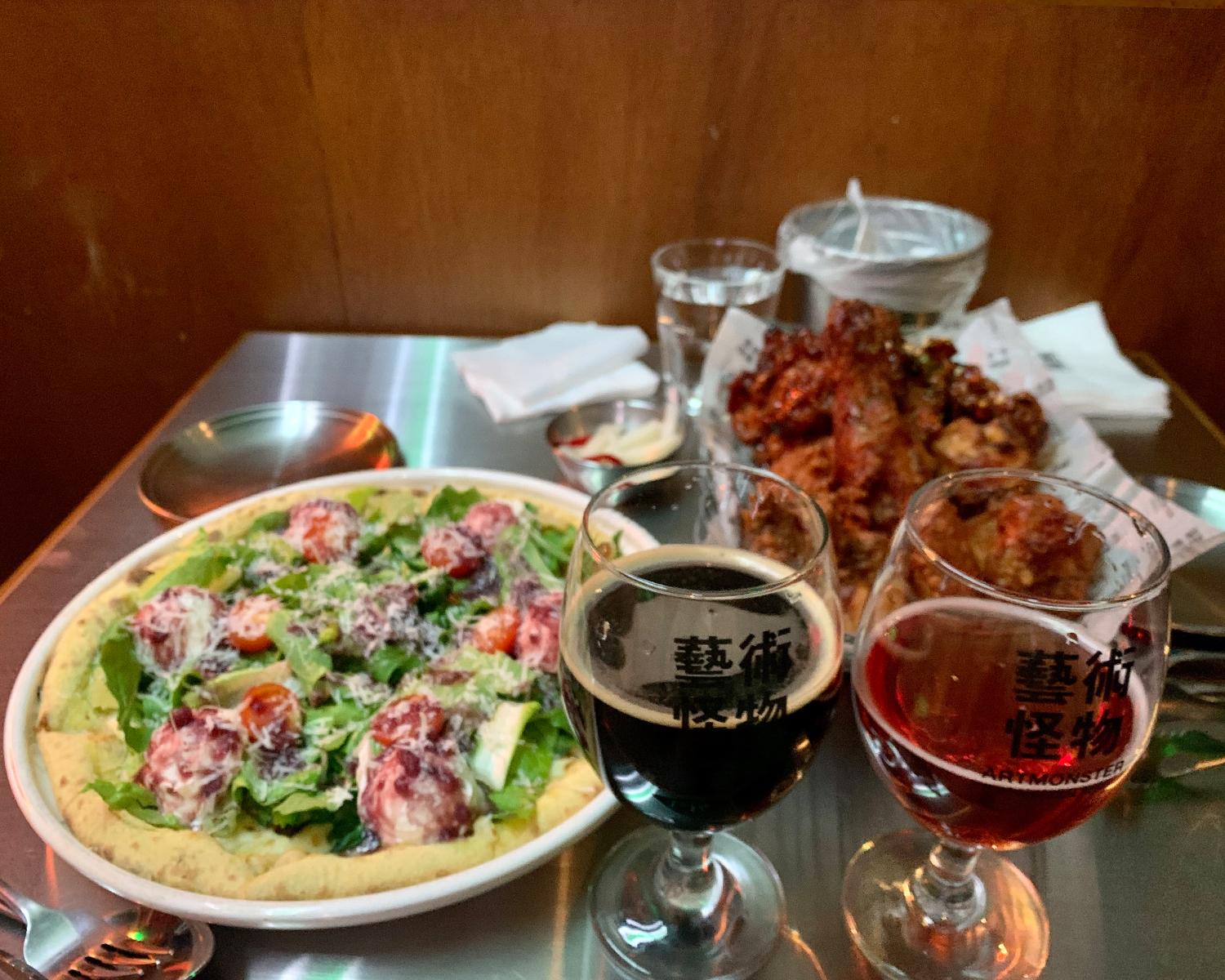 Overall, our experience at Art Monster was a great one. This Hong Kong-style bar was the perfect night-out spot filled with great food and craft beer at reasonable prices.
When you're craving for refreshing beer in Gangnam with food, definitely stop by!
---
INFORMATION

Address:
서울 강남구 테헤란로1길 28-3
28-3 Teheran-ro 1-gil, Yeoksam-dong,Gangnam-gu, Seoul
Hours:
Weekdays: 17:00 - 01:00
Sat: 15:00 - 01:00
Sun: 15:00 - 23:00
Directions: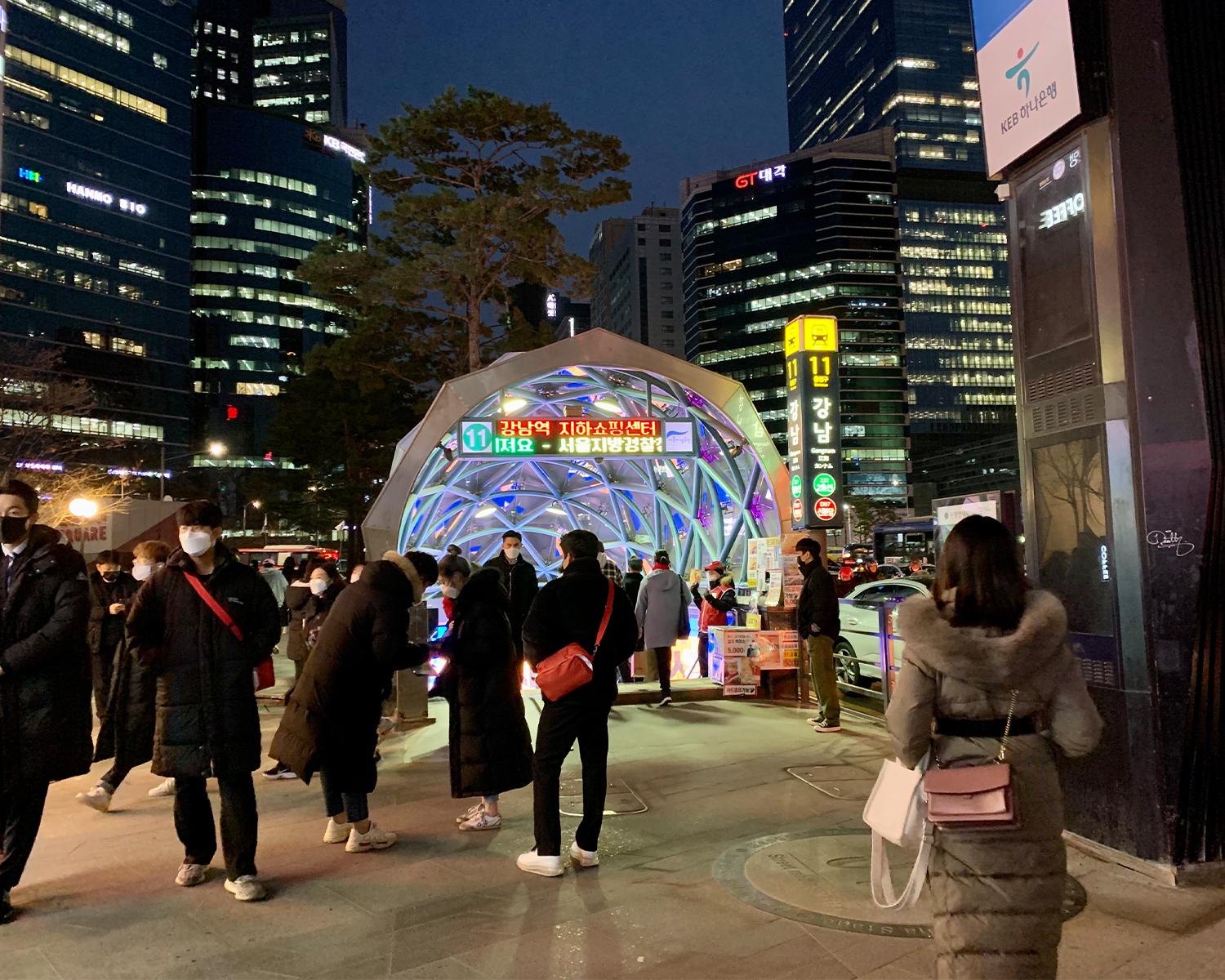 Come out of Gangnam Station exit 11.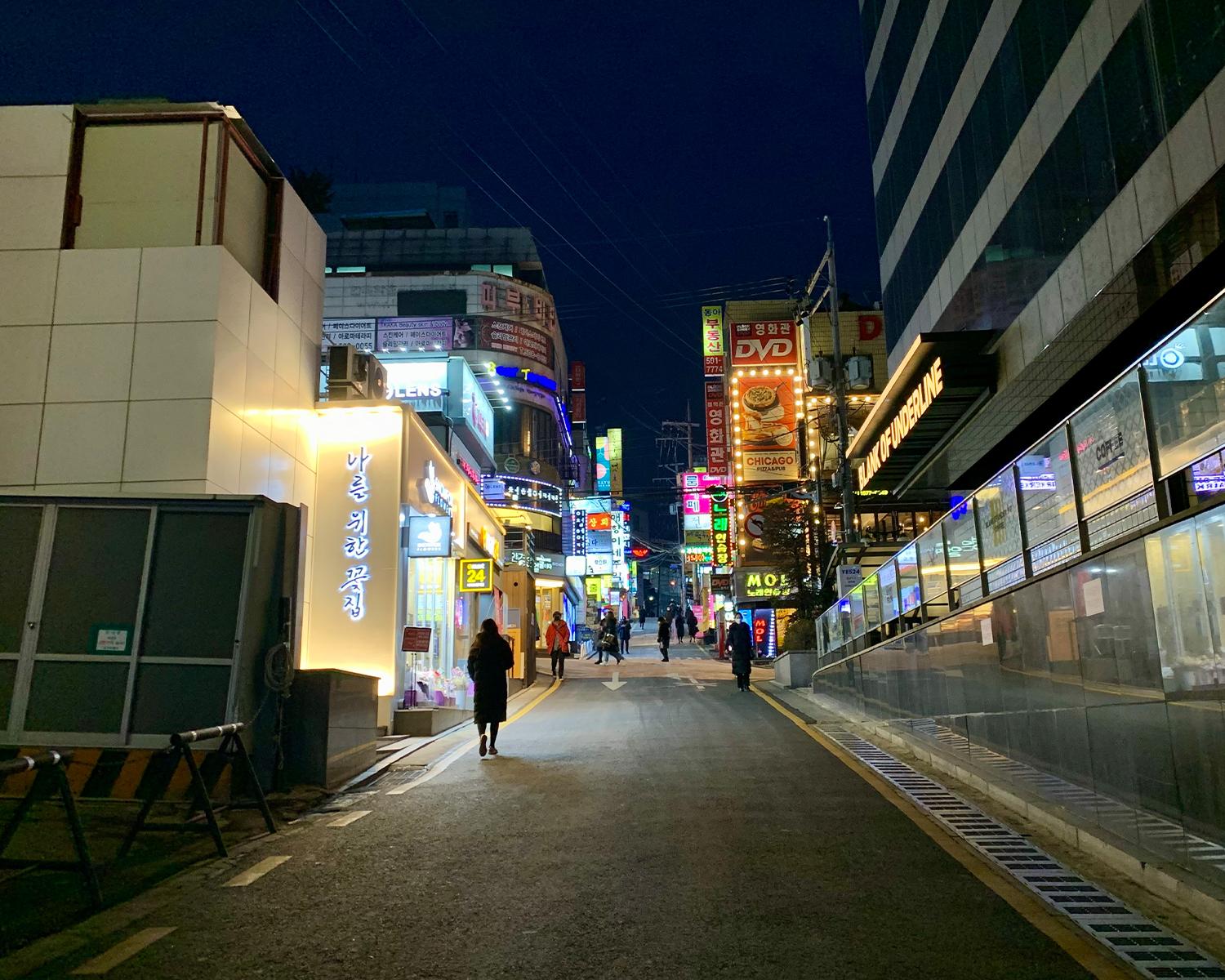 From exit 11, walk straight and turn right at the small alley behind the CGV building.
---