When Is Peak Foliage Season 2022?
A map of Korea's peak fall foliage season!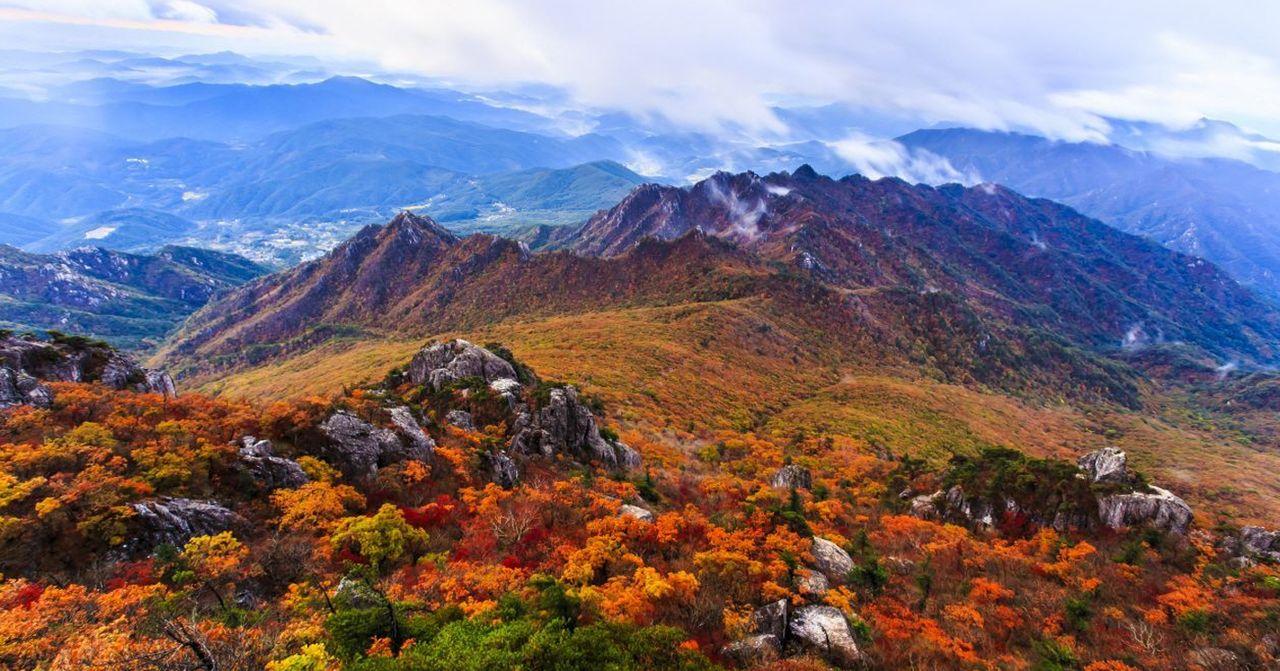 To some, Summer 2022 was excruciatingly hot, and can't wait for the cooler weather. When the leaves start to change color and people change into their sweaters, Korea also transforms into vibrant hues of orange, red, and brown. In the fall, Koreans love to go on hiking trips, just to see the fall foliage. 70% of the peninsula is covered in mountain terrains that are covered in trees, so imagine how impressive the scenery can get. Today, we've prepared a map of when peak foliage season is because we want you to see the beautiful terrains in person! Read more to find out when peak foliage is throughout Korea.
---
2022 Peak Foliage Season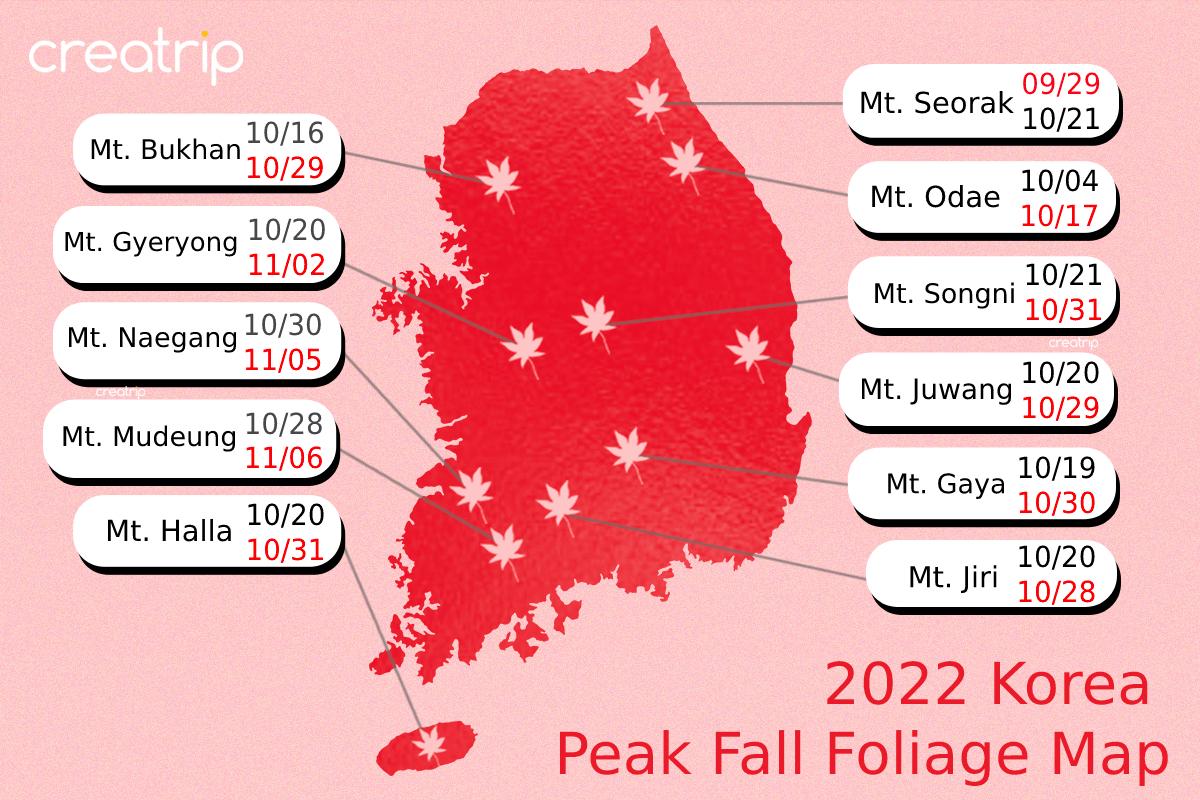 The above are the dates on which fall foliage starts in each mountain in Korea. The dates in red are when it is most vibrant. The first to start changing colors on September 29th is Seorak Mountain, as it is every year. Due to the gradual increase in temperatures, these dates are being delayed year by year. This year, the first date is 12 days later than it was in the 90s while last year in 2021, it was 5 days later than the average date in the 90s.
Seorak Mountain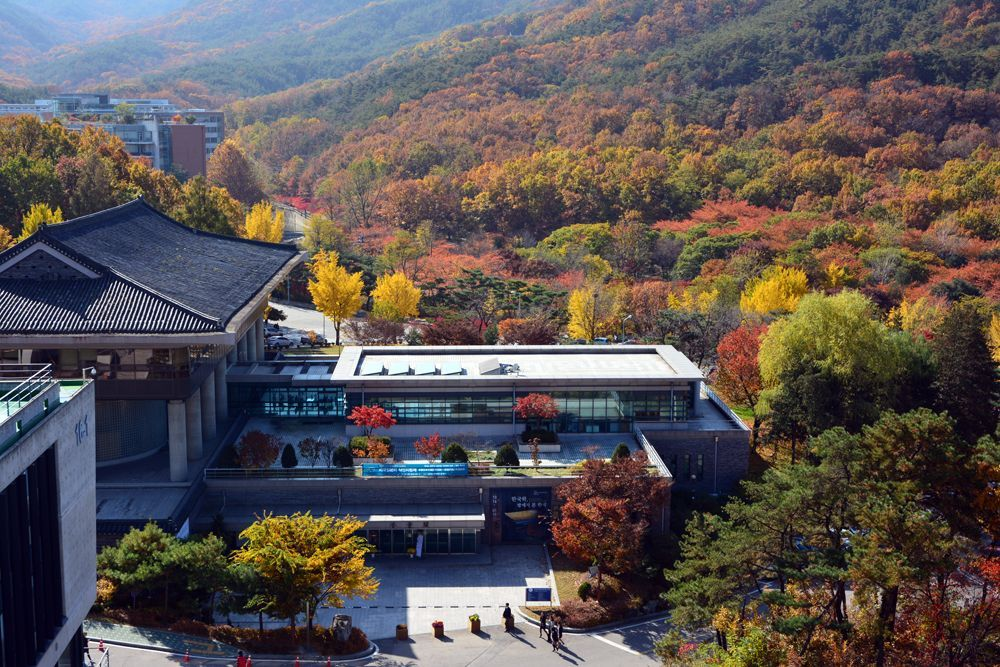 Seoul National University Campus
The mountains in Seoul will be starting to turn red in mid-October. Bukhansan, Cheonggyesan, and Gwanaksan are all popular hiking sites in Seoul. However, you don't have to go on a tiresome hike to see the foliage. The trees in downtown Seoul will also turn bright orange so don't worry if hiking isn't your thing. A walk around a university campus is enough.
If you want to go hiking but don't want to make it a whole ordeal, we recommend going to shorter hikes like Ansan in Seodaemun-gu or Achasan in Gwangjin-gu. Both hikes take about approximately 40 minutes to the top and are relatively easier.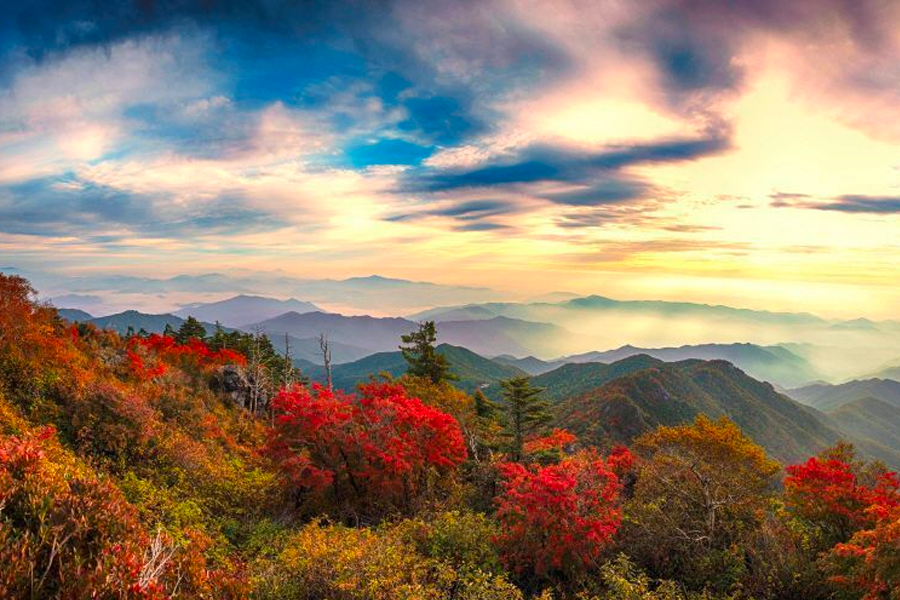 Jiri Mountain
Though Jeju Island is in the most southern part of the Korean peninsula, due to the coastal climate, fall foliage season will start earlier compared to other inland regions.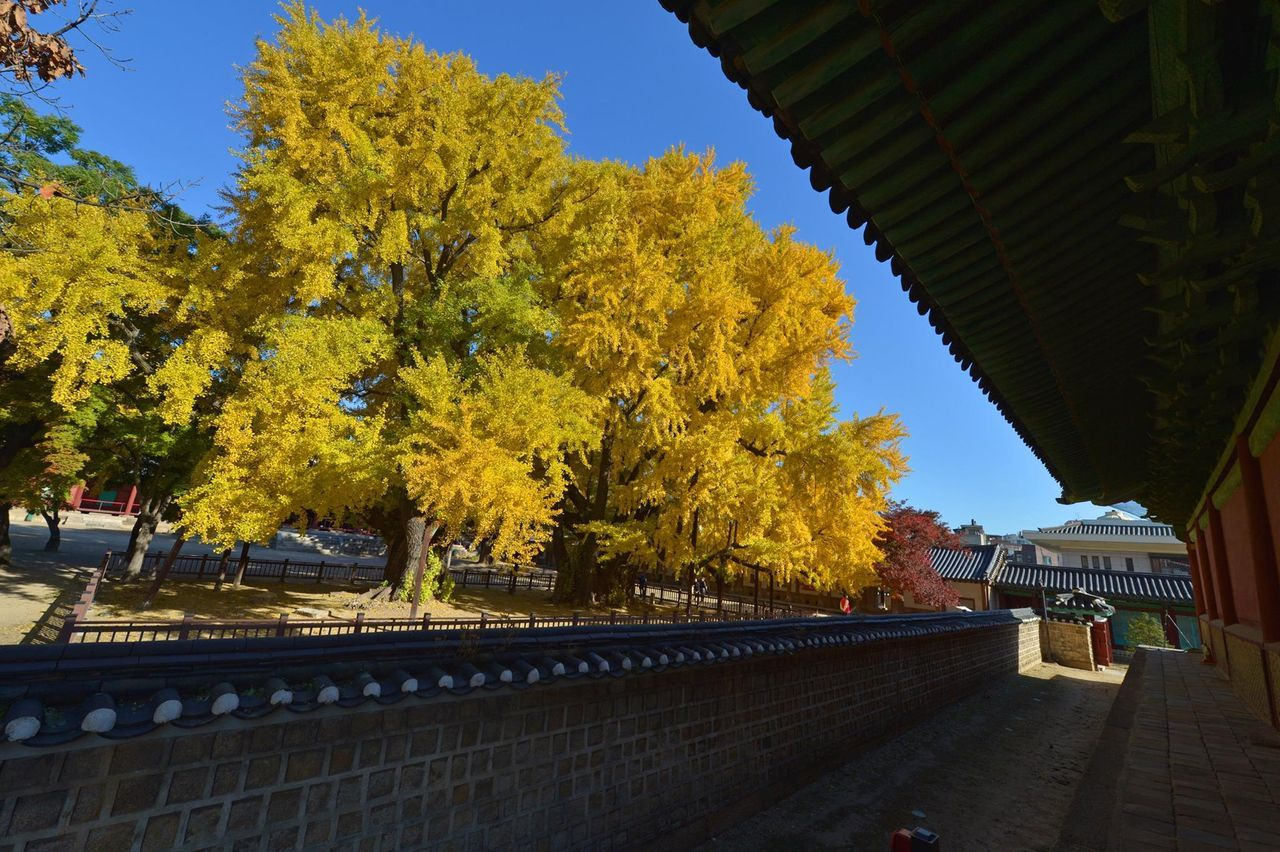 Gingko Tree
Gingko trees will also transform into a dashing yellow. These trees are all over the city and you will definitely know whether or not a tree is a Ginkgoo tree, not only from its color but from the smell as well. The fruit of these trees, ginkgos, stink up the whole city. The little orange stink bombs fall to the ground when they are ripe and once their flesh is exposed, a stench that wreaks of a smell similar to the smell of feces attacks the surrounding area. Try not to step on one because it will stink up your shoes. (Though it is very difficult because there are so many of them!) Despite the smell, they are quite alluring so I guess it balances out. (Not really...)
---
If you are planning a trip to Korea in October, plan a day to hike up one of these mountains to see an unforgettable view! If you have any questions or concerns, please leave a comment below or send us an email at help@creatrip.com! You can follow us on Instagram, TikTok, and Facebook to stay updated on all things Korea!
---