Seoul Must-Do's | May Edition
All the best things to do in May 2023!
Are you going to be in Seoul this May? We've compiled a list of 10 things you MUST DO during your time here! From restaurant and cafe recs to getting discounts on tickets and Hanbok rentals, we've got you covered. Check it out!
---
1. Visit Lotte World in a Korean School Uniform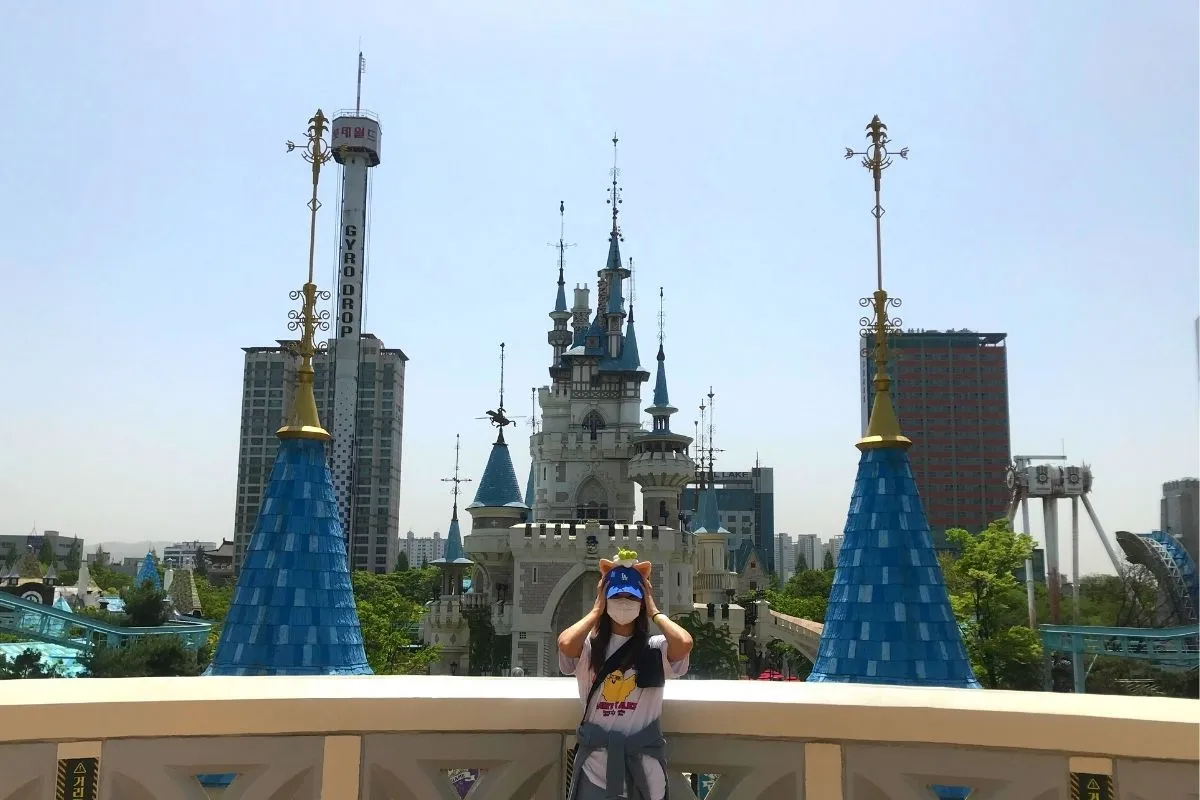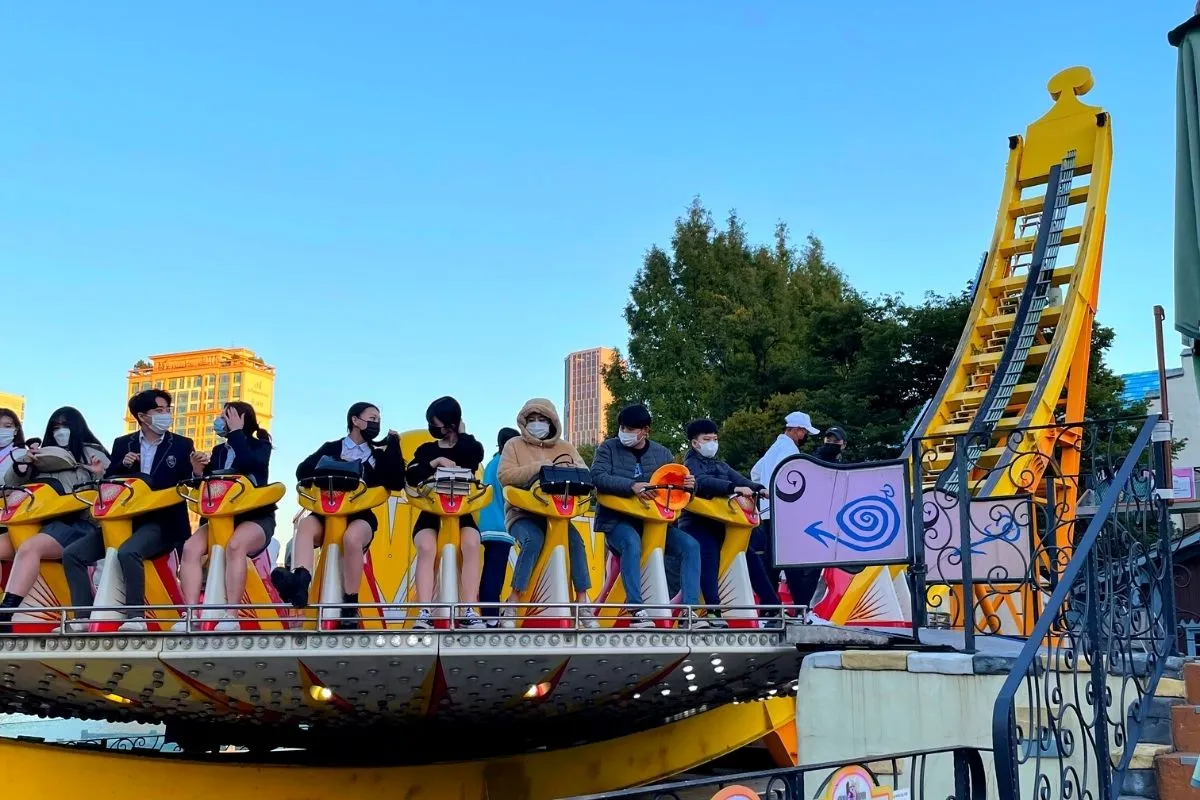 Lotte World is a favorite among both Koreans and foreigners. There are lots of fun rides and experiences, and even if you're not a fan of rides there are other activities you can do while there!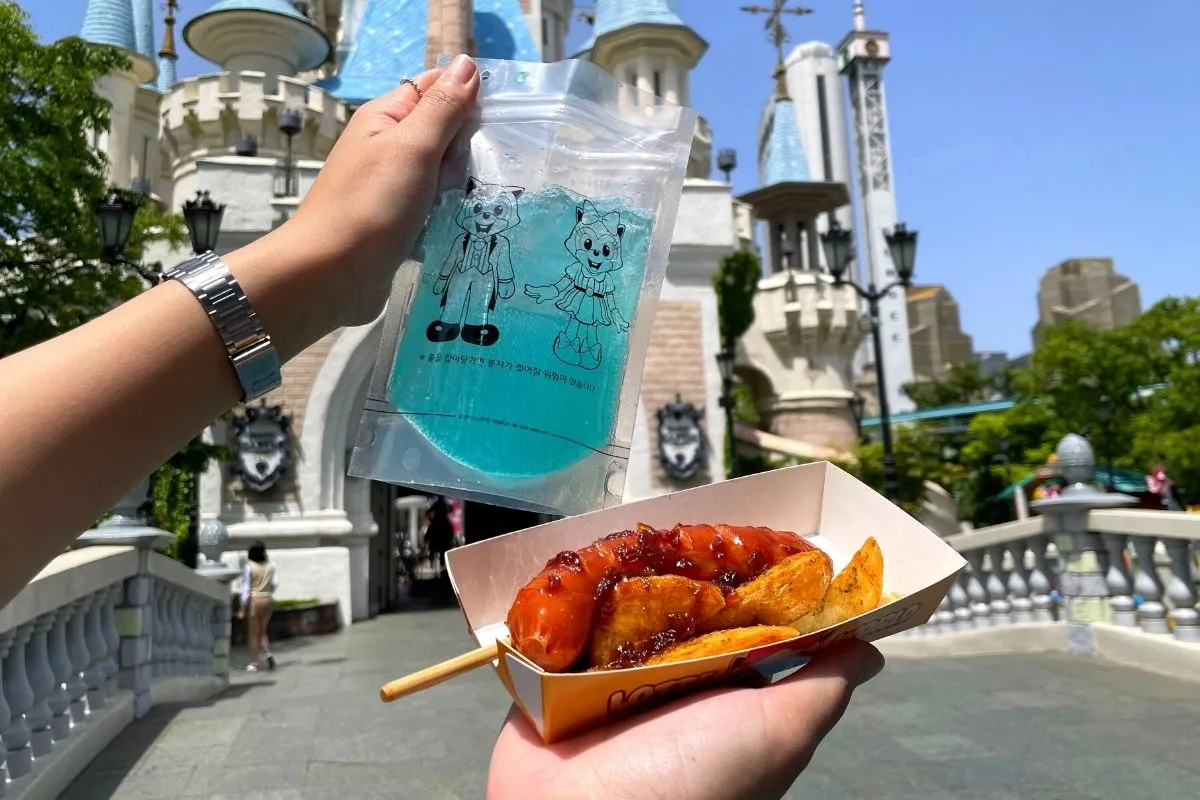 You'll definitely get hungry while you're there, but don't worry, there are lots of fun food options available to snack on!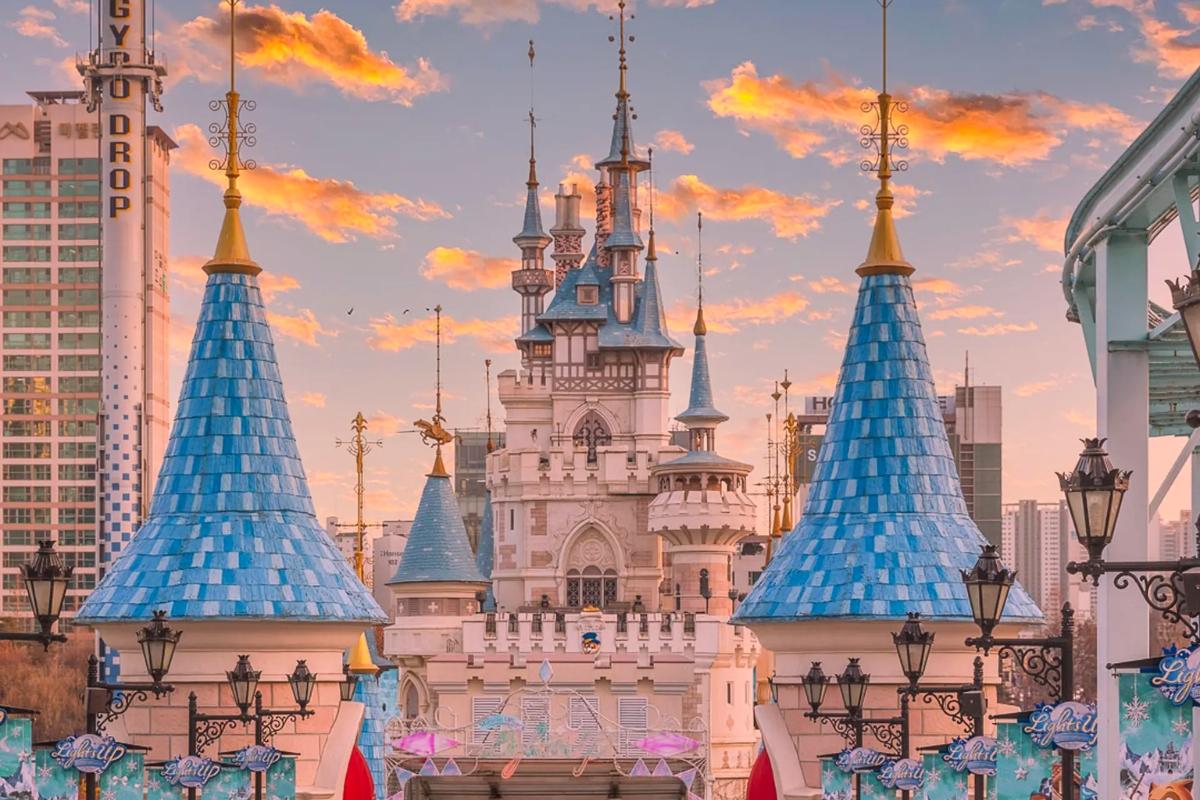 The good news is, you can book tickets to Lotte World right here at a discounted rate! Click the link below to see prices and purchase tickets: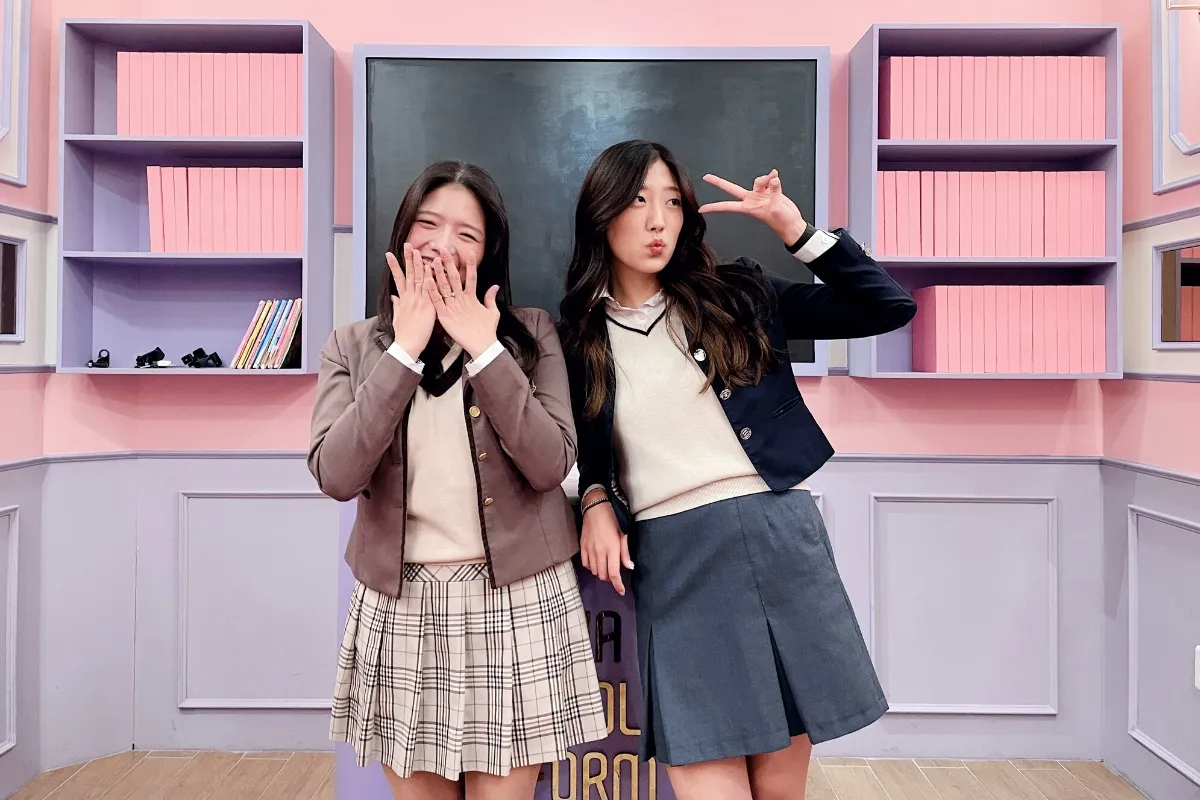 You can even rent a Korean school uniform and pretend like you're back in school for a day! It's a fun tradition among Koreans to dress up in high school uniforms to reminisce on one's school years. Click on the link below to get a discount on Korean school uniform rentals!
Ehwa Korean School Uniform Rental
2. Rent a Hanbok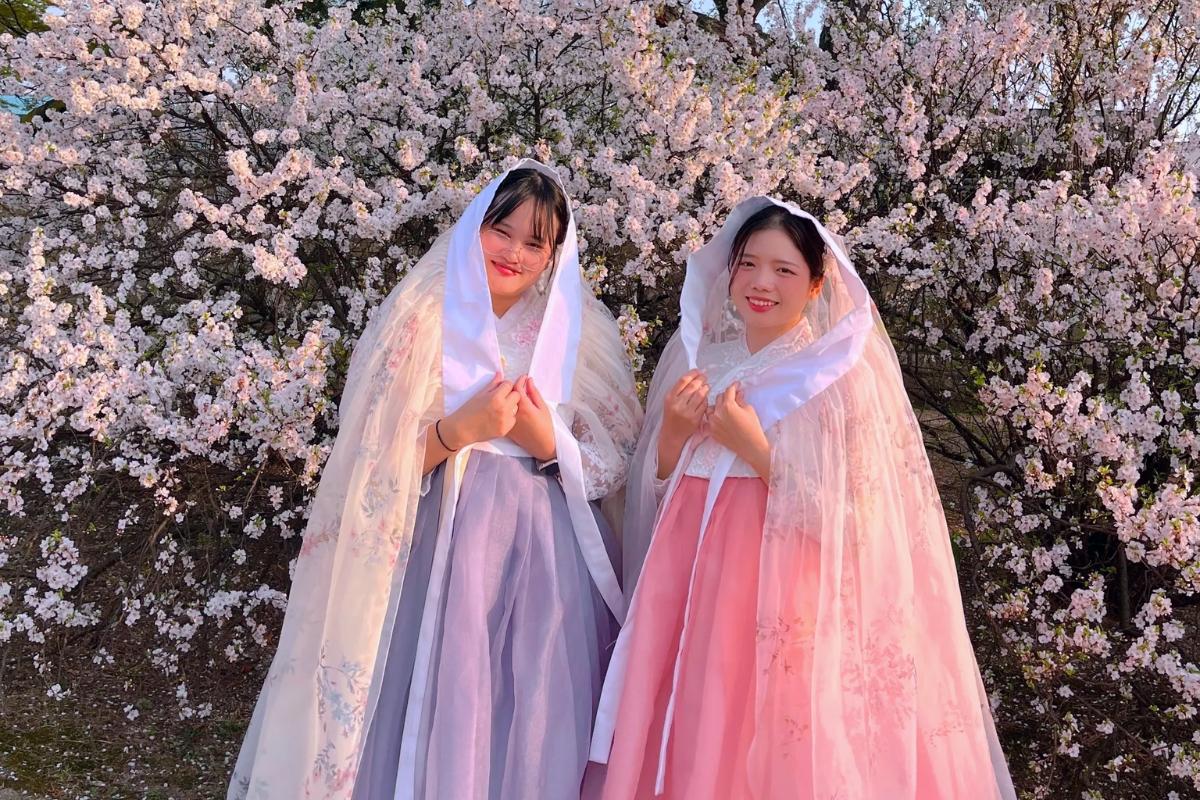 Renting a Hanbok, which is traditional Korean clothing, is something you absolutely have to do in Korea! You can pick out any Hanbok you like and head over to any of the nearby palaces in Seoul to take photos.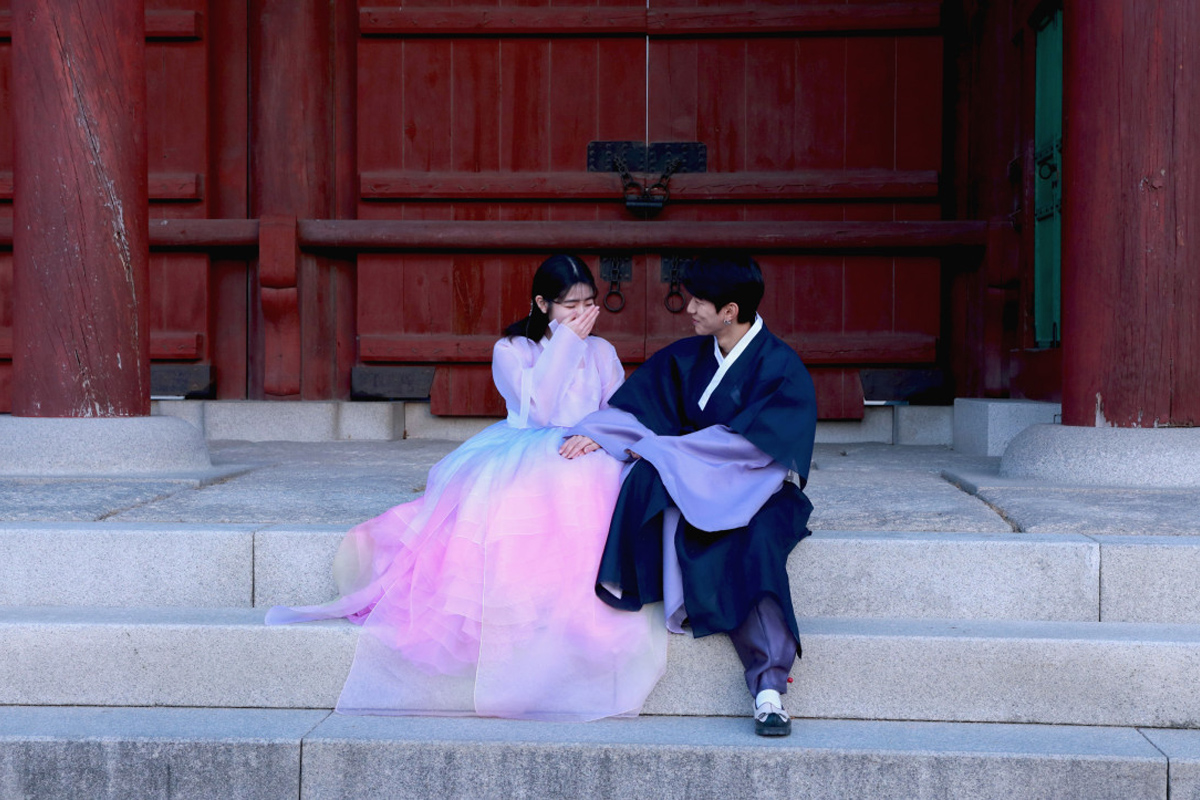 Make a reservation on Creatrip for discounts and special deals! If you're not sure which Hanbok store to rent from, check out our Seoul Hanbok Rental Store Guide below!
Seoul Hanbok Rental Store Guide
3. See the Gyeongbokgung Palace Night Viewing (~5/31)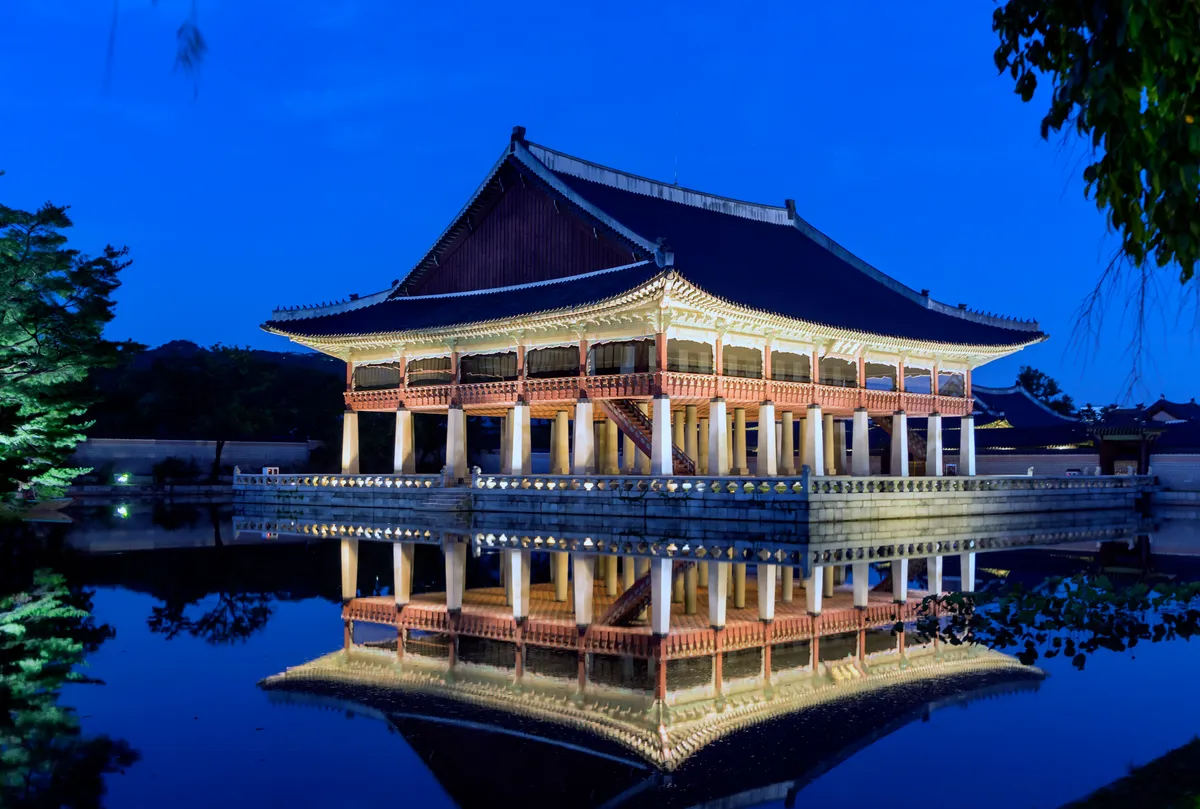 Gyeongbokgung Palace is beautiful in the day time, but at night, it seems to come to life with all the illuminating lights! Seeing Gyeongbokgung Palace at night is on a Korean local's bucket list as well, so tickets sell out just as fast as K-pop concerts do, as it's only available during certain times of the year.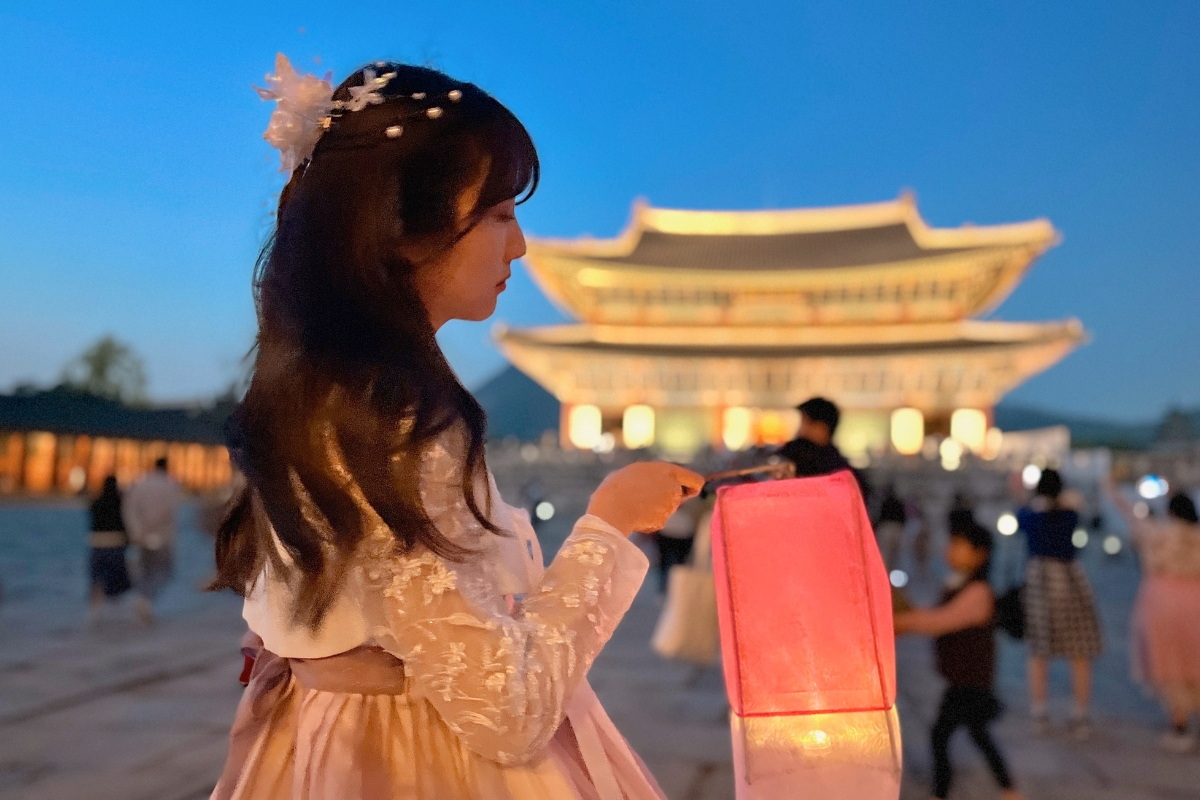 There are three ways to get admission: online, on-site, or for free if you wear a Hanbok! Online tickets sell out fast and are difficult for foreigners to get, while on-site tickets will have you waiting in line and will also most-likely sell out.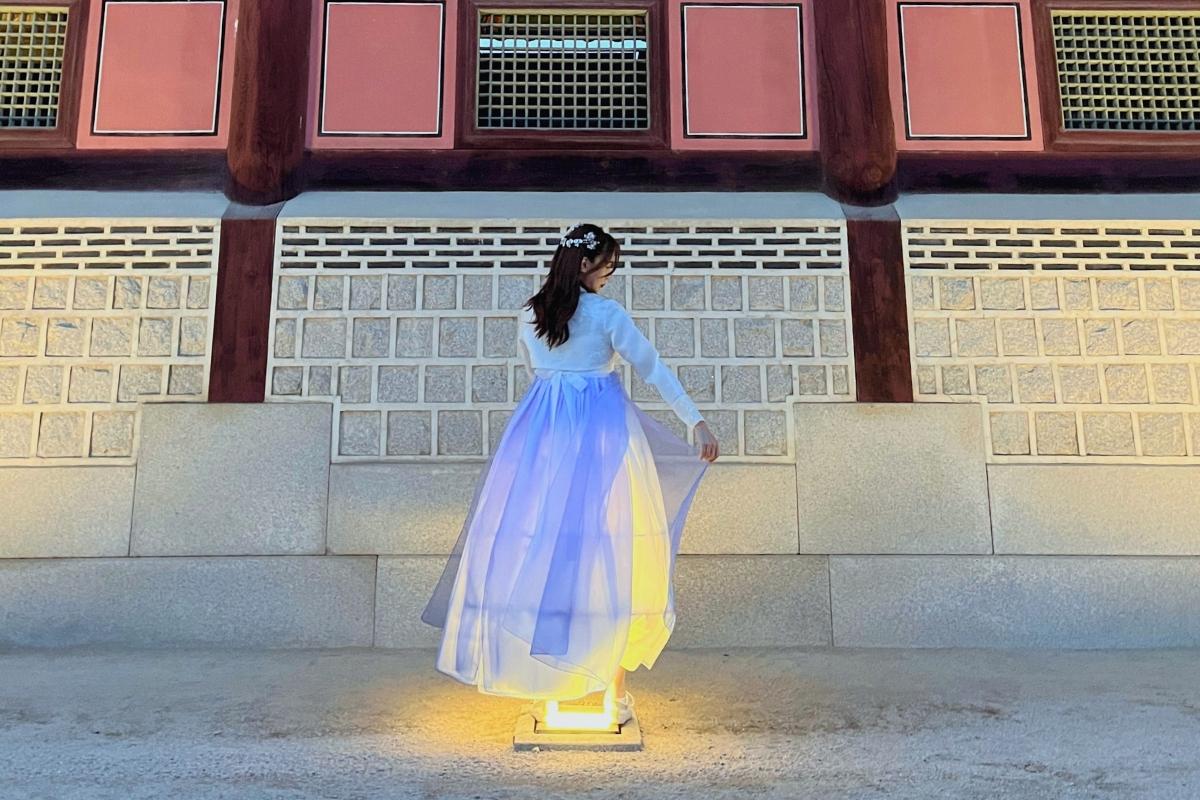 We highly recommend renting a Hanbok for easy entrance! Plus, your photos will come out amazing.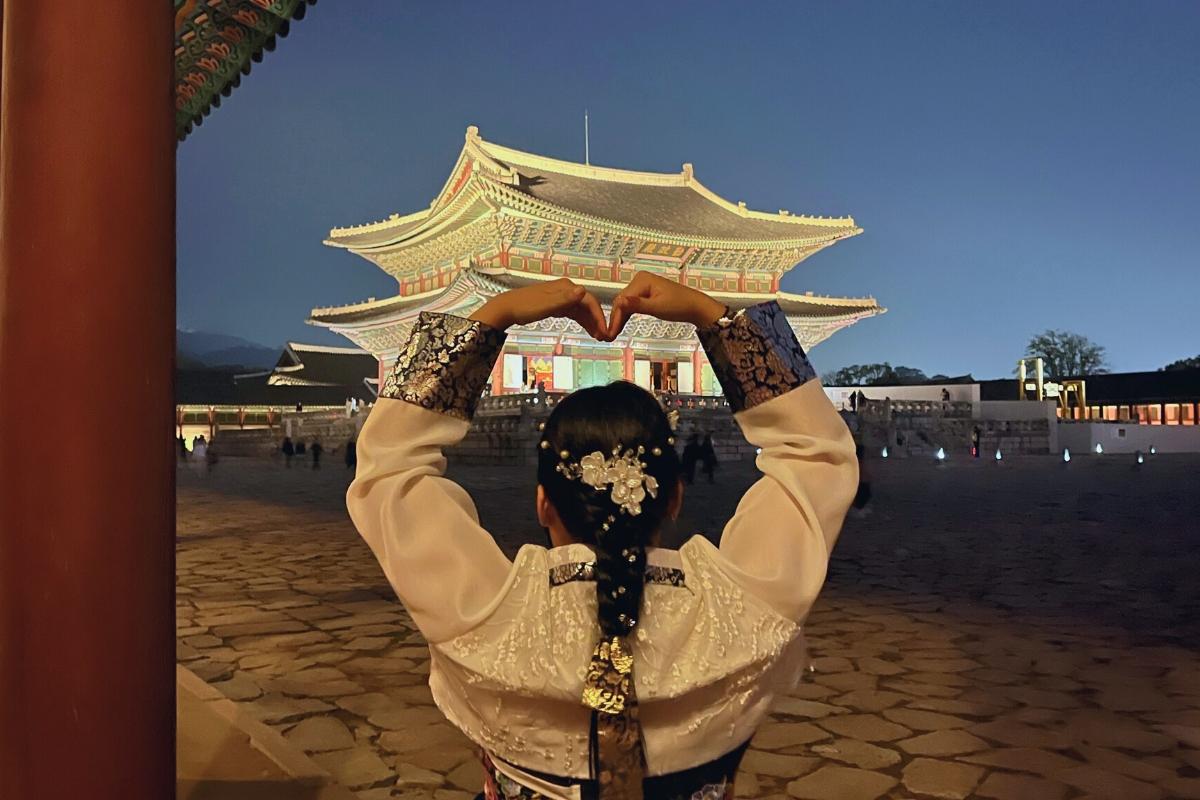 For more information on how/when to see the Gyeongbokgung Night Viewing and which Hanbok rental stores are available at night, check out our guide in the link below:
Gyeongbokgung Palace Night Viewing
4. Go to a Korean Hair Salon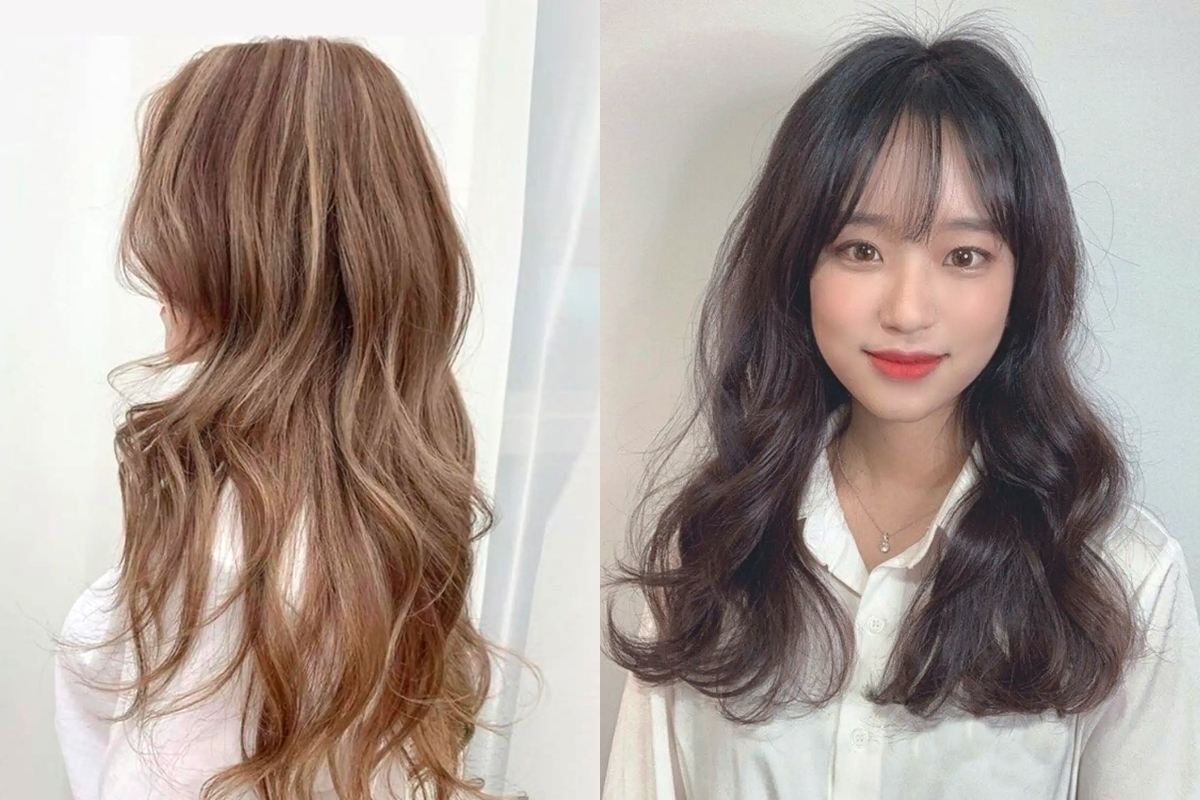 Koreans are serious about their hair game, which is evident when watching K-pop music videos or K-dramas. They all have perfect hair! It's thanks to the amazing hair salons in Korea!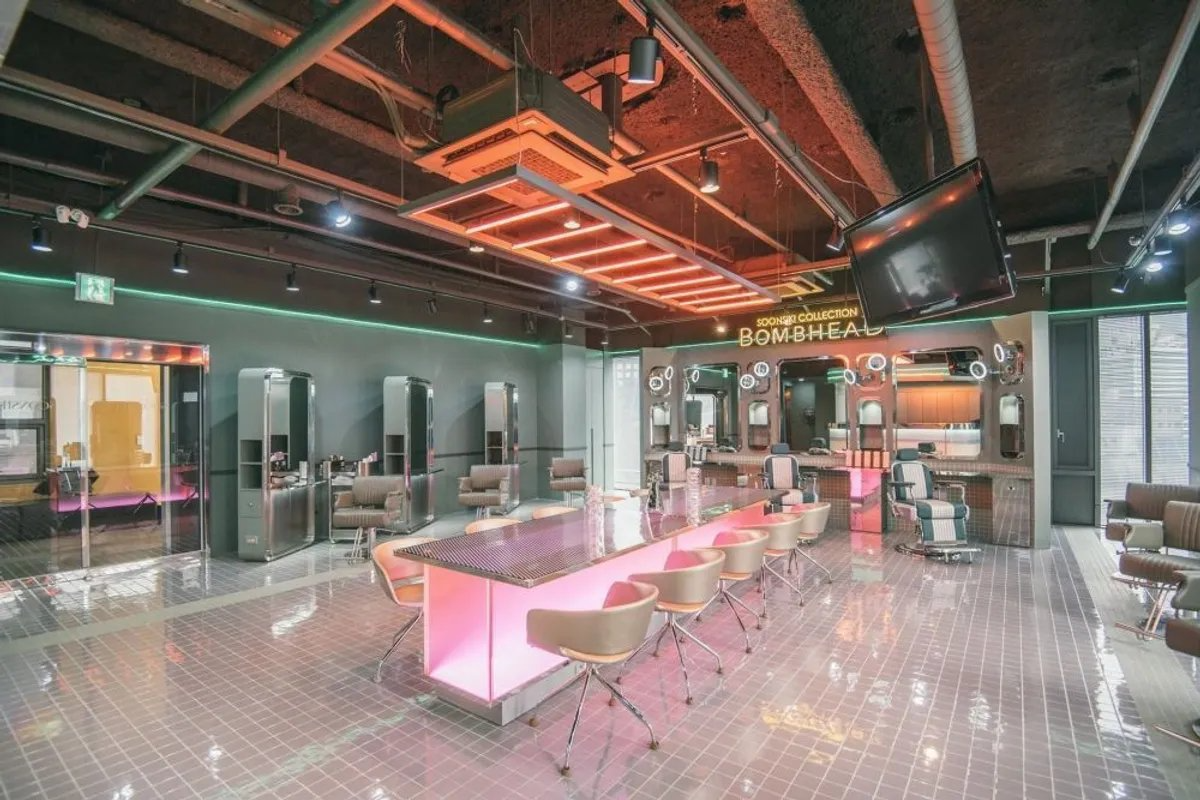 Not only are Korean hair stylists experts at their craft, they also offer very affordable prices and the latest styles. The salons are super trendy and hip too!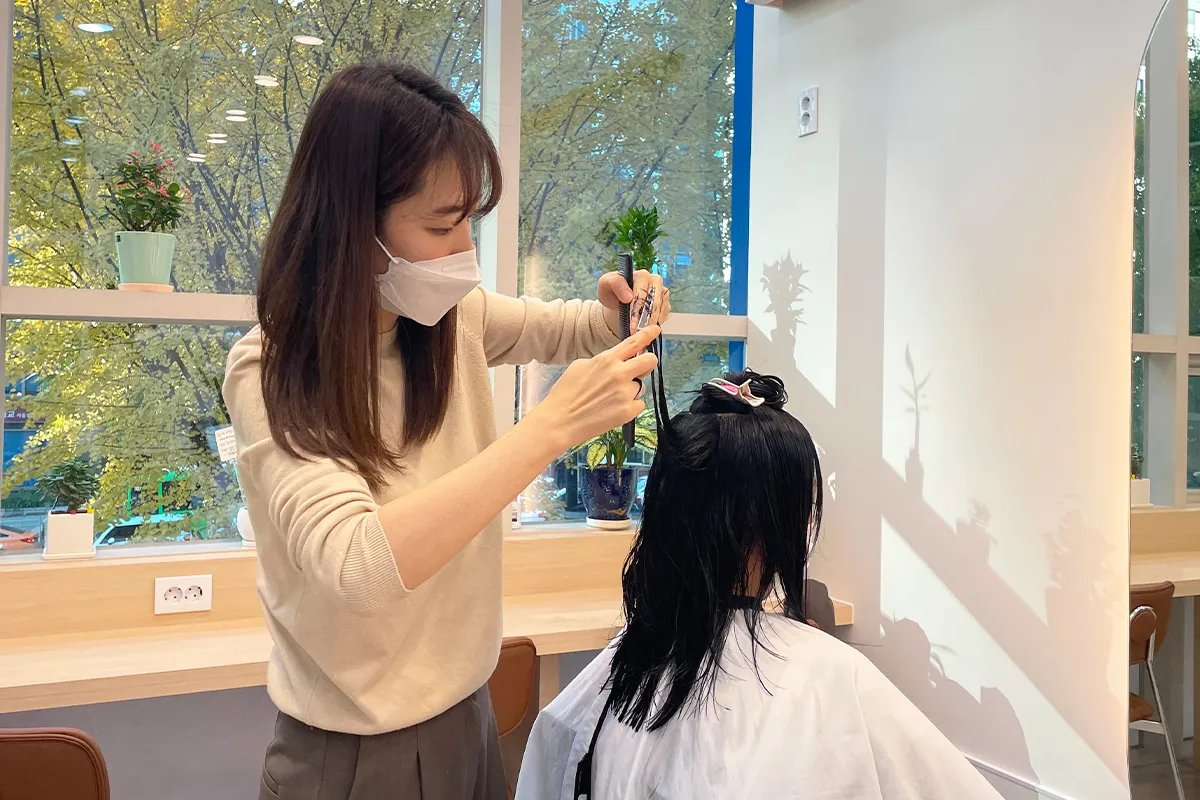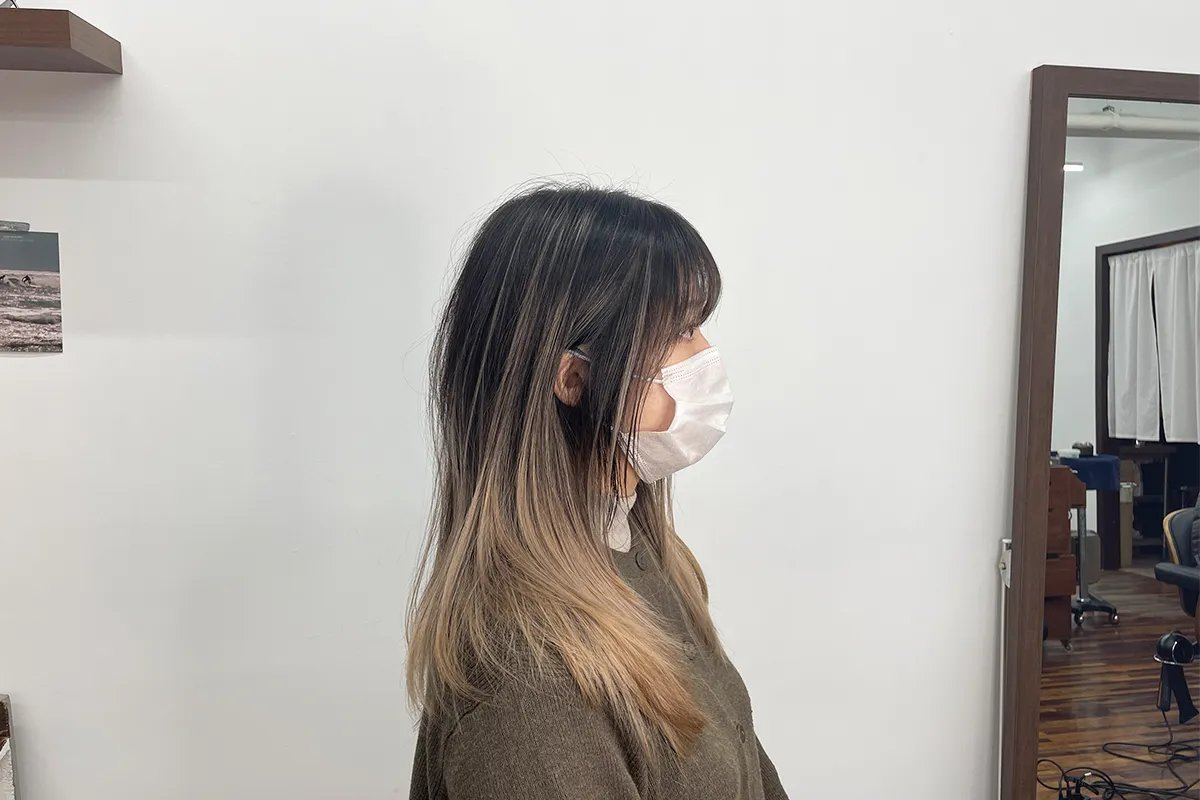 You can even get your hair styled by a celebrity hair stylist at a reasonable price! If you're looking to get a hair makeover, now's the time! You can make a reservation at popular hair salons like JUNO Hair, SOONSIKI, and AM:TON (with incredible discounts!). Click the link below to see all the options!
Korean Hair Salon Reservations
5. Have a Picnic at the Han River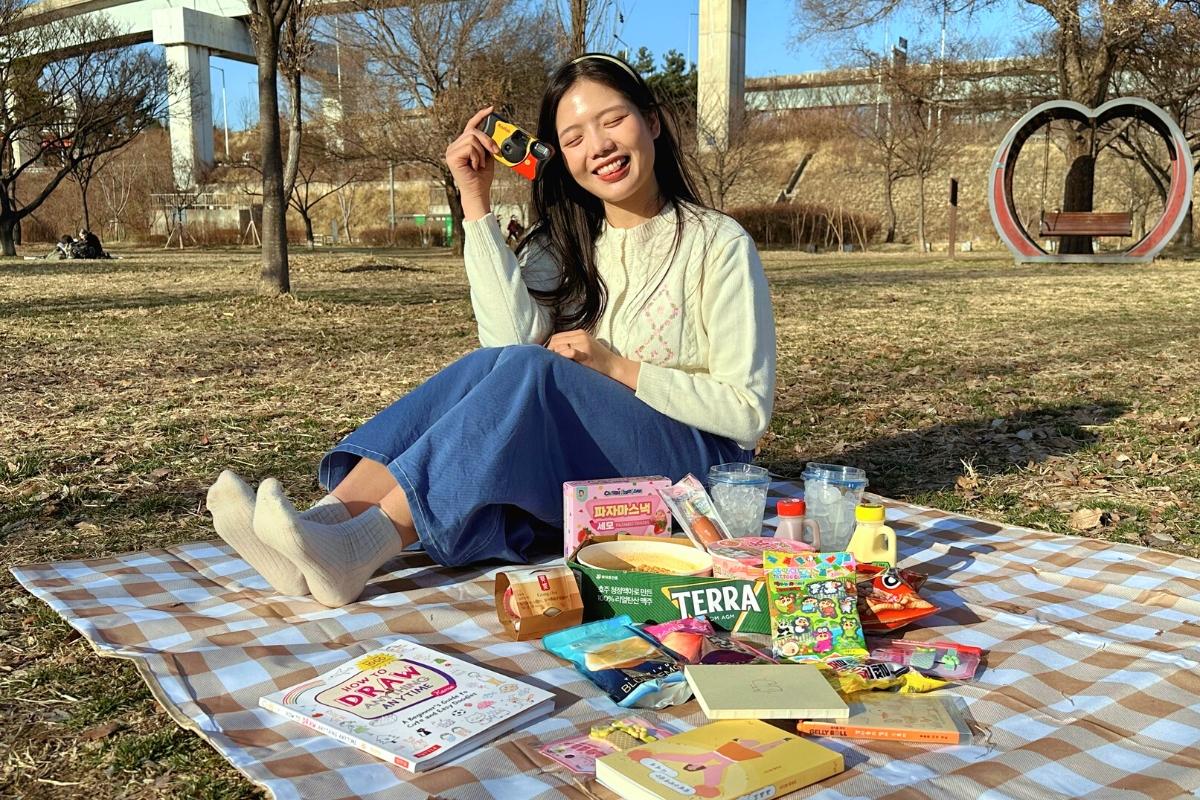 The Han River is one of Seoul's most famous attractions. The wide river runs straight through the city, and is a popular destination for families, couples, and friends! To really experience Seoul like a local, a Han River picnic is a MUST! If you're not sure which part of the river to go to, check out our guide!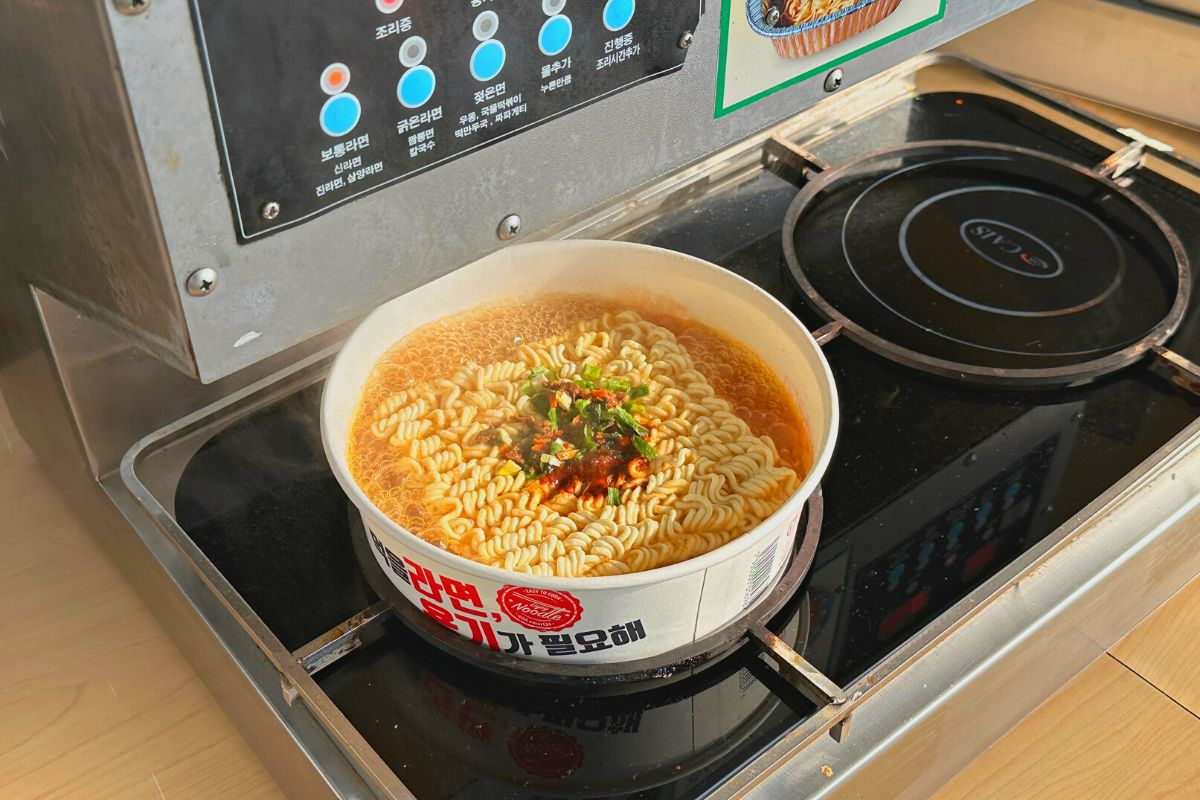 The convenience stores at the Han River are special because they have special induction stoves for cooking ramen! Even Koreans admit that there's something special about ramen at the Han River - it tastes more delicious for some reason!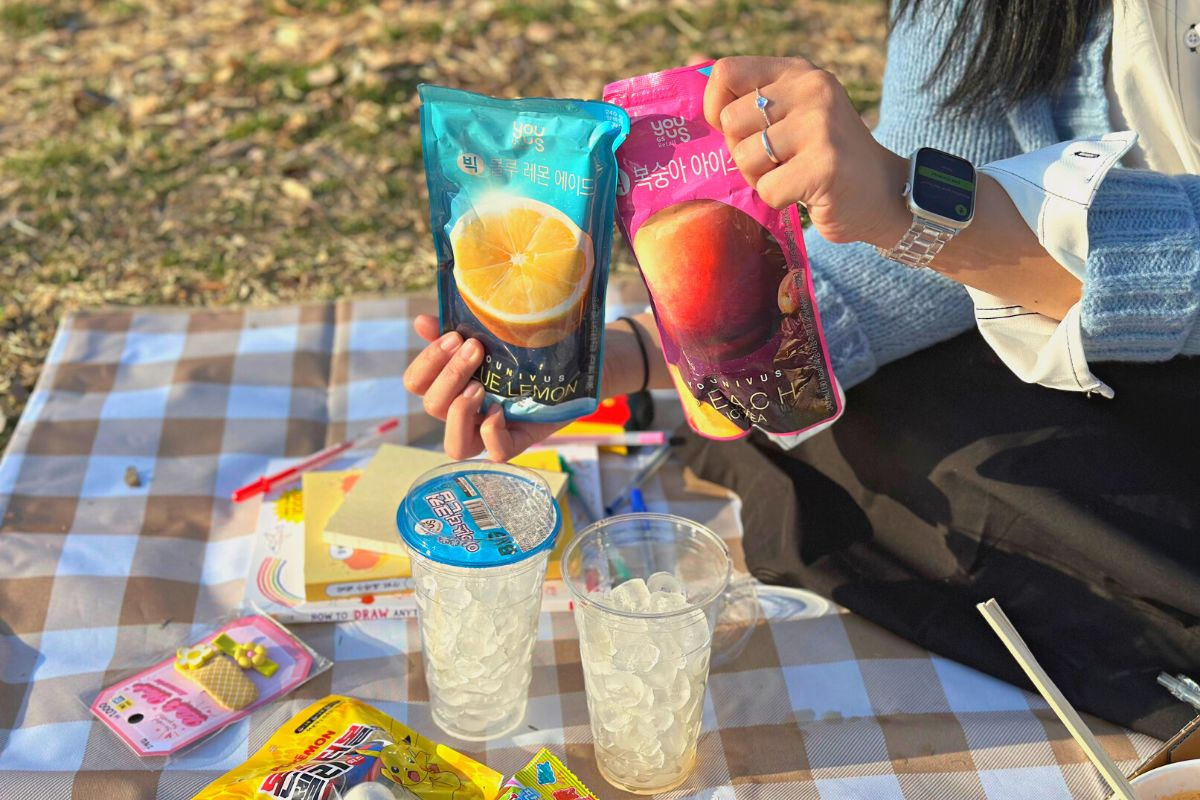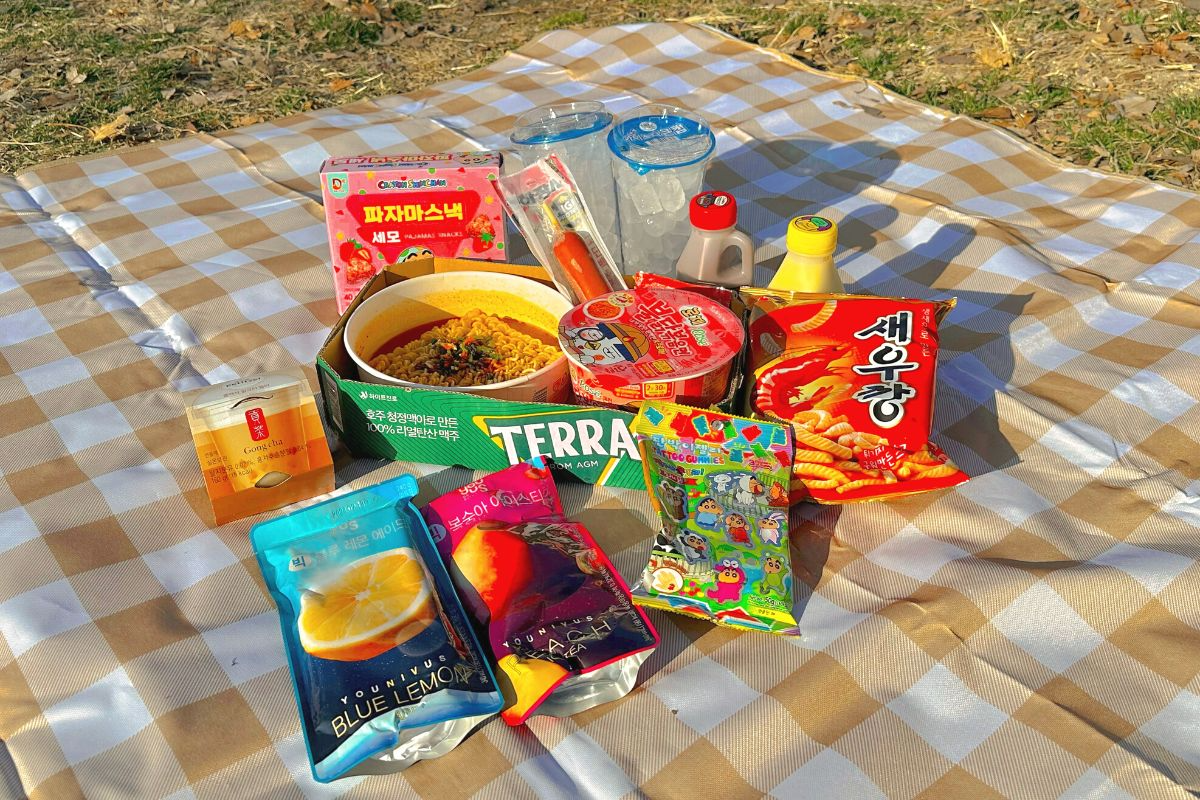 You can also pick up other snacks at the convenience store while you're there! From shrimp chips to bags of ade you can pour into ice cups, there's so much to choose! Your belly will be satisfied for sure.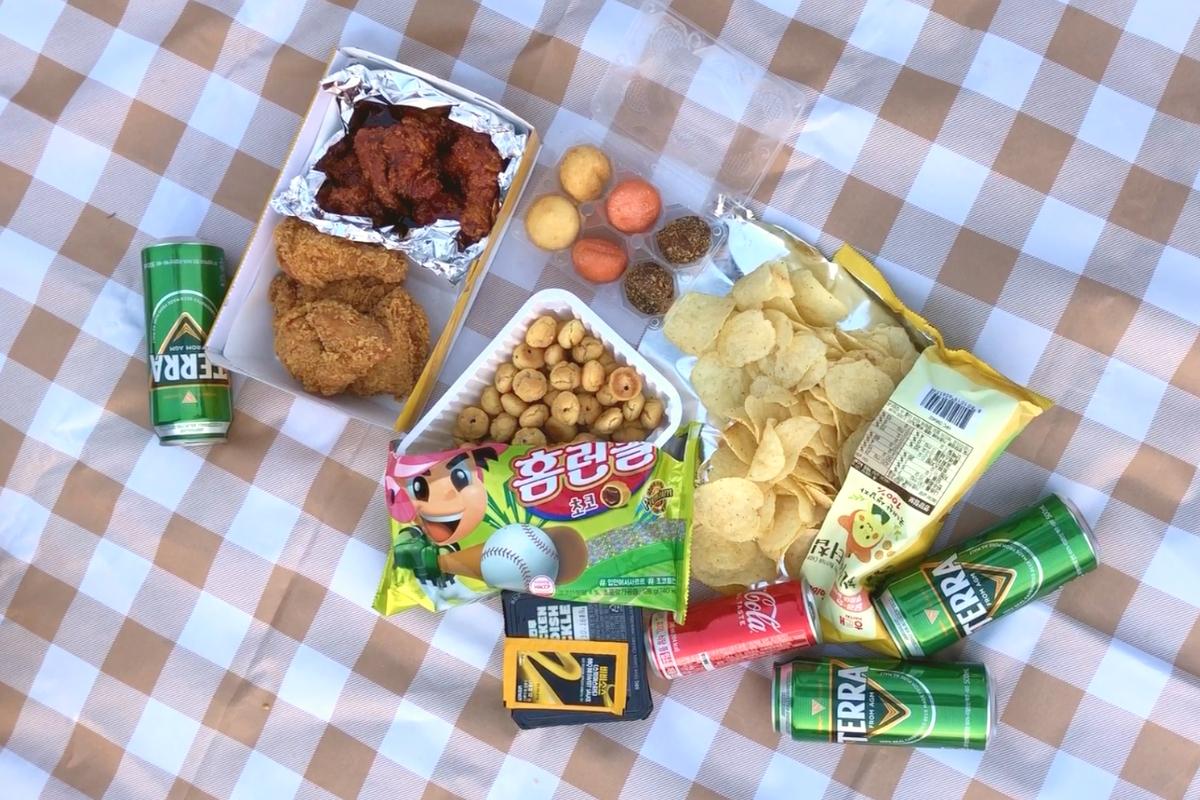 You can also order delivery to Han River! Lots of people love setting up a picnic spread and then ordering fried chicken for the main course. You can't forget some cans of beer to go with it as well (if you're of age, of course)! Ordering delivery can be tricky, but lucky for you, we have a fast and easy delivery service all available in English, with no Korean phone number or card required. Order delivery using the link below!
Creatrip Food Delivery Service
6. See the Canola Flowers at Seoraeseom Island & Watch the Banpo Bridge Moonlight Rainbow Fountain Show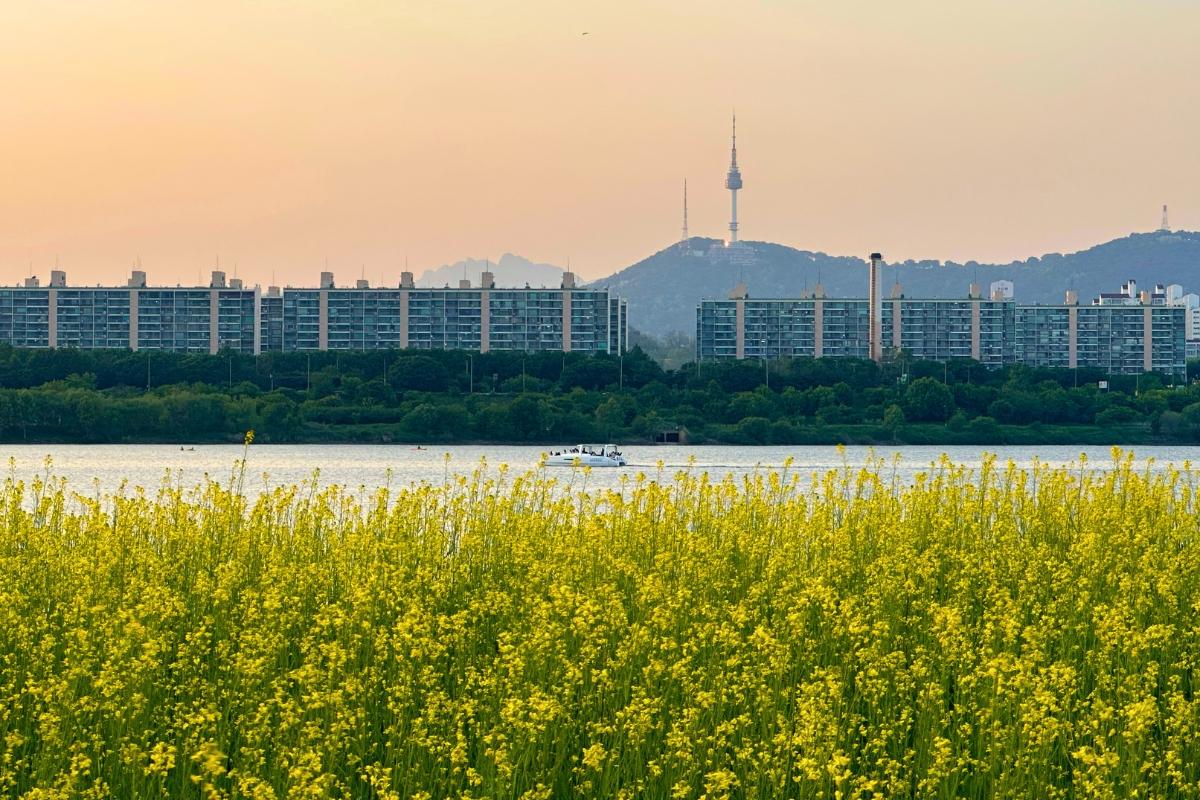 Seoraeseom Island, or 서래섬, is a small island located in Banpo that is known for the beautiful canola flowers that bloom every year in May!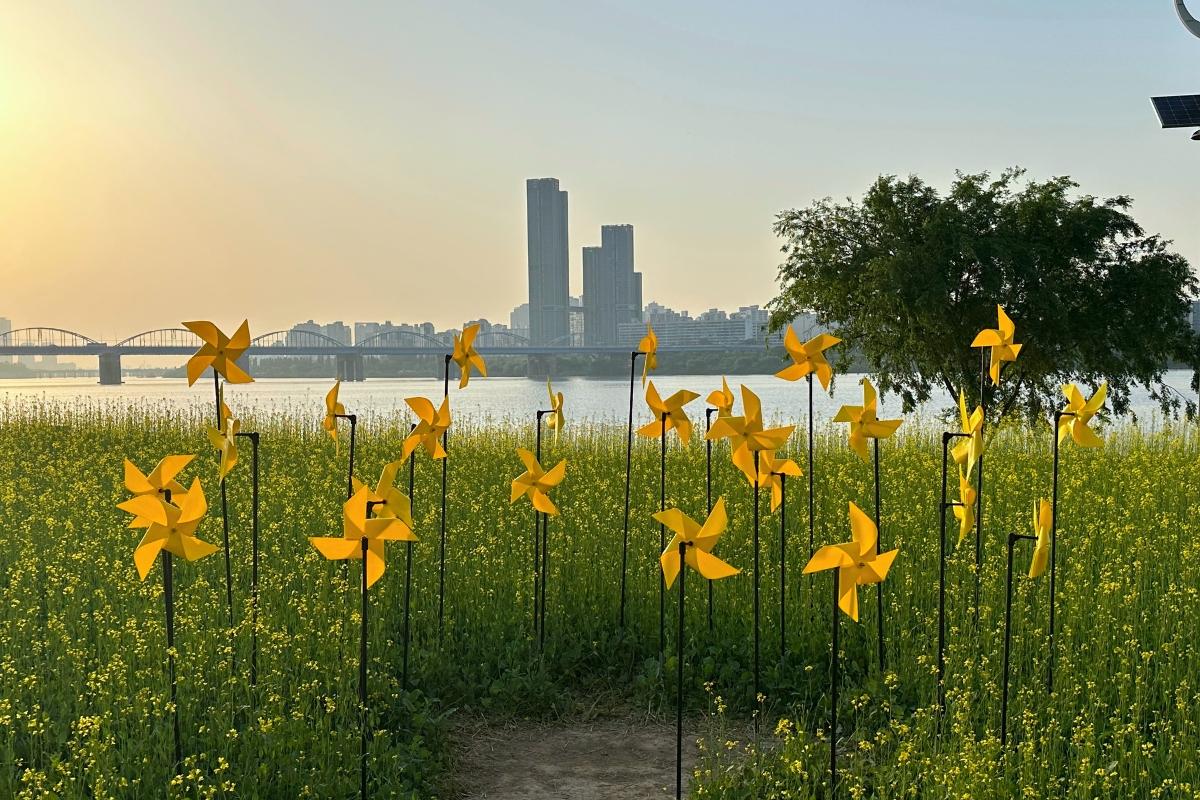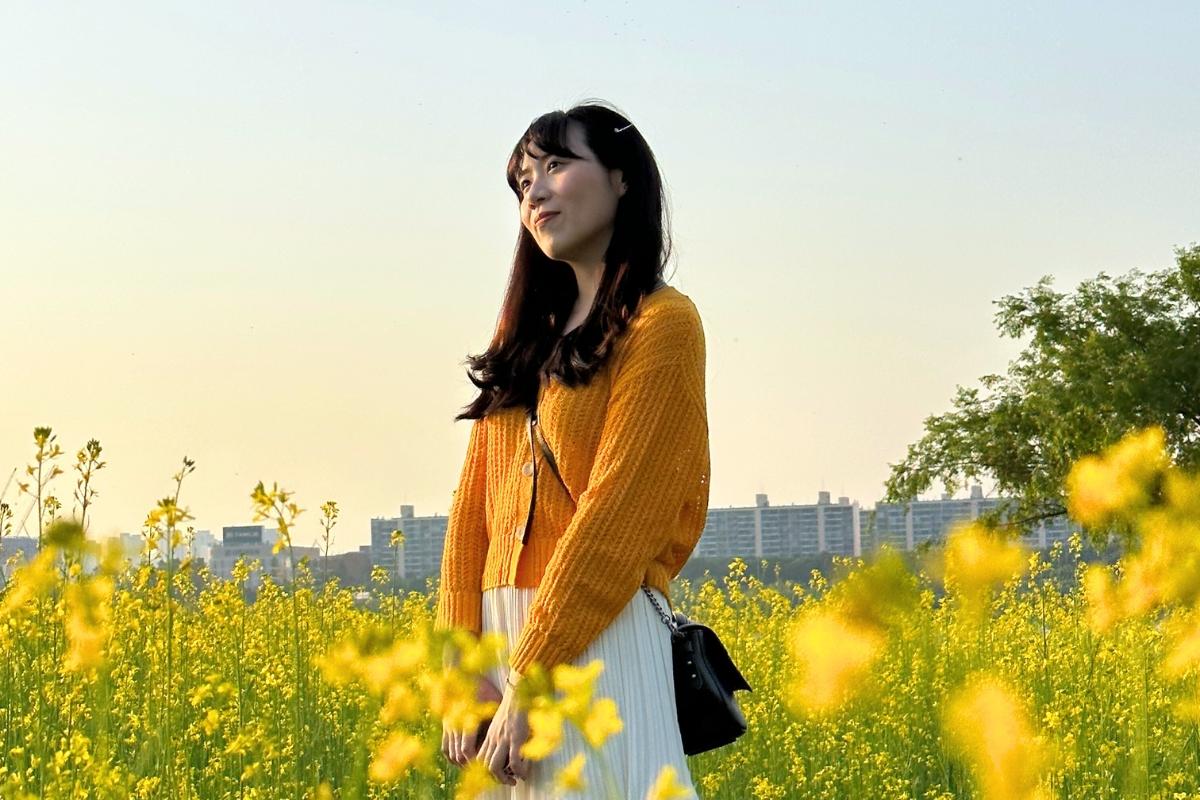 Many people like to visit the island and take photos here. There's even a festival with events and little photo spots set up! This year, the festival is from May 12th to May 21st. Check it out if you can!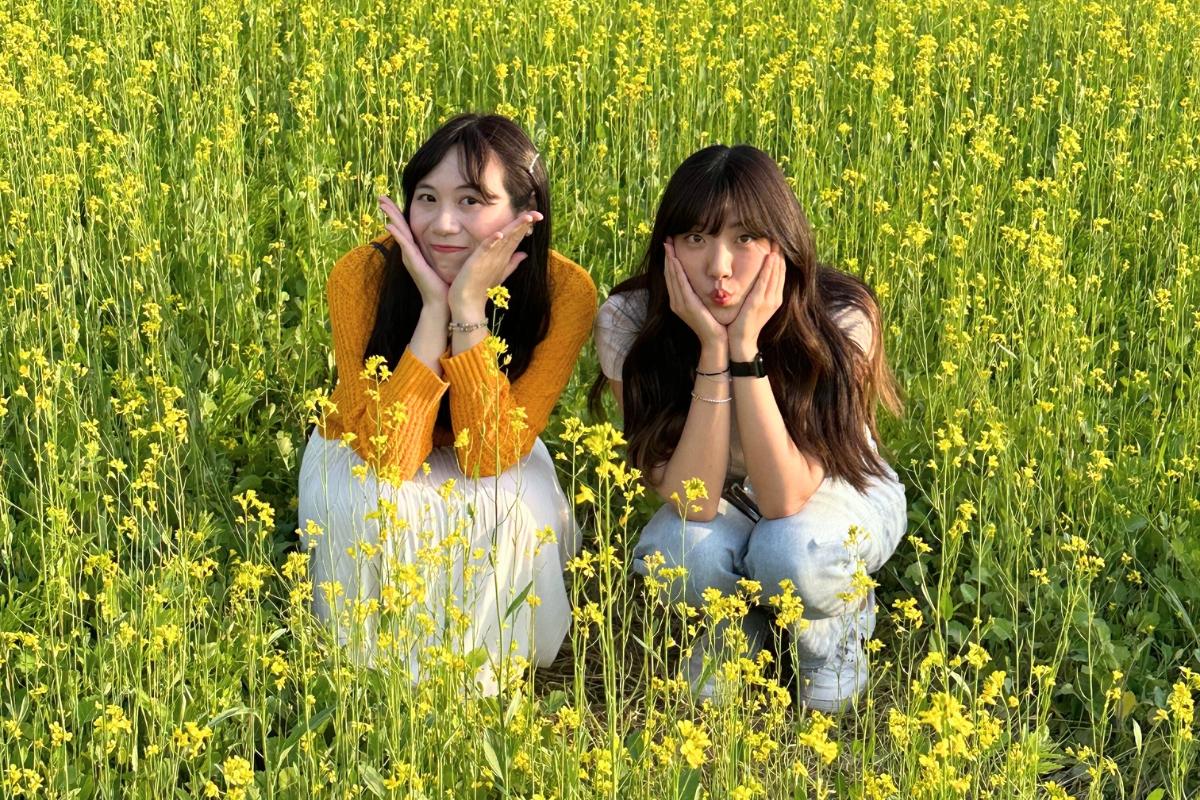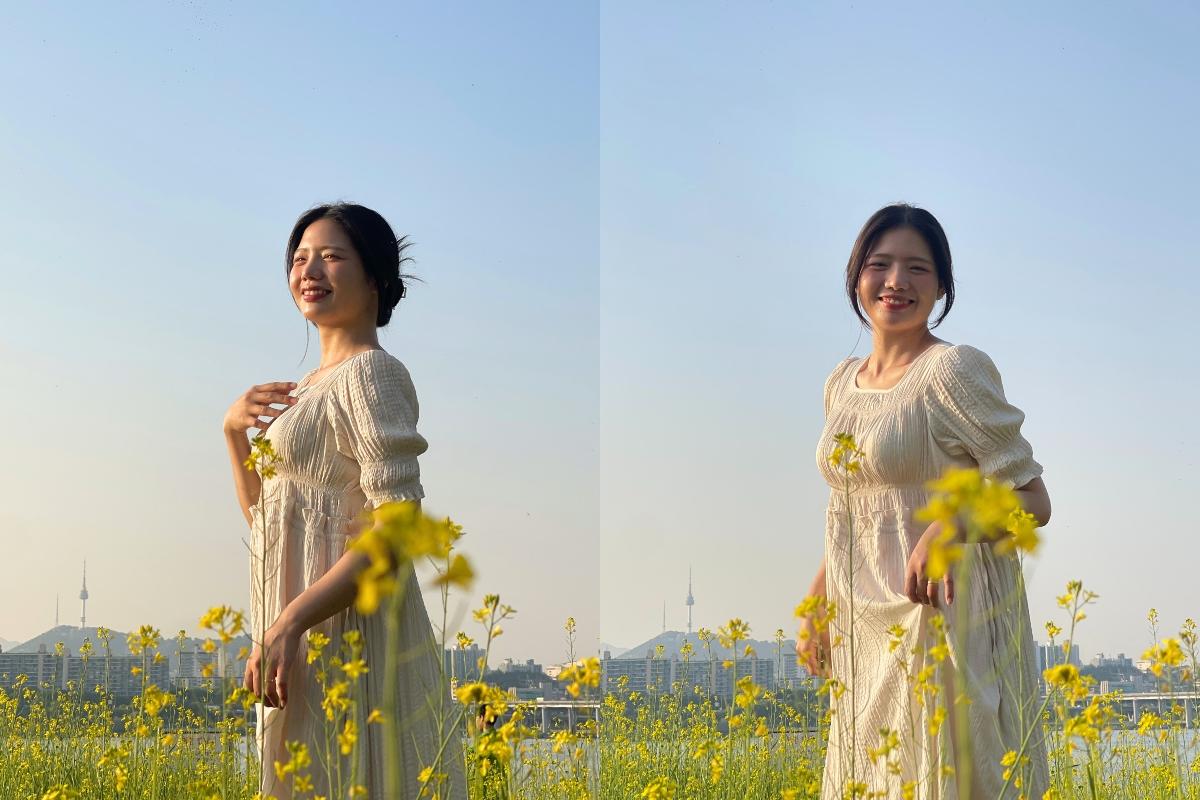 You can get some really nice photos here with the flowers, Han River, and N Seoul Tower in the background! Make sure you bring a friend to help you get those photos~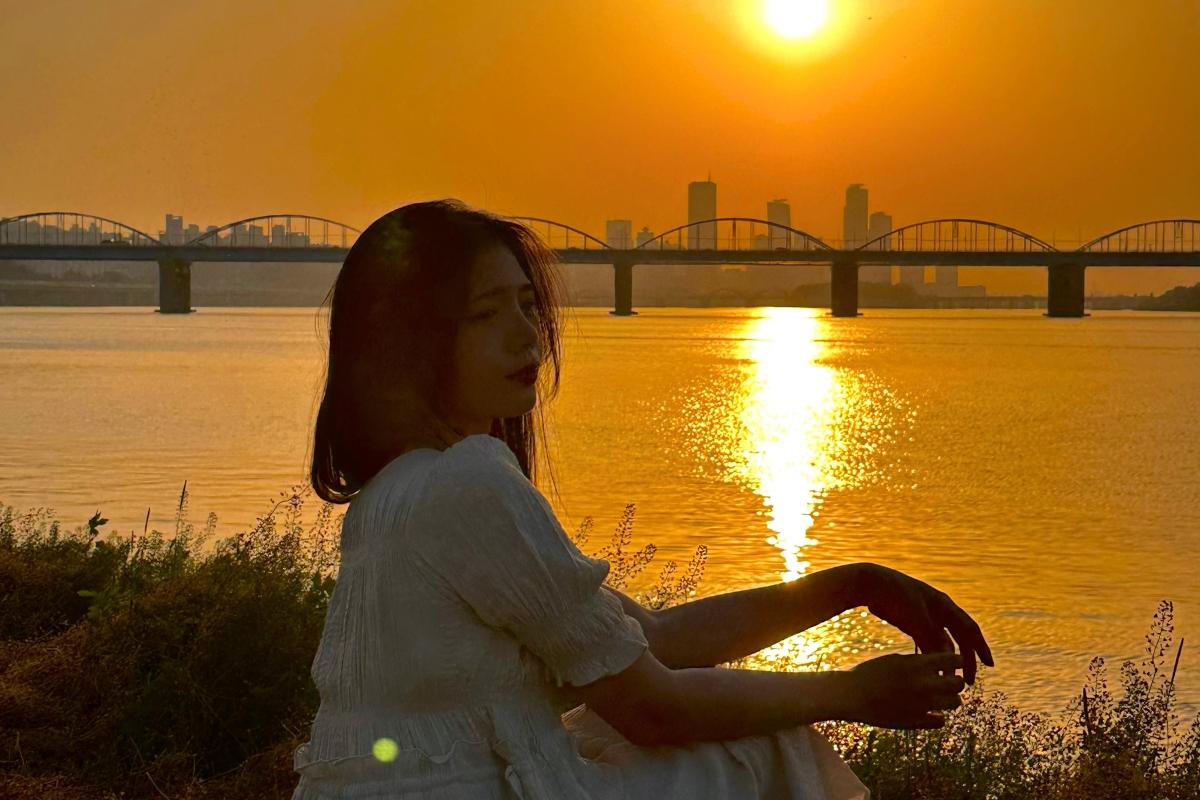 The view of the Han River and the bridge is especially beautiful at sunset! We recommend coming in the late afternoon for the best photos.
Address: 40 Sinbanpo-ro 11-gil, Seocho-gu, Seoul
서울특별시 서초구 신반포로11길 40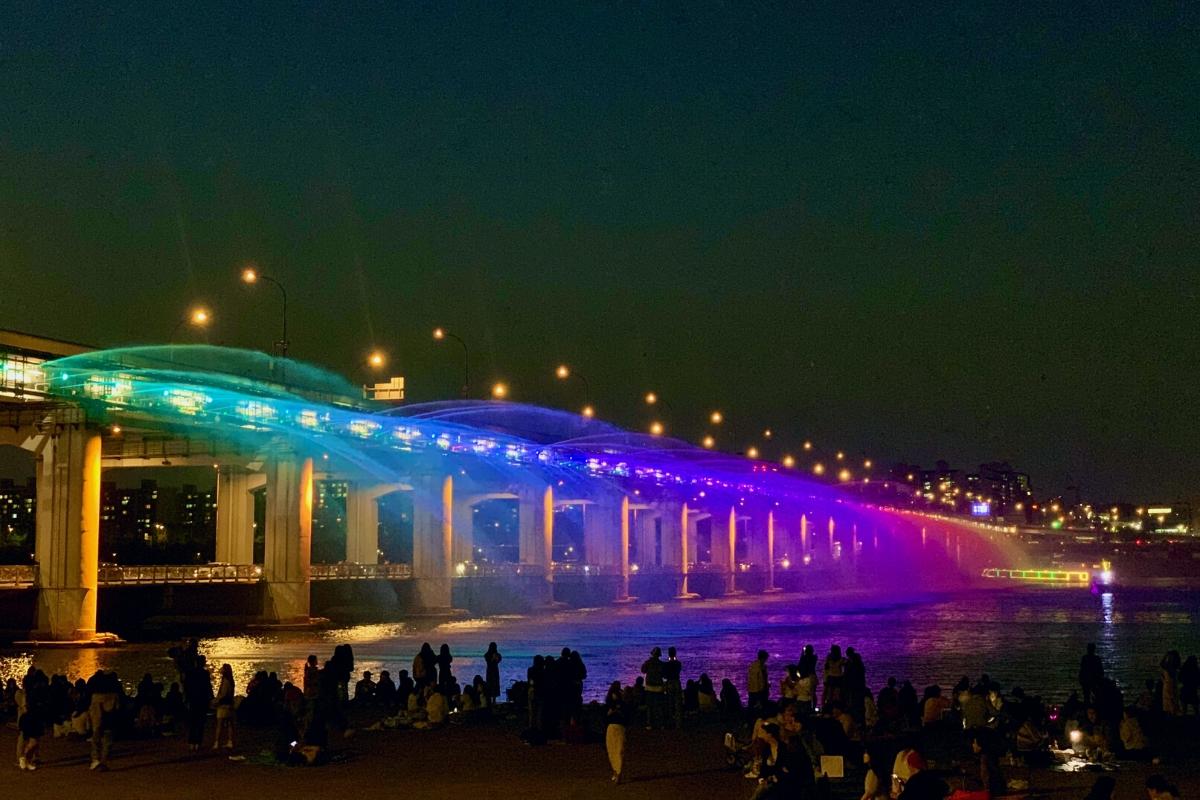 If you stay long enough at Han River, don't miss the Moonlight Rainbow Fountain Show right beside Seoraeseom Island! Banpo Bridge is a very famous spot along the Han River. It's especially popular during the warmer seasons because of this show! You can see this beautiful lights show while music plays in the background. It's super romantic and calming!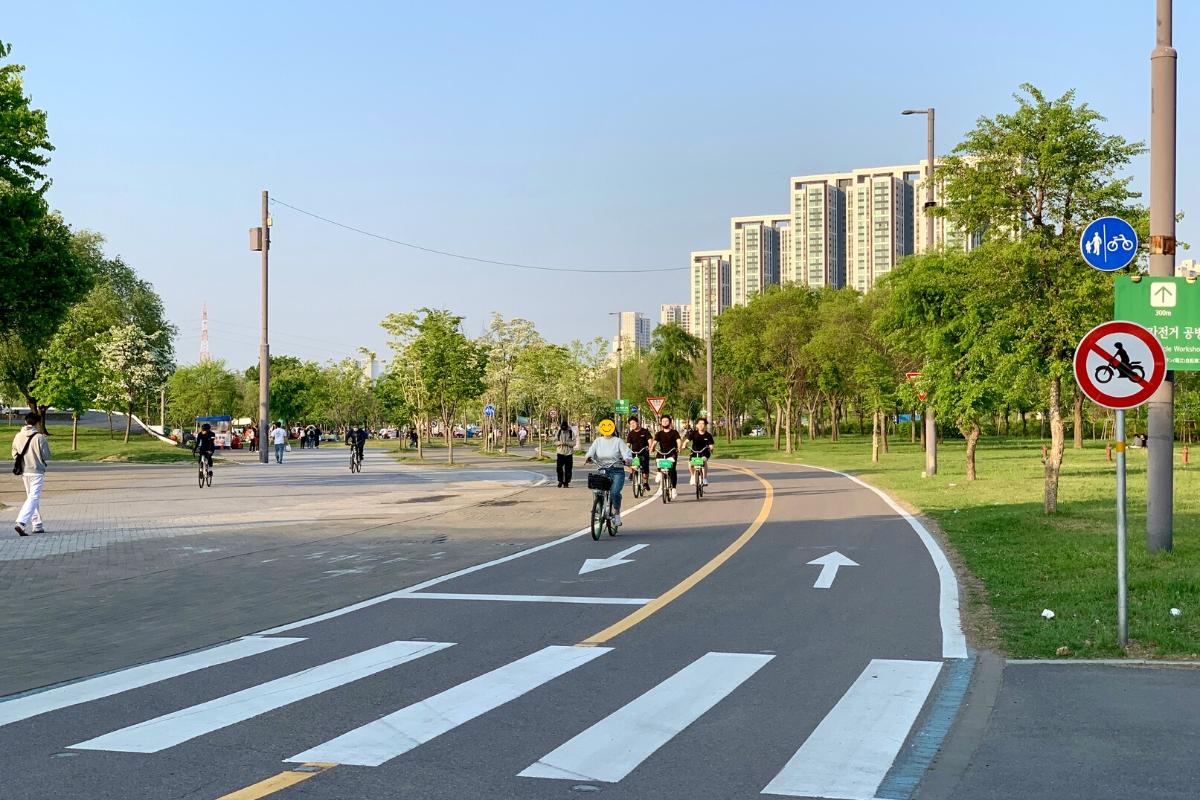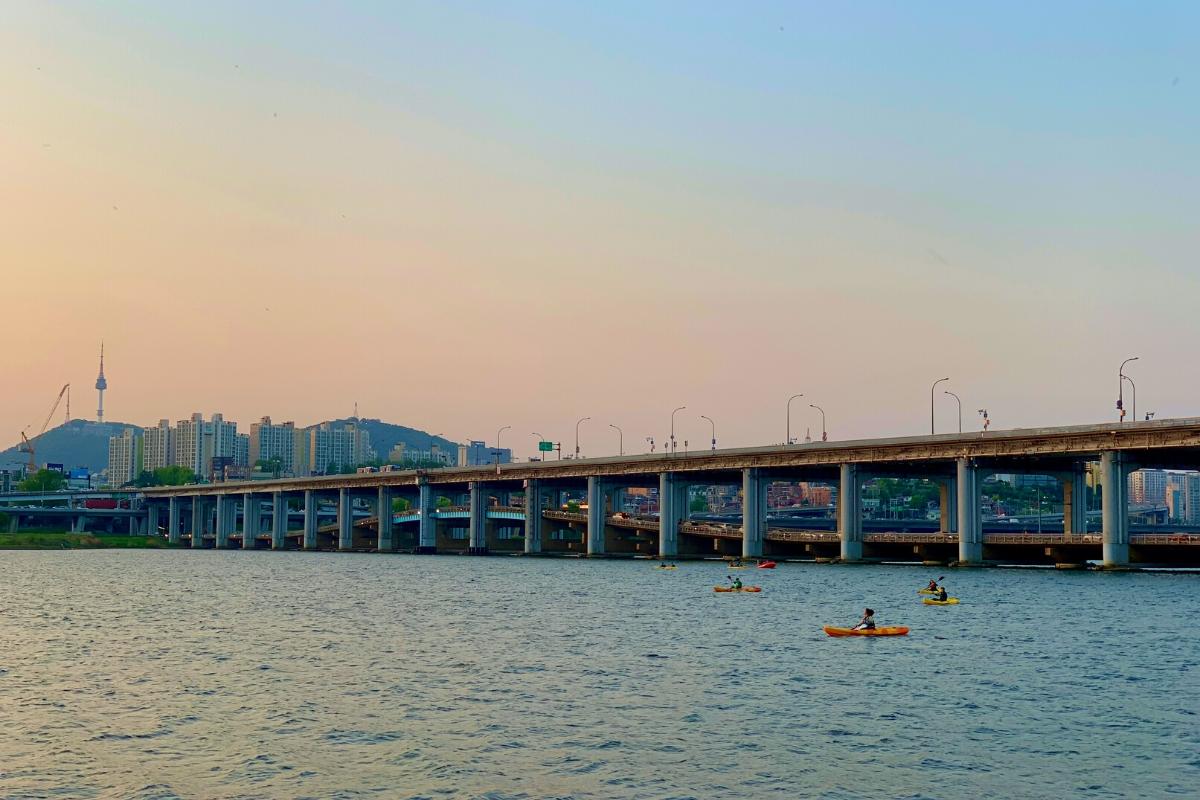 The surrounding area is just as beautiful and you can rent bikes and enjoy the sunset while you wait for the show to start!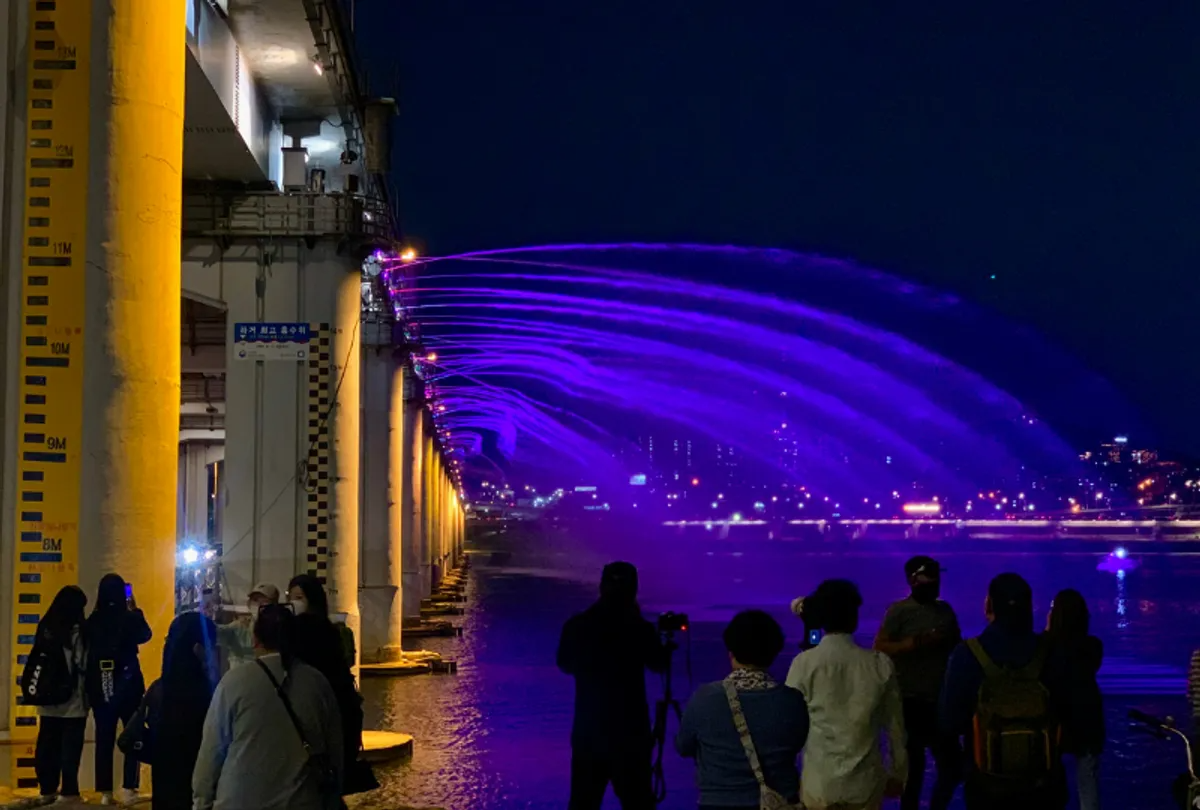 For more information on the Banpo Bridge Moonlight Rainbow Fountain Show, including hours and location, check out our blog below:
7. Go Shopping (Garosugil, Hongdae)
Garosugil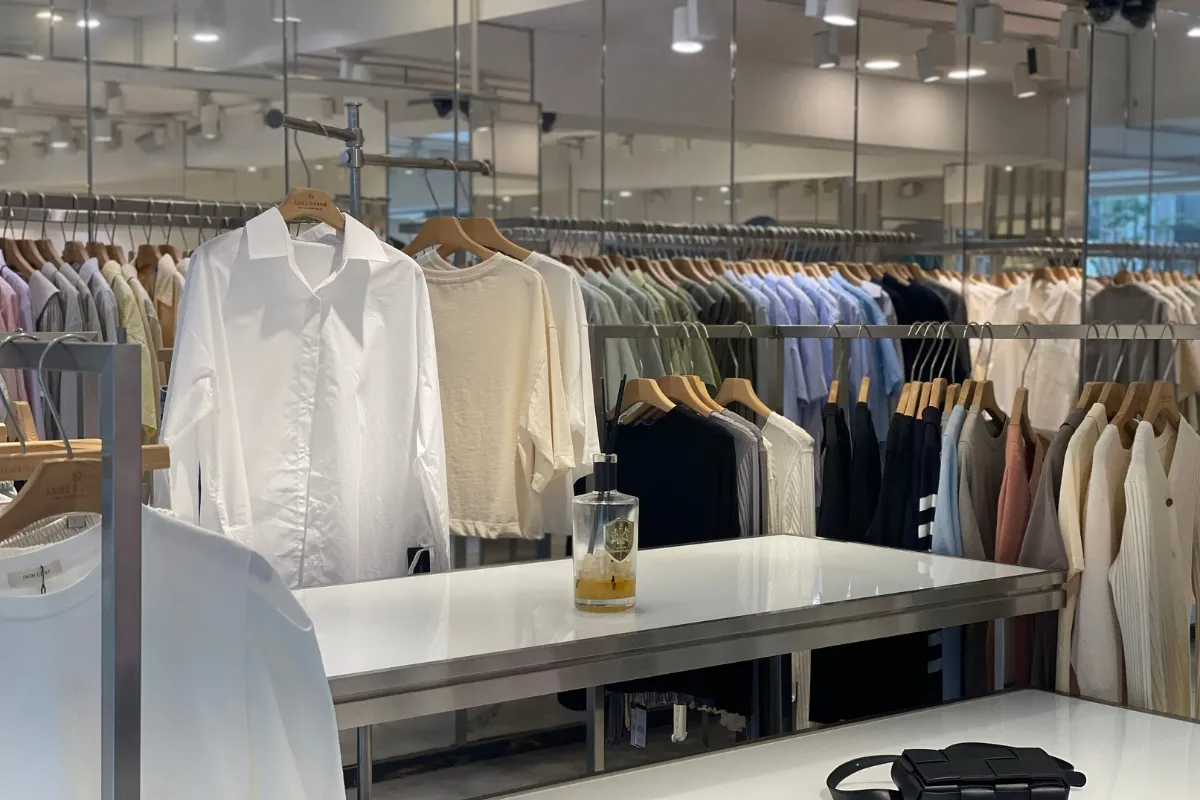 To find the most popular Korean brands, we recommend going to Garosugil! The prices are a bit higher overall here, but quality is guaranteed and there are lots of unique shops to visit!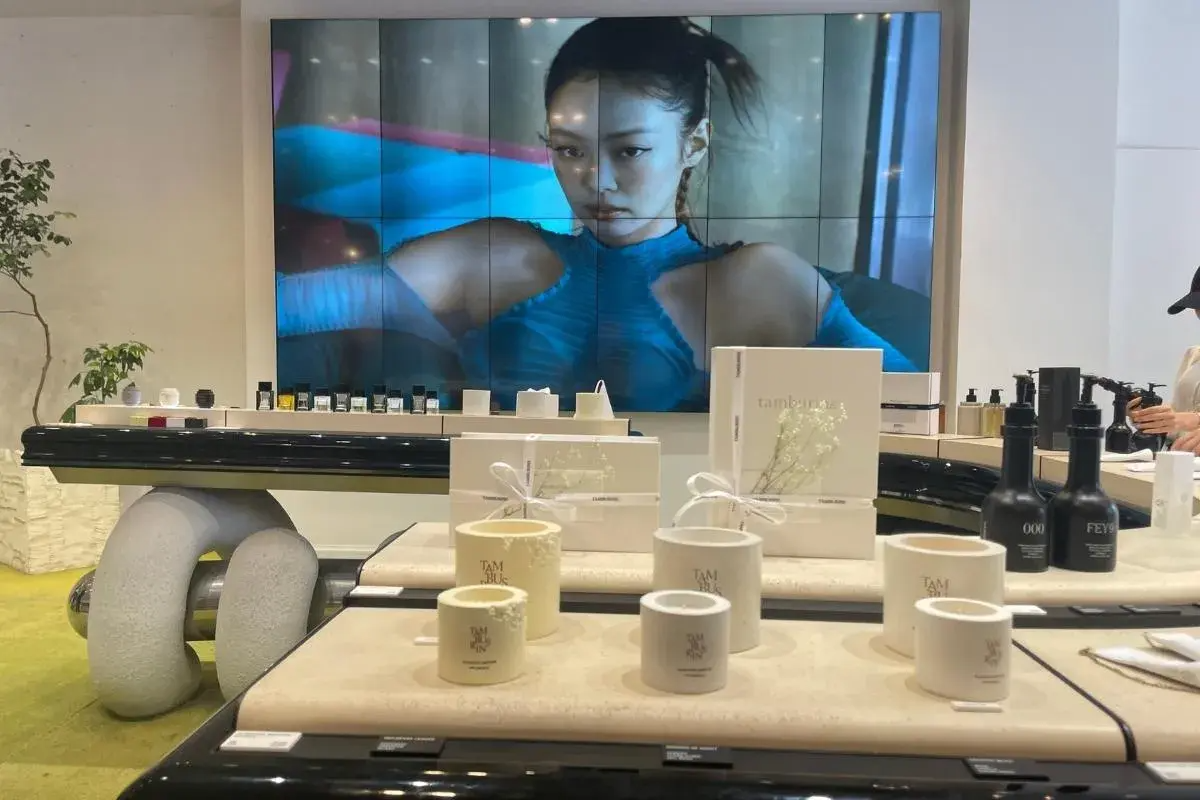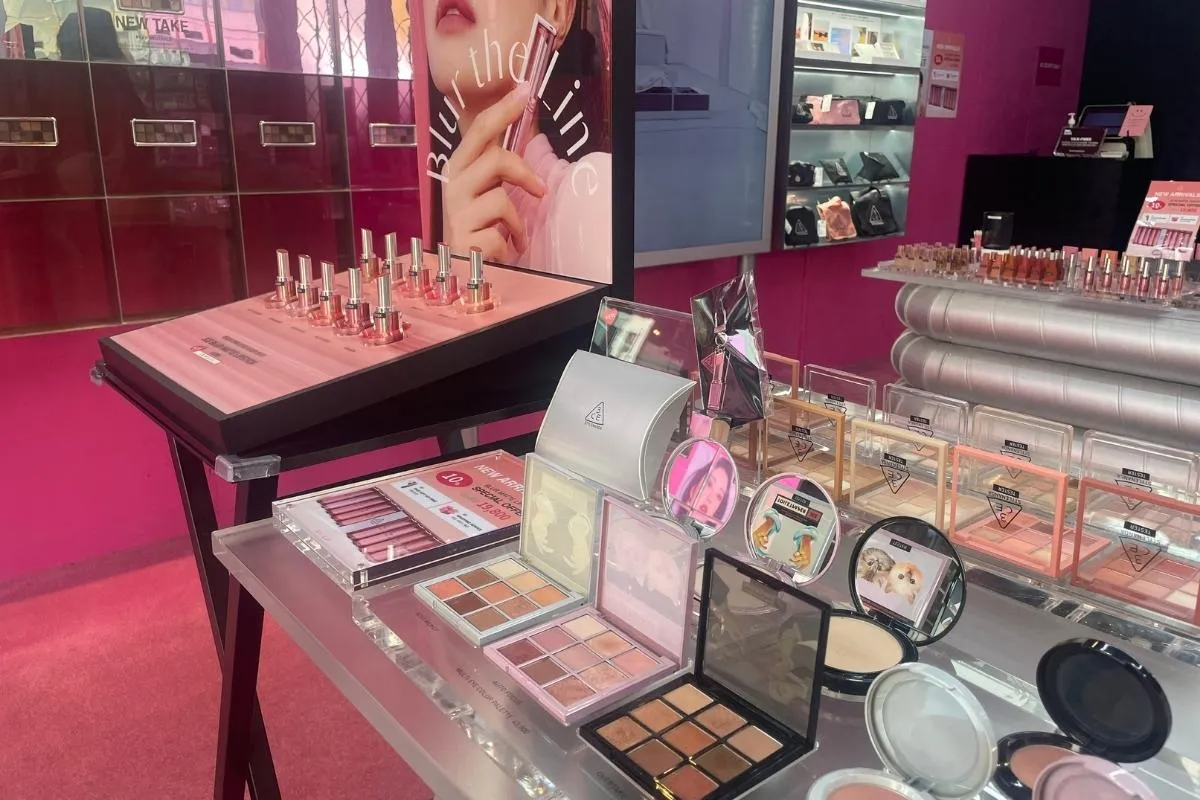 From the hottest makeup brands to famous high-end brands like Gentle Monster or Tamburins, you can find it all!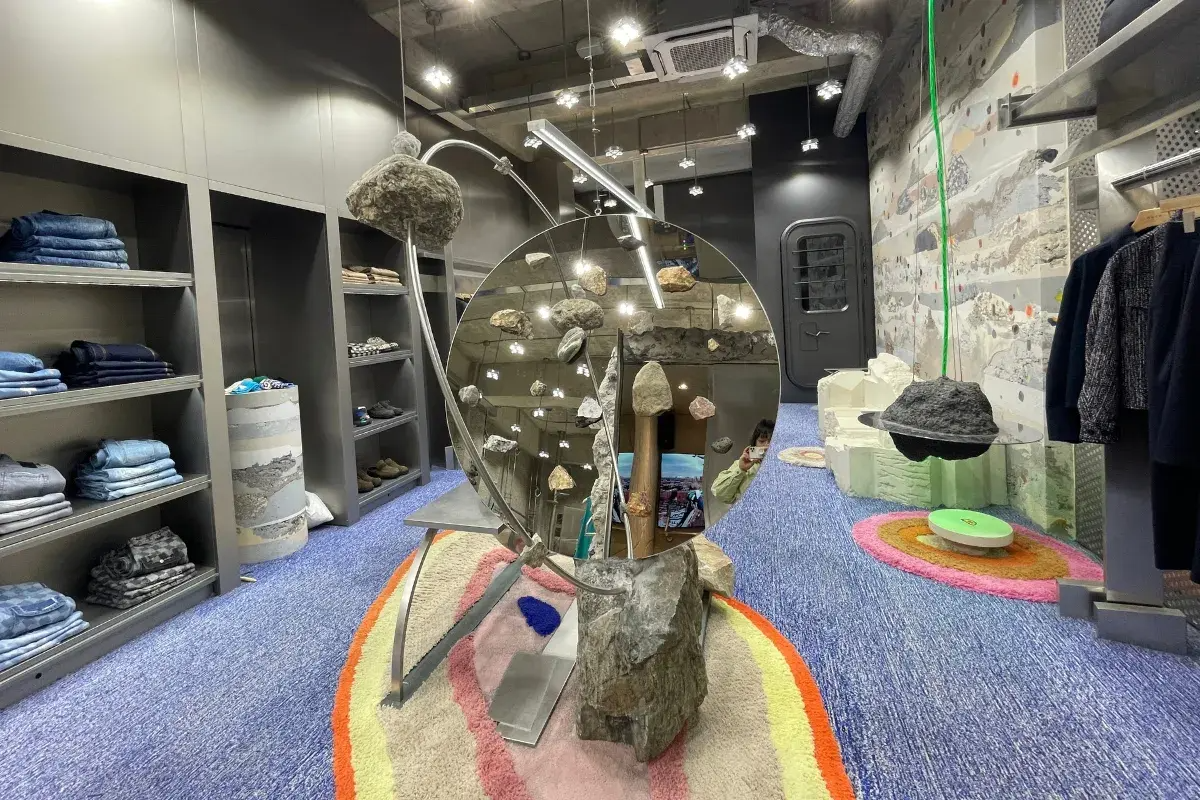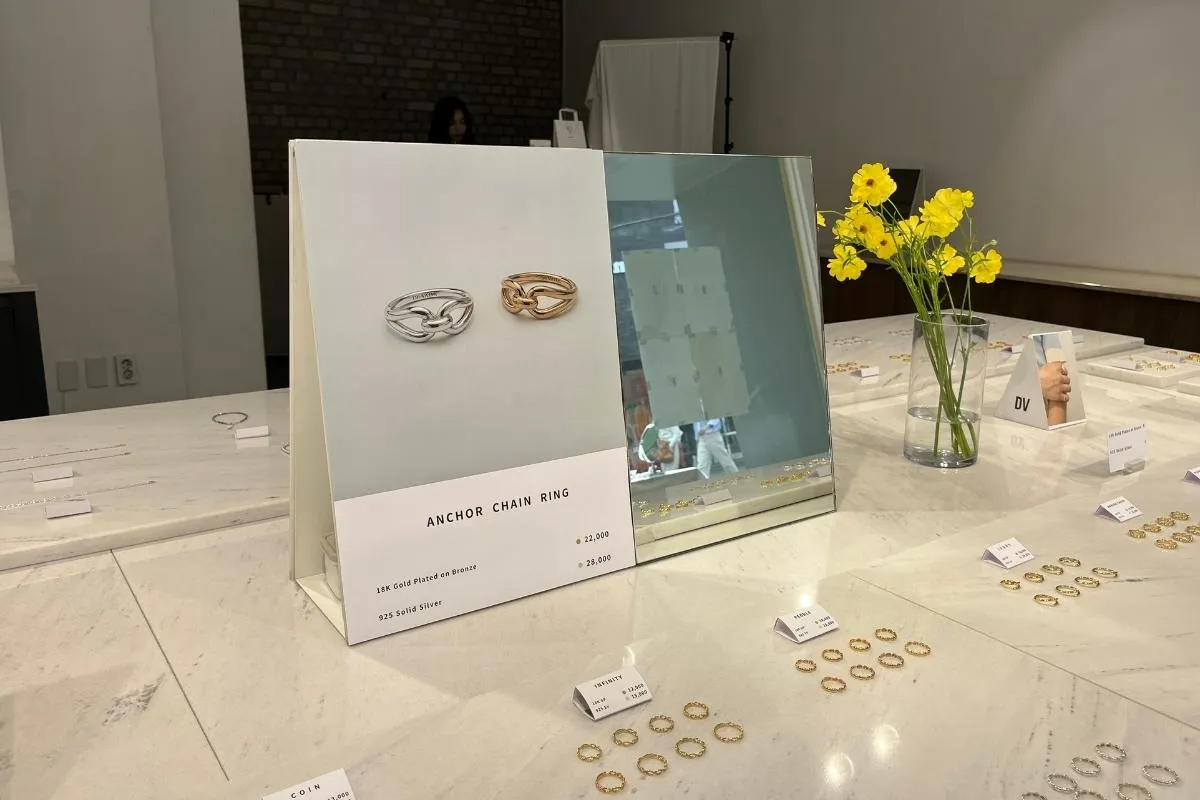 Even Korean celebrities and influencers frequent Garosugil to go on a shopping spree or just hang out in the area. Check out our full Garosugil Shopping Guide in the link below!
Hongdae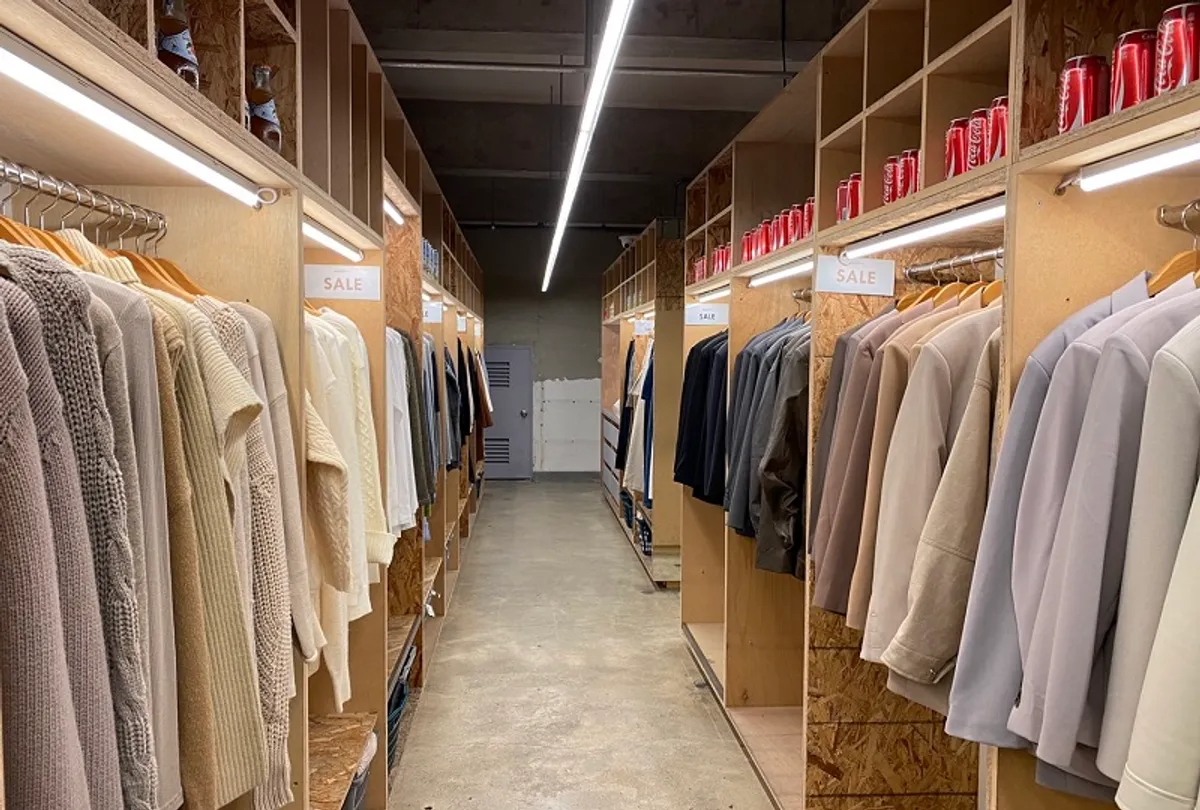 Hongdae is one of the most popular neighborhoods to visit in Seoul because there is an abundance of restaurants, cafes, shops, and more to enjoy!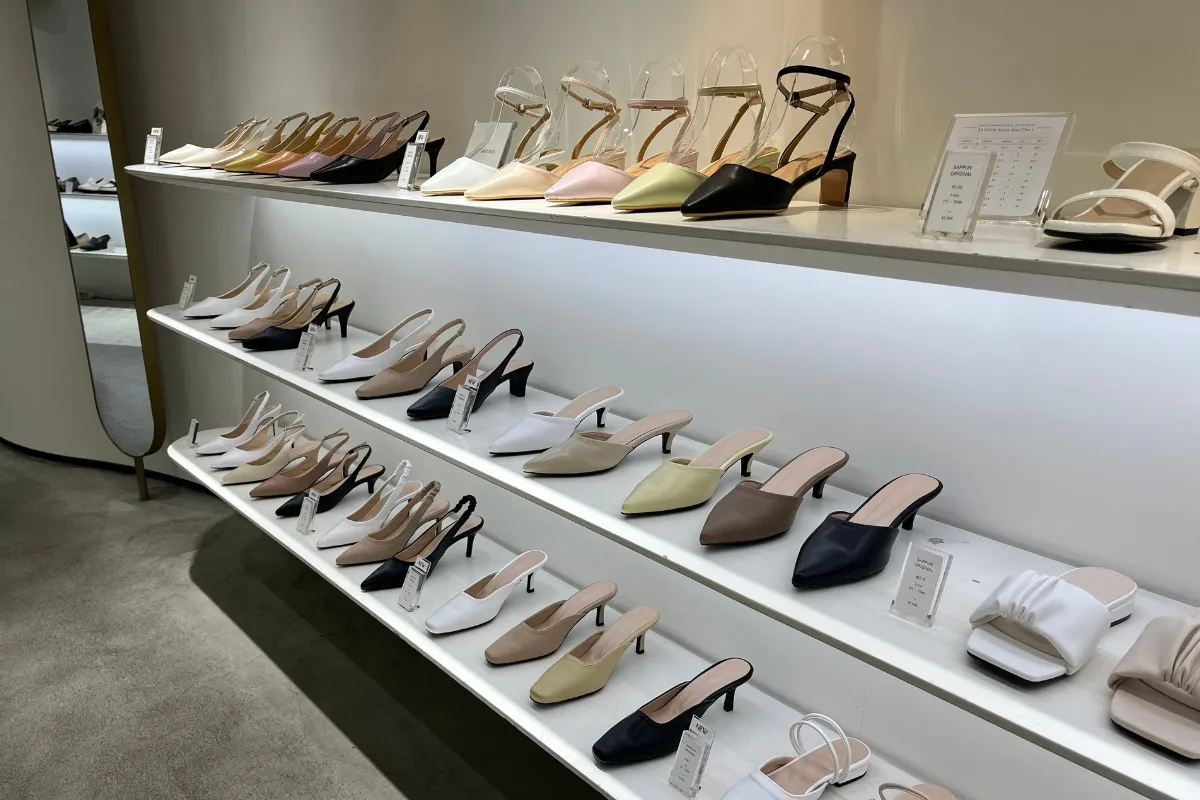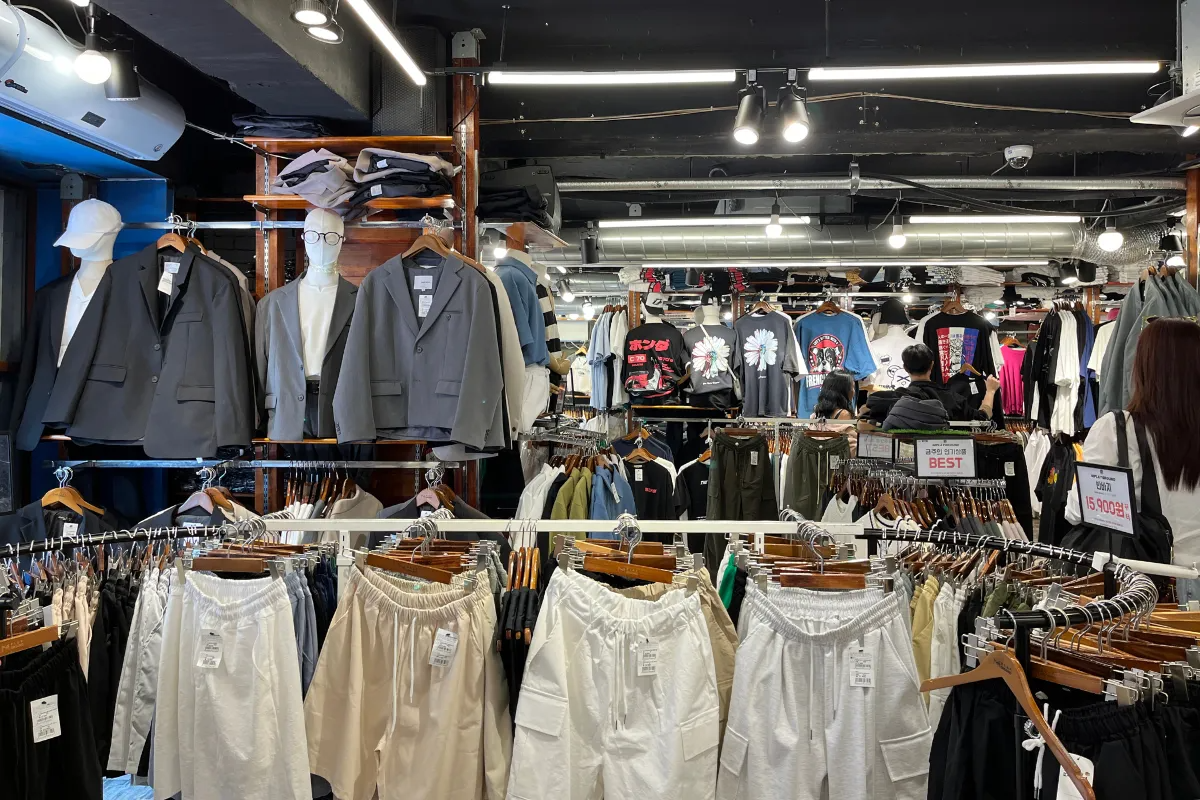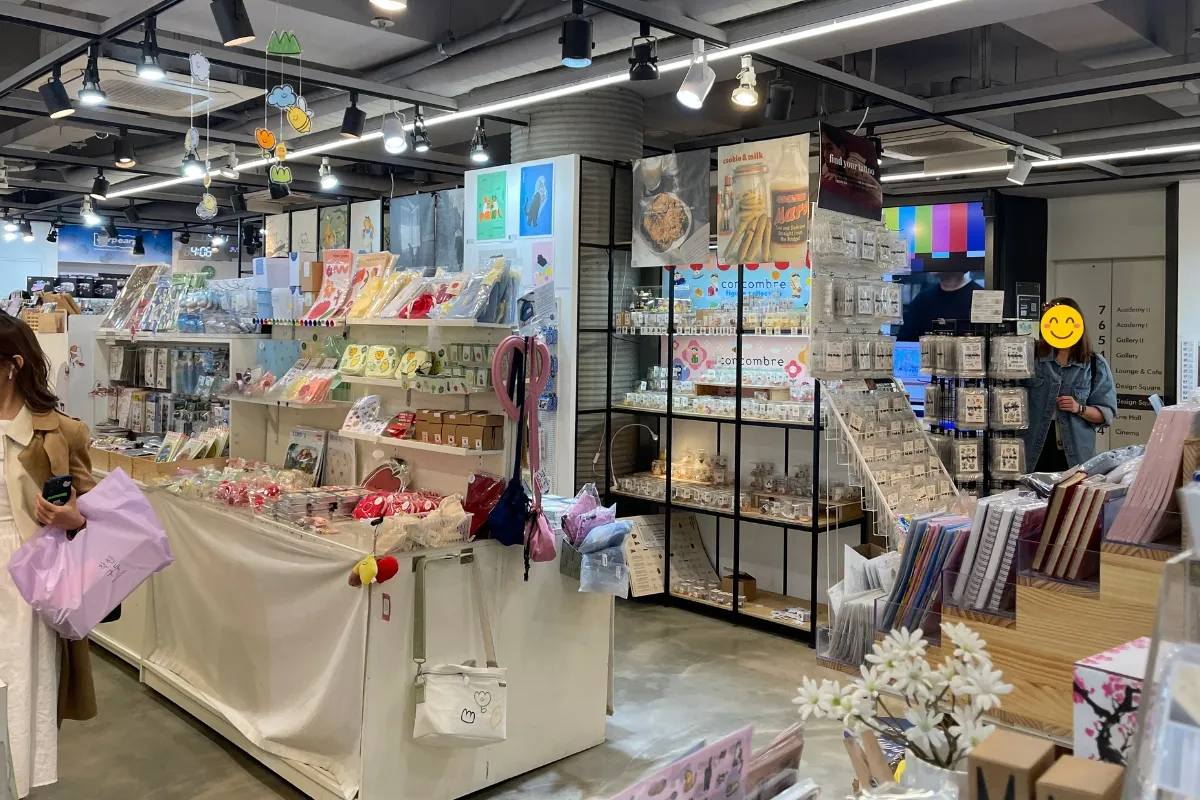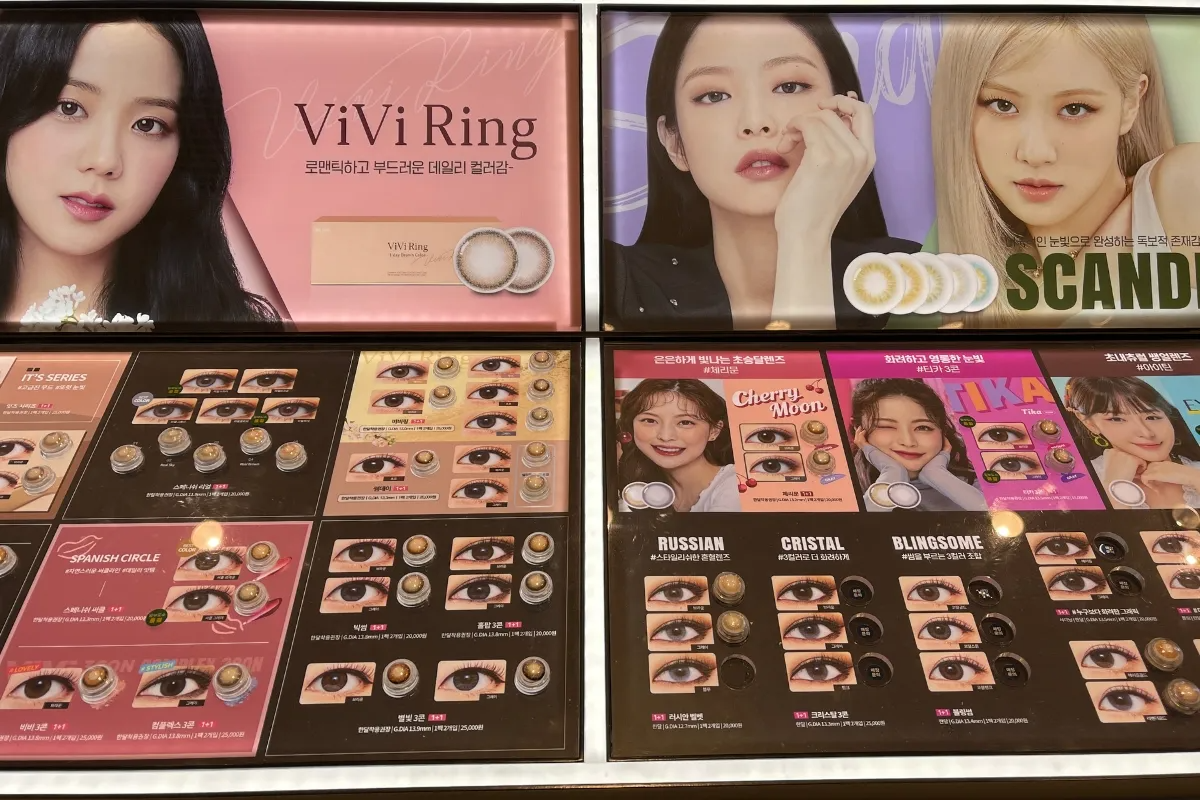 You can find a variety of clothing styles, shoes, accessories, and cosmetics! For a full-fledged guide to our favorite places to shop in Hongdae, check out our guide below!
8. Go Cafe-Hopping in Yeonnam
Urban Beach Yeonnam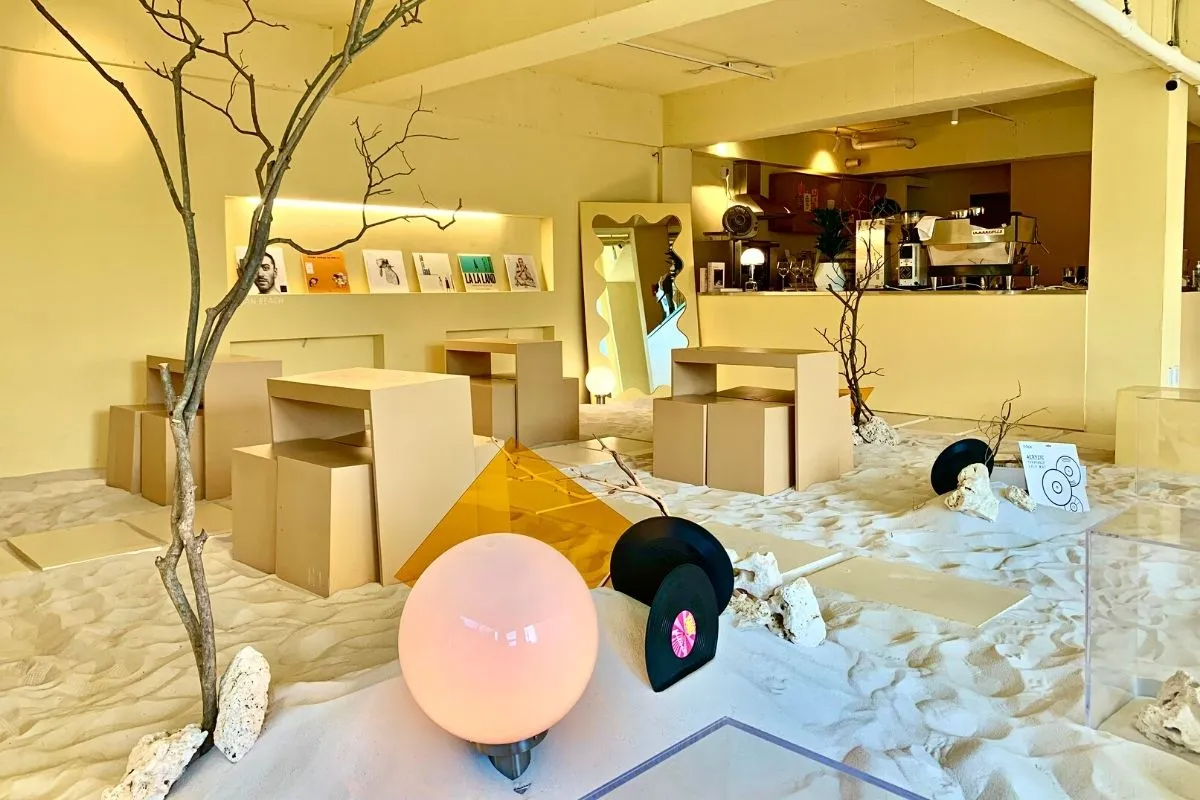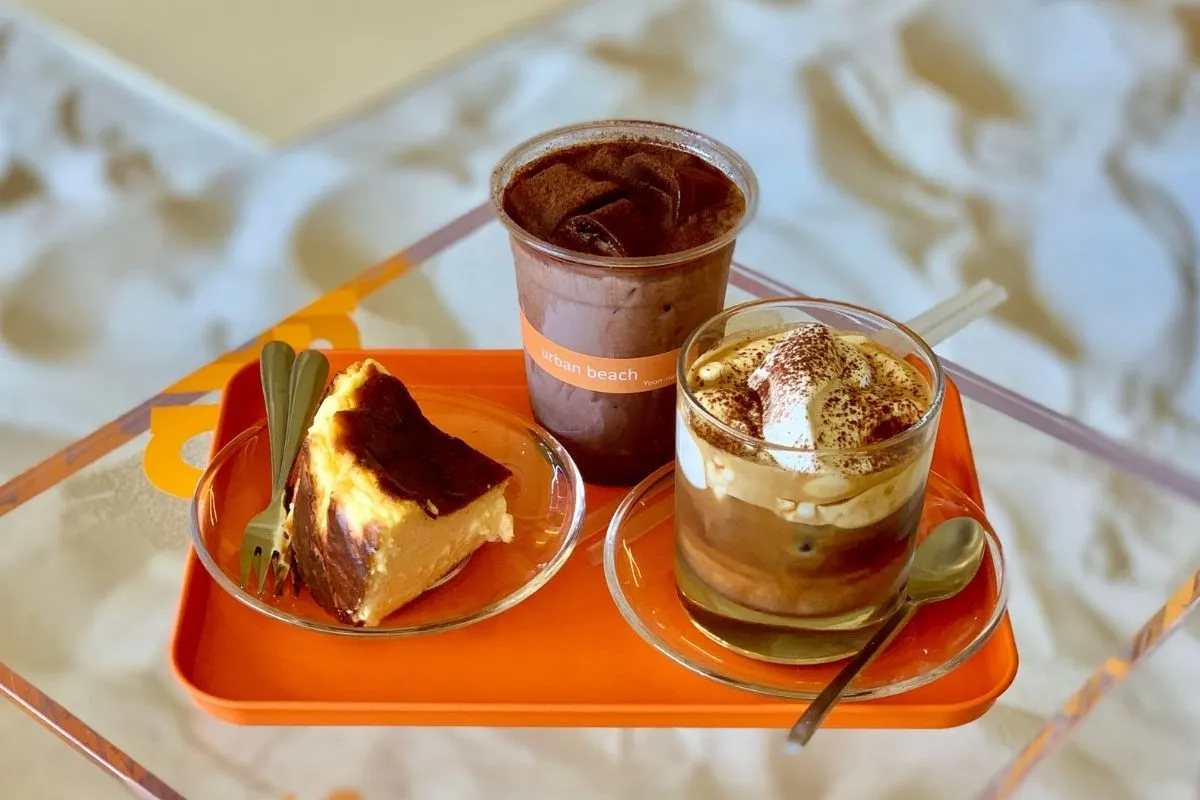 Yeonnam-dong is walking distance from Hongdae and has some of the best, most popular cafes. Here are 3 recommendations we have for you! The first is Urban Beach Yeonnam, which has a super cute beach theme with real sand inside! The drinks and desserts are amazing as well.
Cafe Layered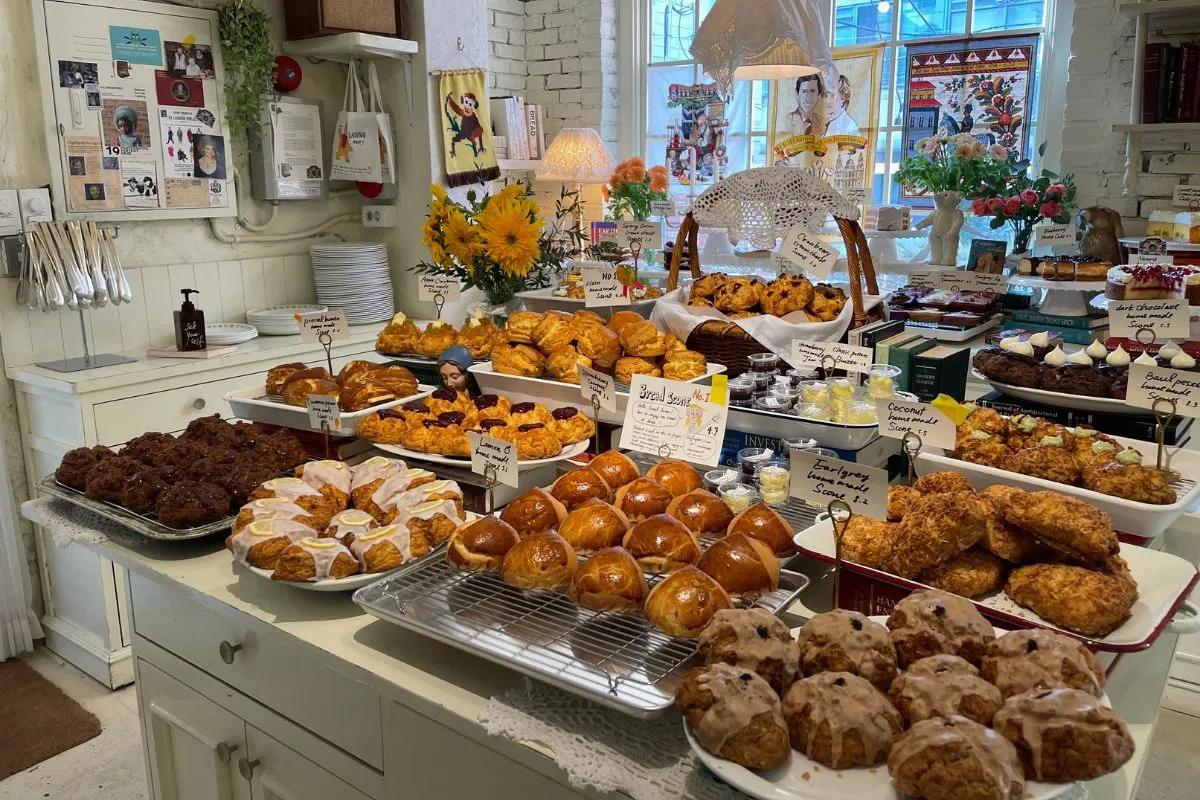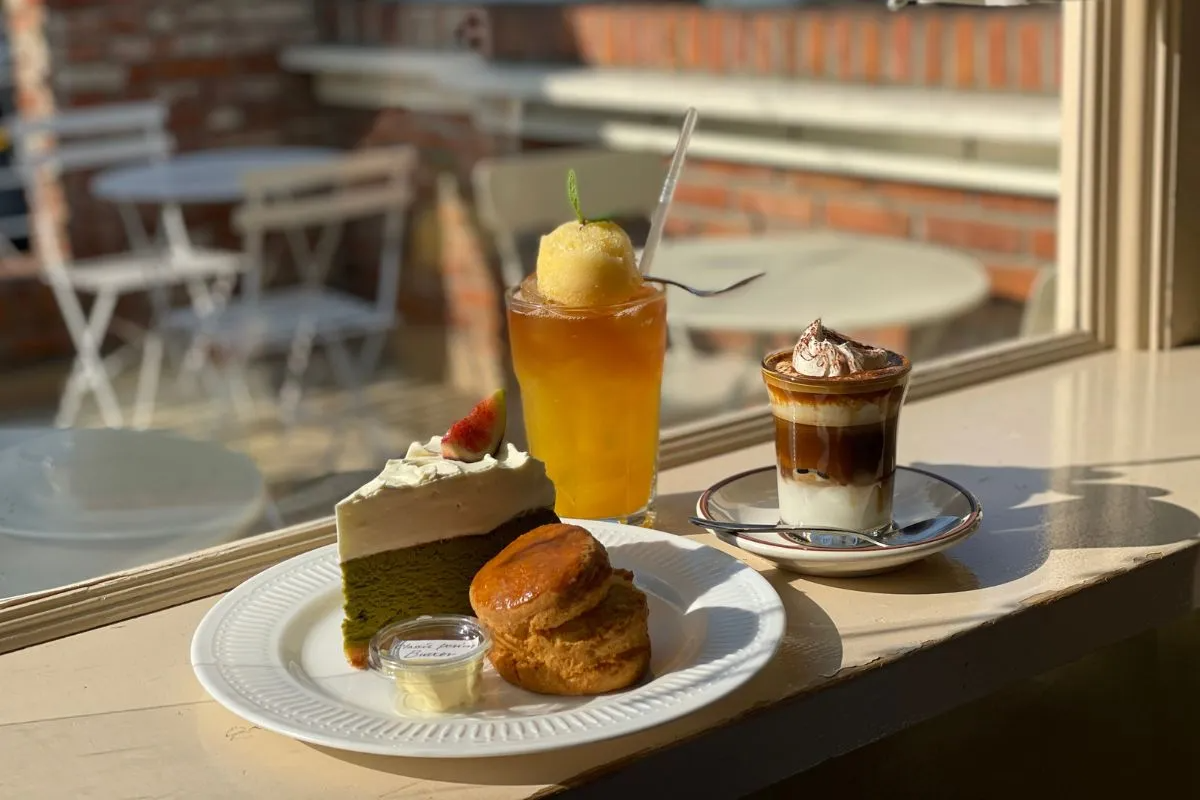 Next up is Cafe Layered, which is so popular that it can be hard to get a seat during peak hours. They have a huge variety of London-style pastries and delicious drinks as well! If you want to avoid the crowd, try to come as soon as it opens!
C.THROUGH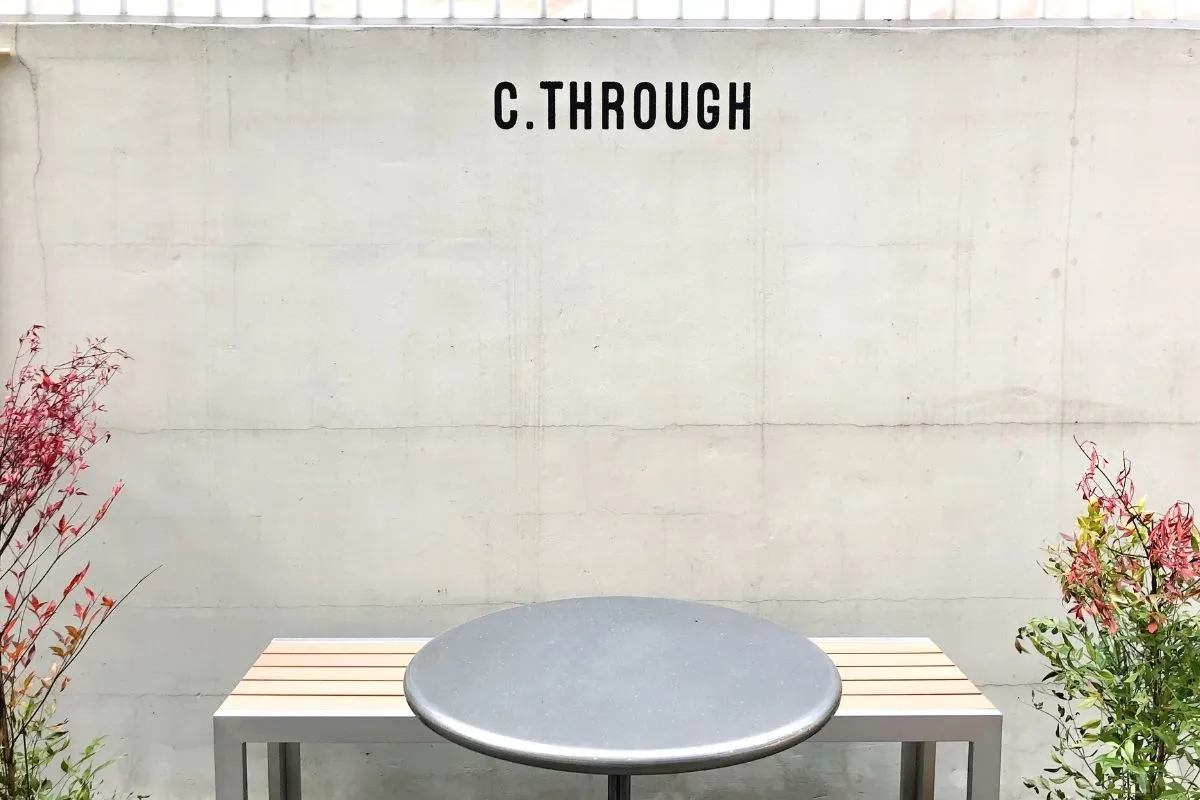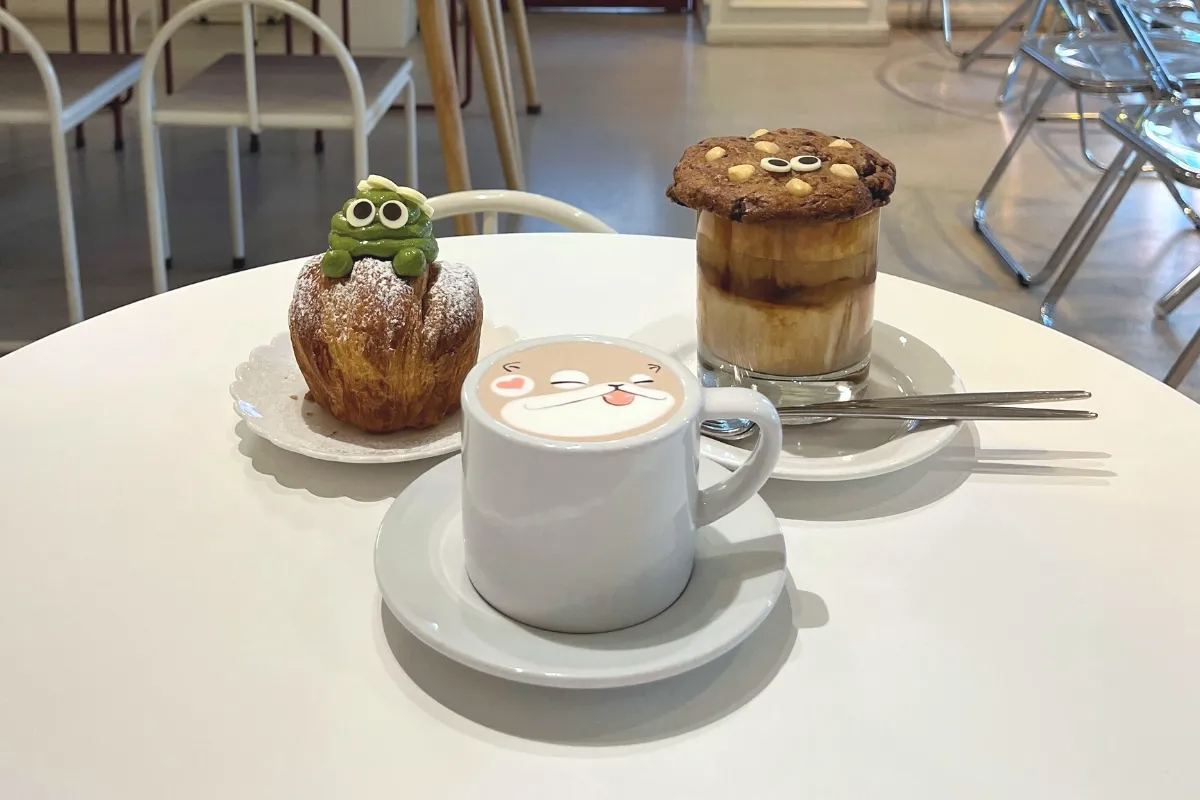 Lastly, we recommend C.THROUGH, which has the cutest desserts we've ever seen! They have a big menu with all kinds of cutely decorated desserts and lattes. They are just as delicious as they are cute! Plus, you can get a discount with the Creatrip Coupon!
9. Take Pictures at a Korean Photo Booth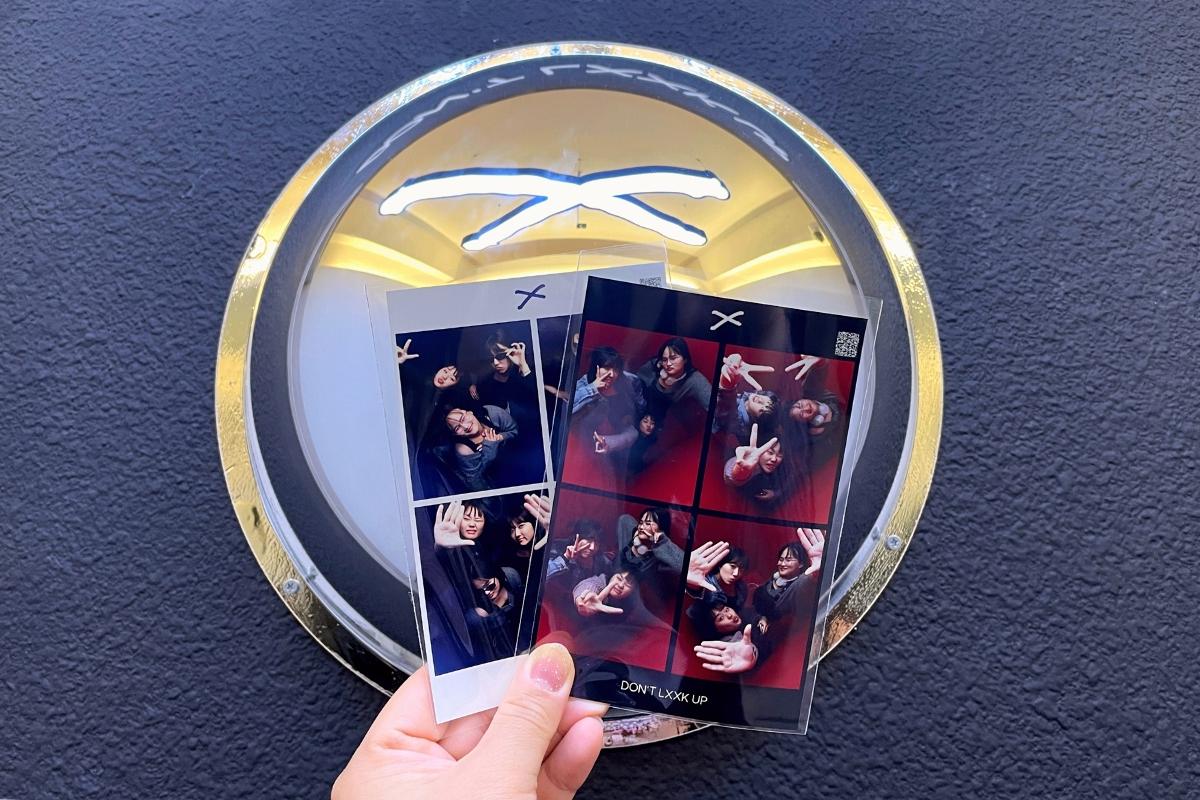 You may be aware of the photo booth culture here in Korea, but have you ever seen a photo booth like this? This is a new photo booth called DON'T LXXK UP that takes your photos from an upward angle!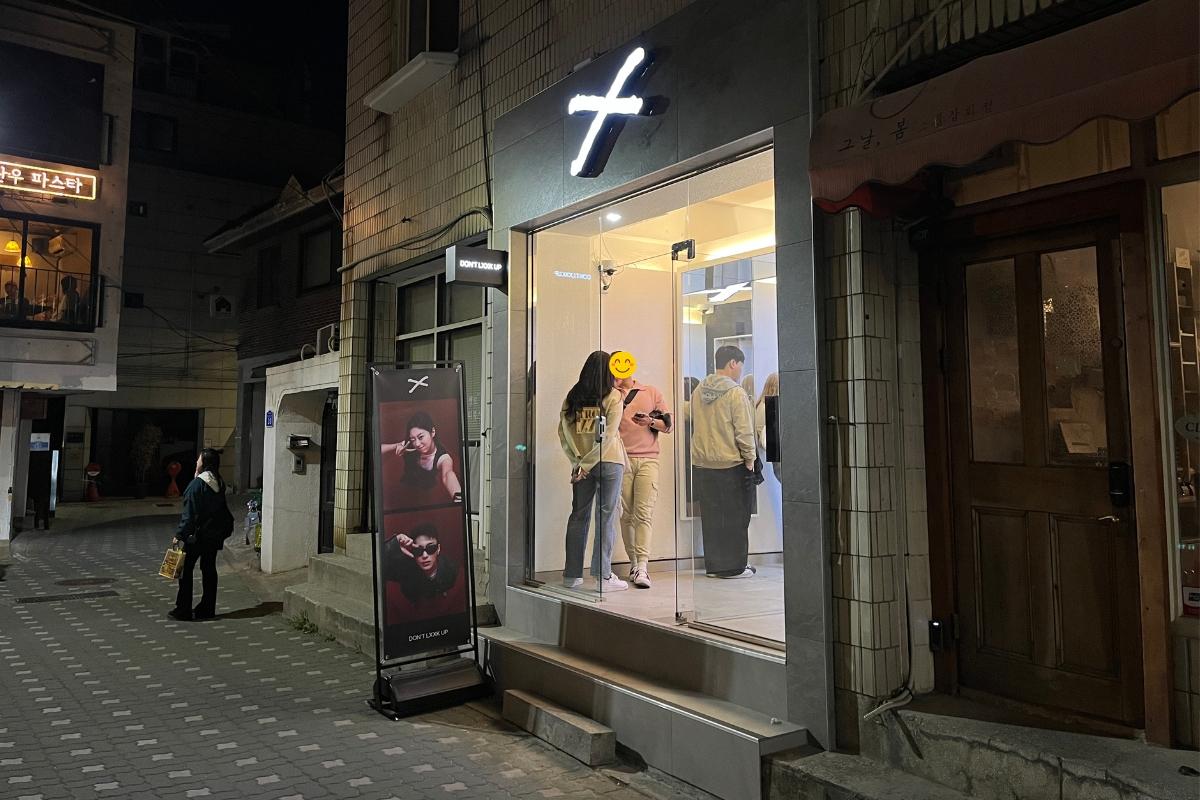 It has been gaining popularity because you can get really unique photos with a Gen Z vibe! Since it's new, there's only one location, which is in Yeonnam.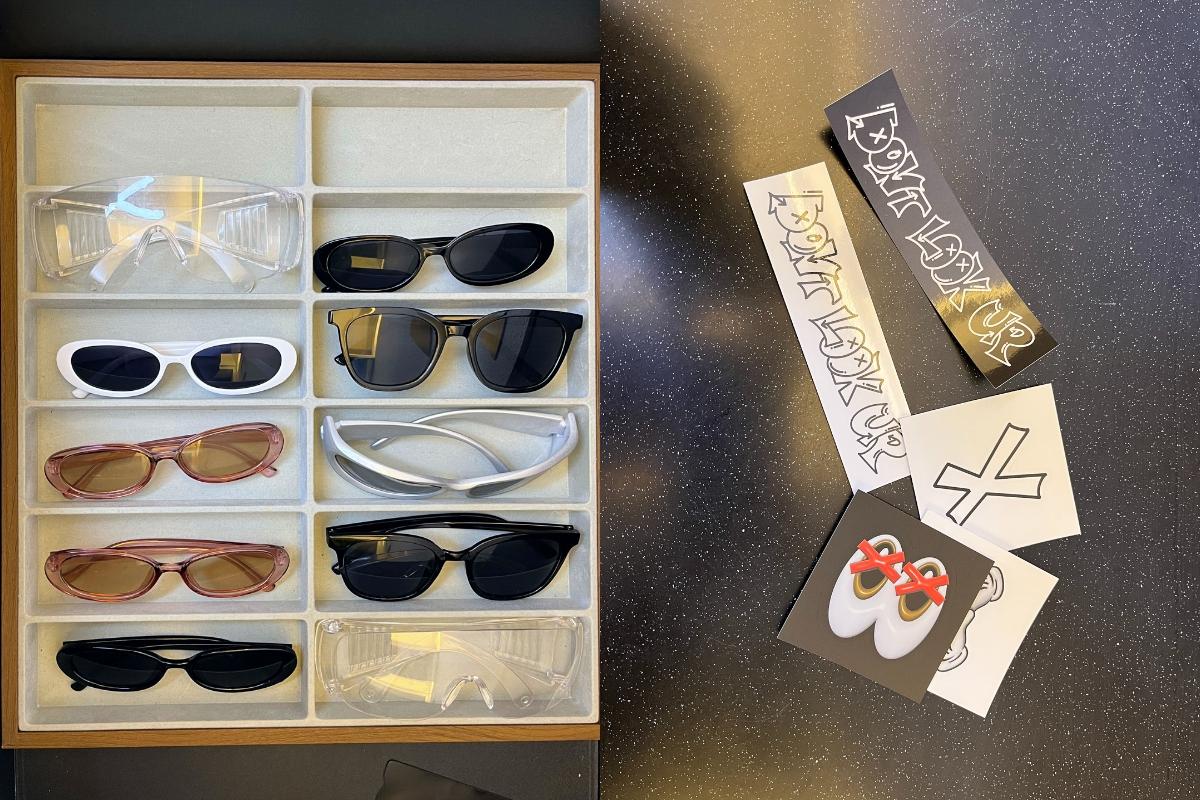 They even provide trendy sunglasses to upgrade your photos and free stickers!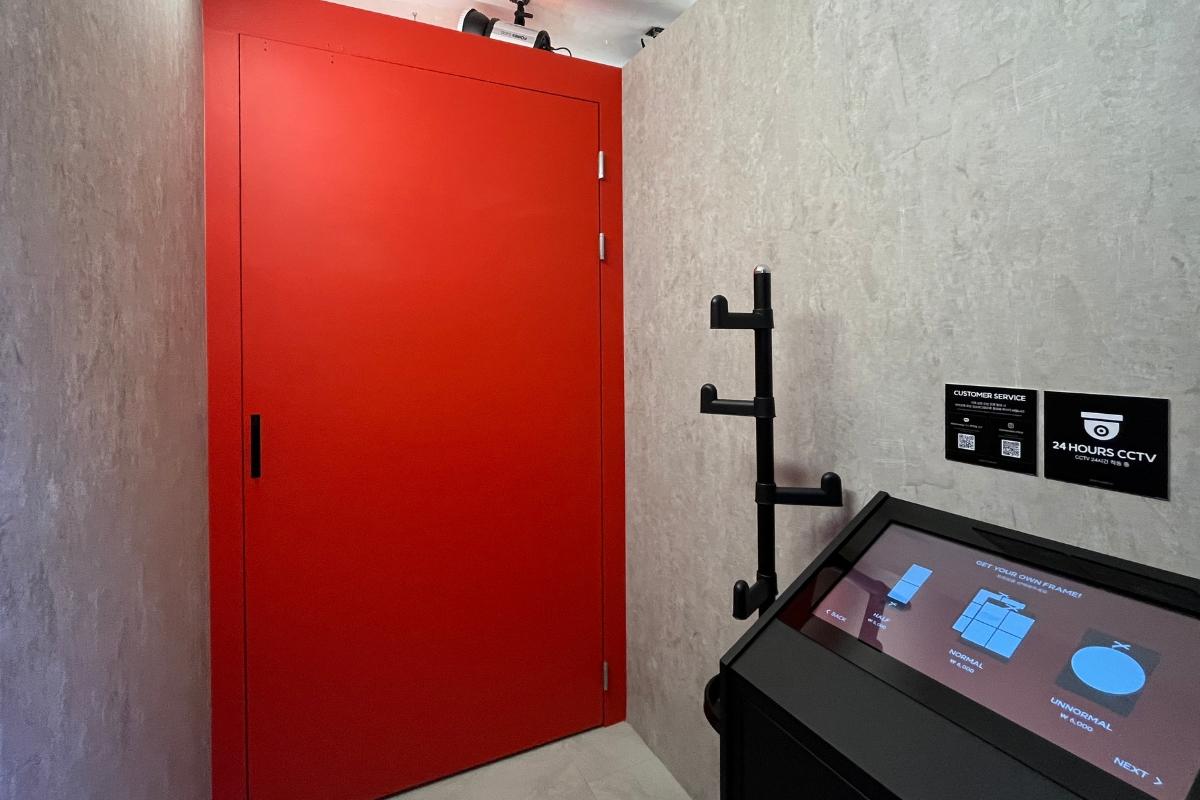 The photo booth area has two rooms, one where you can leave your belongings and select the photo options. Then you'll go into the actual photo room for photo time! There are two colors to choose from, red or blue.
Address: 33 Donggyo-ro 46-gil, Mapo-gu, Seoul
서울특별시 마포구 동교로46길 33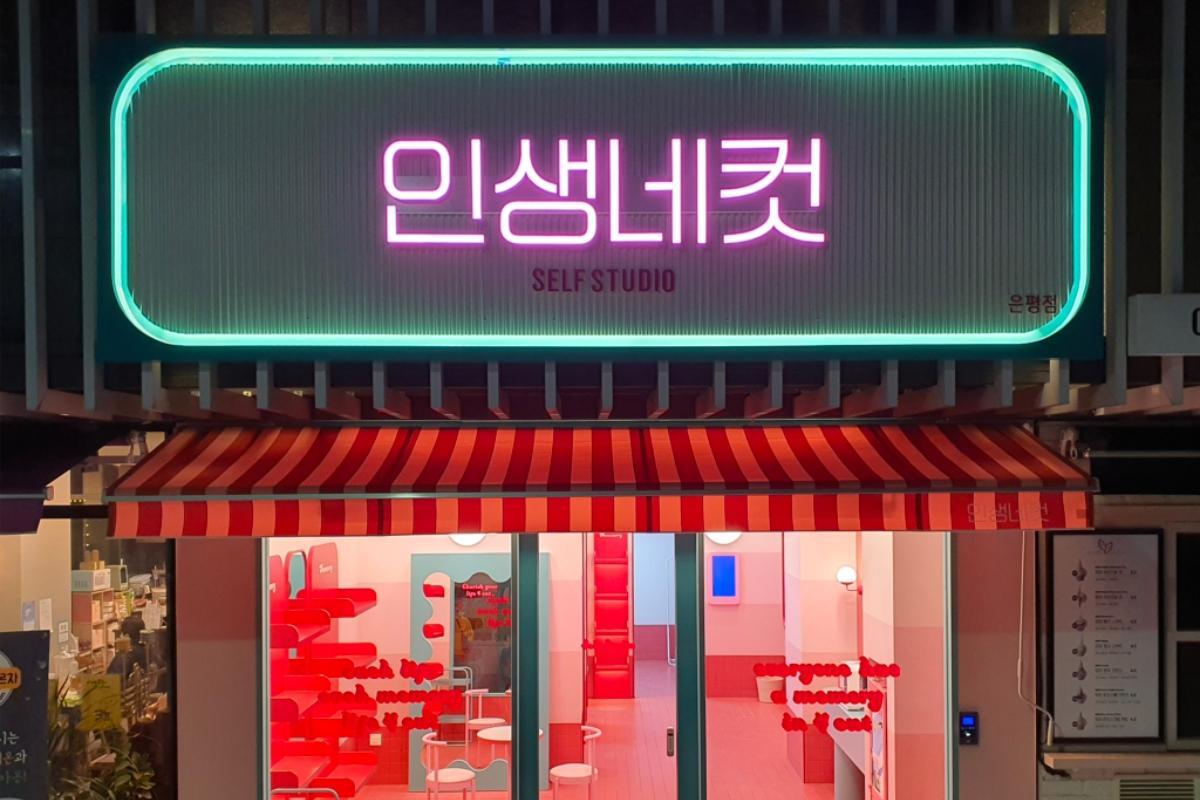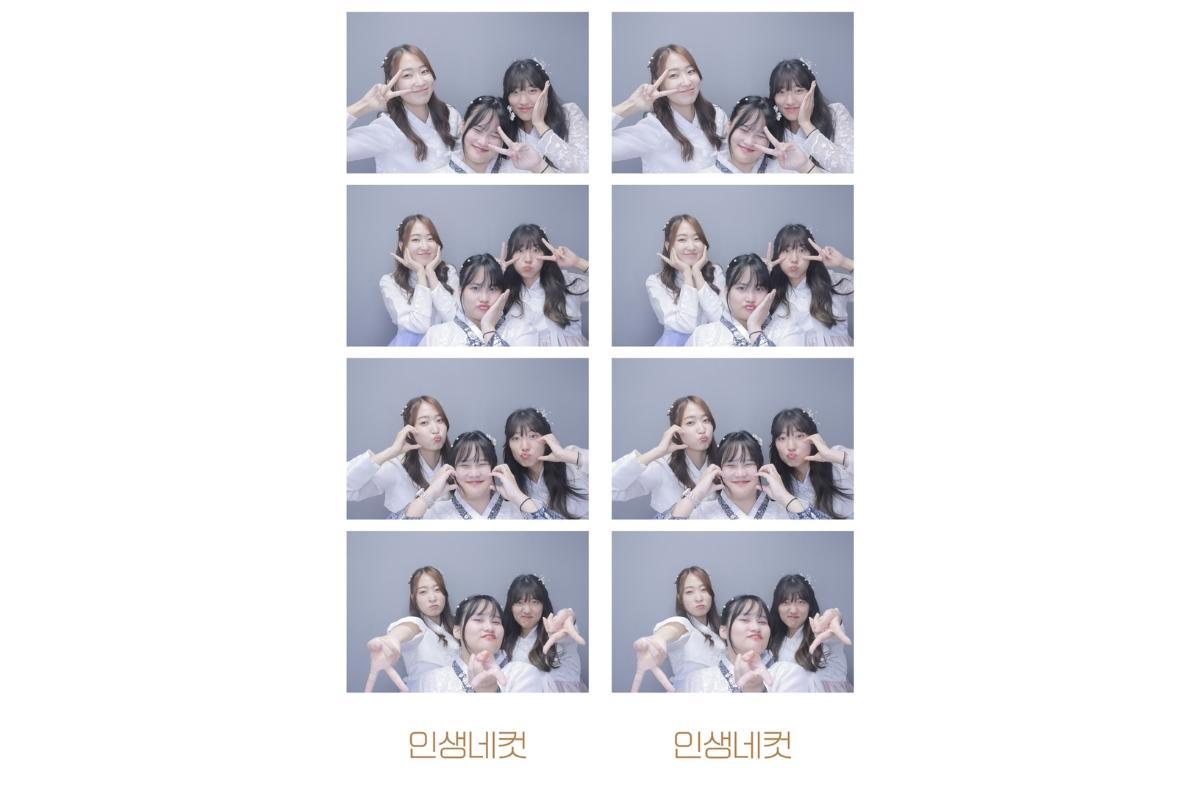 There are a couple more self photo booth studios we'd like to recommend, the first being Life Four Cuts (인생네컷), one of the original photo booths that first set off the trend in Korea.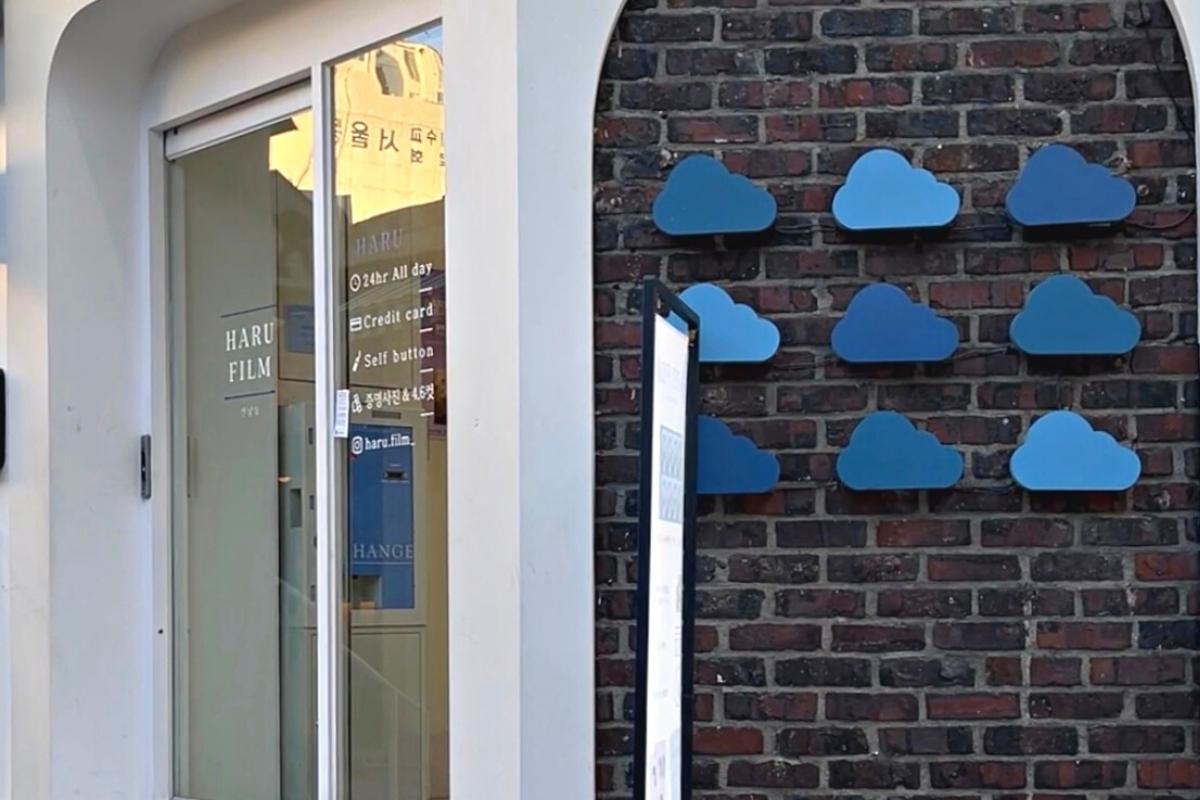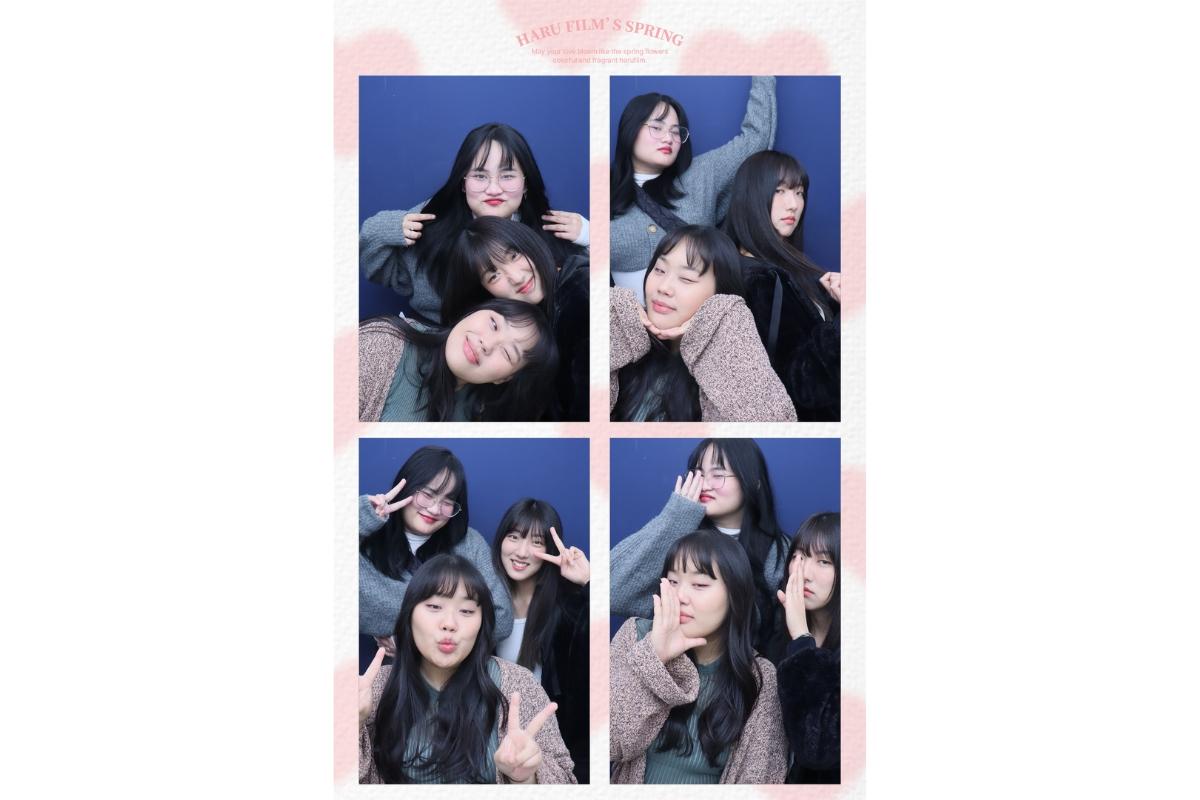 We also love Haru Film (하루필름), which is one of the most popular photo booth studios among Koreans today! It's super popular because the filter it puts on has some sort of magic that makes you look extra good! For some ideas on what poses to do at a photo booth, check out our little guide!
10. Must-Eats
Myeongdong - Golden Ranch (Hwanggeum Mokjang)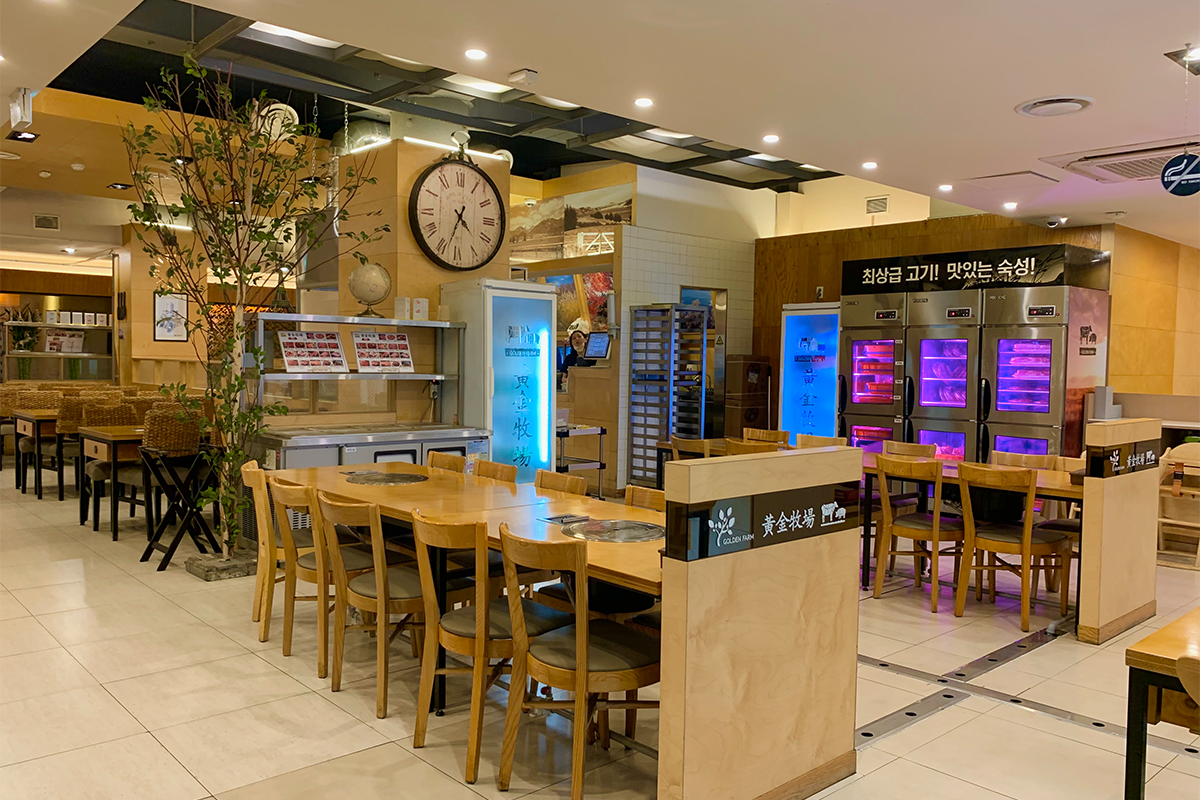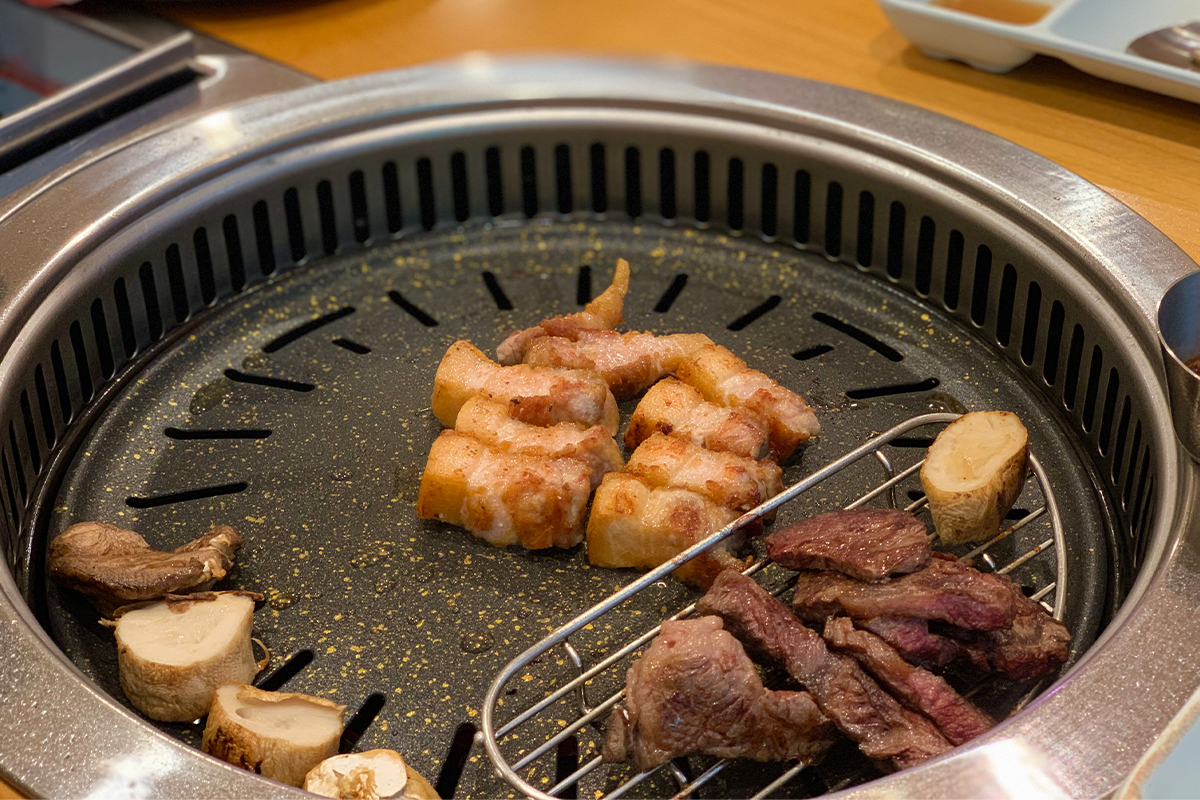 You can't come to Korea and NOT have K-BBQ! Golden Ranch is loved by both Koreans and foreigners for it's high-quality meat and wide selection of beef and pork. Definitely check it out for a hearty meal! Get a discount by making a reservation on Creatrip!
Check out more Myeongdong eats here!
Gangnam - SAYU Library Bar & Bistro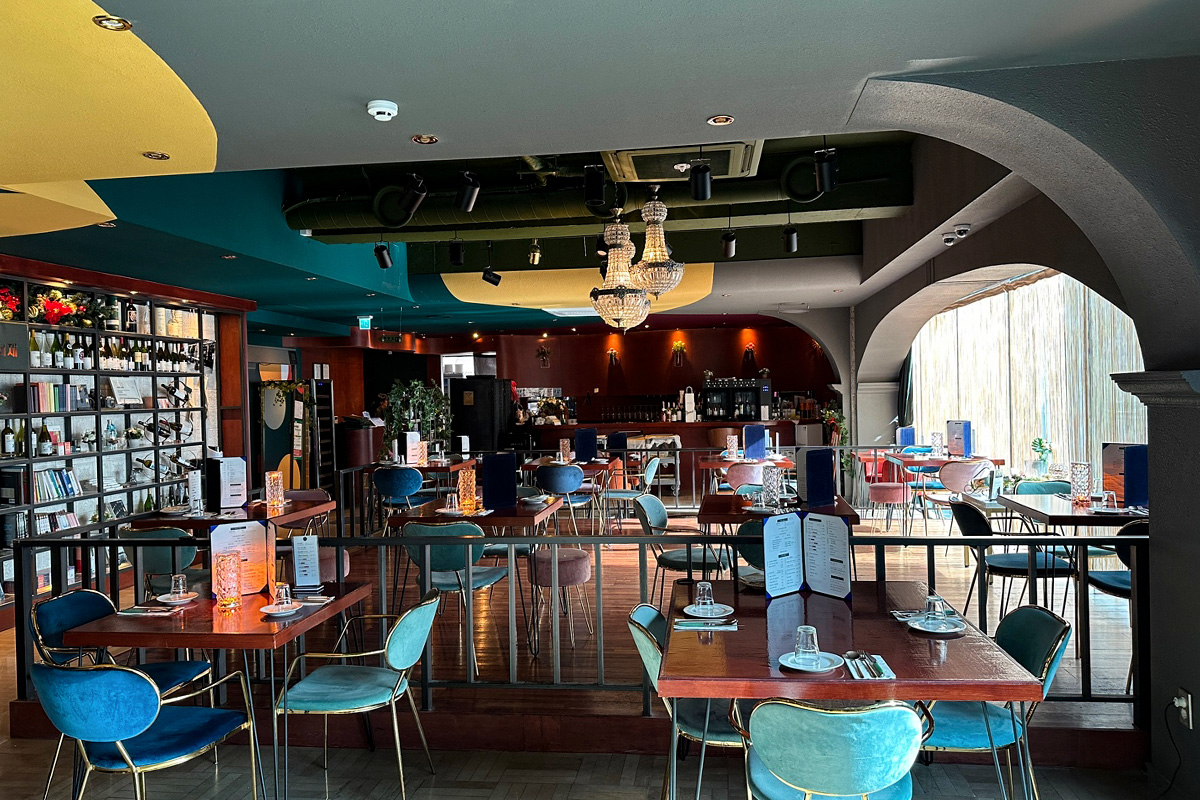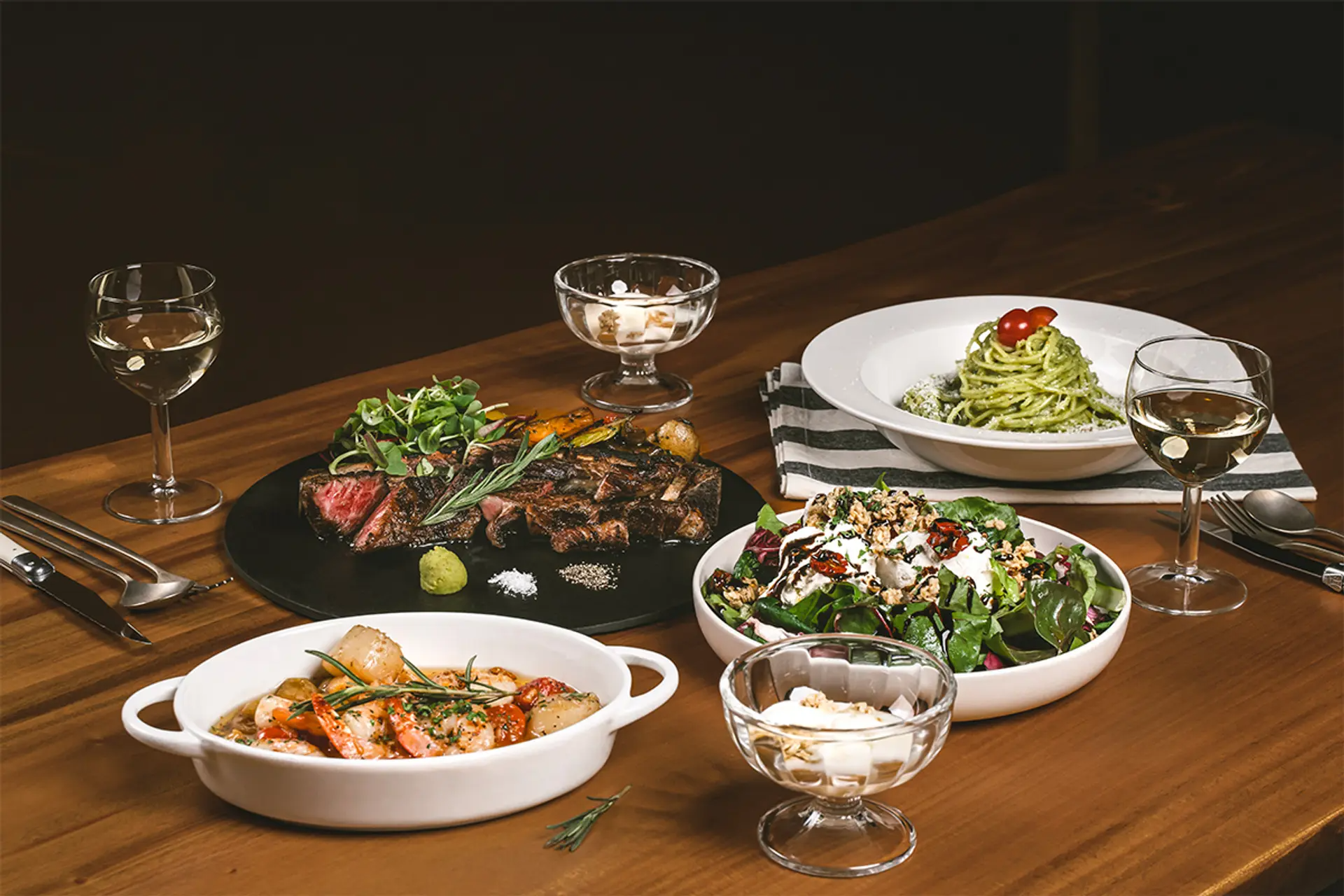 Next, we recommend SAYU, which is a super trendy restaurant and bar. If you're looking for a meal on the fancier side, this is perfect for you! You can try Italian-inspired dishes paired with wine. Make a reservation here on Creatrip!
SAYU Library Bar & Bistro Gangnam
Hongdae - Tokkijung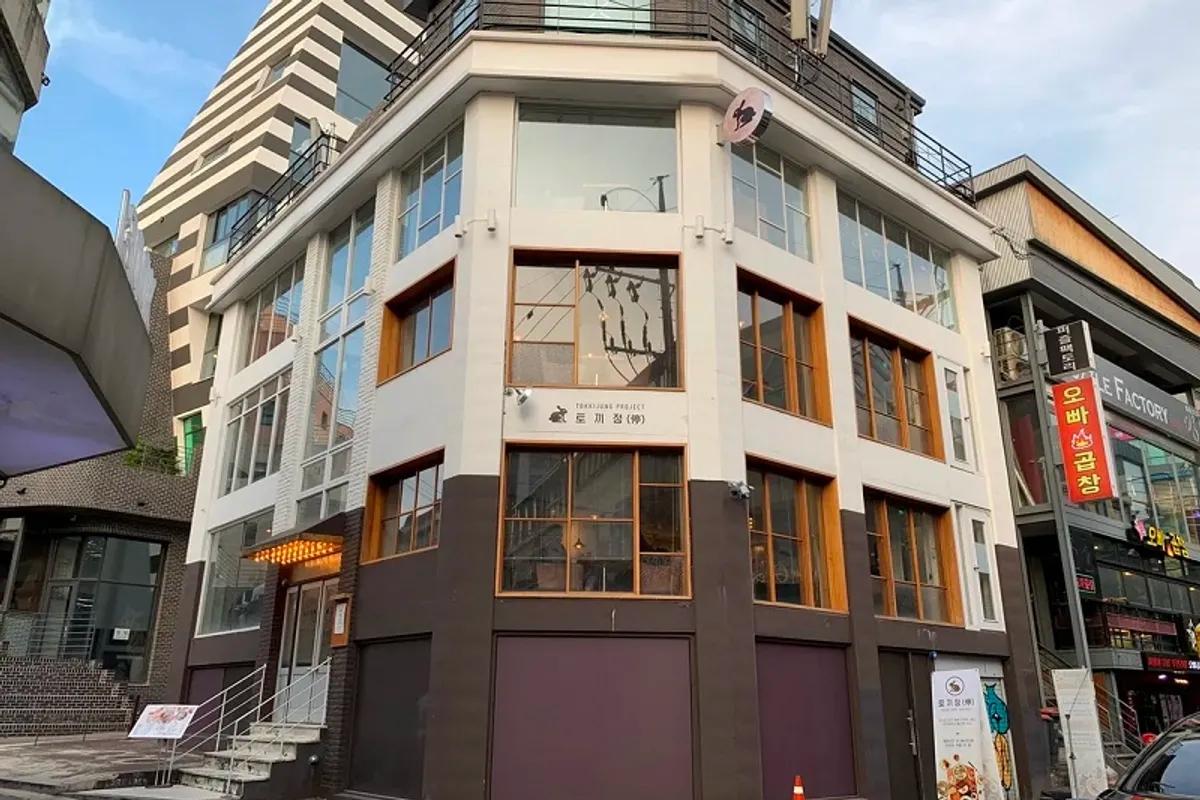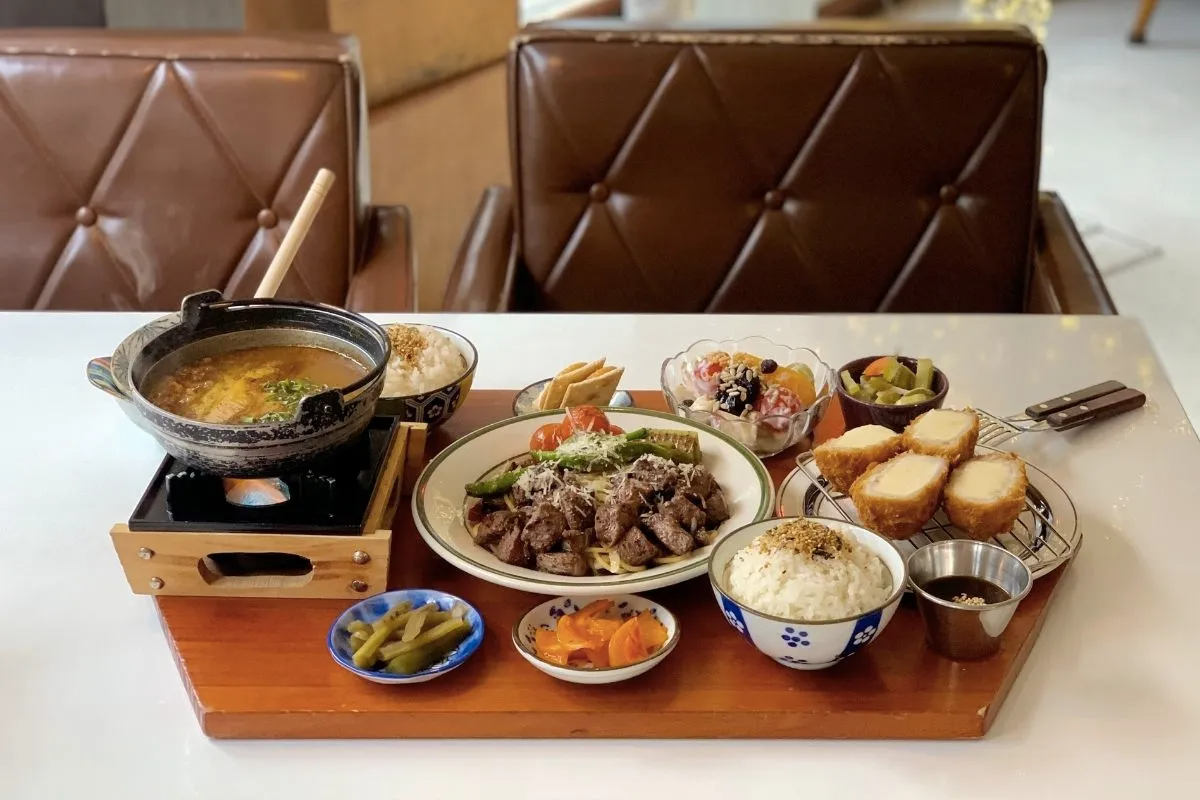 Lastly, we recommend this Japanese-style fusion restaurant called Tokkijung! It's very popular among younger people and is a popular date spot as well. You can try a variety of foods, such as their famous cream curry udon, pork katsu, and flavored sodas! Check out the link below for our full review and a Creatrip exclusive coupon!
---
We hope you enjoy Seoul during the month of May! Stay tuned for the upcoming months! If you have any questions or concerns, please leave a comment below or send us an email at help@creatrip.com. You can follow us on Instagram, TikTok, Twitter, and Facebook to stay updated on all things Korea!
---